Adrenaline performance: Adrenaline Performance
Adrenaline Performance
MUSCLE CAR
Cody Hulse 06′ Corvette 555.4 *New Record*
Colt Leavitt 04′ GTO 459.4
Justin Davis 91′ Mazda RX7 425.4
Danny Baird 86′ Mustang 331.0
Danny Germar 04′ GTO 227.9
MUSCLE CAR POWER ADDER
Adam Andersen 81′ LUV 1268.7 *New Record*
Mike Sutton 82′ Camaro 755.3
Daniel Decoria 14′ Camaro 570.8
TUNER CAR POWER ADDER
Shea Suitter 93′ Civic 596.6 *New Record*
Damian Reese 90′ Laser 575.5
Stettson James 94′ Integra 544.9
Carlos Navarro 92′ Civic 502.3
Mike Adams 96′ Civic 418.3
Leo Garcia BMW 135I 310.4
Branden Young 97′ Eclipse 228.9
GAS TRUCK
Blake Fife 99′ Chevy K1500 345.00 *New Record*
TJ Jewkes 05′ Dodge 1500 295.2
Adam Rhudy 06′ Chevy 2500 294.3
Brock Hulse 05′ GMC 1500 266.7
GAS TRUCK POWER ADDER
Tracy Pena 00′ Chevy 1500 571.4
Mike Fullmer 15′ AT Reaper 487.0
18 & UNDER
Justin Searle 04′ Chevy 2500HD 488.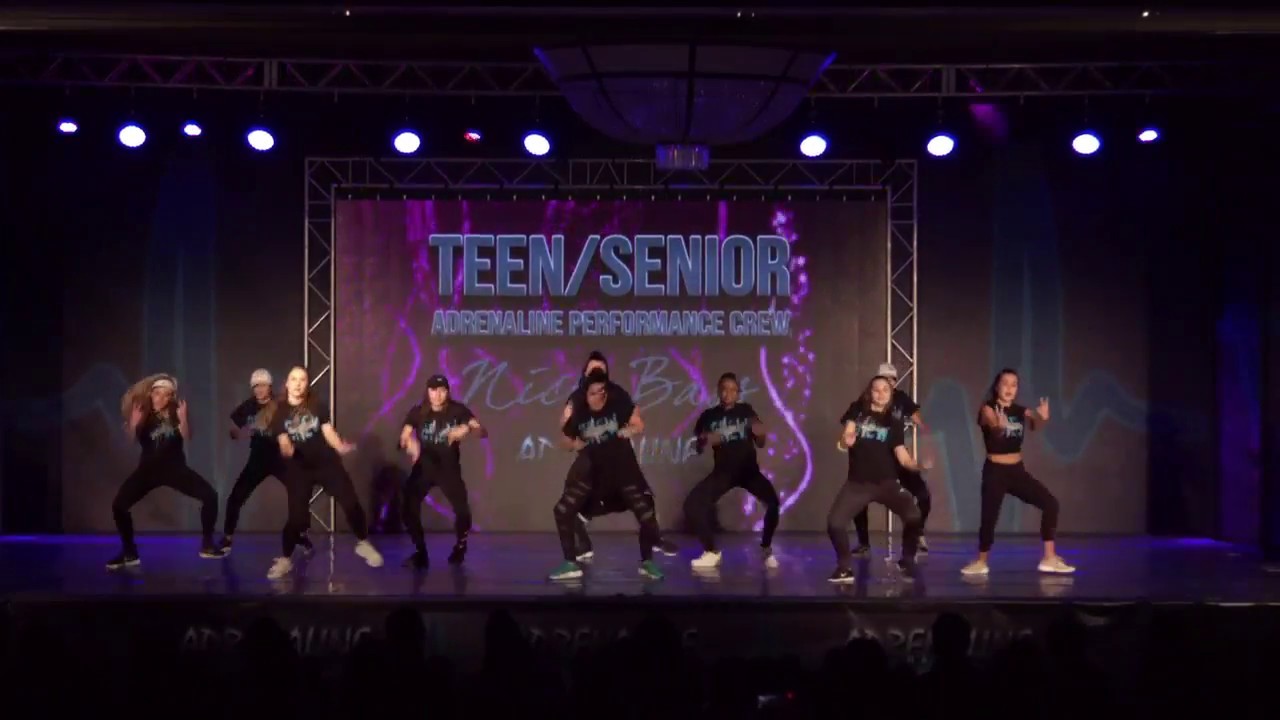 4
Merrill Jensen 04′ Ford F250 477.3
Brennan Wattenbarger 04′ Chevy 2500HD 432.9
Brock Hulse 05′ GMC 1500 266.7 (Gas)
Dustin Metz 95′ Dodge 12V 175.9
LADIES ONLY
Bree Jolley 11′ Ford F350 637.6 *New Record*
Jill Mains 04′ Dodge 568.2
Jamie Humphries 03′ Chevy Sub 553.7
Jessica Scheets 10′ Dodge 521.7
DIESEL STOCK-CHEVY
Shawn Holm 07′ Chevy 578.6
Mike Welker 11′ Chevy 576.1
Jeff Call 06′ Chevy 571.3
Kody Pulliam 02′ Chevy 566.7
Manny Rodriguez 03′ GMC 562.0
Trevor Humphries 05′ Chevy 559.2
Ray Searle 12′ Chevy 552.7
Branson Ferguson 03′ Chevy 463.4
Shawn Campbell 02′ GMC 434.5
DIESEL STOCK-DODGE
Juan Palacios 06′ Dodge 496.3
Wyatt Dixon 07′ Dodge 464.3
Dillon Klingler 07′ Dodge 455.2
Austin Santos 08′ Dodge 450.9
Matthew Richardson 97′ Dodge 415.4
Chris Stecklein 93′ Dodge W350 295.
DIESEL STOCK-FORD
Braxton Cox 11′ Ford 494.7
Jared Szakacs 14′ Ford 444.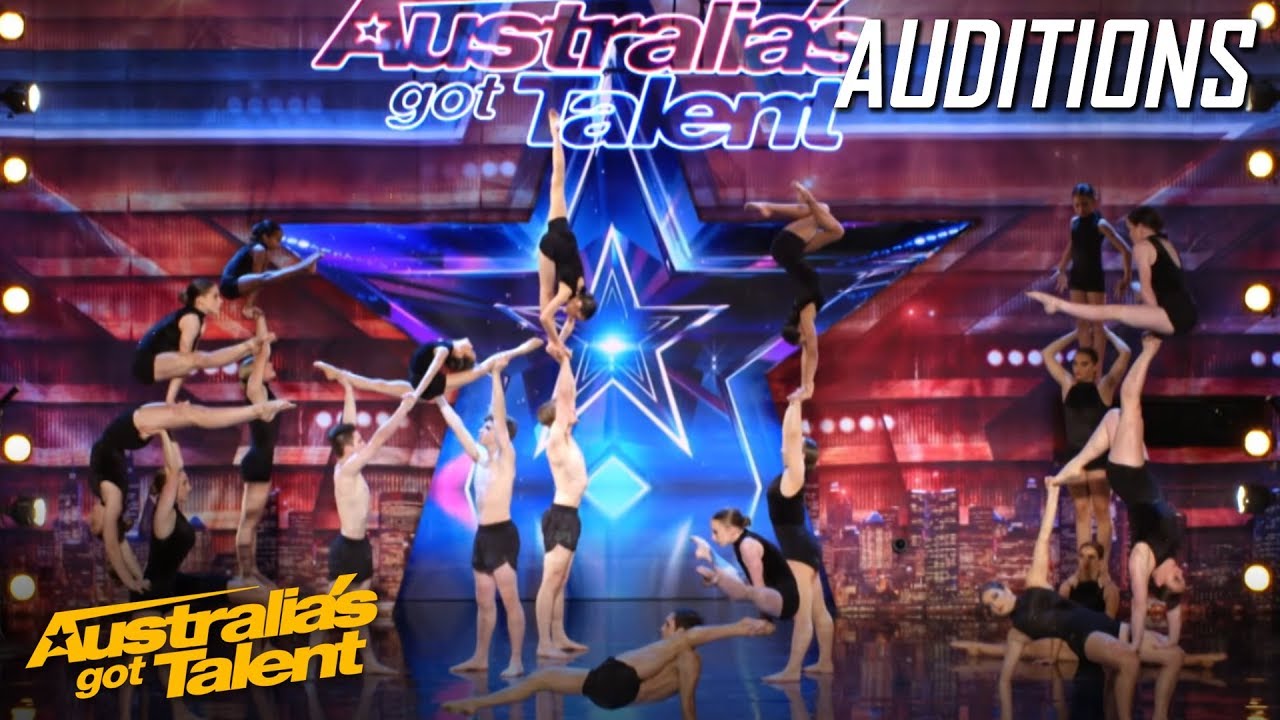 6
Kyle Blanchard 03′ Ford 406.00
FORD 6.4
John Walker 08′ Ford 616.0
Dalton Nord 08′ Ford 606.0
Cory Johnston 08′ Ford 451.0
DIESEL SINGLE
Shawn Baca 06′ Dodge 1194.4 *New Record*
Taylor Brendle 01′ Chevy 893.6
Trent John 03′ GMC 756.0
Jeremy Richman 07′ GMC 729.6

Lucas Stecklein 04′ Chevy 648.4
Javier Garza 08′ Dodge 587.5
Roland McCoy 11′ Ford 578.2
Skylar Thompson 04′ Chevy 574.6
Pat Hurley 98′ Dodge 539.9
Travis Boem 04′ Dodge 520.4
Jayden Gonzales 05′ Ford 490.6
Clint Beehler 97′ Dodge 476.4
Jason Cade 05′ Ford 402.0
DIESEL COMPOUND
Dustin Hembury 01′ GMC 1360.0 *New Record*
James Brendle 06′ Chevy 1251.0
Cam Hulse 05′ Chevy 1058.0
Justin Archibald 06′ Dodge 1050.0
Scott Archibald 99′ Dodge 1038.0
Chris Rosscup 02′ Chevy 1022.0
Verlon Southwick 06′ GMC 1011.0
Patric Peterson 06′ Dodge 876.0
BD Diesel 12′ Dodge 787.0
Lee Frongner 07′ Dodge 767.
0
Jake Bowen 05′ Dodge 694.0
Gerrit Vanbeekum 08′ Chevy 690.0
Chad Hall 15′ Chevy 659.0
Nathan Lott 13′ Chevy 651.0
Keegan Jensen 99′ Dodge 630.0
Josh Maldonado 05′ Chevy 611.0
Patric Peterson 97′ Dodge 577.0
PURE ADRENALINE
Dustin Hembury 01′ GMC 1545.0
James Brendle 06′ Chevy 1445.0
Shawn Baca 06′ Dodge 1400.0
Cam Hulse 05′ Chevy 1212.0
Taylor Brendle 01′ Chevy 1079.0
Chris Rosscup 02′ Chevy 1022.0
Brands – Adrenaline Performance – Alligator Performance
AllSearch By Diesel— GM DURAMAX—— 20-UP 6.6L L5P—— 17-19 6.6L L5P—— 11-16 6.6L LML—— 07.5-10 6.6L LMM—— 06-07 6.6L LBZ—— 04.5-05 6.6L LLY—— 01-04 6.6L LB7—— Colorado/Canyon 16+ 2.8L—— Pre-01 6.5L GM Diesel— DODGE CUMMINS—— 19-UP 6.7L—— 13-18 6.7L—— 10-12 6.7L—— 07.5-09 6.7L—— 04.5-07 5.9L—— 03-04.5 5.9L—— 98.5-02 24V 5.9L—— 94-98 5.9L—— 89-93 5.9L—— 14-Up 3.
0L EcoDiesel— FORD POWERSTROKE—— 20-UP 6.7L—— 17-19 6.7L—— 11-16 6.7L—— 08-10 6.4L—— 03-07 6.0L—— 99-03 7.3L—— 94-97 7.3L—— Ford F-150 18-19 3.0L Powerstroke—— Ford Excursion 00-05 Diesel—— Pre 94 Ford IDIPerformance— Air Intakes | Intercoolers—— Cold Air Intakes—— Intake Elbows & Manifolds—— Intercoolers | Piping | Boot Kits—— Particle Separators—— Resonator Plates—— Intake Heaters & Parts—— Throttle Body Spacers—— Catch Cans—— Pre-Filters—— Cleaning Kits—— Replacement Filters— Tuners | Chips | Monitors—— EzLynk Tuners—— EFI Live Tuners—— Digital Monitors—— Accessories | Cables—— Throttle Sensitivity Boosters—— Speedometer Calibrators— Exhaust | Mufflers | Tips—— Turbo Back Single—— DPF Back Single—— CAT Back Single—— Exhaust Tips—— Down Pipes—— Replacement Diesel Particulate Filters—— Up Pipes—— Axle Back Exhaust—— Turbo Back Duals—— DPF Back Duals—— CAT Back Duals—— Catalytic Converters—— Exhaust Components—— Exhaust Manifolds—— Exhaust Headers—— Exhaust Brakes—— Tail Pipes—— Stacks & Stack Kits—— Mufflers—— Muffler Delete Pipes—— Y-Pipes—— Heat Shield—— Exhaust Accessories— 50 State Legal Products— EGR Solutions—— EGR Coolers— Fuel System | Injectors | Pumps—— Lift Pumps—— Injectors—— Injection Pumps—— Injector Nozzles—— Injector Lines—— Fuel Pumps—— Governor Springs—— Connecting Tubes—— Delivery Valves | Holders—— Regulated Return—— Filtration Systems—— Fuel System Tools—— Additives—— Fuel Rail—— Fuel Pin—— Fuel Plate—— Fuel Sumps—— Fuel System Parts—— Injection Electronics— Power Packages— VP44 Packages— Transmissions—— Drive Belts—— Crate Transmissions—— Transmission Kits—— Torque Converters—— Manual Transmission—— Transmission Pans—— Transmission Repair Lines—— Transmission Controllers—— Valve Body—— Shift Kit—— Flex Plate—— Transfer Case—— Shafts—— Auxiliary Coolers—— Transfer Case Braces—— Transmission Parts—— Brackets, Levers & Cables—— Transmission Blankets—— Tap Shifters— Turbos | Superchargers—— Single Turbos—— Compound Turbos—— Low Pressure Turbos—— Stock Replacement Turbos—— SuperChargers—— Boost Controllers & Increase Valves—— Boost Foolers—— Blow-Off Valves—— Turbo Rebuild Parts—— Turbo Accessories—— Turbo Piping—— Turbo Wheels—— Wastegates—— Turbo Heatshields & Blankets— Differential | Drivetrain—— Differential Covers—— Differential Rebuild Kits—— Ball Joints—— Free-Spin Kits—— Posi-Lock—— Axles & Axle Bearings—— Drive Shafts & Components—— Ring & Pinion—— Master Install Kits—— Lockers—— Hubs—— Carrier Case—— Small Parts & Seals—— Differential Oil— Engine Components—— Cams—— Head Studs—— Crank Pulley—— Pistons & Rods—— Head Gaskets—— Push Rods—— Starters & Alternators—— Heads—— Oil Caps—— Oil Cooler—— Oil Pan—— Valve Springs—— Engine Rebuild Kit—— Glow Plugs—— Ignition—— Spark Plugs—— Timing Parts—— Valve Covers—— High Idle & Valet Switches—— Engine Block Parts—— Fittings & Seals—— Girdle—— Belts—— Motor Mounts—— KDP Fix—— Electrical—— Harmonic Dampers— Water Meth | Nitrous— Cooling System—— Coolant Surge Tanks—— Radiators—— Water Pumps—— Electric Fans—— Coolant Bypass Kits—— Coolant Filter Kits—— Cooling Hoses & Pipes—— Sensors—— Thermostats— OEM | Maintenance—— Detailing & Cleaning—— Additives—— Transmission Filters—— Oil Filters—— Fuel Filters—— OEM Air Filters—— Fluids—— Gasket, O-Rings & Seals— Crate Engines— Fabrication Components—— V-Band Flange Assemblies—— VanJen Clamping Systems—— Fittings and Hoses—— Straight Tubing— AgriPower Products— Big Rig ProductsExterior— Suspension, Lifts & Steering—— Radius Rods | Plates—— Steering Gear Boxes | Pumps—— Lift Kits—— Body Lifts—— Leveling Kits—— Lowering Kits—— Control Arms—— Shocks & Struts—— Steering Box Braces—— Steering Components—— Sway Bars & End Links—— Pitman & Idler Arms—— UTV Radius Arms—— Tie Rods—— Steering Stabilizers—— Ball Joints—— Bushings—— Helper Bags—— Shock Hoops—— Leaf Springs—— Rear Blocks—— Traction Bars—— Shackles—— Skid Plates—— Lift Accessories—— Track Bars—— Wheel Bearings— Nerf Bars, Steps & Running Boards—— Power Steps—— Nerf Bars & Running Boards—— Hitch & Bed Steps—— Step Accessories— Bumpers—— Front Bumpers—— Rear Bumpers—— Roll Pans—— Bumper Accessories— Fuel Tanks—— Replacement Mid-Ship Fuel Tanks—— Refueling and Transfer Fuel Tanks—— Auxiliary Fuel Tanks—— Fuel Tank Accessories— Bed Covers & Accessories—— Bed Covers—— Bed Extenders—— Bed Rails—— Bed Slides—— Bed Rugs—— Tool Boxes—— Cargo Management— Fender Flares— Soft Tops— Hard Tops— Body Armor & Protection— Doors— Clamps | Mounting Solutions— Detailing & Cleaning Supplies— Brakes—— Brake Lines—— Brake Pads—— Brake Upgrade Kits—— Rotors—— Calipers— Roofs— Grilles—— Cold Weather Grille Covers—— LED Grilles—— Grille Logos—— Bumper Grilles—— Grilles & Inserts—— UTV Grilles— Roll Bars & Cages— Tents | Awnings— Window Shades & Visors— Windshields— Hitches & Towing—— Receiver Hitches—— Fifth Wheel Hitches—— Gooseneck Hitches—— Hitch Steps—— Hitch Accessories—— Straps—— Trailer Brake Controllers—— Pintle Hitches—— Hitch Covers— Grille Guards & Bull Bars— Fuel Doors and Caps— Mirrors— Winches—— Winches—— Controls—— Fairleads—— Hooks, Cables & Shackles—— Winch Covers—— Winch Mounts— Roof, Ski & Cargo Racks—— Roof Racks—— Ski Racks—— Cargo Carriers— Horns—— Air Horns—— Switches—— Hardware | Compressors— Air Compressors— Headache Racks— Mud Flaps— Vehicle Covers— Hoods— Hood Latches— Tailgates— Bug Deflectors— Paint Protection Film— Offroad Accessories— Exterior Appearance Products— Wheel Well LinersInterior— Harnesses— Radios— Steering Wheels— Storage— Gauges & Pods—— Gauges—— Gauge Packages—— Pillars & Pods—— Digital Gauges—— Gauge Accessories— Switches & Outlets— Mounting Solutions— Floor Mats— Grab Handles— Seats & Covers— Safes— Mobile Electronics— Shifters— Batteries— Tools— Safety Gear— Radar Detectors— Interior Appearance Products— Cab HeatersLighting— Chase Lights— LED Whips | Flags— Street Legal Kits— Switches— Wiring Harnesses— Work Lights— Head Lights— Tail Lights— Bumper Lights— Fog Lights— LED Light Bars— Off-Road Lights—— Rock Lights—— LED Lights—— Halogen Lights—— HID Lights— 3rd Brake Lights— Cab & Marker Lights— Light Covers & Lenses— Bed Lighting— Interior Lighting— LED Bulbs— Halogen Bulbs— Marine Lighting— Mounts & Wiring— Tail Light Bars— Flash Lights— Lighting Accessories— UTV LightsWheels | Tires— Wheels—— Black Rhino Wheels—— BMF Wheels—— KMC Wheels—— American Force—— Fuel Off-Road—— RBP-Rolling Big Power—— Moto Metal—— Method Race Wheels—— DDC Wheels—— Hostile Wheels—— XD Wheels— Tire Chains | Studs— Tires—— Rough Country—— Nitto Tire—— Mickey Thompson Tires—— Toyo Tires—— Fury Off-Road—— Pro Comp Tires—— MAXXIS Tires— Lug Nuts— Tire Tools | Repair— Tracks— Wheel Spacers-Adaptors— TPMS Sensors— Wheel Bearings— Wheel AccessoriesApparel— Tees— Hoodies— Headwear— Womens— Decals & Accessories— Drinkware & KooziesBrands— 3D MAXpider— ACCESS Covers— Addictive Desert Designs— Adrenaline Performance— AEM Induction— Aeromotive— AFE Power— Agricover— Air Dog— Air Lift— Airaid— Alcon Brakes— Alligator Performance— AlphaRex— American Force Wheels— Amp Research— Anzo USA— ARB 4×4 Accessories— Archoil— Aries— ARP— Assualt Industries— ATI— ATS Diesel Performance— Attitude Performance Products— Atturo Tires— AutoMeter— B&W Trailer hitches— BackRack— Baja Designs— BAK Industries— Banks Power— BD Diesel— BDS Suspension— Beans Diesel Performance— BedRug— BedSlide— BellTech— Bestop— Bilstein— Black Rhino Wheels— BMF Wheels— Borgeson— BorgWarner— Borla— Bullseye Power— Bully Dog— Bushwacker— Calibrated Power Solutions— Calvert Racing— Carli Suspension— CARR— Carrillo— CAT— COBB Tuning— Cognito— Colt Cams— Comp Cams— Corbeau— Corsa Performance— CST Suspension— Cummins— Curt— DANA— Danville Performance— Daystar— DDC Wheels— Detroit Locker— Deviant Race Parts— DiabloSport— Diamond Eye Performance— Diesel Performance Converters— Diesel Power Source— DieselSite— Different Trends— Dorman— Dtech— DU-HA— Duramax Tuner— DV8 Offroad— Dynatrac— Dynomite Diesel— EBC Brakes— Edelbrock Performance— Edge Products— EFI Live— Energy Suspension— Exergy Performance— Extang— EZ LYNK— Fab Fours— FabTech— Falcon Performance Shocks— Fass Fuel systems— Fingers Pistons— Firepunk— Firestone— Fish Tuning— Fleece Performance Products— Flex-a-lite— Flog Industries— Flowmaster— Fluidampr— Ford Racing Motorsports— Fox Shocks— Fuel Wheels— Fuelab— Full Force Diesel— Full Throttle Suspension— Fury Off-Road— Fusion Bumpers— G2 Axle and Gear— Garrett Turbos— GDP Tuning— Gen-Y Hitch— Ground Force Suspension Systems— Hamilton Cams— Hawk Brakes— HeatShield Products— Hella— High Tech Turbo— Holders Diesel— Hostile Wheels— HP Tuners— HS Motorsports— HUBB Filters— Husky Liners— Hypertech— Icon Vehicle Dynamics— IIS— Industrial Injection— Injen— Irate Diesel— Isspro— K&N Filters— KC HiLites— Kelderman— Kibbetech— KING Shocks— Kleinn Automotive Air Horns— KMC Wheels— Kryptonite— Light Force— Longhorn Fab Shop— MAG— Mag-Hytec— Magnaflow Exhaust Products— Magnuson— Mahle— Maryland Performance Diesel— Maxxis Tires— MBRP Exhaust— McGaughys— MCI— Mean Grean— Merchant Automotive— Method Race Wheels— Mickey Thompson— Mishimoto— MOB Armor— Moog— Morimoto LED Lighting— Moto Metal— Motor Ops— Motul— N-Fab— Nitro Gear— Nitrous Express— Nitto Tire— No Limit Fabrication— PacBrake— Paramount Automotive— PDI Diesel— Pedal Commander— Performance Steering Components— Poison Spyder— Power Hungry Performance— PPE— PPEI— Precision Turbochargers— Pro Comp— Pure Diesel Power— Pure Performance Racing— Pusher Intakes— Putco— Pypes— Rancho— Randy's Transmissions— Randys Transmissions— Rare Parts— RBP- Rolling Big Power— RCD-Race Car Dynamics— ReadyLift— Recon— REV-X— Rigid Industries— Road Armor— Rock Krawler— Rockford Fosgate— Rough Country— Roush Performance— Royal Purple— Royalty Core— Rubicon Express— Rugged Liner— Russell Performance— S&B Filters— S&B Tanks— Screamin Diesel Performance— SCT Performance— Sinister Diesel— Smarty— Smittybilt— Snow Performance— SoCal Diesel— South Bend Clutch— Spyder Industries— Stainless Diesel— Stealth Performance Modules— Steed Speed— Stoptech— Sulastic— SunCoast Converters— Superchips— Superlift— Superwinch— Suspension Maxx— Synergy Manufacturing— T-Rex Grilles— T-Rex Tech— Teraflex— Thule— Titan Tanks— Toyo Tires— Transfer flow— TransGo— Truxedo— Turbonetics— TurboSmart— U.

S Diesel Parts— Valair— Viair— Vibrant Performance— Victor Reinz— Volant Performance— Voodoo Ride— Vulcan Performance— Wagler Competition Products— Walbro— Warn— WeatherTech— Wehrli Fab— Wide Open Perf— XD Wheels— Yukon Gear & Axle— Zone OffroadDeals
Security | Glassdoor
We have been receiving some suspicious activity from you or someone sharing your internet network. Please wait while we verify that you're a real person. Your content will appear shortly. If you continue to see this message, please email to let us know you're having trouble.
Nous aider à garder Glassdoor sécurisée
Nous avons reçu des activités suspectes venant de quelqu'un utilisant votre réseau internet. Veuillez patienter pendant que nous vérifions que vous êtes une vraie personne. Votre contenu apparaîtra bientôt. Si vous continuez à voir ce message, veuillez envoyer un email à pour nous informer du désagrément.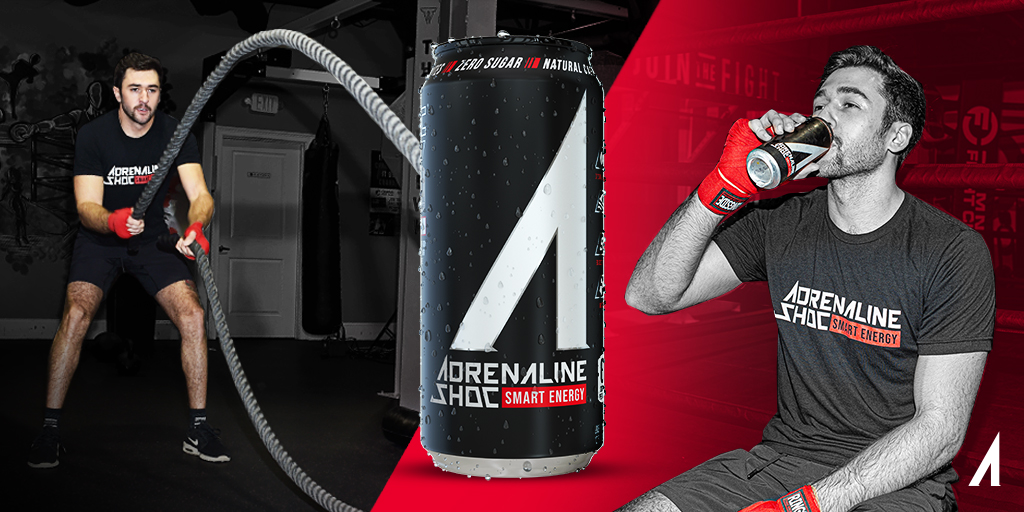 Unterstützen Sie uns beim Schutz von Glassdoor
Wir haben einige verdächtige Aktivitäten von Ihnen oder von jemandem, der in ihrem Internet-Netzwerk angemeldet ist, festgestellt. Bitte warten Sie, während wir überprüfen, ob Sie ein Mensch und kein Bot sind. Ihr Inhalt wird in Kürze angezeigt. Wenn Sie weiterhin diese Meldung erhalten, informieren Sie uns darüber bitte per E-Mail: .
We hebben verdachte activiteiten waargenomen op Glassdoor van iemand of iemand die uw internet netwerk deelt. Een momentje geduld totdat we hebben bevestigd dat u daadwerkelijk een persoon bent. Uw bijdrage zal spoedig te zien zijn. Als u deze melding blijft zien, e-mail ons: om ons te laten weten dat uw probleem zich nog steeds voordoet.
Hemos estado detectando actividad sospechosa tuya o de alguien con quien compartes tu red de Internet. Espera mientras verificamos que eres una persona real. Tu contenido se mostrará en breve. Si continúas recibiendo este mensaje, envía un correo electrónico a para informarnos de que tienes problemas.

Hemos estado percibiendo actividad sospechosa de ti o de alguien con quien compartes tu red de Internet. Espera mientras verificamos que eres una persona real. Tu contenido se mostrará en breve. Si continúas recibiendo este mensaje, envía un correo electrónico a para hacernos saber que estás teniendo problemas.
Temos recebido algumas atividades suspeitas de você ou de alguém que esteja usando a mesma rede. Aguarde enquanto confirmamos que você é uma pessoa de verdade. Seu conteúdo aparecerá em breve. Caso continue recebendo esta mensagem, envie um email para para nos informar sobre o problema.
Abbiamo notato alcune attività sospette da parte tua o di una persona che condivide la tua rete Internet. Attendi mentre verifichiamo che sei una persona reale. Il tuo contenuto verrà visualizzato a breve. Se continui a visualizzare questo messaggio, invia un'e-mail all'indirizzo per informarci del problema.
Please enable Cookies and reload the page.

This process is automatic. Your browser will redirect to your requested content shortly.
Please allow up to 5 seconds…
Redirecting…
Code: CF-102 / 6a1d16544d355019
Adrenaline Performance Turf 54653 Collection 00300 Green
Destination Fee $85.00: Any destination address without a commercial loading dock such as military base, school, church, motel/hotel, business without a dock, or a residence
In order to provide you the most cost effective freight cost Best Carpet Value will Contact you on orders where there are freight charges (not on destination fees).
Please Note:
Residential Delivery – Freight carriers have an $85.00 extra surcharge to deliver to a residence including to home based businesses. This is NOT included in the freight charges as it is a SURCHARGE.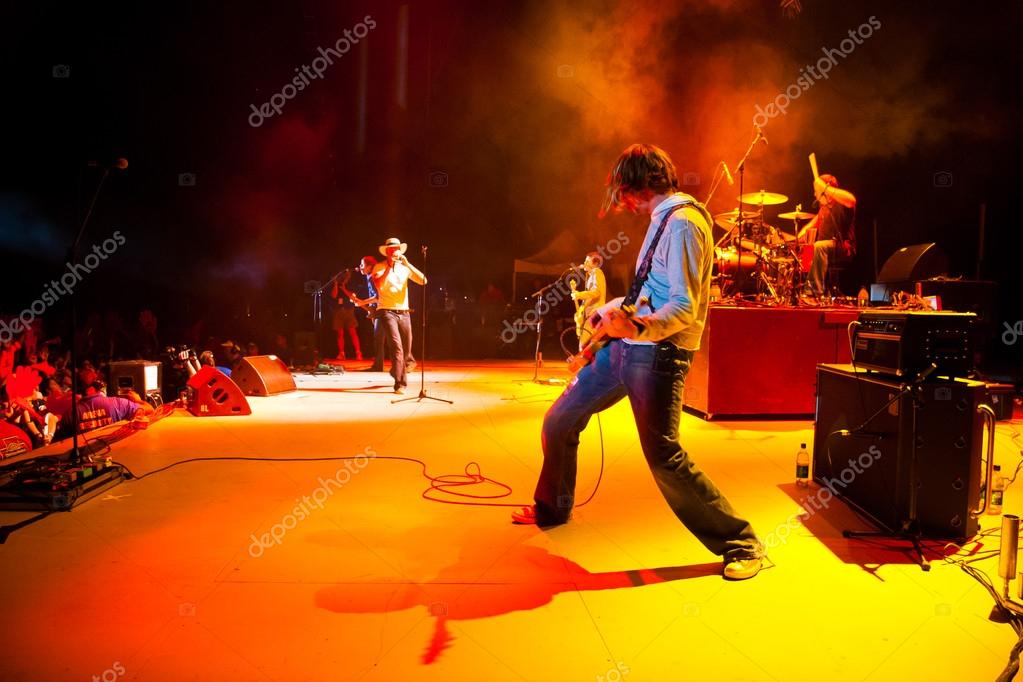 Deliveries over 360 Sq. Ft. will be delivered by truck line. These charges are based upon bringing their 53' trucks into a neighborhood where the roads and driveways are too narrow to do so. RESIDENTIAL DELIVERY does not include carrying the cases into the house, condo or into an apartment building. RESIDENTIAL DELIVERY means the truck line brings the tile to the residential address where you will need to make arrangements to get the tiles or roll or rolls inside/upstairs. The driver will often help off load the product, but you the customer are responsible to have enough help to safely unload everything for your order. The average weight of each case of tile is approx. 50 lbs. The average weight of a roll varies with the style and length but larger rolls can weigh 800lbs and up.
Business Delivery – Business deliveries require a loading dock / receiving area for the truck line to off load. Business delivery to businesses without a dock will be charged an extra $85 surcharge and the materials will be delivered to the curb or drive of your location.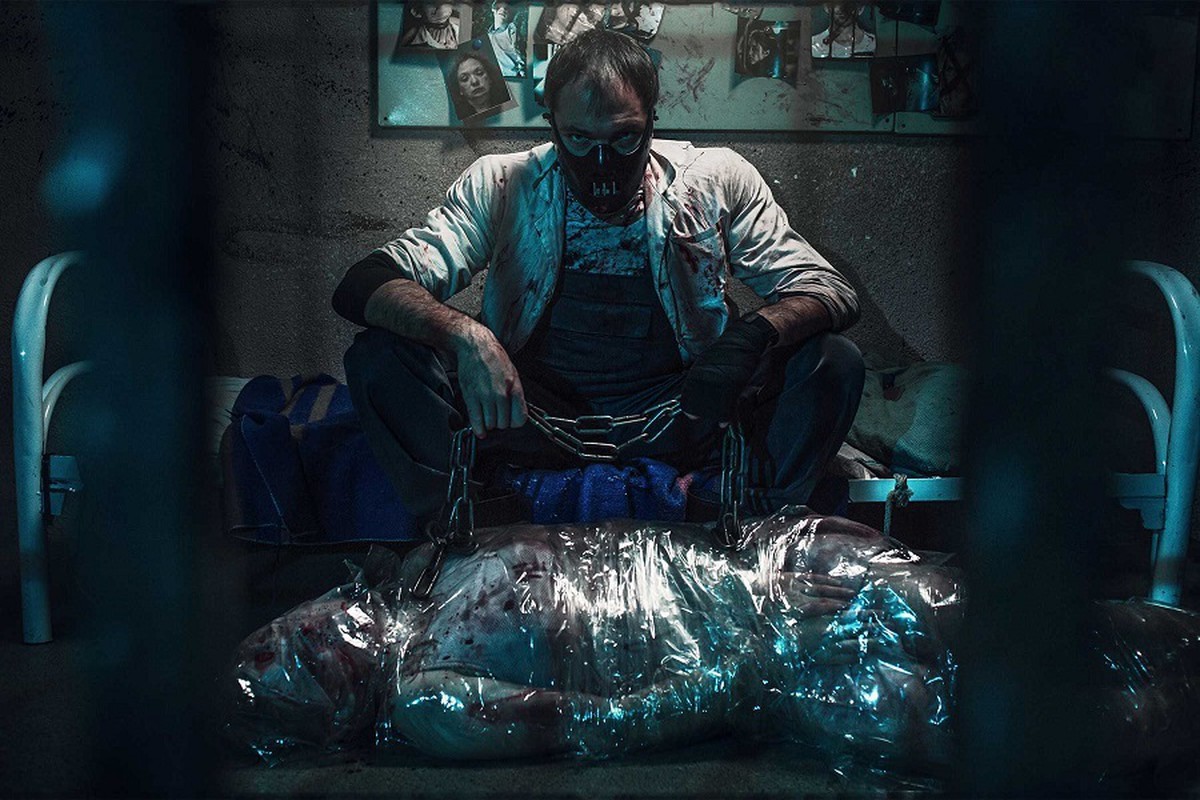 This is NOT included in the freight charges as it is a SURCHARGE. The driver will often help off load the product, but you the customer are responsible to have enough help to safely unload everything for your order. Roll goods may also receive some assistance from the drivers, but you should plan on being completely on your own so have plenty of help available. The average weight of each case is approx. 50 lbs.** The average weight of a roll varies with the style and length but larger rolls can weigh 800lbs and up.
Adrenaline Performance Of The Week Announcement
Beginning THIS MONDAY, Lax All Stars will be running a new segment called the Adrenaline Performance Of The Week.
Here's how it will work:
All weekend long, LAS readers should be on the lookout for their "Adrenaline Performance Of The Week" Nominee.  This Performance of the Week can be a team that wins a big game, a coach that reaches a milestone or a particular player who really stands out.
 The nomination can be YOUR team, or some other team that impressed you.  You can nominate yourself (if you had a big game!) or a star player like Rob Pannell of Cornell. You can even pick a HS player, or a pro (NLL or MLL) player.  The gates are pretty wide open here!
It will be hard to NOT pick Pannell with the season he's having!
(Photo courtesy Lax.com)
The idea is to uncover the best performances by teams, players or coaches and then nominate them in our weekly post, which will be up every Monday. The beauty is that you can nominate yourself OR someone else – so the best truly get their due!
When the post publishes, Readers will make their nominations in the comments section of the post. LAS will select the winner based on our personal preference, the total number of likes it receives and the number of reply comments the comment itself receives. All criteria are weightless and LAS makes the final call on all winners.  There is no gaming the system!
The winning comment could be simple or it could be complex.
 If you nominate someone (OR some team) and explain WHY you nominated them in less than 20 words, you could win.  If you write a 500 word essay, you could win.  The deciding factor will, as always, be QUALITY.  Basically, the more intelligent or interesting the comment, the higher your chances of winning are!
The winner will receive a pair of GREY Adrenaline Socks that you can't get anywhere else! Nope, not the white ones, not the black ones… think somewhere in between.  Adrenaline and LAS, hooking you up with super custom gear… and we're doing it all just because you're talking about lax! Tell us that's not awesome!
You can't get these ANYWHERE! Except here!
Look for the first Adrenaline Performance of the Week post this Monday, April 11th… and until then, keep tabs on your top players, and think of who you will nominate! Free custom socks are well worth it, especially when they're made by Adrenaline!
How Pre-Performance Anxiety Can Help You Perform Better
LaHart's experience isn't uncommon.
"If you're panicked and you think, Uh-oh, I need to get out of here, that ramps up how uncomfortable you feel and affects everything you do," says Fader. "But if you tell yourself, 'This feeling is normal and I'm prepared for this,' you'll calm down."
Indeed, athletes swear by self talk. "When I tell myself, 'You've done all the work, you just need to execute it,' I relax and focus," says Greta Daniels, 33, a cyclist in Pittsburgh. World-renowned climber Steph Davis has a similar strategy. "When I'm scared, I keep repeating, 'This is exciting,' " says the 42-year-old. "It renames what I'm feeling and lightens things up." The bottom line: "Your inner dialogue can talk you into or out of anything," says Deena Kastor, 43, a long-distance runner and Olympic bronze medalist who is adept at reframing the stomach butterflies she still gets before every competition.
It's also helpful to remember that your adrenaline is surging because the stakes are high—and that's because you care about whatever it is you're trying to do.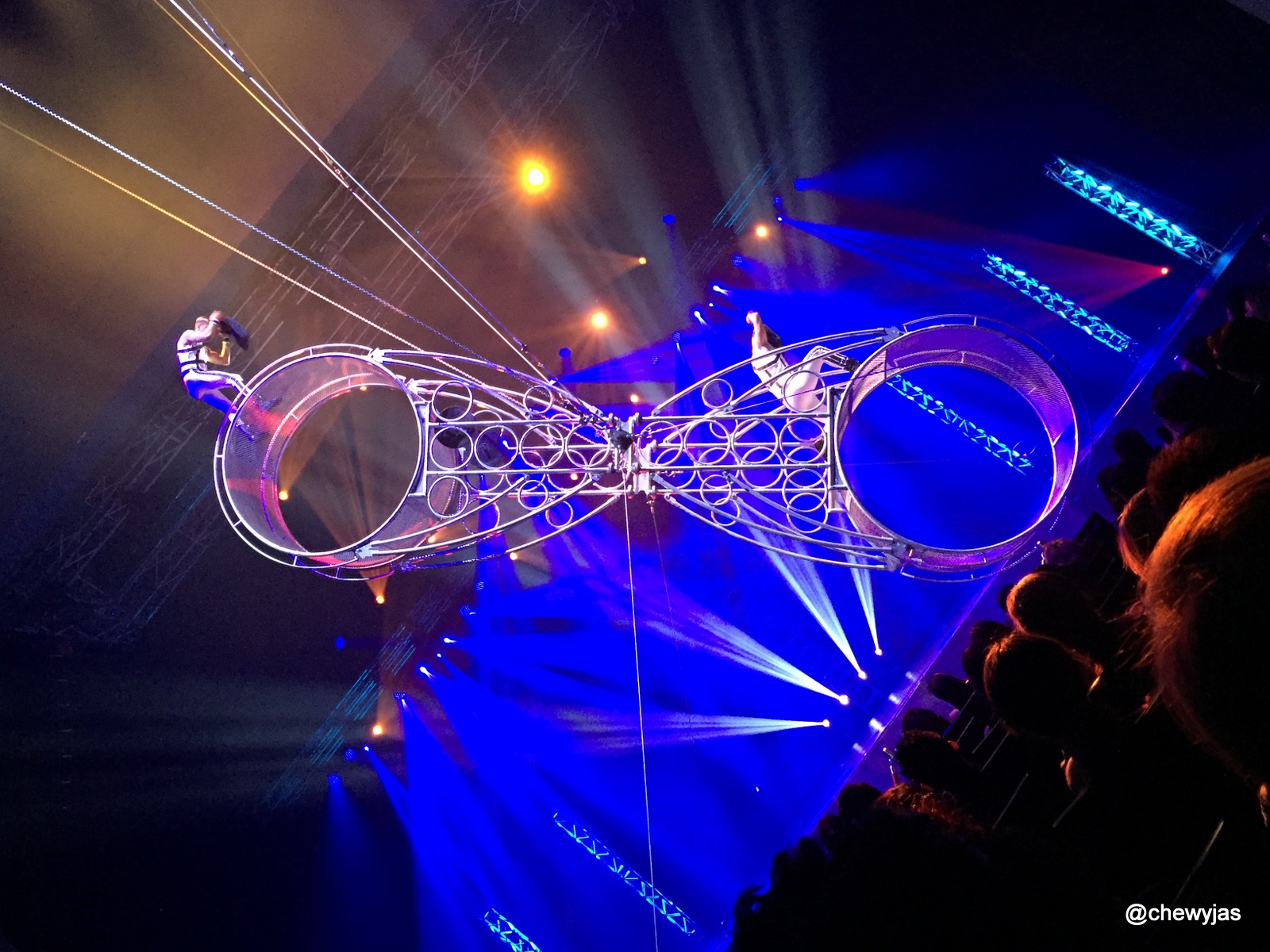 Instead of dreading the uneasiness, consider it a friendly reminder from your body that you're doing something extraordinary. "You feel anxious when it's time to do something important," says Fader. "The feeling is there for a reason."
That rings true for Emily Henry, a 25-year-old novelist in Cincinnati. In the days before traveling to a writing workshop last year, she was so nervous that she contemplated not going—but she still made it. "Afterward, I realized that every time I've done anything life-changing, I've had that same feeling of panic beforehand," she says. "Now I know it means I'm on the cusp of an amazing new challenge, growth opportunity or experience."
Pre-performance anxiety feels a little different to each of us, but it has a universal power. "I know I'll go through cycles of doubt and fear on every climb," says Davis. "Intense feelings are part of why I'm climbing instead of sitting on the couch." In other words: Appreciate the rush—then go kick some serious ass.

Try these five techniques to get in the zone:
1. Track yourself. Keep a journal of your anxiety level in relation to how you perform in a few challenging situations. It may differ by scenario: Calm is usually best for speeches; jitters tend to be good for athletic events.
2. Fuel properly. Research suggests that carbs don't just power workouts, they also increase levels of calming hormones like serotonin. Aim for 130 grams daily of healthy starches, like sweet potatoes and whole grains.
3. Sleep soundly. A sleep deficit makes it harder to control anxiety. To get better shut-eye: Turn off all of your gadgets (TV, phone, etc.) a few hours before you get into bed, and keep your room at a cool 60 to 67 degrees.
4. Breathe slowly. Feeling anxious? Try this exercise: Take six breaths per minute. That's a four-second inhale, a two- second pause and a four-second exhale. It's relaxing, and it can also help improve focus.
5. Listen to music. An app like RockMyRun can be your tempo deejay. Cue up songs that have around 90 beats per minute to help your nerves. Feeling flat? Perk yourself up with songs that have 120 BPM or more.
SOURCES: Jonathan Fader, Ph.D., author of Life as Sport; Institutes of Medicine; national sleep foundation; alissa rumsey, r.d.
You might also like: 12 Ultra-Effective Arm Exercises You Can Do At Home
Adrenaline, the Performance and Activation Hormone
Last update: 07 August, 2019
Adrenaline is what makes us feel good when we exercise. It gives us butterflies in our stomach when we're attracted to someone and enables us to react to everyday dangers.
In addition to helping with performance and activation, however, adrenaline has a dark side. In excess, it has serious side effects.
Adrenaline is a polyvalent substance, just like dopamine and oxytocin. It also acts as a neurotransmitter and affects our behavior more than almost any other hormone.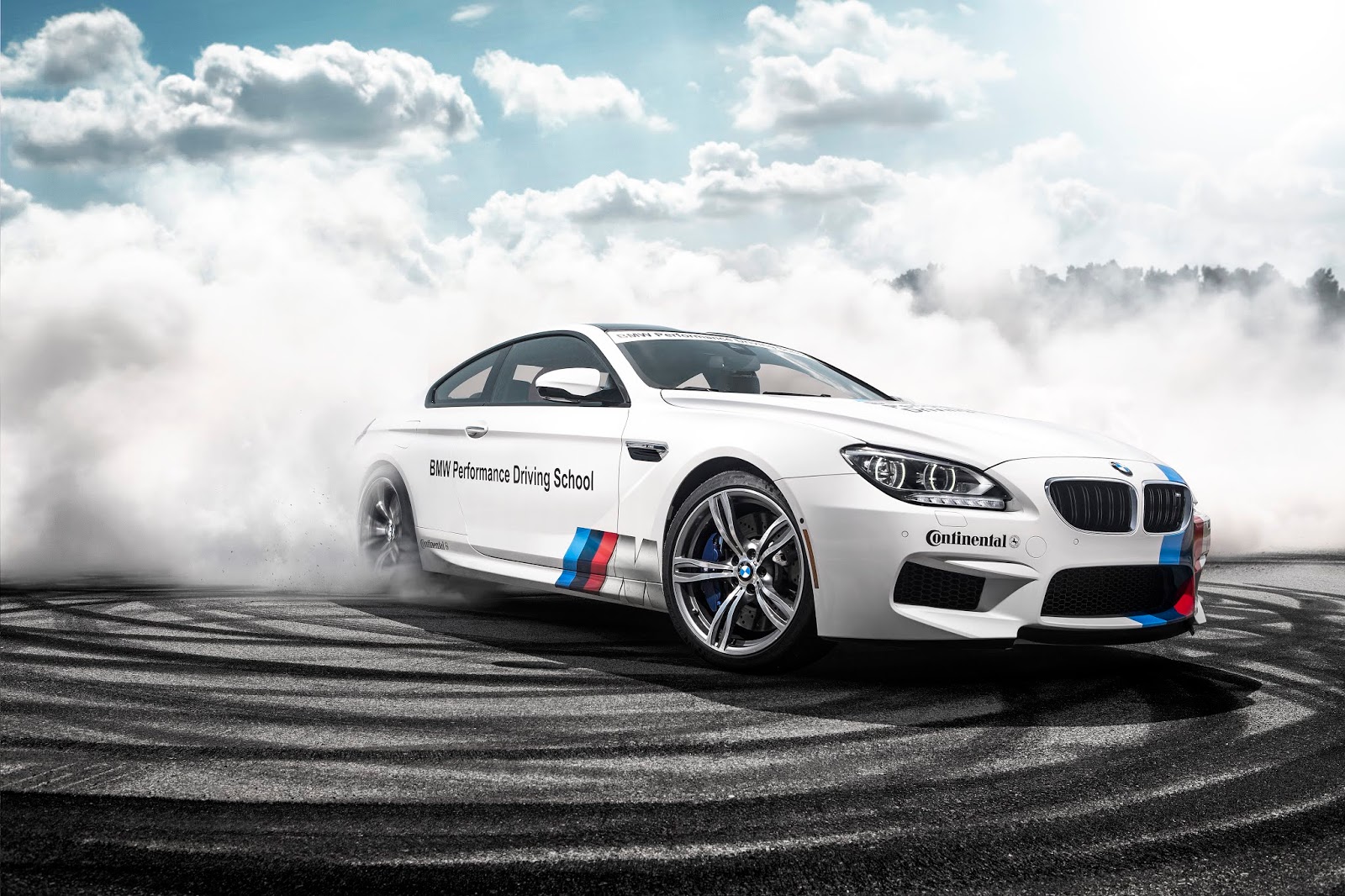 For example, adrenaline activates our survival instincts but also gives us a tendency toward addictive behaviors. It can provoke the kind of anxiety and chronic stress that many people suffer from.
Some people need a dose of adrenaline to break up the monotony of their days. This can lead us to live life to the fullest or put ourselves in risky situations to fill the emptiness.
Many professionals who work in crisis management train their clients to properly manage their adrenaline. To do this, they invite them to do physically and emotionally stressful activities and simulations. The activities require them to regulate how they response.
The objective is simple: train them so they don't lose control, and teach them what to do so that adrenaline is their friend, never their enemy.
Doing that, and knowing everything that this hormone is capable of doing to our bodies and behavior, is amazing. Let's learn more about adrenaline.

Adrenaline: what is it and what does it do?
In 1982, Angela Cavallo from Lawrenceville, Georgia, became mother of the year. That's what the media called her after she was in the news all over the world. She did something that would be hard to believe if it weren't for the testimony of several witnesses.
Her son Tony was in the garage working on his old Chevrolet when something terrible happened. The jack that was holding up the car suddenly broke. The car fell on the young man, trapping him underneath.
Angela Cavallo was 51 years old and she weighed a little more than 140 lbs. She didn't go to the gym, she wasn't a big woman, and she had never lifted weights.
Nevertheless, when she saw her son's feet under the car she started yelling at the neighbors for help. When it became clear that no one was coming, she didn't hesitate.
She ran to the 3000 pound car and lifted it without a second thought. She held it up for several seconds, long enough for her neighbors to get there and move her unconscious son.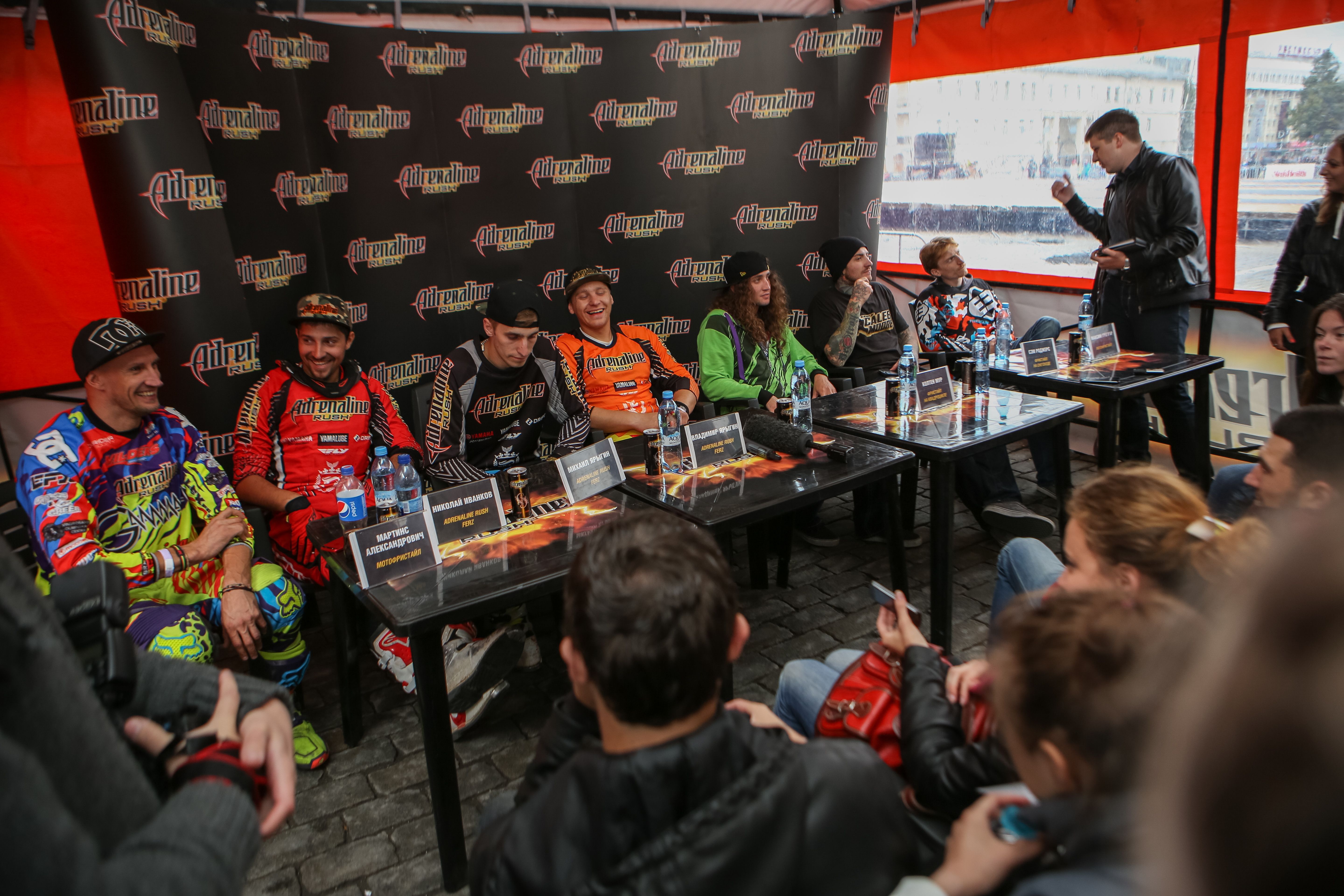 This amazing feat has two almost magical elements: a mother's love, and lots and lots of adrenaline. Enough adrenaline gives us the power to do incredible things to survive and help others survive.
The activation hormone
Adrenaline belongs to the group of catecholamines, along with noradrenaline and dopamine. It is produced by the adrenal glands, located just above the kidneys. 
There is also a synthetic version of adrenaline, called epinephrine. Created in a lab, it is chemically identical to adrenaline and therefore very useful in medical emergencies for cardiopulmonary resuscitation.
In order to understand the mechanics of how adrenaline works, we can use the story of Angela Cavallo and her son:
We see a threatening or dangerous situation (like a car falling on our child, for example). Our hypothalamus, responsible for our emotional reactions, activates the sympathetic system to send a specific response to that stimulus.
The hypothalamus also has a direct connection with the adrenal medulla. Then the adrenal medulla is connected to the adrenal glands. These glands are prepared to release a good amount of adrenaline to activate us and intercede in how we behave and respond.
Adrenaline utilizes concrete mechanisms for action
There's more. Along with releasing adrenaline, a series of fine-tuned biological mechanisms are triggered. These mechanisms facilitate our reactions:
We lose situational conscience. That is, our brain tries to focus all our attention on just one thing. Everything else ceases to matter. 
On the other hand, the brain chooses which senses will be the most useful. In fact, auditory exclusion is very common. In other words, we stop hearing as well so we can see better.
Our pupils dilate almost instantly to let more light in so we can see better. 
Adrenaline does something else you might recognize. It dilates our blood vessels and increases our heart rate. This happens for a reason: to pump more blood so that more oxygen gets to our muscles. Therefore, we'll have more strength and ability to react.
Sometimes a sudden but intense little burst of adrenaline is enough for a flood of oxygen-rich red blood cells to reach our arms and legs. Then we feel stronger than ever.
Here's an interesting fact. Our brain will command the immune system to release high levels of dopamine and pain-relieving endorphins. 
This means that we won't feel pain if we are injured, like Mrs. Angela Cavallo who didn't feel pain when she lifted a 3000 pound car.
The positive and negative sides of adrenaline
Adrenaline does a lot of good things. It can stimulate us to overcome challenges. It can also be as enjoyable as it is addictive. 
Adrenaline helps us adapt to any kind of stressful situation.
It helps us when we're doing risky sports. It allows us to do our best on a test or enjoy a romantic date.
Shaky hands, a lump in our stomach, dilated pupils when we look at the person we are attracted to… These are all the direct effects of adrenaline.
Adrenaline makes us feel joyful when we dance and have fun with other people. It also gives us that incredible feeling that we get on a roller coaster or drive fast in a car.
As you can see, many of these behaviors have some aspect of risk. It is precisely when we put our foot back on the ground, unharmed, after the experience, that we feel the euphoria and immense satisfaction and release that follows.
Because of this, there are people who are addicted to adrenaline. It is the dark side that we need to know more about.
Adrenaline addiction
Some people are attracted to the more dangerous side of extreme sports. Some are truly playing with their lives. At the root of this type of behavior (which many of us have likely witnessed) is sometimes more than a simple search for enjoyment and adventure.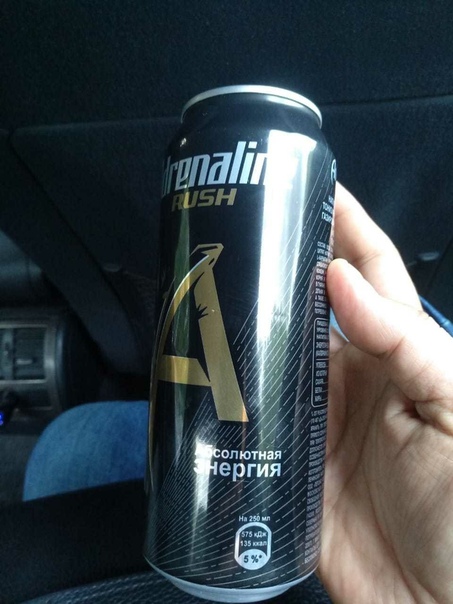 This intense peak of adrenaline that they experience could also be filling a void or masking their emotions.
When we think of an addict, we immediately imagine someone who is dependent on certain drugs. They don't use them so much for pleasure, but to try to eliminate discomfort.
Nevertheless, we don't always talk much about other kinds of addiction. Adrenaline and constantly seeking out risks in order to feel alive is also addiction.
When someone needs a daily shot of adrenaline by putting their life at risk, we are looking at addictive behavior.
On the other hand, like with other addictive substances, it's common to need higher and higher doses to experience the same effects as before. Our bodies develop tolerance over time, so addicts have to seek out even riskier and more extreme behaviors and experiences so they can get the same sensation.
It's important to distinguish between an athlete who practices extreme sports professionally and responsibly and someone who's doing the same thing without thinking or considering the consequences of their actions.
In this sense, we could say that an addict doesn't think, he is just looking to satisfy a biological need.
Adrenaline and chronic stress
We've seen that adrenaline can become addictive. Now, there's another interesting negative aspect of adrenaline. It is the day-by-day development of chronic stress.
Chronic stress is the direct result of continuous pressure and tension. When we don't manage them in time, they result in chronic stress. This emotional state comes from a build-up of two specific hormones: adrenaline and cortisol in the blood.
When we go through difficult, uncomfortable situations that threaten our physical and emotional balance, our brain interprets them as a danger. That's when adrenaline comes onto the scene, and when we must act efficiently.
However we don't always do that, and that's when adrenaline builds up and causes changes in our bodies (high blood pressure, rapid pulse, digestive problems).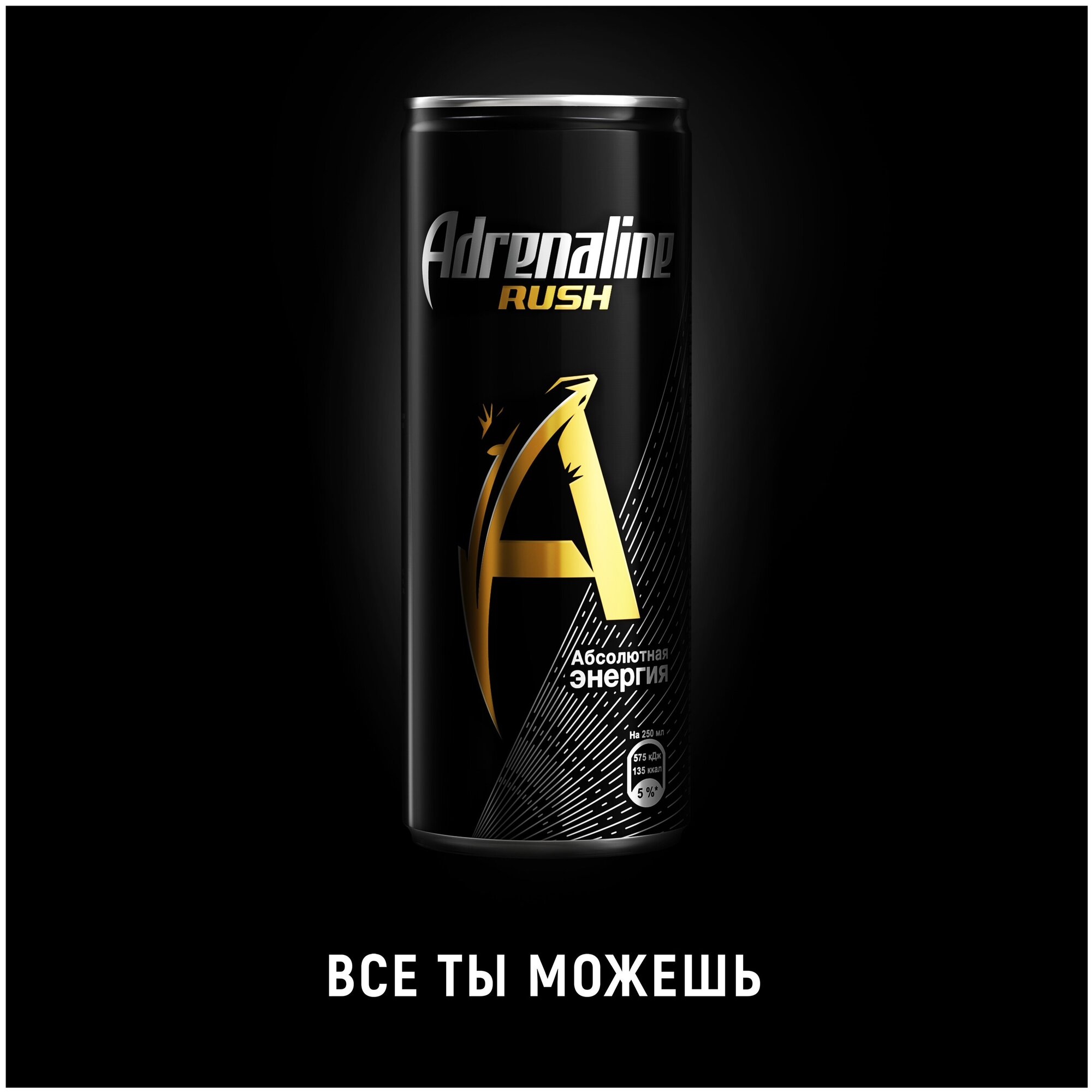 Our health is compromised and we put our lives at risk. It's not something we can just brush aside, nor should we put it off until tomorrow or next week…
In conclusion, we can say that adrenaline fulfills its "magic" purpose as long as it is released at the right time. In those situations, it acts as a vital impetus to help us react, keep us safe, make us adapt better to certain situations.
But if we need this feeling every day or allow tension and fears to take over, adrenaline can have the worst effect possible: it can ruin our health.
Bibliographical References
R. Kandel (2001). Principios de la neurociencia Madrid, LTC.
Hart, A (1995). Adrenalin and Stress. Thomas Nelson editors.
Bennett M (1999). "One hundred years of adrenaline: the discovery of autoreceptors". Thieme Publishing Group.
It might interest you…
Clinic Health 365 Yekaterinburg
Adrenaline – a hormone synthesized by the cells of the adrenal medulla, belongs to the group of catecholamines.
Entering the bloodstream, adrenaline affects almost all organs. Its effect is especially pronounced under stress, when a large amount of the hormone enters the bloodstream at the same time (on average, the level of adrenaline in the blood in a stressful situation increases 10 times). Under the influence of adrenaline, the pulse quickens, the blood pressure rises, etc.e. In clinical practice, the determination of adrenaline is necessary primarily for the diagnosis of adrenal tumor (pheochromacytoma) and to clarify the cause of some hypertension (high blood pressure). In patients with pheochromacytoma, the concentration of adrenaline in the blood increases by 10-100 times. At the same time, after radical removal of the tumor, a rapid normalization of the indicator occurs, which makes it possible to use this laboratory test to monitor the effectiveness of treatment. In addition to pheochromacytoma, an increased level of adrenaline in the blood can be caused by a hypertensive crisis, acute myocardial infarction, stress (usually a short-term increase), a sharp decrease in blood sugar levels (hypoglycemia).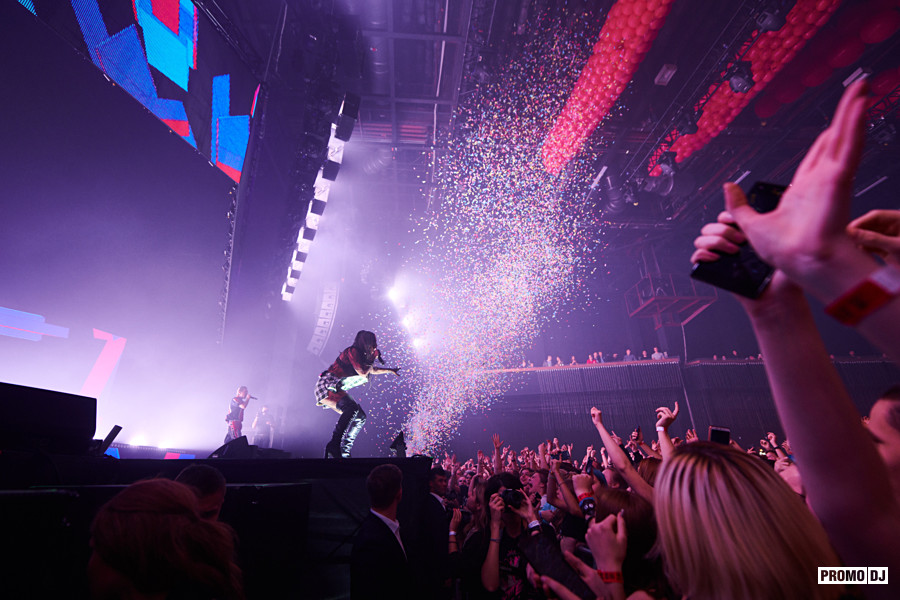 A persistent rise in the concentration of adrenaline is characteristic of some tumors of the nervous system. When taking caffeine, alcohol, some medications, an increase in the level of adrenaline is also noted. Reduced levels of adrenaline in the blood are noted when taking clonidine. The study of adrenaline is carried out not only in the blood, but also in the urine. Moreover, each of the methods has its own disadvantages. For example, a fairly rapid elimination (excretion) of adrenaline occurs in the blood, and ideally, blood sampling for this study should be performed at the time of vivid clinical manifestations (hypertensive crisis, etc.).), which is not always feasible in practice. Determination of the content of adrenaline in urine may not be informative enough if the patient has impaired renal function. Therefore, the most optimal is the study of adrenaline in the blood with the simultaneous determination of their excretion in the urine. It should be remembered that before examining the level of adrenaline (especially their content in urine), it is necessary to exclude bananas, pineapples, cheese, strong tea and coffee, products containing vanillin from the diet.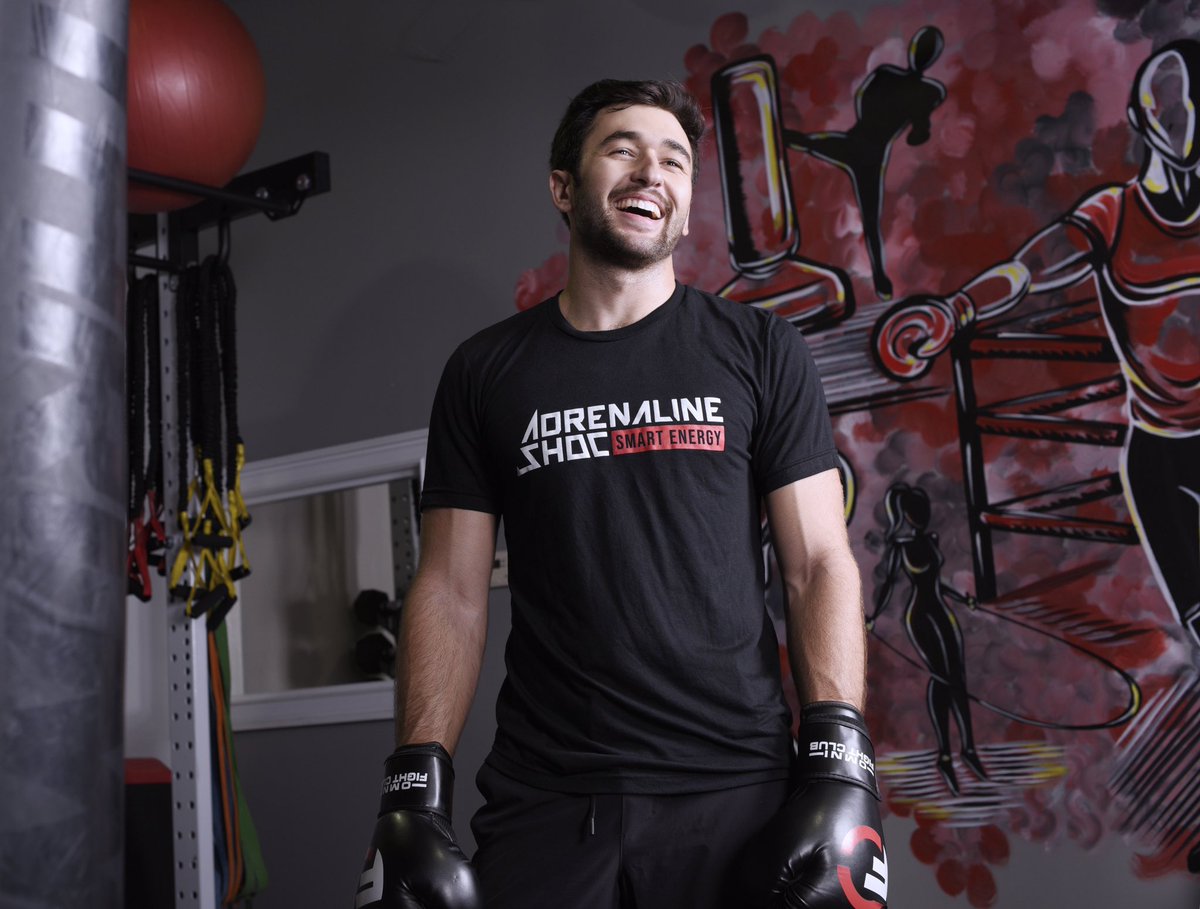 Immediately before the blood collection procedure, at least 20 minutes of complete rest is required to avoid a falsely increased result.
90,000 Get tested for catecholamines in the blood (adrenaline, norepinephrine, dopamine)
Method of determination High performance liquid chromatography.
Study material Blood plasma
The study is used in the diagnosis of pheochromocytomas, differential diagnosis of hypertensive conditions, with dysfunctions of the sympatadrenal system and pathological conditions associated with changes in serotonin levels.
Adrenaline. Representative of catecholamines, the main hormone of the adrenal medulla. Formed in the adrenal glands as a result of enzymatic synthesis from norepinephrine, accumulates in chromaffin cells. It is secreted in increased amounts in stress conditions, blood loss. Provides an increase in blood pressure due to vasoconstriction of the skin, gastrointestinal tract and skeletal muscles, increases coronary blood flow, strengthens and accelerates heart rate, increases blood glucose levels.
The main source of adrenaline in the blood is the adrenal glands.
Norepinephrine. Catecholamine. Neurotransmitter and hormone. It is formed from dopamine in the postganglionic cells of the sympathetic nervous system, the adrenal medulla, and the central nervous system. Acts in many ways similar to adrenaline. Blood norepinephrine originates mainly from sympathetic nerve endings, about 7% from the adrenal medulla.
Dopamine. Catecholamine. A neurotransmitter of the central nervous system (damage to the dopaminergic system is associated with the pathogenesis of Parkisnon's disease), a precursor of norepinephrine and adrenaline during their synthesis, a neurotransmitter of non-nervous local (paracrine) regulation in a number of peripheral organs (including the mucous membrane of the gastrointestinal tract, kidneys).A minor part of the dopamine in the blood comes from the nervous system, less than 2% is the contribution of the adrenal glands. A significant part of the dopamine entering the circulation is formed in the gastrointestinal tract, a significant amount of free dopamine excreted in the urine (but not conjugates and metabolites) is formed in the kidneys.
Study of plasma and urine catecholamines is used mainly in the diagnosis of pheochromocytomas, paragangliomas, neuroblastomas, differential diagnosis of hypertensive conditions.The ratio of plasma catecholamine fractions is important for determining the location and nature of catecholamine-secreting tumors.
Scheme of biosynthesis of catecholamines in the adrenal medulla: tyrosine – DOPA – dopamine – norepinephrine – adrenaline. In sympathetic nerve endings, synthesis proceeds to the stage of norepinephrine. Cells similar to the chromaffin cells of the adrenal medulla are found in other tissues; islets of similar tissue function similarly to the adrenal medulla and are subject to similar pathological changes.With pheochromocytoma, the secretion of catecholamines increases tens, and sometimes hundreds of times, but the level between attacks in normotensive patients may be lower or normal. In hypertension, the level of catecholamines in the blood is at the upper limit of the norm or increased by 1.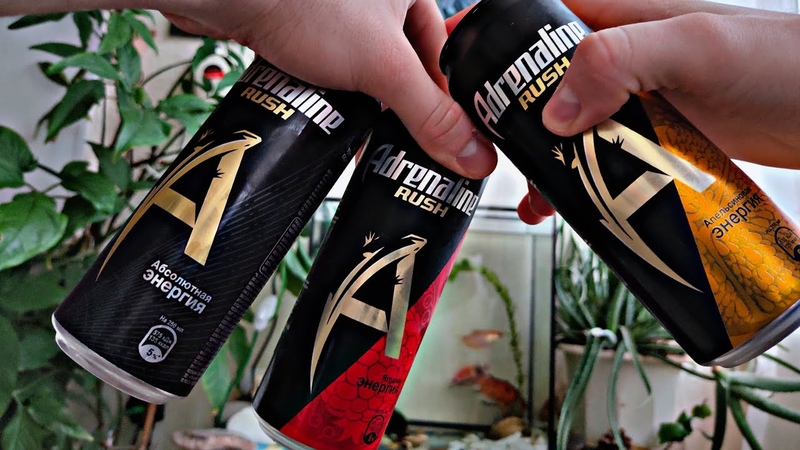 5-2 times. Plasma norepinephrine levels in pheochromocytoma are higher than adrenaline levels. For pheochromocytoma of adrenal origin, an increase in the level of both adrenaline and norepinephrine is characteristic, and extra-adrenal tumors usually increase only the content of norepinephrine; an increase in dopamine content is characteristic of neuroblastoma.An increase in dopamine is observed more often in malignant variants of tumors. The study of the level of catecholamines in dynamics allows not only to diagnose pheochromocytoma, but also to monitor the effectiveness of the therapy. Radical removal of the tumor is always accompanied by a rapid normalization of indicators, and the recurrence of the process leads to a repeated rise in the concentration of catecholamines in the blood. The study of plasma catecholamines is useful in the diagnosis of orthostatic hypotension – the absence of an increase in norepinephrine during the transition from the lying position to the standing position confirms the dysfunction of the sympathetic nervous system.

The duration of action of catecholamines circulating in the blood is relatively short, their half-life from the circulation is measured in minutes. Excretion mechanisms – reuptake of sympathetic nerve endings, transformation under the action of enzymes into inactive forms, metabolism in the liver, excretion by the kidneys in the urine. Ideally, blood sampling for this study should be carried out at the time of vivid clinical manifestations (hypertensive crisis, etc.), which is not always feasible in practice.
In the study of blood catecholamines, both false negative and false positive test results (associated with physiological or chemical interferences) are not excluded. Therefore, the study of the excretion of fractionated catecholamines and / or their metabolites in the urine (daily or postcrisis) are the preferred screening tests for pheochromocytoma (see tests Nos. 151, 152, 918, 952). But to assess the localization of the tumor (using selective vein selection) or when conducting pharmacological tests, as well as in the case of dubious urinalysis results, but strong clinical suspicions, plasma catecholamines are used.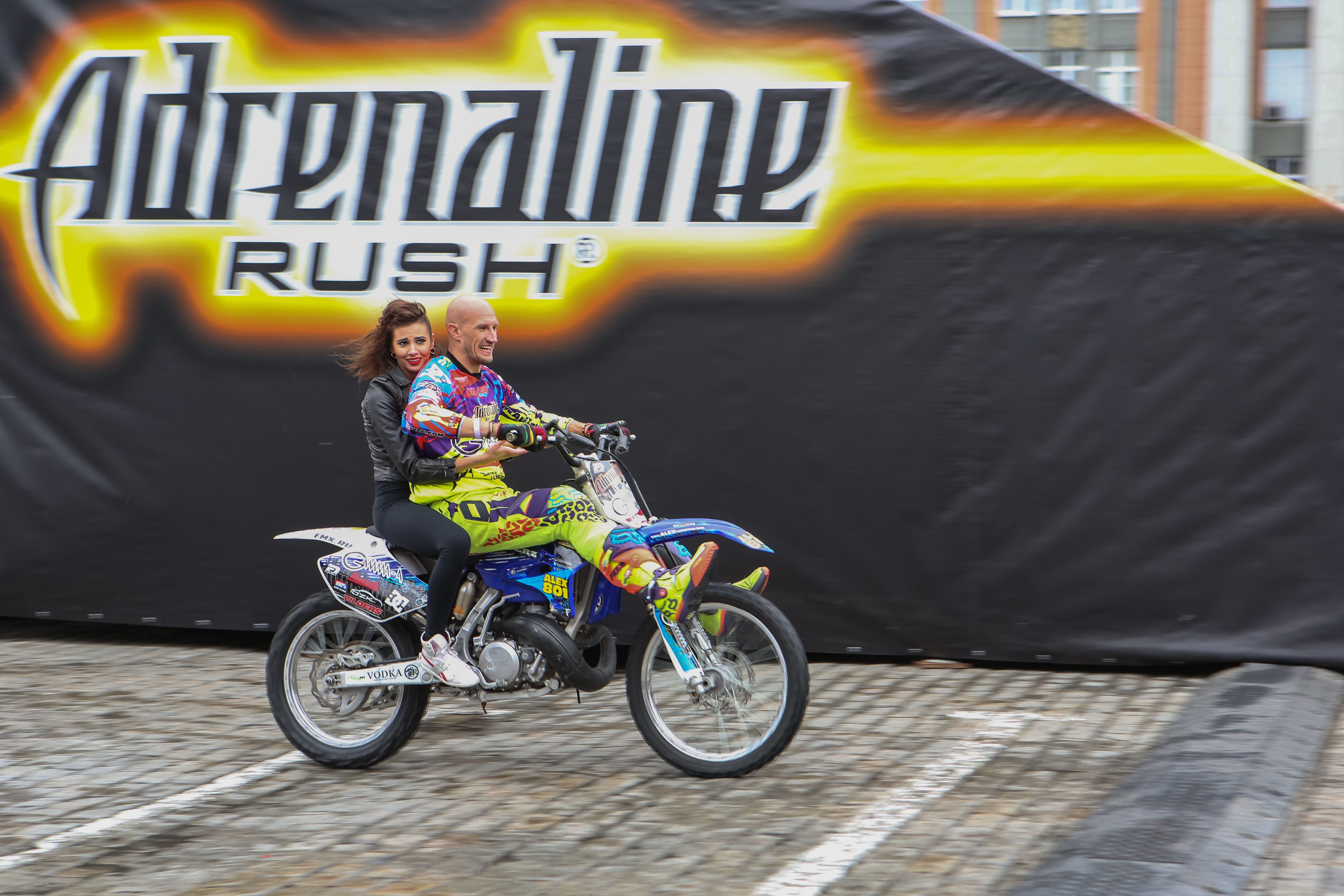 With significantly separated in time attacks of paroxysmal hypertension, the study of plasma catecholamines is used during the period of severe clinical symptoms. It should also be borne in mind that the determination of catecholamines in urine may not be informative enough if the patient has impaired renal function.
90,000 Epinephrine and norepinephrine in urine
The study is used in the diagnosis of pheochromocytomas, differential diagnosis of hypertensive conditions, with dysfunctions of the sympatadrenal system and pathological conditions associated with changes in serotonin levels.
Adrenaline. Representative of catecholamines, the main hormone of the adrenal medulla. Formed in the adrenal glands as a result of enzymatic synthesis from norepinephrine, accumulates in chromaffin cells. It is secreted in increased amounts in stress conditions, blood loss. Provides an increase in blood pressure due to vasoconstriction of the skin, gastrointestinal tract and skeletal muscles, increases coronary blood flow, strengthens and accelerates heart rate, increases blood glucose levels.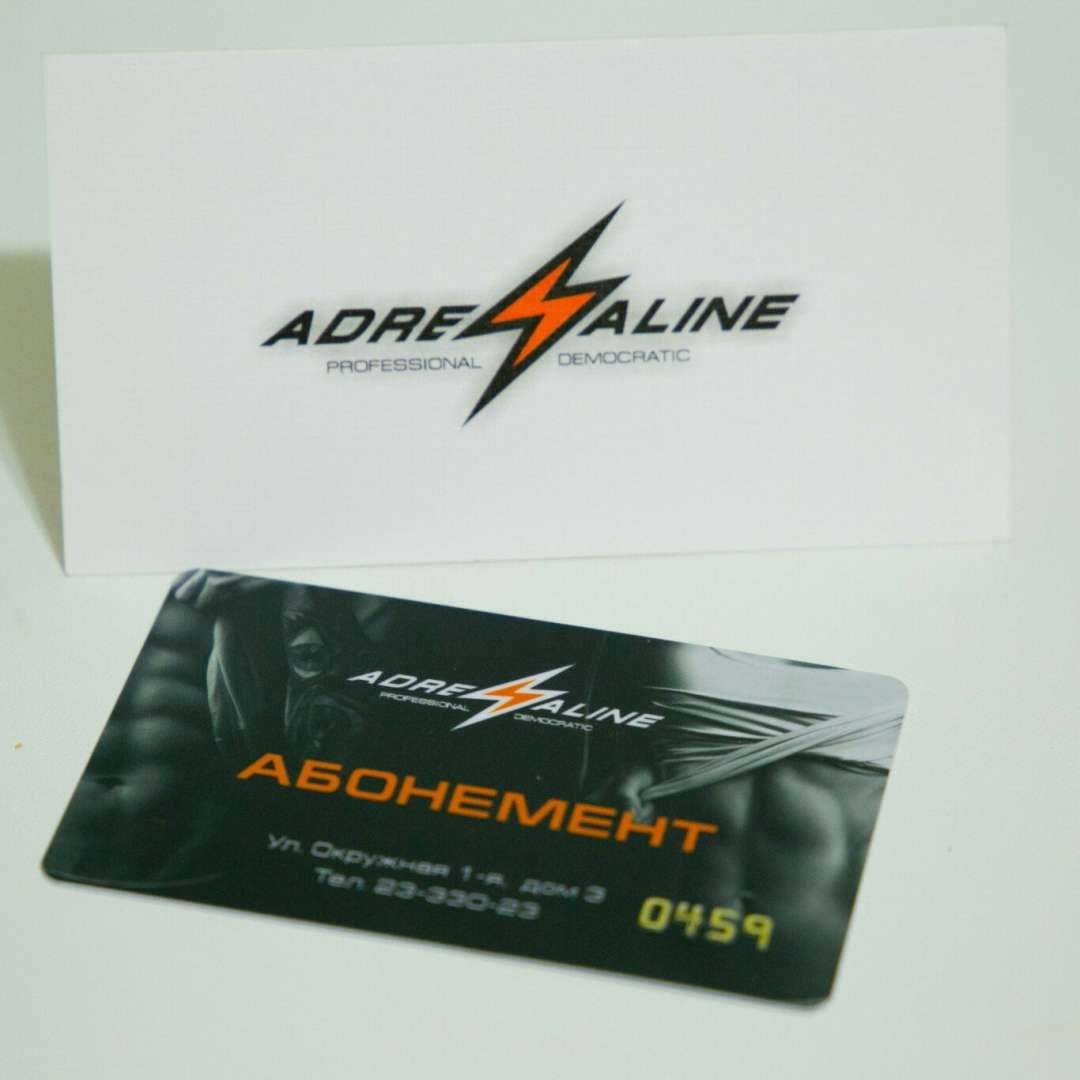 The main source of adrenaline in the blood is the adrenal glands.
Norepinephrine. Catecholamine. Neurotransmitter and hormone. It is formed from dopamine in the postganglionic cells of the sympathetic nervous system, the adrenal medulla, and the central nervous system. Acts in many ways similar to adrenaline. Blood norepinephrine originates mainly from sympathetic nerve endings, about 7% from the adrenal medulla.
Dopamine. Catecholamine. A neurotransmitter of the central nervous system (damage to the dopaminergic system is associated with the pathogenesis of Parkisnon's disease), a precursor of norepinephrine and adrenaline during their synthesis, a neurotransmitter of non-nervous local (paracrine) regulation in a number of peripheral organs (including the mucous membrane of the gastrointestinal tract, kidneys).A minor part of the dopamine in the blood comes from the nervous system, less than 2% is the contribution of the adrenal glands. A significant part of the dopamine entering the circulation is formed in the gastrointestinal tract, a significant amount of free dopamine excreted in the urine (but not conjugates and metabolites) is formed in the kidneys.

Catecholamines are a group of similar hormones produced by the adrenal medulla. The main catecholamines are dopamine, adrenaline (epinephrine), and norepinephrine.They are released into the blood in response to physical or emotional stress and are involved in the transmission of nerve impulses to the brain, promote the release of glucose and fatty acids as energy sources, and dilate the bronchioles and pupils. Norepinephrine constricts blood vessels, raising blood pressure, while adrenaline increases heart rate and stimulates metabolism. After completing their action, these hormones are split into physiologically inactive substances (homovanillic acid, normetanephrine, etc.)etc.). Both the hormones themselves and their metabolites are excreted from the body along with the urine.
Normally, catecholamines and their breakdown products are present in the body in small quantities. Their content increases significantly for a short time only under stress. However, chromaffin and other neuroendocrine tumors can cause the formation of large amounts of catecholamines, which leads to a significant increase in the levels of these hormones and their breakdown products in the blood and urine.
This threatens with long-term or short-term increases in blood pressure and, accordingly, severe headaches.Other symptoms of elevated catecholamine levels include tremors, increased sweating, nausea, restlessness, and tingling in the extremities.
Approximately 90% of chromaffin tumors are found in the adrenal glands. Most are benign and do not spread outside the adrenal glands, although they may continue to grow. Without further treatment, as the tumor grows, the manifestations of the disease sometimes become more severe over time. High blood pressure caused by a chromaffin tumor can damage the kidneys and heart, and even hemorrhage or heart attack.
In most cases, these tumors are surgically removed, after which the catecholamines are significantly reduced and the symptoms and complications associated with the tumor are alleviated or disappear altogether.
A blood test reveals the amount of the hormone at the time of the test, while a urine test is for the previous 24 hours.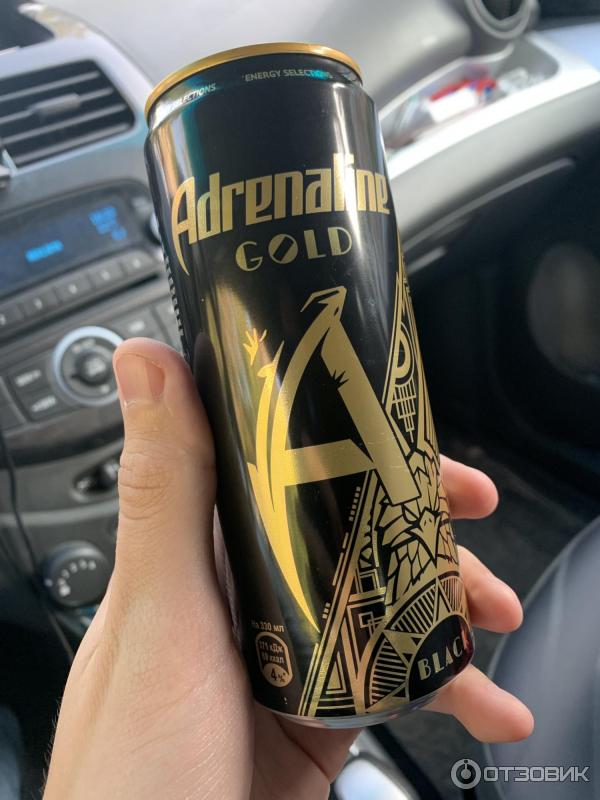 Units of measurement: Nmol / day.
Biomaterial for research: Daily urine.
Preparation for the study:
• Avoid bananas, avocados, cheese, coffee, tea, cocoa, beer from the diet for 48 hours before urine collection.
• Stop sympathomimetics 14 days before the study (in consultation with your doctor).
• Stop taking diuretics 48 hours before urine testing (in consultation with your doctor).
• Eliminate physical and emotional stress during the collection of daily urine (during the day).
What the test is used for:
• To diagnose chromaffin tumors in symptomatic patients.
• To monitor the effectiveness of the treatment of a chromaffin tumor, in particular after its removal, to ensure that there is no recurrence.
When the test is ordered:
• If a chromaffin tumor is suspected.
• If the patient has chronic hypertension, accompanied by headache, sweating, rapid pulse.
• When hypertension does not respond to treatment (since hypertensive patients with chromaffin tumors are often resistant to conventional therapy).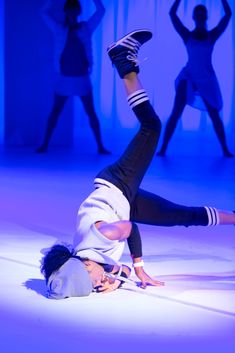 • If an adrenal gland tumor or neuroendocrine tumor was detected on a scan, or if the patient has a hereditary predisposition to their formation.
• When monitoring the condition of patients who have already received treatment for a chromaffin tumor.
Reference values ​​
• Epinephrine
Age Reference values ​​
Women nmol / day. Men nmol / day
1-3 years old 23.0 – 35.0 22.0 – 36.0
4-7 years old 18.0 – 32.0 16.0 – 28.0
8-11 years old 23.0 – 42.0 26.0 – 49.0 90,031 12-15 years old 10.0 – 54.0 28.0 – 55.0 90,031 16-18 years old 32.0 – 40.0 30.0 – 41.0 90,031 More than 18 years old 30 , 0 – 80.0 30.0 – 80.0
• Norepinephrine
Age Reference values ​​
Women nmol / day.Men nmol / day
1-3 years 31.0 – 50.0 27.0 – 49.0
4-7 years 29.0 – 106.0 35.0 – 88.0
8-11 years 77.0 – 146.0 12.0 – 90.0 90,031 12-15 years old 115.0 – 274.0 75.0 – 175.0 90,031 16-18 years old 75.0 – 97.0 99.0 – 126.0 90,031 More than 18 years old 20 , 0 – 240.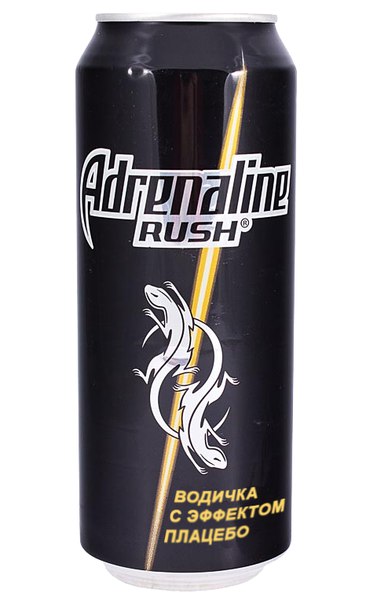 0 20.0 – 240.0
Since many factors can influence the results of this analysis, and chromaffin tumors are quite rare, the indicators are often falsely positive. For a confident diagnosis, a general examination of the patient is necessary: ​​an assessment of his physical and emotional state, the medications he takes and the food consumed.When factors interfering with the accuracy of the analysis are identified and corrected, the analysis is often repeated to find out if the level of catecholamines will still be high. In addition, a blood and / or urine metanephrine test and an MRI scan of the tumor may be ordered to confirm the results.
An elevated catecholamine level in a patient who has previously been treated for a chromaffin tumor indicates tumor recurrence or that therapy has not been entirely effective.
If the concentration of catecholamines is normal, then the presence of a chromaffin tumor is unlikely. However, these tumors do not always promote the production of catecholamines at a constant rate.
If there have been no exacerbations of hypertension recently, then the concentration of catecholamines may be close to normal even with the existing pheochromocytoma.
What may affect the result:
• Medications taken (acetaminophen, aminophiline, amphetamines, appetite suppressants, caffeine-containing drugs, chloral hydrate, clonidine, dexamethasone, diuretics, epinephrine, ethanol, insulin, imipramine, lithium, methyldopha, nicotine nasal drops, tricyclic antidepressants and vasodilators).
• Food consumed (tea, coffee, alcohol).
• Stress.
90,000 Why should you deal with adrenaline and cortisol?
The production of hormones is directed by the "conductor of the ensemble" of internal secretion organs – the pituitary gland, which gives the command to the adrenal glands to "quickly" produce the well-known adrenaline and cortisol – the names of these characters are on our ears, but we know about them, as a rule, negligible few.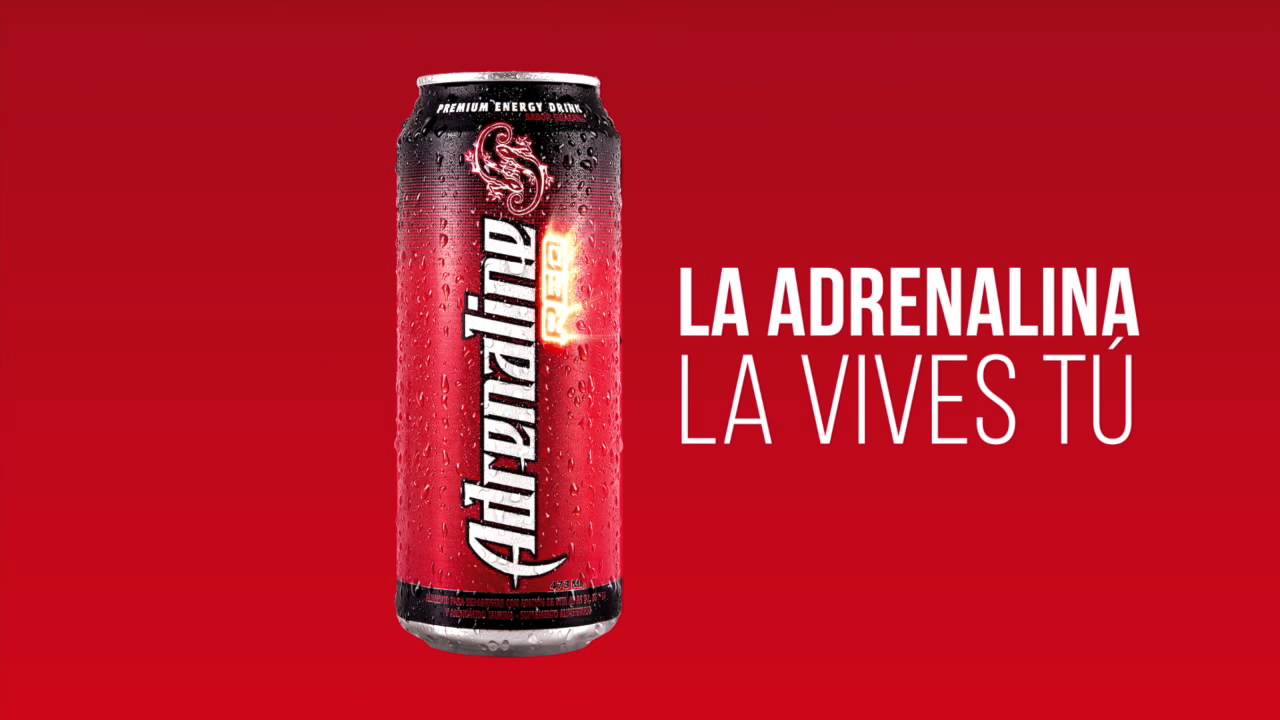 The "parents" of these hormones – the adrenal glands – are, of course, located above the kidneys.These are very small paired glands, about 40 mm in size, which in the picture in a medical atlas look like funny Santa Claus hats, and together with kidneys shaped like beans, they cause an association with a cap on an acorn.
So who are these mysterious hormones – friends or foes?
When we are in harmony with our hormones, they are certainly not only our friends, but also defenders and saviors who are always ready to come to our aid in any dangerous situation, revealing our dormant inner resource.For example, when a predator is chasing a person, these little "acorn caps" release a large amount of hormones into the bloodstream, which for a moment make you a superman, and you strangle a tiger with your bare hands, break the mouth of a wolf, run away from a bear, kill a wild boar with a stick – that is doing what you normally would never be able to do.
Hormones
And then, when all the enemies fled in panic from your invincible club, hormones, with a sense of accomplishment, go to rest – their level decreases to a normal state.And if it does not decrease, what then? But then it is not good to eat. Because the adrenal glands, constantly producing an increased amount of hormones, are forced to work in a forced engine mode, which, as you know, wears out faster than its basic counterpart. The same thing happens with our body. And this is a reason to pay attention to your health.
In addition, an excess of cortisol in the body itself has the following effects on our tissues and organs:
Cortisol reduces the amount of collagen.
When hypercortisolism decreases muscle mass, bone mass, connective tissue.
Cortisol stimulates the formation of glucose and reduces the sensitivity of tissues to insulin, increases the secretion of insulin in the blood serum.
Cortisol affects the function of the gonads. In men, it inhibits the secretion of testosterone, and in women – ovulation and promotes amenorrhea.
Cortisol increases the breakdown of fat in the limbs and buttocks, but stimulates its growth in the area of ​​the trunk tissue, in particular the abdomen, and increases the amount of visceral fat.
Cortisol causes frequent pressure drops, high blood pressure at a young age.
When should I see an endocrinologist?
Specialist-endocrinologist deals with problems of internal secretion organs. But to visit a specialist of this profile "just in case", just in order to check if you, for an hour, have problems of an endocrine nature, is not necessary at all. And when is it necessary? The reasons for making an initial visit to an endocrinologist may be as follows: weight gain that does not have objective reasons; violation of the menstrual cycle in women; sensation of "lump in the throat", not associated with ENT pathology, swelling of the extremities, fatigue (although this symptom is characteristic of many diseases), and even rashes and peeling on the skin.And also the appearance of hair in the "wrong" places or, conversely, baldness. If you are unbearably annoyed by those around you, and ugly stretch marks of bright pink or purple color appear on your skin, then this is in the same cashier. Of course, weight gain associated with the fact that you eat a lot and exercise a little is not a reason to go to the doctor, you just need to reconsider your diet and physical activity. But if you attend workouts, are on a diet, but do not lose weight, this can already be a wake-up call.
Measurement of the senses – Ogonek No. 35 (5011) dated 02.09.2007
Weigh sadness, calculate anxiety, measure sadness – modern scientists are trying to determine what emotions consist of and how they can be counted. These concerns are especially relevant on the eve of the autumn depression. According to WHO experts, by 2020, depression in developed countries will bring more economic damage than all infectious diseases combined
Elena KUDRYAVTSEVA
Photo by Vasily MAKSIMOV
Hippocrates treated depression with opium tincture and repeated warm enemas."Psychiatrists" of medieval Europe dipped patients into icy water until the first sign of suffocation. If the XXI century were less humane, there would be much less depression. It is so fashionable to wring hands, mope and yearn today that sometimes it is very difficult to distinguish a real illness from a fictional one.
"It is known that any emotion is a complex system of interaction of biochemical substances in different organs of the body," says Alexander Avshalumov, director of the Moscow Institute of Cybernetic Medicine.- Doctors working with the psycho-emotional system of a person have always lacked specific indicators that would reveal the presence of a disease and determine its severity.
When the boss proves to the managers in the office that they are stupid animals, unfit for intellectual work, powerful biochemical changes begin in the body of the humiliated. The brain, assessing the degree of danger, in order to preserve the entire manager as a whole, triggers a protective dopamine-energy system, which releases a large amount of adrenaline into the blood – the most ancient and simple signaling mechanism.
– The adrenaline rush in response to stress can cause completely different reactions, – says to mn. Natalya Shemchuk, psychiatrist of the Scientific Center for Social and Forensic Psychiatry named after V.I. Serbian. – In one case, people show extreme activity and excitement, in the other they fall into prostration, and in the third, they behave rationally and balanced. Moreover, it is in the third group, according to our research, that adrenaline at this moment exceeds the permissible norm by seven times! If such a person is not helped in time, in two to three weeks he will develop a heart attack or peptic ulcer.
But even if outwardly humiliated managers look the same, their internal processes may take place differently. For example, in one person, the adrenaline wave is released into the bloodstream once, and then the whole system will return to normal. And in another, the stress hormone will continue to be released at an increased rate until adrenaline itself is first consumed, then its precursor, norepinephrine, and then the precursor of norepinephrine, dopamine.
Dopamine is a hormone of joy and comfort. Depletion of its reserves means severe depression.In principle, illness can be avoided if you understand in time that a colleague at the next table is not just sad with a quiet Yesenin sadness, but is rolling into the abyss, into depression.
FROZEN SADNESS
The sadness meter, developed by scientists from the Moscow Institute of Cybernetic Medicine, was not shown to me. It turned out to be a double dynamic test. First, blood is taken from the patient and the level of stress hormones – adrenaline, norepinephrine and dopamine – is determined. After that, the subject is sent to a cryosauna for three minutes – a strange structure that looks like a large refrigerator with a hole for the face.Here, at minus one hundred degrees, the body receives stress, and experts on the next analysis look at exactly how the body reacted to it.
"In a healthy body, all three parameters will jump," says Alexander Avshalumov. – In people suffering from neuroses and increased anxiety, the level of adrenaline and norepinephrine will not increase in any way, which indicates functional depletion of the adrenal glands. I think that if we check the fighters of the elite troops, we will get exactly this picture. But in patients with severe depression, the analysis will show a reduced content of dopamine – a natural antidepressant.That is, by assessing the level of neurohormones, we get the mood index. It is very important that when a patient comes to us after therapy, we do not need to fully rely on his subjective feelings. The new test will show quite clearly how effective the treatment was.
If scientists somehow figured out the definition of sadness, then the situation is worse with the rest of the feelings. Scientists have found that the hormone of fidelity and the hormone of sexual liberation is produced by the same organ – the pituitary gland, that love is stored in the hypothalamus until the grave, and fear and aggression – in the adrenal cortex.Unfortunately, this knowledge does not yet explain exactly how the entire psychoemotional system works.
THE CLOSED CIRCLE OF PIPEZ
The first more or less slender model explaining where emotions live, in the 37th year of the last century, was proposed by the American James Peipets. Putting on the altar of science more than a dozen guinea pigs and cats, he determined that emotions are associated with four brain structures, including the hippocampus, hypothalamus, thalamus and cingulate gyrus.
Interestingly, as soon as the scientific world accepted this system, new data emerged.Neurophysiologists Kluver and Bucy removed both temporal lobes in monkeys in the early 40s and found that the animals had ceased to understand what was good and what was bad. They ceased to be afraid of snakes, which before that they were simply afraid to horror, tried to swallow inedible things, tried to mate with animals of a different species, which was usually not observed for monkeys. Approximately the same clinical picture was described 20 years later in humans. Patients with affected temporal lobes of the brain expressed completely inappropriate emotions, stopped recognizing the most common objects, swallowed everything that came to hand, looked apathetic and indifferent, and sometimes began to smile meaninglessly and copy the gestures of other people.
Since then, the number of organs, tissues and cells associated with emotions has been open so much that it seems that emotions permeate us through and through, like water on a sponge. In this regard, some religious neurochemists say that in the spirit-soul-flesh system, the brain is the spirit, the flesh is the body, and emotions are the soul, the connecting link between heaven and earth. Nevertheless, the general leadership still remains with the brain.
GOOD AND Evil HALF
It so happened that the right hemisphere of the brain is responsible for negative emotions, and the left – for positive – simply by the number of controlled neurons.That is, when a person is in a bad mood, he just needs to activate the left hemisphere. To do this, psychiatrists advise starting some kind of game such as chess, you can solve a crossword puzzle or flirt better. But traditionally in Russia, the left half of the brain is activated with the help of alcohol.
The mechanism of alcohol consumption in general terms is as follows: took and drank. Nevertheless, during this lightning-fast period of time, the brain manages to do a lot of manipulations. So, in the right hemisphere, which is responsible for motivation, the need to drink was born.And since she was not satisfied, the evil right hemisphere threw out negative emotions. To overcome them, it was necessary to urgently release dopamines stored in the left hemisphere, and chess is not at hand, as luck would have it.
Interestingly, together with dopamines, alcohol stimulates other left-brain centers, in particular Broca's center, which is responsible for talkativeness. So alcoholics live strictly according to the neurophysiology textbook. By the way, the need to talk is so great that psychologists have repeatedly noted cases when two drunks, speaking different languages, spent hours meaningful conversations for both.
EVERYTHING LIKE MICE
It is believed that the more complex an animal is organized, the more original emotions it experiences. That is, it may make sense to read Brodsky to dolphins or elks, but turtles and lizards are no longer worth it. In lower vertebrates, only the trunk and some posterior parts of the brain evolved evolutionarily, so they can only have hard-coded behavior. For example, if a monitor lizard is attacked, in a hundred percent of cases, without any existential throwing, he will turn and put his throat bag on display.A person also has such ancient parts of the brain, but they control not only some aspects of behavior, but also emotions. Babies of all nations have a genetically programmed facial expression – a semblance of a smile, which in both humans and apes means the absence of aggression. (Some Russophiles consider the Western manner of smiling to be the legacy of lizards.)
But since our ancient system of emotions is connected with the frontal regions of the associative cortex, as a person grows up, he experiences more and more diverse emotions.As a result, he may feel angry at the mere thought of injustice, bribes, or housing reform. It seems that the lower beings did not even dream of such a flight, nevertheless, there are very interesting facts.
Scientists from the Institute of Ecology and Evolution of the Russian Academy of Sciences, together with colleagues from the University of San Francisco, decided to find out what causes the most negative emotions in great gerbils – mice that live in deserts. For six years, hardworking biologists monitored the lives of the wards, regularly took tests from them and checked the level of the stress hormone corticosterone.As a result, the list of alarms included: bad weather, lack of food, a large number of wives and children, tightness in the hole and an abundance of competitors ready to throw out of this hole into the open sky. I think that soon the great gerbils will learn to activate the left hemisphere by drinking a glass or two or sitting down with friends at the chessboard. 90,000 Analyzes at KDL. Blood catecholamines (epinephrine, norepinephrine, dopamine) and serotonin
Adrenaline is a hormone of the adrenal medulla, its concentration in the blood characterizes the humoral part of the sympathetic nervous system.The adrenaline level rises during stress, blood loss to maintain homeostasis in critical conditions. Compensatory adrenaline provides an increase in blood pressure and blood flow to the heart due to vasoconstriction of the skin, skeletal muscles and abdominal organs; enhances heart contractions and increases their frequency, increases glucose levels due to glycogenolysis in the liver and muscles. Norepinephrine is a hormone of the adrenal medulla, a neurotransmitter, its concentration in the blood characterizes the activity of neurons in the sympathetic nervous system.It differs from adrenaline in a stronger vasoconstrictor effect, a lesser stimulating effect on the contraction of the heart, a weak bronchodilator effect. Serotonin, a tryptophan derivative, is produced by cells of the gastrointestinal tract (GIT) and the central nervous system (CNS) of humans and animals, as well as some neuroendocrine tumors. Serotonin is found in platelets and mast cells. It is a well-known natural antidepressant and is a monoamine neurotransmitter. It constricts blood vessels, affects motility and gastrointestinal secretion.The study of catecholamines is used to diagnose and monitor tumors of the adrenal glands (pheochromocytoma), nervous tissue (neuroblastoma), to assess the endocrine component of the causes of hypertension (usually with hypertension, there is an increase in catecholamines no more than 2 times), to diagnose carcinoid syndrome (mainly – serotonin). There is no correlation between tumor size, catecholamine levels and clinical presentation. The analysis is effective during a hormonal crisis.Due to the rapid elimination of catecholamines from the bloodstream, the main information on the activity of the sympathoadrenal system in patients with different types of pathology is obtained by measuring the excretion of catecholamines and their metabolites in the urine.
90,000 Prisoners of extreme – adrenaline addiction
Until now, scientists have not come to an agreement – is there an adrenaline addiction? However, the phenomenon of risky behavior is difficult to deny. In pursuit of thrills, healthy, socially adapted, sober people climb peaks and dive into the ocean, drive into the oncoming lane in heavy traffic, perform dizzying stunts on motorcycles and jump from bridges on bungee-jumps.What is it – a desire to shake up human nature, lazy in comfortable conditions, or a painful state of the nervous system?
Huge doses of adrenaline entering the bloodstream can be addictive. Dr. Archibald D. Hart believes that adrenaline addiction is based not on psychological but on chemical addiction. In this case, the substance that causes adrenaline dependence is produced by the body itself. The hormone adrenaline and a complex of other compounds, entering the bloodstream, give a state that can be defined as "coming" or "high".It is a wave of energy, an exacerbation of feelings and abilities with a simultaneous decrease in sensitivity to pain – physical and mental.
"In science, the term" adrenaline addiction "does not yet exist. But similar phenomena have been traced throughout the history of mankind. Inveterate duelists, adventurers, filibusters and famous travelers – the so-called "adventurers" were thirsty for new vivid sensations and actions bordering on danger. In our time, it has transformed into other forms: extreme sports or risky business.Such a need becomes an addiction if it is fixed at the physiological level, changing the biochemistry of the brain and making it necessary to constantly release the hormones of the adrenaline group. Here genetic predisposition and the formation of the psyche in childhood and adolescence can play a role. However, constant stress overloads or a sudden cessation of high activity do not go unnoticed and in some cases lead to depletion of the body's reserve forces (especially against the background of injuries and age).Often there are problems of a neurological nature: vegetative crises, the development of hypertension, strokes are not excluded. Neuroses, depressive states (up to a disgust for ordinary everyday life) may develop "(head of the rehabilitation department of the Research Institute of Neurology of the Russian Academy of Medical Sciences, professor, MD Kadykov A.S.)
The need for thrills cannot but affect the general condition of a person: too much adrenaline makes the heart work in an accelerated mode, which causes problems in the cardiovascular system.The extreme nature of hobbies can threaten life and health up to disability. Excessive consumption of calcium and other important substances. High adrenaline levels put the digestive system at risk. Gastritis and ulcers are often diagnosed in people living under chronic stress. Immunity suffers. On the part of the psyche, negative changes are also possible: nervous exhaustion, displacement of the value system, depression.
At the same time, stress can have a beneficial effect on a person.In extreme conditions, the body begins to produce special substances – endorphins. These are natural drugs with morphine-like (opiate) effects. They are formed mainly in the brain and cause in a person a state of mild intoxication, euphoria, and pain relief. The release of endorphins triggers the body's defense mechanism against overload, stimulates the activity of the central nervous system, and also temporarily increases mental and physical performance. At the same time, personality degradation does not occur.Therefore, extreme behavior is often used as a way to solve or mitigate internal problems. It's hard to draw the line between a healthy adrenaline rush and a psychological addiction to it. Addiction is measured not by the height of the ecstatic takeoff, but by the depth of the energy "hole" into which a person falls, the inability to lead a normal daily life in the absence of stress.
Based on materials from Internet publications
.