Stringing a lacrosse goal: How To String a Net onto a Goal using the Lock Lacing Method
How to string a lacrosse goal
People often find it difficult to string a lacrosse net onto a goal post. Some of them do not follow the proper method of doing it while some do not choose the appropriate length of the tieing string. Though different approaches are used for stringing the net firmly on the goal, it is essential to know the right way to do it. And to help you with stringing a lacrosse goal, there are two step-by-step procedures stated below.
 But before looking at these procedures now how to build a lacrosse goal, let us go through the required materials and two methods that we will be discussing in this blog. 
Materials required for stringing a lacrosse net: 
Goal
Net
Zip ties
Lacing cord (String)
How to string a lacrosse goal
Either of the two methods can be used for stringing a lacrosse net on the goal to achieve the best results. And these two methods are:
Speed Lacing
Lock Lacing
Let's go through the step-wise procedure for both the methods to help you understand the process better.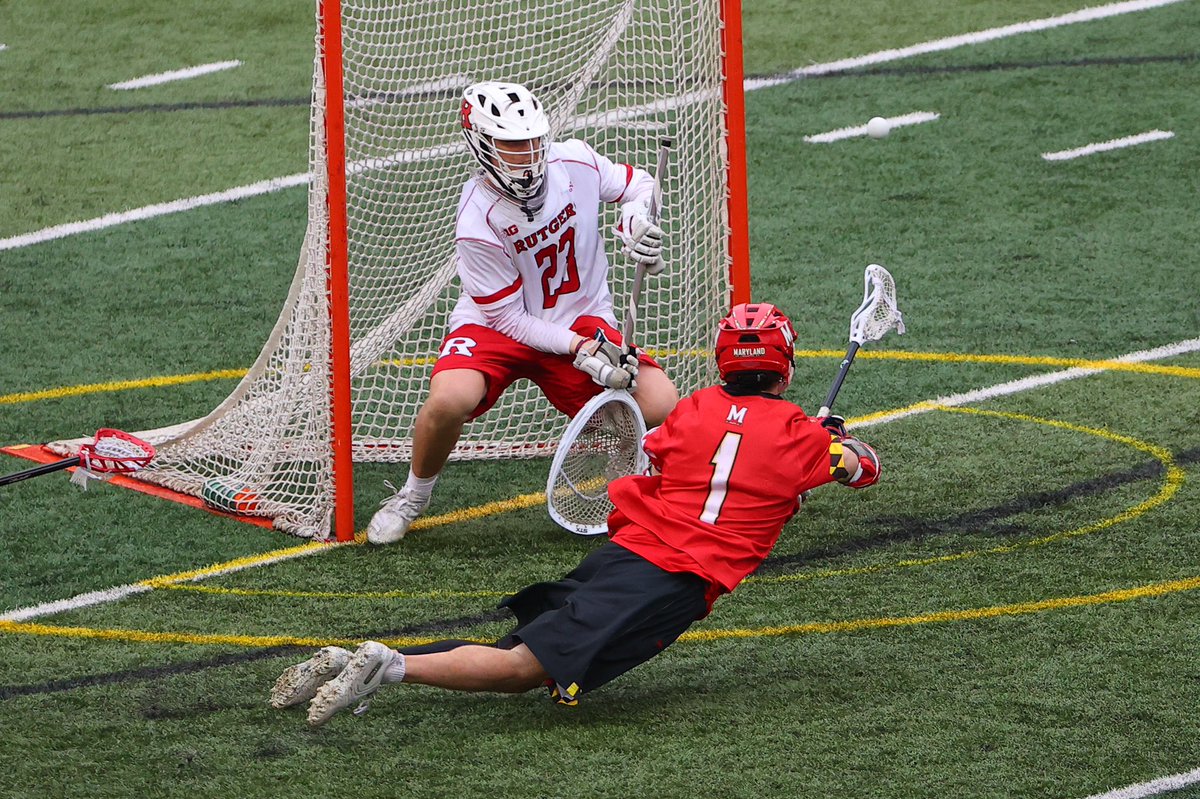 Speed Lacing
In the speed lacing method, every square of the net is tied firmly with the goal post. This is a fast and easy process commonly used to string the lacrosse net onto the goal. To do this procedure, follow these five easy steps:
Step 1:
Select a lacing cord (string) of proper thickness, for example, string with the thickness of 6 mm is ideal for this procedure.
Step 2:
Proceed with fastening the string temporarily to the corners of the goal pipes with the help of a zip tie and adjust the net accordingly. This step is crucial for positioning the lacrosse net properly on the post. 
Step 3:
Now knot one end of the cord on the pipe as the net is fastened by the zip tie. This will act as a reference point from which further stringing process can be carried out. Usually, the stringing process is carried out from the top left or top right corner as we have to string the whole goal pipe.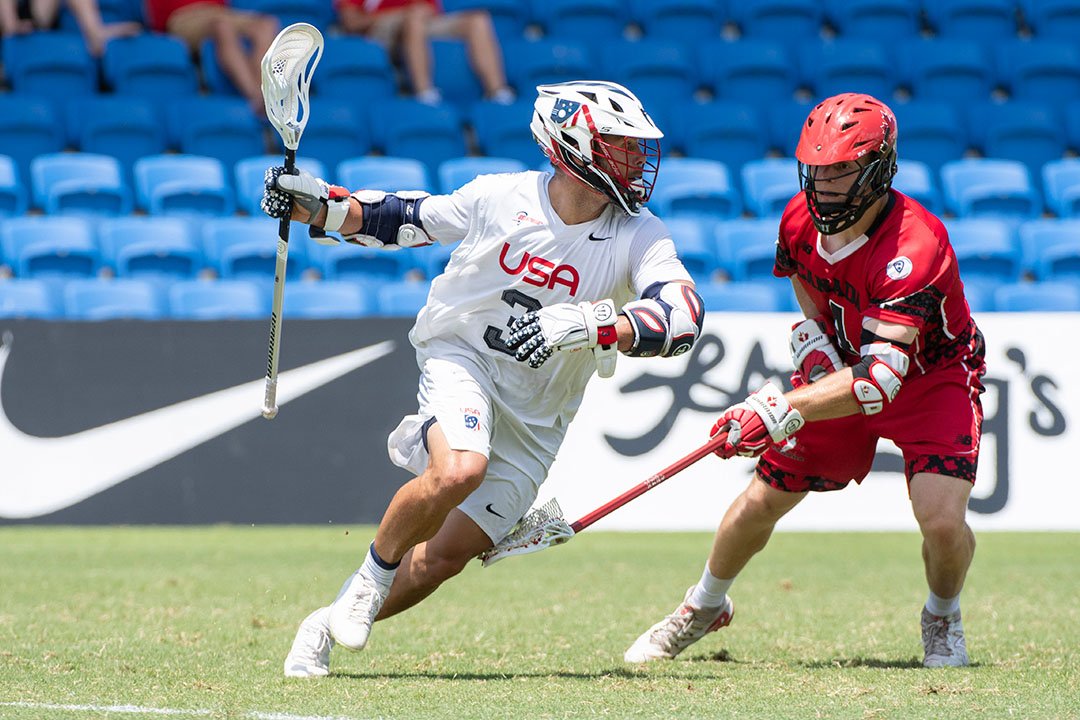 Step 4:
In speed lacing, one needs to tie every square (hole) of the net with the goalpost. Tweak the string and pull it starting from the top corner and continue the same to the bottom of the post. Make sure that the string is wrapped across each square of the net so that the lacrosse net is tied firmly with the goalpost pipe.
Step 5:
Continue this process on all the four sides of the lacrosse net to complete stringing the lacrosse goal. 
Lock Lacing
In the Lock Lacing process, as the lacrosse net is firmly locked with the goalpost pipe and no-sag is observed in the grip even after 6-7 months. It is a time-consuming process but, at the same time, is the most effective process out there.
Following progressions should be followed to string a net with the help of this process.
Follow the same steps of the speed lacing method up to the third step and then proceed ahead with the remaining two steps, which makes this method effective and long-lasting.
Step 4:
In lock lacing, follow the loop of the cord formed across the square of the net. Wrap the other end of the cord around the goal post and then take it out from the loop that was formed initially. 
As the whole cord is pulled out between the loop, one can knot it tightly around the post. It is the best method for overlocking the nets. The cord (string) is first looped and then wrapped from the other side of it. In this method, holes can also be wrapped alternately as the cord is firmly gripped.
Step 5:
Continue the fourth step till all the four sides of the lacrosse net are covered to spring the net on the goalpost. 
Concluding Remarks
Stringing a lacrosse goal might seem challenging but can be done with ease once you know how to do it. You can also ask your friends or family for help and string the net. And now if you are wondering which method to opt for, well I will make it easy for you:
Go with the first-speed lacing method if you want to string a lacrosse net easily in less time.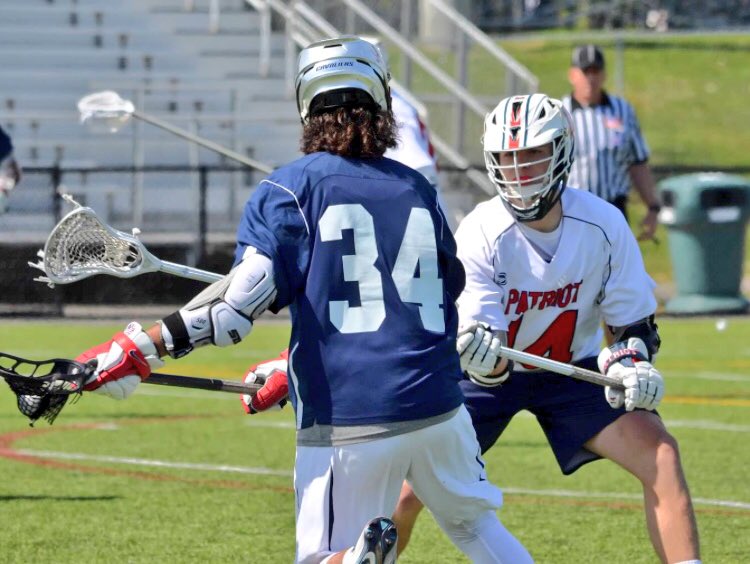 But the drawback of this method is that the net starts sagging after 6-7 months. You can repeat the same procedure to string the net if you observe such a problem.
Or you can opt for the lock lacing method to firmly string the net on the goalpost. Although this method will take more time than the first one, there is no sagging seen in the net even after months. 
#LaxHacks: Patching Lacrosse Nets
Editor's Note: Long time LAS follower Adam Eddinger is taking over #LaxHacks presented by LAX WAX this week! Adam is a full time lacrosse coach out of Philadelphia, PA. With over 12 years of coaching experience, Adam uses his knowledge to build the skills of youth players with private lessons, keeps sticks dialed in with custom stringing of pockets and grows the game by holding camps and clinics across the country. In 2007, he started Repetition Lacrosse which also operates a camps and clinics in Utah as well as a club lacrosse team, Wasatch LC, to give players a competitive edge in the recruiting process.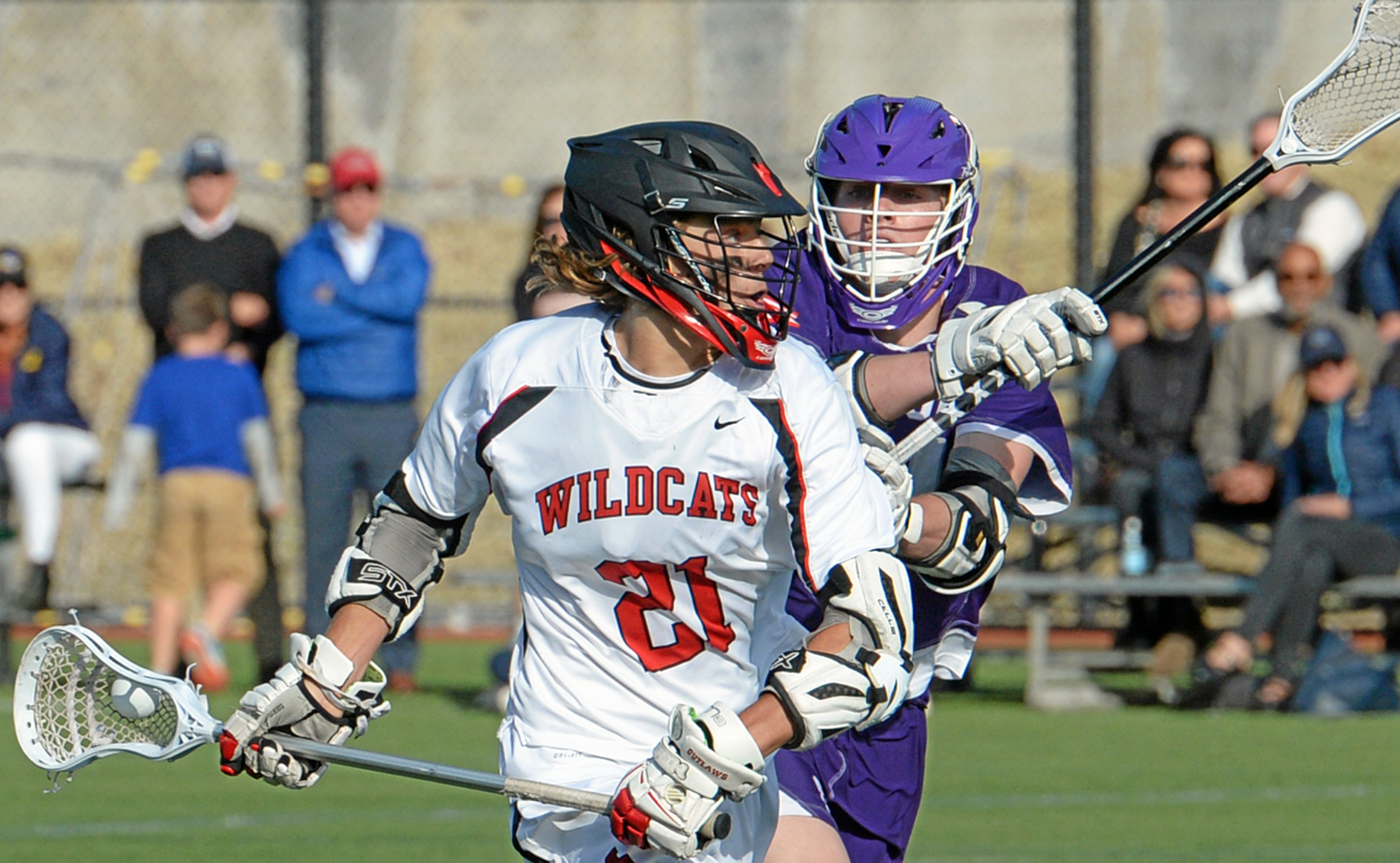 Adam currently coaches NCAA Division 2 at Chestnut Hill College.
[mks_separator style="solid" height="4″]
Let's face it folks, those backyard and practice nets aren't made to last. Sometimes I even question if they are made for lacrosse, do they ever hold up for anyone shooting faster than a 2nd grader?
The one thing we can count on them for is being CHEAP! Here at #LaxHacks we love to stay ballin' on a budget so instead of knocking on the practice nets for what they lack, I like what they do offer, affordable lacrosse training guides!
For those of us who have shot on our backyard goals for more than 20 minutes, we are all likely facing the same problem…holes, holes everywhere!
Well no worries, we've got 3 Easy Steps to patching your old lacrosse nets! Follow along and make those nets last!
Things You'll Need
Below is a complete list of the tools and materials needed to make nubs out of a lacrosse shaft. It shouldn't be too difficult to scoop 'em up from your garage or tool shed – just be sure to ask for permission if necessary.
Scissors
Lighter
Spool of twine or nylon string
Old lacrosse net
Zip ties (optional)
3 Simple Steps
Step one: Identification and Preparation.
Locate the problem area(s) on the net that need patching and prepare them for the process. This can be done by twisting the net tied to the post taking slack from the hole.
You can also trim around the broken diamonds/squares as preferred, but not necessary.
Step Two: Cutting your Patch.
Hold you old net up to the area to be patched. I always cut 2-3 diamonds/squares extra so there's no chance of you missing the hole you're trying to fix.
Simply follow the same row you start off cutting to ensue a straight cut. Make the necessary 90 degree cuts to get your patch ready to place.
Step Three: Patch your Hole.
Start by holding your patch (on the inside or outside of the net) over the hole and attach your twine/nylon string to a corner of the patch and pipe of the goal (this is where the zip ties can come in handy).

Then string your patch as you would sidewall on a head. Follow the patch around the edge, securing the patch to the net tightly.
Where this method isn't something you want to use for game nets during your spring season, it can easily get your practice nets through one more season or save your upcoming clinics or camps. Stretch those backyard nets for more than they're worth!
And that's how you patch an old lacrosse net!
Through #LaxHacks, we aim to help you simplify and element proof your game. In every episode, we share specific tips and pointers that will help you save time, money, and heartache. Balling on a budget, and enjoying the beautiful game of lacrosse… that's what it's all about.
Got a hack you want us to share with the world? Chime in below!
Secret Lacrosse Stringing Tips From Our Lax.com Pros Lacrosse Video
---
 
Most lacrosse players will tell you that the stringing job on their lacrosse head is likely the most important aspect of their equipment.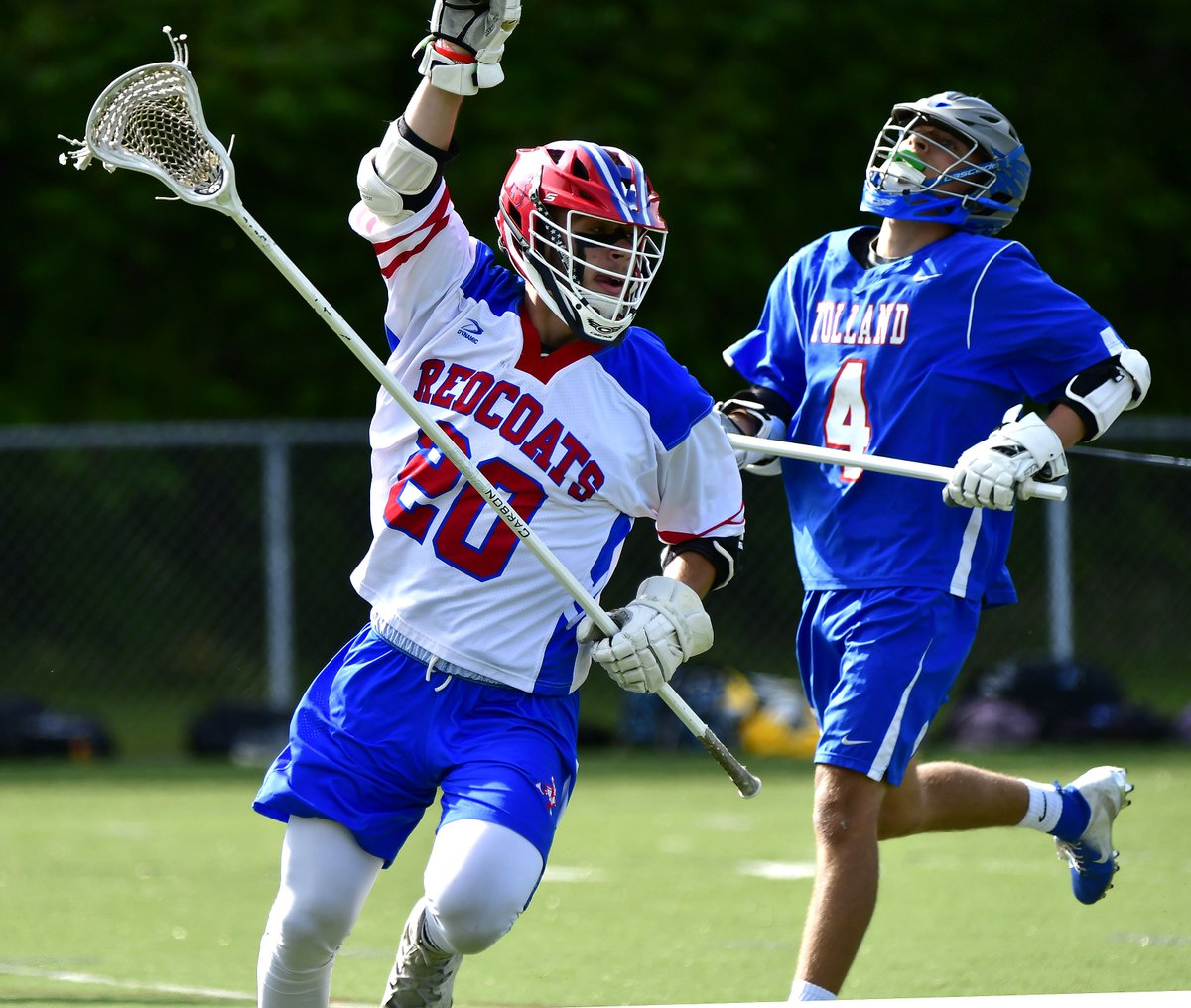 Your entire playing style and performance can be enhanced or jeopardized by the pocket in your lacrosse head, that's a fact.  And yet, many players will trust the most important part of their game to friend on the team, some local store with who-knows-who behind the desk.  Here at Lax.com our PRO stringers are trusted by the BEST high school and collegiate players in the game.  Just think, you put a lot of time and effort into your game, why not put that same effort and professionalism into your pocket.
 
 
1) When stringing the top string on any lacrosse head, skip the first sidewall hole to create a tighter channel.
 
2) Make sure the mesh is facing 9 diamonds across the top (not 10) so your pocket will become more symmetrical.
 
 
3) When starting your sidewall pattern, make sure you put the string in twice through the sidewall hole.  It will pull the mesh tighter to the plastic of the head.
 
Watch the Kinetic video below to see how these tips are used to string the most popular head in the game.



 
4)When starting your sidewalls, skip the first and second holes (start in the third).  This will give you better control and a stronger and faster shot.
 
5) Use a shooting lace at the base of the pocket instead of a sidewall string.  Sidewalls can cause rips and shooters keep your pocket much more consistent.
 
 
 
6) For a true outside shooters pocket – the best pattern is to use 1 nylon, as a shooter, 3 diamonds down from the top string, then skip a row and put in a shooter and then skip another row and put in another hockey lace.  That nylon at the top will whip the ball out of your stick faster after it passes over the shooters.
 
 
Those are some basic stringing tips that will help you dial in your pocket.
 
 
Other blogs and videos you might be interested in:
 
Video: How To String A Kinetik Lacrosse Head
 
Video:  Will my lacrosse head fit on any lacrosse shaft?
 
Video: The difference between composite and metal lacrosse shafts
 
Video: The difference between hard and soft lacrosse mesh
 
Video: When to buy a new lacrosse head
 
LAX.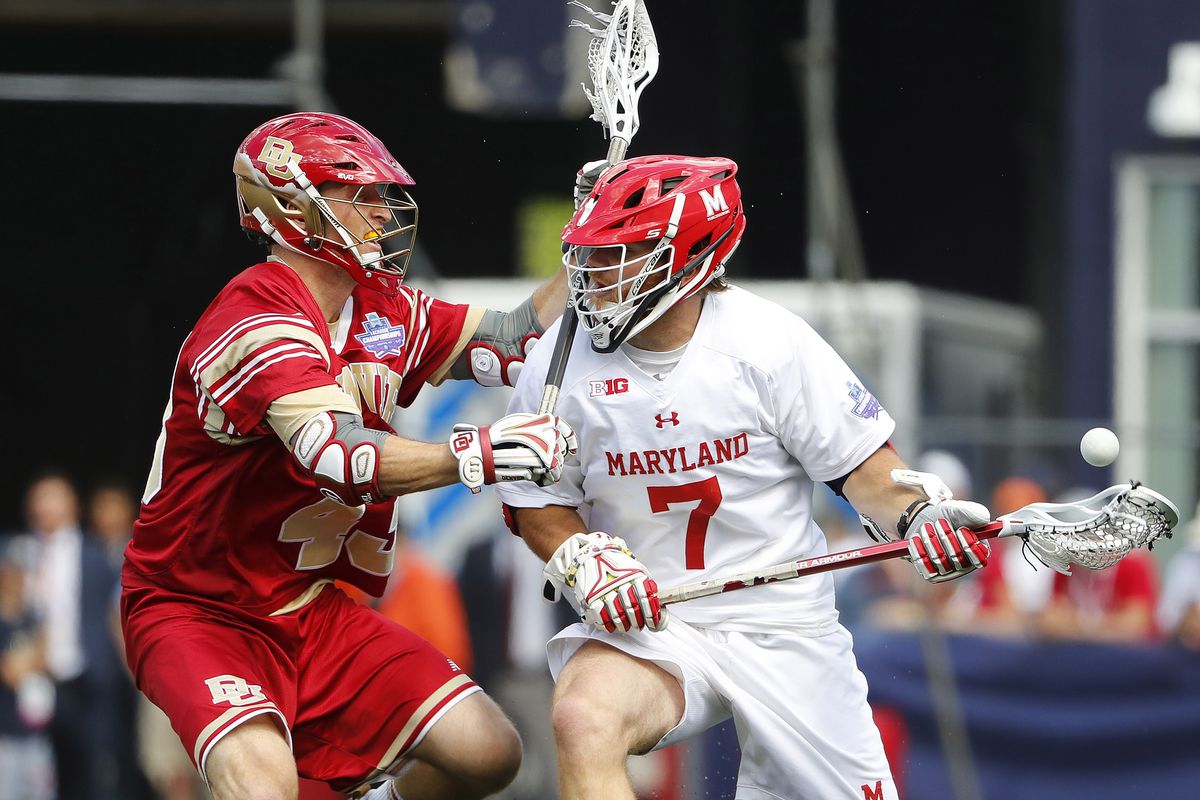 com offers a wide variety of men's and women's lacrosse gear for every players ability. If you have any questions about what might be right for you or your player, feel free to give our Pro's a call at 855-255-5294. We will be able to tell you what we think is right based on your age, ability and position. Also, be sure to download the LAX.com FREE mobile app. We push our most amazing deals there and you will also gain access to the newest gear as soon as it hits the market.
See you on the fields!
The Lax.com Pro Staff
855.255.5294
[email protected]
LAX.com
Where Players Get Their Gear
Free Shipping On All Orders Over $50
Lowest Prices – Guaranteed
Professional Lacrosse Goal
Professional Lacrosse Goal
Upgrade your matchday equipment with the 6ft (1.8m) x 6ft (1.8m) Professional Lacrosse Goals. Designed with various features to ensure that you receive prolonged longevity, this premium goal is ideal for competitive use. Each regulation standard goal effectively provides a team with the stability and dependability needed from a goal on the field.
With official welded square corners, a galvanised steel frame and sleek orange power coating, the entire structure of these goals have been crafted to guarantee enhanced gameday performance.
Professional size 6ft (1.8m) x 6ft (1.8m) lacrosse goals.  

The goal's frame is manufactured from 50mm (2 inches) thick, powder-coated galvanised steel.

Welded stringing rails and lacing bars run across the goal's frame for easy net attachment.

The professional polyester lacrosse net is 5mm thick with 5/8 inch mesh squares.

Designed to be used during all professional men's and women's FIL standard lacrosse games and training sessions.

Fast assembly with no tools required.

Available individually or as a pair of professional lacrosse goals.
The Professional Lacrosse Goals are supplied with a 5mm thick white regulation net that features 5/8-inch mesh squares. These small squares have been perfectly sized to capture each dense lacrosse ball, whilst the extra-deep mouth prevents the balls from rebounding outwards.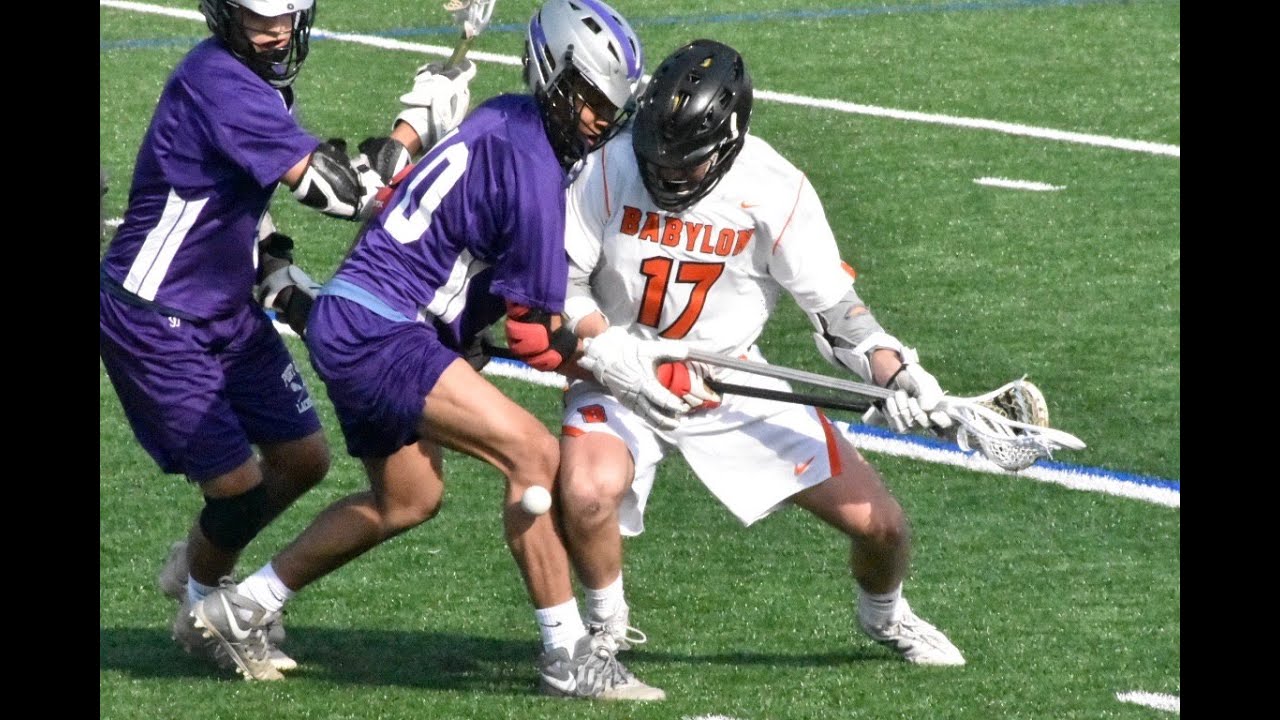 Additionally, due to the nets impact absorbing properties it will not tear or fray after repeated contact with solid rubber balls. The reinforced border seams provide added strength to the netting and also makes the task of attaching the net to your goal a simple one. 
The net has been designed to easily attach to the welded stringing and lacing rails which are positioned across the entirety of the 6ft (1.8m) x 6ft (1.8m) frame. Whether you plan to use these goals for training sessions or professional games, the Professional Lacrosse Goal is exceedingly easy to assemble as no tools are required. Whilst these goals are simple to build, they are still sturdy structures due to the 50mm steel frame. This thick frame guarantees that your goal will remain stationary throughout gameplay to allow your team to consistently score.
Professional Lacrosse Goal Specifications
Dimensions:
Height x Width: 6ft (1.8m) x 6ft (1.8m).

Frame diameter: 50mm (2 inches).
Materials:
Goal frame: Powder-coated galvanised steel.

Net: 5mm thick polyester with 5/8 inch mesh squares.
Miscellaneous:
This lacrosse goal can be used in all professional matches.

Welded stringing rails tightly attaches the net to the goal.

No tools required for assembly

Available individually or as pair
Please note: Pro Goals do not qualify for free postage, postage cost can be provided once shipping address is established.
How to Practice Lacrosse Shooting Without a Goal – Lacrosse Pack
In order to be a well rounded lacrosse player, you need to be proficient at every fundamental lacrosse skill out there, including shooting. If you don't have access to a lacrosse goal, this can seem like a tall task.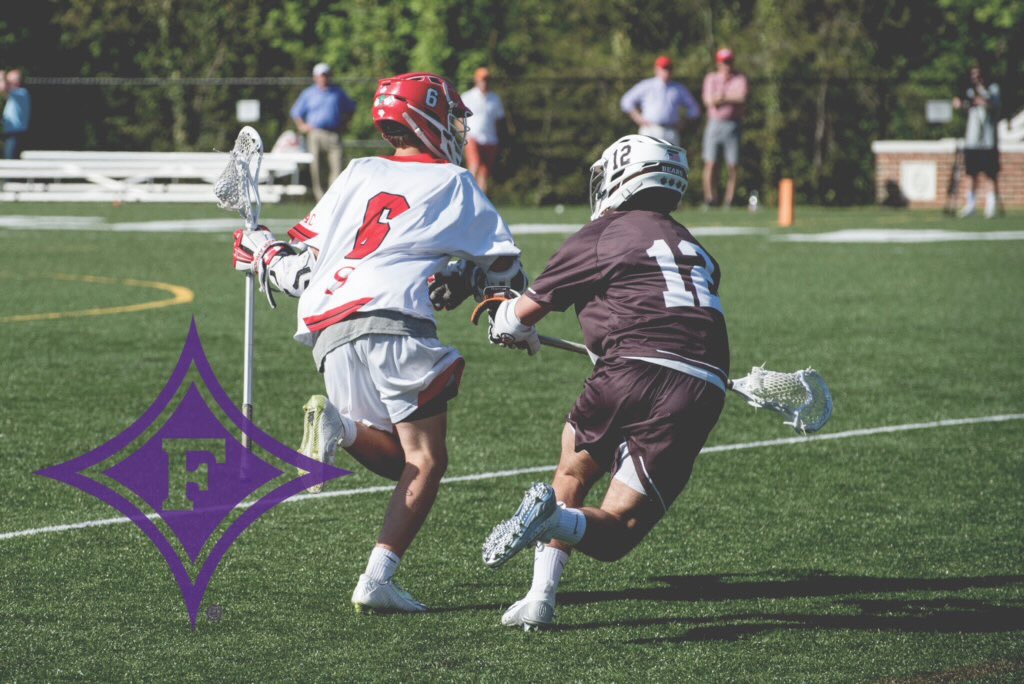 I actually experienced this problem myself and had to improvise to hone in on my lacrosse shooting.
If you do not have access to a lacrosse goal, you can practice lacrosse shooting on a baseball back stop, caged tennis court, or caged basketball court. You can even build a PVC frame with a hanging sheet if none of the former options are available to you.
Each of these methods are healthy alternatives to going out and purchasing a lacrosse goal. All of these practice methods are rather simple to implement, it just takes a bit of time to explore and find what option works best for you. Read until the end to see whether or not it is worth it to invest into a lacrosse goal.
Method #1 Baseball Back Stop
This was actually the option that I went with when I didn't have a lacrosse cage available. I would stroll down to the local baseball diamond fully equipped with a roll of tape, my lacrosse stick, and a couple of lacrosse balls.
What I would do is I would tape up a square on the chainlink fence so that each side was roughly a foot, like the one pictured below. From here, I would go to work. I would aim my lacrosse shots at the square from different angles and positions all around the backstop.
Each day, I would try to switch up where I placed the box so that I wasn't solely concentrating on one specific area. If I felt like I needed to develop my off stick hip shots, I would tape the box so that it was level with my hip. If my bounce shots needed work, the box would be positioned at the very base of the back stop.
Taping up the box for every practice session may seem a bit tedious, but it helped guide my practice sessions. Without it, my shootarounds wouldn't have any general direction. In my opinion, the taped up box was what was responsible for enhancing my shot precision. However, I must admit that I did run through a considerable amount of tape.
I have heard of other lacrosse players taking a piece of sidewall string and hanging up old, unstrung lacrosse heads onto the chain-link fence of the baseball backstop as an alternative to the tape method. Personally, I've never carried out this method myself. It wasn't because I didn't like the method. I just didn't have any old lacrosse heads to spare and I certainly wasn't going to string up any of my new lacrosse heads to pelt session after session.
Though, I do believe this alternative strategy could work as well. As long as you provide yourself with something to aim for, you're prime for a solid practice session.
Method #2 Caged In Tennis Court or Basketball Court
Another place where you could perfect your lacrosse shot is a caged in tennis court or basketball court. In my case, the closest one to my house was a caged in tennis court.
Much like the baseball back stop, you could shoot on the chain link fence here as well. This is the superior option in terms of footing because your gym shoes will be able to grip the surface of a tennis court or basketball much better than the infield mix littered all around the baseball back stop.
With solid traction to work with, you can begin to incorporate full speed shots on the run into your training repertoire. This is hard to accomplish on infield dirt. Trying to solidly plant your feet on infield dirt can be a scary endeavor, especially if you're wearing gym shoes. In my case, my gym shoes would slip and slide all over the place every time that I tried to execute a dodge at full speed.
You could execute the same sort of training tactics that we discussed earlier by taping up a box on the chain link fence or dangling an unused, unstrung lacrosse head.
Take care that the spot behind where you intend to shoot is a low traffic area. If there are moving cars and unassuming pedestrians milling about behind the chain link fence, that is probably not the most optimal place to start up your practice session. Unfortunately, there will be times where a shot gets away from you and flies over the fence. Trust me, it'll happen.
As far as which location is better between baseball backstops and caged in courts, it is hard to say. I personally preferred the baseball backstop because it cut down my walking time. But honestly, I think either option would suffice.
Method #3 Do It Yourself PVC Pipe Goal
Lastly, you could experiment with building up your own version of a lacrosse net with PVC pipes.
This method requires a lot more work up front, but it will save you a tremendous amount of time in the long run. That time spent taping up boxes and strolling down to the park adds up.
To do this, you will need a couple of building materials, including PVC pipes, glue, and some sort of net. As a bonus, you might want to consider buying a bag of sand or two to weigh down the cage for when the project is all said and done. All of these materials should be available for purchase at your local hardware store.
Essentially, the PVC pipes will serve as the framework for your goal, with the glue holding everything together. What you use as the net is up to you. You can go out and buy a real lacrosse net or you can hang up a sheet. Either will work if done correctly.
As aforementioned, sand can be poured into the PVC pipes along the base to prevent the goal from moving with every shot attempt. This will save you the headache of having to reposition the goal every couple of shots while you're out practicing.
The first time I heard of this method, I doubted that it could ever be fully operational. But after doing a bit of research online, I came upon a real live example of a do it yourself PVC goal. Given, this lacrosse net is a mini-goal and not a full-sized regulation goal. However, this project proved that it is possible!
If you're the type of person that has to see it to believe it, click on the video below. Greg from East Coast Dyes provides a step-by-step guide of how exactly to build your own lacrosse net from scratch.
As a disclaimer, I should add that building up your own PVC pipe goal is by no means guaranteed to be successful. There are a lot of moving parts to this project and one slip-up might ruin an entire section of the goal. But if you do manage to successfully construct your own goal, it will be extremely rewarding.
Is It Worth It to Fork Over the Money For a Lacrosse Goal?
This brings me to my final point of whether you should even do any of these things at all.
Luckily, I have the benefit of both perspectives. I have gone through the experience of walking to the local baseball field and shooting on the backstop. On the other hand, I have also purchased my own goal and practiced my shot in my very own backyard.
When comparing between the two, I have to give the edge over to the lacrosse goal.
After finally deciding to go ahead and purchase a goal, the rate of my weekly practice sessions shot up astronomically. I was able to gather a lot more repetitions under my belt in a shorter span of time as compared to when I would have to stroll over to the local park.
For me, I devoted so much of my free time to lacrosse shootarounds until I reached a point where it was worth it to fork over the extra money. But everyone's situation is different. If you live right next to a baseball backstop, I see no reason for you to buy a goal. Although it doesn't look like it, there's one sitting right next to your house!
It ultimately comes down to you and your needs. If you truly believe that your player progression would skyrocket if you purchased your own lacrosse goal, go for it. On the other hand, if you are perfectly fine with taking the extra time to make do with the free resources available to you, stick with that. Only you know what the right answer is for your particular situation.
Final Thoughts
So get outside your comfort zone and experiment with these various methods. Although they seem unorthodox, I can attest to their effectiveness. To truly take your game to the next level, you have to get your repetitions in. If that means making the extra effort to venture over to the local park, so be it. Actions such as these are what separate a good lacrosse player from a great one.
Field Equipment Goals Predator Official NCAA Lacrosse Goal with 7mm Net and Stringing Rail newsmada.com
Par Taratra sur 10/08/2021
Nalai-nisaraka… Adiny efatra tsy niato ny fampisehoana nataon'ny tarika Ny Ainga, izay « Ivon'ny fankalazana ny 25 taona milay »…
Par Les Nouvelles sur 10/08/2021
Lancé sur les réseaux sociaux depuis le mois de juin, le concours musical «Ta­lenta Contest» d'Airtel Madagascar propulse…
Par Les Nouvelles sur 10/08/2021
Initialement prévu au mois de mars, le concert de Lucas Ravo­son se jouera finalement à guichet fermé ce…
Par Les Nouvelles sur 10/08/2021
Maromaitso et Veloary signent une installation collective baptisée «Les descendants de Rapeto et Rasoalao», à découvrir à La…
Par Les Nouvelles sur 10/08/2021
L'Alliance française d'Antananarivo (AFT) est actuellement en pleine préparation de la 26e édition du Salon des jeux de…
Par Taratra sur 09/08/2021
Fitoriana ny filazantsara an-kira "Fiderana sy fiankohofana" ary fitsofan-drano ho an'ireo mpanala fanadinana Bacc … Nitondra ny sanganasany…
Par Taratra sur 09/08/2021
Nanomboka ny taona 2020, nianjadian'ny tsy fanjarian-tsakafo mahery vaika ny faritra atsimon'i Madagasikara. Nanapa-kevitra ny Bloco Malagasy fa…
Par Les Nouvelles sur 09/08/2021
Samedi, le comité d'organisation du concours 7 jours pour un film a dévoilé la liste des scénaristes finalistes…
Par Les Nouvelles sur 09/08/2021
La Fondation H à Paris abritera, du 16 septembre au 20 novembre, une exposition baptisée «Lo Sa La…
Par Les Nouvelles sur 09/08/2021
Deux candidates se sont singularisées lors de la grande finale de la 29e édition de l'événement «Japanese speech…
Par Les Nouvelles sur 09/08/2021
Initialement prévue se tenir dans la capitale du Vakinankaratra, la 15e édition de la Semaine du Kabary a…
Par Taratra sur 07/08/2021
Fantatra, omaly fa hotanterahina eny amin'ny Alliance Française Andavamamba, ny 11 aogositra ka hatramin'ny 21 aogositra izao ny…
Athletes Unlimited | Lacrosse Terms to Know Before the 2021 Season – Athletes Unlimited
Equipment
Cage/ Net/ Goal
Another word for the physical goal.
Pipes
The poles that make up the square frame of the goal.
Goggles
The face gear players wear.
Stick
The stick is made up of the lacrosse head and the lacrosse shaft. The pocket/stringing of the lacrosse head can make or break the quality of a stick. 
Sweet spot// Pocket
The pocket references the depth of the stringing. The sweet spot is the upper part of the stringing where the ball is held and should sit in a player's stick in order to make good passes and place shots.
Field Markings
GLE (Goal Line Extended)
A line that extends straight out from the sides of the goal line.
Crease// Goal Circle
The eighteen-foot diameter circle surrounding each team's goal.The attack is not allowed in their opposing teams crease.
8 Meter Arc
A semi-circular area in front of the goal used for the administration of major fouls. A defender may not remain in this area for more than three seconds unless she is within a stick's length of her opponent.
12 Meter Fan
A semi-circle in front of the goal used for the administration of minor fouls.
In Game Rules and Terms
Cradling
In order to maintain control of the ball when moving along the field, players cradle the ball in the stick pocket by turning their wrists and arms.
Stick Check
In an attempt to dislodge the ball from the pocket, the defending player strikes their stick against the stick of an opposing ball carrier.
Ground Ball// GB – Players compete for the control of loose ground balls by stick checking opponents away from the ball while trying to scoop it up at the same time.
Feed
An offensive play in which one player passes the ball to a teammate cutting toward the goal for a "quick stick" shot.
Quick Stick
When an offensive player receives a feed pass, they catch it and then shoot it toward the goal in one swift motion.
Draw Control
This is awarded to the player that gains possession at the start of play at each half and after a goal. The two players taking the draw at the center circle are not credited with a statistic unless one of them gains possession for their team.
Clear
Defenders clear the ball by running or passing the ball away from their goal area. The best place to clear the ball is along the sidelines, far from the front of the goal.
Trail
When a player without the ball moves into a position behind the ball carrier in order to make a safe pass and redirect the ball.
Ride
When an attacking team loses possession of the ball, they must quickly switch to playing defense in order to prevent the ball from being cleared back out. In a typical ride situation, the goalie will be left unmarked.
Cutting
An attacking player darts around a defender toward the goal in order to receive a "pass/feed." A cutting player is a cutter.
Change planes// Change Levels
Also known as changing levels, this is when a player maneuvers their stick from low, middle, and high to get off a shot/cradle/pass in order to move the ball more smoothly around a defender.
Face Dodge
A player with the ball cradles the stick across their face in an attempt to dodge a defender.
Roll Dodge
An offensive move in which a ball carrier, using their body to shield the cradled ball from a defensive player, spins around the defender. The ball carrier switches hands as they roll to provide maximum ball protection.
Screen
An attacking player without possession of the ball positions themself in front of the goal crease in an effort to block the goalie's view.
Zone Defense – When defenders play in specific areas of their defensive zone, rather than covering specific defenders in man-to-man.
Man-to-Man
A defensive setup in which each defending player guards one specific offensive opponent.
Slide
When an offensive player with the ball has gotten past their defender, another defender will shift their position to pick up that advancing player.
Flag
The ref will raise their flag in the air if a penalty occurs on a scoring play. If the player shoots the flag dies but if the player stops the scoring play by exiting the 8 meter the flag sets them up with a free position. 
Yellow/Green/Red Card
Green cards are issued for delays of the game and the ball is awarded to the opposing team. Yellow cards are issued on repeated major fouls, checks to the head, unsportsmanlike conduct, ext. and result in a 2-minute penalty. A red card removes a player from the game. 
Player Up// Player Down
Describes the team at a player advantage during a penalty situation. Opposite of man down.
Lingo/ Specialty Moves
BTB
Behind the back. Can be a shot or pass.
Around the World
A pass or shot that is thrown by wrapping the stick 360 degrees around the body from the hand the stick starts in. 
Riser
A type of shot where the player shoots the ball with their stick at a low angle and the ball finishes high.
Twizzler
A back handed twist shot.
Yard Sale
Refers to when a player checks another's stick and it results in the stick leaving their hands and falling to the ground.
Top Shelf
A term used when a shot is perfectly placed to the top pipe or very close to it.
Door Step
A term used to describe a shot taken right at the top of the crease.
90,000 19-year-old Russian Andrei Svechnikov scored a masterpiece goal in the NHL – Rossiyskaya Gazeta
Another game day of the regular season in the National Hockey League was marked by Russians. Alexander Ovechkin and Alexander Radulov played the best matches of the season, and Andrey Svechnikov completely rewrote the history of the NHL, scoring a unique goal.
– I trained this throw literally this morning, – Svechnikov smiled at the reporters after the match with Calgary. The 19-year-old Russian, picked last year by the Carolina Hurricanes under the overall No. 2 draft, did something that evening that no NHL hockey player could have done before, although many have tried.Andrey, being behind someone else's goal, lifted the puck onto the hook of the stick and threw it into the net with a lightning speed. At first, many viewers did not even understand what had happened, and only when the replay was shown, the fans, and the experts, gasped with delight. A goal like this requires phenomenal skill, and it immediately hit all the charts for the highlights of the day in the NHL. By the way, a similar goal in the style of "lacrosse" at the 2011 World Cup against our Konstantin Barulin was scored by the Finnish forward Mikael Granlund.
Svechnikov said that he practiced this shot in every training session with the Hurricanes mentor Rod Brindamour."He passes to me when I stand outside the goal, and I practice this movement." Brindamour himself admitted that he was not at all surprised by such a goal: "It was just a matter of time. Sooner or later it had to happen."
Svechnikov's goal demoralized Calgary. A little later, Andrey scored a double with a throw from an average distance and brought "Carolina" a strong-willed victory – 2: 1.
Meanwhile, Alexander Ovechkin was unstoppable in the match against Toronto. "Washington" won – 4: 3, and the Russian captain of the "capital" took part in all four goals – two goals and two assists.
Alexander Radulov, who started the season unsuccessfully, also "woke up". The Dallas forward scored a hat-trick against Minnesota and added an assist. This helped the club from Texas to win – 6: 3. Radulov was recognized as the first star of the match, and Ovechkin – the game of the day.
Daniil Vovchenko's goal against Spartak was named the best in the KHL
12.12.20 / 13:52
Evgeny Starikov
The Lacrosse goal scored by Severstal striker Daniil Vovchenko against Spartak Moscow was recognized by the Continental Hockey League as the best goal of the game day on December 11.
Lacrosse is a goal that a hockey player scores by placing the puck on the stick. An unusual technique is most often carried out from behind the goal, behind the goalkeeper's back and is always unexpected for the goalkeeper. The goals are beautiful for the eyes, and most often decisive for each team.
This is exactly what happened on Friday during the home confrontation between Severstal Cherepovets and Spartak.
At the 49th minute of the match, with the score 3: 2 in favor of the steelmakers, Vovchenko grabbed the puck in a foreign zone, shifted from the flank to the center and went out the goal.There Daniil "put" the puck on the stick and, having driven out from behind the gate, ricocheted it from the crossbar "by the collar" to the goalkeeper of the "red-white" Julius Gudachek.
Lacrosse goals are not common in hockey. This method of delivering the puck into the goal was "put into circulation" in 2011 by Russian Andrey Svechnikov, who played in the NHL championship. After some time, the Swede Philip Forsberg took an example from our striker. In the KHL, the first such trick was performed by Sergey Shumakov from Avangard.
At the post-match press conference, the Severstal mentor said that he was not surprised by Daniel's skill: "His goal did not come as a surprise to me.Indeed, Vovchenko is trying. I don't want to praise, compared to those two seasons that I'm at Severstal – the person has matured. "
Daniil Vovchenko was born in Cherepovets in 1996. He is a pupil of the Cherepovets hockey. In 2012 he made his debut for Almaz in the MHL Championship. Five years ago he played for Severstal for the first time in the KHL. As part of the main hockey team of the Vologda Region, he played 254 matches, in which he scored 54 goals and made 69 assists.
90,000 "Maybe I'll score another lacrosse goal in the next match"
On Wednesday, in the NHL match Winnipeg – Carolina (3: 6), the Russian Hurricanes forward from Barnaul Andrey Svechnikov scored a lacrosse goal for the second time in his NHL career: top corner without lifting it off the club.Moreover, Svechnikov distinguished himself with the score 2: 2, thus deciding the outcome of the match. A couple of days after his incredible goal, Svechnikov answered several questions from the SE correspondent.
– After your first lacrosse goal against Calgary, you said you hoped to hit that puck again and again. It took only a month and a half. Are you planning to put these goals on stream?
– Of course, you always want to score, especially those goals. I can't say anything about the flow, here's how it goes.Everything will depend on the situation. I will always try if I feel like I have a good moment.
– When to expect a new lacrosse goal?
– As I said, it all depends on the situation. Perhaps already in the next match, if there is one.
– It seems Winnipeg's goal was more difficult than the first one. In the match against Calgary, you calmly stood outside the goal, but now you drove at speed, and you hardly had time to think about whether to do such a trick.
– As soon as I picked up the puck, I immediately knew what I was going to do. I don't think that goal was easier. They are both very difficult to execute.
– Was it purely on the reflex now or is it still meaningful?
– Everything was made sense. If I did it on reflex, it wouldn't work. At such a moment, you need to be focused.
– Evgeny Kuznetsov said that to score such a goal, you need not skill, but steel balls. Do you agree with him? Is it all about psychology?
– Perhaps, if I had not trained this movement, I would never have scored this way.It seems to me that it's a matter of practice, not psychology.
– Before you grabbed the puck, your teammates seemed to foul on a Winnipeg player. Didn't you worry that they scored such a cool goal, but it will be taken and canceled?
– I didn't worry at all, because I didn't see this moment (laughs).
– After the first such goal, did you feel any special attention from your opponents? Now everyone knows who Svechnikov is, and they fear that they will be beaten like that too.