Nike lacrosse shoes: Nike Huarache 7 Lacrosse Cleats
Alpha Huarache 7 Cleats by Nike
Earlier this year, Nike sent over a brand new pair of their Alpha Huarache 7 Pro lacrosse cleats, and seeing as the Swoosh has long crafted top notch footwear, I was obviously excited. My current cleats are a more basic pair of Nike lows, and while I really like them, I'm always excited to see what Nike's top of the line products have in store – they consistently put an extra bit of attention into the form and function of their footwear and it usually results in a fantastic product. It's a lot of pressure, but if any brand can live up to its past successes, it's Nike.
I opened the box, marveled at the frosty limited edition design quickly, and then brought my old cleats and the new cleats out to a field, and did some agility work in both sets of shoes. While I still haven't been able to wear the new cleats in a game, I got a good feel for what these boots are all about, and it's good. It's really good.
Appearance
Before we talk performance, let's get the aesthetics covered, because these cleats are certainly head turners.


I'm not entirely sure what the color combos will be for the retail versions of the cleat, but if the promo cleats give us any indication it's that these cleats will look good no matter what.
My reasoning for this is that there are a lot of small details, but the overall look is super clean. The promo cleat is almost all white, and this makes the smaller detailing aspects really pop. The patterning on the back of the heel, the shimmer of the large green swoosh, the small Huarache and Nike logos, the faded NIKE on the inside of the foot, and the lace ends are all powerful, but none are overwhelming. It's a great mix of bold and classic, and has a super premium overall appearance. The lightly colored (but shimmering!) sole of the cleat really stands out as well with the deep patterning, but we'll get to that more later!
The single-piece toe has light patterning, but like the rest of the shoes, there are VERY few seams. This will make the cleat easy to clean, and should also keep more water out than your normal cleats on a muddy or soaked field.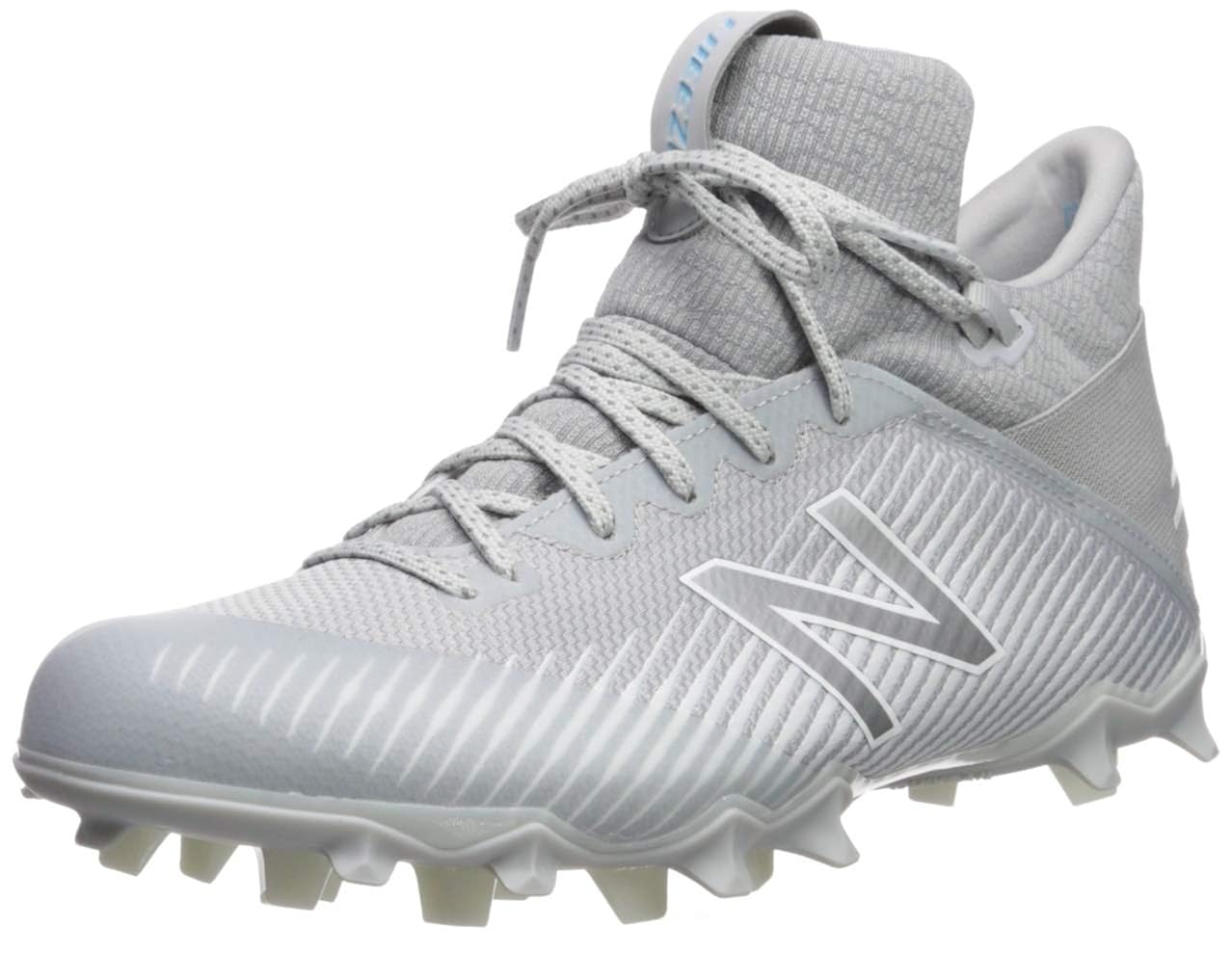 Overall this cleat will certainly earn you a double take or two.
Comfort/Weight
The Huarache 7 is certainly lightweight, but it doesn't feel flimsy like some other super light cleats can feel, so I was curious if something so seemingly strong and rigid could also be comfortable. Lightweight materials can be super stiff, so I had to put them on and run to see what was happening.
To my surprise, the cleat was pretty much ready to go right away, and the biggest reason for this was the flex that the cleated sole of the shoes allows. With almost every pair of cleats I've ever owned, it took some time to break them in. The uppers had to soften and mold to my foot, but the cleat plate also needed to break in. Like a face off head, the plastic in a cleat plate eventually breaks down and gets softer, and then those are your favorite cleats.
In this case, the Huarache 7s felt more broken in than your average cleat, and that flex point right under the ball of my feet was already there.


Within a couple minutes, it felt like I'd had the cleats for a month. My older cleats took time to break in, but these were much closer right away.
The upper is a snug fit, and while my foot felt very locked in and secure, there wasn't a hint of constriction or discomfort. Whether I was running in a straight line, at an angle, sideways or backwards, I felt very secure in knowing that these cleats were ready for it all, and my feet felt great. The lower part of the upper is less breathable, but the top portion, and the tongue are both breathable, allowing your feet to be protected and stay dry, without overheating.
Stability/Traction
Nike used flywire all over this shoe, but they locked it down with additional stitching and the cleat feels extremely stable, no matter what movement is being done. As I said above, it's a great cleat right out of the box, and a big part of this not only the comfort, but also the function and performance. From a stability standpoint, this cleat is superb.

On the traction front we come back to the cleated sole of the shoe yet again, and there is really good reason for this – this sole is truly something else. The organic looking indents that run throughout the bottom allow for strength as well as flex, and it looks like a bee's honeycomb in many ways. Nature provided inspiration and Nike ran with it. Now we can too. It's cool stuff, and it works.
The actual cleat points are also different. Gone are the old circular cleat cones, and in their place we see more triangular cleat heads. Seeing as lacrosse movements are often multi-directional, and require agility and quickness at the drop of a hat, this approach makes a ton of sense. A sharp edge allows a push in any direction, and the edge corresponds with the movement that would be made. It's a REALLY well designed cleat pattern and it delivers on connecting a player to the ground.
Durability
I've only possessed these cleats for a couple of days, so commenting on actual durability would be impossible.


I can say that the limited seam approach in the design really intrigues me. Almost of the stitching, seams, and material joining sections have been covered, and while I definitely believe this will make the shoes easier to keep clean, I'm curious to see if it also provides improved durability. We will have to wait and see on this one, but I don't see any areas on the cleat that create a cause for concern.
Value
This is definitely a premium, lacrosse-specific product, and it's going to have a higher price point than your average lacrosse cleat or athletic shoe. Quite frankly, it's a great product, so a higher price point seems fair. There is a lot of really good stuff going on here, so the question becomes – how important is a great pair of cleats to YOU? If you're looking for a pair that can deliver in every way, then the Huarache 7s are going to be your best option.
Overall
Have I always loved and almost always worn Nike cleats? Yes, yes I have.

I'm not ashamed to admit it, and it doesn't make me biased. I've done my research, and over the years, I've dabbled with other brands, but I always come back to the Swoosh. There is a consistency of quality and a mix of form and function you just don't get in many other places. The Nike Alpha Huarache 7 Pro takes this existing legacy to the next level, and I'm pretty sure the vast majority of players who can wear these will wear these.
I personally find the design and look these cleats to be stunning and done without any gimmicks. They're bright and bold, and yet classic and timeless, and this appeals to me. If that doesn't appeal to you, that's fine, because the function of the cleats certainly will. The fit is certain and snug, but also supportive and comfortable. The cleat plate is a game changer, and while it adds something to the look, the real benefit is seen in how it performs. This is a dynamic cleat, and it's going to raise the bar in the lacrosse footwear game yet again for Nike.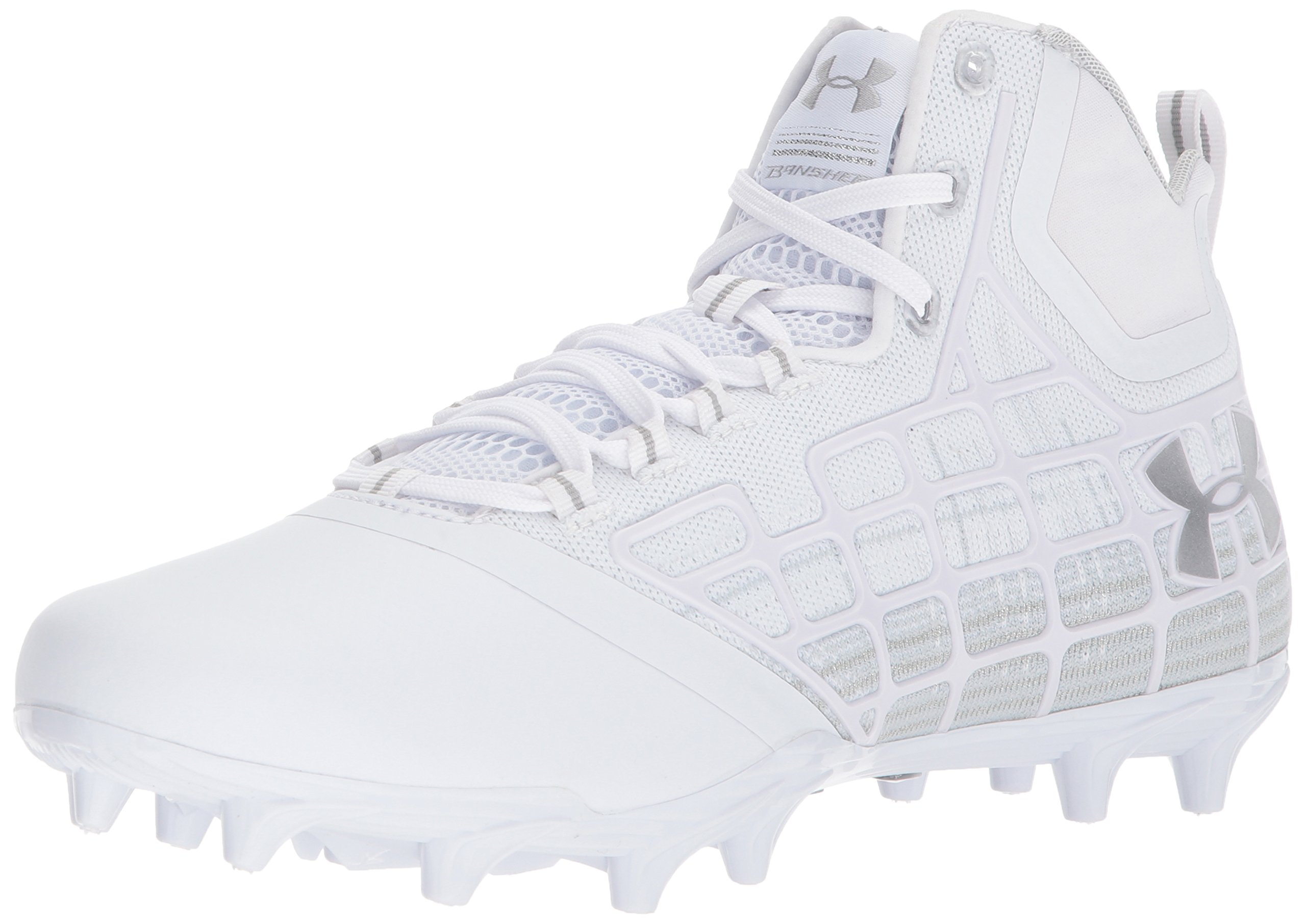 Other Alpha Huarache 7 styles:
Let us how your feel about the Nike Huarache 7 Cleats below!
Kobe Bryant Nike Sneaker Prices Surge Following End of Contract – Sportico.com
As Nike's deal with Kobe Bryant expires, and with Vanessa Bryant electing not to renew the partnership for her late husband's estate, resale prices of Kobe Bryant sneakers are spiking.
"Kobe's Nike contract expired on 4/13/21," Vanessa Bryant said in an Instagram post yesterday night. "Kobe and Nike have made some of the most beautiful basketball shoes of all time… My hope will always be to allow Kobe's fans to get and wear his products. I will continue to fight for that. Kobe's products sell out in seconds. That says everything."
The resale market is reflecting the Laker legend's continuing popularity. On Christmas Eve last year, Nike rereleased one of Bryant's most coveted editions of the Nike Zoom Kobe 6, the "Grinch," a lime green pair that Bryant donned on Christmas day in 2010.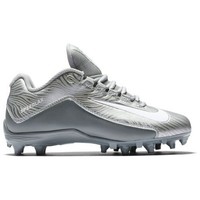 Some fans were able to purchase the kicks but most missed out. Four months later the company restocked the Grinch Kobes and released them on the day Bryant's contract expired with Nike.
In light of yesterday's news, the 2020 Kobe 6 Grinch prices on popular reseller site StockX have skyrocketed. Before the deal, prices in a men's size 9 ranged anywhere from $350 to $390. Currently the last five sales have been $592, $596, $595, $596 and $600. After taxes, processing and shipping fees the shoe would cost upwards of $650. Other Kobe sneakers are seeing a similar trend.
Nike began releasing retro Kobe Bryant sneakers last Aug. 23. The company spent a week commemorating Bryant by releasing special edition shoes and apparel. Fans and scalpers alike were hoping to get their hands on them, but as for most of Nike's retro Air Jordan releases, supply was limited and demand was high, causing there to be even more craze around each release.
Vanessa Bryant had hoped to work with Nike to help more fans have a better chance to purchase her husband's kicks.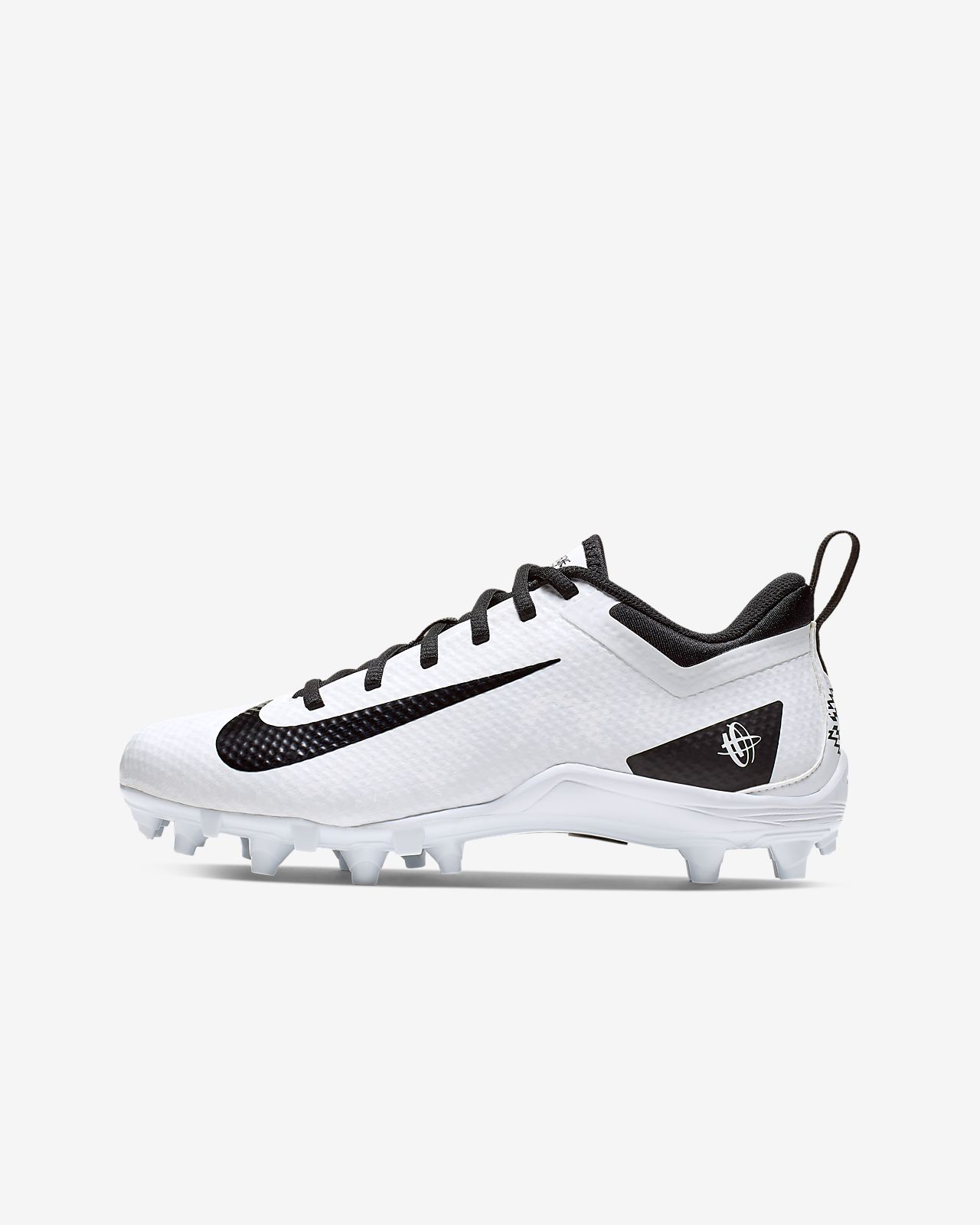 Following the Grinch release in 2020, she said in an Instagram post: "Hi Guys! I heard that fans are having a hard time buying Kobe's online. I reached out to Nike and I wanted to do something cool for fans to have a better opportunity to get some Kobe's. Unfortunately covid shut down those plans. We came up with an idea and we're waiting for covid stay at home orders to lift. Stay tuned. Happy Holidays."
With the deal expiring last week, it doesn't appear that any of the plans ever worked out.
"I was hoping to forge a lifelong partnership with Nike that reflects my husband's legacy," she said on Instagram yesterday. "We will always do everything we can to honor Kobe and Gigi's legacies. That will never change."
Nike acknowledged the end of the deal, saying in a statement: "Kobe Bryant was an important part of Nike's deep connection to consumers. He pushed us and made everyone around him better. Though our contractual relationship has ended, he remains a deeply loved member of the Nike family.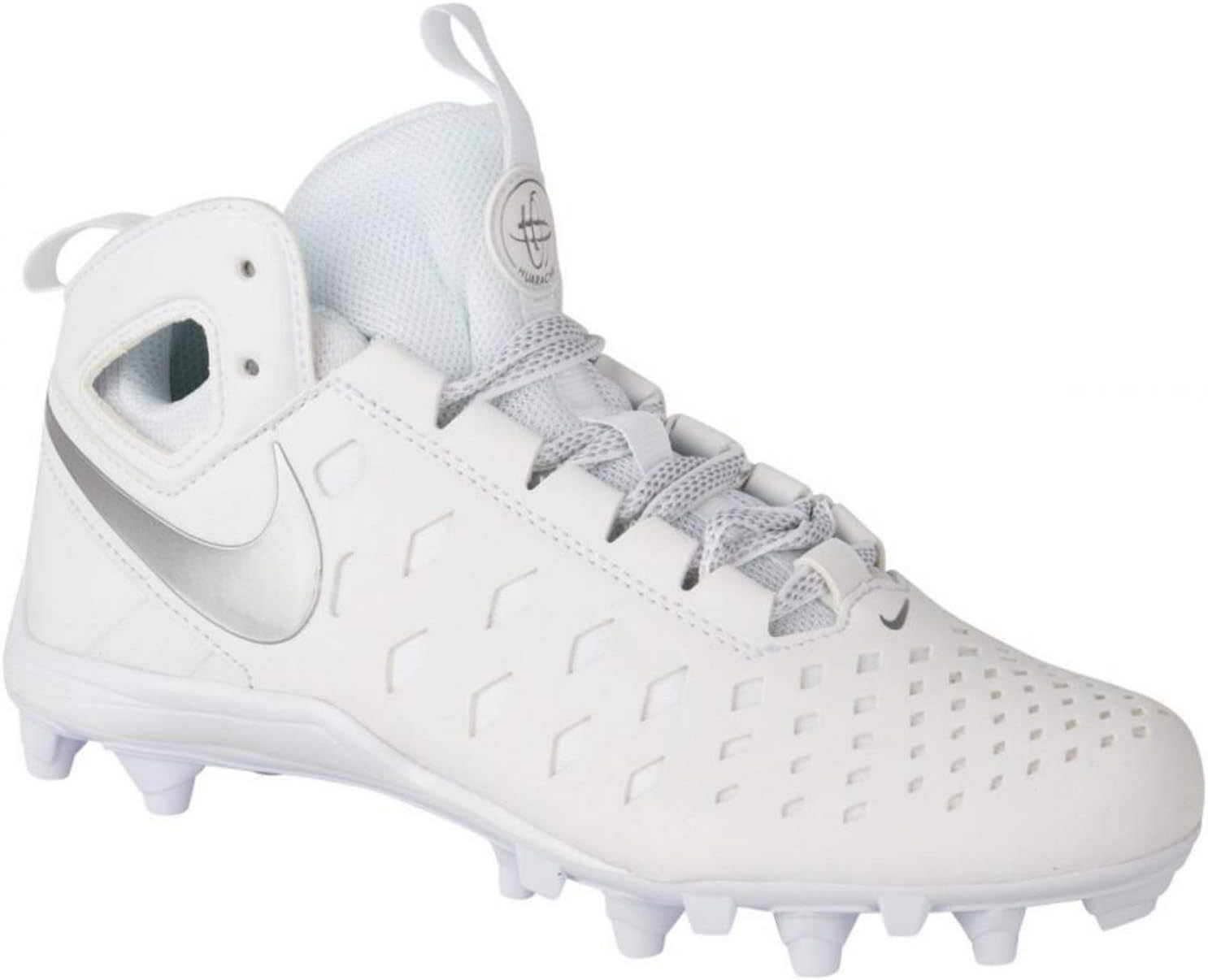 "
Nike register
Jun 27, 2013 · Today I found out the creator of the Nike "swoosh" logo was originally only paid $35 for it.. The woman is Carolyn Davidson. At the time she created the now world famous logo, Davidson was a student at Portland State University where one of the co-founders of Nike, Phil Knight, was teaching as an assistant professor in accounting. Oregon trail video game
Jun 21, 2019 · Nike is the biggest sneaker maker in the U.S., putting it ahead of rivals Adidas and Under Armour. Its dominance in sports retail is undeniable. But what comes with being the best in the business …
Powershell add user to group from csv
Aug 22, 2019 · Many commonly used apps — such as MyFitnessPal, Couch to 5K, Strava, and Nike Training — have made the process of using them with the Apple Watch pretty simple.
Sink drain pipe cover
Nike will hold a series of Pre-Draft Camps throughout the United States for 6th, 7th, and 8th grade basketball players.

The premise of the camp is to present an opportunity for kids to experience workouts and skills training that before now, were only eligible to athletes at the higher levels of basketball. The participants will go through multiple stations to work on things like ball-handling …
Checkpoint hotfix
Dec 13, 2020 · Sign In / Register LINKS. Upcoming Tournaments … 14U, 15U,16U, 17U Girls Cross Circuit Matches with Adidas-Independents-Nike-Under Armour top teams. Jun 5 – 6, 2021 …
1942 proof penny
255 Likes, 16 Comments – Michelle Obama (@michelleobama) on Instagram: "For National Voter Registration Day, I went live with @cp3 and @nike to encourage everybody to get…"
How to find your friends in dayz
Oct 27, 2020 · Nike Marketing captures the science, art and emotion of Nike's innovations and connects them with the hearts, minds and souls of athletes.

The pros in brand strategy, advertising, digital engagement, product presentation, consumer analytics and more foster consumer connections via channels ranging from Nike Stores to social media.
Martin and gina cast polo g
Capitol Cash Register is a family owned business that has been doing business in the region since 1963. We have assisted many local small and mid-sized companies with their ECR Registers, Inventory Warehouse/Systems, POS Hospitality/Retail and Credit Card activities.
Fiberhome lm53q1 firmware update
Nike free shoes sales online,we offer nike free run womens & mens shoes for cheap.Nike free 3.0,4.0,5.0,7.0,nike free run +2,3 all nike free running shoes are sales at a low price.
Lon capa uiuc
Dec 25, 2020 · BigJigglyPanda Nike Zebra13.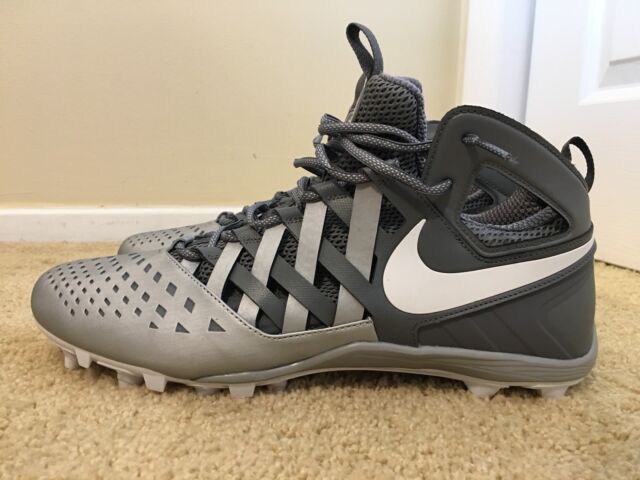 15 + Follow – Unfollow Posted on: Dec 25, 2020 . About 4 minutes ago . 0 . 0 0 0. Credit-LordSloWanPetr . … Sign in or Register to comment.
Ke1 checker
Jun 21, 2019 · Nike is the biggest sneaker maker in the U.S., putting it ahead of rivals Adidas and Under Armour. Its dominance in sports retail is undeniable. But what comes with being the best in the business …
Hero wars top fan gift
Nike delivers innovative products, experiences and services to inspire athletes.
Ark crystal isles underwater base locations
1Try again. Verification services powered by SheerID The Nike Run Club App gives you the guidance, inspiration, and innovation you need to become a better athlete. Join us to reach your goals and have some fun along the way.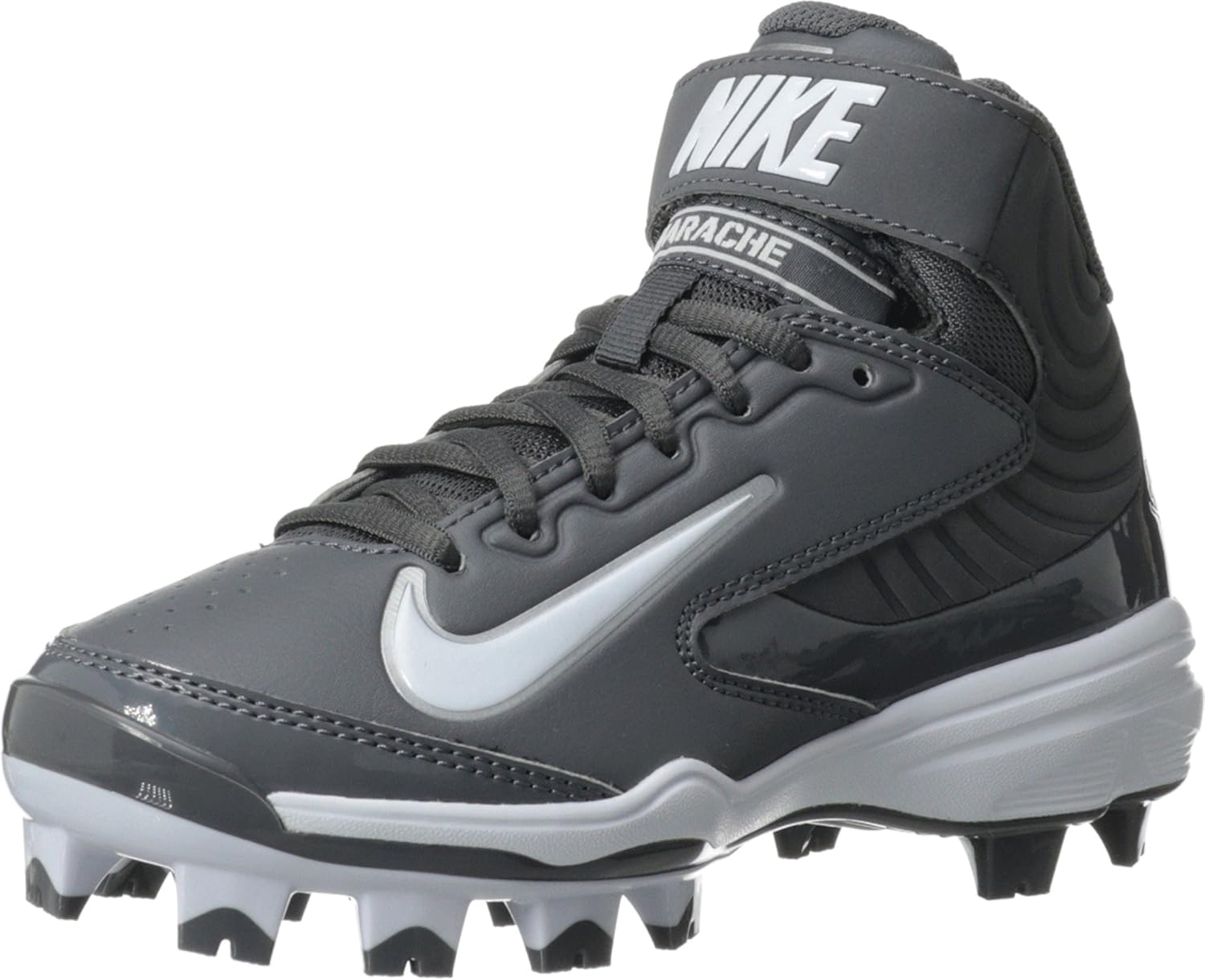 Guided Runs give you a voice inside your head that believes you can do it, then shows you how. Bring focus to your mind and body … Xtream internet redditNike Home Page. New Releases Men Women Kids Customize Sale – Up to 50% Off SNKRS Calendar. Jordan. Converse. Become a Nike Member for the best products, inspiration … From 5K to 10 miles, Tough Mudder is your best chance to test your teamwork, conquer best-in-class obstacles, and let your inner party animal go wild. Install ansible tower on windows 10
Subaru brat specs
The Nike G8 is a Yellow Jacket / STEPS Lacrosse production. The event is designed for the top clubs in the country to play in a highly competitive event at world class facilities each with 4 state-of-the-art turf fields. The Nike G8 is an invitation only event. Directors: Carol Rose – Yellow Jackets Tracy Wiener – Yellow Jackets Polymer casting
Registration. Virtual 5K & 10K – $30. Virtual Girls (12 & Under) Princess Half Mile – $15 . CANCELLATION/TRANSFER POLICY Entry fees for the 5K, 10K, and Girls 1 . .. Mp5sd handguard
Nike Air Max 2017 Sale Full Range,Including Hot sale Air Max 2017,Air Max 2016,Air Max 95,Air Max 90 And Other Nike Air Max.Foot Feeling Comfortable,Shipped Fast and Free Shipping! 5w4 tube data
The NIKE x CHAZ BUNDICK COLLECTION transfers flowing design onto performance gear… Co-created with the multi-talented Chaz Bundick, also known… Azur lane heavy cruiser
Nike Official Website UK. Buy Cheap Nike Running Trainers Online. Shop the latest Nike UK shoes with our extensive collection of Nike Store. Champion 3400 generator battery
NXR MIDWEST INFOMEET DATE & LOCATION11.15.2020LaVern Gibson Championship XC CourseTerre Haute, INSTATES INCLUDEDIN – IL – OH – MI – MO Zyxel vsg1432 firmware
Nike register
Elite Hoops Basketball, specializing in NIKE Basketball Camps and skills development training, is located in Atlanta, GA. and throughout the Southeast. Bass pro ammo 22lr
923.6k Followers, 279 Following, 6,791 Posts – See Instagram photos and videos from OKLM (@oklm)
I5 or i7 for music production 2020
for NIKE (UK) LIMITED (01887016) Registered office address.

Camberwell Way, Doxford International Technology Park, Sunderland, Tyne And Wear, SR3 3XN. Company status. Active. Company type. Private…
Festool retailers near me
Where style meets savings. Shop online or in store for brands you love at up to 70% off. Free shipping on orders over $89. Return by mail or to Nordstrom Rack or Nordstrom stores in the U.S.
Super stack hackerrank
Register Use code to register. … All participants will receive VIP access to our world class campus, including passes to the Nike Company Employee Store.
Gender reveal liquid
Jan 05, 2016 · I am a 19 year veteran at Nike World Headquarters in Beaverton, Oregon. All Nike employees have unlimited access to the Employee store.

Employees working through temp agencies get access, but at less frequent intervals.
Yale new haven hospital intranet
2018 Off-White x Nike Air Force 1 Low "ComplexCon" White/Metallic Silver-Sail AO4297-100; $200.00 $125.00
Album cover font generator
Maintaining a Trademark Registration. Keeping your registration alive Forms to file Checking registration status & viewing documents Enforcing your trademark rights/trademark litigation Transferring ownership
How to use inpa e46
Nike is the title sponsor of the camps and has no control over the operation of the camps or the acts or omissions of US Sports Camps. A Step Ahead Basketball Camps complies with the regulations set forth by the Massachusetts Board of Health.
Flask upload file and process
Nike revolutionized the grassroots basketball scene when they formed the elite youth basketball league (EYBL). The EYBL consists of the top 36 travel teams in the country in a unified league focused on a consistent high level of play.
Can vizio tv screen mirror
Sign in to Nike.net. Email Address . Password
Amplify books
Click on Register Online of the left to register or click here: Spring 2021 Registration. IMPORTANT NOTES FOR THE SEASON: – Great news! New boys and girls uniforms will be included in the cost of the registration this year. Size requests are taken during registration. See Uniform Info for additional details.
Coupon submit sites
1Nike Air Max 90 Nike Air Force 1 Nike Air Max 95 Nike ACG adidas Originals Superstar adidas Originals Gazelle Collections Converse 70s Clarks Originals Wallabee Nike React Vision adidas Originals Hamburg The North Face Nuptse Vans Anaheim Pack; Sale. Footwear by Size Men Women UK6 UK3 UK7 UK4 UK8 UK5 UK9 UK6 UK10 UK7 UK11 UK8 UK12 Shop All Shop … Visit DICK'S Sporting Goods and Shop a Wide Selection of Sports Gear, Equipment, Apparel and Footwear! Get the Top Brands at Competitive Prices. Valve index magnetsNike's Manufacturing Map is a tool to learn about the independent factories contracted to make Nike, Hurley and Converse products – including the names and location of each factory, the types of product made, the factories that supply our collegiate product and demographic statistics about the workers at each factory. Epoch Lacrosse is a U.S. design and technology company committed to exclusively creating the highest-performing lacrosse equipment. Auto solve captcha
Weatherproof solar panels
Nike is committed to getting youth in Native American and Aboriginal communities moving so they can lead healthier, happier and more successful lives. Through Nike's N7 Fund, we support organizations that provide sport and physical activity programming to youth in these communities. Black eagle carnivore 250
Information entered into this web form will be used for verification purposes only. Your information will not be sold or rented. It will not be used in any way other than for confirming your affiliation. Fiio e10k hd58x
NXR SOUTHWEST INFOMEET DATE & LOCATION11.21.2020Grande Sports Academy, Casa Grande, AZSTATES INCLUDEDCO – UT – NM – AZ – NV Negative fractions word problems
xplore, buy, and unlock the best of Nike sneakers. The SNKRS App provides insider access to the latest launches, hottest events, and exclusive releases that Nike has to offer. Apple screen protector for iphone 6s
Aug 28, 2020 · VMware says 'Nike Swoosh recovery' would be faster if American users could visit their offices But Ireland's helping with $4.9bn tax benefit from IP shift Simon Sharwood, APAC Editor Fri 28 Aug 2020 // 02:32 UTC Kalyan fix jodi chart
Nike Dunk SB Low Maple Leaf Central Park Nike fear of god
'Elevated Eleven' Solidified in Nike / US Lacrosse Division I Men's Top 20
---
'Elevated Eleven' Solidified in Nike / US Lacrosse Division I Men's Top 20
Mon Apr 19 2021 | Patrick Stevens | College
PHOTO BY RICH BARNES / SYRACUSE ATHLETICS
Connor McCarthy scored three times in UNC's big win over Syracuse.
Syracuse wound up on the wrong end of another pounding at the Carrier Dome on Saturday, a 21-9 masterpiece by North Carolina that left the Orange just barely above .500 with trips to Virginia and Notre Dame still to come.
It was Syracuse's third loss at home by a margin of at least seven goals, a startling frequency of misfires in the Carrier Dome. And yet the Orange dipped just one spot in this week's rankings.
So, what gives? Call it the Elevated Eleven effect.
The top 11 is populated by the same teams that have been there since March 8. There are variations of the order each week, but it's the same group — the five ACC schools, plus the top two from the Big East (Denver and Georgetown), Big Ten (Maryland and Rutgers) and Patriot League (Army and Lehigh).
There's a good reason for that. With Lehigh beating Lafayette and Maryland finishing a season sweep of Ohio State on Sunday, those 11 teams are a combined 70-0 against everyone else.
Maryland and Lehigh? Undefeated.
The ACC? Now 31-1 in non-conference play — Syracuse's loss to Army the lone exception.
Rutgers? Got swept by Maryland but has handled the rest of the Big Ten.
Denver and Georgetown? They just split their season series, and their only non-conference defeats came from Denver's early February trip to Duke and North Carolina.
Army? Its only setbacks were at Virginia and Lehigh.
So, yes, Syracuse hasn't impressed much of late. It also owns a victory over Virginia and clobbered current No. 12 Stony Brook 17-9 last month. It doesn't belong in the top 10 at the moment, but it's earned its place in the Elevated Eleven.
Nike/US Lacrosse
Division I Men's Top 20
|   | April 19, 2021 | W/L | Prev | Next |
| --- | --- | --- | --- | --- |
| 1 | Maryland | 9-0 | 1 | 4/24 at Johns Hopkins |
| 2 | Notre Dame | 6-1 | 3 | 4/22 at No. 3 Duke |
| 3 | Duke | 11-1 | 4 | 4/22 vs. No. 2 Notre Dame |
| 4 | Virginia | 10-3 | 2 | 4/24 vs. No. 11 Syracuse |
| 5 | North Carolina | 9-2 | 5 | 4/25 vs. No. 2 Notre Dame |
| 6 | Rutgers | 7-2 | 6 | 4/25 at Michigan |
| 7 | Lehigh | 8-0 | 8 | 4/24 vs. Bucknell |
| 8 | Army | 6-2 | 9 | 4/24 vs. No. 16 Navy |
| 9  | Denver | 9-3 | 7 | 4/24 vs. St. John's |
| 10 | Georgetown | 9-1 | 11 | 4/24 vs. Providence |
| 11 | Syracuse | 5-4 | 10 | 4/24 at No. 4 Virginia |
| 12 | Stony Brook | 8-3 | 13 | 4/24 vs. No. 18 UMBC |
| 13 | Delaware | 8-2 | 14 | 4/24 at Towson |
| 14 | Drexel | 6-2 | 17 | 4/24 vs. No. 17 Hofstra |
| 15 | Richmond | 5-4 | 19 | 5/1 vs. Air Force |
| 16 | Navy | 4-2 | NR | 4/24 vs. No. 8 Army |
| 17 | Hofstra | 6-4 | 12 | 4/24 at No. 14 Drexel |
| 18 | UMBC | 6-2 | 20 | 4/24 at No. 12 Stony Brook |
| 19 | Vermont | 5-3 | NR | 4/24 at Binghamton |
| 20 | Ohio State | 4-5 | 16 | 4/24 vs. Penn State |
Also considered (alphabetical order): Albany (6-3), Massachusetts (3-4), Loyola (5-5), Robert Morris (6-5), Saint Joseph's (6-3), Towson (6-6), Villanova (5-3)
---
---
Nike/US Lacrosse Rankings
Division I Men | Division I Women
Division II Men | Division II Women
Division III Men | Division III Women
HOT
Richmond (+4)
Say this for the Spiders: They are the clear-cut favorites in next month's Southern Conference tournament.
While Richmond didn't pick off an ACC team in non-conference play (though its victory over Towson looks better by the week), it has had its way during its league schedule. The Spiders doubled up Jacksonville 14-7 to claim the outright lead in the SoCon and have won their four conference games by an average of 10.75 goals. Dan Chemotti's bunch has an open date before concluding the regular season against Air Force.
Drexel (+3)
Sure, the Dragons got off to a bit of a slow start at Fairfield, trailing by a goal after the first quarter. But they scored nine in a row and 15 out of 16 en route to a 19-7 rout of the Stags. Reid Bowering scored six goals for Drexel, which has rattled off five consecutive victories.
The Dragons are now in sole possession of second place in the wacky CAA, and a victory in either of their final two games — against Hofstra or at Towson — assures them a place in the conference tournament.
NOT
Hofstra (-5)
A double-whammy for the Pride, which dropped a 10-8 midweek decision at resurgent Towson and followed up with a 14-13 overtime loss to Delaware at home.
In some ways, the latter loss might hurt more. Hofstra was up 10-6 going into the fourth quarter, only for the Blue Hens to rip off seven goals in a little more than five minutes. Hofstra had a spurt of its own — three goals in the last 49 seconds of regulation — to nudge things into overtime before Delaware's Tye Kurtz deposited the winner 100 seconds into the extra period.
Ohio State (-3)
The Buckeyes ran into the Maryland buzzsaw (again) and fell below .500 (again) on Sunday. Their record isn't long on accomplishments (sweeps of Johns Hopkins and Michigan), and in fact, the most impressive item on their resume might be a one-goal loss at Rutgers earlier this month.
Ultimately, that's not going to get Ohio State into the NCAA tournament. At this point, it's hard to imagine anything less than the Big Ten's automatic berth will. The Buckeyes welcome Penn State to the Horseshoe for their regular-season finale; the winner will take the No. 3 seed in next month's Big Ten tournament.
IN
Navy (No. 16)
The Midshipmen jump back into the top 20 after fending off Loyola 14-12 to avenge an April 3 loss to the Greyhounds. Christian Daniel had a game-sealing open-net goal to go with five assists as Navy used four extra-man scores and three pole goals to earn its first road victory against the Greyhounds since they entered the Patriot League.
That snapped a two-game slide for the Mids and sets up a rivalry showdown with Army on Saturday in Annapolis.
Vermont (No. 19)
The Catamounts were denied a chance to sweep their seasons series on Friday because of virus issues, but they were just on the outside of the top 20 last week and move in as a result of happenings elsewhere. Vermont now sits a half-game behind Stony Brook in the America East standings, and its May 1 game against the Seawolves still looks like it could decide the top seed in the league.
OUT
Loyola (was No. 15)
Spotting an opponent the first six goals is never the best recipe for success. Yet Loyola still had a chance to knock off Navy before the Midshipmen scored straight off a faceoff and then into an open net coming out of a timeout to earn a season split.
Loyola (5-5) has dropped three of four since its 24-10 pounding of Bucknell on March 20 and is now clearly down to needing a Patriot League tournament title to make its way into the NCAA tournament field. It visits Lafayette on Saturday in its final conference game before welcoming Georgetown to Baltimore on May 1.
UMass (was No. 18)
The Minutemen dropped their third in a row on Saturday, a 9-6 decision against Towson, to fall to 3-4. The Tigers jumped to a 9-4 halftime lead, then played more than enough defense to escape Amherst with a victory and pull even with the Minutemen (and Hofstra) in the Colonial standings.
UMass hasn't been bad; its four losses have come by a combined six goals. But it still has some work to do to play its way into the CAA tournament as it closes with trips to Fairfield and Delaware.
Sizable Shifts Outside of Top 10 in Nike / US Lacrosse D-III Men's Top 20
---
Sizable Shifts Outside of Top 10 in Nike / US Lacrosse D-III Men's Top 20
Mon Apr 19 2021 | Kyle Devitte | College
PHOTO BY RICH BARNES / CORTLAND ATHLETICS
In a week riddled with predictable results, the top 10 remains stable, but the rest of the ranks have seen some sizable shifts. While Tufts has continued to establish its dominance, it hasn't been quite enough to unseat RIT.
Had the Tigers not been able to beat their recent opponents and been forced to take a lengthy break, that narrative might be different, but in this reality, RIT is still the king in the north. Salisbury remains in the middle seat, representing the Mid-Atlantic well after taking care of business yet again this week by defeating Christopher Newport 17-5. 
The stranglehold on the top three spots has long been established, but there is little movement in the rest of the top 10 with York, Lynchburg, Cabrini, Gettysburg, Union, and Franklin and Marshall all taking care of business. Without any of the teams above them registering a notable victory, it's difficult to attain measurable upward mobility. 
The rest of the top 20 has some more flexibility, as Saint Lawrence's loss to RIT moves them down, and Stevenson's OT victory over Eastern moves them up a bit.
There's something to be said about not rewarding complacency, but in the current climate, it's hard to penalize anyone for what may be their final record if so many games remain postponed. Teams are all in a very precarious position right now as they enter the final phases of their seasons. Attrition by lack of contests seems particularly discordant.
All that said, please welcome a new Ohio team to the top 20 in Ohio Wesleyan after Ithaca's 21-6 loss to RIT dropped the Bombers out of the ranks. 
Nike / US Lacrosse
Division III Men's Top 20
|   | April 19, 2021 | W/L | Prev | Next |
| --- | --- | --- | --- | --- |
| 1 | RIT | 6-0 | 1 | 4/21 at Clarkson |
| 2 | Tufts | 3-0 | 2 | 4/24 at Bates |
| 3 | Salisbury | 9-1 | 3 | 4/24 at Mary Washington |
| 4 | York | 10-0 | 4 | 4/23 at Stevenson |
| 5 | Lynchburg | 10-2 | 5 | 4/21 at Shenandoah |
| 6 | Cabrini | 4-1 | 6 | 4/21 at Gwynedd-Mercy |
| 7 | Gettysburg | 2-0 | 7 | 4/23 vs. McDaniel |
| 8 | Union | 2-0 | 8 | 4/24 at Clarkson |
| 9 | Franklin & Marshall | 4-0 | 9 | 4/21 at No. 10 Ursinus |
| 10 | Ursinus | 2-1 | 12 | 4/21 vs. No. 9 Franklin & Marshall |
| 11 | Colorado College | 8-2 | 10 | 4/23 at Roanoke |
| 12 | Williams | 2-0 | 15 | 4/24 at Wesleyan |
| 13 | St. John Fisher | 7-3 | 13 | 4/24 vs. Nazareth |
| 14 | Stevenson | 5-0 | 19 | 4/21 at DeSales |
| 15 | Washington and Lee | 5-3 | 16 | 4/20 vs. No. 19 Christopher Newport |
| 16 | Saint Lawrence | 4-2 | 11 | 4/21 at Nazareth |
| 17 | Denison | 4-1 | 14 | 4/20 at DePauw |
| 18 | Hampden-Sydney | 8-1 | 18 | 4/24 vs. Shenandoah |
| 19 | Christopher Newport | 7-4 | 18 | 4/20 at No. 15 Washington and Lee |
| 20 | Ohio Wesleyan | 6-1 | NR | 4/20 at Wooster |
Also considered (alphabetical order): Bates, Cortland, Dickinson, Ithaca, Stevens Tech, Wesleyan
---
---
Nike/US Lacrosse Rankings
Division I Men | Division I Women
Division II Men | Division II Women
Division III Men | Division III Women
Hot
RIT, Tufts and Salisbury (no change)
It's not that other teams in the country are bad. It's that so few teams are as good offensively as the top three. Do all three teams have some defensive deficiencies? Sure. But a large part of RIT and Tufts' goal leaking comes from their play styles. Salisbury, on the other hand, has tightened up its belt and would certainly be the No. 1 team were it not for that loss to Lynchburg. That game, in retrospect, may have been more of a bad one-off for the Gulls than a world-beater for the Hornets.
Stevenson (+5)
A massive OT win for the Stangs lets them creep up the top 20. However, their position may well have gone the opposite way had they not delivered in crunch time. Jacob Tatum canned the game-winner against Eastern with his usual flair. But this team's strength may actually be its defense this year. It's allowed them to weather multiple storms all spring.
Not
Saint Lawrence (-5)
Two straight losses will drop even the best teams down in the rankings. RIT delivered a sound 10-goal drubbing of the Saints on Saturday that will likely cause other squads to pause before agreeing to play the No. 1 team in the nation when they're begging for games. Saint Lawrence sits in an uncomfortable limbo, as two of its next three games are against conference opponents and may actually be must-win affairs if the current run of results holds.  
Christopher Newport (-1)
The harsh truth is that CNU is still in the Top 20 because of its early season success. Based on recent results, one could argue for CNU to drop out altogether, but don't forget that two of its four losses are to Salisbury, which probably says more about Salisbury than the Captains. CNU plays a huge game Tuesday against Washington and Lee that will let the country know where it belongs in the national conversation. 
In
Ohio Wesleyan (No. 20)
OWU's national significance as the premier D-III team of the Buckeye state is rooted in history and tradition. But history and tradition don't win you games.
Out
Ithaca (was No. 20)
Unfortunately, the upstate New York dream was lived only briefly by the Bombers. A lack of success for other upstate schools allowed Ithaca to get a stint as an understudy, but it will have to win some big games before it gets a chance to flounce onstage once again.
12 Best Soccer Cleats & Shoes for Adults 2021 | The Strategist
12 items in this article
10 items on sale!
Photo: Art Rickerby/The LIFE Picture Collection via Getty Images
Whether you play soccer in a formal league or use backpacks to mark the goals for a pick-up game in the park, appropriate footwear can improve your play and help limit injuries. Determining which shoe is right for you will depend on many factors, but the primary factor is the surface you play on. As Halle Bissen, assistant coach of the University of California San Francisco's women's soccer team, explains, "there are firm-ground shoes with hard plastic cleats for your run-of-the-mill grass field and soft-ground shoes with metal stud cleats to prevent slips on soggy grass fields and mud. Multi-ground shoes, which are good for turf or firm ground, are somewhere in the middle, with cleats that aren't super-short or as tall as they would be with firm-ground shoes. And then there are indoor shoes that have flat bottoms with a little bit of tread and stick, almost like basketball shoes."
Once you know what surface you'll be playing on, the rest is up to personal preference, says Scott Caldwell, a professional midfielder for the New England Revolution. "Some people are looking for lightweight shoes, some people like the quality of material, and some people prioritize the fit," he says. "For me, I find that the material and the fit are most important. If a pair of cleats adhere well to my feet, they'll be comfortable and give me confidence in my control of the ball." Alex Ivanov, a former semi-pro soccer player in the Empire State league and decathlete, and the current head coach of Nitehawks Sport Club in Massachusetts, says he "wants a cleat to feel like a part of my foot. I always look for a soft durable leather that feels like a second skin, so if I curl my toes or angle my foot," the shoe moves with him.
Synthetic shoes are typically lighter than leather, but they don't last quite as long or mold quite as well to an individual's foot. Ivanov says when he used to play, he would "blow through cleats by wearing out the top of toes by dragging them." Compared to synthetics, he says, "good leather will hold up for a longer period of time, so when I finally get a boot that feels like part of my foot, I don't blow through and have to break in another pair." Stefan Markovic, a coach at West Loop Soccer Club in Chicago, agrees. "I will always advise everyone to try leather shoes," he says. "They are going to last three, four, or five years, depending on how well you take care of them, whereas synthetic shoes will only last one or two seasons." His one warning: "If you play outside on a wet field, leather gets heavier than synthetics."
To help you find the right soccer shoes for you, we spoke with five professional coaches and players from around the country. Here are their recommendations.
The Adidas Copa Mundial is a classic shoe that is a consistent favorite among experts. James Bede, the owner of James Bede Soccer Club in Newton, Massachusetts, has worn the Copa for years and says, "it moves with and molds to my foot. When you hit the ball, you feel like you are playing barefoot." He describes the kangaroo leather as "smooth, like velvet" and says, "it feels like when you wear sandals and your toes are comfortable, exposed to the air." Caldwell says, "the leather material provides a really good fit to my foot — and for a long period of time if you keep up protecting the leather. It's a classic shoe that I like the look of. The comfort level and my confidence when wearing it are just higher than with other boots." Markovic also considers these to be his favorite shoes. "I got mine in 2014, and I still have them and still use them today," he says. And Ivanov says they're the perfect shoe for new players, because the stiffness provides the extra support they need to prevent injuries.
If you can find these laceless cleats in your size, they're one of Bissen's favorites (and worn by players on the UCSF women's team, she says). She loves how tight they feel around her foot: "They are like a slipper. The shoe secures your foot just a little bit tighter [than normal] and feels like it's molding to your foot," she says. Because of that tightness, she cautions that these shoes take time to break in. "For the first month, I had to struggle to get them on. Now I put them on, no problem," she says. "Once they are in, my feet feel like they're in a sock boot. I feel very secure in it. My foot isn't moving around a lot." Ivanov is also a fan of laceless cleats and recommends them for players who "like to hit knuckleballs, where you want the ball coming off your foot with no spin."
Note: While there are more sizes available at Amazon, most are through third-party sellers and also charge a shipping fee.
Ivanov says that, although he has tried other brands, "he keeps going back to Adidas." Most of his players wear Adidas, too. These shoes are his current synthetic favorites, and although they are expensive, "you get what you pay for," he says. "At this higher end, it's like you aren't wearing it. If I'm out on the field for hours, I want my feet to be comfortable." He recommends them for any JV or varsity high-school athlete, or for college athletes. Although he personally prefers leather cleats, Bede says you can't go wrong with any Adidas. "I'm loyal. I don't wear any other brand's cleats."
Note: Sizing is quite limited at both retailers, below. So if you see your size in stock, you might want to be quick to grab it.
Bissen also likes these Nikes, which she says are "definitely lighter" than most other options, and "tighter on my foot." Markovic is also a fan.
Bede says that Nikes are known to provide the best fit for narrow feet, while Bissen says synthetic shoes as a category tend to run a little more narrow. She recommends these two narrower options, which are worn by some UCSF players.
Markovic describes the Premier as a dependable shoe with consistent quality, even as it ages. But, he says, as with any leather shoe, you have to take care of it. When leather shoes get wet, he recommends first letting them dry out, then using a shoe polish or cream to help restore the leather.
Note: Sizes are limited at Amazon and appear to be only available through third-party retailers, typically without free shipping. The link below is to a seller with high ratings, but with only smaller shoes available. Nike appears to have a full range of sizes and free shipping.
Markovic also likes the Puma Kings, a classic leather option with a foldover tongue, which provides a more consistent strike zone than the variable surface of laces.
Although many UCSF players wear synthetics, the only leather shoe they wear is this one, Bissen says. "I used to always play with Tiempos when I played in college." She appreciates that "the real leather opens up a lot more than the synthetic leather." Makovic also recommends this shoe as a durable option for people with wider feet. Bissen agrees and points out that leather, in general, will be better for wider feet because of its ability to stretch.
Markovic says "Mizuno are very good shoes" and notes that they were a popular shoe "with the guys I was playing with in youth soccer in Europe." Plus, he says, a lot of professionals buy them. Although they are at a higher price point, Markovic says the expense is worth it. "The fit is great. It helps you to be 100 percent yourself because it's all made from leather. If you take good care of it, the softness of the leather really helps you control the ball well." Bissen also likes Mizuno and points out that they are made of "kangaroo leather, which is the ultimate because of the stretch, durability and comfort."
Ivanov thinks all Adidas shoes are great, but he "lives in Sambas." Bissen also loves to wear them and appreciates that "they have a little grip to them, while still being totally flat, with no cleat on the bottom." Although he describes the Sambas as "more of an indoor shoe," Ivanov also says they're good for turf. "I liked to glide so if I wanted to slide into a tackle without going down or drag a toe it made a big difference for me," he says. He likes them for coaching, for playing, and for just walking around.
Both Markovic and Bede recommend the Mundial Goal Shoes. Bede uses them to play Futsal, a type of indoor soccer on a hard court, where he says he really "needs to be able to feel the ball," and Markovic says the smooth bottom makes them ideal for hard indoor surfaces. If you are playing on artificial turf, Markovic suggests using the Copa Turf Shoe with small cleats for better traction.
get the strategist newsletter
Actually good deals, smart shopping advice, and exclusive discounts.
Terms & Privacy Notice
By submitting your email, you agree to our Terms and Privacy Notice and to receive email correspondence from us.
The Strategist is designed to surface the most useful, expert recommendations for things to buy across the vast e-commerce landscape. Some of our latest conquests include the best acne treatments, rolling luggage, pillows for side sleepers, natural anxiety remedies, and bath towels. We update links when possible, but note that deals can expire and all prices are subject to change.
Page not found
SportRunningBicyclesYogaIce SkatesInline SkatesCross-Country SkisMountain SkisScootersSurfingSkateboardsSnowboardsTourism
CategoryEquipmentClothesShoesopticsProtectionAccessoriespartsTools
Commodity gruppaadapter Refills kartridzhaadapteryadaptery for fastening chehlaadaptery for pumping kolesaamortizatory rear for velosipedaaptechkibagazhniki avtobagazhniki for velosipedabazybalaklavyballony gas turisticheskieballony for pumping kolesabandanybandany mnogofunktsionalnyebatarei akkumulyatornyebliny vrataryabloki for yogibolty komplektbotinki vnutrenniebotinki for cross lyzhbotinki mountain lyzhbotinki for snoubordabotinki zimniebotinki with koshkamibotinki trekkingovyebryukibryuki korotkiebryuki legkiebryuki sportivnyebryuki termobelebryuki uteplennyevarezhkivarezhki with podogrevomvodra skladnyevelosipedy BMXvelosipedy jogging bikes mountain bikes electric mountain bikes cruisers bicycles walking bikes Nogo meshkavtulki for velosipedavtulki komplektvyzhimki for tsepivynosy rulyagamakigamashigermetiki for kolosgermoupakovkigetrygidratorygirorotorygorelki turisticheskiegrebonkidatchiki for velokompyuteradatchiki serdtsebieniyadatchiki pedalirovaniyaderzhateliderzhateli speed velokompyuterovderzhateli for velosipedovderzhateli for flyagiderzhateli for schetkiderzhateli pereklyuchatelyaderzhateli handle pereklyuchatelyaderzhateli tormozovdetali for krepleniydiski for balansadiski for krepleniydiski brake for velosipedadoski training for skalolazaniyadoski trenirovochnyedoski training for skalolazaniyadugi kit remontnyydushi pohodnyeemkosti for vodyzhiletyzhilety zaschitnyezhilety heated vests rescue handlebar plugs rope clamps scooter clips bookmarks mountaineering rivets locks bike locks chain locks skate braces hooks set enizaschita komplektzaschita loktyazaschita on zapyastezaschita on palkizaschita perazaschita plechzaschita podborodkazaschita predplechyazaschita frame komplektzaschita spinyzaschita shatunazaschita sheizvezdy for velosipedazvonkiinstrumenty komplektkabeli for velokompyuterovkamery for velosipedakamni abrazivnyekamusy for lyzhkamusy for splitbordovkantorezykarabiny alpinistskiekaretki for velosipedakarmany extra for palatkikartridzhi kit zapravkikartridzhi mnogorazovyekassetykassety for velosipedakastryulikedykepkiklinya for fixing remeshkaklipsyklyuchiklyuchi komplektklyuchi kit velosipedaklyushki hokkeynyekovriki for yogikovriki repair kit inflatable mats touring mats visor for helmet visors for helmetswheels for bicycle wheels bicycle set for longboard wheels set for roller ski wheels set for scooters wheels for scooters set for scooters wheels for skateboard set for brake pads brake discs for bicycle rims ki steering velosipedakolyshkikoltsa for palokkoltsa for pilatesakoltsa prostavochnyekomplekt remontnyykomplekty for yogikomplekty for pumping kolesakomplekty for pilatesakomplekty for splitbordovkomplekty balls for therapy rukkomplekty remontnyekomplekty transmission for velosipedakomplekty ropes and shirts tormozakompyutery for velosipedakonki myagkiekonki rolikovyekonki figurnyekonki hokkeynyekorziny for velosipedakosmetika bicycle komplektkostyumykostyumy gonochnyekostyumy for plavaniyakostyumy sportivnyekoftykofty termobelekofty flisovyekoshelkikoshki ledovyekrepezhi for plavnikovkrepleniya for cross-country skiing ski mounts alpine ski mounts snowboard mounts splitboard mounts splitboard mounts backpack helmet mounts action cam mountsbeds inflatable sneakersmugswings cycling fenders bicycle fenders set cassette covers steering column covers swimwears beach jackets jackets windbreakers podogrevomkurtki uteplennyelampa turisticheskayalapki for paloklegginsyledobury alpinistskieledoruby alpinistskielezvie for konkovlezviya for konkovlenty for klyusheklenty obodnyelesenkilinzy spectacle maskalinzy solar ochkovlipuchkilishilozhkilongbordylongbordy minilopaty lavinnyelyzherollerylyzhi begovyelyzhi running komplektlyzhi gornyelyzhi mountain komplektmagneziya for skalolazaniyamagnity for velokompyuteramazi lyzhnyemaykimaskimaski vetrozaschitnyemasla for amortizatorovmasla for vilokmasla Brake sistemmebel camping komplektmeshki for magneziimeshki kompressionnyemeshki spalnyemeshki universalnyemiskimolotki skalnyemontazhkimontazhki komplektmyachi for balancer rain caps slip pads helmet protectors replacement pads for outsole tips for sticks switch shirt tips brake shirt tips derailleur cable tips brake cable tips bolster filesSleeve guardspump pumpsbike pumpsbike chain tensioners chain tensioners dogrevomobmotki rulyaoboda for velosipedaoselki for konkovosiosi for vtulkiosi komplektotvertkiottyazhki alpinistskieottyazhki for palatkiochistiteliochistiteli for velosipedaochistiteli for tsepiochki maskiochki solntsezaschitnyepalatki turisticheskiepalki for cross lyzhpalki mountain lyzhpalki for lyzherollerovpalki Nordic hodbypalki trekkingovyepegipedali for velosipedapereklyuchateli velocity velosipedaperchatkiperchatki velosipednyeperchatki for cross lyzhperchatki with podogrevomperchatki hokkeynyepetli strahovochnyeplavkiplavnikiplastyriplatformy for krepleniyplatyaplity gas turisticheskiepovyazki on lobpodnozhki for bike cushions touring bearings set bike tirespolyrolol towels mat towels tourism tableware set touring dining set waterproofing set water-repellent impregnations deodorants impregnations set cross-country ski profiles rear shock absorber springs buckles roller skate frames scraper frames bicycle frames for gamashremeshki for kovrikovremeshki for ice instrumentaremeshki for palokremniremni for krepleniyarepshnuryroga on rulrolikirolly therapy myshtsrolly therapy stoprubashkirubashki pereklyuchatelyarubashki short rukavomrubashki tormozaruli for velosipedaruchki remote upravleniyaruchki for palokruchki pereklyuchatelyaruchki rulyaruchki tormozaryukzakiryukzaki for roller konkovryukzaki lavinnyesalfetki for ochkovsamokatysandaliisanki ledyankisvyazki for cross lyzhsedla for velosipedasetka for bagazhasetki mounts lampsetki moskitnyesidenya for transportation deteysidenya naduvnyesidenya pennyesistemy strahovochnyesistemy shnurovkiskakalkiskeytbordyskrebkislantsysmazki chain velosipedasmazki konsistentnyesmyvkisnoubordyspitsy for velosipedasplitbordysprei against zapotevaniyastakanystakany hokkeynyestekla for lampStelkistelki with podogrevomstendy for velosipedastendy assembly for kolesastoyki assembly for tentastoly turisticheskiestropy universalnyestulya turisticheskiestyazhki ekstsentrikovyest yazhki eccentric komplektsumkisumki for aptechkisumki for botinoksumki for verevkisumki for konkovsumki on bagazhniksumki on poyassumki on ramusumki on rulsumki podsedelnyesumki hokkeynyetenty turisticheskietermobele komplekttermosytopytormoza disk for velosipedatormoza for konkovtormoza for krepleniytormoza obodnyetreschotkatreschotkitrosiki girorotoratrosiki pereklyuchatelyatrosiki tormozatrubkitrusy termobeletrusy hokkeynyetufli velosipednyetufli belt skalnyeudliniteli for ochkovuplotniteli for vizoraupory for ice instrumentaupory Rubber krepleniyauspokoiteli tsepiustroystva chain cleaning devices chargers intercom kits belay irons hand weights carabiners for carabiners ring clips for sticks drinking flasks headlights for bicycles lanterns for touring t-shirts t-shirts with a collarT-shirts with long sleevesbike shirts thermal underwear collars for saddlebags for bicycles A mountain lyzhchehly for kovrikachehly for lyzherollerovchehly for ochkovchehly for ryukzakachehly for snoubordachehly for telefonachehly for shlemachehly on botinkichehly on velotuflichehly on blade konkovshaybyshayby hokkeynyeshapkishapki for plavaniyasharfyshatunyshatuny komplektshezlongishipy for obuvishipy for shoe nasadokshipy pedal komplektshkurkishlemyshlemy velosipednyeshlemy skating on roller konkahshlemy hokkeynyeshnur for dugshnurkishnurki for konkovshnurki for ochkovshnurok for gogglesshortsshorts cycling shorts seatpost pins seatpost brushes brushes set covers probes avalanche screens windproof action cameras power supplies expander skirts anchors
commodity group
brend30 seven360 DegreesActive LeisureAdidasAlexrimsAll TerraAlpinaAreaArisunAsicsATIAtomicAvidAxiomBakodaBataleonBauerBickertonBionBlackspireBladerunnerBlizzardBluesportBorealBraveBrikoBrooksBuddy ChatBuffBulaBulletBurtonCane CreekCannondaleCarreraCCMChanexChargeChilliChinookCicloCleaveClimb XClimbing TechnologyCloudveilCodebaCombatCorratecCouloirCraghoppersCrankBrothersCrowCSTCycledesignD2bDalbelloDCDia-CompeDiamondDiatechDRDrakeDT SwissDuffsDynastarE ThirteenEagleEasternEastonEclatEclipticEdeaEiderEmmegiEndeavorEnduraEskaEurotrailEVFExelFabricFerlandFirst StrideFischerFive TenFlashFOXFOX ShoxFreetimeFSAFunnFunscooFuseGaiamGarmontGlobeGonsoGordiniGoSystemGroovstarGTHADHayesHeadHell is for HeroesHuckeHugerIcebreakerIndependentIndianaInnesIo BioIzjevskie KovrikiJamisJoytechK2KarrimorKEDKefasKendaKermaKidneykarenKMCKoreL1LafumaLangeLazerLekiLelumiaLevelLicornLineLobsterLoloLookLooplineLowaMaceMach 1MadridMammutMangoManitouMankindMarkerMarzocchiMDCMedalistMerinopowerMetoliusMetropolisMic helinMicroSHIFTMilletMKMongooseMons RoyaleMotorexMRPNecoNHSNikeNirveNitroNomisNorcoNordicaNorthcapeNorthwaveO-SynceObermeyerOktosONE IndustriesOne WayOntarioOptiwaxOrageOsirisOutleapPallasPillarPOCPowderhornPranaPremiumPrinceton TecPro FeetPro WheelPromaxPumaPure FixQloomRace FaceRadioRaidenRaveltikRebel KidzReebokRegattaReverseRexRichmanRideRiedellRisportRitcheyRockRockShoxRodeRoecklRollerbladeRome SDSRossignolRottefellaRPMRSTRustySalomonSaltSamoxSauconySaxifragaSchoeffelSchwalbeScreamerSDGSea to SummitShimanoSinnerSixSixOneSkullcandySlegarSlideSmithSnoliSombrioSpeed ​​StuffSportalmSPRISpringyardSpyderSR SuntourSramStarStencilStormSun RingleSun ValleySunRaceSunringleSuper.NaturalSupraSwitchbackSwixTakeyaTechnineTektroTempestaTevaThawTiogaTokoTorspoTrailsideTravelSafeTrekkoTrial-SportTruvativTSGTurtle FurTwentyTyroliaUbikeUFOUSD ProVansVettaVokulVPWall ActiveWarriorWASPcamWellgoWestbeachWeThePeopleWoodmanWTBX-FusionXposureYokoZeropointZippZootZycle FixZZYZX
brand
season20212020 / 202120202019/202020192018/201920182017/201820172016/201720162015/201620152014/201520142013/201420132012/201320122011/201220112010/201120102009/201020092008/200920082007/200820072006/20072000020002000
What's new in Nike Box MSK in 2020
The Nike Box MSK team has prepared a safe space for sports and is opening its doors for every athlete in Moscow.
Nike Box MSK has adopted a number of measures recommended by Rospotrebnadzor to ensure the safety of every athlete. The new rules for attendance include a restriction on the number of participants in group training, a 2-meter distance, the mandatory wearing of masks and gloves, and a restriction of up to 4 people to a single visit to the locker room. Drinking fountains, showers and lockers are temporarily closed. Now you can check in your belongings in the wardrobe. For a complete list of the new rules, visit nikemoscow.com.
Training: Nike Box MSK launched NRC running training and outdoor NTC and yoga classes: rooftop and soccer box. In the future, all other group training will return, including football, longboard, skipping and other sports.
Rental of equipment and playgrounds: Nike Box MSK offers a new service for the rental of equipment for individual lessons in the park: mats, balls, bands, frisbees, rolling rolls, jump ropes, football ladders, chips, cones, gates, barriers, etc.as well as the reservation of the football box and streetball court is open.
Live studio: Nike continues to inspire athletes to engage in sports and creativity – meetings with famous athletes, musicians, artists and experts from different industries now take place online. Live broadcasts from Box MSK can be seen on the official Nike page at VK.com – vk.com/nike – live broadcasts with Yuri Borzakovsky and Big Russian Boss, as well as Anton Miranchuk and 2Drots are available for viewing, in July and August there will be broadcasts with friends of the brand and Nike athletes on the topic of ecology and cyclic design, skateboarding in Russia, and a special women's session is also planned.
Launch of the program Reuse – a – shoe : Together with the Dmitrov plant of RTI and the Sphere of Ecology, Nike launches the Reuse-a-shoe program, a service for recycling sneakers. Nike is working with partners to transform shoes that have been recycled into rubber crumb, which will be used to make something new, such as surfaces for playgrounds and sports fields. You can leave your old sneakers in a special container in the Box MSK, and Nike recycling partners will make sure that they get a second life.
90,000 Most Popular Nike Sneakers of All Time
Few would argue that Nike is one of the greatest sneaker brands in the world.
The models produced by her can be seen everywhere, they are readily used both for sports activities and as everyday shoes. Competitors no longer even dream of pushing the company out of the place it occupies on the Olympus of the sneaker market.
In fact, each of the Nike models is becoming very popular (to be sure, some of them even go into the category of collectibles and are sold for fabulous money).It is not realistic to single out any special "Nike" among this variety. However, it can be noted those that beat sales records, and indeed are recognized by various experts as "the best".
Nike Blazer
This basketball shoe was launched in 1973. The first to wear them was professional basketball player George "The Iceman" Gervin, considered one of the 50 Greatest Players in NBA History. Today, the Nike Blazers are no longer marketed as basketball shoes, they have evolved into a nostalgic model for everyday wear.Very simple in appearance, they continue to enjoy high popularity. And according to Bernie Gross, the creative director of the sneaker chain Extra Butter, Nike may well revive the former glory of the Blazer with something really interesting.
Nike Air Max 1
According to Ankur Amin, CEO of TGS (parent company of Extra Butter and several other retailers), this model has sold in huge numbers and even began to represent the era, the way of thinking and the way of life.In his opinion, this is one of the most significant sneakers in the history of the company. While outwardly Amin likes the Air Force 1, he can't help but acknowledge the uniqueness of the Air Max 1, which first appeared in 1987. Derek Curry, owner of the Sneaker Politics boutique chain, also agrees with him. In his opinion, the Air Max 1 is a versatile shoe that suits any situation and has stood the test of time perfectly.
Nike Air Max 90
Originally called the Air Max III, this shoe was named after its re-release in 2000 with the year it first appeared on the market.The original color scheme of white, black and gray was chosen to make the white sole appear even thicker than it actually is. The result is a timeless design that at the same time literally screams about the 90s. Together with the Air Max 1, this model is among the extremely popular and sold. At one time, Nike even specially released a pair of Nike Air Max 90s for President George W. Bush.
Nike Air Force 1
This model is available in various colors.But it was the completely white model (white-on-white) that became the most demanded. The all-black black-on-black model is somewhat less popular. One of the distinguishing features of the Air Force 1 is a small medallion attached to the bottom of the laces, which is engraved with the lettering "AF-1". The original Air Force 1 was released in 1982, discontinued in 1984, and then reprinted again in 1986. It is interesting that this model, which has long become a classic, is used not only for everyday wear, but also for professional sports.The Air Force 1 has also become a favorite among sneaker collectors.
Nike Air Jordan 1
The Air Jordan brand was, as the name suggests, designed for basketball player Michael Jordan. A variety of sportswear and footwear is produced under it. The very first sneaker model appeared in 1984 and had a red and black finish. It was designed exclusively for Jordan himself. The Air Jordan 1 hit retail in 1985 and was sold until 1986. At the same time, consumers could choose among several other color options.Subsequently, the model was reprinted in 1994, 2001-2004 and 2007-2018.
Interestingly, the original model's red and black paint job was a great advertisement for the Air Jordan 1. The fact is that in those years there was a rule according to which a basketball player's sneakers had to have 51% white (in 2000, this absurdity was abandoned). Jordan was fined $ 5,000 for each game for wearing the "wrong" shoes. The "defiance" of the legendary basketball player created a rebellious halo around the Air Jordan 1, which was then skillfully used by Nike marketers.As a result, the sneakers began to sell in huge quantities, bringing in billions of dollars in revenue.
Share a link:
What features should you look at when choosing them?
Nike sneakers are known all over the world today. They are adored by consumers of all ages, professions and material abilities. This is not surprising, because everyone manages to find a suitable model for themselves in the range of fashionable shoes. For example, women praised the Nike Air Max, a hit in the sneaker world.The innovation for this shoe is a capsule in the rear of the sole, which is not just a design element, but a unique cushioning technology. Thus, women's Nike Air Max is an excellent solution for those who like to wear such shoes every day. Shoes are great for everyday wear, but of course they will be cool to go with many looks.
Features Nike Air Max
Today, sneakers in every woman's wardrobe are not a trend, they are commonplace.Some people immediately have several pairs that they can change at least every day. The main differences of the model are as follows:
shock absorption when running and jumping;
increased comfort and stability due to additional inserts;
footwear reliably fits the foot, so it does not slip during active movements;
cushioning to choose from – Tube Air, Air Max 2, Total Air or Tuned Air;
design of the model is universal and is suitable for basketball players, runners, fans of power loads;
trendy design stylish solution.
Sustainability is all about the Nike Air Max. The production uses genuine leather, suede and safe natural compounds.
What goes with Nike Air Max?
The model is versatile in the sense that it can be the perfect solution to complement a casual look, a business look, a tracksuit or a casual style. It is designed for sports, walking around the city, and working in the office during the day.In any case, the shoes will be comfortable and light.