Lake placid lacrosse tournament 2019: Lake Placid Summit Classic
Lake Placid Summit Classic
Upon pulling the plug on our final contingency plan to operate just a portion of the 31st Summit Classic, the sense of defeat was hard to ignore. It just hurt. From a point in early April, when we really started to understand the magnitude of the virus, a flame lit inside our team to do everything possible in our power to host the Lake Placid Summit Classic. Sure, a portion of the spark was related to the significant financial consequence for our small team of not operating at all, but the real gas was based on the simple belief that we could offer a space of hope, an opportunity to 'forget' the daily hardships, and provide some normalcy for our lacrosse family. More than ever, we believed everyone 'needed' Placid. We gave it all that we could, day in and day out for 5 months, but it wasn't in the cards.
There was a silver lining.
During the 5 month grind leading up to the scheduled event dates, we were able to correspond and communicate often with so many of our participants and push our relationships to new boundaries.
Each and every person rallying around the hope of playing our game, in our place. There was a unique authenticity to the alignment and there was an undeniable sense of unity.
Pondering that thought, it's really the unity that makes the Lake Placid Summit Classic so special to us, and hopefully to you, too. I believe that when we all enter that invisible bubble in Lake Placid during the tournament, the camaraderie, competition and respect beams from each and every person and creates a truly special unity. Positive attitudes. Extra bounce in the step. Everyone just seems really happy, all at the same time. It's our collective HAPPY PLACE. 
I want to reassure you that it's still there, waiting patiently for us to bring it to life again. It can't come soon enough. 
We'll see you in August for what will certainly be the BEST Placid ever.
Onward and Upward!
– Kevin Leveille, Event Director and Son of the Lake Placid Summit Classic
| | | | |
| --- | --- | --- | --- |
| January 27, 2019 | Northstar Capital City Winter Classic™ | Albany, NY | Girls, MS – HS |
| June 8-9, 2019 | Rocky Mountain Lacrosse Jamboree | Denver, CO | Youth-HS, Boys & Girls |
| June 21-23, 2019 | Lake Tahoe Summit Classic™* | North Tahoe/Truckee, CA | Youth-HS, Boys & Girls |
| June 29-30, 2019 | High Peaks Summit Classic™ | Lake Placid, NY | Men 18+, Men 25+, 1st Responders |
| June 29-30, 2019 | Northstar Capital City Classic™ | Albany, NY | Girls, MS – HS |
| July 1-3, 2019 | Lake Placid Summit Youth Classic™ | Lake Placid, NY | Boys, Youth |
| July 5-7, 2019 | Saratoga Lacrosse Shootout™** | Saratoga Springs, NY | Boys, Youth – HS |
| July 29 – August 1, 2019 | Northstar Invitational™ | Lake Placid, NY | Girls, HS |
| August 5-11, 2019 | Lake Placid Summit Classic™ | Lake Placid, NY | Boys, Girls, Men & Women |
| August 7-8, 2019 | Summit 7s™ | Lake Placid, NY | Girls, MS – HS |
| October 20, 2019 | Summit 7's Albany | Albany, NY | Boys, Girls |
| November 9-10, 2019 | Northstar Midwest Showcase™ | Glenview, IL | Girls, MS – HS |
Lake Placid Summit Lacrosse | Lake Placid, Adirondacks
For additional information and tournament forms visit LakePlacidLAX.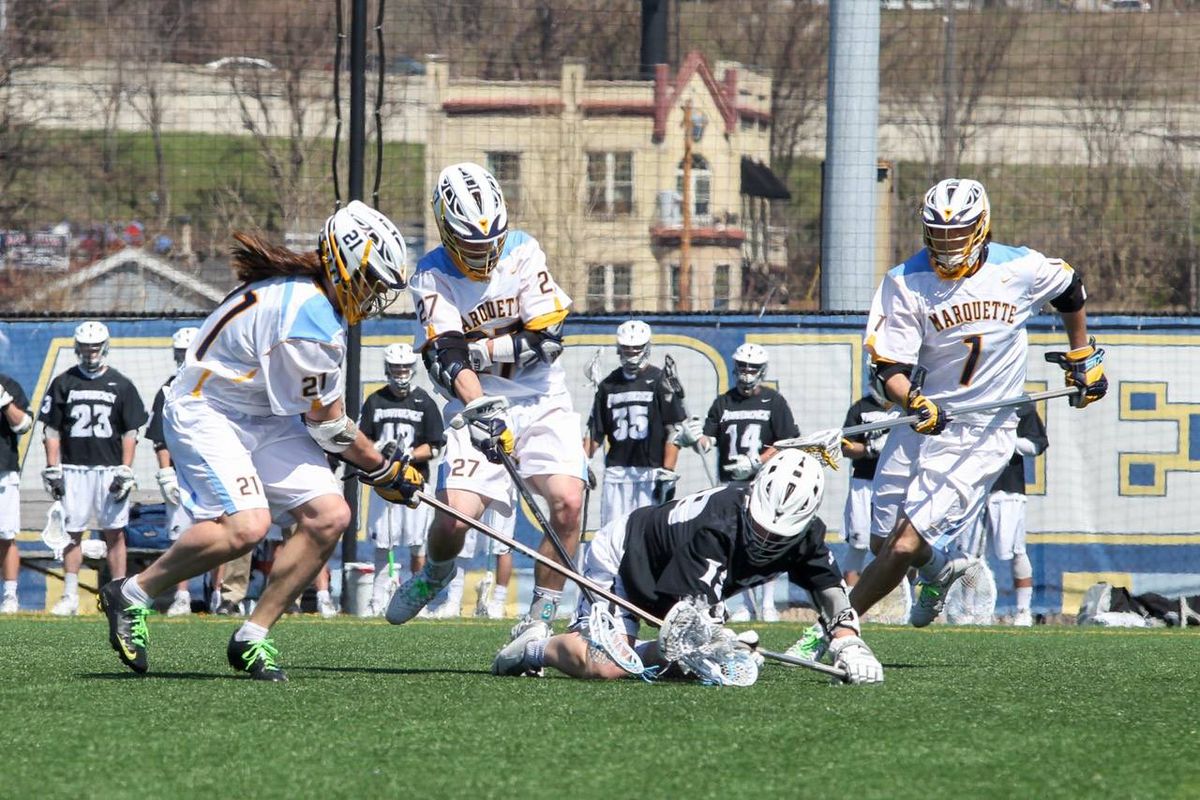 com
---
2015 Legends of Lake Placid Lacrosse honorees: 
Legends of Lake Placid Lacrosse 2015 Induction 
New Awardees
1 – The Kim Brothers – Players, brothers from Albany NY, played at Albany and on the Korean National Team 
2 – Mark Snyder – Key member of the Summit Leadership Team since 1990  
Legends 1990 – 2014
1 – Bob DiPuppo – Player and Team Organizer; leader, player, team organizer, legendary nice guy
2 – Ned Harkness (Dec) – Harkness Trophy went to Open winner first 8-10 years; instrumental at start
3 – Bucky Hayes – Event Staff; anchored tournament security for 24 years
4 – Butch Martin – Town of North Elba Park District; opened all the right doors and built great facilities
5 – Doug Maynard (Dec) – Player, coach, organizer; big time competitor and great teammate to many
6 – John Morgan – Service, head men's official 1990-2012; scheduled thousands of officials since 1990
7 – Jim Muhlfelder (Dec) – Muhlfelder Award goes to women's division participant; helped launch women's play
8 – Larry Piatelli (Dec) – Piatelli Award goes annually to a men's official; big time college athlete (hockey)
9 – Tom Pillsworth – Pillsworth Award goes to service provider; anchored tourney staff for many years
10 – Powell Brothers – Players; three brothers from Carthage NY, all-stars at Syracuse and on the Placid lax fields
11 – Jake Reed – Player, Organizer; Brought high quality players to the event early on and lead the movement to a family oriented event
12 – Lyn Reitenbach – Player, organizer, service; helped to get the women's divisions off the ground, great player
13 – Paul Schimoler (Dec) – Player; remarkable player and disciple of the game; winner of many championships
14 – Travis Solomon (Dec) – Solomon Award goes to player participant; great player, traditional approach
15 – Dan Spillett (Dec) – Spillett Award goes to Grand Masters participant; courage and determination
16 – Arty Waugh – Player; anchored the Mohawk Lacrosse Club and its successors including Cloud Splitter in goal for many years and several championships
Silver Anniversary Men's All-Star Team
Attack: John Keller, Casey Powell, Ryan Powell, Tim Goldstein, Dave White, Gary Gait, Ken Fougnier
Midfield:
Jeff Long, Jake Plunkett, Rocco Guglielmo, Mark Hahn, Steve Sombrotto, Tim Soudan, Mark Walsh, Randy Fraser, Charlie Lockwood, Jack Piatelli, Lindsey Dixon, Jason Gifford
Defense/LSM: Ric Beardsley, Gerry Byrne, Tim Schurr, Carl Tedeschi, Al Brown, Regy Thorpe, Steve Scarramuzzino, Pat McCabe, John Tillman, Mark Burnham
Goal: Billy Daye, Paul Schimoler, Rich Barnes, Jim Mule
Silver Anniversary Women's All-Star Team
Attack: Marley Ciferri, Tia Morgia, Lindsey Munday, Sarah Queener, Lyn Reitenbach, Katie Rowan
Midfield: Jen Adams, Sarah Albrecht, Sarah Averson, Kara Cannizzaro, Meredith Frank, Kristen Kjellman, Erica Lagrow, Andi O'Connor, Halley Quillinan, Kelly Taylor, Kristen Taylor
Defense: Kristin St.

Hilaire, Chelsea Strodel Leveille
Goal: Leslie Delano, Ashley Gersuk
Silver Anniversary Teams of Distinction: Cloud Splitter, FCA Lacrosse, Graph Tex, Rusty Red, Sailin Shoe
Lake Placid Summit Classic – Truly One Of A Kind
The Lake Placid Summit Classic is a one of a kind lacrosse event, a true representation of what the summer lacrosse scene can be at its best, and it's all happening RIGHT NOW!
In general, lacrosse in Lake Placid, NY – all the different events, the games being played, the people you meet, the action you see out on the field, the views – is all a truly amazing experience. The lacrosse action runs for much of the summer at this point, but since 1990 the Lake Placid Summit Classic has been the pinnacle of the area's lacrosse activity and truly a high peak on the adult end of the range. The tournament is huge, extremely well run, and as competitive as it gets. The star power out on the fields is impressive, and what's even better is that this star power runs for generations… in either direction.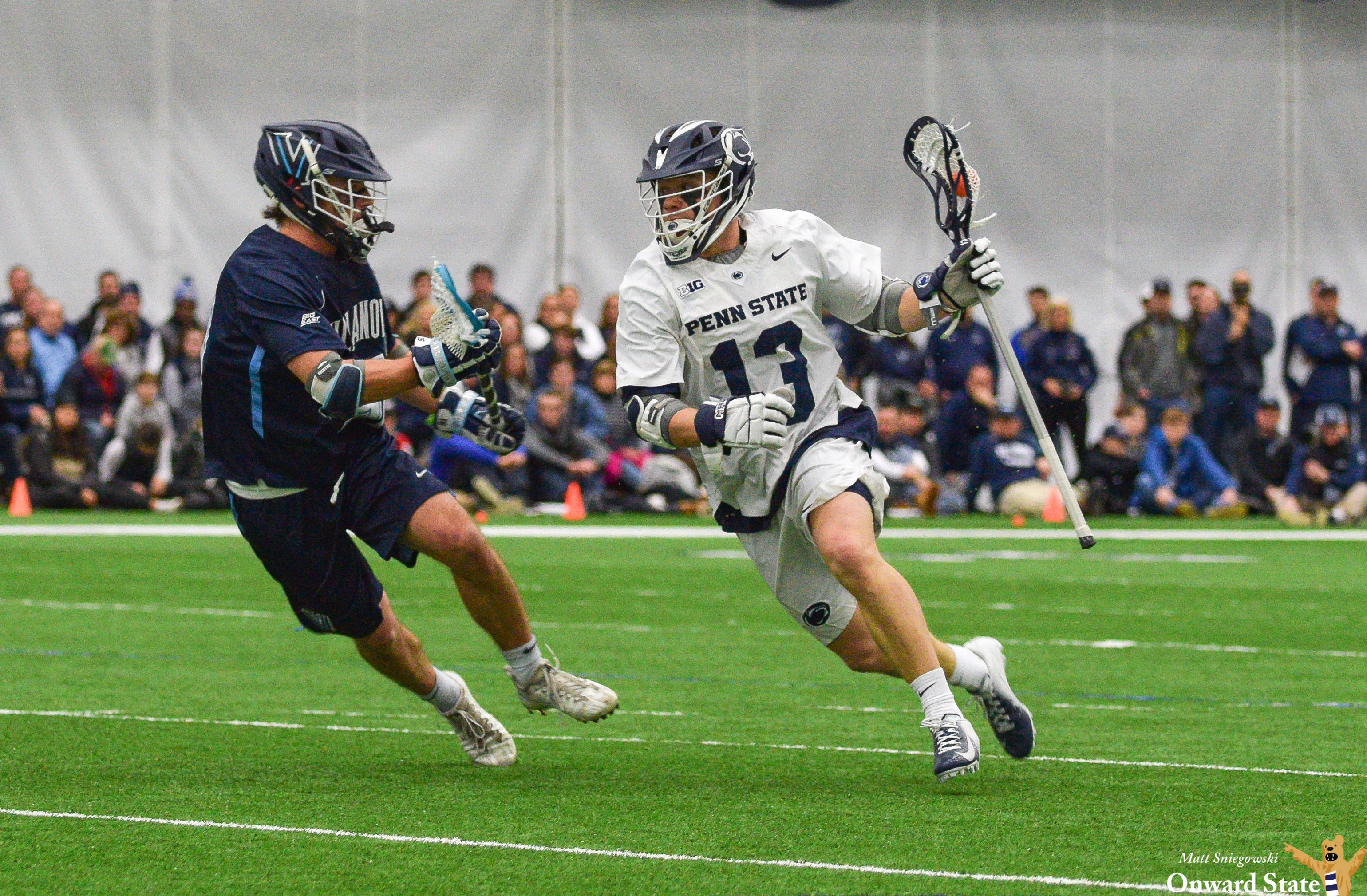 Lake Placid Summit Classic – Est. 1990
The Lake Placid Summit Classic brings people from all over to one of the most beautiful parts of New York, which is lovingly called "Upstate", and then the lacrosse happens, the reunions commence, and an unrivaled sense of community and camaraderie invades each field, hotel, swimming hole, restaurant, and bar.
2018 has turned out to be no different, and starting on June 29th and running through August 5th, Lake Placid is once again host to an amazing event, with amazing people, and on-field play that will leave you thirsting for more and feeling inspired, no matter how young (or old) you may be.
The week of Lake Placid Lacrosse kicks off with the younger crowd, and on July 30th, 31st, and August 1st you will see two high quality divisions of 2021/22 boys games (Gold & Silver), three boys division of 2019/20s (Gold & Silver & Summit), the Northstar Division for top level girls players in grades 2018-21, another high quality girls division for 2019-21, a girls division for 2022/23s, AND then on August 1st there is yet another girls opportunity where a fast paced 7v7 format takes over and the action picks up in quickness even more.
We haven't even gotten to the adult divisions yet and this is already a ridiculous amount of top level lacrosse!
August 1st through the 3rd sees the older fellows take the field, and 60+, 55+, and 50+ divisions all stacked with teams, it has to be one of the highest concentration of "older" lacrosse guys on the planet each year. You'll see alumni teams, classic old school club teams, and a ton of amazing old gear. Some of these guys have bought all the new stuff, but many still rock padding or sticks that are older than the kids who just finished playing in the days before. It's a glorious collection of some of the game's greats, and the reunion on and off the field is something to behold. The competition is still fierce, and these old men swing their sticks like they were much younger, but the strongest force generated by these three days is one of reconnecting and friendship. It's about old retelling stories, making up new ones, and picking up a couple of bruises so you know you're still alive.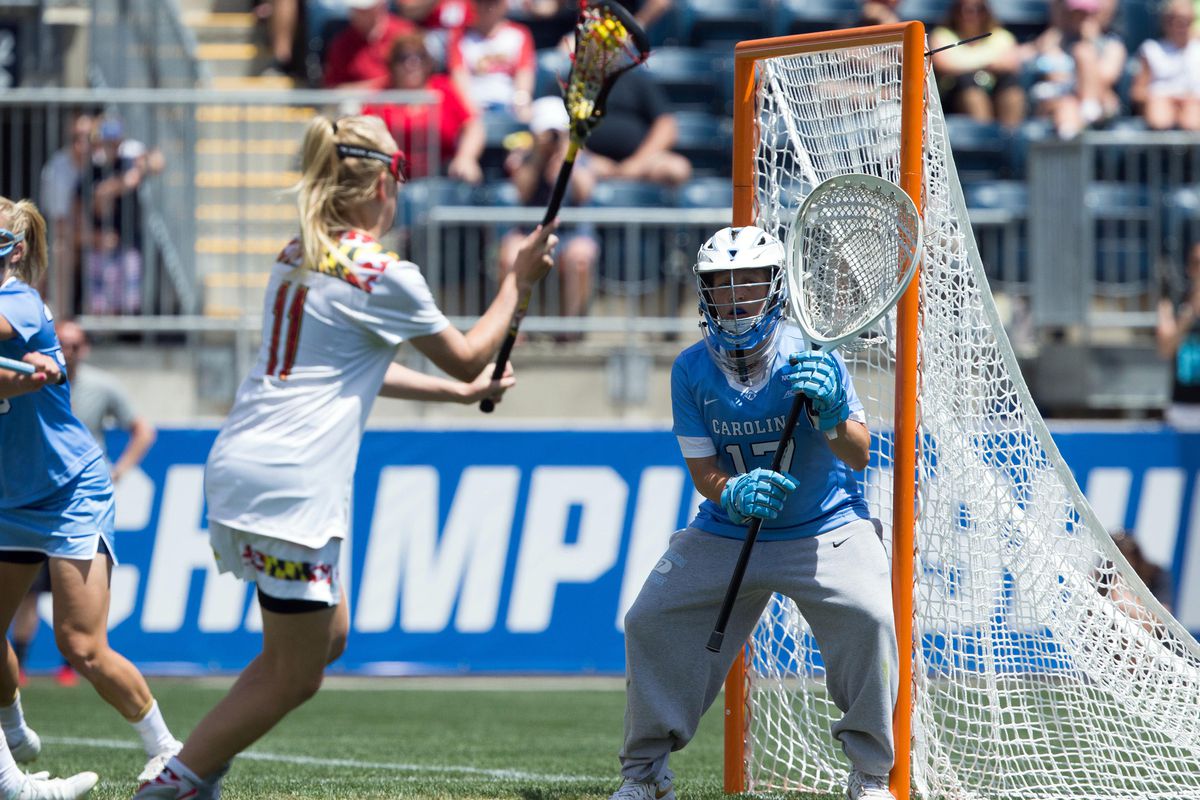 The Lake Placid Summit Classic is about coming back out to give it your all no matter how old one may be, and it's something to see in person!
From August 2nd through the 4th, you get even more age brackets thrown into the mix, and the men's 45+ (Gold & Silver), 40+, 35+, and 30+ divisions all run during this three day span. When you get to this group the competition level is right back up with the best of the best. The 45+ divisions feature intense rivalries, an A and a B bracket, and some absolutely amazing play. As you go a little lower, it only gets better, and by the time you're watching the 30+ division you're seeing a ton of former D1 All Americans, local legends, guys who just recently retired from the pros, and plenty of NLL caliber guys looking to play a little late summer field lacrosse. Maybe you'll cover Gary Gait or Mike Powell, or maybe Regy Thorpe or Gerry Byrne will cover you! Either way it's amazing lacrosse, and rubbing elbows with players like that is nothing short of incredible, even as they're trying to remove your elbows from your body.

On the 4th and 5th, you will also see the Open 18+ divisions kick off for both the men and women. There is a Gold and Silver bracket for the men's teams, and there is Gold & Silver for the women, and to move up you need to win games. It's an amazing set up with a staggering amount of depth and talent. We are talking about some of the best talent the NCAA currently has to offer, incoming stars, and recent graduates. This is, quite simply, some of the best summer lacrosse on the planet, and there is just so much of it going on at once. It might be overwhelming if the sport of lacrosse weren't so awesome.
Check out this list of teams, JUST from the Men's Open A Division and then tell me this isn't the biggest, most impressive group you've ever seen.
Bankers Healthcare Group, Big Red Steelheads (Cornell), Buffalo Soliders Open (WNY), Burning Orange (Syracuse), Dirty Birds, GMH L.C., Graph-Tex Open, Mesa Fresh Lacrosse, Orange Crush, Sailin' Shoe, Sector SPDRS, Smokey Joe's Quakers, Team Army Ranger, Team Power-Tek, Team Steak, and The Pepper Boys.
That's 16 A-level squads right there. While rosters haven't been posted yet, when they are you will want to check them out! (Do so HERE). And this is ONE division of play. ONE. There are TWENTY such divisions at Placid.
The play is nothing short of electric, creative, and heated. The rivalries are real, and pride is on the line. While the off field scene is equally electric (and a ton of fun) the games are the truest draw for fans and other players, and you will see stuff you've never seen before in these contests. It will shock you, and make you want to become a better player. It did that for me the first time I played up in Placid. It will do the same for you!
Entire families will head up for the week. Fathers, mothers, and grandparents will watch the youngest generations of their family play the game we all love, and as the week moves along, the roles will reverse, and the youngest can watch their own family's older generations play the same game. There is no direct connection through family, time, and our game quite like the one you can see at Lake Placid.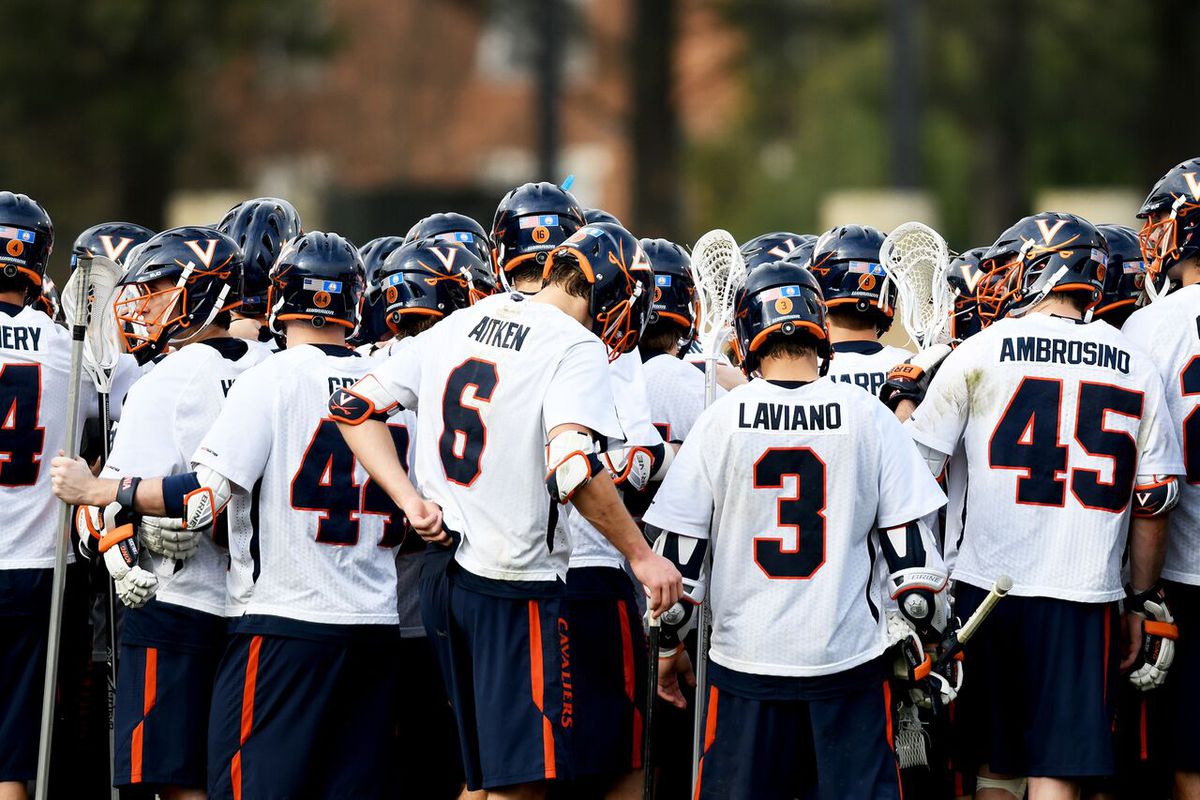 This is not a surprise. After all, the Lake Placid Summit Classic is truly one of a kind.
Here are a couple of the most classic/best team names we've seen so far:
Cloudsplitters, Dacks Lax/Love Linda, Black & Blue Jays, Grateful Danes, Wet Bandits, Gray Danes, Olden Flyers, Ye Olde Quakers, Creaky Crimson, Faber College 50's, Last Call Lacrosse, and The Reapers.
Old and young, everyone comes together at Placid, and if you have a little fun with your uniforms and team name, you'll fit right in.
Summit Classic grows in 30th year | News, Sports, Jobs
Hundreds of people enjoy the view of the ski jumps and High Peaks from the lacrosse fields in Lake Placid on Tuesday. (Enterprise photo — Justin A. Levine)
LAKE PLACID — The Lake Placid Summit Classic lacrosse tournament has descended on the village for the 30th straight year, and has brought along an estimated 15,000 friends to celebrate.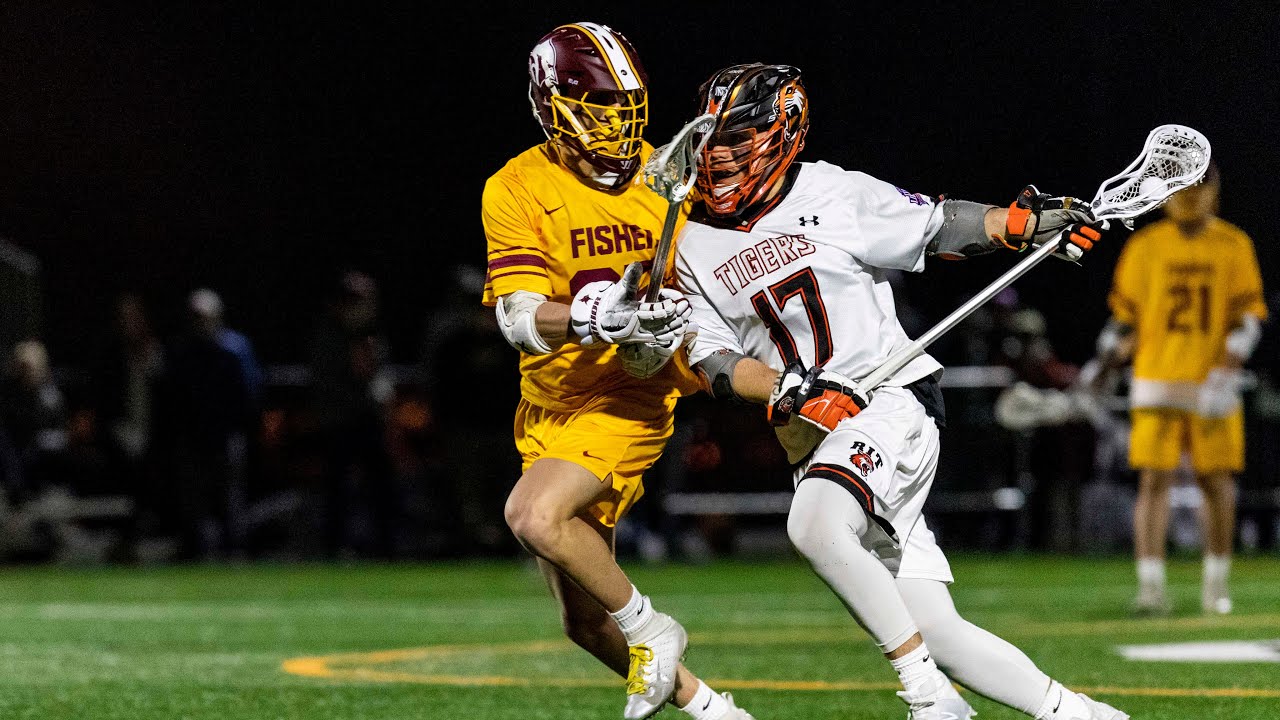 The Summit Classic is essentially two tournaments over the course of a week: first was the scholastic tournament early in the week, consisting of youth, high school and college-age players, followed by the adult tournament, which includes a 65 and older age group for the first time.
Son of co-founder George Laveille, Kevin, who also serves as one of the tournament directors, said, in addition to the games, there's a lot to take in during this year's Summit Classic.
"I'm almost 38, and my whole life has been here in early August, so to get to 30 years and see it maintaining its strong magnet to all these special folks is really awesome," Kevin Laveille said. "It's really competitive on the field; and off the field there's tons of camaraderie. People are coming back to do reunion type things; they're coming back to see their college buddies from a long time ago.
"The lacrosse community is just kind of small, relatively, and people can gather here and knock a lot of birds out with one stone.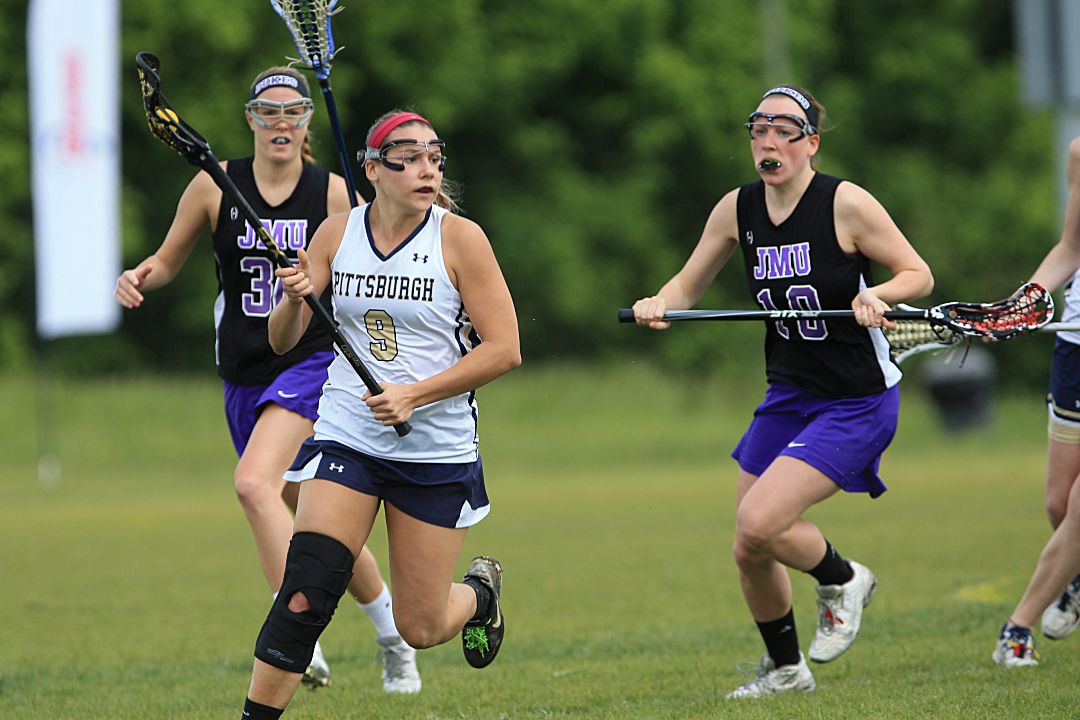 Everything just kind of comes together and makes it special."
Laveille said organizers estimate there are more than 650 teams, and about 15,000 people including players, kids, spouses and fans.
"Some people are here all week, coaching at the beginning and playing at the end," he said. "We've got a 65-and-over division this year. Last year we had a single game, but this year we've got five teams in that division, so that's setting a new bar for everybody.
"On Thursday, we'll do our Legends event, highlighting three lacrosse legends to us: Roy Simmons Jr., Paul Rose and Phil Kessler, who have all had major impacts here for years. So we'll celebrate them and some other award winners, including Tri-Lakes youth lacrosse who will be getting Lacrosse All-Stars Grow the Game Award. It's a tribute to their efforts to get youth here, boys and girls, playing lacrosse.
"(Tri-Lakes has) really become a legit youth lacrosse program."
On Friday, there will be a World Lacrosse seminar, with the aim of eventually getting the game added to the Olympics.
Laveille said in an effort to make that happen, rule changes will be implemented and a demonstration game will take place on Friday.
"It's a little bit of a format change," he said. "There will be fewer people on the field, smaller field (and) shot clock really just to make it fit into the Olympics. Right after the seminar, we're going to have the MLL Legends play on our Legends field here in the new format, so people can watch what plays out and have their opinions on it."
According to an article on the Summit Lacrosse website, the new format will shorten the game to 8-minute quarters with a running clock, institute a 45-second shot clock and have just six players on the field.
For a full schedule of events, go to www.summitlacrosseventures.com/lpsc.
Today's breaking news and more in your inbox
Lake Placid Summit Classic Celebrates 30th Anniversary
---
Lake Placid Summit Classic Celebrates 30th Anniversary
Mon Aug 5 2019 | Jonathan Sigal | Pro
While going to graduate school in Albany, N.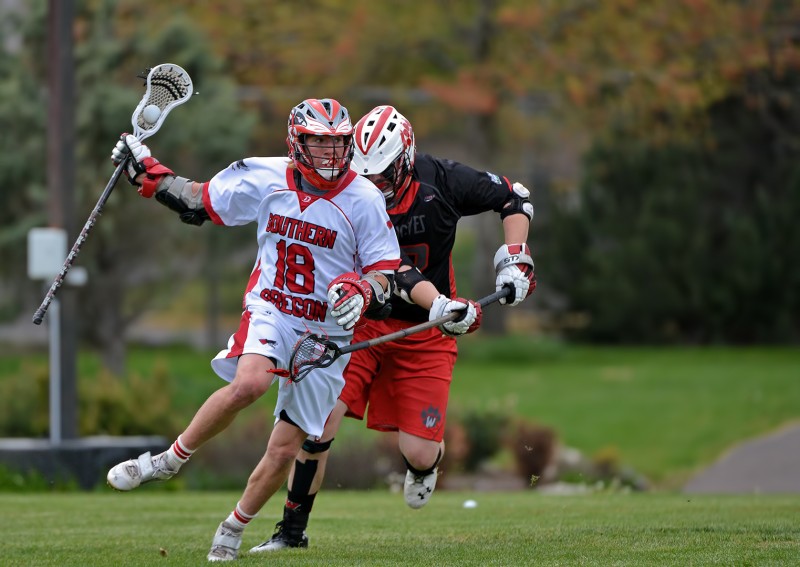 Y., George Leveille had a friend ask if he wanted to go for a hike in the Adirondack Mountains. Right away, he fell in love with the region and became an outdoors enthusiast.
Then in 1990, Leveille traveled to Vail, Colo., for a lacrosse tournament and had a thought: Why can't we bring this exact format to Lake Placid? So Leveille, father of former Team USA players Kevin and Mike Leveille and a longtime volunteer with US Lacrosse, met with the proper folks upstate and got the ball rolling.
Except the first year they had seven teams, played about a dozen games and there was rain.
"We thought nobody would ever come back, but I was dead wrong," Leveille said. "Then it just kept growing."
 
That it did. The Lake Placid Summit Classic celebrates its 30th anniversary this week. Games start Monday and conclude Sunday. Leveille estimates there are about 6,000 athletes across 250 teams that will come out, spanning all different divisions.
The teams range from a 65-and-over division to about two dozen "girls commits" teams, where high school-aged girls get to compete with their future NCAA teammates.
There's also a strong Native American presence, Leveille said, paying tribute to the game's tribal origins.
The event, part of Summit Lacrosse Ventures, has come a long way from the early 1990s, when the Sailin' Shoe lacrosse teams dominated. They were always recognizable for their fuchsia-colored shirts, standing out well above the crowd.
"We wanted to share the region with the lacrosse community and combine this beautiful outdoors environment with the game we love to play," Leveille said. "We wanted to marry the sport we love with a region we love. That was the vision, to share this experience and destination in our lacrosse community."
Leveille has done exactly that, with the Lake Placid Summit Classic going somewhat against the grain on the summertime lacrosse circuit. With the growth of club lacrosse, many of those events are oriented around recruiting and showcasing a player for college.
But in Lake Placid, the emphasis tends to lie elsewhere. As Leveille put it, it's all about enjoying the game in what's nearly become a "summertime rite of passage.

"
"We're a destination. We're just trying to let the game be played in this beautiful space," Leveille said. "While we do have a strong club presence, we're less oriented around that and tend to draw the community-based programs or alumni-based groups who know each other and want to come together through lacrosse."
And with three decades of history come plenty of lacrosse luminaries who have taken to the fields in upstate New York.
The event has a Legends of Placid Lax group that will add former Syracuse men's head coach Roy Simmons Jr., the late Paul Rose and New England Knights leader Phil Kessler added to its ranks. Past inductees to the Legends group include the Powell brothers, coach Dom Starsia and longtime RPI and Cornell coach Ned Harkness, plus many more.
The only downside, Leveille said, is fewer professional players come out now that the Premier Lacrosse League and Major League Lacrosse are full steam ahead on the men's side. As for the women's side, there's the Women's Professional Lacrosse League that continues to grow.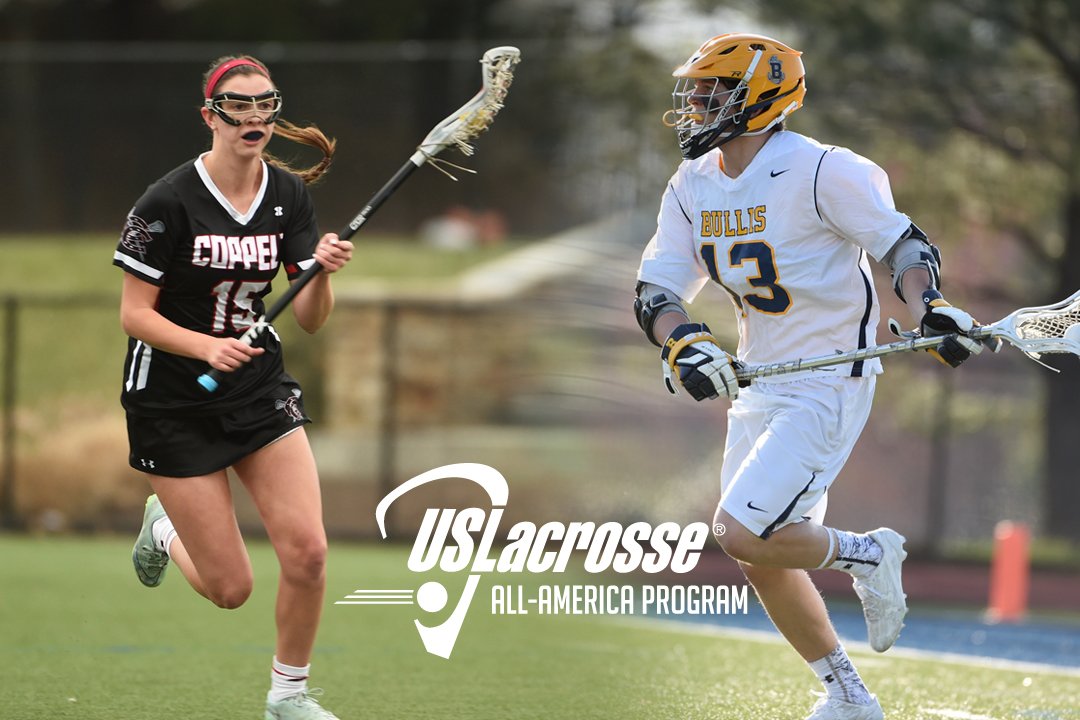 "The pro [game] has changed the dynamic because those top players can't come out to the summer tournaments unless they're not on a roster," Leveille said. "So we've seen a decline in the big names, but we've had some of the legends come through. Almost anyone you can think of, they've played up there at one point in time."
There's also some innovation at this Lake Placid Summit Classic. The annual MLL Legends Game will experiment with a new discipline of the sport that was put forth by World Lacrosse (formerly the Federation of International Lacrosse) in March. There will be a seminar Friday that includes a question-and-answer session with World Lacrosse CEO Jim Scherr and US Lacrosse CEO and World Lacrosse vice president Steve Stenersen, followed by a live demonstration in the MLL Legends Game.
Notable rules on the docket include 6-on-6 play, shorter games (four 8-minute periods of running clock), a 45-second shot clock, smaller roster sizes (10 per team), no backup rule for shots (possession changes based on team that touches the ball last) and draws only at the beginning of each period and overtime.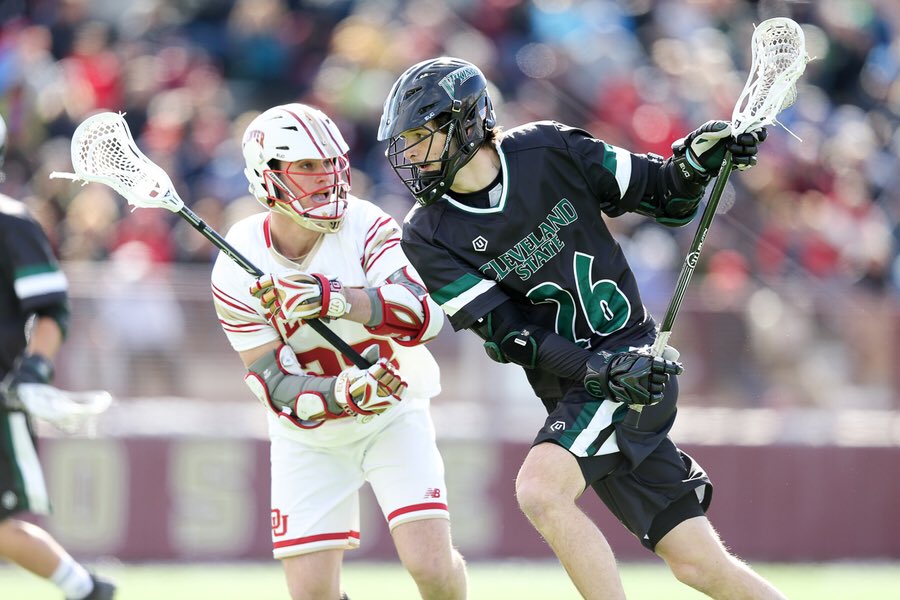 While World Lacrosse's goal with the new discipline is to get lacrosse back into the Olympics, Leveille feels the format also could help grow lacrosse in cities and other communities where access to full-sized fields is hard to come by.
"We're really excited about this, and I've personally been an advocate of the small-field game," Leveille said. "We're trying to use our platform to help to promote awareness and conversations of what's being proposed. We hope the lacrosse community finds some consensus that it can be a good way to grow the game internationally and to help develop players who are already in the full-field format."
Whatever changes arise, Leveille couldn't help but reflect on how far the Lake Placid Summit Classic has come in three decades. There was perhaps no better example than a few years ago, when the timespan really hit home.
"We had a grandfather, his son and then the grandson all playing all in the same week," he said. "That's one of the things that has been great to see, the continuity.
"
As for 30 more years?
"Man, that'd be great," Levielle said. "That's all we could ask for."
2018 Lake Placid – JustLacrosse Upstate
from LaxAllStars.com
This year, Lake Placid grew a major branch of its family tree. It was the first year that there was a Womens Masters Division (30+). 7v7 was the name of the game and it took place on a shorter field with college rules. I was lucky enough to get in on the action and play for Laxified, a team started up by Lake Placid legend Lyn Reitenbach. (Side note, Lyn has played in every Lake Placid Tournament, which makes her more of an absolute boss than she already is.)
from Dan Witmer / JustLacrosse Upstate
If you ask me, this years Lake Placid Summit Classic was one of the smoothest-flowing in recent memory. For instance
from Dan Witmer / JustLacrosse Upstate
Dan Fuller was a good long-stick midfielder on a very good Baldwinsville High School team.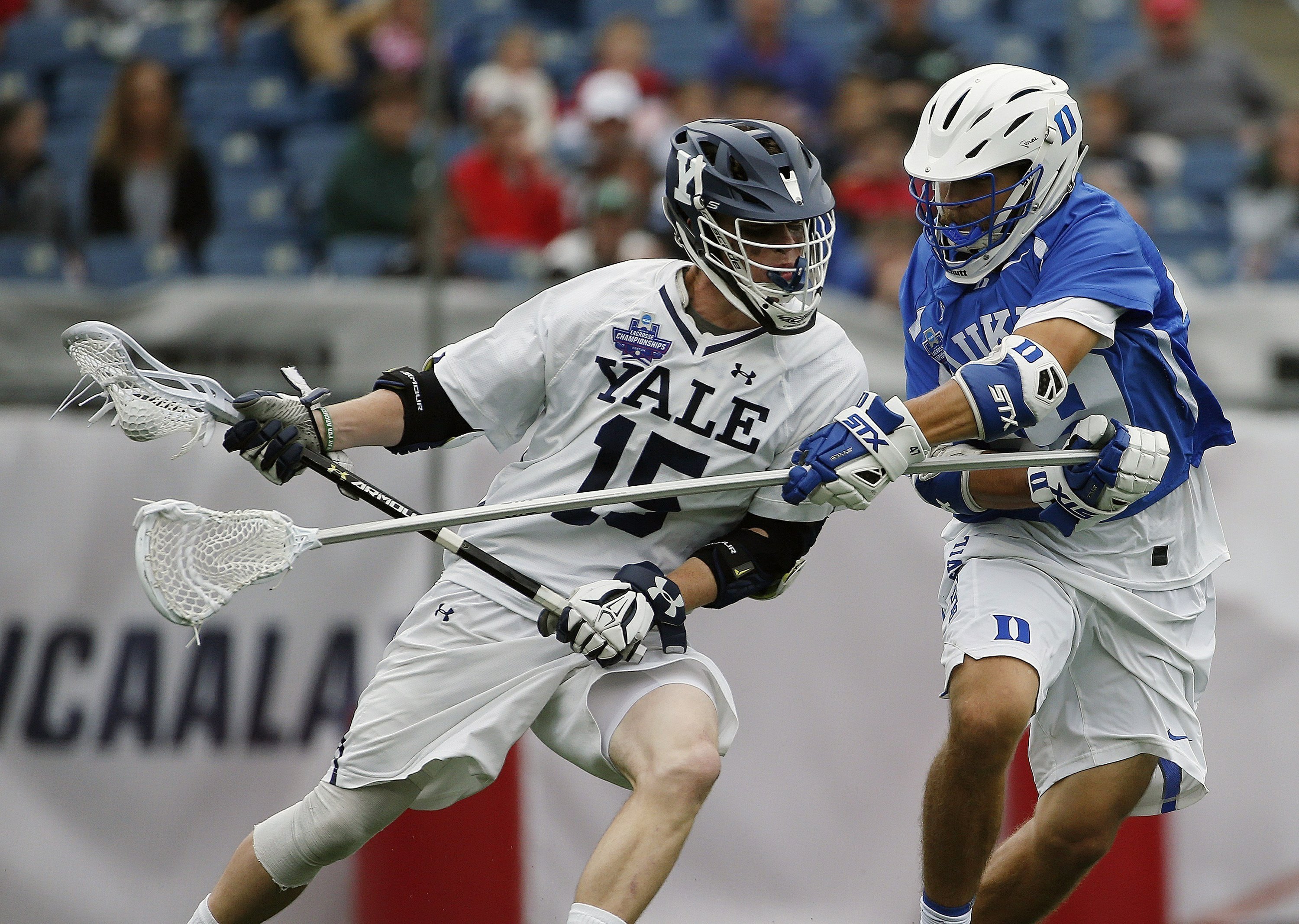 He played two years of varsity lacrosse as the Bees had some of their most successful seasons in recent history. He earned Honorable Mention All-League honors this past May, and graduated in June . . . . . . But for two days in Lake Placid last week, Dan experienced something pretty special. He got to play four games in the Mens 18+ Gold division with the Burning Orange team, playing alongside a number of former Syracuse University alums whom he had idolized growing up. Team was sponsored by BHG – Bankers Healthcare Group of Syracuse, and by Johnson Brothers Lumber, Cazenovia.. The team consisted of 15 Section III players: 8 Cazenovia Alum: Ben Lewis, Sam Lewis – Coach, Ben Romagnoli, PJ Brown, Cole Willard, TJ Connellan, Jake Stowell, Jake Lewis
2 Auburn Alum: Alex and Jack Burgmaster
2 Skaneateles Alum: Sam Duggan, Reece Eddy
1 Westhill Alum: Ryan Zimmerman
1 ESM Alum: Alex Krawec
1 Whitesboro Alum: Austin Curtis Other upstate players: Section V: TD Ierlan, Jared Conners, Mitch Schaefer, Section II: Stephen Reyfuss Other teammates:
Mac O'Keefe
Brayden Peck
Tyler Digby
Jay Drapau
Bryce Reid
from the Adirondack Daily Enterprise
Summit does a pretty good job of solving problems before police need to get involved, Dobson said. This is the tournaments third year of having its own people out around Lake Placid to intervene in off-the-field incidents, Dobson said. The tournaments proactive approach involved setting up the Summit Lacrosse Society to instill in players a sense of positive reinforcement under the motto Camaraderie, Competition and Respect.
from Dan Witmer / JustLacrosse Upstate
As in table monkeys . . . Also known as table staff, field staff, or Game Ops at the World Games. The kids and adults who keep score, keep game and penalty clocks, and who keep the end lines stocked with extra balls.
Congrats to the recipients of the first #LaxPlacid Grow the Game Award (sponsored by @LaxAllStars): the Queener family – Harry, Patricia, Sarah, Brice, Brett and Sylvia. Four out of five on hand to celebrate with us at #lpsc. (??: @cvock) pic.twitter.com/BUzLuSQRA0

— Lake Placid Lacrosse (@lakeplacidlax) August 3, 2018
from Lake Placid News
LAKE PLACID – The 28th annual Lake Placid Summit Lacrosse Tournament is in full swing. The event started Monday with the scholastic divisions and runs through Sunday, when some of the world's best lacrosse athletes, including current and former NCAA Division I stars, will battle for titles in a slew of divisions.
from Summit Lacrosse Ventures
Couldn't make it to the tourney this year. Connect through the 2018 media guide for complete event details.
from Summit Lacrosse Ventures
We are excited to announce a couple of firsts for the 29th installment of the event. Throughout the entire week, we are hosting our first ever Lake Placid Lacrosse Gear Drive. We invite our participants to donate moderately used gear so that we can, in-turn, deliver the goods to CityLax and Harlem Lacrosse in support of their efforts to grow the game. On Wednesday August 1 at 6pm, we will host the Beyond Past Masters 65+, a game comprised of athletes with a minimum age of 65!
from LaxAllStars.com
The Lake Placid Summit Classic is a one of a kind lacrosse event, a true representation of what the summer lacrosse scene can be at its best, and its all happening RIGHT NOW!
If you are on your way to @lakeplacidlax this weekend, put a reminder on your schedule to catch the semifinal games of the 2018 UWLX Championship on Monday 7/30 at 4PM & 5:45PM at North Elba Athletic Fields, field #6. Details, regular season recaps, video: https://t.co/450e5yWk89 pic.twitter.com/f812DQoQws

— United Women's Lacrosse League (@unitedwlax) July 28, 2018
from Dan Witmer / JustLacrosse Upstate
With apologies to Marc Cohn, and one of my favorite songs . . .
from the Adirondack Enterprise
LAKE PLACID Starting Monday, thousands of athletes and spectators even more than at the Ironman triathlon weekend will come to this village for the Lake Placid Summit Classic lacrosse tournament. With that comes the worry of crimes such as underage drinking, disorderly conduct and the occasional fight. Lake Placid Police Chief Bill Moore said hes noticed that when a major event comes to town, only a small percentage of people start trouble.
from Summit Lacrosse Ventures
We are proud to once again recognize those who have made substantial contributions to the growth and sustainability of Lake Placid Summit Lacrosse Tournament. Our Legends truly represent both the spirit and the substance of Lake Placid Lacrosse. This year, we are excited and proud to announce that Dom Starsia and Team Long Island are our 2018 Legends of Lake Placid Lax inductees.
from Summit Lacrosse Ventures
Play in Placid August 4 and 5th. If you're an 18+ female and are interested in playing but don't have a team, now you can! Sign up for for the Lake Placid Northstars today. Space available.
from Summit Lacrosse Ventures
Summit Lacrosse Ventures will be presenting a new award at this summers annual Lake Placid Legends induction ceremony on August 2 at the North Elba Athletic Fields. Sponsored by Lax All Stars, the new Grow the Game Award will recognize and honor people who have been instrumental in the growth of the game. Recipients may not necessarily be Legends, but they are people who have played significant roles in helping this sport spread across the country, and beyond, explained Legends Foundation and Summit Society director Dan Witmer. We want to give credit to the coaches and founders who had a vision, took risks, and shared their love of the game.
from LifeHacker.com
Did you know you can have an icon on your iPhone homescreen that will take you right to your favorite lacrosse website? And it's actually easier to do than positioning them where you want them after you create them. 90,000 Oshi will bring the Cup to the US ice hockey capital
The Gardens and Olympic Arena rinks are adjacent to each other on Elk Street. There are no official games or training during this time, and both stadiums are open to anyone looking to take a break from the summer fun.
So it is in this city of only 1,794 people, which is located in Minnesota, six miles from the Canadian border. It houses the Marvin Windows and Doors window and door company, which employs about two thousand people.
But Warroad is primarily known for its hockey players. The city has even declared itself the hockey capital of the United States.
[See also: Timati, Katya Lel and Ovechkin with Stanley Cup]
Washington Capitals striker TJ Oshi will bring the Stanley Cup here on Tuesday. At one time, he honed his hockey skills here.
"The City Cup is a big deal for us," says Jay Hardwick, coach of the local high school ice hockey team.- This year Gigi Marvin came here to celebrate the victory at the Olympics (as part of the US women's team). It was something! But the Stanley Cup hasn't been here yet. Hockey players from our city won everything in hockey. And now the Stanley Cup will appear here. This is the highest achievement. I can't even imagine what will happen here. "
Local players have achieved a lot, but 31-year-old Oshi became the first hockey player from Warroud to win the Stanley Cup.
Brothers Christian (Bill, Roger and Dave) grew up here, who became Olympic champions: Bill and Roger at the 1960 Squaw Valley Games, and Dave at the 1980s at Lake Placid.
Marvin climbed to the top step of the Olympic podium this year in South Korea.
There are five people from this city in the US Hockey Hall of Fame: three brothers Christian, Henry Booch, and Cal Marvin, Gigi's grandfather. He was inducted into the Hall of Fame in the Creator category.
In the NHL, this city was represented by Dave Christian (1980-1994), Al Hangsleben (1979-1982), Butcha (1972-1976), Chad Erickson (1992), Wyatt Smith (2000-2008), Oshie (2008-present) ) and Brock Nelson (2013-present).
Video: VASH-VGN Match # 4: Oshi won the majority
Oshi, who scored 21 (8 + 13) points in 24 playoff games this year, when the Capitals won the NHL main prize for the first time in history, will bring Cup to the Gardens stadium, where everyone can see it. With the Stanley Cup, all of the city's children's teams will be photographed, and the local Indian Education Department's choir will perform a song specially written for the occasion. The cup will be taken around the city and along the lake. At lunchtime, Oshi is going to fly to St. Paul, where he now lives.There he will spend the rest of the day.
The people of Warroad have a lot to be proud of, but Oshi's arrival with the Stanley Cup will rank first on this remote town's rich track record.
"This is a very small city. Only 1700 people live here. But four Olympic champions, an Olympic silver winner, a lot of girls who have achieved success have grown up here. About 20 of them played student hockey," says Gigi Marvin. our teams won regional tournaments.All this suggests that there is a special atmosphere here. My grandfather and his friends started to develop hockey here. It was always possible to ride here for free. If not for their generosity and sponsorship at the first stage, we would never be able to ride for our pleasure. You won't find that anywhere. "
Michael Twight, President of the Children's Hockey Development Program at Warroad, says everyone here is grateful to Cal Marvin and his friends for what he did to make hockey in the city.
Marvin was called here Mr. Hockey …He passed away on September 5, 2004 at the age of 80.
"It all started here with Cal Marvin. Our hockey started with him," Twight said. "A lot of hockey players from our city have achieved success. All of them say that they have always seen a perspective here, felt supported by the principles that were laid by these people. We managed to build a pyramid – it all starts with children who can train every day. They have the opportunity to ride at any time. Here they can work on their skills 24 hours a day. "
Carey Eads, a US Hockey League coach, coached the Warroud high school hockey team for 11 seasons (1993-2004). Under his leadership, she has won the state championship three times at her age and seven more Section 8A tournaments.
Video: Ovechkin brought Stanley Cup to baseball game
Eads was the team's coach in 2002 when 15-year-old Oshi joined the team. He transferred from Washington State to take the next step in his hockey education.Oshi's father was born in Vorroud, Osh's relatives still live here.
"Hockey is a way of life here," says Eads. "You could say it's the most Canadian city this side of the border. I'm talking about hockey. The city lives on this sport. You can always skate here. It's not about formal training." Here you can always just play hockey for free. Of course, this city has played a significant role in the career of Osh. There is always an opportunity to work on technique, tactics. And to do it freely, when no one is above your heart.Just work for your own pleasure. "
The ice at the Olympic Arena, where the Gigi Marvin women's hockey team played and played, will be melted next week. And soon they will be flooded again. I had time. It was Saturday, says Marvin. – I left the ice just to eat when my parents brought me here lunch and dinner. They don't see anything special in this here, because they love hockey. And here special hockey players grow up.They feel differently on the ice at the expense of the opportunities they have. "
This is what Oshi experienced. He was twice state champion in 2003 and 2005.
Twight, team captain in 2003, believes that the Stanley Cup will open up new opportunities in the city.
"Children are happy when they see Gigi or TJ," he said. – These are their idols. Our children want to be successful, and it is important for them to know that the people from their city were able to become champions. "
[Latest NHL news on Twitter @NHLrussia]
In 2005, Oshi became the state champion together with Kyle Hardwicke, whose older brother is now gearing up for his seventh season as coach of the Warroud high school team.
"All children dream of wearing our team sweater. Nothing changes in this regard," says Jay Hardwicke. "When TJ studied here, all the guys looked up to him. I'm sure of that. And now he remains an idol for the local guys. These things are good for them. They grow up in a small town, but they see that TJ won the Stanley Cup, they know that local guys go to the Olympics and win gold there. It will help them understand that they can do well. But there is a certain path that they must go.It was laid before them, and here they are proud of it. I don't think they are under additional pressure because of this. It's just that there is such an atmosphere. Warroud atmosphere. It has always been like this. "
And on Tuesday the most important holiday will take place in the city.
Saskatoon
City in Saskatchewan, Canada
Saskatoon

Saskatoon City

Flag

Coat of arms

Nickname (s):

Location of Saskatoon in Canada

Show map of Canada

Saskatoon (Saskatchewan)

Show map of Saskatchewan
52 096 ° Coordinates ′ N 106 ° 41'Wd./52.133 ° N 106.683 ° W / 52.133; Coordinates: 52 ° 08′N 106 ° 41'W / 52.133 ° N 106.683 ° W / 52.133; -106.683
Country
Canada
Province
Saskatchewan
Institution
1883
Registration
1906
Government
• Charlee
• Board
Saskatoon City Council
• MP

List of MPs

• MLA
Area
• Land plots
228.13 km 2 (88.08 sq. Miles)
• Urban
125.50 km 2 (48.46 sq. Miles)
• Metro
5890.71 km 2 (2.274, 42 sq. Miles)
Altitude
481.5 m (1579.7 ft)
Population
• City
246.376
• Classify
City: 19th place in Canadametro: 17th place in Canada
• Density
90 130 1080.0 / km 2 (2.797 / sq. Mile)
• Urban
245.181
• City density
1.953 / km 2 (5.060 / sq. Mile)
• Metro
301.097
• Subway density
50.1 / km 2 (130 / sq. Mile)
Demon (s)
Saskatoon
Time Zone
UTC – 06: 00 (CST)
Direct sorting area
City code (s)
90 130 306, 639
Pronunciation
Website
www.saskatoon.ca
Saskatoon () is the largest city in the Canadian province of Saskatchewan. It is located at the bend of the South Saskatchewan River in the central region of the province. It is located along the Trans-Canadian Yellowhead Highway, and has served as the cultural and economic center of central Saskatchewan since its founding in 1882 as a Temperance Colony. [8]
Since the 2016 Census of 246,376, Saskatoon is the largest city in the province, and the 17th largest metropolitan area in the census in Canada, with a 2016 census of 295,095.As of July 2018, the city of Saskatoon has an estimated population of 278,500. [9] While Statistics Canada estimated the CMA population for 2019 was 330674. [10]
Saskatoon is home to the University of Saskatchewan, the Miwasin Valley Authority which protects the South Saskatchewan River and provides the city's popular riverside parklands, as well as Vanuskevin Heritage Park, a National Historic Site of Canada and a UNESCO World Heritage Seeker representing 6000 years of First Nations history.In Korman Parish, Park No. 344, the most populous parish in Saskatchewan, surrounds the city and includes many of its associated events, including Vanuskevin. Saskatoon berry which is native to this region and itself comes from Cree Misâskwatômina . The city has a significant Indigenous population and several urban reserves. The city has nine river crossings and is nicknamed "Prairie Paris" and "City of Bridges".
Saskatoon's Historic Districts include Nutana and Riversdale, which were separate cities before being merged with the City of Saskatoon and incorporated as a city in 1906.Nutana, Riversdale, their historic main streets, Broadway Avenue and 20th Street, are as well as downtown and other downtown areas undergoing significant reinvestment and renovation. Sutherland, a railroad town annexed to the city in 1956, located behind the University of the Lands, is now another historic old town.
Etymology
Name Saskatoon (in Cree: Sâskwatôn, "Saskatoon" or locals: Misâskwatôminihk , lit .: "near the saskatoon berry", Misâskwatôminiskâhk , "Mounnisi11," Saskatoon " y berry ") comes from the inanimate noun Cree Misâskwatômina " Saskatoon berry ", which refers to the sweet, purple berry that grows in the area.
Saskatoon City Archivist Jeff O'Brien wrote that the traditional history of this name is that it originated from the presence of Saskatoon berries in the area. "There is even an almost certainly apocryphal story that John Lake, having received a handful of these berries and calling their name, immediately exclaimed:" Rise, Saskatoon – Queen of the North! "
However, he wrote," the truth seems a little less dramatic. The area has long been known to the local Cree as a good place to stock up on willow wands for arrow shafts.Thus, this place was named "Sask-kva" -tan "- roughly speaking," the place of felling willows ". [11]
History
Barr Colonists in Saskatoon in 1903. The Saskatoon settlement saw an economic boom as Barr's traveling colonists camped around the community.
In 1882 Toronto, the Moderate Colonization Society was granted 21 sections of land on the South Saskatchewan River, between what is now Warman and Dundurn. The group's goal was to avoid the liquor trade in this city and to create a "dry" community in the Prairie area, the province.The following year, settlers, led by Lake John Nilson, arrived at the site of present-day Saskatoon and founded the first permanent settlement. The settlers traveled by rail from Ontario to Elk Jaw and then completed the final leg on a horse-drawn cart, as the railroad to Saskatoon had not yet been built. [12]
In 1885, the Northwest Uprising affected the tiny community in many ways. Chief Belcap and Charles Trottier walked through a modern campus en route to Louis Riel for the Armed Forces in Batoche, Saskatchewan.After fighting at the Battle of Fish Creek and the Battle of Batoche, wounded Canadian soldiers recuperated at the Marr Residence which is now a historic site. Several people died while leaving and were buried in the Pionerskoye cemetery next to the exhibition complex.
A city charter on the west bank of the river was received in 1903 (Nutana became a village that year). In 1906, Saskatoon became a city of 4,500, which included the communities of Saskatoon, Riversdale, and Nutana. In 1955, Montgomery Place and in 1956 the neighboring town of Sutherland, we were annexed by the fast-growing city of Saskatoon. [13]
Geography
Saskatoon lies on a long belt of rich potash black soil in middle southern Saskatchewan and is located in the Aspen Biome Park. The lack of surrounding mountainous terrain gives the city a relatively flat grid, although the city does stretch over several hills and several valleys. The lowest point in the city is a river, while the highest point is contested between the Sutherland suburb in the east and the Silverwood River Heights districts in the north of the city.Saskatoon, in cross-section from west to east, has a general decrease in altitude towards the river, and on the east bank of the river, the terrain is mostly flat until it begins to decrease outside the city limits. again on top.
Saskatoon is divided into the east and west sides of the South Saskatchewan River. It is then subdivided into Suburban Development Zones (SDA), which are made up of neighborhoods. [14] Street addresses are divided into north and south (for avenues aligned in these directions) and similar east and west (for streets aligned in these directions).To the west of the river, the North / South address demarcation line runs along 22nd Street, while the east and west are separated by Idilville Drive (north of 20th Street) and Avenue A (south of 20th). On the east side, Lorne Avenue separates east and west, and Aird Street is the border between north and south, with the exception of the Sutherland community, which has a separate east / west demarcation with Central Avenue as the border (however, there is no separate north-south division / south). As a result of the unusual demarcation on the east side, only a few streets are actually designated "north" or "west".
A second important water feature besides the river is the Hudson Bay Cave, a remnant of a glacial reservoir that once dominated the northern part of the city. Industrial development has drained most of the marshes, but a large remnant has survived along Avenue C as part of RCAF Memorial Park, while others remained untouched in the Hudson Bay Industrial Zone.
Pike Lake and Blackstrap Provincial Parks are 40 km (25 mi) south of the city. Blackstrap Park is often used for school trips.Batoche is located 90 km (56 mi) north of the city.
Climate
Saskatoon experiences a cold semi-arid climate (Köppen: BSk ) alongside a humid continental climate ( Dfb ), with generally warm summers and long cold winters. Climate data from University of Saskatchewan, downtown area meets semi-arid criteria. This is due to slightly higher average annual temperatures and slightly lower average annual rainfall than at the airport on the northwestern outskirts of the city.
The city has four different seasons, frost resistance zone 3b. [15] Saskatoon has a dry climate and averages 340.4 mm (13.40 in) of rain per year, with summer being the wettest season. As a result, Saskatoon is sunnier than the Canadian average, with an average of 2,268 hours of bright sunshine per year. Temperature extremes are usually accompanied by below average humidity levels. Thunderstorms are common during the summer months and can be severe with heavy rain, hail, high winds, strong lightning and, on rare occasions, tornadoes.The frost-free growing season lasts from May 21 to September 15. [16] but due to the fact that Saskatoon is located in the north, severe frosts only happened on June 14th. [17] and again in August. The average daily high temperature peaks at 25.8 ° C (78.4 ° F) from July 31 to August 8. [18] [19]
"2007 Blizzard" Many residents described it as the worst they had seen and paralyzed the city with its low visibility, extreme cold and lots of snow. [20] Winds exceeded 90 km / h (56 mph) and an estimated 25 cm (9.8 inches) of snow fell per day. [21] Many residents of the area took refuge overnight in workplaces, shopping malls, hospitals and the university.
The highest temperature ever recorded in Saskatoon was 41.5 ° C (107 ° F) on June 6, 1988. [22] The lowest temperature ever recorded was -50.0 ° C (-58 ° F) on February 1, 1893. [23]
Climatic data for Saskatoon SRC (University of Saskatchewan), 1981–2010 normals, extremes 1915 – present [a]
Month
Jan
Feb
Mar
Apr
May
Jun
Jul
Aug
Sep
Oct
Nov
Dec
Year
Record high ° C (° F)
90 130 8.9
(48.0)
12.8
(55.0)
20.0
(68.0)
33.3
(91.9)
36.7
(98.1)
41.0
(105.8)
40.0
(104.0)

(103.5)
35.6
(96.1)
32.2
(90.0)
20.0
(68.0)
13.3
(55.9)
41.0
(105.8)
Medium high ° C (° F )
−8.8
(16.2)
−6.5
(20.3)
−0.1
(31.8)
11.5
(52.7)
18.5
(65.3)
22.6
(72.7)
25.7
(78.3)
25.2
(77.4)
18.4
(77.4)
18.4
( 65.1)
10.3
(50.5)
−0.8
(30.6)
−7.5
(18.5)
9.0
(48.2)
Daily average ° C (° F)
−13.9
( 7.0)
90 130 −11.4
(11.5) 90 130 −4.9
(23.2)
5.2
(41.4)
11.8
(53.2)
16.1
(61.0)
19.0
(66.2)
18.2
(64.8)
12.0
(53.6)
4.4
(39.9)
– 5.2
(22.6)
−12.4
(9.7)
3.3
(37.9)
Medium Low ° C (° F)
−18.9
(−2.0)
−16.3
(2.7)
−9.7
(14.5)
−1.2
(29.8)
5.1
(41.2)
9.6
(49.3)
12.3
(54.1)
11.1
(52.0)
5.5
(41.9)
−1.4
(29.5)
−9.5
(14.9)
−17.1
(1.2)
90 130 −2.5
(27.5)
Record low ° C (° F)
−46.1
(−51.0)
−45.0
(−49.0)
−38.9
(−38.0)
– 27.8
(−18.0)
−10.0
(14.0)
−3.9
(25.0)
0.0
(32.0)
−2.8
(27.0)
−10.6
(12.9)
−25.6
(−14.1)
−33.9
(−29.0)
−42.2
(−44.0)
−46.1
(−51.0)
Average precipitation mm (inches)
14.6
(0.57)
9.1
(0.36)
14.5
(0.57)
21.8
(0.86)
36.5
(1.44)
63.6
(2.50)
53.8
(2.12)
44.4
(1.75)
38.1
(1.50)
18.8
(0.74)
12.4
(0.49)
12.8
(0.50)
340.4
(13.40)
Average Precipitation, mm (inches)
0.4
( 0.02)
0.2
(0.01)
2.4
(0.09)
16.2
(0.64)
34.4
(1.35)
63.6
(2.50)
53.8
(2.12)
44.4
(1.75 )
36.8
(1.45)
9.7
(0.38)
1.1
(0.04)
0.9
(0.04)
263.8
(10.39)
Average snowfall, cm (inches)
14.2
(5.6)
8.9
(3.5)
12.1
(4.8)
5.6
(2.2)
2.1
(0.8)
0.0
(0.0)
0.0
(0.0)
0.0
(0.0)
1.3
(0.5)
9.1
(3.6)
11.3
(4.4)
11.9
(4.7)
76.6
(30.2)
Average number of days with precipitation (≥ 0.2 mm)
9.4
7.3
8.5
8.2
9.7
12.2
10.5
9.5
9.0
7.8
7.1
9.6
108.7
Average rainy days (≥ 0.2 mm)
90 130 0.5 90 130 0.2 90 130 1.9 90 130 5.7 90 130 9.5 90 130 12.2 90 130 10.5
9.5
8.8
5.3
1.1
0.4
65.5
Average snow days (≥ 0.2 cm)
9.1
7.1
6.9
2.6
0.5
0.0
0.0
0.0
0.3
2.9
6.2
9.3
44.9
Average monthly sunshine
106.2
131.1
173.1
222.0
263.0
266.8
308.8
269.6
192.5
157.0
91.3
86.5
2,267.8
Percentage of possible sunlight
41.2 53
90.97 54.1
53.4
61.4
59.3
50.5
47.4
34.4
35.6
48.7
Medium UV Index
1
1
2
630 4
7
6
4
2
1
0
3
Source: Environment Canada, [25] Extremes of 1915-1966, [26] Extremes from 1966 to the present [25] and Weather Atlas [27]
Climate data for Saskatoon International Airport, 1981–2010 normals, extremes 1892 – Present
Month
Jan
Feb
Mar
Apr
May
Jun
Jul
Aug
Sep
Oct
Nov 9090
Dec
Record high humidex
5.9
7.6
19.2
30.6
36.0
42.7
43.9
42.0
38.7
30.0
18.6
10.7
43.9
C Record high
10.0
(50.0)
12.8
(55.0)
22.8
(73.0)
33.3
(91.9)
37.2
(99.0)
40.6
(105.1)
40.0
(104.0) 900 38.6
(101.5)
35.3
(95.5)
32.2
(90.0)
21.7
(71.1)
14.4
(57.9)
40.6
(105.1)
Medium high ° C (° F)
−10.1
(13.8)
−7.2
(19.0)
−0.3
(31.5)
11.2
(52.2)
18.2
(64.8)
22.4
(72.3)
25.3
(77.5)
24.9
(76.8)
18.3
(64.9)
10.2
(50.4)
−1.2
(29.8)
−8.0
(17.6)
8.6
(47.5)
Daily average ° C (° F)
−15.5
( 4.1)
−12.5
(9.5)
−5.4
(22.3)
4.7
(40.5)
11.2
(52.2)
15.8
(60.4)
18.5
(65.3)
17.6
(63.7)
11.4
(52.5) ​​
4.0
(39.2)
−6.0
(21.2)
−13.2
(8.2)
2.6
(36.7)
Medium low ° C (° F)
−20.7
(−5.3)
−17.8
(0.0)
−10.5
(13.1)
−1.9
(28.6)
4.1
(39.4)
9.2
(48.6)
11.6
(52.9)
10.3
(50.5)
4.5
(40.1)
−2.3
(27.9)
−10.7
(12.7)
−18.3
(−0.9)
−3.5
(25.7)
Record low ° C (° F)
−48.9
(−56.0)
−50.0
(−58.0)
−43.3
(−45.9)
−28.3
( −18.9)
−12.8
(9.0)
−3.3
(26.1)
−0.6
(30.9)
−2.8
(27.0)
−11.1
(12.0)
−25.6
(- 14.1)
−39.4
(−38.9)
−43.9
(−47.0)
−50.0
(−58.0)
Record low cold wind
−60.9
−59.0
−50.1
−38.3
−16.2
−7.7
0.0
−4.8
−14.5
−33.4
−46.4
−57.6
−60.9
Average slump mm (in)
14.8
(0.58)
8.8
(0.35)
15.6
(0.61)
22.7
(0.89)
43.0
(1.69)
65.8
(2.59)
90 130 60.3
(2.37) 90 130 42.6
(1.68)
35.4
(1.39)
18.8
(0.74)
13.0
(0.51)
12.9
(0.51)
353.7
(13.93)
Average precipitation, mm ( inches)
0.9
(0.04)
0.6
(0.02)
3.3
(0.13)
15.5
(0.61)
40.2
(1.58)
65.8
(2.59)
60.3
(2.37) )
42.6
(1.68)
34.1
(1.34)
10.6
(0.42)
1.7
(0.07)
1.1
(0.04)
276.7
(10.89)
Average snowfall, cm (inches)
17.5
(6.9)
10.2
(4.0)
14.6
(5.7)
8.0
(3.1)
2.3
(0.9)
0.0
(0.0)
0.0
(0.0)
0.0
(0.0)
1.2
(0.5)
8.3
(3.3)
13.4
(5.3)
15.9
(6.3)
91.3
(35.9)
Average number of days with precipitation (≥ 0.2 mm)
10.3
7.1
8.2
8.3
9.5
12.1
11.2
9.4
8.4
7.4
8.0
9.7
109.7
Average rainy days (≥ 0.2 mm)
0.74
90 130 0.56
1.9
9
9.9
9 …2
12.1
11.2
9.4
8.1
5.3
1.3
1.0
66.7
Average snowy days (≥ 0.2 cm)
90 130 11.7 90 130 8.4 90 130 8.0 90 130 3.7
0.78
0.0
0.0
0.0
0.56
3.0
8.5
10.9
55.4
Average relative humidity (%) (at 1500 LST)
90 130 73.7
73.8
68.4
47.0
42.3
48.9
50.6
47.0
48.0
53.6
69.5
73.7
58.0
[Canada] 23
Demographics
Historical population
Year
Pop.
±%
1901
113
–
1911
12.004
+10523.0%
1921
25.739
+ 114.4%
1931
43.291
+ 68.2%
1941
42.320
−2.2%
1951
+ 25.9%
1961
95.526
+ 79.3%
1971
126.449
+ 32.4%
1981
154.210
+22.0%
1991
186.058
+ 20.7%
1996
193.653
+ 4.1%
2001
196.811
+ 1.6%
.3

901

+ 2.8%
2011
222.246
+ 9.8%
2016
246.376
+ 10.9%
Canada 2016 Census [28]
Population 90,090 91,549% of the total population (2016)
Clear minority group
South Asia
13.335
5.5%
Chinese
7.675
3.2%
Black
5.390
2.2%

10.870
4.5%
Latin American
1.915
0.8%
Arab
2.305
1%
Southeast Asian
2.235
90 130 0.9%
Western Asia
1.170
0.5%
Korean
570
0.2%
Japanese
405
0.2%
Other 90 visible minority
90 130 0.2% 90 130 Mixed Clear Minority 90 130 1.465 90 130 0.6%
Total Visible Minorities
47.780
90 130 19.8%
Aboriginal group
First Nations
17.765
7.4%
Métis
12.050
5%
Inuit
130
86 0.1%
Aboriginal
28.065
11.6%
European
168.145
69.6%
Total Population
246.376 10013
Ethno-cultural groups in metropolitan Saskatoon out of 222,635 (the number exceeds 222,635 because many have reported more than one ethnicity)
[29]
Canada Census – Community Profile Saskatoon
2016
2011
2006
9008 6 91 549 Population: 90 090 90 130 246 376 (10.6% from 2011) 90 130 222 189 (9.8% of 2006) 90 130 202340 (2.8% of 2001)
Land area:
228.13 km 2 (88.08 sq. Miles )
90 130 209.56 km 2 (80.91 sq. Miles) 90 130 170.83 km 2 (65.96 sq. Miles)
Population density:
1080.0 / km 2 (2.797 / sq. Miles) . Mile)
1,060.3 / km 2 (2.746 / sq. Mile)
90 130 1184.4 / km 2 (3.068 / sq. M.)Mile)
Average age:
90 130 35.8 (M: 34.8, W: 36.9) 90 130 35.6 (M: 34.2, F: 37.0) 90 130 35.9 (M: 34.2, W: 37.4)
Total private houses:
107.098
96.257
89.646
Average household income:
$ 79.001
$ 68.288
$ 49.313
Sources: 2016 [30] 2011 [31] 2006 [32] previously [33]
C 2016 CensusAccording to the data, the population of Saskatoon is 246,376, which is 10.6% more than in 2011. [34] At the end of 2016, the population of Saskatoon was estimated at 265,300. [9] and CMA Saskatoon population as 323,809 people. [35]
According to the 2006 census, 18% of the population are young people under the age of 15, and those over 65 make up 13% of the population. The average age of Saskatoon residents is 35.5 years, which is four years younger than Canada as a whole. [36]
The above land area figure was provided by the City of Saskatoon in January 2006 and takes into account recent annexations up to this point. This is not including the two major land annexations that took place in the summer of 2010. These parcels of land have been zoned according to the provincial land administration laws.
In terms of race, according to the 2001 census, [37] 190 120 or 85.4% of the city's population were White Canadians, 19,900 or 8.9% were Aboriginal, with less than 5% belonging to other visible Canadian minorities such as Han Chinese, South Asians, and others.taken together.
About 78.5% of Saskatoon residents consider themselves Christian, mainly Protestant (40.1%) and Roman Catholic (32.5%). [38] Another 19.6% of Saskatoon residents are not religious at all. [38] Minorities of the faith include Sikhism, Buddhism (0.7%), Judaism, Hinduism, and Islam (0.6%). [38]
First Nations
The Saskatoon area was inhabited long before any permanent settlement was established and archaeological work continues.Vanuskevin Heritage Park and other locations testify. Canadian First Nations populations are becoming increasingly urbanized, and nowhere is this more pronounced than in Saskatoon, where the First Nations population increased 382% from 1981 to 2001; [39] however, part of this increase, perhaps half, is believed to be due to the fact that more people identify as Aboriginal in the census rather than migration or fertility. Saskatoon has the second largest percentage of the indigenous population of any major Canadian city at almost 9%. [40] 10% behind Winnipeg and 8% behind Regina; in certain areas, such as Pleasant Hill, this percentage is over 40%. [ citation needed ] Most indigenous Cree or Dakota people have a cultural background, although to a lesser extent Saulteaux, Assiniboine, and Dene communities also exist.
Saskatoon also has a significant Métis population and is close to the historically significant South Branch Settlements to the north, as well as the Prairie Ronde settlement near Dandurne, Saskatchewan.
Culture
Events and Festivals
Saskatoon's Main Arts Center – TCU Place, which is adjacent to Midtown Plaza. Since opening in 1967, it has hosted many concerts, theatrical performances, live events such as the Telemiracle. telethon, high school graduation and university convening ceremony and agreement. It is also home to the Saskatoon Symphony Orchestra. The main theater (named after the former mayor and senator) has recently undergone a multi-million dollar renovation.Sydney Buckwold). Saskatoon was the host city of the 2007 Juno Awards, Canada's Music Industry Excellence Award.
For rock concerts and big shows, the SaskTel Center is the premier meeting point. It is the largest arena in Saskatchewan, with 15,195 venues for sporting events and 14,000 venues for concerts. Musical numbers from Saskatoon include Joni Mitchell, Kyle Ryabko, Wide-mouthed Mason, Northern Pikes, Sheepdogs, and Deep Dark Forest, among many others popular both locally and regionally.
Saskatoon hosts many festivals and events during the summer, including Shakespeare at the Saskatchewan Festival, The Great Plains Comedy Festival, the Jazz Festival, the Saskatchewan Children's Festival, the Saskatoon Fringe Theater Festival (showcase alternative theater), Saskatoon Folkfest (cultural festival), [41] Doors Open, Saskatoon, Fairy Door Tours Saskatoon [42] and Canada Remembers Airshow. [43]
For over 25 years, Saskatoon has hosted a collection of vintage cars (mostly from the 1960s) that has evolved into an event called Cruise Weekend.The event usually takes place on the last weekend (Friday, Saturday and Sunday) of August. Events include a poker derby, dance and N shine show featuring over 800 vehicles from across western Canada. There is no charge to enter and everyone can walk and enjoy the atmosphere.
The Annual City Show (now called the Saskatoon Show but also known in previous years as Pioneer Days and Aix) is held every August in Prairieland Park. In the late 1990s, the Saskatoon exhibit was moved to August so that it no longer constituted a direct competition with the exhibit.Calgary Stampede, which frequently covered the event.
The Saskatoon Sikh community celebrates the Vaisakhi festival with a parade held in May. [44]
The French-speaking community is represented by the Federation of Saskatoon Francophones, which organizes many cultural events.
Galleries and museums
Art museums in Saskatoon include Remay Modern, located in River Landing, a residential complex on the banks of the South Saskatchewan River in the Central Business District.The Art Museum is housed in a 11,582 square meters (124,670 square feet) building designed by Bruce Kuwabara, and has over 8,000 pieces of art in its collection. [45] [46] In 2011, the museum was honored with the Canadian Architect Design Excellence Award. Pablo Picasso, Georges Braque and other 20th century artists live in the Rémai Modern Museum. [47] The Remai Modern Hotel, opened on October 21, 2017, is # 18 in the New York Times "52 Places to Go 2018: A Starter Kit to Escape the World." [48] Remai Modern inherited the collection of the defunct Mendel Art Gallery, which operated in the City Park from 1964 to 2015.
The Saskatchewan Crafts Council Gallery is located on the main floor of the Saskatchewan Crafts Council Building on Broadway Avenue. It is the only public exhibition gallery in Saskatchewan dedicated to fine crafts as an art form. The Saskatchewan Crafts Council Gallery presents seven to eight exhibitions annually. The SCC Fine Craft Boutique, located in the gallery, features works by over 75 SCC artists.
The Ukrainian Museum of Canada www.umc.sk.ca is located on the banks of the South Saskatchewan River. The most important landmark of Ukrainian culture in Saskatoon, it houses various artifacts such as textiles, instruments, musical instruments and clothing, and many of the exhibits are on display. The Ukrainian Museum of Canada has other branches in Vancouver, Edmonton, Calgary, Winnipeg and Toronto.
The Miwasin Valley Center, Friendship Park, provides information on the history of Saskatoon, the South Saskatchewan River and the future of the Miwasin Valley. [49]
Saskatoon is also home to the Western Development Museum of Saskatchewan. This museum, one of four in the province, documents the early life of the pioneers in Saskatchewan. It is known for its interior re-creation of Boom Town's main street, including one original building moved from its original location. The Saskatchewan Railway Museum is located just outside the city and includes displays of rolling stock and historic railway buildings from different parts of the province.
The Forestry, Park and Zoo is a National Historic Landmark located in the northeastern area of ​​the city. The Forest Farm was a historic nursery (dating from 1913) that has grown many of the trees planted in the prairie provinces. In 1966, the nurseries were closed and part of the area was turned into a city park. On the territory of the park there is a city zoo, which is home to more than 80 species of animals. [50] Vanuskevin Heritage Park is a National Historic Landmark located five kilometers north of Saskatoon.These are Aboriginal archaeological excavations and exhibitions, special events and events, recent renovations have been suspended due to lack of funds for renovations.
Theaters
Live theater is a central and vibrant part of Saskatoon's culture. Saskatoon is host to a number of concert venues such as the Persephone Theater, which is located at the Remay Arts Center on River Landing in downtown Saskatoon, the refinery and the local Saskatchewan theater troupe.
The Broadway Theater primarily shows arthouse films – and the two-screen Roxy Theater is an "atmospheric style" secondary theater that opened in 2005 after more than a decade of inactivity.The rest of the city's theaters are multiplexes. The only cinema in the city center is the core of the Scotia Bank VIP Theater; then Capitol 4 closed April 3, 2008 [51] Other cinemas in the city are The Landmark Theater in Brighton's new borough, Rainbow Cinemas (a second cinema) and Center Cinemas in the Downtown shopping center on the east side of the city.
Among the many cinemas of the past that have come and gone was the Capitol Theater, which opened in 1929 with the first films shown. radio station for the exhibition in Saskatoon. [52] The Capitol closed in the early 1980s to make way for the Scotia Center office tower; its name was transferred to the aforementioned Capitol 4 a block away. Saskatoon is home to a large blues / jazz community that frequent many bars and clubs known for their blues and jazz-related performances, including Amigo's, Buds on Broadway, The Black Cat Tavern, Village Guitar & Amp Co., The Bassment, Capitol and formerly Lydia's. Canadian rock band The Sheepdogs from Saskatoon.Joni Mitchell calls Saskatoon his hometown. Deep dark forest from Saskatoon.
Other Attractions
One of the city's attractions is the Bessboro Delta Hotel, known locally as No . Built by the Canadian National Railroad, it was one of the last rail hotels to be started before the Great Depression of the 1930s ended their era. Although the building was completed in 1932, due to the Great Depression, it did not open until 1935.Bessborough and the Mendel Art Gallery are the only major structures on the banks of the Spadina Crescent River. One of the most common photographs of Saskatoon shows the hotel framed by one of the building's arches. Broadway Bridge. [53]
The Miwasin Valley Trail follows the South Saskatchewan River through Saskatoon. Summer activities include cycling, jogging and walking in parks and natural areas. Cross-country skiing is popular in winter, as is ice skating at Kiwanis Memorial Park.There are hotspots throughout the city with signposts and restrooms along the route. Throughout the Miwasin Valley, there are parks with toilets, picnic areas, and observation decks on the riverbank. [54] In winter, the Meewasin skating rink is open to the public free of charge; it is located in Kiwanis Memorial Park, next to the Delta Bessborough Hotel. The outdoor skating rink has been operating since 1980.
For many years, the piece of land west of Transport Bridge, south of 19th Street and east of Avenue C has been the subject of ongoing redevelopment plans.This site was formerly the site of the Saskatoon Arena, a power plant, a subsidiary of the Royal Canadian Legion, and the headquarters of the Saskatoon Public School Division; all of these structures were torn down to make way for renovation, and plans for the same date back to the 1980s. The most recent version of the plan, called River Landing, is under development. [55] A Calgary-based Lake Placid developer offered to build a $ 200 million mega-hotel / condominium on the site, although Lake Placid was having difficulty securing funding and missed the October 30, 2009 deadline for filing a payment of 4 , $ 5 million for the land that seems to have been killed. [56] [57] On November 16, 2009, Lake Placid announced that funding should be secured within a week. [58] In April 2010, the Saskatoon City Council voted to begin new talks with Lake Placid over the site. [59]
Located in the Central Business District of Saskatoon, Midtown Plaza is one of several shopping malls in the city.
Some commercial sites have also been developed at Saskatoon Farmers' Market. Future plans, in addition to Lake Placid, include the development of a new art gallery that will replace the Mendel Art Gallery by 2014. [60] Other city attractions include the iconic Transport Bridge (which was demolished in 2016 and is being replaced by a new structure that resembles the original appearance), the University of Saskatchewan campus, and the large Viterra grain terminal, which dominated the west. The city's skyline has been for decades and is large enough to be visible from Pike Lake Provincial Park 32 km away.
Shopping centers
Economy
| | |
| --- | --- |
| | This section should be updated .Update this article to reflect recent events or new information available. (April 2010) |
Saskatoon's economy was associated with potash, oil, and agriculture (in particular wheat), which led to the nickname "City of POWs". [61] Various grains, livestock, oil and gas, potash, uranium, gold, diamonds, coal and their by-products fuel the economy. [62] [63] The world's largest publicly traded uranium company, Cameco, and the world's largest potash filmmaker, Nutrien, are headquartered in Saskatoon.Saskatoon is also the new home of BHP Billiton's Diamond and Specialty Products division.
Nearly two-thirds of the world's recoverable potash reserves are located in the Saskatoon region. [7] Place of Innovation founded in 1980, brings together nearly 150 enterprises in the agriculture, information technology, environment, life sciences and agricultural biotechnology industries in a science park or technopark setting. [64] Saskatoon is also home to the Canadian Light Source, the Canadian Citizen Synchrotron facility. [65]
The digital media scene in Saskatoon is growing with new technology companies such as Noodlecake, Point2, Vendasta Technologies and Zu. [66]
One of Saskatoon's nicknames, "Hub City", stems from its ideal central location in Canada for distribution and logistics. [61] John J. Diefenbacker Saskatoon International Airport with 105,620 aircraft movements in 2008. Canada's 19th busiest airport, 12th busiest airport. [67] [68]
Saskatoon is developing the South Central Business District, or Block 146, called the River Landing Project. [69] [70] [71] Long-term planning is currently underway for the city's expected population of 325,000 by 2028 (MXD 2011 report). [72]
Saskatoon's gross domestic product is expected to grow by 4.2 percent in 2012. [62] The city showed 3.4% growth in 2004, 5.1% growth in 2005 and 2.8% growth in 2006.According to the Conference Board of Canada, Saskatoon ranked first in Canada for economic growth in 2005. [73] [74] The Conference Board again predicted that in 2012 the city will be the first in terms of economic growth, showing a growth rate of 4.2%. The Saskatoon Regional Economic Development Authority (SREDA) was also ranked among the top 10 economic development organizations in Canada by Site Selection Magazine. [75]
Infrastructure
Health
B The Saskatchewan Health Authority is responsible for providing health care in the area.They operate three hospitals within the city, including Royal University Hospital, Saskatoon City Hospital, and St Paul's Hospital (Saskatoon). Queen's University Hospital is a teaching and research hospital in partnership with the University of Saskatchewan. The Health Department also operates hospitals in small neighboring communities. [76] In addition to hospitals, the health department operates long-term care facilities, clinics and other health services.Jim Pattison Children's Hospital began construction in 2014 and opened in 2019 under the auspices of the then Saskatoon Health Region, as it is sucked into the Saskatchewan Health Authority. [77] [78]
Police
B The Saskatoon Police Service is the primary police service for the City of Saskatoon and has both municipal and provincial jurisdictions. The following services also have jurisdiction in Saskatoon: Corman Park Police Service, Royal Canadian Mounted Police, Canadian National Railroad Police Service, and Canadian Pacific Railroad Police Service.As of December 31, 2012, the PCA had 442 sworn members, 59 special constables and 136 civilian positions. [79]
Crime
2006 Census data released on July 18, 2007 showed that Saskatoon leads Canada in violent crime, with 1,606 violent crimes per 100,000 inhabitants annually. However, crime statistics produced by the Saskatoon Police Service show that crime is on the decline.In 2010, the total number of crimes against human beings increased by 1.28%, while the total number of crimes against property decreased by 11.75%. [80]
In the early 1990s, there were allegations that the Saskatoon police engaged in stellar tours, where officers arrested Aboriginal men and chased them out of town in the middle of winter to abandon them. Most of the accusations were confirmed; however, on a few occasions, there was no evidence of a starlight tour. [81] [82]
Transportation
Saskatoon is on the Yellowhead Highway influenced by the Trans-Canadian Highway system, also known as Highway 16, which connects Saskatchewan, Manitoba, Alberta, and British Columbia.Highways 5, 7, 11, 12, 14, 41, 219, 684, and 762 all meet in Saskatoon, with Highway 60 ending just outside the city's southwest border. The following bridges cross the South Saskatchewan River in Saskatoon (upstream):
Construction of Saskatoon Circle Drive, began in the mid-1960s (after being first proposed in 1913) and was completed on July 31, 2013 the opening of the $ 300 million South Circle Drive project. [83]
The Canadian Pacific Railroad and Canadian National Railways connect to Saskatoon.Both railways operate intermodal facilities and transshipment centers; while the Canadian National Railroad also operates a road vehicle. [84] Saskatoon is a stop on the Canadian Passenger Transcontinental Rail Route, served by Rail. The Saskatoon railway station is in the west of the city; it opened in the late 1960s as a replacement for Saskatoon's original main station, which was on 1st Avenue in the city center – the station's relocation triggered major downtown renovations that included the construction of Midtown Plaza, TCU Place (originally called the Centennial Auditorium) and other developments …Saskatoon's many provincial transport links and geographic location have given him one of his nicknames. Hub City . The Saskatchewan Railway Museum is located just outside the city. The recent debate about moving all railways out of the city raises questions about the future. LRT system, but the mayor of the city says the population is too small. [85]
Saskatoon / John Diefenbaker International Airport, located in the northwest of the city, provides scheduled and charter services.airline service to the city, and is an important hub for mining and remote locations in North Saskatchewan. Continuous planned destinations include Calgary, Edmonton, Las Vegas, Minneapolis, Ottawa, Prince Albert, Regina, Toronto, Vancouver and Winnipeg. Seasonal and charter services are available to Mexico, Cuba, Dominican Republic, Phoenix and Churchill, Maryland. Air Canada, Westjet and Purolator Courier all have cargo spaces at the airport. Saskatoon / Corman Air Park is a general aviation airport 15 kilometers southeast of Saskatoon.
Transit services in Saskatoon are provided by Saskatoon Transit. On July 2, 2006, the route system was updated, which improved access to most of the city. For the current timetable, see the Saskatoon Transit and Timetable Adjustment page. [86] Saskatoon is served by Greyhound Canada for the inter-provincial bus service between Manitoba and Alberta until Greyhound stops operating on October 31, 2018. [87]
Education
Saskatoon has a number of higher education institutions:
Saskatoon has 78 elementary schools and 14 high schools, which enroll about 37,000 students.There are three main school boards in Saskatoon, the Saskatoon Public School Division, the Saskatoon Catholic School and the Conseil des Ecoles Fransaskoises.
Western annexation of what is now Blairmore SDA also moved the Yarrow Youth Farm to the city; governed by the province of Saskatchewan, it is a correctional facility for at-risk youth. The property was subsequently closed in March 2015, and the land, located in the unfinished Kensington community, was put up for sale the following fall. [88]
Sports & Recreation
Ice hockey is one of the most popular sports in Saskatoon and is home to numerous amateur teams such as the WHL's Saskatoon Blades, which host their games at the SaskTel Center (formerly known as Credit Union Center and Saskatchewan Place). Saskatoon is also home to amateur teams at the Junior B and Midget AAA levels, as well as several youth teams. Saskatoon was a major league hockey city from 1921 to 1926 when WCHL / WHL Sheikhs / Crescents played.They made it to the league semi-finals twice, which wasn't enough to compete for the Stanley Cup.
The biggest chance to return to professional hockey came in 1982. Bill Hunter, a local sports promoter, tried to acquire the St. Louis Blues from the NHL and move it to Saskatoon, but the league thwarted this move. This was due to the small size of Saskatchewan and especially Saskatoon compared to both St. Louis and other cities in the NHL at the time. However, this was the reason for the construction of a Credit Union Center on the northern outskirts of the city.Prior to the 2010 World Junior Hockey Tournament, the arena was significantly expanded, increasing the number of seats to 15,000, and creating several new box suites.
Beginning in 2016, the Saskatchewan Rush played in the National Lacrosse League after moving from Edmonton. The Saskatchewan Rush won the League Championship against the Buffalo Bandits that same year.
Canadian football is one of the most successful field sports in Saskatoon.The University of Saskatchewan Huskies are one of the best collegiate football programs in Canada, with three Wannier Cup national championships and 19 Hardy Trophies in Western Canada. The Husky have made nine Wannier Cup appearances since 1990 and were the first team from outside Ontario to host the Wannier Cup, playing in 2006. The Saskatoon Hilltops of the Canadian Youth Football League host their games at the Gordie Howe Bowl. The Hilltops have won 19 national youth championships throughout their history.
The University of Saskatchewan Husky play a Canadian intercollegiate sports league game on the university campus. Their services include 6,171-seat Griffiths Stadium, 700-seat Rutherford Arena, and a state-of-the-art Physical Activity Complex, which opened in August 2003 along with a new building for the College of Kinesiology. Huskies participate in twelve sports at the CIS level and have achieved the greatest success in football (conference champions 18 times / national champions 3 times), [89] men's volleyball (conference champions 11 times / national champions 4 times) [90] women's basketball – national champions once and men's and women's athletics (conference champions 37 times / national champions 12 times). [91] Saskatoon is also currently building a new arena for the varsity hockey team. This complex will consist of two zones and a hard surface for indoor sports activities such as football. The area is being built up on the campus.
In 2007, two new sports teams appeared in Saskatoon, the Saskatchewan SWAT Lacrosse League of the Rocky Mountains and the Saskatoon Boosters in the Canadian Premier Indoor Football League. Boosters play at Kinsmen / Henk Ruys Football Center and SWAT at Gordie Howe Kinsmen Arena.There are currently no baseball teams in Saskatoon. There have been various teams in the past, including the Saskatoon Yellow Jackets, Saskatoon Riot, Saskatoon Smokin 'Guns, Saskatoon Stallions, and Saskatoon Legends.
Motorsport is a popular sport in Saskatoon. The Saskatchewan International Raceway has been in operation for over 40 years; SIR is home to the 1/4 mile NHRA drag racing and hosts racing events from May to September. To the north of the city lies the Wyant Group Raceway on a cobbled oval track that hosts local production car races, as well as several Western Canadian series races.In 2009, the Canadian NASCAR tire series will make its first stop at the Wyant Group Raceway, formerly known as the Auto Clearing Motor Speedway, signaling a move to the larger track in Saskatoon. The Marquis Downs at Prairieland Park offers live horse racing from May to October.
The city also has several sports and recreation centers, including two full-size football facilities controlled by a non-profit organization. Saskatoon Football Center organization.The Kinsmen / Henk Ruys Football Center consists of four indoor sports grounds, while the SaskTel Sports Center has two full-size outdoor lawn fields, one indoor full-size lawn field, one indoor half-lawn field and one sports field. The Lions Skatepark was built in the Riversdale area in 2003. In addition, Saskatoon is home to several golf courses and various parks, including tennis courts, ball and football fields for spring, summer and fall use, and outdoor ice rinks for winter use.Blackstrap Ski Hill is also 30 minutes south of town, but has been closed since 2006 due to financial difficulties.
Crown in Saskatoon
Saskatoon has hosted members of the royal family since 1919. The Queen last attended a gala concert at the Credit Union Center in front of a live audience of 12,000 and television viewers across the country in 2005. The Queen was handed the key to the city on the same visit after visiting the Canadian Light Source synchrotron and welcoming thousands of well-wishers for a walk through the University of Saskatchewan (The Queen traditionally stays at the University of Saskatchewan President's residence on campus when she visits the city).Sovereigns and consorts who have visited include Edward VIII as Prince of Wales in 1919, King George VI and Queen Elizabeth in 1939, and Elizabeth II and Duke of Edinburgh as Princess Elizabeth in 1951 and then as Queen in 1959, 1978. 1987 and 2005.
Other members of the Royal Family who visited: Princess Margaret, Countess of Snowdon in 1980, Prince of Wales (Charles) in 2001, Princess Anne in 1982 and (as Princess Royal) in 2004 The Duke and Duchess of York ( Andrew and Sarah) in 1989, and Prince Edward in 1978.Governors General and Lieutenant Governors also visit Saskatoon regularly. Saskatoon Ray Gnatyshin is credited with popularizing his post as governor general from 1990 to 1995. Saskatchewan lieutenant governors Barnhart, Fedoruk, McNab, Monroe, Porteous and Sparrow were all former Saskatoon residents.
Links with the crown include royal namesakes in about a hundred neighborhoods, parks, streets, schools and other places. These include King George, Queen Elizabeth and Massey Place neighborhoods, as well as Victoria, Coronation and Princess Diana parks.At one time it was thought that Saskatoon's Broadway Bridge would be renamed George V. [92] Attractions and institutions also have connections, including Royal University Hospital, one of four royal designations in Saskatchewan. Primary schools named after members of the royal family include Ecole Victoria School, King George School, Queen Elizabeth School, Prince Philip School, and Princess Alexandra School.
Existing and historic hotels with royal namesakes include the King George Hotel, which was recently converted to ultra-luxury condominiums, the King Edward Hotel, Queen's Hotel and the Patricia Hotel.The Bessboro Hotel was named after the Canadian Governor General who visited the site under construction in the 1930s. The Queen Elizabeth Power Plant is located within the city limits and is named after Queen Elizabeth. The Prince of Wales Waterfront along the South Saskatchewan River is a focal point on coastal trails. In 2002, 378 Saskatoon residents were awarded the Canadian Gold Jubilee Medal by the Viceroys to commemorate the fiftieth anniversary of the Queen's accession to the throne. Climate data was recorded on the University of Saskatchewan campus from 1915 to 1966. Canada National Awards Database Archived February 7, 2008, at Archive-It
external link
| | |
| --- | --- |
| | Wikimedia Commons has media related to Saskatoon . |
| | |
| --- | --- |
| | Search for Saskatoon in Wiktionary, a free dictionary. |
Places adjacent to Saskatoon
Toronto, AT
Montreal, CC
to
.
Calgary, AB
Ottawa-Gatineau, ON / QC
Edmonton, AB
Quebec, QC
Winnipeg, MB
Hamilton, AT
Kitchener-Cambridge, HA
Kitchener-Cambridge, HA 922, HA 922
St. Catharines Niagara, AT
Halifax, NS
Oshawa, AT
Victoria, BC
Windsor, AT
Saskatoon, SK
Regina, SK
Sherbrooke, QC 994 St. Jones, NL
Barry, AT
Kelowna, DO N.E
Abbotsford, BC
Great Sudbury, AT
Kingston, AT
Saguenay, QC
Trois Rivieres, QC
Guelph, AT
Moncton, NB
, NA
Brantford
Bay, AT
Saint John, NB
Peterborough, AT
Lacrosse – Championship – CoderLessons.com
Many lacrosse championships are held around the world. Some of them are as follows:
Major League Lacrosse
Major League Lacrosse or MLL is a professional lacrosse league founded in 1999 in the United States that showcases the world's best lacrosse players.Each season consists of 56 matches taking place from April to August.
MLL uses normal lacrosse rules and regulations with a few exceptions such as the 16-yard two-point line and 60-second shot clock.
The regular season started in 2001 with 6 teams at MLL and planned to expand to 19 teams.
MLL currently has 8 teams. These are Annapolis, Boston, Columbus, Charlotte, Denver, New York, Palm Beach County and Rochester.
International Lacrosse Federation
There were two separate governing bodies for the male and female versions of the sport, and this was one of the obstacles to international development. The men's lacrosse is regulated by the ILF and the women's version is IFWLA.
In August 2008, after four years of negotiations, the two bodies merged into one and the same body, the Federation of International Lacrosse (FIL) was created. All championships previously held by the ILF and IFWLA have been transferred to the FIL.
The 2014 World Lacrosse Championships was held by the FIL in Denver, USA. The World Lacrosse Championship is held every four years and is funded by the FIL itself. However, only eight countries have competed so far – Canada, Iroquois citizens and the United States are in the top three places in these competitions.
European Lacrosse Federation
The next largest international competition is the European Lacrosse Championship of the European Lacrosse Federation (ELF), held for both men's and women's teams.Since 1995 ELF has been hosting all European Championships.
Until 2001, they held these championships every year, and then changed the format every four years between the world championships.
Until 2004, only 7 countries participated in the EIL, but since then a record number of countries have participated with 12 men's teams and 6 women's teams, making it the largest international lacrosse competition of the year.
In the 2012 ELF Championship, England defeated Ireland with Sweden in third place.In the 2014 championships, 32 countries participated in the ELF championships.
International Lacrosse
Lacrosse has always been played mostly in Canada and the United States. Although there weren't many lacrosse communities, they are certainly devoted. Recently, however, lacrosse has thrived internationally with teams set up primarily in Europe and East Asia.
Lacrosse, which has not been an official Olympic sport since 1908, is the pinnacle of the international lacrosse competition, consisting of the world championships held every four years, which began in 1968.The championships began as a four-team invitational tournament sponsored by the International Lacrosse Federation.
Until 1986, only four countries contested the World Lacrosse Championship: the USA, Canada, England and Australia. Scotland and Wales competed in the women's version. They are now held at many levels such as older men, older women, men under 19, women under 19, etc.
Following the expansion of the sport internationally, the 2006 Men's World Cup was filled with 21 countries and Iroquois nationals representing the six nations of the Iroquois Confederation.It is the only Native American team (one of the first nations) to compete internationally.
In 2003, the first World Indoor Lacrosse Championship (WILC) was hosted by six countries at four different venues in Ontario. Canada won the championship in the final against the Iroquois nationals 21-4. The 2007 WILC was held in Halifax from May 14-20, and Canada won again.
90,000 Diary of the final stage of the Pro Anglers League 2019 tournament 15:58.On this beautiful note, we are ending our live text broadcast, it was enchanting and unforgettable! Thank you all for your attention! See you live!
15:56. Soloviev – Borisov. They are going happy with themselves! Five early pike perch, weighing 27,410, make them the winners of the Final stage of the Pro Anglers League 2019. Grossmester result! Our sincere congratulations to the crew!
15:54. Pitertsov – Eliseev. And here's the main intrigue: can these "cyborgs" do 1-1-1 this year? Three pike perch… they have already passed the fish, with a total weight of 10,020 grams. And now we find out their weight of the second round of the Final stage of the Pro Anglers League 2019.11,060 grams. Total 21,080 grams in the second round. Total weight in two days – 43 780 grams! But that's not all …
15:53. Sherstnikov – Shutov. Samara and Syzran held this crew together. Four pike perch. Dimensional guys go to the scales. The result of the round is 9 420 grams!
15:51. Karpov – Druzhkov. less and less time is left before the denouement! The most positive crew presents three pike perch for weighing.Their capture did not pass us by, we saw everything during the live broadcast. The weight of the effort is 9 220 grams.
15:49. Ryaboshapchenko – Chulanov. Some of the contenders for prizes at the end of the final stage. Three walleyes and two pikes. The weight of the second round is 8,170 grams.
15:46. Galitsky – Arrestov. Three pike perch and a pike plus the weight of the "early" pike equal to 4 840 grams, as a result we get 17 520 grams in the second round.
15:44. Belyaev – Vikhrov. Two-time "Best Fisherman of the Year". Three pikes and two pike perch… 8 340 grams!
15:42. Pystogov – Utrobin. Mighty Udmurts are carrying a mighty fish with a mighty gait. Three walleyes and two pikes. The weight of the second round is 9 640 grams!
15:40. Shabalin – Evtisov. One of the main contenders for medals at the end of the year. Three pike perch, pike and asp. 8 850 grams.
15:39. Slovetsky – Dyomin. And here is the local crew, for whom this area is home. Two pike perch and bersh. Something went wrong, they said. The weight of the second round is 3,020 grams.
15:37. Mikhalev – Kharitonov. What the residents of Kirov have prepared for us will be shown by the scales. Four pikes and a pike perch weigh 8 880 grams.
15:35. Zhmur – Salikov. Pike perch, pike and asp. The river was not favorable to everyone today, or they themselves did not finish it. The weight of the second round is 6 760 grams.
15:34. Goman – Miroshnichenko. Unfortunately … no fish.
15:32. Rytov – Kuzmichev. Five pikes! Ryazan residents did their best today. The largest pulled 5,920 grams. And the total weight of the second round was 13,380 grams.
15:30. Sailors – Starovoitov. Three pikes! They have already brought 10 310 grams for early weighing. Second weight: 6 400 grams. The result of the round is 16 710 grams.
15:29. Nikulin – Rusakov. The pike was presented to them by the Volga today. Its weight is 910 grams.
15:29. Gromov – Shapoval. Asp! Today, the catches are somewhat more modest … The weight of the Sharesper is 2,020 grams.
15:27. Shipov – Krylov. Three pike perch, pike and perch are the prey of this crew today. The weight of the second round is 5,030 grams.
15:24. Chernov – Lyashenko. Three pikes and two pike perch. It is necessary to extract the bait from the mouth of one of the pikes. Fast manipulation and fish on the scales. The weight of the second round is 11 640 grams.
15:22. Markukhin – Krivozubov. Kazanians hardly open their kan, there are five pikes in it! The weight of the second round is 9 180 grams.
15:21. Chertkov – Kiselev. They also managed to be weighed ahead of schedule. The first asp was already on our scales, four more are being added to it. The result of the second round is 6 490 grams.
15:19. Patrushev – Ferafontov. Kazan and Obninsk! Two pike perch and two pikes, they have already handed over today a pike weighing 5 250 grams. The second weight is 9670 grams. The weight of the second round is 14,920 grams!
15:17. Dudorev – Shelekhov. Asp, ide, chub and pike! The crew proved to be very versatile in fishing. The weight of the second round is 3 610 grams.
15:15. Borisov – Kornev. Three walleyes! 7 650 grams!
15:13. Volchkov – Volchkova. A married couple goes with a pair of walleyes, two asps and a perch.Interesting species composition. 5880 grams.
15:11. Fedorov – Selivanov. These guys were on our air today. We watched them from the sidelines. Five pike perch. Today they seem to have figured out where to look and how to fish for the autumn Volga fish. The weight of the second round is 14 970 grams!
15:11. Vorochilin – Glebsky. Ryazan cannot believe its eyes. But no … They could not figure out this Volga.
15:09. Novoselov – Bodrukhina. Nizhny Novgorod residents today with one, but proud pike perch. Its weight is 1,380 grams.
15:07. Korolev – Mitin. Will there be a comeback? Looks like no. Athletes are walking lightly. A couple of pike perch and pike are among their assets today. The weight of the second round is 9,760 grams.
15:06. Yesterday they performed not very well and today they had a great chance to fix everything. The crew caught three pike and two zander today. The work on the errors has been done. The weight of the second round is 12 320 grams!
15:04. The first to publish their results today is the crew consisting of Sinyaev – Efremov.
15:01.Everyone, dear friends and participants of the Final stage of the Pro Anglers League 2019 tournament, it's time to show the cards.
14:59. In a minute, the final siren will sound, marking the end of an entire PAL season. Who will leave him with a shield, and who is on the shield, we will now find out. But before that, I remind you that all weighing results are available at the link: http://pal.sport-express.ru/results/pal/, and those who have the opportunity to enjoy a live video broadcast can do this by going to our YouTube channel: https: // youtu.be / vftQIHW4FZc.
14:58. We have never seen such a number of early weighings and results. For this, we say a special thank you to the main characters – sportsmen who have done a tremendous job and gave their all 100%!
14:56. Thus, to determine the circle of prize-winners and winners. This stage turned out to be extremely eventful, spectacular and filled with a strong spirit of confrontation.
14:55. Dear friends! We are glad to welcome you on our air again.Thank you for being with us! The last grains of sand from the second round of the Final stage of the Pro Anglers League 2019 tournament are melting before our eyes.