Lacrosse players in action: Lacrosse Terminology – LAXPlaybook
Lacrosse Terminology – LAXPlaybook
A
Assist – The last pass that sets up a goal.   An assist is given if the goal scorer gets a pass and does not have to beat a defender to score. There is one assist per goal.
Attackman – One of three players designated to remain on the offensive side of the field.
B

Back door – An offensive cuts behind their defender to receive a pass.
Baggataway – a form of lacrosse as played originally by the Ojibwa Indians.
Bagged out – Refers to when the pocket of a player's stick has been severely deepened to the point where it is illegal.
Behind-the-back – A player throwing the ball behind his back rather than forward.
Body check – When one player hits another player with his body.
C

Catching – The action of receiving the ball into one's stick.
Checking – Striking another player's stick in an attempt to dislodge the ball.
Check-up – Call made by a goalie or coach indicating that their defensive players should announce who they are guarding at that moment.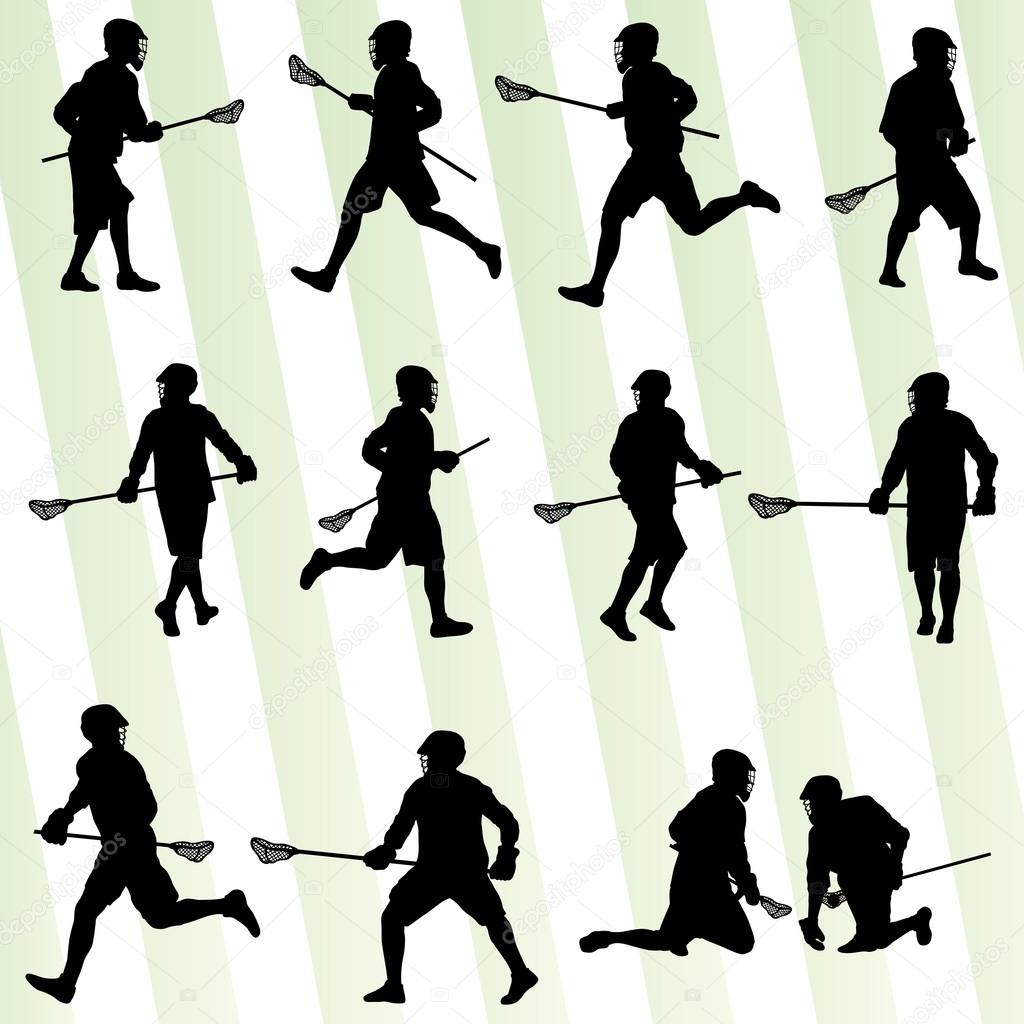 Clamp – A face-off move where the player pushes his stick down on top of the ball to gain control.
Clear – Moving the ball from the defensive end to the offensive end of the field.
Cradling – Rocking the stick back and forth in the hands to create centrifugal force that keeps the ball in the pocket.
Crank – A slang term used to describe a hard shot taken by a stationary player who has time and room to wind up and fire it.
Crease – The circle surrounding the goal. In the men's game, its radius is 9 feet. In the women's game it's 8.5 feet. In the National Lacrosse League, the radius of the crease is 9 feet, 3 inches.
Cross check – When one player hits another with his stick, striking the player with the part of the shaft between his hands. In field lacrosse, this draws a one-minute penalty. In the NLL, it's legal.
Crosse – Traditional term referring to the stick used by lacrosse players.
Cutting – The action of moving without the ball to place oneself in a good scoring position or to open up space for another offensive player.

D

Defenseman – One of three players designated to remain on the defensive side of the field at all times. Generally, defensemen use sticks that are six-feet long to aid with checking attackmen.
Dime – Slang term used to describe a nice or difficult pass. Ex: "He threw me a dime right in front of the net and I scored an easy goal."
Dish – Another slang term referring to the passing of the ball from one player to another, generally a short pass in a tight space.
Dodge – Attempt by an offensive player to try to get past a defensive player.
Double-team – Defensive strategy in which two defensive players guard one offensive player in an attempt to strip the ball or force the offensive player to lose possession.
E

Extra man offense (E.M.O.) – Refers to the unit of six offensive players who play while their team has a man advantage due to a penalty by the opposing team.
F

Fast break – When a midfielder or defenseman breaks ahead of the rest of the middies and brings the ball downfield to the attack.
The result is a 4-on-3 advantage for the offense that usually creates a scoring chance.
Feed – Basically a pass, but more specifically a pass inside to an offensive player who is right in front of the goal or around the crease.
Five and five – The area five yards wide of and five yards upfield from the goal where an attackman attempts to reach in order to shoot or feed.
FOGO – A term for a player who takes face-offs but then runs off the field as soon as possible afterwards. It stands for Face-Off, Get Off.
Foul Out – The term used to describe the ejection of a player when he receives his fifth foul in one game. This doesn't happen often.
G

Garbage goal – A goal scored in an unsettled situation like off a rebound or fast break, or one scored immediately following a defensive gaffe.
Gilman – Refers to a defensive player throwing the ball as far as possible to the offensive end of the field rather than passing the ball to a teammate. Also the name of a private school in Baltimore, Maryland that regularly produces one of the best boys high school teams in the United States.

Goal – Refers to the structure which players attempt to throw the ball into for a point. It's also the term that refers to what happens when a player scores. In field lacrosse for both men and women, the goal is a six feet by six feet square. In the National Lacrosse League, it's four feet tall and four feet, nine inches wide.
Goalie/Goaltender – The last line of defense, the goalie has a larger stick head (roughly 16.5 inches across) to help stop shots from the opposing team as he stands in front of his team's goal.
Goose – When a player uses his stick to knock a ground ball to an open teammate, rather than picking it up.
Ground ball – Simply put, it is a ball that is on the ground, rather than in the possession of a player on the field.
H

Hanging the stick – This is when a ball carrier holds the stick in such a way as to enable a defender to easily get a check on his stick and dislodge the ball.
Head – The plastic part of the stick that holds the ball.

Holding – Occurs when a player impedes the movement of an opponent or an opponent's stick.
Hole – The area right in front of the goal. Because an open offensive player in front of the goal is more dangerous than an open offensive player somewhere else, defensive players are told to "get in the hole," meaning they should run to the goal then find the player they need to cover.
I

Illegal body check – A body check that is delivered in any of the following fashions: Above the neck, below the waist, from behind, or to a player who is not in possession of the ball.
Illegal Screen – A screen is considered illegal when a player sets one without having his feet set (Also see "Screen").
Interference – Occurs when a player interferes in any manner with the free movement of an opponent, except when that opponent has possession of the ball, the ball is in flight and within five yards of the player, or both players are within five yards of a loose ball.
Invert – An offensive formation or play in which a midfielder will carry the ball to a position normally occupied by an attackman (for example, X), or vice-versa, and then initiate the offense.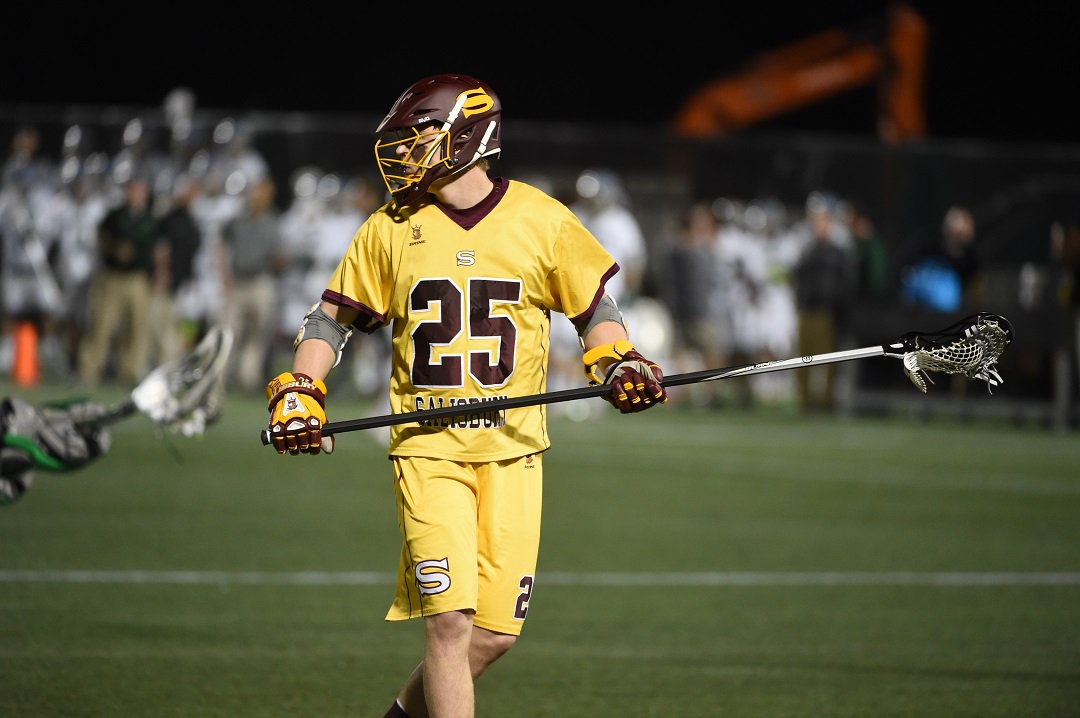 L

Laser – Slang term for a very hard shot.
LSM – Long Stick Midfielder: A midfielder who plays with a long stick and is defense oriented. Usually guards the opposing team's best midfielder.
M

Man-down defense – Refers to the unit of five or fewer defensive players assigned to prevent the other team from scoring while the defending team is short-handed as a result of any penalties committed.
Man-to-man defense – Team defensive strategy in which each defensive player is assigned to exclusively guard or cover one offensive player.
Mark-up – Call used by the goalie or other defensive players when asking teammates to call out who they are guarding in the man-to-man defense.
Mesh – Piece of woven nylon used as a pocket in lacrosse sticks. The majority of male players use mesh in today's game.
Midfield line – Line that runs directly across the middle of the field from sideline to sideline. It is used to determine if a play is offsides.
Midfielder – One of three players who plays at both ends of the field, both offensively and defensively.
MLL – Major League Lacrosse. This professional outdoor league based in the United States.
Motion – Offensive style or system in which players move and cut simultaneously to create space and feeding/shooting opportunities for other players on the field.
N

NCAA – National Collegiate Athletics Association. The governing body for all colleges and universities competing at the varsity level.
NLL – National Lacrosse League. A professional indoor league with teams in the United States and Canada.
O

Offsides – Rule stating that each team must have four players on the defensive half of the field, as well as three players on the offensive half of the field, at all times. An offsides penalty results in a 30-second technical foul on the offending player and his team.
On-the-fly – A manner of substituting in which a team replaces a player on the field while the ball is in-bounds and the clock is running.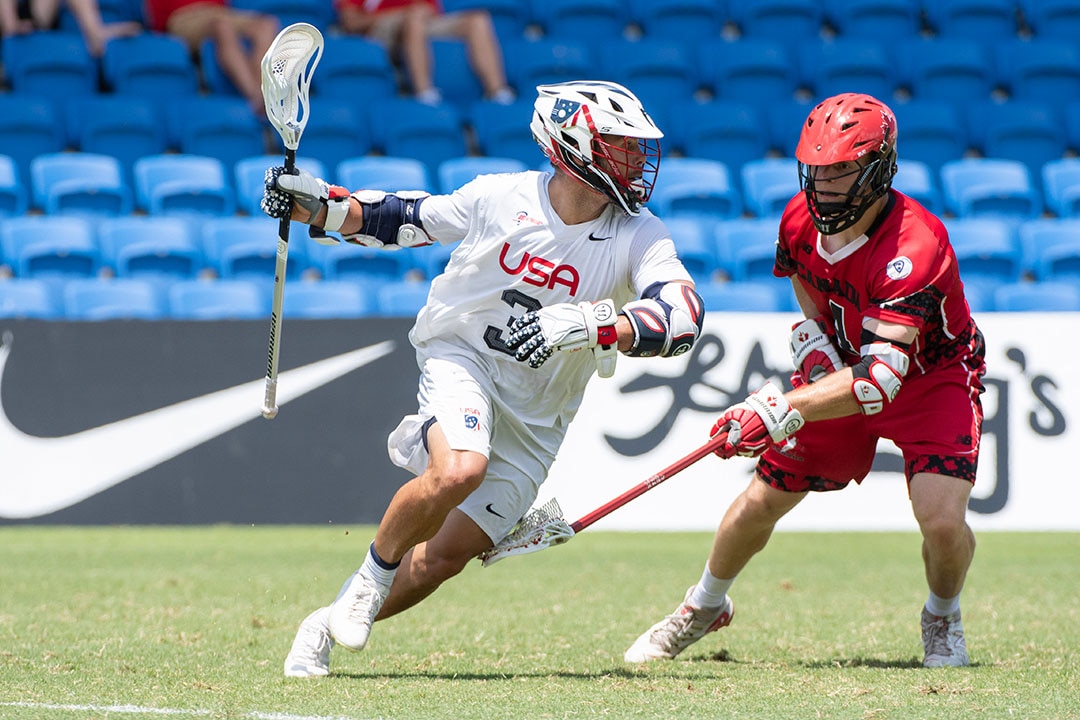 On-the-hop – Call made by a coach indicating to his players to quicken their pace during practice and drills.
P

Pass – When one player uses his stick to throw the ball to another player.
Pick – Offensive technique used by an off-ball player to free up a teammate with the ball. This is done by standing in the path of the on-ball defender, allowing the offensive player with the ball to free himself up to dodge, shoot or pass.
Play-on – A penalty or infraction that is noticed by the referee, but, if called immediately, would stop the advancement of the team that was fouled. A flag is thrown and the referee shouts "Play on" and continuation is allowed. At the next loose ball, turnover or score, the whistle is blown and the penalty is assessed. If a goal were scored, it would count and the face-off would ensue with the penalty in force.
Pocket – The net part of the stick attached to the head that holds the ball.
Pole – Term for a player using a 6 foot stick
Popcorn – Goalie makes a saves and "pops" the ball into the air
Q

Quick stick – This is the action by which a player catches a pass and then redirects the ball without cradling for a shot or pass.
R

Rake – A way to pick up the ball by placing the head of the stick over the ball, and then "raking" the stick backwards onto the ground while applying downward force so that the ball rolls into the pocket.
Release – Call made by an official at the conclusion of a penalty to indicate that an offending player is to be released from the box; also a call made by a player who has just picked up a ground ball indicating to teammates that their team has gained possession.
Ride – One team trying to stop another from clearing the ball out of its defensive zone.
Rip –  a very hard shot.
Rock – Slang term for the ball.
S

Save – When a goalie stops a shot that otherwise would have gone into the goal.
Scooping – The act of using one's stick to "scoop" under a ground ball to pick it up.
Screen – When a player impedes the vision or running path of an opposing player by standing directly in front of that player; sometimes used to prevent a goalie from getting a good look at an oncoming shot.

Shaft – The metal or wooden handle of the stick.
Shoot – When a player throws the ball towards the opponent's goal, attempting to score a point for his team.
Sidewall – Can refer to either the two vertical sides of the stick head, or the string that attaches the pocket to the sides of the stick.
Slashing – Penalty committed by striking an opponent anywhere on the body besides the stick or hand holding the stick.
Slide – This occurs when an offensive player gets past his defender, forcing another defensive player to "slide" over and pick up the threatening offensive player.
Slow break – A transition opportunity for the offense in which the defense has at least an equal number of defenders to offensive players in position and ready to defend.
Stalling – A tactic where the team with possession (and usually in the lead) runs around and passes from teammate to teammate in order to kill time, rather than try to score.

Stick – The most basic piece of equipment needed to play lacrosse, it is comprised of a shaft (metal or wood) and head (plastic).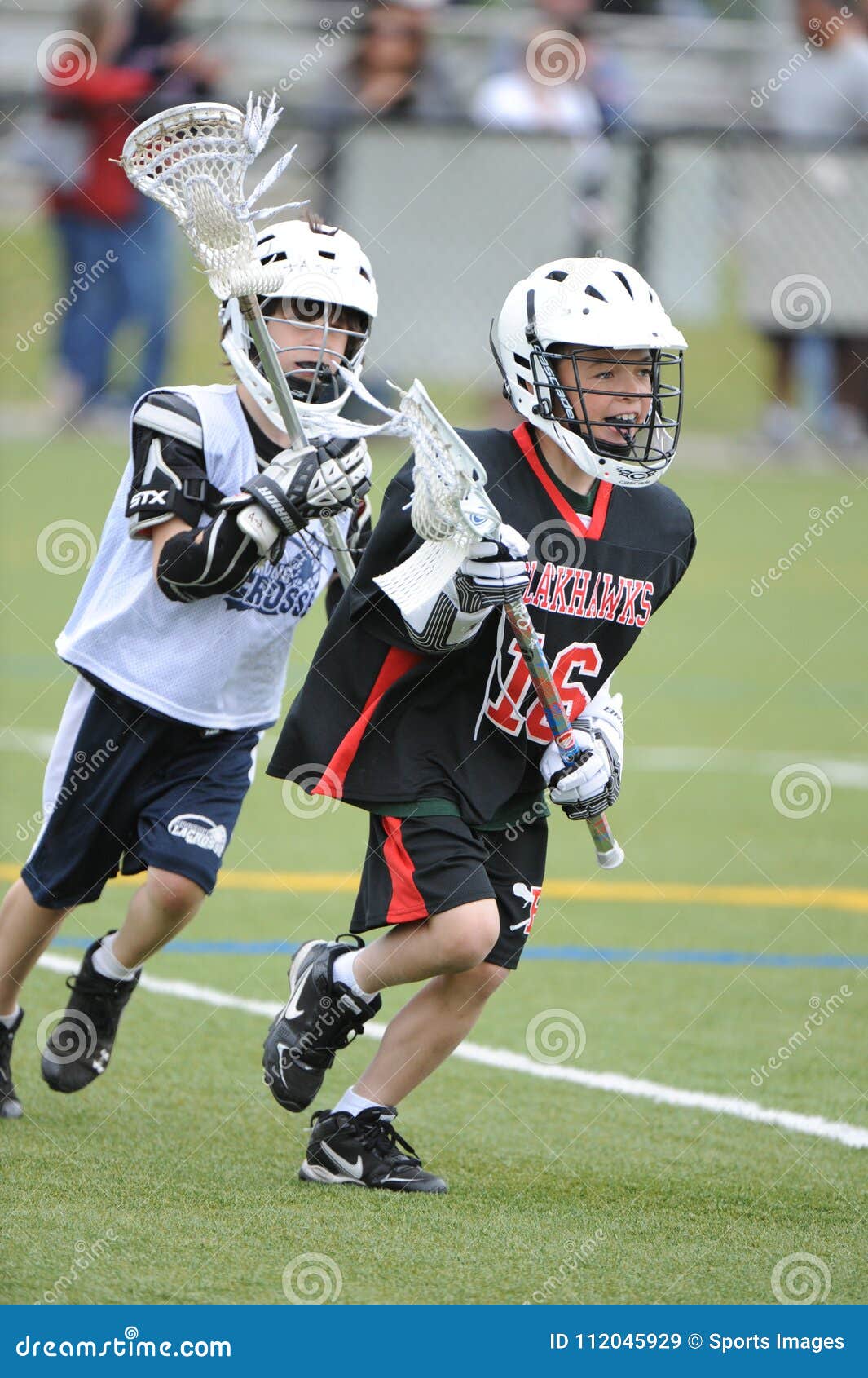 Stick doctor – Title given to a player on a team renowned for his ability to string a stick.
T

Time and Room Shot – When a player has time to set his feet and room around him to take a very hard shot.
Top shelf – Slang term that refers to the upper area of the goal underneath the top crossbar.
Traditional – Uncommon stringing technique for men's sticks, using four leather strands connected by laces to form a pocket.
Transition – When the ball moves quickly from one end of the field to the other, often resulting in a fast break.
Tripping – Penalty committed by using any part of a player's body or stick to make an opponent lose his balance and fall to the ground.
U

U.S. Lacrosse – The governing body of the United States mens and womens games. Also the publisher of Lacrosse Magazine.
Unnecessary roughness – Occurs when a player strikes an opponent with his stick or body with excessive or violent force.
Unsettled situation – Any situation in which the defense is not positioned correctly, usually due to a loose ball or broken clear.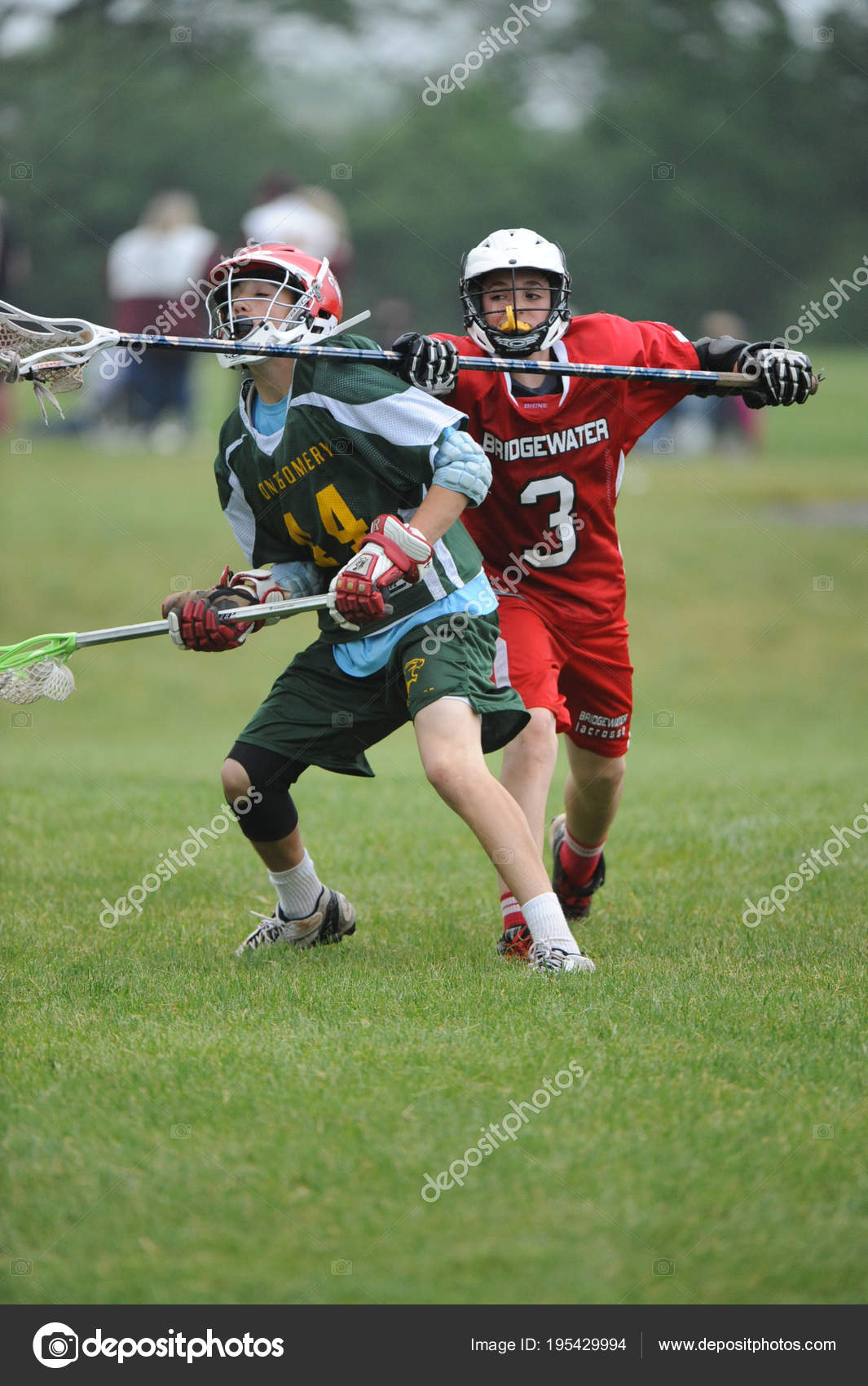 Unsportsmanlike conduct – Occurs when any player or coach commits an act which is considered unsportsmanlike by an official. These acts include taunting, arguing, or obscene language or gestures.
V

V-Cut – Running in one direction, and then breaking back in the opposite direction to receive a pass. The path will resemble the letter "V."
W

Warding off – Infraction committed by an offensive player who cradles one handed while using the other hand or arm to move, block or interfere with a defenders stick.
Wheels – A call made by a coach or teammate to a player indicating that the player should run as fast as possible. Also used to refer to a player with great speed.
Whip – Term used to describe the feeling of the ball catching on the shooting strings as it releases from the pocket of the player's stick. Also referred to as "hook."
Wing area – Area adjacent to and on either side of the goal.
X

X – Area of the field directly behind the goal.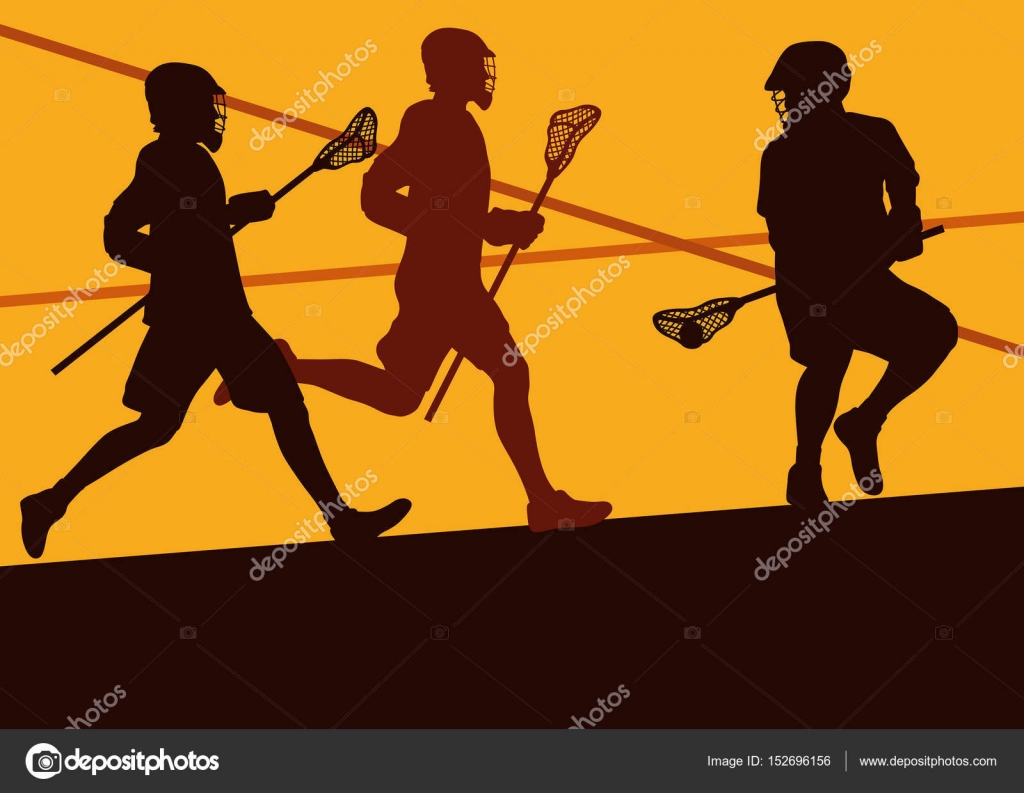 Y

Yard sale – When player's stick that has been checked out of his hands and lies on the ground, resembling an item at a yard sale.
Z

Zone defense – Style of defense in which each player is responsible for one area or "zone" of the field, rather than an individual offensive player.
3 La Jolla lacrosse players get set for national tournament
Three La Jolla athletes have been selected for a national lacrosse tournament considered the sport's most prestigious high school tournament of the summer.
La Jolla High School student Billy Stephens, 15, La Jolla Country Day School student Sophia DeJarnette, 14, and The Bishop's School student Kate McCool, 15, will compete in teams composed of athletes from across the country.
The Under Armour All American Lacrosse Classic Underclass Tournament features two divisions from each region — from West to upstate New York — for each gender. Each division in the Midwest, West and Southwest regions will compete this weekend at the West Super Regional in Indiana, and the main event will follow in Baltimore to determine which region is the best.
The tournament schedule was altered because of the COVID-19 pandemic.
Billy said he's been "counting down the days" until his flight to Indiana to participate in the West regional. As a goalie, he's prepared to be the eyes and ears for his team, he said.
"You have two jobs as goalie — stop the ball and getting it to your players to get it back to offense," he said. "I'm the last line of defense, so if it gets past everyone, it all comes down to me. A lot of people say that goalies are the quarterback of lacrosse because both teams are right there. Defense can't be looking at everything at once, but I can. … I'm pretty good at communicating with my defense and making sure we are on the same page."
La Jolla High School student and lacrosse player Billy Stephens.
(Courtesy)
Billy has been playing lacrosse since third grade and likes being part of what he calls something bigger. "I can't win a game on my own and the offense can't win a game on their own, they need defense," he said.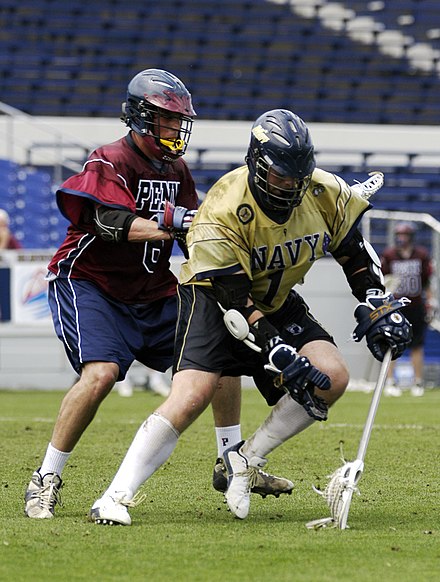 "And defense can't score goals. When we win or lose, we do it together."
Billy said he's looking forward to representing the West Coast, which he sees as "an up-and-coming" area for the sport, and seeing how the Midwest plays. "The East Coast is a powerhouse for lacrosse, but the Midwest is quieter, so I'm looking forward to seeing them," Billy said.
Sophia said she agrees that lacrosse is growing in popularity on the West Coast.
La Jolla Country Day School student and lacrosse player Sophia DeJarnette.
(Courtesy)
"I've played in a couple of tournaments on the East Coast and the level of play there is higher," she said. "But in San Diego, I've seen it grow and more programs have … started and I think that it is becoming bigger out here, which is exciting."
The midfielder has been playing for four years and said she enjoys the camaraderie on her team.
"I love being part of the team and meeting people and having friendships with my teammates," she said.

"As a midfielder, I take the draw for my team a lot [when the referee places the ball between two players' sticks, blows the whistle and both players try to gain possession], which I love. It helps the team so you can bring the ball to the goal. I love it because you can play attack or defense. You get to do everything on the field."
Though Kate lives on the West Coast, she will play for the Southwest team (she had another commitment during the West team tryouts). She said she regularly travels to compete with club teams during the summer.
"I played for Mad Dog [lacrosse] for a few years but I decided I wanted to play at a higher level … so my family and I started looking at teams that have the best lacrosse," Kate said. "That was a good decision for me. Playing with girls that have been playing since they were young has … improved my skill level and the knowledge of the game itself. I love my team out here and my coaches. It's a different style, it's much faster and I had to improve my stick skills.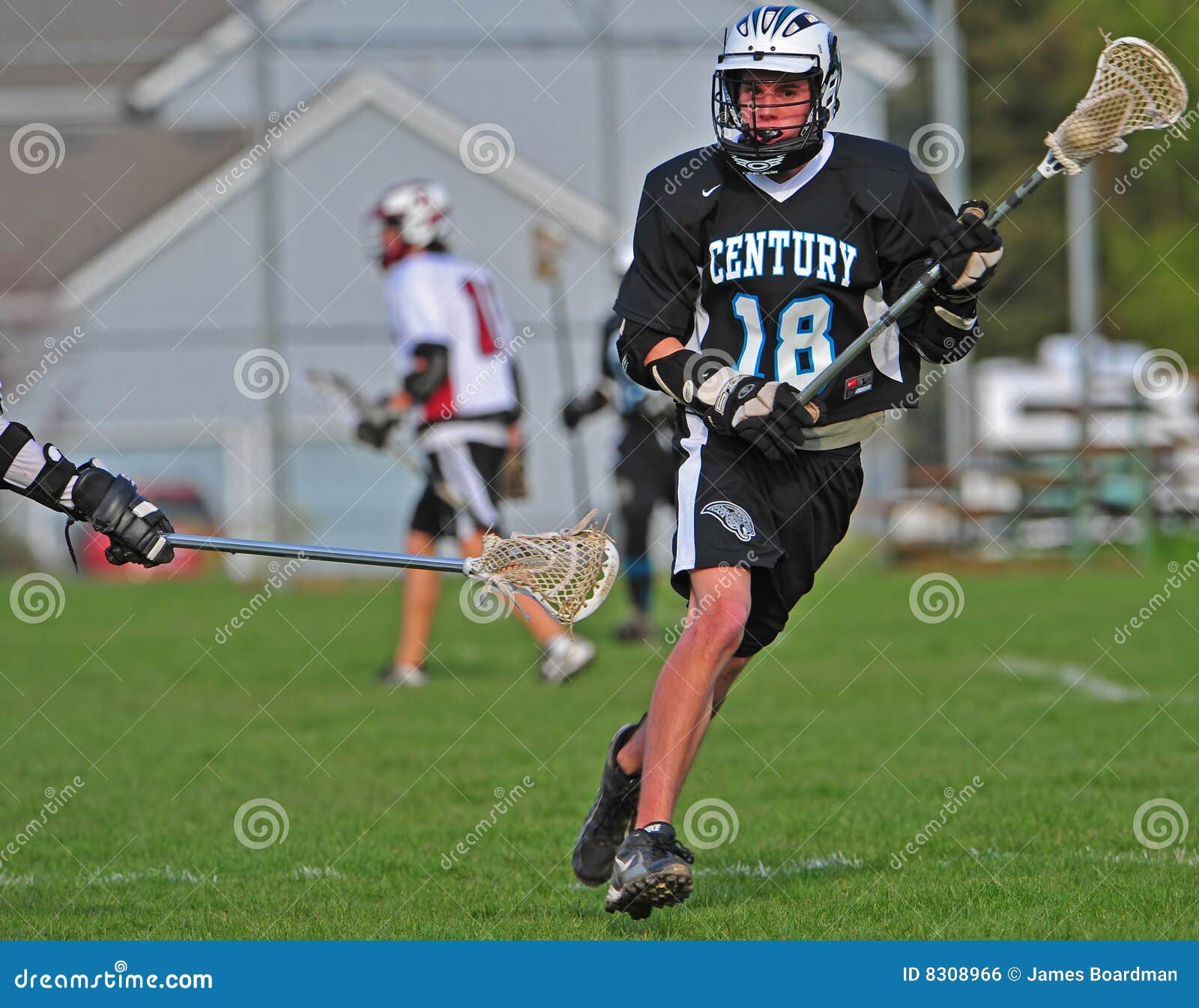 "
For the Under Armour tournament, "I'm excited to play against the other teams," she said. "They represent the highest level of competition. I thought it was a really cool concept to have different teams for different regions."
In addition to lacrosse, Kate plays soccer and field hockey for Bishop's.
"The thing I love about lacrosse is how fast-paced it is," she said. "It's action-packed and there is always something going on. There is something about how quickly the game goes, and I think it's just a really fun sport. It takes a lot of creativity and teamwork. … Even if one girl is out of place, that can result in a goal. I love how everyone has to work together constantly. You have to be really active in the play. It's very exciting to be on the field."
To learn more and watch the tournament games, go to underarmourlacrosse.com. ◆
HS Lacrosse: Players and Teams Aspiring to Return to Action at WVC | Sports
It's been a while since the Elia Lacrosse players appeared, and that alone raised the excitement and expectations of the season.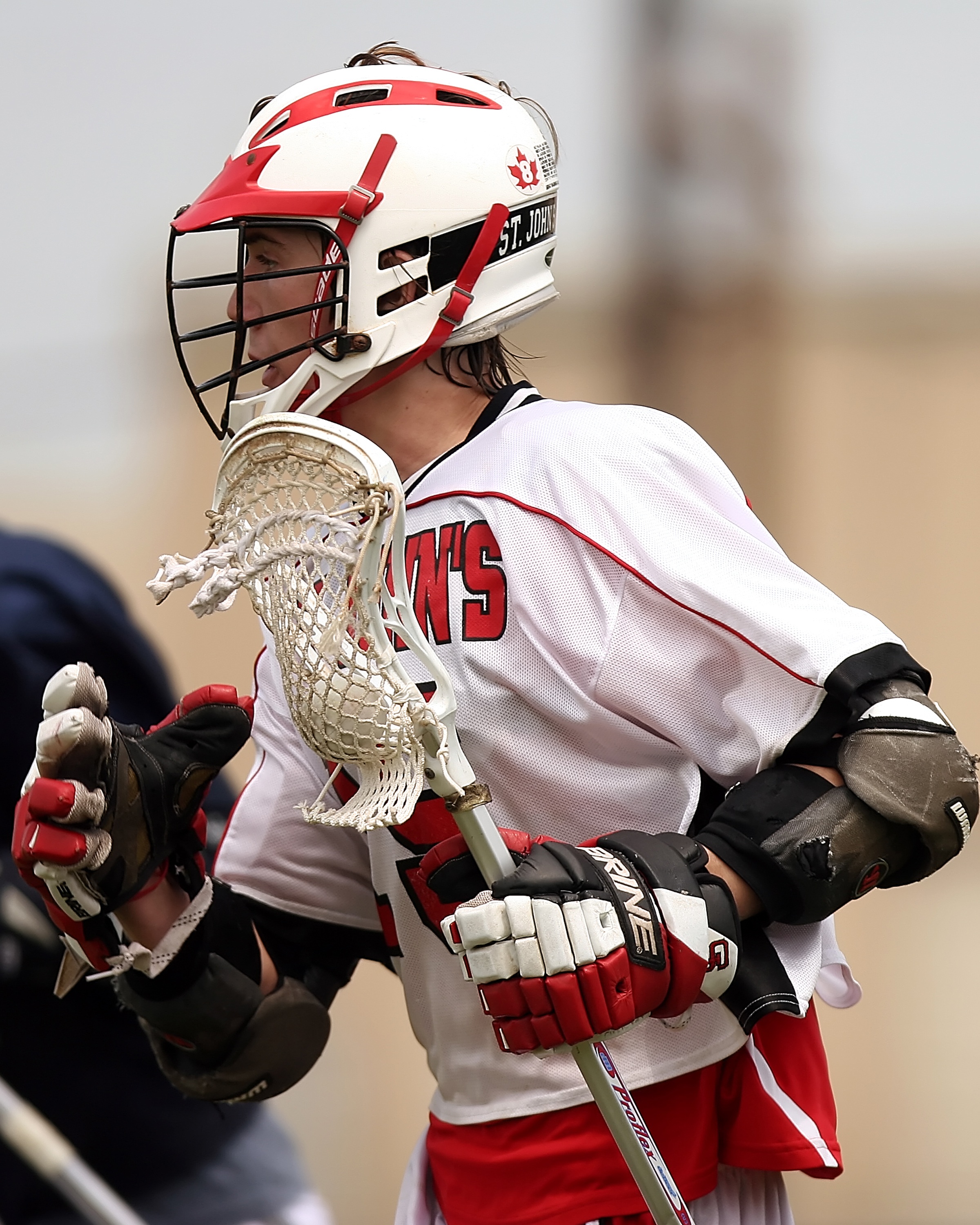 Interest in sports continues to boom, with some talented teams expected to take on the challenge at this spring's Wyoming Valley conference.
When the last team played in 2019, the Deladelphia Valley won the Second District Class 3A Championship in both boys and girls tournaments. Scranton Prep reached the men's class 2A final, and Classics lost the heartbreaker to the Wyoming area by one goal in the women's class 2A playoff semifinals.
By canceling the entire 2020 season, there are a lot of unknowns going to the WVC schedule. While regular suspects are expected to compete for conferences and district crowns, polls from LIAA school coaches show that the race is completely open.
Crestwood won the men's WVC title in the undefeated regular season and advanced to the PIAA Class 2A semi-finals. The Wyoming Seminary won the women's title with a record of 11-1.
Deladelphia Valley has been successful in both programs, so many expect them to compete.
Finnegan McCormack won the first team All-Star honor at WVC as a sophomore confrontation specialist.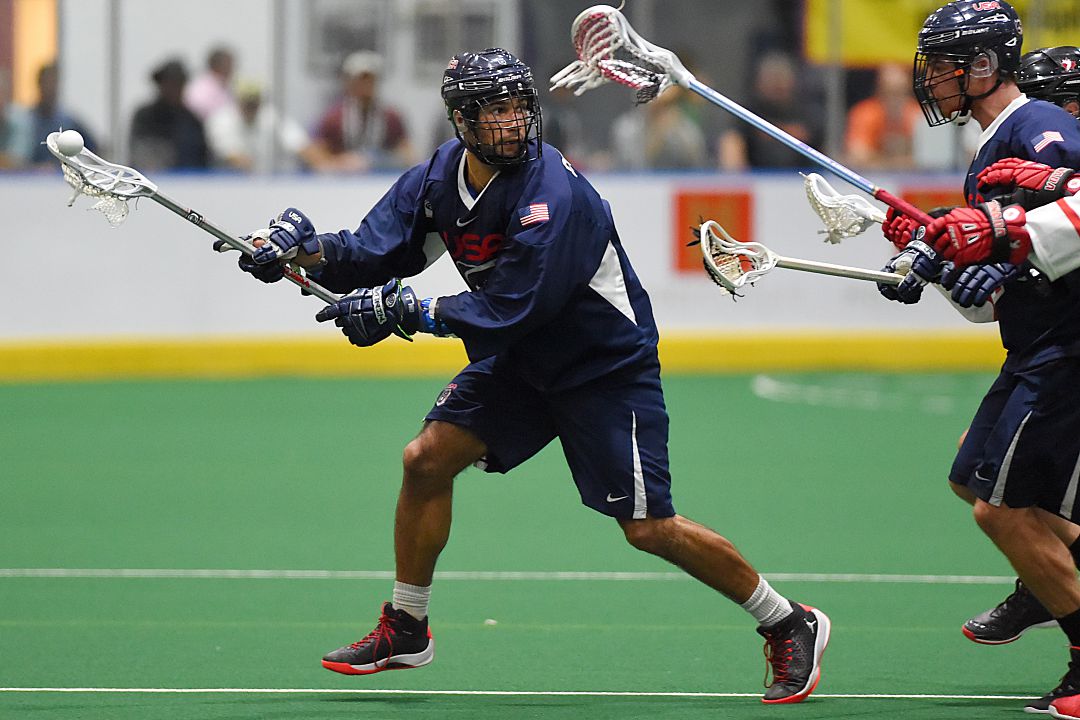 He is a freshman at the university and has won 248 matches with a percentage of .768. In 2019, there were 11 assists and 6 goals.
Alex Husejnovic is back with Warriors experience. He scored 28 goals as a sophomore. Brian Morley also saw the time in 2019, scoring 18 goals and scoring 11 assists.
"I can't wait to get back into the field in black and white uniforms," ​​McCormack said. "Even after a year, we work and it looks like we can really compete. For now, we are a young team with a lot to learn. We are with freshmen because of the loss of the season. Since I am teaching second grade, there is an extra learning curve.
"I play a lot with the club team, trying and lifting weights and working on confrontation techniques. I'm ready for the season."
Scranton Prep is headed by a trio of captains. Chase Stevens, Jack Clancy, who was the prestigious mention of the WVC All-Star in 2019, and Mike McGrath. Senior Christian Graniel is working on playing soccer with lacrosse at Allegheny College.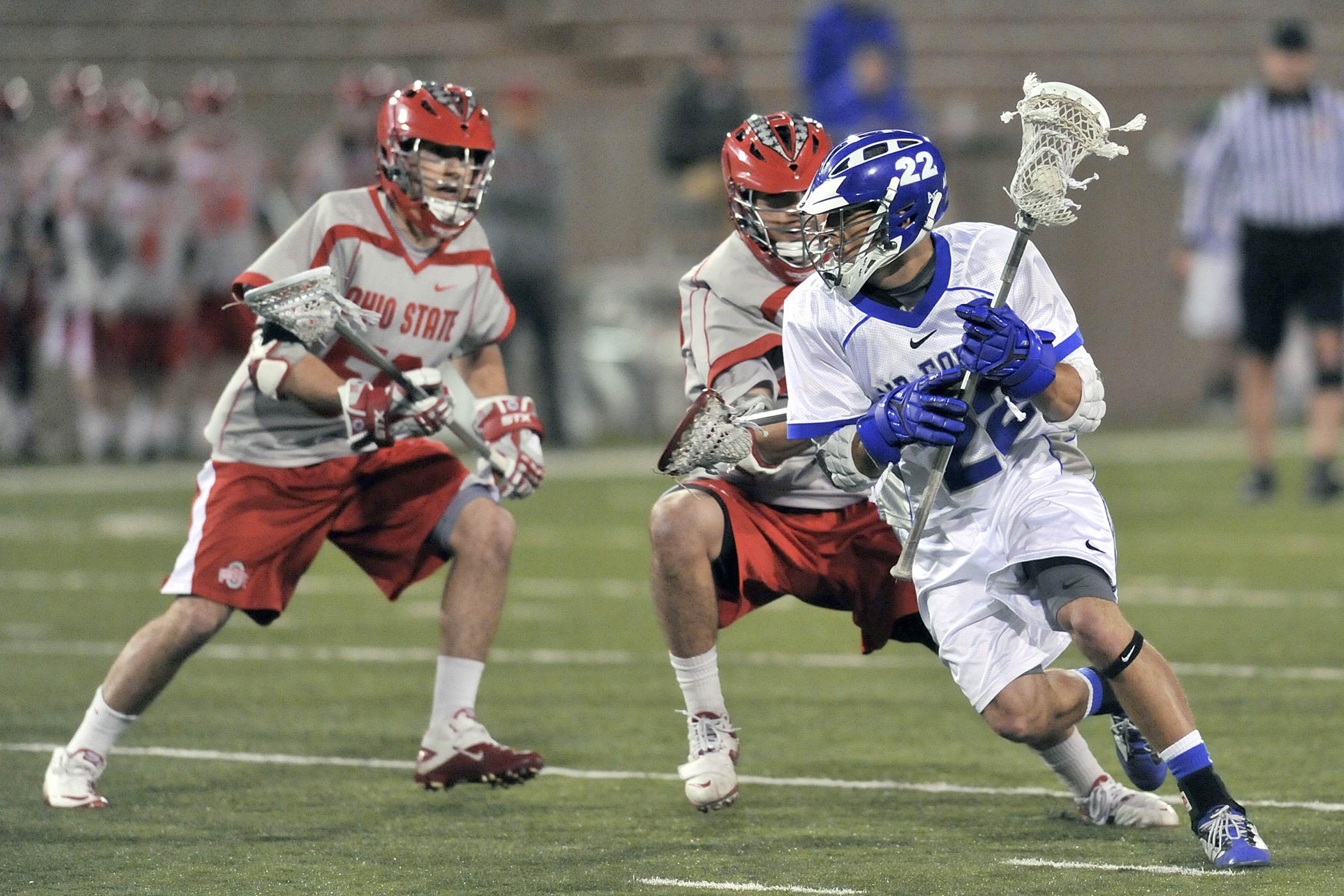 "I'm looking forward to this season," Stevens said. "It's a lot like football with all the safety protocols, but overall, I'm happy to have the season and hope it won't be cancelled.
"I'm just trying to keep the team energetic because it's easy to get off for everything that's happening. There's a huge team with lots of seniors. We definitely have a bond. The starting lineup has been playing with everyone since the 6th grade, so I have a strong sense of brotherhood. "
North Pocono made great strides in its program in 2019, with coach Rob Delemah honoring the WVC Coach of the Year.
The Trojan returns seniors Ryan Dolphin, Brett Domm, Paul Youshock, and juniors Aiden Evans, Danny Smith, William Pickarski, and William Soma.
Both Dolphin and Youshock have been playing for Troy since the freshman season.
Finishing 4-8 in 2019, Abington Heights will return senior goalkeeper Holdan Riff, defensive outstanding Brian Pronitis and Shane Hughes, and Attack Charles Warholak.
Lakeland has finished its first season as an official member of WVC and is headed by Christian Winkler.
girl
Delaware Valley is headed by Isabella Faslo in the midfield, who won the WVC First Team All-Star honor in 2019. She scored 7 goals and scored 2 assists. There were also 43 ground balls, 12 turnovers and 11 draw controls.
"We have a season and are very excited to start the game," Faslo said. "I think it looks really great for our new girl to come in. The players we're back in are really strengthening it and we didn't have a season last year so we'll play and have a lifetime I'm working hard. Some of our players have played some summer leagues, and I have, and I really enjoyed it. "
Madison Fedan scored 15 goals, 7 assists as a sophomore, Daisy Kearney 10 goals and 4 assists, and Julia Wayne Rev added 7 goals and 4 assists to the Lady Warriors in 2019.
"We need good defense and the attack looks pretty good," Faslo said. "You need the confidence to play the game.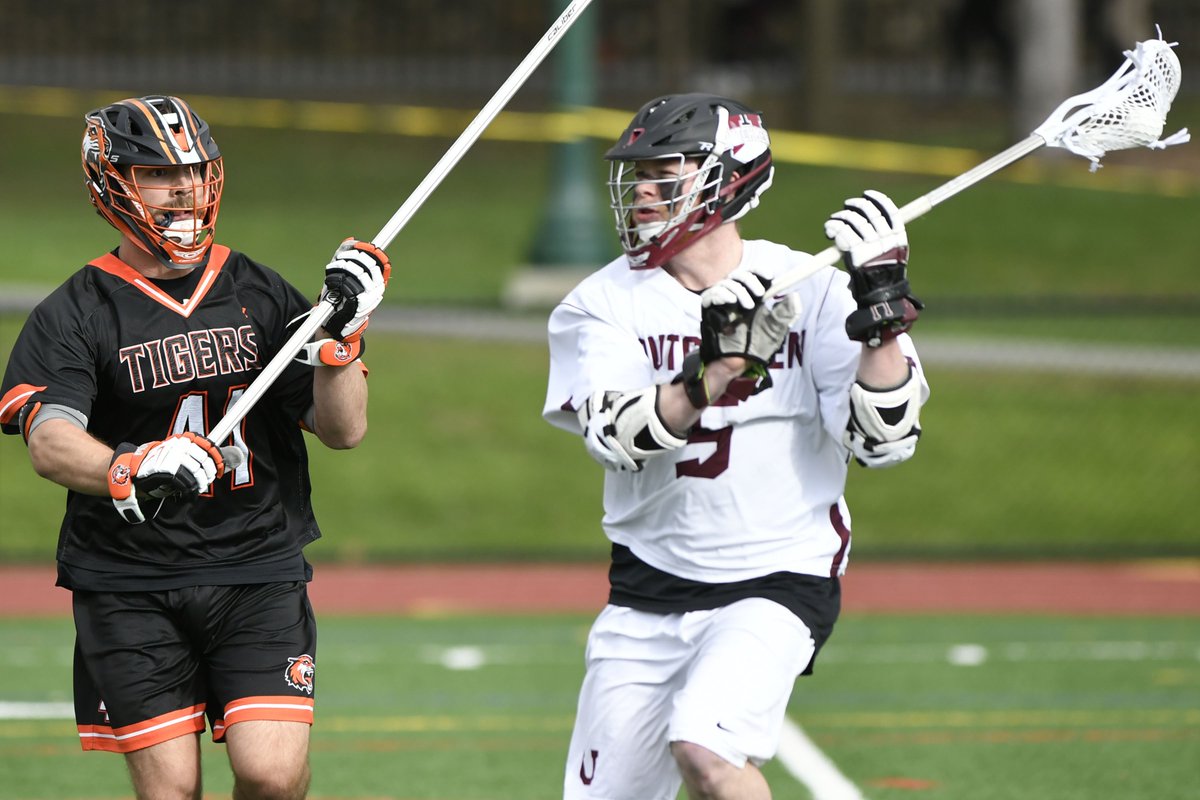 "
Scranton Prep is back with the top players in the conference.
Christina DeNaples won regional honors as a sophomore in 2019. She scored 36 goals, scored 10 assists that season, and brought 40 and 18 assists to her career. She committed to the University of Pittsburgh.
Senior Attack Mercedes Vinsco is also an experienced repeater, and Classics has several newcomers who make the team a candidate for the honor of the conference. They include sophomore attack Annie Johnson and Junior Midfield Angelisa de Naples.
"We're really excited, especially after losing last season," said Christina De Napoli. "We graduated from most of the team last year. We have a lot of new players and great athletes with a lot of potential."
Abington Heights will enter the 6-6 season, North Pocono will enter the second season at WVC, and Lakeland will be the first official season of the conference.
Source link HS Lacrosse: Players and Teams Aspiring to Return to Action at WVC | Sports
Women's Lacrosse Back in Action on Wednesday Afternoon at Adelphi
Story Links
GAME DAY INFORMATION
DATE: March 31, 2021
LOCATION: Motamed Field 

Garden City, N.
Y.

 
GAME DAY LINKS
LIVE STATS | LIVE VIDEO
THE LEAD

The No. 19 New Haven women's lacrosse team will play its second straight road contest Wednesday as they close out the month of March traveling to Long Island to take on No. 6/9 Adelphi University. Opening draw from Motamed Field in Garden City is now scheduled for 4:00 p.m. with all the action broadcast live on NE10 NOW and live stats available through NewHavenChargers.com.
SERIES HISTORY VS ADELPHI

In a series that dates back to just after the turn of the century, the Panthers have dominated, winning all but one meeting in the 20 year history between the two sides. The lone victory for the Chargers came during the 2015 season in a 10-5 win on the road.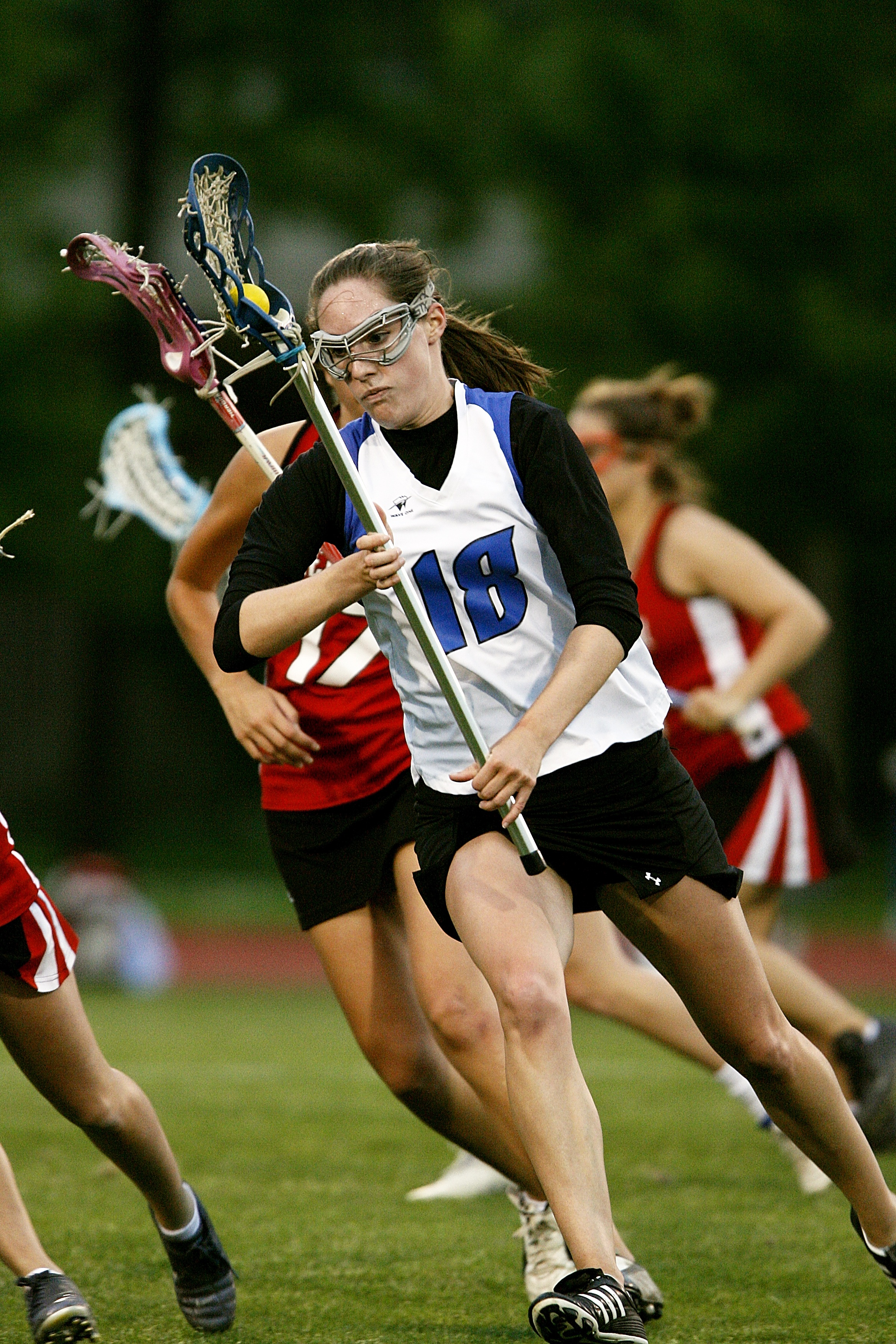 Since that New Haven win, the Panthers have scored seven straight wins, including three that came in Northeast-10 Championship or NCAA Championship play.
SCOUTING THE CHARGERS

The Chargers look to break a three-game skid in their second road contest of the year, after dropping the last three games, all to ranked opponents. Overall, New Haven is averaging just under 10 goals per game with senior attack Emily Holland (Londonderry, N.H./Londonderry) leading the way with 13 goals, representing a third of the Chargers overall goals on the year. Also netting at least one goal in all three contests is junior midfielder Marina Skelly (Ronkonkoma, N.Y./Connetquot), junior attack Julia Astram (Milford, Conn./Milford) and freshman midfielder Cypress Levitt (Calais, Vt./Montpelier). Among that trio, Skelly leads the way, entering the weekend with nine goals, while both Levitt and Astram have four goals to their credit. In goal, the Chargers have relied on freshman Fabi McLeod (Concord, N.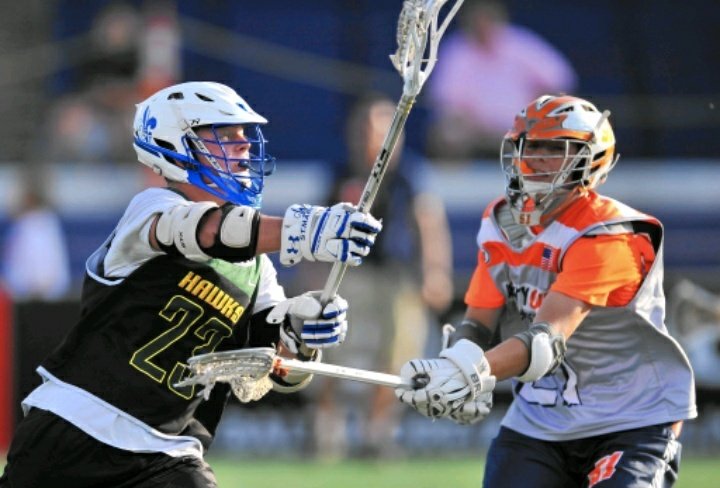 H./Cheshire Academy) in its last three games, with the rookie stopping 28 shots combined.
SCOUTING THE PANTHERS

The No. 6/9 Adelphi Panthers enter Wednesday's meeting with the Chargers coming off their first game of the season, a 14-3 loss to Le Moyne College on Sunday. Prior to that game, the Panthers had three games postponed due to the NE10's health and safety protocols. In the loss to the Dolphins, three different players scored for Adelphi with two of those goals coming in player-up situations. Between the pipes, senior Emma Lemanski stopped five shots while playing the full 60 minutes in net. In four games last year prior to the CoVID-19 shutdown, the Panthers scored 44 goals off 21 assists.
LINTON SETS PROGRAM RECORD IN SEASON OPENER

Heading into the season opener, New Haven's graduate defender Raven Linton (Lawrenceville, N.J./Notre Dame) needed just nine draw controls to tie Kathryn Campbell '12 for the program record.
By the time the final horn blew, Linton hadn't just tied Campbell, she surpassed her career total setting a new program record with 276 total draw controls. The best part about it, Linton has eight more games on the schedule to add to that total putting it farther out of reach for future Chargers.
HOLLAND ON THE HUNT

With her six goals in the season opener against American International, senior attack Emily Holland (Londonderry, N.H./Londonderry) began her milestone march towards 100 career goals. Currently with 63 goals, if she were to maintain an average of 4.6 goals per game, she would reach the century club in the regular season finale which slated to be against Adelphi on April 24. If she were to reach that plateau, she would be the 18th player in program history to hit that mark, and the first since Mackenzie Reh (Medford, N.Y./Patchogue Medford) '19.
SKELLY KEEPS STREAK ALIVE

Dating back to April 27, 2019, junior midfielder Marina Skelly (Ronkonkoma, N.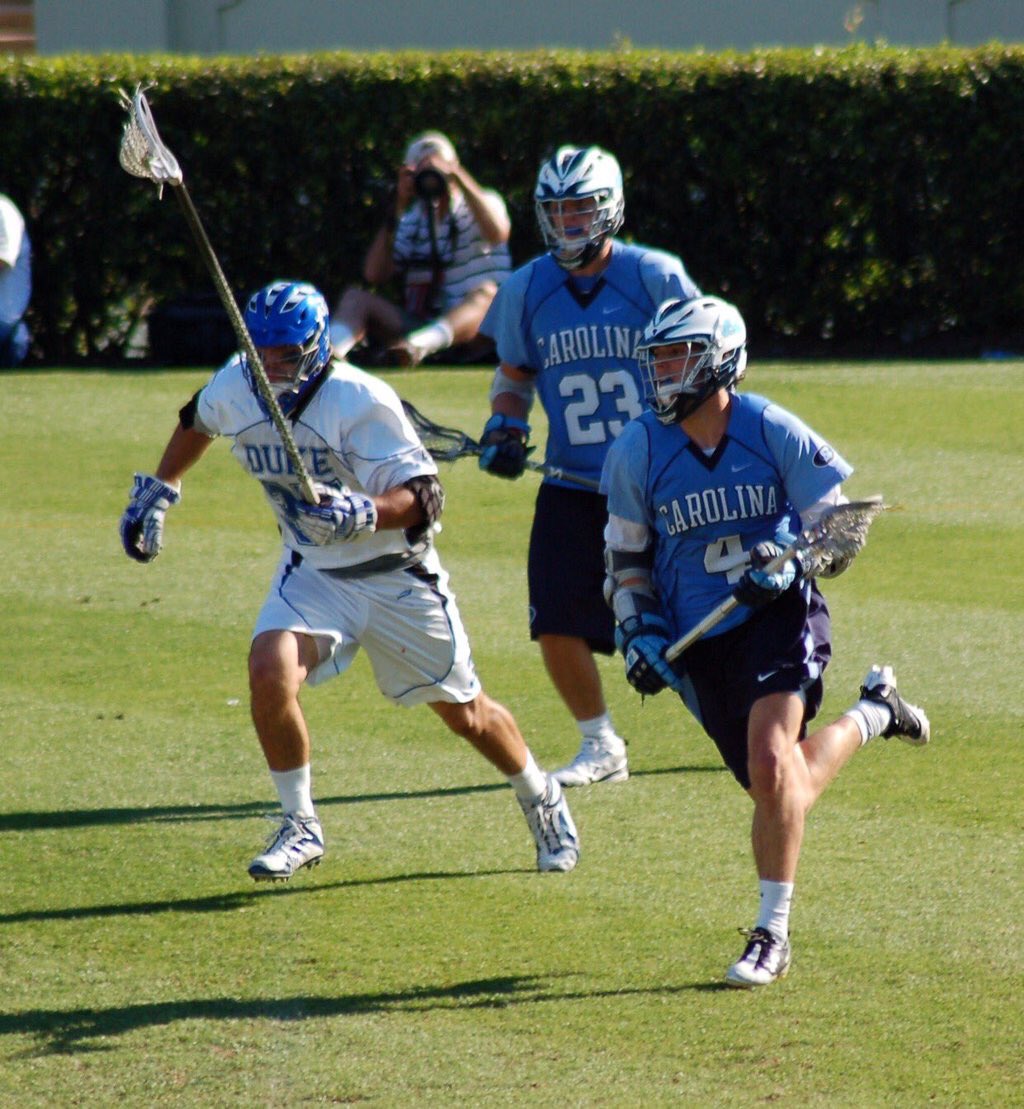 Y./Connetquot) has scored at least one goal in each of the last nine games for the Blue and Gold. Overall in her career, she has scored at least one goal in all but four of her 25 games played, entering the game against Adelphi with 41 career goals, inching closer to the mid-century mark. Additionally, Skelly stands just six points away from 50 in her career as well.
THE 2021 SCHEDULE

As announced by the league prior to the season, the NE10 adopted a divisional format for 2021 – Northeast and Southwest – with all schools slated to play a 12-game conference schedule. Each team will play their divisional opponents twice. New Haven will play in the Southwest Division which is made up of seven teams including Adelphi, American International, Le Moyne, Pace, Saint Rose and Southern Connecticut. In addition to its 12-game conference schedule, this game against Bentley will be the lone non-divisional game for the Chargers this season.
CHARGERS FOURTH IN PRESEASON POLL

In a poll of the conference's 14 head coaches, the UNH women's lacrosse team was selected to finish fourth, among the seven teams, in the Southwest Division.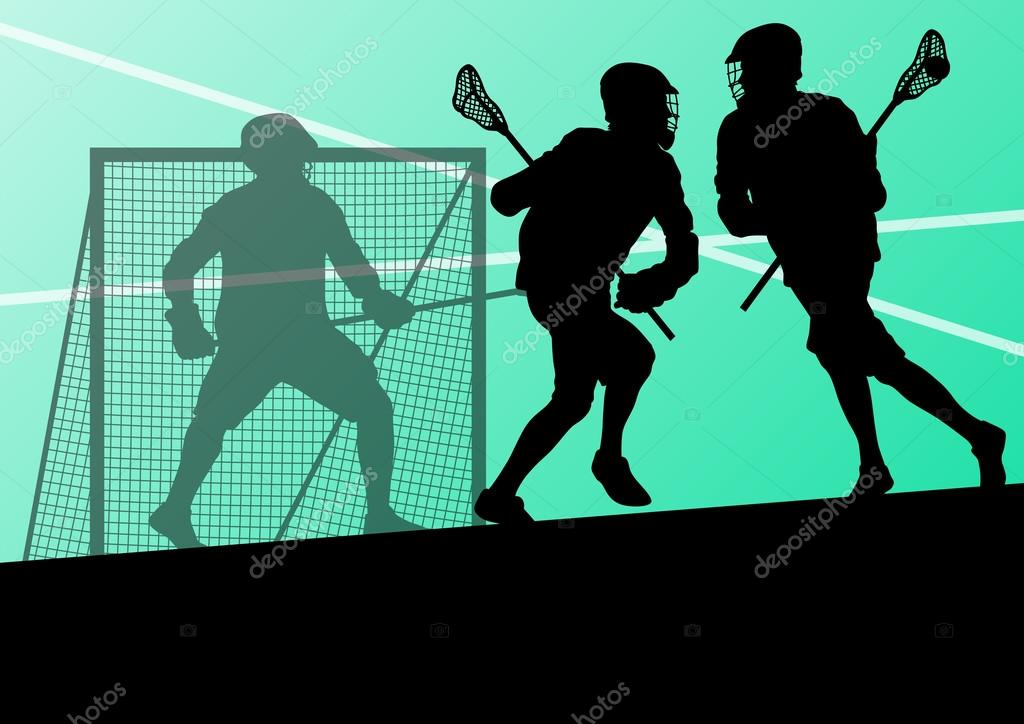 Adelphi received 86 points and eight of the 14 possible first place votes to take the top spot in the division. Just two points behind them was Le Moyne who scored the remaining six first place tallies. Rounding out the top three was Pace with 61 points, followed closely by the Chargers with 58 points. Southern Connecticut (38 points), American International (32) and Saint Rose (26) rounded out the division. In the Northeast Division, Bentley and Assumption finished just one point apart for first place, with the Falcons earning 79 points and five first place votes, while Assumption came in with 78 points and seven first place votes.
LINTON NAMED PRESEASON ALL-AMERICAN

In its annual release of preseason All-Americans in early January, US Lacrosse Magazine included graduate defender Raven Linton (Lawrenceville, N.J./Notre Dame) among its 13-member team. Linton was one of four players in the Northeast-10 to earn the distinction. In the shortened season in 2020, Linton finished with 18 draw controls, splitting them evenly against Holy Family and New York Tech, also scoring once against each.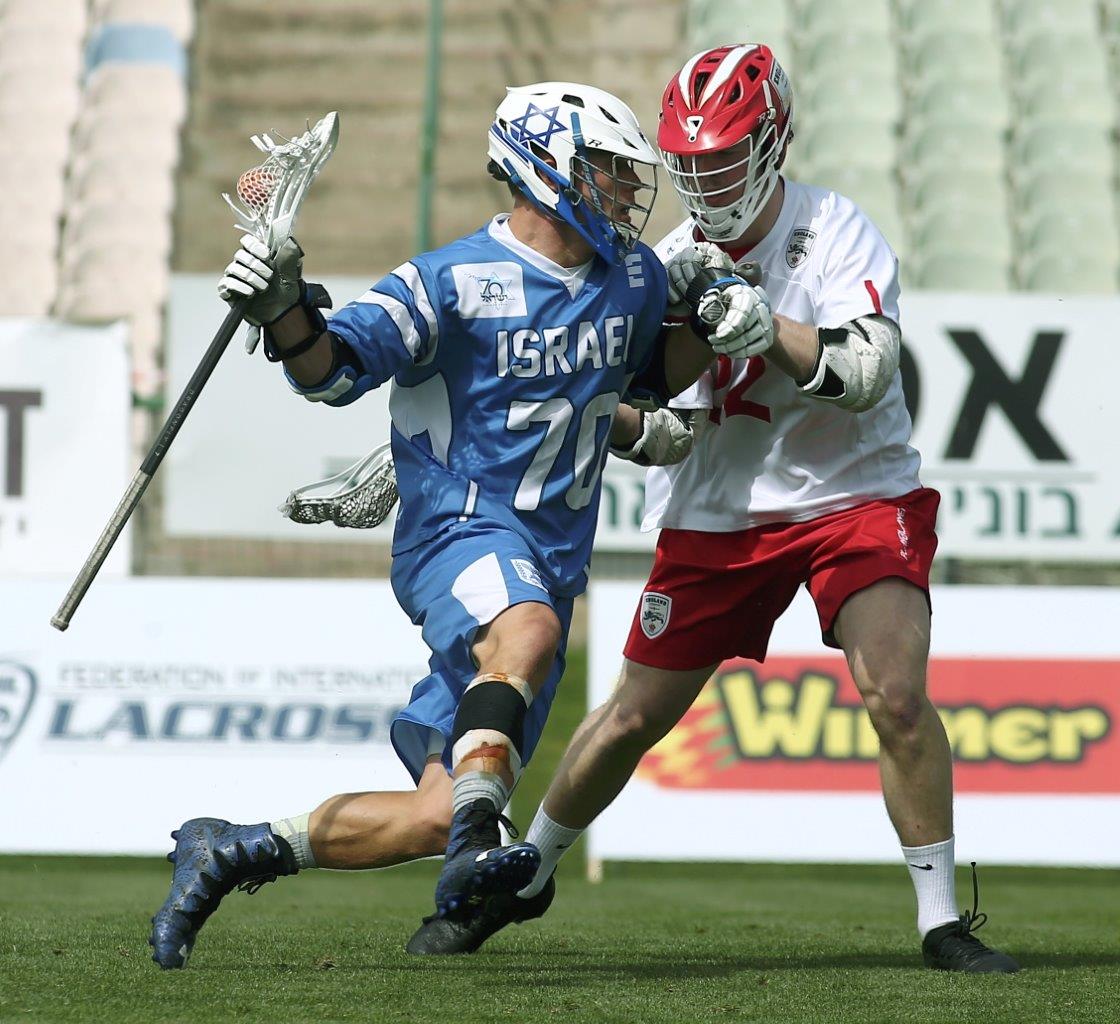 The defender has been a force on the draw since arriving at New Haven, amassing 265 total heading into the season opener against American International. Her 265 draw controls is currently second most in program history, needing just 10 to pass Kathryn Campbell (2012-15) who finished with 274. In addition, Linton has scored nine goals, racked up 103 ground balls and caused 90 turnovers.
CHARGERS NATIONALLY RANKED IN COACHES POLL

Following Saturday's meeting with Pace, the Chargers remain among the top teams in the country, earning a spot in the Intercollegiate Women's Lacrosse Coaches Association (IWLCA) poll. In the Coaches Poll, conducted by the IWLCA, New Haven enters the week 19th among the top-25.
UP NEXT

Following its match-up with Adelphi, New Haven returns home to Kathy Zolad Stadium for a Saturday afternoon matinee against the College of Saint Rose. Opening draw in West Haven is scheduled for 1:00 p.m. with all the action from the game carried live on the Charger Sports Network on NE10 NOW, and live stats available at NewHavenChargers.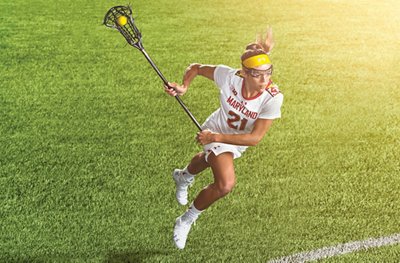 com.
"Oneida College Lacrosse Players' Perspectives of the Sacred Game of La" by Thomas Reed
Degree Name
PhD Leadership Studies
Dissertation Committee
Cheryl Getz, EdD, Chair;
Antonio Jiménez-Luque, PhD, Member;
David Karp, PhD, Member;
Keywords
Native American, Oneida, Haudenosaunee, lacrosse, leadership, sacred medicine wheel, talking circle, Community Based Participatory Research, action research, O'Leary Action Research Model
Abstract
Oneida college lacrosse players have an important perspective on the sacred game of lacrosse that needs to be heard. The Oneida are one of six tribes of the Haudenosaunee, or also known as, the Iroquois. Lacrosse is one of the fastest growing sports in the world and the style played today is most similar to the Haudenosaunee style. Oneidas are traditionally orators and lacrosse players. There is a lack of literature on the Oneida, lacrosse, and education.
Oneida college lacrosse players face a problem in attempting to preserve their traditional Indigenous knowledge at their respective university communities, while also seeking the best way to transmit that knowledge. Oneida college lacrosse players are challenged physically, mentally, emotionally, and spiritually when navigating Western education as Native American students.
There is a Western educational disparity for Native American people, a distrust of Native Americans towards researchers, and additionally, an emergence of decolonizing ideologies of Indigenous researchers claiming a space in academia. This action research study included monthly talking circles and weekly journaling with 12 Oneida college lacrosse players as collaborators. This dissertation utilized action research and in particular, community-based participatory research, along with principles based on decolonizing practices and the sacred medicine wheel. One interpretation of the sacred medicine wheel is viewing the world through the lens of the physical, mental, emotional, and spiritual, and this was used as a framework for sharing our perceptions' as collaborators in this dissertation.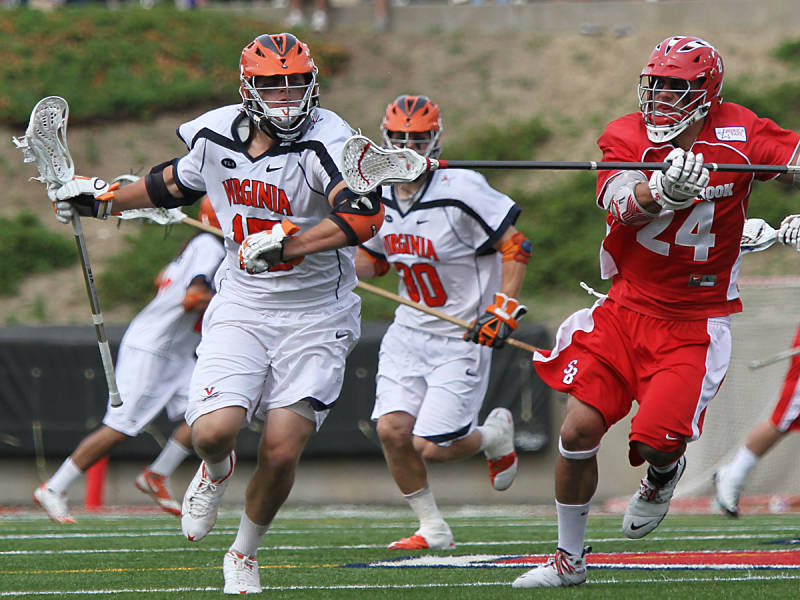 This dissertation created new knowledge on Oneida college lacrosse players' perceptions concerning the sacred game of lacrosse. Several themes emerged relating to retaining and transmitting traditional perceptions of the sacred game of lacrosse to participants' respective university or college communities. Finally, this research created unique and transformative spaces for community healing and growth amongst collaborators.
Document Type
Dissertation: Open Access
Department
Leadership Studies
Digital USD Citation
Reed, Thomas, "Oneida College Lacrosse Players' Perspectives of the Sacred Game of Lacrosse" (2021). Dissertations. 203.

https://digital.sandiego.edu/dissertations/203
Copyright
Copyright held by the author
Youth lacrosse players enjoy spirited play at Sunshine State Games
Braden Speer likes lacrosse so much that he will sleep in his gear the night before a big match.
The 9-year-old from Southwest Ranches also frequently watches games on TV and picks up as much as he can.
Speer, a third-grade student at St. Mark Catholic School, plays for the Team 22 Prep team that competed in the recent Sunshine State Games in Parkland. His squad came through with a 10-1 victory over the Davie Barracudas to win the Boys Under-9 Division.
"I think the sport is cool because you can do different things with the stick," Speer said. "You can switch hands, and you get to run a lot. When I have the ball, I am either looking for a pass or to go to goal."
Teammates Bobby Windeshein and Nigel Vital, both 9, like the fast-paced action of lacrosse. Team 22 Prep is based in Coconut Creek and has Florida Launch team member Casey Powell as its director of training.
"You get to run up the field, pass, shoot and score," said Windeshein, of Parkland and a third-grader at Heron Heights Elementary School. "You get to be with your friends, and you have lots of fun playing.
It is not that hard once you get to learn the sport."
Vital, of Miramar and a third-grader at Pine Crest School, started playing in a recreational league last year and joined the Team 22 team this season.
"Once I score a goal, I play even harder," he said. "You feel amazing, like something came through you."
Parkland's Julia Swill, 10, previously played flag football and soccer. She said those experiences helped her with lacrosse. Swill is a member of the Madskillz Real Deal Girls team that took the title in the Middle School Division of the Sunshine State Games.
"It was pretty easy once I learned the basics," said Swill, a fourth-grader at Heron Heights Elementary. "Playing those other sports helped. It's fun playing against other teams."
Coral Springs' Alexis Logan, 11, likes that the sport keeps her active and that she gets to play with friends.
"The best thing about lacrosse is that you get a good workout," said Logan, a fifth-grader at Pine Crest School.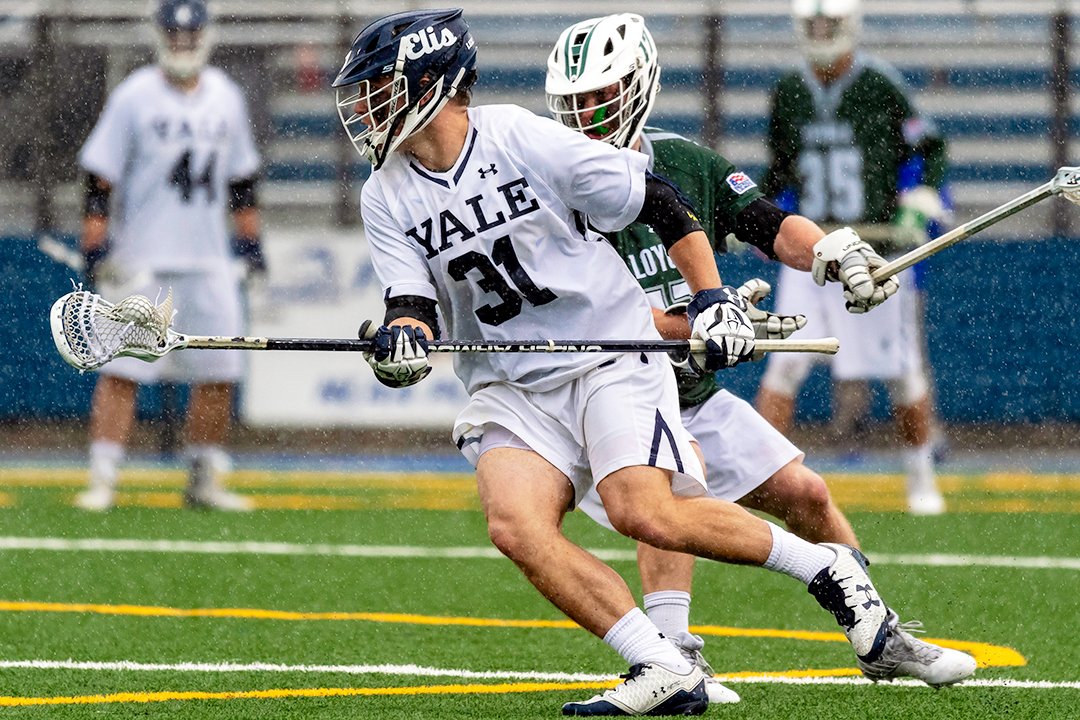 "It is not really hard once you learn it. For me, the hardest part was learning the draws. I didn't get it at first, but now I get it."
Courtney Medwin, 11 and a resident of Coral Springs, said her mother Tracy, who played lacrosse at Shippensburg University of Pennsylvania, convinced her to give the sport a try. Medwin is a member of the Madskillz team.
"My mom played in college, and she really wanted me to start it, and now I really enjoy it," said Medwin, a sixth-grader at Coral Springs Charter School. "I am so glad I did it. I love to run. I love practicing with my mom and practicing with the girls on my team. I really look forward to it."
Tournament director Bo Lamon said this marked the fifth straight year the tournament was staged in Parkland. There were 90 teams from South Florida and as far away as Naples, Jacksonville, Tampa and Orlando. The field consisted of boys' and girls' divisions, with ages ranging from youths to high schoolers.

The games were played at Terramar and Pine Trails parks.
"The sport is definitely growing throughout the country, and having a professional team (Florida Launch) right up the road is nice," Lamon said. "(This tournament) is great for the community, and the kids have a chance to see the game at the next level."
It is the first year that the Orange Bowl Committee sponsored the event, and Lamon said the Parkland Redhawks, which boasts about 200 players, also supported the Sunshine State Games. Lamon, who is co-directing a similar event in Sarasota, will host a state championship tournament in Stuart during Labor Day weekend. Play will include the medal winners from the Parkland and Sarasota events.
"There is really not a true state championship, so this is what it will turn into," Lamon said. "We will take the top three winners from each tournament, and they get to compete against each other."
Have a sports story idea? Email Gary Curreri at [email protected]
SportSight – Sports – Field
Accommodation And Convergence
The ability of the eyes to work in unison while tracking a moving object (the ball or ball carrier, etc.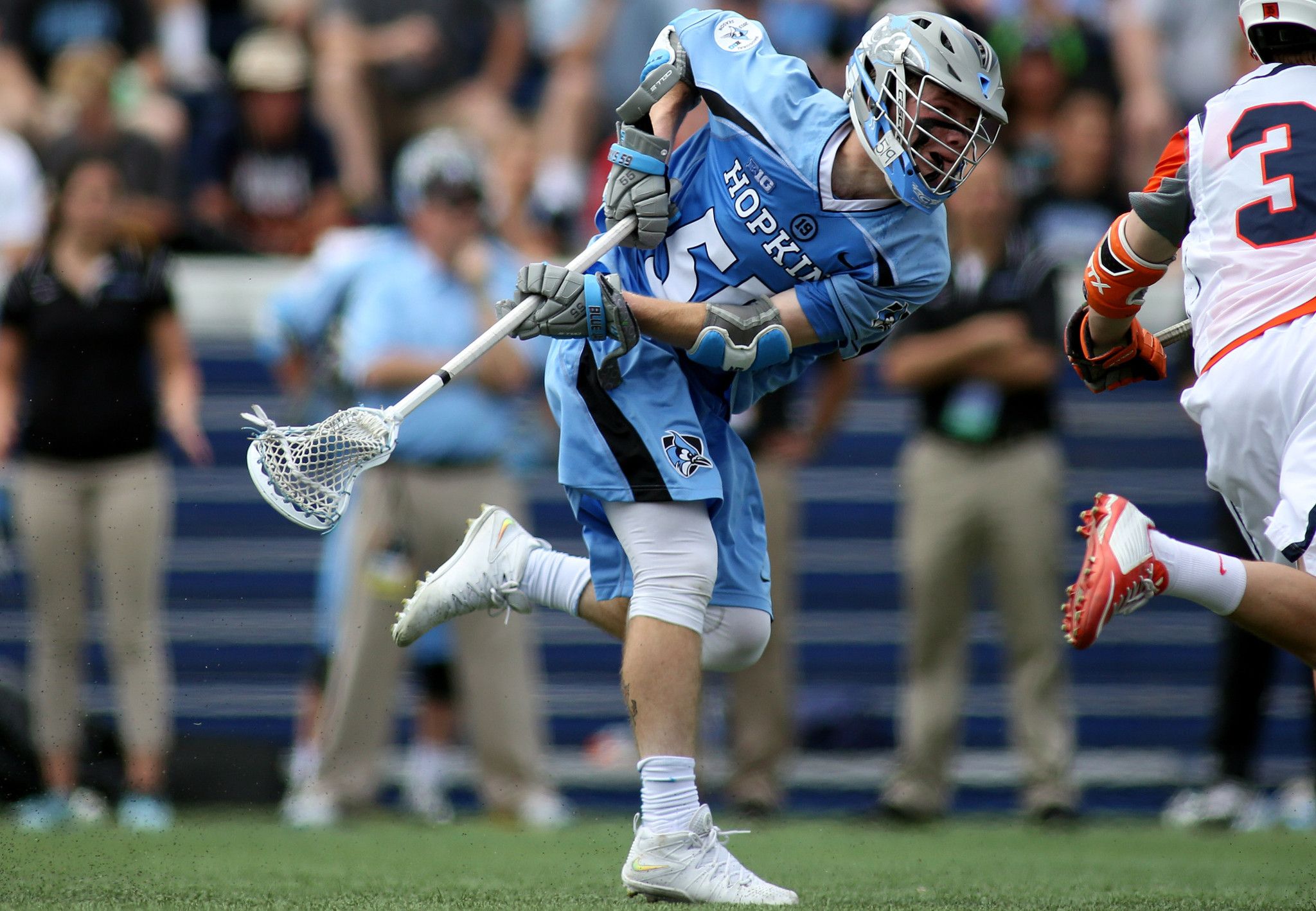 ) and to change focus instantaneously – as the distance of that object changes in relationship to your own position. This can be particularly important for the victim of a two on one, or for the goalie when facing the long shot, or as it is often mistakenly referred to "the easy shot". Actually, it can be extremely difficult to handle for a goalie with accommodation problems, as the eyes must adjust so rapidly over such a great distance in order to keep the ball in clear focus all the way.
Anticipation Timing
Most miscues occur not because of the action taken, but rather when the action was taken. The player caught out of position usually reacted too soon or too late due to faulty visual information regarding when to perform. A goalie who is down on the ground when the ball goes in the top corner of the net has committed himself too soon. Offensively, anticipation timing helps decide where a teammate is going to be; where to pass the ball; when to make a move around his opponent; or when to break for holes in the defense.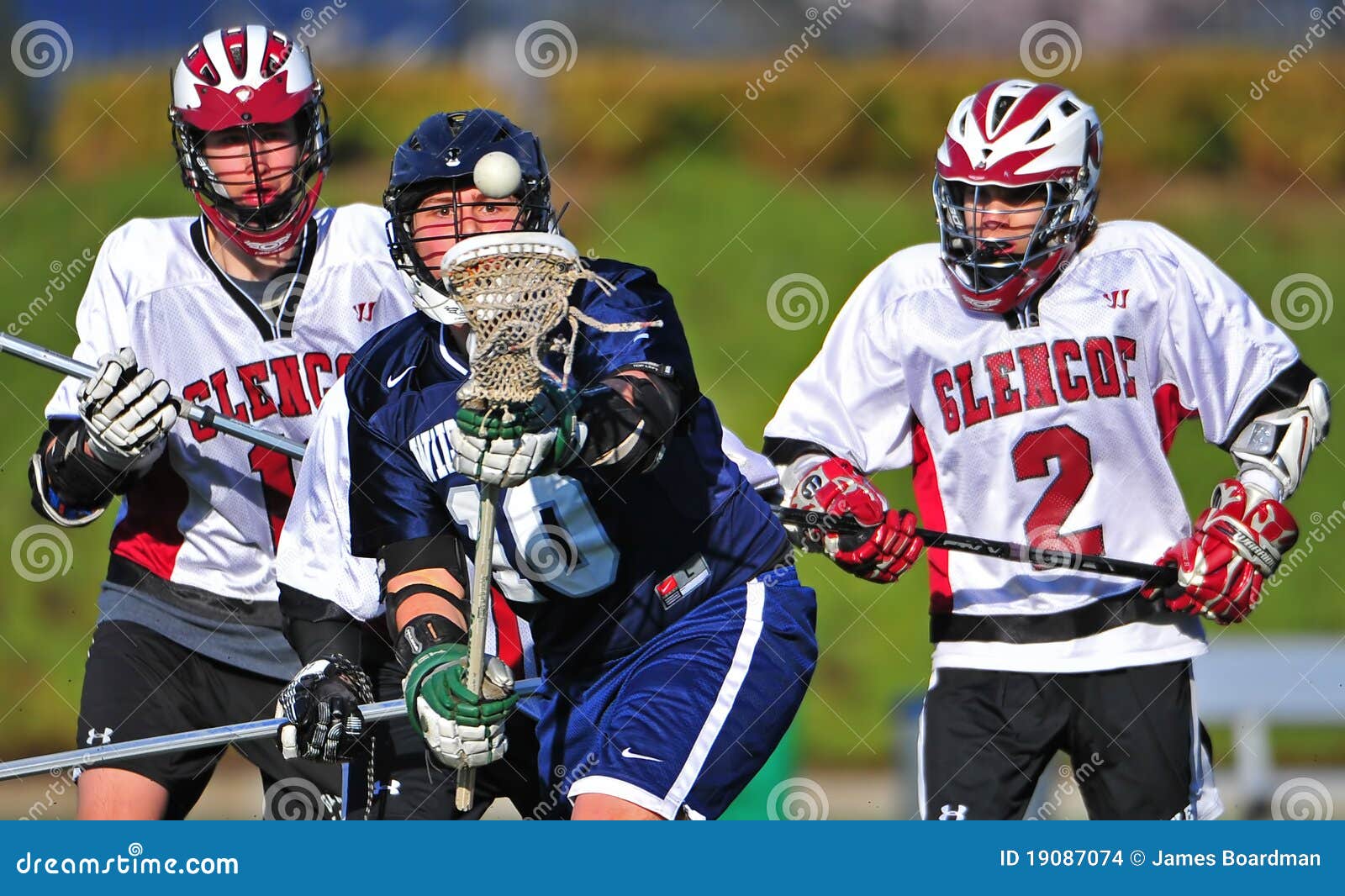 Defensively, anticipation timing contributes to deflecting passes and well timed checks.
Concentration
The ability to concentrate on the task at hand despite harassment, crowd noise and numerous other distractions. It is important to maintain this concentration (focus) even when fatigued. A goalie must be able to keep his/her focus on the ball through a maze of players and must also be able to maintain high levels of concentration, to keep him/herself in the game, when the majority of action is at the other end of the field.
Depth Perception
Depth perception is a critical visual skill for a goalie. Excellent depth perception allows him/her to judge the distance, speed and direction of the ball as it approaches the goal. Players need to know where their teammates are in relation to the opposing players in order to make effective passes. In a one on one situation, good depth perception helps you judge when to make your move in relation to the defensive player between you and the goal.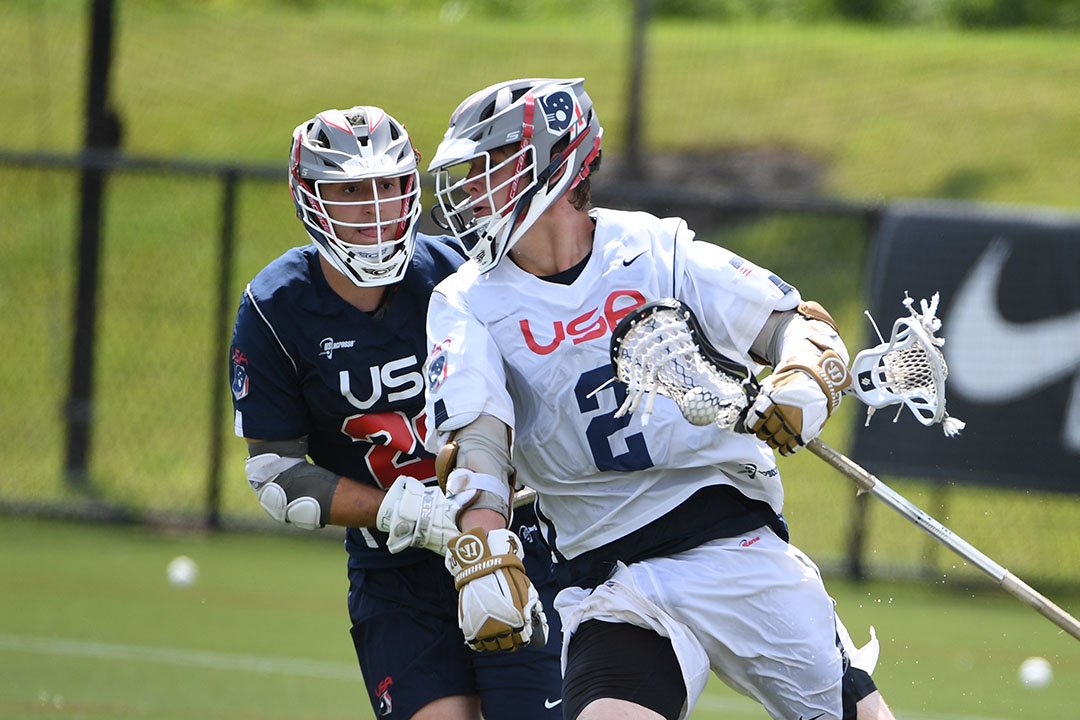 Eye Fatigue And Performance Levels
Lacrosse is a very fatiguing sport which requires excellent conditioning. Physical fatigue can greatly affect concentration, visual reaction time, and eye-hand coordination. Eye fatigue can also affect performance levels in much the same way. When the muscles in our eyes feel tired or strained, we feel the fatigue all over. Just like a weight lifting routine is used to increase physical endurance, visual exercises can be used to strengthen the eye muscles and thereby reduce fatigue.
Eye-Hand Coordination
The process of taking a pass and accurately shooting to the open part of the goal is one of the prime examples of this skill. Eye-hand coordination plays an important part in deflecting shots and knocking down passes in order to control the ball, or in helping a goalie to make a save.
Peripheral Vision/Awareness
The ability to focus on the appropriate key (i.e. ball carrier) and still maintain an awareness of overall play/action including the position of all other players on the field.
Peripheral awareness is essential in tracking both opponents and team players outside the major focal point in order to avoid a miscue or possible injury, commonly referred to as "see ball, see 'man'" positioning. Maintaining an awareness of all the options for play development will help to keep the player from being caught out of position. It also allows the players to use a "heads up" playing style and still be confident in his ball handling.
Speed And Span of Recognition
The speed of the game demands that players take in and absorb many different actions at one time. A player must keep his/her focus on the assigned task but must also absorb and interpret other actions developing on other parts of the field. The faster the speed and the greater the span, the less likely a player will be caught out of position.
Visual Reaction Time
The faster a player processes visual information, the faster he/she is able to initiate a physical response.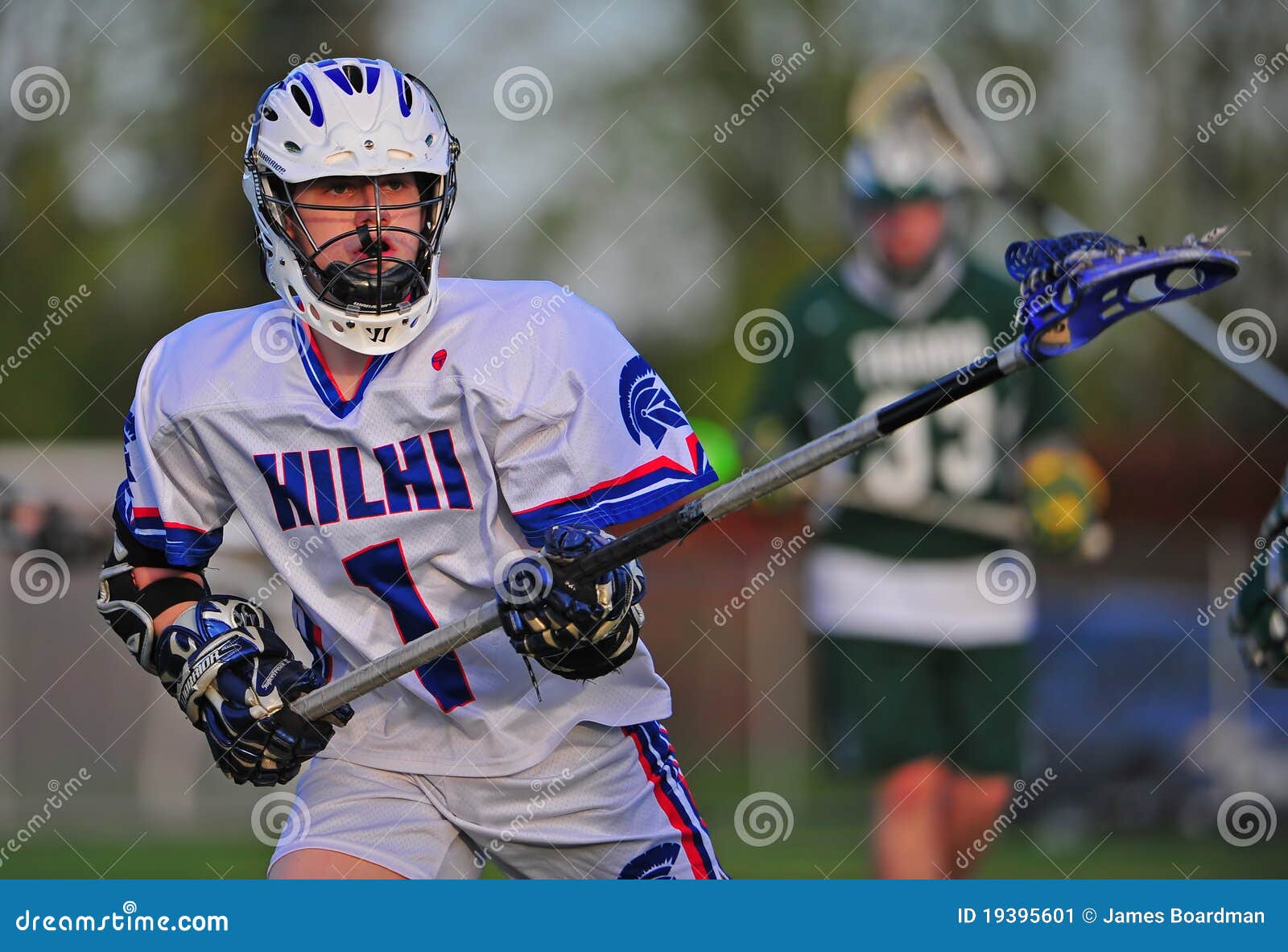 By improving visual reaction time, players more consistently follow the flow of play and respond more effectively as the play develops. Excellent visual reaction time can help a player create a turnover; control a rebound; help a goalie make the save; a center to win the draw/face-off; or be the difference between avoiding or taking a body/stick check at the wrong time.
lacrosse, player, stick, ball, sport, game, helmet, man, play, american, gloves
lacrosse, player, stick, ball, sport, game, helmet, man, play, american, gloves | Pikist
lacrosse, player, stick, ball, sport, game, helmet, man, play, american, glovesPublic Domain
Relevant royalty free photos
lacrosse, goalkeeper, tender target, athlete, sport, uniform, loose, keeper, man, person, athletic
Public Domain

lacrosse, loose, game lacrosse, game, athletes, lacrosse players, stick, network, sport, competition, field
Public Domain

lacrosse, loose, player, sport, stick, competition, game, athlete, helmet, action, uniform
Public Domain

baseball player, buddies, in the field, sport, play, glove, infielder, field, ground ball, action, college
Public Domain

american football, athlete, ball, football, helmet, man, defender, sport, uniform
Public Domain

lacrosse, player, sport, stick, athlete, college, team, ball, equipment, helmet, field
Public Domain

catcher, baseball, youth, sport, ball, player, game, athlete, equipment, team, bat
Public Domain

american football, player, defender, athlete, competition, american football player, helmet, american football field, field, soccer player, soccer game
Public Domain

baseball player, buddies, in the field, sport, play, glove, infielder, field, ground ball, action, college
Public Domain

basketball, player, rebound, action, ball, sport, competition, game, defender, arena, athlete
Public Domain

soccer, runner, wrestling, sports, american runner, tackle, on the way back, ball holder, run, landing, game
Public Domain

baseball, little league, players, game, competition, sport, ball, boy, field, youth, uniform
Public Domain

baseball, player, action, game, sport, uniform, ball, young, field, athlete, boy
Public Domain

lacrosse, player, attack, stick, sport, helmet, play, man, game, gloves, team
Public Domain

lacrosse, air force, Ohio, game, sport, sports, network, players, competition, close up, action
Public Domain

athletes, american football, players, team, ball, field, football, football players, game, grass, helmets
Public Domain

lacrosse, player, stick, sport, helmet, play, game, man, gloves, loose, high school
Public Domain

quarterback, american football, sport, competition, super bowl, sports ball games, athletes, protective clothing, rugby union, ohio, shea smith
Public Domain

soccer, american football, runner, player, sport, ball, game, play, competition, american football player, helmet
Public Domain

runners, man, sport, run, athlete, female, fast, sunset, competition, compete
Public Domain

softball, pitcher, female, sport, game, competition, player, field, ball game, glove, cap
Public Domain

football, quarterback, backward, action, american, game, sport, athlete, ball, american football, player
Public Domain

baseball, pitcher, stretch, ball, sport, athlete, game, competition, field, player, in the field
Public Domain

football, team, people, game, crowd of people, sport, american, wineskin, american football, event, stadium
Public Domain

basketball, team, play, score, sports, ball, silhouettes, sea, ocean, game, players
Public Domain

baseball, runner, action, player, athlete, running, game, field, sport, base, ball game
Public Domain

baseball, catching, little league, boy, young, sport, player, youth, uniform, kid, athlete
Public Domain

football, american football, game, texas, boarding, referee, signal, sport, play, team, competition
Public Domain

action, basketball, ball, athlete, cap, court, fun, game, jacket, leisure, person
Public Domain

american football, sport, competition, super cup, sports ball games, athletes, protective clothing, rugby league
Public Domain

softball, girl, throwing, athlete, game, sport, female, player, play, competition, athletic
Public Domain

basketball, basketball girls, female, teenager, athlete, player, youth, person, holding, ball, sport
Public Domain

baseball, little league, kids, kids, peck, player, kid, game, sport, boy, ball
Public Domain

baseball, player, running, sport, uniform, field, game, athlete, young, league, grass
Public Domain

volleyball, net, volley, girls, ball, activity, active, sport, player, competition, game
Public Domain

baseball, replacement, bench, hands, gloves, field, sport, softball, pitch slow motion, recreation, game
Public Domain

soccer, soccer, soccer players, kick, kicking, soccer ball, game, competition, action, youth, boys
Public Domain

golf, golfer, tee, golf clubs, sport, action, sports ball games, bunker, sand, pretty, attractive
Public Domain

basketball, player, athlete, game, action, ball, sport, competition, active, man, court
Public Domain

girl, player, ball, glove, recreation, game, sports, out, competition, dirt, field
Public Domain

lacrosse, player, sport, stick, game, play, helmet, man, athlete, team, gloves
Public Domain

football, player, ball holder, recipient, running, american, field, sport, ball, soccer player, game
Public Domain

volleyball, sports, ball, volley, sports ball games, team sport, competition, training, player, train, hall
Public Domain

baseball, slip, runner, score, sport, game, slide, team, competition, activity, baseball player
Public Domain

quarterback, american football, run, landing, game, stadium, sport, team, ball, players, competition
Public Domain

football, american, college, game, runner, ball, back way, ball holder, defender, hand, run
Public Domain

football, american football, game, sport, play, competition, referee, landing, signal, sports official, dominant
Public Domain

football, action, on the way back, junior league, boy, sport, game, ball, grass, player, activity
Public Domain
Load more
90,000 POSITIONS IN THE WOMEN'S LACROSE TEAM – LIFE
One of the major differences between girls and boys in lacrosse is that more and more players are entering the field in regular play in the girls' team.Below are the positions in the game for
Contents:
One of the major differences between girls and boys in lacrosse is that more and more players are entering the field in regular play with the girls' team. Below are the positions in the game for girls and the responsibilities associated with them.
Goalkeeper
The main role of this position is to prevent balls from entering the net. The goalkeeper must be quick on his feet and ready to go for loose balls in the folds.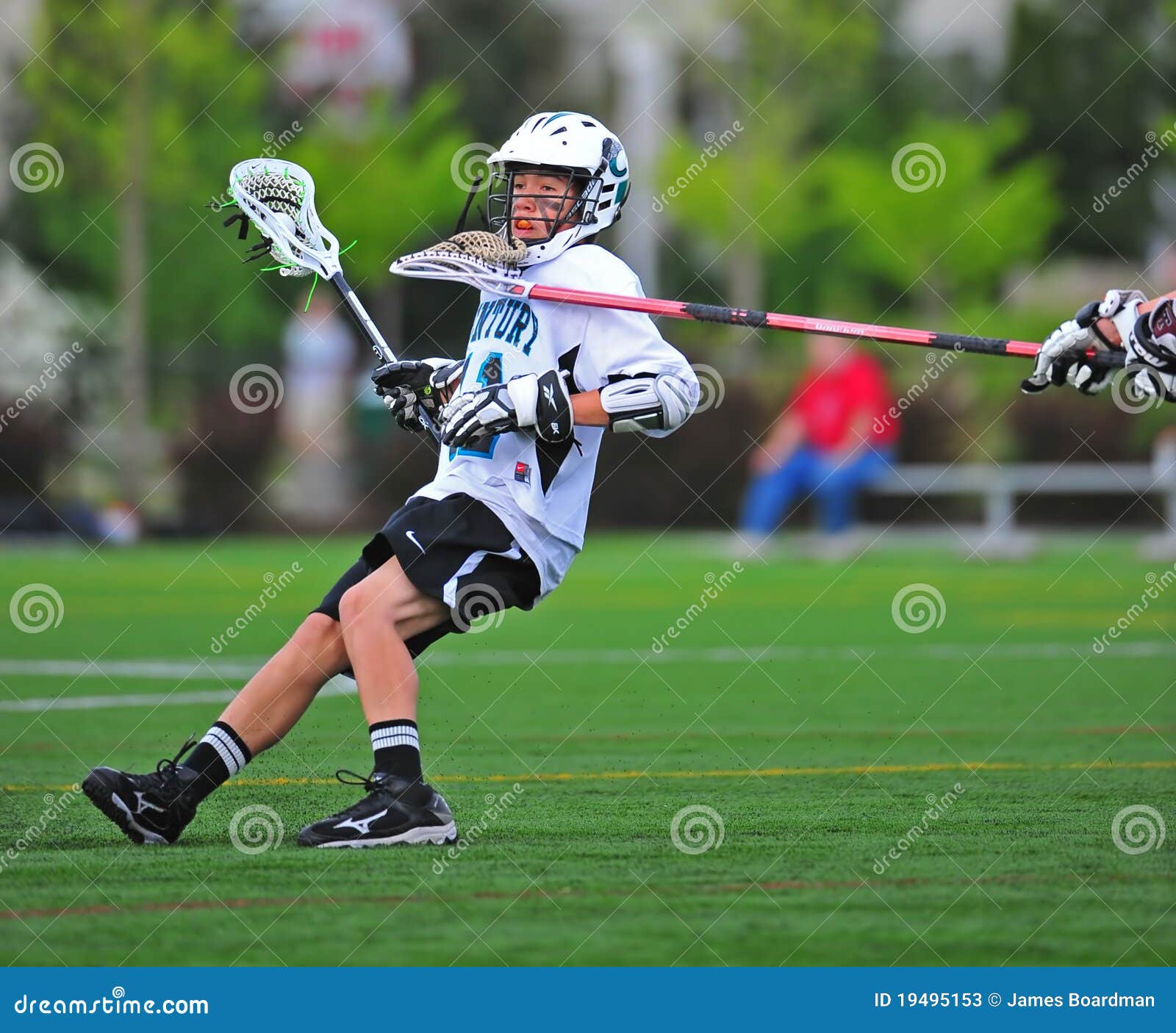 The more confident your goalkeeper is, the more effective she will be at rejecting the various types of punches she will have to face.
point
After the goalkeeper's position, the point is the most defensive position on the field. The player in this position works closely with the goalkeeper, communicating what the opponent is doing and organizing where the players need to be on the field to counter the attack.
Your point player must be a good communicator to avoid defensive breaks.Since the point player does not go far from the goal, he is often able to intercept passes to the middle of the field, defending the attack.
Coverage Point
The main task of this player is to cover the second home of the enemy. Good footwork is an advantage to superiority in this position because the player must stick to the opponent to keep out passes and shots on goal.
The cover player also relies on passing passes, so he must be able to catch passes from the goalkeeper and turn quickly in the field to look for teammates who can get the ball.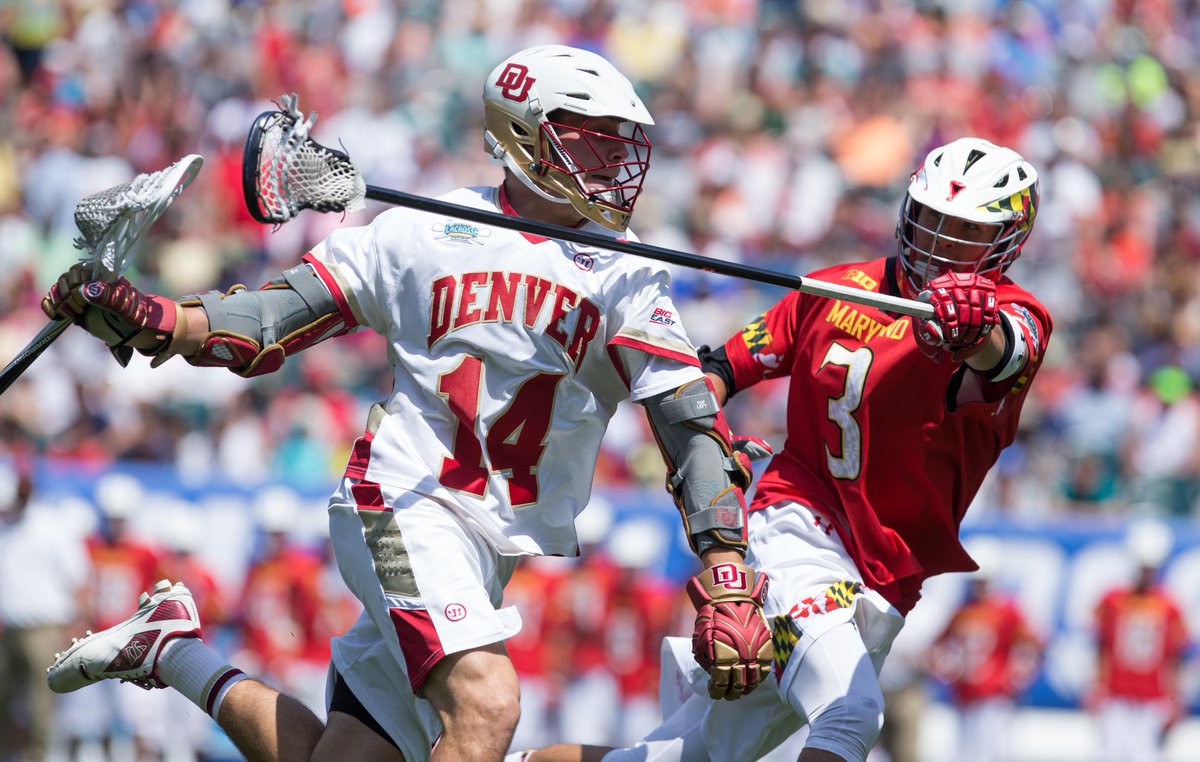 Third player
This player's primary responsibility is to cover the opposing team's third home. Good reflexes, the ability to read the opponent's attacks and the ability to jump into passing lanes to intercept balls are important attributes for success in this position.
Left and right defensive wings
These positions require serious running as the main responsibility of the players is to protect the left and right flanks of the attacking opponents.
Center
This position is a magnet for both offensive and defensive activity. Since the position requires strong play with and without the ball, as well as various other skills, the best player on the team usually handles this position.
The center is patrolling the middle of the field. When her team is in control of the ball, she hopes to move into action where she can pass the ball to the first, second and third home players. When her team is on the defensive, she retreats to the defensive half of her team, providing cover from the center of the enemy, breaking passing lanes and trying to intercept the balls delivered by the attacking wings.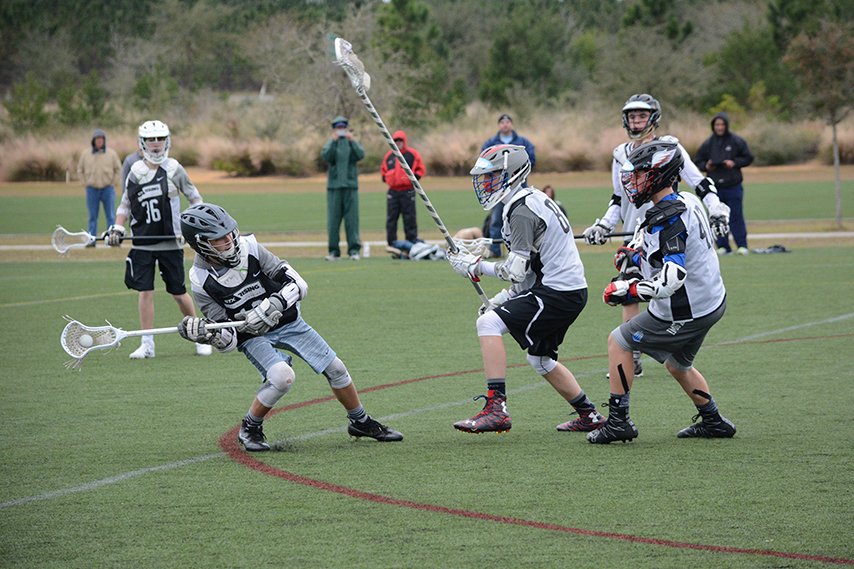 Attacking left and right wing
These positions cover a large area as the players take on supporting roles at the offensive end of the field – in particular serving the ball to the players in the first, second and third home positions. They also need to push off on the defensive to help the left and right defensive wings.
Third Home
A team's offensive prowess is enhanced whenever its third home player is an effective passer-by.She can serve the ball to the first and second home players, as well as the right and left flanks of the attack. She also shoots on goal when there is a chance to score, and creates an opportunity for herself to shoot or pass.
Second Home
This position is similar to that of a point guard in basketball, because the second home organizes the attack and makes passes that help the attack run smoothly and efficiently. In lacrosse, this player should be an excellent ball handler because he is more likely to keep the ball on the stick more than most other players.
A violation will be more difficult to defend if the second home player also threatens to score.
First Home
This position represents the most offensive play on the lacrosse field. The main responsibilities of the first house are to score goals and pass accurate passes to teammates who are in a winning position.
To be successful in this position, the youngster must be fast and have good ball handling skills.
comments powered by HyperComments
90,000 Svechnikov tried to score a lacrosse goal again.But did not have time to raise the puck and missed a power move
This won't work in the playoffs.
"Carolina" and "Boston" finally played against each other. Due to five overtimes in the match between Tampa and Columbus, their game was postponed by 10 hours. The confrontation between these teams is one of the most interesting in the first round of the Stanley Cup. As a result, the winner was revealed only in overtime – "Boston" won the match (4: 3) and took the lead in the series.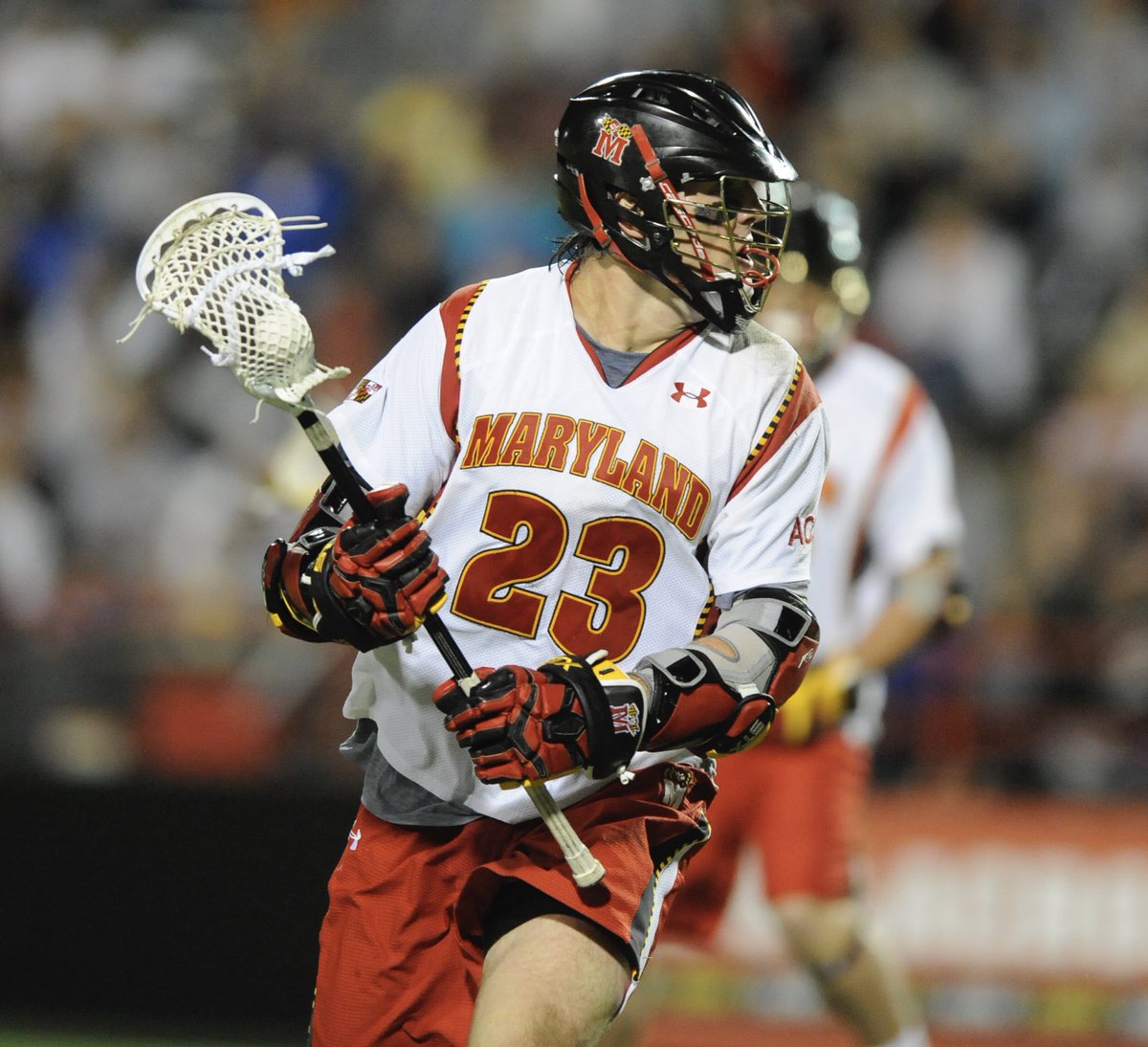 First of all, the series between Boston and Carolina is interesting because of the opposition of the first three.On one side Brad Marchand , Patrice Bergeron and David Pasternyak . On the other hand, Andrey Svechnikov , Sebastian Aho and Teuvo Teryavainen .
In the qualifying round with the Rangers, Carolina's young top three have scored more than half of the team's goals. Svechnikov already has a hat-trick in the playoffs, and Aho is the manager of the trio, handing out the passes.
Boston's leaders are older, but they don't lose the slightest.Marchand and Bergeron won the Stanley Cup, the Olympics and the World Championship for two, and the younger Pasternyak, together with Alexander Ovechkin , is the best sniper of the past regular season (both have 48 goals).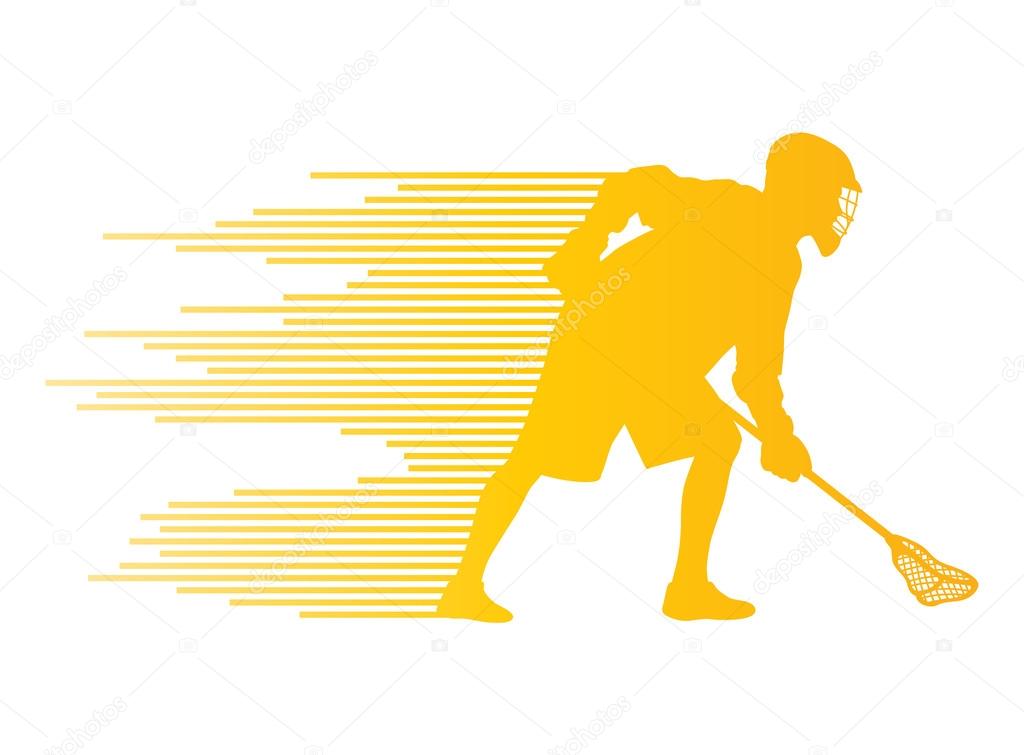 As a result, the first duel between the leaders of the teams remained with the Boston players. The first three "bears" first organized a goal in the first period, and then brought victory to the team at the beginning of the second overtime. Bergeron and Pasternak have a puck each, Marchand has two assists.
Let's do it again tomorrow. # NHLBruins pic.twitter.com/HibGUvBcbg
– Boston Bruins (@NHLBruins) August 12, 2020
How did the Carolina leaders respond? There was only one effective action for three – Aho took part in the first goal of the team. Svechnikov spent 22 minutes on the ice, made three throws and performed six power techniques – the most in this match.
But most of all, the Russian was remembered in overtime, when he tried to score his signature lacrosse goal.Only in the playoffs, his trick did not work: Andrei did not even have time to raise the puck and immediately fell under a power trick. As a result – the loss of the puck and the attack on their own goal.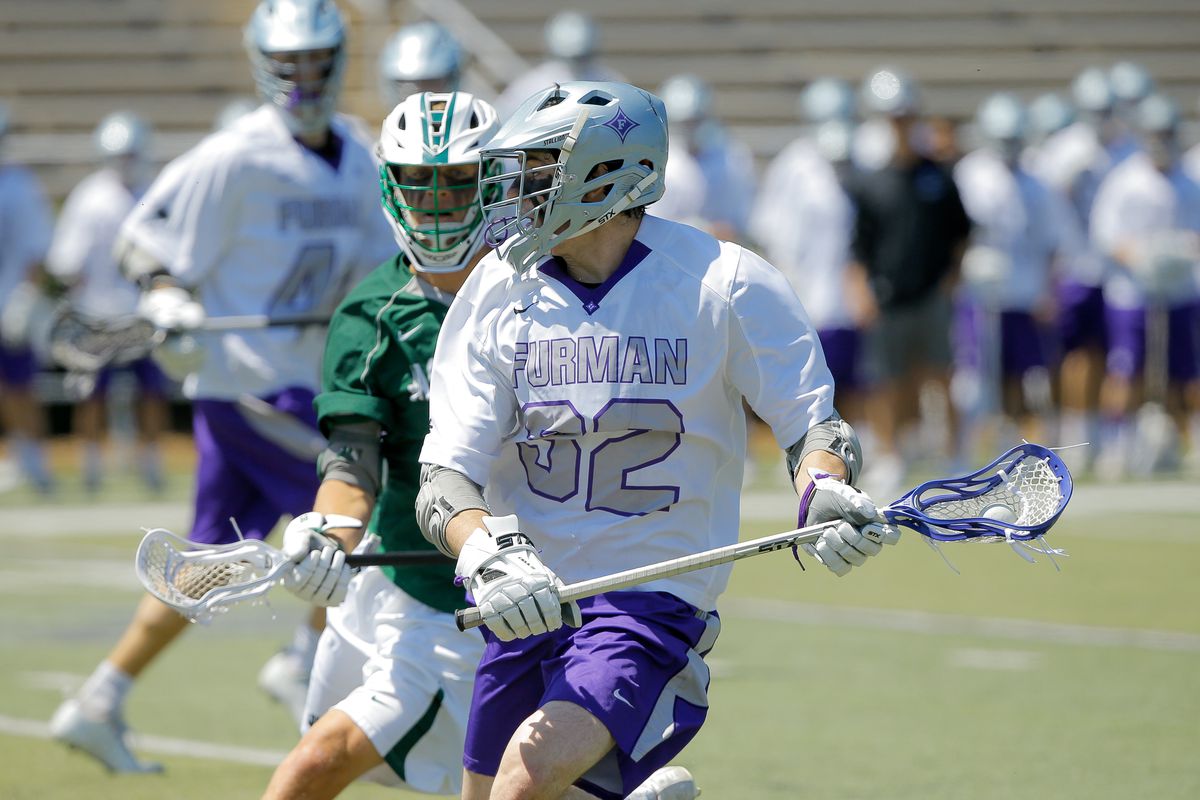 You can praise the young striker for his arrogance, but in blow-out matches, beauty, apparently, fades into the background.
pic.twitter.com/uEdlZlGX8m
– NHL (@NHL) August 12, 2020
In the regular season, the Ak Bars pupil had no problems with this – he scored a lacrosse goal twice, and now no one will remember that this trick is named after the Finn Mikael Granlund , who scored in this way at the World Championship.Such goals are now associated exclusively with Svechnikov.
In an interview with our newspaper, the young striker told how this trick is given to him and why he even decides on such goals.
NHL. Stanley Cup 1st round
Boston – Carolina – 4: 3 OT (1: 1, 1: 1, 1: 1, 1: 0)

August 12.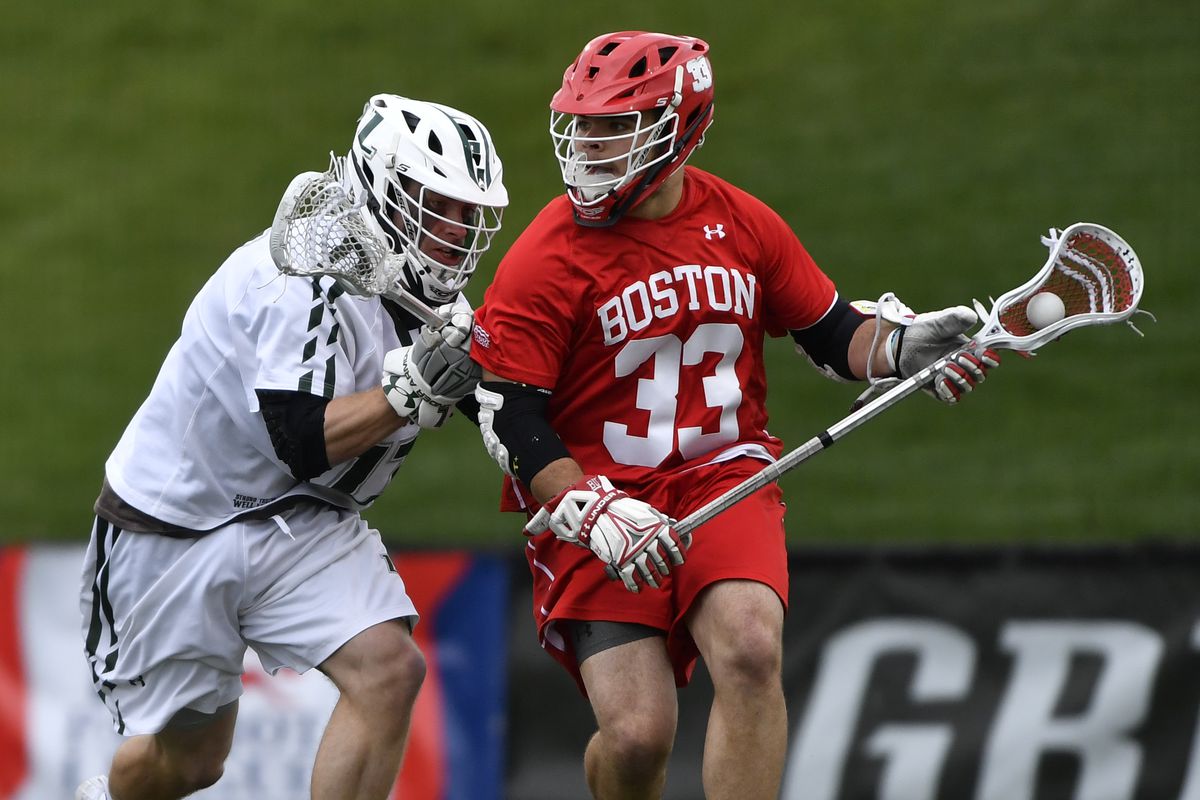 Scotiabank Arena

0: 1 Edmundson (Teryavainen, Aho, 13:02)

1: 1 Pastrnyak (Marchand, Bergeron, 17:45)

2: 1 Coyle (24:38)
2: 2 McGinn (24:59)

3: 2 Kreichi (Kashe, McAvoy, 40:59)

3: 3 Fleury (Trochek, 49:49)

4: 3 Bergeron (Pastrnyak, Marchand, 81:13)

Goalkeepers : Rask – Mrazek.
Account in the series: 1 – 0
Text evaluation
90,000 12 GAMES LIKE CASEY POWELL LACROSS 16
Casey Powell Lacrosse 16 is a Co-op, Single and Multiplayer Ice Hockey Simulator created and published by Big Ant Studios. The game combines player movement and basketball passing with stick, shooting and hitting hockey skills to achieve high score.It includes several gameplay modes such as Quick Game in which the player can pick up a controller and start playing the fastest game two feet from the comfort of their living room.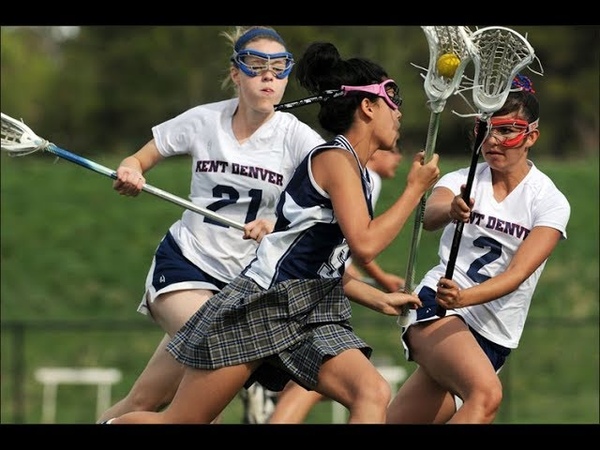 Coaching Career and Be Player Mode makes a gut game mode that allows the player to start out as a youth, star or coach and work their way up without any restrictions. The game contains over sixteen real-time teams and also allows the player to create their own team. An online multiplayer mode is also available in the game, which allows the player to play with friends or other competitors around the world to test their skills.Casey Powell Lacrosse 16 includes many outstanding features such as live environment, updates, unlockable achievements, fast folder transfers, faceoffs, settings and more. With addictive and quite addictive gameplay, dynamic soundtrack and smooth controls. Casey Powell Lacrosse 16 is one of the best hockey video games for play and entertainment.
1. Matt Duchene Hockey Classic
Android IOS
Matt Duchene Hockey Classic is another hockey simulator developed and published by Distinctive Games.The game is specially created for those players who love the hockey game and want to play on their mobile device.

It contains over sixty teams, up to seven game modes, different locations and several modes. Choose your best team and take them to the ice to win the trophy. Face Multiple Challenges and Try …
Video Website
2. Super Chinese Hockey
Win
Super Blood Hockey is an Action, Pixel Art, Co-op, Single and Multiplayer Hockey Simulator created by and published by Loren Lemcke.It is an arcade style hockey game that allows the player to go back to the time when sports games are where all the action is. Initially, the player can customize their squad and use superior skating, strategy, positioning and violence to assert their dominance on the ice. …
video Website
3. Skills Hockey VR
Win
Skills Hockey VR is a sports simulation of Justin Jimmo. It offers an incredible hockey experience that puts the player in the game like never before.In this game, the player can use the HTC Vive to play and enjoy the real-time experience.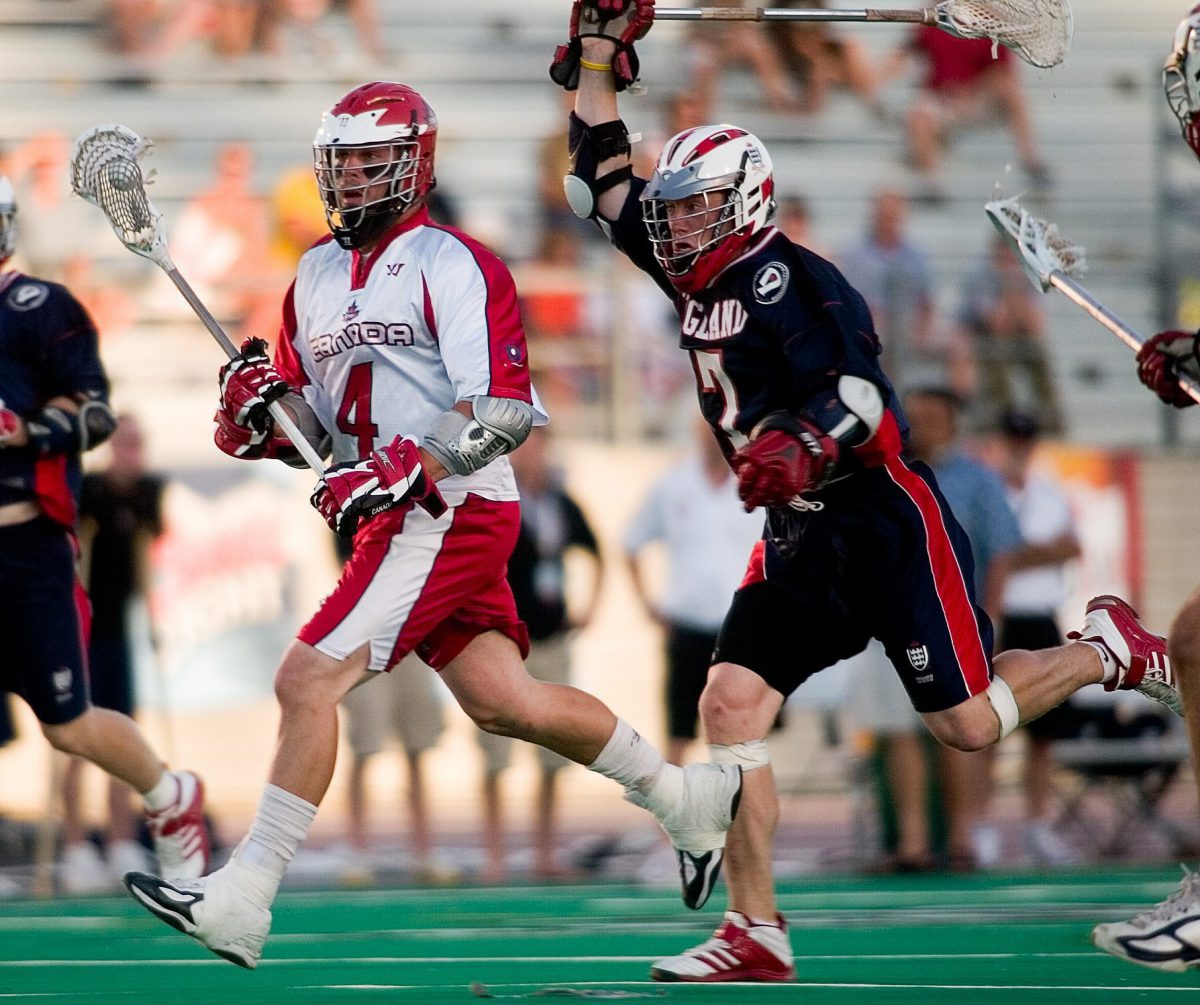 There are several teams available in the game, choose one of them and get into the game world to create an account. Play as main player or target …
video Website
4.3v3 NHL Arcade
One PS4
3v3 NHL Arcade developed and published by EA Sports. This is a single and multiplayer sports simulation that offers fast-paced, free-to-play replication of ice hockey gameplay and allows the player to pick three of the top 40+ NHL players and play them against a team of three opponents.Just like the NES Ice Hockey video games, players are ranked just as fast, strongly with …
video Website
5. Hockey Nations 2011 Pro
Android IOS
Hockey Nations 2011 Pro is another game for single and multiplayer sports hockey simulator games for those players who love hockey games and want to play on their mobile device. Choose your one of 18 international teams, or play as your favorite team from anywhere in the world by customizing any of the 40 city teams.
The game has a jam hack with the latest hockey action in seven game modes …
video Website
6. Table Hockey 3D
Android IOS
Table Ice Hockey 3D is a sports, single and multiplayer video game developed and published by galaticdroids. It is a fast paced, realistic table hockey game and offers a bit of a different gaming experience to other air hockey games. Play against the computer or create your own mini-champions tournament and his friends own the same device.During the match, the player can control the character of one player and the other …
video Website
7. Ice Hockey
Android IOS One
Ice Rage Hockey is a free game, sports, single and multiplayer simulation developed and released by HeroCarft Ltd for iOS and Android platforms. It is an archaic NHL and KHL hockey league that offers a completely real experience. A player plays around the rink in a hockey duel (one player and one goalkeeper on each side).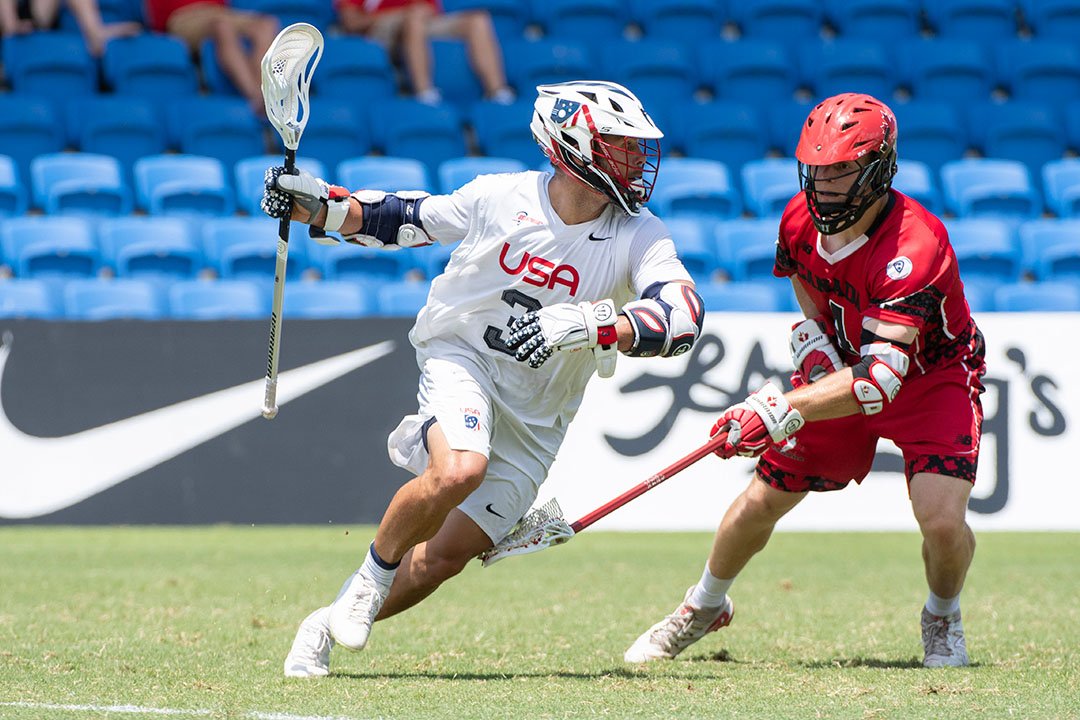 Playing fast and rough with the player …
video Website
8. Hockey on the old move
Win PS4
Old Time Hockey is an Ice Hockey, Single and Multiplayer video game created and published by V7 Entertainment … The game is set in 1970 in the fictional Bush Hockey League and offers fully real-time hockey time. There are several teams available in the game, choose one of them and hit the ground to show your hockey prowess.The game has two different game modes such as Story mode …
video Website
9. NHL 2K
360 Wii PS2 PS3
NHL 2K is a Single and Multiplayer Sports Hockey Simulation Series. developed by Virtuos and published by 2K Sports for multiple platforms like PlayStation, Xbox, Android, iOS and Nintendo, etc. It features many hit games like NHL 2K2, NHL 2K3, ESPN NHL Hockey, NHL 2K and the latter NHL SuperCard 2k17.Each game in the series offers a more enjoyable gameplay of the latter.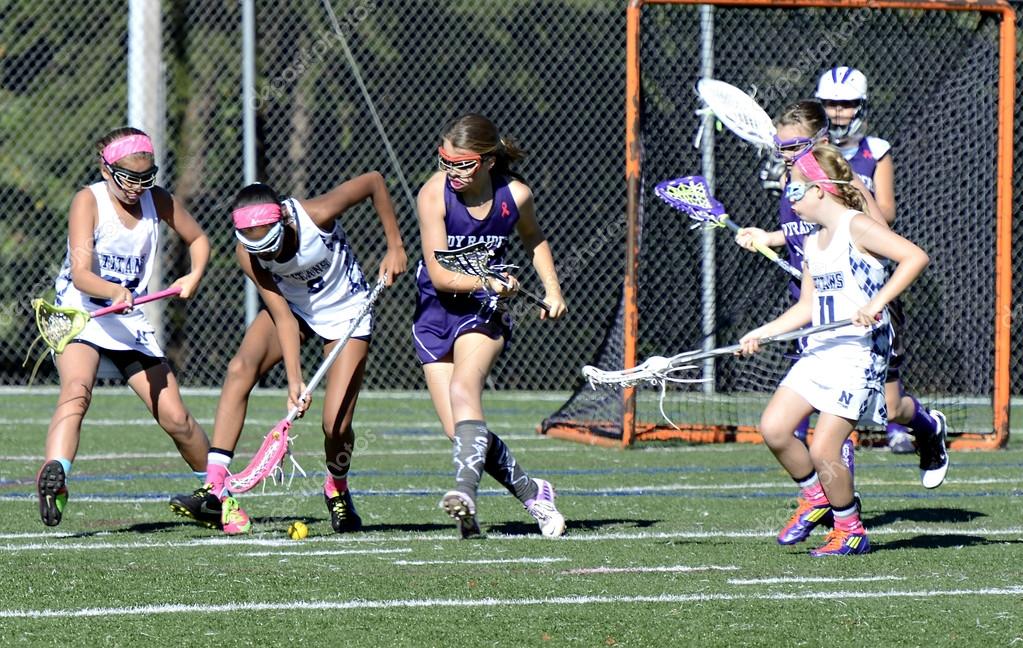 NHL 2K …
video Website
10. NHL 17
360 PS4
NHL 17 is a hockey sports simulator, single and multiplayer hockey, created and published by Electronic Arts. This is the 25th major NHL game, released in September 2016 for the Xbox One and PlayStation 4. The game offers a variety of exciting new game modes such as Ultimate Team, Team Building Mode, EA Sports Hockey League, Online Cooperative Mode and World Cup of Hockey Tournament Mode, etc….
video Website
11. NHL 13
360 PS3
NHL 13 is a sports, co-op, single and multiplayer ice hockey simulation from EA Sports. This is the 22nd game in the NHL series that was released on September 11, 2012 on multiple platforms such as the Xbox 360 and PlayStation 3. The game features a new Stanley Cup Collector's Edition that makes the game more enjoyable. The edition offers five Ultimate random ice hockey teams with enhanced features.