Force lacrosse arizona: Arizona high school boys lacrosse recruiting remains strong online
Arizona high school boys lacrosse recruiting remains strong online
As of Sept. 1, Division I college coaches were able to begin contacting high school juniors for recruitment.
For high school lacrosse players, the recruitment can be a little different than more traditional sports.
Because lacrosse isn't sanctioned by the Arizona Interscholastic Association, the majority of college recruiting relies on the Valley's youth club lacrosse scene during the summer.
The state's high school and club boys lacrosse games and showcases have increasingly been spotted on college coaches radar over the past decade.
"For me, it was playing for Arizona Force, West Coast Stars and trying to get seen from those club teams. And then from that, I got invited to showcases where they bring in 200 kids who are at the top of their game at that age and then you get to play in front of a lot of college coaches," said Cade van Raaphorst, who led Phoenix Desert Vista to two consecutive undefeated state titles in 2013 and 2014.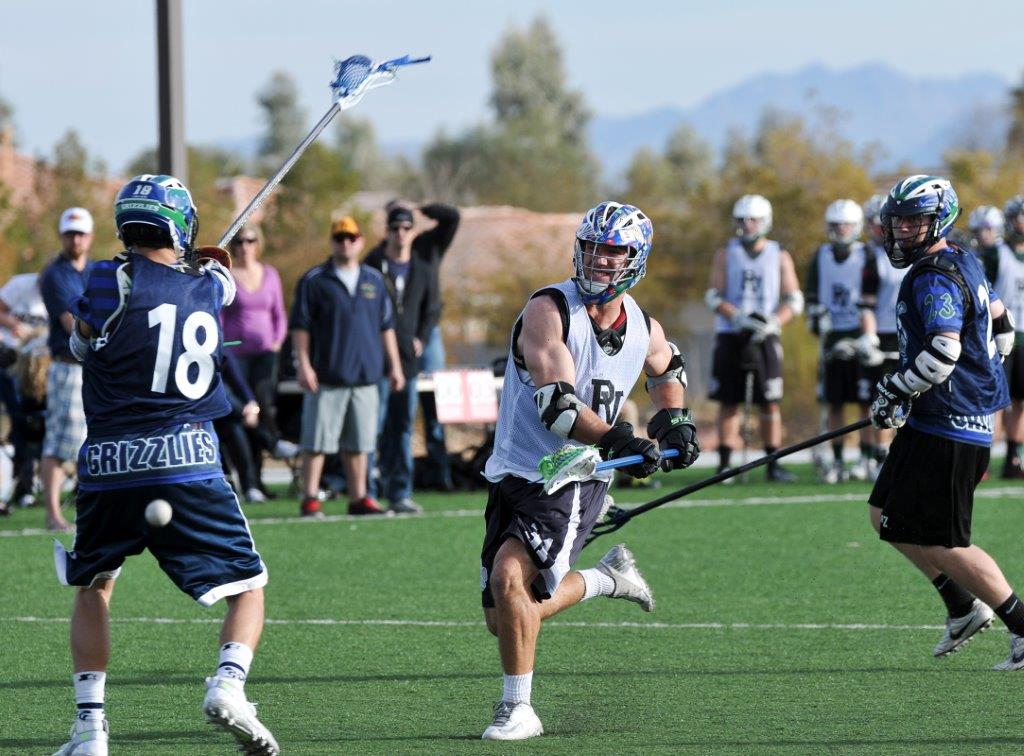 "It's grown a lot since I was coming out."
The 24-year-old van Raaphorst committed to college lacrosse powerhouse Duke as a sophomore in 2012, and led it to the Final Four last season before he graduated. He currently works full-time at financial management firm BlackRock in New York City and plays for traveling lacrosse team Atlas LC.
Under the mentorship of local lacrosse coach Matt Rakowski, several of van Raaphorst's high school teammates also picked up lacrosse in the fourth grade and earned Division I college scholarships.
To get recruited, van Raaphorst says Arizona players usually have to travel to east coast summer showcases such as Maverik Showtime, Under Armour All-American and Underclassmen Games in New York, Connecticut, Maryland and Nike's The Ride in Oregon. 
High school players also use their own highlight reels and post them on the video website Hudl to increase their profiles.
But after the COVID-19 pandemic caused the cancellation of high school spring sports season's in April and club lacrosse this summer, many junior and senior lacrosse players were short of recruiting opportunities.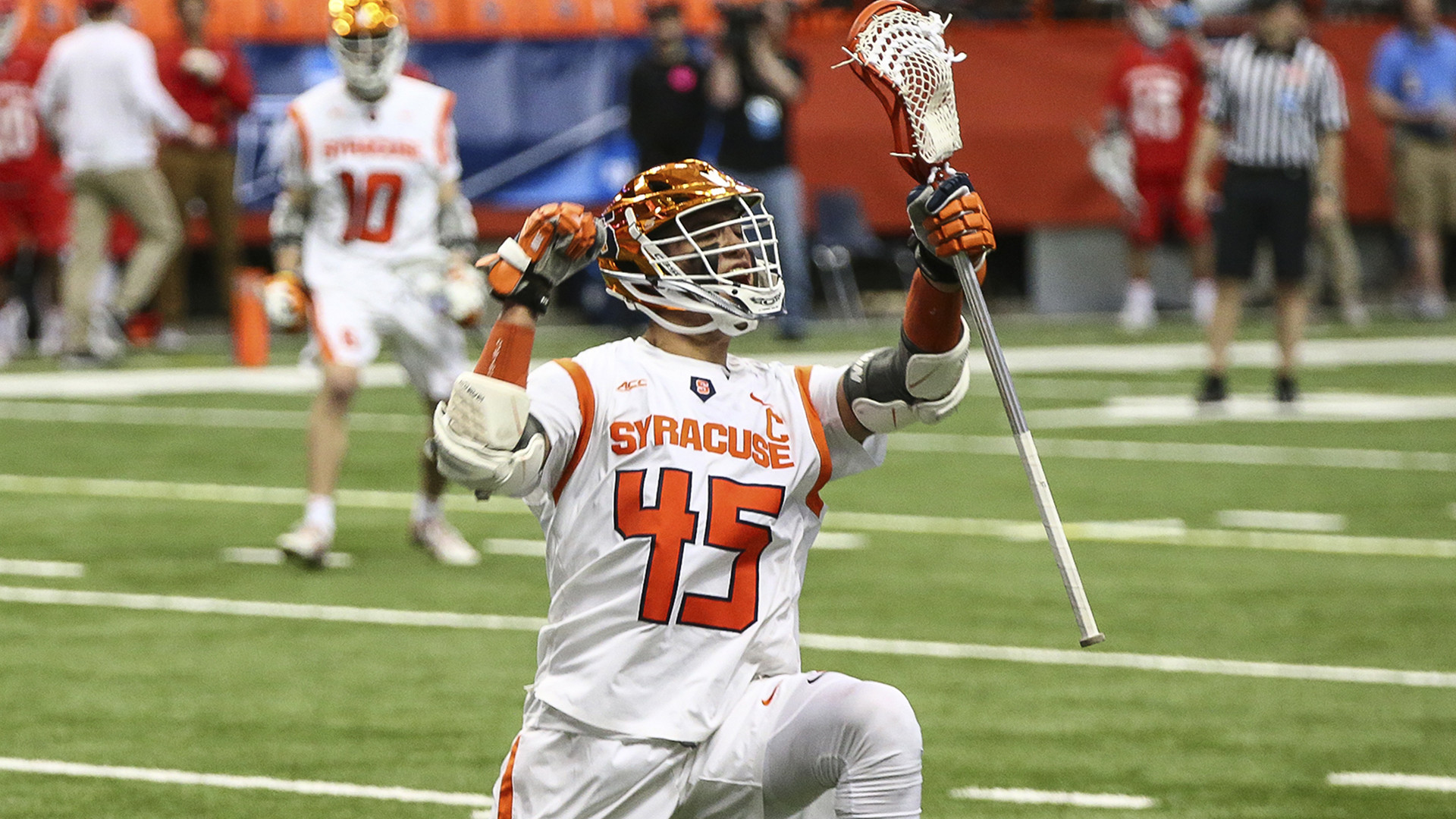 "I think it limited my opportunities to go show myself. Coming from Arizona, you have to show them, they can't come and see you. Just not having those opportunities to go out there and play kind of limited them," Anthem Boulder Creek senior attacker Max Armitage said.
Patrick Harbeson, a professional midfielder in the Premier Lacrosse League like van Raaphorst, filled that Arizona high school boys lacrosse recruiting void this summer by starting his own company P40 Lacrosse.
"Due to COVID, at least last spring for college lacrosse players, their season was cut short as well as high school kids," profressional lacrosse player Patrick Harbeson said. "For colleges, they were all granted an extra year of eligibility."
Going into 2020-21 season, Harbeson said, it still "seems ominous" in terms of how high school players recruiting will be affected.
"I've talked to a few schools and they're saying their recruiting classes are going to be affected through 2024, which affects a lot of guys.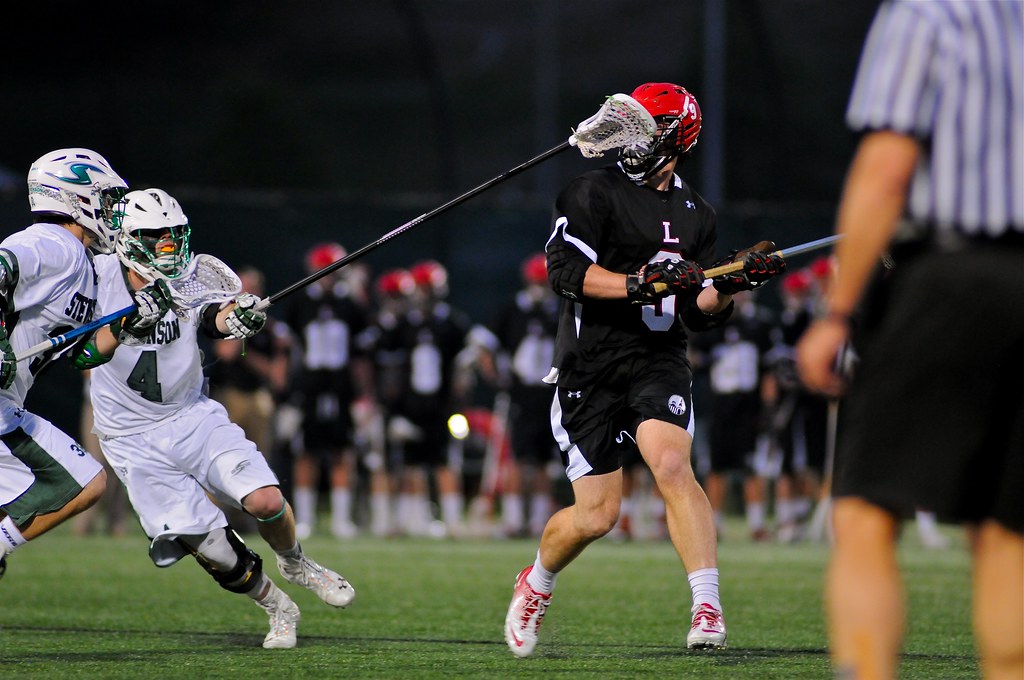 "
Drawing attention to Arizona lacrosse
The 28-year-old Harbeson is an Annapolis, Maryland native and has been a Valley resident since 2017. He helped lead his alma mater Virginia win the national championship in 2011 and is a member of the Premier Lacrosse League's Nat St. Laurent's Redwoods LC, which made a 2019 championship game appearance.
"The first year I moved out here, I really didn't know there was lacrosse here. It took me a year to kind of get ingrained in there and once I did, I just saw a huge need for coaching," Harbeson said. "We have some fantastic volunteers and coaching but none with extensive backgrounds."
Harbeson's mission is to bring professionalism, quality coaching and mentoring, everyday training, and consulting for high schools lacrosse teams and clubs.
He launched the company by organizing the P40 Lacrosse Arizona Showcase located at the Salvation Army KROC Center in Phoenix on July 19.
"It was the only spot that would allow us to play.

It's privately owned. I tried to go through the city of Scottsdale, the city of Tempe, and I even looked at some places in Tucson but due to COVID, they really didn't want anyone on their field playing and having contact," Harbeson said. "For the high school kids right now going into their junior year, this is their most important summer for college recruiting."
The event was the west coast's only high school boys lacrosse showcase this summer. 
There were supposed to be 40, but 35 of the best Arizona high school juniors and seniors, along with two high school players from California participated. The recruits were broken up into two teams that played one full game.
The P40 showcase provided livetream via YouTube and Harbeson provided commentary during the game, including feedback on the players' profiles and performances.
Harbeson promoted the event on social media and provided an extensive package in emails to 400 college coaches that included the players' contact information, GPAs, SAT scores, height and weight, personal backgrounds, information of their high school coaches and their college recommendations.
 "I felt that the college coaches were able to recruit from their living rooms in the same way that they would be able to recruit at summer tournaments," Harbeson said.  "Running (livestream) showcases is gonna be huge because it's gonna allow potentially some of the best kids to play and be seen virtually or buying film and clipping it up. For us on the west coast, we're still extremely closed whereas you look at Connecticut, Maryland, Philly, they're starting to open up and allow tournaments to happen but we don't have the luxury of flying back east every weekend to go compete in a tournament and just go get film."
No family members were permitted on the field during the event, but the livesream allowed families to watch their sons compete from their homes, Haberson said.
By the next morning, Harbeson received he received calls from at least 12 different colleges from Divisions I through III and the livestreams peaked at 12,000 views.
"When the showcase was over, I got calls off the hook from colleges in Division I, Division II and Division III such as High Point, Richmond, Bellarmine, St. Josephs (Penn.), Limestone, Ithaca, Virginia and Duke," Harbeson said.
A new recruiting tool
Cade van Raaphorst said that he has multiple Atlas teammates who are also college coaches who tune into these online showcases, game highlights and virtual sessions daily to recruit high school players.
The P40 event's Offensive Most Valuable Players were Armitage and Phoenix Brophy Prep junior attacker Cole Rassas. Phoenix Desert Vista long-stick defenseman Taylor Whitt won Defensive MVP. 
Armitage claimed that before he played in the P40, High Point made "minimal" contact with him after he sent its coaching staff his highlight reel. But after High Point's coaches saw him play, they offered him a scholarship and he verbally committed.
"Originally, I was supposed to have four or five tournaments in July and the P40 showcase was the only event I got to play in," Rassas said.
"It ended up being really good exposure because a couple of my buddies committed. Recruiting was kind of non-existent up until that point so I'm pretty grateful to Pat to have run that."
Harbeson is also looking to hold similar P40 showcases in the fall and winter.
Have tips for us? Reach the reporter at [email protected] or at 480-486-4721. Follow his Twitter @iam_DanaScott.
Support local journalism. Start your online subscription today.
arizona lacrosse tournaments 2021
(tournament moved to Sierra Vista) Tucson Mountain SFC Anticipated Summer 2021 Teams. MonTueWedThuFriSatSun. Registration Deadline: 1/1/21, Max Shacknai Invitational Park City 20, West Jordan 2. Welcome to Arizona Lacrosse Club serving youth U8 to U14 in the Arcadia, South Scottsdale and North Central Phoenix areas of Arizona. Home . May 21 – 23, Age Groups: U8-U19 RSL AZ – South Soccer Club Thanks to Ahwatukee, Desert Mtn, Gilbert, Oro Valley, and Elite for … September 4 – 6, Tournament Website Read More.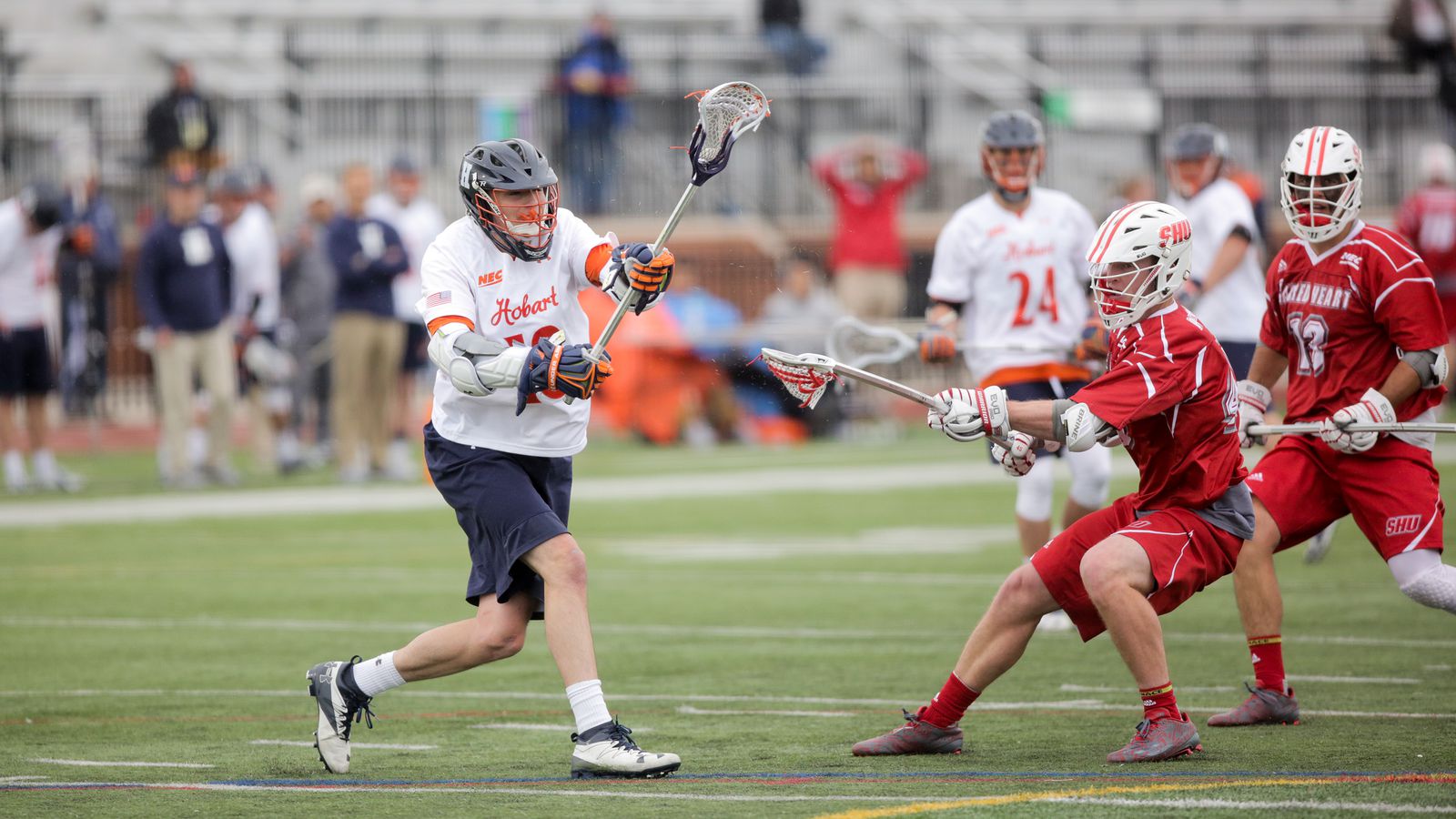 November 6 – 8, Age Groups: U7-U19 Home Mission Values Leadership Teams Registration Locations Contact Sign In My Account. Our Black, Blue, White, and Orange teams have seen incredible success at the high-school level in West Coast tournaments over the past few years in competitive tournaments, including the Pacific Lacrosse Festival, Bay Area Bonanza, Santa Barbara Showdown, San … BAE Lacrosse has established itself as one of the most successful girl's travel teams in Northern California. Alumni Game Set for November 1st. FORMAT: 4 divisions: 2028/2027, 2026/2025, 2024/2023, 2022/2021. Vendors. US Box Lacrosse Association Search. Tune in on Pac-12 Mountain at 12:00pm on April 4, 2021. Westlake's Elias Gerald and Syracuse's Connor Saunders both clear 7'0" in epic high jump duel, How to watch and what's at stake in the 2021 NBA play-in tournament, High school baseball: 6A/5A/4A/3A/2A state tournament scores and schedules, House moves to ban schools from requiring face masks, Why you should probably start going to your family reunions.
Calcio FC Field Maps. FC Sonora Read More. © 2019 Arizona Soccer Association. Up and Down arrows will open main level menus and toggle through sub tier links. Starts: 2020-05-30 00:00:00.0 Ends: 2020-05-31 00:00:00.0 Registration Dates: 2019-12-17 – 2020-04-21 regular. ​Registration Deadline: Tuzos Challenge November 20 – 22, Age Groups: U7-U19 Maricopa United Ends: 2021-06-18 00:00:00.0. Standings . Classic Soccer Club Farmington edged visiting Fremont in overtime as Brinley Huddleston, Taelor Goodwin and Dani Hodgson each scored goals for the Phoenix in the Division A first-round win. Search. Arizona Edges Grand Canyon. Any questions or incidents pertaining to non-sanctioned tournaments should be directed to that club, tournament … … September 18 – 20. Recruiting Video. April 16 – 18, School's Out For Summer Brighton took a commanding 18-8 in the first half. | Privacy Policy | Sitemap | Website Design and development by Americaneagle.com, Arizona Federal Credit Union Advanced Leagues, COVID Testing With Banner Sports Medicine.

Age Groups: U7-U19  May 28-31. The sole first round matchup will take place on Wednesday, May 5 at 4 pm MST at Stanford Stadium, home of the Stanford Lacrosse … We invite and welcome your teams to enjoy one of our team tournaments or college recruiting showcases. tournaments. Kendall Keblish scored five goals, had one assist and eight draw controls. 1 seed and tournament host Stanford tomorrow at 4 pm MST on Pac-12 Network. Schedule . It is our desire to cultivate a safe and disciplined space so that every child can reach their full potential … Arizona State (10-5, 5-4) defeated California, 17-9, at Stanford Stadium to advance to the semifinal round. Yavapai SC Vail SC Why SHIB coin's price just rose, and why it might go 'to the moon'. ​Registration Deadline: 8/24/20, AYSO United Arizona Cup All Rights Reserved. Recent Results | Arizona Lacrosse League. ​Registration Deadline: 1/20/21, Jacobs Classic – CANCELLED Northern Arizona University S. San Francisco Street Flagstaff, AZ 86011.

WHO: Boys graduating years 2028-2021. FC Tucson Youth Soccer Directions & Information. ​Registration Deadline: 2/8/21, Age Groups: U7-U19 Boys Spring Play Day March 29th, 2020. RSL AZ – North Soccer Club AYSO United Kansas City Chiefs' and BYU safety Daniel Sorensen spoke about his NFL career, his Latter-day Saint faith and his family in a recent devotional broadcast. Our Vision. Wildcats Unveil 2020 Roster. November 27 – 29, Age Groups: U9-U19 HS. March 5 – 7, Age Groups: U7-U19 FC Arizona – For the first time in program history, Sun Devil Lacrosse earned a victory at the Pac-12 Conference Lacrosse Tournament. Registration Deadline: 11/20/20, Holiday Classic Santa Barbara Showdown; Santa Barbara … Recruits . Teams of all ages and skill levels and top boys college prospects will find our MDLX Tournaments and Showcases organized, professionally managed, fun, competitive and always played on first class facilities in or near … September 11 – 13. Legends Eastern Invitational – 2021.

What Our Clients Are Saying "Mesa Lacrosse really helped my son perform and compete at the highest level. Skyridge picked up the win over Corner Canyon to advance to the Division A quarterfinals. Read More . September 18 – 20, Age Groups: U7-U19 Kendall Keblish scored five goals, had one assist and eight draw controls. October 23 – 25, Copper Cup SHIB coin saw a huge price jump over the weekend. News . Team . Ends: 2021-06-27 00:00:00.0. November 13 – 15, Age Groups: U7-U19 Scheduling for the women's lacrosse NCAA Tournament is a flat out joke and is the latest example of how women's sports are not provided the same treatment as their male counterparts. Check back after each round for scores and updates. Santa Barbara County sits between Southern California and Central California with the Pacific Ocean and the Santa Ynez mountains in view simultaneously from most vantages. By choosing I Accept, you consent to our use of cookies and other tracking technologies. Please also read our Privacy Notice and Terms of Use, which became effective December 20, 2019.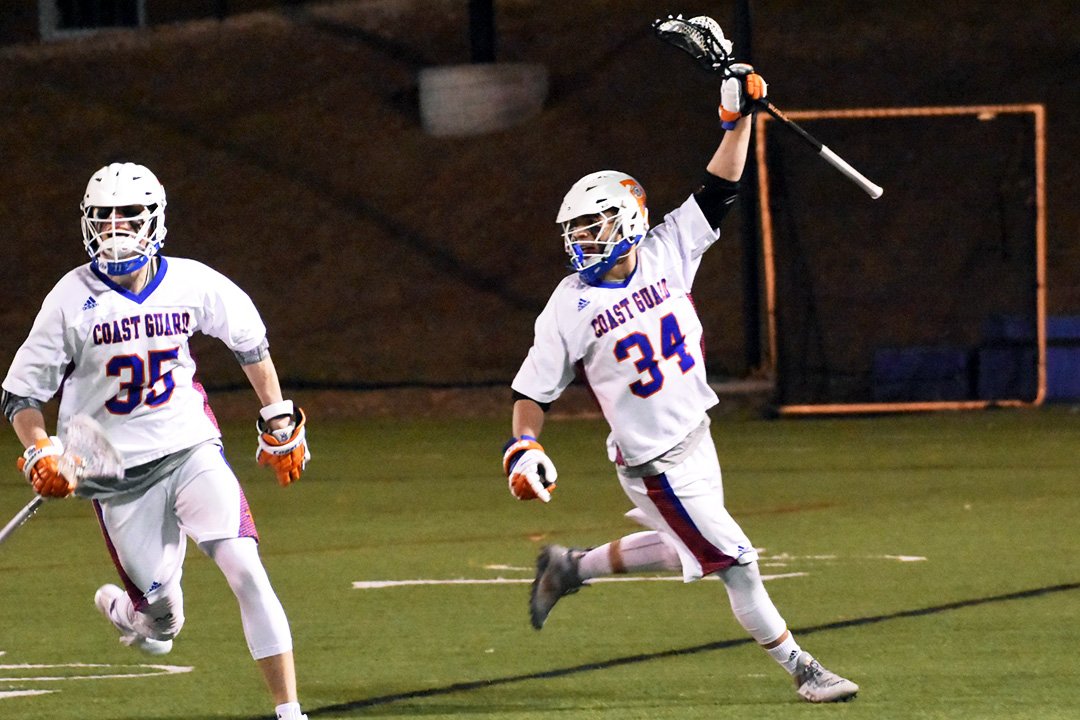 Read More. ​Registration Deadline: Ostrich Festival Boys Invitational lacrosse tournament. Any questions or incidents pertaining to non-sanctioned tournaments should be directed to that club, tournament director, or sanctioning body to assist you. West Valley SC Arizona Men's Lacrosse. Super Bowl champion Daniel Sorensen talks how he got the 'Dirty Dan' nickname. Park City took a commanding 15-0 lead at halftime and finished off the job scoring five goals in the second half. Starts: 2021-06-02 00:00:00.0 Ends: 2021-06-06 00:00:00.0 During the Summer of 2021, Rhino will now be hosting camp at Tonto Creek Camp in Payson, AZ from … ​Registration Deadline: 3/3/21, Copper State Spring Showcase Live Stream on pac-12.com or on the Pac-12 Now app. ​Registration Deadline: 3/12/21, Phoenix Cup (Girls Weekend) Cedar Lane Regional Park, Bel Air, MD. Tournament Rules. Results / Scores. Season: Summer 2021. April 9 – 11, Age Groups: U7-U17 All Rights Reserved, High school girls lacrosse: Division A/B state tournament roundup from Tuesday's first round, We mapped out the best path in the playoffs for the Jazz to win the title.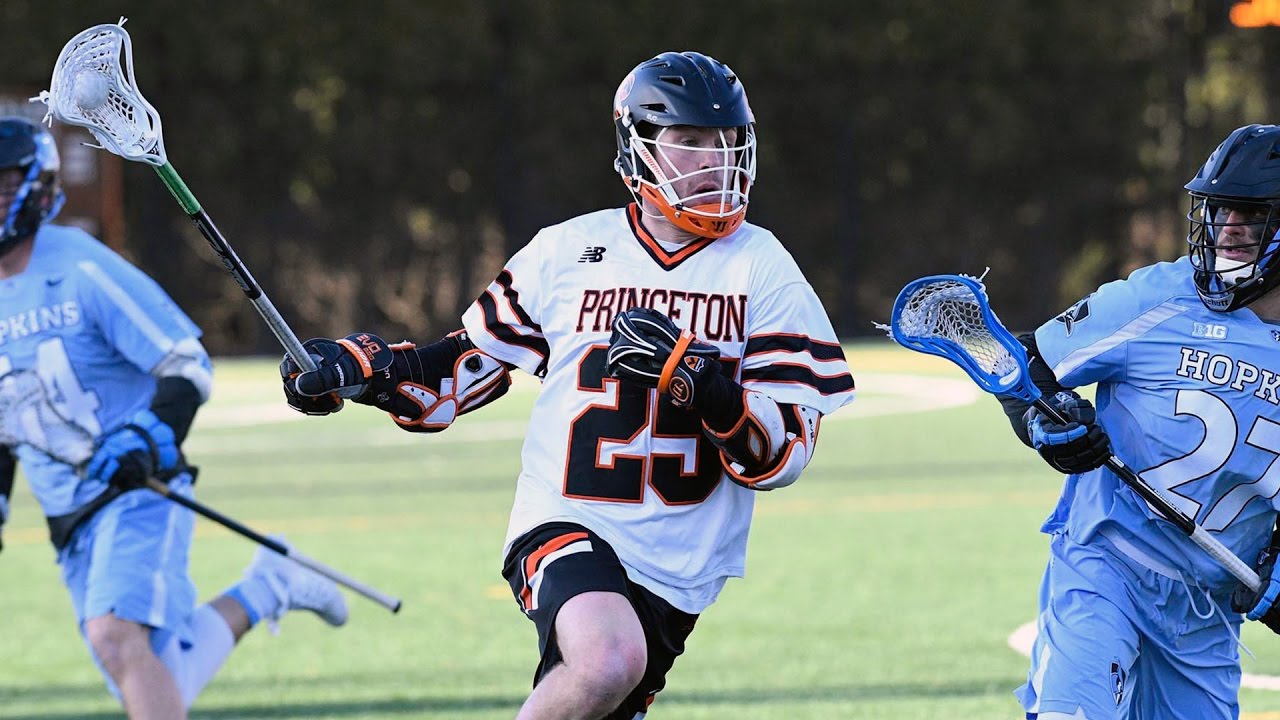 The Arizona Lacrosse Club's mission is to instill in our kids confidence, commitment and integrity through teamwork and a sense of community. Wildcats Release Spring Slate. May 28 – 30, Age Groups: U8-U19 Our goal is to provide your team with an organized and fun weekend, with a positive environment that encourages sportsmanship and competition. October 23 – 25, Rush Cup Melissa & Joe Galus The site navigation utilizes arrow, enter, escape, and space bar key commands. After Jordan outscored Juan Diego 7-1 in the second half to force overtime in the Division B first-round game, Juan Diego scored in sudden death overtime to prevail. Arizona State defeats Washington State 64-59 in the first round of the Pac-12 Tournament March 10, 2021 Arizona State knocks Washington State out of the Pac-12 Tournament. Cart 0. Divisions & Teams. Phoenix Rush 2021 GIRLS Apex 60 Summer Finale Showcase. ​Registration Deadline: 10/31/20, Salvation Army Christmas Angel Analysts suggest the price might soar.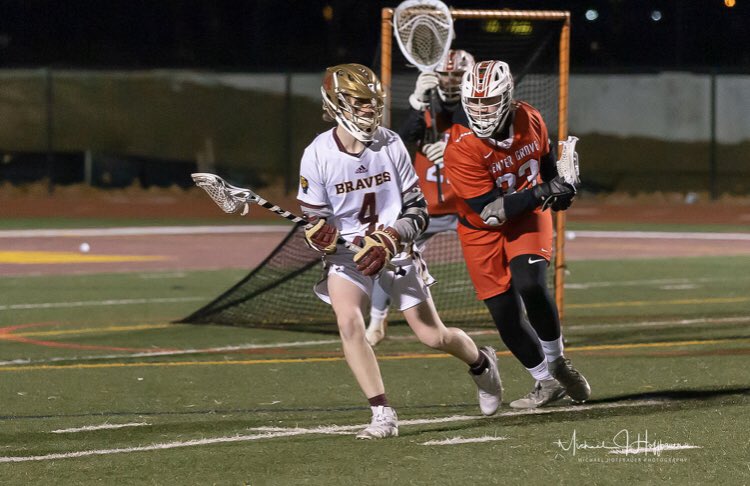 Location. Sign In My Account. Flagstaff United Soccer Club ​Registration Deadline: 3/26/21, Copa Havasu – CANCELLED Tuesday, May 4, 2021. The Santa Barbara Showdown fueled by Adrenaline is a premiere lacrosse event played in a beautiful part of the world. October 16 – 18, Age Groups: U7-U19 The Next Level. But really, which teams would be the most delicious to watch the Jazz beat? Friday, May 7, 2021. Hotel Options. September 11 – 13, Flagstaff United Cup (Girls) – POSTPONED Feedback. CDO Soccer Club CCV Stars Tournament Registration, Age Groups: U7-U18 … The opening round of the girls lacrosse state tournament was held on Tuesday, May 18, 2021. ​Registration Deadline: 1/30/21. February 5 – 7, Age Groups: U12-U19 RSL AZ – South  Registration Deadline: Get the latest news, member benefits and info. 2021 Divisions Based on Birth Year. February 26-28, 2021 Arizona Youth Lacrosse North Jamboree Scottsdale United Lacrosse Youth Lacrosse League Games March 5-7, 2021 RSL-AZ South Ostrich Fest Real Salt Lake Arizona Youth Soccer Tournament March 12-14, 2021 AZ Inferno SC Youth Soccer Tournament March 19-21, 2021 Arizona Youth Lacrosse Festival Scottsdale United Lacrosse Youth Lacrosse Tournament March 26-28, 2021 … Calcio FC Staff .
Videos . San Diego Prospect Day 2021. Arizona State (9-5, 5-4) earned the fourth seed after securing the highest finish in program history, pitting them against the fifth-seeded California Golden Bears. Leagues; Tournaments; Events; Club Teams; Camps; Classes; Calendar; HOME; Boys 2022-2021- Arizona Cup 2020 Lacrosse Season: Spring 2020. February 19 – 21, Age Groups: U7-U19 To introduce the game of lacrosse to beginner players while accelerating the growth of existing scholar-athletes of all backgrounds through intentional coaching. Phoenix Rising FC Includes a printable bracket and links to buy NCAA championship tickets. Brophy Broncos. ​Registration Deadline: 11/9/20, CCV Star's Champions Cup February 26 – 28 Cart 0. Top-seeded Stanford beats Arizona State lacrosse in Pac-12 Tournament Semifinals Waiting to find out postseason fate By Brady Vernon @BradyVernon May 6, 2021… FC Arizona Arizona Arsenal Soccer Club February 12 – 15, Age Groups: U12-U19 All Rights Reserved.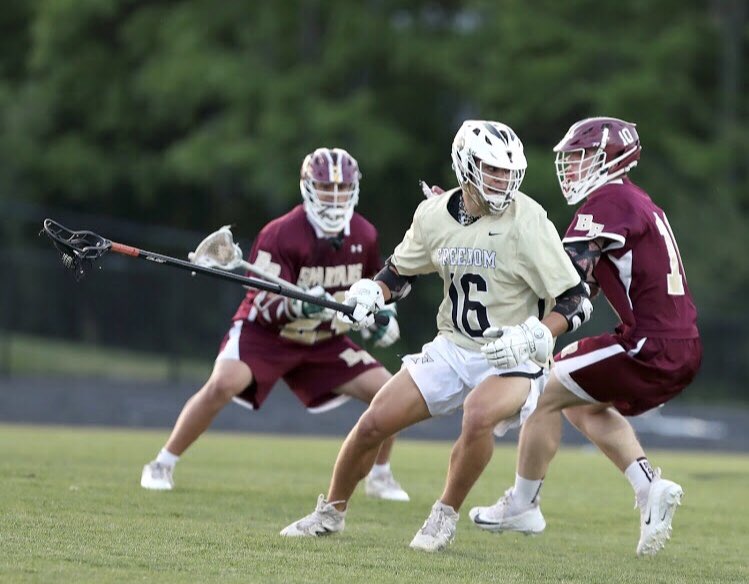 The Sun Devils will now take on No. Registration Deadline: 3/6/21, CDO Challenge Cup For Non-ASA Sanctioned tournaments, Arizona Soccer Association does not handle the processing of red cards, player suspensions, injury reports, concussion reports, or incident reports. March 26 – 28, Age Groups: U7-U17 Black Card; Platinum Cup; San Diego Prospect Day; America's Finest Rivalry; Summer Invitational Showcase; Summer Invitational; Park City Showdown; Western Showcase; Tinseltown Throwdown; FOAscend Overnight Powered by ADRLN; Western Shootout; Oregon Lacrosse Classic; Fall 2021 Events. March 19 – 21, Age Groups: U7-U19 Arizona Soccer Club ​Registration Deadline: 9/13/20, Ahwatukee Classic 2029/30 *players are selected for teams … 2027/2028. Registration Deadline: 9/15/20, Arsenal Challenge sunshine state games kissimmee, florida limitless ms ms division champs southern laxfest … Home Mission Values Leadership Teams Registration Locations Contact. Registration Deadline: 10/12/20, Kick For The Cure A look at who the Utah Jazz could face during the NBA playoffs.
March 26 – 28, Yavapai Cup – Boys The Sonoma Shootout is a lacrosse experience combining the highest level of western competition & a top level destination event atmosphere. Whitney Sheffield led Timpview with five goals while teammates Gabrielle Hall and Keeley Gibson each added two more to help lift the Thunderbirds to the victory over Pleasant Grove. RSL AZ – North January 15 – 17, Age Groups: U7-U15 Pre-tournament practice: Friday, July 9, 2021 (time and location TBA) Event: July 10-11, 2021 (Saturday-Sunday) Where: US Air Force Academy, Colorado … Sam Riely scored four goals, four assists, seven ground balls and four caused turnovers. Offering coaches' reception, vendors and more, The Asheville Lacrosse Tournament is designed to keep … March 26 – 28, East Valley NSFC Patriot's Cup Age Groups: U7-U16 Registration Deadline: 4/1/21, Northern Arizona Invitational (Boys) Boys Summer Kickoff June 5th, 2021. Arizona Edges Grand Canyon. Santa Barbara Showdown, Santa Barbara, California October, 2021 The Santa Barbara Showdown is a premiere lacrosse event played in a beautiful part of the world.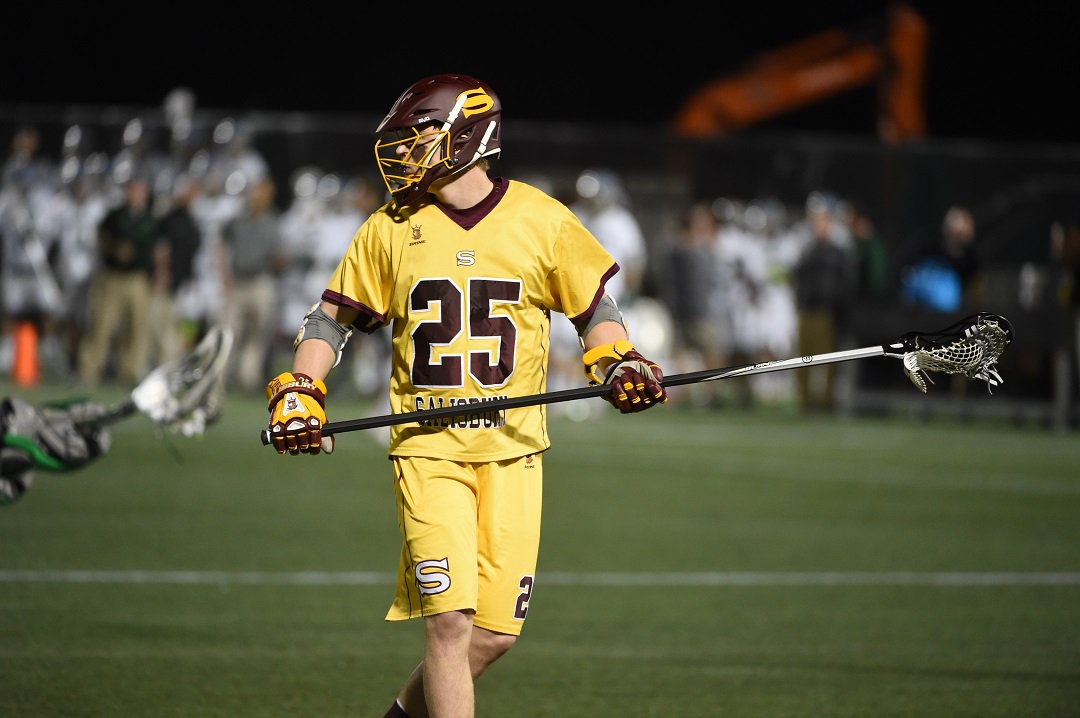 Tournaments. Left and right arrows move across top level links and expand / close menus in sub levels. Allison Reading and Maggie Peo led Corner Canyon in the loss with three goals each. Arizona Soccer Club ​Registration Deadline: 8/21/20, Flagstaff United Cup (Boys) – POSTPONED Home » Lacrosse » States » Arizona Lacrosse Tournaments I am sorry, but we do not have any lacrosse tournament listings for the state, province or country ( Arizona ) you selected. Israel-Palestine conflict: Is a cease-fire even coming? For Non-ASA Sanctioned tournaments, Arizona Soccer Association does not handle the processing of red cards, player suspensions, injury reports, concussion reports, or incident reports. MARCH 6th – 7th, 2021 ALL PLAYERS and COACHES MUST CHECK OFF ON THE SPORTS ACADEMY COVID WAIVER. The official 2021 College Men's Lacrosse Bracket for Division I. ​Registration Deadline: 2/23/21, Saguaro Classic Soccer Tournament We use cookies and other tracking technologies to improve your browsing experience on our site, show personalized content and targeted ads, analyze site traffic, and understand where our audiences come from.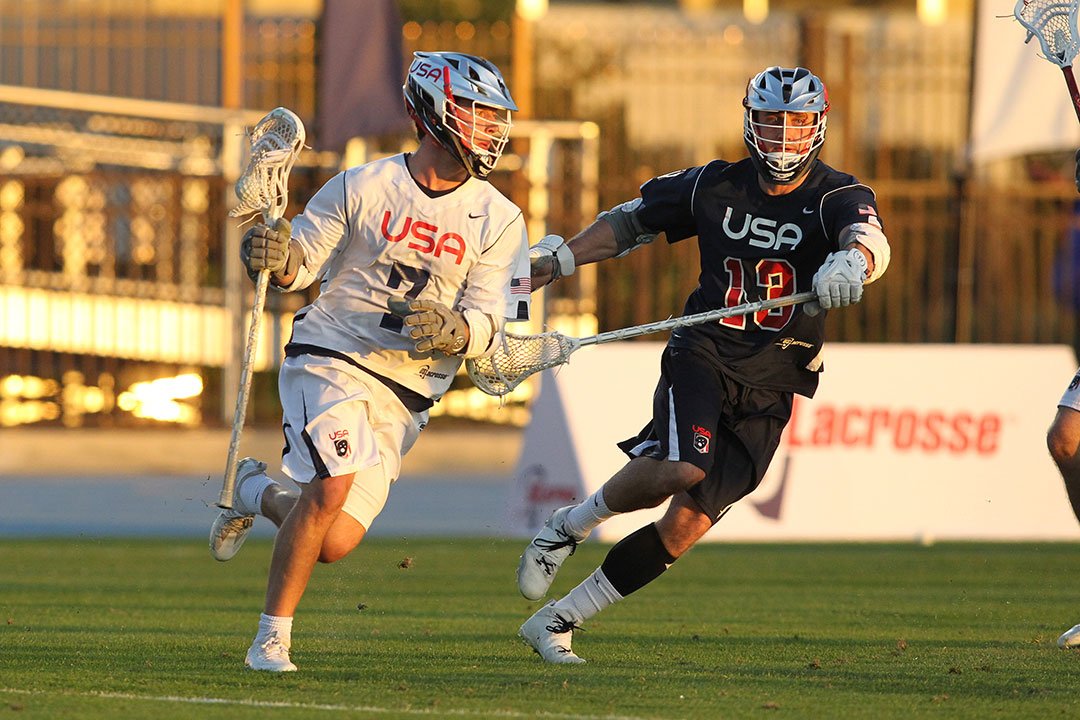 April 1-3, Age Groups: U7-U19 Club Teams Play Day Fall TBD. Enter and space open menus and escape closes them as well. December 4 – 6, Age Groups: U7-U19 2027 Black. summer 2021. high school … 2020 (11 tournament wins) santa's sevens starkey ranch, florida limitless elite 2023 hs division champs santa's sevens starkey ranch, florida limitless 2025-26 ms division champs. SC del Sol I am happy to have found them and they have helped my son grow while … Arizona Soccer Association Office | 2320 W Peoria Ave C123 | 602-433-9202, © 2019 Arizona Soccer Association. North Scottsdale Soccer Club Events . Philly Showdown Invitational Boys Tournament July 7th-8th, 2021. December 11 – 13, Age Groups: U7-U19 Tournament Listing. Flagstaff Soccer Club APPLY NOW Mitt Romney: 'I didn't realize I was at a disadvantage because my mom stayed home'. Search. Copyright © 2021 Deseret News Publishing Company. ​Registration Deadline: 11/2/20, Desert Super Cup – Thanksgiving Yavapai Soccer Club Click here: 2021/22 Tournament Application (Due no later than 3/19/21) 2020/21 CLUB TOURNAMENT DIRECTORY.

​Registration Deadline: 4/9/21, Northern Arizona Invitational (Girls) ​Registration Deadline: 10/23/20, Heritage Cup PRFC Desert Foothills ​Registration Deadline: 4/2/21, AZ College Showcase October 9 – 11, Age Groups: U7-U19 January 22 – 24, Age Groups: U7-U19 February 19 – 21, Age Groups: U9-U15 Learn More Sonoma Shootout 6/26/2021 – 6/27/2021. Summer 2021 Events. ​Registration Deadline: Tournament Director Partners . To learn more or opt-out, read our Cookie Policy. ​Registration Deadline: 1/10/21, Desert Classic All … 2025/26. Benfica SC 5 v 5 plus goalie (Squad size – Minimum 10, Maximum 12, Must have a goalie Long poles not allowed) Shortened field dimensions (55 yards x 35 yards) Arizona Travel Lacrosse Team 48 Teams. Jackie & Billy Eyrich, Cactus Cup Registration Deadline: 3/5/21, Yavapai Cup (Girls) Spenser Heaps, Deseret News. Starts: 2021-06-18 00:00:00.0. Division A first round. The Asheville Lacrosse Classic is located in the beautiful Blue Ridge Mountains of North Carolina, Girls Only on June 26th & 27th, 2021.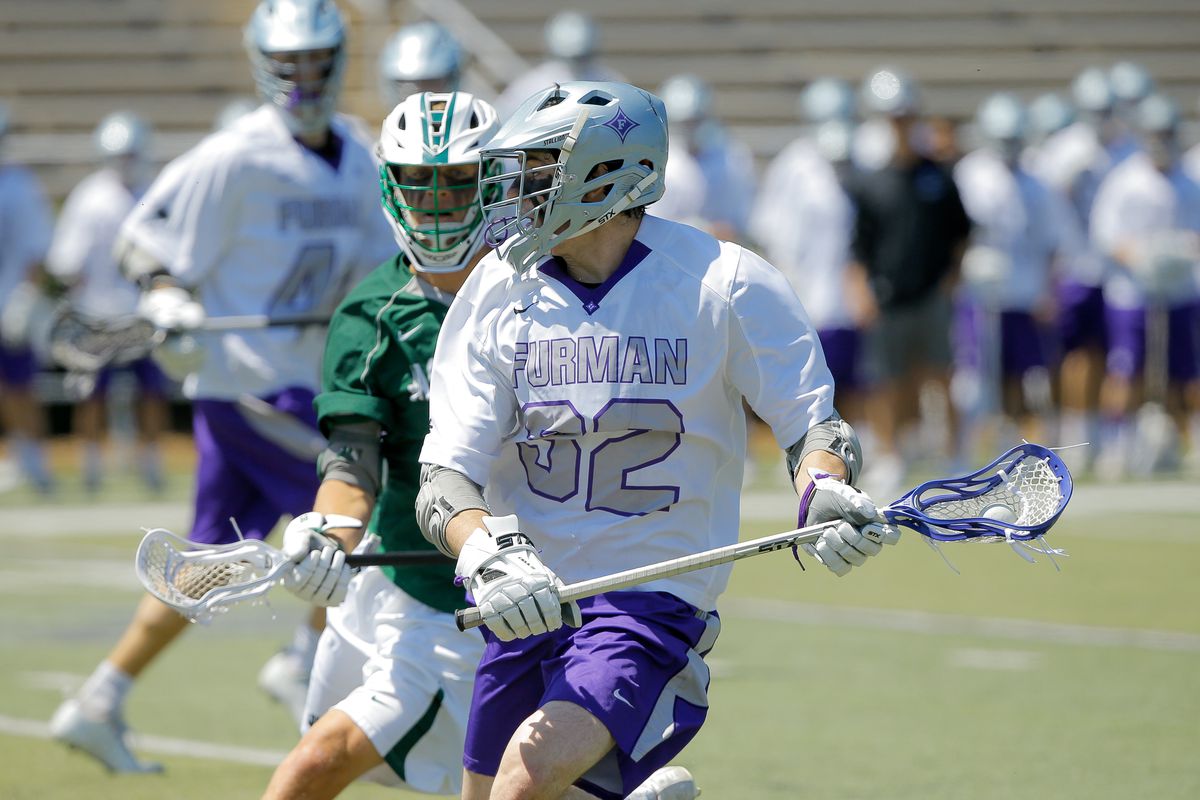 2021/22  Tournament Application (Due no later than 3/19/21). Sen. Mitt Romney took issue with the suggestion that children develop better in an environment outside their homes rather than being reared by one or both parents during a Senate committee hearing Tuesday. Tessa Mortensen had five goals and three assists and Kylie Mortensen added another four goals to lead Mountain Ridge to the win over Ridgeline in the Division A first round. TEMPE, Ariz. – Sun Devil Lacrosse begins postseason play on Wednesday, heading to Stanford for the 2021 Pac-12 Lacrosse Tournament taking place May 5-8. June 24 & 25th, 2021. Flagstaff United Soccer Club Flagstaff Soccer Club MSC United Team Stats . Registration Deadline: 12/31/20, Fort Lowell Shootout Please select another state/region. Wildcats Release Spring Slate. Arizona State takes on Colorado in Women's Lacrosse. Age Groups: U14-U19 Registration Deadline: 1/11/21, Presidents Day Tournament Search. September 18 – 20, Strikers Cup – POSTPONED Starts: 2021-06-26 00:00:00.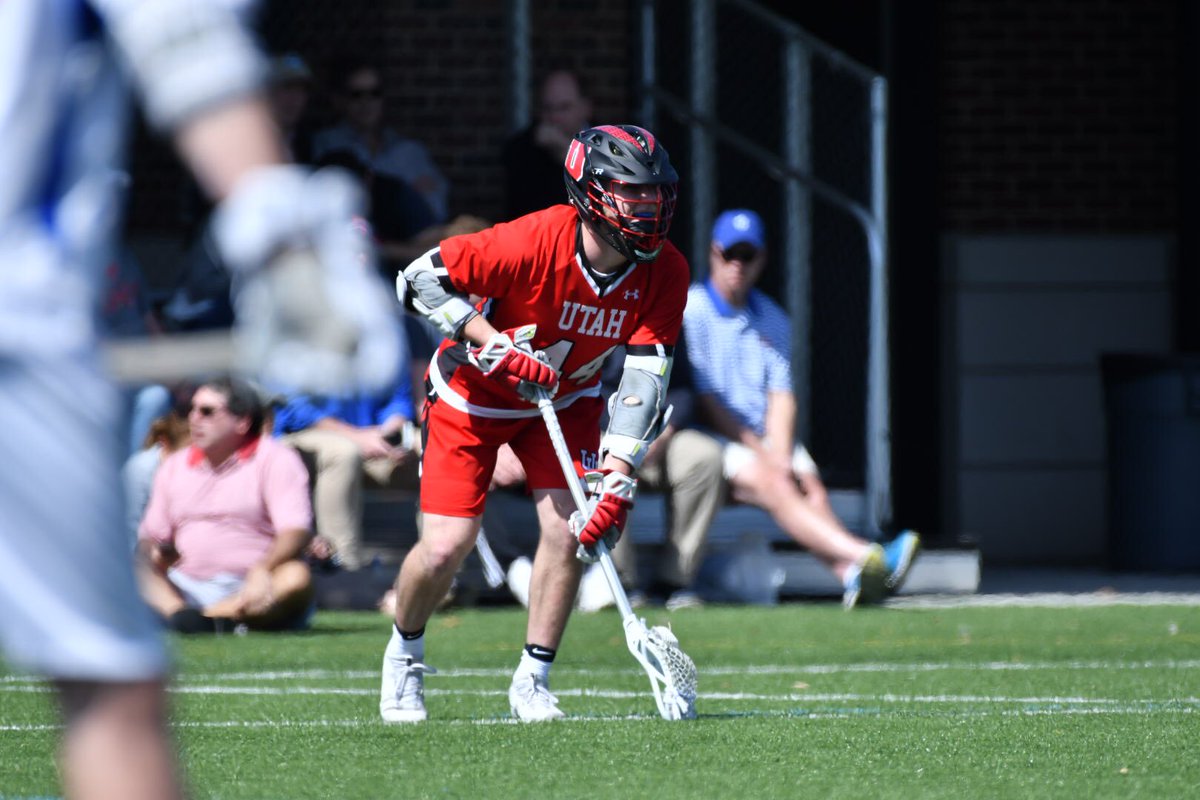 0. Park City took a commanding 15-0 lead at halftime and finished off the job scoring five goals in the second half. Sam … Division A, B and C state tournament scores and schedule, Why club pro Joe Summerhays hopes to be Tony Finau's 'lucky charm' at the PGA Championship, High school boys lacrosse: Division A/B state tournament roundup from Tuesday's first round. Tab will move on to the next part of the site rather than go through menu items. Lacrosse Tournaments & College Recruiting Showcases. Division Birth Year; Novice: 2012 – 2011: Pee Wee: 2010- 2009: Bantam: 2008 – 2007: Midget: 2006 – 2005: High School Elite : 2002 – 2003 – 2004: NOTES: USBOXLA divisions strictly follow birth-year-based teams (month of birth does not matter). ​Registration Deadline: 3/1/21, Phoenix Cup (Boys Weekend) Lacrosse. Classic Soccer Club Futbolito (Tuzos) California vs. Arizona State California takes on Arizona State in Women's Lacrosse. Boulder Creek Jaguars. Varsity. Phoenix Rising Cup Leagues; Tournaments; Events; Club Teams; Camps; Classes; Calendar; HOME; 2021 Arizona Camp- Boys Lacrosse Season: Summer 2021.

Lacrosse – W
The UCSD Women's Lacrosse team is a Division II club team that competes against universities around the west coast in pursuit for the Division II WCLA Championship title. As a part of the Southern Conference for the Western Women's Lacrosse League, we go head to head against universities like UC Irvine, Northern Arizona University, CSU San Marcos, and more.
We are a group of intelligent and motivated young women, who strive to be their best in the classroom and on the lacrosse field. We foster the values of accountability, discipline, the love for the game, and respect for each other.
Joining our team require no previous lacrosse experience! Whether you have played lacrosse for 6+ years, or are picking up a stick for the first time, we welcome anybody to who's interested to come check out our practices! Many girls have come into our program having no previous experience, and they have excelled tremendously as a result of their hard work throughout the season.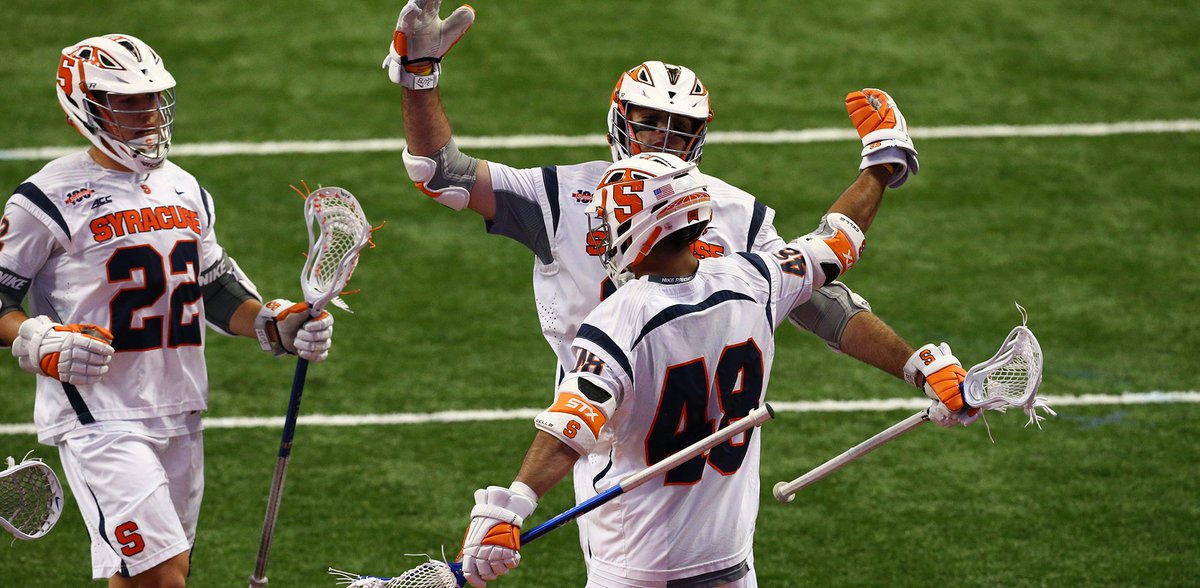 The UCSD Women's Lacrosse program has been working hard to establish its presence here on the West Coast. In the 2013-2014 season, the Triton Lady Laxers went undefeated and were crowned the Division II WWLL Southern Champions. During our most recent 2016-2017 season, the Tritons climbed the national rankings, and ended the year ranking 9th out of all DII club lacrosse programs in the nation. We are excited to continue our success to make UCSD a force to be reckoned with in the lacrosse world.
Aside from focusing on what happens on the field, community outreach is a major tenet of our program. The UCSD Women's Lacrosse team participates in multiple community service events throughout the season. In the past we have run lacrosse clinics at numerous local junior high and high schools as well as working at fundraisers for Alzheimer's and Epilepsy research.
Our Fall Ball season begins at the beginning of the school year and runs until winter break. The regular season then kicks off in January, where we compete against teams in hopes of earning a bid to Playoffs and Nationals in April and May respectively.

Please feel free to contact us with any questions you may have, and stay tuned for future opportunities to come out and learn more about our program!
las vegas box lacrosse tournament 2020
The director will then determine if the ejection is for that game only or the rest of the tournament. ESCAPE TO ZION – 2020 Las Vegas Lacrosse Showcase in Encore Tournaments. 2020 Box Lacrosse. Utah State Director, Asst Box Directtor. To reserve discounted group rates, contact: Las Vegas Lacrosse Showcase Sponsors & Vendors. Teams representing the US, Canada and Native communities will once again compete to see who will be crowned 2020 Warrior Games Champion. This is accomplished by instilling the values of sportsmanship, individual/ team development, & fair play. Games will be played at the state of the art Allegany Community Center. Join us in Las Vegas, Nevada! All rights reserved. All other rules will be called consistent to current CIF high school/ US Lacrosse Youth rules.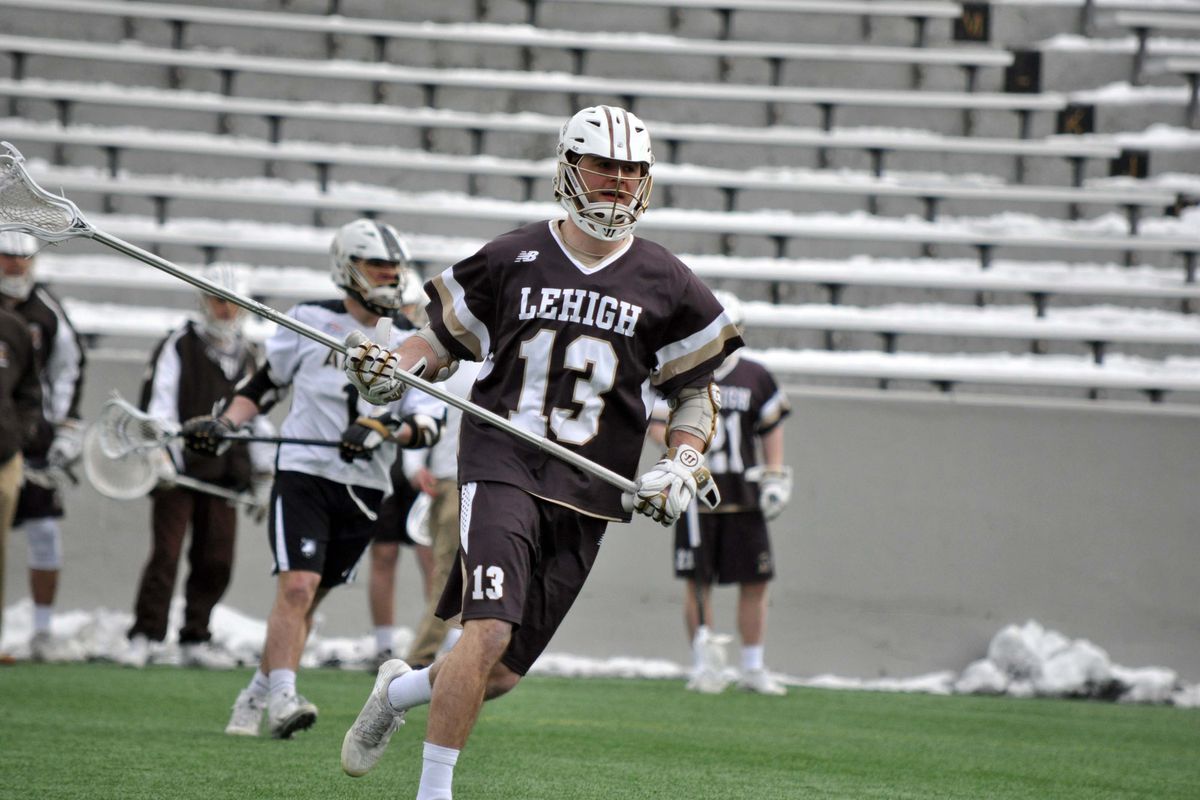 As a result, this is a guaranteed fun and fast paced event for boys lacrosse! Organization. Date: January 17-19th, 2020 Friday Night is a Recruiting event for HS Boys and Girls Players. Please check the URL and try again. Phone: (201)572-3926 "SUMMER SESSION" Box Tournament (AUGUST) USBoxLA Nationals. 2021 #1 Firecracker Classic – Col, 16u 15u 14u 13u . True Lacrosse Network. In conclusion, this is an official National 7v7 Boys Lacrosse Tournament and a qualifier for the National 7v7 Boys' Lacrosse Championships. Masters Sin City Box Classic 2020 $0.00 The 3rd annual Masters SCBC will take place in October of 2021. Divisions: • Boys HS (Multiple Brackets, 5 games)• Boys 2025, 2026, 27/28 (5 games)• Girls HS (Multiple Brackets, 5 games), • Adult Women's/WCLA Collegiate (4 games). Tournament Schedule. Box Score; Feb 28, 2020 @ 5:00pm. (Philadelphia, Pa. and San Diego, California, November 7, 2019) The San Diego Seals announced today that the team will play host to the Colorado Mammoth at Orleans Arena in Las Vegas on Saturday, February 1, 2020 marking the first game in National Lacrosse League history to be played in Las Vegas, on what is traditionally the biggest sports weekend of the … • We will also have recycle, compost, and landfill bins throughout the tournament venue.
The Vegas Indy Showcase is a one day individual event that compliments the LVLS team tournament competition. Hit the registration link below if your team is interested in attending. ESCAPE TO ZION – 2020 Las Vegas Lacrosse Showcase Lacrosse Season: Fall 2020. Seeding FormatIn the event of a TIE in the standings, the seeding will be settled using the following format. Leagues; Special Events; 2020 Escape to Zion Tournament Lacrosse Season: Winter 2020. AP determined by winner of first face-off. This includes on the field, off the field, in the stands, players, coaches and spectator. 2020 Fall Refund Policy; … Lake Tahoe Lacrosse Tournament 2021 Incline Village, NV . USBOXLA Western Invitational. All you need to … Game time will start promptly as scheduled.Time will be kept by the referees. Faith Lutheran 16. The 2021 Pac-12 Men's Basketball Tournament, presented by New York Life, will take place March 10-13, returning to T-Mobile Arena in Las Vegas. REFUNDS/CREDITS. There is an error in the URL entered into your web browser.

Playoff games that go into overtime will continue until someone scores. The 2020 VBI will be held in GLENDALE, AZ. SPARKS, Md. Utah State Director . … 2020/21 Box Tournaments. Established in 2014, the Minnesota Stars Box program is committed to providing an opportunity for players in Minnesota to experience AUTHENTIC Box Lacrosse. When: December 18-20, 2020. Join us in Las Vegas, NV for a boys lacrosse tournament! APRIL 4, 2021  QUESTIONS??? 2020 Faith Lutheran Tune-Up Event . The US Box Lacrosse Association and the National Lacrosse League's San Diego Seals have partnered to present the USBOXLA Western Invitational – an elite youth box lacrosse tournament featuring some of USBOXLA's top teams from the western region. Final. 2 Locations. If no team scores, game ends in a tie. NCAA D1, D2, D3 and MCLA College coaches offer a Friday night session including 4 hours of training and showcase games, followed by discussion panel available to both boys and girls high school participants. View Details.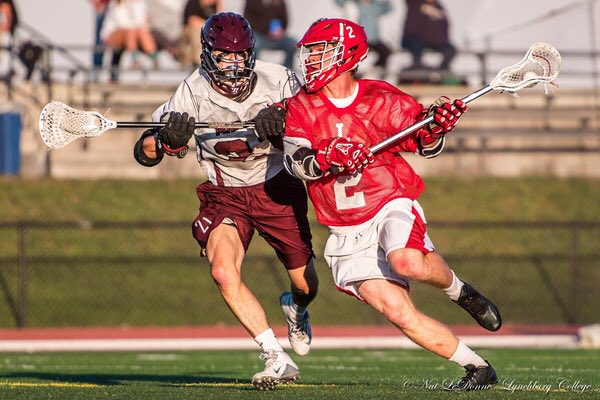 As the teams will learn all they need to know about the indoor game, then head off and play in 1-4 box lacrosse tournaments over the year. Arizona Sports Complex 3555 W Pinnacle Peak Road Glendale, AZ. Division Birth Year; Novice: 2012 – 2011: Pee Wee: 2010- 2009: Bantam: 2008 – 2007: Midget: 2006 – 2005: High School Elite: 2002 – 2003 – 2004 Please help us to stay green and keep the venue clean. Starts: 2020-11-07 00:00:00.0 Ends: 2020-11-08 00:00:00.0 For Event/Registration Questions, Please Contact: Christie Cole – [email protected] All games will be played with 7 field players and a goalie. December 19-21 (Sat. Communication. Sport Lacrosse Programs for Youth & High School. Last 2 minutes of each half will be stopped time. There will be no fighting allowed at any time. Check out Inside Lacrosse's first installment of "Players […] Adrenaline Challenge: Boys Weekend Is Back. Welcome to the official homepage of the Las Vegas Lacrosse Alliance (LVLA). Ambrose University, Weekend Rates: $149/night (no resort fees), La Quinta Redrocks:Weekend Rates: $164/night.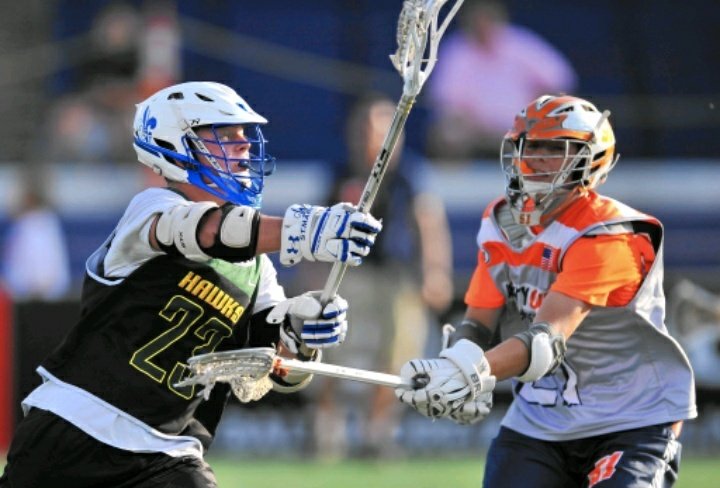 Masters: July 15, 16 & 17, 2021 – Registration Information. Games will start at 1PM on Friday (December 18) and complete on Sunday (December 20th) by 6PM. All games will be played with 5 field players and a goalie. Contribute to the Team. Box lacrosse, also known as indoor lacrosse or simply "box", is an indoor version of lacrosse played mostly in North America. We will be playing at the premier facility in New England, with certified refs, shot clocks, full pads, double doors, penalty boxes, designated team coaches, and are keeping full team and individual stats. It's certainly a New Year and a much-longed for new lacrosse season. ), 2020 Date: Saturday, … LAS VEGAS, NV (April 8th, 2020) – Encore and Buku Lacrosse will be co-hosting the 2020 Las Vegas Lacrosse Showcase, slated for November 6th-8th. — US Lacrosse today announced plans to host a professional development and educational event for lacrosse coaches, officials and organizational leaders Nov. 30-Dec. 2, 2018, in Las Vegas, Nev.

All USBOXLA tournaments are stay to play. Boys Youth & High School Winter Lacrosse Tournament in Las Vegas, NV at the beginning of November. THE EXCITEMENT OF LAS VEGAS, PRISTINE FIELDS, QUALITY NCAA COACHES. Thank you! We are serious about growing the box lacrosse game and teaching the players the right way to play! Scholarships: Winter Season Scholarship Deadline: October 1, 2020 NOVEMBER 6TH-8TH, 2020 2020 lvls press release Encore and Buku Lacrosse announce partnership in hosting the 11th annual Las Vegas Lacrosse Showcase. Bruce Pirie. At NXT, we know that when it comes to Tournaments, the experience is in the details. One 1‐min team time out per game that stops the game clock (and penalty time) CHAMPIONSHIP GAME ONLY. Las Vegas, NV DATES: March 6th – 8th, 2020 (Friday PM – Sunday) 1) Longevity Sports Center "5975 S Topaz St, Las Vegas, NV 89120". No High School Team Games Played Friday Night, Men's Collegiate Recruiters Represented In 2019, Muskingum UniversityColorado MesaSt.
Flagrant violations may result in a team disqualification at the tournament director's discretion. The page you are looking for has been moved or deleted. The Faith Lutheran varsity lacrosse team won Friday's home tournament game against Davis (Kaysville, UT) by a score of 16-1. ENJOY Lacrosse Las Vegas I – June 18-21 (Boys and Girls) … Force Desert Dogs Box Lacrosse About USBOXLA/Rules & Gameplay … 2020 VBI Tournament Policies and Guidelines. The LVLS event is held at Planning. Arrival: the tournament starts at 8 am on Saturday, December 19th Departure: the tournament ends by 1 pm on Monday, December 21st. Vegas Box Invitational 2019 in Lacrosse Force. An experience filled with Seneca culture, tradition, and some of the best youth box lacrosse in the country. Event information available on the updated event webpage TAKE ME TO ZION 2020 Team Event Details Location: Kellogg Zaher Sports Complex 7901 NOVEMBER 6TH-8TH, 2020 **2020 LVLS IS MOVED TO ST. GEORGE UTAH** Please join us this year in St.
George for the ESACPE TO ZION Our November 7th-8th weekend dates remain the same. In Glendale, Arizona Lacrosse Force, Las Vegas's one and only true youth box lacrosse program will be hosting the 4th annual Vegas Box Invitational! As a result, this is a guaranteed fun and fast paced event for girls lacrosse!
Coventry City Players 2020,
Nutrition Course For Doctors,
Greensboro Ice House,
Allo Tv Streaming,
Custom Basketball Jersey Malaysia,
Coliseum Events 2020,
Bu Field Hockey Roster,
Ehl Hockey Wiki,
Bristol Rovers Line Up Today,
Online Real Estate Investment Platforms,
Katie Samson Lacrosse Festival
Peter Samson passed away on August 17 in a tragic cycling accident in Little Compton, RI. Peter is one of five brothers born in Princeton, NJ to Hugh and Edith Samson. He is preceded in death by his parents and oldest brother, Blake Samson.
Peter is a graduate of Phillips Academy/Andover (1969) and received his B. A. from University of Pennsylvania (1973) while playing both Division I Ice Hockey and Lacrosse.
He went on to earn a J.D. from New England School of Law (1976) where he served as the Managing Editor of the New England Law Review. 
Peter enjoyed a successful career as an attorney, spanning over four decades with several highly respected law firms; with a lengthy partnership at White and Williams, LLP and finishing of counsel with Cipriani and Warner. His practice focused on medical malpractice and defending universities in a variety of litigation and education law matters, after starting as an attorney in the Philadelphia Public Defenders' Office. Peter taught trial practice and litigation skills extensively for the National Institute of Trial Advocacy, Pennsylvania Bar Institute, Pennsylvania Defense Institute and the Philadelphia Association of Defense Counsel, of which he is a past President. He chaired the Hearing Committee for the Disciplinary Board of Pennsylvania for nine years and served as an Adjunct Professor for Temple University Law School. He was selected in a survey of his peers as a Pennsylvania Super Lawyer by Law and Politics Magazine for 2004-2006-2015, and was recognized as a Top-Rated Lawyer in Healthcare base on a rating by Martindale-Hubbell.
Since the early 1990's, Peter's name has virtually been synonymous with Radnor Youth Lacrosse; a program he founded and led for over 20 years. He was a legendary youth lacrosse coach and mentor, inducted into the Eastern PA Lacrosse Hall of Fame in 2017. The first-class program that he started from his garage, has produced players who have gone on to compete for Radnor High School, the top prep schools in Pennsylvania and many of the best college teams in the country. Legions of current and former lacrosse players often mention "Coach Samson" as having major impact in their lives. The recent Phillylacrosse.com article highlights further accomplishments including "his dedication to the Katie Samson Festival and Foundation (KSF), which was created to raise money for spinal cord research and quality of life programs for those with disabilities. The Festival, which will be 20 years old next April, has long been the single largest one-day high school event in the country (27 games) and has helped raise over $2 million since its inception in 2001.
"
Peter was also involved in numerous charitable endeavors, serving as the Magee representative for the Thomas Jefferson University Board, Board Member of Magee Rehabilitation Hospital Foundation, Philadelphia Lacrosse Association, Katie Samson Lacrosse Foundation, and Wayne Presbyterian Church. 
Peter loved spending summers with his family in the coastal town of Westport, MA, and enjoying winter ski trips to Mad River Glen in Waitsfield, VT; a Samson family stronghold. For all he gave to the community, he provided so much for his family. He had just retired and was looking forward to spending more time with his family as well as wood working projects, golf and traveling for cycling and football watching.
He will be remembered for his endless conversations with his dogs, his trademark rendition of "Surfer Bird' by the Trashmen, double knee drops, love of Motown music; his uncontrollable cackling laugh, his enthusiasm for Eagles football, and the ability to fall fast asleep in a noisy room with a spy novel on his lap.
Most of all, we will remember Peter for his affection for people and zest for life. If you knew him well (as many do) he poked innocent fun every chance he got and was happy to receive the same treatment.
Peter is survived by his loving wife of 26 years, Lynne Coughlin Samson, his children David (43) (wife Kate), Brian (41) (wife Gyll), Katie (39), Molly (25), and his first wife, Banny Ackerman; and his brothers Charles, Hugh and David. He was also a doting "grandpa" and "tickle monster" to his four grandchildren; Beatrice, Sebastien, Clare and Grace. 
A celebration of Peter's life will be held at Wayne Presbyterian Church, 125 E Lancaster Avenue, Wayne, PA on Friday, August 30 at 11 a.m. with a reception to follow at St. David's Golf Club, 845 Radnor Street Road, Wayne, Pennsylvania. In lieu of flowers, donations can be made in Peter's honor to the following organizations: Magee Rehabilitation Hospital Foundation, 1513 Race Street, Philadelphia, PA 19102 (https://mageerehab.
org/get-involved/fundraising-events/), or, Radnor High School Scholarship Fund, PO Box 8244, Radnor, PA 19087 (www.radnorscholarshipfund.com) will be appreciated. 
(Click here for article)
Comments on Peter Samson from the Philly Lacrosse Community
"Peter was a force of nature that made so many great things happen for the town of Radnor whether it was on or off the field. His passion, his caring for everybody and his wanting to help everybody was so clear. Had a great wit that kept you on your toes at all times. Without a doubt he is the foundation of Radnor Lacrosse. He put that in place and the success the teams have had at the youth level, the township level and the high school all come back to his hard work and dedication. He put the town on the map in the lacrosse world. Beyond that he was a great coach and mentor, he was an awesome person to be living in this community. He had a great year; he led the A1 team to the championship and was as important as anyone on the coaching staff at Radnor for our success.

" – Radnor boys' head coach John Begier
"He is just beloved; nobody in the lacrosse community has this stature. He is an icon – more than that, a legend. He used to talk about the legends, and here he was legend in the making. What an unfortunate situation with Katie and yet and incredible transformation that he affected through her injury… how many people has he touched? It's hard to fathom." – Scott Growney, president emeritus of the Eastern Pennsylvania Chapter/Philadelphia Lacrosse Association and Eastern PA Hall of Famer
"Peter was a terrific civil trial lawyer with a loyal client following. He was also an accomplished skier who make navigating steep moguls look effortless. He passed these skills (along with his lacrosse knowledge) on to his children: David, Brian, Katie and Molly. Peter's generous heart made him a frequent participant in charity fundraisers. I last saw him a few weeks ago at a benefit for Magee's wheelchair tennis program.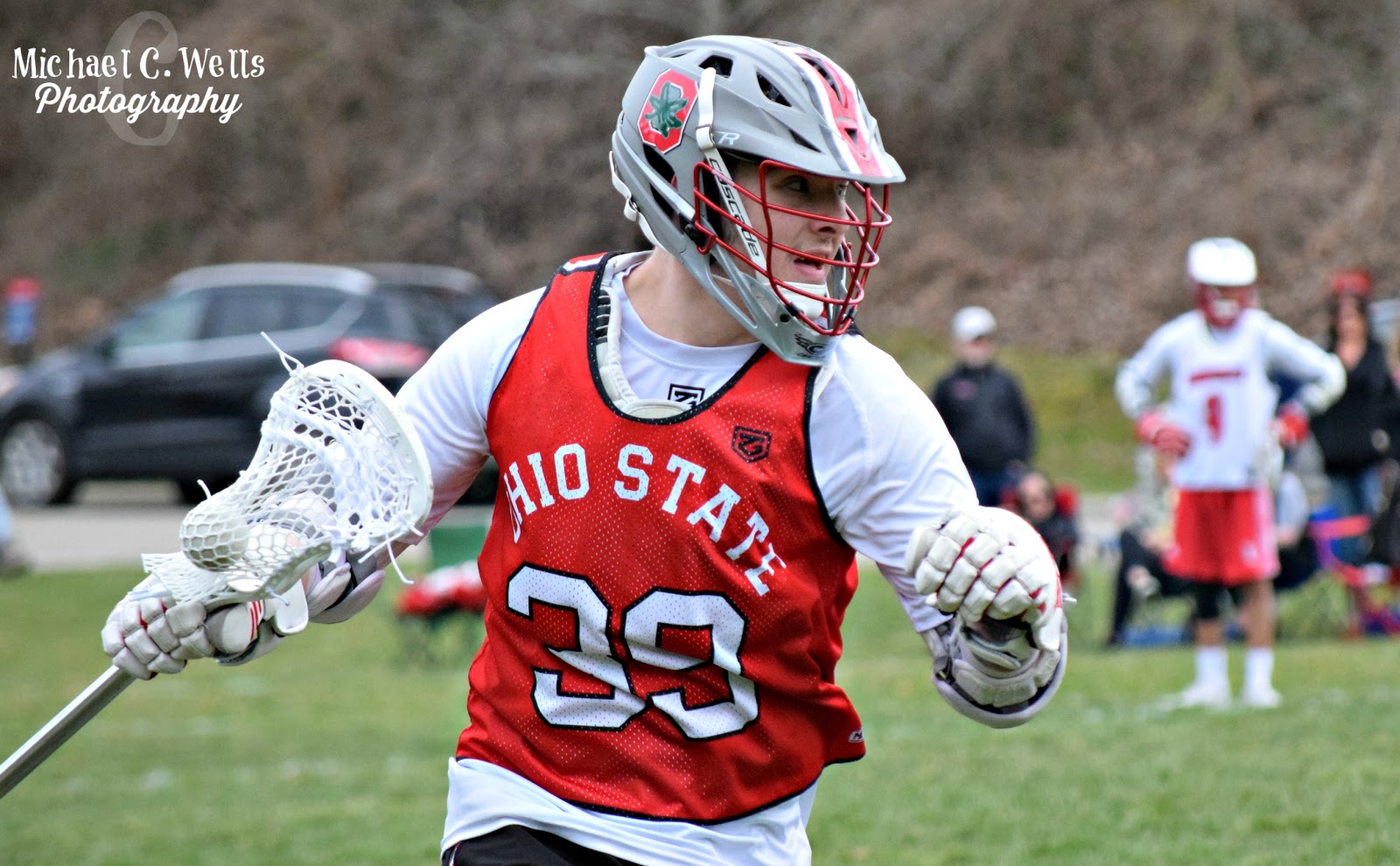 Peter's loss will be felt by many, but hopefully our grief will be tempered by gratitude for the many ways that Peter enriched our lives." – Longtime friend Tom Hurd
"All of our kids knew him. When John (Begier) said Peter was joining the staff we knew he would have an impact on all of these kids. The kids were so excited to have him. Peter was there every day and had such an impact with every kid we coached – that's what made the year so good. And he is the heart and soul of (The Katie Samson Festival). Peter has made sure that it has gone off every year (9) I have been there. He is such a force; we call him the Godfather of Radnor lacrosse. What a great person." – Radnor Athletic Director and assistant boys' lacrosse coach Mike Friel
"I was always in awe of Peter's work for the lacrosse community and the KSF – I met Peter about 18 years ago through our connections with Shipley and his family and I was always inspired to do more for his cause.
Every year Shipley was a part of the KSF we always looked forward to that day with our student-athletes as a day to teach our students and learn from Peter's words of encouragement before our games. He always found a moment to talk to our Shipley squad and wish them well and thank them for playing. We are all in shock and our thoughts are with his family." – Shipley boys' coach Mark Duncan
"He has been a pillar of Radnor Youth Lacrosse. He was a selfless individual who had concern for for each and every kid in the program. He was an advocate for the underdog; he was so positive and brought the lacrosse community together. He turned a negative situation with his daughter into a positive influence for more lacrosse players outside of Radnor. It's who he is. He was the guy there scheduling, getting goals, stringing goals, doing the stuff behind the scenes that no one knows." – Dennis Goldstein, Radnor Youth Lacrosse coach (just received the Peter Samson Award 2 weeks ago)
"Just learning of the tragic passing of Peter Samson and we are heartbroken.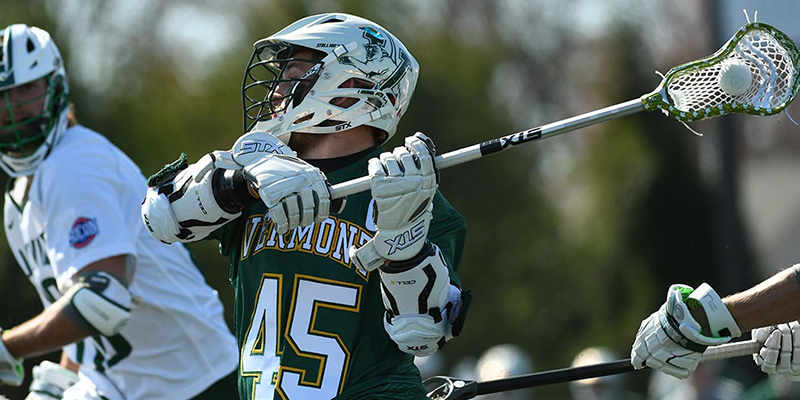 We are at a complete lack of words. Mr. Samson was such a very special person and over the years we shared many wonderful conversations. He always held us in the highest regards and vice versa. Our deepest condolences, thoughts and prayers are with the Samson and Radnor families. Mr. S, you made everyone you met smile, you made everyone around you better, you gave so much of yourself to others. You devoted your life for the betterment of so many. Our community was enhanced because you were a part of it. Thank you for everything you gave to us all. Much love and respect Mr. S. You will be deeply missed." – Pat Colleluori, CMO at HEADstrong Foundation
"He was a pillar of the lacrosse community, a towering figure who impacted hundreds, if not thousands, of young lacrosse players. It is a monumental loss to all of us." – Bob Mongeluzzi, longtime coach and fellow attorney
US Lacrosse Magazine (click here for article)
Westminster lacrosse: Arizona stuns Griffins in overtime
The 16th-ranked Westminster College men's lacrosse team saw a five-goal lead disappear in an 11-10 overtime loss to No.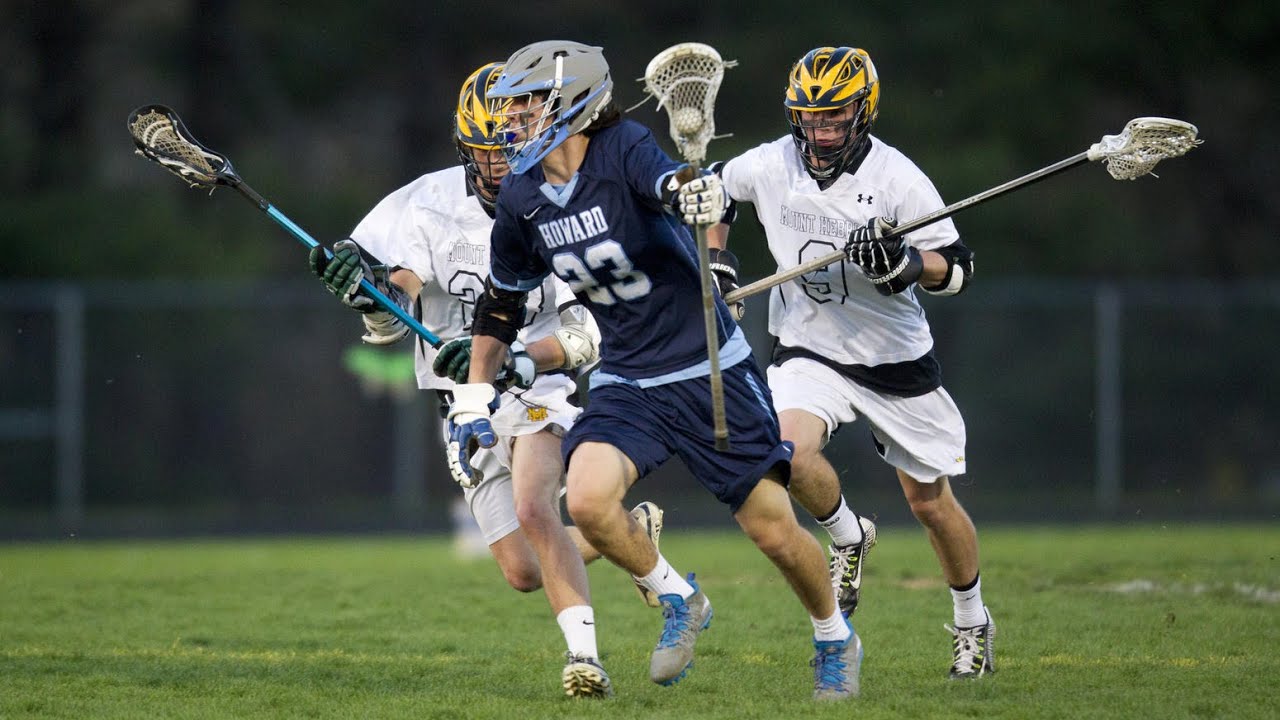 20 Arizona on Thursday evening at Dumke Field.
Westminster (4-2) used back-to-back goals from Elias Fairman in the first 94 seconds to open a 2-0 lead. The Griffins pushed the first quarter lead to 4-1 when Eric Crosby scored at the 8:02 mark of the period. Arizona closed the quarter with consecutive goals to trail, 4-3, after one.
Kyle Postler scored the only two goals of the second quarter and sent the Griffins into halftime with a 6-3 advantage. Chris Burckle dominated the quarter in cage as he turned away nine Arizona (6-1) shots in the 15 minutes. Westminster pushed the lead to 8-3 with goals from Postler and Fairman less than a minute into the third quarter.
Arizona then took control of the game with six straight goals to take a 9-8 lead early in the fourth quarter. It tied the game at 8-8 when Tyler Doran found the back of the net with 0.1 seconds on the third quarter clock. Trailing for the first time, Westminster countered with goals from Postler and Collin Madsen to retake the lead with 10:16 remaining.
Hunter Gore pulled the visiting Wildcats even when he scored at the 7:30 mark of the fourth. After neither team scored down the stretch, the game headed to overtime tied at 10-10. Jake Berard won the overtime faceoff, but Zach Ashourian made a leaping defensive play to force the ball out. Arizona picked up the ground ball, and Ben Brehen got the ball to William Stanaback for the winning goal just 27 seconds into the extra period.
Westminster finished the game with 37 shots with 19 of them on cage. The Griffins held a 28-21 edge in ground balls and won 15-of-24 faceoffs. The Griffins committed 20 turnovers to only 12 from Arizona, and they were successful with 16-of-20 clearing attempts. Both teams were 1-of-3 with the man-advantage.
Postler finished the game with four goals, and Fairman had three. Fairman also recorded two assists while Postler took a game-high 12 shots. Berard went 15-of-23 in faceoffs and led the Griffins with six ground balls. Burckle finished the game with 15 saves, his most in a game since 2012.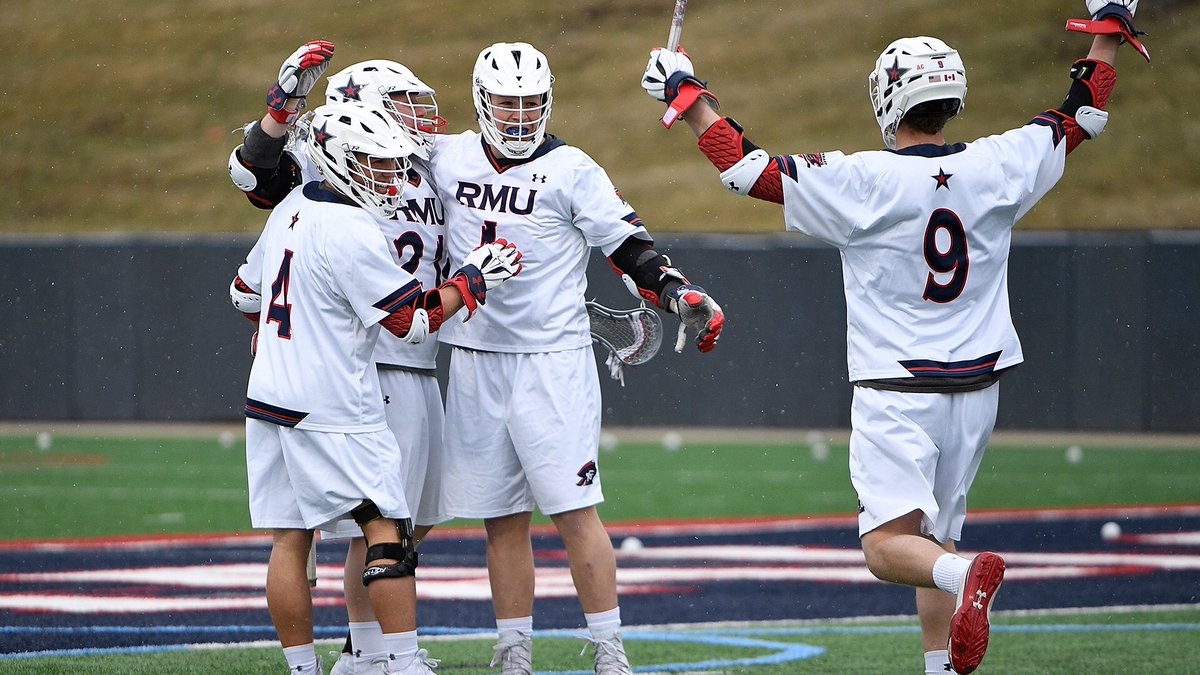 Brehne led Arizona with three goals, and Cameron Wilhite and Doran scored 2 apiece. The Wildcats had a 45-37 edge in shot attempts and were 15-of-18 in clearing attempts.
Westminster looks to bounce back on Sunday when it returns to action with a home game against Idaho. The opening faceoff takes place at noon MDT at Dumke Field.
Dialed In: Your Lacrosse Fix For Monday, March 22
Good morning. Here's the latest from around the lacrosse world:
1. Arizona State had itself a weekend.
The Sun Devils kicked it off with a 20-9 upset victory over conference foe USC — the program's first win over a ranked team in school history. Arizona State followed it up with a 19-14 victory over UC Davis on Sunday.
Check out the Friday wrap on the Sun Devils' upset win.
2. Molly Garrett was amazing, but Penn State prevailed.
Two days after Michigan topped Penn State, the two teams met again at Panzer Stadium.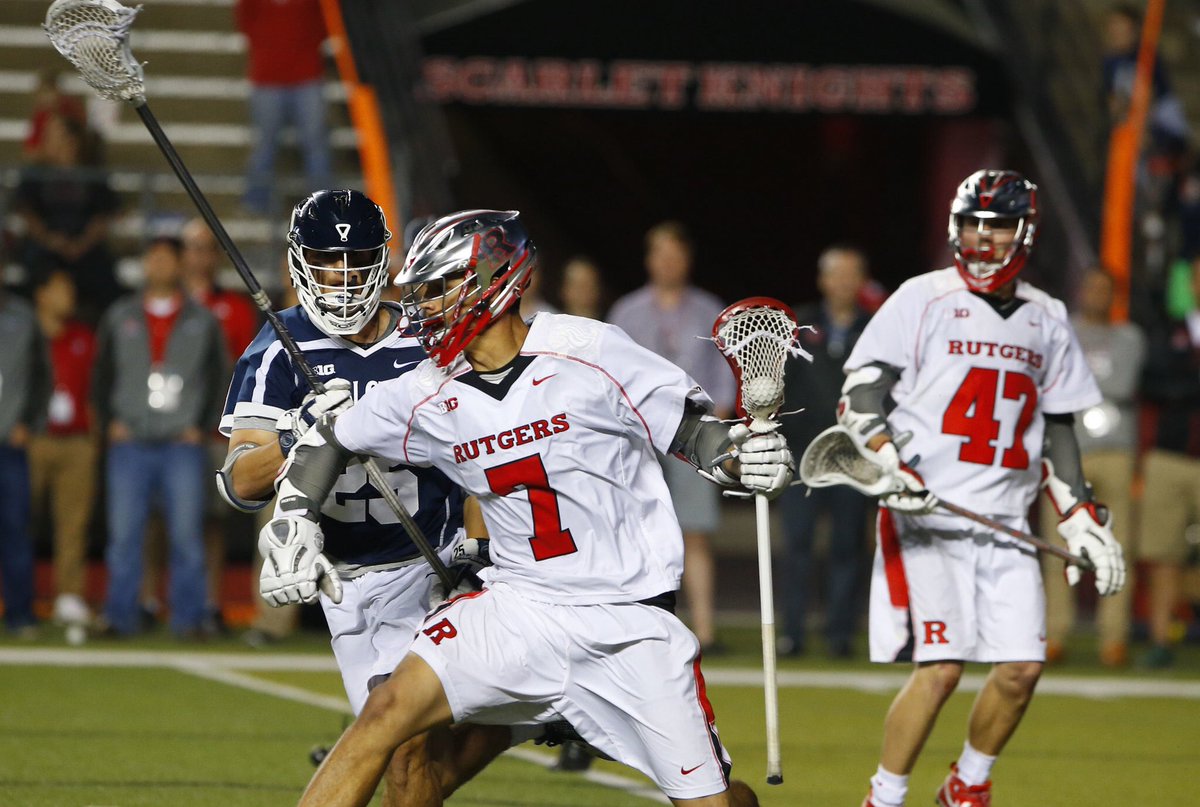 The Nittany Lions and Wolverines battled back-and-forth throughout Sunday's game, until this shot from Molly Garrett sent the game to overtime.
MOLLY GARRETT AT THE BUZZER @UMichWLAX forces OT with @PennStateWLAX on Garrett's SIXTH. WOW pic.twitter.com/w7IiWQlI9v

— US Lacrosse Magazine (@USLacrosseMag) March 21, 2021
Maria Auth scored in traffic in overtime to give Penn State a series split and a crucial 13-12 Big Ten victory.
Also on Sunday, Virginia's Charlie Campbell had 11 saves to lead the Cavaliers to the 14-11 win and series split over Duke.
Check out the Women's Sunday Wrap here.
3. Rutgers on the rebound.
Rutgers got eight points (five goals, three assists) from Kieran Mullins to dominate Johns Hopkins 15-9 at Homewood Field — a win that moved the Scarlet Knights to 4-1 in Big Ten play.
Also on Saturday, Michigan picked up its first win of the season, getting five goals from Bryce Clay to top Penn State 14-12.

Tye Kurtz scored the game-winning goal in overtime against Towson to extend Delaware's win streak to five games.
Check out the Saturday men's wrap.
4. Overtime winners for Stanford and Jacksonville.
Mikaela Watson continued her hot streak to the 2021 season, scoring the game-winner to give Stanford the victory over Colorado and a spot atop the Pac-12 standings. Jacie Lemos scored with 22 seconds left in regulation to force overtime.
Mikaela Watson has the clutch gene

She scores the winner in OT for @StanfordWLax, which overcame a 9-6 deficit and forced the extra period with 22 seconds left in regulation.pic.twitter.com/ag5CW9xTZU

— US Lacrosse Magazine (@USLacrosseMag) March 20, 2021
Sarah Elms, too, was the hero for Jacksonville, scoring on an eight-meter shot in overtime to give her team a 10-9 win over Virginia Tech.
More on these games in the Women's Saturday wrap.

5. Christopher Newport men with a big win.
Alex Brendes scored the game-winning goal for Christopher Newport to seal an overtime victory over then-No. 2 Lynchburg, tying the highest-ranked win in program history.
[email protected] is climbing 

Christopher Newport downs No. 3 Lynchburg on this missile, and the celly is top notch

pic.twitter.com/HrOzYqFTmp

— US Lacrosse Magazine (@USLacrosseMag) March 20, 2021
In Division II action, Dryden Brous won all 20 of his faceoffs to lead Lynn to the 19-5 win over Palm Beach Atlantic.
Mac O'Keefe with milestone goal No. 200.
And……it's a girl! North Greenville had some fun with the lacrosse gender reveal.
Lila Huddles with a beautiful BTB.
90,000 Andrei Svechnikov just at the beginning of the journey
… On October 29, 2019, 19-year-old Andrei Svechnikov did something that no one has ever been able to do in the entire history of the NHL – he scored a lacrosse goal.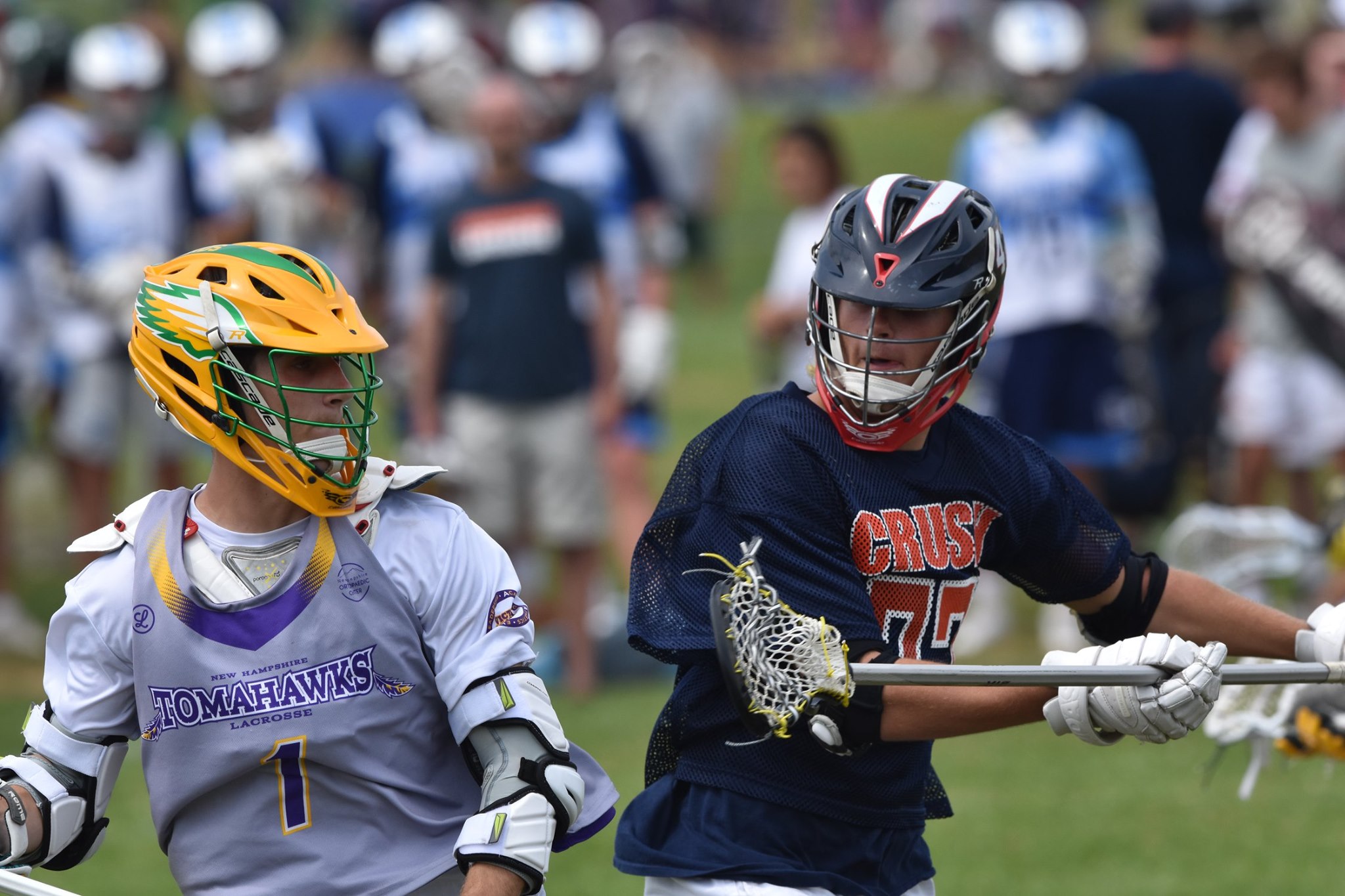 If we draw an analogy with basketball, then it was a trick with the style of "Harlem Globtrotters", which looks incredible from the outside, but in a real match has almost no chance of successful implementation.
However, Svechnikov succeeded. In the third period of the match with "Calgary" with the score 0: 1, when Andrei was left alone outside the goal of David Rittich, he lifted the puck lying on the ice on the hook in one motion, surrounded the goal of the unsuspecting goalkeeper and threw the puck behind his ear.
Similar goals in hockey have already happened, but at a lower level. The authorship of the first story is attributed to Mike Legg, who on March 24, 1996, portrayed the game of "lacrosse" in a match of the student association.
Video: The first hat-trick of Svechnikov in the playoffs in the history of the club
Svechnikov, however, was inspired by another example.
"I saw how this trick was done by Mikael Granlund in the match against the Russian national team," recalled the young Carolina forward of the 2011 World Cup semifinals.

– And my brother taught me to perform it (Detroit forward Evgeny Svechnikov). When I was outside the gate, I thought, why not try it, especially since this morning I was training this movement. And it worked out. "
" I'm not surprised at all, "admitted Hurricanes head coach Rod Brindamore. – In training, he does it regularly, so this is not an accident. It's nice to see that the guy received an award for his work. "
Believe me, not only Russian hockey fans consider the goal, which in North America was called The Svech, one of the highlights of the 2019-20 short-cut championship.In many ratings, he was in the top 10 most memorable moments of the season, and a month ago, Carolina fans on their forums willingly congratulated each other on the "anniversary".
But this goal, and its copy on December 17 in the match against Winnipeg, are only fragments of the formation of a striker who is already knocking on the doors of the elite of the National Hockey League. In his debut year, the Russian striker scored 37 points (20 goals, 17 assists) in 82 games.
In the 2019-20 season – already 61 (24 + 37) in 68. Svechnikov added especially noticeably in the majority – instead of 5 (0 + 5) points, he earned 20 (6 + 14), becoming the second in "Carolina" in this indicator after Teivo Teravainen (4 + 17 = 21).
Video: The best highlights of the Stanley Cup qualification
"The first year Svechnikov played in the second brigade and acted as a carrier of shells. Now he is our main weapon," said Brindamore's assistant Jeff Daniels. "He has a great shot, and he can do it. In addition, we began to release him much more often at key moments, because he literally craves responsibility. A rare and very valuable quality in a 20-year-old boy. "
When it comes to equal squads, the past season was a prelude to what we are likely to see Carolina play in the coming years.If in the first year Svechnikov played in the top three with Sebastian Aho and Teivo Teravainen only 39:58 in 82 games (2-1 in goals, SAT% = 52.2%), then in the second year he became, in fact, one of his own in the link with more experienced team leaders – 285: 09 (23-12 in goals, SAT% = 58.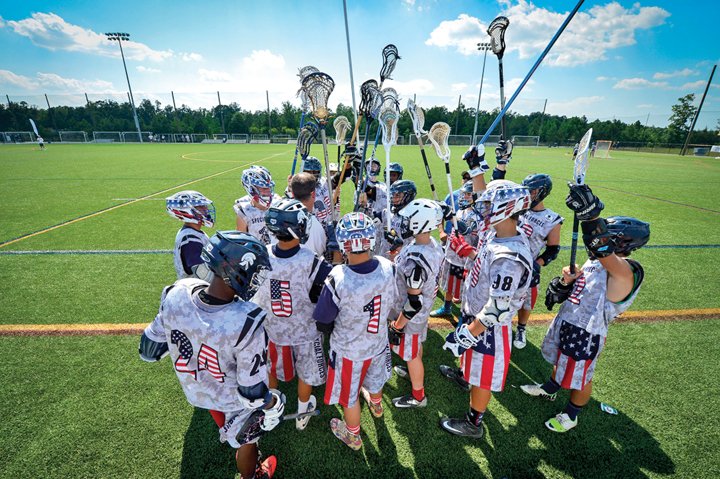 3%).
"I believe that Svechnikov has tremendous potential, which he has not yet had time to realize," says "Hurricane" mentor Rod Brindamore. to a new, even higher level. "
In the playoffs, Svechnikov demonstrated that even with a lack of experience, he is already ready for the title of Hurricane leader. On his account – the first-ever Cup hat-trick in the history of the club (3 August against the "Rangers") and 7 (4 + 3) points in six matches. Andrey did not have time to score more – in the third match of the first round series against "Boston" he unsuccessfully fell in the fight against Zdeno Hara and suffered an ankle injury. Fortunately, not serious. According to the player himself, he could have returned to the ice in the next round, but it did not happen for the Hurricanes: without Svechnikov, they lost two more matches and dropped out of the draw.
There is no doubt that in the future Svechnikov's role in Carolina will only increase. Reaching the point-per-game chart is the minimum we will count on in the 2020-21 season.
Agree, these are serious expectations from a young man who has not even finished his first professional contract.
It is easy to explain why Carolina is already working on concluding a new agreement with Andrey, which will come into force next summer.
"Our goal is for Andrey to play Role for a long, long time," Hurricanes general manager Don Waddell told reporters recently.- Due to the current situation with the pandemic and the preservation of the same salary ceiling, I think at first it is easier for us to agree on a bridge contract for a couple of years and then pave the way for a new eight-year agreement. So we expect Svechnikov to be a Hurricane for another 10 years.
For Carolina fans this news is better than any coronavirus vaccine. Svechnikov is not just an excellent player, he is a bright personality who knows how – in a good way – to work for the public. And lacrosse goal is not the last trick he will indulge us with.
"I will try to come up with something new," Svechnikov said in an interview with Sport-Express.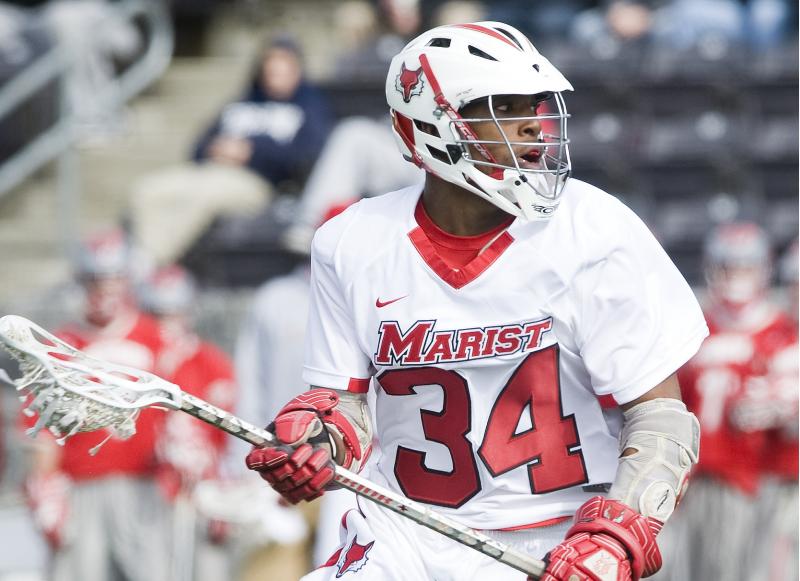 "I have a couple of tricks in my head that I would like to do."
Well, we're all waiting.
"You know, I have already praised Svechnikov so many times, and completely free of charge, but I will not be too lazy to do it again," joked the main joker of "Carolina" Jordan Martinuk during the playoffs. wind, and precise as a sniper, he understands the game brilliantly and is always able to surprise.Watching him is a pleasure. And it's great that Svech is just at the beginning of his journey. "
90,000 I didn't even worry about the outcome of the playoff matches
Vitaly Prokhorov
1992 Olympic champion, former Spartak and St. Louis forward Vitaly Prokhorov in an exclusive interview with Sportbox.ru correspondent Artem Melnikov noted the role of head coach Zinetula Bilyaletdinov in the formation of the Russian national team at the victorious World Championship, explained why he would not compare Evgeny Malkin with Valery Kharlamov, and advised not to fall into euphoria on the eve of the Olympic Games in Sochi.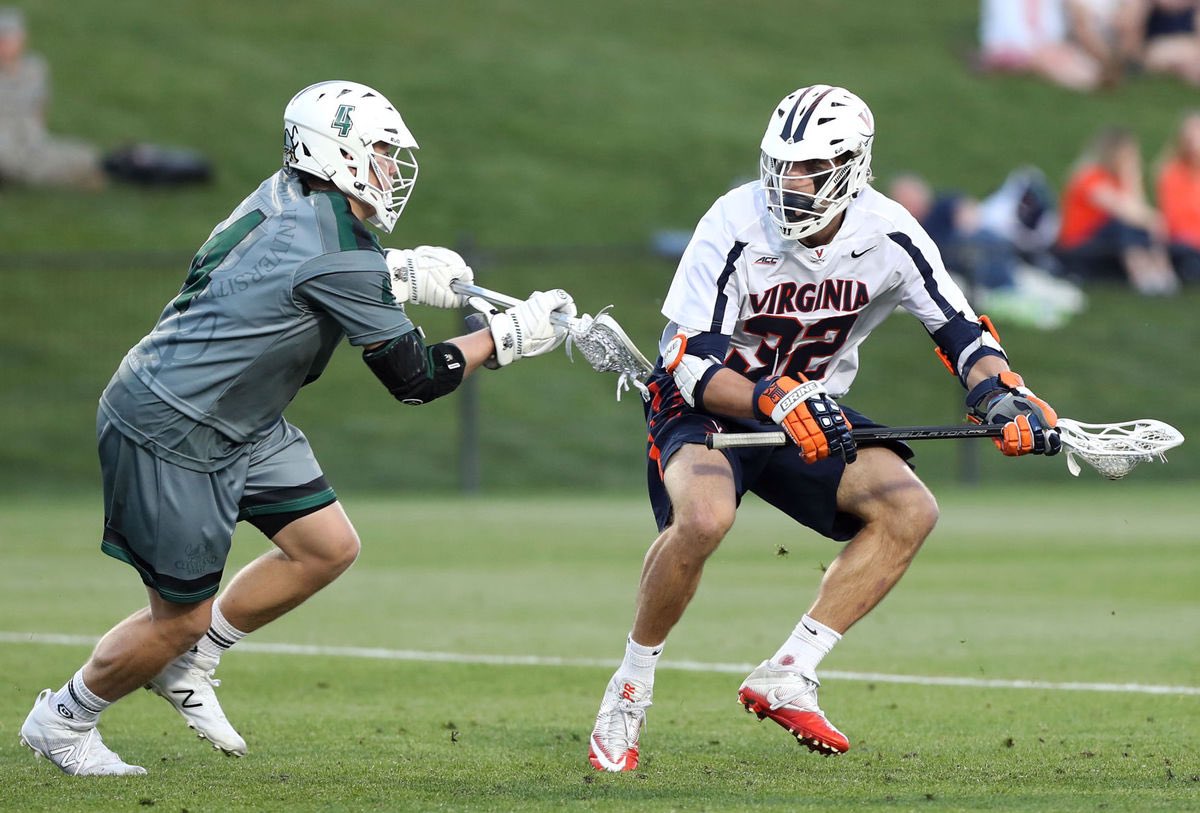 "It became clear to me that the Russian national team would be the winner of the tournament after the match with the Swedes," stressed Prokhorov. – This was the first serious test for our team, and the guys coped with the task perfectly. The power of the team was visible. And it was then that the confidence appeared that, if there were no force majeure circumstances, we would win all.
– Our hockey players and coaching staff said that the game with the Norwegians was the most difficult.
– From the point of view of psychology, perhaps.The responsibility in this meeting was too high, and the guys were worried at first. But this tension had to pass in the course of the meeting. And so it happened. Therefore, I did not even worry about the outcome of the playoffs. The Russian national team gained momentum, it had almost no weaknesses. I was glad that we had a leader in each link who led the partners. The whole team worked. Well, and, of course, there was a pronounced leader of the whole team – Evgeny Malkin.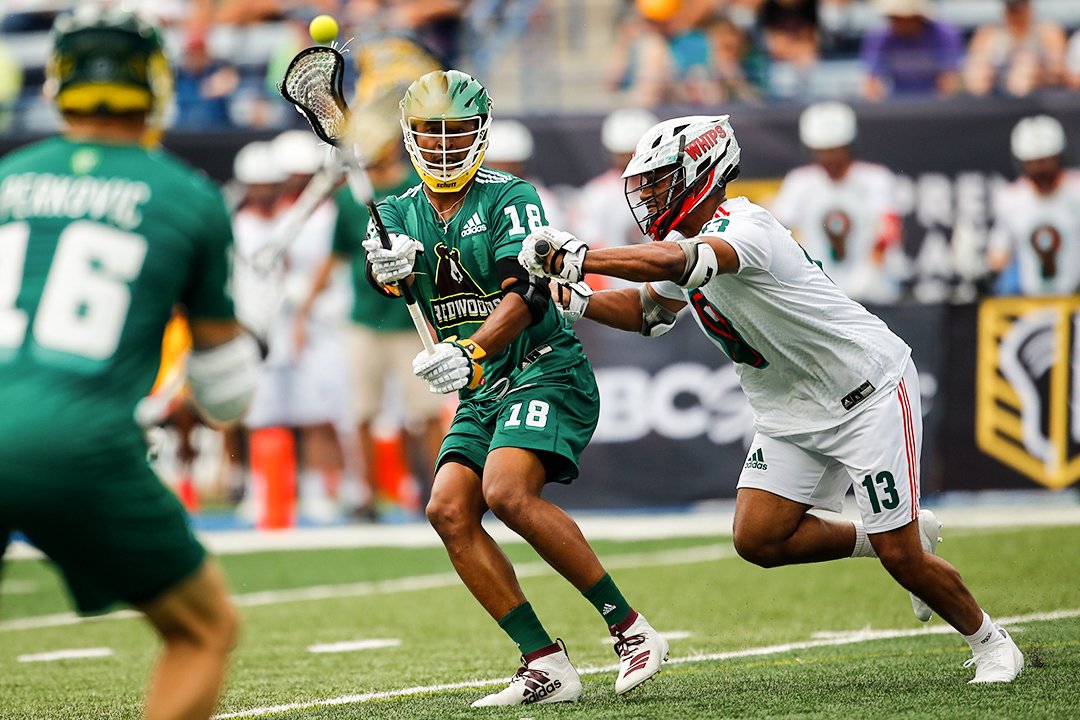 Of course, he is still a boy to play and to play, but he is already great! Today he is the best hockey player in the world.
– How was Alexander Maltsev or Valery Kharlamov in their time?
– Don't compare them. Maltsev, Kharlamov and Malkin are great players. They went down in hockey history. Everyone is a person and no one is alike.
– Is the merit of Zinetula Bilyaletdinov great in winning the World Championship, given the composition he had at his disposal?
– Not just great – huge. Remember how difficult it was for the national team this season.At the stages of the Eurotour, we scored very little. Both journalists and fans criticized Bilyaletdinov for instilling a defensive model of the game in the team. But the head coach of the Russian national team varied the scheme depending on the situation. He showed flexibility, which is not given to everyone. And it so happened that attacking players from the NHL came to the World Cup, and everything began to work out.
So Bilyaletdinov was right. Another of the main talents of a coach is the ability to find understanding with all hockey players. Once again I was convinced that Bilyaletdinov possesses such a gift.It is expensive to organize a team so that every player, a star or not, with such a desire fulfills for himself and that guy for all 60 minutes. The actions of our team were similar to classic Soviet hockey. The players on the ice were in motion all the time, trying to keep their opponents on their toes and making them make mistakes. But I would also like to note that at this World Championship a number of factors that were successful for our team coincided. This is rarely the case. About 10 new players joined the roster, several guys were debutants.It's a lot. But not a single hockey player fell out of the scheme of the coaching staff. On the one hand, this is the merit of the mentors, on the other, I was just lucky.
– Should we look forward to the Olympic Games in a good mood now?
– Everything changes every year.
Look at the Slovaks, who did not even make the playoffs last year, and at this World Championship they played against our national team in the final. However, each victory gives an impetus for development. It was a great experience for Zinetula Khaidarovich and the guys.Therefore, one should not fall into euphoria now. Let's just view this tournament as another stage in our life. True, I must say, an outstanding stage. A stunning end to the season.
– Is it okay that Yevgeny Kuznetsov played little in the playoffs, and Vladimir Tarasenko did not appear on the ice at all in Sweden and Finland?
– But the guys now know the requirements of the head coach, they felt what the level of the national team is. In chess terms, the move is theirs.They will accept the rules of the game and want to work even harder to get into the squad – great. No, it's a pity. But I am sure that both Tarasenko and Kuznetsov will draw the right conclusions.
– What can you say about the new tournament regulations?
– At least, he is more understandable to me than the last one.
Everything is logical. There is a "regular season", there is a playoff, in which the strongest go after the preliminary round. I do not agree that strong teams play many matches against weak ones.Two or three games with good opponents in the group stage is normal.
Recall that the Russian team became the world champion after a two-year break.
90,000 NHL Championship is back! 15 essential facts about the new season
Lives on Match TV, a record number of Russian goalkeepers, two games on the golf course and a lot of derbies.
Pandemic in 2020 canceled the World Championships and postponed the Summer Olympics, but the NHL managed to end the season, defining the Stanley Cup winner in September in the Canadian "bubbles".When the world was covered with the second wave of coronavirus, the new season was in jeopardy, but the strongest league in the world still starts on January 14 – three months later than usual.
True, for this it was necessary to make significant changes to the regulations and structure of the championship.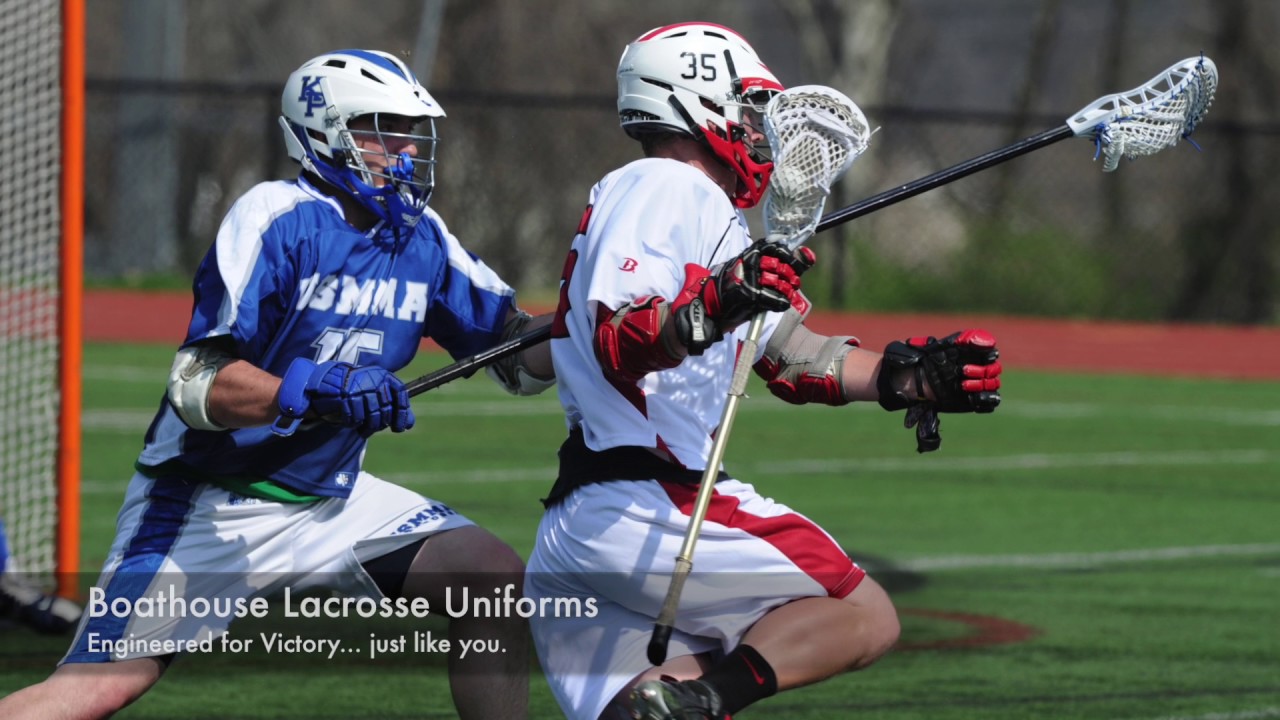 Here's what awaits fans in the 2021 NHL season, which Russians will rock the league, and what restrictions await hockey players and clubs.
Stanley Cup 2020 Andrei Vasilevsky / photo: © Dirk Shadd, ZUMAPRESS.com, globallookpress.com
CONFERENCES CANCELED, NHL SHARED IN FOUR MINI-LEAGUES
In the regular season, each team will play 56 matches instead of the usual 82. In order to reduce the cost of flights in a difficult economic situation, as well as due to the closed border between the United States and Canada, the structure of divisions, which are formed according to a geographical principle, has been significantly redrawn.
There will be 7 teams in the Northern Division, 8 teams in the Western, Central and Eastern Divisions.Moreover, the clubs will play all 56 regular season matches exclusively within their divisions, never meeting with other rivals. In addition, the first two rounds of the playoffs will also be purely divisional. There is no such thing as a "conference" in the new season.
In fact, until the Stanley Cup semi-finals, the NHL divisions will be four separate leagues that do not overlap with each other. Is that when players transitions. By the way, the deadline has been postponed to April 12. Four teams from each division will advance to the playoffs.
CANADA WILL HAVE ITS CHAMPION FOR THE FIRST TIME SINCE 1924
This structure of the championship makes it impossible for the conditional "Toronto" to meet the conditional "Boston" or "Tampa" until the summer, which will certainly upset many fans, but on the other hand, new prospects for divisional derbies are opening up, because the clubs will play with each other on 8 times, and in the Northern Division – 9 – 10 times!
The fans have the opportunity to feel the acuteness of the confrontations of the times of the "Original Six", when during 25 seasons six NHL teams met each other 14 times and hockey fans knew by sight not only their players, but all their rivals.
The Northern Division stands out this season, as it contains only Canadian clubs. For the first time in modern history, we are going to get to know the strongest team of the Land of the Maple Leaf – the champion of Canada, if you will. Until 1924, the league was purely Canadian, but since then, the founders of hockey have never been able to sort things out purely among themselves.
Montreal will play the hated Toronto 10 times. The likelihood of meeting these rivals in the playoffs is also increasing, which has not happened since 1967.There will certainly be many hot matches between Edmonton and Calgary, who cannot stand each other. Similar stories can be expected in other divisions, where derbies will flare up with renewed vigor.
PLAYERS ARE PROHIBITED TO DRIVE EACH OTHER AND LIVE IN THE SAME ROOM
The ending of the regular season of the NFL (American football) has shown that key players can get sick and retire indefinitely, and matches can be postponed.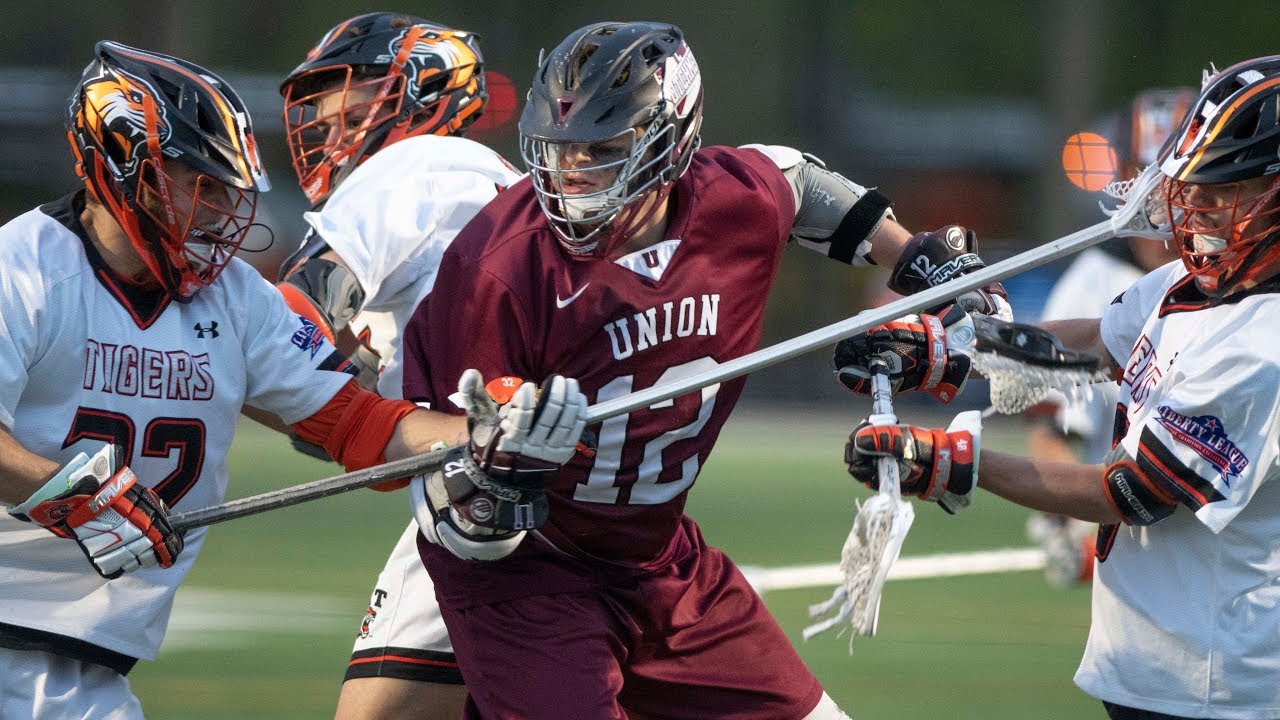 However, the NHL has decided not to bubble up like it did during the Stanley Cup.Teams will play matches at their stadiums and only three of them – Dallas, Florida and Arizona – will allow the presence of a limited number of fans (25-30%). The rest of the clubs will start with empty stands and will consider the issue of admitting spectators to the stands during the season. Columbus, Pittsburgh and Tampa are closest to giving the green light to their fans.
Personal fans of Alexander Radulov in Dallas / photo: © Matthew Pearce / Icon Sportswire, globallookpress.com
The League has released a 200-page document with rules and guidelines for teams that stipulate almost all aspects related to travel, accommodation and training of hockey players.So, for example, after the recent outbreak of coronavirus in Dallas, where several players and club employees passed positive tests at once, teams are prohibited from renting training ice on their own. This is now strictly monitored by the receiving side.
Hockey players are not allowed to drive each other by car and rent one room for two in a hotel. Going out for a walk is strictly prohibited. Meals will be available only at the hotel, and the trip to the arena is carried out by the club bus.In addition, teams are required to reserve two additional hotel rooms in advance in case of positive COVID-19 tests. It also provides for the possibility of holding matches at neutral stadiums.
In Russia, the coaching staff is not required to wear masks during matches – this is not encouraged overseas. According to the new rules, coaches must wear self-defense equipment on the bench.
INSTEAD OF "WINTER CLASSIC" – MATCHES AT LAKE TACHO
Due to the coronavirus and the shortened championship, the NHL refused to play matches in Europe, Winter Classic, All-Star Game, Heritage Classics and Stadium Series.However, the league has not forgotten that outdoor matches are very popular with fans. For example, the match at the Cotton Bowl football stadium in Texas between Dallas and Nashville on January 1 last year gathered 85 thousand spectators in the stands, and another 2 million people watched the game on TV.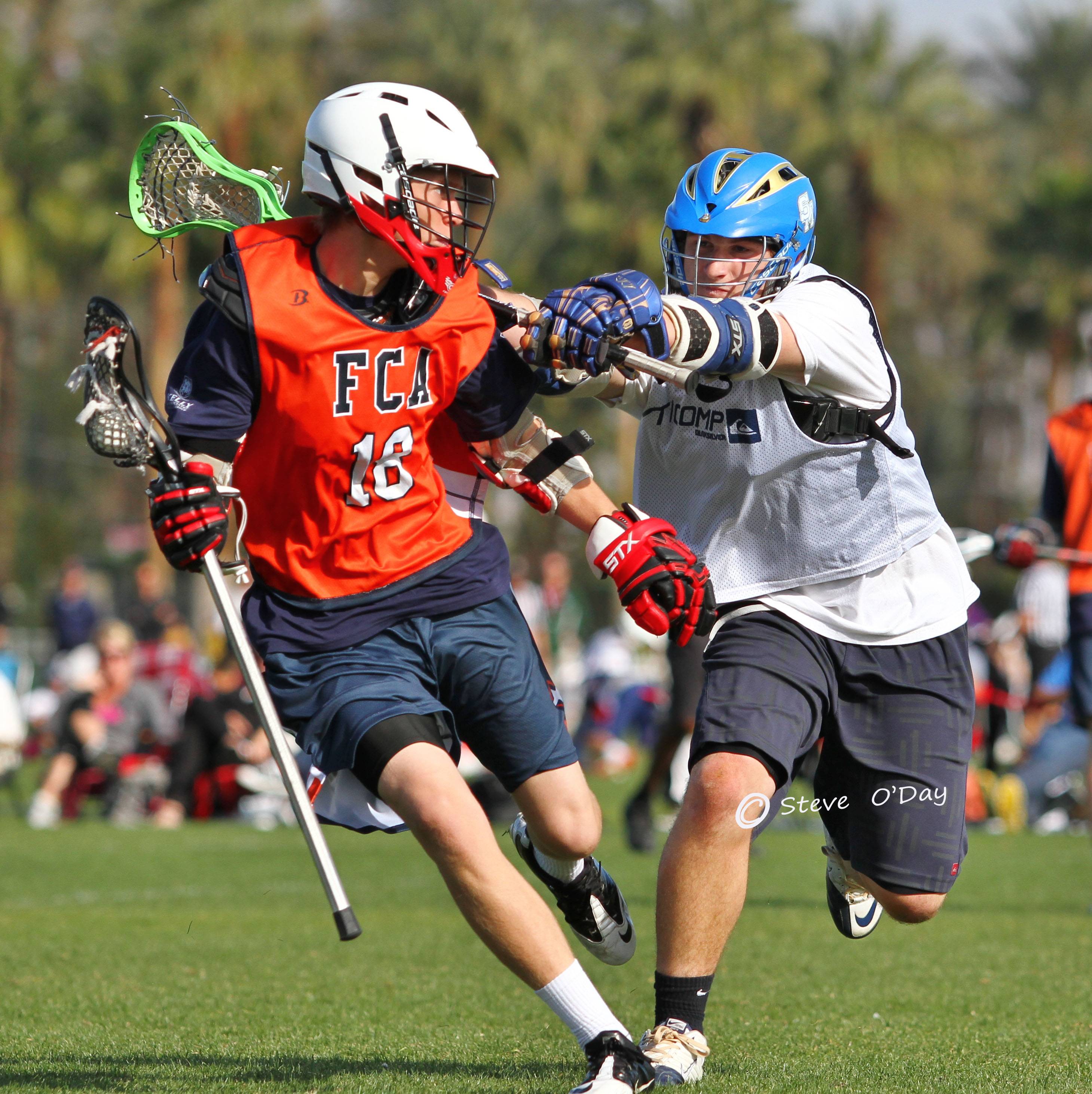 Therefore, the league has long considered the possibility of holding such an event in one form or another. An option was discussed with a game on the ice of the high-mountainous Lake Louise in the Canadian part of the Rocky Mountains, but due to the closed border between the United States and Canada and the strict epidemiological requirements of the province of Alberta, this idea had to be abandoned.
Lake Tahoe / photo: © Moritz Wolf, imagebroker.com, globallookpress.com
But to the delight of fans, just the other day, the NHL announced two regular season matches on the shores of Lake Tahoe in the Sierra Nevada mountains in California. The largest lake alpine lake in North America never freezes due to the constant movement of the body of water from the bottom to the surface. Therefore, hockey will not be on the lake itself, but next to it – on the territory of the local golf club. The matches will be played without fans, but they will see gorgeous landscapes on TV.
Two unique matches will take place on 20 and 21 February, and will be played by Colorado v Vegas and Philadelphia v Boston.

ALL CLUBS WILL HELD AT LEAST ONE MATCH OF THE SEASON IN RETRO-FORM
In open-air matches, all four clubs will play in a new line of jerseys called Reversed Retro. Without ice hockey players, sales of jerseys and other hockey paraphernalia drop dramatically. In this situation, NHL marketers and designers have to get out and get creative with the situation.
In November, the league introduced a new line of jerseys for all NHL teams. Alternative and retro forms have been produced before. Many of them were very popular, some even so much that they became mainstream. The essence of the new line is that historical sweaters are taken as a basis, while the colors and many elements are reversed.
For example, the classic and incredibly conservative Montreal sweaters are blue with a wide red stripe, while the St.
Louis jersey is red.The Devils recalled their original green uniforms, and the Rangers brought back the Statue of Liberty sweaters popular in the 90s. Calgary players will once again have a horse head with flames from their nostrils on their chests, and Anaheim has returned to the legendary design with the Mighty Ducks character popping out from under the ice.
But the farthest, perhaps, went three clubs. Minnesota dyed its modern logo in the yellow and green colors of the North Stars, who moved from Minnesota to Dallas in 1993."Carolina" almost completely repeated the design of its predecessors from the "Hartford Whalers". The logo of this team is still considered by many to be the best in the history of professional sports. And "Colorado" practically repeated the classic design of "Quebec Nordics", changing only the main color from blue to its own violet. Not even forgotten about the bourbon lilies symbolizing French Canada on the shoulders and waist.
#ReverseRetro @adidashockey pic. twitter.com/B9nhVAyK0b
– NHL (@NHL) November 10, 2020
The idea was so successful that adidas' pioneering sweater line breaks sales records despite the economic crisis.According to the official NHL online store, the new collection accounts for more than a quarter of the total sales volume, and some kits can now only be obtained from dealers or not at all.
The League has promised that each team will take to the ice in new jerseys several times per season. First of all, in matches with principal rivals, in which there will be no shortage of the new regulations.
REGULAR SEASON – WITHOUT ONE BEST NHL PLAYER
A few weeks ago it became known that the current Stanley Cup winner Tampa Bay will play at least 56 matches without Nikita Kucherov's .The attacker needs to undergo knee surgery, and recovery will take a long time. For the general manager of Tampa Julien Brisbois in the absence of Kucherov there is a small plus: thanks to the withdrawal of Kucherov's contract from the salary cap, he was able to renew contracts with other players whose contracts did not fit into the payment order.
Nikita Kucherov (center) and Victor Hedman (left) / photo: © Dirk Shadd, ZUMAPRESS.com, globallookpress.com
Kucherov could theoretically return to the playoffs in good health, but he could miss the Stanley Cup.The exact timing of Nikita's recovery was not given – from four to six months. As a reminder, Kucherov is the 2020 NHL regular season MVP. Last season, he was an extravaganza in the regular season and became the top scorer in the playoffs with 34 points (7 goals, 27 assists) in 25 games. He deserved the Conn Smythe Trophy, but defender Victor Hedman got it.
AT OVECHKIN – CONTRACT YEAR
The long-term leader of Washington and the main Russian star of the NHL Alexander Ovechkin ends a 13-year agreement with the club.The contract was the first in the history of the league, whose amount exceeded $ 100 million. Talk about a new contract began to go back in the summer, but the specifics began to appear only a few days ago.
Overseas insiders report a potential $ 12.5 million annually salary deal. Ovechkin jokes that he wants a 15-year deal, but the 35-year-old striker will likely be offered a three-year contract. However, to get closer to Wayne Gretzky's record (894 goals per career), Ovi clearly needs more time.
Alexander Ovechkin / photo: © Rich Graessle / Icon Sportswire vi, globallookpress.com
Alexander now has 706 goals. Experts estimate that due to the shortened season, Ovechkin will miss about 17 goals, and this is a significant part for a player of his age. The Washington captain only needs three goals to surpass Mike Gartner's (708 goals) to climb to the seventh spot on the NHL's best sniper list. If Ovechkin scores 11 times, he will beat the legendary Phil Esposito (717 goals), and 25 goals will take the Washington forward to fifth place on the honorable list, leaving behind Marcel Dion (731 goals).
But Patrick Marlowe from San Jose already this season can break the seemingly eternal record Gordy Howe for the number of games played in the NHL (1767).

To do this, the forward needs to play 45 matches. The upcoming season will be the 23rd for Marlo, and the veteran Sharks have not missed a single game in the last 11 seasons! The last time he did not go out on the ice was April 7, 2009.
SESTERKIN AND CAPRIZES ARE AMONG THE MAIN APPLICANTS FOR CALDER TROPHY
Even before the start of the season, experts rank two Russians among the main contenders for the prize for the best NHL rookie, the Calder Trophy.The official website of the NHL ranks Rangers goalkeeper Igor Shesterkin, who made his league debut last season but played only 12 matches, so he could be named the best rookie this year. And of those 12 matches last year, he won 10, reflecting 93% of the shots.
In the ratings of authoritative North American media, either the first or the second, yielding to teammate Alexis Lafrenier , who was selected in the NHL-2020 draft under the 1st number.The third line in almost all ratings is occupied by the Minnesota forward Kirill Kaprizov , who is preparing for his NHL debut after three seasons at CSKA.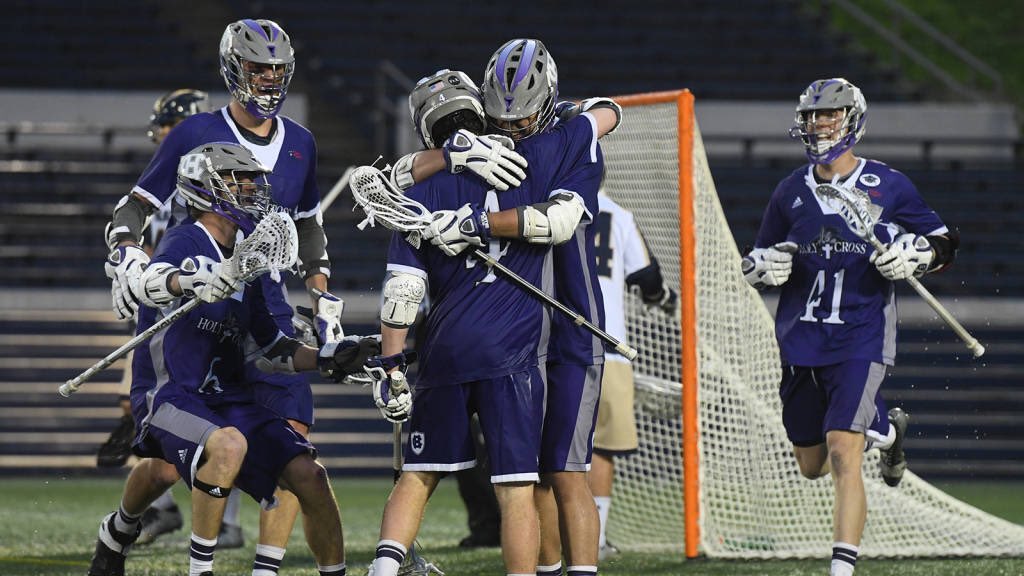 Wild picked him in the 5th round of the 2015 NHL Draft, overall 135th overall.
Kirill Kaprizov / photo: BO Sport archive
"It is great for a team that historically has not had many such guys with great technical skills. The only question is how quickly he will be able to adapt to small venues, where decisions must be made faster and fitness must be one step higher, "writes The Hockey News.
Another former soldier is regularly mentioned in the top ten favorites – Montreal defender Alexander Romanov , grandson Zinetuly Bilyaletdinov .
NHL EXPANDED ADVERTISING AREAS
The pandemic has an extremely negative impact on the financial reporting of the NHL. Unlike the more popular leagues – the NFL and the NBA – hockey players cannot boast of a smart television contract that would allow them to live comfortably even with empty stands.
"It would be cheaper for us to just cancel the season and not play than to play," NHL Commissioner Gary Bettman said yesterday.
– Starting the season without spectators, both the league and the clubs will lose more money than if the season had not started at all. Despite this, the team owners unanimously decided to hold the season, because they understand how important it is for the fans and for hockey in general. "
Most likely, it's not only the goodwill of the team owners, but also the cold calculation.Many of these businessmen may well remember how badly the 2004/05 lockout season affected the league's reputation and profits. In addition, under the existing collective agreement between the NHL and the players' union, club owners do not have the right to cancel a season, leaving hockey players out of work, and players are deprived of the opportunity to go on strike. If the season were canceled, union members would have a case to sue the owners for their salaries.
In order to somehow make up for financial losses, the NHL made two unprecedented decisions.First, for the first time in history, the league sold sponsorship rights to all four division names.
The Western Division name now officially begins with the word Honda. The Northern Division was sponsored by the Canadian Scotiabank, the Central Division was sponsored by the Discover financial system, and the Eastern Division was sponsored by MassMutual Insurance Company.
@CapitalOne

The Washington Capitals have announced Capital One as the team's season-long official helmet entitlement partner with the placement of the company's branding on the team's helmet.

Full Details: https://t.co/CWgaSNDsaF pic.twitter.com/FwUqP2Xa5R
– Washington Capitals (@Capitals) December 22, 2020
The second decision has become much more radical and will certainly be greeted with hostility by many fans. For the first time in history, the league allowed ads to be placed on players' ammunition. So far, only on helmets. According to analysts, the league plans to earn at least $ 15 million from this. At the same time, wealthy clubs such as Toronto and Montreal want to get a million each from such a deal, and simpler organizations, of course, can only count on much smaller amounts.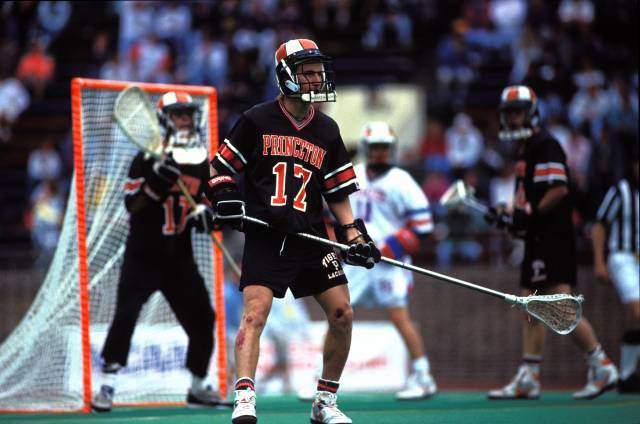 About half of the clubs have already announced who will put their logos on their helmets. For most, they coincide with the sponsors who own the rights to the names of the home arenas. Moreover, "Arizona", "Florida", "Columbus" and "St. Louis" sold advertisements on home and away helmets to various sponsors.
At the same time, the NHL was quick to declare that the club jerseys will remain intact, and no advertising will be placed on them. How long this promise will last is hard to say.NFL and NBA players have had small sponsorship badges on their kits for several years.
CANDLESTICKS – RISING STAR NHL. HE CAN RECONNECT WITH BROTHER
Andrey Svechnikov proved himself well in his debut season, and in the past he was already one of the leaders of Carolina, gaining 61 (24 + 37) points in 68 regular season matches and scoring two spectacular lacrosse-style pucks. In the playoffs, he was injured, which prevented the team from passing Boston.
"He has every chance of becoming a star.And not just a star, but a huge star. He's a hard worker. He doesn't stop there, which is very important – especially for a young guy. You know, he is a little different and not like other Russians. He is not only a technical guy, but also very powerful. We have very few of them ", – this is how Carolina's coach for player development Sergey Samsonov commented on the 20-year-old player.
Andrey Svechnikov / photo: © Jaylynn Nash / Icon Sportswire via, globallookpress.com
Darius Kasparaitis is also sure that Andrey will add every year: "He is already considered an elite player, he just does not play in such a popular team as Rangers or Toronto.But Andrey proved that he is the leader of the team and one of the league's star players. "
In the upcoming season, Andrei's company at Karolina may be accompanied by his older brother – Evgeny Svechnikov . For several days, Detroit put him on the draft refusals.

One of the challenging clubs was Carolina. The eldest of the brothers in 2016 already announced that he wants to one day play on the same team with his brother. Today, Carolina's general manager Don Waddell can close the deal.Considering that Evgeny's contract is scanty by NHL standards (876 thousand dollars), this is quite realistic.
PORTRAITS OF THE FIRST BLACK HOCKEY PLAYER ON ALL HELMETS
The racially motivated riots that swept across North American cities last summer certainly hit professional sports as well. Many basketball players put on their jerseys instead of names calls for equality and slogans in support of the Black Lives Matter movement (" Black lives are important" – from English.). Some NFL footballers have done the same with their helmets.
NHL was criticized for the fact that such slogans appeared during the Stanley Cup only on the screens of arenas in Toronto and Edmonton.

Therefore, in the coming season, the league, under pressure from the public, will place special stickers on the back of all game helmets. They feature a portrait of Willie O'Ree , the first black ice hockey player in NHL history, and the phrase "We Honor Equality."
Stickers will be on helmets from January 16 to the end of February – a month traditionally dedicated to the history of blacks in the United States and Canada.January 18 is considered human rights activist Martin Luther King's Day in America and coincides with the 63rd anniversary of O'Ri's debut in the NHL. On this day in 1958, he first appeared on the ice with Boston in a game against Montreal. The black Canadian played just 2 games for the Bruins that season, adding 43 more games in 1960/61 to 14 points (4 goals, 10 assists).
It is likely that such a short career in the NHL was associated with racial segregation.
However, in 2018, O'Ree was inducted into the Hockey Hall of Fame, but not as a player (statistics did not allow).He fell into the category of creators designed for coaches and hockey functionaries. In the same category, the Hall of Fame included, for example, Lord Stanley and acting commissioner of the Bettman League. After the end of his career, O'Ree founded his own foundation that helps black children to play hockey. Boston announced yesterday that O'Ree's number 22 will be removed from circulation at the club and raised to the vaults of the arena. The ceremony is scheduled for January 18th.
NHL MATCHES WILL SHOW " MATCH TV "
What the fans of the national league in Russia have been waiting for for so long has come true.The day before, there was information from the deputy general director of Match TV Alexander Vainshtein about the channel's agreement with Yandex and Wink to show NHL matches.
True, the channel will show few matches, about one or two a week. Most of the meetings remain with the video hosting sites that broadcast the NHL matches last season.
The first match on the Russian channel will be the confrontation between Pittsburgh and Washington. Evgeni Malkin and Ovechkin will face off against each other on January 17 at 20:00 Moscow time.
OFFSIDE RULE CHANGED TO INCREASE HEADS
The main change in NHL rules concerns the definition of an offside position. Since the 2020/21 season, it has not been recorded if one hockey player's skate is already in the opponent's zone, and the second has not yet crossed the blue line and is in the air above it. "This way there will be fewer cases in the league where the referees have to cancel goals scored after beautiful combinations because of some millimeters," said Tampa general manager Brisbois.
In 1,015 games last season, there were 18 coaching protests over skating over the blue line, 14 of which were canceled.
THERE WAS NEVER SO MANY RUSSIAN GOALTENDERS IN THE NHL
Three Russian goalkeepers played in the 2020 Stanley Cup semi-finals, and in the new season, with the arrival of Ilya Sorokin , there will be more of them in the league than ever. There are four of our goalkeepers in New York alone!
Semyon Varlamov and Sorokin will form a pair of goalkeepers in the Islanders, and Alexander Georgiev and Igor Shesterkin will compete in the Rangers.Former SKA goalkeeper Shesterkin quickly acclimatized in the States and showed already last season that he was ready to take the place of the first number. Russian goalkeepers ousted the legendary Henrik Lundqvist from the Rangers, who eventually moved to Washington, but was unable to continue his career due to heart problems.
Ilya Sorokin / photo: BO Sport archive
Anton Khudobin will again drag Dallas, and Andrey Vasilevsky and Ilya Samsonov are still the first numbers in Tampa and Washington, respectively.But Sergey Bobrovsky , who had an unstable last season, will miss the beginning of the new one. The Novokuznetsk pupil was not in a training camp, and the head coach of Florida said that the goalkeeper was not ready yet.
In NHL farm clubs there are Mikhail Berdin , Vasily Demchenko and Alexey Melnichuk , but they do not even pretend to be a backup yet. But force majeure helps to get into the gate, even the ice fill, so that they may have a chance.
EXPERTS CONSIDER COLORADO IS THE FAVORITE OF THE SEASON
Most overseas experts consider Colorado the top favorite of the season. They are confident that two consecutive defeats in the seventh matches of the conference semifinals have made Denver cute boys tough men who are ready for achievements, led by their leader Nathan McKinnon . Sportsnet expert Ryan Dixon believes that the team will not be stopped unless goalkeepers Philip Grauber and Pavel Fransoz fail.This pair really does not look super reliable and, perhaps, the club will have to sacrifice someone in the deadline to strengthen the goalkeeper line.
The experts give the second and third places to Tampa and Vegas. Despite missing Kucherov's entire regular season, bookmakers also support the experts, placing Tampa in second place – the team's second consecutive Stanley Cup victory is estimated at 7.50. Vegas is quoted slightly less at 8.50, followed by Boston (12). The chances of "Washington" and "Pittsburgh" are assessed the same (15 each).Minus "Washington" – an inexperienced pair of goalkeepers: Samsonov and Czech Vitek Vanechek . The Russian has only one league season behind him and not a single Stanley Cup match. His partner is generally a debutant in the NHL.
According to experts and bookmakers, the main outsiders of the season are Detroit and Ottawa.
Los Angeles Dragons – Wikipedia
Share
Pin
Tweet
Send
Share
Send
Los Angeles Dragons
Names
Full Name
Los Angeles Dragons Football Club Australian Rules
Alias ​​

4 Alias ​​

4 Season 2018

Club Details
Established
2010
Colors
Orange, Blue and Gray
Competition
Australian

4 Hollin

Aussie

4 Chairman

Coach
Pat Nicholls
Premier League
2014 (Division II)
Additional information
Official website
http: // www.ladragons.com
The Los Angeles Dragons are an Australian rules football team based in Los Angeles, California. They were founded in 2010 and play in the US Australian Football League. [1]
History
Los Angeles Dragons was founded in 2010 by a group of Australian expatriates and Americans who were passionate about taking the game by Australian rules to American shores. Dragons play in the Western Region of the US Football League.In addition to being a regular annual participant in the USAFL National Championships, the Dragons also compete in the Western Regionals, as well as the SoCal Cup, a round robin against the San Diego Lions and the Orange County bombers.
In 2014, the Dragons won the USAFL Division II National Championships in Columbus, Ohio, following the Division II Grand Finals in 2012 and 2013. Over the past two seasons, Dragons have consistently ranked among the top ten players in the country.The club attracts players from all over the world, from Australians who briefly drive through the city to Americans who have never played football before.
At the 2016 USAFL Nationals (held in Sarasota, Florida), the Dragons defeated the Quebec Saints (4.9.33: 2.2.14) and lost to the Denver Bulldogs (8.2.50: 4.2.26), after which they were knocked out of the list of possible champions. Austin Crowe – the next day (from 7.5.47 to 0.5.5). In 2017, the Dragons finished their best season in Division 1 by defeating incumbent Premier Austin Croes at that year's National Championships in San Diego.However, they later lost in the Grand Final to Golden Gate heartthrob Roos.
Three Dragons members – Bill McGovern, Donald Lee and Gabriel Martin del Campo – have been selected to the US Revolution team for the 2017 Australian International Football Championship. Lee made the final for the Cup, while McGovern and Martin del Campo were on the Revolution 2018 Summer Tour of Ireland.
Notable American Dragons players who have played locally in Australia include Sam Murphy, David Dollar, Gabriel Martin del Campo and Cam Freeman.
During their free time or playing games, the Dragons host many community events throughout the year for both American and Australian audiences. The annual AFL Grand Finals viewing club party is the largest of its kind in the United States. [ citation needed ]
Club management
Head Coach – Pat Nicholls
Assistant Coaches – John Fragomeni
President – Justin Hall
Vice President – Peter Momjian
See also
Recommendations
external link
Share
Pin
Tweet
Send
Share
Send
.