Lacrosse officiating: Become an Official | US Lacrosse
WLOM | Michigan | Women's Lacrosse Officials of Michigan
Executive Board Members
Todd Schaeffer
Collegiate Select Official / President
 10 Seasons officiating Lacrosse. After several years of basketball officiating and having a daughter that loved lacrosse. They started officiating lacrosse together to keep her involved during the school season since her high school did not have a team.   
He is a certified Trainer/Observer for USA Lacrosse.
Sydney Gray
Collegiate Official / Vice President 
This will be Sydney's 6th season officiating. She started officiating her senior year of college because I could not commit to coaching due to my lacrosse schedule. She decided to become an official because Lauren convinced her to try it and she fell in love with it.  She has completed a couple of clinics. The thing She loves most about officiating is it keeps her involved with the game and she gets to meet people from all who are willing to help her learn and help grow her officiating knowledge.

Kevin Watrous
Collegiate Official / Finance
​
Kevin has been officiating for 10 seasons.  Kevin always has the best questions! He continues his growth of knowledge of the game representing Michigan lacrosse around the country! Kevin has been on the executive board for 6 seasons.
​
Ry Rodriguez
L3 / Secretary
Ry is an active member in the sport of woman's lacrosse. After having more than five years of officiating, he also coaches the club program at Ferris State University. Ry has also helped out the Dewitt Lacrosse program and other summer programs so they could understand what officials are calling and get a better understanding of the game. If you have questions about the game and/or want to become an official, do not be afraid to reach out to him!  
Paige Winne
Collegiate Select Official / Rating Chair
​
Paige has been officiating for 6 season now.  She has incredible organizational skills and is an even better assignor! She officiates high level of play throughout the state of Michigan.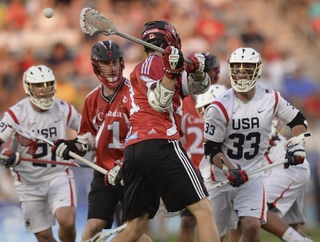 If you are looking to be rated, contact Paige! 
​
Anne Acluche
​
Collegiate Select Official / Recruiting Chair
​
Anne started officiating in 1999, that's when there were only 9 officials in Michigan!  She helped organize the first Michigan US Lacrosse women's officials group.  Anne received my District rating in 2002, took a few years off and had 2 children and started officiating again in 2009 and renewed her district that year.  She is now a Collegiate Select Official.  She has work youth games all the way up to NCAA division 1 games.  Annes goal is to recruit and retain as many young officials as possible right now.  Also, to work as many youth games with high school officials to grow the officiating world
​
Tom Kinder
Collegiate Select Official / New Officials Trainer
A 9 year Official, fell in love with the game watching his daughter play in youth all the way though college.  Recognizing the need for officials he didn't hesitate.
  Tom is Also a collegiate level volleyball official. 
​
Brian Mishler
Collegiate Select Official / Training Chair (West Michigan)
​
A 10 year lacrosse official Brian also officiates football and basketball. Being a teacher for the Portland School District organizing trainings falls right in his wheelhouse.   
Becoming an Official – Connecticut Lacrosse Officials Association
Dear Youth, Transfer or New Lacrosse Official:
Thank you for your inquiries into becoming either a youth and/or high school lacrosse official for boys. We welcome your interest and look forward to having you join our ranks.
Lacrosse is a terrific sport, one that as an organization and as individuals, our members love.
Please fill out this information form:
Notice: JavaScript is required for this content.
In Connecticut there are two levels of officials for boys lacrosse:
Level 1, Junior Official: High school boys or girls who officiate boys U12 and lower level games. Certification required annually via attending a youth officials clinic in 2020. Must join US Lacrosse as a member and take US Lacrosse youth rules test.

Level 2, Adult Official: Adult male or female who can officiate high school varsity, junior varsity, or freshmen boys lacrosse games. Also qualifies for all youth levels. Must be 18 years or older. Must be a US Lacrosse member. Must join either CLOA or WCLOA board, complete a background check with CIAC, complete a NFHS rules test, and pay dues and assessments.
There are two officiating boards for boys. The Connecticut Lacrosse Officials Association (CLOA) serves the entire state with the exception of Fairfield County. The Western Board (WCLOA) geographic coverage is roughly Fairfield County and north to Danbury. The girl's sport has their own board.
About certification, each organization certifies officials for their own area utilizing US Lacrosse's certification program.
Level 1, Junior officials must join US Lacrosse and take the youth rules test.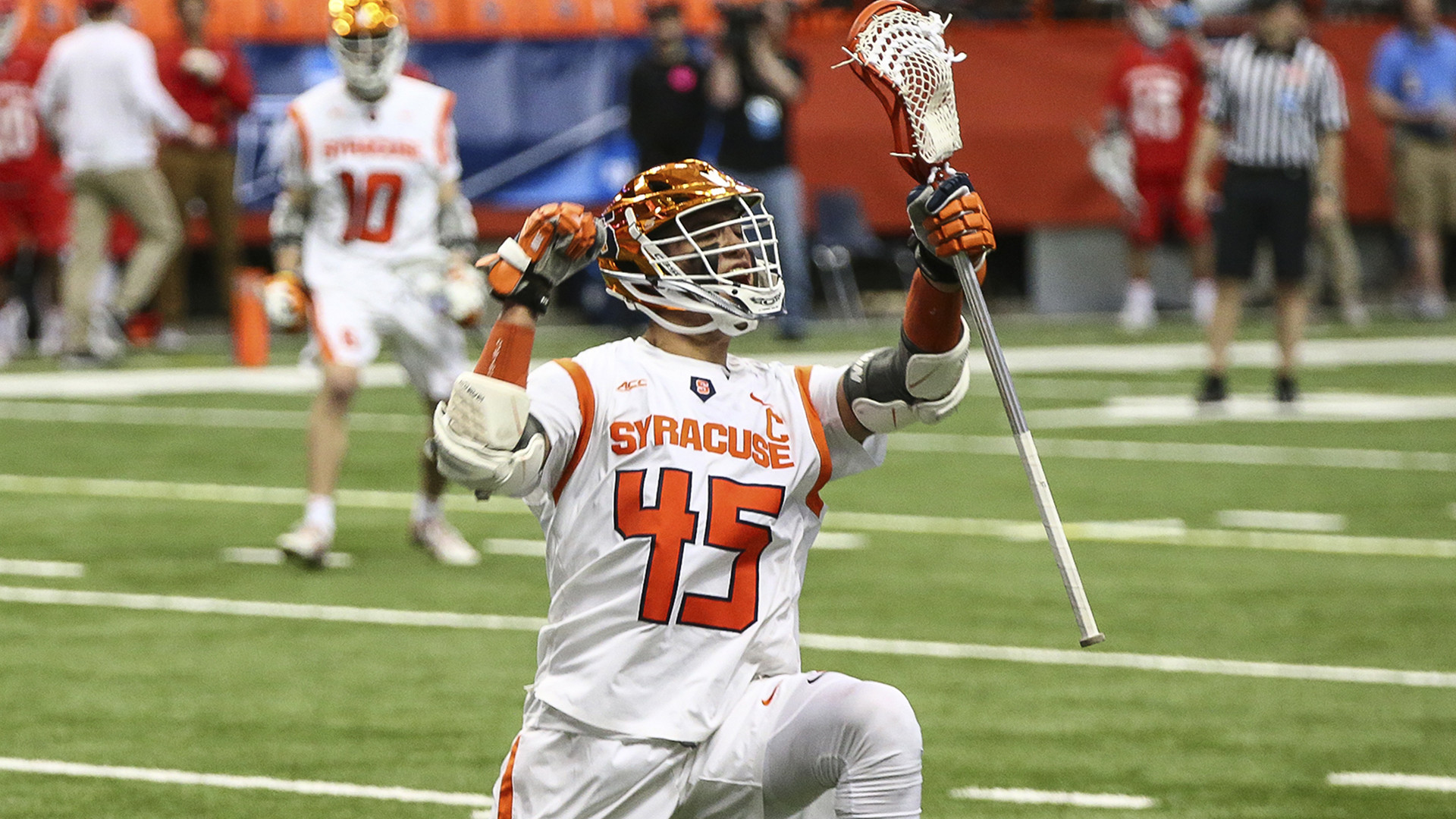 Additionally, they must attend an annual clinic, which is 5 hours in length. Schedules, news, and registration information is found on the Connecticut Lacrosse Foundation website: http://www.ctlacrosse.org/
We require new adult officials to the sport to attend "new officials" classes that begin in January 2022. US Lacrosse certified Clinicians, who are members of CLOA and WCLOA, teach the classes. Successful completion of the exam and application acceptance qualified candidates to officiate. Fees and dues are determined by each board respectively.
Transfers, who are members in good standing in other organizations, are always welcome and need only apply to our organization for membership. You must tender a letter from an officer of the previous organization indicating that you are a member in good standing and make application and pay dues to either WCLOA or CLOA, Inc. to become active.

Andrew J. Speyer
Secretary, CLOA
PO Box 485 • Wallingford • CT 06492
[email protected]

com
The ABC's of Lacrosse Officiating Gear
Hello lacrosse referees! Spring is "officially" here, which means that hundreds of thousands of people around the world will be gearing up to play lacrosse. As you know, it's impossible to contest a sanctioned lacrosse game without an official and if you are going to act as an official, it is important that you have the right lacrosse referee gear on hand. Let's take a look at everything that you will need to call a game properly.
Your Uniform Starts with a Hat
Most leagues require that you wear a hat as part of your referee uniform. The standard referee hat is black with white stripes, and mesh hats may be allowed on warm days or if league rules otherwise allow you to wear them.
Referees Typically Wear Striped Shirts
If you have watched any type of sporting event, you may have heard the referees referred to as "zebras." This is because they often wear shirts that have black and white stripes on them.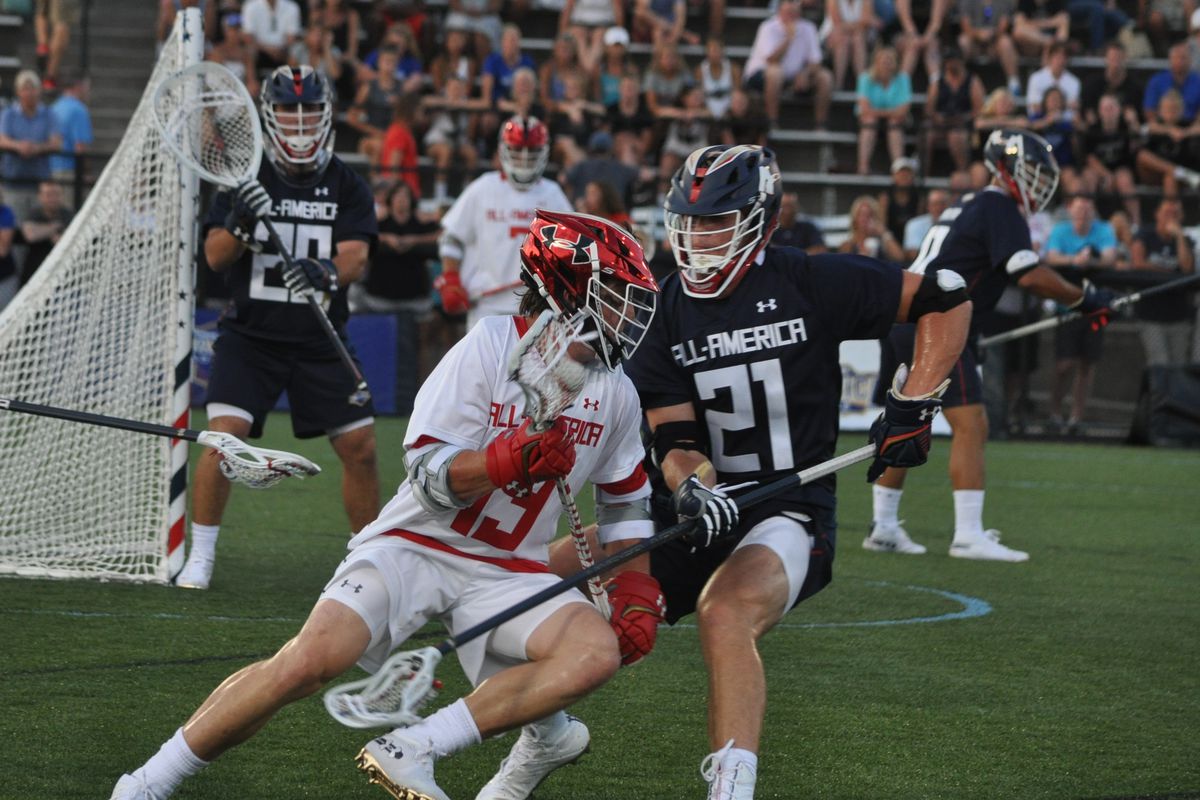 However, it is also not uncommon to see an official in a solid black shirt. A referee shirt can either have long or short sleeves depending on the type of weather the game is being played in, and some products are designed to be water repellent.
On those late spring or early summer nights when the air can still get chilly after sundown, a fleece may be an effective alternative to a long-sleeve shirt or jacket. Fleeces are designed to be lightweight and to wick moisture away from the body. This allows you to stay warm regardless of the temperature outside.
Jackets Are Available for Rainy Days
On rare occasions, a lacrosse game will be played in rainy or snowy weather. When they do it makes sense to wear lacrosse referee rain jackets. These jackets tend to come in black or white to match the color of the shirt that an official may wear underneath the jacket. Pullovers are also a consideration, often feature a v-neck design, and may also come with or without a zipper.

Don't Forget the Pants
Pants are an integral part of lacrosse officiating gear. They are designed to allow maximum movement and comfort while running around after the players. As with the shirts and jackets, pants tend to come in black. Lacrosse referee shorts (white and black) are also a widely accepted, if not preferred, alternative. Certain products may be available in navy or royal blue to better suit your uniform's overall color scheme.
Many Different Sneaker Products Are Available
As with any job that requires you to be on your feet for long periods of time, it is important to have comfortable shoes. It is also important to have sneakers that are durable and easy to keep clean. While it is understood that you will find scuffs and stains after any game, you still want to look as professional as possible. Clean sneakers make it easier to present yourself properly before games or at special league events.
Those who have knee or back problems will want to look for a product that has soles designed to spread the impact of each step.
Finally, those who are officiating games on turf fields will want to be sure to buy lacrosse turf shoes designed to handle that type of surface.
Referees Often Wear Socks as Part of Their Uniform
Socks are not an afterthought for lacrosse referees. Full-length socks are an important component of almost every official's uniform. They run from the base of the foot to about the thigh, which means that they can work either with pants or with shorts. As with other parts of the referee uniform, they most often come in black but you can easily find a wider variety of color options depending on your needs.
What Other Types of Accessories Do Lacrosse Officials Need?
Red and Yellow Cards
Apparel and footwear are only the start of what an official needs to ensure that he or she is ready to call a game. In lacrosse, players can be given yellow or red cards to signify that they have committed an especially egregious act on the field.
Yellow cards are considered a warning that a player could be ejected for repeating a given act. A red card means that a player is ejected and could face a suspension. Typically, two yellow cards result in a red card.
Whistles are Important
The referee's whistle is another important accessory required for properly overseeing a game. Blowing the whistle can signify the start of a game, end of a quarter (or half), or the fact that a foul has occurred. Whistles can either be carried in a shirt pocket or attached to a lanyard for easy access during the game.
Someone Has to Keep the Time and Score
Lacrosse fields often feature a scoreboard that displays the score of the game as well as how much time remains until it's over. However, the referee is the one who determines if a quarter, half or game has been completed. He or she is also responsible for keeping track of the score.
Where Will You Keep All of Your Gear?
If you are refereeing a youth, high school or lower level college game, you may be required to bring the ball and any other gear.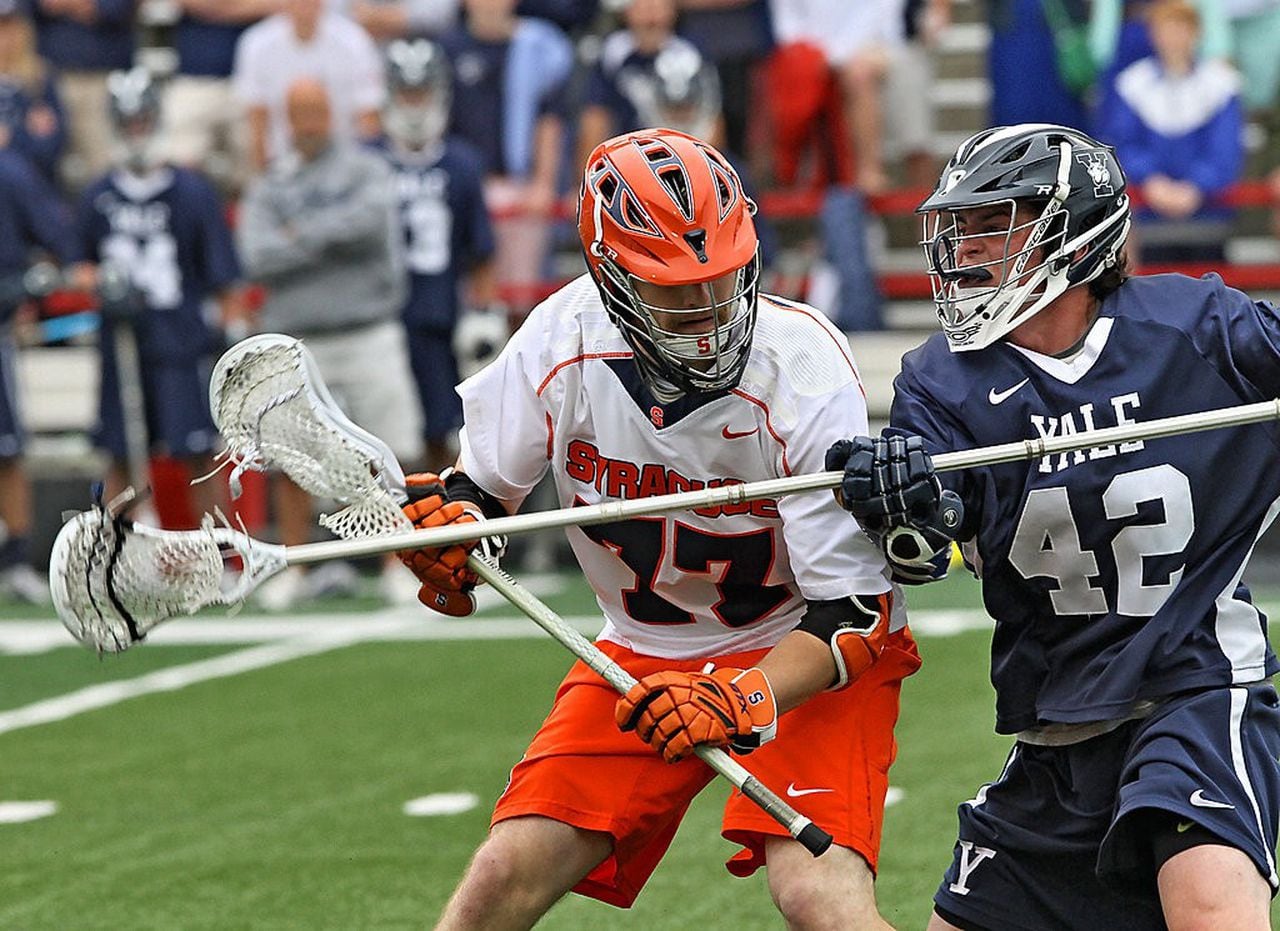 Fortunately, there are ball and equipment bags that you can use to keep everything in one place. In addition to a ball, you may need to bring goals, cones to mark boundaries, and a measuring tape to ensure that everything is placed correctly on the field.
While the referee isn't supposed to make him or herself the main attraction of the game, it is essential for players, coaches, and fans to know who is in charge of a given match. Because of this, it is important that you wear head to toe gear that helps highlight you as the authority figure on the field. When you look respectable, it is far more likely that the players on the field will take you seriously and listen to and respect your calls during the game.
Become a Lacrosse Official
by Nick Schooler | MCLA.us
I remember a game from my senior year at UC Santa Barbara like it was yesterday.
Colorado made an early trip out to the West Coast to escape the cold of winter.

Coincidentally, it rained the day before our game, so we were playing on our new turf field instead of The Pit. After the first quarter, it was obvious that we were going to win the game, and we did.
As the game progressed, things started to get out of hand and I did not feel the calls that needed to be made to protect the players were being made. After the game, I kindly let one of the officials know that he sucked, which is very out of character for me, and left the field to celebrate with my teammates and nurse my bruises.
We saw our ups and downs that season, and Colorado eventually exacted revenge, knocking us out in the semifinals at the MCLA National Championships. But that game was an important one for me. What I perceived as poor officiating in that first meeting with Colorado inspired me to become a lacrosse official.
I had enough. I believed at the time, and still do, that being a lacrosse official is the best way to give back to a game that gave me so much because – when done right – it provides a safe, consistent, fair and competitive atmosphere that makes the game fun.
I grew up in Berkeley, Calif., just outside of San Francisco, playing lacrosse in the late '90s and early '00s. This is important for two reasons: the officiating in the area was very good for a non-traditional lacrosse hotbed and I was raised to question authority.
Becoming the police officer of the lacrosse field was not the logical choice for me. However, growing up playing lacrosse with great officials who understood the flow of the game showed me that refs did not have to be that way.
Referees like Gary Alabaster, Greg Simon, John Boone, Paul Kunzel and Tim Collins (I'm sure I'm missing a few more) knew the rulebook in and out, but also knew the game. When they reffed my games, I hardly knew they were there, and that is how it should be.

Lacrosse has grown exponentially over the last 15 years, but coaching and officiating has not been able to keep up. My senior year of high school, lacrosse became a California state sanctioned sport. The sport exploded from that point on.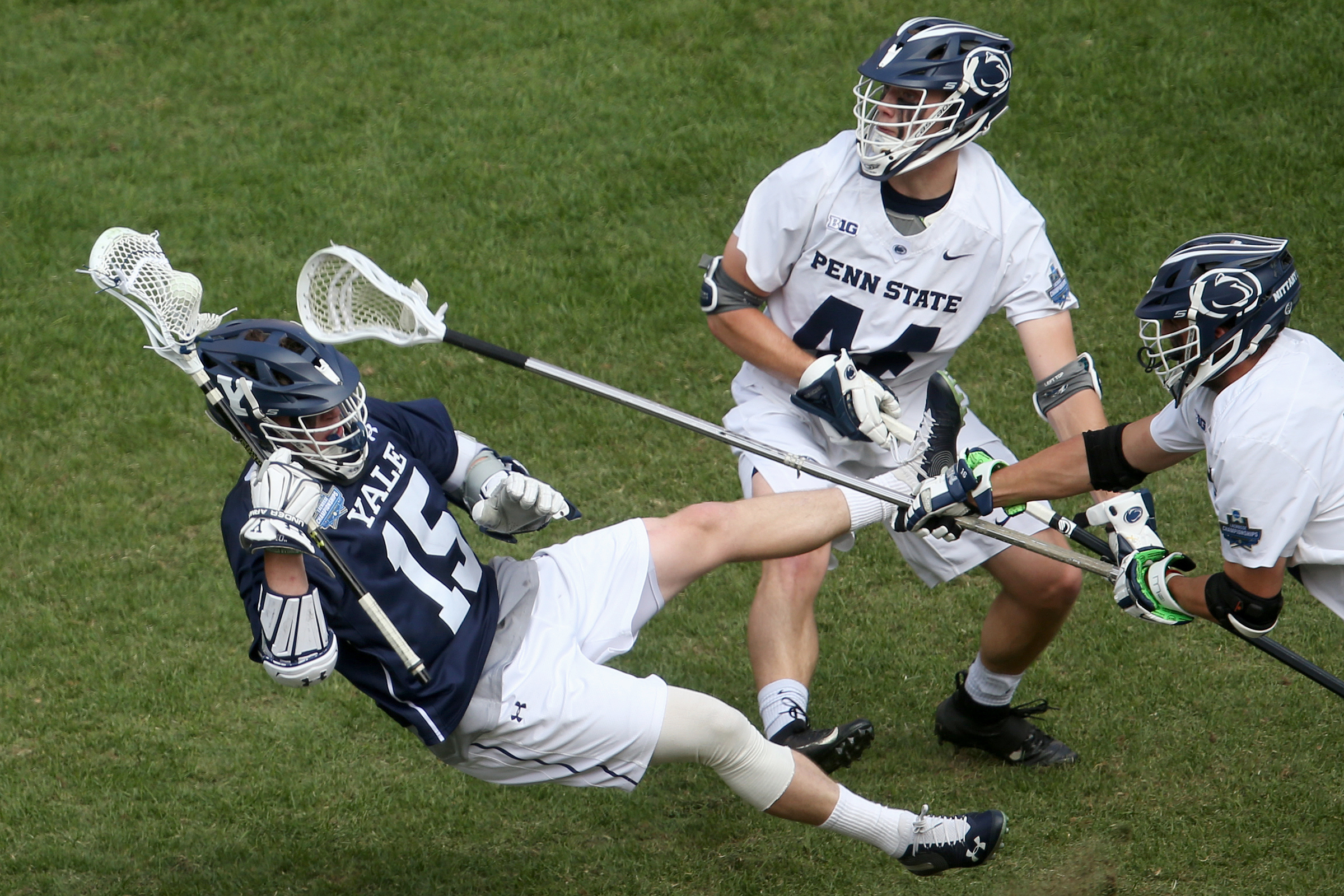 It was no longer restricted to the Bay Area and San Diego.
NCAA Division I programs began actively recruiting across the state. New teams were sprouting up in the Los Angeles and Orange County areas. Kids began picking up sticks earlier and earlier. But there is a downside to all of this; the coaching and officiating pools seemed depleted and diluted.
To compensate, officials were drawn from football, soccer, and basketball. These guys know how to ref, but it takes them a lot longer to learn the flow of the game; something only a former player can pick up right away. On top of that, the older experienced refs have not been getting any younger. Consistency with calls in a game and throughout the season is so important, and I think that has taken a major hit in the last decade or two.
Because of this need, I decided to become a lacrosse official following graduation. It paid well – about $30 per hour including travel time – and had flexible hours, neither of which can be said for coaching (also equally important).
I went to a training session where I reviewed many rules I already knew and gained insight into aspects of the game of which I was unaware. I shadowed an official for a youth game and then I was on my own. It's really quite easy to ref as a former player. I had no trouble seeing all of the penalties. I was a little hesitant to throw flags because that was the last thing I wanted as a player, but I have slowly learned when I need to.
I eventually made up with the official who reffed that Colorado game and we occasionally get paired up together for high school games. I see where he was coming from in that game, but I still try to emulate the type of officiating that I grew up with.
I'm finishing up my 10th season as a lacrosse official. I think of myself as a casual ref. Lacrosse is my only sport and I only really want to officiate high school games. I read the rulebook several times per year and try my best to keep up on everything new, but I am by no means perfect.
I get yelled at by the coaches, "Slash! That's a slash!" I calmly reply, "Coach, if I called every graze of the facemask a slash, we would never get out of here." I remind players at the start of the game that lacrosse is no longer a contact sport and that it hurts me to throw a flag on big hits, but safety has to come first. I just try to be the official that I wanted as a player. I like to believe that the coaches and players respect this.
I became a lacrosse official because I wanted to make the game better. I'm sharing this as a call to former players and recent graduates to step up and give back this small but important service to the sport we love.
We need your knowledge of the game. We need your spry legs to keep up with the fast pace. We need your understanding of the flow. We need your ability to anticipate plays. We need your extra pair of eyes.
Most of all, we need extra bodies. The majority of high school games in my area are currently being officiated by a two-man crew. Even with skilled officials, we miss calls because we don't have the third official on the field. You could be that first, second, or third ref that keeps the game safe, consistent and fair.
If you don't have the time to coach, I highly recommend officiating. If this inspires you as a former player, please reach out to your local coordinators through US Lacrosse.

Nick Schooler was a four-year letterwinner at UC Santa Barbara. He was named to the MCLA Division I All-American second team in 2006 as a midfielder while also serving as a captain for the Gauchos. He was a member of the UCSB national championship squads in 2004 and 2005.
NILOA Executive Committee -NILOA
John P. Hill – Secretary
Name:
John P. Hill
Email:
[email protected]
Position:
Secretary
Home Town:
Braintree, MA
Officiating Experience:
42 years – 32 in NCAAOfficiated the Under-19 World Games official in Long Island, NY Men's World Games official in Manchester, England Officiated Division 1 semifinal games, the Division II National Championship and Division III National Championship. John spent 11 years as National Coordinator of Mechanics
Vision:
"I strive to keep our board in constant contact with each other, and make our communication between the Executive Committee and our membership as swift and as easy as possible."
Personal Info:
John is married to his wife, Tracy, of 25 years, and is currently retired
Thomas Sutton – Director of Development
Name:
Thomas Sutton
Email:
[email protected]
Position:
Director of Development
Home Town:
Eden, NY
Officiating Experience:
24 years overall – 17 post high schoolNCAA Tournament Division I Final Official (2007, 2011, 2015) NCAA Tournament Division I Semifinal Official (2008, 2009, 2010, 2012, 2013) NCAA tournament Division II Final Official (2016) NCAA Tournament Division III Semifinal Official (2009, 2010, 2011) NCAA Division II Semifinal Official (2013) Major League Lacrosse (MLL) Final Official (2006, 2007, 2008, 2009, 2010, 2012, 2013, 2014) National Lacrosse League (NLL) Final Official (2003, 2004, 2006) Federation of International Lacrosse Field World Championships 2006 – Referee Gold Medal Game World Indoor Lacrosse Championship 2006 Heritage Cup 2007 (International Indoor) New York State Lacrosse finals – five years
Vision:
"I believe we have to ensure consistency throughout the country with regard to rules application and field mechanics. It is important that every member of NILOA receives the same training and has access to the same material. Using the technology available to us through our website and through video, we have a great opportunity to enhance all those areas of focus and bring that consistency."
Personal Info:
Tom has been married to his wife, Pamela, for 31 years. He has three daughters and five grandchildren, and is an Operations Manager for Kinder Morgan in Western New York. Tom played High School and College lacrosse in the Central NY area. He is the past President of New York State Lacrosse Officials Association (NYSLOA), the past President of National Lacrosse League Officials Association. (NLLOA), and the past Chair of the Men's Game Officials subcommittee of US Lacrosse.
Tom is on the Board of Directors for Niagara Frontier Lacrosse Officials Association, and the assigning agent for High School and College Club leagues. He was the Deputy Referee in Chief for FIL Under-19 World Championships in Turku, Finland in 2012 and the Referee in Chief for FIL World Championships held in Denver 2104. He was the FIL representative for World Indoor Championships 2015 held on the Onondaga Nation, Syracuse NY, and is an International Lacrosse Observer /trainer (FIL)
NCHSAA takes emergency action to alleviate shortage of girls lacrosse officials
By Nick Stevens, HighSchoolOT managing editor
Chapel Hill, N.C. — The N.C. High School Athletic Association has announced steps it is taking to alleviate the shortage of girls lacrosse officials, particularly in the Triangle area.
In a joint statement from NCHSAA Commissioner Que Tucker and Associate Commissioner & Supervisor of Officials Mark Dreibelbis, the association said representatives from each Triangle conference met on Friday to discuss potential solutions. Athletic directors worked through the weekend and on Monday to finalize proposals, which were presented to the NCHSAA Executive Committee.
The committee has made emergency changes to policies to alleviate the officials shortage. Among the changes, the number of required officials to conduct a contest will be reduced, and the number of games allowed in a week will be increased.
In addition, the Triangle Area Supervisor of Officials will set priority days for each conference, schools will schedule double and triple-headers at single sites, and there is a discussion of emergency officials training taking place to grow the number of available officials.
US Lacrosse is also working with the NCHSAA to rain new officials that could put new officials on the field for youth games in the area, which the NCHSAA hopes will free up more experienced officials for high school games.
"They plan to target potential adult and junior officials to go through training, providing whistles and waiving fees to attend the trainings or on-field sessions," the NCHSAA statement said.
Last week, at least 21 games were unable to be played in Wake, Durham, and Orange County due to the lack of officials. More games were canceled this week, but it is not clear how many.
"We understand that it is difficult to change plans and schedules. We certainly are sensitive to the student-athletes who are concerned about losing game opportunities throughout the season," the NCHSAA statement said. "It is our hope that through creative thinking, flexibility and a willingness of all member schools, officiating supervisors, partner organizations and NCHSAA staff to come together and find a solution that we will be able to provide the best possible experience for our student-athletes."
The NCHSAA said it will continue to work with member schools, regional supervisors of officials, and US Lacrosse to find solutions for the officials shortage.
"We want the game of lacrosse to grow, especially for women, and for that to happen, qualified officials are needed," the NCHSAA said. "If you or someone you know are interested in becoming a women's lacrosse official, please contact the NCHSAA Officiating Department, (919) 240-7401."
More On This
Indiana Girl's Lacrosse Officials
Interested in officiating girls lacrosse?
Join us Feb 2, 9am at Park Tudor school in Indianapolis for training! Email [email protected] for more information
Interested in growing your game?
Check out these grants available from USL.
https://uslacrosse.org/officials/funding-grant-and-scholarship-opportunities
Of interest for our officials:
– new officials equipment grant
– convention scholarship
The next opportunity for training new officials is July 28-29 in Westfield, IN. Please email [email protected] for more information.
Saturday was a productive day with our Annual Rules Interpretation meeting with coaches & officials, training for new officials, and 3-person mechanics. Thanks to all for such a great turnout!
We trained 38 new officials and 23 returning officials – it should be a great season #growthegame
If you missed out seeing the sphere demonstration or want to borrow it to show your teams, contact Sheena.
Thanks to everyone that made the day such a success.
The classroom training for new girl's lacrosse officials is Feb. 3, 9am-noon at Park Tudor school.
https://goo.gl/forms/wMuxQSrnIZ3AVtcJ2
Email: [email protected] with questions.
Classroom training dates for new officials:
– Feb. 3 in Indianapolis
– Feb. 11 in Fort Wayne
– Mar. 9 in Evansville
On-field training and rating, for new and returning officials:
– Feb. 27 and Mar 1 in Indianapolis
– Mar. 10 and 11 in Evansville
– email to schedule other dates and locations
3-person officiating mechanics
– Feb 3 in Indianapolis
– Feb. 13 in Evansville
With questions or to register for training, email [email protected]
90,000 Kulalaev removed from refereeing :: Football :: RBK Sport
Refereeing today comes to the fore in football.If we recall the World Cup, then it was the people in black who became almost the main characters of the football festival in Germany, and they tried their best to spoil it. And if the ill-wishers argued that referees work outrageously only in Russia, then the world championship clearly showed that this is not entirely true.
Read us at
news news Refereeing today comes to the fore in football.If we recall the World Cup, then it was the people in black who became almost the main characters of the football festival in Germany, and they tried their best to spoil it. And if the ill-wishers argued that referees work outrageously only in Russia, then the world championship clearly showed that this is not entirely true.
There is nothing to say about the top Russian division – everything has been sold out there for a long time, according to rumors. And in the Premier League, there are also scandals. Last season, referee Yegorov made the most loud statement about himself, who publicly began to speak out on topics that were previously considered forbidden, for which he was first subjected to obstruction, and then recognized by "Sport-Express" as the best referee of the year.
In the 2006 season, everything seemed to be calm with this case. But for the time being, for the time being. Thunder struck in the 11th round. The match between Spartak Moscow and Tom was judged by the young referee Pavel Kulalaev, and his obvious mistake at the end of the match cost the nine-time champions their victory. Muscovites, of course, filed an appeal, and also threatened to sue Kulalaev. In addition, the leadership of the red and white turned directly to Mutko with a request to assist in the investigation of the incident.
The President of the RFU did not miss the opportunity to demonstrate his importance, and promised to gather the RFU Executive Committee.Its meeting took place on Friday. Before the start of the executive committee, Mutko spoke in the spirit that an "Italian option" is possible, when, if the judge and the persons who stimulated him are found guilty, severe sanctions will follow, up to the exclusion of unholy clubs from the championship. It was hard to believe in it.
As a result, the RFU limited itself to a recommendation in the CFA not to appoint Kulalaev to matches until the end of the proceedings, since in connection with Spartak's appeal, a special commission was created in the RFU, headed by Nikita Simonyan.She must question all the participants in the match for whether pressure was exerted on the referee, after which some kind of decision will be made. The quality of the referee's refereeing today will be considered by the referee-expert commission.
Bykov believes that the refereeing in the match with the Swedes was shameful
The head coach of the Russian national team, Vyacheslav Bykov, after the defeat to the Swedish team (2: 6) in the match of the second round of the third stage of the Eurotour, accused the referees of ugly refereeing and defended the goalkeeper Mikhail Biryukov.
"I have no desire to comment on this shame on the part of the judges," RIA Novosti quotes Bykov. – In my coaching practice, this is the first time when I cannot even find words to describe this disgrace.
– What can you say about the game?
– The spectacle turned out to be not very pleasant, especially in the first period. We gave too easy goals to score. The plan for the match was to play more compactly and move a lot. But there is a distance between what we say, what we warn about, and reality.As much as we want, whichever plan we choose, until you feel it, you will not understand. It was an object lesson for our guys. It is important to note that the team did not fall apart. We did not completely miss the thread of the game, and the guys were not disappointed in themselves either. We dealt with emotions and excitement and continued to play. In the match with the Czechs, we will bend our line, play according to our drawing. It is important that the guys methodically try to complete the installation.
– It seemed that you were wrong with the goalkeeper.
– To say that we made a mistake when choosing a goalkeeper is wrong. We planned that Biryukov would play with the Swedes, and Alexey Volkov would play in the last match. Biryukov played well in the first match, and he has more experience, so this decision was logical. It was not his best day, but I can't blame him. He has to grow. If we keep everyone in greenhouse conditions, this will not lead to anything good. Mikhail must analyze everything and prepare for the next matches.You can't panic here, and there is no point in doing it. Everything will be fine with him. In the course of the match, Alexei Volkov had a minor health problem, and we do not yet know who will play with the Czechs.
Let us remind you that the defeat deprived the Russians of their chances of winning the Swedish Games.
90,000 Arbitrator Karasev will receive a deuce for refereeing in Kazan
Catcher sets. Dream Catcher. Guardians of the feet. Breast protectors. Protective gear. Judge equipment.
Baseball clothes. Baseball Bags. Player bags. Equipment bags. Baseballs. Baseball equipment. Fastpitch Bats. Fastpitch gloves. Bats and gloves. The bats. Slow gloves. Fastpitch Softball. Slowpitch Softball.
Training softballs. Softball jerseys. Stock jerseys. Stock sleeveless T-shirt. Custom softball jerseys. Custom made luxury jerseys in sublimated and sporty twill.Stock Softball Pants. Custom softball pants. Softball shorts. Custom sublimated shorts. Softball hats and visors.
Softball socks. Softball belts. Softball Custom Team Clothing. Custom Team Gear Softball. Softball shoes. Softball equipment. Catcher Set. Softball bags.
Light footwear – equipment for the league
Softball uniform. Softball clothing. Softball equipment. Basketball jerseys.
50 Best Hi-Fi Albums for Audiophiles
Basketball Jerseys. Custom Elite Sublimated Basketball Jerseys. Basketball shoes. Basketball clothing. Basketball Apparel Referee.
Find out here the surest way to monitor your Android phone;
MTV named The Weeknd MV Best Video of the Year.
Cell Phone Location Tracking online devices.
Is There A Right Way To Spy iPhone 5 No;
Shirts arrow. Basketball Custom Team Gear. Adult – Medium – Youth – Full sticks. Knitted lacrosse. Custom sublimated short sleeve.
KHABIB – Raspberry berry (video premiere)
Custom Sublimated Short Sleeve Reversible. Lacrosse shorts. To order. Lacrosse arrow shirts.Shooter shirt. Custom shirts. Lacrosse Uniform Packages.
Morse code decoder, encoder, 54 yards, morse code, CW trainer
Lacrosse Custom Team Clothing. Lacrosse Custom Team Gear. Custom bag. Arm pads.
Field equipment. Hockey field. Lacrosse Shoes. Volleyball jerseys. Stock Volleyball Jerseys. Volleyball Custom Team Clothing.
Dynamo smashed Spartak in the Moscow derby. Znarka's team got 0: 6 in 20 minutes !?
Alexander Eremenko!
What conditions are required for testing.
Catch your spouse cheating iPhone app;
Volleyball Custom Team Gear. Volleyball shoes. Volleyball nets. Volleyball knee pads. Volleyball equipment.
Football shoes. Goalkeeper gloves. Football balls. Football Custom Team Clothing. Football Custom Team Gear. Replica jerseys. Athletics. Athletics shoes. Sprint Spikes Track Shoes. Treadmill. Medium distances. Track shoes.Long and triple trainers. High jump shoes.
Sports shoes. Multipurpose track shoes.
The best track and studs in the world The best track and studs in the world The best track and studs in the world The best track and studs in the world The best track and studs in the world The best track and studs in the world 90,000 The person who did not remove Barinov.Did the referee of the England – Denmark match deserve the semi-final?
Second semifinal The match of the European Football Championship 2020 England – Denmark will be served by the referee from Rotterdam Danny McKeley. The reserve arbiter will be Ovidiu Hatsegan, the inspector – Roberto Rosetti.
The 38-year-old FIFA referee is one of the most famous police officers in the Netherlands, this is his main job. They treat with understanding to the hobby of refereeing and let McKelley go to the games without objection. After the first two games at Euro 2020 I were waiting for him to return to his main job.
Errors at Euro 2020
Makkeli is one of Rosetti's favorites, it was he who opened the tournament with the match Turkey – Italy (0: 3). McKeley made a mistake by not assigning a penalty to Turkey's goal for Celik's hand. Many tied this decision with the new rules on the naturalness of the hand, but later Rosetti announced that the Dutchman made a mistake. Notable oversight the brigade was in an offside position after a direct pass from a corner blow.The assistant referee made the wrong decision in a simple situation.
Turkey – Italy match review
Still McKeley was appointed for the second round in a row – the match Finland – Russia, in which the referee also made a number of mistakes. The assistant made a mistake in the opening of the game, by counting a Finnish goal canceled by VAR. The chief referee is obliged by the 27th minute was to remove Barinov, but forgave the Russian.
Honestly, there were thoughts that unsuccessful decisions make Rosetti send the Dutchman home: this is how the tournament ended for many experienced referees who made mistakes.Turpen, Dias, Del Cerro Grande worked only at two Euro games.
Difficult but brilliant playoff game
McKeley got a chance to improve: he was appointed for the hardest game of the 1/8 finals England – Germany, with which the team coped perfectly well. True, some fans felt that the judge should have removed two England players in the first half, but with this assumption I cannot agree. We wrote about this in detail here.
Review of the match England – Germany
Relations with England and Denmark
Danny McKeley has never judged the Danish national team, and the referee has crossed paths with the British four times. Two victories (over Germany on this Euro and over Australia in a friendly game) and two defeats. Lost the Spaniards and the Belgians in the League of Nations.
In European competition at the McKeley club level, of course, more often saw the English teams. With his refereeing, English clubs have 7 victories, 5 draws and 2 losses.Danish clubs have met with the referee twice. Both times lost.
Achievements of McKeley
In the 2019/20 season, McKeley judged the Europa League final Sevilla – Inter and became the youngest final referee in 10 years. They trust him both UEFA and FIFA. From status games on account of his account of the final of the European Championship U-19 in 2012. The Spaniards defeated the Greeks – 1: 0. He was also sent this year from UEFA to the Club World Cup in Qatar, where the referee worked in the semifinal the game "Palmeiras" – "Tigres" (0: 1).In May 2021, Makkeli played the Greek Cup final between Olympiacos and PAOK (1: 2). McKeley is already on the lists video referees for the World Cup in Qatar, and he has a chance to go there as the chief referee.
Danny McKeley is a good referee, one of the best in Europe, but his semifinal assignment doesn't look well deserved.
Video broadcasts of absolutely all Euro 2020 matches will be available on tele-sport.ru immediately after the final whistle! Also watch on our website reviews of the best moments of each match, goals and all the fun in video format!
Severstal lifted the curse by beating SKA away for the first time in nine years – Hockey news
Game day on November 29 included two matches – Torpedo confidently beat Vityaz at home, while Severstal beat SKA away for the first time since January 2012.
Mile's 100th point brings Torpedo victory
Torpedo
Nizhny Novgorod
4 – 1
1-02-01-1
11/29/2021
Vityaz
Moscow Region
And for Torpedo ", and for" Vityaz "came the defining segment of the regular season. The Volzhans, due to their uneven passage of the tournament path and strong density in the upper part of the West table, are at arm's length from the playoff zone. The Moscow Region team really needs to take a desperate spurt to get involved in the struggle for a ticket to the Cup spring.And, unlike "Torpedo", Yuri Babenko's squad regularly gained points in the last four games. Considering that during the season the teams had already exchanged guest victories, the third face-to-face meeting promised to be hot.
There were minor changes in the lineups of both teams compared to the previous games. Nizhny Novgorod had two leading defenders left out of the application – Mark Marin and Yegor Martynov. Georgy Misharin was announced to replace them, Torpedo played six defenders. But there were fourteen attackers in the starting list at once, Denis Vengryzhanovsky became an additional striker.Babenko limited himself to replacing Artyom Borodkin with Igor Rydchenko in the fourth pair of defenders.
From the first minutes, the hosts announced their claims to the playing advantage. This was also facilitated by the occasionally undisciplined play of the guests. Already at the end of the third minute, Torpedo won the right to play the first majority, during which the teams exchanged dangerous attacks outright in a two-on-one format. A little later, Andy Mile's exit to a rendezvous with Ilya Yezhov was rudely interrupted by a blow from Yevgeny Lisovets with a club.The arbitrator, without hesitation, appointed a bullet as a punishment, which was gracefully implemented by the victim himself. Over time, the pressure on the Vityaz goal only increased. In one of the episodes, "Torpedo" settled in a foreign zone for several minutes, but could not bring the matter to a decisive throw. An excellent illustration of what is happening on the ice is the ratio of blocked shots – 11: 0 in favor of Vityaz.
Ildar Shiksatdarov, Vityaz forward:
– The third game on the road, fatigue has affected today.And after two victories in a row, there was probably some kind of self-confidence, which led to this result. We overslept the beginning of the game. In the second period there were chances to return to the game, but the Torpedo goalkeeper played great. We understood that the game would be for four points, but we played unsuccessfully. We need to return the game that was before this match, and then we will still have a chance to catch on to the playoffs. It is not true that Vityaz is a team of one link. And two victories before the match with Torpedo are proof of that.
The beginning of the second period was left for the Moscow Region hockey players.Using the factor of the far bench, for three minutes the guests did not let the Nizhny Novgorodians leave the zone. But this was reflected only in improving the statistics of throws, without changing the score on the scoreboard. Torpedo quickly reacted to the opponent's activity and scored the second goal with the help of active pressure. At first Marek Hrivik didn't let Vityaz take the puck out of the zone, and then he himself sent it into the goal after Maxim Fedotov's pass. The hosts scored the third goal in the majority, Ivan Chekhovich completed a beautiful combination with a one-touch pass.Vityaz had several opportunities to revive the intrigue in the match, but Babenko's charges lacked precision in completing the attacks.
After Arthur Tyanulin in the 47th minute, having scored the fourth goal, sent Yezhov to the bench, the question of the winner was actually removed. To the credit of the Podolsk hockey players, they continued to fight and try to change the course of the game, but only managed to "soak" the score. This happened after two consecutive deletions of Nizhny Novgorod and the "help" of Peter Kochetkov, who personally gave the puck from behind the goal to the hook of Stepan Starkov.4: 1 – a confident victory for the Nizhny Novgorod team.
David Nemirovsky, head coach of "Torpedo:
– We really needed a victory today, we played well in attack. Moreover, not only the attackers, but also the defenders. I am not surprised by Arthur Tyanulin's performance. Even before the season, they knew that if he got a chance, he could take full advantage of it. And now he plays well. Now it is important to rest and prepare for the game against Metallurg. At the moment, we have only six defenders that we can put on the game.That is why today there were fourteen forwards in the application.
Yuri Babenko, Vityaz head coach:
– An ambiguous game with such good refereeing that even the opponent's goalkeeper could not stand it and gave us a goal. We gave our opponents a lot today to create chances at their goal. In the first period, they were losing in movement, losing in the speed of decision-making. The hockey players were told that after two defeats, "Torpedo" would be maximally charged for the game, but apparently they did not get through.Despite the injuries and illnesses of the players, we have four links. And if everyone does their job with high quality, then there will be a different result. I would like to note that this is indeed the first KHL championship, where it is very difficult to predict the outcome of any match in advance. Every game is very important, you need to approach every game responsibly.
Three Stars
Andy Miele
Opened the scoring and kicked off the victory of his team.
Artur Tyanulin
Scored the puck, successfully replaces Daniel Zaar in the second troika of the attack.
Artur Tyanulin, Torpedo forward:
– The team had a good mood today. And the fans gave us good energy. We dominated the court today and had to win. But there is another rival ahead, and we need to clean up those mistakes that were enough on our part today. Playing in the second link, I feel confident. Especially when they give out programs like today. I am very glad for Kenny Agostino that he was called to the Fonbet All-Star Game 2022, he deservedly there. If suddenly they invite me there too, I will definitely make a few "blanks" for such an event.
Maxim Fedotov
In addition to the assist, he was remembered for his confident play throughout the match.
Goals by Lishka, Khokhlov and Alekseev brought Severstal victory
SKA
St. Petersburg
1 – 3
0-10-11-1
29.11.2021
Severstal
Cherepovets
a cherepovchan in St. Petersburg was dated January 2012. Over the next nine years, Severstal lost 12 away games to SKA in the regular season and surrendered four more times in the playoffs.
However, on Monday, the "lynx", perhaps for the first time in these nine years, came to St. Petersburg in the status of a favorite. At least from the standpoint of the table – Severstal was in fourth position in the West, while SKA was only fifth.
Yes, and the results of the Cherepovets have been more stable lately – the army team has just recovered from a series of six defeats, and the home streak of failures has not yet been interrupted. The last time Valery Bragin's team won in Ice on October 21, since then there have been four misfires in a row.
SKA's troubles continued at the very beginning of the game with Severstal, when Oscar Fantenberg was injured out of the blue. The Swede spent less than two minutes on the ice and left for the locker room until the end of the game.
The guests, meanwhile, tested the strength of the army team's defense, which had lost Fantenberg, with massive attacks, but then switched to more familiar counter-attacks with a strict game in their zone.
Valery Bragin, head coach of SKA:
– You have to score more than one goal. The enemy used his chances.In the third period, we played much better. The chances were good, it was necessary to score. Why did they put Kirill Marchenko on the bench in the third period? The game did not suit him. Severstal is in good shape. Working, trained team. No wonder they are among the leaders.
One of them worked – Adam Lishka and his comrades ran away three in two and played an exemplary advantage. The Slovak sent the puck exactly to the far corner, past Lars Johansson's trap.
After the first break, SKA added in activity and in speed.Nikita Gusev stood out especially, who brought Danila Moiseev to a lethal position, but did not realize that moment. Later, another supermoment for Moiseev was created by Joonas Kemppainen – two Petersburgers in the minority fled to Vladislav Podyapolsky, but Danila again could not outwit the goalkeeper.
Stepan Falkovskiy, SKA defender:
– We played pretty well, we just didn't realize our chances. The opposing team created four chances per game, scored three goals. SKA, most likely, lacked a little aggression against other people's gates and a little luck.Learn from mistakes. We will fix the mistakes and show our hockey in the next match. It is normal to play three pairs of defenders for almost the entire match. The loss of Oscar Fantenberg is, of course, great. But what to do? This is hockey, life.
Severstal punished immediately for such extravagance – in the same majority, Ilya Khokhlov asked Johansson with a throw from the blue line.
Andrey Razin, head coach of Severstal:
– We read that they had not won in St. Petersburg for ten years.Therefore, I want to congratulate the guys and fans. We played very well in positional defense. The minority defended well. We used our chances, scored most of them. Defeating SKA in St. Petersburg is worth a lot. Our team is hungry for victories. Our hockey players, 24-25 years old, are in juice now: injuries heal faster, and the recovery process goes faster – this is a plus for our team.
By the beginning of the third period, Gusev realized that he had to take over the game, rushed from the middle zone past three Cherepovets and scored a goal for Podyapolsky.After this, the army team predictably went to the assault. Matvey Michkov tried to repeat the trademark lacrosse goal trick, but failed. But Andrei Alekseev waited for the moment when SKA removed the goalkeeper and sent the third puck into an empty net.
Nikita Kamalov, SKA defender:
– The match turned out to be difficult for us. There was an advantage, but they did not realize their chances. Roughly speaking, the opponents had one and a half chances per game, they converted them, took the lead 2: 0. In the end, we played one goal, but it was just a bit short of it to equalize and transfer the match into overtime.There are no easy opponents now. Everyone plays roughly the same way, everyone knows how SKA works, everyone prepares, we just need to fight in every moment, give our strength. We have to play from simplicity and score our chances, then we will have everything. Fantenberg's injury did not affect the load, but, of course, this is a noticeable loss. Oscar plays in the majority and in the minority – the leading defender.
Three stars
Ilya Khokhlov
Absolute hero of the match. He took over a dangerous shot from Nikita Kamalov, and then scored the most important goal in the majority.
Ilya Khokhlov, Severstal defender:
– It's always nice to score, but it's the work of the whole five. They closed the goalkeeper, I threw and hit. Great! In the morning I read on the Internet that we hadn't won in St. Petersburg since January 2012, but I didn't keep it in my head. We went out to play to win. SKA and we are next to each other in the table. We must rise as high as possible. The fact that we are so high in the table is inspiring. But it's not that easy. You must always keep the bar and climb as high as possible. The joy of victory is the most important thing.I would like to say a huge thank you to the fans, they filled the guest sector, we heard them. Thanks to the team, which was plastered and caught the washers on itself, and to the goalkeeper. My leg is fine – hopefully it will go away quickly. When there are victories, everything heals quickly.
Adam Lishka
Opened the score in the match and succeeded in power struggle
Nikita Gusev
Was the most dangerous in the SKA attack. First, he created chances for his partners, and then he made a goal out of nothing.
Synchronized swimming is… What is Synchronized Swimming?
Synchronized swimming group (support)
Synchronized swimming is a water sport associated with the performance of various figures in the water accompanied by music. Synchronized swimming is one of the most sophisticated and elegant of all sports. However, despite the apparent lightness, it is very demanding – in addition to the fact that athletes experience serious physical exertion, they need to have not only endurance, but also flexibility, grace, honed skill and exceptional breathing control.
History
Originally known as aquatic ballet, synchronized swimming was introduced to Canada in the 1920s. In the next decade, it spread to the United States. Demonstration performances in synchronized swimming appeared at the Olympic Games back in 1948 and remained there for twenty years. Only in 1984, at the games in Los Angeles, they received the status of a full-fledged Olympic sport: then singles and doubles competitions were presented.
Sports program
Competitions consist of technical (compulsory) and long (free) programs.In the first case, the athletes perform certain figures. In the long program, there are no restrictions on musical or choreographic composition. The judges' marks in synchronized swimming are similar to those in figure skating (old judging by points). The jury, evaluating the actions of the athletes, consists of two groups of judges of five people each: one group evaluates the technique of the program, the other the artistry. The judges sit on both sides of the pool. The minimum score is 0.1 points. The maximum mark that each member of the jury can give is ten points.
Olympic Synchronized Swimming
Prior to the 1992 Barcelona Olympics, the synchronized swimming competition program consisted of singles (solo) and doubles. At the 1996 Atlanta Games, the Olympic synchronized swimming program was redesigned to exclude singles and doubles and include group exercises. Thus, in this sport at the Atlanta Olympics, the fight was fought for only one set of awards.The team of each country participating in these competitions consisted of ten athletes. Gold medals were won by the USA team, silver – by Canada, bronze – by the Japanese team. Since the 2000 Olympic Games, two sets of Olympic medals have been played out – among duets and in team competitions.
At the Olympic Games in 2000 in Sydney, in 2004 in Athens, in 2008 in Beijing and in 2012 in London, all the gold medals were won by the Russian national team. The head coach of the Russian national team is Tatyana Nikolaevna Pokrovskaya.
See also
References
90,000 Yaroslavl acrobats are preparing for performances in Europe
A year ago they were the best at the World Championship in China – now they have arrived with triumph from the national championship of Russia. Yaroslavl acrobats Daria Guryeva and Daria Kalinina won the final Russian start of the season with a clear advantage and will now prepare for their performances in Europe.
It seems that nothing is impossible for the mentor of the champions Vera Rumyantseva in sports acrobatics.And the results speak for themselves. Her pupils are the best again. Again in the first place and are ready to fight for the country. The female duet of Daria Kalinina and Daria Gurieva with a unique result flew into the first place of the Russian Championship, which ended in Pokrovskoye. The difference with the closest pursuers is a whole abyss, almost 13 points.
"We have drawn up a program that no one else does in Russia. And there are bonus elements. You do them, and a bonus is added to the assessment that you receive.And we have learned enough of these elements to win everyone, "say Daria Guryeva and Daria Kalinina Position, honored masters of sports in sports acrobatics.
To defeat everyone in Russia, to defeat everyone in China – that is how it was a year ago. Now – to defeat everyone in Poland. Moreover, twice. In July, the Yaroslavl girls will take part in the World Games, and in October the European Championship will take place. Dasha Bolshaya and Dasha Mal'kaya – this is how Vera Rumyantseva tenderly calls her wards, they will go there both in the status of honored masters of sports and in the status of world-class athletes.The latter is recognition on the scale of world sports acrobatics.
"It was a very big surprise, I immediately said that in my coaching history for 35 years, these are the first such students, they were awarded such a sign. They were awarded the World Class Athlete badge by the International Gymnastics Federation. It is very honorable, it is given to only a few in the world in general, "says Vera Rumyantseva, Honored Coach of Russia.
While the medals, certificates and signs from the last starts are neatly laid out on the table of the sports complex on Bakhvalov Street, the namesake-acrobats are repeating something of the triumphant.Elements that are not always found even in mixed pairs are given to Yaroslavl athletes quite easily. Together they have spent half a year since 2014 on grinding – now they feel each other on any edge of the carpet. The girls seem to have a few days of rest, but they are still in the gym. Vera Rumyantseva says that it is more difficult to win Europe than the world – there is such refereeing.