My lacrosse stick: How to Care for Your Lacrosse Stick
How to Care for Your Lacrosse Stick
No matter if you are an attacker trying to score the game-winning goal, a goalie trying to stop it or a defenseman looking to shut down an opponent's attack, your stick becomes an extension of your body during a lacrosse game.
That's why taking proper care of your lacrosse shaft and head is so important. By taking some basic precautions, your stick can be ready to play all season long.
PROPER ACCOMMODATIONS
When storing your lacrosse stick, there's a few things to keep in mind. Be sure to keep your stick in a cool, dry place when not in use.
"Big no-nos would be leaving it in your car or outside somewhere that is going to affect the plastic because it gets really hot or really cold, and it's going to end up deforming," said Greg Kenneally, president and cofounder of East Coast Dyes Lacrosse.
When you're storing your stick, it's best to lean it against a wall — with the shaft touching the ground — in either your house or garage.

SPICK AND SPAN
Keeping your lacrosse stick clean is imperative. If you are playing in a game on a muddy field, caked-on grit can dry on the pocket and affect the mesh. Rinsing your stick in a sink with warm water and little dish soap after a messy game can help keep it looking good and performing well.
To help your stick dry properly, make sure the pocket is pounded out so it doesn't dry crumpled up. One way to help make sure it keeps its shape is to crinkle up some newspaper and place it in the pocket. The newspaper can help absorb some of the moisture while keeping the pocket's depth and shape.
IN A PINCH
As a stick ages, the plastic of the throat can deform. There are set rules for how pinched a throat can be, so check with your league for its rules.
"If you find your head is pinching in too tight, you can get something like a softball or a soup can [and] stick it in the throat when you're not using it," Kenneally said.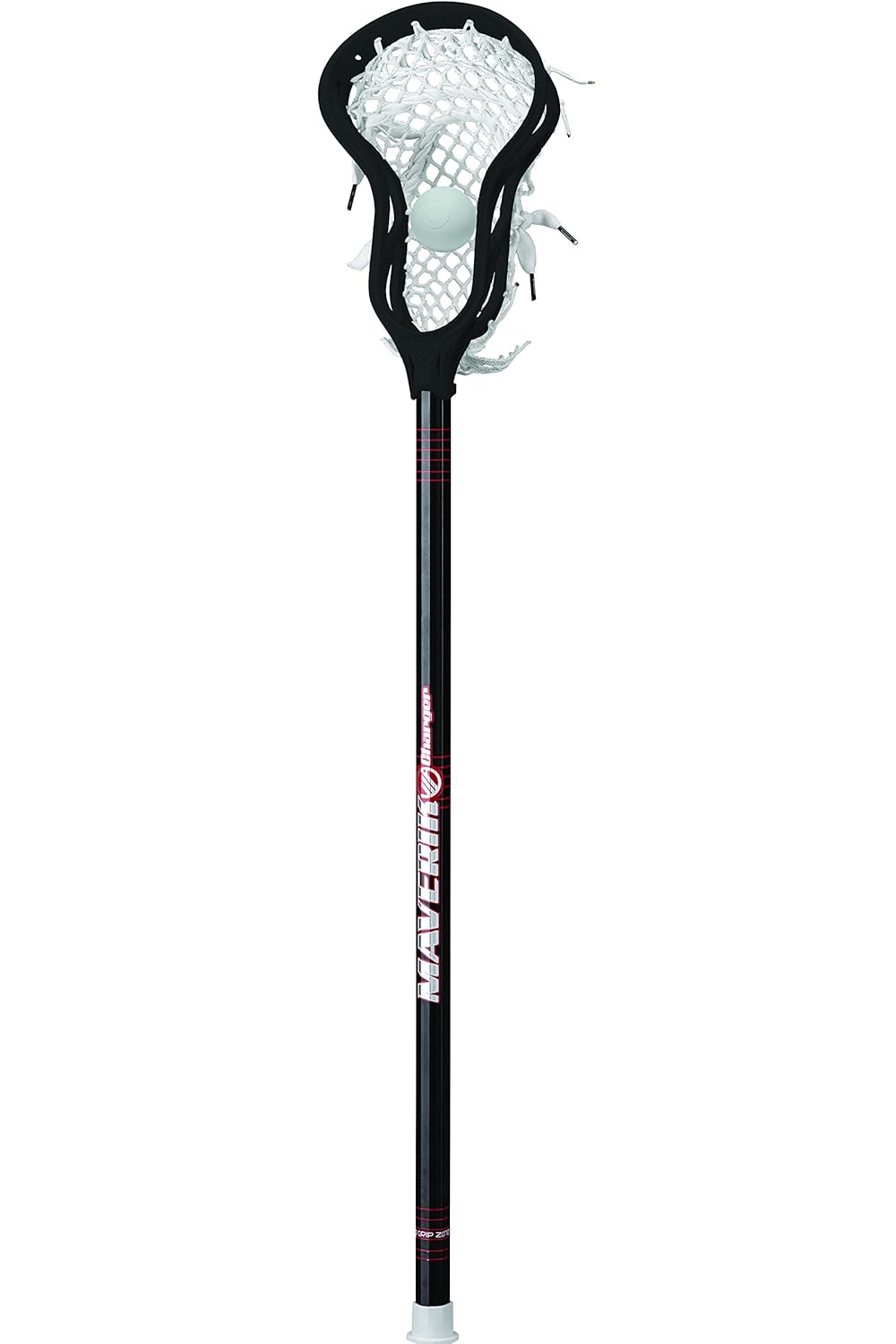 "It should bring it back to shape a little bit and extend the life of your lacrosse stick."
BASIC UPKEEP
Check regularly that the screw connecting the head to the shaft is tight and that your shooting strings are tied. It can be helpful to keep a stick repair kit with your gear. These kits usually come with screws, a screwdriver, strings and laces to help keep your stick functioning as intended.
No matter if you are running through drills in the offseason or getting ready for a championship game, you want your lacrosse stick to perform at its highest. By taking care of your stick, you can help make sure it's in great shape to help you make the big plays when it matters most.
Lacrosse Pocket Restringing with Taylor D'Amore – CreaseRoll
Strung by Taylor
As a player begins to improve her stick skills and becomes more technical about her game and equipment, she may want to consider having her pocket professionally restrung.  Taylor D'Amore, former US National Team player, Team STX player, and Johns Hopkins All-American, can provide just that; a new pocket to improve performance.
  Information on her lacrosse pocket restringing services can be found at http://www.tdstringing.com/.
I asked Taylor about her business and learned a lot about pocket design.
Why should a player consider having her head restrung?
Taylor: I think a player would want a head restrung for two primary reasons.  First, they have had their stick for a long time and feel like it is worn out.  Getting your stick restrung for $60 is much less expensive than buying a whole new head considering top of the line heads cost about $120. The second reason to get your stick restrung is that you have a new head but don't like the factory strung pocket.  

I have found that my way of stringing sticks allows the ball to sit high in the pocket under your shooting strings which allows for more ball control cradling as well as a quicker release on your shots and feeds.
What if a player has a lower end stick? Is it worth investing in a new pocket?
Taylor: You can definitely make a starter stick into a better stick with a new string job.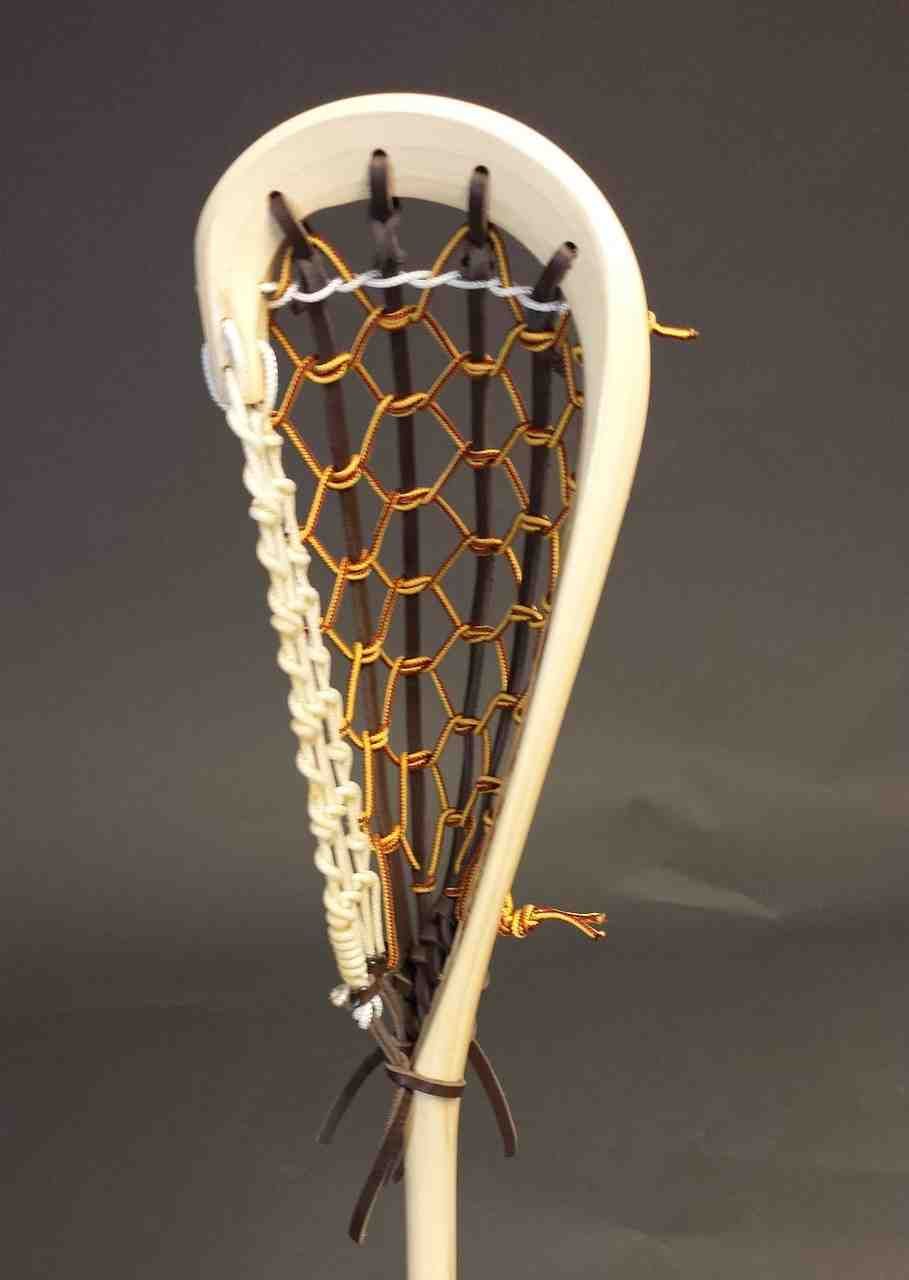 It will never be as good as some of the more advanced stick heads but it will be much better than what you bought at the local sporting goods store.  For example, I would often go back to work with some of the kids in our youth program in my hometown when I was home from college during the summer.  When I would use some of the first and second graders sticks to show them basic catching and throwing techniques, I couldn't even cradle the ball because it was such a "cheap" stick.  I remember telling my dad that the

kids' problem was not that their technique wasn't right, but the equipment they were using was so basic that it made the skill much more difficult than it should have been. No wonder the kids were getting frustrated!  However, if you're a parent and your child is just starting lacrosse, I'm sure you don't want to spend over $100 on their first stick.  I think it's a matter of figuring out how serious they are about the sport and then going from there.
How often might a player need a head restrung?
Taylor: I would restring my stick two to three times a year.
  Once in the winter before our spring season, a second time right after my high school or college season ended and before the summer season started, and then again before fall ball started.
Are there different kinds of pockets and stringing designs?
Taylor: There are different types of pockets and I think most hand strung sticks all have their own intricacies. The biggest thing is what type of control you have with the ball in your stick.  I also think that one of the biggest factors in the control of your pocket is in the material and shape of the center piece.  STX is a perfect example.  They have evolved from a soft nylon center piece, to a rubber one, then to one with rubber hexagons, and now to their newest Launch pocket which has rubber Vs.  I have always been a fan of a softer center piece and that is what I use to string my heads. These center pieces also vary in width, which changes the shape of the pocket.
What are some ways players can maintain their pockets?
Taylor: Something that I don't think most people think about is how they tighten their sticks.
 When I string a stick for someone I always send it back to them completely tightened and ready to go with instructions for how to tighten the pocket.  I believe that

your leathers should be pulled tight and the center piece let lose so that there is a channel for the ball when you release it.  I have also found that girls who tie their leathers and then tape them are forced to constantly adjust their pocket.  There is a way you can cut and tape the leathers and then tie the center pieces so that minimal adjustment is necessary, even in the rain.  For me as a player that was one of the best differences between a factory strung stick.
Lastly, why should a player send their stick to you instead of going to the local store or figuring it out on YouTube?
Taylor: I have found that the high school kid at the local lacrosse store is often a guy who has never played with a women's stick.  The pocket tends to be too tight and no matter how much you break it in, there is not enough length left in the gut strings to allow you to build a good pocket.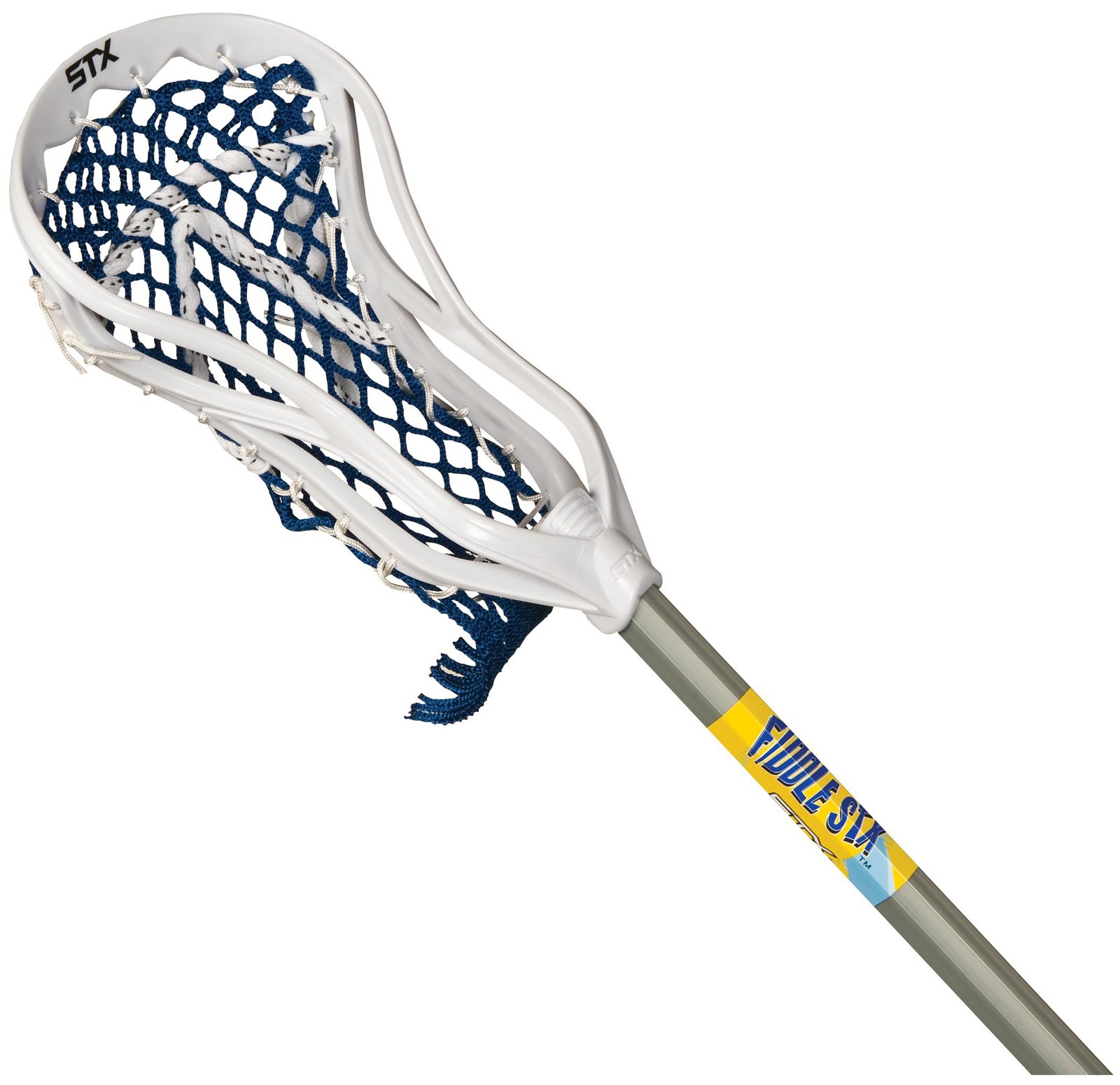 I believe that the difference in length of the "gut" strings is what determines the quality of the pocket.  If the distance between the center piece and the leathers is the same throughout the stick head, you will struggle to make a good pocket. Photo Credit – STX
For more information and a pocket guaranteed to raise your game, please visit Taylor D'Amore Stringing at http://www.tdstringing.com/.
About Taylor
US National Team
Team STX
IWLCA All-American
2014 NCAA Leader in points per game

2014 NCAA Leader in assists per game
Johns Hopkins career draw control record holder
Johns Hopkins career assist record holder
2014 American Lacrosse Conference Offensive Player of the Year
Tewaaraton Nominee
NCAA Post-graduate Scholar
Capital One/CoSIDA Academic All-American
Like this:
Like Loading…
Related
Newsday Athlete of the Week is Oceanside's Mikayla Danon
If you talk to those around Mikayla Danon, a word you will routinely hear is "special.

"
"She's the ultimate team player and a special individual," Oceanside advisor Frank Luisi said. "Danon is a leader, going 100 miles per hour the entire game when she's on the field."
Danon, who is Newsday's Athlete of the Week, is a two-sport athlete who plays on Oceanside's varsity soccer and lacrosse teams. When she isn't on the field, she is laser focused on her schoolwork, compiling a 98.6 GPA.
"One day I may not be playing sports, but my education is always going to stick with me," Danon said. "I'm very organized, I make sure to tackle my work before practice or before a game."
Danon's leadership led her to be named captain of the lacrosse team. She was chosen as a Nassau scholar athlete and voted as a County all-conference defender.
"She can be elite, she has unlimited potential," Oceanside lacrosse coach Ralph Montera said.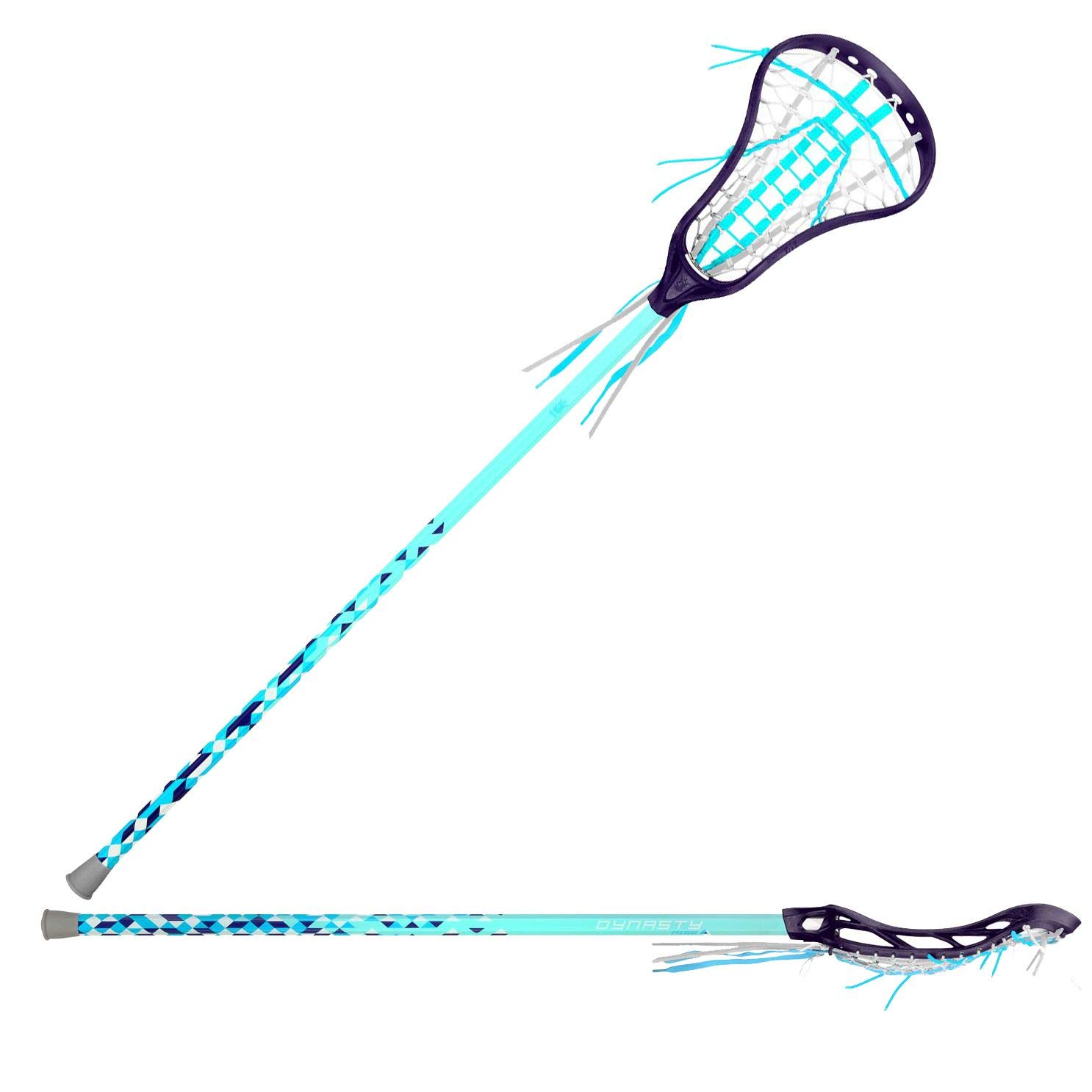 "She's a special talent, she's got a motor, the frame, and a desire, those are things that you can't teach."
The senior defender led Oceanside with 60 ground balls in the pandemic shortened season. She also plays lacrosse outside of school on the club team ICON. She attributes her prowess defensively to coaching.
Subscribe to Newsday's high school sports newsletter
Newsday's weekly newsletter takes you on the field and inside the high school sports scene across Long Island.
By clicking Sign up, you agree to our privacy policy.
"It definitely started with my coaches, they always had a lot of faith in me," Danon said. "They always pushed me and taught me defensive drills that I could practice on my own, that has helped me get to where I am right now."
Danon has also just completed her third year on Oceanside's soccer team, where she is an outside midfielder.
Her proficiency in lacrosse has certainly lent itself to her skills on the soccer field.
"Lacrosse and soccer are so similar, especially in the positions she plays," Sailors soccer coach Marianna Winchester said. "I can see that the agility and quickness are always there."
Her final season on the soccer field didn't come without its challenges. She started her first two years and had to adjust to a bench role in year three. The "determination" she always displays once again shined bright.
"It was difficult for me, but I was determined to make sure everyone did their best," Danon said. "No matter what stands in my way, I'm always determined to achieve the goals I set for myself."
90,000 Review November 20: Toronto was in the clouds
Arizona won for the first time this season for the third time in a row, beating Toronto.
Johnny Gaudreau extended the streak to 10 games and helped Calgary beat Washington, while Nashville interrupted Winnipeg's winning streak. NHL.com/ru summarizes the matches on November 20.
Gaudreau beat Washington
Johnny Gaudreau scored in his sixth straight game, extended his streak to 10 and helped Calgary beat Washington 4-1 away.The Capitals opened the scoring in the second minute of the first period, but less than four minutes later, Gaudreau scored his 10th goal of the season to level the score. And the next three goals, "Flames" de facto threw in the majority – Mark Giordano made the score 4: 1 a second after the expiration of the two-minute penalty.
Alexander Ovechkin scored five shots on goal, but failed to score in the sixth game in a row. The Flames have won their seventh victory in nine games.
"If we continue to play like this, we will end the season at around 50 percent of points," said Lars Eller, Washington's only goal scorer.

– Victory here, defeat there. We have to play with more dedication. The fight for the playoffs is very tough. It's still November, but it's already underway. "
Video: WASH-KGI: Gaudreau scores 10th goal of the season
Arizona won for the third time in a row
The Coyotes beat Toronto away with a score 4-1 and won for the third time in a row, while the Maple Leafs suffered their first defeat in seven games.
"The pros are ready for every game, but today some of the young talents we hold onto haven't.They were in the clouds tonight, "Toronto coach Mike Babcock said.
A key episode of the encounter occurred 3:50 to the end of the third period when 100th-match Auston Matthews seemed to equalize. However, Rick Tocchet protested the goal and after watching the video the goal was canceled because Zach Hayman blocked Antti Raantu. "I think I was pushed, but the goalkeeper had enough time to get back into place and take position."
Toronto goalkeeper Frederick Andersen's dry run was interrupted at 140: 01.
Arizona striker Clayton Keller made two assists to regain the lead in the rookie goal-scoring debate. In 23 matches, he has 20 (11 + 9) points.
Toronto forward Nikita Soshnikov missed the second match in a row.
Video: TOR-ARI: Ekman-Larsson's winning goal
Columbus's fourth win in a row
The Blue Jackets won for the fourth time in a row, beating Buffalo (3-2) away from a losing streak lasted up to six matches.Columbus took the lead 3-0 towards the middle of the third period, but then conceded twice and struggled to maintain a minimal lead in the final minutes. Two minutes before the final whistle, Sergei Bobrovsky deflected two dangerous shots performed by Ryan O'Reilly and Kyle Okposo, after which the puck crossed the goal line, but after the referee's whistle, and the goal was not scored.
The fifth goal of the season was scored by Artemy Panarin, and Bobrovsky made 30 saves. His dry streak stopped at 117: 23.
Video: BAF-KBD: Panarin scores with a mighty shot
Nashville scores five again
The Predators beat Winnipeg 5-3 with five goals from five different players, scoring five goals in their second game in a row .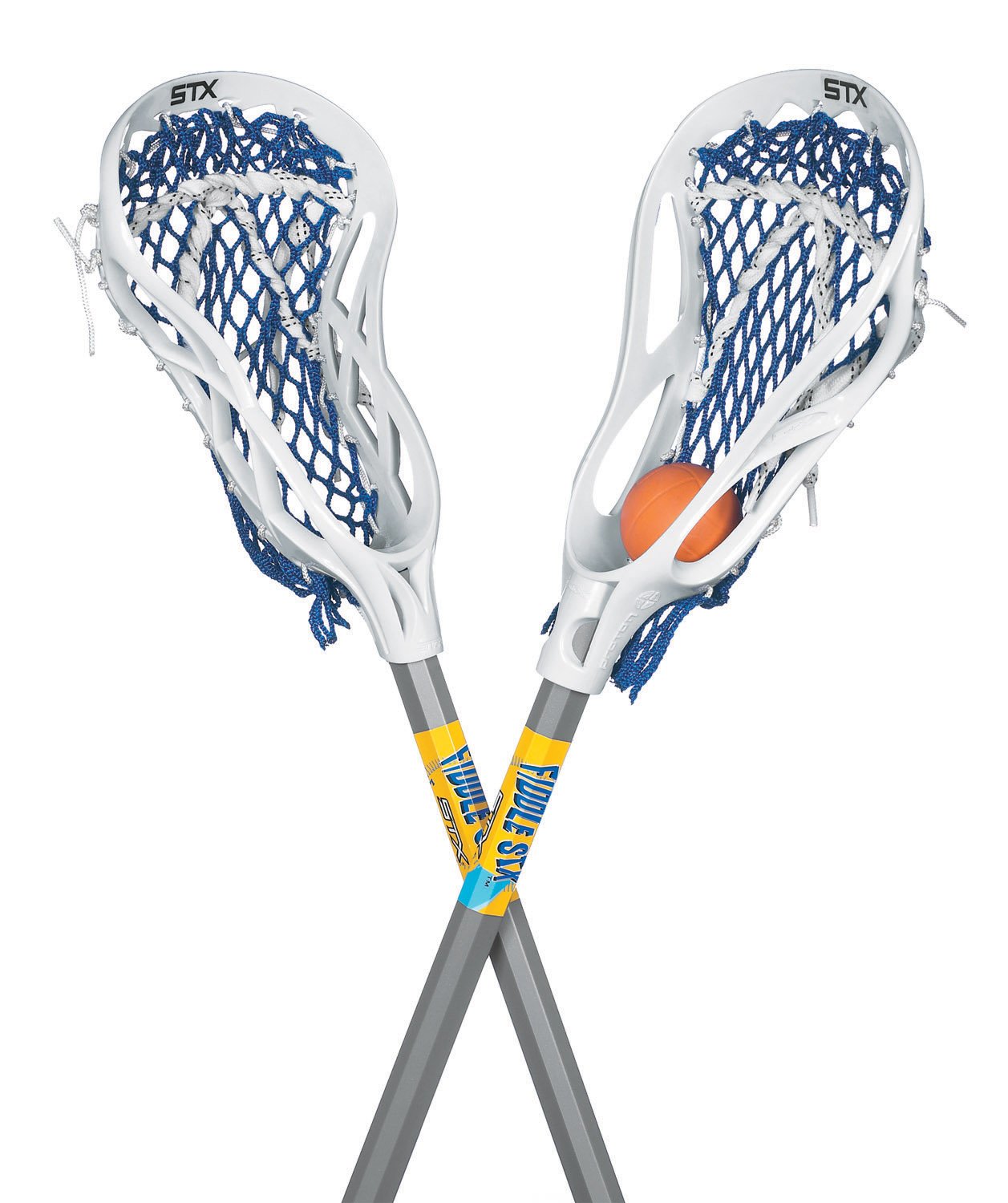 .. Kevin Fiala, Ryan Johansen and Kyle Terris scored on goal and assisted, while defender Matthias Ekholm extended the streak to four. Nashville have won their seventh of their last eight and their fourth straight home win.The Jets, who lost for the first time in five games, had a double with Mattier Perrault. Winnipeg striker Patrick Laine was unable to extend his streak to nine games.
Video: NESH-WIN: Ekholm is making a strong majority
John Moore is the king of overtime
Devils defender John Moore scored in overtime for the second time this season and brought his team a away win over Minnesota (4: 3). Since the introduction of three-by-three overtime in the 2015-16 season, Moore has scored for the sixth time in the extra five minutes and has led the NHL on that score.
Minnesota striker Mikael Granlund scored twice in the second half of the third period to level the score with one point for his team.
"Sometimes we need a kick in the butt to start," said Wild coach Bruce Boudreau.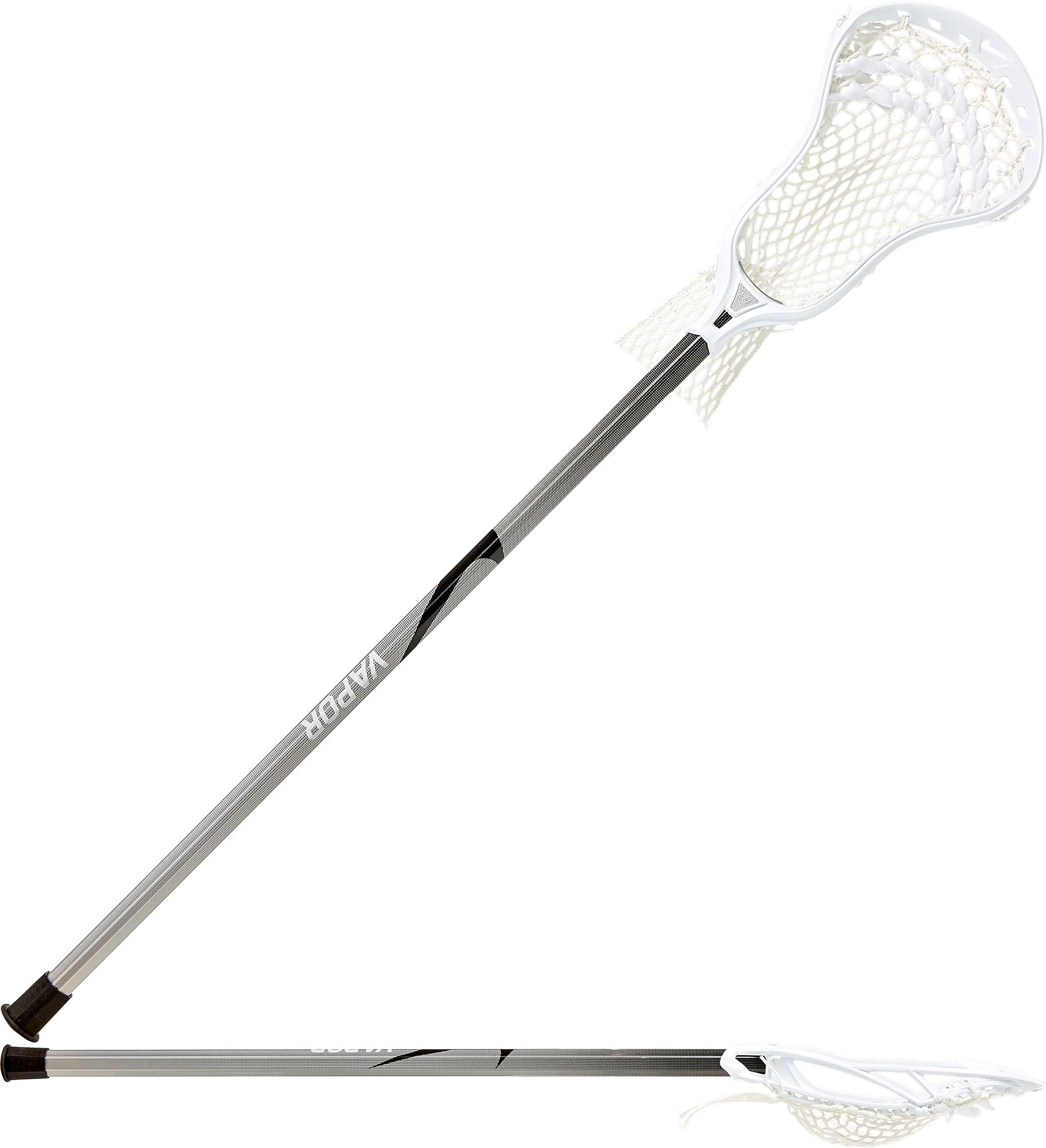 we won't learn to play all 60 minutes, we won't get far. "
Striker Charlie Coyle returned to Minnesota after 16 missed matches.
Video: MIN-NDD: Moore brings victory to Devils
Sharks' third consecutive defeat
San Jose lost 2-3 to Anaheim in a shootout, losing for the third time in a row. The Ducks extended the winning streak to three games, and the main contribution to the victory was made by goalkeeper Reto Berra, who saved 40 shots in 65 minutes of the game and survived in a nine-round shootout. The decisive free throw was converted by Antoine Vermette.
The first star of the meeting was the forward of "San Jose" Yunas Donskoy, who scored both goals of his team and converted the bullet.Corey Perry and Rickard Ruckell scored at Anaheim.
Lacrosse
Lacrosse is a team sport played with a lacrosse stick and a lacrosse ball. It is the oldest organized sport in North America, [1] with its origins in indigenous Canada in the early 17th century.
[2] [3] European colonists significantly changed the game by reducing violence to create its current collegial and professional form. [4]
Players use the head of a lacrosse club to carry, pass, catch and hit the goal. This sport has four versions that have different sticks, fields, rules and equipment: field lacrosse, women's lacrosse, box lacrosse and intercrosse. The men's games, field lacrosse (outdoor) and boxing lacrosse (indoor), are contact sports and all players wear protective gear: helmet, gloves, shoulder pads and elbow pads. [5] The Women's Game is played outdoors and does not allow contact with the body, but does allow stick-to-stick contact. [6] The only protective equipment required for female players is goggles, and goalkeepers wear helmets and pads. Intercross is a mixed indoor non-contact sport that uses an all-plastic golf club and a softer ball. [7]
Modern sport is regulated by World Lacrosse and is the only international sports organization that recognizes indigenous groups and Indian tribes as sovereign nations.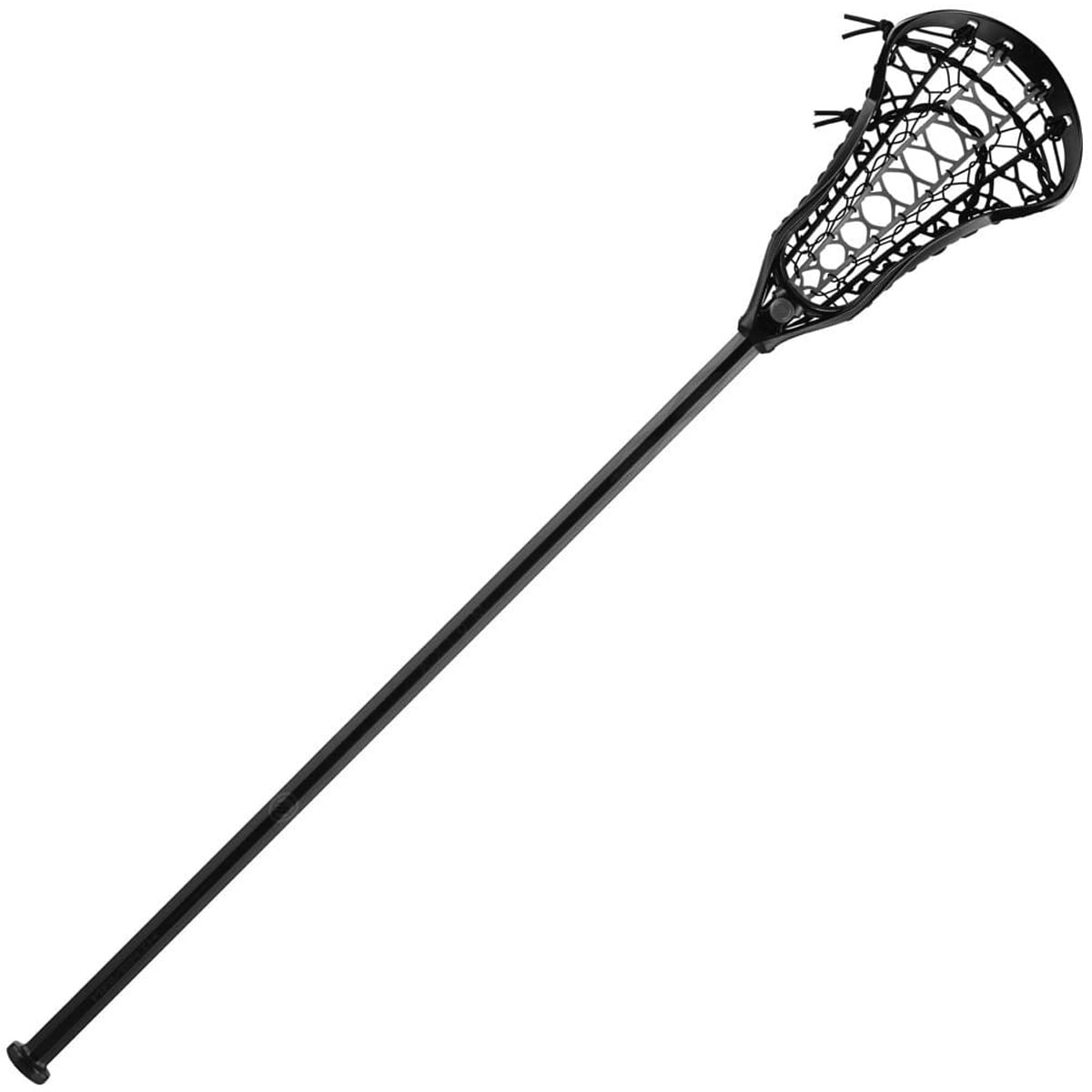 [8] The organization hosts the Men's World Lacrosse Championships, the Women's World Lacrosse Championships, the Indoor Boxing World Lacrosse Championships and the U19 World Lacrosse Championships for both men and women. [9] Each is held every four years. [9] The Summer Olympics lacrosse was contested at two Summer Olympics, 1904 and 1908. [10] [11] [12] It was also held as a demonstration event at the 1928, 1932 and 1948 Summer Olympics. [13] [14]
Lacrosse is based on games played by various Indian communities as early as 1100 AD. [15] By the 17th century, the lacrosse version was widespread and documented by Jesuit missionary priests in what is now Canada. [16]
In the traditional Canadian version of the Aborigines, each team consisted of approximately 100-1000 people on a field several miles (several kilometers) long.These games lasted from sunrise to sunset for two to three consecutive days and were played as part of a ceremonial ritual, a kind of symbolic war, or to express gratitude to the Creator or Sovereign.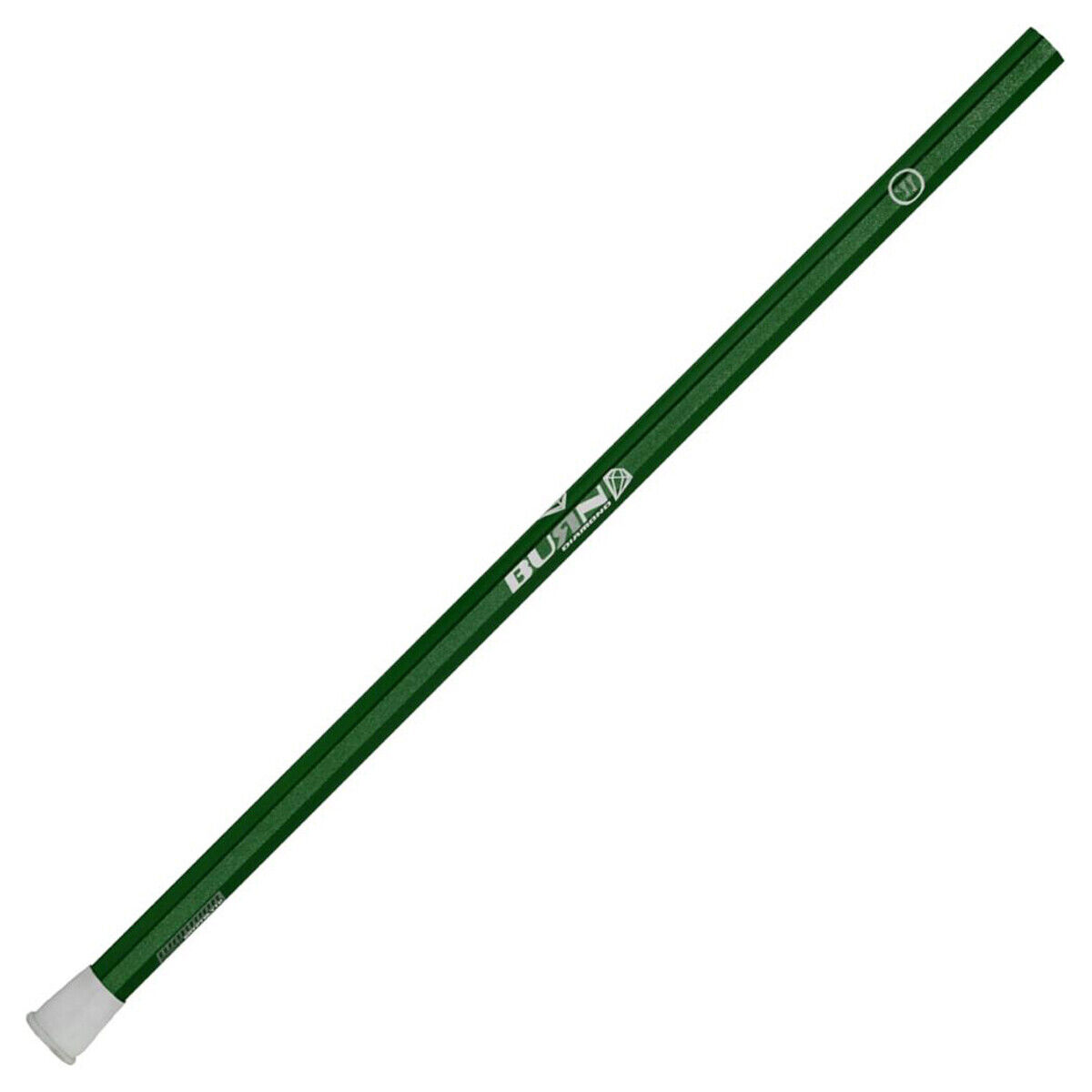 [17]
Lacrosse has played a significant role in the social and religious life of tribes throughout the continent over the years. Early lacrosse was characterized by a deep spiritual engagement that matched the spirit of the combat in which it was fought. Those who took part did so in the role of warriors with the aim of bringing glory and honor to themselves and their tribes. [18] This game was said to be played "for the Creator" or called the "Creator's Game". [19]
---
90,000 World Youth Hockey Championship
The reaction of foreigners to the game of the goalkeeper of the Russian national team
A year ago, Russia and Canada played in the World Youth Championship final. A year later, only the "maple leaves" made it to the finals. Their meeting with Russia took place in the semifinals and ended with the defeat of Igor Larionov's team with a crushing score of 0: 5.
The main foreign ice hockey observers focused on stick problems for the Russian youth team goalkeeper Yaroslav Askarov.
The 18-year-old has lost a stick twice, leading to the Canadians' second and fourth goals.
Fetisov said that he did not understand why Laronov headed the youth team
The largest Canadian sports portal TSN noted in its report on the game that Askarov made 30 saves during the game and "tried his best to take control of high-class opponents".At the same time, the publication notes what the loss of the stick by the goalkeeper led to.
In the first period: "The Canadians took full advantage of this. After a pass from Jacob Pelletier, McMichael found himself in front of a partially empty net and Canada took a 2-0 lead. "
In the second period: "Problems with club control continued to bother Askarov. He lost it again to the Canadians and they made the score 4-0 when Schneider plugged into the partially empty net. Ryan Suzuki and Dawson Mercer scored 4:09 assists. "
Former Buffalo and Philadelphia goalkeeper Martin Biron gave a dry analysis of what happened.
Askarov (Russian goalie) takes a player stick after losing his. NEVER, EVER, EVER take a player's stick if you lose your goalie stick. It's more important to have all players with full equipment to handle the puck and defend. Goalies can handle no stick situation for a while. https://t.co/BYn10SYkkb

– Martin Biron (@ martybiron43) January 4, 2021
"Askarov took a player's stick after he lost his.Never pick up a field hockey stick if you have lost yours. It is much more important that the players have clubs to defend themselves. In this case, goalkeepers can cope without a stick. I just asked my 16-year-old son what he would do in such a situation, and he also said that he would take the stick from a defender. Looks like I'm a failed father, "Biron tweeted.
***
ESPN expert Chris Peters noted that this was the first time he saw this: "I have seen many of Askarov's games, but I don't remember him throwing his club back so often.

Either there is something wrong with the physics, or something in the head. In any case, it is discouraging. "
***
There were also pranksters who turned the episodes with the loss of the club into a meme. An English-language account Klyushka Askarov even appeared on Twitter.
Yaroslav hasn't dropped me in almost 25 minutes, I feel so loved ?

– Yaroslav Askarov's Stick (@AskarovsStick) January 5, 2021
One of the jokes in his account: "Yaroslav hasn't left me for almost 25 minutes. I feel so loved "
***
pic.twitter.com/OwcDDGBldN

– Yaroslav Askarov's Stick (@AskarovsStick) January 5, 2021
Another joke – a popular meme: "I, Askarov, someone else's stick"
***
Yaroslav Askarov with his stick every other minute pic.twitter.com/ik9uapRy2y

– Net Front Nylander (@ nylander4hart) January 5, 2021
Publication from another account: Yaroslav Askarov and his club every minute
***
EMPTY NETTER! @Dylan_Cozens nets his 8th goal of the tournament and makes it 5-0 for @HC_WJC over @russiahockey #WorldJuniors pic.