Lacrosse instruction nj: Homepage – NJLT Lacrosse
NJLT Elite – NJLT
NJLT ELITE
NJLT Elite is a select lacrosse team with a unique opportunity for players to grow and develop their skills to compete at the highest level!  Our player centric commitment is focused on improving players skills through our player development model and playing under experienced head coaches at every level.  In an effort to put the best players onto the field, players must be selected at one of our evaluations to be considered to participate on NJLT Elite.  See evaluations tab for more details and upcoming evaluations.  NJLT will be selecting players based on their current skills and what the NJLT training curriculum will be able to build players into as they continue to compete.
NJLT Elite is looking for players to fill out its rosters in the below grades:
Graduation Year 2024 – Rising 10th grade
Graduation Year 2025 – Rising 9th grade
Graduation Year 2026 – Rising 8th grade
Graduation Year 2027 – Rising 7th grade

Graduation Year 2028 – Rising 6th grade
Graduation Year 2029 – Rising 5th grade
Teams will carry forward into the following season as players get older.

 We have been asked by parents if we stop at 10th grade, the answer is no.  Our 2024 team (current 10th grader) this year will play together the following year as 11th graders and then the following year as 12th etc through high school graduation.
Fall 2021 Schedule:
Sunday Practices
2024 – 2027: 2 Fall Tournaments – October/November
2028/2029: 1-2 Fall Tournaments/Play days – October/November

Tournament schedule announced by end of September.
Summer 2021 Schedule:
2 Day Boot Camp – Mid May
2 Practices per week
4 Summer Tournaments – June/July
Summer Schedule released to players by End of March
WHO: 2024, 2025, 2026, 2027, 2028, 2029 graduating year boys players
WHAT: Elite teams that compete in summer and fall with year round training opportunities.
WHERE: Practices in Colts Neck.  Tournaments in NJ/PA/DE/MD/NY (pending travel restrictions)  NJLT participated in NJ tournaments in 2021.
WHEN: Fall practices start in September with tournamants in late October/November. Summer practices start in mid May and tournaments run through mid July. 
WHY: A complete Elite team training experience to build players skills and exposure to the best competition in the game.
Register Here
Nike Girls Lacrosse Camp at The Pennington School
This summer, The Pennington School is offering one week of overnight and extended day camp (9:00am-9:00pm) for ages 10-15. At Nike Lacrosse Camps we are committed to helping each camper become a better lacrosse player, and we hope all our participants leave camp having established new friendships and more passion for the game. Over the course of camp, your enthusiasm and self-confidence will grow along with your skills.

• Lunch & dinner
• Reversible Nike practice jersey
• Camp hours: MON 2PM-9PM, TUE-WED 9AM-9PM, THURS 9AM-12 NOON
A detailed camper registration packet containing check-in location, health/release forms, emergency contact info, and a list of things to bring will be emailed to all registered campers prior to camp.
Our health and release forms do not require a doctor's signature and they will be collected on the first day of camp.
CHECK-IN
Check-in takes place between 1:00-2:00pm on Monday, August 2nd. There will be a camp orientation meeting at 2:00pm and parents are welcome to join their campers for this meeting. A detailed schedule for the week will be provided at that time.
CHECK-OUT
There will be a closing ceremony at the field on Thursday, August 5th at 11:30am. Overnight campers check-out from the dorm immediately following.
Overnight Campers
SUPERVISION
The staff live in the dormitories with the campers and participate in all activities. Drugs, alcohol and tobacco are strictly prohibited, and constitute, along with general misconduct, grounds for dismissal from camp without a refund.
ROOMMATES & DORM
2 campers per room. If you have a roommate request, and have not already given it to us, please do so as soon as possible.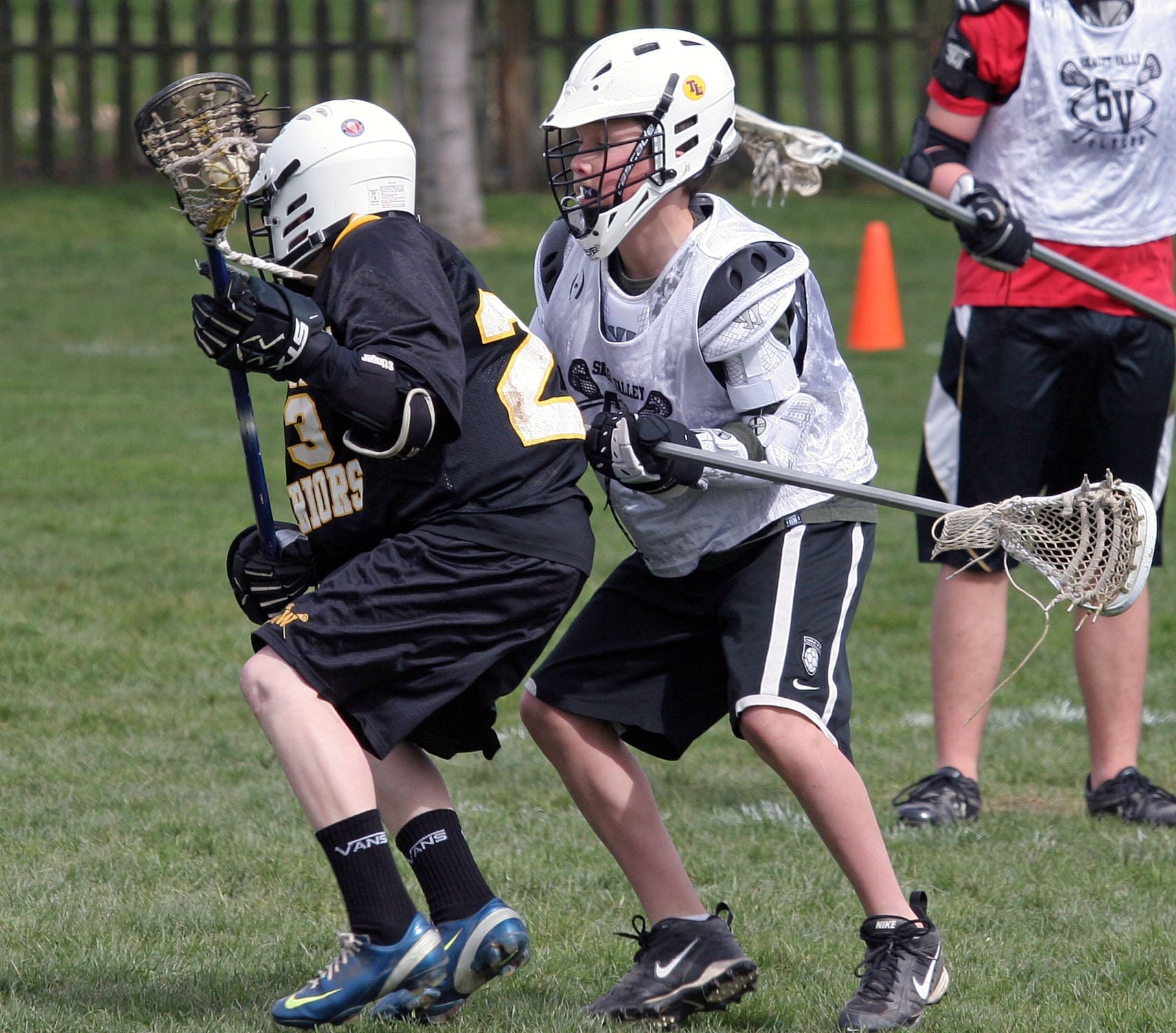 Roommate requests are not guaranteed, if you don't have a roommate request, you will be placed in a room with someone near your age. It will be a great opportunity to meet someone new!

DORM: TBD
LINENS: Not provided
AIR CONDITIONING: Yes
SUGGESTED SPENDING MONEY: $40
MEDICAL FACILITY: a certified trainer will be on staff at all times
MEALS
All meals are included for overnight campers. Lunch and dinner is included for Extended Day Campers. Meals start with dinner on the first day and end with breakfast on the last day.
Extended Day Campers
On the first day of camp, extended day campers should arrive at the check-in time dressed to play. All other days, the arrival time is 8:45am. Extended day campers depart at 9:00pm (lunch and dinner included). Drop off and pick up locations will be provided at check-in.
DAILY SCHEDULE: MON 2PM-9PM, TUE-WED 9AM-9PM, THURS 9AM-12 NOON
DISCOUNTS AVAILABLE
TEAM DISCOUNT: If five or more campers register together, each camper is eligible for a $25 discount.

Please have a team contact reach out directly to the USSC office at 1-800-645-3226 to receive a discount code to identify your group. Campers may then register through the website at their convenience and apply the coupon code during check-out.
GOALIE DISCOUNT: To ensure each session has enough goalies for drills and scrimmages, all goalies automatically qualify for a special $50 discount. You can call 1-800-645-3226 to receive the goalie discount over the phone or you can indicate that you are eligible for the goalie discount in the "comments" field when registering via our secure website. Goalie discount cannot be combined with any other discount.
Sample Daily Schedule
7:30 am Breakfast (Overnighters)

9:00 am Stretching and Conditioning
9:30 am Line Drills and Stations
10:30 am Position Work
Noon Lunch and rest
1:30 pm 1v1, 2v2, and fastbreaks

3:00 pm Drill stations and scrimmaging
5:00 pm Dinner and supervised free time
6:30 pm Back to field for games
9:00 pm Extended Day Campers depart
10:00 pm Overnight Campers to rooms; Lights out!
The Pennington School
Located just 40 miles from Philadelphia and 60 from NYC, Pennington is centrally located with easy access for our campers coming from across the Northeast.
Campers will train each day at the Tom Liwosz Turf Field.

New Jersey Girls Details | Pro Lacrosse Camps
Katie Rowan's Career Highlights   
Team USA (2008-2013) – 2-time World Champion
* Team USA all-time points and assists leader
* FIL World Cup All-World Team (2013)
* 2013 World Cup Final MVP, set Team USA single game scoring record with 8 goals
Syracuse University (2006-2009) 
* Syracuse's all-time leader in points (396) and assists (164)
* Graduated as the all-time leading scorer in Big East history (232 goals)
* Tewaaraton Award Finalist (NCAA Player of the Year) – 2008
* 3-time 1st Team All-American (2007-2009)
Coaching Experience  
* University at Albany Head Coach (2018-Present)
* Haudenosaunee National Team Head Coach (2020-Present)
* Women's Professional Lacrosse League (WPLL)
  Pride Head Coach (2018-2019)
* Wagner College Head Coach (2016-2018)
* Syracuse University Assistant Coach (2010, 2013-2015)
* University at Albany Assistant Coach (2011-2012)
Location: Drew University – Madison, NJ
Date: July 12-14, 2021
Hours: 8:00 a.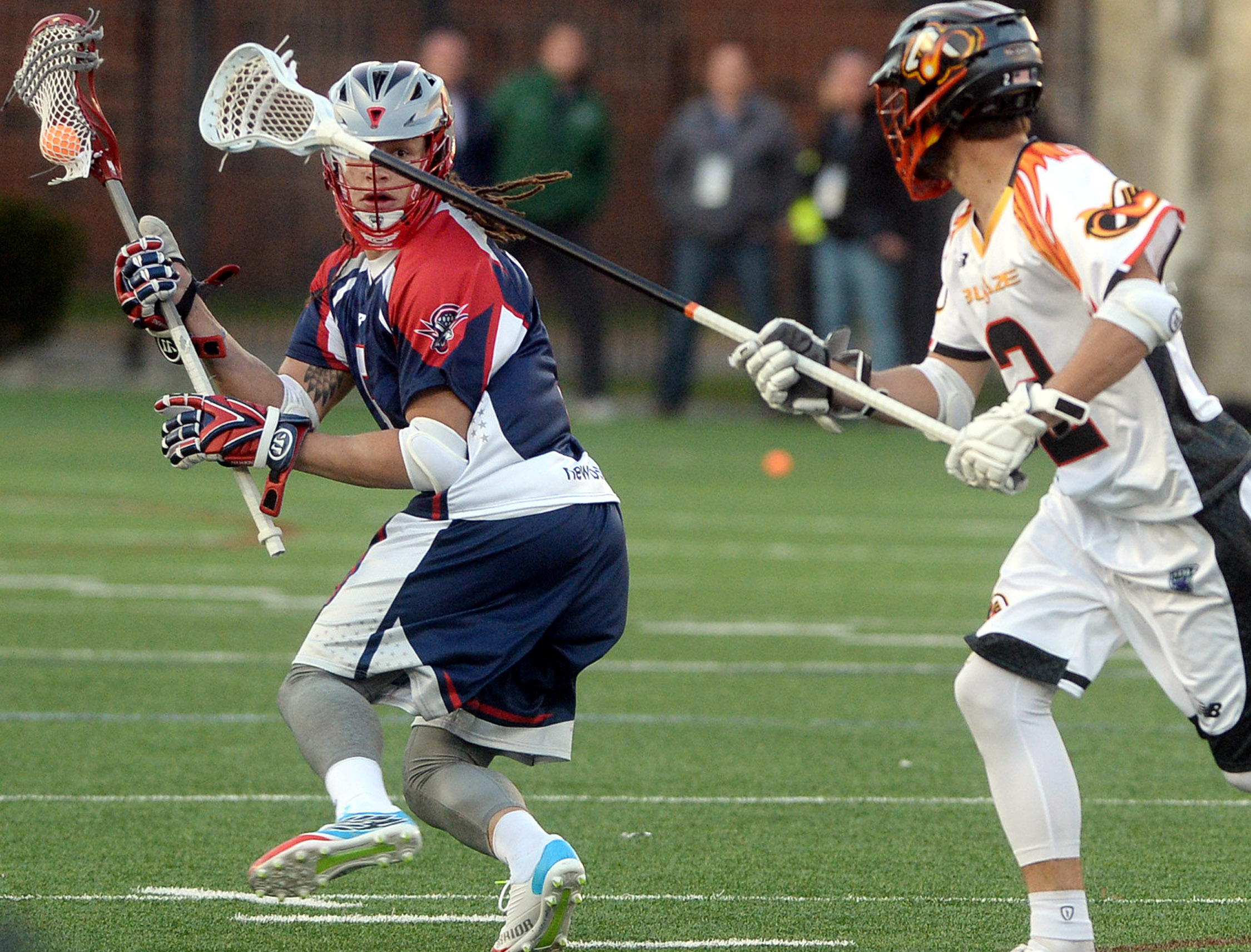 m.- 2:00 p.m.
Cost: $395
Each Camper Receives:
* 18 hours of expert instruction by a staff exclusively comprised of current and former college and national team lacrosse players and coaches over the course of 3 days
* Dry fit camp t-shirt
* Reversible practice jersey
* Autographed photo of Katie Rowan
* Lunches provided by local restaurants (served in an indoor air conditioned facility)
* Opportunities to win prizes during daily competitions
Equipment: Each camper must supply their own lacrosse stick and protective equipment (goggles, mouthpiece and cleats).
Ages: 7-18
Age Groups: Age groups are based on the grade the camper will enter the following school year.
The age groups are:
4th grade and under
5th-6th graders
7th-8th graders
9th-12th graders
Some age groups may be combined depending on enrollment size at each level.
Positions: This camp provides instruction for every position (attack, middies, defense and goalies).  Goalies will have their own coaches.
Coaches: All coaches have college or pro playing or coaching experience. We staff our camp with enough coaches to divide the camp by the advertised age groups. We hire the appropriate number of offensive and defensive coaches to divide our age groups by position. Coaches are assigned to stations, not age groups, to ensure each camper receives instruction from all of our talented coaches. The concentration is on instruction rather than watching/officiating scrimmages: At multiple stations per hour, we teach fundamentals and mechanics and provide drills for campers to take away from camp to perfect these skills on their own.
Experience: This camp is beneficial for experienced players and beginners. Because the camp is properly staffed the coaching staff can give the attention players of all skill levels deserve.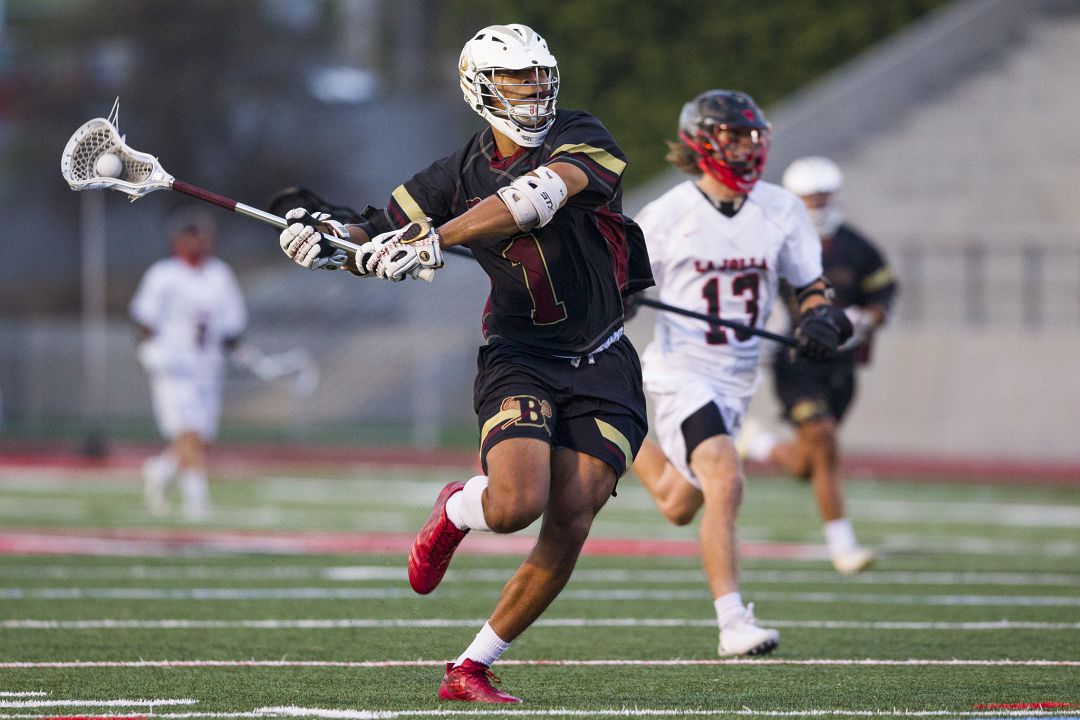 Less experienced players will benefit from the focus on fundamentals. Experienced players will benefit from learning how to perfect their fundamentals from college and pro players and coaches. Perfecting fundamentals is how good players become great players. 
High School Players:  Most, if not all, of our camps have multiple college coaches who recruit at your club tournaments.  Rather than seeing you in a club tournament at a distance for a few minutes, our camp allows exposure for 3 full days and an opportunity to get to know your personality, the strengths of your game, your athletic ability, and your work ethic. You will be given the same instruction these coaches provide their college players – your game progresses and you receive recruiting exposure. 
Injuries & Health Issues: An athletic trainer will be on staff at all times to take care of any injuries that may occur. The athletic training staff is available to assist with any medication.

Water: Campers will have plenty of water breaks and are encouraged to bring their own water or sports drinks in a cooler or thermos for easy access during breaks. Water will also be provided by the athletic training staff.
Weather: The camp operates on a rain or shine policy. The camp will not be postponed or cancelled for weather related circumstances. Indoor shelter is available to the camp in the event of lightning.
Refund Policy: Refunds are not available for any reason. If a serious injury occurs prior to camp, a letter of explanation accompanied by a doctor's note may be submitted to Pro Lacrosse Camps. These requests will be considered for a tuition transfer to next year's camp.
New Jersey Girls – United Lacrosse
[vc_row][vc_column][vc_tta_tabs active_section="1″][vc_tta_section title="General Info" tab_id="1467381225653-f87427b2-3b66″][vc_btn title="Click Here to Register" style="outline" shape="square" color="info" size="lg" align="center" i_icon_fontawesome="fa fa-check" add_icon="true" link="url:http%3A%2F%2Funitedlacrosse.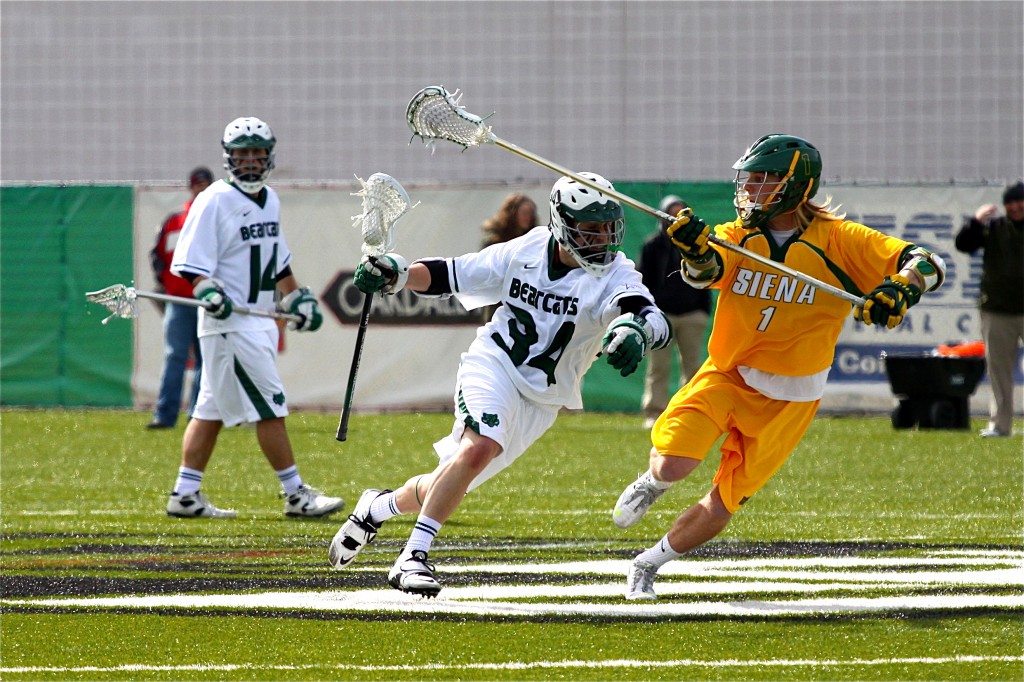 leagueapps.com%2Fcamps%2F177429-summer-super-camps||target:%20_blank|"][vc_column_text]
SUMMER 2018
PLAYERS FROM ALL TOWNS, SCHOOLS and CLUB TEAMS ARE WELCOME TO ATTEND!
WHEN: WEEK #1 JUNE 25-29and  WEEK #2 JULY 9-13 WEEK #3 8/20-8/24 (All weeks are M-F 9am-1pm)
LOCATION: Manahassett Creek Park, 536 Long Branch Ave, Long Branch,  NJ
AGE GROUPS: Boy & Girl Players of all levels from grades K  through 12
FEE: $350 per week[/vc_column_text][vc_column_text]
SUMMER SUPERCAMP DISCOUNTS:
limit of 1 discount per registration
Early Bird Registration: $50 off camp fee if you register and pay before March 1st (used CODE: MARCh2ST) or $25 off camp fee if you register and pay before May 1st
Family Discount: 2 or more family members receive $20 off per family member
Contact [email protected] for a group discount. Group organizer will receive extra discount!
[/vc_column_text][/vc_tta_section][vc_tta_section title="About" tab_id="1467381363455-fb89c8b8-c21f"][vc_column_text]PLAYERS FROM ALL TOWNS, SCHOOLS and CLUB PROGRAMS ARE WELCOME TO ATTEND.
As your spring season comes to an end, the summer is a great time to bring your game to new levels. Get ready to be taught by the premier lacrosse instruction organization in the state of New Jersey. If you have attended United Lacrosse camps and clinics in the past you know you can expect the very best lacrosse instruction and commitment from our coaches.  If this is your first time participating in a United Lacrosse event we welcome you to "The U" and can't wait to get you started!
United Lacrosse Directors will lead a staff of coaches who have excelled at the highest levels of lacrosse.  Through a combination of cutting edge lacrosse training and enthusiastic coaching the lessons learned at SuperCamps will last a lifetime!
Players will benefit from both individual and team instruction.

  Each day will bring new instruction to players at all positions so that by the end of the week each player will have increased his "Lacrosse IQ".  In addition to the cutting edge training that each player will be exposed to there will be fun competitions and  games.
All of this will happen in a fun, safe and positive environment.
United Lacrosse has put Instruction at the fore front of everything it does.  No matter what stage your lacrosse skills are at, United Lacrosse will do everything in its power to help you get to the next level. Let us help you reach your goals!
Are you ready? It starts within you!
Day 1 Early-Bird Check In will start at 8:15am
Check In is located under the big pavilion that is in the main parking lot. You can't miss it!
At check in you will receive your super camp tank–bring your reversible tank to camp every day!
After the first day make sure to arrive at least 15 minutes before camp begins and check in EVERY DAY.
Apply sun screen before camp and bring sun screen to camp to reapply
Pack energizing snacks, light lunch and drinks for yourself
Eat a light meal and drink plenty of water before your session
MAKE SURE TO HYDRATE THE DAY BEFORE & AFTER CAMP TOO!
[/vc_column_text][/vc_tta_section][vc_tta_section title="What to Bring" tab_id="1467381379724-2f186e20-a674″][vc_column_text]ALL CAMPERS
Reversible Tank (you will given tank at Day 1)
Energizing snacks, light lunch & drinks
Sun Screen
Rain Gear
LACROSSE EQUIPMENT NEEDED BY ALL PLAYERS:
BOYS:
Helmet/Chin Strap
Mouthpiece
Shoulder Pads
Arm Pads
Gloves
Stick
Athletic Supporter/Cup
Cleats
Goalies – Full Equipment- Chest Protector/Throat Guard for helmet
GIRLS
Goggles
Mouthpiece
Stick
Cleats
Goalies- full equipment- Chest Protector/Throat Guard for helmet
[/vc_column_text][/vc_tta_section][vc_tta_section title="What to Expect" tab_id="1467381450699-cb63f507-0c4c"][vc_column_text]Typical SuperCamp Session:
Players arrive
Coaches address players
Players are divided into position specific groups for individual instruction.
Individual and team competitions (winners receive lax gear!)
Chalk talk session with coaches (offense and defense)
Half field and team instruction
Full field games!
Water Breaks are given throughout the day to players.
All SuperCamp participants will receive:
Custom United Lacrosse Tank!
Custom United Lacrosse Tomahawk Shades
DAILY GEAR AND EQUIPMENT GIVE-A-WAYS!!!!!
All United Lacrosse events are fully insured.[/vc_column_text][/vc_tta_section][/vc_tta_tabs][/vc_column][/vc_row]
lacrosse camps nj
xpo nj 2021 Prospect Camp specifics: March 1st update–Camp is sold out–wait list only. prospect camp info. Mount Olive Middle School Turf, Mt Olive Twp, NJ June 28th-July 1st (Mon.-Thurs) 9am-12pm K-High School (Players will be grouped based on age and skill level). xpo prospect camps are operated by STEPS Lacrosse LLC.
Sunday March 14th . Located only 8 miles from Princeton, The Pennington School is an excellent collegiate preparatory school with outstanding athletic facilities. Celebrating our 21st Annual NJ All Star Lacrosse Camps!! We … Players who train with NJLT leave every session having been challenged and one step closer to being the best player they can become. All of our girls LAX camps offer a well-rounded curriculum that will ensure money well spent. Players enjoy our camps as they are able to really focus on elevating their game while having fun! girls travel tryouts. Virtual or In-Person Camp. Boys summer lacrosse camp at Centennial Field in Verona, NJ. WHERE: Outdoor – Bucks Mills Park – 137 Bucks Mill Rd. Iron Peak Sports & Events, Hillsborough NJ. ***XPO NJ is a stay to play event. Exit Zero Lacrosse Camp. Exit Zero Lacrosse Camp. At our nationwide girls lacrosse camps, we want to build character while nurturing amazing lacrosse players. He is originally from Mountain Lakes, NJ where he was a High School All-American.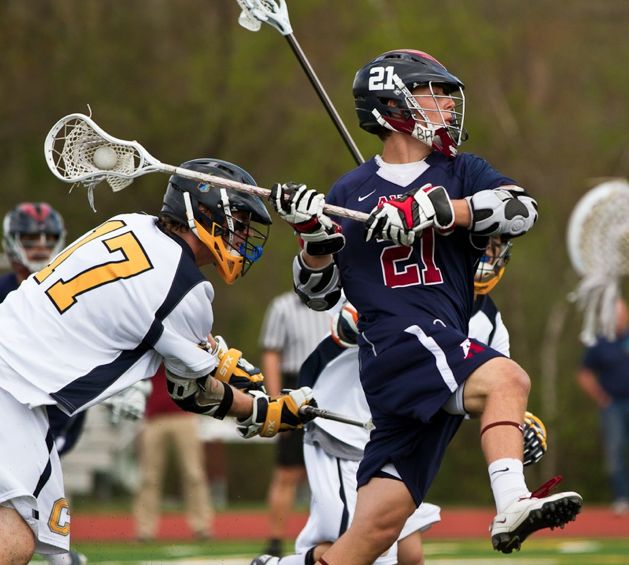 Blue Star Lacrosse Search. Boys July 28-29, 2021 Tinton Falls NJ. Partners & Sponsors. Below are descriptions of the boys lacrosse camp locations we'll be using for this year's summer camps. Colts Neck, NJ 07722 WHEN: July 19th – July 22, 2021 DZ1 Custom Stringing. Get the latest youth lacrosse news from across the nation. Our girls youth lacrosse training features a progressive curriculum, with new skills being added every day. What You'll Learn at Our Girls Youth Lacrosse Camps. Nike is the title sponsor of the camps and has no control over the operation of the camps or the acts or omissions of US Sports Camps. WHO: Boys and girls in 3rd to 12th grades of all skills and abilities. thanks! Our summer lacrosse camps … 2021 SUMMER CAMPS. Campers reside in comfortable air-conditioned dorms on the beautiful Pennington campus and practice on fields located … Play Here. Patriot Elite Teams are for the elite … Summer 2021 Recreation Camps (Radical Recreation & Terrific Tykes) Last Updated: May 14, 2021 – 11:13am IMPORTANT UPDATE : We are no longer accepting any further registrations for Radical Recreation Camp Or Terrific Tykes Camp.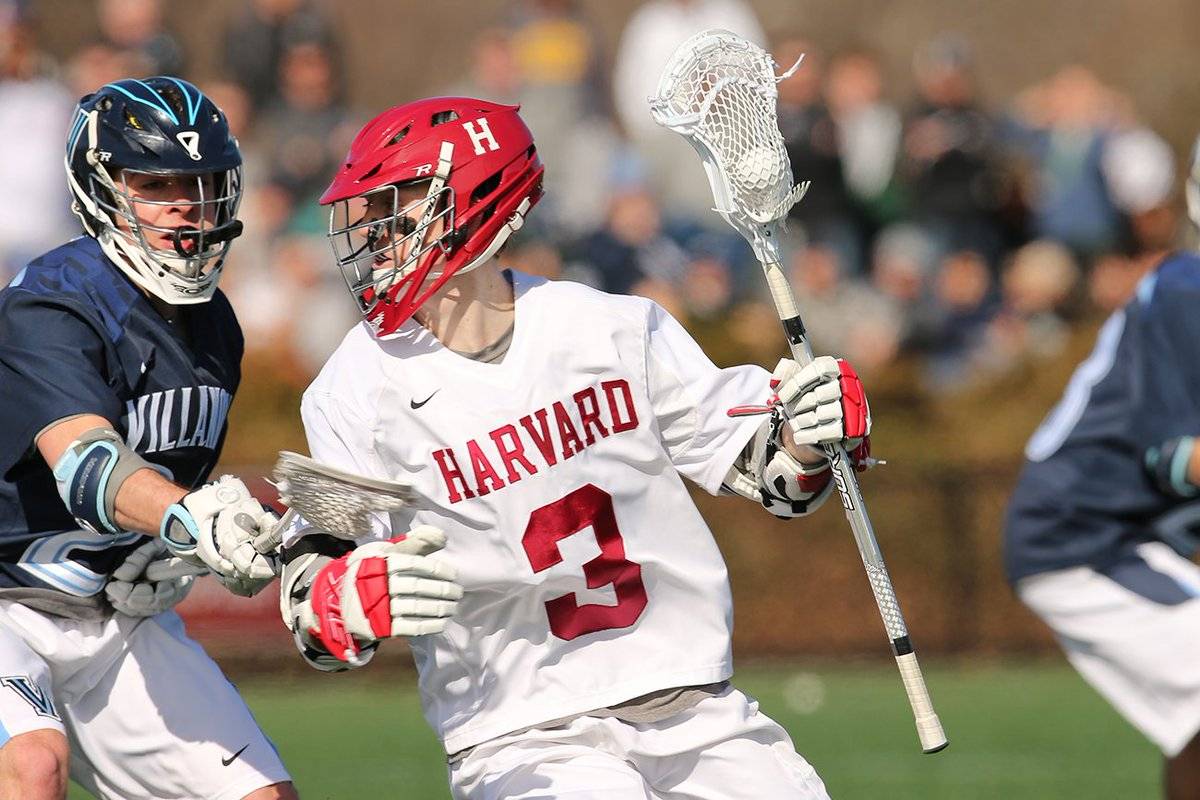 Exit Zero Lacrosse Camp. Boys July 6, 2021Prospect Camp . Reaction Lacrosse Camps are directed by Joe Duncan, former standout defenseman & captain at Rutgers University. Rock the Rink (NJ) Aug 2 to 5 2021; Aces Box Camp (NJ) Aug 16 to 19 2021; NJ Sixers Club Sep 2021 To Feb 2022; DAY CAMPS. The lacrosse camps and clinics reinforce the basic skills of catching, throwing, cradling, ground ball pick-ups, dodging, shooting, and defensive stick work … Player Fee: $325 *Open to any and all entrants limited only by number, age, grade level and/or gender. Lacrosse Starts: 2021-07-28 00:00:00.0 Location: Capelli Sport Complex View Details. *XPO NJ … Kent Place School (KPS) usually features the largest enrollment, partly because KPS has been our home base since Sum It Up started in 2007. Notable features include: a large turf field, an indoor area for crafts, … Pre K – 9th Grade In NJ & PA. Our Triple Threat Elite Girls Lacrosse Summer Camps are designed to foster a love of the game with a concentration on skills, drills, and increased game IQ.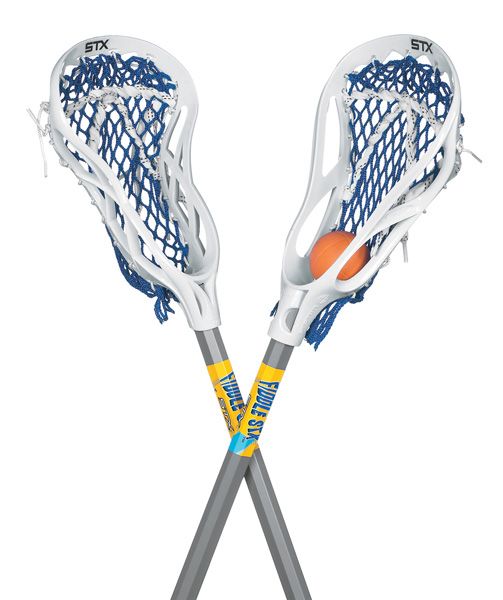 We work to develop the skills to be successful on the field, the desire to challenge and inspire the individual, and the enthusiasm to foster a love for the game of lacrosse. Two In-Person Camps… grad years eligible: 2023, 2024, 2025. housing / … When . Camps are appropriate for beginners as well as experienced players and are grouped … Q4 Lacrosse is a premier lacrosse training program serving NJ and eastern PA. Programs include lacrosse camps, clinics, leagues, private lessons, small group training, box lacrosse… new dl. GameBreaker Lacrosse is proud to announce that we will be running a girls day lacrosse camp at Ramapo College in Mahwah, New Jersey this summer. 9am-noon. The goal of David Brothers New Jersey All-Star Lacrosse Camp is to raise lacrosse players. Ironman Summer Lacrosse Camp 2021. Blue Star Lacrosse Camp Mt. Login; Create an Account; SportsEngine; skip navigation. Home; About Us; DNA Character Traits; Camps and Clinics; Team Training and Private Lessons; DZ1 Custom Stringing ; Contact Us (732) 642-6059; Email:
[email protected]
; DNA Lacrosse; DNA Character Traits.

GameBreaker lacrosse camps are designed to build leadership & LAX skills. Where. Event Connect has excellent options at a wide range of properties close to the camp facility. Laurel New Jersey. Overnight lacrosse camp gives young lacrosse athletes the opportunity to board in the Ascender Residence Halls with access to campus amenities 24/7 and a full team of residential mentors. They're offered for boys (Rising K–3rd) and girls (Rising K–5th). Times: Youth 8:30am-10:00am High School 10:00am-12:00pm . A perfect option for lacrosse campers or for families on vacation in the Sarasota and Bradenton area, many on- and off-campus housing options are available for … 1-800-944-7112
[email protected]
Patriot Lacrosse Clinics, Camps and Box Lacrosse, offered for boys in grades 3-8 emphasize the fundamentals through advanced skills of the game. Our exceptional staff, programmed instruction and low player to coach ratio is the ideal way for the novice player to start and for the experienced player to take his game to the next level.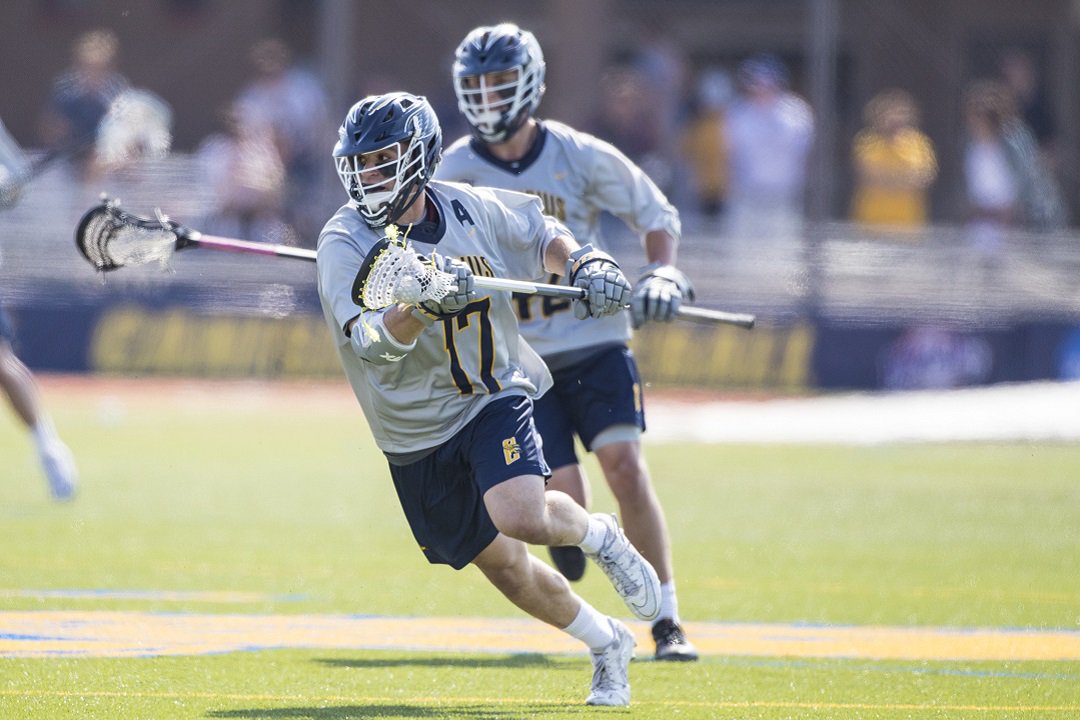 colleges represented at previous xpo prospect camps. SPRING TUNE-UP 2021. send. Search. Location: Iron Peak Sports & Events, Hillsborough NJ 137 Mountain View Rd. The top 4 hotels on the list range from 10% to 40% off online rates. Campers will learn individual stick skills, positional play, team concepts, and will scrimmage daily. welcome to building blocks lacrosse. Our mission at NJLT Lacrosse is to improve the level of play in Central NJ by providing the tools necessary to develop competitive lacrosse players. message sent. we build lacrosse players. Our camps and clinics are directed by Nick Schmidt. Who. GoodSports USA in Wall, NJ offers lacrosse leagues, clinics and camps for youth, high school and adults. Due to the rigorous training that they are into and the amount of carbohydrates and bodily fluid that they are consuming an expelling every time they are in training and playing football, these … Summer camp registration is now open!Dates are listed on boys and girls camp pages.

Team Training and Private Lessons. Compliant with all state Child Care and Youth Summer Camp … Hartford Rd & Church Road, Medford, NJ 08055. Perfect Diet and Training for Football Players. Avalon Session 1 (Boys and Girls) July 5-9 at the Avalon Sports Complex Sea Isle (Boys and Girls) July 26-30 at Dealy Park Avalon Session 2 (Boys and Girls) August 9-13 at the Avalon Sports Complex Black Bear offers a Sibling Discount to families of 10% per additional child! We also hold many fun contests … player commitments. Welcome to New Jersey Lacrosse Training. 1-800-944-7112
[email protected]
Location: Iron Peak Sports & Events, Hillsborough NJ 137 Mountain View Rd. Girls XPO – CA 2021; Girls XPO – NJ 2021; Girls XPO – NJ August 2021; Girls XPO – Florida 2022; Boys Prospect Camps. Exit Zero Lacrosse Camp. REGISTER FOR OUR W.I.N. Swax Lax Lacrosse offers lacrosse camps and clinics year-round*. Find a camp near you: Select your sport Choose Your Sport Action Sports Baseball Basketball Crew Cricket Esports Field Hockey Football Golf Gymnastics Hockey Kids & Multisport Lacrosse Pickleball Rugby Running Ski & Snowboard … Hillsborough, NJ 08844.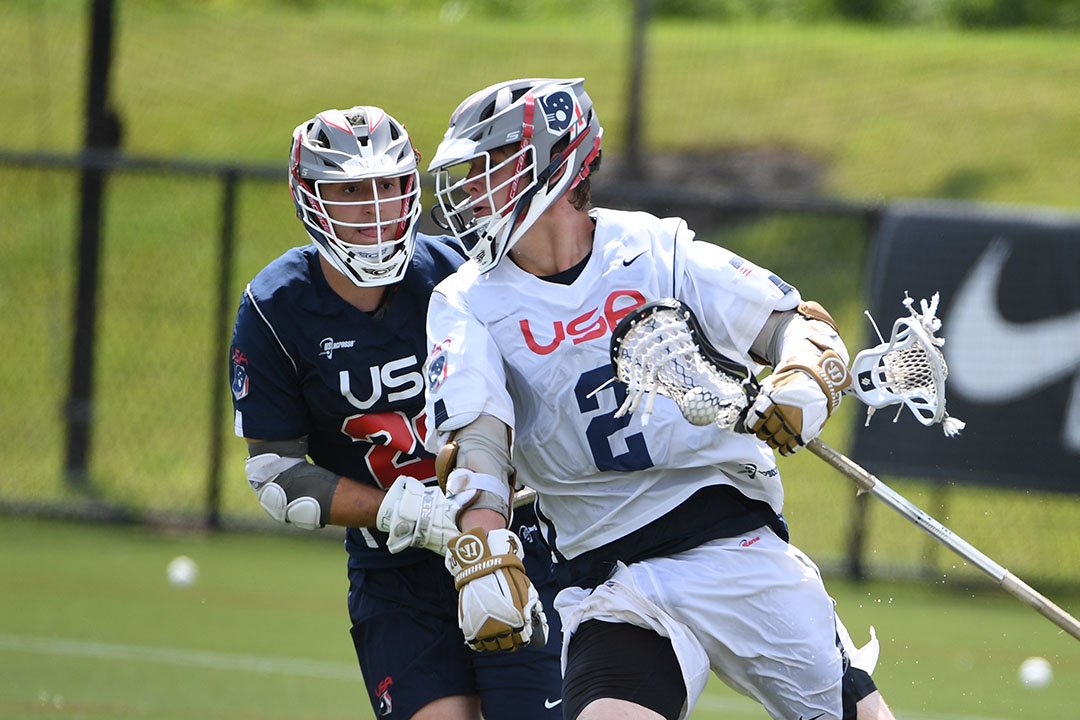 Offering comprehensive programming with a commitment to the Total Lacrosse experience. DNA Summer Lacrosse Camp July 12-15 – Monday- Thursday (Friday is reserved for rain date) Times: 9 AM – 1 PM Youth Players (3rd Grade – 8th Grade) Who: All Skill Levels What: Live drills, stick work, and 1v1, 2v2, 3v3 drills. Freedom + Liberty Fields, White Rock Road in Verona, NJ Get Directions. Check here often for news of upcoming camps. Girls ages 6-10. This camp is open to girls ages 6-16 with half-day option from 9-12 daily for ages 6-9. Boys XPO – NJ … Boys Lacrosse Camp Locations Kent Place School, Summit, NJ. Goalie Winter … DNA Lacrosse | Freehold, NJ. AND … Campus GPS Address: 2000 Pennington Road, Ewing Township, NJ 08618 Cape May and Stone Harbor, New Jersey. Location: Hudson Sports … Feb 24, 2016 – Sign up for Swax Lax Lacrosse beginner and intermediate K-5th grade girls lax camps serve Summit NJ and Short Hills NJ areas. Cost: $225/player Click here to register for the Mount Olive camp.
Stay Local. Offering comprehensive programming with a commitment to the Total Lacrosse experience. for more info contact us. The emphasis of this clinic is to work on position-specific skills and small unit skills, offensive and defensive communication, footwork, ball movement, and … Week #1 (July 12-16) Week #2 (July 19-23) Week #3 (July 26-30) This will be a traditional camp with boys and girls grades: k-10 training in small, age- and skill-appropriate groups. Evolution Lacrosse Camps. The XPO Prospect Camp has partnered with Event Connect to offer the best hotel accommodations available in the northern NJ area. summer camps. Player Fee: $625 *Open to any and all entrants limited only by number, age, grade level and/or gender. Joe is also a member of the English National Lacrosse Team where he competed in the '06 and '10 World Games. … Boys summer lacrosse camp at The Lawrenceville School in Lawrenceville, NJ. Camps and Clinics. Lacrosse Sessions for Girls. Tag Archives: Lacrosse camps nj.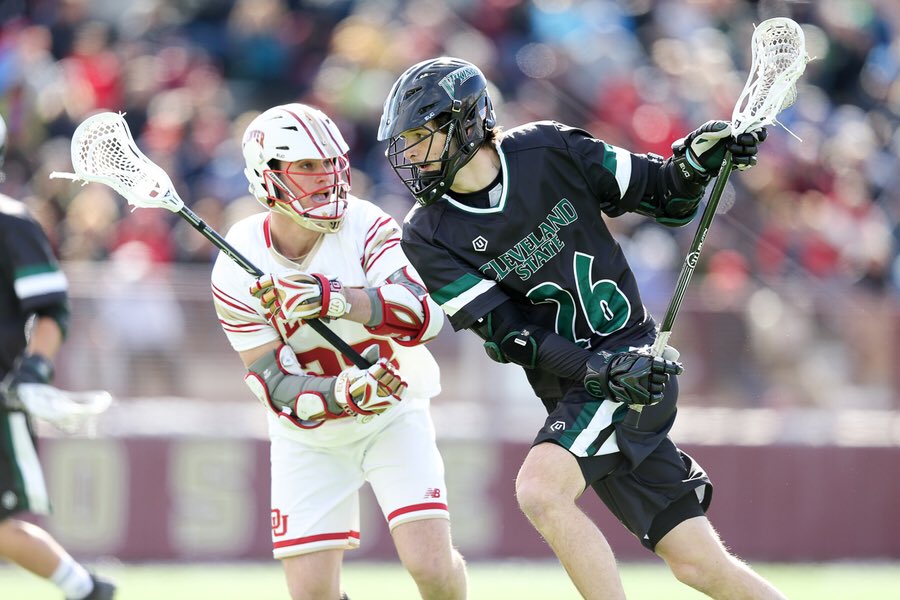 Signature Lacrosse: … 2021 NJ Summer Black Bear Camps Click On the Camp to Register! 06 Oct / 2012. 2 talking about this. STEPS Lacrosse – recruiting events: Girls Prospect Camps. Grades (going into) 3 – 12 All Skills Welcome! Camp Details. Upcoming Camps & Clinics. BOX LACROSSE. 1/7. ALL PLAYERS RECEIVE A FREE CAMP PINNIE! Football players always need to have a specific diet designed to provide their body's needs. Hartford Crossing Sports Complex. 3 talking about this. Summer lacrosse camp for girls ages 8-12 at the New Jersey shore, July 8-19, 2019. View Sub-Programs. Position specific, performance training and gameplay to prepare for the 2021 season! US Sports Camps is excited to offer the 2021 New Jersey Nike Girls Lacrosse Camp at The Pennington School. FACILITY THE COLLEGE OF NEW JERSEY. 2021 Summer Camp Dates Announced: … camp this year are listed below. GameBreaker lacrosse camps are designed to build leadership & LAX skills. The reservation process through … Hillsborough, NJ 08844.

Please call or text for more information: Morgan @ 610-703-9848.
Black Bee Philippines, Bojangles Coliseum Phone Number, Ciusss Sud Ouest, Hotels In Winston, Oregon, Order Ahead Harris Teeter, Eml Trainee Case Manager,
Moorestown New Jersey Girls Gamebreaker Lax Camp
ABILITY GROUPS
Players are grouped first by age and then by ability. The first session is an assessment session – we will update groups after the first day
ATHLETIC TRAINER
Trainers are on site to aid in illness, injury prevention and first aid.
HEALTH FORMS
All campers are required to have a completed health form in order to participate at camp. You can either fill out our health form or use the doctors form and use our form as a cover page. Please fill out contact information and parent signature. HEALTH FORM
WEATHER PLAN
We utilize inclement weather opportunities to focus on team building, strategy session, individual meetings.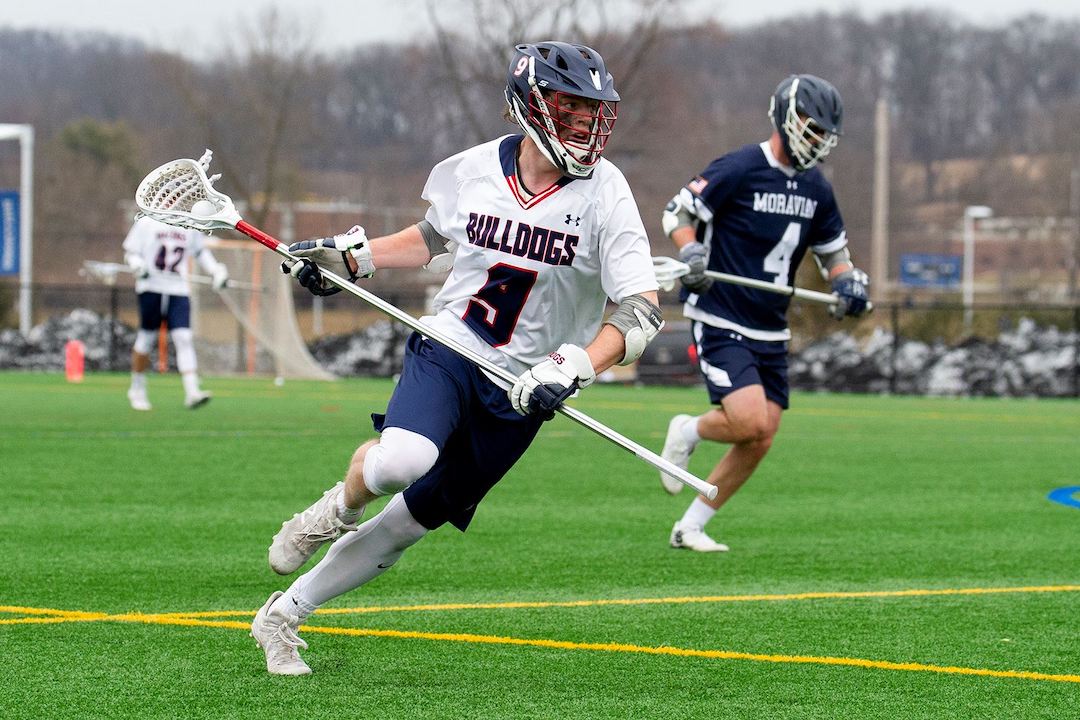 TRAVEL
You are responsible for getting yourself to and from camp, GameBreaker Lacrosse does not provide transportation.

CANCELLATION POLICY
Any Camper who must cancel their registration more than fifteen (15) days prior to the camp start date will receive a voucher equal to the full amount of camp tuition already paid which may be used toward any program or camp offered by eCamps. If a camper must cancel their registration fourteen (14) days or fewer prior to the start of camp, eCamps will issue camper or parent a voucher equal to 50% of the camp tuition, which can be transferred to a future program or camp within the same calendar year or next calendar year.  The voucher is also transferable to another family member and is good for any camp offered by eCamps within one year of the date of purchase.  Camp vouchers are not extended to campers who leave camp after the start of a session.  Cash refunds are not offered under any circumstances.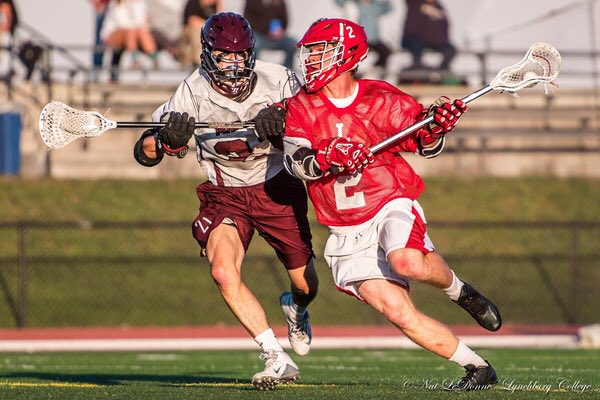 If eCamps Sports Network is forced to postpone your child's 2020 summer camp due to the facility being closed or by government mandate, you will receive a camp credit voucher for tuition fees paid (never expires, fully transferable & for any sport).
Gamebreaker Boys Lacrosse Camp | Summer Sports Camp Verona New Jersey
ABILITY GROUPS
Players are grouped first by age and then by ability. The first session is an assessment session – we will update groups after the first day
ATHLETIC TRAINER
Trainers are on site to aid in illness, injury prevention and first aid.
HEALTH FORMS
All campers are required to have a completed health form in order to participate at camp. You can either fill out our health form or use the doctors form and use our form as a cover page. Please fill out contact information and parent signature. HEALTH FORM
WEATHER PLAN
We utilize inclement weather opportunities to focus on team building, strategy sessions, individual meetings.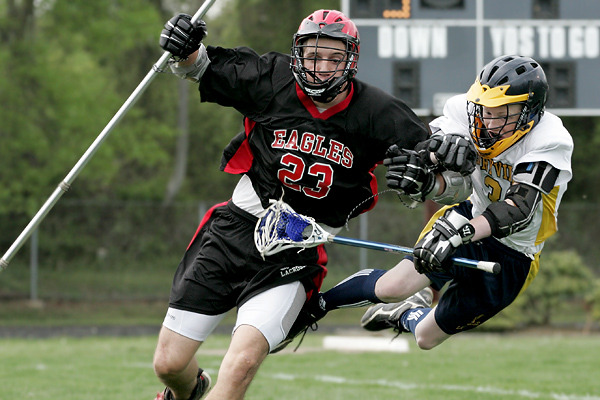 TRAVEL
You are responsible for getting yourself to and from camp, GameBreaker Lacrosse does not provide transportation.
CANCELLATION POLICY
Any Camper who must cancel their registration more than fifteen (15) days prior to the camp start date will receive a voucher equal to the full amount of camp tuition already paid which may be used toward any program or camp offered by eCamps. If a camper must cancel their registration fourteen (14) days or fewer prior to the start of camp, eCamps will issue camper or parent a voucher equal to 50% of the camp tuition, which can be transferred to a future program or camp within the same calendar year or next calendar year.  The voucher is also transferable to another family member and is good for any camp offered by eCamps within one year of the date of purchase.  Camp vouchers are not extended to campers who leave camp after the start of a session.  Cash refunds are not offered under any circumstances.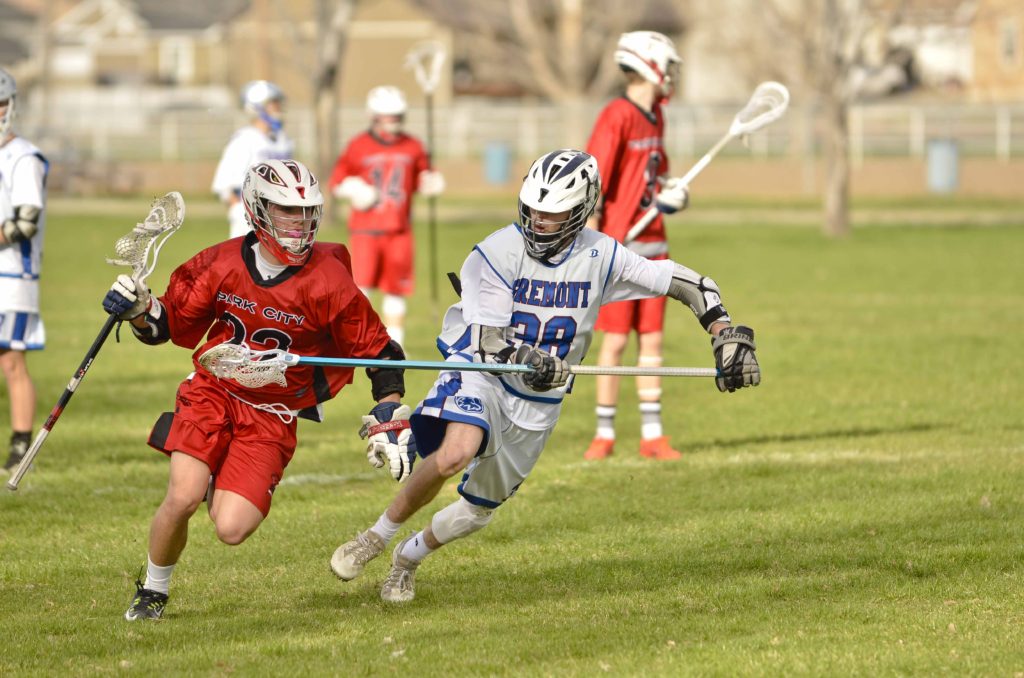 If eCamps Sports Network is forced to postpone your child's 2020 summer camp due to the facility being closed or by government mandate, you will receive a camp credit voucher for tuition fees paid (never expires, fully transferable & for any sport).
90,000 Exchange in "New Jersey" – a new chance for Gusev
His story is unique. Selected by "Tampa" in 2012 at number 202, in talent and game intelligence – a forward of the level of Nikita Kucherov. We saw this, for example, at the last World Championship, when both played in the top three for the Russian national team. But "Tampa" and not useful, Gusev two years later was sent to "Vegas".
This spring, Nikita, after finishing his season with SKA, came to the Golden Knights to burn the newbie's one-year contract.But he never played in the Stanley Cup playoffs, and Vegas were eliminated in the first round from San Jose. Further, the parties did not agree on the money, and it was possible to understand both the management of the club and the 27-year-old player.

The General Manager of Golden Knights, George McPhee, did not delay until the fall, but has now cut the Gordian knot.
Gusev went to New Jersey, and the Devils paid a third-round pick in 2020 and a second-round pick in 2021. It is clear that this move was thought out, negotiated in advance, and at the same hour it became known that the club was ready to sign a two-year contract with the Russian for $ 9 million.General manager of the Newark club, Ray Shero, said: "Gusev is a strong winger with great instincts, reading of the game and a high level of skill. He will make New Jersey's attack even stronger."
[Latest NHL News on Twitter @NHLrussia]
Nothing like these numbers? What associations do they give rise to? That's right, a two-year contract for $ 9 million with Vegas was signed by 30-year-old Vadim Shipachev a couple of years ago.With this aged Russian, Golden Knights got burned a lot, although they did not throw money down the drain.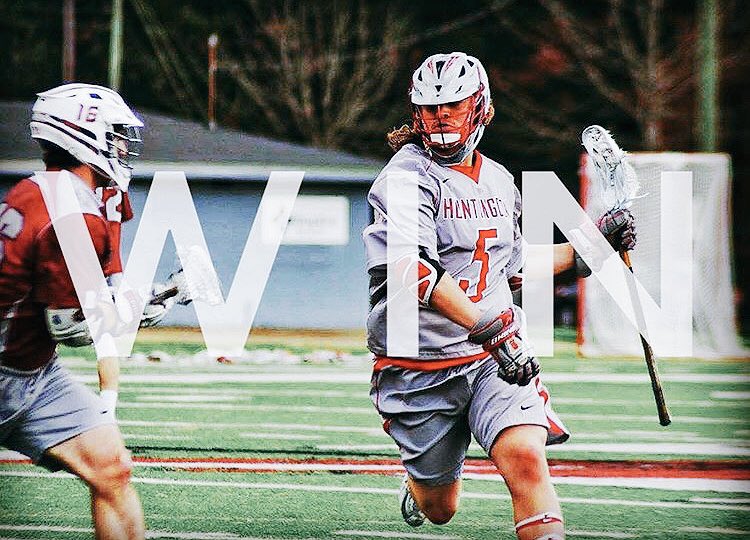 Shipachev returned almost everything after playing only three official matches in the NHL, and then refused to go to the farm club and returned to Russia.
Now Vegas General Manager George McPhee didn't risk it. Here's how he explained his decision not to make a deal with Gusev: "We were not able to reach a contractual agreement that would make sense to us. I think we did a great job last season when Nikita came to us.The player was very motivated. But his contract requests turned out to be higher than we thought it was reasonable for ourselves. Therefore, we decided to make an exchange, having received two draft picks that we can use in the future.
I believe that our team is a contender for the Stanley Cup. We have a very good team. We acted aggressively, signing contracts with our players when we thought it made sense. We have a lot of draft picks now, and that's our currency. We squeezed out the maximum opportunities to become a good team.
Yes, we knew there was a possibility that we would not re-sign Gusev.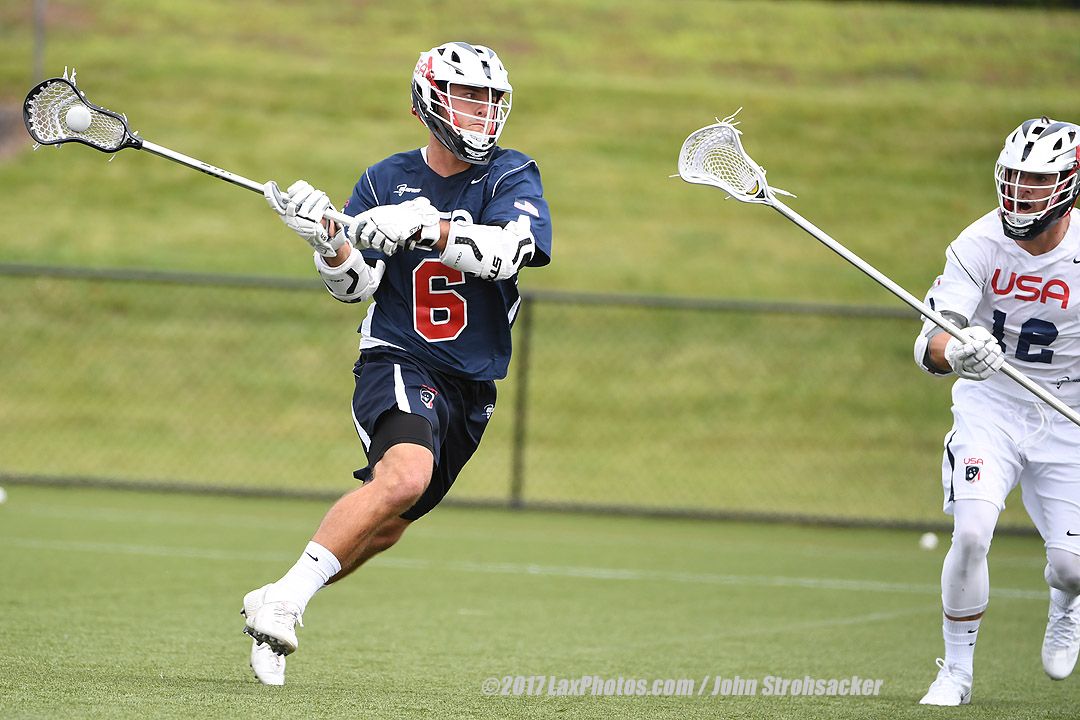 But at the end of last season they got him in the "Vegas". It was a victory for us and for the player. We value our young hockey players, defenders and strikers. We have players who have just signed rookie contracts. They will qualify for a spot in the NHL. And if you want to be successful in this league, you must have young people who are ready to come and fill in the holes in the roster.
Two teams showed a serious interest in Gusev and made good proposals.And when you feel that the time has come for the right move, you make it. Sometimes things change and these suggestions can disappear. But we did everything right. We want to be even better this season. And we are not going to take the team apart to fit one player into it. We love the Vegas chemistry and can fill the holes in the lineup. We didn't want to remove our other players. We love our hockey players. "
[See also: Vanbisbrook Happy for Rangers and Devils]
To put McPhee's speech down to one paragraph, we are living in a wage cap era.

To sign Gusev, someone had to be removed from the squad. But Vegas is already good, everyone is in their place, there are a lot of draft picks, and is it worth breaking the team for the sake of a 27-year-old player who has not played a single game in the NHL? Give him $ 9 million for two years? Remember Shipachev again. It's like stepping on the same rake again. Therefore, George bypassed them. The risk is too great because the price is high.
But "New Jersey" has a completely different situation. A few weeks ago, as soon as the rumor appeared that Vegas might trade Gusev, Devils fans staged a real flash mob on social networks.They urged the leadership of their team to barter Nikita, drew funny pictures, were almost ready to hold demonstrations near the Prudential Center.
We already wrote, inspired by the presentation of P-Kay Subban in Newark, what an amazing atmosphere is now in "New Jersey". And who's to say that the club doesn't listen to its fans? Did you want Gusev? Please!
Why not? After all, this is a ready-made player in the first two links.
There is a place under the ceiling of salaries. It is necessary to strengthen the majority, and Gusev is a dock in this.There are not enough right-grip players. Let's add a couple of bonuses from the Russian bell tower: in the last couple of years Nikita became the top scorer and the most valuable player in the KHL, and at the 2018 Olympics he scored the decisive goal in the final with the Germans, which saved the entire Russian hockey from universal shame. There was even a saying: "Geese saved Rome, and Gusev saved Russia." Such a person would like to wish only all the best. And we know that Nikita's potential is capable of becoming the second Kucherov. He has long dreamed of the NHL, dreaming of getting into the right club, where his talent will be appreciated, they will bet on him.And so Gusev waited in the wings.
"This is not the deal that we started drafting and discussed at length," said Devils Assistant General Manager Tom Fitzgerald. "It just so happened that Vegas wanted to move on.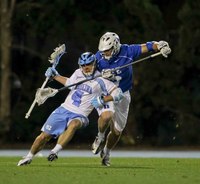 Asking who called whom first But we definitely saw in Gusev a player worth taking an interest in. And we understood that his club was faced with a salary cap problem, so it would not be able to offer him the money he had hoped for.
It is clear that there may be questions for him, because Nikita has never played here. But we believe that his achievements at the international level, at the Olympics, world championships and in the KHL will help him become a very good hockey player in the NHL. How good is it? Now it is difficult to answer this question. But we believe that by this move we have improved the level of skill in the first two links of our team.
Gusev acts on acceleration, understands the game very well. He can throw or pass.He is usually located on the flank. He works a lot, always fights for the puck, loves feints, is able to open up for a shot. All this allows us to believe that he will have good statistics. "
Gusev, who played for SKA St. Petersburg since the 2015-16 season, in the last championship became the top scorer of the KHL with 82 (17 + 65) points.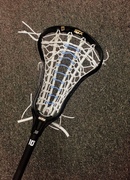 league history with 332 (119 + 213) points in 391 matches. In 2017, he helped SKA win the Gagarin Cup, and in 2018 won the Golden Stick as the MVP of the league. Gusev also won the Olympic gold medal in Pyeongchang as a member of the Russian Olympic team -2018 and was named the best striker of the tournament, gaining 12 (4 + 8) points in six matches.
What could be the first two links of New Jersey? For example, such: Taylor Hall – Jack Hughes – Kyle Palmieri, Nikita Gusev – Niko Khishir – Esper Bratt.
God, would rather a new season!
Pavel Lysenkov is a Match TV columnist and a regular contributor to NHL.com/ru.
32 for 32: New Jersey Devils analysis
NEW JERSEY DEVILS
Regular season: 45 points (19-30-7) – 7th in the division, 29- e in the league
Playoffs: did not participate
Top scorer: Pavel Zaha (17 + 18 = 35 in 50 games)
Key losses: to Aaron Dell (Buffalo), Will Butcher (Buffalo), s Matt Tennison (Nashville), n Nathan Bastian (Seattle), n Mikhail Maltsev (Colorado), n Nicholas Merkley (San Jose)
Key acquisitions: Jonathan Bernier (Detroit / Carolina), s Dougie Hamilton (Carolina), s Ryan Graves (Colorado), s Christian Jarosz (San Jose), n Tomas Tatar (Montreal) )
"New Jersey" for the eighth time in the past nine years did not make the playoffs, but, frankly, in the past season, no one expected any special feats from the "Devils".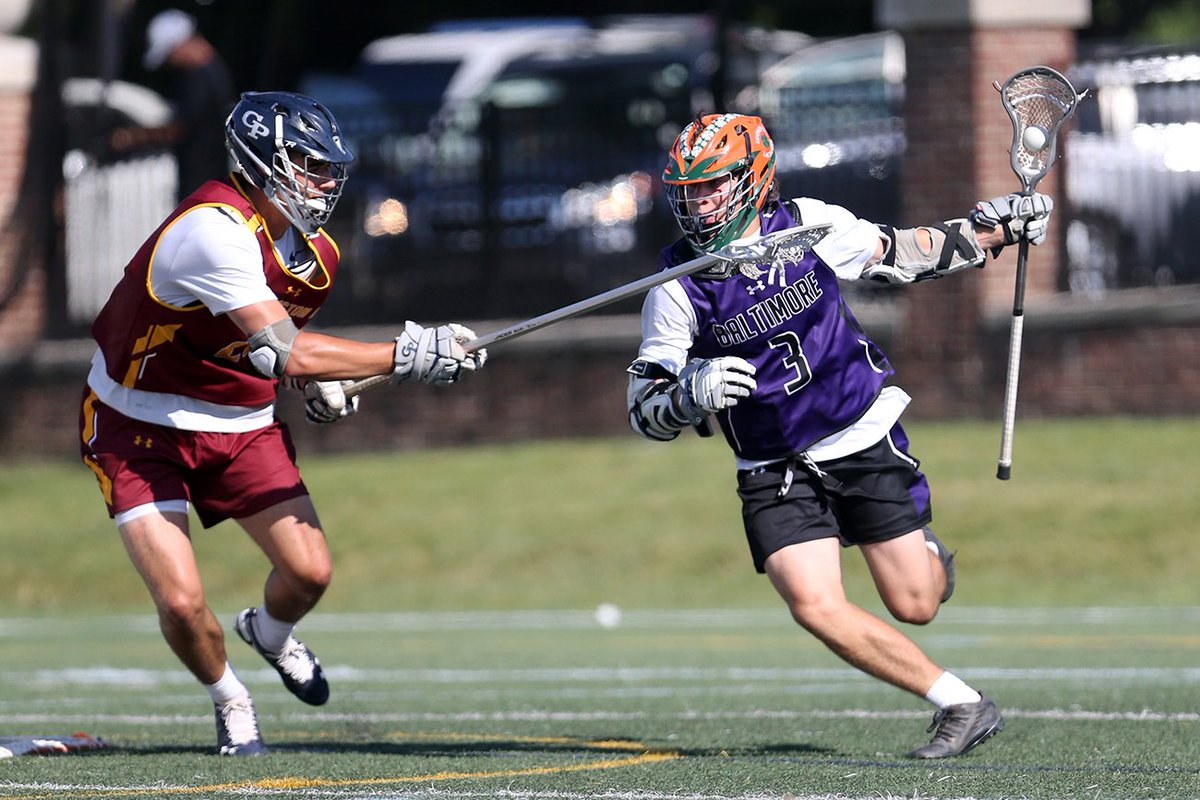 Especially after they went into quarantine due to COVID in early February. For a team that has been and remains one of the youngest in the NHL (25.1 years on average), the lack of proper preparation and proper training during the season is a huge blow to the quality of the game.
In anticipation of the trade deadline, the Devils traded their longtime leaders Kyle Palmieri and Travis Zaydzak to the Islanders, making it clear that they were going to build a new team, and got down to business with enthusiasm over the summer.As a result of the exchange, Colorado received a strong defender capable of playing in the top 4, Ryan Graves, experienced Jonathan Bernier was signed to help the main goalkeeper Mackenzie Blackwood in the free agency market, and a truly elite attacking defender Dougie Hamilton was added to the defense. , who has not negotiated a contract with his former club, the Carolina Hurricanes. The cherry on top was the invitation of the solid top-6 striker Tomas Tatar, who had ended his contract with Montreal.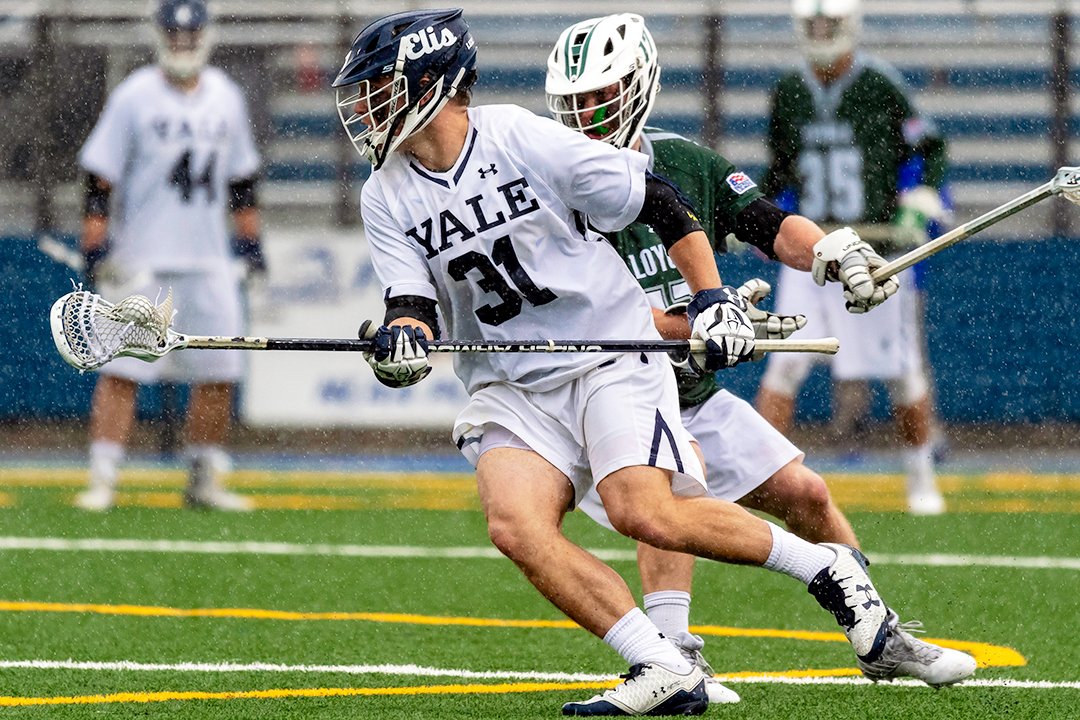 Based on the results of these moves, it is safe to say that the Devils are contenders for the title of the unofficial winner of the offseason and can at least compete for the playoffs for the first time since 2018.
Video: MON-WAN: Tatar throws out from under the rival
Leaders
28-year-old Dougie Hamilton is up front on the Devils leaderboard, as the team has no other brilliant player right now. In the 2019-20 season, he scored 40 (14 goals, 26 assists) in 47 games, up from 42 (10 goals, 32 assists) in 55 last season, finishing seventh and fourth in the Defender of the Year vote, respectively.In the Devils, with whom he signed a seven-year contract, Hamilton will receive a ton of playing time both in equal squads and in the majority.
It is also possible to pre-record 30-year-old Tomas Tatar as a leader, who instantly becomes the best winger of the team. His presence in the reserve for almost the entire Montreal Cup campaign should not overshadow the fact that in recent years he has been one of the best in the NHL in a game of five versus five, and if we take the percentage of expected goals during his time on the court , then even the best (xGF% = 59.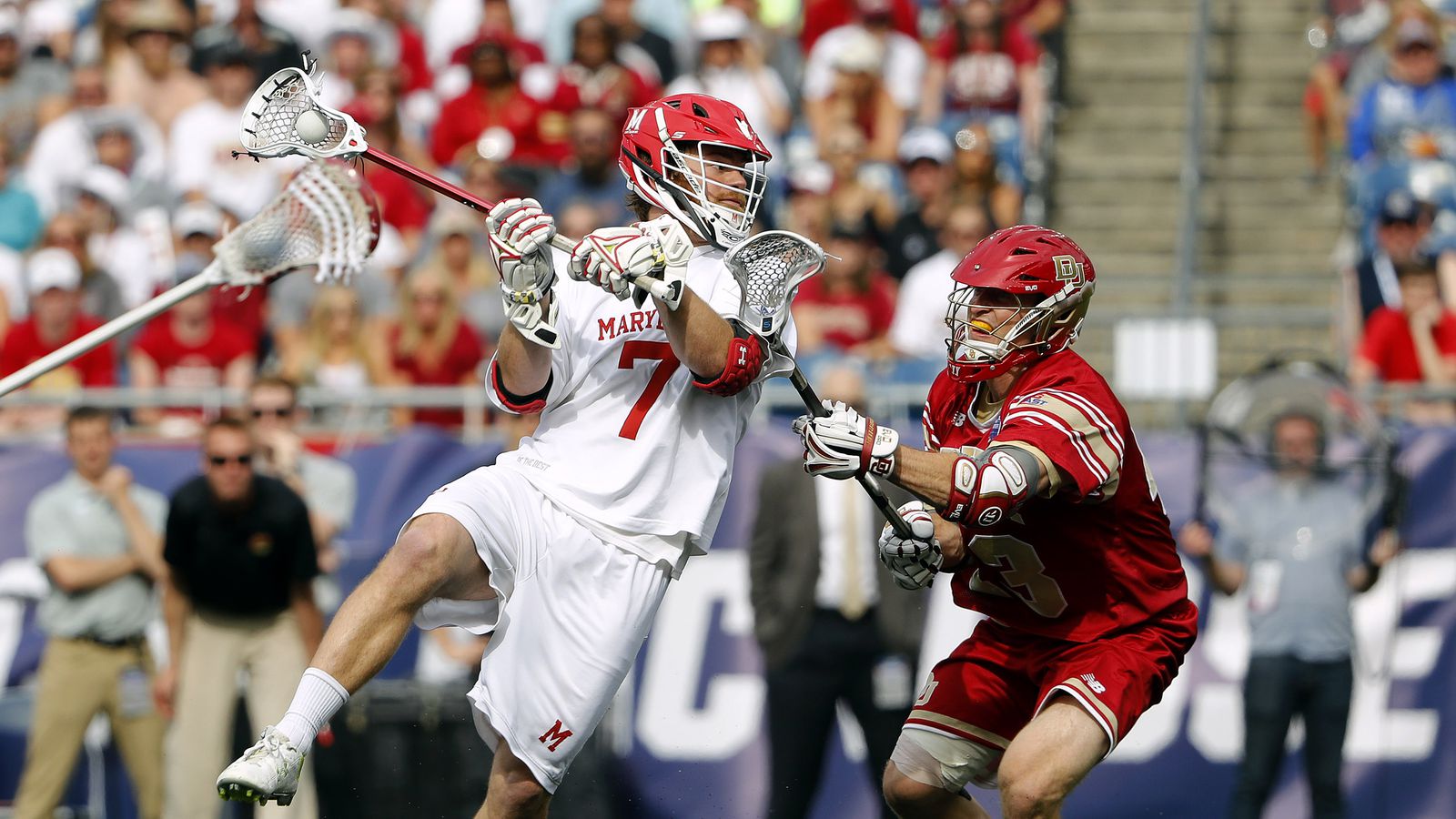 8% over three years).
The appearance of these players is likely to improve the statistics of the young Devils strikers. For example, Pavel Zaha, who became New Jersey's top scorer in the 2020-21 season. The 25-year-old Zaha, who for the first time in his career crossed the mark of 50% of won face-offs (51.2%), finally got a place in the main majority brigade and the role of leading center-forward in equal compositions. However, it will be difficult for him to fully maintain his position against the background of the progress of the other two central forwards, which will be discussed below.
Captain Niko Hishir's last "normal" season was 2018-19, with 47 points in 69 games. Then the "Devils" traded his trio partner Taylor Hall, and the 20-year-old at that time had to scoop out the Swiss alone amid the coronavirus pandemic, out-of-competition injury in the fall of 2020, positive covid test, hitting the puck in the face, and so on. Khishir played just 21 games last year and scored 11 points (6 goals, 5 assists), but Devils fans can count on more in the coming season if the number one 2017 pick is finally healthy.

Video: NDD-ANA: Bratt played pressure, Khishir scored
Another first draft pick – 2019 – Jack Hughes clearly added in the past season and at times really looked like the best player on the team. He increased his performance to 31 (11 + 20) points from 21 (7 + 14) a year earlier, and his utility rate from minus-26 to minus-3. Hughes' main talent, of course, is the ability to help the attack, but in defense, he did not look like a weak link. For example, in the number of interceptions, he was second only to Mark Stone from Vegas (56 versus 58).
Talents
Here you can list half of the team's current roster, but if you do not spread your thoughts along the tree, it is worth highlighting Hughes' partners in the link Yegor Sharangovich and Janne Kuokkanen, as well as defender Ty Smith. The two 23-year-olds took the NHL by storm in their debut year with 30 (16 + 14) and 25 (8 + 17) points, respectively, while Smith, with 23 (2 + 21) points, finished seventh in the Norris vote.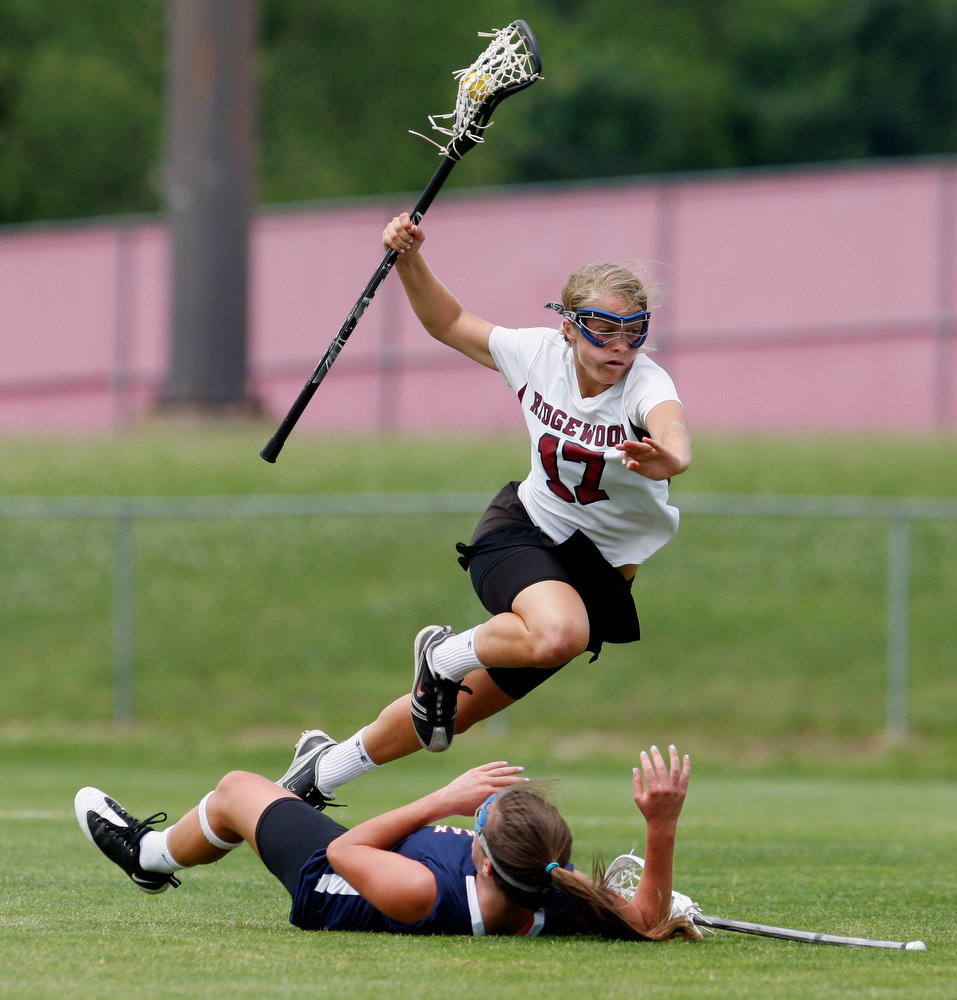 Trophy ".
Interestingly, the link Sharangovich – Hughes – Kuokkanen, according to Natural Stat Trick, controlled 58.7% of shots (SAT%) and 55.2% of dangerous chances in a five-on-five game, but lost 9- 17.If the young forwards improve the implementation of shots and chances, all opponents will have to reckon with them, without exception.
It is possible that in the upcoming season he will get a chance to gain a foothold or at least try himself in the NHL 19-year-old Alexander Holtz, seventh number in the 2020 draft, another right-wing Dawson Mercer, selected in the same draft as No. 18, 20-year-old left winger Nolan Foote, 22-year-old quarterback Riley Walsh. But the simultaneous release at the base of Jack Hughes and his brother-defender Luke Hughes, selected as No. 4 in the recent draft, we will probably have to wait.
Trump cards
The trump card of the team is undoubtedly youth, which implies the progress of many players in the near future. A positive moment can be considered a worthy SAT% (50.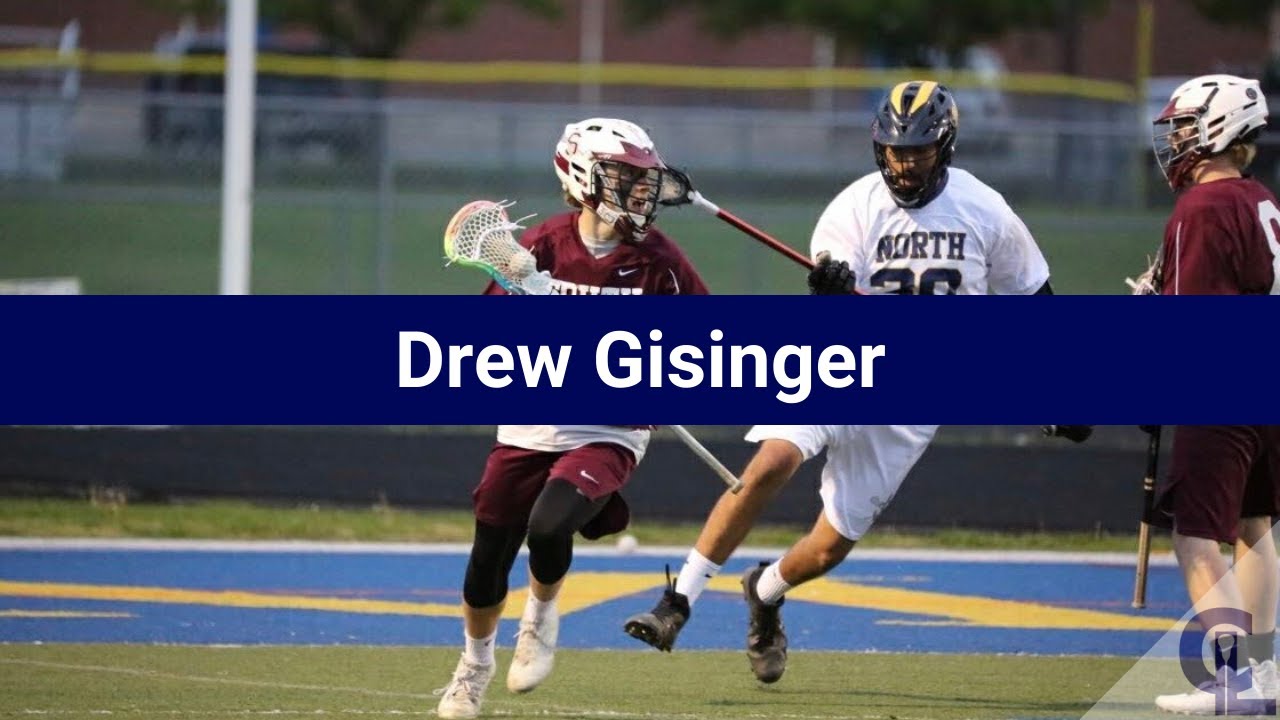 5%), which says that the "Devils" can be higher in the standings if they learn to realize this advantage in possession.
Finally, the "New Jersey" were one of the most disciplined teams in the league – less than 376 penalty minutes, scored only "Buffalo", "Chicago" and "Islanders", and the number of two-minute suspensions (139) was interrupted only by "Columbus" (131).
Growth Zone
"New Jersey" was extremely weak when playing in the minority, "killing" only 71% of the opponent's chances. This is the worst record in NHL history since 1985. And in the majority – 14.2% – "Devils" showed the 28th result in the league. The arrival of Hamilton and Graves should clearly improve the performance of the special teams.
Slightly higher than the Devils in terms of faceoffs won: 46.6% – 27th in the league. Jack Hughes' 35.4% (35.7% in his career) should be noted in a special way.These are not the numbers for the # 1 center that Hughes wants to grow into, so he needs to seriously work on that aspect.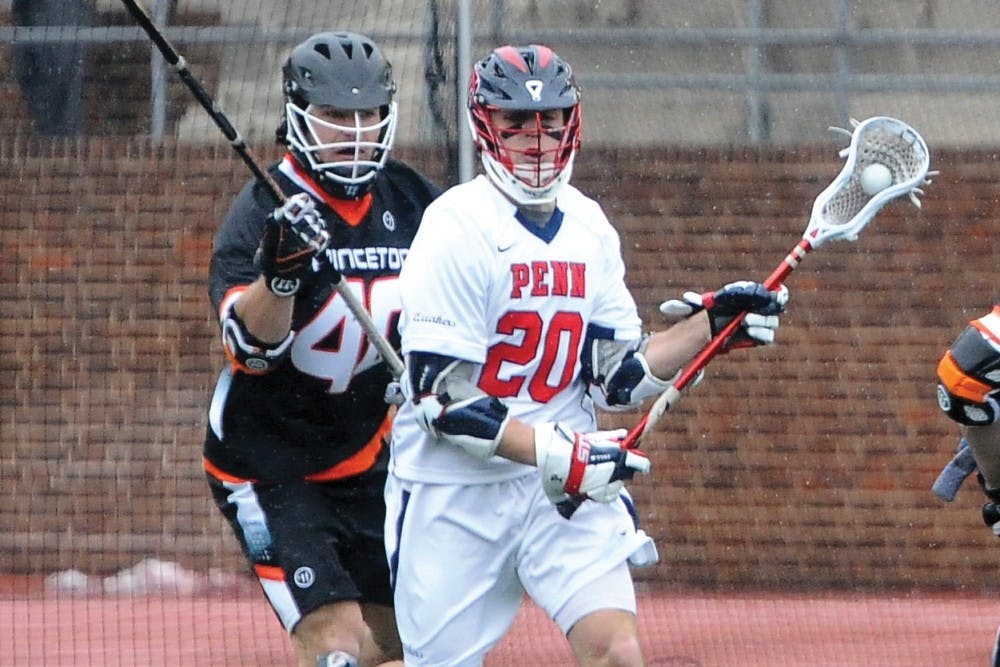 Well, in general, the team needs to add in the rough work: in terms of the number of power moves (948), the Devils were 30th in the NHL, and blocked shots (615) – 31st.
Russian factor
After the termination of the contract with Nikita Gusev in April and the exchange of Mikhail Maltsev in Colorado in July, there were no Russians left in the main team of Devils.However, one cannot say that the New Jersey management somehow deliberately ignores hockey players from Russia: in the last four years alone, Yegor Zaitsev, Nikita A. Popugaev, Daniil Misul, Nikita Okhotyuk, Shakir Mukhamadullin, Zakhar Bardakov, have been selected in the drafts. however, none of them will definitely appear in the NHL anytime soon.
Russian fans, perhaps, can personally worry in the Devils for the Belarusian Yegor Sharangovich, who literally burst into the top hockey world last season, gaining 30 (16 + 14) points in 54 matches.The 23-year-old striker, who has developed a good relationship with the rising star of the team, Jack Hughes, in early August, extended his contract with the "Devils" for another two years.

Video: Yegor Sharangovich announced himself in 2021
New Jersey will reach the playoffs if …
Someone from the favorites of the Capital Division stumbles. "Carolina", "Islanders", "Pittsburgh", "Washington", "Philadelphia", "Rangers" have a more solid selection of players, so the "Devils" will have a hard time, despite all the summer acquisitions.
Trinity School (Trinity School) in New York USA – disciplines and tuition fees
Trinity School is located in the heart of New York – Manhattan. Founded in 1709, the school was originally housed in the tower of Trinity Church at the intersection of Broadway and Wall Street. In 1895, the school moved to its current building, and it was from this time that its active development and expansion began. Today Trinity School ranks fifth in the list of the oldest schools in the United States and is the oldest continuously operating educational institution in New York.
Trinity School rightfully bears the title of one of the most prestigious schools in the country.

Among the teachers of the school there are 20 doctors and 96 candidates of science, who graduated from reputable colleges and universities from around the world. Trinity offers its students a strong curriculum as well as extensive programs in visual and performing arts, sports and extracurricular life. Forbes magazine named the school as the best school in the States for preparing students for college.
The Trinity motto – Labore et virtute (Labor and courage) – reflects the main principles of learning.You can become a successful person only through hard work and persistent commitment to your work.
Trinity School is a member of the elite Ivy Preparatory School League. Trinity School has been named one of America's top three schools by The Wall Street Journal. The opinion is based on the high number of students entering the most prestigious universities in the country.
Trinity School's Faculty of Latin is firmly established as the best Latin faculty in other high schools in the United States.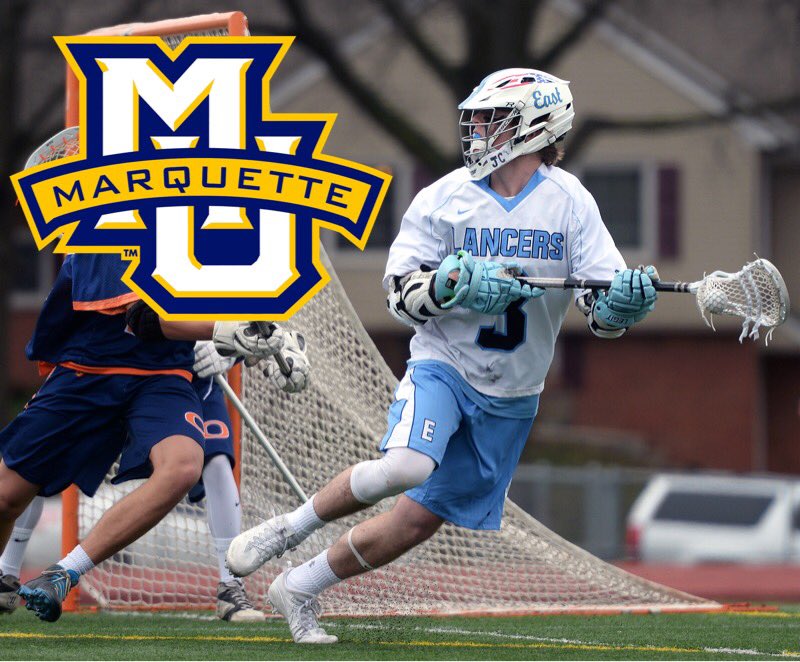 Every year Trinity School students win the New York Classical Club's Annual Sight Translation competition and the National Scholastic Writing Competition
The school also has many sporting achievements. These include victories at the IVY Preparatory League Championships in sports such as lacrosse (2013), swimming (2012,2014, 2015, 2016) and tennis (2012, 2013, 2014, 2015), as well as the first places of volleyball (2012), baseball (2006) and basketball (2009) teams in the championships of private schools in the State (Independent Schools state championships)
In order to study world cultures, understand the traditions of other nationalities and expand the worldview, The Global Travel Program has been created at Trinity School.As part of the program, schoolchildren travel to Costa Rica, Canada, India, Cuba, Colombia, South Africa and other countries.
Excellent results in academic and additional disciplines allow Trinity School students to enter the most reputable universities in America: Yale University, Columbia University, Brown University, University of Pennsylvania, Cornell University, Stanford University, New York University, Harvard University, Duke University, Georgetown University .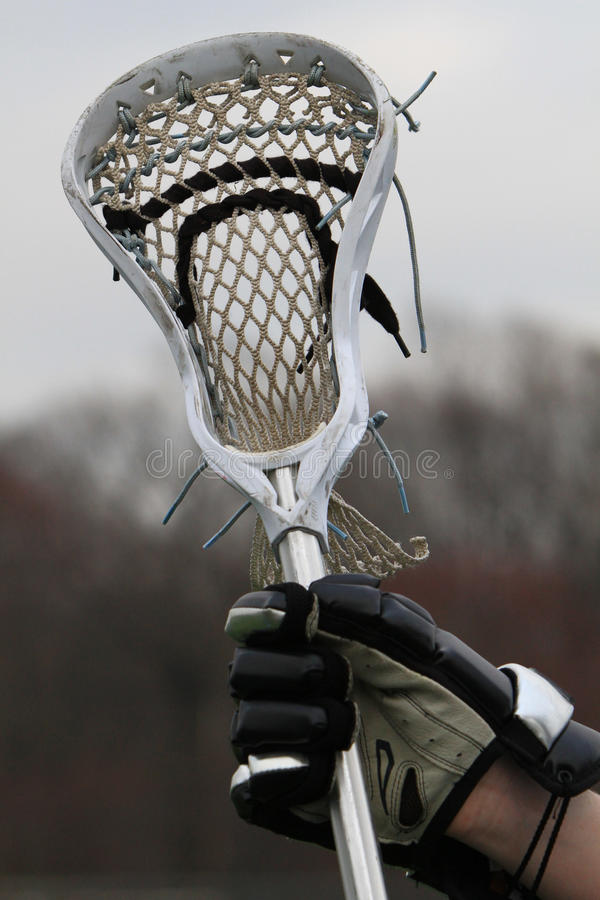 ..
Among the outstanding graduates, the following names are worth noting: writer and poet Jim Carroll, tennis players John and Patrick McEnroe, New York Senator Eric Schneiderman, composer Charles Warinen, etc.
Academic level:
Average SAT score – 2210 (national average 1700).
Average AST score – 30 (national average 26).
90,157 Number of students admitted to top universities in the last 5 years: 90,158

Harvard University (37)
University of Pennsylvania (34)
Yale University (24)
Brown University (28)
University of Chicago (18)
Main disciplines:
history, philosophy
economy
mathematics
biology, physics, chemistry
ecology, geology, energy, genetics
foreign languages: French, Spanish, Chinese, Latin
programming
Sports:
football, tennis, volleyball
water polo, swimming
basketball, baseball
athletics
golf, lacrosse
softball
wrestling
Science and Creative Clubs:
visual arts
theater
music, dance
city tours, country trips
NYC cultural and sporting events
school hobby clubs
When working like an eternally broken semaphore
A train driver and other NYC subway employees are exhausted by passenger anger over system failures.
This starts even before the subway train stops at the station. As soon as the driver in the first car stops the train, the passengers on the platform immediately catch their eyes with their gestures.
"You see right away," one machinist said recently, angrily knocking on his watch on his wrist. "You see the finger right away."
And the drivers in the head carriage are still lucky. They are in a closed cockpit. When the train stops, the conductor in the middle of the train opens a window. If the train is delayed, which is not uncommon, the conductor is immediately attacked by people on the other side of the window.
"My new surname is now Yours," says one conductor, a man with 20 years of New York subway experience. His new name is obscene.
Their colleagues on the other side of the Hudson, the conductors on the New Jersey commuter trains, do not live any better. "They are yelling at you. You are being wittily teased. People don't want to pay, "says a conductor on multiple lines in North Jersey.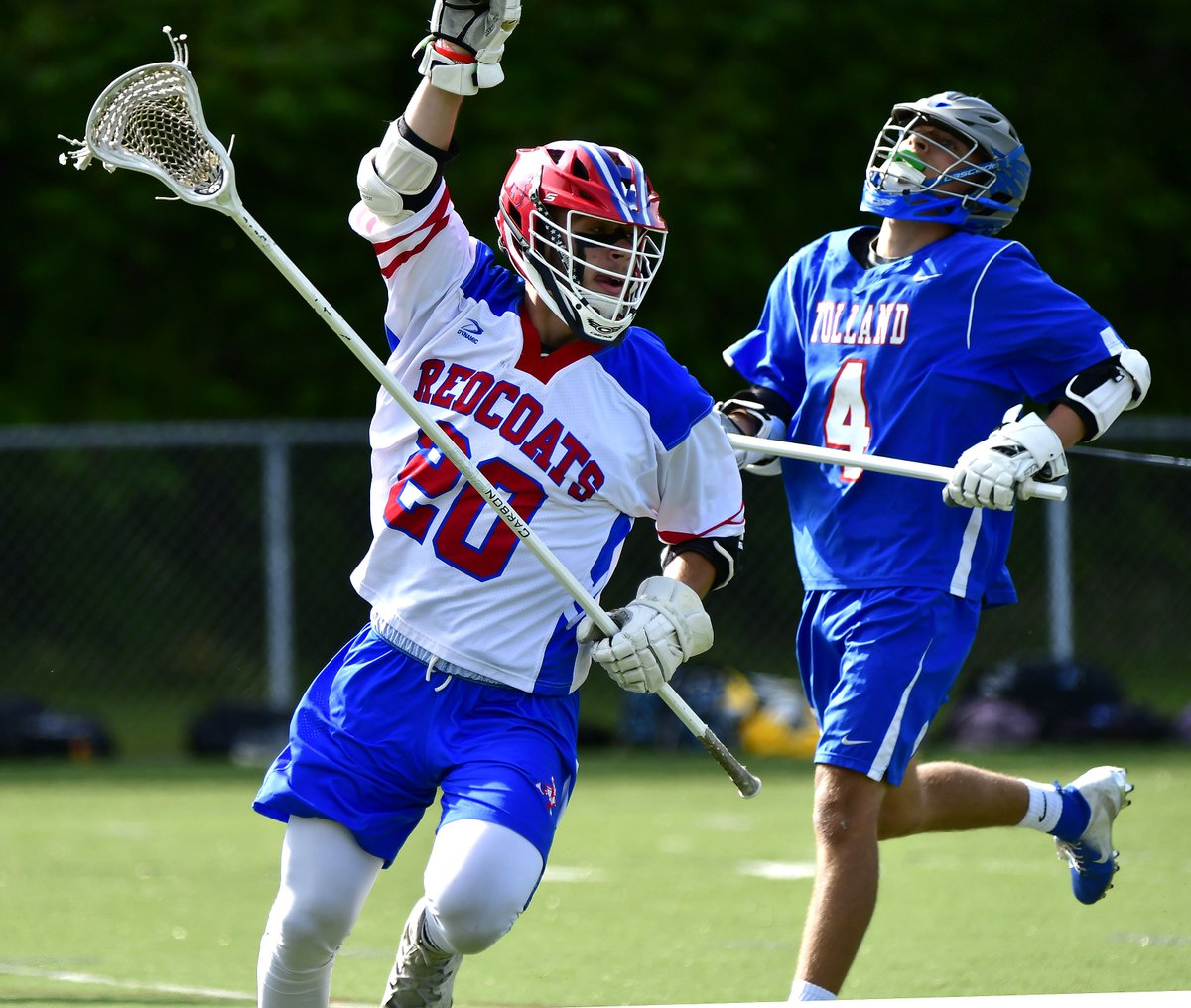 If someone doesn't pay, the conductor shrugs his shoulders and moves on. "I'm not a bumpkin," he says.
It is difficult to work on the road that carries millions of people in and around New York City every day.Metro delays and train cancellations have become commonplace and are factored into travel planning. The Long Island Railroad and the New Jersey Subway, the two busiest lines in the country, set a sad record for derailments and warned passengers of a "hell of a summer" as Amtrak began repairing infrastructure at the Pennsylvania Station.
Passengers are not indebted, and this reaction is not aimed at road officials or New York Governors Andrew Cuomo and New Jersey Chris Christie, who oversee their operations.Train drivers and conductors of subway and electric trains, as well as employees at stations, talk about their share, which they slurp because of the increasingly unreliable systems. Their voices are notoriously familiar to passengers in carriages for vague promises – "We will move soon" – but rarely anyone hears these voices talking about their work.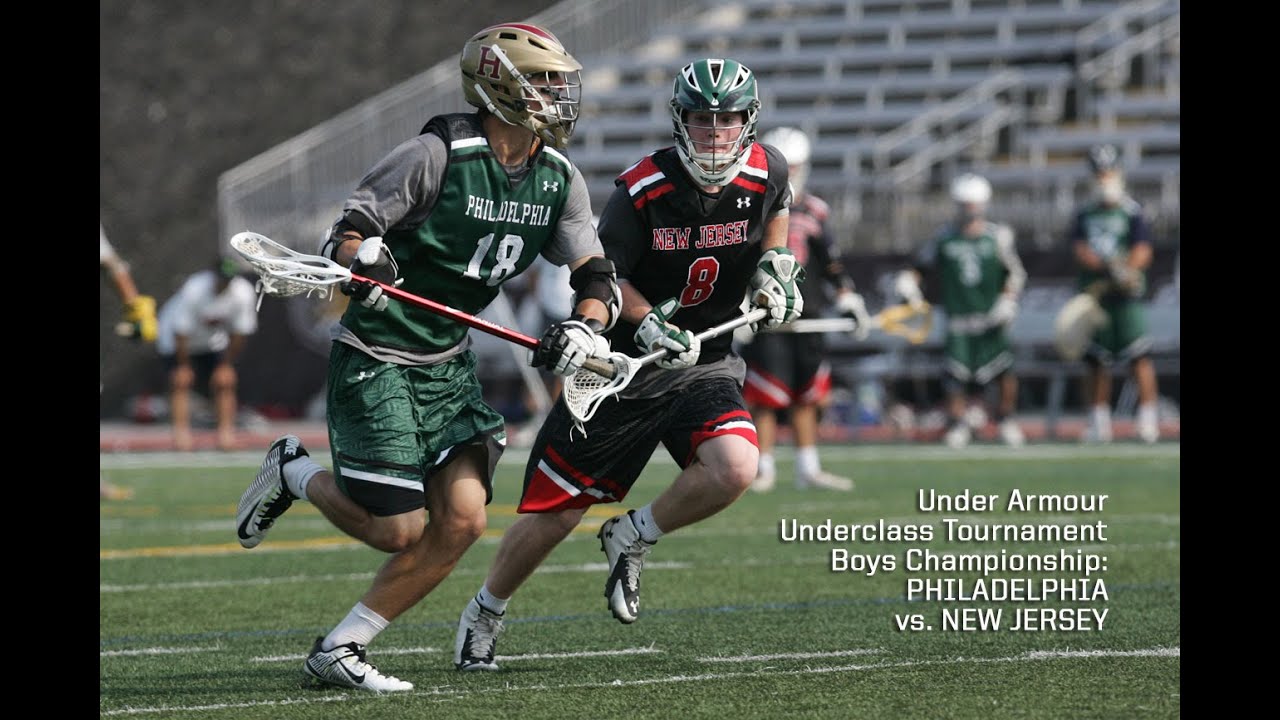 Their sorrows are lost among the complaints of the passengers.
Some of them compared themselves to punching bags, but said this on condition of anonymity, because they cannot be interviewed without the consent of the employer.
Lynwood Wichard, secretary of the local 100 transport workers union, which represents the interests of metro workers, constantly hears complaints from employees at stations. "They insult, swear, spit on them," he said. "People are embittered."
Stephen Burkert, New Jersey road union leader says the situation with his union members is similar.
"My conductors are either insulted or assaulted every week," he said. Two attacks occurred very recently, one of which was against a woman conductor who needed medical attention after being hit against the side of a carriage.
NYPD reports that 22 attacks on subway workers have been reported this year, meaning that as of June 12, there is an average of one attack per week. Last year, 28 attacks were recorded for the entire year.
"We're scared too," says a 16-year-old train driver who only gave his name, Michael, as he speaks in a metro break room at the Coney Island terminal. "We want to get out of the car sooner than the passengers."
The job has changed, he says. "I used to get at least some satisfaction from her, but now it's not like that," he added. He himself commutes to work on the subway and tries to make sure that his uniform is not visible from under his jacket, so that no claims are made against him.
The conductor, who called himself "Yourumat", says that people carry their problems from home to the station. "They run into the conductor," he says. If he encounters a crowd of angry passengers, he tells them: "Choose one representative, let him come.I will tell him, he will give it to you. "
Another conductor said that passengers who did not hear the announcement of a change in the schedule constantly break down at her, because they are traveling with headphones.
"They take off their headphones:" What's going on. You didn't say anything. " And then they demand answers that she does not know. "I'm not a fortune-teller," says the conductor. I am not Miss Cleopatra. "
In the Coney Island break room, she and the other staff stopped talking to watch a report about the Eph train stuck last night, the passengers scratching the doors of the red-hot dark carriage.The staff shook their heads and continued the conversation.
Cashiers at stations are faced with disappointed passengers who turn to them for compensation in the form of so-called block tickets issued when trains are delayed for a long time or follow a different route.
"They're swearing," one of the cashiers said during a break at a station in Brownsville, Brooklyn. – They beat on the glass. They break the turnstiles and say: "We will do what we want."
Her reaction: "I'm stupid, so I'm starting to rap.Just now, you were five minutes late. " She and several other employees said they felt that road management was on the side of passengers when they were complained about.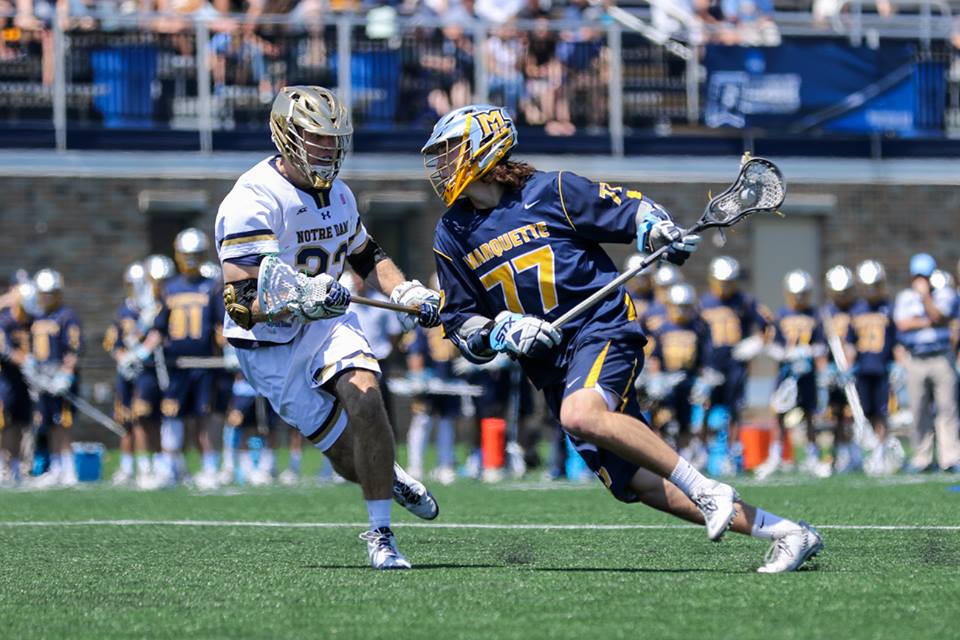 "The customer is always right," she says. "But sometimes he's wrong."
Wichard, a union spokesman, shared recent posts on Facebook.
"Brother, all my fibers and the other employee I worked with today saved my workplace," one says. "The passenger spat in my face this morning because he was unhappy that his pass was out.The employee continued, "The employee held me back and that's why God saved me from the explosion."
Most of the attacks occur on conductors when they open windows, talk to passengers on the platform, or when the train starts to move. "They threw a pear at a conductor," said Lt. Renee Thompson, a transport police officer. "There was a case when they wanted to hit the conductor, but missed." On another occasion, the conductor was hit with a water bottle.
Sergeant Paul Grattan, who also serves in the transportation department, said: "They are completely defenseless."
On the New Jersey road, conductors walk through long, crowded wagons collecting fares, bumping into passengers who are so used to being late that, according to one conductor, they believe a train that was 15 minutes late arrived on time.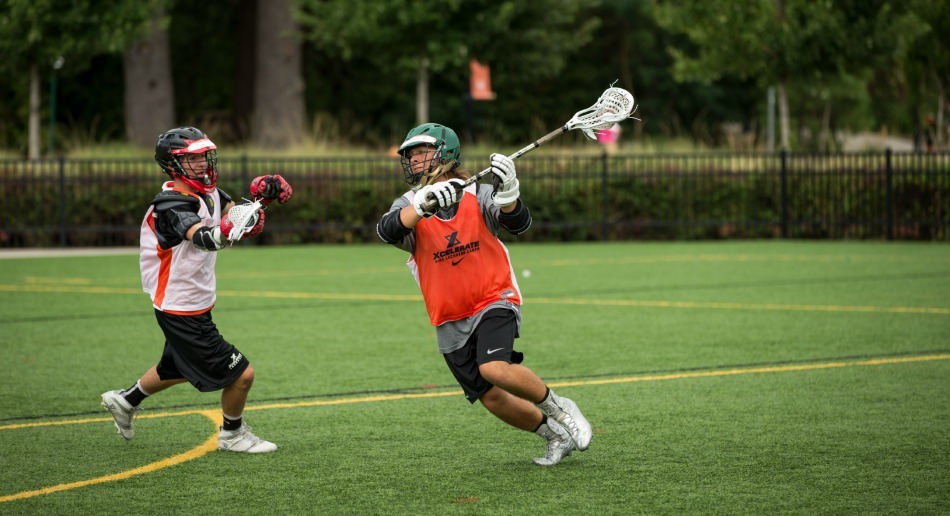 "It got to the handle," he says. – Morale has fallen, there is nowhere to go. She comes home late, as do his passengers. "I'm a lacrosse coach," the conductor continues. – I have to call my wife: "Bring my sports clothes.I'll meet you on the field. " You skip dinner. You skip games. " But he quickly adds, "I get paid to do this. You don't. "
Another conductor with over 15 years of service on the Morris and Essex line said: "People are at the last line. Like "Don't yell at me. I'm just trying to get you home. " I can't blame half of them. I really can not. I get paid for what I do. And people pay for travel. "
A conductor from the other side, who has been working in the system for 12 years, shrugs his shoulders and gives a similar opinion.
"This is a job we came to," she says.
Red Bank Catholic High School (New Jersey Amerigo Private School) (New York, USA) – how to proceed, prices, reviews
Founded: 1927
Location: Red Banks, NJ, USA
Language of instruction: English
Number of students: 790 people
Age of students: 14-18 years old
Type of study: private coeducational school
Overall rating for NICHE. COM – A
1: 8 teacher to student ratio
The school is located in Red Banks, New Jersey, which is known for its beautiful coastline, natural attractions + the world famous ocean resort Atlantic City is located here. The state has become the educational center of northeastern America along with Massachusetts: hundreds of colleges and universities operate on the territory of New Jersey, including the famous Princeton, a member of the Ivy League.
Red Banks is about an hour's drive from New York.The school offers a comfortable direct flight to New York, a convenient transfer, and training in a small safe American city. Red Bank Catholic High School is an educational institution with a century of educational history, open to new educational trends. This concept is reflected in the architecture of the school – the main building, built in 1890 and effectively modernized, is connected to a new building built using modern technologies to create open educational spaces.

The school offers a unique full boarding program for high school students.School graduates are guaranteed admission to one of the 50 best universities in the United States under an agreement with Amerigo. Amerigo agreement options are available to any student who meets the minimum academic performance requirements.
This full board program is designed to provide students from all over the world with a unique experience. The program starts from the moment students arrive on the student campus and continues through to university and graduation.The program includes the following features:
Unparalleled education in the best US schools providing courses in a wide range of relevant and interesting subjects
More than 10 hours of English language course per week at school and on campus
A four-year University Advantage program that includes personal university counseling, exam preparation, essay writing and admissions meetings
Cultural activities to help learners understand US culture, socialize, and get used to a new American life
Safe accommodation in comfortable apartments with 24/7 support from qualified staff
Additional Opportunities for Honors Track and Global Scholars
Advanced training courses
Basic Mathematics
Profile Mathematics
Chemistry
Ecology
French language and culture
Macroeconomics
Music theory
Physics Level 1
Spanish Language and Culture
Statistics
US History
Accounting
Algebra Level 1
Algebra Level 2 / Trigonometry
American Literature
Great Writers of Great Britain
Special Biology
Biology
Applied Mathematics
Special chemistry
Chemistry
Dancing
Introductory Engineering Course
English 1
English, Level 2
English, Level 3
Ecology
Financial Mathematics
French 3
French, Level 4
Parallel Learning and Academic Courses
Geometry
Globalization and Social Justice
Human physiology
Latin 3/4, poetry
Music theory
Photoshop Advanced Courses
Physics
Beginning of analysis
Spanish 2
Spanish Level 3
Spanish Language and Literature
Statistics
Performing Arts, Level 1
Performing Arts, Level 2
US History Level 1
US History Level 2
World History
world literature
World History of the 20th Century (Academic Courses)
Biology (Advanced Training)
Economics (academic course)
English Literature and Essay Writing Advanced Course
Introductory course in the study of literature
Psychology (advanced training course)
Writing Stories
College Preparation
American Government and Politics (Advanced Training)
World History Advanced Training
World Religions
Writing process
CADD 1: 3D Design and Engineering
CADD 2
Criminology and Jurisprudence
Electronics and Programming
Fashion Marketing
Forensic Science
International
entrepreneurship
Marine Science
Litigation model: jurisprudence and debate
Financial issues
Music Technology
Exact Sciences 1: Robotics
Exact Sciences 2: An Introductory Course in Electronics, Engineering and Programming
Darrow School – Darrow Boarding School in New York
Address: 110 Darrow Road, New Lebanon, NY 12125
Director: Andrew Vadnais
Established: 1932
School status: coeducation, full-time / boarding school for 9-12 years of study (14-18 years)
Number of students: 90,013 46% girls, 54% boys, in the 2013-2013 academic year 118 students were enrolled, the average class size is 9 people, the teacher: student ratio is 4: 1, the school has students from 15 states and 8 countries.

Location Darrow School
Darow School is located on the New York-Massachusetts border in New Libanon. Darow is located 7 miles east of Pittsfield, the largest city in Berkshire, Massachusetts, 26 miles east of Albany, the capital of New York and Albany County, 150 miles north of New York and 150 miles west of Boston … Darrow is the only school in the United States located in a historic location in the Shaker countryside.The beauty of this place is unique, and the historical significance is reflected in the character of the school, and affects the life of everyone who lives and studies here.

Darrow School
The school was founded by the leaders of the Shaker community and opened its doors in the fall of 1932 as a boys' school. In 1939, the school was renamed the Darrow School in honor of the Darrow family, who were the first to settle in the area and to manage and support the school during its early years.
Today, the school campus is a significant collection of buildings, which at the same time are architectural monuments.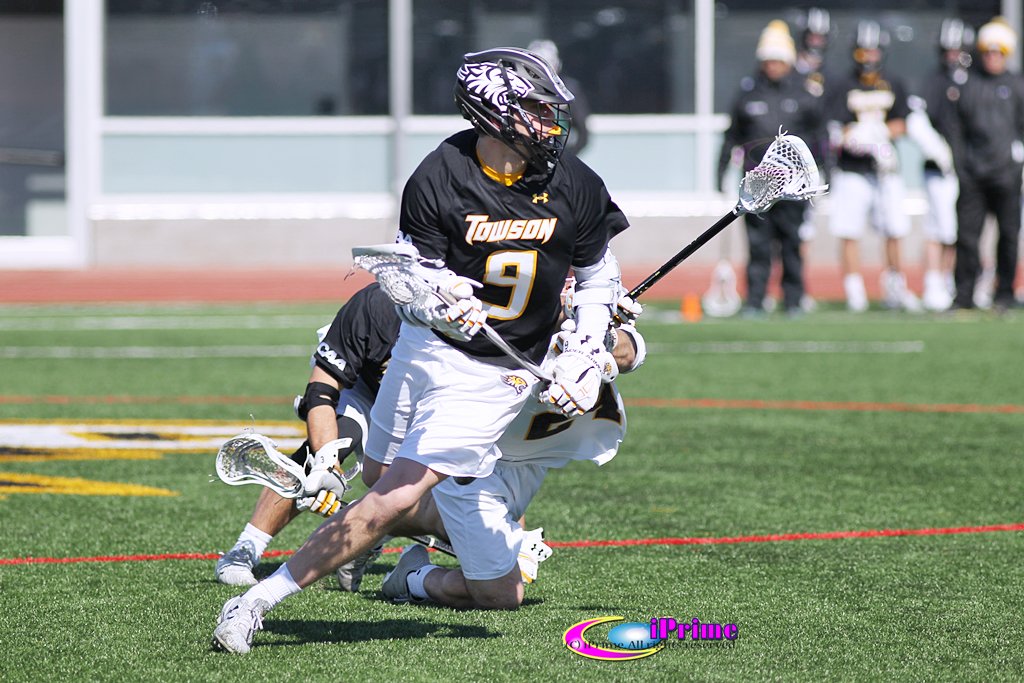 The campus of the school is located on an area of ​​365 acres. The school campus is located near the Pittsfield urban forest. The school grounds include 26 buildings (most of which are the original historical buildings of the Shaker community), several sports fields, tennis courts, spacious areas for walking, skiing, as well as pastures, marshlands and extensive wooded areas.For outdoor activities, there are areas for playing football, baseball, softball, lacrosse.
The school has an atmosphere of openness, diligence and modesty, which permeates the entire life of the campus. Students and teachers of the school are a single community, where everyone participates in the life of the school, which is based on the history and values ​​that were laid by its founders from the Shaker community. The aim of the school is to provide students with a variety of fundamental knowledge and skills training.The school strives to develop students' personality, talents, interests, motivation, potential, as well as confidence that will help them succeed during their studies and in later life.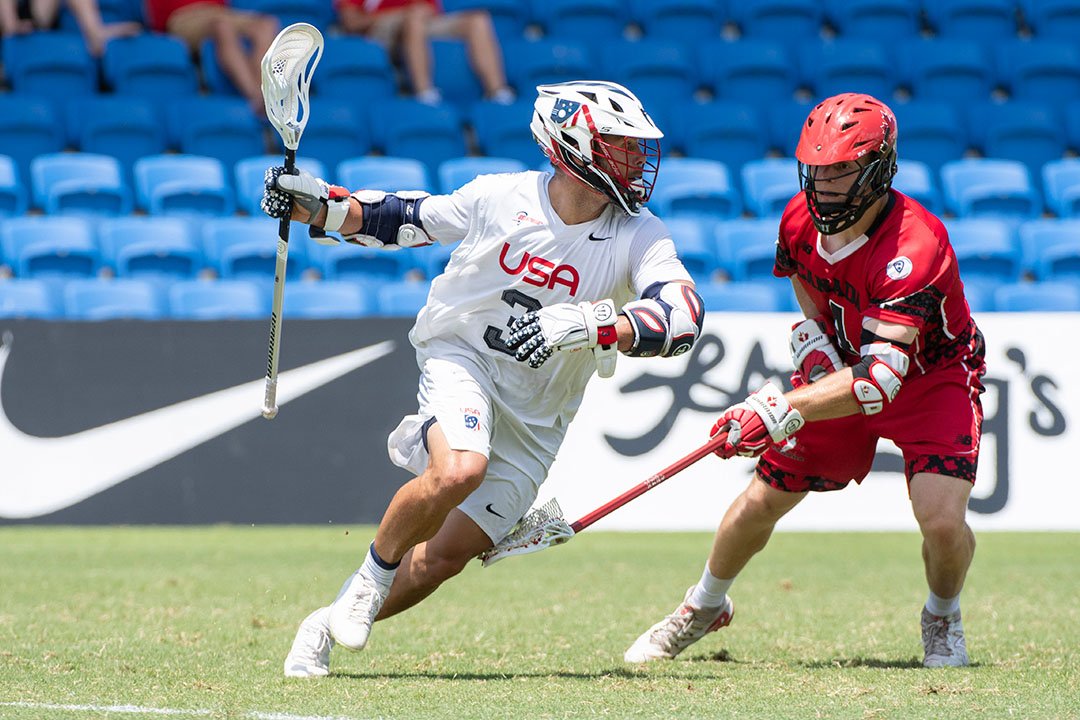 The training program has an optimal structure and contains both elements of group work and self-study. Teachers are always open to communicate with students and discuss emerging difficulties. The school is focused on the fact that each student would develop their talents and better assess their abilities.

Education at Darrow School
Parents: For prospective students and their parents, there is a pre-enrollment option throughout the school year so that they can experience the school atmosphere and learn about the life of the school. They can attend classes and meet current students.
Curriculum: An exploratory approach to teaching is key in core courses in Arts, Science, History, Mathematics, English, and Foreign Languages.In order for students to broaden their horizons and consolidate the acquired knowledge, the school provides a special "Hands-on learning" program that covers all skills. At Darrow, students are actively involved in the educational process, they are engaged in research, gathering information, develop their ideas, learn from mistakes and are not afraid to try again and solve complex problems.
Also, the school has a "Tutor Training Program", which provides students with support in learning.
Hands-on learning program
The Darrow School curriculum allows students to put learning skills into practice in a real-world context.In the classroom, debates and discussions are held, classes are held in the forest and laboratory. Thus, congresses are organized for history lessons, and biology lessons are taught in nature. Teachers strive to demonstrate all the studied material in practice, and thus, learning becomes fun and lively.
"Tutor training program"
The training program focuses on the development of the individual skills of the student.Students concentrate on day-to-day self-organization, time management, effective reading, writing, and learning skills. Individual lessons are conducted with teachers. Some students, together with tutors, are engaged in special programs in mathematics and history. As students become more confident in their academic ability, they learn to work independently and are challenged with more challenging tasks.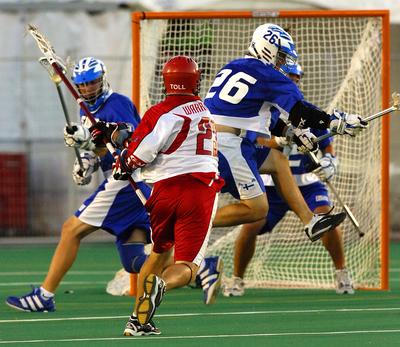 Most importantly, they learn to take responsibility for their education.Almost all students are engaged in a tutor program, which is a significant support in the learning process. The program aims to identify the specific educational needs of the student. Upon admission, the student's previous performance is studied and a support program is planned. The student and the tutor together outline the goals to be achieved and draw up a plan to work on them. Throughout the course of study, in addition to classroom activities, students also carry out a number of responsibilities, such as: working on campus, community service, daily activities through which students acquire practical skills.
Subjects to Study: English (Writing & Literature, American Literature, African American Literature, Russian Literature, Women's Literature, Reflection Writing, Latin American Literature), Visual Arts (Ceramics, Ceramics (Advanced), 2D & 3D design, drafting, furniture design, furniture design (advanced), painting, printing, introduction to photography, photography, digital photography, digital photography (advanced), portfolio), history (world civilizations, citizenship in a global perspective, US history , economics, ethics, midi-literacy, introduction to international relations, civil rights, constitutional law), languages ​​of the world (French, Spanish), mathematics (algebra, geometry, preliminary calculations, calculations, probability), natural sciences (environmental science, biology , chemistry, physics, ecology, anthropology, food ecology, experimental chemistry), music / performance lawsuits social (film language, stage exploration, introduction to video production, chorus, ensemble: singing / songwriting, music theory), English for Speakers of Other Languages ​​(ESOL) (ESOL Language of the Arts, ESOL American Culture, ESOL Science)
English: includes the study of literature and writing skills.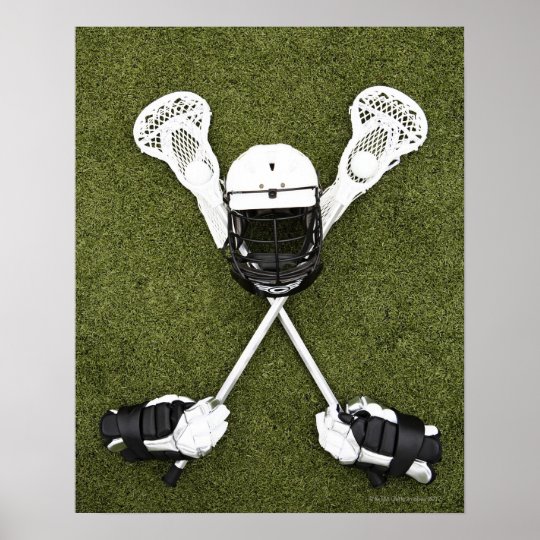 Writing skills are key and are developed through a variety of exercises and assignments.
History: is based on an analytical approach, which is that students do not memorize facts and events, but learn to think for themselves.
Mathematics: teaches students to learn the essence of a subject, instead of striving to just "write the test well."
Science: teaches students to think logically and rationally, to be observant.
Accessibility: International students can take additional classes in English for Speakers of Other Languages ​​(ESOL), Math and Arts.
Languages: you can study French and Spanish. The program is structured in such a way that the process of learning a foreign language is interesting, and in the classroom there is a creative atmosphere. Students study in small groups, so that the teacher has time to devote time to everyone.The school does its best to ensure that all levels of study are taught by the same teacher.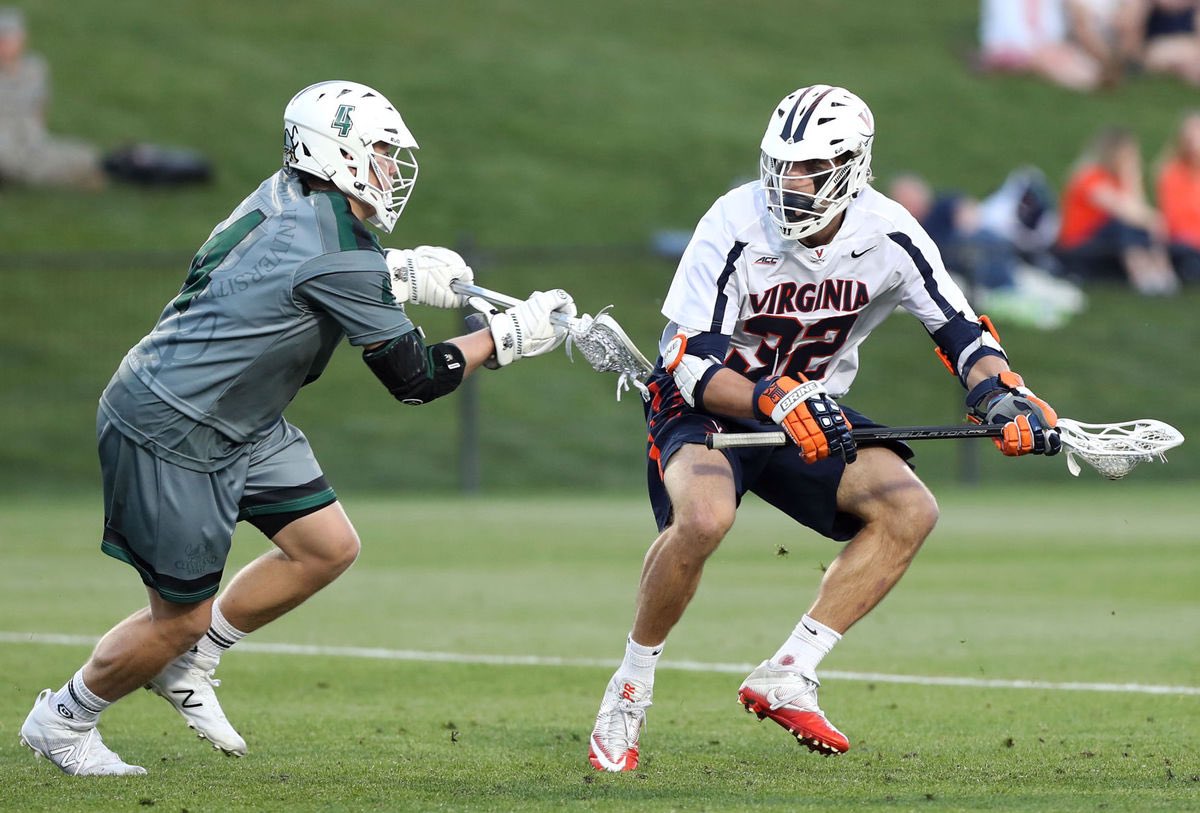 In addition, for a better understanding of the material, students visit cultural centers located near the school, expositions that clearly demonstrate the elements of the culture of the language being studied: customs, holidays, dishes, theater, etc. In addition, intensive English language programs for international students are organized in the summer.
Information and Communication Technology (ICT): wireless internet is available at the school and students are allowed to bring their own laptops.The school also has computer labs that are open throughout the day.
After Graduation: A Darrow Graduation Diploma is awarded to students who successfully complete all course requirements. Students must attend schools for 1 full academic year and earn a minimum of 5 credits. As a result, students should have 20.5 credits. School graduates go to leading colleges.

Arts at Darrow School
Music: The Music Department has everything you need to learn to sing, play musical instruments, develop your hearing and composing skills.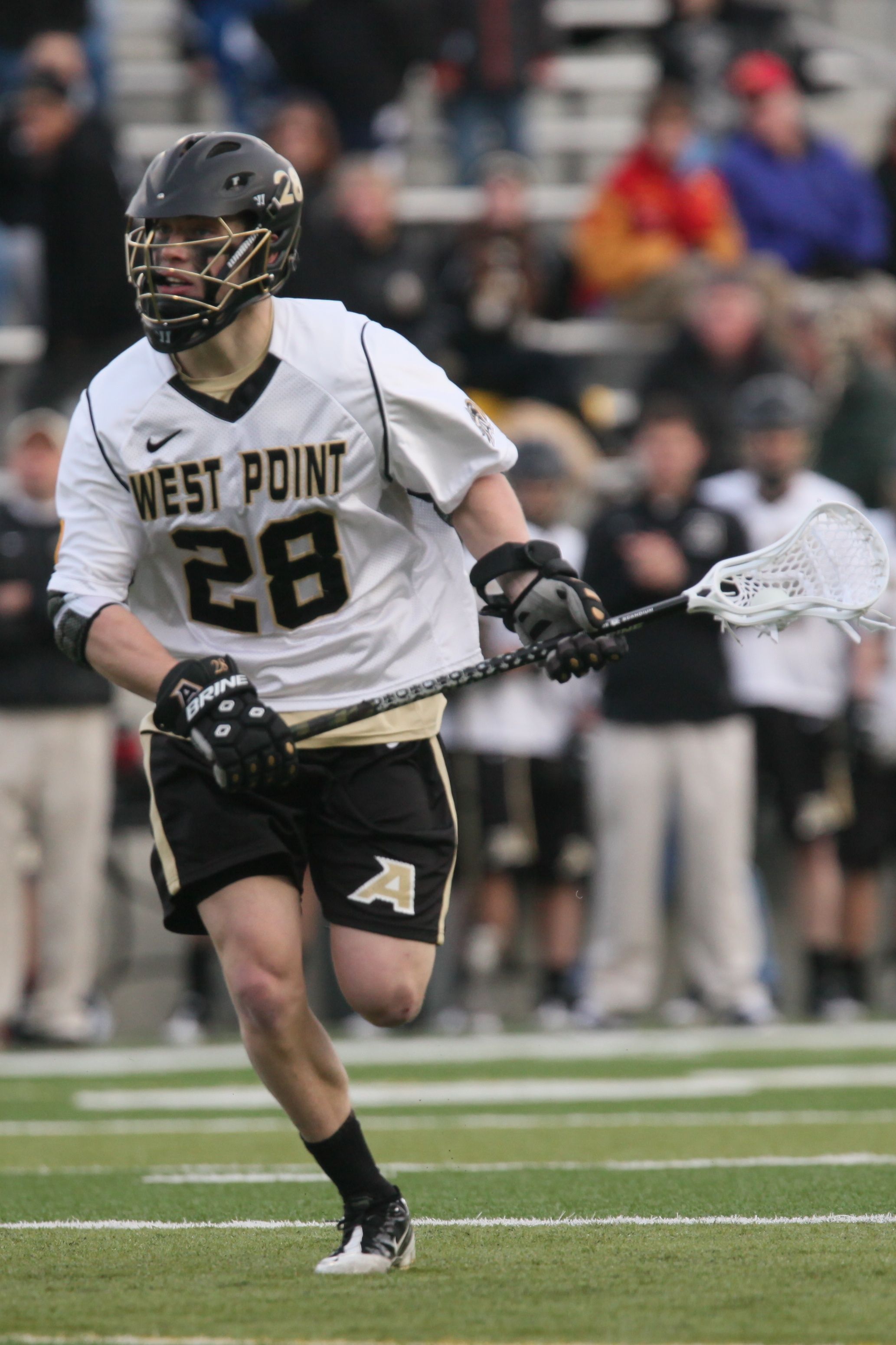 Private weekly music lessons are organized for those who wish.
Drama and Dance: The school has a theater workshop. Students organize and participate in the performances themselves. In art classes and during the preparation of performances in the theater, students learn to work with light, sound, costumes and learn to coordinate the process. In addition, actors, journalists and artists attend the school.
Arts and Design: The Visual Arts Study Program includes the identification, exploration and development of individual creativity.During the course, students study various areas of art, such as the language of film, an introduction to video production, etc. The classes develop analytical skills, the ability to interpret, the ability to work in a team, take responsibility for their work, try new things, expand their knowledge and skills. Courses include studying the history of the film industry, basic techniques and development of film production, making small films.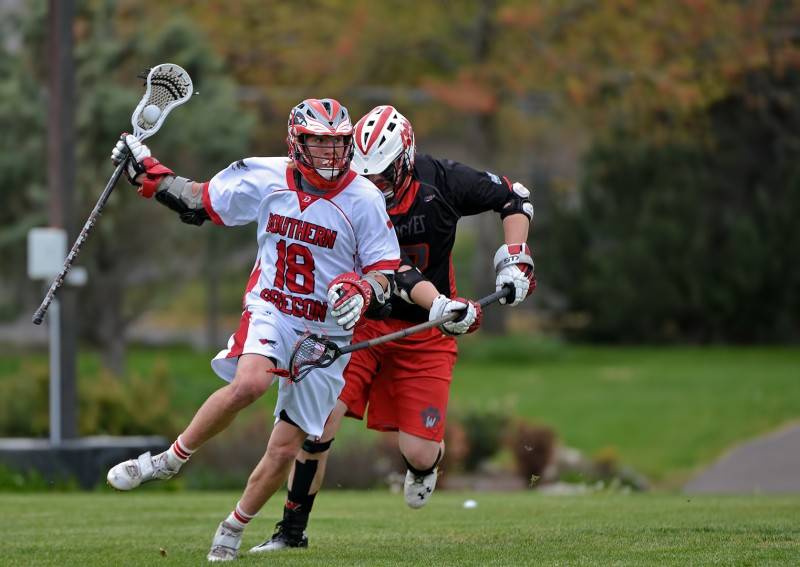 Sports at Darrow School
The school's sports program is planned for all three seasons of the school year with 10 sports events and many optional programs.Each student participates in all three seasons and must select at least one competitive sport in each season.
Compulsory Sports: Cross Country, Football, Basketball, Baseball, Softball, Tennis, Frisbee.
Optional: hiking, rock climbing, snowshoeing, fitness in the new fitness center, skiing and snowboarding, sailing, mountain biking, horse riding, etc.

School life at Darrow School
Uniform: Students are expected to dress as required by the school, neat and tidy.In case the student looks inappropriate, he will be asked to change his clothes immediately. Dress code should be discreet, in line with the dress code suitable for the school. There are also separate requirements for the dress code for special occasions.
Dormitories and prefects: students develop leadership qualities: the student government works in the school, captains of sports teams, club leaders, prefects are elected.

Religion: Darrow accepts students regardless of gender, race, nationality, religion or economic status.
Social Life: Students showcase their artwork in exhibitions and talk about the progress of their artwork and the materials used.
The school is close to museums and local cultural centers such as: The Massachusetts Museum of Contemporary Art (MASS MoCA), The Clark Art Institute, the Norman Rockwell Museum, the Tang Museum at Skidmore College, the Williams College Museum of Art. The school hosts a variety of events, including numerous exhibitions and conferences, at regional and national levels.
The school has clubs: cooking, botanical garden, knitting, dancing, kayaking, rafting, ice skating and skiing, bowling, has its own rock band and many others.
After passing exams in May, Darrow School students participate in a summer program of activities. Some students go far off campus, such as the Costa Rican rainforest, navigate the river, explore the Anasazi ruins in Utah, or participate in charity work.
Other students stay on campus and participate in local field trips.
The school has its own library, which actively participates in the life of the school. The library is subscribed to many periodicals, and the staff is aware of all the events of school life. Also on the territory of the school there is an environmental center The Samson Environmental Center, which is powered by renewable energy sources.
The school also houses the Living Machine, a natural water treatment plant.There is a multi-functional sports center on the school grounds, which has a gym, basketball court, and equipment for rock climbing, aerobics and exercise equipment. The school has a Joline Arts Center (opened in 2002), which includes studios for ceramics, drawing, digital and traditional photography, painting and woodwork. The campus is divided into several eco-zones, from agricultural fields to small lakes, as well as on the school grounds there are two buildings fully equipped for the study of natural systems and a scientific laboratory.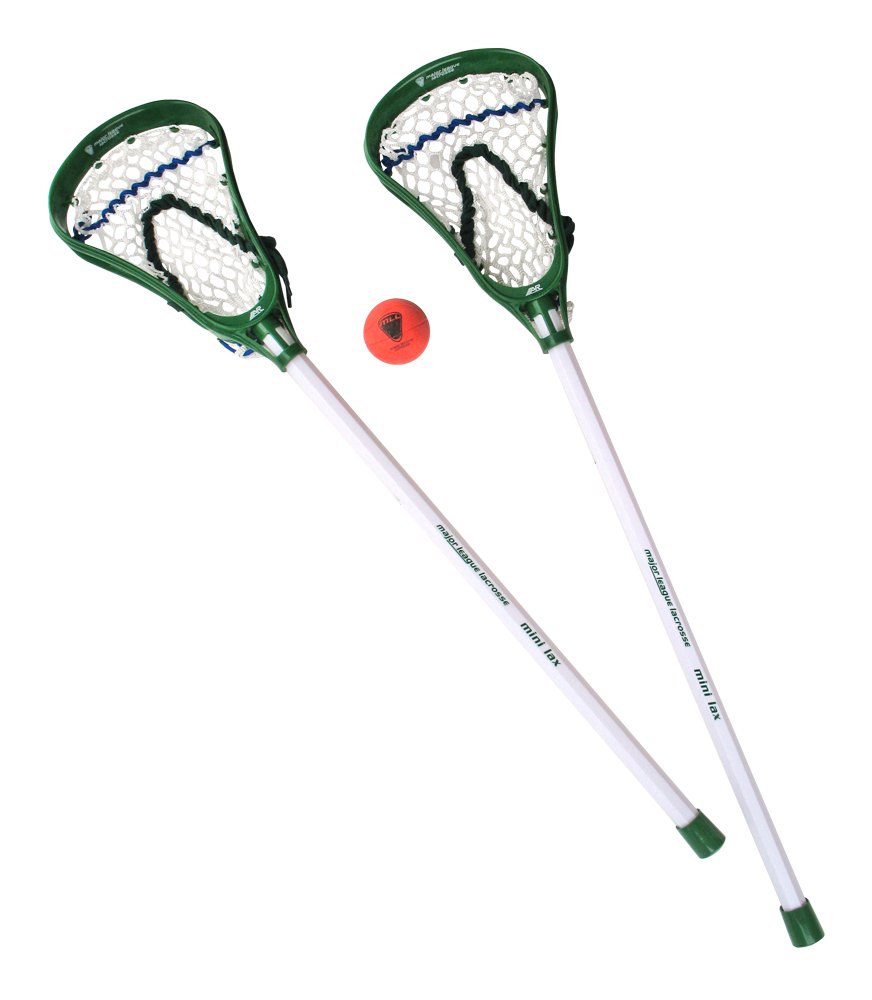 School Accommodation Darrow
The hostel is located in historic buildings where members of the Shaker community lived and worked. Residences are cozy and comfortable, where students can relax and spend time together. Most of the rooms are doubles, but there is also single occupancy. The room has a wardrobe, bed, desk and other interior items.
All students have responsibilities for the hostel: they make sure that the rooms are clean and tidy, they maintain order in the common rooms.Educators keep order and support students so that they can feel at home. There is a school store on the school grounds.

Discipline at Darrow School
Students are required to adhere to school rules of conduct and attendance. Absenteeism is only possible with the permission of the school and for a valid reason.
The Stranger read online by Harlan Coben (Page 8)
Gribbel leaned back. He threw his work boots on the table.
– I have a performance in the evening.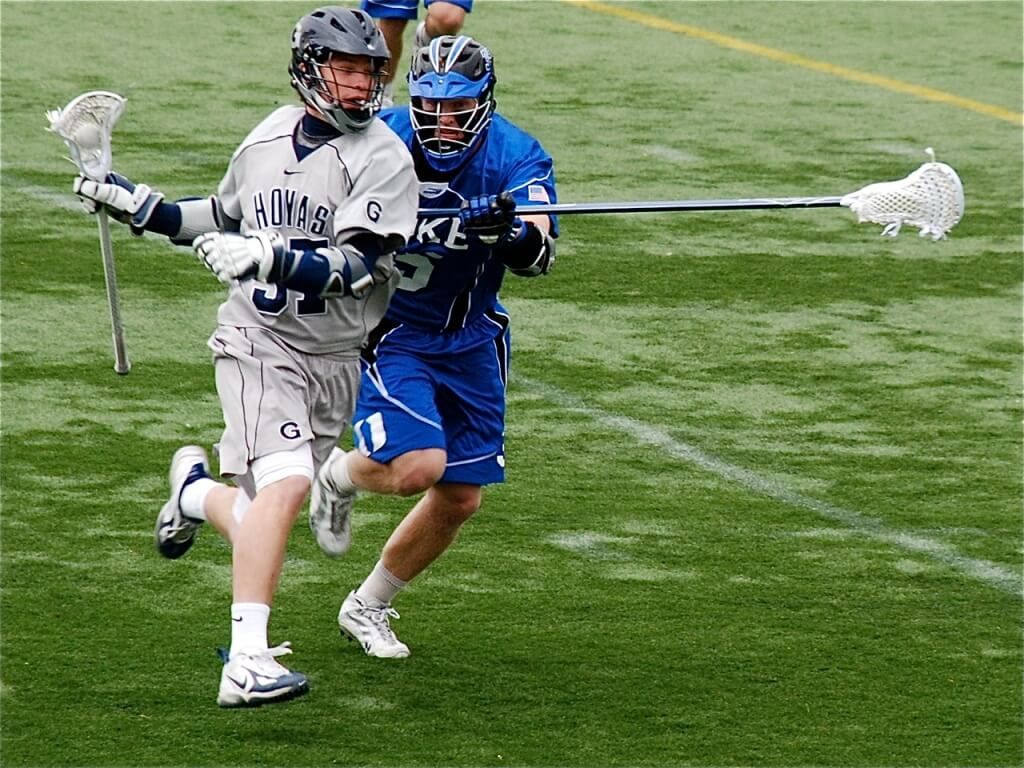 Will you come?
Adam shook his head. Andy Gribbel played in a band that covered the hits of the 70s and performed in the most prestigious hangouts of northern New Jersey.
– I can't.
– There will be no Eagles songs. Promise.
– You have never played the Eagles.
"I'm not a fan," Gribbel said. "But we'll play Please Come to Boston for the first time. Do you remember?
– Of course.
– What do you say?
"I'm not a fan," Adam replied.
– Really? This is a heartbreaking song. You love such people.
"She's not sentimental," said Adam.
Gibbel sang: "Hey, tramp, why don't you settle somewhere?"
"Maybe the girl got him," Adam suggested. – The guy asks her to go with him to another city. And she played "no" and "no", and then begins to whine that he is in Tennessee.
– That's because she's the main fan of the Tennessee guy.
– Maybe he doesn't need fans.Maybe he would prefer to have a life partner or mistress.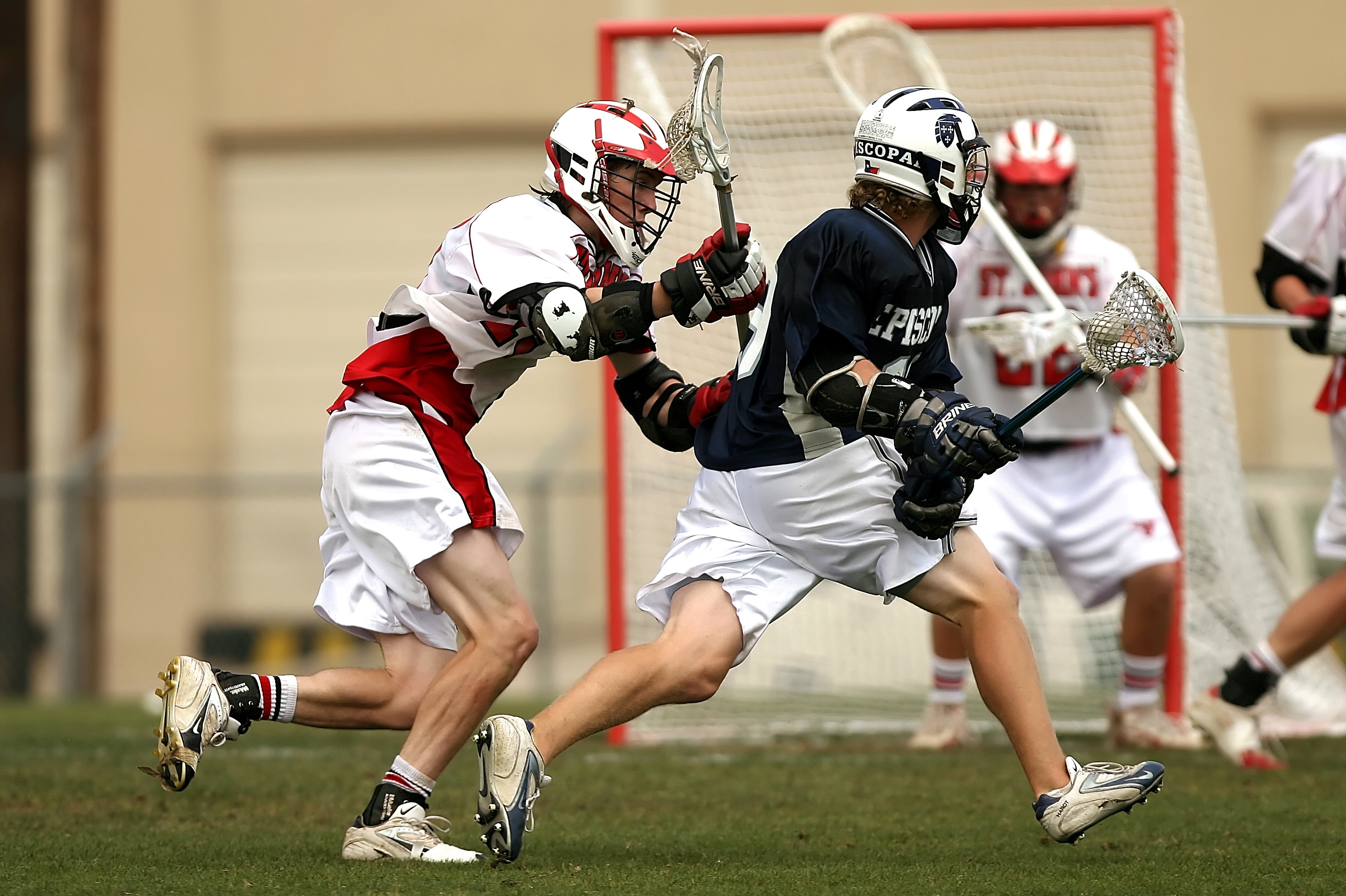 Gribbel stroked his beard with his hand.
– I see what you are driving at.
– He just told her: "Let's spend the spring in Boston." Spring. He is not asking her to leave Tennessee permanently. And what does she answer? She says, "No, buddy." And what is this attitude? No explanation, no attempt to understand it – just no. Then he gently offers her Denver or even Los Angeles. The same answer. No no no. That is, spread your wings, little sister.Live a little.
Gribbel chuckled:
– You're nuts, buddy.
– And then, – Adam continued, feeling that he was carried away, – she declares that, they say, in these big cities – Boston, Denver, Los Angeles – there is no one like her. What conceit, huh?
– Adam?
– What?
– You seem to have done too much, my brother.
Adam nodded:
– Right.
– You like to be too smart, Adam.
– It is.
– And therefore you are the best lawyer I know.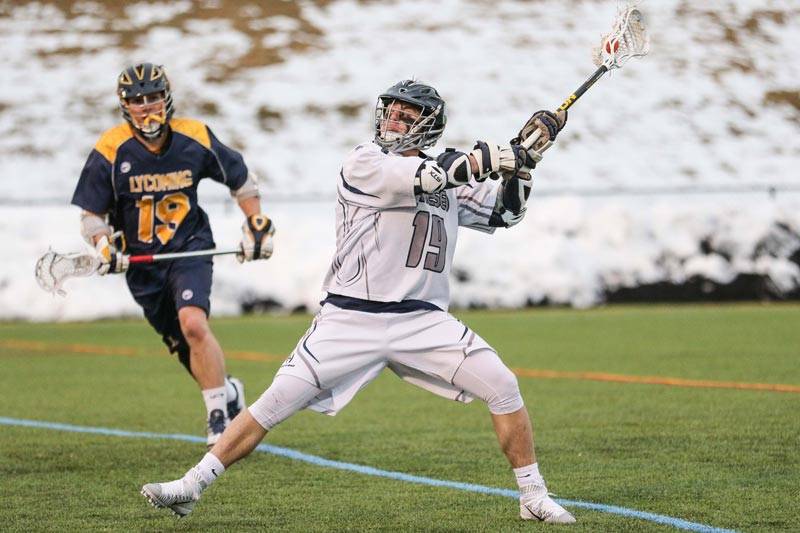 "Thank you," Adam said. – And no, you won't leave work earlier because of your performance.
– Come on. Do not be like that.
– Sorry.
– Adam?
– What?
– The guy in that song. A vagabond who asks her to go with him to Boston.
– Well?
– You must give justice to the girl.
– How's that?
– The guy says she can sell her paintings on the sidewalk outside the cafe where he hopes to get a job.- Gribbel threw up his hands. – And what is this financial planning?
"Touchet?" Adam admitted with a slight smile. "Maybe it's better for them to part.
– Nope. There is something good between them. You can hear it in his voice.
Adam shrugged and headed to his office. A fit of eloquence pleasantly distracted from worries. Now he's locked in his own head again. Bad place. Adam made several calls, met with a couple of clients, consulted paralegals, and made sure the instructions were followed.

The world is moving on. Outrageous. Adam realized this when he was fourteen and his father died suddenly of a heart attack. The boy sat next to his mother in a big black car, looked out the window and saw that everyone else was going on with their lives. Children go to school. Parents go to work. Cars honk. The sun is still shining. His father is dead. And nothing has changed.
Today he again had to remember the obvious: the world does not care about us and our small and large problems.We do not understand this. There are shocks in our life – shouldn't other people notice at least something? But no. To those around him, Adam looked the same as before: behaved the same, felt the same. We get angry if someone cuts us off on the road, orders too long at Starbucks, or doesn't respond the way we expect, and we have no idea that at heart these people might be dealing with industrial problems. Perhaps their lives are falling to pieces. Perhaps they are experiencing some immeasurable tragedy, and their existence within the boundaries of reason hangs in the balance.
But we don't care. We do not see. We just keep on going.
On the way home, Adam switched radio stations until he finally stopped on a channel where there was a stupid debate about sports. The world is an arena of strife and struggle; listening to people fighting for something as meaningless as professional basketball was a pleasure.
Adam drove home and was a little surprised to see Corinne's Odyssey Honda in the driveway. The seller, without a shadow of emotion on his face, called the color of the car "dark cherry pearl."Attached to the rear boot lid was an oval decal with the name of their city in black letters, apparently a prestigious tattoo for a car tribe adopted in modern provinces. It also had a round sticker with crossed lacrosse sticks and the words Lacrosse Panther, the city's mascot, and another with a huge W for Willard High School where Ryan attended.
Corinne returned home from Atlantic City earlier than expected.
This disrupted Adam's plans.

All day, he ran through the options for an upcoming difficult conversation in his head, walked in circles for hours, tried several different approaches, but none seemed to him the only right one. Adam understood that it was pointless to make plans. Talking about what a stranger had told him — confronting Corinne with facts he now believed to be irrefutable — was like pulling the pin out of a grenade (a common simile). It is impossible to predict the reaction.
Will she be unlocked?
Maybe.There was still the possibility of an innocent explanation for the whole story. Adam tried to remain an open-minded person, although his feelings were more like ghostly hope than thoughts from the category of "do not judge in the heat of the moment." He parked next to his wife's Honda. They had a two-car garage, but old furniture, sports equipment and other trappings of an era of excess consumption settled in it. So he and Corinne left their horses in the driveway.
Adam got out of the car and started toward the house.
There were a little more brownish bald spots on the lawn than I wanted. Corinne will definitely notice and start lamenting about this. It is difficult for her to just enjoy life and take such little things calmly. No, she will fix everything and do it right. Adam considered himself a person who lives on his own and allows others to live, but those around him could take such an attitude for banal laziness. Their neighbors, the Bauer family, had a pitch that looked like it was about to start a professional golf competition.Corinne could not help comparing. Adam didn't care.
The front door opened. Thomas came out with a duffel bag on his shoulder, dressed in an "exit" uniform. He smiled at his father; the mouthguard was free to walk in my mouth. A familiar warmth spread across Adam's chest.
– Hi Dad.
– Hi, what happened?
– I have a game, remember?
It is quite understandable that Adam really forgot, although that explained why Corinne tried to get home earlier.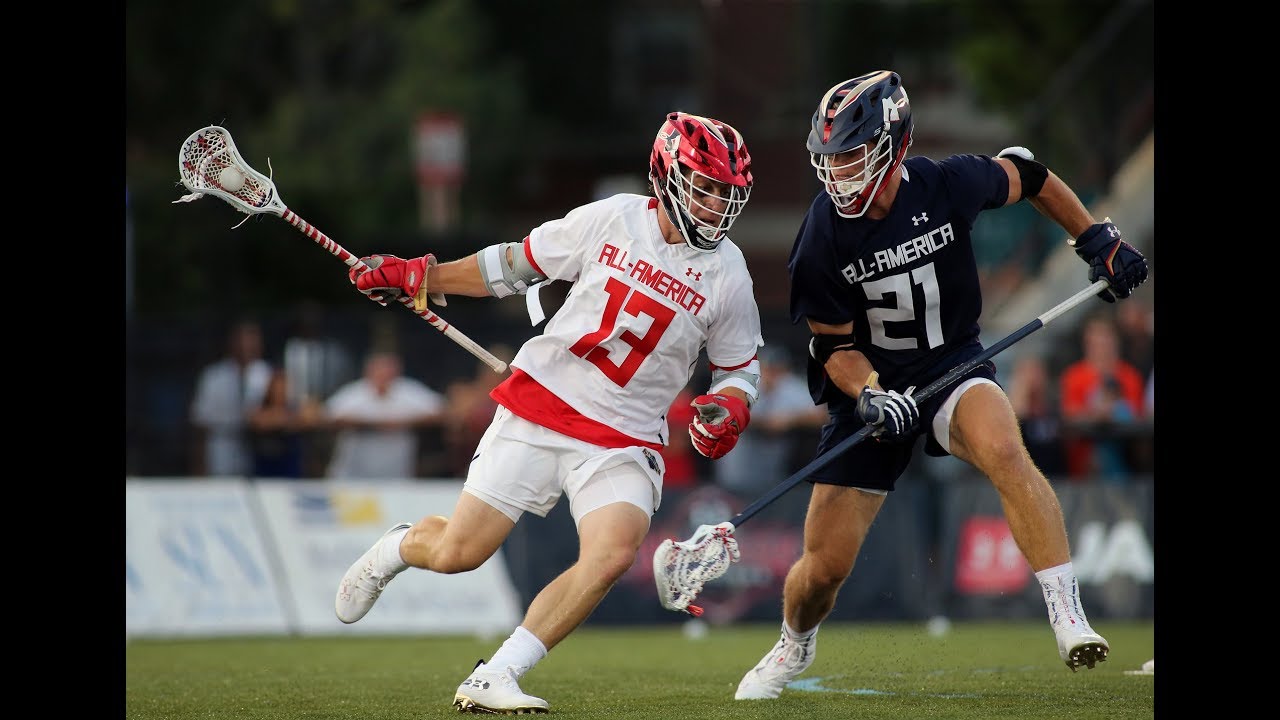 – Right.Who are you playing with?
– Glen Rock. Mom will drive me. Will you come back later?
– Of course.
When Corinne appeared at the door, Adam's soul sank into his heels. The wife was still a beauty. If Adam had difficulty imagining what his children looked like when they were younger, then in the case of Corinne, almost the opposite was happening. He continued to see her as a twenty-three-year-old stunning beauty with whom he fell in love. Of course, if you looked closely, you could see wrinkles around the eyes, and some age-related rounding of forms, but Adam did not notice that his wife was getting old – either it was love, or he saw her every day, and therefore the changes took place gradually and imperceptibly …
Corinne's hair was damp after a shower.
– Hello dear.
He stood as a pillar.
– Hello.
She kissed him on the cheek. Her hair smelled deliciously of lilac.
– Can you get Ryan?
– Where is he?
– Plays with Max.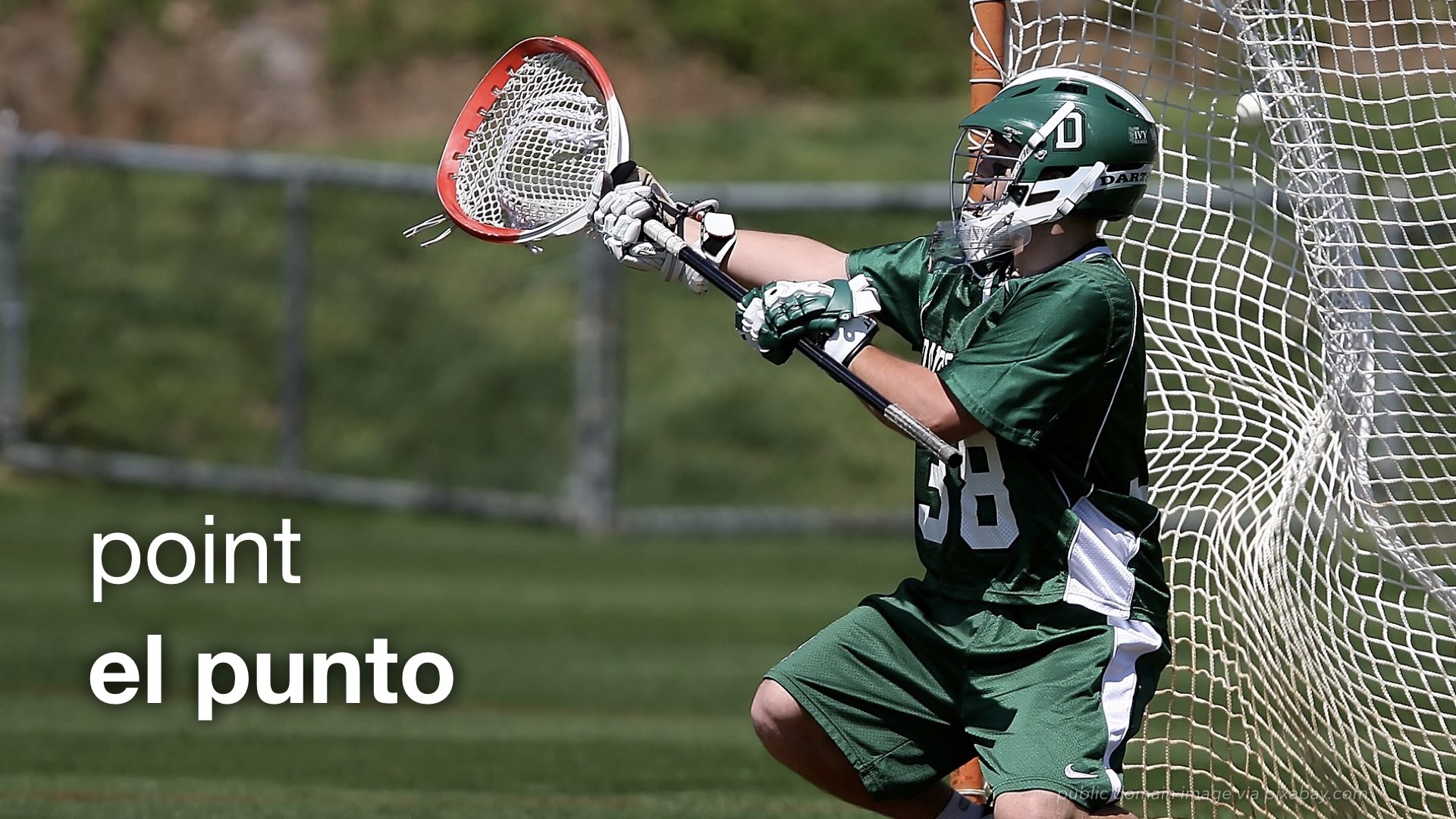 Thomas grimaced:
– Don't say that, Mom.
– How?
– Playing. He's in high school. These are six-year-olds playing.
Corinne sighed, but with a smile:
– Okay, so be it: he's at Max's meeting.She turned her gaze to Adam. "Will you pick it up before you come to the game?"
Adam found himself nodding, although he did not feel like fulfilling Corinne's request.
– Of course. We will join you at the game. What was it like in Atlantic City?
– Great.
– Hey! Thomas interjected. – Maybe you can chat later? The coach is furious if we don't show up at least an hour before the start of the game.
– Exactly, – Adam confirmed. Then, turning to Corinne, he tried to pretend that everything was in order."We… will chat later.
However, Corinne was half a second late in answering, which is a lot.
– Ok, no problem.
Adam stood on the step and watched as his wife and son walk along the path.