Washington lacrosse camps: University of Washington Boys Lacrosse | Seattle Lacrosse
University of Washington Boys Lacrosse | Seattle Lacrosse
Check in/out: All campers check in daily at 8:45 am. The full day campers will check out daily at 3:00 pm with our half day campers checking out at 12:00 pm.
Age & Ability: Our camp is open to boys ages 6-16, Our half-day camp option is open to ages 6-10 and our full day camp option is open to ages 9-16. All ability and levels are welcomed.
Meals: Campers are to bring their own lunch to camp.
Camp Schedule
8:45 – Campers arrive and check in; Stretching and warm-up
9:15 – First Session – Individualized skill work
10:15 – Position specific training
10:30 – Break, team building and leadership events
10:45 – Unsettled situational game play
12:00 – Supervised group lunch, Half-Day Campers depart
12:45 – Camp games and team building events
1:00 – Team Concepts – Settled game awareness and play

2:00 – Team games – Scrimmages
3:00 – Daily review and award ceremony –
Full-Day Campers depart
Morning Training Session 1
Fundamental Stick Work – Specialized stick routines involving box and targeted fundamental drills
Position Specific Training
Defense – including a rotation of midfielders
Footwork – pivot, recovery and angles
Stick work – clearing, carrying and stick protection
Field Awareness – slide, recovery and on ball play
Attack 
Situational Awareness – spacing, vision and offensive flow
Shooting– time and room, on the run, shot placement and selection

Dodging – from, X the ally and up top
Riding – drop back, pressure and 10-man rides
Midfield
Situational Awareness – spacing, vision and offensive flow
Shooting– time and room, on the run, shot placement and selection
Dodging – from, X the ally and up top
Defensive Play – body positioning, field awareness and sliding
Goalie
Communication – ball positioning, dictating the defensemen's position and slides
Mechanics – placement in cage, off stick and stick side movement
Clearing – moving the ball quickly, communicating where to go with the ball and stick work
Face Off Specialist
Mechanics – footwork and body positioning
Outlets – pushing the ball to wings, communicating how and where they should go
Draw – speed work, counter moves and development of additional moves
Specialized Leadership Games and Events
Lacrosse capture the flag, lax baseball, lax water balloons, lax maze runner, ultimate lacrosse and other leadership activities
Morning Training Session 2
Unsettled Situational Game Play, focused on special awareness specific to each type of situation
2v1 Fast play from the ally, X and Y

Cross field 3v2 continuous play
3v4 off ground ball and clears
Full field transitional continuous play
Lunch
Chalk Talk – Reviewing techniques and game theories specific to the players position and the weeks on field technical activities
Afternoon Training Session 1
Grouped Position Specific Training- Attack vs.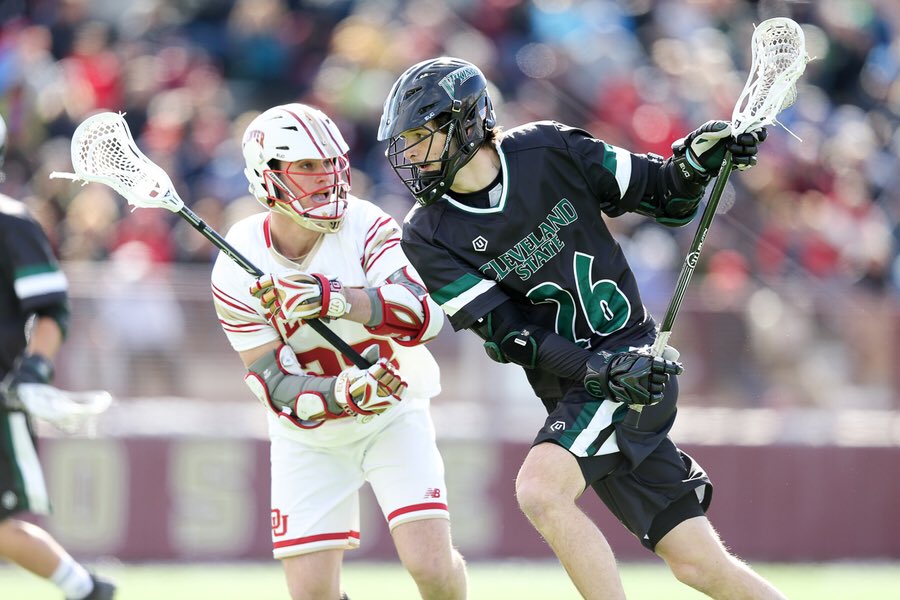 Defense, Midfield vs. Midfield and LSM's
1v1's, 2v2's 3v3's, 4v4's– from all positions on the field focusing in
on specific game philosophy's, techniques and spatial awareness
Specialized Team Building and Leadership Events
Lacrosse capture the flag, lax baseball, lax water balloons, lax maze runner, ultimate lacrosse and other leadership activities
Afternoon Training Session 2
Game Play – Clear ride scrimmage, full field scrimmages, camp championship tournament, 7 vs 7, box lacrosse tournament
Daily Award Ceremony
Xcelerate Nike Washington Boys Lacrosse Overnight & Day Camp at Pacific Lutheran University
At Xcelerate Nike Lacrosse Camps, our goal is to bring out the very best in every player we coach. In doing so, we focus our energies on building confidence and improving skills through innovative drills, small-sided games, position-specific training, and team driven competition.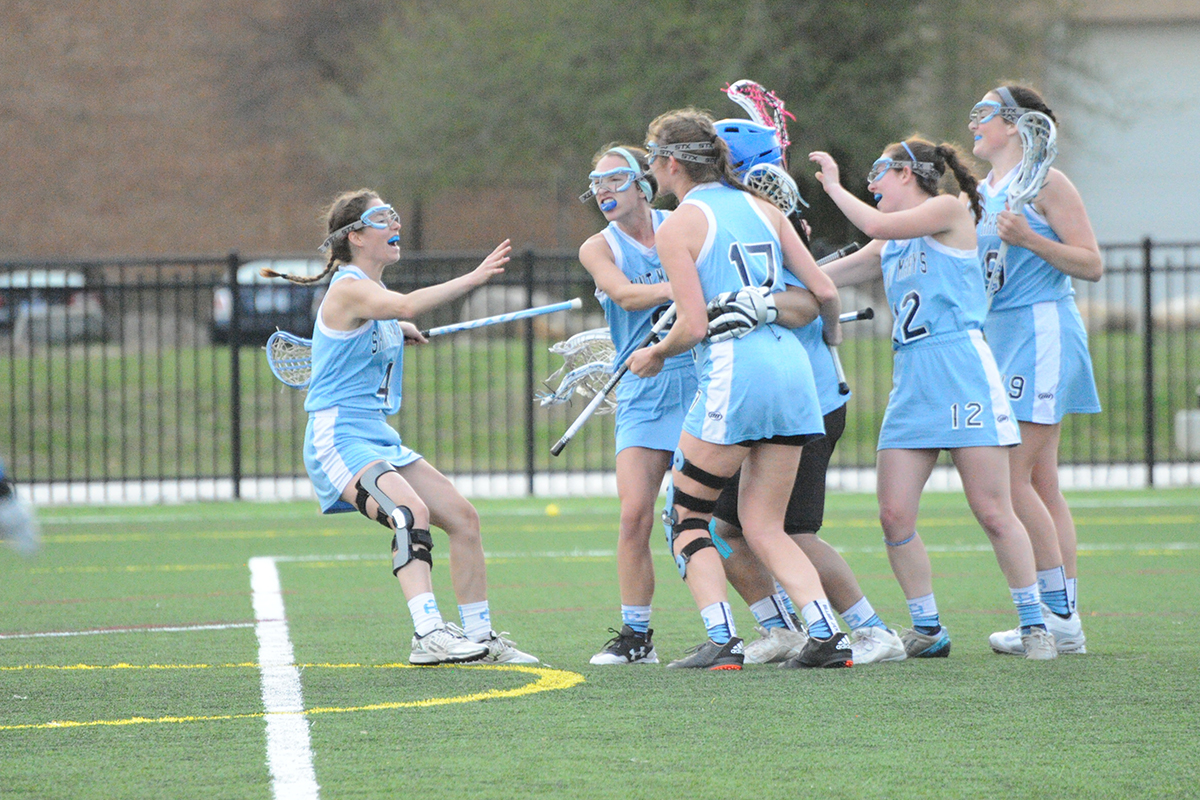 We encourage our campers to play hard, be creative, and have fun! At the end of the week, our campers leave with a higher lacrosse IQ, an enhanced skill set, new role models, new friends, and a true love of the game!
PLEASE NOTE: We are limiting our enrollment numbers in 2021 due to the ongoing state and local covid regulation changes. As a result, we expect a high demand for all of our camper spots at each of our camp locations. If and when we reach our camper limit, a waiting list will be created.

Camp Dates: Sunday, August 1st to Thursday, August 5th
Overnight, Extended Day, and Day Camp options available.
• Lunch & Dinner
• Reversible Nike practice jersey
• Camp hours: SUN 4:00PM-9:00PM, MON-WED 8:45AM-9:00PM, THURS 8:45AM-11:00AM **Times subject to change
• Lunch
• Reversible Nike practice jersey
• Camp hours: SUN 4:00PM-9:00PM, MON-WED 8:45AM-4:00PM, THURS 8:45AM-11:00AM **Times subject to change
A detailed camper registration packet containing check-in location, health/release forms, emergency contact info, and a list of things to bring will be emailed to all registered campers prior to camp.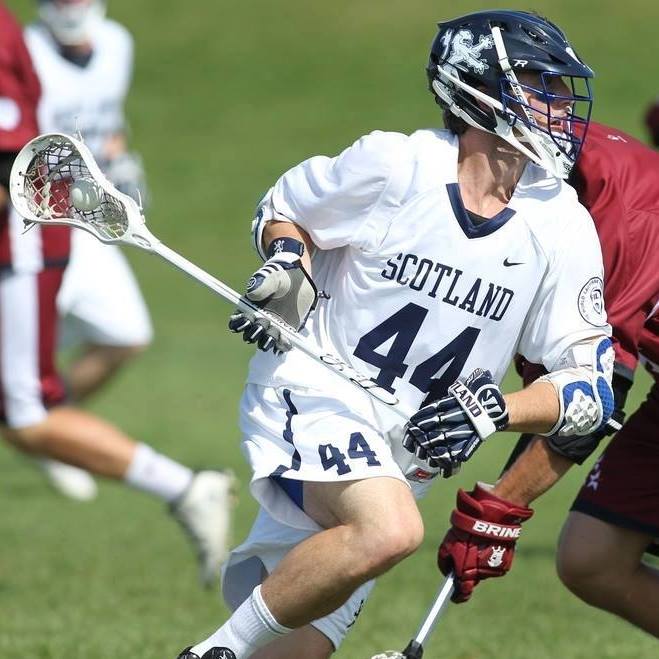 Our health and release forms do not require a doctor's signature and they will be collected on the first day of camp.
Specialty Pre-Camp Clinics
Xcelerate Lacrosse offers a specialized Shooting-Dodging clinic and LSM-Defensive clinic from 1:30pm-4:30pm on the first day of camp. Clinic check-in is at 1:00pm with dinner at approximately 5:00pm. The clinics will be taught by top players and coaches.
Pre-Camp Specialty Clinic Check-in Sunday, August 1st
Choose the Shooting & Dodging Clinic or the LSM & Defensive Clinic.
Check-in between 1:00-1:30pm at Pflueger Hall.
Once checked in parents do NOT have to stay for general check-in at 3:00pm.
The specialty clinic fee is an additional $85.

Note: Space is limited
OVERNIGHT CAMPERS
Check-in Sunday, August 1st
Check-in between 3:00-4:30pm at Pflueger Hall. Camp will begin with an orientation at 4:45pm, followed by dinner and our first field session.

Check out Thursday, August 5th
Check-out between 11:00am-12:00pm at Pflueger Hall.
HOUSING & ROOMMATES
2 campers per room. If you have a roommate request and have not already given it to us, please do so as soon as possible. Roommate requests are not guaranteed. If you don't have a roommate request, you will be placed in a room with someone near your age. It will be a great opportunity to meet someone new!
Dorm: Pflueger Hall
Bathrooms: shared
Linens: Not provided
Air Conditioning: No – No A/C – Please bring a fan
Suggested spending money: $40
Medical facility: a certified trainer will be on staff during field sessions
SUPERVISION
Campers are supervised 24 hours a day. The staff live in the dormitories with the campers and participate in evening activities.

Drugs, alcohol, and tobacco are strictly prohibited and constitute, along with general misconduct, grounds for dismissal from camp without a refund.
EXTENDED DAY CAMPERS
Sunday, August 1st: Check-in between 4:00-4:30pm at Pflueger Hall. Camp will begin with an orientation at 4:45pm, followed by dinner and our first field session. First day pick up is 9:00pm at Pflueger Hall.
August 2nd, 3rd & 4th: Check-in is 8:45am at Pflueger Hall. Pick up is 9:00pm at Pflueger Hall.
Thursday, August 5th: Last day check-in is 8:45am at Pflueger Hall. Pick up is 11:00am at Pflueger Hall.

Daily Schedule: SUN 4:00PM-9:00PM, MON-WED 8:45AM-9:00PM, THURS 8:45AM-11:00AM
DAY CAMPERS
Sunday, August 1st: Check-in between 4:00-4:30pm at Pflueger Hall. Camp will begin with an orientation at 4:45pm, followed by dinner and our first field session. First day pick up is 9:00pm at Pflueger Hall.
August 2nd, 3rd & 4th: Check-in is 8:45am at Pflueger Hall. Pick up is 4:00pm at Pflueger Hall. Lunch included.
Thursday, August 5th: Last day check-in is 8:45am at Pflueger Hall. Pick up is 11:00am at Pflueger Hall. No meals on last day of camp.

Daily Schedule: SUN 4:00PM-9:00PM, MON-WED 8:45AM-4:00PM, THURS 8:45AM-11:00AM
CAMP APPAREL
Campers have the opportunity to pre-order an Xcelerate Nike t-shirt in the camp registration process through May 1st. You will receive items purchased on the first day at camp check-in.
Xcelerate Nike T-Shirt – Price: $30
T-Shirt Sizes Available in Adult Small, Medium, Large and X-Large
AIRPORT SHUTTLE TRANSPORTATION
Please visit the Capital Aeroporter airport shuttle link below for information regarding service to and from campus. Shuttles can drop you off directly in front of 'PLU-Pfleuger Hall'.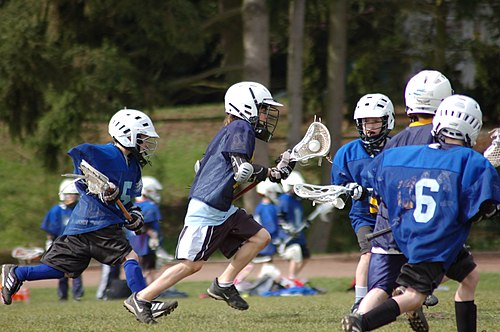 Once you have your reservation, please contact our office with the details. We ask that you arrive on campus during check-in and depart campus during check-out – capair.com.

DISCOUNTS AVAILABLE
Early Bird Discount: $50 – Offer Code: XLR821. (Available until Feburary 27, 2021). You can call 1-800-645-3226 to receive the early bird discount over the phone or you can enter in the offer code XLR821 when registering via our secure website. The early bird discount cannot be combined with any other discount.
Goalie Discount: $100 – Offer Code: XLGK21. To ensure each session has enough goalies for drills and scrimmages, all goalies automatically qualify for a special $100 discount. You can call 1-800-645-3226 to receive the goalie discount over the phone or you can enter in the offer code XLGK21 when registering via our secure website.
PLEASE NOTE: Once we've reached our quota of registered goalies the discount will no longer be available.

The goalie discount cannot be combined with any other discount.
Team Discount: $25. If five or more campers register together, each camper is eligible for a $25 discount. Please have a team contact reach out directly to the USSC office at 1-800-645-3226 to receive a discount code to identify your group. Campers may then register through the website at their convenience and apply the coupon code during check-out.
Note: If qualified, you may choose ONLY ONE discount
DAILY SCHEDULE
We have three sessions per day. A great deal of instruction takes place in the early part of the day, demonstrations and instruction mid-day, and games during the evening session. We also like to throw in a number of 'fun' activities like our fastest shot contest, freestyle/skills competition, swim time, rec time, and camper vs. coach game. Below is a template and is subject to change.
Sample Daily Schedule
7:30 AM Breakfast (Overnight Campers)
8:45 AM Extended Day & Day Campers Arrive
9:00 AM Station Work, Drills, Position Work
Noon Lunch
12:30 PM Rest Hour / Camp Store / Swimming
2:00 PM Demonstrations, Position Work
3:00 PM Small Group Scrimmages, Team Play
4:00 PM Day Campers depart
5:00 PM Dinner
6:15 PM Team Instruction / Games
8:45 PM Extended Day Campers Depart
9:00 PM Free Time / Camp Store / Pizza
10:45 PM Lights Out!
Located in the Parkland neighborhood of Tacoma, Washington, PLU is set in a region that offers vast opportunities for outdoor recreation, culture and sports.

University of Washington Gamebreaker Boys Lacrosse Camp
ABILITY GROUPS
Players are grouped first by age and then by ability. The first session is an assessment session – we will update groups after the first day
ATHLETIC TRAINER
Trainers are on site to aid in illness, injury prevention and first aid.
HEALTH FORMS
All campers are required to have a completed health form in order to participate at camp. You can either fill out our health form or use the doctors form and use our form as a cover page. Please fill out contact information and parent signature. HEALTH FORM
WEATHER PLAN
We utilize inclement weather opportunities to focus on team building, strategy sessions, individual meetings.
TRAVEL
The nearest airport is Seattle–Tacoma International Airport in Seattle, WA. You are responsible for getting yourself to and from campus, GameBreaker Lacrosse does not provide transportation.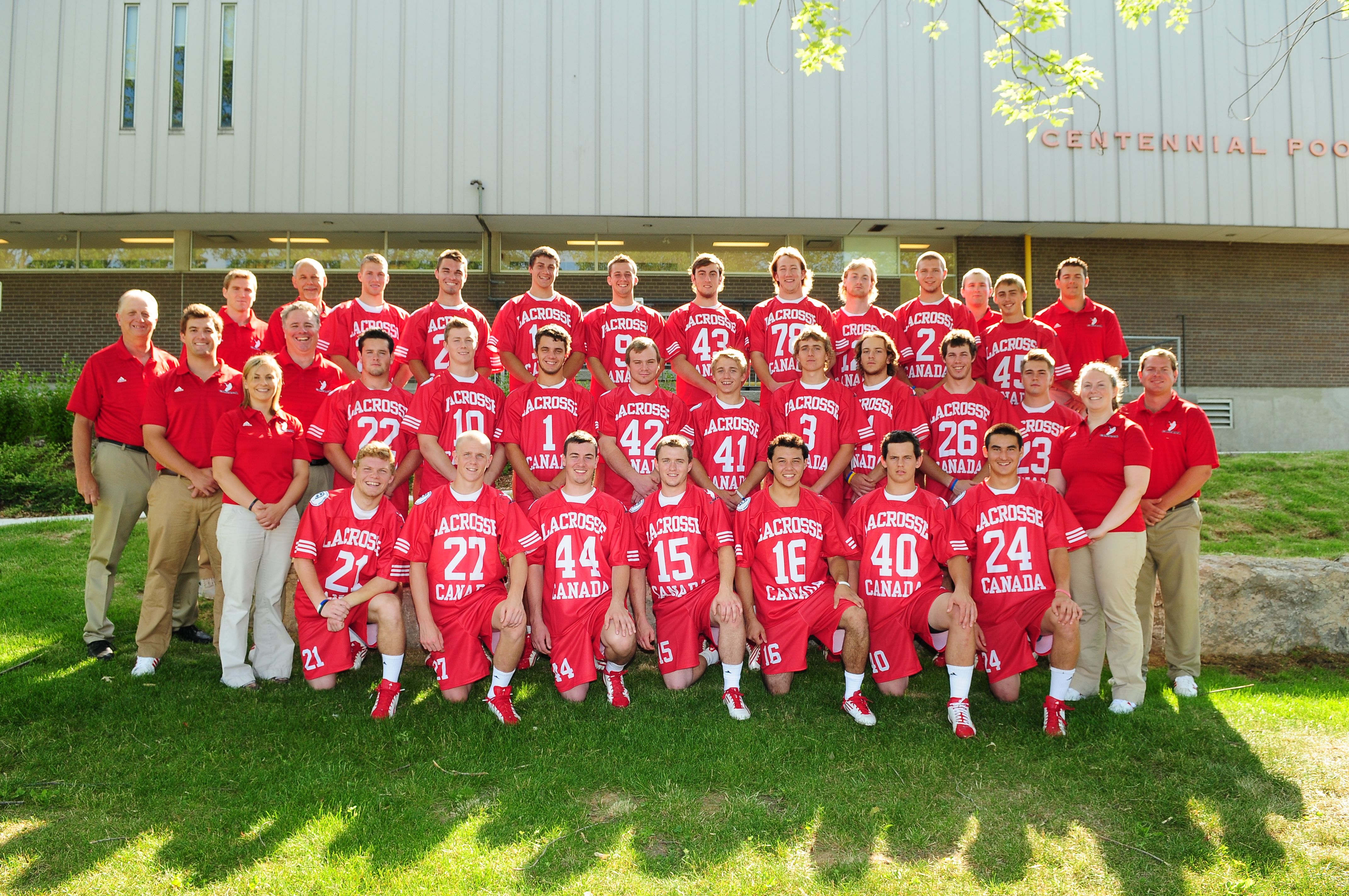 CANCELLATION POLICY
Any Camper who must cancel their registration more than fifteen (15) days prior to the camp start date will receive a voucher equal to the full amount of camp tuition already paid which may be used toward any program or camp offered by eCamps. If a camper must cancel their registration fourteen (14) days or fewer prior to the start of camp, eCamps will issue camper or parent a voucher equal to 50% of the camp tuition, which can be transferred to a future program or camp within the same calendar year or next calendar year.  The voucher is also transferable to another family member and is good for any camp offered by eCamps within one year of the date of purchase.  Camp vouchers are not extended to campers who leave camp after the start of a session.  Cash refunds are not offered under any circumstances.
If eCamps Sports Network is forced to postpone your child's 2020 summer camp due to the facility being closed or by government mandate, you will receive a camp credit voucher for tuition fees paid (never expires, fully transferable & for any sport).
Kids Lacrosse Camps & Clinics Seattle WA
Pending Charge
This activity will be charged within 48 hours of your checkout.
Pending Skill Assessment
This kids class, lesson or camp is pending a skill assessment. You should work with the provider to complete this skill assessment. If the assessment is not complete within 5 days, Skyhawks will automatically cancel this registration.
Pending Provider Approval
Registration for this program requires Skyhawk's approval.
Available
Click for registration and class details.
Full
This activity is FULL.
Almost Full
Registration for this activity is almost full.
New Session
Kids Classes available through Skyhawks: Kids Swimming Hockey Dance Karate Martial Arts Horseback riding Gymnastics art music soccer baseball softball cooking skating skiing golf snowboarding
2nd Choice Price
This is a second choice.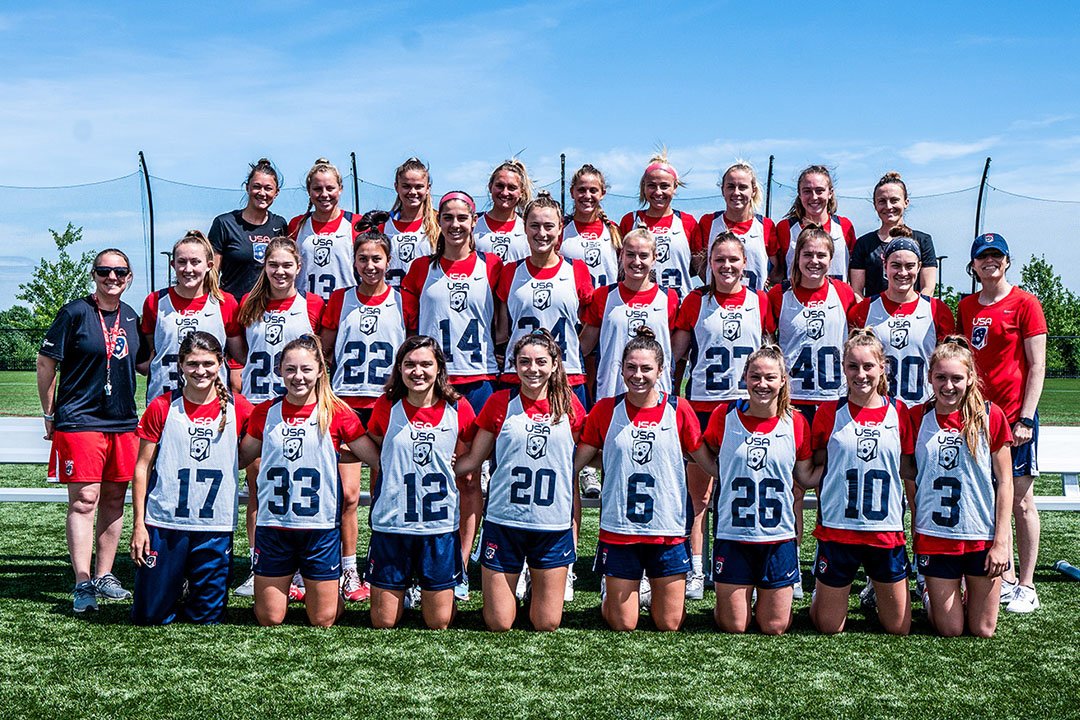 Conflict Warning!
This program occurs at the same time as a program you have already registered for or one that you have added to your shopping cart.
Meets During
Morning 6am to 11:59am
Afternoon
12:00pm to 4:59pm
Evening
5pm to 10pm
Full Day Camp 9am to 3pm.
When you are logged in, your results are automatically filtered by the age of the child you have selected.
Cancelation Policy
If your child is unable to attend the program after registering, you can apply the registration fee to a future Skyhawks Sports program in the current or following year by calling 800.804.3509. Refunds will only be given if you have registered through Skyhawks Sports and purchased Refund Protection. If you registered through another organization, please contact the organization directly about their refund policy. Skyhawks Sports does not pro-rate programs for missed camp days.
Zip Code
When logged the zip code is the one your entered in your account.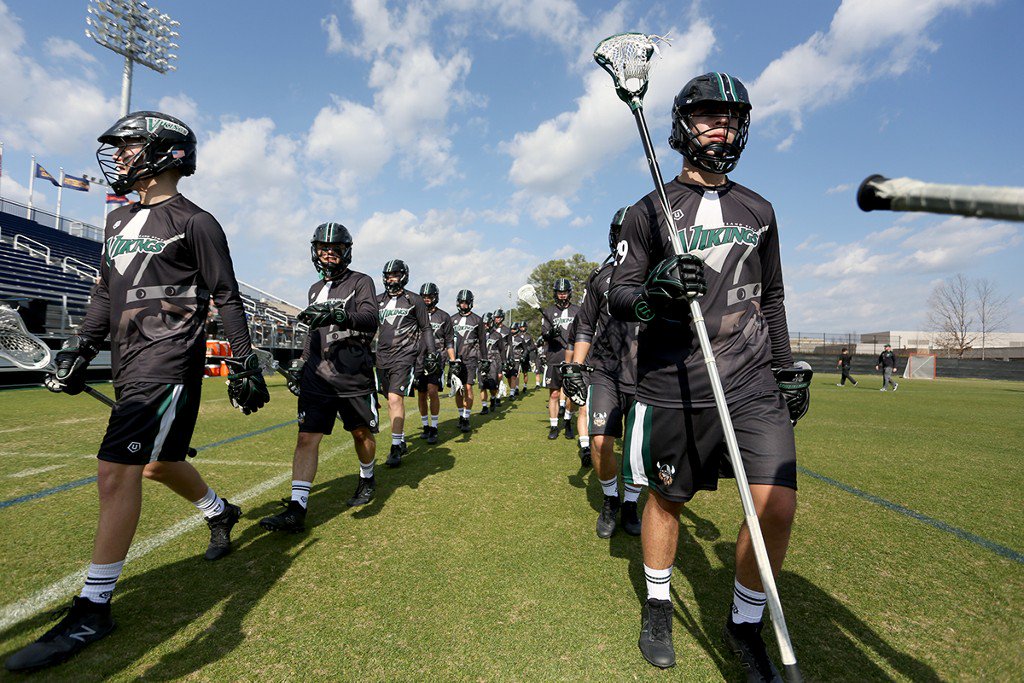 If you want to your zip code click the 'My Account' link above.
Pending Assessment
Your registration can not be processed until your child completes a skill assessment or the provider waives the skill assessment. Please contact Skyhawks as soon as possible to resolve this prerequisite. We will reserve your spot for five days. If the skill assessment has not been completed or waived within five days from your order, your reserved activity or camp selection will be automatically canceled.
Pending Approval
You have selected a program that has limited availability. We must confirm availability with the provider before completing your selection. This process will be completed within 48 hours. During the 48 hour period you will have a reserved spot in your selected listings (1st choice and 2nd choice). If your 1st choice is not available, the registration process will automatically proceed with your 2nd choice.
Pending Payment
Your registration is pending payment.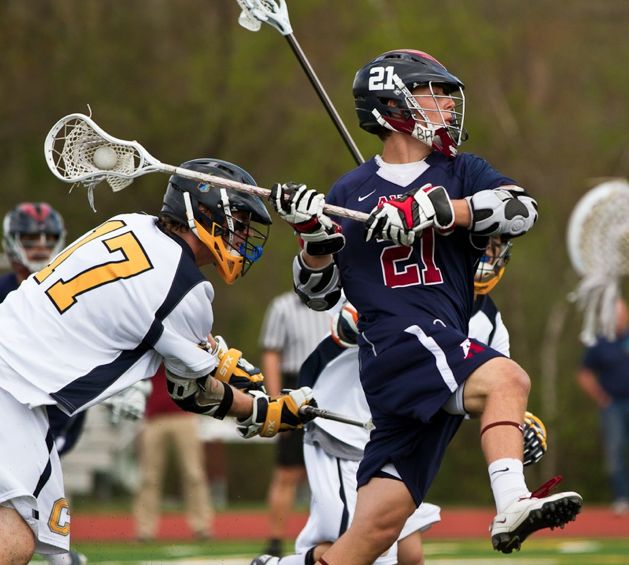 Payment will be processed within 48 hours and you will receive a receipt by email.
Pending Membership Status
Discount must be approved by provider. If provider does not approve discount, selection will be processed without the discount.
Maximum Possible Purchase Price
Because you have selected a program with limited availability, or one that requires a skill assessment, an actual total cannot be calculated at this time. The maximum Possible Purchase Price assumes that you are registered for the listings (whether 1st or 2nd choice) with the greatest purchase price.
You will receive one or more receipts which reflect the actual total for all charges. You will receive this within 48 hours unless one of your activities or camps is still pending a skill assessment.
Online Count
Number of registration spots available on Skyhawks.com.
Pending Registrations
Credit cards cannot be deleted when transactions are pending.

To cancel, click cancel from your summary schedule. Cancellations are subject to the providers' policies. Skyhawks does not issues refunds or credits for cancellations without Refund Protection.
Skyhawks Scholarships
Scholarships for kids who are financially unable to attend sports programs. Your donation is greatly appreciated, but is not tax deductible.
Annual Membership Fees
An additional fee for those programs that meet annual membership fee criteria.
Brandon's Goal
Creates awareness and raises money to support the institutions, doctors and organizations that are working to seek better treatments for childhood cancer and to find a cure.
Refund Protection
For $10.00 per program, due at the time of registration, Refund Protection entitles you to a refund of your registration if you cancel for any reason at least 2 weeks before the program start date. The refund protection fee is non-refundable.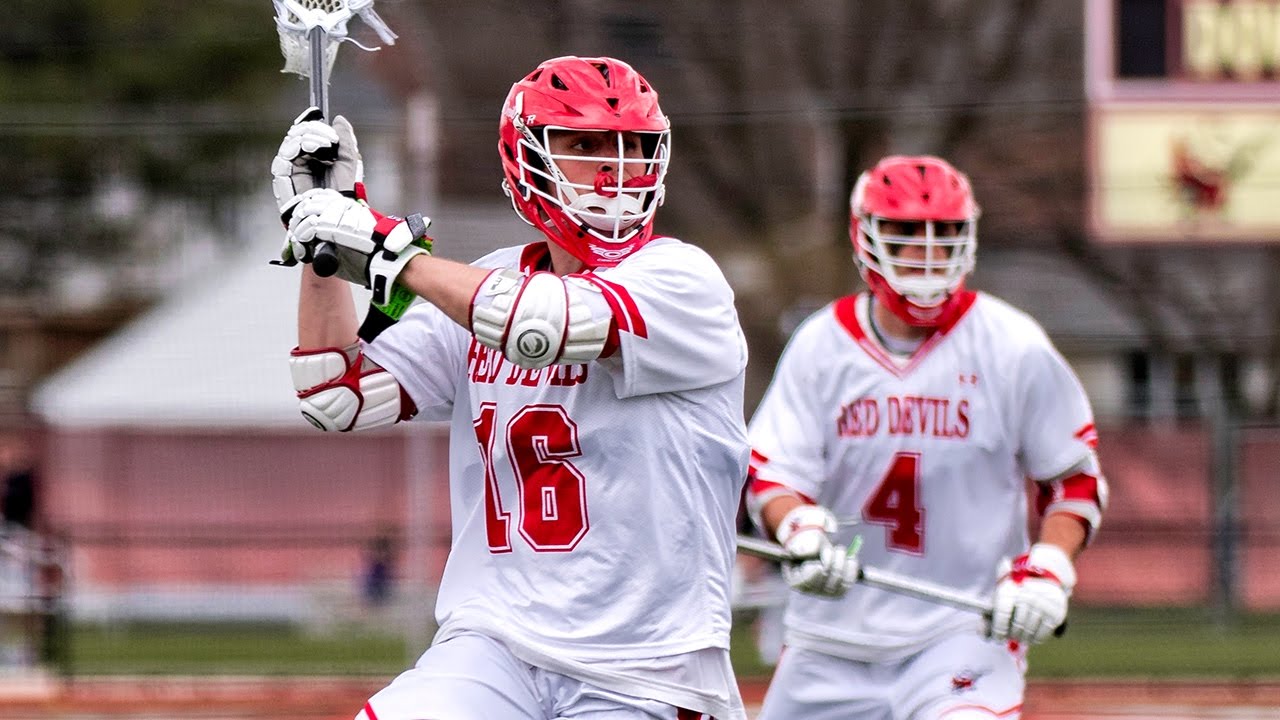 Rental Equipment
For the price specified, Skyhawks offers you the convenience of renting the necessary equipment required for participation in this program.
Non-Resident Fee
Add this fee to your cart if you are not a resident of the city noted.
Non-Member Fee
Add this fee to your cart if you are not a member of the organization noted.
Installment Payment
Select the number of installments that you want to pay for today.
Skill Level Selection for Leagues
Select your skill level for this league.
Position Selection for Leagues
Select your position for this league.
Team Selection for Leagues
Select your team for this league.
Shirt Size Selection for Leagues
Select your shirt size for this league.
Grade Level
Select your childs' current grade.
False
Washington-Liberty High School Team Camps & Clinics
Winter Clinics:
VCU Sessions: There will be three sessions, each focusing on different concepts and skills.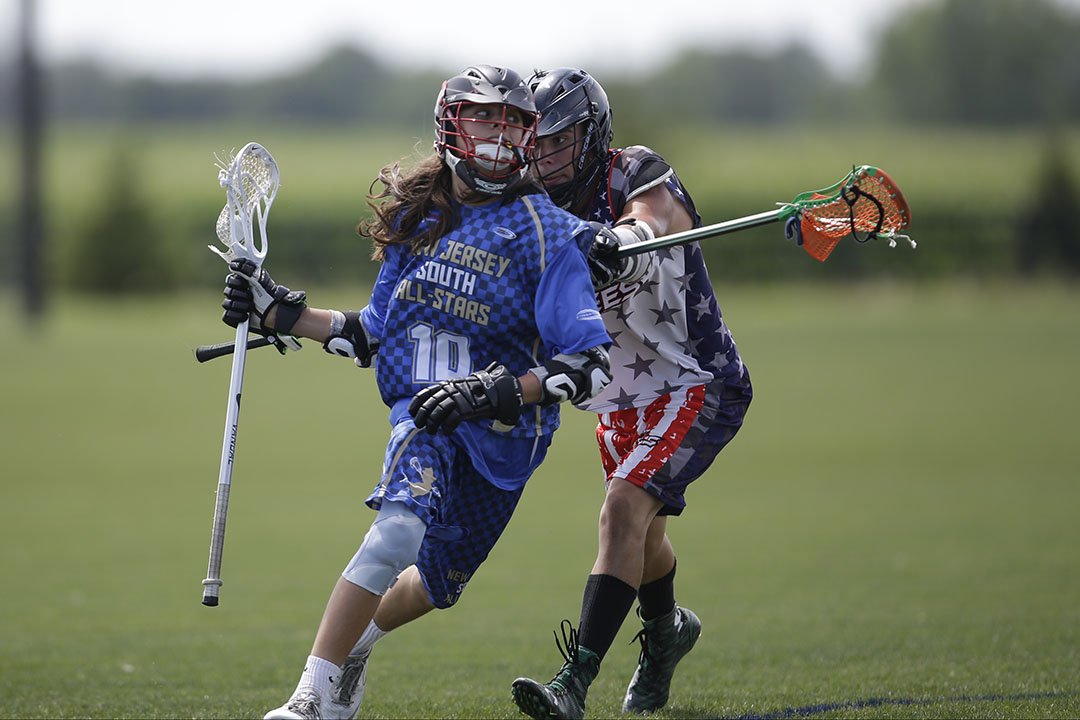 https://my.armssoftware.com/arms/file/public/76942/98f15980ab59
High Point Lacrosse and All Star Lacrosse Camps Camp will start on December 6th and run through December 8th, 2013.    Please visit www.allstarlaxcamps.com for more information on pricing, different options you have as a camper and all frequently asked questions for camps and clinics!
Duke Lacrosse Camps: Camps feature coaches from other schools as well including Virginia Tech, Denver, Elon, Georgetown, Lehigh, UNC, William & Mary and more! Camp is December 27-29. https://dukelacrossecamp.com/
Willam and Mary Lacrosse Camps: December 7 and 8th: https://colonialelitelacrossecamps.com/camps.php
Summer 2014 Clinics:
Triple Threat: Highly recommended at Episcopal High School. There will be two sessions. Week 1 (rising 10-12th graders) June 10-13 (REGISTRATION OPENS 1/1/2014 at 12:00PM) Week 2 (rising 7-9th graders) June 15-18 (REGISTRATION OPENS 1/2/14 at 12:00PM)   FILLS UP VERY FAST.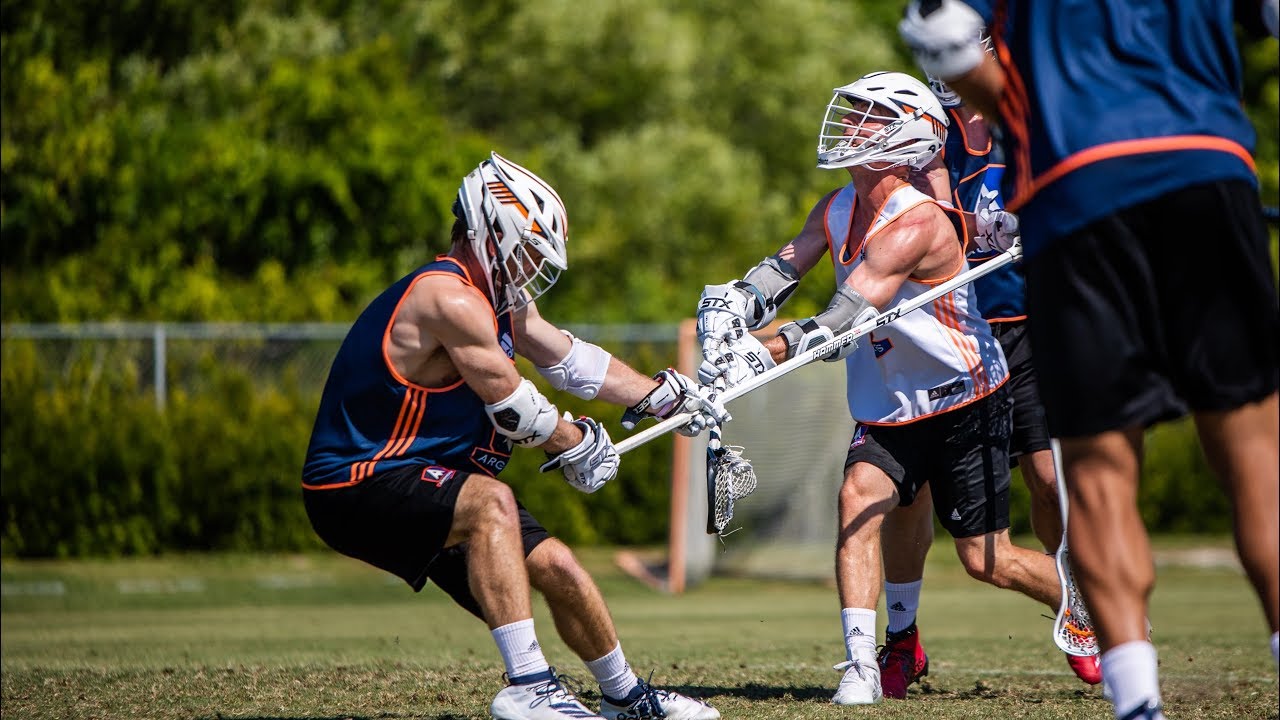 http://www.triplethreatlaxcamp.com
Competition
Provide players the opportunity to sharpen their game skills in an organized safe,  and competitive environment. ADULT supervision on all fields is the key to our ability to provide a quality game experience. Game Only Leagues
Provide players the opportunity to continue playing in a fun and competitive atmosphere during. Summer and indoor winter leagues available. Refs work to also provide tips/suggestions for improving their games. Game Only Leagues. Contact: [email protected]
Additional Questions?
Please contact [email protected]
A fall tournament team that provides multi-sport athletes and opportunity for exposure to college coaches at major tournaments in the fall. 
There will be a tryout for all players at the beginning of every season (usually the end of February or beginning of March).

Players are evaluated on their athleticism, lacrosse skills and coachability.
**By clicking on the links above, you will be leaving the Arlington Public Schools website. APS does not control the content or relevancy of outside websites.
Athletics Camps at Washington and Lee
There are a select number of camps available at Washington and Lee throughout the year. Unless specifically titled as a "W&L" camp or clinic, all camps and clinics are privately run by the coaches/directors listed and are not operated or controlled by Washington and Lee University. For more information, please visit the links below:
BASEBALL
Generals Baseball Camps
MEN'S BASKETBALL
Generals Basketball Prospect Camp (July 28-29)
WOMEN'S BASKETBALL
N/A
FOOTBALL
W&L Football Day Camps
July 17 (8:00 am-12:00 pm)
July 24 (2:00 pm-6:00 pm)
FIELD HOCKEY
Generals Field Hockey Camp (June 23-25, 2019)
MEN'S LACROSSE For questions contact Gene McCabe, 540-458-8678, [email protected].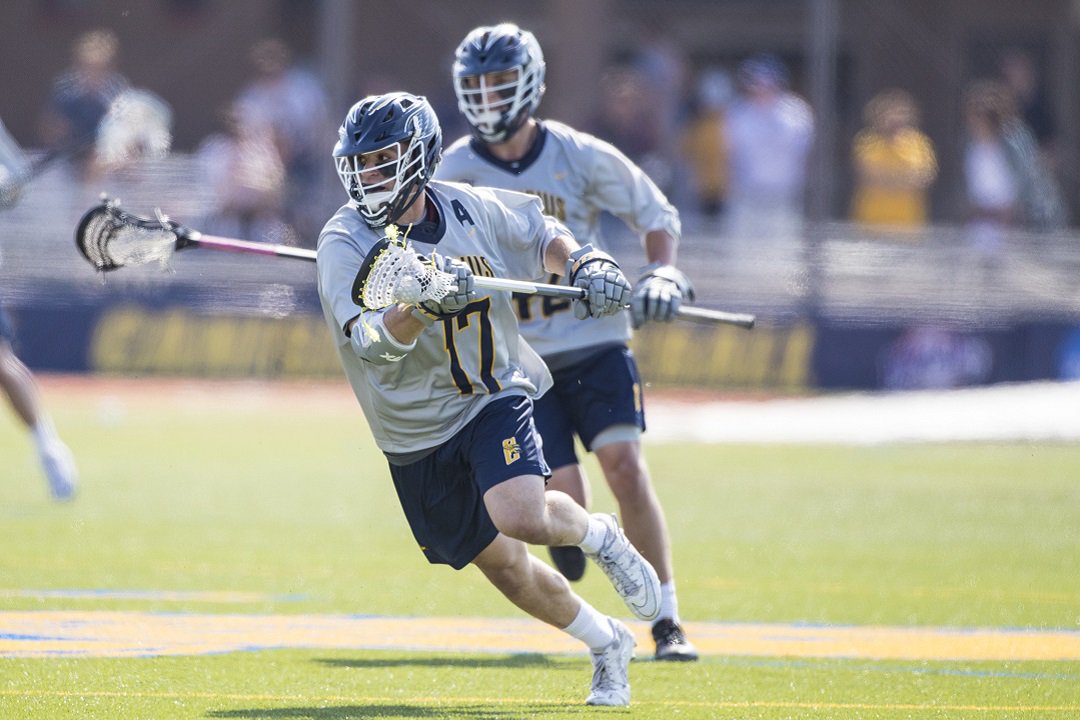 edu
2021 Southern States Elite Prospect Camp at Washington and Lee University (SUMMER SESSION)
Anticipated date is July 25, 2021
www.southernstateselite.com
2021 Southern States Elite Prospect Camp at Washington and Lee University (WINTER SESSION)
December 2021 (Registration available in August)
www.southernstateselite.com
2020 Shooting Skills Academy
July 20-22 (Monday-Wednesday) at Washington and Lee University
www.playgreatlax.com
2020 Defense Only Camp
July 20-22 (Monday-Wednesday) at Washington and Lee University
www.playgreatlax.com
2020 Goalie Academy
July 20-22 (Monday-Wednesday) at Washington and Lee University
www.playgreatlax.com
WOMEN'S LACROSSE
September 19th Fall Prospect Clinic (2023s only)
Generals Lacrosse Camp
MEN'S SOCCER
Fall 2021 ID Clinics:
October 10 – Lexington, Va. (W&L)
Click here for more information
WOMEN'S SOCCER
Fall 2021 ID Clinic
October 10 – Lexington, Va. 
Click here for more information
MEN'S & WOMEN'S SWIMMING
2020 Spring Swimming Lesson Program (PDF / HTML)
VOLLEYBALL
2021 Summer Camp – (ALL SPOTS FILLED – REGISTRATION IS CLOSED)
WRESTLING
Wrestling Summer Prospect Camp (August 10-12)
Washington State Lacrosse Camp – Lacrosse All Stars
Springboarding off a World Championship in their inaugural NLL season, The Washington Stealth and walax.com have just announced an eight week training camp for box lacrosse, geared towards youth players in Washington state.  Featuring instruction and coaching by members of the Stealth, players will learn from the best in the world.
"We've been bombarded with requests since the Stealth started playing games" said Fred Wilmot, Director of walax.com, "and we're happy to team up with them to make this happen. It's yet another step in the ongoing evolution of the sport in this region."  Committed so far are Lewis Ratcliff (Championship MVP), Jason Bloom, Rhys Duch, Chris O'Dougherty and Head Coach Chris Hall.
Washington State, like many areas of the country, is a burgeoning hotbed of lacrosse, featuring explosive growth at the youth and high school levels. It was this existing, strong community that inspired  the Washington Stealth to relocate from the San Jose area.
"Now that we've introduced the region to the thrilling and fast-paced sport of professional indoor lacrosse," said Stealth GM Doug Locker,  "we were looking for a way to let kids participate. We jumped at the opportunity to join up with walax.com. Fred and his crew are hugely responsible for the success of lacrosse in Washington."
More information and registration is available here.
Walax.com is the Source for Lacrosse, Camps, Clinics, Leagues, Information in Washington, and the Northwest. Check out www.walax.com for more information
The 2010 NLL Champion Washington Stealth will take the floor for their title defense in January 2011.  For more information on tickets, visit www.stealthlax.com or call 877-MY-75-TIX.
___________________________________________________________________________________
About the author: A longtime NW Lax observer, Barbarosa brings you a look inside the High School scene of The Evergreen State, otherwise known as Washington. Check out his other posts here.
Interested in contributing to the Lax All Stars Network? Drop us a line at [email protected]
90,000 Training camps: 10 Russian footage
Naturally, during training camps, we will follow with interest each of the Russians. But there are things that are not in doubt: Alexander Ovechkin will remain the leader of Washington, Artemy Panarin will drag the Rangers, and Nikita Kucherov will score points for Tampa, with Stephen Stemkos, who has already been injured, or without … However, uncertainty remains in some places, and training camps are likely to help resolve it.
We will talk about these subjects.
1. Is Tarasenko 100 percent ready?
The last official match, which Vladimir Tarasenko played before his shoulder injury, took place on October 24 last year. Such a huge pause cannot pass without leaving a trace, but the Russian sniper of St. Louis was one of the first in his team to return to the ice after a pause: on June 22, the club's official Twitter posted a video in which Vladimir shoots at goal during ice training.
"St. Louis" and without Tarasenko (3 + 7 = 10 in 10 games) managed to take first place in the Western Conference at the end of the regular season, but the good form of the Russian is a necessary condition for the successful performance of the 2019 champions in the current playoffs. The striker himself said that he did not waste time during the pandemic, trained at every opportunity and, in general, became stronger. Whether this is so – we will see during the training camp.
[See also: St. Louis Star Factor: Vladimir Tarasenko]
2.In what form is Bobrovsky?
Sergei Bobrovsky, one of the best NHL goalkeepers of the last decade, had perhaps the worst season of his career. 23 wins in 50 games, the percentage of reflected shots well below the league average (90%) and the anti-record for the Russian 3.23 goals conceded per game – not at all what the Florida fans expected from him after the transition from Columbus. However, Bobrovsky's excellent performance in last year's series against Tampa, the strongest team of that regular season, is also fresh in the memory.
Which version of Bobrovsky will we see in the playoffs? Hopefully the second. Sergei knows how to get up after falls, which he has already proved twice by winning the Vezina Trophy in 2013 and 2017 (93.2% of reflected shots and 93.1%, respectively) after showing very mediocre statistics a season earlier (89.9 % and 90.8%). It is quite possible to look at the current playoffs as at a new season – Bobrovsky had enough time to recharge the batteries. Florida's training camp will give us the opportunity to test that.
Video: The best saves of Bobrovsky in Florida
3. Who will defend the Rangers' goal?
Russian goalkeeper Igor Shesterkin, entrenched in the NHL only after the New Year, quickly dragged the Rangers towards the playoffs, winning 10 of their 12 starts with a fantastic percentage of reflected shots for modern hockey – 93.2%. Yes, he has played too few games to be called the best goalkeeper of the season, but at least none of the main goalkeepers of the other teams have duplicated these numbers.Not to mention the Rangers themselves, where Henrik Lundqvist helped out in 90.5% of cases, and Alexander Georgiev – in 91%.
But there is no guarantee that it will be Shesterkin who will start the elimination matches as the main goalkeeper of "New York". Henrik Lundqvist has a lot of experience and a successful streak against Carolina (24 wins in 28 games since 2011 and three out of three this season). And Georgiev cannot be discounted.
"There is a case for any of our three goalkeepers," Rangers head coach David Quinn admitted a couple of weeks ago.- But the current situation does not promise any certainty. We will have two and a half weeks of training camp to determine the best. "
Shesterkin has a chance to become Jordan Binnington in 2020. But first, he needs to convince the Rangers coaches that he is worthy to defend the team's goal in the series against the Hurricanes "." Carolina "has a greater depth of attack than" Rangers ", a more solid selection of defenders, so it is the reliability at the last line – what can bring success in the series" New York ".
[See also: Rangers X Factor – Goalkeeper Squad]
4. Will Güntzel be put on Malkin's squad?
Jake Guntzel's recovery presented the Pittsburgh coaches with an interesting choice: return him to the squad with Sidney Crosby, where he used to play in recent years, or put him on the flank to Evgeni Malkin. During the long hospital captain, Malkin and Güntzel showed rare "chemistry", sometimes even more impressive than that of Güntzel and Crosby.In 252 minutes of five-on-five next to Crosby, Güntzel won his micromatch over opponents 13-12. And 285 minutes side by side with Malkin brought much more convincing numbers 22-11.
Gino can accelerate any partner to an elite level – just look at Brian Rast, who suddenly passed the season on a point-per-game schedule (56 to 55), but in a link with Güntzel he is capable of terrible things. It's up to the Pittsburgh coaches.
Video: PIT-OTT: Güntzel scores 200th point in the NHL
5.How will Washington coaches use Kovalchuk?
Few people have done as much for Russian hockey in the 21st century as Ilya Kovalchuk. It is not surprising that his campaign for the Stanley Cup with "Washington" will be of increased interest, especially when you remember how bleakly began for him the season at "Los Angeles".
Kovalchuk has repeatedly stated that he returned to the NHL in order to win the Cup, therefore, undoubtedly, he is ready to play any role, if only it was useful to the team.But the more important this role is, the more pleasure it will give both the hockey player and his fans.
Covey has 4 (1 + 3) points in his seven capitals since the Montreal trade, playing mostly in the third line with Lars Eller and Karl Hagelin. But in the last games before the pause, the coaches sometimes, after successfully neutralized penalties, released Covey in the "Russian top three" with Alexander Ovechkin and Evgeny Kuznetsov. Maybe in the training camp this experience will be developed, and we will see this combination more often?
It is also worth taking a closer look at how Kovalchuk will be used in the majority.In the last 10 games of the Capitals special teams did not look very convincing (8.7%), and Covey is one of the few NHL players whose IPP in the majority this season is 100% – of the five goals that were thrown with him in the game "five by four", he took part in all. If the top brigade of "Washington" does not remember how to use the excess, then the transfer of Kovalchuk to it is quite capable of changing the situation.
Video: Kovalchuk's best goals in the regular season
6.Will Varlamov be Islanders' main goalkeeper?
Remember how at the beginning of the regular season, Barry Trotz alternated his goalkeepers, then releasing Semyon Varlamov to play, then giving a chance to Thomas Griss. It was only in the second half of the season that the scales in this intra-club goalkeeper dispute began to lean more and more towards the Russian (21 starts after Christmas against 12 for the German).
However, the playoffs are considered a new season. It all starts with a clean slate, and there are many arguments in favor of Griss.The German is always on the fast track (92.2% of reflected shots in his career in October), and he plays extremely well against Florida, the first rival of the Islanders (93% of reflected shots in eight regular matches in his career and 94.4% for six cups in 2016).
As the saying goes, the ball is now on Varlamov's side, but Griss's chances of getting post number one under guard are not so small. Training camp must dot the i's.
Video: Varlamov's main saves for the first year at the Islanders
7.Will Guryanova's playing time be increased?
Dallas have scored just 180 goals this season, beating just two teams across the NHL, Detroit (145) and Los Angeles (178). At the same time, the best sniper of the team Denis Guryanov, who has 20 goals, spent an average of only 12 minutes 59 seconds on the ice.
Stars fans are literally praying that head coach Rick Bowness will give the Russian a lot of creativity in the form of increased playing time, and the second half of July will show how much the Stars' helmsman listens to the voice of the people.
Video: The best goals of Denis Guryanov in this championship
8. Who will Viceroys play with?
Vladislav Namestnikov confidently plays the role of a defensive forward, but at the same time can perfectly complement the link in which elite masters are gathered, as it was during his time at Tampa.
In Colorado, due to an injury from Mikko Rantanen, Namestnikov often played on the flank of Nathan McKinnon's line, gaining 6 (4 + 2) points in nine matches after moving from Ottawa.However, it is not a fact that the Russian will have such a chance in the playoffs. From the point of view of personal statistics, this promises a lot more opportunities (56.5% of starts in the attacking zone versus 38.1% without McKinnon), but the Avalanche coaches will have the final say.
And we will just note: the top three of the team in the qualifying tournament and the play-off matches of the Governors determines not only its performance, but also, possibly, the size of the future contract.
Video: SHSH-KOL: Namestnikov brings Colorado forward
9.What role will Mikheev be entrusted with?
Everything that separates Ilya Mikheev from becoming a star is a coaching vision. Mikheev is so good at the defensive part of hockey that Sheldon Keefe is always tempted to release him with these functions against the leaders of the opponent. Actually, this was the plan at the beginning of the season. Fortunately, there are enough of those who are focused on the attack in "Toronto".
However, before Mikheev was injured on December 27, he managed to score 23 (8 + 15) points in 39 matches, proving that he also has something to say in the Maple Leafs' attack.He played his last games with John Tavares, and if he returns to the top 6 of the team on his return, this opens up ample opportunities for him to loudly declare himself not only in Toronto, where he has already become a darling of the public, but throughout the league. The competition in training camp between Mikheev, Kasperi Kapanen and rookie Nick Robertson, the OHL goal leader this season, will be extremely entertaining to follow.
Video: Mikheev's most beautiful goals in his debut season
10.Which of the young Russians will win a place in the squad?
Of the few young Russians without a guaranteed place in the squad who have a chance of making their debut in the playoffs, Yakov Trenin probably has the best chances to do so. Center forward "Nashville" proved to be successful in the regular season (2 + 4 = 6 in 21 meetings), although he ended it with a 10-match streak without scored points. In competition with veteran Austin Watson and fellow rookie Colin Blackwell, he may well come out the winner.
Another Russian center forward, Vladislav Kamenev, may fall victim to the already mentioned depth of the Colorado squad, and Calgary defender Alexander Yelesin, even after Travis Hamonick's refusal, is the Flames' seventh to eighth option in defense, which was strengthened by Eric in the deadline Gustafsson and Derek Forbort. Nevertheless, they also have a chance, and we will closely monitor whether they can take advantage of it.
Kuznetsov promises to be rehabilitated | National Hockey League
Evgeny Kuznetsov is ready to turn the page.This time, I want to believe, in deed, not in words. Last week, we talked about the excellent state of mind and body in which the 29-year-old from Chelyabinsk arrived at the opening of the Washington training camp, and how he is determined to re-prove his worth to the team after a season that his fans want to quickly forget.
"Very soon you will be able to judge this by my performance," he said during the Capitals media day, which will be remembered by everyone who heard that press conference.
Soon we will really see everything for ourselves. But while we are waiting for this promising spectacle, it's time to remember what we saw in the performance of Eugene last season, and what we have the right to expect in the coming one.
Video: Yevgeny Kuznetsov's 10 best moments in the 2020-21 season
Despite the crumpled training camp, Kuznetsov started the championship well. In the third and fourth matches of the season in Pittsburgh, Eugene scored a goal and made two assists, but then it turned out that all four Washington Russians violated the NHL covid protocol, and Kuznetsov himself also got sick with it.This trouble cost the club a fine of $ 100 thousand, but, even more sad, the long absence of a whole group of leading players.

Kuznetsov took four weeks to recover. But, even after returning in mid-February, he was clearly not at ease for a long time. This segment included a 12-match goalless streak, which he managed to interrupt only on March 15. Against Buffalo that night, in his 18th game of the season, he only scored a third goal.
The next month and a half were the only part of the season in which Eugene was more or less like himself.Although, according to his own feelings, he did not feel in the best possible way even then. This, however, did not prevent the "Capital" confidently approaching their seventh straight playoffs through the efforts of Niklas Backstrom, John Carlson, TJ Oshi, Alexander Ovechkin, Vitek Vanechek and others, whose season was not much better.
[See also: 32 for 32: "Washington" continues to believe in old-timers]


Unfortunately, Kuznetsov's tests did not end there.The second battle with the covid, just three and a half months after the first, was an even more unpleasant surprise than the January one, since it fell on an extremely unfortunate moment – just before the start of the playoffs. Evgeniy missed the final four matches of the regular season, and then the first two matches against Boston. In the remaining three, he managed to play, but did not score points, and "Capitals" all three lost, flying out of the playoffs in the opening round for the third time in a row.
Objectively speaking, it would not be entirely correct to call the 2020-21 season a nightmare for Kuznetsov.His nine goals and 20 assists in an 82-game championship would have earned him 18 goals and 40 assists, just a point short of the 2016-17 season that preceded his breakout championship extravaganza. It was harder for Evgeny from a moral point of view: after spending almost a month and a half in isolation, away from the team, and the rest of the time without showing the game that he was capable of, the Russian probably himself realized that he was letting his comrades down, not to mention the fans.
His average performance of 0.71 points per game will be the envy of most strikers in the league.But for Kuznetsov, this is not a level – and he understands this very well. Not playing that way, he earned himself an eight-year contract with a salary of $ 7.8 million a year. With his 0.71, he shared only the 36th-38th place among NHL center-forwards who played at least 10 matches last season. Two other centers with identical performance are Winnipeg's Andrew Kopp and Columbus's Jack Roslovik, whose salaries last year ($ 2.28 million and $ 1.84 million) combined were about half that of Eugene. But even if we take out the amount of contracts, the status of the 38th in terms of performance NHL center forward Kuznetsov can not flatter in any way.
At least because everyone saw how much better he can play. The benchmark for him can and should be the 2017-18 championship, in which he scored 1.05 points per match (27 + 56 = 83 points in 79 games) and became the ninth among colleagues in role. Behind him that season were such people as Leon Dreiseitl, Auston Matthews, Braden Point, Matthew Barzal, John Tavares, Mark Scheifly, Patrice Bergeron, Alexander Barkov, Jack Eichel, Tyler Seguin (with 40 goals), Eric Staal (with 42 ) Sebastian Aho and a bunch of stellar center-strikers.
Video: PHIL-YOUR: Kuznetsov increases his account
This is what Kuznetsov should strive for. At the age of 29, it is still not too late to prove that he is not a one-hit performer. Judging by what we have heard from both himself and the leadership of the "Capitals", he came to the starting training camp ready for this.
"Evgeny and I spoke as frankly as possible, – said the head coach of Stolichnykh Peter Laviolette. – He looks very athletic, healthy and ready to play.Judging by the dialogue that we had, his psyche is now in good condition. We will count on him. He will definitely have the opportunity to gain a foothold and show what he is capable of. He has already proven that he is a high-quality player, capable of deciding the outcome of matches, and this is what we will expect from him. " will try to exchange Kuznetsov.
"We (with Eugene) also had conversations," said McLellan. physically stronger. He looks worried about the upcoming championship, waiting for him. And we all expect from him a good reaction (to last year's failures) and a successful season. "
Talking to reporters last week, Kuznetsov noted how important it is for him to smile on the ice, enjoy the game and see that his partners get it.A smile, apparently, will be the first indicator of his self-satisfaction. Let's follow her during the long season.
Summer Vacation in Washington: Features of Training and the Best Camps | Study abroad + RF Smapse
Spending the summer abroad and combining vacation with learning English is always an excellent solution, and your summer vacation in Washington will help you to easily make sure of this! Another country, immersion in its culture and life in a linguistic environment will help raise your knowledge to a new level and develop a linguistic flair.In this respect, the United States is attractive for the presence of many prestigious and popular language schools and linguistic camps at leading universities, and summer vacations in Washington were no exception. Apart from this, the United States of America is one of the most popular and desired travel destinations. Many associate the country with freedom of spirit, adventure and the fulfillment of all dreams. Summer in the capital of the USA, summer vacations in Washington, DC open up opportunities to imbue the American culture to the maximum! This includes the parade in honor of US independence on July 4, the opening of the baseball season and the games of the Washington Nationals team in the National Park, the annual Smithsonian Festival of Cultures.
The original source of this material is at reference . For education abroad in schools, universities, camps, courses, please contact http://smapse.ru/ or by phone 8-800-775-54-97.
Popular programs for spending vacations in Washington for children and schoolchildren
Each university or school creates its own language training programs for foreigners for the summer and sometimes arranges a unique summer vacation in Washington.These can be summer intensive English courses, academic programs (for example, in the learning process, special attention is paid to one or two special subjects), ESL / SAT preparation programs for admission to American educational institutions. The terms of study can vary from 2 to 5 weeks. The cost of the courses depends both on the degree of elite of the educational institution and on the duration of the program. However, the initial level of knowledge of the language does not matter.
During the summer holidays, famous American athletes, teachers of the American School of Arts, and successful IT specialists come to the camps organized on the basis of prestigious educational institutions.This is an opportunity to gain new knowledge and useful skills, make interesting acquaintances. In addition, the summer vacations in Washington DC for children and schoolchildren annually update the entertainment program for students, providing an opportunity to choose additional electives, visits to excursions and museums.
Below are the best summer study programs for foreigners in Washington DC.
Summer Camp at Georgetown University orgetown University
Georgetown University was founded in 1789: today it is one of the top and most developed universities not only in the United States, but throughout the world.The institution has a rich history: students can plunge into the atmosphere of the streets along which Presidents Kennedy and Jefferson walked.
In the classic summer course for foreigners, the main emphasis in language learning is on the development and improvement of basic skills such as grammar, reading, listening, speaking and writing. Particular attention is paid to the development of spoken English, increasing fluency and expanding vocabulary. At the end of the program, students communicate freely with native speakers in a variety of situations.The course is designed for students from 14 to 17 years old and lasts from two to four weeks throughout July. There are 4 levels of language complexity, which guarantees comfortable and effective teaching for every foreign student. The price of the course with a minimum training period is $ 3700.
If your child is still young, but already has a serious interest in information technology, Georgetown University organizes a short-term summer camp on programming in English every summer.Applications are accepted from everyone between the ages of 7 and 17, but good English is a prerequisite, since classes and communication are conducted in English. Most of the time is devoted to practice – each camp participant, at the end of the chosen program, has at least one project of his own. IT skills range from beginner to advanced – programs cover a wide range of topics, from coding and game design to encryption and cybersecurity.
Georgetown University is ranked in the top 5 American and top 11 universities in the world in political science.Graduates of the university are known in many spheres of world public and state life: including 12 heads of state, 23 state governors (USA), 23 senators (USA), 11 members of royal families and 79 diplomats with the rank of ambassador. This institution trains some of the best experts in the world in the field of politics and management. In the summer, the university opens a three-week program for future leaders, where students will gain the knowledge necessary to successfully run their business project. Classes include not only lectures on the theory of finance, accounting and logistics, but also practical classes and seminars on the analysis and management of production, master classes on the development of professional communication skills and strategic thinking.
After classes, walks in the center of Washington are organized and acquaintance with the important places of the capital – the Capitol, the White House, numerous museums and art galleries.
Ramsey Summer Academic School Rumsey Hall School
The specificity of the Ramsey Summer Academic School is the intensive preparation of foreigners aged 8 to 15 for studying in American educational institutions (school, college, university). A special place in the five-week linguistic program of the course is given to school subjects for passing the SAT: mathematics and computer science, English as a foreign language (ESL).The goal of this program is to restore and expand the student's knowledge of academic subjects and develop confidence in their abilities.
The school is careful to ensure that the national balance of students is respected when forming groups. Cultural diversity ensures the rapid removal of language barriers and constraints, the development of oral English speech and better assimilation of the material.
The organizers strive to maintain a balance between study and leisure and offer daily additional activities.You can go in for swimming, tennis or table tennis, fishing, horse riding; play baseball, lacrosse, football or basketball – sports games and competitions, friendly matches are regularly held. Off-campus, students can go on an organized weekend hike or go to an exhibition in a museum, visit an amusement park.
Studying at the summer camp in Washington DC is certainly a contribution to the successful future of the student. A language certificate from a top US university or an elite language school will always be an undeniable advantage when entering a university or a job, it can help you get a scholarship or a substantial discount on university tuition.
SUBSCRIBE to my YouTube channel!
Put FINGER UP and SUBSCRIBE on the Zen channel.
Read also:
✅ Summer holidays in Berlin, holidays in Berlin for children and schoolchildren
✅ Summer vacations in America for children and schoolchildren
✅ The best summer children's language camps in Monaco for schoolchildren, adolescents, children, students
.