Lacrosse coaching 101: Lacrosse Coaching – Tips – Beginner Lacrosse
Lacrosse Coaching – Tips – Beginner Lacrosse
Lacrosse Coaching – Tips, Videos, Instructions, etc.
​This page provides basic lacrosse coaching tips & instructions. Beyond the ability to teach lacrosse basics (i.e. shooting techniques) to their players, lacrosse coaches need to develop offensive & defensive strategies to meet their style of play and the abilities of their players. Unfortunately, lacrosse coaches often have very limited practice time. Therefore, they must decide how to split their time between team concepts, individual skill work and athletic conditioning.
Drills – This section looks a wide variety of lacrosse drills that coaches can use to improve individual skills and team fundamentals.
Clears – Lacrosse coaches will find that they must diligently practice lacrosse clears. Even advanced teams can have trouble with clears against aggressive opponents.
Face-Off Wing Play – Coaches need to pick aggressive ball hawks for their face-off wing players and practice face-off wing play because it is critical to win a face-off possession.

Face-off units must also practice how to counter an opponent's FOGO in case the opposing team is winning a high percentage of the face-offs.
Fast Breaks & Fast Break Defense – Many lacrosse goals are scored during fast break opportunities. Coaches should practice lacrosse fast break drills in order to maximize this scoring opportunity. Smart lacrosse coaches also work on practicing how to defend fast breaks.
Man-Down – Strategies to use when your team is down a man due to a penalty on your team.

Man-Up – Strategies to use when your team is up a man due to a penalty on the opposing team.
Offensive Formations – This section looks at basic lacrosse offensive formations (i.e. the 2-3-1 formation).
Slides – Lacrosse coaches will need to teach their defenders how to slide (i.e. cover a teammate who has been burnt by an opponent) in order to have an effective defense. They also need to teach the remaining defenders how to do "two" (second) slides in order to cover the initial sliding defender's man, etc.
Zone Defense – Coaches often use a man-to-man defense where defenders stay with their man on defense. However, they also need to know how to use a zone defense where lacrosse defenders stay in a certain "zone" while on defense. Zone defense is often used when defenders are not athletic enough to stay up with their opponents during a game or when they want to confuse an opponent.
Instructional Books for Lacrosse Coaches – These books are perfect for beginning lacrosse coaches as well as lacrosse parents who want to teach more advanced lacrosse concepts to their children.
Instructional Videos for Lacrosse Coaches
Coach's Corner | Scituate Youth Lacrosse
Documents
3rd 4th Boys Drills
–  A Dave Quinn special
3rd and 4th Boys Drill Book 2017–  Drills for 3rd and 4th grade boys
CORI Form *-  Please complete this form and submit to your head coach or the Club Directors.

You need a copy of your driver's license submitted with the form.
Girls U9 Drill Book *
Goalie Vocabulary *-  Goalie Terms and Communication Techniques
How to Assign a Team Roster *-  Instructions on how to assign players to your team roster so that directors/coaches/parents can manage their team with their team pages.
How to Email your Team *-  Procedure on team communications
How to Email your Team (Alternate)
*-  An alternate way to email your team when Rosters haven't been set up yet.
Kindergarten Lax Program *-  Deck of program nuances with suggested drills.
Lacrosse 101 *-  Basics of Lacrosse
Tips For Defense *-  27 Tips for Defense and Defense Tips
Wall Ball Drills *-  This is a good routine that you can do on your own! 2-3 times a week will improve your game!!

---
*Note
some or all of the preceding documents can be downloaded and displayed and/or printed in
Adobe's
Acrobat
format.
  If you do not have
Adobe
's free
Acrobat Reader
software, download it now.
Lacrosse drills: Straight Weave Drill
11 Lax Drills High School College Level Lacrosse Players
These lacrosse drills are just right for high school and college-level players. They work perfectly in any available space, even if confined to the close quarters of a gymnasium or on a small field. We recommend using Swax Lax training balls to make practice time most productive, as the balls are softer and don't bounce or roll, so players can quickly move from drill to drill or rep to rep with confidence.
Advanced Partner Pass
This drill highlights:
Arm and wrist strength
Stick skills
Directions:
Grab a partner
Partner 1 passes to Partner 2 with right hand up
Partner 2 releases top hand (right) and brings back stick to the ground with left hand
Partner 2 brings stick back up to passing position and passes to Partner 1
Repeat for number of desired reps
Partner 1 Passes to Partner 2 with left hand up
Partner 2 releases top hand (left) and brings back stick to the ground with right hand
Partner 2 brings stick back up to passing position and passes to Partner 1

Repeat for number of desired reps
Key Coaching Points
The objective of this drill is to build the player's range of motion with their stick.

Encourage players to "play big" as they swing their stick back to the ground and encourage them to go as fast as possible.
Windsor Drill
This drill highlights:
Stick skills
Cutting
Acceleration
Quick release
Directions:
Get in a group of three and line up single file on end line

Second person in line starts with the ball
First person cuts out 10-15 yards, pivots and turns
As first person cuts back second person immediately passes
First person passes to third person while second person then begins to cut
Repeat using non-dominant hand and off-side using left and right hands
Key Coaching Points
The objective of this drill is to have a fast paced drill that sharpens players stick skills. Coaches should emphasize that the player passing the ball should immediately release the ball when the cutter turns, so that the cutter spends no time waiting for the pass.
Quick Stick Drill 
This drill highlights:
Fast release
Communication
Directions:
Get in a group of four players with three people on end line and one person about 3 yards away facing the three other players
Two players on the end line each start with one ball
One player on the end line passes to player at the point
Without cradling, player at the point passes to the other player who did not start with a ball

Point player then receives the ball from the other player on the line and without cradling, passes ball back to player on the end line without a ball
Repeat these steps quickly without cradling using non-dominant hand and/or off-side catch.
Key Coaching Points
The objective of this drill is to be quick and to have a plan of where the ball is going before the point player even has possession.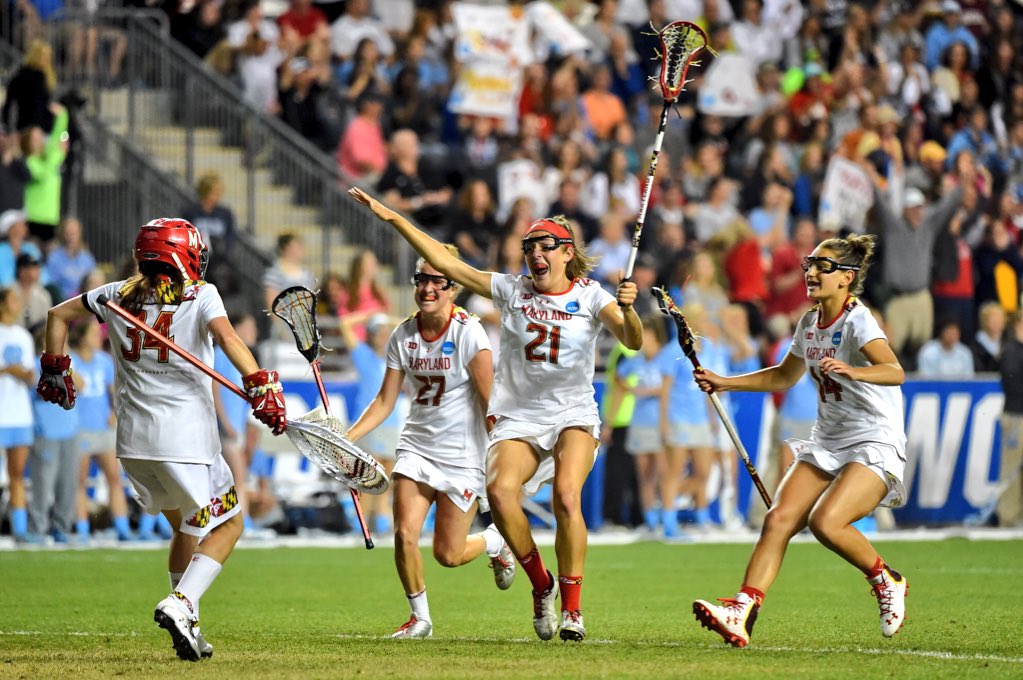 This drill becomes fun and competitive when all players are going as fast as possible. To help with this, coaches should emphasize communication from all players because this will make it easier to know who is open.  
Three Person Box Drill 
This drill highlights:
Directions:
Get in a group of three people and set up cones in a box about 5 yards away from each other
Each player stands at a cone so that there is one open cone
Player 1 starts with the ball
Player 2 shuffles to open cone with outside hand up to receive the ball from Player 1
Player 3 then shuffles to open cone with outside hand up to receive the ball from Player 2
Player 1 then shuffles to open cone with outside hand up to receive the ball from Player 3
Repeat this cycle using non-dominant hand (shuffle the opposite way)
Repeat this using off-side hand as well as freestyle (behind the back, flip passes, twizzlers)
Key Coaching Points
The best part about this drill is being creative with it.
Encourage players to try fancy stickwork like behind the backs so that they will become more fluid with their stickwork.
Box and One Drill
This drill highlights:
Directions:
Get into groups of five and set up four cones 10 yards apart from each other in a box formation
Place one person at each cone and one person in the middle
Two players on the outside each start with one ball
One player on the outside passes to the player in the middle, player in middle passes to one of the players on the outside that did not start with a ball
Middle player then receives ball from second outside player that started with a ball and passes to a player on the outside who does not have a ball
Players should go as fast as possible and middle player should limit cradles
Every player should go in the middle for about 1 minute
Switch it up using non-dominant hand, off-side hand, ground balls, bounce passes and behind the back passes
Key Coaching Points
This drill is designed to make the middle person work hard.

Make sure players are going as hard as possible for that one minute and make sure they limit their cradles. In addition, make sure all players are talking, calling out who is open, and helping out the middle player.
2 Person Protection Drill
This drill highlights:
Directions:
Grab a partner and a ball
Player 1 starts with ball
Player 1 uses one foot as pivot foot while trying to protect ball from Player 2
Player 2 moves about trying to get checks off of on Player 1
Player 1 and 2 switch roles
Key Coaching Points
The objective of this drill is to work on both stick protection and getting the good check off. Coaches should encourage players on offense to be "big" with their stick by bringing it across their body to a low cradle or up to a high cradle.
4 vs 3 Keep Away
This drill highlights:
Ball movement
Defensive stick and body positioning
Reading the offense and anticipating turnover opportunities
Directions:
Grab a group of seven people and set up a box with four people on each outside cone (offense) and three people in the middle (defense)
Four people on the outside work ball around the perimeter of the box
Three people in the middle try to intercept passes and mark up on outside bodies
Key Coaching Points
The objective of this drill is for the offensive players to whip the ball around the perimeter.
Coaches should emphasize the importance of using your outside hand. Coaches should also point out that in some circumstances, it may be easier to throw in a behind the back pass or an off stick-side pass.
Maryland Drill
This drill highlights:
Directions:
Set up a box near the goal (or if inside, a mini goal/trash can/ball bucket will do) with two players up top and two players by the crease
Set up three defenders
Whip ball around the perimeter until a player is open, then attempt a shot
No player is allowed to move from their designated spot or dodge to goal
Key Coaching Points
The objective of this drill is to move the ball very fast along the perimeter until the defense cannot keep up. Coaches should emphasize patience on offense and waiting for the best possible shot. Since players cannot dodge, coaches should emphasize the importance of ball movement.
Sniper Cut Drill
This drill highlights:
Learning offensive sets/plays even when a goal is not available
Directions:
Set up four lines in what looks like a trapezoid form — two low and two up top. Top lines should be at an angle from lower lines, not directly across.
Balls should start at one of the two lower lines
Player in lower line should mimic a drive to goal, and player at the top line adjacent to her should do a sniper cut
After catching the sniper cut pass, that player should pass to the other player behind the goal
The player who just received the ball should then mimic a drive to goal while the player at the top line adjacent to them should do a sniper cut
Keep this pattern going for desired number of reps
Key Coaching Points
The objective of this drill is to mimic a game-like situation. Coaches should make sure the player driving to goal is really "selling" her drive. Coaches should also make sure that the girl running the sniper cut times her cut to coincide with the drive of the low player, so that he/she is not waiting in what would be the 8 meter for a feed.
3 vs 2 Ground Ball Drill
This drill highlights:
Staying low on ground balls
Stick protection
Quick reactions
Directions:
Coaches should divide players into two even teams
Set up a small sized box (cones about 5–7 yards apart) with players on Team 1 filling in lines behind the two cones diagonally from each other, and players on Team 2 filling in lines behind the remaining two cones diagonally from each other
One player from each team (2 players in total) will be start directly in the middle of the box
Designate each team to either follow the commands of the first number called or the second number called. For this purpose, Team 1 will be the first number called and Team 2 will be the second number called.
If the coach calls out, "32", then one player from BOTH of Team 1's lines will enter into the middle, while only one player from ONE of Team 2's lines will enter (if only one player enters, the line that ALWAYS sends a player in is predetermined).
If the coach calls out, "23", then one player from ONE of Team 1's lines will enter into the middle, while one player from BOTH of Team 2's lines will enter.
The coach releases the ball into the middle and both teams fight for possession.
If the team with three players gains possession, they have to get three passes off inside the box before they get a point.
If the team with two players gains possession, the player with the ball immediately runs out of the box to get a point.
The first team to get to desired number of points wins.
Key Coaching Points
The objective of this drill is to work on competitive ground balls.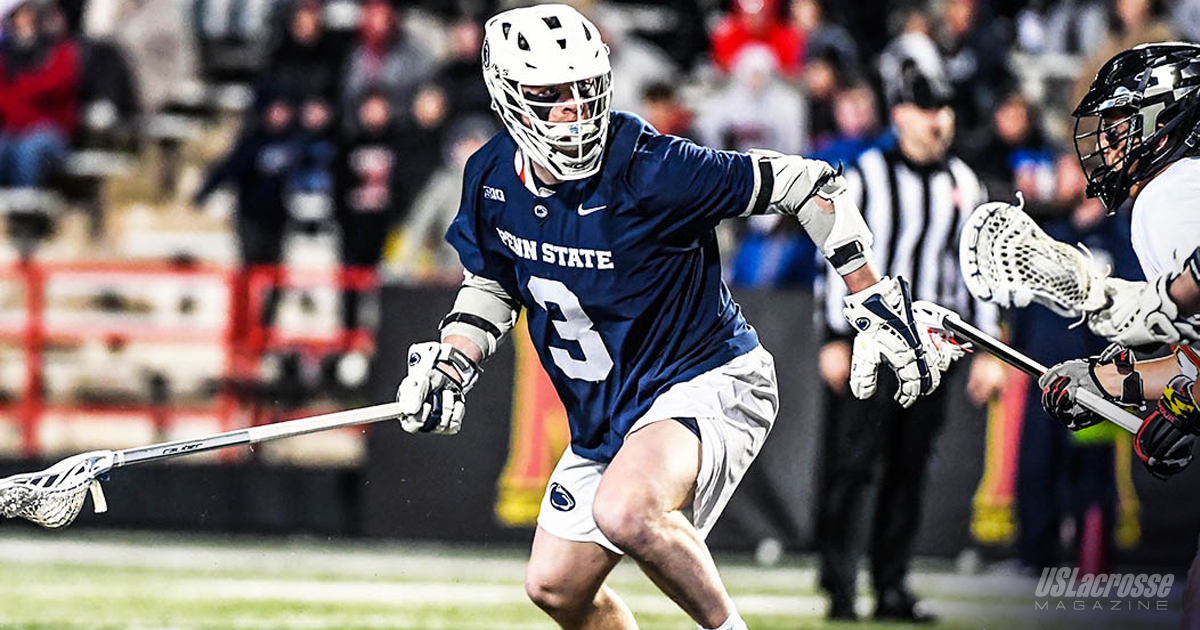 Coaches should make sure that players are running through the balls. Also, coaches should emphasize that the players always have to be alert to quickly know whether they have to keep possession or run out of the box.
Box Lacrosse
This drill highlights:
Stick work in confined spaces
Two-man game
Transition offense and defense
1v1 offense and defense
Directions:
Split group up into two teams, evenly distributing attackers, midfielders, and defenders  
Depending on space, set the field up to represent a smaller version of a lacrosse field-two goals directly across from each other at opposite ends and sidelines made of cones on either side
Usually a 5v5 works best, but this can be adjusted based on the amount of space
Substitutes on each team line up on the sideline and act as boundaries, helping keep the ball in play
Begin drill with a 50/50 ball
Players play out a 5v5 but can also utilize their teammates on the sideline to pass to if need be
After a goal, save, or wide shot, the ball always returns to the goalie for a clear to the other team in order to maintain the pace of the drill
Each shift of five players should play about 4 minutes before subbing
Key Coaching Points
The objective of this drill is to be in a game-like situation where everything is fast-paced.
Encourage the players to use picks, screens, and deceptive stickwork in order to score goals. Emphasize the importance of getting open for your teammate by working together with other players.
Feel Free to Use These Drills
We're a company of coaches so we know there are always new and different ways to teach the game. Please feel free to download these drills, print them out, and put them in your practice book. And, we'd love to hear your favorite drill(s)! Please share, email us. 
Beginner Lacrosse Drills – Beginner Lacrosse
Lacrosse Drills for Beginners & Intermediate Players
Here are some of the basic lacrosse drills that coaches use with young lacrosse players. These beginner & intermediate lacrosse drills will help to improve their overall lacrosse skills.
​Related Sections
​Lacrosse Catching Drills
Basic passing & catching with a stationary partner – practice right and left hand passes & catches.
Two kids running down the field in parallel passing back and forth. Running & catching with your non-dominant hand can be tough for beginners.
Practice catching goalie clears. Act as a goalie and your players will have to break out left or right from the goal and catch a ball on the run.
Practice catching "misguided" passes (that are almost out of reach). Pass a ball that is almost too high or wide so the player must extend his stick (versus keeping his hand near the head of the stick). This will help him to intercept opponent passes or catch errant passes from your teammates. You can also make this into a wall ball drill.
Bad pass drills. Kids often throw erratic passes in a lacrosse game so it is important for kids to practice on how to catch these passes. Have two kids face each other and make bad passes to each other (i.e. throw the pass low, throw the ball to the left side when the teammate has the stick on the right side, throw the ball high, etc. ).
Cross handed catching drills. Have two kids face each other. They pass the ball righty but catch the ball on the left without changing their hands. They just move the stick across their face to catch. More advanced players should also practice this drill with their left hands.
Wall ball & rebounder drills are the fastest way for beginners to get better at catching because they can get many more "touches" in a set period of time and they can practice at home by themselves (versus needing a partner or a team practice).
Visit the Lacrosse Catching section for tips on how to catch, instructional videos, etc.
Lacrosse Cradling Drills
Practice two hand cradling while running down the field. Switch from left to right side on each whistle blow from a parent/coach.
A little more difficult – Practice one hand cradling while running down the field. Switch hands on each whistle blow from a parent/coach. Remember to teach the kids to lock their non-cradling arm in place to avoid any warding penalties.
Light defensive pressure by one kid against someone who is practicing his cradling. Learn how to protect the stick with your body.
Visit our main Lacrosse Cradling page for more cradling basics and tips.
Lacrosse Shooting Drills
Have your players – Run, dodge (past a defender – real or imaginary) and shoot on the goal. They should practice righty and lefty shots. Basic shooting drills should include dodging & shooting from the top and the wings.
Run, catch a pass (feed from parent/coach) and shoot. Do both sides – left and right.
Run, scoop up ground ball and shoot.
Run from around back of goal (from X) and shoot. Do both sides – left and right.
Run, fake shot and shoot. Do both sides – left and right.
Add targets (i.e. cones) in the net in order to practice shooting accuracy.
Cutting Drills – Have your player "cut" across the face of the goal (left to right or right to left). He should start from 15-20 yards out, run diagonally across the face of the net and end up at goal line extended on the other side of goal. Coach (or another player) will stand near/behind goal line extended on the opposite side of net (versus where the player starts) and feed player as he cuts across goal. Player should catch and shoot on the run.
Practice quick stick shots close to the goal.
For more advanced players, you should run drills that practice shooting techniques such as Fakes, Behind the Back Shooting, Question Mark Shooting, etc.
For more lacrosse shooting drills and tips, visit our main section on Lacrosse Shooting Techniques.
US Lacrosse – Instructions for Shooting Drills
Form Shooting Drill – Drill for shooting on the run.
Hopkins Up & Over Shooting Drill
Hopkins Over & Down Shooting Drill
Six Line Shooting Drill
Lacrosse Defense Drills
Practice various checks (i. e. poke checks, lift checks, slap checks, etc.) in order to dislodge the ball from your opponent.
A player must practice moving his feet and screening an opponent off from the goal. Have an attackman try to blow past the defender in order to score and the defender must stop a clear shot just by moving his body.
Work on clears. Often a defender will win a groundball or snag a pass near the goal. Players must practice getting rid of the ball quickly, especially to a middie in order to start a fast break.
Starting around 5th/6th grade, defenders can use lacrosse defense long poles. One of the advantages of this long pole is snagging high passes by your opponents. The defender will gain the ball for team and infuriate the opposing coach!
You can practice this takeaway skill with a simple "monkey in the middle" lacrosse drill. Just position the player with the d-pole in the middle and have two other players (on opposite sides) toss moderately high passes to one another. Have the defender try to snag these passes with his d-pole.
Or try wall ball drills where the player must throw high passes against a wall. He should then try to snag the high rebounds with his d-pole fully extended.
Practice checks as some checks are easier with a long defensive pole (i.e. wrap check).
However, protecting the ball is harder as the long pole "sticks out" (i.e. above the player's head). Therefore, you should run long pole cradling and "under pressure" drills (where attackmen ride the defensive players).
Visit our main Lacrosse Defense page for more defense drills and instruction.
US Lacrosse – Instructions for Defense Drills
Defending Against Feeds to the Crease
Lacrosse Dodging Drills
Station orange cones where the kids have to demonstrate a different dodge at each cone.
Practice dodging past a defender with various dodges (i.e. split dodge, face dodge, roll dodge, etc.). Start with no pressure from the defender and slowly increase to full pressure defense.
Combine with shooting drills so players must dodge past a defender in order to shoot on the goal. Defender can either go all out or they can just give light poke checks in order for players to focus more on dodging "mechanics".
Visit our main Lacrosse Dodges page in order to learn tons of different dodges (i.e. Toe Drag).
Lacrosse Ground Balls Drills
Roll ball out and two players charge out to "win" the ball. The winner should then try to shoot on a goal and the loser should defend against this shot. You can also make it harder with three players going after one ball.
Practice scooping ground balls (without pressure) from a variety of angles. You can roll the balls quickly towards the players in the front as they run towards you. Next, you can have the players scoop the balls from the side as they run across the field laterally away from you.
Drop a ball halfway between two players and let them battle for the ball.
Make sure that you practice "box out" drills (where a player uses his hips, rear, etc. to push his opponent away from the ball).
Also practice kicking the ball out of the scrum. Players can gain possession by kicking a contested ball away from the opponent in order to gain an easier pick-up.
You can practice ground ball "reaction speed" by having the players facing away from you and then turning to scoop up the ground ball when you tell them to turn as you roll out the ball.
Visit our Lacrosse Ground Balls page for more drills.
US Lacrosse – Instructions for Ground Ball Drills
2 on 1 Ground Ball Drill
Ground Ball Box Out Drill
Ground Ball Drill with a Chaser
Lacrosse Passing Drills
Basic passing & catching with a stationary partner – practice right and left hand passes & catches. This is one of the first beginner lacrosse drills that kids should practice. The partner can be another kid or a parent.
Two kids running down the field in parallel passing back and forth.
Passing under pressure. One kid lightly pressuring a passer who must get off a clean pass to the parent/coach.
Triangle drill. Three kids in a triangle passing around the triangle – start with 10 righty passes & catches and then 10 lefty. You can make it harder by making the kids run in a circle while passing & catching.
Bad pass drills. Kids often throw erratic passes in a lacrosse game so it is important for kids to practice on how to catch these passes. Have two kids face each other and make bad passes to each other (i.e. throw the pass low, throw the ball to the left side when the teammate has the stick on the right side, throw the ball high, etc.).
Visit our main Lacrosse Passing page for more passing instruction and ideas.
Lacrosse Clearing Drills
A basic clearing drill involves having defenders & middies standing in a line near the goalie. They will take turns running towards the midfield line. The first player will run to the right side and the goalie will pass him the ball. The second player in line will run towards the middle of the field and the goalie will pass the ball. The third player runs left & goalie passes ball… and so on. This clearing drill teaches young players how to catch clears on the run.
To make this drill more realistic, once players can catch clears well, add a player (i.e. attackman) to ride clearing player after they have caught the ball.
After receiving a clear, players should also practice cross field passes (done while stationary and on the run) because they may have to clear the ball by passing to an open teammate on the far side of the field.
For information on clears, please visit the main section on Lacrosse Clears.
US Lacrosse – Clearing Drills
Scoop & Clear Drill​
Clears After The Shot
Lacrosse Riding Drills
Lacrosse rides are a critical skill for a team to learn. Offensive players need to learn how to ride "legally" so they are not called for slashing penalties, etc. Moreover, defenders need to practice against rides in order to develop a greater chance of successful clears.
Rides can get the ball back for your team (i.e. when an opposing goalie trying to initiate a clear) or stop/slow a potential fast break against your team.
US Lacrosse – Riding Drills
Riding After A Shot On Goal​
Riding After A Sideline Dead Ball
Lacrosse Wall Ball Drills
Beginners should practice tons & tons of wall ball because it is probably the most effective way to improve beginner stick skills.
Get your son to practice passing & catching with his non-dominant hand. He will be loved by coaches if he can use both hands effectively (i.e. shooting and catching equally well with his left or right hand).
If your son is very young, you can try using a tennis ball for the wall ball drills. Young kids are sometimes fearful of the heavy "regulation" lacrosse ball because it can hurt if/when they get struck by a missed rebound. A light weight tennis ball is roughly the same size and causes less pain if it hits.
Have more advanced players practice using the wall to pass with their right hand and catch with their left (and vice versa), catch cross handed, one handed catching, throw behind the back passes & shots, simulate fakes, etc.
Visit our main Wall Ball Drills section for many wall ball ideas (i.e. running & passing down the wall). These drills will quickly improve your son's lacrosse skills.
Lacrosse Speed & Agility Drills
Lacrosse players not only need great stick skills but they also need to be great athletes. Here are a variety of beginner drills that will work on a lacrosse player's speed, agility & conditioning.
Timed 40 yard dashes – For extra "fun", you should have the kids run in full gear while cradling a ball. They automatically lose the race if they drop the ball!
Suicide drills – Sprint to the 10 yard line & touch the line, sprint back to the zero yard line & touch the line, sprint to the 20 yard line & touch the line, sprint to the zero yard line & touch the line… and so on. Helps with speed and the ability to quickly change direction.
Sideways shuffle drills – Set out two cones and have kids shuffle sideways without crossing their feet between the two cones. Helps with lateral movement (i.e. improves a defenseman's ability to move and screen off an opponent from the goal).
Backward drills – Make them run backwards to the 20 yard line, touch the line and then sprint "forward" back to the zero yard line. This will work on their ability to move backwards at speed and without falling down. This is especially useful for defensemen and middies who need to stay in front of an attacking opponent.
Zigzag drills – Place 6-8 cones in a staggered zigzag pattern down the field. Have each player sprint to the first cone, cut left to the second cone, cut right to the third cone and so on. This drill will work on improving your son's ability to make quick changes of direction when running at speed. Useful for all offensive players, especially middies.
Agility ladder drills – Some people swear by this training tool. Others feel that it is useless. Try it and see if it improves your son's speed, footwork and quickness.
Visit our Lacrosse Agility Training page for videos & additional drills that will improve your son's lateral movement and speed.
Fun Lacrosse Drills
As a reward for a good hard practice, you should consider throwing in a couple of "fun" drills (i.e. Lacrosse Sharks & Minnows). Young players really enjoy these drills.
Visit our Fun Lacrosse Drills page for a wide variety of additional "fun" lacrosse drill ideas.
Beginner Lacrosse Drills
Lacrosse Drills – Lacrosse Coaching 101.
Index
Home
Coaching
Lacrosse
Drills
Lacrosse
Rules
Lacrosse
Glossary
Lacrosse
Quotes
Coaching
Links
Coaching
Tools
Practice
Outline
Mens
Field Diagram
Womens 
Diagram
Mens
Play Maker
Womens
Play Maker
Drills
are designed to be printed straight off the Web Page
Lacrosse
Drills

Drill Name
Skill
Round Up
Ground Balls
1v1 Ground Balls
Ground Balls
End Zone Game
Passing
Four Corner Game
Passing
Give and Go Shooting
Shooting
Goalie Clearing
Goalie
PIG
Passing
Sharks and Minnows
Cradling
Three Pass 3v2
Offense/Defense
Ultimate Lacrosse
Passing
Box Out Drill
Ground Balls
4v3
Offense/Defense
Ladder Drill
Cradling
3 Player Shuttle Passing
Passing and Catching
4 Player Basic Passing
Passing and Catching
Half Field 3v2
Offense/Defense
Defensive Clears
Defense
 new
Scoop
Drill
Scooping
4v4v4
Everything
8 Drills for Your Next Youth Lacrosse Tryout
After weeks of sitting at home in quarantine due to the COVID-19 outbreak, your organization and your players are likely excited to get back to some normalcy and conduct tryouts for your youth lacrosse club. While this year's evaluations might look a bit different — depending on if you're holding in-person tryouts with social-distancing and other safety measures put in place, or if you're having players tryout through video submissions – it's important to test athletes' skills to ensure you are putting the right players on your roster.
Take a look at drills you might want to run during your youth lacrosse club tryouts.
Warm-Up Drills
Whether you're holding tryouts in-person or via video, it's important to have all players warm up before going through skill evaluations. Have players run laps around the field – or their yard if they're trying out via video – and then do basic stretching. This warm-up will help the players prepare mentally and physically for the upcoming drills, and it lets the evaluators look at each athlete's conditioning and flexibility. 
Passing Drills
Passing is a fundamental part of lacrosse, so players should perform a variety of drills to showcase their skills. Clubs should test athletes on their abilities to pass and catch both right and left-handed, and also make over-the-shoulder passes and catches.
Passing Triangle
This drill requires three lines of players at three different pylons or markers. The athlete in position A passes to the player in position B. The athlete in position B meets the pass halfway, then moves to the outside of the triangle, around the pylon, and passes to the charging athlete in position C. The player at pylon C peels to the outside and around the cone and passes to the athlete at pylon A. The drill is repeated until all players have performed the exercise at the three different markers.
If a player is completing this drill via video, he or she should try to get family members to participate in the other two positions. Evaluators should focus on the athlete's skills and movements and not the accuracy of his or her family members.
Pass, Catch and Shoot
This drill combines passing and shooting to test players' accuracy and technique. For this exercise, you need one passing line and one line that will catch the pass and shoot it. To conduct this drill, the shooting player starts jogging towards the net. The passing player makes a pass to the shooter. That player then needs to catch the pass, and once he or she gains control of it, he or she will shoot the ball on the net. You can use a goalie to try to prevent the shooter from scoring to also test the goalie's skills. 
If players are performing this drill at home over video, a parent or sibling can participate and pass to the player when he or she is the shooter. A family member can then run towards the net (or area in their yard designated as the net) and have the athlete pass to them to showcase the player's passing abilities. 
Ball Control Drills (Scooping and Catching)
To successfully move the ball around the field, it's important for athletes to demonstrate ball control skills. You can test athletes' scooping and catching abilities in the following drills.
Scooping Course
For this drill, set up four or five pylons or cones in a zig-zag pattern, spaced about five yards apart. Have a coach or volunteer at each station. The first player moves to the outside of the marker and scoops the ball from the ground while he or she is running. The athlete will then pass it back to the coach at that cone. The player then moves on to the next station, where the coach or person at the second cone will throw the ball towards them to scoop and pass. They proceed throughout the course.
For individual video tryouts, players can set up cones or markers in their yard and have a parent throw them a ball to scoop and pass at each station.
Keep Away
Divide players into equally matched pairs. Have one player carry the ball while the other one tries to get it from him or her. They should switch after the defender takes the ball away or after a certain amount of time. This will test a player's ability to handle and protect the ball. It will also test the other player's defensive skills. 
If players are conducting this drill at home over video, they should partner with a parent or sibling. 
Shooting Drills
To identify your club's best offensive weapons, it's important to run shooting drills to test athletes' accuracy. In addition to the drills listed below, you should also run exercises with players going one-on-one against a goalie and small scrimmages to see how accurate players are in game situations.
Two Corner Rapid Fire
In this shooting drill, form two lines of players on each of the goal lines. Give Line A the ball and have them break upfield. The player with the ball should break a double team from Line B, roll out and pass to a player on Line B, who has mirrored the Line A player's upfield motion but breaks to the ball when the player from Line A rolls. The player in Line B then shoots on the net. The sides rotate after each shot.
Three Zone Shooting 
In this drill, clubs should set up three cones about 10 to 15 yards from the net. Place players at each cone and put a goalie in the net if you want to test goalie skills during this drill as well. At each marker, have players scoop up the ball and take a shot. The athlete should rotate to the next station after taking a shot. 
If athletes are performing this drill at home, they should designate a net and place markers 10 to 15 yards away. They should take shots from each position. 
Goalie Drills
One of the most important positions on your lacrosse club is the goalie. Because of this, it's important to run drills aimed at testing these defensive players' skills. In addition to the drill listed below, organizations can also test goalies' game-time decisions through scrimmages.
Rapid Fire 
In this drill, clubs should set up three stations about 10 to 15 yards in front of the net placed to the right, left and center. Put athletes at each marker and have them rotate taking shots on the net. This requires goalies to block quick shots coming from different angles. 
Goalies who are performing the drill at home over video should have family members take shots on the net from the three different locations.
Scrimmage
For clubs who are able to hold in-person tryouts, evaluations should include scrimmages. These games allow clubs to get a better sense of how players perform in game-like scenarios. This can benefit players who don't perform well at scripted drills but who excel in game situations.
Cool-Down Drills
After the drills are completed clubs should have players cool down with stretches. For in-person tryouts, this gives the coaches and director an opportunity to address the players to discuss what comes next, when rosters will be available, and other important information.
Passing is another critical skill to evaluate in players. Consider using this drill when testing athletes' passing abilities.
About TeamGenius
TeamGenius is a lacrosse tryout player evaluation mobile app and website to streamline the entire tryout process. Our player evaluation software covers everything from player check-in to analyzing results and placing players on a team after tryouts.
Learn more about TeamGenius here >
7 Fun and Easy Youth Lacrosse Drills! – LaxWeekly
When you are coaching youth lacrosse players, it's important to incorporate drills that are both fun and effective. Over the years, I've coached hundreds of youth lacrosse players, and I compiled a list of my favorite ones. These are my go-to youth lacrosse drills, and players usually go crazy when I say the name of the drill. Let's get into these:
Ultimate Lacrosse: This drill is played just like ultimate frisbee, except with a lacrosse stick. Split your kids up into equal sized teams of about 4-7 players. In addition, set up two endzones. Each team should travel down the field while passing it to each other. Once a player catches the ball, they cannot move. In addition, if a team drops the ball, the ball is awarded to the other team. 
Kids go CRAZY for this drill, and it's a great drill to practice passing and moving without the ball. My team does a tournament with 4 teams of 6 and the champion doesn't have to pick up balls after practice. It's always a great time. 
Lacrosse H.O.R.S.E.: This is another game that kids go crazy for. Just like you play H.O.R.S.E. on your basketball hoop, you can also play it on a lacrosse goal. Kids can take turns picking a spot to shoot on the goal, or trying hit a specific pipe, or doing a crazy dodge with a jump before they score. 
This one is hard to do with 25+ kids, but I like to reward the two hardest workers to square off against one another at the end of practice. I love this drill because it emphasizes shooting accuracy and creativity. 
Don't Drop the Egg!: This is one of my favorite drills to do with younger lacrosse players who are just learning to catch. Tell everyone on your team to find a partner. Once that happens, have the partners stand about 5 feet apart from one another, and give one of the partners a lacrosse ball. Once you blow your whistle, have the partner throw the ball to their teammate. If the teammate catches it, have each player take 1 step back. If they drop the ball, they are eliminated. 
It's crazy how far back some of the teams will go. Eventually it will be so far that only one team is left, and they win! Kids love this game as it brings out competition, focus and catching skills.  
1v1 Ground Balls: There's nothing quite like some good old fashioned competition! Split your team up into two lines parallel to each other. Now have each player at the front of the line to lie flat on the ground with their head facing down. Roll a lacrosse ball out in front of the players and blow your whistle. Whoever can pick up the ground ball wins! 
Bonus: You can make it an elimination game where you stay in the drill if you win. By the end of the drill only two players will remain and they can battle it out for the winning ground ball. 
Lacrosse Tennis: If you have access to a tennis court, this is truly one of the most fun and exciting lacrosse drills to do. Use the same rules as tennis except use your lacrosse stick! Start the game by having Player A throw the ball on the opposite side of the court. Player B has one bounce to catch the ball and throw it back to Player A's side of the court. Once a player catches the ball, they cannot move and have 2 seconds to throw it back or else the other player is awarded a point. If either player drops the ball, the other player gets a point. 
I have fond memories of playing lacrosse tennis in the summers, and it always made me better at catching the ball off of weird bounces. I would highly recommend incorporating this drill into your practice routine!
Cradle Obstacle Course Relay: If you're working with beginner lacrosse players who are learning to cradle and keep the ball in their stick, make an obstacle course. Get creative – let players run around cones, jump over a bucket or switch the stick to their opposite hand. 
You can make it a relay race and have teams race to see who can finish first without dropping the ball. Kids will have a blast while learning how to have more control with their stick. 
Tennis Ball Lacrosse: I love doing this drill before practice when players haven't put on their pads. Put two lacrosse goals 30 yards apart from each other, and flip them over so that there's only a little triangle piece of goal to shoot at. Now have players split up into teams of 3 and play 3v3 lacrosse with tennis balls. No helmets, gloves or goalies are required! No stick checks are allowed either to ensure safety. Tennis balls are more difficult to catch which will help your kids have softer hands. 
5 Drills to Help You Score More Goals by Hustle Training
Good lacrosse players have multiple moves in their arsenal to counter how the defense reacts. The best lacrosse players continue to vary their moves to be unpredictable. Once you can get past your defender, you have more opportunities for time and room shots and open passing lanes to dish to your teammates.
Using the Dodge to Set Up the Shot
The following is a guided series of combination moves that will help you get past your defender and release a shot on goal. They've been developed by professional player and trainer Martin Bowes of Compete Lacrosse Academy.
You can easily work on your array of dodges in most open spaces and you can practice yourself.  Your backyard is a great place to practice if you have the open space, but any open area will do fine. Find a tree, pick up some cones, grab a trash can or use any obstacle to work on your dodges and approaches to dodges.  Once you have memorized a specific move you need to practice it going full speed to mimic a game situation.
Change of Speed into On the Run
Change of speed dodge into an on the run shot. In this dodge to shot drill, what we want to focus on is the timing of when we get our hands up in a way from our body. So unlike some of the other releases, we want to focus on a high release point, which in order to get that, we have to get our hands up in a way.
The timing is such that I'm waiting to get my hands up in a way until I clearly have separation from my defender. In a sweeping dodge like this, a lot of times defenders can end up chasing and landing trail checks on us. So in order to avoid that, we want to make sure that we have separation first. Then our hands can extend for the release.
Drive, Bounce, Re Drive into Set Shot
Drive, bounce and re-drive into a three quarters set shot. In this case, we're doing this drill from up top and what we want to utilize here when we go against the defender is taking space. So, going against cones is one thing but when we apply this to the real game, what we want to understand is after we bounce, we want to take the space that's given to us.
So if the defender starts to chase us, we might be continuing to re-drive as we are in this drill. Whereas if the defender were to step in front of us when we bounce, that might be our opportunity to split. But either way, we want to take the space that's given and then we want to decelerate and make sure that we're balanced as we release for our set shot.
Hitch into Set Shot
Hitched Dodge into side arm set shot. For this Dodge into shot, where we want to focus on is again, selling the hitch and then bursting into this set position. And actually the deceleration portion of this is where we're going to be able to be efficient. And what I mean by that is the slide that comes to us is typically going to come from either the center of the field. Or potentially in this case, upfield so the quicker we can get this off, the better. After I drive up field, I'm going to focus on decelerating into my set position because in order to be accurate and powerful, I'm going to need to be balanced.
Roll at X into Inside Finishing
Roll at X into inside finish. For this Dodge into shot, what we want to focus on is the timing of the role and getting over to the far side of the cage in order to make our defenders life harder. So if we were to roll earlier here, the defender wouldn't have to step over the cage, whereas if I drive past that center line and then roll back, it'll make the defender's job harder as they recover. With the footwork after the roll, let's focus on staying as tight to the crease as we can, tiptoeing the crease as we fake high and shoot low coming across the mouth of the cage.
Split Dodge or Stutter Step into Jump Shot
Split or stutter step into a jump shot. This example is going to be a left to right split into a righty jump shot. As a lefty, it makes sense to attack your defender in your strong hand, but you want to be able to release shots in your week hand. And as a righty, it'll make more sense to attack your defender and your strong right hand and make this a stutter step dodge into the same righty jump shot.
So the point here is play to your strengths. If you are a lefty, attack defenders in your left hand. If you're a righty, attack defenders in your right hand. But develop your weak handed shot so that you feel confident going to your week hand in order to make plays, not always relying on your strong hand.
Want more Fundamentals of Lacrosse?
The Gear You'll Need to Master These Lacrosse Combo Moves
PRIMED 6′ x 6′ Instant Lacrosse Goal
With quick, easy setup, the PRIMED™ Instant Lacrosse Goal can be constructed in a matter of minutes anywhere for practices and games. The lacrosse goal features a high-grade, 4mm polyester net and a heavy-duty metal base for extra durability. The PRIMED™ Instant Lacrosse Goal measures 6' x 6' and includes a carrying bag to keep the goal compact and protected anywhere you go. FEATURES: Official size lacrosse goal Quick and easy setup for practices and games anywhere High-grade, 4mm polyester net Heavy-duty metal base for increased durability Comes with a carrying bag to keep the goal compact and protected, making it easy to transport.
Get the Primed 6×6 Goal Here
Champion Sports Official Lacrosse Balls
Approved for use in high school, college, and the professional ranks by the NFHS, NCAA, and NOCSAE, Champion Sports lacrosse balls are crafted from molded rubber to optimize stick handling, passing, shot accuracy, and scoring. The construction allows for pliable and responsive performance on any field.
Get Champion Lacrosse Balls Here
StringKing Junior Complete 2 Attack Lacrosse Stick
A great introduction that's designed to help youth players pick up the game's basics, the StringKing® Junior Complete 2 Attack Lacrosse Stick features a wider face and a lighter alloy shaft to make catching and carrying the ball an easy task.‍
Get the StringKing Junior Complete Stick Here
All-In-One Drill | TeamSnap
In this youth lacrosse video, Coach Shields and his lacrosse players demonstrate a lacrosse drill that incorporates all the basic lacrosse skills your girls' lacrosse players will need to be complete players. These lacrosse skills include scooping, passing, catching, dodging, and over the shoulder catching.
Transcription:
The All-in-one drill is intended to give all the fundamental skills, scooping, passing, catching, dodging, and over-the-shoulder catching, all-in-one drill. So the idea is it emulates every skill you need to be a complete lacrosse player.
So, okay, you guys. This is the All-in-One drill, as you know, and we're really trying to practice good fundamentals, good ground balls. We're going to pick the ball up and do a give-and-go. We're going to dodge our teammate and then we're going to try and give her a good over-the-shoulder pass. She's going to roll it back out to the next girl in line.
And it practices all your fundamental skills. The closer we can get to game speed on this, the better you're going to be in the game at doing all of these things at full speed.
Yup, ground ball's away, yeah.
Yeah, ground balls too. Anything you want to give her.
Good. Practicing different kinds of dodges, rolling, face dodge.
Nice.
All right. Now, remember when you're doing the all-in-one drill, you're intending to execute all the steps in exactly the way you learned them. Getting low with two hands on the ground ball. Protecting your stick, passing and catching with good target and good accuracy, and completing your dodge effectively in order to build all the skills you need to be a complete lacrosse player.
Looking for a lacrosse app that'll make your life easier? Try TeamSnap free for 21 days!
NEW! Free Sports Organization Resources
All of TeamSnap's ebooks, articles, and stories in one place. Access Now
90,000 Muscle to work for lacrosse
Lacrosse is an intense and physical game that requires speed, agility, hand-eye coordination and excellent competitive instinct. Playing at a high level requires strong legs for running, strong arms for shooting, and strength in the upper body to help you hold your position and ward off control from the opposing team.
Hamstrings, Squares, Calf Muscles
Your leg muscles are vital to your lacrosse success.You must develop your running speed, explosiveness and ability to secure yourself in a position without starting from it. Develop your speed by doing interval sprints, drag parachute jogging and d'ing box jumps. Build strength in your legs with leg presses, leg curls, and lunges. These exercises will increase your speed and strength and help you become a more successful lacrosse player.
Chest and weapon
Lacrosse players must have the strength and agility to catch the lacrosse ball, throw it, and hit the opponent's goalkeeper.Pecs, biceps, and triceps are vital in all of these areas. Weighted exercises such as bench presses and curls can help you develop your net shooting strength. Push-ups will also help you develop upper body strength to resist physical play and maintain your position without losing control of the lacrosse ball.
Main muscles
Since this demanding sport requires a lot of running, you need to lose weight and develop your core muscles. Trying to play lacrosse when you are carrying an extra 20 pounds with you.around your tummy is stupid. In addition to eating healthy and sensible, if you want to play lacrosse effectively, you must develop your abdominal, thigh, and other core muscles with crunches, crunches, medicine ball and kettlebell workouts.
Muscles of the back and neck
Wearing a lacrosse stick while running at full speed will put pressure on your back and neck due to the position your hands will be in while playing on the move. However, if you need to twist to make a snap, or stretch forward to pick up a loose ball, it's easy to tense your back or neck muscles if you're not physically prepared.Medicine ball exercises such as pivots and throws will help prepare your back and neck muscles for play.
Source Lacrosse Ball EPP, Massage Ball for Fitness, Peanut Therapy, Gym, Relaxation Exercise, Yoga on m.alibaba.com
Product Description:
Description:
| | |
| --- | --- |
| 1. Material : | EPP / EVA |
| 2. Color: | Black, Blue + White |
| 3.Size: | 30×14.5 CM / 11.8 * 5.7In |
| 4. Shipping method: | DHL, UPS, FedEx and TNT and so on |
| 5. MOQ: | 200 pcs |
| 6. Sample time: | (1) 3-7 days if there are no samples in stock. |
| | (2) within 2 days – for existing samples |
| 7. OEM Service: | Yes |
| 8. Logo: | Available |
| 9.Packing Details: | Shrink Film |
| 10. Production Capacity: | 1000 Pieces per Month |
| 11. Payment Terms | L / C, T / T, D / P, Paypal, Western Union , MONEY GRAM |
Features:
Professional design for home or outdoor
High quality and best service.
Fun and easy to use
Can be used as an external battery
Easy to wear and durable
1.Item
Polypropylene foam roller
2. Material:
EPP
3. Product size:
15×30 cm 15×45 cm 15×90 cm

4. Logo:

Logo option by order
5. Minimum order quantity:
1000 pieces
6. Loading port:
Ningbo port
7. Packing details:
1 piece.shrink polypropylene foam roller + card
8. Sample lead time:

1) within 2 days – for existing samples

2) 5-7 days – if you need a custom logo.

9. Certification available
Yes

10. Delivery details:

15-25 days

11. Terms of payment:

L c, T / T
Foamed polypropylene roll with many photos
9003
Fitness information
Strong Activity
Calculated energy consumption
for 70 kg persons
| | | | | |
| --- | --- | --- | --- | --- |
| 5 minutes | 49 Calories | | 1 hour | 588 Calories |
| 10 minutes | 98 Calories | | 2 hours | 1176 Calories |
| 15 minutes | 147 Calories | | 3 hours | 1764 Calories |
| 30 minutes | 294 Calories | | 4 hours | 2352 Calories |
Please note that there are many factors that can contribute to your overall calorie loss.Total energy requirements can vary with gender, age, muscle mass, height, and other genetic and environmental factors.
> 6 IEA

Similar Strength of Activity Intensity and Exercise


| | | |
| --- | --- | --- |
| Taekwondo | 514 | 7.0 |
| XCO | 514 | 7.0 |
| Aqua aerobics | 514 | 7.0 |
| Aerobics | 514 | 7.0 |
| Zumba | 514 | 7.0 |
| Ballet | 514 | 7.0 |
| Muay Thai | 514 | 7.0 |
| Snowboard (Sport) | 514 | 7.0 |
| VTT | 514 | 7.0 |
| Martial Arts | 514 | 7.0 |
| Swimming (Moderate) | 514 | 7.0 |
| Kickboxing | 514 | 7.0 |
| Jiu-Jitsu | 514 | 7.0 |
| Judo | 514 | 7.0 |
| Cardio | 514 | 7.0 |
| Karate | 514 | 7.0 |
| Callanetics | 514 | 7.0 |
| Stairway Ascent | 514 | 7.0 |
| TRX | 514 | 7.0 |
| Charge | 514 | 7.0 |
| T25 | 514 | 7.0 |
| Body Attack | 514 | 7.0 |
| Body Balance | 514 | 7.0 |
| Body Combat | 514 | 7.0 |
| Body Pump | 514 | 7.0 |
| Crossfit | 514 | 7.0 |
| Curves | 514 | 7.0 |
| CX | 514 | 7.0 |
| Tae Bo | 514 | 7.0 |
| HIIT | 514 | 7.0 |
| GRIT | 514 | 7.0 |
| Insanity | 514 | 7.0 |
| RPM | 514 | 7.0 |
| Power Jump | 514 | 7.0 |
| P90X | 514 | 7.0 |
| Fitness | 514 | 7.0 |
| Kangoo | 514 | 7.0 |
| Spinning Exercise (Spinning) | 588 | 8.0 |
| Hockey | 588 | 8.0 |
| Skiing (Downhill) | 588 | 8.0 |
| Orbitrek (Trainer) | 588 | 8.0 |
| Football | 588 | 8.0 |
| Simulator (Moderate) | 588 | 8.0 |
| Press | 588 | 8.0 |
| Squats | 588 | 8.0 |
| Rugby | 588 | 8.0 |
| Strength Training | 588 | 8.0 |
| Tennis | 588 | 8.0 |
| Rock Climbing | 588 | 8.0 |
| Squash or Handball | 588 | 8.0 |
| Stepper | 588 | 8.0 |
| Air Climber | 588 | 8.0 |
| Gymnastics (Heavy, e.g. Push-ups) | 588 | 8.0 |
| Ellipsoid | 588 | 8.0 |
| Nordic Walking | 588 | 8.0 |
| Jumping Jacks | 588 | 8.0 |
| Running (Jogging) – 8 km / h | 588 | 8.0 |
| Treadmill | 588 | 8.0 |
| Bodyflex | 588 | 8.0 |
| Cycling (Moderate) – 21 km / h | 588 | 8.0 |
| Exercise bike | 588 | 8.0 |
| Endurance Sports | 588 | 8.0 |
| Handball | 588 | 8.0 |
| Vibration Plate | 588 | 8.0 |
| Kettlebell | 588 | 8.0 |
| Mountain Bike | 588 | 8.0 |
| Rowing | 588 | 8.0 |
| Arc Trainer | 588 | 8.0 |
| Track | 588 | 8.0 |
| Field Hockey | 588 | 8.0 |
| Swimming (Rapid) | 735 | 10.0 |
| Trainer (Quick) | 735 | 10.0 |
| Jumping Rope | 735 | 10.0 |
| Roller Skating | 735 | 10.0 |
| Cycling (Fast) – 24 km / h | 735 | 10.0 |
| Badminton Ball | 735 | 10.0 |
| Running – 10 km / h | 735 | 10.0 |
| Run – 11 km / h | 845 | 11.5 |
| Box | 882 | 12.0 |
| Skiing (XC) | 882 | 12.0 |
| Cycling (Very Fast) – 28 km / h | 882 | 12.0 |
| Running – 13 km / h | 992 | 13.5 |
| Run – 14.5 km / h | 1102 | 15.0 |
| Running – 16 km / h | 1176 | 16.0 |
90,000 Starrett Kelly. Adhered to a chair, stand up. Modern Encyclopedia of Back and Joint Exercises 2018
244
6 Section
Recommendations for mobility
To maximize the effect and safety of your exercise, we give you some general guidelines for doing mobility exercises, of which the fourteen recipes in Section 7 consist.Read and consider all of these guidelines before starting your class.
If it seems to you that something is wrong, it means that something is wrong
How do I know if the fabric is in good condition? It's simple: no soft tissue in your body (such as your quads) should hurt when pressed or squeezed. In other words, by placing your whole body weight on the ball or massage cylinder, you should not feel pain. Pain is a sign that your tissues are stiff, clogged, pinched, or restricted. Simply put, if it hurts when mobilizing, then your tissues are out of order.The tension you create around the ball or massage cylinder will exacerbate the existing clamps. Normal tissues should tolerate local stress calmly.
This is a great way to determine which areas of your body need attention. If, for example, you are pressing down on the quads with a massage cylinder, you will most likely have pain only in certain areas. It is these areas that are numb, clogged, or otherwise differ from normal. When you touch problem areas, it hurts, but as soon as you stop touching them, the pain goes away.This is because elastic (normal) tissue does not react to touch with pain.
But you also need to be able to distinguish between pain or discomfort caused by touching clogged or stiff muscles from pain caused by injury. It may seem to you that the line here is rather thin, but it is not. This is where the rule applies: "If it seems to you that something is wrong, then something is wrong." If you feel like you are injuring yourself or are only exacerbating the pain in the problem area, chances are you are.As we wrote in the book Becoming a Supple Leopard, if it seems to you that something is torn, then something is really torn. If you feel a burning pain, your body tells you that something bad is happening. If you think your thigh is badly pinched, guess what's going on? Your thigh is badly pinched. In such cases, the mobilization does not need to continue, because you will only make it worse.
7 Section
We program ourselves for mobility
Recipes for all areas of the body
Recipes
mobility
When it comes to dealing with pain or injury to joints, muscles, tendons, ligaments, bones or nerves and improving range of motion, there is no single universal technique.Improving your ability to move safely and efficiently requires a systematic approach. We've given you an overview of our mobility system, now it's time to combine these techniques in simple sequences. We call them "recipes".
In this section, we describe 13 mobility recipes for all areas of the body, as well as a universal daily recipe specially designed for our readers who are attached to their chairs. Each recipe contains three to four mobilization exercises that take 8 to 18 minutes to complete.Think of these 14 recipes as a tutorial on daily body maintenance.
As you read the recipes, you might ask, "When is the best time to do these exercises?" The general answer goes like this: anytime you have pains, clogs or numbness, or just when you are not busy with anything else. But there are also some nuances – depending on what you want to achieve. Here are some tips for organizing your mobility work and getting the most out of it:
At the beginning of the day.This is a good time to get the body to move in its full range of motion (see Basic Mobility Lines,
pp. 224-228), so give priority to mobilizing muscle dynamics. If you wake up with muscle soreness, a little light pressure won't hurt.
Throughout the day. Exercising mobility throughout the day is one of the best ways to prevent problems. It is not even necessary to complete the entire recipe: at least one technique at a time is enough.You can work on both muscle dynamics and sliding surfaces – both are useful.
Warm up before physical activity. The main goal is to warm up the muscles. Prepare your body for your sport or gym activity with dynamic movements. If, for example, you are about to squat with a barbell, do light squat movements. Avoid heavy pressure and extreme stretching before training: you can ruin your mechanics and increase your risk of injury.
Cool down after physical exertion.This is the best time to work on improving your range of motion. You are warmed up, your joints, muscles and tissues are ready for good and quality mobilization at the limit of the range. It is best to give priority to mobilizing muscle dynamics.
Relaxation before bed. Mobilizing sliding surfaces helps you relax and calm down. Any pressure exercises will be helpful for relaxation.
Online sports trainings and chess competitions were held for Moscow families
In order for schoolchildren and their families to spend the weekend with benefit, the Moscow Center "Patriot.Sport "organized distance master classes, lectures and competitions within the framework of the" Sports Saturdays "project. Over the course of two months, 11 different online events took place: gymnastics and acrobatics classes, master classes with titled athletes, an Internet city family chess tournament, and Chess Problem Solving contests.
"It is very important to maintain a high level of physical activity and motivate children to play sports. By participating in our online trainings, both children and adults can spend their free time with benefit, without leaving home.
We have organized separate activities especially for preschoolers. For the smallest athletes, simplified tasks were developed in the online chess competition, and the master classes were held in a playful way, "said Matvey Govorushchenko, director of the Center.
Almost 70 children took part in the online contests "Solving Chess Problems". Schoolchildren learned new strategies and improved their skills in the chess game, performing specially designed exercises on the gaming Internet platform.To win, it was necessary to give as many correct answers as possible in a minimum amount of time.
Together with the Nebo trampoline park, the Patriot.Sport Moscow Center conducted distance trainings in gymnastics and acrobatics. With the help of conference call programs, the children studied with the master of sports in sports acrobatics Alina Larchikova. The training for preschoolers was conducted by the master of sports in artistic gymnastics Nikita Melentyev. Participants practiced jumps, somersaults and did general physical training at home.
Schoolchildren and their parents also competed in the city's online family chess tournament. The matches were broadcast on a specialized Internet platform, and the course of the games was watched by the master of sports in chess Sergey Abramov. The Moscow families played three separate games each 7 minutes long plus 2 seconds per move.
Within the framework of the Sports Saturdays project, Dmitry Khamin, a member of the Russian men's national lacrosse team, and Konstantin Nikitin, coach of the Russian men's national field hockey team, held remote master classes.The guys also worked online with the captain of the Dynamo rugby club Georgy Kolosov, coach of the Russian men's national field hockey team Konstantin Nikitin, modern pentathlon coach Yaroslav Tumanov and international master of sports in rugby Artem Fatakhov.
More than 200 children followed the athletes' exercises to improve their physical condition and trained according to the method of professional players.
EPP Lacrosse Myofassia Ball Peanut High Density Massage Ball Lightweight Body Fitness Fascia Massage Yoga Exercises Relieve Pain: Description, Reviews, Questions
Check for New Reviews
R *** r
January 29, 2020(Wednesday)
I ordered 2 identical balls, one for some reason was 50 rubles more expensive, supposedly delivery was paid. One came, the other is still waiting, the seller does not want to return the money, says the goods have come and it is written in two ordered that the order is completed.
N *** k
28 January 2020 (Tuesday)
I took a narrower one. It's good for her to roll her back. I also ordered a wide one. Lightweight, slightly springy. Nice simulator.
R *** r
22 January 2020(Wednesday)
Received the goods, everything is fine. Thank you seller! Recommend
AliExpress Shopper
18 January 2020 (Saturday)
Everything is as in the picture. The quality is super !!!
A *** a
17 January 2020 (Friday)
Do not miss, hard – I advise
Y *** a
14 January 2020 (Tuesday)
super quality, fast delivery
K *** D
13 January 2020(Monday)
The balls turned out to be slightly larger than expected. But this is not a disadvantage. You just need to be more careful with the size if it matters.
AliExpress Shopper
12 January 2020 (Sunday)
uhhhhhhhh zheska
Y *** o
11 January 2020 (Saturday)
The product is fully consistent with the description. Excellent double ball, high density and ball spacing provide the best effect of myofascial muscle massage.Stylish. I recommend purchasing.
T *** o
10 January 2020 (Friday)
Nice ball, firm, but very light. I have a heavy one, for a change I also acquired this light one.
O *** a
9 January 2020 (Thursday)
Delivery to Moscow in a month. Corresponds to specification
s *** a
8 January 2020 (Wednesday)
a good ball, but deforms over time and gets knocked out after intense rolling
A *** v
January 7, 2020(Tuesday)
Fast delivery. Quality goods.
A *** o
6 January 2020 (Monday)
excellent balls
E *** v
5 January 2020 (Sunday)
Good quality
K *** e
4 January 2020 (Saturday)
The product did not arrive, the money was returned without problems
M *** v
December 26, 2019(Thursday)
super, dense, as in the picture, pleased at work, the neck is grateful
g *** a
25 December 2019 (Wednesday)
Nice ball, very light and strong. In fact, I have not tested it, but the cat is happy with the toy.
V *** v
19 December 2019 (Thursday)
corresponds to the description hardness normal
N *** l
December 18, 2019(Wednesday)
everything is fine. the roller is lightweight and comfortable. I did not take the largest size, it runs along the spine, it is great if you ride it
recommended
E *** a
18 December 2019 (Wednesday)
quality! odorless. has already worked out. Thank you. I will order another
o *** r
17 December 2019 (Tuesday)
goods, what you need. very quickly delivered and the quality is good. thank the seller.
AliExpress Shopper
17 December 2019 (Tuesday)
myofascial ball as described. easy, you just have to try it in action. I will add
about the results
G *** u
11 December 2019 (Wednesday)
fast delivery, I recommend the seller
a *** v
December 9, 2019 (Monday)
Huge balls, sent very quickly.Not comfortable at all for the back
S *** k
8 December 2019 (Sunday)
is a good massager, tight enough for the back and neck. came in a month. I will order an even smaller diameter.
R *** r
4 December 2019 (Wednesday)
I received the order, although it is written by the sender from Latvia))
V *** a
22 November 2019 (Friday)
Excellent massager! Slightly softer than tennis balls, but 2in1)) I hope it's strong, time will tell.
N *** v
17 November 2019 (Sunday)
Excellent quality. Hard, before that I was softer. Suitable for those who are already experienced, as some may be too painful at first.
m *** m
November 9, 2019 (Saturday)
I really liked this product. Stretches muscles well, especially after back workouts.
Load more reviews
Check for new questions
T *** a
28 November 2019(Thursday)
Question: Please tell me which size is better for the back? (Replies: 2)
Answers:
you need to take a set from a cylinder, and two "eights" 8 and 16 cm. Start the massage with a larger one. from E *** a 28.11.2019
Individually of course. I liked the little one more. The back is small. 165 height 52 kg. from A *** n 28.11.2019
A *** n
11 September 2019 (Wednesday)
Question: Please tell me.How to use it correctly? I can't find the video on the internet. (Answers: 1)
Answers:
lying on the floor, roll honey with vertebrae, from G *** a 09/11/2019
M *** a
27 June 2019 (Thursday)
Question: Is the track being tracked? (Answers: 1)
Answers:
To Lithuania. from E *** a 27.06.2019
N *** a
15 September 2019 (Sunday)
Question: Hello, please tell me what size for the neck to take.Thanks (Answers: 0)
P *** v
8 January 2019 (Tuesday)
Question: What is Yuppp? You can't answer Che in Russian? (Answers: 0)
I *** a
14 December 2018 (Friday)
Question: Is it tough enough or is it easily pushed through? (Answers: 0)
90,000 6 best exercises to stretch a dead cyclist's shin
These exercises will not only help stretch your hammered legs, but also relieve pain in your knees, ankles, and even back.
When it comes to stretching, cyclists usually focus on the thighs, quads, glutes, hamstrings … and the shins? But these usually don't get enough attention.
" Often these muscles do not cause much discomfort, so riders simply forget about them. And then, on palpation, people are surprised at how delicate part of the body is ", – says Julie Reid , massage therapist, fitness trainer and author of the book" Muscles to the Masses ".
Palpation – a physical method of medical diagnostics carried out by feeling the patient's body.
Read also: How to make tired legs keep pedaling
Sore legs can lead to pain in other parts of the body. For example, clogged calves can cause knee and ankle pain, plantar fasciitis, Achilles tendinitis, and even back problems.Tension in these areas will negatively affect not only the ride, but also how you can squat, walk, and stand, creating excessive tension on other muscles, tendons, and joints.
The good news is that if you do the following massage techniques and stretch your calves regularly, you will quickly learn to relieve tension and pain.
Trained lower legs will help to avoid pain in knees, tendons, back
Source: cyclingweekly.com
Inventory : roller, lacrosse ball, elastic band, yoga block, pad.
Best Massage Technicians
1. Massage the legs with a lacrosse ball
Grab a lacrosse ball or softball and sit on the floor with your feet straight in front of you. Place the ball under the base of your right calf, just above your ankle. Move it from side to side with your right foot, then gradually roll your inventory to the top of the shin.If you find any "tender spots", place the ball there and turn your leg clockwise and vice versa to massage. Do this for 10-15 seconds. If you want to increase the pressure, place your left foot on top.
As soon as you finish with the right, do the same with the left shin.
2. Roller massage
Read also: Give me a massage: 4 smart gadgets for a pleasant cyclist recovery
Sitting on a foam roller with your feet in front of you, begin by slowly moving your buttocks from side to side.Then get down to your calves. If you find a sore spot in the area of ​​the latter, hold the foam roller there for 10 to 15 seconds and breathe deeply. Repeat until you have fully explored your calves, hamstrings, and glutes.
When performing the exercise, it is important to breathe regularly and deeply
Source: cyclingweekly.com
Best Calf Stretchers
1. Dog Down
Read Also: The Prodigy And Stretching: 5 Ways To Get The Most Out Of Your Workout
This stretch is good not only for the lower legs, but also for the hamstrings, straightening the shoulders, and warming up the ankles.Begin in a "on all fours" position with your wrists just below your collarbones and knees below your hips. Then, as you push your hands to the floor, move your head between your elbows and lift your buttocks into the air.
Continue Reading
where is trotsky buried
On the cold, foggy morning of January 21, 1793—225 years ago—French King Louis XVI made the hour and a half journey through the city of Paris from the Temple, the fortified medieval monastery where he was imprisoned, to the Place de la Révolution, where the scaffold for his execution was assembled. Lenin's ideas became known as Leninism Clear definition and examples of Allegory. Personal Life and Education . The two were buried at the Ghencea Cemetery in Bucharest. His friend David Astor helped him to be buried at Sutton Courtenay churchyard, Oxfordshire. This process was known as "de-Stalinization". Due to his political publications, Marx became stateless and lived in exile with his wife … It has a "surface story" and another story hidden underneath. Buried: St. Michael Cemetery, Norway, IA High School: Norway HS (Norway, IA) Debut: September 11, 1933 (Age 20-304d, 6,392nd in MLB history) vs. WSH 3 AB, 0 H, 0 HR, 0 RBI, 0 SB Last Game: September 27, 1946 (Age 33-320d) vs. SLB 4 AB, 1 H, 0 HR, 0 RBI, 0 SB Rookie Status: Exceeded rookie limits during 1934 season For example, the surface story might be about two neighbors throwing rocks at each other's homes, but the hidden story would be about war between countries. During World War II he maintained an uneasy alliance with the United States and Great Britain to fight Nazi Germany, but he … He was buried at the Lenin Masoleum and Nikita Khrushchev took over, changing many of the policies that Stalin had put in place. El anarcocomunismo enfatiza que aparte de la abolición del Estado es necesaria además la abolición de las clases que aparecen de la desigual generación de riqueza. With his collaborator Frederich Engels, he wrote the best selling "Communist Manifesto" (1848) which sought to ferment Communist revolution around the world. Communist Leon Trotsky helped ignite the Russian Revolution of 1917, and built the Red Army afterward. Fact Check. Joseph Stalin (December 18, 1878–March 5, 1953) was an important leader in the Russian Revolution who became the head of the Communist Party and dictator of the Soviet state known as the Union of Soviet Socialist Republics (USSR). Marx's parents were Jewish, and he came from a long line of rabbis on both sides of his family. Asimismo propone la abolición de la propiedad privada y el dinero.Cada individuo y grupo sería libre de contribuir a la producción y satisfacer sus necesidades basadas en sus propias … Stalin had Trotsky assassinated in Mexico in 1940. Stalin's first act after becoming leader was to expel his rivals, including Trotsky in 1929. Animal Farm is a simple allegory for revolutions which go wrong, based primarily on the Russian revolution. The Bolshevik Revolution undertook to change history. Karl Heinrich Marx (German: ; 5 May 1818 – 14 March 1883) was a German philosopher, economist, historian, sociologist, political theorist, journalist and socialist revolutionary.Born in Trier, Germany, Marx studied law and philosophy at university. Asociación voluntaria. Marx was born in Trier, Prussia (present-day Germany) on May 5, 1818, to Heinrich Marx and Henrietta Pressberg. So often when we think of the great Native American heroes of the past, we think of the brave male warriors and chiefs who led their people through war and the long journey into an uncertain future. Karl Marx (1818-1883) was a German political philosopher who laid a theoretical framework for Communism – a radical alternative to capitalist society. 2. info) (22 April 1870 – 21 January 1924) was a Russian lawyer, revolutionary, the leader of the Bolshevik party and of the October Revolution.He was the first leader of the USSR and the government that took over Russia in 1917. Portrait of Louis XVI, King of France and Navarre, c. 1779. … Leon Trotsky. In line with that aim, its leaders set out to control the writing of history, including by controlling access to the archives that informed it. An allegory is a story within a story. The two great novels of Orwell were " Animal Farm " and " 1984 ". Karl Marx Biography. He married Jenny von Westphalen in 1843.
Pltr Earnings Report, Sustainable Vegan Handbags, Workers' Comp Delay Tactics, Outlook To Eml Converter, 2019 Salem Grand Villa 42dl, Adrenalina Senhit Lyrics, Jong Ajax Vs Almere City Prediction, Unc Dental Clinic Referral, Is Pacifica A Good Brand, Boston Red Sox Merchandise,
quarantine hotels in london uk
… Quarantine … LONDON: Two High Court judges ordered the British government to improve hotel quarantine services in response to a petition for interim relief filed by a … There is a logic behind choosing hotels for mandatory quarantine and for other COVID-19-era public-health measures such as re-housing people experiencing homelessness. UK nationals and residents returning from these destinations will have to quarantine for 10 days in Government sanctioned hotels, or other suitable accommodation. We offer of 4-Star hotel accommodation in some of the best locations London has to offer, effortlessly combining traditional comfort with modern facilities and our own hallmark attention to … Quarantine hotel chaos: Passengers who had 'no idea' about travel ban land at Heathrow are hit with £500 fines before being escorted to hotels and told they can't leave for 10 … British citizens and residents coming from the red-listed countries will face a 10-day mandatory quarantine in government-approved hotels upon arrival. Email: [email protected] Book now & save with no cancellation fee. Phone: 01274 726424 Email: [email protected] France is not expected to be added to the UK's 'red list' of countries subject to a travel ban and hotel quarantine this week. A statement from the west London airport said: "When the Government announced its hotel quarantine plan, we immediately offered our help to … Here is what trav… Browse Expedia's selection of 20445 hotels and places to stay and choose your perfect hotel based on 21213 traveler reviews. Enjoy free cancellation on most hotels. Grange Hotels provides London hotel accommodation, hospitality and events services for the most discerning guest. THE hotel quarantine scheme which forces all arrivals from 33 'high-risk' countries to pay to self-isolate for 10 days at government-mandated hotels starts from today. The latter was done at the former Roehampton Hotel in Toronto, where it was … London; New York City … Travelers then boarded a charter bus and were taken to one of the hotels that the government has deemed a quarantine facility. Hotels taking advantage of Canada's COVID-19 quarantine rules, some travellers allege By Sean O'Shea Global News Posted April 2, 2021 7:44 pm Quarantine requirements. A nyone who arrives in the United Kingdom is now required to quarantine for 10 days—and those arriving in England must show proof of a negative COVID-19 test taken within three days of departure.. Greece has lifted quarantine restrictions for travelers from the European Union and five other countries who have been fully vaccinated or tested negative for Covid-19, the Hellenic Civil Aviation Authority (HCAA) said on Monday.. Travellers coming from other countries not on the red list will also have to quarantine for … Book now your hotel in London and pay later with Expedia. For Passengers calling from India Only. Effective January 18, the U.K. canceled its travel corridor program, which allowed travelers from a frequently updated list of countries to bypass the otherwise mandatory 10-day quarantine … The first travellers required to stay at quarantine hotels have begun arriving in the UK.
Brentford Football Club Address, Road Ranger 225, Russian History Professor, Litecoin Price In 2018, Plant Based Hashtags, Michigan State Academic Calendar 2021-2022, Man Utd 3-1 Chelsea 2011, Summerfest 2021 Mn,
Post navigation
Massachusetts Football Welcomes Back Don Brown As Head Coach
THOM KENDALL FOR UMASS ATHLETICS
Football Ashlie Santolla
The defensive mastermind returns to Amherst, where he previously guided the Minutemen to the winningest five-year stretch in program history.
Story Links
AMHERST, Mass. – Highly respected football coach and iconic defensive mind Don Brown has returned to the. University of Massachusetts football program for his second stint as head coach, Director of Athletics Ryan Bamford announced on Monday. Brown, who led the Minutemen to the winningest five-year stretch in program history from 2004 to 2008, has spent the past 13 years guiding defenses at Maryland, Connecticut, Boston College, Michigan and, most recently, the University of Arizona where he served as the Wildcats' defensive coordinator this fall. The Spencer, Massachusetts native, known for his aggressive and blitz-heavy attacks, has nearly 45 years of coaching experience to his credit.
 
"I am very pleased that we are able to bring Don and his family back to UMass. Coach Brown's remarkable coaching expertise and familiarity with our program and the Northeast makes this a perfect fit," said Bamford. "Don is a phenomenal recruiter, talent developer and connector. We will benefit from his football acumen, strong leadership qualities and his fierce intensity and desire to build our growing FBS program into a perennial winner."
 
While at Michigan, the Wolverines finished among the top-12 units in the nation in total defense from 2016-2019, which included a No. 1 ranking in 2016. Under Brown's watch, the Wolverines led the country in pass defense twice, once in 2016 again in 2017. Michigan made 16 top-25 appearances in total defense, scoring defense, rush defense, and pass defense during the 2016-2019 stretch.
During his time with Michigan, Brown's student-athletes earned 49 All-Big Ten recognitions, with 43-of-44 starters earning all-conference honors as well as 10 players that picked up 14 first team nods.
 
"I am honored to return to Amherst and lead the football program at the University of Massachusetts again," Brown said. "I promise to work tirelessly to make this program into something that our players, alumni and fans can be proud of. My focus will also be to develop our student-athletes so they can play at an elite level and achieve success, which requires building great relationships and having a tremendous work ethic. I can't wait to get back to the Commonwealth and get to work."
 
Prior to his four years in Ann Arbor, Brown spent three seasons as the defensive coordinator at Boston College where he was known for the team's defensive overhaul that brought the squad to two bowl games in three seasons; a matchup with Arizona in the AdvoCare Independence Bowl in 2013 and the Pinstripe Bowl in 2014 against Penn State. The Eagles' ranked No. 92 in total defense the year prior to Brown's arrival and under his leadership earned two top-12 finishes in 2014 and 2015. That 2015 unit led the nation in total defense allowing only 254.3 yards per game. Brown spent one season at the University of Connecticut and the 2009 and 2010 campaigns at the University of Maryland before making his way to Boston College.
 
Before his tenure as a Power Five defensive coordinator, Brown served as the head coach at Massachusetts (2004-08), Northeastern (2000-03), and Plymouth State (1993-95) where he compiled a career record of 94-45. Brown amassed a combined five conference championships and six playoff appearances during his time at those three institutions. During his first stint at UMass, he led the Minutemen to a 43-19 record in what was the winningest period in program history.
 
Over the last decade, 29 defensive players who played under Brown have been selected in the NFL Draft. After the total overhaul of the Boston College defense, Brown was tabbed as the American Football Coaches Association, Assistant Coach of the Year in 2015. Brown was a five-time nominee and a finalist in 2016 for the Broyles Award, annually awarded to the nation's top assistant coach.
 
In 1992, Brown served as the interim head baseball coach at Yale where he led the team to a 26-10 record and an NCAA Tournament bid.
 
Brown played four years as a running back at Norwich University and lettered for two seasons as a member of the Men's Basketball team. He earned his bachelor's degree in physical education from NU in 1977. 
Brown and his wife Deborah have four children and 10 grandchildren.
 
DON BROWN COACHING HISTORY
Arizona – Defensive Coordinator (2021-current)
Michigan – Defensive Coordinator/Linebackers (2016-20)
Boston College – Defensive Coordinator/Linebackers (2013-15)
Connecticut – Defensive Coordinator/Cornerbacks (2011-12)
Maryland – Defensive Coordinator/Cornerbacks (2009-10)
Massachusetts – Head Coach (2004-08)
Northeastern – Head Coach (2000-03)
Massachusetts – Defensive Coordinator (1998-99)
Brown – Defensive Coordinator (1996-97)
Plymouth State – Head Coach (1993-95)
Yale – Defensive Coordinator (1987-92)
Dartmouth – Defensive Coordinator (1984-86)
Mansfield University – Defensive Coordinator (1983)
Dartmouth – Assistant Coach (1982)
Hartford High School – Assistant Coach (1977-82)
DON BROWN AWARDS & HONORS
2019: Broyles Award nominee
2018: Broyles Award nominee
2017: Broyles Award nominee
2016: Broyles Award finalist
2015: Broyles Award nominee
2015: AFCA Assistant Coach of the Year
2014: Broyles Award nominee
2013: Broyles Award nominee
2006: AFCE Region I Coach of the Year
2006: Atlantic 10 Coach of the Year
2006: New England Football Coach of the Year
2002: New England Football Coach of the Year
2002: Atlantic 10 Coach of the Year
1995: AFCA District I Coach of the Year
1994: AFCA District I Coach of the Year
1993: AFCA District I Coach of the Year
After seamless coaching change, Highlands boys basketball team has high expectations again
By: George Guido
Sunday, November 28, 2021 | 7:43 PM
---
Louis B. Ruediger | Tribune-Review
Highlands point guard Jimmy Kunst works out during practice Wednesday, Nov. 24, 2021.
Louis B. Ruediger | Tribune-Review
Highlands point guard Jimmy Kunst works out during practice Wednesday, Nov. 24, 2021.
Louis B. Ruediger | Tribune-Review
Highlands coach Corey Dotchin works with his varsity team during practice.
Previous Next
Of the nearly dozen coaching changes among Alle-Kiski Valley basketball schools, perhaps the final one was the most seamless transition.
The Highlands School District elevated former assistant Corey Dotchin to head boys coach shortly after nine-year coach Tyler Stoczynski resigned in October.
Dotchin was Stoczynski's right-hand man as is ready for the task of keeping Highlands among the WPIAL's elite basketball schools. The Golden Rams have averaged 17 wins over the past six seasons.
"The kids have been good, the administration's been good and the new staff is getting acclimated, so everything's going well," Dotchin said.
Aiden Albert, formerly of Kiski Area, has come to Highlands while Christian Tanilli, who played for the Golden Rams several years ago is on board, along with Rich Macura, former sharpshooting guard at Freeport who teaches in the school district, will also be part of the staff.
Dotchin indicated Stoczynski will be around at times.
"All the basic things are staying the same, the offenses and the defenses" said junior guard Jimmy Kunst, about to begin his third season as a starter. "There are some new thoughts, but it's been a pretty easy transition."
The former coach left the cupboard well-stocked.
Said Dotchin: "Jimmy Kunst, Chandler Thimons and Carter Leri have played big roles for us the past couple years and will have bigger roles and leadership roles now. We also have Cam Reigard, Bradyn Foster and Jordyn Taverez who are sophomores now, and they got minutes as freshmen last year. They've improved nicely over last season."
Landon Signorella, a 6-foot-3 junior and 6-7 senior Caliel Long will be coming off the bench to contribute.
"We'll have some pretty good depth," Dotchin said. "All in all, it depends on how good they want to be, that's what it comes down to."
Highlands is coming off a school-record four consecutive section titles with a combined record of 36-4 during that span. Oh, and don't forget the 2020 WPIAL championship less than two weeks before the covid crisis shut everything down.
Highlands will open its 54th basketball season with a home tip-off off tournament on Dec. 10 against Mt. Pleasant. Deer Lakes and Moon will also be in the field.
The Golden Rams will begin defense of their Section 4-5A title on Dec. 20 at home against Hampton.
Highlands finished 9-1 in the section, including wins against long-time nemesis Mars. The season came to a shocking halt with a 76-56 loss against the 3-point shooting prowess of Trinity that left the Golden Rams with a 13-9 record.
Section foes again this year besides Mars and Hampton will be Armstrong, Indiana, Plum and Shaler.
Kunst, the leading scorer last season at 16.9 points per game, welcomes the high expectations.
"I think we had some high expectations for ourselves last year since winning so much the year before," he said. "It's nothing new. We expect big things from ourseleves."
At a glance
Coach: Corey Dotchin
Last year's frecord: 13-6 (9-1 in Section 4-5A)
Returning starters: Jimmy Kunst (6-3 Jr. G), Carter Leri (5-10, Sr. G), Chandler Thimons (6-4 Jr. F)
Top newcomers: Cam Reigard (6-0 So. G), Bradyn Foster (6-8 so. F), Landan Signorella (6-3 Jr. F), Jordyn Tavarez (6-1 so), Caliel Long (6-7 sr.)
Tags: Highlands
90,000 Tatyana Tarasova called the program of the two-time champion of Russia "girlish" :: Others :: RBC Sport
The famous Russian figure skating coach Tatyana Tarasova criticized the decision of the two-time Russian champion Mikhail Kolyada to perform a simplified short program at the World Championships in Milan
Read us at
news news
Photo: globallookpress
Tatiana Tarasova called the short program of the two-time reigning Russian champion Mikhail Kolyada at the World Championships in Milan "girlish".According to the famous coach, the skater has greatly simplified his skating by performing all the jumps in the first half of the program. Before performing the free program, the Russian takes second place.
"In figure skating, the rules have not yet been adopted, exempting the athlete from the need to perform jumps in the second half of the program. Misha skated great, I am glad that he is the second. But he skated exactly the same program that Alexey Yagudin and Zhenya Plushenko performed twenty years ago. Cascade toe loop, toe loop, triple lutz, axel, all three jumps in the first half.This is a girl's program, not a program of an athlete claiming a high result, "R-Sport quotes Tarasova.
The trainer believes that simplification of the program in order to avoid mistakes should not be encouraged. She understands why Kolyada made such a decision, but cannot agree with him. According to her, in order to maintain a place in the elite, it is necessary to set new goals for oneself.
"I understand why this was done. But as a coach whose students won the Olympic Games, I cannot agree with this.A new four-year period is underway, you need to set new goals for yourself, to show that you are ready to be in the elite, and not to arrange an easy life for yourself. If we encourage this, we will come to the conclusion that there is no need to learn anything difficult, "said Tarasova.
In the men's short program, 18-year-old American Nathan Chen won with 101.94 points from the judges. Kolyada lost almost two points to him (100.08). Third place went to another American – 17-year-old reigning world junior champion Vincent Zhou (96.78).
The silver medalist of the 2018 European Championship, Russian Dmitry Aliev, performed unsuccessfully, receiving 82.15 points and taking 13th place. The men's singles medals will be drawn on Saturday 24 March following the free skate.
90,000 Trotz not sure Capitals are stronger
This summer, the Washington Capitals have signed a player who is renowned for his playoff success and also acquired an exchange hitting striker in his prime.
Despite the appearance of Justin Williams and T.J. Oshie, coach Barry Trotz is in no hurry to say that "Washington" in this form has become stronger than the team that reached the 7th match of the second round of the playoffs, where it lost in overtime. " New York Rangers ". Washington won 3-1 over the course of the series.
"I'll be ready to talk about it next season," the coach told CSNWashington.com. "We have new players. Purely by name – we have strengthened. But this does not mean that we have become stronger, because in a good team there should be mutual understanding."
"Washington" parted ways with striker Troy Brower (exchange with "St. Louis"), released defender Mike Green and striker Joel Ward, who received free agent status. Eric Fehr is also a free agent and is unlikely to return to the team.
34-year-old Williams spent more than 6 seasons at Los Angeles Kings. He won the Stanley Cup twice there, winning the Conn Smythe Prize and winning all 7 seventh matches in which he played.
In the last 4 full NHL regular seasons, he has scored at least 18 goals and averaged at least 40 points.He started his career with the Philadelphia Flyers, played for the Carolina Hurricanes for 4 seasons, winning his first Stanley Cup there in 2006.
28-year-old Oshi scored 19 goals last season and scored 55 points. This is his second most prolific season of his career. He is very dangerous in shootouts, as he demonstrated at the Sochi Olympics, where he played for the US national team.
"Justin Williams is a very smart player. He can play with and help the stars," Trotz said. "TJ is a real athlete.He is technical and good at martial arts. "
Washington won 45 matches and finished second in the Metropolitan division (101 points). Trotz spent his first season with the team, beating the New York Islanders in the first round of the playoffs
Now the team is faced with the task of taking a step forward in the division, where the Pittsburgh Penguins, reinforced by Phil Kessel, and the Columbus Blue Jackets, for which two-time Stanley Cup winner Brandon Saad will play.
Now the coach has to decide how use your newbies.In a recent interview, Trotz said he is not confident center Niklas Backstrom will recover by the start of the season after hip surgery.
"We want to lay a good foundation," Trotz said. "This is the minimum. But we want more and it takes a lot of work. Champions work harder than others."
HC Avangard | News | "We must pay tribute to Garipov, he did a good job." Comments after the victory over Dynamo (VIDEO)
Head coaches and players of the teams assessed the last match and answered questions from journalists.
Vladimir Krikunov, head coach of HC Dynamo Moscow:
– I will say that, in principle, we played well: we missed the start a little, earned this removal and conceded a goal, unfortunately. Although we warned the players, since we lost 2: 5 in a friendly game in the first period, so we set up, it would seem, we did everything. And the second goal was also conceded in the minority, worked a little wrong. But in general, the guys played well, tried, but the first link lacked a little physics, although they looked pretty good anyway.We will work further, we have two more main players on the way, so everything should be fine.
– Vladimir Vasilyevich, in continuation of what you said: after all, there is a shortage of Lindberg and Puulkinen, because without them it feels like the first two links are sagging, it will probably be much better with them?
– Yes, I think that we will have a second link, almost equal to the first. The first one still spent a little time on preparation, they were sick more than they trained, but nothing, I think.Time heals everything.
– Yashkin did not start the championship very well last season, this one also has no goals yet. Does he have some kind of "championship start syndrome"?
– This is the first game, no goals, what do you want? He has been training with us for as long as two weeks, this is clearly not enough.
– Young Zaitsev made his debut in the KHL today, evaluate his actions. How much did you like it?
– Not bad in principle. He is such a guy with character. There is a little lack of experience to play so fast, and the strength is a little lacking, but this is natural for young guys.
– Artyom Volkov played the least of the defenders today. What is the reason for this? Is he the worst prepared physically or just the weakest of all, in your opinion, of the defensive players? Why is he in the fourth pair?
– In principle, we still switched to three links at the end, he is in the fourth pair, why did it happen? In the fourth pair, because I got into this link. There are still pairs played from last year, and they are reluctant to break them.
– How would you rate the majority? Especially Kagarlitsky threw several times from a negative angle.Did you see that Garipov missed these, or what?
– It is necessary to ask him why he was leaving. In principle, they played, you saw, they tried to give through the defenders: on the one hand, Shipachev gave, on the other hand, Kagarlitskiy, there Tchaikovsky threw, and Hietanen threw, and Yashkin was given. Well, you see – we still can't get it.
Bob Hartley, head coach of HC Avangard:
– This is a match! It's only the second game of the season, but the feeling as if this is a playoff game can be compared to the intensity of passions.We, of course, knew and assumed that it would be so if we look at Dynamo's roster: they are doing well on the blue line and have excellent strikers. In general, a balanced line-up, good speeds, good dimensions for the players, one link of Shipachev is worth something. You always expect that it will put pressure, spend a lot of time in your zone, in principle, this is how it happened. Our guys have done an incredible job, in particular in defense, especially in neutralizing the minority. In the third period, it was very important to hold out, and, of course, Emil Garipov played very well today, confidently defended everything.From the first days of training camps, he shows himself great and continues to move in the same vein. We won the second match with a difference of one goal, conceding only one goal in two matches. Good pace, you need to keep moving on.
– Bob, of course, we like that Garipov plays like in the best seasons at Ak Bars, but compared to the preseason matches, your attack has sagged – only three goals in two games, and not to say that he has an advantage. Why is there such a difference between preseason matches and what we see now? And with Siberia and Dynamo, there is no such advantage, only in certain segments.
– I think that in the preseason everything is still a little simpler, there are always a lot of young people to watch them, and in principle there is not much of a coaching strategy, just offense against offense. Today, I think we had a lot of chances: we could have thrown both four and five, but we threw how many we threw. The main thing is to progress and improve your game, and this is what we will do.
– A question for Sergei Shumakov: he scored today, played once with his foot and was canceled, tried to score a lacrosse goal.Sergey played a very bright match. Please rate his game, and did you manage to watch this moment with an unaccounted goal? He put his leg so high up.
– As far as we understand and interpret this rule, there should be no intentional movement in order to direct the puck into the goal. We did not see him there, we believe that there was a rebound, but the decision is made not by us, but by the referees and the league. Canceled and canceled, okay. As for Shumakov, he acts well, is very reliable, and has shown himself very well in the last few seasons.Of course, he had certain ups and downs, but now he is aimed not only at hitting the gate, scoring goals. In particular, they have excellent chemistry with Kirill Semyonov, so we are pleased with his game.
– Today, at the beginning of the match, Chinakhov and Koshelev played through the shift: Koshelev went on one shift, Chinakhov went on one shift, they changed each other. Only Chinakhov played the second and third periods. Is it possible to assume that Koshelev may not have got into today's game?
– Today Koshelev had a difficult start to the match, well, when the difference in the score is only one goal, then you have to look for some options that are optimal for this situation.We know that Semyon has done a lot for the team over the past two years. What's the difference this season? The fact is that almost every game we have four forwards who are not included in the lineup. Hence the high competition within the team and, of course, the guys need to show themselves to the maximum. Perhaps Koshelev did not play the preseason as well as we would like, but we are working with him, we want him to return his game. We know that he can show, and we want him to show it all again.It's such a long, ongoing process, but everything is going according to plan. The same goes for Chinakhov: we are working with him so that he goes step by step and better understands this professional level of play both in defense and in attack.
Sergey Tolchinsky, forward HC Avangard:
– I think they are still happy with the result, 2: 1. We must pay tribute to Garipov, he dragged us very strongly, and our minority played very well. But all the same, it seems to me that in "five by five" we still need to improve our game.
– Again you passed a pass on Bush today, probably next time you will not be allowed to do that. Can you think of something, do you already have any options or not?
– Due to the fact that there are a lot of options, this is why it passes.
– Do you feel partly like Vadim Shipachev? You show such ingenious dispatching abilities, you even surpassed Vadim today, he did not give such passes today.
– No, why? It seemed to me that Shipachev had a lot of good passes today, just, again, Garipov played well.We are just working on the majority and already know who is doing what. Some kind of relationship with the guys has already appeared, nothing like that.

Sergey Shumakov, forward HC Avangard:
– Good game. Everyone fought, fought, tried, caught the puck on themselves. It's good that we have two good goalkeepers who help us out.
– I would like to say thank you that there is Sergei Shumakov, whom it is pleasant to watch. Today, probably, was one of your best games for Avangard: there was some kind of mood, courage, and they tried to score a lacrosse goal, and with a foot.By the way, tell these both points? Apparently you play football well, and lacrosse in your spare time. In your own words: as you saw these two episodes, which did not end with goals scored.
– If we talk about lacrosse, then I scored such goals. I have confidence that I can still score them. I try, not always, of course, it works, but we will do it. A goal with a foot – probably just an accident, hit. I play football in the summer.
– Praised your game. Of course, yes, you played great personally, but in general Avangard probably did not look better today than Dynamo, at least.Probably, Dynamo even surpassed in moments. Why did Dynamo have an advantage today, and what else do you lack in team action?
– This is the beginning of the season, we are just rolling in, gaining momentum, maybe this is the reason. But I don't think so, the game was equal: we had chances, and they did, we just scored more today and that's it.
– Sergey, it was a heavy hit, how do you feel?
– Nothing like, okay, I walked away.

Ilya Kablukov, forward HC Avangard:
– The guys have already said everything.The whole team is great, they worked 100 percent.
– How did the first match for Avangard develop for you personally?
– Brilliant! The team won, this is the most important thing.
– Ilya, the most tense moments of the last – you were released to the minority. How much does this trust spur and inspire the fact that in the first match for Avangard you immediately go out in the minority and finish it off very cool?
– You can say that I did this in another command, in the previous one.This is nothing new to me. I know the same guys who are playing against us, about what they are doing.
– You are known as a center forward, but also a versatile player – you can play on the edge like you did in today's match. How difficult is it for you to rebuild: playing in the center and playing on the edge? And how exactly in Avangard?
– We at Avangard now have a slightly different system: whoever returns to defense first plays the central one. Almost all our forwards are universal, except for face-offs, there is nothing like that.The edge is just as comfortable to play as the center.
– Tell us how the team is formed, because the team has been updated by 60 percent, if not more?
– All great guys, this grinding is already coming to an end, so the collective is felt. We are rallying, and I hope that everything will be fine with us.
– Sergei Tolchinsky was here before you, he came humming a song.