Is lacrosse hard: Should I start lacrosse junior year? : lacrosse
Lacrosse Advice for Parents & Players – Beginner Lacrosse
Lacrosse Advice – Parents, Players, Club Teams, etc.
​Here are basic tips & advice for parents of lacrosse players. This advice will help you to enjoy the game and to improve your child's lacrosse success. It also examines some of the controversies involved in youth & club lacrosse (in order to prepare parents for some of the "headaches" of lacrosse). This page is supposed to act as an unofficial lacrosse guide or lacrosse handbook for parents.
Advice For Lacrosse Parents
Enjoy yourself! Lacrosse is a fun & exciting sport. It is a million times better than watching spring baseball where your child stands around for most of the game and only gets a few times at bat.
Try to start your child early (i.e. in first grade lacrosse) because this sports requires strong stick skills.
Attend your child's games and practices! This is not a baby sitting service where you can drop off your child while you get your Starbuck's coffee. You need to watch your child in order to learn the areas where he needs improvement. Moreover, your child will love it when you are cheering for him versus focusing on your next errand.
You can't just rely on the coaches to get your child ready. They are dealing with 100 other kids & their demanding parents. You need to go out and practice lacrosse with your child.
Learn the words and terms used in lacrosse. You will gain a better understanding of the game and… be able to decipher what everyone is yelling from the sidelines! Visit our lacrosse terminology page for basic lacrosse terms and words.
Work on your child's agility & endurance as this game involves lots of running. Participating in off-season sports such as track, basketball, soccer and/or football can help build up your son's footwork, speed, agility & endurance for the spring lacrosse season.
If you are not an athletic superstar and/or have never played lacrosse before, consider using a tennis ball (versus a regular lacrosse ball) when practicing with your child or have them roll the lacrosse ball back to you (so you don't get smashed in the face by a hard lacrosse ball).
Also have your kids practice with full gear on so they get comfortable passing/catching while wearing their equipment. The lacrosse gear will also protect them for any errant passes (because even a miss-aimed tennis ball hurts… and a lacrosse ball is far harder than a tennis ball).
Have your child join a summer lacrosse camp and/or fall & winter program in order to work on their skills. At a minimum, your child should participate in a local lacrosse school's final winter session before the regular spring lacrosse season in order to shake off any rust and prep for the upcoming season.
Wall ball is the quickest… and cheapest way to improve your son's stick skills. Your son will get many more "touches" (i.e. chances at practicing his passing & catching) versus regular clinics or games. Visit our lacrosse wall ball page for training ideas.
Don't worry if your kid isn't an automatic lacrosse star in 1st grade or just started playing lacrosse in 4th grade. Kids mature at different rates. Every year, new lacrosse stars seem to come out of nowhere.
Be prepared to deal with the issue of coaches kids… as there are many assistant coaches who volunteer to help run lacrosse program and of course, they are looking out for their own kids.
Also be prepared for lacrosse "ball hogs". While your son is playing the game correctly and looking for the open man, you will see some kids refusing to pass because they just want to score (despite having to go throw a million defenders and thus usually losing the ball). Don't worry because most coaches deal with this "me first" attitude and these kids don't last long in lacrosse if they don't put the team before themselves. However, if this is a major problem during scrimmages, you should consider asking the coaches for a one or two pass rule (where the kids have to make one or two passes before a goal counts) in order to reduce ball hogging.
By 5th or 6th grade, you will probably have to decide on your kid's primary spring sport as coaches will no longer accept "absences" for other sporting events… especially, if you want your child to make your town's lacrosse travel teams.
Don't carpet bomb coaches with emails (i.e. Why isn't my kid on the travel team?). Remember most coaches (in the junior levels) are unpaid parent volunteers, have regular jobs and have their own overwhelming family lives. They also have to deal many demanding parents. So please give them a break and think twice before sending off that complaining email.
This sport can be expensive due to the equipment (i.e. $200 helmets) and clinics. So shop around for the best price as many lacrosse retail websites run sales and there are occasionally big differences in equipment prices between sites. Also check out our used lacrosse equipment page for lightly used and much cheaper lacrosse gear.
Attackmen usually favor lighter sticks and defensemen favor stronger sticks (i.e. titanium shafts). To save money, parents of beginners should consider cheaper aluminum shafts until your children are truly committed to playing lacrosse.
Volunteer as the local lacrosse programs always needs help. This will also help you to learn more about lacrosse… and thus you can be an even better lacrosse "coach" for your child.
Talk to & bond with the other parents on the sidelines. They can provide you with advice and/or help with car pooling to lacrosse games & practices.
Lacrosse games are usually outside and often lack stadium seating. So don't forget to bring a lightweight "camping" chair, sunscreen, a hat and plenty of water (in order to keep your child hydrated).
Watch our free lacrosse instructional videos in order to learn how your child can improve his game. Some of the key elements that beginners need to learn are catching (no one will pass to your son if he can not catch… in order to avoid a costly turnover), cradling, passing, ground balls, shooting, dodging and defending.
Beginners in lacrosse do not have to be super tall (unlike basketball) or super muscular (unlike football) in order to be very good at lacrosse. Small and average-sized kids can the best on a lacrosse team if they have superior stick skills (gained through hard work and practice) and plenty of hustle. Lacrosse is a great sport where a kid can be a star by outworking the other kids (versus needing to have a superior natural athletic ability).
Lacrosse Advice for Beginners
​Practice, practice… PRACTICE!!!! If you only pick up a lacrosse stick in the Spring, you will fall behind your peers. The best players practice year round even if it is only wall ball. Therefore if you want to excel at lacrosse, you need to join a off-season lacrosse camp, practice with a friend or brother, play wall ball, find an empty lacrosse net at your local school, buy a lacrosse rebounder/bounce back, etc.
Practice using both hands (i.e. catching lefty and righty). You need to be proficient with both hands in order to excel in lacrosse. If you are only good with your dominant hand, opponents will find it easier to defend you. Wall ball is a simple & easy way to become more ambidextrous (i.e. practice shooting & catching with your non-dominant hand).
Build up your endurance as there is lots of running in lacrosse. The best players are able to out hustle their opponents when everyone else is tired. Playing off-season sports such as football, soccer, basketball and track will also help to build your overall endurance.
Lacrosse is a team sport. If you score a goal, don't go off hot dogging and celebrating your "awesomeness". You should go and congratulate the person who feed you with the assist… especially if you want them to pass it to you again!!
Watch ALL of our free lacrosse instructional videos because you will learn new lacrosse skills & techniques and discover what your opponent may use to stop you.
Some of the key elements to learn as a beginner are catching (no one will pass to you if you can not catch in order to avoid a costly turnover), cradling, passing, ground balls, shooting, dodging and defending.
Speaking of catching, beginners need to make sure their top hand is next to the head of the lacrosse stick (so the head is almost like a baseball glove – an extension of your hand). Too often, you see beginners with their top hand halfway down the stick and thus they have a difficult time catching a lacrosse ball (as they have a hard time judging the appropriate distance between the "further away" head and ball).
Ground balls win games… because a ground ball "victory" gives your team possession of the ball and a chance to score. If you hustle and fight for every ground ball, your coaches will love you! Tip – Practice using your feet during a battle for a loose ground ball (as you can kick it out of the scrum and into position for an easy pickup). Also learn how to use your hips/butt to "box out" (screen out) an opponent in order to win loose ground balls.
For accuracy, lacrosse beginners should focus on shooting overhand (versus sidearm or underhand).
Most beginners should aim low when shooting on the goal. It takes beginner goalies more time to move their stick down from the ready position (up near their head) and thus they are less likely to block a good low shot (i. e. aimed at the bottom right or left of the goal). Also a low shot can ricochet off the ground and into the goal (often at a strange angle which makes it even tougher for a beginner goalie). In contrast, a high shot will sail over the goal and thus there is no chance for a ricochet goal. Visit our lacrosse shooting page for more shooting tips & advice.
Learn the penalties in lacrosse because you will cost your team if you make repeated mistakes. For beginners, slashing to the head seems to be the biggest problem (as they try to dislodge a ball from an opponent's stick with a mighty swing but miss and hit their opponent's helmet). Beginners should be encouraged to use poke checks versus a "tomahawk" chop with their lacrosse stick.
Beginners in lacrosse do not have to be super tall (unlike basketball) or super muscular (unlike football) in order to be very good at lacrosse. Small and average-sized kids can the best on a lacrosse team if they have superior stick skills (gained through hard work and practice) and plenty of hustle. Lacrosse is a great sport where a kid can be a star by outworking the other kids (versus needing to have a superior natural athletic ability).
Advice about Lacrosse Club Teams
​Club teams are for families who want to play more lacrosse than that provided by their spring town teams. Club team players often play lacrosse year round. Be prepared for potential conflicts with "off-season" sports such as football and basketball.
There are strong club teams in most regions of the USA and Canada. Some of the elite lacrosse club teams include the Annapolis Hawks (MD), Baltimore Crabs (MD), Denver Elite (CO), Dukes Lacrosse (PA). Edge (Canada), FCA Maryland (MD), Laxachusetts (MA), Long Island Express Lacrosse (NY), MadLax (MD), New Hampshire Tomahawks (NH), SweetLax (NY), Team 91 (NY), West Coast Starz (CA), etc.
These elite club teams generally hold competitive tryouts in July/Aug/Sept for teams that will play in the fall, winter and following summer. Therefore, athletes should do extra work in order to prepare for these tryouts. Occasionally, these teams will hold additional tryouts during the winter in order to fill in any holes on their teams.
Many college coaches bypass watching high school games in order to watch elite players on club teams. They feel that there is a greater concentration of strong players at these tournaments and thus easier to find potential recruits. For more information, please visit our section on Lacrosse College Recruiting.
Top teams can provide better college recruiting opportunities & off-season training but they also can be very cut throat with significant player turnover. Lower level teams often provide more playing time for borderline elite players (as many elite teams focus mainly on their starters and secondary players can get less playing time). Lower level teams may have better team camaraderie (as they are usually less cut throat). However, these teams are less likely to be watched by college coaches and team basics might suffer due to some less skilled players.
Elite lacrosse club teams often have more power to help their players get an invite to the best lacrosse showcases (i,e. Maverik Showtime).
If your son does not make a top team, parents need to decide whether it is better to play on a less competitive club's A team or the B team of a top club team. Unfortunately, sometimes B teams get less attention from the parent organization.
Given that everyone wants to play for an "A" team, B teams are now sometimes called A teams and A teams are called AA teams. If told that your son has been selected for the A team after tryouts, parents should ask if it is the top or second team for that grade.
Check the cost of each program as they can vary greatly given the number of practices, tournament fees, mandatory equipment (i.e. team helmets), etc. Parents should be prepared to pay large fees for these elite programs. In addition, parents will need to cover hotel and travel costs because often these elite teams play out of state.
Families should also be prepared for a large time commitment due to frequent practices and out of state tournaments. Many top teams practice almost year round.
Be prepared to deal with the issue of some very competitive parents holding back or reclassifying their children purely for sports reasons in order to gain a competitive "age" advantage for their child. Some elite club teams have multiple players who have been held back or reclassified.
Make sure you know who will be coaching your child. Are you getting an established coach or some college kid on his summer break?
Talk to other parents on prospective club teams in order to get an idea of the training provided, coaching style, playing time (starters versus non-starters), etc.
Lacrosse Controversies & Issues
​Lacrosse is a great sport. However, like all sports, lacrosse faces a number of controversies. This page does not judge whether these controversies are right or wrong.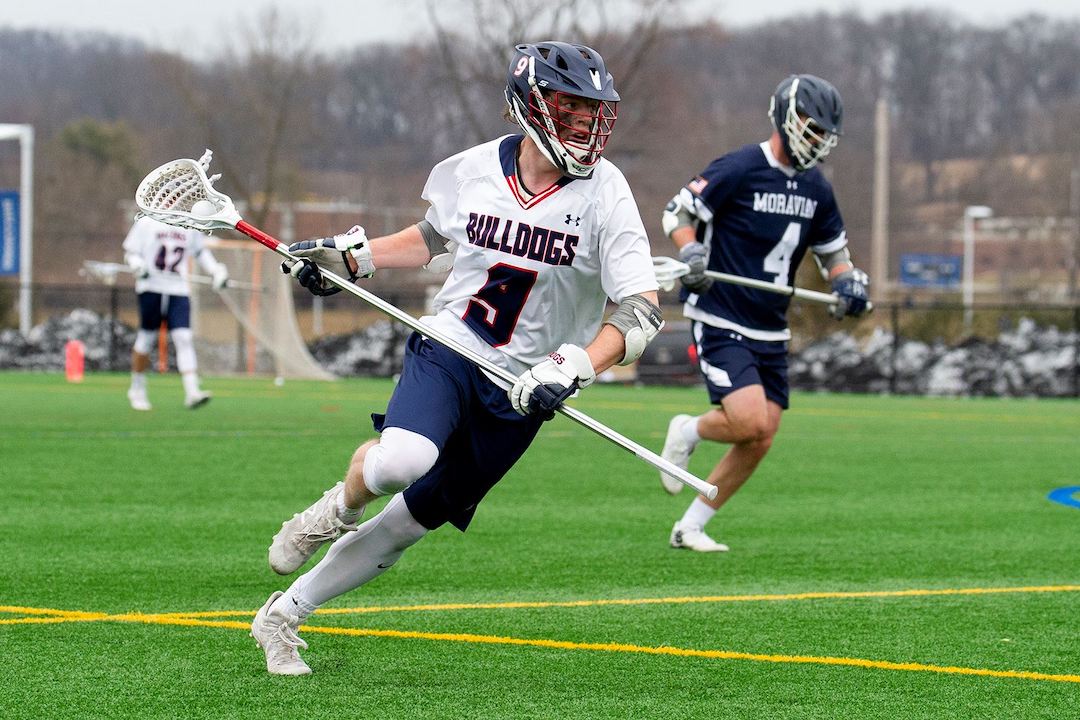 Rather, we are listing issues that lacrosse athletes and parents need to be aware of. Some of these issues are major controversies and others are relatively minor. If you are troubled by any of these issues, please contact your town lacrosse officials, club team directors & US Lacrosse to make them aware of your concerns.
​Should club teams be based on a child's birth year or school graduation year?
An increasing number of children have been held back a grade (or two) for a number of reasons (i.e. medical, developmental or even for lacrosse). This has resulted in some lacrosse teams being much older than same grade teams with children who have not been held back.
Are hold backs a danger to younger and less developed opponents?
In youth lacrosse, kids who have been held back tend to be older and larger than other kids in their grade.
Should the contact rules in lacrosse be modified?
Lacrosse is a contact sport and there is an increasing number of concussions suffered in lacrosse.
In 2014, US Lacrosse revised the rules for youth lacrosse so that a player can only check within 3 yards of the ball (versus the previous 5 yard rule) in order to reduce violent collisions.
Crazy lacrosse parents
As in many sports, some parents can be very intense on the sidelines and will yell at or belittle players, coaches, other parents & refs.
Do coaches kids get an unfair advantage when their father is the coach of the team?
Some youth and club teams have dads as coaches. This may or may not lead to conflicts of interest (i.e. extra playing time for the coach's son). Parents need to be aware of this issue and speak to existing parents on the team to see if this is a problem. ​
Overly intense youth & club lacrosse coaches
Lacrosse is rapidly growing and many organizations are trying to make money from this growth. This has led some coaches to try and win at all costs​ where they only play starters, bring in guest players, actively seek out hold backs for their team, etc.
Does lacrosse suffer due to the lack of minority lacrosse players?
The high cost of lacrosse equipment & training has limited the availability of lacrosse in some poorer communities.
Since a professional lacrosse player is not highly compensated, many athletes in poorer communities skip lacrosse for potentially higher-paying sports such as basketball, football, baseball, etc.
Has college recruiting for lacrosse become too intense?
Given the competition for top lacrosse players, college coaches were even recruiting 8th graders. However, to combat this intensity (or insanity), rules were changed in 2017 so D1 lacrosse college coaches could not contact players until the beginning of their junior year.
Some lacrosse parents were holding their children back in school (i.e. repeating 8th grade) in order to look better for college coaches when the coaches were allowed to recruit 8th & 9th graders. The rule change may slow or reverse this trend because there will be less of a physical advantage for older players in their junior year.  ​
Is lacrosse a dead-end sport for a potential professional athlete?
Some parents with children who are top athletes wonder if they should even consider lacrosse because the salaries of professional lacrosse players are extremely low versus the NBA, NFL, etc.
Should athletes concentrate on lacrosse year-round or should they be multi-sport athletes?​​
Has lacrosse become too commercial with year-round tournaments, hold backs, private training, etc.?​​
Lacrosse Terminology, Words & Commands – Beginner Lacrosse
This page will help you learn important lacrosse terminology. Knowledge of various lacrosse terms and commands will help you to better understand the game (and what the coach and players are shouting from the sideline). If we are missing any key lacrosse words or terms, please contact us and we will add them to the list. As thanks for proving us with missing words, we will add your name or website to this page as a reference source.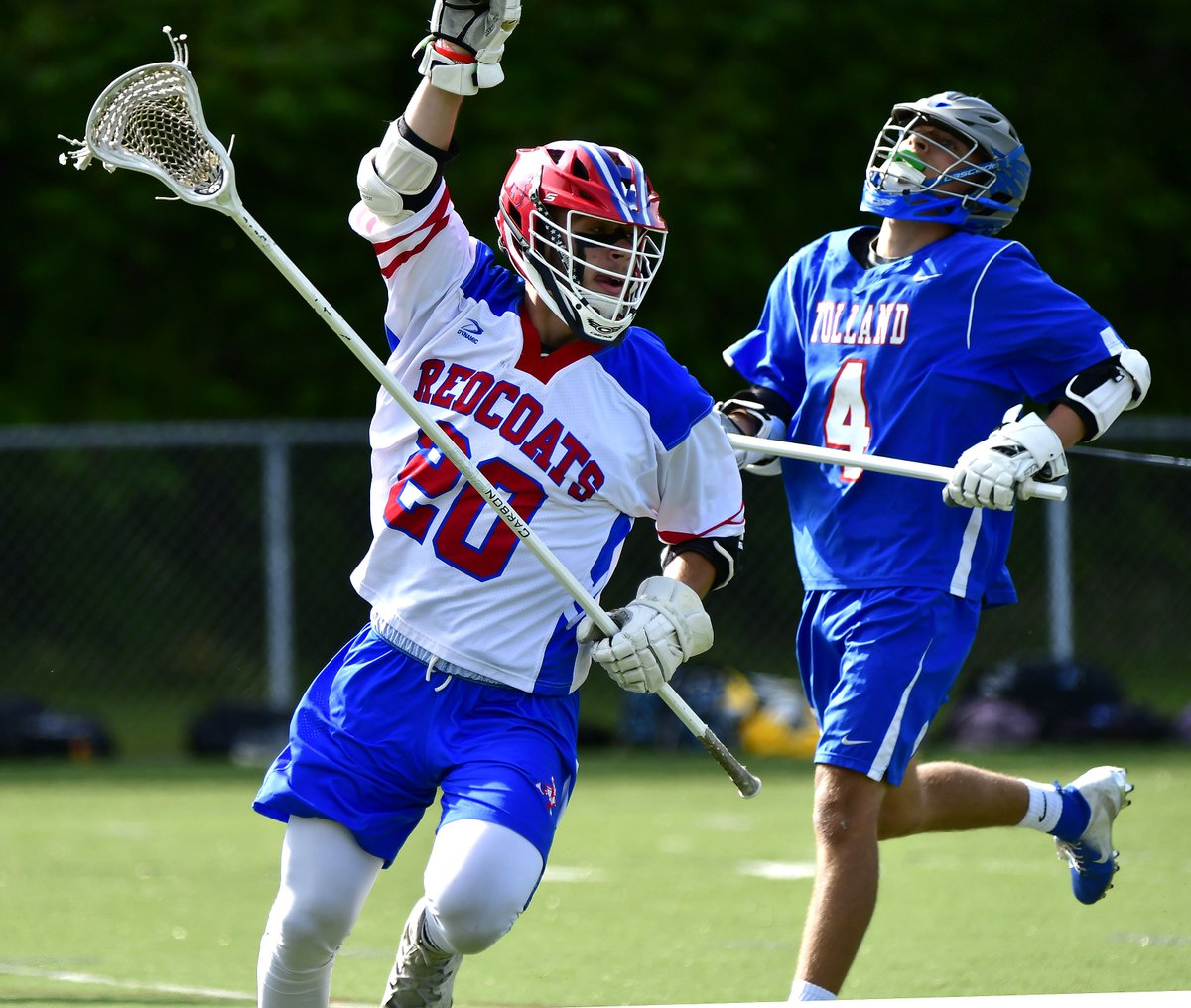 Alligator Arms – This is a negative lacrosse term used when a player has his arms in tight to his body when shooting versus the arms being fully extended. When the arms are fully extended, players can generate more shooting power.
Attack/Attackmen – The three players who stay on the offensive side of the field and focus on scoring. Visit our Lacrosse Attack Techniques page for tips on how to be a better lacrosse attackman.
Ball Hog – Someone only looking for his own shot. Unwilling to pass to an open teammate who is in position to score. You will see many of these types of players in youth lacrosse. Not a positive lacrosse term. A ball hog generally hurts overall team performance (because the ball hog ball hog prevents ball movement and easy goals).
Ball Hunt – A ball hunt is when everyone searches for all of the balls after practice (given the many missed shots and poorly aimed passes during beginner and intermediate lacrosse).
Black Hole – Similar to a ball hog. Once a ball reaches a "black hole" player (i.e. He is a black hole), it is never coming out again to another teammate! Your science fact for the day – A "black hole" star has gravity so strong that nothing – not even light (or a lacrosse ball ? – can escape from it.
Body – You will often hear defensive coaches shouting "Body!". They are telling their defensive players to use their bodies to push out an offensive player versus relying on stick checks that a large or strong offensive player can run through.
Body Check – Hitting opponent with your body. Players can only hit an opponent within 3 yards of the ball. They can not hit them from the back. Not legal for young players.
Box Lacrosse – A Canadian lacrosse game played indoors where you can play the ball off the wall. This game is great for learning how to score in very tight spaces and how to protect your stick. A good off-season activity for lacrosse players.
BTB (Behind the Back) – BTB is a lacrosse term that means Behind The Back. This is an advanced shooting technique where a player shoots or passes the ball behind his back. For more on BTBs, please Beginner Lacrosse's section on Behind the Back Shooting.
Buddy Pass – A soft looping pass which is easy to pick off by opposing players (or get a kid killed by a charging defender when he is reaching for this weak pass). Lacrosse passes need to be hard and accurate.
Butt or Butt-End – A butt is the end cap at the bottom of the lacrosse stick. Coaches & players refer to the bottom of the stick as the butt-end of the stick.
Clamp – Trapping the ball with a lacrosse head during a face-off.
Clear – A clear is a lacrosse term that means getting the ball out from the defensive half of the field and into the offensive half (i. e. a goalie clear).
Cleats – Shoes with spikes used by lacrosse players to play on grass fields. They have much better traction than regular sneakers.
Cradling – A technique used to keep the ball in the lacrosse stick when running, etc.
Crease – The circle around goal that offensive players are not allowed to enter.
Cross Check – An illegal check where a player uses the shaft of his lacrosse stick to check his opponent. According to the rule books, a lacrosse cross check is a "check with that part of the handle of the crosse that is between the player's hands, either by thrusting away from the body or by holding it extended from the body".
Cut – Offensive players cut towards the goal (trying to elude a defender) in order to receive a pass and hopefully score.
D-Middie (or Short Stick Defensive Middie) – A D-middie is a short stick middie who specialize in playing defensive. Often replaces a better offensive (but weak defending) middie as the ball transitions to the defensive side of the field.
D-Pole – A D-pole is the long stick (defensive pole) used by lacrosse defensemen. Not allowed for younger players. A d-pole is also called a "long pole". A short stick can be hidden/protected by a player's body whereas a d-pole has the advantage of its long reach.
Defender/Defensemen – The three players who stay on the defensive side of the field. They focus on blocking or preventing an opponent's shot, pushing out opponents, stripping an opponent of the ball and working with the goalie.
De-Twig – This is where a stick check has knocked an opponent's stick ("twig") out of his hands and the stick has fallen to the ground.
Dodge – Dodges are where players uses various moves to bypass opposing players in order to pass or score. See the Beginner Lacrosse section on Lacrosse Dodges for dodging instructions, videos, etc.
Elevator Shot – A lacrosse elevator shot (or riser shot) is an advanced shooting technique that involves shooting underhand or with a low sidearm and the ball "rising" from this low position to score in the top of the net. See the Beginner Lacrosse section on Lacrosse Shooting Techniques for elevator shot instructions, videos, etc.
Face-Off – To start the game or after each score, the opposing players seek to win the ball in a face-off and control the start of play. Visit our Lacrosse Face-Offs section for tips and videos.
Failure To Advance – Penalty called when a clear fails to move across the midfield line within a set period of time.
Fast Break – A player or players are racing up field with the ball and have gotten past their defenders. This is a transition play and often leads to a scoring opportunity. Teams need to practice fast break drills.
Feed – This where a player passes to (feeds) a teammate for a score. This is an assist for a goal.
Fiddle Stick – This is a "toy" lacrosse stick. Have your kids practice with real lacrosse sticks (versus a fiddle stick) when playing around at home… but they probably won't listen to you! ?
Five Hole – The open space between the goalie legs. A very skilled offensive player can score via the "five hole" by shooting between the goalie's legs.
FOGO – A FOGO is a lacrosse term for a face-off specialist… "Face Off Get Off". A FOGO generally just does face-offs and does not play as a regular middie.
Freshie – A freshie is a brand new untouched lacrosse ball. Older scuffed up lacrosse balls can become very greasy and are harder to shoot accurately.
Garbage Goal – A garbage goal in lacrosse is where a ball bounces loose from a goalie (or off the "pipe" of the goal) and an opposing player picks it up right in front of the net and scores. Attackmen must be ready for this type of scoring opportunity.
Gilman – A "Gilman" clear is a desperation clear where the goalie (or a defender) chucks the ball as far down the field as possible (and tries to get it into the offensive side of the field). For example, a Gilman clear might be done when a goalie is under heavy pressure during a clear and can not find an open man to pass the ball to. Rather than turn it over, the goalie might attempt a Gilman clear.
GLE (Goal Line Extended) – An imaginary line that extends out from the sides of the goal. Defenders will try to prevent an attacker from crossing this line (because an attacker can't shoot on the goal behind the net).
Go To X – A coaching yelling "Go to X" is telling an attacker to take a position behind the goal.
Goal Line Extended (GLE) – An imaginary line that extends out from the sides of the goal. Defenders will try to prevent an attacker from crossing this line (because an attacker can't shoot on the goal behind the net). This line is also called GLE.
Goalie – The player in the goal who is trying to stop opponents from scoring. You should encourage this player because this is a tough position (i.e. on occasion, he will be scored on a lot and hit by hard rubber lacrosse balls). He is a critical member of the team.
Ground Ball – A ball that is loose on the ground. As they say, ground balls wins games (if you win control of the ground balls).
Head – This is a lacrosse term for the plastic upper portion of a lacrosse stick where a player catches a lacrosse ball.
Hole – A defensive area in front of the goal. You will hear "Get back in the hole!".
Long Pole – A long pole is the long pole (defensive pole) used by lacrosse defensemen and LSMs. In contrast, middies and attackmen use short poles. It is also called a "d-pole". A short stick can be hidden/protected by a player's body whereas a long pole has the advantage of its long reach.
LSM – LSM stands for a Long Stick Middie. This is a defensive middie armed with a long defensive stick.
Low to High Shot – A low to high shot is where a player shoots underhand with the head of the stick near the ground but the ball aimed at the top part of the goal. This is often a fake where the player appears to be shooting low (so the goalie bends down to stop this supposed low shot) but he angles the shot upwards and scores in the top part of the net. For more information on this shooting technique, please read BeginnerLacrosse.com's Elevator Shot section.
Man-To-Man Defense – Where defenders will pick up and stick with individual opponents in order to prevent them from scoring a goal (versus playing a Zone Defense).
Man-Down – Due to a penalty (i.e. slashing), a Man-Down Situation is where a team is playing with one less player for a set period of time. The team is down "a man" in numbers.
Man-Up – Due to a penalty on the opposing team, a Man-Up Situation is where a team will have a man advantage because the other team loses a player for a set period of time.
Middie – A middie means midfielder. A lacrosse middie must be fast and have great endurance because he will often play on the offensive and defensive sides of the field. In contrast, the attackmen are stuck generally on the offensive side of the field and the defenders generally stay on the defensive side of the field.
Middie Back – If a defender crosses the midfield line with the ball, a midfielder must stay back in order to maintain three "defenders" plus the goalie in the defensive half of the field. You will hear players yelling "Middie Back" to tell a midfielder to stay on the defensive side of the field in order to avoid an off-sides penalty.
Midfield Line – The line that divides the field in half (into offensive and defensive halves).
Midfielder – The three players who play offense and defense. This is a critical position as midfielders have to be able to score and then hustle back to play defense. You will see frequent substitution at the midfielder position given the amount of running done by these players.
Off Hip – Off hip on a goalie is a key scoring target for offensive players. It is more difficult for a goalie to stop a ball that has been shot at his "off hip" side (hip level on opposite side of the goalie stick) as it takes longer for the goalie to move his stick to that spot and he is often crossing his arms.
Off-Sides – A penalty where the requisite numbers of players are not on their side of the field (i.e. three defenders and the goalie). Someone has gone "off-sides" and there are now too many players on one half of the field.
Overhand – An overhand shot is where a player shoots with his stick above his head. These shoots are loved by beginner coaches because they are usually much more accurate than a sidearm shot. You will often hear coaches shouting "Overhand!" when a kid misses an easy goal with a wild sidearm shot.
Paul Rabil– Paul Rabil is probably the most famous player in lacrosse today.
Penalty Box – This is where a player serves his time for a penalty (i.e. a slashing penalty). He must stay in this box until his time is up and he is released to play again.
Pick (or Screen) – Where player takes a stationary position in order to block an opponent in order to free a teammate for a pass or shot.
Pinnie – A lacrosse practice uniform. Usually reversible with a dark-colored uniform on one side and a light-colored uniform on the other side (so coaches can split the kids into two easily identifiable teams).
Pocket Pounder – A pocket pounder is a tool used in lacrosse to build a deeper pocket in the mesh of the lacrosse stick. A deeper pocket will help ball retention, etc. However, if the pocket is too deep, it can be called for a penalty.
Rake – You will hear a lot of coaches yelling "Don't rake!". When raking, kids will stop and pull a ground ball back to them with their lacrosse stick. Rather kids should push through the ball & scoop up the ball on any loose ground balls so they don't lose momentum on a play.
Release – The word used to tell a player in the penalty box that he may re-enter the game. He has served the time of his penalty (i.e. 1 minute in the penalty box).
Ride – A ride is a lacrosse term for when an offensive player will "ride" an opposing defensive player with aggressive stick checks in order to force a turnover and get the ball. For example, on a clear, a goalie could pass the ball to one of his defensemen and an opposing attackman will ride the defender in order to force a turnover or to prevent a possible fast break. Visit BeginnerLacrosse.com's Riding Techniques section for more information.
Screen (or Pick) – Where player takes a stationary position in order to block an opponent in order to free a teammate for a pass or shot.
Screening – Where an attacker attempts to block the vision of the goalie (by positioning himself between the goalie and the shooter) so a teammate can score.
Shaft – The metal part of a lacrosse stick where a player grasps the lacrosse stick. The part which is attached to the head of a lacrosse stick. Usually made of aluminum, titanium or composite metals.
Shortie – The term shortie is not about a player's height. Rather, this lacrosse term refers to a player with a short pole (versus a long pole). Coaches look for offensive players to go against shorties on the other team (because a player with the shorter pole is generally easier to go around than a player armed with a long pole).
Short Stick – This is stick that attackmen and middies use. It is shorter than the long pole (d-pole) carried by defenders and LSMs. A short stick can be hidden/protected by a player's body whereas a long pole has the advantage of its long reach.
Sidearm Shooting – This is a shot where a kid fires the ball from the side versus overhand. It tends to be a more powerful lacrosse shot but less accurate than an overhand shot. See the section on Lacrosse Shooting Techniques for sidearm shooting instructions, videos, etc.
Slashing – A foul where a player swings his stick and hits another player (i.e. hits their helmet).
Slide – Where a defenseman has left his position or player to help another defender (especially if the other defender has been beaten by an offensive player).
Stick Check – A legal defensive technique where a player uses his stick to stop an opposing player (i. e. poke check). Visit our lacrosse checking page for more details.
Stubbie – A short cut down lacrosse stick used to practice proper positioning by defenders. It helps kids to learn not to rely on their sticks for defense but to use their body to block & push out opponents.
Top Cheddar – Term shouted by players when a fast shot scores on the top part of the goal.
Top-Side – This is where an offensive player tries to get above a defender into the middle of the field for a better percentage shot. A defender will try to prevent an opposing player from getting top side.
Tripping – A foul where a player trips an opposing player (i.e. places stick between the legs of an opposing player).
Turf Monster – A joke shouted out when a player trips over an invisible (nonexistent) lump in a turf field (i.e. "He was hit by the turf monster").
Turf Shoes – Special shoes used by lacrosse players to play indoors. Cleats are used for outdoor lacrosse.
Wall Ball – This is great lacrosse training tool where players use a wall to practice passing, shooting and catches. Visit BeginnerLacrosse.com's Lacrosse Wall Ball Drills section for training ideas & drills.
Warding – Warding is an illegal technique where a player does a one arm cradle and moves his free arm to block an opposing player's stick (versus keeping it stationary).
Worm Burner – Worm burners are low to low underhand shots in lacrosse. The shot skims along the ground and scores in the lower portion of the net.
X – X is a position about 5-10 yards behind behind a lacrosse net.
Zone Defense – Players take defensive positions based on the zones around the goal versus playing man-to-man defense.
Lacrosse 101 – home
The Game of Lacrosse
---
THIS IS LACROSSE
Lacrosse is a Native American game that was played on a pitch field over a mile wide and sometimes lasted for days. Early lacrosse balls were made from deerskin, clay, stone, and sometimes wood. The game had a significant role in the community and religious life of tribes across the continent for many years. Early lacrosse was characterized by deep spiritual involvement, befitting the spirit of combat in which it was undertaken. Those who took part did so in the role of warriors, with the goal of bringing glory and honor to themselves and their tribes.The game was said to be played "for the Creator."
This guide introduces you to the basics of Lacrosse basics and will help you overcome many of your questions concerning the particulars of this magnificent game. Lacrosse, also passionately known as LAX(same pronunciation,) is addicting in its fast pace and intense action. It is commonly said that those who take the opportunity to pick up a lacrosse stick will never put it down. As parents and players continue to be introduced to lacrosse for the first time it is important to understand where the game came from and what makes it so special. Honoring the history of lacrosse is very important to those who coach, play, and love this game.  Lax is the fastest growing sport in America and this phamplet will assist you in understanding of how the game of Lacrosse is played, overview of rules, and LAX lingo…ENJOY!
Lacrosse Training Videos for Boys       Lacrosse Training Videos for Girls           
Become a better lacrosse player by watching Players, Coaches, Trainer, and Referees sharing their Lacrosse knowledge! great way to improve your game.
BOY'S GAME
Boys's lacrosse is a contact game played by ten players: a goalkeeper, three defensemen, three midfielders and three attackmen. However, Boys U11 (3rd/4th grade) is a NON-CONTACT game. The object of the game is to shoot the ball into the opponent's goal. The team scoring the most goals wins.
Positions – There are four postions on a team.
Attack: The attackman's responsibility is to score goals. The attackman generally restricts his play to the offensive end of the field. A good attackman demonstrates excellent stick work with both hands and has quick feet to maneuver around the goal. Each team should have three attackmen on the field during play.

Midfield: The midfielder's responsibility is to cover the entire field, playing both offense and defense. The midfielder is a key to the transition game, and is often called upon to clear the ball from defense to offense. A good midfielder demonstrates good stick work including throwing, catching and scooping. Speed and stamina are essential. Each team should have three midfielders on the field.

 

Defense: The defenseman's responsibility is to defend the goal. The defenseman generally restricts his play to the defensive end of the field. A good defenseman should be able to react quickly in game situations. Agility and aggressiveness are necessary, but great stick work is not essential to be effective. Each team should have three defensemen on the field.

 

Goal: The goalie's responsibility is to protect the goal and stop the opposing team from scoring. A good goalie also leads the defense by reading the situation and directing the defensemen to react. A good goalie should have excellent hand/eye coordination and a strong voice. Quickness, agility, confidence and the ability to concentrate are also essential. Each team has one goalie in the goal during play.

 
GIRL'S GAME
Girls' lacrosse, like the boy's, use netted sticks to carry, throw, and shoot a ball along a field in an effort to score goals. A goal counts as one point and is scored when the ball completely crosses the opposing goal line between the posts and under the crossbar. The team scoring the greater number of goals in the allotted time wins the game.
Positions – One of the significant differences between girls' and boys' lacrosse is that more players take the field in a regulation game on a girls' team.
Goalie: The primary role of this position is keeping balls out of the net. A goalie must be quick on her feet and willing to go after loose balls around the crease area. The more confident your goalie is, the more effective she'll be at turning away the different types of shots she'll face.
Point: a defensive-oriented position this player works closely with the goalie, communicating what the opponent is doing and orchestrating where players need to be on the field to counter the attack.A point player must be a good communicator to help prevent defensive breakdowns from occurring. Because the point player doesn't stray far from the net, she's often in position to intercept passes to the middle of the field while defending an attack.

Cover point: This player' covers the opposition's second home. Good footwork is an asset for excelling in this position because the player must stick with the opponent to deny passes and shots on goal. A cover point player is also relied on to make clearing passes, so she must be proficient at catching passes from the goalie and quickly turning upfield to look for teammates who can receive the ball.

Third player: This player covers the opposing team's third home. Important attributes for doing well in this position are good reflexes, the ability to read the opponent's attack, and the ability to jump into the passing lanes to intercept balls.

Left and right defensive wings: These positions require substantial running, as the players' primary responsibility is to guard the opponent's left and right attack wings.

Center: This position is a magnet of activity on both offense and defense. Because the position requires strong play both with and without the ball, as well as a variety of other skills, the team's best player usually handles this position. The center patrols the middle of the field. When her team has control of the ball, she looks to step up into the action, where she can feed the ball to the first, second, and third home players. When her team is on defense, she retreats to her team's defensive half of the field, providing coverage against the opponent's center, disrupting the passing lanes, and looking to intercept balls delivered by the attack wings.

Left and right attack wings: These positions cover a lot of territory as the players carry out supportive roles at the offensive end of the field — most notably, feeding the ball to the players manning the first, second, and third home positions. They also must hustle back on defense to help out the left and right defensive wings.

Third home: A team's offensive prowess is enhanced whenever its third home player is an efficient passer. She can feed the ball to the first and second home players, as well as the right and left attack wings. She also takes shots on goal when scoring opportunities arise and creates openings for herself to shoot or pass.

Second home: This position is similar to the point guard position in basketball, because the second home orchestrates the offense and makes the passes that help the offense run smoothly and effectively. In lacrosse, this player should be an excellent ball handler, because she'll likely have the ball on her stick more than most of the other players. The offense will be more difficult to defend if the second home player is a threat to score goals, too.

First home: This position represents the most offensive play on the lacrosse field. The first home's main responsibilities are to score goals and to deliver accurate passes to teammates who are in scoring position. To excel in this position, a person must be quick and have sound ball-control skills.
HONOR THE GAME – Insprational insight for players
ELAXERATA
Walk silently onto clamorous fields, and remember the advantage that comes from quiet confidence. As best you can, without surrender, be of good will toward all opponents. Win quietly and decisively; and honor all teams and players, even those who are of lesser skill and experience. They too love the game. Avoid loud and unsportsmanlike people. They are vexations to the spirit of Lacrosse.
If you compare your game or success with others, you may become vain or bitter; for always there will be greater and lesser players than yourself. Enjoy the wins as well as personal achievements in the game. Be aware of every success as you learn and play the game, however small; those moments will always be yours in the changing fortunes of teams and players.
Exercise caution when choosing heroes, buying equipment or believing rumors, for the world is full of trickery. But let not this blind you to what virtue there is; many persons strive for high ideals, the game is full of heroism and honesty. Play your game. Accept winning and its rewards. Don't be afraid to lose, for as important as any game is there will almost always be another. As you get older use your experience to dominate, gracefully surrendering the speed and strength of youth.
Nurture strength of spirit needed to lose even the biggest games with class and dignity. But never expect to lose. Many games are lost before they are played. Beyond trying as hard as you can all of the time, don't take losing to heart. You are a lacrosse player, no less than any; you have a right to be on the field. And whether or not it is clear to you, no doubt the experience of every victory and defeat will make you a better player and a better person.
Therefore, be at peace with the game, whatever you conceive it to be. And whatever your labors and aspirations in lacrosse, keep anchored in your family, education and career. For as much as we love the game, after devastating injury or loss, it's important to already know that there's more to life than lacrosse. Play hard.
Enjoy the game.
Adapted from the Disiderata by Max Ehrmann 1927  
The Question: How would you compare lacrosse to football? – Sports Illustrated Vault
TABLE OF CONTENTS
ORIGINAL LAYOUT
F. MORRIS TOUCHSTONE
Lacrosse coach
U.S. Military Academy
West Point
Both appeal to the athlete who enjoys rugged competition. Both are highly developed team efforts, but the skills of the two differ. In football, the emphasis is on blocking and tackling. In lacrosse, ball handling with the stick, dodging and accurate shooting are vital.
JOHN J. THEOBALD
Deputy Mayor, N.Y.C.
President
Queens College
Although lacrosse is a wide open game, it is as rough and can be rougher than football. The great interest in football results from the coordination of the players and ball handling. Lacrosse must also have good team work, but the real skill is in passing the ball.
VICE-ADMIRAL C.T. DURGIN (ret.)
President
N.Y. State Maritime College
Lacrosse, originated by the American Indian, is new in most colleges but is building tremendous interest. The game seems a combination of soccer and basketball. Although it requires coordination and combative instinct, it is not as interesting to me as football.
RON BEAGLE
All-American end
U.S. Naval Academy
Annapolis
I was introduced to lacrosse at the Naval Academy. It's my belief that if lacrosse were as widely publicized as football, it would be as popular. Like football, it requires speed, skill, stamina and desire. It's interesting and exciting. There's never a dull moment.
ED BUCKLEY
Hotel Manager
New York
Lacrosse is tougher. I played both. Never was hurt in football, but was knocked for a loop in lacrosse. When a guy swings his stick at you, look out! At Penn we were called the suicide squad. The Indians played lacrosse long before white men. Many players today are wilder than the Indians.
CAPTAIN ROBERT J. STROH
Captain
U.S.S. Saratoga
World's largest warship
There's great similarity. Both are body contact sports requiring great physical vigor. Good team work is a prime requisite in each sport. In both games a good big man is better than a good little man. For me, a former baseball player, both have equal appeal.
FERRIS THOMSEN
Lacrosse coach
Princeton University
Unlike football, with its break between plays, lacrosse takes more stamina due to continuous running. Like in football, speed, general athletic skill and the ability to give and take punishment is important. Fans who know both games like lacrosse better because it's more open.
JIMMY BROWN
Football and lacrosse star
Syracuse University
I prefer to play football. It's a bit rougher and packed with more pressure, tension and excitement. However, playing a midfield spot in lacrosse takes more out of me than football. I'm enchanted, too, with the skillful stickwork required. Lacrosse has more originality.
TOM SCOTT
Defensive end
Philadelphia Eagles
In lacrosse, speed and skill are prime requisites. Brawn is secondary. It requires more agility, finesse and I footwork than football, with more quick stops, turns, backward steps, etc. Even though there isn't as much body contact, there are many head injuries from stickwork.
HOWARD MYERS Jr.
Lacrosse and football
coach
Hofstra College, N.Y.
Lacrosse helps develop speed and maneuverability and is every bit as exciting as football. Lacrosse practice sessions are more fun than football practice and therefore lacrosse comes off the favorite. Men who play both both sports prefer lacrosse almost unanimously.
ROBERT H. SCOTT
Lacrosse coach, Johns
Hopkins University
Baltimore, Md.
Lacrosse with its jarring blocks, long runs and passing, compares favorably with football in spectator appeal. But lacrosse requires more skill. A player must also know how to use a stick. Many college athletes now play both sports. Each offers the best in team work.
FRANK TAMBURELLO
Quarterback
University of Maryland
Football is a more thrilling sport, but lacrosse gives a true feeling of an enjoyable relaxing game. It can either be played with all the physical contact of football or with the finesse of basketball without violating the rules of the game. I prefer football but love to play lacrosse.
THIRTEEN PHOTOS
If all the countries of the world were to participate in a sports league, which sport should be chosen?
Examining all the ins and outs of women's lacrosse heading into Northwestern's first round matchup
I had never watched women's lacrosse until I watched Northwestern's team beat Maryland in the Big Ten championship this year. I played lacrosse for two years in elementary and middle school because my parents encouraged me to try a bunch of sports and that was the one my friends were playing. I wasn't particularly good at lacrosse, but I thought I would remember most of the rules and be able to follow along with the championship game.
I forgot, of course, that women's lacrosse is a very different game than men's lacrosse. I suppose the closest comparison is baseball and softball, but the differences between men's and women's lacrosse are larger in scope and size. However, despite barely understanding the rules, I still found the match super enjoyable to watch and am definitely planning on tuning in to the NCAA championships matches. Northwestern's team is incredible this year and you'd be doing yourself an injustice not to watch them.
If you're like me and are coming to the sport of women's lacrosse with little to no knowledge about the game, have no fear. I've done the research, watched more games and am going to break down the basic rules of women's lacrosse so you don't end up watching in a confused fashion like I did. But first…
What is Lacrosse?
Lacrosse is a game that was played by Native American tribes across the eastern United States, from the Ojibwe in Canada and the northern midwest United State, to the Choctaw that originally lived on the gulf coast from Louisiana to Florida. Lacrosse has an amazing history that deserves way more time than I can give it, but very briefly, the French discovered the Native Americans playing this game and called it La Crosse — after the sticks the Native Americans used to play the game. It was played almost exclusively by the Native Americans until about the 1850s or 1860s, when the first lacrosse clubs were founded in Canada. The sport slowly spread into the United States, starting in upstate New York, and making its way across the continent from there. While women and men originally played under the same set of rules, they were split when the U.S. Women's Lacrosse Association was founded in 1931.
The Goal of the Game
Women's lacrosse is a non-contact sport played using a hard rubber ball and a stick. The players carry the ball in the stick as they move the ball downfield and attempt to shoot the ball into their opponent's goal. The game is played in two 30-minute halves, and the team with the most goals at the end wins.
Players and Protection
Each team consists of 12 players. This is traditionally thought of as three attackers, five midfielders, three defenders and one goalkeeper. Each non-goalkeeper player is required to wear eye goggles and a mouthguard, and the goalkeeper wears a full helmet, gloves and body protection (side note: that hard rubber ball hurts). The goalkeeper is also entitled to a much bigger net on their stick. It's not going to help much if the ball just hits your upper thigh, but it is good for saving goals.
The Field
If you've watched ice hockey before, this might sound familiar to you. Around each goal is a circle called the crease. The only player allowed to have possession of the ball within the crease is the goalie. In addition, there are two restraining lines for offsides penalties, similar to the blue lines on an ice hockey rink. Beyond that restraining line, the attacking team is only allowed seven players and the defending team is only allowed seven defenders plus the goalie.
Around each goal are the 8-meter arc and the 12-meter fan. You can think of these like a penalty box in soccer. They're important whenever a foul happens, which will soon be discussed later in this piece.
In the middle of the field is the center circle, which is used for draws (also soon to be discussed), and off to the side is the substitution box.
Let's play
Each half starts with a draw. One player from each team is on the center line, with the nets of their sticks back to back and the ball in between the nets. On the whistle, the players pull their sticks away and fling the ball into the air and above their head. In addition to the two players drawing, there are more players standing outside the center circle waiting to rush in and get possession of the ball for their team.
So now that one team has the ball, they can move the ball downfield by running with the ball in their stick and passing it to teammates. If they score a goal, great! The ball gets brought back to the center line and you do another draw. This is something that's super unique to lacrosse — both teams have the same chance to get possession of the ball regardless of who just scored.
Fouls
One of the main differences between the women's and men's game is the contact difference. Men's lacrosse is full contact, which is probably why sixth grade me (incredibly skinny with no muscle mass and could not box someone out to save his life) hated it. Women's lacrosse, on the other hand, is non-contact. This becomes a problem when you realize that you've given players very little protection from the hard rubber ball that can incredibly high speeds and also the big metal sticks you've given them to hold the ball.
Like soccer, when a ref whistles for a foul, a team doesn't have to stop play immediately. But if play does stop, the defending player gives the offense what's called free position — they must be 4 meters away when play resumes, and the player with the ball can proceed as usual. The offensive player is also allowed to shoot out of this situation.
There are two levels of fouls — minor and major, with a minor foul obviously being less serious. A minor foul moves the defending player back to the circle in whatever direction they came from, but a major foul moves them 4 meters behind the player with the ball.
There are a few really important fouls. First — like men's lacrosse, you can actually hit your opponent's stick with your own to make them lose the ball. This is called a check, and it's incredibly common in men's lacrosse, but it needs to be done cleanly in women's lacrosse (no body contact and away from the head) to not draw a foul.
Another important foul is shooting space. When you have the ball and you're about to shoot, someone can't jump up and body block you. A lot of the fouls in women's lacrosse are attempts to prevent bodily harm.
When your team is on offense and within 15 meters of the goal (within 9 meters if you're behind the goal), there are a lot more rules. This box is officially called the critical scoring area, but it's not marked on the field.
First, because you're close to shooting the ball, the opposing team has to allow you free space — unless you're closely marking someone, you can't be between the player with the ball and the goal circle. Not doing so is the shooting space foul I already mentioned.
Second, if a defensive foul is called within the critical scoring area, the attacking team gets free position and a penalty lane — you clear a path from the penalty spot to the goal.
If a foul happens within the 12-meter fan, a minor defensive foul will move the player to the fan and give them indirect free position, meaning they can do everything but shoot. A major foul in the 12-meter fan is treated just like any other major foul.
It's the 8-meter arc where things get interesting. A major defensive foul within the arc earns the team a free shot. The player fouled backs up to the nearest hash mark on the arc, with the 4-meter circle in effect. It's reminiscent of a penalty kick in soccer, only that it occurs far more often in lacrosse. Also, should the defense be fast enough, they can get in and stop the shot.
One final note about fouls — just like in soccer, there are penalty cards. A green card is a team foul that's generally "logistics based," if you will. Violations such as a delay of game or improper use of equipment get a green card. A player with a green card sits one minute in the penalty box, giving the opposing team a one-minute numbers advantage. A yellow card makes the player sit two minutes in the penalty box. Agains similar to soccer, a red card results in an ejection. Penalty cards are given at the referee's discretion.
Conclusion
That's the basics of women's lacrosse! If you feel like that was a lot to take in, don't worry! You'll pick it up as you go along.
Before you go, here's a reminder that the Northwestern women's lacrosse team plays their first game in the NCAA tournament tomorrow at 12 PM CDT on ESPN3 against the Big East champion Denver Pioneers. It might be the start of a potential national title run for the No. 2 seeded Wildcats, so if you've never gotten much into the sport of lacrosse, tomorrow afternoon is a great time to get started.
Did the Lakota play lacrosse? – JanetPanic.com
Did the Lakota play lacrosse?
In the past, Indian children had more chores and less time to play, just like early colonists' children. But they did have dolls and toys to play with, and older boys in some bands liked to play lacrosse. Lakota mothers, like many Native Americans, traditionally carried their babies in cradleboards on their backs.
How did Lacrosse get its name?
When the French explorers and traders ascended the Mississippi River…., they saw the Indians playing a game on the prairie that stretched two miles eastward from the bluffs. This was a ball game played with a long handed racquet that reminded the French of their tennis game which they called "la crosse".
What's the hardest position in lacrosse?
goalkeeper
What is the nickname for lacrosse?
Lax: Short for Lacrosse. Laxing: Playing lacrosse. Lax Bro: Short for "lacrosse brothers".
What does AJ mean in lacrosse?
near man slide package
What does man up mean in lacrosse?
Man-Up – Due to a penalty on the opposing team, a Man-Up Situation is where a team will have a man advantage because the other team loses a player for a set period of time.
Is it legal to touch the ball with your hands in lacrosse?
Only the goalie can touch the ball with their hands. All other players must use the lacrosse stick to carry, pass, shoot, or catch the ball. When an opponent has the ball or is within five yards of the ball, a player can body check them.
What are the 4 positions on a lacrosse team?
The 4 Main Lacrosse Positions:
Attackmen – The "forwards" of lacrosse.
Midfielders – The runners of lacrosse that play both offense and defense.
Defenseman – The players in charge of stopping the offense from scoring and have extra long 6 foot lacrosse poles.
Goalies – The last line of defense.
What does LMS mean in lacrosse?
The Long-Stick Midfielder (LSM) is a very exciting position in lacrosse that has been getting some pretty good attention the last few years, having big impacts in big games, and putting together some very nice highlights. Some coaches will tell you your best athlete should be either your LSM or your Goalie.
What does DM mean in lacrosse?
Lacrosse: Player Positions. Midfielders: The midfielders are allowed to play over the entire Lacrosse field. They play both offense and defense. A good midfielder must have speed and endurance. One of the main tasks for midfielders is transition.
What does a G mean in lacrosse?
Offense – Shooting
| SH+ | – | Shots (Good) |
| --- | --- | --- |
| SH* | – | Shots (Great) |
| G | – | Goals |
| G/GP | – | Goals per Games Played |
| A | – | Assists |
What must a lacrosse player wear?
The chest protector goes under the jersey. Arm and leg protection. Lacrosse goalies usually wear arm pads and have padded lacrosse pants under their shorts. Girls also must wear protective shinguards at the youth and high school levels.
Should I wear a cup in lacrosse?
Players are advised to always wear a protective cup, regardless of whether it's a game or practice. Players that refuse to wear a cup are at a much higher risk for severe injury. Although not explicitly stated in lacrosse rulebooks, it's an unwritten rule that virtually all lacrosse players observe.
Is it safe to play lacrosse?
Lacrosse is a moderate risk sport, meaning there's a moderate risk of players sustaining injuries and the injuries that are sustained are mostly minor. This risk is due to risk factors like high contact, faulty equipment and gear, and players not abiding by the rules.
Is lacrosse a hard sport?
For most folks, lacrosse is a relatively easy game to pick up. The rules are fairly simple, with ten players on the field for a team (four defenders, three offensive, three midfielders, and a goalie). The flow of the game is incredibly fast-paced, with transitions moving quick.
What sport has most deaths?
Here are the 5 most deadly sports in the world.
Base Jumping. Deaths per 100,000 population: 43.17. Odds of dying: 1 in 2,317.
Swimming. Deaths per 100,000 population: 1.77.
Cycling. Deaths per 100,000 population: 1.08.
Running. Deaths per 100,000 population: 1.03.
Skydiving. Deaths per 100,000 population: 0.99.
Is Lacrosse hard to get good at?
Lacrosse is easy to learn, and a great sport because of total control. In every other sport, such as basketball, you can control the ball, but you're dribbling the ball, and it's more difficult to keep it and shoot it. Even when you do, it's either a shot, or a dunk.
What I Learned From Being Recruited to Play Goalie for an NCAA DI Program
Awhile back I was fortunate enough to get to chat with a current DI NCAA lacrosse goalie. I wrote about the experience in this post – Week in the Life of an NCAA DI Lacrosse Goalie.
After our conversation there was so much more I wanted to discuss so we jumped back on the phone this time to discuss an important topic on the minds of many junior high and high school goalies as well as their parents: college recruiting for lacrosse goalies. 
Since this goalie has gone through the entire recruiting process, who best to learn from? That said, what I learned is that recruiting is unique to the individual so one goalie's experience might differ greatly from another.
Still, talking with lax goalies who've gone through the DI recruiting process just a few years ago can help young goalies who are about to go through the same process.
Like the previous post, name and university are withheld to avoid having to get clearance from the NCAA.
Recruiting and the process of it are different for EVERYONE.
Sure you have that handful of kids every year that are committed before they step on a varsity field, but 1) It's just a handful and 2) even there individual processes differ greatly from each other.
Before I go any further into this let me state first that while stressful, all players should treat the recruiting circuit as a blessing.
Whether you are an early D1 commit, or a late D3 one, the amount of lacrosse you get to play during those 3 or so years should not be taken for granted.
If you are getting recruited it may be hard to view it in such a positive light, because of the stresses associated with trying to find out where you will be spending four years of your life, but trust me it will pay dividends going forward.
An outlook where you only see opportunity will up your game and make you a stronger person that NCAA D1 lacrosse coaches are looking for.
All of that being said, I do want to say I am probably a little bit biased, I loved being recruited!
From playing six games a weekend to calling college coaches. I'm sure not everyone has the same view I have on it, but I will take what I learned and pass it on in hopes that it helps the next generation of lacrosse goalies get recruited.
I'll break it down into a frequently asked questions type of blog, stuff I hear from kids I coach, some from Coach Damon, and also questions I know that I had when I was a young goalie getting recruited.
Being realistic with yourself.
Look, as simple as it probably seems, being realistic with what types of schools you could play at is very difficult, especially for goalies.
Why? We all think we're awesome!
Having that confidence is important when playing our position. That being said, self-reflection is something that must constantly be employed when going through the recruiting process.
In addition to this it is important to understand that in the end it's about what YOU think, not your parents, not your teammates, not your friends.
In the same way that the best goalies dissect their own games to improve, you must dissect what you bring to the table, and where that can realistically get you.
This obviously can change over time in terms of how much better you get, so the constant evaluation is important.
Well to touch back on the last question about being realistic it is very important to note the type of player you are.
Can they build a team around you? Are you a leader? Are you a great locker room guy? Are you academically strong recruit?
You must consider all of these things, because they are what college coaches will be looking to find out as well.
It is very difficult to be all of these things, but a strong combination of a few of them will make you into a more well rounded and sought after recruit.
In addition to questions about yourself as a player you must ask some questions about the type of place you are looking for.
How much scholarship money do you need if any?
What do you want to study?
Do you want to go to a big school or a small school?
What geographic location are you looking for?
Can you play well in a snowstorm?
How many goalies does the program already have?
These are all important when looking for a home to stop balls for four years.
Besides the whole element of lacrosse, you want to be as sure as possible that the school is a good fit for you. I know a few goalies who chose D3 schools or D1 schools with a lesser known lacrosse program but are much happier as a result because of the strong academic education they're receiving for free.
Absolutely not.
Look we all mature at different times, I'm sure you have heard all of that before, but that doesn't make it any less true now.
In addition to that obviously there are schools that actively recruit really young guys, but the fact of the matter is if you can play, a coach will find you, whether you're a freshman or a senior.
It happens every year.
Regardless much of recruiting occurs the summer between sophomore and junior year, so maximize your time during the school year and go into the summer ready.
Fun fact, there is no way to sufficiently be ready for college lacrosse.
Regardless of what you do, how hard you work, what your off season regimen is, you will be shocked when you step on a field for that first day of fall ball.
What all the preparation that you may or may not do gets you ready for is your speed of adjustment. For some guys it's a flick of the wrist, and for others it just takes time.
I don't know if there was ever a definitive moment where I knew I was good enough to get recruited, even when I wasn't very good I thought I was good enough.
There was a time my sophomore year when I was picked for a team that had some of the top kids in my recruiting class on it. Even though I wasn't getting a lot of recognition yet, I think it hit me then that if I worked my tail of it would definitely happen for me.
It's definitely a problem for goalies knowing if they are good enough for a couple reasons. One would be that there is A TON of talented goalies out there these days.
Two would be the fact that most goalies have an air of confidence that sometimes makes knowing how good you truly are difficult. The best way to gage this is by thinking about the type of players you're competing against, and if you are an integral part of your team.
This question mostly depends on the school.
Overall, I would say the goalie camps are generally for increasing skill and not as much getting recruited. With the general team camp some schools use them to recruit a lot more then others.
My experience was that my current coach watched me play, and wanted to get me on campus to play at the schools camp to cement his thoughts on me.
The rest is history, but I would say that it's definitely a mixture. However with other schools I was looking at, playing at their camps was never even mentioned.
It really does depend and I wouldn't say tournaments over camps or vice versa. I do think that team camps definitely will get more eyes on you then a goalie camp will.
Short answer? Yes, it can be for sure.
In general I would say if you are talented enough to commit as a freshman goalie then it is important to weigh your options, and time is only on your side in that situation.
That doesn't mean that if you commit as a freshman even if it is for the wrong reasons that it may not end up being a good decision for you.
As I have said everyone is different, and even though maybe you aren't all that old yet sometimes you just know that this college is the place for you.
The biggest concern being that if you are 14 years old your views on the type of place you want to be at for four years can drastically change within the next four years of your life.
So all in all while I would say YES, it can be the right call, if you're getting recruited that early take your time, its better to be completely sure then make a decision as fast as humanly possible.
Of course lacrosse coaches will be looking at how well you save shots, but there's a lot of other things too.
Other than the actual skill, coaches look for a lot of things, some tangible, others recognizable character traits that cant be marked on a scale as much.
My coaches in high school used to always say that as a player you want to be a guy that a college coach can see being a captain for them.
Being a strong person in terms of your will, values, work ethic, and toughness are features that are sought after. The qualities of a leader to be more vague with the topic.
In addition they are looking for a guy with strong grades. It almost breaks down into a Venn diagram in a way, composed of leadership, work ethic, skill, coachability, and grades.
The more of these that you put on display, the better chance you as a goalie have of being recruited.
A lot of these traits are looked for across all positions, but I would say it is especially important for goalies, as you must be smart, and a field general to be an effective college goalie.
No trait is more important than another, and if you aren't strong on the field make up for it by being extra strong in the classroom and vice versa.
The best thing you can do for yourself as a player and a goalie is to work on all aspects of being a highly touted recruit not in any ranking, but in the traits that I talked about that make coaches want to have you on their team.
It's not always what you can do for them in your first year, as what you can do for them over the course of four.
So this question is for all of those guys that aren't from the places that are the "Traditional Hotbeds".
College coaches routinely stop into games for teams in Long Island, Baltimore, and parts of Upstate NY. While it is becoming more of a trend for them to spread out it would be a stretch to say that they will be traveling to a Midwestern state, or the West Coast for a high school lacrosse game.
So the question remains: What can I as a goalie do to get noticed?
The answer is not just one thing, but to start make a highlight tape of your season. 
Write an accompanying email that will give the coach a detailed view of who you are as a person and athlete.
For tips on crafting a great recruitment video and accompanying email check out the Lacrosse Goalie's Step by Step Guide to Being Recruited.
Hopefully this will get you on their mind going into summer recruiting. Before you go to any tournament or camp check which coaches are going, if a school that you have interest in going to is going to be their follow up with them.
If you have already been in contact with them, great! If not, no worries, the best time to plant an apple tree was 20 years ago, the second best time is right now.
Obviously coaches will not commit a player purely based off of film and emails, so it is important to capitalize when you are in front of them.
At that point it is up to you to live in the moment, and play within yourself.
Even when you are scored on it is an opportunity to show how you respond to set backs, are you going to be calm and collected or is it going to ruin the next few minutes for you?
Put yourself on display and give them a reason to want you on their campus for a visit and potentially for four years of college lacrosse. 
Remember from our lacrosse goalie recruit diagram, lacrosse goalie skill is only 1/5th of the puzzle. Can you demonstrate the other 4 important pieces?
You may start talking to a coach and think this is it, he seems to really want me to play for him.
While that coach may very well be the coach you end up playing for, the amount of time it can take to actually commit based off of grades, how many more times they actually want to see you play, etc. can actually take a long time.
My college coach wanted me to commit about 6 months before it was actually possible for me too because I had to get my grades up. 
People don't always consider that getting recruited doesn't happen overnight for everyone, in fact it probably only happens overnight to the top 5-10% of recruits.
With other players it takes a lot longer, and even for that top crop it can take longer, especially if you are trying to commit to an Ivy League school, or other top academic schools that seem to be so prevalent in lacrosse these days.
It's just a process and the best thing you can do for yourself is take a deep breath, and just realize its going to be okay if you keep working hard.
So in conclusion there is a lot of information out there coming from a lot of different sources, thing is we all have unique perspectives on college recruiting.
I think everything that I said could help a lot of guys because I was getting recruited not all that long ago (current sophomore in college), and even though the process has changed a bit, it's not all that different from when I was a sophomore in high school four years ago.
If there were some things that you would want to prioritize it would be focusing on those traits I talked about: Being coachable, being a leader, your skill, your grades, and being a guy that a coach can see being a captain for him.
If you take care of those aspects of yourself, then you will put yourself in a much easier position in terms of getting recruited.
Good luck in your future endeavors, and remember that even though it can be stressful, treasure it, because there really wont be a similar situation in your life. 
As you can see the recruiting process for a star high school lacrosse goalie can be equal parts exciting and nerve racking.
As TK mentions though just remember that you're going to play college lacrosse for 4 years. What a blessing and an honor that not every goalie gets.
These are going to be exciting times in your life so be sure to embrace it.
Also remember that the recruiting process is going to be unique for everyone. Always be sure to be honest with yourself and consider additional elements besides the lacrosse team when selecting the right school.
And be sure to devote proper time to your studies. Even the best lacrosse goalie recruit in the world can't play for a university if he/she doesn't have high enough grades.
Until next time! Coach Damon
Any additional questions about getting recruited to play goalie? Let me know in the comments. 
new series of crash tests :: Autonews
The US National Highway Traffic Safety Administration (NHTSA) has announced the crash and rollover test results of all new passenger cars.
Mitsubishi Galant, Toyota Avalon and Volvo V70 received five "stars" in frontal and side collisions, all with side airbags.
Worse cars have turned over – none of them was able to perform this difficult trick for the "five".
Buick Lacrosse, Chevrolet Cobalt, Chevrolet Malibu, Ford Mustang, Nissan Maxima, Suzuki Verona, Toyota Avalon, Toyota Camry, Volkswagen Jetta took part in the frontal crash tests of the last series.
Side impact tests tested Buick Lacrosse, Chevrolet Cobalt, Chevrolet Malibu, Ford Mustang, Honda Accord in two versions, Honda Accord Hybrid, Mitsubishi Galant, Pontiac G6, Saturn Ion, Suzuki Verona, Toyota Avalon, Volkswagen Jetta and Volvo V70.
Roll tested Buick Lacrosse, Chevrolet Cobalt, Honda Accord Hybrid, Saturn Ion, Scion tC, Subaru Forester, Suzuki Verona, Toyota Avalon, Volkswagen Jetta, Volvo V70 and Volvo XC70.
| | | | | | |
| --- | --- | --- | --- | --- | --- |
| Model | Frontal driver | Frontal passenger | Side driver | Side rear passenger | Rollover |
| Buick LaCrosse 4-door | 5 | 5 | 3 | 3 | 4 |
| Toyota Avalon 4Dwith BPB * | 5 | 5 | 5 | 5 | 4 |
| Chevrolet Malibu 4-door with BPB | 5 | 5 | 5 | 4 | 4 |
| Ford Mustang 2-door | 5 | 5 | 4 | n / a | 5 |
| Honda Accord 2-door with BPB | 5 | 5 | 4 | 5 | 4 |
| Honda Accord 4-doorwith BPB | 5 | 5 | 4 | 4 | 4 |
| Honda Accord Hybrid 4-door with BPB | 5 | 5 | 4 | 4 | 4 |
| Mitsubishi Galant 4-door with BPB | 5 | 5 | 5 | 5 | 4 |
| Nissan Maxima 4-door with BPB | 5 | 4 | 4 | 4 | 4 |
| Subaru Forester 4-doorwith BPB | 5 | 5 | 5 | 5 | 4 |
| Suzuki Verona 4-door with BPB | 3 | 4 | 4 | 3 | 4 |
| Toyota Camry 4-door | 5 | 5 | 4 | 3 | 4 |
| Volkswagen Jetta 4-door with BPB | 4 | 4 | 5 | 5 | 4 |
| Volvo V70 4-doorwith BPB | 5 | 5 | 5 | 5 | 4 |
| Volvo XC70 4-door | 5 | 5 | 5 | 5 | 4 |
| Chevrolet Cobalt 4D | 4 | 5 | 2 | 4 | 4 |
| Saturn Ion 4D | 5 | 5 | 3 | 4 | 4 |
| Scion tC 2D | 5 | 4 | 4 | 4 | 4 |
* BPB – side airbags
The gray boxes show the results of the latest tests, the white boxes show the results of the previous series.
GANT Collection by Michael Bastian
Michael Bastian: "I can see very clearly what the buyer of the Gant by Michael Bastian collection should be like. He is well dressed, athletic, and athletic; his style creates an image of an open person, but not superficial.Working with Gant will allow me to reach a wider audience through the brand's worldwide exposure. "
"Michael is one of the most authentic menswear designers in the world today, and working with him is an invaluable contribution to the brand's history. His aspirations are in tune with the true ideas and spirit of the Gant brand, "adds Dirk-Jan Stopelenberg, CEO of GANT AB.
Before starting his own brand 4 years ago, Michael Bastian collaborated with Sotheby's, Tiffany & Co., Polo Ralph Lauren. In 2001, he was invited to the position of director of a men's clothing line at the Bergdorf Goodman chain of stores. While working there, Michael often traveled abroad to purchase expensive goods and brands for the department store chain. Having a professional flair, he, like no one else, understood that men's fashion needs a fresh breath. In 2006, Michael Bastian founded his own brand of menswear. His design research soon began to be popular with men and critical acclaim, and a year later, in 2007, he was nominated for the CFDA (Council of Fashion Designers of America) as the best designer of menswear and won this nomination.Bastian was nominated twice more for the title of the best fashion designer of the year in 2008 and 2009. His collections, designed in a classic style, always arouse particular interest of the public. Every year, Bastian presents a show of his models as part of New York Fashion Week.
The collection went on sale on September 15, 2010 and is available in Gant stores located in the GUM shopping center, Metropolis shopping center, Vremena Goda gallery, ATRIUM complex, Schuka shopping center, Capitol on Vernadsky shopping center in Moscow , on Bolshoi pr.P.S., 80 in St. Petersburg and the Mega shopping and entertainment center in Kazan.www.gant.ru
Air tickets Kazan-La-Cross, plane prices / Tickets.md
Cheap flights from Kazan to La Crosse
Want to buy a plane ticket from Kazan to La Crosse at the lowest price? We compare prices for direct flights from Kazan to La Crosse and connecting flights among 750 airlines and agencies. Why waste your time searching if there is a more convenient opportunity to take advantage of discounts, promotions and sales of low-cost airlines via the Internet.Using the complete Kazan – La Crosse flight schedule, you will quickly find the desired flight option, specify the days of flights and the availability of tickets on a specific date.
For online shopping or booking, you need to decide on only a few points: type of flight, number of passengers, class and date of departure and arrival. Then go to pay for the ticket, and the job will be done. You will receive an email with order information.
Cost of the air ticket Kazan – La Crosse
How much is a plane ticket to La Crosse from Kazan and how to get it cheaper? We have several recommendations taken from the calendar of the best prices for air tickets on this route:
1) Pricing depends on the month of departure, we advise you to book first and business class in advance.Buying an economy class ticket is also not worth delaying – do it in 2-4 months.
2) The cheapest tickets for KZN – LSE are available on Wednesday and Thursday. They tend to be more expensive on weekends.
3) It is more profitable to buy tickets in both directions at once than there and back separately.
Useful information before booking your trip from Kazan to La Crosse
On our service you can find out:
Distance and duration of the flight (how long is the flight from Kazan to La Crosse?)
Airlines operating direct flights to La Crosse from Kazan
Airlines providing the cheapest tickets from Kazan to La Crosse
How long does a flight from Kazan to La Crosse
Airports of departure to La Crosse from Kazan
At what distance is Kazan from La Crosse?
From the city of Kazan to La Crosse 8347 km.
What airports are there for flights on the Kazan – La Crosse route?
In the city of Kazan: Kazan. In La Crosse – La Crosse Munisipal.
1pc for Buick LaCrosse New Regal Cadillac Radar Module ACC Buckle Clip
2Pcs H21 Headlight Fog Light Lamp Adapter Conversion Connector Wiring Harness Specifications: Pre-wired design for plug and play. Made of high performance material, it is durable for long term use.This is a pair of lamp socket adapter for headlight, fog lamp, head light, etc. Item Name: h21 conversion socket Material: ABS, electronic metal Functions: Plug and Play, lamp socket adapter, easy to install Size: 10cm x 2cm x 2cm / 3.94 ″ x 0.79 ″ x 0.79 ″ (approx) Notes: Due to light and screen setting difference, item color may be slightly different from pictures. Please allow slight size difference due to different manual measurements. Package includes: 2 x H21 conversion connectors
Description:
Completely new
Size: as shown in the picture
Quantity: 36pcs
Simple design and practicality.Easy to use.
Designed to remove automotive wire clamps without damage.
The package includes:
36pcs x Terminal Removal Tool
55433
Note:
1. If you are from Russian Federation, please leave a full name as the consignee name. Otherwise, you may not receive your goods due to the regulation of your customs.
PRODUCT DESCRIPTION
Wattage: 12V100 / 90W Super White Series
Color temperature: 5800K ± 200K
Model: h23
Also matches manufactory part: h23
Light source: Halogen
Manufacturer: KULUZE
Price includes: 10 pcs.bulb.
Condition: Brand new
Used in car: High beam, low beam, fog lights, car headlights.
PECULIARITIES
Ideal headlamp thanks to its long service life.
Excellent reliability and brightness even in the most challenging terrain
Easy to use, do not require replacement of the lamp line and easy installation (connect and replace the standard bulb).
Three times longer life (compared to standard halogen bulbs)
Vibration resistant technology.
Guarantee: The quality is the same as the first brand line, low price get high quality bulb holder.Buyer should check his car if he can install h23 bulbs or not.
Plastic bag:
10 pieces. light bulb h23.
Features: Protect your car seat from dust and dirt High quality, washable, and durable for use Suitable for seat as picture Supplied with storage bag, can be folded into it when not in use Suitable for most cars and vans seats Easy to install and clean Specifications: Color: black Size: 132 * 54cm / 52 * 21inch Material: Polyester Packing List: 2 x Car Seat Cover (1 Pair)
Description:
100% brand new, high quality replacement part.Product: Steam Trap Tank (VST)
Replace your broken, damaged, cracked, unusable part
Each item has been tested before shipping
Installation: Professional Installation Is Highly Recommended
Replaces part number 63P-13915-00-00 63P-13915 6CB-13915-00
Compatible with: Suitable for these Yamaha outboard motors
F225 4.2L 2010
F250 4.2L 2010
F300 4.2L 2010
VF200 4.2L 2009-10
LF250 4.2L 2010
LF225 4.2L 2010
VF225 4.2L 2009-10
The kit includes:
1x steam separator tank (VST)
1 / 2Pcs Universal Car Seat Back Hook Car Accessories Interior Portable Hanger Storage Holder For Car Bag Wallet Cloth Decoration / Rear Seat Hooks for Hanging Car Products Universal Car Hanger Bag Organizer Holder Note1.As different computers display colors differently, the color of the actual item may vary slightly from the above images. 2. Please allow 1-3 CM differs due to manual measurement. Thank you for your understanding. Package includes: 1/2 x Car Seat Hook Note: 1. Due to manual measurement, please allow 1-2CM difference. 2. Due to many factors such as resolution, brightness, contrast of your computer screen, true color may be slightly different from the photo.For the final color, please refer to our actual product. About buying and buying We have our own factory which can bring you high quality products and services. If you have many needs and customized services, please contact us directly and look forward to the opportunity to work with you in depth Feedback We maintain a high level of excellence and strive for 100% customer satisfaction! Therefore, please do not easily raise objections or give us negative or neutral feedback.Negative feedback cannot solve any problems. If you are not satisfied with our products, please contact us first and we will give you a satisfactory solution. Thank you, I wish you a happy shopping! If you are satisfied, please give us a five-star rating! Your support is our motivation to keep working in this store!
–
Peculiarities:
Features: 1. Excellent quality: It is made of high quality material, soft and comfortable. 2. Cartoon design: creative cartoon design, more cute and interesting.3. Convenience to use: Various paper towels are available, and you can use the paper to draw. Applicable places: It can be used in homes, cars, offices, etc. Description: Creative cartoon design, more cute and interesting. Can be used in homes, cars, offices, etc. Specifications: Color: red, blue Material: other Package included: 1 * Car tissue box Notes: 1. Due to the difference
Product code: 1005002548895340 ( 1pc for Buick LaCrosse New Regal Cadillac Radar module ACC Buckle clip )
Post Navigation
Neurobiological Agency Herrington, La Crosse County | Pros and Cons
Neurobiofeedback for Anxiety in Herrington, La Crosse County
People in Herrington, La Crosse County who have anxiety tend to have repetitive negative thoughts that make them nervous and fearful.And the more these thoughts they have, the more their brain becomes in a state of heightened sensitivity. It becomes an endless hole that is difficult to get out of. To bring your brain back into balance, mental health professionals in Herrington, La Crosse, can use neurofeedback therapy to teach your brain to self-regulate in situations that usually cause anxiety.
Neurofeedback for ADHD in Herrington, La Crosse County
Usually, when we are working on a task, brain activity increases, which allows us to focus.But for people with ADHD in Herrington, La Crosse, the opposite usually happens – their brains slow down, making it difficult to concentrate. This is usually due to the fact that most of their brains have a low concentration of high frequency beta waves and a high concentration of low frequency theta or delta waves.
While the combination behavioral therapy and psychostimulants This is usually the traditional approach to treating ADHD, there are some drawbacks to this approach.For example, some patients complained of decreased appetite and ultimately weight loss after starting the medication.
Thus, some practicing psychiatrists in Herrington, La Crosse County, are turning to neurofeedback therapy to improve the brain's beta wave ability and relieve ADHD symptoms. These waves help us process information and solve problems. On the other hand, high concentration of theta waves leads to disorganization, difficulty in completing tasks, and increased distraction.
Not surprisingly, several studies reported significant improvement when neurofeedback therapy was included as part of an overall ADHD treatment plan.
Neurobiofeedback for Autism in Herrington, La Crosse County
Autism is a disorder characterized by difficulty speaking, communicating, communicating and repetitive behaviors. The severity of the condition varies from person to person. Thus, there is no one-size-fits-all treatment for this condition – each patient needs an individual approach.
While most autistic patients in Herrington, La Crosse rely on traditional forms of treatment such as medication, cognitive behavioral therapy, and speech therapy, some have turned to neurofeedback therapy. But there are not many studies on the effectiveness of neurofeedback against autism. In fact, some of the proponents of this course of treatment base their faith on research into its effectiveness against ADHD.
Neurobiological Agency Herrington, La Crosse County
Deferred restrictions – Kommersant St. Petersburg
The authorities of St. Petersburg have postponed the introduction of QR codes for public catering and hotels.Earlier it was announced that those who do not have the coveted codes, the entrance to cafes, restaurants and hotels will be closed from December 1, 2021, but at the end of last week it became known: the X-hour shifted to December 27, 2021.
Require the obligatory presentation of a QR code, medical evacuation or PCR test for visiting restaurants, cafes and other catering establishments, as well as for checking into hotels, will begin almost a month later. This was reported by the press service of Smolny. According to the Governor of St. Petersburg Alexander Beglov, the coronavirus situation in the city is improving.In addition, many residents were vaccinated. According to the head of the city, the authorities decided to give people the opportunity to buy for the New Year holidays. And thus they made a real gift to business.
At least, this is how the restaurateurs evaluated the decision of the officials.
"This is literally a gift from the government. If there were QR codes, the expected drop in revenue would be about 50%, "says Maxim Korablev-Dyson, General Manager and Managing Partner of MKS Management Company, the managing company of Pkhali Khinkali and Khacho and Puri restaurant franchise projects.
According to his estimates, November was very difficult for restaurants – seven days of lockdown, which led to a 30% drop in revenues from the planned indicators, so the delay will give catering an opportunity to hold out. Vaccinations will probably be able to approach 90 percent only by March, says Maxim Korablev-Dyson.
According to the founder of the restaurant group La Perla Restaurant Group Igor Meltser, if QR codes for visiting public catering were introduced from December 1, the revenue could sink even more seriously – up to 70%.Perhaps then they would have been canceled, but hardly before January.
"Public catering would not have saved it, because January is a difficult month for our industry. That is, if QR codes were entered, December would fail, then January would fail, because it always fails. And by February we would have had a deplorable state of affairs in this industry, "says Mr. Melzer.
According to him, the introduction of QR codes from December 27 is also not the best solution, because the demand is traditionally maintained until January 7-8, and these days are also important for the economy."If we decided to introduce QR codes from January 8, then this tough period, when people would get used to the fact that they cannot come to restaurants, would come at a time when, in principle, few people go to restaurants," says Mr. Melzer. And by February, he believes, people would have gotten used to it.
Restaurateurs believe that, oddly enough, tougher security measures can support the industry. More specifically, the introduction of QR codes for public transport passengers. If people are forced to receive QR codes in order to move around the city, vaccinations will be more active.
According to the site "stopkoronavirus.rf", herd immunity in St. Petersburg is currently 69.7%.
"And in some countries the percentage of vaccinated people reaches 90%. It is clear that in such countries the introduction of QR codes will not affect business revenue in a significant way, "believes Maxim Korablev-Dyson.
In the hotel sector, the introduction of QR codes is no longer awaited with trepidation. According to Tamara Builova, vice-president of the St. Petersburg Small Hotels Association, the introduction of QR codes was announced in advance, there is an opportunity to prepare.But if suddenly a lockdown is introduced on New Year's holidays in order to minimize the movement of citizens around the country, this will bring significant losses to the hospitality and services sector.