How to get in shape for lacrosse: Get In Shape for Lacrosse Season in 6 Weeks
Get In Shape for Lacrosse Season in 6 Weeks
If you live in the midwest as I do, it may still feel like we're in the depths of winter. However, the spring sports season for many high schools and colleges is right around the corner. For you, lacrosse athletes who've neglected their offseason conditioning, fear not as I've got a program that will have you running circles around the competition in no time.
Before we get down to business with the program, it is important to understand the different energy systems and why they matter for lacrosse performance. But first, a little Science before we get to the workout.
ATP-PC System
Also known as the Creatine Phosphate System, this energy system functions without oxygen (anaerobically) through the conversion of creatine phosphate to ATP (energy) and is the system of choice for short, intense bursts of up to about 15 seconds. When you're at an all-out sprint on a breakaway, this is the primary energy system in use.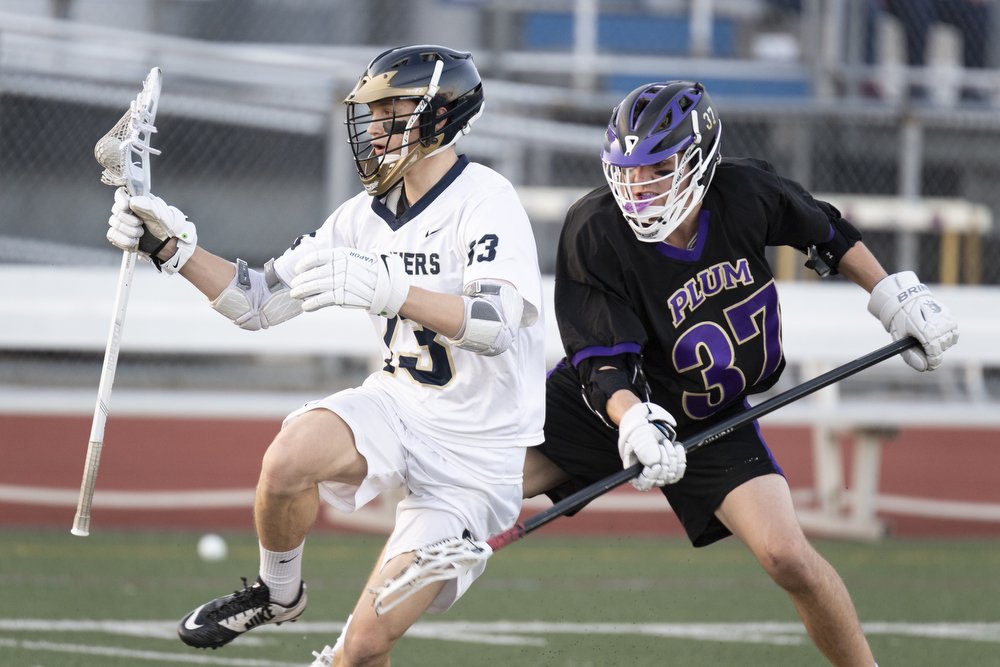 Glycolytic System
Comprised of fast (anaerobic)- and slow (aerobic)- glycolysis, the glycolytic system converts glucose into ATP. The glycolytic system takes over around the 15-second mark and can sustain you for about 2 minutes. When you're working somewhat intensely but not quite all-out – playing defense on an intense possession, for example, the glycolytic system is what you're relying on.
Aerobic System
The aerobic system has a tremendous amount of stored energy, but because it requires oxygen (for the chemical reaction – you still need to breathe no matter what system you're using) to convert glucose or fat to ATP, it is slower to respond than the ATP-PC or Glycolytic systems. Once an effort exceeds a few minutes, the aerobic system takes over and can sustain you for quite some time. Although a play in lacrosse rarely ventures into the 2+ minute range, your aerobic system is hugely important in allowing the other systems to fully recover. If you're capable of very intense efforts but easily get "gassed" or have trouble catching your breath between bouts, improving your aerobic system is crucial.
The above is an oversimplification – all three energy systems are always functioning to some extent, and the amount they are working is constantly in flux, but it is important to distinguish between them for the purposes of training.
Let's Get Into Training
Unlike football or baseball – which are almost exclusively played in short spurts and rely predominantly on the ATP-PC system, lacrosse relies on a blend of all three energy systems. Throughout the course of a game, you'll need to all-out sprint, sustain moderately intense efforts on offensive or defensive sets, and get yourself into position, or find a second to catch your breath. Since I typically use a 3x per week split, devoting the conditioning on each day to a specific energy system is a natural fit. If you follow this program for the next six weeks, you'll improve all three energy systems and be ready to tackle anything this lacrosse season brings your way!
*Make sure you warm up fully before completing these workouts, especially when sprinting.
Ideally, these are done outdoors on a surface similar to the one you play on, although you can do the intervals and tempo runs on a treadmill if you don't have any other options
DAY 1 – GLYCOLYTIC
These are simply intervals run as hard as you can sustain for the duration of the interval. If the prescribed rest is not enough, rest until you are ready for another interval and pay extra attention to your aerobic training.
(Sets x Work/ Rest)
Week 1 6×1:30/3:00
Week 2 8x:1:30/3:00
Week 3 8×1:00/2:00
Week 4 10×1:00/2:00
Week 5 10x:30/:90
Week 6 12x:30/:90
DAY 2 – AEROBIC
While the aerobic system is a powerhouse for recovery, many people train it by simply plodding away for long distances at speeds slow enough that they would be benched immediately if they ever ran that way in a game.
While it is true that the aerobic system is the primary system for long distances, the aerobic system is also the primary system of maximal sub training. For this reason, I find it much more beneficial to train with tempo runs. Tempo runs are simply "sprints" run at a lower intensity. This allows you to train the sprint pattern but keep the stress on the aerobic system rather than the ATP-PC system. Treat tempo runs like sprints but run them at 50-70% intensity. I typically find that walking back the same distance you ran is sufficient for recovery.
Week 1 – 6×40 yards
Week 2 – 8×40 yards
Week 3 – 8×60 yards
Week 4 10×60 yards
Week 5 8×80 yards
Week 6 10×80 yards
DAY 3 – ATP-PC
We're going to train the ATP-PC system with sprints – specifically multidirectional sprints, since the change of direction is as important, if not more, than simply being able to run fast.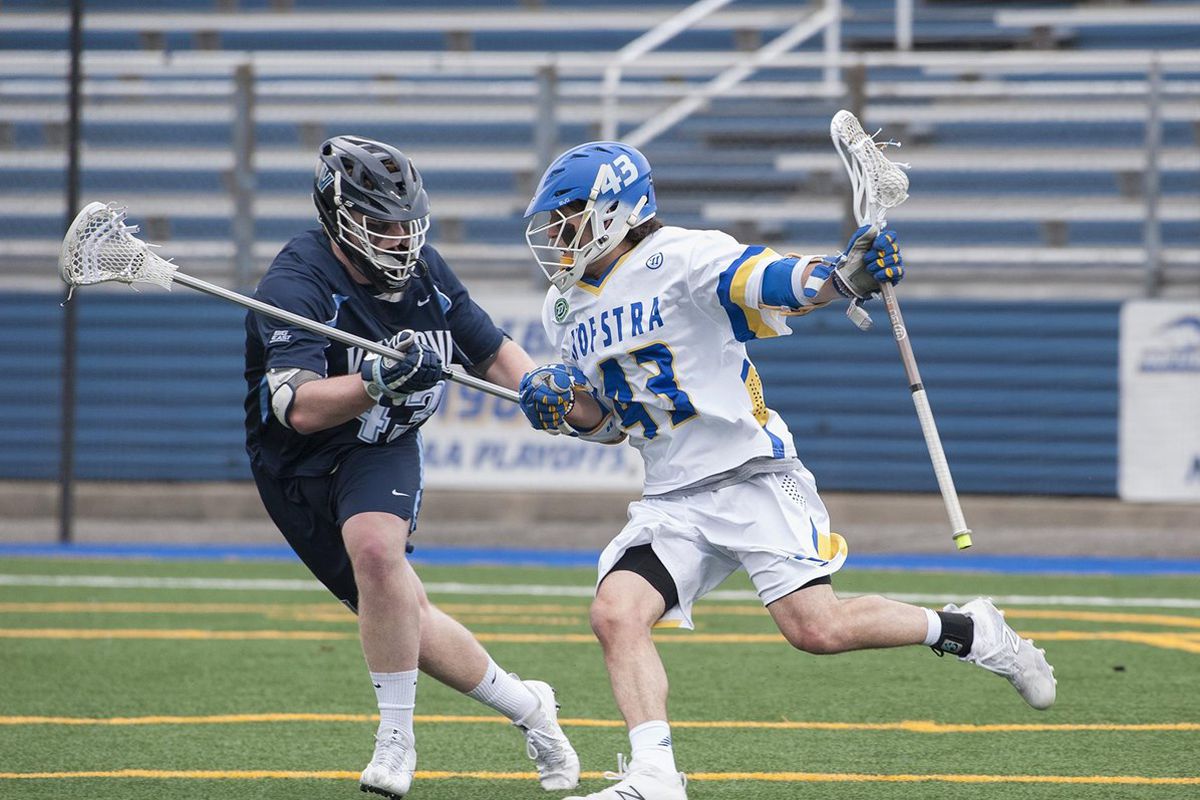 Week 1
Push-up Position Start 5×10 yards
5 yard Shuffle to 15 yard Sprint x3/side
Week 2
Push-up Position Start 5×15 yards
5 yard Shuffle to 15 yard Sprint x4/side
Week 3
Laying on Your Back Start 5×10 yards
Sprint 5 yards – Shuffle 5 yards – Sprint 10 yards x3/side
Week 4
Laying on Your Back Start 5×15 yards
Sprint 5 yards – Shuffle 5 yards – Sprint 10 yards x5/side
Week 5
Side-Lying Start 4×10 yards/side
Facing Backwards Start 5×10 yards
Week 6
Side-Lying Start 5×10 yards/side
Facing Backwards Start 5×20 yards
So there you have it. Don't fret if you've slacked on your offseason training thus far. Just follow this simple program and leave your competition in the dust.
Read More
Kyle Harrison's All-Star Lacrosse Workout
When teams of 10 burly dudes carrying rope baskets on sticks wildly block, jostle, and bash their way down a field trying to shoot a little ball into a small net goal—that's lacrosse.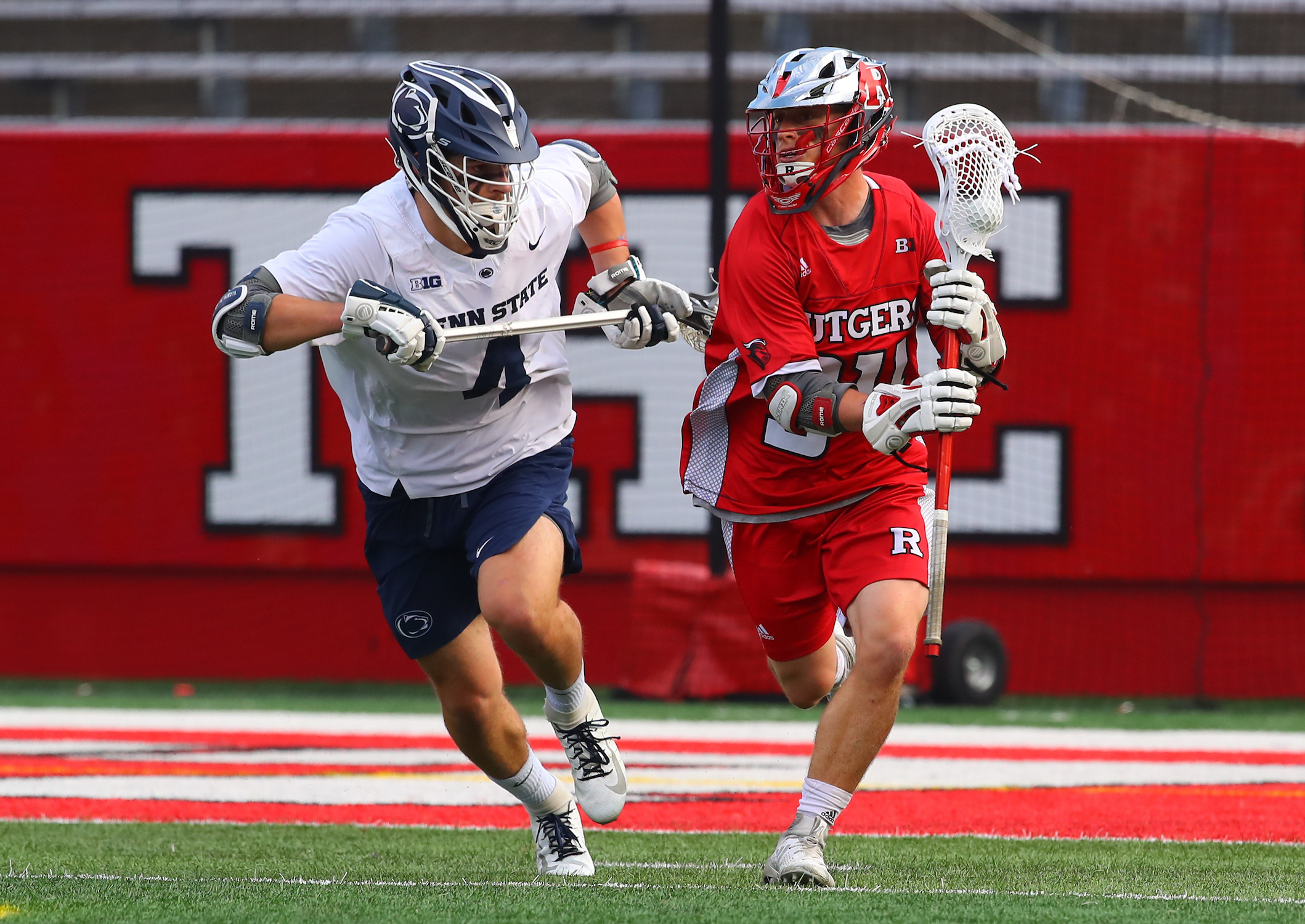 And Kyle Harrison, one of the best players in Major League Lacrosse, the country's first outdoor professional lacrosse league, would like to get you acquainted with it.
Harrison grew up playing the sport—he was a three-time All-America at Johns Hopkins and the first overall pick in the 2005 MLL draft. He's a five-time MLL All-Star and two-time U.S. National Team player; Harrison's now captain of the Ohio Machine, one of the nine teams in the MLL.
The sport is fast-paced and often violent, so being in peak physical shape is essential. As a midfielder, Harrison has to get up and down the field quickly, play offense and defense, and transition, so he trains often and intensely, focusing mostly on cardio and stability exercises.
His workout is similar to that of a soccer player. "My job on the field is to be able to beat people, to dodge, and to move laterally quickly," he says. "My hips have to be strong, and I have to protect my joints." His training also emphasizes injury prevention and functional strength.

"I'm a 12-year veteran in pro lacrosse, so my body has taken a beating—so exercises that promote stability, mobility, and balance is where I hang."
That means lots of plyometrics and daily conditioning with Bosu balls, bands, hurdles, a speed ladder, and medicine balls. For cardio, he does 300-yard shuttle runs, sprinting all out for five yards and back, moving up 10, 20, 30, 40, and then 50 with a minute in-between.
Try his workout yourself, and build a lacrosse-ready body.

For access to exclusive gear videos, celebrity interviews, and more, subscribe on YouTube!

Lacrosse Goalie Workout: Get Your Body In Shape to Make Saves
One of the best things a lacrosse goalie can do to increase their save percentage is to get their body in shape by following a lacrosse goalie workout specifically designed to handle the demands of this unique position.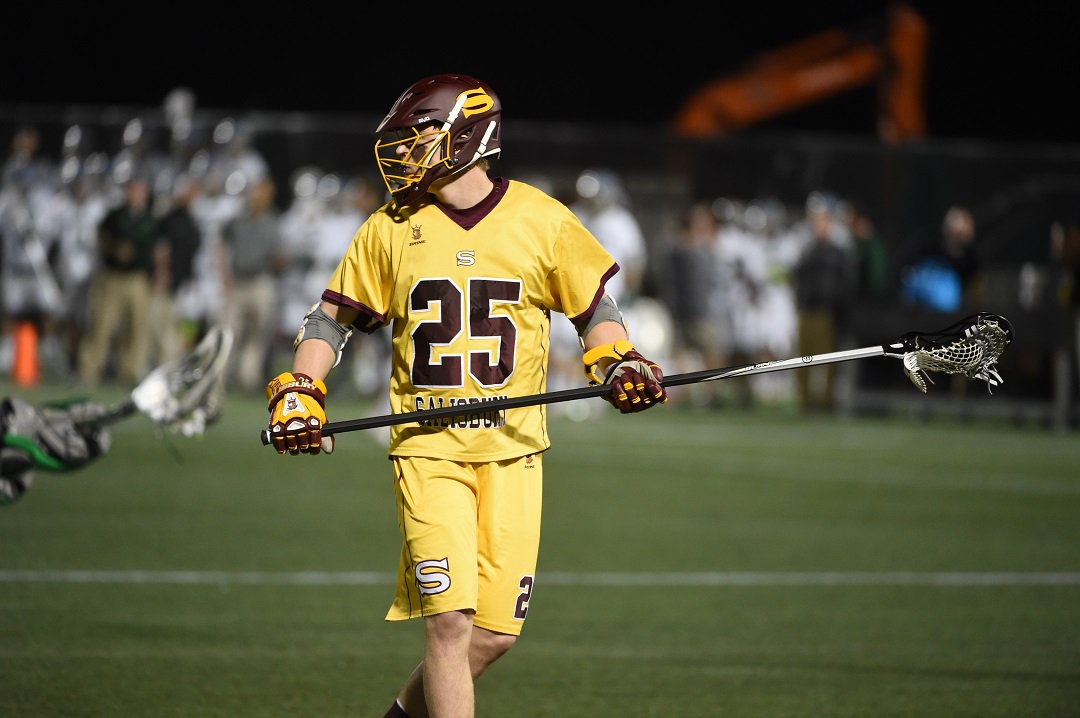 The idea of just putting the fat kid in goal does not apply to lacrosse. All-American lacrosse goalies are the best athletes on the team.
My brother-in-law is a personal trainer in Santa Rosa, CA.
The dude is ripped and understands pretty much everything there is know about nutrition, exercise, fitness, and the human body.
While at dinner the other day I asked him what workout program he'd recommend for lacrosse goalies.
His eyes lit up – Damon, I'll put together a lacrosse goalie workout for you, no problem.
I had previously posted a lacrosse goalie workout on this blog however here is the goalie workout my brother-in-law designed. There are plenty of workouts that fit a goalie's needs (click for info). The important thing is to follow the workout and not spend so much time stressing about which exercises to do that you never get started in the 1st place.
While designed with lacrosse goalies in mind this workout would be beneficial to any athlete, not just lacrosse goalies.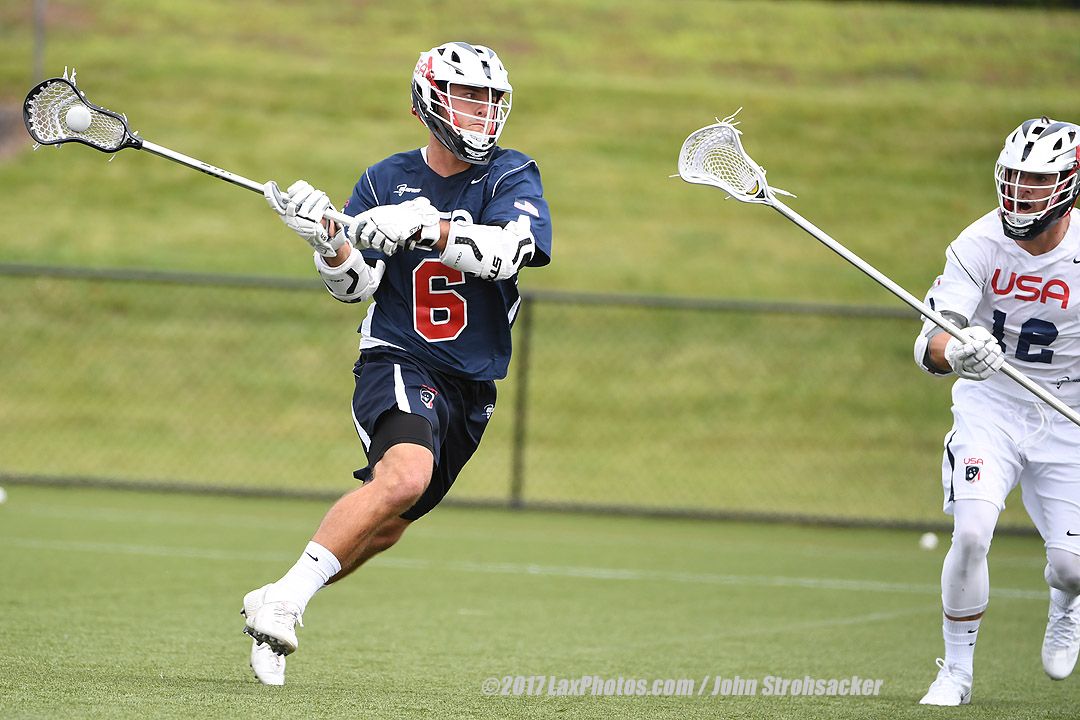 Jump Rope 
Jumping rope is a goalie's best friend. It's one of the oldest pieces of training equipment and yet it's one of the best.
Jumping rope is going to improve the goalie's foot speed, agility, quickness and get our body's into better overall shape to make saves.
In a lacrosse goalie workout jumping rope is so important that we'll begin every single workout with a jump rope session.
Here's a good jump rope workout you can follow. Do 50 reps of each of following types of jumps. If at any point in this workout you mess up, i.e. the rope hits your feet, you must drop and do 10 plyometric pushups and then continue the rope workout at the same count you left off at.
Round 1:
Two Foot Jumps
Single Foot Jumps – Right Foot
Single Foot Jumps – Left Foot
Round 2:
Two Foot – Side to Side
Single Leg Right – Side to Side
Single Leg Left – Side to Side
High Knees
Round 3:
Double Unders
Boxer Shuffle
Here's David Wright of the New York Mets demonstrating this workout.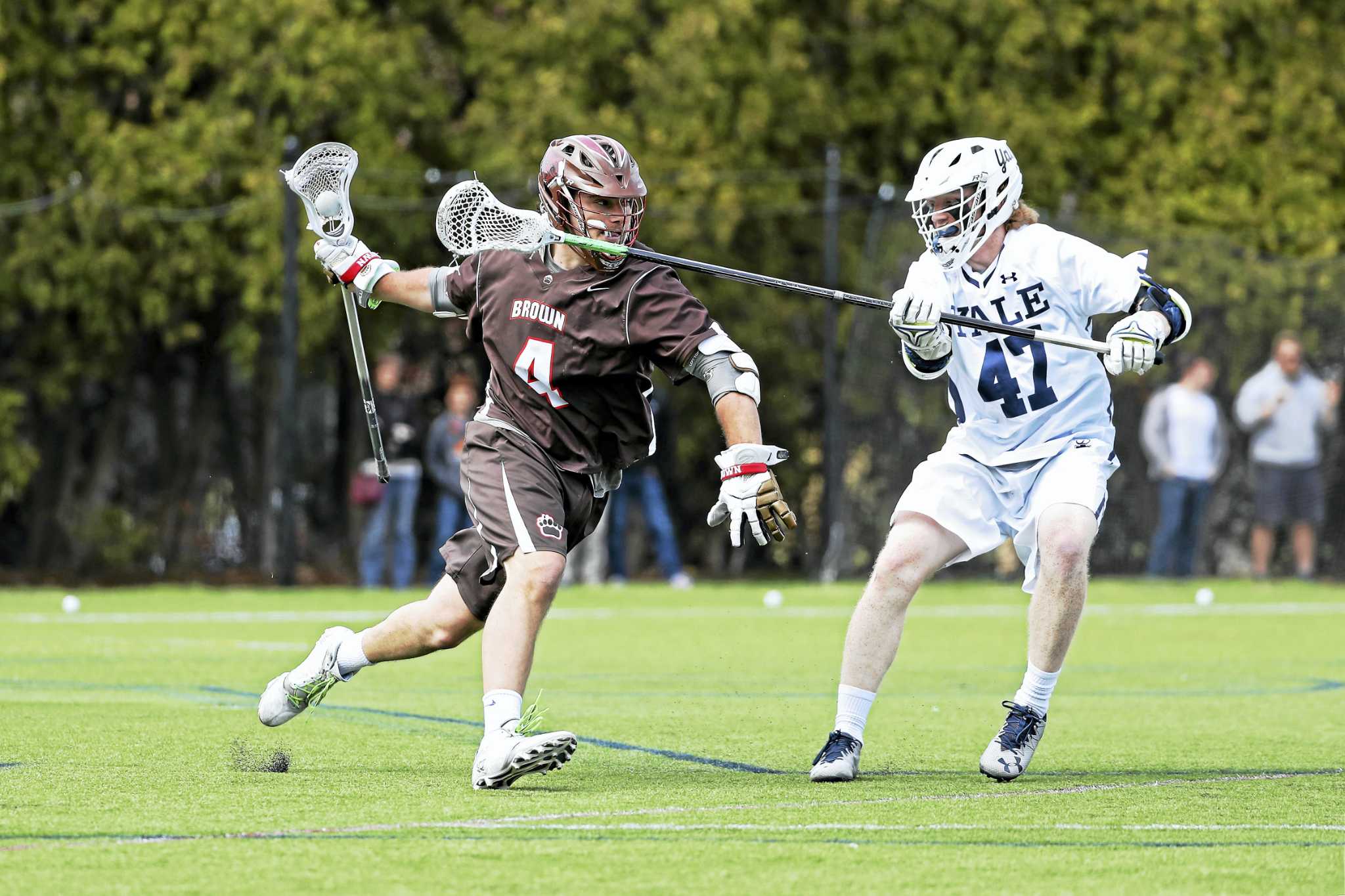 If you don't have a rope, you can get a cheap one like this Exercise Speed Rope on Amazon.com.
Box Jumps
Jumping up onto a box is an exercise that's perfect for goalies as the biggest benefit is that it improves the reaction of fast-twitch muscle fibers throughout the body.
The same fast-twitch muscle fibers we're going to rely on to make our saves.
The higher and more explosive you jump the better, or harder, the exercise is going to be.
Here's a demo of the box jump:
For box jumps, most gyms will have some sort of box to perform this exercise. Otherwise you can use just about anything in place of a box – a stable bench, a ledge, a study wooden box, etc. Or you could always get yourself an official plyometric box to perform this exercise.
Long lateral jumps (skaters)
With this exercise we'll work on our lateral movement and explosion.
Quick lateral movements are critical for lax goalie's even if you're stepping at angle to get your body in front of the ball. There's still an element of lateral movement in every lacrosse save and this exercise will us develop strength in that movement.
Here's a demo of the exercise:
Agility Ladder drills
Agility is our ability to change positions quickly, using quick, controlled movements.
In the cage, having agility is essential as we follow an attackman's series of fakes with quick, controlled movements.
Lax goalies also flash agility in reacting to bounce shot that appears to be headed low but then bounces back up for a high save.
A great addition for lacrosse goalies is to work tennis balls into this agility ladder drills.
Have a coach throw you tennis balls during the ladder exercises. By having to catch and throw them back we'll help work our hand-eye coordination so important for playing goalie.
Agility ladder drills were always some of my favorite exercises. Here's an agility ladder routine for you to follow:
I like to add in a short sprint at the end of each pass through the agility ladder. So the goalie goes through the ladder with the desired move and then sprints 5-10 yards before jogging back to the start of the ladder and either repeating the movement or going to the next exercise.
An agility ladder is inexpensive piece of equipment vital to lacrosse goalie training.
Slow side shuffles (place rubber band around legs, above the knees)
Performing slow side shuffles with a resistance band is an exercise that's going to build up the muscles in our legs and hips required for exploding to the ball during a lacrosse save.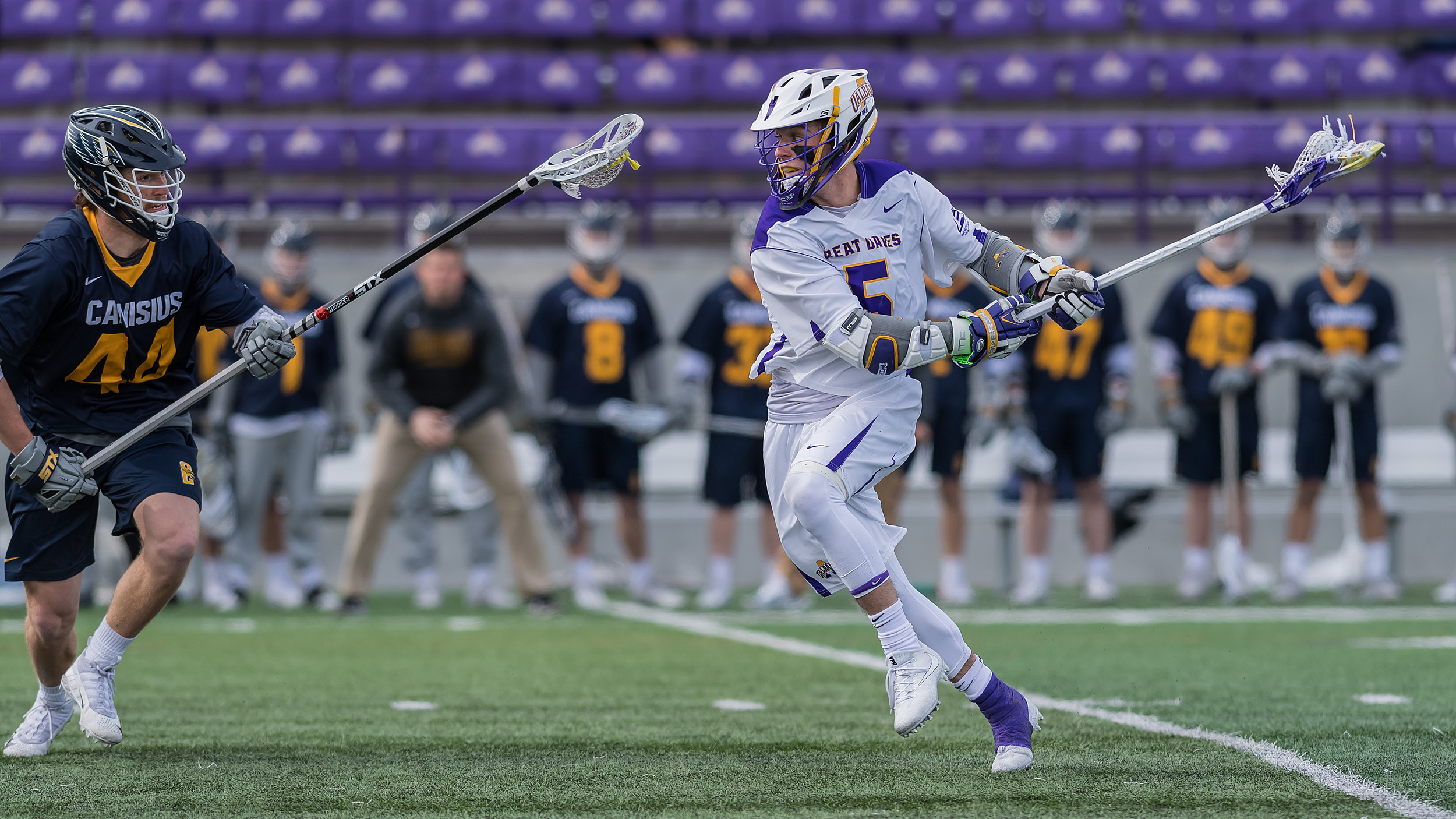 Here's a quick demo of how to perform the slow side shuffle with resistance:
For the slow side shuffles make sure you've got yourself a resistance band located above the knee.
Fast side shuffling (throw weighted ball back and forth)
After the slow side shuffles we'll remove the resistance band and go into fast side shuffling adding in a weighted ball (medicine ball).
Like many exercises in this lacrosse goalie workout we're once again working our body's lateral movement that's so important in the lacrosse goalie save process.
Here's a fast side shuffling routine with a medicine ball that you can follow:
If your gym doesn't have a medicine ball (most do), you can pick up a cheap one here on Amazon.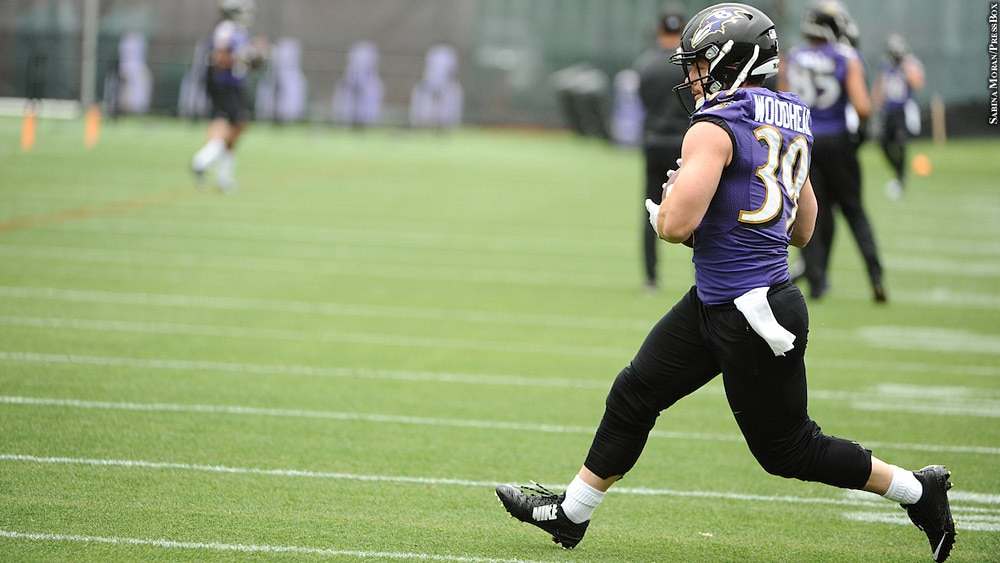 Wall sits
Wall sits are a great plyometric exercises for building the strength in our glutes, hamstrings and quads that us goalies need.
This exercise is fairly basic however here's a quick demo video for those unaware of how to perform the wall sit.
This is another drill where we can work in a tennis ball to work hand/eye coordination. Have a coach or friend throw you a tennis ball while you're in the wall sit. Catch the ball with two hands and throw it back.
Power Cleans
If there's one quality we want to develop as lacrosse goalies it's explosiveness.
Many athletes want this quality but its especially important for lacrosse goalies who need to explode with their body and hands towards the shot that's coming at them.
The power clean is a compound movement exercise that's going to help the lacrosse goalie build explosiveness.
The initial phase of the power clean requires intense muscle contractions. This trains your explosiveness from the ground, which helps in position like lacrosse goalie where the action is fast paced.
The second part of the power clean motion (the scoop, 2nd pull and catch) is extremely useful for goalies who need quick feet. This exercise also develops phenomenal grip strength that's use in the stick rotations required to make a save.
Here's a demo on how to perform the Power Clean:
Deadlifts
Another weight lifting exercise that, when done properly, increases strength in all major muscle groups is the deadlift.
When we deadlift a heavy weight we're working our entire body – back, chest, legs, arms as well as improving our cardiovascular conditioning
Like the power clean, another reason I love deadlifts is that it builds amazing grip strength.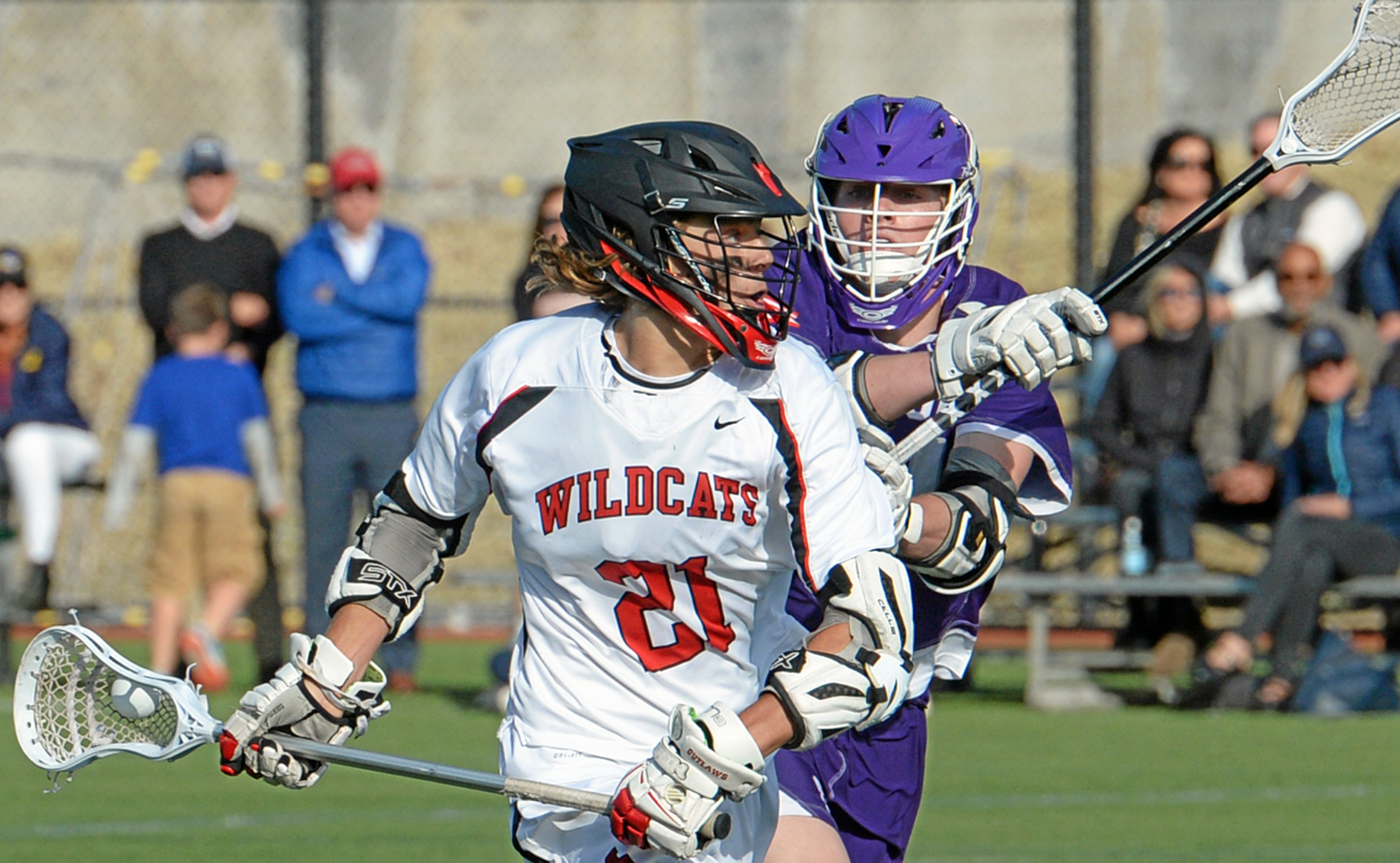 This forearm strengths helps goalies in their rotation of the stick as well as stick handling and outlet passes.
Here's a quick demo on how to perform the deadlift –
Squats
Squats don't only work your legs, they work the entire body building natural testosterone and hormones.
Squats are an amazing exercise and definitely one that needs to be apart of our lacrosse goalie workout.
Here's a quick tutorial on how to properly squat:
Seated Cable Row
By strengthening and building the muscles in our rear deltoid and back we're helping our posture which helps with everything in your life, not just making lacrosse saves.
Seated Cable Rows emphasize muscles around the back including the lats, the erector spinae, rear delts, biceps, and forearm flexors.
Here's a demo on how to properly perform the seated cable row:
Seated Reverse Fly
This is another exercise that great's for building the strong back and rear deltoids that is going to help the lacrosse goalie maintain a strong stance throughout the game.
This is a very tough exercise so be sure to go light on the weight and focus on the correct form.
Heres's a demo on how to perform the seated reverse flyes:
Lunges with Weighted Torso Rotation
This exercise is great for any sport that involves rotation. To properly throw a lacrosse ball there is a fair amount of torso rotation involved.
This exercise is also going to work those core muscles so important for goalies.
For the weight you can either use a dumbbell or a heavy medicine ball.
Here's demo of the walking lunge with torso rotation:
Sprints on stairs
At Cal we used to run Stadiums. The entire team headed into Memorial Stadium and sprinted up and down each section of the bleacher seating of the 87,000 capacity football stadium. They were brutal.
But they also were also amazing for getting your body into shape and building the muscles that goalies need to make saves.
The added load of working against gravity and balancing while sprinting up stairs adds muscle power and strength in the glutes, quadriceps, hamstrings and calves of goalies. When going down the steps, we subject our quads to eccentric contractions which further works the body.
This is an excellent piece of equipment if you're looking to up the difficulty level of the sprints.

Just in case you don't know what sprinting on stairs looks like –
Pushups
Pushups are an excellent pushing exercise that's going to work your chest and shoulder muscles. There are several different versions of pushups that vary the muscles that are worked.
Building strong shoulders is important to being able to stay in lacrosse goalie ready position for an extended period.
This quick video outlines the correct form for performing pushups:
As I mentioned for many of these drills you can work in tennis balls to help increase the lacrosse goalie's reaction time.  You can include them at almost any point during any of the drills/ exercises. The athletes will have to keep their eyes up at all times, ready to react and catch the ball.

Above we've outlined all the exercises for our ideal lacrosse goalie workout. But obviously that is too much exercise to fit into a single session.
Now let's craft a workout plan. This plan follows a 3 day on, 1 day off schedule.
If you want to become an NCAA DI lacrosse goalie, that's the bare minimum amount of work I would recommend putting in during the off-season.
For each of the weighted exercises like squats, deadlift, and power cleans start at around 50% of your body weight during week 1 and then increase the lift by 5-10 lbs. each week.
Never sacrifice form for more weight. That's the easiest way to get injured. We always want perfect form, whether in the weight room or on the lacrosse field.
Each session is going to begin with jumping rope and agility ladder exercises.
Day 1
Jump Rope – Full routine from video / 4 x 3 minute rounds
Agility Ladder – Full routine from video performing each exercise two runs through the ladder (20mins)
Slow Side Shuffle – 20 each direction x 3
Fast Side Shuffle – 20 each direction x 3
Wall Sits + Chest Pass with medicine ball – 30 seconds x 3
Power Cleans – 2 warm up sets, 15 reps x 3 sets
Walking Lunges – 20 x 3
Walking Lunges + Torso Rotation with Medicine Ball – 20 x 3
Day 2 
Jump Rope – Full routine from video / 4 x 3 minute rounds
Agility Ladder – Full routine from video performing each exercise two runs through the ladder (20mins)
Long Lateral Jumps – 30 seconds x 3
Stair Sprints

Normal sprint up stairs – x3
2 foot hop up each stair Double Footed Stair Sprints – x3
Lateral sprint in each direction – x3
Normal sprint up stairs – x3

Box Jumps – 20 x 3
Pushups – 20 x 3
Deadlift – 2 warm up sets, 15 x 3 (lighter weight, focus on explosion)
Day 3 
Jump Rope – Full routine from video / 4 x 3 minute rounds
Agility Ladder – Full routine from video performing each exercise two runs through the ladder (20mins)
Slow side Shuffle – 20 each direction x 3
Walking Lunges – 20 x 3
Squats – 2 warm up sets, 20 reps x 3 sets
Seated Cable Row – 15 reps x 3 sets
Reverse Fly – 20 reps x 3 sets
Fast side Shuffle – 20 each direction x 3
Day 4: Off
Then we're back to day 1.
To be a great lacrosse goalie we must transform our bodies into that of an athlete.
By following a lacrosse goalie workout with the following exercises we're improving every element needed to have the body of an All-American goalie. These exercises are designed to help build the strength and explosion that is required to dominate this position.
While you may need to substitute an exercise due lack of equipment or space restrictions, a minimum lacrosse goalie workout should contain all the following:
Jump Rope
Box jumps
Long lateral jumps (skaters)
Agility Ladder Drills
Slow side shuffles with resistance
Fast side shuffling with medicine ball
Wall sits
Power cleans
Deadlifts
Squats
Seated Cable Rows
Rear Deltoid Fly
Lunges with Medicine Ball
Sprints on stairs
If you religiously follow this lacrosse goalie workout using a 3 days on, 1 day off system for the entire off-season you'll be amazed at how many more saves you'll be able to make once the season is back in full swing.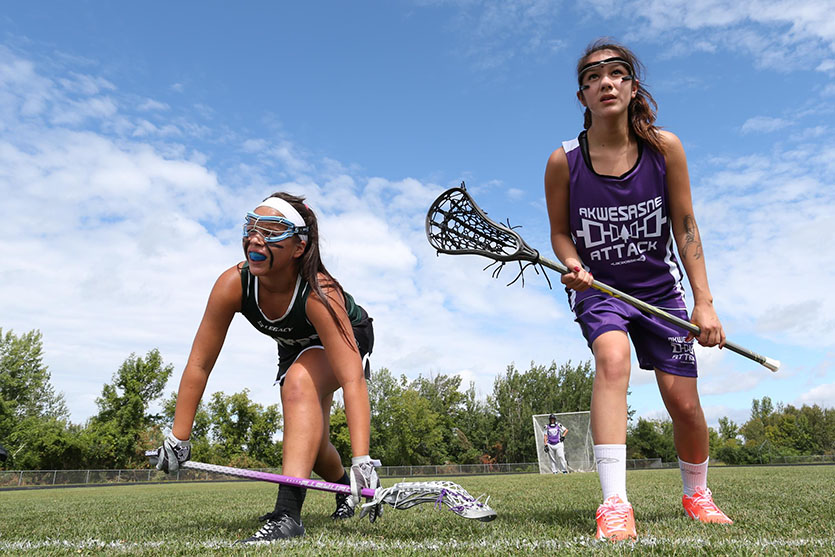 You can even incorporate this workout during the season to ensure your body stays in shape and explosive for making saves.
Until next time! Coach Damon
Any questions or suggestions on this particular lacrosse goalie workout? Let me know in the comments. 
Lacrosse Conditioning – Beginner Lacrosse
Lacrosse Conditioning Drills
​To excel at lacrosse, you need to improve your conditioning because lacrosse involves a tremendous amount of running and physical activity. Moreover, if you are huffing & puffing during a lacrosse game or practice, you will increase the odds of getting hurt (i.e. spraining an ankle). Therefore, if you improve your lacrosse conditioning, you will become a better lacrosse athlete (i.e. able to out hustle others at the end of the game) and hopefully suffer fewer potential lacrosse injuries.
​All stretches and exercises should be supervised by a trained lacrosse or fitness instructor in order to prevent injuries and to ensure the proper technique is utilized.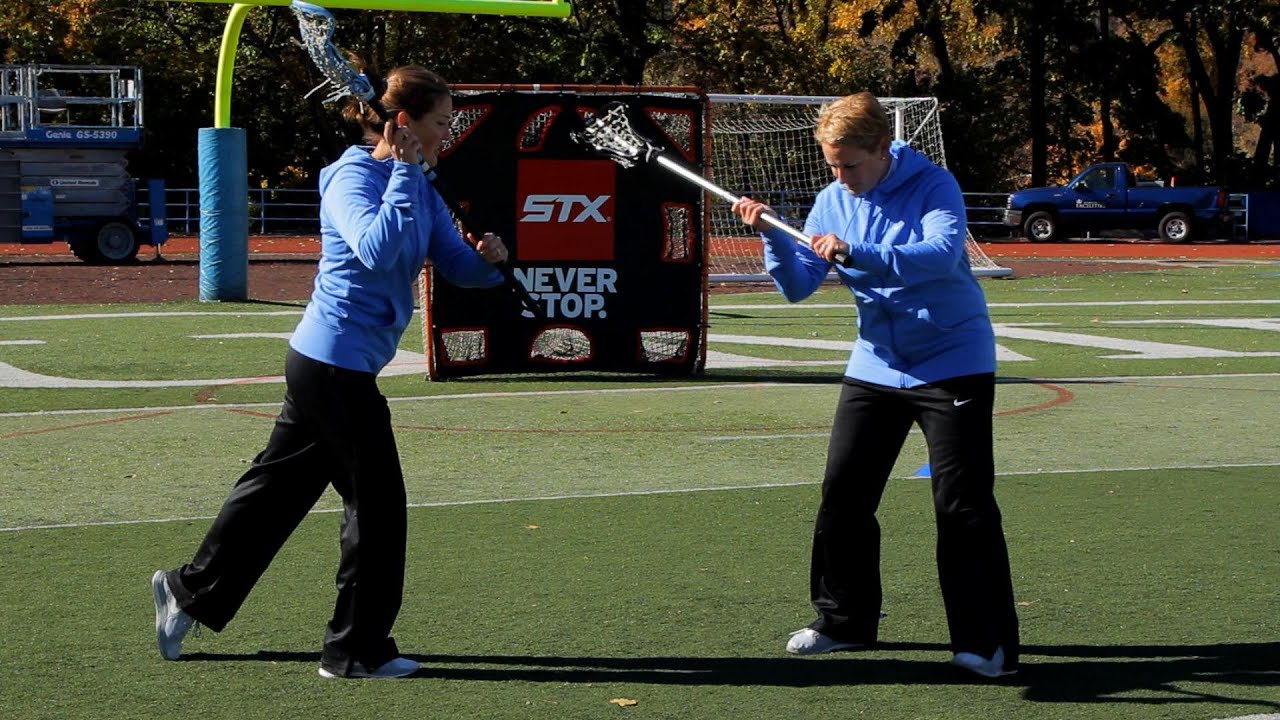 Lacrosse Conditioning Exercises
More lacrosse!!! – Practicing lacrosse outside of regular team sessions will help boost your lacrosse conditioning (as well as improve your lacrosse skills).
Off-season sports – Many players participate in different off-season sports (i.e. basketball, football, track and soccer) in order to build endurance for the lacrosse season. These different sports also add some variety to the player's sporting life (so they don't get burnt out on too much lacrosse).
Run – Don't just go for distance, you also need to get your heart pounding. Therefore, you need to mix in a variety of sprinting drills. For example, if you are running at a track, you can alternate jogging and sprinting every other lap. Leisurely jogging won't maximize your lacrosse stamina.
Hill runs are often used by lacrosse coaches to increase speed and improve conditioning. ​
Coaches also use suicide runs (also known as shuttle runs) to build lacrosse conditioning. For example, players will sprint forward to the 5 yard line, sprint back to the start, sprint to the 10 yard line, sprint back to the start, sprint to the 15 yard line, sprint back to the start, sprint to the 20 yard line and finally sprint back to the start.
Jump rope – This simple exercise is great for building lacrosse endurance.
Swimming – A good low impact form of exercise. Try to mix up distance & speed training.
Bicycling – Another good low impact exercise. Try to mix in some bike hill climbs.
Aerobic exercises – Jumping jacks, squat thrusts, mountain climbers, etc.
Lacrosse Conditioning Exercises & Workouts
---
Lacrosse season is full of intense training, hard practices, and competitive games. You work hard during the season to optimize your individual and team performance, ensuring that you are in proper shape to excel in game-time situations and lacrosse recruiting. When you want to get noticed by recruiters, making sure that you are in the best shape and playing at optimal performance helps you get attention. But what happens in the off season? Staying in shape and improving your game in the off-season can prepare you for the season and advance your game when it comes to hitting the field again. In this blog, we're going to explore some ways you can stay in shape during the off season.
Go To a Camp
To start, going to a lacrosse camp is a great way to stay in shape.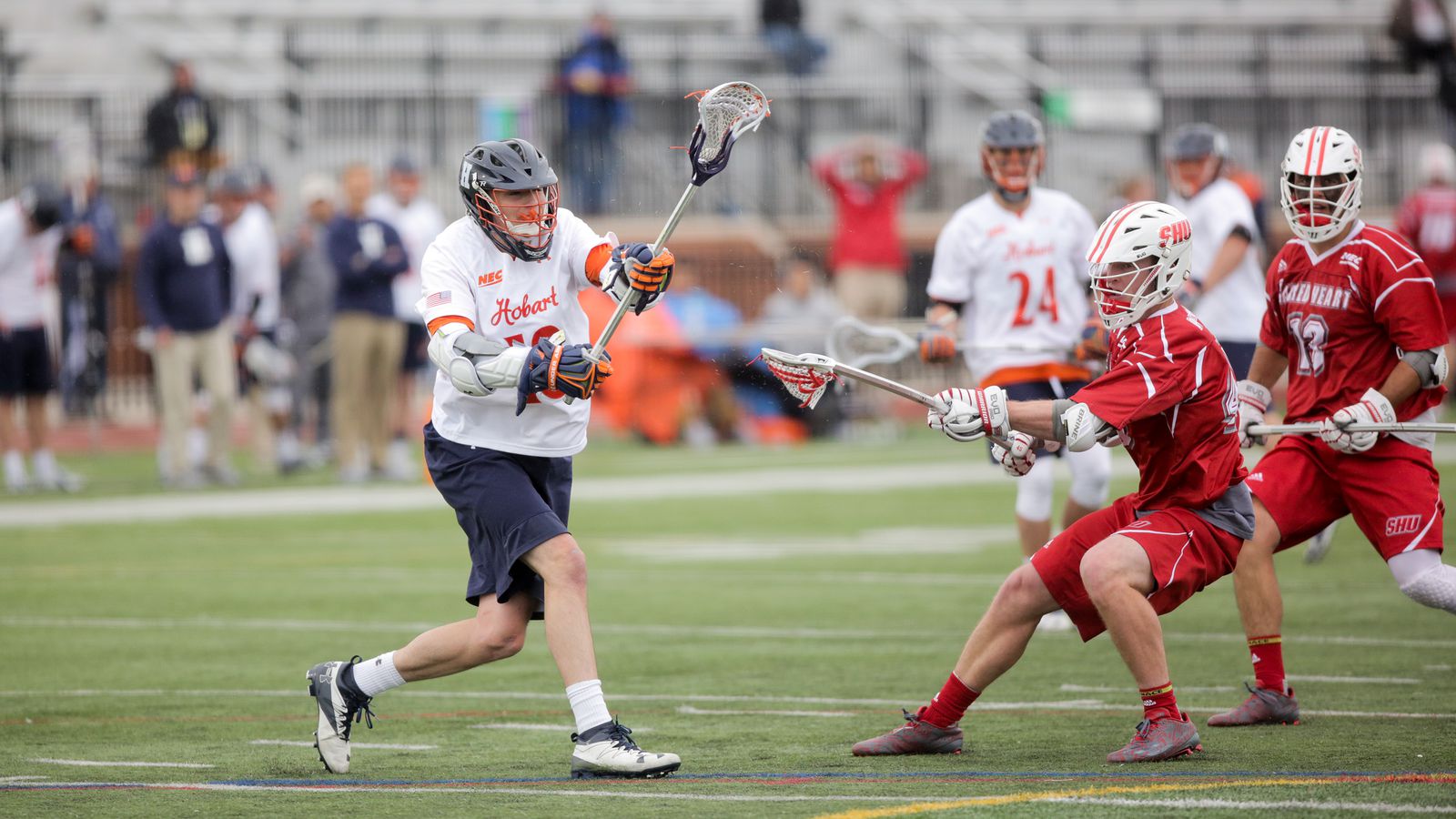 Not only can you network within the lacrosse world and meet potential recruiters, but you can practice with other competitive lacrosse players. Adrenaline Lacrosse holds lacrosse camps, such as the Vegas Impact Camp. These camps help refine your lacrosse skills in the off-season, and help you stay in shape. This is a very important, proactive way to help prepare you for the upcoming season and get you in the necessary shape to be ready for when lacrosse practices and games begin again. Furthermore, camps give you instruction from great coaches, helping you gain more knowledge about the game as well as techniques to become a successful lacrosse player.
Practice Stick Training Anywhere
An important aspect of a successful lacrosse player is their ability to be technical and strong when it comes to stickhandling skills. Practice makes perfect, and the motto is no different when it comes to training for lacrosse. Taking you stick with you wherever and whenever you have free time is a great way to utilize your off season time to improve your stickhandling and ball control skills.
Simple exercises, like cradling and passing/catching, can seriously help you be more prepared when it's time for the season to start again. If you have free time, pick up your stick and practice!
Exercise, Exercise, Exercise!
Lacrosse is a physically demanding sport, and staying in shape is the best way to stay on top of your exercise is a great way to stay in shape during the off season. Regularly performing cardio, strength training, and endurance exercises can really pay off when the season comes to fruition. You can be ready for the intense practices and games without having to endure a painful couple of weeks of training to get you back into shape.
When it comes to becoming a successful lacrosse player, staying dedicated to the game during the off season is an excellent way to stay at your top shape and constantly advance your skills, strength, and endurance. Lacrosse recruiters look for players who put in that extra bit of effort to become a better lacrosse player, and a lot can be done on your end during the off season.

Hard work pays off, so don't slack!
Visit Adrenaline Lacrosse to view many of our events, as well as lacrosse apparel to keep you comfortable and ready for training during the season and off season.
8 Reasons Why Lacrosse is a Great Full Body Workout – Lacrosse Pack
As of late, lacrosse has emerged into the spotlight and drawn the attention of young athletes everywhere. These same young athletes often wonder how good of a workout lacrosse really is and whether it's an effective way to get in shape.
Lacrosse is a great workout for people that are trying to get in shape. Players must sprint short distances and jog long distances throughout the game, drastically improving their cardiovascular fitness. Basic lacrosse movements also demand heavy muscle exertion, promoting body strength.
There's a multitude of reasons why the majority of experienced lacrosse players are physically fit. We will take an extended look at eight of these reasons just in case you aren't thoroughly convinced that lacrosse is a great workout.
1.) Exercises Both Fast Twitch and Slow Twitch Muscle Fibers
The first reason that lacrosse is such a terrific workout is that it activates both fast twitch and slow twitch muscle fibers, something that few other sports boast.
If you've ever spectated a lacrosse game before, you've likely noticed that the ball ventures all over the field. Possession bounces back and forth between both field halves like a ping pong match. Every time that the ball shifts positions, the players must adjust their position accordingly, even if that means running all the way to the other side of the field.
This constant shifting of the ball's whereabouts is what works the slow twitch muscle fibers. Players have to be in continual motion to keep up with the gameplay, otherwise they'll be left behind.
As for the fast twitch muscle fibers, the fundamental movements of lacrosse demand a certain degree of explosiveness to work successfully. Some prominent examples of this include dodging, shooting and checking.
With each of these maneuvers, speed is of the utmost importance.
Take dodging for instance. When a ball carrier sets up for a dodge, they may jog into it initially. However, as soon as they reach their point of attack near the on-ball defender, they explode into the dodge in an attempt to get a step on their man, much like a crossover in basketball.
All of the elements involved in the dodge, from the shoulder fake to the quick jab step, have to be explosive to throw a defender on their heels.
These muscular movements are the work of fast twitch fibers, not slow twitch fibers. The fact that lacrosse works both muscle fiber types equally is a huge workout plus.
It grants athletes the ability to diversify their athleticism and attack areas that they otherwise would ignore. In sports like cross country or competitive swimming, you're limited to exercising one muscle fiber type only.
2.) The Throwing and Shooting Motion Incorporates the Entire Body
In addition, you should know that the throwing and shooting motion is a full body movement, requiring activation of muscles all throughout the body.
Lacrosse players know better than anyone that passing and shooting are essential to the sport. They happen on a regular basis, so much so that players rarely even think about the motion as they do it. It's ingrained into their muscle memory because of the sheer volume of throwing and shooting repetitions they've notched under their belt.
To those that are unfamiliar with lacrosse, the pass and the shot may appear to be a simple mechanism of the arms and nothing else. This is not the case.
Before I get into why passing and shooting is a full body movement, watch the clip below of Paul Rabil shooting a lacrosse ball, as his shooting form is a perfect example of how a variety of muscles work together to release the ball with power.
After having seen the video above, you can clearly see that Paul Rabil's lacrosse shoot is not a simple movement of the arms.

It's a lot more than that.
For one, Rabil winds up his entire body in preparation for the shot, so much so that his back is practically facing toward his target. From here, he activates his core muscles to violently rotate his upper torso toward the goal. As soon as this rotation begins, Rabil uses his leg muscles to establish a firm base to translate all of his power into the ball.
Rabil then activates his back and arm muscles to snap the lacrosse stick forward toward the goal. The simultaneous activation of all these muscles together gives his body so much momentum that his body actually careens forward well after the ball is released.
In short, there's no question that passing and shooting are terrific for total body muscle activation.
3.) Heavy Emphasis on Precise, Calculated Footwork
Playing lacrosse also strengthens footwork since players cannot afford to be clumsy with their feet. Regardless of whether a player is on offense or defense, they need to pay close attention to their footwork in order to give themselves an advantage over their opponent.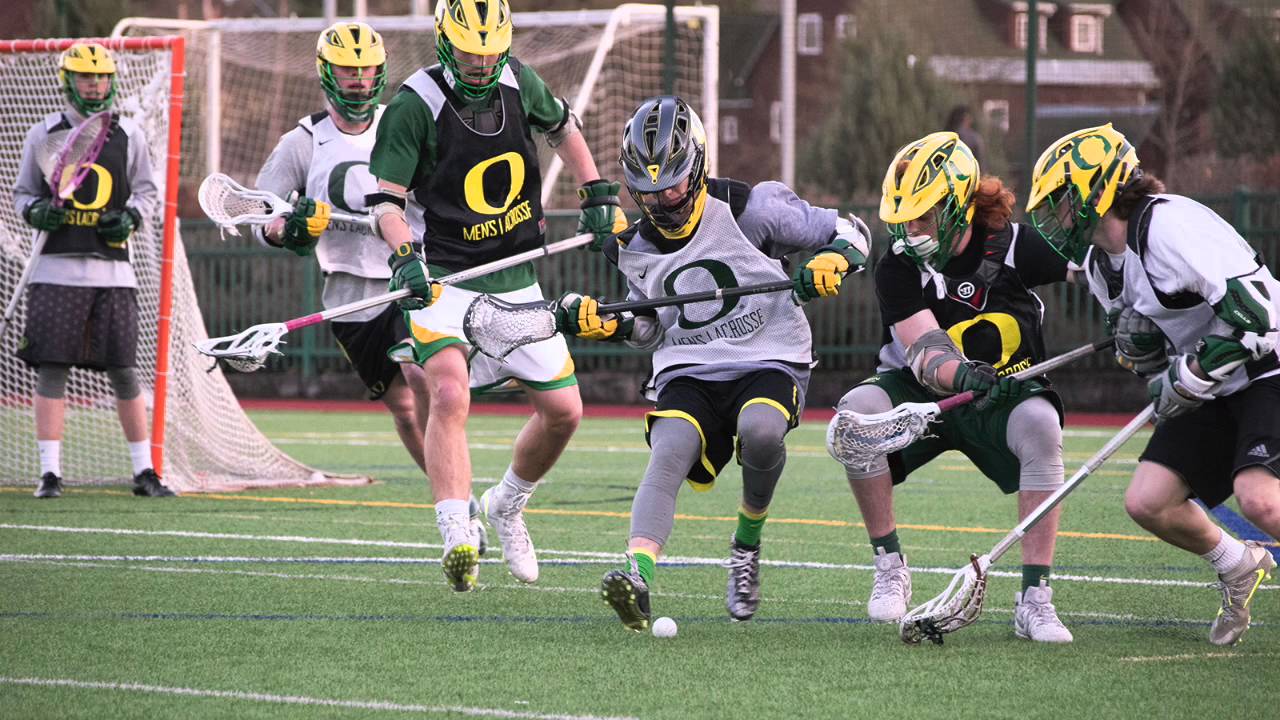 On offense, a clear example of the importance of footwork is presented during dodging. When ball carriers need to successfully dodge past defenders, they use their feet to manipulate their defender into moving away from where they intend to go. To perform a successful dodge, their footwork needs to be on point.
This also applies to defenders. If they want to even have a chance at staying in front of their man, they need to break down and shuffle their feet with short, small steps to immediately react to the movements of the ball carrier. One misstep is all that a ball carrier needs to gain separation.
The rapid development of solid footwork trains you to avoid putting unnecessary loads on your body at particular angles, forcing you to be more efficient with your movement.
This is a great workout aspect because it supports so many other areas of your fitness. Superior agility translates over into your performance in other sports and allows you to maintain better control and balance, which is crucial for injury prevention (source).

I find that building up my footwork through lacrosse is far more appealing than building up my footwork through an agility ladder or a jump rope. But then again, that's just my personal preference.
4.) Steadily Builds Grip Strength Over Time
Furthermore, holding a lacrosse stick for hours on end inevitably builds your hand and forearm muscles.
Although lacrosse sticks are rather light, they still act as a form of resistance as you grip your lacrosse stick over the course of practices and games. Next time that you attempt a pass or throw, pay close attention to what your natural grip does. You will likely observe that your grip tightens up ever so slightly during these movements.
As we established earlier, the passing and shooting motion are staple movements of lacrosse that are done on a frequent basis. After performing thousands upon thousands of throwing repetitions, your grip strength is bound to go up, especially if you play wall ball regularly for practice.
It's hard to imagine that your grip strength would remain the same after years of playing lacrosse.
This is a subtle benefit, but an important one. Grip strength is one of the most overlooked components in fitness despite how significant of a role it plays in so many exercises. Every time that you pick up a dumbbell or carry around a heavy object by a handle, your grip strength is tested.
For many of you, this may be the limiting factor holding you back from fulfilling your true strength potential. Playing lacrosse for a few seasons will help you to address this weakness in your physique.
5.) Defensive Body Checks and Stick Checks Improve Functional Strength
Another set of fundamental maneuvers in lacrosse that we haven't really touched on yet is the defensive body check and stick check. These are key defensive movements because they grant players a way of stripping ball carriers of possession. What you may not know is that these maneuvers are also a terrific way to hone in on your functional strength capacities.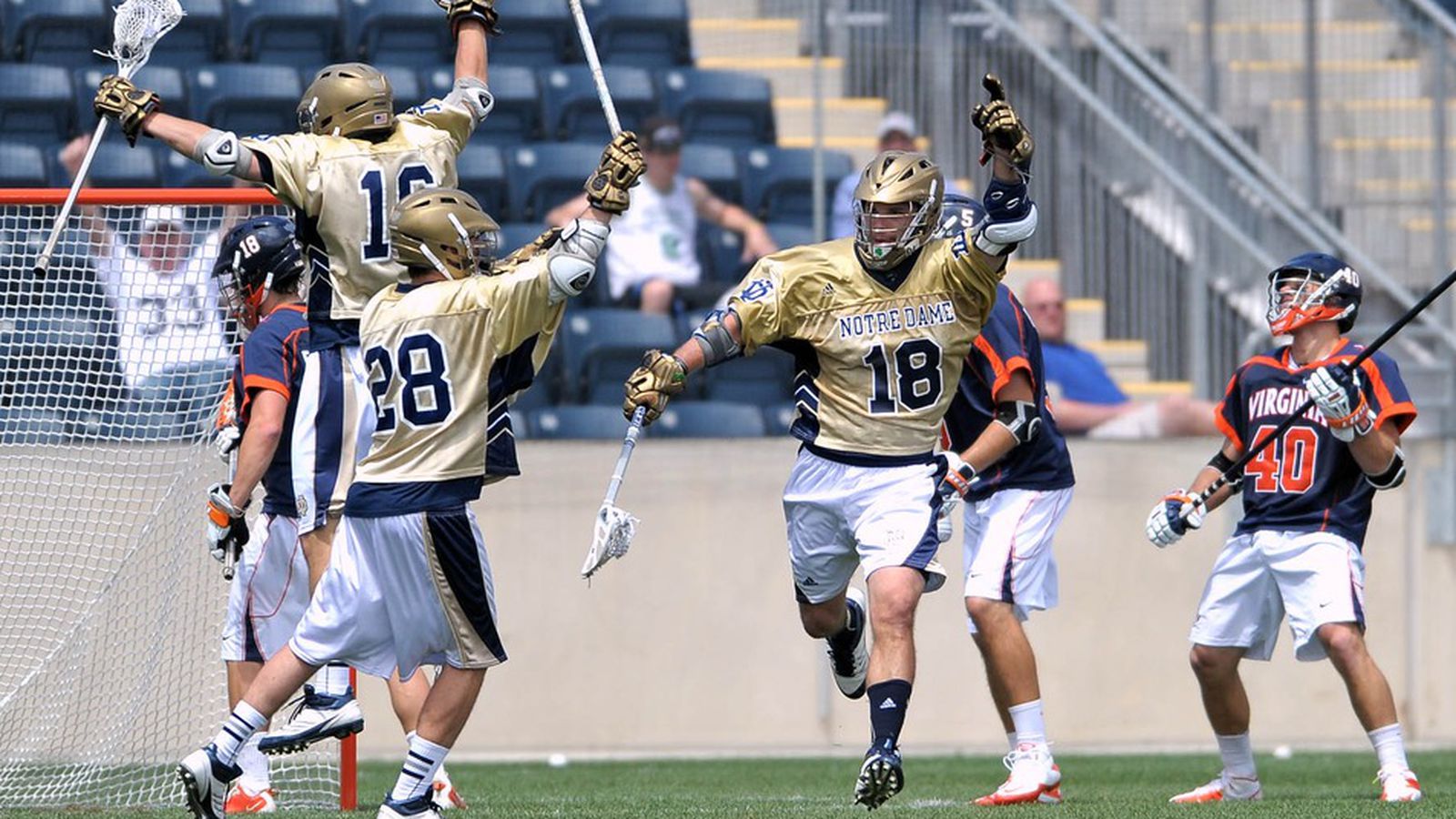 In the fitness world, there is lifting strength and functional strength (source). These fitness components do overlap somewhat, but they're distinct from one another at the core. Lifting strength solely has to do with the ability to move heavy weights, whereas functional strength pertains to the capacity to perform movements in real life scenarios.
Players that utilize their strength capacities to throw a forceful stick check or shove a ball carrier off their path toward the goal learn how to utilize their lifting strength in a functional capacity.
The stabilizing muscles must be extremely active in order to check a ball carrier in a precise manner. Without proper stimulation of the stabilizing muscles, a defender may miss their check entirely or hit the ball carrier in a dangerous place, such as the head or neck, drawing a penalty.
So many fitness athletes concentrate their efforts solely on lifting strength to the exclusion of everything else.

Although this may help you to look good, this type of training will not yield as many benefits in real life situations, such as hauling around groceries or playing pick up basketball with your friends (source).
Lacrosse affords athletes the opportunity to branch out of their personal sphere of training and strengthen their stabilizers. Ultimately, this helps them to adapt to real life physical problems. This is a fitness benefit that cannot be matched by lifting weights purely on machines.
6.) Superior Development of Hand Eye Coordination
The next benefit has to do with hand eye coordination. The majority of workouts nowadays revolve around lifting heavy weights with no emphasis on hand eye coordination. Fortunately, lacrosse doesn't fit this mold. It's in a category all its own.
I say that lacrosse is in a category all its own because the hand eye coordination in this sport is unlike any other sport out there. With sports like basketball or football, players use their hands to make direct contact with the ball.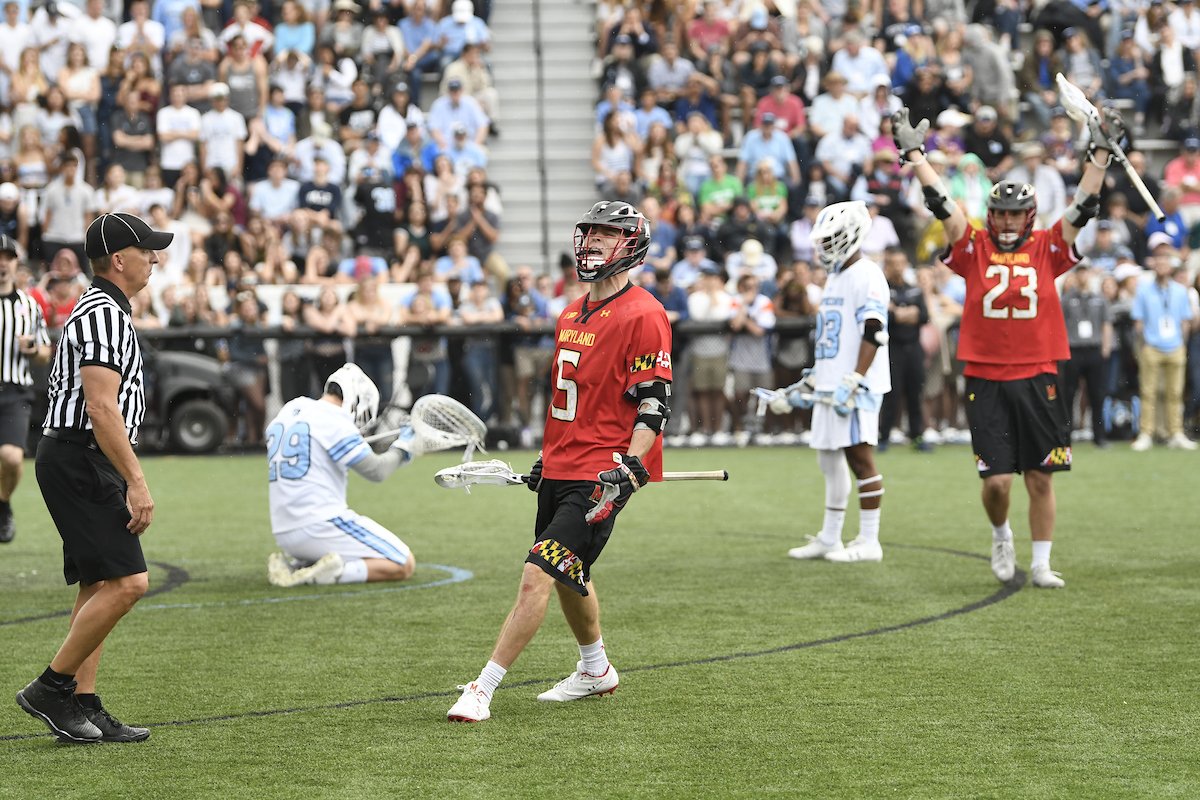 Lacrosse players, on the other hand, use their lacrosse stick as an extension of their arms to catch and throw the ball.
Few athletes are used to this kind of hand eye coordination because it's not natural.
Everyday athletes are strictly used to using their hands to perform all their physical activities. They're not comfortable with utilizing a separate entity to carry out physical tasks.
This provides lacrosse players with an entirely new fitness angle that few other athletes have the privilege of being exposed to. Top tier athletes are always on the hunt for new training methods to challenge their fitness capabilities. Lacrosse is one of the most unconventional training methods for hand eye coordination that you'll ever find.
Plus, the majority of these unconventional training methods are rarely ever effective. If they have yet to hit the mainstream, there's typically a good reason for it.
Lacrosse still has yet to reach the public eye, but it's slowly growing in popularity.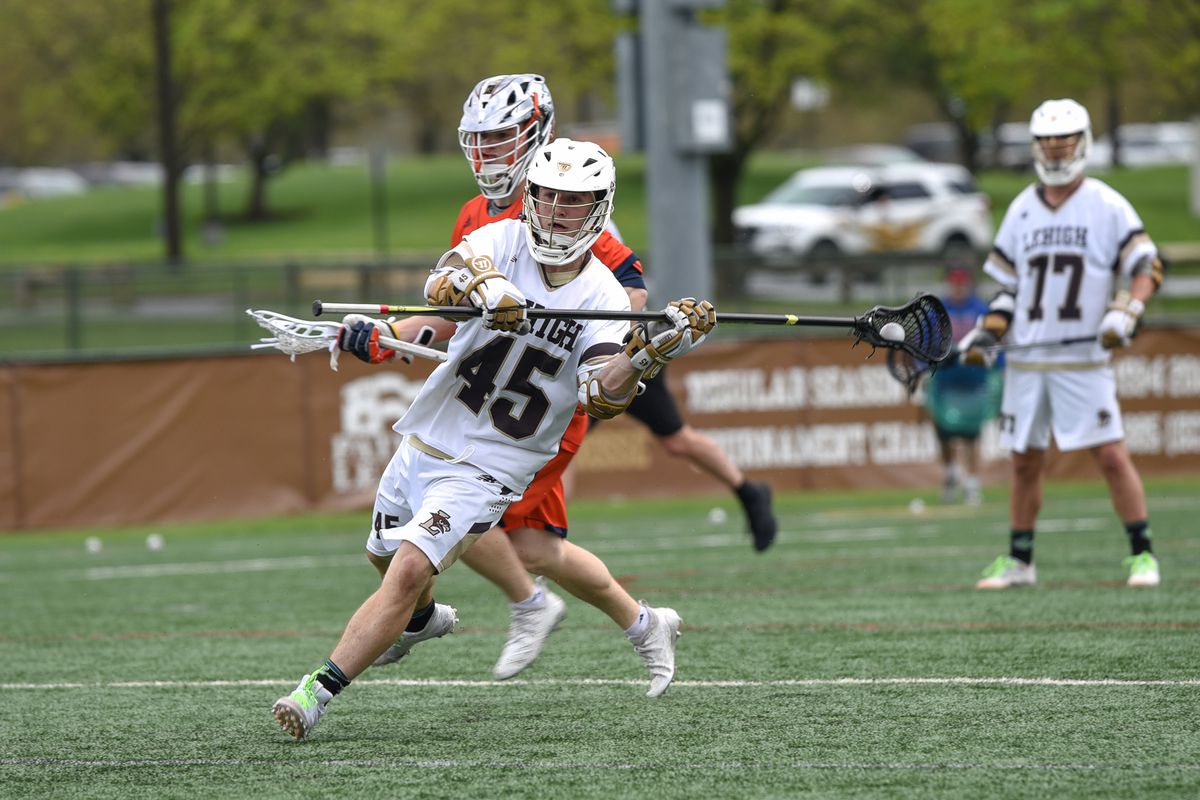 This just goes to show that working on your hand eye coordination through lacrosse is catching on, slowly but surely, because it is actually effective.
7.) Flexibility Increases with Pre-Game Warmups and Stretching Sessions
Moreover, many lacrosse players see a flexibility increase soon after they join an organized lacrosse team. This is because virtually all lacrosse teams partake in a full dynamic warmup prior to lacrosse practices and games.
Teams make a habit of pre-game warmups mainly because of injury prevention. Consequently, the majority of lacrosse players overlook these flexibility benefits. Since players rarely ever measure their flexibility before and after their season, they fail to realize the extent to which lacrosse has influenced their range of motion.
Of course, the margin of this flexibility increase is contingent on how seriously players take warm-ups. Nonetheless, even players that do a lackluster job of stretching may still experience the flexibility benefits of warmups simply due to the fact that they're performed before every lacrosse outing.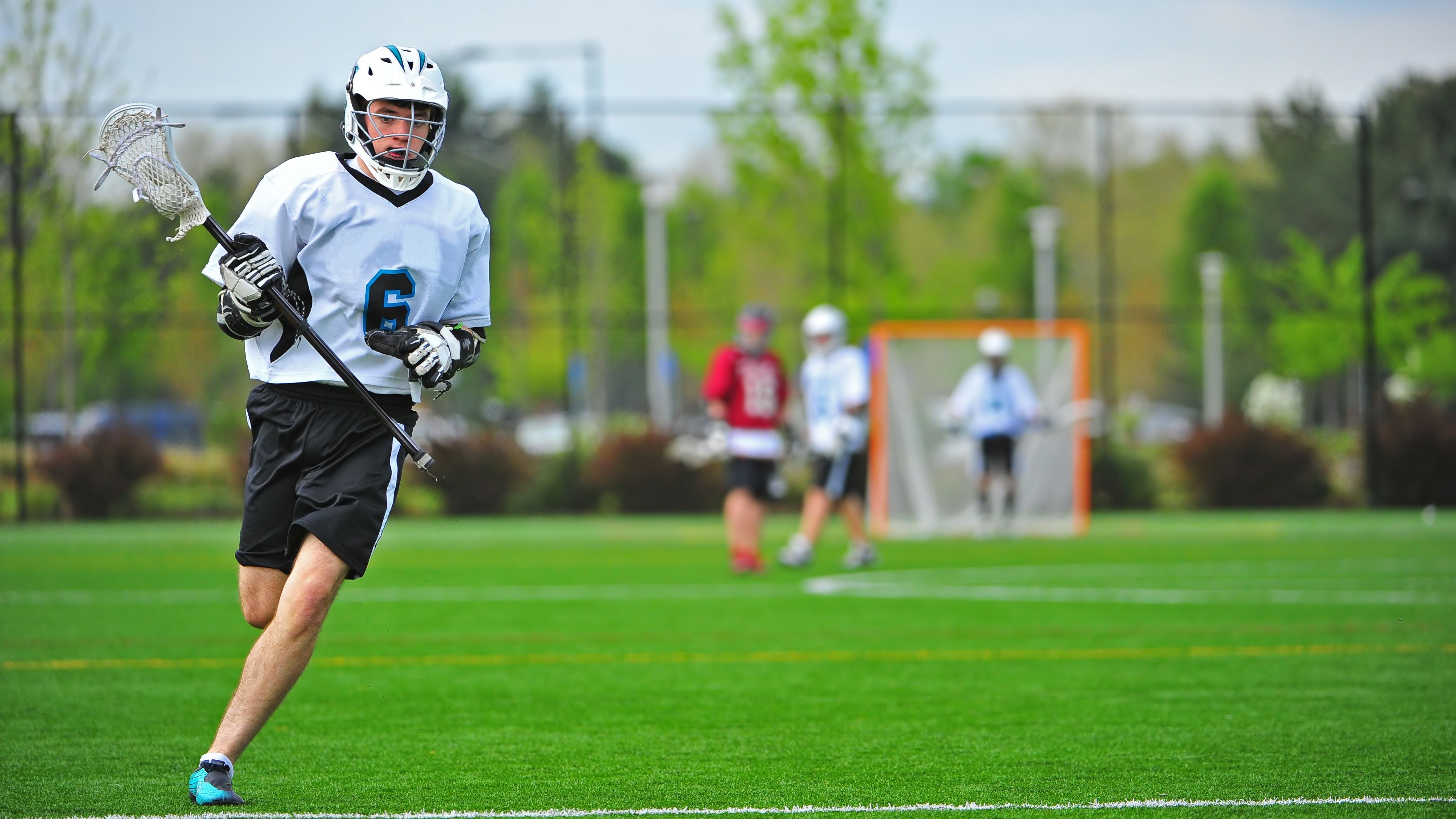 The sheer volume of stretching is sufficient enough to make a positive difference. Stretching in a mediocre fashion is better than no stretching at all.
Flexibility is a critical aspect of working out because it keeps your body primed for physical activity. Without a sufficient range of motion, it can be challenging to perform even the most basic of physical movements. If you stray too far from your flexible capabilities, you may even overextend and strain your muscles, which will ultimately prevent you from working out.
Unfortunately, many people skip over stretching before their workout because they believe it to be too tedious and time consuming. Since lacrosse coaches force their players to warm up before live gameplay, this is never an issue.
8.) Forces You To Be in the Best Running Shape of Your Life
Finally, the most indisputable workout benefit of lacrosse is the vast improvement in running condition.
Lacrosse players are always on the move.

Whether they're jogging or sprinting, they rarely ever stay in the same place for an extended period of time. For this reason, the cardiovascular fitness of lacrosse players is off the charts!
The first time I ever played in a lacrosse game, I could barely make it thirty seconds on the field without being winded. Mind you, I played basketball and football prior to playing lacrosse, so I wasn't completely green to conditioning.
Needless to say, I was extremely surprised at how exhausted I would be within such a short span of time on the lacrosse field.
The reason I wasn't conditioned to the demands of lacrosse was because I was not used to being in continuous movement. With sports like basketball and football, you're afforded small breaks in between stints of strenuous physical activity. In lacrosse, players are rarely afforded this opportunity.
Fortunately, I eventually pushed past this point and improved my conditioning to the point where I could stay on the field for longer shifts.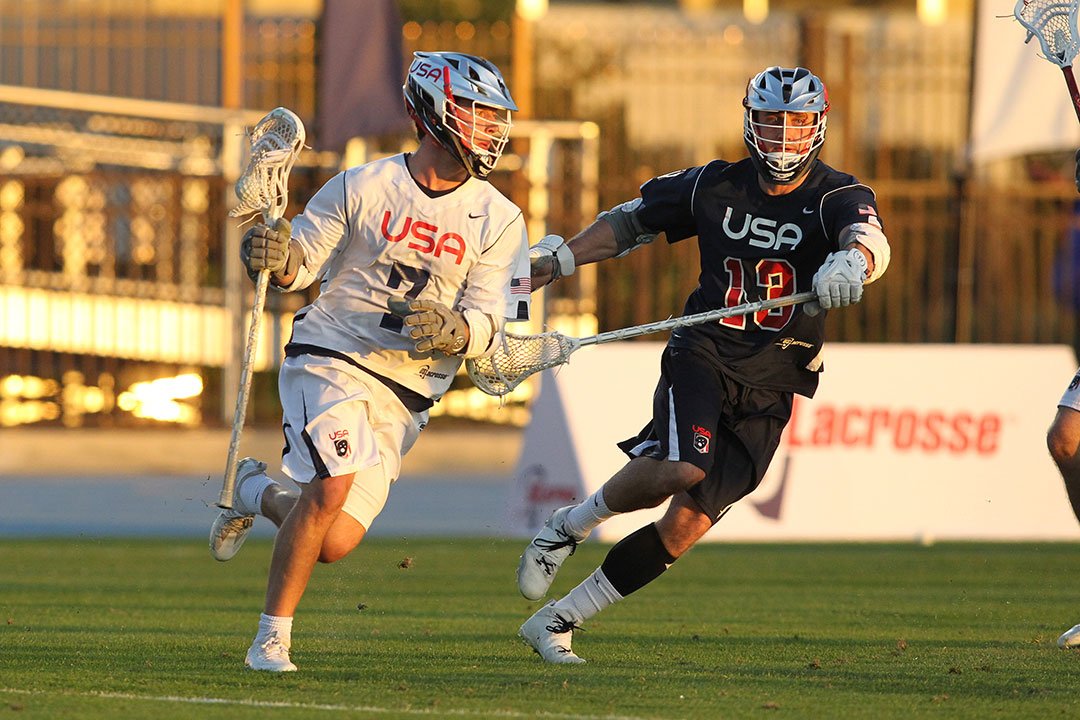 Even so, it did take a while.
Having run both cross country and lacrosse in high school, I dare say that I was in better running condition during the lacrosse season. During cross country, I was only conditioned to run long distances. My top sprinting speed wasn't nearly as polished as it was during the lacrosse season. Plus, I had the added benefit of being able to change direction, shift laterally, accelerate, and decelerate much better when lacrosse was in full swing.
Either way, it's no debate that lacrosse has unparalleled running benefits, no matter what way you package it.
Final Thoughts
Participating in the sport of lacrosse is one of the best things you can do for your body, especially if you're a young athlete. Establishing a fitness habit at a young age will help you to stay healthy for the rest of your life.
It's difficult to maintain a solid workout routine on your own when you're first getting started. Having a lacrosse coach to help guide the way along with teammates there to keep you accountable will encourage you to push your fitness boundaries. At the end of the day, we all want to become the strongest version of ourselves and have fun while doing it. Lacrosse does all of this and more. So if you haven't already, go out and try lacrosse!
Sources: 1 2 3
How to Improve Your Lacrosse Skills
What's not to enjoy when playing lacrosse? Whether you play professionally or simply for fun, it takes time to perfect the skills that make you a good player. To be constantly good means to hone skills through regular practice and a relentless pursuit to improve.
A lacrosse player needs to build a solid foundation in these four fundamentals: throwing, catching, cradling, and scooping. It is an absolute must to practice continuously to enhance all four skills.
How do I improve my lacrosse skills?
Even star players like Tom Schreiber or Lyle Thompson never stop finding ways to improve their skills. If your objective is to be like them then so should you! Being a good lacrosse player takes time, extreme patience, and unwavering determination. Athletes never have it easy! Have the right attitude and discipline and use the following tips to enhance your skills.
Build up your strength
The first thing an athlete need is a sharp mind and body. Because it is a contact sport, you need to strengthen your core muscles regularly. You should also include cardiovascular exercises to your workout routine. There are lacrosse exercises you can do at home to stay in shape.
A simple home workout routine: Do five planks, rest for 30 seconds, ten sit-ups, 20 abdominal twists, rest. Repeat three times. You can include jumping rope to the routine. It not only gives you good cardio but also builds up your forearms and other muscles. Lunges and squats and squats are a must to strengthen your leg muscles. Adjust the routine as needed and be consistent with your training.
Drink more water and eat healthy food after each workout session. Limit sweets, have a sufficient supply of protein, and get a lot of good carbs.
Do not forget to get enough sleep to allow your body to recover from hard training.
Improve your speed and agility
Speed is a necessary skill for lacrosse players. Faster is better but it is not enough to be just fast. You also need to be agile. In playing lacrosse, you need to have the ability to move quickly in different directions while maintaining proper posture.
A simple exercise to improve your agility is stretching. This will also help you avoid sports-related injuries.
Long runs, hill sprints, and ladder exercises are great for conditioning and improving your footwork. Make sure to add these speed drills to your regular training.
Hit the wall every day
Doing wall ball drills is a great way to improve your lacrosse skills. Throw the ball to the wall 50 times using your right hand, then do the same for your left hand. Increase the number of throws as you improve daily. You can start with one hour of daily wall ball drills, or you can repeat up to 5 repetitions per day, depending on your determination to get better.
While practicing on the wall is an excellent way to improve your throwing and catching skills, practice becomes better with a lacrosse rebounder. You can simulate playing against opponents from different directions by adjusting your rebounder to different angles and positions. It is a great tool for solo training.
Watch lacrosse games
Watch a full lacrosse game and learn from how others play. Choose and observe a particular player. Watch their maneuvers. Take note of the specific moves you like, or how they hold the stick. Break down segments that you want to study and play that part again. Absorb as much knowledge as you can.
Review your past games
Watch a recording of your past games to recognize strong and weak spots. Learn from your mistakes. The same way you learn by watching how others play, break down segments from your own game. This will help you visualize better and acquire excellent moves.
Increase your lacrosse IQ: consistency is the Key
For most team sports like lacrosse, mind, and body coordination is a crucial skill. Keep practicing to strengthen your body and sharpen your mind. Athleticism is a must if you are serious about playing this game. Practice lacrosse exercises regularly, and you will see your game improve. Give these drills a try and let us know in the comments below how it worked out for you!
90,000 A simple way to get in shape in 100 days – Rossiyskaya Gazeta
A group of enthusiastic athletes organized weekly free workout classes in Rostov, promising to get anyone in shape in 100 days and guaranteed to "burn fat" for the beach season. Only four well-known exercises, if done correctly and regularly, will provide you with a strong body for many years. Moreover, classes usually require no more than 20 minutes a day.
Now in many Russian cities workout (literally from English – "street workout") has become a fashionable trend.Although in fact outdoor activities are a well-forgotten old thing, in our country they were very popular.
I decided to take part in the experiment myself and do the workout according to the proposed scheme for 100 days. On April 19, he started a special diary, measured all his "roundness", and also took a picture in order to compare the result later. I will definitely report back in three months.
"It's hard to go out for training for 100 days in a row, so motivate yourself," says one of the volunteer trainers Pavel Takhtaulov.- All newcomers are given free calendars with 100 empty cells. After each workout, you must cross out the successfully completed day. This is motivating! Also, listen to good music or audiobooks while you practice. Find a pleasant partner to work out with – it makes the class more fun and does not allow you to slack.
The main thing in training is the correct technique, and not the number of approaches and repetitions, the guys emphasize. Be sure to do a good warm-up before your workout – swings, bends, jogging.The load must be calculated so as to perform three circles of pull-ups, lunges and push-ups with ideal technique. In each circle, the exercises are done without interruption, the pause between the circles is from 40 to 60 seconds, no more. This is how the cardio load is given and the process of burning excess subcutaneous fat starts. Ideally, shortness of breath should appear after three laps, but there should still be some strength left. If the last round is overloaded, then it is better to slightly reduce the number of repetitions. Do not hesitate to start with two or three repetitions in each exercise and do not rush to increase the load – work with your optimal number of sets for at least one week, and only if you feel strong – increase the number of repetitions.
After the main exercises, do the plank, and the best way to end the workout is to stretch. It should be done only when the muscles are well warmed up. Stretching will also allow you to increase the load at a faster rate in the future. Four basic exercises …
1. Pull-ups on the bar
Photo: Alexander Gavrilenko / RG
You can pull yourself up with a direct grip, as in the photo, or with a reverse one. The second method is even easier and with it the biceps and back muscles are better worked out.What is very important in technique is that you cannot swing your legs and body, all movements should be smooth and even a little slow. The forearms do not move from side to side, the elbows are always strictly under the bar. Use the full range of motion of your arms until you fully lower yourself. At the highest and lowest point, you need to fix your position for a second, "hover". If pull-ups are still not working out for you, you can start training on a low horizontal bar (the so-called horizontal pull-up, without lifting your legs off the floor).
2. Squats
Photo: Alexander Gavrilenko / RG
More precisely, lunges. In the starting position, we put our legs "along", on one straight imaginary line, hands on the belt. Now you need to squat down smoothly to such a level that the front leg is bent at the knee by about 90 degrees. And then also slowly return to the starting position. It is very important here to monitor the position of the body. The back should remain straight. Don't lean forward or lean back.The front foot supports the weight on the heel. Choose a distance between your legs so that the forefoot can drop to the desired level without protruding beyond the front edge of the foot. Otherwise, there will be an extra load on the knee joint. If the technique is correct, after a few approaches you may feel a slight burning sensation in the upper thigh. This is fine.
3. Push-ups
Photo: Alexander Gavrilenko / WP
This is perhaps the most famous and popular exercise all over the world.The most important thing here is to keep the body straight. To do this, first ask someone to see from the side whether you are doing the exercise correctly. But after a few workouts, the body will remember the desired position, and this will cease to be a problem. In the future, push-ups can be diversified – for example, the narrower you put your hands, the more load goes to the triceps, and the wide grip works out the chest and back better.
4. Plank
Photo: Alexander Gavrilenko / WP
One of the most useful and underestimated exercises.It is done after the main workout. You just need to take the support while lying down, resting your palms or elbows on the ground, and stay in this position for as long as possible. With such a statics, the straight, transverse and oblique muscles of the core (back and abdomen) are simultaneously worked out, which actually "support" your internal organs, as well as the buttocks, muscles around the spine and neck, and so on. You can start with the classic plank, and then, to focus on certain muscle groups, diversify this exercise – do a side plank, use only one leg in support, and so on.
Getting in shape at home – Ozon Club
Fitness in the gym is, of course, good: the appropriate atmosphere, a certain spirit of competition, special equipment, professional trainers. But not everyone is comfortable because of the work schedule, financial capabilities, precious time spent on the way back and forth. Workouts at home will come to the rescue – it is only important to organize them correctly.
Bystrova Julia
April 9
The benefits of exercise and motivation
According to the recommendations of the World Health Organization, an adult should exercise either 150 minutes with medium intensity or 75 minutes with high intensity per week.These norms significantly reduce the risk of developing:
stroke
diabetes
heart disease
bowel and breast cancer
A person who regularly exercises at a moderate pace burns 3-6 times more calories than those who lead a sedentary lifestyle. Exercising for at least 13 minutes a day can extend life by 3 years.
Therefore, exercise, even at home, will bring noticeable health and body benefits.
When it comes to motivation, you can use social media for additional incentive. Create groups to share experiences, support each other, compete with body work, and promote health.
Many people start at home to get in shape for an important event where you need to look irresistible. Later, having seen the result, it is already much easier to continue practicing, being motivated by what has already been achieved.
A few tips for getting started at home:
Start exercising while watching TV, listening to a book or podcast, or advertising.
Buy sportswear – you always want to wear new clothes more often.
Set a numerical goal (desired weight, volume, time to achieve these results).
Plan your home workouts, write this schedule down.
Take your phone as an assistant: let it remind you of training.
Do not ignore other physical activities outside the home: walking to work, walking up the stairs, running with the dog.
About training
It is worth starting a workout with a warm-up to warm up and stretch the muscles, prepare the joints and the cardiovascular system for stress, and avoid injuries during sports.
Complex or circuit workouts are the best option for home workouts. They target all the muscles in the body.
circuit workouts last half an hour
beginners should do 5-6 exercises, experienced ones – 9
at the head – the principle "from large muscle groups to smaller"
exercises are performed alternately with minimal breaks (up to 40 seconds)
repetitions circle 12-16 times
constant increase in load
Circle elements can be selected based on needs, complexity or preferences.The classics of effective exercises for the home: push-ups, plank, twisting (combined, oblique), squats, back lunges, push-ups, lifting straight legs in a lying position, burpees, forward bends, King's deadlift, glute bridge, sit-up, boat.
Circuit training according to the principle of "Tabata"
Among other approaches to sports, tabata stands out for its timing: 20 intensive seconds alternate with 10 seconds of rest, repeat the circle 8 times in 4 minutes. This training regimen increases endurance, burns fat well, and is also beneficial for muscles.
High-intensity circuit training is also based on a work-relaxation time ratio: 30 seconds of load – 1 minute of rest. This approach allows you to burn 30% more calories than others.
If you do not like complex trainings, you can take turns working on individual muscle groups or specifically concentrate on problem areas.
If you need to tighten your sides and legs, regularly do the following exercises: swing, to the side while standing, swing, lying on the forearm, lunges, side lunges, jumping with a lunge.
Home conditions are not a hindrance to tightening your abdominal muscles or doing back exercises. If the press needs twisting and bending of different options, for the back, do bends up and down in a cat pose, twists on a chair, tilts the head and to the wall at right angles, "baby pose" (sit on your knees, bend over, press your chest tightly against knees, and stretch our arms in front of us).
During the pandemic, many people switched to remote work – you can use a chair and a table as exercise equipment:
while sitting straight on the chair, do back bends in both directions, holding each position for 2 seconds
resting your hands on the chair, in a sitting position , raise your hips above the chair and lower
sit, straighten your back, arms in front of you.Without bending, first rise to a straight position, then lower yourself
take a lying position, leaning on a chair, and in turn pull your knees to your chest
stand near the table, legs together, stretch your arms above your head and join your palms. Stretch, arching at your chest. Hold the pose for 5 seconds
make 20 lunges back, holding on to the table: the back is straight, the knees do not part, the supporting heel is pressed to the floor
push up from the table 20 times
stretch the muscles of the back and arms, performing bends to the table at right angles …The bent back should be as straight as the legs. Lean on the table with your hands.
Video training and smartphone applications
Sports trainers create whole series of videos in order to watch and work in parallel: fitness – "D. Michaels: Fitness every day "; yoga – "Yoga after 40: Spine – flexibility plus health"; pilates – "D. Austin: Pilates. Right on target. "
There are also trainings for a specific goal: "D. Michaels: No problem areas! "," Flat stomach and thin waist in 15 minutes a day "," D.Austin: Weight loss is a dance mix.
It is worth paying attention to applications for smartphones that track your physical activity, select video workouts for your needs, analyze food, contain a whole library of useful recipes and exercises, make up a program of physical activity for a certain period, analyze success.
Among the popular programs, we single out: 8fit, MyFitnessPal, Freeletics, Fitbit Coach, Seven.
90,000 What Words You Need to Know to Speak English in the Gym – Skyeng Magazine
The season of treadmills, ellipses and dumbbells is open again.Surely your coach has already advised you to make the gym a habit and not to skip workouts, even when traveling abroad. To communicate freely with foreigners about sports, SM recommends that you learn at least these basic words and phrases.
You bought a card for the gym and immediately got yourself a new instagram, because, as the gossip photographers say, "If it wasn't filmed, then it wasn't." In the gym, the first thing you did was take a picture with a barbell and posted a picture with this caption: " I use a 45 pound barbell when I bench press ".And it doesn't matter how much the "pancakes" actually weigh. It's hard to see in the photo.
You were unexpectedly given both a vacation and a bonus (which just does not happen!). You decided to spend money on a new bathing suit, but the light in the fitting room turned out to be merciless to you. Not knowing that the lights are arranged in such a way that even supermodels are depressed, you rushed to the gym to pump up your abs. Working out a certain muscle to pain in English is called feeling the burn (burning sensation). I added some extra weight to really feel the burn .
3. Spare tire – "spare tire" or "life buoy" at the waist

While you were adding weights at the gym, a friend wrote to you and asked if you would like to take a stroll in the evening to a new Georgian restaurant. You are very fond of khinkali, but bravely decided not to walk: it already seems to you that your fat fold on your stomach looks like spare tire (spare tire).From ourselves, we add that you probably think, but in English you can laugh it off from a friend like this: " I am trying to get rid of my spare tire " ("I'm trying to get rid of my" life buoy ").
4. Dumbbells – dumbbells

On vacation, as a modern person, you took with you a minimum of luggage – two pairs of jeans, three T-shirts and a small sports equipment. Just so as not to stop training even on the beaches of the Cote d'Azur (why not) that have thinned out by tourists.So we put the dumbbells ( dumbbell , read [ˈdʌmbel]) in the suitcase and went to the airport. There, a customs officer asked why you need it. And you are, in the tone of a confident athlete: " I usually work out my arms with dumbbells " ("I usually train my arms with dumbbells").
5. Sit ups / to sit up – exercises for the press / swing the press

You wanted to buy a gym card, but unfortunately, your vacation trip has made a huge dent in your budget.Now the gym is not available to you for some time, but you are not discouraged and every morning you train on the sports field near your home. An expat neighbor walks by and asks what are you doing here, so tanned and rosy. Speak English proudly: " I'm trying to make a sit ups " ("I'm trying to pump abs").
6. Bench press / to bench – bench press / perform bench press

A month later, you saved up for the gym again and even hired a personal trainer (in English – personal trainer ).He showed you an exercise in which you need to lie on your back on a bench that holds the barbell, grab the barbell with both hands and lower it to your chest, and then straighten your arms to lift the weight.
English-speaking acquaintances who are not in the subject of sports at all can say: " To build strength I bench press every time my work out" ("To develop strength, I do bench press at every workout"). Well, for those who go to the gym every day, this will sound too obvious.
7. To max out – give all the best

In training, you decide to surpass yourself and lift the maximum weight. In English, this can be called " to max out ", and those who shoot themselves on a smartphone in the process are called fitness bloggers. There is nothing wrong with either. The main thing is to do the bench press under the supervision of a trainer and make sure that the battery does not run out on the gadget. Sometimes I will max out on the bench press to impress my Instagram followers .
8. Free weights – free weights (weights)

You decided to study on popular English-language video blogs and tighten not only your body, but also your vocabulary. So you learned that the term "free weights" can mean dumbbells, barbells, and barbell "pancakes" – that is, any sports equipment that is used in weight lifting exercises that is not a machine.Now, when asked how your workouts are going, your answer is: "I prefer the free weights over the nautilus machines" ("I prefer" free weights "over the nautilus machines").
9. To pump iron – do weightlifting, "pump iron"

A few weeks of training, megabytes of bodybuilding video tutorials, proper nutrition and a new size of clothes – and that's it, now you are not interested in Friday parties.Friends call you for a rave, and you say that you are not up to trivia and that you would rather do strength training on Friday night. "Sorry but this Friday I'm busy, I'm going to the gym to pump some iron" ("Sorry, but this Friday I'm busy – I'm going to the gym to pump some iron").
10. Workout – workout

So in English is called any series of exercises that can improve the physical health of a person.Therefore, you boldly call workout both exercises on a treadmill ( treadmill ) or an exercise bike ( stationary bicycle ), and a cat bench press lying down: firstly, the cat weighs eight kilograms, and secondly, he does not mind. I had a great workout yesterday. I was exhausted when I got home ("I had a great workout yesterday. I felt exhausted when I got home").
11. Six-pack abs – "cubes"

As a cunning person, you bought tickets to the warm New Year's sea back in May.And they began to swing at the same time in order to apply a useful sports idiom to themselves on a trip to the beach: "I have six-pack abs" (literally "a press that looks like a pack of six cans"). This expression describes a press, whose outline resembles the silhouette of a six-pack of soft drinks. That is, with clearly distinguishable "cubes". Just a dream, not a press.
12. To get in shape – get in shape

At the Halloween party, you are determined to be the coolest and show that you have reached your ideal weight and fitness.Therefore, the costumes of Count Dracula, Frankenstein and Homer Simpson were dismissed as banal and inappropriate for the brief. You want to appear as the coolest jock of all time, so talk about your new costume like this: "I am going on Halloween's party and I want to get in shape to fit in Rocky Balboa's costume!" ("I'm going to a Halloween party, so I want to get in shape to fit into a Rocky Balboa costume!").
---
To get in shape not only your body, but also your English, sign up for a free lesson at Skyeng.Teachers will help you stay on course and only do what is really useful for you.
Sign up for a free lesson
90,000 The history of the development of sports games
GAU KO POO KST
ABSTRACT
On the topic:
"History of the development of sports games"
Completed by a student of the PKD group 19-1
Romanovskaya Victoria
Kaliningrad
2020
Contents
Introduction 3
Chapter 1. History of sports development 4
Chapter 2. Sports games. History of origin and development 5
2.1 Lacrosse 5
2.2 Golf 6
2.3 Ice hockey 7
2.4 Rugby 8
2.5 Cricket 9
2.6 Tennis 10
2.7 Basketball 11
2.8 Baseball 12
2.9 American football 13
2.10 Football 14
2.11 Volleyball 15
Conclusion 16
Sources: 17
Introduction
Sport has come to us from time immemorial.It is good for your health because it makes the whole body work. In today's world, people move less and less while working. As a result, the body does not receive a sufficient load, it becomes less mobile. Fatigue comes on quickly. It is followed by constant irritability, and even various diseases can develop.
Sports are especially important for a child. It helps the development of the entire body. If you go in for sports, you will always be sturdy and in good physical shape.
Sport should be seen as a game. It should be pleasurable, not silly rivalry for an unattainable result. In this regard, I would like to deepen my knowledge of the history of the emergence and development of sports games.
Sport is an area of ​​activity related to the identification and demonstration of the physical capabilities of people. Sports culture is aimed at developing and expanding human capabilities, conquering new heights, and unlocking the potential of athletes.
Sports games are types of amateur and professional sports aimed at achieving personal and team goals related to the defeat of a specific goal (goal, basket, pocket, game pieces, etc.). Sports games are played with various playing devices (ball, hockey stick, goal, playing field, puck, etc.). Whether team or personal, they involve the use of tactics and strategy, and not just the basic physical qualities of the athlete (strength, agility, speed, etc.)etc.).
Sport has been forged on the anvil of centuries out of the ardent desire of people to be strong, resilient and agile. If a person was like that, he was proud of it and showed his superiority over enemies and circumstances. History testifies that even during the Stone Age, there were competitions in running, jumping over ditches, throwing stones, boomerangs, arrows and spears. Rock paintings and archaeological finds tell about this. Many peoples of the world in very ancient times already had games and entertainment with a competitive element.
Chapter 1. History of the development of sport
When did sport appear, what was the development of sport and what does the word sport mean for the inhabitants of our planet? Have you ever thought about it? Never thought what it is, why is it so many-sided and so diverse ??? Why are both physical and mental activities called sports, as well as activities aimed at identifying some outstanding qualities in a person? Why?
How did people come to compete among themselves, identifying the strongest and, in general, why was it necessary? Let's try to understand a little about all these issues.
If you turn to numerous sources, you can find out that sport originated many millennia ago and it is impossible to trace any particular homeland of sport. It can be assumed that it originated with the emergence of a community among people, with the beginning of the hunt and with the appearance of some kind of logic in them. Or rather, with the advent of religion. The beginning of the sport: in their free time from hunting, gathering, fishing and other activities, the ancient people performed various dances and performed numerous rituals in order to appease their gods.At first, people did it out of necessity, and later for their own pleasure.
On the other hand, it can be assumed that the beginning of the sport came with the understanding that bloody wars can be avoided by a simple competition. Remember, in ancient times, during the Olympiad, everything, any attempts to shed blood, stopped.
Of great importance in the development of the embryonic sport was the appearance of the ball. It was a kind of explosion that did not change everything, but a lot. Until now, the most popular sports, one way or another, are associated with the ball – football, tennis, basketball, volleyball, rugby, etc.The ball was worshiped as an idol (the ball was considered the most perfect form), he personified the sun. It is also known from ancient history that one of the first "balls" was the heads of enemies. The ball has become the main fun in peacetime.
Chapter 2. Sports games. History of origin and development 2.1 Lacrosse
Lacrosse is the oldest sports team game in North America, which originated among the Native Americans of East Woodland and some Indian tribes of the Great Plains.The game was played by the warriors of the tribe to keep fit. Many of the rules were different from modern lacrosse.
In addition to keeping the warriors in good shape, this game was also important to society, helping to strengthen diplomatic alliances and maintaining social conformity. In addition, they used it as a form of worshiping the gods.
In the 1840s, Europeans became interested in the game, and in August 1844 the first match between a team from Europe and the Mohawk took place.
In 1856, the Montreal Lacrosse Club was formed in Quebec, Canada. After a visit to Montreal by the Prince of Wales in August 1860, the popularity of lacrosse increased even more.
A month after the Prince's visit, a dentist named William George Beers wrote the first official rules of the game and instructions and replaced the buckskin ball with a rubber version. Since then, the game has grown in popularity and there are currently two professional lacrosse leagues in North America.
2.2 Golf
The origins of golf are hotly debated. All the credit is attributed to themselves by the Scots and, I must say, they have a certain right to this. The modern education of the game began in the middle of the 15th century in Scotland. The rules of the time included swinging the club over the ball and moving it from point A to point B, using as few moves as possible.
However, there is evidence that the roots of the game go back to the small town of Loenen aan de Vecht in the Netherlands, when the game was played there in 1297.This year was the start of an annual tradition where on Boxing Day (December 26), the townspeople played a game called "colf". The game consisted of two teams of 4 people, who took turns hitting a wooden ball with a wooden stick in the direction of several consecutive targets.
In addition to the 1927 mention of "colph", there is other evidence of golf-like games played throughout the Netherlands centuries before the first mention of golf in Scottish literature in 1636.However, as stated earlier, there is a heated debate on this issue, and many Scots do not believe that this is true.
2.3 Ice Hockey
Canadians are generally regarded as polite and humble people.However, there is one thing that many Canadians can proudly and emotionally boast of – that ice hockey is their national heritage. According to them, this is their game. They are the best at it, and they came up with it.
However, according to one book published in 2014, hockey probably originated in England.There are references to this game dating back to the early 1790s, and furthermore, it remains unclear who exactly invented the game. The game is known to have been popular in England for centuries. Famous people who played hockey include King Edward VII and Charles Darwin.
With regard to why the game was named that way, there is a theory that a cork plug was originally used as a puck. Corks were commonly used as stoppers for beer kegs, and the popular drink of the time was hock ale.
The reason Canada is often associated with hockey is because the first public match was staged in Montreal on March 3, 1875. Before that, this game was just played on occasion.
2.4 Rugby
Rugby allegedly got its start in 1876 when 16-year-old William Webb Ellis, playing football at the Rugby School in Warwickshire, England, took ball in hand and ran with him. Unfortunately, this story cannot be true, because Ellis died in 1872, that is, 4 years before the events that are attributed to him.
In reality, the game actually originated in a school in the city of Rugby, and this was facilitated by the headmaster Thomas Arnold. The rules were first written in 1845 and the game is believed to have grown out of football, but it remains unclear who was the first person to pick up the ball and run with it.
After graduating from school, the students who learned the game wanted to continue playing it as adults. This was how the first inter-county games were organized, leading to the formation of the first clubs, which in turn led to the formation of the International Rugby Football Board in 1884.
2.5 Cricket
For many North Americans, cricket is a bit mysterious and seems like a rather complicated game. However, cricket is loved in many other countries around the world, attracting billions of spectators. In fact, it is the second most popular sport in the world.
Cricket is believed to have originated in the 13th century in the English countryside, where it was played by shepherds. The goal was the gate of a sheep pen, and a ball made of rags or wool was driven into the target.The opposing player had to use a curved shepherd's cane to hit the ball and prevent it from hitting the target.
The game gained popularity throughout the region and continued to be played for centuries. The first recorded cricket match (with 11 players on each team) took place in 1697 in Sussex. His prize fund was 50 guineas.
Eight years later, the first inter-counties match took place with the teams of Kent and Surrey.Probably, the rules already existed at that time, but the oldest rules of the game known to experts date back to 1744.
2.6 Tennis
It is believed that even the ancient Egyptians, Greeks and Romans played a peculiar form of tennis. However, the origins of modern tennis date back to around 1000 AD, when monks began to play it in a French monastery. They played with their hands and a wooden ball, so the game was more like volleyball.
The netting was usually a rope stretched across the courtyard. The name of this sports game was also born here. During the game, the monks shouted "shadows" ("tenez"), which in French means "hold!", While throwing the ball.
Over the next two centuries, the game gained popularity throughout Europe, and by the 13th century there were already 1,800 indoor courts. By 1500, wooden racket frames tied with strings made from sheep's intestines, as well as balls made of cork, became widespread.
However, this game was significantly different from modern tennis, which appeared in 1873, when the rules of the game were first published. In 1877, the first tennis tournament took place in Wimbledon, at which a decision was made on the form of refereeing and the tennis method of scoring was adopted.
2.7 Basketball
We bet it came as no surprise to you that Canadians claim to be the inventors of hockey. However, did you know that Canadians actually invented one of America's most beloved sports games, basketball?
Dr. James Naismith of Almonte, Ontario, was born in 1861.After several years as a lumberjack, he earned a degree in physical education from McGill University in Montreal. After graduation, he moved to the United States, where he got a job at the International YMCA Training School in Springfield, Massachusetts.
There he was assigned to find a suitable occupation for a group of "irreparable". Winters in New England were chilly and the boys were forced to stay indoors: they quickly got bored with indoor games they played all day.Naismith developed basketball from a game called "Duck on a Rock", which he played as a child. Naismith took two fruit baskets from the janitor, which he hung on opposite sides of the gym, and used a soccer ball.
The first game was played on December 21, 1891 and ended 1-0. In the end, holes were cut at the bottom of the baskets, because the janitor got tired of going up the stairs every time to take out the ball.
Since then, the game has grown in popularity and Naismith lived to see basketball became an Olympic sport in 1936 in Berlin.The creator of this sports game passed away on November 28, 1939.
2.8 Baseball
The most common legend about baseball's origins is that it was invented in Cooperstown, New York, in the summer of 1839 by Abner Doubleday. Having come up with the game, Doubleday went further and became a hero of the American Civil War. The only problem is that it's not true. In 1839, a man with that name and surname lived in West Point (West Point).
Baseball probably evolved from two English games.The first game, called English rounders, was a children's game that came to New England with the colonists, and the second was cricket.
The founding year of modern baseball is 1845, when a group of New Yorkers formed the New York Knickerbocker Baseball Club. The most influential member of the club was a bank clerk named Alexander Joy Cartwright, who came up with many of the rules that became the foundation of baseball.
2.9 American Football
The first game, which eventually became American football, was played between Princeton and Rutgers on November 6, 1869.However, it was more of a football match. After the game, the Yale people developed their own sports game and called it "The Boston Game".
It looked a bit like football, but if a player was chased by an opponent, he could pick up the oval ball and run with it, or throw it away, or pass it. If a player from the opposing team did not run after him, then he should have kicked the ball.
On May 14 and 15, 1874, the Yale hosted the McGill University team from Montreal, which also had their own set of rules for football.On the first day, they played the Boston Game. On the second day, they played a "McGill version" of football, which had more rugby elements. Each team had 11 players, they played with an oval ball, and the player could pick up the ball and run with it at any time.
After two games, the Yale team decided they liked the McGill University version better and accepted the rules. Yes, you read that correctly: the fundamentals of American football were developed by a Canadian university.
2.10 Football
Football is the most popular sports game in the world today, and perhaps because it is an innate part of human life. Games like soccer can be dated back to 2500 BC, when people in ancient Egypt kicked a ball during a fertility festival.
In China from 476 to 221 BC people played a game called jichu, which roughly translates to kick the ball. The idea of ​​the game was to throw a leather ball stuffed with feathers through a cloth hung between two posts.Players could use any part of their body, with the exception of the arms. Warriors played this game to keep fit.
A similar game was also played in Ancient Rome. Each team had 27 players, and all they had to do was get the ball into the other team's goal. And since the action took place in ancient Rome, people were often injured and killed while playing, which sounds much more exciting than watching modern football.
Football-like games continued to be played until the Middle Ages, and the modern era of football began in 1863.Then rugby football and football split from each other, and the Football Association was formed in England. This governing body has developed most of the rules and guidelines that gave birth to modern football.
2.11 Volleyball
Volleyball is believed to have originated from William J. Morgan, a physical education teacher at Holyoke colleges (USA). In 1895, in one of his lessons, he hung a net (about 2 meters high) and invited his students to throw a basketball camera over it.Morgan called the resulting game "Mintonet. Two years later, the first volleyball was developed and launched into production. In the second half of the 1920s, the national federations of Bulgaria, the USSR, the USA and Japan appeared. In 1922, the first international competition was held in Brooklyn, it was the YMCA Championship with 23 men's teams. In 1925, the modern size of the court was approved, as well as the size and weight of the volleyball. These rules were relevant for the countries of America, Africa and Europe.In 1947, the International Volleyball Federation (FIVB) was founded. Federation members are: Belgium, Brazil, Hungary, Egypt, Italy, Netherlands, Poland, Portugal, Romania, USA, Uruguay, France, Czechoslovakia and Yugoslavia. In 1949, the first world championship among men took place in Prague, and in 1964 volleyball was included in the program of the Olympic Games in Tokyo. In international competitions of the 1960s-1970s, the national teams of the USSR, Czechoslovakia, Poland, Romania, Bulgaria, and Japan achieved the greatest success.Since the 1990s, the list of the strongest teams has been replenished with Brazil, the USA, Cuba, Italy, the Netherlands, and Yugoslavia. Since 2006, the FIVB unites 220 national volleyball federations, the game is one of the most popular sports on Earth.
Conclusion
Sports games and physical education are integral elements of physical culture, the purpose of which is to develop the body, motor skills, improve physical qualities, skills and abilities.
The variety of sports games makes the definition very difficult.In our opinion, a sports game is a voluntary activity that takes place according to certain rules and is characterized by excitement, in which the emotional side dominates the utilitarian-practical and which brings satisfaction and joy not only from the result, but also from the process itself, both to the direct participants in the game, and its observers (spectators, fans). When defining a sports game, we cannot completely abstract ourselves from the utilitarian and practical side, especially in relation to professional sports.However, even in the most seemingly far from any professional play activity, for example, in children's hide-and-seek, there is already a desire for a result – victory, success – the achievement of which is accompanied by additional joy, and failure – with grief that does not overlap, however, emotional positive elation and satisfaction from the very process of the game.
Nevertheless, it is the sports game that ennobles the participants, contributes to the strengthening of collectivist principles, especially in team sports games, teaches chivalry and nobility.It is difficult to overestimate the role of a sports game in the physical development of its participants, in ensuring a healthy and active lifestyle, although in modern professional sports it does not do without costs, when the loads of individual athletes go beyond the permissible limits, which can lead to undermining health and even to the death of an athlete during training or competition. Finally, the development of sports games realizes the task of forming patriotic principles. On the one hand, this is facilitated by the revival of folk (folklore) games, which, for example, is the Russian rounders, which today are experiencing a second birth and even reaching the international level, acquiring an international character.On the other hand, international competitions in sports games are held under the flags of states, involve the performance of national anthems, both before the start of the game, and in the procedure for awarding the winners, cause empathy and, accordingly, a surge in the patriotic moods of fans (humanity has not yet matured to cosmopolitan views, the relevance of patriotism is early cancel). Healthy manifestations of national self-awareness have nothing to do with chauvinism; national pride does not at all imply neglect of other cultures and ethnic groups.In addition, the Russians and especially the state-forming – Russian – ethnos have yet to overcome the inferiority complex, which is largely facilitated by the success of Russians in sports games in the field of sports.
Sport should be a companion of every person throughout his life – only then can sport bring tangible benefits. Many physical disabilities and ailments are treatable with sports. It should not be forgotten that a person spends most of the daytime at work and, as a rule, indoors, where the possibilities for a variety of movements are extremely limited.This causes various congestion in the body, leads to a slowdown in blood circulation, and can cause some ailments.
It remains to be hoped that sports play will take an ever more worthy place in the gaming activity of a modern person, and this tendency requires close attention and research of sports play as a socio-cultural phenomenon.
Sources:
https://zen.yandex.ru/media/id/5a9452d979885ea45085b714/istoriia-vozniknoveniia-i-razvitiiai-sportivnyh-igr-5a9a83b358166990de7ad743
https: // zefnet / 2016/10/31 / istorii-proisxozhdeniya-znamenityx-sportivnyx-igr /
http://ru.sport-wiki.org/vidy-sporta/voleybol/
6
How to disassemble the E35 elliptical sole
The
Sole E35 elliptical is a device designed to train multiple muscle groups in the body. Pedals attached to the base of the ellipse act on the legs, while a pair of rudders are directed at the muscles of the upper body; Adjustable resistance settings increase or decrease the difficulty of the workout as desired.If you want to pack your elliptical trainer for easier storage, you must first disassemble the device into its individual components. Most parts are held in place with bolts or screws, and simple hand tools will suffice to disassemble them.
Disconnect the elliptical adapter power cord from the electrical outlet. Remove the screws that secure the arm covers, skid wheel covers, stabilizer covers, and tilt covers.Remove the covers and set them aside.

Find the points where each rudder connects to the ends of the link arms. Remove the bolts located at each connection point, then remove the handlebar from the link arms. Find the plastic covers at the end of each steering wheel; Remove the screws that secure each cover, then remove the covers and set them aside.

Disconnect the wires attached to each handlebar. Remove the steering wheel from the ellipse and set it aside.Remove the screws that secure the console unit to the console mast. Lift the device up and inspect the bottom of the console. Disconnect the computer cable, the two hand impulse cables, the resistance switch wire, and the tilt switch wire. Remove the console and set it aside.

Lift the cover located at the bottom of the cantilever mast and remove the bolts securing the mast to the base of the elliptical. Disconnect the engine tilt power lines, then remove the mast from the elliptical and set it aside.

Find the point where the ramp assembly connects to the main frame. Remove the bolts securing the end of the assembly to the bracket on the main frame. Separate the rail assembly from the frame.

Council

After disassembly, glue the ends of the control wires to the ends of the rack. this will help prevent the wires from slipping into the interior of the rack, where they will be difficult to retrieve. Save all bolts, screws, and washers in plastic bags or containers and store them disassembled elliptical; You may find it helpful to label the packages according to where the pieces go.Some of the parts of the elliptical are large or difficult to make out; Another person's help may be helpful when you unplug the console wires or remove the upright.
Does the tackle box in a football match apply to all strikers, even if they are far apart?
This is a more complex question than I originally thought, and most of it stems from some odd wording in the NFL rules. The position that allows QB to throw the ball as soon as it is out of the equipment position refers to this — the "tackle position".(Rule 8, Section 2, Article 1, Point 1). However, the position of the tackle is never completely determined. What is defined is a tackle box (Rule 3, Section 35) and a pocket area (Rule 3, Section 25). The pocket area refers to the "normal tackle position" which is a bit subjective, but I think we can agree that Verin is not in the normal tackle position in the picture above, but rather that the line judge second from the right of center is in the normal position of the tackle.
The rules refer to the tackle box when it comes to penalties for unsporting behavior (collared tackle, illegal chopping blocks, illegal strikes against defenseless players), but not in the intentional grounding rules. The pocket area is mentioned in the intentional grounding rule, even if it does not specifically refer to the section that applies to your situation. So I would say that we are using the pocket definition, not the tackle box definition, to determine if an intentional grounding has been made; this brings us back to the "normal tackle position".