Speed lacrosse ball: What Is SPEED Lacrosse? | Inside Lacrosse
What Is SPEED Lacrosse? | Inside Lacrosse
What is SPEED Lacrosse? It's an old school style of backyard lacrosse that's boxed up, written down, and spreading throughout the country.
Oh, it's also what helped make the Powells so good.
"The SPEED court is about the same size as my backyard," says legendary player and Jacksonville assistant Casey Powell. "The game is 3-on-3 and the action never stops — it's the style that me, my brothers Ryan and Mike and our neighbors the Coffman brothers played. We went on to successful careers, but the clutch shots, the overtimes, the Final Fours, the international gold medal games — it wasn't anything we hadn't already done in our backyard. Our skill was all because of what Speed Lacrosse helped us develop in our backyard as lacrosse players."
And it's not just Syracuse legends or the all-time leading scorer in college lacrosse history (Jason Coffman, 451 points at Salisbury 1993-96) that have given SPEED a try.
"Tom Schreiber, Dan Burns, Jordan Hall, John Galloway, Marcus Holman, Chris Mattes, Connor Buczek, Adam Ghitelman, Tim Byrnes, Brendan Fowler, Roy Colsey, Chris Schiller, Tucker Durkin, Brett Queener," Powell says.
"This game teaches you to play fast, gives you more and more diverse game experiences because of the touches and helps you develop and build upon your instincts. People talk about the intricate detail of box lacrosse — this offers that, as well."
SPEED doesn't just bridge box and field lacrosse, it brings together the men's and women's game, too.
"The rules are the same, so we give men and women, boys and girls a way to play together on the same field court, " Powell says, adding that the women's college programs he's worked with love SPEED because it has so few stoppages in play compared to traditional women's lacrosse.
SPEED is also an excellent option for adults, from novices to experts, because it's fast pace promotes fitness while only taking about 20 minutes per match, the official rules prevent blowouts and promote fun, the absence of protective gear promotes controlled, safe play and the close quarters make great plays look even better.
The Rules
Court
40 yards long by 20 yards wide
Goals are positioned 5 yards from the endline
Goals are 42" high by 42" wide
Court surface may be grass, synthetic turf, sand, gymnasium floor, asphalt, concrete or more
Equipment
Ball is 3 oz. , soft foam and same diameter as a traditional lacrosse ball
Standard pocket depth applies; "short sticks" are permitted. Girls must use a women's lacrosse stick when competing vs. girls; in co-ed matches, participants may choose either men's or women's sticks
Mouthguards are required and athletic cups for men
Protective equipment such as helmets, goggles, shoulder/arm pads and gloves are prohibited
Protective eyewear, moderately padded/non-padded gloves and lightly padded apparel are permitted Teams

Rosters must consist of 3 players, but no more than 5
Substitutions can be made at any time
Time & Scoring
Match consists of three 6:00 periods with a 2:00 break between periods
Match victory is determined by outscoring the opponent in two of three periods
Periods that end with a tie score are settled by instant shootout
After a goal, play is restarted by the scored upon team retrieving the ball from the net and carrying it behind the back of the goal
Out of bounds is determined by the last player to touch the ball; shots are not "backed up.

" Play is restarted by an out-of-bounds player passing the ball to an inbounds teammate
The Tour Stops
July Sacramento, Buffalo
September Charlotte Motor Speedway, Siesta Key Beach
October Hawaii
December Orlando
The Business
Launched in September 2015, SPEED Team Leader Mike Berkman, Powell and a diverse group of co-founders have developed a long-term product suite and a roadmap. A SPEED Lacrosse Court Kit™ includes two modular goals, a boundary line reel system and a set of Official SPEED Lacrosse™ balls. In purchasing a kit, an event or league organizer becomes an Affiliate. This allows them the option to certify, host, train and compete. Currently, SPEED has 41 affiliates in 19 states, with plans to scale nationally, including partnerships with US Lacrosse and professional leagues. The US Lacrosse partnership is particularly strategic as it aims to bolster the governing body's new Lacrosse Athlete Development Model and hopes to re-engage the "dormant enthusiast" — anyone who played youth lacrosse but that didn't make the cut for their high school team.
For more, visit their website at speedlacrosse.com.
What Is The Average Speed Of Lacrosse Shots? (By Age & Competitive Tiers)
In the game of lacrosse, understanding shot speed is important. In fact, improving shot speed is important. The faster the ball is travelling, the less chance there is of it being intercepted. This means more chance of getting off those offensive plays. What many people seem to be unable to grasp, however, is average shot speeds at the level of the game that you are playing. That is what I want to take a look at on this page.
Before I go any further, it is important to note that the only recordings of average shot speed in lacrosse are taken under controlled conditions. These are not in-game shot speeds. It would be impossible to record those. There are so many angles that a shot can take place at, and so much speed in the game, that you would never be able to record the speed of the shot.
It is unlikely that a player will reach these shot speeds while playing an actual game of lacrosse.
There would never be an opportunity to wind up the shot to get it at the maximum speed. There will be far too much defensive pressure. That being said, working on your shot speed under controlled conditions is still important. While you won't be hitting those speeds on the lacrosse field, every bit of practice you put in will help.
What is the Average Lacrosse Shot Speed By Age?
Surprisingly, there is very little information out there regarding average shot speed by age. It seems that the bulk of the research has really focused on looking at the playing level instead. I do suppose this makes sense. When it comes to shot speed, there is less variance in lacrosse than in a sport like baseball, where a hitter could easily be 10mph below their peers because they are a couple of years younger. Because of this, I am instead going to break down the average shot speed by age group.
It is important to remember that younger players will often have a slower shot speed. This is because they will have far less power behind their swing.
Their muscles haven't quite developed yet. As a player ages, their shot speed will start to get noticeably quicker. Their peak will be somewhere between 20 and 30, which is when you will start to see a decrease in shot speed again. This is due to wear and tear on the muscles.
As a note, the average age that a player starts to play lacrosse will be 8.5-years old. This is where I have started this chart. Younger players than this will likely have shot speeds 10-20mph lower than the minimum that I put here.
The age range for some of these can be a bit broad. This is due to the lack of information on average shot speed by age. It is also due to the low amount of variance in shot speeds. You can expect an older player in the stated age range to be closer to the upper level of the average, and the younger closer to the lower end.
| Age | Average Shot Speed Range |
| --- | --- |
| 8-13 | 60-70 mph |
| 14-18 | 70-85 mph |
| 18-21 | 80-95 mph |
| Starting at 19-years-old | 90-105 mph |
What is the Average Lacrosse Shot Speed at Different Competitive Tiers?
Perhaps the best indicator as to whether you are sitting at the right shot speed level for your age, is looking at the average shot speed per competitive level of the sport.

If you sit on somewhere within these averages, then you are doing average for your age.
If you are below these average speeds, then it may be wise to start working on the speed of your shot (I will have more information on that in a short while).
If you are above them, then this is brilliant. It means that your shot speed is going to be far superior to most of the other players that you come across. I hope that you are going to be able to translate that shot speed to your game. It is all well and good being able to do it in a controlled environment, but being out there and taking shots on the field is where it really counts.
| Competition | Average Shot Speed Range |
| --- | --- |
| Youth Lacrosse | 60-75 mph |
| High School Lacrosse | 70-85 mph |
| College Lacrosse | 80-95 mph |
| Professional Lacrosse | 90-105 mph |
What is the Fastest Lacrosse Shot Speeds Ever?
For a long while, the fastest ever lacrosse shot ever recorded was a whopping 119.
9mph. This was recorded by Patrick Luehrsen. However, his recorded was recently beat. This isn't too bad, though. He managed to hold his record for a good 4 years, having originally picked it up in 2015.
In 2019, Nick Diegel managed to hit 123.1mph, which is a huge improvement over Patrick Luehrsen. Of course, NIck Diegel didn't really want to rest on his laurels. In 2020, he managed to add a substantial amount to his shot speed. He now has 127.4mph. I doubt that this is a record that is going to be beaten any time soon.
As I said at the start; it is nigh on impossible to measure shot speed during an official game of lacrosse. However, attempts have been made. To give you an idea as to the difference between shot speed under controlled conditions and in a game environment, the fastest shot speed during gameplay caps out at 116mph. This record is held by Zack Dorn who, surprisingly, never made it to the professional level of the sport. His shot speed was recorded when he was playing at a college level.
I have no information as to why Zack Dorn never made it pro. However, it is likely that the shot speed was the key element of his game, whereas a player needs to be quite well-rounded to succeed in the big leagues.
How Do You Increase Your Average Lacrosse Shot Speed?
So, now you know a little bit about average shot speeds, it is my job to give you some advice on getting as close to those shot speeds as possible. This means that I have a few tips to share with you.
Practice
If there is one tip that you take away from here, I want it to be this one. You cannot improve your shot speed in lacrosse without practice. The more you practice, the better you will get. This is because you will be refining your technique and improving the muscles that are needed for shooting.
Improving your shot speed is going to take hundreds and hundreds of shots. However, you will start to see an improvement. If you can, measure your shot speed with a speed gun on the first day.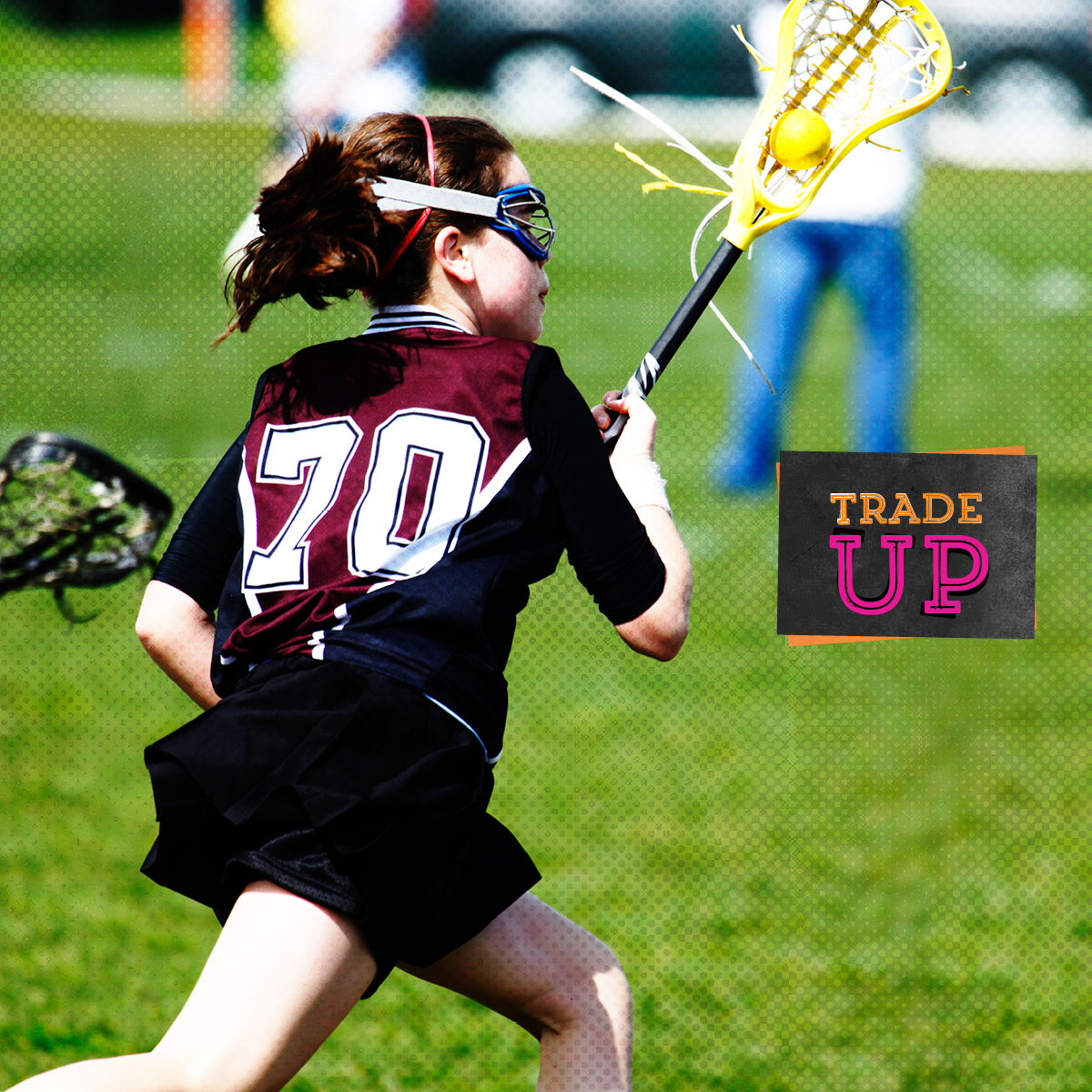 Measure it a few weeks later after a lot of practice. I wouldn't be surprised if you added a good 5-10mph onto your shot speed.
Loosen the Grip on Your Lacrosse Stick
The tighter you hold the stick, the less power you will be able to put into the shot. I know that it likely goes against everything that you want to do with that stick but I encourage you to work on it. Holding too tight will lock those wrists up, and you need them for those high-velocity shots. You should be holding the stick just tight enough to be able to control it.
Arms Need to be Away from the Body
If you have read my previous articles, then you will know that I have discussed something known as 'alligator arms'. This is a term in lacrosse used when the arms are held too close to the body. You don't want this. If you want a high shot velocity, then those arms need to be outstretched. This means that you can use the full power of your muscles.
Know when to release the ball
This is actually going to be the trickiest part to nail.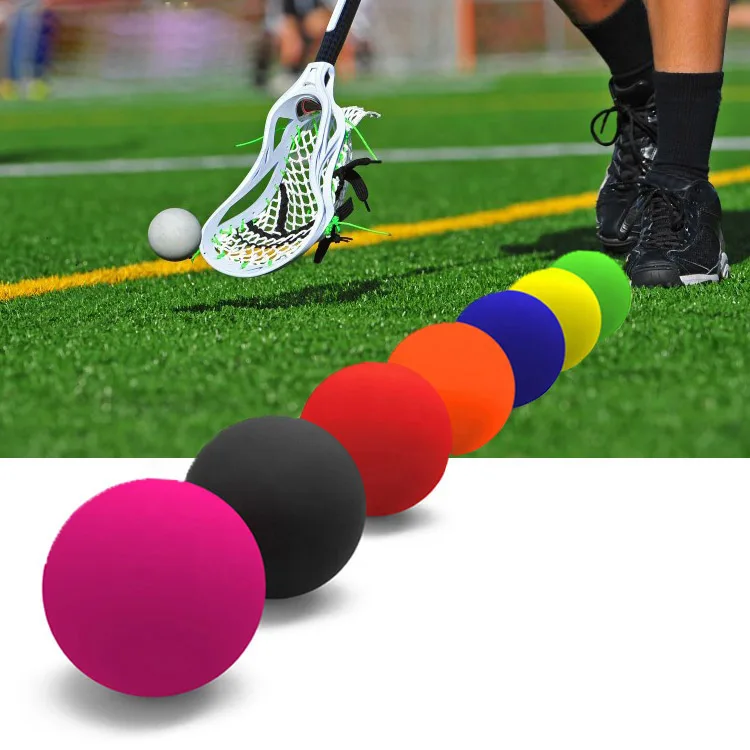 This is because most people will be releasing their shots at the 12 o'clock or 6 o'clock position. You don't want this. There will be no power in the shot. You need to be releasing at the 1 o'clock position. It is going to be tricky to do at first, and if you do not understand what I mean by this, then check out some pro shot vidoes. They will all release in this position.
Build up your muscles
Not your arm muscles. You need to be strenghtening your core. Work on sit-ups, push-ups that sort of thing. Boost those muscles and you will see a huge boost in shot speed. 
Conclusion
So, there you have it. A guide to improving the average speed of your lacrosse shot. I promise you, if you follow the information I gave here, your shots will benefit. However, do remember your shot speed isn't everything. After all, if you cannot hit the target, it doesn't matter how fast your shot is, right? So, you should also be focusing on rounding out your lacrosse game.
Can You Curve A Lacrosse Ball? – Get Hyped Sports
Lacrosse balls are shot from the lacrosse stick at a high rate of velocity. The velocity that comes from the stick renders a high rotation of the lacrosse ball.
The best example of this is when a lacrosse ball is thrown (whether by hand or by stick) and the lacrosse ball hits the ground the first time; it picks up speed and propels itself at greater speeds the second time it touches the ground. This spin creates movement within the ball as it's launched forward.
Lacrosse shots can be curved. The ball needs to be launched at high speed and curved speed to create the rotation necessary to curve the lacrosse ball.
Lacrosse balls, due to the material they're made of, naturally create a rotation when thrown.
We're going to show you how to curve a lacrosse ball and how it's possible.
Can You Curve A Lacrosse Ball?
Yes. There needs to be a lot to happen for the ball to curve successfully.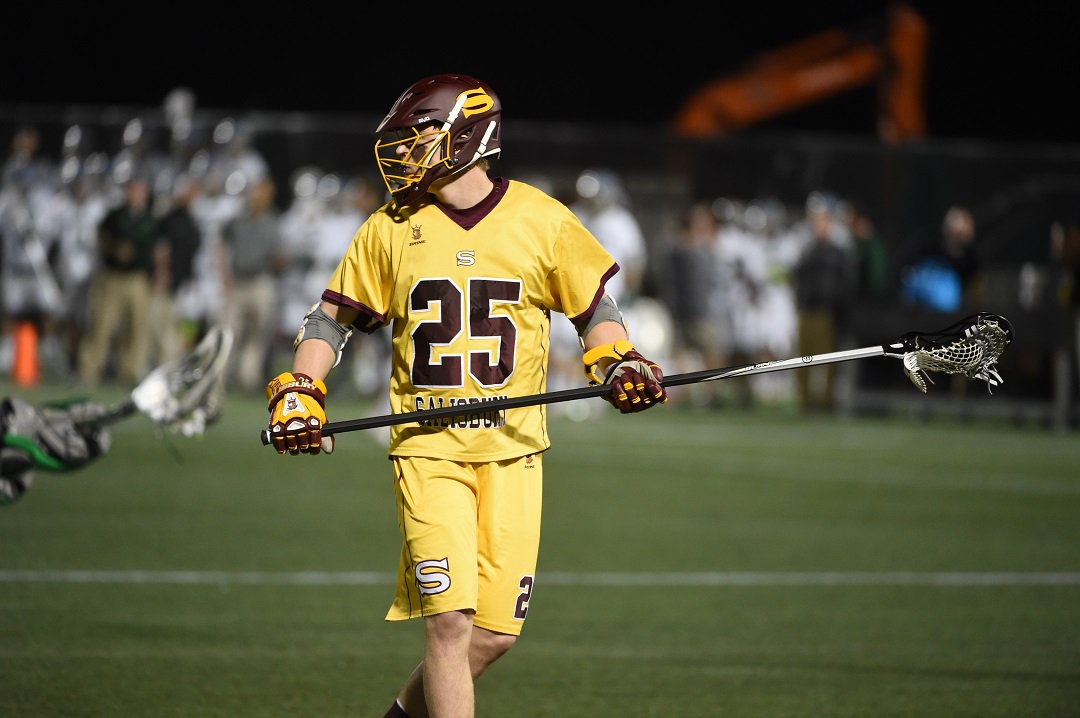 Take a baseball, for instance; to curve the baseball; the ball needs to be spun out of the pitcher's hand at an angle that can work against the wind resistance. As the ball travels through the air, it fights wind resistance, pushing air against the ball, which gives it the dramatic drop, as seen in this video.
A lacrosse ball is no different from a baseball. The same physics applies to the as it does baseball.
The most obvious difference between the two is one is thrown with a hand (which is easily manipulated), and one is thrown with a stick. A player must have the proper launch angle to battle gravity and wind resistance to curve a lacrosse ball successfully.
In the video above, the players are testing the flight pattern, and as we can see, there's some slight curve ( not much) from the sidespin put on the ball as it leaves the stick.

On a normal overhand throw, the ball will create natural backward rotation. The ball that is spinning backward is naturally going to stay straight and have a slight drop. This is due to the bottom of the ball fighting the wind resistance.
This is shown in Paul Rabil's tutorial below on throwing a lacrosse ball. Notice how the ball leaves his stick, and the head of the lacrosse stick creates natural backspin for the ball. This would be similar to throwing a 4-seam fastball in baseball.
Curving a lacrosse ball on angled throws is a bit different. Detailed in our earlier example, this would be similar to throwing a curveball in baseball.
As shown in the example below, players will often drop to a side slot to throw the lacrosse ball, where the side-wards spin can occur.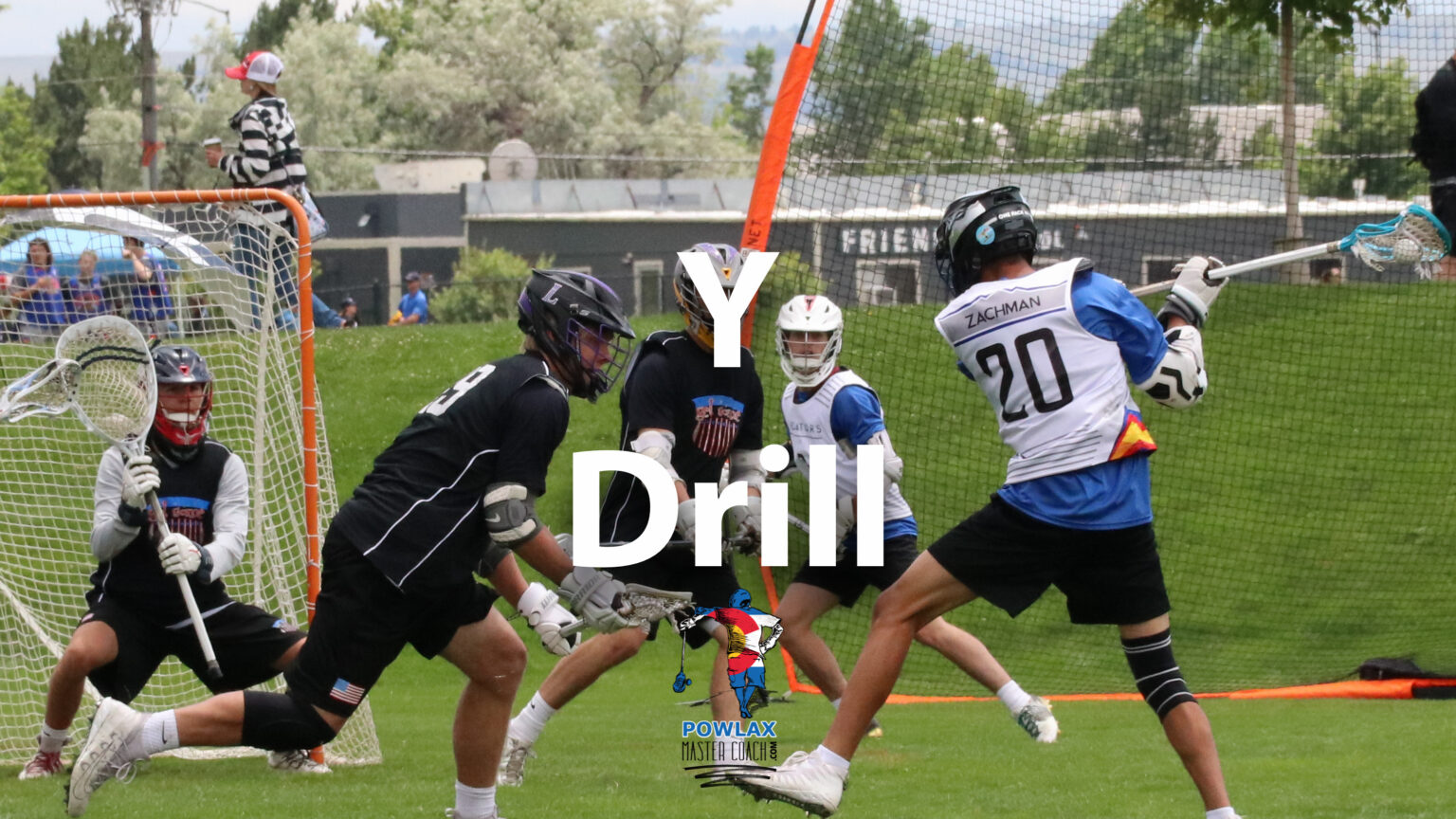 The deciding factor is in the release. The player would need to turn his stick at the last second upon release to create a spin on the ball that would fight sideways against the wide resistance and have a mild curve effect.
This, of course, would be incredibly hard to accomplish but is possible to do. It also depends on if the ball has dimples or engravings, which can also help the ball's movement and flight path.
A baseball and tennis ball has grooves and dimples, which alter its pattern when fighting the wind. This is what gives it its alternate flight pattern.
In simpler terms, if you've ever thrown a whiffle ball, you know that it's tough to locate a ball because the wind is always fighting against it.
Lacrosse balls don't always need rigid surfaces to change direction. If you're familiar with ping pong, players create slices and draw with a lightweight ball but a smooth surface.
Because of the lacrosse balls' density and smooth surface will take higher velocity and the right angle to make it curve.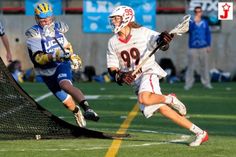 It's Not easy to do, however not impossible to do neither.
See Our Complete List Of Helpful Lacrosse Articles Here.
Speed To Curve A Lacrosse Shot
To put in perspective, the fastest lacrosse shot ever recorded is by Patrick Luehrsen, on September 29, 2015, which was recorded at 192.96 Kilometres (or 119.9 MPH). Here's the video:
This, of course, is the fastest shot ever recorded, not how fast a normal, in-game lacrosse shot is launched off the stick.
The average lacrosse shot can be anywhere between 75-82 MPH. This is, of course, if the player has no obstacles in front of them and they're taking a full wind up to the net. This also varies based upon player size and how close they are to the net.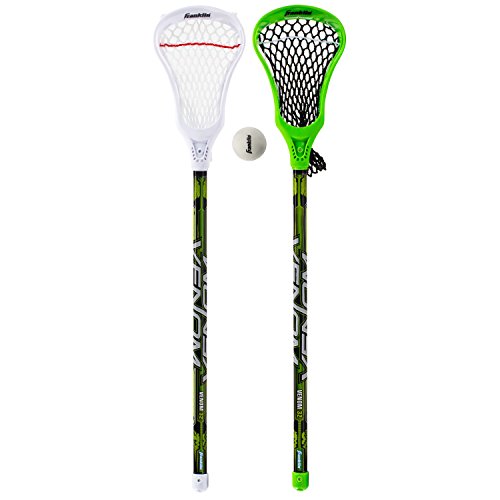 Typically, players run on one foot or even in the air when they sling the lacrosse ball toward the net.
This high rate of speed is needed in order to curve a lacrosse shot properly. The ball needs to be released from the net at a high rate of speed, which can then be manipulated through the air.
Conclusion
Lacrosse shots can be curved if a tremendous amount of force is applied to the ball upon release. Although it is uncommon for a player to deliver a ball that drastically curves, it is possible based on simple physics.
It is extremely hard to curve a lacrosse shot. Instead, we recommend learning how to shoot the ball accurately at a high rate of speed and learning to bounce the ball in front of the goalie.
Bouncing the ball is a harder shot for the goalie to save because he needs to track where the ball is, as well as the flight path after it's been bounced. Trying to track the ball at a high rate of speed is much harder for the goalie to track.
If you have some spare time, try to learn how to curve the lacrosse ball. Study its flight pattern simply by spinning your wrists at the end of the throw.
Do you have video of curving a lacrosse ball? Let us know in the comments if you've had success in moving the lacrosse ball after release.
3 Go To Exercises For Improving Lacrosse Speed
Every player and coach knows that speed kills.  It's an advantage that every player wants.  Unfortunately, there is a lot of confusion when it comes to improving lacrosse speed.
The first thing required to improve lacrosse speed is to understand it will take specific work.  Improving speed is not just practicing.  It's not running repeat wind-sprints and conditioning.
Speed development is the product of both technical work and improving power.
Sprint Technique
Technical work often looks like track drills to many people.  With good reason.  Track is the expression of pure speed.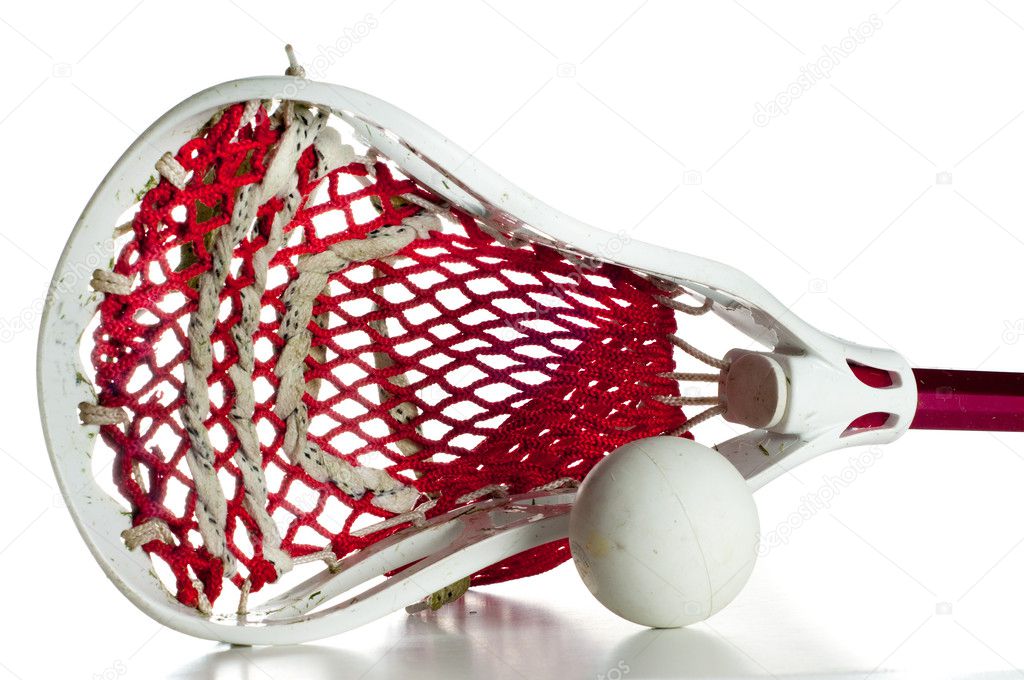 And while we don't need our lacrosse players to have the technical mechanics of a track athlete, there's still a lot of benefit from this type of drill.
Teaching the athlete how to move efficiently and effectively for speed is the starting point.  After all, speed is the product of Newton's Laws of Motion and applies to every sport.  Physics doesn't care whether it's lacrosse or track.
The fundamentals of acceleration and max velocity sprinting apply to lacrosse.
Improving Power
Physics tell us that the amount of force applied relative to bodyweight is a key factor in speed.  While sprinting, that force has to be applied to the ground in a very short time.  Ground contacts range from ~ 250 ms accelerating down to less than 100 ms when at full speed.
Generating large forces in a small time is called power. To be fast a lacrosse player needs to be able to generate power in their lower body to project their body. 
DISCOVER THE SPEED FORMULA FOR ATHLETES
This means developing that power through progressive overload.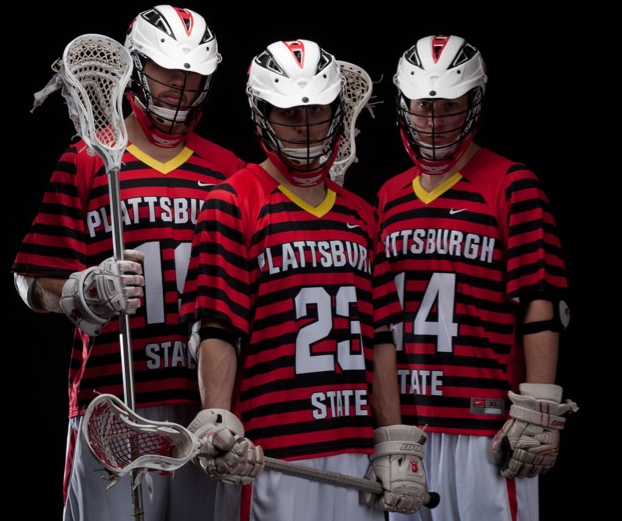 A developing lacrosse player can apply progressive load through strength training, medicine ball throws, plyometrics, and explosive lifting.
If a lacrosse player doesn't have much experience with this type of training, the general rule is to use a wide range of methods to develop different types of strength and power needed.
Speed Training Is Not Conditioning
Many players and coaches see speed training as sprinting.  While sprinting is a necessary part of speed training, just doing repeat sprints is not speed training. 
When performing repeated sprints to improve fitness, the player builds fatigue on each one.  In fact that's the very stimulus that leads to improved conditioning.
However, running fatigued leads to changed coordination and force application.  The speeds end up too slow, and the technique too sloppy to improve a players speed abilities.
Conditioning has a critical place, but it's not part of improving lacrosse speed.

  A player has to maximize that ability first, before they can condition to use it repeatedly.  Otherwise, the player is just conditioning to be able to run slow repeatedly.
Lacrosse Game Speed
So with the understanding that lacrosse players need to take specific action, what should they do?  The answer comes from considering both how we improve seed and whats need for lacrosse.
Speed for a track sprinter is simple.  Run as fast as possible and turn left.  It's not so simple for a lacrosse player.
Improving lacrosse speed is a process of developing the actual type of speed needed in a game.
When we break down lacrosse, we can identify some priorities;
Acceleration
Dodging (Agility)
Curved runs
Acceleration In Lacrosse
Acceleration is the process of increasing speed.  Whether from standing, our of a dodge, or while already moving, acceleration occurs when the player tries to explosively increase there speed.
Acceleration mechanics are different than full speed mechanics.  It involves longer contact times and more emphasis on horizontal power.  The mechanics are more of a "punch and drive" action than cyclical.
Dodging
Dodges in lacrosse are critical to creating opportunities to attack and score. Dodging is a combination of agility and acceleration.  Agility is the capability to change the direction with body control and balance. 
So when it comes to improving a player's dodging, we can improve the components so that when it's practice time, they can improve the skill.  Improving the ability to stop or changing direction fast, and then reaccelerate in a new direction will help a lacrosse player improving their dodges.
Curved Runs
When trying to get toward the goal, lacrosse players rarely have a straight line.  Opposing players block the path necessitating runs that are often curved.  The attacker has to try to get ahead while running on a curve.
Curved running ability relies on the same basics of linear speed, but with some key differences.  The biggest difference is the body lean and the crossover action of the legs.  Using some drills that train this will make players more efficient in their curved runs.
Learn About Curved Runs In Lacrosse
Improving Lacrosse Speed
Drill 1:  Bulgarian Split Squat
This exercise will help build a foundation of strength in the lower body.  Lacrosse players need strength to apply braking forces when dodging and propulsive forces when accelerating.
The kettlebell version of this exercise is a great place to start.  It reinforces proper posture while developing the single leg strength every lacrosse player needs.
Drill 2:  Crossover Bounds
To build power and work on the crossover mechanics needed in curved runs, this drill works well.  Players will develop power by applying a big force to the ground in a small time.  Plus, they work on the trail leg crossing the midline of the body and pushing backwards.
Drill 3:  Sled Bound To Run
A key factor in acceleration is getting the right alignment of the body to apply forces horizontally.  The resistance of the sled requires the athletes to get into the right position to be successful. Using punch and drive mechanics to develop force will transfer to any instance of acceleration on the lacrosse field.
Improving Speed Gives You An Advantage
Every player wants to be fast, but not every player works specifically on improving lacrosse speed.
Use these drills and get focused on improving your athletic speed, so you can be faster in lacrosse.
5 Speed Training Exercises that Work
Speed is an essential skill in lacrosse and there are multiple training exercises that can help players achieve that goal. What's important to understand is that speed alone won't make someone a great player. It's a combination of elements that individuals must combine and integrate into their overall training that helps them become faster and better players.
Footwork plays a large part in lacrosse – being able to run at full speed and pivot requires strength, speed, and agility. Cone and ladder drills are the most often utilized exercises to help with all three of those objectives. There are multiple ways in which the exercises can be conducted.
With ladder exercises, players can place one foot in each square, picking up speed with proficiency. It's also beneficial for teaching players to pick their feet up so they don't trip. Using the ladder, players can also practice placing both feet in each square of the ladder.
An even faster exercise with the ladder is placing one foot in the square, placing the other foot in the square, then stepping out and beginning the process again by leading off with the other foot. A more strenuous exercise requires jumping back and forth into each square from one side, hopping out on the other side and then repeating the process along the length of the ladder.
Cone work is also effective and they can be set up in a variety of patterns. Players then run from cone to cone as fast as they can. The best incarnation of this is to set cones up in a diagonal pattern in which the player zig-zags back and forth to reach each cone. An additional benefit is that players learn to turn and pivot quickly.
Speed requires practice and it's built on a foundation of strength that can be gained in a variety of ways. Jumping rope is another effective method for increasing speed and coordination. Players will need to develop forward, backward, lateral, and rotational speed to be the best they can be on the field. Cones and ladders are two of the best ways to achieve that goal.
Due to the popularity of lacrosse, the need for high-quality equipment is absolutely necessary for practice and gameplay. 
We want YOU to have the best product at the best price. We want the game of Lacrosse to be promoted anywhere and everywhere around the globe and hope to be part of its growth. 
Every ball we sell is officially approved and meets all the NOCSAE standards. We believe in offering top quality products and unparalleled customer service, therefore, we offer a money-back guarantee for every single ball sold.
Lacrosse – The Hand Speed Trainer
Hand Speed Trainer… improving your path to peak performance
The Hand Speed Trainer (HST) simplifies speed, power and stamina training the old fashioned way, bringing simplicity and efficiency to lacrosse performance training. The HST gives athletes the opportunity to resistance train at full speed in game situations as well as fundamental drill work.
Lacrosse is a physically demanding sport that requires athletes to sprint repeatedly and change directions quickly all while manipulating the ball with the lacrosse stick. The Hand Speed Trainer targets the fore- arms and muscles that cross the wrist joint (brachioradialis, flexor/ extensor carpi radialis, flexor/extensor carpi ulnaris) to aid in movements of the lacrosse stick during shooting and passing. The Hand Speed Trainer makes the hands stronger and faster, making endurance levels increase. Shots are faster and more accurate because athletes can control their sticks better while also giving them the endurance so that they can continue to play at a high-level late in the game. The Hand Speed Trainers are easy to put on and very comfortable on your forearm. Athletes can wear their gloves and have a great flexibility.
In addition to traditional weightlifting movements, sprinting, and conditioning drills, exercises can be devised to specifically train the movement patterns performed during a lacrosse match. The big thing for speed training in lacrosse for stick and handwork used to be weighted sticks but the weighted sticks actually hurt your game because they threw off your mechanics. Because of the proximity of the resistance to the centerline of the body and the weight disbursement evenly across the forearm, The Hand Speed Trainer does not effect body mechanics. The Hand Speed Trainers will develop the different muscles that aren't being developed in the weight room. These muscles are very specific for the way the stick is used in the way the ball is thrown. The Hand Speed Trainer will improve shot speed and reaction speed while improving lacrosse-specific performance.
For the first time ever you will be able to resistance train at Game Speed using Your Own Equipment in Live Situations!
CAUTION: Always consult your Physician or General Practitioner before performing any physical activity. Always check equipment for worn or damaged parts before each use and do not use if damaged. Weights are subject to a variation of + or – 5%. Some individuals may be sensitive to neoprene or neoprene blend rubber. If rash develops discontinue and consult a physician.
Functional training involves small increases in resistance to YOUR sport specific muscle groups. The HST™ is designed to meet YOUR individual needs and skill level. Training programs can be modified to reach YOUR performance goals. Start small, increase slow and watch your game reach new levels!
Petoskey Lacrosse builds youth program
---
Petoskey Lacrosse program partners with SPEED Lacrosse for new youth initiative
James Gensterblum(231) 439-9343 – [email protected]  |  The Petoskey News-Review
BOYNE FALLS — The challenge for youth lacrosse programs up to this point has been to get kids interested in the sport despite its barriers to entry and the complexity of the skills required to play it.
It's a challenge the Petoskey Lacrosse program has overcome time and again in its history, but the Northmen believe they've found a permanent solution in an innovative partnership with SPEED Lacrosse, the first of its kind in the state.
Focusing primarily on the youth levels, SPEED Lacrosse is a scaled-down version of the original game with less players per side, similar to futsal and soccer, or 3-on-3 hockey to regulation ice hockey.
By limiting the size of the field and eliminating the need for costly equipment beyond a lacrosse stick and ball, the variant of the game makes the sport easy to pick up and play for newcomers, while also emphasizing basic stickhandling skills and giving each player more touches to work on the fundamentals per game.
SPEED Lacrosse was invented by a team that includes one of the sport's brightest stars, 2014 Major League Lacrosse MVP Casey Powell, and since its inception in 2014 has spread quickly across the country.
"The biggest challenges our program faces is giving kids who are interested a way to quickly get involved, and helping them quickly develop the skills with the stick needed to play well," Petoskey Lacrosse president Wally Kidd said. "SPEED Lacrosse allows anyone who's interested in the sport to pick up a stick and give it a try, and in terms of building fundamentals in young players, nothing beats it."
That latter part is particularly important, Kidd said, as developing a feel for shooting, catching and passing with the lacrosse stick can be a challenge.
"It's not something you have a feel for right off the bat, it takes time and practice to really get the hang of it," Kidd said. "With SPEED, you get so many more reps with the ball in your possession that it really accelerates the learning curve.
"You learn how to use your stick offensively and defensively, you learn how to play in space, and you're encouraged to be creative and inventive. It's something that benefits all kids and makes it easier for every player to improve their skills."
SPEED Lacrosse won't replace regular lacrosse entirely in Petoskey's youth program, but rather complement it, running alongside the main game.
"It's a starting point for young players, and we're going to be doing a lot of it in our first through sixth grade programs," Kidd said. "As players start getting the fundamentals down and becoming comfortable in the sport, we'll start working them into the full-size competitions and tournaments we play in."
The end goal is to create players who reach the varsity lacrosse program with more skills and better prepared to step in and contribute immediately, strengthening the squad and increasing those players' chances of getting opportunities at the next level.
"We believe this partnership will create better, more skilled players who have confidence in their stickhandling ability," Kidd said. "That means that as a program, we can spend less time at the highest level on teaching fundamentals, and more on making the team stronger in other ways."
As the first program in the state to reach a partnership with SPEED Lacrosse, Kidd said he believes Petoskey is staying ahead of the curve.
"We're recognizing the direction the sport is going and needs to go in, and I really believe that within a decade pretty much everyone will be doing this," Kidd said. "With the success we've had as a program, I feel like we've set the standard for lacrosse in northern Michigan, and with moves like this one I think we're able to keep improving and keep raising the bar for the sport at the local and statewide levels."
For more information on the Petoskey Lacrosse program, visit petoskeylacrosse.com and to find out more about SPEED Lacrosse, visit speedlacrosse.com.
SportDominator® HardBall Solo Single Massage Ball 6.4 |
Description
Single massage ball SportDominator® HardBall Solo 6.4 is designed to warm up the muscles before training, and to recover after it. Ideal for trigger therapy – massaging points around the joints, thighs, knees, calf muscles, neck and lower back. Relieves muscle knots, relieves muscle tension.
RAPID RECOVERY – An excellent remedy for recuperating and relieving muscle soreness after a hard workout, this is the SportDominator® ball massage.Fast recovery is the shortest path to your sporting heights.
MOBILITY AND ELASTICITY OF MUSCLES – improves blood circulation in muscles during massage, helps to increase their mobility and elasticity. Myofascial and trigger therapies relieve muscle pain and speed up muscle recovery.
COMPACT MASSAGER – Made of high quality rubber, the massage balls are very compact and medium hard so they never lose their shape.You can easily take them with you on vacation or business trip.
Massage balls can be used by anyone involved in Pilates, yoga, fitness, crossfit and weightlifting. The balls can be used both in the gym and at home. The use of massage balls increases blood flow at massage sites and improves mobility and mobility of the whole body. The massage balls can be used both on the sports ground, at home and in the gym.You can perform the massage while lying on the floor or leaning against the wall. Just place the massage ball between your body and the surface and press firmly on it with your entire body weight. Move back and forth, or right to left, until you find the trigger point.
You can buy single and double massage balls for myofascial release from us with delivery in Kiev and all over Ukraine.
90,000 Crossword on the subject of physical education – on the topic "Sports", "Sports – an alternative to bad habits", "Famous Russian athletes
Horizontal
2.Board logic game-progenitor, for two rivals, appeared in India no later than VI century AD
7. Sports team ball game
9. Team sports game with ball and bat
10. A dangerous substance contained in a cigarette
12. Team ball game 7 x 7 players.
14. In America this sport is called Pool
fifteen.A subspecies of croquet, translated from English – garden croquet.
18. The main value of a person
19. A variation of the game jue-de-pom. Translated from English – a long pom.
22. Sports discipline, which consists in overcoming various distances by swimming in the shortest time.
23. National Basque sport, the prototype of modern squash
25.Team sport, currently the most popular and widespread in the world
27. A team sports game is played on a field of 61 x 30 m. The field is fenced with bumpers 100 – 122 cm high
28. One period in baseball
Vertical
1. A team sport similar to football, the competition in which is held under the auspices of fifa
3.A sport that includes three sports: swimming, cycling and running on the
highway 4. Gymnastics with rhythmic music, which helps to follow the rhythm of the exercises.
5. Sports team ball game, a kind of baseball. The ball is softer than a baseball and has a lower speed in flight. Literally from English – soft ball
6. Kind of sport, which is downhill from the mountains on specially equipped ice tracks on controlled sledges
eight.Sports game with a racket and shuttlecock that flies far and straight, gaining incredible speed
11. A sports game that uses a bat and a ball. The goal of the game is to earn more points (runs) than the opposing team.
12. Slavic folk sports game. In this game it is necessary to "knock out" from certain distances by aiming stick throw
13. Disease caused by the constant use of alcoholic beverages
sixteen.Russian hockey player, Date of birth: March 3, 1984 (31 years old) Place of birth: Krasnoyarsk
17. What is the name of ski acrobatics?
20. What shape is the ball used in rugby?
21. Winter Olympic sport combining cross-country skiing with rifle shooting.
24. Which Olympic Games (Winter or Summer) twice included lacrosse
26.Boots with frames attached to them, in which two to five wheels are fixed, designed to move on a hard, level surface, similar to moving on ice on traditional skates Open a crossword puzzle in MS Word, OpenOffice Writer (* .rtf) 90,000 Svechnikov's big match, Malkin scored points in the second game in a row and other good news from the NHL
Carolina – Chicago – 6: 3
The Hurricanes spent the first period sluggish: lazy power play led to Alex DeBrinket's cut and goal, and after six minutes, the hosts missed another high-speed attack and lost the rebound – 0: 2.
As admitted Andrey Svechnikov , head coach Rod Brindamore said a couple of affectionate words in the locker room, and another team entered the second period:
control 77.39% of expected goals
Morgan Geeks conceived a Svechnikov-style lacrosse goal, but did not execute and sent the puck to an empty corner Nino Niederreiter. Sometimes it works in a bizarre way – the goalkeeper is bought on a fake, pulls sharply into the near upper corner and does not have time to react to the transfer.
Sam Svechnikov interrupted a goalless streak at the end of the period, when his wrist throw ricocheted from Zadorov by surprise the goalkeeper of "Chicago" – 2: 2
And then the link Aho – Teryavainen – Svechnikov turned on full speed:
It's amazing how Andrei contrived maintain coordination under pressure at such a high speed. Three minutes the Russian forward again participated in the scoring attack, assisted by Teuvo Teryavainen.
"Teryaväinen makes partners better, it's obvious, "Brindamore said after the match. "He is a big part of our gaming plan and it was great tonight. "
Svechnikov has shown a cosmic level since Teraväinen returned to the squad: 2 goals and 7 assists in 5 matches, all in equal squads.
Keynes score 12 points in a row and never in history have a franchise performed so successfully in the first 53 games of the season.
A week before the finish, Carolina is confidently leading not only in the Central Division, but throughout the league, seriously claiming the President's Trophy.
Nikita Zadorov (Chicago) – 2 shots, 2 hits, 1 loss, 17:58
Philip Kurashev (Chicago) took part in the second goal of DeBrinkat, covering the goalkeeper's line of sight – 1 shot, 3 hits, 1 block, 2 loss, 60% at the point of throw-in.
Philadelphia – Pittsburgh – 3: 7
On the eve of the Penguins lost to the Pilots 2-7, and it was Sidney Crosby's worst defensive performance of the season.Captain of the Pittsburgh scored in the majority, but grabbed "-4", allowed the opponent 14 shots and 6 scoring chances.
But Sid wouldn't be himself if he didn't know how to react to failure. Today he is the first star of the match: two goals, assistant and the best indicator in the team (57.48%) in terms of the ratio of created and allowed chances. And in the middle of the second period, he started a ground fight with Travis Konecny, adding fuel to the discussion around Tom Wilson.
Evgeni Malkin missed 23 games due to injury to the lower body, but returned to the usual role of the center of the second link and point guard in the first special brigade.Together with Crosby and Genzel "Gino" spent a little more than three minutes in the power and organized 11 attempts, 4 throws and 2 goals.
And as soon as the Flyers were laid off lagging to a minimum, Malkin picked up the puck after a gross mistake by Claude Giroud and cut off four opponents from the episode with one pass:
"As a team, we applied not enough effort last match, says Penguins coach Michael Sullivan.