Best lacrosse shots: 8 Best Lacrosse Goals: Official & Backyard Options
8 Best Lacrosse Goals: Official & Backyard Options
Choosing Which Type of Lacrosse Goal is Right for You
It can be hard to choose a lacrosse goal with so many to choose from. They come in different shapes and sizes, are made of different material, and all have unique features.
It's not too difficult, though, once you consider the type of player that will be using it and know what to look for.
Here are the most important things you should keep in mind when looking for the best lacrosse goal for yourself or your child:
1) Size
The first thing you need to consider is what size goal you need.
Most players will need a standard 6 ft by 6 ft goal. This is what most levels of field lacrosse use from youth to professional.
If you are a box lacrosse player or want a goal for a smaller space, you should look for a 4 ft by 4 ft goal—the standard box lacrosse goal size.
Finally, if you have a young child who is just learning the game, you could look for a youth-specific goal.
These are usually around the size of a box goal or smaller and are great for young players to learn on.
2) Official Goal vs. Practice Goal
The next thing you should consider when shopping for a lacrosse goal is whether you want a regulation-shaped goal like high school and colleges use or if a practice goal is fine.
Regulation-shaped goals have square corners and are typically more expensive but heavier and more durable.
Practice goals (sometimes referred to as backyard goals) often have rounded corners and are lighter than official goals.
3) Weight & Frame Material
If you are a harder shooter, you should look for a heavier steel goal that won't move if you hit the pipe or net. You should look for a frame with at least a 1.5 inch diameter that is over 30 lbs.
Younger players, on the other hand, may be better off with a lighter goal that they can move around themselves. These may be made out of fiberglass, plastic, or a lighter metal.
4) Collapsibility or Foldability
Think about where you plan on keeping and using your goal.
Do you want to store it inside or in a tight space? Do you plan on taking it to different fields with you?
If so, you may want to look for a portable lacrosse goal that is designed to easily collapse down (if planning on traveling with it) or fold flat (if just want to store it in smaller spaces).
If you don't mind leaving your goal in your yard or wherever else you shoot, you should be fine with a standard goal. You can almost always still break these down to smaller pieces if you need to move the goal—it may just take a bit longer.
5) Net Thickness
You should also make sure to choose a lacrosse goal with a net that won't tear when you shoot on it.
Here is the net thickness you should look for based on your level of play:
Youth: 2.5 mm+
U14: 3 mm+
High School: 5 mm+
College & Professional: 6 mm+
If your net starts ripping, you may be able to extend its lifespan some by using zip ties or string to close up holes.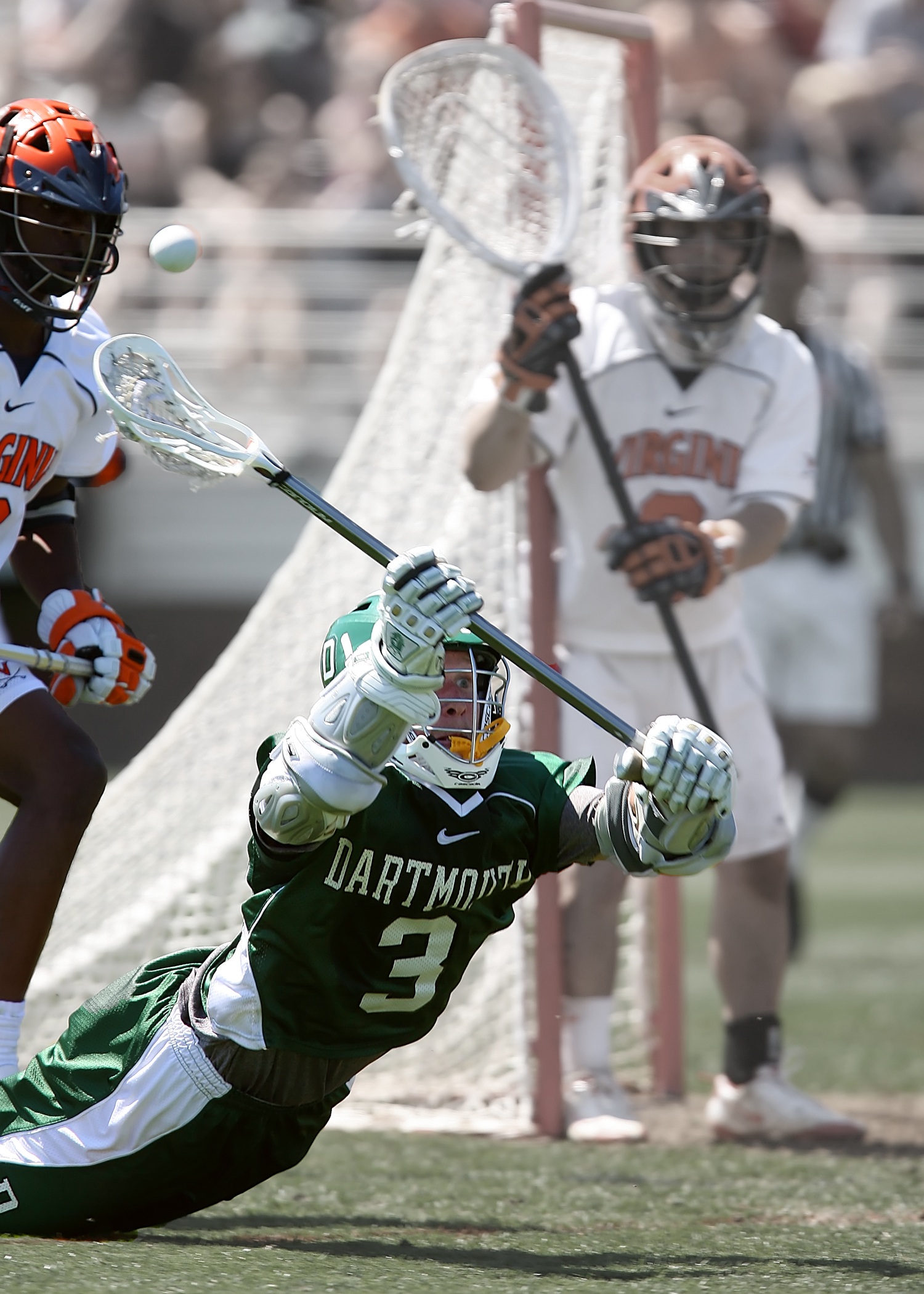 Just know that this will cause other parts of the net to be tighter, possibly leading to more holes.
Note that there are also many replacement nets available online. If you find that the net on the goal you purchased isn't strong enough, you can always buy a stronger replacement.
6) How Net is Attached
There are two main ways lacrosse nets are attached to goals: by looping the string around the frame or by using a net lacing rod.
While it doesn't make a huge difference in the performance of the goal/net, it's much easier to attach a net through a net lacing rod.
This is a thin piece of metal on the backside of the goal frame that you can loop string through to attach the net as opposed to looping it around the entire metal frame.
7) Assembly
Finally, you should consider how difficult it is to assemble the goal.
The initial assembly is usually the hardest part—and there are definitely some goals that are easier than others.
You may also want to choose a goal that is easier to take apart and reassemble should you ever have to move it to a different location.
Look for a goal that comes with clear assembly instructions and read customer reviews to learn about their experience with it.
Drills You Can Use Your Lacrosse Goal For
When I was in high school and college, I used my goal a few times a week for various drills. Aside from the whole improving my skills part of it, I absolutely loved going outside with my friends and just shooting for hours on end.
Below you can find some of my favorite drills. It's super important to use both hands equally when shooting. It may feel weird shooting with your off-hand, but you'll never get better unless you practice it.
Time and room shots
This is the simplest form of shooting. Line up anywhere from 8 to 15 yards away from the goal and simply shoot the ball. You can also have a friend feed you the ball or use a rebounder for a more game-like experience.
On the run shots
While it's much more difficult, shooting on the run is one of the most crucial skills to develop of attackmen and middies.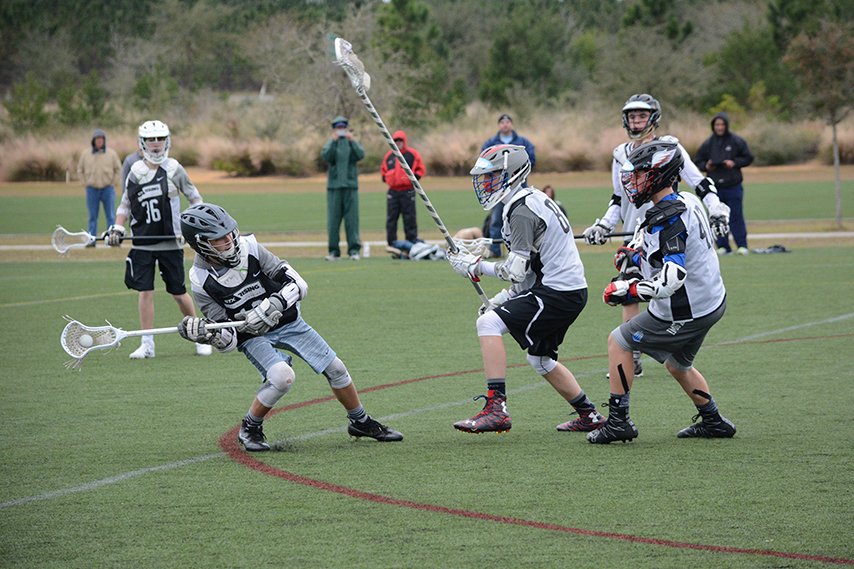 Start wherever you usually play on the field (towards the top of the box, side of the box, or from X), pretend like you are dodging your defender (or dodge a real defender), and shoot the ball while you are running.
Catching feeds on the run and shooting
In this drill, you are still shooting on the run, except that instead of dodging, you have a friend (or rebounder) throw you the ball after you begin running. Catch the ball and shoot without ever stopping your feet.
In-close shots
Last but not least, you can practice your crease shots on your new goal. Work on changing your levels in close and throwing fakes to keep the goalie off balance. In addition, you should keep your feet moving like you would in most games.
What Else You May Need With Your Lacrosse Goal
Buying a lacrosse goal is a great first step to improving your skills. There are, however, many other tools you can use in conjunction with your goal to take your game to the next level.
Here are some you may want to consider:
Backstop
If you are shooting around houses, cars, or anything else that you don't want to break, it's always a good idea to get a backstop for your goal. These are very large nets that you can set up behind your goal to stop any misses from flying away. They also make collecting your balls much easier. Check out our recommended lacrosse backstops here.
Rebounder
Using a rebounder while shooting is a great way to practice receiving feeds. You can throw the ball off the rebounder, receive it, and shoot it—similar to how you would do in a real game. Check out our recommended lacrosse rebounders here.
Targets/Shot blockers
There are many shooting targets and goal blockers (anyone heard of Hector the Rejector?) that you can use to practice your accuracy and simulate having a goalie in goal.
Replacement net
If the net that came with your goal didn't hold up well, you can purchase a replacement net.
Check out the "Net Thickness" section above to get an idea of what thickness to look for or check out our replacement lacrosse net guide here.
Cones
Though they are simple, cones are a great compliment to a lacrosse goal for setting up drills and making sure you are shooting from where you want to. You can check out cones on Amazon here.
Best 6 Foldable Lacrosse Goals & Nets for Practice & Play
Purchasing Lacrosse goals can be quite intimidating since there are many different parts that make one goal and considering each of them individually can turn out to be a daunting task. Solution? Here are some detailed features of Lacrosse goals and an insight into what really goes into the purchase. We have also listed features that we have narrowed down for you after having done careful research on Lacrosse goals. Whether you are looking to buy goals for a team or for backyard practice, this article is going to be of huge help!
Best 6 Portable Lacrosse Goals & Nets
Affiliate Disclaimer: This site is reader-supported and we earn commissions (at no additional cost to you) if you purchase products from retailers after clicking on a link from our site.
1. GoSports Regulation 6′ x 6′ Lacrosse Net
GoSports Regulation 6′ x 6′ Lacrosse Net is extremely easy to set up. It will hardly take more than a minute to set this thing up. The best thing about this GoSports Regulation 6′ x 6′ Lacrosse Net is that it is highly portable. Just get it folded and then tuck it inside your car and there you go. GoSports Regulation 6′ x 6′ Lacrosse Net can withstand all types of weather conditions and extremely durable.  GoSports Regulation 6′ x 6′ Lacrosse Net has got steel frames that further adds to its strength and durability.
No matter what skill levels you are currently at, GoSports Regulation 6′ x 6′ Lacrosse Net is engineered to meet your expectation level. The net is made from premium quality materials that ensure its extreme durability.  Supported by a 17-gauge steel frame, this lacrosse goal will be held up for long.
Unlike other traditional lacrosse goals and nets that are hard to breakdown, GoSports Regulation 6′ x 6′ Lacrosse Net can be folded and stored easily.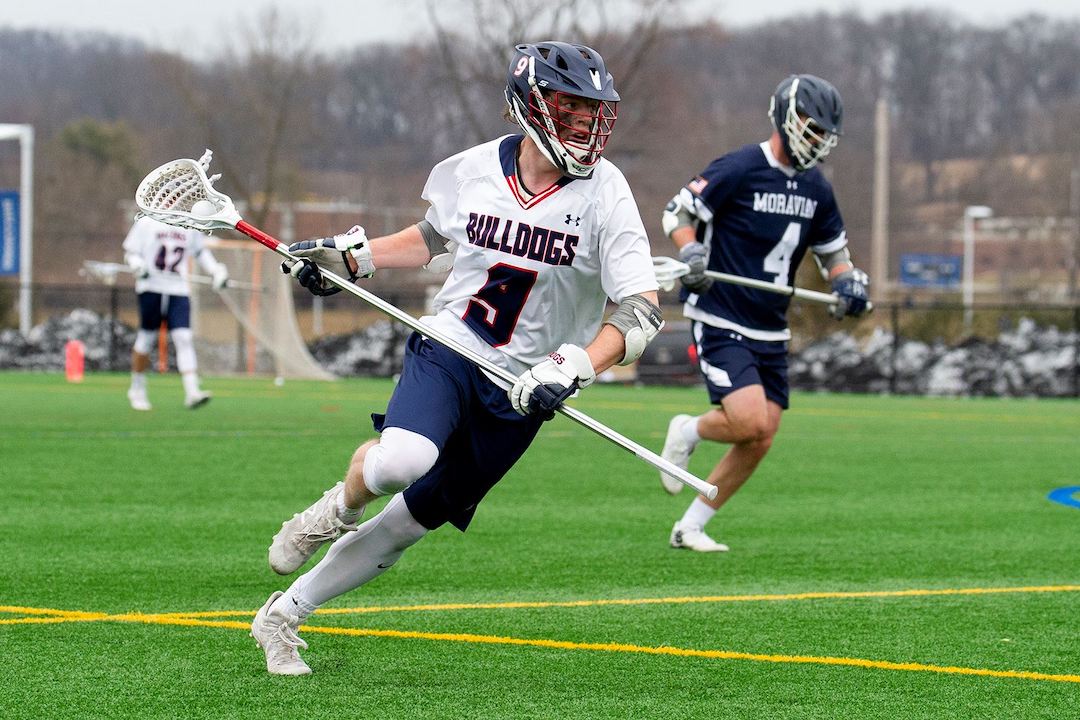 If the nearest lacrosse field is miles away from your home town, then GoSports Regulation 6′ x 6′ Lacrosse Net could be the go-to solution for all your needs. You can set it up on your backyard within a matter of a few minutes and start practicing.
2. Warrior 2.0 Corner Goal Target
Warrior 2.0 Corner Goal Target is excellent when it comes to practicing your shooting skills. Setting up Warrior 2.0 Corner Goal Target is as easy as pie and you don't have to ask your neighbor to help you set this thing up. Do you love hitting corners while playing as a lacrosse attacking player? Well, in that case, Warrior 2.0 Corner Goal Target could be your perfect match.
Each time you manage to hit the target, you will hear a nice popping sound. The best thing about this lacrosse goal is that it lets you do a lot of practice without even making you realize it. Metal piping is mainly used in the target areas of this lacrosse goal.
3. Brine Backyard Lacrosse Goal
Just place this amazing Brine Backyard Lacrosse Goal in your backyard and start practicing your aims.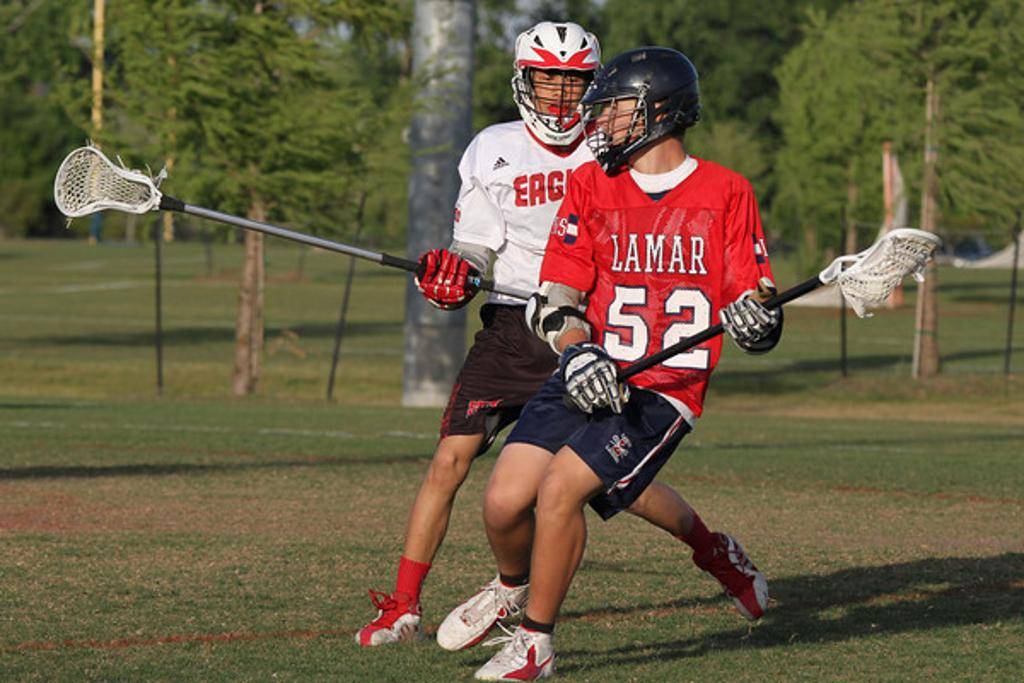 Easy to install and lightweight, the net of Brine Backyard Lacrosse Goal is made from a 5 mm high extension polyester net. The metal bars are strong, rugged and durable. Spring tabs are attached to every single pole and thus making it super easy to fold it and unfold it in a matter of few minutes. The steel frames are coated with 1.5'' powder.
4. STX Lacrosse Folding Backyard Lacrosse Goal
STX Lacrosse Folding Backyard Lacrosse Goal gets folded in half really fast. The net is 3 mm thick and the structure of this STX Lacrosse Folding Backyard Lacrosse Goal gets supported by 1.5-inch steel tubes. It can be stored and tucked away easily and effortlessly. STX Lacrosse Folding Backyard Lacrosse Goal is practically a steal at this price point.
5. Franklin Sports Lacrosse Goal Shooting Target
Franklin Sports Lacrosse Goal Shooting Target is suitable for all lacrosse players irrespective of their playing styles and positions. It can be easily attached to a 6'x6' goal without much fuss.
Strong and heavy-duty, Franklin Sports Lacrosse Goal Shooting Target is made from reinforced steel and heavy-duty tarpaulin. No matter how hard the shots are, this Franklin Sports Lacrosse Goal Shooting Target can easily withstand the impacts. So, go wild with your shooting ability.
6. Champion Sports Backyard Lacrosse Goal
Champion Sports Backyard Lacrosse Goal is ideal for young and aspiring lacrosse players who want to improve their game. The structure of this Champion Sports Backyard Lacrosse Goal gets supported by a 1.5-inch weatherproof steel frame and the net is 2.3mm thick. Be it indoor or outdoor, you can use Champion Sports Backyard Lacrosse Goal anywhere you like. This heavy-duty goal is used by both advance level players and beginners.
How to Find The
Best Lacrosse Goals
Different players in Lacrosse may have different requirements, there are a few vital factors that you need to consider while you are looking to purchase a goal for a match-winning game.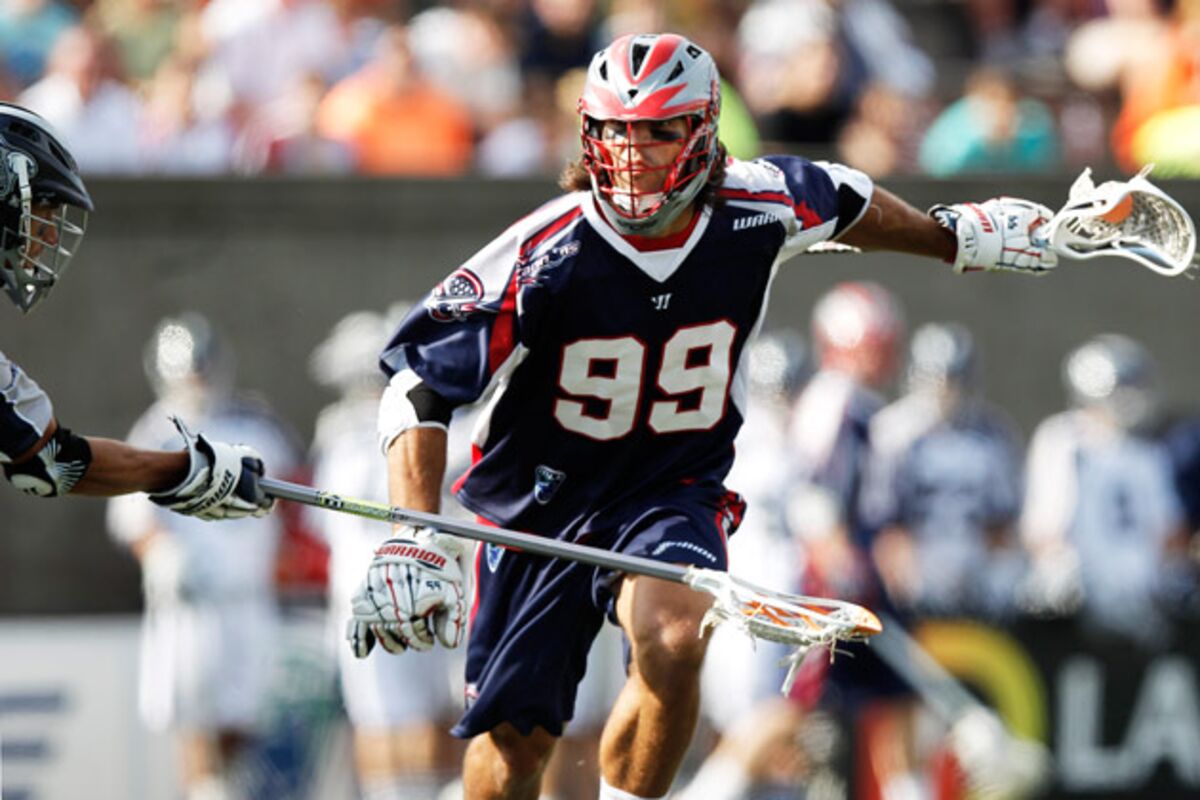 1. Outdoor vs indoor
Commonly known as "field Lacrosse", outdoor Lacrosse requires goals measuring six feet by six feet. On the other hand, the indoor version is also known as "box Lacrosse" need goals with a dimension of four feet by four feet. When you are shopping for a Lacrosse goal, you need to primarily consider the version of the game it will be used in.
2. Gameday vs practice goal
There are very important and significant differences between goals used for official games and those used only for the purpose of practice games. Goals used for the gameday needs to have comparatively thicker frames, something that's sturdier and heavier than the goals used in practice games. Goals designed for the practice sessions are rather designed keeping the convenience factor in mind. Such goals also need to be lighter and easy to be moved around the field during practice games significantly for mini-games and drills.
3. Durability
As expected between both versions of the game, outdoor Lacrosse goals tend to face more abuse, are more prone to wear and tear and need to stand the test of time, tough weather, etc.

When you are looking for Lacrosse goals for the purpose of outdoor games, the first consideration needs to be its ability to survive rough weather conditions. More durability means better quality and more investment. Finally, for an aggressive game, it's much required and worth the money spent.
4. Easy set-up
While you are looking to purchase the Lacrosse goals of your choice, you need to be extra careful with the setup instructions. You might want something handier, something much simpler or something that requires a basic setting up – needs may vary! Few Lacrosse goals come with a frame that's easy and quick to fold and can be comfortably set up within seconds but there are many more types that require you to attach and assemble different pieces and hence might take more time. If you are not sure about the process of its assembly, you might just want to have some professional do the job for you.
5. Child-friendly
This is one feature that can be extremely important for a few, particularly the ones who are planning to arrange Lacrosse goals for the youth team.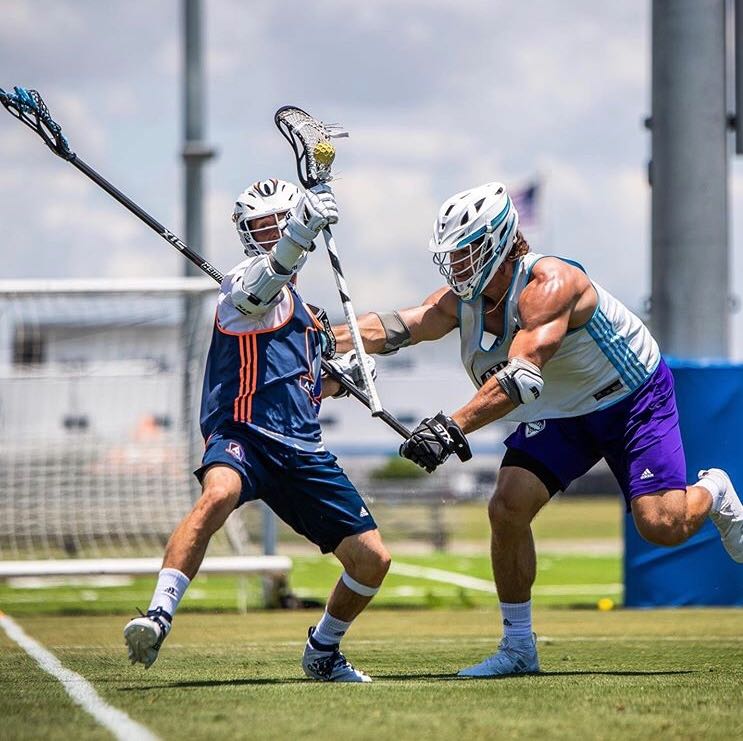 Lacrosse is gaining popularity every year and its craze among young players is on a constant rise. Young players might be requiring a kind of Lacrosse goal that they can easily move around on the fields, for stowing when not in use or in between the drills. Hence, in such cases, you might want to pick a goal that's not heavy yet sturdy.
6. Netting quality
Not all Lacrosse goal nets are of the same quality. Few of them won't attach well to the frame and some might just fray too easily and few might just work well for the young players only. Netting quality is to be blamed here as the quality determines how well it can respond to the forceful shot by experienced players and high schoolers.
Out of the many vital features to look out for, netting quality is one major thing. You will require considering the netting quality and material that its made of. The thickness of the netting also determines its quality. Sometimes, even if the netting is good, it might still break due to its poor quality.
Fee materials might just hold up well even if they are comparatively thinner simply because of the better quality of the overall product. These little things need your attention if you are planning to purchase your own Lacrosse goal.
7. Design and quality
You need to look out for the best quality frame and find out what actually you want in it. Few of the most vital features to look into are:
Easy storage
Portability
Easy teardown
Permanent set-up
Lightweight
If portability is your major focus, there is really no point considering a non-collapsible and solid steel frame for your Lacrosse goal. Since you may not easily move it from one spot to the other and it will also turn out to be extremely heavy. It may also stand a chance for tearing and breaking down while you try to set it up.
On the other hand, if you are using it for training purposes and are teaching younger teams, setting it up can be an issue so you need a lightweight frame so that they are easily moved around on the field.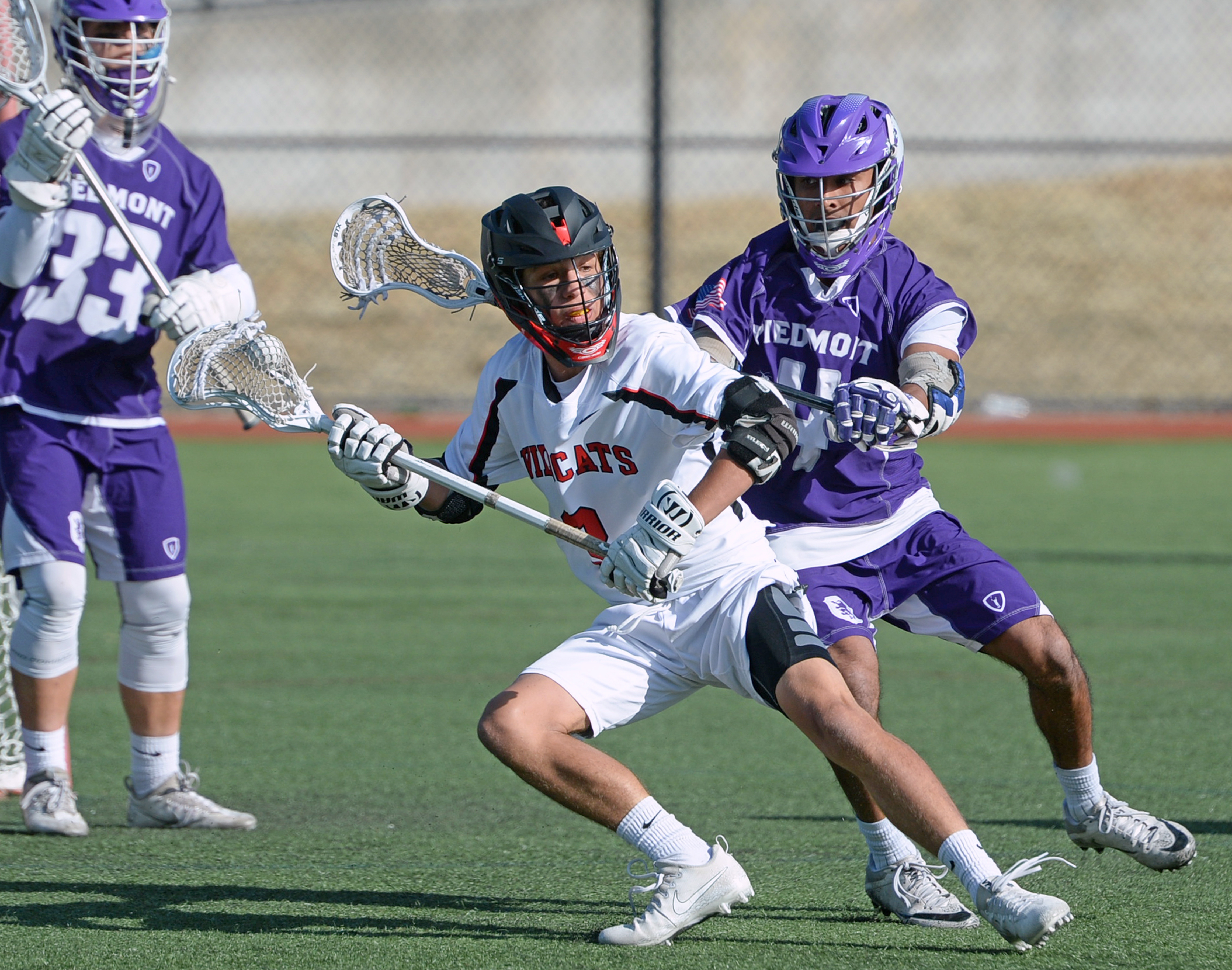 It's still better to have a rugged Lacrosse goal that won't actually fall down than the one that's not easily set up and can tear down on a slighter movement.
When you are looking for the design and quality in Lacrosse goal frames, you must question yourself – what will I be using it for? How often will I be required to move it around?
Essential Features of
Lacrosse Goals
1. Rebound net
Rebound net is usually great for practicing games that involve fast-paced drills and it's something that you can stretch tightly around the mouth of the goal. Most of the Lacrosse goals are capable of accommodating altogether a separate rebound net but a few selected models are also available with rebound net included in the packaging. Rebound nets are huge contributors to improvising a player's game with respect to accuracy and reaction time while on the practice session.
2. Portability in design
There are a few Lacrosse goals that are particularly created and designed with the factor of mobility and are made of frames that are much thinner and lighter.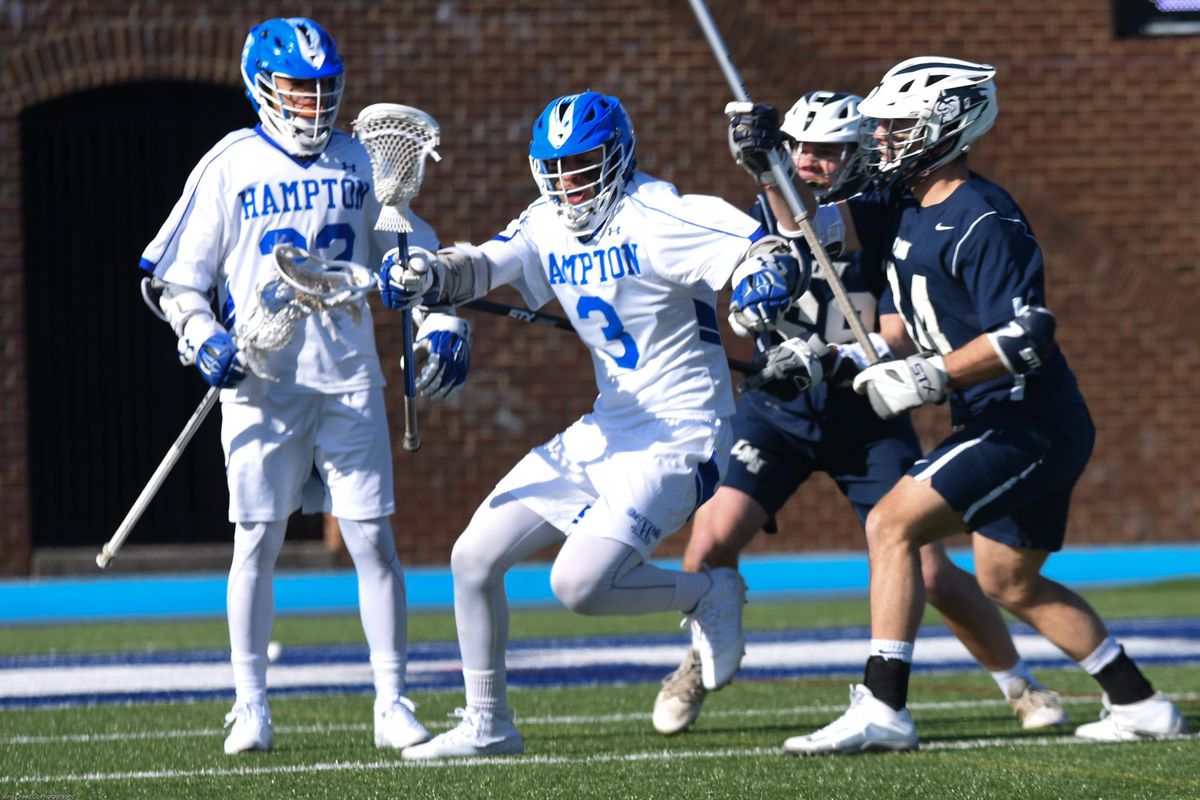 There are other portable goals that can be folded down supporting better and easier mobility. You might want to choose over one for better mobility or transport if you intend to use your Lacrosse goals for different practice drills sessions and so on.
3. Backstop
Shooting at the goal in Lacrosse is never easy and it's probably the most challenging part of the game which can make you win or lose big matches. You need more practice to improve your game and that means you will surely miss some of the goals multiple times right at the beginning of your practice sessions. Goals that come with backstop tend to encourage the players to make the most of their practice sessions since these backstops catch the ball when you miss them! The job of the smart backstop is to surround goals from all sides saving the balls for you so you don't have to keep running for them chasing the lost ones.
4. Targets
Targets on the Lacrosse goals can improve your game and make your shooting practice sessions in the game much more enjoyable.
Few models are available with small but useful hanging targets, particularly at the corners pushing players towards practicing with more accuracy.
Lacrosse goals: Few Know-hows!
Most Lacrosse goals are available with instructions for assembly that are quite easy-to-follow.
Few Lacrosse goals are also available with an option for professional assembly but might charge you more for the same.
Lacrosse goals and hockey goals might look the same but they are definitely different. A hockey goal is almost 12 feet wide and 7 feet tall whereas field Lacrosse goals measure around six feet by six feet. It is always advisable to use proper equipment for the game you follow.
Both college Lacrosse goals and high school goals are 6 feet by 6 feet dimension.
Most of the Lacrosse nets are made from some form of cotton or nylon and they are available in a wide range of variety with respect to materials used.
Most of the expensive Lacrosse goals net is configured from a range of higher-quality materials.
Which Lacrosse goals are the best?
Simply – the one that suits your requirements is the best! If you have established a Lacrosse team and now require the best Lacrosse goals for your game, there must be plenty of things going on in your mind. Determining your requirements and those of your team can be a real challenge and the right choice of equipment can push new teams and players to play at their maximum potential. Goals can be one of the largest expenses in this game but the right selection makes the investment worthwhile in the long run. Regulation size is usually 6 feet by 6 feet with the manufacturing of a 1.5-inch steel pipe that is powder coated and normally rounded. Most of the heavy-duty lax goals are not available with net and a huge range of choices in net options is the reason behind the same.
A good high school goal should typically include a goal and a net. There may not be a possibility for shifting goals on shared fields which means you just can't have your goal out all the time and, in such cases, a quality portable Lacrosse goal will prove to be a good investment.

There is a huge variety of folding Lacrosse goals that are available with carrying bags providing additional support and convenience. Backyard goals are also one of the best picks for new emerging players who love to practice on and on. Even if they have similar dimensions, they can be manufactured with a comparatively smaller diameter steel pipe and narrow goal net. These kinds of goals can be best suited to Lacrosse players that are just trying to get their practice shots up to the mark.
Purchasing Lacrosse goals: Why research is important?
Most athletes agree to the fact that practice makes them perfect but this is just so apt for the Lacrosse players too. The right kind of training equipment can help you raise standards of your game quality and a bad one will just ruin everything before you start. It is always best to know your kind of game and choose from a huge range of Lacrosse goals available with some reputable brands in the sports industry. The right deal can help athletes prepare for practice feed passes, zone defense or simply encourage players to achieve an improved foot speed and reaction time.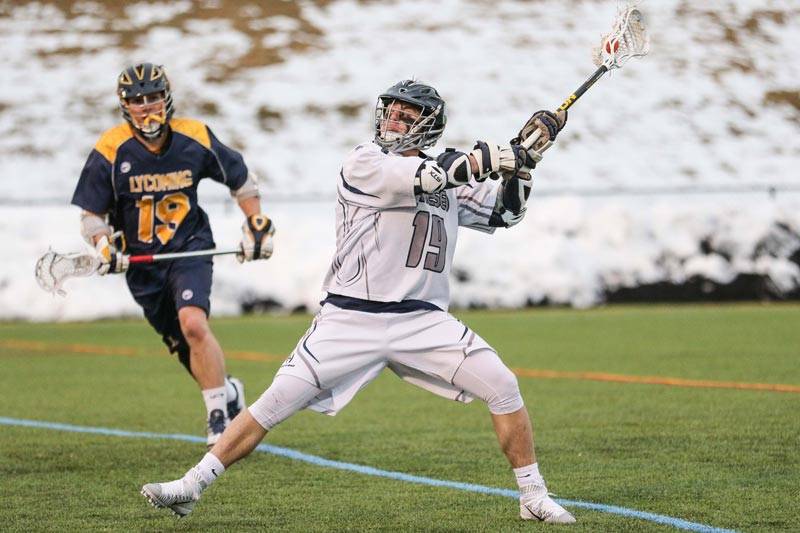 Lacrosse goals for college or high school teams must also be chosen with care as a quality and sturdy goal will go on in the long run.
Many Lacrosse goals feature galvanized or coated steel tubular construction with smart welded corners for better durability and enhanced level of ability to face intense gameplay. It is also easy to add net to your Lacrosse goals in no time as some of them are also available with quality welded stringing rails.
Most of the Lacrosse goals and net collection they stock are full to the brim ensuring that you get different options at every price point. Most of the Lacrosse goals are designed to meet NCAA and NFHWS requirements and if they aren't, you know there is already a red flag there. Shop elsewhere! However, with the right selection sold by trusted brands, players need not worry about the safety and quality of the products.
How To Assemble Lacrosse Goals?
Almost all the Lacrosse goals are available in a box and you need to assemble and set it up.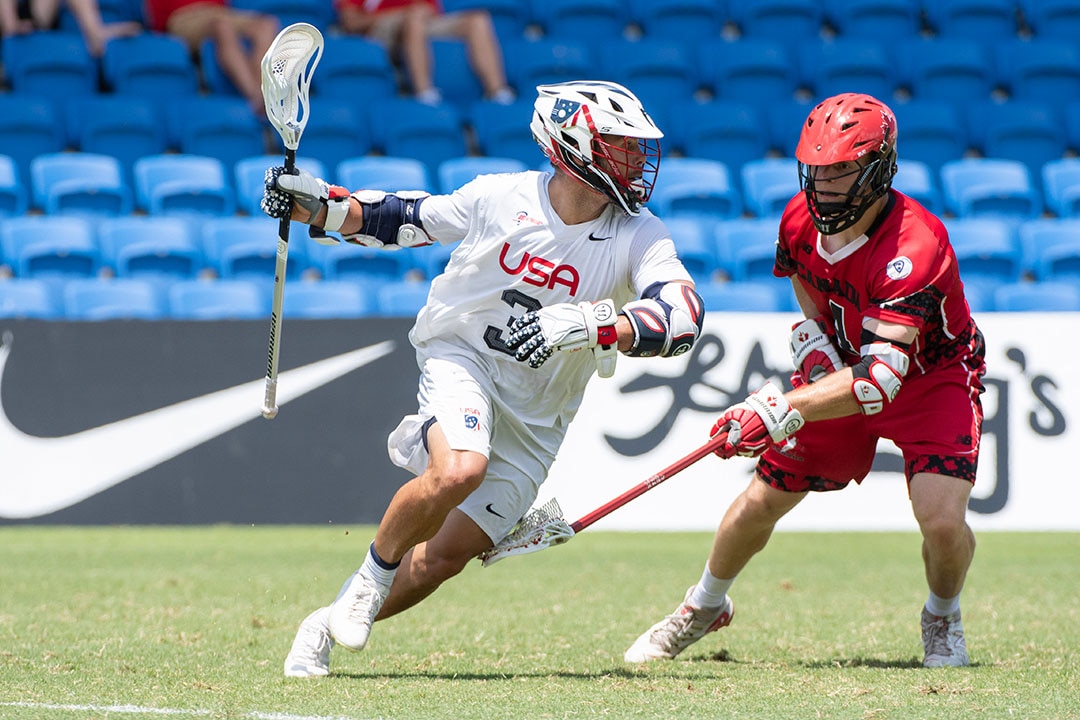 Few are available in snap-on kind of designs while others are available with nuts and bolts or push-pin kind of design for assembly. Each of these types of assemblies might have different kinds of functions. Snap-on designs are best for the ones who are looking for Lacrosse goals that will be frequently and easily moved around when compared to the nut and bold kind of assembly.
Here are some more features to look for when you are assembling the Lacrosse goal.
Zip ties
Many Lacrosse goals are available with ropes that you can tie to form the netting to frame but this can be extremely frustrating and time-consuming and if you are not a pro, this isn't really suggested. Most of the experienced Lacrosse players use zip ties to connect the net to the frames. While using zip ties, you need to see that it's a collapsible frame and the net won't come off when you store it.
Bungie cords
There are other methods that can help you to attach the net to the frame and Bungie cords are just one of them.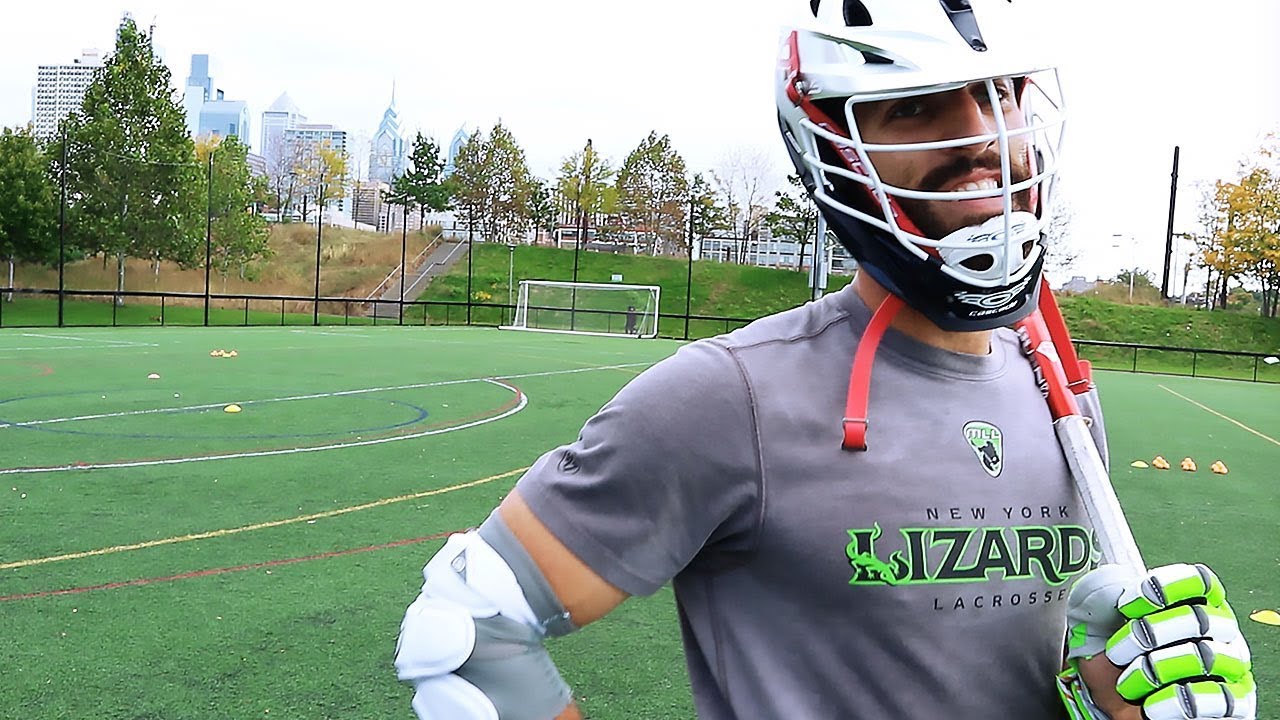 Ideally, if the Bungie cords are small, they won't take time to assemble or disassemble. Bungie cords are usually considered in cases where you require taking them off and store or move goals. If the net is able to remain attached while they are moved from one spot to the other, it means that the ropes and zip ties are just fine.
What are the dimensions of a lacrosse goal?
It can be tempting to know what size makes the ideal ones if you are new to the game. Firstly, you must know what size of Lacrosse goals should fit your requirements. According to the regulations of the game, it is usually a 6 x 6 Lacrosse goal. It is important to get hold of the perfect size if you are willing to use it for practice as playing with a smaller or larger one might just put you off when you face the actual game on the field. You need to get your dimensions right – right from the start!
No matter what you intend to use your Lacrosse goals for – official game or practice, the ideal size requirement should be a goal that's 6 feet tall and 6 feet wide.
If you need goals for the indoor game, it needs to be only 4 feet tall and 4 feet wide.
Difference Between Official Lacrosse goals vs Practice goals
Lacrosse practice goals, also known as Lacrosse backyard goals, are slightly different from those used officially. Here are the major differences between the two of them.
Lacrosse practice goals have rounded corners and official goals have relatively different looking squared off welded corners.
Lacrosse practice goals have steel piping of almost 1.5 inches whereas Lacrosse goals used for the official purposes have thicker steel pipes that are commonly 1.75 to 2 inches in diameters.
Official Lacrosse goals are made of higher quality material and may also weigh even hundreds of pounds.
It becomes extremely important to find out the difference between the two so that you can pick the right choice when you are trying to find out what suits your game the best. You might not want to end up buying a thicker and heavier goal if you wish to purchase it for the sake of practice only as it is going to be expensive and at the same time, inconvenient.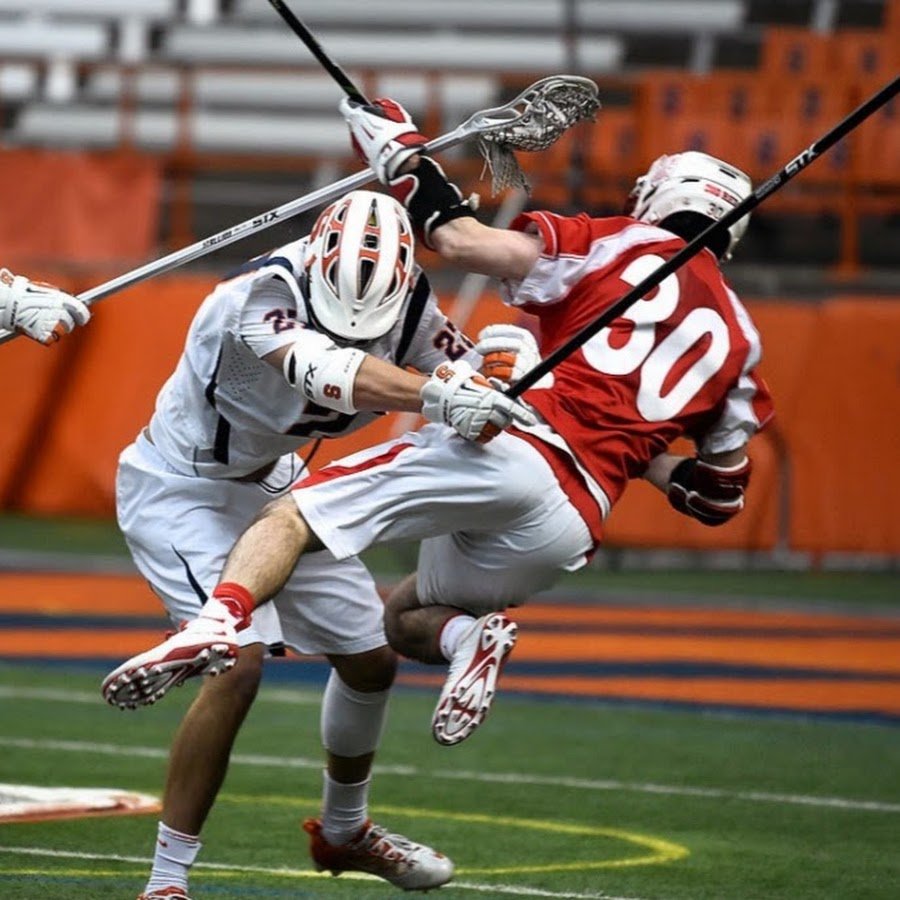 Why Do You Need Folding Lacrosse Goals?
If you plan to own a folding Lacrosse goal, you are certainly aiming for something that's going to be handy. Portable folding Lacrosse goals can easily fold up and make it easy for you to carry your goals just anywhere from one location to the other.
If you are a Lacrosse coach who is into training, buying Lacrosse goals that are easy to transport from one spot to the other on a field should prove to be a great investment. They can be easily transported from one yard to the other at the time of practice. If you wish to buy a goal that folds fast, turn to lax goals. On the other hand, used Lacrosse goals may not be easily moved and might just fail in terms of portability. It's better to find a good Lacrosse goal at reasonable prices than stepping into DIY, as then later might take plenty of time, skill and resources.
If you are planning to make your own Lacrosse goals, it might just turn out to be some sort of cheap PVC goal constructed from the kind of piping that might also break off with ease.

It's always advisable to do good research and spend your time and money into buying a kind of Lacrosse goal that not just serves your purpose, but will also last longer!
Lacrosse Types Of Shots
The objective of the offense in lacrosse is to score points by shooting the ball on goal. Offensive players can change how they shoot the ball depending on the live game situation. In this tutorial, we will review the different types of shots.
Lacrosse Shot Types
Below is a list of different lacrosse shot types:
Overhand Shot
Wraparound Shot
Close In Shot
Perimeter Shot
Low Shot
Over the Shoulder Shot
Underhand Shot
Sidearm Shot
Pop Shot
Long Shot
Bounce Shot
Behind the Back Shot
Corner Shot
Crank Shot
Elevator Shot
Fake Shot
Free Position Shot
Overhand Shot
The overhand shot in lacrosse is a shot made with the stick perpendicular to the ground in an upright position.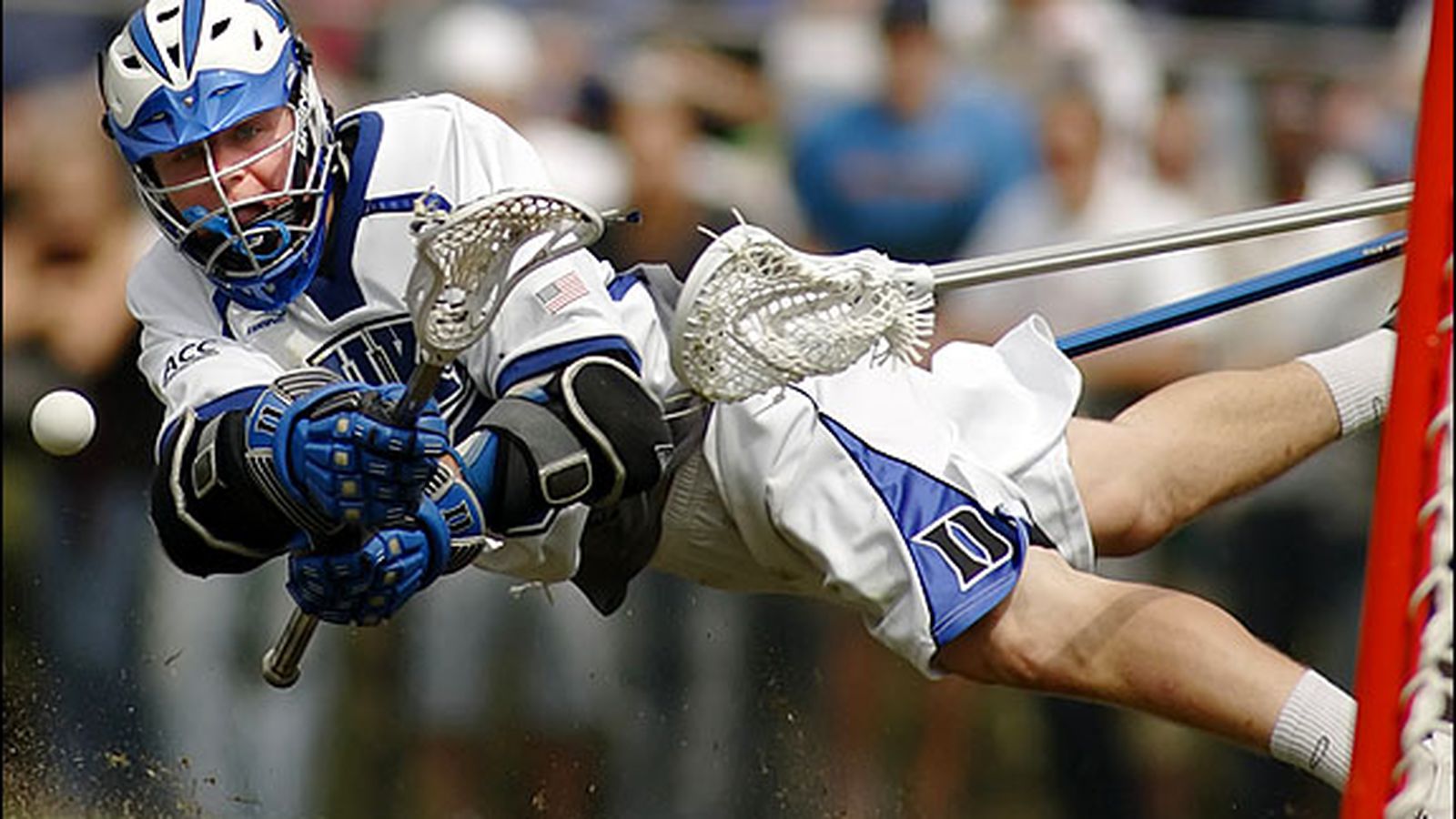 It is the most basic style of shot and is more powerful than an underhand shot.
Wraparound Shot
The wraparound shot in lacrosse is a shot by a creasman coming from behind the goal and wrapping the stick around the goal post while diving into the crease. It is a very difficult shot to execute well.
Close In Shot
The close in shot in lacrosse is a shot taken on the crease or close to the goal. It is more likely to result in a goal than a perimeter shot because the goalie has less time to react. A close in shot does not count if the ball is released by a player who has stepped into or on the goal circle.
Perimeter Shot
The perimeter shot in lacrosse is a shot from the perimeter of the eight-meter arc in women's lacrosse or from farther outside the goal circle area in men's lacrosse. Players must get a strong rip to ensure that the ball can travel an extended distance while keeping pace and accuracy. A perimeter shot typically results in a lower shooting percentage compared with a close in shot.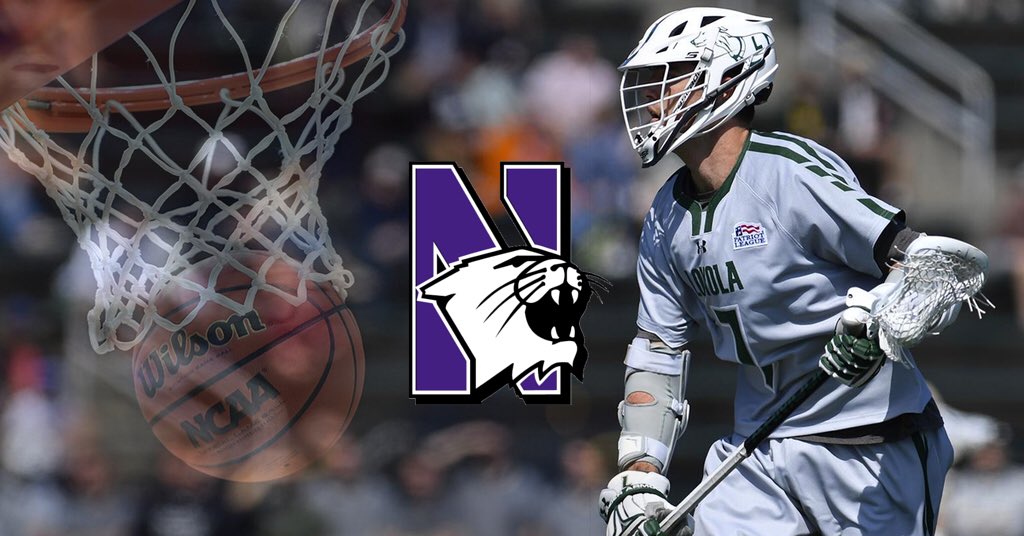 Low Shot
The low shot in lacrosse is a shot aimed close to the ground near the lower part of the goal. The low shot is effective because the goalie must quickly react and rotate their stick down to make a save.
Over the Shoulder Shot
The over the shoulder shot in lacrosse is a shot that is taken from the non-dominant side of an attacker's body. The attacker will cradle across their center line, keeping the stick head above the shoulder, and spin their wrist so that the ball can be shot on goal.
Underhand Shot
An underhand shot in lacrosse is a shot made with an underhand motion. If the ball travels from low to high, it is also called an elevator shot. Underhand shots are more commonly taken from the perimeter because they are difficult to execute in front of goal. Underhand shots are very rare in women's lacrosse because the pocket is much less deep and the ball will fall out during the windup.
Sidearm Shot
A sidearm shot in lacrosse is a shot made with the stick at a horizontal angle to the player's body.
A sidearm technique can also be used for passing. To generate more power on a sidearm shot, the player slides their top hand down towards the butt end of the stick. The sidearm shot is an effective technique to shoot the ball around a defender. It is a risky play because the ball may be checked away for hanging the stick.
Pop Shot
The pop shot in lacrosse is a quick shot taken without a wind-up or crank. It is an effective close in shot near the crease area when surrounded by defenders or other attackers. It is often used in a pick and pop play, with an attacker exiting a pick, receiving a quick pass and then placing a pop shot. The pop shot relies on accuracy over power.
Long Shot
The long shot in lacrosse is a shot taken at far range from the goal. It can also be called a perimeter shot. A long shot must be hard, fast and accurate in order to beat the goaltender.
Bounce Shot
A bounce shot in lacrosse is a shot that bounces on the field in front of the goaltender.

An attacker may intentionally use a bounce shot when field conditions are slippery or uneven and the direction of the ball is unpredictable.
Behind the Back Shot
The behind the back shot in lacrosse is the act of shooting on goal by wrapping the stick behind the back.
Corner Shot
The corner shot in lacrosse is a shot aimed for the corners of the goal. This is often a high percentage shot because the goalie must move their body or stick far off center to make a save.
Crank Shot
The crank shot in lacrosse is a high-velocity outside shot in men's lacrosse where the shooter has time and space to "crank" their stick with a big wind-up. This motion creates added speed and power on the shot.
Elevator Shot
The elevator shot in lacrosse is a shot that starts low when it leaves the pocket and travels high toward the upper corners of the goal. It is more commonly seen in men's lacrosse because of the deeper stick pocket. It can be useful if the attacker receives a low feed and has time to set their stance and pull the stick back and follow through high.
It is a difficult shot to attempt if a player is surrounded by many defenders.
Fake Shot
A fake shot in lacrosse is a stick trick used to confuse the goaltender in order to create more opening for a second shot on goal. Attackers use their stance, body positioning and a stick fake to aim the ball to one side of the goal in hopes that the goaltender will jump to that side, allowing space for the attacker to shoot the other way.
Free Position Shot
The free position shot in lacrosse is a rule in women's lacrosse that allows for a free shot on goal from the eight-meter or 12-meter arc. When the foul is called, the player in possession of the ball when the whistle is blown, or the player closest to the spot of the foul, lines up on the eight-meter hash closest to the spot of the foul. All players clear the eight-meter fan and stand at least four meters away. This gives the shooter a free path to run, pass or shoot.
6×6 ft Lacrosse Shot Blocker by "The Doc" B.

Dougherty (Blocker ONLY) – Rukket Sports
REJECTOR ONLY: attaches to all regulation 6×6 lacrosse goals; openings in 8 key scoring areas along the pipes; practice like the best, become the best!
COLLEGE LEVEL: designed with Penn State University and Chestnut Hill College men's lacrosse coaching staffs
ELITE QUALITY and FEATURES: pockets included to weigh-down for easy ball retrieval; Bungee tie down for more rigidity; Ultra durable, double-stitched, all weather construction for indoor/outdoor use
FOOLPROOF ATTACHMENT: simple Velcro attachment; and use the grommets with included bungee cords for the best connection; No goalie necessary!
INCLUDES: drawstring mesh bag; Easy to follow instructions; Goal and weights not included

RUKKET FAIR PLAY GUARANTEE & LIFETIME WARRANTY: At Rukket Sports we know you came to win. We also understand in order to win you need to train hard, so that's why we're proud to offer the Rukket Fair Play Guarantee & Lifetime Warranty for no-risk purchasing plus outstanding USA-based customer service!
The Rukket 6×6 Rip It! Lacrosse Goal is NOT included in this listing. Only the 6×6 rejector will be shipped. Scoring means knowing the goalies weakness, so ball placement is paramount. The Rip It! Lacrosse Rejector sharpens shot placement by focusing on 8 key scoring areas along the pipes, a shooting fundamental. Designed in conjunction with the Penn State men's lacrosse coaching staff, this target fits on any regulation size lacrosse goal via quick-attach Velcro tabs, uses weigh-down pockets for easy ball retrieval, but also has a lower bungee tie-down for power shots. And it makes a great replacement for an absentee goalie! Heavy-duty construction ensures that the Rip It! Lacrosse Rejector will outlast any of the other targets on the market, and we've included metal grommets at all the attaching points to enhance the product's longevity.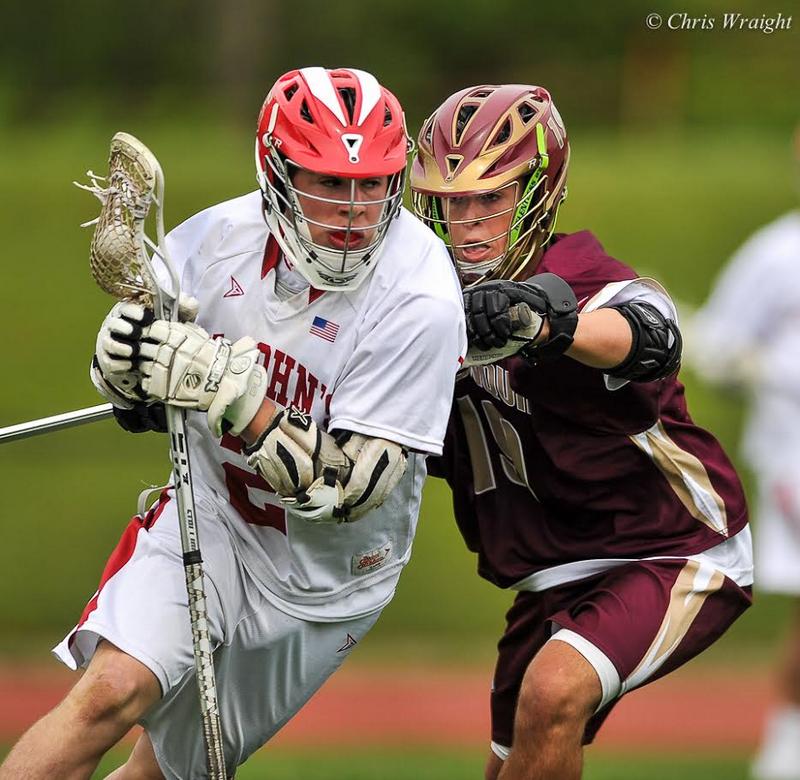 Become a precision shooter! Note: No lacrosse goal is included. Feel free to reach out to Rukket with any questions or thoughts.
---
MULTI-SPORT:?⚾️⚽️ Premier practice for lacrosse! Dozens of uses for football, soccer and lacrosse with 4 attack angles for both surface configurations it gives you 8 rebound options!
UNMATCHED SIZE: At 4ft x 7ft our Rebounder gives you more than 20 square feet of superior ball return surface!

USER-FRIENDLY: Our uniquely designed easy push-button self-aligning adjustment makes this the most hassle-free rebounders on the market today. Don't waste your money on other brands, pick Rukket Sports.
? RUKKET RUGGEDNESS: The 1.25 inch powder-coated weather treated frame has a superior rugged construction; and our HEAVY DUTY carriage bolt assembly eliminates vibration and the mesh protected bungies ensure long-term outdoor use.

RUKKET FAIR PLAY GUARANTEE & LIFETIME WARRANTY: At Rukket Sports we know you came to win. We also understand in order to win you need to train hard, so that's why we're proud to offer the Rukket Fair Play Guarantee & Lifetime Warranty for no-risk purchasing plus outstanding USA-based customer service!
"Close (esc)"
NEW PRODUCT LAUNCH SALE – PRACTICE FROM HOME: The lacrosse rebounder is the perfect tool for at-home practice or times when you don't have a partner. Stick skills are the most important part of lacrosse and working on them every day with this pitchback will improve those skills immensely.

This product includes (1) 4x8ft Lacrosse Rebounder and (1) Rain Fly Protective Screen. .This product is discounted for a limited time – add to cart now!
HEAVY DUTY: Industrial strength springs give you the bounce back strength needed to improve your stick skills. Springs are already attached so you don't have to worry about assembly. Legs and frame are made of thick powder blasted steel which will withstand the elements.
IMPROVE EVERY SKILL: Rebounder adjusts quickly and easily so you can practice all types of passes or even shots. You can angle it up for a more lofted pass or straight on for quick stick work.

EASILY STORABLE: Folds completely flat for easy transport and storage. Slip it into your garage when you're not using it and be able to take it out when you want in seconds. Rainfly also acts as a protective screen against abrasions and brushes.

RUKKET FAIR PLAY GUARANTEE & LIFETIME WARRANTY: At Rukket Sports we know you came to win. We also understand in order to win you need to train hard, so that's why we're proud to offer the Rukket Fair Play Guarantee & Lifetime Warranty for no-risk purchasing plus outstanding USA-based customer service!
"Close (esc)"
EASY SETUP and START PLAYING WITHIN MINUTES: Solid fiberglass poles, metal u-joints and 5mm Rukket tough netting create a strong and rigid goal sure to withstand intense games.
LIGHTWEIGHT YET STANDS UP TO THE HARDEST SHOTS: Rukket proprietary flex technology allows the goal to absorb the impact of the ball, making it exceptionally durable.

FOLDS DOWN and EASY TO TRANSPORT: folds down in 3 motions and carry bag is included for easy transport and storage. Use indoors or outdoors, practice anytime, anywhere.
RUKKET 100% SATISFACTION GUARANTEE and outstanding USA based email and phone customer service for no-risk purchasing.
"Close (esc)"
HUGE SIZE – 16x10ft. 160 feet of surface area!

LEGENDARY RUKKET QUALITY: Rukket stands for durability, quality, and portability. 2X double thick netting, heavy & sturdy frame. Increased thickness adds rigidity and weight for greater stability. Included in the package is (1) Rukket 16x10ft Barricade, (1) Carry Bag, and (4) U-shaped stakes. When you buy Rukket; You come to win.

STOP CHASING BALLS AROUND THE YARD: 16x10ft with a massive surface area of protection. Never worry about moms car or the neighbors windows again.

Our unique fold-up design makes the net easy to set up so you can start practicing within minutes, and waste less time chasing balls.

DESIGNED BY PROS FOR ATHLETES: Our super strong 7-ply knotless netting and increased frame thickness adds rigidity and weight for greater stability when practicing any sport with the barrier. So when you rip a stray shot, you can be sure your ball will be caught.

SAFELY PRACTICE ANY SPORT: Never worry about cars, houses, or anything else when using the barrier to reinforce your practice area.

RUKKET FAIR PLAY GUARANTEE & LIFETIME WARRANTY: At Rukket Sports we know you came to win. We also understand in order to win you need to train hard, so that's why we're proud to offer the Rukket Fair Play Guarantee & Lifetime Warranty for no-risk purchasing plus outstanding USA-based customer service!
"Close (esc)"
NOTE: Item for sale is the Barrier Net Connector for the Rukket BARRICADE 12 x 9 Barrier Net
Extend the wall of protection with our easy to use 4ft Barrier Net Connector!

Protect more space without a gap between barrier nets with our simple design.
Easy setup and takedown, fits in the BARRICADE 12×9 Barrier Net Bag.

RUKKET FAIR PLAY GUARANTEE & LIFETIME WARRANTY: At Rukket Sports we know you came to win. We also understand in order to win you need to train hard, so that's why we're proud to offer the Rukket Fair Play Guarantee & Lifetime Warranty for no-risk purchasing plus outstanding USA-based customer service!
"Close (esc)"
LEGENDARY RUKKET QUALITY: Rukket stands for durability, quality, and portability. Included in the package is (1) Rukket 12x9ft Lacrosse Backstop Barrier Net, (1) Carry Bag, and (4) U-shaped stakes. When you buy Rukket; You come to win.
PROVEN DURABILITY: 2X double thick netting, heavy & sturdy frame. Increased thickness adds rigidity and weight for greater stability when practicing lacrosse into the backstop net. The barrier net and frame collapse into the included carrying bag for easy transport and storage.
STOP CHASING LAX BALLS AROUND THE YARD: 12x9ft with a massive surface area of protection. Even the best lacrosse players miss sometimes when aiming for the corners. Have the confidence to dial in your aim and never worry about errant shots.
NO MORE BROKEN WINDOWS OR DENTED CARS: Lacrosse balls can cause some damage if they miss the goal. We designed our backstop barrier net to have your back so you can safely and confidently shoot for those corners! Increase your skills and be safe at the same time.

RUKKET FAIR PLAY GUARANTEE & LIFETIME WARRANTY: At Rukket Sports we know you came to win. We also understand in order to win you need to train hard, so that's why we're proud to offer the Rukket Fair Play Guarantee & Lifetime Warranty for no-risk purchasing plus outstanding USA-based customer service!
"Close (esc)" addToCart: "Add to cart" in "form(action='/cart/add') soldOut: "Coming Soon", unavailable: "Unavailable" };
How Lacrosse Goalies Can Stop Those In Close Shots
When it comes stopping in close shots, a lacrosse goalie can seem pretty naked.
  But it doesn't have to be the case.  In today's post, Coach Edwards gives four tips on how to stop in close shots and to improve for future shots.

How To Stop Those In Close Shots
[00:00:04] Hey guys! Coach Edwards here from LacrosseGoalieTips.com and LacrosseGoalieUniversity.com. Welcome to another video. Listen do me a favor when you watch my videos. Leave me a comment below or Send me an email or like it on Facebook or send me a message. You know that's really the juice that keeps us all going. By all means share it with a goalie or a coach or a parent who needs to hear it. I would sure would appreciate it. 
Felix Doesn't Know Where The Shots Are Going
[00:00:15] Listen this week. Great question from Felix. Felix is in Baldwin Maryland and Felix asks, "I've switched to playing lacrosse goalie now on account that our old goalie quit.
I can save shots from a distance quite easily but when I have someone running straight at me and they shoot it within five feet, I freeze up because I don't have a clue where they're going to go. If you can give me any help I sure would appreciate it. .
My Answer To This Common Problem For Lacrosse Goalies
[00:00:18] Listen, Felix this is not an uncommon question. Stopping shots from in close for lacrosse goalies is really hard, and it's harder than most every other sport because of the types of sticks that we use in lacrosse. The ability to fake and all those good things. So I've got a couple of tips for you to just kind of make the most of it. .
Tip #1: Don't Get Frustrated
[00:00:18] So tip number one is, know this: There's nine other players on the field that are supposed to stop that guy before they even get to you. So stopping shots within five feet, all lacrosse goalie, while they are rare, they shouldn't be common.
[00:01:29] And so a lot of young goalies, when I get e-mails like this from a lot of young or new goalies or goalie's in new lacrosse programs, you know, they see a lot of these one on one, like basically one-on-the-goalie, situations.
More often than most. All right. So number one don't get discouraged. Realize that you should have defense on your team that shouldn't be giving up these types of plays. All right. And stay positive, OK, because kind of: tip number 1A is that your responsibility as a lacrosse goalie is to have the the, assumption, the attitude, that you can stop every shot. You may not be able to do it now but you will be able to do it as you get more experience. OK.
[00:02:13] If you watch my three keys to making any save video you'll see a little bit more of the philosophy I have in this but so it's super important. OK. So tip #1 just realize you're not the only player on the field. If you get stuck with a One On 0, that's rare and while they're really hard to stop you've got to have the attitude that you will be able to stop them at some point.
Tip #2: Most Shooters Are Taught To Fake High And Shoot Low
[00:02:34] Tip number two most shooters are taught to fake high on a lacrosse goalie and then shoot low.
The reason they're taught that is because they're trying to get the lacrosse goalie to basically get their energy and their momentum up, to basically overcommit to a high shot. The hands go up. They might even jump. And while that goalie is basically unweighted, then it's an easy fake down below the goalie. So know that a lot of shooters are taught to fake high and then shoot low. So what should you do then don't commit to the first fake. I do a string drill with all my goalies where I show them, you hey, when a player is in close, the ball can only go like this high above you and so I take a string and I take that string from the crossbar all the way out to the offensive player stick and show them this is how far you're gonna need to move to be able to stop that ball and no higher. Because what happens to a lot of goalies when they get in this situation, they get totally faked out of their shorts, and they basically, they got all these big massive movements, where they just commit and then they're totally out of position.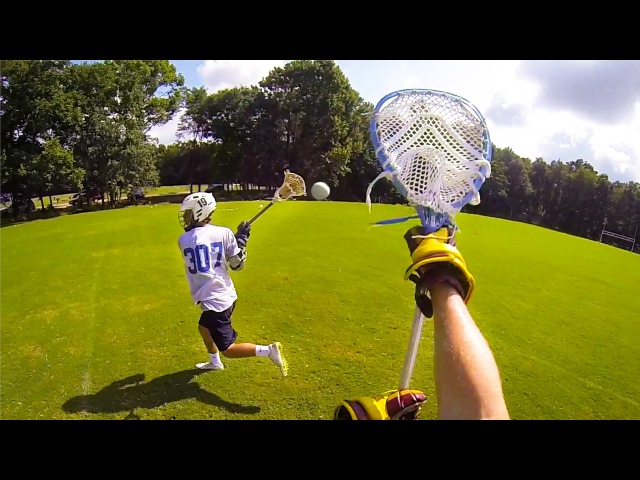 So know that the shooter is going to probably fake the first shot and you've just got to respect it but not overcommit because odds are they're going to basically fake high and then shoot low. So be ready to respect that shot and then explode down in front of the ball.
Tips #3: When Should a Lacrosse Goalie Run Out And Hit Someone?
[00:04:08] OK. You know another thing to consider is one on 0 shots is sometimes the situation comes comes up, should you run out and attack the offensive player? (I don't mean attack) but get out there and maybe hit him, check him. There. And there's a couple rules to this. So this is tip three. Like when should you come out out of the cage. So you know 3At is that. If the ball is coming like it's a pass or maybe it's a ground ball that was a missed pass and now it's basically, rolling to an attack man and you can get to that player before the ball comes to him or her. Then by all means, go. And so the point is that you're going to go out there to kind of meet that player when the ball shows up so that you can disrupt them maybe keep the ball rolling away or stop the ball, keep it on the ground and wait for help to come.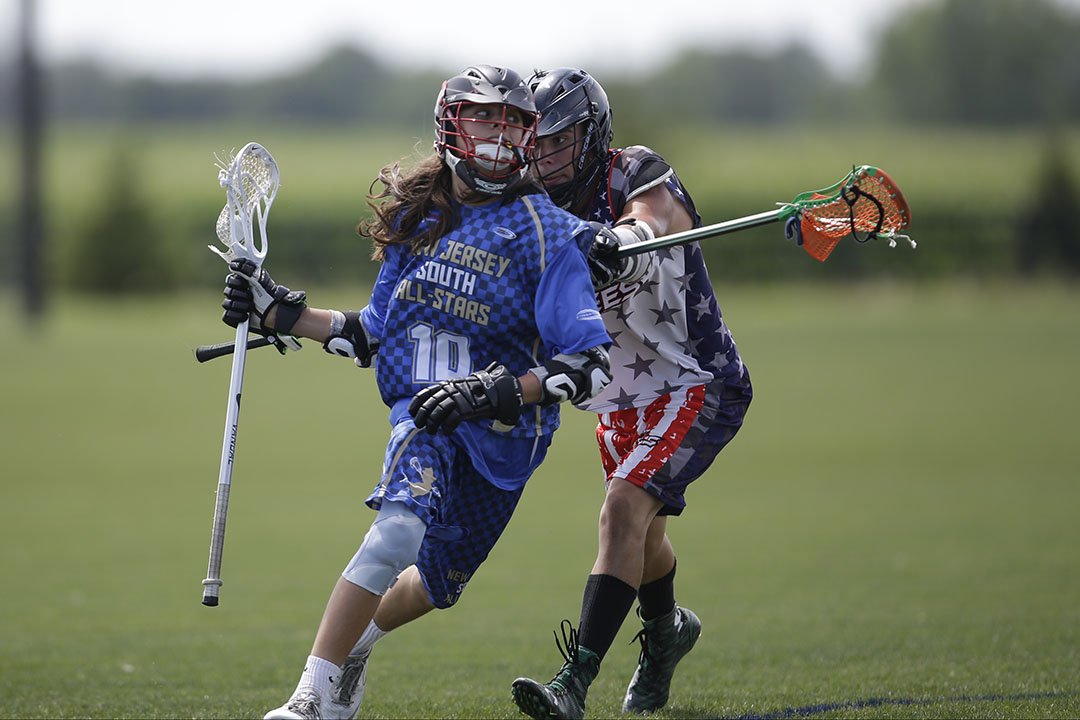 Your defencemen should be right there. They should be. You know this should be just a little miss and that they are a couple of steps away from being in the play. So if you can get to the ball before the offensive player is going to get it then by all means go.
If The Player Is Behind Goal-Line-Extended You Can Be More Aggressive
[00:05:18] Now if the offensive player gets the ball and they are behind goal line extended, which means you take a line from pipe to pipe and you run it out to both sides of the field. If that offensive player is behind the goal line like towards the end line and you can go out there and play defense, temporarily, while your defenders come and you can create a double team of that offensive player while they're behind the goal line and not an offensive threat, then that is something to consider as well. It's why I encourage most lacrosse goalies you need to be athletic. You need to understand how to play defense. You need to understand how to funnel on offensive player to a defensive teammate so you can create pressure there.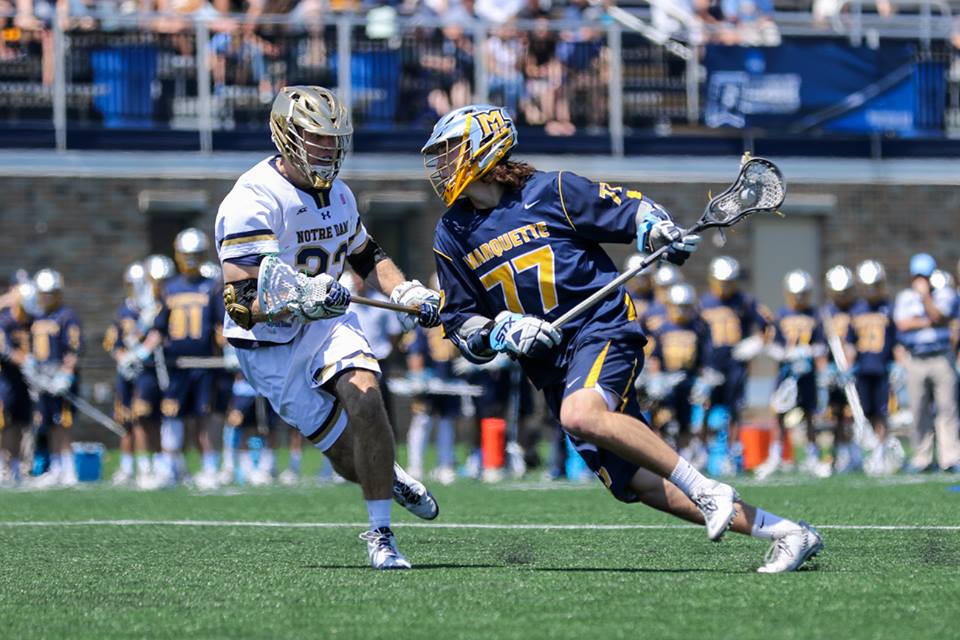 . I call this an "offensive" "defensive threat" right. You're not just sitting back there waiting for things to happen. OK.
Tip #4:  Practice These Situations In Slow Motion
[00:06:12] Tip number four if you. You've got to practice these. All right and the best way to do these in practice is to have…recommend your coach, get with a buddy, or a bunch of buddies, and use tennis balls so that you feel safe and you're not taking a beating. But get in the cage and have somebody fake you, like fake high shoot low, fake right, fake left, work on the right pipe work on the left pipe. You know maybe start to mess around with you.
Practice Switching Hands (Yes…I Said It)
[00:06:41] I'm one of the first coaches, first lacrosse goalie coaches to really start to recommend switching hands. Like, if I'm a right handed goalie and I'm standing on my right pipe, while my stick is like kind of jammed, and if I commit to a fake across my body while it's real it takes a lot of time for me to come back.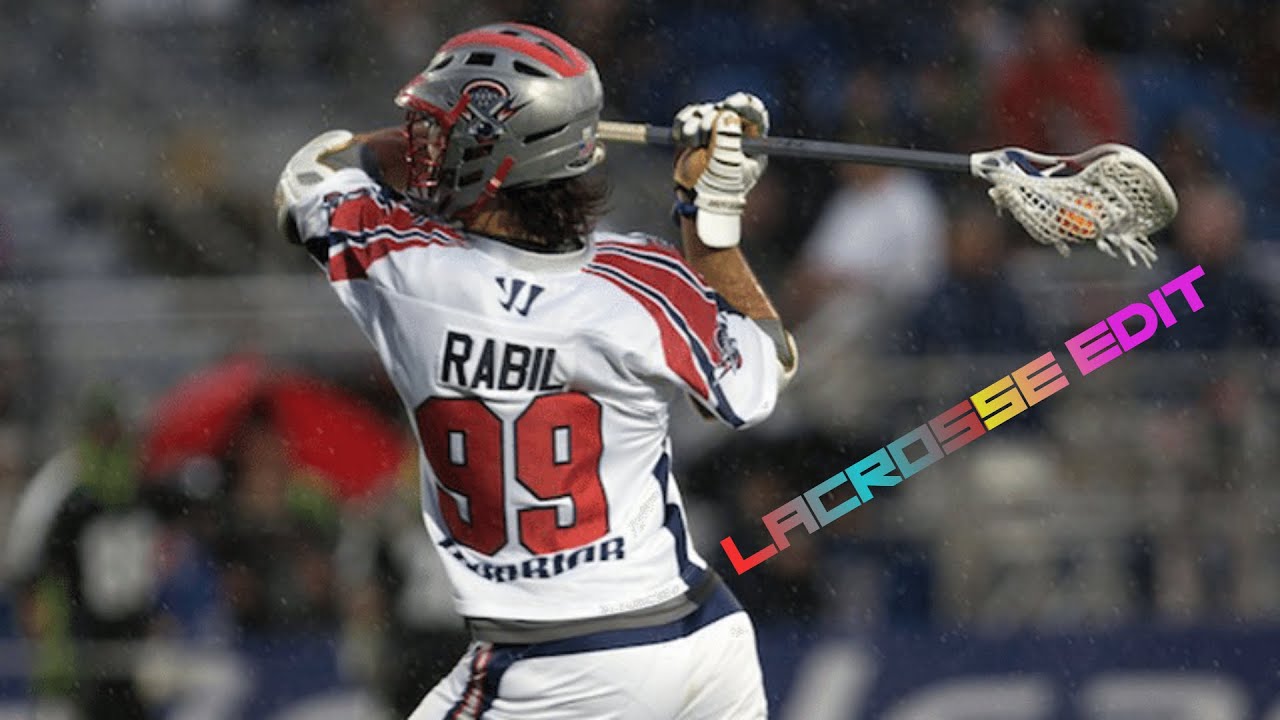 All right if you watch my Top 10 tips videos are the best part to talk about "Surface Area" and explain this a little more. Right. But get basically , Tip #4 here is: Get in the cage in a situation where you can work on these things. Have an offensive player fake you but fake you slowly first. Fake you, work on, that's what the stick looks like. You're developing your shot library and your shooters library. All right that's how you finally understand like what's going on and why. You know , then you start to know, where the ball is going to go because you now start to understand these fakes.
Don't Fall For The First Fake.  Or The Second…
[00:07:45] Listen the game of Lacrosse has gotten faster and faster over the years and players, with offensive sticks, they can fake it fake and fake. Really, you should be able to follow the first fake, maybe the second fake, maybe the third fake. If you're really athletic, but if an offensive player is standing in front of the crease all day and can fake you out of your shorts.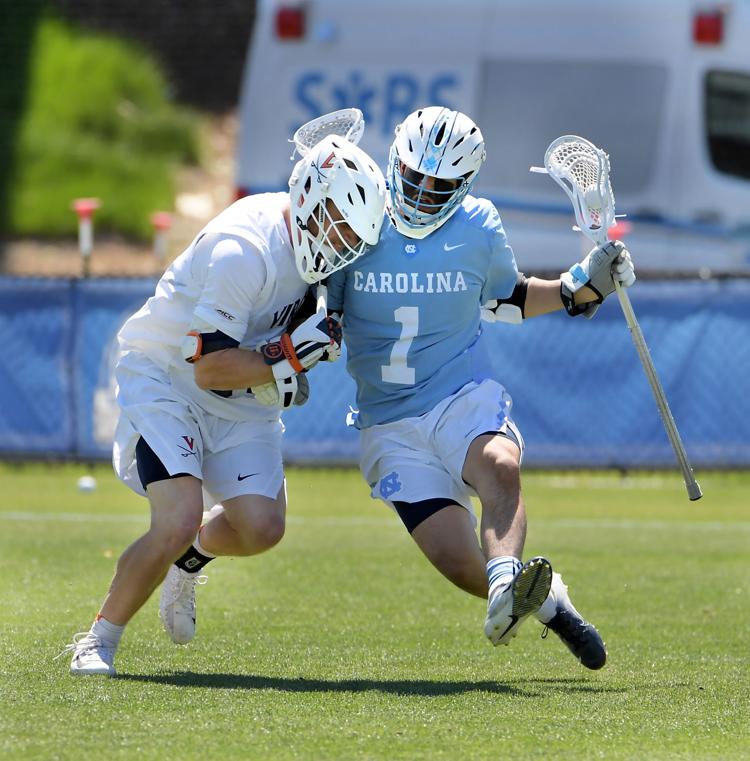 That's your team's fault for letting that happen. So don't get too down on yourself.
You Can Master What You Practice
[00:08:13] So Felix listen great question and I really appreciate you sending that in. Listen if you're watching this and you got a question from me e-mail me. [email protected] before it. Be sure to check out LacrosseGoalieUniversity.com where we go into more detail on these sort of things. I look forward to hearing from you and leave me a comment below. Tell me a time when you've got faked out and by all means share this with a coach or player who needs to see this. Thanks for watching. I'll see on our next video.
Comments
comments
BEST LACROSSE PLAYERS IN THE WORLD FACE OFF TOMORROW IN PREMIER LACROSSE LEAGUE ALL-STAR GAME ON NBCSN AND PEACOCK
FOR IMMEDIATE RELEASE
Saturday, July 17th, 2021
BEST LACROSSE PLAYERS IN THE WORLD FACE OFF TOMORROW IN PREMIER LACROSSE LEAGUE ALL-STAR GAME ON NBCSN AND PEACOCK
PLL Points Leader Grant Ament to Captain Adversaries Against 2020 PLL Goalie of the Year Blaze Riorden's Defenders in All-Star Game Tomorrow at 7 p.
m. ET on NBCSN and Peacock
Skills Competition Featuring Four Events Tomorrow at 9:30 p.m. ET Exclusively on Peacock
Last Weekend's Cannons LC Win Over Archers LC Marks Most-Watched PLL Game on NBCSN in League History
STAMFORD, Conn. – July 17, 2021 – The best lacrosse players in the world face off in the 2021 Premier Lacrosse League All-Star Game from PayPal Park in San Jose, Calif. tomorrow at 7 p.m. ET on NBCSN and Peacock. The PLL Skills Competition will be presented following the game at 9:30 p.m. ET exclusively on Peacock.
Current PLL points leader Grant Ament of Archers LC will lead the Adversaries team against the Defenders, captained by 2020 Oren Lyons Goalie of the Year Blaze Riorden of Chaos LC. The best players in the world, including Redwoods attackman Rob Pannell, Archers midfielder Tom Schreiber, Redwoods midfielder Myles Jones and Archers attackman Will Manny will take the field alongside Ament and Riorden.

Rosters for both teams can be viewed here.
During halftime of the All-Star Game, the Fastest Shot competition will be held, which will feature each player taking two shots from 10 yards. Four additional Skills Competition events will be contested following the game at 9:30 p.m. ET exclusively on Peacock. Following is the order of the events:
Fastest Player: Players run from the end line to the top of the opposite 2-point arc, with the first 3 athletes to cross the line moving on to Round 2.
Freestyle Challenge: Players have 30 seconds each to score 1 goal in the most creative and skillful way possible.
Goalie Competition: The goalie who makes the most saves wins the competition.
Accuracy Challenge: Players have 30 seconds to hit as many targets as they can from a distance of 10 yards.
Click here for a full list of Skills Competition participants.
Brendan Burke (play-by-play) and Class of 2019 National Lacrosse Hall of Fame inductee Ryan Boyle (analyst) will call All-Star Weekend from PayPal Park with sideline reporter Chantel McCabe.
***
VIEWERSHIP HIGHLIGHTS
Last Sunday's Cannons LC thrilling 13-12 win over Archers LC in primetime marks the highest rated and most-watched PLL game on NBCSN in the league's three-year history, with 162,000 TV-only viewers on NBCSN.
Redwoods LC 19-16 victory over Waterdogs LC on Saturday, July 3, ranks as the second-most watched outdoor professional lacrosse game in history, with a Total Audience Delivery (TAD) of 366,000 viewers across NBC, NBCSports.com and the NBC Sports app, only behind the PLL's first-ever broadcast on NBC in June 2019 when Chaos LC faced Atlas LC (412,000 viewers). The matchup is the third-most watched professional lacrosse game in 16 years (2005 NLL indoor championship, Toronto v. Arizona, 689,000 viewers, NBC).
***
Over the course of the 2021 season, NBC Sports will present 44 PLL matchups, marking an NBC Sports record for the most-ever professional lacrosse game coverage in a season.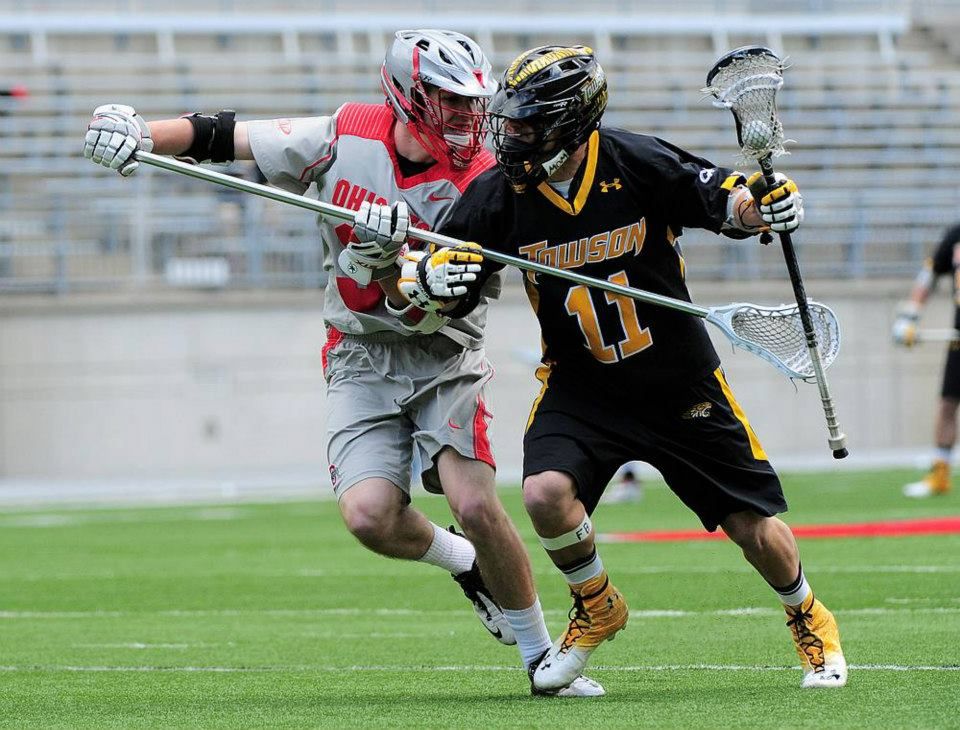 21 games — four on NBC and 17 on NBCSN — sets a record for the most-ever professional lacrosse games on television in a season. All televised coverage will also stream on NBCSports.com and the NBC Sports app. The complete media schedule can be found here.
2021 marks the first season that Peacock is the streaming home of the Premier Lacrosse League, featuring live, streaming coverage of every game throughout the season, including 23 events that will stream exclusively on Peacock.
2021 marks the third season of the PLL and follows a momentous offseason that saw the league merge with Major League Lacrosse (MLL), add an expansion team in the Cannons LC, and bring in new stars from the MLL and college.
The 2021 PLL season spans 11 weeks across the country, featuring seven regular-season weekends, an all-star weekend and three playoff weekends. The playoffs begin on Friday, Aug. 20, and culminate with the Championship on Sunday, Sept. 19.
Following is tomorrow's All-Star Weekend schedule on NBCSN and Peacock:
| | | | |
| --- | --- | --- | --- |
| DATE | GAME | TIME (ET) | NETWORK/PLATFORM |
| Sun. , July 18 | All-Star Game | 7 p.m. | NBCSN, Peacock, NBCSports.com, NBC Sports app |
|   | All-Star Skills | 9:30 p.m. | Peacock |
–NBC SPORTS–
Success with 8 Meter Free Position Shots – CreaseRoll
In girl's and women's lacrosse, a major foul by a defensive player which occurs in the 8 meter arc results in a direct free position from one of the seven hash marks equally spaced along the 8 meter arc. This means an offensive player gets a chance to shoot on goal with all other players, except the goalie, placed outside the 8 meter arc. This "free shot" is an ideal opportunity to score, but the scoring percentage – or conversion – of 8 meter free position shots is surprisingly low. There are a number of reasons why this is the case and there are some really basic techniques or steps a player can take to maximize the opportunity.
First, it helps to understand some statistical facts about goal keeper save percentages.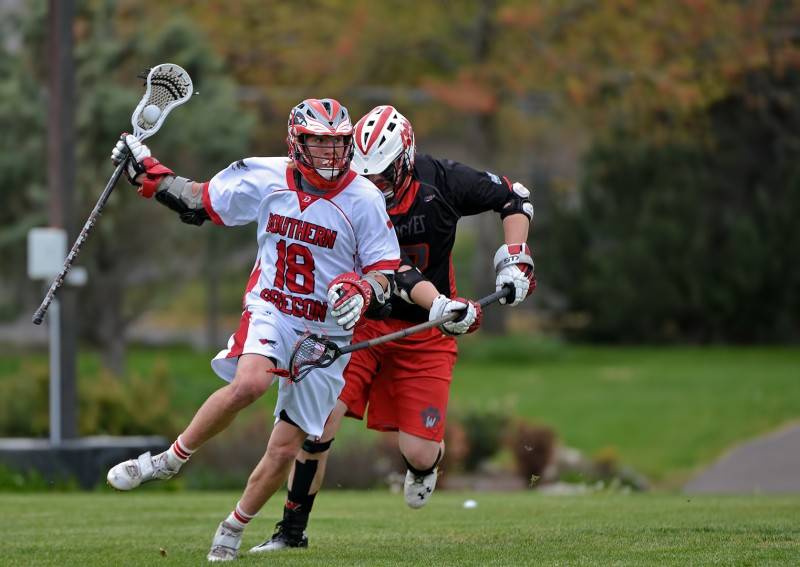 Stopping a small lacrosse ball traveling very fast at close range is not an easy thing for a goal keeper to do. A really good goal keeper only saves a little better than 50% of all shots on goal so a free position shot should be in the shooter's favor. Conversely, getting a shot past a goal keeper is also not an easy thing to do considering the goal keeper's body and her over-sized pocket is blocking at least 1/3 or more of cage opening. **This varies significantly of course by the size, posture (position), and location (positioning) of the goal keeper. But, generally speaking, both the shooter and the goal tender square off with shooter having a slight advantage. The point here is the shooter should recognize and be confident with her advantage, but also needs to be calculated and purposeful.
So what are some things a shooter can do to increase her odds of scoring on an 8 meter free position shot? The positioning of the shooter on the specified hash mark varies by the nature of the foul the location of the ball at the time.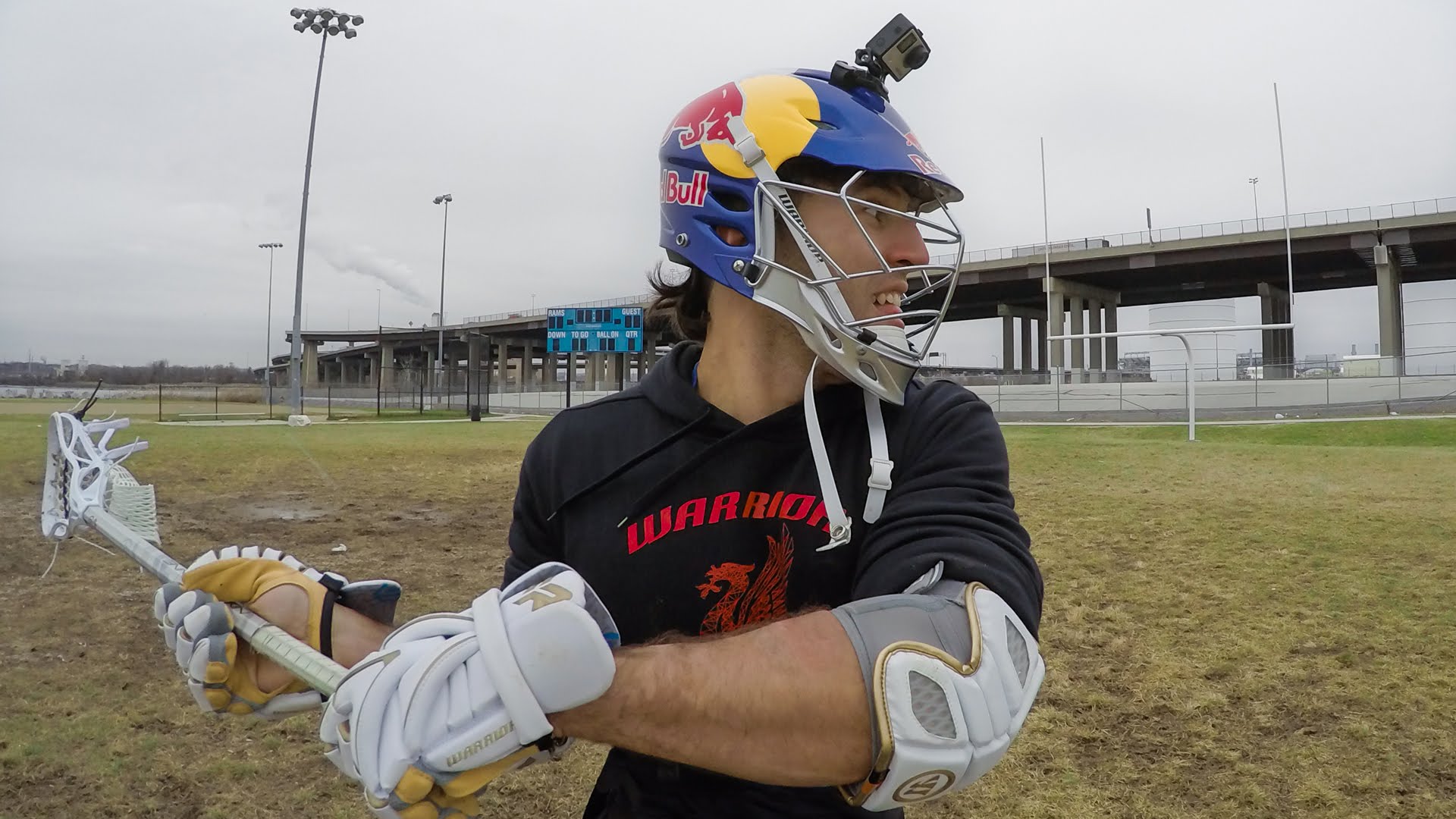 The diagram illustrates the shooting angles and degree of difficulty from the various spots. Obviously, the hashes in the green area offer the best shooting angle. The space between the pipes from the red hash locations, shrinks to only about 25 inches.
There are three basic steps or components to success with 8 meter free position shots. All three sound really simple and obvious, yet often players either ignore or poorly execute some (or all) of these basic steps.
Get Ready
This is so obvious and simple that it often gets overlooked. The referee will spend at least 5 and as many as 15 seconds arranging players for the restart. Often, the shooter just stands there like all the other players watching and waiting. The shooter needs to use this time. Get the ball and get to the assigned spot. Get ready while everyone else is still wandering around.
Plan the Shot
This is the mental aspect of getting ready and is done both simultaneously and following the first step of physically getting ready.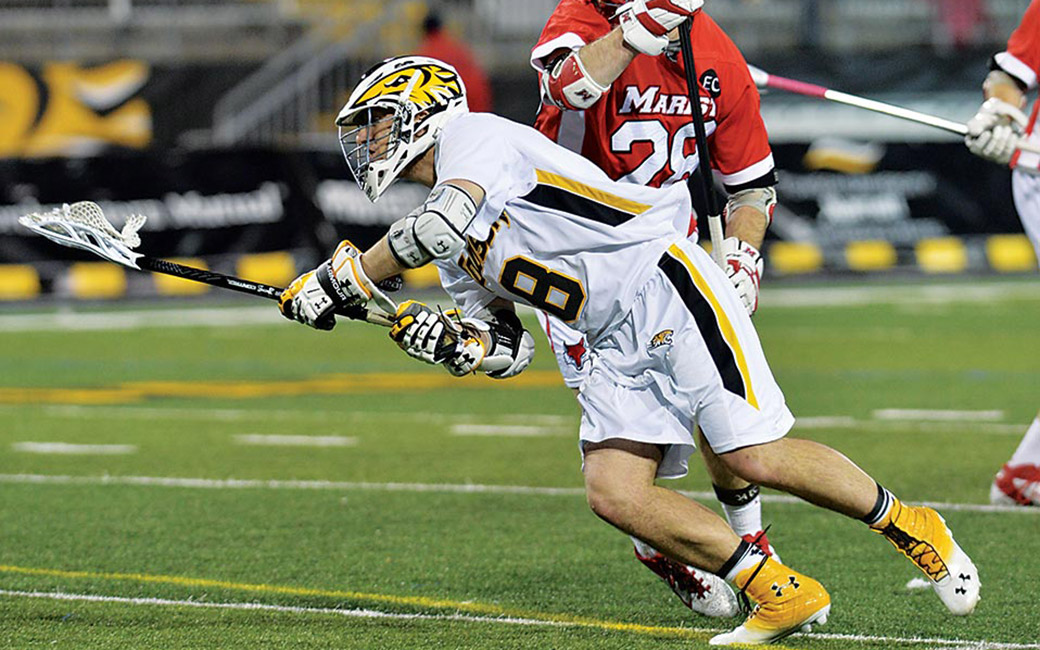 The shooter needs to make a plan for her shot. Is there a teammate behind the goal? Is there a good shooting angle? Do I have a defender adjacent that will crash? Is the goal keeper right or left-handed? Does one of my teammates have a better shot if I pass to her? Also the shooter should consider her strengths and skills. Does she have a good high velocity shot or a great bounce shot, or both? Is she quick on the whistle? By planning the shot a shooter can determine the ideal release and placement for her shot to improve her chance to score.
Use Good Technique
A shot needs to be purposeful and employ good technique. Just tossing the ball at the cage is not usually going to score a goal. Scoring lacrosse goals requires at least one of two components; velocity or placement (and most often a combination of both) and these require technique.
A common mistake many players make is shooting with their hands out in front of their body limiting the muscle groups that can propel the ball resulting in a weak shot.
This is the "T-Rex shot" and, from the 8 meter (about 34 feet out), it is not difficult for a goal keeper to see and stop. Sometimes, a shooter can run in a few steps for a closer shot making velocity less important. However, often times, under the pressure of the crashing defenders the shot is disrupted, blocked, or poorly placed.
Good technique using a power shot includes hands back (with the rear hand slightly behind the shoulder and elbows off the ribs) and legs crouched in an athletic position. After the whistle the shooter should advance to the goal "loading up" the legs and hands to shoot as hard as possible to a location she selected during the planning step. If a shooter has an opportunity to run in and place a shot from a closer distance, she needs to adjust her grip with hands closer together for maximum stick control and get in a good athletic position to launch forward quickly on the whistle and out run the crashing defenders. She should finish with a quick release and / or stick fake to "move the goalie".

As simple as it sounds, players often fail to maximize the advantage of the "free shot" by failing to utilize these basic steps and techniques. This three-step process is an effective approach that a player can practice at home or with her team to make the most of her chances at 8 meter free position shots.
This whole process sequence is really quite quick. The game videos below shows everything outlined above taking about 10 seconds.
Example 1 – Run In Bounce Shot with No Adjacent Crashing Defenders
Example 2 – Power Shot with Adjacent Defenders Crashing
Like this:
Like Loading…
Related
90,000 How Russia started at the Euro. Photo report :: Euro 2020 :: RBK Sport
On Saturday, the Russian national team played their first match at the European Championship and lost to the Belgian team in St.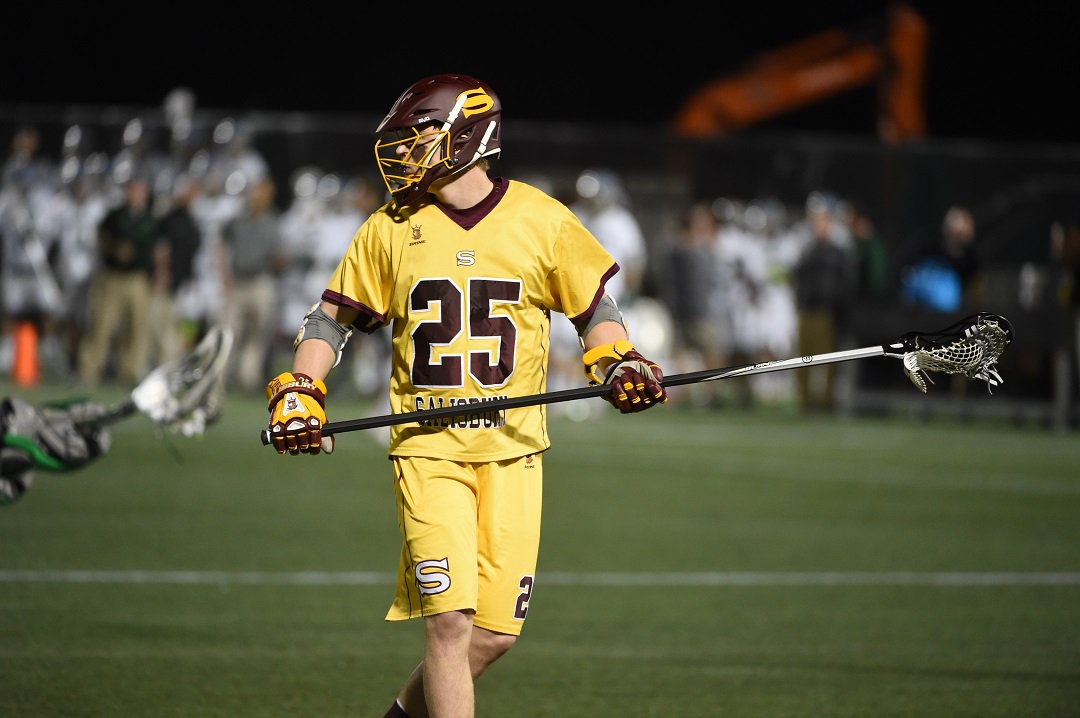 Petersburg with a score of 0: 3.The best shots from the game – in the photo report of RBC
Read us at
news news
Photo: Lars Baron / Getty Images
Photo: Photo by Anton Vaganov – Pool / Getty Images
Before the start of the match, the players of the Belgian national team knelt in solidarity with the fight against racism.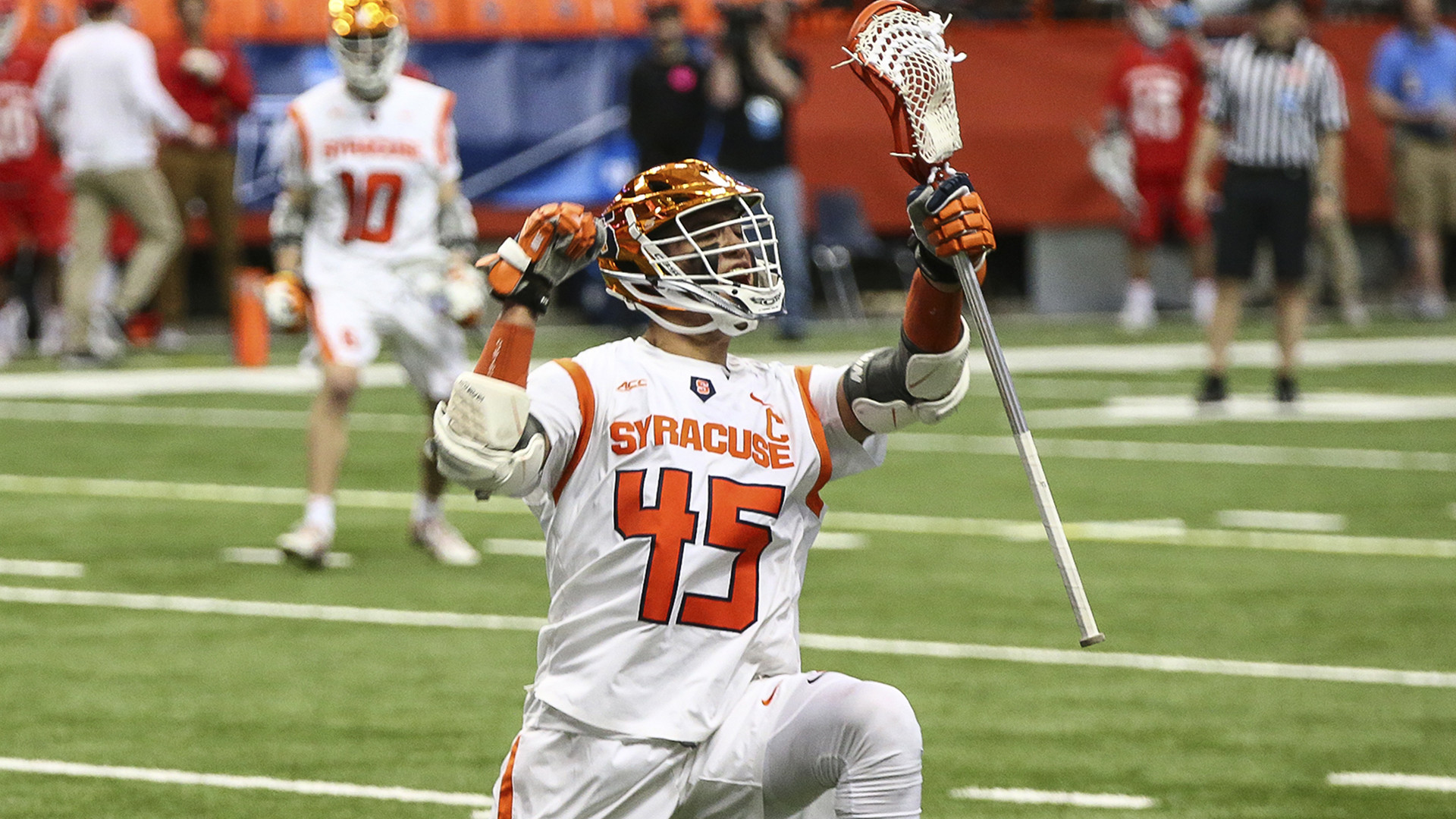 The players of the Russian team did not do this.
Photo: Photo by Anton Vaganov – Pool / Getty Images
The score in the match in the 10th minute was opened by the striker of the Belgians Romelu Lukaku.He took advantage of the mistake of defender Andrei Semenov, found himself face to face with Anton Shunin and outplayed the goalkeeper of the Russian team.
The goal scored by Lukaku was dedicated to the Danish national team player Christian Eriksen, who lost consciousness in Saturday's match with Finland and was hospitalized.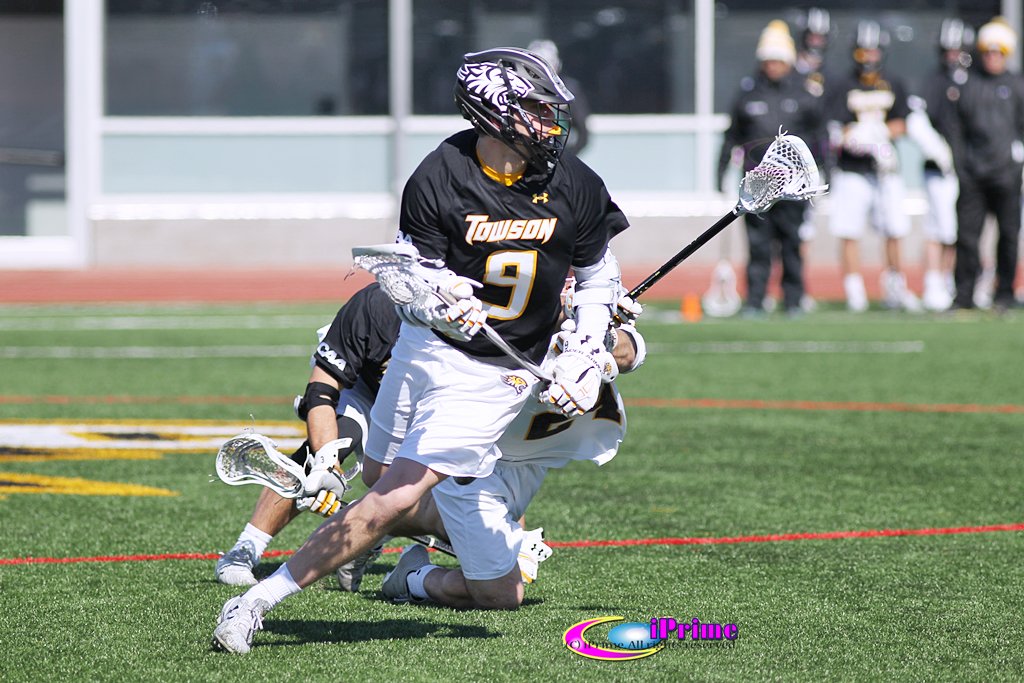 "Chris, I love you!" – shouted the Belgian into the camera.
Photo: Anton Vaganov / AP
Russian fans have not forgotten about Eriksen either.
Photo: Dmitry Lovetsky – Pool / Getty Images
In the middle of the first half, Belgian defender Timothy Castan and Russian midfielder Daler Kuzyaev collided heads.
Photo: Anton Vaganov / Getty Images
Both were eventually replaced.
Photo: Lars Baron / Getty Images
For the Belgians, instead of the injured defender, Tom Meunier entered the field.
It was he who, in the 34th minute, sent the second goal into the gates of the Russians and became the first player in the history of Euro, who distinguished himself after coming off as a substitute in the first half.
Photo: Lars Baron / Getty Images
The head coach of the Russian national team Stanislav Cherchesov did not always understand the decisions of the chief referee Mateu Laos from Spain.
Photo: Alexander Demyanchuk / TASS
He also did not always understand the decisions of his charges.
Photo: Dmitry Lovetsky / Getty Images
The players didn't do much on Saturday night.
Photo: Anton Vaganov – Pool / Getty Images
Defender Yuri Zhirkov (No.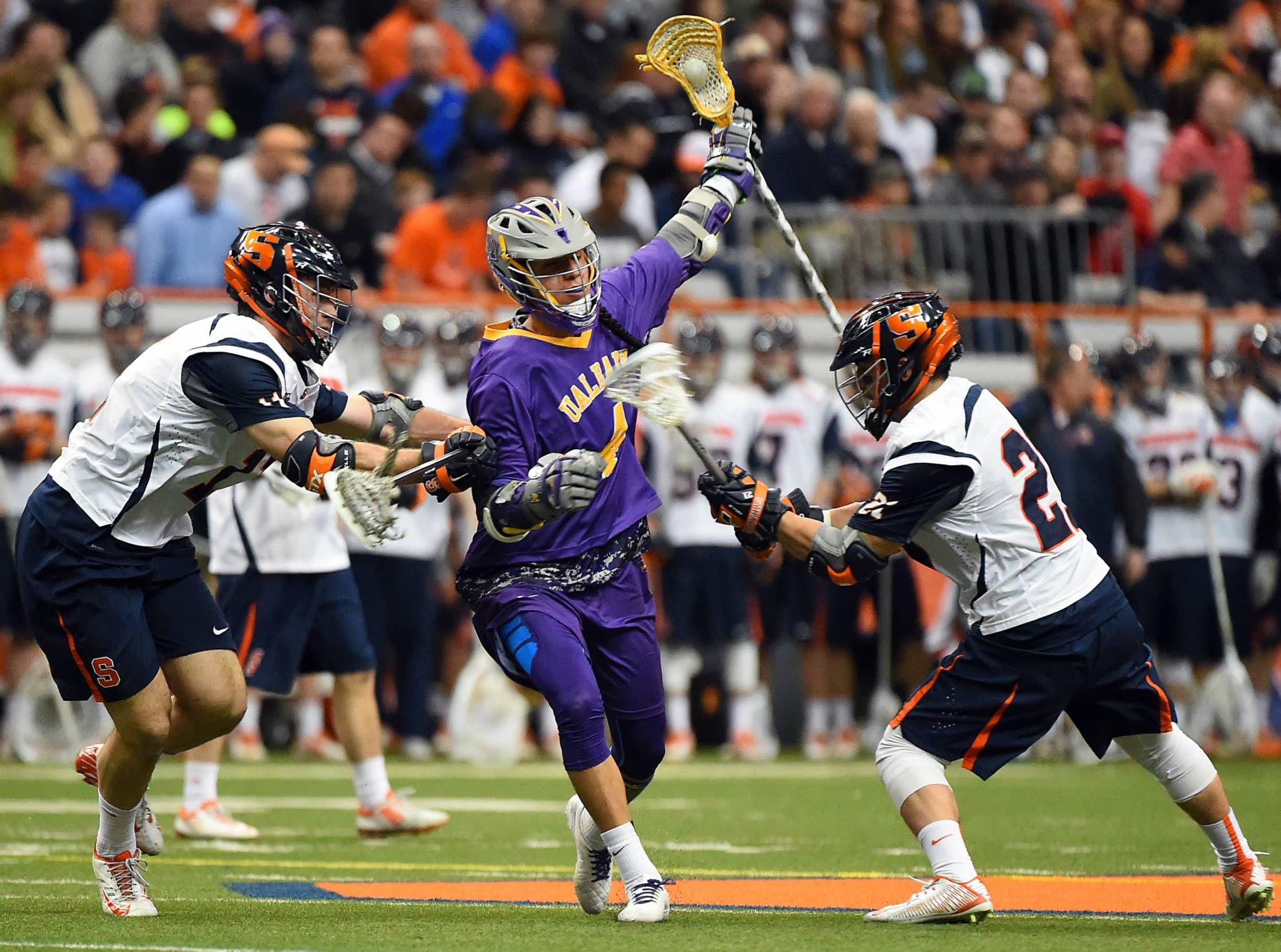 18) became the oldest player in the history of the Russian national team at the European Championships.At the time of the match with Belgium, he was 37 years and 296 days old. Zhirkov broke the record of Sergei Ignashevich, who entered the field during Euro 2016 at the age of 36 years and 342 days.
At the end of the first half, Zhirkov was injured and was replaced by Vyacheslav Karavaev.
Photo: Evgenia Novozhenina – Pool / Getty Images
Two minutes before the end of normal time of the match, Lukaku scored a double and brought the score to a devastating one.

Photo: Dmitry Lovetsky / Getty Images
The score is now 3: 0.
Photo: Lars Baron / Getty Images
Despite the fact that during almost the entire match Russia was losing, the fans launched a wave across the stands.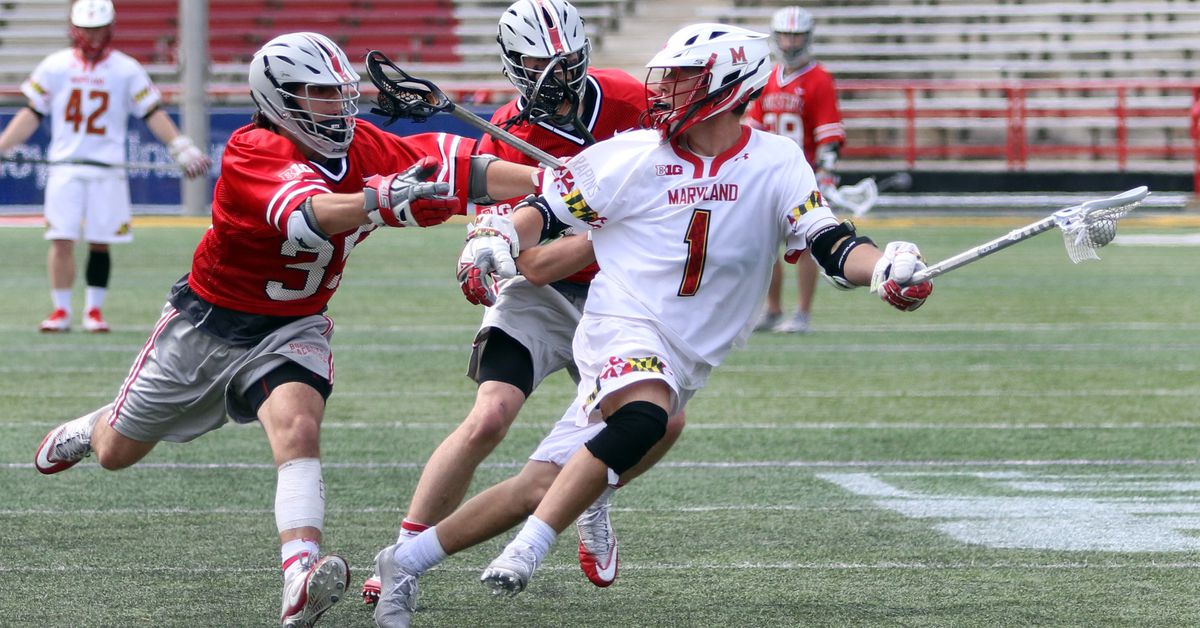 Photo: Anton Vaganov / AP
Match Belgium – Russia became the most attended at Euro – 26 264 spectators.
Photo: Lars Baron / Getty Images
As a result, the Belgian national team confirmed the status of the favorite of the European Championship, beating the middle peasant without visible efforts.
Authors
Konstantin Nuzhenov, Sergey Zimin
90,000 Power of rendering.The Secret Power [Formula for Success for Introverted Teen]
Jeff loved sports since he was a child, but he always loved to train alone.

Chasing the ball across the field or catching baseball balls all alone. He liked the feeling of euphoria after class, but most of all Jeff appreciated the opportunity to be alone with himself. He grew up in a town near Albany, New York, loved all sports, played great football, but it was only when he got into lacrosse that he felt something in his soul.
He was thirteen at the time and missed a lot.Some peers have already learned how to handle a lacrosse club, pick and hit the ball. Jeff realized that he had to catch up with them, and maybe surpass them.
He was now training daily. He ran to his old elementary school, stood in front of a concrete wall and threw the ball alone hundreds, if not a thousand times a day. He improved his skills and gradually gained confidence in his abilities. The boy understood that no opponent was training as hard, and this gave him an advantage.By his first year of high school, Jeff had set the high school record for the most points scored in a season.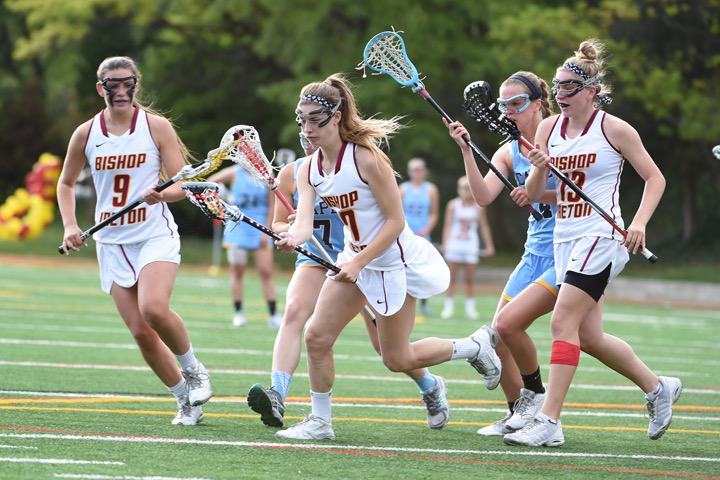 And in the last year of his studies he won the title of a member of the All-American team [13] – one of the highest awards for a player in the school league.
The following year, Jeff entered West Point, a military academy known for its strict rules. There, the passion for lacrosse only grew stronger. The two- and three-hour training provided a pleasant respite from the busy life of the cadet.In addition to formal training, Jeff trained on his own. In his first year of study, he worked with a psychologist at the military academy, who helped athletes improve their performance. Jeff was fascinated by psychology. The power of positive thinking, the importance of goal-setting, the ability to stay calm and play under pressure (regardless of fans and opponents) – there was a lot to learn.
But most of all he liked the visualization technique. It required calmness, concentration and imagination: Jeff played a "video" in his head demonstrating how the situation on the field should develop.

In the psychologist's office, he looked through the best shots from past games and imagined that he was striking effective strikes again.
Before the big matches, Jeff and the assistant coach watched the opponents' footage and tried to understand how they were playing. Jeff looked for flaws in their defense strategy, players' shortcomings and imagined how he uses them for his own good, passing the ball to his teammates or breaking through the defense. On the eve of the match, while teammates motivated each other with chants, Jeff put on headphones and did the visualization.He recalled the recordings of his best shots and imagined how he ran across the field and over and over again bypassed the opponent, scoring goals. These two years of his career became the best thanks to visualization. He has won the title of All-American Team Player twice and broke West Point's record for the most assists in a season.
90,000 Review of the first episodes of the series "Dr.
Richter"
Andrey Richter – diagnostician of the Moscow hospital No. 100.In his medical and diagnostic department, several young hardworking talented doctors are gathered who are able to cope with, it seems, with any ailment, but Dr. relieve pain relievers. Nevertheless, Richter is a valuable specialist, to whom the chief physician Nikolskaya clings, gently guiding the doctor to the most complex, but interesting medical riddles.
Shot from the series "Doctor Richter"
Remakes are a sore subject for Russian cinema and television.On the big screen, the "blasphemous rewriting" of the Soviet legacy is always perceived with skepticism at best, even "The Crew", one of the most box-office successful Russian films, was at one time gotten for the "attempt" on the hit of Alexander Mitta. On TV, the situation is somewhat different – there so-called adaptations, copies of popular foreign TV series, diligently transferred by the scriptwriters to Russian realities, are fighting for a certain audience niche.

They also get a lot of criticism, which is inevitable in the narrow corridor of a different mentality and restrictions on the transformation of the plot and characters – suffice it to recall not the highest ratings of the domestic "Motherland", "Crime", "Raid".
Shot from the series "Doctor Richter"
Despite the fact that House is one of the most watched TV shows in the world, no country in any country before Dr. Richter had ever undertaken to adapt this show for a local audience
However, it will not be entirely correct to equate cinema and television in this context – TV adaptation today is more likely not a means of getting rich quick, not a cheap (far from cheap) way to "fill up" the air network with something and not even an advertising game around the popularity of well-known TV shows.First of all, working in an honestly transformed from a Western Russian TV series is a valuable school for everyone involved in the project. By copying the best, you can improve your own skills, and by rewriting the script to fit your own realities, you should definitely fight for every small innovation.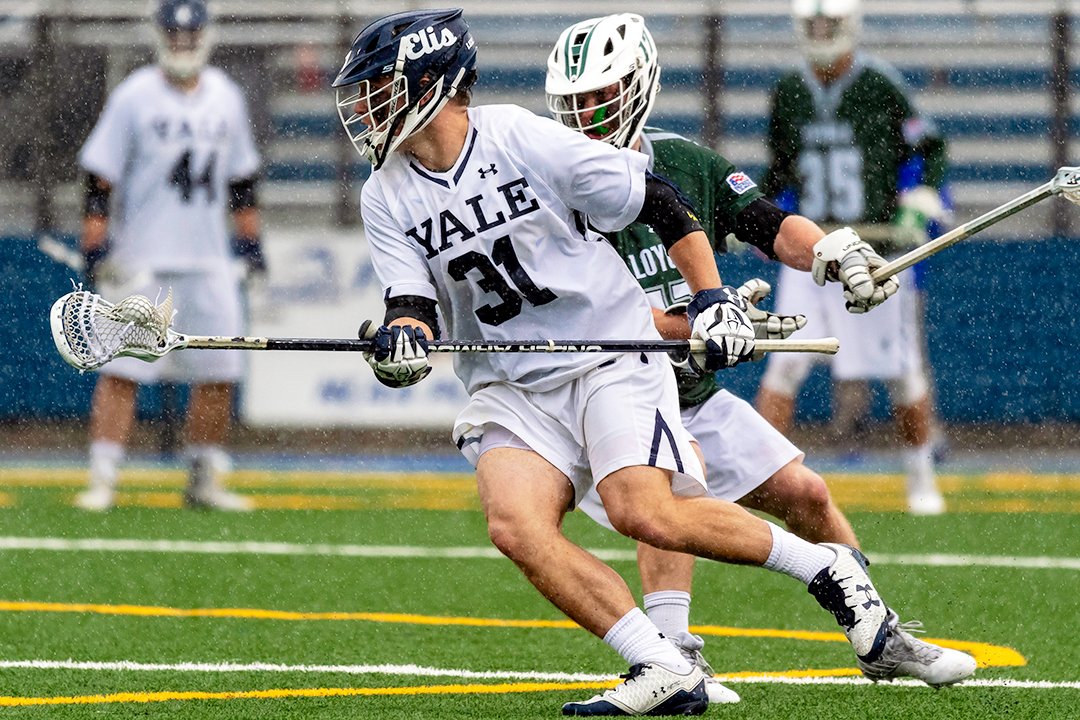 "Doctor Richter", a project of the "Russia" channel, based on the cult TV series "Doctor House", is an example of such a serious school. This is not a self-made fake, like the "Doctor Tyrsa", who passed away many years ago, but also not a literal copy, from which, for example, Lungin's "Rodina" suffered greatly.Richter is a solid symbiosis of a hit original source and Russian realities.
Shot from the series "Doctor Richter"
It is worth talking about the realities separately, because it is no secret that to some extent "House" has become popular in our country because of the admiration for the work of screen doctors. Then, at the peak, it seemed that we did not have such doctors, and hospitals with such equipment would not be found, and we did not hear about the diseases cured by Gregory House, even about lupus. But years passed, and everything turned out to be quite real, and most importantly, the viewer pulled himself up to the required level, it is now fashionable to consume not only programs about psychics and Russian military power from the screen, but also high-quality spectacles.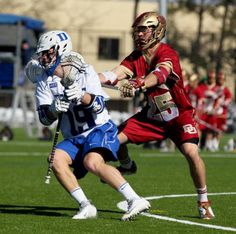 And "Doctor Richter" does not fail – the hospital, specialists, situations, even patients are quite recognizable. "House" waited until Russia caught up with him and was able to "digest".
Shot from the series "Doctor Richter"
The quite obvious connection between Gregory House and Sherlock Holmes, laid by David Shor, in Russia decided to designate even more clearly – at the moment of reflection, Dr. Richter, like the serial Holmes, sees pictures, inscriptions, formulas and articles hanging in the air
It is hardly possible to imagine a fan of television series today who would not be familiar with the original show by David Shore, so it makes little sense to delve into the details of the plot and the arrangement of the figures of "Doctor Richter" – everything is observed here with the most modest changes (in the team of our House, of course, there is no black neurologist, the first patient of the series is not a teacher, but a primary school teacher, and the second episode revolves around hockey, not lacrosse), and yet the work of domestic scriptwriters is felt – Serebryakov's hero is given a slightly different note than Hugh Laurie's character.

He seems more open, somewhat less cynical and noticeably more Russian, perhaps – he retains arrogance and aloofness, but Richter also has fewer thorns than House.
In general, the situation with the selection of actors so far in "Doctor Richter" looks the most vulnerable, because you and I know what, how and when should happen to the characters of the series, and this makes us look at Hospital No. 100 from a different angle. For example, it is hard to believe in a future romance between Richter and Nikolskaya, chemistry between Serebryakov and Mikhalkova is still not enough.The admission is that Richter took the heroine of Polina Chernysheva to himself because of her beauty, with all due respect to the actress, it looks unconvincing against the background of Jennifer Morrison. Oncologist Rodionov-Khayev is far from Wilson, who disarms anyone with his charm. And with this something will have to be done. But for now, the show should be allowed to go with the flow. As Richter says after House: "Let's let him die and see what happens.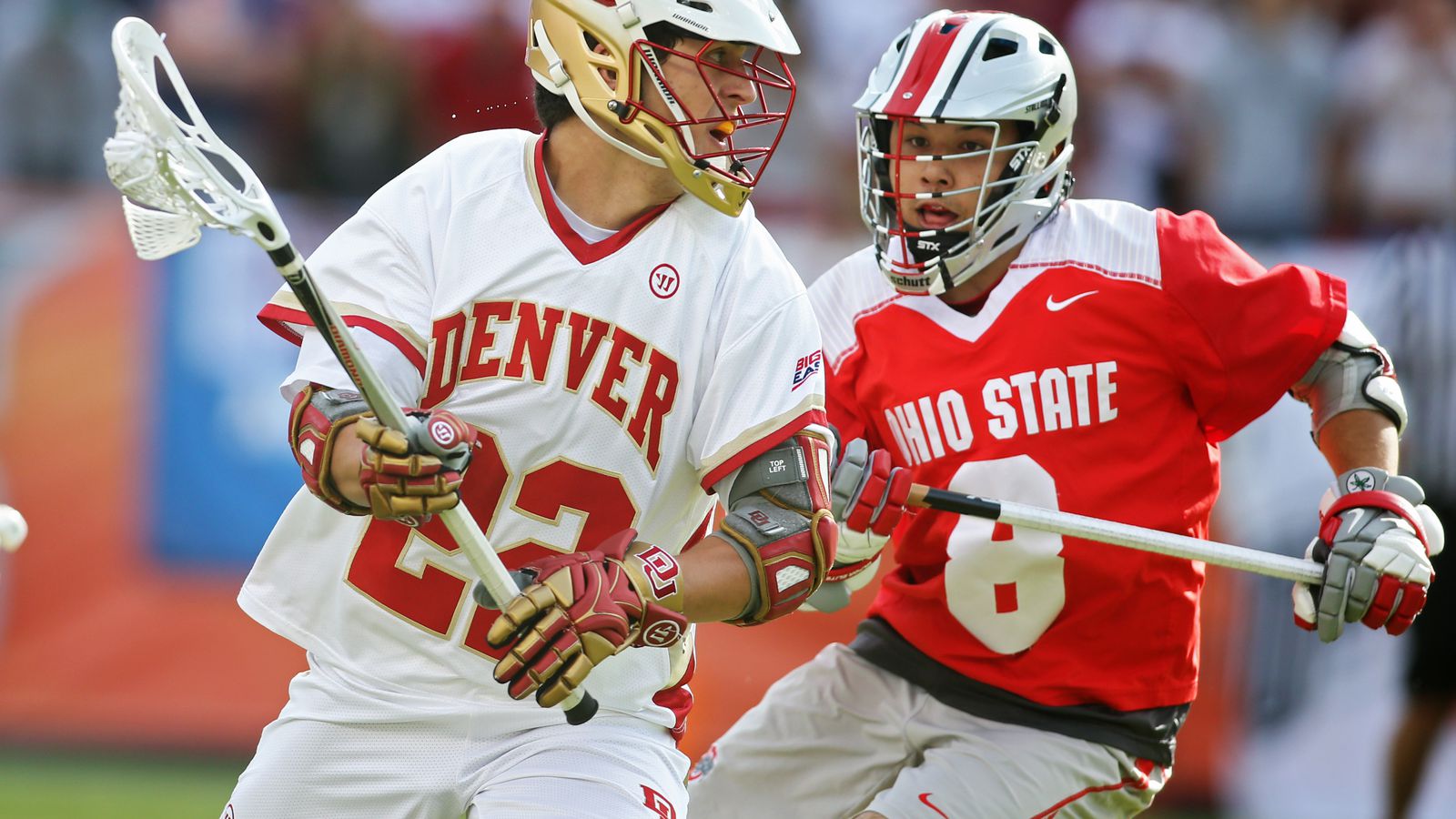 "
90,000 Teen Wolf – "- Hello, I'm a werewolf! »
I am a lover of foreign soap, and have watched the series immensely.I especially like the mystical theme – vampires, witches, and other mysterious evil spirits. Therefore, not so long ago I started the first season of the American TV series Teen Wolf, or as the name is also translated – Teenage Werewolf.
To begin with, a brief excursion into the plot.
Meet Scott McCall. Regular schoolboy, lacrosse player. In the very first frames of the first episode, peppy music sounds, we see how Scott pulls himself up on the horizontal bar and brushes his teeth.such a typical American good boy.
But our good boy for some devil went at night to a deep forest, where the murder was committed. There, trouble happens to him, a wild beast bites him.
Stiles Stilinski.
Friend of the protagonist. The only character in the entire series with the rudiments of logic.That is, he proposes not to walk into a dark forest alone, not to turn into a werewolf in front of everyone – such a straightforward walking common sense on its legs.
Favorite girl of the protagonist. I could not remember her name, and there is no need for that. Its purpose is to walk with an open mouth everywhere and wonder at what is happening. She is new to the class and the protagonist falls in love with her at first sight. And then he protects her. Oh yes, and the father of this new girl is a werewolf hunter.
The girlfriend of the beloved girl of the protagonist. allegedly the most beautiful girl in the class, a star. Here the creators clearly decided to save money on the actress – is this chubby short girl the first beauty of the class? I do not believe.

Antipode of the protagonist. Bad, spoiled boy, jealous of our good and correct Scott. He is trying to beat off his beloved girl from our Scott, plays lacrosse, dreams of becoming the strongest and coolest – but where does he care about our Scott, again)))
Such a Guy-King of the School, which our main character will wipe his nose:
Actually, lacrosse. This game in the series can be distinguished as a separate character))) Quite a lot of airtime is devoted to lacrosse games.This game is not popular in Russia, so it was boring for me to watch these episodes.
Special effects and makeup.
It is clear that the series had to be terrifying and creepy in places.
Werewolves, night, moon – and all that. But for me the scenes, which should cause fear, caused only laughter.Judge for yourself:
Teeth. Look at these eerie, fearsome plasticine teeth dripping down with saliva:
Oh, those glued claws that will tear you apart (if they don't break off the hero's fingers).
And those terrible sharp ears, like an elf:
Eyes burning with a computer flame:
Oh, I'm afraid, I'm afraid))) A very mystical and scary creature turned out:
The only interesting character in the series who is not stamped with serial templates, who has almost nothing to do with the main character, and who has more or less his own character, is Derek.Among other things, Derek is amazingly good-looking:
I've only watched a season and a half.

During the viewing I got tired of facepalm – well, a stamp on a stamp. there are no original, new ideas in the plot. Everything was filmed according to a banal template – The main character – His friend – The star of the class – Girlfriend GG – The parents of the heroes. To be honest, I expected more from this show.Much more. From how zealously I was advised to watch it, I imagined something incredible. But as soon as I started looking, I was disappointed. In some moments I wanted to exclaim "Guys, are you serious? !!", such a primitiveness in the events that I could guess in advance what would happen next. There is no dynamics at all. The characters are terribly revealed, not at all.
I think that such a series can only appeal to schoolchildren – and even then not everyone.
All the beauty of May: the return of spectators to the stands, a rare supermoon and a kiss on the cheek of Pep – Photo of the Year – Blogs
Hello! Yes, yes, I dragged on with a selection of May photos.

Two promises:
1) the frames in this post are as beautiful as in the previous episodes;
2) June compilation will be released right on time.
May 1. Rugby players in England synchronized with a crane.
May 2. Nothing extra. Only Newcastle goalkeeper Martin Dubravka saves the ball.
May 2. Postcard view of St. Petersburg and the Euro 2020 logo made of drones.
May 2. For the first time since 2010, Inter is the main team in Italy.Fans celebrate in Piazza Duomo, the main attraction in Milan according to nearly all travel lists.
Inter fans have taken over the Duomo square. Champion's Joy defeated Antique Constraints
May 2. The stormy joy of the unfamiliar Barcelona. The women's Catalan team ended the season with a historic treble. In the decisive stages of the Champions League, they beat Manchester City, PSG (this moment in the photo) and Chelsea.
May 4.Not the most popular tennis player Guido Pella very gracefully blended into the frame for the photographer "Masters" in Madrid.
May 5. Synchro swimmers from the United States are preparing beautifully for the Olympics.
May 8. And this is a selection for the Olympics in Greco-Roman wrestling. Dato Chkhartishvili from Georgia (looking at us) Victor Ciobanu from Moldova.
May 8. NASCAR racing is almost like toy cars.
May 8. Canelo Alvarez goes to the next victorious fight.This time with Billy Joe Saunders.
Canelo literally broke Saunders' face. Alvarez made it clear why he is the best in the world
May 9. LaMelo Ball and Lonzo Ball have already finished their season in the NBA, but managed to get fraternally in one spectacular shot.
May 12. Green people, green bus, green smoke. Sporting is the Portuguese champion for the first time in 19 years.
Sporting is the Portuguese champion. For the first time since 2002: Jose then coached Leiria, Ovchinnikov was at Porto, and Cristiano had not made his debut yet
May 12.Admiration for Denis Shapovalov's stretch.
May 13. Erling Holland's crazy emotions at the awarding of Borussia with the German Cup.
Holland and Sancho tore Leipzig in the Cup final (4: 1). Nagelsmann leaves for Bayern without any trophies
May 15. Romain Grosjean's hand after the first podium at Indikar. The ex-pilot returned to racing after a severe accident last year.
May 15. Kobe Bryant Hall of Fame induction ceremony.Michael Jordan and Vanessa, Kobe's widow.
Bryant, Duncan and Garnett were inducted into the Basketball Hall of Fame. The widow spoke for Kobe (Jordan was crying next to him), Popovich skipped the game for Tim
May 15. Viewers return to Wembley. The FA Cup Final "Leicester" – "Chelsea" was held in the presence of 21 thousand people.
"Today the soul returns to football." It's great that Leicester's new miracle (this Cup is more important than the championship!) Was seen by live fans
May 15.There are no spectators at Bayaren yet, but in this photo with Union goalkeeper Andreas Lute, she came out great.
May 16. The path of the Karlsruhe players to the stadium through its reconstructed part.
May 16. A riot of emotions Atlético after the hardest victory over Osasuna at the end of the fight for the Spanish title.
Atlético celebrates the championship: Suarez is crying with happiness, the team rocks Simeone
May 16. The same evening and also the strongest emotions.It is goalkeeper Alisson who scores in the last minute and keeps Liverpool in the Champions League.
Alisson scored the winning 90 + 4 !!! He just really wants to compete in the Champions League
May 19. Once again, we will rejoice at the return of fans to some European stadiums. This time together with the legends of West Brom. And let's wave goodbye to the club, he went down to the Championship again.
May 22. Fan buzz returns to NHL games as well. Islanders fans help the club beat Pittsburgh to advance to the next round of the Stanley Cup.
May 23. After everyone has united in the previous photos, the episode in the next photo will come as a surprise to you. As for Mandzhukich.
May 23. Now a little good is needed. Here is Pep Guardiola getting a kiss on the cheek during the championship celebrations.
May 23. Just the legs of the runners at the stage of the "Diamond League" in the British Gateshead.
May 25. The special style of the spectators of the darts tournament in English Milton Keynes.
May 26. Surfer against the backdrop of a super moon in the Sydney sky. This year, the supermoon coincided with a total lunar eclipse.
May 26. This is also a super rare occurrence: in the penalty shootout it took as much as 22 hits. And everyone scored, except for the goalkeeper of Manchester United David De Gea (in the picture his miss), and Villarreal took the Europa League.
Insane penalty shootout in the LE finals: De Gea conceded from all Villarreal (even from the goalkeeper!) And did not score the decisive
May 28.Sport climbing is a sport debut at the Tokyo Olympics. If the Games take place, we will see many bright shots of this photogenic view.
For the first time, rock climbers will be at the Tokyo Olympics, and Russia has a 10-time world record holder! She cried when she returned from injury
May 29. Four frames about the Champions League final.
Pain.
Outrage.
Close proximity of joy and sadness.
Happiness.
Pep has been losing in the Champions League for 10 years, and it hurts to watch him
Tuchel – a concentrate of passion and expression! He himself played for Chelsea throughout the Champions League final on the sideline
May 30. And this somewhat frightening photo – from the qualifying match for the 2022 World Cup Guam – China. Bolboy (yes, this is a living person, not a dummy) is maximally protected.
May 30. Lacrosse from a certain angle is very similar to Quidditch. These are athletes from the US student league.
May 30.And the unexpected end of the May selection – a cloud of cool water on a half marathon in hot Omsk.
Author's podcast
Photo: Gettyimages.ru/Hollie Adams, David Rogers, Eric Alonso, Gonzalo Arroyo Moreno, Jared C. Tilton, Sean Gardner, David Ramos, Andrew Redington, Clive Brunskill, Maddie Meyer, Matthias Hangst, Denis Doyle, Laurence Griffiths, Justin Setterfield, Shaun Botterilli, Leon Neal, Cameron Spencer, Patrick Smith, Lintao Zhang, Andy Bao; Indystar / Grace Alivia Hollars; twitter.com / GraceHollars; REUTERS / Lee Smitm, Anton Vaganov, Aude Guerrucci, Kim Kyung-Hoon, Jerome Miron-USA TODAY Sports, Stoyan Nenov, Nell Redmond-USA TODAY Sports, Pedro Nunes, Martin Rose, Troy Taormina-USA TODAY Sports, Ina Fassbender, Brad Penner-USA TODAY Sports, Lee Smith, Daniele Mascolo, Dave Thompson, Pascal Rossignol, Cameron Spencer, Kacper Pempel, Michael Steele, David Ramos, Susana Vera, Aly Song, Alexey Malgavko, Flavio Lo Scalzo
Preppy style in clothes | Tatler – a magazine about social life
The preppy phenomenon is directly related to the granite of science.This is inherent in the name itself, which appeared in the 1910s: preppy is an abbreviation for preparatory school, that is, a private school, whose graduates almost always follow their parents to enter the best universities in the world. However, the original preppy area was much narrower and limited to the northeastern United States, where the richest American families lived and eight Ivy League universities were located: Brown, Harvard, Dartmouth, Yale, Columbia, Cornell, Pennsylvania and Princeton.Since the 1940s, preppy has been primarily associated with students.
The style was not formed spontaneously, as one might think, but largely from the filing of one particular brand, which became a model for followers – J. Press. This brand was the first to come up with the idea of ​​producing things exclusively for Ivy League students. Thus, through the efforts of J. Press, young representatives of the American elite en masse put on vests with "braids" and blue blazers. The fashion for blue shirts with button collars was introduced by another classic brand – Brooks Brothers.The idea of ​​the collar was spied on by them at an equestrian polo match. This is one of the first intersections of sportswear and classic suit, which became a key characteristic of the preppy style in the middle of the 20th century and still has not lost its relevance.
Lacrosse, horse riding, fencing, sailing, tennis and rugby were and are now an important part of student life in old American universities. Beginning in the 1950s, certain elements associated with these sports began to penetrate into the everyday wardrobe of future politicians, scientists and entrepreneurs.For example, boat shoes with white, non-slip soles that are comfortable for yachting, or polo shirts originally designed for tennis. The degree of eclecticism has also started to rise with flashy items brought back from a Palm Beach, Florida vacation.
Since the 1980s, preppy has gone to the people, but has changed insignificantly, except that it has become more democratic in the broadest sense of the word. Brands working in this style and pushing its boundaries for several decades have tried – Ralph Lauren and Tommy Hilfiger – and experimenters like Prada and Gucci during the time of Alessandro Michele.Thanks to the latest in the wardrobes of modern preppy fans, Oxford shirts now coexist with classic-cut cardigans, but with flashy embroidery, patterns and monograms.
90,000 The best TV series about vampires and werewolves
In the Service of the Devil (2007)
Reaper
Drama, Comedy, Adventure, Thriller
Directed by: Stephen Cragg, James Head, Ron Underwood, Peter Loer, Kevin Dowling
Cast Wise, Andrew Airlie, Tyler Lubin, Rick Gonzalez, Donavan Stinson
See service
Block: 1/16 | Number of characters: 393
Source: https: // www.film.ru/articles/angely-i-demony?page=show
Shot from the series "In the Service of the Devil"
Who said an occult show is necessarily a dark and gothic show? Certainly not the creators of the youth occult comedy "In the Service of the Devil", the protagonist of which suddenly learns that his parents once promised their firstborn to Satan. To protect his mother from the consequences of her contract, Sam Oliver, on the orders of the devil, becomes a hunter for souls who have escaped from the underworld.In this hunt, the guy is helped by his best friends – co-workers at the hypermarket where Sam works. And since none of them studied to be an otherworldly detective, events quickly take on a fascinating, humorous and romantic turn at the same time … Missy Peregrym, who played the main character of the show, later became the leading heroine of the popular Canadian police show "Recruits Cops".
Dominion (2014)
Dominion
Action, Drama, Horror, Science Fiction, Fantasy
Directed by: Deran Sarafian, Alex Holmes, Rick Jacobson, Larry Shaw, 90 Roles Robert Mandel
: 90 Roles , Tom Wisdom, Anthony Head, Christopher Egan, Luke Allen-Gale

Block: 2/16 | Number of characters: 1138
Source: https: // www.film.ru/articles/angely-i-demony?page=show
True Blood 2008-2014 (HBO, 7 seasons)
Let's start with the screen version of Charlene Harris's Vampire Secrets, curated by renowned screenwriter Alan Ball. Vampires and werewolves living in the fictional town of Bon-Tam are sexy, attractive and mysterious as they are. The main character, the waitress of Soki Stackhouse (Anna Paquin), has telepathic abilities and, like honey, no, blood, is anointed for them – many sigh for her.By the way, vampires made a massive coming out after the invention of the synthetic drink "True Blood" and now they do not seem to pose a threat to people. Naturally, among them there are irresponsible ones, who cannot be replaced by real blood.
Each season revolves around the main characters, played by Paquin (Juice), Alexander Skarsgard (Eric Northman), Stephen Moyer (Bill Compton), Sam Trammell (Sam Merlotte) and Joe Manganiello (Elsid Gervo). While Ball was on the show for five seasons, this basically Brazilian melodrama, spiced with words, sex, and self-mutilation, was up to HBO.By the way, the series is known for its metaphors and allegories on the theme of the LGBT rights movement. One way or another, the show once had an impressive fanbase that reacted with enthusiasm to advertising products: luxurious illustrated editions of Harris's novels, books based on the series itself, plus various "baubles" in the form of jewelry, fangs and even a branded drink.
Block: 2/10 | Number of characters: 1462
Source: https://www.kinonews.ru/article_87478/
"Wolf blood" / "Of the kind of wolves" (Wolfblood)
A fantasy teenage series set in the small town of Stonybridge.Maddy and her family are the only werewolves living in the city. However, when the girl had to make her first transformation, a new student named Ridian appears at the school, who is adopted by one of the families in the city. They Maddy and Rydian come together, diligently hiding their essence from friends. However, their friends themselves, especially a girl named Shannon, are convinced that a strange creature is hiding in the forest, and is going to prove its existence by all means.
The series is aimed primarily at a teenage audience, so it touches on the relevant topics.As guests, such characters as Rumplestiltskin, Pinocchio and other various characters from fairy tales and other folklore sometimes flicker in the series. Since the fourth season, they appear on a permanent basis.
A total of six seasons were filmed with a total length of 61 episodes. The series has been renewed for a seventh and final season.
Block: 3/8 | Number of characters: 1051
Source: https://kanobu.ru/articles/serialyi-pro-oborotnej-spisok-luchshih-371357/
"Cheap Horror" 2014-2016 (Showtime, 3 seasons)
While Alan Ball, an openly gay and minority rights activist, promoted the theme of equality in True Blood, John Logan, who created Cheap Horror with a whole set of "monsters", was engaged in, he says, therapy, curing children and youth complexes.In his "scary tales" Logan introduced famous literary characters and monsters of Gothic British literature: Dorian Gray, Dr. Jekyll and Mr. Hyde, Abraham Van Helsing, Victor Frankenstein and his Creation, witches, werewolves and vampires led by Dracula. Each of them was a complex, multifaceted personality with its own strengths and weaknesses of character. The villains behaved accordingly, but there was always a nuance that broke the idea of ​​them as absolute evil, and made them involuntary hostages of circumstances.In addition to exciting stories, in the midst of which were the titular characters, the series boasts magnificent scenery of Victorian London, an atmosphere of hopelessness and growing suspense, as well as incomparable acting work. Dramatic, bloody, permeated with poetry and philosophical reflections, it will be a gift for fans of the mystical horror genre.
Block: 3/10 | Number of characters: 1239
Source: https://www.kinonews.ru/article_87478/
Being Human
TV series, which is a remake of the BBC series of the same name.It tells about three supernatural beings – a vampire, a werewolf and a ghost, who live in the same house, and in every possible way try to integrate into society, without revealing their nature to people. The vampire tries not to drink blood, the werewolf tries to figure out how to avoid the influence of the full moon, well, and the ghost helps neighbors and friends. Also, the trinity is engaged in solving all sorts of detective riddles, which allows them to escape from the hardships of their double life.
The series differs from the BBC original, moving the scene to the United States, as well as changing the places of work of the characters.And the trinity is also not engaged in detective investigations in the original, but the secret with which they are all connected still exists. In general, the original is more "British" – both in terms of shooting and general performance. A trilogy of novels has also been released based on the BBC series.
The original British TV series has five seasons with 37 episodes. The American remake, in turn, lasts four seasons, but it has 52 episodes.
Block: 4/8 | Number of characters: 1106
Source: https: // kanobu.ru / articles / serialyi-pro-oborotnej-spisok-luchshih-371357/
The Vampire Diaries 2009-2016 (The CW, 8 seasons)
And again the adaptation of the literary work of the same name, a fictional provincial town and a love triangle, in the center of which are the ancient vampire brothers Damon and Stefan and the beautiful 17-year-old Elena. As in "True Blood", in "The Vampire Diaries" passions are raging – sacrifices, spells, witchcraft, rebirth, complex family relationships and an endless cycle of events involving all kinds of evil spirits.The intricacies of the plot and its shortcomings were more than compensated for by young and attractive actors: Nina Dobrev, Ian Somerhalder, Paul Wesley, Candice Accola, Katherine Graham, Zach Rochrig, Stephen R. McQueen and others.
The series, aimed at young audiences, has consistently received nominations and won awards such as the Teen Choice Awards and People's Choice Awards. In 2013, a spin-off titled "The Ancients" was released, in the center of the plot of which were representatives of the Michaelson family, the original vampires.The Ancients, broadcast for five years, launched their own spin-off, the supernatural teenage drama Legacy, about a school for the children of vampires, werewolves and witches.
Block: 4/10 | Number of characters: 1168
Source: https://www.kinonews.ru/article_87478/
Supernatural
One of the most famous television series, dedicated to the struggle of two Winchester brothers with hordes of various otherworldly creatures. Sam and Dean Winchesters travel the United States in a black 1967 Chevrolet Impala investigating paranormal activity, many of which are based on urban legends and folklore.It is difficult to call the series "dedicated to werewolves", of course, but they are there. As well as vampires, devils, angels and even Satan himself.
The series is the longest running fantasy series, overtaking the previous leader, Smallville, by fifty episodes. Initially, the show was supposed to end in the fifth season, at the end of which a seemingly logical point in the conflict between the Winchesters and the forces of Evil is put, but the magic of the contract and the insane popularity of "Supernatural" forced the actors to return to roles.After the fifth season, the show changed its showrunner, which is why, according to some viewers and critics, the series began to sink in quality, becoming worse and worse every season.
The series has thirteen seasons, which includes 264 episodes. The series has as many as five spin-offs, one of which is a Japanese animated series. In addition, a sixth spin-off crossover is planned … with the Scooby-Doo series.
Block: 5/8 | Number of characters: 1267
Source: https: // kanobu.ru / articles / serialyi-pro-oborotnej-spisok-luchshih-371357/
Shot from the series "Werewolf"
Remember the 1985 film Teen Wolf, in which Michael J. Fox played a guy who suddenly finds out that he comes from a werewolf family? If you don't remember, you may not remember. It was a funny picture, but nothing more than a genre trifle – albeit an excellent one at the box office. Inspired by that movie, the current MTV series is a different matter altogether. This is a beloved story by both viewers and critics at the junction of the school "soap opera" and the supernatural show, in which the main character, after being bitten by a werewolf, becomes a werewolf and discovers that at his school he is far from the only one who is connected with the other world.His girlfriend, for example, was born into a family of werewolf hunters, and the most popular school beauty by birth is an Irish banshee. Performer of the role of Styles, the protagonist's best friend, Dylan O'Brien recently starred in the blockbuster "The Maze Runner."
Charmed (1998)
Charmed
Detective, Drama, Fantasy
Directed by: John T. Kretschmer, Joel J. Feigenbaum, James L.Conway, Mel Damsky, John Pare
Cast: Holly Marie Coms, Alyssa Milano, Brian Krause, Rose McGown, Dorian Gregory

Block: 5/16 | Number of characters: 1218
Source: https://www.film.ru/articles/angely-i-demony?page=show
Bitten
A dramatic series telling the story of a simple girl named Elena Michaels. Elena was once bitten by a werewolf, and now is struggling to control herself and live a normal life, doing the work of a photographer.However, everything changes when the corpse of a woman killed by a wolf is found on the territory of her pack. Elena finds herself forced to return to her pack to deal with this incident, which continues to gain momentum. And at a certain moment, the girl realizes that someone is trying to frame her whole flock by setting people on them.
The series alternates romantic drama with detective investigations, but in some places it turns out to be too one-sided, which affected the reviews of critics and viewers.The series also failed to gather a large audience, which ultimately became the reason for the closure.
"Bitten" lasted three seasons, during which 33 episodes were released.
Block: 6/8 | Number of characters: 903
Source: https://kanobu.ru/articles/serialyi-pro-oborotnej-spisok-luchshih-371357/
"Werewolf" 2011-2017 (MTV, 6 seasons)
To become a vampire, it is not enough to be bitten, you have to drink blood yourself. And to turn into a werewolf, you just have to wander around the forest at night and wait for an "unknown animal" to attack you.So did the insecure teenager Scott McCall (Tyler Posey) and after the bite he began to notice amazing changes in his own frail body. This teenage mystery drama, directed by MTV, is based on the feature film Teen Wolf, starring Michael J. Fox. But if the film, by and large, was a comedy, then the series was conceived as a darker – mystical horror with comedy elements. Of the six seasons, the first three were successful, and then the ratings began to fall inexorably, which did not prevent both the show itself and its stars – Tyler Posey, Dylan O'Brien, Tyler Hacklin, Shelley Hennig and Holland Roden – from year to year to win statuettes "Teenage" awards.Fans of the series note its dynamism, the minimum number of "teary-snotty" scenes, energetic electronic music, spectacular lacrosse and divine Dylan O'Brien, whose career, by the way, rushed up thanks to the series. And yet, before you start watching The Werewolf, remember how old you are: must be between 14 and 17.
Block: 6/10 | Number of characters: 1289
Source: https://www.kinonews.ru/article_87478/
Shot from the TV series "Dead Like Me"
Normal shows end when the main character dies."Dead Like Me", on the contrary, begins with the death of the main character, a college dropout girl, when a toilet from a collapsed Russian space station falls on her head (the damned Brezhnev reached out!). Recovering from her death, Georgia discovers that she is now a "terrible reaper", taking the souls of those who are destined to die. Although she lives among people, she is forced to stay away from her family, and her colleagues, experienced "reapers", each of whom in their own way experiences their untimely death and constant proximity to other people's deaths, become her new "relatives".Like Brian Fuller's other shows (Hannibal, Dead on Demand), it is both eccentric and psychologically subtle, and fans still can't come to terms with the fact that it only lasted two short seasons.
Grimm (2011)
Grimm
Detective, Drama, Horror, Fantasy
Directed by: Norberto Barba, Terrence O'Hara, Eric Lanevillier, Aaron Lipstadnert 9029 Peter Weroli 9029 , Russell Hornsby, Silas Weir Mitchell, Sasha Royz, Reggae Lee

Block: 7/16 | Number of characters: 1210
Source: https: // www.film.ru/articles/angely-i-demony?page=show
Buffy the Vampire Slayer 1997-2003 (The WB / UPN, 7 seasons)
In 1992, the full-length comedy horror film Buffy the Vampire Slayer was premiered by Joss Whedon, and exactly five years later, Buffy, starring Sarah Michelle Gellar, returned to television to go down in history as one of the best TV series of all. times. Young Buffy Summers is the last of those who are called the Vampire Slayers, the Chosen, whose mission is to fight against vampires, demons and other evil spirits.Each Slayer has her own Observer, who does not allow her to relax and forget the joys of a simple human life. Together with his loyal friends, Buffy confronts the ancient vampire Master and prevents him from opening the Hell's Gate.
In each of the seven seasons, a new antagonist is formed, who will then be eliminated. Unlike the original film, the series came out more gloomy, occasionally diluting the narrative with jokes. The episodes are filmed in various genres: there is drama, horror, action, melodrama, science fiction and even musical comedy.Probably now, exactly 22 years after the release of the first episode, the series seems naive, and the special effects are outdated. However, hide your skepticism and remember that once Buffy even returned from the afterlife to kick some ass.
Block: 7/10 | Number of characters: 1342
Source: https://www.kinonews.ru/article_87478/
The Grimm
Police procedural crossed with a fantasy series. It tells about the heir to the famous brothers Grimm, Nick Berkhardt, who works as a policeman.Nick has a special ability – he can see the true essence of monsters, even if they are hiding under human guise. Nick learns about this ability quite by accident, and decides to find out what kind of creatures live in the modern world. It turned out that almost all the works of the Brothers Grimm were prophecies that relate precisely to the time of Nick's life, and he will have to enter into an unequal battle with hordes of various fantastic creatures.
Initially, the series was conceived exactly as a police story, but then they decided to add fantasy elements to it.Developed by the creator of the original "Bafia: The Vampire Slayer" David Greenwalt. The series turned out to be very diverse in terms of demonstrating other creatures – there are both familiar werewolves and vampires with witches, and absolutely incredible creatures. Despite this, the series has fairly average critical ratings, but rather high ratings.
A total of six seasons were filmed with a total length of 123 episodes. There are also 12 non-televised web episodes.The series is considered complete.
Other "best":
Block: 8/8 | Number of characters: 1275
Source: https://kanobu.ru/articles/serialyi-pro-oborotnej-spisok-luchshih-371357/
"Strain" 2014-2017 (FX, 4 seasons)
Despite the active criticism of the development of the plot and the level of sanity of most of the characters, it is impossible to ignore the television adaptation of the trilogy by Guillermo Del Toro and Chuck Hogan. Firstly, because Del Toro has returned to the screens of real vampires – ruthless, disgusting, deadly, devoid of the gloss and splendor, which they have long been customary to endow them with.Secondly, the special effects, the scale of what is happening, the antagonists with their carefully developed plan to conquer humanity, excursions into history – everything was done conscientiously. If after a tiring day at work you want to turn off your head and look at the blood, then "Strain" is what you need.
Block: 8/10 | Number of characters: 701
Source: https://www.kinonews.ru/article_87478/
Shot from the TV series "Sleepy Hollow"
Sleepy Hollow is inspired by Washington Irving's classic story, but it's hard to blame it for lack of fantasy.On the contrary, they took a horror trifle and fanned it into a fascinating series about magic, demons, American history, ancient conspiracies, an impending apocalypse … And about just two people who can prevent the town of Sleepy Hollow from turning into a desert scorched by hellfire. The saviors of humanity in "Hollow" are a participant in the War of Independence, who slept in a magical dream for more than 200 years, and a black police officer who, as a child, first encountered the other world.By the way, "Hollow" is almost the only show on the American channel without a "racial orientation", where in the first season there was not a single white American man and not a single white American woman among the main characters. It is strange that at that time almost no one noticed this. In the United States, they are usually very sensitive to such nuances.
Block: 9/16 | Number of characters: 1027
Source: https://www.film.ru/articles/angely-i-demony?page=show
American Horror Story: Hotel 2011-2020 (FX)
Even if you are not a fan of Lady Gaga's musical talent, it is still worth looking at her in the form of a majestic and sexy vampire countess.Ryan Murphy and Brad Falchuk devoted the fifth season of their famous anthology to the bloodsuckers who run the Cortez Hotel in Los Angeles, which you can enter but hardly leave. The walls of the hotel literally ooze with the blood of the unfortunate guests who made a fatal mistake and registered at the reception. Fans of the series compare the fifth season with the first ("Ghost House") for the oppressive atmosphere and the inability to escape from the captivity of the walls.
Block: 9/10 | Number of characters: 631
Source: https: // www.kinonews.ru/article_87478/
Shot from the series "Call of Blood"
When you write about "The Call of Blood" in Russia, I immediately want to point out that the second main character of the show is Russian in origin and that her Russian native of Riga is playing Ksenia Solo. Therefore, "Call of Blood" is one of the few Western TV series, where from time to time you can hear Russian speech almost without any accent. And by the way, Xenia's character is just adorable, and the show suffers whenever the script slides Kenzie behind the closet.But, of course, you need to watch "The Call of Blood" not for the sake of "ours in Hollywood" (in this case, in Toronto), but for the sake of an unusual story about a succubus girl (a creature that feeds on sexual energy) who is looking for a place among magical creatures of her own kind. , from werewolves to demons. At first, the show revolved around the protagonist's adventures as a supernatural detective, but over time it focused on epic storylines. It is difficult to take it seriously ("Call of Blood" does not pretend to this, and it is full of ironic humor), but it is impossible to tear yourself away.
The Vampire Diaries (2009)
The Vampire Diaries
Detective, Drama, Romance, Thriller, Horror, Fantasy
Directed by: Chris Grismer, Joshua Butler, Michael A. Allowitz, Marcos 9029 Cast: Paul Wesley, Ian Somerhalder, Kat Graham, Candice Accola, Zach Rochrig
See service
Block: 10/16 | Number of characters: 1460
Source: https: // www.film.ru/articles/angely-i-demony?page=show
The X-Files 1993-2002 (Fox episodes Essence and Trinity)
So many "monsters of the week" we have not met in the nine seasons of the original "X-Files". Not without, of course, vampires and werewolves. In the seventh episode of the second season, grieving for the missing Scully Mulder single-handedly pursues the group, which has been trailing a bloody trail for the third month. And what do you think, Mulder, armed with Scully's cross and his own charm, manages not only to catch one of the trinity, but also to enter into an intimate relationship with the second member of the gang – the fatal brunette.In fact, the episode came out rather sad: Mulder suffered from loneliness and the absence of his former partner, made several mistakes and made a startling discovery – vampires really exist.
By the way, it's not entirely clear why Mulder doubted the reality of vampires, since long before that, he and Scully had an acquaintance with a werewolf. In episode 19 of the first season, the teammates investigated a brutal murder on the Trego Indian reservation. Then they learned the Indian legend about Manitou, an entity that can inhabit a person, and Scully herself almost became a victim of this monster.Despite the predictability of the plot, the episode boasts good special effects and an appropriate atmosphere. And of course, Michael Horse, who played the sheriff, became the adornment of the series.
The list of TV series dedicated to vampires and werewolves is much wider than the one presented above. You can also remember such famous shows as "Grimm", "Being Human", "Preacher", "Supernatural", "Death Valley", "Bitten", "From Dusk Till Dawn", as well as the animated series "Hellsing" and " Castlevania "and many others.
Block: 10/10 | Number of characters: 1669
Source: https://www.kinonews.ru/article_87478/
Shot from the series "The Vampire Diaries"
The television response to the popularity of Twilight, The Vampire Diaries is based on a series of Lisa Smith novels written and published long before Stephenie Meyer's books. The Diaries begins as a story about a high school girl who becomes the object of the courtship of two vampire brothers, "good" and "bad." However, the show is quickly moving beyond this simple love triangle and morphing into an epic action-adventure soap opera with many characters, unexpected plot twists and more than just blood-sucking "monsters."One of the creators of this hit show was Kevin Williamson, best known for his lifelike teenage show Dawson's Creek and the postmodern horror series Scream. In 2013, The Diaries acquired a spin-off series The Originals, a show about the world's very first vampires.
True Blood (2008)
True Blood
detective, drama, melodrama, thriller
Directed by: Michael Lehmann, Scott Winant, Daniel Minahan, Michael Ruschio, John Roller Anna
: , Stephen Moyer, Chris Bauer, Sam Trammell, Carrie Preston
See service
Block: 11/16 | Number of characters: 1277
Source: https: // www.film.ru/articles/angely-i-demony?page=show
Shot from the series "True Blood"
The last two seasons of True Blood have disappointed many fans of the show, and we might have ranked the series higher on this list if the series' fiasco hadn't been fresh in our minds. However, five worthy seasons are more than many occult serials have (as you can see from our list, they rarely live happily ever after). In addition, successful episodes of "Blood" have more merit than successful episodes of many other series, as this show combines many genres.This is a provincial saga about the colorful inhabitants of Louisiana, and a political allegory about the struggle for the rights of "dubious" minorities (vampires, werewolves, and so on are substituted in shows for gays, immigrants and other "renegades"), and a "soap opera" about the confused personal lives of many heroes, and a feminist story about the attempts of the main character to assert herself and stop depending on the men around her … And even a funny comedy – in half with a bloody supernatural action movie.
Block: 12/16 | Number of characters: 1016
Source: https: // www.film.ru/articles/angely-i-demony?page=show
Shot from the series "Being Human"
For the sake of this show, we break the unwritten rule of our profession that in almost all cases, we prefer the original to the remake. Especially when it comes to just transferring the action of the show from England to America. Yes, the English show of the same name, which ran from 2008 to 2013, is usually put above its "unnecessary" remake. But we can't help ourselves – we like the American stars of "Being Human" better, their series finale is more successful, and some of their adventures are more interesting.So, with all due respect to the English original, we still prefer a remake of a soulful story about a vampire, a werewolf and a ghost girl who are friends, live in the same house and try to act like ordinary people. As much as possible for creatures whose magical features do not allow themselves to be forgotten for a second. Without even trying to build a sweeping narrative, "Being Human" digs deep into the abyss of the psychology of heroes, fancifully distorted by their past and present.
Supernatural (2005)
Supernatural
Detective, Drama, Thriller, Horror, Fantasy
Directed by: Robert Singer, Philip Sgricchia, John F.Showalter, Thomas J. Wright, Kim Manners
Cast: Jared Padalecki, Jensen Ackles, Misha Collins, Mark Sheppard, Jim Beaver

Block: 13/16 | Number of characters: 1317
Source: https://www.film.ru/articles/angely-i-demony?page=show
Shot from the TV series "Supernatural"
The longest running American television shows are usually cartoons or realistic series. Supernatural is one of the few exceptions to the rule.Now the tenth season of the series is on TV, and an eleventh is quite possible. But its creator Eric Kripke originally hoped to complete the plot he invented in three seasons! But the audience fell in love with the Winchester brothers – hunters of otherworldly monsters and regular saviors of the world – that they did not want to let them go. So the scriptwriters had to come up with more and more rounds of exploits for the handsome heroes and their few associates (in their profession, few live long, although death has never stopped the Winchesters).And, perhaps, it is thanks to the inexhaustible imagination of the authors of the show "Supernatural" is still on the screen, although, according to all forecasts, it should have dried up long ago. An impressive and inspiring achievement.
Twin Peaks (1990)
Twin Peaks
detective, drama, thriller
Directed by: David Lynch, Leslie Link Glatter, Tim Hunter, Dwayne Dunham, Caleb Deschanel, Role
: Wahlen Sherilyn Fenn, Lara Flynn Boyle, Joan Chen, Madhen Amik
See service
Block: 14/16 | Number of characters: 1370
Source: https: // www.film.ru/articles/angely-i-demony?page=show
Still from the series "Twin Peaks"
Although Twin Peaks was only a year and a half a quarter of a century ago, it still needs no introduction. The iconic David Lynch and Mark Frost show rewrote the history of American television and set a new bar for creators trying to impress audiences in genres such as detective storytelling and occult show. Yes, precisely the occult. Indeed, in the course of the series, which begins as an investigation of a brutal murder in a provincial town, it becomes clear that the demon of sinful male passions is guilty of this and some other crimes in Twin Peaks.To say more would be to give away too many plot secrets for those who have not yet been lucky enough to meet Agent Cooper from the FBI and hear the enchanting music of Angelo Badalamenti.
Block: 15/16 | Number of characters: 814
Source: https://www.film.ru/articles/angely-i-demony?page=show
Shot from the series "Buffy the Vampire Slayer"
With all due respect to the importance of Twin Peaks and the genius of its creators, this show is about just one demon. It is mainly devoted to human passions.That's why Twin Peaks is in second place. And on the first – the equally legendary series "Buffy", which so far remains the main contribution of Joss Whedon to Western pop culture. Even in spite of the colossal collection of "Avengers". "Buffy" was born as an attempt to turn the horror stamp about the beauty cheerleader who becomes the first victim of a maniac upside down. And the high school occult comedy about a high school girl exterminating urban vampires has gradually grown into one of the best and most influential American shows.Feminist values, friendship and love of young people, school intrigues, otherworldly passions … Almost any show that touches on these topics and came out after Buffy owes something to him. Plus, Buffy spawned Angel, a wonderful occult show in its own right. This is a great show for teens and fun for adults. Unconditional first place in our hit parade.
Block: 16/16 | Number of characters: 1116
Source: https://www.film.ru/articles/angely-i-demony?page=show
Number of blocks: 31 | Total number of characters: 34176
Number of donors used: 3
Information for each donor:
https: // kanobu.ru / articles / serialyi-pro-oborotnej-spisok-luchshih-371357 /: 5 blocks out of 8 used, number of characters 5602 (16%)
https://www.