Face off lacrosse magazine: Specialists Sound Off on 'Pretty Drastic Changes' to Faceoff
Specialists Sound Off on 'Pretty Drastic Changes' to Faceoff
Ever since his season was cut short and stay-at-home orders were enacted, Penn State faceoff specialist Gerard Arceri has done his best to stay in game shape.
As gyms are closed on Long Island, Arceri has worked out with what's available to him at home. Like many in the lacrosse world, Arceri has shown his resourceful side during the pandemic. Arceri is lucky, though, that he has another faceoff specialist in-house to train against.
His younger brother Chris, a Penn commit, has scrapped with his older brother in recent weeks as they both get accustomed to the proposed changes to the faceoff rules that could impact their 2021 seasons.
The proposed rule changes — which are not yet official — remove the ability for specialists to use the popular motorcycle grip, and players must take the faceoff in the standing position. There will also be an increased emphasis on disallowing clamping for an extended period.
The NCAA Rules Committee is expected to meet again July 22.
The theorized goal is that this will prevent prolonged stalemates in the middle of the field. Arceri actually believes the opposite to be true.
"Just using it the past couple weeks, experimenting with it, there's nothing too different as far as the outcome of the faceoff," he said. "There have actually been more stalemates, which the committee is trying to get rid of.
"If someone has 80 percent of the ball with the hyperextended elbow and the opponent only has 20 percent, if you were in the moto grip, you could just make one move and get the full 100 percent of the ball. But now there's a fighting chance at every ball."
Chrome LC's Connor Farrell expressed a similar opinion. Though the committee might have intended to eliminate tie-ups — which Greg Gurenlian joked on Lax Sports Network happens "once every year on ESPN that forces Quint Kessenich to have a heart attack" — there could potentially be more.

"What I see from the standing up neutral grip, I think there are going to be more tie-ups," Farrell said. "You're not able to rotate like you could from motorcycle grip down on one knee."
"There were just a lot of questions surrounding the decision and not a lot of clarity, I guess." — TD Ierlan
Gurenlian thinks the opposite, though. He said many tie-ups occurring right now by players testing out the new rules could be an example of getting used to the standing neutral grip. Over time, there should not be as many stalemates, Gurenlian said.
"The standing neutral grip, the reason kids are locking up when they practice it is because they don't know the nuances of it," he said. "The reason standing neutral grip will drastically decrease lock ups is because your wrists can roll both ways. You can't really rotate the way you do moto grip, but you don't need to. It's unnecessary."
Gurenlian added that he does not believe there were too many stalemates under the prior rules.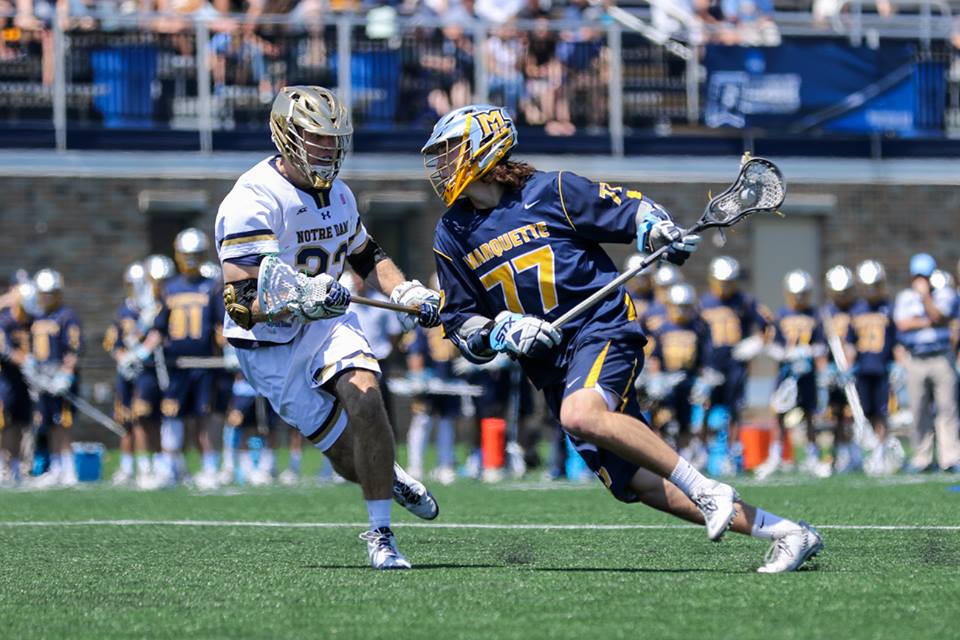 "I am a faceoff guy, and I like the grind," he said. "That's why I play the position."
When the news broke on May 29 that changes could be coming, many notable faceoff men took to social media to sound off. Some were critical. Some were optimistic. Others chose to complain about yet another attempt to mitigate the impact of the faceoff.
The goal for many of these changes — not just this year's revisions to the rulebook — is often to scale back the dominance of the top-tier specialists.
Yale's TD Ierlan is statistically the best to ever do it at the collegiate level. He won 76.4 percent of faceoffs to lead the nation in 2020 and will return for another shot at an NCAA crown in 2021.
During an interview on Lax Sports Network, Ierlan expressed his surprise at yet another set of changes.
"The initial reaction was just, 'Woah.' Pretty drastic changes," said Ierlan, who added that this standing neutral-grip style will be brand new for him. "I guess just had so many questions.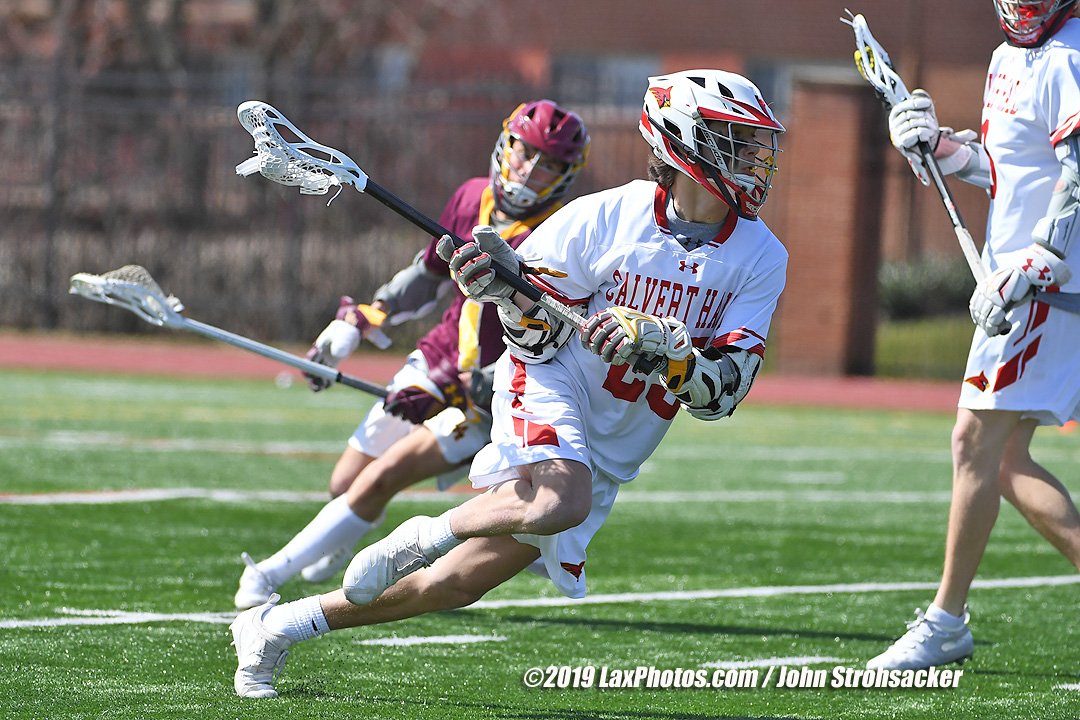 Didn't know what they were really trying to fix. Was it the issue of people being too dominant or tie-ups lasting too long?
"There were just a lot of questions surrounding the decision and not a lot of clarity, I guess."
Both Gurenlian and Farrell pointed to the Premier Lacrosse League's faceoff rules as an example that they say the NCAA should follow. Gurenlian, who helped develop the PLL's faceoff, has long been passionate about the subject.
The wings are closer to the faceoff in the PLL, and stenciled markings on the field make the placement of the ball and the referee's feet nearly error-free. As a result, there tends to be a narrower gap between those competing at the dot.
"The PLL is so special and unique because from the very beginning of the league's creation, they wanted to be innovative," Gurenlian said on Lax Sports Network. "The way they were innovative was to have a council of lacrosse minds. I was brought on to help with the faceoff rules. I know this will shock people, but they wanted to talk to faceoff guys about faceoff rules.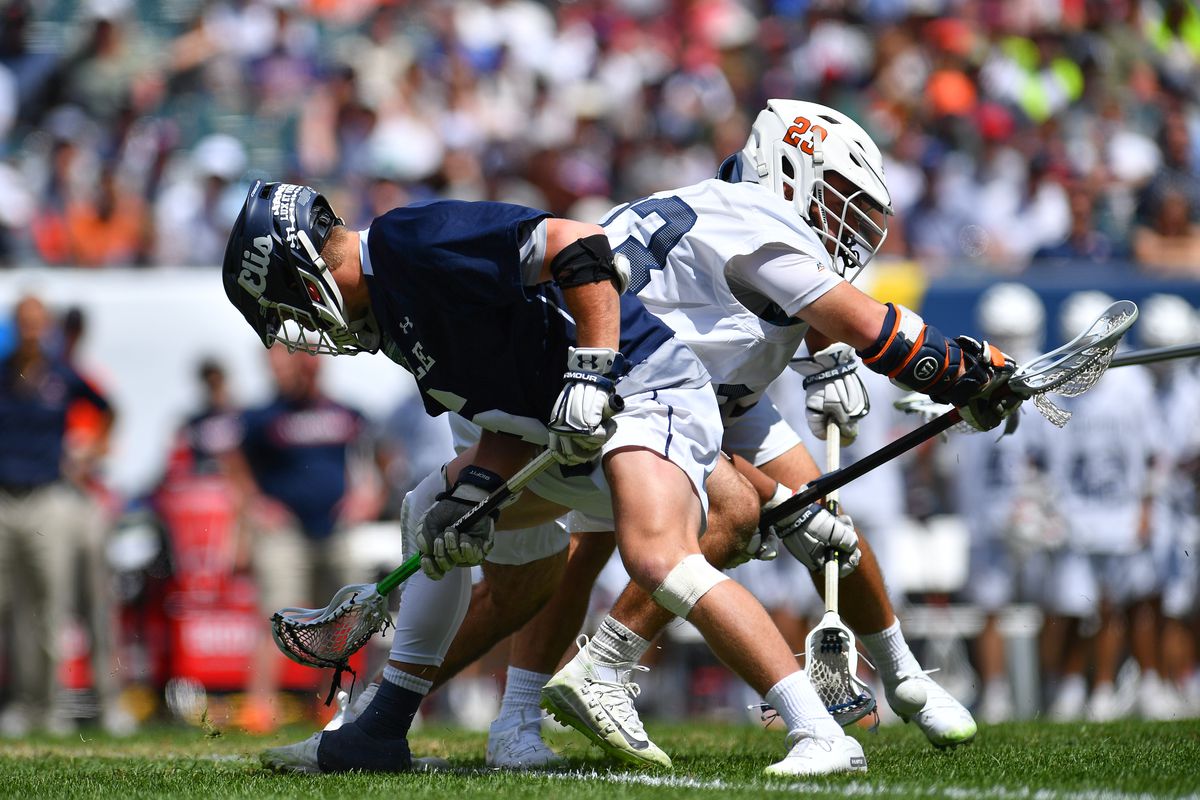 "
FACE OFF CAMP | Great Western Lax
CAMP DATES: 7/19 to 7/24, 2022
THE FACE-OFF CAMP
The camp begins at 6:00pm on Tuesday, July 19th on the campus of Cal State University, San Marcos. We only accept 4 player in grades 9-11 and 4 players in grades 5-8 in this camp. We accept players in grades 5th thru 11th. Our Face-off Camp focuses on intensive instructional techniques in the art of facing off. You will learn several different techniques, as well as the new rules. You will work on hand speed, body and foot positioning, and learn drills you can take home to improve these skills. We work on your mechanics and teach you how to be a better face off players for your team. Players will have several sessions in face-off specific drills and then will integrate into the main camp to finish out the week. Camp starts with face-off skills, then into individual fundamentals, transition skills, team skills and finishing with game play at the end of camp.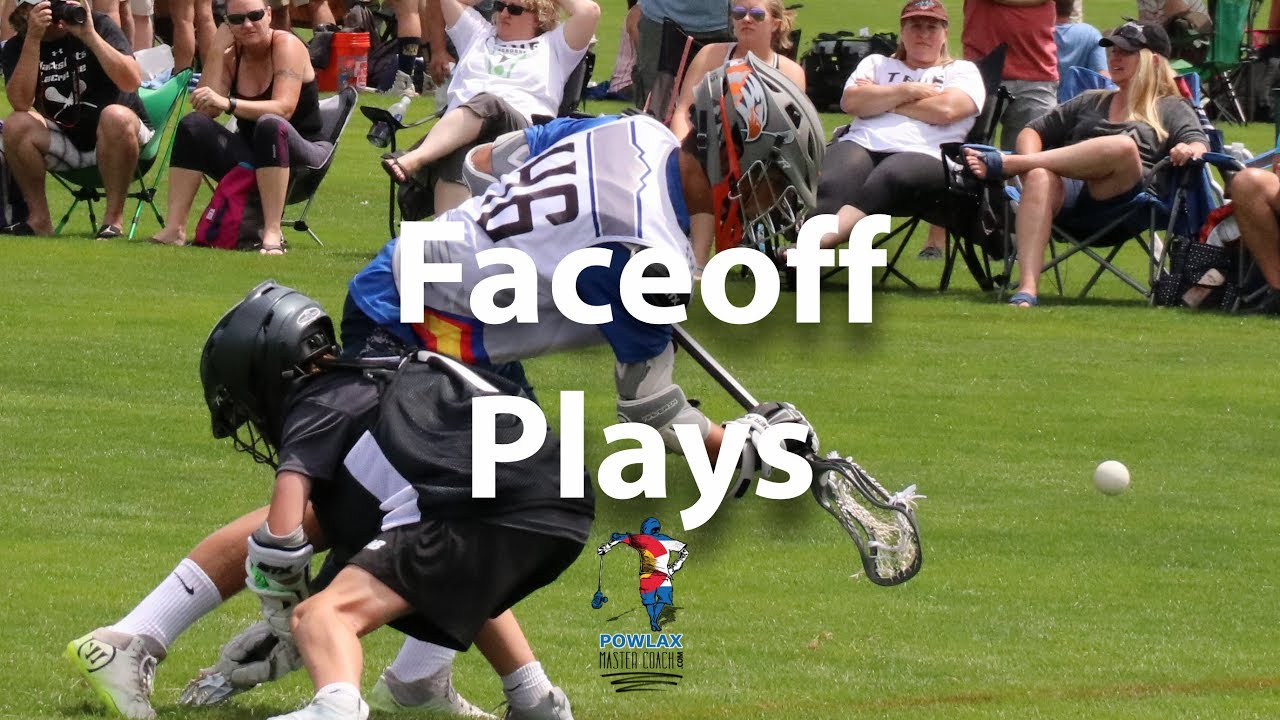 This camp ends at 1:00pm on Sunday, July 24th.
​
CAMP FEE (A deposit of $450 is required with registration)
$850.00
​
FACE-OFF CAMP COACH
Scott Witkin – Head Coach at Claremont-McKenna College
Masato Takeshita – University of California at Santa Barbara
ELIGIBILITY
Boys in grades 5th thru 11th. No experience necessary.
All players must be a member of US Lacrosse.

ONLINE REGISTRATION
All campers must register online by clicking the RED BOX located at the TOP on this page. Registration includes the form filled out online and a deposit of $450 or full payment of $850 by MasterCard, American Express or Visa. A confirmation Email will be sent on receipt of your online registration as proof of payment. You will get another email with details 2 weeks prior to camp starting. 
​
DEFENSE CAMP PLAYER CHECK-IN
Tuesday, July 19th, 2022, between 6:00pm and 7:30pm​

US LACROSSE MEMBERSHIP 
All campers MUST be a member of USA Lacrosse to attend our camps.
The membership will cover his insurance for any off season program you enter, for one year. Plus you get Lacrosse Magazine! You must be a current member of USA Lacrosse that expires on or after 7/31/2022. To renew or get a membership, Click Here

RENTAL EQUIPMENT

All players must have their own stick to participate in camp. Send the Director an email if you are in need of rental gear.
​
Our camp has rental equipment that you can use for any of our summer camps except the goalie camp. 
We supply all the equipment that you will need to participate except a stick and your cleats, you must provide these.
We can supply the following equipment for you so you can participate in our camps.
Equipment Rental Fees
Full Set – $50.00
~~~~~~~~~~~~~~~~~~~~~~~
Helmet Only – $25.00
Gloves Only – $20.00
Shoulder Pads Only – $15.00
Arm Pads – $10.00

We do have sticks and all equipment for sale in the camp store should you would rather purchase.

Ten SSC Men's Lacrosse Athletes Named All-Americans in 2021
Ten SSC Men's Lacrosse Athletes Named All-Americans in 2021
MELBOURNE, FLA.
 – The United States Intercollegiate Lacrosse Association (USILA) and USA Lacrosse Magazine have announced Division II All-America teams for 2021. Ten Sunshine State Conference athletes from four institutions earned All-American honors this season.  
All ten athletes were named to the USILA All-America teams, while six were named to USA Lacrosse Magazine teams. Dryden Brous of Lynn University highlights the SSC honorees. Brous becomes the fifth First Team USILA All-American in conference history. The specialist was also selected as the USILA Face-Off Player of the Year and USA Lacrosse Magazine Second Team.

Seven of the 10 SSC athletes honored hail from the University of Tampa, while Lynn, Florida Tech, and Rollins each had one award winner.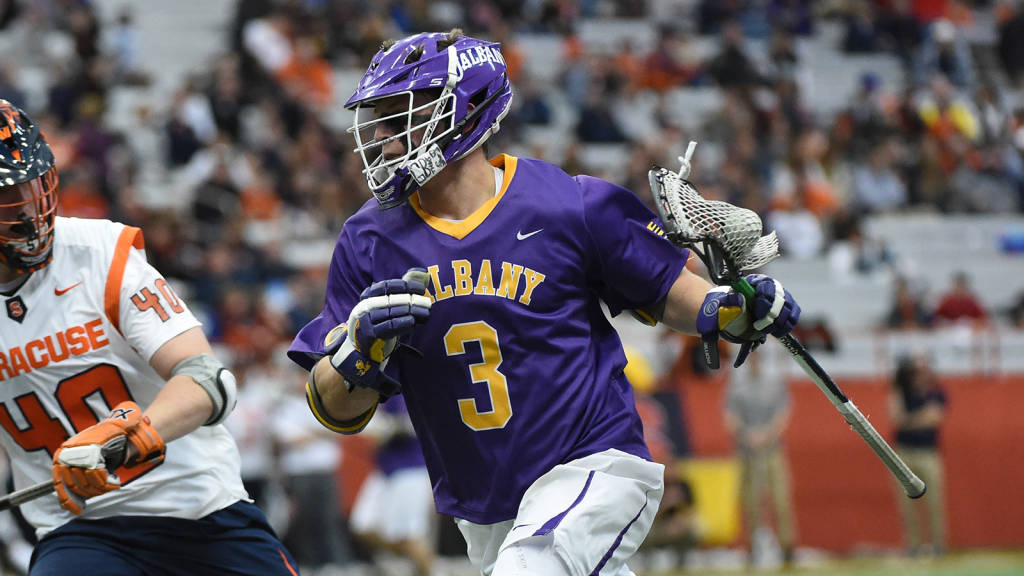 Along with Brouse, Reid Chaconas (Florida Tech), Matt Beddow (Tampa), Jake Mosher McGraw (Tampa), Jack Wood (Tampa), and Blake Ulmer earned accolades from both organizations.
 
Men's lacrosse became an SSC-sponsored sport in 2014, and since then, member institutions have collected 43 USILA All-American accolades.
 
2021 SSC Men's Lacrosse All-Americans
| | | | |
| --- | --- | --- | --- |
| Player | School | USILA | USA Lax Magazine |
| Dryden Brous | Lynn | First Team | Second Team |
| Ben French | Tampa | Second Team | |
| Reid Chaconas | Florida Tech | Second Team | Second Team |
| Matt Beddow | Tampa | Third Team | Second Team |
| Ross Dickerson | Tampa | Third Team | |
| Jake Mosher McGraw | Tampa | Third Team | Second Team |
| Ryan Dunn | Rollins | Honorable Mention | |
| Jack Wood | Tampa | Honorable Mention | Second Team |
| Blake Ulmer | Tampa | Honorable Mention | Third Team |
| Scott Philips | Tampa | Honorable Mention | |
Full Listings: SSC Men's Lacrosse All-Americans | 2021 USILA All-Americans | 2021 USA Lacrosse Magazine All-Americans
Denver Sits 10th in IL's Face-Off Yearbook Top 20
Story Links
BALTIMORE –
The University of Denver men's lacrosse team is ranked 10
th
in the 2020 Face-Off Yearbook Top 20, Inside Lacrosse released on Tuesday.

Denver will play three other teams in the top-10 of IL's preseason rankings, and an additional three teams in the rest of the top-20.  
The Pioneers will host No. 6 Duke on February 15 (12 p.m. MT), No. 11 North Carolina on March 1 (12 p.m. MT) and No. 18 Towson on March 21 (1 p.m. MT) this season. Denver will make trips to No. 7 Notre Dame on March 7 (12 p.m. MT), No. 9 Ohio State on March 15 (11 a.m. MT) and No. 16 Georgetown on March 28 (10 a.m. MT).
U.S. Lacrosse Magazine also released its top-20 on Tuesday. The Pioneers were ninth in that preseason poll, while 2020 opponents Duke (5th), Notre Dame (6th), North Carolina (11th), Ohio State (13th), Villanova (17th) and Towson (19th) also appeared in the poll. 
Head coach Bill Tierney, who signed a contract extension through the 2024 campaign this offseason, will begin his 11th season in charge of the Crimson and Gold, and his 36th season overall.
 
Denver will be captained by a trio of seniors in attack Ethan Walker (Peterborough, Ontario), SSDM Danny Logan (Upper Arlington, Ohio) and close defenseman Colin Squires (West Linn, Ore.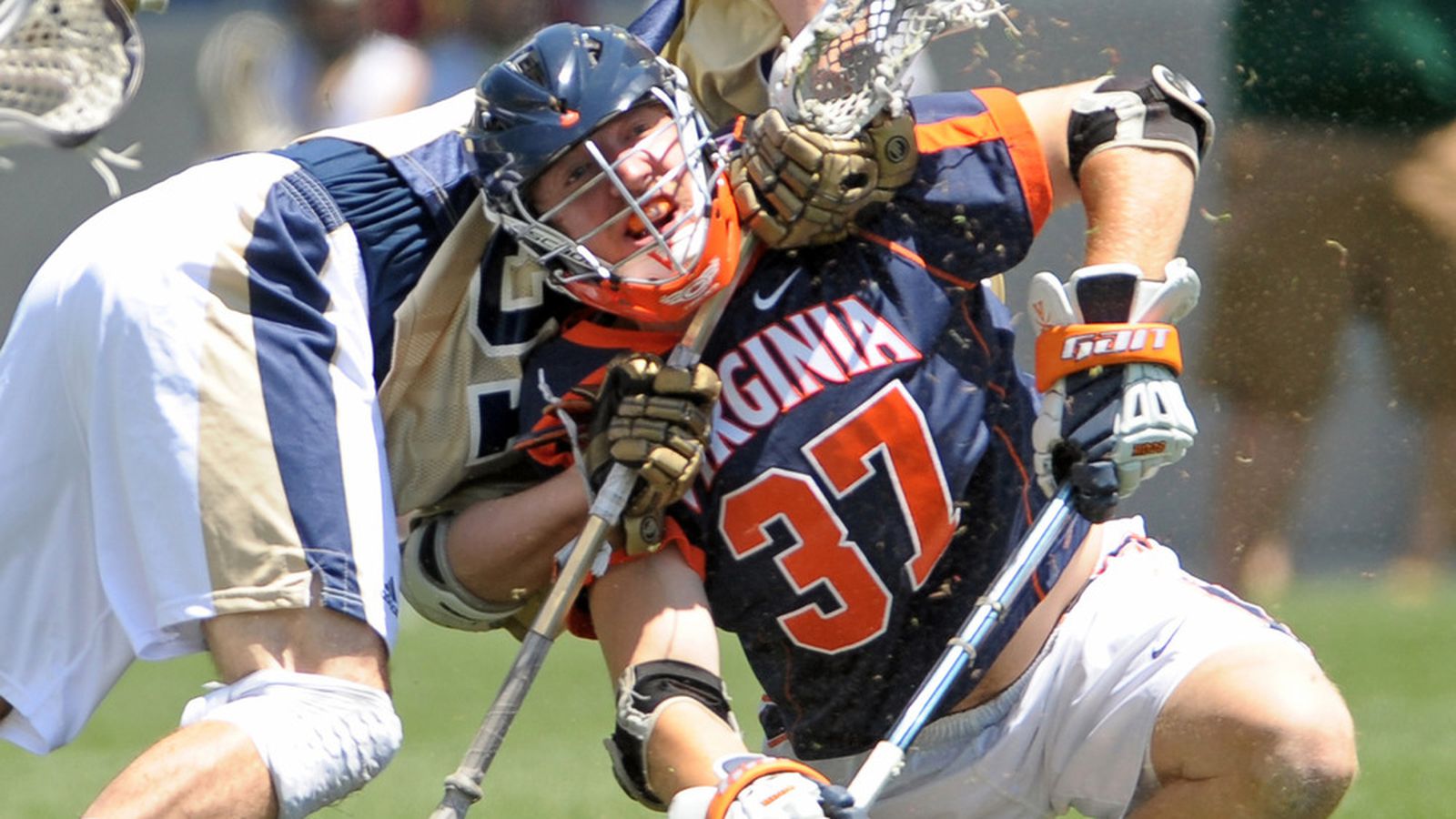 ).
 
UP NEXT:
The Denver men's lacrosse program, Presented by Your Hometown Toyota Stores, will begin its 2020 campaign on February 8 with a trip to Air Force (1 p.m. MT). Denver will open its home schedule on February 15 against Duke (12 p.m. MT). Prior to the start of the 2020 season, Denver will host Delaware in an exhibition on Friday, January 31 at 3 p.m. MT.
 
SHOP PIONEERS:
Get dressed for Game Day! Get your Pioneers gear at ShopPioneers.com, the official online store of University of Denver Athletics.
 
TICKETS:
For all Denver Athletics ticket inquires, call 303-871-GOAL (4625), or visit DenverPioneers.com. Season tickets for the 2020 lacrosse season are on sale now, and can be purchased here.
Fans interested in making a donation to the men's lacrosse program can do so by clicking here.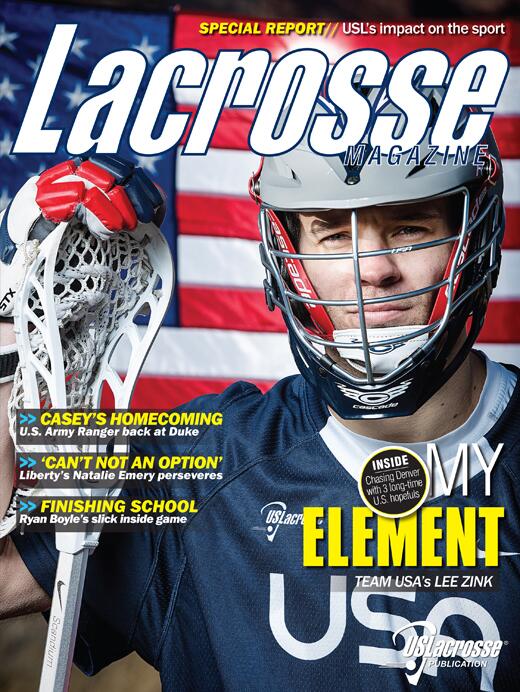 Your contribution will make a direct impact on the success of YOUR Pioneers. Thank you in advance for your unwavering support of our student-athletes and their quest for excellence.
 
– Our Journey, Our Time –
Visit DenverPioneers.com for complete coverage of all 17 of DU's NCAA Division I sports.
Like Denver Pioneers and DU Men's Lacrosse on Facebook
Follow @DU_Pioneers and @DU_MLAX on Twitter
Follow @denverpioneers and @denvermlax on Instagram
 
Four named All-Americans by USA Lacrosse Magazine
Story Links
SPARTANBURG, S.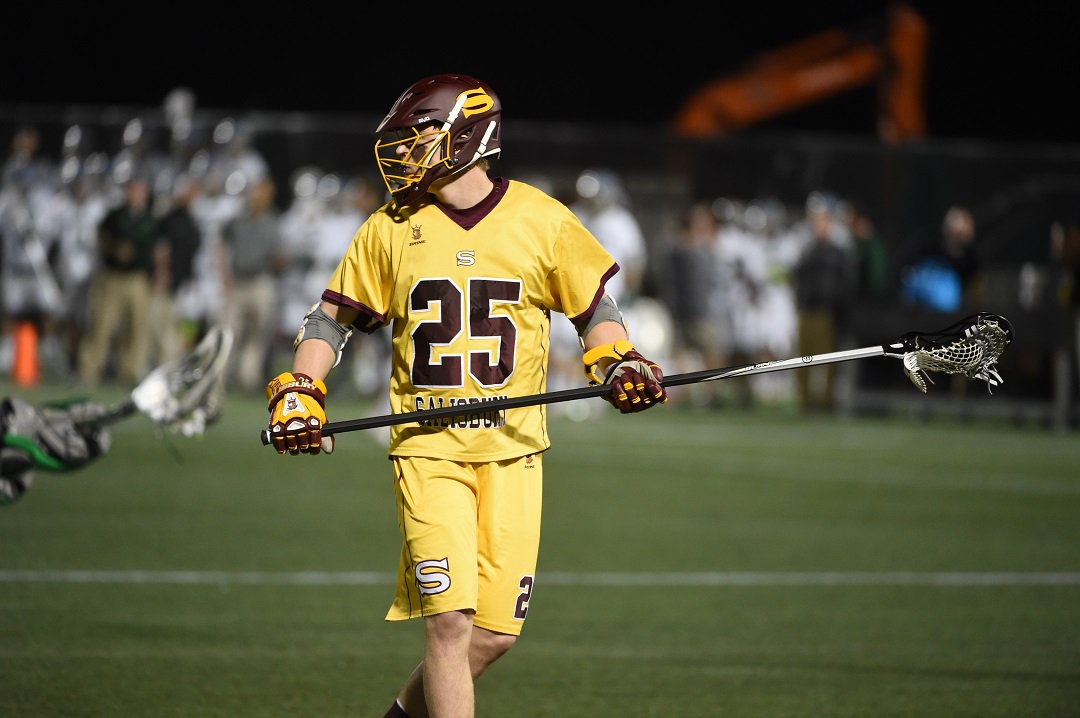 C. –
Four Southern Conference men's lacrosse student-athletes were recognized by USA Lacrosse Magazine when it announced its 2021 Division I Men's All-Americans on Tuesday.  
High Point midfielder Kevin Rogers earned second-team honors. HPU attackman Asher Nolting, Richmond long-stick midfielder Sean Menges and Bellarmine long-stick midfielder Eric Rubak all earned honorable mention.  
Rogers earned third-team All-America honors from Inside Lacrosse on Sunday. The graduate student and 2020 NCAA Division III Player of the Year finished the 2021 season with a league-leading 38 goals for the SoCon regular-season co-champion and tournament-champion Panthers, tied for fifth-most in a season in SoCon history. His 2.71 per game also led the league this season.  
Nolting, the 2018 and 2019 SoCon Offensive Player of the Year, finished the season with a league-leading 72 points on 27 goals and a SoCon-best 45 assists, the second-best single-season mark in SoCon history.
His 72 points tie for second-most in a season in league history. The attackman's 5.14 points per game over 14 contests are second in the league this season only to Lanchbury. Nolting is the SoCon's career leader in points (263), points per game (5.06) assists (151) and assists per game (2.90). He earned All-America honorable mention from Inside Lacrosse on Sunday.  
Menges, who also earned All-America honorable mention from Inside Lacrosse on Sunday, is the third Spider all-time to be named SoCon Defensive Player of the Year. Named a midseason All-American this year by Inside Lacrosse, Menges caused a team-high 26 turnovers and picked up 39 ground balls. One of the top long-stick midfielders in the country, Menges is a two-time first-team All-SoCon selection and a preseason All-America pick this year. He earned SoCon All-Tournament honors after setting a tournament record with nine caused turnovers in the two Spider games.  
A top-notch close defender, Rubak established himself as an offensive threat this season to become Bellarmine's third-ever All-American.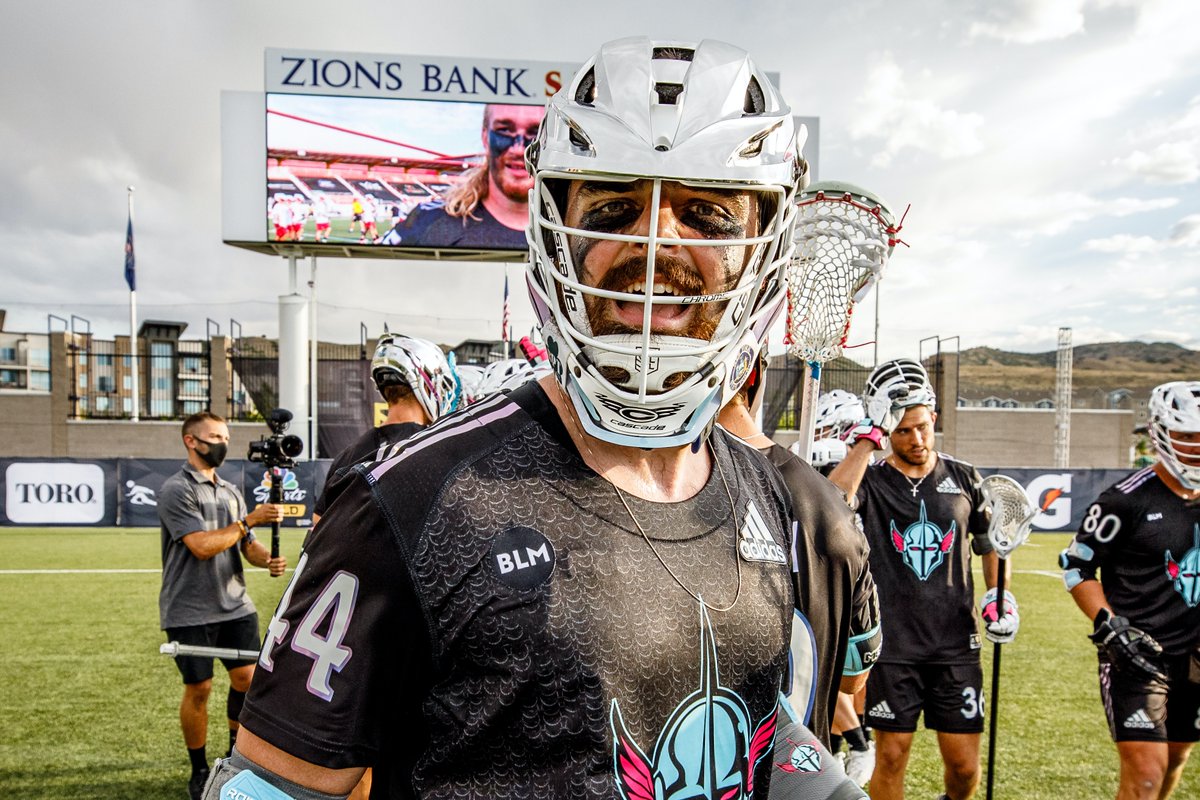 He ranked eighth on the team in goals with seven while also dishing out three assists on the year. However, his biggest impact on the field came on the defensive end, where his 33 caused turnovers were second only to teammate Jon Robbins' 35 and his average of 2.2 caused turnovers per game ranked fifth in nation. He also gobbled up ground balls at a surprising rate for a non-faceoff player, scooping up 61 on the year.  
USA Lacrosse Magazine identified 66 players overall as All-Americans, including first-, second- and third-team honors as well as honorable mentions. The list compiled by staff and contributors, with input from college coaches and other sources.  
For USA Lacrosse Magazine's full release, click here.  
FIRST TEAM
A – Jared Bernhardt, Maryland
A – Chris Gray, North Carolina
A – Pat Kavanagh, Notre Dame
M – Graham Bundy, Georgetown
M – Jack Hannah, Denver
M – Connor Shellenberger, Virginia
FO – Mike Sisselberger, Lehigh
LSM – Jared Conners, Virginia
SSDM – Danny Logan, Denver
D – JT Giles-Harris, Duke
D – Nick Grill, Maryland
D – Jack Kielty, Notre Dame
G – Owen McElroy, Georgetown  
SECOND TEAM
A – Jake Carraway, Georgetown
A – Brendan Nichtern, Army
A – Michael Sowers, Duke
M – Tanner Cook, North Carolina
M – Will Perry, North Carolina
M – Kevin Rogers, High Point
FO – Jake Naso, Duke
LSM – Ryan McNulty, Loyola
SSDM – Connor Maher, North Carolina
D – Will Bowen, North Carolina
D – Marcus Hudgins, Army
D – Brett Makar, Maryland
G – Liam Entenmann, Notre Dame  
THIRD TEAM
A – Jackson Morrill, Denver
A – Stephen Rehfuss, Syracuse
A – Ryan Tierney, Hofstra
M – Tucker Dordevic, Syracuse
M – Kyle Long, Maryland
M – Nakeie Montgomery, Duke
FO – Petey LaSalla, Virginia
LSM – Tyler Carpenter, Duke
SSDM – Roman Puglise, Maryland
D – Owen Grant, Delaware
D – Kyle Thornton, Notre Dame
D – Cam Wyers, Loyola
G – Spencer Rees, Navy  
HONORABLE MENTIONAttack:
Adam Charalambides, Rutgers; Matt Moore, Virginia;
Asher Nolting, High Point
; Ryan Smith, Robert Morris; Logan Wisnauskas, Maryland  
Midfield:
Justin Anderson, North Carolina; Matt Campbell, Villanova; Ryan Genord, Drexel; Thomas McConvey, Vermont; Alex Simmons, Denver  
Faceoff:
Tommy Burke, Vermont; Zach Cole, Saint Josephs; Kyle Gallagher, Notre Dame  
Long-Stick Midfield: Sean Menges, Richmond
;
Eric Rubak, Bellarmine
; Matt Wright, North Carolina  
Short-Stick Defensive Midfield:
Peter Dearth, Syracuse; Mason Edwards, UMBC; Ryan Terefenko, Ohio State  
Defense:
Arden Cohen, Notre Dame; Kyle Kology, Virginia; Gibson Smith, Georgetown; Koby Smith, Towson; Colin Squires, Denver  
Goalie:
Mike Adler, Duke; Colin Kirst, Rutgers; James Spence, Lehigh  
Sisselberger and Spence Named USA Lacrosse Magazine All-Americans
Story Links
Complete List of All-Americans
BETHLEHEM, Pa.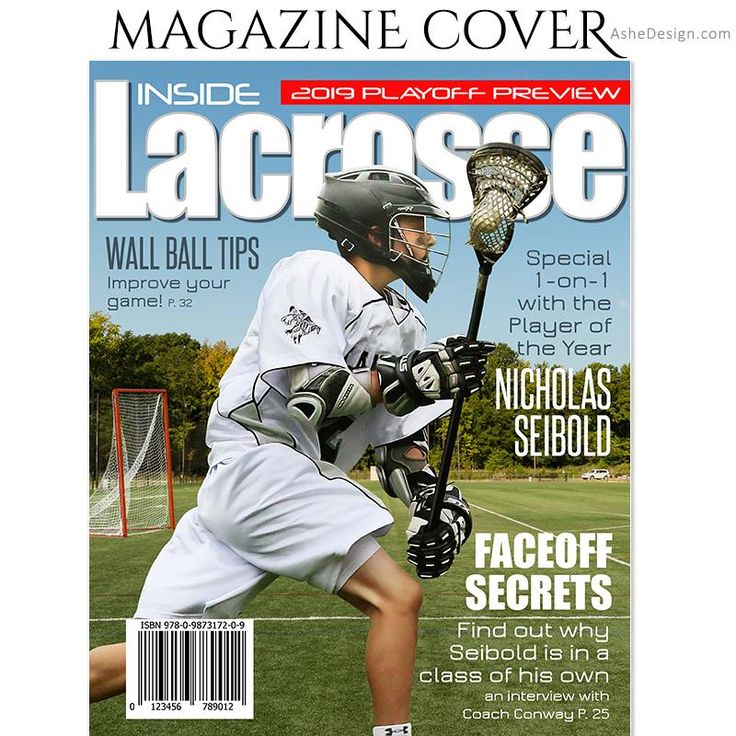 – Less than 48 hours after being recognized by Inside Lacrosse as Media All-Americans, Lehigh men's lacrosse junior Mike Sisselberger and senior James Spence received the same honor from USA Lacrosse Magazine, as announced late Tuesday. The program's first student-athlete named a first team All-American since 1923, Sisselberger recently wrapped up the best faceoff winning percentage in NCAA Division I lacrosse history while Spence's save percentage and goals against average are both among the nation's best in 2021.  
Following a 15-of-19 effort in Saturday's NCAA Tournament contest vs. Rutgers, Sisselberger finished his season at 79.5 percent (225-of-283), setting a new NCAA Division I record for faceoff percentage in a season. He broke the previous mark of 79.1 held by Albany's TD Ierlan in 2018. Sisselberger also finished the season with 160 groundballs, a new program and Patriot League mark, especially impressive after a shorter season than usual (12 games played in 2021).
Sisselberger collected double-figure groundballs in 11 of those contests while offensively, he also had four goals and two assists. He was named the Patriot League's Faceoff Specialist of the Year and is the only men's lacrosse student-athlete from the league named a first team All-American.  
Spence wrapped up his season with an impressive 17-save effort against Rutgers to tie a career high. He made 10 of those saves in the second quarter alone to keep the Mountain Hawks within 5-2 at the half. His 56.0 save percentage in 2021 is good for 14th nationally while his 9.83 goals against average is 16th. During the regular season, Spence was named the Patriot League Goalkeeper of the Week following a 17-save performance against Loyola. He also made 15 saves at Bucknell, another one of his nine double-figure save performances in 2021.  
The Mountain Hawks ended their season with a 10-2 record, including a perfect 9-0 mark against Patriot League opponents. Lehigh earned the No.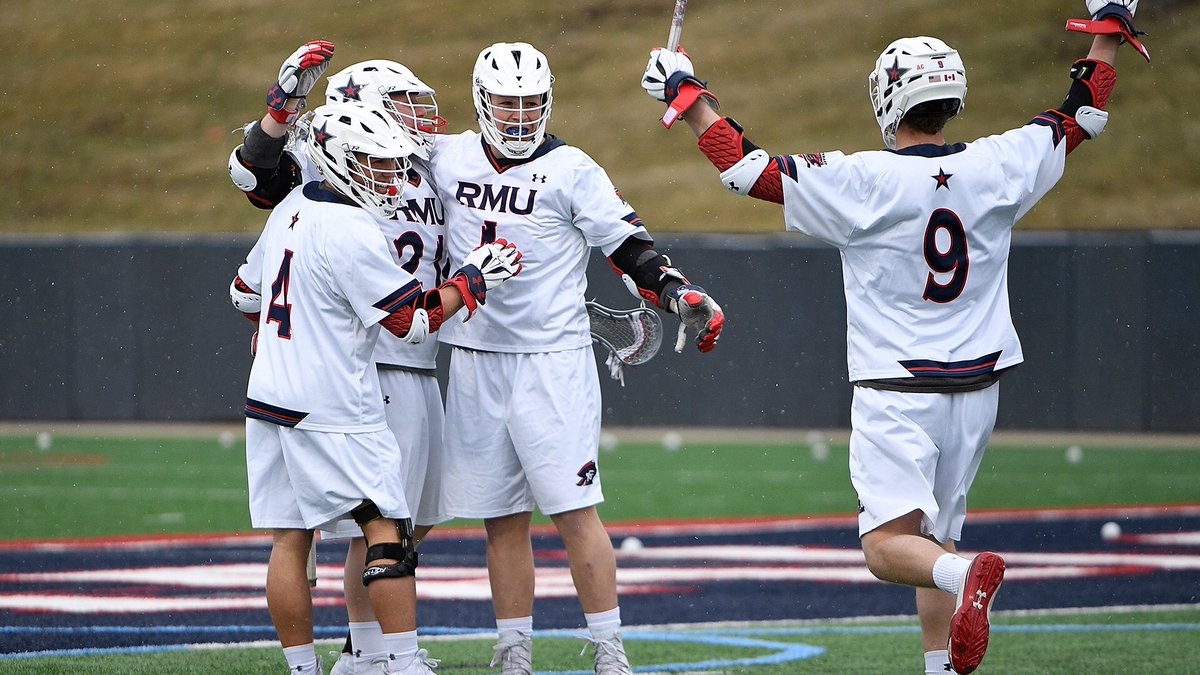 1 seed in the league tournament and the league's automatic qualifier to the NCAA Tournament – the program's first appearance since 2013.  
Like Lehigh men's lacrosse on 
Facebook
, follow on 
Twitter
 and 
Instagram
 for continued updates on the Mountain Hawks.  
Rule Changes Announced for High School Boys in 2022
The National Federation of State High School Associations (NFHS) has announced 15 boys' rules changes that will be effective for the 2022 high school season. USA Lacrosse and the NFHS collaborate annually on rule changes. 
Most prominent among the changes are new timing guidelines in instances of significant score differentials, modifications to the faceoff protocol, adjustments in penalty time, and equipment requirements.
Rule 3-1-2 now states that after the first half, any time the score differential reaches 12 goals or more, the game will be played with a running clock and only stopped for a team time-out, official's time-out, or injury time-out.

Additionally, all penalties that occur during a score differential situation will be administered as running time. Once a game reaches running time, the clock will not go back to standard timing even if the score differential goes back under 12 goals.
"This change mirrors other sports like high school football that have a running clock in a lopsided game," said Rick Lake, men's lacrosse director at USA Lacrosse.
Rule 4-3-3 was modified so that the official conducting the faceoff will now start the procedure by placing the ball on the midfield line at the spot on which the faceoff will take place before instructing the players to prepare for the faceoff by saying "down." Additionally, all fingers of both hands shall be gloved and wrapped around the crosse with the hand closer to the head of the crosse in a palm-up position. Players shall stand as they get into position for the faceoff and remain standing until the whistle sounds to start play.
"Placing the ball on the ground was one of the COVID modifications made for last season and was helpful in providing players with a visible marker for where they should set up for the faceoff," Lake said.
"The requirement for a standing neutral grip and prohibiting a motorcycle grip will result in a fair and safer faceoff, and now aligns with the NCAA rule."
One additional faceoff modification was that upon the whistle that starts play, each player must attempt to play the ball first before they may body check their opponent.
"Faceoff players playing the ball first was not something that appeared in the initial release of the NCAA rule changes, however, it was later added and enforced as a point of emphasis. Therefore, the NFHS committee added this same language to the rules to ensure enforcement," Lake said.
Among other rules changes coming to boys' lacrosse in 2022: 
● The concept of "stacking" has been clarified to help administer penalty time for multiple players from the same team serving penalties at the same time (Rule 7-2).
● A protective cup or pelvic protector is now required (previously recommended) for all players. Wearing this piece of equipment will be the player's responsibility and mirrors other NFHS rule sets (Rule 1-9).
● Adjusted the language to be consistent in all sections of the rule book by referencing the required equipment as a tooth and mouth protector (rather than a mouthpiece).
Also, as a reminder, the implementation date requiring that shoulder pads are designed for lacrosse and meet NOCSAE standard ND200 is January 1, 2022. This follows the rule change from 2019 which required goalie chest protectors designed for lacrosse that meet the NOCSAE ND200 standard. USA Lacrosse encourages all players to purchase shoulder pads that meet NOCSAE ND200 before the upcoming January implementation date.
Read the full post from the NFHS on the 15 rules changes for 2022. 
Questions about the high school rule changes can be submitted via email to [email protected] 
 
KiViN-2018. Results of the 1st round. Rating / Magazine / KVN
Teams that received a rating based on the results of the 1st round:
1.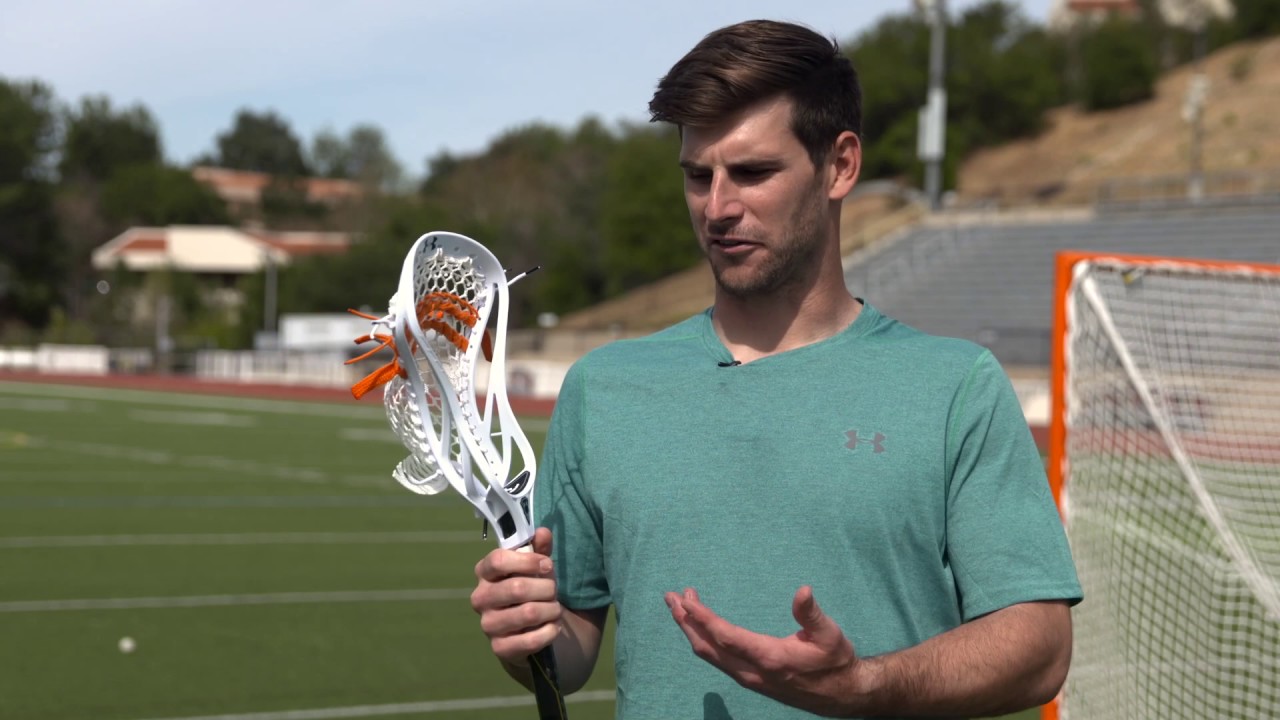 "Amsterdam", Donetsk
2. "Night Club", Tula
3. "Heads and Tails", Eagle
4. "Second Breath", Izhevsk
5. "TT", Tambov
6. Team of medalists, Tambov
7. Team of Kazakhs, Chelyabinsk
8. "New people", Voronezh
9. "Kachalochka", Gatchina
10. "Newans", Moscow
11. " Set off ", Samara
12."Taxi", Belgorod
13. "Lilya Brik", Kaliningrad
14. Team of Baron Von Schnapps, Belgorod
15. Team of the city where they arrived, Moscow
16. "Once again", Novosibirsk
17. Team of the FVT "7 bit ", Penza
18. Team of NTU" 12 FM ", Novosibirsk
19. Team of SSGPO JSC, Rudny
20." Children of the sky ", Chelyabinsk
21." NP ", Kaliningrad region
22." Dream of any girl ", Omsk
23. "Girls", Klin
24. "Milk roll", Rostov-on-Don
25. "Call the doctor", Ivanovo
26.11:45, Samara
27. Kalinina 13, Krasnodar
28. PAET, Perm Territory
29. Sugar, Kinel
30. Urban Team, Penza
31.
Marat, Naberezhnye Chelny
32. "It is written this way", Moscow
33. "Agrarian", Saratov
34. "Tverdyatich Pikhto", Gorno-Altaisk
35. "Good people", Perm-Shadrinsk
36. "Female revolt", Gvardeysk
37. Raz Putin, Samara
38. In short, Krasnodar
39. View from the side, Voronezh
40. VTET team, Vladikavkaz
41.Churyuvaki, Kursk region
42. Brighton, Sevastopol
43. "Awkward thoughts", Moscow
44. "Everything is beautiful", Kurgan
45. "Hyp", Cheboksary
46. Lacrosse team, Tunoshna
47. "Little table", Chulym
48. "Tadam", Arzamas
49. "Yura", Moscow
50. National team TD, St. Petersburg
51. "Vegetable salad", St. Petersburg State Agrarian University
52. "Art Bucks", Moscow
53 . "SD", Kazan
54. "Tractor", YuURGAU
55. "New faces", Khromtau
56. Team of the Bashkir League, Ufa
57."No Pontov", Shukovsky
58. "Cypress Hill", Rostov-on-Don
59. "Trio in a Boat", Kaliningrad
60.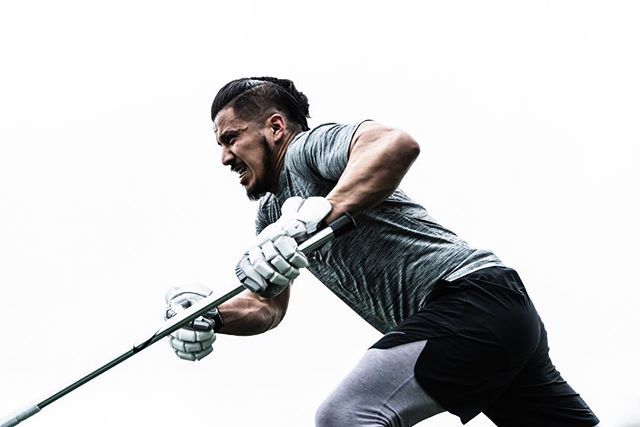 "Kolosok", Mikhailovsk
61. "Bim-bam-bom", Naberezhnye Chelny
62. "Prestige", Barnaul
63. National team of Surgut, Surgut
64. National team of Dauvgavpils
65. "Nakipelo", GUU, Moscow
66. National team of PPI and IFKIS, Penza
67. "Our all", Moscow
68 . "Olya Lukina", Stavropol
69. "Without registration", Moscow
70. Team of the Technological University, Korolev
71.#MYvteme, Moscow
72. Prefabricated rented apartment, Kazan
73. Gusev team, Gusev
74. Manhole cover, Moscow
75. Selected team, Yekaterinburg
76. Nashi, Republic of Crimea
77. "MK", ​​St. Petersburg
78. "Crazy", Kazan
79. "Region 51", Kirovsk
80. "Thoughts aloud", Nizhny Novgorod
81. "Female version", Moscow
82. "Raspberry dreams ", Arkhangelsk
83." Women's team of PNU ", Khabarovsk
84." Warm floor ", Ufa-Neftekamsk
85."Like everyone else", Ufa
86. "All our own", Vologda
87.

"Kompot", Belgorod
88. "Oscar DiCaprio", Orenburg
89. "Joy", Omsk
90. Team of a small town, Zelenodolsk
91 . "Nevpopad", ALGU, Barnaul
92. "MM", Moscow
93. "N", Ufa
94. Team of faculties, Tver
95. "Cuba", Orenburg
96. "Boy and boy", Tomsk
97. "Tamada", Togliatti
98. "Good", Tver
99. "Youth", Otradny, Samara region
100. "Coffee", Kostanay
101.Region 01, Maykop
102. Ene-Sai, Kyzyl
103. Shabyt, Astana
104. Online, Moscow
105. No doping, Moscow
106. Harvest, Kolpashevo
Vladimir Firsov ★ Read a book online for free face to face
The apparatus was not large – a little more than a cigarette case. Lavrov shook it incredulously in his palm and looked out the window again.
Taiga began a hundred meters from the house. Above it, above the dark tops of larch trees, rose an incredibly pink slope of the hill.
– And you hope that this thing will rid us of the pterolaster? Lavrov asked indifferently, placing the apparatus on the windowsill.

"I don't hope, but I am absolutely convinced of this," objected Fedoseev. It irritated him that throughout the conversation Lavrov did not leave the window, as if looking out for something. He seemed to be thinking all the time about extraneous matters not related to the topic of their conversation.
– I also want to make sure. That's why I flew to you, "Lavrov said and got angry with himself for telling a lie.
The conversation began clearly unsuccessfully. Lavrov felt this, but he could not break himself. "It was worth rushing here for six thousand kilometers," he thought, "so that then two days to hang around idle at a time when there are only a few days left before the start." He guessed that some kind of intense work was going on at the biological station. But this did not in the least excuse Fedoseyev, who himself urgently summoned Lavrov here and only on the third day deigned to honor him with a conversation.
"It seems to me, Pyotr Ivanovich," Lavrov said thoughtfully and glanced sideways at the window, "that the local animals, on which you are going to test the apparatus, are very harmless.
Do you know what a pterolaster is?
He suddenly remembered quite distinctly how five-hundred-kilogram living flamethrowers with a wild howl dive into his helicopter, and involuntarily shuddered. A year had passed since he returned from Venus, but every time he remembered this, a frost ran over his skin.
– I saw them in your films, – said Fedoseev. "Quite disgusting creatures. But in the field of the apparatus, they will become quieter than lambs.
Fedoseyev went up to the aquarium, in which some fish unfamiliar to Lavrov were lazily stirring, and began to pour in food.Lavrov glanced at him and again stared out the window. He could not believe that the little box on the windowsill would do what atomic bullets, homing grenades and laser pistols could not do.
– Do you swim well? Fedoseyev suddenly asked.
– Is bathing included in the test program? Lavrov asked with a touch of irony.
"You guessed it," the engineer replied. – But it will take place only if you have strong enough nerves.
Lavrov looked questioningly at his interlocutor.He first met a man who expressed doubts about the bravery of the famous planetary scientist.
"Alas, I cannot offer you live pterolaster," said Fedoseev dryly. – Therefore, if the local predators seem to you too meek animals, I can only invite you to swim with me in the Amazon. The plane was ordered for the day after tomorrow.
– What are the most ferocious crocodiles there? Lavrov smiled. – I love exotic.
"Crocodiles are common there," the engineer replied and grinned.- But there are piranhas.
Lavrov just shook his head and looked at Fedoseyev with respect. "After all, how much conceit we have," he thought. – Still – fearless astronauts, discoverers of new worlds! It is not great courage to shoot from rocket rifles at noisy annoying creatures, saving your skin. And a person is ready to climb even to piranhas in the teeth in order to provide you with a quiet life. And it will climb, just agree – in some swimming trunks, where gluttonous fish gnaw a live bull to the bones in a minute and a half ".

Then he suddenly felt sympathy for the gloomy engineer and thought that Fedoseyev would be able to understand him, but again he did not dare to talk about why, in fact, he flew in.
– And how far is your apparatus working? – he asked.
Fedoseev shook off the remnants of food from his fingers and took the apparatus from the windowsill.
– Now the radius of the all-round protection is thirty meters.
"Not enough," Lavrov muttered. He walked over to the aquarium and tapped the glass with his bent finger.
Fedoseev turned off the device and put it on the table.
"It seems that I'm beginning to understand something," Lavrov said, carefully watching the fish greedily grab the food they had just ignored. "Your fish are very convincing," he added.
Fedoseev smiled – for the first time since the beginning of the conversation.
Lavrov made up his mind.
– Tell me, Pyotr Ivanovich, – still hesitating, he asked, – can I take Igor to the Dry Pad? Of course, this is not according to the rules, but I really want to show him the taiga.
I suspect the boy has never seen an ordinary fire before.
Read more
📖 Hockey Helmet
A Hockey Helmet is worn by ice hockey, inline hockey, and bandy players to protect their heads from potential injury, impact damage, puck, sticks, skates, boards, other players or ice. The shell of a hockey helmet is usually made from a substance called vinyl nitrile, which dissipates force from the point of contact, while the lining can be made from vinyl nitrile foam, expanded polypropylene foam, or other energy-absorbing material to reduce the chance of shock. [1] Hockey helmets grasp the inside of your head by grasping the back of your head, or occiput. Helmet manufacturers have a table showing their helmet sizes in relation to their head sizes. Most modern helmets have tool-less adjustment, but on older models, the size of the helmet is adjusted by loosening the side screws to slide the front forward or backward.
Visors and guards
A visor or face shield in hockey is a device attached to the front of the helmet to reduce the likelihood of injury to the face.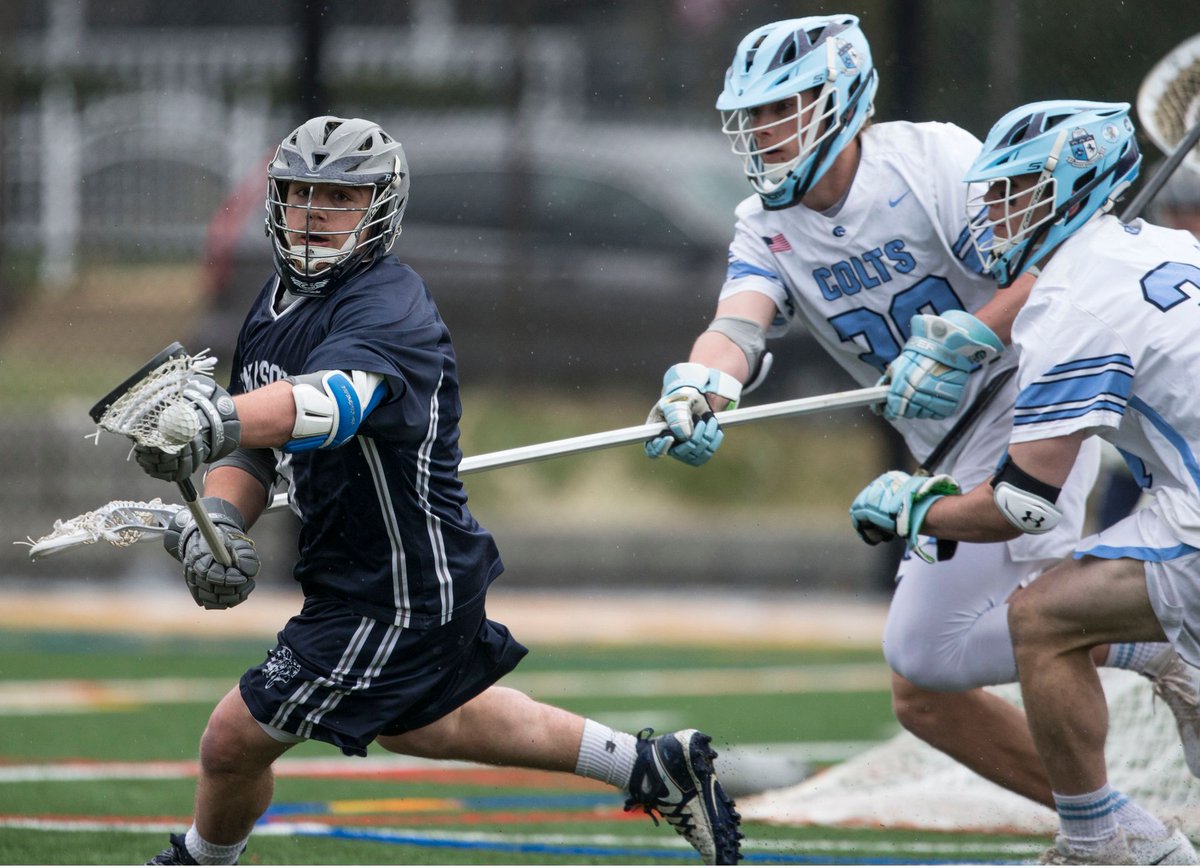 Visors cover the upper half of the face, and masks cover the entire face. A series of eye injuries, most notably Greg Nield (pioneer professional ice hockey player) [2] and Brian Berard [3] led to a call from many to make them wear. As of 2017 [Update] , 94% of NHL players wear visors. [4] Many other leagues around the world require the use of visors. Visors and screens made of impact-resistant plastic provide a better overall view than the available wire grilles, which can obstruct certain areas.The face mask provides excellent direct and peripheral vision, but does not provide as good airflow as the cage.
In the American Hockey League, North America's major minor leagues required all players to wear visors prior to the start of the 2006–07 season. The NHL "strongly recommends" the use of visors. In 2013, the NHL began requiring all players with less than 26 games to wear visors. [5]
The hockey visor was first invented by Kenneth William Clay when he lost sight in his left eye due to a high stick while playing for the Vanderhof Bears.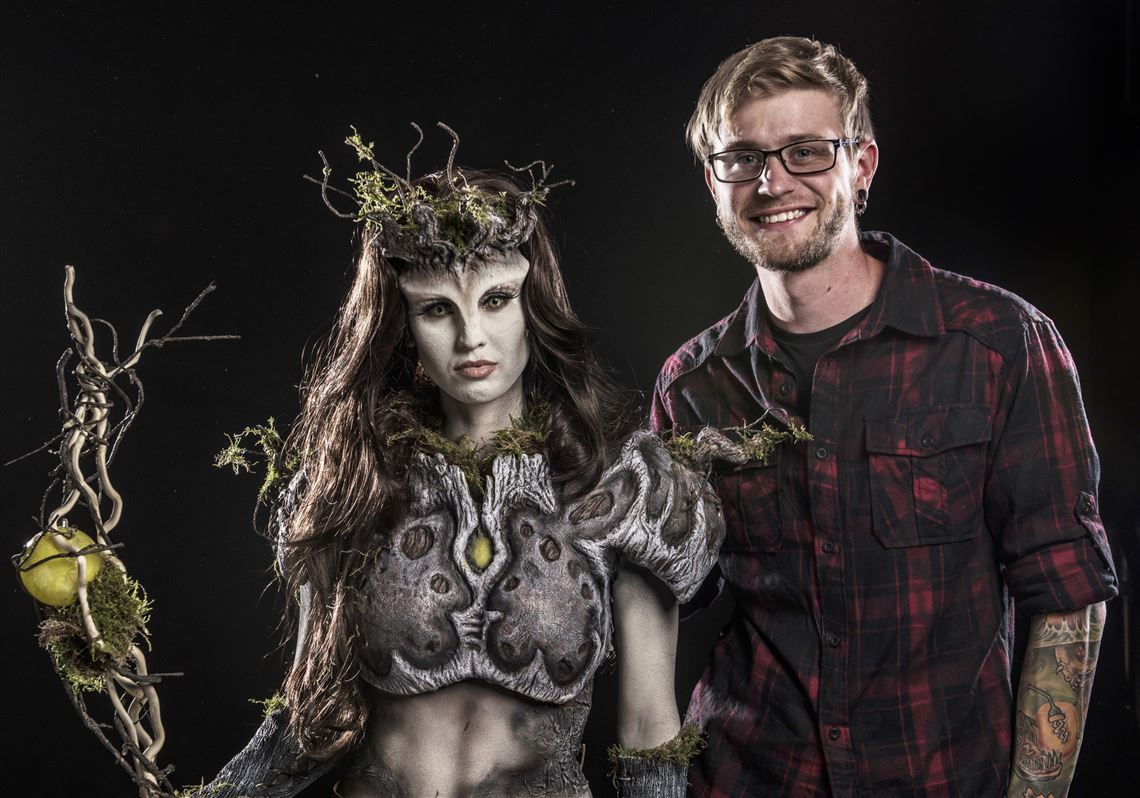 After spending a month in a hospital in Vancouver, Clay created the first documented clear face mask in January 1964. The invention caused quite a stir, and the announcers called it "aquarium" and "circular windshield". Although the original shield and helmet were lost in the fire that engulfed the Vanderhof arena a few years later, newspaper clippings still confirm the dates and facts. [6]
Full face protection
Two NCAA players wearing full cage helmets.
A hockey cage is a device attached to the front of a helmet to reduce the likelihood of injury to the face.It consists of a metal or composite mesh that covers the entire face, although some semi-cells exist (to protect the eyes and allow full airflow). The bars or cage are spaced far enough apart for you to see the action, but close enough so that the pucks and clubs cannot go through and hurt your face. A hybrid faceplate is also available that uses a polycarbonate faceplate in the top half and a polycarbonate or metal shroud in the bottom half.

Full face protection is mandatory in many amateur leagues and in North America, in high school hockey, face cages, full backboards, or a combination of backboard and cage are required. college hockey, and for all players under the age of 18.
NHL player George Parsons was forced to retire due to an eye injury in 1939. [7] He became involved with the CCM, helping to develop helmets and facial protection that would be safer for players. By early 1976, CCM had developed a hockey helmet with eye, face and lower face protection that were approved by the Canadian Standards Association and approved by the Canadian Amateur Hockey Association. [8]
Facial Protection Studies
In 2002 British Journal of Sports Medicine published a study defining shock protection between a face shield and a full face shield. Using a full face mask compared to a face shield significantly reduced concussion playtime, suggesting that the severity of concussion could be reduced by using a full face mask.
[9]
Helmets in the National Hockey League
The first player to regularly wear a helmet for protective purposes was George Owen, who played for the Boston Bruins from 1928–29.In 1927, Barney Stanley presented a prototype helmet at the NHL's annual meeting. He was quickly rejected.
Helmets appeared after the Incident with Ace Bailey and Eddie Shore on December 12, 1933, resulting in Bailey nearly dying and Shore suffering a severe head injury. After Art Ross developed a new helmet design, and when the Boston Bruins took to the ice against the Ottawa Senators, most of the players donned the new helmet. Most Bruins players did not wear a helmet after the game, with the exception of Eddie Shore, who wore it for the rest of his career.In the 1930s. Toronto Maple Leafs players have been ordered to add helmets to their gear. A few minutes later the first game with the new helmets popular King Clancy famously dropped it. [ citation needed ] Helmets were generally not popular with fans, the media, and other players.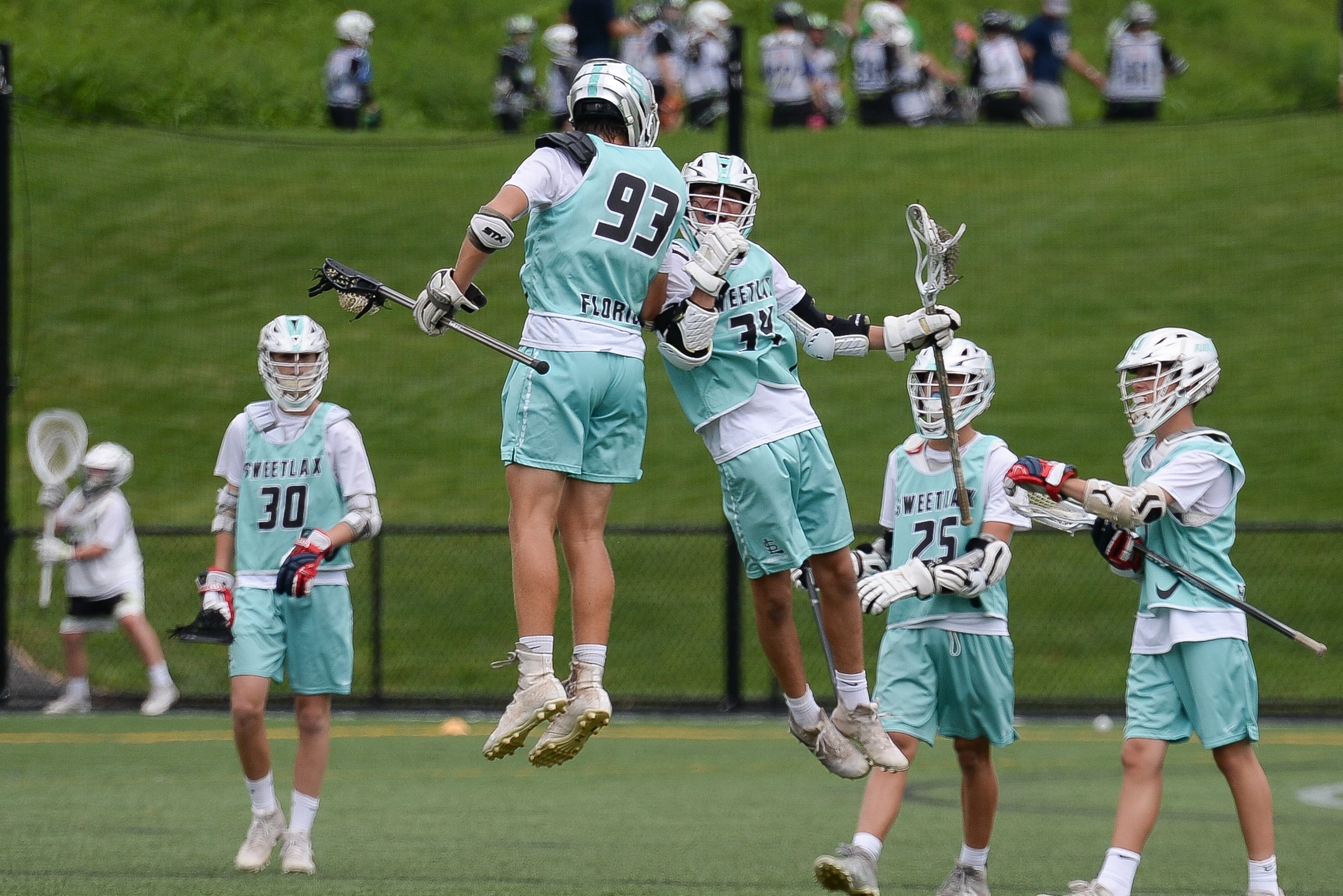 Several players such as Des Smith, Bill Mosienko, Diet Clapper, and Don Gallinger continued to don their helmets.
In Time The original six era Maurice Richard and Elmer Lach briefly wore helmets.Jack Crawford wore a helmet to cover his bald spot and Charlie Burns wore one to protect the metal plates on his head from injury sustained while playing junior hockey prior to his NHL career.
Death of Bill Masterton from traumatic brain injury in a game on January 13, 1968 between the Minnesota North Stars and the Oakland Seals began to change the perception of the surrounding helmets. [10] Helmet use began to increase gradually during the 1970s, with Ted Green being the first Bruins player since Shore to wear it.He started in the 1970-71 NHL Season and continued until his retirement from professional hockey in 1979. The 1972 Summit Series showcased the fully helmeted USSR national team, with Paul Henderson, Stan Mikita, and Red Berenson being the only Canadians wearing the helmet. Their popularity increased to the point that by 1979 they were worn by 70% of NHL players. [11]
In August 1979, then President of the National Hockey League (NHL), John Ziegler, announced that safety helmets would become mandatory for new players in the NHL."The introduction of the helmet regulation will be an additional safety factor," he said. The rule allowed players who had signed professional contracts before June 1, 1979 and no longer wore helmets to continue to do so for the rest of their careers, subject to signing a disclaimer if they so wished. The last player to play without a helmet was Craig McTavish, who played his last game during the 1996–97 season for the St. Louis Blues. Nearly ten years later, in 1988, the NHL also introduced a mandatory helmet for its officials; As with the players, any official who was not wearing a helmet prior to the decision could also be left without a helmet if they so desired. Scholts, David (28 April 2000). "Ex ref supports mandatory helmets." Globe and mail . Retrieved September 29, 2019. There are 60 contract judges and linesmen in the NHL, including 11 men who do not wear helmets. This is permitted by a grandfather clause in a collective agreement between the Association of NHL Officials and the league, according to which, from the 1988-89 season, the wearing of helmets is compulsory. However, just as the NHL did with its players when helmets became mandatory in 1979, a grandfather was added to the agreement.All judges and linesmen serving before September 1, 1988 or earlier were not required to wear a helmet.
Steve Carell – biography, date of birth, place of birth, filmography, clips
Stephen John Carell is a comedian, TV producer and screenwriter, winner of the famous Golden Globe. The actor was born in Concord on August 16, 1962. Steve is the youngest child in the large Karell family. After completing his secondary education, Steve Carell was enrolled at the prestigious Denison Granville University, which is located in Ohio.There, the young man went in for dancing and participated in lacrosse competitions. After completing his studies, the actor played in the Chicago troupe and at the same time taught master classes in the genre of improvised comedy.
The debut of the actor in cinema took place in 1991, in the film Curly Sue. Steve then wrote scripts for The Dana Carvey Show, and in 1996 was a journalist for The Daily Show with Jim Stewart. In addition, the actor had roles in the series Fashion Magazine, Strangers with Candy, as well as in the films H. U. D., Street of Pain and Tomorrow Night.
Real success and fame came to the artist only with the release of the film Bruce Almighty in 2003. Two years later, a comedy film was released with Steve Carell – The Witch. Since 2005, Carell has played the leading role in the popular American and British TV series The Office. It is also worth noting the sensational comedy The Forty-Year-Old Virgin with his participation, directed by Judd Apatow, named by the American Film Institute as one of the best films of 2006.
In the same 2006, another new film was released with Steve Carell – a comedy drama Little Miss Happiness.The film won the Cesar Prize. In addition to all his other creative achievements, Carell voiced the cartoons Lesnaya Tale, Horton and Despicable Me. The actor is married to actress Nancy Walls. The couple is the epitome of the perfect Hollywood couple. In 2001, the couple had a daughter, Elizabeth Ann, and three years later, a son, John.
Steve Carell has brown eyes, naturally dark hair color, dark skin and medium lips. The shape of the face is oval, the forehead is medium, the hair is straight, soft. Steve Carell does not change hair color, preferring natural.The actor has a large, straight nose and an oval chin. The actor's height is 175 cm, no tattoos.
Zodiac sign – Leo (08.16.1962)
Stephen John Carell is a comedian actor, TV producer and screenwriter, owner of the famous Golden Globe. The actor was born in Concord on August 16, 1962. Steve is the youngest child in the large Karell family. After completing his secondary education, Steve Carell was enrolled at the prestigious Denison Granville University, which is located in Ohio. There, the young man went in for dancing and participated in lacrosse competitions.After completing his studies, the actor played in the Chicago troupe and at the same time taught master classes in the genre of improvised comedy. The actor's debut in cinema took place in 1991, in the film Curly Sue. Steve then wrote scripts for The Dana Carvey Show, and in 1996 was a journalist for The Daily Show with Jim Stewart. In addition, the actor had roles in the series Fashion Magazine, Strangers with Candy, and that
China Lacrosse Val, China Lacrosse Val list of goods on ru.Made-in-China.com
FOB Price: $ 1.9-40.00 / Piece
MOQ: 100 pcs.

Type: Hockey Stick
Specification: 30 inches
Material: Plastic
Hockey Stick Material: Carbon Fiber
Style: Men
Age Group: Adults
Suppliers with verified business licenses

Suppliers verified by inspection services

Skywell Composite Technology Co., Ltd.
province: Fujian, China
90,000 Short Scum interviews read online by David Foster Wallace (Page 10)
A few months later, when the therapist died suddenly and unexpectedly – due to what the police called the "accidental" toxic combination of caffeine and a homeopathic appetite suppressant, which, given the psychotherapist's medical background and knowledge of chemical compounds, only a person in a very deep the stage of denial would not be taken for intentional – without leaving any note, cassette or encouraging last words to someone from acquaintances and / or clients who, despite exhausting fears, isolation, defense mechanisms and rudimentary wounds from past trauma, came to the therapist to get closer and let into your emotional world, although at the same time they became vulnerable to possible trauma due to loss and abandonment, the person in depression received another trauma due to new loss and abandonment, and she seemed so crushing to her, and those who followed torment, despair and hopelessness – so unbearable that now, ironically, she was desperately and repeatedly to contact the Support System on a nightly basis, sometimes calling three or even four girlfriends a night, sometimes calling the same girlfriends twice a night, sometimes at a very late hour, more than once even, as I was adamantly sure the person is depressed by waking them up or tearing them away from healthy, joyful sexual intimacy with a partner.In other words, the instinct of self-preservation in the turbulence of the awakened feelings of shock, grief, loss, abandonment and bitterness due to betrayal after the sudden death of the therapist prompted the depressed person to forget about the innate feelings of shame, inferiority and embarrassment due to the fact that she might seem to someone. It is a pitiful burden, and with all its weight, to rely on the compassion and emotional involvement of the Support System, even though this, ironically, was one of two areas in which the depressed person most fiercely resisted the therapist's advice.
Apart from the crushing problems of abandonment, the therapist's unexpected death could not have happened at a more inopportune moment in terms of the path to recovery of a depressed person, because it (i.e., a suspicious death) occurred exactly when the depressed person had already begun to understand and to work through some of the central issues that were associated with shame and resentment that arose from the therapeutic process itself, and the imprint that the close relationship of the "psychotherapist-patient" type imposed on her (ie.(i.e., depressed persons) isolation and unbearable pain. As part of the grieving process, the depressed person shared with her supportive Support System members that she was experiencing significant trauma, pain and feelings of isolation, as she now realized, even in the relationship with the therapist itself – above this awareness, she said, they were with psychotherapist just worked together and studied it. Here is one example shared by a depressed person during a long distance call: she faced and fought during therapy with a feeling, as ironic and humiliating as it may sound, if you think about her parents' dysfunctional preoccupation with money and what it cost her as a child. concern – that now, as an adult, she has to pay a psychotherapist $ 90 per hour to listen to her attentively, honestly and sympathetically answer; T.That is, the person in depression was forced to buy patience and compassion , she confessed to the psychotherapist, and this was humiliating and worthy of pity, and also caused an echo of the very childhood pain that she (that is, the person in depression) so wanted to forget. The psychotherapist – having listened carefully and without condemnation to what, as the depressed woman later admitted to the Support System, could easily be interpreted as hoarse whining about the high cost of psychotherapy, and after a long and measured pause, when both the therapist and the depressed person looked at an egg-shaped cell, which at that moment the therapist folded with her fingers clasped on her knees [The therapist – who was significantly older than the depressed person, but younger than the depressed person's mother and who, apart from the condition of the nails, did not resemble the mother either physically or stylistically – sometimes irritated the depressed person with her habit of making a finger cage on her knees and changing the shape of this cage, and looking at their geometric diversity during sessions.However, as the therapeutic relationship deepened over time in terms of intimacy and trust, the sight of finger cells made the depressed person less and less nervous until it became a barely noticeable hindrance. Much more problematic in terms of trust and self-esteem for a depressed person has become the therapist's habit from time to time to glance at the large sun-shaped clock on the wall behind the light suede chair in which the depressed person was habitually settled during the sessions, glancing so quickly and almost furtively that over time, the person in depression was more and more worried not even that she (i.e.that is, the psychotherapist) looked at the clock, but what she apparently tried to hide or disguise. As the depressed person admitted, she was extremely sensitive to the possibility that someone with whom she was trying to contact and share secretly bored or unpleasant, or desperately wanted to get rid of her as soon as possible, and therefore she was incredibly vigilant about any movements or gestures demonstrating that the listener is keeping track of the time or wants it to go faster, she always noticed how the therapist quickly looked up at the wall, or down at a thin elegant wrist watch, the dial of which was hidden from the gaze of a person in depression under the therapist's thin wrist; As a result, as the first year of their therapeutic relationship drew to a close, the depressed woman burst into tears and shared that she felt humiliated or insignificant every time the therapist seemed to try to hide that she wanted to know how much time had passed.Much of the work of a depressed person with a psychotherapist in the first year of her (i.e., a depressed woman) path to healing and intrapersonal wholeness concerned the feeling that she is incredibly and repulsively boring, tongue-tied, or miserably self-absorbed and unable to believe. that on the part of the person with whom she contacted for support, she is met with sincere interest, compassion and care; and in fact, the first significant breakthrough in the therapeutic relationship, as a person in depression told the participants of the Support System during the period of agony after the therapist's death, came when the person in depression at the end of the second year of the therapeutic relationship successfully came into contact with the inner core and resources in order to be able to with pressure share with the therapist that she (i.e.(i.e., a polite but assertive person in depression) would prefer that the therapist openly gaze at the sun-shaped clock or openly turn her wrist and look at the wristwatch, rather than, as it seems, she believed – or, at least, from a supersensitive point of view of the person in depression, it seemed as if the therapist believed so – that a person in depression can be outwitted by turning treacherous time tracking into some gesture pretending to be a casual glance at the wall or the absent-minded movement of a cage-shaped finger figure on his knees.// Another important point in the therapeutic work that the depressed person and the therapist achieved together – and which the therapist said that, in her personal feelings, this was a fruitful growth spurt and an increase in the level of trust and honesty between them – happened in the third year of therapeutic relationships, when a person in depression finally confessed what else seemed humiliating to her, when they talk to her the way a psychotherapist speaks to her, that is, a person in depression felt a patronizing, condescending attitude and / or an attitude like a child in those moments of their joint work, when the therapist began over and over again tiresomely lisp about what therapeutic philosophies, goals and desires she had for a person in depression; plus not to mention – since we are talking about this – that she (i.e.(i.e., a person in depression) also sometimes felt humiliated and resentful when the therapist looked up from the cage of fingers at the person in depression and at her (i.e., the psychotherapist's) face, the usual expression of calmness and boundless patience returned – to admit, she knew (i.e. That is, the person in depression knew) that this expression is intended to convey non-judgmental attention, interest and support, but nevertheless sometimes, from the point of view of the person in depression, it rather conveyed emotional detachment, medical distance, as if the person in depression caused an exclusively professional interest, and not involved personal interest, empathy and empathy, which, as it sometimes seemed, she was mortally lacking all her life.It angered, the depressed person confessed; she often felt anger and resentment due to the fact that she was only the object of the therapist's professional sympathy or the mercy and abstract guilt of her supposedly "friends" from the pathetic "Support System." ", The level she could respectfully disagree with the essence, or" propositional content ", of what the depressed person spoke about, nevertheless she (ie the psychotherapist) fully supports her in any confessions about feelings that in it (i.e.e. in the depressed person [Although the depressed woman, as she later admitted to the Support System, eagerly looked for traces of negative reaction on the therapist's face while she (i.e. the depressed woman) opened up and squeezed all her potentially repulsive feelings out of the therapeutic relationship , nevertheless, by this time of the session, she had achieved such emotional honesty that she was able to open up even more and share with tears a humiliating and even cruel thought that, for example, today (i.e.on the day of a fruitfully honest and important working relationship between a depressed person and a psychotherapist), at the moment when the psychotherapist's reception time for a depressed person expires and they get up from their chairs and dryly hug goodbye until the next meeting – that at this very moment everything looks like the involved and personal attention, support and interest of the therapist will easily shift from the depressed personality to the next pathetic despicable, self-centered fool with a patch, braces and thick thighs, who was just waiting outside, reading a battered magazine, waiting for it to be possible to tumble in and for an hour it is a pity to cling to the edge of the psychotherapist's mantilla in such a desperate search for a personally interested friend that she is even willing to pay as much a month for a miserable temporary illusion of a friend as for her fucking apartment.The person in depression understood perfectly well, she conceded – raising her hand with nervously bitten fingers so that the therapist did not interrupt – that the professional removal of the therapist is actually not so incompatible with real care and that the careful preservation of the professional, rather than personal level of care, support and commitment meant that this support and care can be counted on, and she will always be Next to the person in depression, and she will not fall victim to the vicissitudes of inevitable conflicts and misunderstandings or natural fluctuations in personal mood and emotional empathy of the therapist on a particular day, which were characteristic of less professional and more personal interpersonal relationships; not to mention that her (i.e.(i.e., a psychotherapist), professional withdrawal meant that, at least within the cool but sweet home office of the therapist and the allotted three hours together each week, a depressed person can be completely honest and open and not afraid that the therapist will take these feelings to heart and get angry , or becomes cold, or judgmental, or mocking, or intolerant, or even ashamed, or laughs, or leaves the person depressed; in fact, ironically, the depressed person said, she understood too well that the therapist was for her – or at least for the isolated, tormented, needy, pathetic, selfish, spoiled, wounded part of the Inner Child of the depressed person – absolutely ideal friend: i.e.That is, in the end, there is a person (he is a psychotherapist) who will always be Next to her, will listen, and truly care, and empathize, and remain emotionally available, and invest, and show participation, and support the personality in depression, but at the same time not demanding absolutely nothing in return in terms of empathy or emotional support, or that the person in depression really cares at least once or at least remembers the real feelings and needs of the therapist as a living person.The depressed person also knew very well, she assured that, in fact, it was precisely $ 90 an hour that made the simulacrum of friendship in a therapeutic relationship so ideally one-sided: that is, the only expectation or demand that the therapist presented to the depressed person were prescribed in $ 90 contract; when this single requirement was satisfied, all relationships were fixed exclusively on the person in depression. At the rational, intellectual, "head" level, the person in depression was fully aware of all these realities and balance, she explained to the psychotherapist, and therefore, of course, she (i.e.the person in depression) had no reasonable reason or reason to feel those empty, needy, childish feelings that she just shared with an unprecedented risk from an emotional point of view; and yet the depressed person confessed to the psychotherapist that on some primitive, emotionally intuitive, or gut level, she felt humiliating, humiliating, and pitiful that due to chronic emotional pain, isolation and inability to relate to people, she is forced to spend $ 1080 a month to pay, by and large, only an imaginary friend who helped to fulfill childishly narcissistic fantasies of how her emotional needs are satisfied without mutual satisfaction, empathy, or even taking into account other people's emotional needs, without those very empathy and attention aimed at another, which, as in tears, the person in depression confessed, she had already despaired of finding herself in herself.Here, a depressed person inserted that she often worried, despite the multiple traumas from which she suffered in trying to relationships with men, that it was her inability to get out of toxic need, to be Close to another and truly emotionally surrender and turned attempts to create intimate, mutual , sympathetic partnerships with men in such a gnawing, humiliating, all-encompassing catastrophe. // Further, the person in depression, as she later told the selected elite "central" members of the Support System after the death of the psychotherapist, inserted into a fruitful conversation with the therapist that she (i.e.(i.e. individuals in depression) grievances about the price of a therapeutic relationship in the amount of $ 1080 / month arose, in fact, not so much because of the high cost – she can afford such expenses, she freely admitted, – as because of the humiliating idea of ​​paying for artificial one-sided friendship and the fulfillment of narcissistic fantasies, and then laughed bitterly (that is, the person in depression laughed bitterly during the original insertion into a conversation with a psychotherapist) to show, as in her reservation, that the controversial here is not the waste itself, but "the principle ", Heard and recognized the unintentional echo of cold, scrupulous, emotionally unavailable parents.In fact, it seemed to her – as the depressed person would later admit to supportive friends – that this $ 90 an hour therapy fee was almost a ransom or "money for a roof" that freed the depressed person from searing internal shame and frustration. because of calls to distant ex-girlfriends, whom she fucking has not seen for years and with whom she has no legal right to be friends, call without asking at night and invade functional and joyful ones thanks to blissful ignorance – even if maybe , and in some ways superficial – lives, and shamelessly rely on them, and constantly connect, and try to articulate the essence of the terrible and continuous pain from depression, although it was precisely because of these pain, despair and loneliness that she became, as she herself knew, too emotionally hungry, needy and self-centered to ever truly Be Nearby friends in return if they want to connect, share, and rely on no, i.e.That is, she (that is, the person in depression) was distinguished by such despicable greed and narcissistic all-urgency that only an idiot would have thought that the participants of the "Support System" were not caught in their eyes and did not push them away, and that they did not stay in touch only from unadorned and the most abstract mercy, constantly rolling her eyes, writhing grimaces, looking at the clock and wishing that the telephone conversation would finally end or that she (that is, the miserable and needy person in depression on the other end of the line) would call anyone but her (T.that is, a bored, disgusted, allegedly "friend" who rolls her eyes), or so that in the past she would not be sent to live in the same room with a depressed person, or even sent to study at that very boarding school, or even so that a depressed person would not be born and did not exist, so all this was completely unbearable, pitiful and humiliating, "if to tell the truth", if the therapist so wanted to hear "a completely honest confession without censorship", which, according to her assurances, "[she] always wanted so much [ hear] "that, as a person in depression later confessed to the Support System, she hissed in the face of the therapist with a sneer, while on her face (ie.(i.e., the face of the person in depression during a fruitful but increasingly disgusting and humiliating therapy session in the third year) was, as she imagined, a grotesque mixture of rage, self-pity and sheer humiliation. Because of the vividly imagined her own furious face, the depressed person began at this moment at the end of the session to sob, whimper, sniff and sniff quite sincerely, as she later shared with her trusted friends. Because no, if the psychotherapist really wanted the truth, the entire innermost truth of the "gut" level under protective anger and shame, the depressed person shared, almost curled into a fetal position under the sun-shaped clock and sobbing, but made a conscious choice not to bother to wipe his eyes or even his nose then the depressed person " truly " felt it was truly dishonest when she felt able – even here in a session with a trusted and sympathetic therapist – only felt able to share painful circumstances and insights about depression , her etiology, texture and many symptoms, but she could not truly communicate, articulate and express the terrible continuous torment of depression, torment, which was the primary and unbearable reality of every black minute of her life, i.e.That is, she could not share the very feeling, how she " felt " every day because of depression, she sobbed hysterically, incessantly pounding on the suede armrests of an upholstered chair – or contact, communicate and express to someone who could not only listen , to understand and take care, but he could also be able to really "feel" her with her (that is, to feel what the person felt in depression). The depressed person confessed to the psychotherapist that she "really" imagined that she "really" really lacked the ability to somehow really, really literally "share" it (i.e.e., the continuous torture of chronic depression). She said that depression seems so defining and fundamental in her essence and humanity that the inability to share the inner feeling of depression or even describe what it is like resembles, for example, a desperate desire, on the verge of life and death, to describe the sun in the sky, but yet still be able or allowed only to show on shadows on the ground. She was so tired of pointing at the shadows, she sobbed. Then she (i.e.personality in depression) immediately stopped and laughed bitterly at herself, and apologized to the therapist for such an ornate melodramatic and self-pitying analogy. Later, the depressed person shared all of this with the Support System, retelling everything in great detail and sometimes several times during the evening during the grief process after the death of the therapist from homeopathic caffeinism, including her (i.e., the depressed person) reminiscence of how how the psychotherapist's reaction in the form of a sympathetic and non-judgmental attention to everything that she finally discovered, poured out, hissed, spat out, sneaked and whimpered a person in depression during a traumatic fruitful breakthrough in a session, was so impressive and uncompromising that she (i.e.e., the therapist) even blinked much less often than any lay listener with whom a depressed person has ever shared face to face. The two current most trusted "central" members of the Depression Personality Support System noticed, almost literally, that the psychotherapist of the depressed personality seemed to be special, and apparently the depressed personality was sorely lacking; and one particularly valuable, empathic and elite physically ill "central" friend, whom the depressed person relied more heavily on during the grieving process than anyone else, suggested that the single most appropriate way to express love and honor the therapist's memory, and grief a person who is depressed from loss – to try to become for themselves the same special, caring and unrelentingly compassionate friend that the late psychotherapist was.]) evoke the psychotherapeutic relationship itself so that it can be worked out together and explored into safe and suitable environments and contexts for expressing them.
Memories of a depressed person about patient, attentive and non-judgmental responses of a psychotherapist even to her (i.e., a person in depression), the most vicious childish, feeble-minded complaints seemed to evoke new, even more unbearable feelings of loss and abandonment, as well as fresh waves of resentment and self-pity, extremely repulsive, as the person in depression knew perfectly well, and she assured her friends from the Support System, close friends to whom the person in depression by this time called almost constantly, sometimes even in the middle of the day, from the workplace, dialing long-distance work numbers of close friends and begging them to take time from their own interesting, stimulating careers and listen, support, share, conduct a dialogue, help the depressed person find a way to work through this grief and loss and survive.Her apologies for burdening her friends during the daytime at workplaces were intricate, convoluted, wordy, baroque, ruthlessly self-critical and almost constant, as were her expressions of gratitude to the Support System just for being Near Her, just for allowing her again. feel the ability to trust and risk contacting people, even a little, because, as the person in depression said, she felt that after the abrupt and silent departure of the psychotherapist, she learned with new crushing clarity – she spoke into the microphone from the earphones of her work phone – how far away they were people and how few of them, those with whom she could at least really hope, communicate without torment, share and create healthy, open, trusting, mutual, sympathetic relationships that can be relied on.For example, her work environment – which the depressed person had worn out about him many times, which she readily admitted – was completely dysfunctional and toxic, and the completely unsupported emotional atmosphere turned the very idea of ​​establishing a mutual sympathetic connection with colleagues into a grotesque joke. And the attempts of a depressed individual to break out of emotional isolation, connect with people and try to make and cultivate caring friends and relationships in society with the help of church groups, holistic yoga courses and healthy nutrition or community brass bands and the like have been so painful, she shared that she almost begged the therapist to abandon her mild assumption that the depressed person should try and try it all.Well, as for the idea of ​​getting back into the saddle, rushing into the Hobbesian meat market of the "dating world" and again trying to find and establish a healthy, loving, functional connection with men in terms of physical intimacy and partnerships, or at least just like close and supportive friends – with these words, the person in depression laughed bitterly directly into the microphone of the headphones in which she was sitting at her terminal at the workplace, and asked her friend, who knew her as well as any other member of the Support System, whether it was necessary to delve into the description of stubborn depression, noticeably low self-esteem and trust issues that turn the very idea into a chimerical flight of ikar's fantasy? To take one example, a depressed person in the workplace had a traumatic incident in their second semester of freshman year of college when a depressed person sat alone on the grass while playing lacrosse between colleges with a group of popular and confident male students and From afar, overheard one of them laughingly say about a student who was a depressed person who knew a little that the only significant difference between this girl and the toilet in the restroom is that the toilet does not drag around you miserably after you use it …While she was sharing this story with supportive friends, the depressed person was suddenly and unexpectedly flooded with a wave of emotional memories of one of the first sessions in which she first told the therapist about this case: then, during the awkward initial stage of the therapeutic process, they worked together on the simplest work on feelings, and the psychotherapist asked the depressed person to determine what feeling this overheard insult caused in her (i.e., the depressed person) in the first place: anger, loneliness, fear or sadness [Person in depression, desperate to open up and allow the System Support to help honor the death of the therapist and work through her feelings in connection with this, took the risk of sharing the awareness that during the therapeutic process she herself rarely used the word "sadness" in dialogues.She usually used the words "despair" and "anguish," and the therapist for the most part did not argue with such a melodramatic choice, although the depressed person had long suspected that the therapist probably felt that her (ie, the depressed person) choice the words "torment," "despair," "torture," and the like were both melodramatic — and therefore needy and manipulative — on the one hand, and belittling — and therefore shameful and toxic — on the other. Also during the crushing process of grieving, the depressed person shared with her out-of-town friends the painful realization that she had never actually asked the therapist directly that she (i.e.i.e. the therapist) thought or felt at any given moment during their work together, and also never asked what she (i.e. the therapist) actually thought of her (i.e. the depressed person) as person, that is, she personally liked the psychotherapist, did not like whether she considered her basically a worthy / repulsive person, etc. And these are just two examples.] and in an unpredictable way flooded sensory details and emotional memories, pressed on her and vying with each other demanded expression and elaboration.For example, the psychotherapist's deerskin mantilla, although the therapist was almost fetishistically attached to this Native American garment and wore it, seems to be almost on a daily basis, has always been spotlessly clean and has always been a flawlessly raw and wet flesh-colored background. for the cage-like figures with different fingers, which subconsciously made up the therapist's fingers – and the person in depression shared with the members of the Support System after the psychotherapist's death that she always did not understand how or due to what process the deer hide of the mantilla remained so clean.The depressed person confessed that she sometimes narcissistically imagined that the therapist put on an impeccable mantle of skin color only at their meetings. Also in the cool home office of the psychotherapist, against the wall opposite the bronze clock and behind the psychotherapist's chair, there was a magnificent molybdenum ensemble of a table and a stand for a personal computer, where on one of the shelves on the sides of the luxurious Brown coffee machine lined up small framed photographs of her husband, sisters and the son of a psychotherapist; and the depressed person on the phone in the booth often again fell into tears of loss, despair and self-flagellation, confessing to the Support System that she had never asked the names of the psychotherapist's loved ones.].
By this time, the process of grief over the death of the therapist, perhaps from her own (i.e., the psychotherapist) hand, had gone so far, and the feelings of loss and abandonment in the depressed person had become so intense and overwhelming, so overwhelmed by rudimentary defenses. mechanisms that, for example, when no matter the friend with whom the person in depression contacted, finally confessed that she (that is, the "friend") was terribly sorry, but nothing could be done, she needs to hang up and return to the requirements of a rich, vibrant, "non-depressing" life, a primitive instinct, which seemed nothing more than an instinct of the simplest emotional self-preservation, forced a person in depression to discard the last fine particles of pride and shamelessly beg for two or at least one minute of time and the attention of a friend; and if the "sympathetic friend", expressing the hope that the person in depression will understand how to become softer and more compassionate to himself, firmly stood her ground and gracefully ended the conversation, the person in depression did not waste time on thoughtless listening to the dial tone, did not gnaw the cuticle of the index finger , did not rub her forehead with her palm and did not feel anything but primal despair, but only in a hurry dialed the next ten-digit number from the Support System Telephone List, which by this stage of the grief had been photocopied several times and stored in the telephone book, in the TELEPHONE file.VIP on the workstation terminal, in her wallet, in the zipped inner section of her purse, in the locker of the Yoga and Healthy Nutrition Center, and in a special homemade pocket on the nakhzatz leather Diary of feelings of a person in depression, which she – at the suggestion of the late psychotherapist – carried with her everywhere.
90,000 10 famous fashion models – Look At Me
John Kortaharena, Tony Ward, Yuri Pleskun and 7 more popular fashion models among designers and photographers
Tony Ward
Since childhood, Tony Ward dreamed of becoming an actor or fashion model, so right after leaving school moved from San Jose to Los Angeles and began going to auditions.His modeling career began with advertising for Calvin Klein lingerie, and his acting career began with clips of Madonna (he was her boyfriend in the nineties) and far from the most chaste films of pornographer Rick Castro (1996's "White Hustler") and director Bruce La Bruce (" Zombies from Los Angeles "2010). Ward is among the favorites of Domenico Dolce and Stefano Gabbana: only recently he has been filming for two campaigns, a book and a lookbook of the Italian duo. In addition, Tony's photographs can be seen in GQ and Vogue Hommes magazines, as well as advertisements for H&M and Wrangler.On top of that, Ward designs clothing and photographs.
David Gandhi
Englishman David Gandhi is another favorite model of Domenico Dolce and Stefano Gabbana. From the moment he entered the modeling business in 2006 to the present day, he has been collaborating with Dolce & Gabbana: he appears at the brand's shows, then appears in advertising for fragrances and clothing. Not surprisingly, not so long ago, designers dedicated an entire book to Gandhi. In addition to working with Dolce and Gabbana, the British fashion model of the campaigns Hermes, Ermenegildo Zegna and Zara, plus dozens of editorials in magazines like V.According to interviews, Gandhi has been offered to become an actor more than once, but he does not want to play in films or theaters yet.
Batiste Giabiconi
If Warda and Gandhi love Dolce and Gabbana, Karl Lagerfeld is not indifferent to Batista Giabiconi. In 2008, the designer named the young Frenchman, who had just entered the fashion industry, his new muse. Since then, Giabikoni has been the face of everything Lagerfeld touches, from the campaigns of Chanel, Fendi and Karl Lagerfeld to Coca-Cola and Dior Homme.In addition, Lagerfeld occasionally shoots Giabiconi for magazines like Numero, L'Officiel and Purple, and even sculpts a young man out of chocolate. If the designer suddenly grows cold towards the fashion model, he will find a job: in between signing contracts with Chanel, Batiste managed to appear in advertisements for Just Cavalli and Frankie Morello and even shot his debut music video.
John Cortajarena
Spaniard John Cortajarena is one of the most successful models, according to Forbes, in the modeling business since 2004.For seven years, Etro, Guess, Lacoste, Trussardi and Versace signed contracts with him, but most of all the young man is known for his collaboration with the Tom Ford brand: John has appeared in its campaigns twice and many times more in lookbooks. As you remember, the collaboration between Kortajarena and Ford did not end there: the model played the role of Carlos in the director's debut of the designer, the film "Lonely Man".
Clement Chaberneau
Clement Chaberneau is one of the favorite fashion models and the muse of Jil Sander creative director Raf Simons.He began his career as an exclusive for the designer's show and was the face of his collections from 2006 to 2009, and then renewed his contract in the SS 2012 season. The Frenchman is also considered the muse of photographer Willy Vanderperre, because they often shoot together (the same Jil Sander campaigns COS and Uniqlo, editorials Arena Homme Plus and iD). In addition, Chaberneau has appeared in ads for Balmain four times, Prada twice, and has done campaigns for Kenzo, Salvatore Ferragamo and Valentino.
Yuriy Pleskun
Yuriy Pleskun, a Ukrainian from the Bronx, entered the modeling business in 2008 and immediately became one of the favorite models of independent brands and magazines.He has starred for Margaret Howell and Patrik Ervell and has been on the covers of Fiasco and Grit. However, commerce also did not bypass the young man: Steven Meisel photographed Yuri for Balenciaga, Calvin Klein and Juicy Couture, Pleskun appeared in the campaigns of Marc Jacobs and Paul Smith. According to estimates by Thefashionisto.com, it is Pleskun that can most often be seen in magazine shootings. What's true is true: in the past couple of months alone, he has starred for Common & Sense, i-D, L'Officiel, Remix and Vision.
Sean O'Pry
American Sean O'Pry is number one in Models' list of male models.com, and he also has a key to his hometown of Kennesaw given by the mayor. In 2007, O'Pry made a dozen shows, starred for "10" and AnOther, and then became the face of Calvin Klein. Since then, the lacrosse and football lover has worked with dozens of magazines, as well as the brands Belstaff, Bottega Veneta, Gianfranco Ferre, Giorgio Armani, Lacoste and Versace.
Simon Nessman
Early in his career, Simon Nessman took a fancy to photographer Mario Testino, who invited him to shoot a D&G commercial.In the following years, the half-Austrian, half-Scottish mannequin has repeatedly become the face of Givenchy and Emporio Armani, again worked with D&G, and appeared in the filming of John Galliano lingerie. In addition, on his account – sets for Italian, Russian and French Vogue.
Noah Mills
American Noah Mills, who played basketball and studied psychology, is also loved by Domenico Dolce and Stefano Gabbana – he was the face of their brand six times.Over the eight years of his modeling career, Noah has appeared in a large number of advertising campaigns like Tommy Hilfiger and Tom Ford. By the way, you may remember him for his role as Samantha Jones' boyfriend in the movie "Sex and the City – 2" and for the new series "Two Broken Girls".
Paolo Anchisi
Paolo Anchisi was originally written to be a model: his mother Lynn Kester is a pretty popular model of the 1980s.