Ct lacrosse training: One on One Training – Shoreline Lacrosse
Lacrosse Camps in CT & Personal Training in Connecticut
Youth & Teen Personal Training
&
Individual Lacrosse Sports in Connecticut,
Training and Conditioning

Are you looking for a Lacrosse Camp in Connecticut for your youth or teen?
If so then their performance in Lacrosse is extremely important. Good Lacrosse camps in CT are hard to find if they exist at all at the time you want. Although they are beneficial your child will not get individual attention to their needs and camps are very limited in Connecticut. This is why we offer one-on-one Lacrosse Specific Personal Training for your athlete. Don't be fooled by other parents who don't disclose what their athletes do. The best of the best use coaches and trainers year round. We have been training athletes since 2002 that have become good to amazing to getting full scholarships.
Lacrosse Specific Personal Training
Lacrosse training is really position specific.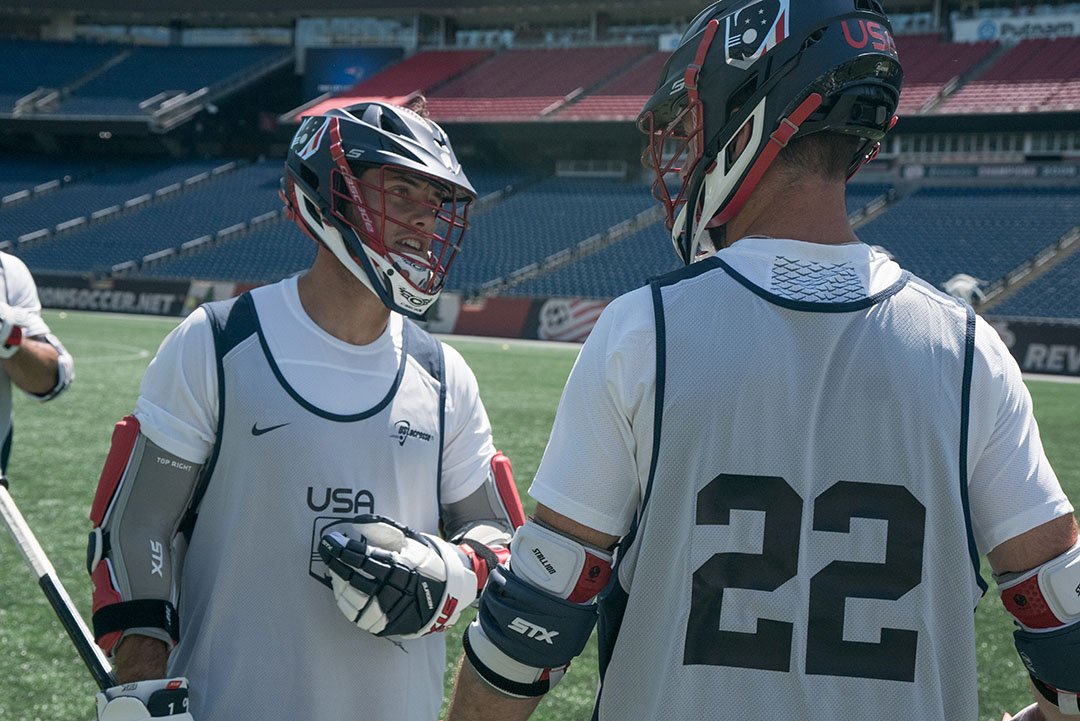 Lacrosse players need the speed of a sprinter, stamina of a marathon runner, agility and quickness of position change, coordination and focus. Besides the physical conditioning, lacrosse players must possess excellent eye coordination as well.
The use of resistance training for lacrosse must be balanced to provide more stamina in all muscles and at the same time to build strength. There is more contact in lacrosse than most people think. Besides the strength in the legs their must also be superior upper body strength which is needed to maintain position, defend against opponents and support with balance for shooting.
Goalies require superior overall strength. Although their position is more static than the rest of the positions, they still must maintain high levels of endurance have fast reflexes and must be sharp with fast reaction times. The upper body requires exercises and movements during trainings. A great variety of legwork should be included to train all aspects of the legs.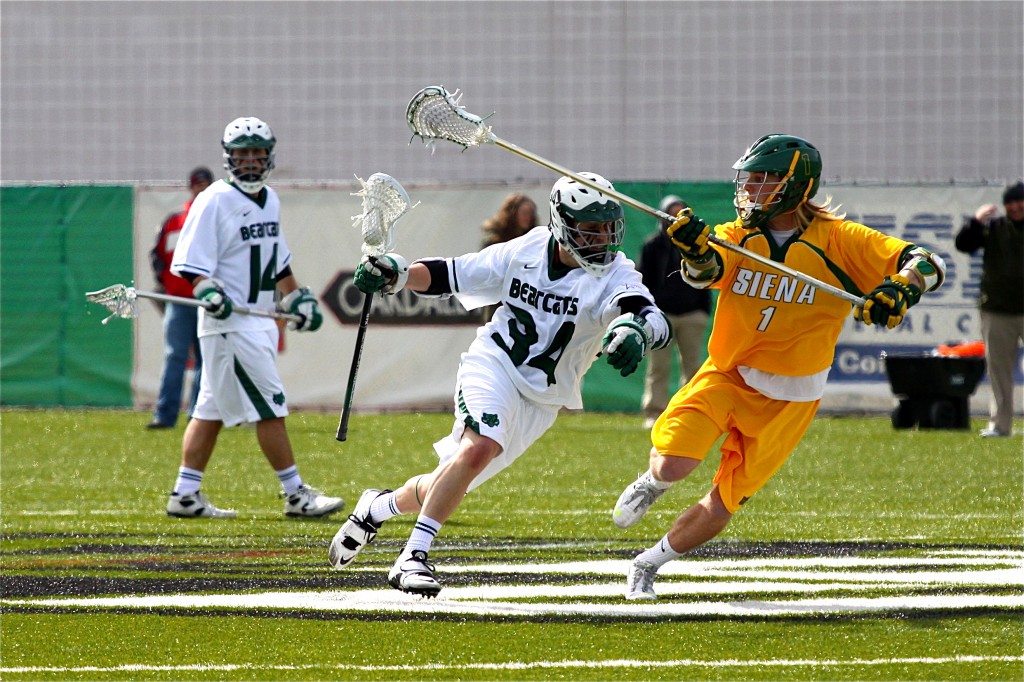 Cardio-vascular and aerobic training is a must for lacrosse players.
Expected Lacrosse & Athletic Performance Improvements:
• Improved Speed
• Posture
• Running Technique
• Balance
• Agility
• Alignment
• Mobility
• Creativity
• Flexibility
• Fat Loss
• Endurance
• Lean Muscle Gain
• Coordination
• Overall Strength

• Responsiveness
• Core Strength
Expected Lacrosse & Athletic Improvements:
• Injury Prevention
• Become more interested in improving habits
• Improved Energy Level
• Decreased Stress, Anxiety and Mood Swings
• Increased Metabolism
• Increased Leadership & Socialization
Expected Overall Improvements:
• Improved Confidence and Self-Esteem
• Improved Alertness & Concentration in School
• Improve Interpersonal Skills
• Decreased Stress, Anxiety and Mood Swings
• Better Sleep Patterns
• Healthier Body Image
Type: One-on-One Personal Training
Ages: 7-17
Program: You have many options and packages to choose from regarding how many hours per week of personal training recommended.

You may choose from 1 Half Hour per week Session up to 6 days of conditioning per week. Please contact us for your consultation so we can work together to find what fits your youths needs the best.
Options
Partners Option: At a discounted rate you may add up to 2 more of your youths or their friends to join a program together at your request.
Nutrition Training Option: (Highly Recommended) You may purchase the nutrition training program to help accelerate the retention for your youth's goals.
• The Initial Instruction lasts about 1 hour, is private, and may be accompanied by a parent
• Follow-Up Training & Accountability will be done at every exercise session, the youth is asked to bring in their nutrition follow-up guide every day
• Expect Healthy and Balanced meal planning, no deprivation
• May have occasional "Free Meals"
• Will be more conscious of drinking water
• Decrease preferences for junk foods
• We Hold High Confidentiality Standards
To learn more in depth information about our methods that are used for all of our programs, please visit our Complete Services and Descriptions Page
Please contact us for your consultation so we can work together to find what fits your youths needs the best.
Team 203 Girls Lacrosse Club
Welcome to Team 203's Home on the Web!
---
Team 203 is holding tryouts for the 2021-2022 programming year
Team 203 Girls Lacrosse Club is a year round, competitive lacrosse club that focuses on the overall development of girls from rising third grade and up!  We offer Elite coaching, an opportunity to play with your friends, a family friendly environment, a competitive atmosphere, and our tournaments are within 2 hours away.
2021/2022 Programming
We are always looking for quality student athletes.
  If you feel you have the drive to be the best and would like a tryout please contact us TODAY! If you are not available Sunday, Aug 1 and would like to be considered for one of our teams please REGISTER ONLINE HERE and we will have you in at our next tryout session.

 

What does Team 203 offer?

*Year Round Lacrosse Training *Highly Decorated Staff *Fall Sunday Training *Specific Positional Training *Dodging and Shooting Training *Winter Indoor Training *College Summer Lacrosse League *Goalie Specific Training *College Recruiting Assistance *Speed Training *Strength and Conditioning Education *One on One and Small Group Training *Custom Under Armour Uniform *Access to the Best Fall and Summer Recruiting Tournaments *Boot Camp prior to Summer Season *Summer Lacrosse Camp

 

SOCIAL MEDIA

For real time club information & general lacrosse news, please follow us at the accounts below:

 

 

 

 
Connected Clubs | Connecticut New York Youth Lacrosse Association

The following clubs have LeagueAthletics. com websites that are networked with Connecticut New York Youth Lacrosse Association for contact information, schedules, results, and standings.

Amity Girls Youth Lacrosse Association
&nbsp
amitygirlsyouthlacrosse.org
Orange, CT

 

 
Amity Lacrosse Association
&nbsp
Amityyouthlacrosse.org
/Registration/FamilyAccounts.asp?org=AMITYYOUTHLACROSSE.ORG

Contacts

"Amity Youth Lacrosse Club website"  

 
BETHEL YOUTH LACROSSE
&nbsp
bethellacrosse. com
/Registration/FamilyAccounts.asp?org=BETHELLACROSSE.COM

Contacts

 

 
Branford Youth Lacrosse

&nbsp
BRANFORDYOUTHLAX.COM
/Registration/FamilyAccounts.asp?org=BRANFORDYOUTHLAX.COM

Contacts

 

 
Bridgeport Youth Lacrosse
&nbsp
bridgeportyouthlacrosse.org
Bridgeport, CT

Contacts

"Striving to impact youth in the development of self-confidence, self-discipline, and dedication for the skills necessary to succeed in sports and in life, thus building better citizens. "  

 
Brookfield Lacrosse Club
&nbsp
brookfield-lax.org
/Registration/FamilyAccounts.asp?org=BROOKFIELD-LAX.ORG

Contacts

 

 
Cheshire Lacrosse Club
&nbsp
cheshirelacrosse.com
Cheshire, CT

Contacts

 

 
Clinton Lacrosse Association
&nbsp
clintonlacrosse. org
/Registration/FamilyAccounts.asp?org=CLINTONLACROSSE.ORG

Contacts

 

 
Connecticut Lacrosse Foundation
&nbsp
CTLacrosse.org
/Registration/Family.asp?edit=1&org=CTLACROSSE.ORG

Contacts

"Promote the ideals of USALacrosse in Connecticut and the growth of the sport"  

 
Connecticut River Lacrosse Club
&nbsp
TicksLacrosse.com
/Registration/FamilyAccounts. asp?org=TICKSLACROSSE.COM

Contacts

 

 
CT City Lacrosse
&nbsp
CTcityLax.com
Stamford, ct

"CT Lacrosse ClinicsConnecticut LacrosseTravel Lacrosse TeamCT Lacrosse campLacrosse campsLacrosse SummerLacrosseCampsClinicsLacrosse CampsLacrosse campCTNazzaroStamfordFairfieldNorwalkDarien Lacrosse"  

 
Danbury Youth Lacrosse
&nbsp
DanburyYouthLacrosse.com
Danbury, CT

Contacts

 

 
Darien Youth Lacrosse Association
&nbsp
DYLax. com
/Registration/FamilyAccounts.asp?org=DYLAX.COM

Contacts

 

 
Docs NYC Youth Lacrosse
&nbsp
docsnyclax.USLaxTeams.com
New York, NY

Contacts

"Growing the game of lacrosse in NYC one ball at a time since 1996″  

 
East Lyme Lacrosse Association
&nbsp
ella.USLaxTeams.com
/Registration/FamilyAccounts. asp?org=ELLA

Contacts

 

 
Eli Youth Lacrosse, Inc.
&nbsp
elilacrosse.com
/Registration/FamilyAccounts.asp?org=ELILACROSSE.COM

"Eli Lacrosse is New Haven, Connecticut�s youth lacrosse program. The club fields youth teams for boys between 8 and 15 years old for play in the CONNY Lacrosse League."  

 
Fairfield Youth Lacrosse
&nbsp
fylacrosse.com.USLaxTeams.com
/Registration/FamilyAccounts. asp?org=FYLACROSSE.COM

Contacts

 

 
Glastonbury Lacrosse Club
&nbsp
glastonburylacrosseclub.org
/Registration/FamilyAccounts.asp?org=GLASTONBURYLACROSSECLUB.ORG

Contacts

"Glastonbury Lacrosse Club"  

 
Greeley Youth Lacrosse
&nbsp
greeleyyouthlacrosse.com.USLaxTeams.com
/Registration/FamilyAccounts.asp?org=GREELEYYOUTHLACROSSE. COM

Contacts

 

 
Greenwich Youth Lacrosse
&nbsp
GYL.org
/Registration/FamilyAccounts.asp?org=PHPMYADMIN.GREENWICHYOUTHLACROSSE.ORG

Contacts

"Greenwich Youth LacrosseGYLGreenwich, CT LacrosseGreenwich LacrosseChelsea Piers Lacrosse"  

 
Groton Mystic Lacrosse Association
&nbsp
GrotonMysticLacrosse.com
/Registration/FamilyAccounts. asp?org=GROTONMYSTICLACROSSE.COM

Contacts

"Groton Mystic Youth Lacrosse "  

 
Guilford Youth Lacrosse Association, Inc.
&nbsp
guilfordlax.com
/Registration/FamilyAccounts.asp?org=GUILFORDLAX.COM

Contacts

"To provide an opportunity to develop strong lacrosse skills and to promote the values of sportsmanship and pure athletic enjoyment."  

 
Haddam – Killingworth Youth Lacrosse
&nbsp
hkyouthlax. org
/Registration/FamilyAccounts.asp?org=HKYOUTHLAX.ORG

Contacts

"Ensure every youth in our program develop, strengthen and mature through fun ORGANIZED, and competitive game play.Ensure age appropriate instruction and conditioning. Ensure equitable playing time, sportsmanship, respect and treatment of opposing "  

 
Hamden Youth Lacrosse
&nbsp
hamdenlacrosse.org
/Registration/FamilyAccounts.asp?org=HAMDENLACROSSE.ORG

Contacts

"Hamden Youth Lacrosse is a non-profit organization dedicated to the promotion of all aspects of the game of lacrosse for boys and girls in grades K – 8″  

 
Litchfield Hills Youth Lacrosse
&nbsp
litchfieldlacrosse. com
/Registration/FamilyAccounts.asp?org=LITCHFIELDHILLSLACROSSE.COM

Contacts

"The Home of Lacrosse in Connecticut's Northwest Corner"  

 
Madison Youth Lacrosse
&nbsp
madisonyouthlacrosse.org
/Registration/FamilyAccounts.asp?org=MADISONYOUTHLACROSSE.ORG

Contacts

 

 
Milford Youth Lacrosse, Inc.
&nbsp
milfordyouthlacrosse.org
/Registration/FamilyAccounts. asp?org=MILFORDYOUTHLACROSSE.ORG

Contacts

 

 
Monroe Lacrosse Association
&nbsp
mylaxct.com
/Registration/FamilyAccounts.asp?org=MYLAXCT.COM

Contacts

"Bringing the sport of Lacrosse to the Residents of Monroe!"  

 
New Canaan Lacrosse AssociationP O Box 1671New Canaan Ct 06840Tax ID 061592201NonProfit 501c3 Organization
&nbsp
nclax.org
/Registration/FamilyAccounts. asp?org=NCLAX.ORG

Contacts

"New Canaan Youth Lacrosse"  

 
New Fairfield Youth Lacrosse, Inc.
&nbsp
newfairfieldlacrosse.com
/Registration/FamilyAccounts.asp?org=NEWFAIRFIELDLACROSSE.COM

Contacts

 

 
New Milford Youth Lacrosse
&nbsp
newmilfordlacrosse.org
/Registration/FamilyAccounts.asp?org=NEWMILFORDLACROSSE. ORG

Contacts

"A Lacrosse program geared toward 1-8th grade children based in New Milford, CT."  

 
Newtown Youth Lacrosse
&nbsp
newtownlax.org
/Registration/FamilyAccounts.asp?org=NEWTOWNLAX.COM

Contacts

"FROM YOUTH TO HIGH SCHOOL, IT'S ALL HERE – THE FASTEST SPORT ON TWO FEET"  

 
North Branford Youth Lacrosse Association
&nbsp
NBYLAX. org
/Registration/FamilyAccounts.asp?org=NBYLAX.ORG

Contacts

"North Branford Youth Lacrosse, Youth Lacrosse, NBYLAX, North Branford, CT"  

 
North Haven Lacrosse
&nbsp
northhavenlax.com
/Registration/FamilyAccounts.asp?org=NORTHHAVENLAX.COM

Contacts

 

 
Norwalk Lacrosse Association
&nbsp
norwalklax.org
/Registration/FamilyAccounts. asp?org=NORWALKLAX.ORG

Contacts

 

 
Pomperaug Lacrosse
&nbsp
pomperauglacrosse.com
/Registration/FamilyAccounts.asp?org=POMPERAUGLACROSSE.COM

Contacts

 

 
Redding-Easton Lacrosse – RELAX
&nbsp
re-lax.org


 

 
Ridgefield Youth Lacrosse
&nbsp
Ridgefieldyouthlacrosse. com
/Registration/FamilyAccounts.asp?org=RIDGEFIELDYOUTHLACROSSE.COM

Contacts

 

 
Rye Youth Lacrosse
&nbsp
ryelacrosse.com
/Registration/FamilyAccounts.asp?org=RYEYOUTHLACROSSE.ORG

Contacts

 

 
Shelton Youth Lacrosse
&nbsp
sheltonyouthlacrosse.com.USLaxTeams.com
/Registration/FamilyAccounts.asp?org=SHELTONYOUTHLACROSSE.COM

Contacts

 

 
Simsbury Youth Lacrosse
&nbsp
Simslax. org
/Registration/FamilyAccounts.asp?org=SIMSLAX.ORG

Contacts

 

 
Southington Lacrosse Association
&nbsp
southingtonlacrosse.org
/Registration/FamilyAccounts.asp?org=SOUTHINGTONLACROSSE.ORG

Contacts

 

 
Stamford Lacrosse Association
&nbsp
STAMFORDLACROSSE.COM
/Registration/FamilyAccounts.asp?org=STAMFORDLACROSSE.COM

Contacts

"The Stamford Lacrosse Association's purpose is to promote the game of lacrosse by establishing youth programs for boys and girls, who are residents of the City of Stamford, by providing age appropriate instructional and competitive programs through the ei"  

 
Stonington Bears Youth Lacrosse
&nbsp
stoningtonsealslacrosse. org
Stonington, CT

Contacts

"Stonington Bears Youth Lacrosse mission statement is dedicated to the kids of Stonington, CT and neighboring towns providing all of our players and members with the opportunity to discover and ultimately embrace the shared passion of the lacrosse experien"  

 
Stratford Youth Lacrosse
&nbsp
stratfordsterlinghouselacrosse.org
/Registration/FamilyAccounts.asp?org=STRATFORDSTERLINGHOUSELACROSSE.ORG

Contacts

 

 
Trumbull Youth Lacrosse
&nbsp
TYLacrosse. org
/Registration/FamilyAccounts.asp?org=FORUM.TYLACROSSE.ORG

Contacts

"TYL is a Trumbull based volunteer, not-for-profit organization."  

 
US Lacrosse Websites & Online Lacrosse Registration | USLaxteams.com
&nbsp
USLaxTeams.com
Baltimore, MD

"US Lacrosse and LeagueAthletics.com have partnered to power lacrosse websites for teams and leagues and provide online registration services to US Lacrosse members."  

 
Wallingford Lacrosse
&nbsp
WallingfordLacrosse. com
/Registration/FamilyAccounts.asp?org=WALLINGFORDLACROSSE.COM

Contacts

 

 
Watertown Lacrosse
&nbsp
watertownlacrosse.com
/Registration/FamilyAccounts.asp?org=WATERTOWNLACROSSE.COM

Contacts

"Our mission is to get kids and parents excited about the game of lacrosse. Watertown Lacrosse balances the art of working hard and having fun..and winning"  

 
West Hartford Girls Lacrosse
&nbsp
westhartfordgirlslacrosse. com
/Registration/FamilyAccounts.asp?org=WHGIRLSLAX.COM

Contacts

 

 
West Haven Youth Lacrosse
&nbsp
westhavenyouthlax.com
/Registration/FamilyAccounts.asp?org=WESTHAVENYOUTHLAX.COM

Contacts

 

 
Weston Lacrosse Club CT Inc
&nbsp
WESTONLAX.COM
/Registration/FamilyAccounts.asp?org=WESTONLAX.COM

Contacts

 

 
Westport Parks and Recreation Facilities
&nbsp
westportprfacilitiescom. Leag1.com
Westport, CT

 

 
Westport Police Athletic League
&nbsp
WestportPAL.org
/Registration/FamilyAccounts.asp?org=WESTPORTPAL.ORG

Contacts

"Boys and girls athletics, basketball, football, lacrosse, rugby, track & field, cheer, wrestling. Youth college scholarships. Westport Police Athletic League-WPAL is a non-profit organization in Westport, CT providing youth athletics and community event"  

 
Wilton Lacrosse
&nbsp
WiltonLax. com
/Registration/FamilyAccounts.asp?org=WILTONLAX.COM

"Lacrosse, Wilton Lax, Wilton Youth Lacrosse, "  

 
Wolcott Youth Lacrosse Club
&nbsp
wolcottlacrosse.org
/Registration/FamilyAccounts.asp?org=WOLCOTTLACROSSE.ORG

Contacts

"Our goal is to get kids excited about the game of Lacrosse in a fun, informative and positive manner"  

 
Yorktown Athletic Club, Boys Lacrosse
&nbsp
YAClacrosse. com
/Registration/FamilyAccounts.asp?org=YACLACROSSE.COM

 

 
The Connecticut Goalie School – Boys
Quite simply, this is the best goalie camp in all of lacrosse. Coach Pilat has created an innovative curriculum for goalies wishing to improve their skills. Individual analysis, extensive videotaping of each goalie, and new methods of teaching techniques and footwork are all elements of the Goalie School.
The Goalie School will be offering one session of overnight or extended day that runs from 9:00 AM to 4:00 pm.
Due to local and state regulations, we anticipate having to reduce our enrollment numbers significantly this year. You can expect a high demand on these first-come-first-serve camper spots, so please be sure to register early.
A detailed camper registration packet will be emailed to all registered campers prior to the first day of camp.
The packets contain check-in location, health/release forms, emergency contact info, and a list of things to bring. The health release forms do not require a doctor's signature and they will be collected on the first day of camp.
CHECK-IN: Check-in between 9:00-10:00am
CHECK-OUT: Check-out at 4:00pm
OVERNIGHT CAMP AMENITIES
• 2 nights lodging • All meals
• Reversible Nike practice jersey

DAY CAMP AMENITIES
• Lunch
• Reversible Nike practice jersey
• Camp hours: MON-WED 9AM-4PM

OVERNIGHT CAMPERS
HOUSING & ROOMMATES
2 campers per room. If you have a roommate request, and have not already given it to us, please do so as soon as possible. If you don't have a roommate request, you will be placed in a room with someone near your age. It will be a great opportunity to meet someone new!

DORM: TBD
BATHROOMS: shared
LINENS: Not provided
AIR CONDITIONING: No **Please note to bring a Portable Fan (dorm is NOT air conditioned)
SUGGESTED SPENDING MONEY: $100
MEDICAL FACILITY: A certified trainer will be on staff and available at every field session of camp
SUPERVISION
The staff reside in the dormitories with the campers and participate in all activities.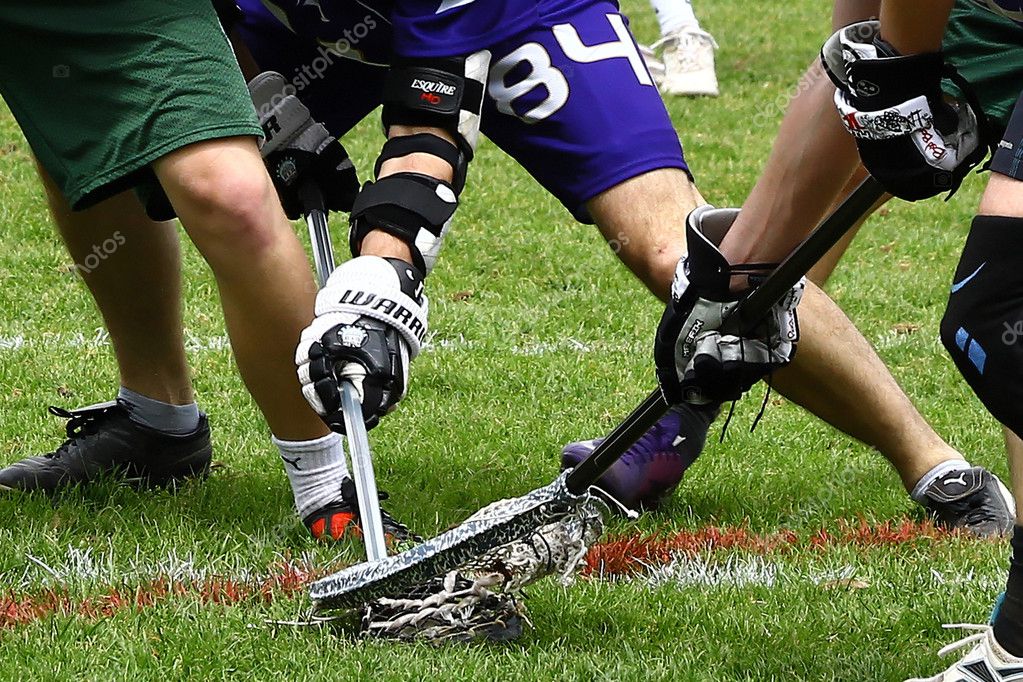 Drugs, alcohol and tobacco are strictly prohibited, and constitute, along with general misconduct, grounds for dismissal from camp without a refund.

DAY CAMPERS
On the first day of camp, all day campers should arrive between 9:30-10:00am for check in. On all other days, the arrival time is 8:45am at the Dorm for attendance. Departure is 4:00pm each day and campers can be picked up at the field.
Monday: Campers check-in between 9:30-10:00am and stay until 4:00pm. Lunch is provided.
Tuesday: Arrival time is 8:45 am and campers stay until 4:00pm. Lunch is provided.
Wednesday: Arrival time is 8:45 am and campers stay until 4:00pm. Lunch is provided.
Daily Schedule: MON-WED 9AM-4PM
LOCAL ACCOMODATIONS
Some local hotel options listed below:
La Quinta Inn and Suites by Wyndham Danbury: 116 Newtown Road, Danbury, CT 06810 – (203) 798-1200
Hampton Inn of Danbury: 81 Newtown Road, Danbury, CT 06810 – (203) 748-6677
CAMP EXTRAS
COACH PILAT'S INSTRUCTIONAL VIDEOS:
Coach Pilat has produced two videos for goalies.

Purchase Advanced Techniques (2015) or Basic Techniques (2001), or buy both!
BASIC TECHNIQUES – THE BALL STOPS HERE I: Was produced in 2001 and is still a valuable resource to learn the basics of goaltending as well as a few new tricks. Content Includes – Basic Proper Goalie Warmup, Basics of Stance, Stopping Screened Shots, Stick Skills and Basic Clearing, Stopping One-On-One Shots, Basic Proper Technique for stopping all shots, Unique drills, Goalie Arc Play, Pipe Play, Field Communication. Price: $30
ADVANCED TECHNIQUES – THE BALL STOPS HERE II: Advanced Techniques is designed for goalies and coaches who are ready to move to the next level. Content Includes – TGS Method (Advanced Goalie Routine), Advanced Warmup, Advanced Drills, Mental Strategies, Scouting Opponents (watching film), Advanced Clearing Concepts, Weight Training for Goalies, Stick Repair and Stringing. Price $30
THE BALL STOPS HERE COMBO PACKAGE: Players of all ages can learn from over 90 minutes (combined) of concentrated instruction on both videos and Coach Pilat recommends both videos to any goalie.

Order yours today! Price $55
CAMP APPAREL:
Campers have the opportunity to pre-order an TGS Nike t-shirt or hat in the camp registration process through July 1, 2021. You will receive items purchased on the first day at camp check-in.
TGS Nike T-Shirt – Price $30
T-Shirt Sizes Available in Adult Small, Medium, Large and X-Large
TGS Embroidered Nike Baseball Cap – Price $30
TGS Embroidered Bucket Hat – Price $30
Note: DVD's and apparel items will be HANDED out at camp check in.
PRIVATE COACHING:
PRIVATE COACHING: A 30 minute instructional session with Coach Pilat or with a TGS Senior Coach that can add that little extra specific technique work your Goalie is looking for. Each coach will work with two goalies only during this training session (2 Goalies – 1 Coach). Goalies will get to be evaluated by the coach and also have a "goalies choice" segment where your goalie can ask the coach to observe any aspect of their play that needs attention. The session will take place outside of the regular camp instructional sessions. Training time will be given to camper at check in. There are limited sessions available at each camp and they sell out quickly! Price: $65
Sample Daily Schedule
7:30 AM Overnight campers wake-up
8:00 AM Overnight campers breakfast
9:00 AM Coaches talk, goalies filmed in cage, station work
Noon Lunch
1:30 PM Finish filming goalies in cage, agility work, rapid fire
2:30 PM Small group coaches talk, clearing stations
4:00 PM Day campers depart
5:00 PM Dinner
6:30 PM Goalie 10 on 10 games
8:30 PM Overnight campers in dorms
9:00 PM Rest time, camp store, pizza orders
10:45 PM Lights out
Kent School
Kent School is a private, co-educational college preparatory school. The campus sits on 1,200 acres along the shores of the Housatonic River in Kent, Connecticut.
Connecticut Archives – Lacrosse Recruiting Camps
University of Hartford Hawks Men's Lacrosse Prospect Day Clinic
Posted By ID Camps (RFD) / /
The University of Hartford Hawks Men's Lacrosse Prospect Day Clinic is going to be held on the 4th of March from 10 o'clock in the morning until 2 o'clock in the afternoon. This event is going to take place at the state of the art Al-Marzook Field at Alumni Stadium which is on the University of Hartford […]
Fairfield University Stags Women's Lacrosse Summer Showcase
Posted By ID Camps (RFD) / /
The Fairfield University Stags Women's Lacrosse Summer Showcase is open to all female high school lacrosse players in the graduating classes of 2019, 2020, and 2021. This lacrosse showcase provides a venue for top-notch lacrosse players to display their skills in front of the university's coaching staff. The program will fall on the 28th of June. […]
Trinity College Bantams Men's Lacrosse Prospect Day Camp
Posted By ID Camps (RFD) / /
The Trinity College Bantams Men's Lacrosse Prospect Day Camp is set to run from 9:00 AM until 3:00 PM on the 28th of July. It is open to all elite lacrosse player high school boys who are aspiring to take their game to the collegiate level. The training program includes conditioning, skill development drills, advanced team […]
Fairfield University Stags Men's Lacrosse Prospect Day Camp
Posted By ID Camps (RFD) / /
The Fairfield University Stags Men's Lacrosse Prospect Day Camp will provide skill development training sessions for attack, midfield, defense, and goalie positions. It is a one-day event that will fall on the 25th of June at the Rafferty Stadium which is on the Fairfield University campus. This prospect day camp is especially for high school male […]
University of Hartford Hawks Women's Lacrosse High School Clinic
Posted By ID Camps (RFD) / /
The University of Hartford Hawks Women's Lacrosse High School Clinic will fall on the 2nd of December. It is a three-hour high-level lacrosse training program for female lacrosse players in grade 9 up to grade 12 who desire to play at the collegiate level. This training program is going to take place at the state […]
Wesleyan University Women's Red and Black Lacrosse Camp
Posted By ID Camps (RFD) / /
Wesleyan University will be holding its Wesleyan University Women's Red and Black Lacrosse Camp the 27th of June. All high school female lacrosse players who intends to improve their game and play at the college level are welcome to join. The program will take place at the leading-edge Smith Field on the Wesleyan University campus. Furthermore, this […]
University of Connecticut Women's Lacrosse Elite Summer Camp
Posted By ID Camps (RFD) / /
Join the University of Connecticut Women's Lacrosse Elite Summer Camp. This training program emphasizes development of individual and team skills for every position. It will be a high-intensity level to improve the players game habits and decision making. Furthermore, this lacrosse camp will run from the 19th of June until the 21st of June. Its venue […]
Yale University Men's Lacrosse Bulldog Summer Camp
Posted By ID Camps (RFD) / /
Improve your skills and have fun at the Yale University Men's Lacrosse Bulldog Summer Camp. This training program is inviting all boys 7 to 17 years of age. It is a four-day training program that will run from June 25 until June 28. In addition, the event will take place at the state-of-the-art Reese Stadium, […]
Trinity College Bantams Women's Lacrosse One Day Clinic
Posted By ID Camps (RFD) / /
The Trinity College Bantams Women's Lacrosse One Day Clinic is set on April 9 from 8:15 AM until 1:30 PM. It is open to all high school junior girls who are passionate about extending their game to the next level. It will take place at the Trinity College campus. In addition, this training program focuses […]
Connecticut College Men's Lacrosse Prospect Camp
Posted By ID Camps (RFD) / /
Join the Connecticut College Men's Lacrosse Prospect Camp on July 22 to July 24. It is open to all high school male lacrosse players who desire to play at the college level. The event is ideal to showcase exceptional lacrosse skills and experience collegiate-level training and competition. In addition, the training program includes a recruiting processes […]
Connecticut College Women's Lacrosse Spring Prospect Clinic
Posted By ID Camps (RFD) / /
The Connecticut College Women's Lacrosse Spring Prospect Clinic is open to all female lacrosse players in grade 9 up to grade 12. Its venue is the state-of-the-art Silfen Field on the Connecticut College campus. This training program will fall on the 23rd of April from 1:00 PM until 3:30 PM. Moreover, this prospect clinic also […]
Yale University Blue Dogs Women's Lacrosse Winter Camp
Posted By ID Camps (RFD) / /
The Yale University Blue Dogs Women's Lacrosse Winter Camp is open to all 2019 to 2022 high school graduating girls. It is an opportunity to learn, enjoy, and showcase lacrosse skills with the Yale University women's lacrosse coaching staff and players. Only 100 spots are available, thus, registration is on a first come first serve basis. […]
Connecticut Interscholastic Athletic Conference | CIAC
12:00-3:00pm CAAD Board of Control (Boardroom A1; Classroom A2)
4:00-8:30pm CHSCA Monthy Meeting / COTY Committee (Commons C1; Conference Center C2)
6:00-9:00pm Baseball Officials Board Meeting (Classroom A2)
Tournament Roster Due B/G Cross Country
3:00-5:00pm Coach – Official Communication Committee Meeting (Meeting Room B2)
10:00am-12:00pm [VIRTUAL](SAAB) Student Athletic Advisory Board Meeting
3:30-5:00pm Baseball Committee (Conference Center C2)
Officials Form Due Field Hockey, Girls Volleyball
Tournament Roster Due Girls Volleyball
2:00-5:00pm Eligibility Review Board (Classroom A2)
Tournament Roster Due B/G Soccer, Field Hockey
4:00pm Entry Form, Diving Forms, Proof Sheets Due Girls Swimming
6:00-8:30pm CHSCA-HOF (Commons C1; Conference Center C2)
7:00-9:00pm USATF Officials Meeting (Meeting Room B2)
8:30-11:30am CIAC Board of Control (Classroom A2)
2:00-5:00pm Eligibility Review Board (Classroom A2)
Tournament Roster/Entry Due Football
4:30-6:30pm Field Hockey State Coaches Meeting (Conference Center C2)
6:30-9:00pm Wrestling Coaches Meeting (Commons C1; Conference Center C2)
3:00-4:00pm Season Limitations Committee (Meeting Room B2)
8:30-11:30am CIAC Board of Control (Classroom A2)
9:00-11:00am [VIRTUAL] Girls Volleyball Committee Meeting
9:00am-1:00pm Wrestling Officials (Conference Center C2)
3:00-5:00pm [VIRTUAL] Girls' Swim Committee Meeting
2:00-5:00pm Eligibility Review Board (Classroom A2)
12:00-3:00pm CAAD Board of Control (Boardroom A1; Classroom A2)
8:30-11:30am CIAC Board of Control (Classroom A2)
5:30-8:30pm CHSCA Monthy Meeting (Commons C1; Conference Center C2)
10:00am-12:00pm [VIRTUAL](SAAB) Student Athletic Advisory Board Meeting
1:00-3:30pm Cooperative Team Committee (Meeting Room B2)
2:00-5:00pm Eligibility Review Board (Classroom A2)
7:00-9:00pm USATF Officials Meeting (Meeting Room B2)
8:30-11:30am CIAC Board of Control (Classroom A2)
2:00-5:00pm Eligibility Review Board (Classroom A2)
5:30-8:30pm CHSCA Monthy Meeting (Commons C1; Conference Center C2)
8:30-11:30am CIAC Board of Control (Classroom A2)
8:30-11:30am CIAC Board of Control (Classroom A2)
7:00-9:00pm USATF Officials Meeting (Meeting Room B2)
2:00-5:00pm Eligibility Review Board (Classroom A2)
10:00am-12:00pm [VIRTUAL](SAAB) Student Athletic Advisory Board Meeting
12:00-3:00pm CAAD Board of Control (Boardroom A1; Classroom A2)
6:00-8:30pm CHSCA Monthy Meeting (Commons C1; Conference Center C2)
8:30-11:30am CIAC Board of Control (Classroom A2)
1:00-3:30pm Cooperative Team Committee (Meeting Room B2)
7:00-9:00pm USATF Officials Meeting (Meeting Room B2)
Former Darien goalie, Caylee Waters, excels in Athletes Unlimited's unique debut lacrosse season
For the first time since competing in college, Darien native and standout goalie Caylee Waters is back playing lacrosse every day. And she's loving it.
For the past four weeks, she's been practicing with different teams, meeting new players and making clutch saves more than she's had in years thanks to Athletes Unlimited.
Athletes Unlimited is a newly-formed sports network focused on creating professional sports opportunities for women centered around the individual player's experiences. The network debuted last summer with its first softball season before debuting a volleyball league this past spring.
Waters is one of nearly 60 athletes participating in Athletes Unlimited's debut lacrosse season this summer and is within reach of becoming the league's inaugural season champion as it wraps up play this weekend.
"This is a unique opportunity to have lacrosse every day," Waters said. "It's something that I very much always dreamed of, being able to wake up and you're with some of the best players in the world and you go out and practice and train. … I'm really just grateful for this opportunity here. I didn't know what to expect and it's really blown me away."
Unlike other professional sports leagues, individual players are awarded points and cash bonuses during games for successful performances, team wins and MVP honors. If a player performs poorly, say causing a turnover, they lose points from their season total. Over the course of the five-week season, the top four players with the most points each week become team captains and get to draft a new team roster at the start of the following week. While some players may be chosen to stay on a specific captain's roster multiple weeks in a row, others could easily play for all four teams throughout the season.
At the end of the season, the player with the most total points is named champion and the best defensive player is awarded as the GEICO Defensive Player of the Year.
This summer, 58 lacrosse players from the across the country took part in the debut season. The players lived in the Metro DC Area and practiced and played games at Maureen Hendricks Field. Unlike NCAA women's lacrosse games, Athletes Unlimited lacrosse games consist of four eight-minute quarters, 10-vs-10 rosters along with a 60-second shot clocks.
"(I) wasn't sure what to expect from it because it's kinda a new situation, we're all used to being on a team and building on that, but I think it's actually been a really big benefit for the league," Waters said. "It's a fun way to get to know other people and we're all here for the same reason. We all love lacrosse and want to be part of pushing the sport and being able to play at a high level."
Waters has been playing lacrosse since she was in sixth grade. At Darien High School she was named the Nike U.S. Lacrosse New England Region Player of the Year and the Connecticut Player of the Year with 289 saves her senior season.
"I owe a lot to my town, Darien, where I grew up," Waters said. "There really wasn't any pressure and it was a lot of fun being out there and then getting to high school and having that opportunity at a young age to play with juniors and seniors and play out of state teams. I was pretty hungry to just prove myself and see where I lined up and also just representing the town that I grew up in and high school, that was an incredible experience, too."
After playing for the University of North Carolina, where she was twice named the National Goalie of the Year and a member of the 2016 NCAA national championship, Waters spent a season as an assistant coach with Stanford before returning to the East Coast. Between her time playing and training with the U.S. National team, Waters spent two seasons playing for the Women's Professional Lacrosse League before it folded in 2020.
It was when the WPLL folded during the summer of 2020 that Waters first learned about Athletes Unlimited. The idea of playing with and meeting new players from across the country while continuing her lacrosse career excited her.
"A lot of people who I play with (here) I may have played against in college, but now I'm getting to know them," she said. "All the other players, they're inspiring."
Waters opened the season on the Purple team (led by her National Team teammate Katie O'Donnell) and finished second on the team with 331 points thanks to 12 saves after the opening three games.
In Weeks 2 and 3, Waters played for the Blue and Orange teams (both led by former Boston College midfielder Dempsey Arsenault). In six games, she recorded 34 saves and 679 points.
Waters played on the Blue team, captained by fellow Team USA teammate, Taylor Cummings, for Week 4. Since Waters finished the week second in the league with 412 points, she became captain for the Orange team for the season's final week.
Waters is currently second in the running for league Champion with 1,422 points, behind only Cummings with 1,507. Waters will lead her team through its final three games (Friday at 8 p.m. broadcast on FS2, Saturday at 3 p.m. on YouTube, and Sunday at 6 p.m. on CBS Sports) this weekend.
"We all love the sport here and you can tell that whenever we're up on the field, people are appreciative, and they bring such high energy because we know what we used to have was nothing like this," Waters said. "This is a whole new level of professional lacrosse and we're really embracing it. It's just been a blast to be around that.
The official confirmation on if Athletes Unlimited will renew lacrosse for a second season will be made next week. While she waits for a possible second season next summer, Waters will continue balancing her full-time job as a product manager at Teamworks with training for the National Team in hopes of making its roster for the 2022 World Championship.
"I can't imagine my life without lacrosse. It brings out so much energy and joy in myself that I can't compare. I love to compete, and I love to compete with other people, and I think it's a really great sport and I found that it's inspiring to other people," Waters said. "I definitely want to stick with it as long as I can."
School Choate Rosemary Hall
Address: 333 Christian Street Wallingford, CT 06492
Director: Alex D. Curtis
Foundation year: 1890
School status: coeducation
Number of students: 865 people, 130 foreign students from 40 US states and 40 countries of the world, 650 people live in the school residence, 215 in full-time education.

Choate Rosemery Hall
School Location
Choate Rosemery Hall School is located in Wallingford, Connecticut. It is 93 miles (150 km) northeast of New York, approximately 1 hour and 40 minutes by car. The school campus covers an area of ​​458 acres (approximately 185 hectares), on which 121 buildings are located.

School Choate Rosemery Hall
Choate Rosemery Hall received its current name in 1971 after the transition to blended education and the merger of two schools: Choate for boys (founded in 1896) and Rosemary Hall for girls (founded in 1890).As a result of the merger, the Choat campus was expanded to include a complex of modernist buildings on its eastern edge to accommodate the girls from Rosemary Hall.
The school is a member of the Eight Schools Association. It includes: Choat, Andover, Exeter, Deerfield, St. Paul's, Hotchkiss, Lawrenceville and Northfield Mount Hermon …
There are many celebrities among the school's alumni: US President John F.Kennedy, playwright Edward Alby, writer John Dos Passos, philanthropist Paul Mellon, actors Glenn Close, Michael Douglas, Jamie Lee Curtis, Paul Giamatti and others.
Training at Choate Rosemery Hall
The academic program of the school develops critical thinking in students and teaches them to clearly express their thoughts, understand various methods of intellectual cognition and the connection between them, work independently and in a team, appreciate the importance of beauty and grace in life and much more.The character of the student is formed in the community of other children: in classrooms, on playgrounds, where values ​​such as honesty, conscientiousness, mutual support, generosity and compassion are instilled.
School admission: to enter school (grades 9-10), you must pass the SSAT (Secondary School Admission Test) or ISEE (Independent School Entrance Exam) tests. To enter the 11th grade, you must provide the results of one of the standardized tests: ACT (American College Testing), SAT (Scholastic Aptitude Test), SSAT (Secondary School Admission Test) or PSAT (Preliminary Scholastic Aptitude Test).For admission to grade 12, you must provide the results of the ACT (American College Testing) or SAT tests. Non-native English students must pass the TOEFL English Proficiency Test. Also, all applicants need to go through a school interview and provide recommendations from teachers of English, mathematics and general characteristics.
Curriculum: consists of 300 different courses, including honors courses and Advanced Placement (AP) disciplines in more than 27 areas.The school employs 125 teachers, of whom 90% live on the school campus, so they know all their students well.
Languages: Chinese, French, Latin, Spanish, Arabic, Greek, Italian.
AP (AdvancedPlacement) courses: Chinese language and culture, French language and culture, Latin, Spanish language and culture, art history, music theory and harmony, European history, micro and macro economics, psychology, US history, calculus, computer science , statistics, chemistry, physics, environmental science, etc.
Honors courses: Chinese for native speakers of Chinese, Chinese in the digital age, modern Chinese literature – a mirror of social change (1949 – present), contemporary issues in China, Don Quixote De La Mancha, Chinese, Arabic, Greek, Italian, French, Latin, Spanish, French theater and acting, French poetry, Spanish-language world literature, intensive theater studies, music theory, harmony and counterpoint, American literature and composition, British literature, comparative literature, biology , ecology, economics, ethics, environmental rules, research projects on the environment, interdisciplinary research methods, psychology, American West, constitutional laws, economic development, international economics, international relations, modern Middle East, monetary theory, philosophy, social psychology, application development, robotics ka, algebra, foundations of modern mathematics, game theory, geometry, calculus, organic and inorganic chemistry, cell biology, astrophysics, biology, experimental design, human anatomy and physiology, medical microbiology, physics and others.
School Counseling: The school has a counseling system that plays a critical role in student academic achievement and social development. Teachers maintain a working relationship and communication with students through a comment card system and email. Students meet with counselors four times a week to discuss their learning and progress.
University Counseling: University counseling is an important part of school life.Counselors, faculty, and deans help each student understand complex class schedules and advise on sports, extracurricular activities, and standardized college entrance tests. Counselors also help with future education, college choices and summer internships.

Arts at Choate Rosemery Hall
Choat has excellent conditions for practicing all kinds of arts. For this, the school has built the Paul Mellon Arts Center.It houses classrooms accommodating 770 students, art studios, solo performance studios, a recording studio, experimental theater, art galleries and more. In addition to student concerts and performances, the arts center hosts exhibitions by artists, guest performers and the Wallingford Symphony Orchestra.
In addition to the arts center, the school has buildings that house ceramic and jewelry studios, photo and digital video labs, a dance studio and the John Harris Gelb Theater in the chapel.
The curriculum provides a chance to unleash the potential of each student and allows you to understand what success is that comes after great creative effort. Choat believes that a truly educated person should be able to appreciate art and understand how it affects his life in a personal, social, economic and cultural context.
Drama: The Theater Program encourages students to develop their theater technique and express their unique voice and style.
The school has a wide range of courses that cover all aspects of theatrical activity, including costumes, staging, sound, lighting, directing, make-up and others.
The theater program hosts three major productions each year, including a spring musical, an autumn play and a student-directed play. In addition to classes with school teachers, students interact with professional artists in workshops, master classes, performances in schools and theaters.
Music: The program is designed for beginner musicians and those who study music in depth. The music program includes various courses: history of music, music theory, theory and counterpoints, compositions, musical works and productions.
There are many musical groups working at the school: a symphony orchestra, a string orchestra, a brass ensemble, a jazz ensemble, a chamber choir, a festival choir and other instrumental and vocal groups.
The symphony and brass band perform masterpieces of the classical repertoire that connects the era from the 17th to the 21st centuries. The jazz group performs works by Basie, Ellington, Monk, Rich, Goodwin, as well as works by graduates of the school. The repertoire of the festival and chamber choir consists of masterpieces of great choral composers and includes music from different cultures.
Trios, quartets and quintets are formed within the chamber music program.Also, instrumental ensembles are created, which perform in student concerts and at the winter vocal festival.
Music students can take lessons from teachers at Yale University and the Hartt School of Music.
Dancing: dance courses are designed for experienced and beginner dancers and develop skills, technique of movement and artistry.
The dance program fosters a sense of community as students work in a team.
School dancers trained in professional teams perform on the main stage of the school, rehearse in the studio and take master classes throughout the year.
Visual Arts: The program aims to explore the creative process and enhance visual literacy. Students who discover talent in one of the visual arts areas can study it specialized. Some points that the program includes:
A basic course using traditional media, tablets and computer graphics applications as tools that provide students with a full range of opportunities to understand color theory, graphic design, linear perspective and image movement.
Traditional black and white photography, digital photography, and digital video courses are available at beginner and advanced levels.
Each trimester, advanced groups make business trips to major New York City museums, as well as nearby galleries and museums.
The Honors Life Drawing Program provides students with a unique opportunity to draw models and grow their college portfolio.
The AP Art History Course provides a full year of immersion in art.
The school teaches architectural design, which helps students to design and create their own unique designs.
Student work and the work of professional artists are regularly exhibited at the Paul Mellon Art Center Gallery, fostering dialogue between students and visiting artists.
In addition, students visit museums and make an annual trip to museums in New York.

Sports at Choate Rosemery Hall
The school has more than 80 teams participating in interschool competitions in more than 30 sports.Both superstars and those who are just planning to play sports can participate in these teams.
Sports infrastructure of the school:
The Worthington Johnson Athletic Center is two city blocks long. It houses two basketball courts, international squash courts, wrestling halls and three tennis and volleyball courts, indoor running tracks and an ergometric rowing gym.Since 2002, an upscale fitness center, a gym, additional squash courts, aerobics and dance space have been added to the athletic center.
Shanahan Field is a multidisciplinary, multi-sports facility that boasts two natural turf fields and a stadium with seating and lighting. The fields are designed for American football, lacrosse, field hockey and soccer. The complex is named after the former headmaster of the school, Edward J.Shanahan).
Hunt Tennis Center – It includes 22 tennis courts and two coach offices.
The Larry Hart Pool is a 25 meter pool with eight lanes, two one meter jumps, an electronic timer and solar heated water.
The William C.S. Remsen Arena and ice hockey rink is the best ice combined with changing rooms and rooms for the highest level teams.
Bruce '45 and Lueza Gelb Track is a new running track with eight synthetic lanes and a turf pitch inside. It has a marked jumping area (high jump, pole vault, long jump and triple jump). On the field itself, competitions in javelin throw and shot put are held.
Various sports grounds are scattered throughout the school campus that are used for both interschool competitions and program activities.On Lake Quonnipaug, rowing team lessons (on the lake, not in the boathouse).
Autumn sports: American football, rowing, cross country running, field hockey, football, volleyball, water polo, tennis, strength training, fitness, squash, rock climbing.
Winter sports: yoga, aerobics, fitness, archery, basketball, diving, ice hockey, rock climbing, running, strength training, squash, swimming, wrestling.
Spring sports: yoga, baseball, rowing, rock climbing, squash, frisbee, golf, lacrosse, sailing, softball, squash, tennis, athletics, strength training, fitness, volleyball, water polo, hiking.

School Life at Choate Rosemery Hall
School uniform: no school uniform, casual clothes.
Religion: Spiritual Living seeks to encourage ethical practices and moral development in schoolchildren.It aims to support students of all faiths and faiths in their spiritual traditions, rituals and search for meaning, as well as to foster dialogue between different religions.
The Director of the Spiritual Life Program, visiting chaplains and teachers of various faiths support and guide students in their religious manifestations. Weekly activities include Buddhist Meditations, Muslim Prayers, Roman Catholic Worship, Shabbat Prayer and Dinner, and the Christian Brotherhood Society.
Pratt Health Center: provides 24-hour medical assistance to all students. The director of the center is Dr. Benjamin Gardner, a board-certified pediatrician. He lives on the school campus and is available at any time. Qualified nurses are on duty around the clock in the center. Tests and procedures that cannot be done at the school health center, by agreement, are performed at a nearby hospital and radiology center.If needed, specialized care can be provided by MidState Medical Center in Meriden and Yale-New Haven Hospital. If specialized or dental care is required, students are referred to local medical practitioners.
Student Activities Center: is the place to hang out with new and old friends. It houses a post office, a school store and an internet café serving snacks ranging from traditional cheeseburgers and sodas to healthy fruit cocktails.There you can play ping pong and billiards, table hockey, air hockey and PlayStation 3s.
The center also helps students arrange travel and school transfers.

Accommodation Choate Rosemery Hall
The school has a variety of residences to choose from, from large and noisy dorms to small and quiet ones. Each hostel has one or more teachers (with families) who act as student advisors.
Dorm counselors act as parents, nurses, proxies and fans. These active men and women play an important role in the positive growth of students and make the school a comfortable place to live.
Prefects help teachers, they are usually accommodated with younger students, and they act as advisers and role models.
Private School Marianapolis Preparatory School in the USA
Description
Marianapolis Preparatory School is a boarding school that specializes in preparing students for admission to universities.
The task of the school is to teach children to think critically, to help them develop a creative approach to solving problems, to form an understanding of the social, scientific and political foundations of Western and other civilizations.
Unique learning-by-doing programs – country trips, research, cultural projects

Own center for preparation for admission to universities
The Marianapolis Preparatory School has developed a special program for the comprehensive development of high school students.The guys improve their creative thinking skills, work on research projects, participate in thematic clubs and events, and undergo training internships.
In addition, specialists from the pre-university preparatory center are engaged with students. Experts conduct tests, give recommendations on choosing a university, organize meetings with representatives of the university, prepare for entrance exams and interviews. High school students start attending the center from the 9th grade, each year increasing the time for preparation.
A whole group of specialists is involved in the selection of suitable universities for each student, based on their desires, goals and academic abilities.
Extracurricular activities
The school has about 40 student clubs and organizations.
music

illustration

the photo

painting

ecological club

media

robotics

writing club

theatrical skill

yoga
Once a year, special experimental learning programs are held – students participate in the life of the local community as volunteers, conduct their own research and organize cultural events.
Location
Marianapolis Preparatory School is located on the outskirts of the small town of Thompson, Connecticut, 1 hour from Boston and 3 hours from New York.
There is a lake and several state reserves nearby.
Address: 26 Chase Road, Thompson, Connecticut 06277
Campus
The school campus covers an area of ​​60 hectares.It houses educational buildings, student residences, a concert hall, rehearsal rooms, art studios, a dance class, a fitness center, sports fields and playing fields.
The school actively uses modern technologies for teaching – personal Apple iPads, online courses, an electronic library, a portal with homework, grades and lesson timetables.
Living conditions
Students live in six residences on the school grounds.Boys and girls live separately.
There is a dining room nearby, which serves a wide variety of dishes for breakfast, lunch and dinner.
Sports
The school conducts classes in 17 sports.
How to proceed
Leave a request on the website or call us.
We will discuss your goals and your child's background and provide diagnostic testing in English and school subjects.
Based on the test results, we will draw up a preparation plan for admission and a class schedule.
Our specialists will help you translate, arrange and submit documents to the school.
As soon as the child successfully passes all exams and the school confirms the enrollment, we will issue a student visa, arrange the flight and transfer.
After departure, we will help the child to adapt and solve everyday issues, monitor progress and keep in touch with parents and the school 24/7.
90,000 Miami Day School (Miami Day School) in the USA – disciplines and tuition fees
Miami Day School is a coeducational day school.The campus of the school covers an area of ​​85,000 m2 and includes a water center, a modern gym and an art center.
The main task of the school is to inspire students to develop their intellectual, physical, social and spiritual potential. School education is based on four core values:
honor, contributing to the formation of an integral and truthful personality;
respect for listening and evaluating the opinions of others;
compassion, which generates compassion, care, understanding and acceptance of global peace;
wisdom, the constituent parts of which are intelligence and knowledge.
Miami Day School has an Out-of-School Education Program that aims to develop: the academic knowledge, physical abilities and leadership qualities of students.
The school was founded in 1938 as a boarding school for boys. Already in 1950 it began to accept girls, and in 1970 it turned into a day school, and the former student residences became classrooms.
As part of the program, students study natural phenomena and keep an observation log, learn to photograph nature and provide first aid.independence, organization and learning life-saving skills.
The school actively supports students' initiatives and innovations. The Board of Trustees, represented by teachers, parents, students and graduates of past years, gives students the opportunity to implement their projects, provides psychological and material support.
Schoolchildren participate in workshops in fine arts, drama and dance. The theater studio runs a special course "Theater for Social Change", where young creators learn to write plays, study the history of theater, the essence of conflict in performances, in order to convey through art the thoughts that excite the younger generation today.
Miami Day School has 37 sports teams. All of them regularly participate in competitions in Florida. Tennis, basketball, swimming and lacrosse teams show particularly good results.
Many political leaders, professional athletes, movie and music stars studied at the school: Mark Rodriguez, Zoe Kravitz, Natasha Lionni, Emily Estefan.
In 2014-2015 students of the school entered Miami University, Stanford University, Yale University, New York University.
Main disciplines:
foreign languages: French, Spanish
mathematics, history, computer science
biology, chemistry, physics
geography
visual arts, music, drama
Sports:
swimming, water polo, rowing
basketball, football
golf, tennis
baseball, softball
Science and Creative Clubs:
chess club
chorus, orchestra, jazz band
painting, ceramics, sculpture, photography
screenwriting
Pomfret School (Pomfret School) school in the USA – disciplines and tuition fees
Pomfret School is a private American school specializing in preparing students aged 15-18 for admission to US universities.Pomfret School is ranked in the top 50 US high boarding schools by The Best Schools.
The Pomfret School campus occupies more than 200 hectares of picturesque territory in the northeast of Connecticut and has repeatedly been recognized as one of the most beautiful campuses in the world. Pomfret School is located 3 hours from New York and an hour from Boston. Pomfret School offers in-depth study of the main school program (Honor Courses), as well as programs at the first year of the university (Advanced Placement Courses).It is compulsory to study 8 disciplines, and as electives, you can choose subjects from more than 150 possible ones.
Education at Pomfret School is built around the individuality of each student: any point of view and the way it is expressed are valued here.
Pomfret School pays special attention to the development of student leadership skills. Students can become members of the school council, newspaper editors, assistant principal. All Pomfret School students participate in the TELL program.This is a series of 14 workshops held throughout the academic year. Master classes for schoolchildren focus on 3 areas: health and wellness, diversity and multiculturalism, leadership and ethics.
Pomfret School organizes internships in the USA and abroad (China, France, Spain, Italy). As part of these internships, students work on their own research projects and collaborate with a number of volunteer organizations.
AP / Advanced Courses Academic:
Analog and digital photography
English
Anthropology
Archeology
Astronomy
Biology
Biotechnology
Geopolitics
Journalism
Engineering
Spanish
History
Chinese
Latin
Literature and cinema
Mathematics
Neurobiology
Programming
Industrial Design
Psychology
3D Modeling
Physics
French
Chemistry
Digital photo, video and audio processing
Ecology
Economy
Expertise
Ethics in Biology and Genetics
Pomfret School students attend dozens of different circles and clubs of interest: acting, ceramics, ski club, discussion club, learning to play in a music group, visual arts, improvisation and sketching, movie club, dancing, literary circle, math club , oratory classes, personal lessons on playing a musical instrument, preparation for auditions and solo performances, political circle, poetry circle, radio technical club, photography, choir.
Sports:
American Football
Basketball
Baseball
Wrestling
Volleyball
Rowing
Lacrosse
Track and Field Cross Country
Squash
Softball
Tennis
Football
Hockey
Ball hockey
Yale University | Yale University
History of Yale University
The official date of foundation of Yale University is October 9, 1701, but the history of the university begins much earlier, in 1640, when a group of priests-colonists put forward the idea of ​​creating an educational institution in New Haven, in which students could not only receive valuable knowledge, but also live under one roof, adopting traditions and sharing experiences with each other.
Yale University was originally called the "Collegiate School". The university bore this name for 18 years until it received generous financial assistance from a local entrepreneur – Eli Yale, in whose honor the educational institution was renamed.
Every year there were more students at the university, which led to the formation of new faculties. In 1777, the university introduced a program of the humanities and exact sciences, and during the 19th century, graduate and postgraduate departments appeared.
Studying at Yale University has never been easy. For several decades, teaching within the walls of the university was conducted in Latin. English was banned. Even outside the classrooms, students had to speak exclusively in a dead language. Later, Latin still gave up its positions, giving way to communication and teaching English. However, until 1931, Latin was a compulsory subject in the Yale curriculum, regardless of specialization.
The main focus of study at Yale University is arts , humanities and social sciences , but the faculties of medicine , environmental management , applied sciences and engineering are not inferior in quality of teaching, and the achievements of researchers in the exact sciences are not lag behind American technical colleges.
Yale University is one of the most famous educational institutions in the world, and, as a result, one of the most demanding of applicants, therefore, the university has many talented people among its graduates – from musicians to heads of state (by the way, five US presidents graduated from Yale University) …
Yale University Achievements
A team of researchers at Yale University has recoded the DNA of E. coli. During the experiment, scientists replaced some of her genes.This is the first step towards a new discovery – changing the genes of harmful bacteria, so that deadly diseases can be treated without antibiotics and other drugs.
Yale scientists have developed a drug that significantly reduces the symptoms of Alzheimer's disease. Initially, the researchers developed an anti-tumor vaccine, but a side effect of this experiment was the drug's ability to restore lost memory.
Within the walls of the university, antibodies were artificially synthesized to strengthen the human immune system.In the near future, scientists will be able to create a new drug that will help in the fight against cancer and AIDS.
A non-standard solution to the problem of plastic recycling was proposed by scientists at Yale University: during an experiment, they discovered a special type of fungus, for which polyurethane can serve as a food source. The substance released by the bacteria will help fight overcrowded landfills in the future.
Why Choose Yale University?
The opportunity to get an education in one of the best universities in the world is absolutely free.According to statistics, approximately 10% of Yale students do not pay tuition fees, and another 51% of students receive financial assistance from the university.
A Yale University degree is a solid foundation for a successful career in research, medicine, humanities, law or engineering. This is confirmed by the famous Yale alumni, who have proven themselves in a variety of fields – from politics and research, to journalism and acting.
Yale University offers bachelor's, master's and doctoral programs. In addition, Yale has a Yale School of Management, where you can get an MBA.
Applicants have the opportunity to familiarize themselves with lectures and information on the achievements and merits of teachers on the Yale University website before enrolling in the course, which will help future students decide on the choice of specialization.
The process of studying at Yale University includes not only lectures, practical and laboratory classes, a considerable part of the time is devoted to students for writing scientific papers and participating in research projects, so the Yale libraries work almost until the morning.Each reading room opened at the university is conveniently planned and equipped with the necessary computer technology, and public transport on the campus operates around the clock and is free for students.
The Yale University campus is considered the most beautiful in the world. This architectural ensemble includes stately educational buildings, research laboratories, huge libraries with reading rooms, cozy lounges, picturesque green parks with manicured grass and trees.
Yale Tuition
A year of study at Yale will cost a student on average 40,000 USD, and if you take into account the cost of living in a hostel, meals, purchase of textbooks and stationery, the amount will reach 65,000 USD. Don't be intimidated ahead of time, however, as Yale offers several financial aid schemes for students who want to study at Yale but cannot afford it. It should be noted that more than half of the university students receive scholarships.
Expenses:
Minimum
Maximum
Tuition fees
0 USD
45,800 USD
Food, study aid and other expenses
590.58
Dormitory
USD 4,000
USD 8,000
Medical insurance
USD 2,102
USD 2,102
Transportation costs
Total
USD 0
5,000 USD
5,0005,000
9.602 USD
66.402 USD
Scholarships and Grants at Yale University
Yale is one of the few universities that can afford to fully pay for the tuition of their students, it should be noted, not only American, but also foreign.Grants and scholarships are available to those applicants who speak English at a high level, are engaged in social and volunteer activities, are able to correctly express their thoughts and have high scores on exam tests.
The amount of scholarships at Yale University ranges from USD 12,000 to USD 35,000 per year per student, which covers the lion's share of tuition costs. More than half of Yale's students (51%) receive financial aid from the university.This means that almost every applicant, regardless of nationality and country of residence, has the opportunity to become a participant in the scholarship program. Only for this one should try hard, since the issue of funding and free education has always been a real battleground for applicants, where it is necessary to show their intellectual and research potential, which is not within the power of every participant in the scholarship race. Only the best of the best receive grants to study at Yale.
Free education at Yale University
The university does not ask for confirmation of financial solvency upon admission and offers financial assistance to all students in need. That is, in any case, if the admission decision is positive (the decision is made on the basis of the applicant's academic results, interviews and motivation letter), then the student can be sure that Yale University will financially provide his studies. To qualify for 100% tuition fees, it is necessary to provide the special committee with a document confirming that the student's parents' annual income is less than 65,000 USD.In this case, Yale University can offer a full package of financial assistance, which includes not only tuition fees, but also dormitory accommodation. Responsible for the distribution of grants and scholarships for Student Financial Services.
Apply for a scholarship search
Yale University Faculties
There are three main academic divisions at Yale University:
Yale College, which is the foundation of the university.Yale College is modeled after English educational institutions – Cambridge and Oxford universities. Students not only go to college, but also live on campus. For the first two years, students must live in a student dormitory on the university grounds, since it is believed that this is the only way to create an atmosphere of unity and true brotherhood. Only undergraduate students study at Yale colleges.
The Graduate School of Arts and Sciences at Yale University offers postgraduate programs (graduate, graduate) in the following specializations: music, art, painting, drama, etc.d.
Vocational schools for master's or doctoral studies. There are 13 such schools represented at Yale University. In each of them you can study in such specializations as engineering, management, law, computer science, medicine, and so on. You can get an MBA from one of Yale's vocational schools.
Features of admission to Yale University for foreigners
For admission to Yale University, you must provide a school certificate translated into English or a bachelor's degree (for masters).In addition, applicants must pass the SAT or ACT exam – the equivalents of the Russian Unified State Exam, which are conducted entirely in English and test the student's knowledge of mathematics and English.
The minimum IELTS test score for admission is 7.0 for undergraduate and graduate programs; requirements may be higher for certain programs. The exam must be taken no later than one month before the end of applications (i.e. before the established regular deadline – no later than the end of November).
The required minimum scores for GMAT and GRE exams depend on the particular department for admission to the master's program. All exams must be passed no later than one month before the end of the application.
Yale University does not set a minimum score threshold for SAT and ACT exams, and there is no official threshold for GPA, but it is safe to say that the combination of a high GPA and a SAT / ACT score significantly increases the chances of admission, although there are exceptions.
Yale University Admission Statistics
Yale University is in the top of the most prestigious universities in the world, therefore it makes high demands on applicants. In 2016, Yale's student acceptance rate was less than 7% with 36,000 applications received.
Deadline for submission of documents
Acceptance of early applications – before November 1 .
Acceptance of general applications – until January 1 .
When submitting an early application, the applicant receives a response from the university until the end of December, but if the application is sent in the general manner, you can expect a response at the end of March.
Cooperation with universities in the field of international exchange
Yale has student exchange programs with several foreign universities, including the University of São Paulo (Brazil), Fudan University (China), Cambridge University (UK), Paris Institute of Political Science (France), Freie University of Berlin (Germany), Ghana University (Ghana), Jawaharlal Nehru University (India), Tel Aviv University (Israel), University of Tokyo (Japan), University of Mexico (Mexico), University of Cape Town (South Africa), Bosphorus University (Turkey) and Moscow State University.Lomonosov (by the way, became the first partner of Yale University in the student exchange program).
Students can start an internship during their free time. Yale University offers two options for internships: within the walls of the chosen university or research activities in a partner company.
Post Graduation Job Assistance
Career Strategy Center assists students in finding internships and permanent jobs. According to the 2015 rankings, 54% of Yale graduates have taken up paid work or paid internships.The rest of the students decided to devote themselves to research, unpaid internships, or volunteer work.
As for the field of activity of Yale graduates, in 14% of cases former students are engaged in teaching in educational institutions and research, 7% of graduates work in non-profit organizations, 7% work in the banking sector and 6% in medicine. The rest of the Yale graduates work in commercial fields: law, sports, art, marketing and consulting.
Opportunity, conditions and cost of living in a Yale University dorm
Students who enroll at Yale have the option of accommodating on-campus or off-campus. The campus is divided into hostels in accordance with the disciplines studied, as well as the level of study – bachelor's or master's. The cost of accommodation per month ranges from 4,000 USD to 8,000 USD depending on the type of housing (room, 2, 3 or 4-bed apartment). The dorm rooms are furnished with beds, chairs, dining and writing desks, book shelves, a large wardrobe and reading lamps.It should be noted that students with excellent academic performance live in separate apartments. Members of the student fraternities also live in seclusion in their commune.
Yale University Facilities and Infrastructure
The Yale campus is divided into 12 dormitories modeled on old UK universities (for example, Oxford University). Each college is home to about 500 students, the dean of the college and several members of the faculty, headed by a master college.Each of the dormitory colleges has a certain autonomy, respectively, life and order are different in each of them, but the budget for all colleges is the same.
Each college has its own libraries, research laboratories, classrooms, canteens, reading rooms and even lounges on the territory of each college. It should be noted that the Yale University library is the second largest of all university libraries in the world. In its collection there are about 15 million volumes, 4 of which are in the main library Sterling Memorial Library, the rest of the materials are distributed depending on the subject in several libraries.
Yale University has several major museums. The Art Gallery, the first university-established museum in the United States, has a collection of over 180,000 works, including works by renowned masters of the Old World and important collections of contemporary art.
At Yale, special attention is paid to the physical training of students, because the university has grandiose sports facilities. With gyms, soccer and baseball fields, ice hockey, lacrosse, tennis, basketball and athletics, Yale offers its students a wealth of opportunities for athletic development.
In addition to stately academic buildings and attractions, Yale University boasts its own police station. Special blue telephones are installed on the territory of each college, allowing you to make emergency calls to the police.
Interesting Facts About Yale University
According to popular belief, Yale University became the first educational institution with its own symbol in 1889 – a bulldog named Handsome Dan.To this day, dogs replace each other, and their biographies are recorded and published. Today the symbol of the university is Handsome Dan XVI.
The Yale University Museum contained artifacts brought back by Professor Hiram Bingham from an expedition to Machu Picchu in 1912. In those days, it was legal to export artifacts from their country of origin, in this case Peru. Among other things, in 2010, representatives of the university agreed to donate exhibits to the University of Peru.
The Yale Records magazine is the oldest humorous publication in the world.
The now popular Frisbee game in the United States was invented by students at Yale University when they threw empty cake tins from the Frisbee Pie Company.
The Yale University men's rowing team is the oldest in the entire United States. The team won two Olympic gold medals in 1924 and 1956. And Yale Yacht Club is the oldest yachting community in the world.
At the Yale University Museum, you can see the remains of an ancient pterodactyl.
American billionaire and philanthropist, Charles Johnson, who once studied at Yale University, donated a tidy sum of USD 250,000,000 to the university. An entrepreneur's charitable gesture is considered the largest single donation ever made to Yale.
Famous Yale alumni
William Howard Taft – 27th President of the United States, graduated from Yale as the second most successful student out of 121 law students in his class.In addition to the presidency, he served as Chief Justice of the US Supreme Court and Secretary of War.
Gerald Ford – 38th President of the United States, graduated from Yale Law School with a Bachelor of Laws. Before running for the presidency, he served as vice president of the United States for a year.
George W. Bush, 41st President of the United States, earned his Bachelor of Arts from Yale externally after only 2.5 years, enrolling after serving in the United States Air Force during World War II.
William (Bill) Clinton – 42nd President of the United States, received his Juris Doctor degree from Yale University. It is noteworthy that Bill Clinton tried to enroll earlier, but was not accepted.
George W. Bush – 43rd President of the United States, "the least popular American president", received a bachelor's degree in history, according to biographers, the future president studied middle.
John Kerry is the current Secretary of State of the United States of America, candidate for the presidency of the United States in 2004., but in the election he was defeated by George W. Bush. He received a Bachelor of Arts at Yale and also met future President John F. Kennedy.
Ernesto Zedillo – President of Mexico from 1994 to 2000, received his Ph.D. in economics from Yale. Zedillo's reign was characterized by a severe financial crisis, from which the country managed to get out thanks to his wise policies.
Tansu Ciller is a former Prime Minister of Turkey. She was the first and still remains the only woman in such a post in Turkey.She completed her post-doctoral studies at Yale University.
Admission Assistance Ask a question to a specialist
Yale University Summer Schools
| | |
| --- | --- |
| Min. tuition fees | 4.950 USD |
| Total cost | from 6,800 USD |
| Min. Duration | 1 month |
| Students age | 15 to 18 years |
| GPA average | 3.5 |
| Accommodation | on campus |
| Minimum IELTS | 7.0 |
| Minimum TOEFL | 100 |
Opens Summer Yale University opens doors for school students to get a taste of university education at one of America's finest universities. Programs for schoolchildren here are not very diverse, as, for example, at Brown University, but they cannot be ignored, because every year more and more teenagers are interested in the opportunity to undergo short-term intensive training at one of the Ivy League universities.Next, we will consider the main programs offered by Yale for schoolchildren 15-18 years old.
Yale Summer School Varieties
Yale Summer Session
The program offers a wide variety of courses in 50 scientific disciplines to choose from, but when choosing a specific course, you must carefully read its availability for school students, since the "summer sessions" at Yale are also open to university students.Classes in the summer are held in two shifts, and the total duration of each of them is 5 weeks. The first session is held from late May to late June, and the second from early July to early August. During one session, you need to select courses for yourself that would correspond to at least two study credits.
For example, the course Energy, Technology and Society gives 1 academic credit (classes on Tuesdays and Thursdays from 9:00 to 12:15), plus the course "Calculating Functions with One Variable" brings 1 more academic credit (classes on Mondays, Wednesdays and Fridays from 9:00 to 12:15).Hence, the student can combine these courses to improve their knowledge of physics and mathematics. In addition, there is an opportunity to study for two months, sequentially combining two sessions, but this option, firstly, will cost twice as much, and secondly, it will become too serious a test for the student, since he will have to live on campus for a long time. Abroad.
The courses take place in the historic building of the university, this provides students with the opportunity to use the entire university infrastructure and make regular trips to | New Haven.
All summer school participants live in one of Yale's dorms. Students under the age of 18 live in a separate building of the hostel under the supervision of professional curators. Double rooms are equipped with bunk beds, wardrobe and work area. Wi-Fi is available throughout the campus. Printers and computer rooms are located in both dorms and libraries.
Participants are provided with three meals a day in canteens.
Academic credits earned through this program may be counted towards undergraduate studies in the United States.
The Yale Summer Program in Astrophysics
The program is designed for only 32 participants, therefore it has a very high competition. First of all, it is intended for schoolchildren interested in mathematics, astrophysics and high-tech. The program consists of two parts: a two-week distance online training and a four-week training at the Leitner Observatory.Classes are held from early July to early August.
During training, students jointly write a learning outcomes report in the form of a short scientific article based on learning outcomes. At the end of the program, a conference is held where the student gets the opportunity to present the results of his work. The main goal of the program is to develop practical skills in the basics of programming, mathematics, analytical data processing, statistical analysis, writing and research methods.The program will be useful to everyone who wants to link their future with scientific work.
All summer school participants live in one of the Yale University dormitories, which are located approximately one and a half kilometers from the Leitner Observatory. The road from the observatory to the hostel is accompanied by adults. The dorm rooms are designed for two people, and the curators, the educational leader and the teaching assistants live in the rooms adjacent to the students.
Participants are provided with three meals a day: breakfast and lunch are delivered for students directly to the observatory.Dinner is always served in the student canteen.
No academic credits are awarded for this program.
Sample Day Schedule at Yale Summer School
This schedule applies to the Yale Summer Astrophysics Program. Given the specifics of the subject being studied, students of this program work a lot in the evening.
| 9: 00–10: 00 | Walk or trip to Leitner Observatory and breakfast at it |
| --- | --- |
| 10: 00–12: 30 | Classes with Academic Director |
| 12: 30–12: 30 13:30 | Lunch at the observatory (meals are delivered from the canteens) |
| 13: 30-16: 30 | Introduction to programming (small group work) |
| 16: 30-17: 30 | Break : physical activity, rest, attending an additional lecture or doing additional assignments |
| 17: 30-18: 00 | Meeting with the research team |
| 18: 00-19: 30 | Return to campus and dinner |
| 19: 30–00: 00 | Return to the observatory and work with telescopes, data analysis, discussion of the results obtained |
| 12:10 | Return to the hostel |
Yale Summer School Participation Fee
The listed cost includes tuition fees, meals and campus accommodation.
| Program | Cost | Duration |
| --- | --- | --- |
| Yale Summer Session Yale Summer Session | 11.095 USD | 5 weeks |
| Yale Summer Session Yale Summer Session | $ 14.390 | 10 weeks |
| Astrophysics Summer Program The Yale Summer Program in Astrophysics | $ 4.950 | 6 weeks 2 weeks online and 4 weeks on campus |
Additional costs
Application processing fee
75 USD
Medical insurance
70-130 USD
Transportation costs (air tickets, transfers)
from USD 500
USD 75–300
Visa costs
350 USD
Laboratory fees
USD 0–300
Off-campus meals
USD 75–150 / week
Other personal expenses
75–150 USD / week.
Taking an IELTS or TOEFL test
180–255 USD
Requirements for Attendance at Yale University Summer Schools
| Program | Age, years | TOEFL iBT | IELTS | Deadline |
| --- | --- | --- | --- | --- |
| Yale Summer Session Yale Summer Session | 16-18 | 100 | 7.0 | Apr 17, May 22Starting late May or July |
| Summer Astrophysics Program The Yale Summer Program in Astrophysics | 15–17 | 100 | 7.0 | Mar 5 |
Read more about requirements
English . In addition to the TOEFL iBT and IELTS listed in the table, you can also provide TOEFL PBT (min.600 points) or TOEFL CBT (min.200 points). The admissions committee is also willing to consider the results of the SAT test as proof of English proficiency. In lieu of language certificates, summer school applicants can provide proof of three years of education in an English-taught secondary school. Pearson PTE certification is also eligible for the Yale Summer Astrophysics Program.
Online Application . To participate in summer schools, you must prepare an application on the university website.Applications will open on January 16th.
School record . It is necessary to provide a transcript of school performance for the last three years (by quarters, trimesters or semesters). It is important that the extract is accompanied by a document in English explaining the Russian grading system in accordance with the American scoring system. Additionally, you can calculate the GPA score and attach this information to the application. letters of recommendation in English: from the class teacher and from the teacher in the subject, the in-depth study of which is supposed to be in the chosen courses.
Financial soundness . You must include a bank statement with your Yale Summer School application. The amount must match or exceed the cost of attending a Yale Summer School. This is necessary as a guarantee of the student's ability to pay so that program management can complete and submit the I-20 for a student visa.
Essay is required to attend Yale Summer School.The student must independently talk about his motivation, talk about his educational priorities and the reasons why to take part in this particular summer school program.
Deadline . In the event that a student applies for participation in the summer session courses, the deadline for the June session is limited to mid-April, and for the July session – on May 20. Applications for the Yale Summer Astrophysics Program close in early March.
Visa . An F-1 student visa is required to attend the Yale Summer School.An important difference at Yale University is that it reviews applications before going through visa formalities. The university sends the I-20 form to the student immediately after receiving a certificate of financial solvency and passing the entrance competition.
Yale Summer School Admission Process
Selection of a suitable program;
Passing the required TOEFL language exams (in any format) or IELTS and obtaining the corresponding certificate;
Preparation of documents from school: statement of school performance for the last three years; calculating the GPA score for the application to the statements; two recommendations in English;
Notarized translation of school report into English;
Essay writing in English;
Completing and submitting an application for participation in the summer school, paying the application fee and waiting for a response from the selection committee (about three weeks).Enrollment information comes by e-mail;
Preparation of a bank statement to confirm financial solvency;
Form I-20 Request for Student Visa Preparation;
F-1 student visa application;
Payment of the full course fee.