College lacrosse coaches emails: Lacrosse – College Coach Email Addresses
Club Directors Panel: How to Email a College Coach, Written by a College Coach
A previous Club Directors Panel focused on how clubs are preparing their families for the accelerated recruiting process.
Ryan Danehy, co-director of Go Blue and current assistant at Michigan, shared valuable insights from both sides of the process and then provided a great template for emailing college coaches.
There is also a great gem nestled in their regarding your highlight video. See if you can spot it.
EMAILS
As a player or parent of a sophomore or younger, while you can email a Division I coach, they cannot reply unless generic about their camps and/or questionnaires.  You cannot receive any other "process pertinent" information.
Emails are great to start to show an "interest" in a particular institution but will never really spark major interest as almost 100% of Division I schools will still need to see you play live despite the camps you've been invited to our your high school lacrosse stats (if any). Telling me you're good is a waste of everyone's time.
Helpful rules to sending out emails (regardless of age):
Address them to a specific coach. If you want to send to the entire staff, no problem.
No BCC mass emails. (One generic email to different schools)
Make sure you spell the coach's name correct and make sure it's addressed to the correct coach!
Stay short but give all vital information.
Emails that include highlight links will get read and entertained well before emails of kids we do not know and don't give us a link.
Frequent communication is good. But don't over do it. Emails at the beginning, middle and end of semesters are great because you can add in more details.

Lead with the important stuff. Just like a highlight film, the beginning of your email should lead with the most important and pertinent information.
Example
1st paragraph should include:
Name and that you're reaching out to express your interest in X College/University (you don't need to flatter anyone here and give details why – that's what makes it too long)
Graduation year
High School (include coach's contact information – cell and email)
Club (include coach's contact information – cell and email)
Position (often left out – amazing)
Size (height/weight – it's nice to know when a guy is 6'3, 130lbs – helps us compare size)
2nd paragraph should include:
A highlight link and text letting us know where the clips are from (example: this is from last summer and the fall of 2012 or this is from last July or this is a highlight film from my first 5 games this spring etc.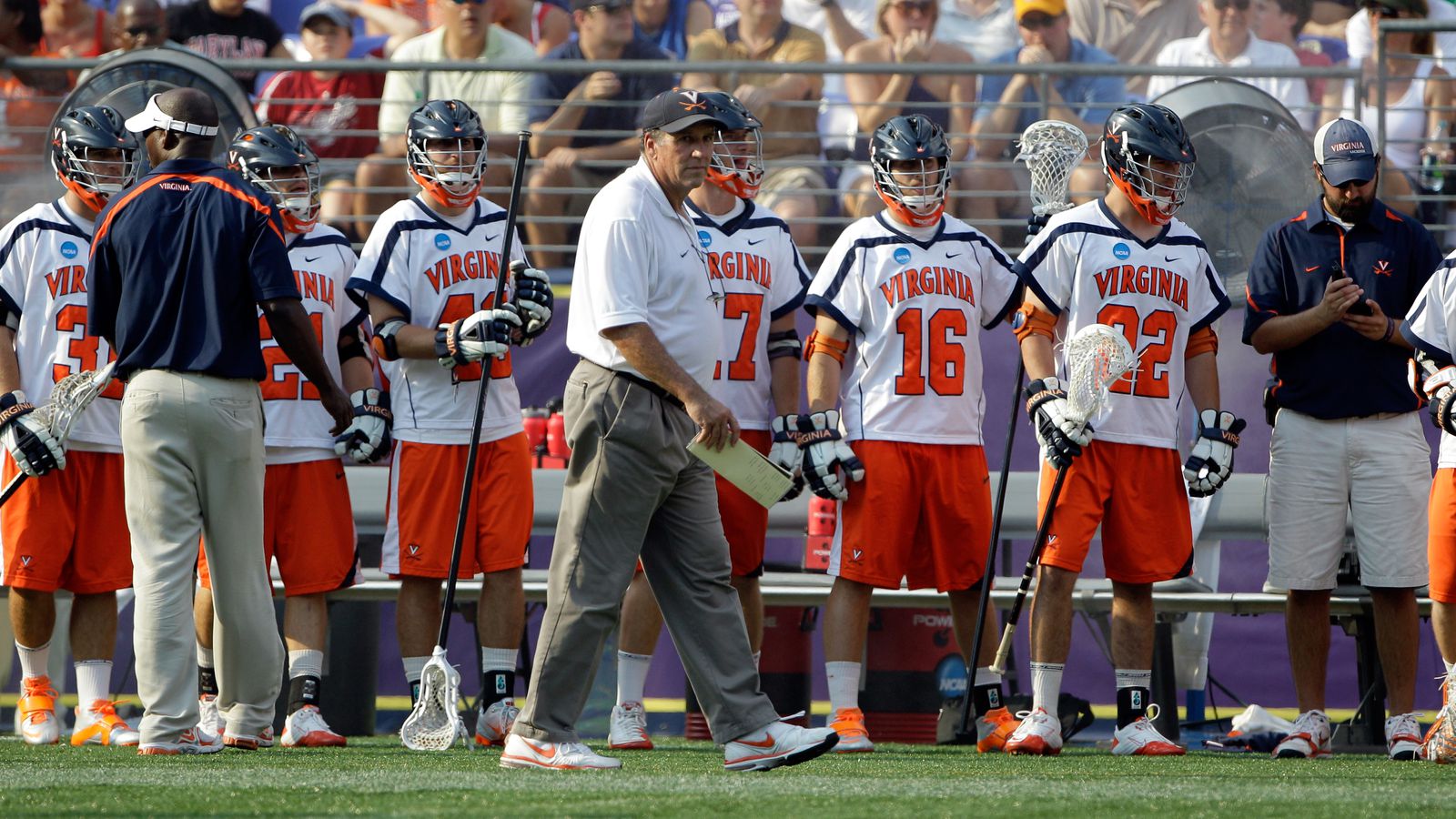 )
3rd paragraph should include:
Upcoming schedule for fall or summer, whichever is applicable at the time, for all events, and who you'll play with (individual/club team or HS team etc).
4th paragraph should include:
Any applicable stats, awards, all star games that they may have played in.
A good rule of thumb: if we have to scroll, or the email can't be skimmed in less than 10 seconds (that's why listing is so important), then it's too long.
Also, a cool thing that some players do is acknowledging the NCAA rules. Example, I know you can't email me back but I look forward to keeping in touch.
As a player, you can reach out via phone to college coaches, but if they don't know who you are, there's not a whole lot you can say to them.
Catch up on previous Club Directors Panels:
Tournament Selection
Early Recruiting & Coaching Staff Alignment

What makes a club lacrosse program successful?
Club versus High School 
Managing Expectations
Hope for Late Bloomers?
[mks_separator style="solid" height="4″] Want to talk recruiting, club teams, tournaments or camps? Leave a comment in the comments section or tweet me at @4onetwolax or @AmRevolutionLax.
SENDING LETTERS AND EMAILS TO COACHES
Introducing Yourself to Coaches
You can't expect college coaches to know who you are and want to give you an athletic scholarship simply because of your athletic success. There are thousands of other student-athletes out there that you are competing against. You have to set yourself apart and get in contact with the coaches you may want to play for. Email can be a quick way to reach out to coaches, but taking the time to send written letters may get you noticed as well.
Guidelines for Letters and Emails
Get your name out there. Contact at least one coach each week, or around 50 a year.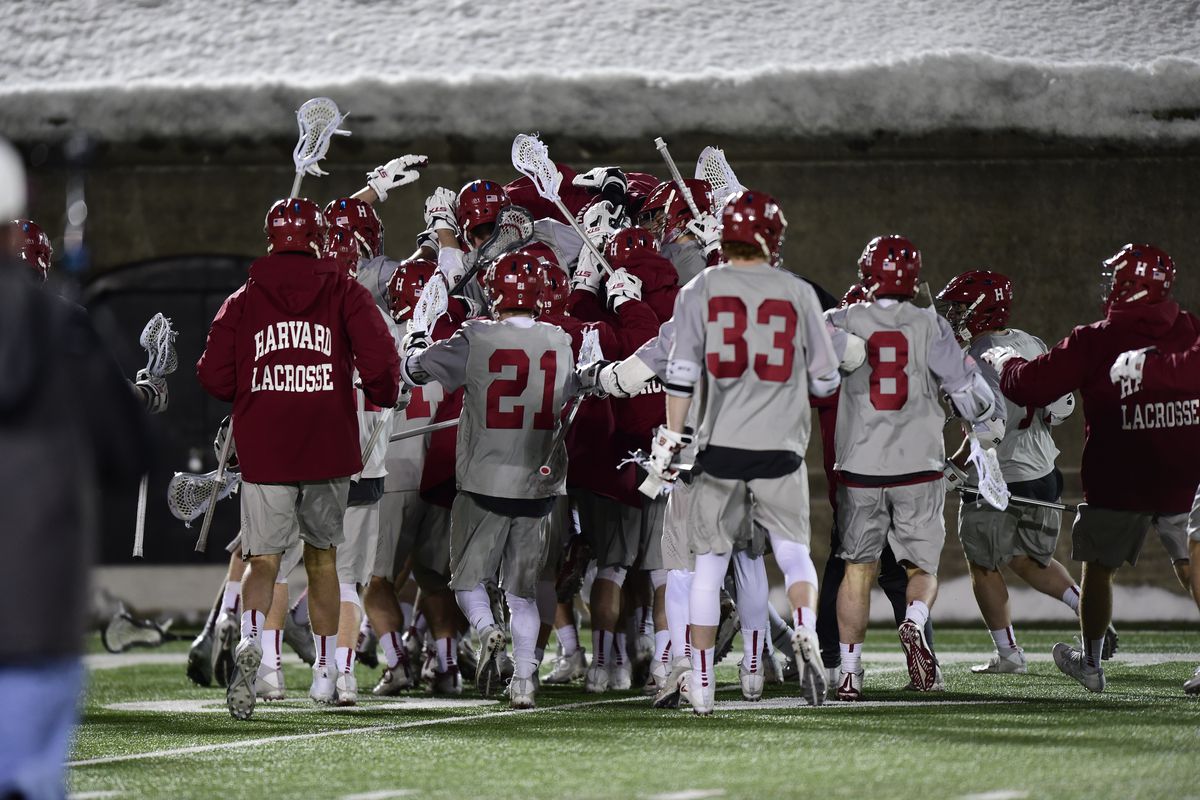 That may sound like a lot, but building relationships with multiple coaches might just result in several scholarship options when it's time to choose a college.
Research each school and coach. Find out specific information about the athletic program you're contacting. Mention important wins or other recent success the coach has had. This kind of personal touch shows that you're interested in the coach and the college.
Avoid using a form letter. Coaches can tell when you do. Take the time to personalize each letter or email.
Include some essential aspects. There are several basic things that every letter or email should include.
A personalized salutation including the coach's name. Never start with, "To Whom it May Concern."

Your basic information including your high school, the position that you play, or events that you compete in.

Include some of your important athletic stats as well as academic stats like your GPA and placement test scores.

Tell the coach of any club sports or camps that you're participating in.

Include any recognition you've received like all-conference honors, MVP mentions, and academic awards.

Explain why you want to play for that college and coach. Be specific.

Link to your athletic profile. Give the coach an option to find out more about you. A good way to do that is to create an athletic profile at NCSA, Hudl, or Lacrosse Recruits.

Don't forget your contact information. Make sure you've included your street address, phone number, and email address.
Below is a sample letter/email to a coach: 
Dear (Coach's Name), 
 My name is (Your name) from (City and State) and I am writing to you because of my interest in playing (sport) at (college name).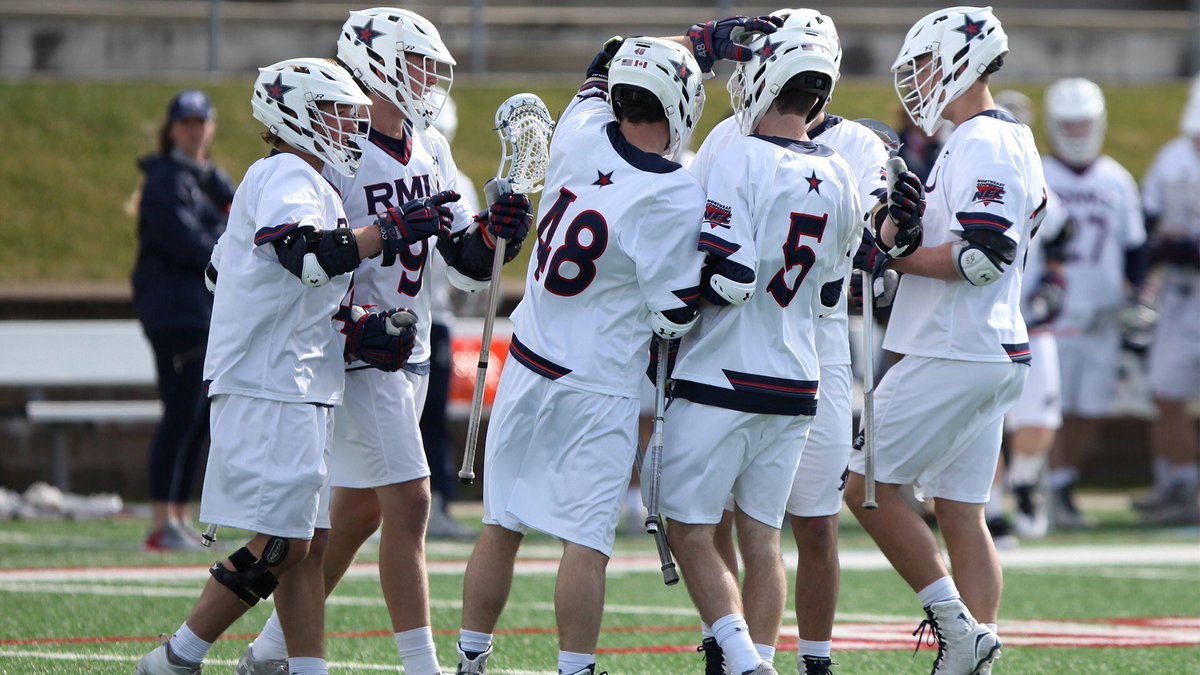 I play on my high school team and I consider myself (add something about your athletic ability). 
 Just to tell you a little bit about myself.  I am an (position) on my school and (Now talk about your high school and club experience, any awards or honors, your work ethic, what you contribute most to the team). 
As a student, I am (about you). I currently have a — GPA and scored an — out of 1600 on my SATs.  I plan on retaking the SAT (date).  My goal is (score).  (Put in some extracurricular activities if applicable).  (Your academic strengths). (Say something about the college/University's academic record and your interest there) 
(Include some upcoming plans and goals in this paragraph).  I hope that you are able to see me play.  Below I have included a link to my Lacrosse Recruits scouting page for you to view as it includes highlight videos and my athletic and academic information. 
I would love to meet you and talk about the possibility of being a part of your team in (Grad year). If there is anything I can do to help you decide whether I might be a good fit for your program please don't hesitate to ask.  I will follow up with you soon by phone and if you have any further questions I look forward to answering them for you. 
Thank you very much for your time and I look forward to hearing back and contacting you via phone very soon. 
Sincerely, 
Johnny Student/Athlete
1234 Broadway Drive
Email: [email protected]
Phone: 555-555-5555
Cell: 555-555-5555
Matt Poskay – Head Coach – Men's Lacrosse Coaches
, an  All-American midfielder who played on two National Championship teams at the University of Virginia following a storied high school career, and the 2010 MVP of the Major Lacrosse League, will enter his seventh season at the helm of the Wagner men's lacrosse program in 2018.
For the two seasons prior to coming on board at Wagner, Poskay served as an assistant coach at Drew University in his native New Jersey where he helped the Rangers to a pair of winning seasons.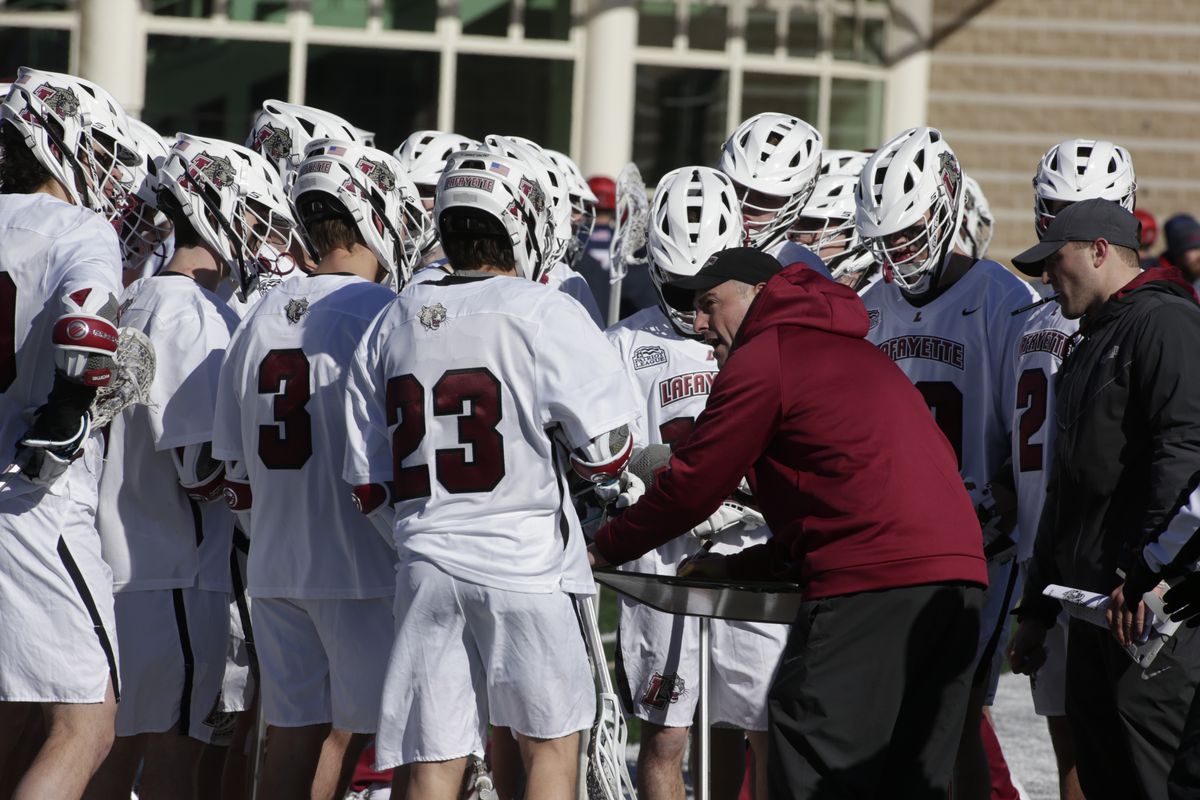 Prior to his stint at Drew, Poskay served as an assistant coach at his alma mater, A.L. Johnson Regional High School in Clark, New Jersey.
It was during his record-setting playing career at Johnson where Poskay began garnering national attention. He has held the national high school record with 362 career goals for nearly a decade and also tallied 468 career points, tops in state history. On the gridiron, he was a First-Team All-State quarterback as a senior and Second-Team his junior year. He was also the starting point guard for three years on the basketball team.
Poskay, who is the fourth-leading goal-scorer by a Virginia midfielder, helped led the Cavaliers to national titles in 2003 and 2006. He was selected in the second round of the 2006 Major Lacrosse League Draft by the Boston Cannons following his five-goal performance in the Cavaliers' NCAA title game win over UMass.
In 2006, he led the Cannons in goals and was named the team's Rookie of the Year. His 2007 season was even better as he was named a MLL All-Star and then preceded to win the MLL All-Star Game MVP. In 2008, he was again named to the MLL All-Star team while leading the Cannons with 34 goals. The pinnacle of his professional career came in 2010 when he was not only the MVP of the league but also the league's Offensive Player of the Year.
Poskay graduated from the University of Virginia's, McIntrie School of Commerce with honors in 2006. He was a United States Intercollegiate Lacrosse Association Scholar All-American as well as an ACC Honor Roll selection three times.
What They're Saying About Matt Poskay
 
"Everyone here at Virginia is excited about this opportunity for Matt at Wagner. Matt has been successful with everything he has touched and he is one of the bright, young lights in the coaching profession.  The people at Wagner are going to thoroughly enjoy getting to know Matt and this is an exciting moment for Wagner.

" Lacrosse.  Matt Poskay is going to be a terrific head coach."
Virginia Head Coach Dom Starsia
"Matt's a great player and a quality individual. He's had success at every level of lacrosse from youth up to professional. He's a great teacher. He coached with us after he came back from Virginia, joining the staff at Johnson for a couple years. He's just a great mind, a great motivator. This will be a great opportunity for him.'
Former Arthur l. Johnson Regional High School Head Coach Tony Calandra
"He's such an intelligent lacrosse mind and I'm sure that will transfer over to his being a head coach. He understands what we're trying to do from an offensive standpoint. He reads defenses and puts himself in a position to always be a threat and that's why he's put up the numbers he's had. I regard Matt as a coach on the field for us. This is his second year as a captain for us as well. He not only leads but he leads by example more than anything."
Boston Cannons Head Coach Bill Daye
Staff Directory – Hobart and William Smith Colleges

Image
Name
Title
Email Address
Phone
Twitter
Deb Steward
Associate Vice President and Director of Athletics and Recreation at Hobart and William Smith Colleges
Email
(315) 781-3500
@debsteward
Brian Miller
Associate Director for Athletics and Recreation and Director of Athletic Compliance
Email
(315) 781-3548
Sally Scatton
Head Coach/Associate Director for Athletics and Recreation and Senior Woman Administrator
Email
(315) 781-3940
Sophie Riskie '07
Assistant Coach/Assistant Athletic Director
for Student-Athlete Development
Email
(315) 781-3934
Mike Cragg
Senior Director of Development for Athletics
Email
(315) 781-3566
@CoachCragg
Christine Finnerty
Business Manager
Email
(315) 781-3075
Ken DeBolt
Director of Athletic Communications
Email
(315) 781-3146
@kendebolt
Mackenzie Larsen '12
Associate Director of Athletic Communications
Email
(315) 781-3135
@M_Larsen27
Brian Miller
Associate Director for Athletics and Recreation and Director of Athletic Compliance
Email
(315) 781-3548
Tyler Wilkie
Head Coach/NCAA Compliance Coordinator/Event Manager
Email
(315) 781-3574
Kevin McDonald
Head Equipment Coordinator
Email
(315) 781-3563
Dathan Zabel
Coordinator of Sports Medicine
Email
(315) 781-3704
Stephanie Habecker
Assistant Athletic Trainer
Email
(315) 781-3568
Mary Beth Schram
Assistant Athletic Trainer
Email
(315) 781-3568
Julianna Tyler
Physical Therapist
Email
(315) 781-3568
 
Dr. Elizabeth Osborn
Medical Director
 
Dr. James Mark
Orthopedic Surgeon/Consultant
(315) 789-0993
Chris Gray
John J. Hogan '88 Strength and Conditioning Head Coach
Email
(315) 781-3621
Bailey Victoria
Assistant Coach
Email
(315) 781-3621
Stefan Thompson '13
Head Coach
Email
(315) 781-3547
@_StefanThompson
Ben Horwitz
Assistant Coach
Email
(315) 781-3620
Dennis Pysnack
Assistant Coach
Email
(315) 781-3620
Lindsay Sharman
Head Coach
Email
(315) 781-3932
Ann Dorris
Assistant Coach
Email
(315) 781-3937
@AnnLoydDorris
Jennifer Goodell Cooper '97
Assistant Coach
 
Ron Fleury
Head Coach
Email
(315) 781-3077
Michael Eighmey
Assistant Coach
 
Tyler Wilkie
Head Coach/NCAA Compliance Coordinator/Event Manager
Email
(315) 781-3574
Sally Scatton
Head Coach/Associate Director for Athletics and Recreation and Senior Woman Administrator
Email
(315) 781-3940
Sophie Riskie '07
Assistant Coach/Assistant Athletic Director
for Student-Athlete Development
Email
(315) 781-3934
Ami Cammarota '00
Assistant Coach
 
Kevin DeWall '00
Head Coach
Email
(315) 781-3582
@Coach_DeWall
Greg Hadley
Defensive Coordinator/Defensive Line
(315) 781-3581
@CoachHad
Michael Green '14
Offensive Line Coach
Email
(315) 781-3716
@CoachGreenBart
Matt Fleischacker
Linebackers Coach/Special Teams Assistant
Email
(315) 781-3683
@CoachFly_
Aaron Backhaus '00
Defensive Backs
 
Cait Finn
First-Year Coordinator/Defensive Line Assistant
Email
 
Michael Cragg
Safeties Coach
 
Ken Dougherty
Head Coach
Email
 
Lynn Quinn
Assistant Coach
 
R. C. Weston
Head Coach
Email
(315) 781-3567
@CoachWeston11
Mark Taylor
Head Coach
Email
(315) 781-3539
Tom Fiorentino '14
Assistant Coach
Email
(315) 781-3541
 
Gord Dineen
Volunteer Assistant Coach
 
Lino Chimienti '16
Volunteer Assistant Coach
 
 
Jeremy Pizzo '21
Hockey Operations Assistant
 
 
Kevin Becker '22
Hockey Operations Assistant
 
Kate Gallagher
Interim Head Coach
Email
(315) 781-4517
Greg Raymond
Head Coach
(315) 781-3565
Stephen Brundage
Assistant Coach
Email
(315) 781-3544
Kyle Turri
Assistant Coach
Email
(315) 781-3715
@kturri1
Adam Hardy '16
Assistant Coach
Email
 
Sean Cunningham '17
Director of Lacrosse Operations
Email
(315) 781-3572
Anne Phillips
Head Coach
Email
(315) 781-3945
Morgan Ewert
Assistant Coach
Email
(315) 781-3956
Paul Bugenhagen
Head Coach
Email
(315) 781-3935
@B_TheHammer
Ethan Curren
Assistant Coach
Email
(315) 781-3627
James Konopka
Assistant Coach
Email
 
Paul Bugenhagen
Head Coach
Email
(315) 781-3935
@B_TheHammer
Ethan Curren
Assistant Coach
Email
(315) 781-3627
James Konopka
Assistant Coach
Email
 
Ford Weiskittel
Assistant Coach
 
Scott Iklé '84
Head Coach
Email
(315) 781-3938
Ben Mohney
Assistant Coach
Email
(315) 781-3498
 
To Be Determined
Assistant Coach
 
Shawn Griffin
Head Coach
Email
(315) 781-3625
Andrew Bednarsky
Assistant Coach
Email
(315) 781-3536
Danny Gilbertson
Assistant Coach
 
Tyler Serafine '16
Assistant Coach
 
Aliceann Wilber
Head Coach
Email
(315) 781-3933
Chas Allen
Assistant Coach
Email
(315) 781-3944
Al Loucks
Assistant Coach
 
Chip Carver '81
Volunteer Assistant
 
Wilson Medeiros
Consultant
 
Pat Cosquer
Head Coach
Email
(315) 781-3936
Pat Cosquer
Head Coach
Email
(315) 781-3936
R. C. Weston
Head Coach
Email
(315) 781-3567
@CoachWeston11
To Be Determined
Diving Coach
 
Tim Riskie
Head Coach
Email
(315) 781-3645
@timriskie
Chip Fishback
Assistant Coach
 
Joe Mallon '20
Assistant Coach
 
Tim Riskie
Head Coach
Email
(315) 781-3645
@timriskie
Chip Fishback
Assistant Coach
 
Leland Barclay '20
Assistant Coach
 
Staff Directory – Flagler College Athletics

Administration
Jud Damon
Director of Athletics
[email protected]
(904) 819-6252 (904) 819-6252
Matt Green
Senior Associate AD/Internal Operations
[email protected] edu
(904) 819-6488 (904) 819-6488
Joey Wiles
Senior Associate AD/External Operations
[email protected]
(904) 819-6455 (904) 819-6455
Karen Hudgins
Executive Assistant to the AD/SWA/Athletics Business Manager
[email protected]
(904) 819-6252 (904) 819-6252
Kurt Sebastian
Faculty Athletics Representative
[email protected] edu
(904) 819-6291 (904) 819-6291
Athletics Fax
(904) 810-2369 (904) 810-2369
Athletics Communications
John Jordan
Assistant AD/Sports Communications
[email protected]
(904) 819-6465 (904) 819-6465
Lauren Moore
Athletics Communications Coordinator
[email protected] edu
(904) 826-8631 (904) 826-8631
Operations and Facilities
Cade Smith
Assistant AD/Game Operations and Facilities
[email protected]
(904) 826-8632 (904) 826-8632
Brad Hernandez
Manager, Indoor Athletics Facilities and Operations
[email protected]
(904) 826-8561 (904) 826-8561
Sports Medicine
Cullen Fridley
Director of Sports Medicine
[email protected] edu
(904) 819-6361 (904) 819-6361
Aerial Tirado
Associate Athletic Trainer
[email protected]
(904) 826-8625 (904) 826-8625
Sports Performance
Connor Gettemy
Director of Sports Performance
[email protected]
(904) 826-8681 (904) 826-8681
Rob Reeves
Strength and Conditioning Intern
[email protected] edu
Baseball
David Barnett
Head Baseball Coach
[email protected]
(904) 819-6253 (904) 819-6253
Jeff Pelkey
Assistant Baseball Coach/Recruiting Coordinator
[email protected]
(904) 819-6203 (904) 819-6203
Andrew Knight
Assistant Baseball Coach
Brooks Calvo
Volunteer Assistant
Men's Basketball
Chad Warner
Head Men's Basketball Coach
[email protected] edu
(904) 819-6251 (904) 819-6251
Blake Selland
Assistant Men's Basketball Coach
[email protected]
(904) 819-6355 (904) 819-6355
Kip Owens
Assistant Men's Basketball Coach
[email protected]
Women's Basketball
Mo Smith
Head Women's Basketball Coach
[email protected] edu
(904) 819-6388 (904) 819-6388
Sydney Cleveland
Assistant Women's Basketball Coach
[email protected]
(904) 819-6340 (904) 819-6340
Joe Harding
Assistant Women's Basketball Coach
[email protected]
(904) 819-6388 (904) 819-6388
Cazzie Russell
Special Assistant to the Head Coach
[email protected] edu
Malaysia Robinson
Volunteer Assistant
Men's Cross Country
Brian Beil
Head Cross Country/Track Coach
[email protected]
(904) 819-6299 (904) 819-6299
Kaitlin Rodriguez
Assistant Cross Country/Track Coach
[email protected] edu
(904) 735-4948 (904) 735-4948
Women's Cross Country
Brian Beil
Head Cross Country/Track Coach
[email protected]
(904) 819-6299 (904) 819-6299
Kaitlin Rodriguez
Assistant Cross Country/Track Coach
[email protected]
(904) 735-4948 (904) 735-4948
Men's Golf
Santiago Cavanagh
Director of Golf
[email protected] edu
(904) 819-6415 (904) 819-6415
Juan Iturra
Assistant Golf Coach
[email protected]
(904) 819-6415 (904) 819-6415
Women's Golf
Santiago Cavanagh
Director of Golf
[email protected]
(904) 819-6415 (904) 819-6415
Juan Iturra
Assistant Golf Coach
[email protected] edu
(904) 819-6415 (904) 819-6415
Men's Lacrosse
Brian Duncan
Head Men's Lacrosse Coach
[email protected]
(904) 826-8587 (904) 826-8587
Women's Lacrosse
Grant Kelam
Head Women's Lacrosse Coach
[email protected]
(904) 826-8586 (904) 826-8586
Men's Soccer
Chris Kranjc
Head Men's Soccer Coach
[email protected] edu
(904) 819-6254 (904) 819-6254
Thomas Coombes
Assistant Men's Soccer Coach
[email protected]
Women's Soccer
Ashley Martin
Head Women's Soccer Coach
[email protected]
(904) 819-6473 (904) 819-6473
Tim Stoltenberg
Assistant Women's Soccer Coach
[email protected] edu
Daryl Sattler
Assistant Women's Soccer Coach
[email protected]
Concepcion Sanchez Recuero
Volunteer Assistant
Steve Fell
Sports Scientist
Softball
Kathryn Geouge
Head Softball Coach
[email protected] edu
(904) 819-6483 (904) 819-6483
Kaylee Allen
Assistant Softball Coach
[email protected]
Men's Tennis
Thomas Hipp
Director of Tennis Center/Head Men's Tennis Coach
[email protected]
(904) 826-8622 (904) 826-8622
Women's Tennis
Rodrigo Puebla
Head Women's Tennis Coach
[email protected] edu
(904) 826-8627 (904) 826-8627
Men's Track & Field
Brian Beil
Head Cross Country/Track Coach
[email protected]
(904) 819-6299 (904) 819-6299
Kaitlin Rodriguez
Assistant Cross Country/Track Coach
[email protected]
(904) 735-4948 (904) 735-4948
Women's Track & Field
Brian Beil
Head Cross Country/Track Coach
[email protected] edu
(904) 819-6299 (904) 819-6299
Kaitlin Rodriguez
Assistant Cross Country/Track Coach
[email protected]
(904) 735-4948 (904) 735-4948
Volleyball
Matt Affolder
Head Women's Volleyball Coach
[email protected]
(904) 819-6376 (904) 819-6376
Kelly Pickett
Assistant Women's Volleyball Coach
[email protected]
Pete Sproules
Assistant Women's Volleyball Coach
[email protected]
Caitlyn Posey
Assistant Women's Volleyball Coach
Cheerleading
Sarah Hernandez
Head Cheerleading Coach
[email protected]
Emily Boissonneault – Head Coach, Women's Lacrosse – Staff Directory
The University of Pittsburgh announced it was adding women's lacrosse as a varsity sport Nov. 1, 2018 and immediately set out to find an impactful leader who embodies the spirit of the City of Champions to build the program. Pittsburgh was built by tough-minded, gritty, passionate, and innovative thinkers and those traits continue to permeate through the city, its people and its university.  
Those traits also run deep in
Emily Boissonneault
, who was tabbed as the first head coach in Pitt lacrosse history Friday, June 29, 2019. Boissonneault comes to the Panthers with a track record of excellence as a coach and player as well as significant experience in building program's from scratch.  
In addition to her achievements in the world of college lacrosse, Boissonneault is also heavily involved on the international stage helping Team Canada to three silver medals as a player and serving as assistant coach with the Team Canada U19 National Team at the 2019 World Championship in Peterborough, Canada.  
Prior to accepting the Pitt job, Boissonneault spent the past four seasons at James Madison (2016-19) helping guide the Dukes to three Colonial Athletic Association [CAA] Conference Championships, four NCAA Tournament appearances and the 2018 National Championship. She was hired as an assistant coach with the JMU lacrosse program in July 2015 and was promoted to associate head coach in July 2018. Boissonneault was primarily responsible for running JMU's defensive unit and also served as the program's recruiting coordinator.  
JMU reached four consecutive NCAA Championships, which included winning the 2018 National Championship, with Boissonneault on the sidelines. She helped lead the Dukes to a 62-22 (.738), including an impressive 22-2 (.917) mark in CAA play. JMU won three CAA championships and posted a 5-3 mark in NCAA Tournament play over the her four seasons with the program.  
In 2019, James Madison posted a 16-4 record, including a 6-0 mark in CAA play, and finished 15
th
 in the final IWLCA Coaches Poll. JMU had three players earn IWLCA All-Region accolades in first team honoree Caroline Sdanowich and second team members Molly Dougherty and Maddie McDaniel. Sdanowich was additionally a top-25 nominee for the Tewaaraton Award and voted CAA Defensive Player of the Year, while Dougherty was CAA Goalkeeper of the Year.  
The Dukes ranked fourth nationally in save percentage (.525) and seventh in scoring defense (8.6). They were also 11th in draw control percentage (.593) and 19th in scoring margin (+4.45). JMU allowed fewer than 10 goals in a game 15 times in 2019.  
In 2018, the Dukes won a school record 16 regular season games and after capturing the CAA tournament title was awarded the No. 3 seed for the NCAA Tournament. JMU earned NCAA wins against Virginia, No. 6 Florida and No. 2 North Carolina before fending off No. 4 Boston College to win the National Championship. The Dukes finished the season 22-1 overall, including a 6-0 record against teams out of the Atlantic Coast Conference.  
Haley Warden, JMU's leading defensive midfielder, became the first player in program history to win both CAA Player of the Year (2017) and CAA Defensive Player of the Year (2018) while earning All-America accolades. Defender Rebecca Tooker was an honorable mention All-America selection while she and Caroline Sdanowich were tabbed All-CAA honorees in 2018.
In 2017, JMU was 10th nationally in scoring defense (8.95). JMU also ranked 14th in caused turnovers (10.95). They allowed nearly 1.5 fewer goals from 2016 to 2017 and also had improvements of 3.7 more caused turnovers and almost 5.5 more ground balls per game between years one and two.
 
The Dukes held opponents to seven goals or less in 10 games and five or fewer in five outings. In the first round of the 2017 NCAA Championship, JMU limited Louisville to only six goals to earn the program's first NCAA victory since 2010.
 
In her inaugural year in 2016, she helped Caroline Sdanowich make the CAA All-Rookie Team as JMU earned an at-large bid for the NCAA Championship.
Boissonneault began her collegiate coaching career at Winthrop in 2013, where she served as an assistant coach for three years.  During the 2015 season, she helped coach the Eagles to a Big South Championship title and the first NCAA Tournament appearance in program history. While at Winthrop, she focused on offensive technique and the team's conditioning program. Her duties also included managing weekly practice hours and cutting game and practice film. She also took part in recruiting and meeting with potential players.
Her coaching career began at the club level, where she operated as head coach for the Bloomfield Hills Lacrosse club from 2010-2012 and for the Oshawa Lady Blue Knights under-15 women's field lacrosse team in 2014.
The Ontario native still plays internationally, as she was a member on the 2013 and 2017 Federation of International Lacrosse (FIL) World Cup Canadian National Team, as well as the 2017 World Games in Poland. Boissonneault helped guide Team Canada to the silver medals in all three tournaments, marking the best international finishes in Canada's lacrosse history.
 
Boissonneault also played professionally for the Boston Storm of the United Women's Lacrosse League (UWLX).
During her four-year college career at Detroit Mercy, Boissonneault finished with 242 goals, 193 ground balls, 157 caused turnovers and 143 draw controls. Her name is etched in the NCAA lacrosse record books as she ranks in the top 20 in career caused turnovers, caused turnovers per game and career goals. She was named Attacker of the Year for the National Lacrosse Conference in 2009 and Horizon League Woman of the Year in 2012. 
Boissonneault was inducted into the Detroit Mercy Athletics Hall of Fame in November of 2019.
Boissonneault graduated from Detroit in 2013 with a bachelor's degree in English and Special Education.  She went on to receive her master's degree in Sport and Fitness Administration from Winthrop in 2015. 
She and her four younger siblings are all involved in the game.  Her sister, Jack, is a Virginia Tech graduate (2015) and was a member of the Hokies' women's lacrosse team.  
 
Boissonneault has experience helping build programs as she was a part of Detroit's inaugural season of women's lacrosse as a player and was an assistant coach at Winthrop in the first season of play. She has guided programs to success at each stop in her career and is well prepares with the poise, confidence, and commitment to do the same at Pitt.
Beyond the Bio
What is your favorite thing to do in the city of Pittsburgh?
My favorite thing to do in Pittsburgh is to explore the difference communities. Between the festivals, museums, restaurants and sports, we always have something new to do.
What is your favorite aspect of working in Pitt's athletic department?
The people! Everyone is engaged in what they're doing and are committed to the future of Pitt Athletics. It's truly a great time to be a Panther!
What do you love most about working in athletics?
The best thing about working in athletics is helping athletes reach their full potential as young women, academically and athletically. These are some of the most impactful years of a young person's life and it is extremely rewarding to be a part of it.
Hobbies outside of work?
Most of my time outside of work I spend with my family and Olive, my beautiful pup. We love being outside and going for long walks around Pittsburgh.
Josh Hexter – Women's Lacrosse Coach
Josh Hexter will be entering his eighth season at the helm of the Elon University women's lacrosse program in 2021 after building the program from the ground up since being tabbed the first head coach in program history by Elon Director of Athletics Dave Blank on April 28, 2012.
While guiding the Phoenix to 52 victories over the course of the program's first seven seasons, Hexter has also held his student-athletes to a high standard in the classroom with IWLCA Academic Honor Squad accolades every season to date to go with 26 Academic Honor Roll honorees. 
With vast improvement each of the first four seasons of competition since the first campaign in 2014, the 2017 campaign saw Elon reach new heights with the program's first appearances in a conference tournament title game and the NCAA Tournament. Throughout the year, Elon earned a 13-7 record that included wins over No. 13 Virginia, No. 19 Virginia Tech and No. 17 Towson in the CAA Semifinals. With a 4-2 record in CAA action, the Phoenix won its first conference tournament game with a thrilling 10-9 victory in overtime over Towson on its home field, Johnny Unitas Stadium in Maryland. Earning an at-large bid to the NCAA Tournament, the Phoenix took on No. 13 Virginia and though it fell 11-9, Elon battled back from a deep early deficit to come within striking distance midway through the second half. At the start of the season, Elon opened with a 4-0 record for the second season in a row and opened the year with six wins in seven games for the best seven-game stretch in program history. Though it dropped its opening two CAA regular season games, Elon answered nicely in winning each of its next five games to reach the CAA Finals, marking the most consecutive wins to date for the program. 
Though Hexter's Phoenix regressed in 2018 with a 4-11 record against nine nationally-ranked opponents, Stephanie Asher earned First Team All-CAA honors and Alexis Zadjura Second Team All-CAA honors for the third-straight campaign. Additionally, Asher was named a Tewaaraton Trophy Watch List honoree for the second-straight season. Along the way, Elon battled NCAA Tournament teams Virginia, Stanford, Virginia Tech and Towson to go with national semifinalist North Carolina and national champion James Madison. In May, the program reached its third-straight CAA Tournament, but fell 9-7 to No. 6 Towson in the semifinals.
In 2019, the Phoenix again faced the nation's best in welcoming programs like Virginia, Duke, Florida and North Carolina to Rudd Field. Picking up six victories along the way, Elon reached its fourth-straight CAA Women's Lacrosse Championship but fell to ninth-ranked James Madison in the semifinals. Along the way, he helped guide Kaley Thompson to CAA Rookie of the Year honors while senior captain Shannon Horan was named a Second Team All-CAA honoree. 
Last season, Hexter guided the Phoenix to a 3-2 (0-1 CAA) record on the season. During that time, two Elon players received weekly conference honors. Cassidy Creighton was named the CAA Rookie of the Week after the opening week of competition on Feb. 11, followed by Quinn Daly earning CAA Defensive Player of the Week honors on March 3.
Prior to its NCAA Tournament appearance, the 2016 season saw Elon post a 10-7 record with its first-ever win over a nationally-ranked opponent when Elon defeated No. 10 Duke on Feb. 25 by the score of 7-6 in Durham, N.C. The Phoenix opened the season with a 4-0 record, which set a new high mark for best starts to a season. Finishing with 10 wins on the year, some good fortune could've added up to a total of 15 wins on the season with the Phoenix dropping four two-goal games and one one-goal game on the campaign that ended with an 8-6 loss to second-seeded Towson in the CAA Semifinals in Philadelphia.
Elon's second year of competition in 2015 ended with Hexter guiding the Phoenix to an even 8-8 record with wins over three programs that claimed wins over the Phoenix in 2014. During the year, Elon picked up its first CAA win on April 12, an 8-7 win over William & Mary at Rhodes Stadium. At season's end, Stephanie Asher was named the CAA Rookie of the Year while also being picked a Second Team All-CAA and CAA All-Rookie Team honoree after scoring 44 goals. That mark stood as a program record until she shattered it with 58 goals in 2017. 
In Elon's first season of competition in 2014, Elon posted an 8-9 record with a 4-1 mark in Atlantic Sun action while finishing second in the regular season standings. The Phoenix also posted a perfect 5-0 record at home during the year. For his efforts, Hexter was named A-Sun Coach of the Year while a total of seven players earned all-conference honors, including Sloane Kessler's A-Sun Freshman of the Year award.
The inaugural 2014 season opened on Feb. 7, where Elon traveled to No. 6 Duke. With Hexter's guidance, the Phoenix won its first-ever game on March 1, a 16-7 triumph over St. Francis at Rhodes Stadium. 
Hexter began his time at Elon in 2012 following the conclusion of his eighth season with the Duke women's lacrosse program. He joined the Blue Devil staff prior to the 2005 season and was promoted to associate head coach in 2010.  
 
Duke amassed a 119-42 record during Hexter's tenure, averaging nearly 15 wins per season. With Hexter on staff, the Blue Devils won three ACC regular season championships, as well as an ACC Tournament title, while also reaching five national semifinals (2005, 2006, 2007, 2008, 2011). In his eight seasons, Duke finished among the Top 5 seven times.
Under Hexter's guidance, the Duke offense consistently ranked as one of the best in the country. In Hexter's eight seasons with the Blue Devils, Duke scored 2,020 goals – averaging more than 14 per contest – a jump of nearly four goals per game from the nine seasons prior to his arrival. In addition, the 2009 squad set program single-season highs for goals (313), assists (150) and points (463).
 
While at Duke, the Blue Devils had a finalist for the Tewaaraton Award, an honor annually presented to the best NCAA Division I men's and women's lacrosse player. In 2005, Duke's Katie Chrest won the Tewaaraton and was a finalist a year later.
 
Prior to arriving at Duke, Hexter served as the head women's lacrosse coach at Bridgewater State College in Bridgewater, Mass. While at Bridgewater State, the program totaled a 72-42 record and made a trip to the New England Women's Lacrosse Alliance (NEWLA) title game in six consecutive seasons. He led the team to two conference championships during this time. In 2003, Bridgewater made the program's first-ever appearance in the NCAA Division III Tournament.
 
Prior to coaching at Bridgewater, Hexter coached the New England III Team in the National Tournament and in the Bay State Games. He also served as an assistant women's lacrosse coach at The College of the Holy Cross from 1996-97.
 
A 1995 graduate of Assumption College, he was a four-year standout defenseman on the lacrosse team, earning team captain and NECLA All-Star honors during his senior campaign. In 1995, Hexter became the first player in Assumption history to earn a spot in the East-West New England All-Star Game.
 
Hexter and his wife, Courtney, reside in Durham with their sons – Evan, Christopher and Nicholas – and their dog, Rosie.
WHAT THEY'RE SAYING…
Elon Director of Athletics Dave Blank: "We were looking for some essential characteristics in our search for a head women's lacrosse coach. Not only does Josh have head coaching experience, but he has been an integral part of developing lacrosse programs that are achieving high levels of success year in and year out. It was clear to me throughout my conversations with Josh that he is truly excited to be a head coach once again and to be part of the creation of Elon women's lacrosse."
Josh Hexter: "I am honored to join the Elon University family. I want to express my gratitude to the Elon administration and coaching staff for this amazing opportunity. It was obvious to me from the beginning that a solid foundation for excellence has been built at Elon and my job now is to extend that excellence to the women's lacrosse program. We've got a tremendous plan in place and I am looking forward to getting started."
 
Coaching Experience
1996-97
Assistant Coach, The University of Holy Cross
1998-2004
Head Coach, Bridgewater State University
2005-09
Assistant Coach, Duke University
2010-12
Associate Head Coach, Duke University
2013-Present
Head Coach, Elon University
Josh Hexter Coaching Records
All-Time Record
121-96 (.558)
1998
9-6 (.600)
1999
14-4 (.778)
NEWLA Champions
2000
11-7(.611)
ECAC Qualifier
2001
10-9 (.526)
2002
11-7 (.611)
ECAC Qualifier
2003
9-4 (.692)
NEWLA Champions/NCAA Qualifier
2004
8-5 (.615)
Bridgewater State Totals
72-42 (.632)
2014
8-9 (.471)
Inaugural season | A-Sun Semifinals
2015
8-8 (.500)
2016
10-7 (.588)
CAA Semifinals
2017
13-7 (.650)
CAA Finals | NCAA Tournament At-Large | Final National Ranking: 19
2018
4-11 (.267)
CAA Semifinals
2019
6-12 (.333)
CAA Semifinals
2020
3-2 (.600)
Elon Totals
52-56 (.482)
90,000 Leadership Lessons: Mike Pressler: Men's Health.com – Others
Contents
By now, you know all about the Duke of Lacrosse scandal. You read about a stripper who had DNA from multiple sex partners, but not from the accused. You've seen the rehabilitated players on TV. You've seen the career of Durham, North Carolina District Attorney Mike Nifong collapse into a heap of reckless ambition.
But there is one character in this unique American passion play that you still know very little about: Mike Pressler, former head coach of the Duke University lacrosse team and the only university employee to lose his job due to the scandal.
Who is Mike Pressler? For starters: This is the person who lived through your worst nightmare. He had his dream job – teaching the best program at an elite university. He had a newly renovated home a mile from campus, made possible by a new three-year contract and a healthy, prosperous family. It was a rare balanced life. "We really had it all," he says now.
Then, in a turn that Kafka could not come up with, everything fell apart.The work is gone. The team left. The family is in disarray. Who is Mike Pressler? He was going to find out. And you too.
On April 5, 2006, about 3 weeks after the alleged rape of a woman at a lacrosse team party, Duke sporting director Joe Alleva called Pressler into his office. The story gained traction in the national media, and pressure grew on the university to do anything, anything.
"We are thinking about canceling the rest of the season," Alleva told him.
"Let's wait until the truth comes out," replied Pressler. The results of the players' DNA test were inevitable.
"It's not the truth anymore, Mike," Alleva said.
Later that day, Pressler was summoned to Allev's office for the second time. "Mike, we have to ask you to retire," he said, "and we're canceling the season."
Both meetings took Pressler by surprise. Alleva told Pressler that he believed the players when they denied the allegations.
The alleged crime and its implications – white boys from a "neat" school attacking a poor black woman from predominantly non-white Durham – have sparked a wave of anger and media scrutiny.Alleva and his boss, Duke President Richard Broadhead, were drawn into this. They needed a falling guy, so they chose one.
Pressler worried that his departure and the cancellation of the season would effectively announce to the world that the university held the players to blame. In a hurry, he arranged a meeting with the team.
When Pressler entered the theater-style conference room in the Murray Building, near the famous Cameron Indoor Stadium, the players were seated in their usual seats, with the seniors in front, followed by the juniors, sophomores and freshmen.His tense expression signaled that something was wrong. He began in a measured, Churchillian tone to contain his emotions. "Gentlemen," he began, "our darkest hour has come. The season is canceled and I am retiring, effective immediately. "
The hall erupted in protest as the players rose from their seats and begged Pressler to stay. "You are not responsible for this," Pressler told them. "We paid our price for that evening … Everything that happened after that was not your fault.
"Someday," he continued in a brittle voice, "we will have our day. Someday I will tell the world the truth. I promise you". Pressler went to the door; One by one, he hugged his players goodbye, whispering encouragement, wiping away tears.
Today Pressler talks about this event in detail. Time filters out emotions, but not beliefs. "In my world, if I tell you that I believe you, it's the same as saying that I will be there for you," he says. "But the Duke administrators felt differently.They told me and the players that they believed but did not support us. "
On the next page you will find out why Pressler believes adversity reveals a person's character … watched CNN and saw the news of Pressler's forced resignation. "I thought they either found incredibly incriminating evidence or were quick to draw a conclusion."
He quickly found out that it was the latter. "Mike shouldn't have been fired, especially at that moment," says Krzyzewski. "The way it was handled and time has shown that he was the cause of it all."
Coach K. calls Pressler a faithful friend, "strong partner" and one of the best coaches in the country. "Mike is a man and he handled it like a man."
His view of Pressler is completely the same as mine. I knew Pressler in 1986, when I was a 22-year-old graduate of Wesley University in Ohio, and Pressler was a 25-year-old head coach in his first year of lacrosse training.I was a student athlete at OWU and used my connections in the training room to find training as a coach on the lacrosse team. That season, I spent a few hours every day with Pressler, watching him coach, train, and tease his team forward.
He was cool, no doubt about it, and he put pressure on his players. But he always did it with a slightly defiant humor that kept them free. I liked him because he treated me with respect and made me feel like what I do every day – bandaging my ankles and dragging ice – is as important to the team's success as anything else.
The team responded to his energy and advanced to the semi-finals of the third division in the same year. The trip was fun. I finished my studies in a few days and we all moved on.
I didn't see Pressler again until Memorial Day 2005 when I watched the NCAA Division I Lacrosse Championship game on ESPN with my 7-year-old son Kevin. Duke lost to heartbreaker by one goal to Johns Hopkins. But my son left wanting to play lacrosse for Pressler, and I left impressed that Coach P.achieved such success.
When a scandal broke out 10 months later, I immediately noticed it. Because, of course, I knew Pressler. But also because all people during their life must answer the same questions that Pressler had to ask himself: who am I? What do I stand for? How will I react in a crisis situation?
Mike Pressler believes that these answers are already within us. "Disasters don't shape character," he says. "It shows it."
Loyalty comes easily to some, usually those to whom others have shown it.Pressler learned this early from his lacrosse coaches at Wilton High in Connecticut and Washington and Lee University in Virginia. He preached this in his first coaching job at Ohio Wesleyan and then at Duke.
But in this crisis, Pressler was not at ease. He is, as Coach K. says, "a person to face," but Nifong, the district attorney, didn't even want to meet Pressler or the team. At the same time, Nifong told the media that the players refuse to cooperate. He called Pressler's players hooligans and accused them of hiding behind the "blue wall of silence."
Of course there was a blue wall, but it was not built to hide anything. Pressler taught his boys to stay true to the truth as he was taught. They had. All of his lessons – about doing the right thing and getting rewarded for it – were questioned by Nifong, Alleva, and Broadhead.
However, you have to wonder how Pressler knew his players were innocent. There is such a thing as blind loyalty, right? On those dark nights when he couldn't sleep, he had doubts, didn't he?
Pressler tries to explain that he knew the truth instantly, but confidence is harder to explain than doubt."I spent every day with these boys. I knew their parents, their brothers and sisters. I sat in their living rooms, hiring them, and they spent time at my house with my family.
"When I told them they were being accused of rape – and look," he says, narrowing his eyes, "I was furious that they were having a party. Pale. But when I told them they were being accused of rape, the look of absolute amazement in their eyes told me they were innocent.
"Children are not responsible for what happened," says Pressler."They are responsible for misjudgment, immaturity and stupid behavior. But that's why we have adults to figure it out … politicians and administrators who are experienced in solving problems like this. In this case, nothing suitable, and all they needed was to wait for the DNA. It is impossible to think of a more unfair scenario ".
Worse, the media circus was in the front yard of Pressler, people knocking on his door, helicopters humming overhead, and reporters writing stories from his lawn.His house was vandalized. His children endured violent comments at school. He suspected that his phones were being tapped.
Given the changing mix of race, gender, and privilege, Pressler might even have expected all of this. But he didn't expect this email from an African American student in Duke: "What if Janet Lynn was next?" it spoke of his then 14-year-old daughter.
He relayed the message to the Duke's officials and held back his emotions. Despite this, he decided to send his 8-year-old youngest daughter Maggie to her grandparents in Illinois for 2 weeks.He sat her down and explained as best he could that the familiar, safe world she knew was gone. "Maggie, I won't coach your boys anymore," Pressler told her, describing the team in his own words. "It's difficult, but I will coach again and someday we will have a different team."
As her eyes filled with tears and her lower lip quivered, he made a desperate promise that only the father of a heartbroken little girl could understand: "Maybe we'll move to the Midwest and I'll buy you a horse! water and we'll get the boat! "
Finally, Maggie smiled slightly.
Go to the next page to find out how time heals …
Pressler lived in fog throughout May and June. The accused players were out of sight, and his team was on campus, back at school. Pressler was at home.
"It was surreal, weird. I kept thinking that this could not be true. I was worried about the boys' future, about the program, "he says. He followed the case all day on cable TV and on the Internet, and also called friends and wrote emails to them.The wounds were so fresh and the pain so deep that it began to poison him.
"I applied for three jobs and couldn't get the interview," says Pressler. He even applied for an open coaching position at his alma mater, but was unable to go beyond a brief meeting with the sporting director. "I felt like I was blacklisted," says Pressler.
The summer of 2006 continued, and Pressler sank lower and lower. "I jog, but I couldn't even run.I had nothing in the tank. I was emotionally drained, "he says. "I was very angry, very bitter and vengeful. I wanted revenge. It annoyed me. It was not very pleasant to be with me, and it affected my girls. "
Finally, at the end of July, his wife turned against him. She said they couldn't live like that anymore. Pressler knew she was right. "Gradually, I realized that I was letting the accusers win."
Pressler began a simple morning routine: "I looked in the mirror and said," Do the right thing today, Mike. "
During those long days, Pressler spent hours on the phone with his mentor and college coach Jack Emmer. "He had pent-up emotions," says Emmer. "But he retained his composure and professionalism. I think saying to guys like me helped a little. "
In August, Pressler took his family to Block Island, Rhode Island, where they vacationed for 20 years. He spent 10 days at the beach with the girls, kayaking and boating. His mood began to rise.
During the trip, he received a call from Bill Smith, a former Colgate lacrosse player who had recently been appointed sporting director at Bryant University, a private school about 20 minutes northwest of Providence. Smith, a lawyer by training, read Coleman's report, an overview of the case of the Duke James Coleman law professor who acquitted Pressler. Smith also read every media article he could find and felt comfortable enough with Pressler's character that he invited him to campus to meet with University President Ronald K.Mastli.
Smith and Machtley asked tough questions, but, according to Pressler, "the interview was easy. I just told the truth. " A few weeks later, after receiving a job offer, he took the family to school. "We put it to a vote when we drove around campus," says Pressler. "Maggie said," I want to be a bulldog! "Janet said something like," Oh yes! "And my wife said yes. They knew how much it meant to me. "
Pressler spent a year in Rhode Island alone for the girls to finish their school year in North Carolina.
Bryant's Division 2 lacrosse team had an amazing season. In a conference game, they beat and finished ahead of future second division champion, Le Moines College, before losing to them in the conference tournament. Meanwhile, Pressler's former Duke team played their second straight NCAA championship game, which they lost – again – to Johns Hopkins.
When the game was over, Duke coach John Danowski invited Pressler into the locker room to see the team, his team."It was unbridled emotion," says Pressler. "It was wonderful. It closed everything. "
Many lacrosse experts expect Bryant's team to compete for the national championship again this year in May. The Duke will be a big favorite, too. "I hope Bryant is there and I hope Duke is there, but I'll only worry about Bryant," says Pressler. "The Duke is now John's command."
Last August I met Mike Pressler face to face for the first time since 1986.He looked healthy, young and open.
"Stocky, long time ago," he said, smiling, holding out his hand. "It was easier then, wasn't it?" referring to our days in Ohio Wesleyan. "It was clean."
He said it without bitterness, with the share of knowledge that guys who have gone through a lot have.
We spoke in his little windowless office on the Bryant campus about his business and his life. He answered directly to every question. He smiled quickly, and even when he spoke of Nifong, Allev and Broadhead, his voice did not rise.
I asked about his future. He was contacted about vacancies in Section I, but was told that he would not be going anywhere anytime soon.
"I take offense at people who say:" Coach, hold on. You will get better deals in the first division ". I don't train Roman numerals. I was just as excited to beat Le Moyne last year as I should have beaten Virginia when I was in Duke.
"I want to keep doing everything right," he added. "I know my flaws, and I have many, but lack of loyalty is not one of them.Bill Smith, President of Machtley, Bryant University, they gave us our lives back. "
I also asked about his family.
"I am proud of how they handled the situation," he said. "We have chosen the high road. We believed in each other. What else do you have?"
He has a new house with a pool just off campus and the boat he promised Maggie. His girls are adjusting to the new school. Life gets a little easier every day. "Time is a great healer," says Pressler.
Later that day I went out to meet him at training. It was a perfect late summer day. The campus is like a postcard with tall trees and low stone walls. The sports grounds are carefully thought out. Half a dozen teams were outside, taking advantage of the weather.
In the far corner of the campus, surrounded by pine forests, is a lacrosse field. The players did exercises with the Pressler in the center, arms crossed over their chest. When he tried his boys, he looked and sounded like the coach I knew.
I forgot that people like Mike Pressler still exist. Guys who still believe in loyalty, trust, patience. Guys who swallow pain and pain to protect their friends and family. Guys who don't sell to save jobs or make money. Tough guys who do tough things like turn their cheeks and walk away when all the competitive instincts insist they fight back.
The sun shone brightly over Mike Pressler and Bryant University.When I turned to my car, the team cringed. I heard 44 young men shout at the same time: "One! Two! Three! Forward, dogs! "
90,000 Billions of dollars are again invested in Russian companies 9,0001
Best again. Neuer is 35! On Saturday, March 27, one of the best goalkeepers of the 21st century, Manuel Neuer, celebrates his birthday. A couple of years ago it seemed that the Wall was not the same, but the last ones in …
Experts, your way out! On Monday, March 1, the professional holiday was celebrated by employees of the most scientific division of the Ministry of Internal Affairs of Russia.102 years of expert crime turned …
Berlusconi was admitted to hospital again Italian politician Silvio Berlusconi was once again admitted to the Milan San Raffaele hospital, where he underwent an earlier examination. This was reported by gas …
Turkey is again closed for tourists According to the publication 78.ru, from Monday charter and part of passenger and cargo flights to Turkey will be banned. Another possible option is for p …
Peskov puzzled Kadyrov again Head of Chechnya Ramzan Kadyrov said that he was puzzled by the advice of the Russian President's press secretary Dmitry Peskov to the Chechen special forces regiment to complain about "But …
Kinotavr will be held again in the fall The open Russian festival "Kinotavr" will again take place in the fall due to the epidemiological situation, TASS reports with reference to the press service of the show.P …
Italy goes into quarantine again Strict new quarantine measures are in force throughout Italy, including in most of the main ski regions. More …
Mind Control – Back on Kickstarter Brain Control Startup Returns to Crowdfunding Platform with More Affordable Biohacker Development and Improved Version of its 3D …
Gold Rush Again in Congo Locals found the real golden mountain – it is 70% of precious sand.All villagers instantly took up shovels in the hope of digging …
"Total dictation": scandal again 675,198 people took part in the all-Russian literacy action "Total dictation – 2021", which took place on April 10 for the eighteenth time. About this …
Kurian's opinion is again optional As before in his speech with the report, Roman Starovoit yesterday at a meeting in the regional administration confirmed the postponement of the transport hearings …
Media: Zavorotnyuk is looking for bailiffs again Bailiffs are looking for an actress Anastasia Zavorotnyuk due to debt, according to StarHit, citing its own source.It is alleged that …
Buryatia and the Kuril Islands were shaking again Earthquakes again occurred in the Kuriles and Buryatia. As Interfax reports, citing a message from the Baikal branch of the Unified Geophysical Service …
Roger Federer: "Again in business 20-time Grand Slam champion Roger Federer shared a photo from a training session in Doha, where he will hold the first tournament this week since last January. "…
Roger Federer:" Back in action 20-time Grand Slam champion Roger Federer shared a photo from a training session in Doha, where this week will host the first tournament since last January."…
Roger Federer:" Back in action 20-time Grand Slam champion Roger Federer shared a photo from a training session in Doha, where this week will host the first tournament since last January. "…
Will the" Eye of God "be closed again? In Moscow, the police detained the administrator of the Eye of God telegram bot. He was taken away in a police car in an unknown direction after a search …
Roger Federer: "Back in business 20-time Grand Slam champion Roger Federer shared a photo from a training session in Doha, where this week he will hold the first tournament since last January …"…
Navalny again sued Peskov Convicted politician Alexei Navalny for the second time filed a lawsuit to protect the honor, dignity and business reputation against the press secretary of the President Dmitry Pes …
Boeing 737 Max faced problems again Last year, one of the world's largest aircraft builders, Boeing, faced a daunting list of challenges. That's all …
Mitrokhin was again detained in Moscow Moscow City Duma deputy from the Yabloko faction, Sergei Mitrokhin, was detained in Moscow, allegedly for organizing a mass event.This is reported by RIA Novosti …
Piquet was injured again Gerard Piquet became one of the main characters on Wednesday evening, when Barcelona held the second Spanish Cup semi-final against Sevilla Read more → …
Telegram stopped opening again Telegram fell once again. Problems arose among users from Europe and Russia. This is reported by the downdetector. The post Telegram stopped again …
MTS replaced the president of the company Vyacheslav Nikolaev became the new president of MTS, who previously held the position of first vice president for customer experience, marketing and ecosystems …
Bitcoin is already more expensive than $ 61,000 Yesterday Bitcoin overcame the mark of 60,000 dollars, and today has stably fixed itself abroad 61,000 dollars (at the peak reaching 61,683 dollars).…
Kirsten Dunst will become a mother again Kirsten Dunst and her husband Jesse Plemons are preparing to become parents again. The 32-year-old actress announced her pregnancy in an interview … …
Alec Baldwin became a father again In the family of Alec and Hilaria Baldwin replenishment again. A new baby was born six months after the birth of the fifth common child … …
Temples for Easter may close again Believers were called to pray that the epidemiological situation in the country would improve and it would be possible to come to the temples on Easter.It's open to question. …
Why the ruble rate has depreciated again The second half of March turned into another decline for the ruble: in the last week alone, the dollar and euro rates increased by 3-4 rubles. Nervousness inv …
The Omsk mayor's office was again cordoned off by security forces The city administration received a new message about mining. Omsk-inform found out the details of the second incident in a short time. …
Help Rodion get back on his feet To save the life of little Rodion, the doctors had to amputate part of the leg and phalanges of the fingers on his hand.And so that the boy could get back on his feet …
Duma (Bulgaria): is there a war in Donbass again? Instead of distancing itself from Kiev's provocative actions in the Donbass, the United States extended its "hand of incitement" to him. The author is trying to make out …
The Arctic may turn green again DNA analysis of plants extracted from lake sediments in the Arctic showed that the range of some shrubs over 100 thousand years has shifted 400 km to the south. …
Sberbank acquires 80% in InSales The platform for managing online trading from InSales joins the Sber ecosystem, the parties signed a legally binding until …
Experts named the professions of the future In the next three to five years on the labor market, cross-platform specialists will be most in demand, said during an open lecture in the SEZ Technop … …So, the novelty was equipped with an eight-core platform …
Huawei Mate 40E 5G estimated at $ 710 Huawei has expanded its range of smartphones with the Mate 40E 5G model, rumors about which appeared a couple of days ago. So, the novelty was equipped with a 6.5-inch …
Beyoncé was robbed of a million dollars A message citing law enforcement officials said that thieves sneaked into the vaults in which Beyoncé's belongings were located twice this month. The police …
Coherent is already given $ 6.9 billion Coherent announced that Lumentum Holdings, which intends to buy it, has increased its offer to $ 6.9 billion.Coherent – …
OPPO A94 smartphone is priced at $ 300 OPPO has expanded its range of smartphones with a mid-level model A94, which runs the proprietary shell ColorOS 11.1 based on …
Xiaomi Mi 10 Ultra 5G sell for $ 749 Giztop offers fantastic a share on the smartphone Xiaomi Mi 10 Ultra 5G – a flagship that usually sells for $ 800, now you can buy from …
Oil prices fell to $ 60 World benchmark oil prices fell below $ 61 per barrel, according to trading data Wednesday, March 24th.So, May futures for Bre …
The head of Qiwi announced his departure from the company Co-founder and head of the Qiwi payment service Boris Kim will leave the company after the annual meeting of shareholders, which is scheduled for June 2021. …
Follow The Right Way College Application
The holidays are coming. Pumpkins! Turkeys! Presents! And before you know what 2015 will be here. Don't overlook your college application. There are many things to keep track of, including test scores, college admission essays, letters of recommendation, transcripts, and more.
You need to not only fulfill them, but also keep an eye on them. The key is to stay organized. Check your email every day for the next few months. Schools send e-mails to confirm receipt of information, inform you if there are problems, schedule interviews, and even send you confirmations!
After you submit your application: Please mark the date of submission. Most schools will send confirmation email within a few days.DO NOT THROW THIS MAIL. Place this and whatever you receive from the college in a dedicated college correspondence email folder. This email may contain login information for a portal through which you can check the status of your application.
Check your status periodically. Items such as transcripts and test results take time to process, but if your application is not completed within a few weeks after all parts have been submitted, call the school to inquire about them.Don't put it off for later. An incomplete application will result in a likely rejection.
After You Apply for Financial Assistance: Keep track of your FAFSA. If you submit it online, three to five days after you filed your FAFSA application, Federal Student Aid will send you a Student Assistance Report (SAR). If you mail the FAFSA and do not have a valid email address, the SAR file will be mailed within 7-10 days.After processing the application, you will have the opportunity to check the form for errors, make corrections and add / remove schools where you want to receive the application. Make corrections now before you forget about them. If you have not received the SAR, please contact FAFSA support at https://fafsa.ed.gov/help.htm.
Upon request for transcripts and letters of recommendation: Two weeks (or more) before the application deadline, consult with everyone you have asked to write you a recommendation.Please confirm that they wrote the letter and sent it. For emails with a shared attachment, open the School Forms tab to see what was uploaded and not uploaded by the school. It is your responsibility to ensure that your transcripts and letters of recommendation are written and sent on time.
After the interview: Send your thank you letter a few days after the interview. Thank the interviewer for talking to you and confirm your interest in the school. Make sure the letter is written in a professional and courteous manner.Your job of impressing the interviewer doesn't end when the interview ends. Final note: In some organization, the application process should run smoothly. Millions of students have successfully enrolled in college, and so can you.
90,000 When is the coach's day in 2017
Coach Day in Russia – October 30. History and features of the holiday in the project Holiday Calendar 2020
A coach for an athlete becomes a role model and enjoys unquestionable authority (Photo: © sergey23 / Photobank Photogenica)
Annually, October 30, Russia celebrates Trainer's Day .
In the life of every person, the period of formation as a person, the formation of success is inextricably linked with education in kindergarten, school, college, technical school, university. At this stage, not only parents and friends play an important role, but also educators, teachers, teachers. For many, they become a model of a well-read, well-mannered, cultural, multilaterally developed person, at times, even a moral guideline.
Sports play a huge role in the lives of many people. For some, it becomes a serious opportunity to strengthen health, raise self-esteem, build endurance, expand physical and volitional abilities and qualities, and instill in oneself a sense of discipline.For others, sport becomes a part of life, professional activity.
The personality of a coach will certainly stand in the way of both in sports. His ability to teach, find a personal approach, be able to support in difficult moments, somewhere to help overcome laziness, fatigue, to cross the barrier that stands in the way of achieving sports victories, has always been highly appreciated by both amateur and professional athletes. The image of this person, who is always nearby during classes, remains in the memory of people for life.
A coach for an athlete, perhaps even more often than a teacher at school for a student and a teacher at a university for a student, becomes a role model and enjoys unquestionable authority.
In 1999, the Federation of Artistic and Rhythmic Gymnastics of Russia took the initiative to establish a Coach Day to recognize the merits of people thanks to whom sports in Russia have always been maintained at a high level, athletes achieved outstanding results, and their records became not only their personal victories, but also brought glory to the country!
Russia can rightfully be proud of its coaches in absolutely different sports.Their names will always adorn the Hall of Sports of Fame of Russia and the USSR and arouse a sense of pride in Russian and Soviet sports.
Unfortunately, Coach's Day does not have an official status. Nevertheless, the holiday is celebrated throughout the country in all sports institutions and organizations, Federations of various sports. Traditionally, on October 30, athletes honor their mentors by congratulating them. However, for a coach, the success and achievements of his students will always remain the best reward.Their victories are always the victories of their coaches.
Congratulations on this day are received not only by coaches working in professional sports, but by coaches of children's and youth sports schools, clubs and sections, as well as fitness trainers and instructors. Sports veterans, honored coaches and athletes are often invited to the festive events timed to this Day. Sportsmen's performances, as well as sports competitions and championships are timed to the holiday. At these events, awards with diplomas, certificates of honor, and honorary sports titles are often awarded.
Trainer's Day 2017 falls on October 30 |
Exercise has a positive effect on health. They should be combined with adequate rest and adequate nutrition.
This fact was noticed back in the days of Ancient Greece. Since then, the cult of health and beauty continues to develop through exertion. One of its manifestations is a professional holiday.
The event has not yet been formalized at the official level – in the list of memorable dates of the Russian Federation.All-Russian Coach Day 2017 falls on October 30. It is not a national holiday. The founder was the Federation of Artistic and Rhythmic Gymnastics of Russia in 1999.
The events are attended by everyone who is related to this area of ​​activity, regardless of titles and status. These include coaches, wards, participants in competitions, honored representatives of the field.
The holiday is celebrated by teachers, students, graduates of specialized educational institutions.Their friends, acquaintances, relatives, close people, fans of this sport join the celebrations.
The first gymnastics competition took place in Russia in 1885. This sport was included in the Olympic program in 1896, and since 1903 world championships have been organized.
Rhythmic Gymnastics Day starts in 1999. The federation, which unites representatives of this sport, came up with an initiative to create a holiday. The idea received widespread support.
The purpose of the event is to popularize the direction, to draw public attention to the achievements and problems of the sphere. It calls on the government to finance competitions, children's sections, provide
Coach Day is celebrated on October 30: history and traditions of the holiday
Society
Coach Kurban Berdyev. Photo: Youtube.com
Written by Albika Khalidova Read 2 min. Published
Every year on October 30, Russia celebrates the Day of the Coach.About the origin of the holiday, traditions and sports – in the material of the online newspaper "Moskva.ru".
For many people, sport plays a huge role in life – for some it becomes an opportunity to improve health, raise self-esteem, build endurance and discipline. For others, sport turns into a matter of life and becomes a professional activity, as former athletes often become coaches. Thus, they can share their experience, knowledge and secrets of success with young students.
The ability of a coach to teach, find a personal approach, be able to support in difficult times, overcome the barrier that stands in the way of achieving sports victories, have always been highly appreciated by both amateur and professional athletes. The image of a person who is always nearby during classes remains in people's memory for life. A coach for an athlete, as a rule, becomes an indisputable authority.
Eduard Sandler – one of the candidates for the presidency of the RFB. Photo: PrtScr Basketball coach Instagram account
It is customary to congratulate sports mentors on 30 October.Despite the fact that this day does not have an official status, the holiday is celebrated throughout the country in all sports institutions and organizations of various sports. Traditionally, athletes honor their mentors, however, for a coach, the success and achievements of his pupils will always remain the best reward, because their victories are always the victories of the coaches.
Head coach of the Russian national football team Stanislav Cherchesov. Photo: wikipedia.org
History of the holiday
In our country, Trainer's Day has been unofficially existed for more than 20 years.Back in 1999, the Federation of Artistic and Rhythmic Gymnastics of the Russian Federation came up with an initiative to allocate a special day for coaches a year.
This idea has taken root in the sports world: every year on October 30, amateurs and professionals actively congratulate their coaches and thank them for their invaluable mentoring work.
Fitness Trainer. Photo: pixabay
Traditions of the holiday
Congratulations on this day are received not only by coaches from professional sports, but also by coaches of children's and youth sports schools, sections, as well as fitness trainers and instructors.
Sports veterans, honored coaches and athletes are often invited to celebrate events dedicated to this Day. Athletes' performances, as well as various competitions and championships, are timed to coincide with a sports celebration. At these events, coaches are honored, awarded with certificates of honor, and honorary sports titles are awarded.
The day of the coach is celebrated in Russia. Congratulations to those to whom we are grateful for the victories – Figure Skating – Blogs
Home
Football

Matches
News
Blogs
Statuses
Transfers

All tournamentsAll clubs
players
Blogs
Statuses
All tournamentsAll clubsAll hockey players
Basketball
Matches
News
Blogs
Statuses
All tournamentsAll clubsAll 904 basketball players
Races TournamentsAll TeamsAll Drivers
Tennis All TournamentsAll Tennis Players
Boxing / MMA / UFC
News
Blogs
Statuses
Stakes skating All tournaments All teams All skaters
Biathlon

Races
News
Blogs
World Cup

World Cup
World Cup All tournamentsAll national teamsAll biathletes
Health
Style
Skiing
Athletics
Volleyball
Rugby
Olympics 2020
American football
Badminton
Ball
Badminton
/ sled / skeleton
Cycling
Water sports
Handball
Gymnastics
Golf
Rowing
Martial arts
Curling
Equestrian
short-court
Equestrian 904 track tennis
Mini-horse 904 9042 0 Sailing
Beach Soccer
Poker
Modern Pentathlon
Shooting
Triathlon
Weightlifting
Fencing
Field Hockey
Ball Hockey
Ecological
Eco Hockey
Eco Hockey Promo Codes
Home
Football
Hockey
Basketball
Auto
Tennis
Boxing / MMA / UFC
Bets
9020 Figure Skating 904
Lag Athletics
Volleyball
Rugby
2020 Olympics
American Football
Badminton
Baseball
Billiards / Snooker
Wrestling
Bobsleigh 904 904 Sleds / Skeleton Sports ika
Golf
Rowing
Martial Arts
Curling
Equestrianism
Skates / Short Track
Mini-football
Table tennis
Sailing
Beach
Beach
Beach
Shooting
Triathlon
Weightlifting
Fencing
Field Hockey
Ball Hockey
Chess
Extreme Sports
Exotic 904 904 Promo 904 904 Promotional Center 904 214 Hockey 904 Basketball
Auto
Biathlon
News
Football
Hockey
Basketball
Tennis
Auto
Boxing / MMA / UFC
Boxing / MMA / UFC
Biathlon 904 904 904 Catalan 904 Video 904 904 Cathlon 904 Video 904
Blogs 9 0423
Blogs
Forums
Statuses
Comments
Football
Hockey
Basketball
Biathlon
Tennis
Auto
Boxing421 Boxing
Auto
Boxing421 UEFA
Podcast
Boxing421 MA Statuses
Bookmaker rating

Bookmaker bonuses
Legal
Foreign
Cybersport Editorial
Cashback

With cashback
Fantasy
Fantasy24 904 904 Fantasy 244 904 Fantasy 244 904 Fantasy24 904 Fantasy teamsOther leaguesPrediction leagueMore leagues
Esports
Sports forecasts
Coach's Day 2020 in Russia: date, traditions, congratulations
Every year at the end of October, Russia celebrates Coach's Day.This is not an official, but a very popular holiday in our country
In 2020, the Day of the Coach in Russia is celebrated on October 30. This holiday does not have an official status, but nevertheless it is celebrated throughout the country in sports institutions, gyms, federations of various sports.
History of the Day of the Coach
The Day of the Coach in Russia appeared in the 2000s.
In 1999, the Federation of Artistic and Rhythmic Gymnastics of Russia proposed to create a Coach Day.
How is Coach Day celebrated?
On October 30, athletes – both professionals and amateurs – celebrate their mentors. However, for coaches, usually the best congratulations are not pleasant words, but the results of the students, writes "Calendar of Events".
On October 30, they congratulate not only coaches working in professional sports, but also teachers of children's and youth sports schools, clubs and sections, as well as fitness trainers and instructors.
Congratulations on the Coach's Day in verse, prose and SMS
Happy Coach's Day! Success
To you in life and work.
Overcome Interference,
Be a leader everywhere.
Thank you, coach, for your efforts,
For training, for tips,
For willpower education
And all the answers to the questions!
Wish to train
With great joy you all,
So that new goals are reached
And they went where success awaits!
Coach, today is your day,
And from my heart I wish,
Let courage reign in the soul,
Success follows the path!
And records for your century
There are many more to come.
Golden you man,
Let everything work out in business!
Happy Coach Day, dear mentor and teacher! Thank you for showing the way to success by your own example! I hope to meet your expectations and win all the awards!
Let there be only victories in sports, only gold medals. I wish everything to be achieved in life in order to stand on the pedestal of happiness, and hold in my hands a cup filled with success and smiles. Congratulations!
OCTOBER 30 – COACH DAY
Today is a professional holiday of my colleagues.Trainer's day.
We are happy people. We went in for sports and devoted our whole life to him and physical education. And, therefore, the health of the nation and its glorification on all fronts.
Astrakhan sport has grandiose traditions in the field of physical education and sports of the highest achievements. We are brought up by the luminaries of the highest class, not only in the profession, but also spiritually. The professionals who passed the roads of the Great Patriotic War became the winners.
We are the pupils of the winners who knew the value of everything in this life.Who paid too high a price for the right to be called lifelong winners.
And today, on our professional holiday, I would like to remind you of the names of those who devoted their whole lives to saving the Motherland and glorifying it in the field of sports and education of the younger generation. It is gratifying that with us to this day in the ranks Vyacheslav Viktorovich TIKHONOV – Honored coach of Russia in rowing, war veteran, in whose honor the school of the Olympic reserve in rowing and rowing in kayaks and canoes is named.


Bitter as it may be, Anatoly Alexandrovich ORLOV is no longer with us – Dynamo, Honored Coach of Russia in rowing, war veteran Matilda Alfonsovna EREMEEVA – War veteran, Dynamo swimming coach, who has trained a whole galaxy of famous swimmers and international Boris Nikolaevich SKOKOV – Honored coach of Russia, war veteran, after whom the sports school of water sports is named.For several years he headed the coaching staff of the Soviet Union national swimming team. Not with us Yuri Ivanovich FILIMONOV – associate professor of the Astrakhan Medical Institute, the first chief physician of the Astrakhan physical dispensary, the head of the cycling federation of the Astrakhan region for 40 years and, of course, a cycling coach, thanks to whom Astrakhan cyclists traveled along the roads of the whole world.


A wrestling coach who trained a whole cohort of top-class athletes and wrestlers and at the same time the first head of the department of physical education of the Astrakhan Technical University left a bright memory of himself. Khoren Avakovich NAVASARDOV .And, of course, Ideal Pavlovich LUKASHEVICH – a veteran of the Great Patriotic War, the first coach of the Volgar football club and a teacher of the Department of Physical Education at ASTU.
The most outstanding results in the profession, which glorified not only our small Motherland, but the whole country were demonstrated by Honored Coaches of the USSR and Russia Lyudmila Aleksandrovna TIKHOMIROVA, Sofya Zakirovna FATKHULINA (rhythmic gymnastics), Vladimir Aleksandrovich GLADCHENKO Maksimiy Gen. POPADCHUK, Vladimir Mikhailovich BORODIN, Nadezhda Grigorievna MAZURENKO (handball).
Some of the handball coaches are worth mentioning separately. Honored Coaches of Russia Vladimir Salmanovich MAKSIMOV and Evgeny Vasilyevich TREFILOV made a huge impact and immeasurable assistance in the formation of his greatness on the territory of the Astrakhan region. By the way, both of them are jubilees this year: V.S.MAKSIMOV turned 75 in October, and E.V. Trefilov turned 65 in September. Separate congratulations to the heroes of the day!
Outstanding results in their sports were demonstrated by Honored Coaches of Russia Yuri Aleksandrovich SHOYA (sambo), Mark Alekseevich GILLER (Greco-Roman wrestling), Sergei Yurievich POPOV (bodybuilding, fitness) artistic gymnastics), Valery Viktorovich and Galina Mikhailovna KANOVY (acrobatics).The coaches prepared a whole galaxy of outstanding athletes who not only fulfilled the requirements of the international category, but became European and World champions.


On this wonderful day, I congratulate all my colleagues on our professional holiday! Health, happiness, prosperity, success in work and, of course, good luck, without which there is nowhere in our profession.
Svetlana Lezhneva
veteran of Astrakhan sports
PUNKT-A editorial staff joins in congratulations.
hiring rules | When College Coaches Can Contact Athletes
Impact of COVID-19 on NCAA Eligibility: The NCAA Selection Center has loosened standards for students who are initially enrolled full-time during the 2021-22 school year and intend to play D1 or D2 sports. The NCAA does not require students to take an ACT or SAT. In addition, the use of pass / fail grades for core course requirements has been extended for the 2020-21 academic year.To keep track of updates that will impact eligibility for current and future recruitment classes, NCSA will continue to post information on our coronavirus resources page.
NCAA hiring rules can be detailed and difficult to understand. One of the most common questions families ask is when can college coaches start communicating with their athletes. For most sports, coaches can start working with athletes starting June 15 after their sophomore year or September 1 of their first year in high school.
Specifically, contact with a coach depends on your sport, age, division level and type of communication. The NCAA recruitment guidelines are designed to limit the amount of messages elite athletes receive from coaches and give student athletes time to make an informed decision about where they want to go to college. We have created a detailed guide to help you understand when you are you can expect to get a response from college coaches, depending on your sport and the division level you want.
Insider Tip: While neither athletes nor coaches can start phone calls until June 15 after an athlete's sophomore year, college coaches are still going to create their recruitment classes before that date through online research, event attendance, and communication with athletes "coaches. Having an online profile is critical to early assessment of athletes, and athletes can also start a conversation by sending an email to the coaches of the programs they are interested in as early as possible.Send them your sports resume, which includes:

Your Main Video
Any Sports Statistics
Your Academic Information
Why You Are Interested in Their Program

When NCAA Hiring Rules allow coaches to contact you, you will already be in theirs line of sight. As soon as the period of communication with you in sports begins, be sure to call by phone.
Updated NCAA recruitment rules change times for certain recruiting actions
The NCAA has just approved a new set of rules that will change the way Division 1 college coaches can recruit athletes during training camps and visits.To facilitate communication and reduce early recruitment, coaches will have to wait until the end of their second year of high school with offers of scholarships to athletes. The rules are effective immediately starting Wednesday 1 May 2019. Here is a summary of these changes:
Sports affected 90,038: These new rules apply to all sports except football, women's basketball, softball, baseball and women's / male lacrosse. In men's hockey, the rules have also changed, but the dates are different from those listed below.Below you will find complete information on the recruitment rules for all sports.
Official Visits : Recruits can now begin official visits from August 1st until their first year of high school. Previously, official athlete visits were not allowed until September 1st of junior high school, so this rule is getting in the way!
Camps and Clinics : Recruits and college coaches are not allowed to have any recruiting talk during camps until June 15th after their second year of high school.Previously, there were no rules that would prevent coaches from talking about hiring to junior high school students during training camps. In fact, it has become common practice for college coaches to orally offer scholarships to the best recruits during camps.
Informal Visits : College Athletic Departments, including college coaches, are not eligible to participate in informal rookie visits prior to August 1 of a prospect's first year. Reminder: Informal visits are any campus visits paid in full by the conscript's family.Before the rule change, informal visits were an easy way for junior grades to attend college camp, meet with a coach, and get an early oral proposal. However, if athletes want to make informal visits now, they cannot schedule them with the coach – they must treat the informal visit just like any other student. any hiring talk.
D1 Men's only ice hockey : Men's ice hockey has adopted slightly different rules, recognizing the unique challenge faced by elite recruits who are considering becoming professionals.College coaches can contact recruits from January 1 of their second year of study. In addition, during this time, recruits can make informal visits. Recruits will need to wait until August 1st of their junior year to attend official visits and receive oral scholarship offers.
More information about these new rule changes can be found in this blog post. We'll take a closer look at what these changes were, they were made and how they might affect your set.
.
2019-20 NCAA Recruitment Calendar and NCAA Recruitment Guide
Coronavirus Impact on College Employment: NCAA recruitment rules are now different for each unit level. NCAA D1 has suspended all personal recruitment until April 15, 2021. Starting September 1, 2020, NCAA D2 and D3 have resumed normal recruitment rules. Keep up to date with the latest news on the College Athlete's Additional Year of Eligibility and how it affects recruitment.The NCAA has removed the SAT / ACT requirement from its original academic requirements. Schools may still require you to take the SAT / ACT. See our full coronavirus resources section.
NCAA Recruiting Calendars define when and how NCAA DI and DII college coaches can actively begin recruiting athletes. However, since the recruitment process starts earlier and earlier, the dates do not represent when the recruitment of student athletes actually begins. In fact, most athletes begin the recruitment process well before the dates shown on the calendar.As early as eighth grade, families study college, assessing which division level is best for their athlete, ensuring they are on track to meet NCAA requirements, and even actively reaching out to college coaches.
However, it is still important to know the different periods on the NCAA recruiting calendar in order to understand how you should be recruited at that point throughout the year, as well as what kind of communication you can expect from a coach. For example, if it's October of your first year of high school and you haven't heard of a single coach, you have something to work on.If it's October in your second year of high school, you shouldn't expect to hear from the coaches, but you should probably make progress towards recruiting.
Overall, the NCAA recruiting calendars aim to protect elite athletes from receiving overwhelming messages from college coaches by defining specific periods of time when coaches cannot contact athletes. The NCAA explains, "Recruitment calendars promote the well-being of prospective student athletes and coaches and ensure fairness in competition by defining specific periods of time during which recruitment may or may not occur in a particular sport."
Insider Tip: No matter the time or date, you, as a student athlete, can always connect with a coach. The rules only come into effect when the coaches can initiate contact with you. To begin the process, some recruits rely on their school / club coaches to contact college coaches. The high school / club coach can schedule a time a for the rookie to call the college coach, and the college coach can answer the call if the rookie calls them.The regulations prohibit college coaches from only calling back recruits, sending emails, sending direct messages or responding to recruits. Some athletes also look to their current coach to arrange an informal visit to the college campus and thus contact the coach.
.
months and years from the 1st Sunday
Login
Home

Homepage
Newsletter
About us
Contact us
Sitemap
Our articles
/

World clock

Basic world clock
Extended world clock
Personal world clock
Find world clock
World clock

Time zones

Home
420 Timezones
Timezone
Convert
Timezone

Meetings
Event Time Announcer
Time Zone Map
Time Zone Abbreviations
Daylight Saving Time
Time Changes Worldwide
Time Difference
Timezone News
Calendar
Home Calendars
Calendar 2020
Calendar 2021 900
Monthly Calendar
900 08 Printable Calendar (PDF)
Add your own calendar Events
Calendar Creator 9020 Advanced Calendar Creator
Holidays around the world
This day in history
Months of the year
Days of the week
About leap years
Weather
Worldwide
Local weather
Hourly forecast
Last week
Climate
Sun and Moon
Sun and Moon Home
Sun Calculator
Moon Calculator
Moon Phases
Night Sky
Meteoric currents
Day and night map
Moonlight world map
Eclipses
Live broadcasts
Seasons
Timers
Timers Stopwatch
Anytime countdown
Any timer
N ew Year Countdown
Calculators
Calculators Home
Date to Date Calculator (duration)
Business Date to Date (no days off)
Date Calculator (add / subtract)
without
Business Date (add / subtract)
holidays)
Weekday calculator
Week number calculator
International dialing code
Travel time calculator
Distance calculator
Distance indicator
Applications and API
iOS Apps
Android Apps
Windows App
Free Clock
Free Countdown
Developer API
Free Fun
Free & Fun Home
Free Clock for Your Website
Free Countdown for Your Website
Word Clock
Fun Holidays
.Teacher's Day
in 2020/2021 – when, where, why, how is it celebrated?
Teacher's Day is a holiday that is a special day of gratitude to teachers, as well as recognition of their importance. It is celebrated in many countries, although the date of its celebration usually depends on the country in which it is celebrated. For example, in the United States it is observed on Tuesday in the first week of May, while in the United Kingdom it is observed on October 5th.
History
In the United States, the first National Teachers' Day was established on March 7, 1980.Ultimately, in 1985, the National Association of Parents and Teachers changed it to the Tuesday of the first week of May. On October 5, 1994, the first World Teachers' Day was established in more than 100 countries around the world.
Conclusion
This is an important day of the year for students to show respect and respect for teachers. This is often done by handing the teacher a handwritten note or postcard or, in some cases, flowers. In some countries, teachers and students are given a day off on this day.
When is Teacher's Day?

This year (2020)
October 4 (Sunday)

---

May 15 (Friday)

---

October 15 (Thursday)

---

May 5 (Tuesday)
Several dates – more details
Last year (2019 )
October 15 (Tuesday)

---

May 15 (Wednesday)

---

October 6 (Sunday)

---

May 7 (Tuesday)
Several dates – more details
Where is Teacher's Day celebrated?
This year (2020):
Ukraine (October 4, October 4, October 4, October 4, October 4) – Mexico (May 15, May 15, May 15, May 15) – Brazil (October 15, Oct 15, Oct 15) – USA (May 5) Show all 4 locations
Next year (2021):
Last year (2019):
Brazil (Oct 15, Oct 15, Oct 15, 15 October, 15 October, 15 October, 15 October, 15 October) – Mexico (15 May, 15 May, 15 May, 15 May, 15 May, 15 May, 15 May) – Ukraine (6 October, 6 October, 6 October, Oct 6, Oct 6, Oct 6) – USA (May 7) Show all 4 locations
Popular upcoming holidays that might interest you
.
International Women's Day 2017 What is it, when is it and how can you get involved?
Tens of thousands have gathered to express solidarity with the Women's March in Washington (photo: Getty)
In recent months, women have been actively campaigning to make their voices heard.
This feminist music video caused a stir in Saudi Arabia
Equality of women and men became a major topic of conversation around the world after America did not vote for its first female president.
Not only that, but America chose a candidate with questionable views of women because he was registered as joking about sexual assault.
Tens of thousands of people took part in the protest against the US president after his inauguration last month, and before that there were dozens of events against street violence, harassment and a woman's right to decide whether to terminate a pregnancy or not.
There are only a few weeks left before International Women's Day, a time when this topic will once again be in the spotlight.
Here's everything you need to know.
When is it?
International Women's Day – 2017 – 8 March.
What is this?
International Women's Day or IWD is a world day dedicated to women, unity, reflection, advocacy and action.
It is also dedicated to highlighting the social, economic, cultural and political achievements of women, and this is the time to promote gender parity.
The date is from the early 1990s and is not attributed to any one organization or charitable organization.Instead, it involves governments, charities, corporations, academic institutions and women's networks.
"The history of women's struggle for equality belongs to no feminist or any organization, but the collective efforts of all those who care about human rights," says world renowned feminist, journalist and social and political activist Gloria Steinem.
This day is usually celebrated with a number of events, including political rallies, business conferences, networking events, craft markets, fashion parades, theater performances and more.Even Google usually does its part by creating the Google Doodle.
What is the theme this year?
.
Thanksgiving 2020: Date, History, Recipes
In the United States, Thanksgiving is celebrated on the fourth Thursday of November – this year November 26 ! Why are we celebrating this important holiday? Enjoy a short holiday history, Thanksgiving trivia, folklore, recipes and more!
A! On Thanksgiving Day, when from the East and West,
A pilgrim and guest come from the North and South,
What moisturizes the lips and what makes the eyes brighter?
What resembles the past, like the rich pumpkin pie ?
-J.H. Whittier
When is Thanksgiving?
Thanksgiving in the United States is always celebrated on Thursday November .
At Canada , Thanksgiving is celebrated on the second Monday of October . (More about Thanksgiving in Canada!)
Thanksgiving dates

Year
Thanksgiving in the United States
Thanksgiving in Canada
2020
Thursday, 2612 October 12
2021
Thursday, November 25
Monday, October 11
2022
Thursday, November 24
Monday, October 10
2023 Thursday
, October 9
Thanksgiving in the United States
Since 1941, Thanksgiving has been held on the fourth Thursday in November, which means that the actual holiday date shifts every year.The earliest date that Thanksgiving can occur is November 22; 28 November at the latest.
Interestingly, President Franklin Roosevelt decided to move Thanksgiving from the fourth Thursday in November to the third Thursday in November back in 1938. However, this was not a very popular move. (Read more about this story below.)
What is the true meaning of Thanksgiving?
Before the official establishment of Thanksgiving, Indians celebrated harvest festivals for centuries, and colonial services date back to the late 16th century.The fall holidays celebrated the harvest after the bountiful growth season.
Legend has it that it was in the early 1600s when settler communities in Massachusetts and Virginia came together to give thanks for their survival, the fertile fields and their faith. The most famous early Thanksgiving is the feast of the pilgrims in Plymot, Massachusetts, who feasted with the Wampanoag people for three days in 1621.
People celebrate Thanksgiving today for a variety of reasons.For some, this remains a way of expressing gratitude for the harvest, for the family, or for a higher power; for others, it is a holiday based on just spending time with the family and enjoying a delicious meal.
How did the pilgrims settle here?
Initially, when some men and women from Scrobie, England, were persecuted for secession from the Church of England, they fled as pilgrims to Leiden, Holland. After the execution of the separatist leader James Barneveld on May 13, 1619, they realized that Holland was no more free than England, and prepared to go to America.
July 20, 1620, having carried out their plans, they asked for the parting words of their beloved pastor John Robinson. The next day they boarded the ship Speedwell, which anchored where the Leiden canal then entered the Meuse (or Meuse, a river flowing into the North Sea) in Delftshaven, and sailed to Southampton, England.
After several misadventures and new goodbyes, these 102 brave souls departed aboard the Mayflower on September 6, 1620.

Image after photos.com / Getty Images
The Mayflower arrived in what is now Provincetown, Massachusetts, at the tip of the curved peninsula later called Cape Cod, on November 21 and that day compiled one of the most significant documents in American history – Mayflower Treaty. The Compact was a constitution formed by the people – the beginning of popular rule in the world.
Then they explored the land along the bay formed by the peninsula. On December 22, after the first city meeting in America to decide where to build their homes, the pilgrims went ashore to what is now Plymouth Rock.There, on the shore above the rock, they settled.
After 400 years, the descendants of the Pilgrims (and Puritans) are still sailing.
History of Thanksgiving in the United States
The first national Thanksgiving holiday was celebrated for a slightly different reason than harvest celebrations — it was celebrated in honor of the creation of the new United States Constitution! In 1789, President George Washington issued a proclamation declaring November 26 of that year "Public Thanksgiving" to recognize the role of providence in the creation of the new United States and the new federal constitution.
Washington was in its first term as president and a young nation had just successfully emerged from the revolution. Washington called on the people of the United States to recognize God for giving them "the opportunity to peacefully establish a form of government for their safety and happiness." This was the first time that Thanksgiving was celebrated under the new Constitution.
Thanksgiving became a federal holiday
Although Thanksgiving became an annual tradition in many communities and was celebrated on different months and days that suited them, it was not yet a federal holiday.Thomas Jefferson and many subsequent presidents believed that public religious demonstrations of piety were inappropriate for national holidays based in part on the separation of church and state. Although religious thanksgiving services continued, there were no presidential Thanksgiving proclamations until the Civil War of the 1860s.

Image of Thanksgiving Day in 1858 by Winslow Homer. Image courtesy of the Boston Public Library.
Thanksgiving is celebrated on the last Thursday of November
At 1863 , President Lincoln declared Thursday, November 26, 1863, Thanksgiving. Lincoln's proclamation goes back to Washington's statement that he also thanked God after a bloody military confrontation. In this case, Lincoln expressed gratitude to God and the army for a successful exit from the Battle of Gettysburg. He listed the blessings of the American people and urged his countrymen to "separate and observe the last Thursday of November next year as a day of thanksgiving and praise."That year, Thanksgiving was celebrated on the last Thursday in November.
Thanksgiving moved briefly to the third Thursday in November
In 1939 President Franklin D. Roosevelt changed Thanksgiving from the last Thursday in November to the penultimate Thursday. This was the end of the Great Depression, and Roosevelt's goal was to increase the number of shopping days before Christmas and boost the economy. However, many people continued to celebrate Thanksgiving on the last Thursday in November, unhappy that the date was interfered with.However, you might argue that it helped create the shopping craze known as Black Friday.
In 1941 , to end the confusion, the President and Congress declared Thanksgiving as a federal holiday of the United States on the fourth Thursday in November, and that is how it remains today!
Of course Thanksgiving was not born out of presidential proclamations. Read about Sarah Joseph Hale, the "godmother of Thanksgiving," who helped turn this historic holiday into a national holiday.
How is Thanksgiving in Canada different?
Thanksgiving in Canada is celebrated on the second Monday in October and has a different origin than the American version of the holiday. The first Thanksgiving meal observed in what is now Canada took place in 1578, when the English explorer Martin Frobisher and his team held a meal to thank God for providing them with a safe passage through the wilds of the New World.
Canadians receive a day off this Monday in most parts of the country, but in Atlantic Canada (Prince Edward Island, New Brunswick, Nova Scotia, Newfoundland and Labrador) it is an additional day off.Some Quebecans may not celebrate the holiday at all.
Today, Canadians often visit with family and friends to celebrate. Thanksgiving food traditions tend to be very similar to their American neighbors: turkey, minced meat, potatoes, and cranberry sauce are all traditional. Add some maple syrup for a unique Canadian flavor! See Some Maple Syrup Recipes.
Canadian football is televised and many Canadians go outside to walk or walk in the woods as the weather hasn't worsened yet.Everyone is grateful for the harvest!
Learn more about the differences between Thanksgiving in Canada and the United States.
Why is Thanksgiving celebrated in Turkey?
Turkey has become a traditional Thanksgiving dish, but did you know it was once a rarity? In the 1830s, a bird weighing between eight and ten pounds was worth a day's wages!
Despite being much more affordable today, turkeys are still a festive symbol of generosity. In fact, astronauts Neil Armstrong and Edwin Aldrin ate roast turkey in foil bags for their first meal on the moon.
Check out all our trivia and fun facts about Thanksgiving!
Thanksgiving weather folklore
Turkeys sitting in trees and refusing to go down indicate snow.
If the first snow sticks to the trees, it portends a bountiful harvest in the coming year.
If the sheep are feeding face down, watch out for a blizzard.
Thunder in November indicates a fertile year ahead.
If there is ice in November that will bring a duck, then after that there will be nothing but sleet and dung.