Best lacrosse gear: Attack, Mid & Def Lacrosse Stick Shafts
3 Best Lacrosse Heads I've Ever Used
As long as I have been involved in the game of lacrosse, I have always been fascinated by the gear and culture. That includes lacrosse heads.
I was one of those guys in middle school who would always talk gear with my teammates and who would often have no clue what I was talking about at the time. I watched the newest head releases and looked forward to LaxCon to see the latest and greatest gear. While friends of mine would watch for sneaker releases, I would watch for lacrosse gear releases. This was my life through high school. Once high school, hit I was the team and area stringer before and after games. I would constantly be studying patterns and noticing what heads took patterns and pockets better than others. Now as a college player, I have stuck with this role and become even more fascinated in design choices companies make with their gear.
While it would be impossible to actually pick the three best lacrosse heads of all time, I'm here to try.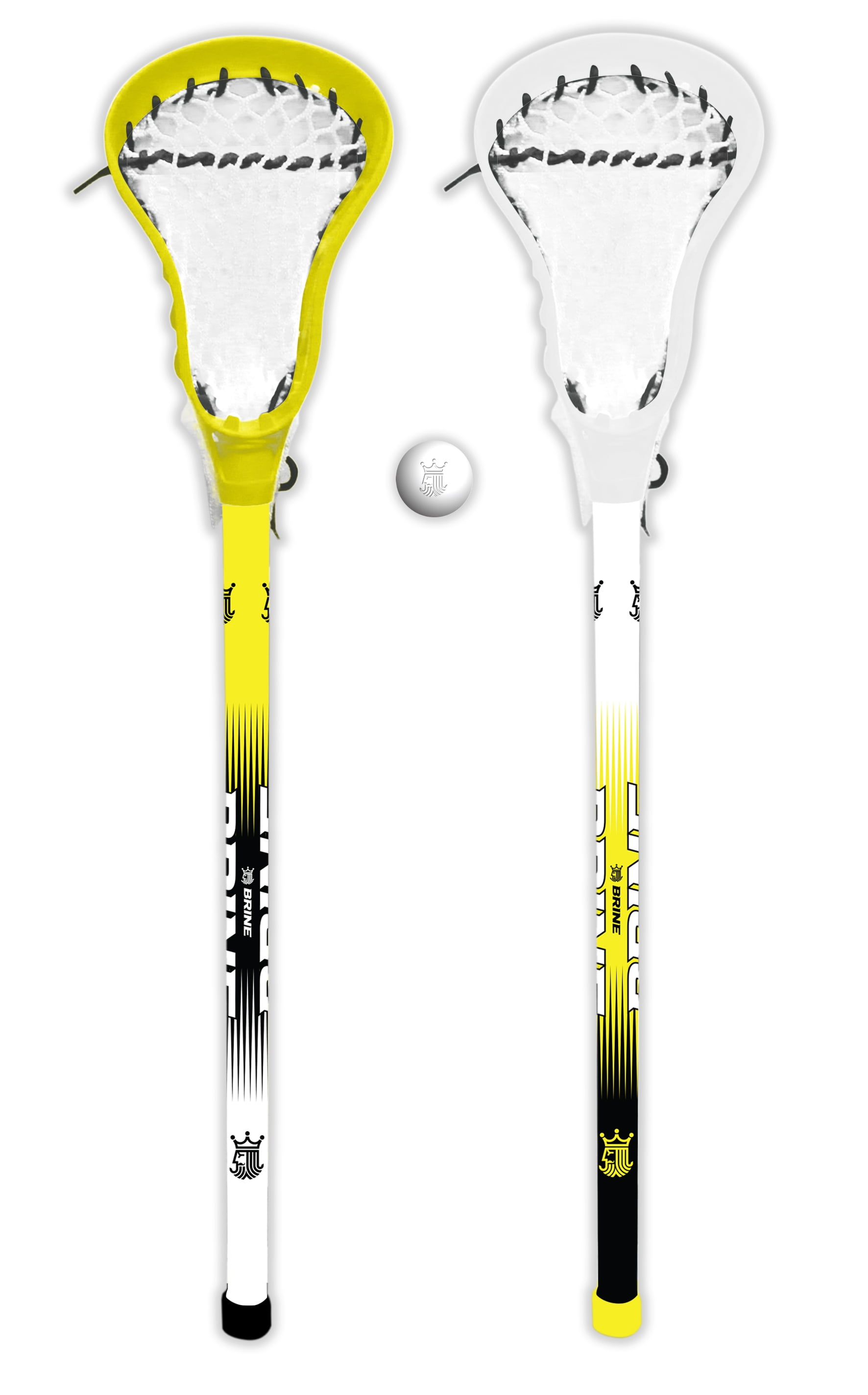 My aim here is to simply share the
three best lacrosse heads I have used over the years
and offer some explanation to why. While this is totally opinion based, I do hope this will spark some personal retroflection to the gear you used back in the day. 
3 Best Lacrosse Heads I've Ever Used: The HOLY TRINITY OF Heads
WARRIOR EVO SERIES 
From my first several years of lacrosse to now, I have always loved and admired the Warrior Evolution series. Now, I could have nailed this down to one head in the line over the years, but that would have been a bit wrong. Each Evo brings its own style to the party.
The original Evo was a game changer and true offensive weapon. The Evo 4x was wide for picking off passes yet very versatile for attack. Man, I loved that Evo 4x. Then came around the Evo 5, which I think was a bit overlooked because of all the high tech head releases of the time. I still have an Evo 5 around as a backup today and use it for box often.

The Evo 5 was and still is a great box head if you can get used to the face shape. Regardless of what Evo you like best, this series truly has a special place in my lacrosse gear memories. 
TRUE HZRDUS 
While I am a True Temper Lacrosse ambassador, I must say this head still makes my top list, regardless of my affiliation with the company. As you may have noticed already from my list thus far, it is very non-traditional and extremely attack orientated. The HZRDUS head from TRUE is easily the newest of the heads on this list, which has impressed from top to bottom.
Several main points will jump out right away.
The first is the number of sidewall holes and the placement. It's clear lots of thought went into this head for stringers and the pockets they desire. This head is a breeze to string. Being a big box player and with how I play field, what's most important for me is the strength of heads and how they last over many games. This is where the HZRDUS has really shined for me. Strength, but not just randomly placed strength, is what I notice most in this head. Strength has been placed in key contact point areas in order to keep the head strong. I believe this has also stopped warping over the many games I have played with the HZRDUS head this past college campaign and moving into the IBLA box season. If you haven't got to try one out yet, I highly suggest you do. 
STX SURGEON SERIES
Ah yes, the most intelligent of all lacrosse heads: the Surgeon series from STX.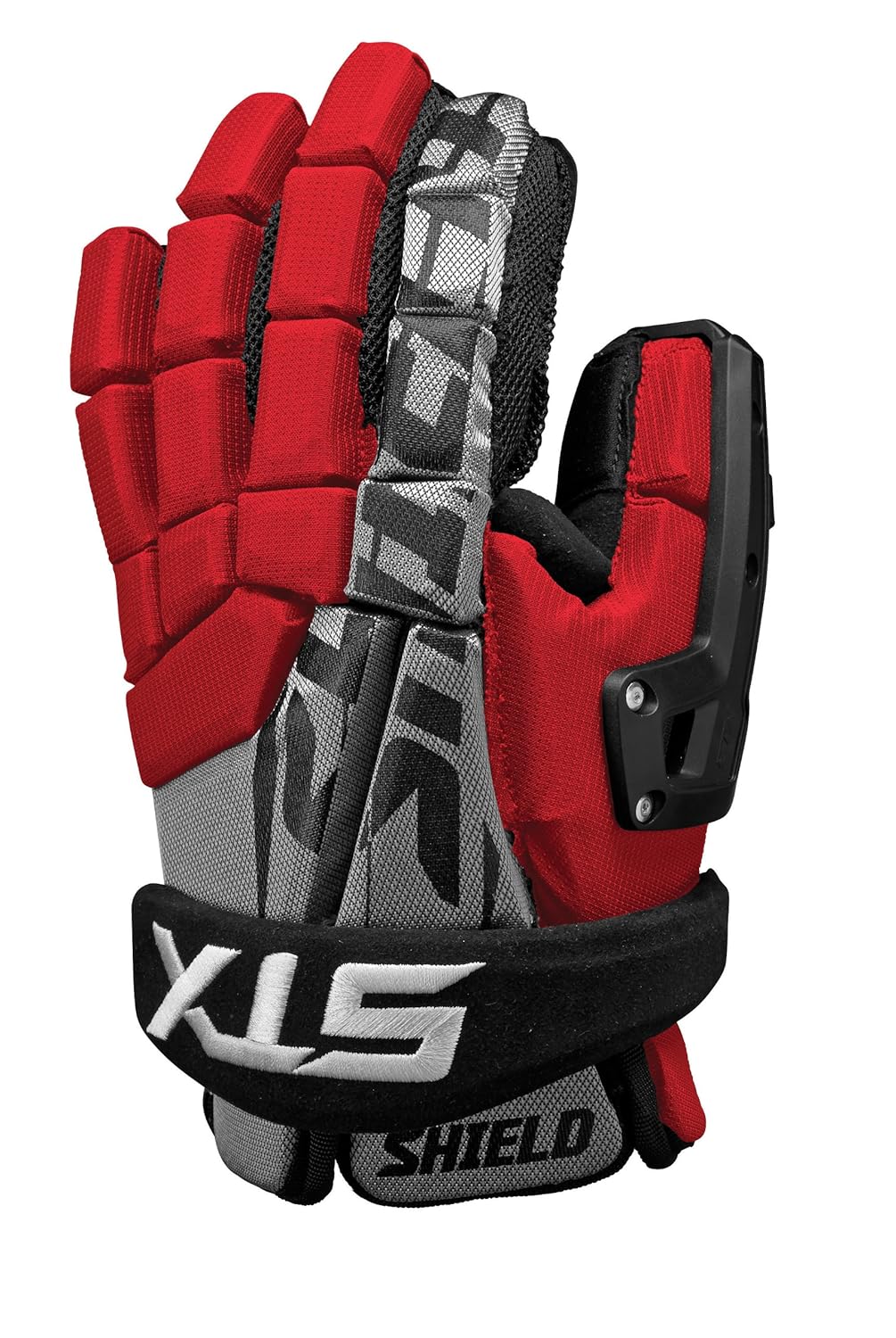 I can still think back to my first Surgeon head. It was in sixth grade when I realized that attack was for me. I disliked the running of midfield and loved scoring – go figure. Anyway, it was a light blue, almost a Carolina blue, Surgeon head that I think I let sit on my window for a week prior to stringing. It was like the leg lamp in the Christmas story movie.
Jokes aside, the Surgeon series of heads is iconic and will always be in my top list. The original Surgeon had a tight and sharp face shape that just screamed scoring, and the plastic it was made out of just seemed different. It felt strong and super cool at the time. Next were the Surgeon 10 and Surgeon 10 500. These were sick heads, because they utilized the new college spec rules at the time and introduced a new face shape. I really loved these things for the box game, oddly enough. Long story short, the Surgeon line is still going strong to this day, but the origin of this line of heads is what makes it so special in my mind.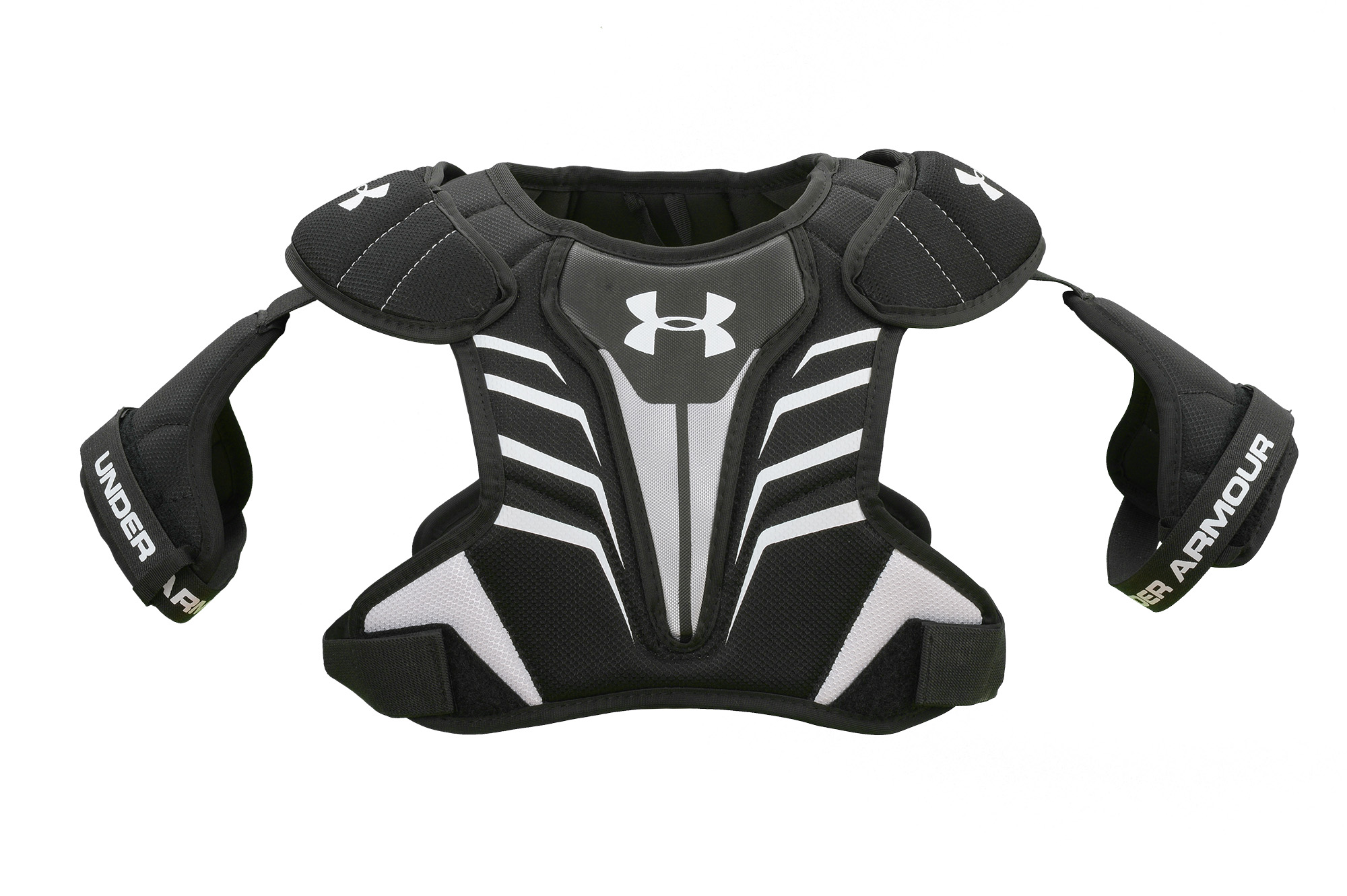 (HONORABLE MENTION) UNDER ARMOUR COMMAND 
Now, this is a head I can almost promise none of you saw coming: the Under Armour Command head. It was a short-lived line of heads, but something really stuck out about them. I really fell in love with the Command the second I had one tied up and throwing. They catered well to my box and field games. Heck, I still have one brand new in the vault of heads, so I can one day prove to my kids that Under Armour really did make lacrosse heads. Aside from some issues with warping and over pinching, these heads really were all around solid. The first rendition of the Command had its fair share of issues, but the second version released with college specs really knocked it out of the park for me.

I would have loved to see this line of heads go further, but sadly no one will ever know what they could have evolved into.
Top 12 Best Lacrosse Equipment Bag
Best Lacrosse Equipment Bag is one of the topics that many lacrosse players are interested in. Some lacrosse equipment bag is large enough to carry your equipment, a few lacrosse sticks, cleats, and other extra accessories.
Best Lacrosse Equipment Bag
Other bags are designed to be worn as backpacks. These bags might not offer as much space, but lacrosse backpacks generally still have enough space for your gear, one or two lacrosse sticks, along with your cleats.
Characteristic offerings also change among lacrosse bags. Some bags are intended for visual appeal. Other bags are designed with a lot of straps so that you're able to readily carry them. Most bags feature extreme breathability to allow your gear to dry more quickly.
Why should lacrosse players use Best Lacrosse Equipment Bag?
Based upon the various lacrosse bag, there'll be various tools, please see the specifics of every product in the list of 12 lacrosse places under.

Lacrosse is one of the oldest and most popular sports. In many countries, they consider lacrosse to be a highly competitive and professional sport. So, to equip yourself with the equipment to participate in this game, you need to learn the necessary information about lacrosse and the equipment that you need. One of them is the Best Lacrosse Equipment Bag.
Each brand's product has its unique points, and for Best Lacrosse Equipment Bag, people buy their products because of the unique features that only they have. You are curious? Let's check the features Best Lacrosse Equipment Bag provide below.
Capacity
Capacity is the first thing Ping focus on to build their Best Lacrosse Equipment Bag. The professional players will not want to use Best Lacrosse Equipment Bag that cannot store all of their clubs and other stuff. That's why Ping pays attention to build capacity to satisfy players.
Safety
The fact that Lacrosse players love their products the most, so they want to keep them like new.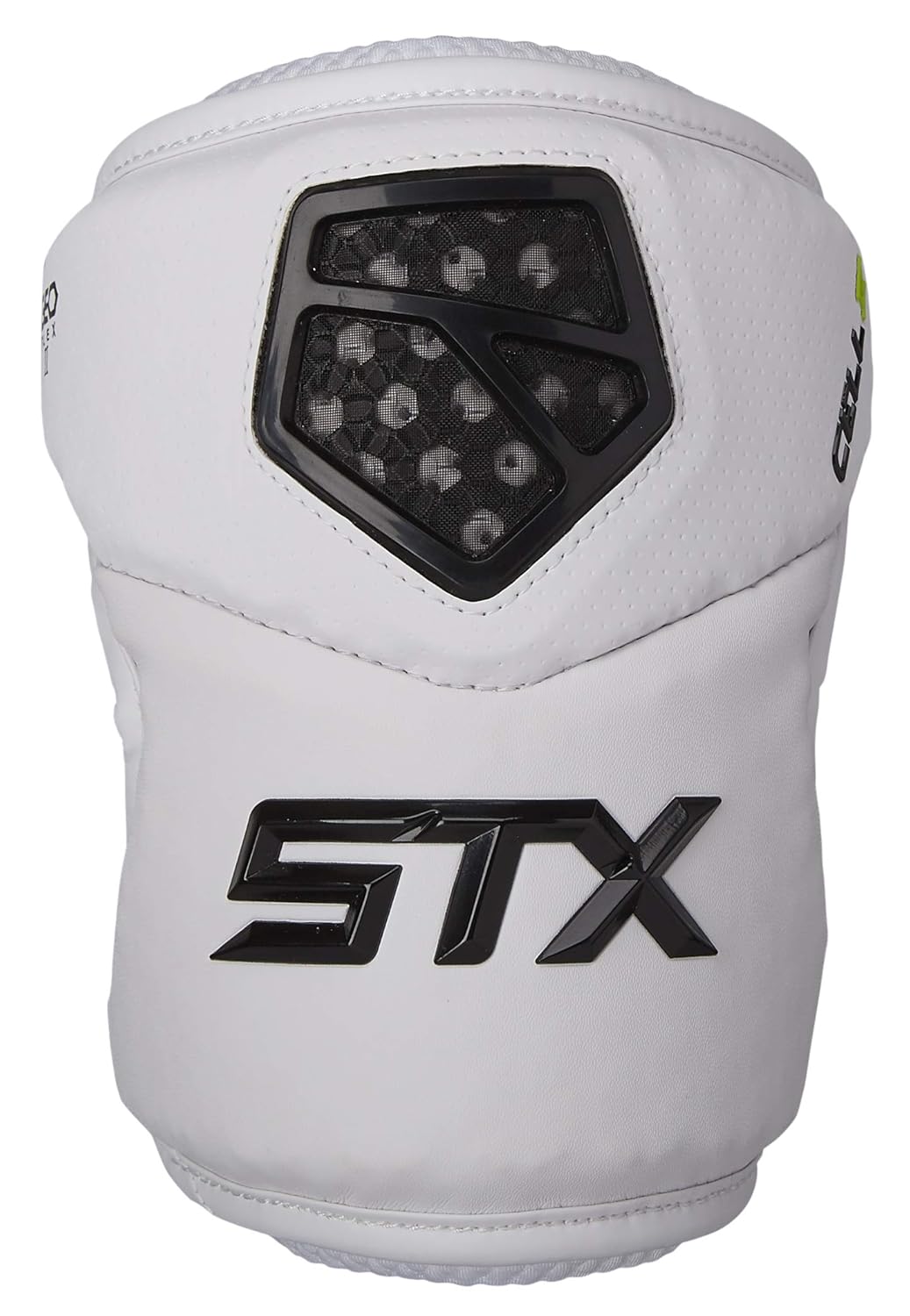 Therefore, Best Lacrosse Equipment Bag plays a role in reserving their clubs. Ping also provides them the best safety for their clubs with high-quality and durable Lacrosse Equipment Bag.
Fashion
With a unique design, Best Lacrosse Equipment Bag are easy to attract players. In the list below, you will find out various designs that are colorful, attractive.
Durability
The unique element of Best Lacrosse Equipment Bag is durability. They are made of high-quality materials, so the Best Lacrosse Equipment Bag can resist the hard weather even rainy or sunny.
To clear your vision of Best Lacrosse Equipment Bag, please check the list of the 12 Best Lacrosse Equipment Bag below. It can help you save your time, your money in choosing the right product.
List Of 12 Best Lacrosse Equipment Bag – Review In 2021
Should choose Best Lacrosse Equipment Bag as the concern of many players. In fact, the selection of bags and accompanying accessories is essential to ensure effective practice.
Currently, the Best Lacrosse Equipment Bag are plentiful and diversified. Choosing which brand to buy Best Lacrosse Equipment Bag is a concern of many customers. Here are 12 Best Lacrosse Equipment Bag recommendations for followers of this particular sport from these one.
---
1. STX Lacrosse Challenger Lacrosse Equipment Bag
STX Lacrosse Challenger Lacrosse Equipment Bag is the first product in the list of 12 Best Lacrosse Equipment Bags that we would recommend for you to own right away.
The STX Lacrosse Challenger 36 inch Gear bag is an indispensable portion of a lacrosse players gear choice. The 36 inch Challenger includes external straps for extra sticks. Zippered pockets on both sides provide ideal storage for additional gear and personal products.
---
2. TronX Lacrosse Equipment Bag
TronX Lacrosse Equipment Bag is the next product in the list of 12 Best Lacrosse Equipment Bags that we would recommend for you to own right away.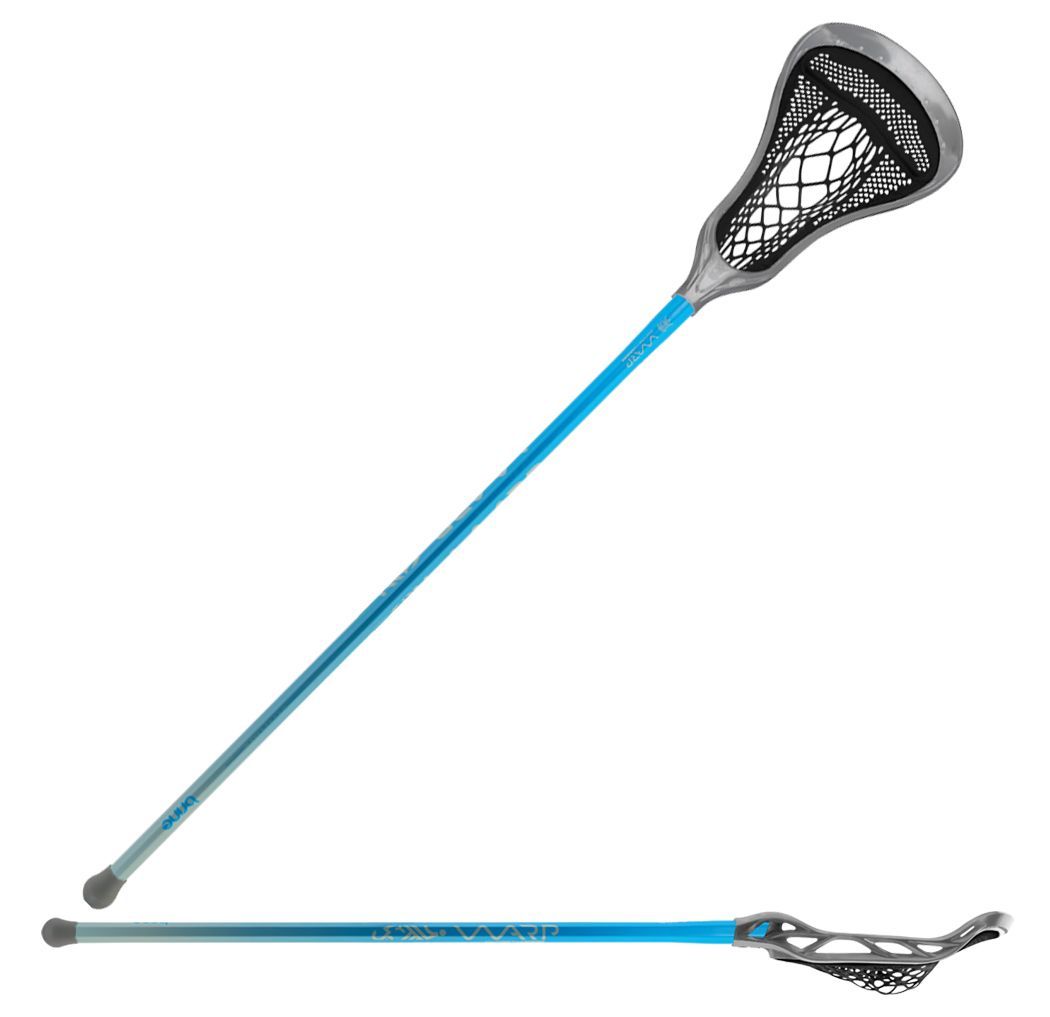 Padded adjustable shoulder strap in addition to carry handles. Dimensions: 42″ by 10″. Huge major storage compartment. Internal accessory pouch. Independent shoe storage compartment. Waterproof nylon construction with reinforced underside.
---
3. Champion Sports Lacrosse Equipment Bag
Champion Sports Lacrosse Equipment Bag is the next product in the list of 12 Best Lacrosse Equipment Bags that we would recommend for you to own right away.
Champion Sports Equipment Lacrosse Bag is your biggest lacrosse tote available on the current market, measuring 44 inches long, 15 inches wide and 13 inches high; no other manufacturer provides similar model. Huge principal compartment is large enough to save all your lacrosse equipment, such as rod, gloves, gloves, goggles, gloves, mouthpiece, tape, clothes and additional balls.
Lacrosse tote made from heavy-duty, high excellent nylon with a waterproof bottom lined with polyester, in addition to net and ventilated side pockets to maintain moist items after drama.
Extra-long 44-inch span allows for Simple storage and transport of nearly all full size rods, including all childhood and women's sizes and many men's sizes
---
4. Maverik Lacrosse Kastle Team Bag
Maverik Lacrosse Kastle Team Bag is the next product in the list of 12 Best Lacrosse Equipment Bags that we would recommend for you to own right away.
New top zip venting – high compartment opens to airing out your equipment. The exceptional design keeps gear in and allows out the odor. A number of compartments to keep your equipment organized for simple access to your toolbox.
---
5. Athletico Lacrosse Bag – Extra Large Lacrosse Backpack – Holds All Lacrosse or Field Hockey Equipment – Two Stick Holders and Separate Cleats Compartment
Athletico Lacrosse Bag – Extra Large Lacrosse Backpack – Holds All Lacrosse or Field Hockey Equipment – Two Stick Holders and Separate Cleats Compartment is the next product in the list of 12 Best Lacrosse Equipment Bags that we would recommend for you to own right away.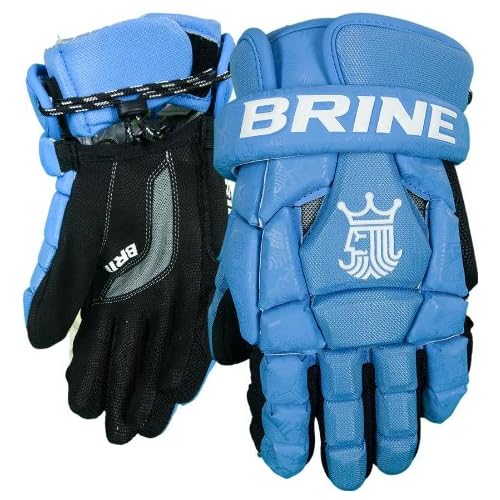 Can match 2 lacrosse sticks (all dimensions ), helmet / face mask, shoulder pads, arm / elbow pads, gloves, goggles, cleats & MORE. While assembled with lacrosse in your mind, this multifunctional backpack can also be ideal for field hockey, soccer, and much more!
Two Stick Holders, Vented Cleats Compartment, External Helmet Holder, and much Much More. Ergonomic backpack straps & air mesh padded back with adjustable sternum strap and hip belt.
---
6. Maverik Lacrosse Monster Bag
Maverik Lacrosse Monster Bag is the next product in the list of 12 Best Lacrosse Equipment Bags that we would like to recommend for you to own right away. The timeless tote for older school MAVERIK soldiers that don't think in whistles and bells. Offered in each team colour, this bag does not mess around.
---
7. Amaro War Zone Lacrosse Equipment Bag, Lacrosse Gear Bag (Black with Royal)
Amaro War Zone Lacrosse Equipment Bag, Lacrosse Gear Bag (Black with Royal) is the next product in the list of 12 Best Lacrosse Equipment Bags that we would like to recommend for you to own right away.
Convertible Duffle tote, sew into back pack with concealed zipper pocket to conceal cushioned shoulder straps. Vented zipper mesh pocket, for wet/dirty gears following the match. Four heavy velcro rod loops, 2 rod loops every side, holds complete 2 sticks. Lockable zipper head to the primary compartment, Super wide mouth layout chief zipper compartment.
---
8. Predator Sports Vyper Lacrosse Equipment Gear Bag
Predator Sports Vyper Lacrosse Equipment Gear Bag is the next product in the list of 12 Best Lacrosse Equipment Bags that we would like to recommend for you to own right away.
The Predator Sports Vyper Lacrosse Bag holds all your equipment within an aggressively styled lasting tote. Keep it all together as you journey from field to fieldlocation to place.
This tote is intended to be treated just like the monster it is and continues to outperform the feeble day in and day out. The Vyper includes all of the qualities you would expect in the Apex version, such as a vented wet gear compartment to separate the nasty stuff out of the clean gear.
Heavy-duty zippers and cloth will keep this tote powerful season after season.
The armored interior pocket may let the Vyper protect your valuables as you're on the area. Your Vyper may be branded with your own name, number or group name readily with its removable branding panel.
---
9. Amaro War Zone Lacrosse Equipment Bag, Lacrosse Gear Bag (Black with Red)
Amaro War Zone Lacrosse Equipment Bag, Lacrosse Gear Bag (Black with Red) is the next product in the list of 12 Best Lacrosse Equipment Bags that we would like to recommend for you to own right away.
Each participant's sports equipment differs; why would not their luggage be, also? Player would not require a supersize tote if they're only going through a standard week of games and practices when they perform, however if participant is thinking about bringing a BBQ grill or mobile seats and taking a fast nap during the rest time at the championship, participant will be certain need a more technical bag with plenty of room.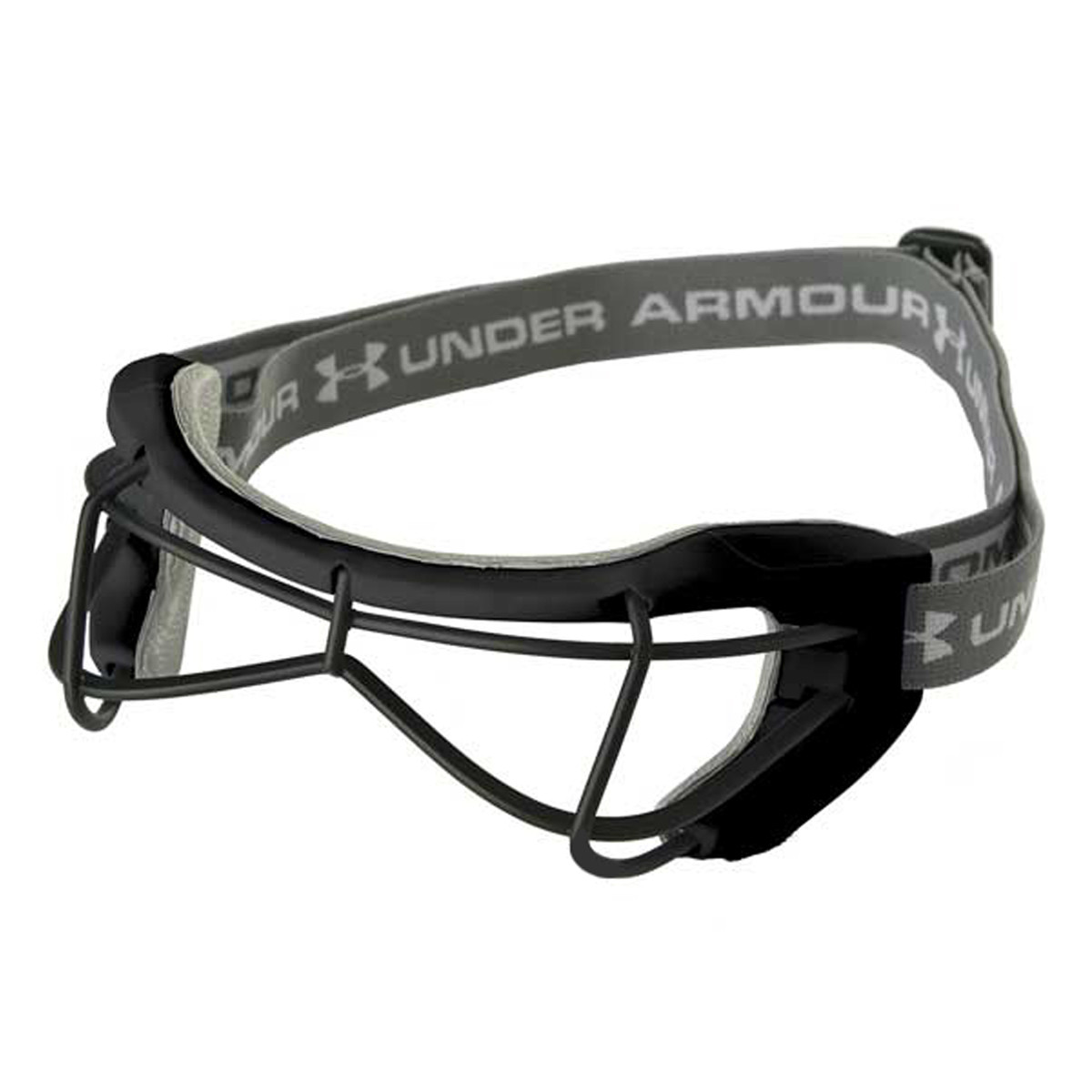 Similarly, all lacrosse player who's seriously interested in lacrosse will only require a ideal match size of lacrosse gear bag that's design, test and assemble to your lacrosse player, and they're able to utilize this type of bag for trips to friends' homes, camping excursions, and other requirements, too.
This tote is practical for many different different applications, but you are going to easily fit all of your lacrosse essentials, pads, gloves, and helmet, and anything from useful tools for adjusting your sticks or uniform into your everyday wear after match.
The base shoe compartment includes a mesh zipper opening for superior venting to survive your shoe will have the ability to air out dry and properly. No matter your true passion is for, our lacrosse equipment bag will make you covered.
---
10. Brine Magnus Equipment Bag, Black
Brine Magnus Equipment Bag, Black is the next product in the list of 12 Best Lacrosse Equipment Bags that we would like to recommend for you to own right away.
The Brine Magnus gear bag was created to transport all of your gear. This tote is created out of an extra-large principal compartment which has a zippered accessory pocket. The side pockets hold around four Sticks. Added accessory pockets are located on the exterior of this tote.
Brine is a fairly well-reviewed brand. If you're interested in this brand, Gondeee has a specific review of Brine products that you should read.
---
11. Maverik Lacrosse Mini Monster Team Bag
Maverik Lacrosse Mini Monster Team Bag is the next product in the list of 12 Best Lacrosse Equipment Bags that we would like to recommend for you to own right away.
If it's possible to fit within the MONSTER you ought to be carrying thisout. The ideal bag for children with a major game in a tiny body. Lacrosse Team bag. Heavy-duty construction. Reinforced handles.
---
12. Martin Sports Deluxe Lacrosse Player's Bag Holds Two Sticks, 42″ L X 13″ W X 12″ H
Martin Sports Deluxe Lacrosse Player's Bag Holds Two Sticks, 42″ L X 13″ W X 12″ H is the next product in the list of 12 Best Lacrosse Equipment Bags that we would recommend for you to own now.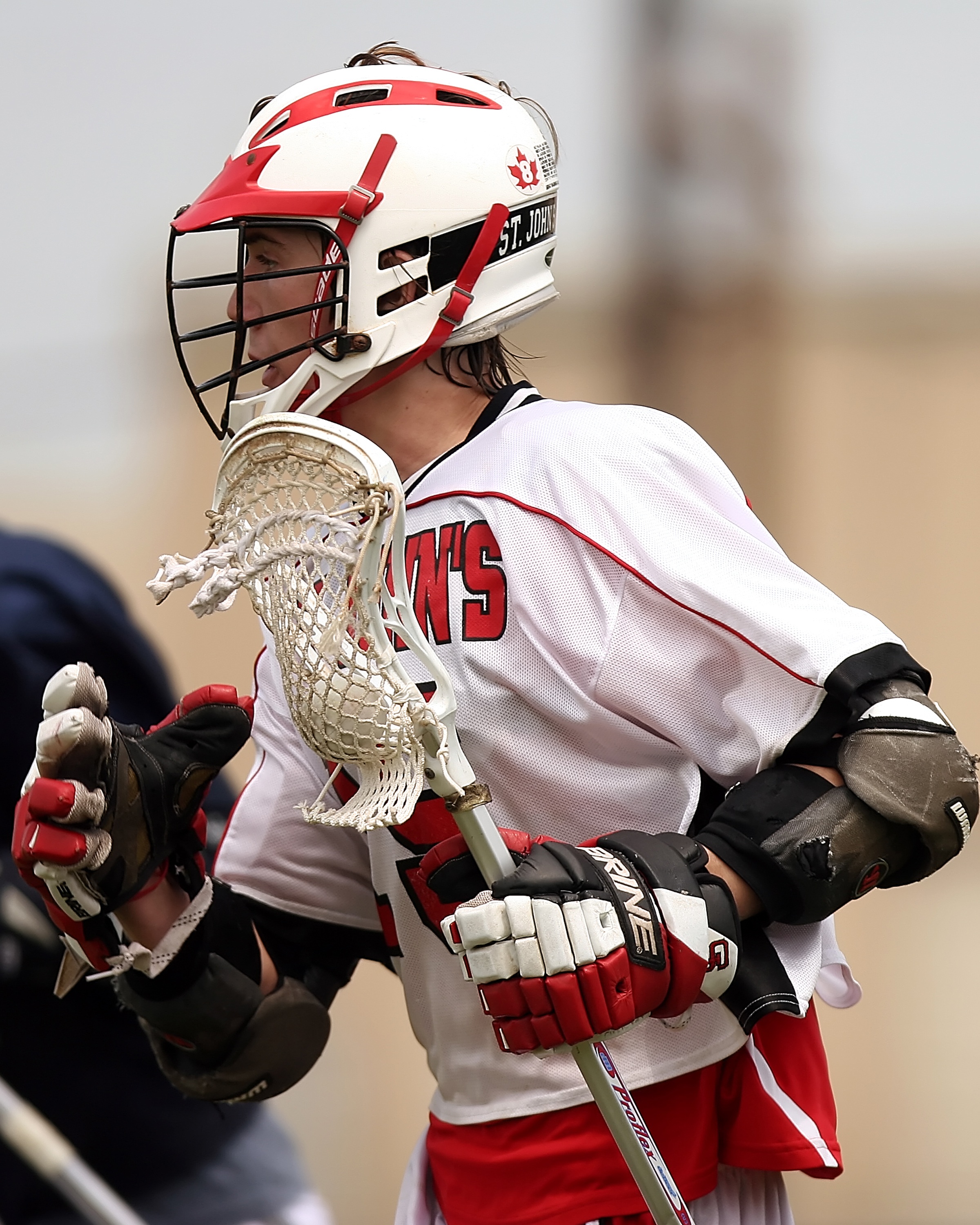 Deluxe players bag in heavyweight nylon. Large main compartment to carry all your gear. Separate wet gear compartment. Oversized double zippers on all pockets. Removable and adjustable padded carry strap.
---
Guide to choose the best lacrosse
equipment bag
If you check the list above, you will realize that there are many types of best lacrosse equipment bag. What we mean is that you should know some tips to choose the best lacrosse equipment bag that we will reveal below.
Tip 1: Goals
As we mentioned in the example above, you should know the goal. For example, if you want to improve flexibility, you'd better equip specialized equipment for it. If you want to improve your strength, you should explore power-matching gear.
Tip 2: Quality
If you want to check the quality, you should understand the factors that reflect it. There are a lot of factors that reveal that, but Gondeee says that it is easy to tell how good the best lacrosse equipment bag is by examining the materials the equipment and tools are made of.
Higher material quality, better quality of all lacrosse equipment bag.
Tip 3: Save
Manufacturers always want you to buy a equipment bag. It's really partly for profit, but the reality is they just want you to have the best experience. Furthermore, one of the benefits of using the best lacrosse equipment bagis savings. It saves a lot compared to you buying them one by one. Therefore, if you can afford it, do not hesitate to choose a equipment bag.
Gondeee thinks the above 3 tips are easy to understand and they will help you a lot in finding the best tip for you. We really hope you can buy your best lacrosse equipment bag, and we also hope your product is what we recommend above. We've spent a lot of time investigating it and hope you can take advantage of it.
Conclusion
The most important thing to keep in mind is that your own these best lacrosse equipment bag is going to be with you wherever you move. A lacrosse tote is considered a staple of this match! A fantastic bag will last for decades and make sure you are always comfortable and relaxed when you take the field.
A bad lacrosse bag will immediately fall apart and become a constant annoyance to any participant. Building a smart choice may be a smart investment for many years to come! We hope you have enjoyed our listing of the best lacrosse equipment bag.
Custom Gear Guide: What College Teams Are Wearing in 2020
This story appears in the February 2020 edition of US Lacrosse Magazine. Don't get the mag? Head to USLacrosse.org to subscribe.
We asked lacrosse manufacturers to send us some of their favorite custom-made products that teams are wearing during the 2020 lacrosse season. As part of our college preview, check out some of the best gear that we received.
STX Crux 600
Army Women
stx.com
Under Armour Regime
Maryland Women
Glide Scoop technology reduces resistance when scooping on any surface

Drop V scoop for pinpoint accuracy

Tapered rail allows the ball to ride comfortably in the sweet spot
underarmour.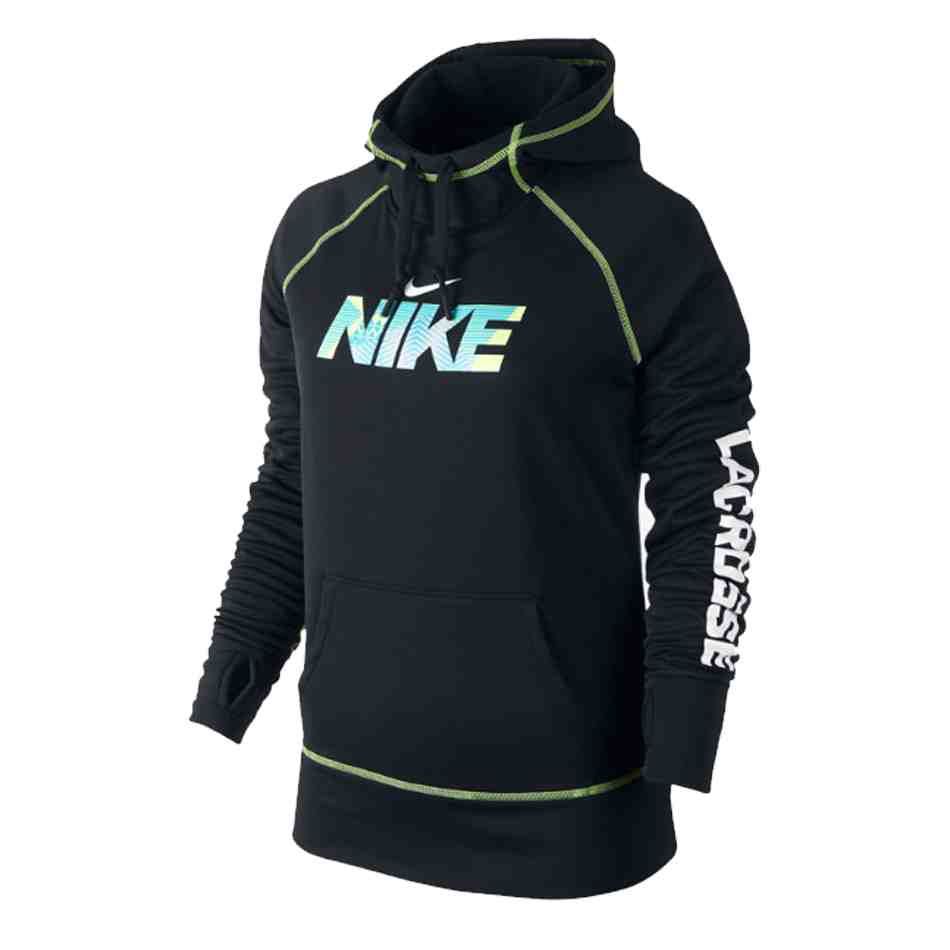 com
Under Armour Emissary
Boston College Women
Lightest head in the Under Armour line

Raised stringing holes for best pocket shape

Narrowest silhouette for the most channeled front pocket
underarmour.com
STX Surgeon RZR
North Carolina men, Syracuse men and Cornell men
stx.com
Maverik Max
Michigan men, Rutgers men and Penn State men
Ax suede fabric provides a durable, soft, natural feel between the hand and shaft

Improved venting on the back of the hand

Thumb protection from hyper-extension and high velocity impacts
maveriklacrosse.com
Under Armour Biofit II
Maryland men, Navy men, Yale men
Revised cuff to improve flexibility

Increased glove opening and sizing

Expanded EVA T piece construction for unmatched protection and knuckle flexibility
underarmour.
com
Warrior Burn Pro
Denver men (home and away)
New TotalFLX+ cuff eliminates the bulk of traditional cuffs

Pro Palm + features responsive spandex gussets combined with Ax Suede palm material provides a game-ready feel

LoPro construction provides a lower profile glove with superior impact performance
warrior.com
Warrior Nemesis Pro
Virginia men
Designed to maximize feel but also provide best-in-class protection

Impax foam built in the thumb and fingers to provide flexible high impact performance

Simplified cuff design improves range of motion and reduces bunching in the wrist area
warrior.com
Warrior Burn
UMass men
Expanded base to provide best-in-class ease of entry

JAWS Protection is an integrated chin piece flowing into the shell, adding an extra layer of protection to the cheek and jaw bones.

Weight: Small, 2.25 pounds; Medium, 2.4 pounds; Large, 2.6 pounds
warrior.com
Best Lacrosse Gloves In 2021 [Buying Guide] – Gear Hungry
Lacrosse might not be the most popular sport on the planet, but we Americans sure love it. Holding a ball in a net and running toward a goal post never gets old, and you'll be surprised to find that more people constantly engage in the sport.
Every sport has its specific type of gear and Lacrosse is not different. One essential tool required to play lacrosse is the glove. As it is with every other glove-dependent sport, gloves help lacrosse players with functions such as protection, grip, and mobility. This is why we have come up with a list of the best lacrosse gloves you can find on the market.
Professional manufacturers design these units, and they have their unique features for sure.
The Best Lacrosse Glove
1
Brine King Superlight 2 Lacrosse Glove
Thickness is just about the most essential factor that you could ever require in a pair of lacrosse gloves, and that is precisely what you will get here.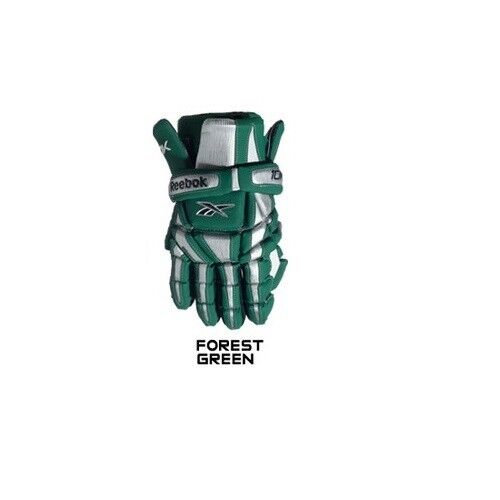 Merely looking at it will show its incredible build and stable structure. However, that's not all. Apart from being incredibly thick, the Superlight 2 gloves come with TruVents, which will help to boost the ventilation that you get on your backhand. Essentially, these vents help with evaporating sweat, thereby keeping our hands dry for as long as you have the gloves on. In addition to that, the vents help secure the entrance of air into the gloves, so your hands continue to feel fresh while you play.
Heat leads to sweat, and sweat makes you uncomfortable. These gloves, however, help take care of all that with the introduction of vents. Get it? Moving on, we have the Textured Nash palm, which improves the general feeling of the stick you're holding and provides added control. All of this is rounded up by the Floating Cuff around the wrist, which provides a protective advantage while you're in a heated face-off with your opponent. It also helps with scooping the ball; a popular lacrosse move.
Be sure to combine this with a cool lacrosse sticks from our list.
Key Features:
TruVents for ventilation
Textured Nash palm
Floating Cuff
Specification:
BrandBrine
ModelLGLKSL2S BK 12-P
Weight15.2 ounces
Pros
It improves your control of the stick
It also protects you in the event of a face-off
Cons
It's only available in two color variants
2
Epoch Lacrosse iD High Performance Lacrosse Gloves
Epoch is a brand that needs no recognition, so there's no point in boring you with what they do or how long they've been in operation. However, with the iD lacrosse gloves, it seems the company has put its best foot forward. Filled with numerous features and a build that looks really neat, the only issue that you might have with these gloves will be their cost.
The iD gloves come with Tri-Layer Dual-Density Foam Stack, and as the manufacturers have touted, communicates their commitment to optimal protection.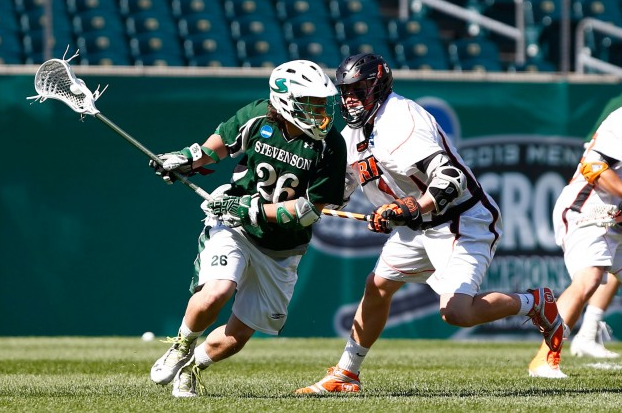 The stack layers up foam in order of density, leaving the softer foam on the bottom layer and a polyethylene foam at the top. With this, you can rest assured that your hands will be protected upon impact. Epoch Lacrosse iD High Performance Lacrosse Gloves also have an extended cuff, which allows the protective portion of the gloves to stay out of the way whenever you flex your wrist. It helps to optimize both comfort and range of motion. Throw that with the standard vented and reinforced palm, and you'll see that these gloves give you bang for your buck. Be sure to also check out our list of the best baseball gloves for more great items like this. 
Key Features:
Vented palm
Tri-Layer Dual-Density Foam Stack
Extended cuff
Specification:
BrandEpoch Lacrosse
Weight3 pounds
Pros
The gloves are sturdy and very comfortable
The range of motion is clearly an added advantage
Cons
They could be a little short, depending on how large your hands are
They could also feel a bit tight
3
STX Lacrosse Cell 3 Gloves
At first glance, you'll find that the Cell 3 gloves have a striking resemblance to the previous entry on this list.
However, beyond a few basic similarities, the gulf between these two options go beyond just the difference in manufacturers.
The Cell 3 is the latest in the "Cell" brand of lacrosse gloves manufactured by STX, and as far as features go, this option doesn't disappoint at all. To start with, this Cell 3 gloves come with the same Dual-Density Foam Stack in the Epoch Lacrosse iD. Its strategic placement of soft and polyethylene foam provides protection to your hand upon impact with an opposing player; something that al lacrosse players definitely want. In addition to that, these gloves also come with a Stretch-Thumb, which adjusts to the shape of your thumb and makes for smooth rotation and excellent flexibility. You'll love the durable vents on the palm, which keep your hands drier and cooler by enhancing the flow of air. Our handy guide to the best crossfit gloves features more great products like this. 
Key Features:
Dual-Density Foam Stack
Stretch-Thumb
Durable palm vents
Pros
The gloves place a lot of emphasis on comfort and safety
With these, you get improved thumb flexibility
Cons
These gloves could prove to be a little tight
4
STX Lacrosse Surgeon 500 Gloves With Climate Control
The Surgeon gloves from STX feature the same bulky build that we have a come to know from the manufacturers.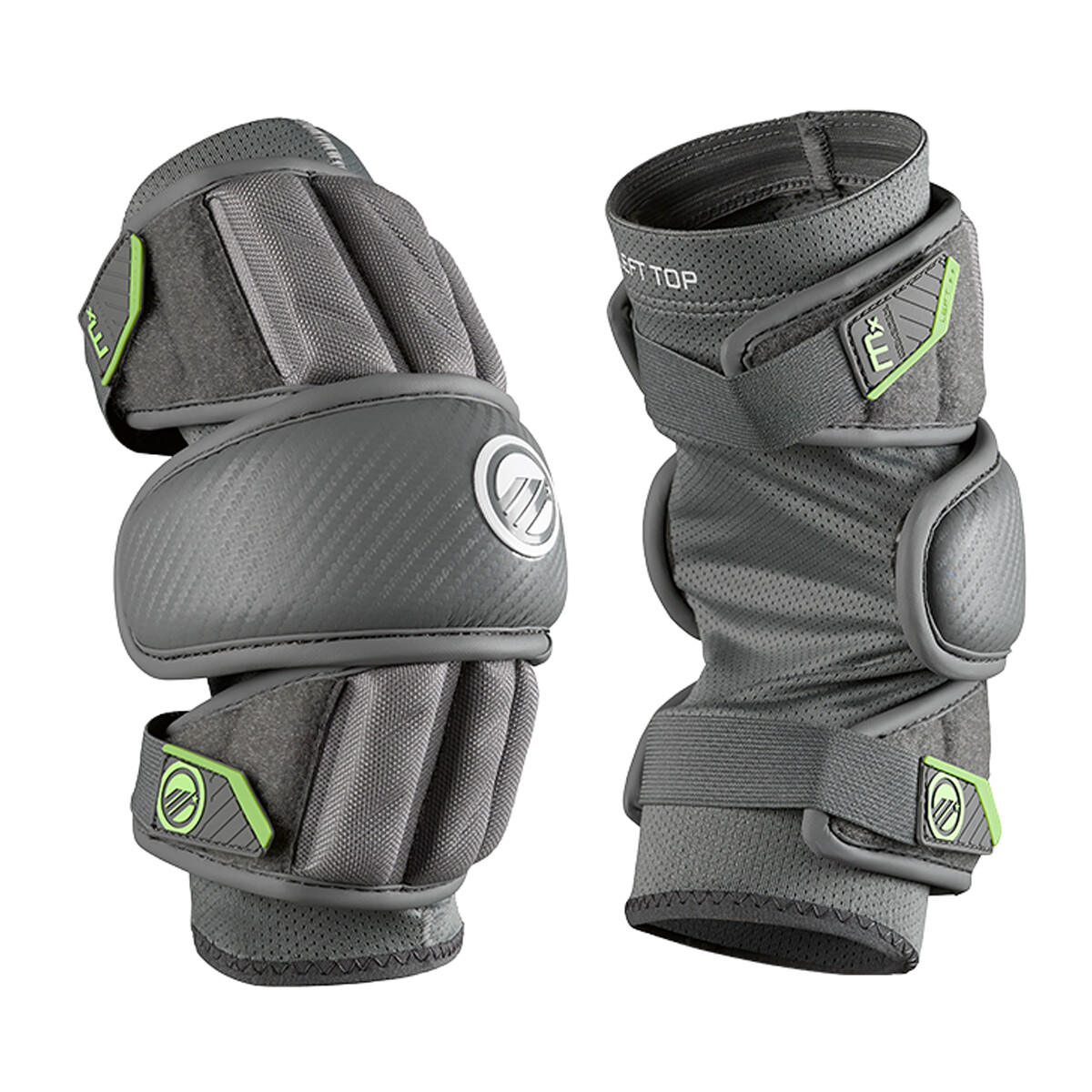 Apart from the moderate visual appeal and enough attention to detail with its stitching, you'll find that there's a lot you can get from these gloves. One of the most significant features of these gloves is their construction. A seamless design on the palm provides an incredible feel of the stick, and you will also love the Carbon fiber-reinforced thumb, which provides protection to your thumb by inserting along with compression pads.
However, it is also important to point out that the stitching on the pinky finger is a little less durable than what you get with other fingers. The Surgeon gloves come with an Ax suede palm design, which contributes to their durability. In addition to that, you also get an ISO thumb technology. The technology, which was designed by the company, which provides 360-degree thumb protection. Love this product? Check out our review of the best weightlifting gloves for our top picks. 
Key Features:
ISO thumb technology
Ax suede palm design
Carbon fiber-reinforced thumb
Specification:
BrandSTX
ModelGE SR5F 02 BK/XX
Pros
360-degree thumb rotation
Thumb protection, which helps especially when you get slashed
Cons
Less durable stitching on the pinky finger
5
Maverik M4 Lacrosse Gloves
The construction of Maverik M4 Lacrosse Gloves is one of its most standout features.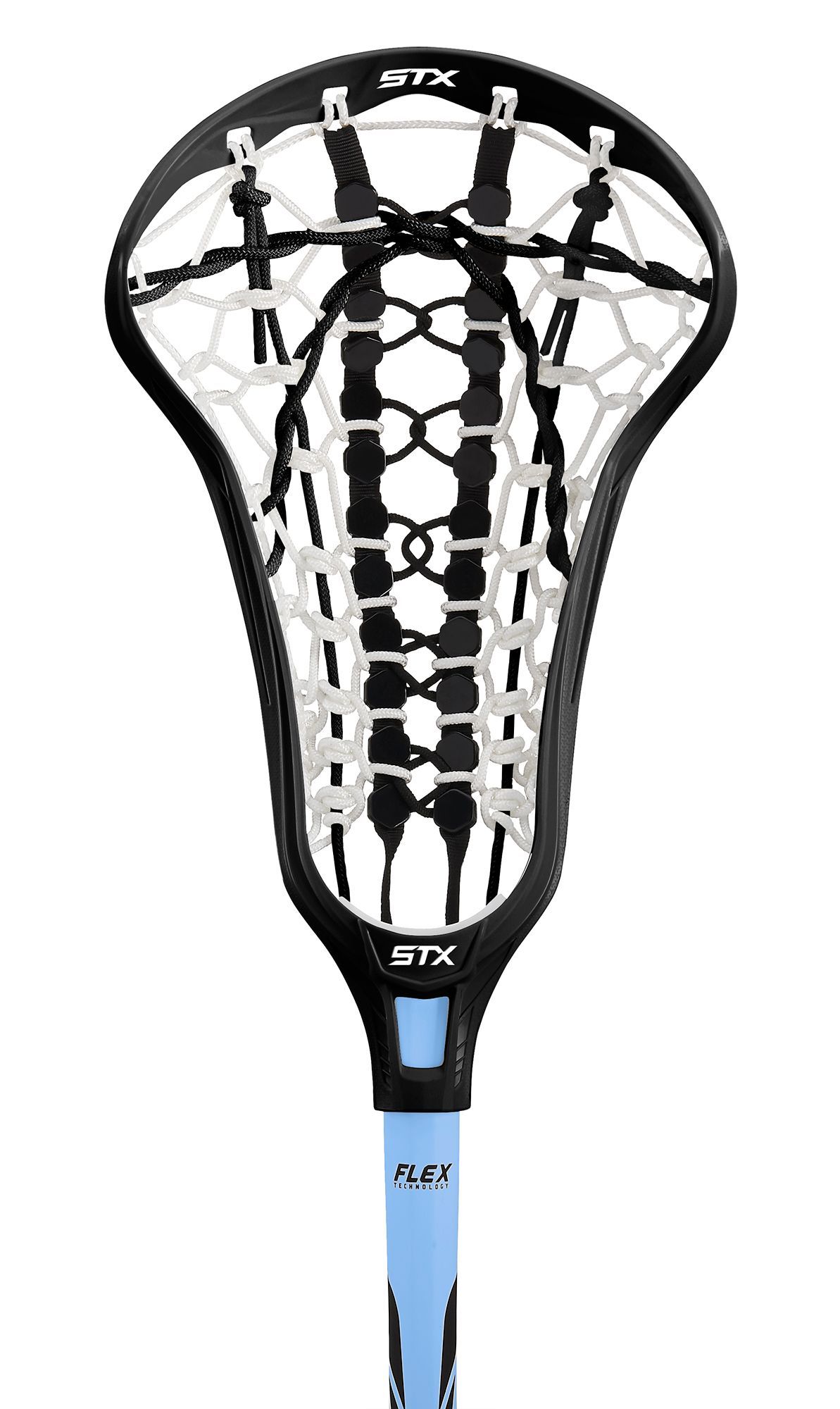 It comes with a classic fit, but it throws in some volume at the fingers and back-hand area. In addition to that, there is a SHARKGEL padding mechanism in the thumb that boosts mobility and dexterity. The Maverik gloves come with 37.5 Technology liners, which create much quicker sweat evaporation. So if you're the type of player who is prone to excessive hand sweating, you can rest assured that this is one pair of gloves that you will surely love to have.
Moving on, these gloves also provide you with FLOWCOOL venting technology at the back, which boosts the flow of air and makes for much quicker air dispersion. That's not all. You'll also find the Ax suede palm design and INHALER mesh materials that provide insane comfort and an enhanced feel of the stick. Find more great products like this by checking out our guide to the best running gloves.
Key Features:
FLOWCOOL venting technology
INHALER mesh material
SHARKGEL padding mechanism
Specification:
BrandLacrosse Unlimited
Weight2 pounds
Pros
Enhanced mobility and dexterity
The gloves also improve the comfort and movement of the thumb
Cons
The Velcro enclosure on the wrists is a tad flimsy
6
STX Lacrosse Stallion 50 Gloves
A lot of lacrosse gloves get complimented for how beautiful they look.
Yes, we know that. However, when it comes to design ingenuity, there's something about this product that makes you just want to keep staring at it. It's not over the edge, and it definitely doesn't match 20 colors like some other options (none on this list though. Although, we've definitely seen some immense color combos). Still, its minimalist design surely pays off.
Sadly, when it comes to features, STX Lacrosse Stallion 50 Gloves don't pack much punch. We believe one reason why that is so is because the gloves are only intended for beginner players. Its features have been limited to that level and its requirements. The gussets and palms are ventilated, providing a breathable feeling and additional grip of the stick. The lightweight construction- which is possible due to a polyester shell- also means that you won't feel weighed down when you put the gloves on. Don't forget to also check our guide to the best cycling gloves.
Key Features:
Ventilated palms and gussets
Polyester shell palm
Lightweight construction
Pros
It provides maximum breathability
A lightweight construction also makes it easy to carry around
Cons
They're only intended for beginners
Lacrosse Glove Buying Guide
How We Chose Our Selection Of Lacrosse Gloves
Reviews – Lacrosse is a sport that has quite a lot of experts.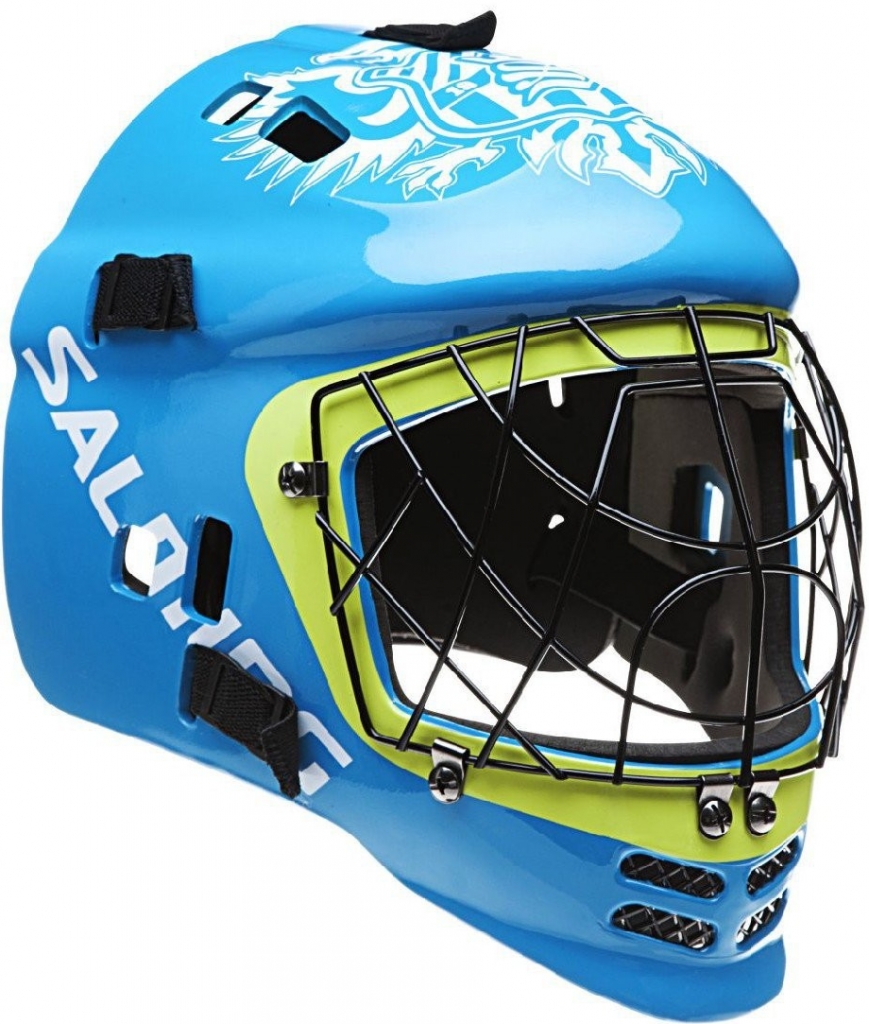 So, to get an excellent guideline to our product selections, we knew that we needed to consult these people to understand what they were looking for in a pair of lacrosse gloves.
In addition to that, we looked at players at various positions and what they required in the best lacrosse gloves as well. This way, we could get a holistic view and create the perfect list. It wasn't easy, as a lot of people have their individual preferences. We wanted to be fair and thorough in our guide and we feel we got the job done.
Price – Prices vary a great deal when it comes to lacrosse gloves. You can get a pair for as low as $25, and some options go into the hundreds of dollars. To create the perfect guide, we  had to offer a little bit of a balance between the more expensive options and the cost-effective ones.
However, we also ensured to consider the prices of the products and whether their features justified them as well.
No one would like to spend much more on a pair of lacrosse gloves that cease to work after a few uses, so we made sure to include a flexible price range.
Brand – Manufacturers of lacrosse gloves also vary, and we chose to incorporate a mix of the more experienced manufacturers and the "newbies."
Features To Look For In Lacrosse Gloves
Protection – When it comes to lacrosse gloves, it is very important that you get adequate protection for your hand. However, the thumb and wrist are the areas where protection is most required. This is because these are the parts of the hand that are most prone to injury
Almost every model of lacrosse gloves will come with thick padding along the back of the when and the fingers. However, you need to ensure that the palms are unpadded. This will help you to control the stick even more efficiently. A lot of models also come with wrist guards, which are versatile as they protect the wrist and still enhance mobility.
Breathability – Breathability is a critical feature because in most cases, lacrosse players have to make a trade-off between this and protection.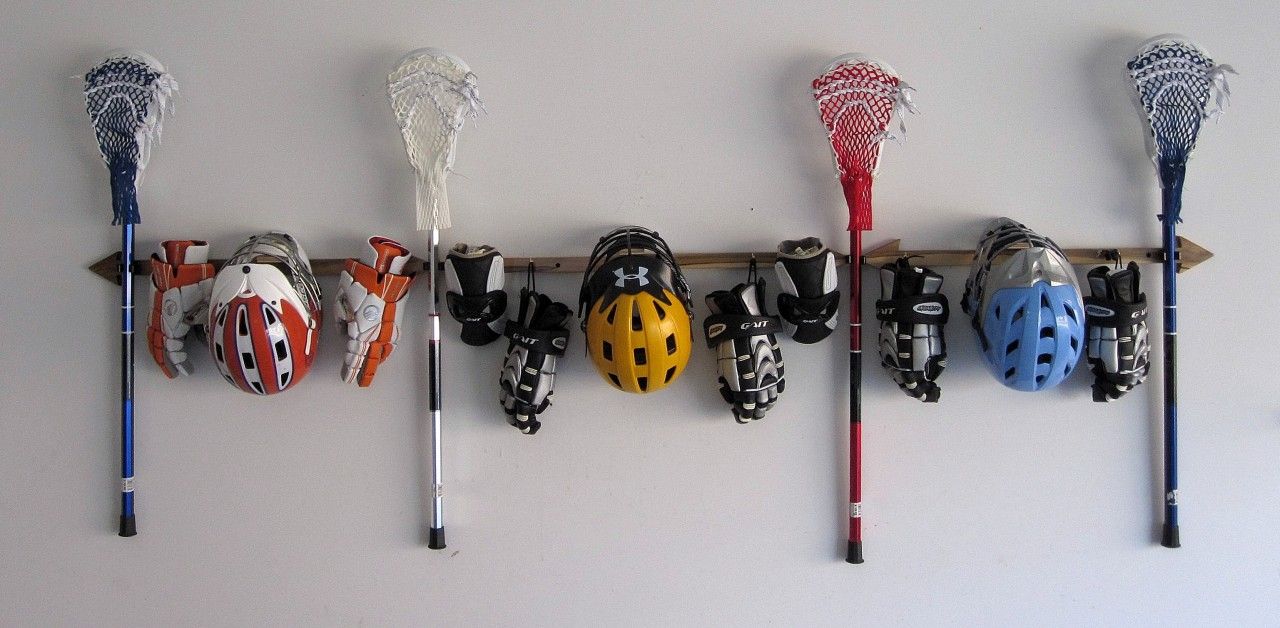 To provide adequate levels of protection, lacrosse gloves usually come with thick padding. However, the problem with thick padding is that it keeps the hands enclosed, and they make you sweat.
This problem is especially damaging for people who have sweaty palms.
However, these lacrosse gloves are made of breathable materials. This way, the gloves keep your hands dry and comfortable, and you are also able to hold the lacrosse stick much better.
Grip – There's not much to say here. Just as it is with sports like golf and lawn tennis, lacrosse is a game that is played with a stick. If you are unable to grip this stick properly, you won't be able to play the game at optimal levels.
Breathability helps to mitigate this, and it also allows you to wear the gloves for much longer.
So, your idea lacrosse glove needs to allow you to hold the stick properly, while still enhancing your comfort and the security of your hands.
Size – You also need to ensure that the size of your ideal lacrosse gloves is just right for you.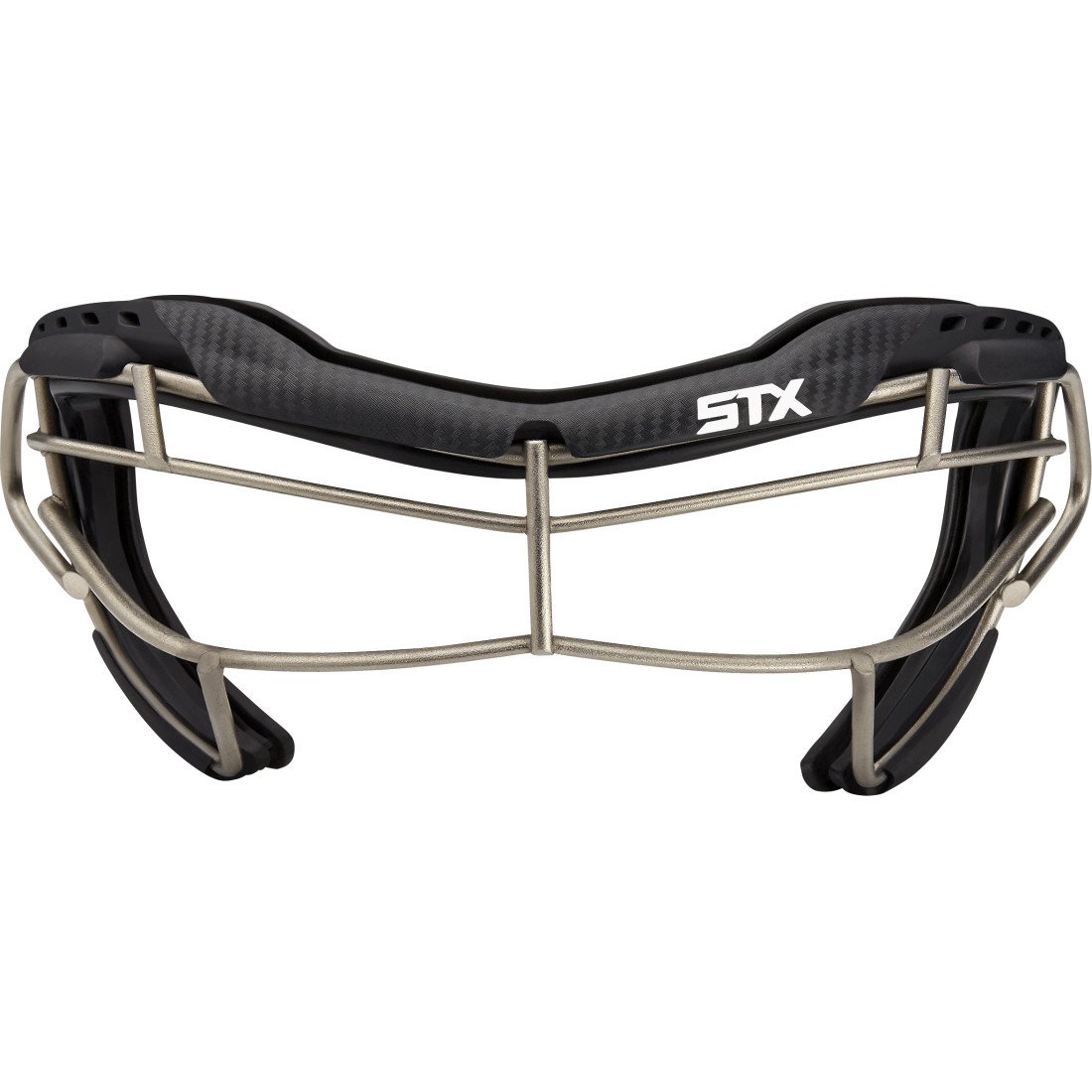 Sizes usually vary depending on factors such as skill level and the size of the player's hands, so it's not like there's a one-size-fits-all option when it comes to these gloves. So, make sure that you don't end up spending your cash on an e-commerce site for something that doesn't size you.
For boys" and men's gloves, the sizing options available are usually small, medium, and large. These sizes generally vary by manufacturers, so what passes as "small" for a manufacturer might be "medium" for another.
Fastening – The option of fastening is also pretty important.  Gloves that can easily be fastened will help provide a snug fit, and they will also improve your grip on the stick.
Also, you have to make sure that the Velcro fastening mechanism on the gloves is strong enough. Some Velcro fasteners tend to lose their form after a few applications, and changing Velcro fasteners will cost you extra cash.
Top 10 Hottest Pieces of Lacrosse Equipment
You a gear hound? Coaches Bryan Brazill and Peter Smyth sat down recently to share their TOP 10 list of "Must Have" lacrosse equipment to help you sift and sort through all the hype.
#1  CPX-R  Helmet
:  Yeah, we know the Pro7 is cool, but the one we like way better is the CPX-R. It's got the same impact zone technology as the Pro7 to guard against concussions, but it's a more comfortable fit with better vision.  It's fully customizable to whatever colors you want and it looks sweet.  Some people don't like it because of the fin in the back but I think it looks cool. People didn't like Cascades when they first came out because they thought Bacharachs looked more normal. Now Bacharach helmets are a joke. I'm betting most of the kids won't even know what a Bacharach is.
#2  Nike Vapor Elite Glove : 
A lot of kids like the Warrior Riot gloves right now and they're fine. They're pretty simple and they come with 2 cuffs so you can change the cuff color for home and away games, which is kinda cool.  But the Nike Vapor Elite Gloves 13" are way better than anything on the market I've ever seen. All the gloves got crazy flashy over the last couple of years. They look like Dolce & Gabbana bags with the repeating logos. These new Vapor Elite gloves are simple looking–you can make them all one color or you can add some flare to them if you want. They have zones you can make different colors.  They're so comfy and they have good padding.  There's a lot of mesh in the palm, so they don't need to break in. They're smaller gloves—they're not like a big hockey glove. And they look cool.
#3  Warrior Lacrosse Evo X Head: 
  The Evolution head is just a classic head that's been around forever. When the college rules changed the specs that a head had to be, the "X" was developed to fit the new specs for college-legal heads. The Evo has been the most consistently popular head with advanced players for a reason–it's just a great piece of equipment.
#4  STX SC+TI Handles: 
The Brine King shafts might look a little cooler, but the only thing is the rubber peals off and they're a little bit heavier than any other shaft. The Warrior Diamond is a big seller, as is anything in the Krypto PRO family. But we like the STX SC+TI because it's light and strong.  You can go with any SC+TI as long as it's scandium titanium and it looks cool to you, but for our money STX makes the best one.
#5  Standard Issue White Mesh: 
Just get standard white mesh because it doesn't have the dye and the glue in it (which makes colors hard to break in). Same with white sidewall—it's not as hard. Kids get caught up with 5 diamond or 6 diamond, vs. regular 10 diamond. You just need standard white mesh. When kids buy 'em gray or blue or school colors, the dye prevents the pocket from ever properly breaking in—it's more like a tennis racket.  You'll never see a kid playing for Duke or Virginia with an orange pocket because it's just not functional. Just get a piece of standard white mesh and leave it alone and score a lot of goals, and that'll look cool.
#6   STX K18 Arm Guards for Attack & STX Cell for Middies and Defense :
  k18 arm guard for attack men have great impact absorption with a low profile. They're full-length and breathable so they're comfortable. And they don't slip so they're not annoying. For middies and defense men, the STX Cell is a smaller, no-slip breathable sleeve. They have just the right amount of lightweight protection.
#7   STX Cell Liner Shoulder Pads : 
I really like the STX Cell liner pads. (The Brine Mikey Powells are nice too.) The STX Cells are good because they're protective but they're not bulky, and you don't have to cut anything off them.  Kids will buy shoulder pads and alter them up by snipping off the shoulder cap or all this extra padding you'd never need in a lacrosse shoulder pad. They put those extra pads in there for little kids. But they made a rule that if you alter your shoulder pads in any way by cutting something off, that's illegal. So these just start where they should start, so you don't have to alter them. You don't have to get a ref busting your chops about it. 
#8   Reebok 9K Rib Pads :  These are solid plastic. You could get cross-checked right in the ribs or the kidneys and you're not going to feel a thing. It's more for box players or attack men that like to back in, or guys that are just seriously undersized and get beat up. But they're comfortable, they're super protective, and they're fairly cheap. A lot of guys my age wear those in lieu of shoulder pads. I don't know why – they think their ribs are protected so they're shoulders aren't going to get hurt…?!
#9  Warrior Burn 5.0 MidTop Lacrosse Cleat : 
It's one of the few lacrosse specific cleats. It's got the midtop so you don't roll your ankle and good flex so it's comfortable. It looks pretty sweet and it comes in a flat mat black.
#10  Customizable Gear Bag from Jungle : 
  Jungle is a leading provider of custom uniforms and apparel. They make custom team bags inexpensively and they can design whatever you want. You can copy a picture from our homegrown bags or whatever you want.
That's a wrap for this TOP 10 list. Did we forget anything? What are some of your "can't live without" lacrosse equipment picks?
Best Lacrosse Stick Girls – List of The Best Lacrosse Stick Girls in 2021
How Do You Buy The Best Lacrosse Stick Girls?

Do you get stressed out thinking about shopping for a great Best Lacrosse Stick Girls? Do doubts keep creeping into your mind? We understand, because we've already gone through the whole process of researching Best Lacrosse Stick Girls, which is why we have assembled a comprehensive list of the greatest Best Lacrosse Stick Girls available in the current market. We've also come up with a list of questions that you probably have yourself.
Study Droid has done the best we can with our thoughts and recommendations, but it's still crucial that you do thorough research on your own for Best Lacrosse Stick Girls that you consider buying. Your questions might include the following:
Is it worth buying an Best Lacrosse Stick Girls?
What benefits are there with buying an Best Lacrosse Stick Girls?
What factors deserve consideration when shopping for an effective Best Lacrosse Stick Girls?
Why is it crucial to invest in any Best Lacrosse Stick Girls, much less the best one?
Which Best Lacrosse Stick Girls are good in the current market?
Where can you find information like this about Best Lacrosse Stick Girls?
We're convinced that you likely have far more questions than just these regarding Best Lacrosse Stick Girls, and the only real way to satisfy your need for knowledge is to get information from as many reputable online sources as you possibly can.
Potential sources can include buying guides for Best Lacrosse Stick Girls, rating websites, word-of-mouth testimonials, online forums, and product reviews. Thorough and mindful research is crucial to making sure you get your hands on the Best Lacrosse Stick Girls. Make sure that you are only using trustworthy and credible websites and sources.
Study Droid provides an Best Lacrosse Stick Girls buying guide, and the information is totally objective and authentic. We employ both AI and big data in proofreading the collected information. How did we create this buying guide? We did it using a custom-created selection of algorithms that lets us manifest a top list of the  Best Lacrosse Stick Girls currently available on the market.
This technology we use to assemble our list depends on a variety of factors, including but not limited to the following:
Brand Value: Every brand of Best Lacrosse Stick Girls has a value all its own. Most brands offer some sort of unique selling proposition that's supposed to bring something different to the table than their competitors.
Features: What bells and whistles matter for an Best Lacrosse Stick Girls?
Specifications: How powerful they are can be measured.
Product Value: This simply is how much bang for the buck you get from your Best Lacrosse Stick Girls.
Customer Ratings: Number ratings grade Best Lacrosse Stick Girls objectively.
Customer Reviews: Closely related to ratings, these paragraphs give you first-hand and detailed information from real-world users about their Best Lacrosse Stick Girls.
Product Quality: You don't always get what you pay for with an Best Lacrosse Stick Girls, sometimes less, and sometimes more.
Product Reliability: How sturdy and durable an Best Lacrosse Stick Girls is should be an indication of how long it will work out for you.
Study Droid always remembers that maintaining Best Lacrosse Stick Girls information to stay current is a top priority, which is why we are constantly updating our websites. Learn more about us using online sources.
If you think that anything we present here regarding Best Lacrosse Stick Girls is irrelevant, incorrect, misleading, or erroneous, then please let us know promptly! We're here for you all the time. Contact us here. Or You can read more about us to see our vision.
Stick and equipment care
Hello everyone! In this article we will discuss a few simple stick care guidelines and other equipment. How to properly prepare for a game or training , and how does not spoil your new gloves after a couple of trainings.
This is how you can store the clubs and nothing will happen to them
Storage and use of hockey sticks.
I want to share some observations and misconceptions, regarding golf clubs, their storage and use, which I managed to collect during my (hopefully continuing) hockey life.
The funniest thing that I have come across is the opinion that the clubs should be stored either lying or standing on the tip of the stick, but in no case on the pen. Like, over time, it deforms, and the place of the bend becomes softer. Perhaps what could be attributed to old wooden sticks , but modern composite models absolutely do not matter how and where to store them.
Important: is the main thing in dryness , and preferably without direct sunlight.Due to moisture or heat, the stick can easily lose its properties , dry out and subsequently break.
Take the washer in your hands and smooth the entire strap well to the hook surface
When to wind up the stick?
Further, I want to say that should not wrap around the stick immediately after a game or practice. Considering the matte structure of the feather, even if you wipe it off with a towel, there will still be micro droplets of moisture. Therefore, applying tape to a wet hook is impractical for , as such tape will quickly peel off, or open the floor of the feather after the first cut.It is optimal to wind the pen or for some time before training or at home, in a calm environment.
If you are in a hurry and reeled the hook right before going out on the ice, then I recommend that you pick up the washer and smoothly smooth the entire tape to the surface of the hook. Otherwise, the adhesives will not have time to properly contact the stick, and if first moisture hits the hook, the tape will not hold securely.
Important: The best option is to wind the hook and walk over it with a lighter or hair dryer .This will help the glue to quickly bond to the stick, and the tape will last for a very long time.
Drying leggings
How to dry skates and gloves?
After a well-played game or practice, we come out all wet with sweat. The wettest pieces of equipment are usually skates and gloves. It is extremely useful to keep the hair dryer in the bag . After leaving the ice, it is recommended to dry the skates and leggings under a stream of hot air, but not more than five minutes for each element.
Important: if you overexpose a little, then the skin on skates and leggings will dry out and will be more susceptible to deformation. If you don't have a hair dryer, you can do it upon arrival home. Thanks to this care, skates and gloves will last much longer .
Hockey Dryer
How to dry the rest of the ammunition?
All other ammunition can be dried in free form. Whether it's a dryer or a balcony, it doesn't matter.The main thing is that there would be air access and low humidity. The dirtiest parts of the outfit are the knee pads and elbow pads, and also the bib, as they are the closest to the body. Due to this, not only sweat accumulates in them, but dead skin cells, therefore is strongly recommended to carry out ozone cleaning every six months. If not, then regular soaking in the bathroom will do. Any strong chemical for washing should be added there and left overnight. As a rule, the water will be black, but do not be afraid, it is just dirt and dead skin cells.
Important: then wring out the mold in the washing machine and let it dry for at least two days.
I hope these simple tips and observations will help you in maintaining your stick and shape to achieve new victories on the ice!
90,000 best sports for children | Russian Bazaar America
Over the past 12 months, American parents have spent $ 15.3 billion on sports for their children – twice as much as a decade ago.The children's sports industry is even ahead of the high-tech industry in terms of the speed of its development, which is a kind of phenomenon for the 21st century. In no other country in the world do moms and dads pay as much attention to children's sports as in the United States.
Researchers from the University of Utah (Utah State University) name six types of children's sports, which are rapidly developing and will become "cult" status among American minors in the coming years.
The most affordable is basketball (average cost is $ 1,143 per year), which strengthens all types of muscles, helps to strengthen the respiratory and cardiovascular systems.
Years of medical observation have shown that this sport is ideal for boys and girls in all respects. Unlike American football, basketball is almost safe. Severe injuries are very rare.
The cost of European football is $ 1,472 per year.Over the past 20 years, the number of children involved in this sport has increased almost 10 times. Every day in America there is one new reduced size field with artificial or real grass.
Last year, a team of Canadian researchers called football "the best sport for getting good looks." Boys and girls playing football enjoy much more respect and attention from their peers than teenagers playing other sports. Therefore, if you want your child to become the most popular person at school, do not hesitate to give him to football.
Baseball / softball costs around $ 4,044 per year.
This sport is good because absolutely everyone can play it. Weight, height, physical fitness do not matter. In addition, baseball / softball is the only sport where it is fairly easy to find a free or near-free coach.
Millions of fathers across America are honored to coach their children. At the same time, every amateur trainer considers himself an unsurpassed expert.
So in one of the schools in Texas Houston there was an announcement about the search for a baseball coach for 12-year-olds. Salary and any benefits were not provided. In a day, the school's management received over 200 applications. Among the candidates were many firefighters and police officers who retired at an early age, dreaming of doing something useful because of the huge amount of free time.
Hockey – contrary to popular stereotypes – is not an expensive sport.Average cost per child is $ 7,013 per year or $ 584 per month. A family with two working adults, even with below average income, can afford it.
It is especially worth noting that the most expensive thing in hockey is not equipment, but the rent of a playground. It requires colossal maintenance costs. However, spending on children's sports hockey clubs has dropped for the 14th consecutive year. Infrastructure is expanding, and NHL officials are spending tens of millions of dollars annually to support children's sports.
Lacrosse is the most expensive of the six popular sports among children at $ 7,956 per year. However, its effectiveness is almost higher than that of the five aforementioned sports.
During the game, the goal of which is to hit the ball with a special club, teenagers make such a number of movements that even the most intense workout in the gym or fitness club will seem like an easy walk compared to one amateur match.
Surprisingly, today many parents send their children to lacrosse, experiencing absolute indifference to the game itself.Many do not even really know its rules. The impetus is precisely the benefits of regular physical and psychological stress in the fresh air.
A general trend shows that American parents are less likely to save money to educate their children in schools and colleges, but more often spend tens of thousands of dollars on sports.
This is an absolutely justified decision. You can always take a loan for higher education, and stretch its payment right up to retirement age. Such expenses are not burdensome, even for people earning below the national average with a college / university degree.
As for sports, they need to do it in childhood. Electronic devices and high-calorie food have led to the fact that almost 70% of adolescents are obese today, and 80% cannot fulfill perfectly the physical standards established in schools in the 60s of the last century.
Over the past half century, children have become more advanced in electronics, but physically, it must be admitted, they are weak. Sport is the key to iron willpower, discipline, responsibility and leadership spirit.
Finally, I recommend that all Russian-speaking parents, as well as grandparents, spend as much money as possible on sports activities for children / grandchildren. Investments in sports are the only ones that pay off 100%. When a child grows up and becomes a successful person, then the reason for this will most likely be your decision many years ago to pay him sections of the same lacrosse, football or baseball.
Maxim Bondar
Motorsport equipment: features, prices, how to choose
Car racing equipment is unusual clothing.In principle, up to a certain point, you can drive without any special claims to appearance. Many do so. Especially considering the high cost of workwear. However, if the hobby is serious, and the races are already not childish, then the issue of purchasing special equipment comes to the fore.
Specifics of Motorsport Equipment
Motorsport specifics have two key requirements for clothing. Both are relevant to the safety of the rider:
impact resistance;
fire resistance.
For example, a helmet is designed in such a way that when hitting the head, a significant part of the received impulse is absorbed by it. A similar function is performed by the "collar" or neck protection system.
Fire resistance is achieved by using a special material made of polyamide fibers – aramid. The name of the material was assigned by one of the companies producing it under the Nomex trademark. There is also the term "Russian nomex", which is based on the same aramid threads.The special structure of aramid makes the material resistant to high temperatures. The rider's fire protection is increased by 20% while wearing Nomex clothing.
For racing uniforms, there is a special certification system established by the International Automobile Federation – FIA. The current standard of equipment for participation in official competitions held under the auspices of this organization is 8856-2000. Equipment without FIA certification is widely represented on the market.It loses a lot in quality and comfort, but wins in price 3-10 times.
Helmet
The helmet of standard 8856-2000 is a high-tech element of racing equipment. It has three layers.
Main characteristics of the outer layer:
Purpose – to protect the head from impacts;
material – plastic and / or polycarbonate;
thickness – up to 5 mm;
the density is the highest on the outside and the lowest on the inside – i.e.That is, it is as rigid as possible on the outside and less rigid on the inside.
Characteristics of the middle layer:
purpose – head shock absorption inside the helmet;
material – polystyrene or similar;
thickness – up to 50 mm;
Ensures the fit of the helmet to the head.
Characteristics of the inner layer:
Purpose – hygiene and protection from high temperatures;
material – nomex.
The middle layer has a special ventilation system that removes heat from the head to the outside. Its presence is an important parameter of the helmet, which allows the rider to feel comfort and leaves the glass not fogged up.
Of course, fully enclosed helmets are used in motorsport.
Table 1. Characteristics and approximate cost of helmets.
Model

Specifications

Helmet cost, $

Picture ventilation system

100+

FIA standard

Plastic and polycarbonate, improved ventilation, inner lining

350+

Premium models

– 0.9-1.3 kg.

800+
Comforter
Required primarily for hygienic reasons. Although most helmets have an inner lining, it is not recommended to wash it. At the very least, this should be done as little as possible.
Table 2. Material and approximate cost of liners.
Model

Material

Cost, $

% Polyester

14+

FIA standard

Nomex, viscose Lenzing FR

70+
Neck protection system
designs.There are simple so-called "clamps" that wrap around the neck and limit its mobility. There are complex systems with straps fixing to the body, HANS clips. As in the case of a helmet, the cost is influenced by the strength and lightness of the material of manufacture.
Table 3. Material and approximate cost of neck protection systems.
Model

Material

Cost, $

Karting 9000

+

FIA standard

Plastic and polycarbonate

400+

FIA standard, premium models

902 902 902 902 902 Overalls

Overalls are the main item of motorsport uniform.Its functions:

provides heat exchange between the body and the surrounding air;
protects the rider's body from exposure to open fire;
makes it easier to remove the rider from the vehicle in the event of an accident;
is a workwear resistant to abrasion and damage.

The outer layer of racing suits is made of multi-layer aramid. The premium versions are lightweight, well ventilated, and have minimal movement constraint.

Table 4.Characteristics and estimated cost of overalls.

Model

Specifications

Cost of coveralls, $

Non-resistant

Kartinki 902 non-resistant

Kartinki 902 150+

FIA standard

Outer layer – 100% aramid (Nomex), anatomical cut, skin-tight design

350+

FIA standard, premium 9000 9000 Outer layer – 100% aramid (nomex), low material density – 400 g / m2 ° C, special inserts in the tension points and a "floating" sleeve

800+

Underwear

Special underwear motorsport underwear includes:

T-shirt, short or long sleeve;
pants;
socks.

T-shirts and underwear made of cotton and modacrylic are considered the most comfortable and useful underwear. Cotton allows the body to "breathe", while the modification of acrylic increases fire resistance and has a cooling effect. It is assumed that the overalls take over the fire-resistant function.

Table 5. Characteristics and estimated cost of T-shirts and pants.

Model

Specifications

Cost of the set, $

polypropylene )
100+
FIA standard
Polypropylene, modacrylic, cotton, aramid;

Provides good heat transfer

250+

But socks are often made from nomex.They will cost from $ 30 per pair.

Shoes

Racing shoes are made of suede or nubuck. All models are water resistant, have a narrow toe and a thin rubber or composite sole. The FIA-certified sneaker is impregnated with a flame retardant compound and has a nomex insert inside.

Table 6. Estimated cost of footwear for auto racing.

| | |
| --- | --- |
| Model | Cost, $ |
| Kart | 70+ |