Tribe 7 head: Beast7 Lacrosse Head from Tribe7
Beast7 Lacrosse Head from Tribe7
Tribe7 Lax teased us with images of their new Beast7 head, designed and used by Greg "Beast" Gurenlian, on social media, but when I first saw a prototype in person, I knew it was for real.
The Beast7 Head was designed by GregBeast32 himself, to help Middies and Attackmen become Phenomenal, right out of the box. It's got competitive advantages from throat to scoop.
This is Tribe7's most mainstream head, from the stringing options to the scoop. Does it still crush it on face-offs? With a name like the Beast7, it better!
Appearance – 8/10
The Beast7 has a nice keyhole shape to it, and I noticed that right away. The rounded sidewalls and large openings are different from other Tribe7 heads, and the sidewall seems thicker. The scoop looks nice and round, and all of the holes look well-formed and easily string-able.
The short throat does stand out as a little weird, especially given how wide it is.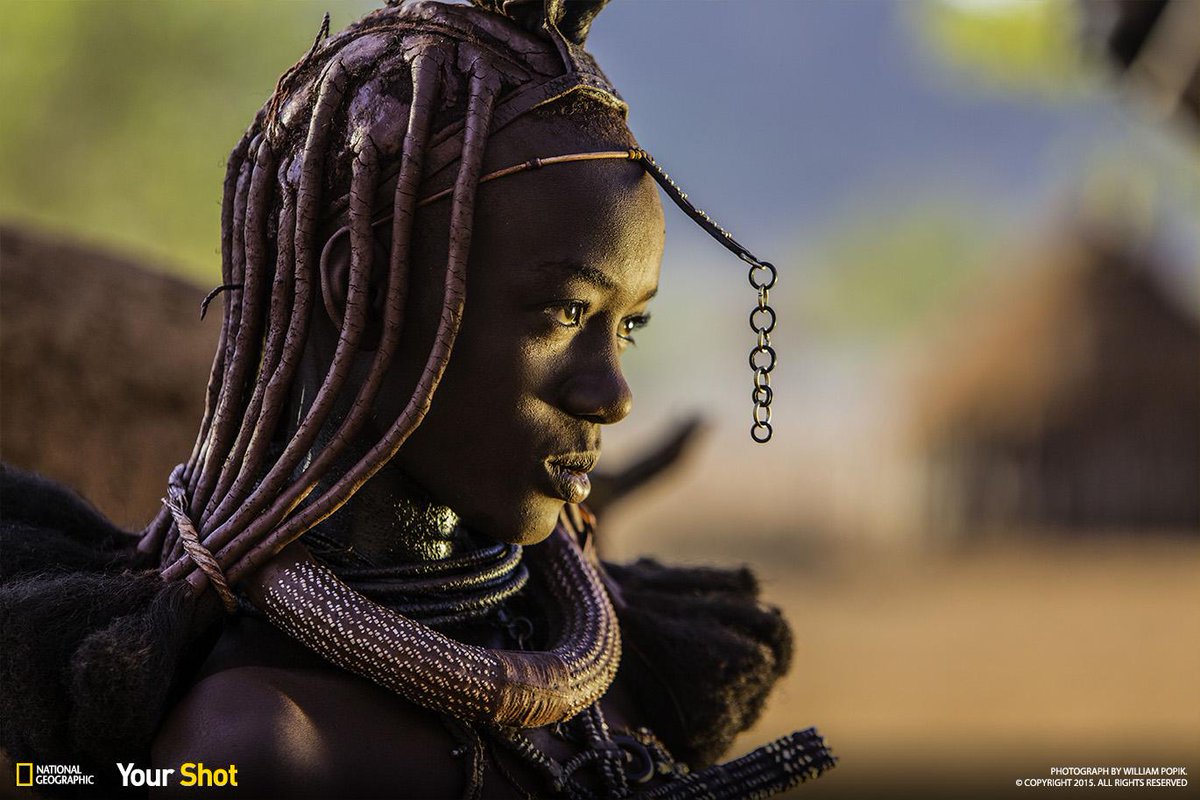 It doesn't look flimsy, that's for sure, but it's shorter than anything else out there, and extremes always catch your eye.
Overall, it LOOKS like a pretty normal offset lacrosse head, and it looks easy to string. I like the large openings on the sidewalls and the rounded features of the plastic contour.
Stringing – 7.5/10
I would give the older Tribe7 heads a 4/10 for stringing, simply because they limit what you can do so severely. It's possible to string a good pocket in them for sure, but certain types of pockets are much more difficult. Not so with the Beast7!
You could put leathers in this head, but it would be a tight fit. And the sidewall and scoop (and throat) holes still aren't huge. Thicker string will really have to be coaxed through the holes. But the holes are big enough to handle most pockets, and there are definitely a lot of them!
The sidewall has 13 holes total, and they are well spaced ovals that run from the top of the sidewall all the way to the bottom.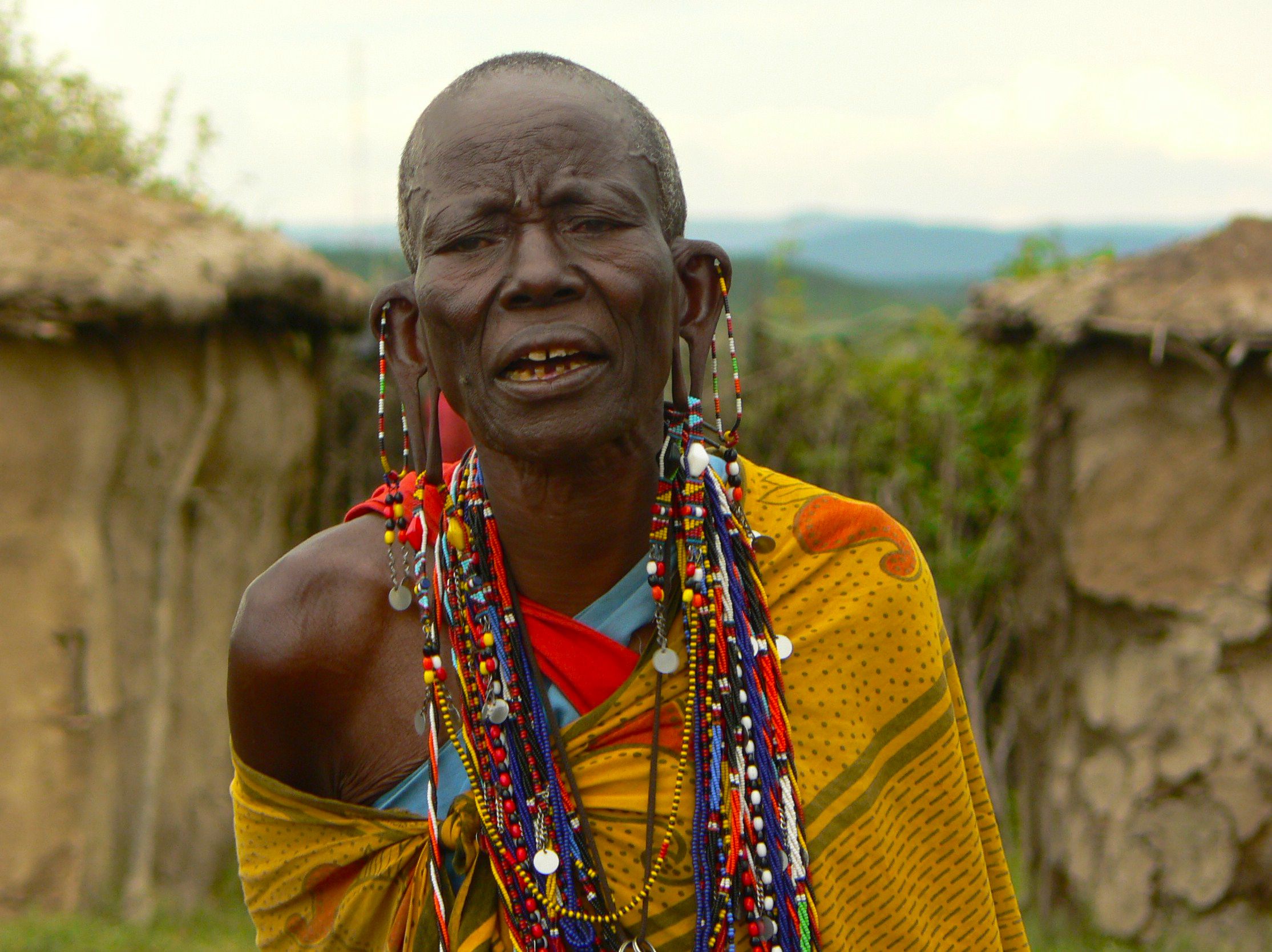 No low or high hole exclusion here.
The 7 holes across the scoop are also well spaced and can accommodate most styles of top string, as long as the string is relatively thin. There are 5 more oval holes at the bottom of the throat, and you could convince leathers to go through them if you really tried, and used pliers.
Stiffness – 8.5/10
I like the Beast7 for use as a field player. It doesn't flex too much when shooting or catching, and it feels solid playing wall ball. And the bottom of the throat, and scoop, are both quite stiff. But the cool thing about it is that it actually sort of folds in the middle when you put the right kind of pressure on it, and it forms an extreme hourglass shape. If you're thinking this makes it perfect for face-offs, you'd be right.
The "fold" is part of the head's design, and it actually works. It's cool to see the head just fold over, and then pop back to shape. Clearly face-offs are still valued by the Tribe7 folks.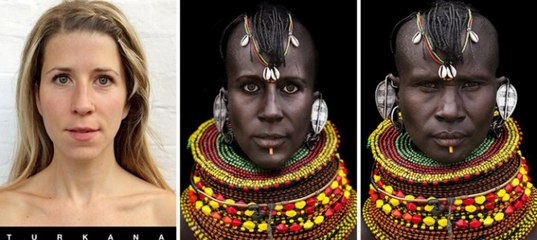 So while the head does flex for face-offs, it also seems up to the task of being a gamer, at least in terms of stiffness. For many face-off sticks preferred by face-off guys this is not the case, so that makes the Beast7 somewhat unique.
Durability – 7.5/10
I have beat my Beast7 up quite a bit already, and it's showing no signs of slowing down. The plastic is holding its shape well, and the stick still pops back to form after I fold it over for a face off, or because I'm leaning on it. So far, it's been very durable, and is still stiff enough to handle plenty of use.
The one drawback I have discovered, is actually the short throat. Sometimes, the front of the shaft can get loose, and the head tilts back on the shaft, even with a screw tightly in place in the back. I can quickly snap the head back down on the shaft, and it doesn't happen all the time, but it can be an issue.
Putting another screw in the front of the head to secure it might help with this, but be sure not to drill through the plastic of the head, as that can make it illegal for play at most levels.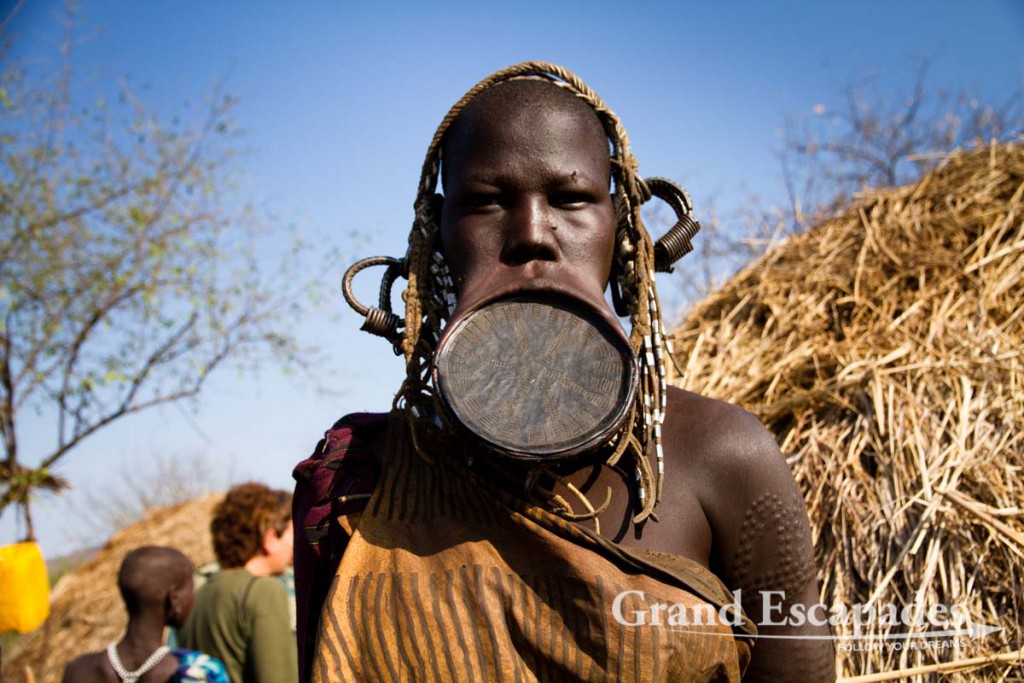 Value – 9.5/10
I'm sorry, but even with the short throat issue, this head is a STEAL at $45 unstrung. FORTY-FIVE DOLLARS! Are you kidding me?
It's easy to string, tough enough for any position to use, has a great offset, and looks different and cool. This stick is an absolute steal for that price.
For a beginner or intermediate player, this stick is a truly awesome option. For high school players or above, it's well worth a look, especially if you take face-offs. I could use it in men's league, and if I ever step on the field again, I just might.
Overall – 8/10
The Beast7 head is Tribe7's most versatile, modern, and easy to string head yet. It has many of the face off attributes that earlier Tribe7 heads offer, but it is also a more versatile stick, that any player could use.
The short throat is a slight drawback, but for the price, this head is great deal, and a very solid product. Well done to Tribe7 on this new head. It's a keeper.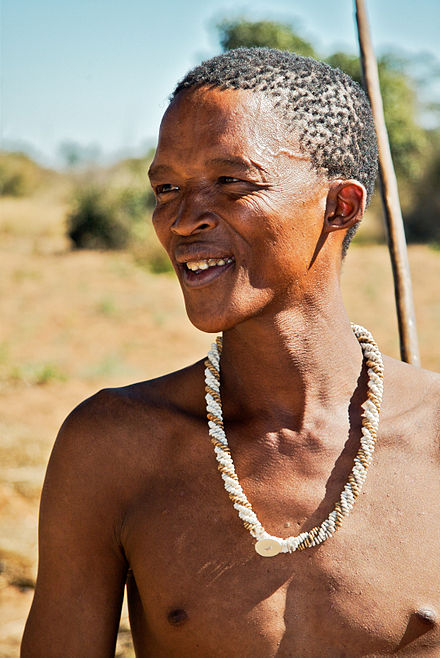 Pick one up for yourself if the Beast7 seems right for you! Regardless, follow the Tribe7 gang on Facebook, Twitter and Instagram to keep up with everything these mad geniuses are up to!
Tribe7 Ghost7 Men's Lacrosse Head
Face-Offs are a HUGE part of Lacrosse.  You can't score goals if you don't have the ball.  We always see players trying to find out what heads can withstand the grueling face-off duel.  Even though you can use any head you want, besides a goalie head of course, there are some heads that are better suited for the face-off.  There are even heads that are designed specifically to withstand all of that abuse.
For a face-off specialist, it can be hard to find what head best fits your play style and will be able to last for a long period of time so you won't have to keep buying replacements.  Well, us here at Universal Lacrosse think that we just might have found the lacrosse head that can do just that.
The Tribe7 Ghost7 is a head specifically designed with the offensive player in mind.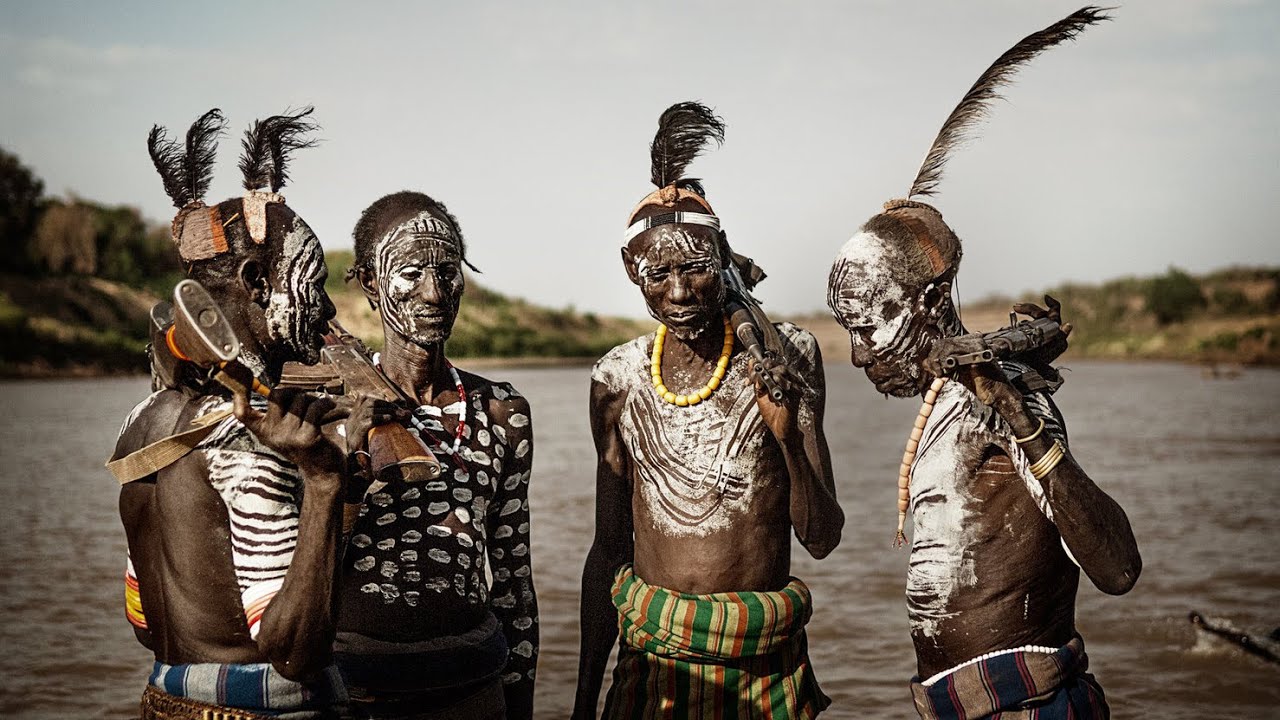 Coming in at only 94.7 grams, the Ghost7 is the lightest head available today.  Being both NCAA and High School legal, this head is great for any player.
The reason the Ghost7 is great for face-off is that it doesn't loose its shape.  This head can warp around the ball and literally suck it in giving you not only the advantage but the face-off win as well.  I've seen players twist and turn this thing over on top of itself and then have it instantly pop back into near perfect shape!
The Ghost7 has been dominating the college face-off game for the past couple seasons and some of the top face-off specialists have used it to their advantage.
Brendan Fowler is Domination
Players like Brendan Fowler (@brabbit_3, Duke University, Charlotte Hounds) and Stephen Kelly (UNC) nearly always control the X.  Fowler jumped into the spotlight during last years NCAA National Championship where he absolutely DESTROYED the opposition helping Duke claim not only victory but the Championship title as well.
 And what did these two beasts have in common? THEY BOTH ROCKED THE TRIBE7 GHOST7. Clean Face-Off Wins = Fast Breaks!
This head really is great for any offensive player, but it truly shines at the face-off and at such a low price why wouldn't you give it a shot?!
Available in black and white at universallacrosse.com for only $45. Will you make the Tribe7 Ghost7 your next face-off weapon?
IT'S ALL U
Tribal Code – Wampanoag Tribe of Gay Head; National Indian Law Library, Native American Rights Fund (NARF)
---
Wampanoag Tribe of Gay Head (Aquinnah) of Massachusetts – Tribal Code
Dated: 2000
Disclaimer: Although every effort is made to present current and accurate information, if you need an official version of the tribe's laws, please contact the tribe.
The tribe has not given permission to put the text online. The following is a table of contents of the different ordinances the library has. Please contact the library for more assistance.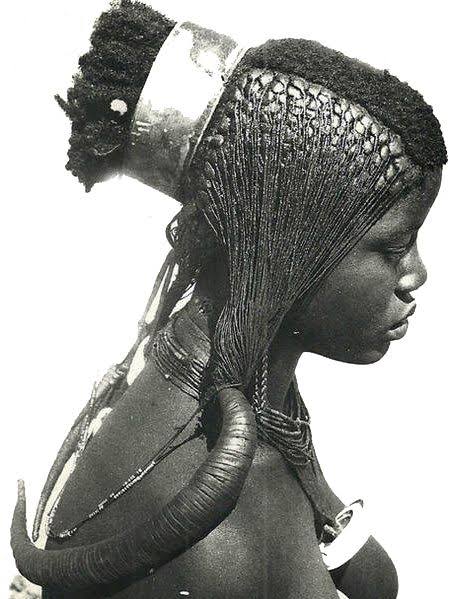 Table of Contents.
Title 1. Aquinnah Wampanoag judiciary establishment ordinance — Resolution. Ch. 1. Preliminary provisions (1-1-1. Constitutional authority. 1-1-2. Prior inconsistent laws repealed. 1-1-3. Amendment of Wampanoag Tribal Code). Ch. 2. Purpose, construction, and definitions (1-2-1. Purpose. 1-2-2. Construction. 1-2-3. Definitions). Ch. 3. Establishment of tribal judiciary (1-3-1. Chief's Council. 1-3-2. Wampanoag Court of Appeals). Ch. 4. Jurisdiction (1-4-1. Tribal policy. 1-4-2. Jurisdiction generally. 1-4-3. Jurisdiction by stipulation of parties). Ch. 5. Sovereign immunity (1-5-1. Sovereign immunity generally. 1-5-2. Limited tribal judiciary waiver. 1-5-3. No waiver in state or federal court). Ch. 6. Applicable law. Ch. 7. Chief's Council (1-7-1. Role of Chief. 1-7-2. Composition and role of Chief's Council. 1-7-3. General qualifications for Chief's Council. 1-7-4. Goal of peacemaking towards a settlement. 1-7-5. Authority to impose judgement). Ch.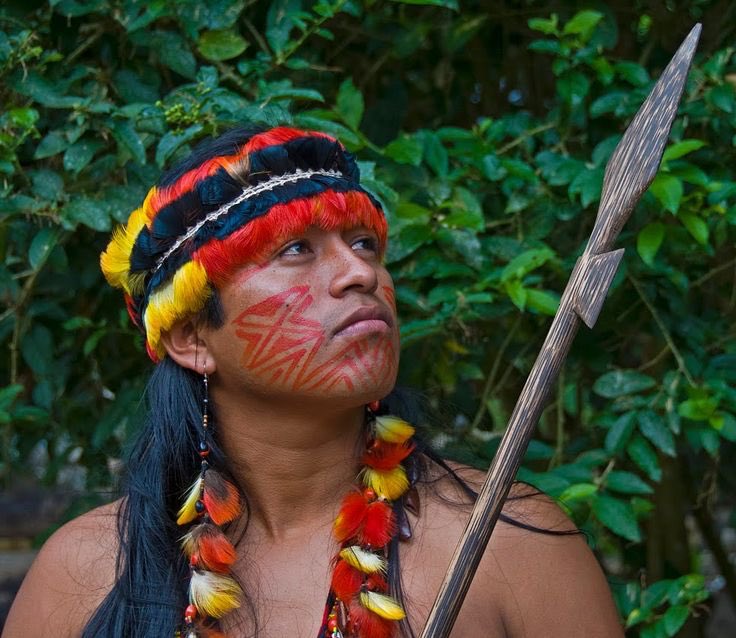 8. Tribal judiciary procedures (1-8-1. Qualifications, selection, tenure, and removal of Chief's Council Peacemakers and Court of Appeals Judges. 1-8-2. Appointment of special Peacemakers / Judge(s). 1-8-3. Tribal judiciary training. 1-8-4. Oath of office. 1-8-5. General role of Peacemakers and Judges. 1-8-6. Powers of Peacemakers and Judges. 1-8-7. Duties of Peacemakers and Judges. 1-8-8. Disqualifications, conflict of interest; codes of ethics. 1-8-9. Rulemaking authority). Ch. 9. Enforcement (1-9-1. Enforcement of court orders. 1-9-2. Authority to execute and serve warrants and other process. 1-9-3. Authority to stop and question persons and seize property). Ch. 10. Court of Appeals (1-10-1. Right of appeal. 1-10-2. Time to appeal and how to appeal. 1-10-3. Appellate pool. 1-10-4. Appellate panel. 1-10-5. Appellate procedures. 1-10-6. Record on appeals. 1-10-7. Court's action on appeals. 1-10-8. Appellate decisions). Ch. 11. Effective date. (11 pgs).
Tribal housing ordinance — Article I.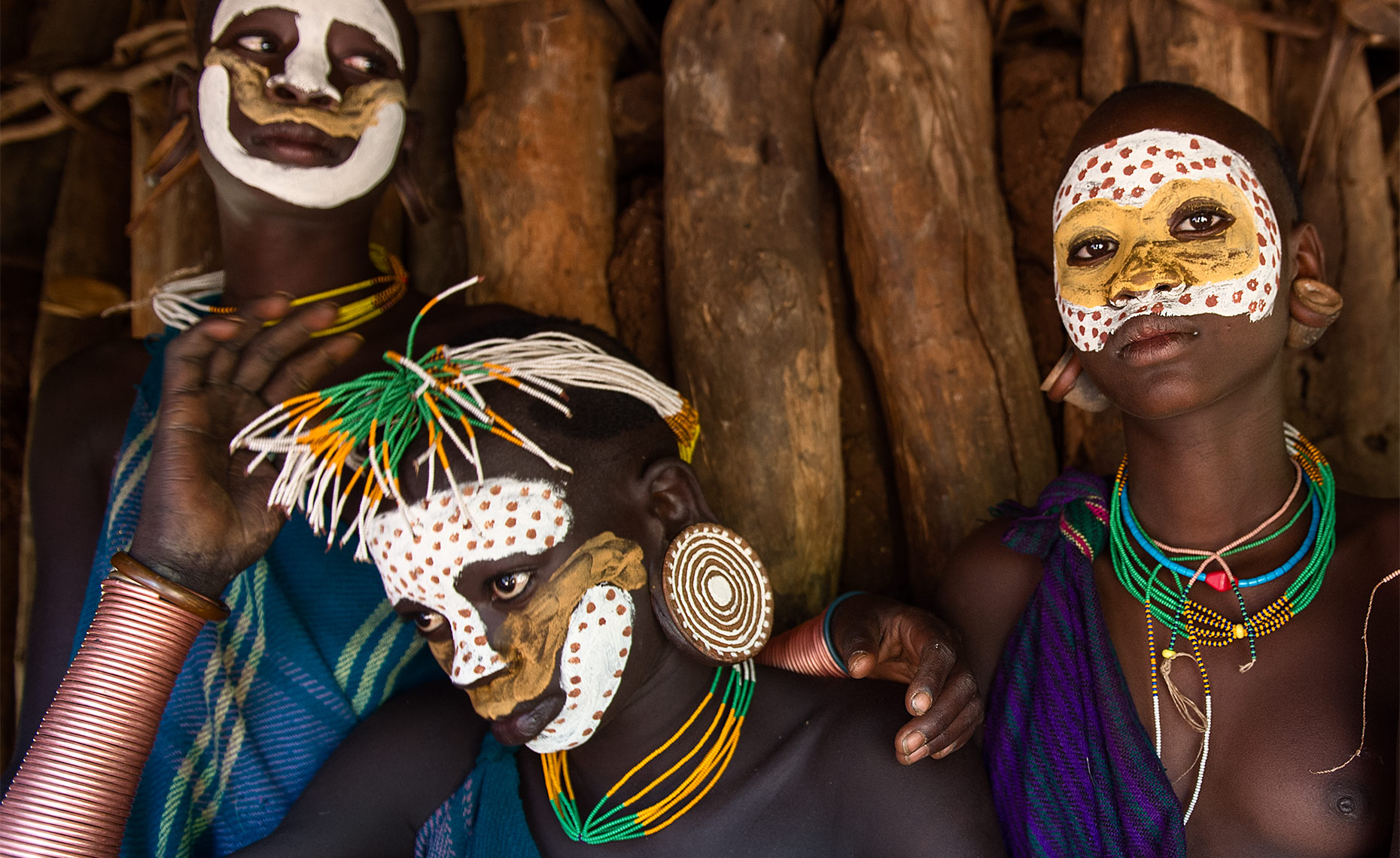 Declaration of need. Article II. Purposes. Article III. Definitions. Article IV. Board of Commissioners. Article V. Powers. Article VI. Obligations. Article VII. Miscellaneous. Article VIII. Cooperation in connection with projects. Article IX. Approval by Secretary of the Interior. (12 pgs).
Tribal Ordinance No. 91-02: Freedom of information — Resolution. Article I. Definitions. Article II. Request for disclosure. Article III. Procedures for disclosure. Article IV. Exceptions. Article V. Appeals. (4 pgs).

Tribal Ordinance No. 93-01 (originally was Ordinance 91-01): Enrollment — I. Criteria for enrollment. II. Limitations on membership. III. Application procedure. IV. Membership Committee. V. Membership Committee meetings. VI. Appeals. (5 pgs).
Tribal Ordinance No. 94-01: Election ordinance — Article I. Elections. Article 2. Voter qualifications. Article 3. Election of Tribal Council members. Article 4. Nominations (1. Qualifications. 2. Nomination papers.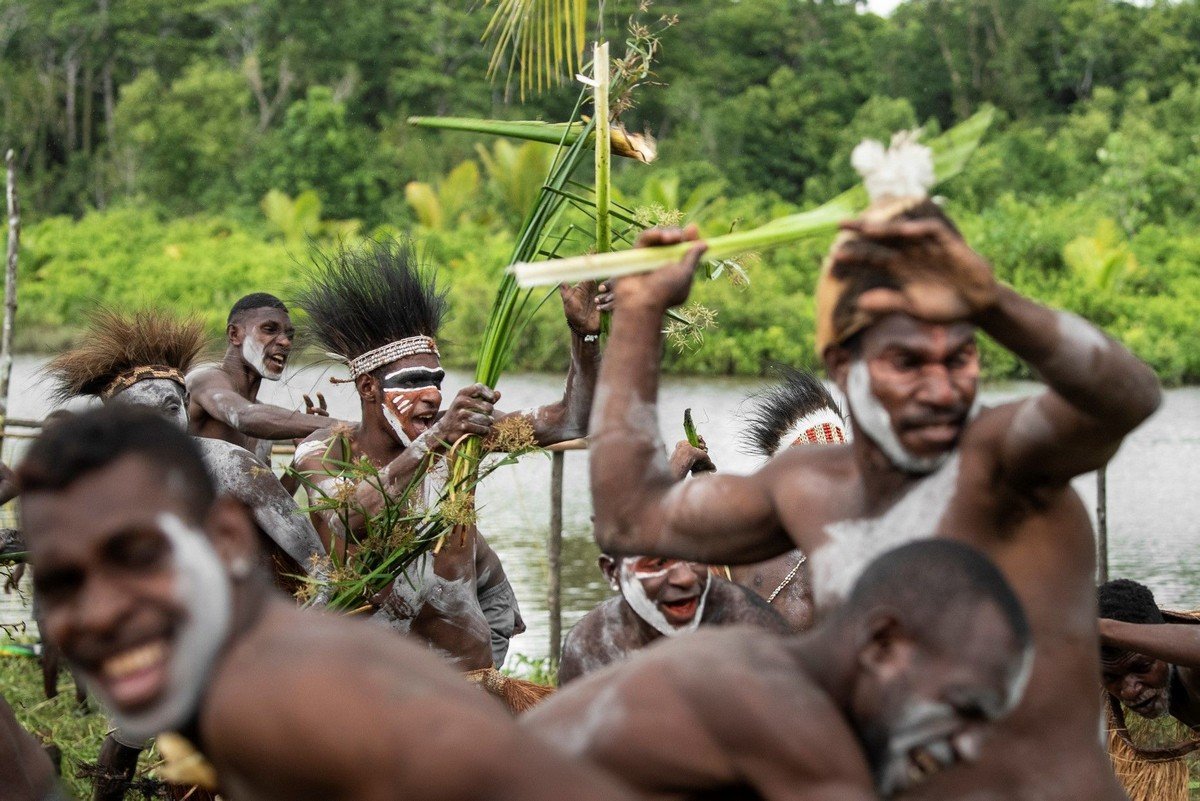 3. Nomination procedure. 4. Submission of nomination petition; deadlines). Article 5. Unanimous consent. Article 6. Plurality required. Article 7. Secret ballot. Article 8. Resignation. Article 9. Write-in candidates. Article 10. Election Board. Article 11. Recount. Article 12. Recount procedure. Article 13. Tie vote. Article 14. Destruction of ballots. Article 15. Term of office and administration of oath. (6 pgs).
Tribal Ordinance No. 96-01: Confidentiality of Child Protection Team process — I. Information. II. records. III. Access to information. (1 pg).
Tribal Ordinance No. 96-02: Notice and reporting of child abuse or neglect — I. Designated tribal agent for service of notice. II. Persons required to report. III. Method of reporting. IV. Penalty for failure to report. V. Immunity from liability. (2 pgs).

Tribal Ordinance No. 97-01: Tribal families recognized for tribal activities — [Sections I-IV]. (1 pg).

Tribal Ordinance No.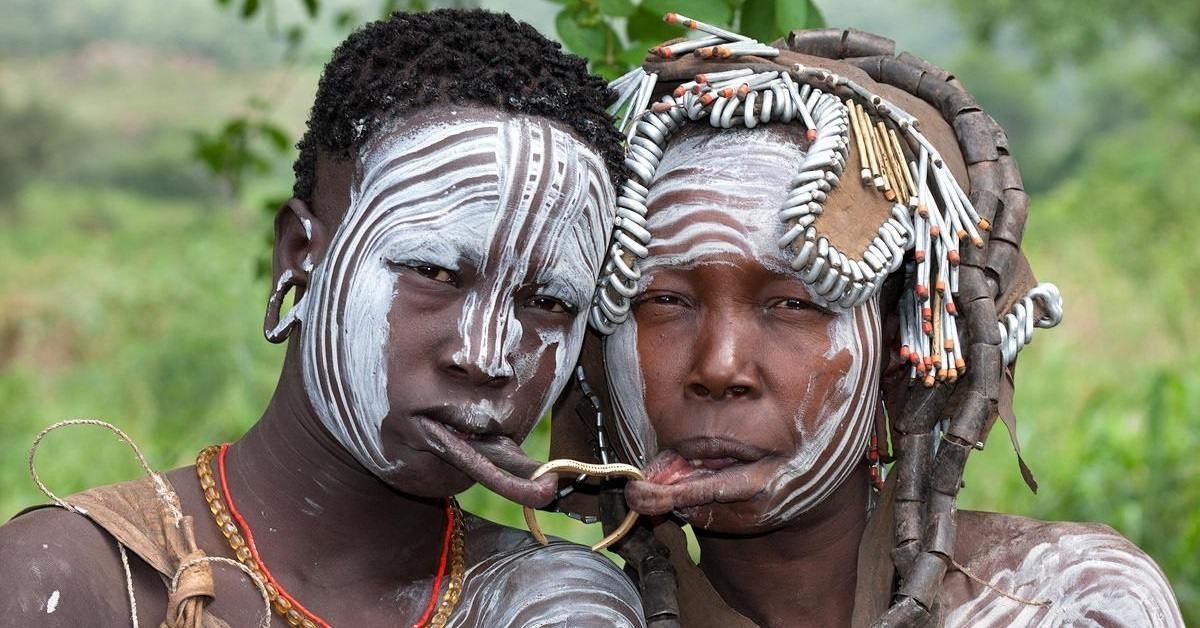 97-02: Privacy Act — Resolution: Confidentiality. Resolution: Privacy Act. (3 pgs).

Tribal Ordinance No. 97-03: Criminal background checks — Resolution. (2 pgs).

Tribal Ordinance No. 98-01: Building, health, fire and safety ordinance — Article I. Building code. Article II. Additional building standards and specifications. Article III. Health standards. Article IV. Fire safety standards. (4 pgs).
Tribal Ordinance No. 98-02: Tribal zoning ordinance — Article I. Fall River Airport lands. (1 pg).
Tribal Ordinance No. 98-03: Enterprise Board ordinance — Article 1. Nomination and confirmation of members. Article 2. Meetings. Article 3. Duties. (2 pgs).
Tribal Land Use Ordinance — Ch. 1. Declaration of purpose and policy (1. Purpose. 2. Policies). Ch. 2. Definitions. Ch. 3. Land Use Commission (1. Establishment. 2. Authority. 3. Composition of the Commission. 4. Cooperation with tribal programs). Ch. 4. Preliminary screening and approval procedure (1.
Letter of intent. 2. Residential use. 3. Commercial and/or governmental – community use). Ch. 5. Permit process and procedure (1. Permit required. 2. Permit application. 3. Permit review fees. 4. Permit review. 5. Commission decision. 6. Bonding requirements. 7. Tribal Council site lease approval). Ch. 6. Permit conditions (1. Permit terms and conditions. 2. Permit modification. 3. Permit duration and extension). Ch. 7. Certificate of occupancy or completion (1. Certificate required. 2. CO [Certificate of Occupancy or Completion] application). Ch. 8. Variance (1. Application. 2. Criteria). Ch. 9. Monitoring (1. Authority to inspect, sample, meter, monitor. 2. Records and monitoring. 3. Reporting requirements). Ch. 10. Enforcement (1. Enforcement authority of the Commission. 2. Commission orders. 3. Cease and desist order. 4. Show cause order. 5. Consent order. 6. Fines). Ch. 11. Appeal process and procedure (1. Right to a hearing. 2. Right to appeal. 3. Appeal Board. 4. Record on appeal.
5. Appeal hearing). Ch. 12. Effective date and application (1. Effective upon enactment of Tribal Council. 2. Publication and distribution of tribal land use regulations. 3. Application to existing activities and projects. 4. Amendment). Regulations for protecting tribal lands: Ch. 1. Declaration of purpose (1. Purpose. 2. Jurisdiction. 3. Authority). Ch. 2. Land use protection and management program. Zoning regulations. Wetland / water resource protection regulations. Building codes. Subsurface sewage disposal (Title V). Health codes. (25 pgs).
Great Plains Region | Indian Affairs
Overview
The BIA Great Plains Region provides funding and support to 16 federally recognized Indian tribes located in the states of North Dakota, South Dakota, and Nebraska.  Tribes in this region encompass over 6 million acres.  The Region's tribes have sustained various programs that the federal government traditionally provided; this is an excellent example of the tribe's self-determination, cultural, political and subsistence needs including such programs Job Placement Training, Economic Development, Johnson O'Malley Assistance, Tribal Scholarships, Tribal Adult Education, Social Services, Domestic Violence, Welfare Assistance, Indian Child Welfare, Tribal Courts, Natural Resources, Agriculture, Water Resources, Wildlife and Parks, Housing Improvement and Road Maintenance.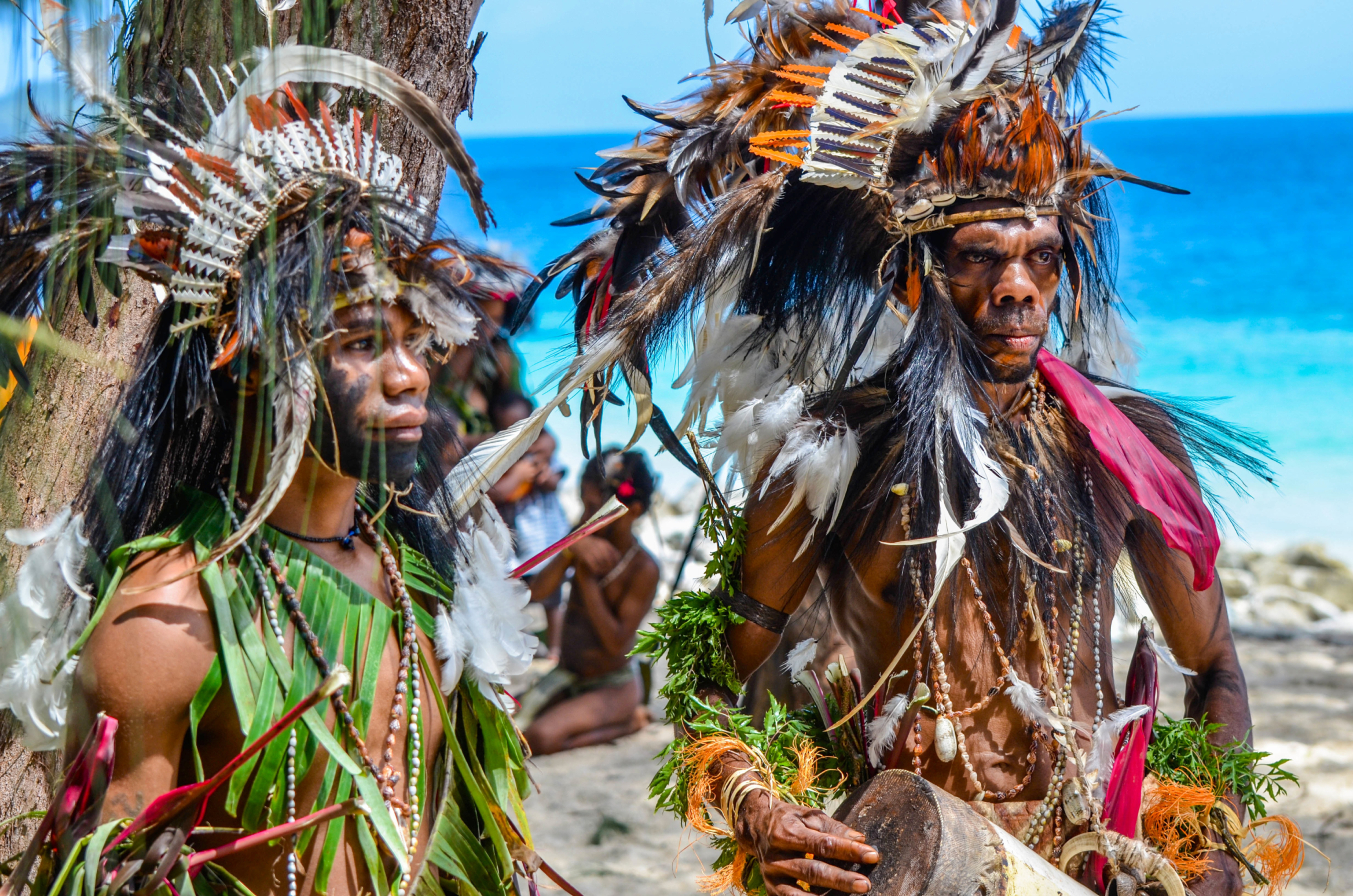 As a result of the Tribe's collective efforts with the states, other federal agencies, various universities, tribal colleges and tribal organizations, these programs have served as role models for collaborative work.
The Great Plains Regional Office (GPRO) is located in Aberdeen, South Dakota; the Regional Director is located on the 5th floor of the Federal Building.  The Region has 12 Agencies; 7 in South Dakota, 4 North Dakota, and 1 in Nebraska, and the Flandreau Santee Sioux Tribe, which provide program services to their tribal members through a self-determination contract. Also located within the Region are 6 BIE Education Line Offices, 7 Tribally Controlled Community Colleges, and 6 Tribal Organizations.
A photo ID will be required to enter the Federal Building.
Office of the Regional Director
The Regional Director is the Region's Senior Official with delegated authority from the Secretary through the Assistant Secretary of Indian Affairs (AS/IA) in upholding and maintaining the government-to-government relationship with tribes and fulfills the Federal government's trust responsibilities.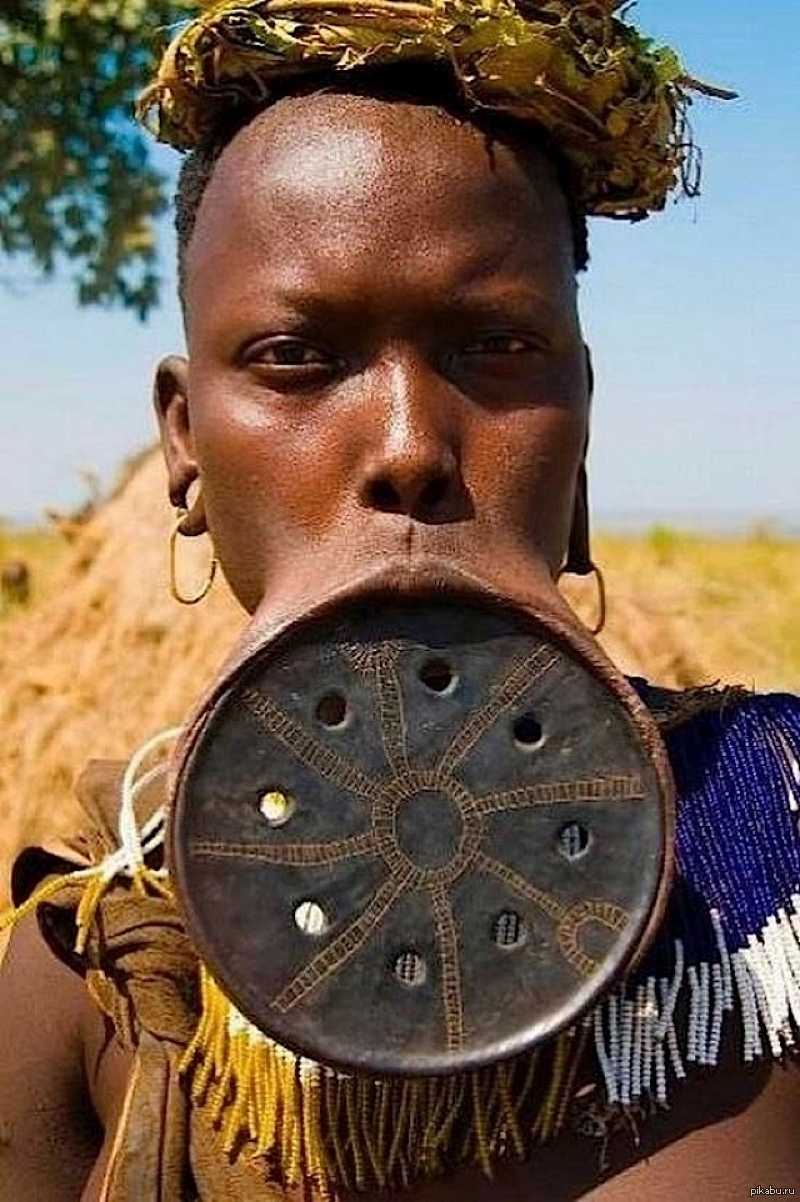 The program and services outside the Regional Director authority are Indian Education and Law Enforcement, now referred to as the Office of Justice Services.
The Regional Director reports to the BIA Deputy Director Field Operations, located in Albuquerque, New Mexico.  The Great Plains Regional Office senior managers include a Deputy Regional Director for Trust Services and Deputy Regional Director for Indian Services.
Here is a map of the Regions.  
november roost tribe recap
hi everyone! i'm here to share this month's recap of the roost tribe, which gives you a sneak peek of what roost tribe members received during the month of november. if you're interested in receiving, it's not too late to get it all! i'll be sending out a recap on wednesday, december 3rd,  to the roost tribe with all of the content in it from november so no one will have missed anything, regardless of when you might have joined during this month.
that means, that if you join before wednesday, december 3rd, you'll still get all of november's content + december's content as well- that's two months for the price of one!
whew. got it? 🙂
a video tutorial on how to create social media icons + add texture in adobe illustrator!
harvest garland pattern collection. you can print patterns, frame them, make cards from them, use them on your blog, social media sites, use them as wrapping paper, etc! 
inspirational tech backgrounds. following your dreams will be hard, taking risks isn't easy, creating a life you love is a lot of work – but is all SO worth it!!
customizable postcards. you can print them 'as is' or open the .eps file in illustrator or photoshop to add your own images + text.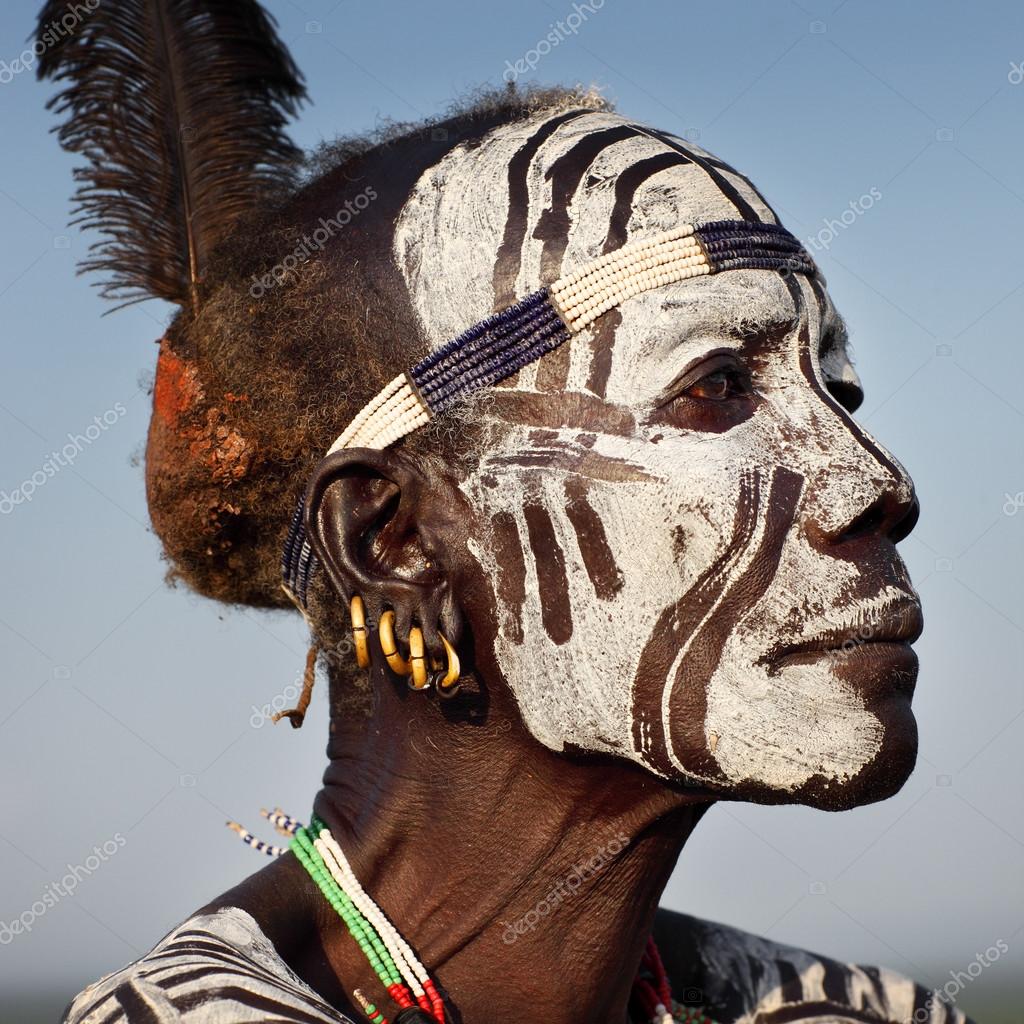 how to go turkeyless for the holidays! photo by raceytay.
 a delicious recipe for green bean bundles. yum!
printable grateful cards. for gatherings of all kinds around this time of year, i always like to remember the reason for celebrating: thankfulness and gratitude. use these grateful cards to place on your table for friends and family to fill out during dinner. then, get creative!
a list of favorite & useful links and resources from around the web.
plus more! being a member is tons of fun and we would love to have you join the family!  want to learn more? head on over to read this post or check out the FAQs.
want to learn more? head on over to read this post or check out the FAQs.
Swinomish Indian Tribal Community
Community Alerts
MEDICAL CLINIC DRIVE-THRU COVID-19 TESTING
Tuesday, November 9, 2-4 p.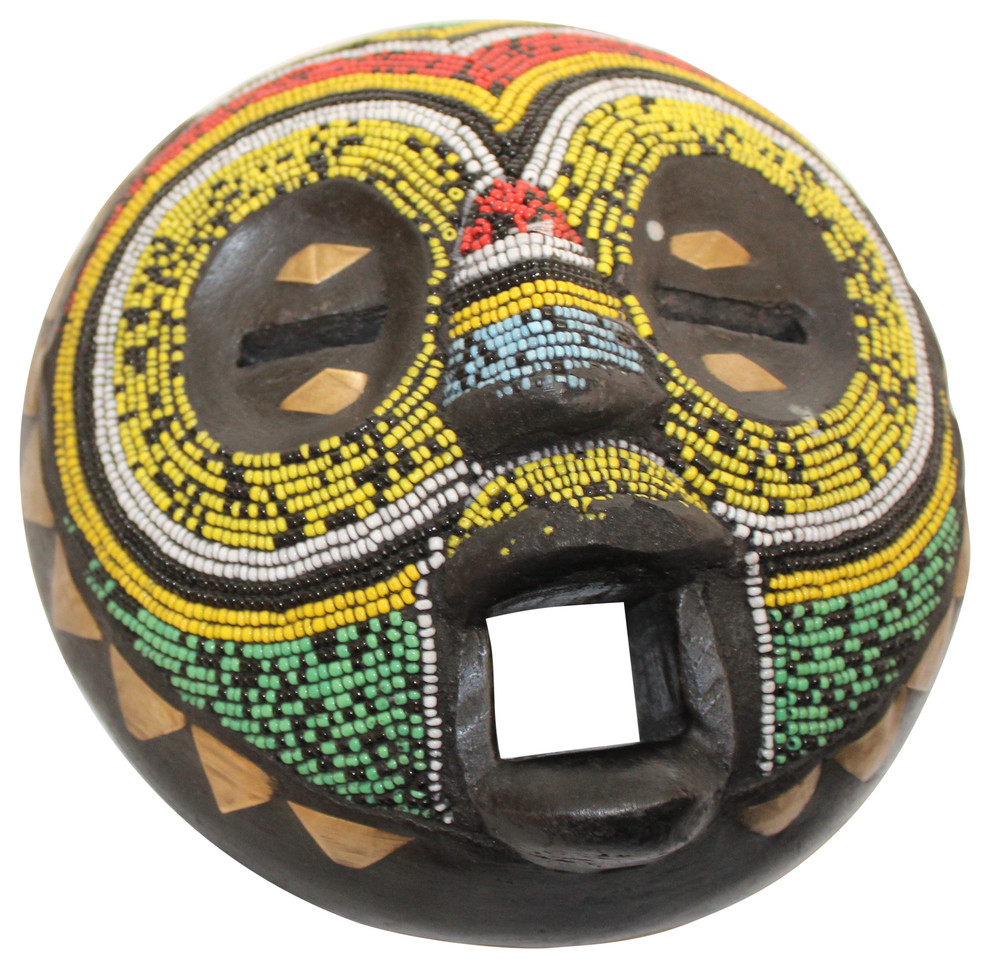 m.

---
SWINOMISH VACCINATION INCENTIVE
As part of our continued efforts to keep our community healthy and safe, the Senate approved a one-time Swinomish Vaccination Incentive of $400 for Swinomish members age 12 years and older and any employee of the Tribe or its entities who are fully vaccinated by October 31, 2021.
If a COVID-19 booster is recommended in the future, an additional $100 will be paid to eligible individuals at that time.
Full vaccination means an individual received both doses of a two-dose vaccine (Moderna or Pfizer), or a single dose of the Johnson & Johnson vaccine. If you are not fully vaccinated, call the Medical Clinic at (360) 466-3167 to make an appointment. For those who have not yet received the COVID-19 vaccine, you must get dose 1 by October 2 in order receive dose 2 by October 31.
Tribal members and employees must apply and provide proof of vaccination by November 15 in order to receive this benefit.

For the Tribal Member Incentive Program, please fill out the online application or you can pick one up from the Swinomish Accounting Department. For the Employee Incentive Program, application forms will be available from your HR department.
If you are fully vaccinated and complete your application by September 30, Swinomish members will receive payment October 7. Tribal employees will receive payment with their first paycheck in October. Checks will go out on a weekly basis for Tribal members and the payday following application for employees after the first round of payments go out.
Tribal members who are employed by the Tribe or its entities are eligible for one payment only; they will not receive the incentive as both a member and an employee.
---
Nisqually Indian Tribe :: Building
Building Department Mission Statement
To provide the highest level of integrity in providing quality technical resources, project management and risk mitigation service to the Nisqually Indian Tribe and its community while fostering a positive work environment and promoting employee training and growth.

Building Department Services
Project Management • Building/Property Inspections • Construction Estimates and Budgets • Code Compliance • Constructability Reviews • Project Documentation • Strategic Planning • Contract Review • Contractor/Architect Qualifications and Evaluations • NAOB Contractor List • Safety and Compliance Inspections • Permitting • Subcontractor Management
Building Department
12565 Elders Ln SE
Olympia, WA 98513
Director
Wayne Lloyd, Building Department Director
Phone: (360) 456-5221, ext. 2180
Administrative Secretary
Marissa Woodard
Phone: (360) 456-5221, ext. 1322
Project Management
Keith Brent, Sr. Project Manager
Phone: (360) 456-5221, ext. 1107
Chad Wall, Project Manager
Phone: (360) 456-5221, ext. 2156
Home Builders
Kevin Sutterlict, Superintendent
Phone: (360) 456-5221, ext.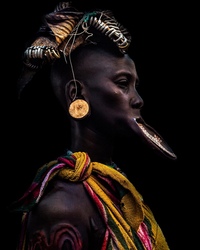 1319
Karlos John, Assistant Superintendent
Tony Wilkins, Home Builders Apprentice
Alex Choke, Home Builders Apprentice
Chase Perez, Home Builders Apprentice
James Decker, Home Builders Apprentice
Sean Jose, Home Builders Apprentice
Administrators Office Renovation
20 Unit Apartment Complex Landscaping
Behavioral Health Remodel
Behavioral Health Razor Wire Removal
Brighton Creek Apartment Safety and Code Repairs/Remodel
Brighton Creek Meeting Hall Remodel
Brighton Creek Cabins Interior Refurbishment
Brighton Creek RV Park
COVID-19 Sneeze Guards Throughout the Tribe
Health Clinic Dental Safety Barriers
Health Clinic COVID-19 Testing Drive-Through Wall
Maintenance Department Building Mold Removal
Department of Natural Resources Phase I
TERO Parking Expansion
TERO Studio Electrical and Ventilation
Recovery Café Remodel
Tribal Council Access Floor
TERO Parking Expansion Phase II
Nisqually Tutor Program
BEMAR Health Clinic HVAC Upgrades
Head Start Expansion
GIS Offices
Greenfoot Cannabis Dispensary
COVID-19 Sneeze Guards Phase II
Building Department Kitchen Remodel
Nisqually Public Safety Complex Detox Ward
Braget Farm Culture Center
Nisqually Elders Center
Nisqually Health and Wellness Center
Greenfoot Cannabis Dispensary
Department of Natural Resources Phase II
Healing House Generator Backup
Brighton Creek RV Septic System
Brighton Creek Cabins Exterior Refurbishment
Brighton Creek New Automatic Gates
Kalama Fish Hatchery Expansion
New Fleet/Public Works/Building/TERO Building
Home Builders Houses 6 and 7
New Garden Property Remodel
TERO Expansion and Remodel
TERO Laser Art Studio
Oatfield Property Horse Program
Fencing and Beautification
Oatfield Stump Removal and Grading
Maintenance Department Building Structural damage and Roof
EOC Building
Health Clinic BEMAR Floor Replacement
Home Builders Houses 6 and 7
Home Builders Houses 7 and 8
DNR Fire Protection Upgrades
Building Department Additional Parking
Brighton Creek APA Restrooms
Oatfield Home Repairs
Head Start Reopening
Old Jail Repurposing

Downloadable Forms (Requires Adobe Reader, click here to download it for free)
Back to Tribal Services
Back to Administration
90,000 The most unusual family traditions of African tribes – Rossiyskaya Gazeta
On December 25, when Christians celebrate Christmas, the African Republic of Mozambique celebrates Family Day. This is not surprising: 99 percent of the country's population are Mozambican peoples who adhere to African beliefs. Africa is rich in traditions. This becomes especially noticeable in the example of the family: about how the "cells of society" are built in different tribes, in today's review of "RG".
Bushmen – bush people
Bushmen are a small group of hunting tribes in South Africa.
Ethnographers note that the tribe has no leaders. This role is assigned to the head of the family: he enjoys more rights than others. In addition, the Bushmen respect the elderly people of the tribe – a storehouse of knowledge.
The community is considered one big family, regardless of kinship. The Bushmen have an unusually strong sense of mutual assistance. If, say, a child finds fruit, he will never eat them, but will bring the find to the camp, and the elders will share the find equally.
Harsh living conditions dictate the same harsh traditions. Usually Bushmen breastfeed children for several years, until the next birth, which may be in three or four years. According to the laws of the desert, a mother-bushwoman kills a newborn if he was born earlier than the due time. Thus, it makes it possible for the previous child to survive.
Nuba – people of the hills
This is the name of a tribe living on the border of Sudan and South Sudan.
The noob has some rather curious family customs.Every year the tribe arranges dances where the girls choose their partners. If everything went well, and the young decided to become a family, a whole mechanism starts. So, before calling himself a husband, a young man must build a house for his bride. Until that moment, he has no right to live with his chosen one – only secretly visit her under the cover of night.
Even the birth of a joint child does not give grounds for the girl's family to recognize his father as the daughter's legal spouse.
Only when the house is built can a boy and a girl sleep together, but – interestingly – not eat.Only a year later, when the marriage will be tested by time, it will be recognized as official and the spouses can eat, as they say, "from the same pot."
Mursi, inhabiting paradise booths
Mursi has a rather colorful mythology. According to her, the Omo Valley, where this Ethiopian tribe lives, is the Garden of Eden.
The females of this rather warlike tribe look unusual due to their traditional labial discs. There are several versions of what this custom means. According to one of them, for example, the disc shows the social status of a young woman's family.For example, by the type of disc, you can determine the number of cattle that are expected for a woman as a dowry.
According to ethnographers, after a woman with a wooden "plate" gets married, she is replaced with a clay one. The diameter of the disc, by the way, can reach thirty centimeters.
Swazi performing dance
One of the most colorful events in the Kingdom of Swaziland takes place annually in late August – early September and is timed to coincide with the time when the king chooses another bride.It is called "Dance of the Reed": virgins from all over the kingdom gather near the palace of the Queen Mother. The meaning of the ceremony is to show the king his beauty and ability to dance.
The current King Mswati III has only eleven wives. This is probably due to the European education received in the UK. For comparison: his father at one time had more than 90 wives. Moreover, he built a palace for each of them.
Tuaregs – descendants of the queen
This Berber people lives in Mali, Niger, Burkina Faso, Morocco, Algeria and Libya.The Tuaregs consider Tin-Khinan, a semi-legendary queen who lived in the IV century, to be the ancestor of their tribes.
By religion, Tuaregs are Sunni Muslims. However, they retained many pre-Islamic traditions such as maternal inheritance. Hence the bizarre confusion: despite the fact that the Tuareg profess Islam, where polygamy is allowed, a real Tuareg gets married once in a lifetime.
Echoes of matriarchy are also noticeable in the fact that women are respected in Tuareg society. Girls learn to read and write from an early age, and it is permissible for a man to be illiterate.Women own land, family values, and have the right to divorce their husbands. In this case, not a woman, but a man leaves the house.
Tuaregs, by the way, are the only people in the world who have not a woman, but a man who must cover his face.
Hamer, Believers in Genies
Living in the south of Ethiopia, the Hamer tribe believes that natural objects have a soul, in genies that can take the form of a person or an animal.
Hamer are Sunni Muslims. As a rule, women of the tribe marry men much older than themselves.A girl is formally considered a bride as soon as she hits 12.
The marital status of the tribe can be determined by their collars. So, only the first wife gets a non-removable collar made of metal and dry-cured skin. The rest wear iron hoops, the number of which indicates the serial number of the spouse. The number of wives a man has can be counted by his earrings.
Men of the tribe are allowed to have four wives. When the husband dies, his widow becomes the head of the family: she manages the affairs of the husband's younger brother and looks after his livestock if his parents are dead.As a rule, widows do not remarry.
By the way, researchers note that the morals in families are rather harsh: a hamer husband must beat his wives on certain days, thus expressing love. The more scars a woman has, the more beautiful and, therefore, more beloved she is considered.
Himba, not knowing writing
In the north of Namibia, near the border with Angola, the Himba tribe lives.
Himba do not need the attributes of civilization, they do not use technology and do not know writing.Their main wealth is cows. You can buy yourself a wife for them. At eight years old, a girl becomes a bride and is valued at four cows, and a cow at $ 700. As the bride grows up, the price for her rises.
Himba are allowed to have up to four wives, although the elders allow themselves to have six.
At the same time, as African researchers say, even decrepit old people get married: in order not to lose face, they "lend" their young wives to their eldest sons. Thus, by the age of 30, when the average Himba man starts a family, he may already have several children.
Tsamai from Oma Valley
The Tsamai, who live in rural Ethiopia, unlike most neighboring tribes, do not have a custom according to which the girl must remain virgin until marriage. However, despite the fact that a representative of the tribe is not forbidden to have a partner before marriage, if the relationship led to the birth of a child, the couple must marry.
It also happens that a future spouse for a daughter is selected by her parents. At the same time, the girls are not particularly interested in the opinion: if the parents agree with each other, preparations for the celebration begin.Agreeing can be difficult. The main form of kalym for a bride is livestock. The groom can add grains, clothes and coffee beans for the weight of the marriage proposal. Since the area is not rich in resources, it happens that all the relatives of the future spouse help to collect the ransom.
Except for honeymoon, tsamai couples do not eat from the same plate.
The tribe, like many others, is polygamous: men are allowed to have multiple wives. Moreover, marriages between close relatives are strictly prohibited.
90,000 dried human heads removed from Oxford Museum
The exposition of the Pitt Rivers Museum of the University of Oxford will be reduced. The mummified heads of Tsantsa will be removed from it, since visitors to the museum, looking at them, misunderstood the customs of the Shuara Indians from South America. According to museum workers, the tsansa exhibits only provoked a racist and stereotypical attitude of visitors to the Shuar culture.Visitors to the museum, after examining the exhibition, found the South American aborigines wild, bloodthirsty and primitive. In this regard, representatives of the Shuara tribe protested. They were worried that their culture was being portrayed in an unattractive light.
There were ten tsants heads in the collection. The museum acquired them in the late 19th and early 20th centuries. Six heads were human, two were monkey, two more belonged to sloths, explains TASS. The region of their origin is not known for certain. Museum experts believe that tsantsa were made by representatives of three peoples – Achuara, Aguaruna and Untsuri Shuara.
Not much is known about the purpose of making the mummified heads. Most of the information about Tsantsa was recorded by those who were not representatives of the Shuar culture and native speakers of their language. The Indians of South America considered tsantsa as a vessel for the soul of a person, a monkey or a sloth. The Indians endowed Tsantsa with magical powers and believed that the possession of this object makes a person stronger and helps him in his affairs.
Tsantsa is a specially dried head of a human or primate. She retains facial features, but becomes the size of a fist.In the manufacture of such an artifact, methods similar to modern taxidermy were used. An immediate reduction in the volume of the cut skin was achieved using hot sand. Making tsants takes several days or even weeks.
According to the official statement, the museum has removed the collection of dried heads to "get rid of the colonial past." In the summer of 2020, 120 exhibits with human remains were removed from the exhibition, including items from South America and Egypt.The decision to seize these items came after the June protests of supporters of the anti-racist movement Black Lives Matter ("Black Lives Matter").
"The Tribe of Russia": Selection and Revolution
Milknews continues the series of publications by the scientist, candidate of biological sciences Viktor Madison under the code name "The Tribe of Russia". In the first issue, we talked about how the breeding system was organized in the Russian Empire.In the next issue – the Soviet breeding business and its structure.

According to the scientist, the Soviet government did not tolerate such words as "independent breed associations" and "profit", which the collective farm peasantry could not have a priori. In the breeding business of Soviet Russia, "patriotism" reigned, which was reinforced by the isolation of the country from the world's breeding resources and brought the Soviet large-horned herd at the end of the USSR to daily milk yields of 8 kg of milk per cow, 3 times lower than in Canada, which started in breeding development simultaneously with us.

Pre-revolutionary Russia kept pace with enlightened Europe and North America in organizing breeding work on the basis of private control unions – the prototype of modern associations of pedigree cattle owners. On the basis of dairy control and breeding points, zemstvo "nurseries" and demonstration yards, work was organized to improve aboriginal breeds using European producers, agricultural exhibitions with broods of pedigree animals were regularly held.
The emergence and rapid spread of control partnerships, and the unification of the most advanced cattle breeders of Russia around them, could quickly move to the cross-breeding of livestock with foreign producers. In such independent organizations, for owners of pedigree cattle, the main thing is not scientific disputes, but the productivity and profitability of keeping the breeds raised, the welfare of their owners and, ultimately, the breeding viability of the state.
But the October coup happened. Opponents of cross-breeding (the use of foreign producers) under Soviet rule had ardent supporters, especially since this theory of breeding productive livestock "in itself" most fully met the ideals of the struggle against capitalism and the isolation of Soviet Russia.
"Patriots" of the Soviet period argued, in particular, that creating good conditions for keeping livestock not only increases the weight gain, milk yield and even the fat content of milk, but also allows us to count on the consolidation of these properties in the offspring. The results, of course, were terrible for agriculture, especially since the implementation of the recommendations was accompanied by the slaughter of foreign breeding animals, the destruction of purebred herds, etc. " [1].
At first, since 1919, special state zootechnical commissions and numerous cooperative organizations continued to function in Soviet Russia: state breeding culture, unions of dairy cooperatives, control partnerships, collective breeding grounds for pedigree livestock.
These organizations (due to the inertia of the pre-revolutionary breeding rules) registered breeding animals, evaluating and selecting producers for breeding centers, demonstrative feeding of cows, milk production competitions, competitions for raising pedigree young animals, short-term courses on livestock breeding, exhibitions and broods of pedigree livestock, registration of animals in zemstvo herd books of "approved cattle" [2].
But by 1925, Stalin had finally decided on the principle of organizing the administration of the country.The centralization of breeding, the development of long-term plans for working with the existing breeds, the introduction of the world's first breed zoning plan, a comprehensive plan for the development of new breeds, breed groups, types, lines and families of animals were of decisive importance for the turn of domestic livestock breeding into a breeding impasse. And – in the shortest possible time. To manage this breed diversity (or, more correctly, disgrace), at the beginning of the 30s of the last century, a system of command-administrative selection was created in Soviet Russia, i.e.n. tribal "vertical".
The history of the organization of pedigree work according to the type of the administrative pyramid (named after Stalin) was unearthed by Doctor S.-kh. Sci. Ruban Yu.D. [3]. This tribal vertical was built by ardent Bolshevik guys (Potemkin N.D. et al., 1926), when the entire command system of agricultural management was being formed. science and production of Soviet Russia. A century later, a simple "tribal" management pyramid turned into a clumsy bureaucratic structure with a cycle of outgoing instructions and instructions, overgrown with ineffective additional structures hanging around the necks of taxpayers.
"Proletarian" selection in the USSR for almost half a century went under the motto: "More breeds, good and different!" Breeding of "zoned" types and "regional" breeds of livestock was encouraged. The method is simple: we take well-known foreign manufacturers, add domestic "krovushki" and – the hair dryer is ready. It can be "put on the ears" of the Academic Council, entered into the tribal register, entered into the award documents.
The main evil of the Soviet-style tribal structure for the modern meat and milk producer is that in this pyramid his interests are at the very bottom of the tribal hierarchy.When solving the problems of breeding (including at the state expense), he, the owner of the breeding herd, is often forgotten. What to breed, in what volume, on what conditions and for whom to carry out subsidies, officials of the Ministry of Agriculture and the "Head center of reproduction" (GTSV) and scientists, far from production, breeders decide. They issue certificates not for animals, but for some reason for cowsheds and offices (breeding stock and breeding farms). This is the so-called. "Tribal serfdom", which has survived in our country to the present day.
The "patriotic" attitude in the breeding of Russian cows existed until the beginning of the 70s of the last century. As a result, for more than half a century the Soviet reproduction was "brewed in its own juice", mainly without the involvement of foreign manufacturers. Soviet livestock breeders were not given the opportunity to touch the best masterpieces of world cattle breeding.
In animal breeding, the method of "vegetative hybridization" prevailed: the best hybrids were selected from the worst domestic material, and they slowly pushed the productivity growth of the entire Soviet herd.There was no one and no time to polish domestic breeds (following the example of Canadians) in the long term. The administrative tribal system was incapable of this persistent creative work, and the majority of scientists of breeders hesitated in sync with the party's line of denying genetics and a special path of proletarian breeding (more breeds are good and different in a revolutionary short time), where there was no smell of real selection.
The market helped to put an end to this sad history of domestic breeding "in itself", which was accompanied by the mass cutting of worthless collective farm and state farm cattle and the emergence of free livestock owners – enthusiasts of pedigree imports.The irreconcilable "patriots" of Soviet breeding are forced to rebuild themselves today.


Breeding without a king in the head

Why does the author pay so much attention to the formation of the Russian system of breeding pedigree cattle at the beginning of the 20th century? These facts indicate that pre-revolutionary Russia kept pace with enlightened Europe and North America (where European cattle went along with immigrants) in organizing breeding work on the basis of private control unions (a prototype of modern associations of pedigree cattle owners).On the basis of zemstvo "gardeners" and demonstration yards, work was organized to improve aboriginal breeds with the use of European producers, agricultural exhibitions with broods of pedigree animals were regularly held. Their task after a century does not change: breeding assessment and selection of animals for productivity and type.
In the turbulent years of the Red Terror, these beginnings of partnerships of European and domestic breeds, centers for independent control testing and evaluation of animals were eliminated.In just fifteen years of the red reforms, the sixty-eight millionth herd of cattle of the Russian Empire was "halved".
Having removed the pedigree livestock of landowners and prosperous peasants "to the ground", the collective farm poor were left almost without land and livestock, socialization and reduction of which to collective farm (no one's) property was not long in coming.
The Bolsheviks who came to power did not know what to do with this bellowing legacy.
According to the Central Statistical Bureau, at the beginning of 1928 there were more than 60 million head of cattle in the USSR, and by the beginning of 1934 there were only 33.5 million.During this period, the country lost 124 million heads (56%) of productive livestock and horses.
The journalist B. Vekov [4] told the readers how the new cattle breeders managed. In 1931, on the instructions of the editorial board of the Skotovodstvo magazine, he plunged into the atmosphere of survival of the meat farm (breeding farm in the current qualifications), specializing in breeding meat animals.
Director of the farm, comrade (then all were comrades) I.K. Slagoda, a graduate of the Timiryazev Academy, told the magazine's correspondent that the fattening farm (Armavir District, North Caucasus) is scattered over an area of ​​75.4 thousand sq.ha. The distance between the extreme points of the economy exceeds 300 km, and a neighbor, the state farm named after Stalin, under the jurisdiction of the RSFSR Gospromtrest.
He spoke about the unattractiveness of the aboriginal fattening herd ("cowshed") of only 4207 heads. "The exception is the excellent elite herd of 250 heads of gray Ukrainian cattle (the so-called" white swans "), which will be bred" cleanly "with the use of free mating. "White Swans" are the beauty and pride of the state farm. About "white swans", about their breeding qualities, about their fatness, about their delicate (white with light grayish transitions) coloration, about their powerful branched horns, like those of a tur, they speak here with romantic delight, almost with sentimental love.You will not find such people in the whole Union! "
"Agronomist-organizer (as in the text) comrade Karjakin adds:" White swans "first began to breed here in the area of ​​the Otrady-Kubanskaya station by the landowner Nikolenko. After the revolution they passed … through the Kubzhivsoyuz to our state farm. I put a lot of energy to win them back for us, and from here they, "he presses on all the voice pedals," will not go anywhere. "White swans", – the hertopravers support – what to say, the cattle – yat! Even imported simmentals pale in comparison. "
What else worried the cattle breeders of the breeding farm of the young Soviet republic almost 90 years ago and what troubles did they share with the correspondent?
Wind turbines are dry, violent wind hurricanes. Senior zootechnician Anisim Brusnikin says: "… In the first section, a 70-bucket barrel of water was carried by a wind-blower for seven kilometers. Agricultural implements were torn from their places and dragged by the wind for tens of fathoms … it was here that the crazy death of livestock began. "
Piroplasmosis – it covers all livestock. In one department, 68% of the livestock died from this disease. "All work is done on oxen. There are not enough oxen, and moreover, they serve as a breeding ground for the most terrible epizootic in these parts – piroplasmosis, or as it is called here "chikhir".
Poor food for workers. "… Selpo, who not only contrives not to deliver vegetables and other products for weeks, but also to inflate the price of meals to the point of disgrace (they increased from 40 kopecks in early August to 60 kopecks).Even workers are rarely given a return. "
Mismanagement and stupidity of management on a fattening state farm. We previously wrote about the "delights" of the collective farm-state farm system on dairy farms, according to the milkmaids themselves [5]. "… Against the background of such an acute lack of traction power, the abundance of tools that it does not need at all looks all the more absurd in the state farm: 48 opener seeders sent by the board, 2 potato planters, 70" randals ".
… There are eight silo pits, but all of them were flooded with water to the very surface … groundwater – cleaner than any fist – disrupts the silo construction here.
… Referring to the lack of agreement with the board of the Cattle breeder, about the payment for overexposure, the Krasnodar branch of Soyuzmyas sends under the knife from overexposure points about 1 thousand heads of a magnificent production herd of simmental mestizo and red German cattle (!) ".
Search for pests to explain their inability to manage. "… This selfless young specialist was long and bluntly accused of all mortal sins – from negligence to sabotage;Kuzavka, meanwhile, sought and achieved overfulfillment of the plan for milk. "
Disorders with livestock reproduction. "In addition, according to the inseminator (sic), out of 17 bulls, at the beginning of August only 7. All hopes were pinned on their feeding with oats, the delivery of which was expected from day to day".
And also bewilderment about the entrepreneurial spirit of the landlords. On an area of ​​75.4 thousand hectares, where the Soviet meat state farm barely maintains 4 thousand heads of fattening cattle, "… Baron Steingel kept 160 thousand hectares.heads of merino sheep, 120 thousand sheep of the largest landowner Mesnyankin lived, 200 thousand sheep of the landowner Mazayev and Makeyev and 40 thousand sheep of the landowner Tsvetkov. "
Half a million sheep – as a guarantee of the prosperity of the Russian Empire, were skillfully kept by 4 landowners and a baron on the lands of the barely surviving Soviet meat farm.
Breeding abroad
And what is overseas? The Holstein breed of the USA and Canada originates from the black-and-white cattle of Western Europe (the Netherlands, Belgium, Luxembourg and partly the northern part of Germany).It was from there, at the beginning of the last century, that immigrants from old Europe brought the ancestors of modern Holstein. In Canada, the Holstein breed won the competition with other breeds thanks to the family of settlers of the farmer G.V. Clemens.
The first information about the appearance of this breed on the American continent dates back to the middle of the 19th century. The Dutch, who were not the last experts in cattle breeding, did not see the future queen of the dairy business in the Holstein. A hundred years later, she returned to them in a new capacity – a world-class star.Isn't it a Hollywood story about Holstein's "Cinderella" ?! [6].
The pioneer of Dutch cattle breeding in the United States is W. W. Chenery of Belmont, Massachusetts. The history of the breed dates back to 1852, when Chenery bought a Dutch cow from the captain of a Dutch ship. Due to their high productivity and good adaptive abilities, these livestock are widely distributed within the borders of the current United States. There it was improved mainly in terms of milk yield and live weight, with poor selection in terms of fatty milk content.
North American breeders, mostly reckless cowboys, transferred the laws of "wild capitalism" to the selection of animals: the strongest, more productive and profitable European individual survives. As a result of a rigorous selection of the best of the best, the victory in this competition for survival in dairy farming was won by the Holsteins with Dutch roots.
The Scottish Aberdeen Angus and their crosses showed higher weight gain and profitability for growing "meat".It was they, and not the local bison, who turned out to be "their own" in the difficult conditions of the unsettled continental America. After selection refinement, during the period of transhumant feeding, Americanized cloven-hoofed Europeans were obliged to bring to their cowboy master up to 50 kg of meat for "each hoof".
In 1871 the Society of Holstein-Friesian Cattle Breeders was organized, with Winsrop Chenery becoming its president. By this time, black-and-white cattle of European origin were already bred in 12 states.In the same year, the first herdbook of the Holstein-Friesian cattle breed was published. Since 1883, in the USA and Canada, the breed began to be called Holstein.
It turns out that two families of farmers, who in North America are considered the first and main breeders of the Holstein breed, "washed away" all Soviet breeding science from 236 animal husbandry institutes. Cows of truly national selection at the beginning of the millennium were more than a centner of milk per year, while cows of domestic scientifically grounded selection added annually only two buckets of milk per year or a glass of milk for each respected research institute per year [7].
It should be emphasized that such a difference in the results of Soviet and North American breeding of productive livestock is not in the mental abilities of our and foreign breeders. The main engine and selection criterion "according to Clemens-Chenery" is the expediency and profitability of milk production, and then meat production by different initial breeds of cattle. This is the main feature and difference.
In the breed diversity of cattle imported from Europe, the migrant herders were able to catch the signs linked to the profitability of milk and meat production.Newly born cowboys bred animals to the hypertrophied state of these traits in today's factory breeds.
Simply put, more than 80 European livestock breeds, upon arrival in America, were subjected to rigorous empirical selection based on the description of productivity and conformation, and were selected for the ability of the animal to make a profit for the owner.
Unknown tribe found in Brazil – RBK
On the border of Brazil and Peru, one of the few remaining settlements of natives that have never come into contact with civilization has been discovered, according to the BBC.
On the border of Brazil and Peru, one of the few remaining settlements of natives that have never come into contact with civilization has been discovered, according to the BBC.
Participants of an expedition to one of the most remote corners of the Amazonian jungle managed to photograph from an airplane the natives themselves and their huts, surrounded by impenetrable forests. The photographs show that the members of the tribe are quite belligerent: they aimed their bows at a plane flying over them. According to representatives of the Brazilian government, the photographs obtained prove that the unknown tribes still exist.
"We flew around their homes several times to show that there were people there," says a spokesman for the government agency for indigenous affairs."This is very important as some people doubt their existence," he added.
But according to some data, there are about a hundred isolated communities in the world, half of which are located in Brazil and Peru.
One of the main threats to such tribes are diseases against which the natives have no immunity, and which they can become infected by contact with foreigners.
Family and tribe | Royal Gate
We visited Kaliningrad pastures and found out which foreign breeds were started by livestock breeders
Aberdeen Angus
Kaliningrad Meat Company (APH Miratorg)
45,000 heads.Ozersky and Neman districts.
In 2011, the breed was brought from Kansas, the Kaliningrad Meat Company, part of the Miratorg holding, filled 6 farms with animals. The breed was bred in Scotland, but best of all took root in the USA and Australia. Animals spend their whole life on pastures in the wild. Aberdeen Angus are unpretentious to weather conditions and even tolerate 30-degree frost and 40-degree heat well. They quickly adapted to the Kaliningrad region. The breed is considered early maturing, the maturation of the body for mating occurs at 13-15 months.The weight gain of a fattening animal is up to 1.6 kilograms per day. Black Angus meat is loved for its marbling and juiciness.
The animals are monitored daily by horse detouring and lasso operators. These skills were taught in 2012 by real cowboys invited from America. Lasso is used to catch an animal, transport it or vaccinate it.
Charolais
Dolgov Group
250 heads.Nesterovsky district.
Charolais breed originally from France, it has been bred for 200 years. Dolgov Group appeared on the pastures in 2012. Animals are considered large enough, the best representatives of this breed reach a ton, gobies grow weighing from 1.2 to 1.5 tons, and calves are born weighing 60 kilograms. The daily weight gain of fattening individuals is up to 1 kilogram.
The breed was bred in French meadows, it loves a mild climate and feels best in moderate weather.However, she adapted well in our rainy climate, vaccination helped. Charolais are also very fond of juicy grass; an average-weight animal needs up to 70 kilograms of grass per day. Charolais have impressive muscle mass, cow meat retains its qualities with age.
Limousines
Dolgov Group
270 heads. Nesterovsky district.
French breed, known for high fertility and unpretentiousness to weather conditions. It is considered early maturing and fast growing.Dolgov Group acquired 128 limousines in 2012. The average weight of a bull is about a ton, the color of cows is only red with a light belly. Calves are born small, but grow quickly and well. The breed is considered the most effective in beef cattle breeding. The meat is distinguished by fine fibers and marbling.
Romanovskaya sheep
Agrocomplex "Veedern"
1,700 heads. Ozersk district.
The historical homeland of the Romanov breed is the Yaroslavl province, where it began to grow in the 18th century.Today it is also common in Europe. Yuri Luzhkov's company brought Romanov sheep to Kaliningrad three years ago. They searched all over Russia, today it is not so easy to find animals for the development of broodstock. Sheep are sensitive to temperature extremes, high humidity and drafts. In 2013, 350 heads were brought to the Kaliningrad region. The agricultural complex hopes to increase the number of animals in the herd to 4,000 heads to ensure the smooth operation of the meat enterprise, which should appear here.
The Romanov breed of sheep gives an excellent sheepskin coat, which is considered one of the best in the world. Sheep wool is used in felting production. The meat also tastes great.
Ekaterina Vostrilova
Photos by Yegor Sachko
90,000 he was a deity for them – the Pacific tribe will remember Prince Philip with ritual weeping and dancing – InoTV
The Yaohnanen tribe on the Pacific island of Tanna believed that Prince Philip was the reincarnation of an ancient warrior and a living god.According to Australian anthropologist Kirk Huffman, upon learning of the death of the monarch, the locals will honor his memory with various rituals, including dancing and communication with the intangible world, Sky News reports.
The tribe in the remote island nation of Vanuatu that proclaimed Prince Philip a god will mark his death with ritual weeping and ceremonial dances. This opinion was expressed by the Australian anthropologist Kirk Huffman, reports Sky News.
The Yaohnanen tribe on Tanna Island in the South Pacific believed that the late Duke of Edinburgh was the reincarnation of an ancient warrior.He left the archipelago to fight in the war and had to return with a wealthy white wife, the channel explains.
According to anthropologists, Philip, who married Queen Elizabeth II, began to be associated with the legend in the 1960s. At the time, Vanuatu was an Anglo-French colony known as the New Hebrides.
The Duke maintained respectful relations with the tribe for 50 years until his death last Friday. " I guess there will be some kind of ritual crying, some kind of special dancing. " , – Huffman says.He also believes that the men of the village will drink a certain drink that serves as a "key" between the material and non-material worlds.
Prince Philip's veneration by the Pacific tribes proved to be one of the most curious aspects of his life. The villagers' particular interest in him was manifested in the daily prayers for the blessing of their harvest of bananas and yams.
In addition, images of the duke are often found in tribal homes. Among them, a photograph taken in 1980 of Prince Philip holding a club in his hands, taken by the islanders and sent to London, draws the attention of Sky News.
Huffman believes locals will continue to honor Philip. However, he added that it is too early to talk about how the tribe will react to the death of the prince, as access to electricity and mobile phones in the region is limited.
The expert also noted that the tribal belief system is not tied to the monarchy. Therefore, it is unclear whether they will now treat Philip's son Prince Charles with the same respect, Sky News concludes.
Dairy tribe
Dairy farming occupies a leading place in the agro-industrial complex of the Leningrad region.The demand for dairy raw materials on the part of processors dictates to agricultural enterprises the task of increasing the productivity and quality of milk, which is adequately managed by PZ Razdolye JSC. Thanks to the long-term breeding selection by means of Holsteinization of the black-and-white cattle breed in 2015, the farm received a certificate of registration in the state breeding register for breeding the Holstein breed.
JSC "PZ" Razdolye "has more than half a century history in the breeding economy: its predecessor, the breeding farm" Razdolye ", received in 1986the status of a state breeding farm. Around the same time, Zoya Nikonova, the current director of the Razdolye Breeding Plant JSC, began her career in the agricultural sector of the Leningrad Region, who has earned many awards over 37 years of experience, including the title of Honorary Worker of the Russian Agroindustrial Complex. In 2013, she became the head of the breeding farm and in a short time was able to multiply the success of a well-established breeding enterprise in the agricultural industry and bring its activities to a new, modern, highly productive level.In recent years, a calf barn for 360 livestock stalls, a walking area with a hard surface for 200 heads, a platform for keeping calves of the dairy period in huts was built, four silo trenches, a maternity ward, yards for keeping a milking herd with the replacement of dairy equipment were built, a new one was built. hay barn with a capacity of more than 700 tons of hay, etc.
The machine and tractor fleet and tillage equipment are renewed annually. Asphalting of road surfaces on the territory of the farm has been carried out.The management of PZ Razdolye is convinced that success comes only with constant improvement, the introduction of advanced Russian and world experience.
Today, the output of calves per 100 cows is 80 heads, the average daily weight gain of young animals is stable – about 800 grams, and the breeding stock of PZ Razdolye JSC is in demand among farms from all over Russia. The purposeful improvement of the fodder base and the improvement of the conditions for keeping livestock also made it possible to increase the milk productivity of the breeding herd.In 2016, it exceeded 10 thousand kg of milk per forage cow. And the milk yield is increasing every year. Over the past three years, the sale of milk, which all these years has been supplied in the highest grade to OOO St.