Steinfeld cup: Boston Cannons leaving Quincy as Premier Lacrosse League, Major League Lacrosse merge
Boston Cannons leaving Quincy as Premier Lacrosse League, Major League Lacrosse merge
Staff reports
 |  The Patriot Ledger
The Boston Cannons, a pro lacrosse team that played its home games in Quincy, are moving out of the city as the franchise switches leagues.
Major League Lacrosse, the Cannons' home since their inaugural 2001 season, is merging with the Premier Lacrosse League. The move combines the country's two competing outdoor leagues into one league that will operate under the PLL banner.
The PLL, which only launched last year, features a unique setup in which teams are not affiliated with individual cities. Instead, the whole league moves from city to city throughout the season, staging mini-tournaments. The 2019 campaign featured a 14-week schedule spread among 12 major-market cities.
The Cannons will become the PLL's eighth franchise and will be rebranded as the Cannons Lacrosse Club. The Cannons roster will be entirely selected through an expansion draft in 2021.

The PLL will retain the rights to all of the former MLL teams for future expansion considerations.
The Cannons played their home games at Quincy's Veterans Memorial Stadium in 2019. Previous home sites were Cawley Memorial Stadium in Lowell, Nickerson Field (Boston University) and Harvard Stadium.
The Cannons won the final MLL championship this summer. The league staged an abbreviated, 10-day campaign in a sports bubble in Annapolis, Maryland, and the Cannons beat the Denver Outlaws, 13-10, in the title game to claim the Steinfeld Cup for the second time in franchise history. They also won in 2011.
According to a statement from the PLL, the PLL and MLL have created an internal team that will oversee the merger, including: front office, team and player orientation; the 2021 season schedule, which will include former MLL team markets; and a long-term plan to develop youth lacrosse players in historical MLL communities.
Details on the 2021 expansion draft, including how transitioning MLL players may enter the PLL player pool, will be announced at a later date.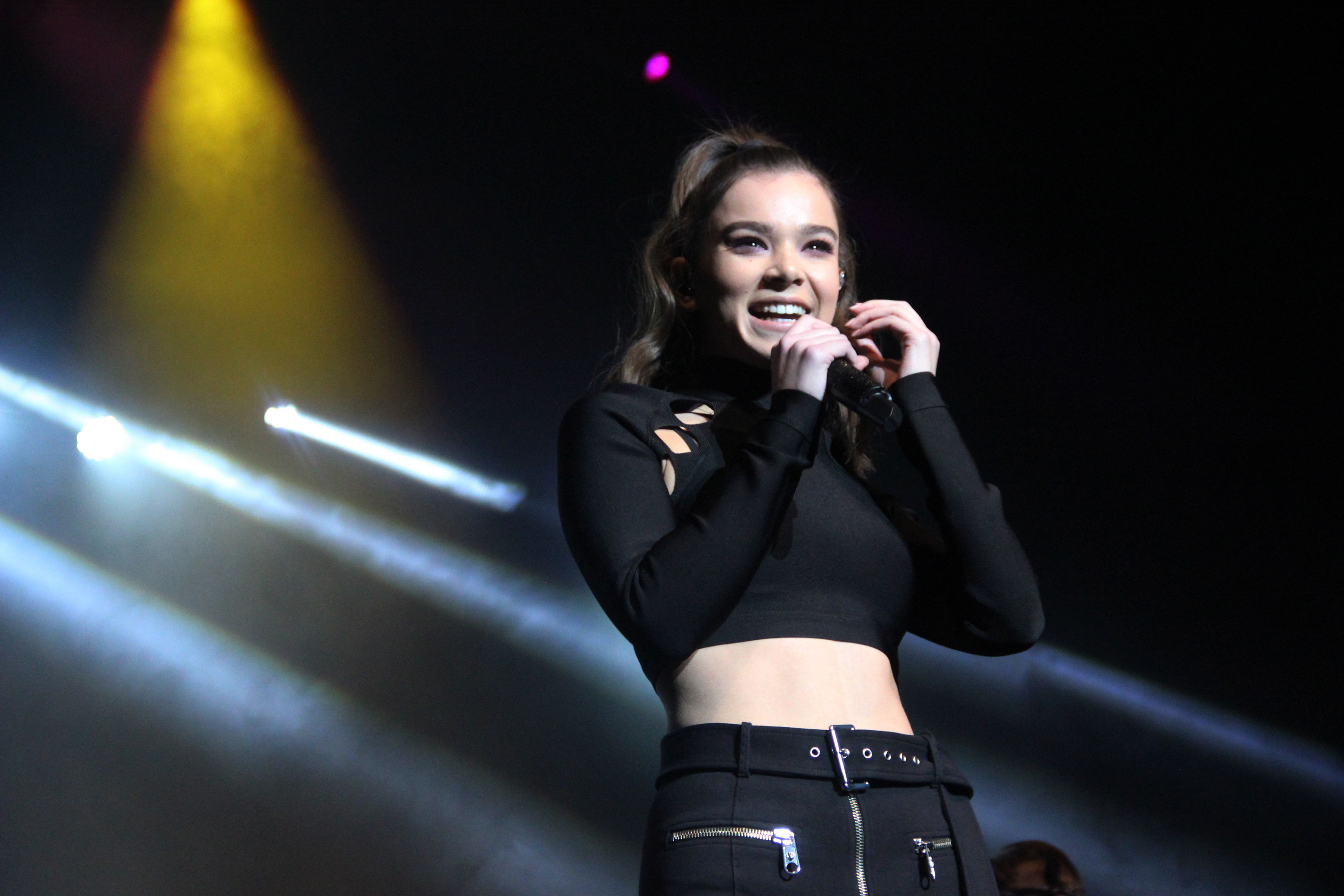 In a statement, MLL Commissioner Sandy Brown said: "This merger only benefits the future of the game, for it combines the history of professional lacrosse with an innovative approach that has already accelerated the game's growth. Further, the major market commercial opportunities are at their infancy. The runway for a combined effort is robust."
Lacrosse stars Mike and Paul Rabil co-founded the Premier Lacrosse League, which has a TV deal with NBC.
In a statement, Mike Rabil, the league's CEO, said: "The unification of PLL and MLL puts the game first by providing our athletes and fans a single destination for the best lacrosse in the world, across every medium, coming this Summer 2021 on NBC Sports. I can't think of anything better and more exciting for the sport."
Added Paul Rabil: "The PLL and MLL partnership is a massive step forward for professional lacrosse. Merging the two organizations and removing some of the challenges that athletes, sponsors and fans faced will undoubtedly advance the game forward.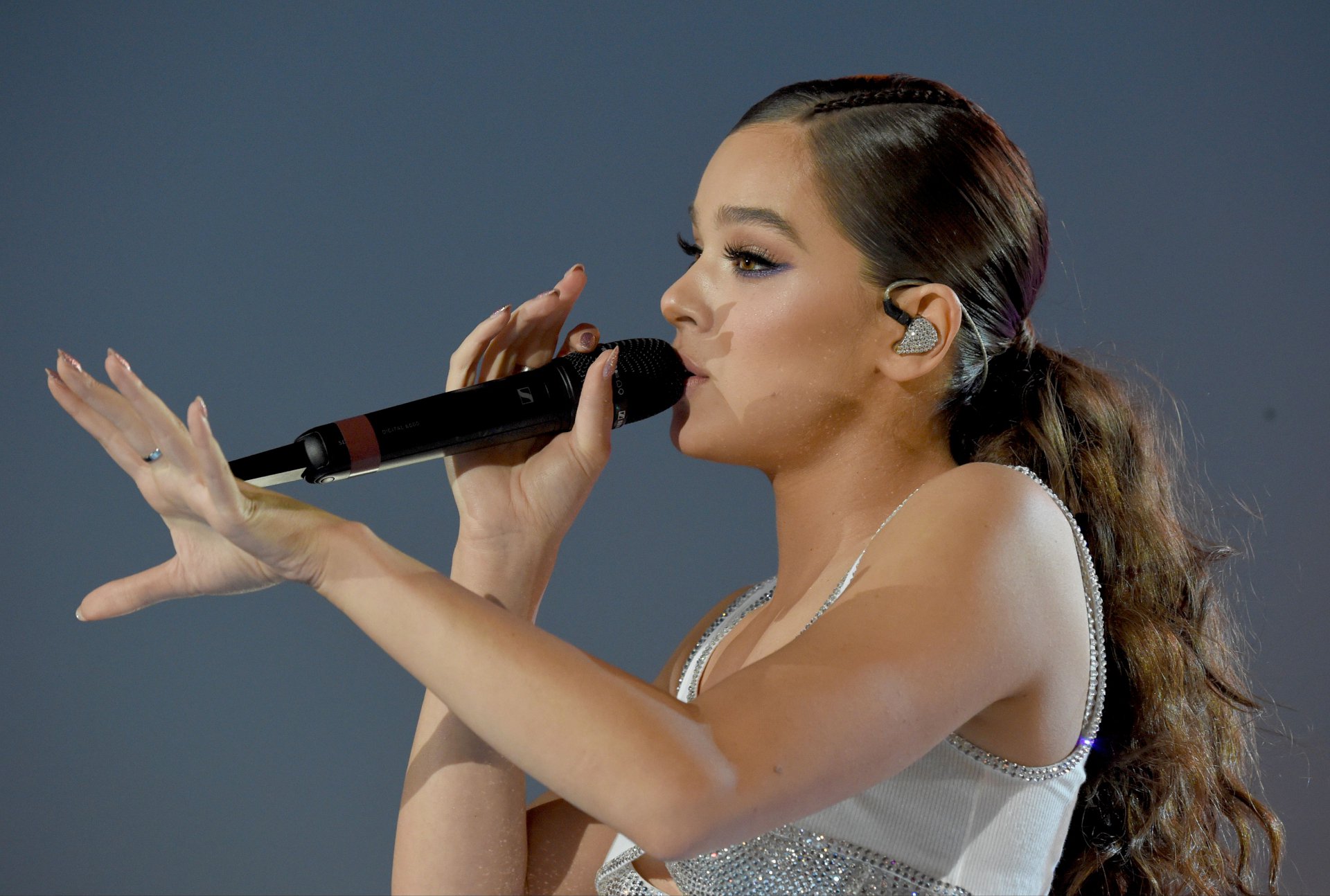 This one's particularly nostalgic for me and a number of PLL players given that we began our careers and played in championship games with MLL prior to the PLL's launch. Today and forever we share in that history and continue to build the future of pro lacrosse together."
MLL Championship Weekend: Boston Cannons Win Steinfeld Cup
The Boston Cannons finally broke through their playoff blunder barrier and won their first MLL Championship.  They dominated the regular season with the face of the league, Paul Rabil, leading the way, and in the playoffs they switched it up (out of necessity) and were still able to pull of two very close victories; over the Bayhawks in the semi-finals, and the Hamilton Nationals in the finals.  I'll break down the Championship Game and the major story lines one by one below:
Paul Rabil (and the Cannons) win First-ever MLL Championship
Let's get to the Rabil issues right away.  On twitter yesterday, people were going OFF on Rabil for "not delivering" in the big games.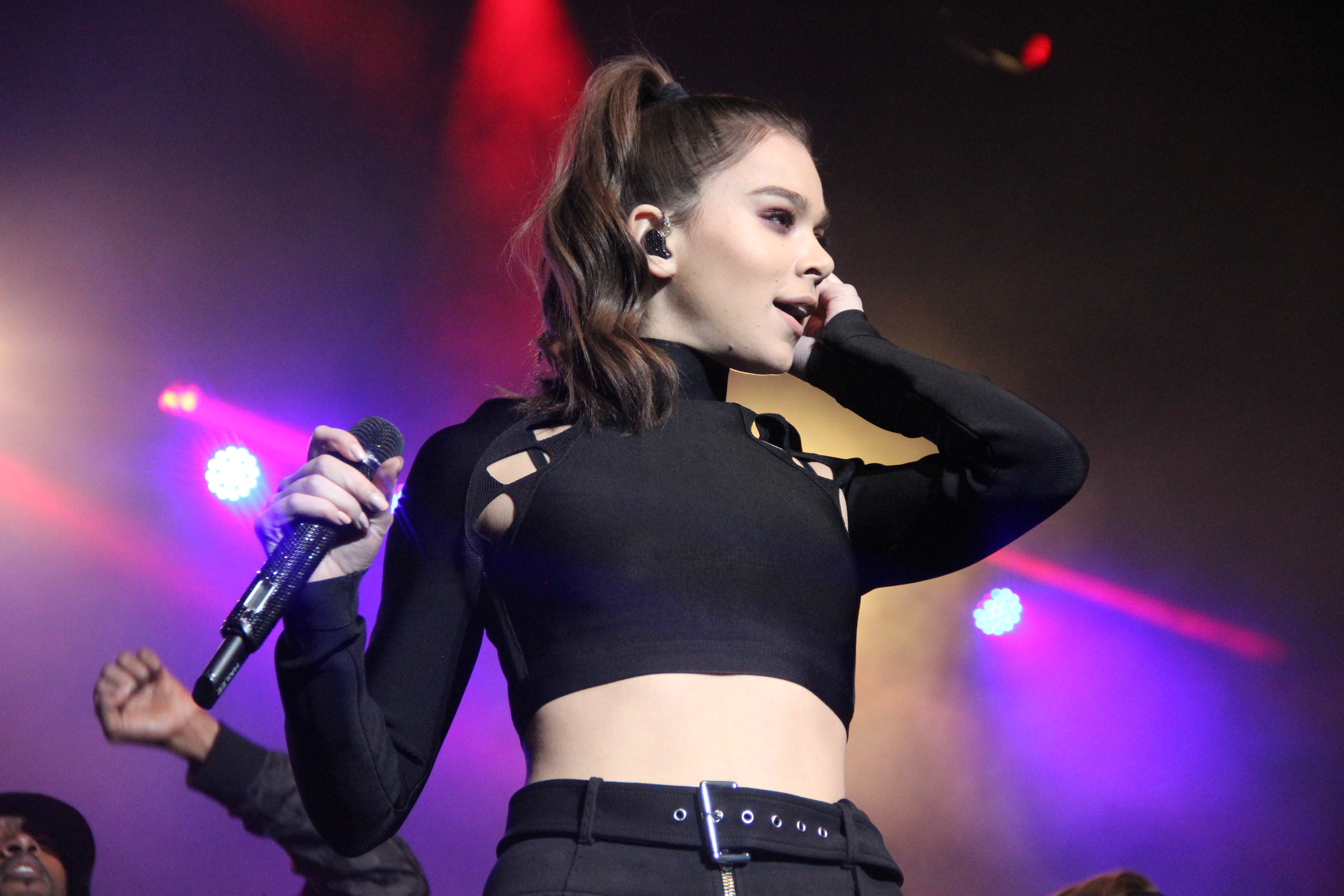 I'm not even going to link to it.  If you're on twittlez, you know I'm right.  Even the announcers (Joe Beninati and Quint) were saying how Rabil still wasn't on the scoresheet halfway through the game, when in reality, he notched the first assist of the game.  But that's right, Joe, assists don't count.  Oh wait, they DO!  Both the Bayhawks and Hamilton paid a LOT of attention to Rabil all day, and that changes how a player plays.
Now cue the Kobe vs. Lebron comparison that Quint made yesterday during the broadcast.  AWFUL comparison.  First of all, basketball and lacrosse are very different sports.  Yes, I know Naismith was a lacrosse coach who invented basketball, but that simply does not excuse the overused bball to lax analogy.  More often than not it is poorly used.  Rabil is NOT Kobe.  Merrill is NOT LeBron.  And Lacrosse is NOT basketball.  Do we have that straight yet?  It was easily one of the shallowest observations I've heard all year.
And as it turns out, it was also patently false.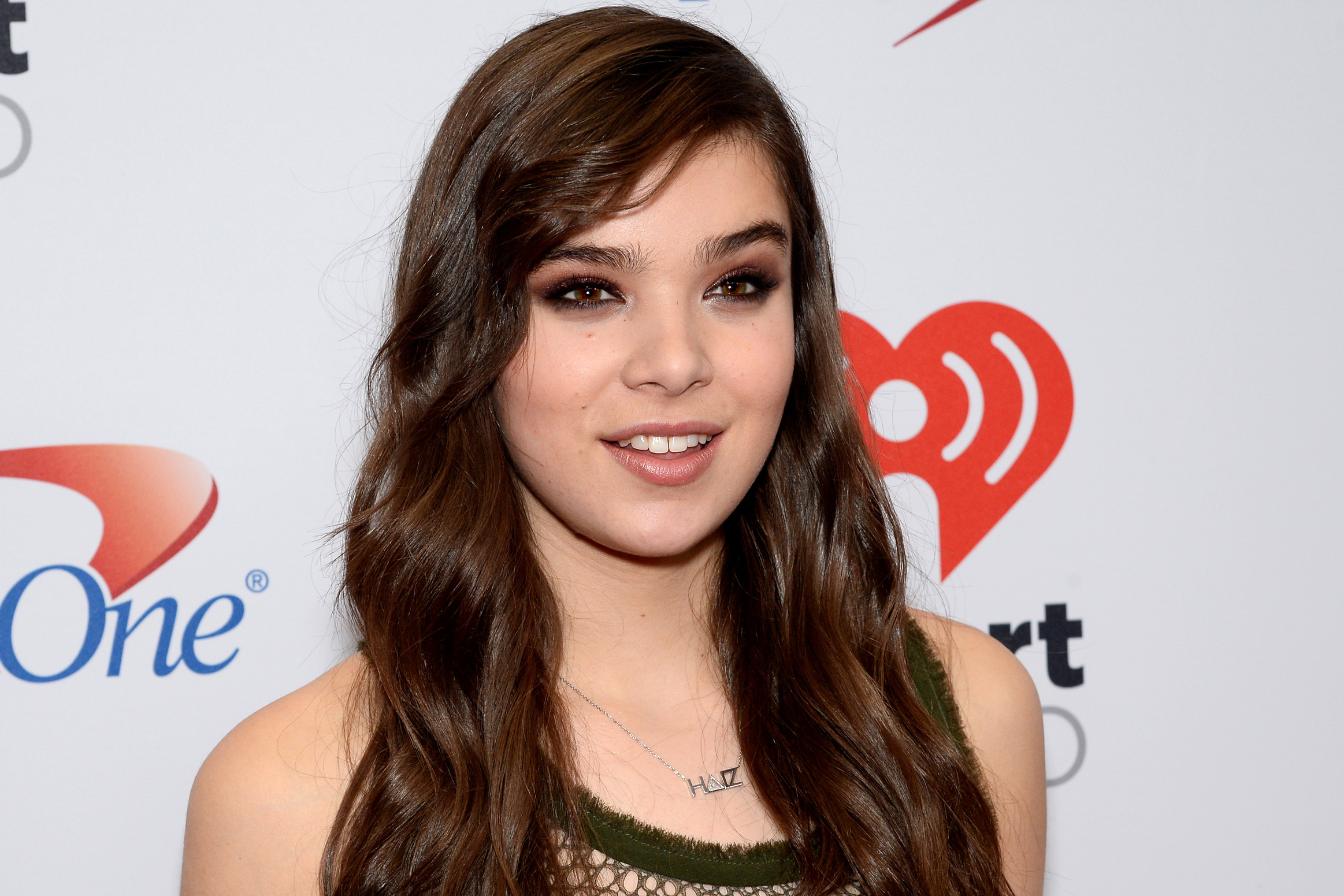 The Lakers NEED Kobe to deliver, they need him to hog the ball and dominate in every single game because the rest of his team just isn't that good.  But the Cannons simply aren't built that way, and Quint should know better.  The Cannons have talent, in lots of places, and sharing the ball should never be a concern for them.  Quint made it seem like it would all ride on Rabil's shoulders, or that Rabil needed to do more.  But unlike basketball, lacrosse is a TRUE team sport, and one guy simply can't get it done by himself.  I'm shocked that with all the experience Quint has playing this game he didn't realize this.  Oh well.
The bottom line is that other than the btb thrown about 3.5 minutes into the game, Rabil was great.  In that he did exactly what his team needed him to do, when they needed him to do it, and the Cannons won.  He pulled out of the play when needed, and let players like Boyle, Stone, Buchanan, and Heim do work as well.  He opened up the field for others, and all of those guys ended up contributing in a major way to both of their wins.
This is what would have happened if Rabil had taken the ball more. Save.
Photo courtesy Laxpower and Ben Mackey
Rabil did NOT need to take the ball more.  Rabil did NOT need to force the issue more.  In fact, that's exactly why the Cannons have lost in past.  This time, he did it right, won the big game, and everyone still gave him crap.  Poorly played, lax world.
Jake Steinfeld Haters, The Steinfeld "Cup", and a not so big
huge OOPS! Moment
People hate on Jake Steinfeld pretty hard, but give the guy his due!  He is a huge believer in lacrosse, and of course, in the MLL.  When he gets in front of the camera, he is always passionate, but people don't seem to gravitate to him that much.  That's a shame, because as far as league founders go, I don't think you'll ever find a guy who loves his game as much as Jake.  Sure, he's a little ridiculous, but he's also a total giver, and he's given us the MLL, so let's lay off Body By Jake, ok?  Even if he's talking about glowing heads, we need to cut this guy a little slack.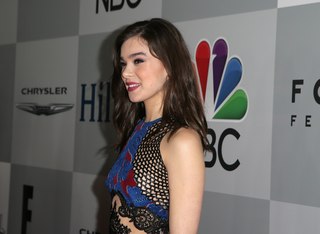 It's not a great idea, and investing in the fly-wire cameras that the NFL uses would be much better, but he's thinking ahead and outside the box, and I appreciate that.
Plus if you didn't have Jake Steinfeld out there, it would still only be a rumor that Rabil has signed with Warrior.  Thanks for confirming that, Jake!  Rabil is now a Warrior guy.  You heard it from 412 in May, but Jake factualized it yesterday.  How long until IL and LPG post that press release?  AmIRight?  Of course I am.
Jake announcing Rabil as a Warrior guy wasn't news.  412 has said it before, and evidently, IL printed the news in their magazine before Championship Weekend.  So since it was news, and confirmed, I find it even MORE bizarre that Warrior/NB, the MLL and everyone else haven't made a bigger deal out of it.  Quint didn't even mention it.  Like I said, bizarre.  I would think this is something they'd want to publicize, and what better time than Champ weekend?
So Jake is great.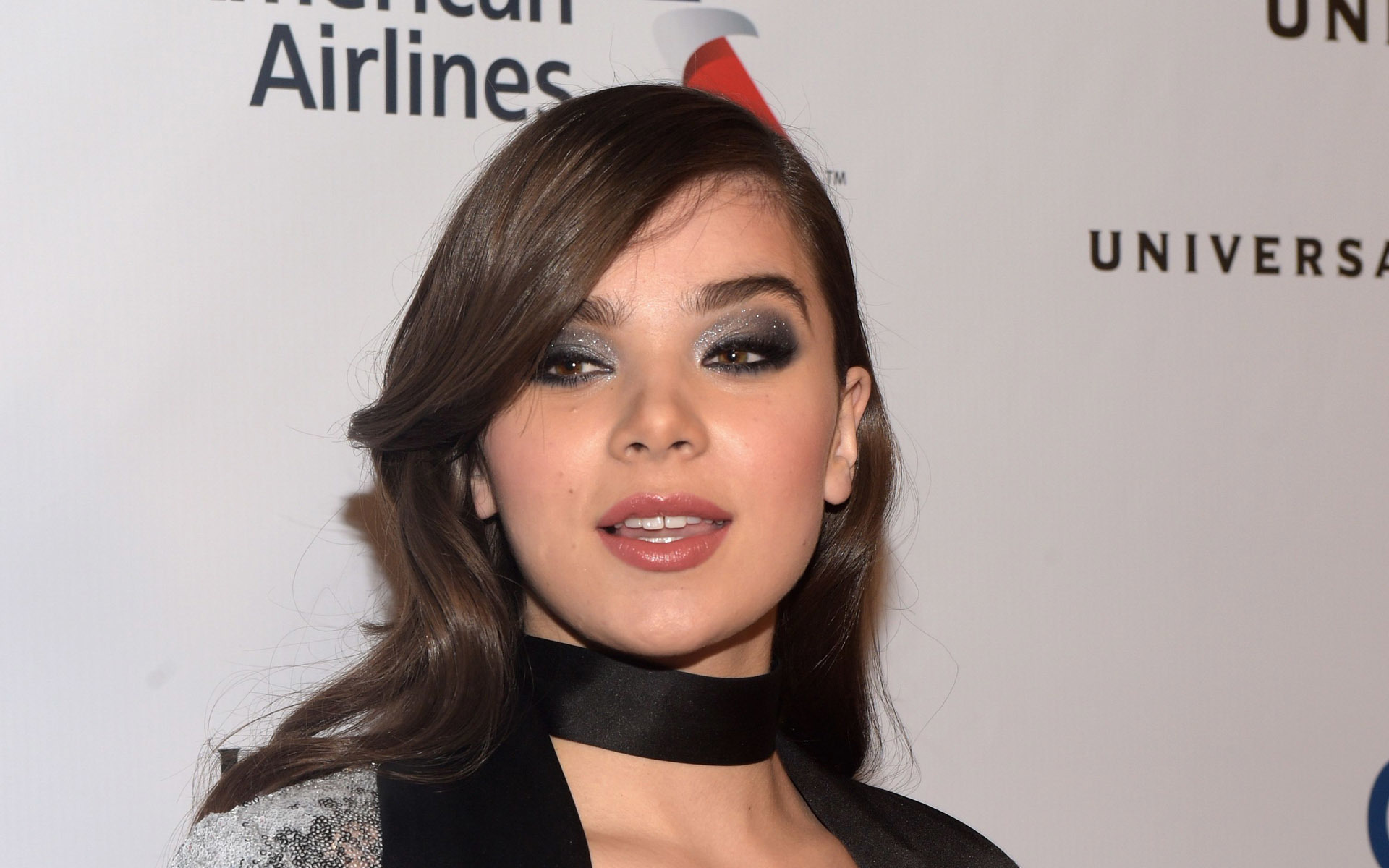 And now we all know it.  But can we get a 'cup' for the Steinfeld Cup?  The trophy they use right now is atrocious, but since Quint named it the "Steinfeld Cup", can we just replace it with an actual cup?  Or glue one on top?  I don't know… something like that.  But if you win the Champ's Cup, you should definitely be able to drink out of it.
Casey Powell, Hamilton's Goaltending and Joe Walters' Disappearing Act
Casey Powell was awesome all game for the Nationals.  CP, now rocking #7 in deference to Cody Jamieson (what a class act that guy is!), led the Nats all weekend long, and was creative and exciting more often than not.  He scored 4 unassisted goals (2 of them lefty) when the Nats needed him to, and is a big reason they were able to stay in the game with Boston in the Finals.  Casey improved that team instantly, and proved just how valuable he really is, even at 35 years of age.  I think it's safe to say we're ALL hoping that he wasn't seriously hurt at the end of the game when he collided with Rabes… the fans definitely want more Casey Powell in the MLL.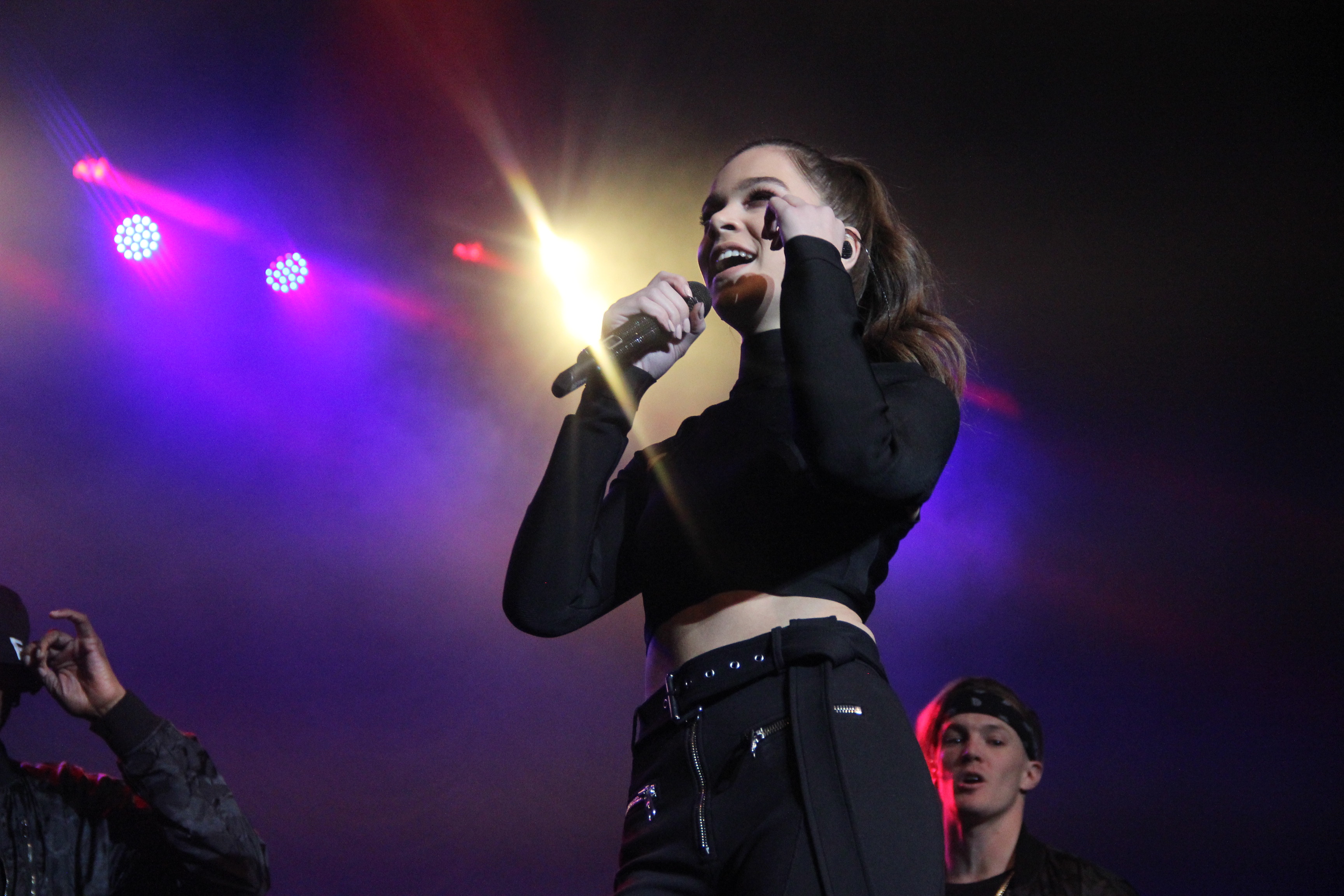 Powell was a stud all weekend. So what else is new?
Photo courtesy Inside Lacrosse and Matt Kinnear (IL, Matt, John Jiloty and Kyle Devitte all did a GREAT job of reporting all weekend.  Thanks fellas!  And some great photos as well!)
I liked Scott Rodgers in goal for the Nationals.  But I see why they switched it up to Queener in the second half.  Simply put, this tactic is part of what got them to where they were, and they stuck with it.  I have a very hard time second-guessing that decision.
What happened to Joe "Snipes" Walters in the Finals?  He had a big semi-final, and then made headlines as he mocked the Denver sidelines for choking near the end of the game.  Who does that and then doesn't show up for the big game?  Maybe Walters was more concerned with Brampton's upcoming box game.  Totally possible.  I also don't understand how John Lade can be suspended for playing at Placid while Walters was not, even though he's been playing for Brampton in Major Series Lacrosse.
  That's a lot closer to pro than the LP Summit tourney.  Maybe Walters got a waiver.  That might explain it, but still… seems a little hypocritical.
I can't see so good. Is that Harry Houdini?
Photo courtesy Hamilton Nationals
But JW1 pulling a Houdini in the Finals is still the story.  He just didn't seem as confident initiating, and he didn't seem to pick his head up as quickly looking to dish the ball.  But to be fair, and give him the benefit of the Rabil Doubt (see above), a lot of the explanation probably has to do with the great job of the Cannons' D-mids did on Walters.  They made him go right, and even when he worked back to his left, they overplayed him.  It made him a one-dimensional player, and predictable.  This was one of the areas where the Cannons probably won the game most.  Eliminate Hamilton's unpredictable offense, and you can slow them down.  The Cannons did just that by focusing on Walters.  But I really thought Joe would bring a little more to the table in the Finals.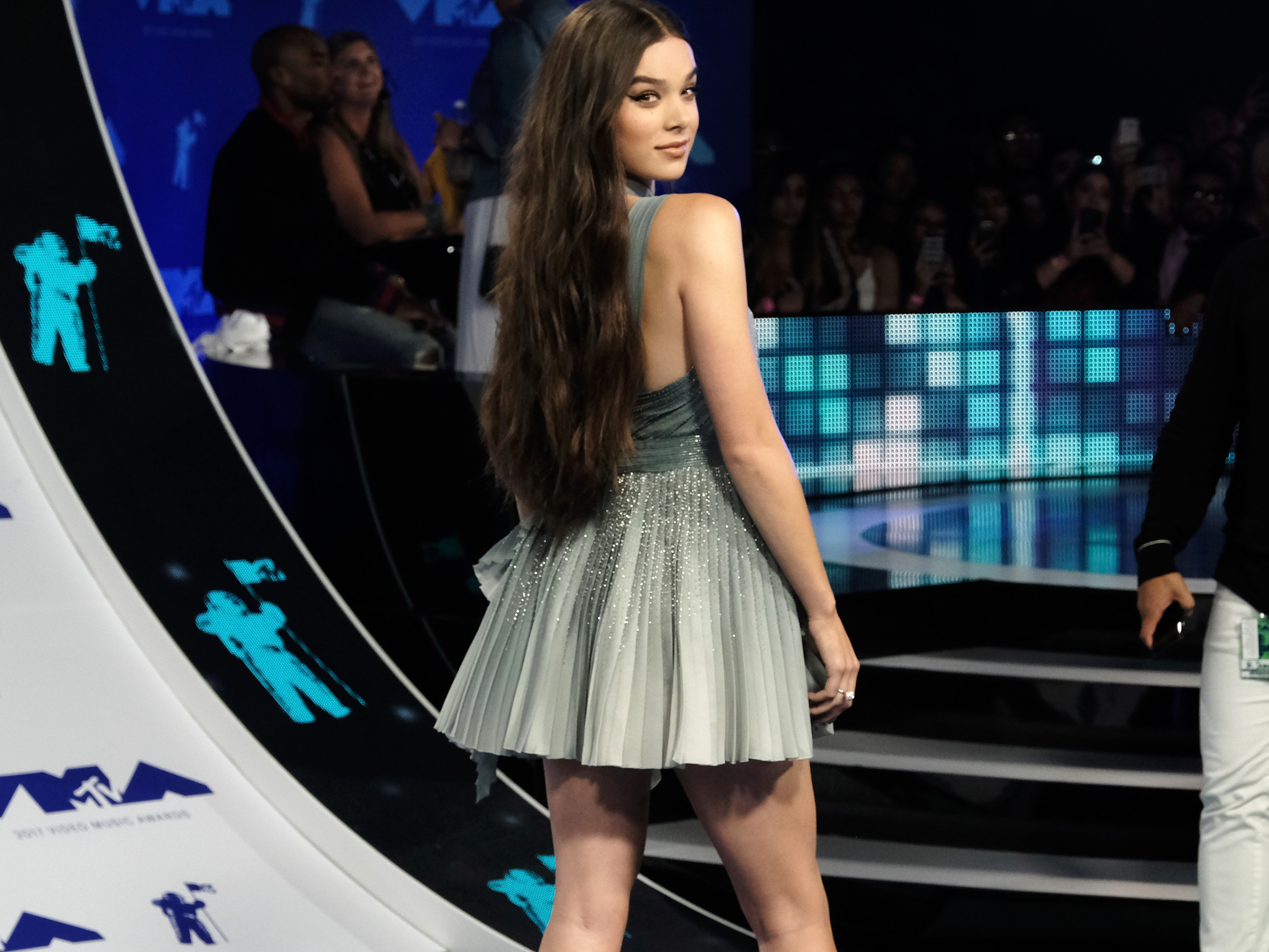 He just seemed SO pumped after the Semifinal win.  And if he didn't I thought others like Jordan Hall and Jeremy Thompson would get more looks.
Mike Stone Proves That D-III players can play with the Best of the Rest
Do you know who Mike Stone is?  If you watched the MLL playoffs and were paying even a small amount of attention, that answer should be yes.  Stone was a HS All-American at Wellesley HS in Massachusetts and then went on to Middlebury College in VT where he was 2x NESCAC player of the year ('08 and '09) and could easily have been named player of the year in either season.  Well, this weekend, he got a bunch of good looks in the Semis while running with Rabil, and then scored a couple sweet goals in the Finals.  Stone looked awesome all weekend, and definitely proved just how good DIII lax truly is.  Combine him with guys like Eric Martin, Kyle Hartzell and Stephen Berger, and the proof is right there in the pudding.  DIII lax is legit.  Is it Crotty/Rabil/Merrill good?  No, but it's closer than most D1 guys would like to admit!
Mike Stone at Middlebury versus Cortland.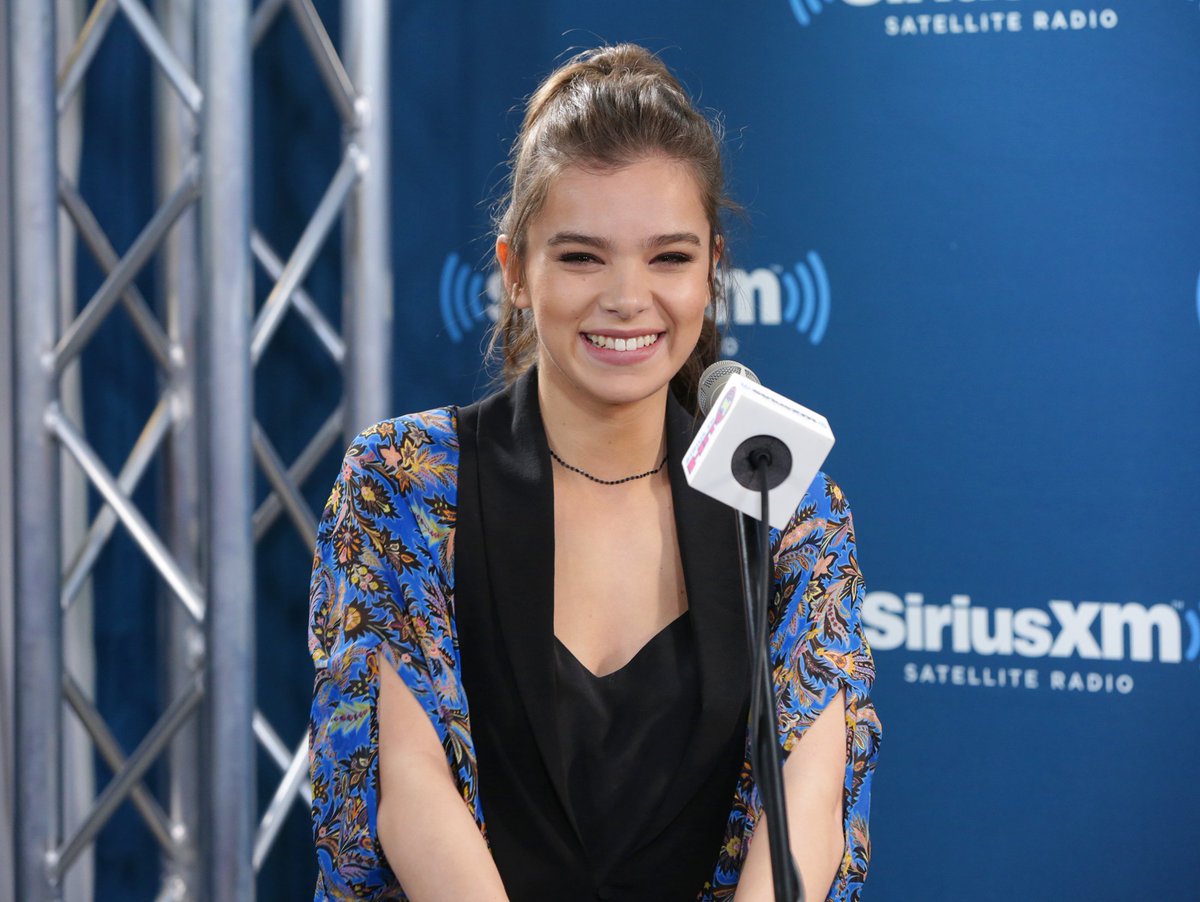 Photo courtesy Lax.com
Jordan Burke Will take an MLL Championship over Goalie of the Year any day!
A lot of people, mostly Boston fans, were outraged that Burke lost out on Goalie of the Year for the MLL to Drew Adams of Long Island.  Seriouly, who cares?  Burke has a Championship ring from this season and won Finals MVP.  Can we drop this conversation now?  And no, at no point should he have been pulled for Kip Turner.  You can't say he is the best goalie in the league AND then say he should get pulled for Turner.  Consistency.  Get some.
Final Thoughts
The MLL Playoffs were GREAT.  At least from the safety of my couch anyway.  The rain and wind on Saturday was insane, but the guys played through it and came out looking tough and professional.  The league looks like they know the weather as well as anyone, since they were pretty solid on playing the games no matter what, but I still think that was a risky move.  Sure, it worked out well, but disaster was just around the corner.

  Luck was their Lady that night!
The level of skill and play has never been higher.  The reffing, while still questionable at times, was actually some of the best I've seen in the league.  The venue was great, the fans that did make it out were into it big time, and the TV broadcast was really solid.  Overall, it was a great weekend of lacrosse, and another big step in the right direction for the MLL.  I would have liked to see them be more proactive with weather announcements, but overall, things are definitely looking up!
Cannons Win! Cannons WIn! – Harry Caray
steinfeld cup造句_用"steinfeld cup"造句
造句与例句手机版
In their inaugural year in Toronto, the Nationals went on to win the Steinfeld Cup.
The Bayhawks won their 3rd Steinfeld Cup, despite entering the playoffs as the lowest seed.
Dougherty has been part of three Steinfeld Cup Championship teams : the Long Island Lizards in 2007.
Coming off a Steinfeld Cup victory in 2009, the Nationals were unable to repeat this achievement.
The Nationals did not qualify for the 2010 Steinfeld Cup playoffs after winning the championship in 2009.
In 2002, it was the host stadium for the Steinfeld Cup, the championship of Major League Lacrosse.
In 2005 he played in the Rochester lost in the Steinfeld Cup, a couple days later he retired.
The Cannons will try to build off their 9-5 playoff season in 2012 after winning their first Steinfeld Cup in 2011.
Cantabene joined the Baltimore Bayhawks in the 2006, he was traded to the Philadelphia Barrage where he captured his third Steinfeld Cup victory.
They were selected on host the 8th annual Major League Lacrosse Steinfeld Cup championship weekend at Harvard Stadium on August 23 to August 24.
It's difficult to see steinfeld cup in a sentence. 用steinfeld cup造句挺难的
He was twice named to the Major League Lacrosse All-Star Game and has been a member of an MLL Steinfeld Cup championship team.
This made Paul Rabil a two time Steinfeld Cup Champion as he finished off the season with a total of 29 goals and 20 assists.
The defending champion Denver Outlaws will try to capture their third title in four years after defeating the Machine, 19-18 in the 2016 Steinfeld Cup.
Striebel and Boyle would later earn two golds medals and a silver medal together in World Lacrosse Championship play and three MLL Steinfeld Cups together with the Philadelphia Barrage.
On August 8, 2015, Rabil had three goals and three assists as the Lizards defeated the Rochester Rattlers 15-12 in the MLL Steinfeld Cup Championship game.
Trevor is the only goalie to have won a NCAA Men's Lacrosse Championship, an International Lacrosse Federation World Lacrosse Championship and a Major League Lacrosse Steinfeld Cup Championship.
Even though LoCascio only played one full season with the Lizards, LoCascio performed well, and led the team to the inaugural Steinfeld Cup in 2001, defeating the Baltimore Bayhawks.
He remained with the team even after it moved to Philadelphia, and won the Major League Lacrosse Steinfeld Cup and the Major League Lacrosse Coach of the Year Award in 2004.
The season began on April 26, 2014 and concluded on August 23, 2014 with the Denver Outlaws beating the Rochester Rattlers to win the franchise's first Steinfeld Cup.
Lowe has the distinction of being the only player in lacrosse history to score an overtime goal in an NCAA Men's Lacrosse Championship game and a Major League Lacrosse Steinfeld Cup championship game.
Picking the first Pro Lacrosse Hall-of-Fame class — Lacrosse Flash
Defenders: Ryan Curtis, Lee Zink, Nicky Polanco
Defence is a tough call, and to be honest, it almost feels wrong to leave Brian Spallina out of this group.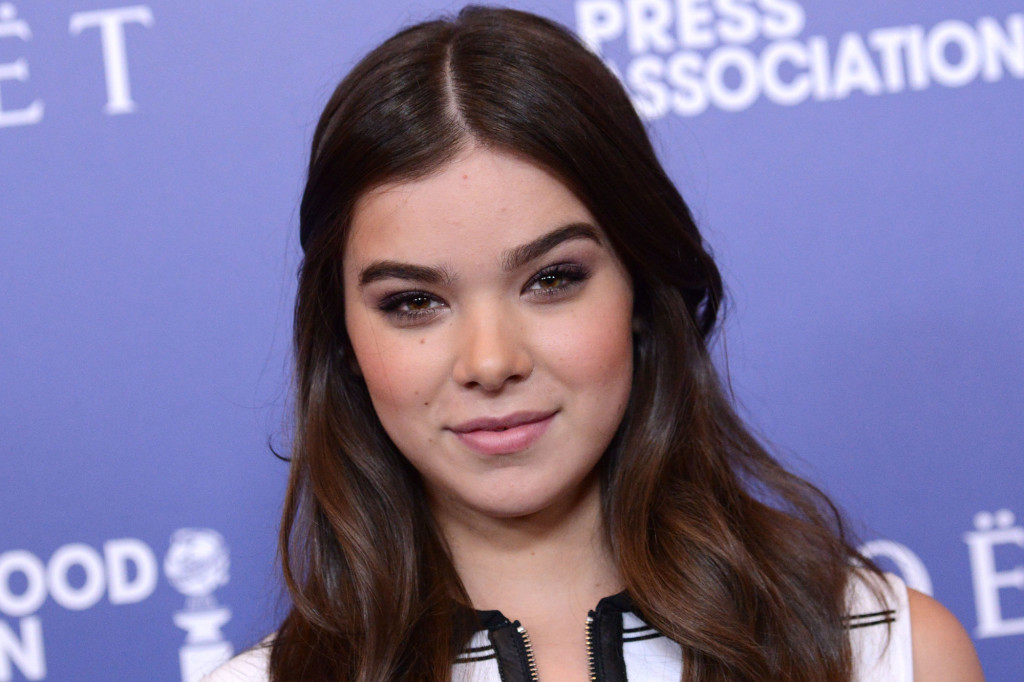 But there is only room for three, and these are my three.
Ryan Curtis was a Defensive Player of the Year and three-time captain for the Cannons. He was also picked as Cannons' MVP three times, and he was a five-time All-Star. He picked up a whopping 41 GBs his DPOY season in 2003.
Lee Zink was a fixture of the Denver Outlaws for years. He was their top defender as they tried to break through and win their first title, and when they finally won it. Zink would win two titles and retired following the second as a two-time Defensive Player of the Year, eight-time All-Star, and the all-time leader in games played for the Outlaws.
Polanco became one of the early faces of the league, making highlight plays due to his physicality, intensity, and punishing playstyle. Playing like a man possessed, intimidating opponents, and laying some serious hits on opposing players, Polanco would spend plenty of time in the penalty box, but also was a truly dominant defender. He won Defensive Player of the Year twice, was a six-time All-Star, and played a ridiculous 14 seasons in his career.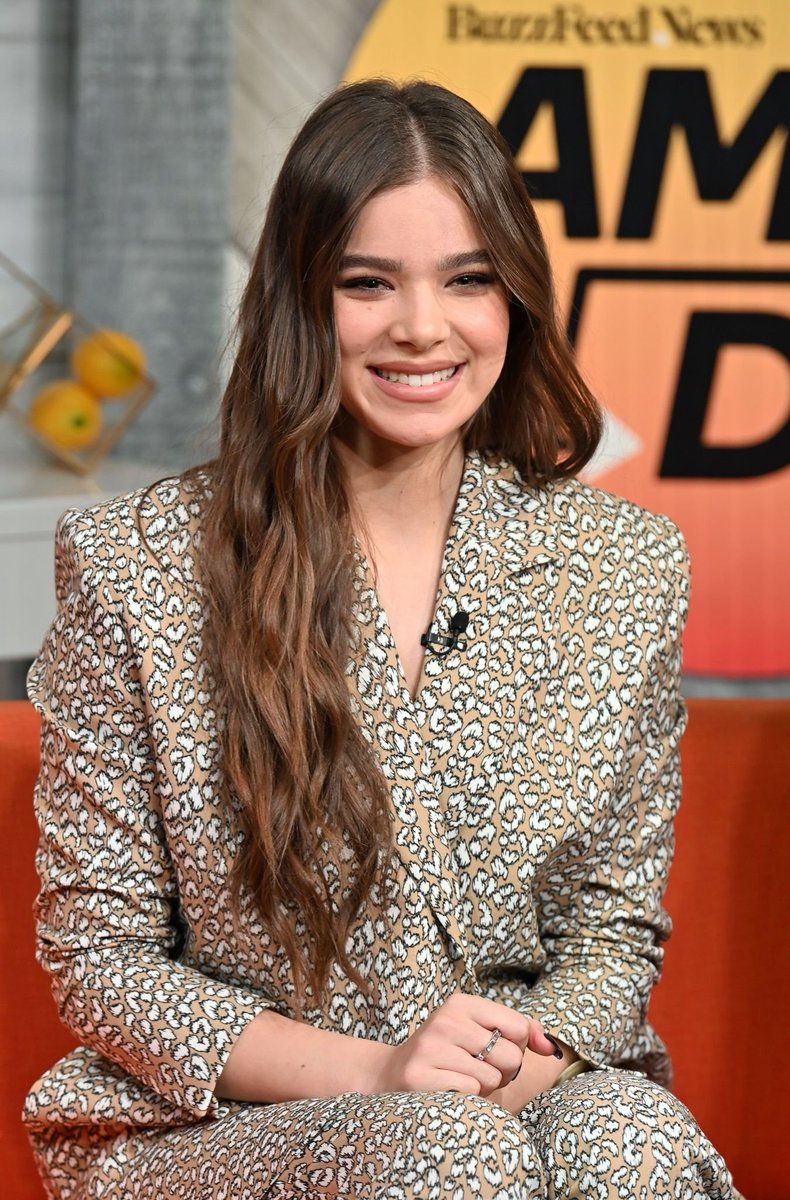 Goalie: Greg Cattrano
For the first five years of the MLL, if you had Greg Cattrano, you were playing for the title. Yes, he really played in the first five title games, winning in three of them. In those first three years, he was a member of the Bayhawks. After that, he was traded to the Barrage for the first overall pick in the upcoming college draft.
How valuable was that pick? Mikey Powell was in the draft class. That's the value of a Cattrano as a goalie. The Big Cat was the goalie of the year three times. He was the outright MLL MVP in 2002. This is a remarkable feat in a league where so often offensive production is the key criteria for MVP voting.
League Contributor:
In most pro sports Hall of Fames, the men and women who make major contributions to the sport and league off the field can be enshrined as well. In order to truly honor the history of pro lacrosse, it's important to honor those who made it happen not as players, but as league innovators, contributors, and proverbial growers of the game.

I think Jake Steinfeld should be part of the first Pro Lacrosse hall of fame for that reason. Steinfeld was a co-founder of the MLL and was critical to getting the MLL off the ground way back in 2001. The league's championship trophy, the Steinfeld Cup, is named for him. I think his vision of what pro lacrosse could be is starting to be realized with what the PLL has done in the last few years, but his laying of the foundation for pro lacrosse to exist is worthy of hall of fame inclusion.
Predicting The First Professional Lacrosse Goalie Hall of Famer
Last week the Premier Lacrosse League unveiled a new Hall of Fame. The Professional Lacrosse Hall of Fame.
While there already exists a national lacrosse hall of fame, those walls are filled with players and coaches that primarily excelled at the college level.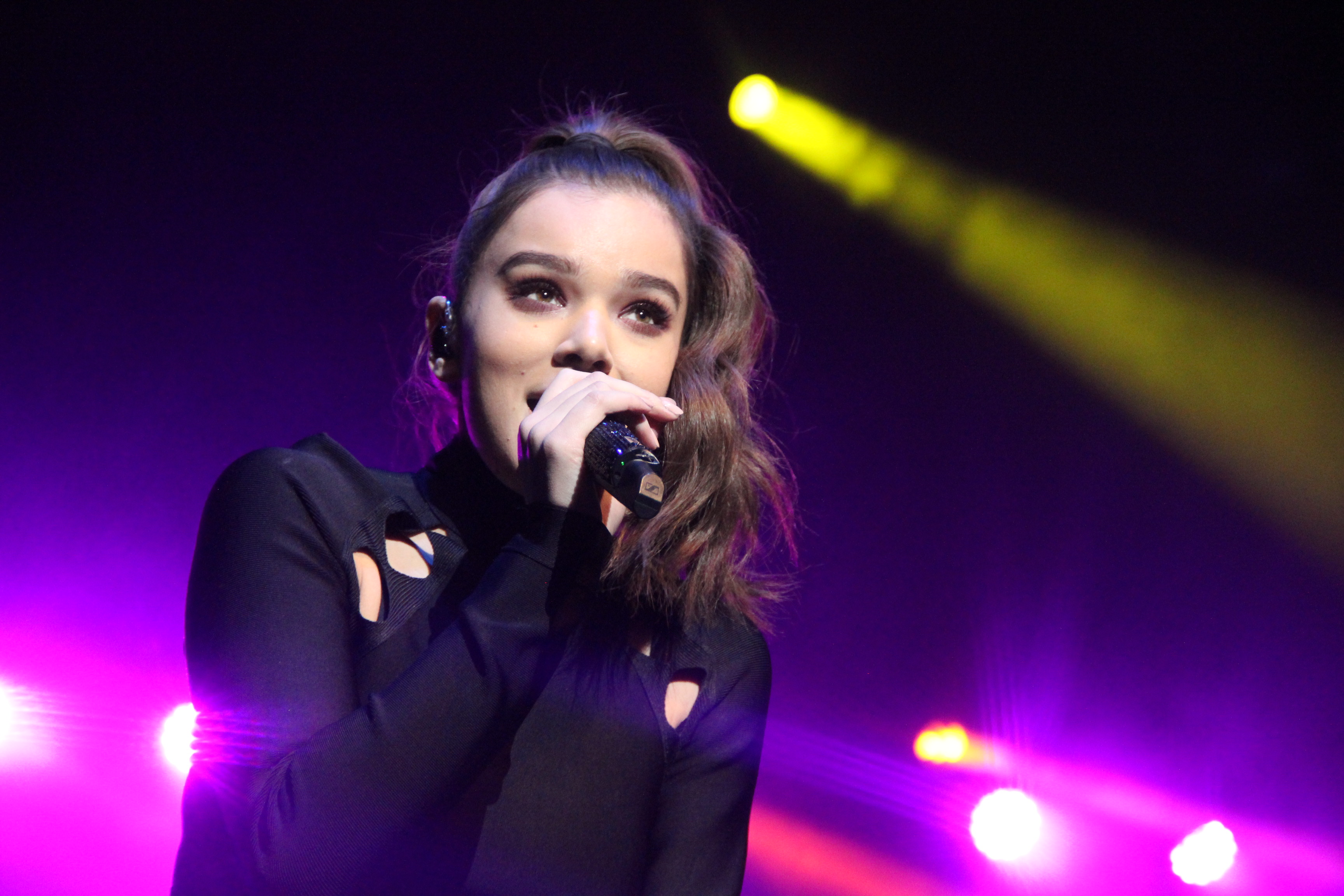 With the growth of the sports and the blossoming of professional lacrosse, first with the MLL in 1999 and then with the PLL in 2019, it's an awesome idea to have the lacrosse version of Cooperstown or Canton.
Here are the rules for who is eligible:
Minimum 5 year playing career in the PLL and/or MLL
Retired from professional play for at least 3 years
Nominated by member of the Hall of Fame committee and receive 75% vote.
Given pro lacrosse started only in 1999 we're going to miss out on some legends of the game that never played professionally simply because it wasn't an option. But you gotta draw the line somewhere.
So who is on the Hall of Fame committee? Here you go –
I count one goalie on the committee – Coach BD. So I guess we'll assume the goalie nomination comes from Billy Daye unless there are some other goalie lovers amongst that group of individuals.
National Lacrosse Hall of Famers
If we're trying to figure out who the first goalie elected into the professional lacrosse hall of fame will be, a reasonable place to start is the goalies already in the hall of fame.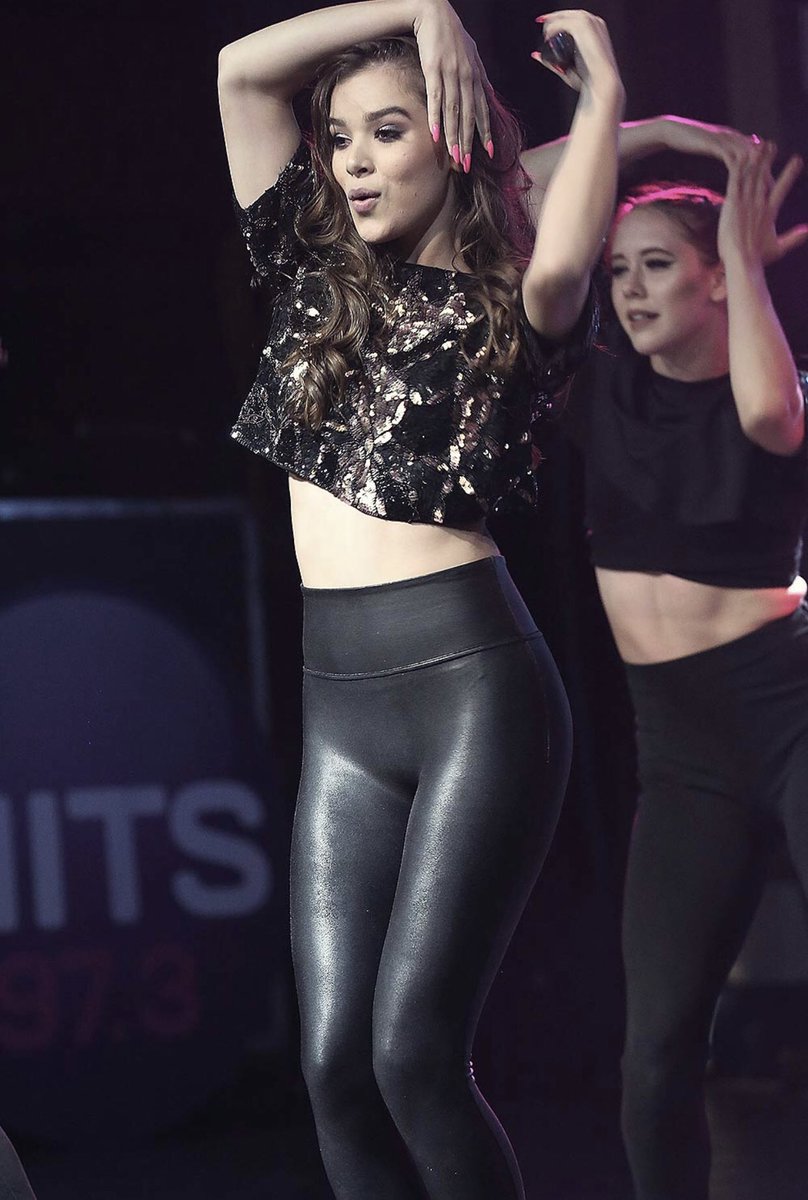 Let's have a look at the National Lacrosse Hall of Famers to see which might be eligible for nomination into the Pro Lacrosse Hall of Fame given these rules. Here is the list of goalies with year inducted followed by the playing years.
1992 Sterling "Skeet" Chadwick (1971-1974 Washington & Lee)
1999 Michael Federico (1977 – 1980 Johns Hopkins)
2000 Larry Quinn (1982-1985 Johns Hopkins)
2004 Sal Locasio (1985-1989 UMass)
2007 Tom Sears (1980-1983 North Carolina)
2010 Scott Bacigalupo (1991-1994 Princeton)
2012 Brian "Doc" Dougherty (1993-1996 Maryland, MLL 2001-2009)
2019 Paul Schimoler (1986-1989 Cornell, Team USA 1990 and 1994, passed away 2013)
According to the eligibility requirements, the only goalie on this list of national hall of famers eligible for the professional lacrosse hall of fame is Doc.
Candidates for Pro Lacrosse Hall of Fame
With the PLL going into only its 3rd year and the eligibility rules saying you must be retired from pro lacrosse for 3 years, the first goalie entry into the pro lacrosse hall of fame will be an older MLL goalie.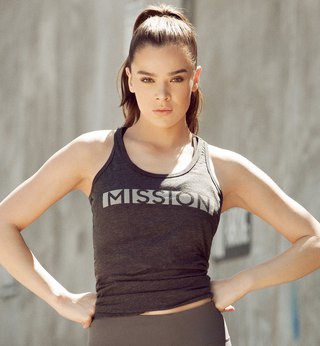 Taking a look at the MLL history, here's what we find.
Below is the list of goalies who have won multiple Goalie of the Year awards in professional lacrosse (PLL/MLL):
Adams, Gallloway, Riorden, and Sconone are all still active players and therefore ineligible. Leaving us with Cattrano, Dougherty, and Schwartzman.
Brian "Doc" Dougherty
Dougherty was a two-time, first-team All-American at the University of Maryland (1993-1996), earning the award in his junior and senior seasons.
Dougherty was a two-time recipient of the USILA's Ensign C. Markland Kelly Jr. Award as the nation's top goalkeeper (1995, 1996) and was named the Lt. Raymond Enners Award winner as the nation's outstanding player in 1995.
In addition, he was MVP of the 1995 NCAA Championship after leading Maryland to a second place finish.
After college, Dougherty played nine professional seasons in Major League Lacrosse, from 2001-2009, and was an MLL All-Star six times.
He was named the MLL's Goalie of the Year three times, winning the honor in 2003, 2006 and 2007.
Dougherty was selected as the goalie on the MLL's All-Decade Team in 2010.
On the international level, he won two FIL World Championships as a member of the U.S. Men's National Team, capturing gold in 1998 and 2010.
He is already a member of the University of Maryland Athletics Hall of Fame, inducted in 2008.
Dougherty played with the Philadelphia Barrage from 2005 to 2008, played with the Long Island Lizards from 2003 to 2004 and Rochester Rattlers from 2001 to 2002.
Dougherty has been part of three Steinfeld Cup Championship teams: the Long Island Lizards in 2001, the Philadelphia Barrage in 2006, and again in 2007. 
Doc also continues to coach goalies through NetNation and was a guest on my podcast way back in episode 18.
Greg Cattrano
The Cat attended Brown University where he was a star goalie being named goalie of the year his senior year in 1997.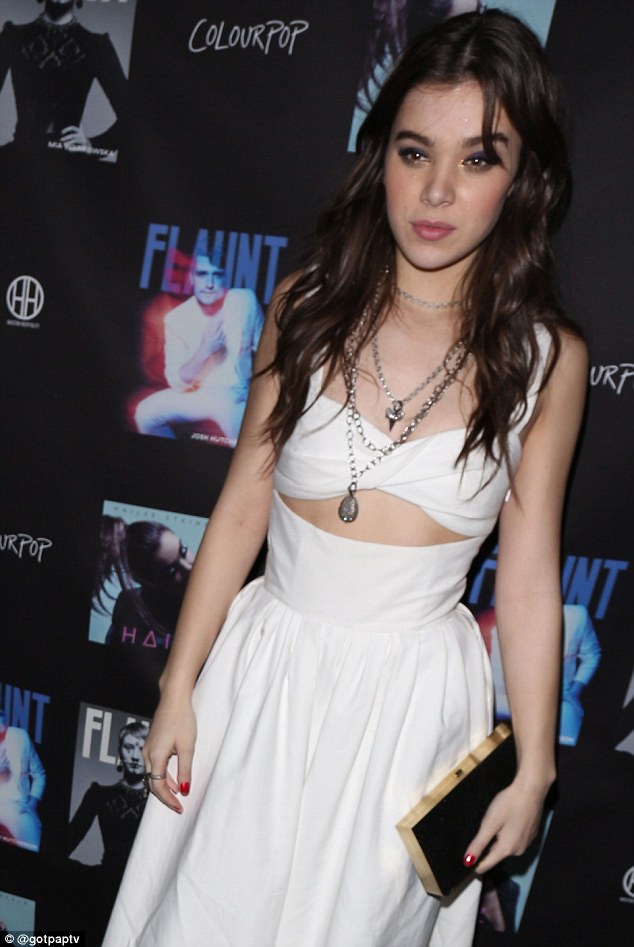 In addition he was named All-American twice. Cattrano finished his collegiate career with an amazing 68% save percentage, and his three goals still stand as the NCAA record for offensive production by a goaltender in NCAA sports.
In the MLL, Cattrano played in all five of the league's first Championship Games from 2001 to 2005, winning the Steinfeld Cup in 2002, 2003, and 2004. That is an absolutely insane run and any lacrosse team cannot do that without great goalie play and leadership.
He won the MLL goalie of the Year 3 different times. He was also the first MLL goalie to ever score a goal.
Cattrano retired after the 2006 season, and his number "2" was retired by the Long Island Lizards in the 2007.
Prior to the MLL forming, Cattrano played club lacrosse for NYAC and represented Team USA in the 1999 World Lacrosse Championship.
Jesse Schwartzman
Schwartzman started his career manning the pipes for the Johns Hopkins Bluejays from 2004-2008.
He was apart of the Hopkins crew that ran the table going 16-0 and winning the title in 2005. Then again in 2007.
Schwartzman was selected by the Denver Outlaws with the 39th overall pick in the 2007 Major League Lacrosse draft and had a superb professional career.
He won MLL goalie of the year in 2009 and 2013. He is the only goalie in MLL history to give up an average of fewer than 10 goals per game. In 2011, he set the GA (Goals Against) record with a 9.87 average. In 2013, he broke his own record lowering the GAA to 9.67.
Like he did in 2005 with Hopkins, in 2013 Schwartzman led the Denver Outlaws to an undefeated 14-0 season. Only the 4th North American professional sports franchise to accomplish that task.
Schwartzman announced his retirement from professional lacrosse in 2015.
The event was held on November 10, 2018 at the State Budgetary Educational Institution "Center for Special Education No. 2" in Pytalovo, Pskov Region.
The Pskov branch was organized on the basis of the People's Museum of Cosmonautics named after V.I.Ari Abramovich Sternfeld. This is the only cosmonautics museum in the Pskov region. Komar Gennady Anatolyevich, the head of the museum and director of the State Budgetary Educational Institution "Center for Special Education No. 2", a man who loves children, who looks with admiration at the sky and is sincerely passionate about his work, became the chairman of the department. There was no better Chairman.
The day began at 10 am with the arrival of children's delegations from pupils of 8-9 grades of schools in Pechora, Palkino, Pytalovo and CSO No. 2
Short rest.A cup of hot tea and go to battle! Young cosmic people began to perform tasks of cosmic significance, participating in the educational game "In Search of a Space Capsule", organized for them by the host.
After successfully passing all the tests, the ceremonial part of the event began.
Greetings, parting words and congratulations were made by:
– the host of the event, Gennady Anatolyevich Komar;
– Head of public projects and youth policy of the Pskov region, Plyavinskaya Natalya Germanovna;
– Head of the Pytalovsky District, Vera Mikhailovna Kondratyeva.
Then the report of the Chairman of the Presidium of the Russian Space Society, Aleksey Alekseevich Gaponov, was made: "On the goals, objectives and deployment of the space exploration space"
Chairman of the Pskov branch, Komar Gennady Anatolyevich, told the guests about the plans for the development of the Pskov branch.
He announced the start of the regional essay competition "Space yesterday, today, tomorrow …", organized by the Russian Space Society. Participants of the competition: children from 14 to 18 years old. The winners will be announced on March 9, on the 85th anniversary of Yuri Alekseevich Gagarin.
Also, it was reported about the children's camp "Kosmodesant" planned for spring break, which will land on the territory of the State Budgetary Educational Institution "Center for Special Education No. 2". During the week, the guys will be engaged in scientific and creative activities, develop the body, strengthen the spirit, and receive new knowledge necessary for future space explorers.
Then the solemn presentation of membership cards, the transfer of the RKO flag and gifts to the Branch took place.
Books and teaching materials were donated from the Russian Space Society and the Association of Cosmonautics Museums.
Yemelyanova Elena Ivanovna, RKO lecturer and popularizer of cosmonautics, presented a joint gift from herself and cosmonaut Andrei Ivanovich Borisenko – a unique artifact, an indicator of zero gravity of the Soyuz MS-02 spacecraft, which is a model of the promising Russian spacecraft Federation.
As a gift from the St. Petersburg Museum of Cosmonautics. Glushko, with the assistance of the St. Petersburg branch of the Russian Space Society, children received a three-meter art object in the form of a rocket, in which everyone can feel like an astronaut.It is very symbolic that the first person who climbed the steps and was photographed in the porthole of the rocket was a student of the Special Education Center No. 2 named Yuri.
At the end of the solemn part, the guests divided into sections. For the children, the lecturer of the RKO, Yemelyanova Elena Ivanovna on the topic "Emergency rescue systems for cosmonauts." And the adult participants went to the meeting of the working group on the development of the Pskov branch of the Russian Space Department
After the lecture, the long-awaited rewarding of the quest winners and the presentation of gifts from the Governor of the Pskov region took place.
The final chord in the children's space marathon was the creation of collages by children's groups based on the results of the day's work and their presentation. The event ended with an excursion to the People's Museum of Cosmonautics. A.A. Sternfeld.
The opening of the Pskov branch of the Russian Space Society was not just a solemn meeting, but became a real holiday for children. Which is probably the most important thing. Indeed, it is today's children who will blaze new stellar paths in the future.The main goal of the RSC is to form a person capable of and realizing his ability to create, in the name of the preservation and development of life as a cosmoplanetary phenomenon. On November 10, 2018, another significant step was taken towards achieving this goal. Having found new friends and new knowledge, the guests left joyful and inspired, with a desire to meet again, develop and learn the unknown.
Ural and space – Our Ural
April 12, 1961 from the Baikonur cosmodrome for the first time in the world launched the comic spacecraft "Vostok" with a pilot on board.The first cosmonaut was Yuri Gagarin . In 108 minutes, the Vostok spacecraft made one revolution around our planet and landed on Earth. Starting next year, April 12, , Cosmonautics Day began to be celebrated in the country. Few people know that the Urals also made a huge contribution to the development of astronautics.
Space exploration began in the Urals
The space age would hardly have begun if it had not been for the testing of the first aircraft with a liquid propellant rocket engine.The first tests also took place in Ural . During the war years in the Ural village Bilimbay work was underway to create such an aircraft. On May 15, 1942, pilot Grigory Bakhchivandzhi made the first flight. For the first time in history, a man has lifted a jet plane into the air. And it happened exactly in Ural . Bakhchivandzhi it cost his life …
Monument to the first Soviet jet fighter "BI-1".
Photo by: mirage.su
The beginning of the space age affected not only the Ural industry.In 1957, an observation station for artificial earth satellites was founded at the Ural University in Sverdlovsk. Three years later, in 1960, the Department of Astronomy and Geodesy was opened at USU. And finally, in 1963, construction began on an observatory near station Kourovka . It was opened in 1965. The first head of the Kourovka Observatory was Professor K.A. Barkhatova . Now the Kourovka Observatory bears her name. This is the only astronomical observatory in the Urals.
The oldest reflector telescope in Russia (Kourovka Observatory).
The author of the photo: alisa. 1324
Space and Sverdlovsk region
Sergey Pavlovich Korolev
In the Urals, at the plant "Uralmash" , high-strength dies were melted, on which the hemispheres of the body of the first Earth satellite were made. There is an interesting legend. When the building was ready, it came to watch Sergey Pavlovich Korolev . Having looked, he asked: "Who cooked?" A man came out of the crowd.Korolev: "Manually?" He confirmed that manually. Korolev noted that now a new era is beginning for humanity, and it is no longer possible to work handicraft.
The first artificial Earth satellite had the shape of a sphere 58 cm in diameter and weighed 83.6 kg. Four antennas extended from it for signal transmission.
The first artificial Earth satellite
Quartz resonators emitting the famous call signs of satellites ("beep-beep-beep …") were invented and created at the Sverdlovsk NPO Avtomatika .It was a dual 1 watt radio transmitter. Its signal could be picked up even on amateur radios. The shop for the production of quartz resonators was closed only in 1991, when they were no longer needed in modern devices. However, Avtomatika continues to work in space today. The digital distributed control system manufactured here has no analogues in the rocket and space industry. It is installed on Soyuz-2 and Rus rockets.
In 2010, on the territory of NPO Avtomatika, Museum of Space Technology Manufacturing was opened.Here you can see a model of the first artificial satellite, quartz resonators, a radio channel from the middle of the 20th century, photographs of those years.
NPO Avtomatika (Yekaterinburg). The author of the photo: farida5510
In Nizhnaya Salda , the enterprise "NIIMash" has been operating since the 1960s, which manufactures low-thrust liquid-propellant rocket engines and propulsion systems. More than 14 thousand engines of the Ural enterprise have been used in the Russian cosmonautics. The launch vehicles used titanium alloys from Verkhnyaya Salda .
FSUE "NIIMash" (Nizhnyaya Salda)
Sverdlovskoe NPP "Start" has shown itself in the development and manufacture of refueling equipment for space technology. And in the design bureau of cryogenic technology "Uralvagonzavod" liquid oxygen filling systems were born. They even fueled the rocket that launched the first artificial Earth satellite into Earth's orbit. Also, the Nizhny Tagil "Uralvagonzavod" produced parts for launchers, which are used today.
Uralvagonzavod (Nizhny Tagil). Photo by: fefmipk
Distinguished and Kamensk-Uralsky . Used in the first Soviet devices that visited the Moon, radio altimeters were manufactured at the Kamensk plant UPKB Detal .
Space and Perm Territory
In Perm there are also three enterprises, which assemble individual units or whole engines of space rockets. "Proton-PM" produces liquid engines for the "Proton" launch vehicles. NPO Iskra manufactures solid-fuel rocket engines, and Perm Mashinostroitel plant manufactures various rocket mechanisms.
Launch vehicle "Proton-M" with a Russian satellite. Photo by: Researcher UFO
All this "space" production was carried out in the strictest secrecy.
Space and Chelyabinsk Region
So, it was in Chelyabinsk that the pilot-cosmonaut Hero of Russia Maxim Suraev was born.In addition, he became famous for being the very first of the Russian cosmonauts who began blogging during flights. Another of his space achievements – he grew wheat on the ISS. By the way, our fellow countryman flew twice and went into outer space twice.
Another Russian cosmonaut Mark Serov , although he was born in Penza , but it is Verkhniy Ufaley considers his small homeland, since his parents live here and he graduated from school here. His wife Elena Serova in 2014 became the fourth woman in Russia to fly into space.
Commander of the first cosmonaut corps of the USSR, who has been in space twice, Pavel Popovich graduated from the Magnitogorsk industrial technical school, as well as Magnitogorsk aeroclub . By the way, in 1965 he became the very first holder of the title "Honorary Citizen Magnitogorsk ".
In the Kurchatovsky district Chelyabinsk there is a street named after Yuri Sheffer . This is the Chelyabinsk test cosmonaut of the orbital spacecraft-rocket plane of the Soviet reusable transport space system "Buran".He went down in the history of astronautics as a tester, who mastered more than 60 different aircraft and set 18 world records.
Anastasia Barkhatova, a resident of Verkhneuralsk, passed the selection and was included in the list of prospective participants in the international project, the winners of which in 2025 should go to Mars .
In Troitsk is the famous search and rescue helicopter regiment. It is he who ensures the safety of the astronauts returning to Earth.It is known that capsules with astronauts land on the territory of Kazakhstan . There, the Troitsk pilots are looking for cosmonauts in an expeditious manner.
In Miass , the country's largest research and development center for the development of rocket and space technology and the design of spacecraft is located – the State Rocket Center named after Viktor Makeev . Rocket and space development is underway at the SRC.
Few people know, but trams are only a fifth of the production of the Ust-Katavskiy carriage building plant .Everything else is defense and space products.
The Soyuz TMA-21 spacecraft is the first of the Soyuz to be given a personal name in honor of the anniversary of the manned space walk – Yuri Gagarin . The ship can enter orbit and descend from it only thanks to Ust-Katavskiy car-building plant , where they made a unique installation. The famous "Buran" received a set of almost ideal engines from the Ustkatavites. The engine of the Ust-Katav assembly was also installed on the first space station in the history of mankind.In December 1964, Soyuz-5 was docked to Soyuz-4 for the first time with the help of the Ust-Katav installation. They were also among the first to begin the exploration of the Moon: in 1956, Ust-Katav craftsmen received an order for an engine for space, with its help the ship was supposed to land on the surface of the Moon and return back.
SUSU has an aerospace faculty, specialties of which are related to the design, production and operation of rockets and rocket-space complexes, design of rocket engines.
In the 60s, in Chelyabinsk in the Traktorozavodsky district, a children's park was named in honor of the first woman-cosmonaut Valentina Tereshkova . Another Chelyabinsk park is named after Yuri Gagarin .
In the center of Chelyabinsk on the wall of house 36 on Zwilling Street there is a memorial plaque in honor of the genius scientist, founder of space biology and aeroionification Alexander Chizhevsky . From October 1941 to January 1942, an outstanding thinker lived in this house.True, it was in Chelyabinsk that Chizhevsky was arrested and sent to prison camps for eight long years.
Vladislav Shumkov, head of the children's astronomy circle from Ozersk, discovered not so long ago the brightest new star in the Andromeda galaxy over the past few years.
Source: newspaper "Yuzhnouralskaya panorama"
Famous names
Ari Abramovich Sternfeld
Some outstanding personalities are also associated with Ural .First of all, during the war years in the north of the Sverdlovsk region – in the city of Serov – lived the founder of cosmonautics – Ari Sternfeld . His contribution to the science of space flight is truly colossal. He calculated the optimal trajectories of space flights, introduced the concept of cosmic velocities and determined their starting values. Moreover, it was he who first introduced into circulation such terms as "cosmonautics", "cosmodrome", "first space velocity" …
Interestingly, this happened several decades before the launch of the first Earth satellite.At the same time, the state not only did not help him, but, on the contrary, dismissed him from the institute. By a miracle, he escaped Soviet repression, while many of his colleagues were shot. He studied the theory of cosmonautics at home, in his free time, including living in Serov.
Famous cosmonauts also lived in the Urals for some time. In the city Krasnouralsk of the Sverdlovsk region in 1935 was born cosmonaut V.I. Sevastyanov , in 1972 in Chelyabinsk M.V. Suraev , in Kamensk-Uralsky studied at school P.I. Belyaev , and V.G. studied in Sverdlovsk . Lazarev .
Ural and guests from space
It is interesting that once a spacecraft even landed on the territory of the Urals. This happened March 19, 1965 . During that flight, cosmonaut A.A. Leonov made the world's first spacewalk. However, during the landing of the Voskhod-2 spacecraft, deviations in the operation of the orientation system occurred, and the astronauts were forced to orient the spacecraft manually.As a result, the cosmonauts landed not at a given point, but in a remote taiga 30 kilometers from the city Berezniki, Perm region . More precisely, in the area of ​​ the village of Kurganovka on the border of Solikamsk and Usolsk districts. Found them only the next day. Cosmonauts P.I. Belyaeva and A.A. Leonov was honored as real heroes. And the street at Perm , along which they were taken to the airport, was soon named Cosmonauts highway .
Cosmonauts Alexei Arkhipovich Leonov and Pavel Ivanovich Belyaev at the Perm airport.Photo source: Encyclopedia "Perm Territory"
But South Ural was "lucky" and space aliens. So, in 1941 Chelyabinsk region became famous for the meteorite, called "Katavsky" . In 1949, a meteorite fell in the Kunashak region. And, finally, the most famous space guest arrived in the South Urals in 2013, landing in Lake Chebarkul . Today, the largest fragment of this meteorite is kept in Chelyabinsk Museum of Local Lore .
Summing up, we can say that the contribution of the Urals to the development of astronautics was invaluable. And in our time in the Urals, components of the Soyuz launch vehicle control system, nickel-hydrogen storage batteries for satellites, components for satellites and much more are produced.
90,000 Incredible Allies – Library ponyfiction.org
Wings for Ajax
At that time, only a few of the most educated scientists and a couple of the most frostbitten pegasus who dreamed of climbing as high as possible were thinking about space flights in Equestria.The rest of the ponies, simple and pragmatic, looked up mostly when the pegasus accidentally rained off-schedule. Therefore, in order to introduce new friends to space research, Ari Abramovich Sternfeld, a brilliant scientist and popularizer of science, first went to Equestria with lectures.
He met with the scientists of the Royal Magic Academy and told about Soviet space achievements, first to specialists, and then began to speak to the population. By this time, two television channels had already begun broadcasting in Canterlot and Stalliongrad and television studios had been organized.Television had not yet reached other cities, so interested ponies came from Mainhattan, Phyllidelphia, Las Pegasus, and even from Vanhover, and the Crystal Empire to see what it was all at least out of the corner of their eye. The opportunity to see "moving pictures" in color, and not in "cinematography" for money, but in their living room in the evening, captivated many.
Sternfeld talked about how the Orbita satellite TV broadcasting system, satellite and terrestrial radio navigation and communications work.Pegasus, who often had to fly long distances, were especially interested in navigation. At the same time, the scientist talked about manned space flights, the upcoming launch of a large orbital station and multi-day "missions to orbit", as well as about preparing a flight to the Moon. Oddly enough, the Moon and the opportunity to land on it invariably attracted great interest from the audience.
Ari Abramovich's lecture tour lasted more than two months, and only after the public interest became noticeably higher, Yuri Alekseevich Gagarin went to Equestria.He spoke at schools and the Cloudsdale Flight Academy, talking about space travel not at the popular level, but in more detail, from the point of view of an astronaut. The audience prepared by Sternfeld reacted with interest, although there was no such enthusiasm as on Earth.
---
( Mentioned below Hope, Vermin and Ajax Slime – characters borrowed from fanfic "Faster than Rainbow" https://ponyfiction.org/story/262/ )
Hope made tea for Vermin and Ajax, when I heard a knock on the door.
– Now-now! Going! – a lemon-colored unicorn, with a fractional clatter of hooves, went down the stairs and opened the front door.
– Oh! Princess Sparkle! Hope bowed as usual. – What an honor for our humble home!
– No, no, get up, Hope, you're confusing me! I'm not Celestia or Luna! – even 4 years after the coronation, Twilight is still not used to the fact that ponies bow to her like a princess. – Ajax at home? A person wants to talk to him.
Hope lifted her head and instinctively backed away.Behind Twilight stood Rainbow Dash, and behind her, like a tower, towered one of these strange two-legged, which in recent months began to appear frequently in the cities of Equestria. However, he did not look dangerous, and even smiled affably.
– H-hello … Ah … Ajax is in the basement, in the laboratory … Come in, please, I'll call him now.
The guests entered the house, the man had to bend down, passing through the door.
– Vermin! Call Ajax, Princess Sparkle, Rainbow and a man have come to him!
– Hello Princess, Dash, sir, – a red pegasus with a short white mane and a cutie mark in the form of a white rose bowed courteously.- I'll call Ajax now.
He went down the stairs leading to the basement and banged his hoof on the steel door.
– Ajax! Visitors to you! Princess Sparkle!
After Vermin, another pegasus rose from the basement, the same crimson-red color, with the same white mane, but more genuinely, in a white lab coat that covered the cutie mark. Over the robe, he was wearing a vest made of dense fabric, to which a platform with two mechanical manipulator claws was attached on the back.
– Hello Princess, Dash, – Ajax bowed too. – Oh, my respect, sir …
– Major Gagarin. Glad to meet you, Ajax. "The man bent down and held out his hand to the Pegasus, clenched into a fist.
– Very nice, sir, – Ajax lightly nudged his hand with his hoof. – How can I help?
– Tea first! Hope was already pouring freshly brewed tea into cups.
Everyone sat around a table laden with sweets and fresh pastries.
– Your friends, Rainbow Dash and Princess Sparkle, recommended you as a talented engineer, – Gagarin looked with interest at the mechanical manipulator with which Ajax was holding the cup.- Did you make these mechanical arms yourself?
– Yes, sir, myself. They are very helpful in my studies in mechanics and electrical engineering.
– You've probably heard that Equestria has joined the Intercosmos space exploration program?
– Yes, yesterday I heard your story about space flight on the radio, sir. It was very interesting and exciting, – Ajax answered politely, not yet understanding what this unusual guest wants from him.
– What do you say if we invite you to work?
– Uh? Where, excuse me?
– At OKB-1, to Academician Korolev, head of the Soviet space program.
– Oops! Hope almost dropped her cup in surprise. – Is it there, to Earth? Ajax! How glad I am for you! Agree!
– Can't wait to get rid of me, Hope? – Pegasus joked. "Thank you for the invitation, sir. What will I do there?
"They will show you everything and give you the opportunity to choose the most interesting work area for you," Gagarin answered. – The choice is yours. Here are the working conditions, pay, accommodation. "He handed the engineer a printout from the HR department.
– Thank you sir.This should be very interesting. I would like to see the developments first, but basically, yes, I agree.
---
At OKB-1, Ajax chose to work on a manipulator for the orbital station, with which it was supposed to redo the modules and assemble the station in orbit. He passed a medical examination and quarantine, compulsory for all ekvestriytsev involved in the space program, and met with Academician Korolev, who personally talked to every scientist and engineer to join the team of developers.He demonstrated to Sergei Pavlovich his manipulators at work, showed drawings and calculations.
– And he is a fine fellow, even with hooves, – shortly praised the Equestrian inventor Korolev. "It's a pity that life has been so cruel to him. How did he lose his wings?
– As a child, at the age of 8, I made an experiment with electricity, – answered Twilight. "I don't know for sure, but something there either exploded or caught fire. His left wing has been torn off in half, and his right wing … almost completely, – the purple princess became so agitated that her lips trembled.
– Don't you make wing prostheses? – Boris Evseevich Chertok asked in surprise. – This guy made himself mechanical hands! Couldn't he have made himself a wing?
Korolev, Chertok and Twilight glanced at each other.
"Well … actually making a wing prosthesis so that you can fly is much more difficult than a mechanical claw," replied the purple horse. – Although … I saw that Tenax – this is our chief of the palace guard – an artificial wing. True, I do not remember that he flew, but he is no longer young, maybe it's just hard for him?
"The fact is, princess, that we have biofrequency-controlled limb prostheses for disabled people," Chertok explained."Perhaps by joining forces, we could help this guy.
( Development history 1956-62 , patent 1962 )
– And not only for him! Said Twilight. – Every year, several dozen young pegasus break their wings in various incidents, and not all of them grow together correctly. Sometimes the injuries are so serious that the pegasus loses the ability to fly. Can you imagine how tragic it is for a being born to soar in the sky?
– Hmmm… – The chief designer turned a little gloomy. Then he reached for the telephone receiver and dialed the number. – Hello! Yakov Savelievich? Korolev. Yes, yes, he is. No, I want to contact you on your direct specialization. No, thank God, not for myself, for my engineer.
While Korolev was on the phone, Twilight looked at the train schedule for Equestria to find out when the "window" would open again, telekinesis pulled up a pen and a sheet of paper, and whispered to Chertok:
– I'll write to Princess Celestia! Spike! – she in a loud whisper called the purple dragon, who had fallen asleep in the corner.
She tried on a nearby piece of paper, as her unusual fountain pen writes, and drew out the traditional appeal: "Dear Princess Celestia!"
Finishing the conversation, Sergei Pavlovich with round eyes watched as the dragon burned a letter with a green flame.
"This is how dragon mail works," the purple alicorn explained. – Who did you talk to?
– With our best prosthetics specialist, who develops these bio current controlled prostheses and exoskeletons.Yakov Savelievich Yakobson, – answered the Chief Designer. – He, of course, did not give guarantees, but promised to help. Boris, tell us how we deal with medical equipment at the same time.
Chertok briefly spoke about the participation of OKB-1 in the development of modern medical equipment, which he directed on behalf of the Chief Designer.
( B.E. Chertok, on the instructions of S.P. Korolev, together with surgeon A.A.B.E. Chertok "Rockets and People" )
– Oh … Thank you very much, Sergey Pavlovich! – Twilight gazed with delight at this stern, dense man who took so close to his heart the tragedy of a pegasus that he had recently completely unfamiliar with.
– Eh! What's with your … uh … secretary?
Spike twitched and belched out a hefty tongue of green flame, from which a wax-sealed scroll fell to the floor.
– This is the answer from Princess Celestia! – the purple alicorn telekinesis unrolled the scroll and read:
" My dear Twilight!
I am proud of your unwavering commitment to doing good and helping ponies in need.It pains me unbearably when I cannot help any of my little ponies, and I will be very happy to help you and people in such a noble cause.
I asked Tenax who made him a prosthetic wing. He replied that the prosthesis had been fitted for him, and that his Canterlot mechanic, Grip Spanner, has been servicing it ever since. But the prosthesis itself is very ancient, although it has been restored more than once. I examined it very carefully, and I had no doubt that it was an ancient artifact of the work of either the demicorns you know, or even the legacy of those times that were before the advent of Chaos.Moreover, Tenax told about how one person named Eiranda Conis Del Arachna was looking for spare parts for this prosthesis in the dungeons. You are not familiar with this pony, she is one of those adventurers who are haunted by the glory of Daring Do. But she knows her stuff. And by the way! She also has a prosthesis – an artifact of very ancient work, and not even one.
So, dear Twilight, let's do this. I will try to track down Ayranda, and if she is available, I will send her, Tenax, and the Spanner mechanic to you.And also, my dear student, I will now write to the First Secretary and ask for his assistance in this matter. He can ask for help from those newly awakened demicorns that I told you about. They are genius magomechanics and can help you a lot.
Sincerely yours, Princess Celestia "
---
A week later, the most incredible council in the history of the institute was gathered in the Prosthetics Research Institute, in the office of Yakov Savelievich Yakobson. His colleague and co-author in the development of a biofuel-controlled prosthesis, a specialist in the theory of machines and automata, Aron Efimovich Kobrinsky, almost dropped his jaw when Boris Evseevich Chertok entered the office, whom Korolev asked to be an intermediary in this difficult matter, and behind him – four small multi-colored horses.
Boris Evseevich, with a sly smile, introduced the guests:
– Her Highness Princess Twilight Sparkle, coordinator of the Equestria space program. This is, in fact, our patient, engineer and inventor Ajax Slime.
A red white-maned pegasus in a raincoat ceremoniously pushed his hand to Yakobson, and then to Kobrin.
– I will introduce the rest, Boris Evseevich, – Twilight resolutely took over the leadership. "General Tenax, Chief of the Royal Palace Guard.He has a sample of an old prosthesis.
The white, sullen-looking Pegasus bowed briefly.
– Grip Spanner, mechanic, he maintains the general's wing prosthesis.
A slightly shaken pony with a wrench on his hip greeted politely. He was clearly uncomfortable in such an unusual place.
– Unfortunately, Princess Celestia could not find another pony with prostheses – Eiranda Conis Del Arachna – Twilight herself was disappointed. "She has two very sophisticated artifact prostheses, but she travels a lot and hasn't been found.
All sat down, some on chairs and couches, the mechanic, without hesitation, sat down right on the floor.
"Well, let's see our patient," Jacobson said.
Ajax took off his cloak. Aron Efimovich said briefly:
– Hmmm … It's not an easy case.
In place of the right wing on the back of the Pegasus, only an ugly, ragged scar was visible. A mutilated stump remained of the left wing.
– Did you do X-rays? Jacobson asked.
– Yes, here, – Twilight telekinesis handed him the pictures.
Yakov Savelyevich with slight amazement took them straight "out of thin air" and looked at the light as usual.
– Well at least, there is no internal damage.
He gingerly felt the pegasus's back.
– Amazing … two pairs of shoulder blades – one for the front legs and the other for the wings! For the first time I see a mammal with three pairs of limbs … Hmmm, the task is difficult, you have to think carefully …
At that moment a nurse looked into the office.
– Yakov Savelyevich! Oh… do you have a whole herd here? Sorry … but … there are four horned horses for you! Speakers!
"We're all 'talking' here, if you haven't noticed yet," Spanner said sarcastically.
The nurse moved aside, clearing the passage, and four entered the office one after the other, bending down, … Well … it was possible to call them "horses" only very conditionally …
Proud posture, tall, twice the height of the other ponies that immediately seemed small. Each had a long, curved horn, the trailing edge of which glittered with metal.Behind the ears protruded high movable leathery membranes on a bone frame, like the wings of a bat. The same "leather" dragon wings with impressive claws at the folds were folded on the sides of the short body. Behind them dragged along the floor long spiked dragon tails, with a bone "arrow" at the end, coquettishly trimmed with a fur tassel. They wear bracelets on their feet, many bracelets dotted with mysterious runes. On the hip to the left of each of the four hung a healthy "alarm clock" with four hands and runes on the dial.
The room immediately became crowded. Guard Chief Tenax was all over the place, ready to charge into battle. The first to enter, an aquamarine blue-eyed "horse" with a deep blue mane, looked around the audience:
– Hello. I am Indigo Iris, Demicorn, Magengineer, Gear Clan. First Secretary, Comrade Khrushchev asked to acquaint you with the ancient technology of prostheses and help one talented engineer. I brought my colleagues. This is the technomage Stargazer of the Orb clan.
A gray demicorn with a black mane nodded curtly to the crowd.
– Dr. Aloe, Blue Flower clan, – introduced a white golden-maned beauty, hung with many bracelets. Its wings were seated with small round plaques implanted into the membrane.
– Daisy, Magengineer, Clan Gears – the fourth, a brown horse with a mane clearly discolored with hydrogen peroxide, was recommended.
– Relax, General, we did not come here to fight, – Iris reassured. – Show your mechanical wing better.
Tenax deployed the right wing with a metallic clang.
– Let me see, – Yakobson and Kobrinsky bent over an intricate structure of titanium plates, rods and translucent hoses filled with oil. – Wow, what a beauty! How much does he weigh?
"The prosthesis is barely felt when the crystal is on," Tenax replied. – When you get used to it – almost like your wing.
– Crystal?
– Electromagnetic Battery, – Grip Spanner pushed aside a titanium plate and revealed a large flat crystal embedded in the wing.
Yakobson and Kobrinsky looked at each other:
– Yasha, I can't imagine how this thing works, – Aron Efimovich admitted.
– Is it possible to dim the light somehow? Iris asked, looking skeptically at the light white curtains.
– I will now make the "Dome of Darkness", – Twilight's horn lit up, and those present were covered with a domed shield, barely letting in a tenth of the light from the window.
– Thank you, princess. Well, let's see, – Iris took out the stylus and touched the lighted tip to the prosthesis.
A holographic luminous image of the prosthesis device and its kinematic diagram unfolded right in the air. Jacobson gasped in surprise. Kobrinsky sat, not hiding admiration.
"Early work," Iris said confidently. – We made similar adaptation artifacts, but on a slightly different principle. This one seems to have been made during the appearance of the first equiridos, when we were just gaining free will. If not even before.
"Wow," Aloe wondered.- And it survived?
"Looks like he was lying somewhere in the storehouse for a long time on conservation," Daisy said. – You received it relatively recently, General?
– Yes, if you compare it with the times before the Great Cataclysm, then quite recently, – Tenax grinned.
The image has changed, now a column of runic text and a hydraulic diagram appeared in the air.
– Can you read this? – asked Kobrinsky.
– And even translate, – Iris grinned."That's why we're here.
She ran the stylus across Tenax's back. An image of the prosthesis attaching to the pegasus skeleton unfolded in the air. The titanium parts went deep into the body and were attached to the shoulder blade and spine.
– This is work! – Jacobson said admiringly.
– We can try to make the external mechanical part of the wing, – Kobrinsky noted. "But it will take years of research.
– What's worse – we ourselves will not be able to implant it into the patient's body.You will need the help of your doctors, added Jacobson.
– Who installed this prosthesis and where? Iris asked, looking at Spanner. – You didn't do that, did you?
– What are you! I am a simple mechanic! Well, there, change the oil, install the replacement part, – explained Spanner. – Here, obviously, a surgeon worked, of high qualifications.
– I was shot down over Badland, already wounded. I don't remember how it happened to me. Looks like someone found me and brought me to the ruins, "Tenax said in a hoarse voice.- I woke up, already with a prosthesis, on the threshold of ancient underground ruins, more reminiscent of dilapidated caves. For several months I had to be treated and wait for the implant to take root, but it was worth it. I fled from there, I thought I was captured. In the desert, I passed out. Ayranda found me and dragged me to civilization. So we met her. She had prostheses even then.
Ayranda told Princess Celestia that the pony who treated her was called Orange Dice. I'm not sure if she helped me, but the technology of my prosthesis and Ayranda's artifacts are very similar.I doubt there is anyone else in Equestria besides her who could heal me in those ruins. I have remembered this name for the rest of my life, and I do not stop praising Celestia every day that Orange found me then, with a crippled wing … and somehow put this prosthesis in his place.
It is possible that she helped not only me and Eiranda, but no information about this either has not survived, or we have not found them.
"It's a miracle that something else is working there," Daisy was surprised.- There were automatic operating rooms in every complex, and not one, but two or three.
– They used to know how to build. For centuries, "Stargezer explained briefly. – But now, I think, a lot has been destroyed. If not everything.
– Can we restore at least part of this … complex? Twilight asked. "We could set up a joint hospital and a scientific orthopedic center there.
"More like an operations center," Tenax pointed out.
"Almost all the underground complexes have been destroyed, and it's difficult to get to them," Iris replied."Most of them are located in hard-to-reach places – in the North and Crystal Mountains, or in Badland.
– And we will ask you to provide us with an airship, – the purple princess immediately found a way out. – And, if something else works there, you can build a railway there.
"On behalf of the princess, I am allowed to give you information known to the Old Guard of Celestia," Tenax said. "The Green Wing Mages have been able to explore part of a similar ancient complex near the town of Greenleaf.
"The Tree Complex," Aloe said in a strained voice. – Is there something left?
– As far as we were able to understand, the irrigation system of the greenhouses was destroyed there, – said the general. "As a result, the vegetation has grown very violently, possibly due to a leak of some kind of fertilizer or the action of magic that accelerates growth. The complex is badly damaged, but some of the premises have survived.
– Where were Eiranda's prostheses installed? – asked the snow-white Demicorn.
– I don't know exactly, but I'll try to find out, – Tenax bowed politely.
"I wouldn't count on this equipment," grumbled the technomage. – It is already 8 thousand years old, who can guarantee that it works now and will not break right during the operation? Better to try to get by on your own.
"We have four automatic operating rooms in our complex, and four more spare sets of equipment in the warehouse," Aloe said. – But we do not have many specialists who know how to handle this equipment. The Blue Flower clan suffered the heaviest losses in the Clan Battle.We are the most peaceful of all – doctors. It will take teamwork to check and debug everything.
"I'll make an agreement with Princess Celestia, she will send the best doctors," Twilight assured.
"Doc Oak can do the implantation," Aloe said. "If you help him program the operating room automation. And the help of your surgeons may be needed.
"I'll ask SanSanych Vishnevsky," Boris Evseevich immediately suggested. – Better than him, we will not find a surgeon.
"Anemone and Cranberry, I will check the software and, if necessary, write the program," Daisy assured.
"We know how to make a prosthetic wing," Stargather said. – I have experience. We need machines and workers from you.
– Production base, – Kobrinsky nodded. – We will organize this. In exchange, we expect you to share your technology. They will help us a lot in making prostheses for our disabled people.
– Of course, that's why we're here, – nodded Iris.
They discussed possible options for a long time, then, when the workers finished their shift, Aron Efimovich took Stargazer, Daisy, Iris, Spanner and Ajax, who was linked with them, to look at the equipment at the pilot production, while Jacobson showed Aloe and Twilight the medical laboratories.Boris Evseevich at that time was telling Tenax some cases from the space program. They all parted as friends, agreeing to start work on the design of the prosthesis in the very near future.
Read more
Open a window to Europe
Russian victories
Daniel Macleese "Peter I at Deptford in 1698" (1857)
Tsar Peter I went on a trip to Europe as part of the Grand Embassy
Kirill Bragin
March 20, 2017 13 : 30
In Russian history, such an event was held for the first time, Tsar Peter Alekseevich Romanov, as part of the Great Embassy, ​​went abroad.General-Admiral Franz Lefort, General Fyodor Golovin, and the head of the Ambassadorial Office Prokopy Voznitsyn were appointed great plenipotentiary ambassadors. The ambassadors numbered more than twenty nobles, thirty-five volunteers, and a large number of ministers and artisans.
The tsar himself went incognito, under the name of the sergeant of the Preobrazhensky regiment, Peter Mikhailov. This form of embassy was used in order to achieve two goals.
As the historian Sergei Soloviev writes, Peter could "study, and where necessary, direct negotiations on an alliance against Turkey, on the conditions of war or peace with her, and personally explain himself to the sovereigns and ministers.The purpose of the embassy was directly declared "confirmation of the ancient friendship and love, the weakening of the enemies of the Cross of the Lord, the Saltan of Tur, the Crimean Khan and all the Busurman hordes."
In total, up to 250 people entered the embassy. The embassy left Moscow on March 10 (20), 1697. For a year and a half, the embassy has visited Riga, Koenigsberg, Brandenburg, Holland, England, Austria.
Peter was not interested in and boring court ceremonies, he did not like official receptions, and was a man of business and practice.
In Prussia, Peter mastered artillery work with the engineer Sternfeld. In the Dutch city of Saardam, he worked at a shipyard along with other workers, after working with them he drank beer in an inn, visited various factories and mills, which were many in the vicinity of this city.
In Amsterdam, Peter got a job as a simple worker at the East Indies shipyard, where he participated in the construction of the frigate "Peter and Paul", forcing Russian volunteers to work with him. Here he found out that the British were superior to the Dutch in shipbuilding, and went to England.
England made the most favorable impression on Peter; he recognized the superiority of English shipbuilding over Dutch one. Having settled in the town of Deptford, at the royal shipyard, under the guidance of master Evelyn, he diligently studied the theory of shipbuilding and studied mathematics.
The tsar also visited Oxford University, however, he stayed there only an hour, the shipyards, the carpenter's ax and the theory of shipbuilding were waiting for him: "If I were not the king, I would like to be a British admiral."
Petra was interested in everything, so he watched the work of the pathologist, studied various devices and microscopes, was engaged in engraving . "Once in Western Europe, he first of all ran into the workshop of its civilization," – historian Vasily Klyuchevsky will say.
But not only the technical achievements of the West interested Peter. Large-scale reforms of the Russian tsar have their origins in this trip abroad.
The new system of public administration, developed according to the Western European model, the system of secular education – the creation of the Maritime Academy, Navigatskaya and other schools, the creation of manufacturing production, all this, and many other large-scale transformations of Peter the Great were aimed exclusively at the benefit and good of the Fatherland.
Subscribe to our e-mail newsletterSubscribe
From the Storm to the Moon. Part 1. First computers / Habr
Here is a somewhat unusual article. Actually, this is not an article at all. A year ago, just after Cosmonautics Day 2017, I interviewed Alexander Konstantinovich Platonov, a mathematician at the Institute of Applied Mathematics.
People who took part in the development of our computers and astronautics. He was one of those who still remembered how to program on MESM, BESM and Strelakh, who counted on them to launch the Tempest, and then Sputnik, and much more.He remembered well the creators of all our technology, from Lebedev to Korolev and Keldysh. He was 86 years old, but he struck me with the clarity of his thought.
In fact, it was not an interview, it is a memory of the path traveled. I deliberately set such a conversation format, and recorded it on a dictaphone. And there is a problem in this: colloquial thought is far enough from literary thought, there are frequent leaps of thought, transitions from one question to another.
Recognizing the text and processing it turned out to be difficult.It is no longer possible to clarify the ambiguities that arose during the time – unfortunately, Alexander Konstantinovich died last year.
Moreover, his memoirs are of undoubted historical interest. The processing of memories associated with the development of computer technology was especially difficult for me. If in astronautics I can make a noticeable correction, then in the history of computers it is much more difficult to do it.
I want to emphasize that these are just memories, a conversation in which there was no opportunity to test your knowledge with external sources.Memory is a strange thing. Bright moments are imprinted in it, and the general chronology is forgotten over time. So I apologize in advance for some of the ambiguities, something remained incomprehensible to me.
Now it is no longer necessary to clarify, but not to publish is not an option, the information is interesting and quite valuable. I tried to preserve the author's speech as much as possible, for this I also left the mathematical slang. I hope this will not be a problem.
A few comments. We discussed, among other things, this site.The article that is mentioned there – here it is.
I have broken his memories into three parts. Before you – the first, it is mainly devoted to the creation of Soviet computer technology. The second part is devoted to work in astronautics, the third is devoted to the MCC. But they will be noticeably later. Let's move on to the interview.
– Tell us a little about yourself.
– My father graduated from the Kharkov Medical School, tried, by the way … I had to be born in Franz Josef Land, and my mother agreed to go there, although she was already in a position.After all, there must be a doctor for the winter!
But as a result, they decided that the radio operator was more important than the doctor, and Krenkel went instead of his father. My father, on the other hand, became a district doctor in Transbaikalia, region 100 by 100 km, Nerchinsky plant. This is on the border with China, on the Argun River, 300 km from the railway – that's where I was born, and my father treated me like a doctor. There, he began researching Beck's disease – a mysterious, little-studied disease. Then he worked in Gorky, Chelyabinsk. So I grew up in factories, and as a boy of four or five years old, it was interesting.
When my father worked at the Chelyabinsk plant, he received a letter that a place was vacated at the Institute of the Brain in St. Petersburg. He quit his job and rushed off. And then they bring home a summons – to the army. Mom sent a telegram to the train, and in Moscow, barely getting off the train, my father went to the military registration and enlistment office. He was told: "Go back", and he answered: "I want to volunteer!" My father understood that there was no need to go back. So he became an aviation doctor. During the war, he was the chief medical officer of the 18th army, which marched from Yelets to Berlin. In general, my father did a lot in life.His most famous achievement is Entertaining Psychology. She is very fond of, republished in different publishing houses.
I'm talking about my father in order to make it clear: as a teenager, I spent a lot of time at the airport, among the wrecked planes. My friend's father was the head of the PRM (field repair shops). At that time, my father was at the front, I was 14-15 years old, flying school … in general, the craving for technology probably appeared then. In addition, my father was far away at that time, he was at war, and he could not generate interest in psychology in me.And my mother was next to me, and taught physics at school. In the seventh grade, I already read Perelman.
– What exactly?
– "Interplanetary travel". Before that, I wanted to be a tanker, then a polar explorer, then a sailor, and even went to the military registration and enlistment office – I wanted to go to the naval school as a minder. I wanted to work in the hold, out of stupidity (laughs). But they didn't take me, because my birthday was January 3, 1931, and then they took the guys born in thirtieth. These three days – they saved me.Later, when we studied at the institute, everyone wanted to get into NII-4, and they also did not get there due to stupidity, and now I am happy that we were not there. In general, in the seventh grade I became interested in interplanetary travel, and studied in a circle at the planetarium, Siegel himself nurtured us.
– Where was it?
– In the Moscow Planetarium. The fact is that my father has a curious biography. In 1937 he was to be arrested. At that time, he was actively making simulators and punching the idea of ​​using them in training.From the Moscow Institute of Innovative Medicine, he was seconded to Kacha. And either by accident, or on purpose, the boss called him back. Immediately, literally in two days, we left there, and this saved my father from arrest, because there were already all around the enemies of the people. They cleaned how much in vain.
As a result, my father returned to Moscow, somewhere in the basement we were given an apartment, and we became Muscovites. Here I finished school, and already knew where I wanted to go. I went to choose an institute. At the MAI exams were earlier than at the Moscow State University, and I decided – I will try to enter the MAI, it will not work – then I will go to the Moscow State University.And you know what I'll tell you? My advice: Teach your kids what they don't want to learn. Because if they themselves want to, then they themselves will learn, they will get there, I know this from myself. I compare myself with Okhotsimsky – and with Dmitry Evgenievich we were very close – and I conclude: what a blessing that I did not go to Moscow State University! With my analytical mind, I would be carried away by the theory of numbers or something else. And at MAI I was taught to work with a hammer, a file, drill – in a word, work not only with my head, but also with my hands. Okhotsimsky would have gone to the Moscow Aviation Institute – he would have emerged as an ordinary engineer.Because Dmitry Evgenievich is a techie to the core, who was brilliantly taught mathematics. And this mathematician knew about technology better than anyone else, and was not afraid to tackle technical problems. He had love for this, and at Moscow State University he was taught everything that is possible. He knew all mathematics brilliantly, and it was not for nothing that he became an academician.
– Did you consider studying at MSTU?
– No, I did not consider MGTU. I was looking at MEPhI. Here is my school friend, Vitka Protasov, he went to MEPhI, he is the creator of our solid-propellant rockets.Once he said: "Ustinov kissed me on the lips and gave the Lenin Prize." He got it because he was able to do what no one could do before. Now he is no longer alive.
Then the following happened to me: in my first year at the institute, Gerka Ivanov approached me, the creator of block "D" at Korolev, who had previously made side small control chambers in Khimki, and subsequently worked for many years as a representative of the Chief Designer at a plant in Voronezh. He came up and said in confidence that there is a large group of people who are engaged in interplanetary flights."Just don't tell anyone about this!" He added.
– What year was that?
It was 1948. Then we were honored at the Komsomol meeting for the fact that we, as pioneers, are doing some kind of nonsense instead of doing serious business. When there was the first anniversary after the death of Sergei Pavlovich Korolev, the very person who prevented us from doing "nonsense", the dean of the aviation faculty, sat in the front row and was in full favor. People change, yes.
In our circle there was a future associate of Tikhonravov, a certain Oleg Gurko.He organized us all. Oleg is an original personality. Do you know who his ancestor Gurko was in tsarist times? This is a man who, by cunning, actually annexed all of China to Russia before the Amur, their mandarin deceived. And he ended up in those lands, because in Britain during an exhibition he stole a cartridge case with a bullet, for which he was exiled. And during the war with the Bulgarians, this Gurko played a very important role. So Oleg had an aristocrat in his ancestors, and he himself was a real aristocrat.
Oleg studied in his second year, and with us, freshmen, he organized a circle of interplanetary flights, which after that memorable Komsomol meeting we were forced to rename the circle of high-altitude flights.It was there that Ivanov, Knyazev, Rzhanov, Yezhov and Platonov gathered.
Knyazev, together with Rauschenbach, actually created a system for photographing the far side of the moon, the first orientation system. Boris Viktorovich Rauschenbach loved him most of all. We were still students with peroxide, so he made the orientation system peroxide. Rzhanov is SOBIZ. He studied the fluctuations of the liquid in the tanks, it was he who opened the eyes of the Korolyov to why the "sevens" are falling. He found this battered THA, and then Korolyov realized that they were to blame, and it was necessary to put a damper.
He ended his life in fact on the post of Voskresensky, head of tests. Unfortunately, he died early.
All these guys deserve to be remembered.
In this student society, which was called the SSS "Antos", we lectured ourselves. In fact, we graduated from the second institute there. So, I know chemistry, because in the second year we were interested in the chemistry of fuels, and we specially, for a whole year, studied chemistry separately.
We gave lectures to each other, made reports on various topics.By the sixth year, we already had a section of high-altitude flights, and at four faculties! When the all-Union section of cosmonautics was organized by the efforts of the outstanding scientist Sternfeld, Merkuriev was there, and so was I. I learned a lot of interesting things there! Much of what is said here is taken from communication with these people. I brought Merkuryev to my father for a conversation, at that time he was very interested in the problems of weightlessness.
One way or another, we graduated from the institute, wanted to go to work in NII-4, but did not get into it, and scattered us to different institutions.They wanted to keep me in graduate school, but I refused.
At the Moscow Aviation Institute I entered the motor faculty, studied there then WFD, air engines. And only at the time when he was in his third year, the department of liquid fuel rocket engines was organized, headed by Kvasnikov.
As it turned out, there was another Platonov on our course, Albert Vasilievich. When I was taking the oral mathematics entrance exam, the teacher started giving me problems. I see the sheet with tasks upside down at first, but as soon as he turns the sheet towards me, I immediately say the answer.So the first time, the second, the third … I entered the regime, and there were at least twenty tasks. The teacher says: "I don't understand anything, you answer so well, and you have a bad grade in mathematics". I was surprised: "What is a deuce? Can not be!" He says: "For arithmetic examples." "It can't be! – I say. – I decided from left to right, and from right to left – everything came together! ". Let's go look. It turned out that this same Albert Vasilyevich Platonov wrote the work for a deuce, they confused us, and they attributed his deuce to me.Nevertheless, he also entered, and then I repeatedly suffered because of my namesake. For example, he took out a loan, and then they wanted me to repay it.
In the senior years, the teachers fostered us very much. Ekaterina Ivanovna Berezovskaya was at the department, she persuaded Alexander Ivanovich Polyarny to become the leader of our circle. Although I knew and loved mathematics, I learned from him two things that were not taught at the Moscow Aviation Institute: I learned that there is a calculus of variations, and Polyarny also taught me numerical integration, Euler's method.He gave us the task of making a two-stage rocket. Well, roughly the way the Americans built their WAC Corporal after the V-2. Yezhov did the first step, I did the second. All this thermochemistry was considered. Instead of one calculation of the combustion chamber, we made more than a dozen! What is a thermochemistry course? These are the graphics and technique of Zeldovich-Polyarny, such was the book on "blue" (copy, reproduction of a technical drawing obtained by means of contact printing on photosensitive paper). Dissociation, recombination are described there … And it was necessary to shoot directly according to these schedules.At first, each counted his point himself, and then it dawned on us that the two of us are better at it. We ourselves came to this, and then in the OPM we were told that this is how it should be. It turns out that this is a law: when you do something important, it is better to do it together at the same time, not to distribute the work, otherwise there will be mistakes from the very beginning.
We defended one diploma for two, and we were told that this was the first and last time. Actually, this was my first publication. Incidentally, this is optimal missile guidance.It was necessary to count the combustion chambers in order to find the best engine for the rocket. Although usually what kind of engine is – this is how they put it. In short, it was a good school.
There was another incident with the diploma because of the "second Platonov". We are already being called for defense – and the diploma is not yet bound, a person is on duty in the workshop, finally we are given our diplomas, they signed them, we run – and they are still wet, they smell like glue … I open my diploma and see: the content is mine, but on the first page – my namesake, Platonov A.B., and the title of the diploma is also his!
However, the main thing in this story is that at this job I began to dream of making a computer that would do all the necessary calculations by itself.
After graduation, Dimka Knyazev and I ended up in NII-1, now it is the MV Keldysh Research Center. First – to Georgy Ivanovich Petrov, to the third laboratory, to diffusers. At the same time, Keldysh created the sixth laboratory, an analogue of the RAND Corporation – he wanted to have people at hand who could quickly give answers to his questions.That's where I met them.
– What year was it? 1952?
– No, it was 1954 … May, April, June, July … In August my son was born, and at that time I was in the laboratory. We were working on The Tempest. Then it suddenly turned out that a new head of the department in the laboratory, some Okhotsimsky, had been appointed, and he would work on a large machine. As soon as I heard this, I went to the laboratory and began to ask. This was my fate. I needed this car, and he needed to give subordinates to a new boss, so Dimka Knyazev and I ended up at Okhotsimsky.
Then Dimka stayed with Rauschenbach, in the sixth laboratory. They wanted to make Boris Viktorovich the chief of staff in the laboratory, since Keldysh knew him well, but Rauschenbach refused, saying that administrative activities were "not his." I wrote a lot about this man, of all the academicians he is the most real academician! An excellent mathematician, he knew both the Chinese language and the Chinese culture perfectly, also painting, music. But it is much drier …
– Keldysh?
– Keldysh, yes … An amazing person, unique.Only very shy. And so … He was always afraid of himself, and therefore seemed to others very alienated.
– When you arrived, was Egorov already there?
– I have a story to tell about Egorov. In general, I came to that department because I wanted to engage in space flights. When I realized that turning the adding machine is ineffective, they brought me to the BESM. There I actually mastered it, and mastered it well. Firstly, I really liked it, and secondly, I was very lucky several times, and this is how the circumstances developed.
I looked at how Lebedev worked at the console, and adopted from him such techniques for working with binary numbers, logical operations, which later became very famous. I was instructed to teach Korolev's people to work at BESM, Grechko, Zhenya Tarasova, Favorsky. They learned quickly, I explained once, and then they worked on their own. So BESM is my first love, this is a machine that I knew by heart, and was familiar with all its authors. Lebedev is also an amazing personality. Keldysh, Lavrentyev, Lebedev are very special people.
So I became a programmer to the core. My first job was launching the Tempest. For this very mode, there are two accelerators. We worked simultaneously on "Bure" and "Buran". Okhotsimsky found how to introduce aerodynamics into the car. There were no splines then, but he came up with such a way that our semi-literate girls did everything calmly. The most important thing is to choose the boundaries of the sites. This is very difficult to formalize. In fact, you need to put the semantics of the curve into knowledge …
I would like to say a few words about cars.You mentioned SCM …
– Was I right in the assumption that it turned out to be too weak, and therefore practically forgot about it?

– Now I'll tell you about her. The history of computing deserves to be understood. Not everything was clear at once, when it became clear – not everything was mastered right away. It is interesting to compare how this business developed in our country and how it developed in America. I am probably the only survivor of those who worked on the first BESM.
So, Sergei Alekseevich Lebedev was an employee of Mikhail Lavrentyev. Lavrentiev worked in Feofania, this is a suburb of Kiev, you have to go there by train from the city. His institute, which made a unified energy system for the entire USSR, was located in a huge, almost four-story church.
With the consent of Lavrentyev, with the money allocated to the institute for the creation of the country's energy system, Lebedev began to make a model of an electronic calculating machine. I don't know the details, but the guys who later made BESM with him said that he invented everything himself, including the command system.
– But where could he get it?
– It was in America at that time. We have done ENIAC already. Something could have leaked out. But I saw exactly how he programmed, how he entered everything, how he worked with these toggle switches on the remote control. These are binary numbers. I saw that in logic he is a master, and it was he who invented the command system. Moreover, all subsequent command systems: Arrows, M-20 and beyond – all of them were worse than those that Lebedev invented. I worked for those and these, and I can say exactly what is worse and why.Our Shura-Bura is to blame for this "deterioration", he wanted to do something pleasant for the electronics engineers, so that it would be easier for them. As a result, the logic has doubled.
There were many conditions at BESM: for the difference, for more / less, plus / minus, and so on. And on Arrow and other machines – first work out a sign, and then the next commands from them. In addition, there was a team at BESM that was not found anywhere else. It is necessary for logic, especially in dynamics, in aviation. This amazing team was called PCh ±. What is this team? Consider a three-address machine.Transfer the first address to the second address, transfer to the third address, and here the IF ± – transmit with its own sign, if the sign of the second address is positive, and with the opposite, if the sign is negative.
This is not an assignment of a sign – and that is the whole point. The command for assigning a sign is unambiguous: if there was a plus – they made a minus, there was a minus – they made a plus. Here you select the sign using the second address. For example, when the steering wheel rests on a stop, it is necessary to simulate the position of the steering wheel, on which it rests, on this one or on this one.With the help of the inverter command ± this can be done easily, without it you need to enter several more commands. IF ± is a powerful addition to IFs, because it makes it possible to compare two digits and select the desired result in one command.
Of course, I really liked BESM. We worked at the Institute of Precision Mechanics both day and night, for 12 hours in a row. We made "The Tempest", considered its launch, and there I got good experience in how to solve boundary value problems. The story was pretty shameful. Me and Dimka German from the branch of NII-1, the current Moscow Design Bureau "Mars", had to set the launch trajectory.And it didn't fit in any way, this is a task. There were a lot of restrictions along the way, high-speed pressure and so on. And it is necessary to withdraw to 20 km and Mach three, taking into account aerodynamics. I wrote everything there, and then the problem does not converge. As a result, during the week we slept in turns, and those who came were not allowed into the car – our task was the most important, and we could not solve it in any way.
Finally I got it. The gradients were unfortunate. Foolishly decided to choose two parameters: on time and off time.At the very beginning, the vertical start, then the only parameter changes in pitch. In fact, there were two parameters. There were so many other restrictions that they could not vary anything, they had to twist …
– I remember that the direction of the "Tempest" was set by the launch complex.
– Here! But I had two parameters: on time and off time. But it turned out that the conditions for height and speed with these two conditions are practically collinear. And so, when I finally figured out what we were doing there, I saw that the gradients were almost parallel, that is, in fact, we were driving it "next to the ravine."Dmitry Evgenievich told me later: "Sasha, you should know this, whether you have a good qualifier or a bad one." It was a good school. It turns out that everything is elementary: you need to take the determinant, because this is the volume spanned by vectors, and then take the rows of this matrix and simply multiply them! Later I found out when Okhotsimsky told me.
By the way, when we began to fly to the moon, we again entered the on time and the off time. And suddenly the turn-off time began to appear ahead of the turn-on time.Then I concluded: choose the parameters wisely!
We, after all, did our job, sitting somewhere deep in the hold of the engine room of this large ship, only occasionally climbing on its captain's bridge. Much was unknown to us, and now it is being revealed. For the first time I realized this when I saw a previously secret film about the launch of the "Tempest" along the trajectory, which at that time I alone with Dima German from Tolstousov and counted on the BESM. For the first time I saw what and how .. AK Platonov.Fragment from correspondence
Let's return to the history of computing. Lebedev was making a model of an electronic calculating machine, and the money ran out. Then he wrote a letter to Stalin that useful work was underway … They sent a commission headed by Keldysh. Keldysh saw the computer technology and, we must pay tribute to his perspicacity, understood the perspective. As a result, the government issued a decree on this matter. The first point: to rename the layout of the electronic calculating machine to a small electronic calculating machine.I came to BESM, and they told me: here is BESM, and there – MESM, a small electronic calculating machine. So, nothing of the kind: it was a model, and by a government decree it was renamed MESM. The second point: to make a large electronic machine – BESM. This was entrusted to the director of the Institute of Precision Mechanics.
MESM
What is the Institute of Precision Mechanics? It is located in Moscow, on Leninsky Prospekt, next to the Physics Institute. It was created in order to do everything related to punch cards.IBM made punched cards for the first census in Russia, in the nineteenth century. That is, Russia paid good money to some small company named IBM, and this was the start of its development. We had all the statistics on tabulators. And here they are "chukh-chukh-chukh" …
What kind of equipment was there? Sorters, punched cards, printers that printed punched cards on special paper. Solid mechanics! The director of the institute that made the computing equipment that was in use at that time did not cope with the task.And there was a whole story: how Lebedev was persuaded (Lavrentyev persuaded him), and Lavrentyev became the director of the institute, and then Lebedev became the director of the institute instead of that "unsuccessful" academician. And they made BESM. How did you do it? Collected graduate students and term papers of the physics departments of several institutes, and the students made this machine. First, they made projects on their projects, then they made hardware in the workshops. The process went on, aroused interest, the Ministry of Radio Industry was involved.
The first to be made was not the STSM, but the so-called digital integrator.And Keldysh sent Okhotsimsky and me to the KB to look at him. We were shown a whole box of what they piled up there … In short: they took the derivative of the second point, and used it for the first, that is, it was a first-order method, and even with a bad remainder. Okhotsimsky understood and criticized all this. When I came to him, he immediately explained to me what Polarny had explained at one time: Euler's method, with recalculation, and this is the second order.
Then they made the SCM. But before the STsM, the plant that produced tabulators and other mechanics also made its own electronic machine.And this was the first powerful machine in NII-1. When I came to this car with BESM, my eyes went up to my forehead. The people who made it just sculpted it out of what they have. There was no idea there, that is, I could hardly do anything with it! She knew how to multiply, add, divide, had a memory, indeed, and she had some kind of tricky code that you couldn't use it. But that was also an attempt! Then STsM appeared. The machine was not bad, Keldysh took it with pleasure, because he needed it, he created an institute to introduce computing technology wherever possible.He realized even then, in Kiev, how correct this path is. So he took it, and everyone was happy to work on it, and so was I.
– Was there a big car?
– Well, imagine a cabinet higher than that photo (shows with his hand).
– It turns out, a meter and a half?
– Yes, a wardrobe of this width, maybe a little more (shows with his hands). And the lengths are up to me.
– It turns out, three meters.
Such a cabinet.There is a drum inside, and somewhere nearby is a remote control. The trouble was, because of the drum, it took a very long time.
You give the "if" command (if), and you have to wait eight commands until the track under the head fits there. The developers told us: just find what to do in these eight commands, but because of this, it turned out eight times slower.
But Seva still managed to do everything, because absolutely the whole country worked on BESM. The Institute of Mechanics had the first department in the left tower – this was the territory of the OPM, given to Keldysh.We spent the night there. And they went down, and went up, and worked. At BESM were atomic projects, plus Korolev, plus Levin immediately began to translate from French, then they began to predict the weather. Therefore, Keldysh took the STsM and we were transferred to it in order to free up time on the BESM.
BESM
An episode is recalled in connection with BESM. How everyone was kicked out of the car. Her main time was with Kurchatov, and they were ordered not to give anyone time until they finish all the work. This greatly angered Lebedev.Initially, he allocated time himself, and did not agree with such a demand, but Kurchatov knocked out this decree. Then I ran out of time at eight o'clock, I have to go home. Just then Kurchatov's girls come in with punched tapes. But behind them enters an angry Lebedev with the words: "This is wrong!"
In short, Sergei Alekseevich sat down at the console himself, but I did not leave. And then I saw how it worked. There were 6 or 8 problems, each one, probably an hour and a half, or even more. So he found a mistake in everyone and spent less than an hour on it.This, I can tell you, is skill. Then he turned to me: "Can you count?" I answered: "Yes!" "Count!" – said Sergei Alekseevich and left. And I counted until the morning.
How did he do it? The punched tape was two-track, here there is a sync pulse, but here it is either zero or one. A hole is one, no hole is zero. This is the width of the punched tape, and this is the reel. There is a punched tape on it, if you wind it up – then this is the height (shows with his hands). A common mistake: an extra one is broken or a sync hole is missing.On this "hole" the entire program is shifted by one unit. He sits, looks at the remote control, turns the tape, and jumps out the AVOS. He begins by dividing the program in half to look for where the "bad" team gets out. Once it is shifted, it means that it is already "bad". Finds. Okay. It's not hard. I also used this. But then you need to go to the end of the corridor, there is a tape, you need to unwind it.
And where is this shift, how to find it? What was Lebedev doing? He knew how many commands the address had to be typed earlier in order for the spinning reel to stop in the right place.Which significantly accelerated the process.
– Did the STsM also have a program on punched tape? Or was it asked on the remote control there?
– What did we introduce into the SCM? In my opinion, punched tape, I do not remember … Tape, most likely. It could only be she…. For the first time I saw a five-track tape already on the TC, the international telegraph code.
– How did you get the results?

The printout was on the side. There was a closet here, and there was a printout. How she rattled! On Arrow, she gave out punched cards, you had to go to another room, and there, on this tabulator, type.It was very uncomfortable there. However, SCM in my memory is some kind of freak
-Slow? Are these drums eight times slower?
-Of course. Random access memory on a magnetic drum. The story there was not easy. BESM was supposed to give 10.000 operations per second. But it is designed for memory on electrostatic tubes. A fight broke out. The MEP who made the pipes, he said that we can only make a certain amount. Who should I give it to? And at the very top they decided: BESM or Strela? It was necessary to lay in the state plan in advance, long before the creation of the machine.
BESM was designed for this memory and the speed of 10,000 operations per second, and the Americans had either five or eight at that time, and BESM would be the first in the world in terms of speed. But there were no pipes.
Then Lebedev and the guys made a memory on mercury tubes. This is such a lamp, there are mercury vapors in it, the speed of sound is low, and in each tube there are 16 numbers with 64 numbers. Alas, I began to forget a lot.
Actually, even the first display in the world was made on BESM, Sokolov, a wonderful guy.He specially recorded such commands on the drum so that the muzzle would appear, smile and much more. But, due to the replacement, the BESM on the tubes gave only 1000 operations per second. Moreover, all calculations on them were carried out 2 times, necessarily, because these mercury tubes often got lost.
When we later switched to electrostatic memory, it was before my eyes. The car was stopped literally for half a month or maybe a little more. As a result, they made a parallel machine out of a serial machine.The whole team of young guys – after all, Melnikov and the others were still boys – rolled up their sleeves and redid everything. We did our 10 thousand operations per second, then raised the frequency again, and they got 12 thousand.
I remember that moment. Melnikov says to me: "Look! Look, I'll give the country one more Arrow now! " And on this oscillator turns the knob, just increasing the frequency.
He was a cheerful man. I remember playing everyone. He showed a simple command and argued on a dispute that he would execute this command and there would be AVOS.All the engineers gathered around him, he sits at the control panel, and the control panel was beautiful, made of oak wood … He carries out the command and really gets AVOS. Why? And he made a short circuit with his foot somewhere under the control panel, he knew that somewhere there was something bare. These were his jokes.
I then felt so sorry for this remote control. When the BESM was being broken, I asked Melnikov: "Why not to the museum, the whole country was working?" And he says: "And they have no place!". Then the employees of the Polytechnic Museum, in front of my eyes, ran, trying to find at least something.Here it is, the lack of culture.