Steinfeld cup: Boston Cannons leaving Quincy as Premier Lacrosse League, Major League Lacrosse merge
Boston Cannons leaving Quincy as Premier Lacrosse League, Major League Lacrosse merge
Staff reports  |  The Patriot Ledger
The Boston Cannons, a pro lacrosse team that played its home games in Quincy, are moving out of the city as the franchise switches leagues.
Major League Lacrosse, the Cannons' home since their inaugural 2001 season, is merging with the Premier Lacrosse League. The move combines the country's two competing outdoor leagues into one league that will operate under the PLL banner.
The PLL, which only launched last year, features a unique setup in which teams are not affiliated with individual cities. Instead, the whole league moves from city to city throughout the season, staging mini-tournaments. The 2019 campaign featured a 14-week schedule spread among 12 major-market cities.
The Cannons will become the PLL's eighth franchise and will be rebranded as the Cannons Lacrosse Club. The Cannons roster will be entirely selected through an expansion draft in 2021.

The PLL will retain the rights to all of the former MLL teams for future expansion considerations.
The Cannons played their home games at Quincy's Veterans Memorial Stadium in 2019. Previous home sites were Cawley Memorial Stadium in Lowell, Nickerson Field (Boston University) and Harvard Stadium.
The Cannons won the final MLL championship this summer. The league staged an abbreviated, 10-day campaign in a sports bubble in Annapolis, Maryland, and the Cannons beat the Denver Outlaws, 13-10, in the title game to claim the Steinfeld Cup for the second time in franchise history. They also won in 2011.
According to a statement from the PLL, the PLL and MLL have created an internal team that will oversee the merger, including: front office, team and player orientation; the 2021 season schedule, which will include former MLL team markets; and a long-term plan to develop youth lacrosse players in historical MLL communities.
Details on the 2021 expansion draft, including how transitioning MLL players may enter the PLL player pool, will be announced at a later date.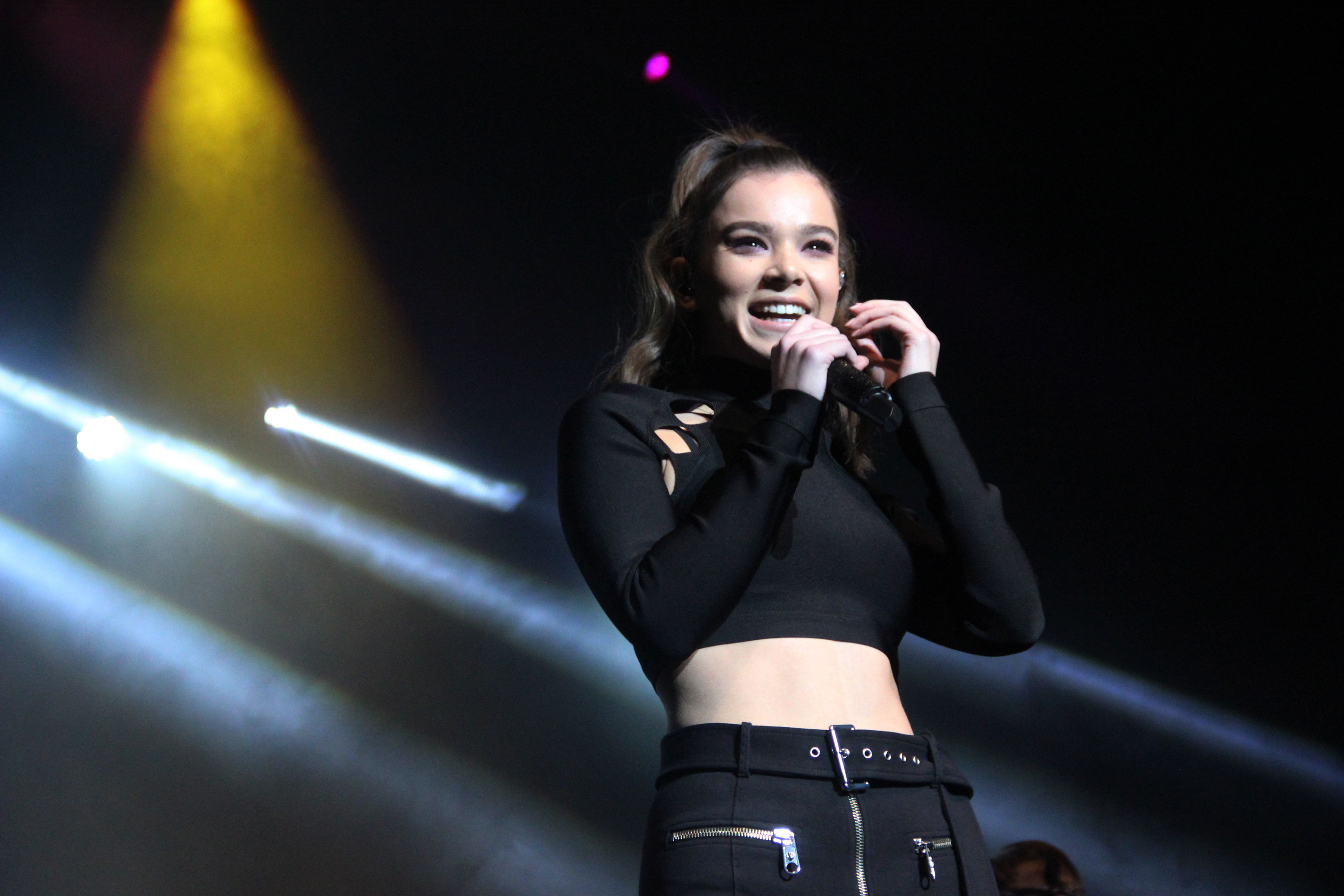 In a statement, MLL Commissioner Sandy Brown said: "This merger only benefits the future of the game, for it combines the history of professional lacrosse with an innovative approach that has already accelerated the game's growth. Further, the major market commercial opportunities are at their infancy. The runway for a combined effort is robust."
Lacrosse stars Mike and Paul Rabil co-founded the Premier Lacrosse League, which has a TV deal with NBC.
In a statement, Mike Rabil, the league's CEO, said: "The unification of PLL and MLL puts the game first by providing our athletes and fans a single destination for the best lacrosse in the world, across every medium, coming this Summer 2021 on NBC Sports. I can't think of anything better and more exciting for the sport."
Added Paul Rabil: "The PLL and MLL partnership is a massive step forward for professional lacrosse. Merging the two organizations and removing some of the challenges that athletes, sponsors and fans faced will undoubtedly advance the game forward.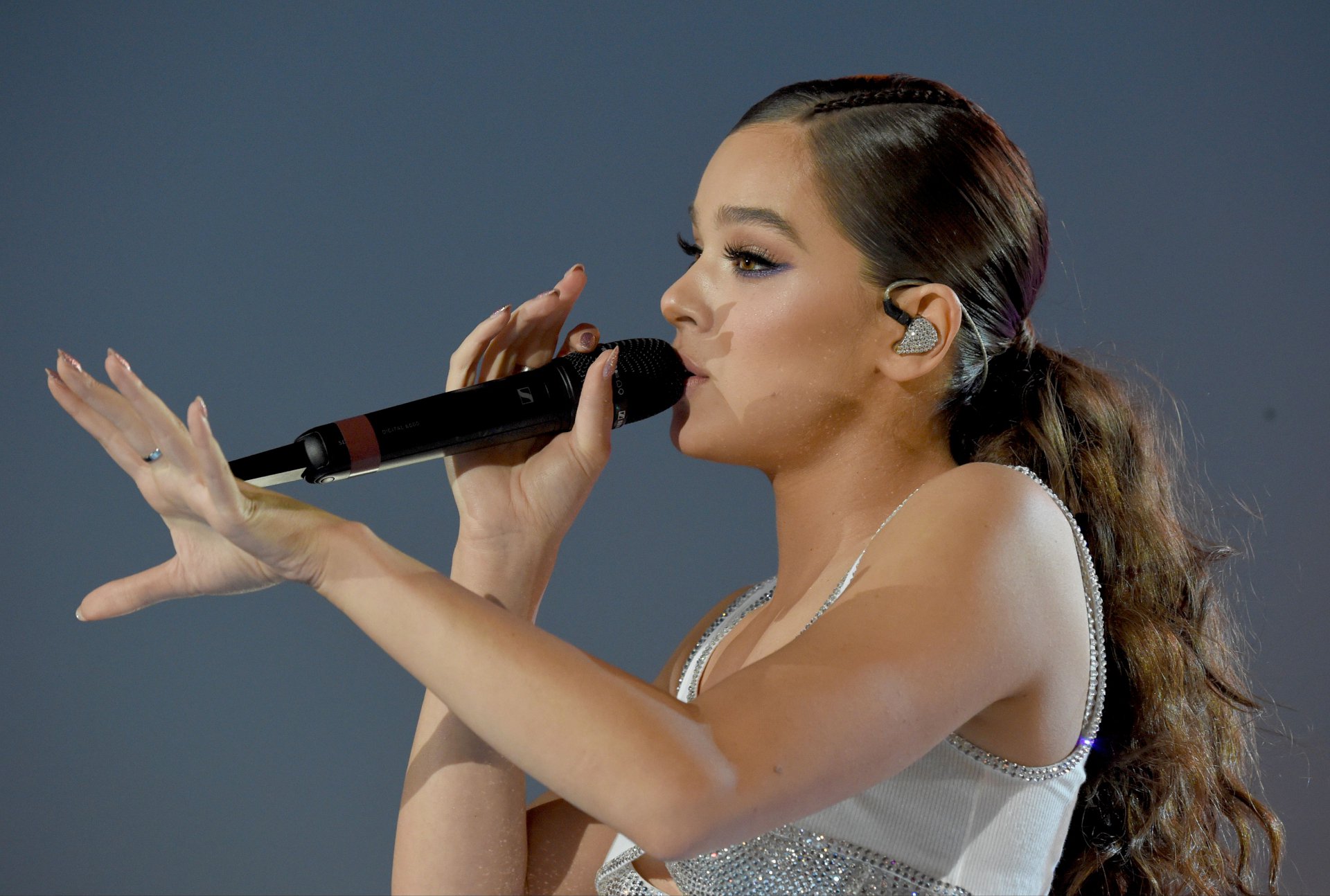 This one's particularly nostalgic for me and a number of PLL players given that we began our careers and played in championship games with MLL prior to the PLL's launch. Today and forever we share in that history and continue to build the future of pro lacrosse together."
MLL Championship Weekend: Boston Cannons Win Steinfeld Cup
The Boston Cannons finally broke through their playoff blunder barrier and won their first MLL Championship.  They dominated the regular season with the face of the league, Paul Rabil, leading the way, and in the playoffs they switched it up (out of necessity) and were still able to pull of two very close victories; over the Bayhawks in the semi-finals, and the Hamilton Nationals in the finals.  I'll break down the Championship Game and the major story lines one by one below:
Paul Rabil (and the Cannons) win First-ever MLL Championship
Let's get to the Rabil issues right away.  On twitter yesterday, people were going OFF on Rabil for "not delivering" in the big games.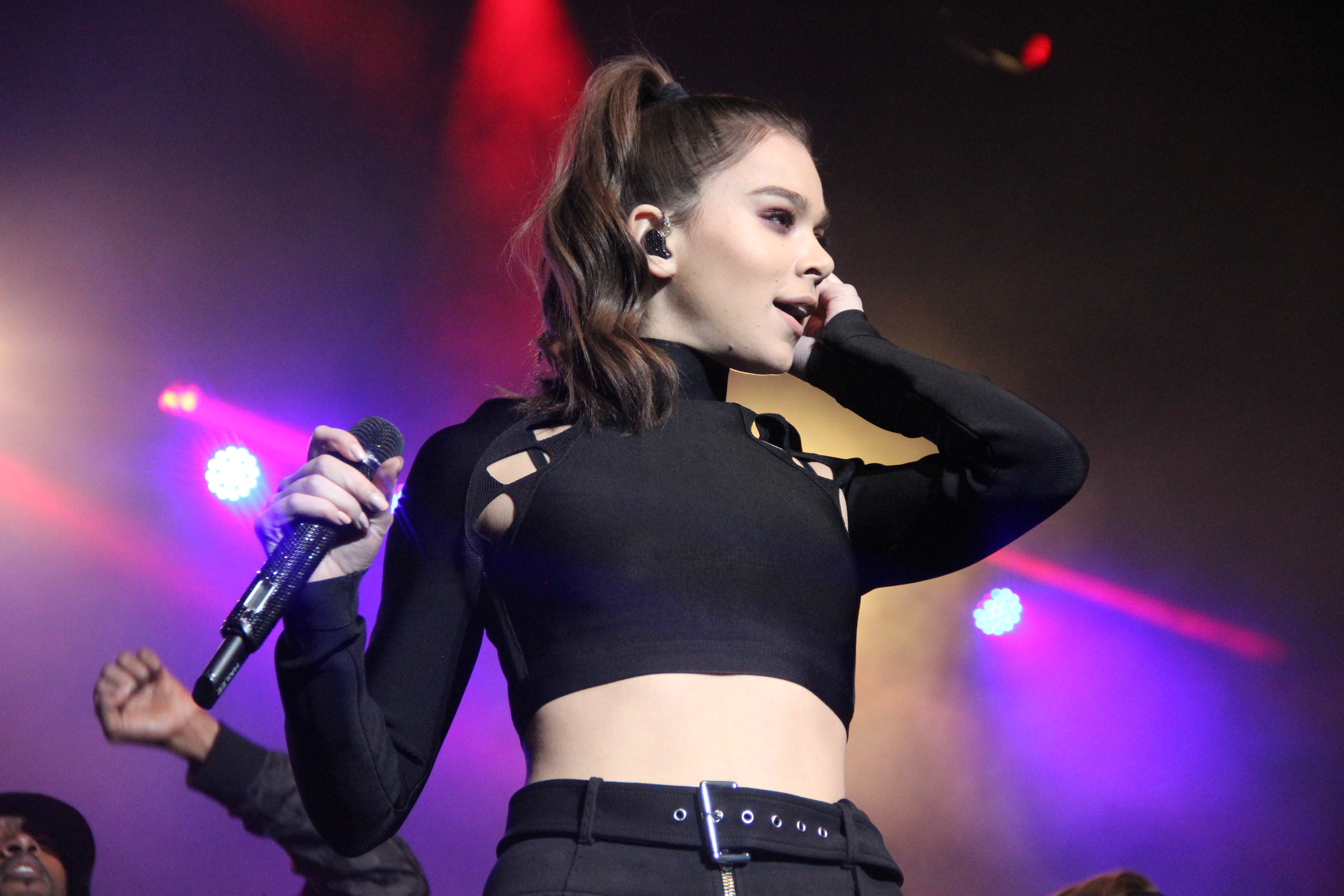 I'm not even going to link to it.  If you're on twittlez, you know I'm right.  Even the announcers (Joe Beninati and Quint) were saying how Rabil still wasn't on the scoresheet halfway through the game, when in reality, he notched the first assist of the game.  But that's right, Joe, assists don't count.  Oh wait, they DO!  Both the Bayhawks and Hamilton paid a LOT of attention to Rabil all day, and that changes how a player plays.
Now cue the Kobe vs. Lebron comparison that Quint made yesterday during the broadcast.  AWFUL comparison.  First of all, basketball and lacrosse are very different sports.  Yes, I know Naismith was a lacrosse coach who invented basketball, but that simply does not excuse the overused bball to lax analogy.  More often than not it is poorly used.  Rabil is NOT Kobe.  Merrill is NOT LeBron.  And Lacrosse is NOT basketball.  Do we have that straight yet?  It was easily one of the shallowest observations I've heard all year.
And as it turns out, it was also patently false.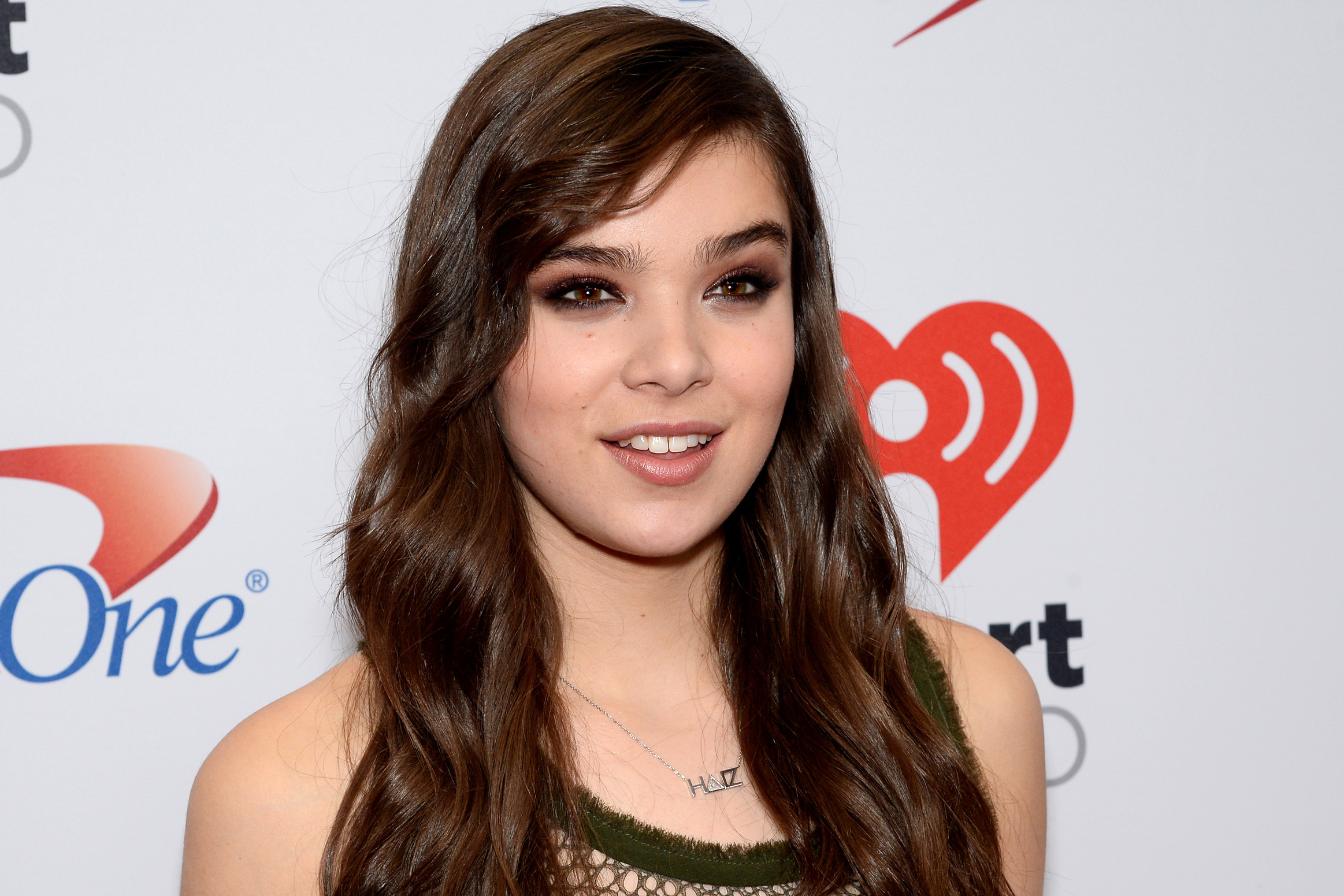 The Lakers NEED Kobe to deliver, they need him to hog the ball and dominate in every single game because the rest of his team just isn't that good.  But the Cannons simply aren't built that way, and Quint should know better.  The Cannons have talent, in lots of places, and sharing the ball should never be a concern for them.  Quint made it seem like it would all ride on Rabil's shoulders, or that Rabil needed to do more.  But unlike basketball, lacrosse is a TRUE team sport, and one guy simply can't get it done by himself.  I'm shocked that with all the experience Quint has playing this game he didn't realize this.  Oh well.
The bottom line is that other than the btb thrown about 3.5 minutes into the game, Rabil was great.  In that he did exactly what his team needed him to do, when they needed him to do it, and the Cannons won.  He pulled out of the play when needed, and let players like Boyle, Stone, Buchanan, and Heim do work as well.  He opened up the field for others, and all of those guys ended up contributing in a major way to both of their wins.
This is what would have happened if Rabil had taken the ball more. Save.
Photo courtesy Laxpower and Ben Mackey
Rabil did NOT need to take the ball more.  Rabil did NOT need to force the issue more.  In fact, that's exactly why the Cannons have lost in past.  This time, he did it right, won the big game, and everyone still gave him crap.  Poorly played, lax world.
Jake Steinfeld Haters, The Steinfeld "Cup", and a not so big
huge
OOPS! Moment
People hate on Jake Steinfeld pretty hard, but give the guy his due!  He is a huge believer in lacrosse, and of course, in the MLL.  When he gets in front of the camera, he is always passionate, but people don't seem to gravitate to him that much.  That's a shame, because as far as league founders go, I don't think you'll ever find a guy who loves his game as much as Jake.  Sure, he's a little ridiculous, but he's also a total giver, and he's given us the MLL, so let's lay off Body By Jake, ok?  Even if he's talking about glowing heads, we need to cut this guy a little slack.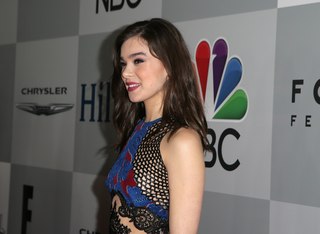 It's not a great idea, and investing in the fly-wire cameras that the NFL uses would be much better, but he's thinking ahead and outside the box, and I appreciate that.
Plus if you didn't have Jake Steinfeld out there, it would still only be a rumor that Rabil has signed with Warrior.  Thanks for confirming that, Jake!  Rabil is now a Warrior guy.  You heard it from 412 in May, but Jake factualized it yesterday. 
How long until IL and LPG post that press release?  AmIRight?  Of course I am.
Jake announcing Rabil as a Warrior guy wasn't news.  412 has said it before, and evidently, IL printed the news in their magazine before Championship Weekend.  So since it was news, and confirmed, I find it even MORE bizarre that Warrior/NB, the MLL and everyone else haven't made a bigger deal out of it.  Quint didn't even mention it.  Like I said, bizarre.  I would think this is something they'd want to publicize, and what better time than Champ weekend?
So Jake is great.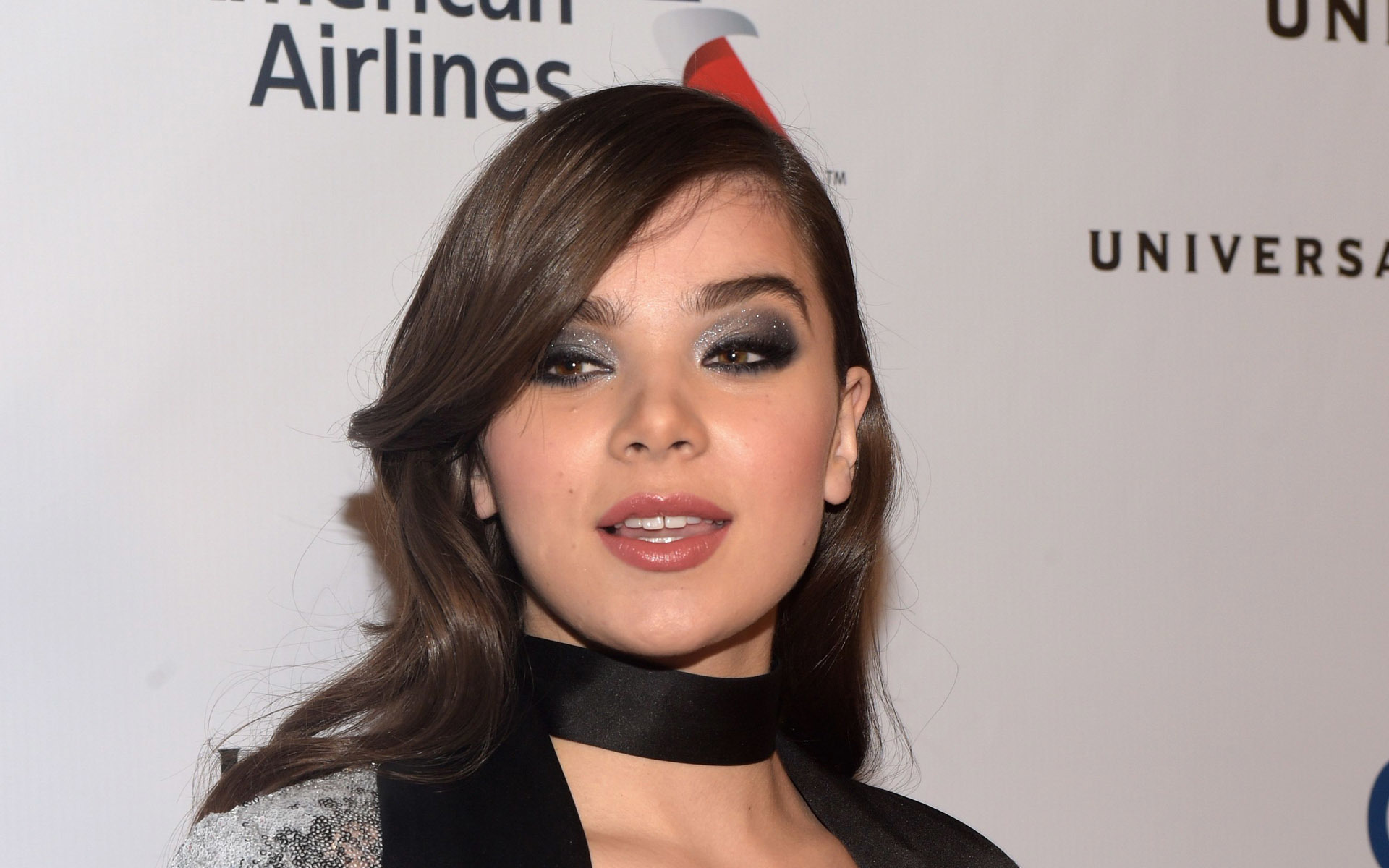 And now we all know it.  But can we get a 'cup' for the Steinfeld Cup?  The trophy they use right now is atrocious, but since Quint named it the "Steinfeld Cup", can we just replace it with an actual cup?  Or glue one on top?  I don't know… something like that.  But if you win the Champ's Cup, you should definitely be able to drink out of it.
Casey Powell, Hamilton's Goaltending and Joe Walters' Disappearing Act
Casey Powell was awesome all game for the Nationals.  CP, now rocking #7 in deference to Cody Jamieson (what a class act that guy is!), led the Nats all weekend long, and was creative and exciting more often than not.  He scored 4 unassisted goals (2 of them lefty) when the Nats needed him to, and is a big reason they were able to stay in the game with Boston in the Finals.  Casey improved that team instantly, and proved just how valuable he really is, even at 35 years of age.  I think it's safe to say we're ALL hoping that he wasn't seriously hurt at the end of the game when he collided with Rabes… the fans definitely want more Casey Powell in the MLL.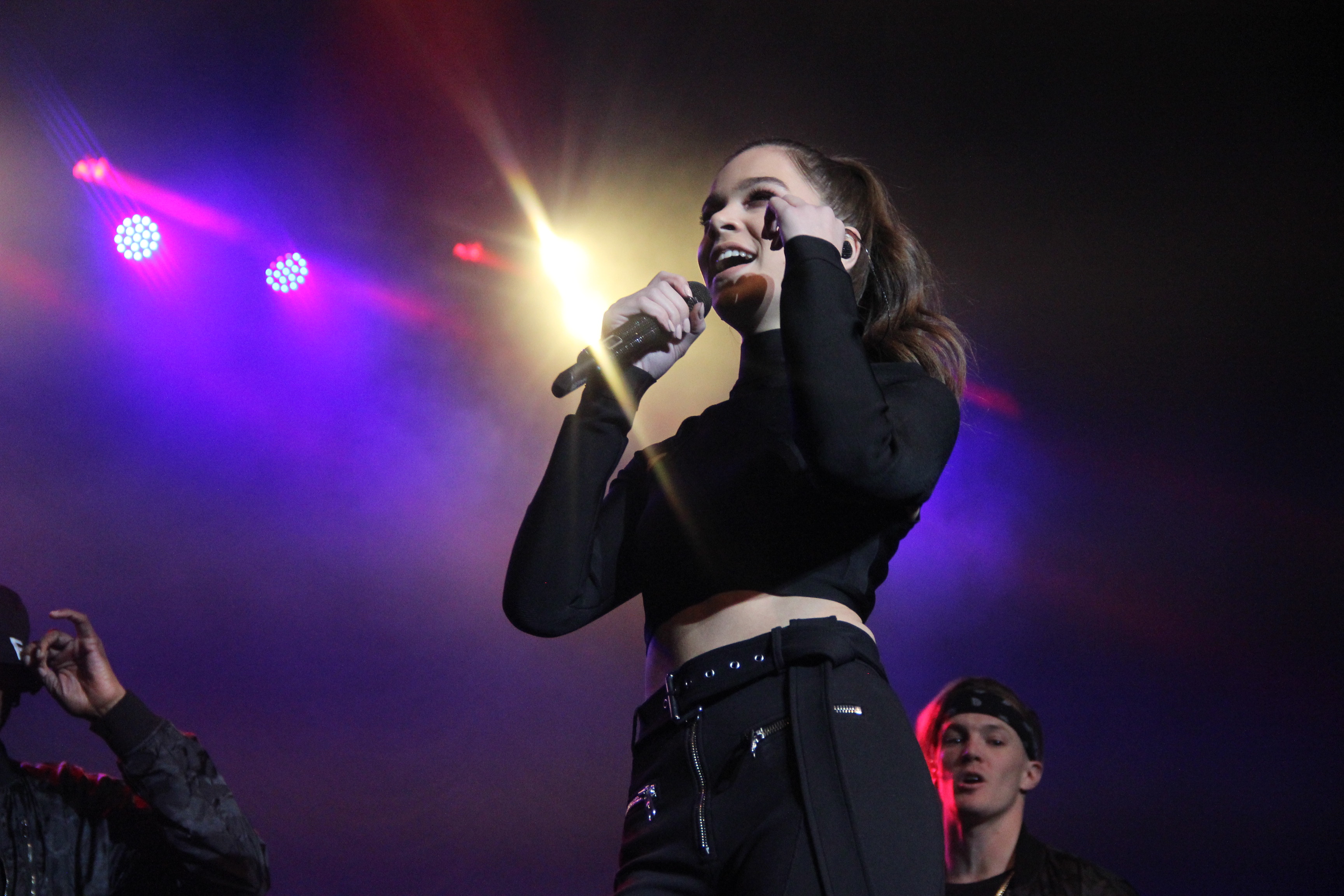 Powell was a stud all weekend. So what else is new?
Photo courtesy Inside Lacrosse and Matt Kinnear (IL, Matt, John Jiloty and Kyle Devitte all did a GREAT job of reporting all weekend.  Thanks fellas!  And some great photos as well!)
I liked Scott Rodgers in goal for the Nationals.  But I see why they switched it up to Queener in the second half.  Simply put, this tactic is part of what got them to where they were, and they stuck with it.  I have a very hard time second-guessing that decision.
What happened to Joe "Snipes" Walters in the Finals?  He had a big semi-final, and then made headlines as he mocked the Denver sidelines for choking near the end of the game.  Who does that and then doesn't show up for the big game?  Maybe Walters was more concerned with Brampton's upcoming box game.  Totally possible.  I also don't understand how John Lade can be suspended for playing at Placid while Walters was not, even though he's been playing for Brampton in Major Series Lacrosse.
  That's a lot closer to pro than the LP Summit tourney.  Maybe Walters got a waiver.  That might explain it, but still… seems a little hypocritical.
I can't see so good. Is that Harry Houdini?
Photo courtesy Hamilton Nationals
But JW1 pulling a Houdini in the Finals is still the story.  He just didn't seem as confident initiating, and he didn't seem to pick his head up as quickly looking to dish the ball.  But to be fair, and give him the benefit of the Rabil Doubt (see above), a lot of the explanation probably has to do with the great job of the Cannons' D-mids did on Walters.  They made him go right, and even when he worked back to his left, they overplayed him.  It made him a one-dimensional player, and predictable.  This was one of the areas where the Cannons probably won the game most.  Eliminate Hamilton's unpredictable offense, and you can slow them down.  The Cannons did just that by focusing on Walters.  But I really thought Joe would bring a little more to the table in the Finals.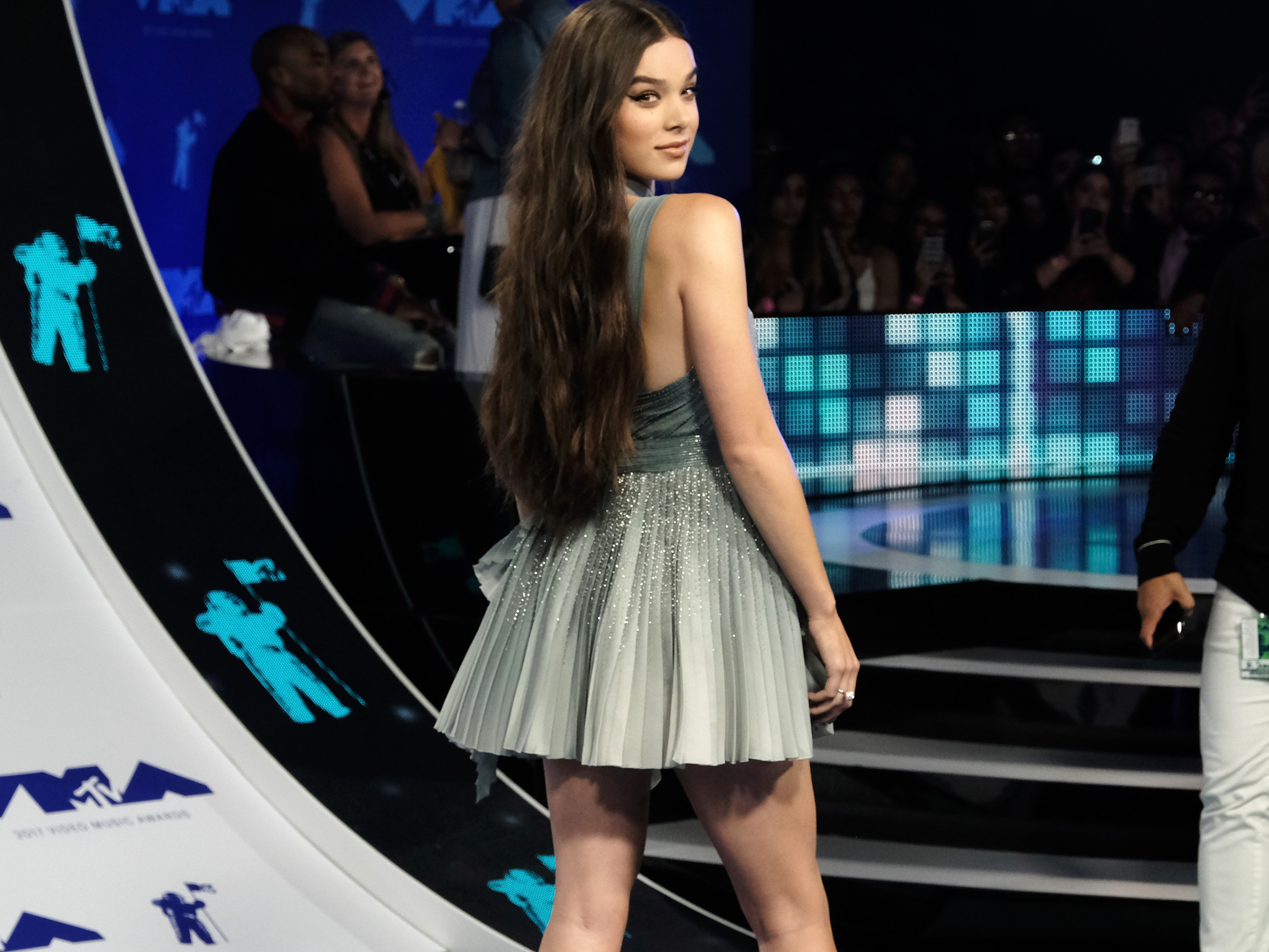 He just seemed SO pumped after the Semifinal win.  And if he didn't I thought others like Jordan Hall and Jeremy Thompson would get more looks.
Mike Stone Proves That D-III players can play with the Best of the Rest
Do you know who Mike Stone is?  If you watched the MLL playoffs and were paying even a small amount of attention, that answer should be yes.  Stone was a HS All-American at Wellesley HS in Massachusetts and then went on to Middlebury College in VT where he was 2x NESCAC player of the year ('08 and '09) and could easily have been named player of the year in either season.  Well, this weekend, he got a bunch of good looks in the Semis while running with Rabil, and then scored a couple sweet goals in the Finals.  Stone looked awesome all weekend, and definitely proved just how good DIII lax truly is.  Combine him with guys like Eric Martin, Kyle Hartzell and Stephen Berger, and the proof is right there in the pudding.  DIII lax is legit.  Is it Crotty/Rabil/Merrill good?  No, but it's closer than most D1 guys would like to admit!
Mike Stone at Middlebury versus Cortland.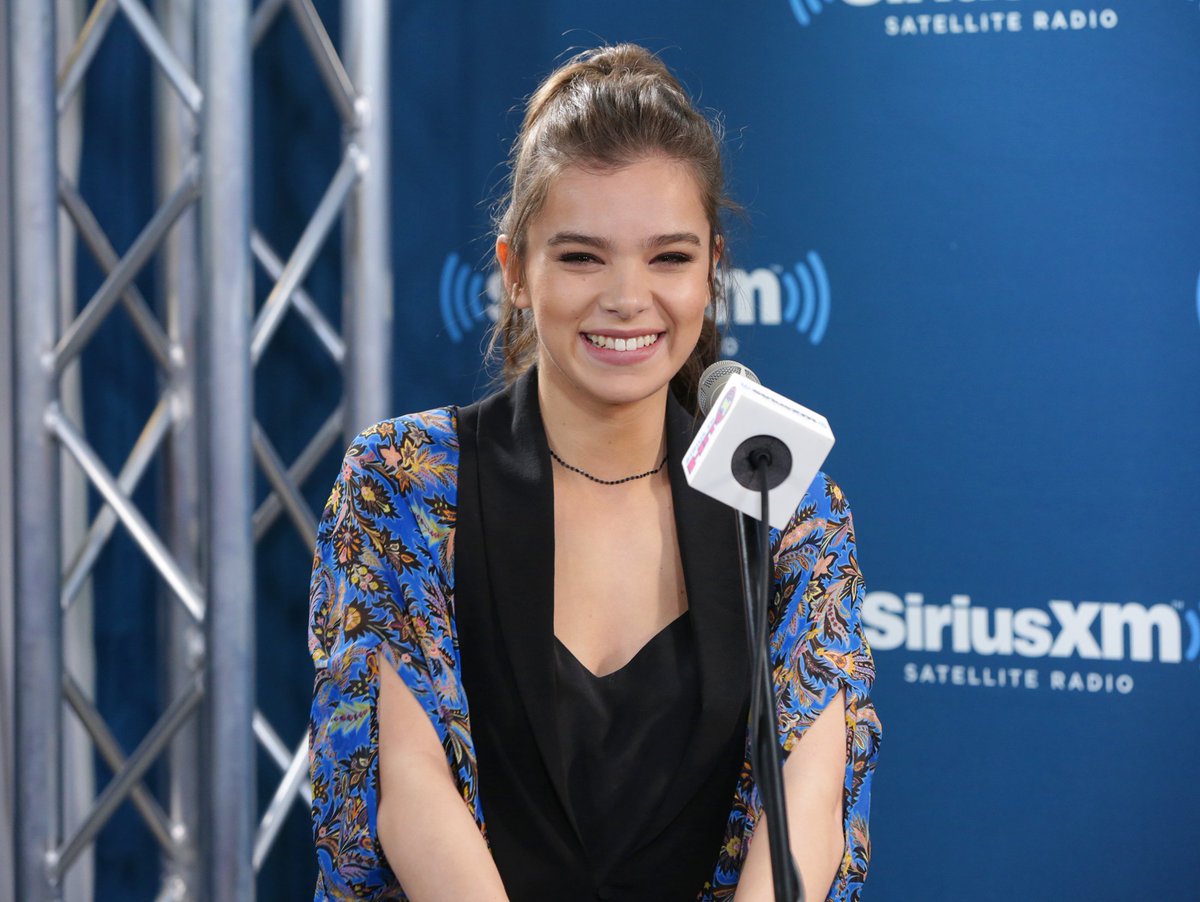 Photo courtesy Lax.com
Jordan Burke Will take an MLL Championship over Goalie of the Year any day!
A lot of people, mostly Boston fans, were outraged that Burke lost out on Goalie of the Year for the MLL to Drew Adams of Long Island.  Seriouly, who cares?  Burke has a Championship ring from this season and won Finals MVP.  Can we drop this conversation now?  And no, at no point should he have been pulled for Kip Turner.  You can't say he is the best goalie in the league AND then say he should get pulled for Turner.  Consistency.  Get some.
Final Thoughts
The MLL Playoffs were GREAT.  At least from the safety of my couch anyway.  The rain and wind on Saturday was insane, but the guys played through it and came out looking tough and professional.  The league looks like they know the weather as well as anyone, since they were pretty solid on playing the games no matter what, but I still think that was a risky move.  Sure, it worked out well, but disaster was just around the corner.

  Luck was their Lady that night!
The level of skill and play has never been higher.  The reffing, while still questionable at times, was actually some of the best I've seen in the league.  The venue was great, the fans that did make it out were into it big time, and the TV broadcast was really solid.  Overall, it was a great weekend of lacrosse, and another big step in the right direction for the MLL.  I would have liked to see them be more proactive with weather announcements, but overall, things are definitely looking up!
Cannons Win! Cannons WIn! – Harry Caray
steinfeld cup造句_用"steinfeld cup"造句
造句与例句手机版
In their inaugural year in Toronto, the Nationals went on to win the Steinfeld Cup.
The Bayhawks won their 3rd Steinfeld Cup, despite entering the playoffs as the lowest seed.
Dougherty has been part of three Steinfeld Cup Championship teams : the Long Island Lizards in 2007.
Coming off a Steinfeld Cup victory in 2009, the Nationals were unable to repeat this achievement.
The Nationals did not qualify for the 2010 Steinfeld Cup playoffs after winning the championship in 2009.
In 2002, it was the host stadium for the Steinfeld Cup, the championship of Major League Lacrosse.
In 2005 he played in the Rochester lost in the Steinfeld Cup, a couple days later he retired.
The Cannons will try to build off their 9-5 playoff season in 2012 after winning their first Steinfeld Cup in 2011.
Cantabene joined the Baltimore Bayhawks in the 2006, he was traded to the Philadelphia Barrage where he captured his third Steinfeld Cup victory.
They were selected on host the 8th annual Major League Lacrosse Steinfeld Cup championship weekend at Harvard Stadium on August 23 to August 24.
It's difficult to see steinfeld cup in a sentence. 用steinfeld cup造句挺难的
He was twice named to the Major League Lacrosse All-Star Game and has been a member of an MLL Steinfeld Cup championship team.
This made Paul Rabil a two time Steinfeld Cup Champion as he finished off the season with a total of 29 goals and 20 assists.
The defending champion Denver Outlaws will try to capture their third title in four years after defeating the Machine, 19-18 in the 2016 Steinfeld Cup.
Striebel and Boyle would later earn two golds medals and a silver medal together in World Lacrosse Championship play and three MLL Steinfeld Cups together with the Philadelphia Barrage.
On August 8, 2015, Rabil had three goals and three assists as the Lizards defeated the Rochester Rattlers 15-12 in the MLL Steinfeld Cup Championship game.
Trevor is the only goalie to have won a NCAA Men's Lacrosse Championship, an International Lacrosse Federation World Lacrosse Championship and a Major League Lacrosse Steinfeld Cup Championship.
Even though LoCascio only played one full season with the Lizards, LoCascio performed well, and led the team to the inaugural Steinfeld Cup in 2001, defeating the Baltimore Bayhawks.
He remained with the team even after it moved to Philadelphia, and won the Major League Lacrosse Steinfeld Cup and the Major League Lacrosse Coach of the Year Award in 2004.
The season began on April 26, 2014 and concluded on August 23, 2014 with the Denver Outlaws beating the Rochester Rattlers to win the franchise's first Steinfeld Cup.
Lowe has the distinction of being the only player in lacrosse history to score an overtime goal in an NCAA Men's Lacrosse Championship game and a Major League Lacrosse Steinfeld Cup championship game.
Picking the first Pro Lacrosse Hall-of-Fame class — Lacrosse Flash
Defenders: Ryan Curtis, Lee Zink, Nicky Polanco
Defence is a tough call, and to be honest, it almost feels wrong to leave Brian Spallina out of this group.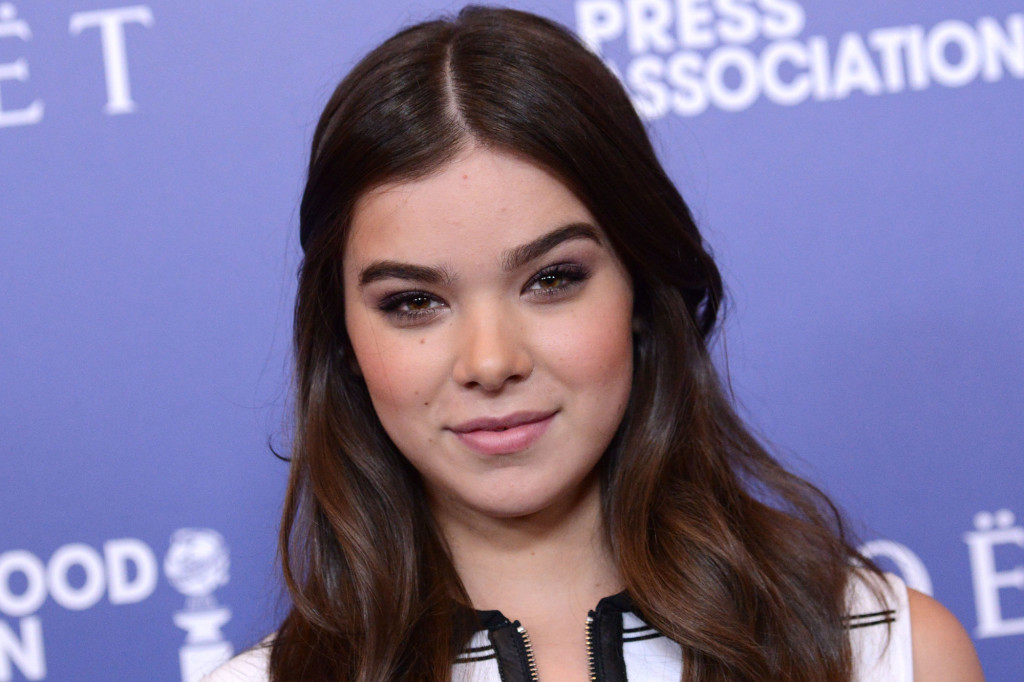 But there is only room for three, and these are my three.
Ryan Curtis was a Defensive Player of the Year and three-time captain for the Cannons. He was also picked as Cannons' MVP three times, and he was a five-time All-Star. He picked up a whopping 41 GBs his DPOY season in 2003.
Lee Zink was a fixture of the Denver Outlaws for years. He was their top defender as they tried to break through and win their first title, and when they finally won it. Zink would win two titles and retired following the second as a two-time Defensive Player of the Year, eight-time All-Star, and the all-time leader in games played for the Outlaws.
Polanco became one of the early faces of the league, making highlight plays due to his physicality, intensity, and punishing playstyle. Playing like a man possessed, intimidating opponents, and laying some serious hits on opposing players, Polanco would spend plenty of time in the penalty box, but also was a truly dominant defender. He won Defensive Player of the Year twice, was a six-time All-Star, and played a ridiculous 14 seasons in his career.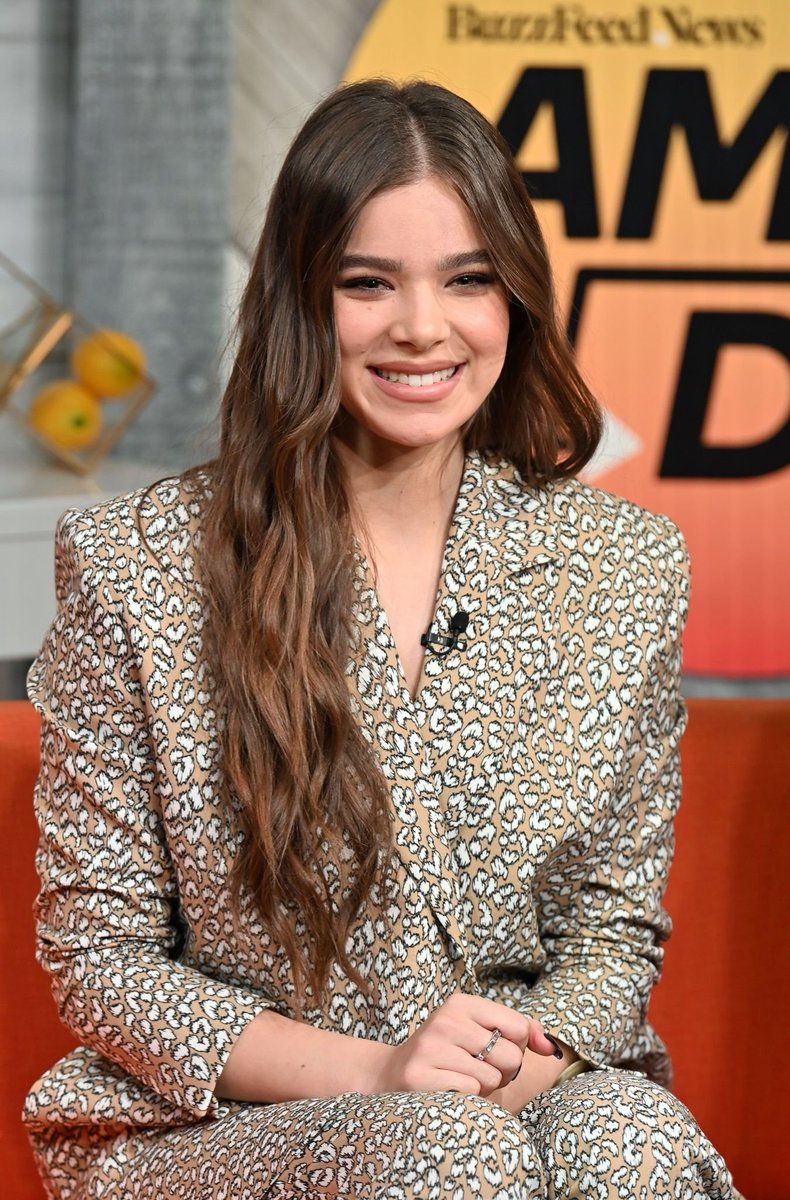 Goalie: Greg Cattrano
For the first five years of the MLL, if you had Greg Cattrano, you were playing for the title. Yes, he really played in the first five title games, winning in three of them. In those first three years, he was a member of the Bayhawks. After that, he was traded to the Barrage for the first overall pick in the upcoming college draft.
How valuable was that pick? Mikey Powell was in the draft class. That's the value of a Cattrano as a goalie. The Big Cat was the goalie of the year three times. He was the outright MLL MVP in 2002. This is a remarkable feat in a league where so often offensive production is the key criteria for MVP voting.
League Contributor:
In most pro sports Hall of Fames, the men and women who make major contributions to the sport and league off the field can be enshrined as well. In order to truly honor the history of pro lacrosse, it's important to honor those who made it happen not as players, but as league innovators, contributors, and proverbial growers of the game.

I think Jake Steinfeld should be part of the first Pro Lacrosse hall of fame for that reason. Steinfeld was a co-founder of the MLL and was critical to getting the MLL off the ground way back in 2001. The league's championship trophy, the Steinfeld Cup, is named for him. I think his vision of what pro lacrosse could be is starting to be realized with what the PLL has done in the last few years, but his laying of the foundation for pro lacrosse to exist is worthy of hall of fame inclusion.
Predicting The First Professional Lacrosse Goalie Hall of Famer
Last week the Premier Lacrosse League unveiled a new Hall of Fame. The Professional Lacrosse Hall of Fame.
While there already exists a national lacrosse hall of fame, those walls are filled with players and coaches that primarily excelled at the college level.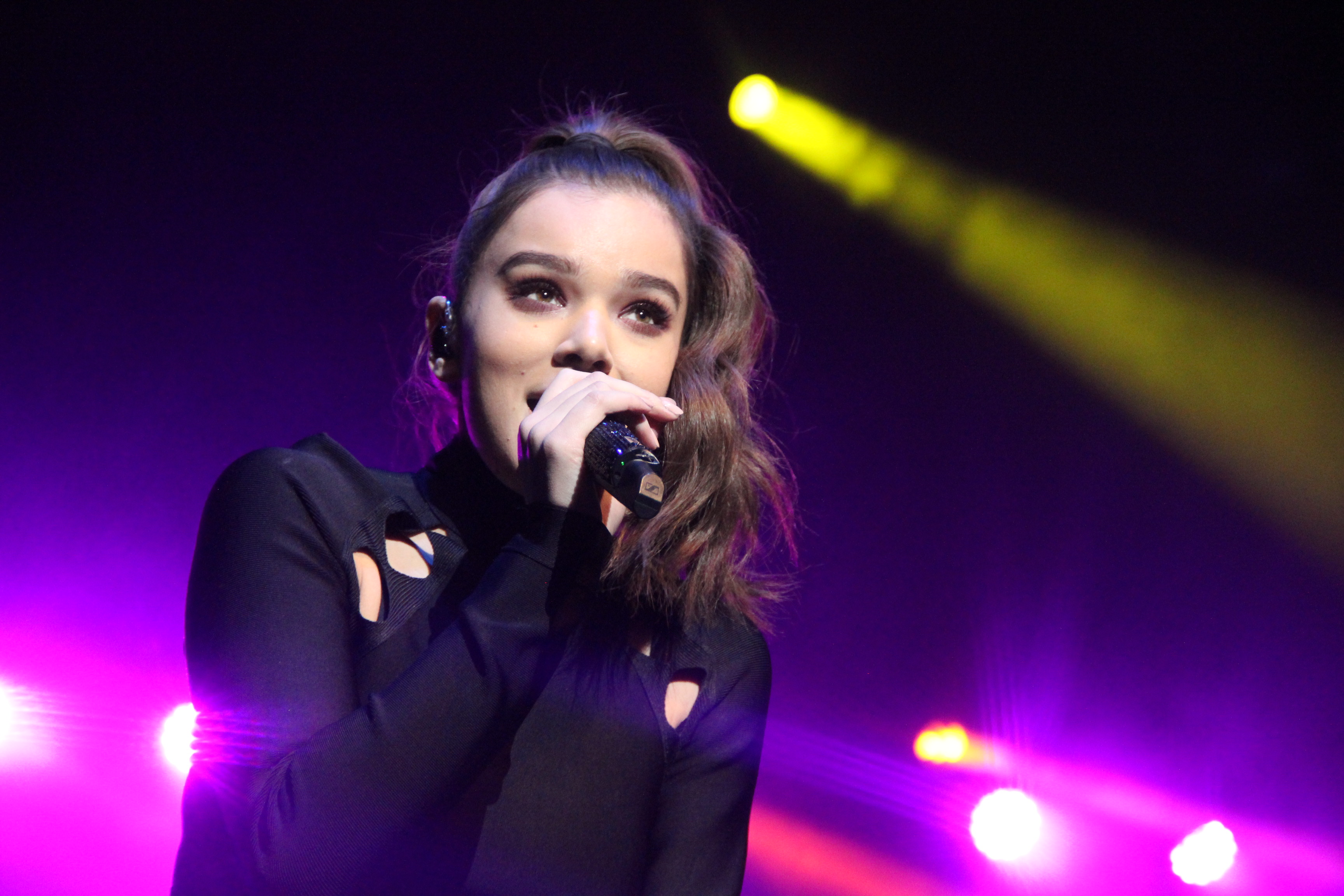 With the growth of the sports and the blossoming of professional lacrosse, first with the MLL in 1999 and then with the PLL in 2019, it's an awesome idea to have the lacrosse version of Cooperstown or Canton.
Here are the rules for who is eligible:
Minimum 5 year playing career in the PLL and/or MLL
Retired from professional play for at least 3 years
Nominated by member of the Hall of Fame committee and receive 75% vote.
Given pro lacrosse started only in 1999 we're going to miss out on some legends of the game that never played professionally simply because it wasn't an option. But you gotta draw the line somewhere.
So who is on the Hall of Fame committee? Here you go –
I count one goalie on the committee – Coach BD. So I guess we'll assume the goalie nomination comes from Billy Daye unless there are some other goalie lovers amongst that group of individuals.
National Lacrosse Hall of Famers
If we're trying to figure out who the first goalie elected into the professional lacrosse hall of fame will be, a reasonable place to start is the goalies already in the hall of fame.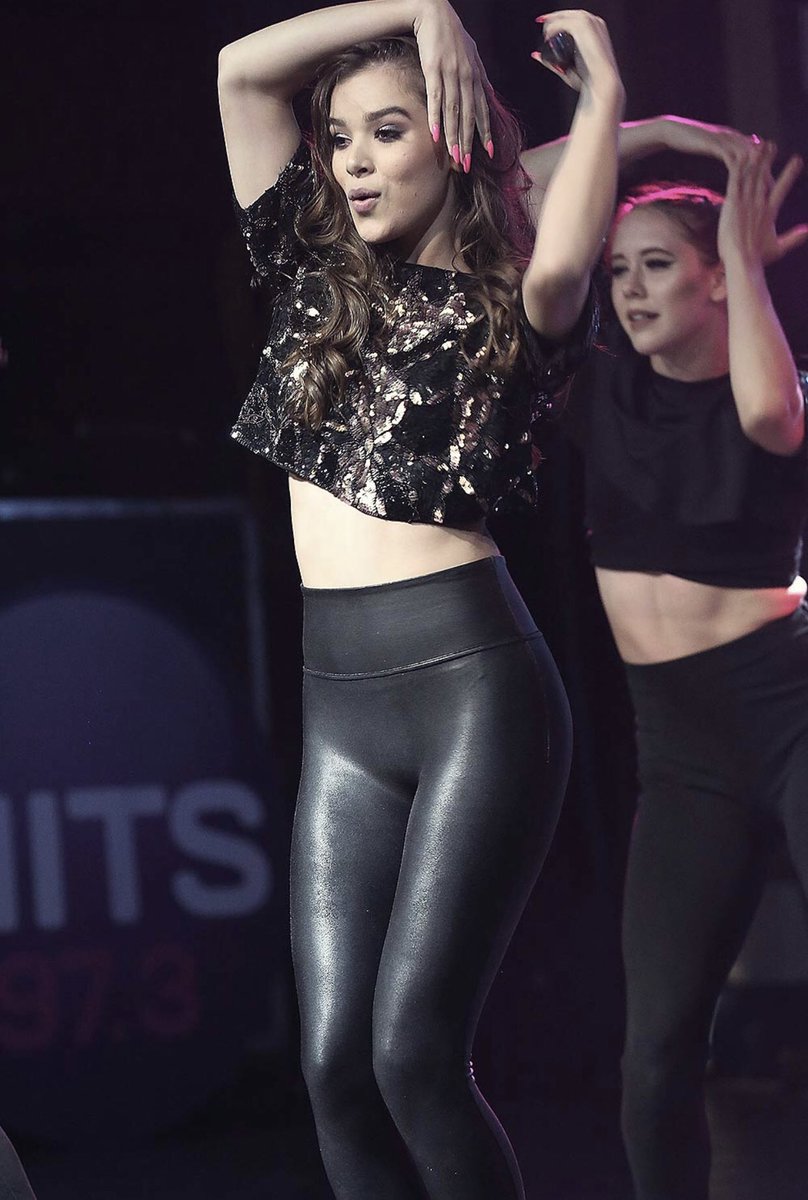 Let's have a look at the National Lacrosse Hall of Famers to see which might be eligible for nomination into the Pro Lacrosse Hall of Fame given these rules. Here is the list of goalies with year inducted followed by the playing years.
1992 Sterling "Skeet" Chadwick (1971-1974 Washington & Lee)
1999 Michael Federico (1977 – 1980 Johns Hopkins)
2000 Larry Quinn (1982-1985 Johns Hopkins)
2004 Sal Locasio (1985-1989 UMass)
2007 Tom Sears (1980-1983 North Carolina)
2010 Scott Bacigalupo (1991-1994 Princeton)
2012 Brian "Doc" Dougherty (1993-1996 Maryland, MLL 2001-2009)
2019 Paul Schimoler (1986-1989 Cornell, Team USA 1990 and 1994, passed away 2013)
According to the eligibility requirements, the only goalie on this list of national hall of famers eligible for the professional lacrosse hall of fame is Doc.
Candidates for Pro Lacrosse Hall of Fame
With the PLL going into only its 3rd year and the eligibility rules saying you must be retired from pro lacrosse for 3 years, the first goalie entry into the pro lacrosse hall of fame will be an older MLL goalie.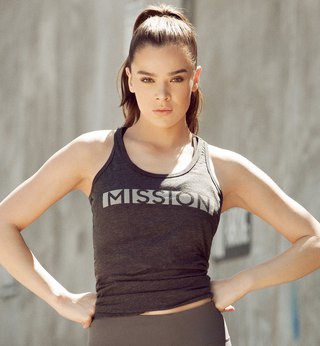 Taking a look at the MLL history, here's what we find.
Below is the list of goalies who have won multiple Goalie of the Year awards in professional lacrosse (PLL/MLL):
Adams, Gallloway, Riorden, and Sconone are all still active players and therefore ineligible. Leaving us with Cattrano, Dougherty, and Schwartzman.
Brian "Doc" Dougherty
Dougherty was a two-time, first-team All-American at the University of Maryland (1993-1996), earning the award in his junior and senior seasons.
Dougherty was a two-time recipient of the USILA's Ensign C. Markland Kelly Jr. Award as the nation's top goalkeeper (1995, 1996) and was named the Lt. Raymond Enners Award winner as the nation's outstanding player in 1995.
In addition, he was MVP of the 1995 NCAA Championship after leading Maryland to a second place finish.
After college, Dougherty played nine professional seasons in Major League Lacrosse, from 2001-2009, and was an MLL All-Star six times.
He was named the MLL's Goalie of the Year three times, winning the honor in 2003, 2006 and 2007.
Dougherty was selected as the goalie on the MLL's All-Decade Team in 2010.
On the international level, he won two FIL World Championships as a member of the U.S. Men's National Team, capturing gold in 1998 and 2010.
He is already a member of the University of Maryland Athletics Hall of Fame, inducted in 2008.
Dougherty played with the Philadelphia Barrage from 2005 to 2008, played with the Long Island Lizards from 2003 to 2004 and Rochester Rattlers from 2001 to 2002.
Dougherty has been part of three Steinfeld Cup Championship teams: the Long Island Lizards in 2001, the Philadelphia Barrage in 2006, and again in 2007. 
Doc also continues to coach goalies through NetNation and was a guest on my podcast way back in episode 18.
Greg Cattrano
The Cat attended Brown University where he was a star goalie being named goalie of the year his senior year in 1997.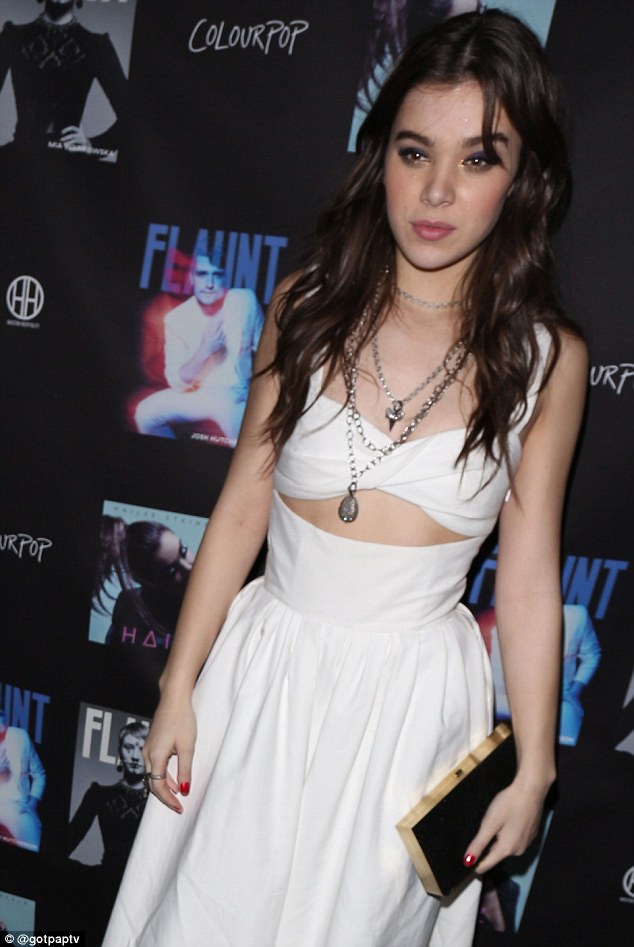 In addition he was named All-American twice. Cattrano finished his collegiate career with an amazing 68% save percentage, and his three goals still stand as the NCAA record for offensive production by a goaltender in NCAA sports.
In the MLL, Cattrano played in all five of the league's first Championship Games from 2001 to 2005, winning the Steinfeld Cup in 2002, 2003, and 2004. That is an absolutely insane run and any lacrosse team cannot do that without great goalie play and leadership.
He won the MLL goalie of the Year 3 different times. He was also the first MLL goalie to ever score a goal.
Cattrano retired after the 2006 season, and his number "2" was retired by the Long Island Lizards in the 2007.
Prior to the MLL forming, Cattrano played club lacrosse for NYAC and represented Team USA in the 1999 World Lacrosse Championship.
Jesse Schwartzman
Schwartzman started his career manning the pipes for the Johns Hopkins Bluejays from 2004-2008.
He was apart of the Hopkins crew that ran the table going 16-0 and winning the title in 2005. Then again in 2007.
Schwartzman was selected by the Denver Outlaws with the 39th overall pick in the 2007 Major League Lacrosse draft and had a superb professional career.
He won MLL goalie of the year in 2009 and 2013. He is the only goalie in MLL history to give up an average of fewer than 10 goals per game. In 2011, he set the GA (Goals Against) record with a 9.87 average. In 2013, he broke his own record lowering the GAA to 9.67.
Like he did in 2005 with Hopkins, in 2013 Schwartzman led the Denver Outlaws to an undefeated 14-0 season. Only the 4th North American professional sports franchise to accomplish that task.
Schwartzman announced his retirement from professional lacrosse in 2015.
We, after all, did our job, sitting somewhere deep in the hold of the engine room of this large ship, only occasionally climbing on its captain's bridge. Much was unknown to us, and now it is being revealed. For the first time I realized this when I saw a previously secret film about the launch of the "Tempest" along the trajectory, which at that time I alone with Dima German from Tolstousov and counted on the BESM. For the first time I saw what and how ..
AK Platonov.Fragment from correspondence
Let's return to the history of computing. Lebedev was making a model of an electronic calculating machine, and the money ran out. Then he wrote a letter to Stalin that useful work was underway … They sent a commission headed by Keldysh. Keldysh saw the computer technology and, we must pay tribute to his perspicacity, understood the perspective. As a result, the government issued a decree on this matter. The first point: to rename the layout of the electronic calculating machine to a small electronic calculating machine.I came to BESM, and they told me: here is BESM, and there – MESM, a small electronic calculating machine. So, nothing of the kind: it was a model, and by a government decree it was renamed MESM. The second point: to make a large electronic machine – BESM. This was entrusted to the director of the Institute of Precision Mechanics.

MESM
What is the Institute of Precision Mechanics? It is located in Moscow, on Leninsky Prospekt, next to the Physics Institute. It was created in order to do everything related to punch cards.IBM made punched cards for the first census in Russia, in the nineteenth century. That is, Russia paid good money to some small company named IBM, and this was the start of its development. We had all the statistics on tabulators. And here they are "chukh-chukh-chukh" …
What kind of equipment was there? Sorters, punched cards, printers that printed punched cards on special paper. Solid mechanics! The director of the institute that made the computing equipment that was in use at that time did not cope with the task.And there was a whole story: how Lebedev was persuaded (Lavrentyev persuaded him), and Lavrentyev became the director of the institute, and then Lebedev became the director of the institute instead of that "unsuccessful" academician. And they made BESM. How did you do it? Collected graduate students and term papers of the physics departments of several institutes, and the students made this machine. First, they made projects on their projects, then they made hardware in the workshops. The process went on, aroused interest, the Ministry of Radio Industry was involved.
The first to be made was not the STSM, but the so-called digital integrator.And Keldysh sent Okhotsimsky and me to the KB to look at him. We were shown a whole box of what they piled up there … In short: they took the derivative of the second point, and used it for the first, that is, it was a first-order method, and even with a bad remainder. Okhotsimsky understood and criticized all this. When I came to him, he immediately explained to me what Polarny had explained at one time: Euler's method, with recalculation, and this is the second order.
Then they made the SCM. But before the STsM, the plant that produced tabulators and other mechanics also made its own electronic machine.And this was the first powerful machine in NII-1. When I came to this car with BESM, my eyes went up to my forehead. The people who made it just sculpted it out of what they have. There was no idea there, that is, I could hardly do anything with it! She knew how to multiply, add, divide, had a memory, indeed, and she had some kind of tricky code that you couldn't use it. But that was also an attempt! Then STsM appeared. The machine was not bad, Keldysh took it with pleasure, because he needed it, he created an institute to introduce computing technology wherever possible.He realized even then, in Kiev, how correct this path is. So he took it, and everyone was happy to work on it, and so was I.
– Was there a big car?
– Well, imagine a cabinet higher than that photo (shows with his hand).
– It turns out, a meter and a half?
– Yes, a wardrobe of this width, maybe a little more (shows with his hands). And the lengths are up to me.
– It turns out, three meters.
Such a cabinet.There is a drum inside, and somewhere nearby is a remote control. The trouble was, because of the drum, it took a very long time.
You give the "if" command (if), and you have to wait eight commands until the track under the head fits there. The developers told us: just find what to do in these eight commands, but because of this, it turned out eight times slower.
But Seva still managed to do everything, because absolutely the whole country worked on BESM. The Institute of Mechanics had the first department in the left tower – this was the territory of the OPM, given to Keldysh.We spent the night there. And they went down, and went up, and worked. At BESM were atomic projects, plus Korolev, plus Levin immediately began to translate from French, then they began to predict the weather. Therefore, Keldysh took the STsM and we were transferred to it in order to free up time on the BESM.

BESM
An episode is recalled in connection with BESM. How everyone was kicked out of the car. Her main time was with Kurchatov, and they were ordered not to give anyone time until they finish all the work. This greatly angered Lebedev.Initially, he allocated time himself, and did not agree with such a demand, but Kurchatov knocked out this decree. Then I ran out of time at eight o'clock, I have to go home. Just then Kurchatov's girls come in with punched tapes. But behind them enters an angry Lebedev with the words: "This is wrong!"
In short, Sergei Alekseevich sat down at the console himself, but I did not leave. And then I saw how it worked. There were 6 or 8 problems, each one, probably an hour and a half, or even more. So he found a mistake in everyone and spent less than an hour on it.This, I can tell you, is skill. Then he turned to me: "Can you count?" I answered: "Yes!" "Count!" – said Sergei Alekseevich and left. And I counted until the morning.
How did he do it? The punched tape was two-track, here there is a sync pulse, but here it is either zero or one. A hole is one, no hole is zero. This is the width of the punched tape, and this is the reel. There is a punched tape on it, if you wind it up – then this is the height (shows with his hands). A common mistake: an extra one is broken or a sync hole is missing.On this "hole" the entire program is shifted by one unit. He sits, looks at the remote control, turns the tape, and jumps out the AVOS. He begins by dividing the program in half to look for where the "bad" team gets out. Once it is shifted, it means that it is already "bad". Finds. Okay. It's not hard. I also used this. But then you need to go to the end of the corridor, there is a tape, you need to unwind it.
And where is this shift, how to find it? What was Lebedev doing? He knew how many commands the address had to be typed earlier in order for the spinning reel to stop in the right place.Which significantly accelerated the process.
– Did the STsM also have a program on punched tape? Or was it asked on the remote control there?
– What did we introduce into the SCM? In my opinion, punched tape, I do not remember … Tape, most likely. It could only be she…. For the first time I saw a five-track tape already on the TC, the international telegraph code.
– How did you get the results?

The printout was on the side. There was a closet here, and there was a printout. How she rattled! On Arrow, she gave out punched cards, you had to go to another room, and there, on this tabulator, type.It was very uncomfortable there. However, SCM in my memory is some kind of freak
-Slow? Are these drums eight times slower?
-Of course. Random access memory on a magnetic drum. The story there was not easy. BESM was supposed to give 10.000 operations per second. But it is designed for memory on electrostatic tubes. A fight broke out. The MEP who made the pipes, he said that we can only make a certain amount. Who should I give it to? And at the very top they decided: BESM or Strela? It was necessary to lay in the state plan in advance, long before the creation of the machine.
BESM was designed for this memory and the speed of 10,000 operations per second, and the Americans had either five or eight at that time, and BESM would be the first in the world in terms of speed. But there were no pipes.
Then Lebedev and the guys made a memory on mercury tubes. This is such a lamp, there are mercury vapors in it, the speed of sound is low, and in each tube there are 16 numbers with 64 numbers. Alas, I began to forget a lot.
Actually, even the first display in the world was made on BESM, Sokolov, a wonderful guy.He specially recorded such commands on the drum so that the muzzle would appear, smile and much more. But, due to the replacement, the BESM on the tubes gave only 1000 operations per second. Moreover, all calculations on them were carried out 2 times, necessarily, because these mercury tubes often got lost.
When we later switched to electrostatic memory, it was before my eyes. The car was stopped literally for half a month or maybe a little more. As a result, they made a parallel machine out of a serial machine.The whole team of young guys – after all, Melnikov and the others were still boys – rolled up their sleeves and redid everything. We did our 10 thousand operations per second, then raised the frequency again, and they got 12 thousand.
I remember that moment. Melnikov says to me: "Look! Look, I'll give the country one more Arrow now! " And on this oscillator turns the knob, just increasing the frequency.
He was a cheerful man. I remember playing everyone. He showed a simple command and argued on a dispute that he would execute this command and there would be AVOS.All the engineers gathered around him, he sits at the control panel, and the control panel was beautiful, made of oak wood … He carries out the command and really gets AVOS. Why? And he made a short circuit with his foot somewhere under the control panel, he knew that somewhere there was something bare. These were his jokes.
I then felt so sorry for this remote control. When the BESM was being broken, I asked Melnikov: "Why not to the museum, the whole country was working?" And he says: "And they have no place!". Then the employees of the Polytechnic Museum, in front of my eyes, ran, trying to find at least something.Here it is, the lack of culture.