Goalie basics: Soccer Goalkeeping Basics | Soccer Drills & Practice Plans
Soccer Goalkeeping Basics | Soccer Drills & Practice Plans
Below are some basic soccer goalkeeping positions. They should be reinforced during goalie training and drills. We have seen different preferences about some of these by different coaches. In the end we advise you settle on the technique that is successful and feels comfortable for your goalie. Don't make them do things in a way that feels awkward – it will cost goals.
Our Soccer Goalkeeping Practice Book has complete goalie practice plans and enough drills and activity equivalent to a season's worth of high intensity games.
SOCCER GOALIE HAND POSITIONS
---
High Balls – Catching Above Head
The basic position of the hands resembles the letter "W". If the hands are too small to keep thumbs together and secure the ball, then open up the thumbs to get fingers and palm to control it.
Medium High Balls – Catching Chest High
The basic position of the hands resembles an inverted "W", with the little fingers touching.
The thumbs and palms put pressure on the ball while the fingers bend to form a "basket".
Medium High Balls – Catching Stomach High 
The basic position of the hands resembles the chest high catch, however the hands are a bit more underneath the ball to cradle it into the stomach.
Low Balls – Catching Between Knees And Ground
Same hand position as for medium high balls. You need to drop both (or at least one) knees to the ground as you catch the ball to get body securely behind ball.
Diving – Catching While Moving Horizontally
The concept of the "W" still applies. You do want to make sure that the hand closest to ground provides a "backstop" for the ball while the other puts pressure from the top.
SOCCER GOALIE READY POSITIONS
---
Shots from a distance
This is your basic ready position.

It allows you to generate momentum for a "big" dive by lowering knees and then pushing off one foot for the dive.
Shots From Close In
Here you are in a reaction or reflex situation. You do not have the time to drop down as much and generate momentum for a big dive. Your "ready position" is lower so you can push into dive instantly. That is why leg strength is important.
PICKING UP LOW BALLS
---
One Knee Down
We recommend a straight drop with the knees and heels as close together as possible. This ensures that there are no holes for the ball to slip through.
Two Knees Down
This is a more recent development, mostly seen for softer shots or shots from a distance. After the ball is secured, the goalkeeper often falls forward and buries it under the body.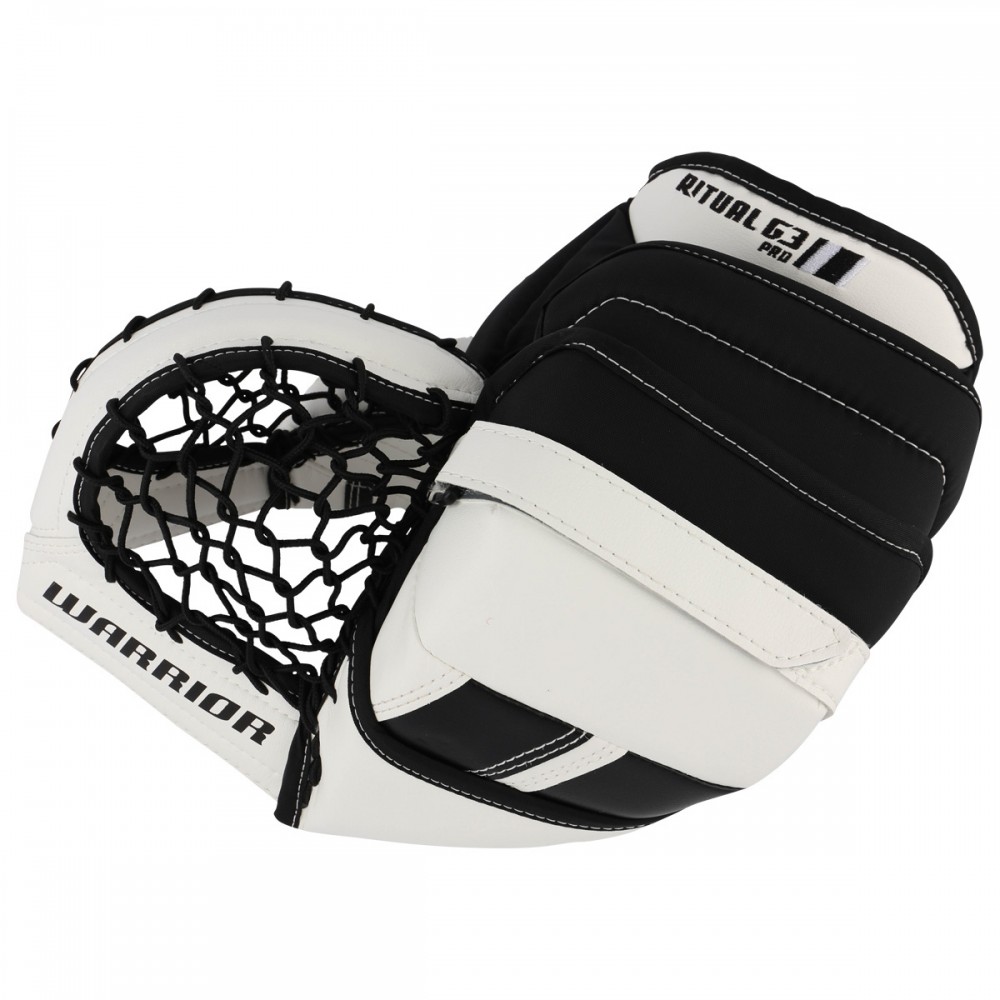 Some coaches want one of the legs angled sideways. In the end it needs to be comfortable for the goalie, allow the goalie to get down quickly, avoid rebounds or balls going under/through goalie.
SOCCER GOALIE STRETCHES
---
Upper Body  
Be sure to hold each position for 30 seconds. Also do regular soccer stretches. You may want to keep knees and elbows bent very slightly.
Shoulder
Be sure to feel the stretch. Do not push against the post, rather let the weight of the body provide all the force.
Hamstrings
Keep your back straight and do not overstretch for the sake of getting the ball to your feet. Start shorter if needed and extend over time.
Browse through our Soccer Blog – Skills  section for more goalkeeping information, such as saving penalty kicks, more essential skills, seven speeds of soccer for goalkeepers……
How To Play Goalie In Hockey (A Beginner's Guide)
Do you want to learn how to play goalie in hockey?
Think you're ready for the blistering slap shots?
The pressure of being the last line of defense?
The nerve-racking experience that comes with knowing that the slightest mistake could end in catastrophic consequences for your team.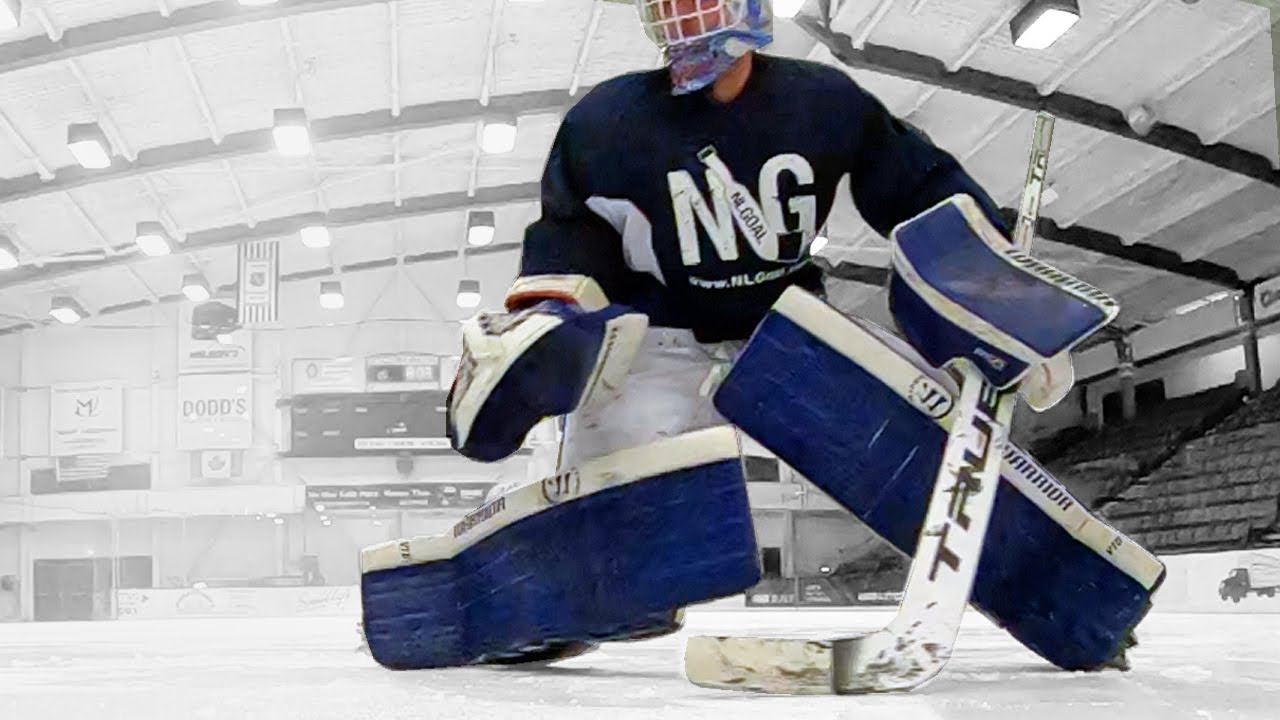 Terrific!
Let's get started on how to you become a goalie…
Equipment Basics – Be Safe
Safety is the most important thing to learn.
Facing slap shots, wrist shots, snap shots, and whatever other kind of shots they can throw at you can be dangerous if you don't have the right gear.
There will be times you may not even be ready and a shot will deflect off of you, but your equipment should always be ready.  Your chest protector, neck guard, and helmet are the 3 most important pieces.  They are going to protect your vital organs and keep you from getting injured.
Your throat protector, although often overlooked, is going provide protection from stray shots, errant sticks, and many collisions.  My recommendation is to find the toughest one on the market.  A throat protector that is lightweight with a polycarbonate construction for extra durability will do the trick.
The chest protector should fit snugly, providing maximum protection, but still give you're the ability to move.
Let's face it, you're not there to look good (even if you have the helmet paint job of an NHL goalie).  Being able to quickly move your arm from your hip upward quickly can make the difference between a goal and flashing some leather on someone.
Your helmet is what is going to prevent you from getting any sort of head injury or concussion so don't cheap out on this piece of equipment.  When searching online be sure to get a helmet that is meant for ice hockey, not street hockey.  There is a BIG difference.  You notice that many street hockey helmets will be under $100 with really cool paint jobs.  Ice hockey helmets are more expensive ranging from several hundred dollars to over $1000.  If you are buying Jr. versus Sr. you'll notice a price difference too.  There are many products out there that offer superior protection, but again don't cheap out.  This is not the area to save money on.
Our favorite online store for Goalie gear is Goalie Monkey. Buying online is a great way to save on gear but you need to make sure the store has a solid return policy.

Goalie monkey even has a gear demo program where you get to try out the gear in games too!
Hockey Goalie Basics
Playing goalie in hockey is not easy.
Like any sport, you'll spend your entire life improving.
But these simple tips can get you started and on the ice in no time.
Skating
A lot of people that have never played ice hockey before think about trying the goalie position because "they don't have to skate as much."
This can't be farther from the truth.
On any good ice hockey team, the goalie has to be one of the best skaters on the ice.  The constant movement that is required to be a goalie, means that you have to balanced.  You have to be comfortable to drop down and get up quickly.  You can be ready to dive, slide, and jump back up into ready stance in a moments notice.
So if you want to be a goalie, get comfortable on those skates.
Goalie Skates are a must.
They are essential to the position because they let you go side to side more readily than regular skates.
  Goalie skates also let you move from side to side without catching an edge and stopping you dead in your tracks.
They also have what is called a "cowling" which is the outer shell of the boot which is made to withstand impact.  
Basic Goalie Skating Technique
As a goalie you'll need to move from side to side quickly.
The basic way to do this is to push off hard with one skate and point the other skate in the the direction you want to move. This is called a T-slide and will let you move across the entire goal.
Other times you will be making short quick shuffles to adjust to the puck moving in front of you. When getting used to your goalie skates practice those movements – moving side to side in various distances and at various speeds. You always want to be under control and balanced, ready to make a quick move in any direction.
Positioning as a Goalie
Stance
There are as many different goalie stances as there are players.
If you are just starting to play goalie, get these basics down:
Your feet should be a little more than shoulder width apart with a slight bend in your ankles with your skates parallel to one another.
Your knees should be bent with your weight distributed on the balls of your feet.
Keep your chest up as if you want to show off your teams logo.
Your shoulders should also be parallel to one another and square to your shooter.
Your glove hand should be off your waist and it should be like you are airing out your armpits and your glove should be slightly out in front of your body.
Keep the blocker slightly out in front of your body but in a lower position so you stick would be flat on the ice.
The stick should be anywhere from 8-12 inches out in front of your skates.
Skate position should provide your with maximum balance as that will provide you with the best and quickest movements.   To narrow and you reduce the amount of net coverage and can lose balance. Too far apart and you can't move as quick.
Playing the Angles
As a goalie you need to understand some geometry.  Angles are a critical piece to the success of any goalie.
You need to position yourself in the best way possible to cover as much net as possible.
You are going to want to first, square up to the puck, not the shooter.  While this may seem obvious, there are times in the beginning where it is easier to look at the person that is going to be shooting at you then at the puck since the shooter is the bigger object.  Squaring up the shooter will leave holes and gaps and there goes your shut out.
It is also helpful to understand that the closer you are to the shooter, the less you are going to have to move to make a save.  You get "bigger" from the shooter's perspective when you are out 1o feet from the goal line as opposed to sitting back in the net.
Just don't get out so far that you can't adjust when the puck is passed from one player to another.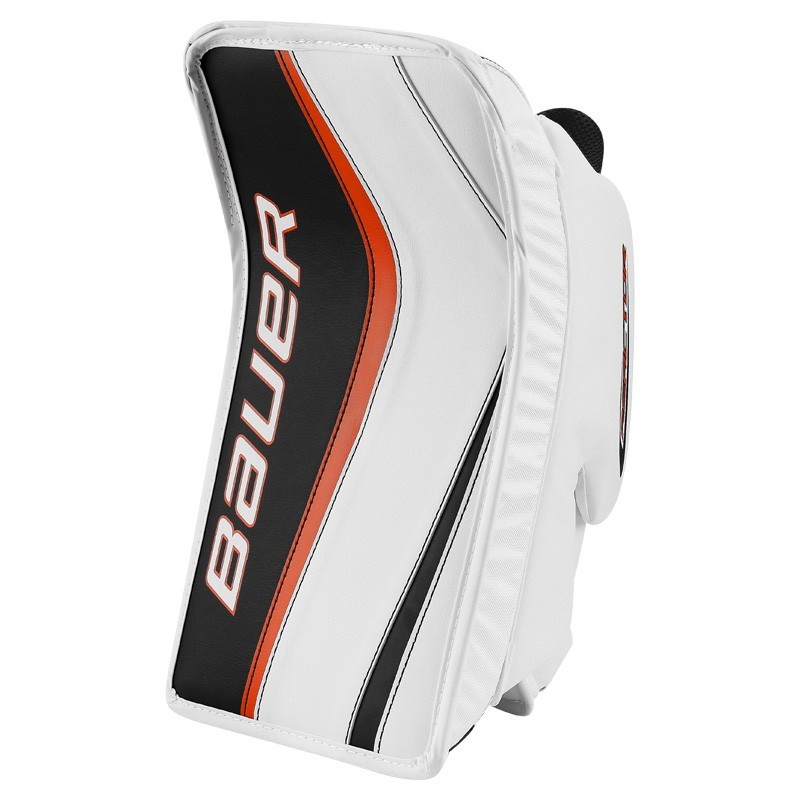 Tips On Using Your Goalie Stick
The goalie stick isn't just for blocking. It can be used actively as well, but make sure any move you make doesn't take you out of position.
Keep paddle flat on the ice
If you are down on the ice and there is a scramble in front of the net, and you lose sight of the puck, a good idea is to hold the paddle (the fat part of your goalie stick) along the ice as if it is a wall.  It will alleviate the puck squirting free and will block your five hole (that means between the legs) for the most part.
The Poke Check
The poke check looks great but can have dire consequences if you miss.
It's a good tactic if you can catch the skater off guard and execute it correctly.  If a shooter still has not shot the puck and they are less then a stick length away, thrust your stick forward at the puck.
A big butt end on your goalie stick is helpful, so when you throw your stick forward you can easily grab the butt end if you full extend.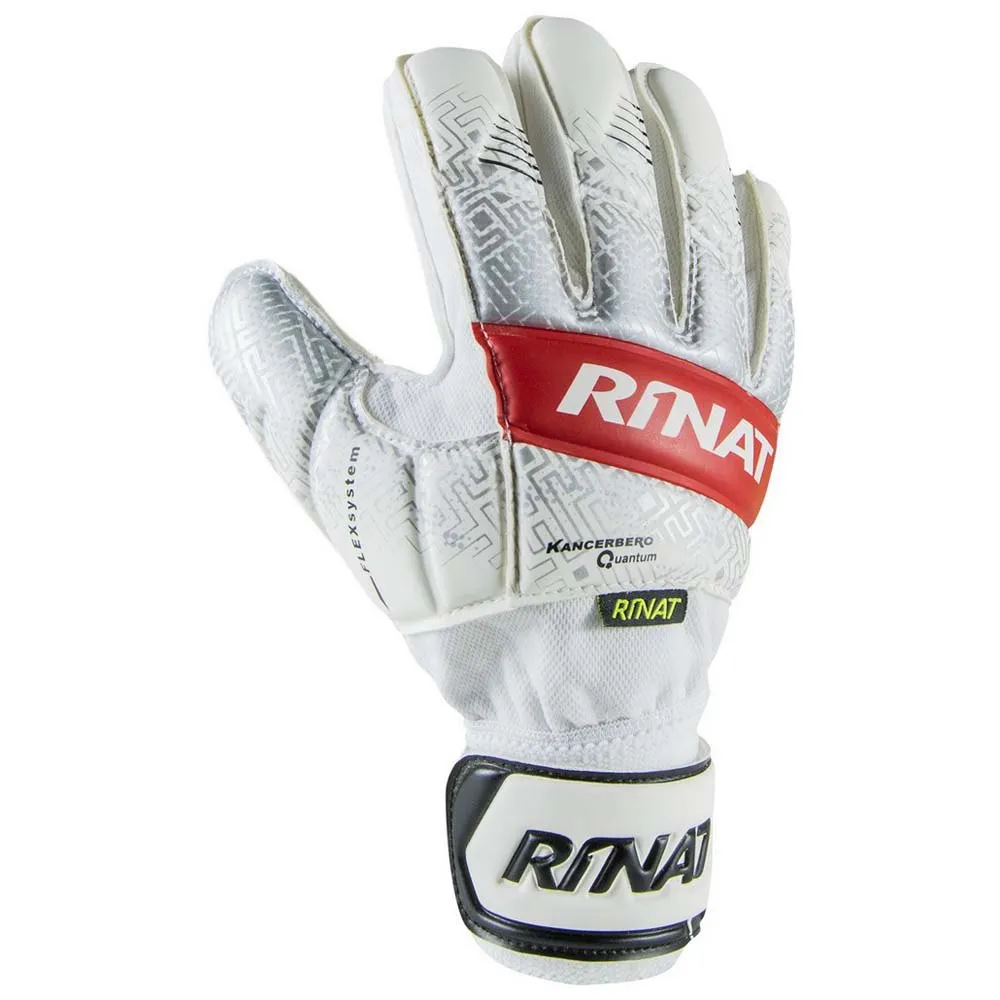 Nothing more embarrassing then losing your stick on the poke check and then they score too!  Yikes!
Playing Style For Goalies
What type of goalie are you?
Butterfly? – Stand Up? – the Almightty flopper?
You may be a combination of all 3 – whatever type you are most comfortable with is what you should stick with.  Don't let someone tell you that one is better than the other.  There are countless goalies who have been successful with all the listed goalie types
If you feel that you are a butterfly style goalie, do not fall straight down on your knees. – Fall on the inside of you knees and fan your legs outward.  This will cover more net surface area.
Goalie Drills
There are so many goalie drills out there that you would exhaust yourself trying to do them all.
So let's focus on just a couple that can really benefit those just setting started.
As with the any other player on the ice a goalie needs endurance.  Being able to go down into a butterfly and quickly back to his feet to be able to move again is important.
 Time yourself to see how many times in 60 seconds you can do down in a butterfly and back to your feet.  It will be exhausting.  You will be out of breath, but the more you do it, the more comfortable you will become at going into a butterfly position for a shot and be in ready to get back up and move if there's a rebound.
Another drill that I like is the move back and forth across the crease as if there are two imaginary players passing the puck and you don't know which one of them is going to shoot.  You can start at the left side, move to the top of the crease, and then to the right.  Back and forth and back and forth.  This is will help you with your mobility. For an added element, have two teammates actually pass the puck back and forth varying the timing so that you can practice following the puck rather than just getting in your own rhythm moving back and forth.
Some More Difficult Situations A Goalie Might Face
Here are some of the unique shots and situations you have to be ready for when playing goalie.
Blocking The Wraparound Shot
Wraparound are a tricky shot to stop.  The most effective way that I have found to stop a wraparound is be down on your knees and plant your pads against the post.  Moving from side of the net to the other on your knees more than likely means you are going to be using the post to stop your momentum from your starting position and pushing off.  There will be times the net will pop off because of the force that you hit the net with.  Better to have a whistle due to a net dislodged then be to slow to get to the other side of the net and your down 1.  Try to wedge your pad into the post.  Your upper body will be lagging behind but once it catches up be sure to get on that puck as quickly as possible to avoid a rebound or an unlucky bounce to the opposing team.
Breakaways
Breakaways – what can you do?  – challenge and be aggressive – challenge the skater to make the first move – Watch the persons hips and watch the puck – Skaters have a tendency to be flashy and with deke their heads this way and that, their stick back and forth.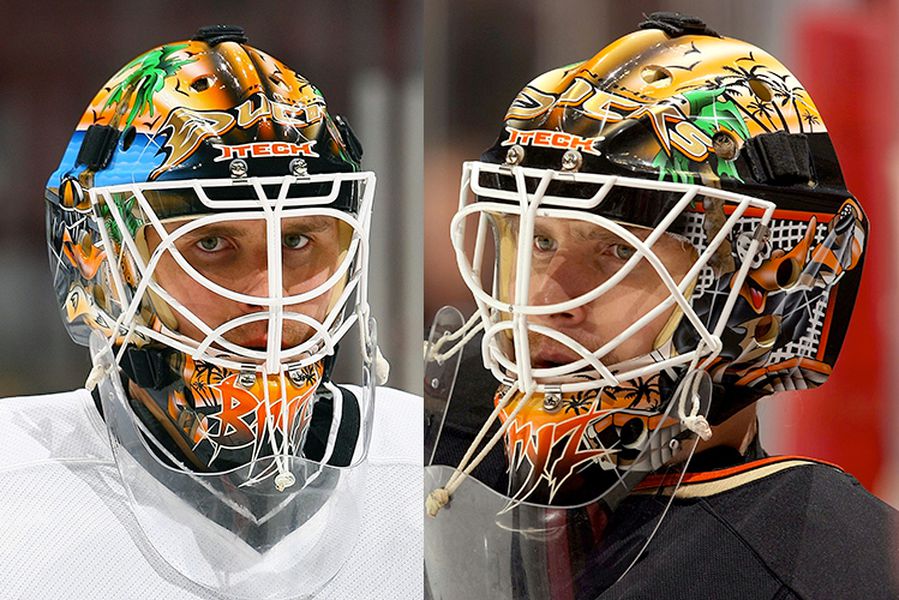 All of that is nonsense.  A skaters hips will tell you the direction he is going.  Depending on where they get the breakaway, from come out as far as you can to be comfortable to get back in your net.  If they are coming in fast your backwards skating should be fast well, vice versa if they are taking their time like with a penalty shot.  You want to match their speed so that you force them to make a move that you want them to.
Getting Screened as a Goalie
People standing in front of you – Obvious yes, but how to deal with it is important.  When the opposing team is taking a shot from the point it is important to be aggressive.  The closer you are to the person who is trying the tip the puck, the more likely you have a shot at saving the puck.  If they are in front of you and standing there while the puck is making its way around the outside of your zone, speak up.  Let your defense know that you have someone in front.  Make sure they are on them.
If they are standing in front of you and you can't see the puck, yelling "screen" usually gets the point across to have your defenders move the opposing players.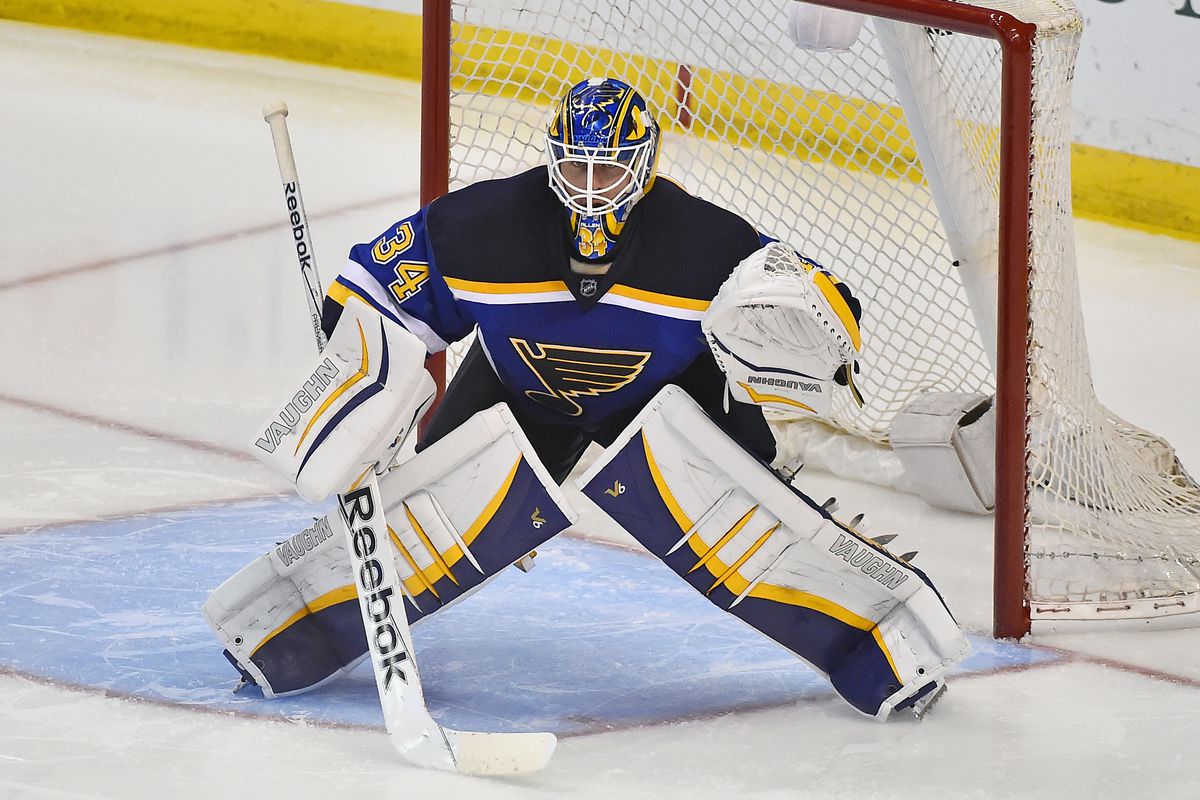 In the same vain, you are going to have some of your defenders who for some odd reason, want to get in front of shots coming from the point.  In reality, it's nice when it works out, but you can't stop what you can't see so if their bodies are in front of the puck which is prohibiting you from seeing the puck, let them know.  Its best to lay down the law before it happens as they are not equipped to stop shots, you are.  Tell them to stay to side so that you can at least view the puck.
Getting Slashed
Be prepared to get hacked.
It is inevitable that at some point you are going to jump on a puck and someone from the other team is going to come in full steam and take a whack at you.  In most cases, your defense is going to come to your rescue and send a message that whacking you is not allowed.  Regardless, you are going to be hacked so expect it.
Retaliating will only end up in a penalty for your team, so do your best to stay under control.
Mental Game for a Goalie
You need to be mentally tough as a goalie.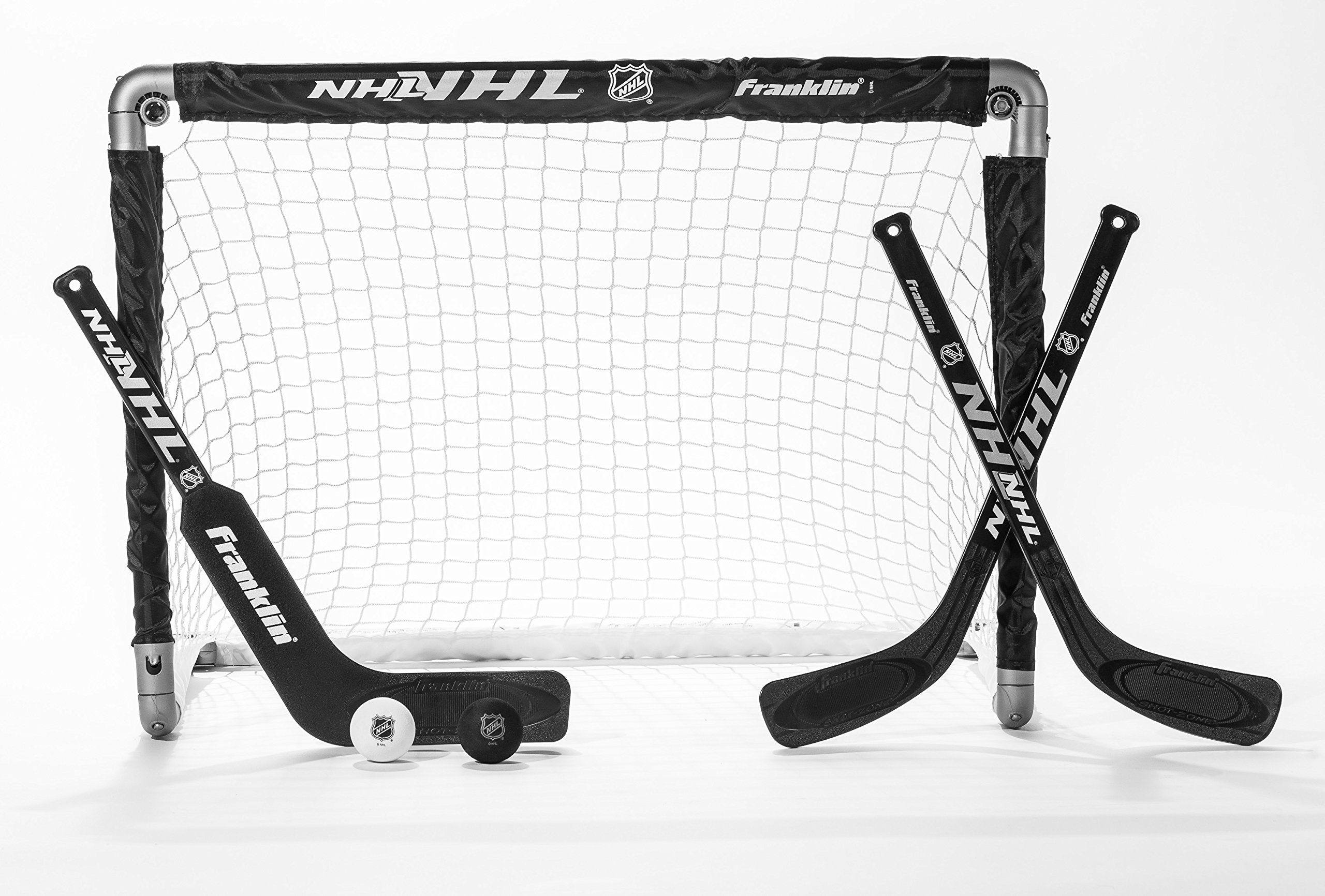 Whenever the other team scores a goal, you are the center of attention. You will never get to skate the puck up ice and score one yourself. If you let in a goal, you don't have time to sulk and get down on yourself because you need to be just as ready for the next shot. Some days you might let in 10 goals. You still have to show up for the next game ready to play your best.
People are shooting at you.
You may get hit in the head and your ears will starting ringing.
There's no way to be ready for the first time that happens other than to know it will happen.  You are not going to look forward to the next time. But the important thing is to not let it affect how you play. If you got yourself a good helmet, then trust it and stay aggressive.
Next Steps…
Get out there and play. Have fun. Playing goalie is challenging, intense, sometimes scary, sometimes mentally exhausting…but most of all it is rewarding. You are the one that get's credit for the win, you are the one on the ice for the entire game, and you get the coolest helmet.
Good luck getting started!
Leave any questions in the comments below. We are always happy to help new and experienced players with their game.
Let us know what goalie related topics you want to see us cover. We'll go find an expert in that topic and pass on the knowledge to you!
Goaltending Basics – Bayside Soccer
Who Needs a Goalie?
Goaltending is one of the most neglected positions in recreational soccer. The skills and importance of the position are hardly mentioned and as a result players often play scared and get hurt. Just a bit of training for the whole team can really help inspire interest in this demanding role and prevent unnecessary injuries.
Point 1: What is a Goalie?
A goaltender, goalie, or keeper is the final line of defense, the eyes of the whole team, and often the bravest player on the field.
Final line of defense: Obviously a goalie's main job is to stop the ball from going into the goal, but a goalie also must be able to tackle, dribble, pass, and kick a ball with accuracy and power.

The use of all of these skills makes a goalie a formidable foe on the field.
The eyes of the team: Being the player nearest to the goal the goalie is able to see the entire field easily. Because of this a goalie should be loud and not afraid to tell teammates where to be and alert them to danger.
The bravest player on the field: The goalie is often the bravest player on the field. They need to be willing to throw their bodies to the ground and in front of rocket shots. They need to be able to charge the ball even if the attacking player is running hard after it.
Point 2: Where does a goalie play?
A goalie plays primarily in the pink shaded area in the picture above. This does not mean a goalie must stay in the large box (sometimes called the 18 yard box). Sometimes a goalie may rush out to kick a ball away or up to a team-mate, or receive the ball from a team-mate.
The goalie may also pick up the ball with their hands anywhere in the shaded pink box.

The only time a goalie cannot pick the ball up with their hands is if a team-mate passes the ball back to them with their feet. Once a goalie picks up the soccer ball they can drop-kick it, throw it with one or two arms, roll it out to a team-mate, or drop it to the ground and play a pass.
Point 3: Position and Angles
The next important thing a goalie should know is position. The goalie should not stand behind the goal line but in-front of it. You may think this is common sense but many of the younger players do stand behind the line when first playing goalie. Additionally a goalie should start from the middle of the goal. (It may be helpful to place a cone in the very middle, a step behind the line, for a player to reference).
Goalies in our 10-12 age division should begin to learn how to cover angles. The picture above shows what an angle would be from the ball to both posts. There are three angles shown to illustrate how the angle changes depending on the ball.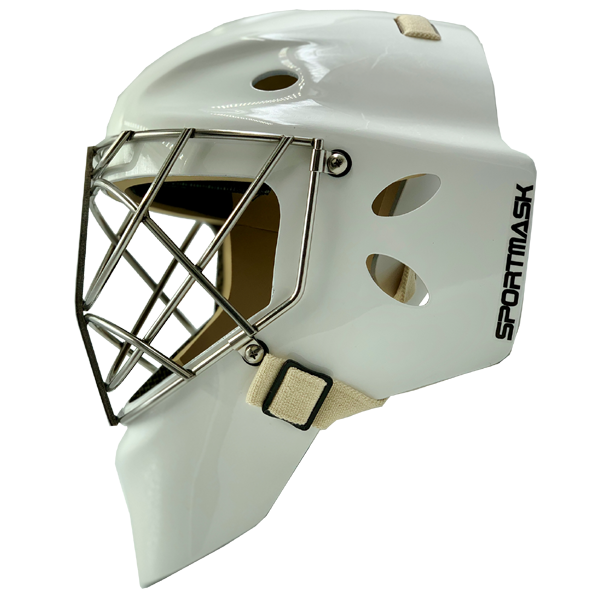 Goalies should move left and right across the goal-mouth with the movement of the ball, being careful to position themselves within the center of that angle. This will help a goalie make more saves simply because they are in the right place. Additionally, older players should be aware of the distance they are from the ball. Too close and a good player will chip it over the goalie. Too far away and a good player will blast it into the corner. Rule of thumb for younger players is to be a 3 to 4 steps forward from the goal line towards the direction of the ball unless they are near the post and it is a tight angle.
One final note on angles and positioning. A goalie needs to know when to rush forward and grab the soccer ball. For example if an attacking player dribbles the ball too far ahead the goalie should rush out and either kick it away or grab it if they can. I often tell my team that they should be a hungry hungry hippo in goal. Get every marble!
Step 4: Making Saves
Ready Position:

Feet shoulder width apart
Knees bent

Hands by the waist
Elbows tucked in
Weight on toes
Shoulders forward
Eyes on the ball

Catching a Ball:

Above the waist: Thumb tips should be touching with fingers up towards the sky (to avoid jamming fingers). Players should make "W" with the hands. The hands should be out front of them and not tight to the body.
Below the waist: Turn the "W" upside down. This time the pinkie fingers should be touching, fingers pointed towards the ground, and arms out in front of the body.
Toss a ball to the player asking them to catch the ball and then bring it to their chest guarding it with their arms. They then toss the ball back to you. Repeat.

Diving:

Diving is difficult to teach. Some kids do it easily and others don't. Begin with the player on their knees and role the ball to their left and then right making them reach for the ball, rolling from hip to shoulder. This helps a player get a sense of getting down quickly and reaching for the ball without thumping to the ground.
Move the player to their feet have them shuffle forward in the ready position and then pass the ball to their left or right. have the player roll from knee, to hip, to shoulder to reach the ball.

Goalie Kicks, Drop Kicks, and Throwing the Ball:

Goalies must learn to distribute the ball to their teammates accurately.
A goalie can throw or drop kick a ball when they pick it up with their hands or catch it. A goalie may throw the ball with one arm and does not need to use two hands like a throw in.
If the ball goes out of bounds a goalie must kick the ball from the goal box (the smaller box directly in front of the goal). It is recommended that young goalies place the ball at either corner and kick the ball wide to a defender. If a player can kick the ball far, it is ok to place the ball differently. However, remember that many goals are scored when the goalie-kick goes bad.
The following link gives some additional information and pictures that may help: The Soccer Mom Manual
The following videos may be helpful to you when training goalies. If you find them useful please like and/or subscribe for more helpful videos from these sources.
We receive no revenue from these creators. We simply find their material useful in providing visual instruction on key coaching topics.
Goalie Body Position:
Catching the Ball:
Diving:
Goal Kicks
(Both videos deal with the proper technique for a long pass. This translates well for a goalie and is the best I can find on the proper technique).
If you have any questions please let us know by contacting us through the website.
We would be happy to answer any questions related to goaltending.
Goalkeeper Fundamentals – Soccer Training Info
Let's try to learn how to become the best goalkeeper we can possible be. It doesn't matter if you're tall or short, a goalkeeper can develop their own style of play. Take Real Salt Lake goalkeeper Nick Rimando or Real Madrid keeper Iker Casillas, both goalkeepers are not very tall, but they're both quick and read the game extremely well so they're always in the right position to make the save.
What matters for goalkeepers is that you're positioned correctly and ready to make the save. But how to you become a great goalkeeper? How do you become a world class goalkeeper? The best keepers in the world make all the basic or simple saves consistently, and then they make that one big game winning save when they're called upon. Usually, every game requires a goalkeeper to make one goal stopping save, along with all the other simples saves that they should make.
David De Gea's Top 10 Premier League Saves for Manchester United. One thing that's unique about De Gea is he loves to use his feet to make saves, and often big time saves by sliding out his foot to block a shot.
Well, as a goalkeeper, you've got to master the fundamentals of the position. Some people say to play goalkeeper you've got to be a little crazy, since you're constantly putting yourself in dangerous positions, whether that's stopping a one on one or coming out to win a cross.
But the key to playing goalkeeper is to read the game soccer and limit the number of times you have to make difficult saves or react at the last second since you're out of position. Understanding the game of soccer is crucial, which comes with experience. As a goalkeeper you want to get to the soccer ball before anyone else, obviously, and that means reading the game and positioning yourself properly.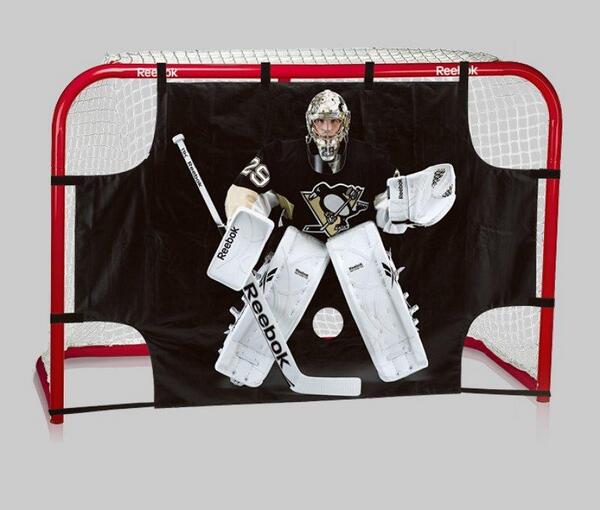 Let's take a look at some of the fundamentals of playing keeper and some goalkeeper drills to make you a better keeper overall.
Here's a run down of the fundamental skills needed to play goalkeeper at a high level:
Ball familiarity – juggle the ball with your hands, forearms, writs, and then fists up in the air.
Add goalkeeper to the possession game – work on your touch with both feet.
Clearing the soccer ball – sending a long ball to the corners, picking out a player, with both feet.
Flexibility in your shoulders – figure eights with the ball between your legs using your hands for flexibility and range of motion.
Tap the ball between your feet – improve touch. Work on control and confidence with the ball.
Goalie wars – place goals about 30 yards away from one another. Keepers take shots on each other.
Narrow the angle – reduce target size when challenged by an attacker, come off your line to close angle.
Treat all shots with respect – no matter the distance or who is shooting, the ball can do funny things in the air or when it bounces in front of you.
Play every moment – don't dwell on the past or future. If you get scored on forget about it right away and make the next save.
Take charge of the field of play – lead your team from the back since you can see the whole field Let them know you are there and ready.
Cultivate an on field personality – smart, fearless and tough.
Read the game – prevent one on ones by coming off your line and winning the ball before the player has time to get a shot off – make them get their head down.
Develop communication with your defenders – tell them when they have time, praise them for good plays and instill confidence in them.
Don't neglect work on distribution skills – long throws, kicks and punts.
Be organized on set pieces – every man should be marked and accounted for.
Be positive.
Model your game after a top goalkeeper – copy everything they do in the games and in practice.
Coerver Coaching Goalkeeping Essentials: adapting the usual Coerver pyramid method to the folks who wear gloves even in high summer. Learn more about this goalkeeping training program which gives you a good foundation of concepts to build off.
Also, increasingly, in the modern game of soccer, goalkeepers must be good with the soccer ball at their feet, both feet at that. Teams like Barcelona and Bayern Munich, use their keeper to keep possession of the soccer ball and sometimes even the keeper or act like a sweeper in the case of Manuel Neuer. Simply knock the soccer ball back and forth against a wall will help improve your touch on the soccer ball.
Watch Manchester United goalkeeper David de Gea in this saves compilation video below to get inspired.
A big part of being a goalkeeper is being confident in yourself. Even if you get scored on you have to rally yourself to make the next save. After all, it's all about helping your team win and a win is a win whether you keep a clear sheet or take in a goal but still win 2-1. It's about keeping your team in the game.
Who doesn't love a good #DaveSaves compilation?! @D_DeGea #MUFC pic.twitter.com/9We0i3vPEa

— Manchester United (@ManUtd) November 7, 2019
Check out Chelsea's Petr Cech working on his goalkeeper reaction time in this drill – using tennis balls:
More Goalkeeper Information:
Goalie 101: Tips for Beginning AND Experienced goalies (But Also… Field Players) | PRO
The goalkeeper is perhaps the most important and special player of a floorball team.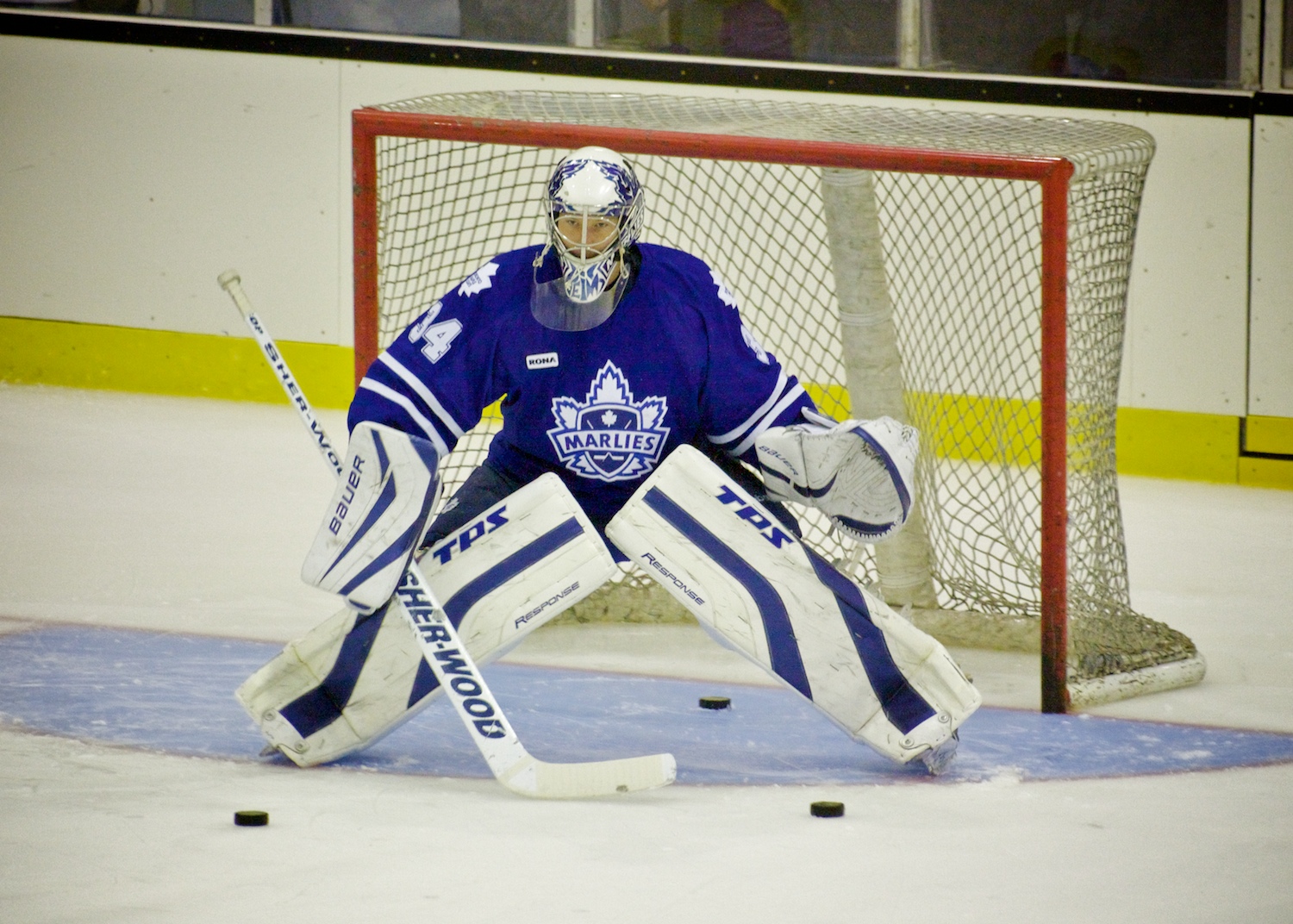 Without him or her, you can't even start the game. It's their job to keep your goal empty and their incredible saves are what prevents your opponents from running you over.
In this article I am going to talk about Goalkeeping 101: the basics of goalkeeping.
As a field player you may think that this article isn't written for you. Wrong!
Why every floorball player should at least be a goalkeeper once…
I think every fielder should have thrown at least once, even if it's only during practice. I'll explain why later in the article.
This article is useful for every floorball player: novice goalkeepers, experienced forwards, and everyone in between. For goalkeepers, I've got tips to improve your game, for field players these are tips to make it easier to score. In follow-up articles on goalkeeping, the emphasis will be on goalkeepers themselves, but those articles will also be relevant for field players.
In this article I cover the following points:
Let's get started!
Why everyone must have been goalkeeper at least once
The short answer to this question consists of two parts:
You get to know the weaknesses of the goalkeeper better;
You learn to understand the goalkeeper better.
The long answer to this question can be found below:
Getting to know the weaknesses of the goalkeeper (of your opponent) better
If you want to win a game, you have to score. To score, you have to shoot at goal, but of course, the opponent's goalkeeper is there to stop you.
Suppose you run towards goal during a counter – it's just you vs. the goalie – what will your plan be? Are you going for a shot, are you trying to play the goalkeeper out with a feint or are you trying to play the ball past him?
Before you answer this question, a general notice: we asked the very same question (and many more) to Finnish national team player Joonas Pylsy who we asked for tips to beat a goalkeeper, together with Johan Rehn and Tiltu Siltanen, two of world's best goalkeepers who we asked about world-class goalkeeping advice. In the next months, we will publish more articles both about goalkeeping itself (for goalies) as well as about beating a goalkeeper (for field players).
You can read all the articles as a patron of our FloorballToday community on Patreon for just a small monthly donation to keep us going.
The choice you make probably depends to a large extent on your own technique and skills. However, it should also depend on the goalkeeper.
In a counter, for example, it is easier for a goalkeeper to stop a direct shot than an action in which you cross the axis of the pitch.
Recommended: read back the article about the Royal Road if you don't understand why it's so important for players to cross the axis of the pitch – the Royal Road – if they want to score.
How do you get to know the weaknesses of goalkeepers? By putting on that suit yourself! Goaltending is so different from playing as a field player that you can't get to know it until you try it yourself.
How about the following example: Maybe you have agreed within your team that someone should always stand in front of the goalie at free balls, for 'screening' (i.
e. making sure the goalkeeper has no view of the ball). Only when you experience this as a goalkeeper will you understand how much screening affects your performance (disclaimer: a lot!).
For example, there are many things that you will only really understand when you experience them yourself: that someone has to go deep as soon as you have picked up the ball so that you can start a counter if necessary; that a Royal Road pass, followed by a direct shot at goal, is extremely difficult to stop; or that a shot towards the cross is perhaps easier to catch than a low shot.
So in order to score more, you need to understand which shots and actions goalkeepers have the most difficulty with.
Understand your own goalkeeper better
Part two of the answer to the question of why everyone should goal at least once: you'll learn to understand your own goalkeeper better.
As mentioned, you have to score if you want to win a game. In order to achieve this goal more easily, you agree on a tactic.
You discuss your offensive system – e.g. the 2-1-2 system – and even tactics in power play and box play are discussed. This way, as a team and a line, you ensure that the five field players understand each other better and better in the field.
But… you're not five, you're six!
The goalkeeper contributes fundamentally to the field play. In defense he can steer, in ball possession of the ball he can speed up the pace with a fast throwout. Conversely, he can slow down the game by holding the ball a bit longer. He can support tactically by providing coaching because he has an overview of the whole field.
In short, the goalkeeper is an important player who is too often not yet optimally used.
In order to better understand your goalkeeper, it is a great help if you can also look at the game from his point of view.
How does a game or training exercise take place from the goalie's point of view?
Suddenly you better understand how you can position and/or behave as a defender in relation to your goalkeeper, when you have to offer to receive the ball, why you are trying to prevent the opponent from shooting, all sorts of things like this
"Okay, okay, we get it.
Everybody should play goalie sometime. But how do you start?"
In the following chapters I'll explain the basics of goalkeeping to you.
Goalkeeper position in the goal
Time to put on your goalie suit! Outerwear: protective gear, elbow protector, overshirt. Underwear: toque (optional), knee protectors, goalie pants. Furthermore: shoes, gloves, helmet – and you're good to go!
What's next? We start with your posture in the goalie.
Amanda Hill (goalkeeper) tries to prevent Oona Kauppi from scoring (Photo: Fabrice De Gasperis/mediafab.ch)
This picture was taken during the World Cup 2019. Amanda Hill (Sweden) tries to stop a shot from Oona Kauppi (Finland). Hill's posture is the basic posture for goalkeepers. From top to bottom the following things stand out:
Head up: Hill sits upright, so her head almost reaches the height of the goal. In this way she increases her reach and reduces the chance of scoring;
Hands at head height: Hill's hands (her left hand at least) are raised.

As a goalkeeper, try to have your hands at about head height with every shot, but not next to your head. To make it very schematic, I've made the picture below, where we see the goalkeeper from above. The two rounds are where the left and right hands are, a bit in front of the head.
Why is this? This way you can always see your hands, which benefits your savings percentage. Your hand-eye coordination plays an important role in this, so make sure you can always see your hands at the edge of your field of vision.
Upper body raised: This is related to the raised head of Hill. She ensures that she has an active posture, with her head up, her shoulders back and her torso raised. When practicing this you will notice a tendency to 'collapse', but still try to tighten your core and sit upright again and again.
Legs facing sideways: this part is perhaps the hardest point for novice goalkeepers. Your natural posture, when you are on your knees, is that your feet are sticking out backward.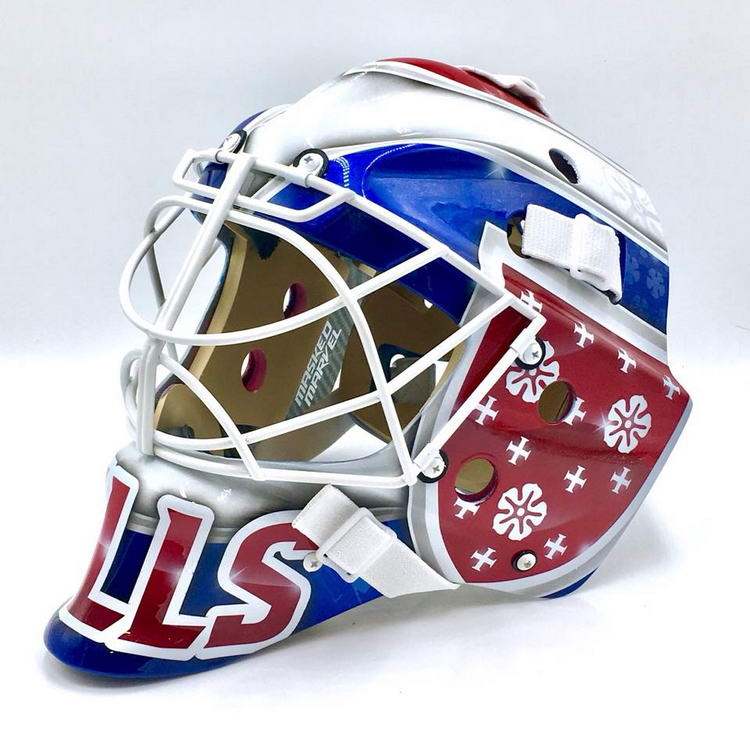 In floorball, this runs the risk of the ball going between your legs. This is why goalkeepers often have their legs pointing sideways.
Jana Christianova during WFC 2019 (Photo: Michael Peter/IFF)
In the picture above you see Jana Christianova, the Czech goalkeeper during the World Cup 2019. She has positioned her right foot underneath her to prevent the ball from going between her legs. She has stretched her left leg out to the side, in order to increase her surface area even more. This way she makes it more difficult for the opponent to score.
It varies from moment to moment which foot you keep under your body and which one sticks out to the side. In the picture below we see the Polish goalkeeper Patrycja Bernacka – twice! (full picture will follow later on in this article):
Around Bernacka the goal crease (big square) and goalkeeper area (small square) are drawn, and in red also the goal. As a guideline for goalkeeping, you can use the following:
Ball in the left side of the pitch? Your left foot covers the space between your legs, your right leg extends to the right.
So both feet point to the right.
Ball on the right side of the field? You guessed it: everything is mirrored. Now your right foot is protecting balls between your legs. Your left leg sticks out to the left.
Ball right in front of you? You can use both options in this case. It is important that you actually choose one of these two options and don't stick your feet backward (because, as a reminder, there will be space between your legs and the chance of the ball rolling right past you into the goal is also bigger).
The above statistics come from a study commissioned by the IFF after WFC 2016. You can see the percentage of goals scored in each zone of the goal. You can also see the high percentages in both corners at the bottom: an extra reason to stretch your 'outer' leg sideways!
Unfortunately, during a game, you are often forced to change places, from left, to right, forward and back. Now that we know the basic position of the goalie in the goal, we have to move on to the next part: your position in the field.
As much as we love floorball, we dedicate a lot of time and money to the FloorballToday project (more info here). That's why we ask you for a small monthly donation. By clicking the button below you can become one of our supporters and read the rest of the article. Thanks a lot! Already a patron? Then here is where you can login.
Sorry! This part of content is hidden behind this box because it requires a higher contribution level ($6) at Patreon. Why not take this chance to increase your contribution?
Sorry! This part of content is hidden behind this box because it requires a higher contribution level ($6) at Patreon. Why not take this chance to increase your contribution?
FloorballToday needs your support. Please consider donation a small monthly donation to make our website possible.
COFOUNDER – Passionate about (playing and watching) floorball. Working on social media and match reports. Always looking for new ideas, improvements and creative ways to spread floorball.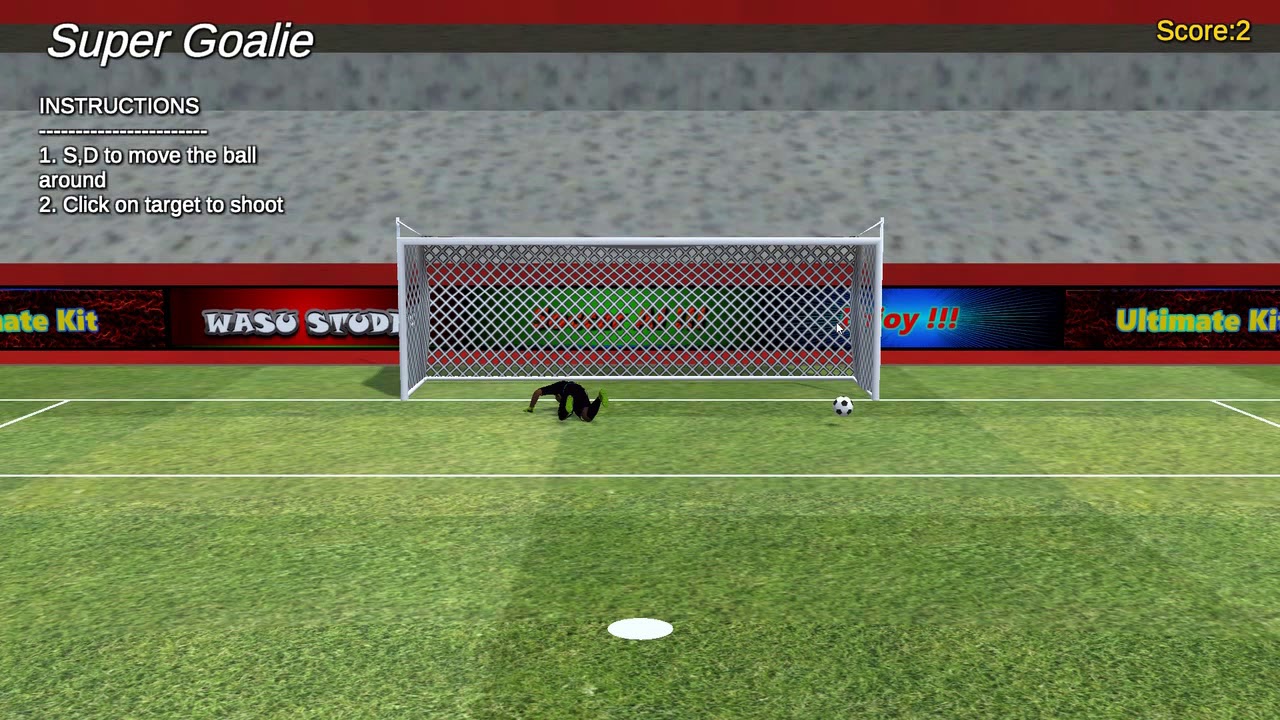 You'll read about it!
Contributor
NHL 21: Beginner's guide to goaltending – How to play goalie, controls, and tips
Out of all the positions in hockey, the goalie is the most important. It's also the hardest position to play, and this sentiment remains true in NHL 21. It takes more than just knowing the controls to be an effective goaltender. Good goalies need to have strong hockey IQ, clear vision, and the ability to remain calm? But if you're struggling with this position in NHL 21, you might be wondering how you can become better at goaltending in NHL 21? We've got you covered, as we'll not only go over the goalie controls, plus some tips that should come in handy when you are in the virtual crease.
How to play goalie in NHL 21
If you're new to NHL 21, or more specifically, new to the NHL franchise, let's just quickly go over what you need to do to activate Goalie Mode. Goalie Mode allows users to lock into the goalie position, meaning that the user will only play this position and not control any of the skaters.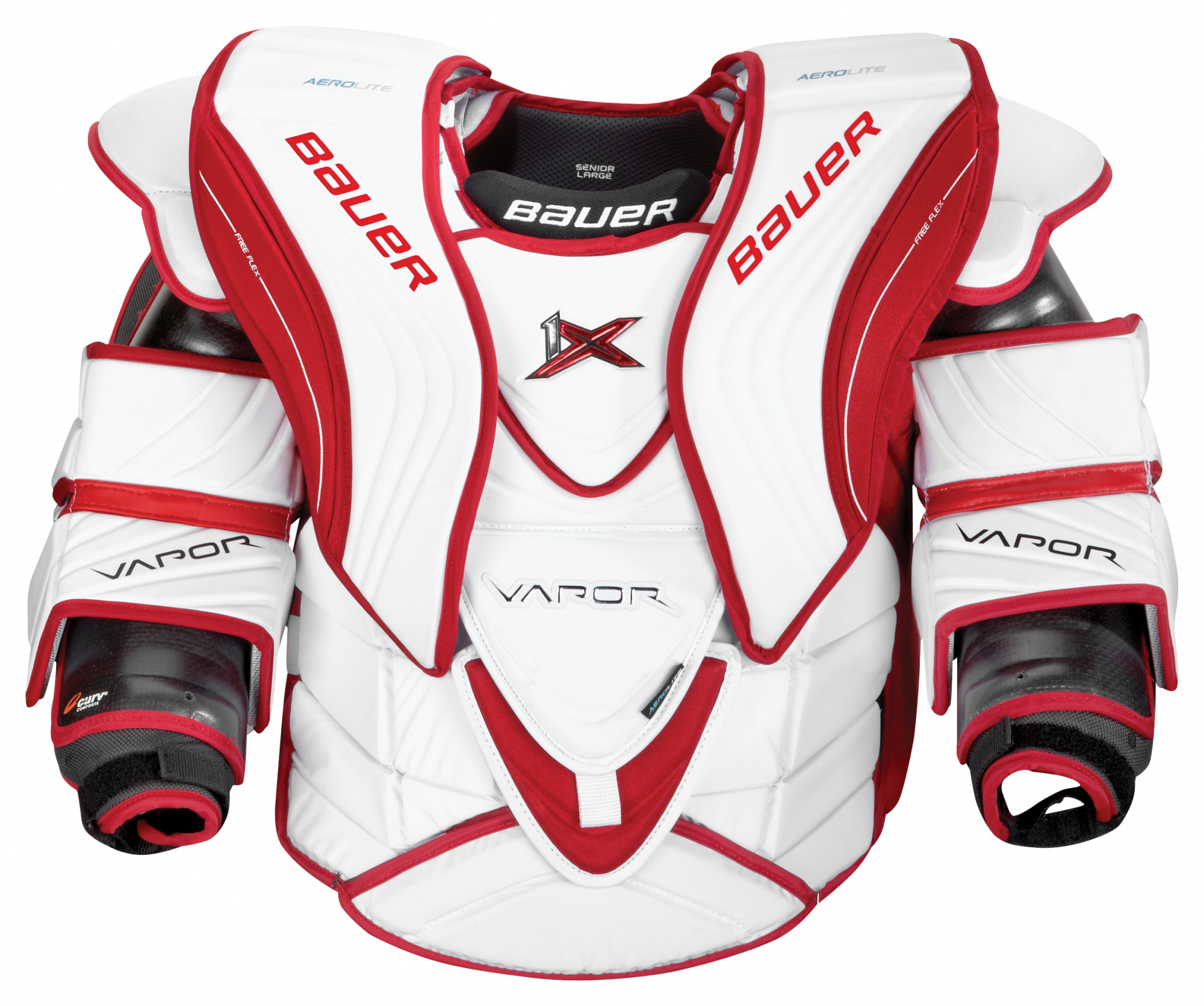 If you are playing offline or in Online Versus, you will have to press LS (for Xbox One) or on the Left Stick (for PlayStation 4) and select G to lock into Goalie Mode. To play the goalie position in EASHL, make to select G at the position select screen.
Make sure that you see a G next to the controller. This will lock you into the goalie position.
You can play goalie in most game modes, including Online Versus, Shootouts, and World of CHEL. The only exception to this is HUT, as Hockey Ultimate Team does not allow users to lock into positions.
Controls
| | | |
| --- | --- | --- |
| Move | XB1 Controls | PS4 Controls |
| Pull/Replace Goalie | LB + Help | L1 + Back |
| Toggle Manual Goalie | LB + A | L1 + X |
| Move Goalie | L | Left Stick |
| Butterfly | RT (Hold) | R1 |
| Paddle Down | RT (Hold) + A | R2 + X |
| Hug Post Left | LB + L (Left) | L1 + Left Stick (Left) |
| Hug Post Right | LB + L (Right) | L1 + Left Stick (Right) |
| Hug Post (VH) | LB + L (Left)/L (Right) + RT | L1 + Left Stick (Left)/Left Stick (Right) + R2 |
| Precision Modifer | LT | L2 |
| Diving Save | X + L (Left)/L (Right) | Square + Left Stick (Left)/Left Stick (Right) |
| Diving Poke Check | X + L (Up) | Square + Left Stick (Up) |
| Spread V | R (Away from Puck) | Right Stick (Away from Puck) |
| Stack Pads | B + L (Left)/L (Right) | Circle + Left Stick (Left)/Left Stick (Right) |
| Butterfly Slides | R (Lateral to Puck) | Right Stick (Lateral to Puck) |
| Poke Check | R (Up) | Right Stick (Up) |
| Change Camera View | Help | Back |
| Cover Puck | Y (Hold) | Triangle (Hold) |
| Free Skate (Move Outside of the Crease) | A | X |
| Dump Puck | R (Up) | Right Stick (Up) |
| Pass Puck | RT | R2 |
| Leave Puck for Teammate | LT | L2 |
A general overview of the goalie controls in NHL 21.
(XB1)
As we mentioned previously, knowing the controls helps a lot, but you will need more than that to be an effective goalie. Here are some helpful tips that you should keep in mind while playing as a goalie.
Tips
1. Avoid leaving the net as much as possible
Let's get this out of the way first: make sure you leave the crease as little as possible. While it might seem like a good idea for the goalie to leave the crease when the puck is behind the net, more often or not, it does not help. Rather, it would be wiser to let your skaters who are coming in on the backcheck to retrieve the puck. Yes, there are some instances where it's OK to leave the crease, such as after a clearing attempt by the opposing team while on a power play. But in most cases, avoid it at all costs.
2. Watch the puck at all times
Now let's get into our first real goalie tip, and it's one that we don't think we need to tell NHL players, but it's worth repeating: When in the crease, make sure that you watch the puck at all times during the play.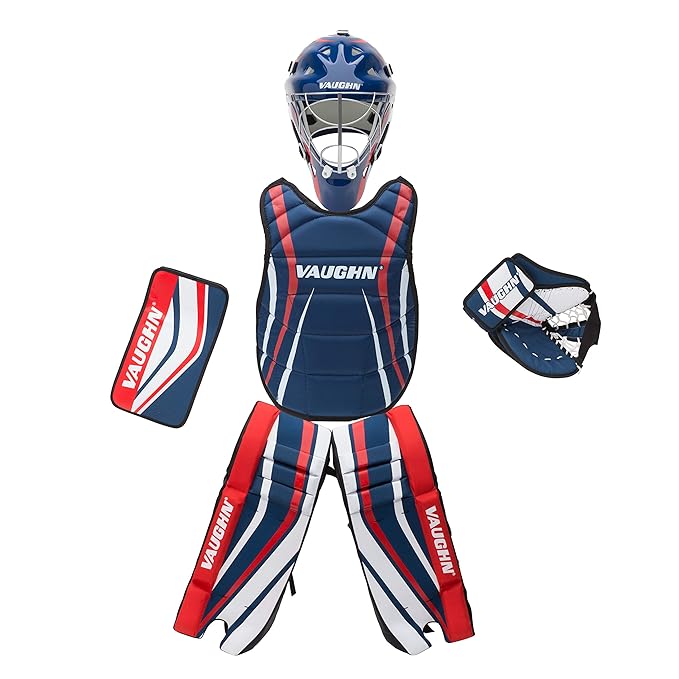 Doing this will allow you to better position and align yourself with the puck and the play itself. If the puck is on the left side of the ice (your left), move your body towards the left. The same applies to if the puck is on the right. It's also important to keep in mind this: plays move quickly. You need to make sure that you are attentive at all times, or you might get caught on a bang-bang play and give up a bad call.
3. Curb your aggressiveness
Be mindful of how aggressive you are in the crease, not just in terms of playing the puck, but also how far out of the crease you are. Our recommendation is to be a bit farther of the crease when the puck is at or around the blue line in your zone, but then slowly retreat back into the net once the pucks move closer and closer to the net.
4. Get comfortable with the Butterfly
The Butterfly stance has become a staple in the real NHL, so it shouldn't be a shocker that goalies in NHL 21 need to be familiar with this stance.
The Butterfly not only helps you make saves more frequently, but it's also a guard against low shots. To go into the Butterfly stance, press and hold either RT (for Xbox One) or R2 (for PlayStation 4) when getting ready to face a shot.
5. Guard the sides
When the puck is deep in the own zone, it's a good idea to protect the sides of the net. To protect the sides, press LB + L (for Xbox) or L1 + Left Stick (for PlayStation) in whichever direction the puck is on the ice. If the puck is on your left, hug the left post. If the puck is on the right side, make sure to hug the right post.
6. Keep an eye on the action around you, but…
Make sure to focus on what's in front of you and the puck. While you might want to play for a cross-ice pass and push towards the opposing skater near the net, do not do this. It's important to let your team take care of the opposing skaters, and it's imperative that you trust your teammates to take them on. Your main focus should be facing the puck and to get ready to face a shot.
7. A tip for the skaters
Our last tip for goaltending has nothing to do with the goalies themselves but rather for the skaters. If you're playing as a skater and have a human goalie in net, you have two key responsibilities in the defensive zone: 1) Stay in position and on your matchup, and 2) Avoid screening the goalie. Staying on the opposition will limit the number of scoring chances given up and make life for the goalie a lot easier. And as for the latter point. Make sure that you avoid standing in front of the goalie as much as possible. Not only can doing so lead to a deflection into the net, but it also makes it harder for the goalie to see the play.
Amazon.com: KELME Kids Padded Goalie Shirt, Youth Goalkeeper Jersey, Long Sleeve Turf Training Soccer Uniform : Clothing, Shoes & Jewelry
Kelme History
In 1992, KELME as the official sponsor for whole spanish team in Barcelona Olympic games.
In 1994, Sponsorship of Real Madrid C.F.
In 2000, Sponsored Costa Blanca.Which won the title in Tour de France.
In 2010, Sponsoring Fustal
In 2012, Sponsor of Levante,La Liga
Kelme Brand Ambassador
In 2013, Offical sponsor of Elche Club de Futbal La Liga.
In 2015, Offical Sponsor of Rayo Vallecano,La Liga.
In 2017, LNFS sponsorship renewed for a further 4 years.
In 2018, Kelme sponsor 4 La Liga professional clubs.
In 2019, 7th CISM Military World Games Official Sole Sponsor for Sportswear.
Why Choose Kelme ?
a. 60 year of Brand Histroy
b. 800+ Workers
c. Headquartered in Spain.Other offices worldwide including US,China.
d. Sponsored wordwide Teams and athletes.
e. High Quality.Real Madrid and RCD Mallorca used to wear kits produced by Kelme
f. Designed for football, futsal, basketball, running and tennis market.
g.
1 embroidery workshop
h. 1 rubber printing workshop
i. 16 lines for knitted, 12 lines for woven.
90,000 1. Technique of the goalkeeper's game. Goalkeeper Technique: Teaching and Improvement Technique
Similar chapters from other works:
Basketball
2. GAME TECHNIQUE
In basketball, a variety of techniques are used, which, depending on the technique, are classified into sections and groups based on similar characteristics. Distinguish between the technique of playing in attack and defense …
Basketball
2. 1. Technique of playing in attack.
The following techniques are used in attack: movement, jumping, stopping and turning, catching and passing the ball, throwing into the basket, dribbling and feints …
Volleyball in the Republic of Bashkortostan
1.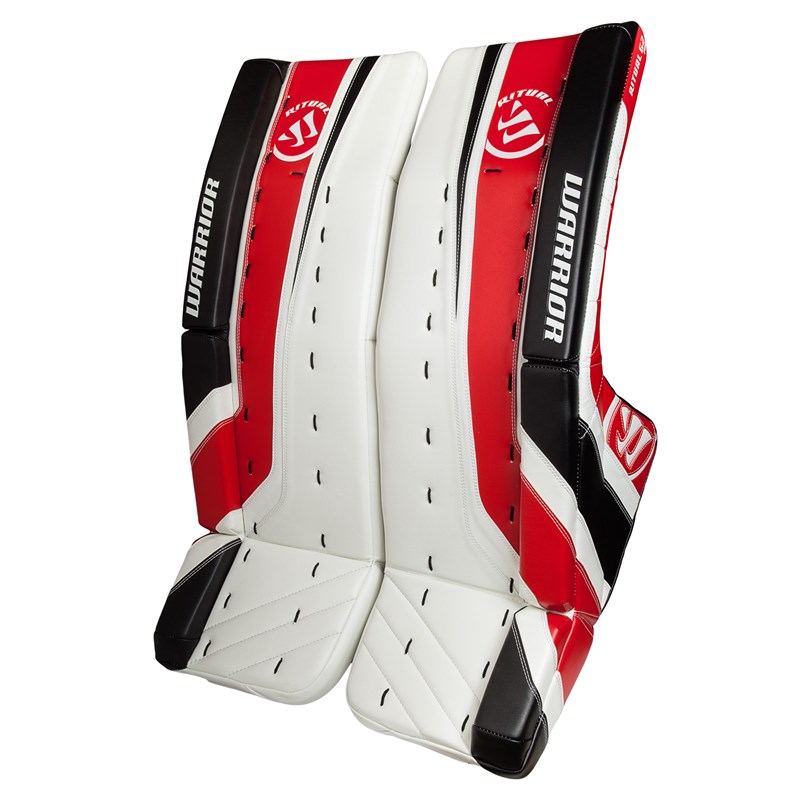 4 Technique of play
Stands and movements take a special place in the technique of the game. In the attack technique, there is one stance – the main one. With this stance, the legs are shoulder-width apart, bent at the knees, the trunk in an upright position …
Movement abilities of children and methods of their development with the help of basketball
1.2 Technique and tactics of playing basketball
Basketball technique includes a set of techniques, methods and their varieties that have developed in the process of the development of a sport, which make it possible to most successfully solve specific game problems …
Research of factors and peculiarities of technical training of basketball players
1.3 Technique of playing basketball
Basketball technique refers to the performance of certain techniques, with and without the ball, necessary to play the game.It is impossible to play basketball successfully if a basketball player does not know how to catch and dribble the ball well, pass it to a partner .

..
Table tennis
Table tennis technique
There are two main directions of the game in table tennis technique – Asian and European. The name comes from the way you hold the racket or grip. European Grip – Horizontal …
Fundamentals of the educational and training process in field hockey
2.4 Technique
For a hockey player, this is the ability to quickly move on skates, control the ball and club, see the entire field, master spatial and temporal orientation, etc. Great ice skating means more …
Beach Volleyball
Technique of the game. Historical note
Beach volleyball (beach volley) originated in Hawaii in the 1910s. In anticipation of a good wave, members of the local surfing club often played volleyball right on the beach …
Beach Volleyball Player Training
1.2 Technique and tactics of playing beach volleyball
The effectiveness of competitive activity in beach volleyball depends on many factors, the leading ones being the technical and tactical arsenal of players and the team as a whole, physical fitness, psychological state [22].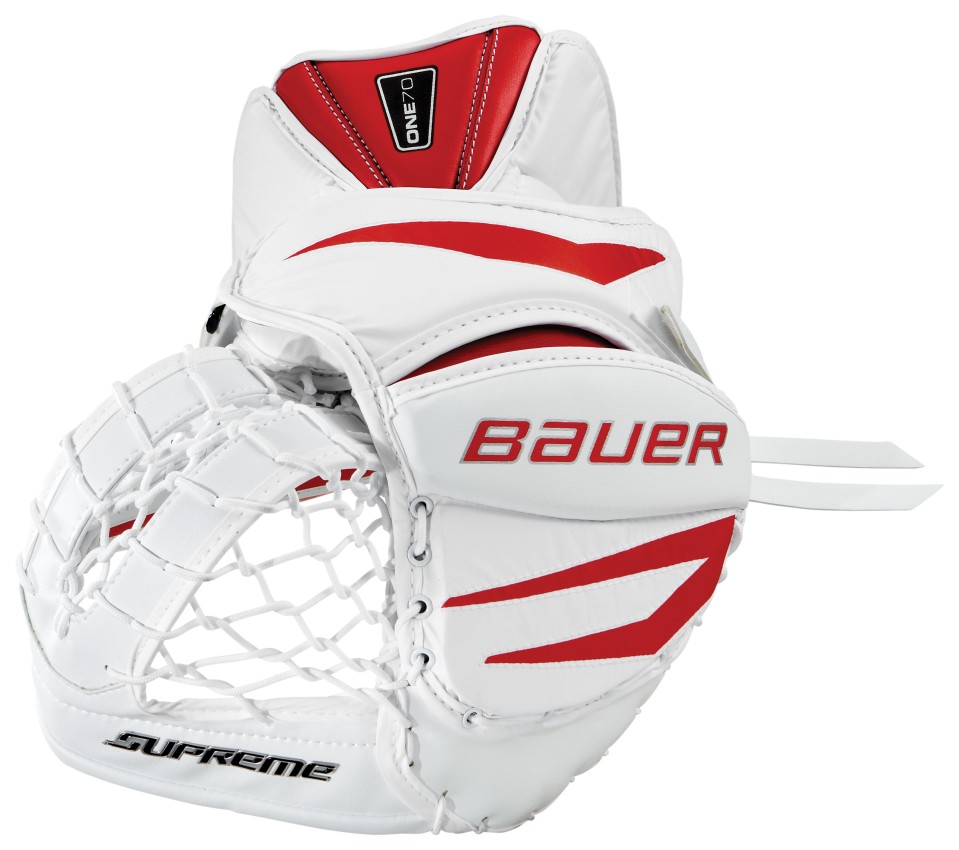 Feed …
Psychophysiological characteristics of goalkeepers in football
1.1 Psychological characteristics of the goalkeeper's game
The football goalkeeper is the central figure in the team.The result of the team's game largely depends on his activities. The goalkeeper's reliable play instills calmness and confidence in the actions of the partners, encourages the attacking actions …
Psychophysiological characteristics of goalkeepers in football
1.1.1 The emotional state of the goalkeeper during the game
During the game, the goalkeeper is characterized by pronounced positive and negative states, intense experiences of pleasure and displeasure, and the variability of success determines their different change…
Streetball: rules, tactics, technique
Technique of the game. Teaching methodology
Streetball – street basketball. It appeared in the 1950s. in the poor neighborhoods of the United States.
Two teams play on a half-basketball court, hitting the same hoop …
Basketball technique
Technique of play
The technique of the game is a set of techniques that have developed in the process of basketball development that allow solving specific competitive problems most successfully…
Defense technique in volleyball
Defense Technique
The team's play in defense is no less important than in attack. All the efforts of a team striving to win the competition will be in vain if its players make mistakes in defensive actions. Striker's techniques are richer in volleyball …
Floorball. History of appearance and methodology of the game
3.3 Goalkeeper equipment
The goalkeeper's equipment consists of long pants, a shirt with long sleeves, a mask / helmet, gloves and shoes.In addition, the use of special knee and genital pads is recommended. Chapter 4 …
90,000 Interview with the Russian goalkeeper of London Arsenal – Rambler / sport
16-year-old goalkeeper of London Arsenal Alexei Rohas Fedorushchenko in an exclusive interview with Euro-Football.
Ru correspondent Marcel Arzumanyan spoke about the club's strongest player, his conversation with Leno and his initiatives to combat racism.
– In one of the interviews I learned that you belong to a certain group of "leaders" of the Arsenal system.Are you still there?
– No, I am no longer in this group, because all children should have a chance to gain a foothold in the leaderboard. You can only stay there for one season. But I still work with the club to improve the environment, to get rid of racism in football. I even gave a presentation to the Football Association of England on how to deal with these kinds of problems. And it worked! The group and I have drawn up a protocol that explains what to do if someone is racist on the field.
– Who is there from the main team now?
– Honestly, there are only players from the club's academy.There is no one from the main team.
– Who are you so sociable and proactive?
– I am like that from my parents.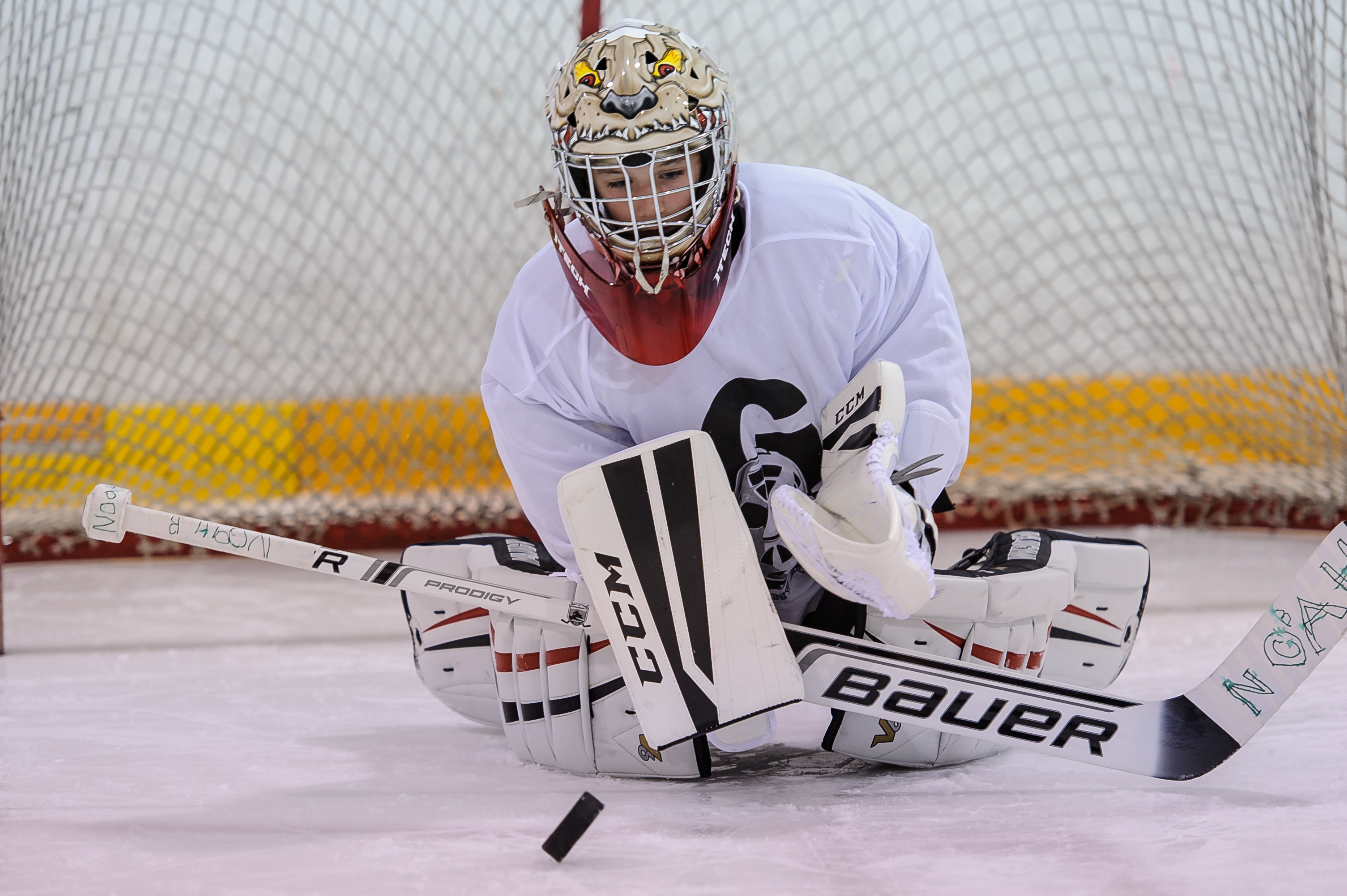 They raised me like that from childhood. But I also like to be a leader, I feel that I can do it. I set a good example for people.
"We noticed that he showed leadership qualities even from elementary school, when he" distributed "commands to children, tried to lead everyone. This he transferred to football. Dad gave him a lot of advice, explained how to behave correctly on the field.They even have a dictionary of "important words", Aleksey uses it. He realized that the right words helped the team. In general, this is our work as well, but his character also helped here.
Alexey has experience of important performances. So, for example, during the pandemic, he spoke at conference calls, which were attended by representatives of the Premier League, the football association of England. There he put forward the initiatives of the leadership group on environmental issues, the introduction of rules against racism in youth teams, "added Alexey's mother Yulia.
– Did you know that Leno has Russian roots? He understands Russian well
– Yes, I heard that Leno has Russian roots, but I have not yet been able to check his Russian and speak with him.

– You said that the issue of the scholarship was to be decided in October. How did you decide in the end?
– I don't want to talk about the scholarship from the club. This is a personal matter.
– Who surprised the most after the first training session with the first team? How did the older players meet?
– The speed of the game surprised me a lot! I would not say that someone alone was very surprised.All are very good players. They received me well, I even led the field, prompted me in English and Spanish. In general, he showed himself very well.
– Is the strongest Arsenal player for you today?
– I think the strongest one right now is goalkeeper Aaron Ramsdale! He is very active in the game, leads the team, makes important saves and plays well with his feet.
Zenit goalkeeper Daniil Odoevsky: who is he, biography, video penalty – July 15, 2021
Daniil Odoevsky has been involved in training with the Zenit base for a relatively long time.
At the end of last season, he made his debut in the match against Tambov. At the training camp in Austria this summer, he pulled a penalty against Schalke. And in RPL-2021/22, he is included as the only competitor of Mikhail Kerzhakov.
An excellent opportunity to get to know the young talent better.
Let's go!
– Let's start from the very beginning. How did you get into football? Was it the desire of your parents, or did you like to kick the ball as a child?
– The fact that I dabbled with a ball as a child is one hundred percent.I even have a funny photo somewhere, when my aunt took me out into the yard to play ball. I was probably three years old. I played at home too. I remember sometimes playing with my grandfather in the corridor. We had a passage, I stood there, rolled the ball to him, he beat me.
– That is, you played at the goal already then?
– Well … take turns with him. To be honest, I was never drawn to the gate.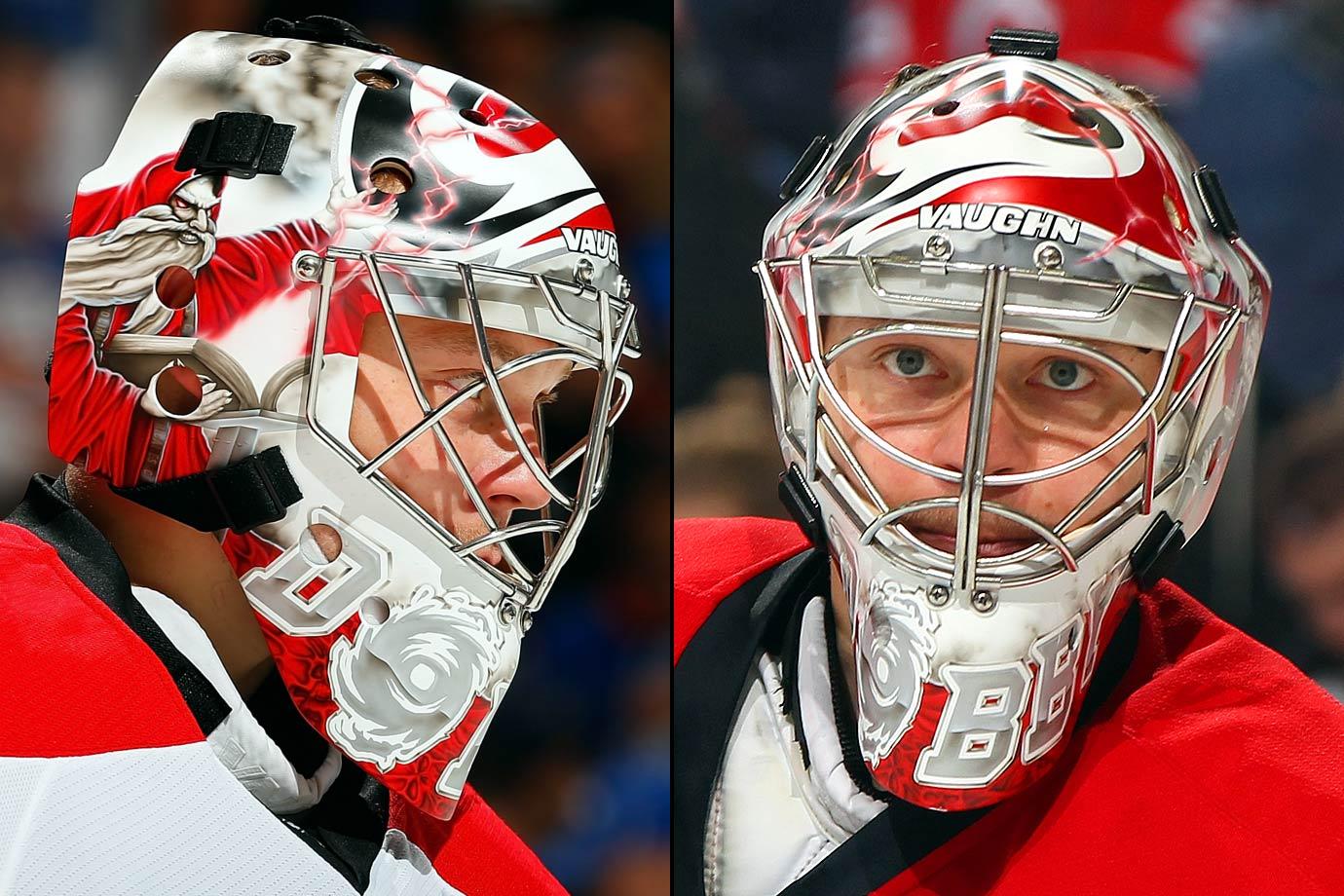 – How did you live in your childhood besides football? And how was your school performance?
– Grades were all right.He always studied well. Until 5-6 grade I was a round excellent student. Then I started to pay more attention to football. And the grades have become worse. In the sense that fours began to appear. I have a very strict grandmother, so for every four I got it. And if the triple suddenly, then that's it – it was possible not to go anywhere.
– That is, you didn't get a discount on the fact that you have constant training?
– These are relatives. They always want you to study well. You are 12 years old, what kind of football? Go study!
– You said that your mother transferred you from "Smena" to the "Zenith" sports school just because of the name of the school.Was it such a fundamental moment for your family?
– I remember sitting at my mother's work, playing. And she says: "You'll go to Zenith.
The next week I was brought to the Sports School. I can't say that there were ardent fans in our family. They just watched football, rooted for one team.
– When you were at school already at a conscious age, did you understand that you wanted to earn money by playing football? Or was it just fun for you?
– At the age of 14 I began to realize that I could achieve something.He constantly stayed with the coaches, worked additionally in the arena. With Ilya Dmitrievich Naumov, with Alexei Anatolyevich Polikanov, the kingdom of heaven to him, with Dmitry Viktorovich Krylov. Then I realized that I really need to train. And before that … well, I train and train, play and play. There were cool tournaments. But I didn't think much about the future. They put in the line-up, and I played. And the striker, and the goalkeeper, and the defender. It was up to 12 years old. And then I began to realize what football is.
– Strongly resisted when you were made a goalkeeper from a striker?
– Yes! He loved to play in the field.
I remember that at the age of 16 we played the sports school for the city championship, and I went to the field to train at the pregame. And the moment when I first got into the gate, I remember perfectly. After training, I was tired and started lying around. And the coach Yuri Yegorovich tells me: "Get in the gate, I will break through for you." Once I hit, I caught something. Two hit, I caught something. Three hit, I caught something. He looked and said: "Tomorrow goalkeeper training, come to Alexey Anatolyevich." I was shocked. In the sense? What is goalkeeper training? What are you?
– Was this not discussed?
– Not at all! But at first I thought: "Well, okay, maybe they just punished me like that."
– Have you been out in the field since that moment?
– Once. I was 15 years old. We arrived at the tournament in Riga. We won after the first half 2: 0. After the break, they didn't score one moment, the second, the third. Our coach freaks out and says to me: "Odey, change your clothes!" I changed, went out, two assists! In general, in training, I often asked in the field.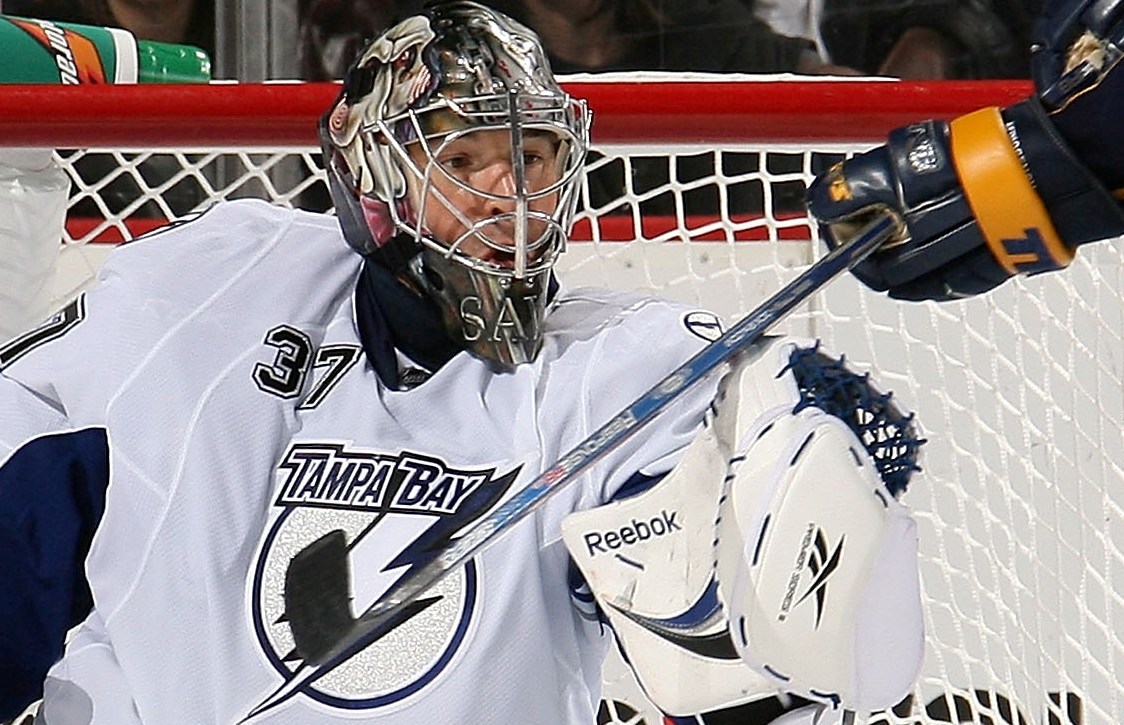 Even Alexey Anatolyevich sometimes said to me: "Danya, take a break from the gate, train in the field." And when you have played, enjoyed yourself, you go back to the frame to beat off the blows.
– Does this experience help you? Maybe you play with your feet more confidently?
– I don't think it's just because of the game in the field. I just practiced a lot, so I can play with my feet without any problems.
– You said that you had no idols among goalkeepers. But, given the abrupt change in position, he probably began to watch the goalkeepers more closely. Who did you like best?
– Probably Ter Stegen. He was the only one he watched closely. And before that I did not pay attention at all.Football and soccer. What are these goalkeepers to me? And now I like Ter Stegen's style very much. He is calm, measured. Everything is exactly, exactly. Kicks plays phenomenally. But in general, when you watch football, every time you celebrate something for yourself.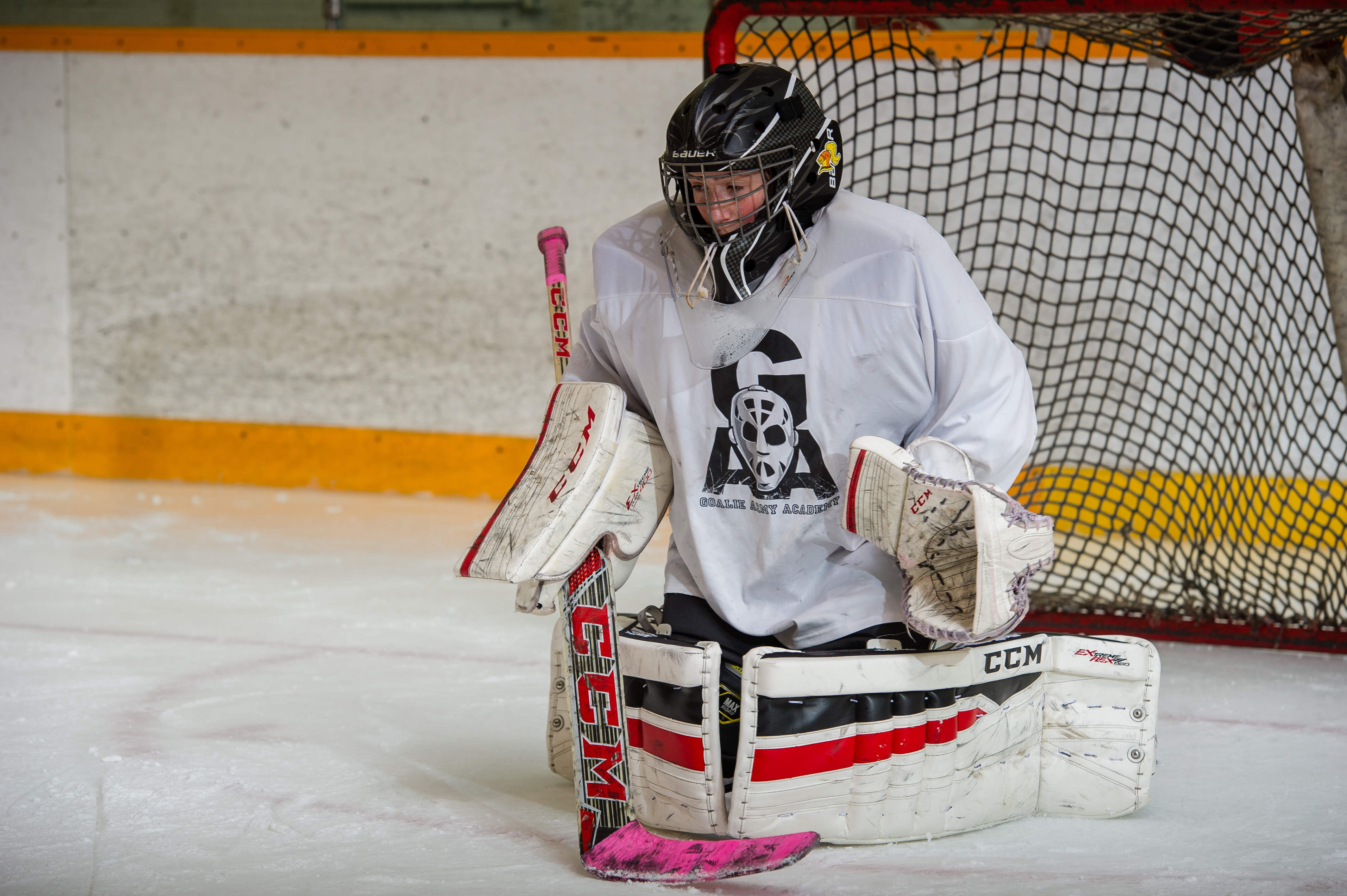 – Did you follow the Euro?
– Of course.
– There were a lot of unscored penalties. What do you associate this with?
– It seems to me that this is a matter of chance. Maybe someone lost their nerves.
– In the match with Schalke, you also dragged a penalty kick.Decided in advance where you will jump?
– When he put the ball down, I decided for myself that I would try to leave a little later. But all the same, it seems that I fell slightly into the right corner before the impact. The main thing is to choose an angle and that's it. Further luck.
– So you don't have any specific tactics for repelling a penalty?
– At that moment it was definitely not. Even if there was, I would not have revealed it.
– If the blow goes into the corner, is it realistic to react to it?
– If it is strong and in a corner – it is unrealistic.We must have time to react, push off.

If you are standing in the center and expecting a blow nearby, then there is a chance. But if the ball goes even slightly into the corner – no chance.
– You said that your main fan is your grandmother. But she doesn't watch matches because she's worried. Did she watch your debut in the RPL against Tambov?
– No. Grandpa watched. And, as always, from his cries, she understood what was happening. But this time he said that she was quieter.
– When did you find out that you would start at the base, did you already fly to Saransk, knowing this, or did Sergei Bogdanovich say only on the eve of the match?
– We had a game with Zenit-2 against Murom.After her they said: "Get ready. So far it is planned that you can play. " I didn't really keep it in my head. I was just practicing and ready to play. There was no mandrage. There was an anticipation: now I can get a chance and finally play!
– Who is to blame for not standing up to zero?
– Nobody.
The whole team misses.
– But how specific was it for you to defend zero in the opening?
– Generally not important. The main thing is to win.As for the biscuit … well, it didn't work and it didn't work. I didn't keep it in my head. I just wanted to play without mistakes, confidently.
– How did you go from PFL to RPL? Is the level space?
– Yes, everything is much faster and more skillful here. We have a Champions League winner in our team, people from Barcelona.
– But from a goalkeeper's point of view, what is more difficult? Here they beat on the goal, there they beat on the goal. Here you beat, there you beat.
– Impact force.The main difference is accuracy. All professionals hit accurately and accurately.
– Accuracy? Sorry, what?
– I mean that if a person hits, for example, a corner once, then the rest of the times he will have no problem sending the ball there.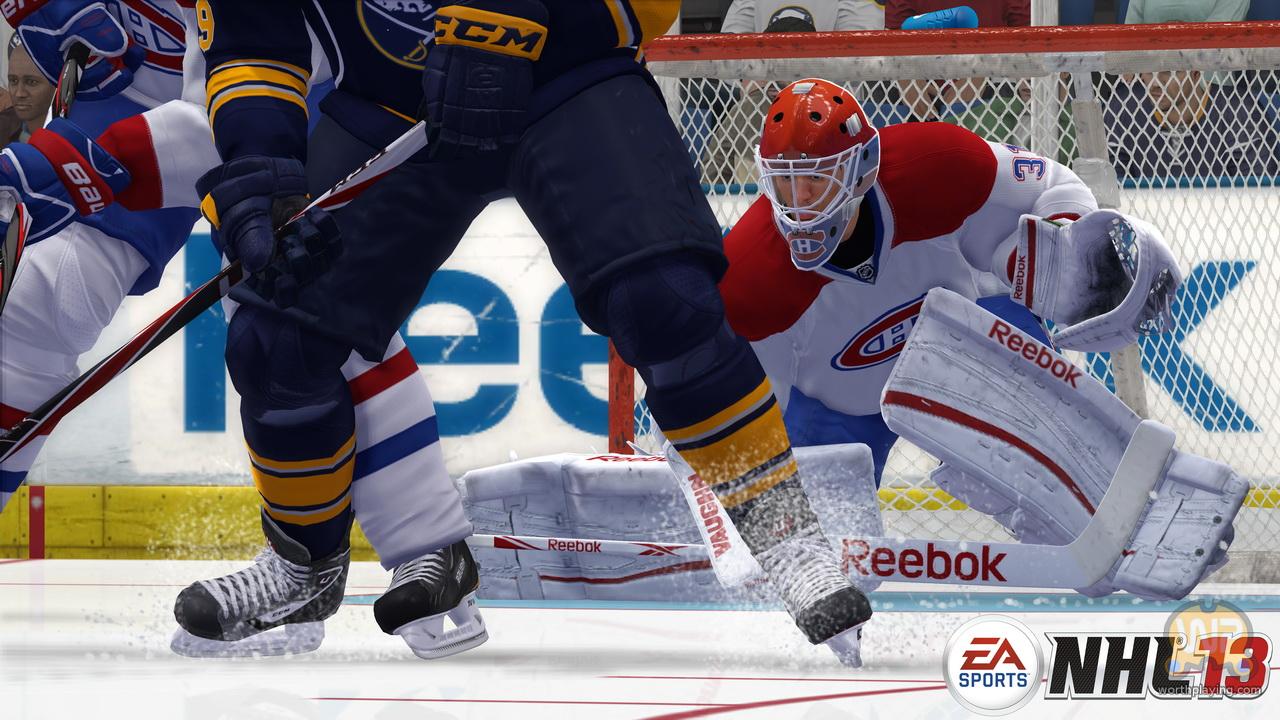 And you need to pull everything out of yourself to the maximum, so that you get this blow. But over time you get used to any blows.
– At one time you could have moved from the sports school to Lokomotiv. What didn't grow together?
– You can say he was sitting on suitcases.Probably wanted to stay in St. Petersburg. Patriotism towards the city played a role. I wanted to stay. Your city, your own team, your people. There are many acquaintances here. The same Mikhail Kerzhakov. Although he hardly remembered me at that moment. When I was little, he came to our training and we took pictures with him.
– Did Kerzhakov end up taking patronage over you? Or who helps the most of the "old people"?
– Everyone helps. Our microclimate is very good. All support. There was no negative at all.When I came to training for the first time at the age of 16, I immediately felt at ease. Andrey Lunev, Misha Kerzhakov, Sasha Vasyutin – all support and encourage.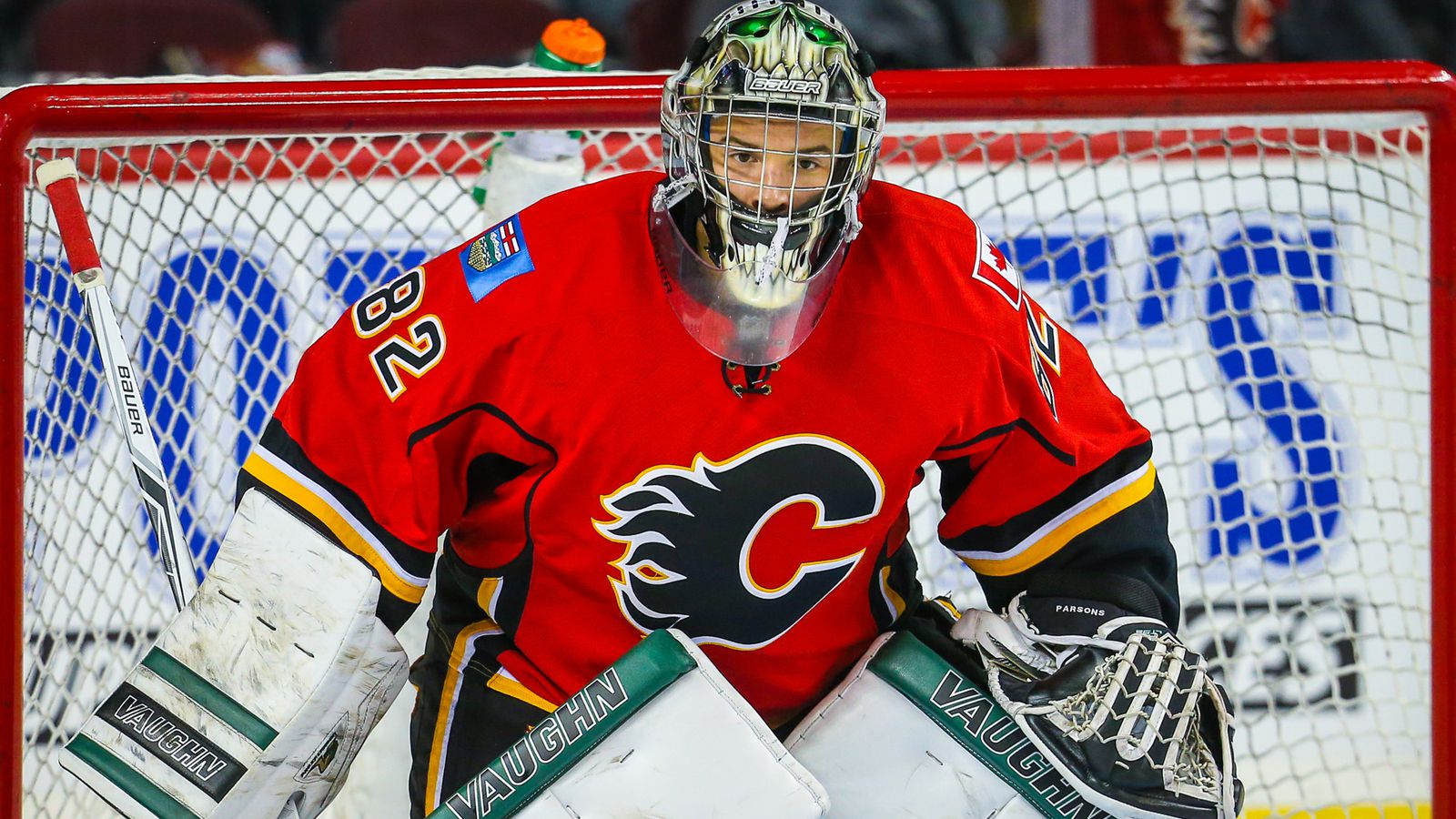 Sometimes they joke, not without it. But it normal.
– Kerzhakov generally likes to joke. Did you fly from him?
– I laughed at my height. In general, I am almost 190 centimeters, but I slouch. And he sends the ball very low in training. And he says: I'm sorry, I gave you for your height.
– Artem Dziuba likes to arrange penalty shootouts with goalkeepers.Have you ever participated?
– Not yet. But he hit me with a penalty several times. I took it a couple of times. But that was in Petersburg. At the training camp, it has not yet happened.
– If he challenges you to a penalty shootout, who will win?
– I don't know who will win. But I will definitely agree!
– You, in theory, will have an advantage. You played in the field.
– Yes, everyone knows how to beat now. Let's see, it would be interesting to me.
– After the match with Schalke, I asked Sergei Semak if he admits that you will be the main goalkeeper this season.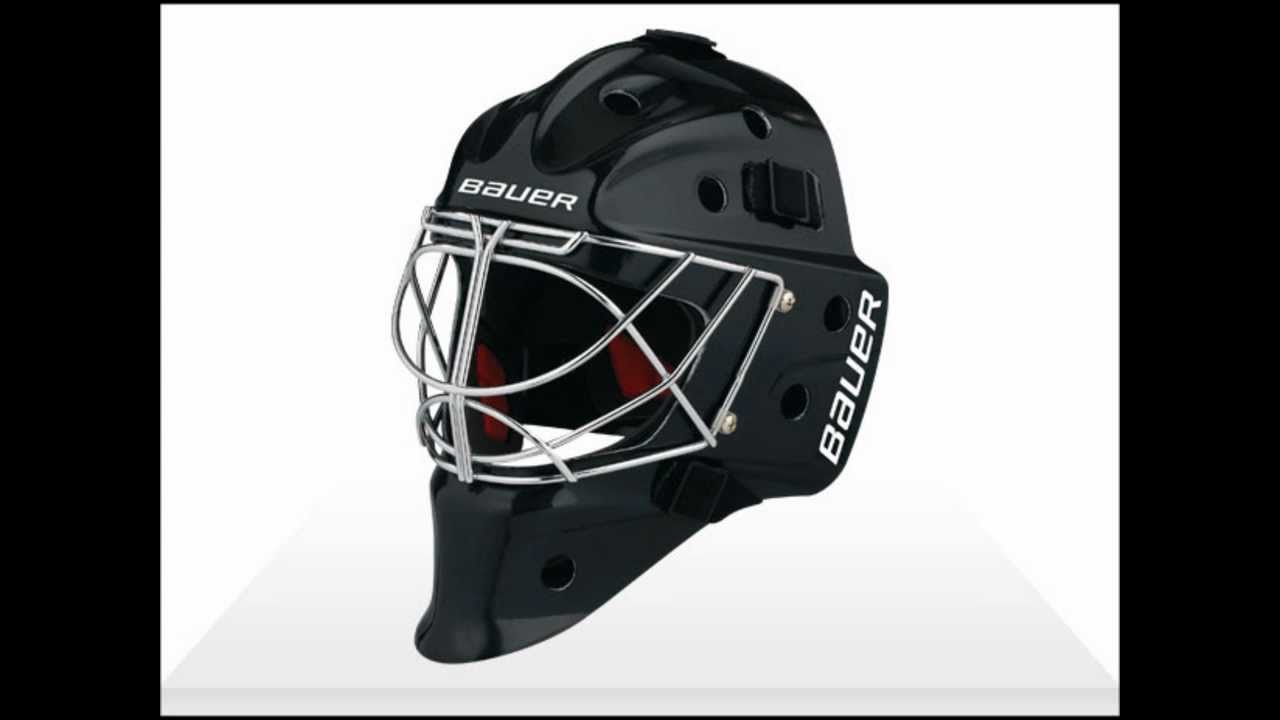 He replied that he allows everything. Do you yourself feel that you are ready to become the first number of Zenit?
– I feel confident. I have no jitters. I have a good understanding with the defenders. If they tell me to play, I definitely won't think: "Oh my God, no, please, don't!"
– If tomorrow you find out that you will be put in the Super Bowl?
– I will get ready.
– Looking at how the goalkeepers in the RPL at plus or minus your age begin to play at the base of their clubs, do you think that you have a chance to become Zenit goalkeeper for many years?
– Any footballer who wants to play and develop has this desire.
– How can you describe your current status in the team? Are you just gaining experience so far, or are you fully competing with Kerzhakov? By the way, I asked Semak the same question after Schalke.
– And what did he answer?
– That there is a healthy competition between the two goalkeepers.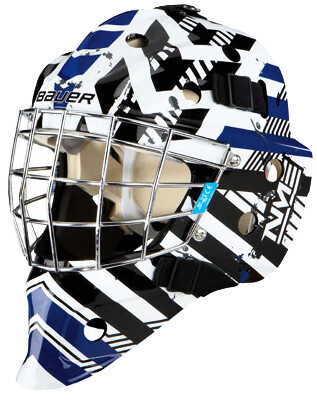 – I am pleased. Now I feel like a full-fledged member of the team. That's for sure. When I first came to training at the base at the age of 16, I worked in silence, tried to show everything I could.Now I am slowly getting accustomed. You train, train, and then bam – they began to communicate with you, bam – they began to ask you questions themselves, bam – the "oldies" began to accept you, to introduce you into their circle.
– Every young Zenit player has a story of how he served balls to someone or took someone onto the field.
– I have not. The first time I got to football very late. Zenit played against Sevilla in the Europa League. When the Hulk scored from the center of the field. And the next time I don't even remember.Probably already at the Gazprom Arena. I can't say that I often went to football. Did not work.
– Are you not interested?
– I don't know why, but this season the Champions League was not watched at all.

Only the ending. And then the second half.
– What about Zenit's matches?
– Watching! From the bench.
– I'm talking about the Champions League. You were not in the application.
– And, of course, I looked at these! I watch all Zenit matches regardless of whether I'm in the application or not.
– You did not take footballers onto the field. But you have a history with Victor Valdez.
– I don't remember this moment at all! For the life of me. The video even shows that I turned my head away when he held out his hand to me. Then I watched the video, and I was so ashamed! Then they send me all this video and ask: "Are you normal at all? Valdez extends his hand to you, and you … "After this moment I sit down on the bench and ask the guys:" Is that what Valdes just extended his hand to me? " And I try to remember if I shook his hand at all? I thought that after the game I had to approach him again.
And suddenly I really didn't shake it!
Then they sent me his words after the match. It was nice. I realized that I was moving in the right direction. But I can't say that it really inspired me. Just a nice moment. But we must move on.
– I looked at your instagram. Of the attributes of a real young football player, you only have a couple of branded items. What's wrong with you?
– I try to follow the fashion to have my own style. Plus, I don't post everything on Instagram.I just use my money rationally. I have some branded things. But sometimes you want a brand that is a little simpler, but the thing is a little more sophisticated.
– You don't really have Instagram. Which is also strange for a young football player.
– I would like to. But not yet. I train, meet friends. And to take pictures and keep an instagram … there is no such thing. But I am generally very demanding. If you upload a photo, then one that everyone will like.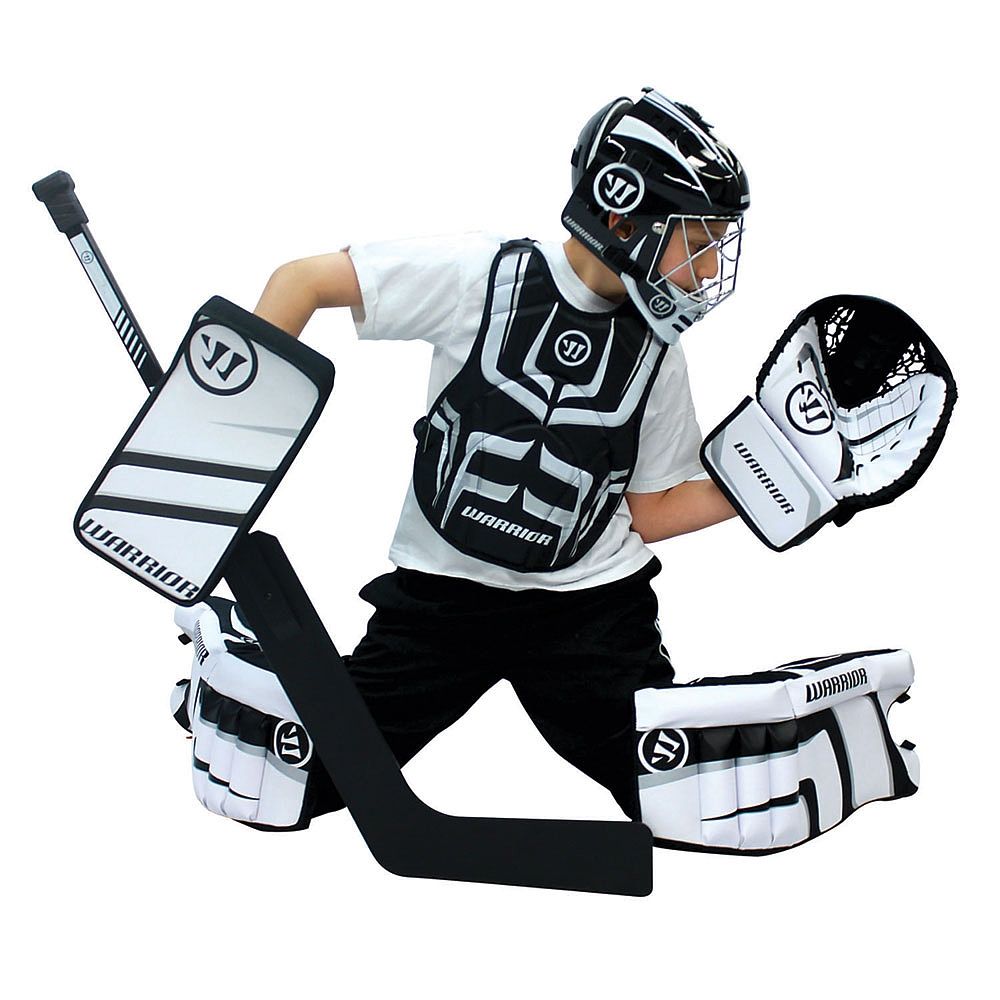 – During the winter training camp you read Burgess's A Clockwork Orange.Have you read it?
– No. Just after I said I was reading it, I stopped reading and started practicing more. It was hard to read. I reread the first hundred pages, probably three times. Some of the words they came up with for themselves were difficult to perceive. Sometimes I went back 20 pages, re-read. Now I have taken a book for collection and I plan to finally finish it. And in the next interview I will finally say that I have finished reading it.
– Another not the most typical skill for a young player – you know three foreign languages.How did it happen?
– Studied French in a specialized school. We have had English since the fifth grade. But after the French it came very easily. Plus I have acquaintances foreigners. And when you communicate with them, you begin to understand the language very quickly. When I was in Spain, I often talked with a friend and began to understand Spanish.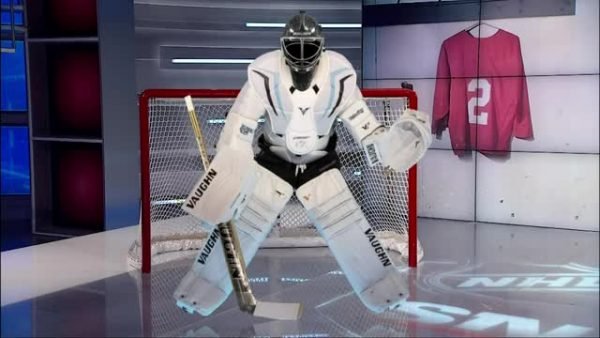 But I will not say that I know him. Plus I know a few phrases in Italian. When we were with the Zenit Sports School in Italy, we learned from the volunteers. But generally trivial: a couple of sentences literally.
– There are enough Spanish-speaking players at Zenit now. You can just practice.
– I speak more English. Because I'm used to it. I try to communicate with Malcolm in French. He knows him very well.
– Do you learn more languages ​​for yourself? Or do you see yourself abroad in the future?
– I would like to see myself somewhere abroad. In general, French is now a little forgotten. But if I remember a little, then I will return to my level quickly. I still have the pronunciation.And I remember many words. It will be hard with grammar. And English … the main thing here is for people to understand you. It doesn't matter how you speak it. Nobody will accuse you that you speak badly or that you have a different accent.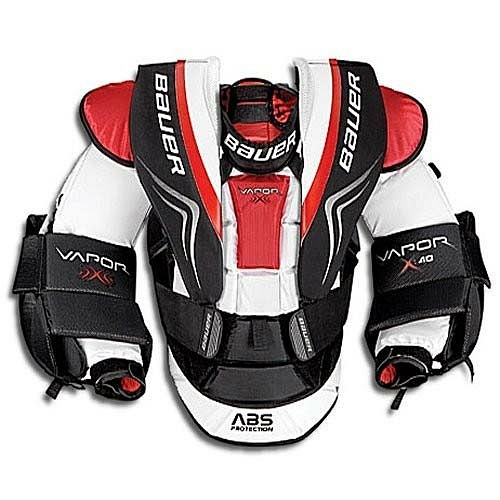 In general, if my knowledge of languages ​​is useful to me in life, it will be great!
– You love rap. But not modern Russian, but old-school American. How is this even possible?
– Yes! I love it very much! Biggie smalls, Tupac … I even have a separate playlist.There are so many performers! I really love Nate Dogg – the golden voice of those times. In general, I love different music. And not even necessarily rap. I can listen to Latin American music with pleasure. And electronic. I make playlists and always share with friends. I always listen: in the car, at home … At home, I generally have three huge speakers. Neighbors are constantly knocking: you can quieter, please!
But in general, if I turn on the old rap, I'm ready to listen to it all day. New tracks – listened and forgot. And the old ones are classics that you want to listen to constantly.Somehow I like their style more. He's more honest, or something. Previously, people really lived by this.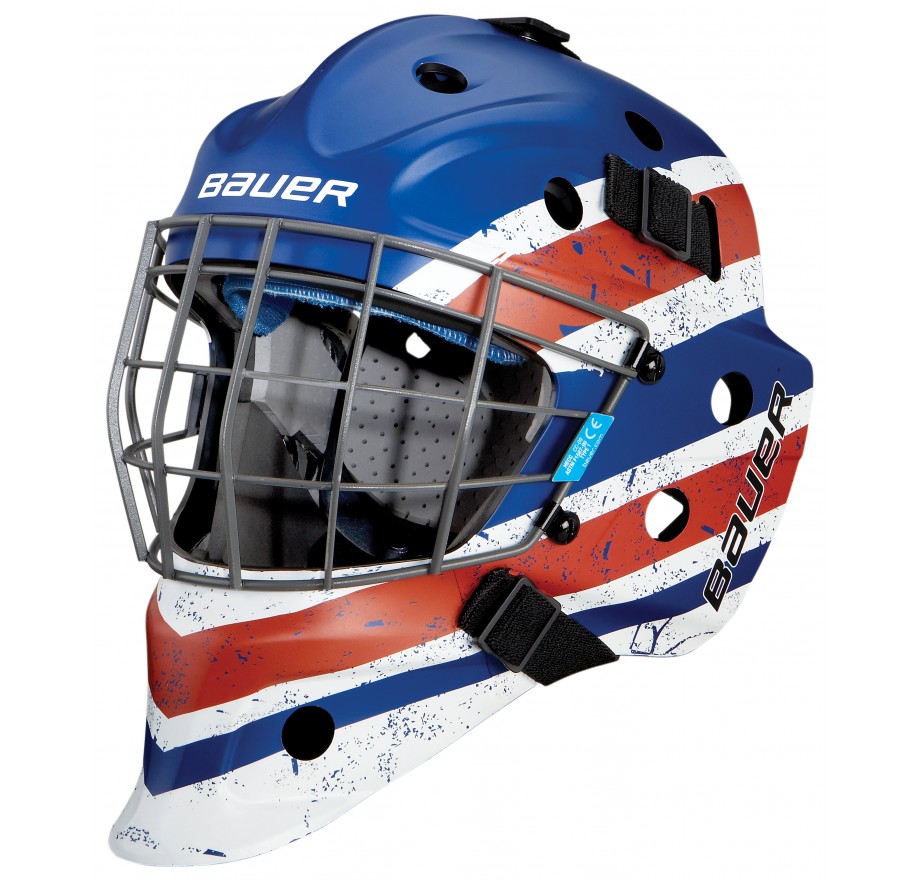 They were very technical. So far, I have only named you the grandees. But in general I like to listen to not very famous rappers. Sometimes you find a song, go to the artist's page and study his entire discography.
There was a joke at training. I asked Misha Kerzhakov to rap. He turned it on, I began to sing along. Maria Yurievna stands in shock: "How do you know all this? You weren't even born then! "
I am very busy in group N.W.A. And Ice Cube, what a lyricist! Dr. Dre is a legendary producer. At the time, he just blew up.
– How do you feel about Onyx?
– In my playlist. I like their evil style. Once I went to the game and turned on their track Bacdafucup. I'm just turned on! You think: damn, what good guys!
– So you tune in to matches with this music?
– Differently. Sometimes I turn on rock. Sometimes you will listen to something new, you will like it. In general, I like all genres. But I really love the "old school".
And I always like to learn something new. For example, Misha Kerzhakov once supplied me with Rage Against the Machine. I didn't know them. But when I heard it, it caught fire. For two months I listened to them, made playlists. Very cool guys.
– Well, this begs the question: the three best rappers in the history of the genre?
– This is a very difficult question. Each one has very cool tracks. In fact, I am ready to name everyone. I'll tell you now, Notorius B.I.G. But there are also other cool guys …
– They will not be offended, because they are unlikely to read this interview.
– It doesn't matter. Let's name those who first came to mind – Nate Dogg, Ice Cube and, to bring everyone together, N.W.A. and Biggie Small. But three is very little. Snoop Dogg has very cool old tracks. Mobb Deep. From the female – Eve. She has a very cool voice. More Nas. I love it too.
– Don't you quote Eminem at all against this background?
– There are several tracks.
Shake that ass, for example. With Nate Dogg, by the way. I like the chorus very much – absolutely crazy. Slim Shady yet, Bitch please with Snoop Dogg.But in general I somehow bypassed Eminem. Although he is, of course, a techie. Reads very quickly and clearly. But as a techie, I like Ice Cube better for his crazy style.
– Is there anything out of modern Russian rappers?
– Not really. Sometimes I can listen to something. But mostly I sit in foreign language. There are some good guys.
– Morgenstern, Scryptonite?
– Morgenstern definitely not. Scryptonite has some pretty good old tracks.
– How did you come to DJing? And do you still do it? Or have you already abandoned it?
– Yesterday I literally listened to some of my sets.It's just that after moving closer to the base, I have not had a laptop for two months. I will come back from the training camps, buy and will progress in this regard. I will equip a room for a mini-studio.
Maybe I'll even try to do something of my own. But only if you have enough time. Because making music takes a lot of work. Just like football. But I can say that DJing is already easy for me.
And how did I come … I listened to a lot of electronics, was interested. And at one point I decided: I want to learn. When I was at DJ concerts, I heard abrupt transitions and thought: damn it, I want to try the same!
And once I came to my friend Mikhail Balashov, who is doing this.He asked me who I was listening to. When I answered, he was very surprised: "Not Martin Garrix or David Guetta? We will definitely work together! "
– In the goalkeeping business, as we have already found out, you have no idols. And what about DJs?
– I've watched a lot of videos. For example – Boiler Room. And from everyone he tried to take something. I got the base from Misha. And he began to study and train himself. I do not pretend to be the best DJ-goalkeeper in Russia.
Got the reference? In general, I looked, disassembled and tried to do something of my own.
– When you become a popular DJ, what name will you choose?
– I know for sure that Kerzh will say: "I will sing Ode to our love." Seriously though, I'm not going to become a professional DJ just yet. It's still a nocturnal lifestyle considering what kind of music I want to mix.
– That is, you do not admit that this hobby will sooner or later begin to feed you?
– It's hard to say. Probably, I admit, sooner or later.
– Did the demise of Daft Punk upset you?
– No, to be honest.Yes, they have cool songs. But they disintegrated and disintegrated. So the time has come. And who did not disintegrate? Time passes, people quarrel. In general, I did not really follow them.
– Can the fans listen to your sets at some stage?
– I haven't posted it yet. Maybe someday I'll get a group of people together and have an event.
And someone will film and post it on the net. But on a global scale, I don't think about it yet. The question is, many people know how to mix. And I am still doing this for myself and for my friends.I just do what I like, which gives me emotion. And emotions and inspiration are the main thing. Especially for football.
Download Sport24 app for iOS
Download Sport24 app for Android
Goalkeeper Alexander Selikhov has 1 match for Spartak in 2.5 years. Why did he lose the competition to Alexander Maksimenko
In the winter of 2016, two players with Russian passports arrived at Spartak from Perm. Georgy Dzhikia in Tarasovka was protected from the charms of Lokomotiv (commentator Dmitry Shnyakin tweeted about Semin's sympathies), and Alexander Selikhov was beaten off from Zenit.
The careers of both Amkar diamonds developed differently. Jikia immediately got into the start, grew up to the national team and captain's armband.
Selikhov found himself in the frame after the fall of Artyom Rebrov. He spent a post-championship season at the base and jumped for balls with Sevilla and Anfield with Liverpool in the Champions League. It seemed that the red and white had acquired a young goalkeeper for years – from 1994 year of birth. saves can be made in the passport for at least 10 more seasons.
But in the spring of 2018, Alexander started having problems.At first, the press service wrote about a microtrauma of the thigh muscles, but before the World Championships it turned out that the goalkeeper had injured Achilles during training. "At first, Selikhov was on the extended list," explained the head coach of the national team Stanislav Cherchesov. An hour and a half before we had already submitted the final application, Bezuglov received a call from Spartak. He called back and said that a misfortune had happened to Selikhov: he broke Achilles. So we [Selikhov] excluded from the application. "
UEFA Europa League
Selikhov saved Spartak from Vardy.
I remembered how I beat off the Hulk's penalty
11/04/2021 At 23:01
Alexander Selikhov
Photo: Getty Images
Instead of him, 20-year-old Alexander Maksimenko was put in the gate, who did not look so nightmarish against the background of the terrible seasons " Spartacus "late Carrera and any Kononov. Oleg returned the recovered Selikhov only in the winter of 2019. Alexander again found himself in the frame at the great Parimatch Premier Cup and indirectly brought the red and white a new trophy, albeit in a friendly tournament in Qatar.
Selikhov played six matches in the spring part of the 2018/19 season, conceded in almost every game and left the field only due to injury. Check out the highlights of the April derby with CSKA – the army team put two balls into Spartak's net, but the goalkeeper can hardly be blamed for at least one of them. Already when jumping for a blow from Vlašić, immediately after the second goal, it is noticeable that Sasha grabbed the glove and showed something to the coaching staff (in the video – at around 5:34).
In a minute, he will stomp to the technical area, give way to Maksimenko and hide in the under-tribune room.
X-ray showed that Selikhov had a fracture of the phalanx of the toe, and a fixation plate should be inserted. But as soon as the goalkeeper recovered, he immediately fell ill again for six months with a torn Achilles. Alex returned to the goal only in October 2020 (for the first time in 1.5 years) and entered the field only for Spartak-2 in the FNL.
In January 2021, Sasha realized that with Maksimenko at the base and Rebrov on the bench there was no room for him in the frame, and publicly freaked out: "If nothing changes by May, I will leave Spartak.I lost a lot of time, I want to play. I get the best emotions on the pitch "(quote from" Sport-Express "). He was lucky that in the derby with CSKA, Maxi got an extra card and gave his competitors a chance. But with Arsenal in Tula Selikhov did not show his class – he seemed to be playing confidently on the outs, conceded only on his own, but did not impress the experts.

After the disqualification, Maksimenko returned to the starting lineup, and Selikhov again teleported to the bank.
Three weeks after the game against Arsenal, SE published an insider about Alexander's possible departure to Rubin, but the press attaché of the red and whites just shook his head: there was no interest from Kazan, no one approached the club.From the hottest goalkeeper in the league, Selikhov has turned into a jar, who is only needed to warm up Maksimenko before the games.
But the start of the championship turned out to be terrible for the main goalkeeper of Spartak – at the Opening Bank Arena they saw the new Akinfeev in Maxi. But not a self-confident brutal, but a person who once again will not jump for a hopeless ball. After 1: 7 from Zenit, Rui Vitoria finally put Maksimenko on the bank and brought up a backup from Rostov.
Selikhov again did not add reliability with red and white.Even in the first half, he awkwardly substituted his hands for simple punches and overhangs, in the 75th minute he accidentally deflected a one-on-one run by Poloz, and at the end of the match he went too far out of the gate and pulled Glebov's zakidushka out of the net.
It is interesting that Alexander missed in the fifth straight match for the main team of Spartak, and he received both from the giants (Zenit and CSKA) and from the middle peasants (Akhmat and Rostov). Even in the summer, it seemed to the fans of the red and whites that in the locker room three wolves were fighting for one place in the goal – the reliable Maksimenko, the hungry Selikhov and the experienced Rebrov.But at the decisive moments of the season, it turns out that both goalkeepers do not help out and make mistakes in simple situations.
With the existing limit, when it is necessary to put a Russian in the frame, Spartak has no other options – either to look for someone on the market, or to unfreeze 37-year-old Rebrov. It is not yet clear what the reason for Selikhov's recession is injury, loss of confidence or detraining due to a long break. But he is unlikely to return to the level at which he smashed Sevilla and stopped one step away from the home world championship.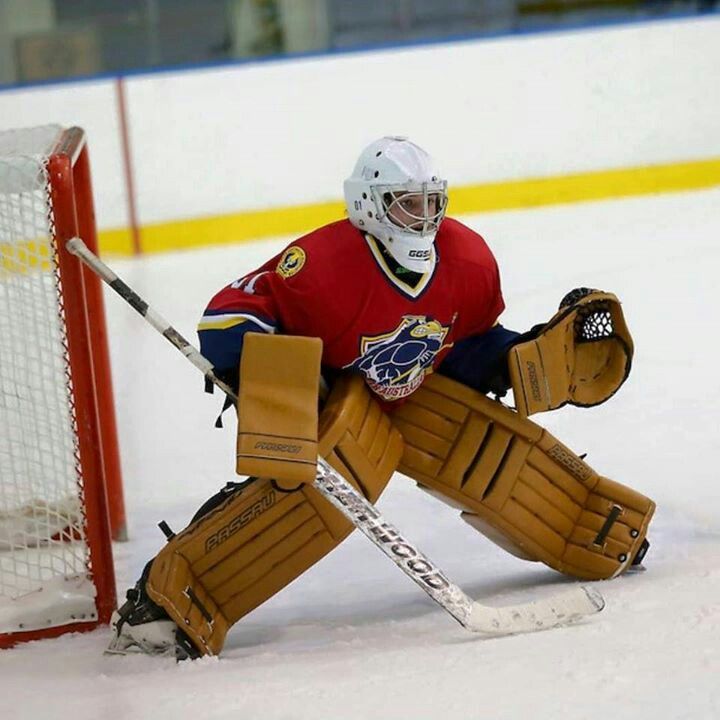 Follow the football news on Eurosport.ru
Russian Championship
Maksimenko is the worst RPL goalkeeper in reflected shots
10/25/2021 At 11:10
Russian Championship
Selikhov broke his hand. He has 6 matches in 2 years
07/15/2021 At 16:03
Father of all goalkeepers. It is 90 years since the birth of Lev Yashin
Yashin throughout his career from 1950 to 1971 was faithful to one club – Moscow Dynamo. Together with the blue and white, he became a five-time USSR champion, five-time silver and one-time bronze medalist of the USSR championships, three-time USSR Cup winner.
For the national team, he made his debut on September 8, 1954 in a friendly match with the Swedish team (7: 0) at the Dynamo stadium. As part of the Soviet national team, Yashin won the 1956 Olympics and the 1960 European Championship, and also became the silver medalist of the European championship – 1964. The goalkeeper played at three world championships (1958, 1962, 1966), in 1966 the USSR national team showed its best result, finishing fourth.

Lev Yashin and Pele, 1965
© TASS
In 1963, Yashin was named the best footballer in Europe, receiving the Ballon d'Or, the most prestigious personal award in football, established in 1956 by France Football Editor-in-Chief Gabriel Ano.He is currently the only goalkeeper in history to win this prize. Yashin was named the best goalkeeper of the twentieth century by the International Football Federation (FIFA). A symbolic club is named after him, which includes the football goalkeepers of Soviet and Russian clubs, who have kept their goals intact in 100 or more games. It was Yashin who was the first to reach the milestone of 100 "clean sheets" in the USSR championships.
"Lev Ivanovich Yashin is a legend not only of domestic, but of all world sports.He will forever remain in the history of football, made a huge contribution to its popularization. The name Yashin is still known to football fans all over the world. We are proud that Lev Ivanovich represented our country on the field.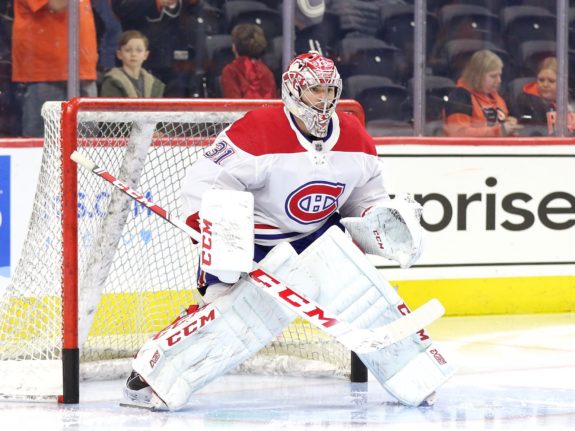 It is important for us to appreciate and honor our heroes, who have become examples for entire generations of athletes, "said the Russian Football Union (RFU).
Lev Yashin, 1958
© TASS
Yashin was born on October 22, 1929 in Moscow. As a child, he loved to play various sports games, but during the Great Patriotic War, the family was forced to move to the Ulyanovsk region, where the defense plant, where Lev Yashin's father Ivan worked, was evacuated.There the future goalkeeper began to work as a locksmith's apprentice, and at the age of 16 he received a medal "For Valiant Labor in the Great Patriotic War."
Upon returning to Moscow, Yashin continued to play football. At the age of 18 he was drafted into the army. He served in Moscow, and at the same time he was noticed by the coach of the football "Dynamo" Arkady Chernyshev. Lev was invited to the youth team, and two years later he became the third goalkeeper after Alexei Khomich and Walter Sanay.
At that time, he also played ice hockey and ball hockey, which is remarkable – also as a goalkeeper.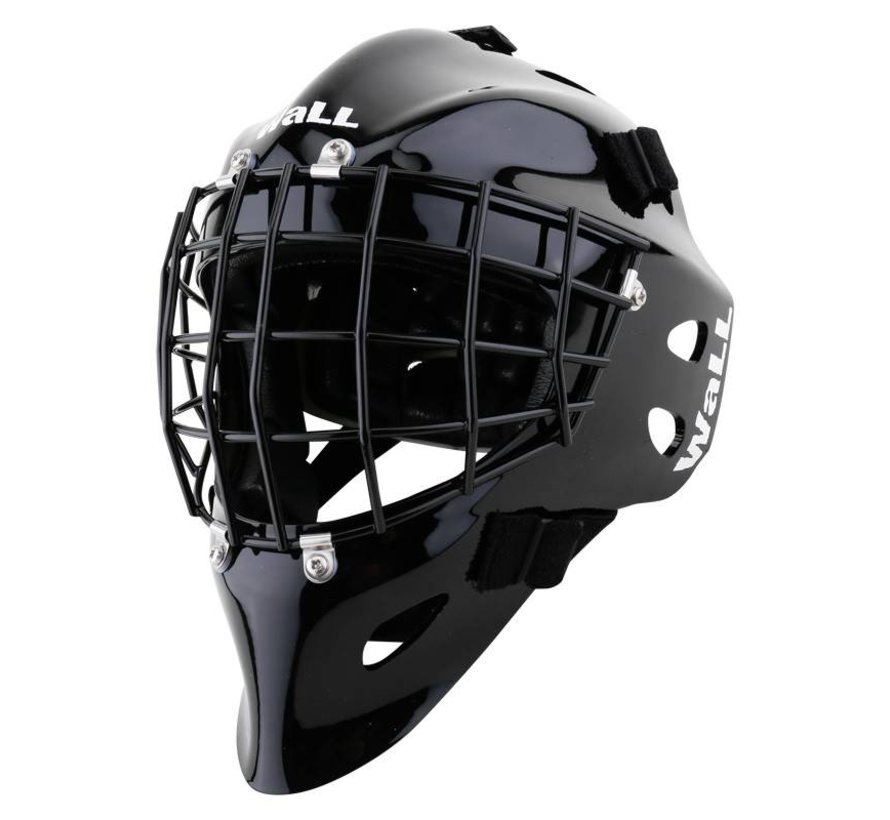 In 1953, he became the owner of the USSR Ice Hockey Cup and the bronze medalist of the USSR Championship. Before the 1954 hockey world championship, he was a candidate for the USSR national team, but decided to concentrate on football.
Yashin's goalkeeper revolution
Until the early 1950s, all football goalkeepers played exclusively on the goal line. Sanaya was one of the first to play on the outs and intercept serves. Yashin adopted and developed a new style of play and began to act not only in the goalkeeper's area, but throughout the penalty area.Spectators and professionals were not used to such a goalkeeper's game and considered going out of the gate inappropriate.
At a training session of the USSR national team, 1966
© TASS
In the spring of 1949, in a test match in Gagra with the Stalingrad Tractor, Yashin conceded the most ridiculous goal in his entire career. The ball was kicked into play by the rivals' goalkeeper, the young Dynamo goalkeeper collided with his defensive partner at the exit from the goal, and the ball rolled into the net. At that moment, whoever did not laugh at Yashin, and in the USSR Sports Committee, the actions of the young football player were called a circus.The head coach of Dynamo and the national team often listened to reproaches due to Yashin's game, but soon everything changed.
"Everyone makes mistakes, everyone falls, there is negativity around, but only the strongest stand up further and move forward, forgetting about mistakes. We can make a mistake in order to correct it. Lev Ivanovich got up after some falls and became the best in the world," he noted in a conversation with TASS, the current goalkeeper and captain of Dynamo Anton Shunin.
Yashin had good physical characteristics for a goalkeeper (height 189 cm) and long arms.But his main trump card was the ability to predict the actions of the opponent and to take the correct position in the goal in advance. In reaction, he was inferior to some goalkeepers of his generation, but the ability to calculate the situation one step ahead and think for the opponent fully compensated for this shortcoming.
Pennants and a T-shirt issued for the 60th anniversary of Lev Yashin, 1989
© TASS
In the late 50s – early 60s, all the goalkeepers of the world began to adopt Yashin's style of play. It was the Soviet goalkeeper who became the founder and the first to develop all the skills necessary for a modern goalkeeper.Yashin played throughout the penalty area, thereby making it easier for the defenders. He had good skills as a field player, he could control the ball with his feet and give accurate passes to partners, which was very rare in those days. Yashin turned out to be one of the first goalkeepers who began to put the ball into play after a hit, not with a strong kick, but with an accurate hand throw to his partner.
"Lev Ivanovich was a teacher, a father to all goalkeepers, he was watched not only by all our goalkeepers, but also by European ones.He always prompted me and said that a great goalkeeper is not the one who knows how to play on the line, but the one who completely owns the penalty area and often goes on horse balls. In training sessions, we spent a lot of time with him on the exits, on interceptions. Sometimes, after the main training session, several players stayed with us and handed us riding balls – this is how we trained, "Anzor Kavazashvili, goalkeeper of the USSR national team, bronze medalist of the 1966 World Cup, told TASS.
A role model in sports and life
During Yashin's performance for the USSR national team, the team showed the best results in its history. For 12 years (from 1954 to 1966), Soviet footballers won the Olympic Games, gold and silver in the European Championship and bronze in the World Championship. Yashin went to all major tournaments with a dream and confidence in victory. Yashin went to the 1970 world championship as the third goalkeeper, and then Kavazashvili was the first number.
Lev Yashin and Portuguese Eusebio in the match for third place at the 1966 World Cup
© AP Photo / Bippa
"Among the many goalkeepers who ended up in the national team, I was the luckiest of all, because in seven years I was able to open tournaments twice at the world championships with the living legend Yashin.I played the first game in 1966 and 1970. For me it was a very important factor that I was considered the second goalkeeper after this outstanding person and I was next to him. For me, it is especially the fact that we are two goalkeepers in the USSR who received bronze medals at the World Championship. In addition to the fact that he already had the gold of the Olympics and the European Championship, we went down in history once again. It was very important for me, unfortunately, neither before nor after that we can even repeat the same result. In general, we generally had the strongest goalkeeping school in the world, "Kavazashvili stressed.
Despite the competition, Yashin helped all the goalkeepers who were in the team behind him. "We talked a lot with him during the time that I was in the national team. Sometimes we even lived together in the same room, I watched how he, for me an elderly man at that time, coped with such hard work as goalkeeper. He was a very gentle person in relation to friends, he was direct, he did not know how to flatter. What he noticed, he always spoke, corrected, if he did not correct immediately, then he could say in a harsh form.But no one took offense at him, everyone treated him with respect, he had great authority, "said Kavazashvili.
Lev Yashin defends the gates of the USSR national team in the 1966 World Cup quarterfinal match against the Hungarian team
© AP Photo / Bippa
As a senior comrade, Yashin always helped newcomers, while never putting himself above others. "If we talk about him as a person, then all the children of the war treated the generation that was with great respect and understanding. Those guys who continued to play in the 60s were close to us both in spirit and in generation.In 1955, in January, I arrived at Dynamo Moscow. After the first training session, Lev came up and brought French buns and sausage. He said that due to the fact that you do not receive a salary, I want to feed you. He didn't even know me, for the first time I came to training, but he understood that I live in a hostel, money was bad. He always came up to us and helped for a long time, Lev was always distinguished by his understanding of what was happening to the people around him, "said Yashin's long-term partner in Dynamo, two-time USSR champion in the blue and white Valery Urin, in an interview with TASS.
"Everyone knows how Lev Ivanovich was a decent person. First of all, football is life, and in life you need to be a good person, especially when you are great. Lev Ivanovich was the right example for everyone," said Shunin.
Yashin's legacy
On May 27, 1971, at the Vladimir Lenin Central Stadium in Moscow, in the presence of 103 thousand spectators, Lev Yashin's farewell match took place: the national team of the Dynamo All-Union Sports Society played against the national team of world stars, for which Eusebio, Bobby Charlton and Gerd Muller played.Because of the matches for "Santos", Pele was unable to come to Moscow, who later sent a telegram of apology. After the first half, Dynamo were leading with a score of 2: 0, and in the 52nd minute, Yashin was replaced, who did not concede a single goal in his last match. Leaving the field, Yashin handed over his goalkeeper gloves to 23-year-old Vladimir Pilguy. At the end of the game, the Dynamo players carried Yashin into the goal in their arms.
After the farewell match at the Dynamo stadium, 1971
© Igor Utkin / TASS
"Lev Ivanovich never taught me how to do something.Together we analyzed the game episodes with my participation and looked for moments of what I did right and what did not. If I even did something wrong, then we talked about how it was necessary to play. And there were no lectures and instructions. He treated me very warmly and kindly, always tried to help me unobtrusively. When I was even wrong and was worried, he always supported and consoled me, never swore, tried to cheer me up. He told me: "Until you concede your 500 goals, you will not become a goalkeeper, so do not be upset."I liked his approach, he is a legendary man who is known all over the world, you can only dream of such a relationship with him, "Pilgui told TASS.
Vladimir Pilgui and Lev Yashin, 1977
© Igor Utkin / TASS
Pilguy was Dynamo's main goalkeeper for the next 11 years and won the USSR Cup twice with the team. "Of course, there was pressure. The goalkeeper post itself is very responsible. The team, players and fans are accustomed to the fact that Yashin always plays, who will always help out, help somewhere.Players are already used to it. When a new person joins a team, it is very difficult to adapt. This was the difficulty, but I was lucky that the older guys accepted me, and everything turned out well. Probably, this is the merit of Lev Ivanovich. His attitude to me was like that, so both the players and the fans accepted me. And of course, I myself had to prove myself and correspond to the level, because I did not come to some kind of yard team, but to Dynamo, – noted Pilgui.
Lev Yashin died on March 20, 1990.Two days before that, he was awarded the title of Hero of Socialist Labor. But in the memory and hearts of football players and fans, Yashin will remain forever. Two monuments to the goalkeeper have been erected in Moscow – on the territory of the Luzhniki and Dynamo stadiums. On December 28, 2009, the Central Bank of Russia announced the issue of a commemorative silver coin with a face value of 2 rubles from the series "Outstanding Athletes of Russia" dedicated to Lev Yashin. A memorial plaque dedicated to the goalkeeper was installed in the house where the football player lived.
Dynamo fans
© Sergey Bobylev / TASS
The football arena of the reconstructed Dynamo stadium in Petrovsky Park is named after Yashin. Two days before the 90th anniversary of the birth of the legendary goalkeeper, a memorial plaque was unveiled at the stadium. The Dynamo children's and youth football academy is named after Yashin. The fans of the club to this day support the team in the name of Yashin. In recent years, despite the team's unsuccessful results, the players, after each match, together with the fans, perform a chant, the last lines of which are "Only Yashin, only Dynamo."
On November 21 this year, the premiere of the film "Lev Yashin. The goalkeeper of my dreams" directed by Vasily Chiginsky will take place. "Everyone knows that Lev Yashin is the only goalkeeper who has the Golden Ball, but they don't know anything else. This film will reveal more knowledge about Lev Ivanovich as a person," said the grandson of the legendary goalkeeper Vasily Frolov.
In September, France Football magazine established an award for the best football goalkeeper, which will bear the name of Lev Yashin. On October 21, the nominees were announced.
Artem Kruk
first-choice – Translation into Russian – examples English
These examples may contain rude words based on your search.
These examples may contain colloquial words based on your search.
He then moved to RCD Mallorca in La Liga (alongside teammate Poli), where he was first-choice during three full seasons, helping the Balearic Islands team to the 2003 edition of the Copa del Rey.
He then moved to Mallorca, playing in La Liga (along with teammate Paulie), where he was
base player
for three full seasons, helping the Balearic Islands team win the 2003 Spanish Cup.
However, his big breakthrough came in the 2005-06 season, when he replaced the injured Butina several times; some strong performances (including the UEFA Champions League 1-2 home loss to Juventus F.C. in the group stage) made him the undisputed first-choice onwards.
However, his big break came in 2005/06 when he replaced the injured Butina several times; several strong performances (including the UEFA Champions League match against Juventus) in the group stage) made him the undisputed
base player of
.
Did I ever tell you this was my first-choice school?
Now firmly established as first-choice goalkeeper at Southampton, Boruc helped his team make an excellent start to the 2013-14 season.
After establishing himself as
as the first
goalkeeper at Southampton, Boruc helped his team start the 2013/14 season successfully.
We are recognized across sectors as the first-choice partner for our ability to develop responsible and entrepreneurial leadership.
Our organization is recognized in a wide variety of industries as
Most Preferred
Partners for our ability to develop responsible leadership and entrepreneurial spirit.
For our customers, we are first-choice partners for quality and innovative packaging.
For our customers, we are
the best
partners for quality and innovative packaging.
After Nikola Stojiljković left the club, Pavlović became first-choice striker for the 2015-16 season, and signed a new four-year contract until summer 2019.
After Nikola Stoilkovic left the club, Pavlovic became
the main
striker of the club in the 2015/16 season and signed a new four-year contract with Chukarichki until the summer of 2019.
Before the start of the 2012 season, he returned to IFK Göteborg where he is the first-choice goalkeeper.
Hennessey was recalled by Wolves in April 2007 after another injury to first-choice Matt Murray, and found himself on the substitutes bench for several games.
He was returned to the Wolves in April 2007 after another
injury to first goalkeeper Matt Murray
, and ended up on the bench for several games.
He began the 1919-20 season as the club's first-choice goalkeeper, but lost his place after 12 games and eventually returned to his first club, Maidstone United.
Beale started the 1919/20 season as
as the main goalkeeper for
, but after 12 games he lost his first spot and returned to his hometown Maidstone United.
The Canary Islands side returned to the top level in 1954, and he continued to be first-choice until his departure to Real Betis six years later, as Las Palmas were again relegated.
The Canary club returned to the big leagues in 1954 and Pepin continued to be
the first goalkeeper of
until joining Real Betis six years later when Las Palmas were relegated again.
Meg, how could you blow your chance to go to your first-choice college?
With the introduction of this guarantee, DIESEL TECHNIC is emphasizing the demand that the "DT" mark of quality be the first-choice alternative to original spare parts from the leading European commercial vehicle manufacturers.
With this guarantee, DIESEL TECHNIC underlines the commitment of the first
to offer an alternative to
for original spare parts from leading European truck manufacturers.
It's our first-choice preschool.
Is this your first-choice school?
It's our first-choice preschool.
The two first-choice premises scored 8.55 and 7.8, respectively.
For the two
, the most attractive
options were rated 8.55 and 7.8, respectively.
The user with the lowest tally for first-choice vote will be eliminated, and the second-choice candidate on those ballots will be substituted as first choice.
The candidate with the lowest number of votes in
in the first round of
is eliminated, and users who cast their first (most compelling) vote for him will be considered to have voted for the second candidate on their list.
With his signing, Jack Crompton, then the first-choice keeper at United, was reduced to a back-up role.
After signing it, Jack Crompton, then the main goalkeeper of
for United's
, sat down on the bench.
In the 2004-05 season, replacing first-choice goalkeeper Aidan Davison, Gerken kept four clean sheets in 17 appearances.
And already in the 2004/05 season, he replaced
of the first
goalkeeper Aidan Davison, Jerken, and kept the goal intact in four games out of seventeen played. 90,000 10 best young goalkeepers in the world
10 best young goalkeepers in the world
Not older than twenty years.
10. Pontus Dahlberg
Sweden, Watford, 19 years
Pontus Dahlberg / Photo: © Alex Morton / Stringer / Getty Images Sport / Gettyimages.ru
The 195-centimeter Swede made his way to the base of Gothenburg a year and a half ago. Then Pontus was only eighteen years old, but he spent his debut season so well that he interested Napoli and RB Leipzig. Although Gothenburg flopped to the middle of the table last year, Dahlberg impressed the scouts with a solid performance and signed a five-year contract with Watford in January this year, which paid almost four million euros.
9. Alexander Maksimenko
Russia, "Spartak", 20 years old
Alexander Maksimenko / Photo: © RIA Novosti / Alexander Vilf
The son of a boxer and brother of a volleyball player, Maksimenko moved to Moscow from Rostov at the age of fifteen, was selected by Rinat Dasaev to join the Spartak academy, and in 2015 he became one of the heroes of the youth Euro – beat off a penalty from the Englishman Holland and helped the Russian team reach the semifinals … Maksimenko has been training with the main team of Spartak for the third year, but started playing this summer – largely due to Selikhov's injury.Maksimenko spent five out of six matches this season to zero, and what is no less important – he did not break down after an error in Thessaloniki, having played the return match with high quality.
8. Berke Ozer
Turkey, "Fenerbahce", 18 years old
https://www.instagram.com/p/Bms_XVPD3LD/?taken-by=brkeozer1
Ozer, a native of Izmir, spent the past five years at Altynorda, whose president, Seyit Mehmet Ozkan, tries to form a team only of local pupils and invests heavily in their training.Last year, Berke reached the semi-finals of the youth Euro with the Turkish national team, interested, in particular, Manchester City, and a month and a half ago he moved to Fenerbahce for two and a half million euros.
7. Diogo Costa
Portugal, Porto, 18
Diogo Costa / Photo: © Carlos Rodrigues / Stringer / Getty Images Sport / Gettyimages.ru
Costa has yet to make his debut at Porto, but at the junior level he rose to prominence two years ago. Diogo did not concede a single goal on his way to the final of the junior Euro 2016 in Azerbaijan and won gold for Portugal, having beaten off the Spaniard Morlanes in a penalty shootout.A year later, Costa thundered already at Euro U19 in Georgia, where he was younger than most of the participants: again several matches to zero, reaching the final and being included in the symbolic team of the tournament. But if last year the Portuguese lost to the English in the final, then a month ago they became the winners of Euro U19 – of course, with Costa at the gate.
6. Adrian Schemper
Croatia, "Chievo", 20 years old
https://www.instagram.com/p/BaoUkd6g_LM/?taken-by=adriansemper_1
Having made his way with the Croatian national team to the quarterfinals of the youth world championship, the 194-centimeter Zagreb goalkeeper interested the European top clubs.Two and a half years ago, Chelsea offered £ 3m for him, but Schemper stayed with Dynamo Zagreb, made his debut in the Croatian Premier League, and this summer moved to Chievo Italy (loan with option).
5.Andrey Lunin
Ukraine, Real, 19 years old
Andrey Lunin / Photo: © Gareth Copley / Staff / Getty Images Sport / Gettyimages.ru
Lunin changed clubs three times in three years. From Metalist to Dnipro, from there to Zorya, and this summer to Real Madrid.The winner of the Champions League paid eight and a half million euros for the talented Ukrainian. Having signed a six-year contract, Lunin presented the Real Madrid jersey to his first coach in Dnipro, Valery Gorodov. In his debut match for Real – against Manchester United – Lunin played a half and did not miss (for two seasons in Dnipro and Zarya he played twenty matches to zero)
4. Mile Svilar
Belgium / Serbia, Benfica, 18 years old
Mile Svilar / Photo: © Dean Mouhtaropoulos / Staff / Getty Images Sport / Gettyimages.ru
New Prudhomme, a 185-centimeter native of Antwerp with Serbian roots, last summer replaced Anderlecht with Benfica, who paid two and a half million euros for the transfer. His father Ratko, ex-goalkeeper of Antwerp and the Yugoslav national team, played football until the age of forty-six, and then went into business in Belgium. Five years ago, Mile Svilar named Casillas his idol, and a couple of months after moving to Benfica, he broke Iker's record and became the youngest goalkeeper in the history of the Champions League.He came out against Manchester United at 18 years and 52 days. In the first game I made a mistake, but in the second I beat off a penalty from Martial.
3. Vuilker Farinès
Venezuela, Millonarios, 20 years
https://www.instagram.com/p/BLbKWaQBj7M/?taken-by=wuilkerfarinez98
At seventeen, Farinès set a Caracas record with an amazing dry streak of 689 minutes. At last year's World Youth Championship, Farinès did not miss 506 minutes in a row, and at the same time converted a penalty in the game with Vanuatu, making the score 4: 0.In the semifinal penalty shootout, Farinés deflected the Uruguayans De La Cruz and Rodriguez, which ensured Venezuela's victory. In January of this year, Vuilker moved to Colombia's Millonarios.
2. Alban Lafon
France, Fiorentina, 19 years old
Alban Lafon / Photo: © Christof Koepsel / Stringer / Bongarts / Gettyimages.ru
Alban was born in Ouagadougou, the capital of Burkina Faso, and at the age of nine, after his parents divorced, he left with his father to France (his mother, a former handball player, remained in Burkina Faso and became a member of parliament).Having played for Toulouse against Nice at 16 years and 10 months, Lafon became the youngest goalkeeper in the history of the French League 1. His eight clean sheets in his debut season largely saved Toulouse from relegation. Fiorentina paid seven million euros for the 193cm goalkeeper this summer.
1. Gianluigi Donnarumma
Italy, Milan, 19 years old
Gianluigi Donnarumma / Photo: © Tullio M. Puglia / Stringer / Getty Images Sport / Gettyimages.ru
Almost three years ago, Donnarumma became the youngest goalkeeper in Serie A history, playing for Milan against Sassuolo, and in the next round he defended zero against Chievo.In December 2016, Gianluigi helped Milan win the Italian Super Cup by beating Dybala's penalty, but six months later infuriated the fans with their unwillingness to renew the contract on imputed terms. As a result, Donnarumma nevertheless signed a new contract, according to which he receives six million euros a year, but still faces fan negativity. In our ranking, Gianluigi is not only the highest paid and experienced (125 matches for Milan and 6 for the national team), but also the highest – 196 cm.
Photo: RIA Novosti / Alexander Wilf, Alex Morton / Stringer / Getty Images Sport / Gettyimages.ru, Carlos Rodrigues / Stringer / Getty Images Sport / Gettyimages.ru, Gareth Copley / Staff / Getty Images Sport / Gettyimages.ru, Dean Mouhtaropoulos / Staff / Getty Images Sport / Gettyimages.