Snow games list: 29 fun games kids can play in the snow
29 fun games kids can play in the snow
Snow! It's basically winter's sand. You can roll in it. You can build with it. And you don't want it in your home.  
Kids love to play in fresh snow. Do they want to build a snowman? Of course they do! But there are so many other activities your kids can do to have fun and keep moving once winter comes along. 
Wrap your kids up warmly and get them outdoors to play in the snow. They'll have fun, they'll get fresh air, and they may never again want to trade snow in for sand. 
1. Buried (in snow) treasure hunt
Unleash your child's inner pirate and send them off to find hidden loot. Hide a number of items in an area of snow (large or small depending on the age of your child) and let your kids know what you've buried (12 toy cars, 15 plastic dinosaurs, etc.). They'll love digging to find the treasure.
2. Snow baking
Pack hard snow onto a cookie sheet and use different shapes of cookie cutters to create snow cookies.
Move the "cookies" onto a second cookie pan and pretend-bake for as long as your child's imagination feels it should take to make the perfect treat. Decorate the cookies with bits of twigs, berries, or any other items kids discover near their baking area.
3. Snow maze
Use shovels, snowshoes, or just your plain old feet to dig a maze around your yard or local park. Kids will love finding their way through the twists and turns.
4. Winter scavenger hunt
Make a winter scavenger hunt together. You can look for icicles, snowmen, holiday lights on people's houses, a pet wearing a winter coat, a shovel, animal tracks in snow, a squirrel, a pine cone, a red hat, or a dead leaf. Kids love to find each item and to cross out the object on the list. Make the list longer for the older crowd and smaller for the little ones.
5. Throw the buttons on the snowman
Build a snowman and take turns throwing rocks to "button up his coat." Make sure everyone's standing back so no one gets their own coat buttoned up!
---
Related read: How to dress for the weather in every season
---
6.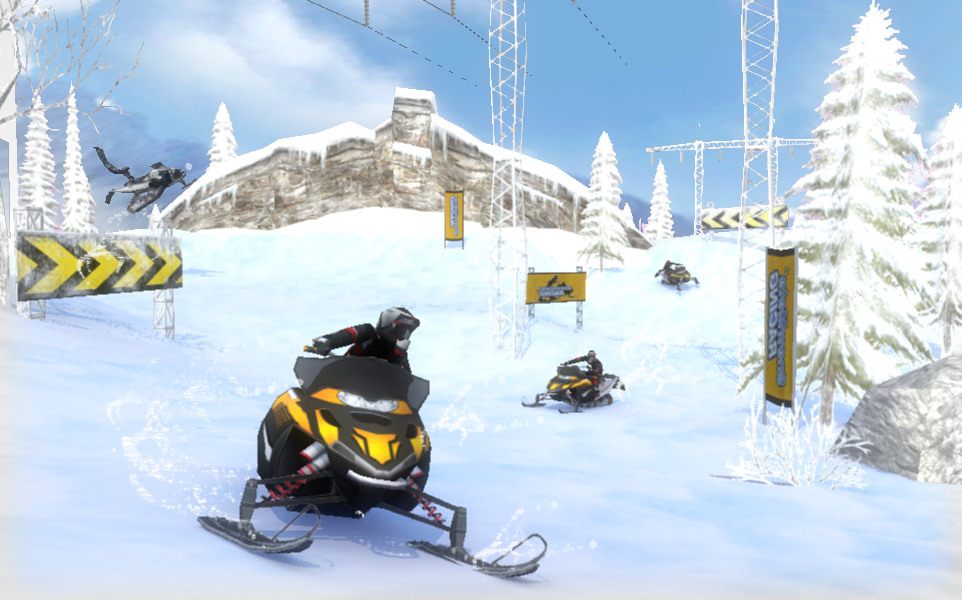 Winter bubble blowing
On a really, really cold day take regular old "bubble juice" and wands outside to see the beauty that icy bubbles make. Kids will oooh and aaah when they see the cool shapes float in the air or land on surfaces in icy globes. See if they can catch the bubbles in their hands before they burst. Use a variety of wands to see an even bigger variety of icy bubbles.
7. Snowball targets
To redirect your kids from throwing snowballs at their siblings or friends, set up a variety of bulls-eyes to redirect their fun. To make targets, draw chalk squares on a wall, or see how high your kids can throw their snowballs at a tree trunk. Or make targets on the ground with hula hoops, a circle of rocks, or a ring "drawn" using coloured water in a spray bottle.
8. Snow raceway
Bring out your child's toy cars and use shovels and mittened hands to build an Indy-inspired track. Be sure to include twists, turns, and even ramps for the cars to slide down.

9. Snow golf
Bury a bowl or empty can with the opening facing up under the snow. Use the bottom of a shovel or a lid of a storage tub to even out the snow into a smooth "putting green" that your kids can use to practice their short game.
10. Snow volcano
Combining science and outdoor play could not get any more fun (and, trust me, when I did this with my four-year-old, we were both very excited!) Make a mountain of snow about adult-shin height and bury a small bowl or empty water bottle at the top. Pack snow around the container and make sure the top isn't blocked by the snow. Fill the container with vinegar and a few drops of food colouring. Give your child a heaping tablespoon of baking soda, have them dump it in, and stand back while the "lava" flows. As the bubbling starts to slow, add more baking soda to get the volcano erupting again.
11. Snow obstacle course
The combinations and permutations of this activity are endless! Put together an easier course for the younger crowd and a harder one for the older set.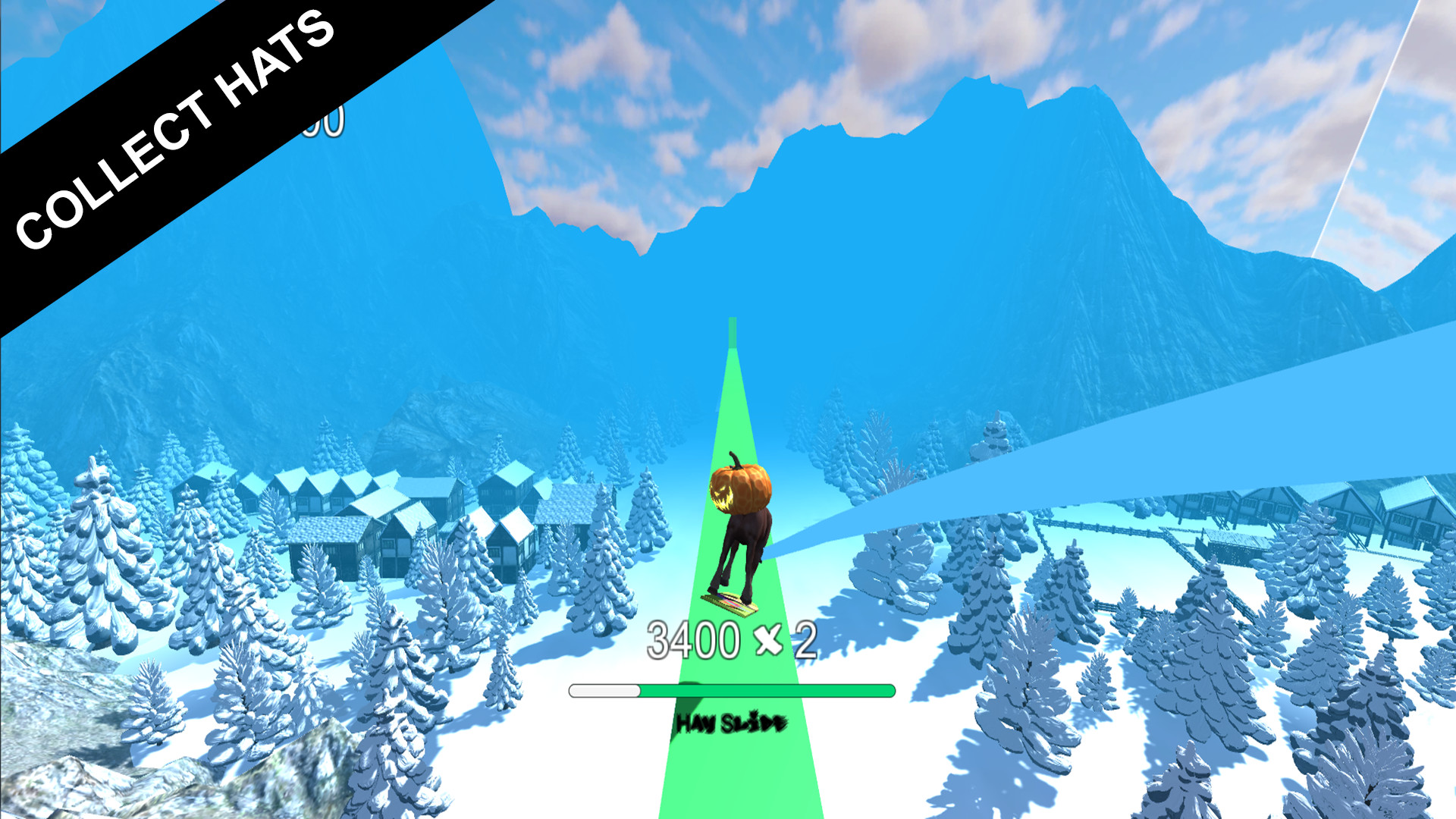 Have kids jump over hurdles made of snow, run around, do three jumping jacks, roll five snowballs, throw those snowballs into a bucket at a certain distance away, twist a hula hoop around themselves, and crawl through the snow to the finish line.
---
Related read: Mastering movement skills on ice and snow
---
12. Snow fort
Kids love to have their own hangout spot, especially when they've built it themselves (or with a little help from their parents). Bring out empty planter boxes or tubs and pack them with snow to make snow bricks for walls. Want even bigger bricks? Use recycling tubs! To make the walls super-sturdy, pour water on them overnight to freeze them. To make your fort stand out, use food-coloured water in a spray bottle to decorate, or use sticks and leaves to make flags.
13. GIANT snowball
Kids may use up all of the snow in your yard or local playground pushing a snowball to make it bigger, and bigger, and…
14.
Hoop rolling
Hula hoops aren't just for summer! How far can you roll a hoop along, or down, a snowy surface?
15. Snow creature
Instead of a snow "man," have your kids build a snow dog, a snow bunny, a snow turtle, or a snow caterpillar. Or tie in a Halloween feel (we're really mixing up seasons!) and build as crazy a monster as your kids can imagine.
16.
Sand
Snow castle
Pull out your shovels and pails and have your kids make the castles of their dreams. Pack snow into pails just like you'd do with sand and make perfect (or not) towers. Decorate your castle with any nature elements you can find, such as a leaf for a flag or twigs for a path to the palace.
17. Search for nests
With leaves off trees, it's much easier to spot the nests of animals such as squirrels, birds, and raccoons. It's also possible to spot empty wasps' nests still hanging around after the summer and fall.
18. Snowball knockdown
Roll a number of snowballs together and stack them into a tower.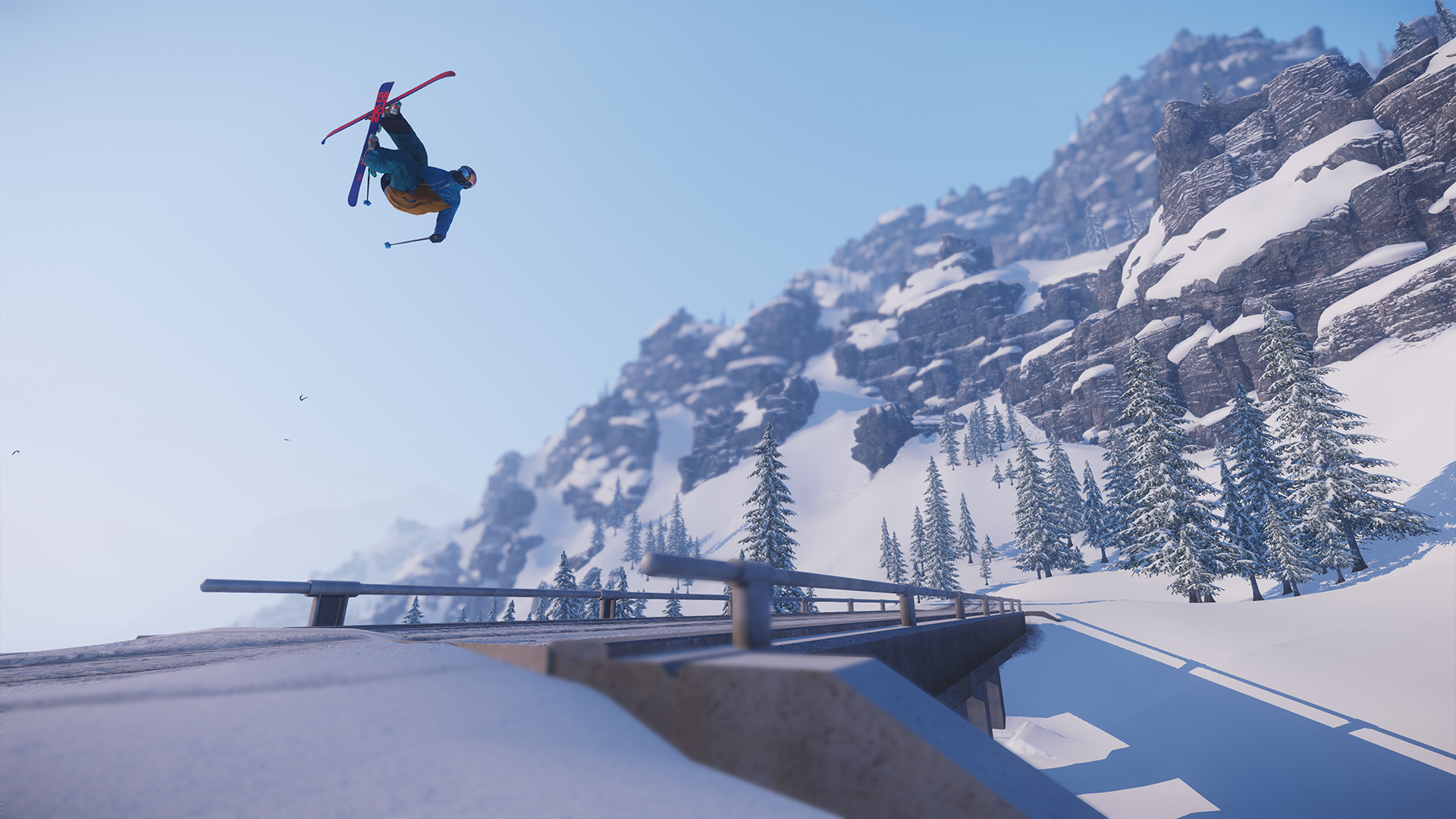 Give your kids balls or beanbags and have them knock that tower down. How many tries will it take? (And how tall can a parent build a tower of snowballs without it falling down?)
19. Snow balance beam
Use the snow from shoveling your sidewalk or driveway to build up a beam out of snow. See if your child can walk all the way across. Make sure the beam is surrounded by soft snow so if they fall, the landing will be easy. Once they've mastered the beam, see if they can walk across holding an item like a snowball on their head without the ball falling off. Can they walk backwards on the beam?
---
Related read: How to develop snowboarding skills indoors
---
20. Animal track hunt
Take a walk or hike and see what animals have been ambling around your yard, local park, schoolyard, or hiking trails. Can you tell if raccoons, squirrels, cats, dogs, deer, skunks, foxes, otters, or birds have been bouncing, galloping, or walking in the snow? Have your kids take a sketchbook along to draw the tracks for further fun.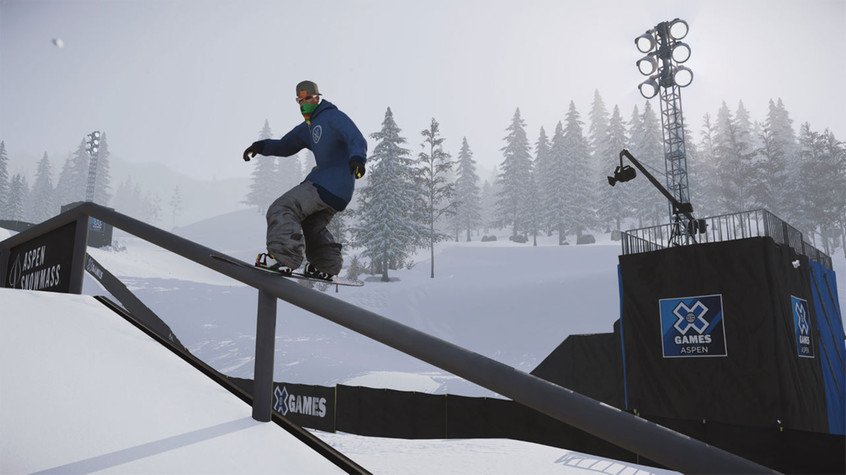 21. Snow shovel relay race
Put out large buckets or tubs for each kid playing, and have them race around using their hands to pick up and dump snow into their bucket in a certain amount of time (five minutes is plenty). The winner will have the most snow in their bucket. If the snow is sticky, use the snow in the buckets to build snow castles or to make a snow fort.
22. Follow the Leader
Choose one child to be the leader and have the rest line up behind them. The first child walks in the snow with the others walking in their footprints. The leader can take giant steps, zigzag, or make tiny tracks. As often as the leader decides, they must stop in place and make a movement such as a jump, a crazy dance, or a jumping jack.  The others must then copy the movement before moving on. Make sure to step in the footprints!
23. Build an upside-down snowman
Turn a traditional winter activity on its head! The tricky part is having the smaller snowball on the bottom but there's so much fun to be had balancing the larger snowballs above it.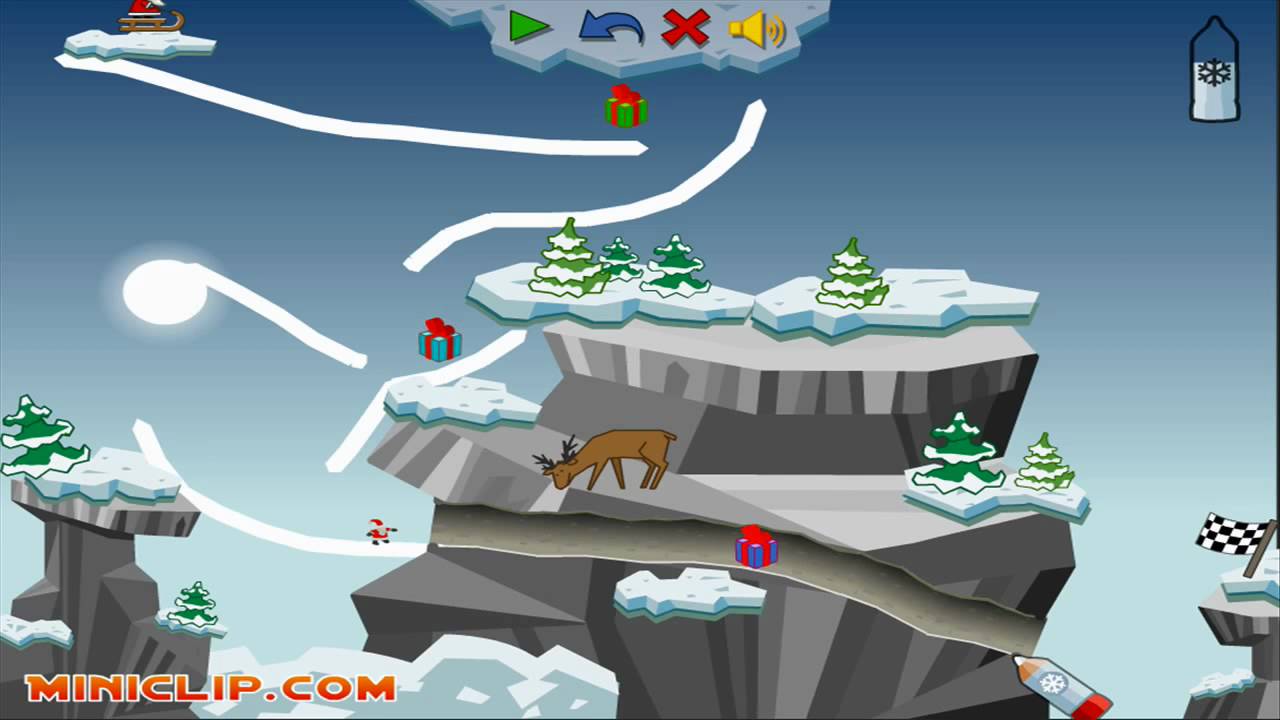 24. Snow slide
Leave your outdoor slides outside for the winter. Slides become super-slippery if you throw snow on them. Have kids land on a regular snowy ground or build up a pile of snow for your kids to slide into.
25. Paint the snow
Fill spray bottles with water and food colouring. There's no limit to the designs your child can create!
---
Related read: Try this winter bucket list
---
26. Make your own snowfall
Have little ones sit on the ground or bigger ones stand, and have them, or you, throw snow in the air. Kids will love trying to catch the snow as it falls to the ground.
27. Roll down snowy hills
While this might cause parents like me to feel dizzy at the thought of it, kids will feel exhilarated and giggling is almost definitely guaranteed. Have them cross their arms around the body and set themselves a-rollin'!
28. Snow construction site
Bring your children's building toys, such as dump trucks, diggers, excavators, front loaders, and bulldozers, outside and have them dig, push, and dump.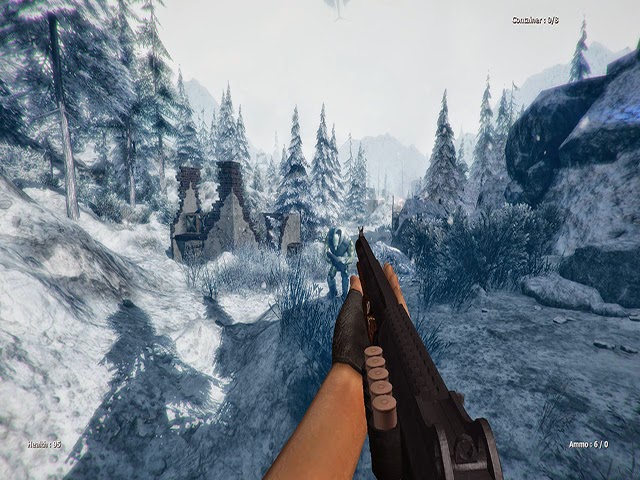 Kids love having material to move around with their construction toys, which is why snow makes the perfect substance for these trucks.
29. Long jump
Make a start line in the snow by using a stick to draw a line, or with a skipping rope, and see how far your child can jump. Snow makes a soft landing spot! Can your child jump a further distance?
Snow is the best reason to get outside in the winter! Bundle up, have fun, and once you've headed indoors, a small cup of hot chocolate (don't forget the marshmallows) is the perfect way to cap off a snowy, active day. And if your kids exhaust this list? I'm sure there's always a car to brush off or a sidewalk they can clear!
45 Best Snow Games – Gameranx
There are a ton of video games that center around on seasons. From games that focus on multiple seasons showcased in real-time to titles that seem to stay stuck in time. In this list, we're going to highlight some of our favorite video game titles to have released which showcases winter or at the very least some snow.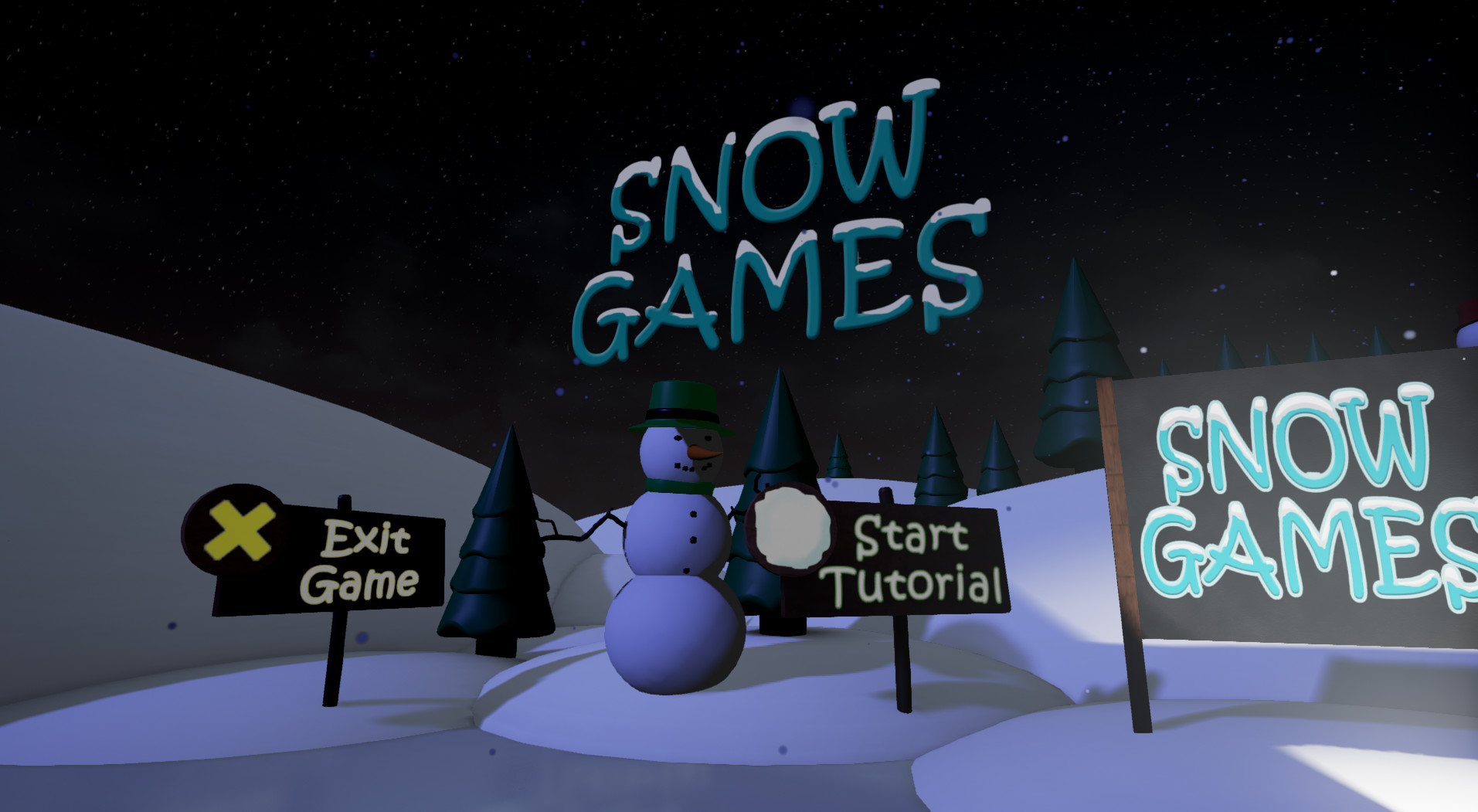 ---
#45 Animal Crossing New Horizon
Platform : Nintendo Switch
Release Date : March 20, 2020
Genre : Social simulation
Animal Crossing video games in general usually have a play on different seasons. Animal Crossing New Horizon is the latest installment of the franchise which has blown up in popularity. With that said, Animal Crossing New Horizon plays on seasons which goes according to the actual dates and time of your location in the world. Depending on the hemisphere you're located in, players could dive into the winter season in the game starting on November 26 through February 24. You'll get to see snow build up on your island, make a makeshift snowman, snowballs, and collect snowflakes too.
#44 ARK Survival Evolved
Platform : Linux, PC, macOS, PS4, Xbox One, Android, iOS, Nintendo Switch, Stadia
Release Date : Linux, PC, macOS, PS4, Xbox One August 29, 2017 / Android, iOS June 14, 2018 
Nintendo Switch November 30, 2018 / Stadia Early 2021
Genre : Action-adventure, survival
Ark: Survival Evolved is more of a survival action-adventure game.
Players are tossed into the island and forced to survive in the ruthless environment. Not only will you have to gather supplies and resources to build a base, but you'll have to prepare your protagonist to survive other players and creatures that are consistently seeking your demise. Similar to the likes of Minecraft, there are different biomes players can explore. Some of those biomes are based around snow and depending on the biome you're in, you'll get different kinds of resources, hazards, and creatures that will be lurking around.
#43 Angry Birds
Platform : PC, iPhone, iPad, Android, PlayStation Portable, Macintosh
Release Date : December 11, 2009 
Genre : Action, Puzzle 
Angry Birds was a hit of a smartphone game that has spanned across multiple installments. With that said, this game is super easy to understand while the difficulty ramps up. Players have to fire different types of birds into makeshift bases crafted up by evil pigs.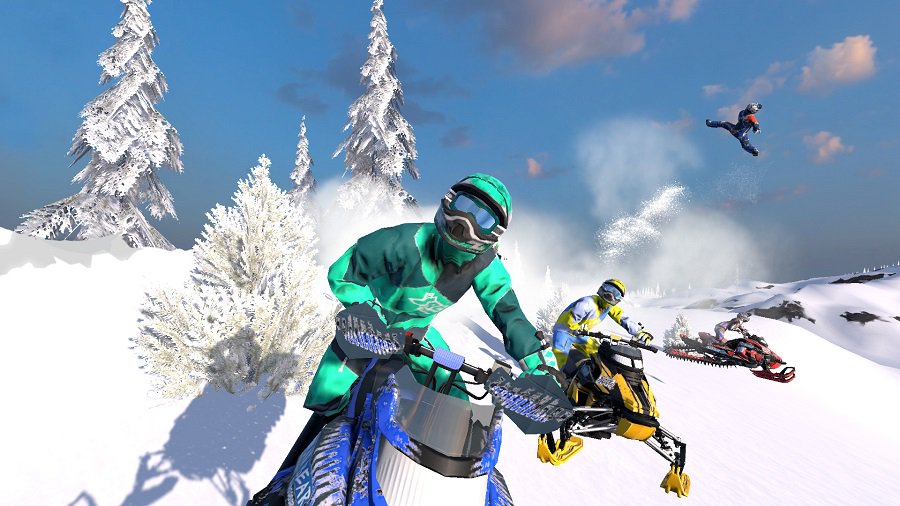 With the birds all having unique attributes, players are tasked with taking out the pigs with as few birds as possible. Some of the levels are based around winter, it doesn't change anything up in the game, but it does provide some new background aesthetics.
#42 Assassin's Creed 3
Platform : PS3, Xbox 360, Wii U, PC, PS4, Xbox One, Nintendo Switch
Release Date : October 30, 2012 
Genre : Action-adventure, stealth
The Assassin's Creed franchise has been around for years now and while it's continued to grow and become bigger experiences for players, there have been some games that are based around the cold winter seasons or backdrops. For example, we could look at Assassin's Creed III, where the game puts players into a storyline that is set before, during, and after the American Revolution. Here players are taking the role of an assassin that has to eliminate high-profile targets around different areas whether it's Boston or New York City.

Meanwhile, the gameplay does offer a few seasons to go through such as summer and winter. As a result, players will have to trudge through the snow or battle against enemies in the rain.
#41 Batman Arkham Knight
Platform : PC, PS4, Xbox One 
Release Date : June 23, 2015 
Genre : Action-adventure 
The Batman Arkham franchise sets the bar for future Batman video game titles. Overall, the Arkham games were handled by Rocksteady Studios and it follows Batman as he battles against a variety of iconic villains looking to seek chaos in Gotham City. We labeled Arkham Knight for this point but you can play any of the Arkham games to see snow outside of Arkham Asylum which is mainly inside the iconic fictional sanitarium. At any rate, Gotham City is usually portrayed to be a rather cold and throughout the video games, you'll see snow falling, snow-covered buildings, roads, and vehicles. Similar to some of the other games on this list, it's a great way to bring in some aesthetics to the in-game world.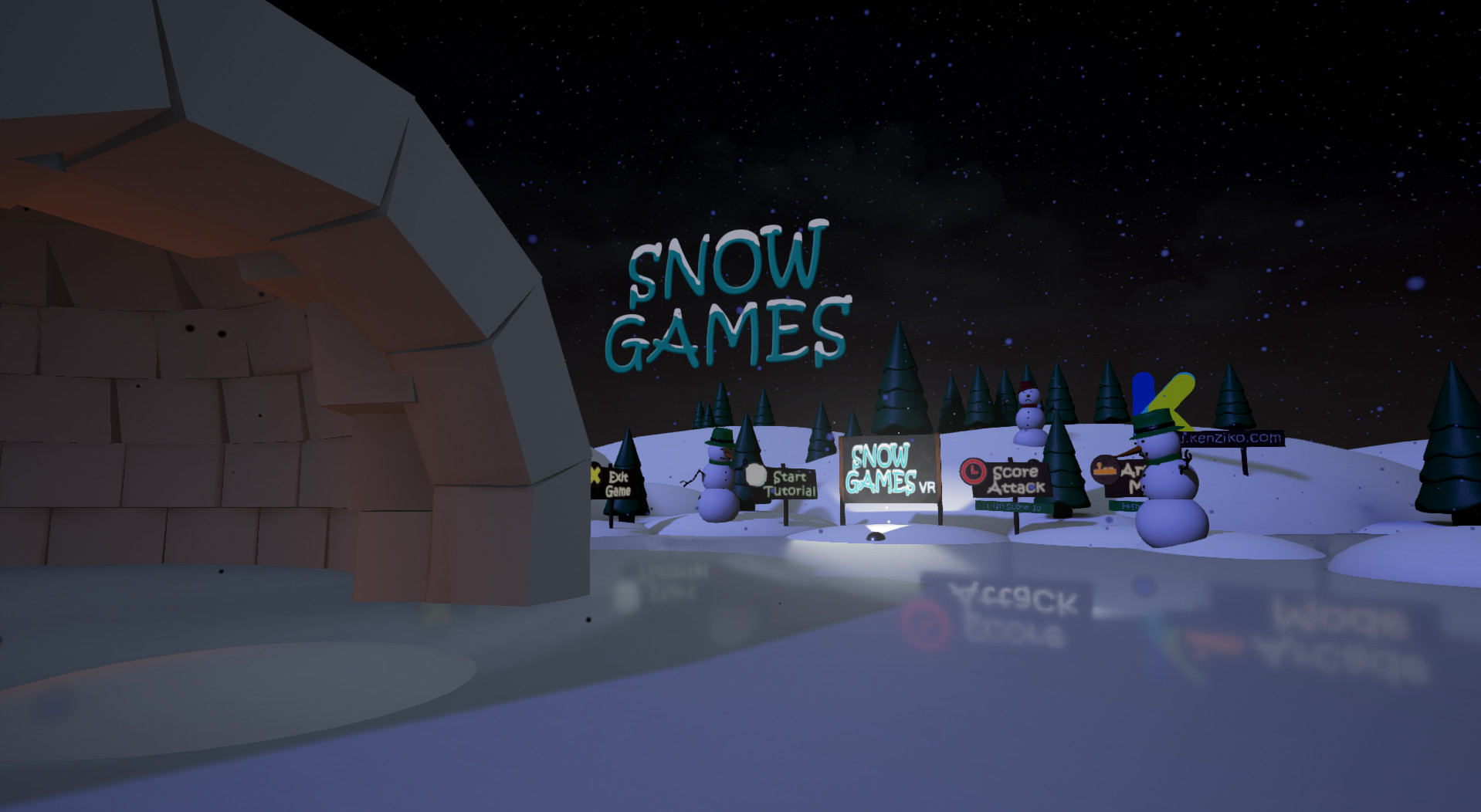 #40 Bloodborne
Platform : PS4 
Release Date : March 24, 2015 
Genre : Action role-playing 
Bloodborne is an action RPG from the creators of the Souls series. Since this is from the developers who have brought out such hits as Dark Souls, you can expect brutal gameplay. Players are set out to clear the city of Yharnam whose inhabitants have been hit with a disease-causing them to turn into beasts. Much like the other Souls and Souls-like games out there, Bloodborne has a big focus on atmosphere with certain areas feeling unique to the specific location. For instance, within Bloodborne, there is the Cainhurst Castle which was once a lively location but has since been left in ruins. This is a snowy castle area that most have found to be pretty similar to the likes of the Ariamis location from Dark Souls.
#39 Brutal Legend
Platform : PS3, Xbox 360, PC, OS X, Linux
Release Date : October 13, 2009 
Genre : Action-adventure, real-time strategy 
Brutal Legend is an action-adventure game that puts players into the role of Eddie Riggs, the greatest roadie in the world.

When Eddie ends up getting transported into an alternate world where demonic monsters have enslaved humanity, our protagonist may be the last saving grace at taking over this strange reality. It's a bit of a hidden gem but with that said, there is a strong following with fans hoping to see a sequel come out one of these days. If you don't recall, there is some snow within Brutal Legend which makes for an interesting change of scenery in this hellish nightmare of a world. While you have an open-world map to explore, there are areas where the land is covered in snow with players even having to battle enemies like the extinct mammoth.
#38 Call of Duty Modern Warfare 2
Platform : PC, PS3,  Xbox 360, macOS, PS4, Xbox One 
Release Date : PC, PS3,  Xbox 360 November 10, 2009 / macOS May 20, 2014 
Campaign Remastered PS4 March 30, 2020 / Xbox One, PC April 30, 2020
Genre : First-person shooter 
The Call of Duty: Modern Warfare franchise was a big hit and it brought in quite a few new players into the series.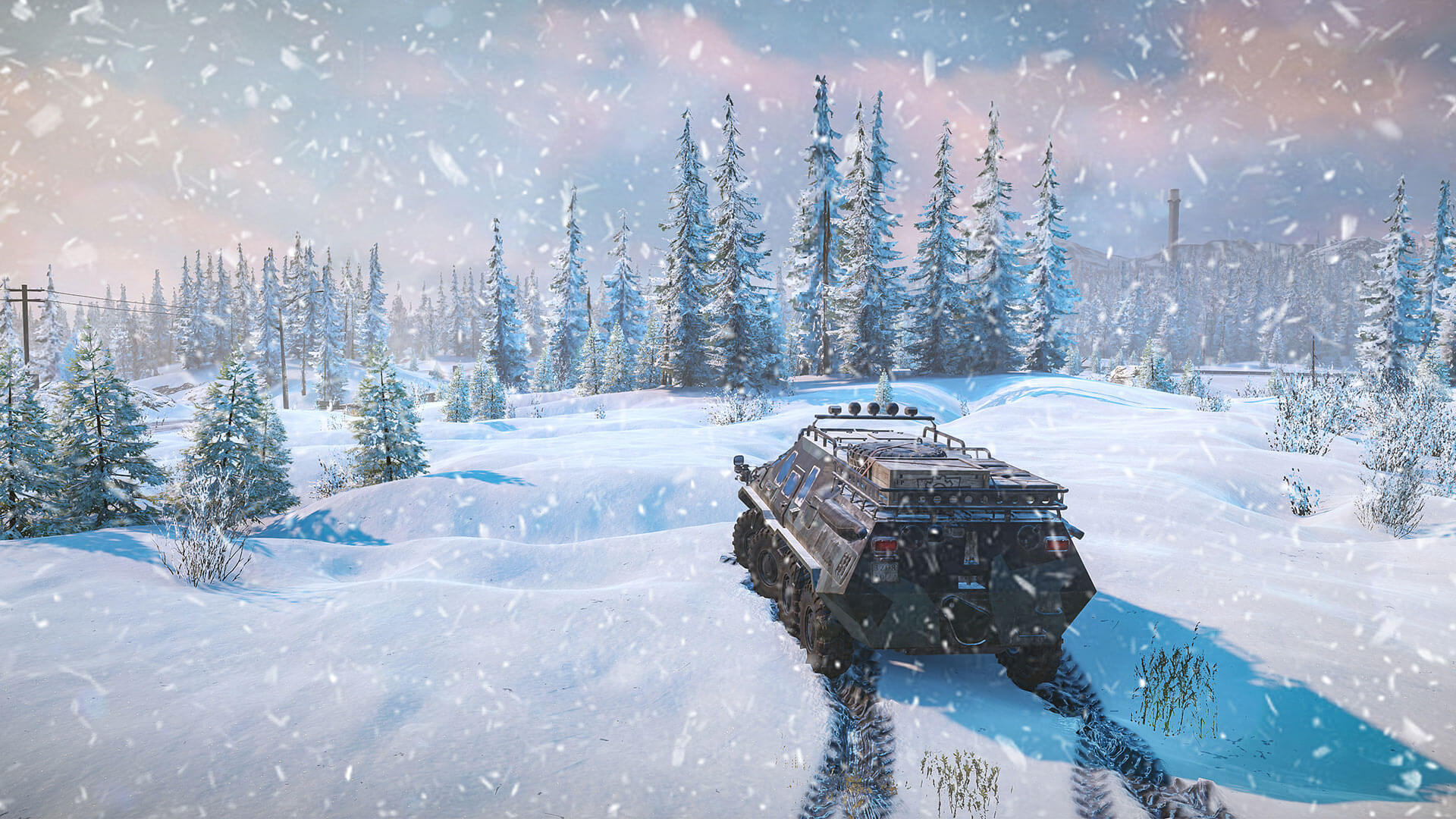 In particular, for this list, we wanted to reflect on the Cliffhanger mission from Call of Duty: Modern Warfare 2. This was a relatively early mission within the game where players had to infiltrate a Russian airbase which meant climbing up the cold frozen mountains of Kazakhstan. Just like every Call of Duty mission, there is plenty of action-packed moments, not only are you climbing up a giant mountain, but you're slowly taking out enemies until at the end of the mission where you're jumping on a snowmobile and barreling down the mountain you just climbed up.
#37 Dirt 5
Platform : PC, PS4, PS5, Stadia, Xbox One, Xbox Series X/S
Release Date : PC, PS4,Xbox One 6 November 2020 XSX|S 10 November 2020 
PS5 12 November 2020 / Stadia 24 March 2021
Genre : Racing
The Dirt franchise in general is quite a huge hit for a rallycross racing series. One of the more recent releases at the time of writing this is Dirt 5. One of the interesting aspects of this game is the fact that the weather conditions can change.
In this game, players are racing down the course which could showcase some extreme weather conditions that change during the race such as a snowstorm. Players will find the course will be covered in snow and snow particles falling.
#36 Diablo 3
Platform : PC, OS X, PS3, Xbox 360, PS4, Xbox One, Nintendo Switch
Release Date : PC, OS X May 15, 2012 / PS3, Xbox 360 September 3, 2013 
PS4, Xbox One August 19, 2014 / Nintendo Switch November 2, 2018
Genre : Action role-playing, hack and slash 
The third installment to the Diablo series by developers Blizzard Entertainment made its way to PC, but also consoles. Playing out much like its predecessors, gamers pick one of six possible character classes and begin their journey of taking on quests and grabbing up precious loot. While it may sound a bit odd but this hellish world where players are battling against all kinds of demons has some winter snow elements as well. Players can expect some snow in areas like The Eternal Woods which is a zone in Act III.
Not only are you going through a wintery kind of area but there are some monsters based around the cold such as the Ice Porcupine or the Yeti.
#35 Fable 2
Platform : Xbox 360 
Release Date : 21 October 2008 
Genre : Action role-playing 
The Fable franchise recently got a bit of attention when it was unveiled that a reboot of sorts is being developed. However, there are previous installments available to pick up as well if you're interested in the RPG experience. These games have a few different kinds of environments to explore and wander around in. Fable II in particular had the Winter Lodge for players to visit which is done by going through the Bloodstone Demon Door. Here within the world, players will find that the lodge is stuck in a never-ending frozen winter season full of snowy pine trees, a snow-covered ground, falling snow particles with of course the lodge.
#34 Far Cry 4
Platform : PC, PS3, Ps4, Xbox 360, Xbox One
Release Date : November 18, 2014 
Genre : First-person shooter 
Chances are you know about the Far Cry franchise.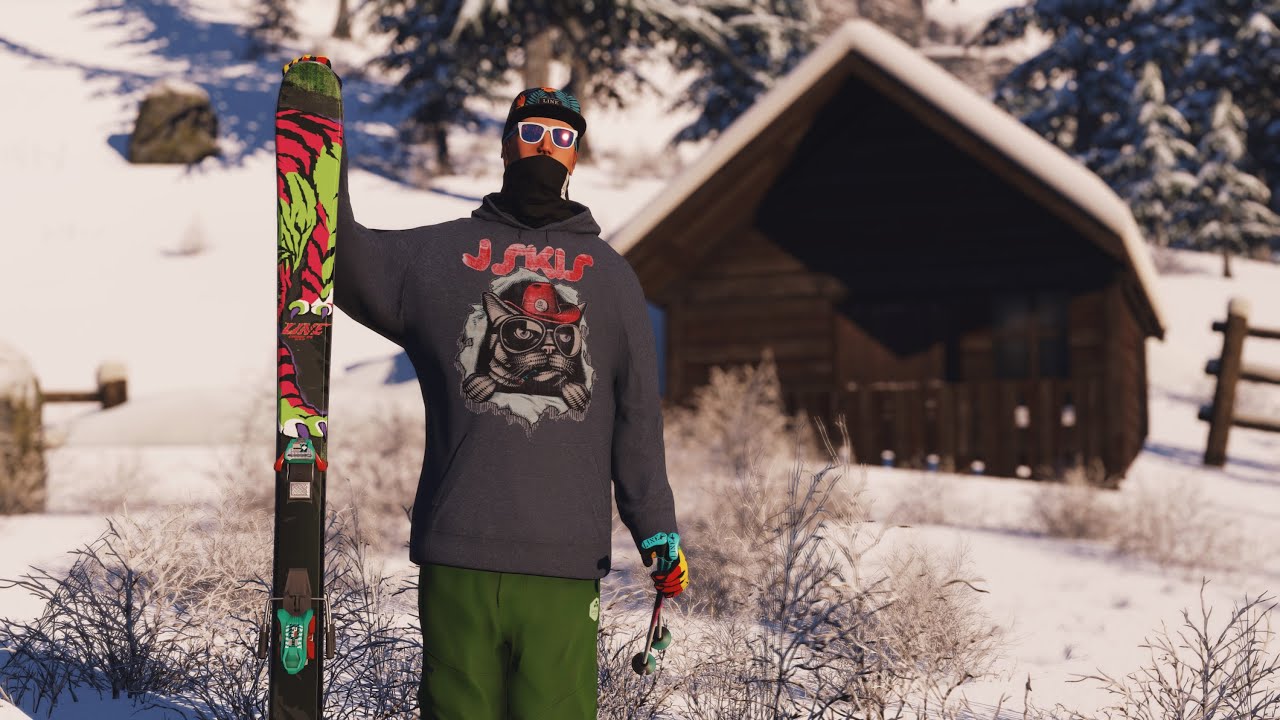 Each installment puts players in different parts of the world where you're battling uphill against a tough regime. Far Cry 4 players are tossed in Kyrat, a fictional Himalayan country. Stepping into the shoes of Ajay Ghale, players return home to Kyrat to pay respects to their late mother. However, early into the journey, you're kidnapped by the country's crazed king Pagan Min who has taken an unusual interest in you. Being in the Himalayas, you can expect some snowy areas, although it's mainly just in a few missions. With that said, outside of the snow scenery, there are some hostile enemies native to the area for players to fight against like snow leopards.
#33 Fast Racing Neo
Platform : Wii U 
Release Date : Nintendo eShop 10 December 2015 
Genre : Racing 
Fast Racing Neo is a futuristic racing game that acts a bit like Wipeout or F-Zero, where players are racing with vehicles that reach intense speeds and hover above the ground.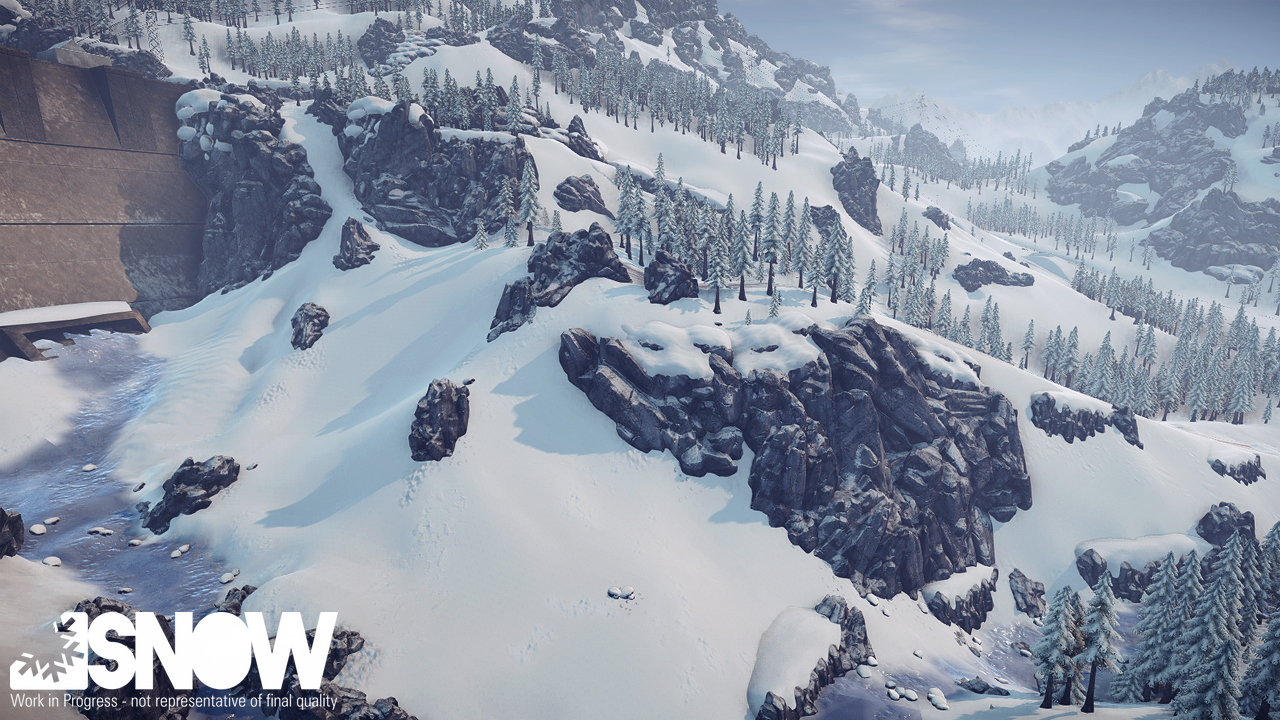 This particular title is only available through Nintendo which has continued with a sequel titled Fast RMX. However, being a futuristic game there are plenty of over-the-top courses to race around in. Outside of the intense neon style courses, you'll also find races that deal with drastically different locations. Players can go through cities, outer space to courses set in Antarctica. Much like other games on this list, it doesn't change up the gameplay, but these maps are a means to keep things looking a bit fresh and new for players to race around within.
#32 Forza Horizon 4
Platform : PC, Xbox One, XSX|S 
Release Date : PC, Xbox One 2 October 2018 / XSX|S 10 November 2020 
Genre : Racing 
Continuing with racing games we have the Forza Horizon series. This is a traditional racing game with players having an assortment of cars or trucks to use in either free-roaming around the in-game world or participating in actual races. The Forza Horizon series in particular is something made to be a bit more of an arcade-style racing game rather than a strict simulation racer and at the moment, the latest installment for the franchise is Forza Horizon 4.
Again, like other games on this list, snow is not a constant theme in the game, but players can adjust the seasons to race around in so if you're wanting something like winter, summer, autumn, or spring, it's all here for you.
#31 Frostpunk
Platform : PC, PS4, Xbox One, macOS
Release Date : PC, April 24, 2018/  PS4, Xbox One October 11, 2019
macOS February 24, 2021
Genre : City-building, survival 
A game that is based around winter and snow is Frostpunk. This is a strategy game where players are taking command of a group of survivors that are forced to build up a makeshift town around a giant generator. Here players are constantly battling to secure resources and build up their town to keep their civilians happy, warm, and fed. This means not only ensuring that the generator has fuel to keep the area warm, but can provide power to other buildings around the area such as hospitals, restaurants, and homes. However, being a strategy game, there will be plenty of moments that the title will throw tough choices towards the player.
If your group continues to find your rules disheartening or you're unable to keep the power running, the town will trigger a mutiny and kick you out.
#30 Telltale Games Game of Thrones
Platform : PC, Macintosh, PS4, PS3, Xbox 360, Xbox One
Release Date : December 2, 2014
Genre : Adventure 
Telltale Games, while they were out of business for a short period, are pretty solid developers when it comes to adventure games. These are modern adventure games where it's less of a point-and-click style title and instead, players can freely move around the world, explore, pick up items, interact with characters, and participate with QTEs. Over the years, Telltale Games were able to pick up a few IPs to develop games such as Batman, The Walking Dead, and in our point, Game of Thrones. While the television series ended on a sour note, the video game was well done. It's only the first chapter where gamers have a unique storyline full of difficult choices to make that alters the narrative.
Unfortunately, it's doubtful that we'll ever get a conclusion, but just like with the television series, players will have a few environments to explore including some cold harsh winter areas.
#29 Halo 4
Platform : Xbox 360, Xbox One, PC, Xbox Series X/S
Release Date : Xbox 360 November 6, 2012 / Xbox One November 11, 2014 
PC, Xbox Series X/S November 17, 2020
Genre : First-person shooter 
Halo is an iconic exclusive IP for Microsoft and it's a video game series that has helped the company move console units. Halo 4 was a game developed under 343 Industries after Bungie dipped out of the IP. In Halo 4 players were given a new storyline that was mainly focusing around Master Chief and Cortana, but I won't spoil anything here in the narrative if you have yet to dive into the game. This game also had Spartan Ops missions which are cooperative game missions with up to four players working together. One of the missions has players going through a snow fortress map where there are a series of objectives to complete such as knocking out jammers, turning off arrays, and fighting back against all kinds of hostile wave enemies that pop up.
#28 Horizon Zero Dawn
Platform : PC, PS4
Release Date : PS4 28 February 2017 / PC 7 August 2020
Genre : Action role-playing 
Horizon Zero Dawn was one of the more iconic PlayStation 4 exclusive titles for a good while before it finally found its way onto the PC platform. With Horizon Zero Dawn, players are thrown far into the future long after mankind had fallen, resulting in giant mechanical beasts roaming the world and humanity resorting back to more primitive tribal groups. While Horizon Zero Dawn didn't feature too much in terms of winter in the main game, there was a DLC release called The Frozen Wilds. In this particular DLC, our protagonist character, Aloy, ventures to the borderlands of a tribe known as Banuk. With a tundra harsh environment to deal with and new mechanical beasts, Aloy is forced to quickly adapt to help the survivalist tribe and uncover some new abilities that will help her in future fights or threats that may pop up in her future.

#27 Kona
Platform : Linux, PC, PS4 Android, Nintendo Switch, Xbox One, Stadia
Release Date : PC, Xbox One, PS4 March 17, 2017 
Nintendo Switch March 9, 2018 / Stadia August 1, 2020
Genre : Adventure 
Kona puts players into the role of a private investigator who gets called into a hunting manor in Northern Canada. When the hunting manor continues to get vandalized, our protagonist, Carl Faubert decides to take the case and figure out who is responsible. However, things take a turn for the worse when traveling to the manor Carl finds himself trapped within the area due to a freak blizzard. Now completely alone in a harsh weather environment, Carl is forced into figuring out what's going on and fighting for his survival.
#26 The Legend of Zelda Breath of The Wild
Platform : Nintendo Switch, Wii U 
Release Date : March 3, 2017 
Genre : Action-adventure 
The Legend of Zelda has been around for years and we've seen countless installments released into the marketplace for players to enjoy.
However, for most fans, The Legend of Zelda: Breath of the Wild has earned critical acclaims from critics along with perfect review scores. This particular game has players dropped into an open world where the end goal is to of course save the princess and defeat the evil Ganondorf. Meanwhile, the game doesn't tell you when to fight the boss, as it's up to players in deciding when they feel ready to take on the Ganon. As a result, players can freely explore and complete and dungeon they wish to. With that said, because this is an open-world map, there are areas where players can venture into the cold winter climates. Of course, to venture through these areas, you'll need to ensure that Link has enough items equipped and resources to keep him warm during these frigid temperatures.
#25 Lego Games
To avoid being too repetitive on this list with the same video game series, I opted to just put down Lego Games as a point because there are plenty of titles that feature snowy settings.

For instance, there is Harry Potter Years 1-4 which has a snowball fight level or the different Star Wars games that usually throws us into the infamous Hoth setting with the big battles, but we'll be diving a bit more into Hoth and Star Wars a bit later in this list. With that said, it's worth diving into the Lego Games in general outside of just seeking titles that feature winter or snow. Find an IP that you enjoy and give the Lego Game version a try.
#24 The Long Dark
Platform : Linux, PC, macOS, Xbox One, PS4, Nintendo Switch
Release Date : PC, PS4 & Xbox One August 1, 2017
Nintendo Switch September 17, 2020
Genre : Survival 
The Long Dark is a survival game that has players taking the role of a scientist that ends up crash landing into the frigid wilderness of Canada. To survive, players are forced into exploring the area and gathering supplies. Of course, being a survival game there are several vitals you'll need to keep a close eye on.
This includes your protagonist's body temperatures, hunger, thirst, fatigue, along with keeping hostilities away like hungry wolves. This was a title that had been in early access for a good while but it has since been released fully for players to enjoy. If you're into survival games and are after something that will focus on the frozen wilderness then give The Long Dark a shot.
#23 Mafia II
Platform : PC, PS3, Xbox 360, Mac OS X, PS4, Xbox One
Release Date : PC, PS3, Xbox 360 4 August 2010 / Mac OS X 1 December 2011 
PS4 Xbox One 19 May 2020 
Genre : Action-adventure 
The Mafia franchise has three mainline installments, but for this list, we're going to highlight Mafia II. In this particular game installment, we're thrown into a fictional city of Empire Bay during the 1940s. Coming home from war, players step into Vito Scaletta who realizes that not only does his family need money rather desperately but to make much of a life Vito joins the mafia to start banking some serious money.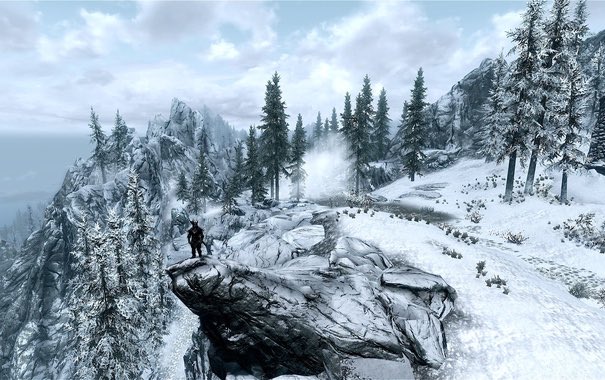 Similar to the previous installment, the game is set in an open-world map where Vito can explore and take on quests. With all that said, the game does feature some winter elements with players having to get used to driving in the snow. Not to mention, that this game opens up with players getting a feeling of the city where Vito makes it home from war and is forced to walk through some rough-looking neighborhoods as the snowstorm continues to hit the city.
#22 Mario kart 8 Deluxe
Platform : Nintendo Switch 
Release Date : April 28, 2017 
Genre : Action, Racing 
Mario Kart 8 Deluxe, a game that everyone needed to pick up for the Nintendo Switch. Although, you can pick pretty much any of the past Mario Kart games for this list. Overall, Mario Kart is the dominating IP for kart racing games as you battle against other iconic Mario IP characters down the course by picking up power-ups. Chances are you don't need any explanation of how Mario Kart is played, but the reason we have this series picked out on the list is that there are different themed levels.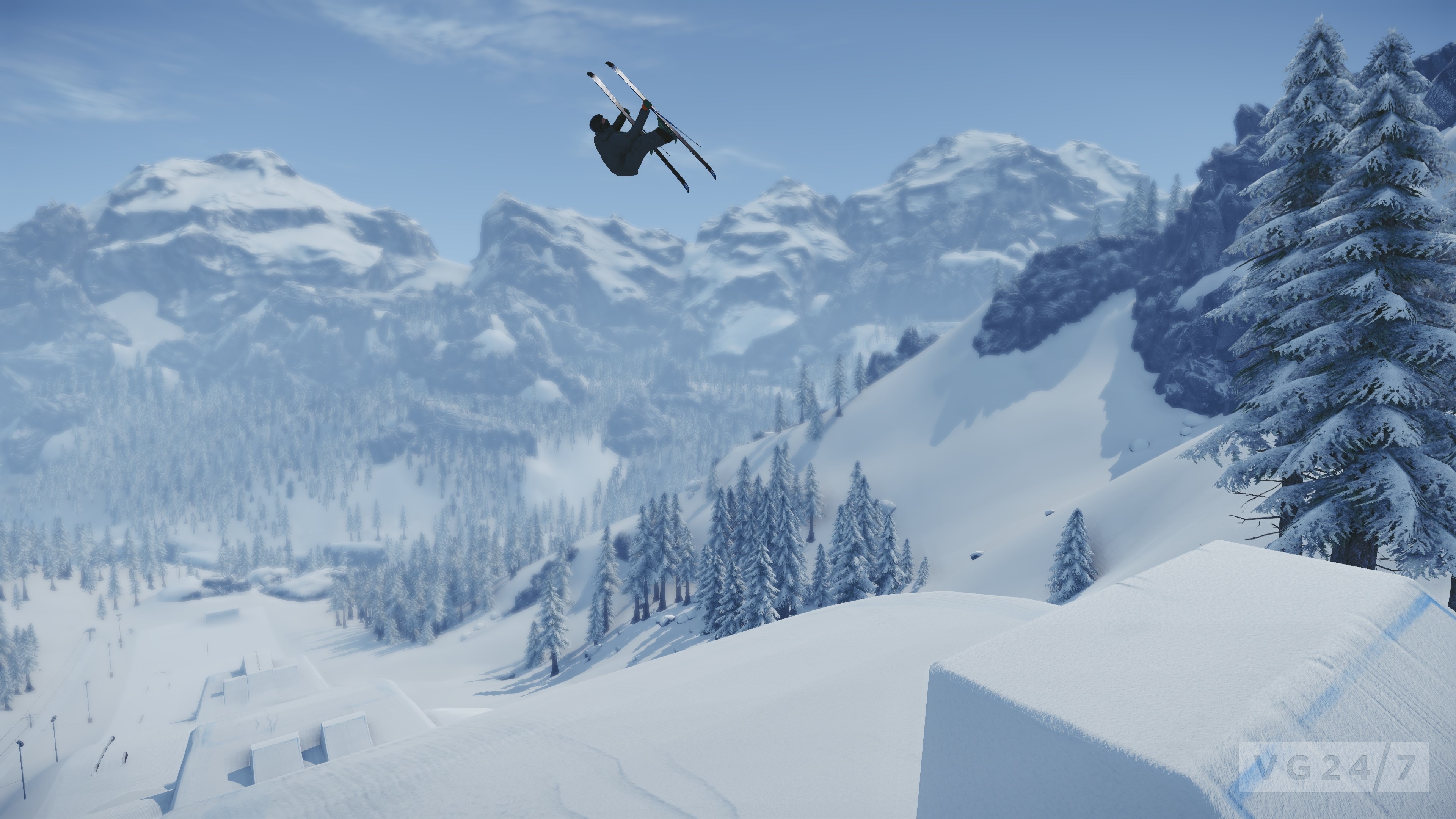 For instance, in Mario Kart 8 Deluxe you have several snow and ice-covered levels such as Ice Ice Outpost, the seasonal Animal Crossing map, and Sherbet Land.
#21 Metro Exodus
Platform : PC, PS4, Xbox One, Stadia, Luna, PS5, XSX|S, Linux macOS
Release Date : PC, PS4, Xbox One 15 February 2019 / Stadia 19 November 2019 
Luna 20 October 2020 /PS5, XSX|S,, macOS, Linux 2021
Genre : First-person shooter, Survival horror 
Metro Exodus is the latest installment to the Metro franchise which came out back in 2010. In Metro Exodus, game players will be going through the world after a nuclear war leaving almost everywhere in shambles. Likewise, players will still be dealing with a wide variety of hostilities such as the creatures that lurk about. Within the game, you will be stepping into the shoes of Artyom following the events of Metro: Last Light. Artyom is seeking to travel east to start a new life through the journey to achieve this new life will span across a year.
There's an entire level in Metro Exodus based around Winter. However, it's the shortest of the levels with not a ton of objectives for players to complete.
#20 Minecraft
Platform : Windows, OS X, Linux, Android, iOS, Xbox 360, Raspberry Pi, Windows Phone, PS3, Fire OS, PS4, Xbox One, PlayStation Vita, Universal Windows Platform, Wii U, tvOS, Nintendo Switch, New Nintendo 3DS
Release Date : 18 November 2011 
Genre : Sandbox, survival 
Another iconic video game that we probably don't need to dive too deep into is Minecraft. This video game is still just as popular today as it was several years ago. Fan's can't get enough of randomly exploring these generated worlds or trying to survive by gathering resources and battling against enemy mobs that appear in the dark. Over the years, the development team has continued to add more biomes into the world that adjusts the scenery and resources you can find. Included is the snowy tundra which is an area full of snow and if you're lucky, the world may spawn in some ice spike biomes which are pretty rare but adds in some giant ice spikes added into the mix of snow.
#19 Rocket League
Platform : PC, PS4, Xbox One, macOS, Linux, Nintendo Switch, PlayStation 5
Release Date : July 7, 2015 
Genre : Sports 
Rocket League is a game that's currently free-to-play and worth picking up. It's a title that has players going through a makeshift soccer game where instead of actual players running around on a field, we have futuristic cars and a giant ball. With the cars equipped with rocket boosters to give players an intense speed boost and the ability to jump into the air, there's a pretty steep learning curve to know just how to position yourself on the field from wherever a ball might have been hit. There are also some levels based around snow whether it's a snowy stadium or even a game mode that puts players on ice which changes the ball into a giant hockey puck.
#18 Fall Guys
Platform : PC, PS4, Android, iOS, Nintendo Switch, Xbox One, Xbox Series X/S
Release Date : PC, PS4 4 August 2020 
Nintendo Switch, Xbox One, XSX|S Q2/Q3 2021
Genre : Battle royale, platform 
Fall Guys is a battle royale title that blew up in popularity.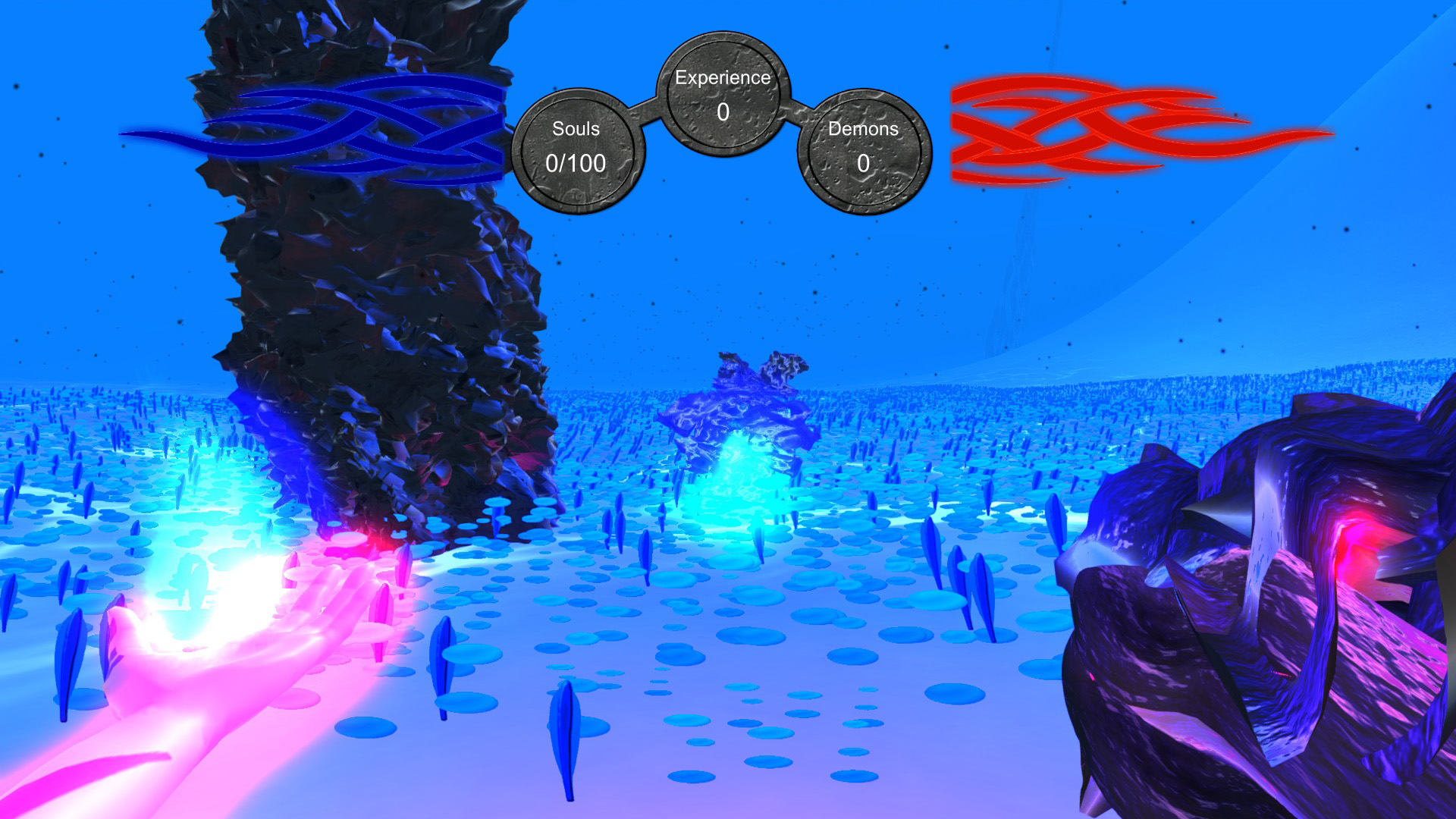 During the summer of 2020 where most of us were stuck indoors and quarantining from others due to the pandemic, Fall Guys launched giving players something new to enjoy. Here players are getting a title where a total of sixty participants are forced to go through a series of mini-games. They may be in the form of wacky races, memory games, or splitting groups up into teams to compete in a team-based challenge. However, only so many players are allowed to progress through to the next level until at the end there is only one player left standing. To keep things fresh, the development team has been putting out new season content packs into Fall Guys which changes up the in-game outfits players can unlock to the different themed levels to compete in. One of the first few updates this game received was themed around winter.
#17 Red Dead Redemption 2
Platform : PS4, Xbox One, PC, Stadia
Release Date : PS4, Xbox One October 26, 2018 / PC November 5, 2019 
Stadia November 19, 2019
Genre : Action-adventure 
Red Dead Redemption 2 offered players a prequel storyline to Red Dead Redemption.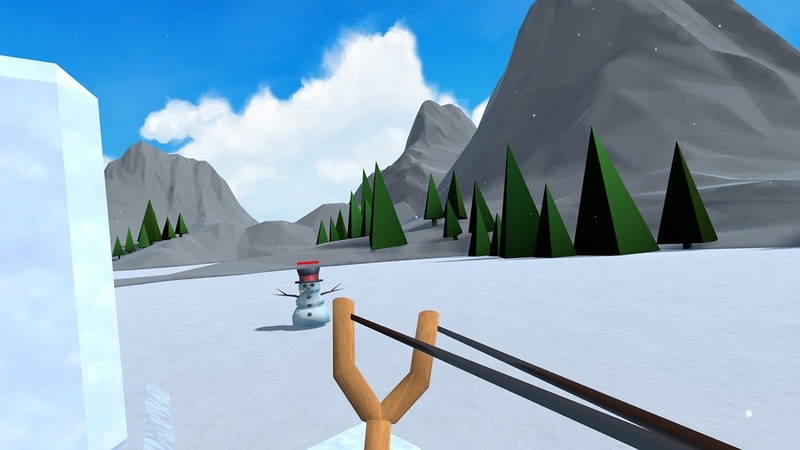 However, rather than put players back into the boots of John Marston, we instead get to follow a fellow member of the Dutch van der Linde gang, Arthur Morgan. Players are once again given the harsh old west setting where our gang of outlaws is seeking a quick payday and to claim some land for their own. Similar to the Grand Theft Auto games and even Red Dead Redemption, the title is set in an open-world environment where players can freely explore, take on quests and wreak havoc in small towns. Right from the start of this game, we're thrown into the frigid mountains as our group attempts to evade the law. It's here that we get our first lesson on how to read the land for wildlife and the clothes needed to stay warm. Of course, players can freely return to the cold mountains whenever they please to again further explore what may be hidden within the different mountainous hills.
#16 Rise of The Tomb Raider
Platform : Xbox 360, Xbox One, PC, PS4, macOS, Linux, Stadia, PS5, Xbox Series X
Release Date : November 10, 2015 
Xbox 360, Xbox One November 10, 2015 / PC January 28, 2016 / PS4October 11, 2016 / macOS April 12, 2018 
Linux April 19, 2018 / Stadia November 2019 / PS5, XSX|S 18 March 2021
Genre : Action-adventure 
The Tomb Raider franchise has a few games where our fabled Lara Croft heroine is forced into exploring the colder frozen regions of the world.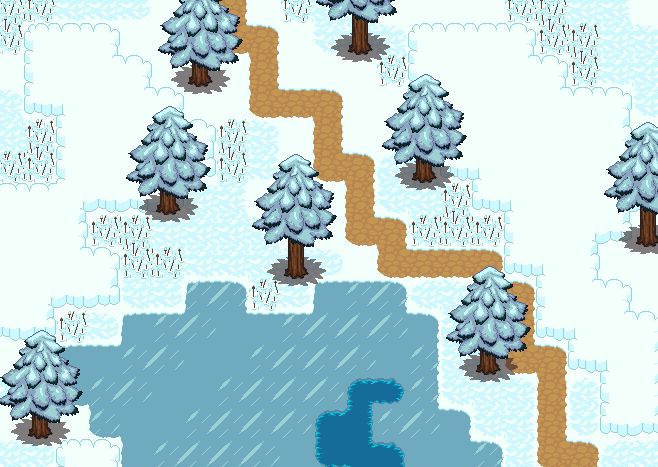 One of the more prominent installments that had a focus on cold harsh weather is Rise of the Tomb Raider. Similar to the Red Dead Redemption 2 installment we just got through, Rise of the Tomb Raider also starts players off within the tundra. Here players are scaling a mountain in some extremely harsh conditions that nearly force Lara Croft to abandon her journey. Lara pushes through and works her way to the destination. Although her expedition to uncover an ancient mystery may be foiled by an organization known as Trinity who will do anything to uncover the secrets first. Within the reboot trilogy of Tomb Raider, Rise of the Tomb Raider tends to be the better-received title.
#15 Silent Hill Shattered Memories
Platform : Wii, PlayStation 2, PlayStation Portable 
Release Date : Wii 8 December 2009
PS2 & PlayStation Portable 19 January 2010
Genre : Survival horror 
Silent Hill is an iconic psychological horror game franchise from Konami which has since been dormant.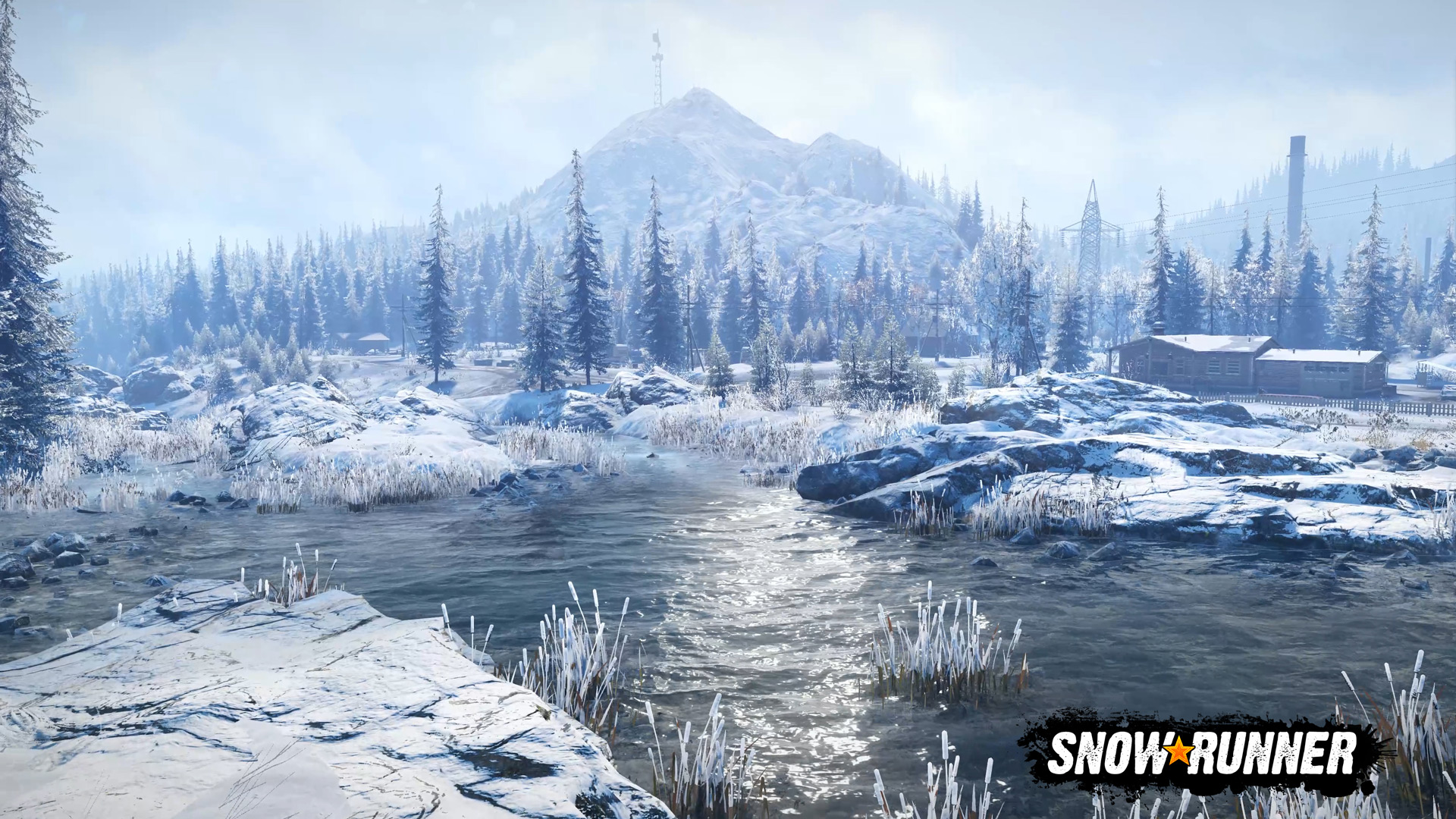 The developers that worked on this series internally were able to provide four installments before Konami disbanded the team and gave the IP to western developers. Unfortunately, those games were not as well-received as the original few installments. Still, some games are better than others with one of those being Silent Hill Shattered Memories. This was a reimagining of the first video game installment with Harry Mason attempting to find his lost daughter in the seemingly abandoned town of Silent Hill. Where things differ here is that Silent Hill Shattered Memories there is plenty of fog and snow flailing down limiting the view for players. However, unlike the first installment where players can combat against the hostile enemies found on the map, Silent Hill Shattered Memories puts a focus on fleeing from danger.
#14 The Elder Scrolls V: Skyrim
Platform : PC, PS3, Xbox 360, PS4, Xbox One, Nintendo Switch
Release Date : PC, PS3, Xbox 360 November 11, 2011
PS4, Xbox One October 28, 2016 Nintendo Switch November 17, 2017
Genre : Action role-playing 
Skyrim launched back in 2011 and we're still seeing it pop up with new releases on current-generation platforms.
This open-world RPG throws you into a world that is full of lore, factions, races, and in the center of it all, a storyline that deems you as the central piece in how this world will change going forward. You'll be able to freely explore, find new areas, meet people in need, and ultimately build your character up to the protagonist's set of skills. Not to mention that there are different little societies as well and clubs such as joining a group of thieves or assassins. It's also a game that readily throws out enemies from giants, wild creatures to bandits. Meanwhile, the game world is split into different kinds of terrains. You have areas that are just tundra with plenty of winter beasts to deal with. Small villages huddled together to thrive in the harsh conditions make things feel quite a bit barren. While the entire map is not based around winter or snow, a good portion of your time here will be spending in the snow.
#13 SnowRunner
Platform : PC, PS4, Xbox One, Nintendo Switch
Release Date : April 28, 2020
Nintendo Switch May 18, 2021
SnowRunner is the successor to Saber Interactive's MudRunner.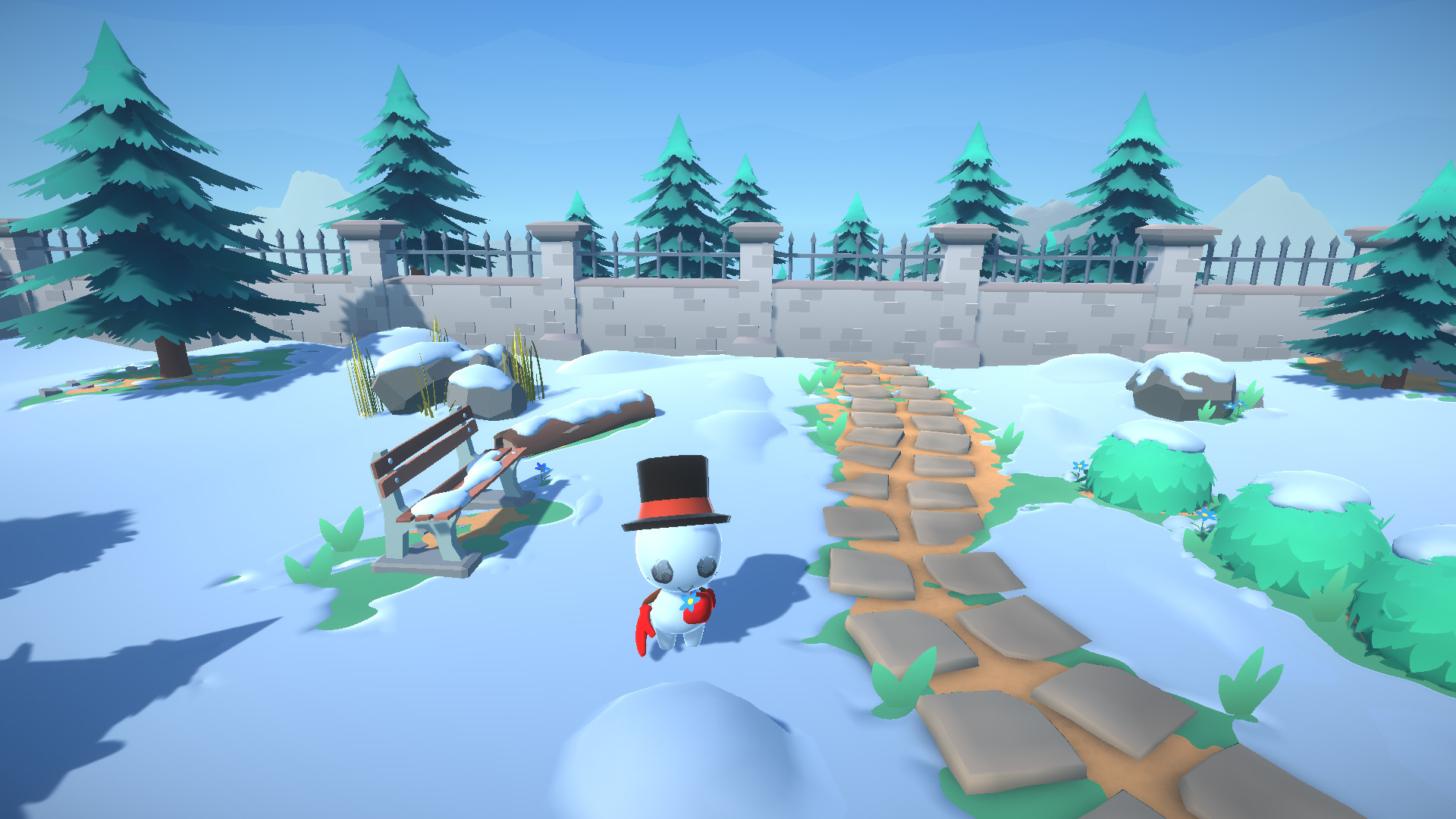 This game acts very much the same as its predecessor as players will need to carefully drive around different harsh terrains without getting their trucks stuck or losing their cargo. It's a casual game where you can tune into your favorite podcast or music and simply plot out your routes as you travel around with your rig completing different objectives. As the name suggests, this game does feature some off-roading environments based around frigid temperatures with a mixture of snow, rock, and mud. With that said, there is multiplayer here so you can work with your friends in a cooperative game mode.
#12 Star Wars Battlefront
Platform : PC, PS2, PlayStation Portable, PS,4 Nintendo DS, Mobile Phone, Xbox, Xbox One
Release Date : 
First release Star Wars: Battlefront September 21, 2004
Latest release Star Wars Battlefront II November 17, 2017 
As mentioned earlier we would be hitting Star Wars and the infamous Hoth setting. The Star Wars Battlefront series puts players into different iconic and fictional battles within the Star Wars universe.

Here players can battle against each other on either side of the force and while mainly you play as a typical foot soldier with their unique loadouts, players can unlock the ability to transform into one of the more iconic characters of the franchise such as Luke Skywalker or Darth Vader. At any rate, it doesn't seem to fail that the series of installments would have a Hoth level where players are battling against each other on a largely frozen planet with soldiers firing at each other in the trenches or vehicles such as the large AT-AT.
#11 South Park Stick Of Truth
Platform : PC, PS3, Xbox 360, PS4, Xbox One, Nintendo Switch
Release Date : March 4, 2014 
Genre : Role-playing 
South Park is a massively popular television show and it's also packed with a few video game titles for players to enjoy such as South Park: The Stick of Truth. This particular installment has players following the new kid of the neighborhood as he winds up being pulled into a grand LARP game with the other iconic cast of characters from the show.
Here players can venture around the iconic town and interact with familiar characters. Visually the game looks just like the animated series and the gameplay is a turn-based RPG. Players will find that the game is set during the winter season where the backdrop is full of snow-covered grounds and pine trees.
#10 SSX
Platform : PlayStation 2, GameCube, Xbox, Game Boy Advance, Gizmondo, N-Gage, PlayStation Portable, Wii, PlayStation 3, Xbox 360, Xbox One
Release Date : 
First release SSX October 26, 2000
Latest release SSX February 28, 2012
There are plenty of incredibly popular snowboarding games and the SSX series brought in an arcade snowboarding racer title for fans to compete within. This was a massive hit but unfortunately, the series has been dormant for a few years now. Overall, the game has platters barreling down frozen mountains as they attempt to beat others down to the finish line or performing a series of over-the-top tricks.
Fortunately, there were plenty of snowboarders available to pick from which had their kind of style and stats giving players some strategy or attributes to kind of work with whether it was a race looking for fast agility, massive ramp jumps, to grinding down a rail. As mentioned, there were a few video games in this series IP but the last was SSX, a reboot of sorts that came out in 2012 and while reviews were positive, we haven't seen the series make a return since.
#9 Steep
Platform : PC, PS4, Xbox one 
Release Date : December 2, 2016 
Genre : Sports 
Steep is a bit like SSX but rather than being more of an arcade snowboarding game, Steep provides more winter extreme sports activities. Developed by Ubisoft, players can snowboard, ski, or even use a wingsuit. Players could quickly snap around the different areas of the mountain as well so you can keep the gameplay going without really backing out into the menu. There's certainly a lack of snowboarding and skiing video game titles out in the marketplace so this is one of the few available to pick up today.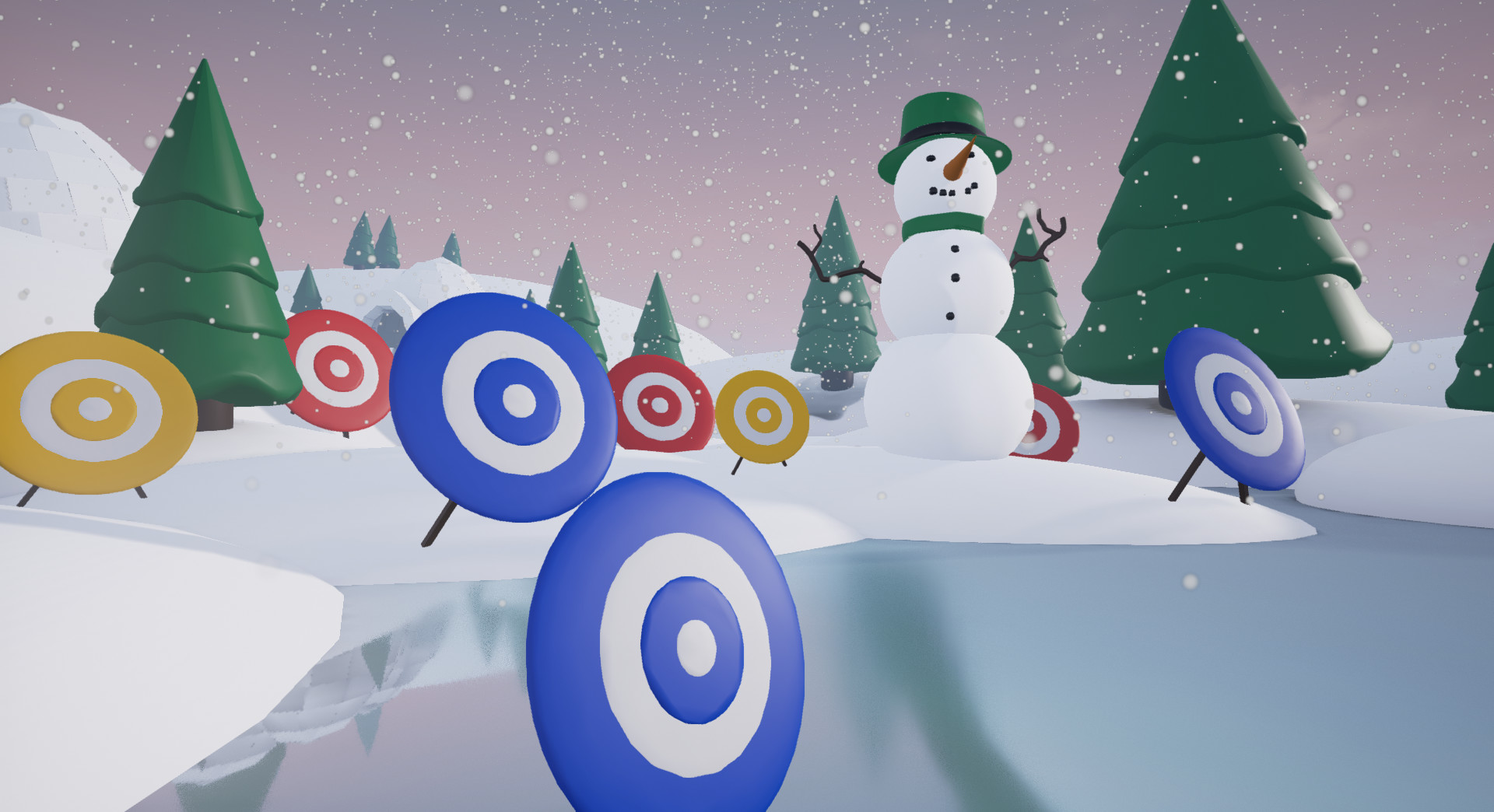 #8 Super Mario Odyssey
Platform : Nintendo Switch 
Release Date : October 27, 2017 
Genre : Platform, action-adventure 
A lot of Super Mario games feature some winter frozen settings including Super Mario Odyssey. The video game in general was a massive hit as Mario ventured to all kinds of different planets as he once again battles against Bowser with the hopes of saving Princess Peach. One of the planets in the Snow Kingdom where you have all kinds of areas around the world to visit whether it's a frozen pond, racing through a big snow slope, or climbing up a frozen mountain. Just like the other planets in the game, there are a ton of different stars, or in this case, moons, that Mario can discover, unlock, and complete challenges for.
#7 Tom Clancy's The Division
Platform : PC, PS4, Xbox One
Release Date : 8 March 2016 
Genre : Action role-playing, third person shooter 
Tom Clancy's The Division is a third-person action-adventure type of video game that was strictly MMO-based.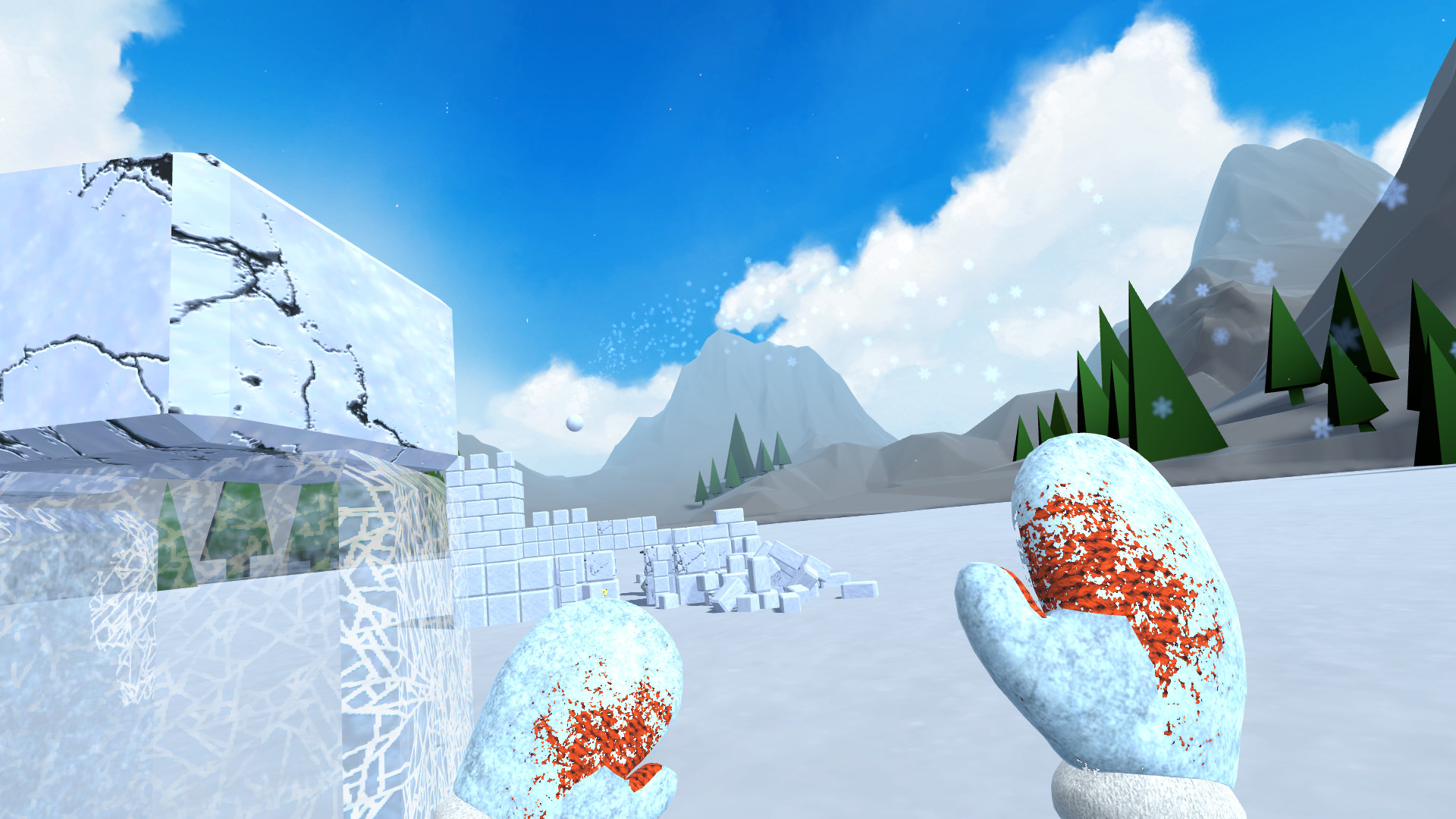 Here players take the role of an agent within the Division, which was made to be essentially the last stand for the government could rely on. Within the narrative, a new pandemic has hit the world, and to figure out who is behind it and to keep civilians safe, players are going through New York City in an attempt to take out any hostile threats. Players could go through the game as a PvP or PvE experience with players being able to connect with a squad of three if they wanted some help in completing the different mission objectives. Meanwhile, the game was mainly set during winter so you could expect snow particles or snow-covered streets.
#6 The Last of Us
Platform : PS3, PS4
Release Date : PS3 June 14, 2013 / PS4 July 29, 2014
Genre : Action-adventure, survival horror 
The Last of Us along with The Last of Us Part 2, includes some snow-based levels. We'll focus on the first game to avoid any potential storyline spoilers for the main narrative.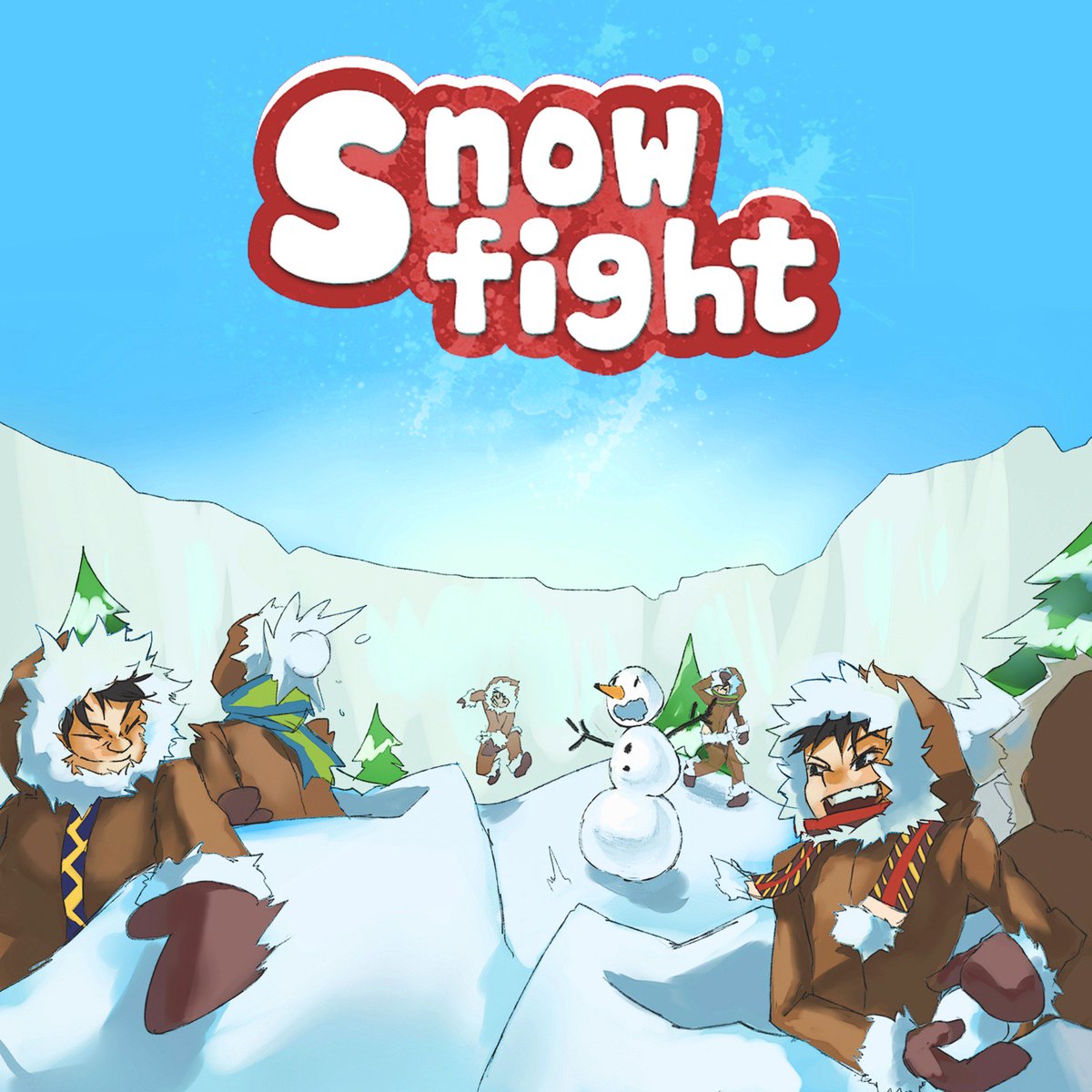 Within the first game, players eventually find Ellie and Joel at Lakeside Resort. Here, Ellie is mainly on her own as she seeks out resources to help Joel recover. However, there is a new threat that emerges leaving players in a fight for life once again, but we'll avoid saying too much more than that as again, The Last of Us is a pretty heavy narrative-driven experience.
#5 Uncharted 2
Platform : PS3, PS4 
Release Date : October 13, 2009 
Genre : Action-adventure, platformer, third-person shooter 
Uncharted 2 from development team Naughty Dog continues with the action-adventure gameplay featuring Nathan Drake. Here players are again going to some tropical and exotic locations to uncover mysterious treasures. In this particular game, players start on the hunt for an old Mongolian oil lamp connected to Marco Polo's failed voyage to China. Of course, during the game, players end up in some unusual places as mentioned, with the game instantly putting players into a wounded Nathan Drake stuck in a frozen mountain.

These games are known for their large set pieces and you can expect that to carry over throughout Uncharted 2.
#4 Until Dawn
Platform : PS4 
Release Date : 25 August 2015 
Genre : Interactive drama, survival horror 
Until Dawn is a PlayStation 4 exclusive title developed by Supermassive Games. This particular title throws players into controlling a group of characters spending some time at a secluded lodge within the mountains. However, the group soon discovers that there is someone or something out in the wild. Fearing for their lives and trapped within the mountains, players are having to make tough decisions and complete a series of QTEs to keep characters safe. Although, you will find that each decision has a potentially grave consequence leaving every moment feeling like the last for an individual. As a result, the game has multiple endings depending on how many characters survive the night and which character mixes are left in the end.

Since this game was released, fans have fallen in love with the gameplay and mechanics that Supermassive Games has continued to pursue with The Dark Pictures Anthology, but we haven't seen a new installment quite hit the tundra setting like Until Dawn yet.  
#3 The Witcher 3 Wild Hunt
Platform : PC, PS4, PS5, Xbox One, Xbox Series X/S, Nintendo Switch
Release Date : PC, PS4, Xbox One 19 May 2015 / Nintendo Switch 15 October 2019
PS5, Xbox Series X/S Q3/Q4 2021
Genre : Action role-playing 
The Witcher 3 Wild Hunt is arguably the best video game that CD Projekt Red has delivered. Fans got the conclusion trilogy storyline which had a ton of content to chew through. There's plenty of areas where players are dealing with cold frozen areas but it's also worth mentioning the number of mods that there are for this game on PC. For instance, there is the Winter Is Coming mod which further enhances the winter storms that players can progress the game within.

#2 World of Warcraft
Platform : PC, macOS 
Release Date : November 23, 2004 
Genre : Massively multiplayer online role-playing 
World of Warcraft is another game on this list that doesn't need much explanation. This MMORPG has been around for years now and it continues to thrive today. However, there are some cold snowy areas to visit within the game but also some holiday events that play out. If you recall last year, there were the Feats of Winter Veil, where players were able to enjoy the holiday decorations and even partake in a snowball fight. There's no telling just what will be popping up in World of Warcraft next.
#1 World of Tanks
Platform : PC, Xbox 360, Xbox One, PS4, iOS, Android, macOS, Nintendo Switch
Release Date : 12 August 2010 
PC 6 September 2011 / Xbox 360 12 February 2014 / Xbox One 28 July 2015 
PS4 19 January 2016 / Nintendo Switch 26 August 2020
Genre : Vehicular combat, massively multiplayer online 
Lastly, we have World of Tanks.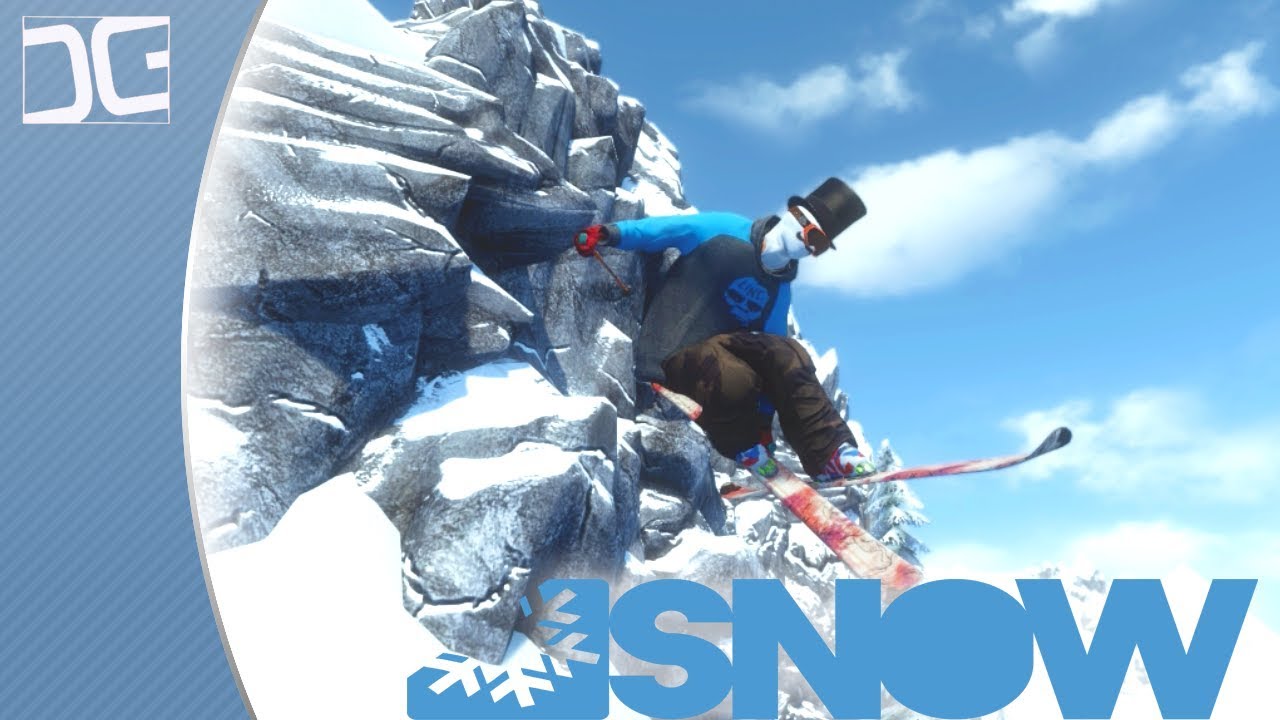 This video game is an online multiplayer game where players step into different tanks and battle against each other in a variety of game modes and team deathmatches. Similar to World of Warcraft, there are holiday-themed events that pop up for the game so players could unleash some battles in harsh winter terrain. For instance, the Winter Warriors season not only offered some snowy terrains, but it gave some players the ability to complete a series of objectives and challenges.
20 Games Kids Can Play in the Snow
This is a sponsored post on behalf of Let's Play, but all opinions are my own.
Do you anticipate the winter time? My kids adore this time of year where they get to go outside and enjoy the changing season, cooler weather, and embark on a journey they can make all their own.
Playing outside has really become something my boys enjoy. Rain, shine, or snow, they are determined and ready with solutions and ideas for hours of play!
These are such important moments in our kids' lives.

I love watching them set out on a journey right in our own backyard with hours of exploring and fun. It is like they step into a whole new world. It is in these moments that I admire my kids' creativity and often times reflect on my own childhood moments of play.
As a child, we played with even the simplest of things from boxes to rocks. It was easy and fun and there was always a place for everyone. We too enjoyed the outdoors, no matter the season or time of year There is something about being outdoors and playing during the winter season.  I'm committed to my role as a Play Ambassador with Let's Play, an initiative by Dr Pepper Snapple Group that provides kids and families with the tools, places and inspiration to make active play a daily priority! Head on over to LetsPlay.com to check out five more ways for kids to play in the snow.
My boys simply cannot wait until we get our first snow. It is an exciting thing for kids. There are so many ways for kids to get out and enjoy the snow this year.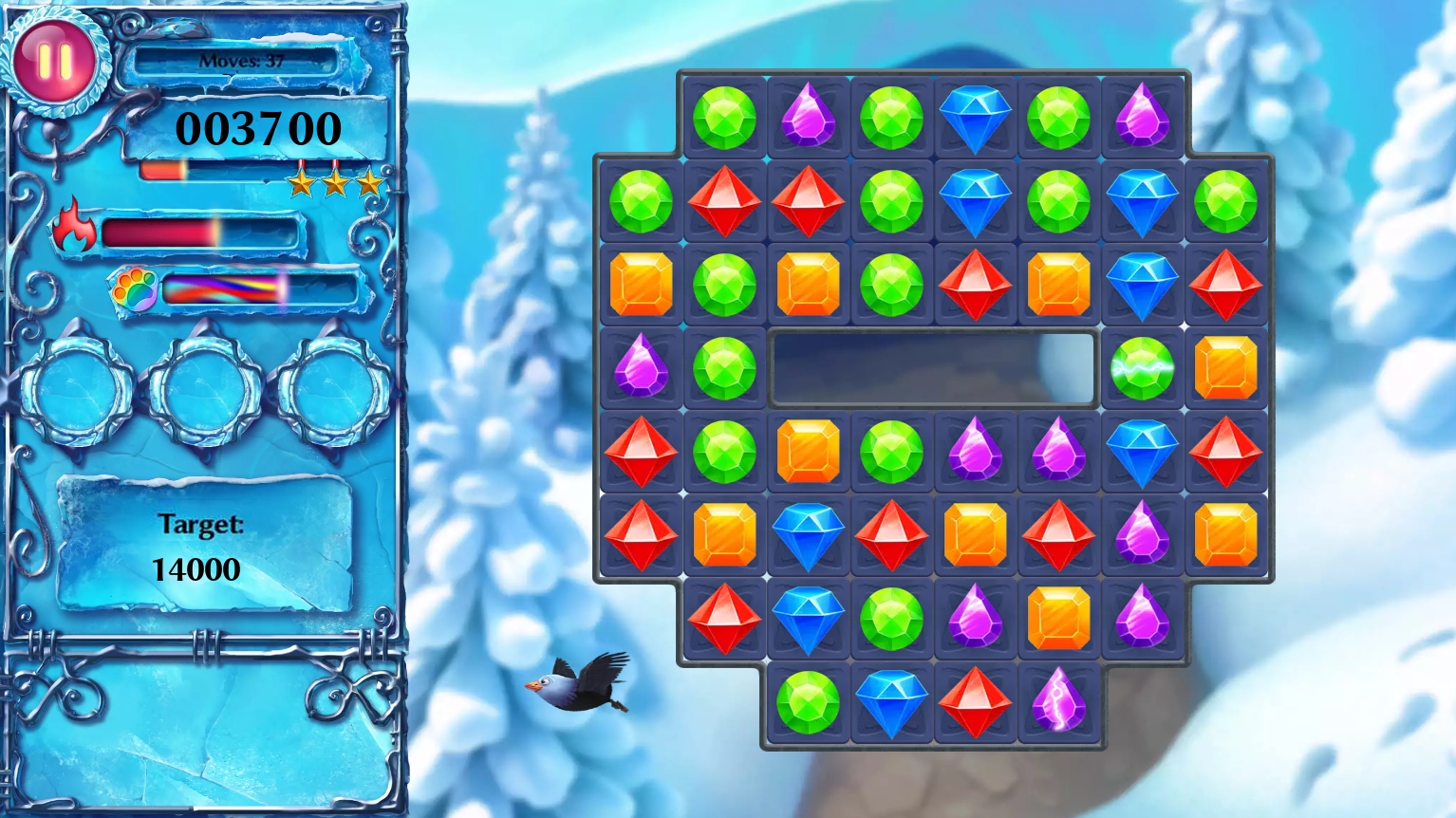 Check out these super fun ways to play in the snow this winter!
20 Snow Games for Kids of all Ages
1. Load up Mr. Potato Head and his accessories for this funny version of Potato Heads in the Snow. Happy Hooligans
2. Your kids will love the idea of making Snow Ice Cream with the snow right from outside! Housing A Forest
3. Let your toddlers enjoy in the snow time fun with this Winter Letter Play Activity that will have them searching for letters in the snow! Sugar Aunts
4. Build your own snow station with this How To Build An Igloo Tutorial! Your Modern Family
5. You can easily have some art fun with this Snow Spray Painting idea that is perfect fun for kids. Mama Papa Bubba
6. Create your own Snow Sensory Bin that can be hours of hands on fun for kids of all ages! Happy Hooligans
7. Your kids can really have some active fun in a snowball fight with this Snow Fling and easier way to throw your snowball!
8.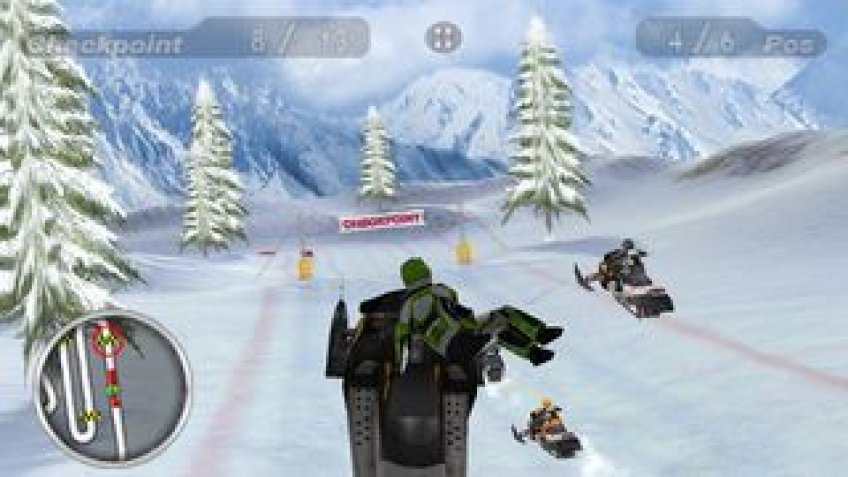 You kids can always enjoy some sledding with this Fold Up Ski Skooter that is so cool!
9. With this kid sized Snow Shovel your little ones can dig and dig to create their own snow surprises!
10. Criss cross sticks and pine cones can be used for a friendly game of Tic Tac Toe Snow that is super fun for kids Parents
11. Your kids can Color the Snow With Spray Bottles as an easy and fun way to  have fun with snow. Hands On As We Grow
12. Let the kids Make An Outdoor Snow Kitchen where they can cook up and pretend with snow. Sun Hats & Wellie Boots
13. The whole family can join in with a Snowy Obstacle Course with these fun ideas for stations! The Inspired Treehouse
14. Why not make your own Ice Sculptures made by your kids for your front yard. Happy Hooligans
15. If you have a crows of boys they will love this Cars and Ramps Activity for the snow. Inspiration Laboratories
16. Break out those cookie cutters and other fun cooking utensils to make this Snow Patterns Activity fun.

Sugar Aunts
17. Who wouldn't want to make a Snow Volcano! Oh so cool! Classy Clutter
18. Put a twist on building snowmen and make a Snow Critter where your kiddo can build up their favorite animal. Babble
19. Make an educational run in the snow and play some Letter Learning Snowball Toss that is perfect for outside. How Wee Learn
20. Your kids will love these Ice Balloons that freeze right out in the snow just use balloons and food coloring. Queen Vanna
What are your and your kids planning for out in the snow this year? Share your ideas!
More Activities for Kids
5 More Ways to Play in the Snow 
Over 100 Activities for Kids 
Snow Games for Kids Outside
The age old snowball fight is only the beginning of fantastic snow games for kids that will engage the whole family in cool winter sports.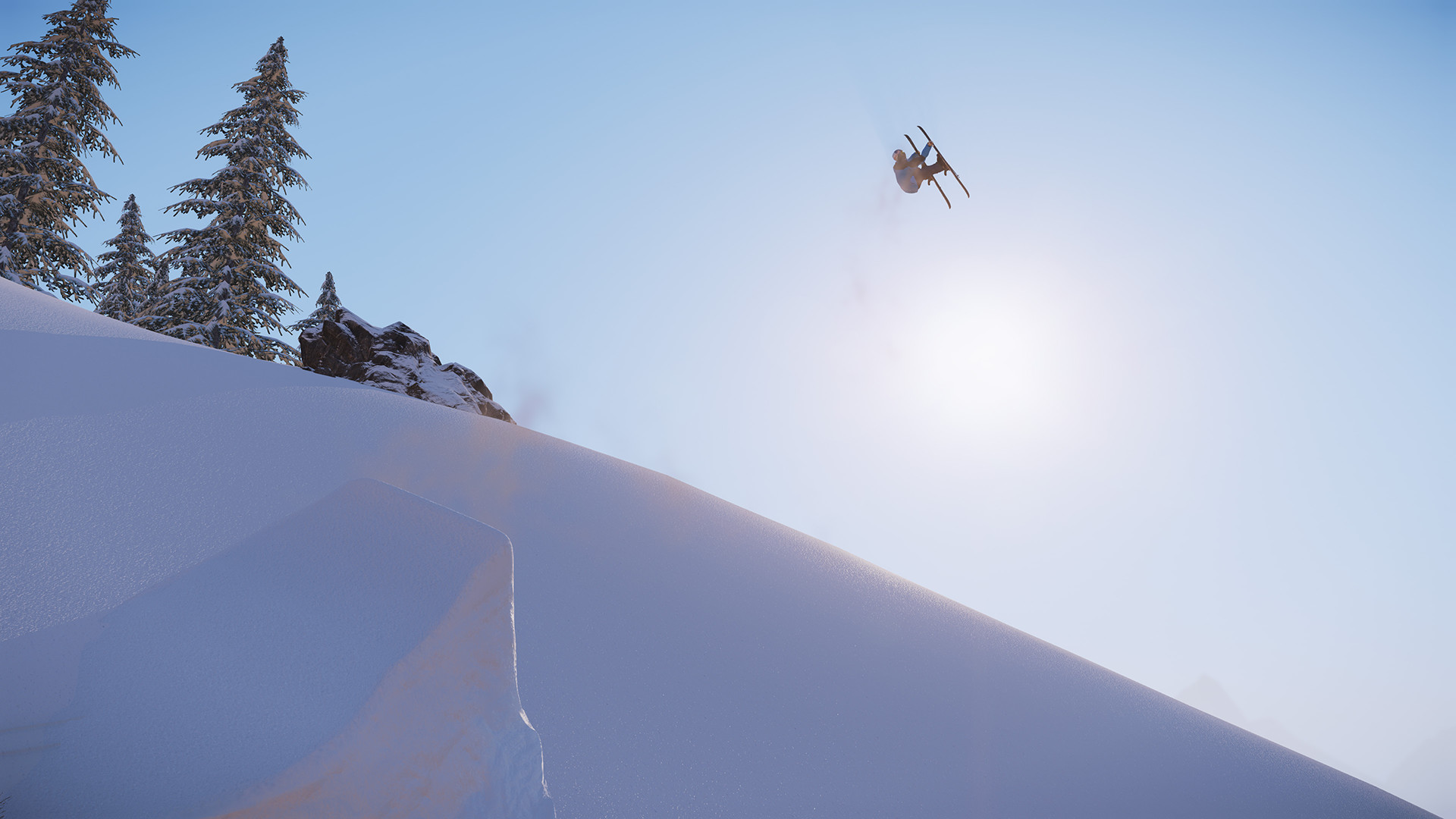 Besides helping everyone burn healthy calories in winter, these snow games are terribly fun and will push you outdoors in your boots to breathe some fresh air. Goodbye, cabin fever. Hello, snow fun for all ages!
* This post contains affiliate links.
#1 Create a Snow Scavenger Hunt
If you are in a forested or mountain area or near a local park, this snow game will be ideal for the whole family. Create a scavenger hunt by making a list of items that kids can find outside in the snow. Items can include any of the following and more, depending on your area:
pine cones
birds (name a color – white birds, red birds, black birds…)
trees (evergreen, deciduous, small, large, fruit-bearing…)
rocks
snowmen or snow sculptures
icicles
#2 Build a Snowpy

Kids and fans of the Peanuts gang are going to get a kick out of this.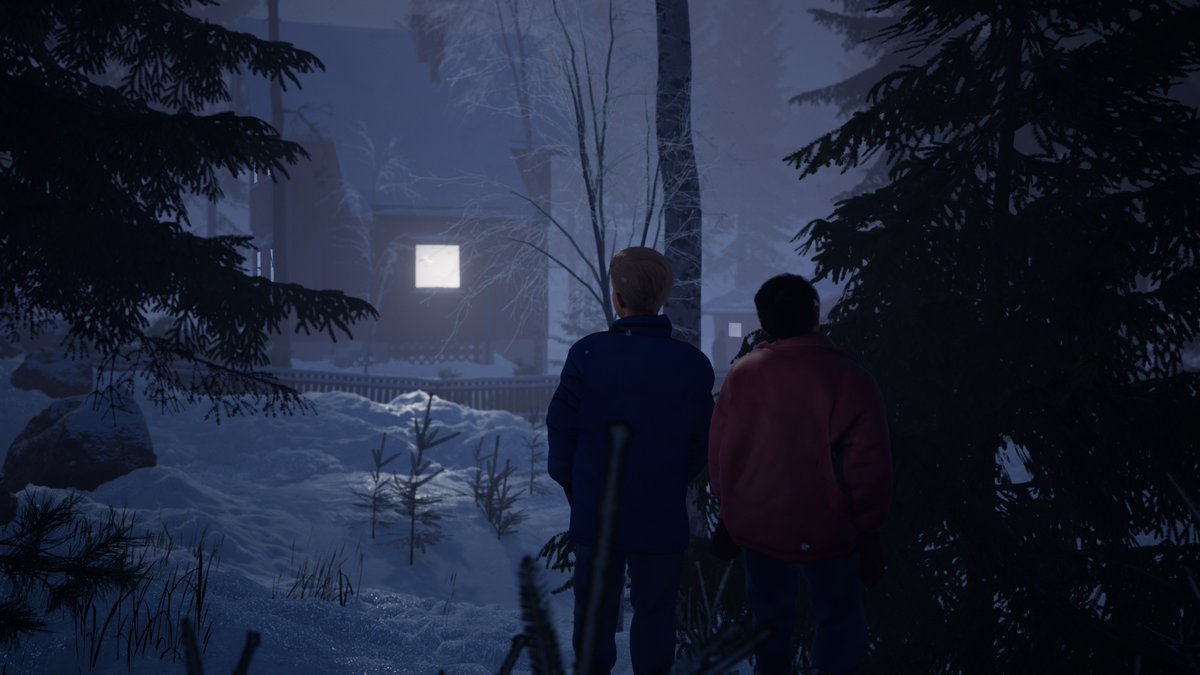 A few reasons why Snowpy's are better than snowmen:
They are more tyrannical
They have a wicked sense of humor
They can tell really good stories
Snowpy's are amazing! For Snoopy inspiration, you can check the Instagram feed of Japanese mom photographer and Snoopy fan @peikokko (she's got a really nice Snowpy with her child in the picture) or check out below the very creative Snowpy on dog house by Lily Bosse, former mayor of Beverly Hills, California.
#3 Engineer a Winter Snow Fort with Internal Slide
You'll need a lot of snow for this rather extreme snow game but chances are that after watching this video, your kids will be more than willing to pitch in and help you build the snow fort.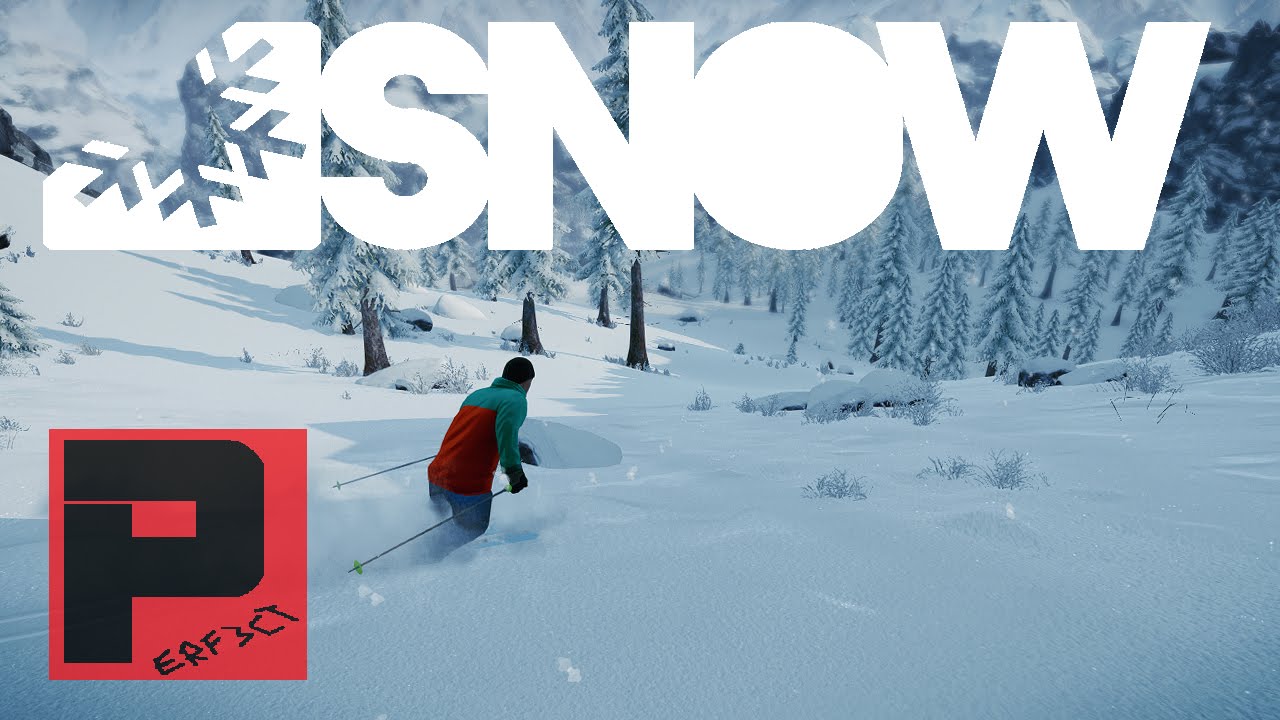 Say you have 25 feet ofCanadian quality snow piled high, snow shovels and good engineering instincts. Do you have a few hours to engineer a snow fort? For safety reasons, make sure there's always two of you at each single time and check the solidity of construction regularly by sitting on it.
Subscribe to the Burke Bunch TV YouTube channel for more ice and snow fun. They live in Canada, you're pretty much guaranteed new snow content every year.
#4 Make Perfect Snowballs like Buddy the Elf
In the best snowball fight ever filmed, Buddy the Elf literally bombards of group of bullies with a tower of snowballs that he builds, just as he learned in the North Pole with Santa Claus.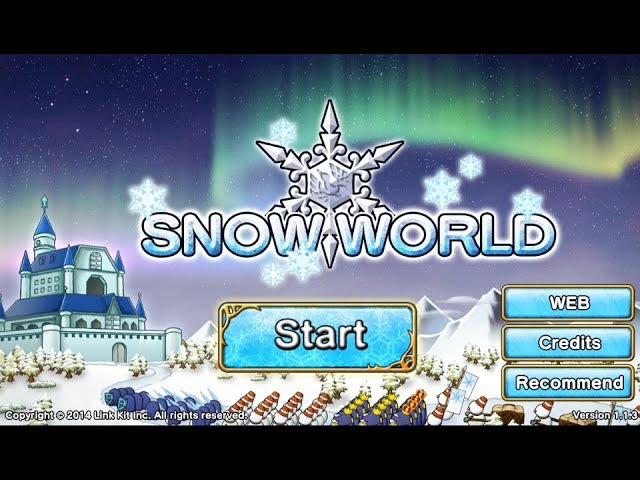 How perfect are Buddy the Elf's snowballs? They're perfectly round, they hold together and make the best soft missiles on moving targets. Here are a few tips to make your best ever snow balls.
Find the perfect snow. It's got to be neither too dry (powdery snow) nor too wet (melting snow). You'll want snow in slightly warmer places, such as next to streets or houses, for snow with good moisture content.
Pack your snowballs with gloves, not mittens, or better yet, bare hands. If using bare hands, don't do it too long lest you lose both hands and use hand warmers in gloves to warm up those fingers. When packing your snowball with gloves, you want a little heat to escape from your hands to shape the snowball into a perfect globe. Pack the snowball only tight enough to throw it without it falling apart as it leaves the hand.
Smaller and harder snowballs are easier to make than bigger ones and you'll be able to make more in less time.
Wait until midday for a snowball fight. By then, the sun will have warmed the snow a bit.
Use pre-packed snow if possible. This will make the core of the snowball easier to shape. Fill your cupped hands with snow and bring them together while rotating them to pack the now.
Don't use plastic snowball makers! It's unethical.
Last but not least, build a stock if you have time and take cover behind a tree or rock before pelting your opponents with snowballs. Also, enlist the help of your pitcher friends for better aim. Nobody wants to fight a snowball against a guy or gall who spends serous time throwing real balls at high speed.
#5 Go for a Frosty Walk
Bring your dog, the kids' neighbors, anybody who's happy to go out and breathe fresh air while going out for a frosty walk. It could be just a walk around the block or a walk to the top of the hill. To make it more interesting for kids, have them guess how long it's going to take to your final destination or play I Spy on the way.

If you're feeling particularly ambitious and have a blank field of white snow available for the walking, create snow art by walking in patterns like snow artist Simon Beck. It's best if you have a hill or rooftop nearby from which you'll be able to admire the finished result. You could even send kids in the snow in groups and give them instructions over a phone/walkie talkie to achieve a pattern. Imagine the fun!
#6 Make Sugar Snow
Leave it to maple syrup farms to know how to make the ultimate sweet treat for kids on fresh snow. At home, we first heard about this delicacy in Laura Ingalls Wilder's book, Little House in the Big Woods
, as well as in the lovely picture book called Sugar Snow (Little House Picture Book) that I received as a review copy. My 11-year-old is a huge Little House on the Prairie fan and would love to make this some day. The good news is that this traditional spring-time favorite is still made at sugar houses and sugar camps in New England and Canada.
 Here is how you make sugar snow with maple syrup and snow.
Heat maple syrup to about 234-240F. A higher heat will make a stiffer product.
As soon as the syrup reaches the right temperature, pour or drizzle immediately, without stirring, over packed snow or shaved ice.
It will form a thin glassy, chewy, taffy-like sheet over the snow. Twirl it up with a fork and or press a popstickle stick into syrup and roll into a candy pop. Enjoy!
Traditionally it's served with sour pickles to cut the sweetness, and saltines or plain doughnuts.
#7 Go Tobogganing
The old-fashioned art of tobogganing or sledding is still one of the best calorie-burners of all traditional snow games for kids, as you need to hike up the hill before sliding down it. If you don't have a sled, you can use a variety of DIY sleds.
See #2 in this list of snow activities for kids for inspiration on DIY sleds.
#8 Play a Snow Game of Spoon Balls
This snow game is the winter equivalent of spoon egg races.
Each person gets a spoon (or cup, for younger kids) and a snowball.
Prepare an A to B course with lines in the snow or an obstacle course with snowmen, flags or any other marker.
Have all racers start at the same time and complete the course without dropping their snowball.
For a more active version, make it a relay and have the kids transfer their snowball to the next person in the relay team until everybody has had a run.
#9 Play Snow-Angel-Against-the-Clock
Anybody can make a snow angel, but how many can you make in one minute? In the simple snow game, kids will run around trying to make the most angels in a given time, racing against the clock while waving their arms and legs in the snow. For more fun, have parents do their own snow angel race too.
#10 Play Winter Hopscotch in the Snow
Do you have a large open area covered in snow? This snow game is great fun for kids as you'll use food coloring to create the hopscotch board.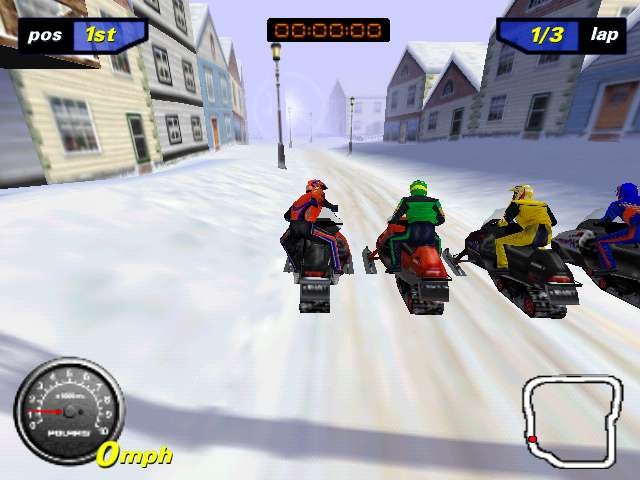 Use a spray bottle filled with water and food coloring to outline a hopscotch board in the snow
Have kids make a snowball and throw it to the first square in the board.
Follow the traditional rules of hopscotch and have each participant jump on one foot to pick up their snowball and hop back to the beginning. Pass the snowball to the next player.
Hop through the squares, skipping the one with the snowball on. Each square gets one foot unless there are two adjoining squares, in which case you can put down both feet at the same time one in each square.
Repeat a square further until either all participants have completed the course!
More on Snow
Snow Games for Kids Beyond Sledding | MommyPoppins
Ready to add an extra dose of fun to that snow day? If you just got dumped on with a big batch of the white stuff, we have a whole list of snow day games to entice the kids outside and away from their devices.  
With serious snowfall, you can build a snow fort or maze, and with sub-freezing temperatures, kids can try to blow frozen bubbles or make colorful ice gems! Read on for more fun snow activities and outdoor winter activities to be had on even the bleakest of winter days.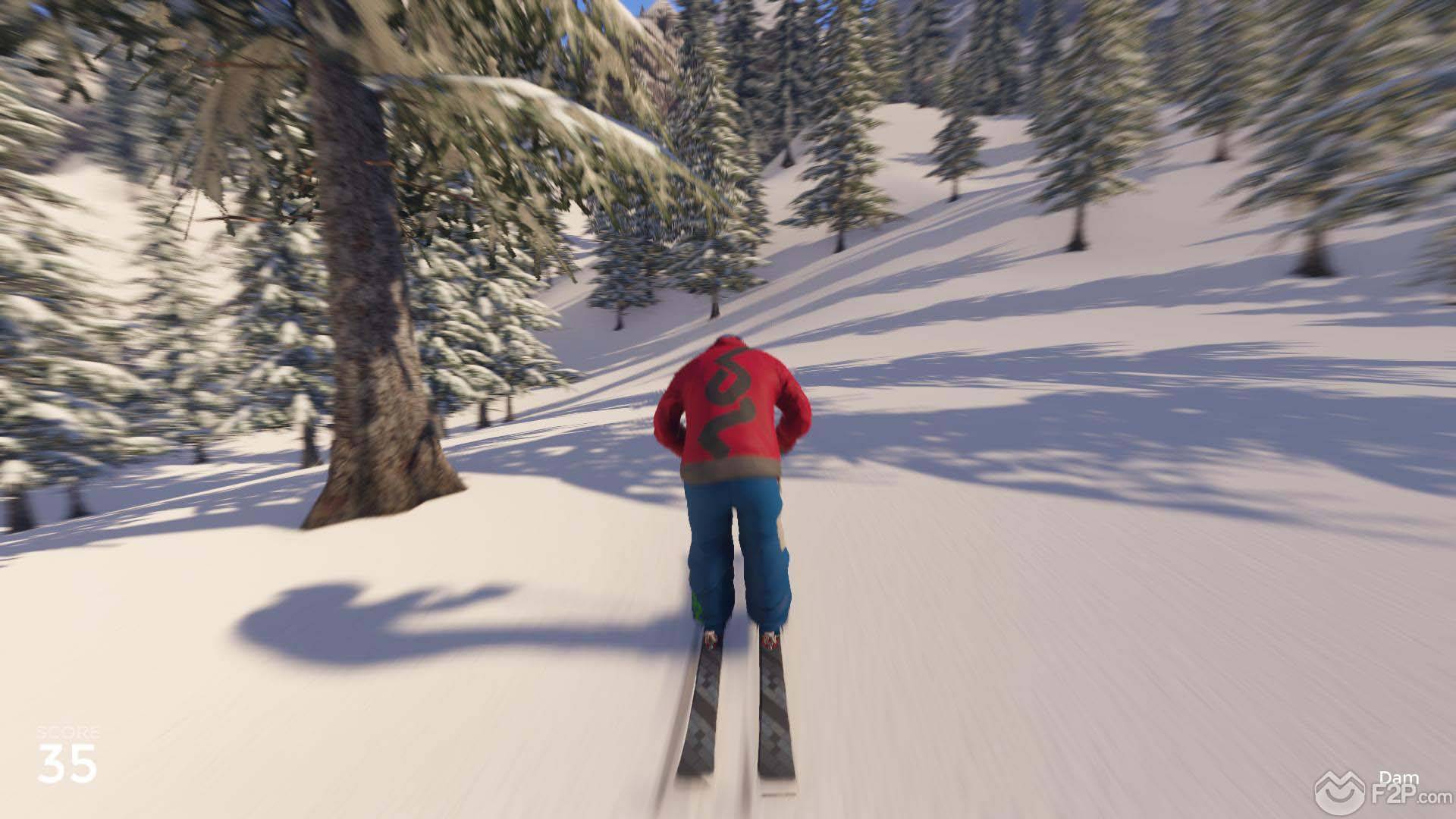 (When everyone has had enough of the outdoors, bring them in for baking, crafting, and maybe even DIY science experiments. 
Craft a Winter Igloo 
On a recent snow day in Verona, New Jersey, one cool dad decided to take winter fun to a whole new level. To be fair, he'd been planning it for a few years and was just waiting for the right moment.
Several winters ago, the snowfall was so icy and unusable it didn't allow for the usual sledding, snowball fights, or snowmen. But Kevin Riedy, a designer and owner of Spot On! Creative Group in Montclair, New Jersey, wanted his kids to be able to still play outside and enjoy the season.
"The snow was not playable. We couldn't even build a fort," he says.
After an online search for ideas, Riedy saw a couple in Canada build an igloo and was inspired. But there were no instructions on how to craft it, just a series of images, so Riedy had to come up with his own plan, which he's happily sharing with us.
RELATED: 40 Indoor Snow Day Boredom Busters for Kids

These cartons contain the frozen, colored bricks for the igloo. Photo by Kevin Riedy
His strategy was to fill half-gallon drink cartons with colored water, let them freeze, release the ice blocks, then stack them in a circle, using an ice/water mixture as mortar.
With a plan in hand, he started collecting half-gallon juice and milk cartons from the community. One January, he got just the Arctic weather needed. He sprang into action, filling and freezing the 465 containers. As soon as his bricks were ready to go, Riedy was ready to build.

The igloo takes shape, eventually getting up to eight levels. Photo by Kevin Riedy
Over the course of four days, he got the igloo up to eight levels. "At first I was just doing it, but after a while, all the kids from the street came and I let them take over," he says.
When 60-degree temps and rain took it down, Riedy remained positive.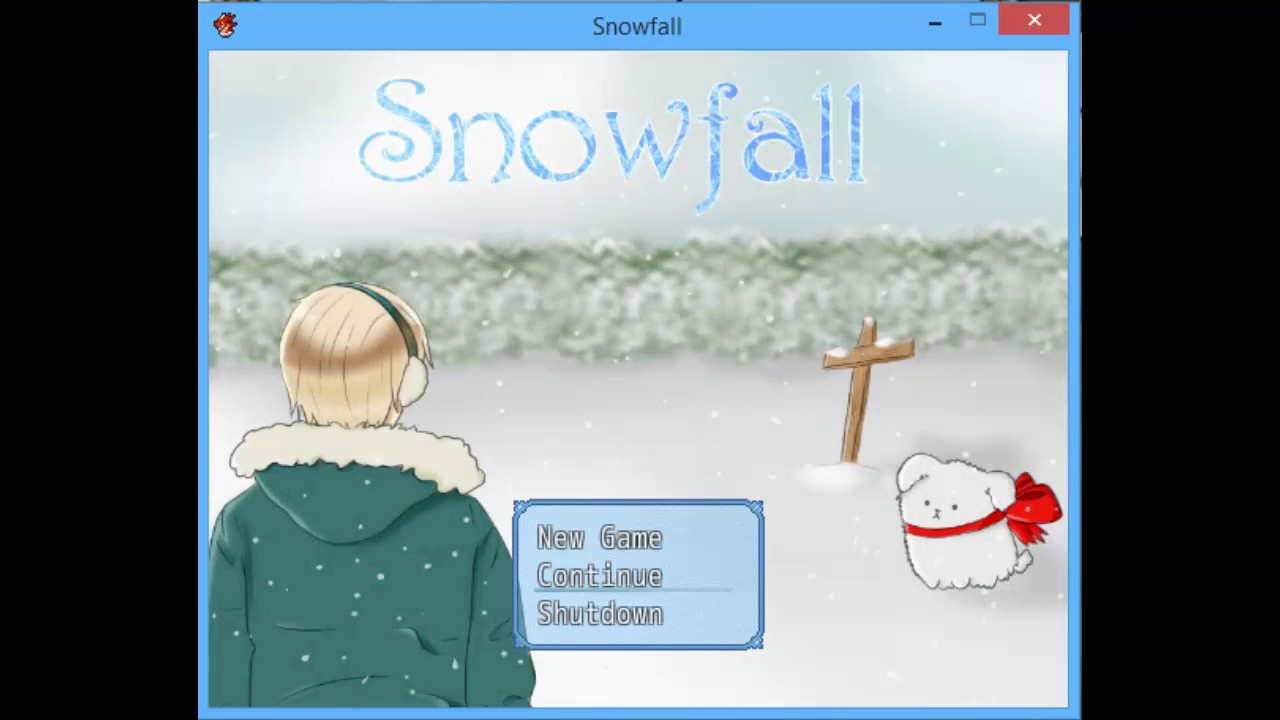 "It was doing what it was supposed to do—get the kids out. So in that sense, the project worked," Riedy says.
If engineering an igloo seems a bit overwhelming or you don't have the space, find more alternative outdoor winter activities to keep kids happy below.

Building a snow fort is a bit more manageable than an igloo. Photo by Walking Geek via Flickr
Build a Snow Fort
Scale back your igloo dreams into a more manageable snow fort. You can make the structure round or square. Just pack the snow into thick walls. Leave a gap on the perimeter for a door. When you're about half way up, use a flat, rectangular object (board or plank) to bridge the gap to create the top of the doorway, then pile on more vertical snow all around until you reach the desired height of the fort. At that point, lay a larger flat object that's the shape of your fort (a piece of plywood, sled) over the entire top to create the roof. You can place snow on top to camouflage it.

Get your kids to shovel snow for fun by building a snow maze. Photo by Life With Babies
Shovel a Snow Maze
Got a lot of snow? Grab your shovel (or snowblower) and craft a path through your yard or the park to put your kids to the test. The walls don't have to be over their heads, just provide enough false turn-offs to make it a challenge. If you find it difficult to come up with a design on the fly, grab a pencil and paper and map out your maze in advance. It's something they can do over and over, and when they've got the solution down pat, the course can become a series of trenches to hide in during a snowball fight.

Pull out those summer beach toys, they work just as well for snow. Photo courtesy of Sand Fun Toys
Bust Out the Sand Toys
Wet sand works just like snow. So dig out your shovels and pails and start building a snowcastle. Use a mini rake to make a road around it. Plastic sand molds are great for packing with snow to decorate your yard with frozen starfish, crabs, and the such.
You can even open an ice cream shop by piling snow on small cups and adding grass sprinkles.

Construction vehicles can clear a path. Photo courtesy of Bruder
Roll Out the Construction Toys
Dirt, rocks, and rubble might be hard to come by, but there's plenty of snow and ice to move around. Have kids use their toy work trucks on a make-believe Arctic construction site. Loaders, dump trucks, and excavators are perfect for getting the job done. And anything with caterpillar tracks will move especially well in the snow.
Build a Snow Slide
Sometimes having the perfect sledding spot right in your backyard is the best option, especially if you're completely snowed in and can't get to the town's sledding hill, if you have little kids, or heck, if the parents would just rather stay in! This tutorial from Fatherly shows off a great technique for building a snow slide, but the basic premise is to either build a tall hill in your yard by mounding the snow up.
One of our editors also has a young neighbor who builds a sledding shute in her backyard each snow, which is essentially a long, rather than steep, sledding luge! 

Make art in the snow. Photo courtesy of Sno Paints
If you're more a family of artists than engineers, put a little color into a monochromatic winter scene. Add a drop of food coloring to a spray bottle filled with water, then shake, and get creative. Kids can write their names in the snow, play a game of tic-tac-toe, or draw pictures. Fill multiple bottles to create a complete palette. Splash any leftover water on vertical snow or ice to create a frozen rainbow waterfall.

Ice Gems are a bit of work but the beauty is worth the effort. Photo courtesy of Hurrayic
Another form of winter art involves freezing colored water to make "gems." Place a drop of food coloring into a water balloon, then carefully fill the balloon with water. Do this slowly to avoid spills! If you can do this with a pitcher and funnel outside, all the better.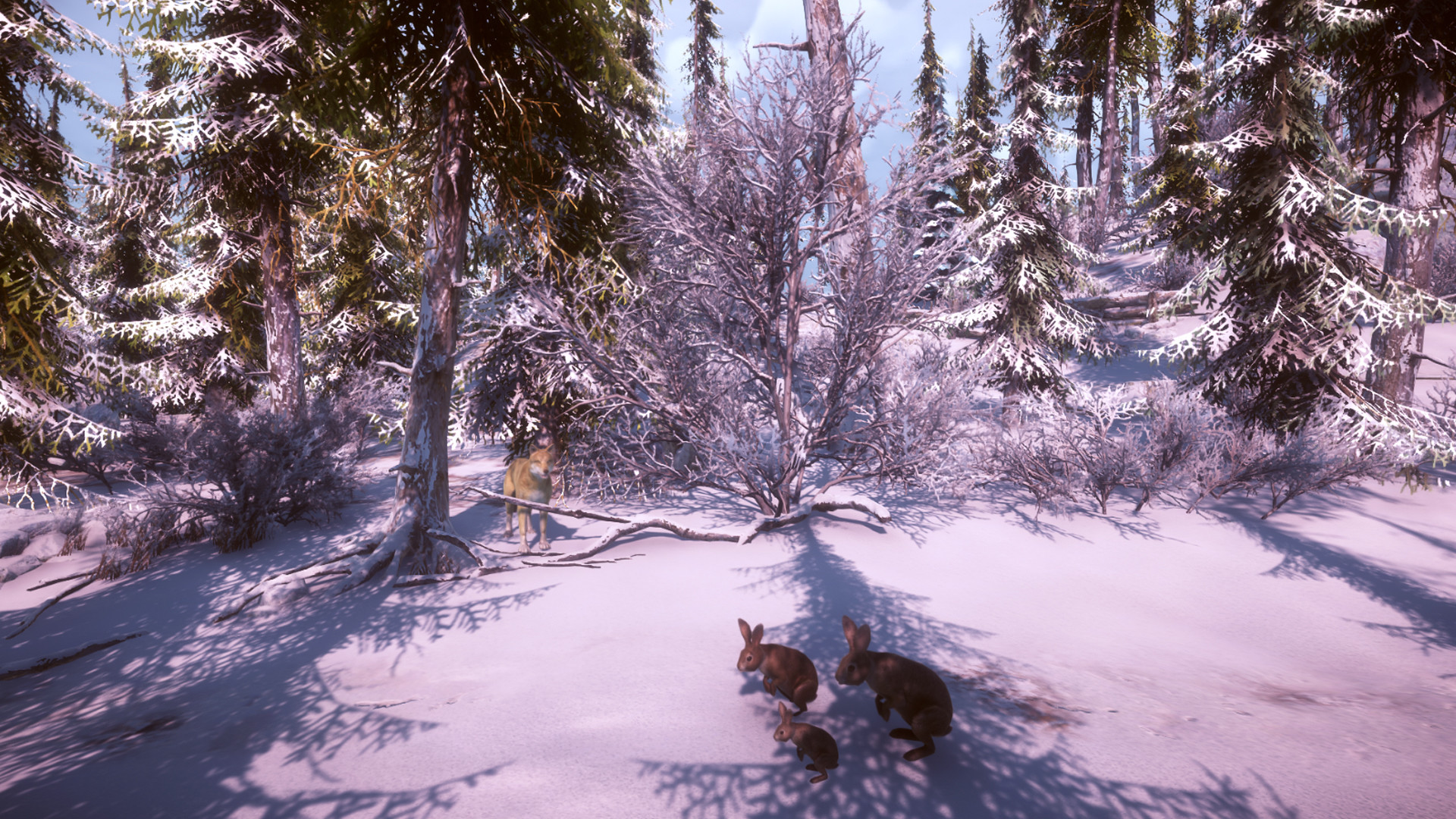 Create multiple balloons containing various colors. Knot the end of each balloon and place them in the snow outside to freeze. If you don't have outdoor space, then put the balloons in a plastic bag (to protect against any leakage) and place them in your freezer. When they are frozen solid, cut the balloons open. Be careful, this can get messy, as there may be some residual colored water; doing this outside with old gloves on is a good idea. Once you've unmasked your rubies, sapphires, and emeralds, decorate your front porch or stoop with them.
Build a Snowman
No snow games list would be complete without…a snowman. Give the kids the supplies (carrot nose, twigs for arms, stones or buttons, and any old clothes), and let them enjoy creating their own unique snowman. Help the youngest kids get started by making the base for them. This should be the largest (and heaviest) of your snowballs. Top it off with a baseball cap from your favorite sports team.

Frozen bubbles are a cool way to make frigid temperatures fun!  Photo by Ally Noel
Another winter wonder that doesn't require a large, designated space (or snow) is frozen bubbles.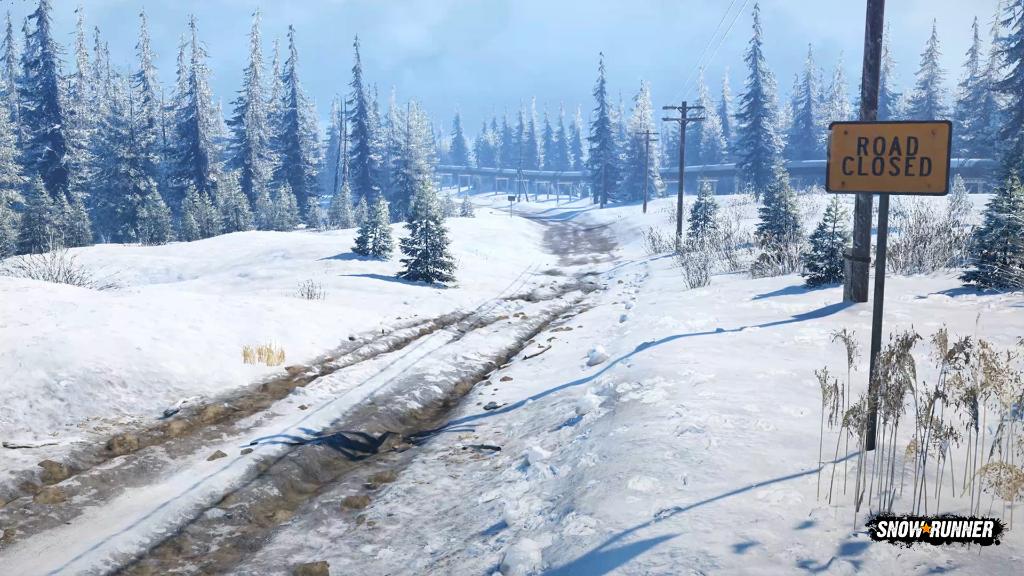 When the temperature falls below freezing (the colder the better), take a container of chilled soapy bubbles and blow through the wand. Try to catch one on the wand and in a few seconds to minutes, you'll notice it start to freeze. Blow apart the pieces for a cool effect. You can also pour the solution into a bowl and blow bubbles through a straw to see them freeze all piled up.

Bring the snow in for more imaginary play. Photo by Mommy Poppins
Bring the Snow Inside
Scoop up a bucketful of snow (plastic food containers, mixing bowls, or your hard-sided beach cooler also work) and let little ones play with the snow indoors. Give them a few sand toys or plastic figures and they'll play for an hour or so in our experience. It's essentially a snowy day sensory bin, but it's not just for toddlers. Most all kids thrill to handle the snow while staying warm inside. I usually let them do this snow activity on the floor, which I cover in rugs or towels.
Enjoy this easy recipe for snow ice cream to cap off a day spent playing outdoors.
Just fallen powder is the best. We sweeten this one with maple syrup, and honestly, as a kid, we would often just sprinkle plain snow with sprinkles and syrup and call it dessert.
Top photo of the igloo by Kevin Riedy
A version of this article was first published in 2018
Best 17 Types of Ice Sports
Oh those cold winter days are here and all the little ponds are frozen for us to grab our skates and go play. Here we've rounded up some of the best types of ice sports.
1. Ice Skating
Ice Skating is a sport of gliding across an ice surface on blades fixed to the bottoms of shoes (skates).
2. Skiing
Skiing is a sport which involves moving over snow by the use of a pair of long, flat runners called skis, attached or bound to shoes or boots.
3. Sledding
is going downhill on a small sledge, sitting or lying down, either old-fashioned wooden ones with parallel runners, or modern plastic ones, which are more like trays called as "Sleds".
Also, called as Sledging or Tobogganing.
4. Snowboarding
Snowboarding is a winter sport that involves descending a slope that is covered with snow while standing on a board attached to a rider's feet, using a special boot set onto a mounted binding. The development of snowboarding was inspired by skateboarding, sledding, surfing and skiing.
5. Snowmobiling
Snowmobiling is sort of like riding a motorcycle on snow, and many would argue a lot more fun. Driving through a silvery forest on a beast of a machine gives a rush that gets people hooked.
6. Bandy
Bandy is a team sport played on ice, in which skaters use sticks to direct a ball into the opposing team's goal. Based on the number of participating athletes, bandy is the world's second most popular winter sport after ice hockey. Also, called as Banty.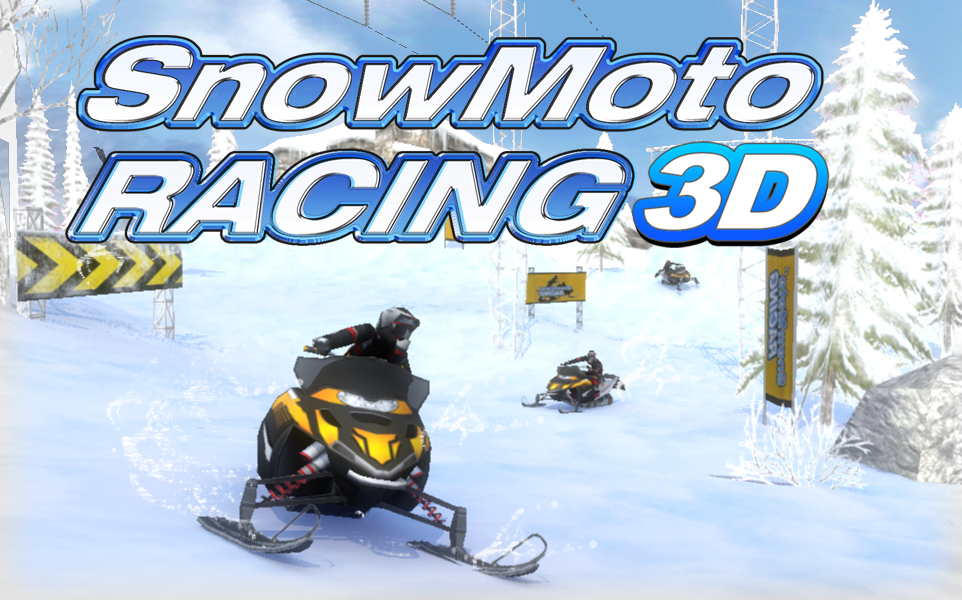 7. Broomball
Broomball is a game similar to hockey. It's played on ice, with two teams (usually six players per side including the goalie) trying to shoot into each other's goal.
Players use special broomball equipment such as tennis shoes or specially-made broomball shoes instead of skates. They also use sticks with plastic ends shaped like brooms, hence the name "Broomball".
8. Curling
Curling is a game played on ice in which two teams of four players each compete in sliding large stones toward a mark in the center of a circle. Also, called as Chess on Ice or The Roaring Game.
9. Ice Hockey
Ice hockey is a sport that is played by two teams on ice. They hold hockey sticks, which they use to push, shoot or pass a puck around the ice. The players score by shooting the puck into a net; the goaltenders try to stop them.

10. Ringette
Ringette, like hockey, is played on ice with skates and sticks with six players per team on the ice at once. The objective is to score goals by shooting the object of play into the opposing team's net at either end of the rink during stop-time periods of play. But this is where the comparisons between ringette and hockey really end. The stick is straight. The object being pursued by the players is a rubber ring, not a puck. There is no intentional body contact. And the rules of ringette make it a wide-open and dynamic sport.
11. Snow Snake
Snow snake is played by four teams, called "corners", who compete in trying to throw their wooden "snow snakes" the farthest along a long trough, or track, of snow. The game is divided into rounds, and in a round each team gets four throws. At the end of each round, two points are awarded to the team of the person who made the farthest throw in the round, and one point is awarded for the second farthest throw.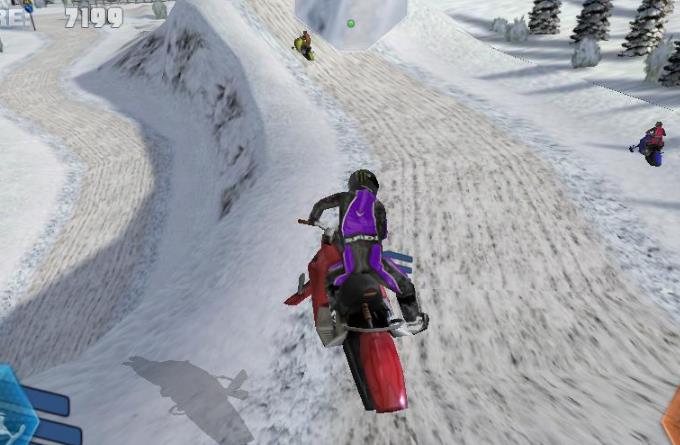 Play continues until one of the teams wins, by achieving a certain predetermined number of points.
12. Yukigassen
In Japan, snowball fighting is no longer kids' stuff, but has become a professional sport called yukigassen, where two teams of seven adults each battle it out for glory.
The objective is to eliminate members of the opposing team with snowball hits. The team with the most number of remaining players at the end of the 3-minute set; or the team to first capture the opponent's flag WINS!
13. Ice Climbing
Ice climbing is a lot like rock climbing, except you're climbing a completely different surface. Snow and ice are ever-changing environments that make climbing challenging and exciting. Usually, ice climbing refers to roped and protected climbing of features such as icefalls, frozen waterfalls, and cliffs and rock slabs covered with ice refrozen from flows of water.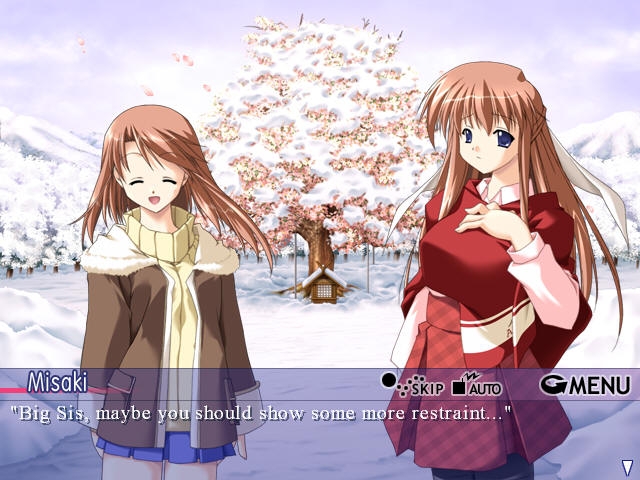 For the purposes of climbing, ice can be broadly divided into two spheres, alpine ice and water ice.
14. Ice Speedway
Of all the speedway races, Ice Speedway is often considered as the craziest, as it requires highest levels of skills and bravery. Ice Speedway is a motorcycle racing sport in which riders use specially enhanced bikes to race on a tracks that have a frozen surface.
The bikes used for racing are divided into two classes, full-rubber and studded, based on whether spikes are used on the tires or not. The studded tire bikes have several 3cm spikes on both the front and the rear wheel. Also, called as Snowbiking.
15. Ice Canoeing
Ice Canoeing, as evident from its name, is a sport which involves riding a canoe on an ice covered course.
16. Ice Sailing
Ice Sailing is the sport of sailing and racing modified boats on ice.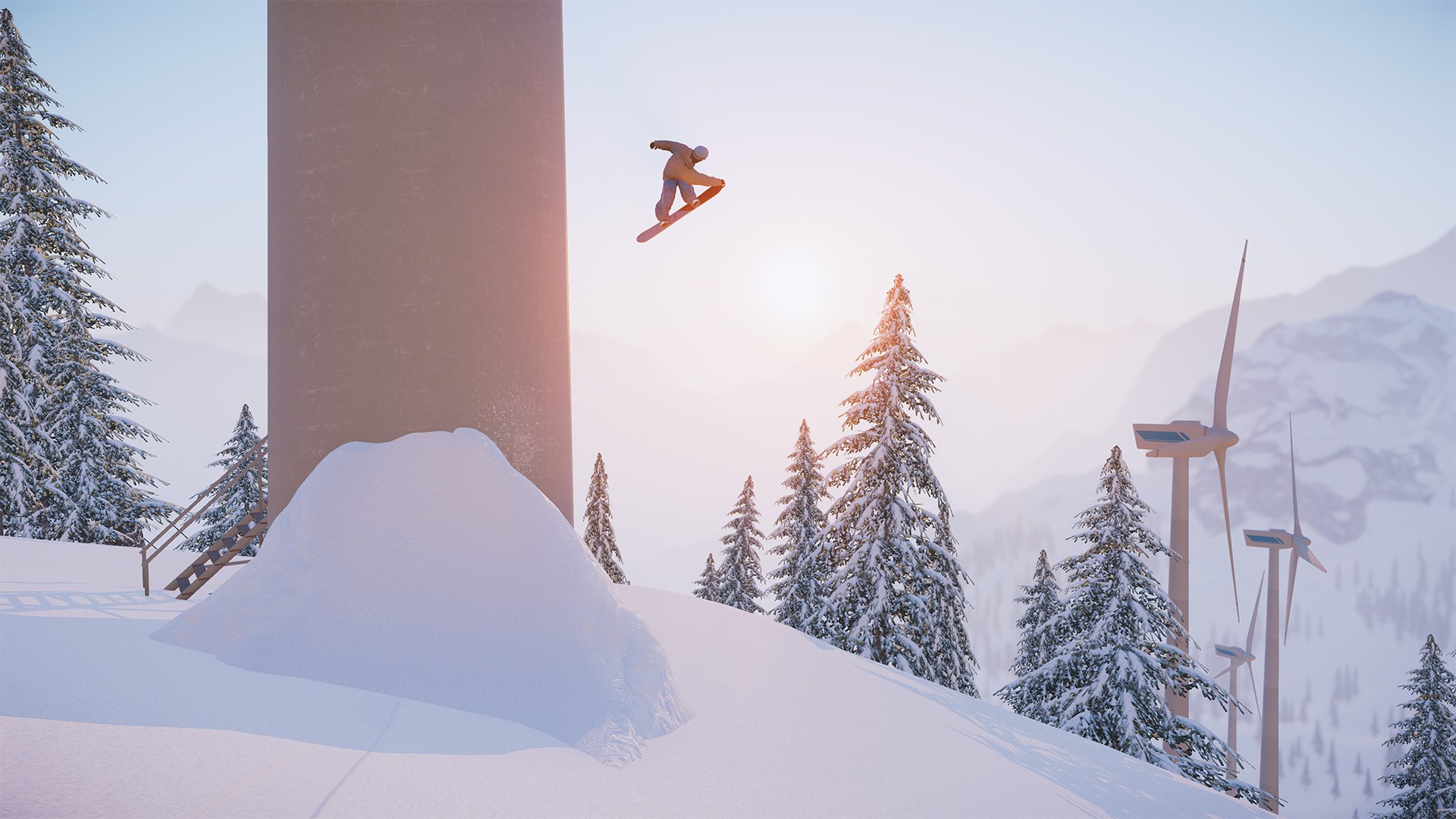 An iceboat is basically a sailboat that travels on thin blades, or runners, on the surface of the ice. Also, called as Ice Yachting or Ice Boating.
17. Ice Swimming
'Eek!' 'No way!' 'You Finns are nuts!' These tend to be the first unenthusiastic reactions of tourists faced with the prospect of a dip in an icy lake. Slipping into black, frozen water does bring to mind the fate of the Titanic rather than the exciting prospect of a pleasant swim. Why on earth would anyone take the plunge if they didn't have to? Well, maybe because it's not an extreme sport for masochists, but an experience that leaves you feeling fantastic and refreshed.
The Best Snowy Video Games And Levels
Photo: Hugh Pinney (Getty Images)
For many folks, December marks the start of colder weather, barren trees, and of course, snow. And just like real life, video games often include snowy and wintery levels or entire areas. Let's put on some gloves and a good coat and trek out into the best snow in video games.

Just a quick note: We already ran a similar post in the past about snowy levels and zones in video games. However, that list is nearly seven years old and I feel like it's time for an update. If you enjoy some classic Kotaku content or just want to see that original blog, feel free to check it out too!
Red Dead Redemption II
– 2018
Screenshot: Rockstar Games
While the first game had some snow that looked fine, Rockstar's sequel-prequel added more snow that looked better and reacted more like would expect. Snow plays a big part in the opening hours of the game, allowing you to see Rockstar's snow tech right away.
Snowrunner
– 2020
The game has snow RIGHT in the title, so it shouldn't be too surprising that is has some great snow areas to explore. In Snowrunner, you drive around in trucks and other offroad vehicles, making deliveries and questioning where everyone else is. It also features some of the most realistic and therefore annoying snow in video game history. Be prepared to get stuck in snow for 30 minutes while you desperately use your wench to inch slowly out of the mud and ice. Video games are so much fun!
SSX Tricky
– 2001
Screenshot: EA
I could probably list any SSX game on this list and it would be a good choice. But, even if I love SSX 3 a lot, I have to admit that Tricky is still the king of the series. The snow tech here isn't super advanced any more, but at the time it looked nice. More importantly, it's still a blast to play Tricky's snowy levels, like the iconic Garibaldi, in 2020.
Lost Planet
– 2007
Capcom put out this strange third-person shooter way back in the early days of the Xbox 360. Lost Planet was a game built entirely around snow. So it does have a single snow level or area, but is instead is one giant snow zone. At the time I remember being impressed by the snow seen in the demo, however, the rest of the game left me feeling a little… cold. (Get it? Like snow, which is also cold.)
The Last of Us Part II
– 2020
Just like RDR1 to RDR2, the first Last of Us had some great looking snow during its Winter chapter. However, The Last of Us Part II Electric Boogaloo improves on the snow tech seen in that game in some big ways, with better deformation. It also includes a cute snowball fight. Who doesn't love snowballs?
Screenshot: Nintendo / Moby Games
Super Mario 64
– 1996
Cool Cool Mountain might be the very first snow level to appear in a 3D platformer, which makes sense considering Super Mario 64 is one of the very first 3D platformers ever made. As such, the snow tech here is basically non-existent. But you get some nice snow sliding and snowflakes. Oh, and penguins.
The Division – 2016
While The Division 2 is a better game, I still miss the snowy streets and back alleys of the original game's NYC. Few games have truly nailed the feeling of walking around a wintery cityscape as perfectly as The Division. I'd sometimes boot the game up and just walk around, not killing or shooting or questing at all. Instead, I was just taking in a cool, snowy night in the city. If we get another Division game, it needs snow.
Star Wars: Battlefront 2 –
2005
Sure, the new Battlefront games look wonderful and have some great Hoth maps. But nothing can top the cold, empty magic of Hoth from 2005's Battlefront 2. Whenever I come back to play some of this classic shooter I always make sure to play a match, or two, on this large snow-covered map.
Screenshot: Sega / Moby Games
Sonic The Hedgehog 3
– 1994
Ice Cap Zone is one of the best snow levels in any Sonic game. You get to ride a snowboard, the world looks fantastic, and best of all that music. Ice Cap Zone has a banger of a track. This song is a huge factor in what makes this level feel so wintery and fun. That, and the sick snowboard.
Halo 3 – 2007
The Halo franchise has a lot of snowy maps and levels in it, but one of my all-time favorites is the medium-sized multiplayer map Snowbound from Halo 3. (Or the better, more balanced variant, Boundless.) I spent many hours on this map, winning and mostly losing. But it didn't matter, because the map was so nice. It's smaller size made it feel like we were all kids foolin' around a snow-covered playground during recess. Until someone tossed a grenade at you.

---
These are just some of my favorites. What are some of your favorite snowy levels or video games?
Related Stories
90,000 Fifteen best business games that develop the ability to solve problems
Someone sees a problem, and someone sees a solution. Business games are not only loved by HR – they are a great way to learn how your team works (both individual members and all together) and master strategies to help the team quickly remove any obstacles that arise on the way to a common goal. As a result, project team management becomes much easier.
Business team games can be aimed at developing certain qualities and skills, including the development of communication and teamwork skills, the ability to adapt, or to strengthen the ability to joint decision-making.The list below lists the different activities, each of which focuses on a priority skill.
Any problem solving process begins with identifying it. When a problem is identified, the team must evaluate possible courses of action and then choose the best solution. This requires a deep understanding of your team and their strengths. The purpose of problem solving exercises is to identify these strengths and to develop skills and strategies to help solve the most difficult problems, as well as to have fun with coworkers!
Below is a model that illustrates the problem solving process.
Classic business games that develop problem-solving skills
.
1. Sinking ship
Develops the ability to adapt.
Required inventory: rope, blanket or duct tape to mark the spot on the floor.
Rules of the game. Use a string (blanket, duct tape) to mark a limited area on the floor and have your team stand on it. Gradually reduce this space over 10-15 minutes, and let the participants look for a way to keep each other inside and not "fall overboard."
.
2. Spaghetti and Marshmallow Tower
Develops teamwork skills.
Required Inventory: 20 pieces of raw spaghetti, one roll of duct tape, a meter long piece of rope and one marshmallow for each team.
Rules of the game. Your goal is to build the tallest tower capable of standing on its own, ahead of the opposing teams. If you want to complicate the game, put an additional condition: the marshmallow must be at the top of the tower and be used as a "dome".This exercise teaches active thinking, as well as strengthens team spirit and develops leadership skills.
.
3. Eggpad
Develops teamwork skills, the ability to make decisions.
Required inventory: ten eggs; building materials (newspapers, cocktail straws, duct tape, cling film, balloons, rubber bands, ice cream sticks, etc.); tarp or screen protector, parking lot or any area where you are not afraid to litter.
Rules of the game. Each team gets a ball and chooses building materials for themselves. Within 20-30 minutes, participants must build a protective container that will not allow the egg to break. Then drop the containers of eggs from a height (from a high table or even from the second floor), and see whose egg does not break. If several eggs survive, gradually increase the drop height until there is only one winner left.
.
4. Locked
Develops communication skills, ability to make decisions.
Required inventory: office.
Rules of the game. Imagine that your team is trapped in an office. All doors are locked, you cannot break them or knock out windows. In 30 minutes, team members must select 10 common items from your office that they need to survive, and arrange them according to their importance. The goal is to discuss the proposed lists and order of items in thirty minutes and come to an agreement.
.
Creative Problem Solving Games
.
5. Lego
Develops communication skills.
Required Inventory: Lego Set.
Rules of the game. Break up into small teams of two or more members. Choose a leader who is not part of any of the teams, who must build an arbitrary structure from Lego blocks in 10 minutes. After that, the teams must reproduce this construction exactly in 15 minutes using blocks of the same color and shape.But only one member from each team can see the original design. This participant will have to clearly and accurately describe the dimensions, colors and shape of the original design. If you think this is too easy, forbid the "seeing" participant to touch the structure that his team is building. This game will help you understand the importance of effective communication.
.
6. Escape
Develops teamwork skills.
Required Inventory: 1 rope, 1 key, a locked room and 5-10 riddles or puzzles, depending on how much time you want to spend on the game.
Rules of the game. The goal of this exercise is to get out of the locked room within the allotted time by finding the key using the prepared clues. The key and clues must be hidden beforehand. The team is locked in a room, and within 30 minutes or one hour, players must find the key using the clues hidden here. To successfully complete the game, you need to be able to work together and arrange brainstorms, trying to understand what this or that clue means.
.
7. Polar explorers
Develops the ability to make decisions, the ability to adapt.
Necessary equipment: blindfolds and one package of "building materials" (sheets of cardboard, toothpicks, rubber bands or stickers) for each team, an electric fan.
Rules of the game. Imagine that you are brave Arctic explorers wandering through an icy desert. For each team, select an Expedition Leader. A blizzard should hit in 30 minutes, and each team needs to build a shelter to stay alive.Unfortunately, the head of the expedition has frostbite on his hands, so that he cannot participate in the construction, while the rest have snow blindness and cannot see. After 30 minutes, turn on the fan and see whose shelter survives.
.
8. Minefield
Develops communication skills.
Inventory Required: An empty room or hallway, blindfolds and a set of ordinary office supplies.
Rules of the game. Scatter objects (boxes, office chairs, water bottles, etc.) on the floor.in a random way so that you cannot walk from one end of the room to the other and not stumble upon anything. Divide the participants into pairs, and blindfold one of the partners. The second must lead his partner from one end of the "minefield" to the other so as not to hit a single mine. However, he has no right to touch his partner. If you want to complicate the task, launch all pairs into the minefield at the same time so that the players have to listen more attentively to the instructions of their "guides".
.
9. Blind Pieces
Develops communication skills.
Required inventory: blindfolds, rope.
Rules of the game. Players put on bandages and stand in a circle. The ends of the rope are tied together, and it is laid in front of the participants also in the form of a circle – so that each of the players can bend over and feel for it. The presenter tells the players to pick up a rope and use it to form a geometric shape: a square, a triangle, a rectangle, etc.n. Players can talk, but they must not remove their armbands. If you have a lot of participants, they can be divided into teams and given a rope to each of the teams. The winner is the team that builds the required figure faster.
.
.
Simple and easy games that develop problem solving skills
.
10. Blind build
Develops communication skills.
Required Inventory: Blindfolds.
Rules of the game. Participants blindfold, and then the presenter whispers to each player a number, starting with one. Then the participants should line up in ascending order of their numbers, without talking to each other. You can also line up not by numbers, but by height, age, birthdays, etc.
.
11. Flip the pyramid
Develops the ability to adapt, teamwork skills.
Required inventory: not needed.
Rules of the game.Participants stand in such a way as to form a pyramid, like balls in billiards. Then the leader says that three of the team members must move in such a way that the top and bottom of the pyramid are reversed. It is best to do this exercise in a large group, which can be divided into small teams and see who turns the pyramid over faster.
.
12. Change of seats
Develops the ability to adapt, teamwork skills.
Required inventory: chalk, rope, adhesive tape, paper (to mark the place where you can stand).
Rules of the game. Divide the group of players into two teams and line them up in two lines facing each other. Using chalk, duct tape, rope, or pieces of paper (depending on which floor you are playing on) mark where each player is standing, as well as one extra blank space between the two lines. The goal is to swap the lines.
.
Use the following restrictions:
Only one person can move at a time.
You cannot switch places with a player looking in the same direction.
Cannot move backward.
In one move, a player cannot swap places with more than one player from the second team.
.
13. Tangled
Develops the ability to adapt, teamwork skills.
Required inventory: not needed.
Rules of the game. All participants must stand in a circle, then each player takes the hands of any two players not standing next to him. After everyone joins hands, ask the players to "untangle" and form a perfect circle without unclenching their hands. To do this, the participants in the game will need creative and strategic thinking.
.
The last two games are suitable for situations where you have a problem to solve.
.
14. Competition for the dumbest idea
Purpose: to solve the current problem.
Required inventory: not needed.
Rules of the game. Sometimes "dumb" ideas are the best ones. Ask each of the participants to come up with the dumbest solution to the problem at hand. Then, after making a long list, try to come up with a solution that is not so dumb.
.
Brainstorm your Wrike project management system.It's free and allows members to start collaborating right away.
.
15. What would X do?
Purpose: to solve the current problem.
Required inventory: not needed.
Rules of the game. Have each participant introduce themselves as a celebrity or extraordinary person they like. Then ask each player what their character's opinion would be if faced with the current problem? How would he solve it? This will allow each of the participants to think about a possible solution that might not have occurred to them otherwise.
.
90,000 Rare species | Snow Leopard
Conservation of snow leopard (irbis) and Altai mountain sheep (argali) populations in the Altai-Sayan ecoregion are the most important tasks for WWF. Both species are listed in the Red Book of the Russian Federation as endangered. The state of the populations of these species reflects the general "health" of the ecosystem, thus, they can be called species – indicators.
The snow leopard is the mysterious predator of Asia. Threats and solutions.
The snow leopard (irbis), a mysterious and enigmatic animal, is still one of the most poorly studied feline species in the world. Very little is known about the biology and ecology of this rare predator, and its abundance within the modern range is determined very conditionally. For many Asian peoples, this beast is a symbol of strength, nobility and power; Asian folklore is full of stories and legends about this elusive predator.Few people manage to see the snow leopard in the wild, much more often you can find traces of its vital activity – scratches, predator scrapes on trees, wool, excrement, urinary points on stones.
The snow leopard is included in the Red List of the International Union for Conservation of Nature (IUCN) and has the status of a rare or endangered species in all 12 countries where it lives: Russia, Mongolia, China, Kazakhstan, Afghanistan, India, Kyrgyzstan, Nepal, Pakistan, Tajikistan, Uzbekistan , Bhutan.
In Russia, the snow leopard lives at the northern limit of its modern range and forms only a few stable groups in optimal habitats – the mountains of the Altai-Sayan ecoregion.The snow leopard population in Russia is only 1–2% of the world population of the species. The survival of the snow leopard in our country largely depends on the preservation of the spatial and genetic links of its Russian groups with the main population core of the species in Western Mongolia and, possibly, in Northwestern China.
According to WWF experts, there are about 70-90 snow leopards in the Russian part of the Altai-Sayan ecoregion, while there are no more than 4,000 rare predators on the planet.
© Flickr.com / Linda Stenly
Camera traps in Tuva captured a charismatic predator © Alexander Kuksin
Journalists are rarely hired to these places.Even trained people find it difficult to walk on the "land of the snow leopard" © M. Paltsyn
Snow leopard footprint in the Argut river valley, Altai Mountains, March 2012 © Sergey Spitsyn
Festival "Land of the Snow Leopard" in Tuva © T.Ivanitskaya
What is WWF doing to save the snow leopard?
Back in 2002, WWF-Russia experts prepared a "Snow Leopard Conservation Strategy in Russia" approved by the Ministry of Natural Resources of the Russian Federation.The document was developed taking into account the very limited experience in the study and protection of the species in Russia. According to the Strategy, the population of snow leopards in Russia was estimated by WWF experts at 150-200 individuals, however, as further studies in snow leopard habitat in 2003-2011 showed, the actual population of the species in Russia is at least two times lower and hardly exceeds 70 –90 individuals. The updated version of the Strategy, taking into account the work experience and new realities, was approved by the Ministry of Natural Resources of the Russian Federation in 2014.
In 2010, WWF moves to a new stage of work and, in cooperation with numerous partners, begins monitoring snow leopard populations using modern research methods: photo and video traps.This method made it possible to clarify the boundaries of habitation of groups and the number of species. Disappointing conclusions were obtained from a study of a group of snow leopards in the Argut River valley in the Altai Republic, which was previously considered the largest in Russia. Camera traps recorded only lynx, despite the fact that the conditions for the existence of the snow leopard on the Argut are ideal: high mountains, rocky gorges, the presence of the largest group of Siberian mountain goats in Russia of 3200-3500 individuals – the main food of the snow leopard in the Altai-Sayan Mountains.Polls of local residents revealed the fact that the snow leopard group was almost completely destroyed on the Argut in the 70s and 90s of the 20th century, when loop fishing flourished in the mountains. WWF's task was to preserve the surviving remnants of the group and gradually restore its numbers.
One of the priorities of WWF's activities is to support anti-poaching activities. In the same year, on the initiative of WWF, a search dog, the German Shepherd Dog Eric, was trained to work in the Altai mountains in order to search and identify traces of the snow leopard's life, which became an assistant to specialists in the field.
In 2012, employees of the Altai Biosphere Reserve and WWF managed to obtain the first photographic evidence of the snow leopard's habitat: cameras recorded a female and a male, named Vita and Kryuk. In addition to photomonitoring for accounting and research of an elusive predator in collaboration with scientists from the Institute of Ecology and Evolution. AN Severtsov RAS (IPEE RAS) scientists use the method of DNA analysis of collected traces of snow leopard activity (excrement, wool, etc.), SLIMS and other modern techniques …
In 2011, in Altai, in order to distract the local population from poaching, illegal collection of wild plants or logging in the region, the WWF and Citi Foundation's Program was launched to improve the quality of life of local residents and create sustainable income from types of business that are sustainable for nature.Through training seminars, exchange of experience and the provision of micro grants and micro loans for the local population, WWF and Citi set tasks for the development of legal small businesses in the field of rural tourism and ecotourism in the habitats of Altai mountain sheep and snow leopards, the production of souvenirs and felt products, and improvement of performance livestock quality, etc.
In 2015, with the support of Pernod Ricard Rouss, WWF specialists for the first time tested a method of involving former hunters in nature conservation projects.After completing special training and receiving cameras to monitor the snow leopard, residents are rewarded for the fact that the snow leopard continues to be detected by camera traps and remains alive and well. Already six people, including hunters from the families of hereditary "leopards", have been trained to work with cameras and participate in WWF raids, helping the inspectors with information, forces and participating in expeditions.
The snow leopard is a predator that does not recognize the borders of states. The well-being of this species directly depends on the connection of Russian groups with groups of snow leopards in neighboring Mongolia and China.Therefore, the development of transboundary environmental cooperation is a priority task for WWF in the region. Joint research, exchange of experience, scientific, environmental and educational events with WWF Mongolia and colleagues from other environmental structures in Mongolia are carried out annually and quite effectively. Joint projects with colleagues from Kazakhstan include the creation of protected natural areas and support for joint environmental activities.
Camera trap in the Chibit tract
© Alexander Kuksin
© Sergey Istomov
Sergey Istomov fixes the tracks of the snow leopard
Irbis on Tsagaan-Shibet, Tuva © A.Kuksin
© Mikhail Paltsyn
© Alexander Kuksin
What remains of the master of the mountains
What to do next
Illegal fishing with wire loops remains the main threat to the snow leopard in the region today.An inconspicuous stranglehold is set up by a poacher on the animal path along which animals move, and, dragging on as the animal moves, it becomes a deadly trap. Cheap loops are often abandoned by poachers, and they remain alert for many years, threatening the animals with death. According to WWF experts, there are only a few cases of targeted harvesting of snow leopards in the region. More often, loops are installed on other species of animals, in particular, on musk deer, whose musky gland is an excellent and expensive trophy, which is appreciated in the eastern market for medicines and medicines.Poaching of musk deer is a big threat to the snow leopard.
In the conditions of insufficiently effective equipment and a small number of employees of state structures for the protection of wildlife, WWF provides material and technical support for operational activities in the habitats of rare and endangered species. Particular attention is paid to the fight against loop fishing.
The work in the Republic of Tuva has its own peculiarities. In the region with the highest livestock population in the Siberian Federal District, shepherds live in the highlands almost side by side with the snow leopard.The decline in the number of wild ungulates, climate change are the reasons forcing the snow leopard to attack livestock, which is the source of life for pastoralists. Shooting or catching snow leopards by local residents in revenge for attacks on livestock is a big threat to the predator in Tuva. WWF is taking various steps to reduce conflict situations. For example, a scheme was tested to compensate shepherds for livestock lost as a result of a snow leopard attack, and measures are being taken to foster a special attitude towards the rare predator among local residents.In 2010, a simple but effective measure to reinforce the ventilation openings in covered livestock pens with netting helped prevent snow leopards from attacking livestock and saved the lives of many predators.
Today, about 19% of key snow leopard habitats and 31% of argali habitats in Russia are protected areas. WWF plans to expand the network of protected areas or raise the status, as well as the quality of protection of management and existing protected areas. The population of the group in the Argut valley is growing – photos and video traps here record the habitation of females with kittens, a new snow leopard habitat has been found on the Chikhachev Ridge.In 2015, for the first time, an online information system was developed for snow leopard specialists, which will collect all available information on each snow leopard encountered in Russia and Mongolia – from footage from automatic cameras to meeting points and features of each snow leopard.
International cooperation between Russia, Mongolia and Kazakhstan should develop, ensuring the conservation of animals that do not recognize state borders.
WWF will continue to take an integrated approach and work in partnership with numerous partners.This will optimize resources and ensure the long-term conservation of these species in Altai and the Sayan Mountains.
Snow Leopard Video
More videos with a snow leopard on the official youtube channel WWF Russia
Outdoor games for children
The game is an amazing action.It seems that children are just throwing the ball against the wall, uttering ridiculous phrases or laughing, but in fact they imperceptibly strengthen their hearts, train their eyes and learn to make non-standard decisions.
Yes, the younger generation nowadays prefers to play on computers, consoles and telephones. What if the kids just don't know what to do on a walk?
Kidpassage has collected descriptions of the best outdoor games for children – join your child and remember why childhood is called the most fun time in life.
Games That Don't Go Out of Style
When there were no smartphones and computers, children spent a lot of time in the yard. Starting a game for a couple of hours was then easier than ever – but what was it that captivated children in the 60s, 70s, 80s of the XX century?
1. Classics
Even grandparents know how to play classics on the pavement. You need to draw with chalk a playing field of numbered squares, stock up on an obedient cue ball – and you can start.The cue ball is pushed from square to square with the foot and jumped on one foot after it. Toddlers can jump with two legs.
2. Hide and seek
The popular outdoor game for children does not require any equipment, but it will definitely require a park or playground with a variety of shelters.
It all starts with the fact that the driver turns to the wall (tree) and begins to count to 20-30, while the rest of the players hide at this time. Having finished counting, the driver shouts: "One, two, three, four, five, I'm going to look! Ready or not, here I come!" – and goes in search.
If he notices one of the players, he must quickly return to the wall or tree from which he was counting, tap with his hand and shout, for example: "Tra-ta-ta (or knock-knock) for Dasha, she is behind the bush!" Dasha can try to run to the wall before the driver and say: "Tra-ta-ta for yourself!" Then it will be considered that the driver did not find her.
Players who were not noticed by the driver can also be "caught" and then prompt other players how to act.
If the children shout "Ax-ax, sit like a thief and do not look out into the yard!", It means that the driver is nearby and you cannot leave the shelter.The words "Saw-saw, fly like an arrow!" – a hint that the leader is far away, and you can "get caught".
Important: discuss with the children where you can hide during the game. Determine the territory if it happens in a park.
3. Rubber bands
This game requires at least three players. Two are holding a stretched elastic band, the third is jumping, performing different figures. There are a lot of options on how to play the rubber band: either you need to jump without touching the rubber band, then, on the contrary, you step on it, put your foot on it, twist it, etc.d.
Beginners start at level 1 with the elastic at ankle level. Then the height is raised to the knees, to the hips, and the long-legged ones manage to jump even when the elastic is lifted up to the neck.
Ball games for children
The ball is one of the first toys of every child. It can be used to organize many fun activities, and here are just a few of the most favorite games for children.
4. Edible-inedible
This game is easy to play even with two people.The host speaks the word and throws the ball to the player. If he named something edible – "cucumber", "compote", "pie", the player must catch the ball. If it is said to be inedible, you do not need to catch the ball. The task becomes more difficult if the number of players increases: you have to be on the alert all the time.
5. "I know five …"
Was there a courtyard in which children did not hit the ball on the ground, as basketball players do, and did not say "I know five names of girls: Anya – one, Katya – two, Olya – three …"?
The player usually comes up with five items of which he will name.These can be the names of flowers, garments, car brands, cartoons, etc.
6. Goat
This game seems very simple: you need to throw the ball against the wall, and when it bounces off the wall and touches the ground, jump over it like a sports "goat".
In fact, you need to calculate when and in what place the ball will fall to the ground, and not hit it with your feet while jumping. The more agile the player is, the stronger and higher he can throw the ball.
7. Ten
For this game, you will also need a blank wall against which the ball will hit.Only each throw is performed in a different way, and you need to complete 10 tasks in succession. You can come up with them yourself or use a sample list:
1) just hit the ball against the wall;
2) hit the ball from below with hands clenched into fists;
3) throw the ball against the wall and catch it when it bounces off the ground;
4) throw the ball, turn around and catch the ball;
5) throw the ball from under the left foot;
6) throw the ball from under the right foot;
7) turn your back against the wall and throw the ball between your legs, etc.d.
The first task is performed 1 time, the second – twice, the third – three times. If there are a lot of players, they are allowed to interfere with the one who is throwing the ball: to laugh, distract, talk.
The player who made a mistake in the task passes the ball to another player, and when the move comes to him again, he starts with the task in which he made a mistake.
Games for a big company
Outdoor games for children, in which you have to wait for your turn, are good for a company of 3-4 people.If there are more children, you need a game that will take everyone at once.
8. Stander
The players stand around the driver, he tosses the ball and shouts: "Shtander!", Adding the name of one of the participants. The one who was named tries to catch the ball, the rest scatter in all directions.
As soon as the ball is caught, the player commands: "Stop-stop!" – on this signal everyone stops. Now the task of the player with the ball is to throw this ball to one of the participants.And in order to do this, he can approach the participant by naming the required number of steps.
There are several types of play steps: giant (the widest step), Lilliputian (the heel of one leg is placed on the toe of the other), frog (jumping movement), duck (squatting), and other options are often invented.
You can combine different steps – for example, two giant, five midget and one frog. Having made the necessary steps, the player throws the ball at the participant whom he has chosen.If you manage to get into it, it becomes a pillar, and all actions are repeated.
9. "Himself"
One of the most fun outdoor activities for kids that doesn't require a lot of space. The players stand around the host. The host alternately throws the ball to each participant and offers him first "name", then "patronymic", "surname", "profession", etc.
In this case, the words are taken the most inappropriate – "pillow", "bath", "control". Players can catch or hit the ball.If caught, then they receive a new "name" or what was proposed in this circle.
Children laugh, because from Vanya or Sonya they suddenly turn into Ogurts Stoletovich Instagram and Tit Vazonovna Boom. In each new circle, you can give out age, names of spouses, number of children and other "biographical data.
The presenter can throw the ball with the words "Himself" – then the player who caught the ball comes up with his own name, surname, etc.
10. Quests
Children are indescribably delighted with the game in which they need to solve riddles and find hiding places.It doesn't even matter what topic the quest will be devoted to – searching for a pirate treasure, or saving a princess, or hunting an elephant, the main thing here is intrigue, various tasks and a prize in the final.
True, this game requires preliminary preparation. Here are some ideas on how to prepare the stages of a quest for children in nature with your own hands:
make a maze by pulling ropes between tree trunks;
to stick small pieces of paper with words on the trees, from which you need to make up a proverb;
hide the answer in the grass or bushes and give a description of the place of search;
Dig a bucket into the ground, making a golf hole, and invite players to hit the bucket with a ball from a certain distance;
Place cans on the hemp so that players can knock them down with tennis balls.
After completing each task, children can be given a hint where to look for the next station with a task, or open them a part of the code that will lead to a prize.
Another option for organizing a quest for children on your own is to instruct the children themselves to give hints where the cache is. In this case, the children are divided into pairs: one hides a small object, and then explains to the second how to find it.
A terrain with recognizable landmarks, by which you can find the way to the cache, is most suitable for such a game.
Quiet Games
In the summer, in the heat, it is more pleasant to sit in the shade than to run in the sun. Fortunately, there are some quiet outdoor games that will suit both a small group and a whole gang of kids.
11. "Will you go to the ball?"
The rules of the game are formulated briefly: "Yes" and "no" do not say, do not take black and white ". This means that when answering the questions of the facilitator, you cannot say "yes", "no", "black" and "white".
And the presenter tries to ask exactly the questions that one wants to answer with forbidden words. Usually the first question is "Will you go to the ball?" If the player has not lost his vigilance, he will answer "I will go" or "Hardly." The host continues asking questions until the player makes a mistake.
12. Crocodile
A team game for children on the street, the purpose of which is to explain the hidden word using only gestures, movements and facial expressions. Children are divided into two groups.
One comes up with a word, summons a player from the other group and quietly tells him what to show.The player tries to explain the hidden word to his teammates, and they make assumptions.
The player is allowed to show "yes" or "no" to guide the train of thought.
13. "Who am I?"
Two people are enough for this game, but it is more interesting to play three or six. Each player secretly writes on a piece of paper (sticker, masking tape) the name of a famous person or character from books / films / cartoons.
The finished piece of paper must be pasted on the neighbor's forehead so that he does not see the inscription.The goal of the players is to guess what inscription flaunts on their foreheads.
To do this, you can ask questions to which other players answer "Yes", "No", "Unknown" or "Doesn't matter." The choice of what to guess depends on the age of the players.
14. "Elias" or "Say otherwise"
Favorite board games for the street are not always suitable: cards tend to fly apart, cubes and chips – to roll. But Alias ​​can now be played using a smartphone app.
The application will show words that need to be explained to other players, keep track of time and score points.
Ideas for Snowy Weather
These are adults who are afraid of cold weather, and for children snow and frost are excellent weather for sledding, playing snowballs and making snowmen. In winter, you can think of other entertainments.
15. King of the Hill
A small snow-covered slide and 6-8 people are all you need for this game. Team members begin to climb the hill, trying to overtake others. The one who was the first to climb to the top declares himself the king of the mountain.Now the tsar has a new task – to retain power, pushing rivals.
Important: in the game you cannot push opponents with your feet and show excessive aggression. It is advisable that someone from an adult watch out for safety.
16. Snow shooting range
Throwing snowballs at each other is fun, but traumatic. But if you draw a target on the wall and throw snowballs at it, no one gets hurt.
Draw a line in the snow where you need to make a throw, agree on how many points are due for hitting the bull's-eye, and start fighting for the title of the most accurate shooter.You can paint the target directly on the snow – try using water tinted with food coloring.
Advice: the shooting range can be organized in the fall, and instead of shells, use acorns or chestnuts.
17. Snow paintings
Snow adheres perfectly to a wall, tree or fence and serves as an excellent material for creating whole paintings. The snow base is well complemented by twigs, pebbles, berries: these techniques are familiar to everyone who sculpted snowmen.
Of course, in the spring, creations will disappear without a trace, but the time will come for drawing with chalk on the asphalt.
Bonus: rhymes
Many games begin with counting rhymes – this is how the driver is chosen or divided into teams. Everyone remembers "Eniki-beniki .." and "We sat on the golden porch ..", but it is always interesting to use a brand new counting rhyme. Well-forgotten old ones will suit her role:
I'll go buy a dudu,
I'll go outside.
Louder, flute, dudi,
We play, you drive.
Or like this:
One, two – head,
Three, four – the dress was sewn,
Five, six – there is bread and salt,
Seven, eight – mowing hay,
Nine, ten – weigh flour.
Or even in English:
Nine baby birds
Live in the nest,
Nine baby birds
Wait for a guest.
It's not you,
It's not me.
Who knows
Climb the tree!
And what to do with the child on the walk, if all his comrades have left for the holidays? Kidpassage collected a dozen ideas for this occasion – from land art to hunting with a notebook.Whether you go to the park, to the cottage, to the forest or to the river, your child will not be bored.
90,000 The United States named the ten most formidable special forces in the world – Russian newspaper
Special operations forces are the most effective, disciplined and formidable units in the world. Their fighters are carefully selected and trained to perform unconventional missions that fall outside the purview of conventional armed forces.
The American edition of We Are The Mighty has compiled a list of the ten most dangerous special forces.The authors emphasize that this is not a rating – just a list.
Chinese Snow Leopards
China's special forces "Snow Leopard" Commando Unit won second place at 10th Annual Warrior Competition held in Jordan from April 29 to May 7, which saw 40 teams from 25 countries and regions … (file pic) pic.twitter.com/JptEVgLP2O

– People's Daily, China (@PDChina) May 8, 2018
Formerly known as the Snow Wolf Commando Unit, the PRC's Snow Leopards have long been classified.For five years, his fighters secretly practiced counter-terrorism operations, actions in the event of mass riots, and learned to neutralize explosive devices. This is how the Snow Leopards were trained to ensure the safety of the Olympic Games held in Beijing in the summer of 2008.
Also during the exercise, the Chinese special forces, together with their Russian colleagues, worked out operations to maintain peace and stability.
"Snow Leopards" pride themselves on their high speed and accuracy of shooting, their strength and endurance, as well as their fighting spirit and willingness to sacrifice.
You can apply for a place in the detachment only after two years of service in the People's Armed Militia of China (internal troops of the PRC – approx. "RG"). According to the publication, "Bars" surpass many other special forces in terms of martial arts and close combat skills.
British "Special Boat Service"
SBS and Delta Force fighters during an operation in Tora Bora, Afghanistan. Photo: US Goverment
By force and cunning is the motto of the Special Boat Service of the Royal Navy, one of Britain's most secretive and elite special forces.
SBS is the British equivalent of the US Navy Special Forces. In the process of selecting fighters for this special unit, 90 percent of recruits are eliminated. The selection itself is a grueling endurance test that lasts four weeks. It ends with a 40-kilometer march, which takes less than 20 hours.
British special forces are taught to master weapons, live in the jungle, survive on the battlefield.
Emerging after World War II, SBS is today one of the most respected special forces in the world.British special forces took part in hostilities against the terrorist groups ISIS and Al-Qaeda banned in the Russian Federation, and also carried out rescue operations in Libya and Sierra Leone.
Polish GROM
GROM. Photo: Allied Joint Force Command Brunssum / wikimedia.org
The name of the Polish special forces military unit is an abbreviation and stands for Rapid Response Group. The group was formed in 1990 to protect Jews who emigrated from the USSR to Israel.It operated in areas where Hezbollah's activity was high. The existence of the GROM remained a mystery until 1994, when Polish special forces were sent to Haiti to participate in the operation to "restore democracy".
This special unit specializes in hostage release and counter-terrorism operations. Its fighters are well armed, trained in diving and skydiving, explosives and various vehicles.
According to the authors, whatever the Polish special forces are doing, they always justify the name of their unit.
Pakistani Special Forces
Special Forces. Photo: Hbtila / wikimedia.org
According to media reports, special forces training in Pakistan includes a 58-kilometer march, which is given 12 hours, as well as an eight-kilometer jog in full gear, which is given only 35 minutes.
Created to fight terrorism, extremism and separatism, the Special Forces Group is primarily grueling physical training, accompanied by training in a paratrooper school, as well as a 25-week commando course and training in hand-to-hand combat.According to reports, only 5 percent of applicants are selected.
The Group is actively involved in counter-terrorism operations.
American Delta
Delta Force is an elite unit of the US Army, most of its recruits are recruited from the 75th Army Ranger Regiment and Green Berets (also in the "Delta" is recruited by the Navy and Air Force). The unit, which has changed several names, specializes in capturing and eliminating especially important targets, destroying terrorist cells and performing a variety of secret missions.
Most of the Delta Force missions remain secret, although they are credited with capturing Saddam Hussein and killing Osama bin Laden.
A video leaked on the Internet demonstrates the training of Delta operatives. During training, Delta fighters have to play hostages, while their colleagues fire on targets located next to them. This serves as proof of the accuracy of the special forces, builds trust within the special forces and teaches the fighters to avoid being taken hostage.
Intervention Group of the French National Gendarmerie (GIGN)
GIGN. Photo: Domenjod / wikimedia.org
GIGN is one of the most efficient counter-terrorism units in the world. Its main task is to gain access to the scene of the terrorist attack as quickly as possible, and then capture or kill the attackers before they can do more damage.
The GIGN fighter training program lasts fourteen months.Documentary filmmakers filming a group of recruits witnessed how the number of applicants for service in the Intervention Group fell from 120 to 18 in just two weeks. Special forces are taught to handle weapons, shoot accurately, jump with a parachute, including from great heights, scuba dive, wage hand-to-hand combat, survive in difficult conditions and disarm explosive devices.
The fighters of the French special forces are not only deadly, but also disciplined.
Israeli Sayeret Matkal
Soldier Sayeret Matkal.Photo: IDF
Sayeret Matkal, also known as Unit 269, is a special unit of the General Staff of the Israel Defense Forces. Ample intelligence capabilities and successful operations to eliminate terrorists and free hostages ensured a good reputation for the soldiers of this special forces, created in 1967.
Israeli Special Forces relies on secrecy, attacks in small camouflaged groups and withdraws before the enemy can figure out what happened.
One of Sayeret Matkal's most famous operations was the 1976 release of Air France passengers at Entebbe. The planning of the operation took a week, the implementation of the plan took just over an hour.
Undercover special forces drove up to the terminal building, after which they broke into it and killed all the terrorists. They managed to rescue 102 of 106 hostages, losing one soldier.
Spanish Special Naval Forces
Spanish Special Forces and US Navy SEAL.Photo: U.S. Navy photo by Photographer's Mate 2nd Class Jeffrey Lehrberg
The Special Naval Force was created in 2009, when various special forces of the fleet entered a single combat formation. They include combat divers, explosive device specialists and members of the Special Operations Unit, which became the basis of the special naval forces.
Spanish Naval Special Forces specializes in countering terrorists and saboteurs, search and rescue operations and storming ships.
The Spaniards have experience in rescuing hostages and fighting pirates. So, in 2002, they stormed a North Korean ship carrying missiles to Yemen, and in 2011 they rescued a French hostage from Somali pirates.
And that's just what it became known – most of their assignments remain secret.
Russian special forces
Soldiers of Directorate "A" of the TsSN FSB of Russia .. Photo: SpetsnazAlpha / wikimedia.org
The work of the Russian special forces is shrouded in mystery.According to the authors, most of the Russian special forces can be compared in training with the American "Rangers", but there are also elite special forces groups, which are more appropriate to compare with the Delta Force.
Russians have extensive experience in reconnaissance, eliminating enemy supply lines, disrupting command chains, and discovering enemy weaknesses. According to We Are The Mighty, one factor that strongly distinguishes Russian special forces from American ones is freedom in the choice of weapons.
Navy SEALs
Navy SEALs.Photo: U.S. Navy / wikimedia.org
Anyone wishing to serve in the ranks of the Navy SEALs must swim 460 meters in ten and a half minutes, do 79 push-ups, 79 squats, 11 pull-ups and run 2.5 kilometers. And that's just to get into the special forces.
Seals training consists of underwater explosives training, a parachute school and a rigorous 26-week special training course. After that, the newly minted special forces will have another 18 months of various training sessions.
"Navy Seals" can conduct reconnaissance, participate in direct hostilities, and carry out counter-terrorist operations.
Snow games for a friendly family
Snow is spinning outside the window and has been falling for many days.
Winter, frost, unclean roads – this is not a reason to stay at home, wrapped in a blanket, even with a glass of warming mulled wine. After all, there is a great variety of funny winter fun and outdoor activities. And while the thermometer does not fall below the -15 mark (or below), we take a bunch of children, a husband, a dog (grandmothers and grandfathers can also be more fun with them) and run into the street!
The most famous winter games are, of course, snowball games, slides, sledding, skiing, making snowmen and building snow fortresses .It seems that no one could come up with anything better than this. But you can still add variety!


Snowball games.
"Non-living target"
Draw on a wall, tree or board with chalk or attach several targets. The target can be not only the usual circle, like in the shooting range, but also any drawing or picture. Each player has his own target. The player prepares snowballs for himself in the amount he needs. Then, standing at a certain distance from the target, at the signal, everyone begins to throw snowballs at the target.Whoever closes the entire target with snow faster is the winner.

"Winter bouncers"
A field of play is outlined in the snow. The "bouncers" are selected, who stand at the edges of the site. The rest of the players are in the center of the field. Their task is to dodge snowballs and not go out of the field. The task of the "bouncers" is to knock out as many players as possible with snowballs. The last two survivors under the snow fire become the new leading shooters.

"Target shooting"
This is a kind of winter bowling alley.It's more fun to play if there are three or more players. Collect some snow and make a few snowmen, pins, top hats and whatever your imagination is enough for. Place the figures at the same distance from each other. Each player has their own goals. At the signal, shooting begins. You need to break your figure so as not to hurt the one standing next to it. The winner is the one who knocked down all his targets and at the same time managed not to touch the neighboring ones. If this fails from the first run, the game is repeated until all the participants get tired of it.

"Drawing PR"
The players find a large wall to play and split into two teams. Members of each team are built one after another in a chain. Each player must have a snowball in their hands. Both teams start the game at the same time at the signal. The task is that, without saying a word, the team wrote with snowballs on the wall any consonant letter. If you think it's easy, you are wrong! The first player from each team simply throws a snowball so that it sticks to the wall, and the next task will throw their snowballs so that they turn out, for example, "P" or "R".Moreover, each next player does not know what letter the previous one conceived. When you get tired of this game, you can go on to the next – Draw "OU".

"Summer snowballs"
On New Year's Eve, you can stick snowballs for future use and store them until summer. To do this, it is important to form very dense snowballs and pack each of them in a bag so that they do not stick together. You can put a small note in each snowball with a wish to yourself or loved ones, friends, and then put them deeper into the freezer.And in the summer, get it and play snowballs, surprising many passers-by.
Games with snowmen.
"Doubles"
The names of all participants in the game are written on separate sheets of paper. Then the papers are thoroughly mixed. Each of the players in turn draws out a piece of paper with a name. The task is to sculpt from the snow the figure of the one whose name he drew. Moreover, during work, it is by no means possible to pronounce this name aloud. The author of the sculpture, which is recognized as the most similar to the original, becomes the winner.

Over-less
Participants are divided into two or more teams. In just 10 minutes, you need to have time to mold as many mini-snowmen as possible. The team with more miniatures wins. You can also set aside a small area for mini-snowmen and race to fill it all. Looks very cool.

Mini and Maxi
It is necessary to split into pairs – a boy and a girl. There will be as many teams as there are pairs in the game.In 10 minutes, the girl should blind the smallest (as far as possible) snowman, and the man, respectively, the largest. The players' task is that they must be ahead of their rivals both in time and in size of the snowmen. To do this, you need to constantly monitor the size of the sculptures of the opponents and constantly adjust your own.

Winter fun
"Snow paints"
Did you know that you can make snow colored? It turns out it's very simple! The first thing that comes to mind is to paint the pre-sculpted sculptures – here your imagination is not limited: you can make up a snowman, dress him up like Pinocchio, or even take a dress from the Westwood show as a sample.You can just paint on snow or ice. To do this, take watercolors or gouache (or food paints), stir in water and pour into plastic bottles. It is necessary to make one or several holes in the lids, and temporarily seal them with tape so as not to get dirty. On the street, peel off the tape and together with the children write good wishes to all neighbors and passers-by with this colored water on white snow.

Colored Ice
You can make ice decorations for a street tree – for example, if you are going to celebrate the New Year outside the city: add watercolor paint to ordinary water, stir it well and pour it into small jars or other containers (a children's sand set is great).Don't forget to put the strings folded in half into the molds. The water will freeze and the ice figurine can be hung on the tree.

Let's Break the Ice
You should definitely prepare for this game in advance. Two items, such as coins, are frozen in two separate pieces of ice. Within a certain period of time, members of the two teams with their bare hands (or other parts of the body) must melt the ice and remove the coin. Whoever gets it faster won.

Eskimo Race
This game is suitable for any company that has a sled.Several long ropes need to be tied to them. "Eskimos" are sitting on the sled. Their goal is not to fall off the sleigh. The rest of the participants must pull the sled to the finish line in a race with the other teams. Players who lose the "Eskimo" while running will lose. If there is no rope, you can pull or push the sled with your hands, it's even more fun.
Winter sports, ice games and what other competitions exist in winter read with photos on stayer.su
If you don't know what to do during the cold season, read our article.In it, we will tell you about all the types of entertainment available this season.
Which Olympic Winter Competitions are
Biathlon
Representatives of different countries on skis overcome the specified sections of the route. They have a special rifle behind them. There is a firing line at the end of each segment. There are 4 of them in total. Not only speed is important, but also shooting accuracy. A miss can result in an extra circle. Distance to the target – 50 m.
Bobsleigh
Professionals run the bean.It is a special construction, similar to a racing car, but it is not equipped with any technical means. Participants disperse vehicles and jump on the move. The track is the same as tobogganing and sledding, but it is a team sport. One "bean" contains two or four people.
Sled
This also includes the skeleton. In both cases, a descent along the high-speed lane is assumed. The difference between the two options lies in the design of the projectile. Traditional sleds can be single or double.They consist of a rigid seat and runners. They sit in them. To control them, the rider changes his body position. A skeleton is a frame with a weighted frame. The participant coordinates his movement using the spikes on the boots. On this "transport" they go down lying, head first. The debate about which species is more dangerous does not stop. Sleds develop great speed, but the position of a person on a skeleton is more traumatic.
Figure skating
It can be paired and single. One of the most impressive ice sports.Performances are accompanied by music. The bright outfits of the members also lend their charm.
Snowboarding
It was first included in games in 1998. At the moment, the competition program includes freeride (mountain version)
Skis
This is biathlon, conquering mountain trails, racing, ski jumping and freestyle.
Ice Skating
It is divided into classic and short track. The first is individual, the second is team.The selected country representatives must cover the assigned distance as soon as possible. It is circular.
Ice Hockey
This type of Olympic competition has many variations. In some of them, the ball acts as a projectile.
The list includes only those positions that are popular and widespread. They must be known to the population of at least 25 countries of the three continents. Each of them has its own International Federation.
What unusual winter games and sports exist: all options with a description and photo
If you think that there are no original entertainment in the cold season, check out our list:
Downhill Shovel
It was invented in the early 70s of the last century.The ski instructors who made this unusual competition fashionable had practical goals in mind. At the end of the working day, employees must hand over government equipment to the warehouse, and the cable car is turned off at night. Those who lingered on the peaks figured out how to get down quickly and fun. The idea was so popular with outdoor enthusiasts that they turned the shovel race into a real competition. In the United States, they even hosted world tournaments, but in 2005 they were banned due to numerous lawsuits brought against the organizers by injured participants.It turns out that it is quite possible to rush with a shovel at a speed of 150 km per hour.
Snow kayaking
The list also includes this discipline, it is an extreme winter sport. Before the race, the participants diligently grease the bottom of the boat with resin in order to develop high speed. It is easy to go down the mountain by such transport, but it is difficult to climb.
Snowshoeing
This is mountain tourism with elements of cross-country skiing.Put on your gear, pick up sticks and invite family and friends to conquer the peaks. This option is good because it has no contraindications. Even small children and people with poor health can do it. If you are not afraid of difficulties, try climbing up on snowshoes and downhill on skis.
Dog Racing
In 2011 they were included in the official program of the World Sledding Championship. Modern competitions are not like those described in the works of Jack London.The participant is connected to the harness with a shock-absorbing cord, there are no sleds. The main sled breeds are huskies, thick-coated huskies and malamutes. The broad name for animal racing is skidjoring. In this case, the place of dogs is taken by deer and horses.
Ringett
The main feature of this team activity is that only women play. It was invented by Canadian Samuel Jackson in 1963. This is an analogue of traditional hockey, but instead of a puck there is a rubber ring, and sticks are replaced by clubs.The rest of the games are similar: they play six on six, the main goal is to score as many goals as possible.
Ayscarting
Its only difference from classic races is that transport equipment is adapted to move on ice. The site can be any frozen body of water.
Ice diving
An extreme option, difficult to organize. To do it, you need not only to have professional equipment, but also to be in good physical shape, to know the basics of scuba diving.The best place to implement your plans is Lake Baikal. The water there is so clean that people standing on the ice can be seen from a depth of 40 m. If you are a true adventurer, this is the entertainment for you. The main thing is not to lose the hole from where you dived.
Snowkiting
This is water skiing on the snow. The role of the tractor is performed by a kite. It allows you to bounce like a snowboard.
How to dress properly for sports in winter
If you do not need special equipment, when choosing things, be guided by the following rules:
Buy equipment that will protect you not only from the cold, but also from the wind. High humidity and draft give the body more discomfort than the most severe frost. We recommend paying attention to the Stayer collections. This is a Russian company that last year received the "Best Sports Product of the Year" award and became the official partner of the Freestyle Federation, overtaking Columbia. Products of this brand are wear-resistant, drop-proof and do not get wet. They are not inferior in quality to the promoted Western brands, but they are cheaper. A large assortment of models and a wide palette of shades will allow you to create a bright winter look that combines functionality and style.
When choosing a wardrobe, evaluate the planned physical activity. If it gets big, don't cover too hard. You will overheat, sweat, and definitely get sick. Pull a windproof suit over thermal underwear, and you will not freeze even at minus 40. But if you will be outside for a long time, but you do not move much, dress in layers. In the online store "Stayer" you will find things for any active activity. The new collections include men's and women's ski and snowboard suits, down jackets, vests, casual models for comfortable walks in the cold season and children's outfits for chilly weather.Fashionable "animal" prints, "Russian style" and elegant classics – choose what you like and the manufacturer will deliver the order as soon as possible. Before you pay for an item, you can try it on, inspect it for possible defects and refuse the product if it does not suit you.
Do not forget to insulate your feet. Wear multiple socks under any shoe that is not special. When the upper body is warm and the lower body is freezing, the cardiovascular system starts to wear out.
Now you know what winter sports are, what sports games on ice and snow are included in the Olympic list, and how to entertain yourself in the cold season.
Choose Stayer products, and no frost will make you sit at home and get bored.
Secret achievements in Genshin Impact
Good day to all fans and fans of Genshin Impact. Today we have prepared for you a very interesting article in which we want to tell you about the most secret, most hidden achievements in the game, which almost all players missed.Interesting? Then let's get started!
Meetings with Noelle
In our previous guides on Genshin Impact, we have already told you how to reach all endings in meetings with the event characters. But not many players know that during the "meetings" it was possible to unlock several achievements. And the first one has to do with Noelle. Pay attention to the screenshot above. On the table in the library is a summary of the heroine.
At the moment of communication, when you have a choice of answers, you should turn not to Noelle, but to her synopsis.For this you will receive a hidden achievement, which is called "the world known only to roses."
Meetings with Bennett
In Bennett's case, you can also unlock a secret achievement. To do this, you will need to go to the ending, which offers you a story fork called "exploration of the ruins of Eia."
During a conversation with a character, he will ask you why he doesn't try to solve the puzzle first.Here you need to choose the answer: "I will not let you risk one." After that, you will open the door together and go to the last part of the dungeon, where you have to solve a puzzle with torches.
The achievement, however, is that during the execution of this task, Bennett should not take damage.
Meetings with Chun Yun
In fact, if you experimented as completely as possible with the endings for meetings with this character, then you probably already know that you can kill him.To do this, you will need to start a storyline called the Ice Cream Crisis. Also, don't forget to stock up on peppers.
In fact, during the dialogue with Chun Yun, you will need to choose the answer that making ice cream on a stick is very easy. And when Chun Yun asks you for the ingredients, you need to choose the sky-high pepper and slime slime.
Thus, you will not only get the ending with the "departed" Chun Yun, but also get a secret achievement that you might have missed the last time.
The most secret achievement in Genshin Impact – "Snowy Doesn't Believe in Tears"
The fact is that this achievement is quite difficult to achieve. As a matter of fact, for this you have to go through 6 stages, 3 of which are related to the achievement of "perfectionist", and 3 – to "I say as is." To make it easier for you to navigate, let's analyze each of the stages separately.
As you can imagine, the first part of the achievement is called the "perfectionist".You need to start it in the Valley of the Winds. There is a character named Tsarevich. As soon as you see an exclamation mark above it, then you need to do the following.
Pavel will be standing next to the Tsarevich. And already next to Pavel, you will see a cliff ledge that resembles a launch pad. From this site, you must move along the road, towards the rocks, and also clear the area from all the mobs. The last should be Hilichurly, 1 large and 3 small ones.
The fact is that the Tsarevich will give you a task.You will have to run back and forth in one minute, and the mobs on the road will greatly delay you, and you will not physically have time to complete it. In total, the Tsarevich's task is carried out in 3 stages. We have just told you how to complete the task "foot".
Another 2 tasks are "top" and "slope". At the top you just have to kill all the Hilichurls, and on the slope you must kill all the Hilichurls so as not to damage the cargo near them. It is noteworthy that these tasks may not drop out to you immediately, but after some time.Well, for their implementation you will receive a "perfectionist".
The second stage of the assignment is called "I say it as it is." You must start its implementation in the temple, in a conversation with Victor.
When Victor asks you if you would like to join Fatui, you must answer what you think. Then you will continue the dialogue, he will ask you a few questions, after which you will have to ask him a question about Fatui, the Eye of Corruption or Her Majesty.Be sure to remember which one you chose as the question.
As in the case with the Tsarevich, you will need to wait until Victor gives you 3 full-fledged tasks.