Gary gait highlights: The Gait Brothers Are The GOATS… For Real
The Gait Brothers Are The GOATS… For Real
Gait Lacrosse recently announced that they are BACK IN BUSINESS. The equipment company was founded by the Gait brothers — Gary and Paul — and we must say, it is a most joyous occasion to see the company back in the lacrosse world. We can hardly contain ourselves:
For those unfamiliar with the Gait brothers because they were before your time — which, by the way, is absolutely zero excuse to not know who they are — they were two of possibly the greatest lacrosse players to ever play the game.
Both Gary and Paul Gait played at Syracuse University from 1987-1990. Fun fact: the Gait brothers are twins, which is why they played during the exact same years. Gary and Paul won three national championships together and set numerous NCAA records, like the Syracuse career goals record and the record for most goals in an NCAA season (a record broken in 2008).
The Gait brothers were known for popularizing behind-the-back passes and their patented move known as the "Air Gate", as seen below:
The "Air Gait"
Gary had a longer NLL career, but Paul was every bit his equal on the floor. Gary played for 17 years in the NLL as he won Rookie of the Year in 1991, and even won five-straight league MVP honors from from 1995-1999. Paul, however, would win an NLL MVP award himself in 2002 as he led the league in goals and points and was a three-time MVP of the Mann Cup in Canadian professional box lacrosse — sharing the MVP award with Gary in 1999. Paul finished his career in the NLL with a staggering 712 points in 13 seasons.
In 2005, both of the Gait brothers were inducted into the US Lacrosse National Hall of Fame. They were both also voted into the National Lacrosse League Hall of Fame in 2006.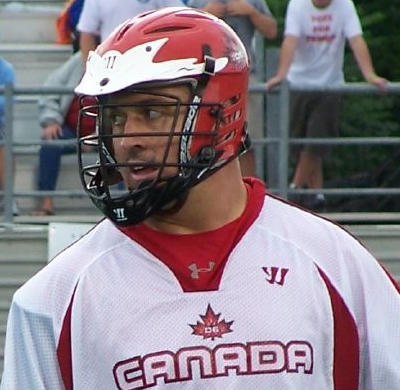 Gary currently coaches at Syracuse University for the women's team, and has also coached in the NLL for the Colorado Mammoth and in the MLL for the now-defunct Hamilton Nationals. Paul spent a few seasons coaching for the Rochester Knighthawks.
Now, the Gait brothers have brought back Gait Lacrosse, best known for creating exceptional products such as the Torque head — a head that has been especially popular in the indoor game.
Here's a graphic that Gait Lacrosse released of the relaunch:
Take a look at a few of the Gait brothers highlights found below and behold their magnificence.
The Gait Brothers… Enough Said
Tale of the Tape: Footage of the Gait Brothers
By Bob Carpenter

It's a travesty that, while the younger generation certainly knows who the Gait Brothers are, many have never seen them play and therefore don't realize what actually made Paul and Gary the most ground-breaking players of all time.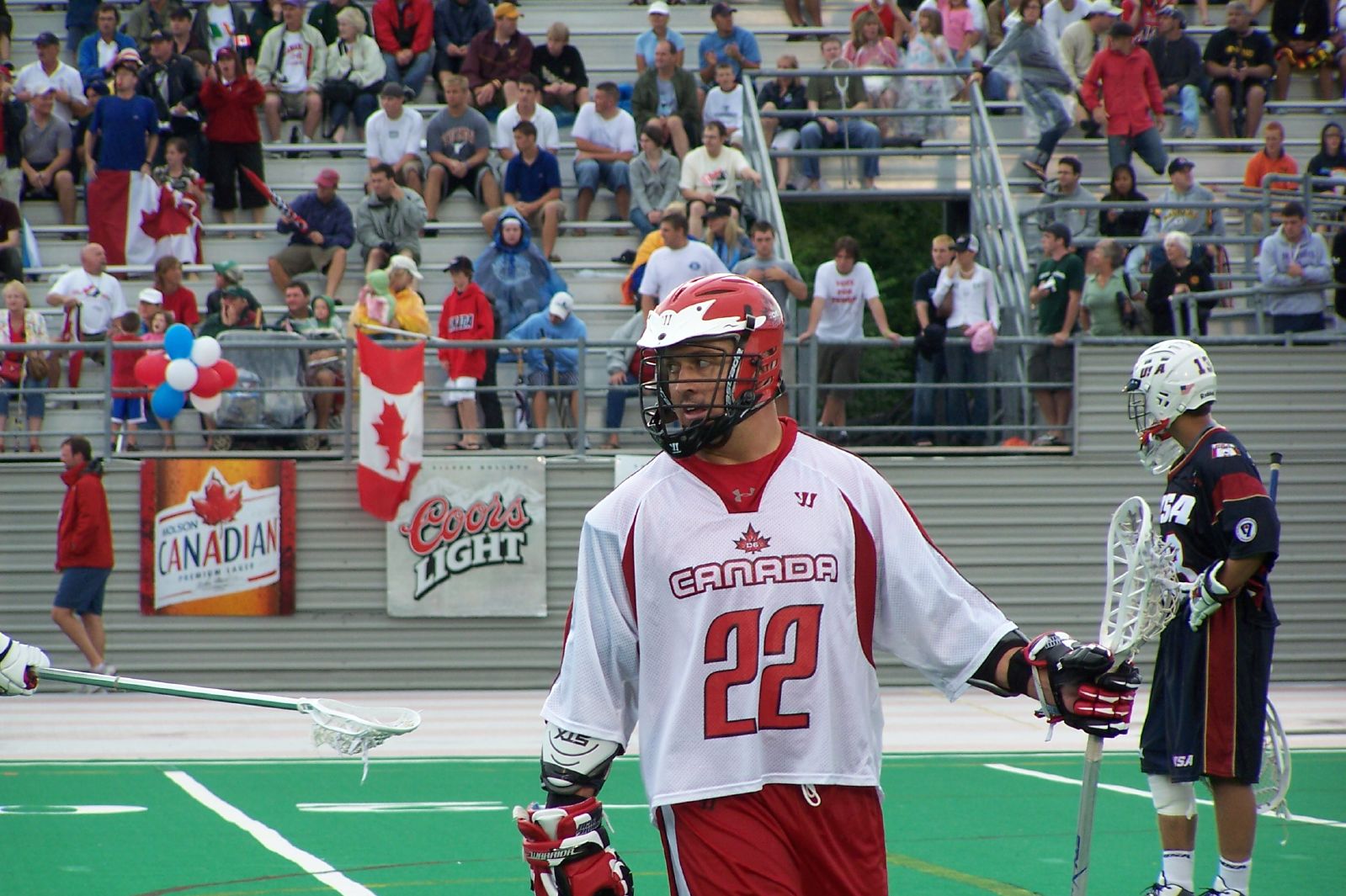 College coaches live in the film room, preparing endlessly for opponents by watching tape until their eyes are bloodshot and their legs are asleep. It is an invaluable part of the game-planning process, and can result in a win instead of a loss. 
The same principle applies to the development of a budding lacrosse player. Watching film won't get you in shape, and it shouldn't make up nearly as large a percentage of your time as it does for a coach. But watching tape of great players will advance your "Lacrosse IQ." 
From stick tech to shooting to coaching techniques, skim the ILTelevision.com and YouTube videos below to see the game's best-ever in action. You'll hear other greats reference Paul and Gary as their source of lacrosse inspiration. In fact, the innovative style the twins put on display is what convinced Mikey Powell to pick up a stick and give the sport a shot in the first place.  
With the Gaits, it wasn't just about flinging shots behind the back, hidden ball tricks and the Air Gait.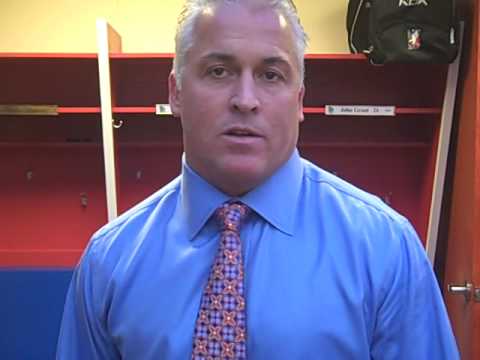 You'll see the speed, size, agility and power these two brought to their positions. They have the might to bull-dodge through anyone from X. And they've got the explosiveness and finesse to lead a blistering fastbreak, and — after winding up for a ripping outside side-arm — dump a change-up to the right corner attackman on the crease. 
All this said, lacrosse flows up and down the field, often the most beautiful moments happening in unsettled situations. These situations are where the Gaits flourished, as their passes and off-ball work was as mind-blowing as their goals. So, to truly witness the greatness of these two, I recommend picking up the NCAA DVDs from their Final Four appearances in '88, '89 and '90, or reviewing them online. 
Not only will you learn from watching Paul and Gary's 1990 team (widely considered the best college squad ever), you'll be able to learn from the other players in the sport's "Golden Era." 
Gait vs. Pietramala is generally known as the quintessential one-on-one matchup of all time.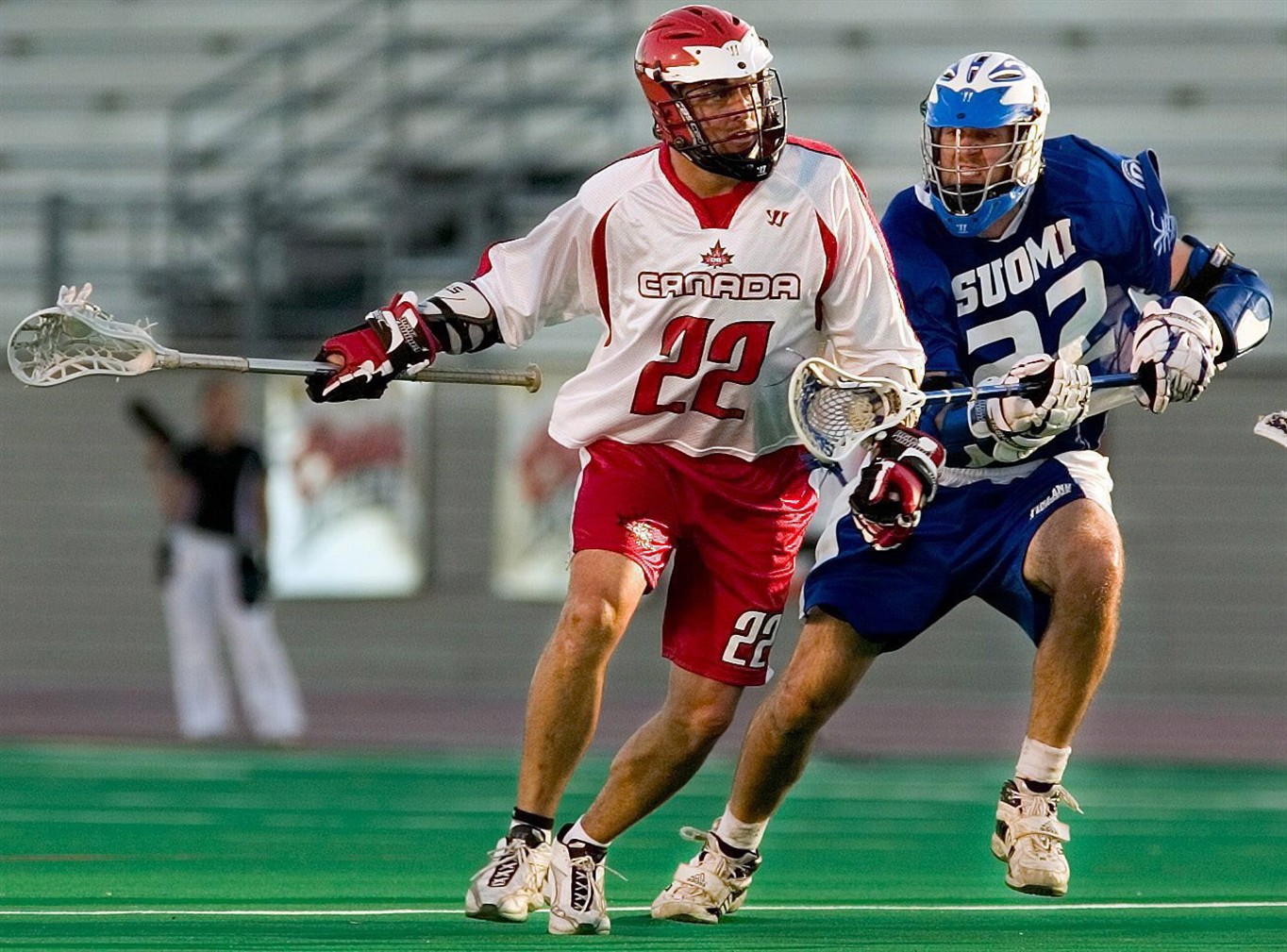 But the names of top-flight talent is near-endless: Brian Wood, Tim Goldstein, John Reese, Jimmy Beardmore, Matt Panetta, Greg Burns, Mike Morrell, Timmy Goldstein, Quint Kessenich, Paul Schmoller, Aaron Jones, Pat McCabe, Steve Mitchell, John Zulberti, John Wurtzburger, Matt Palumb, Tom Marechek. Not only is three consecutive titles impressive in any sport at any level. The Gaits won theirs against competition stacked with Hall of Fame athletes. 
From IL's 2008 special on ESPN, we take a look at 'the dive' that originated with Gary Gait and lives on in the pro game today:
Gary and Paul show themselves as the game's true innovators at the Laxapalooza Stick Trick Contest:
"Kings of Clutch" segment from IL's one-hour program on ESPN:
Fantastic video segment on Gait Brothers, during their induction into the Greater Victoria Sports Hall of Fame:
Indoor diving crease behind the back goal for the Mammoth: 
'All-Everything" Casey Powell, who in large part learned his game by emulating the Twins, pays homage to his idol:
Good times with Bret Queener and Gary Gait in Hawaii:
Mikey Powell takes his turn discussing the impact of the Air Gait and claims he may not have played if it weren't for watching Gary's innovative techniques:
John Grant, one of the world's best, plays a similar style and discusses the talents and leadership of the Gait Brothers as he passes Paul's scoring record:  
Paul Gait's done it all, here shown coaching the Knighthawks:
Gary talks about the evolution of the game in one of his final go-arounds with the Rochester Knighthawks:
A rare and valuable 2006 Gary Gait skills clinic in Seattle, Washington: 
Part 1, Ball Control.

Part 2, Faking, Finishing and Offensive Skills.  
Part 3, Drills for Coaches.
Part 4, Dodging. 
Part 5, Shooting, con't. 
Lastly, it doesn't get any better than this. We've posted it before, but it's always worth taking another look at Gary Gait's legendary drug and alcohol Public Service Announcement: 
Louisville Lacrosse Partners with Gait Lacrosse
Story Links
ALTAMONT, N.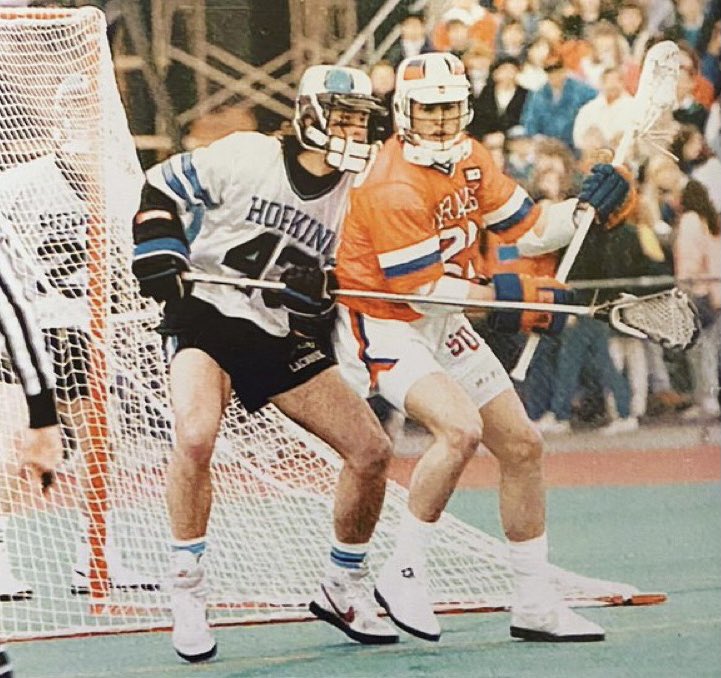 Y. – University of Louisville Lacrosse is proud to announce a multi-year partnership with Gait Lacrosse. The Cardinals will take the field in the spring of 2021 using the latest in Gait Lacrosse equipment.
The agreement provides a full suite of Gait Lacrosse hard goods to Louisville Lacrosse student-athletes for the opportunity to utilize the brand and to continue to progress their skills.
"Knowing the innovations that Paul and Gary (Gait) have brought to the game, it was an easy decision to partner with Gait Lacrosse for our equipment needs," said head coach Scott Teeter. "Competing at the highest level in the ACC requires equipment that is performance-driven and fits the needs of our players. Gait provided that to us in our abbreviated season last year and we can't wait to get back on the field to compete with Gait sticks this upcoming season."
Gait Lacrosse launched last fall and has a full line of women's lacrosse gear, including heads, handles, gloves and eyewear, along with men's lacrosse heads, handles and gloves.
"I would like to thank Coach Teeter and the Louisville program, who took a giant leap of faith to become our initial collegiate partner. This has proven to be an invaluable relationship during our product development phase," said Gait Lacrosse co-owner Paul Gait. "Their support and confidence in the product has been a tremendous help during the development of our women's technology. The on-field testing and feedback has allowed us to prove our concepts and create the most innovative lacrosse sticks in the game."
University of Louisville women's lacrosse is the first program to sign on as part of the Gait Family.
PG Lax Properties, LLC is a US based company created by Paul Gait and Curt Styres to produce the "Gait" brand of lacrosse products. The brand originally developed by Paul Gait, for Rawlings Sporting Goods, was contractually re-acquired by Gait in 2018. In September of 2019, Paul's twin brother Gary, arguably the greatest player of all-time, joined the company to create one of the industry's most dynamic duos in design and innovation.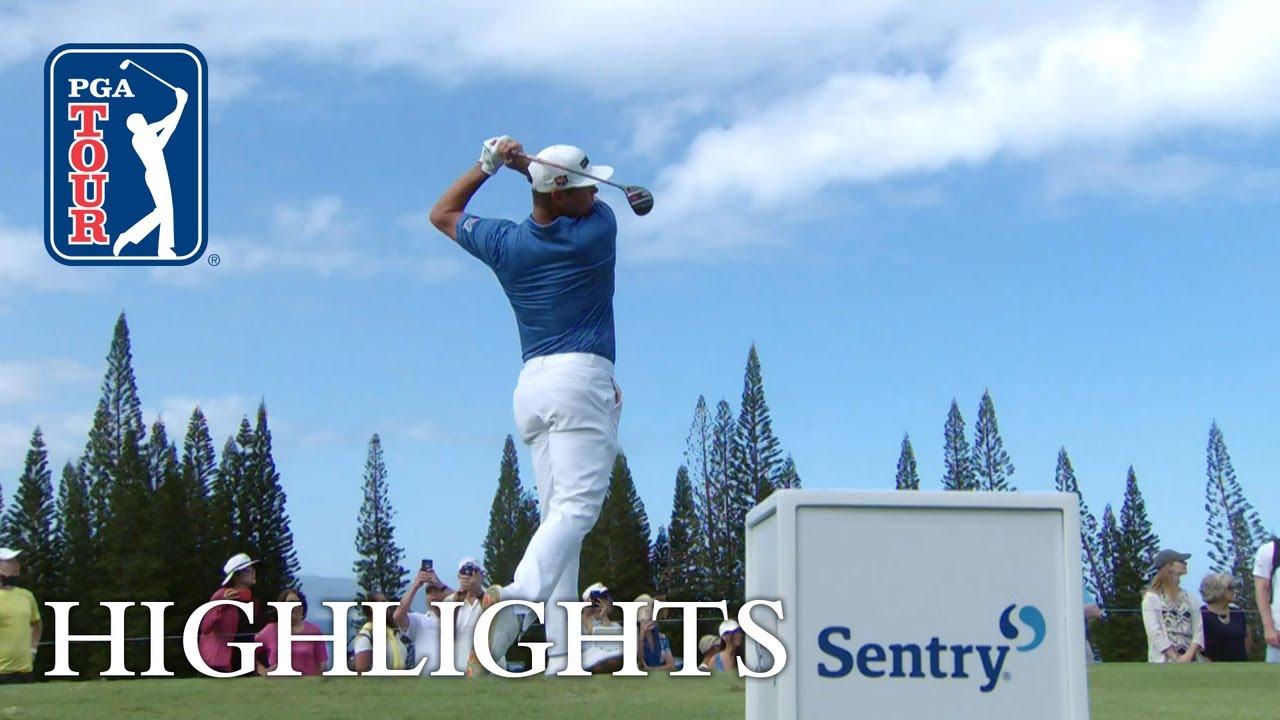 The Company is committed to use its legendary design experience and proven creativity to produce products with game-changing innovation. Established partnerships with the NLL, WPLL, professional athletes and NCAA programs have allowed the Gait brothers to prove that their performance design and technology is unmatched within the industry.
Media Contact
Jennifer Riitano Levy
Vice President of Product & Marketing
518-331-4012
[email protected]
www.gaitlaxofficial.com
 
For the latest information on Louisville lacrosse, visit GoCards.com, or follow the team's Twitter account at @LouisvilleLax or on Facebook at facebook.com/UofLLacrosse.
Canada 150: Gary Gait, the Michael Jordan of lacrosse
Breadcrumb Trail Links
Canada 150
Author of the article:
John Mackie B.C. Sports Hall of Fame inductees Paul Gait, left, and Gary Gait at their induction ceremony in 2011.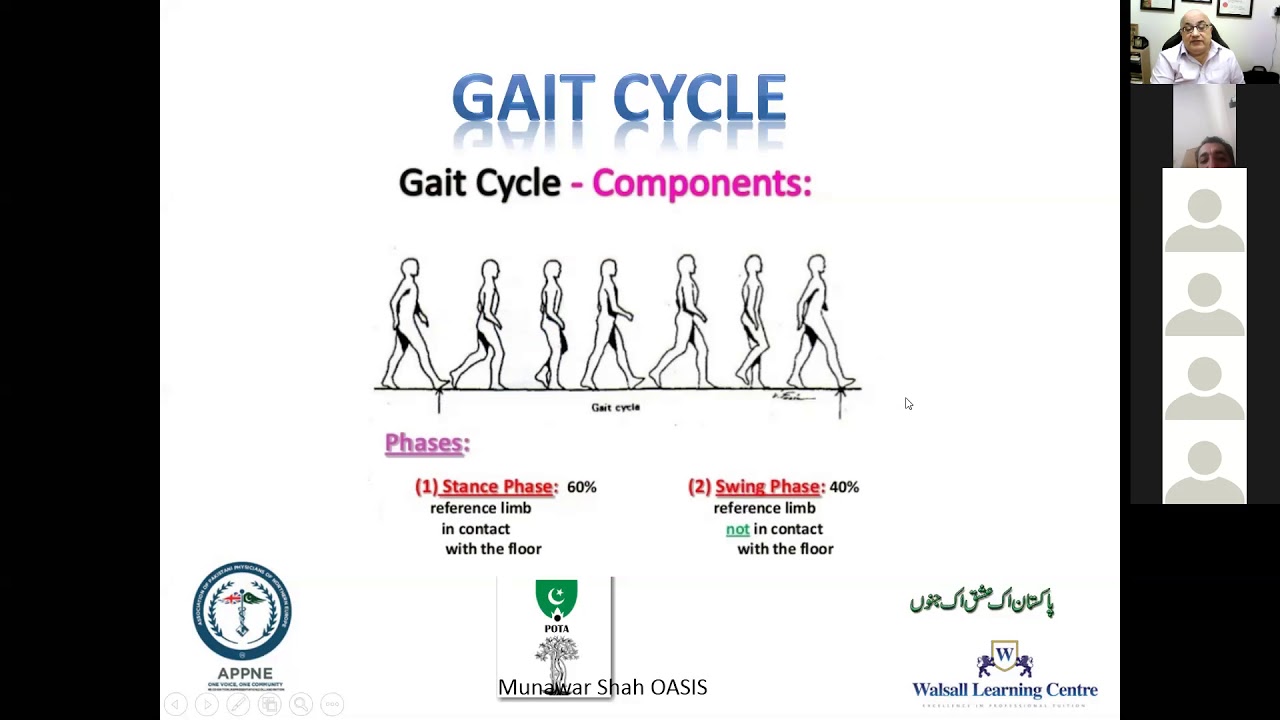 Photo by Steve Bosch /00055856A
Article content
B.C. has always been a hotbed for lacrosse. So perhaps it's only fitting that the best lacrosse player in history comes from Victoria.
Advertisement
This advertisement has not loaded yet, but your article continues below.
Article content
"Over the years, Gary Gait has been described as the Michael Jordan of the sport and the game's Pavarotti or Nureyev," wrote The Vancouver Sun's Gary Kingston in 2011. "His identical twin brother, Paul, is often ranked just behind him."
This isn't hype. Check out his record from his biography in the B.C. Sports Hall of Fame: "Gait won the National Lacrosse League MVP award a record six times, the Major Indoor Lacrosse League championship game MVP twice, and 2005 MILL MVP.
"He retired as the NLL's all-time leader in goals (634), assists (526) and points (1,160) and remains among the all-time leaders despite being passed by a handful of longer-serving players.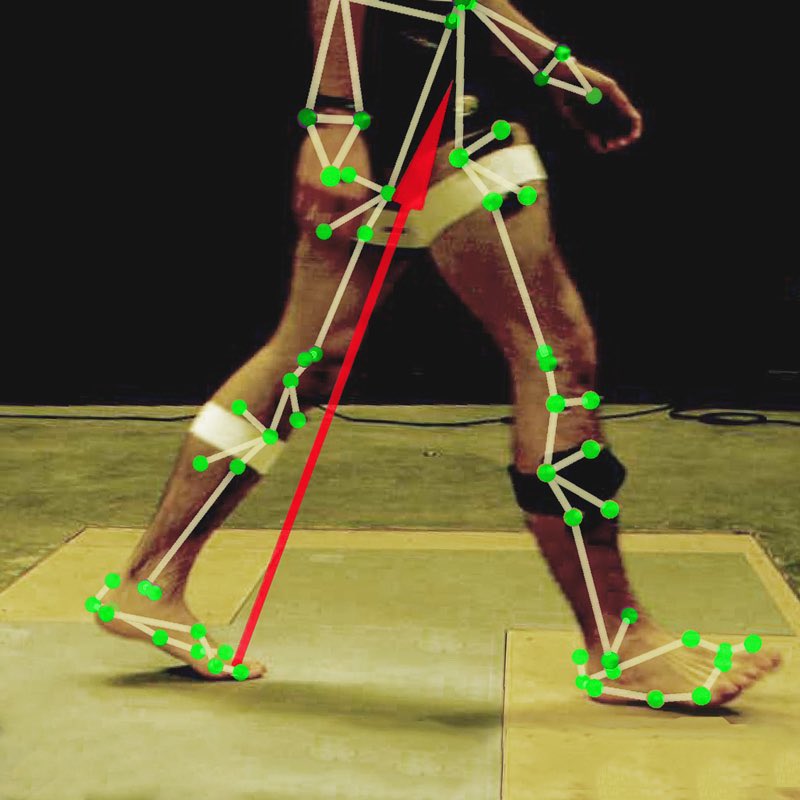 He added 66 goals in 22 career playoff games."
The teams he played on benefited. He won three NCAA championships in four years at Syracuse University in N.Y., three Mann Cups, three Major League Lacrosse titles, three MILL/National Lacrosse League titles, the 2004 Heritage Cup, and the 2006 World Lacrosse Championship, representing Canada.
Advertisement
This advertisement has not loaded yet, but your article continues below.
Article content
Gary Gait when he was playing for the Victoria Shamrocks in 1997. Photo by Colin Price /PRV
He even invented the "Air Gait," a move where he soared over the back of a goal to throw a lacrosse ball into the net. His first Air Gait goal is so famous in the sport that it's on YouTube as "The goal that changed lacrosse forever."
"I was always willing to take chances and that went right to our style of play," said Gait when he was inducted into the B.C. Sports Hall of Fame. "Taking risks, creating opportunity.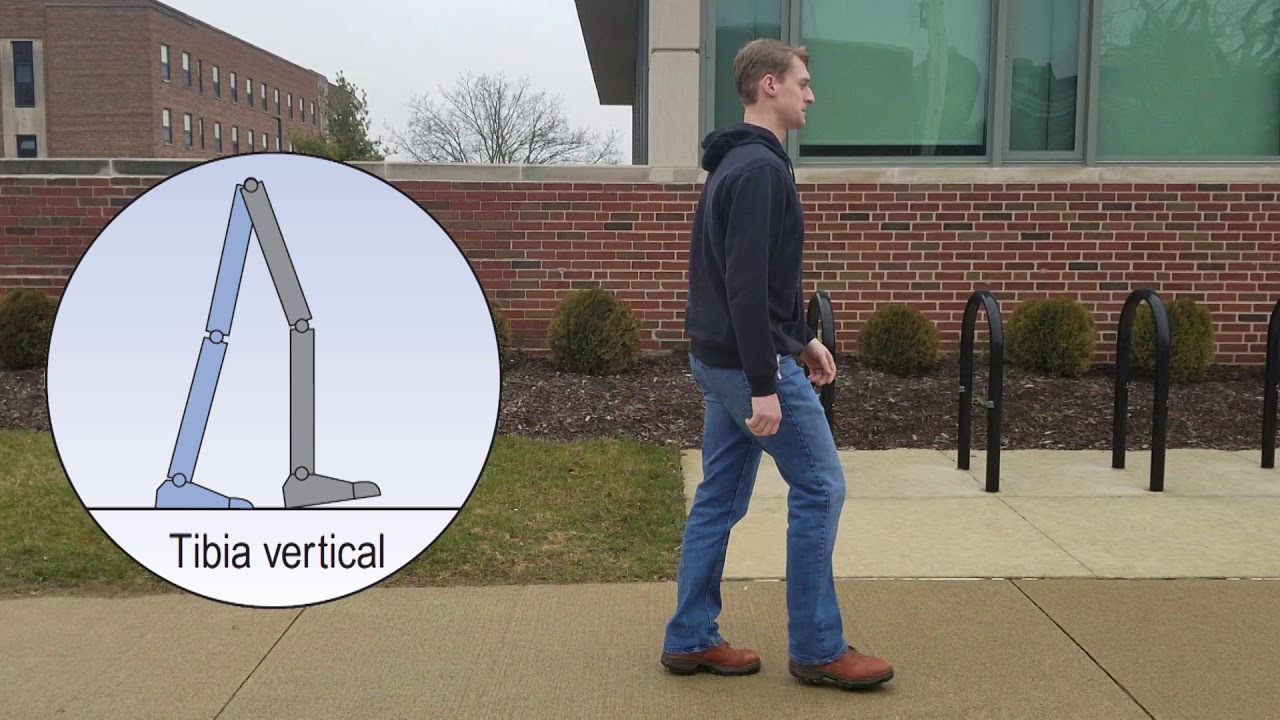 "
The Gait brothers did well when they played for separate teams, but when they were playing together, they were something else.
"At 6-foot-2 and 220 pounds, they possessed the perfect combination of power and speed," said Kingston. "Combine that with their soulmate sense and they were often unstoppable."
Advertisement
This advertisement has not loaded yet, but your article continues below.
Article content
"'You just have that extra little bit of chemistry," said Gary. "When you're a twin, you have that ability going into it and that makes it much easier to elevate your play as well as your brother's."
The Gaits have lived in the U.S. since they moved there to go to Syracuse. But Gary Gait said the proudest moment in his career came playing for Canada in 2006, when he scored four goals in the final quarter to lead Canada to a 15-10 win over the U.S.
"In some way, shape or form, it had been 20-plus years trying to win back the gold from the U.
S.A.," said Gait, who is now 50. "To finally get that done on Canadian soil was definitely a career highlight capper for me."
CLICK HERE to report a typo.
Is there more to this story? We'd like to hear from you about this or any other stories you think we should know about. Email [email protected].</p
Share this article in your social network
Advertisement
This advertisement has not loaded yet, but your article continues below.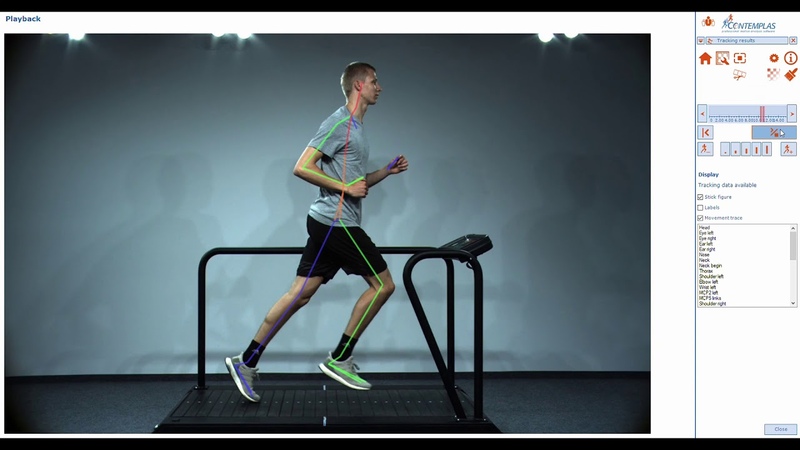 Sign up to receive daily headline news from the Vancouver Sun, a division of Postmedia Network Inc.
By clicking on the sign up button you consent to receive the above newsletter from Postmedia Network Inc. You may unsubscribe any time by clicking on the unsubscribe link at the bottom of our emails. Postmedia Network Inc. | 365 Bloor Street East, Toronto, Ontario, M4W 3L4 | 416-383-2300
Thanks for signing up!
A welcome email is on its way. If you don't see it, please check your junk folder.
The next issue of Vancouver Sun Headline News will soon be in your inbox.
We encountered an issue signing you up. Please try again
Comments
Postmedia is committed to maintaining a lively but civil forum for discussion and encourage all readers to share their views on our articles. Comments may take up to an hour for moderation before appearing on the site. We ask you to keep your comments relevant and respectful.

We have enabled email notifications—you will now receive an email if you receive a reply to your comment, there is an update to a comment thread you follow or if a user you follow comments. Visit our Community Guidelines for more information and details on how to adjust your email settings.
90,000 10 curious facts about the brutal birthday man Vin Diesel – Popcorn
July 18, 2019 52 years old actor, producer and the most famous bald head in Hollywood, Vin Diesel. In honor of this event, we present 10 interesting facts from the life of a popular handsome man.
The owner of one of the coolest pseudonyms in show business off-screen has a rather ordinary and unmemorable name. His name is Mark Sinclair Vincent.
Diesel is also known among English-speaking audiences for his deep velvety voice.According to the actor, he had a sexy baritone at the age of 15, and since then, in telephone conversations, he often pretended to be an adult man.
Around the same time, the actor went to the gym and began to exercise with heavy weights, thanks to which today we see 102 kg of the purest splendor on the screen.
Finding his creativity, 26-year-old Mark decided not to wait for favors from fate and made his first film on his own.So in 1994, in just a few days, he wrote the script and managed to shoot the short film "Many Faces", in which he played the main role. He also produced the picture with a budget of $ 3,000. As a result, the film received positive reviews and was even shown at the Cannes Film Festival. still from the film "Many-Faced"
Before becoming a professional actor, Diesel tried to impress girls by raping and dancing breakdancing.Unfortunately, there is not much evidence left, but there is something:
Legends can be made about the purposefulness of the birthday man: when after "Black Hole" and "The Chronicle of Riddick" the studio decided not to shoot the third part, the actor did not abandon the idea and decided to do everything himself again. He had not only to remove all savings from the accounts, but also to mortgage his own house. As you know, luck loves the brave: in the world box office "Riddick" has collected almost $ 100 million.
Today Vin Diesel is one of the highest paid actors in Hollywood and regularly makes the Forbes lists.Its "market value" is estimated at $ 75 million.
In addition to financial well-being, the actor boasts a number of fans – he is one of the most popular Facebook users, where more than 100 million people follow his life.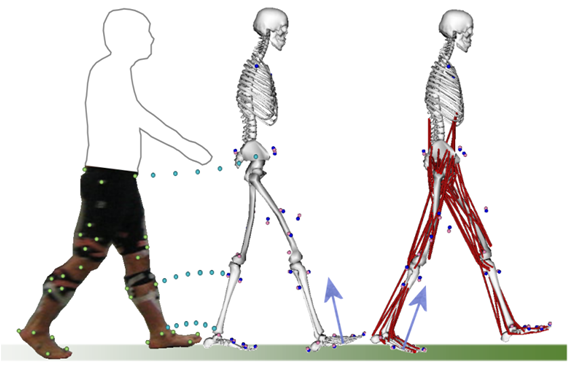 Despite the close attention of the public, Diesel perfectly manages not to advertise his personal life. And he, by the way, is a proud father of three children: his girlfriend, Mexican fashion model Paloma Jimenez, in 2008 gave birth to his daughter Hania Riley, in 2010 – his son Vincent Sinclair, and in 2015 – another daughter, who was named Pauline, in honor of the deceased Paul Walker.
Everyone knows that even brutal men have their own phobias and weaknesses. Vin Diesel, for example, said that his "biggest fear" is crashing into a wall and breaking his lip. A bit strange for a person who acts in dashing action games, where he performs half of the stunts himself.
Another weakness of the actor is the game "Dungeons and Dragons".Vin Diesel is an experienced role-player, and he is very proud of it!
And several films from the ivi catalog with which you can celebrate the birthday of the birthday man: Black hole Chronicles of Riddick Riddick The fast and the furious Fast & Furious 4 Fast and the Furious 5 Fast & Furious 6 fast and furious 7 Fast and Furious 8 Bald Nanny: Special Assignment The last witch hunter
Found a mistake? Select the fragment and press Ctrl + Enter.

Determine the character and mood by gait
1. What is gait and posture
Gait – is a person's manner of moving and "holding on" when walking. Walking is our simplest movement skill. But if we go back in time, we will remember how long it takes a child to learn this action. This is a really complex process involving all skeletal muscles. In adulthood, everything happens automatically, but in childhood, these simple actions cause a whole chain of events of unconditioned and conditioned reflex reactions, forcing the body to move consciously, observing the chosen trajectory of movements according to the destination.
The force vector when walking can be directed in a variety of ways. This is directly related to where the person is coming from. You can go "from the head" or "from the belly" or "from the chest" – there are many variations.
Posture is a posture inherent in a person (movement stereotype), which he maintains both when standing and when walking.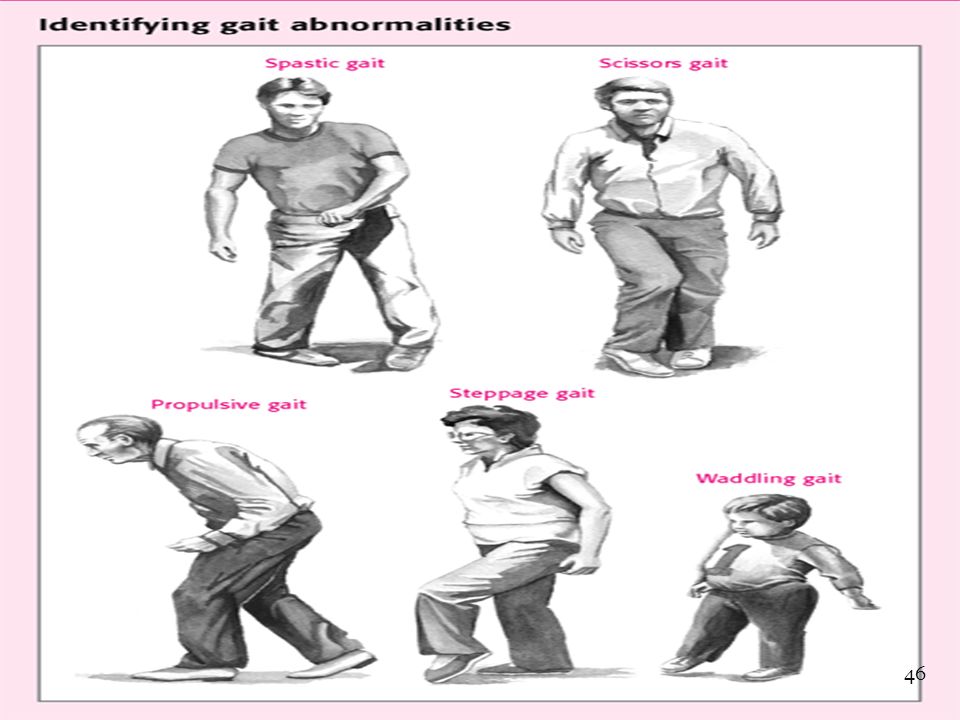 Stance – This is the manner in which the weight of the body is positioned (to keep balance). The stance can often determine how a person relates his body to space.
2. Placing yourself in space
Self-confident people, self-sufficient individuals, people prone to selfish and demonstrative behavior – unconsciously strive to occupy as much space as possible.
In a stance, they always spread their legs wide, often direct the shoes with their socks in different directions; they are not shy in active gestures and walk, most often with long, firm steps.
A person who is accustomed to "pushing himself into the backyard", an insecure, shy, notorious or failed person – will always strive to save space so that no one (God forbid!) Is not embarrassed.Often, such people hold something in their hands for confidence: a handbag, a bag, an umbrella … The steps will be shallow, the posture is "shrunken", the neck is pulled in, the stance is unstable.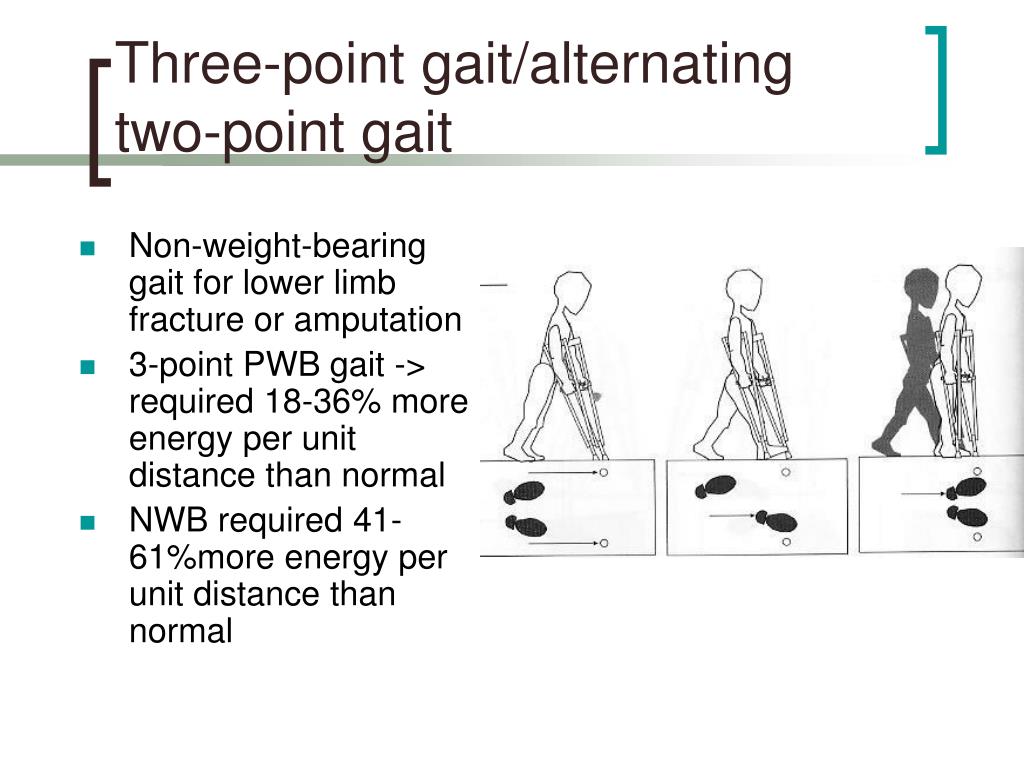 If such a person is pushed, he is unlikely to stay on his feet. They seem to apologize for their presence to the universe.
3. Situational gait changes
Mood
Mood first of all determines our style of gait in the morning or from the moment when it has changed for some reason.Having woken up in a good mood or having learned the good news, a person moves with a light "flying" gait. Not having enough sleep, being sick or burdened with problematic thoughts, people walk with a heavy gait, as if dragging their feet behind them.
Danger, alarm
Being in a state of frustration (a non-standard situation that carries a negative emotional color), a person changes completely: the style of behavior, the way of responding to stimuli and, of course, gait and posture.Thus, observing a person in different situations, you can learn a lot about him. If you are in the same situation, and for you it is absolutely normal, and the person next to you has changed dramatically, it means that he regards this reality as threatening or dangerous, causing anxiety.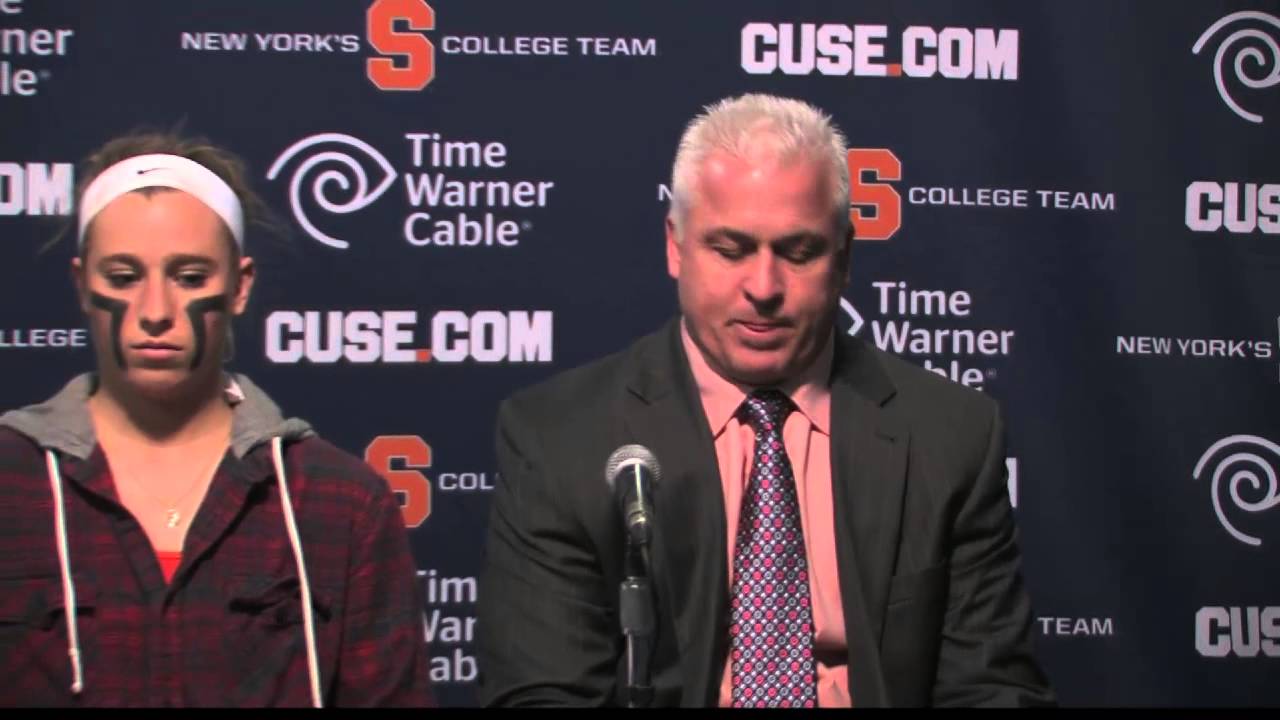 Sexual attraction
Sexual need is an important component of life and a complex of basic human needs. No wonder it is also called the "basic instinct."It is difficult to argue with this, no matter how hard the supporters of the "lofty and spiritual" try to do it. After all, the realization of a sexual need is a zeal for procreation. Without him, we would not be competitive in the struggle for survival.
It is for this reason that a person's gait, on a subconscious level, begins to dramatically change when a sexually attractive object appears on the horizon! Posture straightens, the stand acquires positions that are attractive for the opposite sex, and when walking, swaying movements in the pelvic region are intuitively manifested.At the same time, men often unconsciously put their hands in their pockets, leaving their thumbs out and pointing them, like arrows, at their manhood.
4. How to determine the character by gait, posture and their characteristics
A swift, fast and energetic gait , sometimes accompanied by a wave of hands or one hand, demonstrates to us a person's readiness for any trouble.

Its owners are brave, straightforward, self-confident, hardy and hardworking people.They are not used to "evading" responsibility and dissembling. The disadvantages of this group of people are a tendency to sudden decisions, excessive emotionality and egocentric behavior (when a person everywhere and in everything, first of all, cares about his own benefit).
Charlize Theron Walking Pattern

Fast, but "mincing" gait is often evidence of a person's disorganization. He is constantly in a hurry somewhere and is afraid of being late (they are constantly late).Walking so timidly, as if a person at any moment is ready to change the trajectory, having determined where, after all, you need to get faster: to the pharmacy, or to the bakery. Often such people and in a conversation "frequent", get confused and actively gesticulate with small random movements, jabbering information, as if afraid to forget it.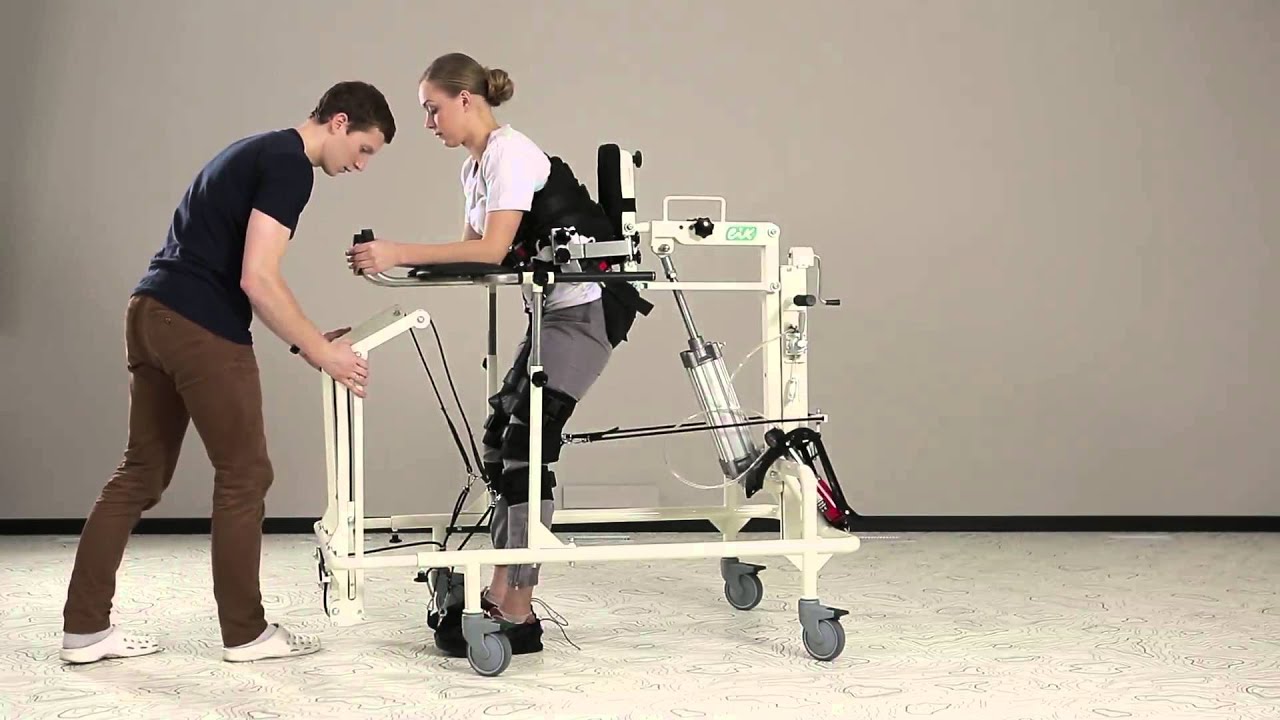 Marilyn Monroe Seed Walk

Wide and slow gait is characteristic of people who show themselves off. Sometimes, they can toss small objects in their hands, kick pebbles that fall under their feet.They love publicity, they are often the soul of any company and make up the impression of themselves as people who do not take anything to heart and do not bother themselves with a long analysis of relationships. However, such conclusions are erroneous. Behind the mask of spontaneity and carelessness, there is a person who unmistakably senses lies and falsity! Be careful.
Relaxed, free, light gait (the gait of a god). A person walks with his head held high and his shoulders spread wide, inhales air on his full chest and steps, evenly distributing the load on both legs alternately.This gait has its center in the lower abdomen.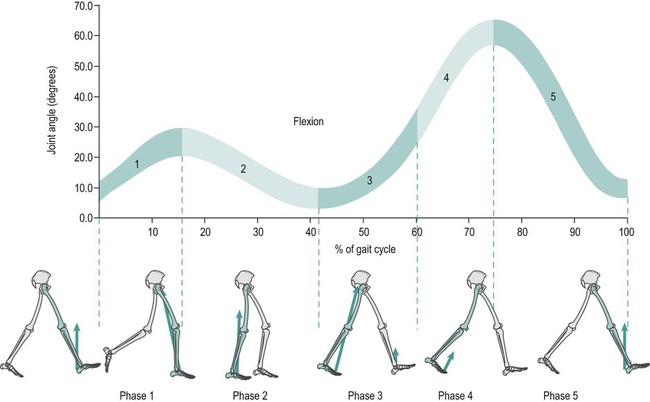 At the same time, the legs begin to move from the knee. This is the most correct gait. This person lives in harmony with his decisions and inner world. Appreciates order and rationality in everything. Punctual executive. He is equally good both as a boss and as a performer. The degree of superiority in work will determine the type of temperament of such a person. You can rely on him, the main thing is to be as obligatory as he is!
Heavy, loose (loose) gait testifies to the human character, the bright side of which is the disregard of social concepts and norms.He won't necessarily break them, he just doesn't care. This is a pronounced indifference to everything that happens, concentration only on their own experiences and problems. A personal "comfort zone" for such people is of the first importance. He may not notice (hear) the news from the TV screen about a terrible natural disaster, being preoccupied with such an important moment as a pizza delivered on time or that it is no longer hot enough.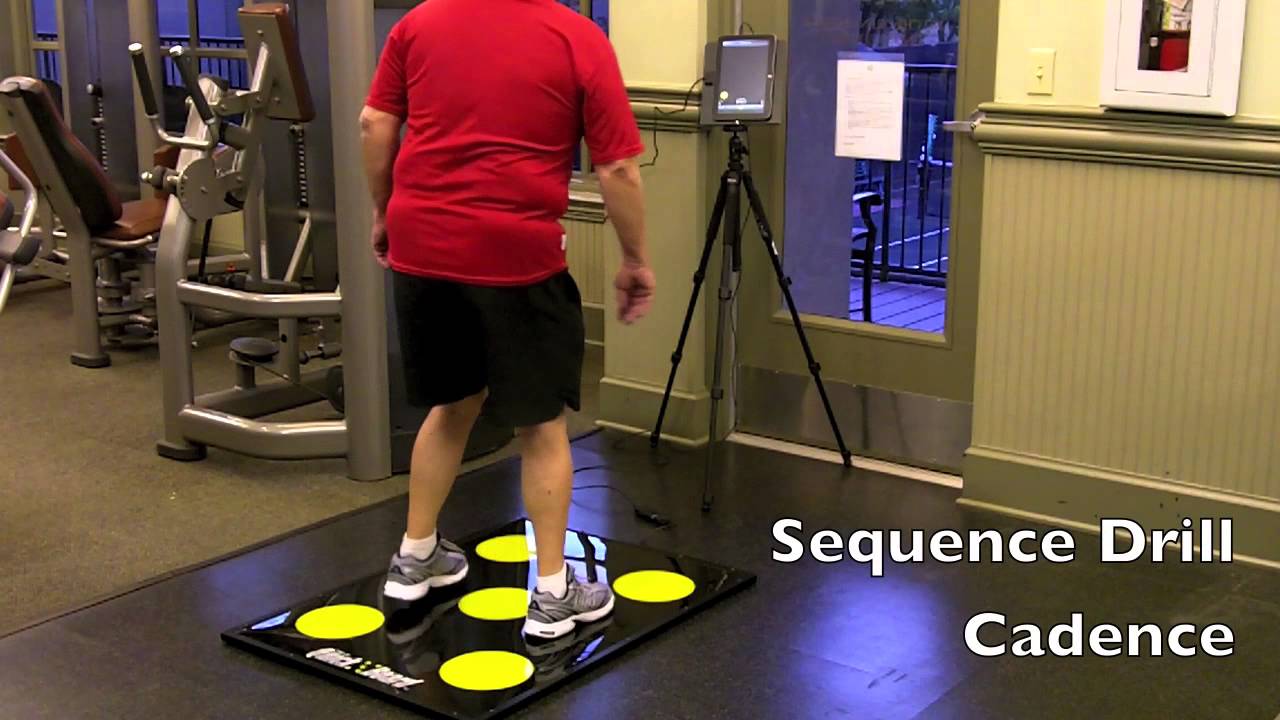 Such a person, more often than not, shuffles with slippers when walking and it is impossible to prove to him that this is not the norm.They are inactive, lazy, selfish and subject to moods. They lead a hedonistic lifestyle, love praise. Most often, they give the first impression of the kindest soul of people. They have a good command of their profession, but they are also engaged in this activity according to their mood.
Collected, squeezed gait "in line" tells us about a person who is more guided in life by logic than feelings, intuitive and impulsive impulses, as well as his conclusions, rather than knowledge coming from outside.It is useless to expect any surprises and impromptu from such a person. Everything should be clearly delineated and "on the shelves". Straightforward and predictable, like his gait. If something does not go according to plan, it greatly annoys such people. If you "x-ray" the hands in the pockets of such a person, they are often clenched into a fist: a person restrains himself and outbursts of emotions even with muscle clamps of his hands.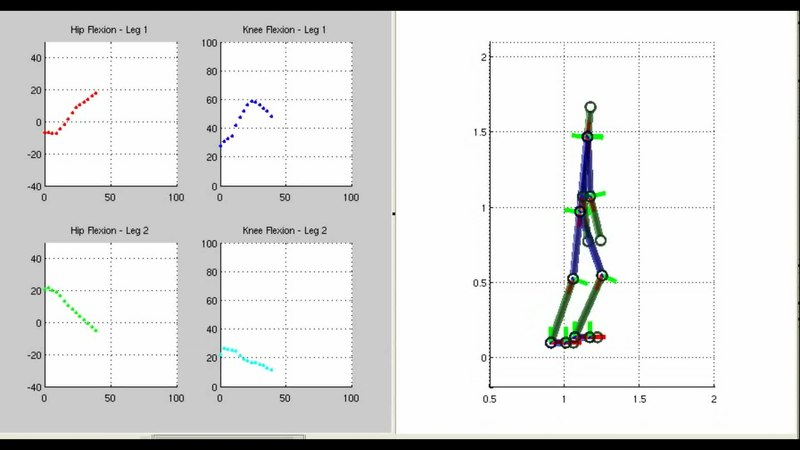 Model gait "from the hip" , sports, dance or "springy" can directly indicate the type of activity of its wearer.Classes in the relevant areas leave a significant imprint on both the gait and the entire lifestyle. Some people simply "parody" these elements of habits, forming an image of a successful person in show business, thus attracting the desired circle of people into their lives. These are demonstrators with an eccentric type of behavior. They are refined in praise, eloquent and bright in communication. But! Falling out of favor with such representatives of society, you run the risk of being ridiculed in public. And the larger this audience, the more satisfied your opponent will be!
Swaying of a person "on his toe" , swaying from side to side, frequent change of the supporting leg, tapping with heels – all these are evidence of human inconstancy.Such a gait still resembles the gait of a "bandit" who, then shifts from foot to foot and "draws eights", tracking down the victim, then jogging in the crowd, fearing to be noticed, then ready to trot to run from pursuit.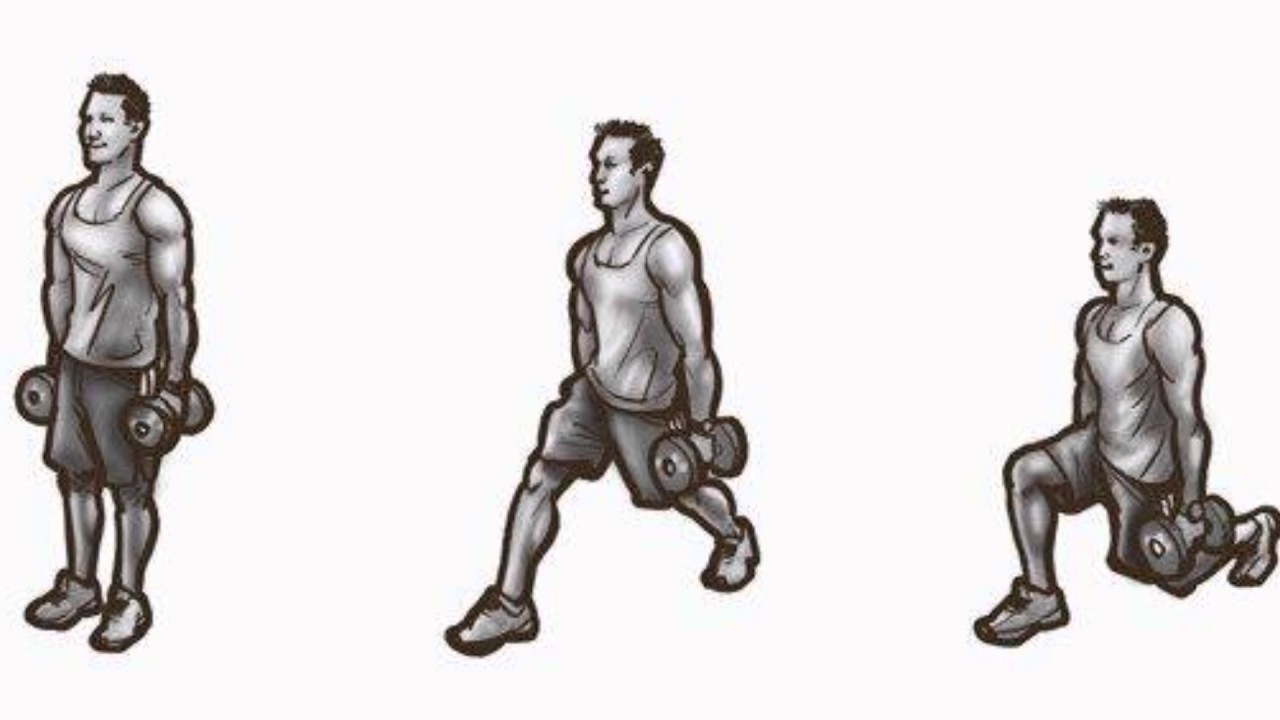 Such people are arrogant and can be situationally aggressive. Do not provoke them into an argument or actively oppose their point of view. If such a person in a stance spreads his legs wide, here's the answer! He needs self-affirmation and self-esteem. Therefore, any signs of disagreement with him – another damage to his personal "I" and distance from the ardently desired self-confidence.
Returning gait – a person seems to be walking backward, stepping forward and returning, sometimes a step back. Extremely insecure person. Doubts about everything, even about the correctness of the chosen path to the nearest store. A person is inclined to live in the past and constantly return his thoughts to the events of bygone days. Quickly falls into panic and melancholy. If such a person also periodically looks around, it is possible that he is not completely mentally healthy and suffers from persecution mania.
Gait "without unbending the knees" – on bent legs, clubfoot when walking, clapping gait – these are more and more medical indicators of diseases.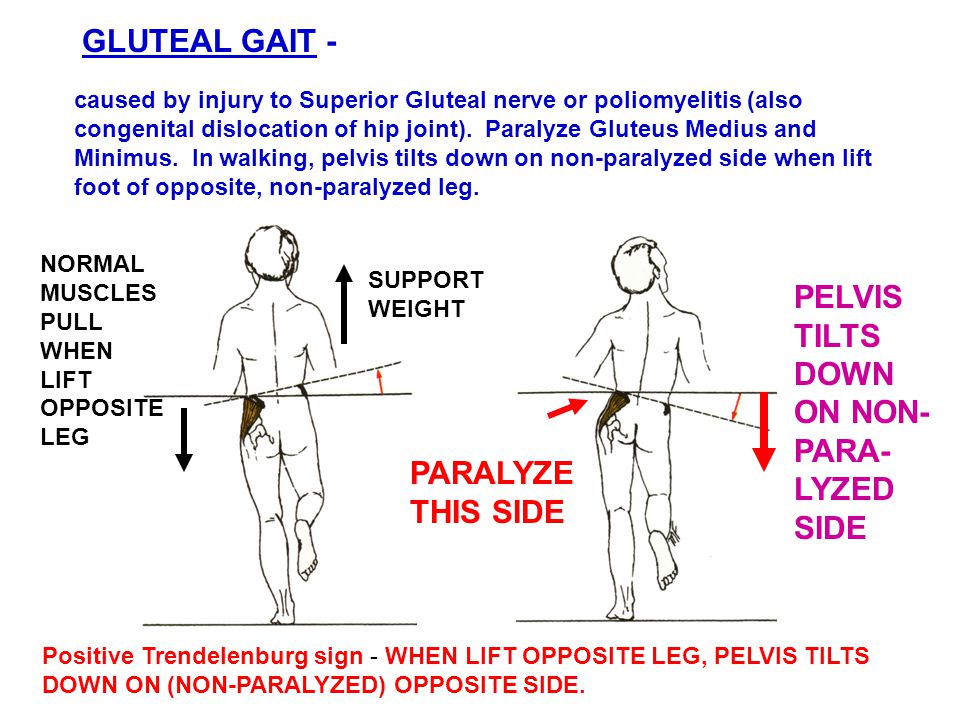 For example, a clapping gait indicates inflammation of the tibial nerve. A person cannot normally control the foot. He has to raise his leg high, put it first on the toe, and only then lower it on the heel. Such a person can both be seen and heard, as the step is accompanied by a loud bang. Clubfoot indicates deformity of the foot, and walking on bent legs indicates inflammation of the knee joints, their injury or metabolic disorders in them.
But! There are also psychological reasons for these types of gait! Often, they can be used by people with a pronounced victim complex. It is very important for them to constantly have in their environment people who sympathize and empathize with their grief. Often they are lonely old women. Without being very knowledgeable in sophisticated diseases, they can simply acquire a cane, having absolutely no medical indications for this!
Also, as a variant of "using" the gait "without unbending the knees" can be seen in very tall people.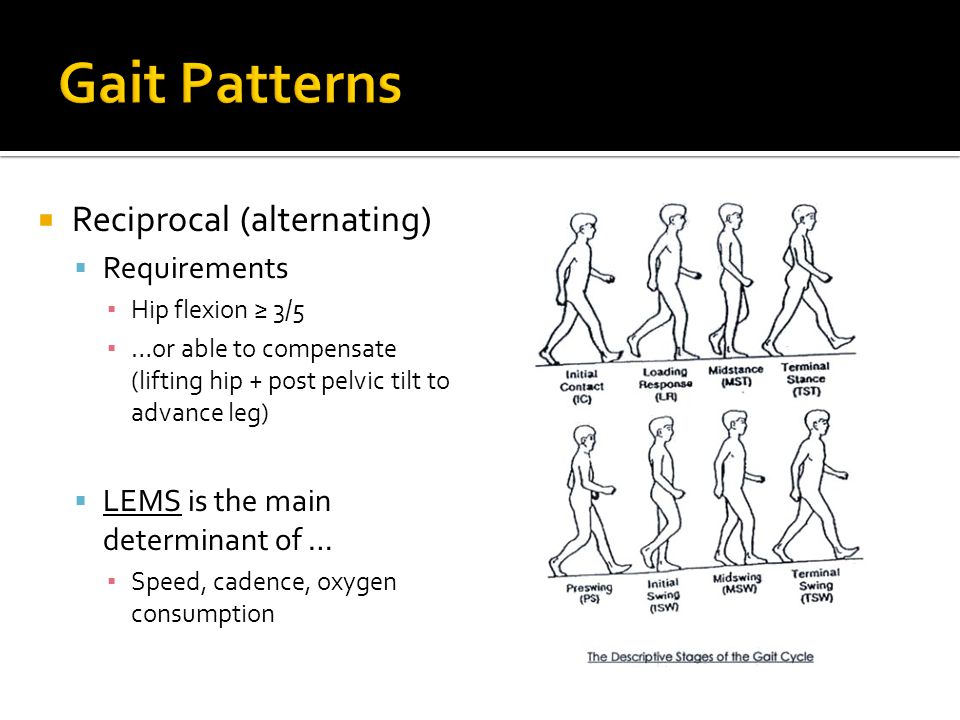 They are so complex with their height that such a gait seems more acceptable to them than proud full-length walking!
When we determine the character of a person by gait and posture, it is important to evaluate all the signs in general . Sometimes, you can see how a person walks with a quite confident gait of "god", but at the same time nervously pulls his handkerchief or gloves with his hands (it doesn't matter what). This should already be alarming: such incompatible signs can be called the term "incongruence".Simply put, it is a mismatch. This may already mean a person's desire to "falsify" the impression of himself!
In general, keep in mind that any human behavior is his way of adapting to the external environment and a method of dealing with internal problems or suppressing them. Therefore, be careful in communication, even commenting on someone's funny gait!
Finally, two more useful videos:
Marilyn Monroe Sexual Walking Standard

The World Wrestling Championship in the capital of Kazakhstan starts on September 14. Find out the full schedule here.
NSTU – Philology – Club of Intellectual Cinema Lovers
16 November in the Club of Intellectual Cinema Lovers, a viewing and discussion of the film
"Dislike"
(2017).Director A, Zvyagintsev. Presenters – students from gr. F-51
Podgrebelnaya Karina, Denisova Elizaveta
and student gr. ZhL-51
Demidov Kirill.
Word to the presenters of the film: "There are always a lot of people in the CLIKE discussions, but we couldn't expect such a full house.
With great difficulty, we accommodated everyone get to know the film, and the discussion that followed, and the essays we received after discussing the film, it was worth it.We, as presenters, are happy to receive such essays, we thank all the participants and share our work with you. "
Podrebelnaya Karina , F-51:
I chose the film "Dislike" for viewing in CLIKE the famous Russian director Andrei Zvyagintsev. This was no coincidence. to me I wanted to show the guys something new from Russian cinema, which is not is in high demand among the population.Complex film that makes you think feel, experience – these are the criteria of my search for display. How do I I think I found all this in the film "Dislike".
The film tells about a modern family, which is on the verge of divorce. It would seem a common thing. It so happens that people part, but the family presented to us has a thirteen-year-old boy Alyosha, which neither parent needs.
The film is mesmerizing, what is happening fetters. I felt very strange and uncomfortable in the audience, as if I myself failed in this film and there will be no chance to go back.Everything is so gloomy and at the same time believable. Because of this, there is a feeling of fear for one's own the future and for the future of their country. The film permeates the audience with cold, feeling, that there will never be anything good and bright in lives.
The problem of modern man is loneliness. Now people almost do not love anyone and they themselves are unloved. Reality is replaced social networks: posts with photos of yourself, tweets about yourself, soulless likes and estimates. Modern man chooses this instead of actually loving. from the bottom of my heart, rejoice from the heart.It is sad and depressing to watch the main the heroes of the film. They have nothing but work and office equipment, the notorious mobile phones. technology. They do not know how to talk, give joy, receive love.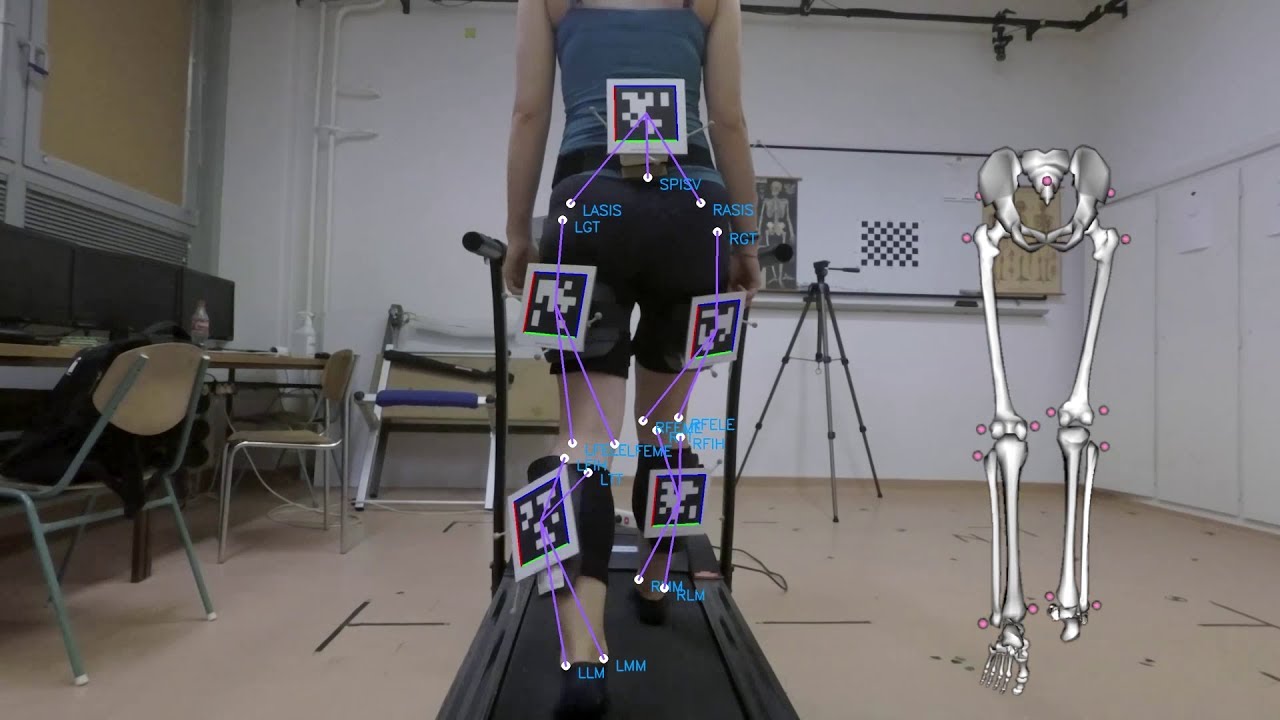 What is the reason for these troubles? It is not completely clear to me. Their life is like was spiritless, and remained 2 years after the disappearance of her son.
Astafurova Lyuba, ZhL-73
Perhaps one of the most difficult films seen by me lately.Andrey Zvyagintsev, film director, conveys information to the audience, after which you experience mental pain and you want to change yourself and into the world. It is important for me that after watching, in human consciousness was changing.
I think the most impressive moment This picture is a scene of Alyosha's sobbing, who overheard a quarrel between his parents. These sobs filled with such pain that I want to yell at my parents right now, make come to your senses, ask: what are you doing? Who gave them the right to break someone else's, an unprotected, childish life.What did you think when you started a family? But you understand it's too late, there is no way to get through to these people.
From this indifference of parents to their children, tears came to me.
"Dislike" – a picture that shows the life of society. We become indifferent to each other, more and more more selfishness appears in our lives. Everyone is interested only in their own happiness, success, money, comfort. Only people forget – happiness alone is not build. The director perfectly conveyed the picture of our world – a departure from reality in gadgets.This is especially clearly shown in the moment of a Skype conversation, Anton (Zhenya's lover) with her daughter. In their dialogue, Anton asks when they will see each other, and the daughter replies that she also sees him via the Internet. Is it Internet communication, replace a real meeting with your father?
This picture involves many topics. For each viewer, in addition to the main idea, there is at least one topic, which will hook him.
I recommend this film to all people who are not indifferent to their lives.And I hope that everyone who looks at it, something will be deposited in the soul and mind.
"Dislike" is a film about each of us, he shows what our and other people's lives can be. It's also about choice, oh feelings, fear, hatred, loneliness and, oddly enough, love. Love is what unites us all. This is what our life is built on. Beautiful, but a scary film that will not leave anyone indifferent.
Denisova Elizaveta , F-51:
Andrey's Films Zvyagintsev for me – these are completely inexplicable emotions, closely associated with fear.Of course, his films have nothing to do with the ones we are used to. horror films and other "frightening" works of cinema. His films – it is piercing realism, painfully vital and makes the blood freeze in veins.
Of course, everything said here will be an exclusively subjective view of a person who is far from the most knowledgeable in cinema. But I will still try to translate my emotions into more or less adequate for perception of the form.

I like this film.
I always pay attention to the name itself film. The word "Dislike" prompts me, first of all, to think that everything happens between all these people: hatred, envy, rivalry, but not love. By the way, the very word "love" is repeated in the film. very rarely and never in the context of parent-child relationships. Zhenya and Boris tell their new "beloved" (although it is very difficult to call them) that love them, but there is hardly any truth in this.The man to whom Zhenya confesses in love at night, answers her with silence, which she does not notice or just doesn't want to notice.
The family in this film acquires some completely unpleasant and destructive meaning. Zhenya runs from his mother, creating family, which he later regrets. Boris's mistress also acts in a mirror-like manner. Both of them give birth to children and marry him. But Zhenya later confesses in a fit of rage about the former desire to have an abortion, about the fact that there was never love, that everything is only use each other.
And this scene becomes truly terrible: after all, in this the very moment their son is probably already dead. What she thought to do for years ago, realized now. Why, then, are these searches necessary? Why do you need this the hypocrisy that has covered all these people with a filthy veil?
The police refuse to search for the boy. From him his family turned away, which should have protected and protected the child. From he was turned away by the state, which must protect its citizens.Human alone in the middle of a filthy and disgusting world, and the man is this little a boy unnecessary to anyone in this world.
Zozulin Denis , ZhL-71:
– Do you think the world will end?
– Necessarily.
The other day I was able to watch Andrei Zvyagintsev's film "Dislike". Before that I was not familiar with the work of Andrei Zvyagintsev, and to watch this film, as well as to I was very skeptical about most Russian films.
In many ways this skepticism formed against the backdrop of the streaming stamping of commercial films in Russia. I, knowing nothing about the film and the director at that moment, knowingly prepared for the fact that the film "Dislike" is another snotty melodrama about unhappy love between two people with all the sobbing and ahami. But I was wrong. I was wrong, but I was not annoyed.
C from the very beginning, music is heard growing and driving into a feeling of anxiety, and in a gloomy gray palette of colors catches the eye, forcing the viewer to gradually immerse yourself in the depressing atmosphere of the film.At the beginning of the film, a tree is shown. It is the tree that is often considered to be a symbol of life. In this movie, the tree is a symbol of life that does not exist.
Actions the film takes place in one of the sleeping areas of Moscow in 2012. Many worried about the approaching end of the world, but in the Sleptsov family this end is already came.

As a result of the same "dislike" in the family, there is a conflict where a 12-year-old boy finds himself between a rock and a hard place. Parents are ready leave your child to the mercy of fate, because each of them already has his own family and the same boy they simply do not need.Becoming an "invisible" witness conversation of their parents, the boy Alyosha runs away from home. Only after almost for a day, the unfortunate parents realized that their son was missing. What drove them at that moment? Guilt or parental instinct? It doesn't matter anymore: after all, with the emergence of a common goal arises the hope that the problem will unite their family and everything will get better. But this hope is also rapidly fading away, and you understand that "hey there will be no end. A search and rescue team is involved in the search for the boy – perhaps the only people who are not indifferent to the fate of Alyosha.
K in the middle of the film, you begin to realize that there is no happy ending in the film will (Zvyagintsev, in my opinion, perfectly managed to convey the atmosphere hopelessness) and the boy will hardly be found alive.
Although the director leaves the ending of the film open, which gives everyone food for reflections and a reason to think about what happened to Alyosha, alone the scene in the film, in my opinion, is the key one, makes us understand that the film came to its logical end.This is the morgue scene. The doctor shows to parents the body of a boy matching the description of Alyosha, after which the mother begins to cry in horror, together with his father, claiming that Alyosha has a birthmark spot on the chest. The next shot shows us an absolutely mutilated body, where it would be simply impossible to see the birthmark, and the mother refuses to do DNA test. I believe that this scene is key, since Zvyagintsev with her with help showed that the parents were not ready to accept the death of their son, while they showed your real emotions.
Passed 2 years. The end of the world did not happen, but it seems that people are still waiting for it. The couple are divorced and live with their new families.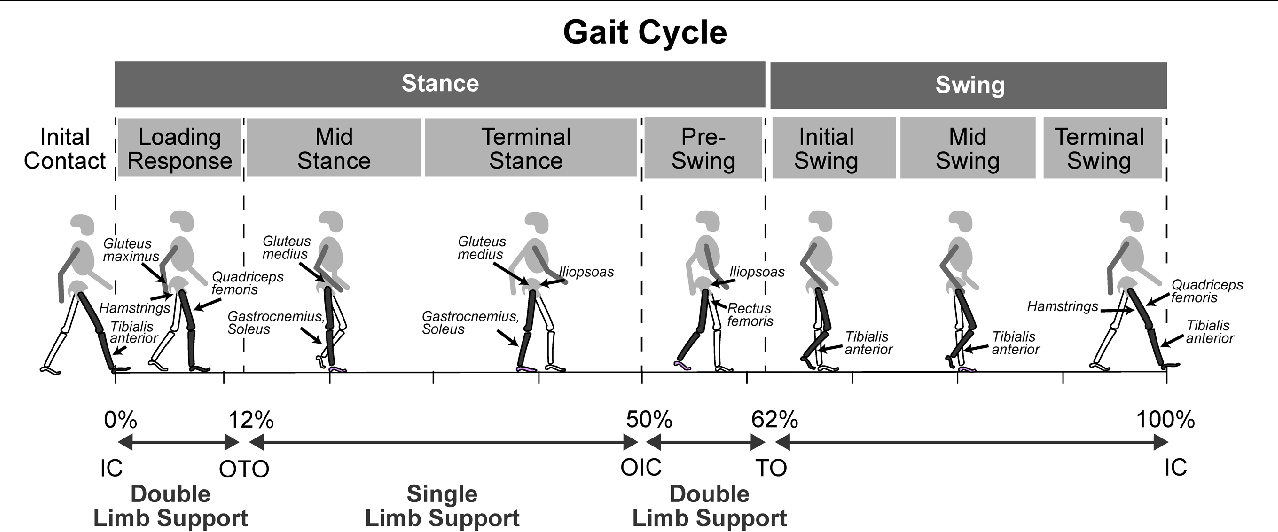 The father is still indifferent but already for a new child, and on the TV screen there is news about the war in Ukraine. AND if you look deeper, "Dislike" is a film not only about the conflict in the family, but also about the country's hatred of its children. Zvyagintsev using metaphorical images passed it on. View this film from the point of view of only one problem the institution of the family, in my opinion, would be too trivial, so the director added some ambiguity to his picture.
V in the last frame, we are shown the same tree again, the same alarming music as in the beginning. A tree as a symbol of life. And you sit and wonder the question: "Was there life in the film?"
Pankova Vitalina , ZhL-73:
"Dislike" – the first film by Andrey Zvyagintsev, which I looked at. And she was not disappointed. There must have been others of him work may be better, but I, as a beginner in the study of Zvyagintsev's work, I will start only from the movie I watched.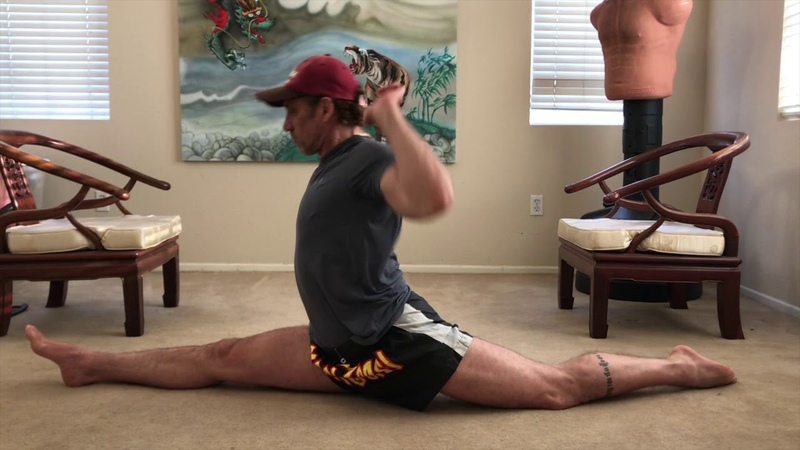 So, "Dislike". Film nominated for the prestigious Cannes Film Festival. A film that touches on family values. A film showing life.
An oppressive and unpleasant atmosphere arises from first frames. Late autumn, almost winter, snow, cold shades, gray sky … Image nature throughout the film goes in parallel with the development of feelings and emotions heroes and introduces some clarifications, inspiring both hope and strengthening hopelessness.
The main character of the film is not escaped, a disadvantaged boy, not his so-called parents, and not even a model of their an unhappy, meaningless family, namely love itself. Rather, her absence.
Strange, but almost all the heroes on the recognition in love answered with the question: "Do you really love me?" Having received satisfactory for them, but commonplace for an outside observer the words "yes, of course", again abstracted from external problems, content with only a momentary impulse completely indecent passion and seemingly unsupported the realization that someone loves you.

The attitude of the heroes of this film to love is ridiculous: love is expressed not only in words, but also through the attitude towards a person. When in a new son was born to the family of the father of the missing boy, contact with an object of love, giving way to gloomy silence and detachment. Fictional love, which once existed in words, evaporated, leaving behind viscous awareness of a spoiled life, incorrigible deep mistakes and constant anger. And the reason for everything is misunderstanding of love as a high feeling.Parents are cold to their children; children, without absorbing the affection and care necessary in childhood, they cannot give anything to their children. Dead end. Regularity. Hopelessness. This is clearly felt in the film. Of course, not in the first minutes. Changeability of generations that do not understand love, the work of police and search groups brought to automatism, season, hanging on the opposite transition from autumn to winter … All this becomes a metaphor terrible endless dislike.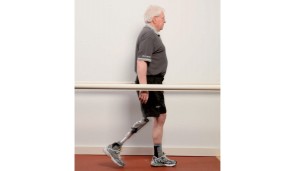 Film gives the impression of a raw piece of real life, the characters of which just not able to live normally.Then a logical question arises: "Who will he be able to live normally and will he be able to? " Answer, unfortunately, it leans in the negative direction, foreshadowing not only an exacerbation relations between people, but also the imminent decline of the human era. This is probably why the film runs a news program with the Apocalypse that foreshadowed the calendar Mayan.
If children feel unnecessary and deprived understanding and love, can they live normally and give life to others? No.The only possible way out, in their opinion, is to run. Unfortunately from reality you will not run away.
Those who have left the race are left behind. The runaway boy Alyosha, deciding to end all problems by simply leaving them, went beyond history. He ceased to be a man, becoming a symbol manifestations of "dislike", the subject. In this film, parents treat children in force of terrible stereotypes: "it should be done.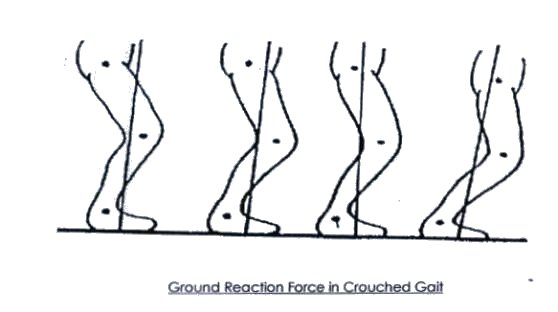 " We must get married and have a child so that stay at work, you must not miss the opportunity and get married, you need something do it …
V this film has a lot of connotations.A dream about a lost tooth "foreshadows" the death of a person; a ribbon of red and white colors act as a kind of attempt to protect oneself from reality; treadmill – trampling in one place … Everything reflects the oppressive and a hopeless picture that is compounded by bad news in the country and the world, and also a gloomy landscape. Heroes stew in their own juice, convincing themselves that they loved and needed by someone. In fact, they all drown in a swamp of despair and are being pulled by the next generations.
Eternal engine – the turnover of generations, the renewal of life. And sooner or later everything will again return to the original, "everything will be repeated as before: night, icy ripples channel, pharmacy, street, lantern "…
Potapenko Marina , ZhL-72:
It's fun to watch fate play puzzles. At times it's amazing how she connects shapes that fit together. When the bending of the face is continued by the partner, forming the picture.And sometimes terrifying like fate brings something so inappropriate people who, purely outwardly, are united by an unwanted son Alyosha.
How often do we see this? Alas, yes. It is perfect simple story. Zvyagintsev shows us the usual situation, while in front of through the eyes of the audience, a three-act story-drama unfolds. The tie where we are introduced to the heroes. The main conflict immediately unfolds: Alyosha runs away from home, and divorcing parents are forced to look for him.Process shown search for a child, the work of a search service, the actions of parents and their reaction to everything happening. The climax takes place in the morgue, where the mutilated body is identified child. But the viewer will never know whether it is Alyosha or not.
And finally, the denouement, where we see how everyone lives from the parents of the missing boy two years later.
Simplicity and simplicity (if I may say so) of this film I explain by the director's desire to make the story down to earth.There is a feeling that everything shown on the screen is happening here, very close.
Should the boy's parents be scolded and condemned? Endlessly. On such people can only be viewed with contempt. However, the film does everything to make us feel their vision of life. The director does not show these parents as antagonists, he makes it clear that there are such people. Of course, every normal person will hate such parents in twenty minutes film, but we are given to understand why they are.They were surrounded by hating parents and therefore they themselves became hating parents; anger in their souls not only grew, but also passed on to each other. This does not justify the heroes, only shows that dislike is transmitted as an infection, and you yourself can be it carrier.
Why was the film made? Show how bad it is? What is love – is this secret knowledge not given to everyone? Fortunately, I have not found a single match.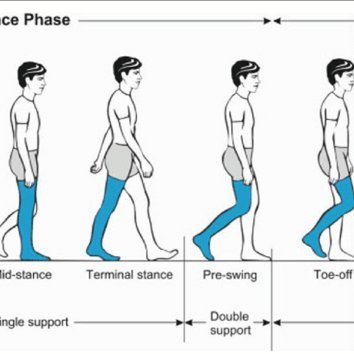 between the heroes of this film and my family members.And I really wanted to go home, I wanted hug everyone and say "thank you." For the sake of this it is worth filming and watching such films.
Anna Arkhipova , ZhL-62:
Drama is not the most my favorite genre of creations in the film industry, but this film is an exception. Why? Movie "Dislike" evokes emotions, makes you think and reflect on the eternal themes. Let's start with the main one, with the image – I'm talking about that finished picture, which we see on the screen.Dislike is one of the few films that look "from the inside", creates a feeling of presence next to the actors. Thanks to this effect gives the impression that you see a fragment from your own life.
Painting Zvyagintseva reflects all the dirt of reality. The boy's mother is the rudest person, not letting go of the phone, the father is a soft-bodied office plankton, in general, worthless little man.
Both have lovers, probably this is also the norm for the modern person.The main character during the day often recalls the fact of existence her son, but she does not perceive her own son as her own blood, in need of care and attention, but as her own mistake that should have been avoided. And she would have found out about the disappearance of the child if she saw the post on Instagram. Also striking work of an operative. Civil servant shown enough true. After the words of the detective about the long terms of the search for the boy and the difficulties of this process, the thought was born that the boy's mother is now will answer: "Okay, we will wait until he returns himself."Surprisingly, this is not It happened. The search for the boy causes a number of perplexities. They were looking for him, apparently, because which is so necessary, as if for show, at the same time the scale of the search work is striking: it was a thorough and massive search, organized by a group led by coordinator.
As the end of the film shows, the lives of the characters have not changed in any way, in addition to the new iPhone, the mother and the new son of the father, who, by the way, the father again pays no attention. The vicious circle in which the heroes are will not be interrupted with the advent of new generations.Children who were not loved become adults who cannot love.
But there are children not only in the family, we are all children of our home country. Homeland is shown in the film as something uncomfortable, slimy, with constant catastrophes, wars. I want to to flee the country, from the family, from work: such a circle of hopelessness.
Me the film "Dislike" made me think about the value of relatives and friends, about rash decisions and their consequences, about public oppression by the media.
Erofeeva Daria , F-71:
Film "Dislike" heavy. After it, there is a strange feeling of emptiness and a feeling of nausea.
It's hard to watch. I would like to stop watching at the very beginning. Do not know, which turns me off this movie so much. Despite the quality camera work, good acting and a more or less interesting plot, "Dislike" does not attract attention.This film does not look with interest: it is not here sudden plot twists that leave you breathless, but nevertheless, I think this film should be watched.
"Dislike" talks about problem relationships based on "flying". The main characters do not think about their son, everyone tries to relieve themselves of responsibility for the future of Alyosha. The child subtly feels the atmosphere of hatred and disrespect in family and decides to run away.But, blinded by new novels, Boris and Zhenya (parents boy) do not pay attention to the son. For some reason they dream that a new life help them get away from problems and become happier. The end of the film draws our life the main characters after the divorce. Boris does not love a child from his second marriage.
He is with complete indifference refers to the upbringing of the baby. So that the boy does not get confused under feet, the father takes him to the playpen in the nursery, equipped in the same way as the room of the son from the first marriage.Maybe Zhenya is happy? She has no children, she provided, but the same killing cold settled in the family. In the final scene Zhenya runs along the treadmill, as if trying to escape from herself. Face it expresses nothing but fatigue, boredom. Divorce did not help the heroes of this film to achieve happiness, but only alienated people from this happiness.
Sivkova Alina , F-61:
I love Andrey Zvyagintseva, I just love it!
Severity and denial – the first associations that come to mind after viewing film."Dislike" hypnotizes, but from some dark side. Tragedy of the modern world, which is caused by the doom of relations that arise even between dear, at first glance, people.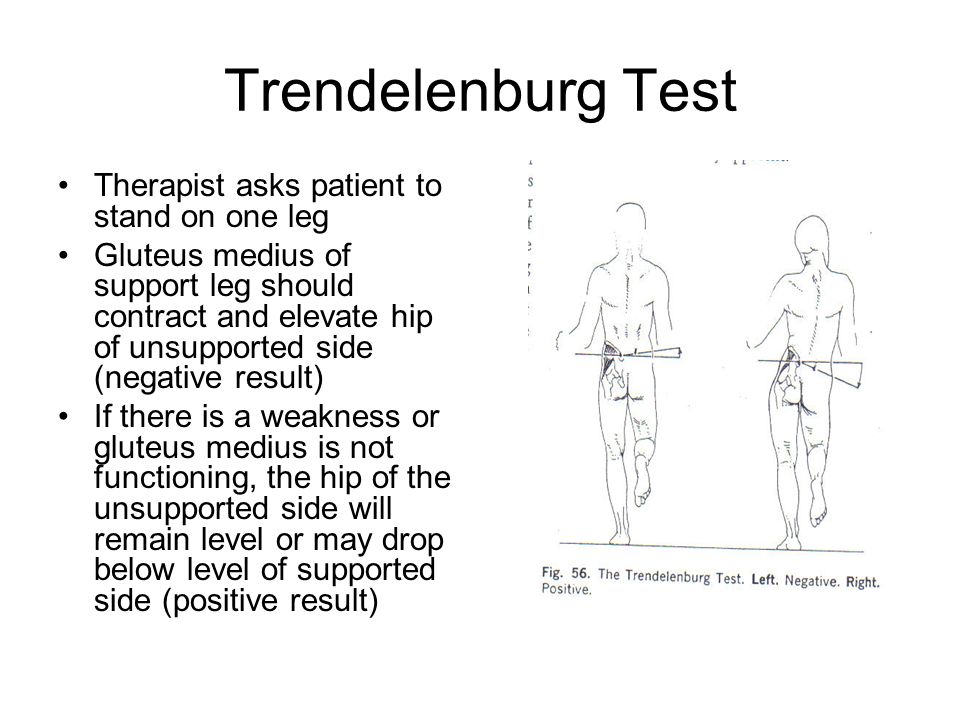 Did I like this movie? And yes and no. Such an ambivalent assessment is not because the plot pumped up, not because the actors played badly. On the contrary, the form of performance is quite lively and clear, atmospheric and moderately dynamic, it's just that I'm a spectator who doesn't like to watch on "open wounds".I do not like it when they immediately point out the problem, without an introduction and context. Zvyagintsev was able to shorten the context. An episode with a lonely guy playing childish carelessness in early spring, is quickly replaced by a child sobbing silently in the dark who is going through the divorce of an unloving friend friend and his own parents. Absolute loneliness of a child in a comfortable a spacious apartment next to the cold ones, busy renewing their personal lives parents. And why, in fact, are the parents getting divorced? It feels like they just decided to rebuild their lives, find a better storyline, and what it feels while their child, it does not matter to them.
In this film, everyone is only worried about yourself. The father is only worried about his career, and his new wife wants recognition in love, and chhat she wanted, that her "beloved" is morally and physically difficult. Grandmother is not a typical representative of the outgoing generation at all … Mobile phone often appears in a close-up film (just like in the modern world): in it, wanting to find out the interpretation of dreams, the new wife of the protagonist is stuck after sex. On the phone, returning in the morning after a date, instead of looking at room to the child, the mother is in correspondence with her lover.The phone is indifference closeness, limitation.
It turns out that no one loves anyone? Is it that bad? But I liked the people who came to the aid of this callous family. Maybe this is a possible development human society? A model of "good parenting" without the influence of others people of the same state?
Here they are, human vices.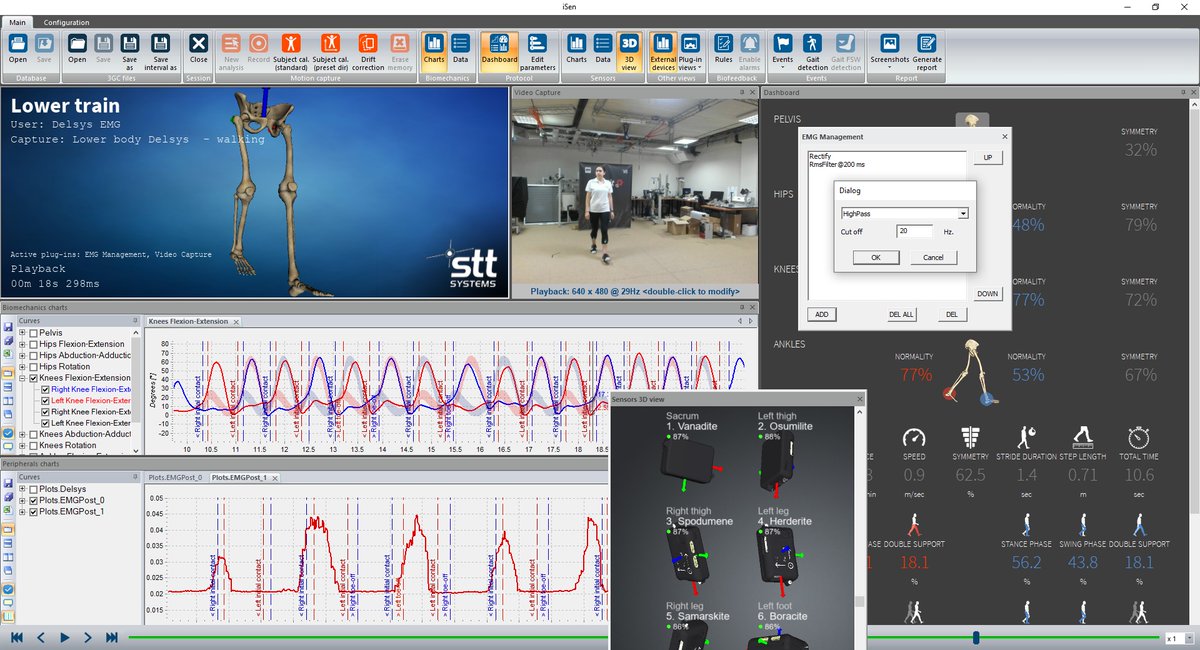 And already for their exposure, Andrei Zvyagintsev can be said Thanks.This film is a very likely scenario of what we have become or we will become, if we do not turn to morality, ethics, conscience. And this thought the director of the film reveals so openly, so sincerely, without flirting and without embellishment that you involuntarily begin to think with sadness: "Or maybe this is the way it is …"
Sokolova Daria , ZhL-72:
Film "Dislike" director Andrei Zvyagintsev leaves in strong tension after watching.If you want to relax and watch a cozy movie, then this movie is not for you. V the picture raises the problems of the family, real mothers and in general all life in the whole. When I went to see this film, I did not think that it would be so heavy.
At the center of the film this is a family going through a divorce. Unfortunately, now there are divorces occur at every turn, people stop cherishing family values.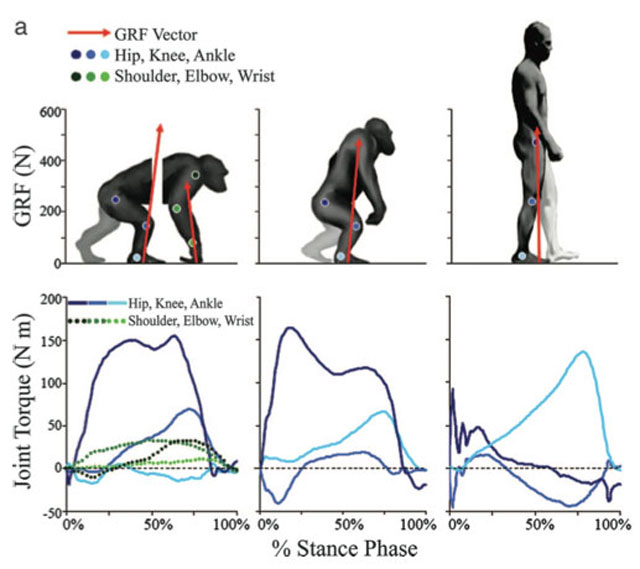 But in the film, everything is also overshadowed by the fact that the parents after the divorce are going to give your child to an orphanage.After this scene, the heroes of the film called me complete disgust that persisted throughout the entire viewing. Child, after hearing their conversation, runs away from home. In fact, I was even surprised that parents started looking for him. In my opinion, they were looking for a child simply because which is so necessary, taking care not of him, but of yourself.
Zvyagintsev shows how long the heroes travel in the car, how they eat, change clothes. And the viewer plunges even more into the "everyday life" that surrounds him.In this film there is almost no musical accompaniment. In my opinion, the director wanted to show everything is realistic, as it happens in real life. Zvyagintsev's film gives to understand how indifferent people are to everything that surrounds them. Everybody cares and think only of themselves, "drown" in their lives, not noticing the problems of others.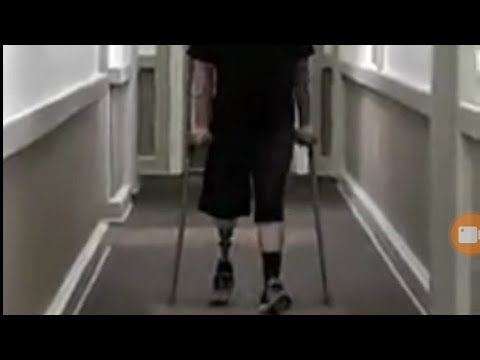 Not in vain the director recreates those moments as strangers pass by ads about looking for the boy and do not pay any attention to them.The same can be said for about the rescue squad: rescuers post missing boy announcements where seeing those ads is going to be a lot of work. Who will go for the stop, crawling through the drifts to see what kind of paper is hanging there on the post? All this speaks of the hypocrisy and indifference of people to someone else's grief, and to their own own.
This soulless and pretended people are opposed by only one person – the child Alyosha. But what means one against all? Unable to withstand everything that is happening around him, he runs away, leaving people alone with their worries.
Full movie I hoped that the child would be found safe and sound. But the director decided leave the ending open. It is not known what happened to Alyosha and whether he is alive at all. This gives viewers an opportunity to reflect on the importance of family values ​​and human life as such.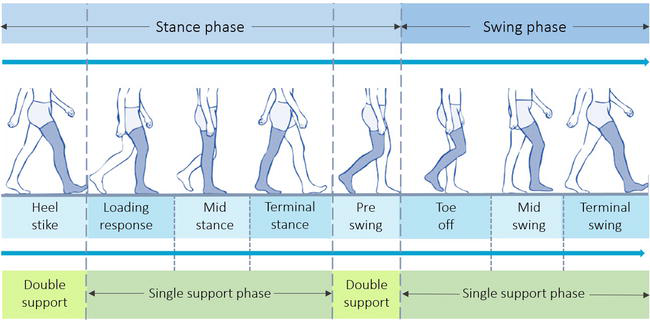 In the end, we are shown that after the loss of a child nothing has changed. The attitude of a father to his already another son is just as rude, what it was with Alyosha. And the mother "found her happiness" in the form of another lover, but the routine did not disappear, the woman simply, one might say, "exists", and not lives.
I believe that such films should be shown. Unfortunately, what is shown in the film is our reality, from which you can't get away.
Valeria Mitrokhina , F-71:
Director Andrey Zvyagintsev in his picture showed us the life of ordinary people, and also revealed the idea, that everything originally comes from the family. How do relationships work between people? related by family ties, as parents managed to put love in their child, care, ability to see and hear other people, help people and support them, so it will live in the soul, heart, consciousness of each person for all his remaining life.
Therefore, the title of the film is significant: born and raised in an atmosphere of dislike, a person cannot be normal. With constant pain, fenced off from everyone, such a person will live his life, constantly wandering from one corner to to another in the hope that someone will be able to notice him, accept and give him a part your love. So, for example, the main character of the film, Eugene, wandered, the new man saw a possible object for love and tenderness. But at the end of the movie it was clear that her life had not changed: this woman continued to live inside its iron cocoon of callousness.And the memory of the lost son who should have awakened love in the souls of these people, no one ever needed it. A son was a kind of burden with which his own mother was so easily ready to say goodbye. Neither a drop of respect for a friend for a friend, not a drop of love, not kind, affectionate words and hugs was not shown in the film. Only callous hearts were shown. V the film blew cold against the background of the dullness of life and terribly ache in the chest.
Open the ending of the film puzzled everyone, but at the same time gave us food for thought, I had to become co-authors for a few minutes… Not a hard film, not a scary one, he's just real, he shows life as it really is, just not everyone is ready to accept this and put up with this truth.
Gorelova Anastasia , ZhL-71:
In the film "Dislike" Andrey Zvyagintsev raises real life problems. This movie shook me to the core. Shown here are families whose members live purely for themselves, parents do not think about children, and mothers are not able to fulfill even their own maternal responsibilities, not to mention the fact that they are not able to give love to children.Divorce is one of the most pressing problems in family life. It only entails negative consequences affecting the mental state of children.
In the film "Dislike" shows a marriage of convenience. The main characters sought to find their happiness in other people, but it turned out to be meaningless.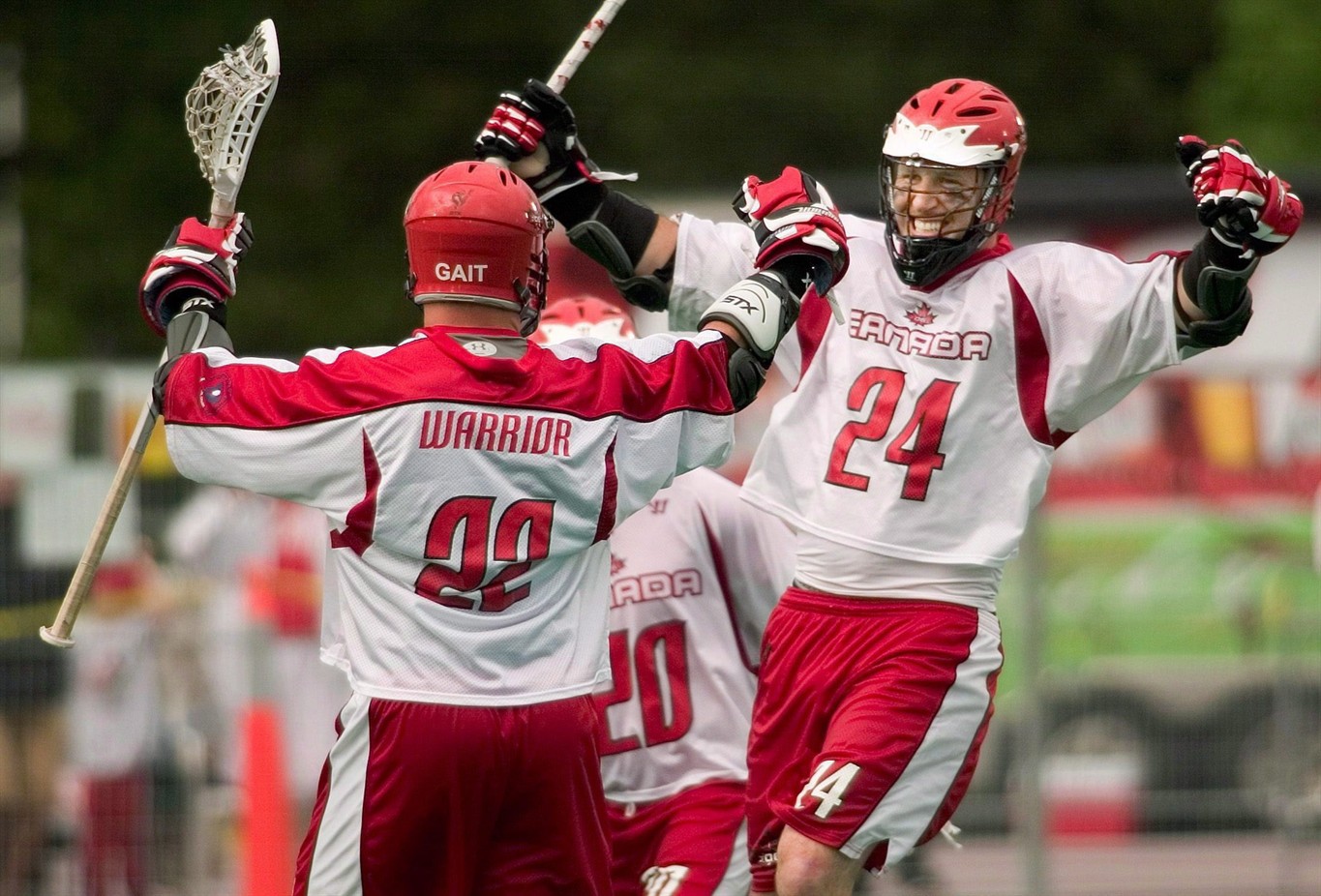 I believe that with this It is impossible to find true family happiness with a selfish approach to life. After all only a family man who consciously approaches the creation of a family, showing sincerely love, can live a truly happy family life.
The author of the film raises communication deficit problems. All people are in the virtual world of gadgets. The main character could not live without a phone at all, all the time she was photographed on the phone, corresponded with her lover on the phone. She replaced the real virtual life. In my opinion, the main character is not worthy to bear the title. mother, because all the maternal qualities in her were absolutely absent. Which is she a mother if she wanted to send her own son to a boarding school ?! I am very sympathized with the boy and worried about him.This boy deserves a different attitude. to yourself. And the manifestation of aggression towards the son comes from a lack of love. Boy's mother became so tough because her mother did not love her as a child.
Children not only externally, but also internally copy the behavior of their parents. In my opinion, joining a family, you need to be ready for any situation, while you cannot lose a sense of responsibility for the child. Even if the child was born from an unloved man, This child is still your own son.Only after the disappearance of his son from parents have a sense of responsibility for him. And this feeling arose it seems to me just for show. The heroes of the film "Dislike" are so stupid not to think about each other. For example, the protagonist's mistress knew that his son had disappeared, that the search for his son was going on, but at the same time she called herself and she said she was bored and wanted to meet.
In this film TV talk about the end of the world, about the war in Ukraine, about the Apocalypse.In nature only cold seasons are shown: autumn, winter. Feels uncomfortable a tense atmosphere that makes you shiver. What's going on in a separate family, becomes a metaphor for the general ill-being of life.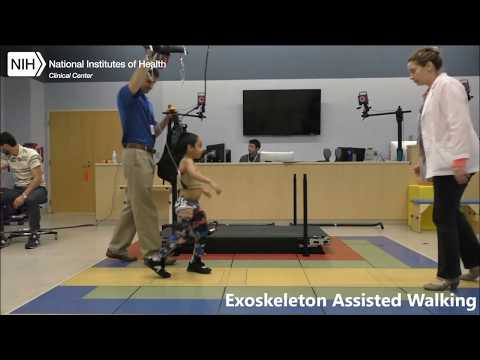 At the end film in the eyes of the main characters, I did not see happiness. These people seem to want run away from all the problems, but realize that they have nowhere to hide. In my opinion, u this film has an open ending. The viewer himself must think about whether the boy survived or died.
I believe that films like these are worth showing because they teach morality, humanity, teach that you need to think about what a family is. What's the point human communication.
Pedchenko Anastasia , ZhL-72
Appreciate what you have. People are in a hurry, make hasty conclusions, but do not always know what it is. may end. If you made one wrong choice, your life can be drastically change.Even people who seek their own happiness don't always accept the right ones. solutions. The film "Dislike" talks about a family where the couple hated a friend friend. How do people choose their "halves"? Why tie your life with someone you don't love? People are playing a wedding, playing feelings for each other, and children born to such a family experience severe grief.
They don't know where go away, because to live in such a family and maintain your mental health very difficult.This is an undeserved punishment. Children want understanding, love, warmth, kindness in the family. And the child in this film had to leave home, he had no choice. It's hard to live with those people who didn't want you was born, and then sent to an orphanage. When the parents realized that the boy got lost, they immediately became nervous. But why? After all, they wanted get rid of him, and then he left them himself. They were not happy that they were not I had to share it. They were attacked by panic, they realized that this was their own son, who needs help, and hired a team to find the boy.But when they found it is in the morgue, the emotions of the parents cannot be conveyed. You can see from them that they loved him. Seeing the body of a son, they realized that the past could not be returned.
I believe that we all should appreciate what we have, because sooner or later we may lose it.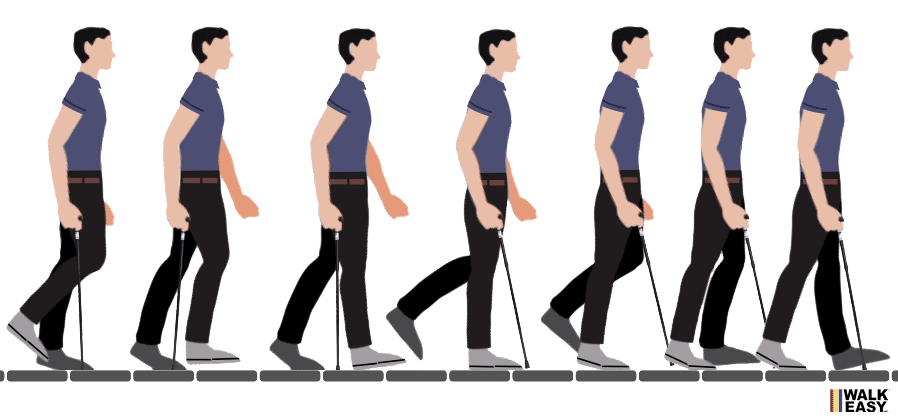 You need to enjoy life, love it, because we are not all eternal.
Kashirskaya Anastasia , F-61:
At the heart of the plot film "Dislike" – real life, life as it is, with all its realities.This is not a story of specific people, but a projection of many human destinies. And from it becomes uncomfortable.
Main characters, Evgenia and Boris, choke on their hatred and drown in selfishness. They don't like and never loved each other. Obviously, the heroes of this film simply do not know how to feel the feeling of love. "I have never loved anyone, only my mother, when was small, "says Evgenia. Dislike breeds dislike. In this oppressive environment forced to grow up innocent little man, twelve-year-old boy Alyosha."You can not live in dislike", so the child disappears. Frost on the skin from the fact that selfish adults do not even immediately notice the loss of my son, they are so passionate about the arrangement of their personal lives.
Scary and then the same time, it is obvious that after what happened, the heroes will not change and no lessons they will not extract for themselves. Boris is also indifferent to his new wife and child, Evgeniya doesn't look happy with a new man either. Life in dislike is harmful a habit that is impossible to get rid of.
As for the final film, then I cannot call it open. The viewer still does not know what happened to the boy. But mute shots of a cameraman showing a frozen nature, leave no illusion. Stunning blue-gray cold footage gloomy, "glassy" Moscow, landscape scenes incredibly accurately convey the atmosphere of what is happening and immersed in the action so much that for a few days after watching you can not get rid of the aching feeling of melancholy, loneliness and hopelessness.
There are films after watching which you cannot return to reality for a long time, experiencing an acute desire to be alone with yourself and your thoughts.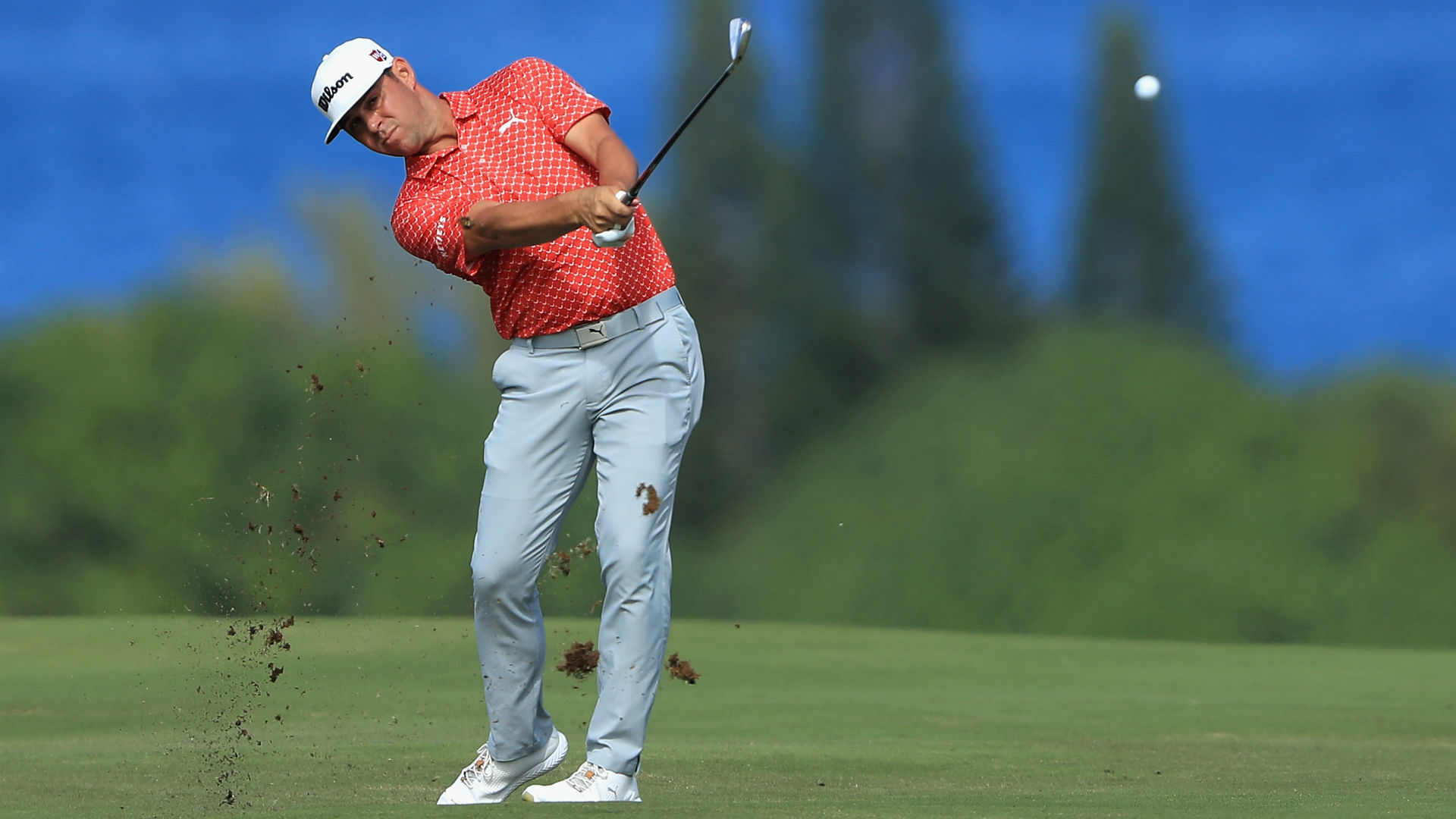 Andrey's creation Zvyagintseva is one of those. Strong, deep, scary.
Petrova Alina , F-61:
From the very first minutes, the film immerses you in uncomfortable, "cold", heavy atmosphere, which with each new shot film more and more pulls you into the dark abyss of "dislike", into which one of the main characters of the film, 12-year-old Alyosha, whose parents due to constant strife and conflicts, they completely forget about their own child.Seeing on the screen how the boy sobs excitedly during the next clarifying the relationship of the parents, you feel how your heart pricks in pain and pity for this unfortunate child. One day when parents are all the forgotten Alyosha are quarreling again, he disappears without a trace …
Observing the behavior of the boy's parents, I tried to find at least some reasons to justify their so terrible and unfair attitude towards him. Alyosha's mother herself is an unloved child of her own mothers, there is no connection between them, they are completely strangers and experience to each other exclusively disrespect, hostility and sometimes even hatred.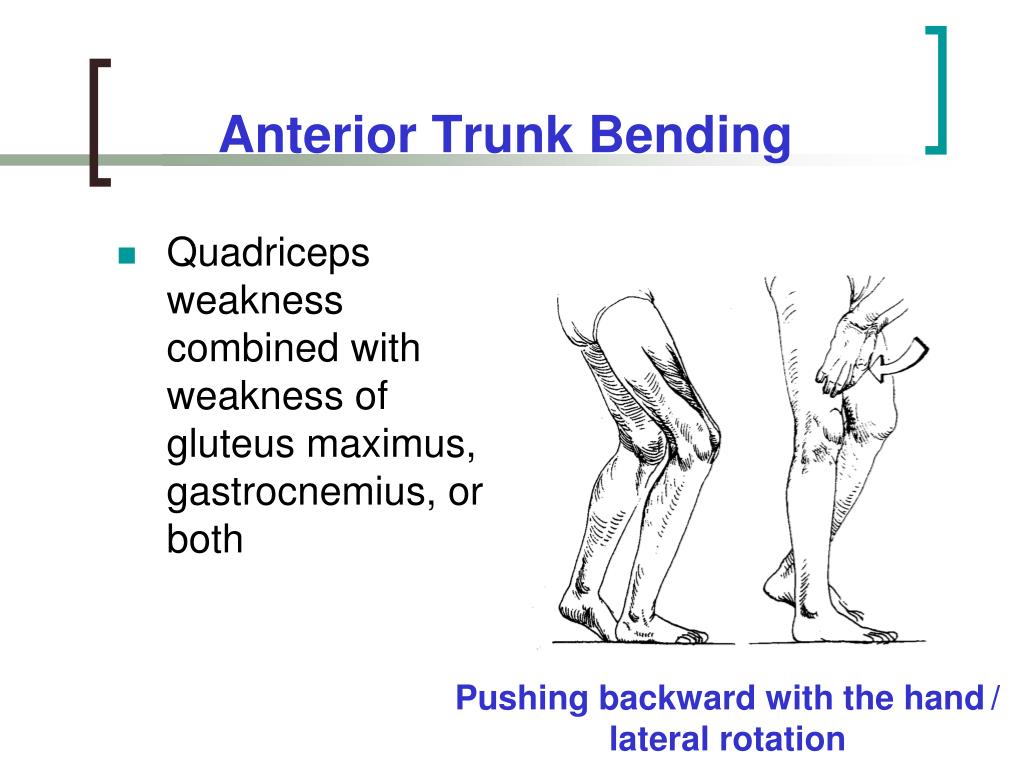 Zhenya (the boy's mother), whose heart is overflowing with suffering and childish grievances against the mother, cannot give the necessary warmth and care to his child. However, we meet in real life, there are millions of examples when many people with a "heavy background" in the form of an unhappy childhood, cope with their psychological problems, forgive their parents and build life without blaming anyone or looking for a reason their own failures in a dysfunctional childhood. The heroes of the film "Dislike", on the contrary, accuse anyone but themselves.
Another Hero film, Boris, Zhenya's husband and Alexei's father, is a completely amorphous disgusting person who does not behave like a man at all, he is not in able to solve any problem and is ready to blame others for his troubles of people. He is a coward who is afraid of his boss, therefore he is silent about divorced, although she has long had a different family. In my opinion, his image is the nastiest of all that is presented in the film.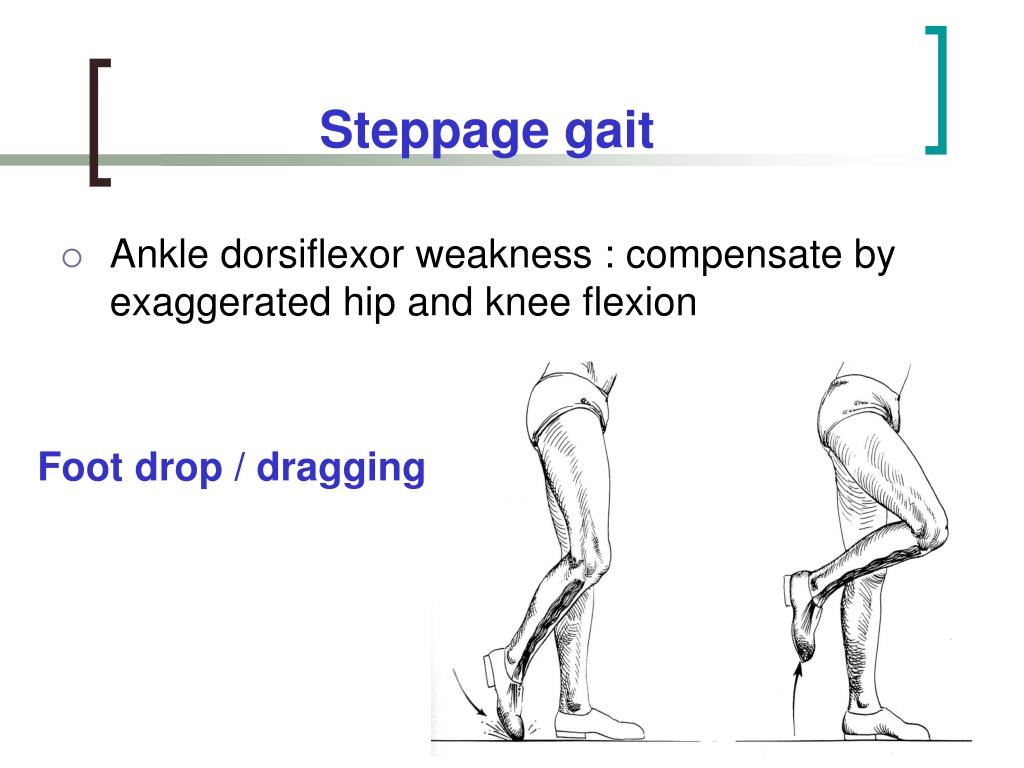 Terrifying scene when he's in at the end of the film, throws his child, who prevents him from watching TV, into arena, deprives the viewer of at least some condescension to this "dad".
In the film we we see the indifference and anger that relatives show towards each other. On this the background is especially striking the feeling of compassion, concern of employees search and rescue squad, in which completely strangers apply huge efforts trying to find Alyosha.The film seems to give hope that in a cruel world in which hatred, cruelty, violence reigns (not in vain against the background events taking place in the film show the news, where they talk about civil the war that unfolded in eastern Ukraine), some people still have something good and kind that does not allow the world to completely plunge into darkness and "dislike". In this film, the idea is clearly traced that this private history concerns all of us. Zvyagintsev's film makes you wonder if it's all so perfect in our relationships with parents, lovers, friends, acquaintances.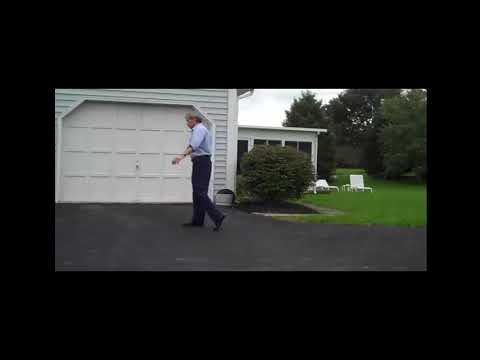 It may be worth giving more time and attention to those people who are we surrounded? Perhaps we also have a part of dislike?
Batayeva Katya , F-71:
Andrey's Film Zvyagintseva "Dislike" touches upon many problems of modern society, one of which – a lack of understanding in the family. The mother does not love her son, Alyosha, because her mother was clearly unreasonably strict with her and did not give her daughter due attention. And that daughter wanted to run away from home as quickly as possible.And here's the bottom line: she early married Boris, whom she did not love. Surely he didn't get it either parental care and love: Boris's parents died, his upbringing was Granny. The mother calls her son "a mistake." Parents are oblivious love for the son. After all, they themselves do not know what a loved one is. Finding no love in family, Zhenya and Boris get divorced and begin to look for care and affection on the side, completely forgetting about his son, remembering him only after he was gone.

Zhenya goes to a man who is clearly older than her.His daughter is busy with her own business; she doesn't care father. The father is subconsciously looking for someone he could take care of. And Zhenya, how just looking for someone who could take care of her. Boris goes to a young girl, who, it seems to me, wants to "run away from mom" as much as he past companion. Each hero lives for his own pleasure, without remembering each about friend. Despite the fact that for the first time after the boy's disappearance, the heroes are clearly worried and worried about him, after a year no one remembers him.Boris just as dismissive of his son from his mistress, Zhenya continues run away from your problems. Usually after accidents in people at least something changes, immediately everything remains the same, as if their son had not disappeared, as if their life hasn't changed at all.
In this circuit For "loveless families" the loss of one link does not mean anything. Zhenya is not received care and love from her mother, could not give love to her to kid.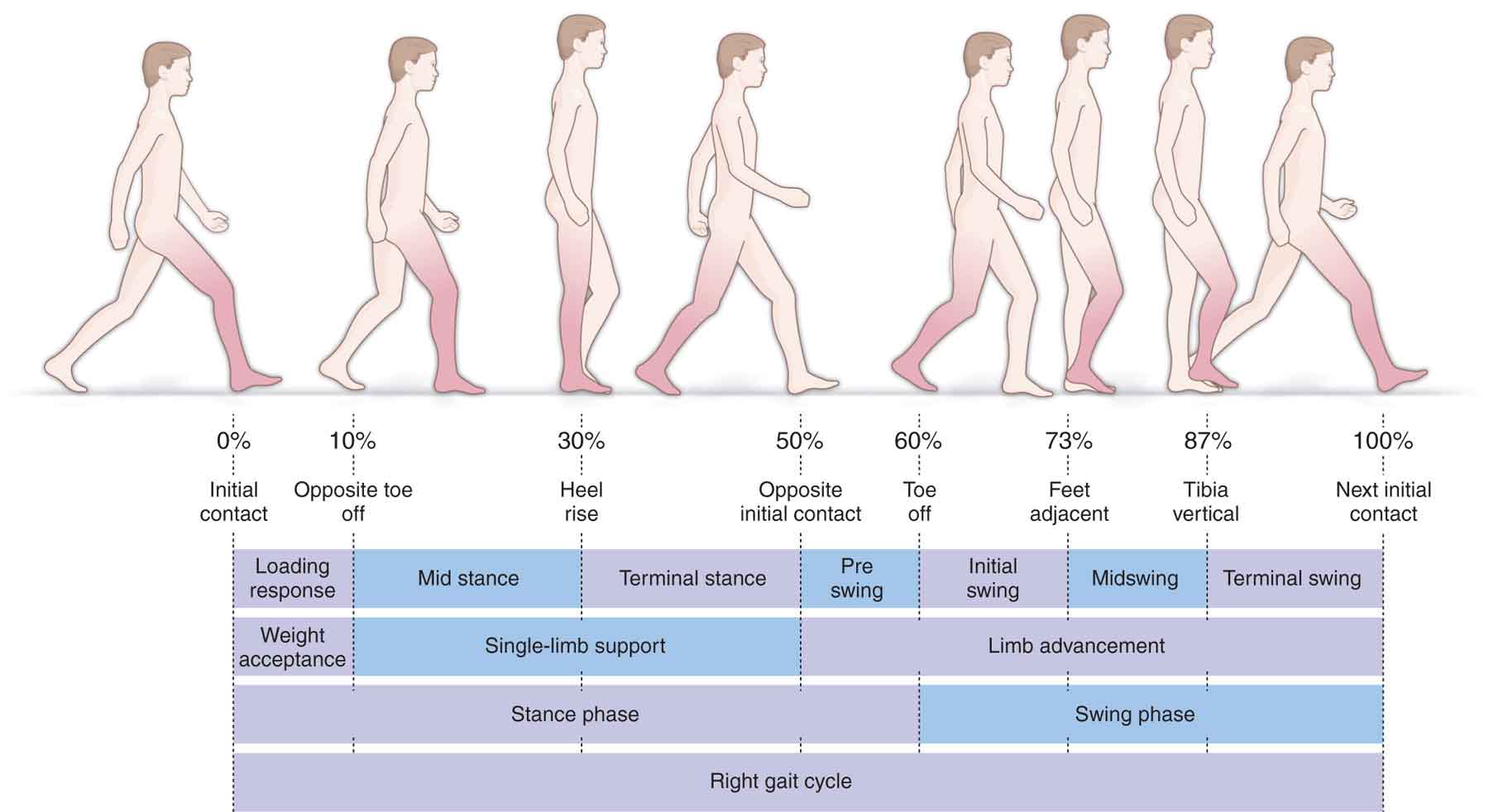 A person who did not receive affection and warmth from parents in childhood cannot give them to your child.And to raise a normal child exclusively on reproaches and abuse are impossible.
Kokryatskaya Daria , ZhL-71:
Film "Dislike" very heavy, not everyone can watch and understand it. It's clear from the start already that nothing good will be there. Both the nature in this film and the music are very dark, sad.
Boy out from school, it seemed to me unhappy. He walked in his thoughts and dreams.V in most cases, these children are not doing well at home. And when the boy comes home, and I see that his parents don't treat him very well. V In the course of the film, I understand why the boy is so unhappy and sad. How to be happy if your parents fight constantly? And soon you will know that they are going get divorced and want to get rid of you, that no one needs you.
In the film Andrey Zvyagintsev shows the problem of families, the problem of parents and children, talks about divorces.

He shows in his film what can happen if you say an unnecessary and unnecessary word. And you don't even know if someone hears him or not. AND what after that can be the consequences. It is these consequences that are shown in the film "Dislike". The boy, having heard so much, simply ran away from home. And more never returned.
I guess what pain the boy felt: after all, no child will like it if he he will hear that his parents do not need him and they want to give him away.When a man and a woman get divorced and create new families, this is a huge betrayal. How can you just take and stop loving a person you loved very much? Maybe now I don't I understand, since I have not encountered most of the problems shown in this film. But, to be honest, I do not want to understand this.
In this movie between the spouses there is no understanding, respect and just any simple relationship. Everything for them is based on negative and evil.But still, not everything to parents no matter when Alyosha disappeared.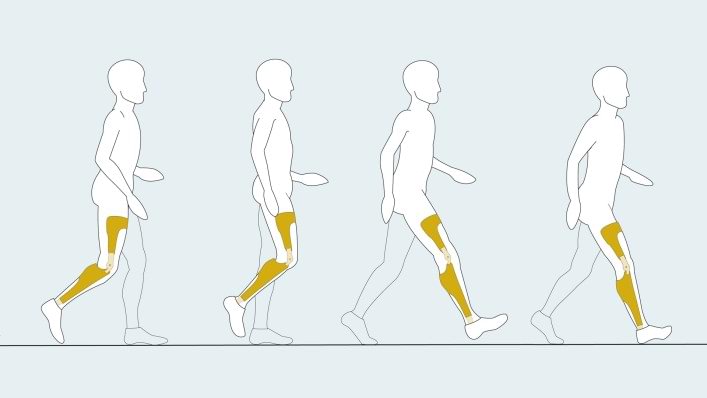 They start looking, connect a search team. Somewhere deep down they love their son. They just don't admit it to the end. do not understand.
When a boy I was looking for a search group in the building that Alyosha's friend told about, I had some hope that the child will be found. I also had thoughts that he, maybe already dead. I tried to drive away these thoughts and did not want it to be it turned out.I watched this film with great interest and great emotion. As if she herself was among the heroes of this film.
When the movie began, to be honest, I didn't really want to watch it. But then I'm like that wanted to know what would happen next. I've been waiting every second that all the same say what happened to the boy. But I never found out. Now in my head different thoughts about the boy: "Where did he go after all? What happened to him? Where is he now? Is he alive at all? " It seems to me that after leaving home, Alyosha simply went somewhere into the distance, and, possibly, came somewhere.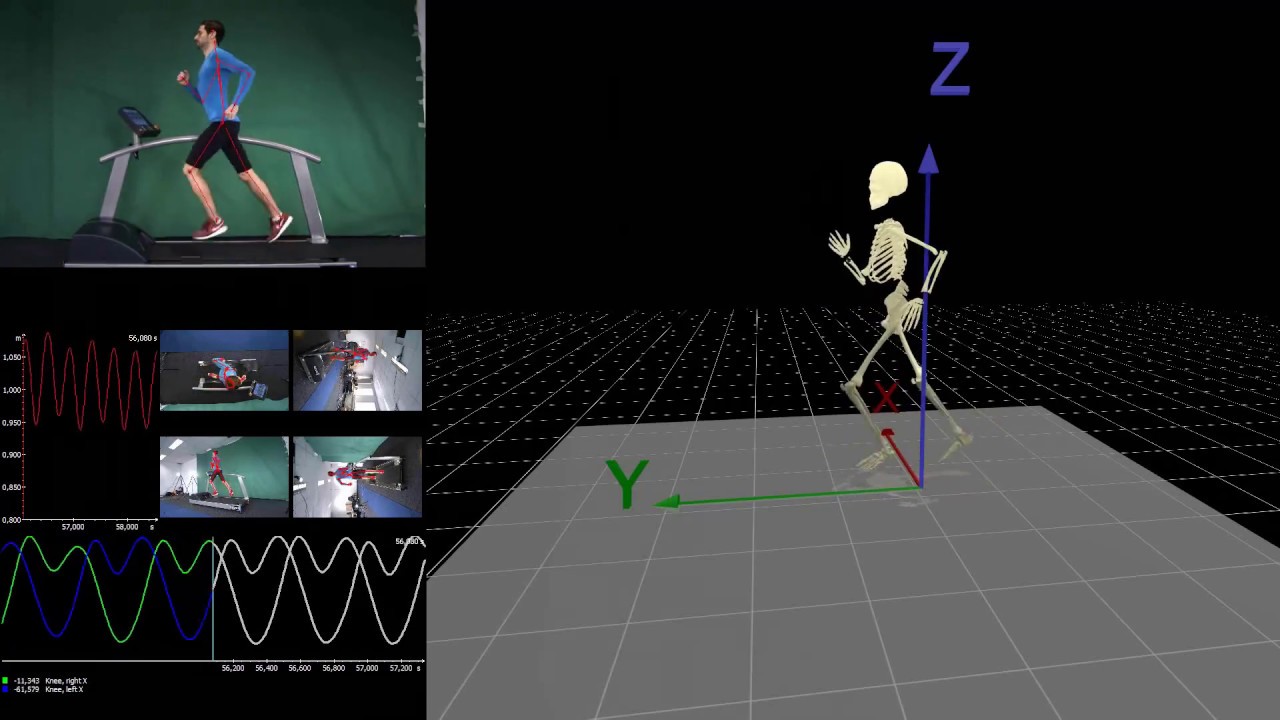 Or is there something with him happened, but we will not find out about it. We can only speculate.
Kolchina Polina , ZhL-72
Problems, raised in the film are really relevant and reveal the whole essence of not only Russia, but also the modern world as a whole. Indeed, indeed, almost every fifth jumps out in marriage and gives birth to an unwanted child on the green brains, but what is the result? .. How many families do you know where they think of high things? Of course not, everyone immersed in work and routine.I think everyone understands that marriages from unformed individuals end in divorce. These people do not have such concepts as moral values. They change their partners, believing that something will change, but in the end they only get the "awl on the soap" effect.
I don't understand why, but the picture did not make an impression … Either the plot is too primitive, or everything was somehow played out .
.. Perhaps the whole point is that I have not met such parents who absolutely do not care about their child.Yes, I saw indifference to children, but not indifference, at least parents always worried about whether the child is full and whether everything is in order. This film shows a well-to-do family, people do not live in poverty. Parents "at money "are usually pretty spoiled children. If parents do not love their children, then they try to replace the lack of feelings with material ones, "buy off the child". To me, grown up in an atmosphere of family love, it is very difficult to imagine that in life such parents really exist, but I think that such a problem really exists, moreover, it is gaining momentum more and more.After watching the movie comes the realization that Russia has to reap a certain "generation of House-2".
People who are not they know how to love, they cannot be happy. Similar issues raised by Tolstoy in "Anna Karenina" are rapidly gaining momentum: an idle life, low moral values, irresponsibility.

I would like to draw an analogy with Anna Karenina, who, by and large, created problems for herself from idleness. In Zvyagintsev's film, the problem is essentially eternal, only now it has become more embossed: after all, if in Tolstoy's novel this concerned only one parent, now this problem has become universal.
People do not share only for the classes "rich and poor", but also for those who want something to do for the neighbor, and those who do not care. Like a fungus on a cold tile life, a society of consumers has grown. People who are not exactly someone else's child to do good, they will not bother to notice their own. And if your own child is not can you love, how can you give something to others and bring goodness into this world?
In the film volunteers who are ready to selflessly help the community evoke respect.Sometimes there is a feeling that for them finding the lost child is more important than for his parents. These people are trying to fulfill themselves and bring joy in life.

of people.
Miroshnichenko Yulia , F-61:
There are films in which you know for sure that here I would add something, but here I would remove something, and there are films in which such a balance reigns, and therefore it seems that it is better it was simply impossible to stage a film.It is to the last type of films and refers to the film by Andrei Petrovich Zvyagintsev "Nedubov".
The film produced on me very great impression. To be honest, this turned out to be the most impressive picture for me. If I were told to describe the film "Dislike" with one adjective, I would say: "Realism." How true he is real and vital. It's no secret that families collapse, and sometimes in family relations are born such chaos that sweeps away everything and everyone in its path.Hatred makes you not see everyone, even your own children.
Main characters the film, Eugene and Boris, is a vivid example of "dirty relations" (more I can even find a suitable adjective).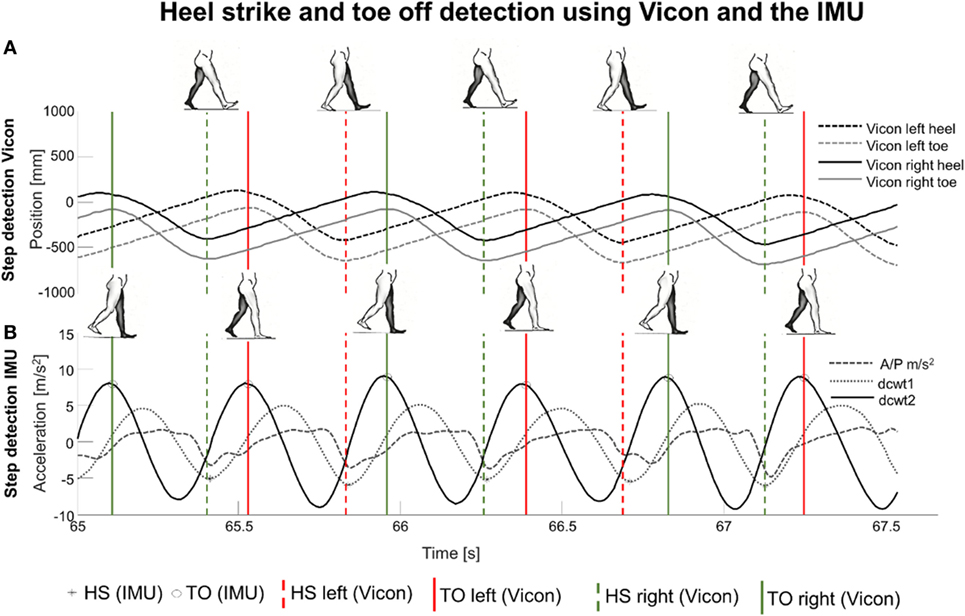 Everything in their lives and relationships has long since died. Died in the soul of such human qualities as mutual respect, remembrance, patience and, most importantly, love. And this is the most a terrible thing that could happen to two people who were once dear. In spite of mutual dislike for each other, the heroes do not even try to behave more tolerantly, it feels like their main task is to annoy each other, exhausting nerves not only to my husband // to my wife, but also to myself.When Alyosha's parents apply to the volunteers and the coordinator of the search and rescue squad Alexey makes the plan of tracing the boy, Zhenya and Boris, and then they cannot hide their relationship: husband reproaches his wife, to which Zhenya reacts rudely, not hiding his emotions. Much more I was amazed by the scene in the car when, upon Zhenya's refusal to stop smoking, her husband opens the window (despite the fact that it is winter outside) and makes it louder and louder very heavy music.

These so-called parents seem to want to harass each other annoy each other.
The worst thing that children suffer. In KLIK, during the discussion, the thought sounded that "if Zhenya is childhood love was not given, then for this very reason she could not give it. " I do not I can agree with this idea. I know many stories when the girl was growing up unloved in the family, and for her child she will do everything possible so that with him it never happened. She will surround him with such care, affection and love, that you would never think that she had no happiness in her childhood.Only myself a person decides how to live and how to treat their own children. Zhenya could not nurture the feeling of love in her soul, and now she suffers herself and harasses her husband. And the husband himself is not far away.
In this movie the theme of nature is also more important. The film begins in winter, and ends with a picture of winter. This is a metaphor for the fact that nothing has changed: winter in the souls of heroes and stayed.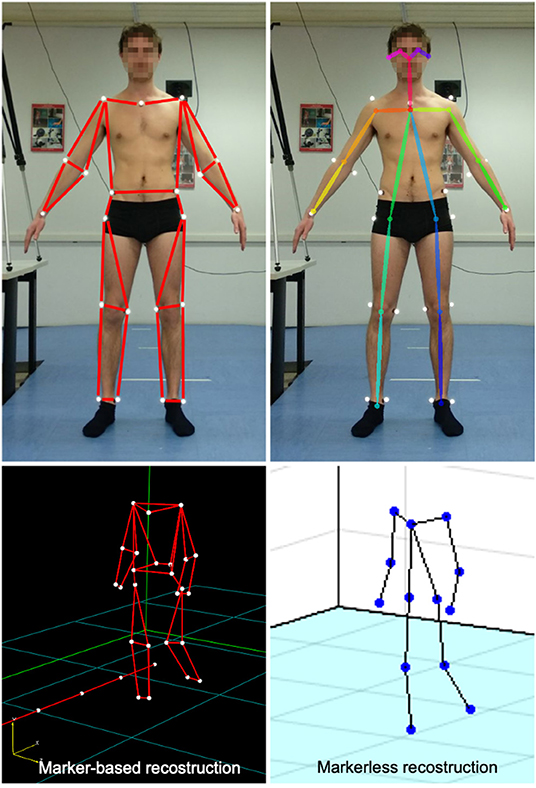 In this movie people are immersed in their own worries and in the satisfaction of these worries.And that's all erotic scenes clearly demonstrate this to us. Carnal pleasures for these people are much more important than the fate of his son. And the child in the film is shown very little, and therefore not even I can fully understand his character. But I certainly feel sorry for him.
But for me a boy from the movie is not dead. Yes, although so many years have passed and Alyosha has not been found, I have not I believe that he died. I hope he found himself a home and happily brought up by another family. In the film, we were shown a model of a modern family, but I know for sure that not all families are like that.I want to think that another, real family took on the education of the unfortunate Alyoshka. This is where my love is probably manifested to happy ends. And Boris remained a pitiful man, whom even the loss of her son taught nothing. We see him take his own again the little son is already from another marriage and throws it into the playpen, because the child prevents Boris from watching TV. For Boris, life will pass by. And Zhenya lives in a luxurious apartment, but this does not make her happy.At the end of the film she running down the treadmill to nowhere. It seems to me that in this way she wants run away from their problems, but marking time, because from an unhappy life you will not run away.
Zvyagintsev's Film – a film about a modern Russian family. This film turned out to be difficult for me. But, certainly, such films are needed. You have to watch such films and think: "No, Thank you, I will never have such a discord in my family, I will not allow this. " Even though I knew about the problem of unloving in families, it was still hard.When all this dirt is collected and taken to the stage, you want to close your eyes and run away, as little Alyoshka did, who took the protective tape and threw it on a tree. This the tape is his inner voice, a sign of protest that is so torn from the inside.
Boykova Anastasia , ZhL-73:
After viewing of the film "Dislike" by Andrey Zvyagintsev on CLICK I left with a load in my soul.I still I thought for a long time: "And how many such families where dislike reigns?" Although the family is difficult to name. Family is where each other is loved and respected, and in the film there was only hatred and anger. Each hero is busy with his own life, none of them is things that are in the soul of another. All the heroes are mired in their swamp called life, everyone's life is dirty and empty. I feel sorry for the boy in this movie, because that he was innocent. It is not his fault that the soul of his parents is empty.The most touching moment for me was when the boy cried: then I thought, that there is somewhere a child who is as bad as the little hero of this film. And I felt uneasy. The whole film sounded inside me with one thought: "How there, in the film, you can't live like that. " But, as the film's ending showed, the heroes are not learned from their mistakes, and therefore everything is repeated anew. All the time that I was walking film, there was never a sun in it. That is, there was absolutely no hint for changes for the better.The film is hopeless. The heroes of this film are not they know how to love and are not able to be happy. The film shows how a man can be worse than a beast. You hope that maybe it will work out in the end, but it doesn't.
This film leaves you alone with your thoughts. You think that indifference lives in souls all people. Walking down the street, not everyone will help a stranger in trouble. It is not right. It should not be.
Storublev Alexey , ZhL-73:
Before to start talking about the film "Dislike", I would like to note that I am big admirer of the creativity of Andrei Zvyagintsev.In each of his films, starting with "Returns" and ending with "Leviathan", I found something for myself.
Film "Dislike" I just want to praise. Excellent cinematography by Mikhail Krichman: interesting transitions, stunning angles, shooting aesthetics. This is not the first joint the work of Zvyagintsev and Krichman, and the joint handwriting of the creators is immediately noticeable. Also I am attracted by the ability of Andrei Zvyagintsev to shoot a film, clearly dividing into black and white, while the viewer decides for himself who is who.
This film is not for all. Not everyone will enjoy watching what is happening on the screen. A some representatives of modern society will not understand at all what Zvyagintsev wanted to tell us with this film? And he wanted to say that in pursuit behind success, money and fame, we begin to forget that love and family are the most dear that a person has. A wonderful thought that throughout the film remains in the viewer's head. And this thought does not leave a person when you leaving the auditorium.After watching this movie, you will no longer be the same. You will not forget this "horror of life" that Zvyagintsev presents as everyday phenomenon of our life.
I can't advise everyone to watch this film, but I believe that everyone will come to my understanding of this film. After watching this movie, I really wanted hug your loved ones and say how much I love them.
Sivak Ekaterina , ZhL-73:
Oppression, disappointment in life, hopelessness, "everyday life" … These are the words that convey my condition after viewing this picture.
The movie begins a long scene: showing a winter forest, a river, a gray sky. Peace. Silence and silence. It ends with a similar scene. Indeed, the beginning of the path and its end is always incredibly similar, unlike what we have to to experience on the way: misunderstanding, mistrust, hatred, dislike.
Dislike … What this is? Lack of love? Cruelty, ruthlessness? Attempts to replace one a loved one to another? Selfishness? Maybe so, but for the most part, love is killed by indifference.It is indifference that is inherent in the main characters of the picture. Zvyagintsev, Zhenya and Boris. They don't care what their son does twelve-year-old Alyosha. And one day the inner rejection of these parents comes to the peak: they decide to divorce and send their son to an orphanage. Having learned this, Alyosha escapes, and the circumstances of his life remain unrevealed throughout film. Who did the boy run from? From mom or dad? From endless quarrels reproaches and shouts? In my opinion, a person, and especially a vulnerable child, able to love, feel and adopt other people's emotions, simply cannot live in dislike, cannot give without receiving.Maybe it's no coincidence that Zvyagintsev and claims that there is no difference in whether Alyosha is alive or dead, because the main here is that even the most beautiful flower, living among the weeds all its life, sooner or later it will become the same if it is not transplanted at the right time.
Separately want note the extreme non-romanticism and even excessive realism, flowing into a banal description of everyday life, which, in principle, is not typical of cinema, who prefers to exaggerate and dramatize everything.For example, the absence music in bed scenes clearly does not arouse empathy in the viewer accustomed to to the aesthetic beauty of such scenes in most motion pictures.
I would like advise those who have not seen it yet to watch this film. Not to enjoy the beauty of the frames, not to laugh at jokes, and even not to think of the lofty and beautiful. All this is far from "Dislike". But you need to watch this film in order to follow the main advice director: "The message of the film is that after watching it, everyone wants hug your loved one! "
Malko Nikita , ZhL-72:
"Dislike" – one of the failed films by Andrey Zvyagintsev.In general, the film is good: when you you watch it, you immerse yourself in this little cinema world. But compared to his past works, but with the same "Leviathan", this film does not really stand out.
The film has the original idea, but Zvyagintsev could not fully implement it. Zvyagintsev should have revealed the boy's feelings deeper. The director started well, but abruptly cut short the description of Alyosha's emotions. When the boy goes missing I have not experienced the strong emotions, although there were bitterness and excitement in my soul for the boy.But in his story there is some understatement, a little more, everything would become clear, but no. For me this is the film's only drawback. And so in the picture all the anger is deeply revealed and the essence of man. When watching the movie, the first minutes I thought it was Documentary film. The film is excellent, but unsuccessful for Andrey Zvyagintsev.
Kim Ruslan , ZhL-73:
After watching a movie "Dislike" directed by Andrei Zvyagintsev, I was left with mixed feelings.Let's talk about the pros and cons of this film.
First, from the advantages of this film are the excellent camera work. Almost every frame of the film is chosen to heighten the feeling of burden.
Secondly, it is actor play. Actors Maryana Spivak and Alexey Rozin played excellently.
Third, the work of the search group is excellently shown.
Now the cons. In my opinion, the main disadvantage of the film is the idea itself.Or rather, not an idea, but how Andrey Zvyagintsev tried to show this idea. In this film, he wanted to once again show the futility of being. In our time, general indifference reigns. From the police, who are more busy with paperwork, to mother of the main character. The only light ray in this piece is volunteers; but they are shown as an exception.
Another the problem of the film, it seems to me, is the protractedness of the picture.All these erotic scenes (taxi rides, toilet scenes, etc.) do not reveal characters, but serve to stretch the picture. Perhaps Zvyagintsev just had it's a pity to throw out the beautiful shots that the cameraman filmed. Frames, of course, beautiful, but they do not carry any semantic meaning.
Overall, I am everything I also think that Dislike is a good film. Not the best for Zvyagintsev. The same "Leviathan" tried to show the same, but in more interesting form.But still I do not regret having watched the average film excellent directed by Andrey Zvyagintsev.
Yakimenko Ivan , F-71:
Zvyagintsev's Film I categorically did not like "dislike". I thought I'd take a look an intellectual film, but just looked at the banal life once again people who are full in this world and in this country.
Film script "Dislike" leaves much to be desired.There are a lot of unnecessary scenes in the picture, which do not affect anything. For example, a scene in a car when the hero was driving work, as well as a scene in the toilet, which, in my opinion, is not appropriate. The stage the fact that the boy overheard the parents' conversation could be shown in a different way.
Characters in the film – puppets that do not change in any way. They cannot be called heroes, they I don't want to empathize. But there are only good people in the film: the coordinator searches for the boy and his team of volunteers.It's more interesting to watch them than the main characters.
Dialogues of these characters are as empty as movie characters. Through dialogues, not actions Zvyagintsev tries to reveal the characters, but never reaches his goal.
Throughout Throughout the film, I had only one question, and this question was: "Why?". Why should I know that the heroine goes to the toilet without closing the door, why should I to know what is in her mobile phone, why should I know that a man eats potatoes for lunch and vegetable salad, and all the time picking at my mouth, why should I know that they buy chicken and broccoli, why does grandfather buy a bottle of soda in line and two bags of juice, why should I know that the main man is late for work and not says hello to anyone, why should I know about a 4-room apartment in Tushino for obscene money and a Kia car? What for? The film does not give us an answer to this question.
In conclusion, I would like to say that the only The "dislike" in the film that I saw is the "dislike" for the viewer. Unwritten script, poor quality attention to detail, delusional dialogues. The film is not makes you think, but just tries to show you how not to do it – and in terms of life, and in terms of making movies.
Kirsanova Ksenia , F-61:
Film I am very liked it.From the very first minutes there was tension and many questions: "How to talk about your child like that? What do you mean – "you don't need a child"? "
13 years old a boy in a family where he is not loved. What a pity for him!
Film shows our XXI century: a mother who thinks only of herself is constantly sitting in Instagram; that mummy is nothing but "House-2" and a new hakhal, nothing else interests. A father who is fixated on his work, on opinion others, on his new passion, not knowing how to connect even two words, all the time swears.Are these parents? Can they even be called by this word? They do not follow the upbringing of their son, they are never interested in how he is doing, how his day passes, what he does. You can recall the episode where the volunteer asks the parents about the boy's interests. The mother there answers with uncertainty phrases: "Probably", "In my opinion", "It seems" … Father is mostly silent, by name He does not call the child, but calls him a boy. What can I say, he didn't even fit to the child, Alyoshenka turned out to be an unnecessary thing, with which they played and forgot.Want tell about Zhenya's speech when she complained to her lover about her son, called his freak, not necessary to her … How disgusting! Where can she get love? Her mother herself always kept in "iron grip", the girl in childhood did not gave love, now the adult aunt is acting out on her child. Yes and the lover is not very fond of her. But how do events develop when Alyoshenka is missing! Everyone starts to panic, fear for his fate.
The whole film lived in stress.It seemed that he was about to be found. How much hope was that the boy from the hospital turns out to be Alyosha. Past. I thought that in an abandoned building he will. Past again.
Excellent showed the work of our police. It's the same in reality! Volunteers are working for thanks, they do not feel sorry for the strength or the time, and the police are "weak", as always.
Sorry, the film ends sadly. I couldn't hold back the tears at the end, when later For years, a ribbon thrown by the boy remained on the tree.This the ribbon is a small reminder of his once very small existence. How much he had just ahead …
And his "parents" life taught? No. Everything was forgotten like a bad dream. Zhenya continues the same flipping through the "Vkontakte" tape. Her ex-husband has a new wife, a new one child, but he still has the same: watching TV silently, without being distracted by family members.
Very vital movie.
Semenyakova Natasha , F-61:
When you read the abstract before viewing film, then mentally prepare yourself for the worst, you know that this film will cause negative emotions in you.When you mentally set yourself up and, it would seem, perfectly prepared for everything, for any turn of events, you seemed not must be disappointed. But in the end, after watching the movie, you manage to disappointment is much more powerful than he could have imagined. All sorts of negative emotions cover you with your head, literally tear you apart.
I would like to say right away that the main characters, the spouses, were simply disgusting to me. And if in many films, towards the end, you clearly reconsider your attitude towards the characters, but here there could be no question of such a thing for me.What they've been through is usually breaks people, leaves a deep bleeding wound on the heart, induces rethink your life, perhaps even completely change your worldview. But these people … It seems that they simply didn't take anything out of it. Perhaps, I'm too callous, but they didn't make me feel sorry for them at all. I only feel sorry for their son Alyosha: the child literally lived in hell for most of his short life, was never loved and did not receive that parental care, the warmth and tenderness that he was obliged to receive.
In this there is no love for the dying cell of society, but in real life there are many such families. In other such families, there is respect for each other, children are born desirable. But in Zvyagintsev's film husband and wife are disgusting to each other, they both are ready to refuse your child. Honestly, no matter how cruel and dangerous it was, they should have I should have given it to Alyosha long ago. He could already have been sheltered by other kind people who a family is really needed, it would be sheltered by people who love children and collect take care of the child.Here the boy, having both parents, lived in hell in reality. At a normal atmosphere in families does not even need words to feel love parents. Here, in this "family", the child could only feel the cold, neglect, perhaps even self-loathing.
But I naively believed these tears of heroes, their experiences, their desire to find a boy. I believed and hoped that he will awaken at least something bright and good in them. Yes, those parents would hardly were inflamed with love for each other, but love for a son could have been awakened in their hearts.Belated maternal / paternal instincts possibly awaken … But, of course, I was disappointed. What's one, what's the second stuck in one phase of development and continued to be in it, and everyone was still unhappy. What was the point in starting a new relationship if you were in it? also unhappy? Having a child you don't love again gets annoyed and Throwing into the arena so as not to interfere with watching TV?
Not quite I liked the light in which the law enforcement agencies were exposed, although, of course, it is difficult to disagree with the fact that such egregious cases occur.But against their background, volunteers looked very beneficial, who are ready for free look for the missing boy. And in this situation, the volunteers were even more interested in finding a boy, more worried about him than the parents. Probably, it was the volunteers, their difficult mission and their dedication who left the most positive impression. All other characters, to varying degrees (except for the missing boy) left a negative impression.
"Dislike" worth seeing at least once, because for the most part the plot concerns life topics and moments, unfortunately, true.There are thousands of such cases, such there are even more families, no less such an attitude to other people's troubles. The movie makes think about many things, makes us understand that our life is not so bad, we ourselves parents are wonderful. This film has a heavy, oppressive atmosphere. I still for several days I walked under the impression and could not move away from the film, mentally discussing the issues raised in it.
Shilova Vasilina , F-61:
At first glance it may seem that the film really tells about the divorce of Zhenya and Boris and about what will be presented to them to decide – with whom their son, Alyosha, will stay.But the film is not about this. Despite the storyline of the search for the missing boy, the film follows that it is important to take care of each other, listen to your neighbor and love.
I am very I liked the atmosphere in which events unfold. Incredible landscapes, a successful combination of colors is captivating, it is worth watching a movie at least in order to enjoy it. Quite a strong impression made on me the last scene with a tree and a ribbon, once left on it by Alyosha.This the scene shows the audience that the memory of the boy will always live on. Open the finale is thought-provoking. Surely it's foolish to hope that years later, a boy is still alive, that he started a new life somewhere in the distance, but I want to believe.
Dislike has one peculiarity that I did not like it – his frankness. Sex, naked bodies, going to the toilet – I know and understand that this is natural, and, therefore, not ugly, but it happens it is difficult to switch from thinking about the fate of a broken family to such details.
Tridub Ksenia , F-61:
"I poisoned. Help! "- the only thought that drilled all of my mind after what he saw. I am confused and do not understand anything at all. Zvyagintsev created amazing, talented, but completely misanthropic movie. Until now the feeling that I was fed to the bone with poison does not leave.
It all starts with forests. It's cold outside. The kind of dying trees with branches that do not stretch up, but powerlessly falling down.Not an empty landscape, but definitely a hint of the life of some people infected with a dangerous virus of "dislike".
As you know, the theme of love is one of the leading in art. But this time Zvyagintsev decided show her antithesis with all the nightmares and consequences.
Action revolves around a family going through a period of terrible indifference to each other friend in which: Boris (husband and father), who lost his parents early, did not received from them love and an example of life; Zhenya (wife and mother), who received dislike inherited from your mother; Alyosha (son) – 12-year-old going through a boy whose feelings are still alive, but he is running out of strength to endure experiences from his uselessness to the people closest to him, and therefore the boy decides to disappear from such a world.
I do not know how to describe what takes place between Boris and Zhenya. Dry restraint? They are so strong hate each other, that no passion and romanticization in this conflict and does not smell. They even swear listlessly, completely insensitively, with disgust. to friend.
Despite a certain atmosphere of cold hopelessness, the director gives us a little faith in the existence of warmth. The stark contrast to the spouses is the search and rescue squad.Their orange vests, like lights, stand out against a colorless background. In fact, their attitude the loss of the boy only intensified my sadness: after all, completely strangers react to the current situation much more "lively" than own parents …
On the movie poster depicts a woman covering her face with her hands. Her pose embodies rather total, a state of despair, misunderstanding and fear. Watching "Dislike" was extremely difficult. Sometimes, from overwhelming feelings, I terribly wanted to repeat the gesture with posters, just not to see all these disgusting actions of the heroes, if only convince yourself that this does not happen, that this is just a movie.I am not at all I know if I can at least recommend it to someone for viewing …
Strong. Painfully.
Yakupova Madina , F-71
V at the very beginning of the film, a modern family is presented who is trying to sell apartment due to divorce. Showing the apartment to buyers, mother gives a slap on the head to his son Alyosha, because he did not greet the adults.
Spouses cannot decide with whom to leave their son Alyosha, and Zhenya (mother) comes to this to the opinion that Alyosha "likes it in the summer camp, he will also like it in the boarding school."Boris (father) does not want to send his own son just because he will be "trampled" from work, because at work you need family people. Alyosha, standing outside the door, hears the whole scandal; with tears in his eyes, he realizes that no one needs him, that his nobody will educate further. The next day, Alyosha's mother at breakfast calls him "kvolyom", to which Alyosha takes offense and runs away from home. Immediately the problem of dislike for one's own child is being built. Alyosha does not consider himself loved one and decides to leave home.
Sami Alyosha's parents remain officially married, and each has a relationship on side. Boris lives with a pregnant Masha, and Zhenya has a rich lover Anton. Zhenya, spending the night with Anton, is unaware that her son has left home. Soon after numerous searches for Alyosha, the spouses go to the morgue for identification of the corpse of an unknown boy. It turns out not him, Zhenya claims that there should be a mole on the chest, that the hands, fingers, hair of that murdered boys are not the same as those of Alyosha.Zhenya goes into hysterics, and she says that I would never have given Alyosha to an orphanage.
Later 2 years old boy still not found. The spouses live separately, Boris has a son, to which he relates in the same way, without experiencing warm parental feelings, throwing your child in the playpen, leaving him unattended. Zhenya lives in a luxurious Anton's apartment, feeling unhappy. At the very end of the film is shown protective tape on the tree, when once Alyosha threw it on the way from school.
In my opinion opinion, the idea of ​​this film is that after a long life together, the spouses are tired apart, they saw no reason to live on, not loving each other. Generally in this the film, you can find many problems, starting with social networks: society obsessed with phones, people do not pay attention to what is happening around.
Julia Zabelina , F-71:
In the film "Dislike" Andrei Zvyagintsev, showing his family, raised a problem common to all mankind, concerning the whole of our country in general.Revealing the characters of the actors, Zvyagintsev most shows the mentality of Russians and Russia in general.
Family difficulties grows into a universal problem. Why the news shows us problems of Ukraine? Why focus on the fact that somewhere people live worse than in our country? Everything is really simple: people in our country, as usual, do not think to solve the problems of the Fatherland, everyone thinks only of themselves, people are guided by calculation and do not often think about how they live.
Pay attention that the main character blames everyone for her problems, but does not think, that the main problem is in herself (this is how most Russians live). Zhenya wants to be happy, but will the unhappiness of her own child bring her pleasure? She does not think about it, after which he will definitely regret what happened, but he will it's already late.
The most the emotional scene for me was the quarrel of the boy's parents in the morgue.Immediately there is question: "Why don't modern parents think about their children?" After all, when the child suffers the most from family problems. Alyosha became a victim of the conflict.
What is a family now? The family has always been a shrine, but not now. Throughout the film, we we see only ridicule of sacred values. At the moment, family ties are nothing do not mean. Modern families live by calculation, each family member thinks only about myself, and it upsets me.Boris and Zhenya hoped that with new partners everything will be completely different, but I have absolutely no changes in their life saw. All the same misunderstanding remained, all the same misfortune is present in their lives, all the same dislike.
Now let's talk about "mom" in the film. In my opinion, Zhenya did not become a caring mother simply because in childhood her mother did not give her these tender feelings. She didn't see examples of how to behave, and therefore now she has problems with her son.
Alyosha's room the farthest, it seems to be outside the apartment. This metaphorically testifies about the distance of the son from his parents. The surrounding nature is more human than people: it "Sends" hope to both the family and the search party. Zvyagintsev adds autumn and spring in the episodes where they are looking for Alyosha, this brings the expectation of something good. In film constant cyclicality of the seasons: actions begin in winter and end at the same cold winter time. Due to this, the cold atmosphere in the family is felt.I liked how the director filmed nature.
Andrey's film I liked Zvyagintsev because I walked away from watching for a very long time. Movie heavy, very emotional, I think it is even instructive to some extent, so as shows the immorality and irresponsibility of people.
Meshavkina Anastasia , ZhL-72
Director's film Andrei Zvyagintsev "Dislike", like, in fact, all his other works, has an acute social character.It covers the topic of parenting, relations between parents and children, the topic of relationships in marriage, but the main and the leading problem revealed by the director is the inability of the modern a person to love and be happy. Director for a long time and to the smallest details shows the viewer the life of the main characters so that everyone can feel the plot and understand how the hero came to what he has in the present.
Zvyagintsev – one of those who "denounced" the average Russian person.His heroes films do not know how to love and have never really loved, the main character Evgenia herself grew up in a dysfunctional family with one mother who did not provided her daughter with the necessary support and understanding. Zhenya saw salvation in Boris, moved to him, although she did not love him, like he did her, then in this dislike their common child was born and grew up.
Heroes of this the film, as they thought, found their new happiness, Boris even had a second a child at the end of the film.But, as it turned out, the problem was not in the person, with which they were together, but in themselves. It can be easily seen that both the other is still unhappy. Boris pays no attention to his little one child and, in the end, takes him to the arena, so that he does not interfere with his watching television. And Evgenia is still absolutely indifferent to her companion, their former passion faded, and their relationship turned into a simple cohabitation.
Child, who has not been given love since childhood and hardly ever somewhere else he learns this, and therefore he will raise his children in the same way as he once did he was raised by his parents, and his children, accordingly, will also be crippled own children.And this dislike turns into a kind of vicious circle. I think, that in modern society the concepts of morality and love are being lost more and more. After all it should be laid down precisely in the family and from an early age. No wonder they say that the main education is given by the family, and only then the person is brought up by society and lays in him secondary qualities.
Zvyagintsev deservedly received such a high assessment for his work. The film turned out hard enough to perceive.But, if at least a few people are given the film adaptation made you think and rethink your life, which means that she was not born in vain.
Head Ar ina, ZhL-72:
Never before I have never seen films like Andrei Zvyagintsev's drama Dislike. I did not regret at all that I saw this film. Although the idea of ​​the film is not me surprised, but the presentation itself was top notch.The acting really deserves praise. They managed to make me feel disgusted with them abruptly switch to pity and empathy. I do not make any excuses for my actions Evgenia and Boris, but I must admit that at the end of the film I really wanted to see reuniting their family. Although I understood that these people did not deserve at all such a gift of fate in the person of Alyosha's little son, I wanted to give them a second chance.
But not only the play of adult actors amazed me.The scene where the unfortunate Alyosha sobbed, choked with tears, touched me to the depths of my soul. It was a very powerful moment. paintings that could not leave anyone indifferent to what was happening. Noiseless crying of children in a dark corridor … You will not hear it, but you will definitely feel it. V this very moment the viewer realizes that now he will be told one of the most sad stories, in which there is no love and happiness, but only hate and pain.
Despite the fact that Zvyagintsev displayed only "dislike" in his film, I believe that this the film is a must see for everyone.Pictures like this make us delve into social problems of society, which we often forget or which are simply ignore. I hope this movie makes the same impression on others. people and will not leave them indifferent.
Kasyanova Julia , F-62:
"Dislike" – a film that evokes negative emotions. When you look, you try to see something pure and light in the characters, but these attempts are in vain.
It was difficult for me watch this movie. It seemed that everything happens not in the film, but in life. Was an ordinary Russian family is shown, which was built on a "flight" marriage. You look at scandals, fatigue, adventures with lovers, in a word, you show everyday life, and you recognize yourself, your friends. When I was looking on the parents who decide who the child will stay with, I was in pain for this boy. After all, he was born by chance and did nothing to anyone bad, and then the parents shove him off to each other.