Gary and paul gait: Legends Reunited: Gary and Paul Gait are Back in Business
Legends Reunited: Gary and Paul Gait are Back in Business
---
Legends Reunited: Gary and Paul Gait are Back in Business
Wed Jan 8 2020 | Matt DaSilva | Pro
Gary (left) and Paul Gait couldn't talk business for the longest time. Now, it's an "opportunity to start fresh."
This story appears in the January 2020 edition of US Lacrosse Magazine. Don't get the mag? Head to USLacrosse.org to subscribe.
Gen Xers rejoice. The Gait brothers are back in business.
Gait Lacrosse, the equipment brand with a cult following, relaunched this fall after a four-year hiatus. The new line included legacy products like the Gait Torque head and Gait Ice handle, as well as a women's head, the Gait Air.
"This is an opportunity to start fresh, especially on the women's side," founder Paul Gait said. "What we wanted to do with the Gait brand is push the envelope, try new technology and create products with truly performance-enhancing features.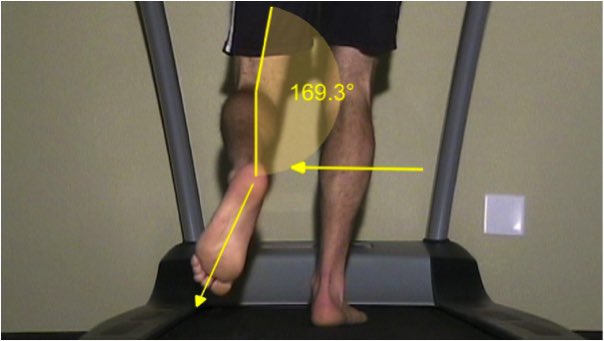 "
And who better to partner with in that endeavor than his slightly older (by three minutes), slightly more famous twin brother, Gary? They're 52 now. If you're of a certain age, you remember watching them reinvent lacrosse as college kids who played with unprecedented flair at Syracuse and put pro lacrosse on the map.
If you're younger, you know Gary Gait as the Syracuse women's coach, whose innovative spirit has permeated the sport in the evolution of equipment and rules and whose showmanship has been reincarnated in stars like Michelle Tumolo and Kayla Treanor. 
Until recently, however, Paul and Gary Gait never could talk shop. Their conversations would end in a screeching halt, like a party-stopping record scratch. For the last 25 years, they've been competitors. 
Both twins were associated with STX when they came out of college in 1990. In 1995, Paul went his own way. He started a retail business, then designed equipment for deBeer, engineering the Apex head and the Trakker pocket that revolutionized women's lacrosse sticks.
He became the company's president in 2003, launching the Gait men's brand.
Gary Gait, meanwhile, continued to work in product development for STX even as his coaching career took off. His contract expired last year.
Reunited, and it feels so good.
---
---
"It's good to have one of the great minds on your side instead of on your opponent's side," Paul Gait said. "I've always tried to stay behind the scenes. I like when he's the front man."
When parent company Jarden discontinued the deBeer and Gait lines in 2015, Paul Gait kept this renaissance in the back of his mind. He started Vertical Lax/Team 22, which became the exclusive licensee of Under Armour equipment, and LaxPocket, which specializes in stringing women's sticks with its popular Rail pocket.
But the end game was always to bring back Gait Lacrosse, with the full weight of the brand's namesake behind it. Paul and Gary's first collaboration, the Gait Draw, will be featured this month at the US Lacrosse Convention in Philadelphia.

The double-sidewall design essentially gives the head two pockets — a deeper front pocket for the draw and one with standard depth for field play. No more swapping sticks.
"We nailed it on this women's draw stick," Paul Gait said. "If you don't have it and you're up against one, chances are you're going to lose."
The Gaits also will unveil LaxPocket's new Flex Mesh, expected to be the next revolutionary pocket for women's lacrosse, at the convention.
"It's nice to be the Gait brothers again," Gary Gait said. "He's doing his thing in manufacturing. I've been doing mine on the lacrosse side. It's time to bring these two forces together."
To learn more about LaxCon 2020, check out our "What to Watch for."
Stats Central: The Gait Brothers and Their Numbers Stand Alone
Paul Gait, left, coached Rochester in 2010 and that included brother Gary Gait, right, as a forward. (Photo: NLL)
The question of "who's the best player ever?" comes up now and again in every sport.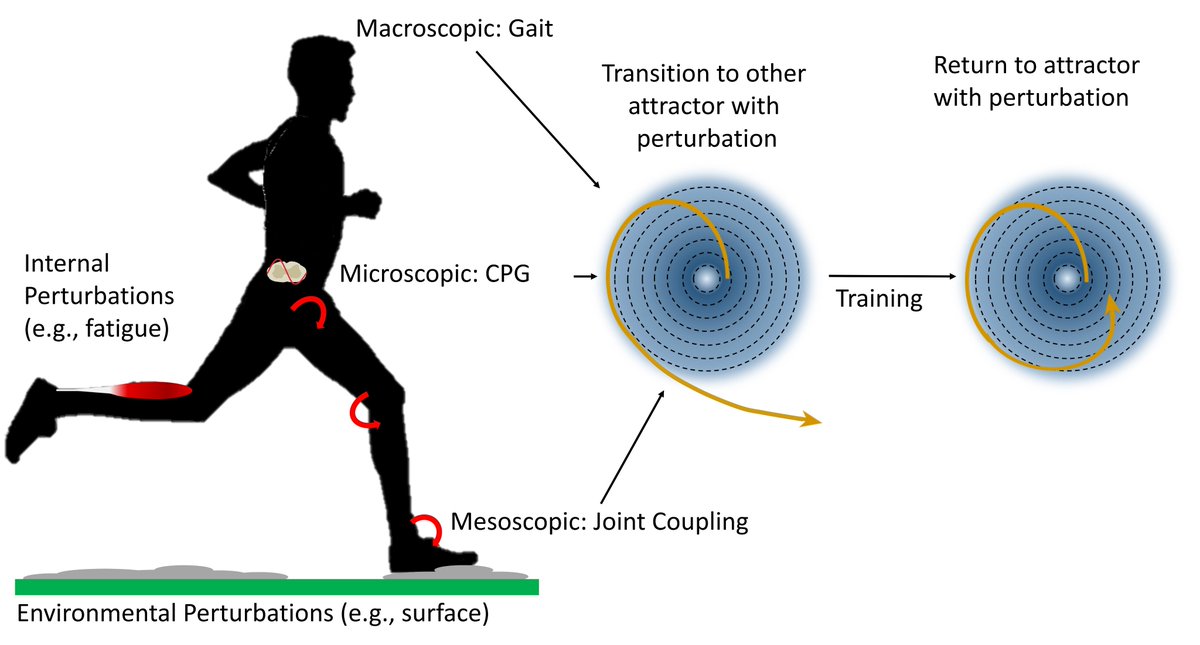 Many hockey fans talk about Wayne Gretzky in those terms but I've heard others say it's actually Bobby Orr, or that current players would have put up more points than Gretzky did if they played in that era.
Was Babe Ruth a better player than Roger Clemens? How about Wilt Chamberlain vs. LeBron or Kobe?
In most cases, it's an impossible question to answer, mainly because you can't meaningfully compare players who played years or decades apart. Lacrosse is no different. Many say John Tavares is the GOAT, others say it's John Grant, Jr. But two names that always comes up in that conversation are Paul and Gary Gait.
Paul Gait has been retired from the NLL for 15 years and Gary nine, so many current fans never saw them play. Today, we're going to look at some of the unbelievable numbers these guys put up.
Identical twins Paul and Gary Gait exploded into the NLL (then known as the Major Indoor Lacrosse League, or MILL) in 1991 with Detroit and started setting records right away.
Paul scored 47 goals in 10 games that year, a rookie record that still stands to this day despite the season being almost twice as long. His 4.7 goals per-game average that season is the second-highest ever, rookie or not, only surpassed by his brother Gary's 57 goals in 12 games in 1998.
Just pause a second and think about 57 goals in 12 games: only three other players have ever scored 57 goals in a season: Dhane Smith and Curtis Dickson in 18 games, and Athan Iannucci in 16. In 1998, Gary Gait did it in 12.
Fifty-seven goals was also the new NLL single-season record, breaking Paul's 47. That record stood for five years before Gary beat it himself, scoring 61 in 16 games. That record stood for another five years, which means that by the time Athan Iannucci broke the record in 2008, the Gait brothers had held the record between them for 17 years.
Over his career, Gary led the league in points six times, assists twice, and goals seven times. He was MVP six times, including five straight years, and was the championship game MVP twice.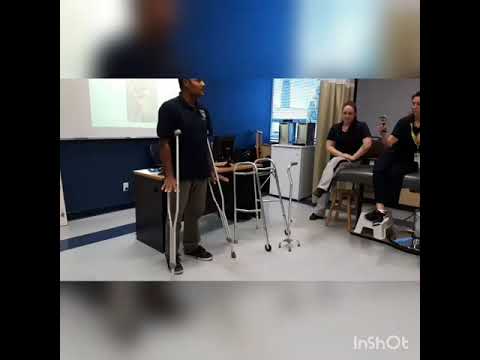 Paul led the league in points twice and goals five times, was MVP once and Championship game MVP once.
Paul holds the championship game records for most goals with eight, most points with 11, and most power play goals with 4. They both hold the record for goals in a game with 10; Paul did it in 1994 while Gary did it in 1999.
In 2016, Dhane Smith set the single-season goals record with 72, an average of four per game. That's the highest average ever for an 18-game season, and the eighth-highest average in league history. Gary Gait tied or beat that record four times in his career, and Paul tied or beat it twice.
The obvious question that comes from that: would Gary or Paul have been able to keep up those averages over 18 games? Of course we'll never know, but while they played, they managed to keep up averages over 10, 12, or 16 games that nobody else in the league came close to.
Gary played part of 18 seasons in the NLL and Paul played 13. Each coached for a couple of years as well, and Gary even won a championship as a rookie coach with the Mammoth in 2006.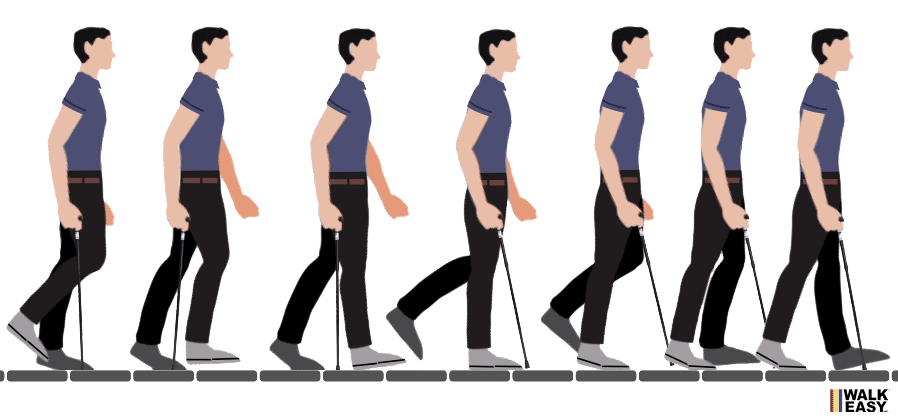 Neither of them is involved with the NLL these days, but their legacy lives on: the dunk-from-behind-the-net goal that we see so frequently these days was basically invented by Gary Gait in college and was even known as the "Air Gait".
I'll end off with probably my favourite stat about the Gait brothers. They are the only two players in NLL history to average more than three goals per game over their entire careers. Gary holds the record with an average of 3.21 while Paul was only slightly behind at 3.20. The next closest is John Grant Jr. at 2.81. The Gaits are so close in their averages that if Gary had scored one fewer goal over his career, or if Paul had scored one more, Paul would hold the record and Gary would be second. Identical twins indeed.
Paul Gait, Lacrosse, 1987-1990 – Syracuse University Athletics
Midfield
6-2, 205
Brentwood Bay, British Columbia, Canada
Paul Gait played midfield with his twin brother, Gary on three straight national championship teams (1988, 1989, 1990).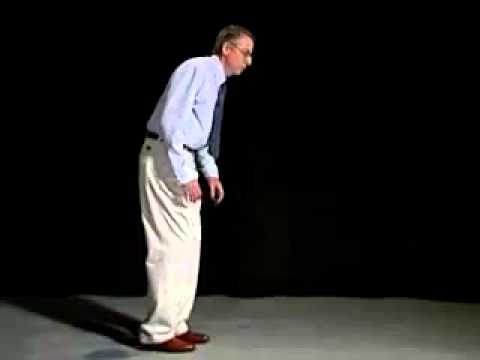 He was inducted into the National Lacrosse Hall of Fame with Gary in 2005.  He was selected to the NCAA 25th Anniversary Lacrosse Team and to
Lacrosse Magazine's All-20
th
Century Team. 
Gait ranks fourth on SU's list of career NCAA Tournament goals (27) and fifth on the career NCAA Tournament points list (47).  He ranks 11th on SU's career goal list (127),  12th on the career points list (212) and is tied for 10th on the career assist list (85). 
Career: Played for Canada in the IFL World Championship in 1990, '94, '98, and 2002…Earned All-World recognition in 1994…Played indoor lacrosse in the NLL from 1991-2005…NLL eight-time first-team All-Pro and three-time second-team All-Pro…Won championships in 1991, '94 and '97…Came out of retirement in 2005 to play on the Colorado Mammoth, the team Gary coached… Fourth all time on the NLL points total list with 712 points in 13 seasons.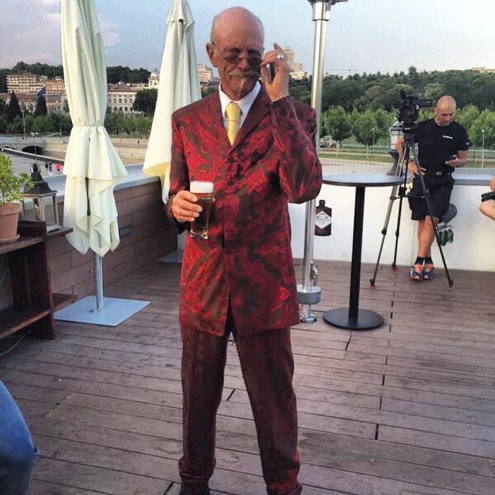 Senior Year (1990): Selected as a first-team All-American…Finished first on the team in assists (34), second in points (65) and fourth in goals (31)…Played for the North in the North/South Collegiate All-Star game…Had 34 assists to tied for 21st on SU's single season assist list.
Junior Year (1989): Selected as a first-team All-American…NCAA Tournament Most Outstanding Player…W.H. Brine Award winner (Outstanding Player Division I Championship Game)…Finished second on the team in assists (29), points (67) and groundballs (91) and finished third in goals (38)…Scored at least one point in all 15 games…Scored 47 goals to tie for ninth on SU's single-season goals list.
Sophomore Year (1988): Selected as a first-team All-American…Finished ninth nationally with 47 goals, second on team in goals and assists (19) and third in groundballs (64) and points (66)… Ranked second on SU's list of most goals in an NCAA quarterfinal with 7…Ranked third on SU's list of most goals in an NCAA Tournament with 11.
Freshman Year (1987): Finished seventh on the team in goals (11) and points (14).
Personal: Born April 5, 1967…lettered in basketball, rugby and soccer at Claremont High…All-Providence in rugby…MVP of Canadian Box Lacrosse I 1985 and 1987.
| | | | | | |
| --- | --- | --- | --- | --- | --- |
| Year | Games |  Goals  | Assists   |  Points |  GB |
| 1987 | N/A | 11 | 3 | 14 | N/A |
| 1988 | N/A | 47 | 19 | 66 | 64 |
| 1989 | N/A | 38 | 29 | 67 | 91 |
| 1990 | N/A | 31 | 34 | 65 | 82 |
| Totals | N/A | 127 | 85 | 212 | 237 |
About Paul Gait: Lacrosse coach (1967-)
Paul Gait (born April 5, 1967) is widely regarded as one of the best lacrosse players of all time and is the current Vice President of the Rochester Knighthawks of the National Lacrosse League.

Gait, along with his twin brother Gary Gait, had outstanding playing careers at Syracuse University, in the National Lacrosse League, Major League Lacrosse, the Western Lacrosse Association, and at the international level for Canada.
College career
Paul and his twin brother Gary played NCAA lacrosse at Syracuse University as midfielders, where they set numerous records from 1987 to 1990 and popularized innovative moves such as behind-the-back passing and scoring. One of the best NCAA players of all time, Paul helped lead Syracuse to three national championships and was selected as a First Team All-Americans by the USILA three times, in 1988, 1989, and 1990. Paul was also named the Most Outstanding Player of the 1989 NCAA Division I Lacrosse Championship Tournament.
After defeating Loyola in the 1990 NCAA Division I lacrosse tournament finals, the NCAA determined that head coach Roy Simmons Jr's wife Nancy Simmons had improperly co-signed for a car loan for Paul Gait. Gait was ruled ineligible for postseason play, and Syracuse vacated their tournament records and title.
After college, he played with his brother for the storied amateur Mount Washington Lacrosse Club in the 1990s.
Professional career
Paul and Gary have both starred at all levels of professional lacrosse, including the National Lacrosse League, the Western Lacrosse Association, Major League Lacrosse, and at the international level for the Canadian National Team. The twins were named Co-MVPs of the Mann Cup in 1999, when they played for the Victoria Shamrocks. Paul initially retired from play following the 2002 NLL season but then returned during the 2005 NLL season to play for the Colorado Mammoth with his brother. He played four games totaling nine points and then retired again after the 2005 season. Paul is sixth all time on the NLL points total list with 712 points in 13 seasons.
In 2005, both Gait brothers were inducted into the United States Lacrosse National Hall of Fame.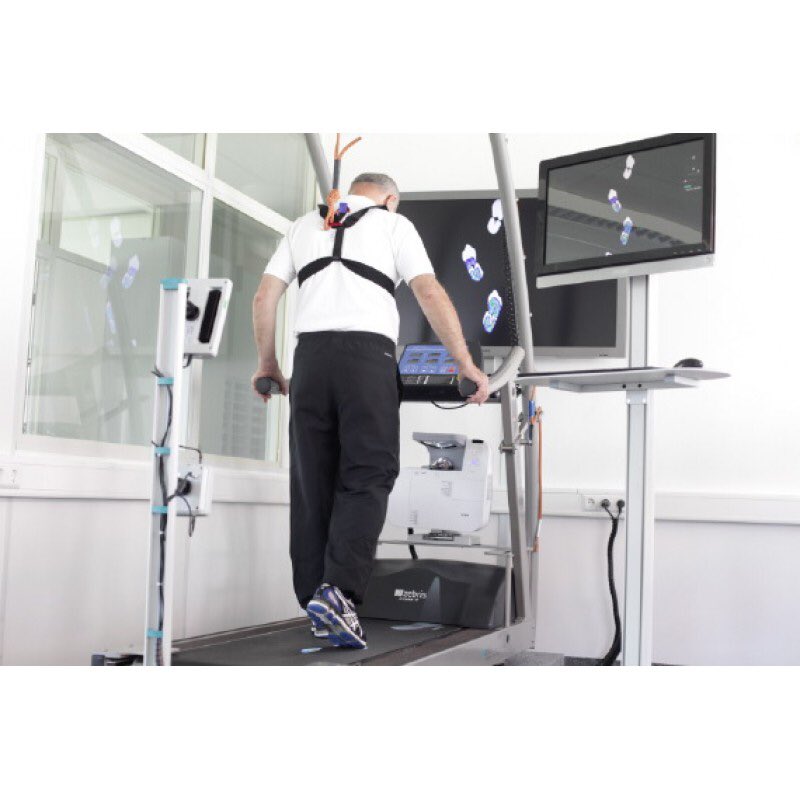 The following year, in 2006, both brothers were among the five charter members to be voted into the National Lacrosse League Hall of Fame.
In 1996, the Gait brothers started GBLax (now deBeer/Gait Lacrosse), their own line of lacrosse equipment, centered in Syracuse, New York.
Paul was named the head coach of the Rochester Knighthawks on December 26, 2008, where he coached for two years.
Statistics
Major League Lacrosse
 
 
Regular Season
 
Playoffs
Season
Team
GP
G
2ptG
A
Pts
LB
PIM
GP
G
2ptG
A
Pts
LB
PIM
2001
Long Island
6
10
0
7
17
9
0. 0
2
10
0
2
12
10
0.0
2002
Boston
3
6
2
0
8
1
0.0
—
—
—
—
—
—
—
MLL Totals
9
16
2
7
25
10
0.0
2
10
0
2
12
10
0. 0
NLL
 
 
Regular Season
 
Playoffs
Season
Team
GP
G
A
Pts
LB
PIM
GP
G
A
Pts
LB
PIM
1991
Detroit
10
47
19
66
63
20
1
3
1
4
2
0
1992
Detroit
7
33
20
53
30
4
1
5
3
8
6
0
1993
Philadelphia
8
28
13
41
65
8
2
6
5
11
15
4
1994
Philadelphia
8
31
13
44
58
8
2
12
7
19
28
0
1995
Rochester
8
23
13
36
39
0
2
9
6
15
9
0
1996
Rochester
9
24
21
45
64
4
1
3
2
5
7
2
1997
Rochester
10
40
25
65
58
6
2
10
6
16
10
4
1998
Syracuse
11
28
23
51
46
4
—
—
—
—
—
—
1999
Syracuse
12
37
37
74
62
12
—
—
—
—
—
—
2000
Syracuse
4
8
13
21
34
2
—
—
—
—
—
—
2001
Washington
14
27
25
52
52
8
1
2
2
4
5
0
2002
Washington
16
54
60
114
107
6
2
1
6
7
8
0
2005
Colorado
4
6
3
9
13
2
1
1
0
1
0
0
Totals
 
128
410
302
712
734
88
15
52
38
90
90
10
Syracuse University
 
 
 
Season
GP
G
A
Pts
PPG
1987
14
11
3
14
—
1988
15
47
19
66
—
1989
15
38
29
67
—
1990
13
31
34
65
—
Awards

NLL Weekly and Monthly Awards:

Player of the Week (1994–2001) 7 times
Overall Player of the Week (2002-) twice
Offensive Player of the Week (2002-) 3 times
Player of the Month 5 times

Paul along with his twin brother Gary Gait will be inducted into their home province's highest honour in 2011. The British Columbia Sports Hall of Fame will place the legendary brothers into its Hall on September 13, 2011 in a ceremony in Vancouver, BC.

Preceded by
John Tavares
MILL Championship game MVP
1994
Succeeded by
Gary Gait
Preceded by
John Tavares
NLL Most Valuable Player
2002
Succeeded by
Gary Gait
Preceded by
None
New Balance Major League Lacrosse
Championship Game MVP
2001
Succeeded by
Mark Millon

GARY GAIT AUTOGRAPHED SYRACUSE ORANGE 11X14 PHOTO LACROSSE PAUL LAX AASH at Amazon's Sports Collectibles Store

---

Currently unavailable.
We don't know when or if this item will be back in stock.

| | |
| --- | --- |
| Team | Syracuse Orange |
| League | NCAA |
| Brand | ALL AMERICAN SPORTS HOUSE- AAA |
| Uniform Number | 22 |

See more

Make sure this fits by entering your model number.
GARY GAIT AUTOGRAPHED SYRACUSE ORANGE 11 X 14 PHOTO LACROSSE WITH PAUL GAIT LAX AASH Autographed Gary Gait 11 X 14 Syracuse Orange lacrosse photo. Gary added "22" for the jersey number he made iconic at Syracuse!

NORTHWESTERN WOMENS LACROSSE SIGN WITH GAIT

Date: 8/19/20

FOR IMMEDIATE RELEASE 


NORTHWESTERN WOMEN'S LACROSSE SIGN WITH GAIT

 

Altamont, N.Y. (August 19, 2020) – Gait Lacrosse is proud to announce it's latest NCAA multi-year partnership with the Northwestern Women's Lacrosse program. The agreement provides Gait Lacrosse hard goods to the Division I student-athletes beginning in the spring of 2021.

 

"We are really looking forward to working with Paul, Gary and the Gait Lacrosse Family. The Gait name has always signified excellence and cutting-edge innovation," said coach Kelly Amonte-Hiller. "We feel this a natural fit for our Lacrosse program and student athletes. The Gait brand will focus heavily on supporting women's products and performance enhancing features, which is very important to me and Northwestern University. We can't wait to get started with this exciting new partnership."

 

Gait Lacrosse, a collaboration between lacrosse legends and brothers, Gary and Paul Gait, launched last fall. The company has a full line of women's lacrosse gear (heads, handles, gloves and eyewear) and men's lacrosse heads, handles and gloves. 

 

"We are very happy to come to an agreement with Kelly Amonte-Hiller and the Northwestern program," said Gait Lacrosse co-owner Paul Gait. "Kelly is one of the most innovative and successful coaches in the game today, who brings immense credibility to everything she is involved in. This new partnership will help fuel our goal to become the leading innovator of performance driven lacrosse equipment."

 

Northwestern University joins University of Maryland, the U.S. Naval Academy and the University of Louisville women's lacrosse programs as part of the Gait Family.

 

 

#BeLegendary

 

PG Lax Properties, LLC is a US based company created by Paul Gait and Curt Styres to produce the "Gait" brand of lacrosse products. The brand originally developed by Paul Gait, for Rawlings Sporting Goods, was contractually re-acquired by Gait in 2018. In September of 2019, Paul's twin brother Gary, arguably the greatest player of all-time, joined the company to create one of the industry's most dynamic duos in design and innovation. The Company is committed to use its legendary design experience and proven creativity to produce products with game-changing innovation. Established partnerships with the NLL, professional athletes and NCAA programs have allowed the Gait brothers to prove that their performance design and technology is unmatched within the industry.

 

 

Media Contact 

Jennifer Riitano Levy

Vice President of Product & Marketing

518-331-4012

https://link.edgepilot.com/s/37c81e8d/n3FlK_tlgEuJ0-teeC-C-g?u=http://www.gaitlaxofficial.com/

Syracuse's Gait Twins May Be Best Lacrosse Players

SYRACUSE, N.Y. (AP) _ If Paul and Gary Gait played basketball, they'd be mentioned in the same breath as Michael Jordan and Magic Johnson.

If hockey was their sport, Wayne Gretzky and Mario Lemeiux would come to mind.

But the Canadian-born twins play lacrosse – better than anyone who has come before them, say opponents and observers – and their glorious careers are fast approaching a dead end.

″I'm not interested in basketball, but I can tell you about Michael Jordan,″ said Jamie Hunt, editor of Lacrosse magazine. ″People vaguely familiar with lacrosse can tell you about the Gait twins.″

Especially after the wave of publicity the seniors have received as they close their record-setting career while Syracuse University goes for its third consecutive national championship.

The Gaits' extraordinary story, as far as lacrosse is concerned, will end at the latest on Memorial Day, when the 1990 NCAA championship game is played. There is no professional league in a sport that's traditionally been the province of Eastern high schools and colleges.

″There's no tomorrow for them,″ agreed Syracuse Coach Roy Simmons Jr.

Hunt added, ″It's kind of depressing. They're at the top of their game and about to fade into obscurity.″

But the 6-foot-2, 200-pound identical twins show no resentment that million-dollar contracts, lucrative endorsements and continued fame aren't in their futures.

″It's a dead end, but the game wouldn't be the same if there was a professional league and lots of money involved,″ said Paul, who is Syracuse's leading scorer with 24 goals and 27 assists and needs just two points to reach the 200-point mark for his career.

″It would be too much like a job,″ Paul added. ″And there are other ways to make money. ″

″You play lacrosse just for fun,″ echoed Gary, who has 49 points this season and is likely to finish as the United States Intercollegiate Lacrosse Association's second-leading goal scorer.

″You play for yourself and the team. If there was a pro league with lots of money, there'd be competition among the players on the same team. It would be a selfish game. No, it wouldn't even be a game anymore.

″Besides, if we'd been interested in money and professional leagues, we would have played another sport. Right?,″ said Gary.

The Gaits' began drawing attention soon after their arrival at Syracuse four years ago. Raised playing indoor box lacrosse in Brentwood Bay, British Columbia, they quickly made the transition to field lacrosse, which is played on a larger field with more players.

Field lacrosse is similar to ice hockey played on a football-sized field. Players catch, carry and shoot a baseball-sized ball with netted sticks.

As a freshman, Gary made honorable mention All-America and was selected for the NCAA All-Tournament team after scoring 11 goals in two games.

By their sophomore year, the Gaits' had mastered the more wide-open style of field lacrosse and the impact was sudden and significant.

Gary was named National Player of the Year after scoring an NCAA season record 70 goals. Paul earned first-team All-America honors with 47 goals and 19 assists.

Their scoring output has tailed off the last two seasons, but only because the Orangemen are loaded with talent and opposing coaches have become obsessed with not letting the Gaits beat their teams. The Syracuse juggernaut has rolled to a 39-1 record during the past three seasons, losing only its opener last season to perennial power Johns Hopkins by a point on the road.

How imposing have the Gait brothers been? Syracuse played only 10 games in the regular 1990 season because Simmons had trouble finding opponents willing to schedule his Orangemen.

″Some of the teams said they'd be interested in getting us back on their schedule in 1991 or 1992,″ after the Gaits have graduated, he said.

″They are super athletes who come along once in a lifetime,″ said St. John's Coach Bill Miltenberg, after Syracuse trounced his Redmen 26-9 earlier this season.

During that game, Paul Gait repeated a shot performed by his brother two years ago against Pennsylvania in an NCAA tournament game when he dunked the ball over the crossbar after soaring into the goal crease from behind.

The shot, which had never been seen in lacrosse history before Gary's attempt, has become known as Air Gait. The Gaits also have made no-look shots, some from behind their head, or behind their backs or between their legs, commonplace.

″They've revolutionized the game,″ said Hunt.

The 23-year-old sibling midfielders have forced opposing coaches to invent new defensive strategies. Opposing midfielders, not generally regarded as a defensive players, have had to alter their game to contain the twins. ″The sport is changing and it's because of them,″ said Hunt.

Paul and Gary deny that they've had such a powerful influence on lacrosse.

″We just do things differently. Things people have never had the nerve to do,″ said Gary.

Hunt also credited the Gaits with creating new interest in a sport that can be traced back centuries in American Indian history but has never achieved widespread popularity.

″What's really great is that through what they've done on and off the field, lacrosse has caught the attention of more people, especially kids,″ Hunt said. ″More people are playing lacrosse as a result of the things they've done.″

END ADV For Release Tues. May 15 and thereafter

90,000 Another Churchill jumped out of me on the set – Rossiyskaya Gazeta

It's hard to believe, but he doesn't have a single Oscar, and until 2011 there wasn't a single nomination for him. He did not have a Golden Globe and Actors Guild Prize. But the lack of awards does not stop colleagues from including Gary Oldman among the best actors of all time. And fans consider him the best Dracula and the only one who was able to play the dark light wizard Sirius Black in Harry Potter so many-sidedly.

Once he almost ended up outside the film industry, accusing Hollywood of excessive glorification of liberals to the detriment of conservatives, but the incident was forgotten, and the quality of the game became a permanent pass to the cinema elite.

I met with Gary Oldman before the release of the movie "Dark Hours", where he played Winston Churchill. Calm, with an even, quiet voice, the actor does not fit into the image of the British prime minister he created – neither externally nor internally. A real shape-shifter.

Gary, I had to storm the hall to see the press screening at the Toronto Festival. You immediately began to prophesy "Oscar". You have already received the Golden Globe, BAFTA and Screen Actors Guild nominations.How do you feel at such a crucial moment?


Gary Oldman: This is a very important moment in my life and career. I have great respect for Churchill's role in the history of victory in World War II; this victory is largely due to him. I'm British and I'm especially proud of that.

But at first you turned down the role, although director Joe Wright admitted that he had been waiting for you for this role for 30 years!


Gary Oldman: Now wait! And to be honest, the corpulent politician did not fit into my own image in any way.Rather, I was thinking about the role of Neville Chamberlain, who was succeeded by Churchill as Prime Minister of Great Britain at a difficult hour for the country. He was even ready to play Adolf Hitler (although, by the way, he had previously rejected this role). But Churchill? The idea struck me as stupid, and I refused. But when Joe offered to work with the politician's archive and talk to his researchers (more than 500 books have been written about Churchill!), I weighed the pros and cons, remembered the actors who played Churchill, and what an iconic character he himself was, decided: "I'll play!"

There was only one requirement – Kazuhiro Tsuji, the legendary Hollywood make-up artist who worked on such films as Men in Black, Hellboy, The Mysterious Story of Benjamin Button, should take the makeup. If someone can turn me into Churchill, so it's him. I am almost sixty already, I did not want to mock my body, and it was unrealistic to gain 30 kilograms of weight. Fortunately, Tsuji agreed. He conjured over my face and body every day for three hours for 48 shooting days.It was insanely exhausting to stand still in a certain position.

But the work is excellent! It is impossible to recognize you on the screen. And your Churchill is different: not an eccentric old aristocrat with eternal cigar ashes, but fast, full of life. He easily moves, despite his weight, and looks at the world with a sly squint. Only by the eyes and you can recognize the star of "Dracula".


Gary Oldman: Yes, that's right, another Churchill jumped out of me on the set, no one has ever played him like that, and I really didn't want to get out of this image.And to hell with him, with two hundred hours of makeup: every morning I couldn't wait to be Winston again.

Doesn't seem symbolic to you. that Christopher Nolan's Dunkirk is in some way a companion to your film? Is it a strange coincidence that both films are being released right now – in such difficult times? ..


Gary Oldman: Nolan wanted to show how the British behaved in those terrible days – soldiers, pilots, sailors, ordinary people. In our film about Dunkirk, almost all the action takes place in high offices and in a secret bunker.This is a picture of how the decision was made, which resulted in the unprecedented evacuation of British troops and Churchill's legendary speech "We will never surrender!", Which sounded in the finale of both productions.

Another Churchill jumped out of me on the set, no one has ever played him like that, and I really didn't want to leave this image

You are one of a cohort of British actors working in Hollywood. Doesn't feel like home?


Gary Oldman: I go there often.There I have relatives, my sister, while I was away, became more famous than me (Maureen Oldman is a popular television actress, works under the pseudonym Mo Harris). And here I got used to it: the language is the same, the cultures are close. Our entire informal group, which is called "a pack of Britons": Daniel Day Lewis, Rupert Everett, Bruce Payne, Colin Firth, Paul McGan, Tim Roth and Spencer Lee – feel very good here. Moving to California greatly changed the course of my film career. If I had stayed in England, I would never have played Dracula at Coppola.In general, if you follow my work in America, it seems that I love wigs, make-up, fantastic roles.

Isn't it?


Gary Oldman: Well, there is so much fiction today that you can't tell right away. I love Solaris very much, but Tarkovsky, not Soderbergh. Star Wars is not emotionally close to me, although I enjoyed playing in The Fifth Element. If fiction is needed to enhance some human qualities, in order to put a person on the brink of his capabilities, this attracts me, but if to tell a fairy tale – not very much.I seized on the role of Sirius Black not only because he easily turned into a dog or waved a magic wand, but because in the character of this light wizard there was some kind of inner, carefully hidden mysticism. This is the most fun to play! The best roles are a balance between intelligence and animal emotion.

You once told me that the reincarnations brought you to the podium, where the Prada defile was going on. Have you decided to try a modeling career?


Gary Oldman (laughs): I thought I had a sense of style.Just one day Miussia Prada called and asked to go to the podium, and I brazenly agreed – why not indulge? Then I saw how they walk (depicts the gait of models), and thought that it would be nice not to drown in glamor, but for this – to come up with something special. And Mussolini played. The success was extraordinary. In general, I am a professional person, I do not refuse to work. I am needed, they call me.

The Academy has nominated you only once for your role in the drama Spy Get Out!Now you are no doubt one of the Oscar nominees. Are you ready to win?


Gary Oldman: Honestly, if you are destined to receive the highest Academy Award, then for this role. For this I am even ready to participate in the "booth", as I call all the events to promote myself and the film. I was not used to it, I was always skeptical. I'm just doing my job. And whether it will be nominated or not, it never bothered me much. If I win, I'll probably be the only actor who has never had an agent.

* This is an expanded version of the text published in WG number

Talking gait. The wisdom of psychopaths [What can be learned from mad geniuses and genius madmen]

Talking walk

35-year-old Fabrizio Rossi was a window cleaner. However, his desire for murder eventually consumed him. And now, believe me, he makes a living from it.

As we stood next to each other on a delicately scented spring morning in John Wayne Gacy's bedroom, I asked Rossi what the point was.What is it about psychopaths that makes them so attractive to us? Why do they admire us so?

It was clearly not the first time that he was asked about this. Rossi replied: "I think the main thing about psychopaths is that, on the one hand, they are so normal, so similar to most of us, and on the other hand, they are so different from us. I mean, Gacy even dressed up as a clown and performed at children's parties … This is typical of psychopaths. Outwardly, they seem so ordinary! However, it is enough to scrape off the surface layer, look into the basement – and you never know for sure what you can find there. "

Of course we weren't talking in Gacy's real bedroom. It was an imitation of her on display that claimed to be the most sinister museum in the world: the Museum of Serial Killers in Florence. This museum is located on Via Cavour, a rich side street very close to the cathedral.

And Fabrizio Rossi oversees this museum.

The museum is thriving. Why not? There is everyone here who has anything to do with this. Everyone – from Jack the Ripper to Dikeffrey Dahmer. From Charles Manson to Ted Bundy.

I tell Rossi that Ted Bundy is an interesting case. An ominous harbinger of the hidden powers of a psychopath. A tempting indicator of the possibility that if you look closely, there is more to the basement than just dark secrets.

Rossi is at least very surprised.

"But Bundy is one of the most famous serial killers in history," he says. – He is one of the main exhibits of our museum. Could there be more than dark secrets here? "

May.In 2009, twenty years after Bundy's execution in the Florida State Prison (while Bundy was being led to the electric chair, local radio stations asked listeners to turn off appliances to maximize the power supply to the prison), psychologist Angela Book and her colleagues from Brock University in Canada decided to take the cold American serial killer at his word. In an interview, Bundy, who cracked the skulls of thirty-five women in four years in the mid-1970s, stated with his boyish, purely American smile that he could always recognize a "good" victim simply by the way it walked.

"I'm the coolest son of a bitch you've ever met," Bundy said. And no one could convict him of inaccuracy. "But could he be the smartest at the same time?" – Buk puzzled.

To find out, she decided to conduct a simple experiment. First, she handed out a self-administered psychopathy scale (a questionnaire specifically designed to assess psychopathic traits in the general population, rather than in individuals in hospitals or prisons) to forty-seven male undergraduate students.Then, based on the results obtained, Beech divided the participants into two groups: with high and low indicators. She then filmed the gait of twelve new participants in the experiment as they walked down the hallway from one room to another, where they filled out a standard demographic questionnaire. There were two questions in this questionnaire: (1) Have you ever been a victim of an attack in the past? (answer: yes or no) and (2) If yes, how many times have you been attacked?

Finally, Buck presented 12 videotapes to the original forty-seven participants and asked them to rate on a scale of ten how vulnerable each of the 12 people seemed.

This experiment was based on a simple idea. If Bundy's confidence is valid and he could actually sense the victim's weakness by the way she walked, then those who scored higher on the self-populated psychopathy scale should rate people's vulnerability better than those who scored few points.

This is exactly how it turned out in reality. Moreover, when Beech repeated this procedure with individuals from a maximum security prison who had been diagnosed with psychopathy, she learned something else.The "psychopathic" undergraduates from the first experiment identified well the victim's weakness. But clinical psychopaths have done even better at this. They openly stated that they were judged by the way people walk. Like Bundy, they knew exactly who they were looking for.

This text is an introductory fragment.

Continuation for liters

Katya Sambuca – I am a queen: D

I am a queen, I shoot stars from the sky
Playful gait, graceful beauty,
I am a queen, I photograph stars from the sky
Playful gait, graceful beauty

___

Graceful beauty, socialite
Glamorous tattoo from the neck to the lower back
Walking through the hall through the crowd wagging his back
Cavaliers glare at her from behind
There is not one at the bar, someone treats her
Glass by glass, but it does not insert
There are two lanes in the toilet, on the dance floor legs
Already half of the hall wants this baby tonight
So not careful, stupid matryoshka
I wonder who will play with this cat today?

_____

Move, move your body
Move so that you would like to
Do you want shopping for a week
Be stronger with him in bed

I am a queen, I shoot stars from the sky
Playful gait, graceful beauty,
I am a queen, I shoot stars from the sky
Playful gait, graceful beauty

_______

Glamorous matryoshka, I am behind her legs
And I watch in the bar, gets drunk a little
Tramples the rhythm, gets up, with an even gait, so not careful, sambuca, then bicker dance field,
Already half naked, at 15 she could dream in porn, a beautiful T-shirt
Girl on fire, then with the guys
At the afterparty in the bath


Sorry, alas, but we are not together
Drunk monkeys are not for me, sorry

_______

Move, move your body
Move so that you would like
Do you want shopping for the week
Be stronger with him in bed

I am a queen, I shoot stars from the sky
Playful gait, graceful beauty, 9001 0 I am a queen, I shoot stars from the sky
Playful walk, graceful beauty

I am a queen, I shoot stars from the sky
Playful walk, graceful beauty,
I am a queen, I shoot stars from the sky
Playful walk, graceful beauty

_____
I adore Courchevel, and dream of a career
I need shopping for a week, become a model, clothes from Versace
Only tanned macho, a white sail on the yacht, I need a status in the sky

_____

I am a queen, I shoot stars from the sky
Playful gait , graceful beauty,
I am a queen, I shoot stars from the sky
Playful gait, graceful beauty

I am a queen, I shoot stars from the sky
Playful gait, graceful beauty,
I am a queen, I shoot stars from the sky
Playful gait, graceful beauty


He lived and died like Elvis Presley

World news that shocked everyone – the death of Michael Jackson. But he was only 50. There are many guesses about why the king of pop music died. On Saturday, June 27, doctors reported that the singer died a nonviolent death – heart stopped. Maybe an overdose of pain relievers. But what was this phenomenon with which we say goodbye? How did the Soviet public discover Jackson? This is a separate story.

– Rescue Service .

– Urgent ambulance! We have a man here, he urgently needs help! He's not breathing! We cannot pump it out.

– How old is he?

– 50.

– Unconscious, does not breathe. Where is he now? On the bed? Put him on the floor, do artificial respiration. Has anyone seen what happened?

– His personal physician is near, but we cannot do anything. Even artificial respiration does not help. Nothing works!

– We're on our way. We're on our way.

The ambulance team arrived in 8 minutes.Jackson was no longer breathing, his heart stopped. On the way to the hospital and even for an hour upon arrival, doctors performed cardiopulmonary resuscitation, but it was all in vain. At 14:26 local – California – time, Michael Jackson died.

Officially, his idol was the founder of funky style James Brown, but Michael Jackson wrote his life from another person, with whom he competed until the last day, and succeeded in that fight. Even having intermarried with him, marrying his daughter Lisa-Maria, Jackson did not give up his lifelong dream – to outshine Elvis Presley with his popularity.

He was born on August 29, 1958, the son of Joseph Jackson, a steelworker from the provincial town of Gary, Indiana. Michael was the seventh of 9 children. However, half of the family was enough for a breakthrough out of poverty – a very successful group was named The Jackson 5. But the soloist in it was only one child, in which even then the features of a future pop star were guessed.

In the summer of 1977, Elvis Presley dies on his luxurious Graceland estate. But the place of the king of pop music does not remain vacant for long.Less than five years later, Michael Jackson released his legendary album Thriller. The record is sold worldwide with a circulation of 104 million copies. Guinness Book of Records declares it "the best-selling album ever".

Nine Months Thriller tops the Billboard charts. This record will hardly ever be broken. Jackson receives 8 Grammy awards, 7 – American Music Awards and for a quarter of a century deservedly and confidently takes the throne of the king of pop music.

His main know-how is the video clip.MTV was only one year old by then. And even the most advanced music TV company works according to templates that do not differ significantly from the style of the Morning Mail program. Jackson, on the other hand, engages in cleverly cut mini-films. And one of them – Billie Jean – miraculously pushes Vladimir Voroshilov onto Soviet television screens.

What follows is a known fact of history. Each new album of the pop idol is sold in record numbers, the world is embraced by "Jacksonomania". Teens wear pipe pants, white socks, and a white glove studded with rhinestones.Millions of people are trying to imitate the famous moonwalk.

In the Soviet Union, even quite mature artists – from Konstantin Raikin to Vladimir Presnyakov – did not escape the influence of Jackson, who, in fact, was in perfect control of his body.

Michael Jackson comes to Russia twice. Both times are not very successful. In 1993, the concert takes place in the open area of ​​the Luzhniki Stadium in the pouring rain. in 1996 he plays at the Dynamo stadium, but for Jackson it is already the beginning of sunset.From the memories of both concerts, only the Cossack saber, presented as a gift, remained.

The biggest absurdity about Michael Jackson is the myth of his "artificiality", as if he was a man without properties and even age, and supposedly that image, including all his ridiculous outfits, whether a runaway hussar, or a doorman from a hotel, was modeled on computer at the behest of the producers. He really underwent many plastic surgeries, changing as a result not only his appearance, but also his race, but, nevertheless, like no one else, he corresponded to the definition of self made – "who created himself."

He lived and died like Elvis Presley. There will probably be no third king in the era of day stars. Gunther von Hagens, a specialist in embalming, proposes to preserve his body forever and put it on display in the moonwalk position.

Michael Jackson passed away as an unhappy, sick and lonely man. Following his great predecessor, proving what millions of fans do not want to believe in: money does not guarantee happiness, and the artist's screen image never coincides with the image of a living person.

90,000 A 75-year-old retiree decided to change sex for the second time … Former man Gary Norton, who lived for 23 years as a woman, decided on the reverse operation, tired of having to constantly do hair and makeup.


75-year-old British pensioner Harry Norton, who underwent gender reassignment surgery to become a lady named Gillian, is seeking a second surgery to regain his masculinity.

Harry for 23 years tried to adapt to life in the image of a woman, but these attempts were unsuccessful. Norton made the final decision, tired of having to do hair and makeup all the time.

– I really tried to be a woman. I danced and worked out my gait, bought beautiful dresses and paid great attention to my appearance. I can't even fall in love with my partner, because I realized that I am still interested in the fair sex. I want to warn anyone who thinks surgery is the way to go… This is not true! – said Harry.

In the late 1980s, Harry, suffering from depression, consulted a doctor, who was told that he found comfort in dressing up in women's clothes. The therapist advised him to think about hormone pills for gender reassignment and sent him to another specialist.

Despite a strong marriage and four children, Harry seriously considered surgery as a solution to his problem. The British family did not support such a radical change in his life: Norton's wife left, and the heirs turned away, saying that his trick was simply disgusting.

– I made a terrible mistake in becoming a woman. I thought that I could get rid of depression by deleting everything that connected me to my past life. But it only got worse. I want to apologize to my loved ones, I hope they can forgive me, "Harry laments.

Only recently did a former man find the strength to admit that the female essence is not close to him. He stopped drinking hormones, donated all women's clothing to charities, and queued up for breast removal surgery.

Doctors assure that there may be a problem with the genitals, since repeated surgeries are very rare and there are no universal solutions in this regard.
Source
Read About interesting from all over the world!



90,000 Gary Gait – Gary Gait (Lacrosse Player) – age, birthday, biography, facts, family, net worth, height and more

Gary Charles Gate is a retired Canadian professional volleyball player and currently the head coach of the women's volleyball team at Syracuse University, where he plays the sport at the university level. On January 24, 2017, he was appointed as an interim member of the Women's United Lacrosse League. He played for the men's volleyball team Syracuse Orange and competed professionally in the National Indoor Volleyball and MLL Outdoor Tournaments, representing Canada on the international stage. The walk was inducted into the United States National Lacrosse Hall of Fame and the National Lacrosse Federation Hall of Fame. He was a four-time US player for the Syracuse Orange men's volleyball team from 1987 to 1990 and has competed in three NCAA championships.He was twice a laureate of the Lieutenant's Prize. Raymond Enners, Awarded Best College Volleyball Player in 1988 and 1990. Gait has a Syracuse career record of 192 and his season record of 70, his NCAA until 2008

| | |
| --- | --- |
| Born | Gary Charles Gait, Apr 5, 1967, Victoria, British Columbia, Canada |
| Position | Attack / Midfield |
| Height | 6 ft 2 in (1.88 m) |
| Weight | 210 lb (95. 25 kg) |
| NCAA team | Syracuse University |
| Former NLL teams | Rochester Knighthawks, Colorado Mammoth, Washington Power, Pittsburgh CrosseFire, Baltimore Thunder, Philadelphia Wings, Detroit Turbos |
| Former MLL teams | Toronto Nationals, Long Island Lizards, Baltimore Bayhawks |
| NLL Draft | Detroit Turbos |
| Pro career | 1991-2009 |
| Shoots | Left / Right |

Former professional lacrosse player who won the 2006 World Lacrosse Championship with Canada.He has won three Major League lacrosse titles and has led the league on points seven times. the best college player in the country.

He set the NCAA record for goals scored in one season – seventy.

He has children named Bradon and Taylor, both of whom played lacrosse at the university level. year.

Syracuse Orange Men's Lacrosse – The Syracuse Orange Men's Lacrosse Team represents Syracuse University in the NCAA I Men's College Lacrosse. Oranges have won 15 national championship titles and are currently participating in the Atlantic Coast Conference Men's Tennis Conference…. Coach of the Major League Lacrosse. Washington Lacrosse Mount Club players. Backward people in British Columbia. Coaches of the National League of Lacrosse TM_MTT Orange Lacrosse Player! male Syracuse. Major League Lacrosse Winner. Toronto national championship players. Members of the Canada Lacrosse Hall of Fame. Colorado mammoths. Rochester Nighthawks players. Women's lacrosse coach. National Lacrosse League stars. Philadelphia Wings players. Twins from Canada. Major league lacrosse players. Player coach.Athletes from Victoria, Canadian tennis player.

The latest information on Gary Gait was updated on 03 October 2021.

90,000 It will not be said at night. A 75-year-old retiree decided to change sex for the second time
Former man Gary Norton, who lived for 23 years as a woman, decided on the reverse operation, tired of having to constantly do hair and makeup.

The 75-year-old British pensioner Harry Norton, who went through gender reassignment surgery to become a lady named Gillian, is seeking a second surgery to regain his masculinity.

Harry for 23 years tried to adapt to life in the image of a woman, but these attempts were unsuccessful. Norton made the final decision, tired of having to do hair and makeup all the time.



– I really tried to be a woman. I danced and worked out my gait, bought beautiful dresses and paid great attention to my appearance. I can't even fall in love with my partner, because I realized that I am still interested in the fair sex. I want to warn anyone who thinks surgery is the way to go… This is not true! – said Harry.

In the late 1980s, Harry, suffering from depression, consulted a doctor, who was told that he found comfort in dressing up in women's clothing. The therapist advised him to think about hormone pills for gender reassignment and sent him to another specialist.

Despite a strong marriage and four children, Harry seriously thought about the operation as a solution to his problem.