Ceo type: HR Magazine – The six types of CEO
HR Magazine – The six types of CEO

Are you stuck with the wrong type of CEO? Or wary of having difficult conversations? CEO confidant Steve Tappin explains how to identify and interact with leaders.
Identifying CEO-types
The single biggest problem for HRDs is their inability to influence and shift their CEO towards the right HR agenda for the company. Despite the image most HRDs portray, with a few notable exceptions, they do not tend to have a major impact on the CEO and broader business agenda beyond the mechanics of HR.
The reason for this is simple: the majority of HRDs don't understand the type of CEO they are dealing with.
My career-long mission has been to work with the world's top CEOs. This has helped me understand there is not one way to be a CEO in the Western world; there are about six different ways that they do the job.
Each CEO type has a different set of motivations, strengths and challenges.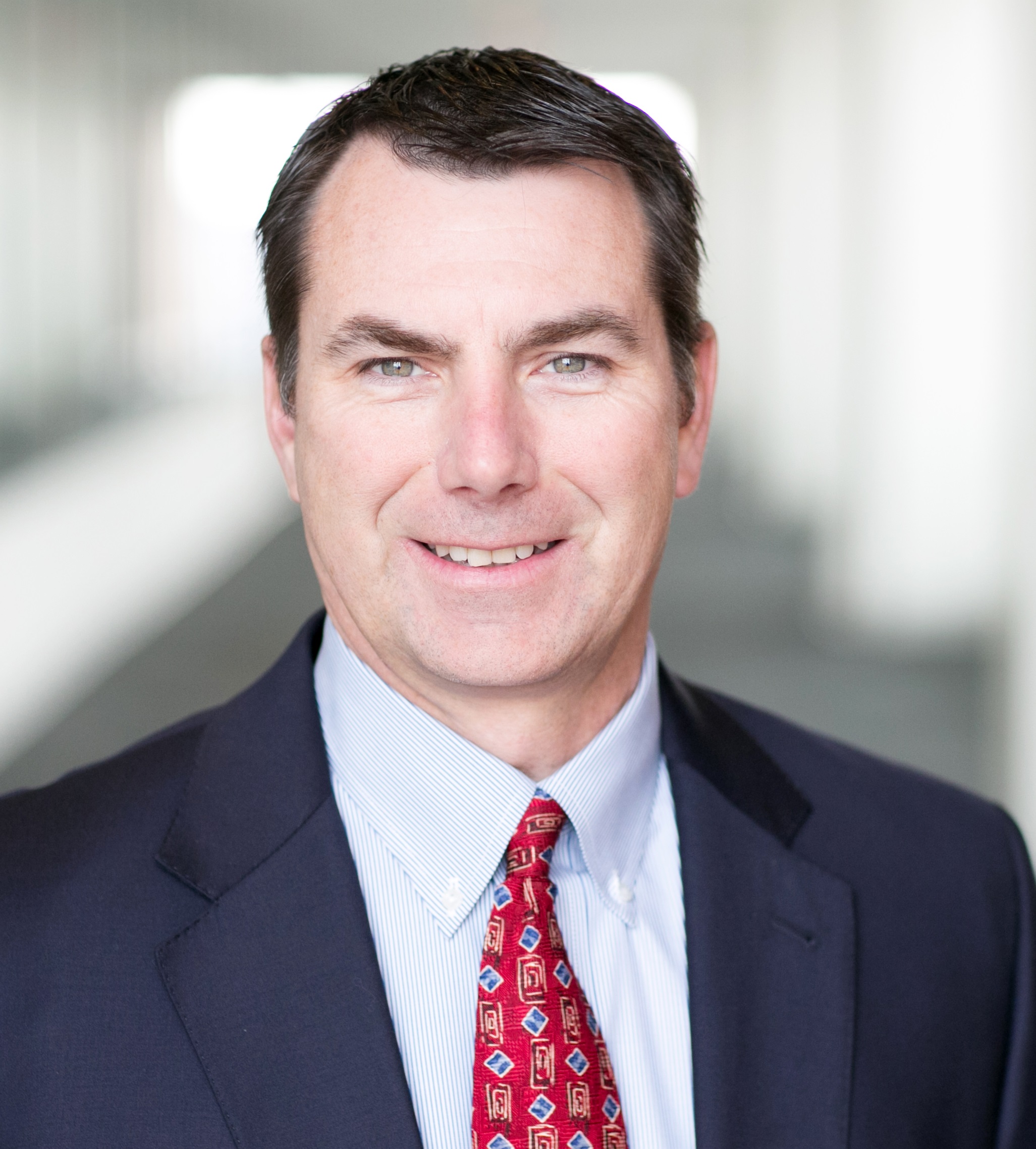 Sometimes a CEO can have two or three different CEO types, but they normally have only one. These types are: the commercial executor, the financial value driver, the corporate entrepreneur, the corporate ambassador, the global missionary and the people champion.
It is fundamental that the HRD understands what type of CEO they have, so they can understand how HR fits into the CEO's leadership. This determines how much 'freedom to act' the HRD is likely to have and whether their role is going to be limited to execution, to education, or being a confidant.
For example, when working with a commercial executor CEO, a HRD will be limited by the question: 'How does this impact on the bottom line?' Or with a value driver: 'How does this impact share price?' If you work with a global missionary, a corporate ambassador or a people champion, you will probably be left to get on with it.
Knowing the CEO type provides a framework for communicating with him or her. For example, a value-driver CEO likes options and choices.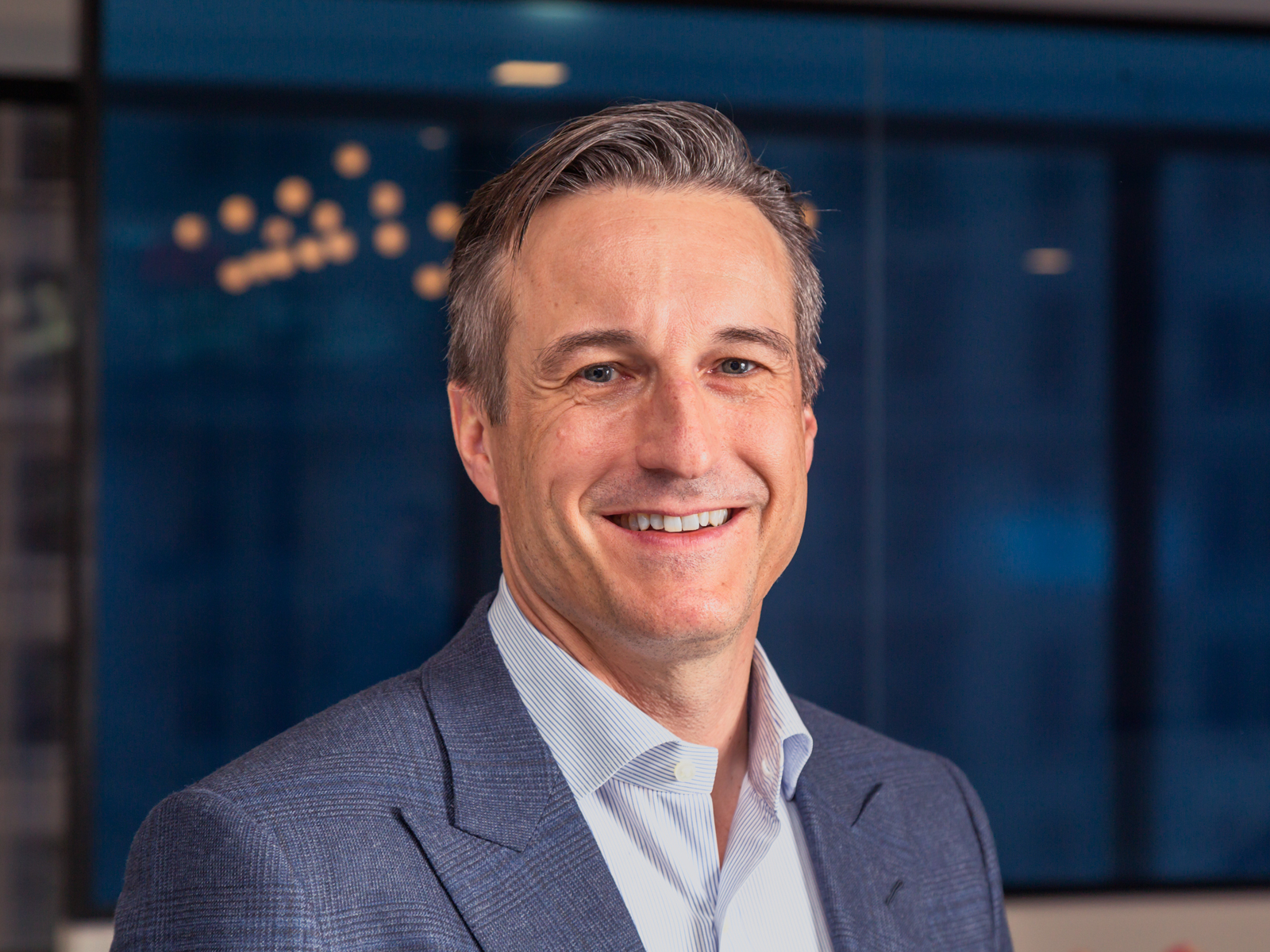 The key way to move and engage them is to talk about repetitional risk and soft failure risks, making sure they are clear on the consequences of failure. The CEO type also helps you understand the 'pull' agenda, what the company is likely to expect from you, and also your 'push agenda', what will be resisted and what will not be valued.
The six types of CEO
CEO type: Commercial executor
Focus: Results
Measure of success: Business metrics
Typical traits: Driving focus to be the best in their industry; relentless focus and attention to detail; interested in performance management
CEO type: Financial value driver
Focus: Shareholder value
Measure of success: EPS
Typical traits: Grasp of key value metrics for the industry; focus on transactions and portfolio disposals; sees HR as a necessary evil
CEO type: Corporate entrepreneur
Focus: Personal mission
Measure of success: Cash
Typical traits: Something to prove; belief in a better way; searching for breakthrough opportunities; the company is their life; sees HR as being mainly hiring and firing
CEO type: Corporate ambassador
Focus: Society
Measure of success: Market cap
Typical traits: Global vision for societal impact; operates at the geopolitical level; transforms industries
CEO type: Global missionary
Focus: Corporate potential
Measure of success: Holistic management measures
Typical traits: Personal mission to make a significant difference; corporate mission to make their company great
CEO type: People champion
Focus: People and culture
Measure of success: Engagement
Typical traits: Personable; excellent communicator; warm with strong values; fundamental belief in people
Having courageous conversations
HRDs often talk a big game when in reality they don't have the impact and influence they'd like.
There are several reasons for this, such as not being commercially savvy enough, but the most important is the inability to have more courageous conversations.
To enable these conversations, HRDs need to set up the relationship between themselves and the CEO in the right way. You can think of it a bit like the parent-child model. In that relationship, the parent – or CEO – knows best and has the authority. The child – or HRD – is expected to deliver and not let the parent down.
In an adult-to-adult relationship, there are two peers with mutual respect and trust. Via back-and-forth iterations, they will work out the best solution (although the ultimate decision rests with the CEO).
There are several important but difficult conversations that HRDs should be having with their CEOs. Making decisions to move on an under-performing ExCo colleague for example, dealing with inappropriate behaviour of high performers, raising blind spots in the CEO's own performance, or standing behind an HR initiative the CEO doesn't want.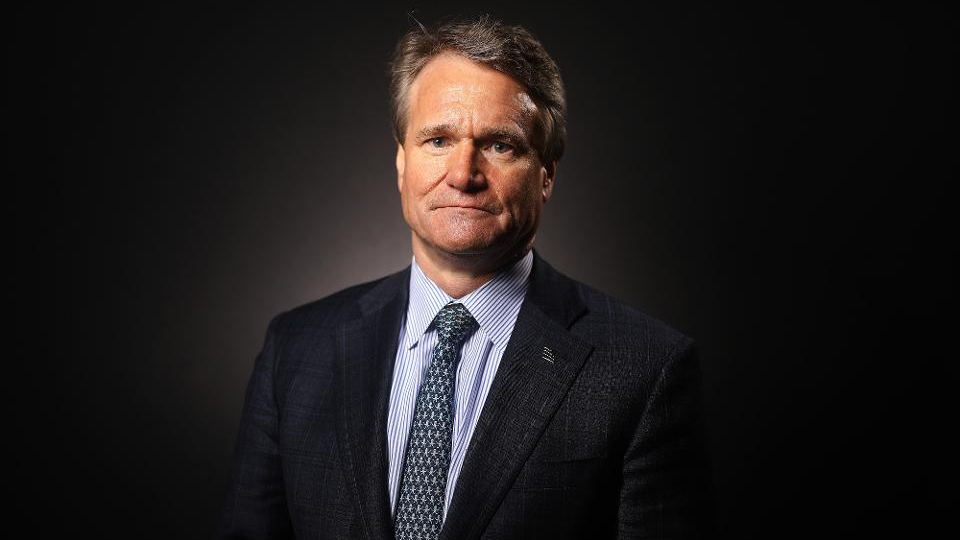 But one of the most important is having the courage to invest
in their own personal development. HRDs often have big budgets and are responsible for developing others, but are afraid to invest in themselves. They can worry about the perception of colleagues and accusations of self-indulgence. Yet many CEOs would welcome it to see an improvement on the HRD's organisational impact and on the business as a whole.
Steve Tappin is a CEO expert and confidant. He is the host of BBC's CEO Guru series and author of Secrets of CEOs. He is also one of the personal coaches on HR magazine's HR in the Boardroom programme, a high level, innovative and exclusive group specifically designed for HR directors from large or complex organisations who seek to have greater impact and deliver greater value to their board, CEO and chairman.
7 Different Types of CEO | More Than Ever, The World Needs CEOs
What are the different types of CEO? It is an interesting question that we have been asking since the dawn of the industrial age.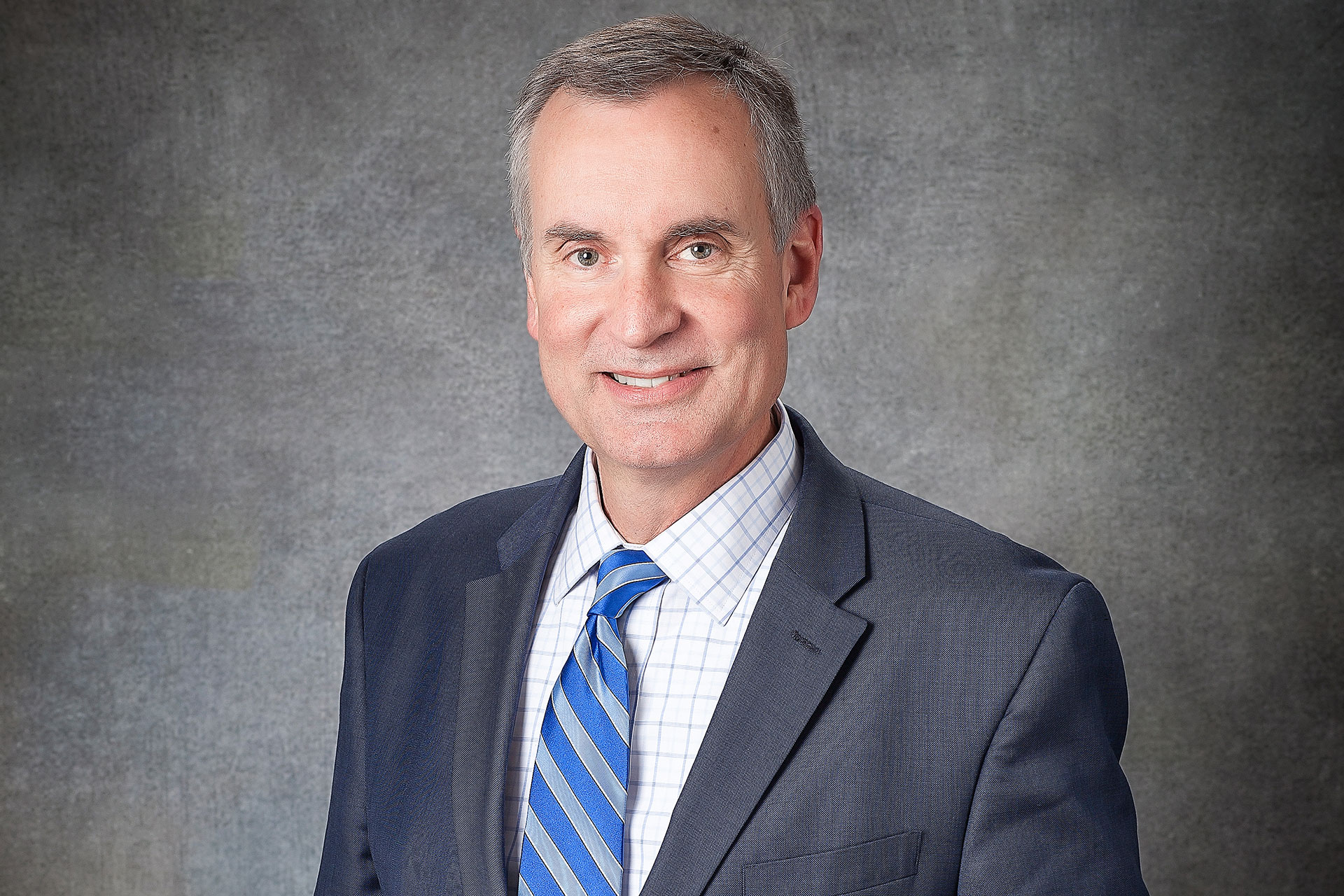 Back then, it was not uncommon for a person to be the CEO of one company and the CEO of another. There has been a lot of evolution since those days. With this evolution came the need to redefine what a CEO was. The following is an attempt to identify each of the types of CEO.
The main categories of CEO types.
Visionary
From these different types of CEO we have the visionary, or rather, the visionary-type CEO. These are usually female CEOs who come from a creative background or a business industry with a lot of creativity, imagination, and problem-solving capabilities. They tend to put a more significant emphasis on innovation than do male CEOs. Their strengths, of course, have more to do with being able to see visions and ideas rather than doing actual work.
Critical Thinker
Typically, these CEOs come from a technical or scientific background, and they excel in areas where the product or service they are running offers excellent growth potential.
However, an essential skill for a critical thinker is to visualize their desired outcome and have the mental capability of turning that goal into reality. Suppose an inventor or innovator doesn't have this ability. In that case, it is likely they will get too caught up in analyzing its current market position, which could prove to be counterproductive to their own goals. Just as important as a good analyst is a good manager, the critical skill of a critical thinker is also necessary for a CEO role. Some of the other typical types of CEO are the self-starters, the self-leaders, and the transformers.
Team Player
From types of CEO we have the team player. This CEO type shares many of the characteristics of the transformers and self-starters, but they differ in that they seek out opportunities for teamwork over individual accomplishment. In a world where many business units seem to exist entirely for the sake of profit, this skill is precious. In addition, it is also compatible with the seventh CEO type, which is the innovator.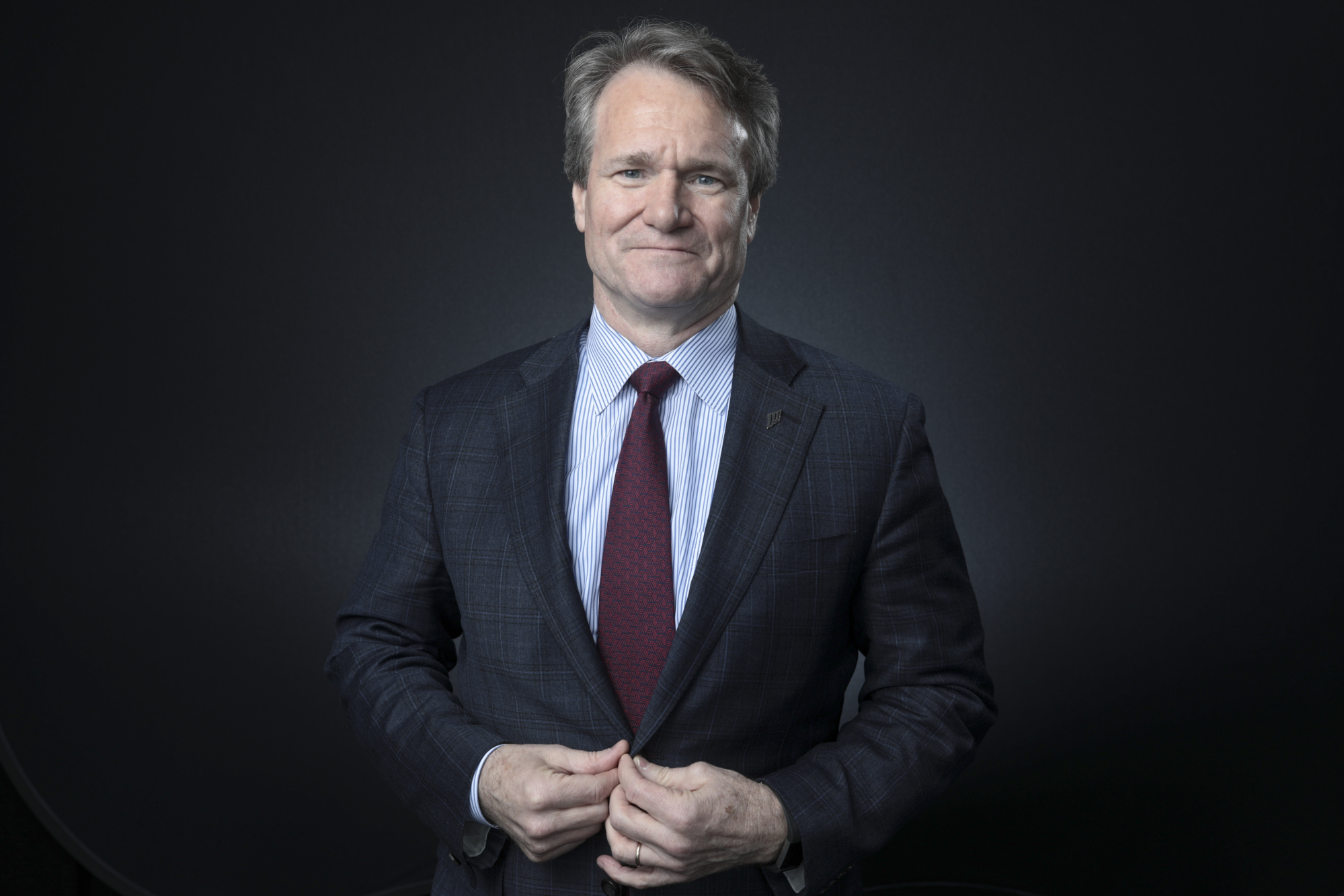 These CEOs are always seeking new ways to maximize profits with minimal risk to remain competitive in the future.
Bridge Builder
The bridge builder – These are the most challenging type of CEO to manage successfully. In addition to being hard to work, bridges are also precious to companies. Bridge builders bring tremendous value to organizations because they can help create new products, new markets, new branding, and new leadership. Many large corporations have entire teams dedicated to bridging different CEO types. Bridge builders are also the most widely recognized CEO types and are the ones generally associated with leadership.
The Explorer
The Explorer. These CEOs love to learn. They are always looking to expand their knowledge base and further their understanding of their industry. While an avid reader, the explorer CEO is also an avid student of culture, leadership, and people.
The Reviewer
The Reviewer.
The Reviewer is one of the more calm and structured CEO types. These types of CEOs can often be viewed as "cold" or business-like, but they positively affect everyone else in the office. Therefore, the Reviewer must see the strengths and weaknesses of each member to grow on a personal level. In addition, they can build an effective team with this knowledge too!
The Promotions
The Promotions. The promotions are for those employees who have been doing a great job and deserve a promotion. However, different CEO types will go for different levels of promotions.
Conclusion
When you begin to think about your leadership style, try to remember what CEO type represents in leadership. As you can see, there are different traits that all CEO types share, and you can use these traits to decide which type of CEO would be right for you. First, take a look at your own business and determine what skills you need to make your business a success.
From there, figure out which of the CEO types fit your needs. And then, hire someone who has the right combination of skills, traits, and training.
Understanding the 3 Types of CEOs: Bosses, Leaders, and Managers
Some CEOs are bosses. Some are leaders. Some are managers. To me, each of these words has a very distinct meaning, and I know CEOs who fall into each category. Knowing which kind of CEO you're dealing with can be very helpful. Knowing which kind of CEO you are can help you understand your strengths and weaknesses. 
1. Bosses
Bosses are directive. By all accounts, Steve Jobs and Elon Musk both fall into this category. They are directive about what they think and make sure their view is implemented to the greatest level of detail. 
For example, when Apple was creating the iPod, Steve Jobs demanded over and over again that the design and interface be simple, both in appearance and functionality.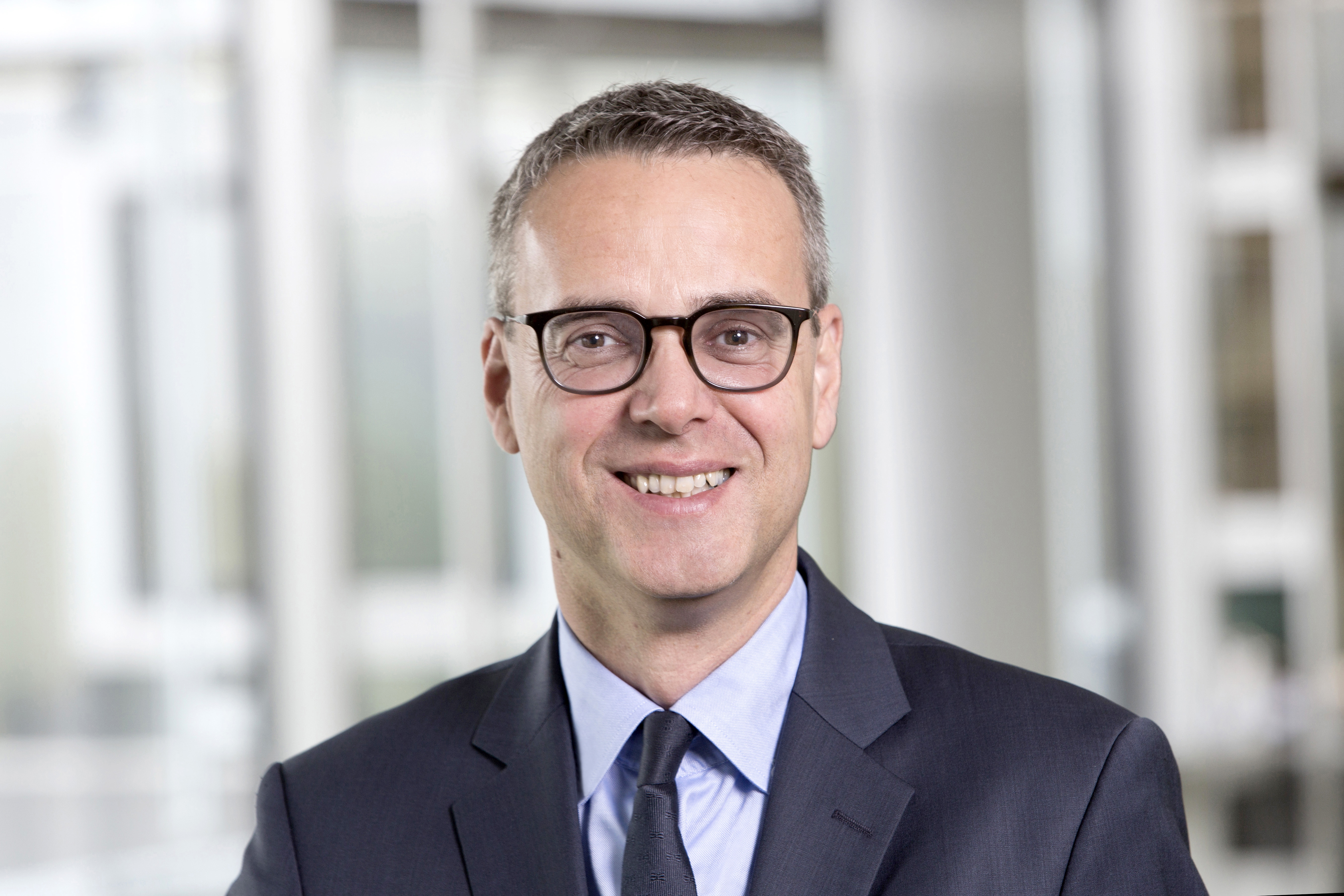 A famous story has him checking in on the project daily, demanding each time, "Simplify!" His vision dictated that if he wanted a song or a function, he should be able to get there in just three intuitive clicks. This directive leadership style helped make Apple the giant it is today. 
Drawbacks to the Boss CEO
With the boss CEO, it's their way or the highway. If you work with a boss, understand that you need to be in line with their direction. If you are a boss, be aware that for every Steve Jobs, there are plenty of other bosses who have led their companies into ruin because they were sure that theirs was the only right way. 
2. Leaders
Leaders are visionaries. They make their own path. Jeff Bezos and Larry Page are leaders in this style. They think big, and they're not about to let anything get in their way. 
Larry Page's Moonshot Factory is a perfect example. This is the place where hard, long-term problems come to find solutions that make the world a radically better place.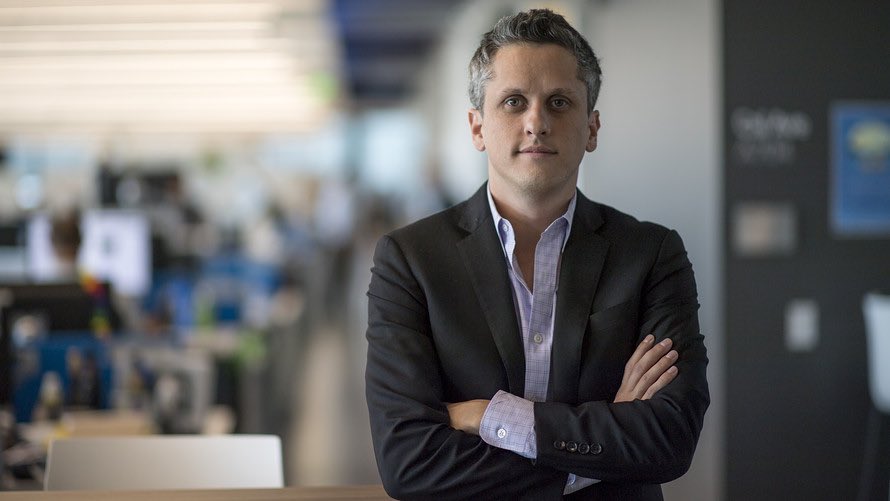 The projects sound like science fiction: balloons on the edge of space that bring the internet to rural areas, renewable energy storage using tanks of molten salt, electricity generated by kites. These, along with self-driving cars, are categorized as "graduated" on the website. Just as fascinating are the "in development" and "discontinued" projects. 
It takes visionary leadership to put major resources into projects this big–and it's no surprise that some end up discontinued. The ones that make it to market change the world. 
Drawbacks to the Leader CEO
Drawbacks to the leader CEO are that big visions take big resources. It's easy to run out of runway when you're going for a moonshot. Also: hire carefully. Big visions require big thinkers at every level. If you work for a leader, know that your project might not work out. For every "graduated" moonshot, there are "discontinued" projects as well. 
3.

Managers
Managers are behind the scenes. While leaders and bosses make headlines, managers are quietly plugging away, helping everyone on the team be their best selves for the benefit of the company. 
I would describe myself as a manager. As Techstars CEO, I need to provide the company with leadership and vision, but I like to work collaboratively. Techstars isn't about me. It's about all of us, working together, making something we can all be proud of and helping entrepreneurs succeed. 
I don't have any big name examples to give, because manager-style CEOs tend not to have the huge personalities that make bosses and leaders so much fun to read about. 
Drawbacks to the Manager CEO
If you're a manager CEO, you probably won't end up as a household name. Then again, you probably don't want to. Managers can be powerful, but they tend to stay behind the scenes. If you work for a manager, get ready to give your knowledgeable opinion.
You're expected to be a contributing member of the team. 
No one style is right. No one style is better than the others. Extremely successful companies are led by each type of CEO. Take a look at your CEO (or yourself), and see which category is the closest fit. Now that you know, you can play to the best aspects of the style–and do your best to avoid the drawbacks. 
The opinions expressed here by Inc.com columnists are their own, not those of Inc.com.
Four Different CEO Types and How To Deal With Them
The four CEO types
In order to understand the future significance of AI in financial communication, it is necessary to understand how CEOs position themselves in the prefaces of DAX companies' annual reports. In a study conducted by HHL Leipzig Graduate School of Management in cooperation with Kirchhoff Consult, four different CEO types and their communicative profiles were identified:
CEO type #1: The Statesman/Stateswoman
He/She is a natural networker and narrates from an outside-in perspective.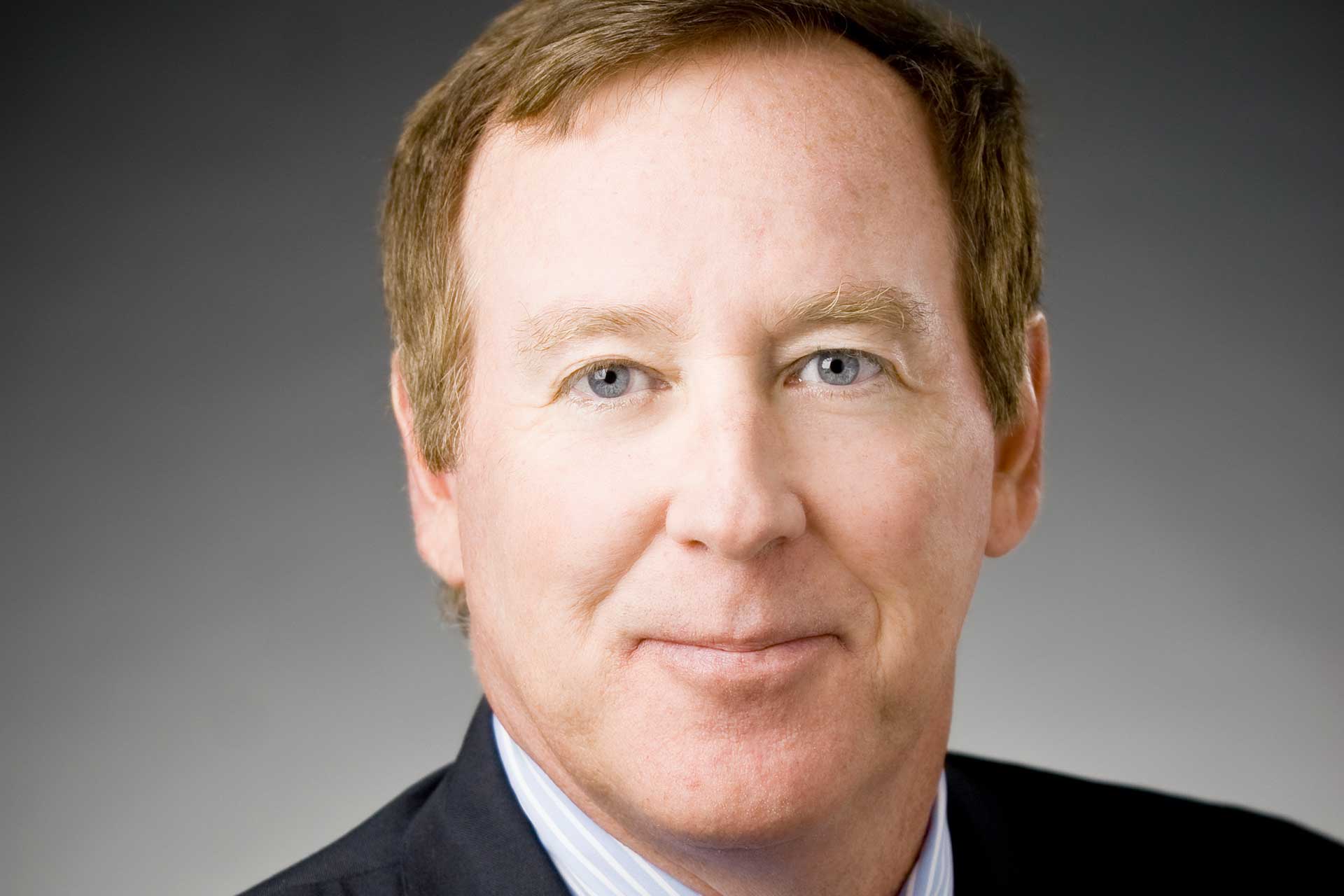 He/She knows how to present his/her firm and its stakeholders as a whole. For the Statesman/Stateswomen, long-term performance, the realization of win-win potentials and sustainability are key. He/She poses the question of his/her and his/her firm's 'license to operate'. The success of the company is not an end in itself, but only of importance in the context of its environment.
His/Her remarks consistently include the advantages for different stakeholders and present them as equally relevant to the firm's advantages. He/She is devoted to proclamations of corporate social responsibility matters. For him/her, trust plays a central role in the continued existence of the company. His/Her choice of topics and argumentation structure reflects his/her special role understanding: For him/her, to lead is to serve.
CEO type #2: The Engineer
This type looks at the company like an engineer looks at an engine: he/she sees the machine as a whole and, at the same time, as the sum of its parts.
This capacity for abstraction shapes his/her language, which is exact, precise and complex throughout. His/Her narrative is, above all, a factual analysis, but not overly reserved. Comments on the course of business have a clear logical structure.
In his/her communication, prospective information and the extrapolation from past and current experiences is of paramount importance. His/Her natural terrain therefore includes topics such as change within the company and its long-term strategy. The Engineer's insights reveal his/her in-depth understanding of complex, emergent relationships. The Engineer is an architect of the future.
CEO type #4: The Entrepreneur
The Entrepreneur talks about performance – especially his/her own. His/Her language often appears positive and confident, and the emphasis on personal success is highly evident in the narrative. The Entrepreneur is less concerned with financial figures than with presenting the company as a collective of achievers that exceeds its customers' expectations and positively impacts their future.
The Entrepreneur likes to talk about the future, as long as it is tangible.
Consequently, he/she is less concerned with abstract strategies and more with the right decisions that the company has already made today in order to be successful tomorrow. In his/her communication, the Entrepreneur prefers calm, clear language and a comprehensible style. The reference to corporate values and virtues is important, especially to innovation and creative drive. For him/her, business is always about the next big thing.
CEO type #4: The Highscorer
He/She strives for success and, like a competitive athlete, prefers to measure success by hard numbers. His/Her narrative often emphasizes the development of KPIs, especially if they are of financial nature. From his/her perspective, the success of a company depends on a few core competencies: The performance of its products on the market, its financial robustness and its efficiency. What is special about the Highscorer's perspective is his/her awareness that the company is not the only player in the market, but that it must be able to compete against strong competitors.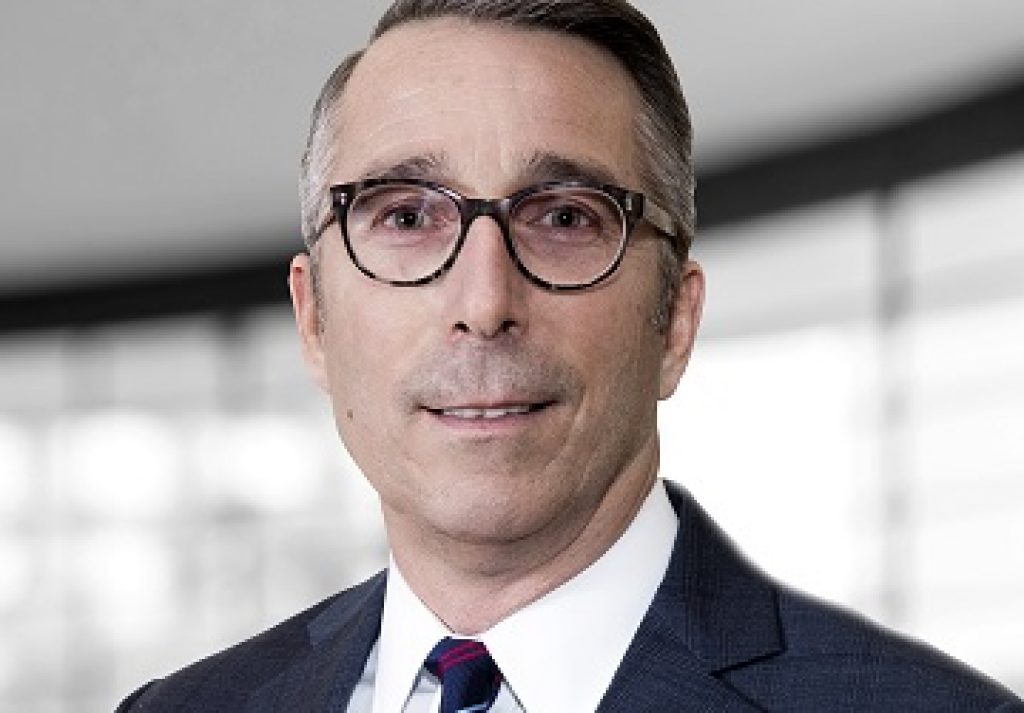 This characterizes his/her language, which often appears tough and reveals both his self-confidence and a strong willingness for confrontation, but is also characterized by brevity and concentration on the essential. His/Her communication is designed to be recognized as someone who is outperforming his competitors. This is the main reason why his/her language often expresses a natural sense of control and authority. The Highscorer wants to convince and plays to win.
"Given the increasing importance of AI analysis tools […], it is therefore essential for capital market-oriented companies to pay more attention to the effect of their CEOs' preface."
What CEOs need to be aware of
Whichever CEO types are represented, it often has nothing to do with his or her personal character. Astonishingly, year by year, the communication focus and attributes in CEO communication change, making it difficult to constantly typecast DAX leaders in their respective 'roles' they played in the previous year.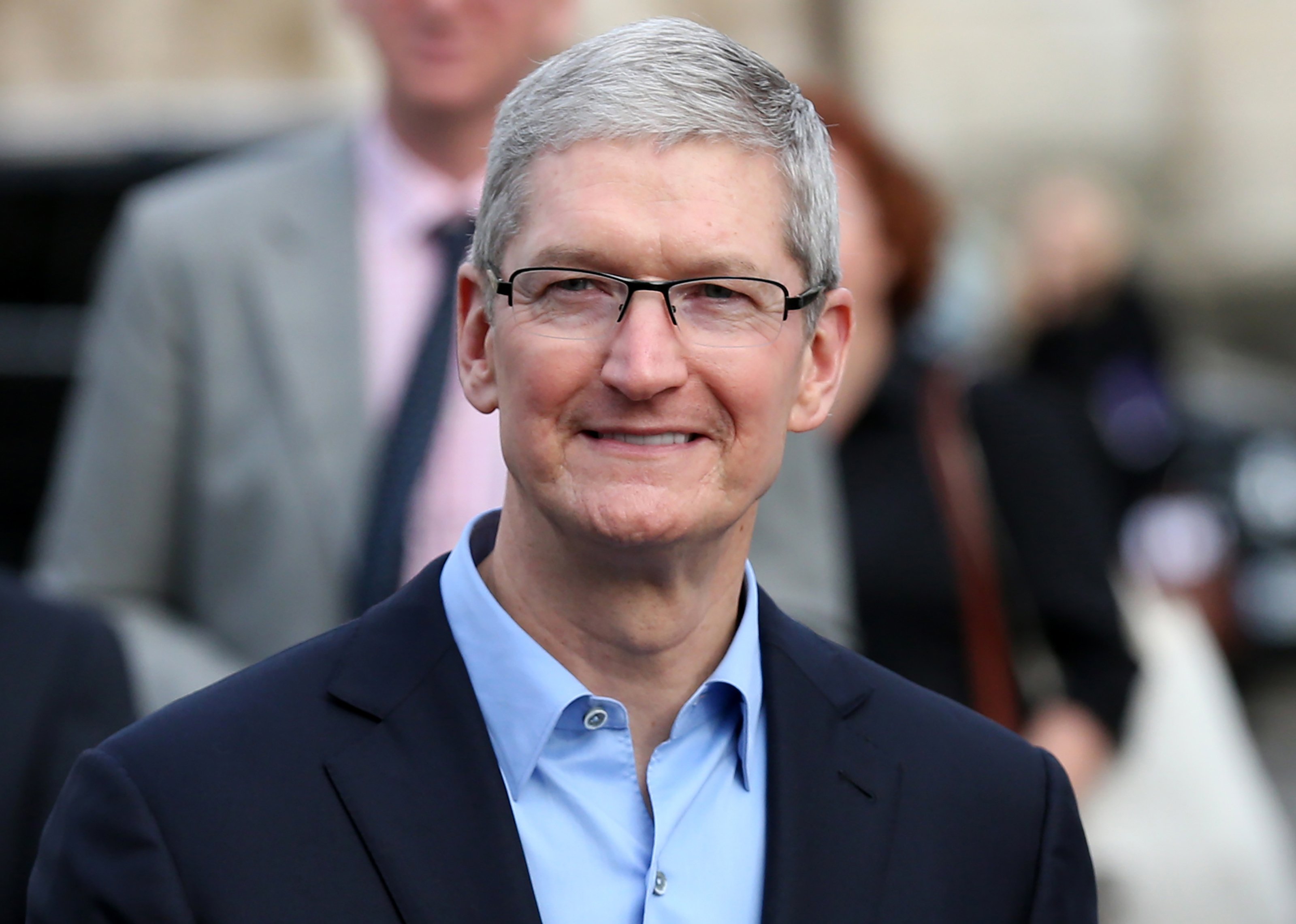 Is this due to the inconsistent leadership style of the German CEO types or are their speechwriters just incapable of creating a consistent profile for them?
These are the questions that will be at the center of the discussion concerning the authenticity and credibility of companies. Given the increasing importance of AI analysis tools and their influence on capital market decisions, it is therefore essential for capital market-oriented companies to pay more attention to the effect of their CEOs' preface (and their public appearances) and to give them a distinct and consistent communication profile that represents them in an authentic and credible manner. Most importantly, the profile should embody the values of the company.
It is that simple!
Mindsets and practices of the best CEOs
A company has only one peerless role: chief executive officer. It's the most powerful and sought-after title in business, more exciting, rewarding, and influential than any other.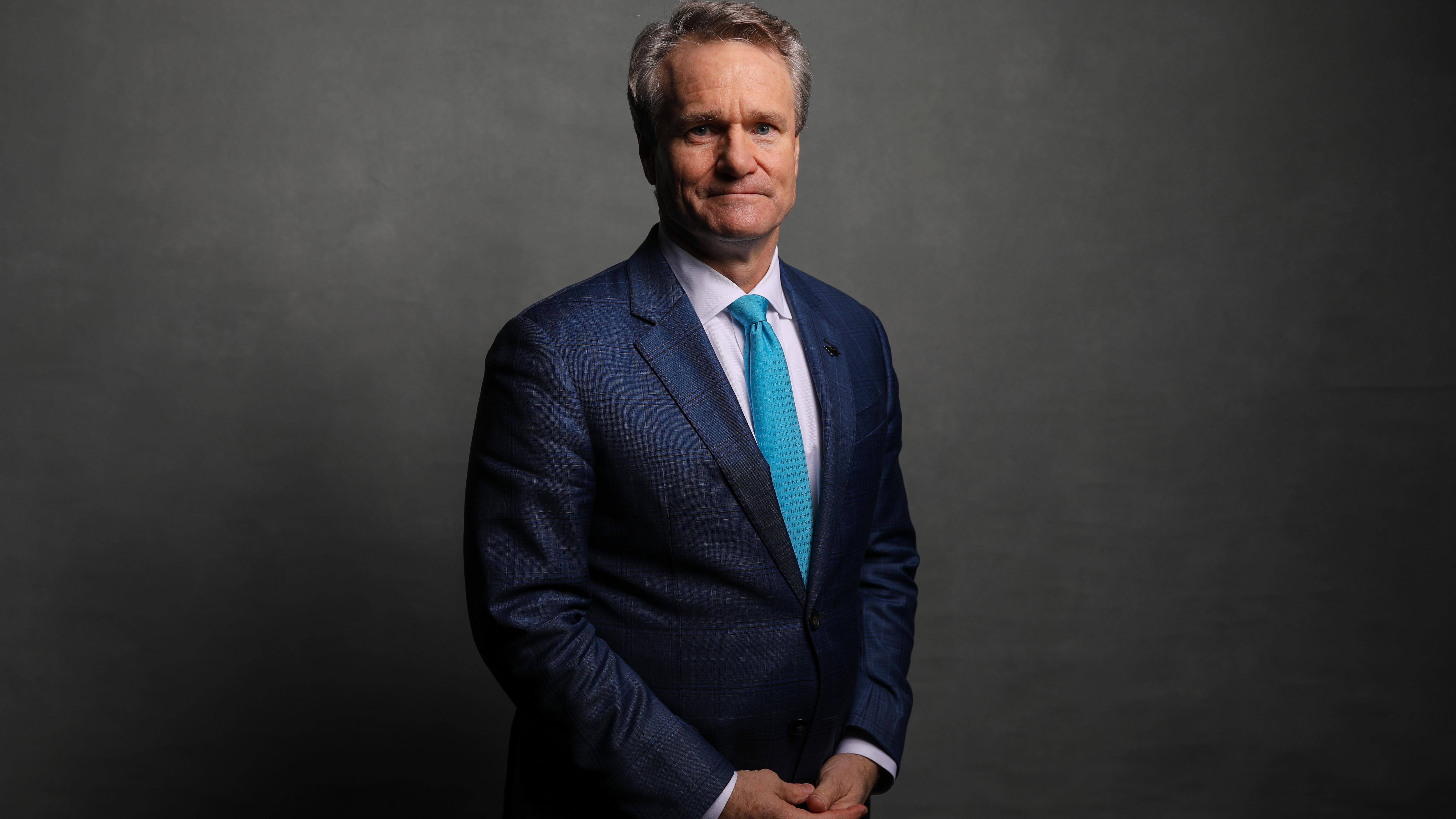 What the CEO controls—the company's biggest moves—accounts for 45 percent of a company's performance.





Despite the luster of the role, serving as a CEO can be all-consuming, lonely, and stressful. Just three in five newly appointed CEOs live up to performance expectations in their first 18 months on the job.





The high standards and broad expectations of directors, shareholders, customers, and employees create an environment of relentless scrutiny in which one move can dramatically make or derail an accomplished career.
For all the scrutiny of the CEO's role, though, little is solidly understood about what CEOs really do to excel. McKinsey's longtime leader, Marvin Bower, considered the CEO's job so specialized that he felt executives could prepare for the post only by holding it. Many of the CEOs we've worked with have expressed similar views. In their experience, even asking other CEOs how to approach the job doesn't help, because suggestions vary greatly once they go beyond high-level advice such as "set the strategy," "shape the culture," and "get the right team.
" Perhaps that's not surprising—industry contexts differ, as do leadership preferences—but it illustrates that fellow CEOs don't necessarily make reliable guides.
To show which mindsets and practices are proven to make CEOs most effective, we studied performance data on thousands of CEOs and revisited our firsthand experience helping CEOs enhance their leadership approaches.
Nor has academic and other research on the CEO's role done much to illuminate how CEOs think and what they do to excel. For example, recent studies that detail how CEOs spend their time don't show the difference between a good use of time and a bad one. Academic research also demonstrates that traits such as drive, resilience, and risk tolerance make CEOs more successful. This insight is helpful during a search for a new CEO, but it's hardly one that sitting CEOs can use to improve their performance. Other research has tended to produce such findings as the observation that leaders are effective in some situations and ineffective in others—interesting, but less than instructive.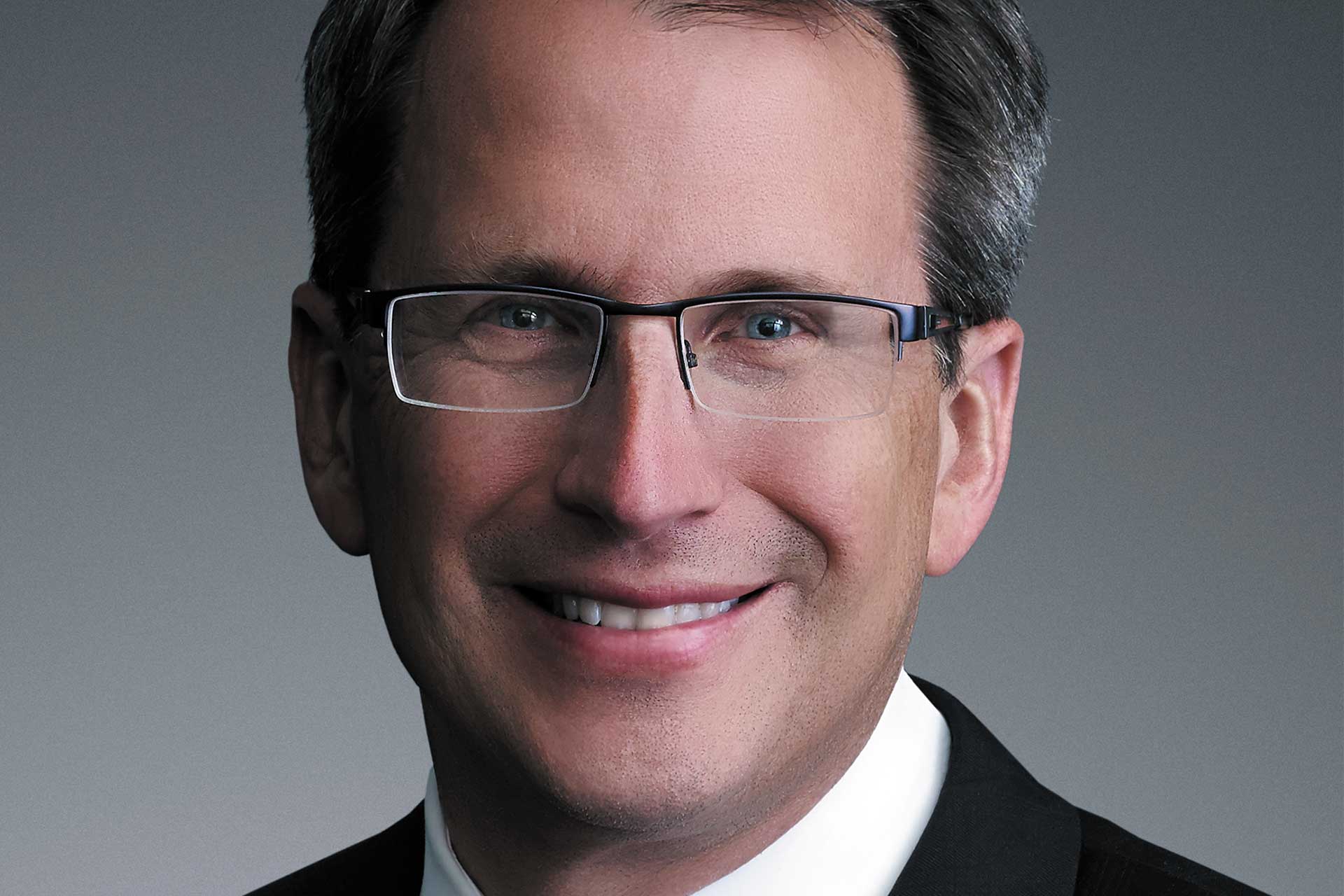 With this article, we set out to show which mindsets and practices are proven to make CEOs most effective. It is the fruit of a long-running effort to study performance data on thousands of CEOs, revisit our firsthand experience helping CEOs enhance their leadership approaches, and extract a set of empirical, broadly applicable insights on how excellent CEOs think and act. We also offer a self-assessment guide to help CEOs (and CEO watchers, such as boards of directors) determine how closely they adhere to the mindsets and practices that are closely associated with superior CEO performance. Our hope is that all CEOs, new or long-tenured, can use these tools to better apply their scarce time and energy.
A model for CEO excellence
To answer the question, "What are the mindsets and practices of excellent CEOs?," we started with the six main elements of the CEO's job—elements touched on in virtually all literature about the role: setting the strategy, aligning the organization, leading the top team, working with the board, being the face of the company to external stakeholders, and managing one's own time and energy.

We then broke those down into 18 specific responsibilities that fall exclusively to the CEO. For example, setting a corporate strategy requires that the CEO make the final call on an overall vision, a set of strategic moves, and the allocation of capital.
Focusing on those 18 responsibilities, we conducted extensive research to determine what mindsets and practices distinguish excellent CEOs. We mined our proprietary database on CEO performance, which is the largest of its kind, containing 25 years' worth of data on 7,800 CEOs from 3,500 public companies across 70 countries and 24 industries. We also drew on what we've learned from helping hundreds of CEOs to excel, from preparing for the job and transitioning into it, through navigating difficult decisions and moments of truth, to handing their responsibilities over to a successor.
The result of these efforts is a model for CEO excellence, which prescribes mindsets and practices that are especially likely to help CEOs succeed at their particular duties (Exhibit 1).
What follows is a detailed look at these mindsets and practices. Although our findings are most relevant to CEOs of large public companies, owing to our research base, many will also apply to CEOs of other bodies, including private companies, public-sector organizations, and not-for-profit institutions.
Exhibit 1



We strive to provide individuals with disabilities equal access to our website. If you would like information about this content we will be happy to work with you. Please email us at: [email protected]
Corporate strategy: Focus on beating the odds
It's incumbent on the leader to set the direction for the company—to have a plan in the face of uncertainty. One way that CEOs try to reduce strategic uncertainty is to focus on options with the firmest business cases. Research shows, however, that this approach delivers another sort of outcome: the dreaded "hockey stick" effect, consisting of a projected dip in next year's budget, followed by a promise of success, which never occurs.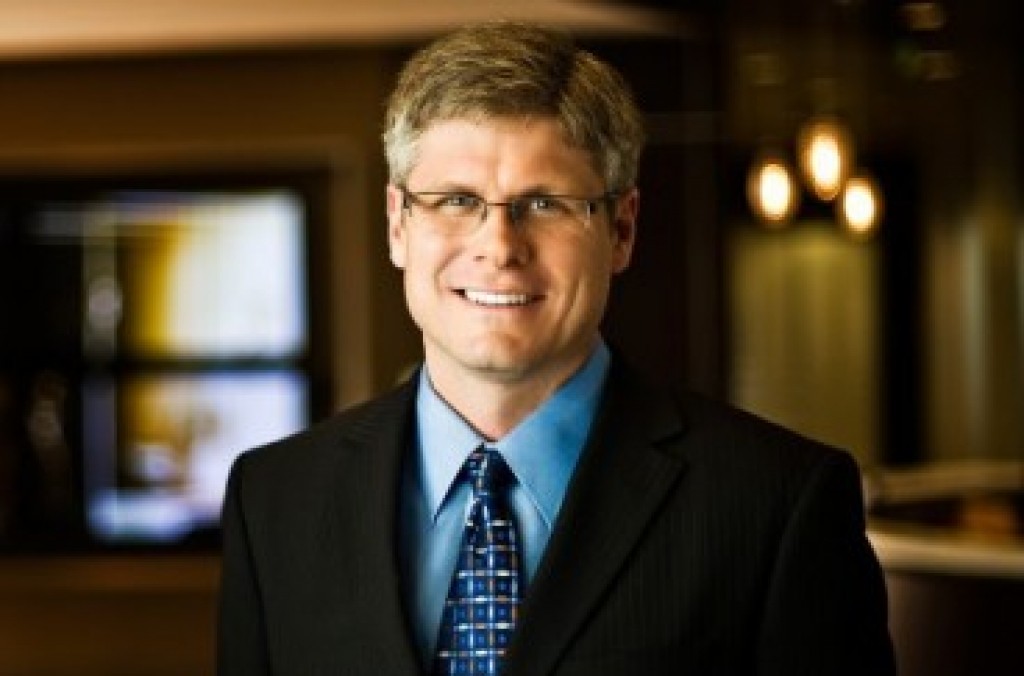 A more realistic approach recognizes that 10 percent of companies create 90 percent of the total economic profit (profit after subtracting the cost of capital), and that only one in 12 companies moves from being an average performer to a top-quintile performer over a ten-year period.





The odds of making the jump from average to outstanding might be long, but CEOs can greatly increase the probability of beating those odds by adhering to these practices:
Vision: Reframe what winning means. The CEO is the ultimate decision maker when it comes to setting a company's vision (where do we want to be in five, ten, or 15 years?). Good CEOs do this by considering their mandate and expectations (from the board, investors, employees, and other stakeholders), the relative strengths and purpose of their company, a clear understanding of what enables the business to generate value, opportunities and trends in the marketplace, and their personal aspirations and values.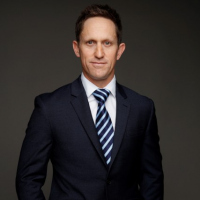 The best go one step further and reframe the reference point for success. For example, instead of a manufacturer aspiring to be number one in the industry, the CEO can broaden the objective to be in the top quartile among all industrials. Such a reframing acknowledges that companies compete for talent, capital, and influence on a bigger stage than their industry. It casts key performance measures such as margin, cash flow, and organizational health in a different light, thereby cutting through the biases and social dynamics that can lead to complacency.
Strategy: Make bold moves early. According to McKinsey research, five bold strategic moves best correlate with success: resource reallocation; programmatic mergers, acquisitions, and divestitures; capital expenditure; productivity improvements; and differentiation improvements (the latter three measured relative to a company's industry). To move "boldly" is to shift at least 30 percent more than the industry median.
Making one or two bold moves more than doubles the likelihood of rising from the middle quintiles of economic profit to the top quintile, and making three or more bold moves makes such a rise six times more likely.





Furthermore, CEOs who make these moves earlier in their tenure outperform those who move later, and those who do so multiple times in their tenure avoid an otherwise common decline in performance. Not surprisingly, data also show that externally hired CEOs are more likely to move with boldness and speed than those promoted from within an organization. CEOs who are promoted from internal roles should explicitly ask and answer the question, "What would an outsider do?" as they determine their strategic moves.
Resource allocation: Stay active. Resource reallocation isn't just a bold strategic move on its own; it's also an essential enabler of the other strategic moves. Companies that reallocate more than 50 percent of their capital expenditures among business units over ten years create 50 percent more value than companies that reallocate more slowly.





The benefit of this approach might seem obvious, yet a third of companies reallocate a mere 1 percent of their capital from year to year. Furthermore, research using our CEO database found that the top decile of high performing CEOs are 35 percent more likely to dynamically reallocate capital than average performers. To ensure that resources are swiftly reallocated to where they will deliver the most value rather than spread thinly across businesses and operations, excellent CEOs institute an ongoing (not annual) stage-gate process. Such a process takes a granular view, makes comparisons using quantitative metrics, prompts when to stop funding and when to continue it, and is backed by the CEO's personal resolve to continually optimize the company's allocation of resources.

Would you like to learn more about our Strategy & Corporate Finance Practice?
Organizational alignment: Manage performance and health with equal rigor
Ask successful investors what they look for in portfolio companies, and many will tell you they'd rather put money on an average strategy in the hands of great talent than on a great strategy in the hands of average talent. The best CEOs put equal rigor and discipline into achieving greatness on both strategy and talent. And when it comes to putting great talent in place, almost half of senior leaders say that their biggest regret is taking too long to move lesser performers out of important roles, or out of the organization altogether. The reasons for this are both practical (good leaders provide the CEO with important leverage) and symbolic (CEOs who tolerate poor performance or bad behavior diminish their own influence). Many CEOs also say they regret leaving adequate performers in key positions and failing to realize the full potential of their roles. The best CEOs think systematically about their people: which roles they play, what they can achieve, and how the company should operate to increase people's impact.
CEOs who insist on rigorously measuring and managing all cultural elements that drive performance more than double the odds that their strategies will be executed. And over the long term, they deliver triple the total return to shareholders that other companies deliver.
Talent: Match talent to value. Many CEOs have confided to us that they worry about asking the same few overstretched "usual suspects" to take extra assignments because they can't trust the people who would otherwise perform them. The best CEOs take a methodical approach to matching talent with roles that create the most value. A crucial first step is discovering which roles matter most. Careful analysis typically produces findings that surprise even the savviest CEOs. Of the 50 most value-creating roles in any given organization, only 10 percent normally report to the CEO directly. Sixty percent are two levels below, and 20 percent sit farther down. Most surprising of all is that the remaining 10 percent are roles that don't even exist.





Once these roles are identified, the CEO can work with other executives to see that these roles are managed with increased rigor and are occupied by the right people. Robust talent pipelines can also be developed so that important roles remain well staffed. The best CEOs ensure that their own role is included so that the board has viable, well-prepared internal candidates to consider for succession.
Culture: Go beyond employee engagement. Vendors of workforce surveys like to say that employee engagement is the best measure of "soft stuff." It's not. While employee engagement indeed correlates with financial performance, a typical engagement survey covers less than 20 percent of the organizational-health elements that are proven to correlate with value creation. A proper assessment of organizational health takes in everything from alignment on direction and quality of execution to the ability to learn and adapt. In the largest research effort of its kind, McKinsey found that CEOs who insist on rigorously measuring and managing all cultural elements that drive performance more than double the odds that their strategies will be executed. And over the long term, they deliver triple the total return to shareholders that other companies deliver.





Doing this well involves thoughtful approaches to role modeling, storytelling, aligning of formal reinforcements (such as incentives), and investing in skill building.
Organizational design: Combine speed with stability. "Agility" is one of most widely used and misunderstood management buzzwords of the past decade. For many leaders, agility evokes speed in decision making and execution, as opposed to the deliberate pace dictated by the stable, standardized routines of large organizations. The facts show that agility requires no such trade-off: on the contrary, companies that are both fast and stable are nearly three times more likely to rank in the top quartile of organizational health than companies that are fast but lack stable operating disciplines.





Excellent CEOs increase their companies' agility by determining which features of their organizational design will be stable and unchanging (such features might include a primary axis of organization, a few signature processes, and shared values) and by creating dynamic elements that adapt quickly to new challenges and opportunities (such elements might include temporary performance cells, flow-to-work staffing models, and minimum-viable-product iterations). A services company CEO, for example, better enabled her "one company" strategy by shifting the profit-and-loss axis from products to geographies, reorganizing the back office according to an agile flow-to-work model, and creating a new agile product development group.

Would you like to learn more about our Organization Practice?
Excellent CEOs increase their companies' agility by determining which features of their organization design will be stable and unchanging and by creating dynamic elements that adapt quickly to new challenges and opportunities.
Team and processes: Put dynamics ahead of mechanics
The dynamics of a top team can strongly influence a company's success. Yet more than half of senior executives report that the top team is underperforming. The CEO is often out of touch with this reality: on average, less than one-third of CEOs report problems with their teams.





The efficiency and effectiveness of a company's core management processes also can change a company's fortunes, yet less than a third of employees report that their company's management processes support the achievement of business objectives.





Why the disconnect? The problem is not an intellectual one, but a social one: individual and institutional biases and clunky group dynamics can diminish with the effectiveness of the team and its processes. Excellent CEOs acknowledge this reality and counteract it in several ways.
Teamwork: Show resolve. The best CEOs take special care to ensure their management team performs strongly as a unit. The reward for doing so is real: top teams that work together toward a common vision are 1.9 times more likely to deliver above-median financial performance.





In practice, CEOs swiftly adjust the team's composition (size, diversity, and capability), which can involve hard calls on removing likeable low performers and disagreeable high performers and on elevating people with high potential. CEOs should also calibrate individual relationships, maintaining the distance to be objective but enough closeness to gain trust and loyalty. Further, they commit to making the team productive by regularly taking stock of and improving its operating rhythm, meeting protocols, interaction quality, and dynamics. They also firmly prohibit members from putting their interests ahead of the company's needs, holding discussions that consist of "theater" rather than "substance," "having the meeting outside the room," backsliding on decisions, or showing disrespect for one another.
Top teams that work together toward a common vision are 1.9 times more likely to deliver above-median financial performance.
Decision making: Defend against biases. Cognitive and organizational biases worsen everyone's judgment. Such biases contribute to many common performance shortfalls, such as the significant cost overruns that affect 90 percent of capital projects.





We also know that biases cannot be unlearned. Even behavioral economist Dan Ariely, one of the foremost authorities on cognitive biases, admits, "I was just as bad myself at making decisions as everyone else I write about."





Nevertheless, CEOs sometimes feel as though they're immune to bias (after all, they might ask, hasn't good judgment gotten them where they are?). Excellent CEOs endeavor to minimize the effect of biases by instituting such processes as preemptively solving for failure modes (premortems), formally appointing a contrarian (red team), disregarding past information (clean sheet), and taking plan A off the table (vanishing options).





They also ensure they have a diverse team, which has been shown to improve decision-making quality.





Management processes: Ensure coherence. The CEO typically delegates management processes to other executives: the CFO looks after budgeting and sometimes strategy as well; the chief human resources officer (CHRO) looks after talent management and workforce planning; the CIO looks after technology investment; and so on. However, sensible individual processes can cohere into a clumsy system that results in more confusion and wasted effort than accountability and value. Managers pushed to agree to stretch targets find at year's end that they are being held accountable for full delivery; sandbagging ensues. Long-term strategies are set, yet talent promotions are based on near-term results. Urgent product ideas are approved, only to get bogged down in long technology queues and one-size-fits-all risk-management processes. Excellent CEOs don't allow one management process to foil another. They require executives to coordinate their decision making and resource assignments to ensure that management processes reinforce priorities and work together to propel execution and continual refinement of the strategy.
Board engagement: Help directors help the business
The board's mission on behalf of shareholders is to oversee and guide management's efforts to create long-term value. Research shows that sound corporate governance practices are linked with better performance, including higher market valuations.





An effective board can also repel activist investors. Despite these upsides, many CEOs regard their companies' boards in the way one CEO described his company's board to us: as a "necessary evil." The chairperson leads the board, and even in cases where that role is held by the CEO (as is common in North American companies), the board's independence is essential. Nevertheless, excellent CEOs can take useful steps to boost the quality of the board's advice to management such as the following:
Effectiveness: Promote a forward-looking agenda. To get the most from their time with the board, excellent CEOs collaborate with board chairs on developing a forward-looking board agenda. Such an agenda calls for the board to go beyond its traditional fiduciary responsibilities (legal, regulatory, audit, compliance, risk, and performance reporting) and provide input on a broad range of topics, such as strategy, M&A, technology, culture, talent, resilience, and external communications. Board members' outside views on these topics can help management without compromising executives' authority. In addition, the CEO should make sure that the board and management take up related activities, such as reviewing talent and refreshing the strategy, at the same times of year.
Excellent CEOs promote a board agenda that goes beyond traditional responsibilities to cover a broad range of topics, such as strategy, technology, talent, and resilience.
Relationships: Think beyond the meeting. Excellent CEOs develop and maintain a strong relationship with the chair (or lead independent director) and hold purposeful meetings with individual board members. Establishing good relationships and a tone of transparency early on enables the CEO to build trust and to clearly delineate responsibilities between management and the board. Building relationships with individual board members positions the CEO to benefit from their perspectives and abilities, and privately discuss topics that may be difficult for the larger group to address. Excellent CEOs also promote connections and collaboration between the board and top executives, which keeps the board informed about the business and engaged in supporting its priorities.
Capabilities: Seek balance and development. Excellent CEOs also help their boards help the business by providing input on the board's composition. For example, the CEO might suggest that certain types of expertise or experience—be they related to industries, functions, geographies, growth phases, or demographics—would enable the board to better assess and support the business. CEOs can also help improve the board's effectiveness by ensuring that new members complete a thorough onboarding program and creating opportunities for the board to learn about topics like changing technology, emerging risks, rising competitors, and shifting macroeconomic scenarios. First-time board members usually benefit from a structured introduction to what it means to be an effective board member.
External stakeholders: Center on the long-term 'Why?'
Every CEO should know their company's mission and values. Good CEOs know that these statements need to amount to more than slogans for office posters and use them to influence decision making and day-to-day behaviors. Excellent CEOs go further: they reinforce and act on a corporate purpose (the "Why?") that involves not just making money but also benefiting society. This posture, along with a granular approach to prioritizing stakeholder interactions and a sound corporate resilience plan, lets CEOs minimize the company's exposure to customer- and stakeholder-related risks, and capitalize on new opportunities.
Good CEOs ensure that their companies have an effective risk operating model, governance structure, and risk culture. Great CEOs and their boards also anticipate major shocks, macroeconomic events, and other potential crises.
Social purpose: Look at the big picture. Many corporate social responsibility programs are little more than public-relations exercises: collections of charitable initiatives that generate good feelings but have minimal lasting influence on society's well-being. Excellent CEOs spend time thinking about, articulating, and championing the purpose of their company as it relates to the big-picture impact of day-to-day business practices. They push for meaningful efforts to create jobs, abide by ethical labor practices, improve customers' lives, and lessen the environmental harm caused by operations. Visible results matter to stakeholders; for example, 87 percent of customers say that they will purchase from companies that support issues they care about, 94 percent of millennials say that they want to use their skills to benefit a cause, and sustainable investing has grown 18-fold since 1995.





And not demonstrating such results isn't an option—wise CEOs know they will be held to account for fulfilling their promises.
Interactions: Prioritize and shape. Excellent CEOs systematically prioritize, proactively schedule, and use interactions with their companies' important external stakeholders to motivate action. CEOs of B2B companies typically focus on their highest-value and largest potential customers. CEOs of B2C companies often like to make unannounced visits to stores and other frontline operations to better understand the customer experience that the business provides. They also spend time with their companies' 15 or 20 most important "intrinsic" investors (those who are most knowledgeable and engaged) and assign the rest to the CFO and the investor-relations department. Other stakeholder groups (such as regulators, politicians, advocacy groups, and community organizations) also will require a portion of the CEO's time. The efficacy of these interactions isn't left to chance. Excellent CEOs know what they want to accomplish, prepare well, communicate audience-tailored messages (always centered on their company's "Why?"), listen intently, and seek win–win solutions where possible.

What makes a CEO 'exceptional'?
Moments of truth: Build resilience ahead of a crisis. Good CEOs ensure that their companies have an effective risk operating model, governance structure, and risk culture. Great CEOs and their boards also anticipate major shocks, macroeconomic events, and other potential crises. There's good reason to do this: headlines that carried the word "crisis" alongside the names of 100 top companies appeared 80 percent more often from 2010 to 2017 than they did in the previous decade. Excellent CEOs recognize that most crises follow predictable patterns even though each one feels unique. With that in mind, they prepare a crisis-response playbook that sets out leadership roles, war-room configuration, resilience tests, action plans, and communications approaches. They seek opportunities to go on the offensive, to the extent they can.





And they know that stakeholders' anger will likely center on them, in ways that can affect their family and friends, and accordingly develop a personal resilience plan.
Personal working norms: Do what only you can do
CEOs can easily become overwhelmed, which is understandable given the sheer breadth of their role. As the dean of Harvard Business School, Nitin Nohria, has said, "CEOs are accountable for all the work of their organizations. Their life is endless meetings and a barrage of email."





Plenty of research also suggests that many CEOs are beset by loneliness, frustration, disappointment, irritation, and exhaustion. While no CEO can escape these emotions completely, excellent CEOs know that they will serve the company better by taking command of their well-being in these ways:
Office: Manage time and energy. The most successful CEOs quickly establish an office (often including one or two highly skilled executive assistants and a chief of staff) that makes their priorities explicit and helps them spend their scarce time doing work that only CEOs can do. For example, a CEO's office should carefully plot all aspects of the CEO's meetings: agenda, attendees, preparation (including "alone time" for the CEO to reflect and get ready), logistics, expected outcomes, and follow-up. CEOs should limit their involvement in tasks that can be dealt with by others and reserve time to deal with unexpected developments. The best CEOs also teach their office staffs to help manage the CEO's energy as thoughtfully as their time, sequencing activities to prevent "energy troughs" and scheduling intervals for recovery practices (for example, time with family and friends, exercise, reading, and spirituality). Doing so ensures that CEOs set a pace they can sustain for a marathon-length effort, rather than burn out by sprinting over and over.
Leadership model: Choose authenticity. Exemplary CEOs combine the reality of what they ought to do in the role with who they are as human beings. They deliberately choose how to behave in the role, based on such questions as: What legacy do I want to leave? What do I want others to say about me as a leader? What do I stand for? What won't I tolerate? CEOs answer these questions according to their strengths and motivations, as well as the company's needs, and create mechanisms to track how they are doing. Further, by expressing these intentions as part of the rationale for their decisions and actions, CEOs can minimize the risk of unintended interpretations being amplified in unhelpful ways. The importance of this can't be underestimated. As a consumer goods CEO told us, "You are speaking through an extraordinary amplification system. The slightest thing you do or say is picked up on by everyone in the system and, by and large, acted on."

Would you like to learn more about our Strategy & Corporate Finance Practice?
Perspective: Guard against hubris. It's easy for CEOs to become overconfident. While they must push ahead in spite of naysayers at times, they can also tune out critics once they learn to trust their own instincts. Their conviction can increase because subordinates tend to say only what bosses want to hear. Before long, CEOs forget how to say "I don't know," cease asking for help or feedback, and dismiss all criticism. Excellent CEOs form a small group of trusted colleagues to provide discreet, unfiltered advice—including the kind that hasn't been asked for but is important to hear. They also stay in touch with how the work really gets done in the organization by getting out of boardrooms, conference centers, and corporate jets to spend time with rank-and-file employees. This is not only grounding for the CEO, but also motivating for all involved. Finally, excellent CEOs keep their role in perspective by reminding themselves it is temporary and does not define or limit their self-worth and importance in the world. Whereas Steve Jobs advised college graduates, "Stay hungry, stay foolish," we urge CEOs to "Stay hungry, stay humble."
Excellent CEOs form a small group of trusted colleagues to provide discreet, unfiltered advice—including the kind that hasn't been asked for but is important to hear.
Gauging CEO excellence
CEOs have many ways to gauge how well they are doing in their role. A criterion used in virtually every "best CEO" ranking for public companies is how much value a CEO's company creates. Value creation makes it possible to sustain the pursuit of other goals. But financial measures of CEO excellence have a serious shortcoming: they are heavily influenced by factors outside the CEO's control. For example, the "endowment" a CEO inherits (for example, the company's revenue base, debt levels, and past investments in R&D) accounts for 30 percent of what enables a company to move from average to the top quintile of economic profit. Industry and geographic trends account for 25 percent.





The remaining 45 percent that the CEO can control is what we've endeavored to illuminate in our model of CEO excellence. The gap between excellent CEOs and lesser ones is wide, as many directors know firsthand (analysis of our CEO database shows that 30 percent of top-performing CEOs take over from bottom-performing ones and 23 percent of bottom-performing CEOs take over from top performers). One thing to keep in mind: we are not suggesting that an excellent CEO is one who excels at every one of their 18 unique responsibilities. In fact, we've yet to meet one who does. Rather, we've observed that the best CEOs are ordinarily excellent in a few areas, able in all others, and challenged in none. The more areas a CEO excels in, the better their results tend to be.
What's more, the emphasis that CEOs should place on individual responsibilities will change over time. Time spent setting the corporate strategy early in a CEO's tenure will normally give way to fine-tuning and driving execution, and then to highlighting tangible results that build credibility with stakeholders. At some point, however, it becomes important to look at the company with fresh eyes and to decide on the next set of bold moves, realign the organization, refresh the team and processes, and so on.
To help CEOs figure out where they stand with respect to the mindsets and practices described in this article, we developed the assessment guide in Exhibit 2.
Exhibit 2



We strive to provide individuals with disabilities equal access to our website. If you would like information about this content we will be happy to work with you. Please email us at: [email protected]
Leadership matters—and no leader is more important than the leader of leaders. Executives who are appointed to the top job can boost their leadership capabilities by understanding and adopting the mindsets and practices that define CEO excellence.
47 Memorable Gifts for Every Type of CEO in 2021
Need an executive gift for a CEO who has it all? We suggest trying something you can't get in any store, something one-of-a-kind—your own unique brand of thoughtfulness. Because when it comes to someone this impossible to shop for, it really is the thought that counts. CEOs are usually the ones giving gifts to their employees, but now it's time for you to take control.
Here's a list of executive gifts CEOs will never forget (or throw away) even if it seems like they already have everything they could ever need or want.
If your CEO is health conscious…
The gift: Caroo Concierge
What makes it memorable: The snacks, duh. If your CEO doesn't like snacks, he or she might be dead inside. Ok, we kid, but Caroo isn't just for offices. You can gift Executives boxes of great tasting, better-for-you snacks and hard-to-find unique items to all the health-conscious folks in your life. Build your own or have the Caroo experts curate a best-in-class mix over at Caroo Concierge.
The gift: Custom yoga mat from Swag.com  
What makes it memorable: Your CEO has probably used every premium yoga mat available, but they've probably never used one designed by their team with a custom design or message meant just for them.
The gift: A ridiculously personalized gym bag
What makes it memorable: This functional, practical gift lets your boss show off some style during the daily gym visit. This gift option gives you a chance to get personal in picking out the design, and it also gives you a chance to deliver a gift that will make your CEO's life easier and more fun.
The gift: Love and Lemons: Meal Record and Market List
What makes it memorable: Health conscious CEOs probably already do quite a bit of meal planning, and they'll love organizing their culinary ventures and grocery lists in this pretty planner, especially if they digitally organize all their other tasks. Using a tangible planner will turn meal planning into a more satisfying ritual.
The gift: Matcha tea set
What makes it memorable: Your CEO might just start welcoming clients with a traditional matcha tea ceremony. The set provides relaxation and invigoration in one, giving busy CEOs a hands-on way to take a soothing break while simultaneously doing something that feels calming, yet productive. This starter kit from Matcha DNA is perfect for novices.
The gift: A container for salad on the go
What makes it memorable: Any health conscious person struggles to find a way to eat salad on the go without making a mess. This environmentally friendly solution makes your CEO's life easier and healthier. Plus, these lunch containers are sleek and stylish enough for any boardroom lunch meeting.
The gift: Big Bertha Foam Roller Water Bottle
What makes it memorable: This gift is a great two for one as it packs 40 ounces of hydration while doubling as a perfect muscle aid. This water bottle will give your health-conscious CEO a easy way to stay loose during a long day in the office. They'll be thanking you for helping them hit their hydration goals each day!
HEY! Is becoming a better professional important to you?
Yes!
If your CEO is sophisticated…
The gift: The Wild Child Rare Wine Tasting Kit
What makes it memorable: This wine box is packed with 8 impressive wines in by-the-glass bottles that a wine drinker may have never experienced. This always-evolving flight lets them brag about tasting wines like a unique German Gewürztraminer, a bold Barbera, and a medium-bodied Mourvedre in the same night and without ever leaving home.
The gift: Destination Garment Bag & Duffle
What makes it memorable: Never let your CEO arrive with a wrinkled suit again. With this nifty garment duffle, they can easily place their formal clothing in the garment compartment, roll it into its duffle shape, and zip it up with whatever else they need inside.
Pro-Tip: Use Promo code SNACK10 for 10% off your purchase at checkout!
The gift: 3-Piece Decanter Set
What makes it memorable: Give your CEO's finest scotch, rye, or bourbon the attention it deserves with this eye-catching setup, crafted by the Parma, Italy-based master glassmakers at Luigi Bormioli. Set on a pine wood tray from Marcellin, this set not only preserves liquor but is a beautiful statement piece for their office.
The gift: CLOTH & PAPER Stationery Kit
What makes it memorable: Does your CEO take notes in meetings, keep a planner and love organization? Then a subscription to CLOTH & Paper from Cratejoy is the perfect present. Your CEO will appreciate the stylish stationery that arrives each month and they'll "take note" of the thoughtful person that sent it to them while planning the company's future!
The gift: Ben to Table "Explore Cooking" Box
What makes it memorable: Let's face it, CEOs and bosses are a unique breed. So why not help them discover a way to experience some fun new flavors on their staple dishes. Ben-to-Table from Cratejoy helps your favorite executive cook a new meal each month by combining regular pantry ingredients with new, hand-crafted and exotic flavors to take classic dishes up to a new level. It's the perfect way to keep them happy and you as a "top shelf" employee!
The gift: Barbox Bartending Kit
What makes it memorable: Give your top brass a tabletop bar that's sure to attract "oohs and ahhs" over its portable bartender kit fit snugly in a decorative box. With 17 bar accessories including stainless steel gadgets, glass ice bucket, bar mat and cutting board, your CEO will be fully kitted for any cocktail.
The gift: Decanter Globe and Glassware Set
What makes it memorable: If your CEO is a whiskey lover this decanter doubles as a useful office piece while showcasing beautiful glasswork.
If your CEO is outdoorsy…
The gift: Carhartt Duffel Cooler from Swag.com
What makes it memorable: This phenomenally rugged cooler will get your CEO through every kind of weather and every kind of terrain. Combine that lasting durability with the addition of your company logo, and you've got a gift that will stand beside your CEO for years of outdoorsy memory-making.
The gift: Trailhead leather notebook
What makes it memorable: This 100-page notebook will hold all your CEO's hiking notes and musings for the next several years. It might even stay on the living room bookshelf forever. Your CEO might even pass it onto the kids to continue the adventures.
The gift: GRAYL® Portable water purifier
What makes it memorable: You can claim any gift "keeps on giving," but when you're giving a portable water purifier, that hyperbolic statement is 100% true. Whether it's on the trail, in a kayak, or on a climb, this gift will keep on giving your CEO clean water. GRAYL water purifiers feature a one-press filtration system that removes viruses and filters particulates to provide clean water anywhere—anytime. Your CEO will thank you while hiking, musing about how awesomely handy your gift is.
The gift: Wilderness Essays by John Muir
What makes it memorable: This collection of wilderness musings will touch any outdoorsy CEO's heart. John Muir explored the West when it was still wild, and his work helped preserve some of our most stunning natural spaces. According to the National Park Service, John Muir played a critical role in creating the Yosemite, Grand Canyon, Kings Canyon, Petrified Forest, and Mt. Rainier National Parks. His essays will help any busy CEO reconnect with the wonder of nature. What gift could be more memorable than that?
If your CEO is tech-friendly…
The gift: The newest Apple technology 
What makes it memorable: With new gadgets such as the Apple Watch and the AirPods Pro, your CEO will love these high quality products that help boost their productivity. Also, if they already own an Apple computer, these useful tech accessories connect easily via bluetooth so they never miss a beat during a busy day in the office.
The gift: Nintendo Switch Lite
What makes it memorable: This portable game console is a no-brainer for any CEO who likes to take a break with a quick game. The Switch Lite's size and game library sets it apart from other gaming systems, so your CEO will be endlessly entertained as they embark on their next quest.
The gift: Ember Temperature Control Smart Mug 
What makes it memorable: This smart mug will deliver the perfect cup of coffee to your motivated CEO with its temperature control design. Make any heat changes from your smartphone and customize presets so that each day and each cup is exactly how you like it.
If your CEO is playful…
The gift: Bop It
What makes it memorable: Any playful CEO probably already has a fidget spinner. Go old school with the original toy for fidgeters—a Bop It. The toy speaks commands, and you have to pull, twist, and bop as fast as you can to obey them. Five minutes with the Bop It would make a great presentation warm-up for any CEO.
The gift: Artisanal Desserts Box
What makes it memorable: If your boss has a sweet tooth, or simply likes to snack then this dessert box is an excellent way to let them try new delectable sweets. Each month a selection of 8 hand baked treats will arrive with a new holiday or seasonal theme to delight any CEO's taste buds and help put you on their fast track to success. 
The gift: Electric Scooter
What makes it memorable: Your fun-loving CEO will love turning heads as she sails around your open office space, dishing out high fives and smiles to everyone on your team.
If your CEO is planet conscious… 
The gift: Seasonal produce calendar
What makes it memorable: Give your CEO the knowledge of produce seasonality. This calendar makes for a nice office or kitchen conversation piece, and it also delivers a wealth of valuable knowledge on when to buy produce to get the best flavors while doing the least harm to the planet. (Purchasing produce out of season contributes to a food-shipping enterprise with potential environmental risks.)
The gift: Build a swag box with reusable metal straws and other planet-conscious goodies.
What makes it memorable: You get to select everything that goes into your custom box, and your CEO will never forget the thought you put into curating a selection of products they'll love. 
The gift: A solar charger
What makes it memorable: With the ability to recharge devices using the power of the sun, your CEO can stay connected anywhere while taking strides to keep the old carbon footprint in line. Solar chargers haven't quite gone mainstream, so using one will also make your CEO an eco trendsetter.
The gift: Help nature with the Nature Conservancy
What makes it memorable: A gift from the Nature Conservancy gives your CEO more than just a token of your thoughtfulness. It also makes your CEO part of some real action in protecting animals, lands, and waters. For example, a sea turtle nest gift offers far more than an adorable plush; it also helps preserve sea turtle habitats.

The gift: Compost bin
What makes it memorable: Your CEO will never forget how you gave a garbage gift and we mean that in the best possible way. If your planet-conscious CEO isn't already composting, then this gift will provide just the push necessary to inspire a major reduction in garbage production. And if your CEO already has a compost bin, then they can use this one in the office!
The gift: Shea Butter Hand Cream Set 
What makes it memorable: Enriched with shea butter, sweet almond oil, and aloe, this moisturizing hand cream is the gift that keeps on giving. Travel size bottles make it a breeze to use anywhere and your CEO will be able to find their favorite out of the six different fragrances.
If your CEO is spiritual… 
The gift: Bonsai Tree Seed Starter Kit
What makes it memorable: If your CEO likes to enjoy a long-term project, this bonsai tree starter kit can help them learn the patience and reward of cultivating your own bonsai garden. No experience is needed to start your journey to growing your own indoor garden.
The gift: Tibetan Singing Bowl
What makes it memorable: These singing bowls include a dual surface pencil grip mallet perfectly sized to produce heavenly sounds that quiet the mind. Your CEO can access their more spiritual side from their office or wherever they go to relax and put their mind at ease.
The gift: White Sage Smudging Set 
What makes it memorable: If your CEO is looking to wash away negative energy and replace it with positive energy, this smudging set will be an excellent gift for them. They will be able to cleanse and purify any space with sacred white sage and drive away bad energy with a smoldering palo santo stick. Rather than just giving them just one item, this all-in-one kit can deliver a wonderful experience for your CEO to enjoy when they need it most.
If your CEO is geek chic…
The gift: 3D Illusion Star Wars Light
What makes it memorable: From a Baby Yoda to Darth Vader, these geek chic desk lights will make your CEO feel like they are from a galaxy far, far away.
The gift: Branded Kindle from Swag.com
What makes it memorable: A handy e-reader with a customized design provides hours of read-anywhere delight that makes standing in line, sitting on trains, or riding up elevators an unforgettable, story-rich experience. Also, this e-reader's quality and practicality makes it a delightful gift to present at your CEO's next birthday celebration.
The gift: A Book tote
What makes it memorable: Your geek chic CEO will love a beautiful bag that also holds all the books. Your CEO will no longer have to pack books with food and electronics and risk tragic spills, tears, and irreversibly bent pages. Plus, the design on these totes is just subtle enough to inspire curiosity and impromptu conversations.
The gift: Deathly Hallows lapel pin
What makes it memorable: A pin this subtle will allow your CEO  to take a little geek along for any occasion, even the most stuffy of investor meetings. Without bright colors or distracting text and logos, the pin avoids upsetting any Muggles who aren't keen on the world of wizardry.
The gift: Lego® Architecture Sets
What makes it memorable: Playing with toy bricks will help any CEO connect with the inner geek kid within. Plus, these challenging sets are for grown-ass geeks only, offering building challenges that capture impressive landmarks from the Statue of Liberty to the Great Wall of China. If your CEO keeps the geek on lock—no worries. These worldly structures are desk-appropriate in all settings.
The gift: The Sandman by Neil Gaiman
What makes it memorable: Getting your CEO a comic book is a bold move—and a memorable one at that. It screams to your CEO's stifled inner geek, "See, I really know you." This gift might even make your CEO comfortable enough to confide in you about some geekier leanings. Bonding points!
Bonus: Generally awesome gifts for all CEOS
The gift: Potted Groot Chia pet
What makes it memorable: It's a Baby Groot Chia pet! Need we say more?
The gift: A funny name plate for desk
What makes it memorable: This gift is the perfect way to memorialize any casual inside joke. It will bring a little humor to your CEO's desk, and let's face it, who doesn't love that?
The gift: Wine with a custom label
What makes it memorable: Wine may be a "safe" standby, but there's a good reason for that. Most people love it, and it won't gather dust because it will be gone soon enough. Add a little extra thoughtfulness to your wine gift with a custom label you design with your CEO in mind.
The gift: A handwritten note and a homemade treat
What makes it memorable: This gift works every time. It demonstrates impeccable thoughtfulness and a great deal of effort, even if your cookies aren't as perfect as you want them to be or your note isn't as profound as you had hoped. This gift is pretty much guaranteed to warm your CEO's heart.
The gift: A surprise party!
What makes it memorable: Team up with the whole office to scrap the gifts and throw an unforgettable surprise party instead. No one ever forgets a surprise party.
Tip: Take lots of pictures at the surprise party, and voila—you have a gift (a framed picture) for your CEO next year.
What's the most thoughtful gift you've ever received? Help us all elevate our gifting game by posting why you loved the executive gift in the comments below.
9 Executable Ideas to Become a Better CEO
If you want your company to scale, then first you need to thrive as a leader. 
I know this first hand. Since 1998, I have started and grown 3 companies across Mexico and the United States. One of the things that really helped me become a better CEO was learning what other CEOs do to thrive and how they run their company. I have since compiled the best of what I learned into a 3-part system called,
"Scale X—CEO system."
In my recent webinar, I shared the first step of my Scale X—CEO system. In case you missed the live event, this article will summarize what I covered in the webinar. 
The Scale X—CEO System
First, let me give you an overview of the Scale X—CEO system. 
Scale X refers to how the world's top leaders create 10X impact with less drama. The entire system is an implementation blueprint based on the success strategies of the world's best CEOs. 
These strategies break many of the conventional standards of running a business, yet they deliver what many CEOs aspire for: success in business and fulfillment in life. 
Scale X—CEO system is comprised of three, overarching steps:

Focus on You
Focus on the Team
Focus on the Company
In the webinar, I focused on the first step. So that's exactly what we're going to cover here too. Before we dive in, let me first ask you—which type of CEO are you?
The 2 Types of Leaders
When Satya Nadella was appointed the position of Chief Executive Officer at Microsoft, the company had gone off track. The previous CEO, Steve Ballmer, had missed important trends such as Google, social media communication, and apps. When Satya took over as CEO in 2014, Microsoft was far behind its competitors – valued at only $281 billion.
Today, Microsoft is worth $1.4 trillion.
In six short years, he multiplied the company's value by a factor of five. Satya simply had an eye for identifying the right trends and then follow through with the right execution. 
Satya's achievement is not a fluke. There is a deliberate system to being a good leader, so it all depends on which type of leader you want to be. Do you want to be a leader like Satya who is ready to do something different? Or do you want to be a leader who just aspires to scale, but at the end of the day shies away from doing the tough work needed to grow? 
After 11 years of coaching CEOs, I can confidently say that the first and most important step to scale your business is making the right choice on what type of leader you want to be. Are you going to be the leader who is open to learning new skills, doing things differently, and growing yourself? 
If you've answered yes, then you're in the right place. Let's dive right into the first step of the Scale X—CEO system: focusing on you. 
A Personal System to Become a Better CEO
Most acting CEOs were not prepared to be CEOs. 
Many of them start out as passionate entrepreneurs with a vision of a product or service they want to sell. Then, when their company has grown, they find themselves being responsible for a payroll of employees and overhead costs of offices. 
It's a big shift when you go from chasing your dream to living the reality of being responsible for the livelihood of your employees. Nobody really trains you for this moment. I've spoken to thousands of entrepreneurs who felt overwhelmed by the responsibility and struggles of keeping a company alive, from cash flow issues to office drama.
What can you do to lead your company through the complexities of growth and multiply your impact?
The first step is having a personal system that allows you to thrive. Think of it like putting the oxygen mask on yourself first before helping the ones you're responsible for. If you are a CEO with drama, then you're going to put your company in drama. But if you're thriving as a leader, then so will your company.
That's why having a personal system is the first step of the Scale X—CEO system. Your personal system will support you across the following three aspects.
Supporting all three aspects will enable you to achieve a balance between expanding your impact and reducing drama. Because at the end of the day, we all want to enjoy the ride as a CEO – and that means living with purpose and making an impact every day.
So let's focus on you. 
I really believe there are three main things that you are personally accountable for as the leader — operate at a higher mindset, build and lead your tribe, and achieve work-life integration. 
Here are the nine executable ideas that have helped me achieve all three. 
#1 Routine Sets You Free
One of the most important lessons I learned from Verne Harnish is, "Routine sets you free." For me, my morning routine was a daily habit that was foundational to my success as a business leader and consequently set me free from the chains of struggle, worry, debt, and drama. 
As Benjamin Franklin once said, "Early to bed and early to rise, makes a man healthy, wealthy, and wise."
Robin Sharma is another successful leader who advocates the morning routine through his initiative called,
"The 5 AM Club." 
Here's a little bit more about my morning routine. I wake up at 5 am and then usually spend 45 minutes to an hour walking briskly or running on a treadmill while simultaneously watching a course. This feeds my mind while working on my fitness. Then, I treat myself to a cup of coffee followed by meditating for 5-10 minutes. I love using the Headspace app to help me meditate. On occasion, if there is something urgent like an email or proposal that a client needs, I'll make sure to get it done in the morning. That way, I've gotten my most important tasks out of the way. 
By the time my kid wakes up at 7 am, I'm ready to begin giving energy to the world because I've spent two hours fuelling my own energy. 
I highly encourage you to wake up two hours before anyone else in your household where you can solely focus on you. Practice a morning routine that allows you to thrive — physically, mentally, emotionally, and spiritually. 
#2 The 25-Year Framework
Every scaling methodology I've learned and every exponential organization has an MTP — a massive, transformative purpose. Just like a company needs an MTP to align its employees and scale, you too need a long-term vision for yourself to align everything you do and thrive.
When you have a long-term vision that acts as your north star, you'll quickly be able to bounce back from challenges that come up during the day and quickly refocus.
This framework that really helped me comes from Dan Sullivan's book, "The 25-Year Framework: Your 21st-century entrepreneurial mindset for continually slowing down time while speeding up your progress over a 25-year period."
If you have a 25-year framework and you have a hundred quarters, how will you strategically plan your company? How will you run your strategically day-to-day? 
When doing this framework, it's important to remember that human beings overestimate what they can do in the short term and underestimate what they could achieve in the long term. To scale your impact, you really need to focus on the long term. This is one of the key practices to operate with a higher mindset. 
#3 Make Personal Breakthroughs
Another way to operate at a higher mindset is by engineering personal breakthroughs. How can you do that? By putting together four specific ingredients: commitment, courage, capacity, and trust.
This is another thing I learned from Dan Sullivan. 
When I have set a goal for Growth Institute to scale impact and reduce drama, I ask myself, what's one thing
I can focus on to help Growth Institute achieve that? Let's say I decide to focus on training our leaders.
Now, that becomes my commitment. 
I am now committed to learning the best solutions to train my leaders. This commitment feeds my courage to seek out the best books, thought leaders, and courses that can teach me. When I learn new skills, it increases my capacity. This, in turn, builds trust in the new systems and skills that I have. When I have trust, I execute.
When you go through this whole process, you'll create a personal breakthrough that expands your ability to build and lead your team to the next level.
#4 Tools of the CEO Code
Next, I'd like to share with you two tools that have helped me to develop my 25-year framework to scale my mindset and lead my team with clarity.
The first tool is called the "Preparation Tool".
In the "Objective column", write a list of the people/things that are important to you in life. 
In the next column, write a positive sentence in the present tense related to each objective.
Assign a metric to measure success in that aspect.
Assemble all these sentences into a paragraph and write it down.
Read this paragraph daily to inspire and realign you every day. 
The next tool is called the "Top 5 Tool". 
At the beginning of each week, plan out your top five priorities for each day. Always refer to your preparation sheet to realign yourself so you'll stay on track with your 25-year framework. As a CEO, you are bound to have days or weeks where many people or a crisis need your attention.
This "Top 5 Tool" ensures that you stay on track with your personal vision and achieve a healthy work-life integration. The keyword here is integration because it's not simply about a work-life balance. You want to integrate both so you can achieve a successful business while enjoying every step. 
I've been using these tools for at least 15 years, and I strongly recommend them. Yes, there have been weeks, sometimes a month, where I did not use these tools and I was probably half as productive during those moments. 
I am confident that using these tools helps me to double my productivity. So start making these tools part of your CEO code and deliberate practice!
#5 Deliberate Practice
This brings me to my next point: deliberate practice.
Let's imagine two people, Peter and Jane, want to get in better shape and sign up for a marathon. For the sake of an example, let's assume their current fitness and capacity are exactly the same.
Peter wakes up the next day and goes to the gym. He commits to running every day and eating better. Jane decides to hire a coach who gives her a very specific plan. The coach teaches her what to eat and not eat. The coach also gives her a precise training schedule: run 2 miles tomorrow, then 5 miles on Saturday, then rest on Sunday. 
Six months later, Peter and Jane ran the marathon. Who do you think will perform better? If you answered Jane, then you are correct. Jane followed a deliberate practice as advised by someone with more expertise on the subject. 
In everything I do in life, I will usually follow someone that is an expert on the subject and teach me how to do it. As a CEO, you can continually expand your impact and become a better CEO by aiming for deliberate practice in whatever goal you want to achieve.
#6 The 3 Time Frames
In his book, "How the Best Get Better," Dan Sullivan explains a new entrepreneurial time system consisting of three time frames per week: execution days, preparation days, and free days. I highly recommend you read this book.
Personally, I aim for a maximum of three execution days a week. Running this webinar, for example, is on my execution day. I will then allocate two days for preparation. Preparing for this webinar happened on my preparation days. Finally, the remaining days are free days—and for this, I recommend scheduling at least three days out of the office to disconnect and rest. 
Following these time frames will make you far more productive and effective as a leader without burning out, so you can expand your impact while enjoying the ride. 
#7 Don't Have an Office in the Office
Did you know that the world's top CEOs don't have an office in the office? I know you're probably asking,
"If I don't have an office, where will I get my work done?"
The answer is you'll get your work done wherever you need to be at the office. I don't have my own personal office space, whether it's at Growth Instiute's office in Austin, Texas or my office in Mexico City.
My role in the office is not to execute—that's my team's role. As a CEO, my role in the office is to lead and provide strategy. That's why you don't have an office in the office, because it will distract you from your true role as a CEO when you're in the office. Fulfill your execution elsewhere, without distractions, and commit your full focus to leadership and strategy when you're in the office with your team. 
This is one of the best ways to build and lead your team to achieve your organization's goals. 
#8 Play Chess, Not Checkers
To be a better CEO, you need to play chess, not checkers. I don't mean this literally. What I mean is you need to stop managing your team and start leading them. 
When you see your team like a "checkers game", every piece is a uniform, black and white piece of the same size, color, and capability. You end up simply managing all the pieces and how they each move around. 
When you see your team like a "chess game", you recognize each different piece as having different strengths and weaknesses. The way you strategize shifts dramatically. Now, you need to lead your team in a way that grows their strengths while simultaneously fostering teamwork that offsets one person's weakness with another person's strength. 
The key lesson here is people do not want to be managed and told what to do by their boss. They want to be recognized for their unique strengths and be led by a leader who knows how to optimize their performance so they can deliver better results with less drama. 
#9 Dashboards
The final tool I will share with you today is dashboards. Whatever you do, make sure you have a dashboard displaying the key performance metrics that anyone in the company can access. 
Dashboards allow you to quickly see what's going well and what needs your attention. Whenever I get to my execution days, the first thing I do is open my dashboard and evaluate, "What is my focus today? Where do I need to spend my time today?"
Using dashboards will really help you prioritize wisely, focus your team, and execute with less drama. 
What's Next?
If you commit to practicing these nine executable ideas, I guarantee you will begin enjoying your role as a CEO much, much more while creating more powerful results. So what's the next step? Stay tuned for the next part of the series, where I will cover the second step of my Scale X—CEO System: focusing on your team. 
If you are committed to accelerating your growth as a CEO, I highly encourage you to join our Master of Business Dynamics program. Check out the details below to learn more. 
Scale Up With Insights & Knowledge From Top Thought Leaders 
Alexey Nazarov has been appointed CEO of Rutube
Alexey Nazarov
Gazprom-Media Holding has announced the appointment of Alexey Nazarov as CEO of Rutube. The former head of the video service, Roman Maksimov, left the company, the holding's press service told Sostav.
Nazarov will take over on 23 August. He will be responsible for the strategic development and operational management of Rutube, increasing traffic and expanding the audience. Nazarov will also oversee the further modernization of the service.
The new head of Rutube has over 20 years of experience in telecommunications, commerce (including e-commerce) and new product launches, international teams formation and management. Prior to joining the company, Nazarov held the position of interregional director at ER-Telecom Holding in Moscow and the Moscow region, and until 2020 he worked in executive positions at MGTS, MTS, TransTeleCom and a subsidiary of MegaFon.
Alexander Zharov, General Director of Gazprom-Media Holding:
Now the Rutube team is faced with the task of creating a modern platform for users, both an environment for possible self-expression and self-realization, and for monetization.Therefore, there is still a lot of work to be done in terms of expanding the content, technical updates and improving the user experience. We are pleased to welcome Alexey to the team of one of our key digital assets. Alexey has many years of unique professional experience in leading telecom companies, as well as successful launch, development and management of large digital projects.
Alexey Nazarov, CEO of Rutube:
Becoming a part of the Rutube team and leading the video service is an ambitious task.We have to increase not only the user base, but also to continue further technical modernization of the video service. Since our priority is to make the most comfortable platform for the Russian user, as well as convenient functionality for the development of user content and the blogosphere. At the same time, the task is to expand the audience, including through original content that the Rutube creative team is preparing for the upcoming launch.
At the beginning of August, David Kocharov became the new general producer of Rutube.In his new role, he will be responsible for content, content marketing and the launch of Rutube Originals. Previously, Kocharov was the general producer of the ivi service, and in 2019 he held the position of marketing director of the CTC TV channel.
8. General Director / ConsultantPlus
8.1. The sole executive body of the Company is the General Director.
8.2. The term of office of the General Director is 3 years (three years). The General Director can be re-elected an unlimited number of times.
8.3. The General Director is obliged in his activities to comply with the requirements of the legislation of the Russian Federation, be guided by the requirements of this Charter, decisions of the management bodies of the Company adopted within their competence, as well as contracts and agreements concluded by the Company, including the employment contract concluded with the Company.
8.4. The General Director is obliged to act in the interests of the Company in good faith and reasonably. The General Director is liable to the Company for losses caused to the Company by his guilty actions (inaction), unless other grounds and amount of liability are established by federal laws.
8.5. The General Director manages the current activities of the Company and resolves all issues that are not attributed to the competence of the General Meeting of Members of the Company by this Charter and the Federal Law.
8.6. An employment contract with the General Director on behalf of the Company is signed by the person who presided over the General Meeting of Members of the Company at which the General Director was elected, or by one of the members authorized by the decision of the General Meeting of Members of the Company.
8.7. General Director:
8.7.1. Acts on behalf of the Company without a power of attorney, including representing its interests and concluding transactions.
8.7.2. Issues powers of attorney for the right of representation on behalf of the Company, including powers of attorney with the right of substitution.
8.7.3. Issues orders on the appointment of employees of the Company, on their transfer and dismissal, applies incentive measures and imposes disciplinary sanctions.
8.7.4. Considers current and future work plans.
8.7.5. Ensures the implementation of the plans of the Company.
8.7.6. Ensures the implementation of decisions of the General Meeting of Members of the Company.
8.7.7. Prepares materials, projects and proposals on issues submitted for consideration by the General Meeting of Members of the Company.
8.7.8. Disposes of the property of the Company within the limits established by the General Meeting of Members of the Company, this Charter and the legislation of the Russian Federation.
8.7.9. Approves the staffing tables of the Company, branches and representative offices of the Company.
8.7.10. Opens settlement, currency and other accounts of the Company in banks.
8.7.11. Provides the organization of accounting and accounting.
8.7.12. Submits the annual report and balance sheet of the Company for approval by the General Meeting of Members of the Company.
8.7.13. Exercises other powers that are not attributed to the competence of the General Meeting of Members of the Company by the Federal Law or the Charter of the Company.
8.8. Only an individual can act as the sole executive body of the Company, except for the transfer of powers to the manager under an agreement.

Open the full text of the document

General Director – Aktion Advertising
Package C @ sh Internet
Simultaneous placement of advertising on 25 resources of the holding. Maximum coverage of a unique audience: CEOs, CFOs, chief accountants, HR directors, etc.
---
Downloads
Package Director Internet
The "Director" package includes a one-time placement of a commercial publication on gd.ru and ceo.ru.
---
Downloads
Package Manager seal
Simultaneous placement of advertisements in the most famous publications for heads of companies and its divisions.
---
Downloads
Top-men bag seal
The "Top-men" package is your access to top managers of companies with high status and income.
---
Downloads
Package Board of Directors Internet
Simultaneous placement of advertisements on the most famous sites for heads of companies and its divisions
---
Downloads
Business Internet Package
5 unique resources with a business audience.Maximum coverage of business owners and decision-makers in the company.
---
Downloads
Business Ideas Package Internet
4 unique resources for executives of a company and its divisions.
---
Downloads
Business + Internet Package
10 unique resources with a business audience. Maximum coverage of business owners and decision-makers in the company.
---
Downloads
Package Board of Directors stamp
Simultaneous placement of advertisements in the most famous publications for heads of companies and its divisions.
---
Downloads
Leave your contacts and we will find you the best accommodation options
Events of the magazine CEO
Regional seminars 20 seminars in 5 months in large cities of Russia.The average number of participants is 250-450 people. The average number of registered people is 500-600 people.
Other events:

Lean Forum
Tax Security for Your Business
Tax Disputes and Major Litigation Trends
Financial Strategy
Effective CEO
Opportunities: General Partner / Sponsor, Official Partner / Sponsor, Partner / Sponsor
---
Downloads
Leave your contacts and we will find you the best accommodation options
General Director
OBNOSOV BORIS VIKTOROVICH
General Director of Tactical Missiles Corporation (2003 – present)
Obnosov Boris Viktorovich was born in Moscow on January 26, 1953.Graduated from the Moscow Aviation Institute. S. Ordzhonikidze, specializing in mechanical engineer for aircraft (1976), then the engineering flow of the Faculty of Mechanics and Mathematics of the Moscow State University. M.V. Lomonosov with a degree in applied mathematics (1983).
Since 1994, he worked at the Permanent Mission of the Russian Federation to the UN, then at the Ministry of Foreign Affairs of the Russian Federation as a senior adviser on security and disarmament issues.
Since 1998, he has carried out his activities in the field of military-technical cooperation with foreign countries.He held senior positions in state-owned companies – special exporters of weapons and military equipment.
On March 13, 2003, Boris Obnosov was approved as General Director of the Tactical Missile Armament Corporation.
With his active participation, the "Comprehensive target program for the creation of aviation weapons" was developed. The document was agreed with the Ministry of Industry and Trade, the Ministry of Defense and was approved by the Military-Industrial Commission under the Government of the Russian Federation.On the basis of this program, the corporation is carrying out a large range of works to create a guided weapon system for a 5th generation fighter.
Boris Obnosov is a member of the Scientific and Technical Council of the Military-Industrial Commission under the Government of the Russian Federation, heads the Board of Directors of defense industry organizations located in the Moscow Region. Deputy Chairman of the Moscow Regional Union of Industrialists and Entrepreneurs (ROR) and Deputy Chairman of the Board of the Moscow Union of Industrialists and Entrepreneurs (ROR).Member of the Bureau of the Management Board of the All-Russian industrial association of employers "Union of Machine Builders of Russia". Member of the Council of the Chamber of Commerce and Industry of the Moscow Region. Takes an active part in the work of the Board of Directors of enterprises of the scientific and technical complex of the city of Korolev.
Head of one of the specialized departments of the Moscow Aviation Institute.
Boris Obnosov's work, his successes in scientific, industrial and social activities have been marked by many awards of federal and regional significance.
Scientific activity:
General designer of aviation weapons
Doctor of Technical Sciences
Professor
Member of the Russian Academy of Rocket and Artillery Sciences
Member of the Russian Academy of Cosmonautics named after K.E. Tsiolkovsky
Author of more than 100 scientific papers and patents related to improving the organization of development and production of military equipment
90,139 Awards: 90,140
Medal "In Commemoration of the 850th Anniversary of Moscow" – 1997
Medal "For Strengthening the Military Commonwealth" – 2002
Certificate of honor of the Government of the Russian Federation – 2006
Certificate of honor of the Federation Council of the Federal Assembly of the Russian Federation – 2006
Laureate of the National Prize of the FSMTC of Russia "Golden Idea" in the nomination "For personal contribution, initiative and diligence in solving the problems of military-technical cooperation" – 2007
Prize of the Government of the Russian Federation in the field of science and technology – 2007
Commendation from the Governor of the Moscow Region – 2007
The title of honor "Honorary Mechanical Engineer" – 2007
Order of Friendship – 2008
Signs of the Governor of the Moscow region: "Thank you", "For work and diligence" – 2008
Order of Ivan Kalita, Moscow Region – 2010
Winner of the competition "Laureate of the Year" of the Ministry of Industry and Science of the Moscow Region in the nomination "Best Head of an Industrial Organization" – 2011
Order of Merit for the Fatherland, IV degree – 2012
Memorable sign of the director of the FSMTS of Russia – 2012
Laureate of the Prize and the Gold Medal.P.V. Dementyeva (Aviaprom OJSC) – 2012
Badge of distinction "For Merit" I degree – the highest award of the city of Korolyov – 2012
The title of "Honorary Citizen of the city of Korolev, Moscow Region" – 2012
Honorary title "Honorary Aircraft Builder" – 2013
Certificate of honor of the Government of the Russian Federation – 2013
Badge of the Governor of the Moscow Region "For Contribution to the Development of the Moscow Region" – 2013
Medal of the FSMTC of Russia "For Distinction" – 2013
Prize of the Government of the Russian Federation in the field of science and technology – 2014
Laureate of the State Prize in Science and Technology – 2015
Order of St. Seraphim of Sarov III degree – 2016
Badge of Honor of the Moscow Regional Duma "For Works" – 2017
Badge "For Services to the Moscow Region" II degree – 2017
Medal of the Security Council of the Russian Federation "For merits in ensuring national security" – 2017
Order of Merit for the Fatherland, III degree – 2017
Medal of the Ministry of Defense of the Russian Federation "For achievements in the development of innovative technologies" – 2017
Medal of the Ministry of Industry and Trade of the Russian Federation "Labor Valor" – 2017
Medal of the Ministry of Defense of the Russian Federation "Participant of the military operation in Syria" – 2018
Medal of the President of the Pridnestrovian Moldavian Republic "For strengthening international cooperation" – 2018
Commendation of the President of the Russian Federation – 2018
Honorary title "Honorary Citizen of the Moscow Region" – 2019
Gold medal.Academician V.F. Utkina
Badge of honor "Silver coat of arms of the city of Korolev"
Management – IDGC of Urals, OJSC
Consent to the processing of personal data
In accordance with the requirements of the Federal Law of 27.07.2006 No. 152-FZ "On Personal Data" I decide to provide my personal data and consent to their processing freely, of my own free will and in my own interest.
Name and address of the operator who receives the consent of the subject to process his personal data:
IDGC of the Urals, OJSC, 620026, g.Yekaterinburg, st. Mamina-Sibiryak, 140 Phone: 8-800-2200-220.
Purpose of processing personal data:
Ensuring the implementation of the statutory activities of IDGC of Urals.
List of personal data for the processing of which the consent of the subject of personal data is given:
– surname, name, patronymic;
– place of work and position;
– email;
– address;
– contact phone number.
List of actions with personal data, for the performance of which consent is given:
Any action (operation) or a set of actions (operations) with personal data, including collection, recording, systematization, accumulation, storage, clarification (update, change), extraction, use, transfer, depersonalization, blocking, deletion, destruction.
Personal data in IDGC of Urals, JSC can be processed both on paper and in electronic form only in the personal data information system of IDGC of Urals, JSC in accordance with the requirements of the Regulations on the procedure for processing personal data of counterparties in IDGC of Urals, JSC, with which I am familiar with.
Consent to the processing of personal data comes into force from the day I transfer my personal data to IDGC of Urals, JSC.
Consent to the processing of personal data can be revoked by me in writing. In case of withdrawal of consent to the processing of personal data.
IDGC of Urals, OJSC has the right to continue processing personal data if there are grounds provided for in clauses 2-11, part 1 of Art. 6 of the Federal Law of 27.07.2006 No. 152-FZ "On Personal Data".
The storage period for my personal data is 5 years.
In the absence of the consent of the personal data subject to the processing and storage of his personal data, IDGC of Urals, JSC is not able to accept applications (applications) for consideration.
General Director
Radik Khasanov: industrialist, entrepreneur, marketer
The company's success over the past twenty years is inextricably linked to the achievements of its leader.Radik Shavkyatovich Khasanov has been at the helm of POZIS since 1998.
Radik Khasanov was born on July 30, 1955 in the village of Staroye Shaimurzino, Drozhzhanovsky District, and from 3 years old until graduating from high school he lived in the village of Novye Tinchali, Buinsky District of the Tatar Autonomous Soviet Socialist Republic. An example of courage, resilience and optimism for the boy was his front-line father, who returned from the war after being seriously wounded and headed a collective farm in his native village.
In his youth, R.Sh. Khasanov enters the Kazan Aviation Institute named after A.N. Tupolev. He marks the student years as the time of mastering his beloved profession and many useful and memorable deeds of the Komsomol leader.
In 1978 he graduated from the university and received the specialty "Technology of mechanical engineering, metal-cutting machines and tools." The young engineer was sent to the Zelenodolsk plant named after A.M. Gorky, where he became the foreman of the site.
From 1981 to 1983 he served in the Armed Forces of the USSR, after which he returned to his native plant, where he worked until 1991, first as a deputy head of a workshop, and since 1986 as a head of a workshop.
Since 1991, Radik Khasanov has been appointed director of the Zelenodolsk passenger motor transport enterprise. Working in this position, Radik Khasanov, together with the team, brought the ZPATP into the number of stable enterprises, organizing an uninterrupted system of providing passenger transport both in urban and regional mode, and in intercity transportation. Moreover, he initiated the creation on the basis of his enterprise of a regional service center of the Czech company "KAROSA" (now IVECO)
By 1998, Radik Shavkyatovich Khasanov was known as an already established leader.All the more responsible was his choice to head FSUE PO "Plant named after Sergo" (future POZIS).
The leadership of the republic recommended him for this position, which was a colossal responsibility. After all, the new general director had to restore the practically stopped production, gather a team of like-minded people, think over a strategy for taking the plant out of the crisis and raising it to new heights.
In this position, he worked until March 2009 (from March 2009 to 2010 R.Sh. Khasanov was elected the Head of the Zelenodolsk municipal district of the Republic of Tatarstan, the mayor of the city of Zelenodolsk). And since June 17, 2010, by order of the Head of the State Corporation "Russian Technologies", he was again appointed General Director of the Production Association "Plant named after Sergo" (POZIS). He still holds a responsible post.
It is impossible to relate unambiguously to the figure of Radik Khasanov. On the one hand, he is an improved model of the classic "red director", on the other hand, he is an innovator and a marketer.This is probably why POZIS today occupies a worthy place among manufacturers of large household appliances, actively develops new directions, ensures an increase in production volumes, saturates the market with high-quality in-demand products, and successfully competes with foreign industry leaders.
Being a follower of the theory of continuous development and improvements in production and business processes, Radik Khasanov initiated and carried out a large-scale work on the technical re-equipment of production.Over the years of his leadership, large-scale programs for the reconstruction of existing facilities have been implemented.
R.Sh. Khasanov differs in that he does not divide work into director and non-director. Thanks to his personal position at POZIS, social infrastructure is still being maintained and developed. He pays a lot of attention to work with personnel, actively supports young people, engineering and creative talents, initiates training programs for company employees, grant systems, studying the best world practices
In 2002, on his initiative, with the support of the administration of the Kazan State Technical University.A.N. Tupolev (native KAI) in Zelenodolsk, a branch of the university was created. Now it is already an independent institute of mechanical engineering and information technology, the base department of which is open at POZIS. By the way, he himself is a candidate of economic sciences.
Married. Two children.
State awards:
2000 – Medal "300 years of the Russian fleet";
2003 – Medal "In Commemoration of the 300th Anniversary of St. Petersburg";
2004 – Order of Friendship;
2005 year- Medal "In Commemoration of the 1000th Anniversary of Kazan";
2015 – Medal of the Order of Merit to the Republic of Tatarstan.
Community awards and titles:
1995 – Badge "Honorary motor transport worker of the Russian Federation;
2000 – Certificate of Merit from the Russian Ammunition Agency;
2000 – Honored Mechanical Engineer of the Republic of Tatarstan;
2002 – Medal of the Ministry of Defense of the Russian Federation "200 years to the Ministry of Defense of Russia";
2002 – Medal "For services in the development of weapons and military equipment";
2002 year- Medal of the Ministry of Internal Affairs of the Russian Federation "200 years of the Ministry of Internal Affairs of Russia";
2002 – Certificate of honor of the Russian Football Union;
2003 – The badge of distinction "Honorary Worker of the Ammunition and Special Chemistry Industry";
2005 – Acknowledgment from the Government of the Russian Federation;
2005 – Honorary Mechanical Engineer of the Russian Federation;
2005 – Letter of thanks from the President of the Republic of Tatarstan;
2005 – Honorary Citizen of the city of Zelenodolsk;
2006 year- Letter of thanks from the Cabinet of Ministers of the Republic of Tatarstan;
2006 – Commemorative Medal of the Ministry of Internal Affairs of Russia "For Assistance";
2007 – Laureate of the State Prize of the Republic of Tatarstan in the field of science and technology;
2008 – Laureate of the National Prize "Golden Idea";
2008 – Medal of the Ministry of Defense of the Russian Federation "For strengthening the military community";
2009 – Certificate of honor of the Supreme Court of the Republic of Tatarstan;
2009 r.- Letter of thanks from the Cabinet of Ministers of the Republic of Tatarstan;
2010 – Letter of thanks from the President of the Republic of Tatarstan;
2013 – Medal of the Union of Mechanical Engineers of Russia "For Valiant Labor";
2014 – Commendation of the President of the Republic of Tatarstan;
2015 – Medal of the Kemerovo Region "For Faith and Goodness".
90,000 General Director and Management Board – Seligdar
The management of the current activities in the Company is carried out by the sole executive body – the General Director.
The sole executive body (General Director) is accountable to the General Meeting of Shareholders and the Board of Directors of the Company. The General Director of the Company is the Chairman of the Management Board of the Company.
Regulations on the General Director of PJSC "Seligdar"
Tatarinov Sergey Mikhailovich
General Director of PJSC "Seligdar" from November 21, 2011 to the present – Tatarinov Sergey Mikhailovich. Sergei Mikhailovich Tatarinov was born on February 13, 1960. In 1982 he graduated from the Irkutsk Polytechnic Institute with a degree in technology and complex mechanization of the development of loose deposits.
Positions held
Positions held by Tatarinov Sergei Mikhailovich in PJSC "Seligdar" and other organizations over the past 5 years in chronological order, including part-time jobs:
Period
Name of organization
Position
2005 – 2011
JSC "Gold of Seligdar"
Chief Engineer
2007 – present
LLC Ryabinovoye
Director
2008 – 2011
JSC "Seligdar"
2011 – present
PJSC Seligdar
General Director, Member of the Management Board, Member of the Board of Directors
2011 – present
JSC Gold of Seligdar
General Director, Member of the Board of Directors
2011 – 2014
Lunnoye JSC

9 0456 member of the board of directors

2011 – 2013
LLC "Artel of prospectors" Sininda-1 "
member of the board of directors
Management board
Composition of the Board:
Tatarinov Sergey Mikhailovich Seligdar ", Chairman of the Management Board
Khrushch Alexander Alexandrovich – First Deputy General Director – Director for Economics and Finance
Shchetinin Evgeny Vladimirovich – Chief Engineer
Kisly Alexander Viktorovich – Head of the Department of Geology and Subsoil Use General
Kolsanov Vestim Viktorovich – Deputy supply
Peleshaty Alexander Teodorovich – Head of the Planning and Economic Department
Gusev Alexander Sergeevich – Deputy General Director for Personnel
.