The stick doctor: Stick Doctor Program & Caring for Lacrosse Sticks
Stick Doctor Program & Caring for Lacrosse Sticks
Eventually, every lacrosse player should learn how to adjust his or her own stick so that it continues to throw and handle correctly. One of the most common problems we see in young lacrosse players is a lack of attention to maintaining the pockets of their lacrosse sticks. We see two common issues every year:
(1) New sticks are often strung too tightly – the pocket is too shallow.* By loosening the sidewall strings (the strings that hold the net to the sides of the stick head) and/or by loosening the strings that hold the bottom of the net to the stick head, you can create a deeper pocket.
*Note that this problem is more common for boys' sticks. Girls sticks are required to have shallower pockets than boys sticks under the Rules of Lacrosse. To determine whether the pocket complies with the rules, hold the stick horizontally and drop a lacrosse ball into the pocket. Boys stick – if you see daylight between the top of the ball and the back of the stick head (the side facing the ground) then it is illegal.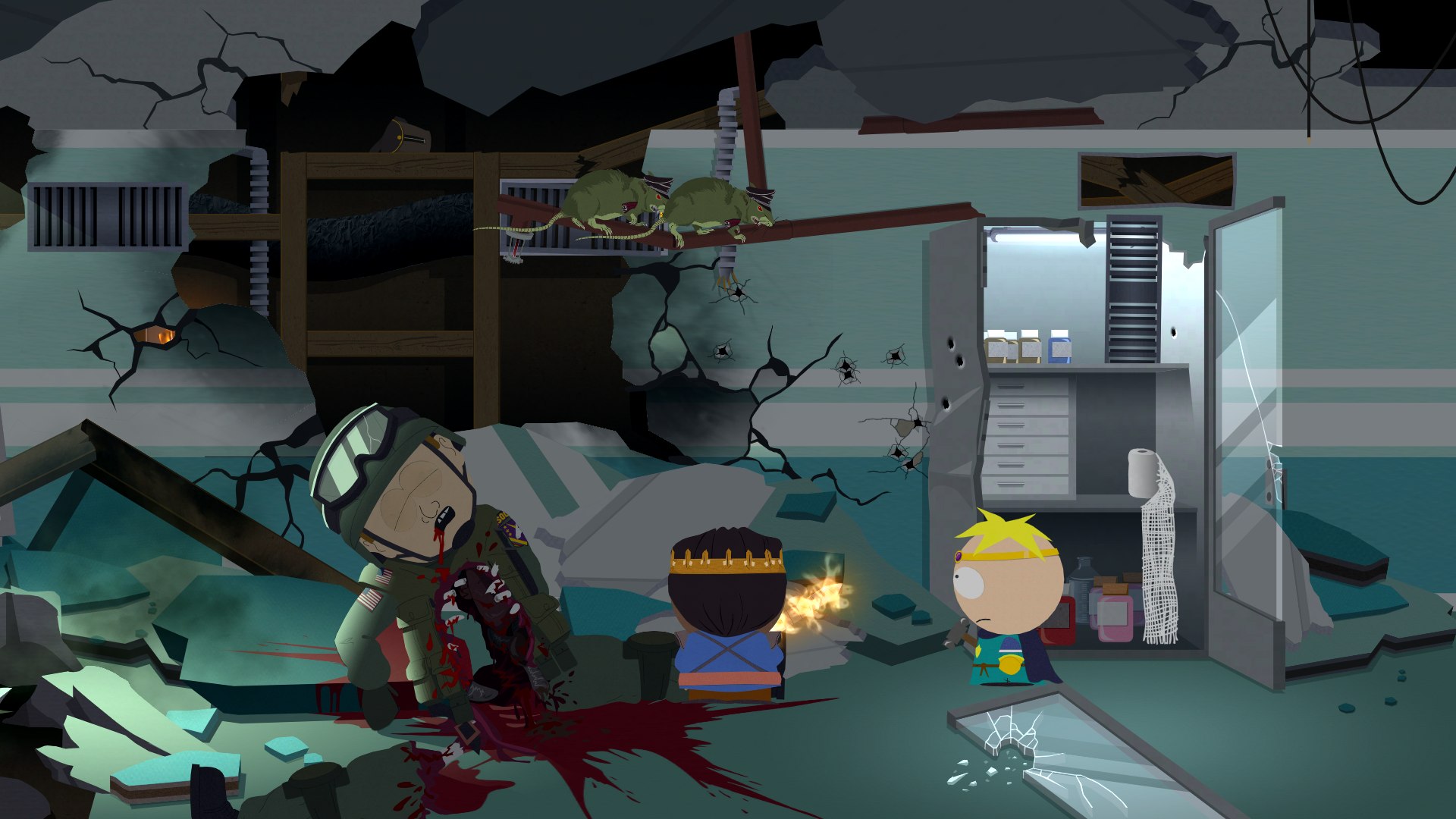 Girls stick – if you do not see the top of the ball above the front of the stick head (the side facing the sky) then it is illegal. Many players like to play with pockets that are as deep as possible but within the rules, but personal preferences vary.
(2) "Whips." After a new stick starts to get broken in, whips often develop. We often see this with new players. After a couple weeks of practicing against a wall and with the team, new players begin to master their throwing and catching skills, but then all of a sudden, they can't throw anymore. The ball seems to go everywhere. This can be discouraging to new players that are just starting to feel comfortable with their developing skills. The problem is usually not with the player's skills, however; the problem is that a whip has developed. As the stick gets broken in, the shooting strings loosen. Shooting strings run horizontally across the top of the net, either in a straight line or in an upside-down V pattern.
There are usually at least 2 or 3 shooting strings and sometimes as many as 4 or 5. Players often add shooting strings to improve their pockets. Thick sneaker laces work great as shooting strings, come in many colors, and can be purchased at a drug store for $1-2.
To correct a whip, adjust the shooting strings by untying and retying as needed so that the tightest shooting strings are at the top of the stick and the loosest shooting strings are at the bottom of the stick. (The higher you go up the net, the tighter the shooting strings should be.) This enables the ball to travel the entire length of the net before it is released from the stick. When a lower shooting string is tighter than a higher shooting string, the ball gets caught at the tighter shooting string, and comes out before it gets to the top of the net. (Hold your stick vertically, take a ball in your hand and run it from the bottom to the top of the net, if it feels like its getting caught by a shooting string before it reaches the top of the net, that shooting string is probably too tight.

)
Those are the basics. Don't be afraid to start experimenting with your stick pockets. There is no mistake you can make that can't easily be corrected by starting over or getting some help from one of the coaches. Just like anything else, the more you do it the better you get at it. Local lacrosse stores would also be happy to string or adjust stick pockets for a fee, but why spend good money on something you can do yourself if you just give it a sincere effort?

Doctor | Stick RPG Wiki
The doctor career path is one of the most challenging career but the most rewarding in terms of how much you are paid. To achieve the "Life Giver" promotion you will have to max out your intelligence stat to 910. 
To start the career you must have 210 Intelligence and Karma above 0 (Positive Karma)
Promotion
To get a promotion you must work 3 times since your last promotion and have the required skills show in the table below. The requirements below are approximate.

If you find a number lower than one listed, please update this table. 
Position
Pay
Skills Needed For Promotion
Quack
$105/3h
Marshal of Malpractice 
$125/3h
Dr. Nick (A joke based on the simpsons)
$150/3h
General Practitioner
$169/3h
Fixer-upper
$210/3h
Bones (Includes a joke based on the TV show Star Trek and named after the TV show Bones)
$260/3h
Surgeon
$320/3h

Master Healer
$365/3h
Neurosurgeon
$410/3h
Life Giver (you receive a Stethoscope and +75 intelligence)
$475/3h

————-

$594/3h if workaholic
Random Events
Last night's bar fight made you slightly busier than normal. +$3,000
You delivered a baby during your coffee break. Way to work overtime! Now you have to clean up the break room. +$1,250, +8 Charm
The nurses voted you the best looking doctor in the clinic. Take a bow, handsome.

+14 Charm
You found a cure for cancer, but it was quickly bought out and destroyed by a shady prescription drug company. At least you got paid for it. +$15,000
You surgically augmented a man to make him stronger, faster, smarter, and better looking. It cost him his house, but at least he's happy. +$32,500, +10 Karma
A guy came in the clinic with 8 gunshot wounds. You were somehow able to save him! +15 Karma, +44 Charm
You forgot to give a Goth guy his antidepressants… Whoops. -10 Intelligence, -15 Charm
You had to tell that creepster Marlo to stay away from your nurse. Way to show 'em who's boss.

+13 Strength
You developed a complex cure for obesity; you call it 'Exercise'. Getting this cure in pillform is proving difficult. +20 Karma, +23 Strength, +19 Charm
You put up an anti-smoking poster in your office. It reads "Let's not lie, you're paying to die". +10 Karma, +5 Intelligence
An outbreak of Chicken Pox has the town in a huff. You are cashing in on the itchy situation. +$3,425
The makers of Rad Bull asked you to do a commericial explaining the medical benefits of their product. You declined after testing found Rad Bull to be only slightly better for you than gasoline.

+30 Karma, +24 Intelligence, +30 Charm
You misdiagnosed a patient with the flu. Turns out he was just drunk. -9 Intelligence
Primo Lacrosse – An Inside Look at our Stick Doctor
Everyone in lacrosse wants the best equipment. Technology has lead us into a time period where change is happening rapidly and what's at the top today will be left in the dust tomorrow. Luckily, we've got someone that is obsessed with staying on top of what's working and how to perfect a lacrosse head.

Dave Monroe is, among a lot of other things, the "stick guru" for Coalition Lacrosse. Dave runs his own stringing company called Primo Lacrosse.
Primo Lax sponsored an elite showcase team this past fall for Can Am.
Take a moment to find out more about Dave and Primo Lacrosse.
Why did you start Primo Lacrosse?
Ever since I was young I have dreamed of running my own business. Lacrosse became my passion when I started playing the sport at the age of 8. I started Primo Lacrosse Company because lacrosse is my passion. I've been stringing lacrosse sticks for over 11 years and have spent that time honing my skills. I feel I have tremendous value to offer lacrosse  players looking for professionally strung stick at an affordable price.  
What exactly can you provide players?
I provide players with a custom stringing experience. I get to know what they are looking for in a pocket. It's important to have a stick that throws the way you like and that suits your style of play.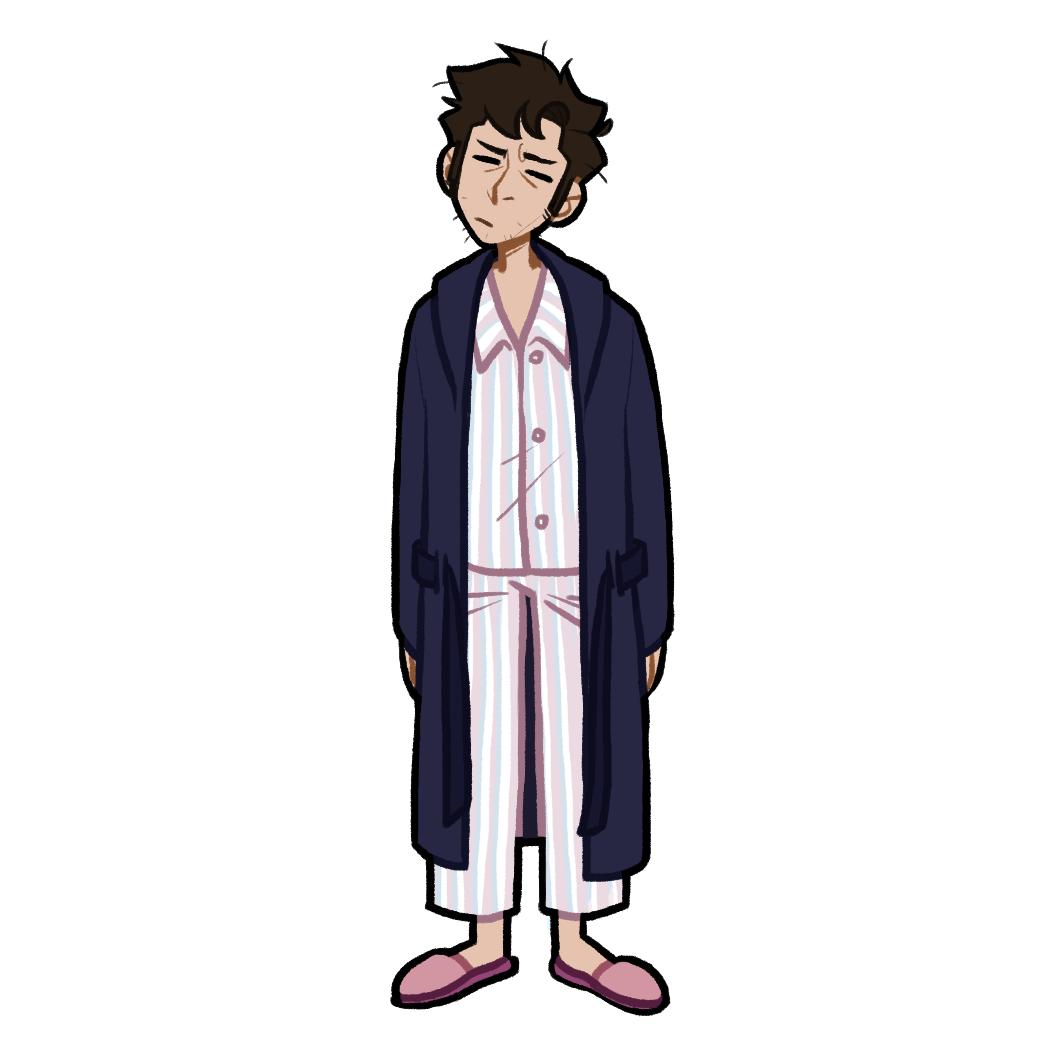 What experience/perspective do you bring?
I play, coach, and have been stringing for a long time. I've seen a lot of sticks that hinder performance on the lacrosse field. They could really benefit from a new string job from an experienced stringer. 
Why is it important to have a properly strung head?
Being confident in your stick and having one that performs to your exact liking can optimize your performance on the lacrosse field.
What are some characteristics of properly strung heads?
Clearly defined pocket – Mid, Low, High, etc.

A channel that guides the ball out of the head.

Legality – Often overlooked at the club/travel level of play, but very important as a prospect collegiate player.  Sticks are not typically checked in summer ball, but college coaches notice when a stick is illegal – i.e. pocket depth, or strung in a manner that the ball does not come out when checked by a referee. This could potentially have an impact on whether you get recruited or not.
What do you see as the future of lacrosse stringing/mesh?
There have been some pretty awesome advances with both mesh and new equipment in the last few years. "Performance Mesh" from StringKing, ECD, and Jimalax to name a few companies offer great products and meshes that seem to solve the problems that typical nylon meshes have in the rain, snow, and humidity. I see them continuing to perfect these products. Warrior also released the Evo Warp recently, which removes the need to spend time stringing a stick. I believe it is a  cool concept and could catch on, but I'm not confident that the technology is 100% there yet. 
If you want Dave to take a look at your current stick, or string you a new one, you can contact him at [email protected] and look for www.primolacrosse.com to be up and running soon!
Bill Uses Carrot, Stick for Electronic-Health Records
Charlotte Business Journal
November 2009
Until recently, health care providers were expected to take the full risk of investing in information technology for their practices.
But that's changed with the federal stimulus bill. It provides about $19 billion in Medicare and Medicaid incentives for doctors and hospitals to adopt electronic health-record systems.
The incentives start with bonuses for early adopters, but providers that fail to act fast enough will face Medicare penalties.
In addition, the federal Stark rules, which generally prohibit hospitals and health systems from providing free services to doctors, have been relaxed to some degree. Hospitals and health systems can now take a leading role in the adoption of communitywide electronic health-record systems. The government's rationale is that such systems reduce costs of health care delivery, increase doctor and hospital efficiency and promote standardization of patient care.
Easing the financial burden
Electronic records are defined as a digital collection of a patient's medical history, including such information as diagnosed medical conditions, prescribed medications, vital signs, immunizations, lab results and personal characteristics such as weight and age.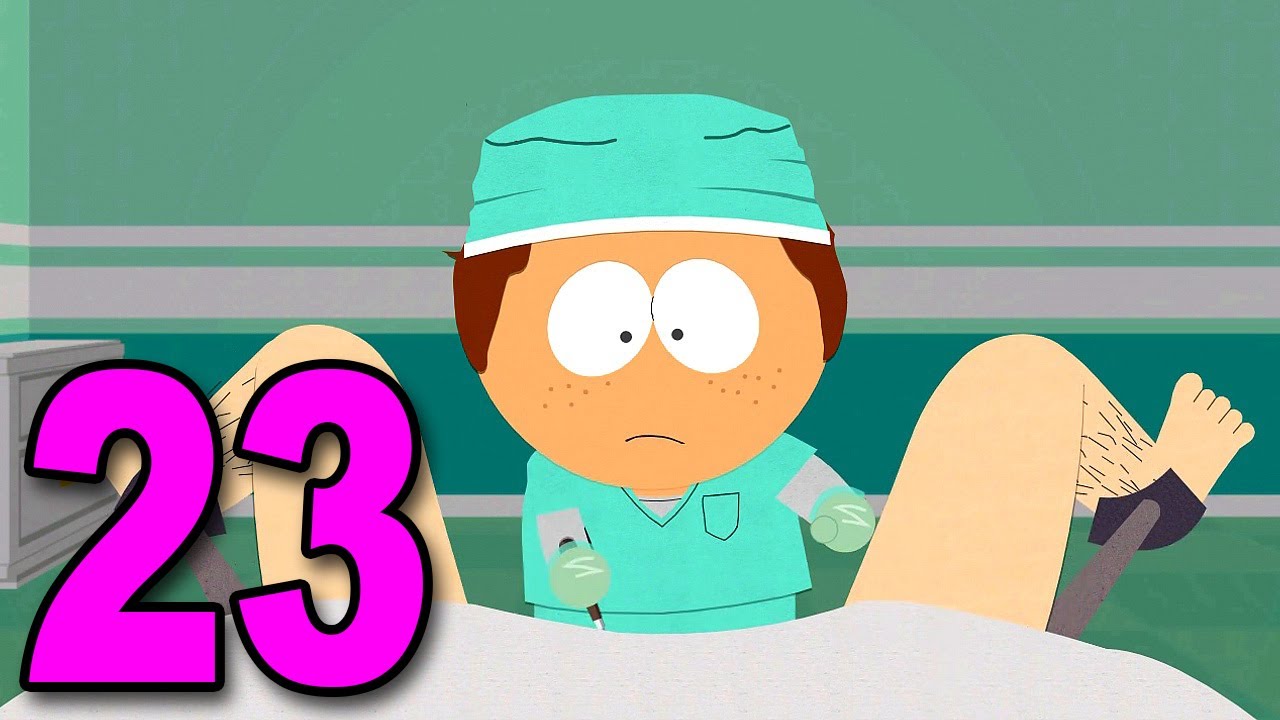 The government will issue rules later this year to determine how doctors and hospitals can qualify for incentives for using the systems.
It's expected users will have to demonstrate to the government that:
They are using electronic prescribing
Their technology provides for electronic exchange of health data to improve quality of care and
They submit information to the government on clinical-quality measures. Providers with approved systems in place before 2011 or 2012 will be eligible for the maximum Medicare-incentive payments of $18,000 under the stimulus bill. All other first-year participants will receive up to $15,000. Providers can receive $12,000 in the second year, $8,000 in the third, $4,000 in the fourth and $2,000 in the fifth.
The incentive program also authorizes 100 percent federal reimbursement for states to provide incentive payments to Medicaid providers that integrate electronic systems.

The Medicaid providers will have to meet minimum patient-volume percentages and cannot also receive incentives under Medicare. Providers that fail to adopt electronic records before 2015 and also fail to obtain a hardship exemption will see a 1 percent cut to Medicare pay. The reduction increases up to 3 percent for 2017 and remains each year thereafter.
Relaxation of a legal barrier
By offering money through Medicare or Medicaid programs to providers, the incentives lessen the financial barrier to implementing electronic record systems. However, the federal Stark rules present a potential legal barrier to the systems. The rules prohibit a doctor from referring a patient to an entity (such as a hospital) with which he has a financial relationship if the referral is for certain services.
If a hospital provides a doctor with health-information technology, hardware, software or access to its proprietary systems, that could be considered remuneration and a violation of Stark rules.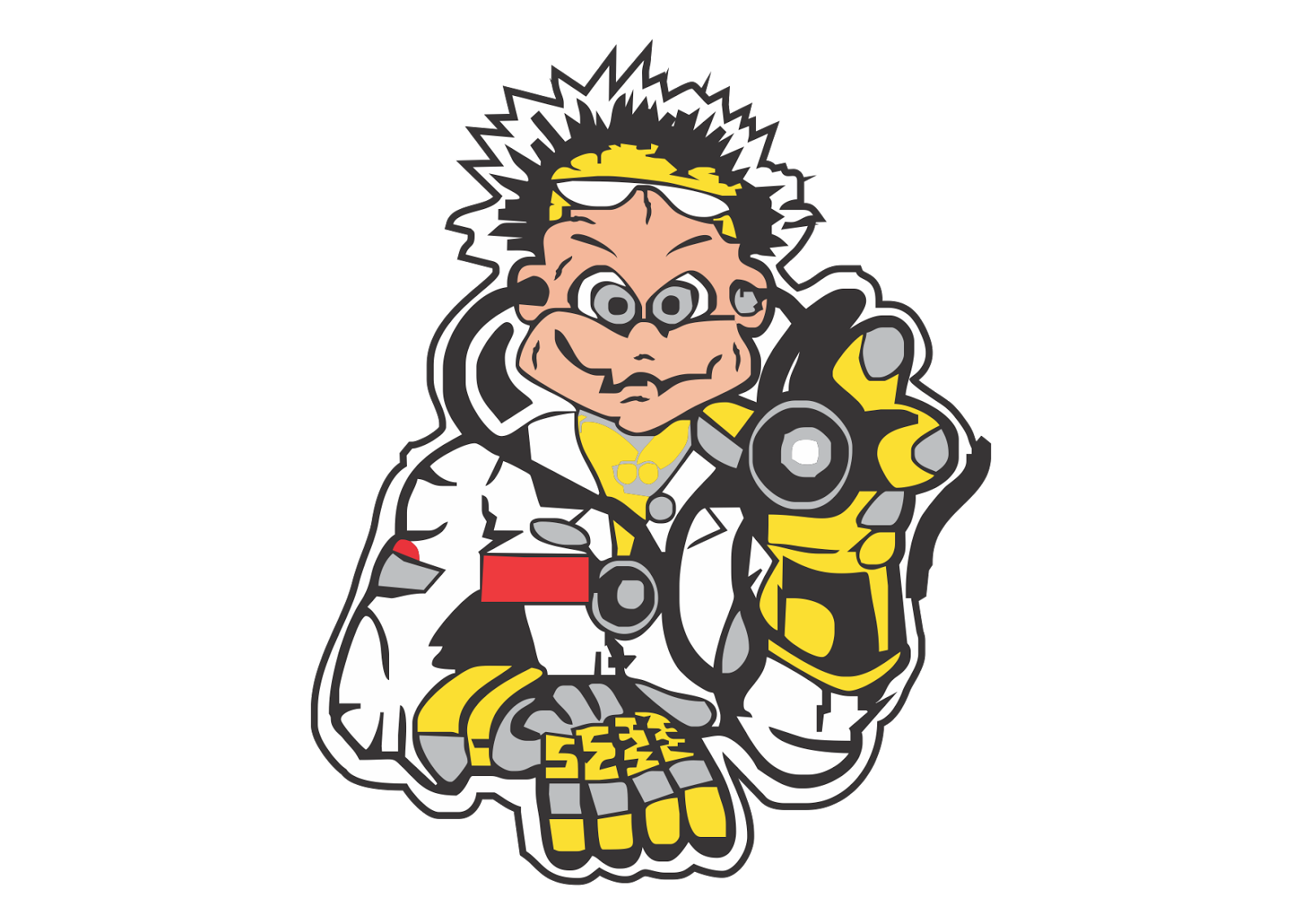 Interestingly, Stark offers an exception for the provision of information technology by a hospital to a doctor to permit access and participation in a communitywide health information system.
The Stark exception contemplates a system that provides access to electronic records and that facilitates the sharing of medical information, as long as certain conditions are met. The doctor must need the hardware and software to participate in the community system. A hospital can't provide a doctor with redundant or superfluous technology. The community system must also be available to all providers, practitioners and residents of the community who wish to participate.
The future of electronic systems
In coming years, the financial incentives and the availability of the communitywide health-information-systems exception under Stark will reduce the financial and legal burdens of adopting electronic records. Although the government is still determining how to define the terms, the definitions are expected to also deal with patient-privacy protections and provide instructions on how much control patients will have over their medical data.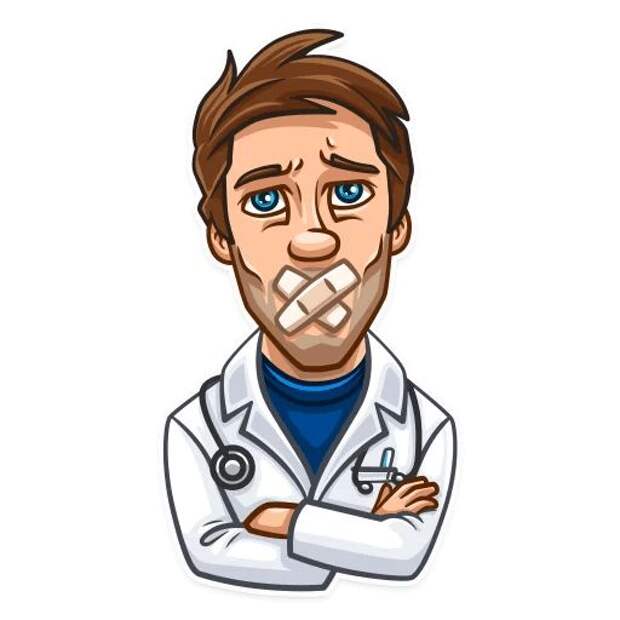 These developments will present opportunities for the IT sector to work with health care providers to help them achieve meaningful use of electronic-health records in their practices. Although the road map is still being charted, the systems will be a reality for the entire health care industry. Proponents believe electronic-health records will be as integral to medicine as stethoscopes and thermometers.
Stick a needle in your eye? Utah doctor's device could spare thousands painful injections
SALT LAKE CITY — For many, the thought of sticking a needle in their eye makes them cringe, but for tens of thousands of people suffering from macular degeneration, monthly eye injections to save their sight are a painful reality.
Now, one Utah eye doctor hopes a device he has invented will make those needles a thing of the past. After several years of doing cataract operations and cornea transplants, Dr. Balamurali Ambati thought there had to be a better way to deliver needed medication to his patients' eyes.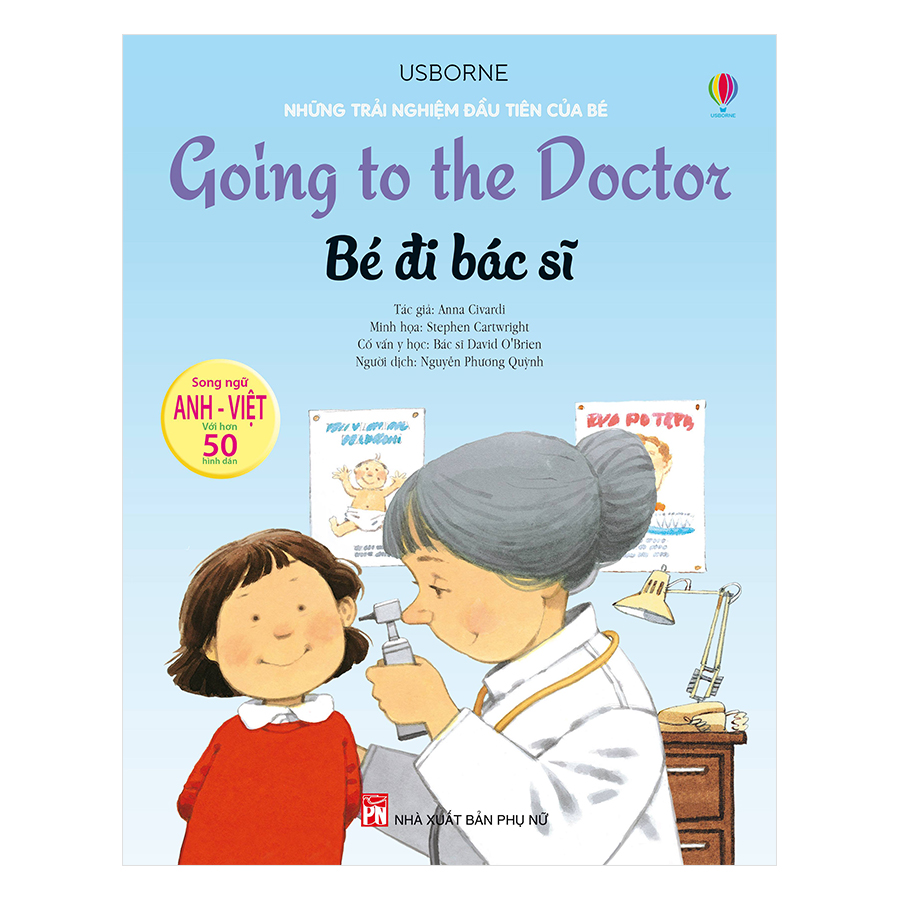 "I came at this problem thinking what can a cataract surgeon do about diseases of the retina," Ambati, a clinical doctor and researcher at the Moran Eye Center, said.
Macular degeneration, or damage to the retina, is the leading cause of blindness in the United States. It typically strikes older people or people who suffer complications due to diabetes.
"What is currently done for patients with macular degeneration is they receive monthly injections" to the eye, Ambati said. The injections are needed to keep the retina functioning and prevent blindness, but are very painful, he said.
But the injections to the eye can can also put a patient at risk of infection, bleeding and retinal detachment. He estimated that more than 30,000 patients a year are treated for macular degeneration with close to 1 million eye injections done each year.
"We do try to numb the patient, but in the end it's a needle to the eyeball, and you'd much rather have a needle to the vein than to the eye," Ambati said.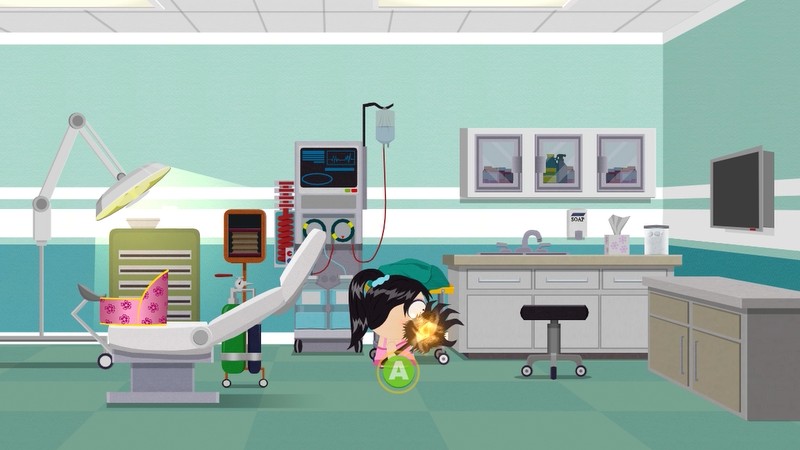 Over the past three years, Ambati has developed the iVeena device. It is a tiny, clear horseshoe-shaped ring that can be implanted in the area behind the eye's lens during cataract surgery. The ring is designed to hold a reservoir of medication, which passes through a time-release membrane and can deliver eye medication for six to 12 months. Using a small incision, the iVeena device can be "recharged" with new medicine through a needle and small valve, sparing a patient from ever having a direct injection.
Ambati is working on a biodegradable version.
The device can also deliver glaucoma medication, which is currently treated by having a patient use eye drops. In his experience, Ambati said many glaucoma patients forget to use their medication.
"What's nice about this ring is it makes the patient's life easier," said Dr. Greg Jones, CEO of iVeena, the company created to develop, produce and market the product. Jones is the former executive director of research at Moran and former science adviser for former Utah Gov.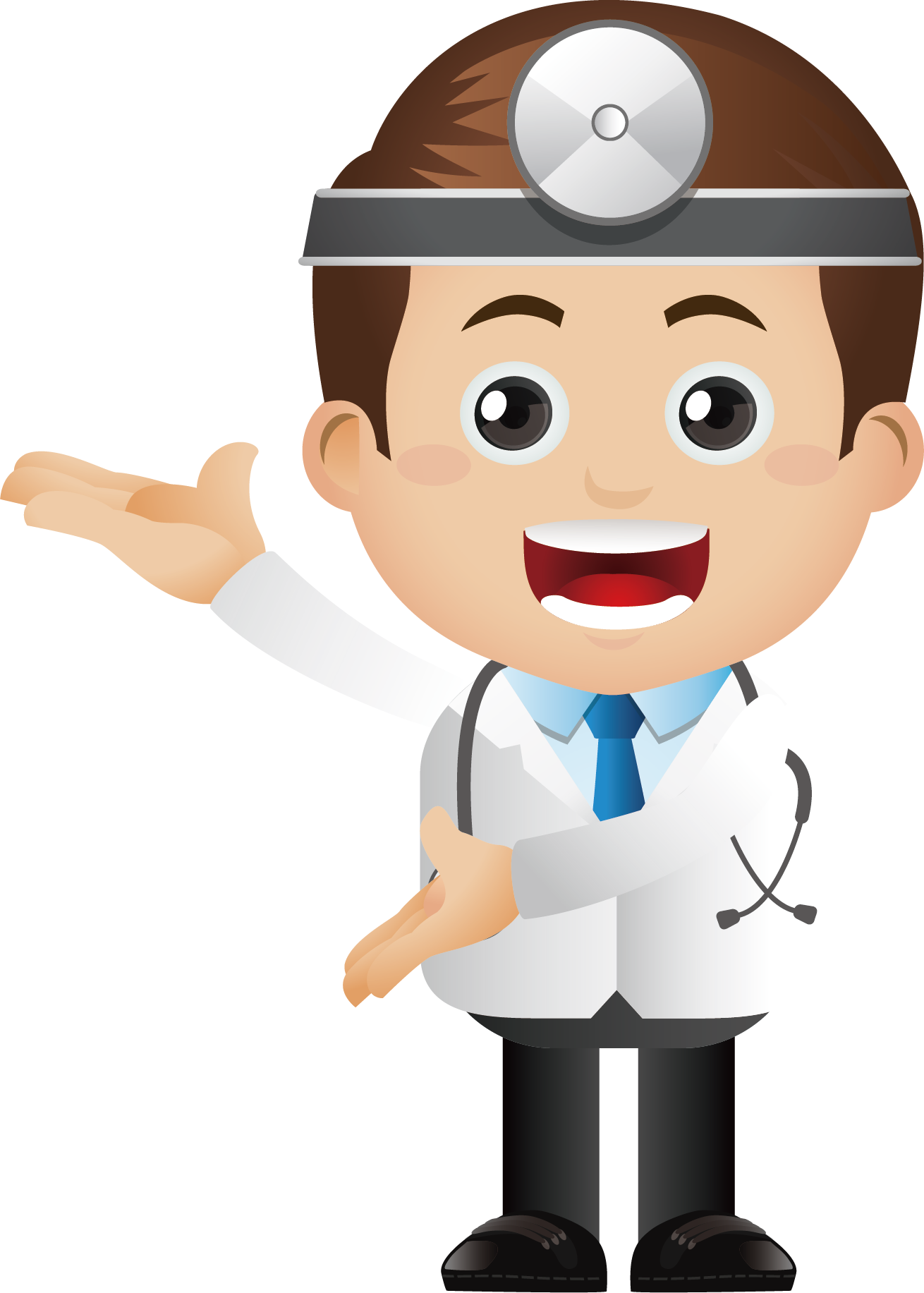 Jon Huntsman Jr. He is currently working at the scientific computing and imaging institute at the University of Utah.
Jones, who has helped Ambati on the business development side, said they focused on using already previously FDA approved materials and medications to speed up the FDA approval process. Jones and Ambati said even with pre-clinical research finishing up, the device could be on the market in five years.
Ambati has a background as remarkable as his latest invention. Having graduated from college at 13 years old, he completed medical school at 17. He did his ophthalmology residence at Harvard and cornea research fellowship at Duke.
Officials at Moran said they like to encourage their clinical physicians and researchers to create their own medical devices. Dr. Randall Olsen, Moran CEO and chairman of the U.'s department of ophthalmology and visual sciences, said creating products helps further Moran's cause in preserving and restoring eye sight.
Ambati's research is funded in part by grants from the National Institutes of Health and the U.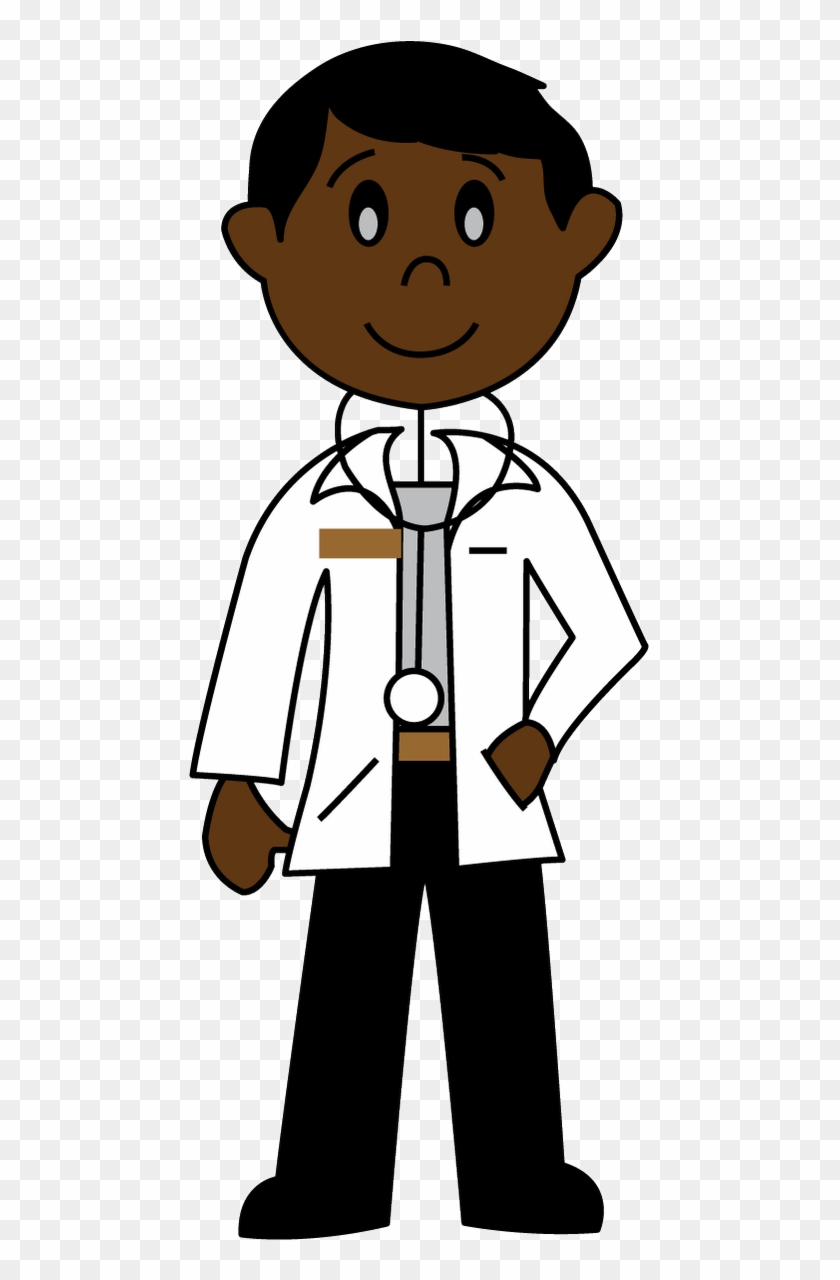 S. Department of Veterans Affairs.
Email: [email protected]
Want your New Year's Resolutions to stick? Doctor shares 8 tips for success
MLive file photo
By Tanda Gmiter | MLive
It's that time again – when the calendar is poised to flip to a new, bigger number, inspiring us to make all kinds of New Year's Resolutions.
This is finally the year we will:
Choose fruit over junk food
Spend less money/save more
Exercise more than we watch TV
Try not to let dumb people irritate us so much
Whatever your goal, you've probably been in this position before. You charge into the first month with the  best of intentions. You might even still be hitting your goals by the end of January.
But unless you make your resolution part of your regular lifestyle, it's likely to fall by the wayside – until it's time to dust it off for the next New Year's blitz.
Leanne Mauriello, who works with Spectrum Health's lifestyle medicine program, is an expert on changing behaviors.
Setting a goal and achieving it isn't just a decision – it's a journey, she says.
Mauriello has mapped out a way for people to have success by achieving small milestones. Ultimately, all these "little wins" can lead to big changes that become part of people's lives.
Here are her tips for success :
David Lassman | [email protected]
Tip #1: Know Yourself
"Begin by reflecting on your own behavior, routines and habits –  this will help you identify where you can make small changes most easily." –  Mauriello
Be honest with yourself. You're not a morning person? Then don't swear you'll religiously set your alarm for a 6 a.m. daily workout. Exercising at lunch or after work is probably more realistic for you.
MLive file art
Tip #2: Focus on the Benefits
 "What will the healthy changes do for you? A long list of positives to look forward to can be powerful motivation."
If your goal is to be healthier this year, don't just think of it as numbers on a scale.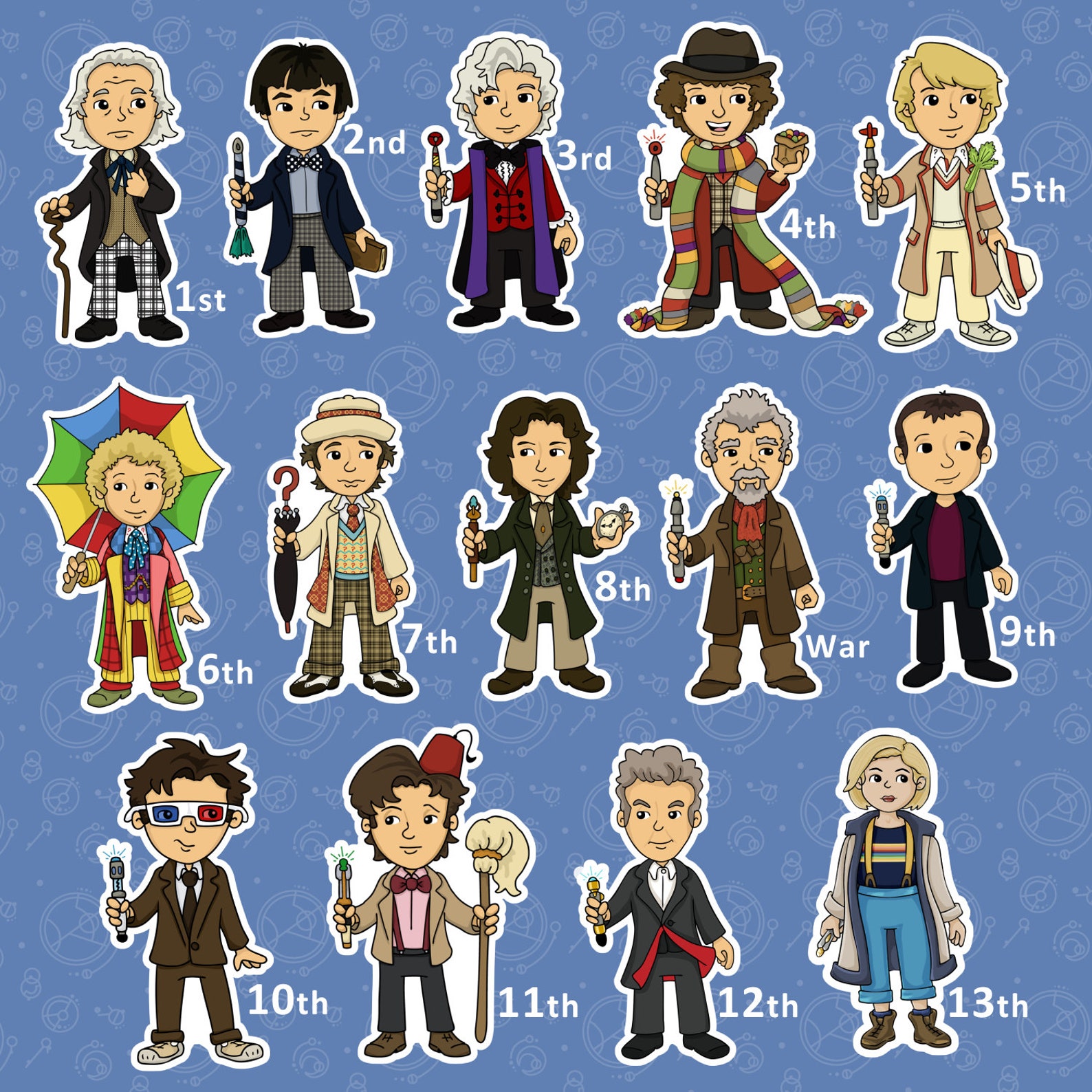 Think about how many more wonderful things a stronger you will be able to do – and all the activities and adventures that await you.
MLive file art
Tip #3: Create and Keep Healthy Surroundings
"Remove temptation. Think a healthy pantry and refrigerator, keep yoga mat and sneakers visible, etc."
This is about more than just not buying that box of Little Debbie snack cakes. It's about creating – and making time for – opportunities that let you focus on you. Pencil yourself in. You're worth it.
Photo by Chris Granger NOLA.com
Tip #4: Lean on Your Support System
 "Don't go it alone. Change is easier, more successful, and more fun when you have support."
Whether this means working out with friends, or just letting a few people know what your goals are, it's exciting to share your journey with others. It adds a little accountability, and gives you a ready-made fan base when it's time to share your first small successes.

MLive file photo
Tip #5: Plan Ahead for Difficult and Tempting Times
 "Build a tool box with go-to coping skills for stress and distress and know what times and settings will be hardest for you."
Maybe it's eating at a certain fast food restaurant where you know it will be really difficult to order a healthy meal. Or having to sit next to your politically-opinionated Uncle Lou at a family dinner – something that always sends your blood pressure through the roof. Make an alternate plan in advance.
Photo by Matt Wake [email protected]
Tip #6: Celebrate Small Successes and Milestones
"Congratulate yourself on healthy  decisions and successful days in the journey of health."
This is the really important part: Know how to celebrate your wins. Whether it's a coffee from your favorite shop, a walk with your friends, or an hour to yourself and a chair in your favorite book store. You achieved a milestone – even if it's small – and you're worth rewarding.

MLive file photo
Tip #7: Don't Expect Perfection from Yourself
"Be forgiving, change takes ongoing effort (but it does get easier!)"
You've got a big heart. You forgive other people if they mess up. Extend yourself the same courtesy. If you get off track, step back up.
MLive file photo
Tip #8: Remember, Change is an Ongoing Process
  "It's easier and quicker to re-start than to start from scratch."
Even on those rough days – those times when you feel like you have to start over – know that you're closer to reaching your goal than you were at the beginning of your journey. So keep going. Keep making those small steps – and giving yourself small rewards – because they all add up to big changes. And you can do it!
Neil Blake | MLive.com
What Do Snakes and Sticks Have to Do With Doctors?
If you've ever seen the World Health Organization or American Medical Association logo, or the "star of life" on the side of an ambulance, you might have wondered what a snake wrapped around a stick has to do with those who fix what ails us.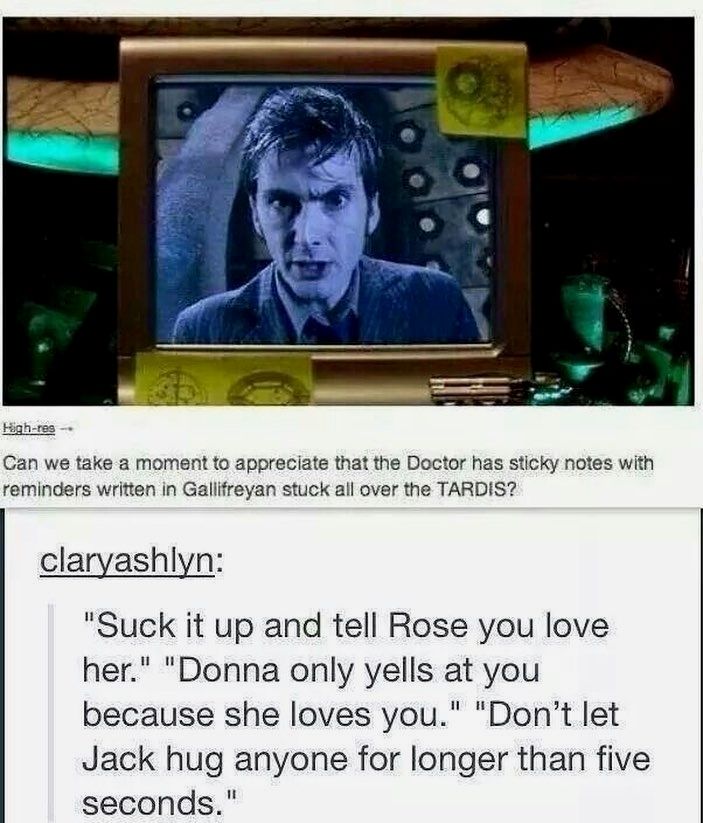 Well, that stick is the asklepian, or rod of Asclepius. In ancient Greek mythology, Asclepius was the son of Apollo, and the god of medicine and healing. Depending on which historian you ask, he may have even been based on an actual historical doctor whose skills became so exaggerated that patients formed a cult around him.
The snake that's wrapped around the rod may symbolize rejuvenation, because snakes shed their skin, or it could simply represent the healing of snakebites. It might also have something to do with antivenom or the medicinal properties of snake venoms.
The rod itself has more to do with medicine than the fact that a doctor-god carried it, though the explanations for the connection vary. It could be a reference to a traditional treatment of a parasitic nematode called Dracunculus medinensis or Guinea worm. The worm causes blisters on whatever limb it takes up residence in, which can be can be quite painful judging from the ancient Latin name for the infection: "affliction with little dragons.

" To remove the parasite, doctors would cut a slit in the skin right in its path and, when it poked its head from the wound, take a small stick and slowly wrap the worm around it until the "little dragon" was fully removed.
The infection is relatively rare today, but the same extraction method is still used. The parasite and the treatment may have been so widespread and well-known in ancient times that the symbolic rod started out with worms on it, and they morphed into snakes centuries later.
Know the Difference
Whatever the snake and stick mean, the rod should not be confused with another snake & stick combo: the caduceus, featuring two snakes, a stick and wings, that's often used as a symbol of medicine in the U.S.
The staff is said to have been that of Hermes, the messenger of the Greek gods. Hermes did not have a connection to medicine, and the medical use of the caduceus has a very modern origin. The U.S. Army Medical Corps adopted it as their symbol in 1902 at the insistence of a single officer who probably assumed a medical link after seeing it used as a printer's mark on 19th century medical texts.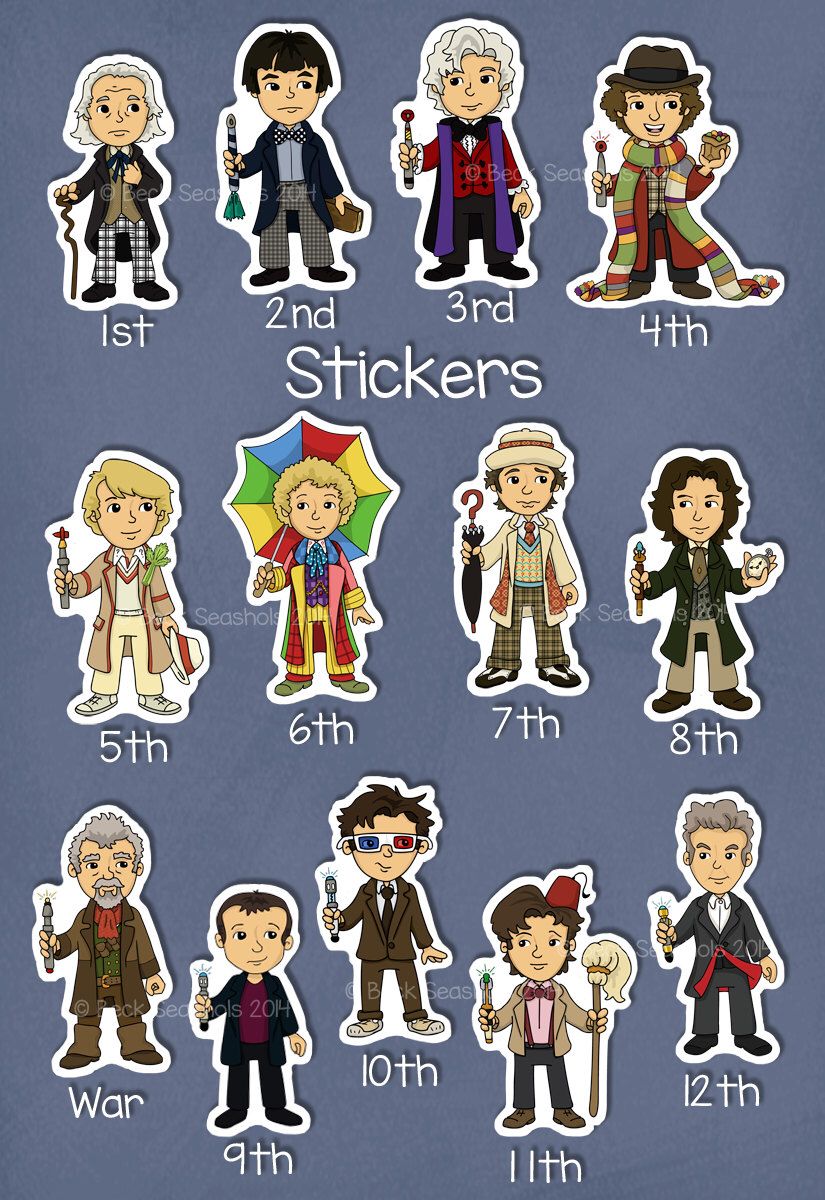 The mark was used by several publishers in their books because they thought of themselves, like Hermes, as messengers and diffusers of knowledge.
Art historian Walter J. Friedlander, in his book The Golden Wand of Medicine: A History of the Caduceus Symbol in Medicine, collected hundreds of examples of both asklepian and caduceus logos and insignias in America and found that professional associations were more likely to use the staff of Asclepius and commercial organizations were more likely to use the caduceus. He noted that caduceus is more appropriate for commercial ventures, since it has more visual impact.
And with that, we've hit our 20 question quota. Go back and see what you missed here!
90,000 Dyspraxia in children: what is it
All children go through a stage of awkwardness as they grow and develop. If complaints of coordination difficulties and fine motor disorders persist after 7 years, it is necessary to find out if this child has dyspraxia.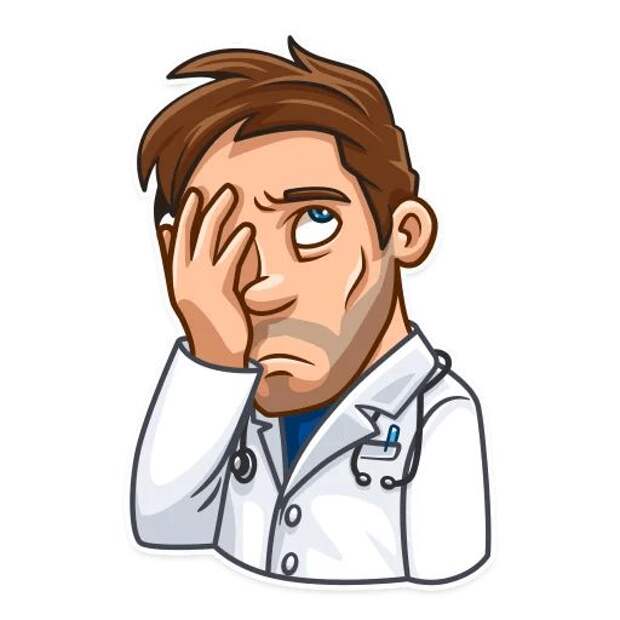 Dyspraxia ("clumsy child" syndrome, coordination awkwardness, difficulties in motor reactions) is a disorder of the motor system when a child has difficulty coordinating his actions during complex and purposeful movements, but at the same time he has no paralysis or muscle tone disorders …
6 to 20% of children suffer from dyspraxia. According to the results of recent studies, impaired development of motor functions is detected in about 50% of children with consequences of hypoxic-ischemic brain damage during the perinatal period.
Up to 10% of British people have symptoms of dyspraxia, and men suffer 4 times more often than women. English actor Daniel Radcliffe admitted in 2008 that he suffers from this disorder, but his illness is mild, and the biggest difficulty for him is to tie his shoelaces.
Causes of dyspraxia
The causes of dyspraxia are not completely known, but recent neurophysiological studies indicate that the disease may be caused by insufficient development or immaturity of brain neurons, rather than damage to them.

A special role in the development of this disease is played by hypoxic-ischemic brain damage in the perinatal period.
Violation of praxis (the ability to perform purposeful movements) can be diagnosed only after the seventh year of life, when it can be distinguished from coordination disorders and movement disorders.
The diagnosis of "dyspraxia" can only be made by a pediatrician or pediatric neurologist, neuropsychiatrist.
Manifestations of the clumsy child syndrome:
Delays in physical development.
The child slowly learns to dress and eat on his own.
The child is sloppy while eating, poorly uses a knife or fork
Awkwardness in performing any targeted action
The child cannot or does not jump well, does not ride a bicycle well, often falls on level ground and stumbles when walking.
The child plays badly at the ball.
Have difficulties in writing and drawing.
Various psycho-emotional and behavioral complexes.
Unstable and sluggish posture.
Children with this diagnosis experience certain difficulties in social relations, often peers refuse to contact them. It is not easy for the "inept" child to match healthy children in everyday life.Such children are characterized by increased fatigue, because the energy costs for performing ordinary daily tasks are much higher for them than for healthy peers.
Dyspraxia treatment
Dyspraxia treatment should be comprehensive. Depending on the type and severity of the disease, neurologists, psychologists and speech therapists should take part in the treatment.
Tips for parents:
Encourage and assist the child in acquiring special skills.
Praise the child for any attempt to perform an action without paying attention to the result.
Be sure to follow the daily routine.
Set clear and understandable goals for the child.
It is better to start with those actions that the child himself likes.
Be patient with your child.
Games for the development of coordination abilities in children with dyspraxia:
"To the touch".
(develops fine motor skills of hands, touch, tactile sensitivity).
Up to 10 small objects are put into an opaque cloth bag, having previously shown them to the child: a pen, a bottle cork, a notebook, a remote control, etc. The child identifies the items in the bag by touch.
"Castle".
(develops motor skills of small muscles of the hand, oral coherent speech, memory and imagination).
While pronouncing the text: "There is a lock on the door.
Who could open it?
Pulled, twisted,
They knocked and opened! ",
rhythmic quick connections of the fingers into the lock occur, then the handles stretch in different directions, the hands with interlocked fingers move from themselves to themselves, the bases of the palms are tapping against each other, the fingers are disengaged, the palms are spread apart.

Repeated several times.
"Whose horse is faster."
(develops coordination and speed of movements of large and small muscle groups, forms correct posture, trains attention, improves vision and hearing, coordinates the movements of the trunk and limbs).
Chopsticks 20 cm long, laces or pieces of rope, toys, or any other toys are needed.
Children sit on chairs and hold sticks in their hands, to which toys (or other toys) are tied by the laces at a distance of 15-20 steps. On a signal, children begin to wind the string around the stick, bringing the toy closer to them.
Catch the ball.
(develops attention, memory, skills of playing ball are acquired).
The players stand in a circle. The driver in the center throws the ball up and calls the player's name. The named player must catch the ball. If the ball is not caught, the player swaps with the driver. The winner is the one who was the least driver.
The diagnosis of "dyspraxia" can only be made by a pediatrician or pediatric neurologist, neuropsychiatrist. Make an appointment by calling the unified contact center in Moscow +7 (495) 775 75 66, use the online appointment service or contact the clinic's registry.
10 myths about the ear, throat and nose. ENT doctor
02/03/2021
"Close the window – it will blow your ears."
10 myths about the ear, throat and nose.
In the autumn, when the problem of the common cold becomes especially urgent, it is not uncommon for an otorhinolaryngologist to meet fans of "folk" methods of treatment in his office. They bury the juice of onion or garlic in the nose of children, or even put fragrant cloves inside it for effect.As a result, the inflammation only gets worse, and the doctor has to get a foreign body out of the respiratory tract. Next comes a string of parents, who believe that wrapping the child as much as possible will save him from otitis media, and the air from an open window will "puff into his ears.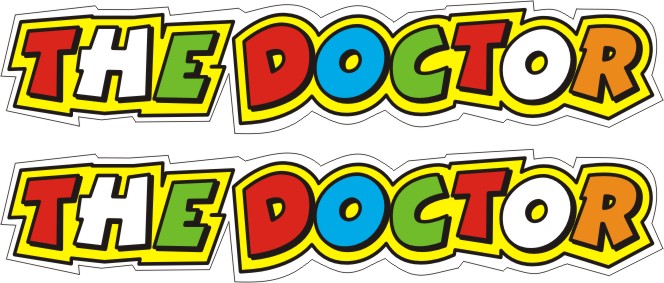 " Others, on the other hand, believe that a runny nose does not need to be treated at all. Like, it will pass by itself …
There are a lot of misconceptions about how diseases of the ear, nose and throat arise and are treated. We deal with popular myths together with the otorhinolaryngologist
of the Medical Center "Favorite Doctor"
Alexander Komsa.
Myth 1. Ice cream can make you sick
.
If a person is healthy, he can safely eat ice cream. Infectious diseases do not appear due to cold, but due to viruses and bacteria. But if there is some kind of chronic focus of infection (chronic otitis media, tonsillitis), cold ice cream can become a provoking exacerbation factor. But for some diseases, ice cream can even be used for medicinal purposes.
Alexander Komsa:
"For a sore throat or ear, ice cream or frozen fruit works as a local anesthetic.They soothe inflammation. The cold constricts the blood vessels, so the inflammatory processes are preserved.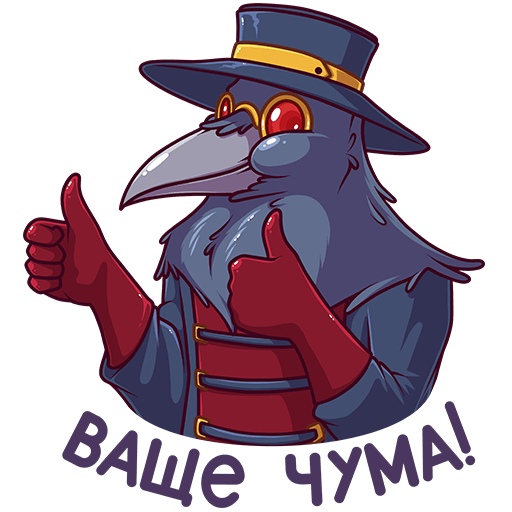 This method cannot be called a treatment, but it is quite suitable for temporary relief of a sore throat. It is better to choose natural ice cream without additives. It will be more useful. And, of course, you need to eat it in small portions, a little at a time. "
Myth 2. Ears should be cleaned every day.
Ears need sulfur like tears to eyes. This is not dirt, but protection for the skin of the ear canal.You don't need to clean it every day. After all, when we eat, talk, excess sulfur is released due to movements in the temporomandibular joint. But there are nuances. For some, sulfur is dry or hardly produced. And in others, it stands out abundantly, and even viscous in consistency, in connection with which sulfur plugs often appear.
Alexander Komsa:
"The more often we clean our ears, the more actively the sulfur glands are stimulated. Accordingly, more sulfur is produced. The use of cotton swabs and earplugs also contributes to the formation of plugs.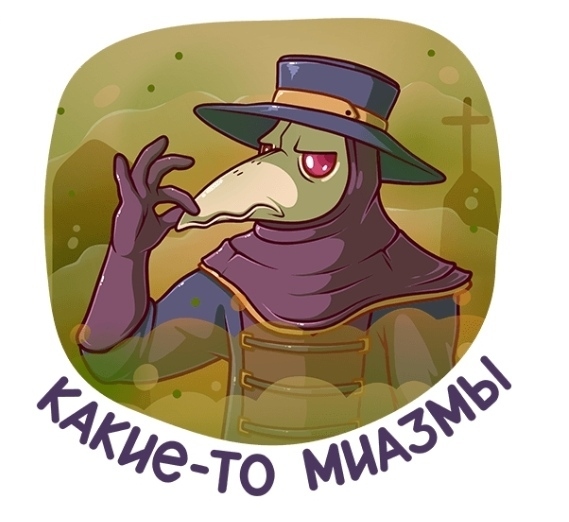 Many patients come to wash their ears every 2 months, every six months. In such cases, I recommend special ear drops for ear hygiene to prevent sulfur plugs. They need to be buried every 2 weeks or once a month. These drugs dissolve viscous sulfur. "
Myth 3. Cotton swabs are safe for cleaning your ears.
Cotton buds are for cosmetic purposes only. It is dangerous to clean your ears with them. Why?
Increases the risk of sulfur plugs.
The delicate skin of the ear canal is injured. Even a minor injury, a scratch can lead to severe inflammation.
There is a high likelihood of injury to the tympanic membrane. One wrong, too sharp or deep movement of the cotton swab can not only damage the eardrum, but also the anatomical structures of the middle ear.
Alexander Komsa:
"Many doctors say:" Everything deeper than the place where the little finger can reach in the ear is the ENT doctor's zone ". To clean your ear, simply wipe it down with a towel or cotton pad after you shower.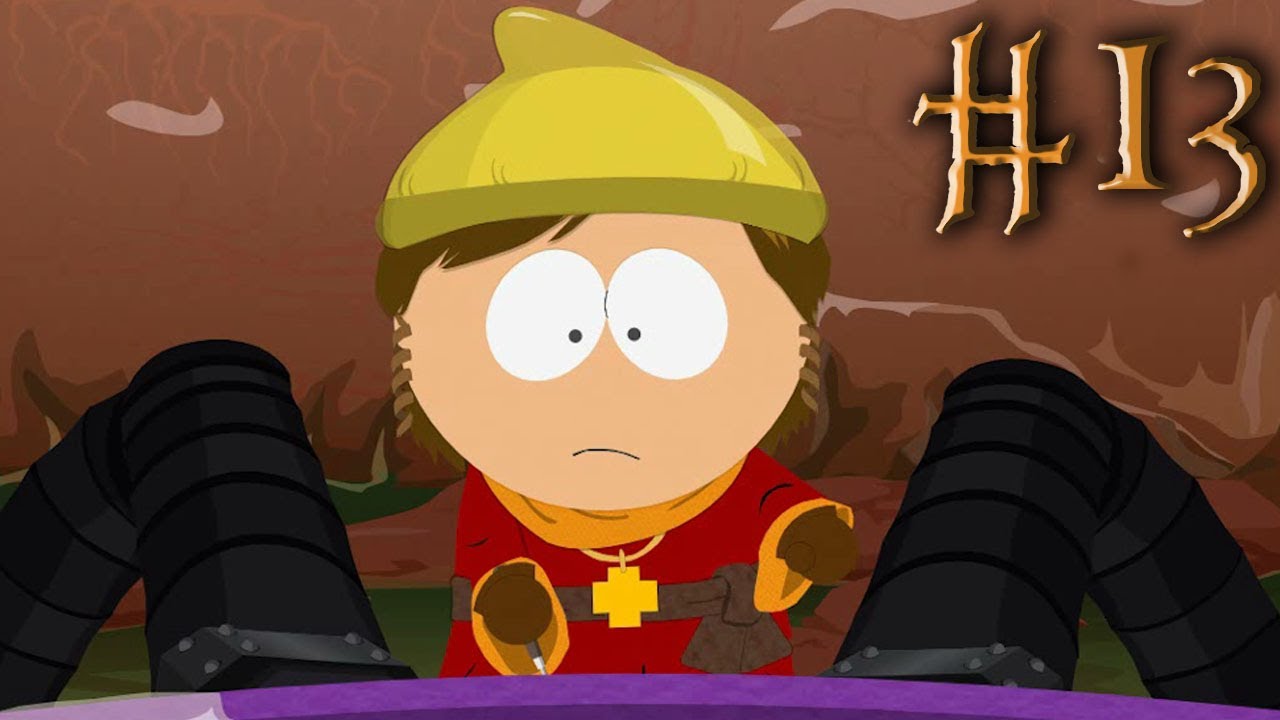 If water gets into the baby's ears after bathing, you need to turn the baby's head in one direction, then in the other direction, so that excess moisture flows out. Then wipe the ears with a towel. This is all the ear hygiene that is required. "
Myth 4. With nosebleeds, you need to throw your head back.
This delusion is quite popular and carries a number of unpleasant and even dangerous consequences.
A person does not see and cannot control the volume of blood that he loses.
When the head is thrown back, blood can enter the stomach and cause bloody vomiting.
Blood enters the respiratory tract and is likely to choke.
Alexander Komsa:
"The front part of the nasal septum most often bleeds. In order to stop the bleeding, you need to insert a cotton swab (it is better if it is moistened with hydrogen peroxide) into the affected half of the nose. If the bleeding is not too profuse, it may be enough to press your finger firmly against the wing of the nose.
It is advisable to apply cold to the bridge of the nose or to the back of the head in order to constrict blood vessels. Tilt your head slightly forward so that you can see the amount of blood lost. If it does not stop or the volume of blood loss is large, you need to call an ambulance. "

Myth 5. Warming is effective in inflammatory diseases.
In the case of tonsillitis, tonsillitis, sinusitis, sinusitis, otitis media, the sick often try to alleviate their condition by warming up.But instead of helping, this can only aggravate the situation.
Alexander Komsa:
"Creation of a warm environment promotes active reproduction of bacteria. Under the influence of high temperature, the infection does not go away, but, on the contrary, is activated and can spread throughout the body with the bloodstream. Warming up is especially dangerous when the inflammatory process is accompanied by the formation of pus. Dry heat is not contraindicated for any first symptoms.
For example, a runny nose, when the discharge is abundant and transparent.In other cases, such a procedure can be carried out only after consulting a doctor. "
Myth 6. If you make a puncture once with sinusitis, then you will have to do it constantly.
Puncture with sinusitis – puncture of the maxillary sinus. The procedure performs diagnostic and therapeutic functions. With a puncture, the doctor can see what is collecting in the sinus: pus, cystic fluid, or mucus. The picture is not always clear from the pictures. Thus, the diagnosis is made more accurate, it is easier to choose the appropriate therapy.During the puncture, there is also an outflow of fluid that accumulates in the maxillary sinuses. This has a healing effect. One puncture does not mean that another is required.
Alexander Komsa:
"The puncture is performed in the place where there is no anatomical violation of the sinus. The hole itself is quickly overgrown. The myth of the need for frequent punctures is due to the fact that those who had to perform this procedure more than once had chronic inflammation due to previous inadequate treatment of acute sinusitis.

The reason may be the lack of outflow through the natural openings of the sinus due to concomitant diseases of the nose (curvature of the septum, polyps, etc.). It has nothing to do with the puncture. I would like to note that lately we have been increasingly resorting to treatment regimens without puncture of the maxillary sinuses, we are coping with conservative therapy ".
Myth 7. Your ear hurts because it has blown up.
In fact, the ear hurts due to inflammation.Can't inflate it.
Alexander Komsa:
"Otitis media is not a contagious disease and does not arise from wind or cold. It cannot be prevented by wearing a hat or covering your ears at all times. The middle ear is completely isolated from the external environment by the tympanic membrane. It cannot allow air or bacteria to pass through. Infections enter the ear from the nasopharynx through the auditory tube. With drafts, there are neuritis, when the nerve gets cold, but not the ear itself.

"
Myth 8.For the treatment of a runny nose, you can instill the juice of garlic, onion or other plants in the nose.
Despite the fact that such methods seem to be well-known and popular, they not only do not benefit, but can also harm.
Alexander Komsa:
"The nose is anatomically, physiologically a complex mechanism. The mucous membrane there is very delicate. With a runny nose, she is very irritated. The pungent juice of garlic or onion can make inflammation worse. Some plants can even cause burns to the mucous membrane.It is much more effective and safer to eat the same onion or garlic. "
Myth 9. Removal of tonsils, adenoids leads to a decrease in immunity.
To remove or not remove adenoids or tonsils? An urgent and exciting question. Often as arguments, opponents of the operation cite the fact that strong immunity will have to be sacrificed.
Alexander Komsa:
"The nasopharyngeal and palatine tonsils are included in the so-called. Lymphoid ring of Pirogov.These are essentially immune organs. While they are performing their function, they are indeed part of the immune barrier. But if they begin to interfere with life, become the causes of frequent diseases, chronic inflammation, tonsillitis, in which various complications are formed, then they no longer perform their functions. And on the contrary, they undermine the immune system. If there are indications, they must be removed. "

Myth 10. A runny nose goes away by itself in 7 days, there is no need to treat it.
This is not entirely true.At its core, a runny nose is a symptom of an infectious disease. In most cases, of course, this is a viral infection. The body can cope if a person has strong immunity. But it happens that against the background of a cold, bacterial infections can also join. This leads to the development of complications (otitis media, sinusitis, bronchitis, pneumonia).
Alexander Komsa:
"A runny nose should be properly treated from the first days of the disease. Most often it is a viral infection, so the most important thing to do is to provide cool, moist air in the room, warm abundant drinks and moisturize the nose with saline. "
The availability of a large amount of the most diverse and sometimes contradictory information clearly shows an important fact: obvious and seemingly "proven recipes" often turn out to be erroneous and can harm health. It is better to leave the problem solution to professionals. In terms of diseases of the ear, throat and nose, this is true for both children and adults.
Read in full: https: // health.tut.by/news/doctors/699891.html
Aluminum four-leg stick (with large base) Doctor Life
Reliable support when walking, which has additional stability thanks to the fourth support legs with a large base. It is intended for use during the rehabilitation period after injuries and diseases of the musculoskeletal system. 4 – support base, facilitates the use of the stick by weakened patients in the early stages of rehabilitation.
FEATURES:
Made of lightweight aluminum;
Curved reed shaft for better stability;
Ergonomically shaped comfortable handle with soft grip;
height adjustment nut mechanism;
Additional locking device with a clutch to prevent loosening;
increased the base of the quadpod for comfortable operation;
4 soft rubber tips.
VIEWED:
Recommended for use by physicians, after operations, injuries, elderly people with impaired functions of the musculoskeletal system.
When moving, it helps to relieve the load from the lower extremities as much as possible, keep the body in a comfortable upright position, maintain balance while moving.
Facilitates movement by speeding up and balancing the body when walking, especially for the elderly and people with impaired lower limb functions.
Dr.Life is a modern Ukrainian trade mark of health products that combines the quality and reliability of products, and also combines the many years of experience of the world's best manufacturers and the needs of the Ukrainian market.Products of this brand are manufactured at the most technologically advanced industrial locations in Europe, Ukraine and Asia. When developing the brand's product lines, new technologies are introduced and close attention is paid to the safety and comfort of the user. Today the Dr.Life brand is represented by a wide range of products in the segment of technical means of rehabilitation, orthopedic products and medical equipment.
Ankylosing spondylitis. How to prevent the formation of a "BAMBOO STICK"? | Doctor online
Good afternoon, dear friends, Natalia is with you, on channel Doctor online , where I share my personal experience, answer questions and conduct individual consultations.
Ankylosing spondylitis is a chronic disease that primarily affects the joints of the spine. Thank God that this problem is not so common in the daily practice of a doctor. The end of the development of inflammation in this disease is almost complete immobility of the spine . I told in great detail about ankylosing spondylitis, the causes of development, methods of treatment and much more in my video below, be sure to watch (if the video suddenly did not open, click here).
A close examination of the radiographs of patients with ankylosing spondylitis at a late stage can see a picture that looks like a bamboo stick. Many patients are worried about the question: " Is bamboo a sentence? Or can it be avoided? ".
As a rule, the disease begins in adolescence. Unfortunately, men face this ailment two to three times more often than women. In addition, their disease often proceeds according to the worst-case scenario.After 40 years, the onset of ankylosing spondylitis is unlikely.
Ankylosing spondylitis has a second name for ankylosing spondylitis. This medical term most fully reveals the essence of the disease. By "ankylosis" is meant the immobility of the joint, as a result of the fusion of its individual parts. And "spondylitis" tells us about the reasons for the immobility of the spine – its inflammation. A certain role in the development of the disease is assigned to the gene of histocompatibility HLA-B27 , the presence of which increases the risk of developing the disease by 80 times.
As a rule, ankylosing spondylitis begins with pain in the lumbar spine . Quite often, patients mistake it for osteochondrosis and seek help from a neurologist. As practice shows, the diagnosis of ankylosing spondylitis in some cases is established quite late – only 8-10 years after the onset of the disease, which greatly complicates the treatment process and does not have the best effect on its prognosis.
Gradually the pain spreads to the overlying parts of the spine.Its ossification develops from the bottom up, while the cervical spine suffers in the later stages of the disease. In this situation, the patient develops a characteristic pose, which doctors call " supplicant pose ".
In every second patient, the hip and shoulder joints are involved in the process. In 30% of cases, the choroid suffers, which under certain circumstances can lead to blindness. In some cases, the cardiovascular system is affected with the development of aortic valve insufficiency; the nervous system, with the defeat of which, weakness in the lower extremities and dysfunction of the pelvic organs appear.Quite often, the musculo-ligamentous apparatus and periarticular bags, the so-called bursa, are involved in the inflammatory process. Subtalar bursitis is most often noted, which is popularly called " heel spur ".
For the treatment of ankylosing spondylitis, NSAIDs are most often used, which, ideally, should be prescribed to patients almost for life. Currently, GIBP is being introduced into the therapy of ankylosing spondylitis – a "magic wand" for patients suffering from this ailment.They really work and allow you to postpone the process of forming a "bamboo stick" as far as possible.
On my YouTube channel, I have collected a lot of videos on this topic and continue to collect (link to the channel). Subscribe, there is a lot of interesting and useful material ahead. Leave your questions in the comments, I will be glad to help you.
Men without masks are beaten with sticks, women are dragged by their hair. Eyewitnesses – about the fourth wave of coronavirus in India
"We believe that the virus will kill the heat"
– I am from Karnataka, this is not far from Goa, I live in a small village for 10 thousand inhabitants, – says Shahida, before the pandemic she organized for tourists traveling within the country.- Since the beginning of spring, according to official figures, there were 200 sick people in our village, 50 dead. Leaving the house is now prohibited. But no one cares about the bans, the people rush to the street. The requirement to stay at home and not go out is contrary to our mentality, lifestyle, habits and traditions. People are used to spending a lot of time together, communicating, preferably 24 hours a day. Their main income is the street. Trading shops, bazaars. If you want money, go outside. The Internet is there, but it is not available to everyone, and it is not very popular.Many believe the virus will go away on its own soon. Scientists write that the virus will not be able to live at temperatures above 30 degrees, and we already have 45-50 degrees in southern India in May, so we hope that the heat will kill the infection.
Despite the fact that India is officially closed for entry, some Russians still "infiltrated" into the country using work or medical visas.
"The locals today treat foreigners as a source of infection," says Victor, who works as a cook in a hotel in Mumbai.- I know that the owners of some hotels even forbade the accommodation of "white foreigners" and refused to book them.
– India has the lowest hospital beds per thousand inhabitants in the world, Sunil, a medical translator based in Delhi, told Dr. Peter. "Therefore, not everyone can count on medical assistance. Until a certain point, the disease spread slowly, and then there was an unprecedented growth. To be honest, many doctors were surprised. The virus is rampant in Delhi, both vaccinated and unvaccinated, young and old are infected.Apparently, new strains, more infectious, have spread. But there is very little information about them, India is not engaged in genome sequencing and does not track how the virus mutates. The healthcare system is in a state of collapse, our authorities have already officially recognized this. There are not enough oxygen concentrates and medicines. One hundred people die every day. It is said that crematoria cannot cope with the flow of bodies, and some themselves burn the bodies of their relatives in wastelands. It is clear that the statistics of mortality and morbidity in India are underestimated – according to various estimates, by 20-30%.But even if we take it for the fact that 300-400 million have had the infection, then there are still a billion people left untouched by the virus. And this means that there is a place for disease to roam.
Indian authorities hope they can defeat the coronavirus with tough lockdowns in major cities and mass vaccinations. Delhi's chief minister has already called on the Indian authorities to allow vaccination of the population under 45 years old (now they are vaccinating in a priority order, mainly the elderly), noting that more than 65% of new cases are young people.
History of the medical suit
The suit is … the most important feature by which we can judge the habits, customs and lifestyle of each person …
O. Wilde
A white coat is an integral part of a professional costume for a representative of the most humane profession – a doctor. But when and who proposed exactly a white coat, a hat, and later other types of medical suits? In search of an answer to this question, we found that it is not so easy to find complete information about the history of the medical suit.The information is scanty and contradictory.
It is known that during epidemics, Roman doctors put on long dresses in a special cut to visit the sick. Their faces were covered so that they would not inhale the infection. The nose was worn – a long beak filled with fragrant substances. In gloved hands, they held a long stick, which indicated what the patient should use and what to take. By this, they protected themselves from infection and could, without endangering their lives, provide the sick with the required assistance.On all the streets of Rome, doctors dressed in this way ran, whose appearance was so terrible that the children turned to flight from them.
A similar costume was worn by doctors in Europe during the plague epidemics, but with some additions.
A bird-like vestment made of leather covered the doctor from head to toe; believed that such a garment is able to protect against infection. Nice-smelling herbs were placed in a large beak to filter out the infection transmitted through the air; there was incense in the wand, which, it was thought, could protect against evil spirits.Even the eye holes where the glass lenses were inserted were protected.
In medieval Europe, there was a strict professional and socio-legal gradation between doctors who received medical education at universities and dealt only with the treatment of internal diseases, and surgeons who did not have a scientific education were not considered doctors and were not allowed into the class of doctors. There was a relentless struggle between doctors and surgeons. Accordingly, the costumes of the physician representing the official medicine of that time and the artisan surgeon were significantly different.The first were dressed in expensive robes adorned with precious stones. The famous healer and alchemist Paracelsus, reflecting the general opinion, wrote that, in addition to appropriate clothing, a doctor should wear rings with precious stones on his hands. The greatest humanist and writer François Rabelais received a gold ring, a cloak of black drape and a crimson cap along with a diploma of a doctor of medicine according to the customs of his time.
Their clothes varied in length, and these doctors themselves had the right to perform the most complex surgical operations.Surgeons of the second category, "short-brimmed", were mainly barbers and were engaged in relatively simple operations: tooth extraction, bloodletting, and the like.
And yet, in the Middle Ages, the clothes of a doctor or pharmacist did not differ much from the clothes of a scientist, theologian, or a simple but well-to-do city dweller. The main thing in her choice was the desire to emphasize her significance and consistency. Gradually, the usual frock coat replaced the impressive robes and jewelry as indispensable attributes of a scientist-healer.It was here, in order to stand out, that the Aesculapians had to break their brains, but a simple solution was soon found. Doctors began going to the hospital in the same dirty coat, splattered with blood. Such constancy was by no means evidence of their poverty, but, on the contrary, was a matter of pride and served as proof of the great experience and demand for the owner of this frock coat.
The views on professional clothing for doctors in the 19th century underwent significant changes. Lush robes and blood-stained frock coats were replaced by clothes that perform fundamentally different functions.The main criteria for its suitability were hygiene and convenience. In the second half of the 19th century, the doctor's dressing gown entered the daily practice of doctors. The word "robe" is borrowed from Arabic (hil at – honorable dress). For the first time in the world for doctors and nurses, a white doctor's coat was proposed by Karl Andreevich Rauchfus, a pediatrician.
In 1886, at the Johns Hopkins Hospital (USA), the military doctor Bloodgut introduced rubber gloves to protect the surgeon's hands from infection. A modern operating suit (loose-fitting shirt and trousers) in blue, green and light brown appeared in the early 80s of the twentieth century in the Vishnevsky clinic in Moscow.The white color of operating suits is rarely used, as it causes quick eye fatigue. Even when choosing tiles for operating rooms, preference is given to dark or calm light shades. For example, Kupreyanov's clinic at the Military Medical Academy has green and blue operating rooms named after the color of the tiles. Black operating theaters are often preferred as they absorb the glare from lamps.
Today, when interest in a doctor's costume is growing, and many articles and television programs are devoted to this topic, everyone unanimously agrees on one thing: neat professional medical clothing – a white coat, serves as the basis of patients' trust in the doctor.And a healthcare professional's nose ring is recognized as the best way to undermine a doctor's authority. This once again confirms the fact that according to the "clothes" they not only meet, but also make a conclusion about the professional level of a specialist.
Kuzina Natalia, to lay down. fac.
Isolation of a tooth with a rubber dam, the use of a rubber dam in dentistry | Ekaterinburg
Sooner or later, every person becomes a patient of the dentist. Including the dentists themselves.Many people are afraid to have their teeth treated, and almost everyone does not want to experience a toothache.
Dentistry has made great strides over the past decade. Treatment with local anesthesia, aesthetic dental restorations, metal ceramics and other advances in dentistry are no longer a novelty for our patients. But very few people know what rubber dam is and why it is needed.
Rubber dam (rubber dam, latex curtain) is a special device that dentists use when treating their teeth.With its help, the doctor isolates the tooth or a group of teeth that he is treating from the oral cavity.
A special metal clip (clasp) is attached to the tooth. Clamps are different for different teeth. This clamp is necessary in order to hold the latex cloth (curtain) on the tooth, which is, in essence, the protection and isolation that is needed during treatment.
You ask, "Why is this insulation needed? We have been treating our teeth for so many years without her, and everything was wonderful. "
Yes, we (dentists) also treated you for many years without any latex protection and thought everything was fine.And as a result of such treatment, fillings very often fell out; the teeth where the root canals were treated began to hurt again. "How is it," we wondered, "after all, everything was done correctly, in compliance with all technologies?"
And our patients are even more perplexed, or rather, remain extremely unhappy. They endured so much, spent time, paid money for the treatment, but here again the tooth needs to be treated.
So, one of the tools that allows the dentist to carry out high-quality, durable treatment is rubber dam .The use of a rubber dam is currently a requirement of international treatment standards, therefore, a rubber dam is used for treatment at the Leonardo Dental Clinic.
What is the benefit of using a rubber dam?
Rubber dam makes the doctor's work easier. It provides good access and visibility, protects the tooth from the ingress of liquids (saliva, blood), and, therefore, from contamination of the "working field" by microorganisms, which can cause complications in the future in the form of recurrence of caries or pain in the teeth where root canals were treated.Also, contact with biological fluids may decrease the adhesion (sticking) of the filling to the tooth. Even moisture emitted by breathing can cause a short life of the restoration.
A for the patient the rubber dam offers the following benefits:
Security. Protection against inhalation, swallowing or getting into the mouth of sharp instruments, adhesive systems, which, if they come into contact with the gums, may cause its irritation, various solutions. For example, when treating root canals, sodium hypochlorite solution is used to clean and disinfect them.(Roughly the same as "ACE", only specifically for dentistry.) This, unfortunately, is the only remedy today that not only kills microbes, but also dissolves the remains of the tooth pulp – a medium for their reproduction. That is, this is the only medication, the use of which gives the most positive result in the treatment of tooth canals.

The level of sensitization of the body from the use of various medications decreases, that is, there is less likelihood of developing an allergic reaction during dental treatment.

Comfort, because the patient feels that the treatment takes place as if outside the oral cavity.

Absence of discomfort when supporting the doctor's fingers.

Less fatigue of the chewing muscles and joints because you have to keep your mouth open for a long time.