Women's lacrosse defense: How to Play On-Ball Defense in Women's Lacrosse
Nike Lacrosse Tip: 3 Quick Tips To Improve Your Defense
Lacrosse Tip
Presented by Brooke Eubanks, Camp Director
Cal Girls Lacrosse Fall Skills Clinic
UC Berkeley Head Women's Lacrosse Coach, Brooke Eubanks provides 3 tips to improve your defensive technique.
1) Approaching Forward
One of the biggest habits of defenders is to step backwards or backpedal when an attacker begins to drive towards them in a 1v1 situation. By backing up, the defender is allowing the attacker to gain momentum while she is losing hers by stepping backwards. This also allows the attacker to get closer and closer to the cage before she is ever contacted by a defender. It is crucial as a defender to always move forward no matter how small the steps. You do not need to sprint full speed at your attacker, but move towards her and breakdown your feet so you can meet her at the soonest point possible.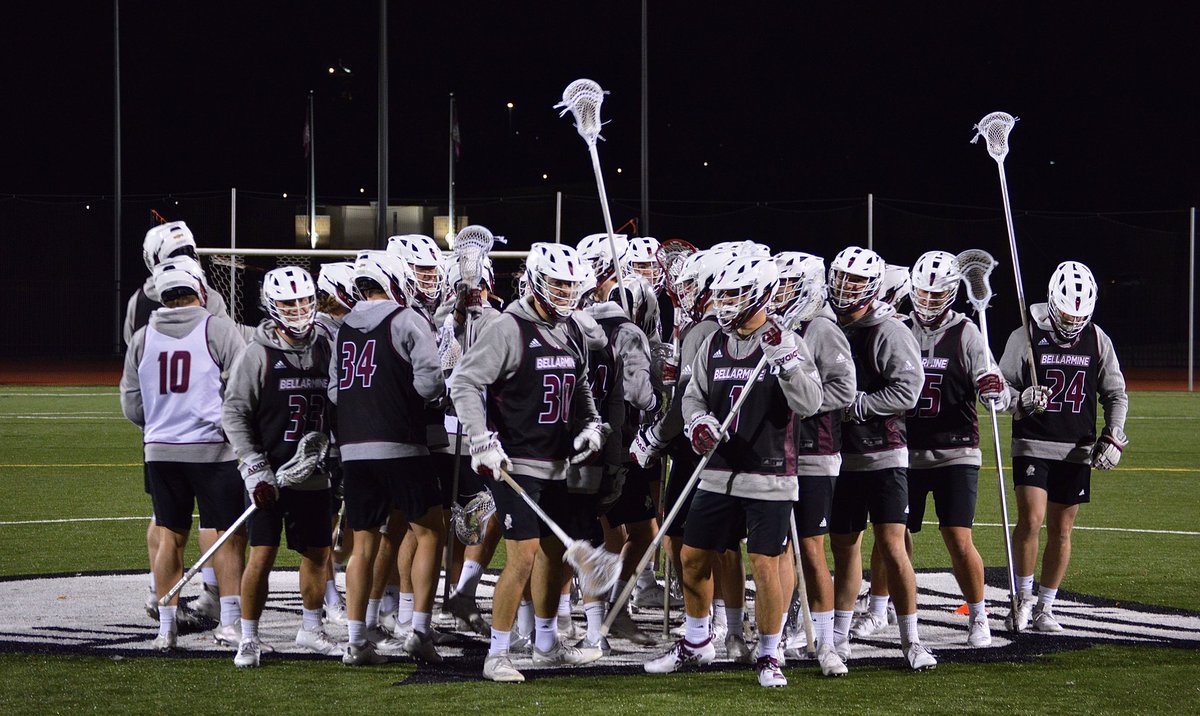 2) Make Contact
Attackers need space in order to make a dodge and drive to cage. Therefore, as a defender, you want to take that space away. If you merely shadow your attacker and stand a few inches away, they are still able to get space and continue their drive. In order to make successful contact and not commit a foul, stay low in a deep squat position so you can make contact on their hips. Keep your arms firmly out in front of you. Imagine you are hugging a beach ball. If you approach the attacker with your arms in tight to your chest and then extend them out to touch the attacker, it will often result in pushing them and be called a foul.
3) Watch The Attackers Hips
Watching an attackers hips is the quickest way to determine their next move. Defenders often get caught watching the attackers stick or following fancy cradles. This allows the attacker to fake with their stick and upper body and dodge around the defender. Keeping good body positioning is more crucial for defenders than going for a check.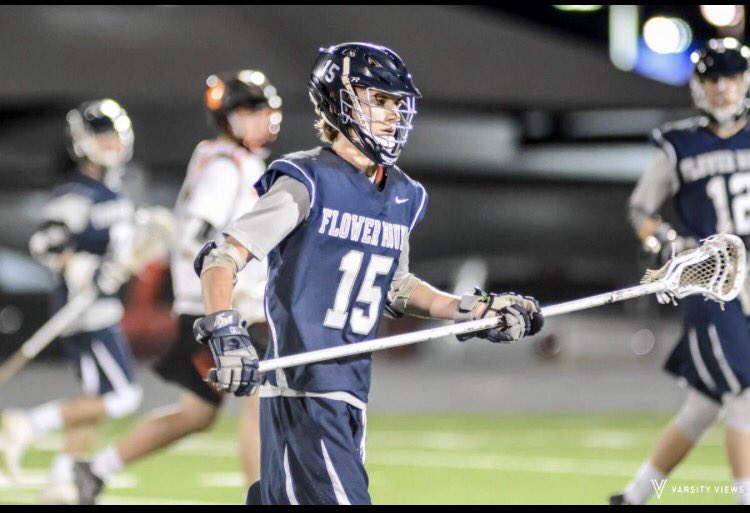 By watching an attackers hips, you can tell which way they are about to drive, regardless of the quick stutter steps or stick fakes they make. Hips don't lie.
The California Girls Lacrosse Camp, directed by Head Women's Lacrosse Coach, Brooke Eubanks provides emerging and elite players the opportunity to improve their skills in a structured and competitive environment. Upcoming programs include the Skill Development Camp, July 5-8 as well as the Elite Camp, July 29-30.

Check out more lacrosse training tips to help take your game to the next level!
Syracuse's defense in 14-13 loss reflects unit's inconsistent year
Get the latest Syracuse news delivered right to your inbox.
Subscribe to our sports newsletter here
In the opening 15 minutes of the second half, Syracuse's defense held Boston College to just three shots. The Orange surrounded BC's attacks with multiple defenders when they received the the ball, particularly Charlotte North, who averaged the third-most goals per game in women's lacrosse heading into Thursday's contest.
On one of those three shots, four Orange defenders swarmed North inside the 8-meter arc. But North scrambled out of the huddle of SU players, found a slim window of separation and slashed an underhand shot to the cage. 
The ball rolled into the back of the net, and Boston College claimed a two-goal lead five minutes into the second half. The Eagles continued to score in tight spaces and capitalized on their limited chances, scoring 14 goals on 19 total shots.
"Fourteen for 19 shots is amazing, I give them a lot of credit," Syracuse head coach Gary Gait said. "To hold a team under 20 shots, for us that means you're usually going to come out on top."
Advertisement
In No. 3 Syracuse's 14-13 loss to No. 4 Boston College on Thursday, Syracuse's defense had an up-and-down performance. The Orange had 16 ground balls and were 19-20 on clears, but goalie Asa Goldstock finished with just four saves and a season-low 22.2% save percentage. 
Last year, Syracuse's defense allowed an average of seven goals a game, the best in the country.

This season, however, the results have been less consistent — and Thursday night in the Carrier Dome, Boston College made that clear.
Heading into Thursday's contest, Syracuse ranked 108th of 109 teams in fouls per game, averaging 33.17 per game. The Orange had done well to hold BC scoreless for seven of the final 10 minutes, and they limited the Eagles to just two free-position opportunities. But with the score tied 13-13, Ella Simkins picked up a yellow card trying to clear the ball.
Boston College had a player-up opportunity in the final two and a half minutes, and Jenn Medjid fired a shot that Goldstock saved. SU couldn't scoop up the loose ball and Caitlynn Mossman got there instead, dishing to Medjid for another attempt. Goldstock wasn't able to stop this one, as the ball went through her legs and gave Boston College a one-goal lead with just over a minute remaining.
Boston College began exploiting Syracuse's zone 25 minutes into the first half by luring multiple defenders out of position.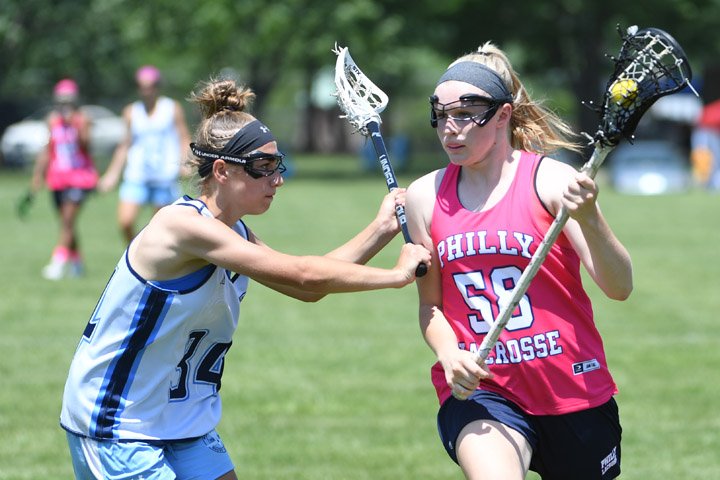 The Orange's defense is set up so that a double team occurs when an attack goes from one zone to another. But on certain occasions, SU left a player unmarked during the zone exchange. Most wide-open players were stationed in the center of the zone, too, Gait said earlier this season. 
With five minutes left in the first half, Cara Urbank drew three SU defenders to the left side of the 8-meter arc. She found Mossman cutting from the right side and gave Boston College a 7-5 lead. After the Eagles won the draw, Urbank did the same thing again, this time finding North alone in the center for another score. 
During halftime, Syracuse's defense talked extensively about adjustments, junior midfielder Sam Swart said. SU needed to improve communication so that all opposing attacks are guarded, she said, and in the second half, it did. The Orange covered the center of the zone, and defenders had sticks on BC's attackers at all times.
"We went into the second half chattering, all over the field," Swart said.

"If we bring energy and are talking, we will be great."
SU held the Eagles to three goals in the first 15 minutes of the half, taking its first lead of the game 13 minutes in. But the Orange's defense ultimately couldn't contain North — who finished with five goals and an assist — and her fellow attacks Urbank and Mossman.
Syracuse's top-ranked defense sagged to No. 11 before Boston College traveled to the Dome. And on Thursday, the Orange's defensive unit was strong at times but porous in many other crucial moments.
Published on April 22, 2021 at 10:53 pm
Contact Anish: [email protected]
Wright Named A-10 Women's Lacrosse Defensive Player of the Year
Story Links
RICHMOND, Va. –
 University of Richmond senior 
Brittney Wright (Moorestown, N.J.)
 was named 2021 Atlantic 10 Women's Lacrosse Defensive Player of the Year and All-Conference First Team, as selected by A-10 coaches the league announced Thursday.

Sophomores 
Lindsey Frank (Gansevoort, N.Y.)
 and 
Jax Donohue (Amherst, N.H.)
were Second Team honorees, while fellow sophomore 
Arden Tierney

(Port Washington, N.Y.) 
and Frank were All-Rookie Team selections.   
Graduate student 
Megan Gianforte (Brielle, N.J.)
, senior 
Rachel Ziemba (Cazenovia, N.Y.)
and Tierney were named to the All-Academic Team, voted on by the A-10 Sports Information Directors.   
Wright, Richmond's defensive leader and top match-up defender, started in all 11 contests this season. Her presence and lacrosse IQ has led Richmond to a #11 national ranking in scoring defense.  She held GW's and VCU's top scorers to only  two goals and two assists over three match-ups. Wright's defense limited Davidson's nationally ranked scoring offense (#15) to its second lowest output of the year and almost four goals lower than its season average in goals.

Frank leads the team in goals (34), points (45) and was 8 of 11 in free position goals in 11 games. She is also second in draw controls (50), third in ground balls (16), fourth in assists (11). In A-10 games, she leads the team in goals (21), points (25) and draw controls (31).  Against nationally ranked UVA, she had four points on three goals and one assist. She posted career high five goals against William & Mary (2/27) and George Mason (4/25), as well as a season-high five assists on a career-high day in points (7 points on two goals, five assists) against Old Dominion (3/14). She is 18th nationally with a .607 shot percentage.
Donohue has been a critical member of Richmond's defensive unit by consistently limiting opponents' points leaders. In both of the Spider's matchups against VCU, Donohue held the Rams goal leader to just one goal. She also held George Mason's Erin Donoghue and Davidson's Gianna New to just a goal each. On the season Donohue has 20 ground balls, 9 caused turnovers and 12 draw controls.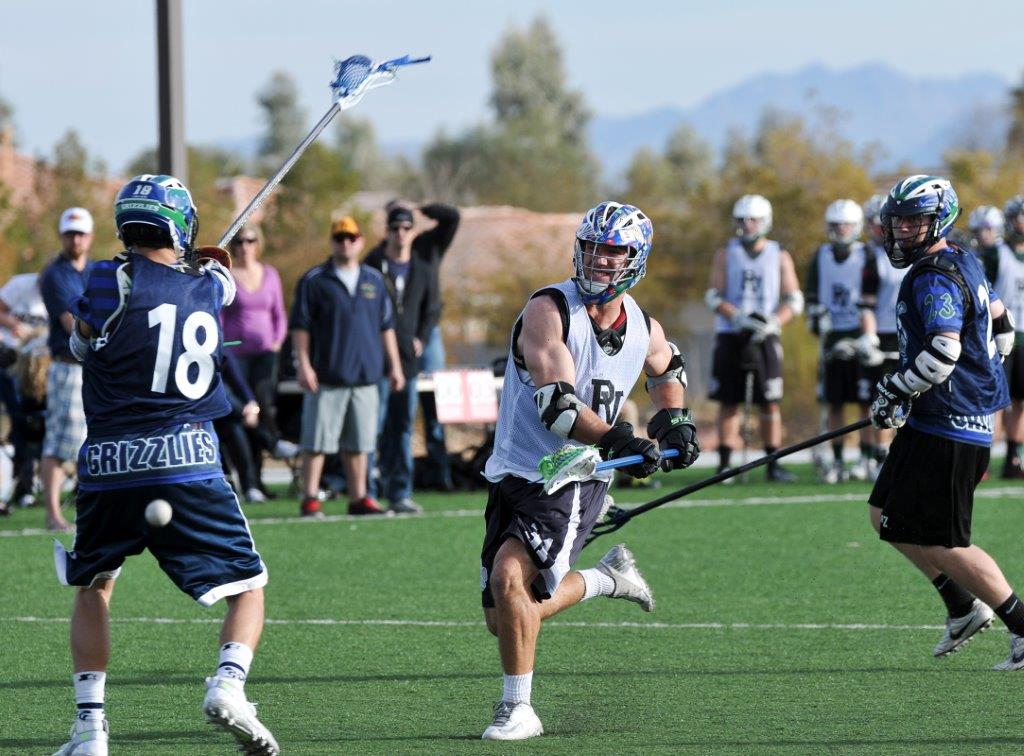 In six A-10 contest, she has 11 ground balls, eight draw controls and five caused turnovers. She collected a career-high four ground balls against nationally ranked UVA (2/19) and twice had a career high four draw controls in both games against George Mason.  
Tierney, starting in all 11 games this season, paces the team with 57 draw controls, second in goals (22) and assists (16) and third in points (38) with 11 ground balls and two caused turnovers. She tallied at least two points in every game she appeared in with a season-high six points against Old Dominion (three goals, three assists). Against Davidson, she was crucial on the draw grabbing 11 draw controls. Tierney opened the season breaking the program single-game record with 13 draw controls against Radford, and reached her 100th career draw controls at VCU (4/16). She dished out a career-high four assists at GMU (4/18).   
Ziemba, named UR's Scholar Athlete of the Year as the senior student-athlete with the top GPA earlier this week, was third on the team with 15 assists, including a single-game program record eight against GMU (4/25).

She also has nine goals for 24 points, with six ground balls and one caused turnover. She will graduate in May with a Bachelor of Science in Biology and a minor in Latin American, Latino and Iberian studies.  
Gianforte, in 11 starts, went 10-1, making 78 saves for a .453 save percentage and allowed 94 goals for a 9.87 goal against average in 233 shots faced. She collected a season-high 13 saves at VCU (4/16). Gianforte also picked up 19 ground balls, with a season-high six ground balls against Davidson (4/23) and one caused turnover against UVA. She is second nationally with 643 career saves and 201 career ground balls among active NCAA Division I goalkeepers. Gianforte earned a Bachelor of Science in Business Administration in Accounting last spring and will graduate with a Masters in Nonprofit Studies in May.  
The top-seeded Spiders in the 2021 Atlantic 10 Women's Lacrosse Championship takes on the fourth seeded Saint Joseph's Friday at UMass' Garber Field. Opening draw is set for 12 p.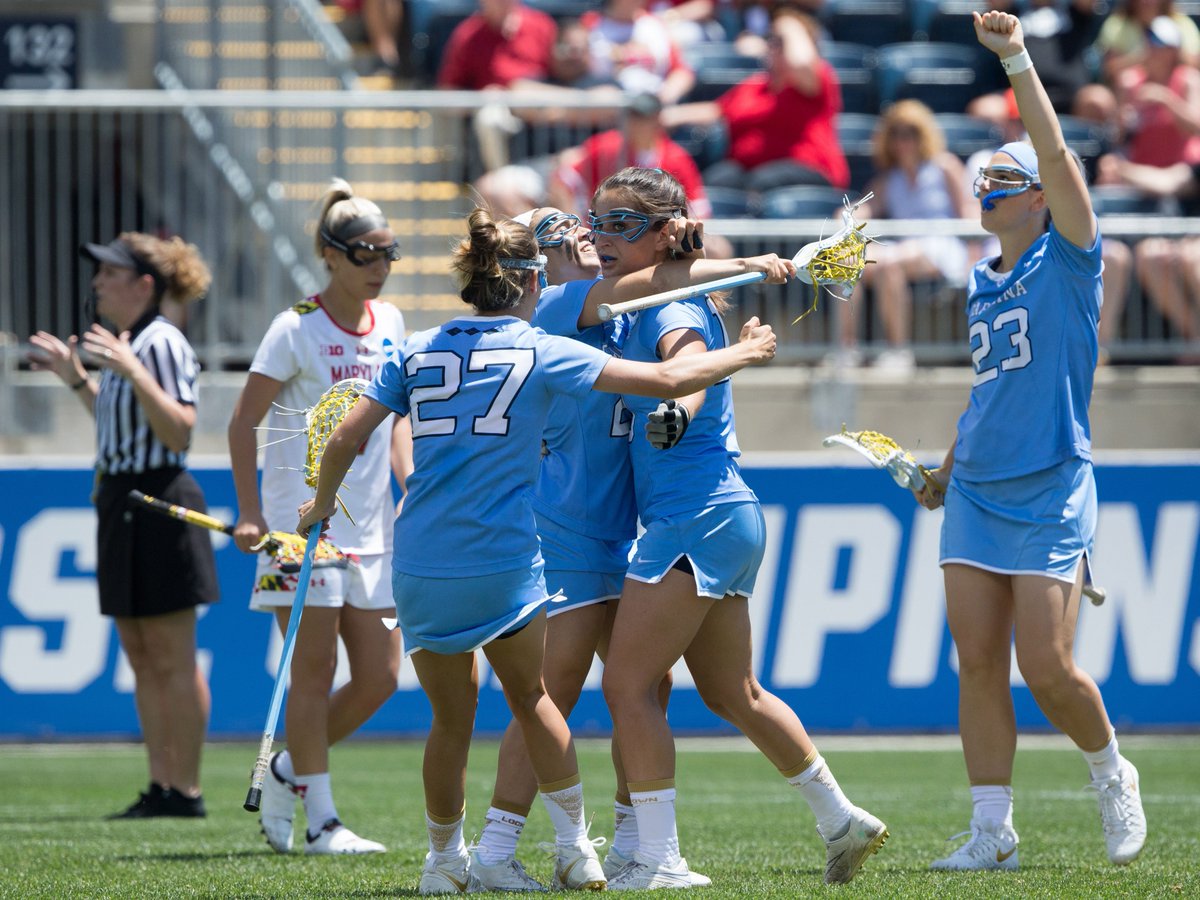 m. on ESPN Plus.  
Maryland women's lacrosse's defense delivered a championship performance vs. Boston College
BALTIMORE — With 2:41 remaining in the first half of Sunday's NCAA women's lacrosse championship game, Maryland needed a stop to keep an 8-4 lead heading into halftime. The Terrapins did just that, forcing a shot-clock violation as the Boston College offense couldn't find space. Seniors Jen Giles and Megan Taylor let out passionate screams as they reclaimed momentum at the end of the half.
On the biggest stage in the sport, Maryland held one of the country's most high-powered offenses in check to claim its 15th national championship. The Eagles' 10 goals matched their lowest output of the season, while the Maryland defense showed the country exactly the kind of force it had been all season long.
"I think this was probably our best defensive game we've had this season when you know and understand the firepower that Boston College has," Maryland head coach Cathy Reese said after the game.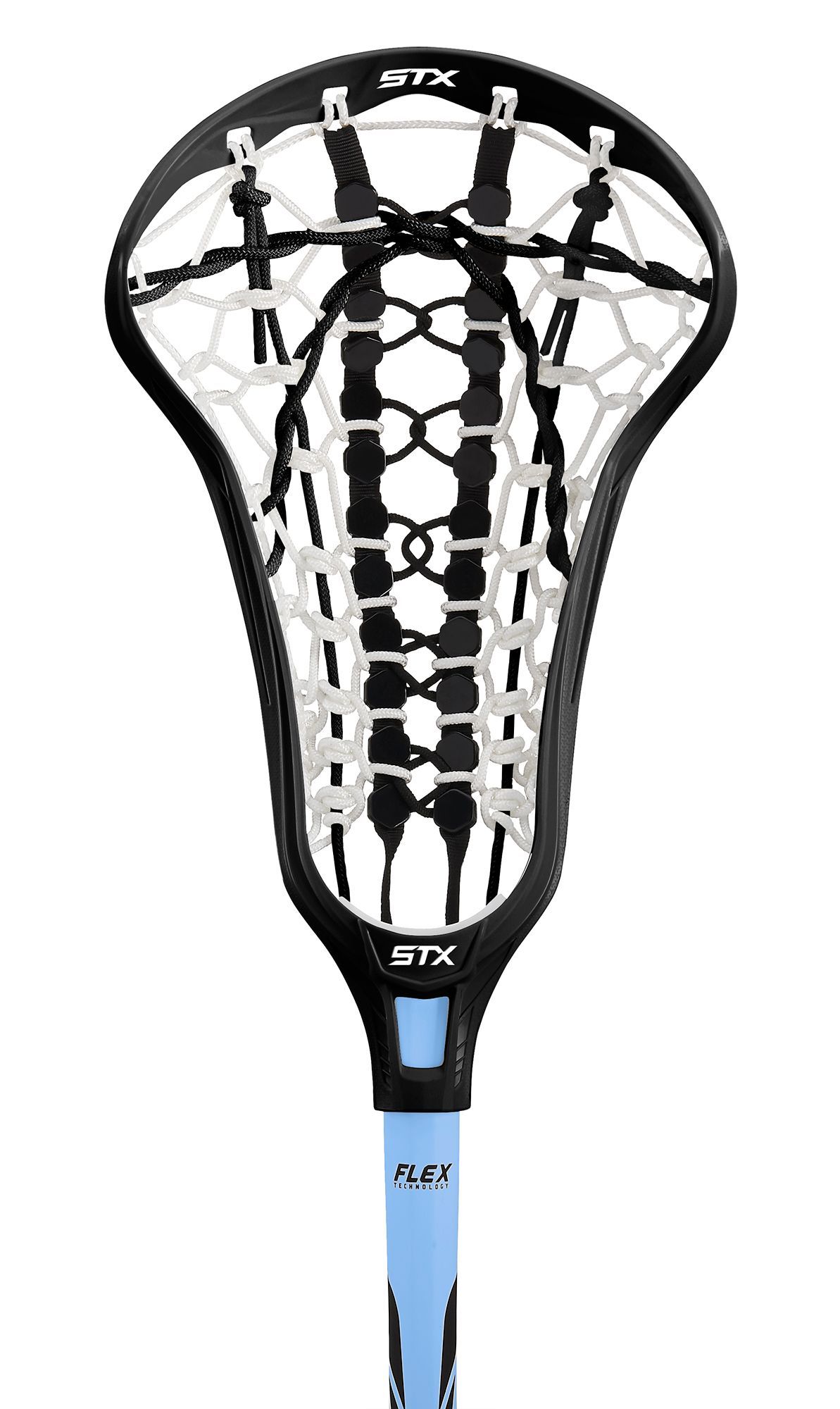 The Terrapins came into Sunday's championship ranked fifth in the nation in scoring defense, allowing just 8.09 goals per game, while also playing at least two more games than any other team in the top 21. Maryland managed to hold six teams to five goals or fewer this season, including two one-goal outputs, as well as holding 16 of its 23 opponents to 10 goals or less.
In the Big Ten championship game three weekends ago, Northwestern scored 16 goals, the most any team put up against Maryland in 2019, and gave the Terps their only loss of the campaign. The team used that game as fuel and came out firing on all cylinders in the NCAA Tournament. Back-to-back 17-8 wins over Stony Brook and Denver in College Park led the Terrapins to an 11th consecutive Final Four, where they let in just 23 goals across two games, the same amount that the team gave up in 2017 when it won Maryland's last national championship.
Taylor, the senior goalie who won NCAA Tournament Most Outstanding Player, praised assistant coach Lauri Kenis and her preparation for this championship game, mentioning she probably had no sleep putting it together.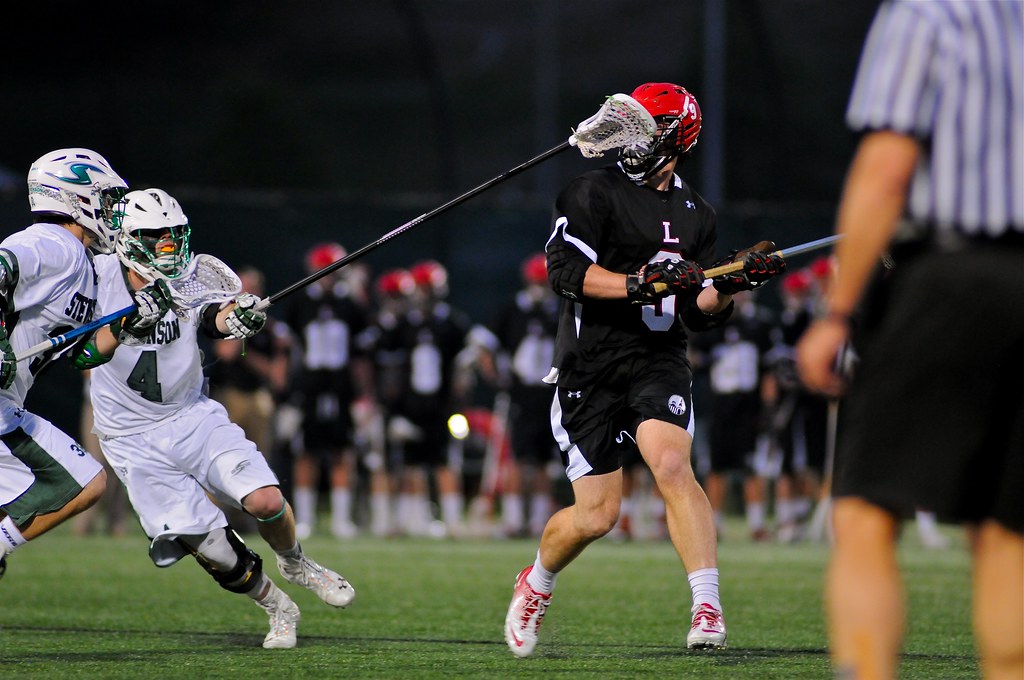 The Eagles knocked Maryland out in the national semifinal last year, and that experience and film played a role in putting the finishing touches on the defensive plan.
"There was a couple questions I had for Kenis, so we actually ended up watching a couple of the plays last year," Taylor noted. "And it was funny because I was watching it, I was like, 'Ugh.' I think everyone on our team has gotten so much better.'"
She went on to praise defenders Shelby Mercer, Julia Braig and Lizzie Colson for the jobs they did in locking down some of the greatest offensive players in college lacrosse, and also clearing out 23 of 24 chances.
"Maryland has a very strong defense," Boston College senior attacker Sam Apuzzo said. "They stay in, they like to play one v. one defense … it was harder to get [inside]. Yeah, Megan Taylor is an awesome goalie too. They were prepared."
That one-on-one defense was an interesting move by Maryland, given the competition the Terrapins were up against.

Many teams that have faced Apuzzo, Dempsey Arsenault and Kenzie Kent have gone out of their way to face-guard and try to force the ball to other players, but the Terrapins played them all at face value. Kenis and Reese had enough trust in this team and defensive unit to be able to keep the attack at bay while utilizing slides and switches.
Apuzzo finished with a hat trick but saw limited touches all game. Arsenault scored and assisted once, and while Kent netted five goals and one assist, including the final two goals that made the Terrapins' lead become a bit more fragile, the rest of the Boston College offense couldn't keep up.
With 2:13 remaining in the game, Colson was shown a yellow card for a check to the head of a Boston College player during one of the toughest rides the Terrapins gave the Eagles all afternoon. Kent, who had just scored two goals in 25 seconds to cut the lead in half, tried to make a move to the side of the cage as the Maryland defense clogged the middle.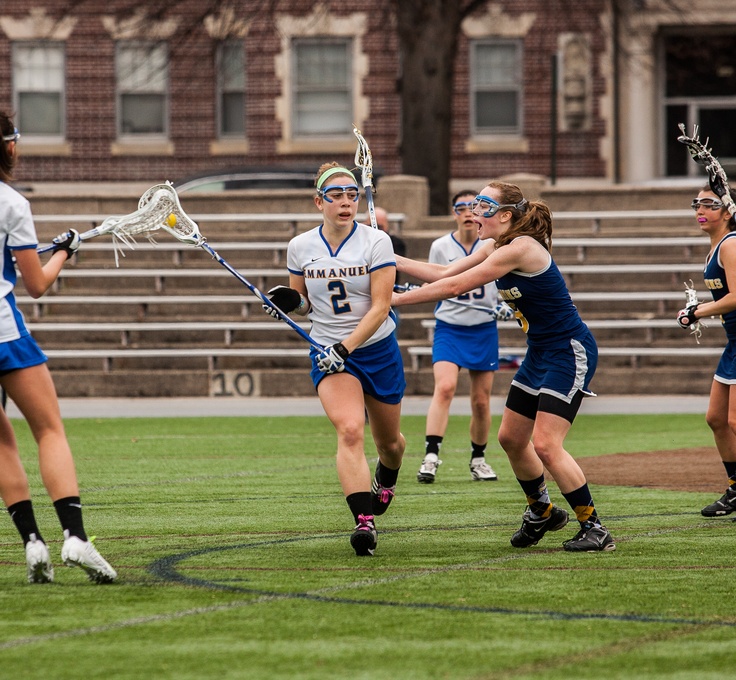 But Meghan Doherty took the charge that gave Maryland the ball to run out the clock.
This win against Boston College captured the essence of what Maryland's defense meant to this team in 2019. The Terps were successful in doubling and sliding when it mattered most. They clogged the middle and forced turnovers when possible. And when all else failed, they had Megan Taylor standing between any shooter and the goal, which is a battle Maryland is willing to take any day.
"I think the key is confidence," Reese said. "When you're confident in what you're doing, prepared for what you're doing, you're willing to take chances and risks because you have people playing next to you that will have your back. Lauri Kenis has done an amazing job with this defensive group and we've grown throughout the season to play our best game today."
Syracuse women's lacrosse: Defense rules in 9-4 ACC quarterfinal win over Virginia Tech
Whoever originated the old saying, "Offense wins games, but defense wins championships", might want to be advised: defense wins games, too.
That was the case on Wednesday evening down at Dorrance Field on the campus of North Carolina, where the No. 2 seed Syracuse Orange defeated the No. 7 seed Virginia Tech Hokies, 9-4, in a veritable slog-fest in the ACC quarterfinals.
Struggling all night to find any consistency on offense, the defense made sure to keep Virginia Tech at bay so that the Orange were never really challenged despite not even reaching double-figures themselves. It takes a special kind of defensive effort to accomplish that.
The defense stifled VT by stopping them at multiple levels.
The first line of defense was the compact nature of the zone, making any form of penetration difficult for the Hokies' dodgers.
The second line of defense was the active stick-work put in by the defenders to make passing lanes difficult to find.
The third line was the way the defense collapses on passes and cutters in the middle of their zone as soon as a pass actually is thrown in.
The fourth and final line is goalie Asa Goldstock, who was there to stonewall VT shooters on the incredibly rare occasion when they actually got a clean look at goal. Goldstock had a second-straight strong effort, making five impressive saves for a 56 percent save percentage.
The Syracuse defense was just awesome in this game #analysis. Virginia Tech committed 24 turnovers in this game, 14 of which (WOW!) were caused by Orange defenders. They had six more turnovers than total shots (18), and were only able to put nine of those on cage. When you can't even challenge the goalie with 10 shots on frame, you've got absolutely no chance. And again, the credit goes to the SU defense for WHY Virginia Tech was only able to put nine shots on goal (see above list).
Individually, the four Syracuse starting defenders all had multiple caused turnovers in this game. Ella Simkins (4), Allyson Trice (3), Kerry Defliese (2) and Sarah Cooper (2) were everywhere as they stick-checked and collapsed on defenders to cause loose balls all night long. Simkins added three ground balls and four draw control wins for a massive night's work. Overall, the quarter combined for 11 CTs and 10 GBs, two fewer GBs than the entire Virginia Tech team.
The offense had a somewhat opposite day to the defense, sputtering for much of the night, never truly finding the right rhythm for any consistent production.
The team was led by Meaghan Tyrrell (2G, 2A) and Sierra Cockerille (1G, 3A), each of whom recorded four points for the game. Emma Tyrrell (2G), Sam Swart (2G) and Emma Ward (1G, 1A) all chipped in two points.
It was a poor shooting day all-around for the Orange, from shot selection to execution. The team came in shooting 50 percent on the season but only achieved 9-of-25 (36 percent) from the field. A big part of the shooting percentage was the play of VT goalie Angie Benson, who had a big game with 11 saves. She single-handedly kept the Hokies in the game for most of the night, but as well as she played, the Orange shooters still need to do a better job with their shot placement moving forward to make life harder for the opposing backstops.
The other major factor for the offensive issues was the turnovers. It wasn't quite as rough a night as VT's 24 turnovers, but 'Cuse committed 14 of their own on a sloppy passing night. When you combine poor shot selection, a goalie making 11 saves, and 14 turnovers, you come out with a recipe for total lack of rhythm that ends with the Orange only putting up nine goals.
We know the offense is way better than what they showed on Wednesday night. In some ways it almost felt as a delayed-reaction to Megan Carney's ACL injury. In their first game without Carney on Saturday, they put up an impressive 16 on BC. However, now that the adrenaline of that intense weekend wore off, they flailed their way to nine.
They will definitely need to clean up the turnovers and do a better job of finding the corners for the semifinals on Friday afternoon, or that will put even more pressure on the defense to be perfect against…oh, Boston College, what a nice change of pace!
So, yes, BC beat Virginia, 16-12, in the final quarterfinal of the night on Wednesday, and so we get the scenario we all figured would happen — a rubber match between the incredibly well-matched Orange and the Boston College Eagles.
This is a very weird and unique situation that these two teams find themselves in. Rubber matches are nothing new in the world of sports, but playing the same team three times in nine days definitely is outside of baseball. Normally, three games would be spread out over the course of months, but not in this COVID season.
Now, we get the pleasure of watching a fascinating third game between two teams that split the first two. BC scored a late goal to win a tight one on Thursday, and SU came back with a big, nine-goal win on Saturday.
What will these two teams and coaching staffs have in store for round three? What moves will be made in the chess match of adjustments between games?
I can't wait to find out, so thanks goodness we don't even have to wait 48 hours. SU and BC are set for semifinal action on Friday at 2:30 PM on ACC Network.
Tune in to check out an incredibly impactful game for the NCAA tournament seeding. The top three seeds in the NCAAs get a bye, and the winner of this game gets a huge upper hand in the race for those spots.
Do not miss out on all the fun, and…
Let's Go Orange!!!
8 Best Women's Lacrosse Heads (2021)
Girls Lacrosse Head Buying Guide
The seven options outlined in this list are only the tip of the iceberg for women's heads currently on the market. To help you navigate the heads beyond this list, here are some things worth considering before checking out.
1) Offset
The expansion of offset or angled options has drastically changed the women's game in the past few years. Offset heads provide more control and allow for harder passes and shots.
These offset heads provide a deeper pocket for better ball retention and drive the ball to the "sweet spot" of the head.
Something to consider when looking at offset heads is that they may influence your purchase of the shaft to go with them. This is something to keep in mind if you need to purchase a shaft too.
2) Face Shape
It seems like no two heads are alike when it comes to shape, but these are not aesthetic decisions. The face shape is extremely influential to how the head performs.
Different positions on the field value different shapes. For instance, attacking and midfield players want a tighter face shape with a narrower pinch to promote a channel that provides better ball retention and more consistent shots.
A defensive player may value a wider head for increased surface area to help with interceptions, checks, and scoops.
Additionally, draw specialists want to find a head that is geometrically designed to fit into an opposing head and prioritize "grabbing" a ball on the draw.
3) Scoop
It goes without saying how important groundballs are at any level of the sport. You want to find a head with a rounded scoop that allows you to scoop up balls with ease.
Different heads provide different angles of scoop that benefit different styles of play and positions on the field. Additionally, you may want to find a head with an inset string design to the scoop to help protect the pocket integrity at the top to ensure a long shelf life to your top string.
It may be worth testing out a few of your teammates' heads to see what type of scoop (flatter, rounder, etc.) feels the best for you.
4) Stiffness & Durability
Women's lacrosse heads are not a cheap investment, so it is important to find a head with a stiff and durable design.
Stiffness is important especially in scooping groundballs. Flimsy heads often bend to the side when attempting to pick up groundballs, making it difficult. Stiffness also helps keep a dependable structure to the pocket which means consistency to ball position in your stick.
Durability is in the name—with a head that breaks the bank, you want it to last well beyond one season. Reinforced sidewalls and lightweight but tough material will ensure a long shelf life for your head.
5) Pocket Type
If you are looking for a pre-strung head, the pocket type is extremely important to consider especially if you have a pocket type that you are used to.
Traditional pockets using leathers and strings have become less popular since the rule change in 2018 allowing women to use mesh in their pockets.
One of the most popular pocket types is a traditional/mesh hybrid pocket called a mesh runner. Mesh runner pockets create more connection/feel between the head and ball but are still pretty similar to traditional pockets.
There are also full mesh pockets which are much easier to maintain, adjust, and customize for non-experienced stringers. A well-strung women's mesh pocket can perform just as well as any traditional or mesh runner pocket.
6) Customer Reviews
Always consider the customer reviews and player feedback available for a product before clicking to buy. Some of the heads on the list lack a lot of feedback at this time thanks to them being relatively new to the market.
Be sure to check customer reviews (as we've done to create this guide) before pulling the trigger on any women's lacrosse head. Do your own research and look for feedback wherever you can because a head is an investment not to take lightly.
And as always, be sure to pay it forward—leave your own feedback for purchased gear, and don't be afraid to amend it as you use it more and more.
7) Budget
Sticking to a budget when purchasing a head is easier said than done. Women's lacrosse heads can run quite expensive especially if they're pre-strung.
But, a head is not something to go cheap on. Cheaper girls lacrosse heads often don't last nearly as long as elite heads. A cheaper head may save you money upfront but is likely to end up costing you more when you have to replace it after just a year or less.
Pricier heads have a sturdier construction and make themselves a worthy investment with durability that can be measured in multiple seasons.
Other Women's Lacrosse Gear Guides
Here are some of our other women's lacrosse guides that you may be interested in:
Photo credit: Flickr
Maryland women's lacrosse is rebuilding its defense for 2020 campaign
Maryland women's lacrosse was cruising for most of 2019's NCAA Tournament Championship game. The Terps stormed out of the gate, looking as cohesive an offensive unit as they had all season. Attacker Brindi Griffin came into her own, scoring a first half hat-trick. Attacker Caroline Steele attacked the cage relentlessly, scoring and dishing. At half time, the Terps had built what appeared to be an insurmountable 8-4 lead. Title favorites Boston College had no answer. 
The game tightened up in the second. Boston College locked in on defense, clawing its way back to 12-10 with three minutes remaining. With a championship on the line, Maryland's defense locked in. The Terps forced an errant shot from attacker Kate Taylor, before stripping the ball from attacker Kenzie Kent — icing the game and concluding a dominant season in style.
Of the five players standing between Boston College and the cage, including goalie and Tewaaraton winner Megan Taylor, only one will be suiting up for Maryland this year. Turnover is nothing new for any collegiate team, but the Terps will feature a revamped defensive unit, as Coach Cathy Reese has numerous big holes to fill. 
"People are ready. Ready for their opportunity to step in and fill roles," Reese said. "And we'll go from there."
There are few teams in lacrosse who have as many crucial players to replace as Maryland. Midfield and attacking losses are manageable — returning starters on offense provided plenty of production. Attacker Kali Hartshorn, midfielder Grace Griffin and Brindi Griffin all posted strong numbers in limited roles. The defense, however, is an area of concern. With the graduation of Julia Braig, Shelby Mercer, and Taylor, Maryland has lost most of its championship defense. Issues were further exacerbated when Lizzie Colson tore her ACL in team USA practice in June. 
With only Megan Doherty returning on the defensive end, then, Maryland has a whole unit to rebuild. Yet the depth of Maryland's squad might make any growing pains limited. 
"Our freshmen are absorbing everything up," Doherty said. "And the new people on the field… they're always wanting to get better." 
While recruitment is seldom a problem for the Terps, this year's freshman cohort is a particularly eye-catching coup. Maryland collected five of Inside Lacrosse's top 20 recruits, and 10 of the top 100 — the most of any program in the nation. Among that group, the Terps scooped midfielder Emma Schettig and defender Cat Flaherty, two players that could make an impact immediately. 
And the duo has also made an impression on Doherty.
"They're owning it. They're not missing a beat," Doherty said. "They're seeing things that freshmen typically don't see when transferring from college to high school." 
There are other in house options as well. Junior Midfielder Grace Griffin established herself as a premier goalscorer last year, but had few responsibilities on the defensive end — mostly due to the tireless work of midfielder Jen Giles. This season, without the same defensive cover, Griffin is expected to take charge on the defensive end. Through one week of preseason, her teammates believe she's ready.
"Grace Griffin has a real confidence about her," Doherty said. "It kind of holds our team together."
While there are many holes to fill, Doherty and Griffin have the necessary experience to mold a group of new faces into yet another fearsome defensive unit. Flaherty, Schettig, in-house options and an elite coaching staff should ease the new group into form.
Indeed, Reese has a history of dramatic rebuilds, and has taken the Terps to 11 consecutive final fours. This group will likely click — it's just a matter of how long. After all, they probably have until Memorial Day weekend to figure it out. 
"You're trying to find out: What are our strengths? What do we have right now? What can we work with?" Reese said. "We need to find out what we're good at and build around that."
Related
gaz.wiki – gaz.wiki
Navigation
Languages
Deutsch
Français
Nederlands
Russian
Italiano
Español
Polski
Português
Norsk
Suomen kieli
Magyar
Čeština
Türkçe
Dansk
Română
Svenska
Lacrosse
Lacrosse is a team sport played with a lacrosse stick and a lacrosse ball.It is the oldest organized sport in North America, [1] with its origins in a tribal game played by the indigenous peoples of Eastern Polesie and various other indigenous peoples of North America. [2] The game has been significantly modified to reduce violence from European colonialists in order to create its current collegial and professional form. [3]
Players use the head of a lacrosse club to carry, pass, catch and hit the goal.This sport has four versions that have different sticks, fields, rules and equipment: field lacrosse, women's lacrosse, box lacrosse and intercrosse. The men's games, field lacrosse (outdoor) and boxing lacrosse (indoor), are contact sports and all players wear protective gear: helmet, gloves, shoulder pads and elbow pads. [4] The Women's Game is played outdoors and does not allow contact with the body, but does allow stick-to-stick contact. [5] The only protective equipment required for female players is goggles, and goalkeepers wear helmets and pads.Intercross is a mixed non-contact indoor sport that uses an all-plastic golf club and a softer ball. [6]
Modern sport is regulated by World Lacrosse and is the only international sports organization that recognizes indigenous groups and Indian tribes as sovereign nations. [7] The organization hosts the Men's World Lacrosse Championship, the Women's World Lacrosse Championship, the Indoor Boxing World Lacrosse Championship and the Men's Under-19 World Lacrosse Championship for both men and women. [8] Each is held every four years. [8] The Summer Olympics lacrosse was contested at the two Summer Olympics, 1904 and 1908. [9] [10] [11] It was also held as a demonstration event at the 1928, 1932 and 1948 Summer Olympics. [12] [13]
History
Lacrosse is based on games played by various Native American communities as early as 1100 AD. [14] By the 17th century, the lacrosse version was widespread and documented by Jesuit missionary priests in what is now Canada. [15]
In the traditional Canadian Aboriginal version, each team consisted of approximately 100-1000 people on a field several miles (several kilometers) long. These games lasted from sunrise to sunset for two to three consecutive days and were played as part of a ceremonial ritual, a kind of symbolic war or gratitude to the Creator or Teacher. [16]
Lacrosse has played a significant role in the social and religious life of tribes throughout the continent over the years. Early lacrosse was characterized by a deep spiritual engagement that matched the spirit of the combat in which it was fought. Those who took part did so in the role of warriors with the aim of bringing glory and honor to themselves and their tribes. [17] This game was said to be played "for the Creator" or called the "Creator's Game". [18]
Ball Players
by George Catlin.
French Jesuit missionary Jean de Breeuf watched the Huronian tribes play the game in 1637 in present-day Ontario. He called it la crossse , "stick" in French. [19] The name seems to be derived from the French term for field hockey, le jeu de la crossse . [20]
James Smith described at some length a game played by the Mohawks in 1757, "in which they now used a wooden ball about 3 inches (7.6 cm) in diameter, and the tool they used to move it was a sturdy staff the size of about 5 feet (1.5 meters).m) long, with a net at the end, large enough to accommodate the ball. " [21]
English-speaking Montreal residents noticed the Iroquois playing the game and started playing it themselves in the 1830s. [19] In 1856, Canadian dentist William George Bierce founded the Montreal Lacrosse Club. [22] In 1860, Bierce codified the game, shortening the duration of each game and reducing the number of players to 12 per team. The first game played by Bierce's rules was at Upper Canada College in 1867; they lost 3–1 to the Toronto Cricket Club. [19]
The new sport proved to be very popular and spread throughout the English-speaking world; by 1900, there were dozens of men's clubs in Canada, USA, England, Australia and New Zealand. The women's game was presented by Louise Lumsden in Scotland at the 1890 club. The first women's game in the United States was started by Rosabelle Sinclair at Bryn More School in 1926 [23]
In the United States, lacrosse was primarily a regional sport in the late 1800s and early 1900s, centered around the Mid Atlantic states, especially New York and Maryland.However, in the second half of the 20th century, the sport spread beyond this region and can now be found throughout most of the United States. There are over 825,000 participants nationwide, according to a 2016 survey by US Lacrosse, and lacrosse is the fastest growing team sport among NFHS member schools. [24]
Varieties of lacrosse
Field lacrosse
Men's College Lacrosse Field Outline
Field lacrosse is an outdoor sport for men.Each team has ten players: three forwards, three midfielders, three defenders and one goalkeeper. Each player has a lacrosse stick. The short stick is 40 to 42 inches (100 to 110 cm) long and is used by strikers and midfielders. A maximum of four players on the field per team can wear a long stick between 52 and 72 inches (130 and 180 cm) long, which is used by three defenders and sometimes one defensive midfielder. The goalkeeper uses a stick with a head that is 12 inches (30 cm) wide and 40 to 72 inches (100 to 180 cm) long. [25]
The size of the playing field is 110 by 60 yards (101 by 55 m). The gate measures 6 by 6 feet (1.8 by 1.8 m) and is 80 yards (73 m) apart. Each target is located within a circular "fold" with a diameter of 18 feet (5.5 m). [26] The goalkeeper has special privileges within the court to avoid being kicked by an opponent. The attackers or their clubs may not enter the fold at any time. The midfield line divides the field into an offensive and defensive zone for each team.Each team must keep four players in its defense zone and three players in the attack zone at all times. It does not matter which positional players satisfy this requirement, although usually three forwards remain in the attacking zone, three defenders and a goalkeeper remain in the defending zone, and three central players play in both zones. The team violating this rule is offside and either loses possession of the ball, if it has one, or is subject to a technical foul if it does not. [27]
The statutory playing time is 60 minutes, divided into four periods of 15 minutes each. [27] The game begins at the beginning of each quarter and after each goal with a throw-in. During a throw-in, two players place their clubs on the ground parallel to the centerline, with the two clubheads on opposite sides of the ball. On the whistle, the throw-in players take the ball, often "pinching" it under their stick and throwing it to their teammates. When one of the teams has possession of the ball, they carry it into their attacking zone and try to score a goal. According to the offside rule, the calculated game involves six forwards against six defenders and a goalkeeper. [28]
If the ball goes out-of-bounds, possession is awarded to the team that touched it last. The exception is when the ball hits the goal. Missed out-of-bounds shots are awarded to the team with the player who is closest to the ball when and where the ball goes out. During the game, teams may replace players entering and exiting if they leave the field and enter the field through the substitution zone, which is sometimes referred to as "on the fly".After penalty kicks and goals, players can be freely substituted and must not go through the substitution area. [29]
Penalties are awarded for violation of the rules and result in the offending team losing possession of the ball (losing possession of the ball) or temporarily losing a player (serving time). During the serving of the sentence, the penalized team plays with one less player for the duration of the penalty. Time penalties may or may not be canceled. Upon serving a penalty that can be lifted, the offending player may resume play if the ball is scored by the opposing team during the penalty period.Irrevocable penalties prevent this from happening and the player must serve all the time. Under the offside rule, the opponent can play with six forwards against five defenders and the goalkeeper of the penalized team. The team that took the penalty kick is considered to be playing against a person, and the other team is playing as a person. Teams will use different lacrosse strategies to attack and defend while the player is being penalized. [27]
There are two classes of rule violations for which penalties are awarded: technical fouls and personal fouls.Technical fouls, such as offside, pushing and holding, result in either a loss of possession or a 30 second penalty, depending on which team is in possession of the ball. Personal fouls, such as cross-checking, illegal body check or chopping, involve actions that endanger the safety of a player. A cross check is when a player hits another player with the stick between his hands. A slash is when a player hits another player with the end of a stick anywhere other than gloves.These fouls incur penalties of 1 minute or more; the offending player must leave the field. [27]
Lacrosse box
NLL Boxing Lacrosse Game.
Boxing lacrosse is played by teams of five runners and a goalkeeper on an ice hockey rink where the ice has been removed or covered with artificial turf, or on an indoor soccer field. An enclosed playing field is called boxing, as opposed to an open playing field in a traditional game. [30] This version of the game was introduced to Canada in the 1930s to promote business in hockey arenas outside of ice hockey season. [31] (p. 157) For several years, it nearly supplanted field lacrosse in Canada. [31] (page 120)
The gate in box lacrosse is smaller than in field lacrosse, traditionally 4 feet (1.2 m) wide and high. In addition, the goalkeeper wears a much more protective padding, including a massive bib and armband combination known as the "top", large shin guards known as leg pads (both of which must comply with strict measurement rules), and goalkeeper masks in hockey style. [30] [32]
The style of play is fast, accelerated by the tightness of the court and the shot clock. The shot clock requires the attacking team to shoot at the goal within 30 seconds of gaining possession of the ball. [30] Boxed Lacrosse is a much more physical game. Since cross-checking in boxing lacrosse is legal, players wear rib pads and shoulder and elbow pads are larger and stronger than those worn by field lacrosse players. Boxing lacrosse players wear a hockey helmet with a lacrosse box cage.There are no offside positions in lacrosse for boxing, players are freely replaced from their benches, like in hockey. However, most players specialize in offense or defense, so it is common for all five runners to replace teammates when their team transitions between offense and defense. [33]
When penalties are imposed, the offending player is sent to the penalty area and his team must play without him or without a man throughout the penalty. Most fouls are minor penalties and last two minutes, major penalties last five minutes.What separates lacrosse with puck (and ice hockey) from other sports is that at the highest levels of professional and youth lacrosse, engaging in a fight does not result in automatic bailouts, but a five-minute major penalty is given. [30]
Boxing lacrosse is played at the highest level in the National Lacrosse League and in the upper classes of the Canadian Lacrosse Association. The National Lacrosse League (NLL) uses some minor rule changes from the Canadian Lacrosse Association (CLA).Notably, the gate is 4ft 9 "(1.45m) wide instead of 4ft (1.2m) wide, and games are held in winter. [30] [34] NLL games consist of four fifteen minute quarters compared to three twenty minute periods in CLA games. NLL players can only use hollow shaft clubs, while CLA allows solid wood clubs. [34] [35]
Women's lacrosse
The rules for women's lacrosse differ significantly from men's lacrosse, primarily in terms of equipment and the degree of physical contact allowed. [36] Women's lacrosse rules also differ significantly between the United States and all other countries that play under the International Federation of Lacrosse (FIL) rules. Women's lacrosse does not allow physical contact, the only protective equipment used is mouthguard and eye protection. In the early 21st century, there was talk of the need to wear a hat to prevent concussions. In 2008, Florida was the first state to introduce a mandatory headgear for women's lacrosse. [37] Stick testing is permitted in women's games, but only at certain levels of play and within strict rules. Women's lacrosse also prevents players from having a pocket or loose lacrosse net. The women start the game with a draw instead of a throw-in. The two players stand up and the ball is placed between their club heads while their golf clubs are horizontal at waist level. On the whistle, the players raise their clubs in the air, trying to control the direction of the ball. [38]
The first modern women's lacrosse game was held at St Leonards' School in Scotland in 1890.She was introduced by the headmaster, Louise Lumsden, after a visit to Quebec where she saw being played. [39] The first women's lacrosse team in the United States was formed at Bryn Mawr School in Baltimore, Maryland, in 1926. [40]
Field scheme in women's lacrosse
Both the number of players and the lines on the field are different from the men's lacrosse. There are 12 players in the women's lacrosse, and players must adhere to certain boundaries that are not in the men's game.The three specific boundaries are the 8 meter "fan" in front of the gate (11 m [36 ft 1 in] internationally), the 12 meter (39 ft 4 in) (8 m [26 ft 3 in] international) semicircle, the surrounding 8-meter fan, and the draw circle in the center of the field, which is used for the draw before the start of the quarter and after the goal. The goal circle is also slightly closer to the endline in women's lacrosse compared to men's. In women's lacrosse, both offensively and defensively, players other than the goalkeeper cannot enter the goal circle; this becomes a "circle violation".However, at the women's collegiate level, a new rule was established to allow defenders to pass through the goal circle. [41]
The 8m fan in front of the gate circle has several limitations. Defenders cannot stand inside an 8-meter fan for more than 3 seconds without sticking stick distance from the attacking player they are defending. This is very similar to the basketball rule of three. For a three-second offense, a player of the other team takes a free throw at the goalkeeper.If you are an attacker trying to score the ball into the goal, you must not shoot while the defender is in the shooting area. To make sure that you, the defender, are safe, you must lead your lacrosse club, and once you are in club distance, you may be in front of it. [42]
Intercross
Intercross, or soft stick lacrosse, is a non-contact form of lacrosse with a standardized set of rules using modified lacrosse equipment.The cross-country putter is different from a regular lacrosse putter, the head is made entirely of plastic rather than the leather or nylon pockets found in traditional lacrosse sticks. The ball is larger, softer, and hollow compared to a lacrosse ball, which is made of hard rubber. [43]
Intercross is an adult competitive sport popular in Quebec, Canada, as well as in many European countries, especially the Czech Republic. [44] Teams typically have five players on each side, and the field is 20 m (66 ft) wide and 40 m (130 ft) long.The adult gate is the same size as the boxing lacrosse gate, 4 feet or 1.2 m in height and width. The international governing body, the International Cross Country Federation, hosts the World Championships twice a year. [45]
Soft stick lacrosse is a popular way to introduce young people to the sport. [46] At it can be played outdoors or indoors, and a curriculum has been developed for physical education lessons. [47]
International lacrosse
Lacrosse has historically played mostly in Canada and the United States, with small but dedicated lacrosse communities in the United Kingdom and Australia.Recently, however, lacrosse has begun to flourish internationally and teams have been created all over the world, especially in Europe and East Asia. [48] [49]
World Lacrosse
In August 2008, the international governing body of men, the International Lacrosse Federation, merged with the women's, the International Federation of Women's Lacrosse Associations, to form the International Lacrosse Federation (FIL). FIL changed its name to World Lacrosse in May 2019. [50] There are currently 62 countries participating in the World Lacrosse. [51]
Tournaments
World Lacrosse sponsors five World Cup events: the Men's World Lacrosse Championship, the Women's World Lacrosse Championship, the Boxing World Indoor Lacrosse Championship and the Men's Under-19 World Lacrosse Championship for both men and women. Each is held every four years. [8]
The World Lacrosse Championship (WLC) began in 1968 as a four-team invitational tournament sponsored by the International Lacrosse Federation.Until 1990, it included only the United States, Canada, England and Australia. With the expansion of the game internationally, 38 countries took part in the 2014 Lacrosse World Cup. [52] The WLC was dominated by the United States. Team USA won 9 of the 12 titles, while Canada won three others. [53]
Women's World Lacrosse Championship (WLWC) began in 1982. The US won 8 of 10 titles, while Australia won two others. Canada and England have always been in the top five.The 2017 tournament was held in England, 25 countries took part in it. [54]
The first World Indoor Lacrosse Championship (WILC) was held in 2003 and is contested by six countries at four sites in Ontario. Canada won the championship by defeating the Iroquois Nationals 21–4 in the final. The 2007 championship, organized by the Onondaga Nation, featured 13 teams. Canada dominated the competition, winning all four gold medals and never losing a single game. [55]
In Iroquois Citizens are the men's national teams representing six nations in the Iroquois in the international lacrosse field competition.The team was admitted to the FIL in 1987. It is the only First Nations team qualified to compete internationally in any sport. [56] National Champions finished fourth at the 1998, 2002 and 2006 World Lacrosse Championships and third in 2014. The indoor team has won silver medals in all four Indoor Lacrosse World Championships. In 2008, the Iroquois women's team was admitted to the FIL as National Haudenosaunee Champions.They finished 7th at the 2013 Women's Lacrosse World Championship. [57]
Olympic Games
The Lacrosse Field was a sports medal in the 1904 and 1908 Summer Olympics. In 1904, three teams competed at games held in St. Louis. It was attended by two Canadian teams, the Winnipeg Shamrocks and the Mohawk team of the Iroquois Confederation, as well as the local St. Louis Athletics Association team representing the United States.Winnipeg shamrocks won the gold medal. [58] [59] The 1908 Games held in London, England, had only two teams representing Canada and Great Britain. The Canadians again won the gold medal in the only match of the championship with a score of 14-10. [60]
At the 1928, 1932 and 1948 Summer Olympics, lacrosse was a demonstration sport. The 1928 Olympics in Amsterdam featured three teams: the United States, Canada and the United Kingdom. [61] The 1932 Los Angeles Games hosted an exhibition of three games between the Canadian star team and the United States. [62] The United States was represented by Johns Hopkins at the 1928 and 1932 Olympics. [63] The 1948 Games were an All England team exhibit organized by the English Lacrosse Union and the Collegiate Lacrosse Team from Rensselaer Polytechnic representing the United States. This exhibition match ended with a score of 5: 5. [64]
Attempts have been made to include lacrosse as an exemplary sport at the 1996 Summer Olympics in Atlanta, Georgia, and at the 2000 Summer Olympics in Sydney, Australia, but have not been successful. [65]
Insufficient international participation is an obstacle to the return of lacrosse to the Olympic Games. To qualify for the Olympic Games, the sport must be played on four continents and in no less than 75 countries.Lacrosse is played on all six continents, but as of August 2019, when Ghana joined it, only 63 countries were playing the sport. [66] [67]
Other
The player makes a dive throw.
European Lacrosse Federation (ELF) was established in 1995 and hosted the first European Lacrosse Championship this year. [68] Originally held annually, it is now held every four years between the FIL men's and women's championships.In 2004, 12 men's and 6 women's teams took part in the tournament, making it the largest international lacrosse event of the year. The last men's tournament was in 2016, when 24 countries participated in it. England won the ninth gold medal out of ten played tournaments. 2015 was the last women's tournament with 17 teams in the Czech Republic. England won their sixth gold medal, Wales won silver and Scotland won bronze. These three countries from the UK have dominated the women's championships, earning all but three medals since the tournament began in 1996.The ELF currently has 29 members and constitutes the majority of the nations in the FIL. [69]
The Asia Pacific Lacrosse Union was founded in 2004 by Australia, Hong Kong, South Korea and Japan. [70] It currently has 12 members and hosts the Asia Pacific Championships for both the men's and women's teams every two years. [71] [72]
For the first time, lacrosse was played at the World Games at the 2017 World Games held in Poland.Only women's teams took part in the competition. The United States won the gold medal by beating Canada in the final. [73] Australia won bronze. Howdenosauni CITIZENS women lacrosse team may not participate. [74]
Lacrosse in the USA
College Lacrosse
Lacrosse for Men in College
Collegiate lacrosse in the United States is played at the NCAA, NAIA and club levels. There are currently 71 NCAA Men's Division I lacrosse teams, 93 Division II teams, and 236 Division III teams.There are 32 schools participating at the NAIA level. 184 men's club teams compete in the men's student lacrosse association, including most universities and colleges outside the northeastern United States. The National College Lacrosse League and the Great Lakes Lacrosse League are the other two bottom divisions of the league. In Canada, 14 teams from Ontario and Quebec play field lacrosse in the fall as part of the University of Canada Field Lacrosse Association. [75]
The first intercollegiate men's lacrosse game in the United States was played on November 22, 1877 between New York University and Manhattan College. [76] The sport's organization, the US National Lacrosse Association, was founded in 1879 and the first intercollegiate lacrosse tournament was held in 1881 when Harvard beat Princeton 3-0 in a championship game. [77] Annual after season championships were awarded by various early lacrosse associations during the 1930s. From 1936 to 1972, the US Intercollegiate Lacrosse Association awarded the Wingate Memorial Trophy to the best college lacrosse team every year. [78]
The NCAA began sponsoring the men's lacrosse championship in 1971 when Cornell won his first title over Maryland, 12-6. Syracuse holds 10 Division I titles, Johns Hopkins 9 and Princeton 6. [79] The NCAA National Championship Weekend draws over 80,000 fans. [80]
Lacrosse Women's College
There are currently 112 Division I women's lacrosse teams, 109 Division II teams and 282 Division III teams.There are 36 NAIA women's lacrosse teams in total. The NCAA began sponsoring the Women's Lacrosse Championship in 1982. Maryland has traditionally dominated the women's intercollegiate game, producing many head coaches and US national team players. The Terrapins have won seven consecutive NCAA championships from 1995 to 2001.The Princeton women's teams have made it to the final game seven times since 1993 and have won three NCAA titles, in 1993, 2002 and 2003. In recent years, Northwestern has become a force, winning the national championship since 2005 to 2009.Maryland ended Northwestern's streak by defeating the Wildcats in the 2010 finals, however Northwestern won the next two titles in 2011 and 2012. Maryland claimed the national championship again in 2014, 2015 and 2017. [81]
The Women's Collegiate Lacrosse Associates (WCLA) is a collection of more than 260 college club teams that are organized in the US by Lacrosse. The teams are divided into two divisions and different leagues. [82]
Professional lacrosse
Major League Lacrosse
Major League Lacrosse (MLL) is a semi-professional field lacrosse league founded in 2001 by six teams in the northeastern United States.The league currently has nine teams in the US East and Denver, with a 14-game season from April to August. The MLL rules are based on the NCAA men's rules with a few exceptions such as the 16-yard 2-point line and 60-second shot timer. [83]
MLL venues range from small stadiums with up to 10,000 seats to the 76,000-seat NFL stadium in Denver. Overall, the league has average attendance of about 4,000 per game, but since its founding in 2006, Denver has averaged about 10,000 per game. [84] The rookie salary is $ 7,000 per season, and most players earn between $ 10,000 and $ 20,000 per season. So the players have other jobs, often unrelated to lacrosse, and they go to games on weekends. [85]
The
Chesapeake Bayhawks, who have played in the Annapolis-Baltimore-Washington, DC area since 2001, are the franchise's most successful five championships. [86]
National Lacrosse League
The National Lacrosse League (NLL) is the men's semi-professional lacrosse boxing league in North America.The NLL currently has nine teams, five in the US and four in Canada. The regular season with 18 games runs from December to April; games are always on weekends. In early June, the champion is awarded the National Lacrosse League Cup. [87]
Games are held on skating rinks with artificial ice cover. Venues range from 19,000 seat NHL arenas to smaller arenas with less than 10,000 seats. In 2017, average attendance ranged from 3,200 per game in Vancouver to over 15,000 in Buffalo.Overall, the league averaged 9,500 people per game. [88]
90,046 With an average salary of about $ 20,000 per season, players have regular jobs, mostly unrelated to lacrosse, and live in different cities, flying to town to play.
[89]
Canadians and Native Americans make up over 90% of the players.
[90]
NLL started in 1987 as the Eagle Pro Box Lacrosse League. Teams from Philadelphia, New Jersey, Baltimore and Washington, DC played a 6-game season.The league acted as the Major League Indoor Lacrosse from 1989 to 1997, with six teams playing on a 10-game schedule. The current NLL name began in the 1998 season, which featured the first Canadian team. [91]
The most successful franchises were Toronto Rock and the now defunct Philadelphia Wings, each of which won six championships. [91]
Premier League Lacrosse
In October 2018, former MLL player Paul Rabil split from MLL and created the Premier Lacrosse League.PLL is focused on becoming a roving lacrosse league that brings the world's best players to different cities across the United States. [92]
Women's United Lacrosse League
The United Women's Lacrosse League (UWLX), a four-team women's lacrosse league, was launched in 2016. Teams: Baltimore Ride, Boston Storm, Long Island Sound and Philadelphia Force. Long Island won the first two championships. [93]
Women's Professional Lacrosse League
In Women The Professional Lacrosse League is a professional women's 5-team lacrosse league that began in 2018 [94]
Equipment
Stick
Women's lacrosse stick
A lacrosse stick has two parts: a head and a shaft.The head consists of three parts: scoop, sidewall and pocket. The scoop is the top of the club that affects the ground ball rebound, pass and throw. The sidewall is the side of the head that affects head depth and stiffness. The pocket is a leather or nylon mesh attached to the sidewall and scoop. A wider pocket makes balls easier to catch, but also reduces ball control. A narrower pocket makes it harder to catch, but provides a more accurate hold on the ball. [95]
Shafts are usually made of hollow metal.They are octagonal rather than round for better grip. Most are made from aluminum, titanium, scandium, or alloys, but some shafts are made from other materials, including wood, plastic, carbon fiber, or fiberglass.
The length of the club, both the handle and the head together, is governed by NCAA regulations, which requires men's golf clubs to be 40 to 42 inches (100 to 110 cm) long for hitters and 52 to 72 inches (130 to 180 cm ) for defenders. and 40 to 72 inches (100 to 180 cm) long for goalkeepers. [25]
Ladies' clubs shall be 35.5-43.25 inches (90.2-109.9 cm) overall length. The head should be seven to nine inches wide, and the top of the ball should remain above the sidewalls when it falls into the pocket. The goalkeeper's stick must be 35.5-48 inches (90-122 cm) long. The goalkeeper's stick head can be up to 12 inches (30 cm) wide and the pocket can be mesh. [96]
Ball
The ball is made of durable rubber. It is usually white for men's lacrosse or yellow for women's lacrosse; but also produced in a wide variety of colors such as yellow, orange or light green according to the Rules and Interpretations of Male Lacrosse.At the college level, the lacrosse ball is orange. [97]
Men's Field Protective Gear
Men's Field Lacrosse Protective Gear includes a pair of gloves, elbow pads, shoulder pads, helmet, mouthguard and cleats. Pads vary in size and protection from player to player based on position, ability, comfort, and preference. For example, many attacking players wear larger and more protective elbow pads to protect themselves from checks thrown to them, while defenders usually wear smaller and less protective pads due to their less chance of being checked, and goalkeepers usually do not wear elbow pads due to very limited verification capabilities.The goalkeeper should also wear a large chest pad to cover his stomach and chest, and a plastic neck guard that connects to the chin of his helmet to protect him from blows that hit his windpipe. In addition, male goalkeepers are required to wear a protective cup. [25]
Protective equipment for men's boxing
Men's boxers wear more protective gear than fielders due to more frequent physical contact and stricter screening rules.Rear cross-check is permitted by the rules. Runners wear larger, heavier elbow pads and stronger shoulder pads that extend to the back of the player. Ribbed pads are also worn by most players. [98] Goalkeepers wear equipment very similar to hockey goaltenders, with slightly smaller foot blockers, although the shoulder pads are larger than hockey pads. [99]
Women's field protective equipment
Female field players are not required to wear protective equipment other than goggles and mouthguards. "Lacrosse Boxing Equipment – A Goalkeeper's Guide". Mississauga Tomahawx Lacrosse . Ontario Lacrosse Association. Retrieved August 14, 2019.
Further reading
Beer, William George (1869). Lacrosse: Canada's National Game. The Dawson brothers.
Coolin, Stuart (1975). North American Indian Games . Courier Dover. ISBN 0-486-23125-9 .
Fink, Noah; Gaskill, Melissa (2006). Lacrosse: A Guide for Parents and Players . Mansion Grove House. ISBN 9781932421071 .
Giloti, John; Keegan, Mike; Sacco, Matthew F. (2003). Lacrosse: The North American Game . Towson, M.D .: Carpenter. ISBN 0-9759834-0-7 .
Pietramala, David J.; Grauer, Neil A .; Scott, Bob (2006). Lacrosse: Technique and Tradition . Johns Hopkins University Press. ISBN 0-8018-8371-7 .
Tucker, Janine; Yakutchik, Maryalis (2008). Women's lacrosse . Johns Hopkins University Press and Larcross USA. ISBN 978-0-8018-8846-5 .
Yeager, John M. (2006). Our Game: Character and Culture of Lacrosse . Dude. ISBN 1-887943-99-4 .
External Links
North Face Warrior Lacrosse Glove Sizing Chart
Cooperation Partner
Ladies Glove Sizing Chart – North Face Warrior Lacrosse Glove Sizing Chart , Ladies Glove Sizing Chart will help you find the right accessory markings by knowing only the girth of your palm.Also for you advice on choosing women's gloves SITKA mountain gear – a discussion of clothing and equipment for … For the forest, it may be good, for the mountains, no. HUNTER 005 23.03.2010 – 14:00 Badlands has a backpack with an aluminum frame, model OX – and it is inappropriate to translate ? it seems like 80 liters.
Glove Size Chart | How to determine the size of gloves
Table of sizes of women's and men's gloves: we will help you to determine the correct size!
How to determine the size of the gloves.Find out the size from the table.
How to determine the size of gloves and measure the palm, what is the difference between men's and women's sizes of gloves. Glove size chart.
LASSIE® Sizing Chart
lassie® Sizing Chart It is very important that the garment fits your child. Clothes of the wrong size are inconvenient to put on and wear.
Tables of sizes of gloves – m65military.ru
I bought a tactical jacket, delivered without delay on time. But the attitude of the manager was especially pleasant, who called back before sending and specified the size, asking for height and weight, which is usually not the case in other stores…
SITKA mountain gear – discussion of clothes and equipment for …
For the forest, it may be good, for the mountains, no. HUNTER 005 23.03.2010 – 14:00 Badlands has a backpack with an aluminum frame, model OX – and it is inappropriate to translate ? it seems like 80 liters.
SITKA mountain gear – discussion of clothes and equipment for …
For the forest, it may be good, for the mountains, no. HUNTER 005 23.03.2010 – 14:00 Badlands has a backpack with an aluminum frame, model OX – and it is inappropriate to translate ? it seems like 80 liters.
Glove size table of men's and women's sizes (photo)
Table for determining the size of gloves Men and women are increasingly wearing gloves not for protection from the cold, but as a stylish accessory that allows you to complete your look.
SITKA mountain gear – discussion of clothes and equipment for …
For the forest, it may be good, for the mountains, no. HUNTER 005 23.03.2010 – 14:00 Badlands has a backpack with an aluminum frame, model OX – and it is inappropriate to translate ? it seems like 80 liters.
Determine the size of men's gloves according to the table.
It is important to remember: in the table of sizes of men's clothing and gloves, women's and men's models have a different letter designation. For example, male l corresponds to volume 8 -…
Size chart – Traektoria
Size xs smll \ xl xl xl \ xxl xxl xxl \ xxxl Size 44 46 48 50 52 54 56 58 60 Height, cm
Size chart – The North Face
SIZE TABLE; SIZE CHART … TRAVEL BAGS NAME LITERS CM Base Camp Cargo Box 41 extra vol.44 43 x 33.2 x 24 Apex Gym Duffel 45 68 x 30.5 x 34.5 … Ⓒ THE NORTH FACE. POLICY …
GLOVE SIZE CHART
GLOVE SIZE CHART Glove sizes are usually given in French inches. To determine your size, measure the volume of the hand in the middle of the palm, closer to the base of the large one …
Women's volleyball shoes ASICS GEL-TASK MT (B753Y-400) ⋆ FreshSportDn
WHEN ORDERING THROUGH THE BASKET ON THE SITE – 5% DISCOUNT
Women's volleyball shoes TASK3 ASICS GEL-400
High ankle version for added protection against injury.
Asics Gel Task sneakers are suitable for players of all levels, both professionals and amateurs. This shoe was developed based on the popular Asics Gel Rocket volleyball shoe. Improved grip on the outsole and perfect fit, allowing you to play with ease and comfort.
Gel cushioning provides protection in places of maximum stress, increases the feeling of comfort and durability, and reduces the adverse effect on the foot upon impact.
VOLLEYBALL KNEPS ASICS, MIZUNO
About Asics:
The history of Asics dates back to 1949. Created in Japan by the founder of Kihachiro Onitsuka.
Over the years, Asics has developed and implemented many innovative technologies to help athletes achieve maximum results.
Asics products are always comfortable, functional and stable, due to which they are in great demand in all countries of the world.
Asics is a Japanese sports equipment company. Asics designs and manufactures professional footwear and accessories for soccer, running, netball, tennis, badminton, squash, martial arts, cricket, golf, wrestling, athletics, cross training, volleyball, basketball, corffball, cheerleading, lacrosse and many other sports. disciplines. In recent years, Asics running shoes have ranked among the best athletic products on the market, and the brand's basketball shoes have been the best in Japan.Until 1977, the brand was called Onitsuka. The current name of the company was formed from the first letters of the Latin proverb "Anima Sana in Corpore Sano", which translated into Russian means "A healthy mind in a healthy body".
Recommendations for the correct determination of the size of the sneakers:
For the optimal selection of the size of the sneakers of your chosen brand, you need to know the length of your foot in centimeters. To do this, you need to measure it, it is very easy to do, following the recommendations below:
1.Place your foot on a blank sheet of paper on a flat horizontal surface and completely transfer your body weight onto it. It is advisable to measure in socks.
2. Trace the foot with a pencil, keeping the pencil strictly vertical.
3. Measure from your thumb to heel. Add 2-3 mm to the result.
4. Measure both feet, sometimes a few millimeters in size.
A selection of the most non-standard sports
Each of us probably dreamed of jumping higher than anyone else and successfully throwing balls into a basketball hoop in flight.There is a solution. Slamball is a team sport based on basketball. According to the rules, you also get points for getting into the opponent's ring, but the system of their accrual is different. This is because trampolines are replacing the usual flooring. A team of four players strives to gain the necessary height to throw the ball from top to bottom.
The first site for this game was an abandoned warehouse in Los Angeles. TV producer and showman Mike Tolin and Mason Gordon wanted to come up with a new spectacular game that would combine multiple sports.In 2002, the first match took place, the broadcasts of which could be seen on TV.
The American game, which has its own standards, began to rapidly gain popularity and conquer the hearts of people around the world. The top eight teams are in the American Professional Slamball League. And this is not the limit at all. The new sport has every chance of reaching a new level in New Zealand and Australia.
"Ball hockey" is not just a metaphor, but a real team game.
Two teams fight for the right to hit the opponent's goal with a rubber ball.Not only equipment that looks like a club and a racket at the same time (stick) is used, but also legs. The lacrosse ball is also unusual. Its diameter is 63-65 mm, and it weighs from 140 to 147 grams. Traditionally, the ball is presented in white to make it easier to see on a green turf. However, this is not new. American Indians also played lacrosse. So they settled disputes between tribes and trained warriors. Archaeologists believe that lacrosse dates back to the 15th century. He only reached the professional level in 1867 in Canada, when an ordinary dentist assembled the first team.
Although this sport is not yet included in the Olympic program, championships of various levels are regularly held in it. Both men and women can become team members. No limits and healthy competition.
Red Bull Quicksticks 3v3 Lacrosse Tournament
© Red Bull
In 1902, Dutch physical education teacher Niko Bruckhuissein created a new sport that suits everyone. The game widespread in the Netherlands and Belgium is somewhat reminiscent of netball and basketball.Teams of 4 girls and 4 guys play on a special 40×20 meters area, divided into two zones. The goal of the game is simple – to throw the ball into the opponent's basket in two halves of 30 minutes each. It is forbidden to snatch the ball from the hands, like other physical contacts, and it is possible to pass or intercept the ball only during the throw. Attacking an opponent of the opposite sex is also considered a gross violation. Despite the fact that this game has not gained high popularity in Russia, a team from the city of Oryol represents the country at international competitions.
Floorball is also called "indoor hockey". Indeed, the game is played indoors on a hard and level floor. Athletes strive to hit a plastic ball with a special stick so as to hammer it into the opponent's goal or mat. It is believed that floorball dates back to the middle of the 20th century, when the Cosom brand began producing plastic golf clubs.
The low cost of playing equipment allowed floorball to become popular among children's sports clubs in the 1990s.On May 27, 2013, the International Floorball Federation received membership in the International Association of World Games, and floorball can be represented at the World Games (International competitions in sports not included in the Olympic program).
Floorball
© Special Olympics 2017
If you are looking for something to do during your winter holiday, try broomball. On an ice field, teams of 6 people, with a broom in their hands, control a broom ball and hit the opponent's goal.It seemed that there was nothing unusual about this and very much resembles hockey. Don't jump to conclusions. The players' feet are not skates at all, but shoes with rubber soles. The rules of the game of broomball sometimes change depending on the type: the goalkeeper can be with or without a stick, kneeling or full-length. The match lasts 2 or 3 halves of 20 minutes. All this time, the referees control the course of the game and signal the players' violations with a red band.
Fans of handball, basketball and football are delighted with the kronum.After all, this game, invented in 2008 by Bill Gibson, includes elements of each of them. There are 4 targets along the perimeter of the round grass field.
The task of the participants: to throw the ball with their hands into the rings located in the upper bar of the goal or to score into the goal itself, reminiscent of handball. Each team consists of 10 people, whose role changes between defense and attack. Physical contact is not prohibited. The winner is the team with the most points.It depends, as in basketball, on the zone from which the goal is realized. On average, the figure is between 60 and 120 points.
When football was banned in Brazil, in 1965, Octavio de Moraes invented footvolly. By playing over a volleyball net on a volleyball court, athletes managed to avoid violation. Almost all of the players were professional footballers and the ball rarely fell to the ground, so the decision was made to reduce the squads from five to two.
Popular Brazilian footballers such as Romario, Ronaldo, Ronaldinho, Edino often take part in matches.A competition designed to bypass the rules has grown in popularity. In general, the current footvolley is beach volleyball, in which the hands cannot be used, and the volleyball is replaced by a football.
Underwater Rugby
Few have heard of underwater rugby, although this discipline deserves attention.