Why is lacrosse important to canada: A Brief History of Lacrosse in Canada
A Brief History of Lacrosse in Canada
Young field lacrosse players today | © Kasey Eriksen / Flickr
Known as Canada's only official national sport from 1859 to 1994, the game of lacrosse has been in the country since the 17th century. By the turn of the 20th century, it was the most dominant sport in the country. Keep reading to find out more about its history and how it became so popular in Canada.
The First Nations, Canada's indigenous people, were observed playing the game of lacrosse back in the 17th century by European settlers. The Algonquin people named it Baggataway, while the Iroquois Nation called it Tewaarathon. The First Nations played the game for their Creator, as it was a way for them to show their gratitude to the Great Spirit.
The name came from French settlers, who believed the stick looked like a Bishop's crozier or staff. Crozier in French is "crosse," which is why they began calling the game La Crosse, and the term obviously stuck.
It wasn't until the 1800s that Montreal residents became interested in the sport, and they began playing games against the First Nations.
1908 Canadian Olympic Lacrosse Team | © Library and Archives Canada
Patriot William George Beers is known as the father of modern lacrosse. In the 1860s, he produced a pamphlet that detailed the rules and instructions for the sport. He also replaced the deerskin ball with one made from hard rubber. Dr. Beers' Montreal Lacrosse Club organized a conference in 1867 to create the National Lacrosse Association (today known as the Canadian Lacrosse Association).
It was North America's first national sport governing body. Its goal was to standardize rules, organize national championships, and "promote good fellowship and unity across the country," according to the CLA website. The organization's motto was "Our Country, Our Game." By the end of 1867, there were 80 lacrosse clubs operating across Canada.
Playing for the 2015 MANN Cup and to become Canada's Senior Men Champions | © Kasey Eriksen / Flickr
At the turn of the 20th century, lacrosse was the most dominant sport in Canada.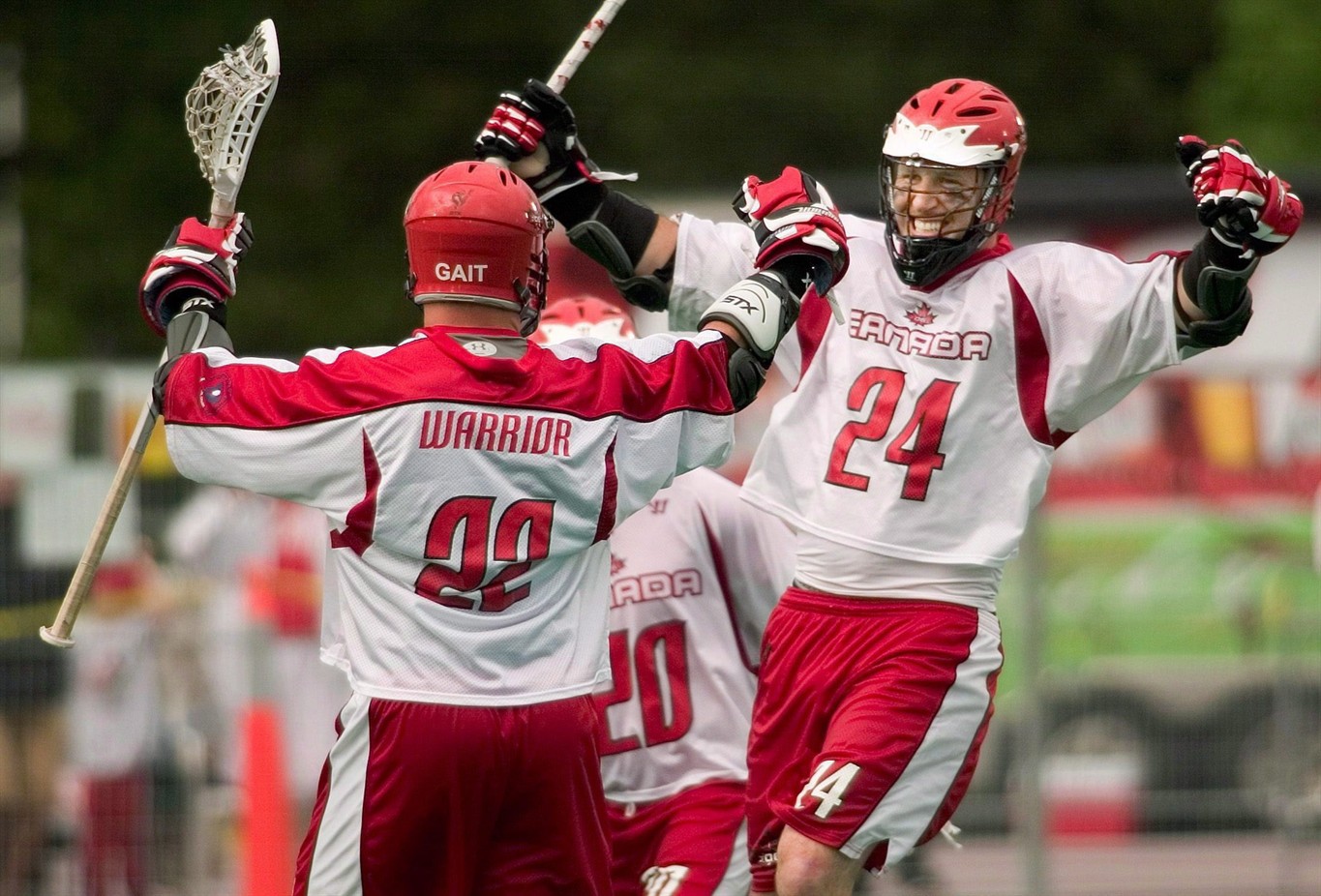 The CLA now recognizes four separate disciplines: box, men's field, women's field, and inter-lacrosse. Box became popular in the 1930s, as teams took advantage of vacant hockey arenas in the summertime. It's still the most popular form of lacrosse in Canada, whereas Americans have dominated in field lacrosse competitions.
Inter-lacrosse is a newer discipline, which is non-contact and very skill-oriented. "Its main function is to introduce a wide range of young athletes to the skills of lacrosse and to provide an education tool to help develop conditioning and coordination in young athletes," CLA says.
Young Canadian field lacrosse players today | © Kasey Eriksen / Flickr
Lacrosse was declared Canada's national game in 1859. However, in 1994, Canadian Parliament passed Canada's National Sport Act, which made lacrosse the national summer sport, and hockey the national winter sport. The Canadian Lacrosse Association was formed the same year Canada became a country, so they are both celebrating their 150th birthday in 2017.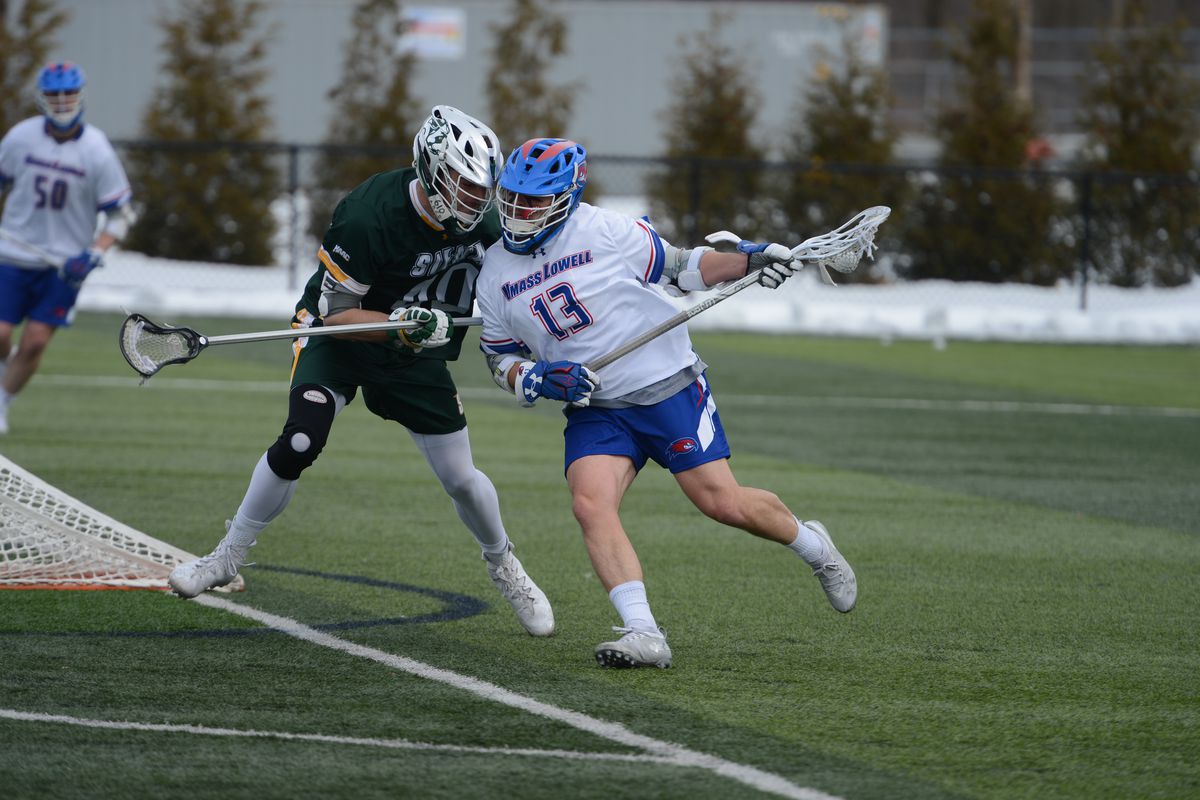 A three-day festival in June 2017 at McGill University in Montreal, which has a long lacrosse history, will celebrate the sport.
Five Sports Invented in Canada Webisode The Evolution of Lacrosse and the Lacrosse Stick
PreviousNext
HTML5 Video Not Supported
Video Transcript
---
[Narrator – Rylan Strachan]
[Painting of early lacrosse players]
The game of lacrosse has evolved from a First Nations ritual activity to the official summer sport of Canada. This crosse represents the lasting importance of lacrosse to the development of the Canadian identity.
[Painting of lacrosse players and early lacrosse team]
Across Canada, lacrosse has been played by Aboriginal peoples under many names and with great variation. Lacrosse was culturally and spiritually integral to the Aboriginal cultures of Ontario and Quebec. Games were played to acknowledge gratitude to the Creator, as a way to settle disputes and train for war.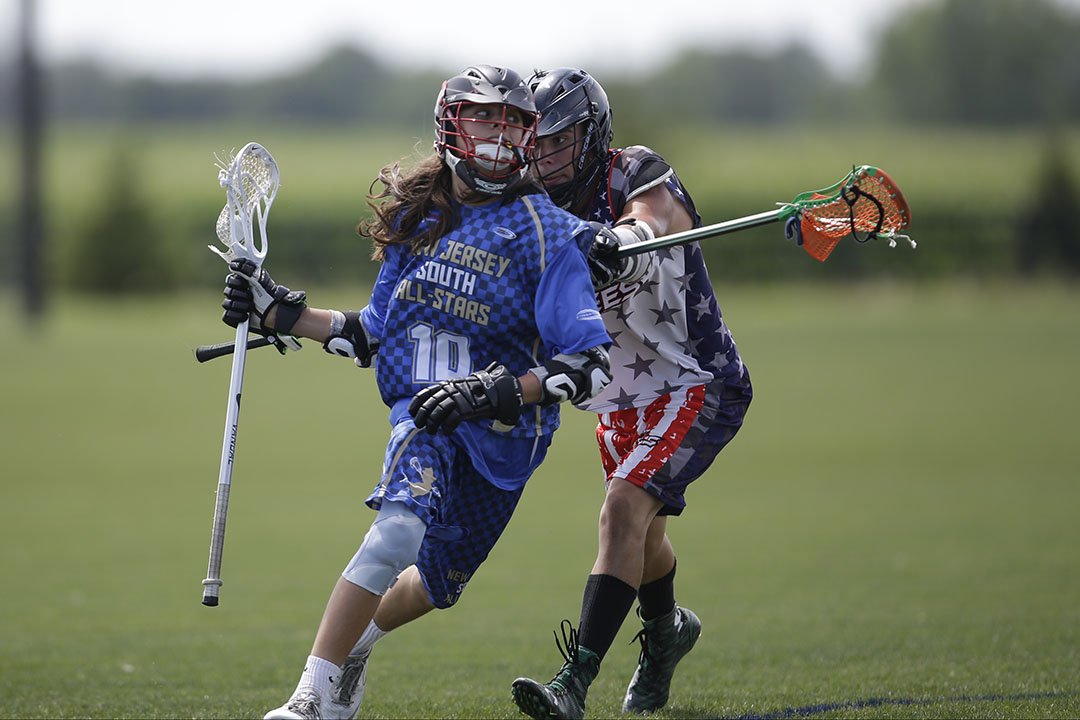 [Images of lacrosse stick and original lacrosse sticks]
The Aboriginal equipment was simple, a ball and a stick. The Iroquois-style crosse served as the basis for pre-modern designs. It was a single piece of wood with an enclosed droplet shaped head, which replaced the spoon shaped pocket. After lacrosse was embraced by wider society, the white social elite formed clubs in major cities.
[Image of George Beers and of Aboriginal teams]
After Confederation, proud Canadian George Beers saw a need to unite the new country and used lacrosse, a uniquely Canadian sport, as that vehicle. He created the first National Lacrosse Association in 1867. This was the first national body dedicated to the governance of the sport, rule standardization, and management of national championships to promote fellowship throughout the nation.
[Images of lacrosse and Lionel Conacher]
Over time, lacrosse's popularity waned. To reinvigorate the game, box lacrosse brought the game indoors and players such as Lionel Conacher made the game exciting in the 1930's.
Significant design changes occurred from the 1970's to the 1990's. Most significant was the creation of the two piece crosse, which allowed head and shaft design to evolve separately based on team position.
[Image of modern lacrosse team]
Lacrosse is deeply entrenched in Canada's history, tradition, and culture. It was and remains a symbol of Canada's unique national identity and heritage.
Previous Next
About Lacrosse — The Grizzlies, Northwood Entertainment Inc.
In the movie, Russ tries to tell the kids that Lacrosse is an "Indigenous game" – at that point they don't listen, but things do change. And in real life the cast all had to learn to play the game. Says Emerald MacDonald, who plays Miranda: "I even learned how to play lacrosse in this movie. I have my own lacrosse stick now. The prop guys asked me, "Do you want a lacrosse stick 'cause I always see you grabbing a lacrosse stick and playing pass with the guys.
" And I was like, "Sure." And they're asking, "What color net I want? Did you want like designs, on the, the stick?" And I was like, "You can do that?" So they, they gave me a lacrosse stick!" – Emerald MacDonald
The History of Lacrosse
Lacrosse is an ancient sport in a period of rapid growth. As we look to our neighbours to the south, new leagues are emerging, players are earning income in new ways and games are even being televised more widely, Lacrosse will be played in the 2021 Canada Summer Games. While it was played in the Olympics in 1904 and 1908, the International Olympic Committee has recently provisionally recognized the Federation of International Lacrosse, paving the way towards full recognition as an Olympic sport. So much is happening now with Lacrosse, but it's important to look at where Lacrosse came from and acknowledge that in this period of growth.
On May 12, 1994, Lacrosse was declared Canada's national summer sport in an act of parliament. It was also purported to have been acknowledged by parliament in 1859 as Canada's National game, though the existence of evidence of this is under discussion.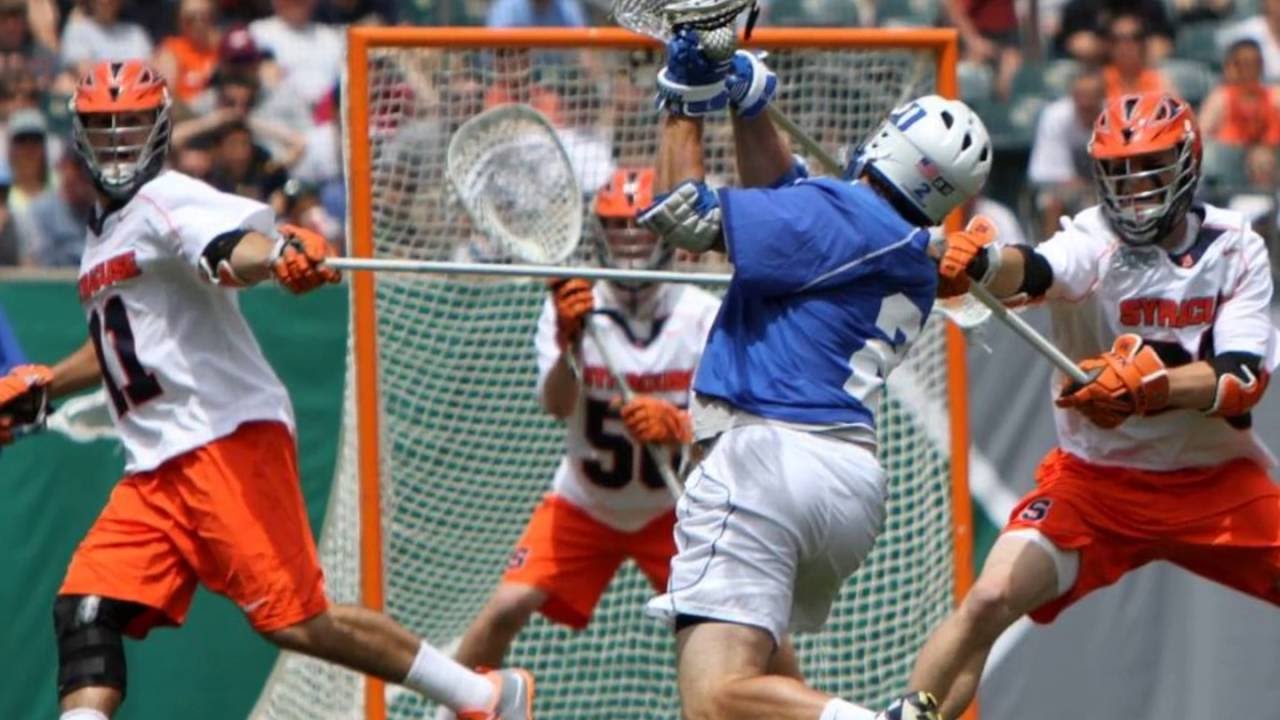 This is a sport with a deep and complex history. While its 150th birthday was celebrated in 2017, its roots go far deeper than that.
"Lacrosse, because of its unique history, exists as a link between these disparate components of Canadian society. It is one of the rare examples of the culture of the First Nations being accepted and embraced by Canadian society," opines an article on the Canadian Lacrosse Association website.
It wasn't always called lacrosse, it was "Baggataway" in Algonquin and "Tewaarathon" in Iroquois. It is also referred to as The Medicine Game or the Creators Game. It got its current name through the influence of French settlers who believed lacrosse sticks resembled a Bishop's staff, a crozier, which in French is called "crosse" – thus "Lacrosse" was born. There are historical references and legends that discuss lacrosse being played in the 1600s and 1700s.
The game was historically used by Indigenous people to settle disputes, to keep "young men fit and strong for both war and hunting.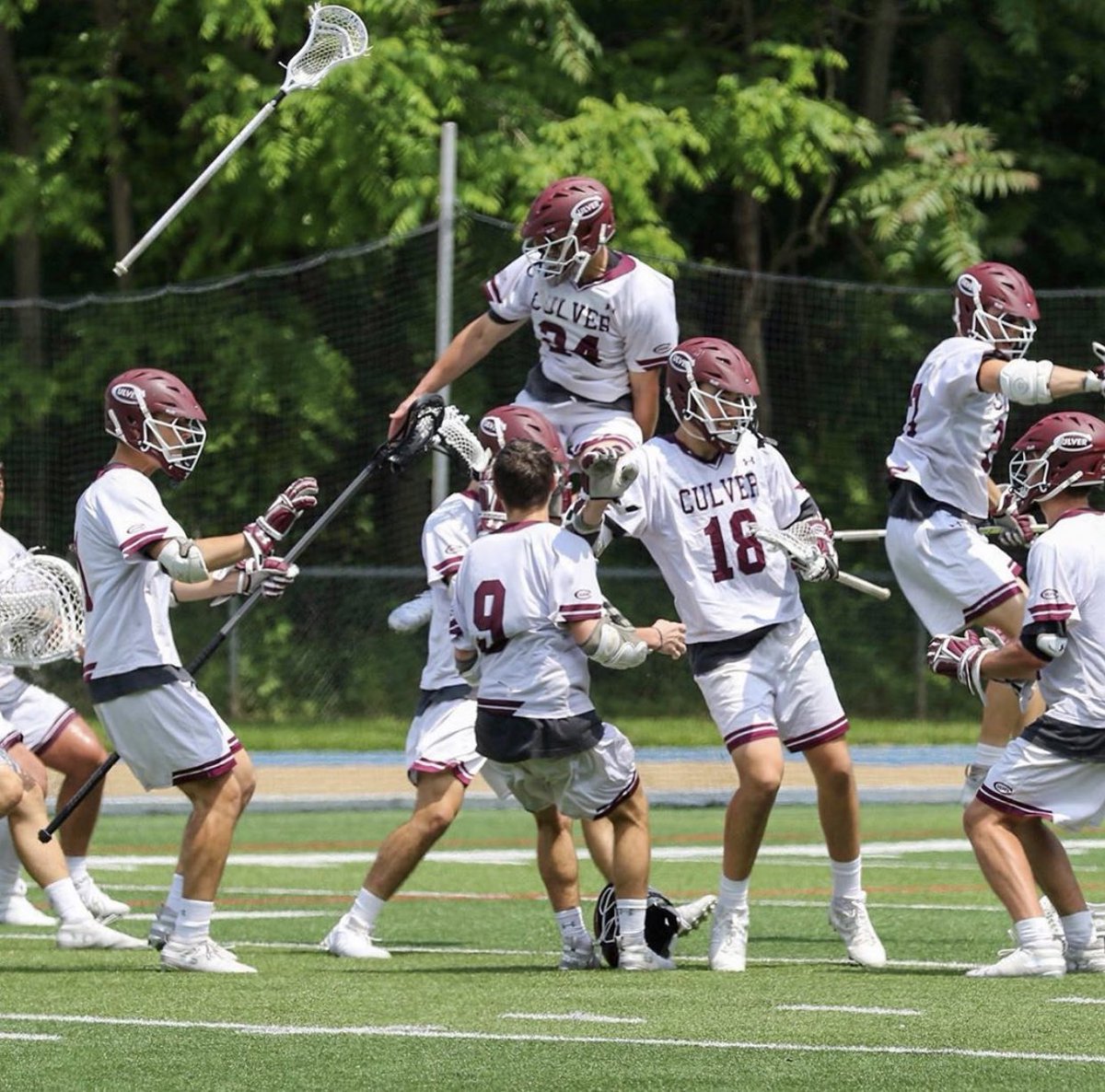 ..to strengthen diplomatic alliances, support social conformity and economic equality, and honour the gods" and to show gratitude. It was a sport that became a cultural bridge between Indigenous people and settlers, common ground and common love of competition. The desire to recognize this Indigenous history resulted in the Canadian Lacrosse Association's 'Honour Our Game Campaign'.
It had an early history of including women which was quite progressive at the time, in rules authored by William George Beers, a dentist and secretary of the National Lacrosse Association. The rules were set forth to standardize the game. The National Lacrosse Association of Canada was also Canada's first governing body of sport. The Minto and Mann Cups, the junior and senior lacrosse symbols of achievement, originated in the early 1900s, with donations of trophies by Lord Minto and Sir Donald Mann.
Lacrosse has changed over the years, first a game played over spans of even 3 kilometres between nations to a sport played in arenas or on grass fields.
It is played in different forms: box lacrosse, field lacrosse, women's field lacrosse and a game called inter-lacrosse which a variant of lacrosse without contact. The equipment has changed to, from traditional wooden sticks to mainstream, mass- produced sticks with staffs of varying materials, with different iterations and specifications based on the form of lacrosse being played. The pockets of field and women's field lacrosse vary from those of box lacrosse.
Lacrosse is believed by the Iroquois people as the Creator's gift to heal the people. Their lacrosse origin story is a legend involving four-legged animals and birds. The history of the belief of Indigenous people that lacrosse can heal has particular significance given the role of the game in The Grizzlies Movie, where a community was able to work to heal themselves through sport, with this ancient belief exemplified by the change observed in a Northern community in more recent times.

Historical information came from a blog by Alison Tedford, Indigenous lacrosse mom and freelance writer.
4 things you should know about Canada's 'other' national sport
When asked about Canada's national sport, most people around the world would probably first think of ice hockey.
Hockey is Canada's national winter sport, but our great country has a national sport for the summer as well – lacrosse. It's a sport on display on a regular basis throughout winter and spring at the Scotiabank Saddledome, as home of the Calgary Roughnecks.
Though it has similarities to hockey, lacrosse has a ton of things to make it unique not only from hockey, but from any other sport.
1. History lesson
In 1908, 🇨🇦 athletes participated in the 4th Olympics in London, winning the second straight Olympic gold in lacrosse! #ThrowbackThursday pic.twitter.com/oHu4Xr9LkF

— Canada (@Canada) July 13, 2017
The origin of lacrosse actually goes much farther back than hockey.
While hockey is said to have originated sometime in the early 1800's, lacrosse can be traced back about 700 years earlier – around 1100 AD.
Of course, the variation played then differs widely from the current version.
Played mostly in the eastern half of North America, the game was first known as stickball.
Back then, the game was on a much larger scale. Groups of hundreds, even thousands would play on fields that were sometimes several miles long.
But the game didn't really take off until Europeans saw the game played. That's when lacrosse got its name (in 1636 by Jean de Brébeuf) and over time developed into the more structured game that's played today.
2. The basic rules
Image: Saskatchewan Rush / Twitter
Lacrosse has a few different formats, but the most common one – the one used in the National Lacrosse League where the Calgary Roughnecks play – consists of six players on each team; five runners and one goalie.
The game is played in a similar arena to hockey, with the obvious difference being the turf replacing the ice as the ground surface.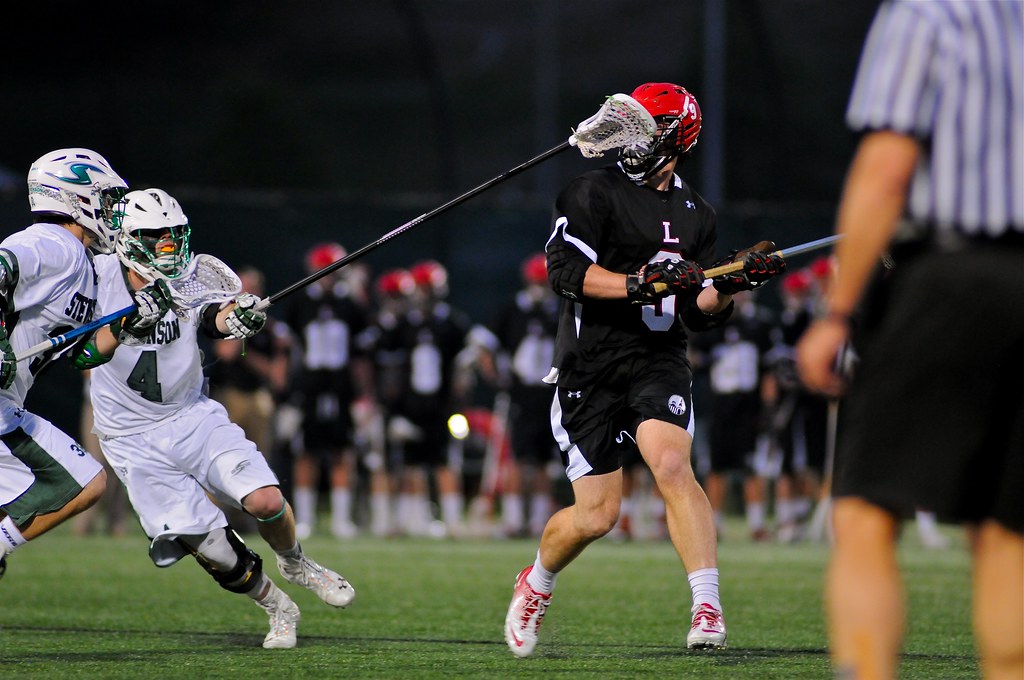 Lacrosse games are 60 minutes long, divided into four quarters. Games typically have around 25 goals scored (combined), and the team with the most goals at the end wins. If there's a tie, it goes to overtime until another goal is scored.
Each player has a lacrosse stick which is used to carry, shoot, and pass the ball. Unlike in hockey, since the ball can be held fairly securely in a lacrosse stick's pocket, there is a shot clock implemented.
never give up on a play.

because hard work leads to goals – like this one from @wes_berg! #WaybackWednesday pic.twitter.com/M4bBCTGTfK

— Calgary Roughnecks (@NLLRoughnecks) January 3, 2018
Similar to basketball, a 30-second shot begins when a team gains control of the ball. This continues to tick down until the team loses possession or puts a shot on goal. The 30-second clock begins again when a team regains possession.
There is also an eight-second timer.

A team must bring the ball across centre (into the offensive zone) within eight seconds of gaining possession. Failing to do so is a violation that results in the other team getting the ball.
Just like in hockey, there are face-offs to start each play after a whistle, although there are far less stoppages in lacrosse due to no icings or offsides.
Bodychecks and stick-checks are also part of the game, and subsequently, penalties can be called when an infraction occurs.
3. Players and salaries
Image: NLL / Twitter
NLL rosters consist of 20 players although, as mentioned, only six can be on the floor at once.
Unlike the major sports leagues in North America, the NLL isn't large enough to provide players with lucrative salaries. In fact, players don't even get enough to make a living off of.
Consider that in 2013, the average player salary was $19,135, with max salary (for the best players in the league) of around $34,000.
That's not much, which is why most NLL players have full-time jobs when they aren't playing.

The best of the best lacrosse players can play full-time due to sponsorships, endorsement deals, and outside merchandise.
But most have to grind, working nine-to-five jobs during the week to live out their dreams on the weekends.
4. Schedule and league format
Image: Calgary Roughnecks / Twitter
The NLL regular season runs from December through April, with playoffs taking place in May and June.
The Roughnecks play home games on Friday and Saturday nights, beginning at 7 pm. Teams typically play one game each week, and there are 18 games in each season.
Here's Calgary's remaining home schedule:
| | |
| --- | --- |
| Date | Opponent |
| Sat, Jan 13 | Georgia |
| Sat, Jan 27 | Saskatchewan |
| Sat, Feb 10 | Colorado |
| Fri, Feb 16 | Vancouver |
| Sat, Mar 17 | Rochester |
| Sat, Mar 24 | Toronto |
| Sat, Apr 14 | Buffalo |
The NLL currently has nine teams divided into two divisions, with Calgary among four teams in the West, and five in the East.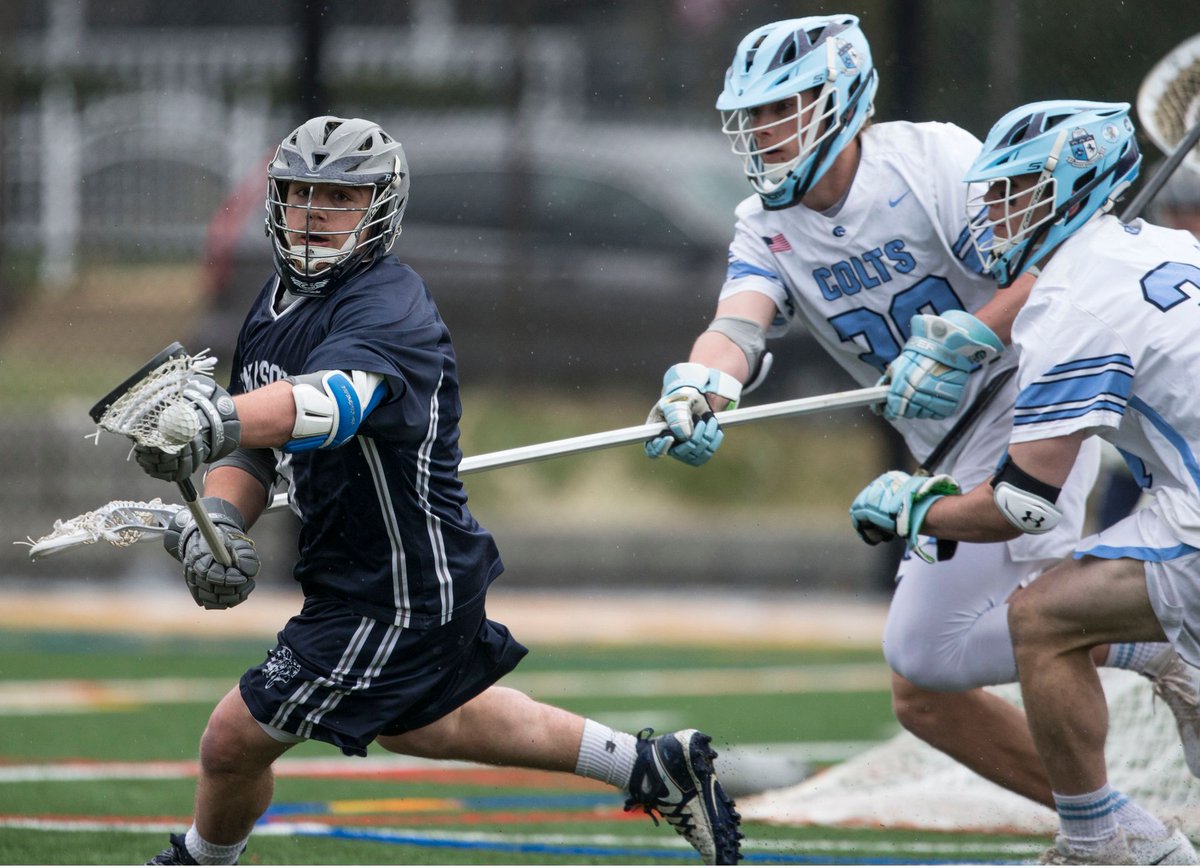 At the end of the regular season, the top three teams in each division qualify for the playoffs. The top team in each division earns a bye, while the second and third seeds face off in a one-game playoff.
The winner of that game then faces the top seed of their respective division in the Division Final. This was previously a best-of-three series, but as of the 2018 season, this is now a single game knockout as well.
The two winners of the Division Final advance to the finals, which is a best-of-three. The winner is awarded the Champion's Cup.
How Indigenous people in Canada are reclaiming lacrosse
First Nations youth participate in a traditional lacrosse game in Montreal in June THE CANADIAN PRESS/Graham Hughes
Updated March 31, 2018
Comyn Jamieson, 3, trains with his lacrosse team every week in the Six Nations of the Grand River reserve in Ontario. In the locker room, he gets dressed in rib guards, shoulder and elbow pads, a helmet and jersey, his legs bare but for his shorts.
Comyn and his fellow top-heavy toddlers belong to the Six Nations Warriors junior paperweight squad. "It's in our blood," says Comyn's father, Cody Jamieson, who is a professional player for the Rochester Nighthawks in the National Lacrosse League. "We are, literally, born with sticks in our hands."
In the 1700s, Mohawk men near present-day Montreal were first to play tewaarathon, a ball-and-net stick game that was given to them by the Creator and taken from them by Canadian settlers. French immigrants renamed it, and an English dentist changed the rules to create a "gentleman's game," banning Aboriginal athletes from rosters. Later, lacrosse leagues went Ivy league, and the athletes on Canadian and American teams became predominantly white. But Indigenous communities now see potential for the sport to help prevent depression, obesity and diabetes, and to offer youth a shot at scholarships to college and university. Beginning with the youngest generation, Indigenous athletes are reclaiming Canada's national sport.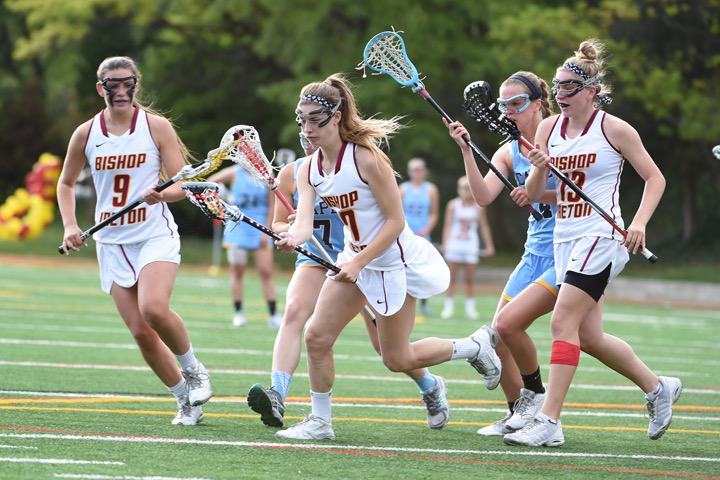 "It's our game," says Rusty Doxtdater, Indigenous director of the Canadian Lacrosse Association (CLA). "We'll let the non-Natives put in any rules they want. Then we'll just beat them under their rules." The CLA doesn't know how many of its players are Indigenous, but next season it will begin asking registrants to self-identify (the association had 82,952 players last year, about one-seventh the number of Canadians who play hockey).
In the Standing Buffalo First Nation in Saskatchewan, residential school survivors have sacrificed their settlement packages for the sake of lacrosse. In 2015, the nation didn't have enough money to register its regular lacrosse team, so about 80 residential school survivors donated the $3,000 given to them by the federal government following the recommendations of the Truth and Reconciliation Commission.
Since lacrosse resembles the basics of basketball, the CLA has begun finding basketball coaches and referees in Aboriginal communities to train them in teaching the game.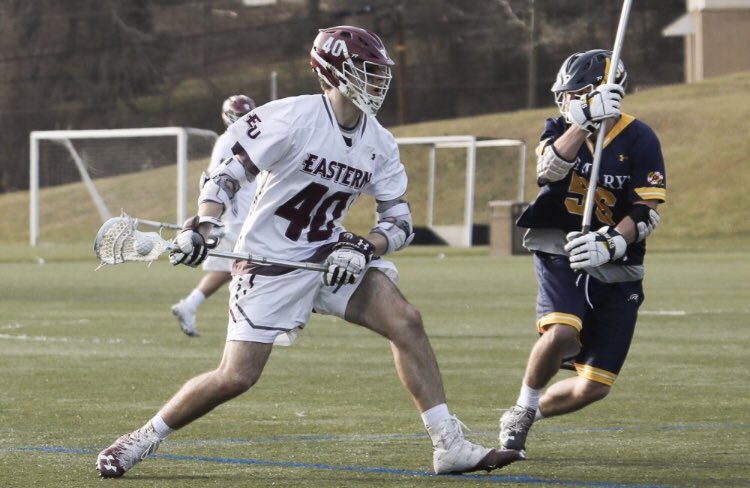 The organization also sent out six equipment packages with 30 sticks and balls, worth $800. Provincially, the British Columbia Lacrosse Association has trained more than 21,000 Indigenous players and coaches in the past five years. In remote communities, "there might only be 10 or 15 kids who will pick up a stick," says director Rochelle Winterton, "but we want to reach those 10 to 15 kids."
RELATED: How Alberta First Nations played host to a global sporting event
Lacrosse has been hailed as saving Indigenous lives. In February 2000, six children committed suicide in Kugluktuk, Nunavut, before a teacher named Russ Sheppard moved from Saskatchewan and started the Stay-in-School Grizzly Lacrosse Program. He demanded that his players maintain an 80 per cent class attendance record, and boosted the school's overall attendance from 20 per cent to nearly 100 per cent rapidly. Players ran a canteen at the arena to pay for their jerseys and travel expenses for national tournaments.

Kugluktuk saw no suicides for the next five years.
"The Creator himself gave lacrosse to us as a form of medicine," says Jamieson. "The energy used in lacrosse, you can use that [to] scare sickness away from the tribe." As a confederation of First Nations including the Mohawks, the Iroquois first played the game that became lacrosse in Michigan and modern-day Quebec. Men gambled on the games, with territory and prizes at stake, so the game mobilized goods and distributed wealth more equally between nations. As an outlet for anger between tribes, the game helped resolve conflict and also kept men healthy. Since games were timed with the seasons, it enforced spirituality, along with gender roles, as women stayed on the sidelines, though occasionally ran onto the fields to shout unsolicited coaching advice.
But to settlers, especially in the United States, the game reinforced the stigma of Indigenous people as savages, who would chase the ball on the ground en masse and bruise each other.

In the 1830s, the French in Montreal changed the stick to allow for more passing and teamwork, and named it lacrosse, a generic term for a game with a curved stick.
A teenage dental apprentice from England, William George Beers, wrote rules for the game in 1860, and he went on to limit the number of players to 12 per team and introduce an umpire. He wrote, "the present game, improved and reduced to rule by the whites, employs the greatest combination of physical and mental activity white men can sustain in recreation and is as much improved to the original as civilization is to barbarism, baseball to its old English parent of rounders, or a pretty Canadian girl to any uncultivated squaw."
RELATED: Perry Bellegarde on recognizing this land's founding Indigenous peoples
Indigenous players were too skilled. When white men started forming their own teams, they banned Aboriginal people from participating, though they sometimes played—and lost—against all-Indigenous teams.

Settlers also weren't as fit, so they shrank the standard size of the field.
Yet, ironically, lacrosse became a tool to attract more colonizers. Indigenous players were brought on tour to 42 European cities to attract migrants to Canada in the 19th century. They attracted crowds of up to 7,000 people in Britain—as one reporter wrote, "from the professor who doffs the gown for the occasion, to the little urchin who can barely scrape together 50 cents for a crosse."
Lacrosse sticks became plastic, and camps sprung up for children in Pennsylvania, Maryland and New York, who could earn scholarships to boarding schools. "I wouldn't say it's cheapened the game," says Ansley Jemison, general manager of the Iroquois Nationals, "but at the same time, it's turned it into the same as anything else, maybe soccer, basketball. It doesn't have as much significance to it." Organizers tried to start professional leagues twice in Canada, with teams like the Toronto Shooting Stars and the New Westminster Salmonbellies, though the attempts failed (twice) to turn lacrosse into the hockey of summer.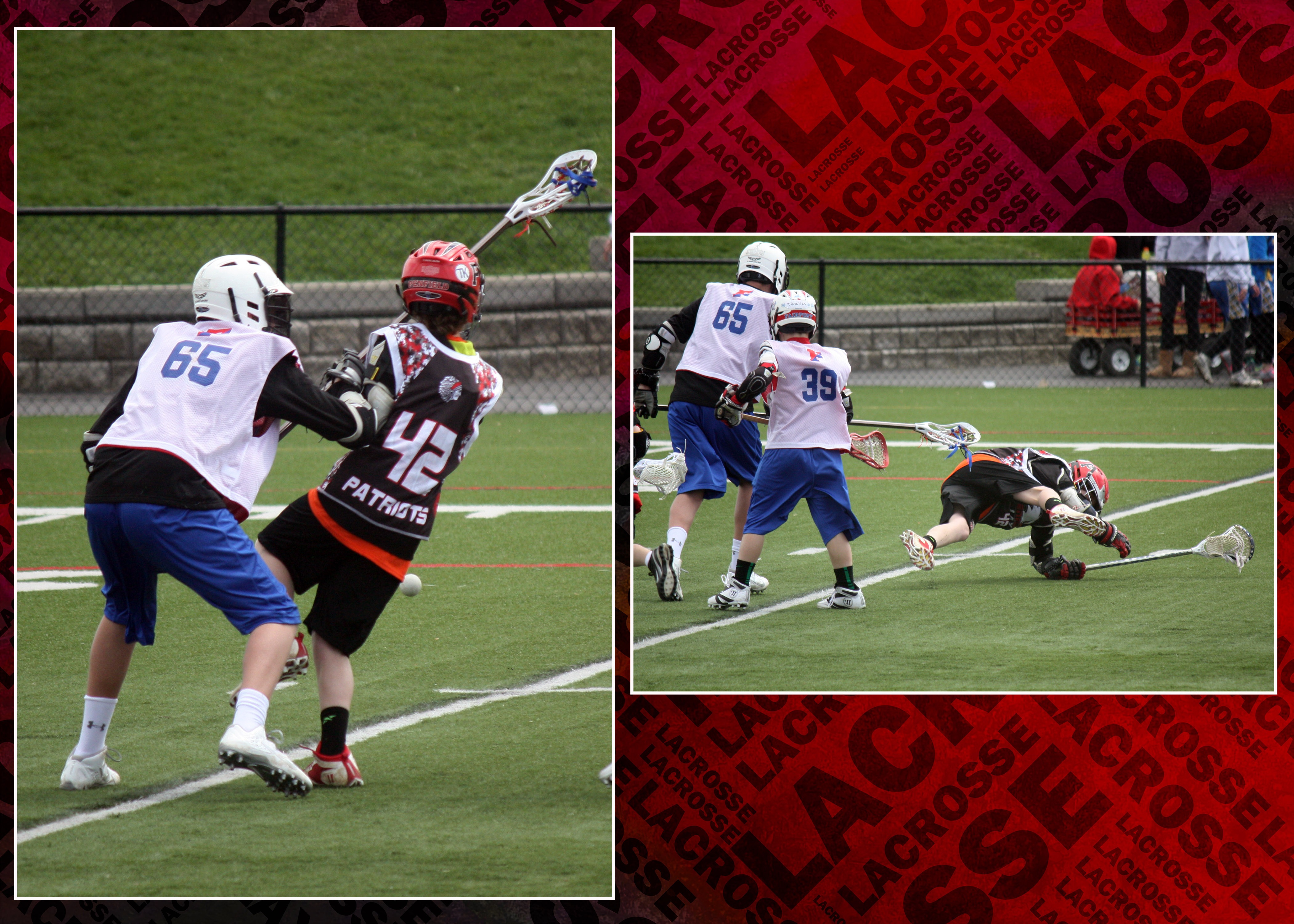 Americans established the National Lacrosse League in 1986, and three Canadian teams currently play in it: the Toronto Rock, the Saskatchewan Rush and the Vancouver Stealth. Equipment and travel expenses pushed the sport into the upper middle class, and top players started coming from Johns Hopkins, Princeton and Syracuse universities.
RELATED: What if feels like to play box lacrosse with the Victoria Shamrocks
No Indigenous players are currently on Team Canada, and at the 2017 World Indigenous Games in Alberta, there was so little interest in the sport that the organizers had to cancel the events and merely demonstrate the sport. However, the Iroquois Nationals is one of the top three teams in world competitions, and the level of play is improving at the North American Indigenous Games. In B.C., Rohelle Winterton says, "you used to beg kids to come." This year, she says around 60 players tried out for the province's team.
Cody Jamieson earned a full lacrosse scholarship to Syracuse, having played since age three, himself.

He's teaching his son to shoot outside the crease and carry a ball in the net of his stick, a skill called "cradling," while Comyn's still small enough to be cradled himself. When Jamieson's wife was pregnant, he had a wooden lacrosse stick made. On Comyn's first night, he placed it in the crib.
What is Canada's national sport?
If we speak of the most popular games in Canada, most respondents would name ice hockey and soccer as their favorite sports to watch or to play. However, according to the National Sports of Canada Act, there are two national sports in Canada which are hockey and lacrosse. In this article, we will discuss both and go back into the past to see how these two sports developed into a national game of the country. The second part of the article is dedicated to the other sports events of Canada and their perspectives in the nearest future.
How was the state sport of Canada declared?
In 1964, it was found out hockey was related to as the primary sport of Canada non-officially.
The same investigation was done regarding lacrosse, so there was a bill filed to determine the principal official sport in Canada. There was a range of discussions in Canada to make the choice, but finally, both sports were accepted by dividing them into two separate groups: national summer sport and national winter sport. Even though lacrosse is the official summer sport in Canada and ice hockey is the winter sport, the events are held during the whole year indoor and outdoor.
About Lacrosse
Lacross is the game of the Native Americans. The first mentions of lacrosse are associated with the 17 century before Europeans had established their colonies on the territories of the modern USA and Canada. Just like today, it was a game between two teams. However, at those times, each team had from a hundred to a thousand men. Thus, fields for the games were up to three kilometers long. This was a rather special sort of game which is hard to imagine nowadays: matches could last up to three days: not only due to the total number of players that could reach 2.
000 people but also great enthusiasm and spiritual and religious basis. Before each lacrosse game, all players held their clubs in the air and called to the gods. In addition, lacrosse was a part of training for warriors as it requires a lot of stamina and agility. Sometimes such events were used instead of battles.
What is the game like?
Today lacrosse has different variations and is also is a match between two teams of 10 or 6 people. The aim of the game is to score a goal into the posts of an opponent team with a small ball. The ball is driven by a special Lacrosse club: it looks like a hockey club but it has a net on its end which makes the whole construction look more like a butterfly net. The ball is mostly kept in the air.
Lacrosse as the national sport of Canada
The Europeans discovered Lacrosse in the 17 century, but they did not adopt it until 1844 when there was the first match in the Montreal Olympic club. The game was held between French and Native Indians opponents.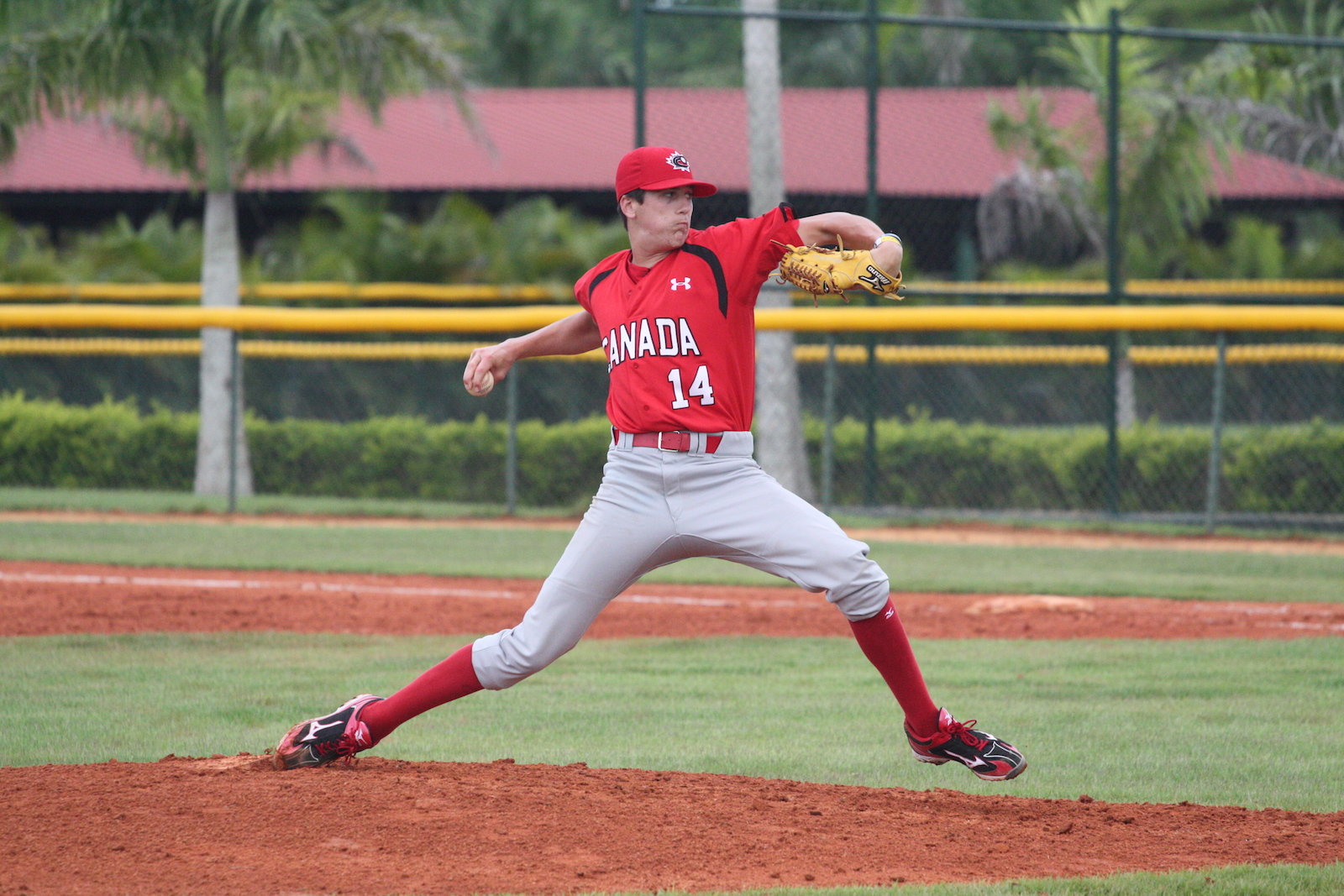 Several years after, in 1856, the game was recognized, and the Montreal Lacrosse Club was established. It brought up the first official edition of a rulebook. This rulebook was edited by George Beers, who determined the size of a field, the number of players, and other nuances of the game. This rulebook was recognized and accepted by the National Canadian Lacrosse Association.
Major lacrosse games in Canada
There are more than 30 lacrosse federations all over the world, but Canada still remains the principal country where lacrosse is the official national summer sport. The Canadian Association is the oldest one in the world and Canada annually holds junior and senior championships. There are two main types of a lacrosse match: box lacrosse and the open-air one. There are four box lacrosse games and three open lacrosse cups in Canada. It was also included in the Summer Olympics twice but now it is not acknowledged as one of the Olympic sports.
Is Lacrosse popular in Canada and around the world?
Lacrosse became a national game of Canada for its high demand among college and amateur leagues.
There is the National Lacrosse League with two divisions and many amateur teams. The main advantage of the game is that amateur events do not require any special fields and can be played actually within the whole year, although is it officially recognized as the National Summer Sport. It is not so widespread in the world like the NHL and other national games like basketball, football, baseball, or hockey. For instance, if you check the Superbetting.com website, you will find that the search request 'Lacrosse' offers only five bookmakers who accept online bets on lacrosse events.
Ice Hockey: National Winter Sport of Canada
Ice Hockey is a game that instantly associates with Canada. Unlike Lacrosse, which is also the national sport, ice hockey is incomparably more popular. There is an ice hockey rink in reach city and every school, college and university have its own junior league. The major matches are always fully booked at the very beginning of sales and top stars of ice hockey become the idols of the nation.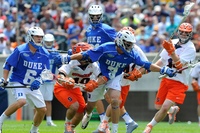 Hockey is Canada's favorite sport and a national game.
The history of hockey as Canada's National sport
The history of ice hockey is rather contradictory. It is commonly believed that hockey takes its origins in Montreal, however, some pieces of evidence claim that it set in Ontario or New Scotland. In addition, it is a well-known fact that games with similar rules played on ice with the use of clubs existed before ice hockey was declared a separate game: games of this kind were rather popular in Holland, England, and Scandinavian countries. Although there are many controversies about the game's origin, the motherland of classical ice hockey played now worldwide is Canada.
How did ice hockey appear?
Again, there are many versions, and one of them claims that it all started with field hockey in England. When Canada became a part of Great Britain in 1763, English officers borrowed and domesticated hockey in Halifax. The local citizens made welcome the new sport and played it on an amateur level.

However, Canadian winters have always been rather harsh, so field hockey naturally transformed into a winter game. Instead of skates, people used cheese cutters fixed on their boots, and pluck was replaced by a heavy ball. There were up to 50 players in each team and the field was limited by the size of a frozen river or lake which acted as a hockey rink.
The first formal ice hockey game
The first formal game of ice hockey took place in Ontario (former Kingstone) in 1855. Twenty years later, Montreal held the first official ice hockey match which was highlighted by the local press. It looked more like modern hockey, with teams of nine people in each and a wooden club instead of a ball, which was used before. At that time, there was no special ice hockey equipment, and it was borrowed from baseball. However, this was the first game with the hockey goalposts on a field.
After that, ice hockey became a game of all the national sports events; however, there were no declared rules that could take a game to an official, national and international level as it happened later.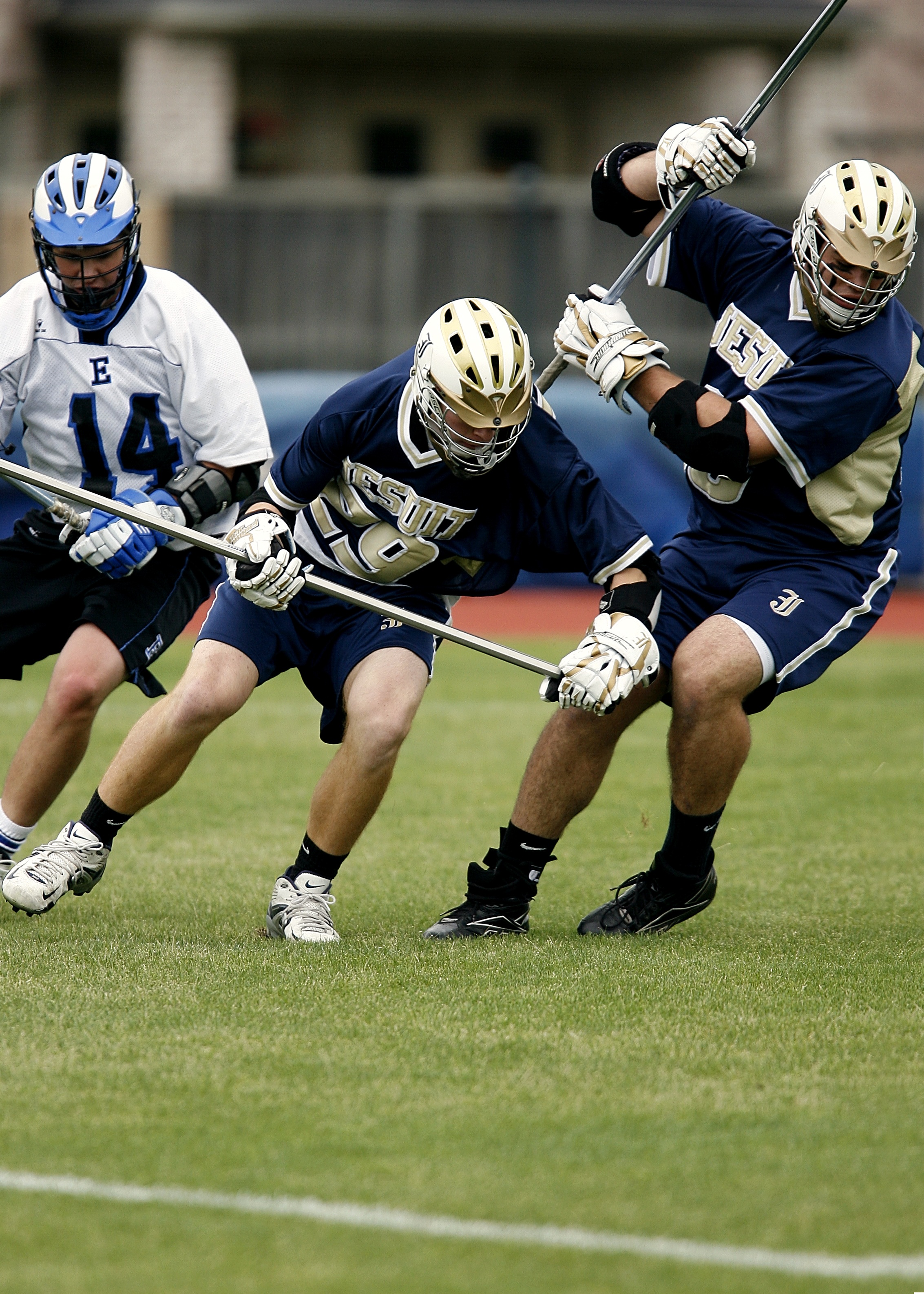 Finally, in 1877, students from a Montreal university invented the first seven rules of ice hockey and later the puck design made of rubber. After some time, hockey games became so popular, that it was presented at the annual Winter Carnival, and in 1885 the first Hockey Amateur Association was founded.
Hockey is Canada's national game
Ice hockey became to gain much traction and soon it was recognized as a very popular sport in Canada. At the end of the 20 century, lord Frederic Arthur Stanley established a championship that is known today as the Stanley Cup, one of the most prestigious trophies in the international sports world. Since 1910, expert teams started to participate in the Stanley Cup championship. In 1917, the National Hockey League was established and ice hockey was declared official Canada's national sport.
The National Hockey League of North America
NHL is a professional sports organization that combines hockey teams of the USA and Canada.
At the moment, most sports experts recognize Hockey League as one of the strongest ones in the whole world. Today NHL is one of the major sports leagues of North America. The first NHL season started in 1917; four teams were taking part in this season.
NHL is the only professional league in North America with clubs from both capitals: Washington and Ottawa. In addition, NHL has the more Canadian units than the other major leagues. The six biggest cities of Canada — Montreal, Toronto, Vancouver, Calgary, Ottawa, and Edmonton — have their local representatives.
Hockey in the Olympic games
The first official international tournament took place in the Winter Olympic Games in Antwerpen. Since that, the World Championship and Olympic Games went along. From 1920 to 1952 Canada's National team won tournaments at the Olympic games; once it was the national team of Great Britain, which consisted of athletes of Canadian origin. The main opponent for Canada was the team of the USSR that managed to beat the success of Canada in the period from 1964 till 1976.
Other popular sports of Canada
To sum up: two national sports were declared as Canada's national sports. The national summer sport is Lacrosse, and the national winter sport is lacrosse. However, sport in Canada is not limited by these two titles and there are much more popular games in which Canadians are rather successful — both in local tournaments and world cups, and Olympic games.
Curling in Canada
Even though curling is not recognized as Canada's national sport, it is still rather popular — not as much as hockey and lacrosse, but there are Canadian representatives on Olympic Games and there are several strong professional clubs in Canada. Curling comes from Scotland and mainly developed there. However, the USA and Canada also played curling and created their own teams and associations.
There are men's and women's organizations in Canada that play in the winter Olympic games. The women's team is one of the strongest in the world and won multiple curling tournaments in the Winter Olympic Games and world championships.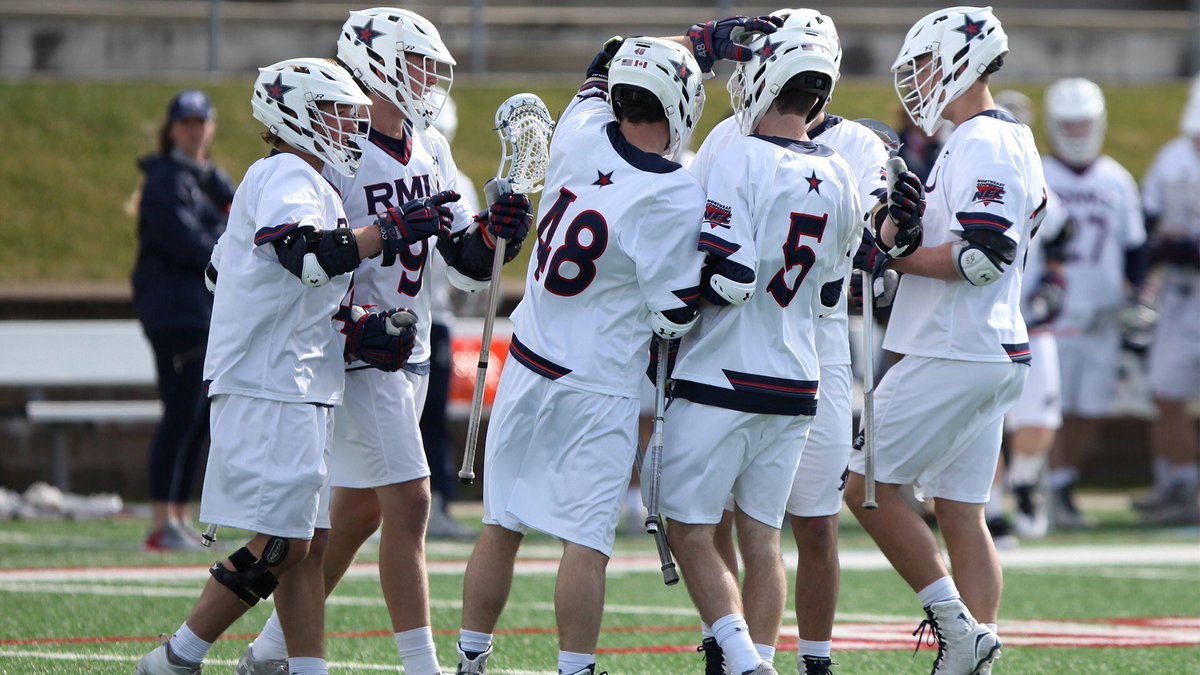 Baseball in Canada
Although baseball is usually related to American sports means, it is also loved by Canadians. There is only one Canadian team in the Major League of Baseball, but they have managed to win it two times in a row in 1992 and 1993. Visiting a baseball game is quite a traditional recreation for Canadians; as this is not the most popular sport in the country, it is possible to get good last-minute tickets. There is also a version of baseball played specifically in Canada but it is not accepted on a more or less wide level.
The main managing organ of baseball is the Baseball Canada in Ottawa which was set in 1964. It is a part of the Olympic Committee of Canada and the International Federation. However, Canada has never shown any excessive results in this mean of sports: their highest trophy in the major sports events ever was a bronze medal on the World Championship.
Football in Canada
Canadians have developed their own variant of football.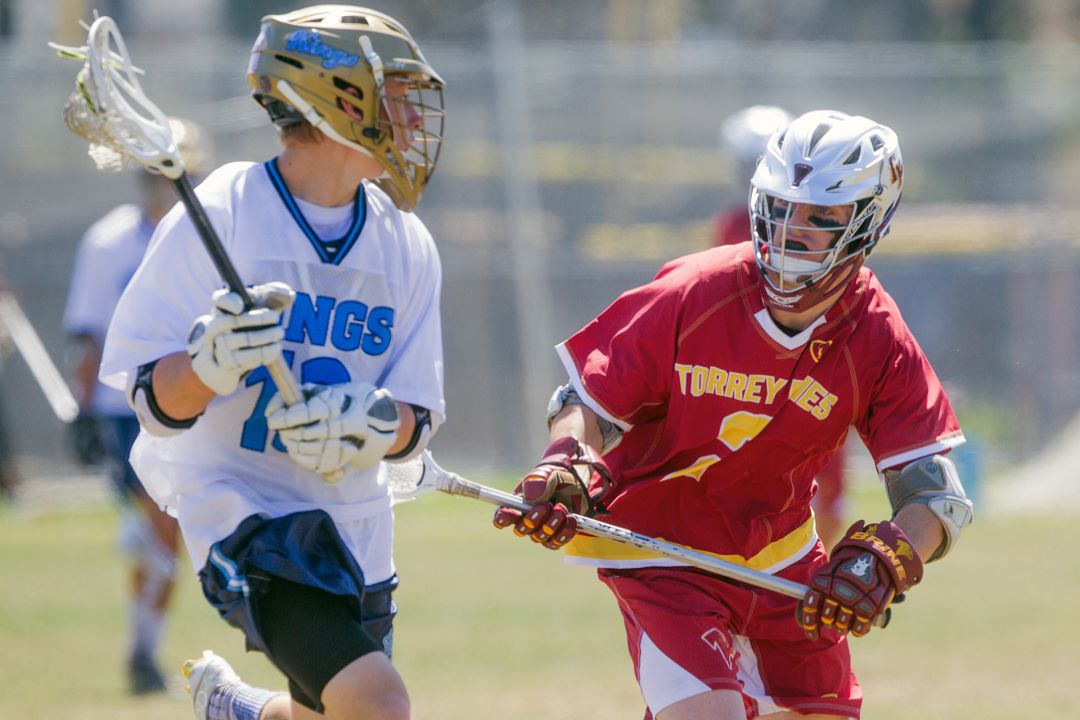 So, football can also be called Canada's national sport. It is not an Olympic summer sport and not really popular worldwide, but it has it is own Canada's National League and several successful local events. Both Canadian and American football started from rugby, but each country accepted its own rules and nuances. Many people suppose that the Canadian version is a bit more exciting but the American version remains much more famous and money-making so many top Canadian players opt for contracting with American Leagues striving for making a career.
The main treats of Canadian Football
The principal difference between Canadian football the American one is the field size: the Canadian version has a pitch of 10 yards more. This allows playing in teams of twelve players, while the US footballers play in teams of 11. The end zone size is also different and Canadians made it twice the size of the one in the USA. In addition, there is no fair catch in Canada's football.
Canada's professional league has two divisions with two teams in each.
The games are held from July to November. Most colleges of the country also have their own leagues, so this sport is rather popular; it has not managed to become an international game, though.
Soccer
While hockey, lacrosse, curling, and Canadian football are played as the national games of Canada, the most popular Canadian sport in terms of attendance records. Besides hobby players and college clubs, there are professional leagues with Canada's Premier League as the highest one. There are men's and women's football clubs in the country that play within the country and worldwide. They have quite high rankings according to FIFA records and the most expert athletes are the soccer players in Canada.
Basketball: the next national game of Canada?
It might be surprising for those who are not much into sports and have just a general idea of what sports games are played in Canada, but it is one of the most popular Canadian sports today. In addition, this is the sport that was invented thanks to a Canadian.

In addition, Canada, and particularly Toronto, played a leading role in the development of top basketball players successful in the Olympic Games and world championship series. Today it has become of the most popular sports games in Canada and there is a range of reasons for this.
History of basketball in Canada
Most likely basketball grew a significant sport in Canada due to the country's modern population. The vast amount of citizens are immigrants who come from countries not really familiar with hockey and far less with lacrosse. Thus, they opt for other sports which are less specific like tennis, soccer, and basketball. In addition, the new Canadians are quite rejected by prices that have to be paid to lean the main sport of Canada, so basketball and soccer simply turn out to be more affordable.
Canada as the main source of the NBA players
If before Canada was mainly related to a huge community of basketball fans, it is now a great basis for the NBA along with the big American cities that are the motherland of best basketball stars.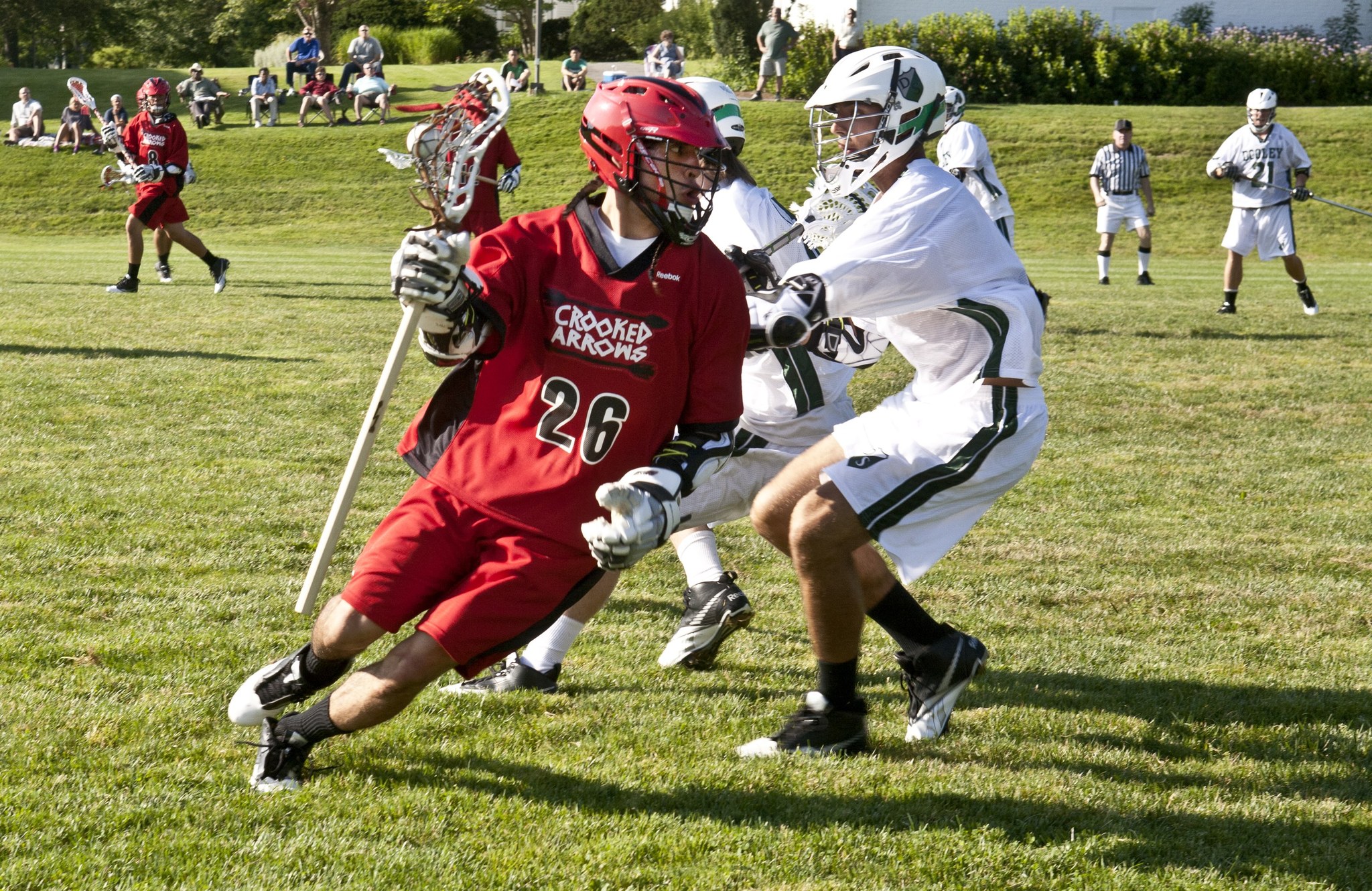 For instance, Michael Jordan, Karim Abdul Jabbar, Carmelo Anthony, and others are from the USA, but today more and more major personalities are produced by Toronto schools.
Tennis in Canada
According to different sources, tennis is not so widely played in Canada even as a hobby, not saying of any major events; most people who are willing to build a career in tennis, tend to migrate from Canada to join any international training team. There are several professional championships held in Canada: Quebec Cup, Open Championship of Vancouver, Open Championship of Canada. The US Open Series, organized from 2004, also includes men's and women's participants from Canada.
What are the sports events Canada takes part In?
Athletes from Canada compete in the most major world events including the Summer and Winter Olympics, Commonwealth Games, FIFA, Cricket, and Rugby World Cup. In addition, there is a women's football team that plays for Canada in the FIFA Women's World Cup.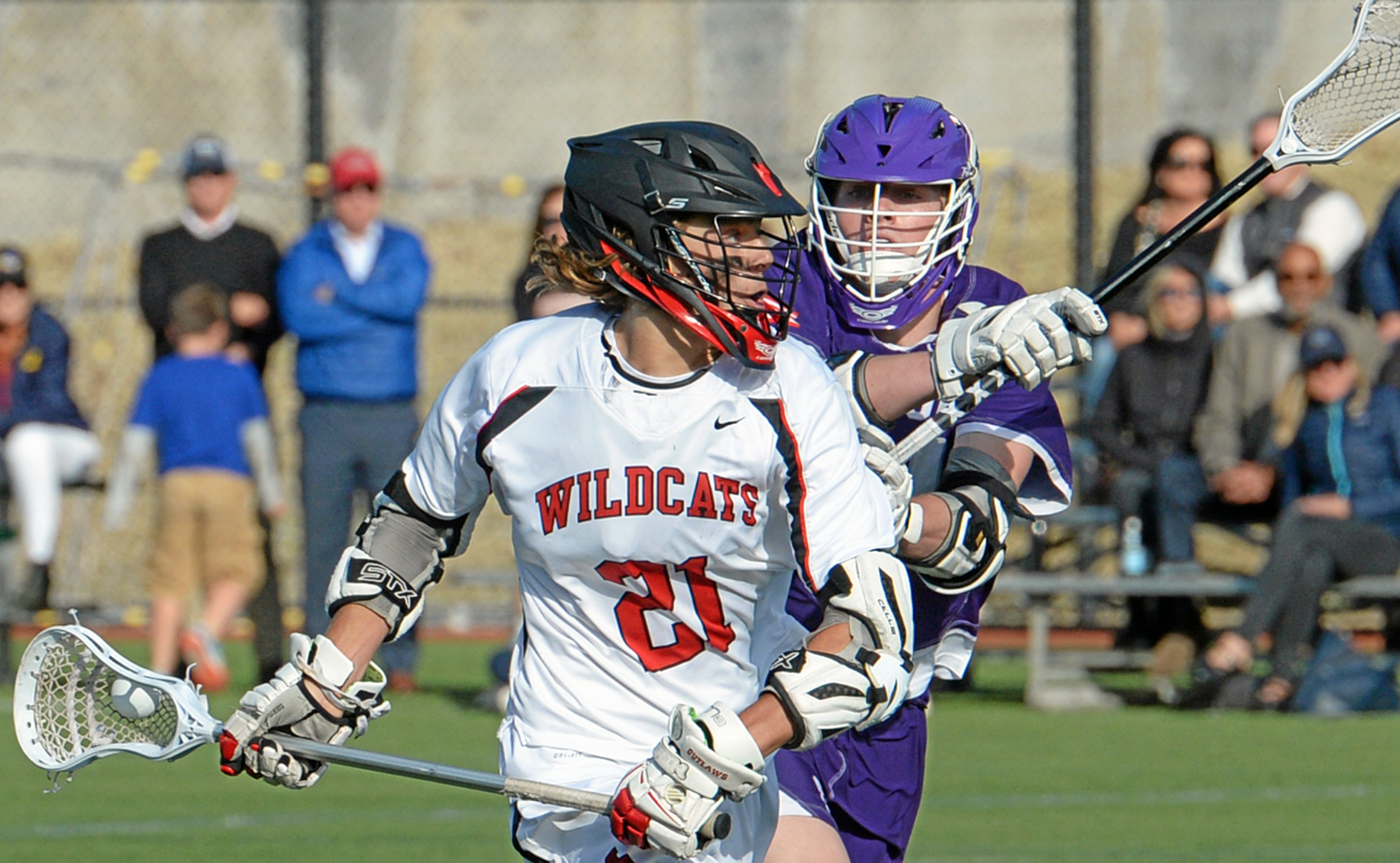 Canada shows the best results in a game of hockey in the Winter Olympics.
A Historical Interpretation of Lacrosse and Hockey on JSTOR
Abstract
Sport in Canada during the late 19th century was intended to promote physical excellence, emotional restraint, fair play, and discipline; yet these ideological principles were consistently undermined by the manner in which Canadians played the game of hockey. This article explores the genesis of violence in hockey by focusing on its vernacular origins and discusses the relevance of violence as an expression of Canadian national identity in terms of First Nations and French Canadian expressions of sport.
Journal Information
Journal of American Folklore, the quarterly journal of the American Folklore Society since the Society's founding in 1888, publishes scholarly articles, essays, notes, and commentaries directed to a wide audience, as well as separate sections devoted to reviews of books, exhibitions and events, sound recordings, film and videotapes, and to obituaries.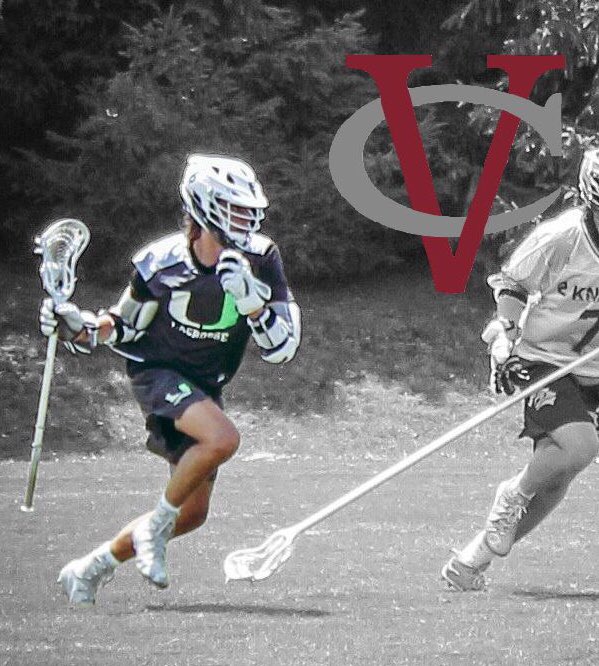 The contents of the Journal reflect a wide range of professional concerns and theoretical orientations. Articles present significant research findings and theoretical analyses from folklore and related fields. Essays are interpretive, speculative, or polemic. Notes are narrower in scope and focus on a single, often provocative, issue of definition, interpretation, or amplication. Brief commentaries address these topics.
Publisher Information
The American Folklore Society is an association of people who create and communicate knowledge about folklore. Founded in 1888, the Society: Publishes the quarterly Journal of American Folklore, the preeminent folklore journal in the world, and the bimonthly AFSNews Produces an annual meeting each October that brings together more than 500 folklorists to exchange work and ideas, and to create and strengthen friendships and working relationships Maintains the AFSNet web site as a means for communication among Society members and between folklorists and the world at large Supports the work of more than thirty interest-group sections Awards prizes and other forms of recognition and support for outstanding work Maintains active partnerships with other societies in the American Council of Learned Societies and the National Humanities Alliance Takes a leading role in national and international folklore projects
90,000 Sports & Outdoors in Montreal, Entertainment in Canada
Canadians are known for their athletic ability, especially on ice.

The country is full of opportunities to hike, skate and play ball. There are both informal community groups and world-class quality professional teams.
Sports Canada usually directs (or at least coordinates) federal sports activities. The provinces often focus on student athletics as it falls more clearly in the provincial jurisdiction (which, being education)
Professional and recreational sports
Ice hockey
Simply called "ice hockey", it is Canada's most common winter sport and the most popular spectator of the sport.It is also the country's most successful sport in international competition. Hockey Canada is a country wide site for national competitions, statistics and more.
Montreal Canadiens (Les Canadiens de Montreal) The city's professional hockey team. They are members of the Northeast Conference Division of the National Hockey League (NHL). Founded in 1909, the Canadiens are the longest standing professional ice hockey team and the only existing NHL club to predate the founding of the NHL.

The Canadiens have won the Stanley Cup more times than any other franchise. The team performs at the Bell Center.
Canadian Football
Football is Canada's second most popular spectator sport. As in American football, the two sports have common origins and are closely related, but have significant differences, as there are 12 players on the field per team in Canadian football, not 11 in the United States. The Canadian Football League (CFL) is the national league with information on teams and games.
Montreal Alouettes (Les Alouettes de Montreal) are commonly known as ALS. They are currently members of the Eastern Division of the Canadian Football League (CFL). The Alouettes play their regular season home matches at the Percival Molson Memorial Stadium and their home playoff matches at the Olympic Stadium.
Basketball
Basketball is a popular recreational and professional sport. Details can be found on Basketball Canada.
Lacrosse
This is Canada's oldest and official summer sports.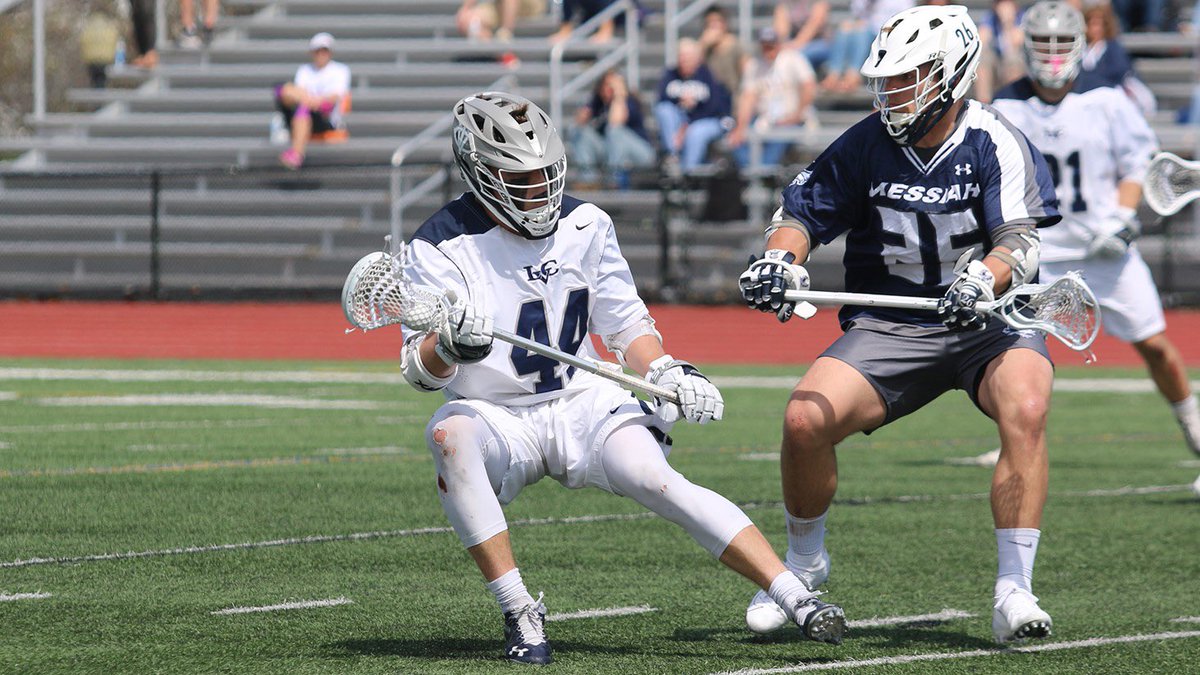 It is quite popular with the Canadian Lacrosse Association (CLA) regulating body. Montreal lacrosse is run by local leagues.
Football
Known as football in English and French, this sport has the most registered players in any team sport in Canada.
Football Montreal is a recreational sports league for active people in the Montreal area.
Montreal Impact (Impact de Montreal) is the professional football team for Montreal. They compete in Major League Soccer (MLS). Montréal play their home games at the Saputo Stadium.
Curling
Curling is an unusual sport in which players slide rocks through a layer of ice to a target area that is divided into four rings. It has the nickname "Chess on Ice". Canadian Moderate Sports Curling Association.
Royal Montreal Curling Club was founded in 1807, the Royal Montreal Curling Club is the oldest operating sports club in North America.
Rugby
Canadian Rugby
Rugby is another popular sport in Canada.

target = "_blank"> Rugby Canada covers the national team, Super League, and national championships. It covers refereeing, training and news from Canada's rugby union body.
De Quebec Rugby Federation, or Rugby Quebec, is the provincial governing body for the Rugby Union sports in the Canadian province of Quebec.
Gym
Montreal has a variety of gyms to choose from.There are state of the art objects and challenging classes. In addition, many large hotels have swimming pools and fitness centers that can allow outside membership. Another inexpensive option is the Universities of Montreal. Expect to pay $ 35-60 membership fees per month. Pilates and yoga studios usually run closer to $ 100 a month.
Decide what aspects are important to you:
Do you want a free weight gym or machines or what?
Do you want a gym that offers alternative classes such as aerobics, martial arts lessons, step classes, etc.etc.?
Do you want a gym that has a pool, sauna, and jacuzzi?
Do you want a single sex or mixed gym environment?
Simulators:
Concordia University Simulators – Offers excellent value for either downtown or Loyola campus.
Aerobie Plus – Membership includes unlimited access to cardio and strength training facilities with options for aerobics, yoga, hip-hop dance, Pilates, spinning, bodybuilding, Aero salsa baladi and Thai boxing classes.
Body Quest Gym – Decent quality for renowned health shopping malls. Payment options are flexible in this great facility.
Goodlife Fitness – This club offers great introductory deals and multiple clubs and classes.
YMCA Quebec – This popular low-key gym has multiple seats and offers rates on a sliding scale. Y is a charitable organization whose mission is to enhance community life.There is also a volunteer program that offers discounts and the chance to meet people.
Sporting Events
Montreal Bicycle Fest includes three separate events, including the Tour de l'Ile, the Tour La Nuit and the Metropolitan Challenge. It runs from late May to early June.
Canadian Grand Prix (abbreviated as GPC), is an annual auto race held in Canada since 1961.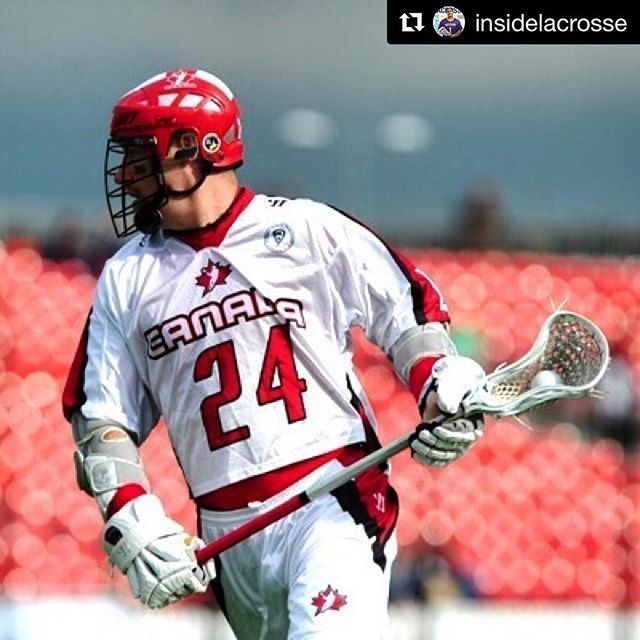 It has been part of the Formula One World Championship since 1967. The race takes place at Ile Notre Dame in Montreal.
target
= "_blank"> The Montreal Marathon is part of the Roll Rock Marathon 'N' series. Held in mid-September, it offers 10 km, 5 km, and 1 km Children's Marathon.
Stanley Cup (La Coupe Stanley) is a hockey club trophy awarded annually by the National Hockey League (NHL) playoff champion after the conclusion of the Stanley Cup final. The Montreal Canadiens have won the Cup a record 24 times and are currently the last Canadian team in the NHL to win the Cup after winning in 1993.
Gray Cup (La Coupe Gray) is the name of both the Canadian Football League (CFL) championship game and the trophy is awarded to the victorious team. It is contested between the winners of the CFL East and the West Division Playoffs and is one of the largest annual Canadian television sporting events. It is located in different cities every year and has been held in Montreal 8 times.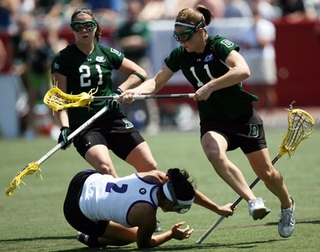 Stadiums
Montreal Olympic Stadium
Address: 4549 Av. Pierre de Coubertin, Montreal, QC h2V 3N7
Telephone: 1 514 790-1245
This stadium was built for the 1976 Summer Olympics in Montreal.After the Olympic Games, the stadium was used to provide a facility for young athletes. Formerly home of the Montreal Expo, the Stadium is now home to major events such as concerts and competitions.
Bell Center
Address: 1260 De la Gauchetière Ouest, Montreal, Quebec h4B 5E8
Telephone: 1 514 790-1245
This is the home of the NHL franchise team Montreal Canadiens. They won the Stanley Cup Playoffs four years in a row during the 1956-1960 seasons.The center also hosts concerts, musicals and other special events.
Saputo Football Stadium
Address: 4750 Rue Sherbrooke Est
This soccer specific stadium opened on May 21, 2008. This is the home of the Montreal Impact. The stadium is built on a former practice track and field site based on the 1976 Summer Olympics.
Arena Maurice-Richard
Address: 2800, Rue Vio, Montreal, QC h2V 3J3
Telephone: 1 514 872-6666
Dedicated to hometown hockey hero Maurice "The Rocket" Richard, this arena includes a multimedia exhibition about the life of Montreal Canadien.The arena is free to enter and there is a gift shop. Previously home to the Montreal Rocket, the city's main junior hockey league team, the Ice Skating Rink is currently being used for speed training and skaters.
Stade Uniprix
Address: 285, Rue Faillon Ouest, Montreal, QC, h3R 2W1
Telephone: 1 514 273-1515
Formerly known as Jarry's Park, the park has a number of indoor and outdoor tennis courts, soccer fields and baseball fields.
Babbel is a worldwide success with millions of active subscribers and is ranked as the world's # 1 innovative education company.
Why Babbel?
Learn and browse on your own schedule: compatible with mobile devices, tablets or computers, with approximately lessons 10-15 minutes.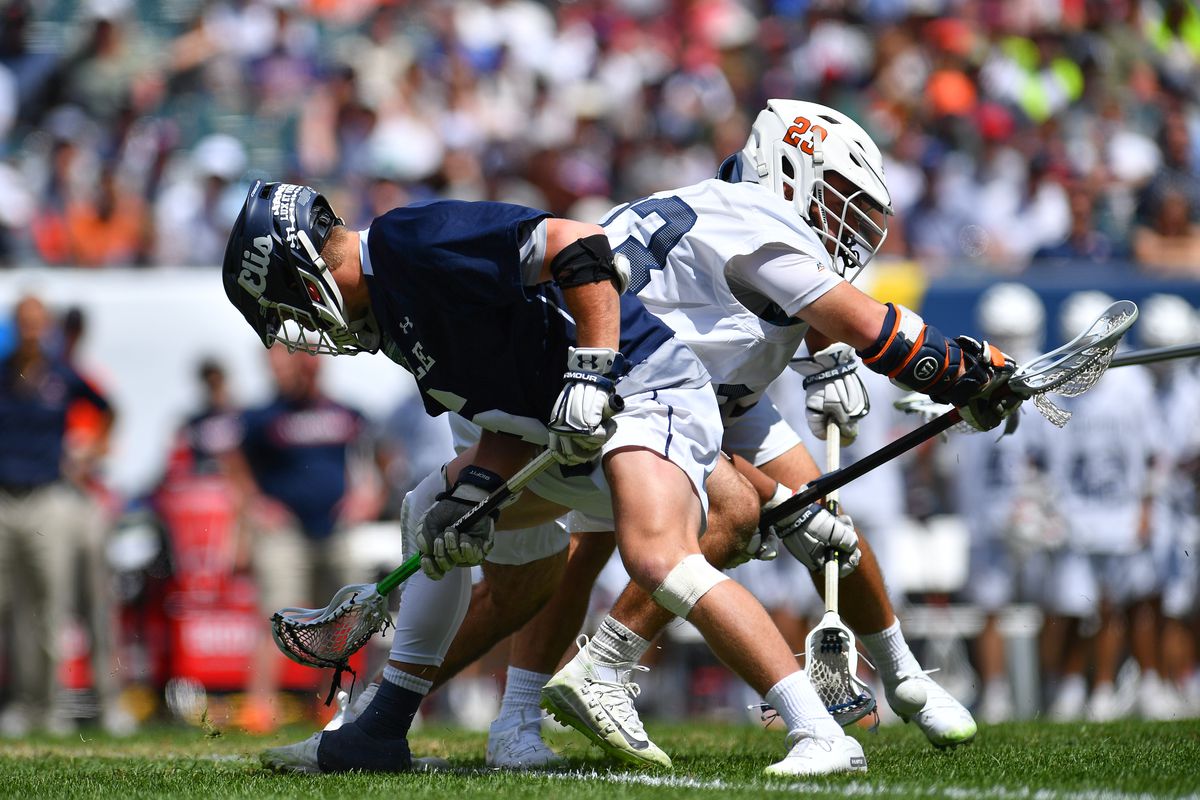 Courses designed by experts: Learn the basics or focus on topics such as travel, culture or business.
Start speaking now: Learn to speak your new language naturally and in conversation.
Each student is different: Each course is based on your native language and personal interests.
Remember it all: Babbel uses proven cognitive techniques to transfer new words into your long-term memory.
Improve your pronunciation: Practice speaking and improve your pronunciation with speech recognition technology.
Try Babbel for free today
Registration with Babbel is completely free and the first lesson in each course FREE (depending on the language you choose, these are 30-80 free lessons!).
If you need full access to Babbel courses, simply select the subscription that suits you best. Buy with Confidence: 20-Day Money Back Guarantee!
Hockey Canada | Catapult
Adam Douglas has a prestigious position in a country where hockey is everything.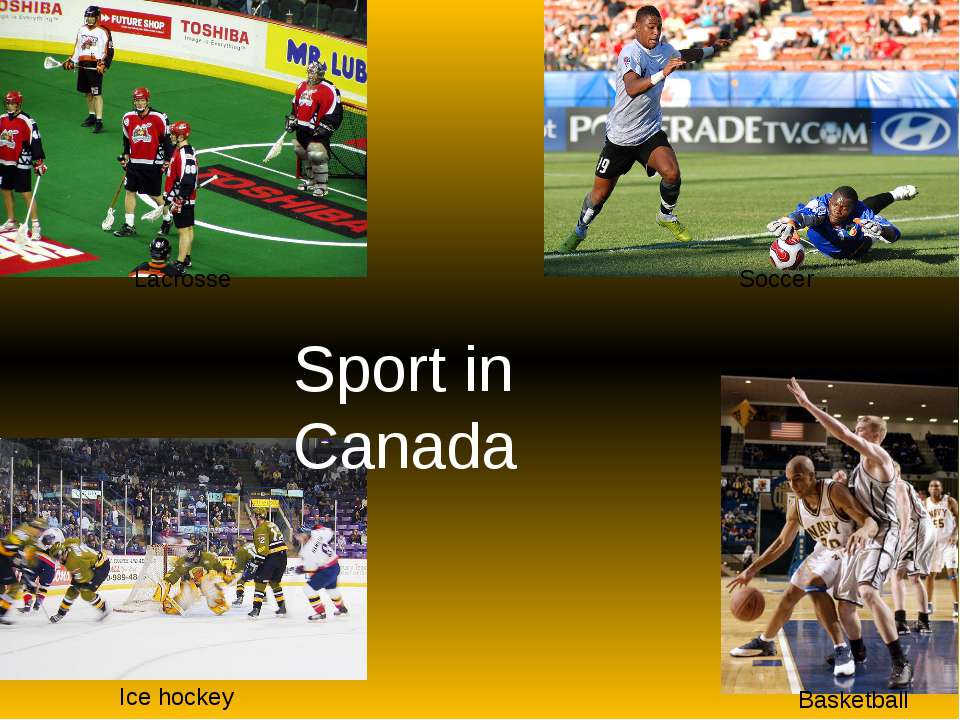 He is the manager of all sporting events for the Canadian men's national ice hockey team. The team has a long history of participating in the national teams that won gold medals in 2015, 2018 and 2020 at the Men's World Junior Championships.
When Douglas is not optimizing his performance in Canadien hockey, Adam works at Catapult Sports as an applied athlete scientist. Where he's focused on maximizing customer experience and exploring innovative approaches to Money Puck, a place where data science can give hockey players a competitive edge on the ice.
->
Click here to download this brochure to explore 45 Catapult Hockey Specific Indicators.
"I first learned about Catapult back in 2013 from a YouTube video that first showed its indoor capabilities," said Adam."At the time, I was working with the women's Hockey Canada program. We were looking for a way to better quantify the workload of training and playing on ice. "
As Catapult ramped up its ice hockey R&D and expanded its business lines, the company found a better solution to understanding the requirements of ice hockey.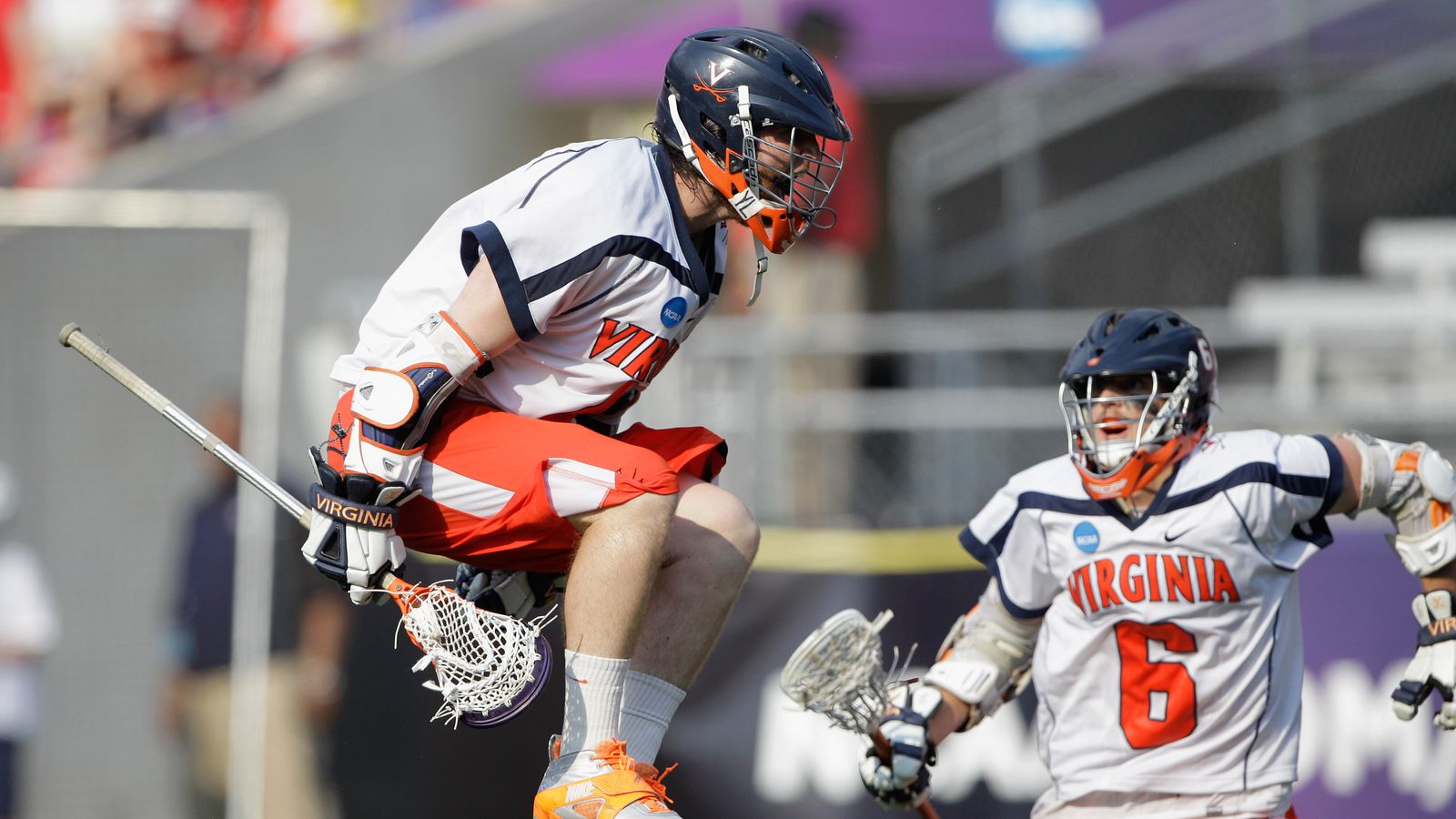 This led Adam to join the Catapult team and be part of a pioneering approach to data science, wearable devices, and ice hockey.
This user story discusses:
Customer Obsession
Technological innovation
Solving Injuries Through Athlete Load Management
Using data to improve decision-making by trainer
The importance of supporting trainers and the "human factor"
->
Click here to download this brochure to explore 45 Catapult Hockey Specific Indicators.
.
Customer Obsession
As a leader in the global sports analytics market, Catapult has overcome the customer-centric pandemic by continuing to support sports organizations and their athletes through science and data analytics.
"Catapult has developed a stride detection algorithm," describes Adam, "that allows coaches, athletes and teams to track the resulting forces generated during each stride while skating.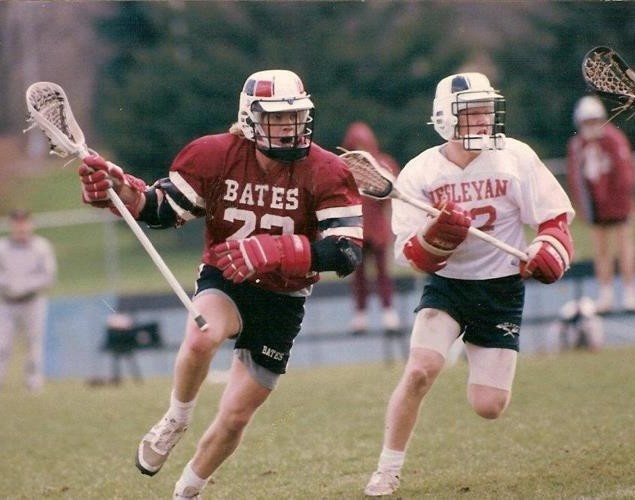 This provided another level of information to work with, combined with the usual volume and intensity metrics already provided by Catapult. "
Technological innovation
While other mainstream sports have begun to integrate data analysis and wearable devices into their organizational strategies, hockey as a sport has been slow to embrace this innovation. It was Catapult, one of the first companies to dive into hockey, that saw an opportunity to help hockey organizations and their athletes use metrics.

An independent academic article recently investigated the reliability of Catapult systems in identifying specific player movement patterns, which Adam says "allowed me as a practitioner to have confidence that the system accurately measures what was happening on the ice."
Catapult's ability to measure new metrics is proving to be extremely useful to coaches and staff, allowing them to understand and analyze play, training and injury management like never before.

"The metric I use the most is called high-intensity work duration," says Adam. "Basically, it's a stopwatch that records the amount of time that athletes move or roll above a certain threshold. After doing extensive time movement analysis and comparing wearable data with video, I have come to the conclusion that most hockey or hockey moves occur in the 3 and 4 Playerload ranges. This indicator gives me, coaches and athletes, the opportunity to see what happens during the Practice, to make sure that we are maximizing our time by working at or close to the intensity of the game. "
Solving injuries through athlete load management
While every team wants to "win" on the ice, there are also larger organizational priorities for teams that can have significant financial implications if a player is injured. Injured players still get paid, and multiple injuries are not only financial losses, but also losses on the ice.
In this way, training and recovery data management can help make the most informed decisions in both the short and long term, variables that all coaches and hockey organizations need to be able to take into account what Catapult has to offer with its tools and analyzes.
"The biggest help that technology (Catapult) can do," says Adam, "is in monitoring performance. We know how to plan physical and physiological stress for the day and measure it. We're talking about "planning the work and then developing the plan." Injuries are a big part of sport, but with Catapult technology, injuries are minimized and also reduced. "
Using data to improve decision-making by trainer
"Every workout on ice has a volume and intensity goal and coaches plan the workout based on technical / tactical results.At the end of the session, the staff will review the data to make sure we met our physical performance goals during the session, "describes Adam.
"If we do this, then we can continue to work according to the plan … if we missed the desired goal, we develop a strategy that we need to change in the coming days."
It's one thing to look at the raw numbers and sports analytics data that often simplify organizational decision making. However, it could be a very different culture-changing story in a team that adheres to a tactic without data that has evolved over decades.
The importance of supporting trainers and the "human factor"
Coach entry is becoming an important aspect of integrating new methodologies and performance analysis, which is one of the most important aspects of Catapult's services and how it interacts organically within the player-coach-team paradigm.
Sports data analysis has been around for several years now, but one of the reasons for Catapult's rapid success is its ability to design a user-friendly interface and take human factors into account.
"Catapult technology is so simple," says Adam, "that athletes refer to it as a" video game "because of the way the technology challenges the player, as if it were a video game.
"More importantly," says Adam, "athletes understand that you are collecting this data to help them and the team perform … so the more information we collect and process, the better everyone will be."
As Catapult Integrated Technology becomes more familiar vertically – from athlete to owner – a comprehensive sports technology platform can be developed that is bound to lead to success both in injury prevention / recovery and on the ice.Just look at the data….
->
Click here to download this brochure to explore 45 Catapult Hockey Specific Indicators.
.
Image Credit: Hockey Canada
90,000 Patrice Cormier: "There will be an exciting game against Salavat"
Ak Bars forward Patrice Cormier after the team's open training told how he had paused for the national teams' matches, stressed that he was waiting for an exciting game against Salavat Yulaev and named partners who could repeat Andrey Svechnikov's goal in lacrosse style …
– How was the international break?
– Everything is fine. We rested a little, recharged our batteries and are ready to play with renewed vigor.
– How is the weather in Dubai?
– In fact, I managed to go home to Canada – stayed with my family, wife and daughter.
– What can you say about the Sports Palace? It was here that Ak Bars won its championship title about 20 years ago.
– First, the ice is very good.I think this is a special place for many residents of Kazan. It will be great to play here.
– Are there similar sites in other KHL cities?
– It seems to me that it is about the same in Yekaterinburg and Novosibirsk. I think tomorrow the palace will be filled with fans. I know that many are looking forward to this match.
– What are your expectations from the Green Derby?
– I don't think this match will be different from other games with Salavat Yulaev or any other team.In a league, any team can win. Yes, the match is very important for the standings, for the fans. I think it will be an exciting game – it happens when such good teams are playing.
– Have you heard that Svechnikov scored another lacrosse goal in the NHL? Could you do that?
– Yes, young guy. But I've never tried to score like that, I don't even know. Have you seen my hands (laughs)? Such goals are very cool. This requires a special skill – it takes practice to score from the game like that.And this guy is so young, confident, so he scores. This is very good for hockey.
– Can someone at Ak Bars do that?
– Definitely not me, definitely not Matthew (Frattin). Maybe Zaripov or Artyom Galimov – he has good skills, he saw how he did something similar in training.
90,000 "Bears really walk the streets, but not in Russia, but in Canada"
Roman, how did you end up in Canada and why exactly there?
– My wife and I moved about six years ago.Surprisingly, this decision was made quickly and easily. We didn't dream for a long time, but we planned carefully.
The reasons for the move were mainly career. We came to Canada as undergraduate students, so the preparation was associated with passing English exams, collecting documents for admission, and looking for potential academic advisors at Canadian universities. Why Canada? Of the countries that we saw for ourselves as promising in terms of life and career, Canada stood out for its suitable higher education system (the presence of prestigious world-class universities and the ability to receive full funding for our studies and life) and a relatively simple immigration system (compared to the United States and Europe).
What did you do in Omsk before?
– We went to school in Omsk. After that, we first moved to Moscow to study at the university, and then we left. In Canada, my wife graduated with a master's degree in statistics and now works in the field of data analysis and machine learning in a bank. I continued my postgraduate studies with a degree in Applied Mathematics. I am awaiting the defense of my dissertation, it will be seen further.
Tell us about the city you moved to.Is there anything in common with Omsk?
– We live in Edmonton. It really is somewhat similar to Omsk.
The climate is exactly the same – and, by the way, we like it more than Moscow.
This is the northernmost of the major cities in Canada, about the same size as Omsk (which means there are no Moscow crowds). An interesting fact, despite the fact that Canada (especially Edmonton) itself has a reputation for "snowy tundra" (for example, among the Americans), when the word "Siberia" Canadians still imagine endless snowy expanses and frost at minus 50 degrees 6 months a year.They are very surprised that it is as cold in Edmonton as in Siberian Omsk (although I explain that Omsk is in the very south of Siberia, and they nod in understanding).
We like the city very much. Nearby are the Rocky Mountains with beautiful nature. The system of national parks is very developed, there are all conditions for recreation. This is one of the biggest benefits. Fauna is also present in the city itself – you can often see hares and geese in residential areas and even in downtown, along the river there is a large park where deer and other animals live.We were very surprised at first. Sometimes this is not so harmless: a coyote once ran around the university. Contrary to stereotypes, bears walk the streets not in Russia, but in Canada (not in Edmonton, but in smaller towns in the mountains, even all trash cans with special anti-bear covers). There were cases that deer came to the sites of our friends.
In addition, Edmonton is a major economic center of western Canada with a developed economy, the center of the oil industry. All opportunities for growth and career are there.We would prefer to stay here, but we don't mind moving if it is beneficial for our career. The mobility of the population in Canada is very high, people relate to moving with relative ease.
How would you characterize Canadians in terms of mentality?
– I don't really like bold generalizations – there are a lot of Canadians and among them, of course, there are all sorts of people. However, some points can be highlighted, understanding their conventionality and subjectivity.
Of the typical stereotypes about Canadians, the most important is their politeness (Americans like to joke about this, for example, calling "apologies" a national Canadian sport, along with hockey and lacrosse).There are some reasons for this. For example, Canada has a low population density, so if you get too close to someone, it is customary to apologize. This is surprising even for the usually smiling and friendly Americans.
Once about 10 people entered the elevator at the university, they stood not like herrings in a bank, but rather close to each other. The choral "sorry" sounded funny! (laughs).
I have another funny story on this topic. When traveling on a bus in the city of Omsk, a formidable-looking woman conductor, who had already managed to get nasty on a couple of passengers on the way to us, was very surprised at the typical Canadian "little conversation" issued on the machine: "Hello, how is your day? Please, two tickets, please.Thanks a lot! Have a nice day!". After a moment's stupor, the woman burst into a wide smile, was surprised at what polite young people came to her and wished us a good day too.
Another feature that we like is the lower level of formalism in relations with colleagues, subordinates and bosses. It is not uncommon for the whole department to go to the bar for a beer after work, including the bosses. Moreover, when leaving the work environment, "ranks" and positions cease to have any influence on communication.And even when discussing work issues, the principle "I am the boss, you are a fool" is not so widespread. In addition, it is not customary here to overemphasize your social status or financial position. There is almost no concept of status things – a very wealthy person can dress simply, or drive a cheap car, if he does not consider it necessary to spend money on it.
And what irritates in local customs, inhabitants, laws?
– Of the minuses, I would note the problems in the school education system, especially in the field of mathematical disciplines.The level of graduates of local schools in mathematics leaves much to be desired, according to my colleagues who studied at the school here – adaptation to university requirements is difficult, in the first year of the bachelor's degree they felt a lack of basic knowledge. Competition with students from other countries (especially Asia and Eastern Europe) was hard for them. The situation is improving for the master's degree, but the falling level of school education is a constant topic of discussions at the Department of Mathematics. Students are not ready.Attempts to influence the situation in schools have not yet been successful. The problem is complex, I hope the situation will begin to improve.
Another of the minuses it is worth noting is the smaller career prospects in comparison with the USA. The United States has more headquarters for large companies, more opportunities, if only because of the size of the country and the economy. Many Canadians leave for the States just because of their careers. Some people who have lived in the United States report less competition and more ambition among Canadian companies and professionals.
In everyday life, Canadian politeness also has side sides. In my opinion, some people are too sensitive to criticism, and cannot accept it without offense, while others are unable to submit this criticism – perhaps because of fear and unwillingness to offend. If you have ever heard the indignation of Russian hockey players who came to North America in the style: "I was told that I play well, they never scolded me, and I didn't get into the roster. Couldn't tell what was wrong and what to work on!?! " – I am inclined to explain these situations precisely by such avoidance of criticism.Not everyone has it, but there is such a trend.
Speaking of hockey … Canada, like Russia, is a country where this sport is adored. Do Canadians know about the existence of Omsk? After all, many hockey stars played here …
– My standard answer to the question where I come from is "from Siberia, the city of Omsk, this is where Jagr played". Many nod happily, some even remember the name of the team "Vanguard". Some followed the Russian championship during the NHL lockout and remember Avangard and Omsk without being reminded of Jagr.Fortunately, "Omsk" is not the most difficult name. One of my wife's colleagues was sure that in Russia there is a city "Metallurg" where Evgeny Malkin was from. Every haircut at my hairdresser's includes the obligatory discussion of the news of Omsk and world hockey. By the way, he speaks with great respect of Bob Hartley – the current coach of Avangard, who previously worked in our neighboring Calgary.
Do you support the local Edmonton Oilers or the old-fashioned Avangard?
– I am still a big fan of Avangard.In the NHL, for some reason, I became attached to the Chicago Blackhawks, but I also sympathize with the local Edmonton.
And when Russia and Canada collide in the world championships – for which team do you "drown"?
– I am mainly a club fan, but at international tournaments I support Canada and Russia. As a rule, I root for Russia if they meet, from old memory. But club addiction sometimes interferes … (laughs).
Name three advantages of Canada for you personally.
– 1. This is a good country to live in, where you can combine building a successful and ambitious career with a comfortable life. For us, employed in the field of high technologies, it is important that society strives to introduce these technologies in all spheres of the economy, both private business and public administration, the desire to optimize decision-making on a rational basis, and a general focus on progress and development. In addition, Canada is a country deeply integrated into the world economy, science and other spheres, which makes work here even more interesting and promising.
2. Canadian society attracts us with its ideals of equality, freedom and the rule of law. We are what they call here "a couple of double careers" and my wife is much more comfortable building her career without the social pressure of traditional roles in the family. A low level of corruption and protection of rights and freedoms, private property, freedom of speech and an independent press, and other attributes of a developed democracy are also important to us. We enjoy living in a multicultural environment, where you can meet people from all different backgrounds, brought together.In our opinion, Canadian society is more willing to accept newcomers into its ranks (provided that they themselves want to integrate there) than some European countries.
3. We love the North American style and way of life. Compared to the States, which are in many ways similar to Canada, modern Canada seems to us to be a more organized country with less political tension in society, a more efficient system of government, a more reliable and affordable health care system, a more developed and modern social sphere that allows you to balance your career and personal life.
You said that values ​​such as freedom of speech and the press are important to you … For obvious reasons, this topic is very close to me. Do you feel the difference between what happened in Russia and Canada?
– In Canada, television does not occupy such a dominant role among the media (I don't even have a TV at home), but the role of the print media (which, of course, went online) is very large.
Each major party has a media outlet that reflects their position (which does not mean controllability: rather, both the media and the party respond to the request of a part of society).True, since the political polarization of society is not as strong as, for example, in the United States, within one newspaper you can find a range of opinions, especially in the opinion column. But the general thrust is certainly visible, conditionally reading CBC (Canadian Broadcasting Corporation) you feel a liberal bias, reading the National Post – conservative. That does not prevent them from criticizing their own too. Moreover, CBC is essentially a state-owned company, financed from the country's budget, but the government does not influence editorial policy and any attempts to interfere will be highly perceived by the society.Their liberal bias does not change under either a conservative prime minister or a liberal one. Several equivalent political centers of power provide a system of checks and balances, and an attempt to openly pressure the press would be political suicide. In addition, the business component is great, it is simply unprofitable for the media to keep silent about some fresh scandal about an influential politician, because these are clicks and views, which means profit.
Are you interested in local politics? I saw that you have a young – 40-year-old mayor.Seemingly a typical Western politician, smiling, he supports the LGBT Pride parades, participates in them … For Russian politicians, this is tantamount to political suicide.
– Yes, I am interested in politics. The position of the mayor is economic and is not in the spotlight. At least the mayor of Edmonton is not scandalous, he is rarely remembered – for a business executive, this is a sign of a good job, I think (laughs).
Big politics begins at the level of provincial leadership – it is here that the most important decisions for people's lives are made, funding for important areas such as education and health is distributed.Essentially, Canada is a confederation. The provinces have a lot of independence and the federal government's power over them is very limited. I think this is a big plus, as it allows you to make more effective decisions on the ground. There are also downsides – if a solution requires agreement between several provinces – it can be very difficult to reach consensus.
At the provincial level, the opposition of local Conservatives (the party has the support of business, religious communities, and the rural population) and New Democrats (popular among young townspeople, public sector workers, scientific and cultural establishment) has recently been very hot.
At the federal level, there are three main parties – Liberals (centrists), New Democrats (left) and Conservatives (right). Federation-level politics often concentrate on balancing contradictions between different regions, for example, Anglo-Canadians and French-Canadians, east and west (the current Liberal government has failed to raise its popularity in the west of the country), the issue of indigenous peoples and reconciliation after decades of conflicts is acute and harassment.
As for LGBT people – in Canada, open homophobia would be political suicide.Even among fairly conservative strata of society, the right of people to self-determination in their personal lives has become a public consensus. Some politicization of the topic still persists, but less and less attention is paid to the sexual orientation of people – this is their own business, which does not affect other areas of life.
How do the people of Canada feel about the royal family?
– In my opinion, when the reign of Elizabeth II comes to an end (God bless the Queen) (smiles) Canada should abandon the monarchy and stop considering a foreign monarch the head of its state, albeit formally.Many Canadians share this opinion. This has no impact on the country, and, in my opinion, looks a little comical. This does not interfere, but there is no point in continuing it.
Some people follow the royal family and their lives in a celebrity reality show. However, when the question arose about paying for the protection of Prince Harry and his wife when they moved to Canada, society took it negatively. Canadians do not want their taxes to go to the maintenance of people whose function and usefulness are not entirely clear.
You said that the Canadian society accepts newcomers easier … Are there many people from the CIS countries in your city? I read that the Ukrainian community alone makes up almost 14% of the population.
– Western Canada, especially what is called the Great Prairies (Manitoba, Saskatchewan, Alberta), was largely formed under the influence of migration from Ukraine. Here, as in Siberia, whoever does not take – everyone has a great-grandmother from Ukraine. A lot of Ukrainian surnames can be found among Canadians living here for many generations.For Prairies, Ukrainian roots are just as important and significant as English and French for Anglo and French Canadians; there are museums of Ukrainian culture and monuments to the first Ukrainian settlers.
There are also enough Ukrainians among fresh immigrants. There is a Russian diaspora, but not as large as in larger cities. I am not very involved in her activities, but I know from my acquaintances that she is quite active.
What is the average salary in Edmonton? Are your earnings above or below average at the moment?
– According to statistics, the average income for a family in Edmonton is approximately 93.5 million dollars per year.After taxes, it turns out to be about $ 77,000 per year. This usually means two people in regular jobs, or one with a relatively successful career.
What is enough of this money?
– Depends on lifestyle and priorities. I will refer to the university "calculator" of the price of living in Edmonton – an income of 49-60 thousand dollars a year for two adults and one child (21-28 thousand for one adult) will be sufficient to meet basic needs.It will be a poor life, but also not poverty – normal rented housing in a normal area, kindergarten / school, public or inexpensive personal transport, buying normal clothes and food, entertainment, but no frills, travel and special savings. Middle-class life will give you the freedom to choose where to spend your extra money – to buy a home, increase consumption, travel regularly, save and invest money, or whatever. The poverty threshold for one person is about 18 thousand per year, for a family with one child – about 30.
What can you buy cheaper in Canada, and what, on the contrary, is much more expensive than in Russia?
– Immediately striking is the high price for mobile communications and the Internet. If you look at the statistics by country – Canada is among the countries with the most expensive Internet and mobile communications, Russia is among the countries where these services are the cheapest. The reasons for high prices in Canada are a subject of controversy, companies refer to huge territories and a small population, especially in the northern regions (Canada is the second largest country with a population smaller than Ukraine, which is also very strongly concentrated in the south of the country), others blame the oligopoly in the market as a result protectionist measures by the state to protect Canadian companies from huge and aggressive American competitors.
Decently more expensive everything related to the service sector. It seems to me that clothes are cheaper and more affordable.
How much does gasoline cost in your city, considering that you also have a very developed oil industry?
– The price of gasoline directly depends on the price of oil, now that oil is cheap, gasoline has dropped to 50 cents per liter. In recent years, the price has been slightly below one dollar, a little higher if oil has risen in price.
By the way, cars are decently cheaper here.I do not know why. But insurance will be more expensive.
What is the housing situation?
– The rental market is quite developed, not everyone is in a hurry to buy their homes. One-bedroom (living room + kitchen and one bedroom) apartment will cost you around 1,000 per month. Add a couple hundred and you end up with an apartment in a good neighborhood, often with access to a gym and pool. Of course, prices will vary depending on the size of the apartment, the area, this is the average situation.
If we talk about their housing for the middle class and above, the most popular type is detached houses.The average price in the city is 430 thousand dollars. For this amount you will have a house with several bedrooms (2-4) and your own small adjoining plot. Housing, as a rule, is bought with a mortgage (2-3% per annum are normal rates).
How often do you yourself fly (at least before the crisis) in the country and abroad? I read that the passenger traffic at your airport with a population of 1 million is 8 million. It shocks me, because in Omsk we barely reached 1 million before the coronavirus crisis.
– At the same time, Edmonton is not at all a major transport hub, but rather about Calgary.Indeed, air traffic is very developed. We ourselves only fly on vacation. Why they fly so much more than in Russia is difficult for me to answer for sure, since I am not an expert, but I can name several probable factors at random. First, there is almost no passenger rail in the country, so your options are a car or an airplane. Secondly, as a rule, it is cheaper to fly with a transfer, and sometimes it is not entirely obvious (I once flew Houston-Toronto-Calgary-Edmonton, look at the map – you will probably be surprised …) I suspect this has something to do with the optimization of airline traffic flows, but I cannot give an exact explanation.Third, the mobility of the population is very high, and many have close relatives in other parts of the country (and in the same states), so a banal family gathering for Christmas, Thanksgiving, or the anniversary of a beloved grandmother may involve several flights.
A few words about the high-speed tram – how convenient is it for public transport? For example, in Omsk they have been building a subway for 40 years, which they have now decided to mothball. And in recent years, it is the high-speed tram that has been discussed as an alternative.
– I am not an expert to assess the effectiveness of this type of transport. The network in Edmonton is not very developed, two branches that converge into one in the city center, but new ones are planned. If you live and work nearby, it's convenient, if not, then it's not very good. By the way, tickets are not checked at the entrance, only selectively – sometimes controllers go. According to the calculations of the city authorities, such a system is more profitable than installing some kind of turnstiles. Citizens are quite conscientious and / or the fines are large enough (laughs).
Relying on public transport in cities such as Edmonton is not necessary too much, much has been done with the expectation that you have a private car. Buses can go rarely and not everywhere, but in general you can get used to it – buses run where the most likely is that someone needs them. But in general, public transport in Russian cities is better developed.
I read that Edmonton has a high crime rate. Can you feel it on yourself? Are there any rules of what is better not to do in the city? Maybe not walking in the outskirts after 10 pm …
– We feel very safe in Edmonton, although the crime rate is indeed higher than the national average.It should be noted that crime is concentrated in certain areas (these are not necessarily outskirts, more often quite the opposite – North American cities are arranged a little differently than Russian ones and the city center is far from the most prestigious and safe area) and there is a rather large contrast between prosperous areas and not so much that very typical of Canada and the USA. There are some places where I would not advise you to go (there is nothing to do, in principle, these are dysfunctional residential areas), there are some places where you can safely go during the day, but it is not very pleasant there in the evening (downtown, Chinatown – Chinatown).At the same time, in a good and prosperous area, you will feel very comfortable. On the website of the city police, you can find an interactive map with statistics of crimes in different parts of the city – this helps when choosing housing.
Love the national Canadian cuisine?
– Canada is an importing country in terms of culinary – international cuisine without pronounced local traditions. You can easily find great food from anywhere in the world. From the local flavor, I note that in Alberta, beef is of excellent quality, so we have wonderful burgers (not fast food! Restaurant level), steaks, it is popular to have barbecues at home.
Of the typical Canadian dishes, I can only mention "putin" – French fries with specific cheese and sauce. I don't recommend eating it every day, but sometimes you can indulge in it (laughs).
Five outstanding Canadians from business, politics, show business (including the dead) in your opinion …
1. Terry Fox. National symbol of Canada, at the age of 19 he lost his leg due to cancer. Organized a charity "Marathon of Hope" in support of cancer patients, planned to run across the country (with a prosthesis instead of a leg).The marathon had to be interrupted 143 days later due to a progressive illness. Terry soon died, leaving himself in the memory of Canadians forever.
2. Chris Hadfield. Canadian astronaut, first Canadian commander of the International Space Station. I recommend his book Astronaut's Guide to Life on Earth.
3. Wayne Gretzky – famous hockey player, legend of Edmonton and all of Canada.
4. Leonard Cohen is a Canadian singer and writer.
5. Wilfrid Laurier – the seventh Prime Minister of Canada (1896-1911), the first Prime Minister of the French Canadians, according to many, laid the foundations of the modern structure of the country.
A few places that you would recommend tourists to visit if they happen to be in Edmonton.
– We are not the most touristy city, so I would advise you to go straight to the mountains – Jasper National Park or Banff National Park. There are countless mountain hikes, lakes, streams, forests, great restaurants, and stunning views await you there. Especially noteworthy are Lakes Louise and Morraine. You've probably seen them on some Windows screensavers or postcards.
If you want to spend time in Edmonton itself – go to the NHL match, or come in early August and attend the Festival of Cultural Heritage. The festival is a celebration of Canadian multiculturalism – almost every country in the world is represented by a tent offering you national dishes, dance groups perform with national dances. Some countries offer you to buy souvenirs with a national flavor. This is all organized by local communities of immigrants and people interested in the culture of these countries.Russian dances regularly receive the highest marks from spectators and organizers, by the way. The idea of ​​the holiday is that all together come from these cultures and make up Canada.
Well, and a question on the topic of the day – how are you fighting the infection, what measures have been taken?
– The Province of Alberta has taken early and decisive measures – the virus has so far been kept under control at the cost of a fairly strict self-isolation regime – all non-essential businesses, schools and kindergartens have been closed, the university has been switched to online mode.I would like to note the good level of communication from the local and federal government with the population – the daily press conferences of the Prime Minister of the country, the Prime Minister of the province. The provincial chief doctor's daily inquiries made it a symbol of the fight against the virus. Governments at all levels provide the most trusted and up-to-date information, actively encouraging people to follow epidemiological guidelines. So far, it works. In addition, despite serious political contradictions between the provincial and federal governments, their actions were coordinated.Political conflicts were put on the back burner.
Of course, there are also controversial issues, criticism of the Federal Ministry of Health is quite popular for the contradictory recommendations related to wearing masks, late border closures and insufficient control over those entering. I think these are working moments and conclusions will be drawn.
In addition, serious funds were allocated for financial assistance to people and businesses – the government has undertaken to pay salaries to employees of affected enterprises, provides interest-free loans to entrepreneurs, financial benefits to those who have lost their jobs, and so on.It is unclear how long the economy will be able to hold out in this mode, but perhaps due to this, it is still possible to avoid the maximum damage from the virus, unlike some other countries, including the neighboring USA, where the situation is very critical.
An application for phones to track the coronavirus has also been launched: it anonymously records which of the users was near you via bluetooth, and then if someone from this list has been diagnosed with coronavirus, you will receive a notification with a recommendation to self-isolate and contact the medical service.The use of the application is voluntary.
All materials of the heading The World of Omsk people look at the interactive map.
Most relevant in the heading: World of Omsk
More interesting in the genre: Interview
90,000 Arseny Metelkin: "We lack some kind of national madness in sports form" – With a fist in the teeth – Blogs
Arseniy, I want to clarify right away that what are the criteria for defining non-trivial sports? Will you write, for example, about lacrosse, which is not very well known in our country, but wildly popular in the USA?
Lacrosse will definitely be, because it is a sport that is very much like catching butterflies.I have read several texts about lacrosse – not Russian-speaking, in Russian I have never read about lacrosse …
Well, that's impossible.
Probably yes. Although I have a friend who lives in Canada, he really likes lacrosse. When he went to Canada, he did not know anything about lacrosse at all, his Canadian friends told him about this game, and he went to the stadium to see what it was. He returned in a completely dumbfounded state, he said that they were all completely crazy, running around with these nets like children.He was very excited by what he saw and then began to go to lacrosse every six months – of course, he did not become a fan at all, but he really likes how catching butterflies becomes something like football.
No, I'm still trying to understand what criteria you are guided by. It's clear about lacrosse. Will there be table tennis, for example?
Table tennis? I think no. Actually, I had the idea to make a blog about sports that people have never heard of.If we go out into the street and ask a hundred passers-by what lacrosse or hurling is, if five people know what it is, then it's not bad. I also cannot say that I know very, very much about all the little-known sports. For example, I read more about hurling because I like Ireland, I like James Joyce. But I know less about lacrosse. Therefore, I myself am interested in understanding all this in order to understand and talk about what people do not yet know about. Sports.ru is not only football, it is also everything else.And table tennis is not such an unknown sport.
Got it, thank you. Then I want to ask – have you done something like that yourself, small towns, tug-of-war, the same lacrosse?
Some completely exotic sports – no. Actually, I remember that the very first time I thought about the idea of ​​talking about little-known sports, when I read about cockfighting in Marquez. I read it and began to look for information. First about cock fights, then about what other fights there are – I learned that there are camel fights, some more.It so happened that I learned about some kinds of sports in books.
Why am I asking if you did something like this yourself? It is curious how things are in Russia with all these sports.
But it seems to me that this is not so interesting. I admit – and even certainly – lacrosse is played outside of Canada. And in Europe, and in the United States, and so on … But I am primarily interested in the national aspect associated with the fact that every game that is popular in a particular country – it appears for a reason, it is from what something is taken.I had an Irish acquaintance who told me about hurling, and you can listen to him endlessly, despite the fact that he has never been a player. He told absolutely amazing things about how old the sport was, how his grandfather told legends about his grandfather, how they got together for dinner, and the main topic was hurling, and so on and so forth. That is, it is interesting how these games live in a local environment – in the same Ireland, for example. And it's not very interesting how hurling will develop in Russia, because this is not at all the kind of sport that needs to be developed and cultivated.
No, well, sometimes funny incidents happen – well, for example, remember how the journalist Pryanikov tried to popularize petanque in Russia, and he and his friends were detained, and as a result, petanque became a meme, one of the symbols of that very creative class.
Yes, yes. In general, petanque is a bit of a hipster sport. When I was in Spain, I witnessed a petanque match, in Barcelona, ​​in the center of the city, there was a group of people who were quite old, that is, one team was forty years old, and the second was made up of grandfathers of seventy years old, and they played completely mesmerized this petanque, and there were a lot of people, young people around, and everyone was watching and commenting.I honestly tried to figure out the rules … In fact, when I see some new game, I am always interested in understanding the rules – this has its own charm when my friends try to explain to me – this is here, this is here. This is interesting too. And petanque is quite an intellectual game in fact, not as simple as it seems. Something like curling.
Ok, then about curling – there is such a sport as an ice stock. And he, as I understand it, is a regional variation on the theme of this very curling.And the same pelota is a Basque variation on a squash theme.
Even, maybe, not so much squash as on the topic of rounders and baseball.
And nevertheless – do these regional and national phenomena have the opportunity to grow into something more, or do they not need it and are they good, as a specific thing in themselves?
I think the beauty of these stories is that they don't have to be globalized. Well, who will play pelota besides the Basques? Who will play Australian football other than Australians? This is a story of self-determination, because, in one way or another, it is important for every nation to have its own game – a sport that is, in one way or another, a symbol of the nation, no matter how pathetic it sounds.Any people who love themselves (and some Irish people adore themselves), it is important that there is something that would be an emblem, a national symbol.
That is, as I understand you, you will talk not only about the sports themselves, but also about the cultural and historical aspects associated with them – for example, how the British fought against hurling.
I think so. Just the other day I read an article that in Ireland, for example, hurling sometimes determines people's lives at all.Ireland is a country with a lot of unoccupied territories, so there is one interesting criterion there. All Irish guidebooks always write that if there is a hurling playground in a particular Irish village, then you can live there. And they piously believe in it. I read somewhere that in the old days in the Czech Republic, for a city to be considered a city, there had to be a brewery there. The city hall and the brewery are two necessary institutions. And there should be a hurling field here.In general, this is not only and not so much even a sport, but some kind of cultural tradition, which, of course, is packed in a sports shell. In general, I am interested not only in sports, but also in some events that take place once a year – not exactly sports, but, one way or another, sports are present there. For example, the more or less famous cheese race in Gloucestershire. Great idea, but where did it come from? Why do you need to take a huge head of cheese, lower it down the mountain and run after it? Or tomato battles, or anything else.This is also a sport, there are also some teams there.
And here we get to an interesting question – how to separate sport from, relatively speaking, non-sport? How to distinguish sport from organized flash mob?
You don't need to do this. Because in many events that are not formally sporting, there is still a touch of battle. And any sport is …
War substitute.
The prototype of war, of course. Since there is no real war, you need to invent it, design it, portray it, play it, whatever you like.And it's interesting how in different parts of the world people find different things for this. Different motives, different notions, different moves. I lived for almost a year in the Pyrenees, in Spain, mostly in Madrid, but I was in many cities, of course, it was very interesting for me to understand why the Spaniards throw tomatoes. It is clear that Spain is a country where a lot of things grow. Why tomatoes? I came to the town of Buñol, where the tomato battle takes place every year, and tried to ask the locals – listen, why tomatoes? They say, yes, there was a very large crop of tomatoes in the first year, and it's so much fun.Therefore, returning to the topic of separating sport from non-sport, it is not so easy to do, and it is not necessary.
Why do you think there are no such stories or practically none in Russia? Why, when we talk about our species, practically nothing is remembered? Well, only rounders …
Townships.
Small towns, yes. But nevertheless, I have a feeling that these species do not have such a meaning as the pelota for the Basques, for us. Why did it happen?
Interesting question, you need to figure it out.It seems to me that in Russia we always try to escape from our primordial, we want to become Europe, we want to be like Europeans. Take the clothes – where will you find the national Russian clothes now, or at least something similar to the national Russian clothes? No, this is all dying, no one will wear kokoshniks or felt boots. We are a little bit away from this, we think that we will be like the Papuans. And this is not entirely correct – in this striving to be like Europeans, we lose a lot.And in sports the same thing – we lack some kind of national madness in sports form. I think that's the case, I think it's the lack of self-love. Here you can talk about gaming traditions – in Russia there were also a lot of them. And campfire jumping, for example, could become much more popular, much more national. But this is not happening. And this is happening in the UK. Perhaps we will come back someday.
But first you need to love yourself.
Of course. For all our foolishness and shortcomings, who will love us besides ourselves?
Perhaps you are right. Well, okay, let's leave that, tell us better about some history related to exotic species. For example, I happened to watch airsoft competitions – I remember that I received a lot of unforgettable impressions and a bullet in the leg.
I have already said that the very first moment when I developed an interest in little-known sports – "Nobody writes to the Colonel," I read about cockfighting.I was lucky because I had acquaintances in the Hispanic environment, there were several Colombians – and one of them, a man with a rare Colombian name Jose. We talked a lot with him, and, of course, I rushed to him to ask: "Listen, you live in Colombia, in a fairly small town, are there cockfights there?" And then he got carried away, he talked about how, at the age of sixteen, he first got into cockfighting. Moreover, everyone makes bets there, and he got there with some senior comrades who made bets and lost crazy money there.His story was so completely bookish and implausible – he made his first bet on the money saved, which he was given for pocket money. He did not have a very wealthy family, but, nevertheless, his parents gave him money – he did not spend it on anything, did not eat anything, chose some particularly powerful rooster who was supposed to win. He said that he did not sleep all night before this fight was supposed to take place, and – I do not know whether it is true or not – he still hears the cries of that rooster, which was supposed to win.He very colorfully talked about the fight itself, that the rooster was losing at first, and it seemed to him that it was all, but suddenly the rooster had a second magic breath. As a result, Jose won a lot of money, was incredibly happy and wanted to do this in life. Then he began to lose, began to sell things, clothes, that is, the story was absolutely dramatic at that moment – he had to borrow money in order to somehow recoup. The card, poker story is like this. And when he told all this, his story showed the obsession that reigns in all these cock affairs.I realized that this is more a passion, that sport in some cases becomes some kind of disease. It is not for nothing that the fans are fond of football. Tiffozi – from the word "typhus", these are cognate words. It was then that I realized that he was completely obsessed with this business, and not only him – everyone, young and old, and Jose, and some of his friends, they all place bets. It is enough to read Marquez, all this is in fact, everything is so, it is not for nothing that he is a classic. As for personal viewing …
Wait, you didn't tell me the most interesting thing – what happened to Jose?
No, everything is all right with him, he is alive and well.He paid back all the debts that he had, matured, understands that he does not need to lose entire fortunes in an evening, but continues to play. As for viewing, I was fascinated by watching sumo at one time. Not even the battle itself, because it was literally lightning-fast – apparently, the rivals were unequal, and one was much stronger than the other. Sumo is just a kind of sport, when it is clear that sport is not only the match itself, an hour and a half of football or, I don't know, two hours of Formula 1 race. There is a lot that is around.For example, in sumo there is a very important ritual – before each fight, all sumo wrestlers must do their hair. Not in some dressing room – sumo is a theater, an absolute theater – but right on the platform in front of the audience they style their hair. And this is also an integral part of sports, most of the hairstyles are rooted somewhere in ancient times, because such a hairstyle was allegedly worn by some ancient Japanese hero of an epic or saga. And this is also part of sports, part of the Japanese perception of the worldview. Or the ritual when they throw salt on the platform – why, why? Or they all get up at five in the morning, this is the unspoken rule of every sumo wrestler – to get up at five in the morning.Or, for example, the absolute absence of emotions, a sumo wrestler never shows emotions, if he won, he cannot afford a winning gesture …
Usain Bolt wouldn't like that.
Yes, by no means, this is absolute disrespect for the opponent. This is also a cross-section of culture, a reflection of how the Japanese imagine how the competition should take place. I watched sumo on the English channel in the company of friends – and we became addicted. Although the commentator did not really understand what was happening, he, the poor fellow, sometimes comes in, then on the other, talks about the platform, about the technique of one, about the technique of the other.It was very funny, but this is how hobbies are born – there is something that you completely don't understand, my acquaintances didn't understand anything, and the commentator didn't understand much, and I didn't understand anything at all, but it was interesting for us. For the sake of such moments, I wanted to talk about such species.
Will it not turn out that all these sports may be of interest to the general public only once, until the effect of novelty wears off?
I think not, because, of course, there are sports that are interesting to a traveler when you find yourself in another country and try to feel the country through some national sport, but it may well be that someone will become interested, and he will start watching another match, another match, another match… I have an acquaintance, I told him about hurling, and he is a completely lost person for society and lives only on the net. He began to watch hurling, and I lost my friend at that moment – hurling became his hobby for a long, long time. So why not?
Then here's the question – it was more or less immediately clear that those who talk about something non-trivial are more likely to be enrolled in our School. So, was there even a small share of the conjuncture in your choice of little-known sports?
I think that the market situation is not enough.I had this idea for a long time, but I could not implement it all. To be honest, I thought that I would not get into the School, because my initial idea was not tied to any kind of sport, so I honestly outlined my version of the development of events that it is interesting for me to write about this, and about this, and about that … At the first stage, one text about one species will be enough, I'm interested in people knowing about it.
Well, to summarize, I cannot but ask – what do you think is modern sport? Replacement of war, hobby, show business?
I think that this is, of course, not one thing, but, most definitely, the first, and the second, and the third.But to a greater extent, I think, this is not a business, war or hobby, but a part of culture. This is some kind of reflection of the traditions that are laid down in this or that nation, in this or that people, in this or that country. Of course, the world would be different without sports. It is as if the world was without literature. Without music. No architecture. Sport is a completely ineradicable part of the Universe.
Yes, here's another, who's cooler – Marquez or Joyce?
Joyce is, of course, cooler. Joyce is more muscular. But I love Marquez more.
Tours to Canada from Moscow 2021
Holidays in Canada
Canada is the land of hockey and maple syrup. It is famous for its national parks and high level of education. Tours to Canada are purchased to explore its beauty, study and conquer the ski slopes. Travelers can only be stopped by high prices for flights and the need for a visa.
General
Geography. Canada is the second (after Russia) state in terms of area.Its territory is slightly less than 10 million square kilometers. Its closest neighbor is the United States. Also, the state borders on Saint-Pierre and Miquelon (France) and Greenland (Denmark). Canada is washed by three oceans: the Arctic, Atlantic and Pacific.
Climate. Part of the country's territory (mainland and insular) lies in the permafrost belt. But a mild temperate climate prevails over a larger area. Winters are characterized by heavy snowfalls and can be frightening with severe frosts, while summer pleases with moderate temperatures.In order not to worry about the vagaries of the weather, it is better to choose the southern and western regions of Canada for recreation. Warm ocean currents provide cool summers and cool winters in the coastal provinces.
Visa. For holidays in Canada, Russian citizens need a visa. Moreover, the probability of receiving is up to 50% and the process can be delayed. Plus – the design of a multiple entry visa. You also need medical insurance for the entire duration of the trip.
Hotels. There is no uniform classification of hotels in the country.The level of service is indicated by a letter. If you are looking to book a room in an economical and budget motel, be guided by the T (Tourist Class) designation. A standard 3 * hotel corresponds to F (First Class), four-star service corresponds to S (Superior). D (Deluxe) hotels offer maximum comfort. In Canada, even breakfast is usually not included in the room rate. But the country is proud of one of the best camping systems in the world. There are specially equipped towns in all national parks and near major cities.
Features of rest
Excursions. Canada's summer season officially begins on June 21st. However, locals often refer to it as only July and August. If you want to comfortably explore the natural beauty and sights, then it is for these months that it is better to buy a ticket to Canada. Experienced travelers recommend visiting:
• Niagara Falls. He is rightfully one of the three most beautiful in the world. A large number of multi-colored floodlights have been installed on the Canadian side.With the onset of dusk, they give the waterfall an enchanting look;
• Banff National Park. One of the oldest in the country. The park covers over 6,000 square kilometers and is rich in fauna and flora. Here you can endlessly admire the mountain landscapes. There is also a ski resort in the park;
• Ottawa. It is worth seeing the Parliament building, the Peace Tower. There are also several dozen museums, many exhibition halls and galleries in the city;
• Toronto.A notable object of the capital of the province of Ontario is the television tower "CN Tower", which is 553 meters high. The city is also famous for its parks (Toronto Islands, Queen Elizabeth, etc.). The attention of tourists deserves the Royal Ontario Museum, City Hall, Casa Loma Castle, etc.
Winter rest. Ski resorts are another popular destination for air travel to Canada. The province of Quebec offers many options for outdoor activities. Popular ski slopes in Saint-Sauveur and Saint-Adele, the station in Bronmont, the Laurentian plateau.The capital of the province of Alberta is also home to many resorts, including the famous Calgary. In the vicinity of Vancouver, the Whistler ski station offers its services.
Additional information
Shopping. Canada (a suburb of Edmonton) has the largest shopping center in North America. The West Edmonton Mall area is 570,000 square meters. Ottawa's Byward Market spans several blocks. Maple syrup and special ice wine made from frozen grapes are considered national souvenirs.Other popular keepsakes include Native American dream catchers, beavers, moose and police figures in traditional uniforms. It is important to remember that only some souvenir shops are open on Sundays, most of the shops are closed.

Notes for tourists
• The voltage in the local electricity network is 110 V.
• In most establishments, tips are 10-15% of the value of the check.
• Canada has 2 national sports – ice hockey and lacrosse.

If you want to order a tour to Canada for two, one or a noisy company, we invite you to use the "1001 Tour" service.The site has a search for various parameters and offers reasonable prices. It is convenient to place an order online.

90,000 Hobbies, what do we choose: how, where and why? Canadian students: sections, circles and electives
Every early September, parents of Canadian students decide which clubs and electives to enroll their children in. And if fathers and mothers of babies dream that their children will certainly be stars of tennis, hockey or gymnastics, then parents of teenagers are looking in circles for a panacea for boredom and thoughtless waste of free time, but also for opportunities to gain new experience, search for exciting interests and opportunities.
It is no longer a secret that good grades are not enough to enter a prestigious university in North America. But the presence of versatile interests and experience allows the members of the selection committee to see that the candidate is comprehensively developed, will be able to adapt to life in a new educational institution, join the team, and, most likely, will be successful in the educational process, and most importantly, he will live fully and an interesting life all the years of his studies in this institution.
In a recent study by HSBC (Expat Explorer Survey 2012: http: // www.expatexplorer.hsbc.com/files/pdfs/overall-reports/2012/report.pdf), Canada was named the first country in the world where it is best not only to give birth, but also to raise children. It is in Canada that working parents (dad or mom) are given annual paid leave when they have a child. It is in Canada that healthcare is free. It is in Canada that there is one of the best secondary education, from the preparatory group of kindergarten to grade 12. It is in Canada that child benefits and allowances are provided depending on the level of parents' income.(Of course, all these benefits are paid from income tax, real estate tax, provincial goods tax and other payments of the working population.) And it is in Canada that there is a huge selection of public and private circles, sections, electives and other additional activities for children.
WHERE to find additional activities for children and adolescents?
On the city site of almost any major city, there is a large selection of electives for a reasonable fee.They are hosted by community centers and provide classes in swimming, tennis, ice skating, etc.
TIP: If your teenager in high school needs 40 volunteer hours (volunteer work without pay) to get a diploma, and he has skills and certifications in a particular sport (for example, basketball), then have him call your municipality and ask on what conditions you can help in extracurricular activities.Be sure to ask if they can provide documented volunteer hours worked in writing.
On the RONO website of any city, classes are offered for additional education in subjects of interest (and not only for schoolchildren, but also for adults). These include foreign languages, mastering computer programs, home bookkeeping lessons or a circle of bird lovers, from exotic ones. Again, such hobbies make our life more interesting and varied, and having like-minded people helps us to study our favorite subject with enthusiasm.
In catalogs and on prefabricated sites (the one I used when my children were young is called "help we've got kids").
Schools (both public and paid, independent and private) have a whole list of activities. In paid schools, almost all circles (from dancing and drawing to hockey and volleyball) and sports sections are included in the tuition fee. They are held either at a big break right after lunch, before school, or after school.
TIP: if your school does not have a specific circle, and you would like to organize it on a voluntary basis, you can ask the administration about the conditions.Remember that for volunteering with children in Canada in educational institutions, a police certificate is required (either the school requests it, or you can get it yourself, then its cost will be about $ 15).
Below are some practical TIPS for parents considering planning extra classes for their children:
The choice of the circle should depend not only on the interests of the child, but also on the need to master certain skills. For example, artistic gymnastics helps to develop gross motor skills and body control, and team sports help to acquire social communication skills, the ability to win and lose with dignity.
School activities and electives allow the child to learn and try a variety of areas, from rhetoric or public speaking to knitting or home economics, from playing the flute to climbing (on a portable or stationary wall). Thus, you can find out what is interesting to do and what is unattractive.
Do not be afraid to send your child to a new circle and, even if at first he does not like it, do not quit classes immediately, give him a certain period so that he can get used to it and learn more about the elective.Usually three or four sessions are sufficient. Ask your child why exactly he doesn't like this circle? It can be both a teacher and children, and the fact that it is necessary to use certain skills, but so far it does not work.
Create a class schedule and purchase the necessary supplies and uniforms. And most importantly – do not overload your child, because in our crazy time, the vital balance of time, the quality of circles, their number, schoolwork, homework and a normal childhood with games, family traditions, rest is important.
IMPORTANT: when registering a child for a circle, find out about the quality of the lessons from the parents, go to a trial lesson, ask the teacher for recommendations and the phones of the students' parents, look at the licenses, how and where they go, what your child tells you.
One of the very interesting electives is the Model UN, when high school students during the school year discuss world and hot problems according to the principle of the UN international committee.Debates and conferences are held at various levels from school to city and provincial. The skills of logical thinking, knowledge of world problems, the ability to express their thoughts and work in a team are the qualities that participants in this circle utilize and develop. Those qualities that are important to any modern person!
Concluding this column, I want to congratulate all schoolchildren and students on the beginning of the new academic year, I wish everyone success in their studies, a lot of knowledge and good grades!
Quote of the week: "Even the greatest people were once novice beginners in their field.