What pads do you need for lacrosse: Equipment | US Lacrosse
6 Pieces of Lacrosse Gear Every Player Needs
Regardless of your level of play, there are a few essential pieces of lacrosse equipment that every athlete will need in order to be successful. While ordering new equipment is always an option, one way to get better equipment for less is by purchasing used gear. As with any sport, higher quality equipment can often carry a significantly higher price, used gear that has been well-cared for allows athletes of all skill levels the ability to use great equipment without breaking the bank.
This article outlines the six essential pieces of lacrosse equipment every player needs before stepping on the field.
Helmet
Lacrosse helmets have traditionally only been worn in the men's game, but women recently introduced a soft version to make the game safer. The best helmets are made by Cascade, STX, and Warrior. The most popular models are the Cascade S, Cascade R, STX Stallion, and Warrior TII.
When searching for a helmet be sure to select one that is NOCSE certified (National Operating Committee on Standards of Athletic Equipment).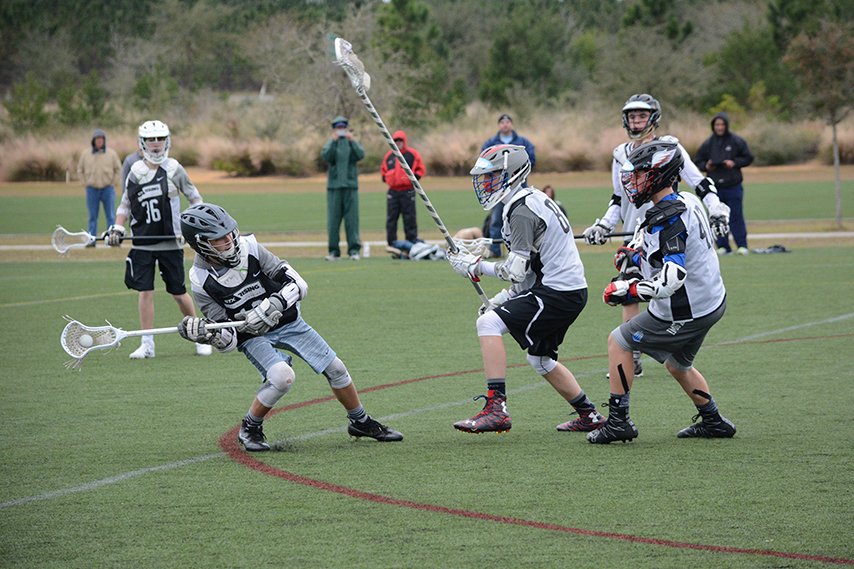 Make sure your helmet fits correctly so that you're well protected and you clear line of sight on the field.
Looking for a little extra "swag"? Grab some custom decals for your helmet or buy one from your favorite college team.
Lacrosse Stick
There's only one piece of equipment that will touch the ball, and that's your stick. Sticks vary in length based on position. The NCAA requires midfielders and attackmen sticks, "short sticks", to be 40"-42" including the head. Goalies sticks can range in length from 40"-72". Defenseman sticks can be 52"-72". You'll also need to purchase a head strung with mesh. If you have a lacrosse store nearby or a friend who knows how to string a stick you can order your mesh separately, but usually you'll want to start out with a "factory strung" complete stick (shaft and head together) so that it's ready to go the second you buy it.
Shoulder Pads
It's no secret that lacrosse is a contact sport so you should invest in a good set of equipment.
Players will need shoulder pads to protect them from checks and balls. Defenseman often wear smaller pads than attackmen, but make sure to select equipment fits snugly against your body, covers your entire sternum and collarbone. Many players also choose to wear rib pads, but they're not required.
Cleats
The fastest game on two feet requires players to cut quickly, so cleats are required if you plan to play on grass or turf. Many players go with mid-level cleats, similar to the models worn in football.
Shoppers will also need to choose between plastic molded cleats, and detachable cleats. Molded cleats are better for dry turf, whereas detachable cleats can be used in a wider array of scenarios because different cleats can be attached to the bottom of the shoe.
Gloves
All players wear gloves to protect their hands, fingers, and wrists on the field. Choose gloves in which your hands are less than a half inch from the tip of the fingers. Some gloves offer larger cuffs to protect your wrists, and goalie gloves offer extra thumb protection.

The quality of the glove is generally determined by the palm material. Axe Suede is the most premium material on the market and it will provide the most natural feel over the stick. There are other materials such as Nash and Mesh that provide good durability as well, but are not as comfortable.
Mouth Guard
Mouth guards are required to be worn at all times when you're on the field and help to prevent concussions. Mouthpieces can be molded to fit your mouth snugly so that it stays in place while running up and down the field. Choose a mouthpiece that not only protects you from head and mouth injuries, but also fits well enough so you can breathe well and communicate with your teammates.
In order to begin a successful lacrosse career, or trying out for varsity, having the right equipment will play an important role in your success.
What Equipment You Need To Play Box Lacrosse
According to John Desko, Men's Lacrosse Head Coach, Syracuse University, 
Every kid should play box lacrosse
---
Best Kidney (Rib) Pads For Box | Best Bicep Pads For Box
---
The gear required for box lacrosse is slightly different than what is required for the field game.
  Lax.com offers a wide variety of box lacrosse gear for every type of player.  Box lacrosse is a faster-paced game, played in a smaller space than the spread-out field version. You will need all the normal lacrosse gear that you use for field lacrosse but you will also need to use both kidney and bicep pads. If you are a middie or defensive guy you might also want to consider increasing your arms protection to an arm guard, instead of a pad or cap. Our Pro's can help you understand the difference between different types of arm protection in this video.  Box lacrosse is more physical, and you will need more arm protection that you normally have in field lacrosse.  Other than normal field gear you will also need to consider the following items:
Kidney (Rib) Protection
---
Due to smaller playing space, box lacrosse is more physical than the field game and because of this, you should consider wearing kidney pads when playing. While kidney and rib pads may look extremely similar, there are differences between the two.

Rib pads offer more mobility while sacrificing some protection. If you have field rib pads and feel that they are protective enough, you can wear those. If you want more protection use kidney pads as they offer more coverage and protection.
Warrior Fatboy Next Rib Guard

These rib pads are for youth players and run in smaller sizes.  These pads can be used by players just starting out in the game in both box and regular field play.

Warrior Fatboy Pro Rib Guard

These rib pads are longer and firmer than traditional pads and designed to fit under the shoulder pads with a wide-back adjustable strap and sturdy front buckles.  Very protective and worn by Warrior lacrosse Pros.

UNDER ARMOUR SPECTRE KIDNEY

These rib pads from Under Armour have been a favorite among elite and professional box players. The hard plastic outer gives you a lot of protection and the shape of the panels gives you good flexibility and movement.

EPOCH ID X BOX KIDNEY PADS

These pads are made to protect ad keep you fully mobile. Adjustable strapping system keeps these pads locked down and secure. Learn About The Epoch Integra X Protective Line – Made For Box Lacrosse
Bicep Pads
---
A big difference in box lacrosse compared to the field is that you almost never use your off-hand. Due to the speed of the game and how small the playing area is, you do not have the time to switch hands. Using just your dominant hand means that your off-hand shoulder takes a bigger beating. When you're carrying the ball you need to protect your stick with your other shoulder. The bicep pad will absorb the beating that this shoulder and upper arm will take. You only need to wear one bicep pad, but we'd suggest having both if you are looking for the most protection.  Here are some suggestions for bicep pads for box lacrosse.
WARRIOR FATBOY BICEP PAD

The FATBOY line is designed specifically for box lacrosse. These bicep pads attach under shoulder pads to give extra protection from cross-checks and slashes.

EPOCH INTEGRA X BICEP PADS

Designed and tested for the NLL, these pads are specfically built for the box lacrosse player.  Designed for mobility and don't sacrifice on protection. 

UA NEXGEN BOX BICEP PADS (Youth)

Under Armour bicep pads are for the younger player and offer more protection than standard shoulder flaps.  These attach to the tops of teh shoulder pads to keep them safe.

UA COMMAND PRO BOX BICEP PADS

Under Armour Pro bicep pads can be used by older players in box and on the field. They attach to the tops of the shoulder pads and really give you confidence going to the cage.
---
The Pro Tips Men's Lacrosse Checklist
Get the season started on the right track with our lacrosse gear checklist. Take the field with confidence knowing you've got exactly what you need to raise your game to the next level.

STICK
You'll need a lacrosse stick that fits your position, whether you're a midfielder, defensive player or goalie. Check out the following guide for more details on how to choose the right stick: Choosing A Men's Lacrosse Stick
More experienced players may prefer to build a personalized stick by choosing an individual head and shaft and then creating a custom-made pocket with a mesh or string kit.
GLOVES
Good lacrosse gloves are key. Look for gloves that offer ample protection, flexibility, durability and comfort. Most men's lacrosse gloves can be worn at any position, but goalie-specific gloves do have added padding that net-minders may appreciate.
Cleats
Look for lightweight men's lacrosse cleats that breathe. Choose detachable or molded cleats, or go with a spikeless design for optimal performance on turf. Get the height you need to support your game, whether you prefer a mid-cut for moderate ankle support and maneuverability, or a low-cut-cleat for extra speed and lightweight comfort.
Make sure your footwear is in line with your league's cleat regulations.
PROTECTIVE EQUIPMENT 
Men and boys will need a men's lacrosse helmet that fits properly and comfortably. Choose shoulder pads that fit your style of play —attackers typically need substantial coverage, mid-fielders need adequate protection that does not inhibit range of motion, while defenders tend to need the least amount of padding. You may also want to invest in rib/kidney pads—these are typically not required, but they will help shield sensitive areas.
Elbow & arm pads are imperative. They are available in four styles:
Arm pad: A beginner-friendly style that slides on and off easily
Arm guard: Provides more coverage than the arm pad and typically features an external elbow pad for added protection
Elbow guard: The most protective style, the elbow guard is ideal for attackers and midfielders
Elbow pad: Popular with defensemen, the elbow pad provides minimal coverage for enhanced freedom of movement
GOALIE GEAR 
If you play between the pipes, you will need a few extra pieces of protective lacrosse goalie equipment.
While you can use the same helmet worn at other positions, you must attach a throat guard for added protection. You'll also need a chest protector to guard your torso from high-speed shots along with protective goalie pants that are worn under your shorts. Shin guards are optional but they can help you avoid painful bruises on your lower legs. And, as we mentioned earlier, you may want to consider goalie-specific gloves—they feature additional padding at the thumb and forefinger.
APPAREL 
Stock up on lacrosse apparel for the entire season. Start with the basics you'll need for practice, like T-shirts, practice shorts and socks. Pick up a few pairs of compression shorts to wear during practice and in-game, and prepare for potential chilly weather during the early part of the season with baselayers and hoodies.
ACCESSORIES 
Don't forget to pick up accessories, like a lacrosse bag to store your gear, extra balls, grip tape, and replacement mesh or strings if you need to repair the pocket of your stick.
Plus, keep your game sharp year-round with training aids for your home, like a regulation goal or a rebounder.
*Click checklist to enlarge and print
How to Buy Lacrosse Shoulder Pads
Lacrosse a contact-heavy sport. To help guard players during game play, protective equipment is a must. Shoulder pads are one of the most vital protective pieces a lacrosse player wears, so finding the right fit is important to help ensure maximum safety and maximum fun.
Lacrosse shoulder pads are designed to protect your shoulder blades, collarbone and sternum while providing additional coverage to your upper back as well. Only men's lacrosse leagues require players to wear shoulder pads, as women's lacrosse tries to limit physical play and additional pads can potentially encourage this aspect of the game.
Today's players have the option of gearing themselves up with traditional shoulder pads, hybrid pads or shoulder liners. Each style offers proficient protection and flexibility, but their differences in coverage make them better suited to different positions.
"I remember, even when I first started playing, that the pads were big and bulky," says former collegiate lacrosse player and DICK'S Sporting Goods Associate Ryan Wallace on the differing levels of shoulder pad protection. "Pads have come a very far way now."
TRADITIONAL SHOULDER PADS
Players looking for the most protection and coverage should try traditional shoulder pads. This style of protection provides athletes with layered shoulder caps and ample coverage over the clavicle and deltoids.
Many traditional shoulder pads feature a hard-shell casing over the condensed padding, as well as removable bicep pads. These add-ons are worn like a sleeve and are designed to sit high and snug on the bicep.
Traditional shoulder pads are a favorite among attackmen and more physical
players. Wallace notes that attackmen experience more physical play in lacrosse, so it's advised that they gear up accordingly.
It is also advised that youth players wear traditional shoulder pads for the added coverage and security while they learn and progress through the lacrosse ranks.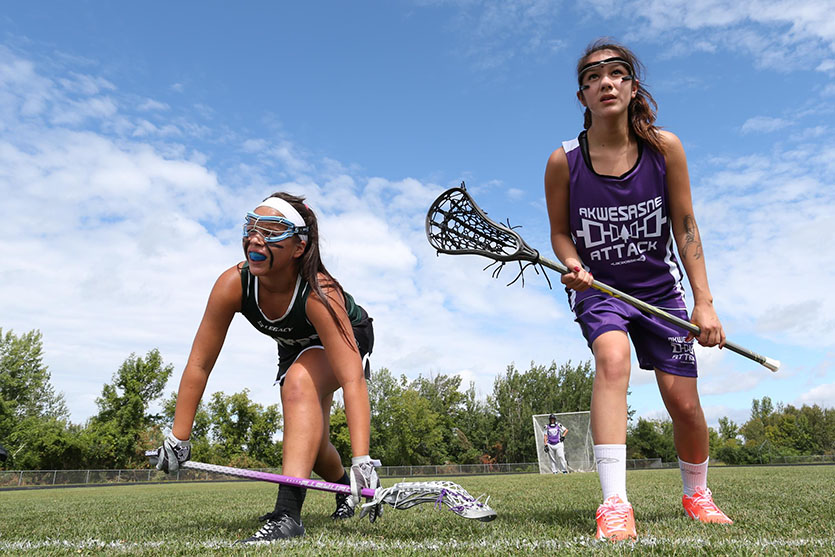 HYBRID SHOULDER PADS
Designed with a sleeker, more streamlined profile, hybrid shoulder pads are a great option for players looking for flexibility while still remaining well-protected. "It's gotten to a point now where everything is made tighter and more fitting as opposed to the bulkier pads of yesteryear," Wallace adds.
This style of shoulder pad features anatomically-aligned padding across the chest and collarbones without the layered shoulder caps seen on traditional pads. Hard-shell protection is still sometimes available in hybrids, as well as add-on bicep pads.
Hybrid shoulder pads are a popular choice among midfielders, defensemen and more agility-driven players.
SHOULDER LINERS
Shoulder liners are the lightest option available in lacrosse shoulder protection and feature the least amount of padding. Essentially, shoulder liners are the same as hybrid shoulder pads without the additional bicep pads and offer less reinforced protection throughout the frame.
This style of shoulder pads can be great for players who want lighter pads during hot practices or for advanced athletes who are strong enough and well-seasoned in adult lacrosse players.
Despite the fact that shoulder liners are the least restrictive models available, youth players should refrain from wearing this style.
No matter which style you think best suits your playing needs, be sure to look for a set of lacrosse shoulder pads that feature breathable materials for maximum comfort. Also, make sure that the hook-and-loop or buckle strapping system is efficient and workable.
SIZING
Regardless of which style you choose, players should look for shoulder pads that fit snug to the body without restricting movement, while offering ample padding in the sternum and collarbone areas.
"You don't want your pads riding up into your neck but sadly, you see some kids out there who are improperly fit," says Wallace. "There are starter kits available, though, where you can purchase a full package of pads which are generally directed toward that smaller youth player.
"
Pads are sized by the XS-S-M-L-XL scale, with each brand having their own specific measurements. Be sure to pay attention to their respective size charts. If your shoulder pads are the proper size, the sternum pad will be directly over the chest and not drop too low. The collar should be snug to the body, while still allowing you to move without much restriction.
A NOTE ON RIB PADS
In addition to shoulder pads, there are also rib pads available for more physical players looking for added coverage. Rib pads are worn underneath shoulder pads and are designed to provide coverage to the lower abdomen and midsection. Rib pads are sized in the same fashion as shoulder pads, so complementing your equipment and adding security is an easy process.
Adding rib pads to a youth player's gear bag can also be beneficial, according to Wallace. "In youth lacrosse, it should be all about protection," he says. "The added coverage can give athletes and parents a stronger sense of security.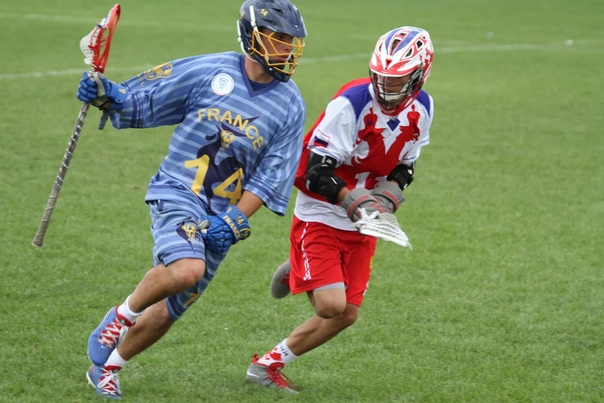 "
As is the case with any protective equipment, if you have any questions on lacrosse shoulder pads, be sure to ask a coach or league official to ensure you'll have the right lacrosse gear to help keep you safe and legal to play this fast-paced sport.
Finding the right shoulder pads should be a top priority for lacrosse players at every level. Now that you know what to look for and how to find the right fit, you're ready to travel coast-to-coast with confidence this upcoming lacrosse season.
Legal Women's Sticks | US Lacrosse
The following list represents those sticks legal for play in women's lacrosse. The list is arranged alphabetically by manufacturer.
List Updated: 5/14/21
adidas

Model
Notes
adistrike
4
adistrike WS. 109
4
Excel WS.209
4
Halt
4
Strike
4
Versa
4
WH.110
4
Boombah

Model
Notes
Tsunami
4
Brine

Model
Notes
Allure
4
A1 (formerly Amonte)
4
A2 (formerly Amonte 2)
4
Anthem
4
Brine Cup Classic
1
Brine Cup
2
Cadence
4
Dynasty
4
Dynasty II
4
Dynasty Elite
4
Dynasty Elite II
4
Dynasty Elite III
4
Dynasty Rise
4
Dynasty Rise (2018)
4
Dynasty Warp
4
Dynasty Warp Junior
4
Dynasty Warp Next
4
Dynasty Warp Pro Mid
4
Dynasty Warp Pro KO
4
Edge
4
Edge Pro
4
Empress
4
Epic
4
Epic II
4
Eraser
GK 4
Eraser II
GK 4
Hot Shot
2
Karma
4
Instinct
4
Mantra 2
4
Mantra 3
4
Mantra IV
4
Mantra Rise
4
Mizfit
4
Money
GK 4
Mynx
4
Mynx 2
4
Netfinder
4
Pixie
4
Pixie II
4
Quantum
4
Reign
4
Spark
4
Synergy
4
Tenacity
3
Tsunami
2
Typhoon
2
Vanquish
4
Velocity
4
Vibe
4
Whirl
4
WMX
2
Xcel
4
X-treme
GK 2
Zone
GK 4
Cool Stick

Model
Notes
X Pro
4
Cranbarry

Model
Notes
Hi-Scorer
1
Viktoria
1
deBeer

Model
Notes
Apex
4
Apex Pro
4
Aurora
4
Blis
4
Defy
4
Devine
4
Envy
4
Envy Pro
4
Essence
4
Fierce
4
Flutter
4
Impulse
4
Impulse Pro
4
Impulse Pro 2
4
Intuition
4
Kwan
GK 4
Moxie
4
Myssy
Y 4
NV3
4
Paragon
2
Rapture
4
Response
4
Sentinel
GK 4
Spire
4
Tempest
2
Tempest Pro
4
Trinity
4
Web
GK 2
Web Pro
GK 2
East Coast Dye

Model
Notes
Infinity
4
Epoch

Model
Notes
Purpose
4
Gait

Model
Notes
Apex
4
Gait Air
4
Gait Draw
4
Gait Whip
4
Hattersleys

Model
Notes
Anniversary
1
Challenger
1
Viktoria No. 3
1
Harrow

Model
Notes
Barricade
GK 4
Electra
4
Freeze
GK
G71
4
Groove
4
P7
4
Slingshot
4
Solo
4
Ultralight
4
Vigor
4
Maverik

Model
Notes
Axiom
4
Ascent
4
Erupt
4
Heist
4
Twist
4
Wondergirl
4
Nike

Model
Notes
Arise
4
Arise LT
4
Burst
4
Flash
4
Klio
4
Lunar
4
Lunar 2
4
Lunar Elite (former Lunar 10)
4
Lunar Elite (2018)
4
Lunar Elite 3
4
Lunar Fly
4
Nina
4
Prime Elite Goalie
GK 4
Tala
4
Tiva
4
Patterson

Model
Notes
PO1
1
PO1S
1
PO3
1
PO7
GK 1
Spirit Stick
1
TK9
Y 1
Reebok

Model
Notes
3K
4
9K
4
Signature

Model
Notes
Origin
4
Shamrock

Model
Notes
Avanti
4
Lightning
2
Rocket
2
STX

Model
Notes
Ace
4
Arc
4
Attak
4
ATK
4
Axxis
4
Backlash
4
Checkmate
4
Comet
4
Crux
4
Crux-i
4
Crux-Pro
4
Crux10
4
Crux100
4
Crux300
4
Crux400
4
Crux500
4
Crux600
4
Echo
4
Eclipse
GK 4
Eclipse II
GK 4
Exult 100 (formerly Level)
4
Exult 200
4
Exult 300
4
Exult 400
4
Exult 500
4
Exult 600
4
Factor
4
Fortress 100 (formerly Ava)
4
Fortress 300 (Ntrance)
4
Fortress 500
4
Fortress 600
4
Fortress 700
4
Goalmaster
GK 4
Guardian
GK 4
Impact
4
JA7
4
Lilly
4
Lotus
4
Racy
4
Rave
4
Shadow
GK 4
Shield
GK 4
Spitfire
Y 4
Stingray
4
Surge
4
T92
4
Thrash
4
Tilt
4
Tilt2
4
Whiplash
2
Woodie
1
Xen
4
StringKing

Model
Notes
Legend W
4
Mark 2 Offense
4
Mark 2 Midfield
4
Mark 2 Defense
4
Mark 2G Goalie
GK
Tribe7

Model
Notes
Artemis7
4
True Sports

Model
Notes
Lynx
4
Prowess
4
Under Armour

Model
Notes
Assert
4
Blitz
4
Desire
4
Emissary
4
Glory
4
Headline
GK
Honor
4
Illusion
4
Player
4
Regime
4
Stride
4
Warrior

Model
Notes
Abyss
GK 3
Amonte
4
Anthem
4
Diva
2
Jett
2
Mizfit
4
Nemesis II
GK 4
ODB
GK 4
Snatch
GK 4
Tantrum
4
Venus
2
Vixen
4
Wicked
4
WildKat
4
Notes
1 All wooden crosses are legal.

The wooden crosses have been measured, but because wood is a "living" material, they will not be certified. Wooden crosses have set the standard for women's field lacrosse since the game's inception, and their basic design has not undergone significant changes over the years. Future models will be monitored and action will be taken by the Rules Committee if warranted.
2 These sticks do not meet the most current specifications, or were not submitted to the lab for testing and measureing, or have been discontinued by the manufacturer. They will remain legal for play but will no longer be manufactured.
3 Manufactured prior to the new specifications. Currently at the lab for testing.
4 This stick meets all the current specifications listed in Rule 9.
GK Goalkeeper stick
Y Youth stick
Legal Women's Pockets — Listed By Manufacturer
The following list represents pre-sewn and/or "named" pockets that are legal for use.
The list is provided for informational purposes and is not meant to imply that other pockets are not legal.
List Updated: 3/1/21
adidas
adidas pre-assembled Synthetic Pocket
Cling Pocket
Brine
Grid-Flex
Grid-Flex X
ISO Warp Mesh
Paramount
TXP
TXPII
WEBX
WEBX-Advanced
deBeer
Gripper Pro
Gripper Pro 3
Trakker
Trakker Pro
Trigger
Epoch
Gait
Harrow
LaxPocket
Rail Flex
Rail Pocket
Rail Elite Pocket
Maverik
Swivel Pocket Pro
Vertex Pocket
STX
Launch Pocket
Launch II Pocket
Precision Pocket
Ramp Pocket
Runway Pocket
Under Armour
Flex Pocket
Illusion
Illusion VX
Warrior
What Gear Do You Need For Lacrosse? +(The Required Gear & More!)
Image credits: Image Credits: Pixabay.
com
At bestsportslounge, we recommend products based on unbiased research, but we will earn a commission if you shop through the links on this page
Lacrosse needs all kinds of gear for a player to be both eligible for official play and remain competitive with his or her peers. This gear ranges from standardized required gear like helmets, sticks, and balls to optional auxiliary equipment that can lend a competitive edge. 
What gear do you need for Lacrosse? The gear needed for lacrosse that is required to be eligible for play:
Optional lacrosse gear that can be added to enhance protection or effectiveness on the field:
Get some help finding the best pair of Lacrosse gloves for you in this complete guide
Along with gear that is used and worn by the player, additional gear is needed for training and maintenance of equipment. 
This gear includes the following:
This may seem like a literal truckload of equipment, which can be daunting to players that are new to the sport, but lacrosse is high contact, and the large amounts of protective gear required are to ensure that the players remain safe.

Lacrosse gear can be broken into several different categories: basic gear, protective gear, training gear, and field gear. Read more about the gear you need to play (and the gear you'll want to be a true lax rat) below. 
Read also: Lacrosse Goalie Gear
Basic Lacrosse Gear
You can't play lacrosse without a stick or a ball. Even if you're just playing street lacrosse with no official rules, you're not going to get far in the game without these. 

Lacrosse Balls
Lacrosse balls are solid rubber balls that are typically white in men's lacrosse and yellow in women's lacrosse. Neon green and orange balls can also be used if both coaches in an official game agree to their use. 
For use in casual play and practice, they come in a variety of colors. 
To play in an official game of lacrosse, the balls used must also conform to a standard set forth by the National Operating Committee on Standards for Athletic Equipment (NOCSAE).
The main manufacturers of lacrosse balls are the following:
Champion Sports 
Signature Lacrosse
Brine
Pearl Lacrosse
STX
Lacrosse balls seem simple in design, but they are vital to the play of the sport. Other than official game lacrosse balls, there are also a variety of training lacrosse balls available. 
These balls (which can come in a variety of colors like pink, purple, marble, and other novelty colors) are typically softer and more shock absorbent than an official game ball, despite being the same weight and dimensions. 
Lacrosse balls also come in weighted varieties, with weights up to three times heavier than an official game ball. These special balls are used for training to enhance shot speed, strength, and handling skills, but should be used carefully, as a heavier ball can lead to injury like a concussion. 
My Pick 
Champion Sports Official Lacrosse Balls
One of the most popular models for lacrosse balls.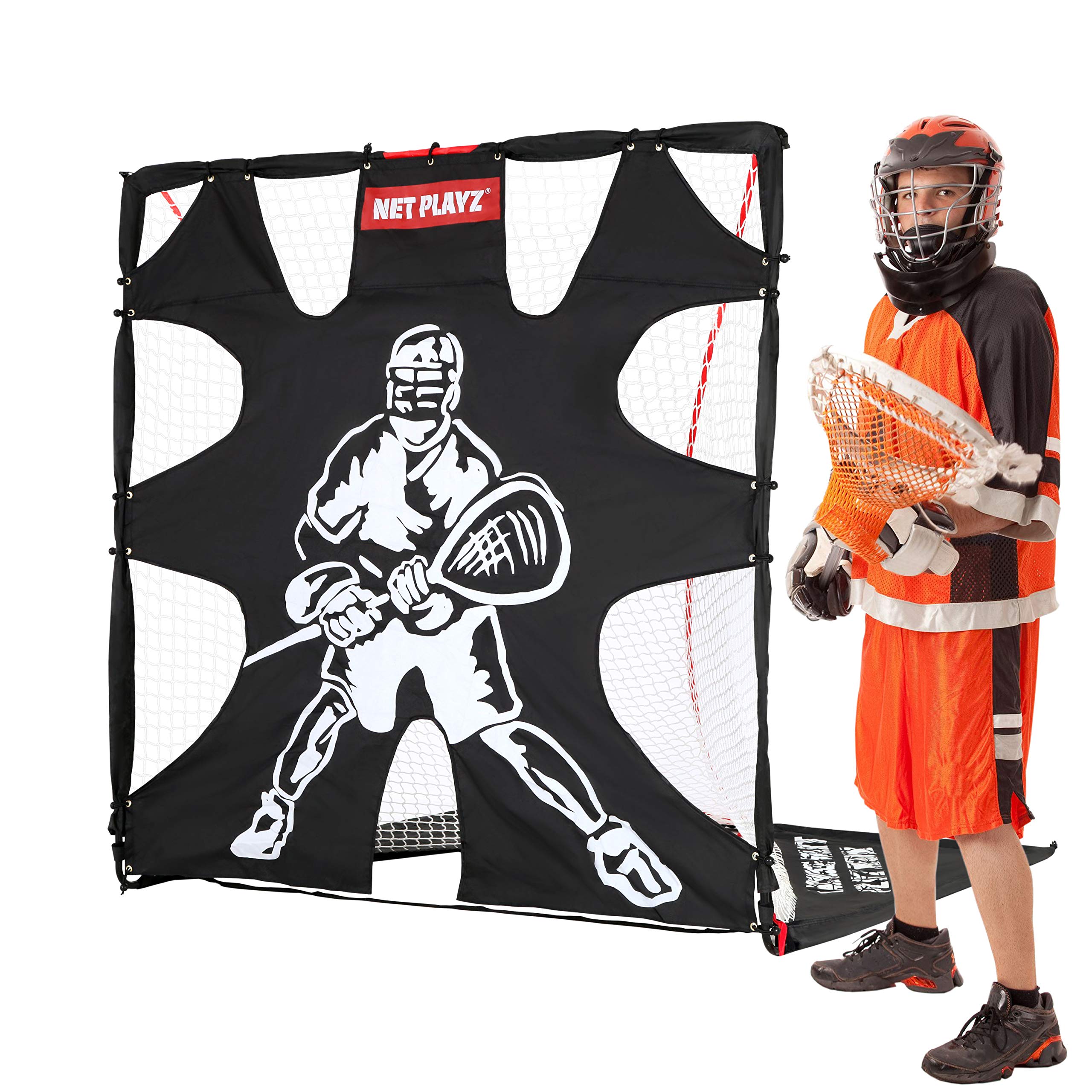 Can be used for different sports.
Check it on Amazon
Champion Sports and Signature Lacrosse (Amazon links) are the 2 brands I have used the most, but all the brands above mentioned are solid options if you need good quality balls.  
Lacrosse Sticks, Shafts, and Heads
When you hear lacrosse players start talking about "power shafts" or "defense heads" it all seems a little confusing, but the basic premise is this: lacrosse sticks are specialized and geared towards the following types of players:
Attack and Midfield
Defense
Goalie
Box
Due to the demands of the game, different kinds of players require different kinds of sticks in order to perform their role on the team effectively. 
Attack players typically need shorter sticks for increased snap and increased shot power necessary to make consistent goals. Defensive players, on the other hand, need longer sticks to increase their reach and their chance of intercepting a pass or deflecting a shot.

Lacrosse is a dynamic sport where every player's role is crucial to victory, with high requirements for both precision and speed. The variety of sticks available is a testament to how precise the skills of the players are.  
Lacrosse sticks are sold both as a whole stick and separated into parts–the head (which is the netted pocket on the end of a lacrosse stick that catches the ball) and the shaft (the lacrosse stick itself). The length of the lacrosse stick chosen is dependent on a player's position:
Attack players need shorter sticks, between 40-42 inches 
Defensive players need longer sticks, between 52-72 inches
Goalies can have a stick length of their own preference between 40-72 inches
What kind of a lacrosse head the player uses is also dependent on their position, as well as their level of skill. 
Defensive lacrosse players will want to look for stiff heads with flatter scoops, while attackers and midfielders will want a head that offers control with a rounded scoop and a pinched throat.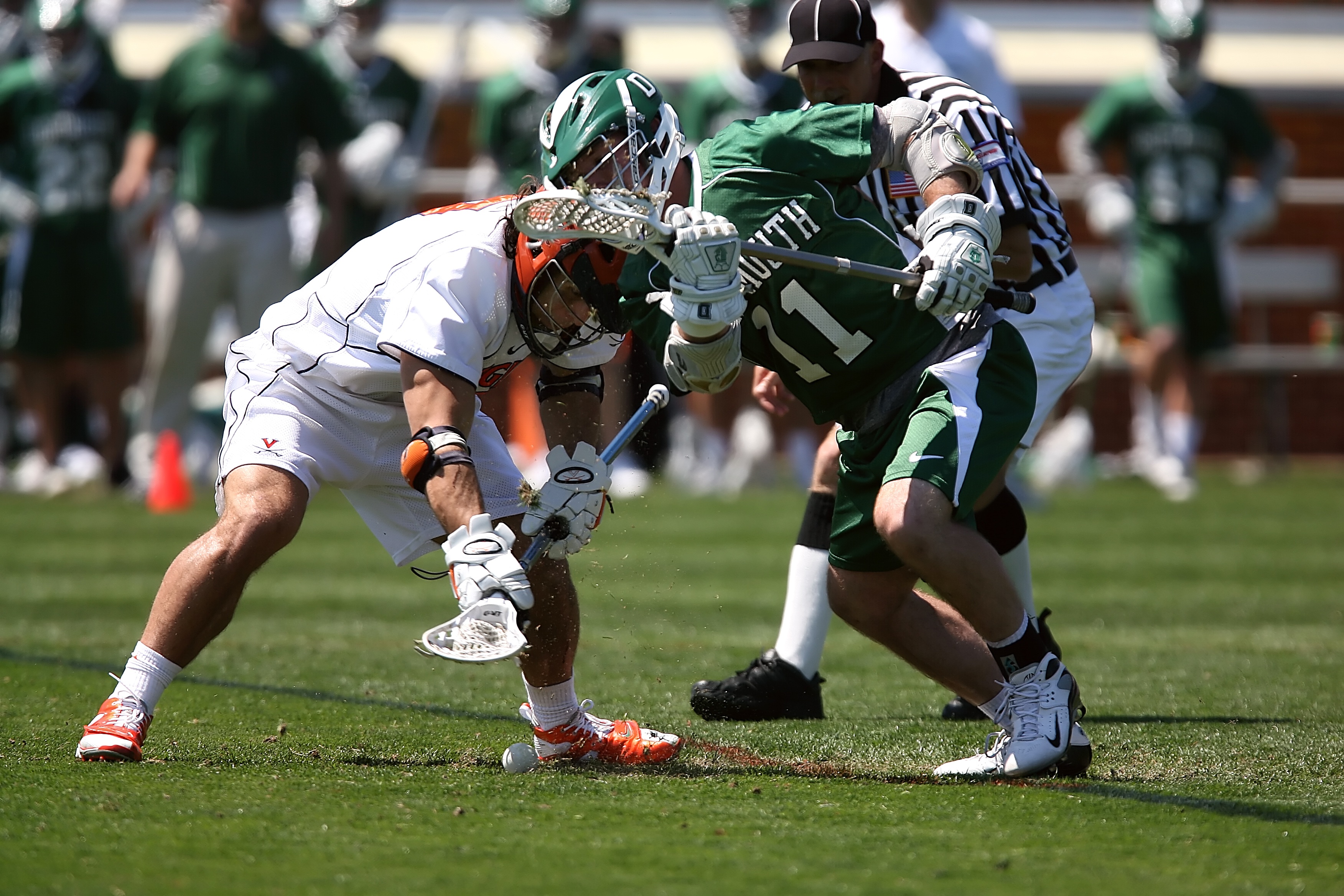 There are more advanced heads for expert players that are designed with lightweight materials to make them responsive and quick, but because of their lesser weight, they are more difficult to handle and require more skill to use properly. 
Lacrosse sticks also require some accessories, such as pre wrap (a non-chafing material used beneath lacrosse tape), lacrosse tape (to improve grip), and end caps, which over the sharp metal end of a lacrosse stick to prevent injury to players.
How to Choose A Lacrosse Stick
Lacrosse sticks for novices are often sold as an all-in-one package, with the head and the shaft already combined. However, as lacrosse players get into more advanced levels of gameplay, they may upgrade to lacrosse sticks that come with the shafts and heads separated. 
Buying shafts and heads separately allows a player to buy a lacrosse head to their exact specifications based on the position they play. As players become more advanced, they also have the option of stringing their own lacrosse heads, allowing even further customization.

Here are some high-powered options for your next lacrosse stick, no matter what position you plan to play:
Great Stick for Beginners
STX Men's Lacrosse Stallion 200 U Complete Attack/Midfield Stick with Shaft & Head
Its easy to catch and ball control make this stick perfect for beginners.
    Check it on Amazon
Main features

Ball control
Stylish
Solid construction
Meets NCAA and NFHS Rules
 A good choice for heavy hitters, this is an accessible stick (Amazon link) for all entry-level players
Solid Option for Adults
Tron Pro Attack by TronX
Its lightweight delivers a great handling experience.
Check it on Amazon
Main features
Well balanced
Lightweight
Altium Alloy Shaft
The interior sidewall mirrors the outer for reduced weight without sacrificing stiffness, giving a great handling experience.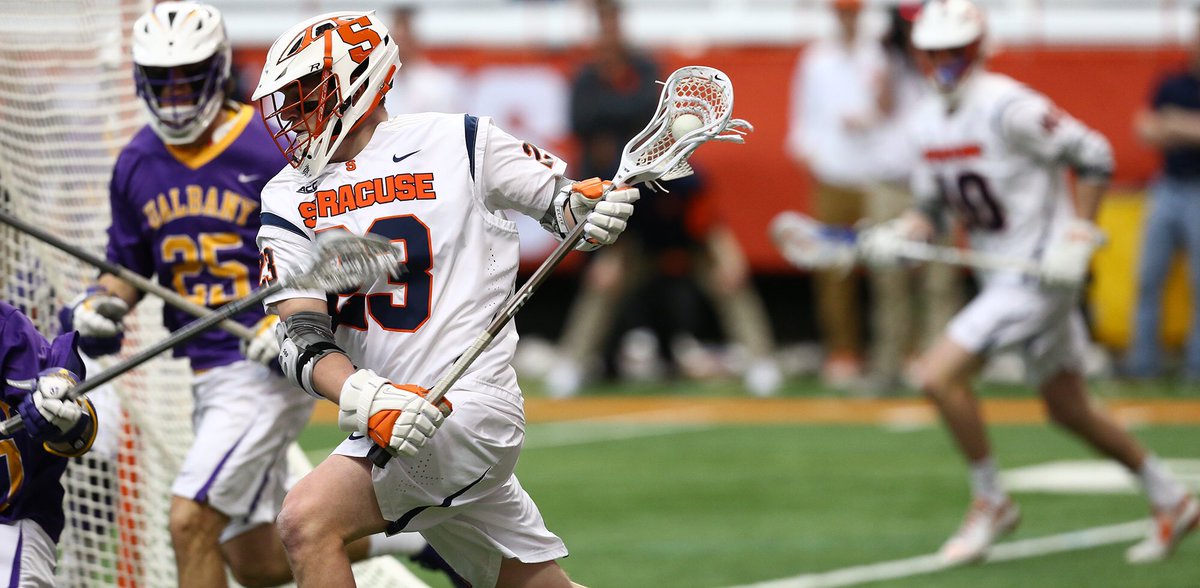 Great Pick for Mid-level Goalies
STX Goalie Stick
Solid 12-diamond semi-hard mesh stick for mid-level rec goalies. Good value for the money.
Check it on Amazon
STX makes a goalie stick with a white-on-white platinum design and a semi-hard mesh pocket.  Its relatively cost makes it a perfect choice for mid-level players.
Best Value for Money
Maverik Charger Complete Attack Lacrosse Stick
Well-rounded stick. Perfect for learning ground ball and cradling skills. Great option for beginners.
Check it on Amazon
The Maverik Charger is a solid choice for learning ground ball and cradling skills. This lightweight stick is durable and solidly constructed, which makes it a great option for beginners.
It is also not too expensive, making it a decent investment (Amazon link) for new players. 
Women's favorite 
STX Crux 400 Women's Complete Lacrosse Stick
This model face's shape offers a tight pinch that transitions into a wide catching area.

It's built for competitive-level attackers.

Check it on Amazon

 A highly sought-after stick for women's lacrosse, the Crux 400 (Amazon link) boasts a smooth pocket release and a pointed scoop for grounders, with minimum sidewall rail drops for agile passes. 

How to Wrap a Lacrosse Stick
Once you have your lacrosse stick, you'll want to prepare it for play. 
One way most players enhance the grip of their sticks is to wrap them with lacrosse tape. These tapes come in a variety of materials and colors, allowing players to decorate their sticks and reinforce them. 
Because of their construction, lacrosse shafts can be extremely slick, especially in wet weather or when wearing protective gloves. 
Taping the stick allows the player to maintain a firm grip and helps protect the stick from the dings and scratches of daily use.
Use the following basic method to tape and prepare your lacrosse stick after purchase:
Wipe down the stick with warm water to remove any debris or dust. This will allow the lacrosse tape to adhere smoothly. 
Unroll the end of the lacrosse tape and begin taping from the butt end of the stick, working up from the bottom to the top of the shaft. 
Rotate the lacrosse tape around the shaft in a tight spiraling pattern, being careful not to leave any gaps between sections of tape.  
To secure the end cap, wrap the end cap with tape and continue wrapping until you connect the end cap tape to the tape on the shaft itself. 
Using these steps, you can protect your stick and make it last longer. Read on to learn about protective gear and figure out how to protect yourself. 
Protective Lacrosse Gear
Lacrosse is a high contact sport, and as such, it requires a high level of protective gear.
The lowest level of gear required for lacrosse players is helmets or eye gear, shoulder pads, and mouthpieces. 
Women's lacrosse only allows for stick-to-stick contact, but since it is such an explosive sport, collisions and ball strikes still happen.

Men's lacrosse, on the other hand, is a full contact sport and allows both body and checks. This means, in either case, protective gear is essential. 
NOTE: Because they are the target of high-powered shots and can be subject to severe injury if unprotected, goalies are required to wear extra protective gear such as throat and chest protectors (and in the case of male goalies, protective cups). 
Athletic supporters and protective cups are not required for other male lacrosse players, but they're a good idea. So is wearing high quality gloves to prevent broken fingers and bloodied knuckles. 
Here's a breakdown of the different kinds of protective gear that you need to keep yourself safe playing lacrosse (Amazon links):
Eyegear: Eyegear is required in women's lacrosse rather than helmets, and this gear usually comes in the form of wire goggles. These lightweight goggles form a cage over the player's eyes that prevents damage while minimizing visual interference.  
Helmets: Rather than eyegear, men's lacrosse requires full helmets. This is because women's lacrosse only allows stick-to-stick contact, and men's lacrosse allows full body contact like American football. Helmets protect the player from concussive damage. 
Mouthguards: Mouthguards that fit inside a player's mouth over their teeth and gums are a requirement of officiated lacrosse and are designed to keep a player from biting their tongue or having their teeth knocked out by rough play. 
Rib pads: Lacrosse rib pads are low profile pads that add shielding from ball strikes and checks to prevent bruised or broken ribs. They usually include adjustable straps and strategically placed pieces of hard plastic for extra protection. 
Elbow pads: Lacrosse elbow pads are usually lightweight and flexible to allow for as much mobility as possible. They usually incorporate breathable materials to keep the player cool and prevent chafing from perspiration.  
Shoulder pads: Shoulder pads are the only kind of lacrosse pad that are required for officiated play other than the specialized protectors required by goalies. These pads are made of flexible but strong materials that provide protection while still maintaining agility. 
Athletic supporters and protective cups: Together with protective cups, athletic supporters are vital for protecting the groin during rough lacrosse play. Lacrosse players often choose to wear athletic supporters in the form of compression shorts. 
Throat protectors: Similar to a gorget in medieval armor, the throat protectors required by lacrosse goalies prevent the ball from hitting the player in the throat, which can cause serious injury to the trachea and spine if this area is left vulnerable. 
Chest protectors: Chest protectors are required for lacrosse goalies and provide added protection to the chest cavity in the form of padding that can absorb ball strikes. Chest protectors typically feature "stretch zones" that allow the goalie to move easily.  
Lacrosse Gear Bags/Ball Bags
Lacrosse comes with tons of gear, and in order to keep it all together, players use portable storage. This is where equipment bags come in. 
Gear bags are cylindrical carrying bags designed out of strong, durable material to allow them to support large amounts of heavy padding. Gear bags are typically constructed out of industrial grade nylon for strength. 
Gear bags, like many lacrosse accessories, come in a variety of colors so lacrosse players can keep their equipment color-coordinated with their team's colors. 
Ball bags are specialized gear bags with a top-heavy structure that are designed to carry large amounts of lacrosse balls. 
Lacrosse Training Gear
Along with the gear they use to actually play, lacrosse players can use a variety of training gear in order to improve their skills between games.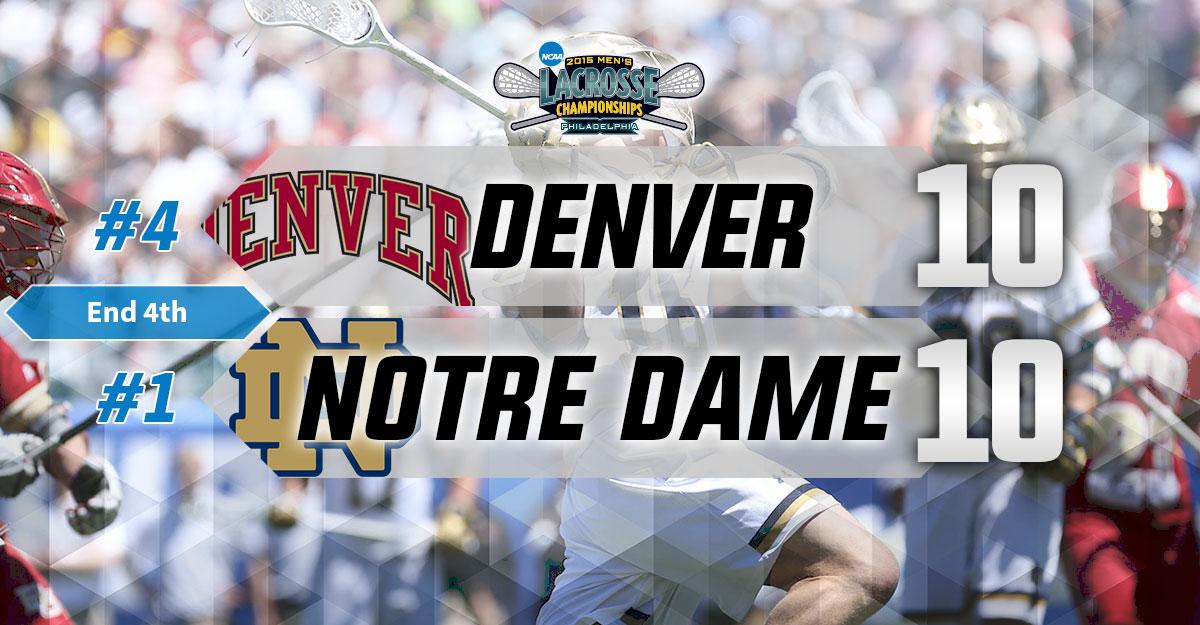 These range from tools to increase strength and accuracy to tools that measure progress, like speed radars.
Using speed measurement tools and training drills together, lacrosse teams can objectively measure their individual progress as they improve their agility and strength.  
While performance during an actual game is always paramount, a team of lacrosse players is only as good as the amount of time they practice. A team with a strict training regimen and discipline footwork is going to cream a team that is unpracticed every time. 
Speed radars: Speed radars are speed-measuring tools used to analyze a lacrosse player's speed shot. By using this tool, players can work on increasing their own speed records, and coaches can keep track of which players on their team can sling the ball fastest.  
Hurdles/agility ladders: Doing hurdle and agility ladder drills allows lacrosse players to improve agility–that is, their ability to rapidly switch directions and accelerate while doing so. These drills also increase jumping height and help players develop fast feet.
Resistance trainers: By practicing with resistance trainers, lacrosse players can become stronger and faster at specific movement drills, increasing their ability to call on intense dynamic bursts of power and conditions their overall agility. 
Online courses: more and more people every day are investing on personal training to improve their game and become a better athlete.A relevant example is the one featuring Rob Pannell, where he shares pro tips on different aspects of the sport: conditioning, mental preparation and fundamentals of the game. I personally like the holistic approach to the sport and the flexibility that gives you having it online.
If you want to take a look yourself, click the following link: Players Academy by Rob Pannell
Lacrosse Goals and Targets
Besides the fact that it's difficult to track scoring in lacrosse without a goal, collecting practice goals, backstops, and rebounders can prevent dozens of lost lacrosse balls. Because they are rubber, that means that lacrosse balls are bouncy. They're easy to lose without a goal to aim for.
Goals: Lacrosse goals are lightweight and not expensive, meaning that as long as you have an open field or street and a couple of goals, you can set up a makeshift lacrosse league just about anywhere. 
Backstops: A lacrosse backstop is a reinforcement to the actual goal and can help catch any offsides ball that the lacrosse goal doesn't manage to catch. Not only do backstops prevent lost balls, they are also an important safety precaution. 
Rebounders: Rebounders are basically portable trampoline goals that allow a player to play wall ball with themselves to improve their catching and passing abilities. It's not always easy to find a brick wall to practice against, so rebounders are a good solution. 
Goal targets: Goal targets are goal accessories that allow lacrosse players to aim at specific windows within the goal. These are areas of the goal that are typically less well-guarded, and help the shooter learn to aim for the sweet spots that lead to goals.
Field cones: Lacrosse field cones are used to set up training drills to increase general agility and direction-changing speed. They are usually made of brightly colored plastic for high visibility and are used as obstacles on the field to increase a player's footwork. 
Optional Gear for Lacrosse
Lacrosse players require a lot of gear to play, but there is even more equipment to acquire through the sport that may not be a requirement, but definitely increase a lacrosse player's quality of life and general enjoyment of the sport. This is some of the optional gear for lacrosse:
Apparel: Lacrosse apparel allows dedicated players to celebrate their love for the sport both on and off the field. Lacrosse apparel comes in a variety of colors and sizes to suit every team and is available for both men and women. 
Cleats: Lacrosse cleats are different than soccer cleats, though they serve a similar purpose. Lacrosse cleats have cleats on the toe as well as the outside of the sole, allowing for stability in side-to-side movement. 
Chin shields: Providing extra facial protection and sometimes included along with lacrosse helmets, chin shields are good for both comfort and safety; straps come in a variety of colors to match any team uniform. 
Helmet decals: Decals are used in lacrosse to decorate helmets and other protective equipment and can also be used to help quickly differentiate lacrosse players from each other. Decals come in chrome, metallic flake, matte, and many other styles. 
Water bottles: In lacrosse as in any field sport, staying hydrated is extremely important, especially when playing and practicing during the summer months. Choose a water bottle with a squeezable design and a bending straw to drink without removing a helmet. 
Sports deodorizers: This is an accessory that players may not think of until their bag or shoes or protective equipment is already rank. Prevent stinky lacrosse bags and shoes by investing in some deodorizers early on. 
Headbands: Headbands are used to keep sweat out of a player's eyes while they play. Nothing is worse than having stinging sweat blind you in the middle of a critical play. Headbands are typically made of a wicking material with elastic sewn in for flexibility.
Wristbands: Made of the same materials as headbands are made of, wristbands prevent sweat from sliding down the player's arms onto the hands and fingers, which decreases grip on the lacrosse stick. 
Eye black: A tradition that started with athletic greats like Babe Ruth, eye black smeared under the eyes of a lacrosse player prevents glare reflected off the player's cheeks, allowing them to more easily track the ball in midair in bright field conditions. 
Gear Up For Lacrosse!
No matter whether you play men's lacrosse or women's lacrosse, youth lacrosse or adult lacrosse, every member of every league needs appropriate gear to perform at their best. If budget is a concern, new players can always get basic equipment and work their way up. 
To get a casual game of lacrosse started up, there isn't much more needed than a few goals, a few sticks, and a few lacrosse balls. 
However, if your intentions are to be a serious competitor, it's worth the money to buy helpful accessories that can help upgrade good equipment into great equipment. This investment can be done gradually across a few months or years as you get more invested in the game. 
The Lacrosse Goalie Gear Guide: Everything you need to play goalie
This post was initially published in October 2015 and since then lacrosse companies have released a lot of new pieces of gear that I've been able to play with. I updated this post in May 2018 with the latest and greatest items that I recommend to beginner goalies. 
Want to take this goalie gear guide to go? Click here to download my entire lacrosse goalie toolkit including this guide!
This post is a guide which will explain all the lacrosse goalie gear, both mandatory and optional, that is needed to play this amazing position.
I'll also provide my recommendation for specific pieces of gear that I like.
As goalies we want to be as protected as possible without limiting our movement. So the gear that I prefer typically offers a high level of protection and functionality while still permitting freedom of movement.
Luckily for us, lacrosse goalie gear (and lax gear in general) has made tremendous strides in just the last 10 years. I mean consider this is what lacrosse helmets looked like not too long ago –
With the explosion in popularity of the sport, many lacrosse companies have invested heavily in research and development to create new lacrosse gear that's lighter while also safer than its predecessors.
There are lots of great options for every single piece of equipment. Just because I recommend and like a specific helmet, doesn't mean that there are not others that work great. Same with chest protectors, sticks, gloves, etc.
If you're a brand new lacrosse goalie or a parent wondering what gear your child will need to play goalie, this post will help you understand all of the lacrosse goalie equipment that is needed to play in the cage.
Here's a table of contents of the lacrosse goalie gear in case you want to skip directly to that part of the page:
Mandatory Equipment
Optional Equipment
LexiShield
Arm Pads (mandatory at the youth level, U15)
Shin Guards (mandatory for women, high school and below)
Lacrosse Goalie Pants (mandatory for women, high school and below)
Knee Pads
Protective Shirts and Sleeves
Additional Equipment
Lacrosse Bags
Sizing Notes
Without further ado, here's my recommended lacrosse goalie gear:
MANDATORY LACROSSE GOALIE GEAR
Today's helmets are extremely light and yet offer more protection and style then helmets of the past. Goalies are going to get hit in the head with the ball so it's extremely important to use a newer style helmet to avoid concussions.
There is no difference between a goalie helmet and the helmets used by attackman, defenseman, and middies. The only slight difference is we add a throat guard to the goalie helmet.
There is also no difference between the helmets used by male and female goalies. Just ensure you always get the right size.
If you play for a school team, they may provide the helmet. However if you're playing for a club or traveling team you're often on your own.
The helmet I recommend: Cascade R. It's a pretty sweet looking helmet to boot. I love the matte version.
For more info on this helmet, checkout the full Cascade R helmet review that I wrote.
Cascade offers a newer version called the Cascade S. It's also a great option but will cost you about a $100 more new. But if you want the best in style and performance, here it is:
The throat guard attaches to your helmet via screws and protects your throat from shots.
When you have this device on always be sure to check that it fully covers your throat area as getting it in this region could cause serious injury.
I think the clear version looks the coolest but Cascade also makes it in black and silver.
In fact with certain helmet colors, the black Cascade throat protector can look pretty saucy too.
The throat guard I recommend: Cascade Goalie Throat Guard.
For more info check out the post on all the lacrosse goalie throat guard options.
Lacrosse Goalie Stick
Your lacrosse goalie stick, aka your wand, aka your save maker, aka the most important piece of equipment when it comes to you ability to make saves.
I'll split the stick up into 3 different areas – the head, the mesh, and the shaft. Complete goalie sticks will come all 3 together as a package or you can pick and choose different ones to create a perfect goalie stick.
There are literally thousands of different head, mesh, and shaft combinations that you can use to create your goalie stick. Just look at the all variations used by today's MLL goalies, NCAA Men's Goalies, and NCAA Women's Goalies.
What I've listed below happens to be my favorite.
Goalie Head – STX Eclipse II
It took STX 18 years to release a second version of the STX Eclipse but it was worth the wait.
The sequel provides all the things you loved about the original – lightweight, great face shape, awesome ball scooping ability – and combined it with great new features.
The STX Eclipse II is stiffer than the original while maintaining basically the same weight. They added tons of sidehole stringing options so the stick ninjas can put in amazing pockets.
And they finally enhanced the plastic grip on the bottom for those goalie who like to setup with their top hand gripping the plastic.
Checkout my full review of the STX Eclipse II head.
Goalie Mesh – 12 Diamond
Of all the mesh sizes I recommend 12 diamond. The larger diamonds 'grip' the ball better and provide less rebounds while making outlets easier.
When you check NCAA and MLL stick setups the majority use 12 diamond and I think this setup works very well for beginners too.
There are a few companies producing amazing mesh these days so you can't go wrong. Here are two great options from East Coast Dyes.
HeroMesh 12 Diamond Semi Hard or HeroMesh 12 Diamond Semi Soft
The Semi Soft is harder to string but will break in faster and ultimately give you fewer rebounds.
Goalie Shaft – StringKing Metal 2 Goalie Shaft
I prefer a shaft that is as light as possible. This makes the overall stick setup extremely light and gives the goalie faster hands when it comes to attacking a shot.
At 142 grams, the StringKing Metal 2 is one of the lightest and strongest shafts out there. It's also durable so it won't be damaged as you hit the pipes checking your position. I wish I had this one back in my early playing days.
There's a goalie length but I just prefer to use an attack length shaft. If you're trying to decide, I wrote a full post on the ideal length for a goalie's shaft.
Check out my full review of the StringKing Metal 2 goalie shaft here.
Goalie stick setup I recommend for beginners:
With the new chest protector rule that went into affect 2021, there are currently only 5 options for goalies when it comes to chest pads.
Here they are:
The chest protector is going to protect our chest, heart, stomach and shoulder area. Like the helmet, we're going to be taking shots off of the chest protector so it's important you buy one of these approved chesties because they also have reinforced heart protection to fight commotio cordis.
My favorite of those 5 is the Warrior Nemi Pro. I think it gives a tremendous amount of mobility while still providing nice protection.
When it comes to the female goalies, STX used to offer the Sultra which was specifically designed for women. However it is currently not approved.
I've heard from a few females goalies (or their parents) that the Warrior Nemesis Pro is also a great option for the girls.
I wrote a full review of the Warrior Nemesis Pro here. The STX 600 is also a solid option.
My recommended chest protector: Warrior Nemesis Pro (both men / women).
It's important that you purchase lacrosse goalie gloves as opposed to just a normal pair of lacrosse gloves.
The goalie gloves have additional padding as well as a reinforced thumb to help protect our hands and avoid any injuries.
I broke my thumb while in college after a close-range shot hit it directly. This was before I had lacrosse goalie gloves. It's painful and something you want to avoid at all cost.
For an even deeper explanation of what to look for in goalie gloves be sure to check out my lacrosse goalie glove guide.
My current recommendation for beginner goalie gloves are the STX Shield 500 goalie gloves.
You can read my full review of these STX Shield 500's here.
I used to wear just a simple athletic cup. Then I got hit square in the package.
If I would have had a mobile phone on me, I would have ordered a reinforced goalie jock right from the field. This jock provides the most protection and is well worth the investment. Given what's at stake, this is my favorite piece of lacrosse goalie equipment that I own.
As you can see in the picture above, this type of athletic cup offers some additional hip padding in addition to protecting your entire groinal zone.
Obviously, this piece of equipment is more valuable for us male goalies. Female goalies might feel sufficiently protected in this area with the lacrosse goalie pants.
My athletic supporter of choice: Powertek Barikad V3.0 Ice Hockey Goalie Goal Cup & Supporter Jock
Another solid option that many lacrosse goalies swear by is the Nutty Buddy.
I wrote a full Nutty Buddy review here and if you're looking for a little more mobility but high protection on direct hits, that is an amazing choice.
Whether you go Nutty Buddy or ice hockey goalie cup, you're going to be well protected in that most sensitive of areas!
I recommend using cleats on grass fields. Unlike the other equipment they're not going to have a tremendous impact on your game so really any pair of cleats will do.
Getting a pair of high tops will give you additional ankle and foot protection in the event a ball strikes this area. This recommended pair is by Warrior however a similar type of football cleat will totally suffice.
I would stay away from soccer cleats since they don't offer as much protection as lacrosse and football cleats do.
Cleats I use: Warrior Second Degree 3.0.
If you play your home games on turf, I recommend buying a pair of turf shoes. Some players simply wear their grass cleats on the turf field and that works fine.
For me however, I felt like I had better traction and responsiveness using the turf shoes while on turf. Even on some grass fields where the crease was extremely hard, I'd opt to use the turf shoes.
Same with the cleats, I prefer high tops to provide more protection to my foot and ankles.
Here's the pair I like: Nike Huarache Lax Turf Shoes.
The mouthpiece is a mandatory piece of equipment in lacrosse. Everyone, including the goalies, must wear one.
Since goalies are constantly talking to communicate to the defense, many (including myself) don't like to use mouth guards. But they are extremely important to reduce concussions from a laser shot to the head or from getting hit while outside the crease. They're also mandatory according to the rulebook.
My recommendation is to get a custom fit one from the dentist. I grind my teeth at night anyway so this actually killed two birds with one mouthpiece for me.
If you go the dentist route, make sure the dentist creates it with colored plastic because clear mouth guards are illegal according to the rulebook.
In the event you don't want a custom guard, Shock Doctor makes good mouth guards that you can fit to match your bite: Shock Doctor Gel Nano Mouthguard.
A couple of Lax Goalie Rat readers have strongly recommended the mouth guards by SISU.
They appear to be really configurable and come in a ton of different colors.
The next few pieces of equipment are not required by rule but are definitely legal to use and recommended by me so that you can feel safe and protected while in the goal.
Back in the days, ice hockey goalies used to wear barely any equipment. In the late 50's they didn't even wear helmets or masks! After Jacques Plante, a goaltender for the Montreal Canadiens was hit in the face, injuring his cheek and nose, he returned wearing a self-made fiberglass mask. He was ridiculed by his team with most everyone questioning his toughness. All for wearing a mask on HIS FACE.
Today many goalies view this extra goalie gear as akin to Plante's face mask in the 50's. But I see lacrosse heading in this direction with goalies, especially youth, opting for these optional pieces of equipment and eventually facing less ridicule and questioning of mental toughness.
If anyone teases for using extra protection, tell them to step into the cage and see what its like.
There's no reason why you can't wear this equipment to feel confident and protected in the cage. Some of these pieces of lacrosse goalie gear are even mandatory, as noted.
Even if you don't use this optional equipment during games, you might want to use it during practice when you receive more shots then you would in a game situation.
Additional Head Protection – LexiShield
Unfortunately, with as fast as players can shoot nowadays, shots taken to a goalie's forehead or facemask can still result in a concussion.
I recently interviewed an MLL goalie who had suffered over 4 concussions throughout his career and that story is not uncommon for us goalies.
Thus it makes sense to add some aftermarket concussion protection in the form of a LexiShield.
This device attaches to your helmet and helps reduce the chance of concussions. You don't even feel it when it's attached so it's really a no-brainer for use in practice.
Check out my full review of the LexiShield or pick up on on Amazon.
Another option for additional head protection is a piece of gear called the Guardian Cap.
Like the LexiShield, this is an aftermarket device that attaches to the goalie's lacrosse helmet and provides some additional protection against concussions.
At the youth level (Under 15 and below), arms pads are a required piece of equipment for all goalies.
The idea here is that youth player's bones are still developing and thus we want to take all precaution to prevent injury.
At all other levels, they are permitted but not required.
Required arm pads for youth goalies make zero sense by the way. I never played with arm pads and never once did I take a shot to elbow from a shot. The padding needs to be on the other side to protect the forearm and bicep where I did take plenty of blows.
Arms pads are the one piece of equipment I actually discourage goalies (other than youth) from wearing. I think they limit our movement of the arms so much that they hinder our ability to make saves.
For youth, be sure to get Youth arm pads like these: Brine Youth Uprising II.
There's no way to sugar coat this – Getting hit in the shins with a lacrosse ball sucks! It can knock the wind out of a young goalie's sails and ruin the rest of the entire practice.
Some goalies claim shin guards slow them down but that's why I recommend a super light pair that doesn't restrict the ankle or knee movement.
There's no reason not to wear shin guards except for pride then. So put pride aside and strap on shin guards.
I used to recommend STX goalie specific shin guards but I don't think they've perfected the product yet. So the best bet is just getting a pair of lightweight soccer shinguards that will protect the shins and still allow great mobility.
For women goalies at the high school level and below, shin protection is required.
Do NOT use ice hockey or baseball catcher shin guards as these are going to restrict movement too much. Also, by rule padding that excessively increases the size of body parts is illegal.
Here's what I recommend: Franklin Sports Superlight Shinguards.
If these shin guards slide around too much you can always fix them in place with long socks or a few revolutions of white athletic tape.
Another solid option for goalie shin guards are these from G-Form. Meant for motocross, they're on the ex (albeit on the more expensive side but offer great protection and flexibility.
Goalie pants are another piece of optional equipment that I recommend especially during practice.
I remember a specific drill one practice where I took a crank shot to the thigh. It hurt but so it goes with being a goalie. I shook it off. Then in the next play of the same drill, I took another crank shot literally to the exact same spot. I thought my leg was going to fall off as the muscle started spasming uncontrollably.
All that to say – I wish I was wearing goalie or football pants. I ended up taping an extra goalie glove to my thigh with athletic tape and continuing the practice haha.
These pants are going to protect your thighs and hips. Most importantly they're going to reinforce the feeling of being protected which will help instill confidence in our young goalkeepers.
Like shin protection, for women goalies at the high school level and below, thigh protection is also required. Just ensure it doesn't excessively increase the size of your legs (i.e. no field hockey pads) to remain legal.
If you decide to use goalie pants, be sure to get a pair that doesn't restrict your range of motion.
I like these goalie pants which are extremely light and offer a great range of motion: Brine Ventilator Lacrosse Goalie Pants.
The other option is to use football pants. If your young goalie is hesitant to pad up for macho reasons, let him know even top goalies at Syracuse have used the football pants to add some additional protection.
The football pants are going to give you additional thigh, hip, and knee protection. And in my opinion, I think they look damn good while they do it.
There are a lot of versions of football pants out there but this pair comes with integrated pads:
Check them out on Amazon here.
As a goalie, I was hit in the knees many times with shots and never received anything more than a bruise.
But for youth players wanting to feel extra protected, I often recommend lightweight knee pads to help shield the kneecap from injury while still allowing the knee to bend and move with limited restriction.
If you're using football pants that protect the knees then you obviously do without the kneepads.
I recommend a lightweight pad like those used in volleyball: Mizuno Volleyball Kneepad.
If you want a little more protection, many brands offer padded under shirts or protective arm sleeves that can help serve this purpose.
I find these pieces of gear to be light enough that they do not limit our movement while they do add to the feeling of being protected which boosts confidence in the cage.
Especially during practice, I recommend the EliteTek Padded Compression Shirt and a pair of McDavid Hexpad Arm Sleeves.
Finally you're going to need a bag to carry all your lacrosse gear.
Some schools have team bags so you won't have a choice in which bag to go with. However if you're looking for your own bag, here are my two favorite options.
Maverick Lacrosse Monster Bag 
At 40 x 15 x 15 inches this bag is large enough to fit all the standard lacrosse goalie equipment plus your extra gear. Also comes in a bunch of colors so you can pick your school or club team's colors.
Adrenaline Lacrosse TacPack Backpack
It's a little bit of a squeeze but if you're looking for a backpack option try the Adrenaline TacPack. The exterior stick holder and helmet pocket give you just enough room to fit your other equipment into the backpack's main pouch.
You'll have more room with the Maverick Monster bag but if you're looking for portability and easy transport, the backpack may be the way to go.
Looking for other non-essential items for goalie bag – check that post.
For every single piece of goalie gear recommended above, be sure you get the right size.
All pieces of equipment should fit snugly so that it doesn't move on our bodies as we're making saves. But not too tight that it hurts or limits our range of mobility.
Loose fitting equipment can be extremely dangerous as a chest protector may slide and leave an area unprotected. Or loose fitting helmet could hit against our head causing a concussion.
Make sure you review size recommendations for each product and then adjust them to fit snugly. If they're too big or too small return them for a different size.
The number one piece of advice I offer new goalies is: Get Protected!
While you may think its macho and cool to wear very little padding, wearing the right amount of pads will make you more confident in the cage
Unfortunately, playing goalie in lacrosse is not cheap. I wrote a full post on how much all this goalie gear will cost.
The various pieces of lax goalie gear required to outfit a new keeper can add up fast. Thus always look to buy used gear at a local sports store if possible.
The pieces I recommend in this post are certainly not the only pieces of lacrosse goalie equipment that are functional and awesome, however it's what I like and what I encourage others to get when they ask me.
Until next time! Coach Damon
Want to take this goalie gear guide to go? Click here to download my entire lacrosse goalie toolkit including this guide!
NOTE: Most of the above links are affiliate links meaning I get a small percentage with no additional cost to you in the event you decide to buy through my page. Even though these are affiliate links, I thoroughly recommend every piece of lacrosse goalie equipment that's listed. If you've enjoyed the free content I've put together on this blog I'd be honored if you purchase through those links to give me some support. I've also had nothing but great experiences with LacrosseMonkey.com every time I've used them to buy my lax gear.
What's your favorite piece of lacrosse goalie gear? Any additional questions about a specific piece of lacrosse goalie gear? Let me know in the comments. 
How to choose brake pads for disc brakes



One of the most important parts of your bike is actually not that simple. In this article, we will tell you about the features of brake pads for disc brakes.
The braking performance depends on the brake model, brake disc size and brake pads. The latter are consumables, but this does not mean at all that they can be neglected.
First of all, the pads differ in composition, there are three types:
Organic
Semi-metallized
Metallized
Organic , sometimes called rubber.All bicycle disc brakes are shipped with these brake pads unless otherwise noted. They grasp quickly and work quietly. It is worth making a reservation here that the noise and vibration of the pads are more dependent on the quality of workmanship. The pads of the world manufacturers Shimano, SRAM, Avid and others are of good quality and extraneous noise is practically excluded (provided that the original rotor is used). The disadvantage of such pads is the resource. In dry weather on flat terrain, the soft pads will last for 1 season.And they can quickly "walk away" in one race in wet weather. We definitely do not recommend riding in the mountains with such pads, it is very unpleasant to lose the brake in the middle of a long descent.

P olumetized . These are soft pads with the addition of hard particles, which significantly increase the resource. The grip at the pads is slightly less harsh than the soft ones, but the difference is subtle. But the resource is noticeably higher and they leave 1 full season. They will also calmly endure the rainy race.

Metallized . The hardest type of pads. You get an insane resource and independence from weather conditions. If you go out for a drive only in the evenings around the park, these pads may be enough for a lifetime. The setting moment is felt smoothly. The full potential of the pads is revealed in the big mountains, on long descents. It seems like you can easily sacrifice braking harshness for the sake of a resource, but wait, maybe these pads won't make life any sweeter.
Firstly, metallized pads are demanding on the rotor, for example, in the Shimano line, suitable brake discs start at the Deore level (RT-64).In addition to the brake disc, the brake itself must show high power. Metallic pads on budget brakes will significantly reduce braking efficiency.

How else can brake pads differ?
The second major difference is the substrate. In most cases, it will be made of steel, some manufacturers offer a lightweight version on an aluminum substrate. A few years ago, Shimano launched pads with a heatsink pad.They were followed by "analogues" Alligator, A2Z (in the title photo) and others.
Last year, A2Z Components, a major Taiwanese manufacturer, launched adhesive-free pads. There are teeth on the substrate, onto which the friction layer is placed. The new technology eliminates gaps and also reduces harmful production emissions. These pads are marked NRS .


How to determine pad wear?
New brake pads have a friction layer approximately 2.5-3mm thick.Replacement of pads is carried out when less than 0.5-1mm of the brake layer remains.
On the left – a worn-out pad, which also has uneven wear due to poor-quality brake settings (the left near edge is worn less than the far right one).
On the right is a new block.
And lastly, we will show some horror stories:
When the brake is in the wrong hands. The brake pad worked only on 2/3 of the total area, as the brake adapter was incorrectly selected and this led to additional destruction of the friction layer.
On the right – a new block, on the left – a block with a completely erased friction layer and a worn-out backing (the rotor also suffered) – this is the result of untimely replacement of the blocks. A little more and would have to brake with the brake piston.
We hope you were helpful.
Select and purchase brake pads in our catalog:
https://chillengrillen.ru/market/
90,000 Hard or soft – do you know which pads are right for you?
You probably noticed that the rims of some cars (and maybe yours too) are covered with a layer of some kind of brownish dust.This happens when the brake pads are too soft. But that doesn't mean stiffer pads are better.
Related materials
If you want to protect your brake discs and change pads often – use pads with a soft lining material. If you want to change pads less often, but are ready for the fact that the discs will outlive a maximum of two sets of pads, then use hard ones. If you notice that after the next change of pads, the brake discs began to wear out faster, then the new pads are tougher than the old ones.In this case, it is better to replace the pads again, with softer ones, and continue to operate. It is cheaper and easier than changing brake discs.
For people with a calm driving style and who know how to quickly "wave the pads", the first option will be preferable. Native, factory disks will last as long as possible, and the pads are still a consumable. They are supposed to be changed often. Fans of tuning, aggressive driving are more suitable for hard pads. Discs wear out – it's okay, we'll put perforated ones.
Related materials
How to distinguish between soft and hard pads
? Unfortunately, this question cannot be answered precisely. When choosing, I advise:
Ask a sales assistant. If he is qualified, he will be able to help you with the choice.
Browse forums. Search there for information on specific pad manufacturers for your vehicle. Car owners often share personal experiences.
Keep in mind that Asian manufacturers mostly produce soft brake pads, while European ones, on the contrary, tend to be hard ones.
I would also recommend using hard pads for those who drive a little. The fact is that between trips, the brake discs have time to rust. In this case, a zone of deep corrosion forms along the edges of the brake disc over time. During trips, it cuts the surface of the brake pad more actively, and as a result, the friction lining acquires a convex shape, that is, its working area decreases. That is why stiffer pads are preferable in this mode of operation.
Photo: depositphotos.com
Like this article? Subscribe and you will always be in the know!
Driving on Yandex.Zen
What to look for when choosing brake pads – Behind the wheel magazine
Choosing the right brake pads for a car, we solve a more mundane problem than developing a system for instant train stopping. However, everything is not so simple with pads. Where to start looking for the right pads, where to look, what to believe? Let's try to figure it out.
Which names can be considered the most reliable on the Russian "brake market"?
Since the highest honor for a manufacturer is to supply a complete set to the conveyors of car factories, there are three names: Federal-Mogul, TMD Friction and Galfer.These companies are leading in the primary supply of brake pads for the European passenger car market. The largest supplier is Federal-Mogul.
That's not all. The car plant does not need separate pads: it is interested in turnkey brake systems. In particular, the pads must be compatible with the various electronic devices of the braking system (ABS, EBD, EDS, ASR, etc.). That is why the pads are supplied to the conveyor through manufacturers of brake systems, the largest of which for European car manufacturers are TRW, Brembo, Continental (ATE), Akebono, CBI.
The original block has a large car manufacturer's logo and a brake system manufacturer's logo. Therefore, end users sometimes mistakenly believe that the brand related to the logo of the brake manufacturer is the brand of the actual brake pad manufacturer.
Which brands should you look at in the store first?
For example, for these: Ferodo, Wagner, Textar, Mintex, Pagid, Galfer, Brembo, ATE, TRW, Bosch, Icer, Remsa, LPR, etc.
Where to start choosing the pads I need?
From the original part number.It is not difficult to find it – they will always prompt you at the dealership. A part with this number can be produced by several companies. But it should be remembered that the original last will be, by definition, the most expensive. If the question of saving is not worth it, then this is the best choice. Products going to the conveyor are distributed mainly through authorized dealerships, but sometimes they also go to regular auto centers. But if you decide not to save, then it is better to pay from the officials. This will be one hundred percent hit "in the original".
And if you want to save money? Then we will have products for the aftermarket.
Why is the secondary market worse than the primary one?
Nothing! This is what manufacturers usually say. Like, the same conveyor, the same technology. But this is not always the case . For example, if a conveyor shoe is tested in more than a dozen parameters, then its secondary friend is tested mainly in three. These are the density of material attachment to the carrier plate, a test for the compressibility of a friction material and a dynamometric test for measuring friction.These are mandatory tests for the European aftermarket. Such products are branded R90 for compliance with the rules of the same name . Without this mark, the block cannot be sold on the secondary market in the EU countries.
So why are secondary pads worse?
They may have a slightly different composition of the friction mixture. They can slow down a little worse, have a smaller resource. However, the difference with the original is calculated by a few percent – no more.
The problem is quite different.Compliance with R90 rules is not discussed – the presence of a stamp is required. But the number of such a block will differ from the original one, and therefore adventure is possible for the buyer.
What – it is clear, in general … It is necessary to find a cross-link that will lead you from the number of the original shoe to the non-original one. Here the seller can help – in specialized outlets there is always a database: for example, the TecDoc database. It is loaded with information by most of the major providers, including those mentioned above.
Before buying, it is advisable to compare your old shoe with a new one: computers also know how to cheat. But even here "adventures" are possible: it should be remembered that differences in appearance are quite acceptable! The pads may differ, for example, in the coating that reduces vibration and noise. The premium pad usually has a metal anti-noise plate. But the pads of the economy class and the middle segment are rubber, like mastic, as a rule, with an uneven surface. In terms of their characteristics, these types of coatings may be identical, but the metal anti-noise plate looks much more aesthetically pleasing and less prone to damage compared to a coating such as mastic.
Can such pads be used on an expensive car? Here again, some slyness – a lot depends on the owner. One will even drive the "old woman" to the officials, the other will go "to the left" immediately after the end of the warranty. And in this case, he will only look for a budget option.
Where to buy a secondary shoe?
Best of all – from the same officials: they, as a rule, offer both original spare parts and more affordable ones – for post-warranty cars. Again, it's about the seller's reliability.
It is clear that not everyone will go to car dealerships, because the initial goal of searching for secondary pads was simple: to save money. There are also cheaper places – chain retail stores like Avto-49 and online stores like Exist. But from this point on, the lottery begins again, because, without being a specialist, it is almost impossible to distinguish between premium-quality pads and lower-ranked ones. Some manufacturers such as Federal-Mogul (Ferodo Premier pads) or Continental (ATE pads) use the PrioSpot system to protect their products from counterfeiting.However, it is very difficult for an ordinary mortal to understand this.
Often they offer exotic things: for example, all-ceramic pads. What are these products?
Most often this is a marketing move of manufacturers. Almost all pads contain ceramics in one percentage or another. In those pads that are called ceramic, as a rule, the percentage of these ceramic particles is higher than in the rest.
Asbestos – is it bad or not?
It is an ideal material for brake pads.It has a high coefficient of friction and stability at high temperatures. Why it was banned is a debatable question, but it has long been a fait accompli. The European Union abandoned it in the mid-90s. Instead, they went to organic compounds, metal sulfides, synthetic lubricants, etc. Previously, there were about a dozen components in asbestos-containing pads, now there are 25 of them.
And what was the fault of copper?
She was also declared harmful. And now automakers are demanding suppliers to supply pads with zero or low copper content to the line.The first car in Europe to be fitted with non-free pads was the new generation of the Mercedes-Benz S-Class, announced in 2014. And since September 2015, the Audi A4 has been added to the list – the production line includes zero copper pads from Federal-Mogul using Ferodo Eco-Friction technology. At the same cost, such pads slow down better. And they have less wear and tear. The non-free pad is gentle on the brake disc and provides up to 60% less wear in the pad / disc pair than with a copper pad.Now everything is going to the fact that soon one pad change will fall on one disc change, since the service life of the brake pad increases.
Who will last longer? Pads or disc?
Today – a disk, of course. Typically 2-3 pad changes are one disc change. But the disc does not last forever, it usually has a marking for the minimum allowable thickness. Let's say it is 9 mm, but a person can stubbornly ride until the disc is worn out, say, up to 4 mm. In this case, the generated heat will no longer be efficiently dissipated.The mass of the disc becomes less, from overheating it begins to deform, it can "lead", and in the worst case, the working part can be disconnected from the hub. This is reality.
When should the pads be replaced?
On most modern cars, the pads are equipped with wear sensors. The principle of operation is simple – the electrical contact is integrated into the structure of the friction material of the brake pad. The last is considered to be replaced when the residual thickness of the friction material on the backing plate reaches 3 mm.If it is less than 3 mm, then the pad must be replaced, even if there is no wear sensor. In the manufacture of any brake pad, a thermal insulation layer 2-3 mm thick is applied to the steel backing plate. When the pad wears out, you already brake not with the friction material, but with this compound. And in case of complete wear, the steel bearing plate of the pad contacts the steel disc – here the active wear of the disc already begins.
Do I need to grind new pads?
Yes, this is highly desirable.The general wish is clear: in the initial period, it would be good not to drive too actively, and also not to overload the car. And the recommended lapping algorithm is as follows: braking from a speed of 80 km / h to 30 km / h – and so 20 times with an interval of about 30 seconds. This makes it possible to smooth out the tops of micro unevenness in the pad / disc pair.
Often on the forums it is advised to use pads from another car, sawing off excess from them "in place" …
Actually, no professional would advise such mockery, since a pads are a critical element of car safety.But, if the original block is taken for a premium car of a similar class, and the friction mixture provides the required braking efficiency, say, brake discs of the same size, and the engine power and models are more or less similar, then, in principle, this is not very critical. If you saw off the block to size and it fits, then it will most likely work. However, sawing the last is a risk of latent damage to the friction material, and there is no guarantee of the exact geometry of the last.This is fraught with jamming of the pads in the caliper during operation. In general, better not.
If a company makes cool pads, say, for BMW, can we expect them to be of the same quality for a cheap car?
There is no need to confuse the quality of the pads and the identity of their characteristics. For the same Kalina, these will be high-quality pads, but made from a completely different mixture! It is matched to the engine power and other characteristics of the car. Naturally, it will be cheaper and smaller in size.For Kalina, most likely, it will be more compact.
Hard and soft pads are slang?
Yes. The manufacturer does not regulate such parameters. The main purpose of the pad is braking performance. And now the noise, it is clear that this is an undesirable phenomenon, secondary. The primary is braking performance and safety.
***
All the above tips for choosing pads, in my opinion, are good only for an experienced person who is "in the know".As for beginners, I sincerely advise them to resort to the help of such a person. In my opinion, there is nothing humiliating in this.
Bon voyage!
Photo: manufacturing companies
How to determine the wear of a car's brake pads
Replacing the pads in the car is a regular procedure, since their wear determines the quality of braking. We will tell you how to independently determine the critical wear of the car pads and the need to replace them.
Usually, for competent drivers who are used to driving without sudden stops, the pads will last 30-50 thousand kilometers or much more.But you should not always be guided by the amount of path traveled. Each driver has a different driving style. For fans of aggressive movement, they will require replacement twice as fast. In addition, much depends on the quality of the linings themselves or the manufacturer. The condition of the brake discs of the machine also affects. If they have warps, "waves" or cracks, they will seriously shorten the life of the brake pads.
What are the signs of wear
To start looking for the causes of problems in the brakes of the car, first you need to check the required tire pressure.If a wheel is flat, then perhaps the reason is in it. Hence, inadequate reactions when braking the car.
When braking hard, beating is felt
At the very end of the service, the linings are erased unevenly. During this period, chips or cracks may appear on the friction layer. A worn out pad creates noise and wobbling when braking. To do this, for example, when approaching a red traffic light, you must pay attention to the presence of a beat on the brake pedal. If you release the brake pedal and the beating stops, then the pads are definitely to blame.If the level of wear is maximum, you should also hear a nasty squeak. This noise is generated by the wear plates, which remind the driver to replace, and it is worth noting that this effect can also occur due to wear on the brake disc. In this case, its groove or replacement is required.
The brake system behaves inadequately
Too weak, or vice versa, excessively harsh brakes may indicate wear on the pads. In the first case, you may notice that the brake pedal, when pressed, drops lower than usual, or the braking is not so intense (the pedal is sluggish when pressed).And if the wheels are abruptly blocked, then perhaps the friction lining has worn out completely and there is friction between metal and metal. This is very dangerous for brake discs. with such work they wear out instantly.
If the brake pedal fails completely, the cause is in the brake fluid. Perhaps it is completely absent (leaked out) or its minimum level in the master cylinder reservoir under the hood.
Brake dust on rims with metal shavings
In some cases, when driving, the wear of the brake pads is not noticed.It is worth looking under the wheel cap or carefully inspecting the wheel rim of the car. If the plaque is evenly dark (charcoal), the pad still has an overlay. If shiny metal blotches are visible in the plaque, the cover is worn out and scratches the disc. With such a picture, you need to immediately change the pads to new ones. All verification methods are indirect. The best way to assess the need to replace the pads of a car is to visually inspect them in the service or on your own. To do this, you have to remove the wheels from the car.In a special hole through the caliper, estimate the thickness of the friction layer. It should be more than approximately 5-10 mm.
It is impossible to check the linings in the rear drum brakes without disassembling them. During this procedure, also inspect the brake discs and drums and assess the condition of the brake hoses.
Video – when to change the pads
Pads are selected according to the condition of the car, need, driving style, preferred brand and the amount that the car enthusiast is willing to spend on them.It is important to remember that they need to be changed often, after about 30-50,000 km, without waiting for complete wear. If this time is missed, you can get more serious problems that will lead to significant costs or damage to the car.
With a low budget, they often opt for products from ABE, JP Group, LPR, Delphi. Supporters of a sporty style when driving a car prefer manufacturers such as Ferodo, Brembo. Products from Bosch, Remsa, TRW and ATE are best suited for quiet travel in urban conditions.
Replacing the front brake discs VAZ 21214. Replacing the front brake pads VAZ 2109, 2110, 2114, 2115, Kalina, Granta, Priora
Comments on the topic Replacing the front brake discs VAZ 21214
Bryandinsky Urs wrote
Is that you Sanya drowned the piston, without unscrewing the bleed fitting?
Lesha wrote (a)
How suspiciously easy your piston drowned…
Kotomchin Bainbridge wrote (a)
Thank you very much so you need to change your brakes on your 14 and money is only for spare parts, thank God there is a place where he fiddles with the car and good people will tell you on the Internet
something changes for a long time, they change in 20 minutes on both sides if you are a non-asshole whose ass grows everything and not just his hands.
Keesha wrote
No need to grind the disk?
Ramil wrote (a)
the author is great! helped! service… bending the price for a banal operation … in the mouth and ururu) but … there are always enough comments in comments … they are all defective)
Fever wrote
Risks … the jack is liquid if it breaks , it will crush his head between the hub and the wing …
Jerico wrote
And grease the guides on the calipers? Or will we wait for them to jam? Suicide bomber.
Kuchma wrote
krasava without further ado, everything is short and clear !!
Paxton wrote

Montgomery Valuznev wrote
This is special.The brakes are pumped from the farthest contour to the nearest one
Elnur wrote
Dmitry, gorgeous and amazing. Respect. The spouse has ASX 1.8. I can do it myself
Shahan Manvelyan wrote
nothing broke from it, did not rust and did not fall off !!!
Taron wrote (a)
And tell my brother on my e53 the right side began to creak from behind, can the saleant blocks on the H shaped levers creak ??? If the floating ones are normal?)
Jobe wrote (a)
such a question why are you not lubricating the guides with MS-1600 or another grease specifically for the guides !? people write about it!
Ilyusha wrote
Do you have an UAZ?
Stoke wrote (a)
By lightly tapping with a sledgehammer, the part smoothly sits in place !!! ???
Istlentiev Raj wrote (a)
By the way, my largus is 8 valve, I completely forgot to mention, with a vaz engine Here it is still new:
Shimon wrote
Hmm…and lubrication of the grooves themselves (seat in the bracket) for the pads is not needed? lubrication of the caliper horns is unnecessary?
Yakhno wrote
Everything is simple and understandable, you need to change the geely pads 🙂
Dulyabin Fatikh wrote
I heard that something is added to the composition so that they creak when it's time to change.