Us lacrosse youth rules: Boys' Rules | US Lacrosse
US Lacrosse Girls Rules
Guidance — No Checking/Modified Checking
US Lacrosse is attempting to send a consistent message regarding checking to youth players, whether they are using the regular women's lacrosse rules or following the girls' rules. Players below the seventh grade level should not be stick checking. It is the hope of the Rules Committee that mandating no checking will allow the beginning player to work on the basic fundamentals of the game – passing, catching, footwork, proper positioning, and marking – before they are introduced to the more advanced skill of stick checking.
Once players have mastered the basic fundamentals, coaches will want to introduce stick checking. Players on 7th and 8th grade teams will be allowed to use modified checking as an intermediate step towards full checking. Modified checking is defined as checking the stick if it is below shoulder level, using a downward motion away from the other player's body.
Use of modified checking will allow the older youth player to learn proper checking skills, while at the same time encouraging good cradling and stick handling skills for the attack player. Umpires and coaches should strictly enforce this rule, never allowing checks near a player's head or face.
It should be noted that stick-to-stick contact is not necessarily a violation of the no checking/modified checking rule. A defender who is holding her stick in good defensive position may force the attack player to cradle into her stick causing contact. This is not considered a stick check, as the attack player initiated the contact, not the defender. A similar situation would exist when the defender puts her stick up in an attempt to block or intercept a pass and the attacker makes contact while in the act of passing or catching the ball.
Please note that it will be left to individual school districts, counties, and leagues to decide what they consider a seventh grade team and an eighth grade team.
Official Rules for Girls Youth Lacrosse
The purpose of the Official Girls Youth rules is to familiarize young players with the sport of women's lacrosse by introducing them to the terms, the field, the playing positions, the concept of teamwork and the skills required to play the game safely and fairly. These rules were written by the US Lacrosse Women's Division and ratified by the US Lacrosse Youth Council in an effort to standardize youth rules for girls throughout the United States. Youth leagues may decide on age level play that best suits their needs, within the following suggested guidelines: 6-8 year olds (Under 9), 9-10 year olds (Under 11), 11-12 year olds (Under 13), 13-14 year olds (Under 15).
The girls' youth rules are divided by levels (A, B, and C). Beginning teams/players would be expected to use Level B or C rules, which do not allow checking and do allow certain stick modifications to make throwing and catching easier. Players would then progress to Level A rules which allow modified checking and require the use of a regulation crosse and pocket.
Any tournament play sponsored or sanctioned by US Lacrosse, such as the US Lacrosse Youth Festival, will use the following age and rule levels: Under 13 – Level B rules; Under 15 – Level A rules. Non-US Lacrosse sponsored tournaments should follow an age/rule level format and announce to participants prior to the tournament which level(s) (A,B,C) will be used at their event to avoid any confusion.
It is strongly recommended that at least one qualified umpire be assigned to Level C games, and two qualified umpires be assigned to Level A and B games.
Equipment
Goals – regulation lacrosse goal cages; smaller (street hockey type) cages may be used for indoor play and for Level C playing outdoors.
Ball – may use a regulation ball, or a "soft" ball. It is highly recommended that new or beginner programs use the soft ball until players have developed their throwing and catching skills. If a soft ball is used, it should be approximately the same size as a regulation ball.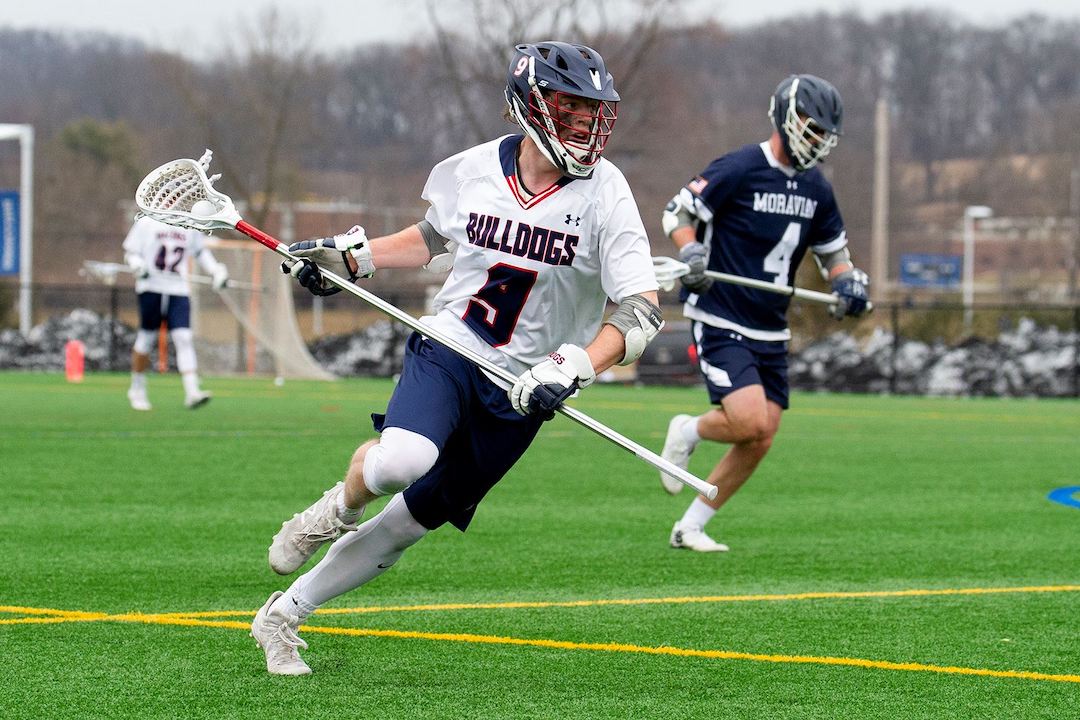 A regulation ball may be used for indoor play, however a "no bounce" ball is recommended.
Sticks – Level C may use a youth stick with mesh or traditional stringing or regulation women's crosse and may have a modified pocket. With a modified pocket, only half the ball may fall below the bottom of the sidewall. Level B must use a regulation women's crosse with either a regular or modified pocket. Level A must use a regulation women's crosse with regular pocket.
Protective equipment – mouthguards and eyewear are mandatory at all levels. Close fitting gloves are permitted, as is soft headgear; no hard helmets except the goalie. Goalie must wear helmet with face mask, separate throat protector, chest protector, goalie gloves, and leg padding on the shins and thighs. Protection for the abdominal area for goalies is strongly recommended. All protective devices used should be close fitting, padded where necessary, and not be of excessive weight.
Playing Area
Field Diagram:
There are no measured boundaries.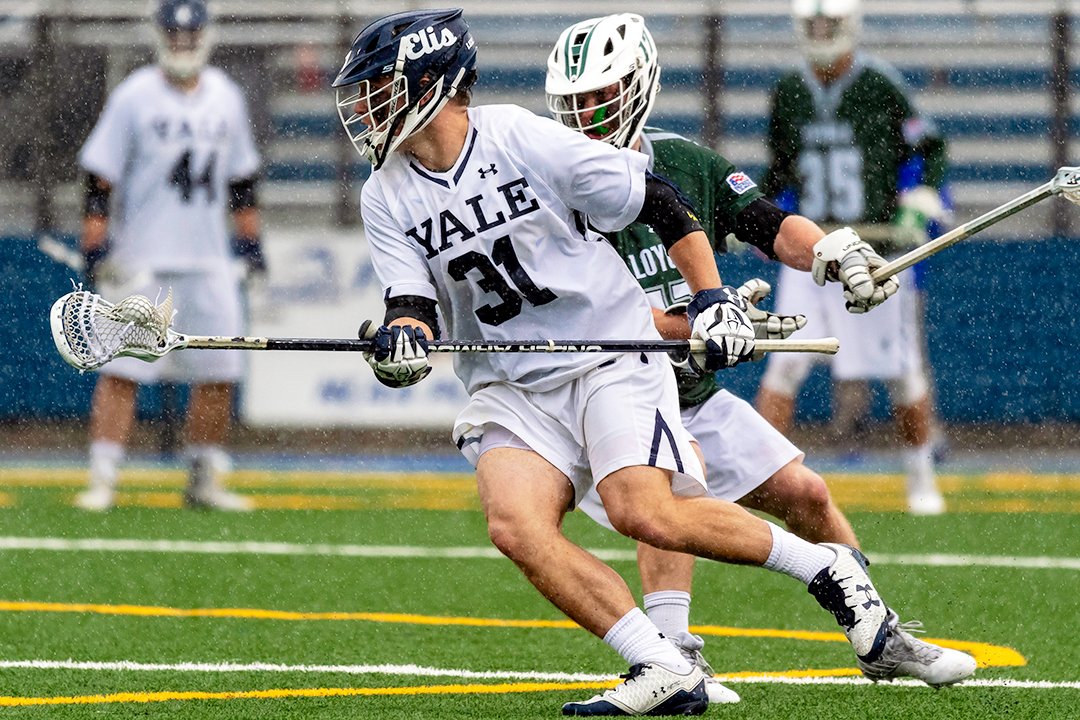 Official(s) decide on the boundaries. When playing indoors, play the rebound where possible.
Level A – desirable field length is 100 yds. between goal lines, 10 yds. behind each goal, and 70 yds. wide. Field should be marked according to US Lacrosse Women's Rules including a restraining line. (See Rule 3, page 9.)
Level B – desirable field length is 90 yds. between goal lines, 10 yds. behind each goal, and 50 yds. wide. Field should be marked according to US Lacrosse Women's Rules including a restraining line. (See Rule 3, page 9.)
Level C – desirable field length is 50 yds. between goal lines, 10 yds. behind each goal, and 25 yds. wide. Field markings should include two goal circles (radius 2m) with a goal line in each, two 8m arcs around each goal circle and a center line.
Start of the Game
The procedure for the start of the game/draw shall be the same as outlined in Rule 10 of the US Lacrosse Women's Rules with the following modification: for all levels, a free position will be taken at the center by the team with fewer goals if a four or more goal differential exists.
When this occurs positioning for the draw will apply.
Start/Stop Play
All play is started and stopped with the whistle. All players must stop and stand when the whistle blows (to stop play). All may move again when the next whistle blows.
Scoring
A goal is scored when the ball passes completely over the goal line and into the goal cage. Scoring must be by an attacker's crosse, and not off the body of an attack player. A goal may be scored off the defender's body or crosse.
Substitution
Substitution is unlimited and the substitution procedure should be the same as outlined in Rule 9 of the US Lacrosse Women's Rules, i.e. substitute any time during play, after goals, and at halftime.
Duration of Play
Level A – 25-minutes running time per half (maximum)
Level B – 25-minutes running time per half (maximum)
Level C – 20-minutes running time per half (maximum)
At all levels, the clock will be stopped on every whistle (to stop play) in the last two minutes of each helf.

Teams may choose to play four quarters, but total playing time should not exceed the maximum time for each level. The clock will stop on every whistle (to stop play) in the last minute of each quarter.
Fouls
Fouls shall be the same as those outlined in Rule 18 of the US Lacrosse Women's Rules with the following modifications:
No shooting on free positions (Level C). (Major Foul)
No checking (Level B and C). (Major Foul)
Modified checking only (see definitions) (Level A). (Major Foul)
No holding the ball for more than 3 seconds when closely guarded/marked (see definitions) and the defense has both hands on her stick and is in position to legally check were checking allowed. (All levels). (Minor Foul)
Note: If the player with the ball takes the stick to the other side of her body and thus away from the defender making a legal check impossible, the 3-second count would be over.

If the defender adjusts her position to where a legal check could be made, the count starts again. If another teammate joins the defender and that second defender is in good position to check, the count starts again. The umpire will give an audible 3-second count. The purpose of this rule is to encourage good defensive positioning and to make the offensive player aware of her defender. The attack player must try to keep the stick away from the defender, and, if she does not she will be forced to pass or she will lose the ball. Even when the defender may not check, if she is in good defensive position she will force the attack player to pass. This will give her team a chance for a play on the ball either by interception, by blocking the attempted pass, or by forcing a bad pass and causing a ground ball.
Penalties for Fouls
The penalty for fouls is a free position with all players, including the offender, moving 4m away from the player with the ball. For specifics on major, minor, and goal circle fouls and carding, see Rule 19 (page 41) in the US Lacrosse Women's Rules.
A 3-second violation is considered a minor foul with the closest defender to the ball carrier being awarded the ball. The only modification for these youth rules is in Level C, where all free positions are indirect (i.e., the player with the ball may never shoot directly from the free position).
Definition of Terms
Closely Guarded: Player with the ball has an opponent within a sticks length.
Free Position: Penalty awarded for a foul. Player who has been fouled gets the ball and all others must move 4m away.
Indirect Free Position: No shot on goal may be made until the player with the ball passes the ball to another player.
Modified Checking: Checking the stick only if it is below shoulder level. The check must be in a downward direction and away from the body.
Pass: Exchange of the ball through the air from one teammate's crosse to another.
Possession: A player has the ball in their crosse.
Position to Check: Player has an opportunity to legally check the stick without fouling (the 3-second count starts when the umpire deems that the player with the ball could be checked legally if checking were permitted.
)
Level A Specifics
Eleven field players, one goal keeper.
Field size: 100 yds. X 70 yds. is recommended.
Regular field markings, including restraining line.
Regular women's crosse, regulation pocket.
Modified checking only.
25-minute halves (max.), running time.
May shoot from direct free positions.
Level B Specifics
Eleven field players, one goal keeper.
Field size: 90 yds. X 50 yds. is recommended.
Regular field markings, including restraining line.
Regular women's crosse, modified pocket allowed.
No checking.
25-minute halves (max.), running time.
May shoot from direct free positions.
Level C Specifics
Seven field players, use of a goal keeper is optional.
Field size: 50 yds. x 25 yds. is recommended.
8m arc, no 12m fan, no restraining line, center line (no circle).
Youth sticks (mesh allowed) or regular women's crosse, modified pocket.
No checking.
20-minute halves (max.), running time.
May not shoot from any free position.
These rules were written with the safety of all the players being of utmost importance. Youth lacrosse should be fun, challenging and safe. To that end, the umpires shall have the authority to penalize any foul, unsafe play, or unacceptable behavior not covered specifically in these rules. Play should be as continuous as possible, and any foul which does not gain an advantage for the offender or her team should result in a "held" whistle whenever possible.
US Lacrosse announces Boys' Youth Rules changes for 2020
Phillylacrosse.com, Posted 11/2/19
From US Lacrosse
Improving the pace of play and simplifying the application of penalties are among the changes approved for the US Lacrosse Boys' Youth Rules, beginning in 2020.

The new rulebook has been published for all levels of play, 14U and younger.
Among the notable rule changes and clarifications for 2020 are:
● Illegal crosses no longer have different penalties. The penalties are all now two-minute, non-releasable in duration, and the crosse can be fixed before returning to play.
● At the 12U and 14U levels only, after a stoppage in play, the game can restart when the defensive player(s) are within 5 yards of the ball carrier. At the 10U and 8U levels and below, all players must remain 5 yards away from the ball carrier before restarting play, as they have in previous years.
● At the 10U and 8U levels, there must be one attempted pass when starting a period or after a goal is scored.
● Also, at the 10U and 8U levels, the process for penalties will be the same, with teams never being man-down or man-up. Players that commit a foul that would typically result in a time-serving penalty will be immediately substituted out of the game and remain in the penalty area for the duration for the foul they committed.
"Instituting quick restarts at the 12U and 14U levels is designed to speed up the game by getting the ball back in play as soon as possible," said Rick Lake, men's lacrosse director at US Lacrosse.
The efforts to enhance pace of play were made to support the athleticism and growing development of athletes, with specific emphasis on quick starts and stalling.
The new restart rule allows for play to resume while a defensive player is within 5 yards of the player in possession. In all cases, the opposing player is required to allow the ball carrier a path to the goal and may not play the ball carrier until a minimum distance of 5 yards has been achieved.
Officials will also be asked to more closely monitor stalling efforts by offensive teams which are not attacking the goal. A number of indicators for officials have been noted, including, but are not limited to, the offensive team is keeping the ball outside of the goal area with no attempt to attack the goal; the offensive team is keeping the ball below goal line extended with no attempt to attack the goal; and situations when the attacking team has possession inside its goal area, an opponent is within five yards attempting to defend, and the team with possession is making no attempt to attack the goal.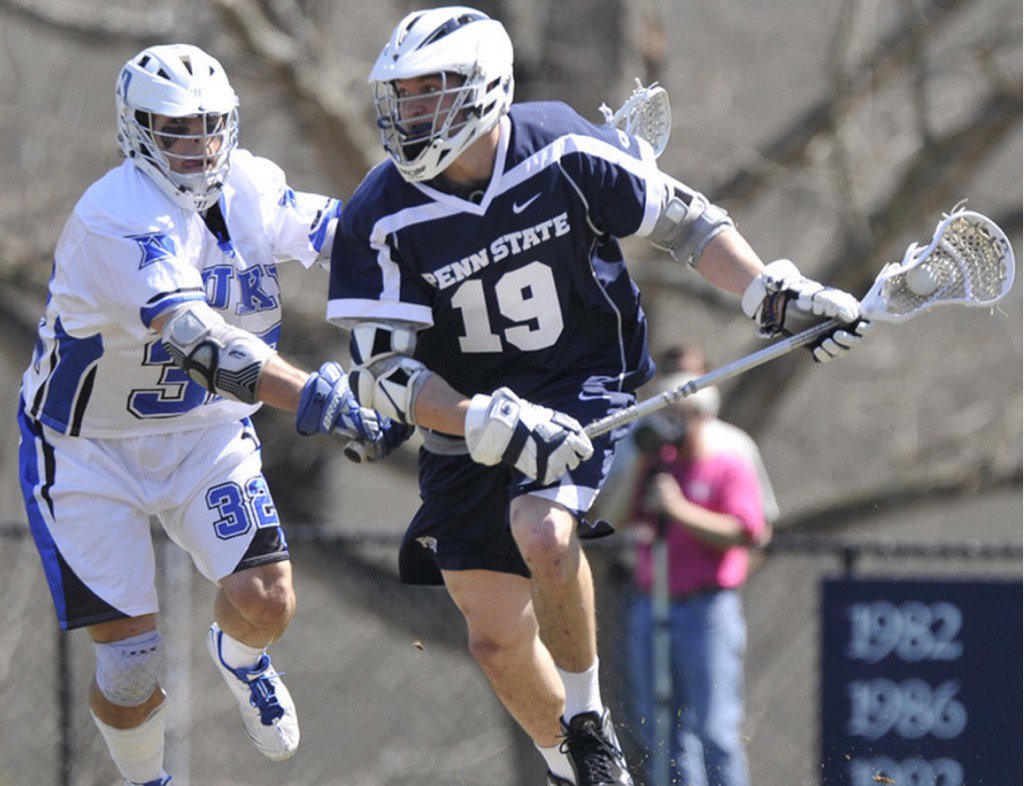 The new rulebook also highlights the equipment changes that will become effective in 2021. Effective January 1, 2021, all goalkeepers shall wear chest protectors designed for lacrosse that meets the NOCSAE ND200 lacrosse performance standard at the time of manufacture. Effective January 1, 2022, all field players shall also wear protection that meets the NOCSAE ND200 lacrosse standard at the time of manufacture.
"Although the requirement dates are not until 2021 and 2022, US Lacrosse encourages parents, coaches, and players to wear equipment that meets the new NOCSAE ND200 standard as soon as possible," Lake said.
Generally, rule changes at the 10U level and below are designed to ensure players are in a playing environment that enhances their opportunity to learn the game and focus on using fundamental lacrosse skills to compete.
At the 12U level and above, the changes allow players to continue to hone their skills and compete at a fast pace and in a challenging game format.
A free copy of the 2020 US Lacrosse youth rules is available online in PDF format at uslacrosse.org/rules/boys-rules, or a printed version will be available for purchase later this fall from the US Lacrosse store.
This entry was posted on Saturday, November 2nd, 2019 at 9:04 am and is filed under Boy's/Men's, Youth. You can follow any responses to this entry through the RSS 2.0 feed.
Youth Rules — Upper Midwest Lacrosse Officials Association
Youth Rules
 Here is a link to the 2020 youth rules used in Minnesota.
Here is a link to the 2020 Minnesota youth rules summary.
These have been agreed upon by Youth Lacrosse of Minnesota (YLM) and the Great Northern Lacrosse League (GNLL).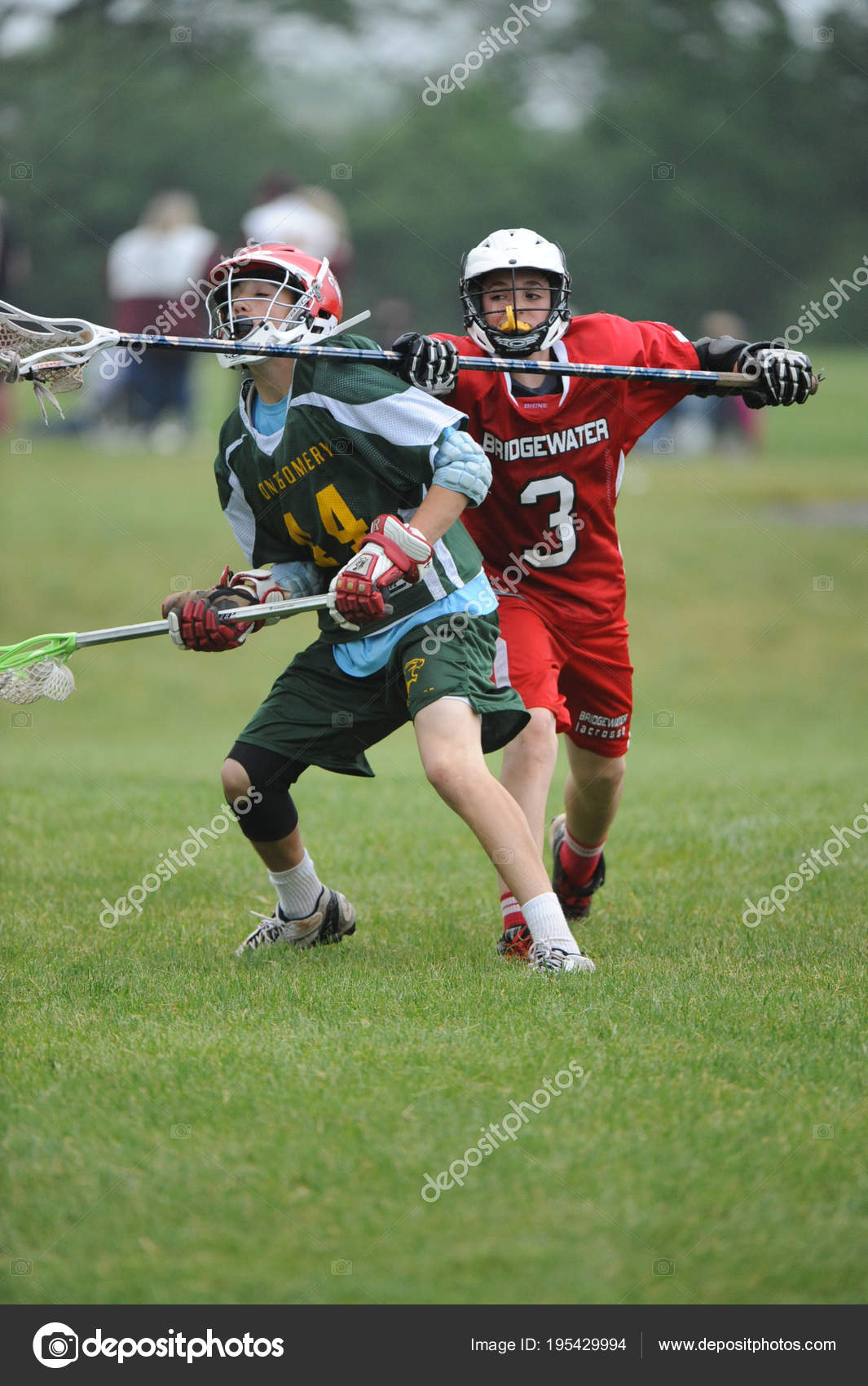 2020 Minnesota Boys Youth Lacrosse Rule Changes – Quick Overview
1) In 8U and 10U play, the US Lacrosse passing rule will be followed. Essentially that calls for one (1) attempted pass immediately after a face-off (10U) or when a face-off would have happened (8U). Note that is not applied on every possession, just immediately after goals are scored or at the start of a quarter most of the time (if possession does not carry over due to an extra-player situation). An attempted pass if required if there is a possession foul between periods or a penalty before possession is gained on the face-off.
2) During the face-off for 10U play, the two midfielders no longer release from the sideline, rather they release from the crease of the goal they are defending.
3) Stick checking restrictions for 12U were relaxed from 2019 but still significantly more restrictive than high school play. Players may raise their stick above shoulder level (this is prohibited for 8U and 10U) but all contact with the opponent or the opponent's stick must be below shoulder level.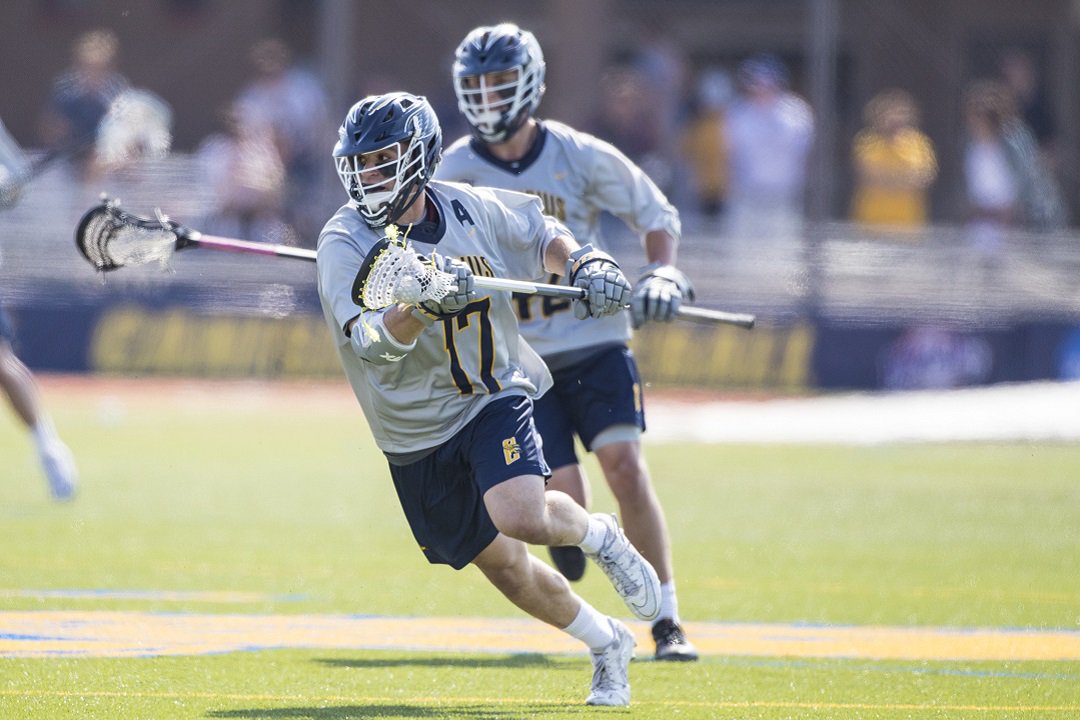 This includes stick to stick contact. Slap (horizontal) checks are allowed (these are prohibited at 8U and 10U) but must make contact only with the opponent's stick or or gloved hand on the stick. Any contact with the opponent's body, even if the majority of the contact is with the stick or glove, should be strictly enforced as a slash.
4) US Lacrosse has adopted the "quick restart" rule. Officials may restart play when a defender is less than 5 yards from the player awarded possession. That defender is then responsible for allowing a 5 yard cushion to develop before defending the player in possession. Failure to do so is a delay of game penalty. The defender need not make contact to be called for delay of game – any action a coach would call good defense would count. Officials will still wait to restart until all offensive players are more than 5 yards from the player awarded possession.
Mercy Rule
There is no longer a youth mercy rule at any level of play.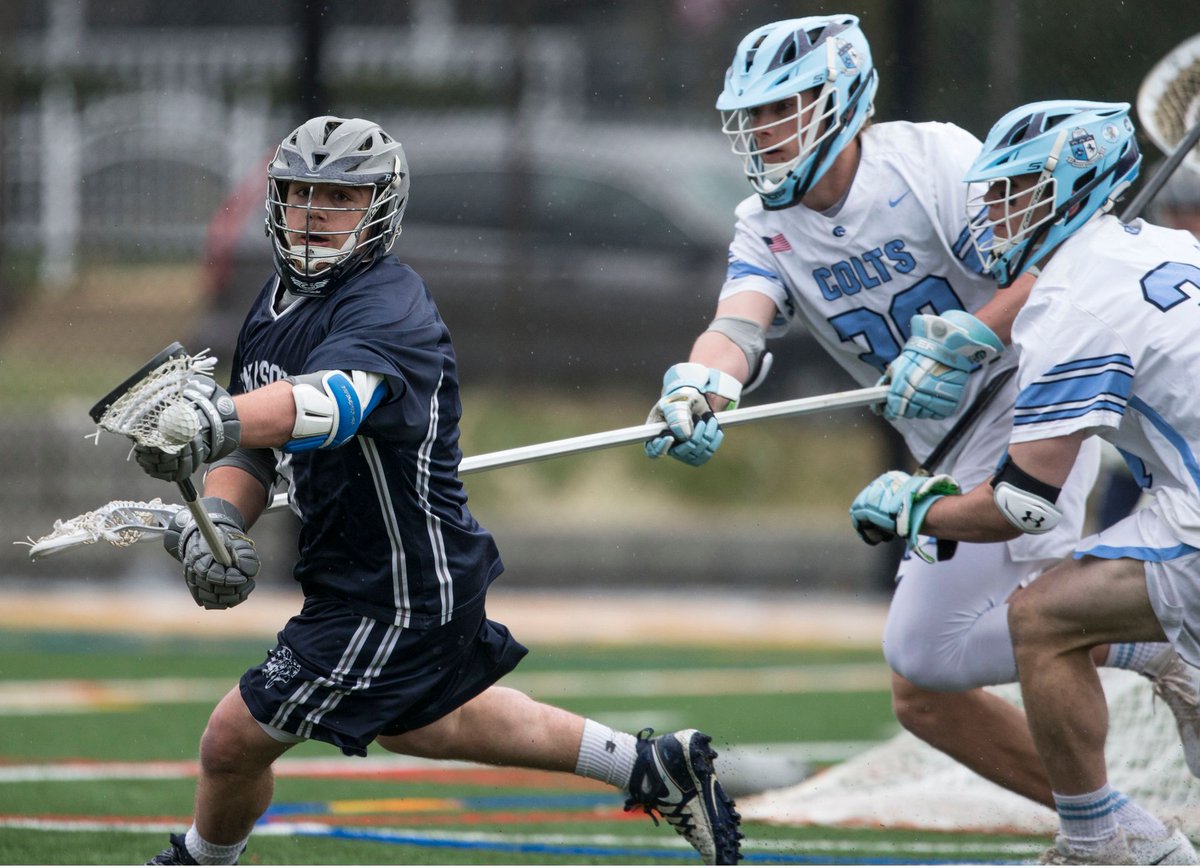 Shoulder pads and jerseys/pinnies
NFHS rules require that players wear a jersey and that the jersey "shall completely cover the shoulder pads" (the reason given for this is that the manufacturers assume that the shoulder pads will be covered to keep them in place). However, USL Youth rules and MN Youth rules weaken that somewhat by stating, "The jersey, pinnie, or an under jersey should completely cover the shoulder pads, which will help hold them in place."
Jerseys that cover the shoulder pads can always be worn. Pinnies can be used with a shirt underneath to cover the shoulder pads and keep them in place.
Coaches must certify to the officials prior to the game that they have instructed their players on how to wear their equipment, including how the shoulder pads and jerseys/pinnies work together. Thus, this is not something officials should penalize or correct. If a coach believes another coach is endangering players by violating equipment standards, this is generally an issue the coach should report to the league.
2020 US Lacrosse Rules Exams
The 2020 US Lacrosse Rules Exams are available US Lacrosse. (To access these, you must have renewed your US Lacrosse membership dues.  No dues – no access.)
Returning MWLOA members must submit their answers to US Lacrosse no later than April 15, 2020.
Steps to Accessing and Taking the 2020 Rules Exams
Go to: uslacrosse.org
LOG IN to your account.
On the My Account page click on: E Learning
Catalog 
Click "Officials"
Click "Annual Rules Exams"
Click "Enroll" for the 2020 – NFHS Girls Exam
Click "Enroll" for the 2020 – Youth Girls Exam
These will change from the blue Enroll button to a red Launch button.
You will get an email from US Lacrosse telling you that you have been enrolled in these "courses"
Links to Download 2020 Rules Exams for working on the exam before submitting your answers.
When you are ready to input your answers, follow this slightly different set of steps: 
Go to: uslacrosse. org
LOG IN
On the My Account page click on: E Learning
My Courses
Annual Rules Exams
Click Launch on the Exam you want to input answers into
The 2020 rule book is NOT currently available online for free.  There is a cost to receive an e-copy of the rulebook.  To receive your 2020 rule book, please renew your US Lacrosse dues ASAP.
The 2020 Youth Girls' Rule Book was sent to all US Lacrosse members
MWLOA members MUST complete the 2020 US Lacrosse Girls' Exam AND the 2020 US Lacrosse Girls' Youth Exam. 
Testing helps
The exam will come up one question at a time.  You do not need to complete the entire exam in one sitting.  If you want/need to stop, go to the bottom of the page and click "Save and Exit".
You can return to the same question whenever you decide to continue.  When you have completed all of the questions on the exam, submit your answers for scoring.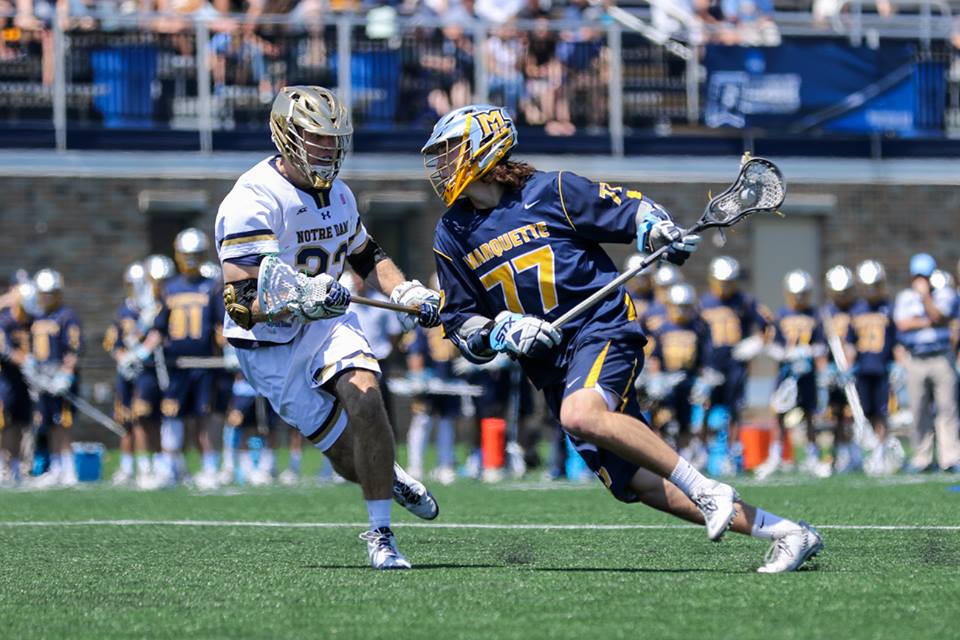 When you have completed the tests and received your scores via email, please send a copy of your test scores to Sue Perkins: [email protected]
JGLA/USL Rules – Jersey Girls Lacrosse Association
2020 Guidelines Document
2020 goggle list
JGLA Rules & Guidelines
The Jersey Girls Lacrosse Association (JGLA) was established as an organizing tool to assist Member Programs in the growth of girls' lacrosse and to facilitate communication and competition between those programs. We are the largest girls only youth lacrosse organization in the country and the 6th largest overall chapter with US Lacrosse nationally. We are extremely proud of the fact that we lead the nation in the number of certified level 1 coaches in the women's game.
The Association emphasizes that inter-town competition at the youth level be instructional and foster a positive experience for all involved. It is expected that each Member Program will support our mantra of "Honoring the Game" and stress a love for the game as well as skills and rules of play.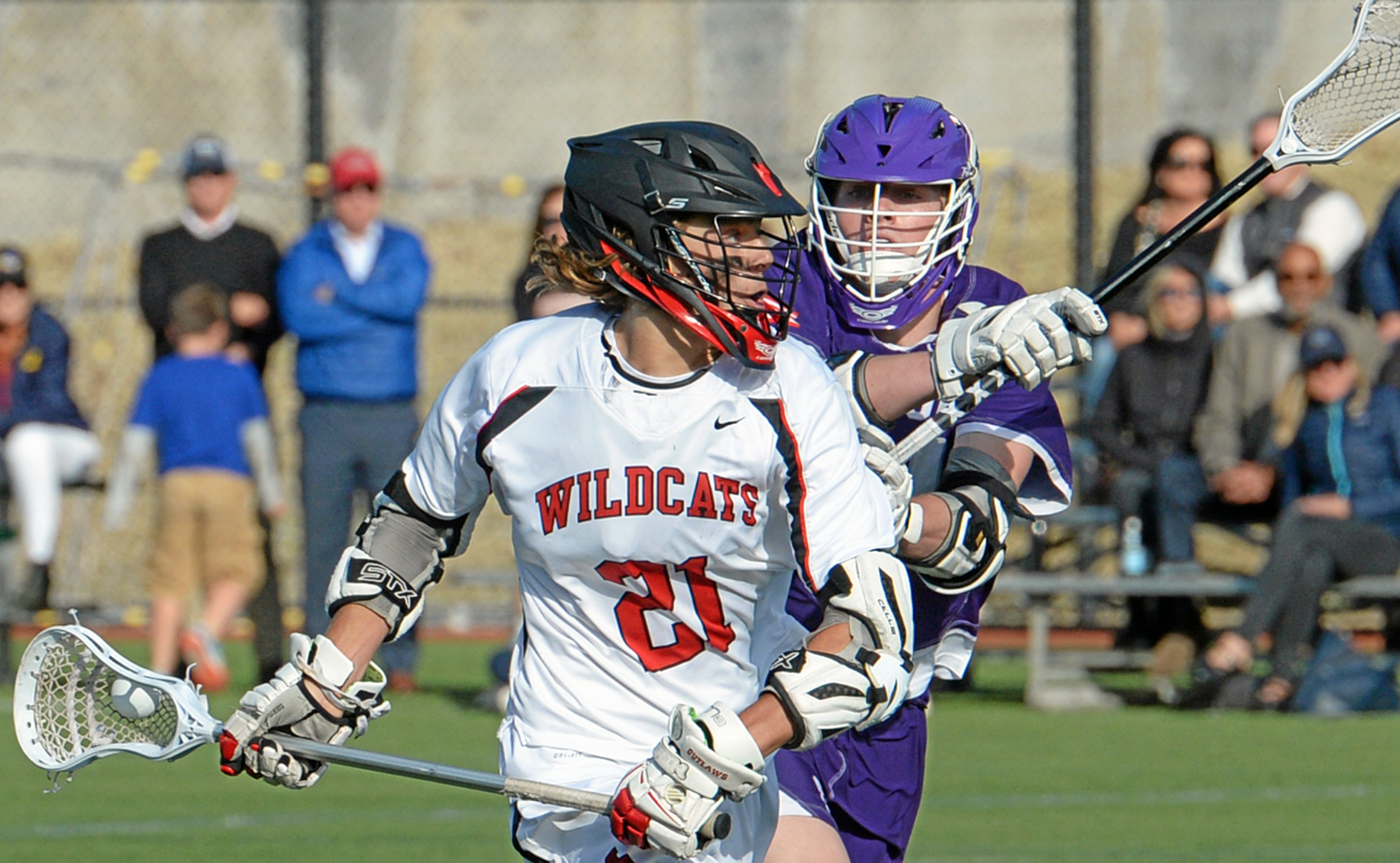 Good sportsmanship on the part of all players, coaches and fans is always the standard.
The Association strives to comply with the US Lacrosse Youth rules and we refer you to the 2015 Women's Rule Book Official Rules for Girls and Women's Lacrosse. Those rules also govern youth girls' lacrosse except where US Lacrosse has amended otherwise. Those amendments are based in part on exhaustive surveys of rules in leagues representing nearly 170,000 youth players and on research and published literature from the US Lacrosse Sports Science and Safety Committee, resulting in the development of age-appropriate playing rules and the annual publication of the "Youth Rules and Best Practices Guidebook for Girls." US Lacrosse has made some modifications.
Home team pays officials.  PAY 2021:
3/4 = $50
5/6 or 7/8 2 officials $60 each.  1 official $90
---
Key Rule Changes for 2021
Coaches Need Proof of Certification with Them AT ALL Times
JGLA COACHES rule interpretation meeting card:
Two coaches on sideline: One coach must have JGLA ID card from 2021.
Three coaches on sideline: Two coaches must have JGLA ID card from 2021

Or the game is played down a level…Transitional check becomes modified.  Modified bacomes no check.  No check is just played.

BOTH teams must designate the sideline manager for their team and have them present at the coin toss
It is the responsibility of the towns to ensure that all participants have acknowledged the ethic and sportsman code of the JGLA
}Transitional Checking – An attempt to dislodge the ball from an opponent's crosse in which the checking movement is down and away from the body and outside a 12-inch sphere surrounding the head is allowable.
}The checking motion may not reach across an opponent's body. (across two shoulders)
}Any check into the sphere constitutes an illegal check.
}Check to the head and a slash are mandatory yellow cards.
JGLA ADAPTION TO 3/4:
NO SELF START
Free Movement
The Home Team will Designate a Timer
7/8: 25 minutes running (if coaches choose they stop under 2) 2 time outs
5/6: 20 minute halves (stop under 2) or 25 minutes running 2 time outs
3/4 or 1/2: 18 or 20 minute halves (maximum) 8 v 8 with a goalie…ALWAYS only 7 field players 1 time out
Goal Differential
MODIFIED checking, when a team is up by 4 or more goals, they have the option at any time to take a free position
COVID
}We will be following the US Lacrosse recommendations for return to play this season, Stage 5, which addresses COVID-19 related issues.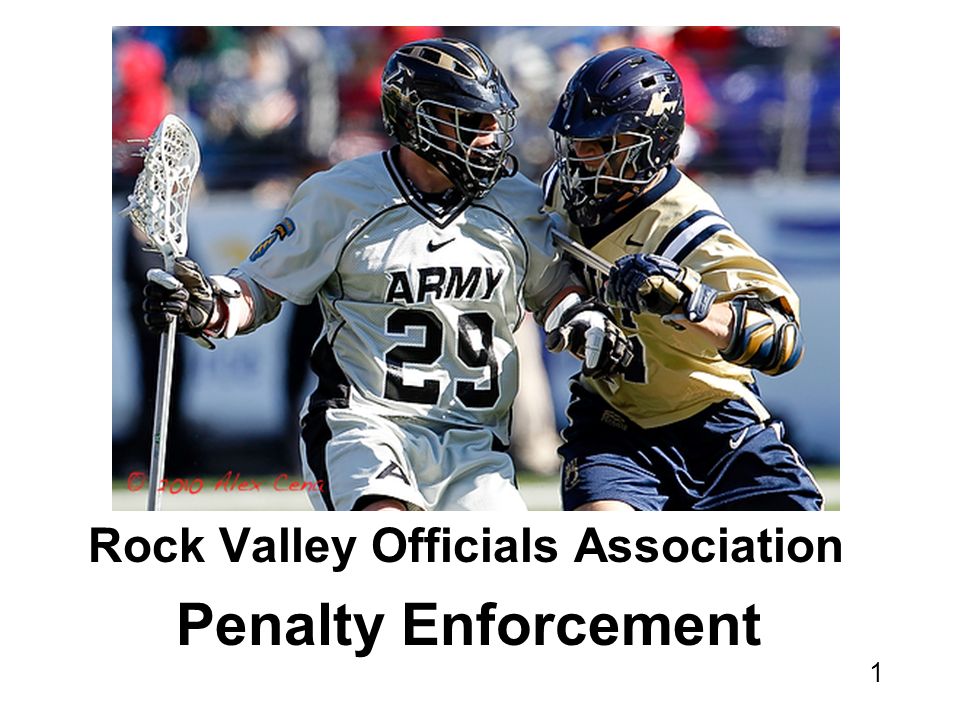 }If your town or program has additional requirements or restrictions in addition to those suggested by US Lacrosse, please default to those protocols.  PLEASE communicate with other towns what your towns/programs COVID-19 safety protocols are prior to game day.
} You can find the US Lacrosse recommendations
}There will be no stick check before the game.  Stick check will occur if the pocket is obviously deep.
}At the draw, players taking the draw must be masked.  If masks are not worn by both these players, draws during the game will not occur.  If there is no draw the Home team gets possession at the start of the first half and the Away team at the start of the second half.  All other restarts after a goal will be given to the team who was scored upon.  Play will begin with the defender 4 M away at a 45 degree angle and it will be INDIRECT.
}NO coin toss.  Away gets alternate possession Home chooses side to defend
}Since US Lacrosse recommends that ALL SPECTATORS and COACHES wear masks and socially distance, we recommend that your Sideline Manager include monitoring this along with their other previous duties.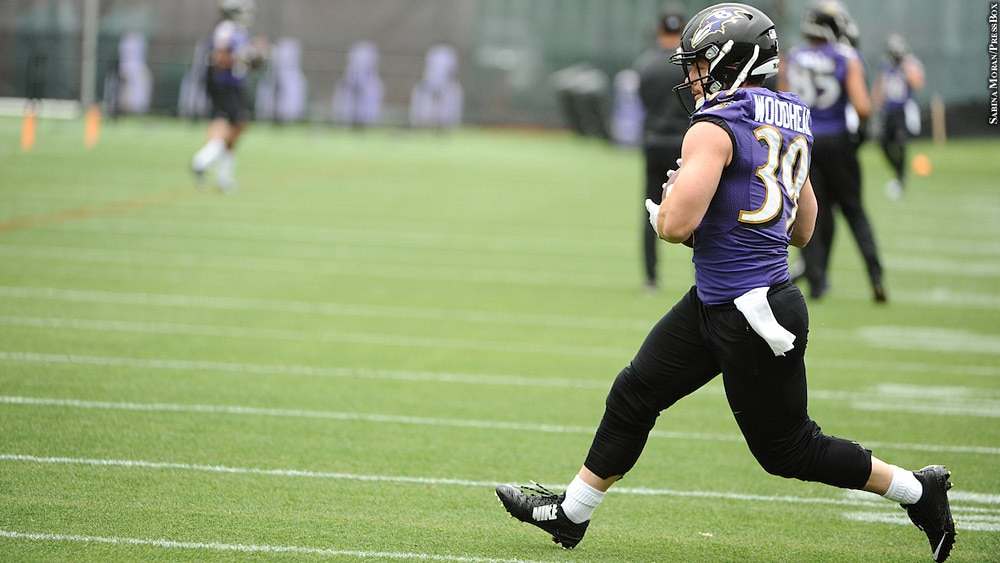 Please use the language like
}"Regardless of your personal opinion, we want the kids to be able to play, so please mask up. These are the restrictions we need to adhere to in order to play in the JGLA." If this needs to be addressed with an individual.
---
All Youth
Will play regular US Lacrosse Women's Rules with the following modifications:
Grade 5/6 & Travel 7/8 Specifics
Modified checking or no checking. A check to the head may be a yellow or red card. Player sits and team plays short for 2 minutes (yellow), 4 minutes (red) of elapsed playing time
Must count 3 seconds good defense.
3/4 Specifics
7 v 7 field players goalie does not count(with goalies it makes it 8v8)
2 players must stay behind the midfield (restraining line)
5 field players are allowed below the restraining line. If both teams have goalies play with goalies (8v8), if one team does not have a goalie then no goalies (7v7).
Regular women's crosse, modified pocket allowed, may be cut to fit comfortably along arm
No checking
Must count 3 seconds good defense
Game starts with a draw and half starts with draw
 After goal: After a goal the team scored upon will take the ball to the start and begin with a free possession with opposing team 4 m away on an angle WILL BE INDIRECT.
Carded player leaves field for 2 minutes Yellow or 4 minutes Red. A substitute must take her place.
Contested ground balls by more than 2 players becomes an alternate possession
Players are not permitted to cover under any circumstances
1 v 1 defense enforced midfield, but not within the critical scoring area
Substitution may occur at any time
JGLA ADAPTION:  If there is one goalie and both teams agree the goalie will play in the same goal for the entire game and the opposite goal will be flipped.
USL-Sportsmanshipsign-horizontal (1)
12U Level Rules
MSSLax Play and Game Rules
12U Level Information
New in 2017
Kicked Ball Rule:  The ball can be kicked intentionally into an open space.
It cannot go out of bounds or into the goal.   
Possession on the draw – only three girls can remain between the restraining lines until possession has been gained
 
* Important Note:  12U grade will remain in one league rather than implementing an "A" and "B" format.
GAME & PLAY:
For 12U Level, US Lacrosse Youth Girls rules will apply with certain specifications and modifications noted below.
All other US Lacrosse Girls Youth U11 rules apply as per rule book: http://www.uslacrosse.org/rules/girls-rules.aspx
Team Structure
·         Teams will play with 11 field players, and 1 goalie each (12 v 12)
·         No deputy goalies are allowed at this level
Equipment
·         Regulation women's stick and pocket
·         US Lax approved goggles and mouth guards to be worn at all times.
Mouth guards must fully cover the leading (anterior) dental arch and be of a visible color (not white or clear). No graphics of teeth.
·         No Jewelry
·        Game ball must be "NOCSAE" approved. May be orange, yellow, or lime green.
Player Rules
·      3 Second Closely-Guarded Rule: a player may not possess the ball for more than 3 seconds when closely-marked up by an opponent who is in a safe checkable position.
o   Umpires should blow the whistle upon the count of 3 for girls who possess (cradle) the ball in one position while being closely defended. Players must shift the position of the stick relative to the defender or the whistle will be blown.
o   The umpire must count out loud & physically and/or verbally signal indicating the player must move their stick out of a checkable position before blowing the whistle.
o   When called, 3-seconds closely guarded constitutes a Minor Foul against the attack and results in an immediate change in possession of the ball (defender gets possession).
·      Goal Circle (Crease) Rules:
o   No follow through into goal circle, attack and defense.
o   No deputy allowed in goal circle.
·   3 Attempted Passes rule:
Each team must make three attempted passes before shooting on the goal.
o  The passes can occur anywhere on the field.
o      If the team did not have 3 attempted passes it is considered a no goal and the closest opposing player is given the ball at the goal line-crease intersection.
o      The umpire will count out loud and/or use hand signals to indicate the number of passes attempted.
o      If a team completes their 3 passes and the ball remains on the offensive side of the field, the 3 count will NOT reset if possession is lost as long as the attacking team gains possession again while the ball is still inside the offensive side.
o      If the attacking team is able to regain possession from the defending team prior to the ball being cleared over the mid-field line, the attacking team can go directly to goal without having to make an additional 3 passes.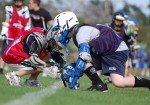 o     This change rewards the attacking team for working hard to re-defend and regain possession, is more realistic in that many game situations are unsettled, and most importantly, encourages the defending team to maintain possession and clear the ball quickly over the mid-field line.
o     The Umpire should indicate that the offensive team has the go-ahead to shoot on the goal in this situation.
·   4 & 8  Rule: If the winning team is ahead by 4 or more points, the losing team will get the ball on the draw.  If the winning team is ahead by 8 or more points, the losing team will get the ball on the draw PLUS the winning team must COMPLETE 3 consecutive passes before shooting on goal.
o   Free position at center.
o   May be waived by trailing coach.
o   Violation of three passes is a minor foul: Other team gets the ball at the site of the shot on goal and any goal would not count. 
·      No checking at this level.
·      Dangerous Shooting Rule: if the attacker shoots over or through any player who is not within a stick's length of the attacker, this is considered a Major foul on the attacker.
Additional Rules
·     Substitutions are allowed "on the fly/move" but encourage your players to completely run off the field before the substitute enters the field. 
·      Players may not play down to this division 
·      Up to Three 4th grade players may be added to a roster by a team short of players, if the coach deems them capable of competing at a higher level. Substitute players must meet all the above criteria, and only be used if the short team has 16 or fewer players. If an exception needs to be taken into consideration, teams need to contact MSLax.
Yellow Card Rules
·         Yellow card rules are the same as all other youth leagues: if a yellow card is issued the player must stand next to the Timer Table for 2 minutes of elapsed playing time without a replacement substitute.
o               Check to the Head
o               Dangerous Follow Through
o               Dangerous Propelling
o               Slash
o               Rough/Dangerous Check
o               Cross-Checking
o               Illegal Contact
o               Illegal Use of the Stick
o               Hooking
o               Modified Checking Violation (repeated offender)
·       Any player who receives 2 yellow cards shall sit out the rest of the game.
o   A team will play short from the first red card issued (4 minutes) and the carded person is ejected and cannot participate in the following game. 
o   Coaches/Refs should report any red cards (player name & jersey number) within 24 hours under the "Game Results" tab on the MSLax website.  
o   Coaches are subject to the same red card and yellow card calls and penalties.
o   Coaches can receive red cards as a result of unruly fans.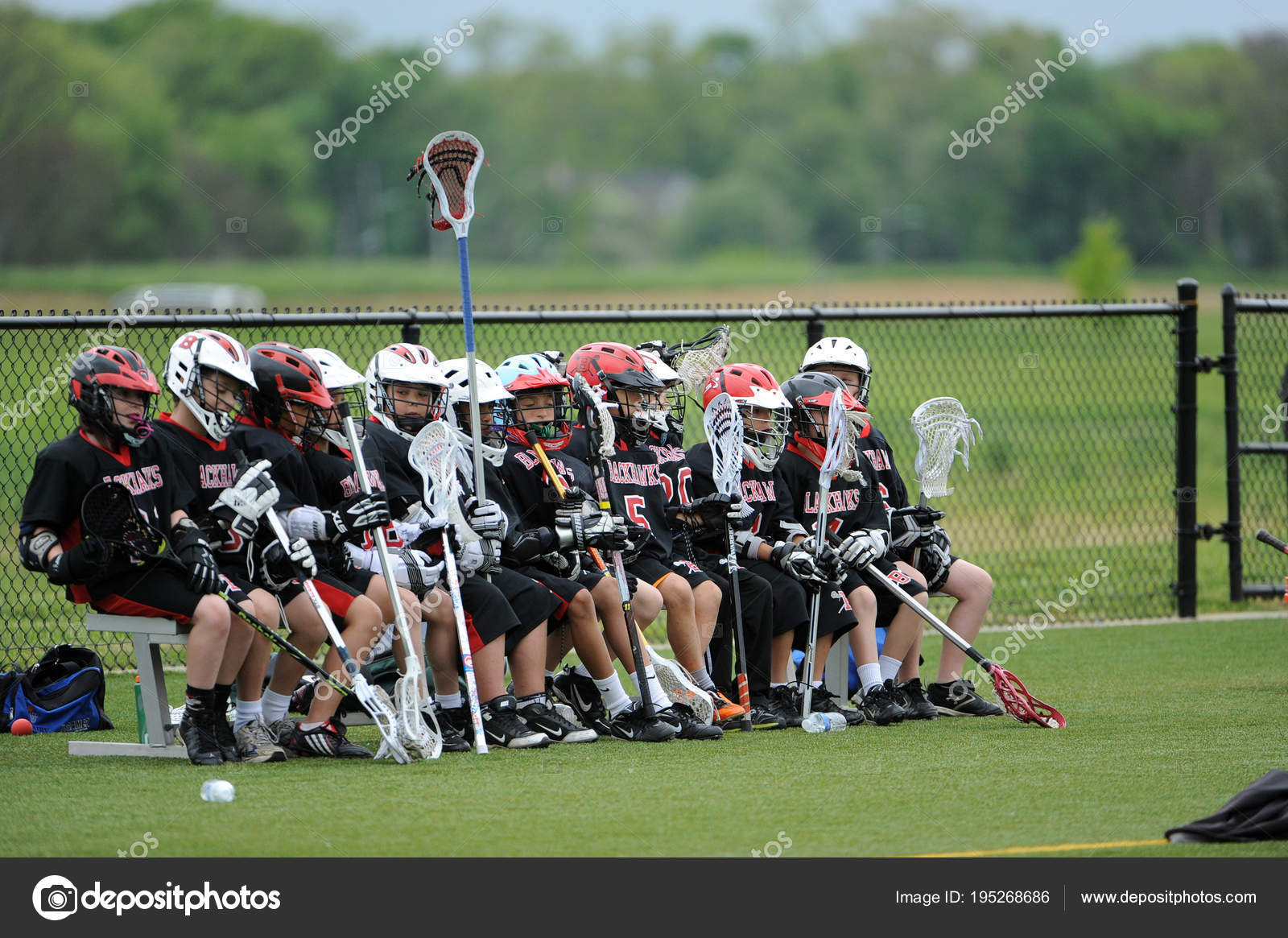 Game Information and Cancellation Policies
·      Games will be 2 – 20 minute halves with running time with 2-minute stop time in last 2 minutes of each half.
o   Each team is entitled to two – 2 minute time-outs per game. *  If there is a tied score at the end of regulation play, the game will end with a tie.  There will be no overtime play.
*  If there is a tied score at the end of regulation play, the game will end with a tie.  There will be no overtime play.
·       Games may be played with fewer than 11 vs. 11 players upon mutual agreement of coaches. Otherwise, a team short of players will forfeit.  It is encouraged that if a team has no substitutes and the other team has many, share some players for more playing time.
·      If a team needs to reschedule due to poor weather, the home team Coach and/or Club Representative must contact the visiting team contacts to reschedule at a mutually agreeable time and place.
o   Re-scheduled game information should be requested by filling out the "Reschedule Game Request" tab on the MSSLax web site.  Games that are cancelled for a reason other than inclement weather are subject to a $10 rescheduling fee.
o   The home team coach is responsible for notifying the assignor of changes who will try to assign the same umpires.
o   If officials are not notified about a game cancellation and arrive at a field, they are entitled to payment. Also, if a game is called for weather and officials are on field, they should be paid.
·      Re-scheduled game information should be requested by filling out the "Reschedule Game Request" tab on the MSSLax web site.  Games that are cancelled for a reason other than inclement weather are subject to a $10 rescheduling fee.
Team Info and Responsibilities
·      Teams should expect to play approximately 1/2 of games at home.
o   Home teams are responsible for providing a volunteer Table-Timer, table, time clock and a medical kit.
o   If a team does not have a home field, games may be played as "home" on an opponent's home field. The visiting "home" team will be responsible for staffing the Table-Timer.
·      A "Table-Timer's" responsibilities include keeping the time, record the player number and time if a yellow card is distributed, & notifying respective team or player of when they can enter the game again after a penalty.  
·      All players must be members of US Lacrosse or members of fully school sponsored teams, for insurance purposes.
90,000 How a physical education teacher came up with the rules of basketball – Russian newspaper
On January 15, 1892, James Naismith in the newspaper of the YMCA college in Springfield (Massachusetts) first published the rules of the game he invented, which would later become known throughout the world as basketball. In connection with this date, "RG" recalls how an ordinary college teacher was able to come up with one of the most popular games in the world.
The future basketball creator was born in Canada in 1861. From the very childhood, the study was given to James, so he spent most of his time on the street.One of his favorite games was "duck on a rock". According to its rules, the player had to hit the top of another stone, which was larger in size, by throwing a stone. While playing duck-on-the-rock, Naismith discovered that a well-calibrated rock throw was far more effective than a quick and strong throw. Naismith's biographers claim that it was this game that became the progenitor of basketball.
Despite his short stature, Naismith was a good athlete, which allowed him to subsequently become a physical education teacher.
It should be noted that the cold winter played a very important role in the creation of basketball – the students of Naismith were forced to train in the hall and were already tired of monotonous exercises in the room, and the athletes needed to maintain their physical shape no matter what.James Naismith was ordered to come up with a game that would diversify the training process of students within two weeks. Perhaps then Naismith remembered his favorite childhood game.
Having studied the experience of other team sports that were popular in those days (rugby, lacrosse, football, hockey and baseball), Naismith deduced three main requirements for the new game: first, he realized that sports balls can sometimes injure the player, therefore for his new game, he chose the soccer ball, which was the lightest; secondly, Naismith noted that most of the game fight takes place during the dribbling of the ball by the players, so it was decided that the athletes would pass the ball to each other all the time; the third moment – the creator of basketball decided to negate the contact between the participants in the game and placed baskets in which it was necessary to throw balls over the heads of the players and forbade them to hinder.From the very beginning, James Naismith was limited by the size of the site, he had to take into account that all gymnasiums have rather small areas. This is the reason why the baskets (basketball hoops) are located at a distance of 3 meters 5 centimeters from the ground, which has become the standard in basketball.
Naismith defined 13 main rules of basketball, which were published in the newspaper "Triangle". The set of rules of that time was somewhat different from those of today for many objective reasons.One of the main differences from modern rules was that at that time there was no such thing as dribbling, that is, dribbling, the players preferred to immediately pass. One of the rules was "A player must pass or throw the ball into the basket from the point at which he caught it, with the exception of a player running at high speed."
By 1893, Naismith's game was growing in popularity along with its creator. The editor of the newspaper, which first published the rules of the game, insisted that it be given the name "Naismithball", but the creator himself abandoned the idea.
HC New York Rangers New York – the schedule of games, matches. Tournament table. When the New York Rangers play

Earlier
04/13/2017 1/8 finals
Montreal – Rangers
0: 2
04/15/2017 1/8 finals
Montreal – Rangers
4: 3
17.04.2017 1/8 finals
Rangers – Montreal
1: 3
04/19/2017 1/8 finals
Rangers – Montreal
2: 1
04/21/2017 1/8 finals
Montreal – Rangers
2: 3
23.04.2017 1/8 finals
Rangers – Montreal
3: 1
28.04.2017 Quarter-finals
Ottawa – Rangers
2: 1
04/29/2017 Quarter-finals
Ottawa – Rangers
6: 5
03.05.2017 Quarter-finals
Rangers – Ottawa
4: 1
05/05/2017 Quarter-finals
Rangers – Ottawa
4: 1
06.05.2017 Quarter-finals
Ottawa – Rangers
5: 4
10.05.2017 Quarter-finals
Rangers – Ottawa
2: 4
Tabor Academy – school education in the USA
Address : 66 Spring Street Marion, MA 02738
Director: Mr. John H. Quirk
Established: 1876
School status: coeducational. Grade 9-12.School accommodation is possible from the age of 15.
Number of students: 494 students from 20 US states and 24 countries of the world study at the school, of which 270 are boys and 224 are girls. 349 people live in the school, 145 day students, 95 foreigners.
Location Tabor Academy
The academy is located in a stunning location in southeastern Massachusetts about 60 miles from Boston. The campus covers 86 acres (about 35 hectares) in the small town of Marion and stretches for about half a mile along the coast of Sippikan Bay.
Tabor Academy
Taber Academy was founded by Mrs. Elizabeth Taber in 1876 as a boarding and day school for students from the United States and around the world. It remains that way today. At first, the academy was located in the center of the city of Marion, but in the 30s the school was moved to the sea and the school received its second founding date.
Thanks to its unique location on the shores of Sippikan Harbor, students have the opportunity to study ship design and maritime affairs, and conduct research at the new school maritime center located on the coast of the bay.This center is certified as a green building, which underlines the academy's commitment to the principles of preserving the environment.
In addition to the maritime center, 42 buildings are located on the territory:
8 sports fields

8 tennis courts

running tracks

the new sports complex covers 8 acres (more than 3 hectares) containing a baseball court, soccer fields, field hockey, American football and lacrosse infrastructure

certified scientific laboratories

two theaters including

observatory

digital and conventional darkroom, two media laboratories

three boathouses on the shore, which house the school flotilla

dormitories where school residents live
Education at Tabor Academy
Admission to the Academy: for admission, you must submit the results of the standardized SSAT tests, and for students for whom English is not native also TOEFL.11th grade applicants may submit SAT or PSAT (SAT Simplified) test scores instead of SSAT.
After submitting the test results, you must pass an interview by personally arriving at the school, and if this is not possible, the interview is conducted by phone or Skype.
Curriculum:
ESL (English as a Second Language): program is intended for international students who need to improve their English.Writing, speaking, reading comprehension and literary interpretation skills are developed here to prepare students for the successful completion of a basic English course.
AdvancedPlacement (AP) Program and Honors Courses: AP courses can be taken in all core subjects, where students earn extra points in addition to their grades. During May, students are required to pass exams by the University Examination Commission. Students who have taken AP courses continue to attend classes until the end of the year, but, at the instructor's discretion, they may be exempted from the school's regular exam in this subject.If a student does not pass the AP exam or, in the opinion of the Director of Studies, does not show serious efforts in the study of the subject, then the course will lose the AP designation and in this case the regular school exam will pass in that subject. Students taking multiple AP courses per year take a maximum of two final AP exams.
AP courses: English, English literature, French, Spanish, Spanish literature, Chinese language and culture, statistics, US history, economics, world history, European history, physics, biology, chemistry.
Honors courses are available in the following subjects: English, Latin, French, Spanish, Chinese, geometry, algebra, calculus, modern history, biology, chemistry, physics.
Languages: Spanish, French, Chinese, Latin, Greek and English are taught at the academy.

Arts at Tabor Academy
The arts study program at the academy is designed for both beginners and gifted students who have already studied the arts and are striving for new heights.
Visual Arts: The Visual Arts program aims to develop the visual and aesthetic needs of students. Courses are run by experienced artists and teachers resident at the school.
They help students achieve a balanced maturity and sensuality as they gain an understanding of the human role in the arts.
On the ground floor of the Brightmeier School Art Center, there is a gallery displaying work by students, faculty and visiting artists.There are also two studios and a photo lab in the center. The ceramics studio is equipped with fourteen electric pottery wheels, three electric kilns (located indoors) and two conventional kilns (located outside), a clay rolling machine and other modern pottery equipment. The Fine Arts Studio has rooms for painting, sculpture, graphics and printing. The department of photography also has digital equipment, including a 44-inch large-format printer and seven enlargers.
The fine arts program includes courses in art history, ceramics, fine arts and photography.
Art History: is a two-semester course that explores the development of art over 20,000 years from cave paintings to contemporary art movements and techniques. Students are introduced to major cultural and historical movements from their education to the present day. During their studies, students will get to know the work of famous painters, sculptors and architects.
Each semester for one day, students explore the collections of one of the prominent art museums: the Museum of Fine Arts and the Institute of Modern Art in Boston, the Fogg Museum at Harvard University and the Sackler Museum of Art in Cambridge, the Museum of the Rhode Island School of Design in Providence and the Metropolitan Museum in New York, the Guggenheim Museum and the Whitney Museum of American Art.
Ceramics: students have many opportunities to showcase their creativity.Exhibitions of student art are held throughout the year. Every spring there is a large exhibition of graduates' works, where you can see what they have achieved during their studies at school.
The curriculum includes three levels of ceramics courses: an introduction to handicraft, an introduction to working on the potter's wheel, and an advanced ceramics course. In addition, students can practice ceramics after the main school time in the school clubs. The studio is also open on Sundays for students who wish to continue working on independent projects in their free time.
Famous artists and sculptors are invited to the academy, who share their experience and conduct master classes for students.
Studio Art: The Visual Arts program aims to develop artistic talents in students. The classical basis is the study of drawing and painting techniques and techniques. In the first lessons, students are helped to learn to see and understand a complex three-dimensional world in small amounts of visual information.In subsequent lessons, the course develops students' imagination and creativity in more abstract and symbolic work, encouraging them to use art as a tool for sharing experiences and telling stories. The program of the initial one-year course includes the study of such disciplines as drawing, painting, engraving and sculpture. Students of all levels and ages can enroll in this course.
The next, more advanced level course also has an annual duration and allows students to build their portfolio for college admission.At this stage, students carry out large-scale works using modern concepts in drawing and painting.
Photography: photography, like any fine art, teaches to see. The photography course focuses on the technique of capturing images with a camera. At the beginning of the course, students are introduced to the camera and photo lab and are taught to use them creatively. In the future, on this course, they hone the technique and expand the abstraction.
Music: The Fireman Center for the Performing Arts is one of the finest private schools in New England.The center building has an auditorium with 650 seats for concerts (with an orchestra pit), with the most modern sound and lighting equipment, as well as a well-equipped decoration workshop. It also houses seven piano rehearsals, two large auditoriums for music theory, two large orchestral halls, and a 100-watt FM radio station.
The second largest, but very cozy, stage for performances is the Lyndon South Auditorium, which is regularly used for small chamber performances.
Instrumental Classes: Musical Instrument Students perform at the Academy, with ensembles in the Southeast Area, the Massachusetts Festival and the All Eastern Music Festival. The musicians also performed with the Large Boston Youth Symphony Orchestra and the Rhode Island Youth Philharmonic Orchestra. Many take lessons from twelve private music teachers who visit campus during the week.
School ensembles: brass, string and jazz ensembles work in the academy.Wind ensembles are made up of musicians playing wind and percussion instruments. The ensemble's repertoire includes various works from marches to suites
The school's string ensemble consists of violinists, violists, cellists and bassists. His repertoire includes works by Mozart, Haydn, Brahms, Rossini and Andrew Lloyd Webber.
A large jazz group meets once a week. In order to get into this group, students must pass auditions.The school also has small jazz bands, whose work is based on the improvisational traditions of American jazz.
Vocals: Students study vocals and perform in solo programs, choral concerts, school meetings and sing in the chapel.
In the academy, 65 people are engaged in vocals. They are assigned to six different choirs. The mixed choir has 25 members and includes students who have recently entered school, newcomers to singing or those who want to be part of a larger group.This collective performs many works from Handel to The Beatles. The chamber male choir consists of ten vocalists. Auditions for participation in it are held in the spring. The chamber female choir consists of ten female vocalists. Auditions for participation in it also take place in the spring. Participants must meet the highest standards of female musical voices. Both choirs perform together and separately throughout the year.
There are two more teams working at the school: for boys The Tabor Tones and for girls The Nightingales.Both teams have 12-15 people, they meet once a week and work as clubs. Audition and recruitment are held in the fall.
About 20 people at the school take private vocal lessons.
Drama: Drama students act as directors, managers and actors of the show, as well as write scripts, stage lights, build sets, prepare show props and guide all technical aspects during performances. The most prepared in theater education are those students who have had experience as actors and as technical personnel.Performances take place both in the dining room and in the principal's office, but the main venues for all school performances are the Will Parker Theater and Fireman Auditorium.
Students choose one of three areas of study: acting class, lighting production or stage decoration. Theater students regularly attend plays and performances, both at the school itself and in neighboring Boston, Providence and New York.
Dancing: The dance program is an optional activity during the fall and spring trimesters.Dance classes are held five times a week for an hour and a half. Students learn and practice all dance forms from ballet to hip-hop. Dance performances take place in the fall and late spring semester and often students put on their own dances for these performances.
Spring dance students become part of the Tabor's Competitive Dance Team. In 2013, the school's dance team took part in two competitions and won gold awards.In addition, the team received a special jury award for "spectacular and entertaining production". Choreography is also an important part of the winter musical. Some of the school's students take private dance lessons.
Sports at Tabor Academy
The academy has 55 teams in 23 sports, in which interschool competitions are held. The school has a completely new sports center, where there is an indoor hockey arena, a fitness center, basketball and squash courts, and wrestling halls.
In the fall, the school provides instructions for those who, having no experience, would like to try something new. On this three-week program, students learn to swim, play squash, learn the basics on tennis courts, and more.
The unique location of the academy directly on the coast has led to the creation of a sailing program, which is one of the best among schools in the United States. 90 students of the school are engaged in rowing.The academy has its own training sailing vessel Tabor Boy. There are a ton of afternoon activities on the school embankment every day.
Each student must play sports during all three seasons (autumn, winter, spring). Beginners and sophomores must participate in at least one interscholastic sport and must be active for at least two seasons. Senior students should also be actively involved in sports for at least two seasons, but participation in interscholastic competitions is not required for them.
Fall Sports: Dancing, Strength Training, Sports Education, Squash, Tennis, Golf, Nautical, Community Service.
Autumn sports for interschool competitions: cross-country running, American football, field hockey, soccer.
Winter sports for interschool competitions: basketball, hockey, squash and wrestling.
You can also do strength and health training.
Interscholastic spring sports: baseball, softball, lacrosse, tennis, athletics, rowing and sailing.
School life at Tabor Academy
The student community is the heart and soul of the academy. The entire school meets four times a week to celebrate achievements, watch student performances, share a meal, and simply socialize.
School uniform: school uniform has been adopted in the school.
Religion: The school is not religious, but adheres to Christian principles. Each Monday and Thursday, Wickenden Chapel hosts forty-minute school-wide meetings. This is a secular meeting, where high school students make presentations, listen to organ music, and perform one of the academy's singing or instrumental groups.
School-wide Meetings: Every Friday morning, the entire school meets at the Fireman Auditorium and listens to messages about the week ahead, weekend activities, and performances from school and guest groups.
Class Meetings: Every Tuesday and Thursday, class leaders and counselors from each class hold class meetings. These meetings are class-specific and often involve college admissions counseling, fundraising plans, and general announcements.
Shared Dinner: Every Tuesday the school hosts a Shared Dinner, compulsory for all students living in the school. Day students are encouraged to participate in this event.The weekly dinner allows students to get to know each other better outside of the school day and understand the spirit of the school.
Community Works: The community service program has three components, so any student will find the opportunity to volunteer.
Community Works Club – Students participating in this club are involved in organizing various activities and events on the school campus, such as parent's day, Halloween candy sales, baked goods sales, and also provide assistance with the delivery of gifts.
Elizabeth Taber Foundation – The mission of this foundation is to support, organize and encourage charitable activities in the community.
Catering: catering close to home kitchen. Students, teachers and their families can share their cooking and dietary preferences with the chefs, or simply ask for additions to the daily menu. All requests will be satisfied as much as possible.
Catering at the academy is run by the catering company Flik Independent Schools, which provides a variety of food choices.
Medical Services: The medical service understands that adolescence is a period of emotional and physical development and is ready to help all students with any question, be it medical or emotional.
Nurses provide assistance in dormitories, sports fields or where needed, both during office hours and after hours. If necessary, the nurse can stay at the school overnight to care for the sick student.The academy employs a psychologist and pediatrician, and students can get medical help from specialists outside the school.
Accommodation Tabor Academy
Three hundred and fifty students from twenty states of the United States and fourteen foreign countries live in sixteen dormitories of the academy. Mixing different cultures enriches the life experience of students.
Another distinctive feature of school living is the small size of the dorms.The largest can accommodate only thirty-two people, and the smallest only five students. Each hostel is home to three to six adults. Thanks to this, teachers and students get to know each other well, which has a positive effect on their relationship.
The academy operates a proctor system that is designed to help teachers, dorm managers and new students solve the problems of everyday life. The proctors undergo extensive training prior to the school opening in September and are ready to answer all questions and help with any problems that the student is willing to share with them.Approximately 30 students are chosen as proctors each year. A committee of deans, educators, and senior proctors administer the school's campus accommodation and finalize student dorm assignments.
Valley Forge Military Academy – a boarding school for boys Valley Forge Military Academy
Features: Valley Forge Military Academy – a cadet school – a boarding school for boys. The ratio of teachers and students is 1: 9. Progress reports are sent to parents at the end of each reporting period.
Location: Valley Forge Military Academy is located in Pennsylvania, 15 miles from downtown Philadelphia. Philadelphia International Airport is just 30 minutes' drive away.
Description: Valley Forge Military Academy was founded in 1928 and has remained faithful to the tradition of military training for boys for almost 100 years. Military discipline reigns in the school, contributing to the all-round development of students and the maintenance of order.
The main priorities of the Valley Forge Military Academy are the achievement of high academic results, the formation of character and personal motivation, the development of physical and leadership qualities in students.
360 cadets are trained at the Valley Forge Military Academy, 10% of the total number of cadets are foreign students who come to study from 30 different countries. The total number of students in a class does not exceed 13 people.
All new students undergo a six-week adaptation course – plebe training. Boys get acquainted with the school charter, rules of conduct and prepare for full entry into the student community.
Valley Forge Military Academy is accredited by the Middle States Association of Colleges and Schools and is a member of The Association of Military Colleges and Schools of the United States (AMCSUS), The Association of Boarding Schools (TABS), the Council for Religion in Independent Schools. the Boarding School Headmasters' Association, the National Association of Independent Schools (NAIS).
98% of Valley Forge Military Academy graduates successfully enter colleges and universities, including: Cambridge University, Vanderbilt University, Dartmouth College, Harvard University, Rensselaer Polytechnic Institute, John Hopkins University, George Washington University, University of Notre Dame, Columbia University , University of Virginia, Boston University, many graduates continue to pursue military careers.
Study Programs: To successfully complete their studies, students must score a minimum of 20.75 academic credits and study the following disciplines:
English – 4 years
Mathematics – 4 years
History – 3 years (including 1 year – US history)
Science – 3 years
Foreign languages ​​- 3 years
In addition, students must study 2 subjects of their choice, complete a total of 100 physical and health lessons, 50 leadership development lessons per year.
Classes in Honors and AP (Advanced Placement) programs are held in the following courses:
History
Literature
Mathematics
Social sciences
Science
Foreign languages ​​
Latin
Physical culture and health
Art
Computer technologies
A special program for the study of English as a foreign language – ESL Program – has been organized for foreign students.
How to Apply to the Valley Forge Military Academy, USA: All applicants must provide:
90 170 90 171 Grades for the last 3 years (in English) 90 174
Testimonials from Math, English Teachers and Headmaster
Submit TOEFL / SLEP / SSAT / SAT score
Equipment: The school occupies a beautiful area of ​​100 acres. The Welly Forge Military Academy has 8 playing fields, 6 tennis courts, its own stable, a sports center with a gym, a swimming pool, a chapel, a dining room, a library, a student center with a bookstore, a medical center and 6 student residences.
Accommodation: Students live in school residences in rooms for 2 people. Residences are monitored around the clock, 7 days a week. Students eat in the school cafeteria.
Sports and Leisure: One of the main activities of the Well Forge Military Academy is the sports development of students – cadets play basketball, baseball, cross-country, football, golf, horse riding, lacrosse, polo, tennis, athletics and wrestling.
Students take an active part in the social life of the school, organize various events. The school has more than 35 student circles and clubs, including the nationwide regimental orchestra, which plays for US Presidents, and the regimental choir, which regularly performs at the world famous Carnegie Hall. The school has its own cavalry battalion. The school has a tradition of holding annual balls.
Valley Forge Military Academy has special programs:
Fencing
Karate
Manual and Control Systems
Music
Photojournalism Laboratory
Aviation Lessons
Horse riding

90,000 In America they look at Russians and call them wizards.Hockey player Maltsev, who traded SKA for the AHL – NHL News – Hockey – 03/26/2020
Maltsev was one of those who unexpectedly gathered in North America last year. SKA had just begun to trust him and seemed to be counting on him very much next season. But Mikhail refused a contract for an impressive amount with his home club and signed a three-year rookie agreement with New Jersey. Despite his successful performance in the training camp, he was still sent to the AHL, where he spent the entire season.After the season was suspended due to the coronavirus pandemic, the 22-year-old striker returned to St. Petersburg and told Sport24 why he chose America and did not regret it.
"The club was organizing a live yoga broadcast the other day"
– Have you returned to Russia for good?
– There is no official decision until the AHL championship was canceled until May. We were told that we can go home, all the guys from the team scattered. It's better to be at home in Russia. Moreover, you can't even train in America, everything is closed.
– Jetlag already passed?
– I flew in last Wednesday, so I have already rebuilt.
– Were you quarantined after America?
– Not really. The AHL said that they need to be on self-isolation by the end of March. Sometimes I go out for a walk, train on the street.
– Gyms in St. Petersburg have not yet been closed (the conversation took place on March 24, before they closed. – Sport24) . How do you keep fit?
– The first week I rested, only once went for a jog and at home I practiced with a club.I don't dare to go to gyms.
– Did the team send home training plans?
– We were sent recommendations, they also arranged a live broadcast of yoga. But I could not see, since we had a night. It was optional. I don't think that many people did it.
– How do you feel about yoga? I know that yoga and various meditations are popular in many NHL clubs.
– Once on the road after a long journey, we had a yoga class. When I had a back injury, I stretched to recover.
– Have you thought about renting ice in St. Petersburg and skating now?
– I was working on this issue. There is no one where I skated last summer. I thought I'd go to Hockey City to work out, but the medical center is in quarantine, so I don't know if it will work out with ice. I will find out more next week.
"It was a little scary to fly"
– Considering that many AHL players have gone home, have already canceled the CHL Memorial Cup, suppose that the season in the AHL will most likely not be finished?
– Anything can happen.But the NHL must continue the season. It's more difficult with the AHL, but players from the farm clubs will still be needed. We were told that we can definitely stay at home until May.
– On March 12, the NHL and AHL announced the suspension of the season. Tell us what you did then?
– I was sitting at home, waiting for the league's decision, I couldn't even come to the arena to train. Then they said that we could go home. Everyone was glad that at least clarity had come. There was nothing to do – they spent the whole day at home.
– I saw how in California the store shelves have been empty for a couple of weeks now: there is no toilet paper, no cereals, no turmeric, which strengthens the immune system.What happened at Binghamton?
– My friend, Yegor Sharangovich, said that he ran out of toilet paper at home and could not buy it. The shelves were empty in the grocery: they bought canned food, cereals, toilet paper. Fortunately, we had everything at home.
– Up to this point, the topic of coronavirus probably didn't bother you very much?
– You are right. I knew what was happening in China, but I could not imagine that it would spread to the whole world.
– Did you fly in a mask on planes?
– No, but it was a little scary to fly.Before leaving, I took gloves and an antiseptic from the doctor. And masks in Binghamton were no longer available – they were all sold out.
"I still wanted to play beautifully, but I should have done faster"
– The first season overseas turns out to be incomplete. But still, what conclusions can you draw about this period?
– The first half of the season turned out to be difficult. Hockey here is completely different, plus I had an injury. There were no friends, the city was not at all like St. Petersburg, and there were enough everyday problems.But in winter I got used to it, and the game went on.
– 21 points in 49 games – are you happy with the result or do you consider it a failure?
– I had three points in 17 games at the start of the season. This is much worse. I didn't even always get into the squad, I came out in the fourth link, I didn't get the majority and the minority. I had to prove every day what I was capable of. Honestly, I thought it would get worse, but the situation has improved.
– On the AHL website you are listed as an extreme striker, although in Russia you have always played in the center.Have you been moved to the edge?
– No, he stayed in the center. There is a mistake on the site, I don't know why they put me on the left.
– What playing time have you been given recently?
– At first, he played an average of nine minutes, then later they began to play 15-17 minutes per match.
– Yegor Rykov said that at Hartford they worked a lot with him on skating. Was there anything like that at Binghamton?
– I was told that I needed to play faster, because I was such a typical Russian center-forward who would stand on two legs and look for passes.I still wanted to play beautifully, but I had to run faster and throw. The coaches paid attention to this for a whole year.
– What did Sergey Brylin teach you?
– He helped to join the team. If I didn't understand something, he helped with the translation. In principle, I knew English well, but I had to learn some hockey words. Brylin always came up to me with a computer, showed me some moments every day, said what the coach wants from me.
– Have you overcome the language barrier?
– It, in principle, did not exist anyway, it was just necessary to tighten up the spoken word.
– Binghamton is a city with a population of 50 thousand inhabitants. Don't you want to hang yourself there out of boredom? How did you kill your free time?
– It was very boring. There is a city: a skating rink, a hotel, one street and everything else is residential buildings. By the middle of the championship, I watched all the series and bought myself a computer – I started playing.
– Have you had team parties?
– The Rookie Party was supposed to be in Montreal, but then the championship was suspended. I remember getting together and watching the Super Bowl.
– Was it interesting?
– I understand the rules, but I'm not interested. I have never watched it, it still takes about four hours. There were many charity meetings: they visited the sick, children, talked with fans.
– Did you live alone?
– No, with two teammates in the house. He was supposed to live with Popugaev, but he was sent to a lower league.
– Are you used to living independently?
– There were no problems with cleaning. But I don't know how to cook: at first I cooked something, then I got tired of it and started ordering.
"At first I had to prove a lot in the AHL"
– In the preseason, you scored an amazing goal against Georgiev, which everyone later discussed. Admit it, did you think after that that the road to the NHL was open?
– Of course, I thought everything would go well after that. But after this game I played only one match, after which I was sent to the AHL. At the same time, I understood that New Jersey had a promising team, a lot of good central players, we beat everyone in the preseason, so it would be very difficult to break into the base.
– Looking at how poorly the Devils are performing during the season, have you been waiting for a call to the first team all the time?
– Actually, no. At first I had to prove a lot in the AHL. During the season, only the top scorers were called. You had to stand out a lot in the farm club to get the challenge. In the beginning, New Jersey did not raise anyone at all, they wanted to correct the season on their own.
– Did you realize during the season that you might not receive a call this year?
– Of course I was hoping.But in the end he finally focused on playing for Binghamton. In January we were in last place, and in February-March we reached the playoffs.
– In December and January, you still performed a bullet in the same style, and someone even suggested that Forsberg's feint should be renamed.
– Well, I got this bullet since childhood. I know how to do it. So I calmly accepted the praise.
– What did the partners say?
– All the time they say: "Here are the Russians, all the time they come up with something on the ice."Look and call wizards.
– Have you tried lacrosse goals or other feints in training?
– Sometimes I try something new, I ask the goalkeepers to stay after practice so I can throw.
"I came to America and learned a lot"
– After one season in America, in particular in the AHL, many are thinking about returning to Russia. For example, Zagidulin will return to Metallurg. Do you have such thoughts?
– Of course there were.I will not lie when there were bad matches, when I played little, everything was in my head. The agent and loved ones supported. Now I understand – it's good that at that moment I didn't make any decisions and didn't come back. As long as I feel that I can play there, I will fight and try to get through. If I understand that I cannot, I will talk about it. I signed a three-year contract with New Jersey and I'm going to work it out.
– Last year you played only 13 matches in the KHL, but you probably know how many Marchenko, Morozov and Podkolzin played in this.In this regard, were you in a hurry to leave?
– I think I would play in the KHL. At the beginning of the season, I was tormented by the thought: "Damn, I could stay and play." But I came here and learned a lot. Hockey is really much faster here. Because of this, I left. To play in the NHL, I need to speed up. In the AHL, this is just such hockey: you lose concentration, and you will be immediately imprinted on the side.
– I know that many of your acquaintances, including those from SKA, want to follow your example and leave for America.You will not stop them?
– Many people ask me about America, was it difficult, what surprised me, and so on. I give advice based on what the guys have options. Someone better here to continue a career, someone there. But in the end, a person must always make a decision himself and be responsible for it.
90,000 Top 11 best youth TV series
A list of the best foreign youth TV series for those who are not afraid to watch truly explicit films, who like to laugh, believe in love and are ready to cry their eyes out because of a good drama.The top contains serious and thoughtful, sad and funny, frightening and inspiring, sincere and life-filled pictures. Their heroes are no longer children, but also not old enough to forget about entertainment.
Dim the lights, hide the kids away from the screen and plunge into the world of great teen TV shows!
Euphoria
Years of production: 2019 – …
Production: USA
Genre: Drama
Cast: Zendeya (MJ from the new Spider), Jakob Shah Elordi, Barbie Ferreira, Alexa Demi, Algie Smith, Sidney Sweeney, Maud Apatow
Director: Sam Levinson
Awards: Zendaya won an Emmy in 2020 for Best Actress in a Drama Series Episodes: 8 (1 season)
Episode timing: 55 minutes
Cinema Search: 7.7
IMDb: 8.4
Events unfold around a seventeen-year-old girl, Roux, who has just undergone rehabilitation after an overdose. But she is not free from addiction. The girl immediately returns to her usual existence, finds drugs, deceives her mother and breaks into parties. She understands that there is nothing right in this, but she can no longer stop. Around her are the same addicted teenagers. Not only from substances, but from the opinions of others, sex, the influence of social networks.Ru, and here she also plays the role of a storyteller and addresses the viewer, describes the story of each hero not only in the present, but also with fragments of the past.
The 18+ rating is not at all in vain, there will be more frankness here than in Game of Thrones, so you shouldn't watch the impressionable.
Trailer:
End of the *** world
Years of production: 2017 – 2019
Production: Great Britain
Genre: Thriller, drama, romance, comedy, crime, adventure
Cast: Jesso Goodbye Christopher Robin), Steve Oram, Jonathan Aris (Anderson from Sherlock), Christine Bottomley, Naomi Aki, Gemma Whelan (Yara Greyjoy)
Director: Jonathan Entwistle
Number of 9016 episodes: Number of 9016 episodes 16 (2 seasons)
Episode timing: 25 minutes
KinoPoisk: 7.8
IMDb: 8.one
James is a psychopath. More precisely, he thinks so himself. He is 17 years old, he has not experienced emotions since childhood and is looking for a victim at school, because he is sure that it is time for him to kill a person.
Alice is a sarcastic newcomer. She had a bad relationship with her stepfather, and her mother is too busy with little twins, so the girl is insolent to everyone around her and breaks down on strangers.
Alice and James begin dating, each pursuing a different goal.James decides Alice is the perfect victim. Alice decides that James is more interesting than the others. And then they run away from home together to find the girl's real father.
The End of the *** World is a short and utterly insane black comedy about two teenagers who hijack a car and set off on a journey.
Trailer:
Waste
Years of production: 2009 – 2013
Production: Great Britain
Genre: Fiction, Drama, Romance, Comedy
Cast: Nathan Stewart-Jarrett of Ramsay Bolton), Lauren Socha, Antonia Thomas, Joseph Gilgan, Robert Sheehan (Klaus from Umbrella Academy), Matthew McNulty
Directed by: Tom Green, Jonathan van Tulleken, Tom Harper 13 episodes: 37 (5 seasons)
Episode timing: 43 minutes
Cinema Search: 8.1
IMDb: 8.2
Young criminals are serving their sentences by doing community service. They fight with the overseer, insult each other and do not even try to be helpful. But then a storm begins, a strong lightning strike endows them with unusual abilities. Only this does not in any way change the character of the characters, moreover, they get new powers almost in mockery. Simon is always ashamed of everyone and tries to be invisible – now he becomes invisible.Kelly is aggressive towards people around her and pretends not to care about their opinions and suddenly starts reading minds. Alisha behaves frankly and even tries to seduce a cop in the police station, her new gift is manipulation of men, now she will not know if someone really loves her. Nathan is a cocky jerk, but that's another story.
Now the characters need to decide whether they want to be superheroes or chop up a bunch of cache with the help of new powers and dump into the sunset.
P.S. Get ready for obscene and vulgar jokes.
Trailer:
Umbrella Academy
Years of production: 2019 – …
Production: USA, Canada
Genre: Fiction, Action, Drama, Comedy, Adventure
Starring: Ellen Page (the most Young Team Cobb from Inception), Tom Hopper (Silent Percival from Merlin), David Castaneda, Emmy Raver-Lampman, Robert Sheehan, Aidan Gallagher
Director: Ellen Coeras, Steven Sergik, Jeremy Webb
Number of episodes: 20 (2 seasons)
Episode timing: 60 minutes
Cinema Search: 7.6
IMDb: 8.0
Let's take a comedy, add drama, spice it all up with a fantastic plot and charismatic characters, mix it thoroughly and get Umbrella Academy.
The eccentric wealthy Reginald Hargreaves has seven children and all foster children. He took them to himself not out of kindness, but dreaming of making real heroes out of girls and boys, especially since almost all of them have incredible abilities. But the show isn't about Hogwarts or the teens at the Xavier Institute.Hargreaves turned out to be not the most caring father, even the names of the children were given by the adoptive mother-robot, and Reginald simply called them by numbers. It is not surprising that they left home as soon as they grew up, and began to build their lives away from their family: some became actors, some flew to the moon, and some became just a homeless drug addict. It would have continued like this, but suddenly Hargreaves died of a heart attack. His children gathered together in their father's house for the funeral and learned that they had to save the world. If, of course, they can coexist with each other.
Trailer:
Shameless
Years of production: 2011 – …
Production: USA
Genre: Drama, Comedy
Cast: William H. Macy, Shanola Houempton, Ethan, Steve Cutkosky, Jeremy Allen White, Emma Kinney, Cameron Monaghan, Emmy Rossum
Director: Mark Milod
Awards: William H.Macy won the Actors Guild Awards in 2015, 2017 and 2018 for Best Actor in a Comedy Series, Joan Cusack won an Emmy in 2015 for Best Guest Actress in a Comedy Series
Episodes: 122 (10 seasons )
Series timing: 45 – 55 minutes
KinoPoisk: 8.6
IMDb: 8.6
And again the story about a father with many children, but here everyone is already family and there is no fantasy.The Gallagher family is dysfunctional in all respects. The father is a drug addict, an alcoholic who does not even try to take care of his children. The mother with bipolar disorder left home. Responsibility for the family rests with the eldest daughter Fiona. She works, looks after her brothers and sister, keeps the whole house on herself and, in the midst of the surrounding horror, does not forget about her personal life. Her brother-prodigy Philip uses his abilities completely for other purposes: he solves tests for classmates for money, sells drugs, does not deny himself a drink.Ian wants to serve in the army, the girl Debbie believes in the family and tries to protect her unlucky father. Season after season, we are shown how members of the same family try to solve the problems of their own and those of those close to them.
There is no global plot and grandiose intrigue in the cinema. Shameless about life – bitter, joyful and often not easy.
The series is an adaptation of a British show, but it was the US version that turned out to be in all the tops, and not the original. This movie is not for family viewing, alcohol, sex and drugs will be more than enough here.
Trailer:
Skins
Years of production: 2007 – 2013
Production: Great Britain
Genre: Drama
Cast: Nicholas Hoult (young Hank McCoy), Dev Patel of the Slums (Million ), Kaya Scodelario (Teresa "The Maze Runner"), Joseph Dempsey, Hannah Murray, Mike Bailey, April Pearson
Director: Charles Martin, Simon Massey
90 Episodes: Series timing: 45 minutes
KinoSearch: 8.0
IMDb: 8.2
The manipulator and selfish Tony and his insecure friend Sid, the beautiful bitch Michelle and the anorexic Cassie, the too correct Jal and the gouging Chris, the drink-loving Muslim Anwar and the talented gay Maxi are like a typical frank youth series with a set of stamped characters. But, teenagers here are lively and simple, like all people. The characters love, deceive, betray, make friends, suffer, help, and it all looks so honest that it is impossible not to believe them.Of course, watching it will be fun, but also very sad too. As it should be in a story about imperfect people. And there is no beautiful picture, and a fabulous solution to all problems.
Each new episode is dedicated to one hero and bears his name. There are 7 seasons in cinema, divided into three generations. The viewer will immediately have to prepare for parting with some characters and getting to know others.
Trailer:
Sex Education
Years of production: 2019 -…
Production: UK
Genre: Drama, Comedy
Cast: Asa Butterfield (Little Mordred from BBC's "Merlin"), Emma McKay, Jianie Lou Wersudon (Scully quit looking for UFOs and went into psychotherapy), Nshuti Gatwa
Director: Ben Taylor
Episodes: 16 (2 seasons)
Episode timing: 13 Cino 8.1
IMDb: 8.3
In one small British town, ordinary teenagers live with their difficult difficulties. But over time, the students of the school develop a new hobby: to consult about their relationship with one of the high school students. And, by the way, it is he who is here – the main character.
This guy is a typical loser Otis, who is terribly tired of his mother's work, and she has a famous sex therapist. A classmate encourages a guy to conduct therapy sessions for students so that both of them can earn extra money.The girl takes over the entire organization, Otis's task is to advise clients. The idea sounds crazy, but it works. Episode after episode, a guy and a girl solve other people's problems, trying to cope with their own.
Trailer:
Shame
Years of production: 2015 – 2017
Production: Norway
Genre: drama, melodrama
Cast: Youssefine Ulrik Pettersen, Iman Meskini, Tüssefaré Frida Pettersen, Iman Meskini Sandvik Mu
Director: Julie Andem
Number of episodes: 43 (4 seasons)
Episode timing: 20-30 minutes
Cinema Search: 8.1
IMDb: 8.7
"Shame" is a film about teenagers who study at a prestigious school in Oslo. In the center of events are three girls and one guy. Each season focuses on the story of one of the heroes, of course, without forgetting about the others. Teenagers say stupid things, do stupid things, often find themselves in awkward situations, try to cope to the best of their ability with their sometimes childish and sometimes serious difficulties.
Each episode is marked with the time of the events and the day of the week.And this particular slice of the series was broadcast at this time. The entire small episode could only be watched by the end of the week. Especially for the series, the characters' accounts were kept on social networks, where they answered fans and posted posts. This is such realism.
"Shame" is not as frank and shocking as "Euphoria" and "Sex Education", but filmed no less vital.
Trailer:
Real Boys (Blue Mountain State)
Years of production: 2010 – 2013
Production: Canada, USA
Genre: Comedy, Sports
Cast: Darin Brooks, Alan Richson, Marinaro, Edward Romano Kwasi Songui, Omari Newton, Rob Ramsey
Director: John Fortenberry, J.Clark Mathis
Episodes: 39 (3 seasons)
Episode timing: 22 minutes
Cinema Search: 8.0
IMDb: 8.3
Are there too much drama, depressed teens, and hidden subtext in youth TV shows? Real guys are created to just neigh and relax, without thinking about what is happening.
The story of how three different guys in the United States, one way or another connected with football, go to college.There are no exhausting trainings and matches, on which the future of the heroes depends, difficult relationships with girls and parents, attempts to prove something to the world. But there is a lot of drunkenness, sex, vulgar and not only humor and youth entertainment.
Trailer:
Werewolf (Teen Wolf)
Years of production: 2011 – 2017
Production: USA
Genre: Fantasy, Action, Thriller, Drama, Romance
Cast: Tyler Posey, Rhoden 'Brian (Thomas The Maze Runner), Linden Ashby, JAr Bourne, Melissa Ponzio, Tyler Hoechlin
Director: Russell Mulcay, Tim Andrew
Awards: 2012 Saturn and 2013 2013, as the best series for young people on TV
Number of episodes: 100 (6 seasons)
Episode length: 43 minutes
Cinema Search: 8.0
IMDb: 7.6
And again a small town, and again a small school. But now events are already developing somewhere in the outback of the United States, in Bacon Hills. Stiles is the son of a local sheriff who is always listening to his father's radio. His friend Scott is a modest guy who, due to asthma, cannot play lacrosse. One night, Stiles finds out that a corpse has been found in the forest, or rather half of it. The two friends immediately run to the scene, hoping to find the second body part.And instead they find troubles on their heads. Scott is bitten by a wolf, and now the guy on his own skin experiences all the pros and cons of a werewolf life.
On the one hand, it is stronger, faster, and the inhaler is no longer needed. On the other hand, Scott is now a danger to others, especially during the full moon. But this is not enough, because their hometown is not so calm. Werewolves live here, hunters for evil spirits and some mysterious predator threatens the safety of the inhabitants.Scott and Stiles find themselves in the very center of mystical events and try to reveal all the secrets of Bacon Hills.
A relaxed fantasy, in which a measure of romance, and a detective, and battles, and family relationships, and strong friendship, and the problems of adolescents.
Trailer:
Gossip Girl
Years of production: 2007 – 2012
Production: USA
Genre: drama, melodrama
Cast: Blake Lively, Leighton Meester, Edan Wayford, Edan Wayford (has not yet gone into super and has not become Underwater), Kelly Rutherford, Matthew Settle, Taylor Momsen, Jessica Szohr
Director: Mark Piznarsky
Number of episodes: 121 (6 seasons) 13 Timing : 43 minutes
Cinema Search: 8.1
IMDb: 7.4
The series is about very rich children who drink a lot, throw parties and weave intrigues. They also gossip. At a school in Manhattan, there is a mysterious and anonymous blogger to whom teens leaked the latest news, so keeping your personal life a secret is completely impossible. And when the missing beauty party girl Serena Van der Woodsen suddenly appears at the station, everyone will instantly know about it. But let her story be in the center of the plot, there are no less colorful characters around.The show also features the most popular girl in school with her ideal fiancé and their not-so-perfect relationship, a local libertine womanizer who gets away with her father's influence, and a girl who dreams of climbing the social ladder and becoming popular. Throughout the seasons, you can watch them change and grow.
"Gossip Girl" is a story about a beautiful life and its not too pleasant vices. About young people who do not know the word no, but at the same time follows a huge number of rules and prohibitions.About fashion, sex, drugs, and the desire to find oneself, love and happiness.
The story of the residents of the Upper East Side ended back in 2012, so you can safely turn on the series and spend weekends after weekends in pleasant company.
Trailer:
Army and Navy Academy Carlsbad Naval Academy (Carlsbad, California, USA) – apply, prices, reviews
Language of instruction: English
Founded: in 1910
Location Army and Navy Academy Carlsbad: Carlsbad, California, USA
Students age: 13-18
Training Programs Army and Navy Academy Carlsbad: US High School Diploma (middle and high school)
Total number of students: 320 people (90% of them at the boarding house, 25% of foreigners)
Type of education: separate (boys only)
Type of accommodation and accommodation: residence (boarding house from 13 years old).
Army and Navy Academy Carlsbad is an international boarding school for boys, providing training for cadets from grades 7 to 12. The institution is proud of its reputation, more than a century of history and careful adherence to historical traditions and principles. Students are actively developing leadership qualities, the ability to work independently and in a team, perseverance, discipline and responsibility – thanks to this, after the first semester, everyone significantly improves their academic performance.
There is a unique JROTC leadership program here: it includes 4 levels and qualitatively prepares students for leadership positions and positions in real life. Students acquire an active life position, are able to use the acquired skills and their strengths, they understand well who they want to become and what needs to be done for this, they become real men.
The academic program builds on the professionalism and rigor of the faculty, the complexity of the courses and the powerful motivating atmosphere on campus.Small classes make it possible to implement an individual, personal approach, to devote maximum time and attention to each student, to reveal his potential and abilities. Special coordinating planning programs help students show their talents and capabilities, make the right choice regarding the further path of learning and building a career.
The choice of academic disciplines makes it possible to obtain not only knowledge in the field of science, but also in the field of creativity and art, and living in a military academy implies active sports, military affairs and drill training.Each student attends a 180-hour Leadership and Discipline Development (JROTC) class to improve the ability to take responsibility, work in a team, develop self-esteem, time management, and research skills.
The Army and Navy Academy Carlsbad campus covers approximately 16.5 acres of coastal oceanfront, located in California near the small town of Carlsbad. A very safe and secluded atmosphere reigns here, there is free access to a spacious beach, restaurants and shopping pavilions, and a well-developed transport system.