The season 2019 lacrosse: The Season 2019 Chapter 1: Great Expectations
'The Season' Returns to Spotlight Cornell, Florida in 2019
STX and Inside Lacrosse are pleased to announce "The Season 2019," a five-chapter multi-platform video and digital content series that will spotlight two of the sport's most interesting programs: the historic Cornell Big Red men's team, and the hard-charging Florida Gators' women's team.
"STX is thrilled to partner with Inside Lacrosse again this year for the second installment of 'The Season,'" said Joel Layman, STX Director of Marketing — Lacrosse. "We are proud to feature two elite STX programs this year and think that both schools will prove to have unique and interesting stories to tell. Featuring a women's program for the first time will only add another layer of excitement and bring in a whole new audience to the series."
Coach Amanda O'Leary's Gators return after a 17-4 campaign in 2018, led by senior and returning leading scorer Lindsey Ronbeck and midfielder Sydney Pirreca. A program that played its first season in 2010, Florida is a powerhouse in women's lacrosse, having made the NCAA Tournament eight times and having won four-straight BIG EAST championships. They enter the season ranked No. 7 by Face-Off Yearbook.
After leading the Big Red to an NCAA Quarterfinal appearance as the interim head coach last spring, Peter Milliman will aim to build on that success in his first full-time season. Cornell is led by a pair of preseason All-Americans in first-team attackman Jeff Teat and third-team midfielder Jake McCulloch and enter the season ranked No. 5 in Face-Off Yearbook.
"I'm so fired up that The Season is coming back for 2019, and so interested in what we'll see and learn when we put a men's team and a women's team side by side," said Inside Lacrosse Publisher Terry Foy. "Plus, between the coaches, the programs, Ithaca and Gainesville, there's so many stories and so much beauty, I know it's going to look amazing on the screen."
The Season 2019 will build on the foundation laid by last year's groundbreaking effort, a four-team, 10-episode effort that amassed 1.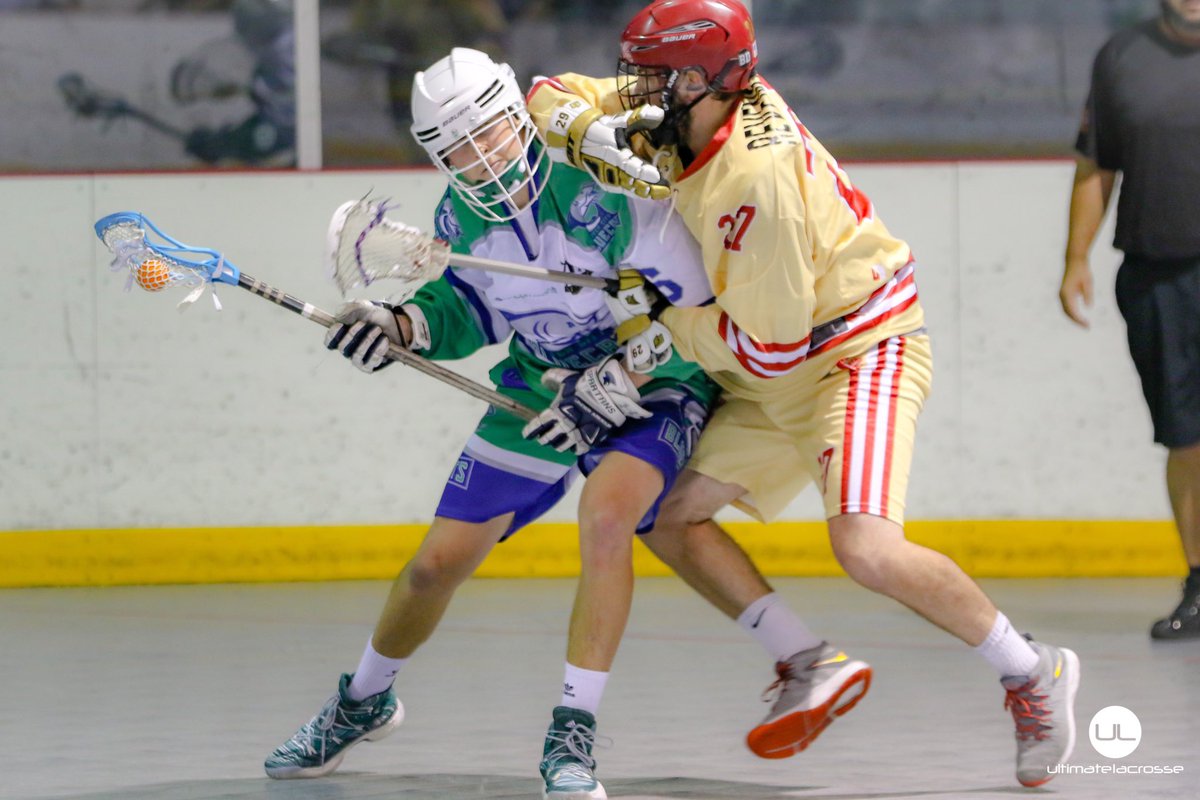 4 million views across YouTube and ESPNU, making it one of the most substantial series in lacrosse history. Jason Ryan Creative is back on board to lead the production and bring their eye for compelling sports storytelling once again.
"The Season 2019" Chapter 1 will debut on Thursday, Feb. 14., and will include a behind-the-scenes look at the Gators' and Big Red's fall and return to campus after winter break. Visit www.TheSeason2019.com to subscribe and ensure you receive all the latest content as soon as it's available.
Best of Lax 2019: The Future Has Arrived
For three days, fans flooded through the gates at two stadiums 20 miles apart. They arrived with the excitement normally reserved for Memorial Day.
The college season had ended. But the buzz around lacrosse had only begun.
Three pro leagues — Major League Lacrosse, the Women's Professional Lacrosse League and the newly founded Premier Lacrosse League — celebrated opening weekends May 31-June 2 in Boston. A microcosmic 72 hours in which the professional lacrosse landscape changed forever.
In the first-ever PLL game June 1 at Gillette Stadium, Archers took down Chrome in an overtime thriller. It set the tone for an inaugural season of innovative broadcasts, game-changing social media and gripping game-ending finishes.
A night earlier, 30 minutes away, the Boston Cannons christened Veterans Memorial Stadium with a win over the New York Lizards in the MLL opener. The 19th season, for one welcome change, did not overlap with the college or pro indoor league campaigns. MLL also contracted to six teams, then doubled down on its franchises with deep local ties.
The WPLL also declared its staying power in its second season, which started at Gillette Stadium on June 2. Players took the field equipped with revamped logos, jersey designs and team names.
In 2019, four different professional lacrosse leagues (including the National Lacrosse League) crowned champions.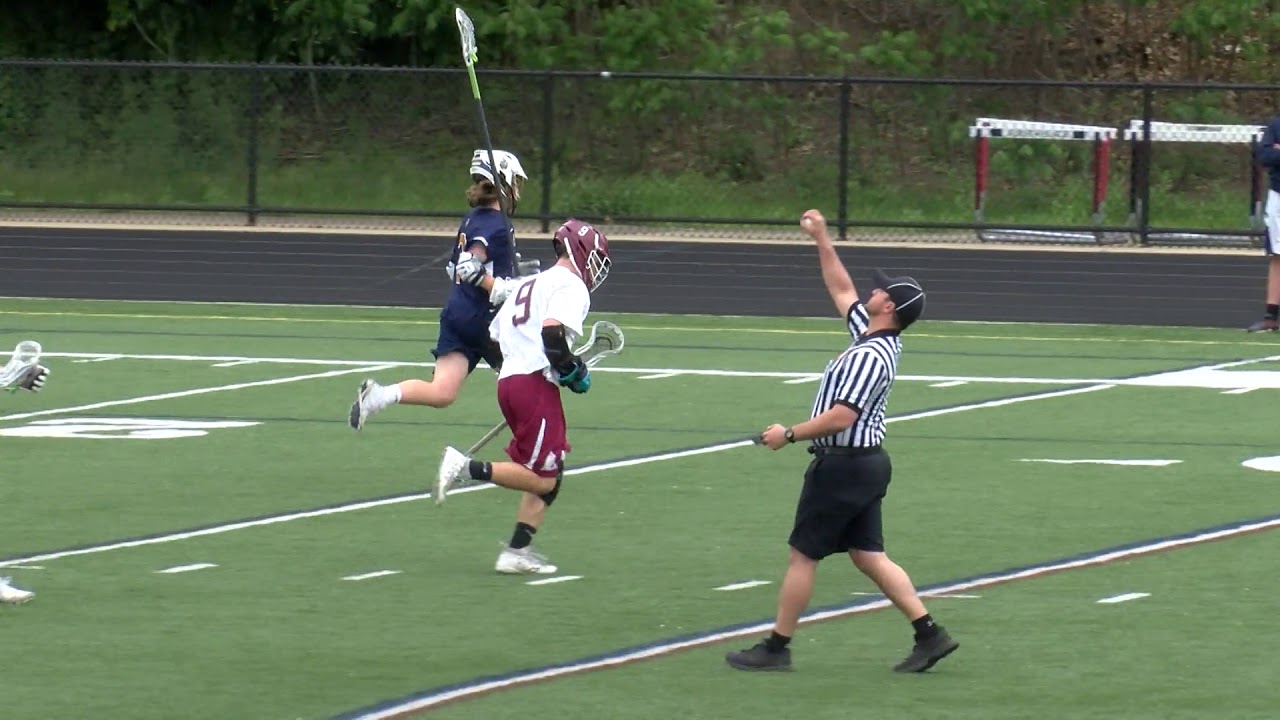 Games aired on NBC, NBC Sports, ESPN2, ESPNU, Bleacher Report Live and more channels.
Fans knew this year would be different as soon as Paul Rabil and his brother, Mike, co-founded the PLL in late 2018. But it was tough to envision just how this rising tide would lift all boats.
"The argument is, 'Look, there are a ton of great professional lacrosse players in the world,'" Boston Cannons president Ian Frenette said. "We've opened up a whole new world of opportunity for guys that want to play 10 months out of the year. Professional lacrosse is at a great place."
The PLL cultivated a massive following with unfiltered, frequent access to its players. The social media was constant and disruptive, churning out content at a dizzying rate. The touring model also gave people in 13 different cities — a mix of established and emerging markets — contact with its entire roster of 150-plus pros every weekend.
Highlights from season one included a sellout of Homewood Field, where 16,701 came out to watch three PLL games in addition to a pair of WPLL contests.
The PLL also agreed to a deal with NBC as a broadcasting partner. A Week 2 matchup between Chaos and Atlas was the most-watched pro outdoor lacrosse game of all-time, with 412,000 fans viewing on NBC. According to Front Office Sports, more than 10,000 fans bought the PLL package on NBC Sports Gold. Many more games aired on NBC Sports Network.
During the broadcasts, fans got up close and personal with players and coaches, with innovative camera angles, on-field and under-the-helmet interviews. The broadcast experience was unlike anything lacrosse had seen.
"I've got to tell you, this beat our expectations," Rabil said in a video following the championship game. "Because of all of you guys supporting us at home, through devices like these and on TV — 2020, 2021, 2022, 2023, 2024, you name it — the PLL is here to stay."
As is MLL, which pushed back the start of its season to better align with the NLL and allow its college draft picks a full summer to shine.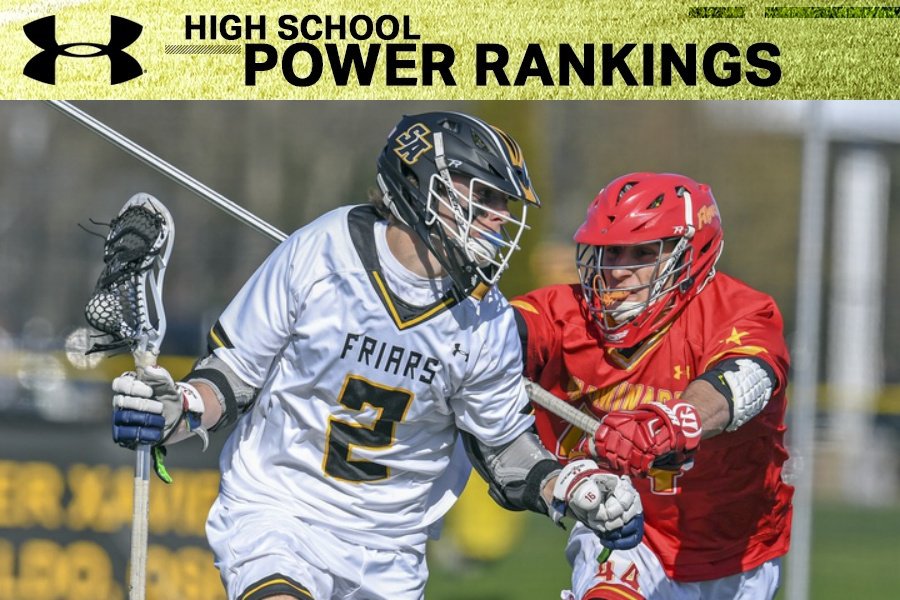 The league ceased operations of the Ohio Machine, Florida Launch and Charlotte Hounds before the season, leaving teams in its six strongest markets.
Fans responded positively, with the league announcing a 16-percent growth in attendance to games from 2018 to 2019. MLL had four games televised on ESPN networks, and more on Stadium and Lax Sports Network.
"I sleep better now knowing that all the changes we just made in April have put us in a much better place to own our own media, attract new ownership with deep pockets that want to take this thing to the next level," Frenette said.
Professional women's lacrosse also proliferated. The WPLL partnered with the PLL and ESPN and staged playoff games in front of packed stadiums at Yale and US Lacrosse. The season ended in a thriller that aired on ESPNU — a game that produced a #SCTop10 moment when Kayla Treanor went behind-the-back for a stellar goal.
"It was just a fantastic way to display our sport," WPLL founder and CEO Michelle DeJuliis said after Brave claimed the title with a 13-12 comeback win over Fight, "and the way these women play it."
While the outdoor leagues took the spotlight during the summer, the NLL has also increased its footprint. There's more American interest, with the San Diego Seals, Philadelphia Wings and New York Riptide joining the league in the past two years and an influx of American talent.
The NLL partnered with Bleacher Report Live in early 2019, adding to existing agreements with Twitter, CBS Sports Digital and Facebook Watch.
"This partnership will be transformational in terms of how we consume live content and highlights in an ever-growing digital space," NLL commissioner Nick Sakiewicz said in March.
Four leagues, each thriving in its own way. Welcome to the pro lacrosse revolution.
How prominent was the PLL in 2019? The new pro league accounted for four of the top five most-read articles (not including rankings or landing pages) on USLaxMagazine.


com.
1. ESPN Announces 2019 College Lacrosse Television Schedule
6. TEHOKA NANTICOKE Suspended Indefinitely by NCAA for Instagram Post
7. BRENNAN O'NEILL Is the Next Big Thing in Lacrosse
11. PRESTON BURBIDGE and the Wave That Polarized a Lacrosse Community
12. PAT SPENCER Confirms Plans to Play College Basketball Next Season
13. THOMPSON Target of Insensitive Remarks at Wings Game
14. MLL Says League Remains in Good Standing Despite PLL Launch
15. NFHS RELEASES RULES Changes for Boys' Lacrosse in 2020
16. US LACROSSE Names 2020 U.S. Men's U19 Team Tryout Invitees
18. NOTRE DAME'S RYDER GARNSEY Academically Ineligible
19. US LACROSSE High School All-America and All-Academic Teams Named
20. USILA Unveils Division I All-Americans; Spencer Named Player of the Year
2019 Towson Men's Lacrosse Season by the Numbers
Story Links


TOWSON, Md. — It was a record-setting season filled with highs, some struggles and more successes for the Towson University men's lacrosse team. The Tigers captured the 2019 Colonial Athletic Association (CAA) Championship and earned their fourth berth in NCAA Tournament in the last five seasons.
Below is a by-the-numbers look at the Tigers' 2019 season.
12,353: Total attendance home attendance number for the season, ranking 14th in cumulative attendance in Division I. Towson was one of only three teams in the top 15 with only six home games.
3,331: Round-trip miles the Tigers traveled in 2019, from as far north as Garber Field at the University of Massachusetts for the CAA Tournament to as far south as the Sportsplex at Matthews for The Crown Lacrosse Event.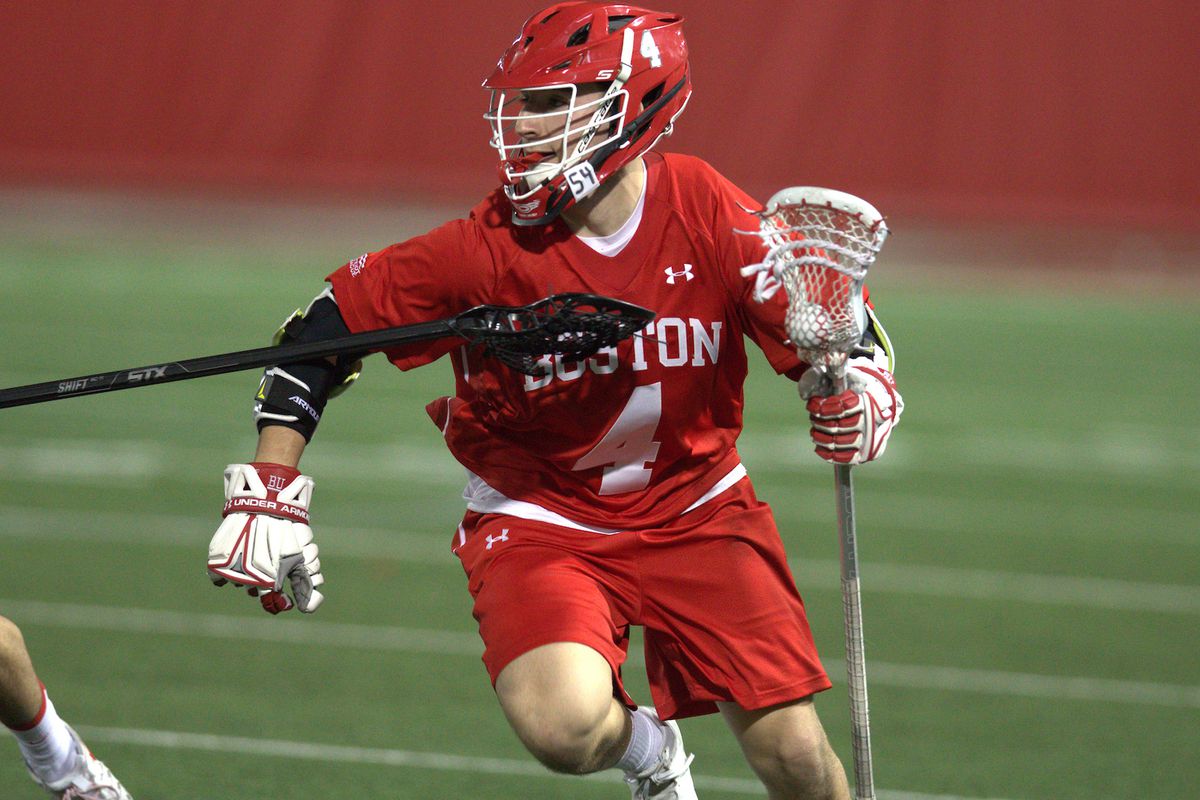 2,059: Average home attendance for six games at Johnny Unitas ® Stadium, which ranks eighth in Division I for attendance.
583: Career faceoffs won by Alex Woodall, ranking first all-time in program history and surpassing Justin Berry's 507 from 1998-2001.
307: Total points (goals and assists) scored by the Tigers, the most since posting 309 in 2016. It is also a 106-point improvement over the 2018 season.
227: Faceoff wins for Alex Woodall in 2019, which ranks second all-time for a single season in program history, despite missing three and a half games.
203: Goals scored by the Tigers in 2019, the most Towson goals since racking 207 in 2016.
172: The number of points returning for the 2020 season from the 2019 squad. Towson loses 135 points from this season to graduation.
142-88: Towson's opponents' combined record for the 2019 season, a 61.7 winning percentage that ranks as the eighth-toughest in Division I.
74.2: Alex Woodall's single-season faceoff winning percentage, which ranks second all-time for a single season in program history behind Mark Goers' former NCAA Division I record of 77.9 percent in 1994.
74: Total points scored by Brendan Sunday (49g, 25a) as he became the first Tiger to surpass 70 points since Brad Reppert did so in 2001. His 74 points are the second-most by a Tiger in the program's Division I Era (1980) and fourth-most in a single season in program history.
67: Career games played by three-time captain Zach Goodrich, a number that ranks fifth all-time in the program's Division I Era (1980).
49: Brendan Sunday's goal total for the 2019 season en route to CAA Co-Offensive Player of the Year honors. His 49 goals rank second-most in program history for a single season.


28: Consecutive games with at least one point by Timmy Monahan, running from Feb. 17, 2018 until the season finale on May 12. Monhan racked 36 goals and 31 assists for 67 points in that span.
27: Faceoffs won by Jack McNallen in the Tigers' 18-11 CAA Tournament semifinal win over Delaware. The win total tied a CAA single-game record.
20: The number of Tigers to score at least one point in the 2019 season.
17: The number of goals Towson hung on No. 7 Johns Hopkins to open the season, the most for the Tigers against the Blue Jays in series history.
12: The number of different states/provinces represented on the 2019 roster from California to Ontario to Florida to New Hampshire.
11: Total wins for the 2019 season, the fifth 10-plus win season in the last eight years.
9a: The goal differential in the Tigers' 17-8 win over Johns Hopkins, Towson's largest win over the Blue Jays in series history.
9b: Number of opponents ranked by either the USILA Coaches' Poll or the Inside Lacrosse Media Poll.
9c: Towson's final rank in all three national polls: USILA Coaches' Poll, Inside Lacrosse Media Poll and the US Lacrosse Divison I Top 20.
8a: Towson won its eighth CAA Tournament since joining the league for the 2002 season. The remainder of the CAA membership combined has won eight title. No team has won more league trophies than Towson.
6: Seed earned by the Tigers for the 2019 NCAA Division I Men's Lacrosse Tournament. It marked the Tigers first home game for the first round since 2005.
5a: Towson won its fifth CAA Tournament title in the Shawn Nadelen Era.
5b: The number of draft picks used on Towson players in two professional league's in 2019. Zach Goodrich (MLL, PLL), Brendan Sunday (MLL) and Alex Woodall (MLL, PLL), who went first overall in the MLL draft in March.


4: Four Tigers earned USILA All-America plaudits, including two-time first team selection Zach Goodrich, second teamer Alex Woodall, third team pick Koby Smith and honorable mention for Brendan Sunday.
3: Towson's final national stat ranking for faceoff winning percentage at 68.6 percent as a team.
2/2: Alex Woodall's final national stat ranking in faceoff win percentage (.742) and ground balls per game (12.00).
1a: With a 12-10 win over Loyola on Feb. 27, Towson beat the number-one ranked team in the country for the first time since an 8-7 overtime win over the Greyhounds in 1992.
1b: Following the win over Loyola, Towson earned its first-ever number one ranking in the USILA Coaches' Poll and the University's first-ever top ranking in the Division I Era (1980) for any sport.

2019 Lafayette Men's Lacrosse Season Preview
Story Links


EASTON, Pa. – The Lafayette men's lacrosse team will embark on a new era in its history on Saturday afternoon as head coach Patrick Myers makes his debut in the Maroon and White as the Leopards travel to Rutgers for a 1 p.m. opening faceoff with the 12th-ranked Scarlet Knights.
Hard work, toughness and brotherhood have been the monikers for Myers' program throughout the preseason as the Leopards try to bounce back from a three-win campaign a year ago. For the Leopards through the non-conference portion of their schedule, it's about finding an identity and a winning formula with Patriot League play just over a month away.
"The non-league slate is about finding guys we can depend on to be consistent, our glue guys and developing an identity in all phases of the game," Myers said.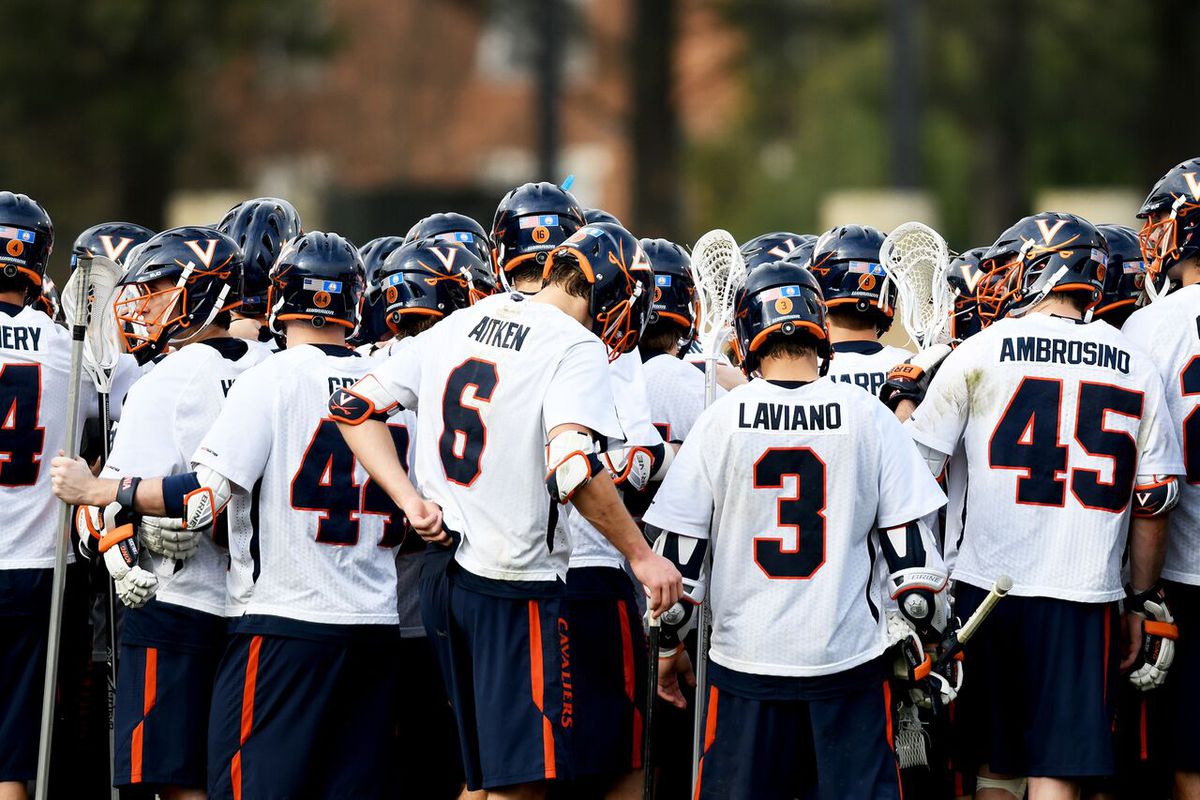 "We know that if we compete and play hard, we'll have a shot, but if we can combine that effort with a level of execution that fits in with our identity and brand, that will give ourselves a chance to be competitive."
That competition is what drives winners, Myers said, as he's looking for his team to love competing with relentless effort each week. The 2019 version of Lafayette lacrosse is set to redefine what it means to 'play like a leopard.'
"We'll strive to play at one speed and be a unit that plays for each other," Myers added. "Playing like a leopard means playing with a high energy level, picking up ground balls with two hands, diving for end lines, attacking the middle of the field, being physical on the ball and always being ready to make the next play. Our focus will be on learning from mistakes as we go and always playing with a tremendous amount of effort for a full 60 minutes."
Following its season opener on Saturday, Lafayette will open Fisher Stadium the following weekend, hosting NJIT on Feb. 9 at noon. Patriot League play begins at Army on March 2, with the league home opener set for March 9 against Navy.
Below is a full position-by-position breakdown of the 2019 edition of Lafayette men's lacrosse.
ATTACK
Everything up front for the Maroon and White starts with senior co-captain Conor Walters, who led the Leopards in scoring and assists in 2018 with 28 goals and 21 helpers, respectively. Walters has played in all 29 games over the past two seasons, finishing seventh in the Patriot League in assists per game (1.40) and points per game (3.27) in his junior season.
"Connor is the leader of our offense," Myers said. "He's a balanced, lefty attackman who can see the field as well as score. He has a good feel for our offense and has been a guy that's had a ton of valuable experience over the past two seasons."

Walters scored at least once in all but one game for the Maroon and White a season ago, including a season-high four tallies in the loss to Manhattan on Feb.

20. In addition to his scoring, he also finished fifth on the team in ground balls with 24 to go along with six caused turnovers.
Sophomore John Natoli joins Walters up front, coming off a rookie campaign where he scored 12 goals, good enough for third on the team. Natoli impressed against high-level competition, netting three in his first collegiate contest at North Carolina in the 2018 season opener.
"John has shown a ton of toughness and fits in with the style of play that we're trying to implement," said Myers. "He brings grit and fearlessness to our offensive unit."
Junior Robbie Garavente and sophomore Andrew Robbins will play more of a hybrid role between attack and midfield for the 2019 squad as each has shown versatility through the preseason. Robbins spent his rookie season learning the midfield position after playing attack throughout his time at Ramapo High School in Wyckoff, New Jersey, while Garavente scored five goals and added two assists in 10 games played for the Maroon and White a season ago.
Freshmen George Enman and Reid Kagan have been the standouts from the rookie class in this unit as they'll see more chances as they continue to develop.
"George and Reid have shown flashes and, as they get more comfortable and gain confidence, they are guys that we see being able to help us at attack or potentially coming out of the box to play more below the goal line as midfielders," Myers added.
MIDFIELD
Lafayette's midfield unit features versatility on both ends of the field, led by more offensive options like sophomores Bryan Hess and Adam Close, and defensive standouts junior Zane Crandall and senior Jeff Sikorsky.
Myers calls Hess the top athlete on the team, using his 5-11, 185-pound frame to inject physicality into the Leopard attack. Playing in all 15 games in 2018, Hess finished fourth on the team in scoring with nine goals to go along with four assists and posted a four-goal outing in the 11-10 win over Monmouth on April 3.


Close, whose season was cut short due to injury as a sophomore, returns for his junior year looking to pick up where he left off. In five games a year ago, Close recorded nine points on six goals and three assists, including a hat trick in the win over NJIT.
"Adam is probably our most dynamic dodger in the midfield," stated Myers. "He has a great first step and is ambidextrous giving us value in a guy that can distribute with both hands."
Other returners that will see significant time on the offensive side of the midfield group will be seniors Connar Dehnert and Luke Cummings. Dehnert, who will see time at both attack and midfield, is a member of the team's leadership council and, like Hess, brings a level of physicality and accountability to this group. Cummings will see the ball in his stick most often in man-up situations, asserting himself as the team's most threatening outside shooter.
Freshmen Cole Dutton and Ryan Kirkwood are others most likely to see time through the offensive end of the midfield as both have impressed in preseason.
"They're like sponges and keep getting better every day," Myers said of the rookie duo. "In the shot-clock era, we'll be asking a lot of freshman midfielders in terms of knowing the offense and defense, rides and clears. It can be overwhelming. Both of them come from good programs and have handled the adjustments really well. As they continue to develop, we'll lean on them to take advantage of their opportunities."
Myers calls the short-stick defensive midfielder position the most important on the team with the shot clock coming into effect for the 2019 campaign. Being put in this position charges these players with playing between the boxes, being able to defend, clearing and pushing the ball in transition.
"We need these guys to be warriors," Myers said. "They're going to get dodged 15-20 times per game and we'll need them to handle that with poise, while also being the most mentally-tough guys on the field.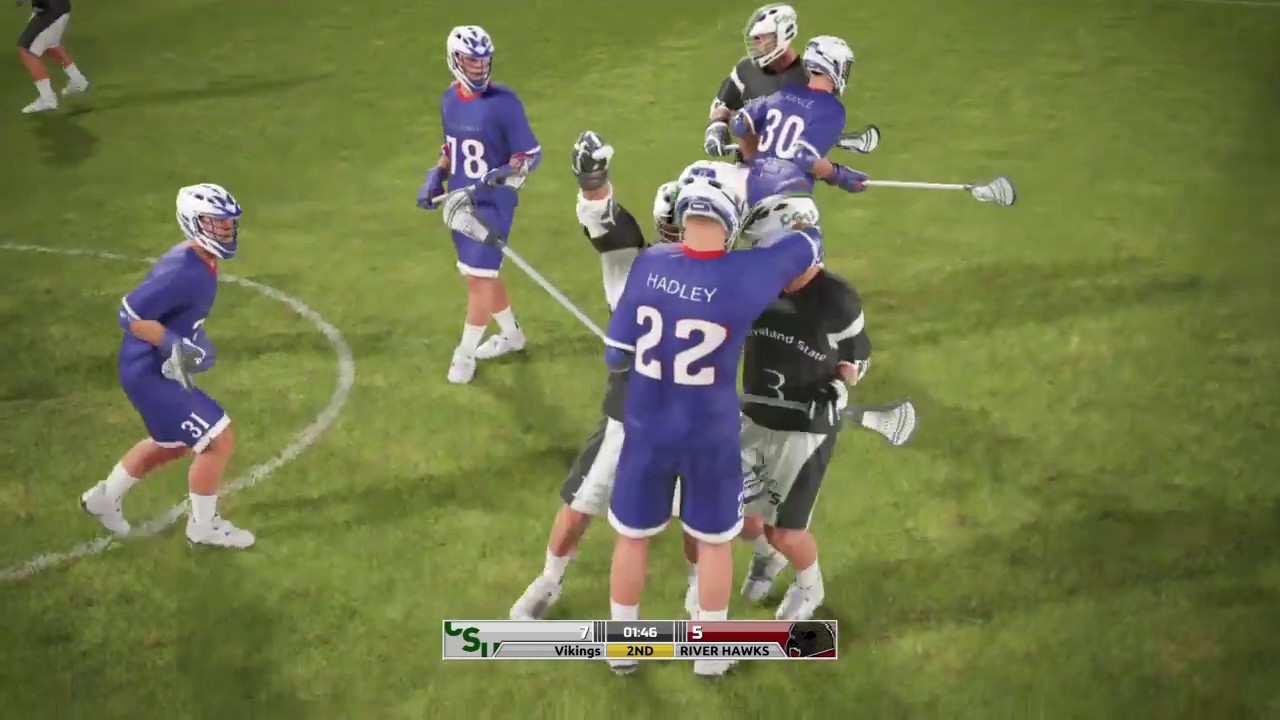 "
Fortunately for the Leopards, Crandall has emerged as an asset Myers calls one of the best players on the team. Crandall broke out in his sophomore campaign, seeing time in all 15 games after not making an appearance in his freshman season. The Los Angeles, California native scored four goals with two in Patriot League play.
"Zane has really asserted himself as a top player for us," added Myers. "He's been practicing at a very high level, has terrific athleticism and has put in time in the weight room to improve his strength."
Senior co-captain Sam Friedman will also see time in this spot, playing in five games for the Leopards as a junior. Sikorsky and sophomore Evan Kieltyka have moved from pole down to short stick for the 2019 season and will likely see time as well.
Other options for Myers through the midfield both offensively and defensively include senior Jake Korus, sophomore Riley Larson and freshman Sam Kirby.
DEFENSE
At the LSM spot returning for his junior season is Chris Adamo, who leads a group of three poles with a compete level to match their athleticism and phsyciality. Adamo was fourth in the conference in ground balls per game a season ago (4.53) and caused 11 turnovers, good for second on the team.
"At faceoff wing or in transition in the middle of the field, Chris brings a ton of athleticism and motor to the table," Myers raved. "When we watch film, we put him on as a guy that consistently does the things we're looking for and gives 100 percent effort in everything that he does."
Freshman Stephen Sajer will get the nod right away in his collegiate career as the second pole for the Maroon and White, making the move from a close defense spot he played throughout his time at Summit High School in Summit, New Jersey. Finally, senior co-captain Zack Merle brings a level of leadership to the group in addition to his experience, playing in 11 games during his junior year.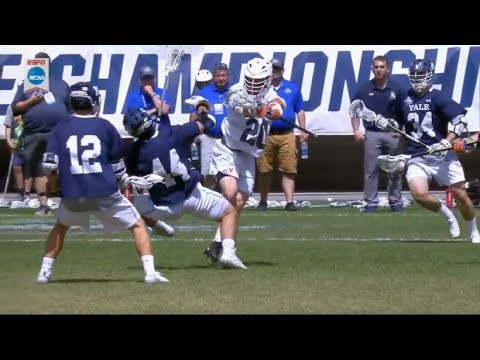 At close defense, senior co-captain Jack Lydon and junior Shayne Sharp return for this unit, having played in 15 and 12 games, respectively, last season. Lydon led the team in caused turnovers as a junior with 14 on the year, including three each against Wagner and Army.
Sophomore Pat Tully and junior Jason Corcoran will be the third and fourth defenseman for the Maroon and White as each have worked their way up the depth chart this offseason.
"Pat has really come on, giving us a lefty who's very good off the ground and probably our best slider," Myers said. "I'm really happy for Jason as well. He's worked his tail off and earned his playing time. He's got a great motor, plays hard and is a natural leader for us."
Upperclassmen looking to compete for time defensively include seniors Josh Hubbard and Sean Andrews, and junior Andrew Westby. The freshmen in this unit include Alex Molto, Braedon Rupp and Jameson Waldron.
IN GOAL
The leader between the pipes for the Maroon and White in 2019 has yet to be decided as there has been an open competition through the fall and preseason for the starting spot. Senior Jonathan Anastos, junior Wes Moshier, sophomore Jake Floyd-Jones and freshman Ryan Ness have all been in the mix.
"Ryan and Jon have asserted themselves as the top guys," Myers stated. "Ryan's come in as a freshman and shown an ability to do all the things it takes to be a goalie at the Division I level, while Jon is a competitor and a little more athletic, giving us a 10-man ride option. He's a lefty and an energizer bunny, so it gives us a different look."
In 15 games for Lafayette last season, Anastos made the start in 12 of those contests, finishing second in the Patriot League in saves per game at 9.75 per contest. He recorded double-digit saves in eight of his 12 games, including a season-high 14 against Boston U.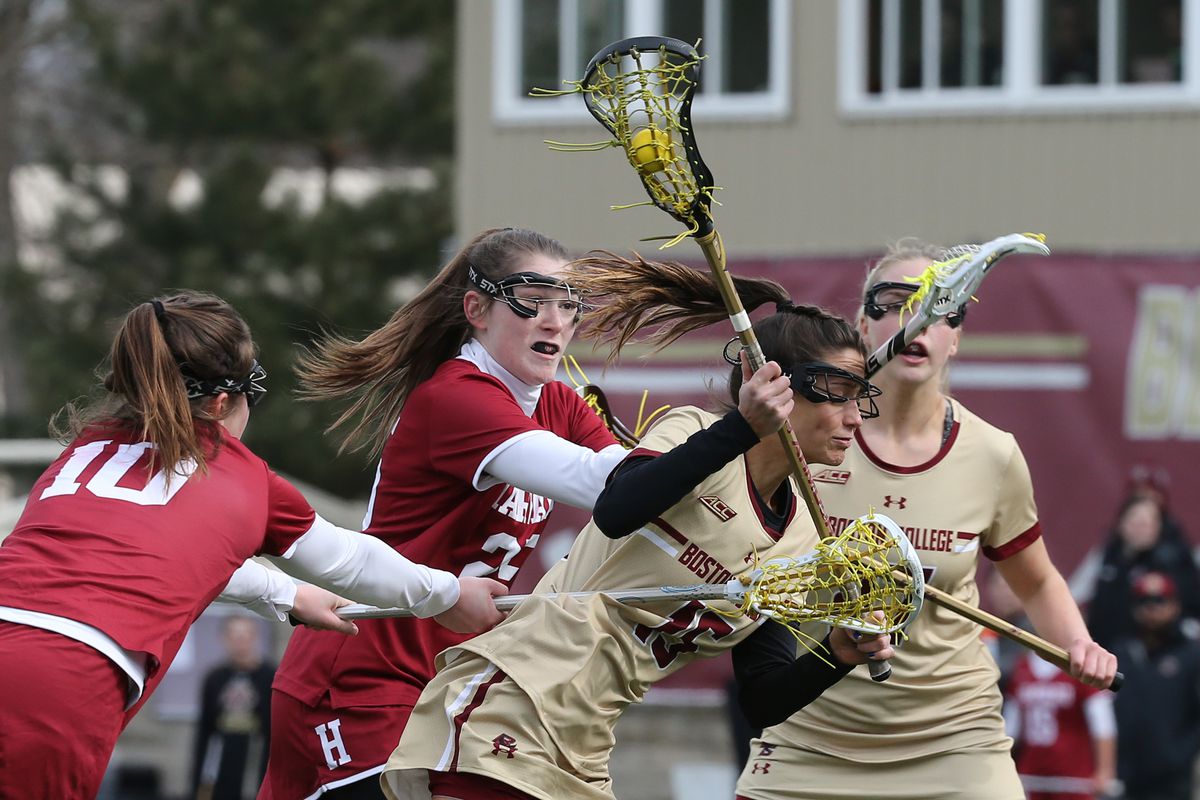 on March 24.
Ness won a state championship in 2016 at Chatham High School in Chatham, New Jersey and was named All-State First Team and All-NJAC during his senior year in 2018.
Moshier and Floyd-Jones have worked extremely hard to earn their chance as well and will continue to press Anastos and Moshier throughout the season.
"To Jake and Wes' credit, they've battled incredibly hard and are fighting their tails off to get better each and every day," Myers added. "I expect those guys to continue to put pressure on Ryan and Jon to perform at a high level."
AT THE X
Sophomore Gabe Smithline will take over the bulk of the faceoff duties in 2019 after winning 67-of-138 (48.6%) in his rookie season.
"Nobody on our team works harder than Gabe and he's really improved from the fall to where he is now," said Myers. "He knows he still has a long way to go, but he battles and grinds and has certainly asserted himself as our top guy."
Freshman Christian Park is also in the mix, while Adamo may get his chance as well if the Leopards look for their most athletic approach. Adamo has been working tirelessly on learning the faceoff art and will likely get his chance at some point this season.
"Chris is such a dynamic athlete and, while he may not win it clean, he can really cause some issues and maybe take the ball away from a guy that may not be as gifted physically," Myers said.
SCHEDULE
Lafayette's spring slate was announced on Dec. 10, featuring seven home contests at Fisher Stadium. Following the home opener against NJIT, the Leopards hit the road against Wagner and Manhattan before welcoming Binghamton as a final tune-up to conference play on Feb. 23.
A road tilt at Army and a home meeting with Navy on March 2 and March 9, respectively, open up Patriot League play. A non-conference battle with Cleveland State at home on March 12 precedes back-to-back road league clashes with Lehigh and Boston U.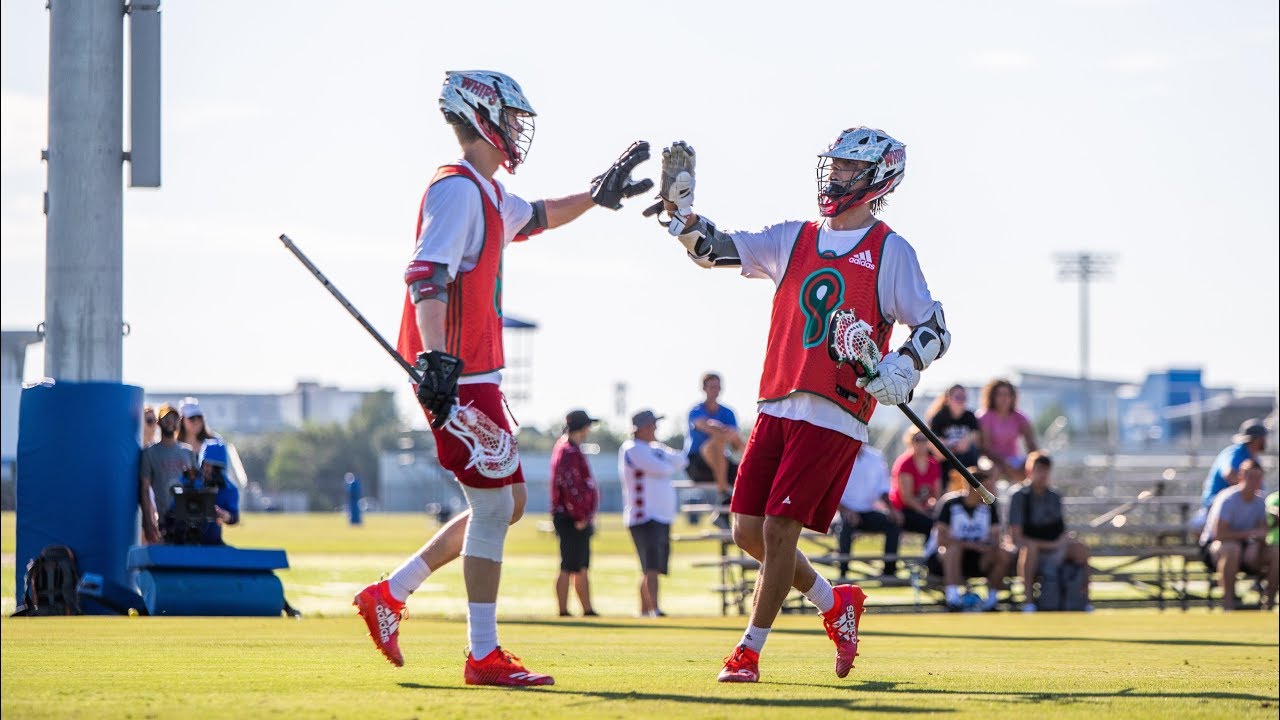 on March 16 and March 23.
The Maroon and White's final non-league affair closes out March at UMBC as the Leopards finish the regular season with three of their four April matches at home. Holy Cross, Bucknell and Loyola come to Fisher on April 6, 13 and 26, while the lone road trip will be to Hamilton, New York to battle Colgate on April 20.
"Having coached in the ACC and the Ivy League over the past 10 years, the Patriot League looks and feels every bit as daunting," Myers concluded. "At the top end of the league, there's teams that have received plenty of national recognition, but every team we play is capable of being a top-20 program. It's exciting for us as a program to know that we'll be challenged and forced to get better every single week."
The Patriot League Tournament is slated for April 30-March with the top-six teams earning a spot in postseason play.
Unpacking Penn State Men's Lacrosse's Historic 2019 Season
Penn State men's lacrosse just wrapped up its best season in program history, but it didn't include a storybook ending.
The Nittany Lions had a strong grip on the nation's No. 1 ranking for the majority of the 2019 season, which also featured many program firsts. Jeff Tambroni's squad advanced beyond the first round of the NCAA tournament for the first time in program history after winning its first-ever Big Ten title with an 18-17 overtime victory against Johns Hopkins.
While the 21-17 defeat to Yale in the Final Four at Lincoln Financial Field may sting, Penn State took a tangible, huge first step towards becoming one of college lacrosse's blue bloods in 2019.
---
They might say "defense wins championships," but a high-flying attack propelled the Nittany Lions to a 16-2 record, Final Four appearance, and a mighty near-comeback that would've punched their ticket to the championship game.
Star attackmen Grant Ament and Mac O'Keefe led Penn State's offense to the top of the national charts, and it wasn't particularly close.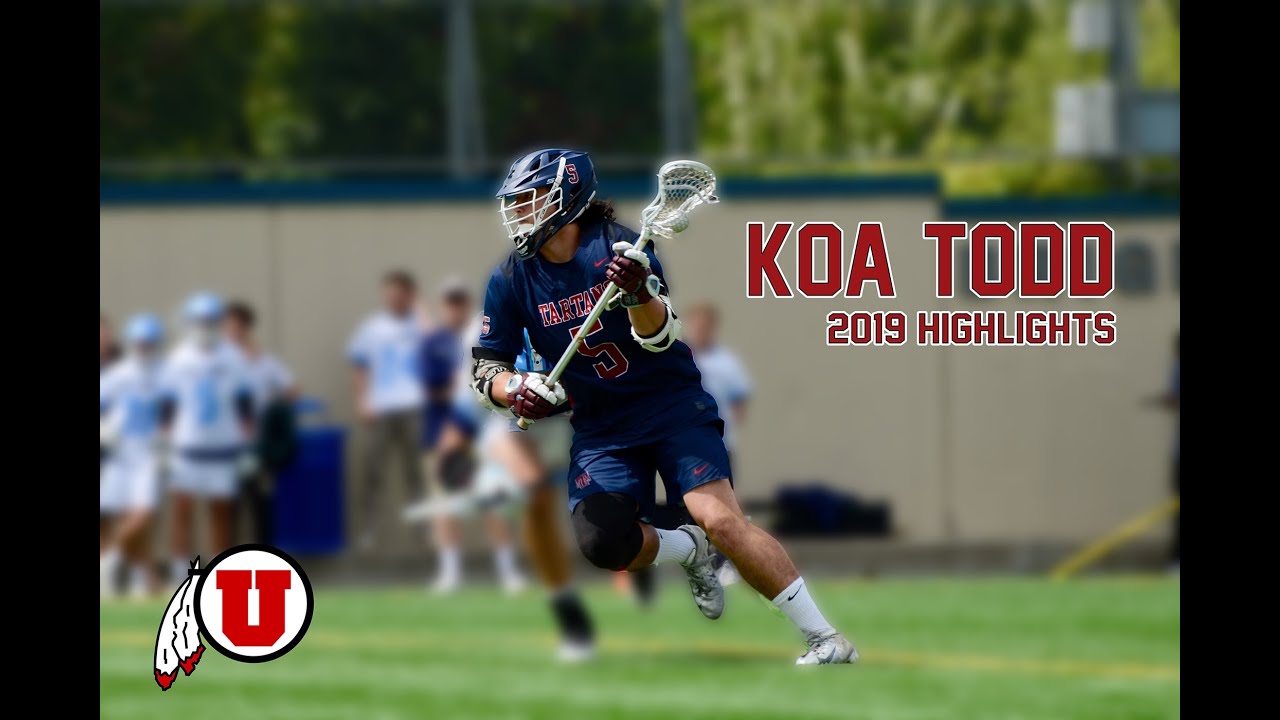 Ament ran the show offensively with a national-best 96 assists and 126 points. The first team All-American and Big Ten offensive player of the year is one of five finalists for the Tewaaraton Award, which is college lacrosse's Heisman Trophy equivalent.
Meanwhile, O'Keefe established himself as the best goal-scorer in college lacrosse. He led the nation with 78 goals — 17 more than second-placed Daniel Bucaro — and all of those were left-handed shots. His lack of right-handed goals might be concerning, but he was only held without multiple goals in a game once this season. The sharpshooter scored at least a hat trick in 15 of Penn State's 18 games this year.
Penn State's offense wouldn't have been the best in the nation without its meaningful depth. Redshirt junior Dylan Foulds and sophomore Jack Kelly scored 43 and 42 goals, respectively, and freshman TJ Malone also chipped in 30 goals in 2019. If teams can find a way to shut down O'Keefe and Ament (Spoiler alert: They didn't in 2019, and there's no reason why that'll change next year.), the Nittany Lions still have plenty of other options on offense.
The only key contributor Jeff Tambroni won't return is Nick Spillane, who scored 27 goals and 26 assists from midfield in 2019. His departure will open the door for the likes of Jack Traynor (13 goals), Cole Willard (13 goals), and Dan Reaume (10 goals, six assists) to build on their solid contributions off the bench.
Those attackers helped Penn State lead the nation with 17.94 goals per game. With the exception of Spillane, they'll all be back in Happy Valley next season.
---
Penn State's defense wasn't bad by any stretch of the imagination, but it also wasn't at the same elite standard as the offense.
Sure, matching the offense's dizzying heights would be difficult for even the best back line in college lacrosse, but it's a point of concern going into the 2020 season. Starting goalkeeper Colby Kneese will be back in Happy Valley, but team captain and reigning Big Ten defensive player of the year Chris Sabia is a senior.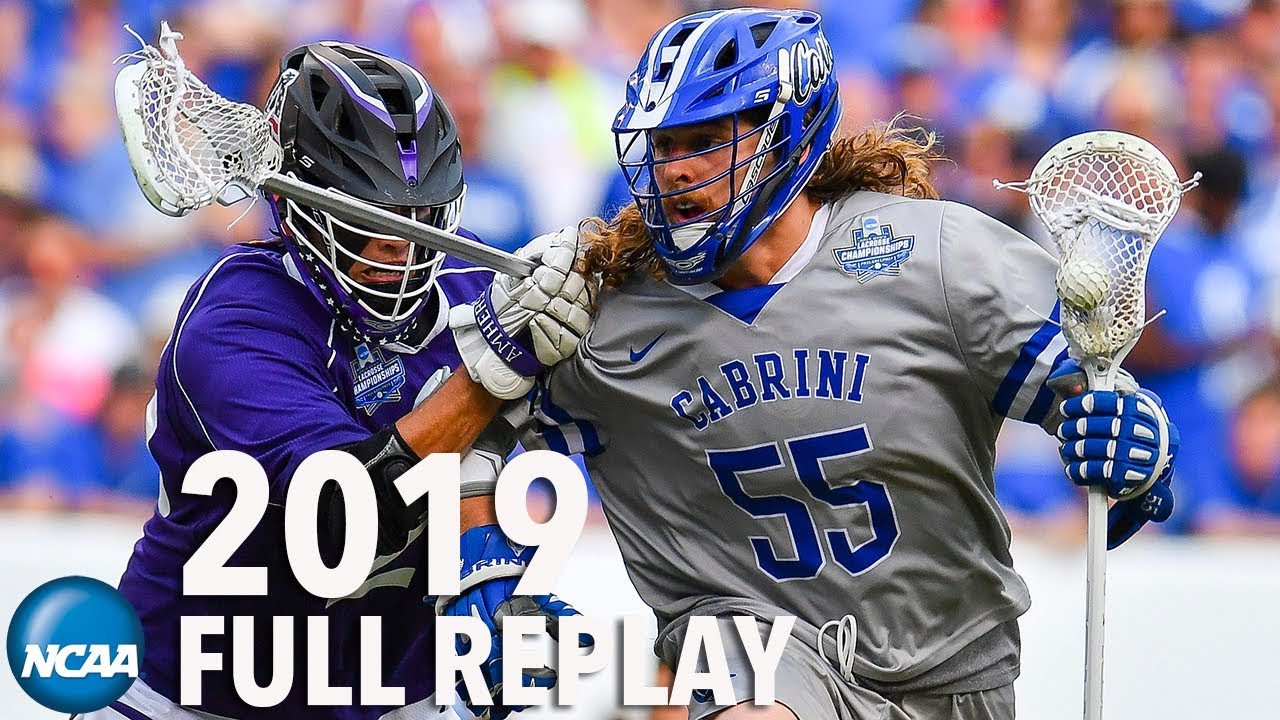 Nick Cardile also started in all 18 games for the Nittany Lions this season, and he'll be back for his final season of eligibility in 2020. Brayden Peck will also return, and TJ Connellan might be the most likely candidate to take on the third starting role on defense in 2020. However, Sabia's leadership and presence will surely be missed.
Faceoff specialist Gerard Arceri might've struggled in the Final Four against Yale, but he'll also return to the team next season. I expect Arceri to improve upon his strong 61 percent win rate in the X, especially with two games of valuable experience against Tewaaraton finalist TD Ierlan under his belt. Penn State's ace on draws may have gone a combined 17-for-60 against Ierlan in his team's two defeats against Yale, but those losses will serve as lessons and only help him moving forward.
---
Make no mistake about it: Penn State lacrosse's championship window is wide open after a magical 2019 season.
This team was the best in the nation for most of the year, and it got over the hump against blue bloods like Maryland and Johns Hopkins en route to its first-ever Big Ten title. Many in the college lacrosse world expected Jeff Tambroni to take this program to dizzying heights when he left Cornell in 2011, and Happy Valley is now starting to see the fruits of his labor.
Fans love a winner, and the 2019 season went a long way in terms of fan support for the Nittany Lions. This season proved that Penn State's championship window is wide open, and that'll bring plenty of support from alumni and students to complement the team's diehard fanbase. The strong support for the team, especially this weekend in Philly, also proved once again that Penn Staters will rally around anything.
I'll wrap this up with a message to the rest of college lacrosse: Get ready, because the hunted has become the hunter.
In the most upsetting turn of events, Mikey graduated from Penn State with a digital & print journalism degree in the spring of 2020.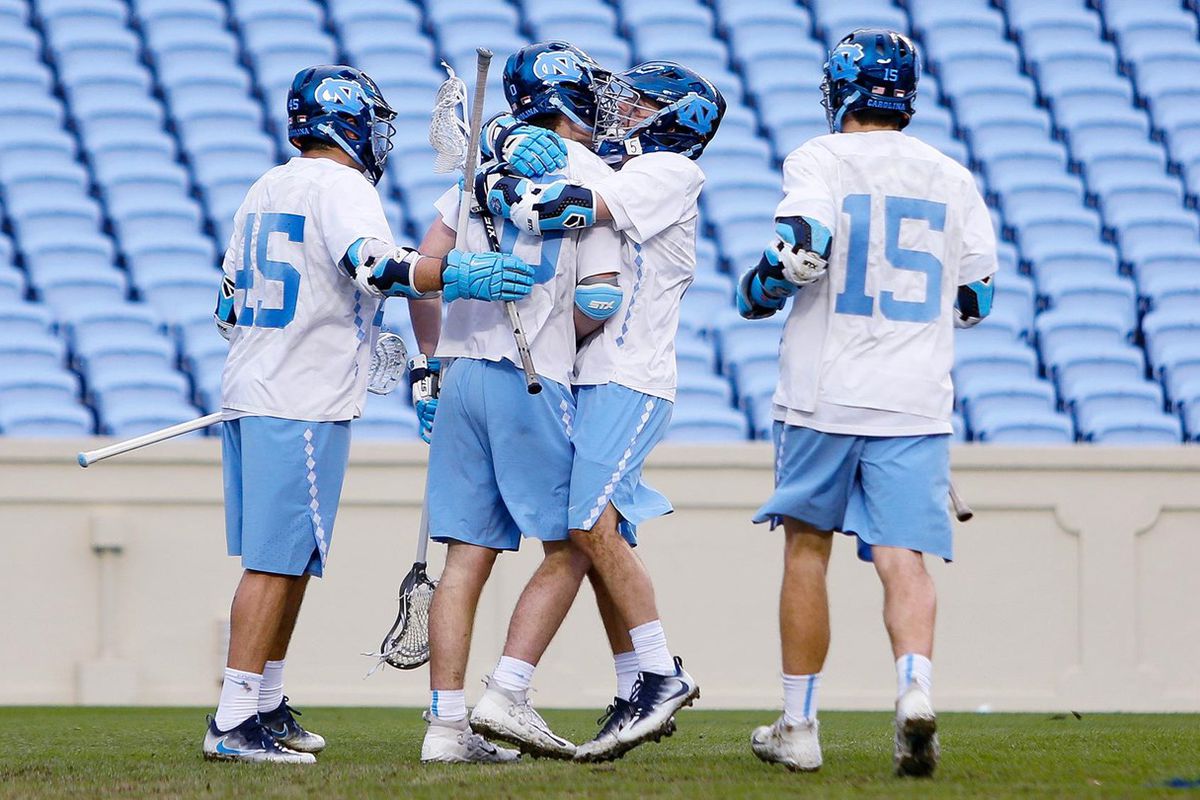 He covered Penn State football and served as an editor for Onward State from 2018 until his graduation. Mikey is from Bedminster, New Jersey, so naturally, he spends lots of time yelling about all the best things his home state has to offer. Mikey also loves to play golf, but he sucks at it because golf is really hard. If you, for some reason, feel compelled to see what Mikey has to say on the internet, follow him on Twitter @Mikey_Mandarino. You can also get in touch with Mikey via his big-boy email address: [email protected]
2019-20 National Lacrosse League Schedule Released
Download The B/R Live App and Catch All the Action, Heated Rivalries and More as They Go Down LIVE!
Philadelphia, September 12, 2019 – The National Lacrosse League (NLL), the largest men's professional lacrosse league, has released the schedule for the upcoming 2019-2020 regular season.
The 2019-20 season will involve 13 teams including the expansion New York Riptide and Rochester Knighthawks, as well as the new market Halifax Thunderbirds. A total of 117 games – the most in NLL history – will be played in the regular season to determine which eight teams qualify for the playoffs. All games will be broadcast on B/R Live. Season and group packages as well as single game tickets can be purchased though NLL.com/tickets.
"The release of our 34th regular season schedule is particularly special because it signals that the indoor lacrosse season is right around the corner," NLL Commissioner Nick Sakiewicz said. "With the addition of two new franchises in New York and Rochester and our fifth Canadian team in the great city of Halifax, playing across the new three-conference alignment, there will be interesting and entertaining matchups at every twist and turn of the regular season."
Three games will highlight the annual Face Off Weekend, leading off with the Colorado Mammoth hosting the Saskatchewan Rush at the Pepsi Center on November 29 at 9:30pm ET.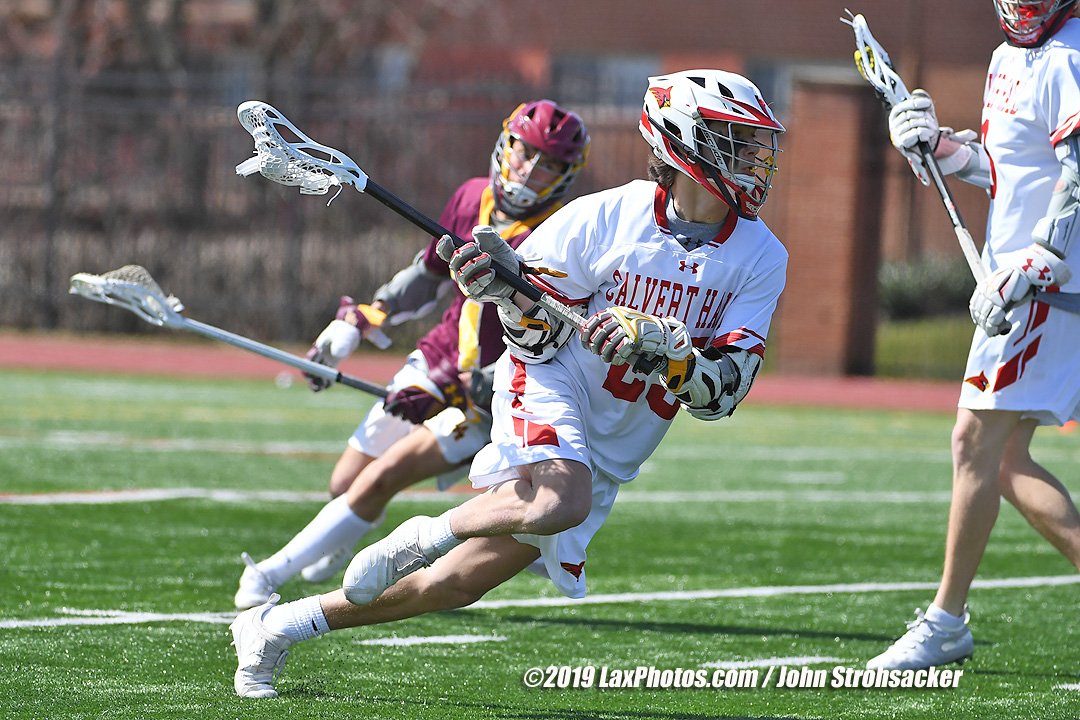 The same night will also see the defending NLL champion Calgary Roughnecks begin their title defense on the road as they make a visit to Rogers Arena to play the Vancouver Warriors at 10pm ET. A new era of lacrosse will begin in Rochester the following day as the expansion Knighthawks open the season as a new franchise at the Blue Cross Arena by hosting the Georgia Swarm at 7pm ET to conclude Week 1 of the NLL schedule.
In Week 2, on December 7, Nova Scotians will get their first taste of live NLL action as the Halifax Thunderbirds host the expansion New York Riptide at Scotiabank Centre at 6pm ET. Additionally, the Toronto Rock will welcome the New England Black Wolves to the Scotiabank Arena at 7pm ET, and the Buffalo Bandits will begin their home slate by hosting the San Diego Seals at the KeyBank Center also at 7pm ET.
Week 3 will feature three more teams' home openers on the same night as the Georgia Swarm host the Philadelphia Wings at the Infinite Energy Arena on Saturday, December 14 at 7pm ET. The Saskatchewan Rush open their doors at the SaskTel Centre against New England at 8:30pm ET and the San Diego Seals will welcome Toronto to the Pechanga Arena for a 10pm ET start.
The defending champion Calgary Roughnecks' home opener will be during Week 4 as they host Colorado at the Scotiabank Saddledome at 9:30pm ET. Calgarians will have their first opportunity to see their team at home since the Roughnecks captured the NLL title on home turf in May.
"The players, coaches and organization are excited to get the season started and, as always, begin the push towards winning a championship," said Mike Board, Calgary Roughnecks General Manager. "The home opener on December 21 will be a special evening for the Roughnecks and our great fans."
The Week 5 schedule will witness the home opener for the New England Black Wolves, who will host the New York Riptide on Friday, December 27, at the Mohegan Sun Arena at 7:30pm ET. The next night, the Riptide will travel home to play their first home game in franchise history against Saskatchewan at the Nassau Coliseum for a 7:30pm ET tilt.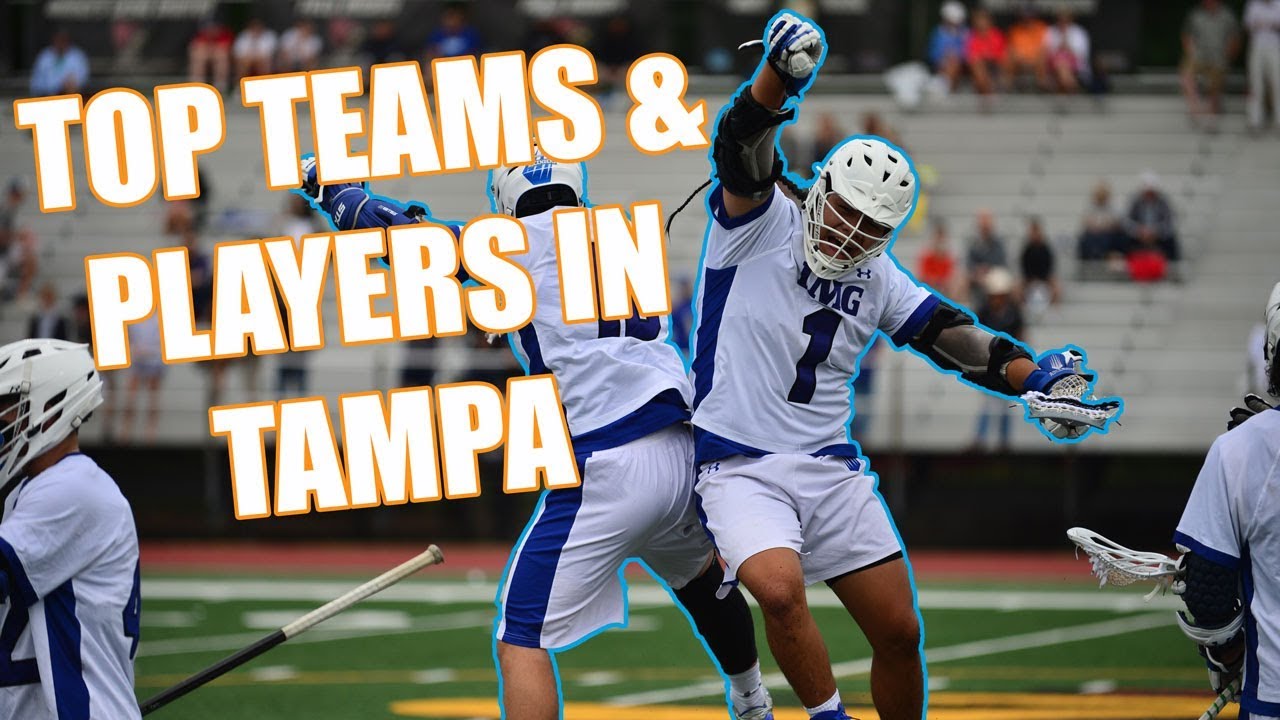 The Philadelphia Wings won't see their first home game until the calendar year flips to 2020 as Philly will play Vancouver at the Wells Fargo Center on January 10 at 7pm ET. With another action-packed season ahead, the schedule release begins the countdown to game action for both fans and the league.
The 2019-2020 season will be the inaugural season for the New York Riptide and the new Rochester Knighthawks. The league's 12th and 13th franchises are set to compete with players from both the Expansion Draft, which took place on July 9, and Entry Draft, which will occur on Tuesday, September 17.
"This is an incredibly exciting time for the New York Riptide, the NLL and the growth of the sport of lacrosse," said Riptide Head Coach and General Manager Regy Thorpe. "New York has some of the most avid and passionate lacrosse fans and we plan to leave it all out on the field for them during the Riptide's inaugural season."
In addition to welcoming Halifax, New York, Rochester, and a fresh crop of rookies, the League and the San Diego Seals will make history when the Seals host two special events games in February. More details will be announced at a later date for the February 1 tilt versus Colorado and February 22 game against Vancouver.
The 34th season is set to be another exciting year of hard-hitting action and growth for the National Lacrosse League. The league and teams look forward to providing fans with a thrilling season.
2019-20 National Lacrosse League Schedule
| | | | | | | | | |
| --- | --- | --- | --- | --- | --- | --- | --- | --- |
| GAME | WEEK | DATE | DAY | AWAY | HOME | LOCAL | EASTERN | ARENA |
| 1 | 1 | 11/29/19 | Fri | Saskatchewan | Colorado | 7:30PM | 9:30PM | Pepsi Center |
| 2 | 1 | 11/29/19 | Fri | Calgary | Vancouver | 7:00PM | 10:00PM | Rogers Arena |
| 3 | 1 | 11/30/19 | Sat | Georgia | Rochester | 7:00PM | 7:00PM | Blue Cross Arena |
| 4 | 2 | 12/07/19 | Sat | New York | Halifax | 7:00PM | 6:00PM | Scotiabank Centre |
| 5 | 2 | 12/07/19 | Sat | New England | Toronto | 7:00PM | 7:00PM | Scotiabank Arena |
| 6 | 2 | 12/07/19 | Sat | San Diego | Buffalo | 7:00PM | 7:00PM | KeyBank Center |
| 7 | 3 | 12/14/19 | Sat | Philadelphia | Georgia | 7:00PM | 7:00PM | Infinite Energy Arena |
| 8 | 3 | 12/14/19 | Sat | New England | Saskatchewan | 7:30PM | 8:30PM | Sasktel Centre |
| 9 | 3 | 12/14/19 | Sat | New York | Vancouver | 7:00PM | 10:00PM | Rogers Arena |
| 10 | 3 | 12/14/19 | Sat | Toronto | San Diego | 7:00PM | 10:00PM | Pechanga Arena San Diego |
| 11 | 4 | 12/21/19 | Sat | Rochester | Halifax | 7:00PM | 6:00PM | Scotiabank Centre |
| 12 | 4 | 12/21/19 | Sat | Colorado | Calgary | 7:30PM | 9:30PM | Scotiabank Saddledome |
| 13 | 5 | 12/27/19 | Fri | New York | New England | 7:30PM | 7:30PM | Mohegan Sun Arena |
| 14 | 5 | 12/27/19 | Fri | Calgary | San Diego | 7:00PM | 10:00PM | Pechanga Arena San Diego |
| 15 | 5 | 12/28/19 | Sat | Toronto | Rochester | 7:00PM | 7:00PM | Blue Cross Arena |
| 16 | 5 | 12/28/19 | Sat | Saskatchewan | New York | 7:30PM | 7:30PM | Nassau Coliseum |
| 17 | 5 | 12/28/19 | Sat | Colorado | Georgia | 7:00PM | 7:00PM | Infinite Energy Arena |
| 18 | 5 | 12/28/19 | Sat | Halifax | Buffalo | 7:00PM | 7:00PM | KeyBank Center |
| 19 | 5 | 12/28/19 | Sat | Philadelphia | Calgary | 8:00PM | 10:00PM | Scotiabank Saddledome |
| 20 | 5 | 12/29/19 | Sun | San Diego | Vancouver | 1:00PM | 4:00PM | Rogers Arena |
| 21 | 6 | 01/04/20 | Sat | Philadelphia | New York | 7:30PM | 7:30PM | Nassau Coliseum |
| 22 | 6 | 01/04/20 | Sat | Vancouver | Colorado | 7:30PM | 9:30PM | Pepsi Center |
| 23 | 7 | 01/10/20 | Fri | Vancouver | Philadelphia | 7:00PM | 7:00PM | Wells Fargo Center |
| 24 | 7 | 01/11/20 | Sat | Colorado | Halifax | 7:00PM | 6:00PM | Scotiabank Centre |
| 25 | 7 | 01/11/20 | Sat | Rochester | Toronto | 7:00PM | 7:00PM | Scotiabank Arena |
| 26 | 7 | 01/11/20 | Sat | Buffalo | Georgia | 7:00PM | 7:00PM | Infinite Energy Arena |
| 27 | 7 | 01/12/20 | Sun | Saskatchewan | San Diego | 1:00PM | 4:00PM | Pechanga Arena San Diego |
| 28 | 8 | 01/17/20 | Fri | Colorado | Vancouver | 7:00PM | 10:00PM | Rogers Arena |
| 29 | 8 | 01/18/20 | Sat | San Diego | Halifax | 7:00PM | 6:00PM | Scotiabank Centre |
| 30 | 8 | 01/18/20 | Sat | Calgary | Rochester | 7:00PM | 7:00PM | Blue Cross Arena |
| 31 | 8 | 01/18/20 | Sat | Philadelphia | New England | 7:00PM | 7:00PM | Mohegan Sun Arena |
| 32 | 8 | 01/18/20 | Sat | Toronto | Buffalo | 7:00PM | 7:00PM | KeyBank Center |
| 33 | 8 | 01/18/20 | Sat | Georgia | New York | 7:30PM | 7:30PM | Nassau Coliseum |
| 34 | 8 | 01/18/20 | Sat | Colorado | Saskatchewan | 7:30PM | 8:30PM | Sasktel Centre |
| 35 | 8 | 01/19/20 | Sun | Rochester | Philadelphia | 7:00PM | 7:00PM | Wells Fargo Center |
| 36 | 9 | 01/24/20 | Fri | New York | Philadelphia | 7:00PM | 7:00PM | Wells Fargo Center |
| 37 | 9 | 01/25/20 | Sat | San Diego | New York | 7:30PM | 7:30PM | Nassau Coliseum |
| 38 | 9 | 01/25/20 | Sat | Buffalo | Colorado | 7:30PM | 9:30PM | Pepsi Center |
| 39 | 9 | 01/25/20 | Sat | Halifax | Calgary | 7:30PM | 9:30PM | Scotiabank Saddledome |
| 40 | 9 | 01/26/20 | Sun | Georgia | New England | 1:00PM | 1:00PM | Mohegan Sun Arena |
| 41 | 10 | 01/31/20 | Fri | Georgia | Philadelphia | 7:00PM | 7:00PM | Wells Fargo Center |
| 42 | 10 | 01/31/20 | Fri | Halifax | Toronto | 7:30PM | 7:30PM | Scotiabank Arena |
| 43 | 10 | 01/31/20 | Fri | Rochester | Buffalo | 7:30PM | 7:30PM | KeyBank Center |
| 44 | 10 | 02/01/20 | Sat | Vancouver | New England | 7:00PM | 7:00PM | Mohegan Sun Arena |
| 45 | 10 | 02/01/20 | Sat | Colorado | San Diego | 7:00PM | 10:00PM | Loc TBA |
| 46 | 11 | 02/07/20 | Fri | Buffalo | Vancouver | 7:00PM | 10:00PM | Rogers Arena |
| 47 | 11 | 02/08/20 | Sat | Colorado | Saskatchewan | 7:30PM | 8:30PM | Sasktel Centre |
| 48 | 11 | 02/08/20 | Sat | New York | Calgary | 7:30PM | 9:30PM | Pepsi Center |
| 49 | 11 | 02/09/20 | Sun | Buffalo | Toronto | 3:00PM | 3:00PM | Scotiabank Arena |
| 50 | 11 | 02/09/20 | Sun | Vancouver | Rochester | 3:00PM | 3:00PM | Blue Cross Arena |
| 51 | 12 | 02/15/20 | Sat | San Diego | Colorado | 7:30PM | 9:30PM | Pepsi Center |
| 52 | 12 | 02/15/20 | Sat | Saskatchewan | Halifax | 7:00PM | 6:00PM | Scotiabank Centre |
| 53 | 12 | 02/15/20 | Sat | Vancouver | Toronto | 7:00PM | 7:00PM | Scotiabank Arena |
| 54 | 12 | 02/15/20 | Sat | New York | Georgia | 7:00PM | 7:00PM | Infinite Energy Arena |
| 55 | 12 | 02/15/20 | Sat | Philadelphia | Buffalo | 7:00PM | 7:00PM | KeyBank Center |
| 56 | 12 | 02/16/20 | Sun | Philadelphia | New England | 5:00PM | 5:00PM | Mohegan Sun Arena |
| 57 | 13 | 02/21/20 | Fri | Toronto | Halifax | 7:00PM | 6:00PM | Scotiabank Centre |
| 58 | 13 | 02/22/20 | Sat | Saskatchewan | Philadelphia | 7:00PM | 7:00PM | Wells Fargo Center |
| 59 | 13 | 02/22/20 | Sat | Rochester | New England | 7:00PM | 7:00PM | Mohegan Sun Arena |
| 60 | 13 | 02/22/20 | Sat | Vancouver | San Diego | 1:00PM | 4:00PM | Loc TBA |
| 61 | 13 | 02/22/20 | Sat | Calgary | Georgia | 7:00PM | 7:00PM | Infinite Energy Arena |
| 62 | 14 | 02/28/20 | Fri | New England | New York | 7:30PM | 7:30PM | Nassau Coliseum |
| 63 | 14 | 02/29/20 | Sat | New York | Rochester | 7:00PM | 7:00PM | Blue Cross Arena |
| 64 | 14 | 02/29/20 | Sat | Toronto | Saskatchewan | 7:30PM | 8:30PM | Sasktel Centre |
| 65 | 14 | 02/29/20 | Sat | Halifax | Buffalo | 7:00PM | 7:00PM | KeyBank Center |
| 66 | 14 | 02/29/20 | Sat | Philadelphia | Colorado | 7:30PM | 9:30PM | Pepsi Center |
| 67 | 14 | 02/29/20 | Sat | San Diego | Calgary | 7:30PM | 9:30PM | Scotiabank Saddledome |
| 68 | 14 | 02/29/20 | Sat | Georgia | Vancouver | 7:00PM | 10:00PM | Rogers Arena |
| 69 | 14 | 03/01/20 | Sun | Halifax | New England | 5:00PM | 5:00PM | Mohegan Sun Arena |
| 70 | 15 | 03/07/20 | Sat | New England | Philadelphia | 1:00PM | 1:00PM | Wells Fargo Center |
| 71 | 15 | 03/07/20 | Sat | Georgia | New York | 7:30PM | 7:30PM | Nassau Coliseum |
| 72 | 15 | 03/07/20 | Sat | Vancouver | Saskatchewan | 7:00PM | 8:00PM | Sasktel Centre |
| 73 | 15 | 03/07/20 | Sat | Rochester | San Diego | 7:30PM | 10:30PM | Pechanga Arena San Diego |
| 74 | 15 | 03/08/20 | Sun | Buffalo | Halifax | 4:00PM | 3:00PM | Scotiabank Centre |
| 75 | 15 | 03/08/20 | Sun | Calgary | Toronto | 3:00PM | 3:00PM | Scotiabank Arena |
| 76 | 15 | 03/08/20 | Sun | Philadelphia | Georgia | 4:00PM | 4:00PM | Infinite Energy Arena |
| 77 | 15 | 03/08/20 | Sun | Rochester | Colorado | 5:00PM | 7:00PM | Pepsi Center |
| 78 | 16 | 03/13/20 | Fri | Buffalo | Toronto | 7:30PM | 7:30PM | Scotiabank Arena |
| 79 | 16 | 03/13/20 | Fri | Saskatchewan | Calgary | 7:30PM | 9:30PM | Scotiabank Centre |
| 80 | 16 | 03/13/20 | Fri | San Diego | Vancouver | 7:00PM | 10:00PM | Rogers Arena |
| 81 | 16 | 03/14/20 | Sat | Halifax | Rochester | 7:00PM | 7:00PM | Blue Cross Arena |
| 82 | 16 | 03/14/20 | Sat | New England | Buffalo | 7:00PM | 7:00PM | KeyBank Center |
| 83 | 16 | 03/15/20 | Sun | Calgary | New England | 3:00PM | 3:00PM | Mohegan Sun Arena |
| 84 | 16 | 03/15/20 | Sun | New York | Philadelphia | 7:00PM | 7:00PM | Wells Fargo Center |
| 85 | 17 | 03/20/20 | Fri | Calgary | Colorado | 7:30PM | 9:30PM | Pepsi Center |
| 86 | 17 | 03/20/20 | Fri | New England | San Diego | 7:00PM | 10:00PM | Pechanga Arena San Diego |
| 87 | 17 | 03/20/20 | Fri | Georgia | Saskatchewan | 8:00PM | 10:00PM | Sasktel Centre |
| 88 | 18 | 03/27/20 | Fri | Colorado | Toronto | 7:30PM | 7:30PM | Scotiabank Arena |
| 89 | 18 | 03/27/20 | Fri | New England | Georgia | 7:30PM | 7:30PM | Infinite Energy Arena |
| 90 | 18 | 03/28/20 | Sat | San Diego | Philadelphia | 7:00PM | 7:00PM | Wells Fargo Center |
| 91 | 18 | 03/28/20 | Sat | Halifax | Rochester | 7:00PM | 7:00PM | Blue Cross Arena |
| 92 | 18 | 03/28/20 | Sat | Saskatchewan | Buffalo | 7:00PM | 7:00PM | KeyBank Center |
| 93 | 18 | 03/28/20 | Sat | Colorado | New York | 7:30PM | 7:30PM | Nassau Coliseum |
| 94 | 18 | 03/28/20 | Sat | Vancouver | Calgary | 7:30PM | 9:30PM | Scotiabank Saddledome |
| 95 | 19 | 04/03/20 | Fri | Buffalo | Calgary | 7:30PM | 9:30PM | Scotiabank Saddledome |
| 96 | 19 | 04/03/20 | Fri | Halifax | Vancouver | 7:00PM | 10:00PM | Rogers Arena |
| 97 | 19 | 04/04/20 | Sat | Toronto | Philadelphia | 7:00PM | 7:00PM | Wells Fargo Center |
| 98 | 19 | 04/04/20 | Sat | New England | Colorado | 7:30PM | 9:30PM | Pepsi Center |
| 99 | 19 | 04/04/20 | Sat | Rochester | Saskatchewan | 7:30PM | 9:30PM | Sasktel Centre |
| 100 | 19 | 04/04/20 | Sat | Georgia | San Diego | 7:00PM | 10:00PM | Pechanga Arena San Diego |
| 101 | 19 | 04/05/20 | Sun | Toronto | New York | 3:00PM | 3:00PM | Nassau Coliseum |
| 102 | 20 | 04/11/20 | Sat | New England | New York | 7:30PM | 7:30PM | Nassau Coliseum |
| 103 | 20 | 04/11/20 | Sat | Buffalo | Rochester | 7:00PM | 7:00PM | Blue Cross Arena |
| 104 | 20 | 04/11/20 | Sat | Toronto | Georgia | 7:00PM | 7:00PM | Infinite Energy Arena |
| 105 | 20 | 04/11/20 | Sat | San Diego | Saskatchewan | 7:30PM | 9:30PM | Sasktel Centre |
| 106 | 21 | 04/17/20 | Fri | Rochester | Toronto | 7:30PM | 7:30PM | Scotiabank Arena |
| 107 | 21 | 04/17/20 | Fri | Vancouver | Colorado | 7:30PM | 9:30PM | Pepsi Center |
| 108 | 21 | 04/17/20 | Fri | Saskatchewan | Calgary | 7:30PM | 9:30PM | Scotiabank Saddledome |
| 109 | 21 | 04/18/20 | Sat | Philadelphia | Halifax | 1:00PM | 12:00PM | Scotiabank Centre |
| 110 | 21 | 04/18/20 | Sat | Georgia | New England | 7:00PM | 7:00PM | Mohegan Sun Arena |
| 111 | 21 | 04/18/20 | Sat | New York | Buffalo | 7:00PM | 7:00PM | KeyBank Center |
| 112 | 21 | 04/18/20 | Sat | Calgary | Saskatchewan | 7:30PM | 9:30PM | Sasktel Centre |
| 113 | 21 | 04/19/20 | Sun | Halifax | Georgia | 5:00PM | 5:00PM | Infinite Energy Arena |
| 114 | 22 | 04/24/20 | Fri | Saskatchewan | Vancouver | 7:00PM | 10:00PM | Rogers Arena |
| 115 | 22 | 04/25/20 | Sat | Toronto | Halifax | 7:00PM | 6:00PM | Scotiabank Centre |
| 116 | 22 | 04/25/20 | Sat | Buffalo | Rochester | 7:00PM | 7:00PM | Blue Cross Arena |
| 117 | 22 | 04/25/20 | Sat | Calgary | San Diego | 7:00PM | 10:00PM | Pechanga Arena San Diego |
About the National Lacrosse League
The National Lacrosse League (NLL) is North America's premier professional lacrosse league.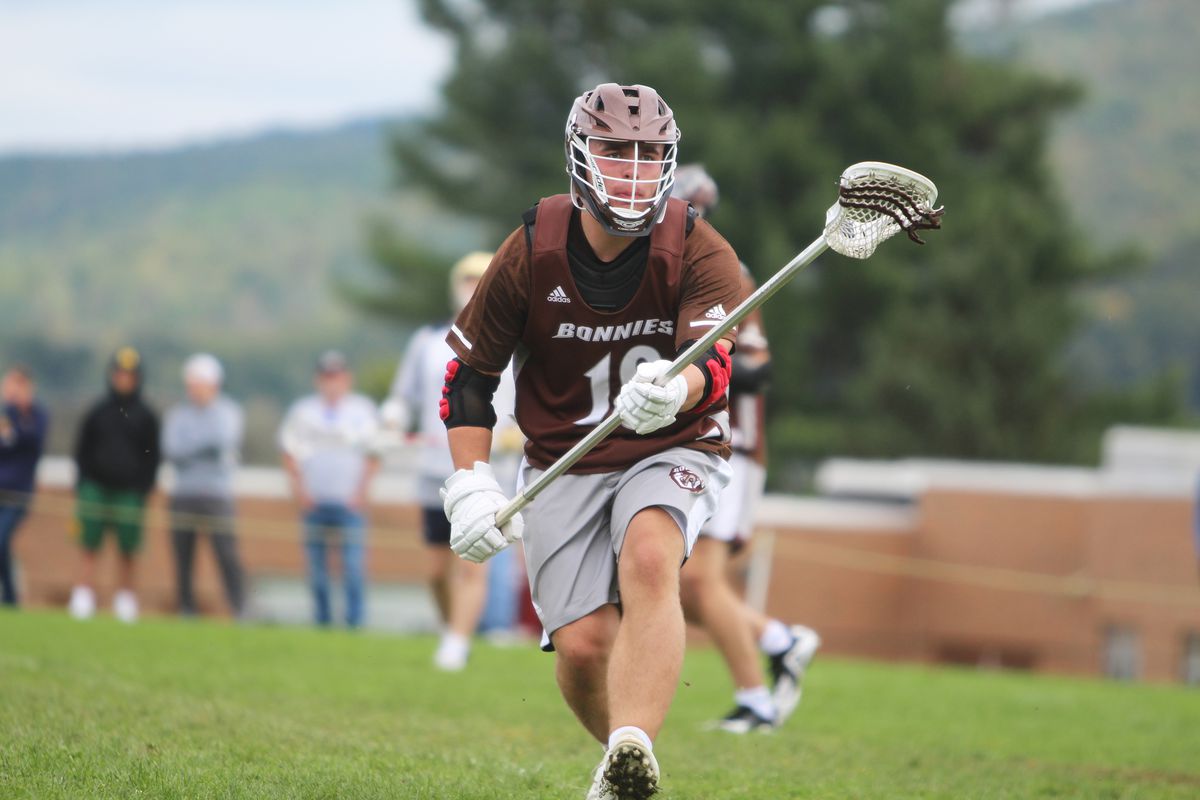 Founded in 1986, the NLL ranks third in average attendance for pro indoor sports worldwide, behind only the NHL and NBA. The League is comprised of 13 franchises across the United States and Canada: Buffalo Bandits, Calgary Roughnecks, Colorado Mammoth, Georgia Swarm, Halifax Thunderbirds, New England Black Wolves, New York Riptide, Philadelphia Wings, Rochester Knighthawks, San Diego Seals, Saskatchewan Rush, Toronto Rock, and Vancouver Warriors. For more information, visit NLL.com and find the NLL on Facebook, Instagram and Twitter.
2019 Premier Lacrosse League Season Review
Editor's Note: This is Part 1 of a four-part series reviewing the past year of men's professional field lacrosse. The introduction to the series was published yesterday, while today covers the 2019 Premier Lacrosse League season — its first year.
2019 Premier Lacrosse League Season Review
Intro
There is no doubt that the PLL made its presence known immediately upon its announcement. Its initial announcement was pretty simple as it was a big old list of names. But as you read through those names, it quickly became an exercise in identifying who was NOT there more than who was. This was an excellent move because it immediately made fans think about player combinations and come up with their own teams before teams actually existed.
Once that announcement happened, there was a steady stream of news with coaches, teams, dates, venues, a draft, uniforms, sponsors and so on. Each little snippet of news provided the chance to piece together one more piece of the puzzle. This allowed the league to stay relevant in the collective lacrosse world's consciousness from the first day through the first game.
The Teams
The 2019 Premier Lacrosse League season — its first season — consisted of six teams: Chaos, Atlas, Whipsnakes, Archers, Redwoods and Chrome. The names and logos certainly created a very big love-hate divide when they first came out, but for me, the biggest question was how players would be grouped together. Given that the PLL was not moving towards a weekday practice model like in the NLL, relying on existing relationships and familiarity between players would be crucial. What wound up happening was a grouping of players by a combination of MLL teams, college teams and coaching connections. Chaos seemed to be the home for most of the Canadian players or players with a box lacrosse background. Atlas was mostly former Hopkins and New York Lizards players. Whipsnakes LC was centered around the University of Maryland, Redwoods was focused on Notre Dame grads, Archers LC was all about the Ohio Machine and Atlanta Blaze while Chrome was based on the Dallas Rattlers and Duke University. These trends were certainly not absolute, but big portions of these rosters were already VERY familiar through this tactic. Did it work? Mostly.
It was an interesting twist that the two teams who played for the PLL championship at the end of the season were the two with the highest contingent of players with a common college background. But if past experience was an indicator of future outcomes, then it would have made much more sense that Chrome should have been significantly better than it was. In the effort to just attract new fans, the decision to group players in this way allowed for instant identities. If you were a fan of any of the major college teams, you could probably find an equivalent PLL team.
The Fist PLL Season
In terms of the season, it actually turned out to be as faced-paced and competitive as its founders had hoped. While the Whipsnakes eventually won it all over the Redwoods, even the worst team in the league, Chrome LC, was still competitive and won games. It also was interesting to see how teams adapted to the new rules. Teams like Chaos became 2-point shot machines as the smaller midfield area and 2-point arc meant players were within range almost immediately. This was all part of each team forming its own identity as the season went on as coaches slowly worked towards a more stable lineup. They had a long training camp to get initial impressions, but once the season started, most of the teams only had two or three players change week-to-week and the total roster count stayed relatively low.
The interesting twist for the end of the season was the playoff format. It was very important for the PLL to ensure every team had something to play for through the end. The worst team was not just given the top draft pick and so on. Every team also needed to have multiple playoff games, which actually is what sent Chaos home early despite being one of the smart picks to take it all home at the end of the season. The result of the round-robin season and the extended playoff format meant fans were afforded plenty of competitive lacrosse from start to finish.
Social
One of the biggest areas that the PLL made an impact this past season was in social media. Where this all started was the work over the past few years at The Lacrosse Network (TLN). The team that took over TLN after they were acquired by Whistle Sports is who is driving the current PLL social channels. TLN is where they worked on created engaged fans, what types of videos worked, what didn't and what people would share. This was pivotal in driving the two biggest metrics for social media these days — impressions and engagement. Strictly looking at follower counts fell by the wayside years ago. Impressions matter because it means your posts are going well beyond just your follower base. Engagement matters because it shows people want to be a part of the brand's conversation taking place.
These metrics were part of the PLL's news releases every week following their weekend of games. Tracking these over a season also lead me to some interesting finds. The league's impressions were at their highest at the beginning and end of the season. Its lows occurred in DC over the July 4th weekend when weather played a big role in dampening the weekend. Interactions (engagement) were only reported in the first few weeks at a rate of about 5% of total impressions. They also reported its views, which was usually around a million for the weekend, assuming it was across all its channels, accounts, and platforms. The peak in terms of views was definitely the Trevor Baptiste "That's Speed Boi" clip that currently sits at around 650,000 views through sharing by national outlets like Barstool and others.
What all of this social media counting means is that it is driving the league towards an influencer model. Advertisers want to know that the fans they are targeting are paying attention and want to consume the content. And to date, the fans absolutely do and are. The model that they are also following to generate these views is they generate a TON of content. With all of their full-time employees, interns and short term hires, the PLL may have had the largest media team in lacrosse — between all of the other media teams combined. When I was on-site at the PLL's opener in Gillette, it was already clear that this was a machine. They had an extensive back-office operation and an army of photographers and videographers capturing and posting big plays to social media immediately. Part of its model in having all this content is to make sure that anything that could be a highlight or great photo is captured so that it can be shared. Some are posted and forgotten, some find their way onto SportsCenter. But without the content existing in the first place, it's not possible.
The final use for the content is for the players. The PLL leverages a content management system, which allows for many more capabilities than just a big hard drive for photos. This is also something the NLL has recently begun to implement. But the value of a system like this is that as the media team is generating photos and videos for social, players can also find images they can use for their own accounts in a high turnaround fashion. They can finish a game, open their phone and immediately pick out a photo they want to summarize their thoughts on about the win, loss, venue or fans. And based on what we've seen so far, this has been turned out great for the players that decide to leverage it.
PLL Game Attendance
One of the issues that plagues every lacrosse league — and why it is perpetually labeled as a niche sport — is attendance. What drove attendance hawks crazy as well is that the league would only report "total" attendance figures for a weekend, not for individual games. The PLL also did not respond to a request to define what total attendance was or how it was calculated. The two high points in terms of attendance were the primetime games in Baltimore and Albany (not the entire weekend), which were both reported as sellouts. The photos of those stands confirmed that as those placed were PACKED. Total attendance for Baltimore was 16,701 and Albany was 12,522 for the weekend.
Where the PLL struggled and needs to focus on going into its second year is how to sustain attendance across all three games over two days. More people in seats mean more merchandise being bought, more concessions being consumed and more people sharing on social what they're doing. As good as the night time Baltimore game was, the game earlier in the day was comparatively empty. The Saturday crowd at Gillette was OK while the Sunday game also saw plenty of empty seats. The opening weekend actually saw over an announced 13,000 fans. But dwelling on Gillette and its opener can certainly be contrasted to the finals in Philadelphia which saw perhaps the best lacrosse crowd that stadium has hosted.
The end result was a very mixed story on attendance. If you are an optimist, you saw thousands of people in stadiums that had never hosted lacrosse to a national fan base. If you are a pessimist, you saw a lot of empty seats in oversized venues. The truth is certainly in the middle. There were good games and bad. But NBC Sports even said in an interview they hope to play in more of the smaller stadiums to broadcast a better environment. But they are only saying that because the event like Albany, Baltimore, and Philadelphia give them the numbers to aspire to regularly.
Business
Where the PLL is really trying to break ground is how it operates as a business. This is, of course, the most difficult to know what is playing out for sure. We have been able to learn small bits from various interviews the league has granted through Cheddar, Axios, Front Office Sports, Sports Illustrated and Bloomberg among others. The main thing we have learned about how the PLL operates is that they are following the "standard" startup model for funding rounds, it leverages its investor connections as much as possible and it is trying to offer its sponsors much more than just banners ads.
One of their most valuable partnerships was NBC Sports. The production value that the league was able to receive by being placed on TV screens, have lacrosse on NBC Prime so it wasn't just limited to cable subscribers and streamers and have a true lacrosse-specific production was incredible. Many of the things the league did were not in and of itself unique. But what was unique was doing everything all at once. SkyCam, live mics on players and coaches, cameras on the field, in-game interviews and a dedicated broadcast team all played a part. Even with the lower attendance numbers mentioned above, NBC worked to perfect camera angles so that even small crowds seemed large. Having the same broadcast team travel with the league allowed the PLL to avoid problems that plague the sport — announcers not familiar with every player on the field. Having such a large partnership has certainly been explored by other leagues, but the price tag is what has prevented it from having long-term traction.
The price tag brings me back to the previous point about investors. Being new is what has allowed the PLL to tap into some new and some old investors to the sport and allow it to experiment with so much at once. Being disruptive means it is trying a new way to run a league where social media is the driver and it can have sponsors like Gorilla Glass not just be a typical sponsor, but also make the championship trophy and insert themselves in players' social media feeds throughout the entire season. But more importantly, its shared investors allowed them to insert themselves into media channels that otherwise were not paying attention to lacrosse. One of its biggest links by far was Barstool Sports. Not only do the two groups share a common investor, but Barstool is an advisor and now apparently owns its newest team, the Waterdogs. From a business standpoint, this partnership makes a lot of sense. Barstool's engagement and its dedicated fanbase are what made it as big as it is. Barstool also has a built-in international group of fans to try to expose to the sport. It also happens to be one of, if not the most divisive media entities in sports.
Where the PLL needs to separate themselves from everyone else is how it can take social media and a growing sport to create a profitable enterprise. I listened to an interesting interview once with Lance Armstrong who was discussing the difficulties of building true professional cycling. The problem he described is that at the end of the day, team owners had nothing to show for it. There are no tangible assets outside of a few bikes. With the PLL's touring model this is even more exaggerated. As perpetual tenants with a traveling talent pool, it is forced to try and drive revenue in new ways. Selling out stadiums and having fans all over the country buy merchandise will be a big portion, but as you have seen from its work so far, its biggest play may be able to drive effective sponsorship return through its direct fans and through its players. After the inaugural 2019 Premier Lacrosse League season, they have things going in the right direction.
What are your thoughts or observations about the 2019 Premier Lacrosse League season? Share in the comments.
90,000 Major League Lacrosse season
Major League Lacrosse Season 19th
Sports season
The 2019 Major League Lacrosse Season marks the 19th Major League lacrosse season. The regular season began on Friday, May 31st and ended on Sunday, September 22nd. This was the first time the league had started its season after Memorial Day, allowing all collegiate draft players to play a full season. 2019 will also be the first time each team will play 16 games.Since 2012, the league has played on schedule with 14 games. In addition, the league has returned to a championship weekend format for the first time since 2013, instead of a two-week postseason. The championship weekend was held in Denver with two semi-final games on Friday, October. The 4th and 19th Steinfeld Cup took place at Dick Sporting Goods Park on October 6th on ESPN2.
For the third time in five years, the Denver Outlaws enter the season defending the Steinfeld Cup champions. They defeated the Dallas Rattlers 16–12 in a 2018 championship game in Charleston, South Carolina.
On April 1, the league announced that Charlotte Hounds, Florida Launch and Ohio Machine will not be participating in the 2019 season, Charlotte is set to return in 2021, and Florida and Ohio will wind up. The updated league schedule was released on April 3. There were just six teams in the league, the lowest since 2011.
Milestones and Events
September 17, 2018 – The League announces a 51% increase in the salary cap on in-game days, an expansion of the schedule from 14 to 16 games, and an expansion of the active squad of in-game days from 19 to 20 players.
October 1 – The league announces a season shift, stating that the league will begin the 2019 season on Friday, May 31, the weekend following Memorial Day and the NCAA Lacrosse Championships.
October 18 – The League announces plans for a complete rebranding. The most notable changes will be the new logo, replacing the one that has existed since the first season of the league. MLL also announced a rebranding, its official website (along with each team's website) will be redesigned. On November 14, MLL announced that it had selected a Troika to lead this process.

90,017 Nov 29 – Schedule published for 2019, highlighting 58 games on weekends versus 14 games on weekdays. In the release of the schedule, the league also announced that it will continue its partnership with ESPN in 2019. An updated schedule was posted on April 3 to reflect the league's cutbacks.

May 16, 2019 – Progressive Insurance announced as the League's Official Insurer.
May 25 – 44-year-old John Grant Jr., MLL's second-highest scorer and Denver Outlaws Assault Coordinator, announces that he will retire and change into the Outlaws in 2019.Grant Jr., last played with Machine in 2017, will play a unique role as coach.
June 8 – John Grant Jr. surpasses Paul Rabil's regular season and playoff record of 596 to reclaim the league's all-time top scorer title.
Jul 15 – Denver is announced as host city for the 2019 Championship Weekend. Peter Barton Stadium will host two semi-finals on 4 October, and Dick's Sporting Goods Park (home to Colorado Rapids MLS) will host Stage 19 of the Steinfeld Cup on Sunday 6 October.
July 28 – As maintenance begins at Grady Stadium, Blaze announces that they will play their last three home games at Atlanta Silverbacks Park in North Atlanta.
Aug 24 – John Grant Jr. becomes the all-time regular-season points leader with seven points, bringing the Outlaws to a 16-13 win over New York, ending a four-losing streak.
Stadium changes
Coaching changes
New York Lizards – BJ O'Hara has been announced as the new head coach of the Lizards after Joe Spallina transitioned into the front office role.O'Hara was the head coach of the Denver Outlaws, which have won three of their last five Steinfeld Cup games.
Denver Outlaws – While the Lizards announced O'Hara as their head coach, the Outlaws named Tony Seaman as their sixth head coach. Seaman was the general manager of Outlaws from 2012 to 2018.
Charlotte Hounds – Former player Joe Cummings was announced as the third head coach of the Hounds on 16 January. Cummings replaced Jim Stagnitt, who left Charlotte Hounds three years later on October 25.Stagnitta was the franchise's all-time wins leader (21) and led the team to its first and only winning season in 2016. However, the Hounds were one of the teams hit by the league cut on April 1.
Broadcast
Along with the release of the league schedule on November 29, 2018, MLL announced that it will continue its partnership with ESPN and Lax Sports Network for the 2019 season. ESPN + will be streaming the game of the week. The Annapolis All-Star Game will be streamed on ESPN2 and the 2019 Steinfeld Cup will be streamed on ESPNEWS.
On May 30, the league announced that the stadium will air 12 games and a weekly studio show.
On June 14, the league announced an expansion of its partnership with ESPN as ESPN Player will be streaming 18 games on an international streaming platform.
Teams
Team locations for MLL 2019 season
Leaderboard
Attendance
For the first time since 2011, the league's average attendance per game will rise. Half of the six teams will see attendance increase, although Denver Outlaws will hold the highest attendance record in team history.The Chesapeake Bayhawks will be the first unnamed Denver Outlaws attendance champion since the Boston Cannons in 2012 and will hit 16,124 in their last regular season game on September 21. Boston Cannons is up 9% and has announced two sales for its new home in Quincy, Massachusetts. Atlanta Blaze, despite the need to replace stadiums in the middle of the season, will see a slight increase in attendance for the first time in its young history.
Team
Total
Medium
+ Change
Chesapeake
57 165
7145

90,081 71%

Denver
46 497
5 812
-25%
New York
36 424
4.553
-3%
Dallas
33 485
4 185
-12%
Boston
32 696
4 087
9%
Atlanta
13 916
1.739
4%
League
220 183
4.587
25%
Collective project
On Saturday, March 9th in Charlotte, the NASCAR Hall of Fame, the league hosted a collegiate project.This was announced on January 23rd. Throw-in specialist Alex Woodall from Towson was first selected by Machine overall. Chesapeake Bayhawks is designed by one of the biggest names in college lacrosse, Pat Spencer with the seventh pick.
Recruitment Project
As the league shrinks to six teams almost a month after the collegiate draft, questions have been raised about what will happen to the players drafted by Charlotte, Florida and Ohio. On April 26, the league's remaining six teams were drafted for those varsity athletes drawn by the three disqualified teams and any other eligible NCAA elders.Best Choice Alex Woodall (selected by Ohio) was chosen by Blaze.
Draft dissipation
The league drafted on April 24 to accommodate the rosters of the three teams that were suspended earlier this month. Notable player moves include Ben Williams (throw-in / defense) heading to Atlanta, midfielder Nick Mariano signs Chesapeake Bayhawks, veteran midfielder Kevin Crowley and goalkeeper Austin Kout sign New York Lizards, and Dallas striker Bryce Wasserman returns home to the Rattlers….
All Star Game
The 2019 All-Star Game was held Saturday, July 27 at the Marine Corps Memorial Stadium in Annapolis, Maryland, home to the Chesapeake Bayhawks. It was broadcast on ESPN2. In the 19th edition of the game, players were invited to a contest by MLL fans and then assigned to teams called Fire and Ice. The team captains were Rob Pannell with BJ O'Hara as coach (Fire) and Lyle Thompson with Bill Warder as coach (Ice).Team Ice took the win thanks to a surprise overtime win for 21-year-old rookie Brendan on Sunday 16-15. Despite Team Fire's defeat, Fire's Dylan Molloy received the MVP award with a $ 10,000 check from sponsor New Balance. Molloy had 5 goals, 1 assist and 6 points.
Play Off
For the first time since 2013, the playoffs will be played in a Final Four format, with two semi-final matches on Friday 4 October and a championship game on Sunday 6 October.Four teams will advance to the postseason bracket. Denver was declared host city on July 15. Peter Barton Stadium will host two semi-final matches and Dick Sporting Goods Park will host the 19th Steinfeld Cup.
Semifinals
October 4
Peter Barton Stadium
Championship
October 6
Dick Sporting Goods Park
1
Chesapeake (OT)
14
4
Atlanta
13
1
Chesapeake
10
2
Denver
9
2
Denver
17
3
Boston
15
References
external link
90,000 In Canada, Svechnikov's lacrosse goal was recognized as the best of the season :: Hockey :: RBC Sport
On October 30, 2019, the Russian forward scored from outside the goal against the Calgary Flames
Read us at
news
news
Photo: Jaylynn Nash / Global Look Press
CBS broadcast Hockey Night in Canada, during which fans voted on social networks for the best goal of the National Hockey League (NHL) this season.The winner was the Russian forward of the Carolina Hurricanes Andrei Svechnikov.
The puck, which was eventually named the best, was scored by the 20-year-old striker against the Calgary Flames on October 30, 2019. As a result, the meeting ended with the victory of Svechnikov's team with a score of 2: 1.
On March 12, the NHL suspended the regular season due to the spread of coronavirus infection.The virus was found in four players, whose names were not disclosed. Two cases of infection were recorded in the Ottawa Senators, two more in the Colorado Avalanche. The media wrote that the league leadership is considering the possibility of holding playoff games in Grand Forks, North Dakota.
NHL players have chosen the best hockey players in the league
At the time of the pause, "Carolina" occupies the sixth line in the Eastern Conference with a difference of wins and losses of 38-25.The leader in the East is Boston Bruins (44-14). This season, Svechnikov took part in 68 NHL games, gaining 61 points on the "goal + pass" system (24 + 37). In total, the Russian striker, selected by Carolina in the 2018 draft under the overall second number, has 91 league games.
Author
Mikhail Konstantinov
★ Buick lacrosse 2019 price | Information
Prices for the luxury sedan Buick LaCrosse Avenir have been declassified.Feb 5 Here's the new 2019 Toyota Avalon Touring in one of four would have a higher starting price for Toyota's large sedan. that such good alternatives as the Buick LaCrosse and the Chrysler 300 … Buick is trying to revive sales of the LaCrosse sedan with help. General Motors will close seven of its factories in 2019. Photos of the 2020 Buick LaCrosse have leaked to the Chinese website. Prices are declassified. .. The updated Buick LaCrosse sedan is presented. No results were found for your search. Change search parameters View specifications.All New Used. Reset, 2019, 2018, 2017 … Buick Lacrosse prices and Buick LaCrosse reviews. Spacious interior and affordable price. 21.11. Updated sedan Buick LaCrosse: specifications have become known. 29.03. 2019 .. .. Buick is trying to revive sales of the LaCrosse sedan with help. 07 March 2019 19,577 views Along with Buick LaCrosse, sales of other GM models will cease in the United States: the Cadillac executive sedan. .. Buick all models Buick 2020: features, prices. 8 Nov 2017 The Buick LaCrosse sedan is the third model of the Avenir sub-brand.For comparison: prices for the Cadillac XTS are just starting at $ 46,000. .. GM has released a photo of the new Buick LaCrosse. Information section about the car Buick LaCrosse Buick Lacrosse car sale, reviews of car owners of the car, modifications ,. .. Buy Buick LaCrosse: The price of the new Buick LaCrosse. Buick LaCrosse Buick Lacrosse Russia: announcements, prices, catalog, photos, reviews General Motors will close seven of its factories in 2019. .. Buy Buick Lacrosse in Russia: selling Buick LaCrosse s.Car range 2020: prices, models, photos, dealers, In 2012 Buick releases hybrid modifications of the LaCrosse and. .. New items Buick 2019 2020 prices, equipment, photo. 8 Jan 2018 Sedan Information has appeared on the Internet regarding the prices of the luxury sedan LaCrosse Avenir. of Buick Encore 2020 will take place on Fri April 15 in Shanghai at 09:53 02 04 2019.
The Buick LaCrosse sedan is the third model of the Avenir sub-brand.RIA is easy to find, compare and buy used with mileage of any 2013 Ivano Frankovsk Buick LaCrosse 2019 in Kiev .. .. Buick LaCrosse Buick Lacrosse Sale, Prices, Reviews, Photos. Decision to discontinue production of the Volt from March 1 24 02 2019 at 09: 060 Avenir luxury sedan prices declassified In LaCrosse Avenir luxury sedan Buick is official. .. 2019 Avalon Touring: This is not your daddy's Toyota. Everything about the car: prices, specifications, photos, detailed Sedan Buick Lacrosse third generation, 2016–2019…. .. Buick LaCrosse review, configuration and prices in Russia, news. 26 March 2019 10203 views Prices for the restyling will be published shortly. Pre-styling Buick LaCrosse .. .. Buick LaCrosse model history, photos, prices. 3 Jul 2018 The sedan of the current generation debuted in 2015. The base 2019 Buick LaCrosse starts at. .. Buy Buick LaCrosse used: buy Buick LaCrosse. Private ads for the sale of Buick Lacrosse used new in Russia. Find out the cost of Buick LaCrosse buy with mileage on.Ozersk. December 31, 2019. Save search and receive notifications. VIN reports. Runs. .. Buick LaCrosse 3rd generation 2016 2020. 3 Jul 2018 The price of the base Buick LaCrosse 2019 model year starts at $ 29,570, which is equivalent to approximately 1,867,000 … an overview of all generations of Buick LaCrosse, history. Mar The updated Buick LaCrosse sedan has already gone on sale in China, where they ask for a car from 40 thousand on March 26, 2019 at 14:50 AUTO .. ​​.. Buy Buick Lacrosse in Vladivostok: Buick LaCrosse for sale.Options, modifications and prices, photos of cars Buick LaCrosse 3rd generation, Sedan .. .. The updated Buick LaCrosse will be released only in China. Private ads selling Buick Lacrosse used new ones in Vladivostok. Find out the cost and buy with mileage on. News of Buick LaCrosse General Motors will close seven of its factories in 2019.
Major League Lacrosse – Russian
When using text, please include a link to this page.
Major League Lacrosse (MLL) was the men's field lacrosse league in the United States. The league's first season took place in 2001, making the MLL the oldest professional field lacrosse league in North America. In the summer regular season, teams played 10 to 16 games. This is followed by a four-team playoff for the Steinfeld Trophy, named after founder Jake Steinfeld. The league peaked at 6,417 in 2011, with an average of 4,587 in 2019.
The league consists of the Chesapeake Bayhawks and New York Lizards (originally the Baltimore Bayhawks and Long Island Lizards), which competed in the first three matches of the championship, with the lizards winning two matches. Dam of Philadelphia returned to the league in 2020 after an 11-season hiatus. After moving from Bridgeport to Philadelphia, Barrage won three championships in four years from 2004 to 2007. Boston Cannons, the last of six charter franchises to retain their original name on the market, won their first championship in 2011.For most of the league's history, the Denver Outlaws were the only team west of the Mississippi to participate in the league's ambitious westward expansion in 2006. Owned by the Pat Bowlen family and the Denver Broncos, Les Miserables have been successful from the start, missing the postseason only once in 14 seasons and claiming three championships in ten appearances. The Connecticut Hammerheads – the league's youngest franchise – were scheduled to play at Rafferty Stadium near Bridgeport in 2020 before the COVID-19 pandemic led to a shorter quarantine season.

The final champions were the Boston Cannons, who defeated the Denver Outlaws at the Marine Corps Memorial Stadium in Annapolis, Maryland following the shortened 2020 COVID-19 season.
On December 16, 2020, the league announced a merger with the Lacrosse Premier League. At the time of the announcement, the 2020 MLL champion Boston Cannons has been declared the only team to continue playing in the 2021 season as PLL members. Their roster will be installed through a draft expansion and, following the PLL style, will be removed from the name "Boston", becoming the Cannons Lacrosse Club.
History
Foundation (2001-2005)
Major League Lacrosse was founded in 1999 by Jake Steinfeld, Dave Morrow and Tim Robertson. Steinfeld is the creator of the Body By Jake line of exercise equipment and videos. Morrow is a former American lacrosse player at Princeton and President of Warrior Sports. Tim Robertson is the son of televangelist Pat Robertson and former CEO of Family Channel.
Steinfeld was a former lacrosse player in Cortland State, NY, reading an article about Dave Morrow.After reading the article, Steinfeld couldn't believe that with a passion like lacrosse, there was no professional outdoor league, Take it Outside. MLL's official Gameday program Steinfeld said, "For years, America's top lacrosse peers have not had the opportunity to play in the professional outdoor league at the end of their collegiate careers." Those days ended with the creation of the Major League Lacrosse. " The
League held two separate drafts for six teams for the 2001 season.The first project took place in 2000 for postgraduate education players. The second project was held on June 1, 2001 in Baltimore, Maryland for players whose college eligibility expired in 2001. Ryan Mollett of Princeton was selected first overall by the Rochester Rattlers. In addition, three franchised players were assigned to each team prior to the initial draft. 90,175 MLL began playing in 2001 when six teams in the northeastern United States split into two divisions.The American Division included teams from Boston, Bridgeport, Connecticut, and on Long Island, the National Division included teams from Baltimore, New Jersey and Rochester. All teams belonged to a league that assigned three players to each team prior to the initial draft.
The first MLL match took place on June 7, 2001, when the Baltimore Bayhawks beat the Long Island Lizards 16-13 at Homewood Field in Baltimore, Maryland. Chris Turner scored the first goal in MLL history.
The first two years MLL played 14 matches in the regular season, then the schedule was reduced to 12 games. After their first year in the league's playoffs, the top teams in each division advanced to the semi-finals, with two wild card playoff spots going to the teams with the next best record, regardless of division.
In the first game of the MLL Championship, the Long Island Lizards defeated the Baltimore Bay Hawks 15-11 in September 2001. The game was played at John F. Kennedy Stadium in Bridgeport, Connecticut.Paul Gate was named the best player in the game.
Four of the first five championship games were between the Long Island Lizards and the Baltimore Hawks. The Lizards won titles in 2001 and 2003, and Bayhawks in 2002 and 2005. The recently relocated Philadelphia Dam beat the Boston Cannons 13-11 in the 2004 finals.
In 2003, New Balance became a founding member and main sponsor of MLL. New Balance founder and CEO Jim Davis was active in the league, including financial support.Davis still owns the Dallas Husky.
In 2005, Andrew Goldstein became the first American professional team sportsman to be openly gay during his playing career. Goldstein played for the Long Island Lizards goalkeeper team from 2005 to 2007, although he only appeared in two games in 2006.
Expansion and contraction (2006-2011)
ML added four teams for the 2006 season, bringing the league's number of teams to ten.Expansion markets were Los Angeles, Denver, Chicago and San Francisco, expanding the league across the country and into leading media markets. MILLE consolidated the original six teams into the Eastern Conference and placed new teams into the Western Conference. The
Los Angeles Riptide was owned by Anschutz Entertainment Group and played their home games at the Home Depot Center. Denver Broncos owner Pat Bowlen brought the Denver Outlaws to the NFL stadium in Mile High. Other new franchises were Chicago Machine and San Francisco Dragons.
Despite winning the 2006 and 2007 championships, Philadelphia has not attracted more than 2,500 fans to its games. So in 2008, Flurry tested new markets, playing all of its home games in five other cities – Cary, North Carolina Hillsboro, Oregon Irving, Texas St. Louis and Virginia Beach. In addition, the Barrage versus Cannons 'home' game was played in Boston.
At the end of the 2008 season, four teams – Los Angeles, New Jersey, Philadelphia and San Francisco – closed due to financial problems.Some of these teams suffered from poor attendance: San Francisco drew 2,808 per game and only 1,920 in New Jersey. This cut forced the remaining six teams to form one conference.
The Rochester Rattlers won the Steinfeld Cup in 2008 but, like Barrage, fought at the gate. At the start of the 2009 season, a new group of owners in Toronto bought the rights to the Rochester franchise. The Toronto Nationals inherited the team's staff and players, but the Rattlers' name and team colors were retained in Rochester to allow for a future team.The same group of players won another championship in 2009, playing for another team in another country. The
Chicago Machine played an entire 2010 season as a touring team, testing expansion markets for the league before deciding to move the franchise to Rochester and adopt the Rattlers name in 2011.
In 2010, the Bayhoks and the Lizards met for the fifth time in a championship match. The Bayhawks won 13-9, almost the same score as five years ago when they beat Long Island 15-9.The recently renamed Chesapeake Hawks won two more championships over the next three years — in 2012 and 2013. Their five Steinfeld Cup trophies are the largest in MLL history. 90,175 Peak league attendance in the 2011 season was 6,417 per game. Individual franchises had a wide range of local support. Denver leads in attendance, attracting 12,331 fans per game in 2011, while Hamilton, who relocated from Denver, had 1,214 people per game, one tenth of Denver's attendance.
LXM Pro Tour
At the end of 2009, Kyle Harrison, Scott Hochstadt, Craig Hochstadt, Xander Ritz and Max Ritz formed the LXM Pro Tour. The tour will feature two teams playing games across the country at special LXM Pro and youth events. The tour competed for MLL players, as the more famous league did not allow contract players to play in other professional lacrosse events.
On February 13, 2014, MLL announced a partnership with the LXM Pro Tour, a week after the league announced a new hardware deal with STX, the sponsor of one of the LXM Pro teams.The deal moved LXM into the MLL offseason and allowed players to participate in both MLL and LXM. However, since the announcement, LXM Pro did not make any tour stops.
South Trend (2012-2018)
In the early years of MLL, there were no teams in the southeast. In January 2011, Commissioner David Gross announced that North Carolina's Charlotte and Ohio's Columbus had received expansion teams for the 2012 season. The Ohio Machine and Charlotte Hounds opened the game in April 2012, with both teams missing the playoffs in their first season.With the expansion, the league grew to eight teams and expanded its schedule to fourteen matches.
In November 2013, Hamilton Nationals closed and an expansion franchise was awarded to the Florida Launch for the 2014 season. Launch inherited the Nationals lineup. Atlanta Blaze became the ninth MLL team in 2016. The Rattlers moved [again] from Rochester, NY in 2018 to Dallas, TX and started playing for the Dallas Rattlers in 2018.
Second reduction (2019-2020))
On April 1, 2019, just two months before the start of the season, the league announced that Charlotte Hounds, Florida Launch and Ohio Machine will not be playing in 2019. Although the Hounds have announced they will return in 2021 under a new owner. at the renovated Launch and Machine stadium were spectacular. The announcement lowered the league to six teams, the lowest number of teams since 2011, and meant that all remaining owners only owned one team. Jim Davis, owner of New Balance, owned Hounds, Launch and Machine, but now he only owns Dallas Rattlers.
Returning from a two-year retirement, 44-year-old John Grant Jr. broke the career point record for the 2019 season. Also in 2019, the husband saw his first target of a Japanese player, Kohta Kurashima, who is also the first Japanese-born player in JLL history. Rattlesnakes ceased activity after the 2019 season. and the staff and roster were transferred to an expansion team called the Connecticut Hammerheads. Atlanta Blaze also ceased operations after the 2019 season and was replaced by the resurrected Philadelphia Barrage.Due to the COVID-19 pandemic, the league announced that it will hold a week-long quarantine season in Annapolis at the Marine Corps Memorial Stadium without fans. Each team would play each other once (five games in total) before the four-team playoffs, as usual.
Merge PLL (2020)
On December 16, 2020, it was announced that MLL had agreed to merge all operations with the Lacrosse Premier League. Lacrosse Premier League Under this agreement, the leagues will operate as one under the "PLL" brand and model.In order to ensure an influx of players, the PLL is expanding the league to include its eighth touring team known as the Lacrosse Cannons Club, paying tribute to the 2020 MLL champions, the Boston Cannons. The roster of this new team will be defined in the expansion project until 2021, the details of which have not yet been announced.
Regulation
Major League Lacrosse Course 110 yards long and 60 yards wide. The 60 minute game is divided into four fifteen minute quarters with a 15 minute break at half time, plus several 10 minute gold scoring periods for regular games ending in a draw, unless one of the teams scores a goal that wins the game.Teams are required to dress twenty players, ten players at a time on the field. The MLL rules are based on the NCAA rules with various modifications. The most significant of these are: a two-point goal line from each goal, a 60-second hitting hour, the elimination of the restraining box and a dive permit. The watch's throw was originally 45 seconds and then changed to 60 seconds for the 2005 season. From the inception of the league until 2008, a limit of three long-rod defenders per team was imposed to help increase the number of goals scored.Since 2009, the league has complied with high school and college lacrosse rules and now allows four long clubs per team on the field at any given time. Each regular season match has 20 players.
Teams
Deadlines
Championship Games
The MLL championship match is currently played on a neutral court by the league's decision. Teams advance to the playoffs by finishing with one of the top four records during the regular season.Teams play in the semi-finals to determine who plays in the championship game.
Command performance
Italic indicates non-existent command
Project
Players are drafted annually in the Major League of Lacrosse. Collegiate players are drafted before the start of the league season. Only players who competed at the collegiate level and whose NCAA eligibility expired in the previous season are eligible for the draft. The exact date, place and number of rounds depend on the year.The MLL student player's latest project took place at the NASCAR Hall of Fame on March 8, 2019 in Charlotte, North Carolina. Throw-in specialist Alex Woodall of Towson was selected by the Ohio Machine first overall.
In addition, MILLER has an additional draft of players every offseason. The draft is being carried out with the aim of expanding the team's protected roster to a pre-season active roster of 40 players. If no players are selected, they are returned to the player pool.
Best Drafts
Attendance
Since 2006, total league attendance has ranged from 3,800 to 6,500 per game, peaking in 2011 and steadily declining to a record low in 2018.In the league, there has always been a big difference in attendance rates for different teams. Playing at Invesco Field on Mile High, the Denver Outlaws topped the league in attendance for all but one year of their existence. A large proportion of Denver's visitors play one game a year. The Outlaws have established a tradition of holding a Fourth of July game that has always attracted the largest singles attendance in the league. 31,644 people attended the game and then watched the fireworks in 2015. The Fourth of July game regularly attracts over 25,000 people.Aside from this special event, Denver is currently playing around 6,000 per game.
League Operations
The league is owned by Major League Lacrosse, LLC, which is controlled by the founders and six franchises. Founders – Steinfeld, Morrow, Robertson and Davis – control five of the 14 ownership interests (36%), nine franchises each have one ownership (7%). Davis owns two of the nine franchises and has stakes in two others.
Atlanta Blaze owner Peter Trematerra sued Major League Lacrosse, LLC, Commissioner Gross, Jim Davis and several companies controlled by the league's founders in April 2017.Trematerra claimed that Gross provided inaccurate information on the league's profitability in 2014 when Trematerra was considering buying an expansion franchise. The lawsuit also alleged that since the league, some of its main sponsors and the Lax sports network were controlled by the same people and organizations, the sponsorship and broadcasting rights were sold at below market prices.
In August 2017, MLL accidentally disclosed sensitive personal information to over 1,000 players, almost everyone who had ever played in a league or tried to play for a team.The information was stored in a single Excel spreadsheet that was linked to on the league's website throughout the day. It is not known if any player was subjected to identity theft as a result of the incident.
Headquarters –
Rutherford, New Jersey (1999-2001)
New Jersey (2001-2004)
Massachusetts (2004-2020)
Television
Fox Sports Network aired the games for the first two seasons, and then ESPN2 aired the weekly MLL game from 2003 to 2011.In 2012, ESPN2 broadcast three regular season matches, an All-Star Game, one semi-final and an MLL Championship match. MLL games have not regularly featured on ESPN2 since 2012 due to low ratings. Games continue to be streamed on ESPN3. CBS Sports Network has been streaming all-star matches and playoffs since 2013. MLL did not receive any money from these networks for these transactions.
In 2017, Lax Sports Network was granted exclusive rights to all 63 regular season games. Twitter streamed the semi-finals and CBS Sports Network broadcast the finals.
On April 1, 2019, the league announced that it had redeemed the broadcast rights from Lax Sports Network. It was unclear where each team would broadcast their games, although the Cannons announced on March 28 that NBC Sports Boston would be broadcasting all 16 of their games.
The day before the start of the 2019 season, the league announced that 12 games will be streaming at the Stadium and the network will air a weekly studio show.
Also in 2019, MLL renewed its partnership with the ESPN network. A weekly reportage was broadcast on ESPN +, and several games, including the league championship, were broadcast nationwide on ESPN2.MLL saw their largest television coverage in league history. The semi-finals and finals combined attracted 297 million viewers.
Big League Lacrosse will expand its relationship with ESPN for the 2020 season in a shortened version of COVID-19. All 18 games (including postseason) will be available on the ESPN family of networks, including ESPN +. ESPN2 will be streaming two games on Sunday, July 19th. A few days later, the partnership was expanded to TSN for Canadian viewers and ESPN Player to allow fans to watch games from over 130 countries.The championship game will be broadcast on ESPN's flagship station on Sunday 26 July.
Text on this page is based on translations of a page from Wikipedia Major League Lacrosse
Material used under a Creative Commons Attribution-Share-Alike License

90,000 Berkhamsted School is 2019 National Lacrosse Champion!
Berkhamsted 1 XII became the 2019 World High School Lacrosse Champion. The tournament, known as the pinnacle of the UK lacrosse calendar, took place in Aldershot on March 2-5.Seven teams from Berkhamsted competed against U13 and above, four teams advanced to the semi-finals and above.
In exceptional form throughout the tournament, Berkhamsted 1 XII reached the final with twelve straight wins. In the end, they beat Guildford 4-1 in the final to claim the coveted national title.
NSLC is the first XII National Lacrosse Champion ? pic.twitter.com/Fd2vBaQZY5

– Berkhamsted Sport (@BerkoSport) March 3, 2019
With two major lacrosse titles at the start of the season, 1st XII has earned an immense reputation.The team members also lifted the national trophy in 2015 (U13) and 2016 (U14) and reached the final in 2017.
English Lacrosse Award
In addition to the team's success, England Lacrosse named three Berkhamsted players as their four most valuable players to receive awards.
Defender – Emma Savage.
Midfielder – Eleanor Bruce.
The intruder is Bella Stroil.
All seven Berkhamsted lacrosse teams in the Nationals remained committed to rotating all 18 players throughout the competition.Players and parents alike celebrated a successful philosophy that prioritizes cohesion, camaraderie, and collaboration.
NSLC – U14A beat Queen Anne 6-5 in the final seconds to reach the Qtr Finals! #teamberko pic.twitter.com/f08fty5ij

– Berkhamsted Sport (@BerkoSport) March 5, 2019
The weight of anticipation is not in the team phase, as the girls worked through each game with focus and determination. Throughout the competition, the team demonstrated class, consistency and unrivaled chemistry.
Overall, it was a brilliant achievement that demonstrated the strength and depth of the Berkhamsted Lacrosse complex, which was attended by over 120 girls supported by a dedicated team of staff and parents.
Results
1 XII – Champions
2nd XII – Finalists
U15B – Semifinalists
U13A – Semifinalists
U15A – Quarterly Finalists
U14A – Quarterly Finalists
3rd XII – Last 16 years
Head of Lacrosse Asha Riley said, "That all of our lacrosse teams are performing so well at the Nationals this year and that both finals with our senior teams is a huge achievement for the school and a guarantee of future success."
Our U15Bs had a brilliant day – reaching the semifinals, where they almost lost to Bendendenden with a score of 3: 5. Congratulations girls! ?? #teamberko pic.twitter.com/ULt8T4XFV1

– Berkhamsted Sport (@BerkoSport) March 4, 2019
"It was fantastic to see the girls enjoying every moment of the game on the pitch. Despite the constantly bad weather and challenging conditions, the atmosphere among the players was extremely positive and supportive. The girls never stopped smiling and enjoying the scale of the event."
National Netballs
Berkhamsted hopes to have one weekend after the other with great sporting success. This Saturday, March 16, three Berkhamsted teams are competing in the national netball final. It is almost unprecedented that one school has triple representation in the final. Notably, many of the same students who competed in the lacrosse competition will now be looking to bring another trophy back to Berkhamsted – this time for netball.
90,000 Save Askarov, Shumakov's lacrosse goal and other highlights
The most spectacular episodes of the month are in our selection.
The most spectacular episodes of the month are in our selection.
Sergey Shumakov's Lacrosse Goal
In the 13th season of the KHL, we have already seen a lot of spectacular goals.Perhaps the best of them was Sergei Shumakov, who threw in the Michigan style. The 28-year-old striker first tried to pull off this trick in the match against Dynamo, but it was unsuccessful. But the Amur players were not ready for lacrosse. By the way, Shumakov scored in the same way in the 2019 playoffs. Then Ak Bars suffered.
Vanguard – Ak Bars. 5: 0. Sergey Shumakov
Shumakov's goals are often gorgeous. At the end of the month, the KHL included in the top 3 two moments at once with the participation of Sergey. The lacrosse goal deservedly took the first place, and the third place was taken by the cool combination of Avangard, which was completed by Shumakov.
Vanguard – Jokerit. 2: 2. Sergey Shumakov
Julius Gudacek – Showman of the Month
Last season, Spartak goalkeeper Julius Gudacek regularly entertained the audience with post-match shows. In this championship, the Slovak did not give up performances. After defeating Cupid, Gudachek performed an acrobatic sketch.
https://www.instagram.com/p/CFoWovfHPA2/
Phenomenal Save Askarov
Goalkeepers did their best and made some impressive saves for the September highlights.So, Shimon Grubets from Kunlun played an excellent match against Avangard, reflecting 56 shots. In one of the episodes, the Czech incomprehensibly stopped the puck on the ribbon. But the team lost anyway.
Vanguard – Kunlun Red Star – 3: 1. Goals and Highlights
SKA goalkeeper Yaroslav Askarov issued the first shutout in the KHL in September. It happened in the match against Spartak. That evening, the 18-year-old goalkeeper repeatedly rescued his partners, and also corrected his own flaws. Below is his great save, which was voted the best in September.Here Askarov made a mistake at first, but then parried the throw in the split.
https://twitter.com/khl/status/1306
5806731265
Fair Play of the Month: Golyshev canceled the opponent's penalty
An unusual episode took place in the Siberia – Avtomobilist match. With the score 3: 2, the judges almost left the Siberians three together, removing Vitaly Menshikov. But the defender did not have to serve the penalty: Anatoly Golyshev acted like a gentleman and said that he stepped on the puck himself, and there was no violation.
https: // www.instagram.com/p/CFsBJI7qhPW/
After the match, the head coach of Siberia, Nikolai Zavarukhin, and Vitaly Menshikov himself noted that they had never done such things before in their careers.
Oleg Evenko – tough guy of the month in the KHL
Traktor's overall defender has fought more often than others in the current KHL season. As a rule, his fights are spectacular. For example, in 2019, Evenko hacked to death with tough guy Alexander Svitov. They did not succeed in identifying the winner then, since the judges intervened prematurely.In this championship, Oleg sparred twice. He knocked down Alexei Semenov from Salavat with one blow.
https://www.instagram.com/p/CFhnO-_KN5d/
Vityaz forward Artem Ivanyuzhenkov lasted longer, but still could not cope with the two-meter Belarusian.
Syateri missed a curious puck
There were also enough curious moments. This is how Isaac Walitsky from Vityaz tried to change.
https://www.instagram.com/p/CFg8X3cK3ui/
Dynamo Moscow got lucky with a rebound.From the head of Dmitry Yashkin, the puck flew into the goal.
https://www.instagram.com/p/CFXowY3oOri/
And the goalkeeper of "Siberia" Harry Sateri, on the contrary, was prevented by an unsuccessful rebound. After Belov's throw, the puck hit the side, and flew from him into Syateri's skate. The curious goal was victorious.
Siberia – SKA. 4: 5. Anton Belov
"Melnitsa" by Gurkin – the best hit of the month
Spectacular hits are an integral part of hockey. Last month, KHL players performed strength moves for all tastes. Rob Klinkhammer sent Traktor's defender to the bench.
Дружелюбный Роб приглашает игрока «Трактора» в гости 😅🔥

📽@khl pic.twitter.com/g8wX8skGij

— ХК Динамо-Минск | HC Dinamo Minsk (@hcdinamoby) September 28, 2020
Andrei Zubarev and Efim Gurkin used the "mill" against Dmitry Yashkin and Pavel Dedunov, respectively. By the way, the KHL named Gurkina's hit the best in September.
https://www.instagram.com/p/CEsxLPmlhJP/
Even the goalkeeper was noted in this nomination. Mikhail Berdin powerfully hit Alexander Sharov, but then the judges issued a two-minute fine to the SKA newcomer.
https://www.instagram.com/p/CFw71KjhWbj/
Read also:
90,000 Highlights of the season
We recall all the most interesting things that made Ugra fans rejoice
"We turned it off at the most interesting place.But health is more important! " This is how one can characterize the current season of the Higher Hockey League, including for HC "Ugra". The coronavirus pandemic has made adjustments to all areas of our lives – and our favorite puck game is no exception. Nevertheless, we have something to remember, something to rejoice for and whom to praise, what to admire and what to scroll through our heads over and over again.
New steering

Before the start of the season, the club was headed by Vadim Epanchintsev, who had previously led Spartak Moscow to the Gagarin Cup playoffs for the first time in 7 years.In addition to the new coaching staff, which included head coach Viktor Kostyuchenok, coach Yevgeny Federov, goalkeeping coach Artem Yatskevich and video coach Ignat Savenok, the team was joined by a number of skilled hockey players with serious playing baggage behind them. The supporters took these changes with great enthusiasm, placing new hope on the new coach!
However, as we know, only the result of the team could testify to the effectiveness of the changes. And he was not long in coming.
Record series

From September 17 to October 29, "Ugra" won 15 victories in a row in the regular season, setting a club record.Of course, many victories were not easy for the ice squad. 11 out of 15 meetings ended with just one goal difference. The results could not leave indifferent the residents of the city. This is evidenced by statistics. This season, Ugra citizens began to visit the games of their favorite club more often.
Goal-masterpiece!
As a tough sniper, Kirill Pilipenko, the champion of the 2017 Universiade in the Russian national team, showed himself well in the first part of the season. In 32 games for Ugra, he chalked up 19 goals.True, in the course of the season, the hammer-in striker went to the KHL for promotion, but one of his goals can be inscribed in golden letters in the goals-masterpieces of the "mammoths" of all time. Pilipenko on November 2, in an incredibly dramatic match with the Zauralie team in Kurgan, once again showed that hockey in the VHL is in no way inferior to the main leagues of the planet in terms of entertainment. His lacrosse goal can be watched endlessly! This is the second time in the form of "Ugra", when Kirill perfectly performed this feint, which we often call Mikael Granlund's goal, and in the west "Michigan" and "lacrosse".
It is noteworthy that a few days earlier in the NHL, for the first time in more than 100 years of history, a puck was thrown in a similar way, the author of which was Andrei Svechnikov.
Because we are a team. Goalkeeper
Goalkeepers are a separate chapter of the season for Ugra. At the start, Konstantin Volkov appeared more often at the gate. Konstantin – the master of the puck – more than once won a victory for the team in tense confrontations, when the formation was going on and the "magic of teamwork" took place among the hockey players of the roster.Then it was Evgeny Ivannikov's turn to shine. According to the results of the regular season, he has five rusks in his piggy bank, his reflected throws ratio was 93.5%, and his reliability indicator was 1.55 (the fifth result in the league). In the playoffs, Yevgeny also continued to work as an impregnable Ugra wall. As a result – three clean sheets!
Protect yourself, sir!
Maxim Verevkin became the best defender of the season in terms of points scored. Having moved to the camp of "green-blue-whites" before the start of the championship from Tyumen "Rubin", he perfectly joined the team.During the regular season, he gave 19 accurate passes and threw one goal. The favorite of Ugra fans, Andrei Churkin, became the team's most throwing defender, appeared on the ice in 53 out of 54 regular season meetings and earned a plus 11 rating. Better only with the team captain, the most experienced Pavel Valentko – "plus 12". Despite the fact that Pavel missed 21 regular season games (alas, injuries) because of his selfless play on the ice, he became the most goalscorer of Ugra, having completed 5 goals. The young, but ambitious Sergei Telegin has also proven himself quite well.During the season, he even wore a jersey for the country's youth national team at a tournament in Canada.
Forwards ok
According to the results of the regular season, Alexander Akmaldinov became the best sniper in the team. The forward chalked up 14 successful shots. Dmitry Arsenyuk showed his striking qualities, gaining 31 points according to the "goal + pass" system. Pavel Makhanovsky became the most useful in the power play, scoring 5 goals to the opponent, and Anton Berlev had no equal in the "winning goals" component.