The edge lacrosse: EDGE Training Academy
WOMEN
We are excited to introduce a brand-new offering for our women's program, Women's Academy. This has been a few years in the making, our vision is to provide female players the opportunity to enhance their lacrosse training and development in a year long program.
The Women's Academy program is modelled after our Men's Academy that has brought our men's training, development, and recruitment to new heights. The Academy program is designed to offer training and fitness for members locally here in the GTA and provide them elite level coaching and development and outfit the team with uniforms and apparel. We will have two teams in the women's academy, Women's Varsity (U19/U17) and Women's JV (U15/U13).
Training Schedule

Below you will find a summary of our 2020 – 2021 training schedule. We will be finalizing the team schedule for fall in the next few days. Our winter and spring-summer schedule will be finalized in the early Fall.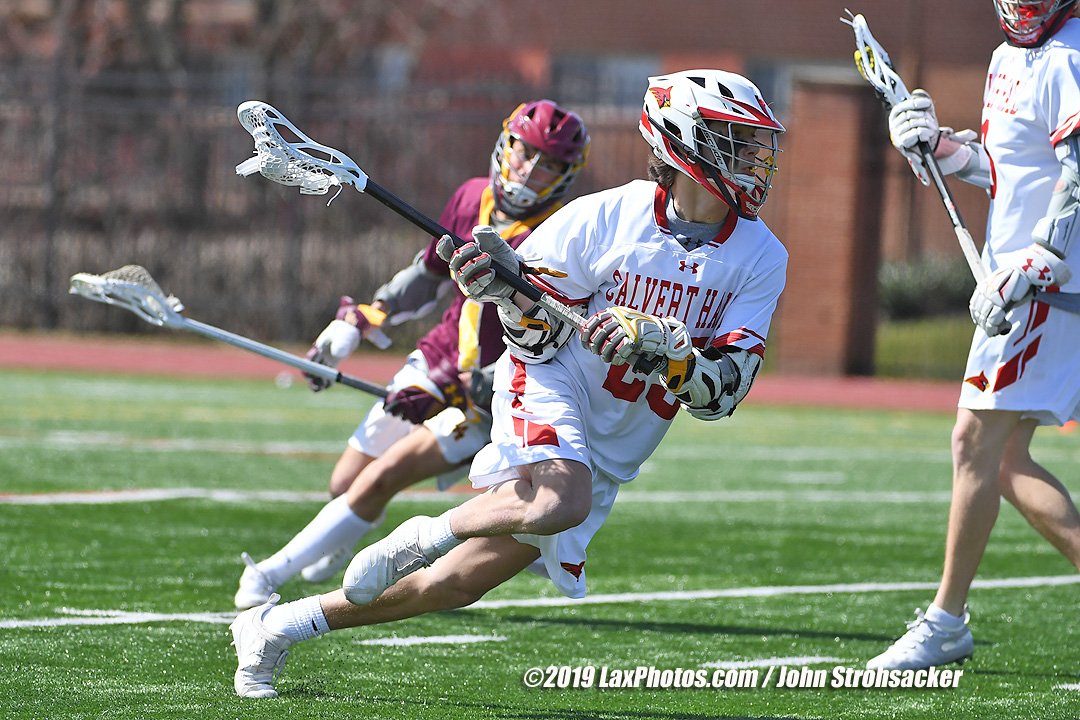 Fall – September 16 – December 12
Monday 8-9pm – Lacrosse Training – OSHAWA – Monday is an optional EAST END training for players that can make it
Wednesday 7-9pm – Lacrosse Training – MISSISSAUGA

Saturday 1-230pm – Lacrosse Training – MISSISSAUGA

Sundays Nov 7 – Dec 12 (INDOORS) – VAUGHAN
Fall Scrimmages

We are looking at finalizing a few local scrimmages and exhibitions with local clubs and schools for our women's team. These events will be filmed to provide highlights and video to college coaches.
Fall Events
Top Prospects will be an individual based event Sept 25-27 featuring the Top 40 2022 players with guest coaches, a college coaching panel, combine and skills testing component streamed on LSN

The Hill is hosting an event Oct 31, Nov 1 and we will be attending

USA Travel

We are still reviewing the possibility of US travel events for the U19 girls. Recruiting events will open in November and have traditionally been a big part of women's exposure and recruitment.

We will discuss this at length with the team and families and determine whether it is safe to travel
Winter – January 16 – April 24
We will offer a 15 week women's winter training program. 2 hours a week indoors.
Spring – May 1st – June 5th
8 week Spring training May 1st  – June 19th. Teams will train 2 hours each week in preparation for summer recruiting events. Training will take place on weekends and possible weeknight, dependant on OWFL and HS schedules
Total Field Hour Summary
| | | | | |
| --- | --- | --- | --- | --- |
| Fall – Sept 15 – Dec 12 | Time | Duration | # of Weeks | Total |
| Varsity / JV – Monday | 8-9pm | 1 | 6 | 6 |
| Varsity / JV – Wednesday | 7-9pm | 2 | 7 | 14 |
| Varsity / JV – Saturday | 1-230pm | 1. 5 | 7 | 10.5 |
| SUNDAYS Nov 7 – Dec 12 | 1-3pm | 2 | 6 | 12 |
|   |   |   |   |   |
| Winter Jan 16 – April 24 |   |   |   |   |
| Varsity / JV – Sunday | 1-3pm | 2 | 15 | 30 |
|   |   |   |   |   |
| Spring May 1 – June 5 |   |   |   |   |
| Varsity / JV – Tues/Sat | TBC | 2 | 8 | 16 |
|   |   |   |   |   |
| TOTAL TRAINING |   |   |   | 82. 5 hours |
Summer Events
Provided it is safe to travel, the team will travel 1-2x high profile recruiting events during the summer months. These events will provide our members with access to the most prestigious and competitive recruiting events where our members will receive top level exposure to college coaches

We will identify events that will not conflict with OWFL scheduling and league play
Apparel and Equipment Deliverables
Practice Reversible

Team Hoodie

Team Jacket

Team Sweatpants

Short sleeve shooting shirt

Long sleeve shooting shirt

Backpack
The apparel and equipment package is included in the FULL SEASON ENROLMENT.
For players who only participate in individual seasons (Fall, Winter, Spring), the apparel will be an optional purchase through the team store.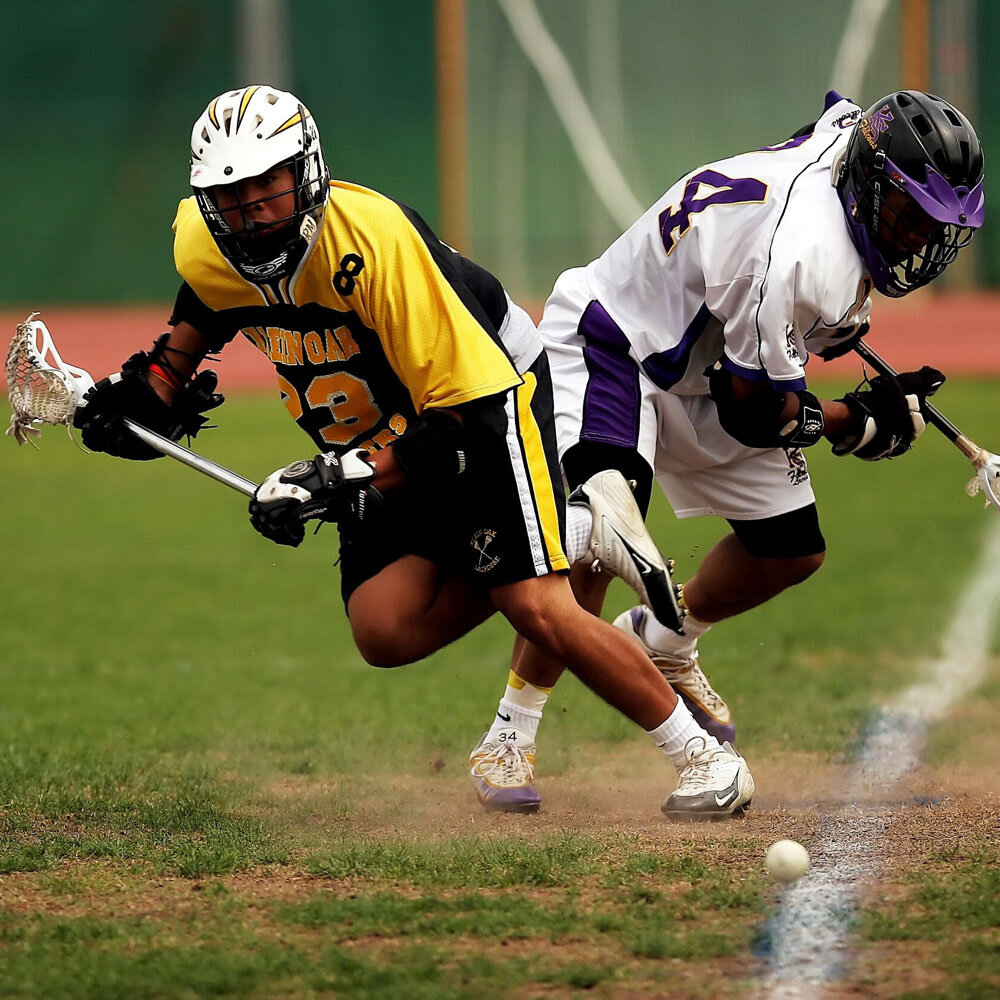 A total retail value of $400.
2020-2021 Fee Structure
Women's Varsity Academy
Full Season Enrolment – $2500

Fall + Winter + Spring – INCLUDES APPAREL, RECRUITING SUPPORT and FILM
Payment Installments:

50% Sept 20

25% Nov 1st

25% Feb 1st
Individual Season Enrolment

For players who would prefer to enrol for individual seasons based on their availability.
Fall Only Enrolment – $1095
Winter Only Enrolment – $900
Spring Only Enrolment – $480
*individual season registration does NOT include apparel*
Included in fees:
All 2020 – 2021 lacrosse training hours and fitness

Coaches training hours and fees

Film from local events, scrimmages, and US events (VARSITY TEAM ACADEMY)

Team Recruiting Seminar (VARSITY TEAM ACADEMY)

1 on 1 recruiting support and meetings  (VARSITY TEAM ACADEMY)

Fitness testing and reporting

Player report cards (2x season)

Team management

Website hosting

Program supplies
Not Included in Fees:
This year, with travel not guaranteed, we have lowered the enrolment fee and removed the coaches travel budget and coaching stipend.

In the event of travel this fall or 2021 summer. These costs will be added to the tournament budget by the team manager

Tournament Fees – tournament fees are paid equally by attending players

Top Prospects Showcase

2021 All Canada Games
Registration
Please complete this google form to secure your daughter's position in the 2020-2021 program:
https://forms.gle/m1tTZ3A5Q2wGTje18
Yours in Lacrosse,
Troyhann Santos – [email protected]

Alan Tsang – [email protected]

Stuart Brown – [email protected]
CHILL Chesapeake Indoor Lax League | Stevensville, MD
Updated 11/23
Do players receive a uniform for participating?
    Yes. 
Does the league have a champion at the end of the season?
    Yes. Each division plays for a championship provided there are 4 or more teams in a division.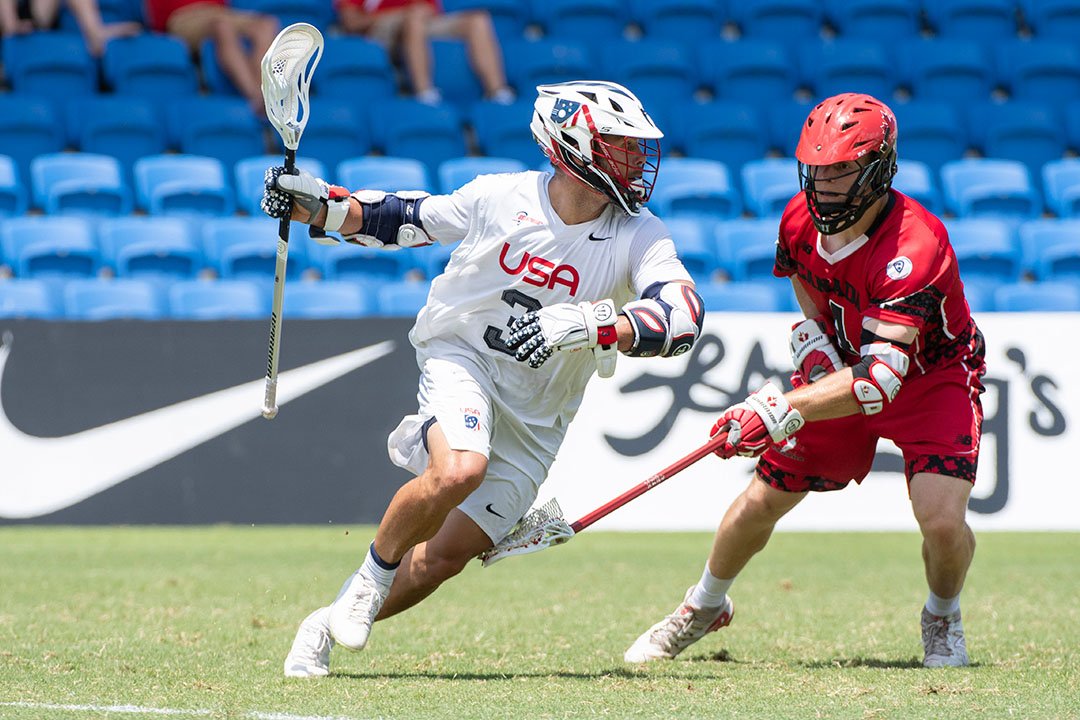 ​
Does the facility get cleaned frequently?
    Yes, during league play we have staff continuously on site ensuring the environment is safe for play. A minimum of a daily application of full facility disinfectant will be applied. If the present threat is elevated, there will be more than one completed per day. 
​
Will visitors be checked for fever?
    We are equipped with infrared no touch thermometer and will check temperatures upon arrival.
​
Will players be required to wear a mask?
    Yes, everyone should be wearing a mask/face shield at all times. Here are the masks we recommend for youth, adult, and general use.
​
Will you have restrictions on spectators?
    We will not be allowing in-person spectators due to health guidelines, however we will be streaming the league for all to watch via Facebook live on The Edge Arena page!
​
Will players be able to stay in the building between games?
    Yes, there will be a designated area for players to stage between games.

If health guidelines restrict league play how do you plan to adjust?
    We will either modify the style of play to limit person to person exposure OR push back the league start date from the start of December to the start of January.  
If the league is shut down due to COVID related closures, will we issue refunds?
    Our plan is to only process player deposits as non-refundable. If you reserve your spot with the Player or Team deposit and pay in full at the start of the season and the season gets cancelled before week 5, you would receive a pro-rated refund for the unplayed part of the season. Once week 5 games are played, we will not offer any refunds. 
Edge Lacrosse | ConnectLAX
Edge Lacrosse | ConnectLAX
Microsoft has stopped supporting Internet Explorer in favor of Edge, and thus we've stopped supporting it as well. Please use Edge or other browsers such as Chrome, Firefox or Safari to safely access our platform.


Thank you.
You may be using an out-of-date browser. Please make sure your browser is up-to-date, and use a supported browser such as Microsoft Edge, Chrome, Firefox, or Safari. Thank you.
Since 2006, we have been working with many of Ontario's top lacrosse players to help them get to the NCAA. No other club program in Canada has the proven track record of success that we do. Year after year, we consistently help more kids secure scholarships than any other club program in Canada. Often, our results are more than all other Ontario club programs combined. With nearly 300 recruits since 2006, our results are undeniable. If you are considering another club program, ask them for a list of commits, you are investing your time, money and travel, you want to ensure the end goal aligns with your son or daughters.

The EDGE brand has established itself as teams of elite Ontario students-athletes.

Coaches and recruiters from NCAA programs follow and evaluate players from EDGE teams more than any other Canadian club program. Coaches have come to value the training and coaching we provide our members and consistently are looking for EDGE players for their programs.

With the success of Canadian lacrosse players in the NCAA, every NCAA program is looking to add a Canadian lacrosse player to their team.
18 Players
3 Players
2 Players
1 Players
9 Players
20 Players
18 Players
29 Players
15 Players
11 Players
2021

 
 

HS

Hometown

Position(s)

Braedon Saris

Culver Academies
Burlington, ON
Att, Mid
 

2020

 
 

HS

Hometown

Position(s)

Braydan Walker

Cushing Academy
Ancaster, ON
Att

Colby Rogers

East Islip High School.
Great River, NY
Mid, Faceoff

Josh Fairey

The Hill Academy
Guelph, ON
Def, LSM

Johnathan Peshko

St. Michaels
Toronto, ON
Mid

Hudson Thomson

St.Michaels college school
toronto, ON
Att, Mid

Garet McMahon

New Lowell, ON
Mid, Faceoff

Ryan Essensa

Culver Military Academy
Toronto, ON
Mid

David Anderson

Culver Academy
Culver, IN
Att, Mid, Faceoff, Draw

Andrew Dalton

Saint Michael's College School
Toronto, ON
Mid

Brock Haley

Edge lacrosse
Brooklin , ON
Att

Dougie Crawford

Everest Academy
Keswick, ON
Att, Def, LSM
 

2019

 
 

HS

Hometown

Position(s)

James Turco

The Hill Academy
Woodbury, NY
Faceoff

Luke Robinson

Dr. Frank J. Hayden
Burlington, ON
Att, Mid

Josh Gamble

Bishop Reding Catholic Secondary School
Milton, ON
Goal

Zachary Galovich

Seneca Valley High School
Harmony, PA
Def
 

2018

 
 

HS

Hometown

Position(s)

Matt Shand

Whitby , ON
Att, Mid

Zack Deaken

Orangeville , ON
Att, Mid

Gareth Haigh

Etobicoke Collegiate Institute
Toronto, ON
Goal
View @edgelacrosse on Instagram
Winners Edge Lacrosse
COVID MITIGATION PROTOCOLS CHANGE NOTICE
On the afternoon of 11/17, the PA Dept of Health released new mask guidelines that can be viewed here.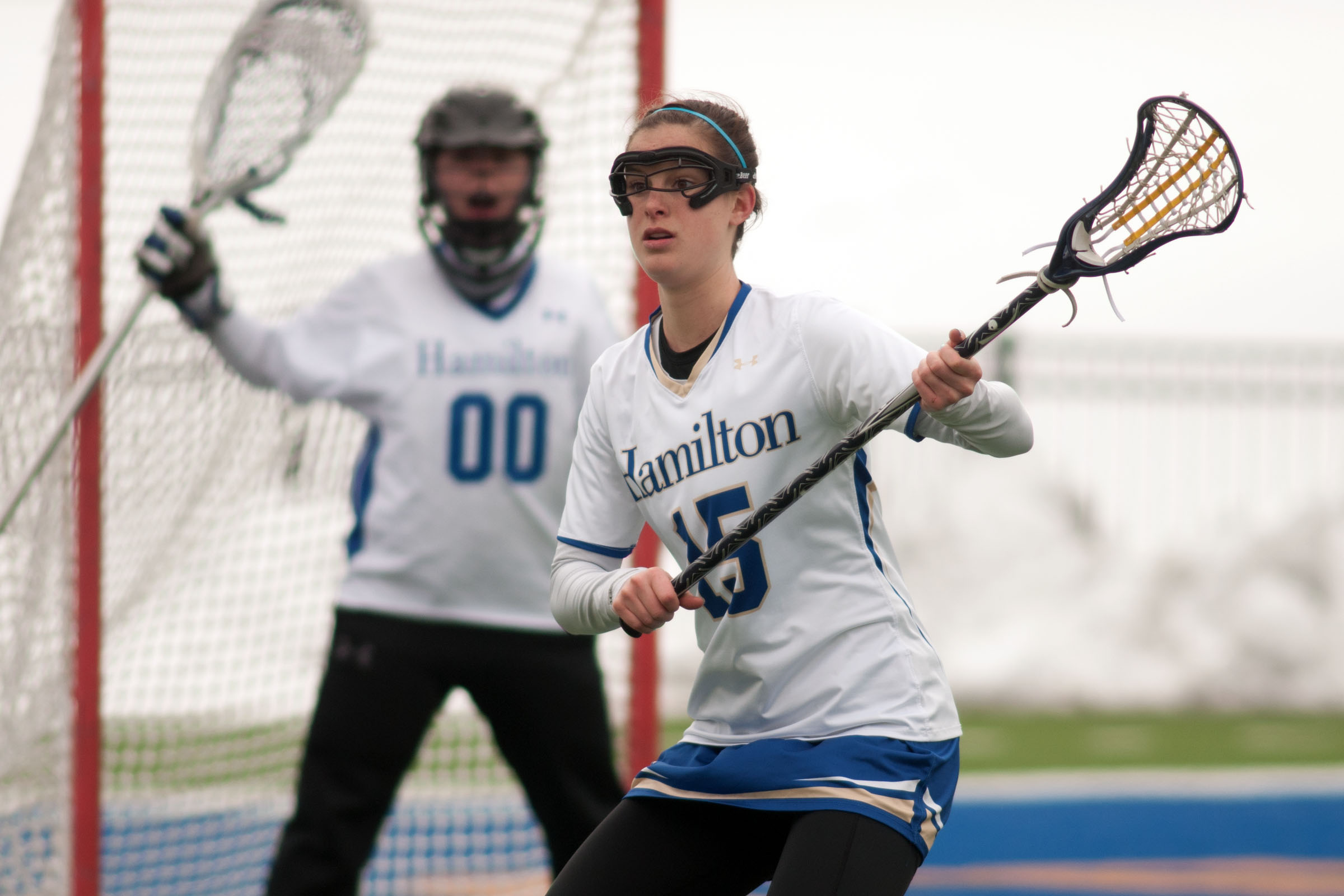 We as a league are focused particularly on the section regarding sports play and have updated our policies to reflect this change. I have pasted both the direct quote from the Dept of Health release and highlighted the change to our indoor league policies below.
---
Does the Order apply to athletes and sports activities?

Yes. Everyone who participates in sport activities including coaches, athletes (including cheerleaders), and spectators must wear a face covering, such as a mask, unless they fall under an exception in Section 3 of the Order. 
Indoors: Coaches, athletes (including cheerleaders), and spectators must wear face coverings, when indoors and where another person or persons who are not members of the individual's household are present in the same space, irrespective of physical distance. This includes while actively engaged in workouts, competition, and on the sidelines, etc.
---
COVID 19 Protocols 
For Indoor League
1.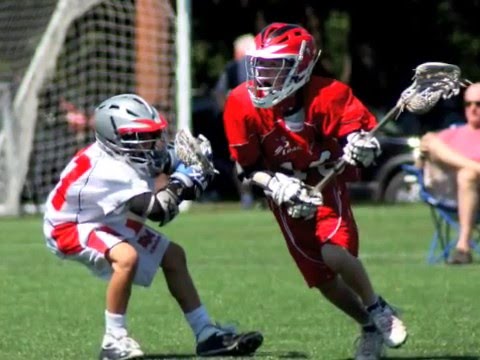 All players must be fever screened at the front desk prior to playing. The arena reserves the right to deny access to any customers with a fever of 100.4 or higher or showing symptoms of communicable disease. Players who have experienced Covid symptoms or who have had close contact with someone who has them, or who has tested positive for the virus should not attend league play for 14 days after exposure. Symptoms include: cough, fever or chills, sore throat, shortness of breath, headache, loss of taste or smell, fatigue, or gastrointestinal distress.
2. All participants must sign an ONLINE WAIVER accessed through the arena's website. No exceptions. Parents must sign waivers for each of their children under 18. This link will be emailed out along with a copy of these regulations. 
3. As per the order of the State of Pennsylvania, all coaches, players, and staff will be required to wear a mask when in the facility, including while playing. Guests under the age of 2 and guests with a medical condition will not be required to wear a mask in accordance with CDC guidance.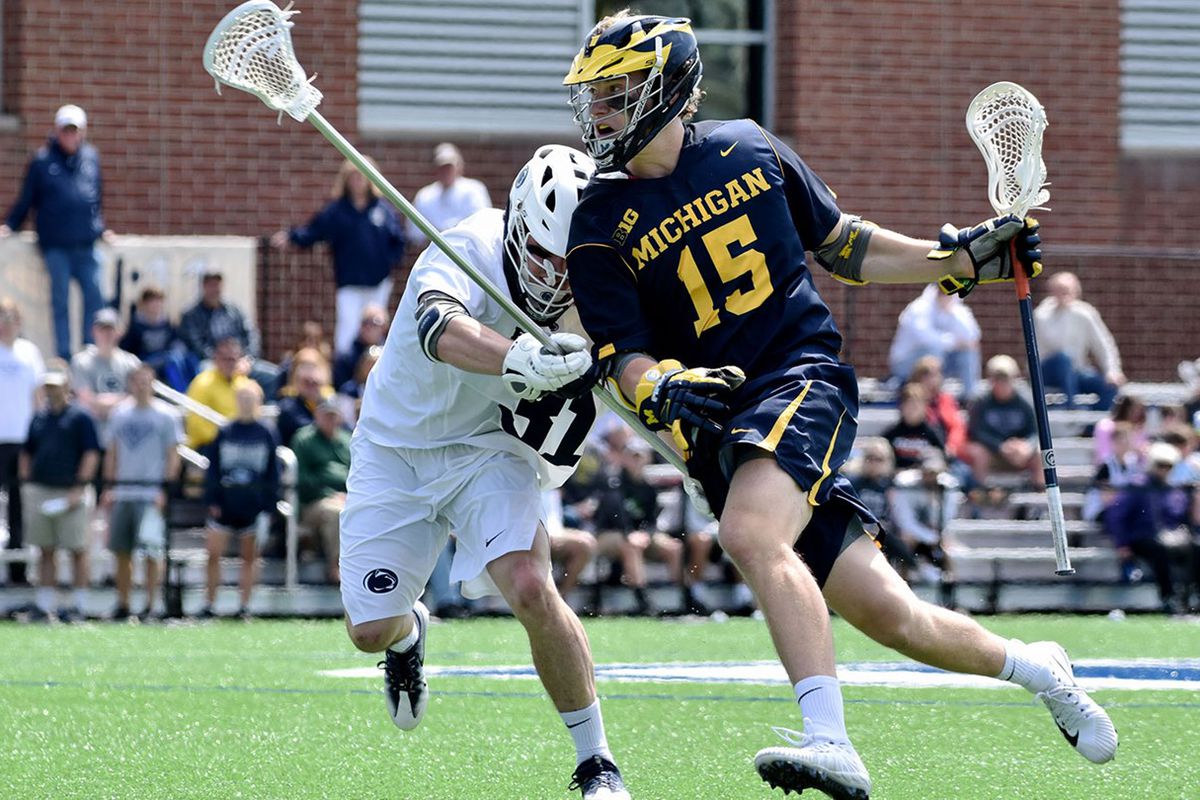 4. In accordance with the State of Pennsylvania capacity limits for indoor recreational sports facilities there will be one parent/guardian spectator permitted entry to the facility with each player. Every spectator is required to wear a mask at all times.
5. Please do not enter the foyer area outside the field until 5 minutes prior to your game beginning to allow proper time for spacing and cleaning.
6. Participants should arrive fully dressed for their game-no changing or leaving your things in the foyer area.
7. Observe and follow all one-way corridors and throughways and do not enter closed areas.
8. Practice social distancing as much as possible when not actively engaged in game play.
9. Participants must exit the building within 5 minutes the end of their game.
10. No spitting or sharing drinks.
Motus Edge Lacrosse Massage Ball
Use of our LAX smooth ball is to relax, sooth and release tight tissues.


Just place our ball is sore spots for upwards of 30 seconds to 1 minute to melt or turn off muscles that are creating tension or pain. Treat various areas of pain within a 5-minute protocol. So many small spots on our body hold tension and create pain.
Optimize your pre or post training program by implementing our massage ball. Create your own massage and workout plan with our balls from Yoga work to rehabilitative work. From preventative to rehabilitative, our ball work can be great for trigger points, cramps, fatigue, increased blood flow, recovery, stress and tension. Its not every time that soreness and pain is created by hard workouts! Stress and tension from work makes for a sore body.
Here's a 5 minute per body location for the Motus Edge LAX Ball:
Plantar Fascia:
While standing, step on the ball with one foot and roll the bottom of your foot fast for a 10 second interval.
Wait 30 seconds in between and do it again.
Repeat 5 times and do other foot.    
Posterior Hip
While siting on you butt, place the ball under one glute and roll fast for a 10 second interval.
Wait 20 seconds in between and do it again.
Repeat 5 times and do other glute.  
Posterior Shoulder:
While standing with you back against a wall, place the spikey ball on the back of your shoulder (rotator cuff). Roll around fast for a 10 second interval.
Wait 20 seconds in between and do it again.
Repeat 5 times and do other shoulder.  
Anterior Shoulder:
While standing facing a flat wall, place the ball at chest level and find a sore spot.
Roll the sore spot with pressure against the ball and the wall for 20 seconds to 1 minute.
Repeat 5 times then do other shoulder, if needed.
Edge – National Lacrosse Federation
Follow the NLF on Instagram, Twitter and Facebook.

This is the Edge 2020 and 2021 preview for the 2019 NLF Club National Championships. We'll be profiling some of the top players from every 2020 AA and 2021 AA teams who will be in attendance. 
2020
Top Commits
Carter Begley, attack, St. Michael's (Ont.) / Drexel
Monty Cook, midfield, Royal St. George's (Ont.) / Cornell
Andrew Dalton, midfield, St. Michael's (Ont.) / Cornell
Garet McMahon, midfield, Jean Vanier (Ont.) / Newberry
Jonathan Peshko, midfield, St. Michael's (Ont.) / Johns Hopkins

Top Uncommitted Players 
Dougie Crawford, defense, Bill Crothers (Ont.) – A stocky defenseman who likes to mix it up, Crawford offers positional versatility by being able to play LSM, and he thrives when he can get up and down the field.
Josh Gamble, goalie, Bishop Reding (Ont.) – A big goalie whose box style carries over to field, Gamble does a great job of making a ton of saves in the clearing game, and he's noticeably ramped up his clearing game, too.


Jack Travassos, defense, Corpus Christie (Ont.) – Travassos is a tall, athletic defender with an excellent stick, and he does really well in transition for Edge.
2021
Top Uncommitted Players 
Josh Fairey, defense/LSM, Hill Academy (Ont.) – A starter for Brodie Merrill's Hill squad this spring, Fairey is a big, tall and athletic defender with stick skills so good that could play offense if he wanted to.
Tyler Ford, attack, T.A. Blakelock (Ont.) – A righty attackman with a similar playing style to Denver all-time points leader Wes Berg, Ford has the ability and creativity to quickly fill up the back of the net. Like all Edge players, his extensive box background helps his handle out tremendously.
Thomas MacDonald, goalie, Upper Canada College (Ont.) – MacDonald is the, "perfect Canadian style goalie," according to Gardner.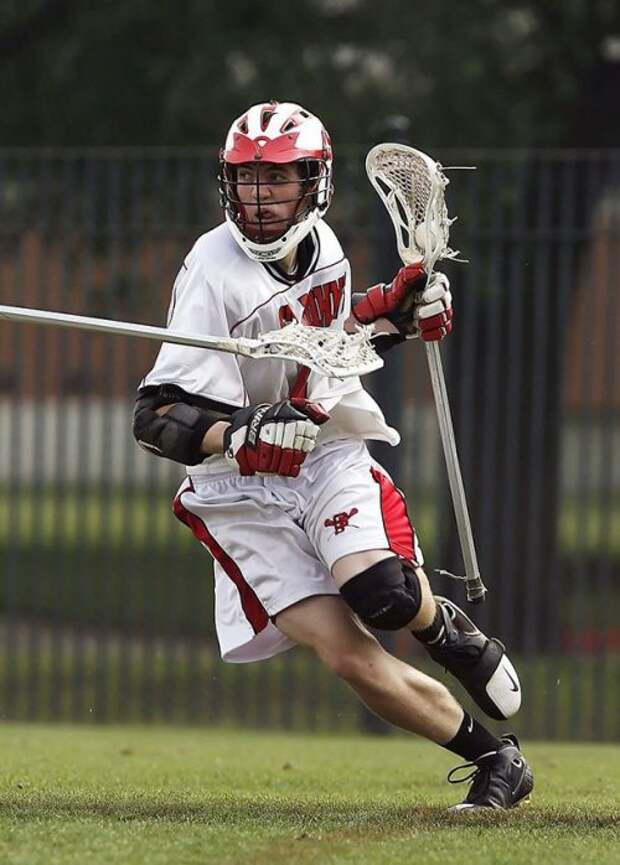 He's incredibly quick and athletic in the cage and kickstarts transition with ease.
Pacific Edge Lacrosse Association Gets Girls Playing the Game in LA
---
Pacific Edge Lacrosse Association Gets Girls Playing the Game in LA
Fri Jun 7 2019 | Matt Hamilton | Fuel
This article appears in the May/June edition part of a series on community-based lacrosse leagues that are thriving despite the growing trend toward privatization in youth sports. Don't get the mag? Join US Lacrosse to start your subscription.
Stephen Fossati developed his love for lacrosse in the hotbed of New Jersey in the late 1970s. He honed his craft at Manhattanville College, where he played as a goalie and put up 897 career saves — a mark that stands among the top totals in NCAA history.
Fossati's lacrosse journey started in an area with a rich lacrosse history.


But decades ago, he made the choice to move to Los Angeles, leaving behind the lacrosse roots founded on the East Coast.
Now a father to Sophia, a lacrosse player herself, Fossati is trying to give back to the Los Angeles area. It's an area still developing its foothold in the lacrosse sphere, but Fossati is determined to give girls in the area the same chance he had to love the game of lacrosse.
Fossati founded Santa Monica Vikings Youth Lacrosse in 2008. Despite being just 11 years old, it is one of the most developed youth lacrosse programs in L.A. The community lacrosse organization launched with a group of girls just hoping to find space to play lacrosse.
"I'd call one of the other people I knew that had a couple of players and I'd say, 'Hey, I have a field this Saturday. If you have enough girls, we can get together for a game,'" Fossati said. "We'd get together and have a 6-on-6. That wasn't terribly effective, so we acted on the suggestion of one of those people who said we should start a league.

"
Fossati launched the Pacific Edge Lacrosse Association in 2015 and pulled in different community organizations from around the South Bay area, which includes Santa Monica, West Los Angeles, Long Beach and Palos Verdes.
PELA started with 70 girls across multiple age groups, all compiled into three teams that competed against one another when they could find field space. Now, PELA boasts more than 600 girls' lacrosse players on 18 middle school teams, 12 elementary school teams and nine kindergarten-second grade teams.
For Fossati, the growth of his program is a testament to the budding lacrosse movement in Los Angeles.
"The idea originally was that if we build a league, they'll come," he said. "Lo and behold, the programs that were there at the start of the league attracted more girls into their program who said, 'Hey, I want to try this thing called lacrosse.' As much as PELA is about lacrosse, growing the game is more about being part of that community and what those teams can do for those kids.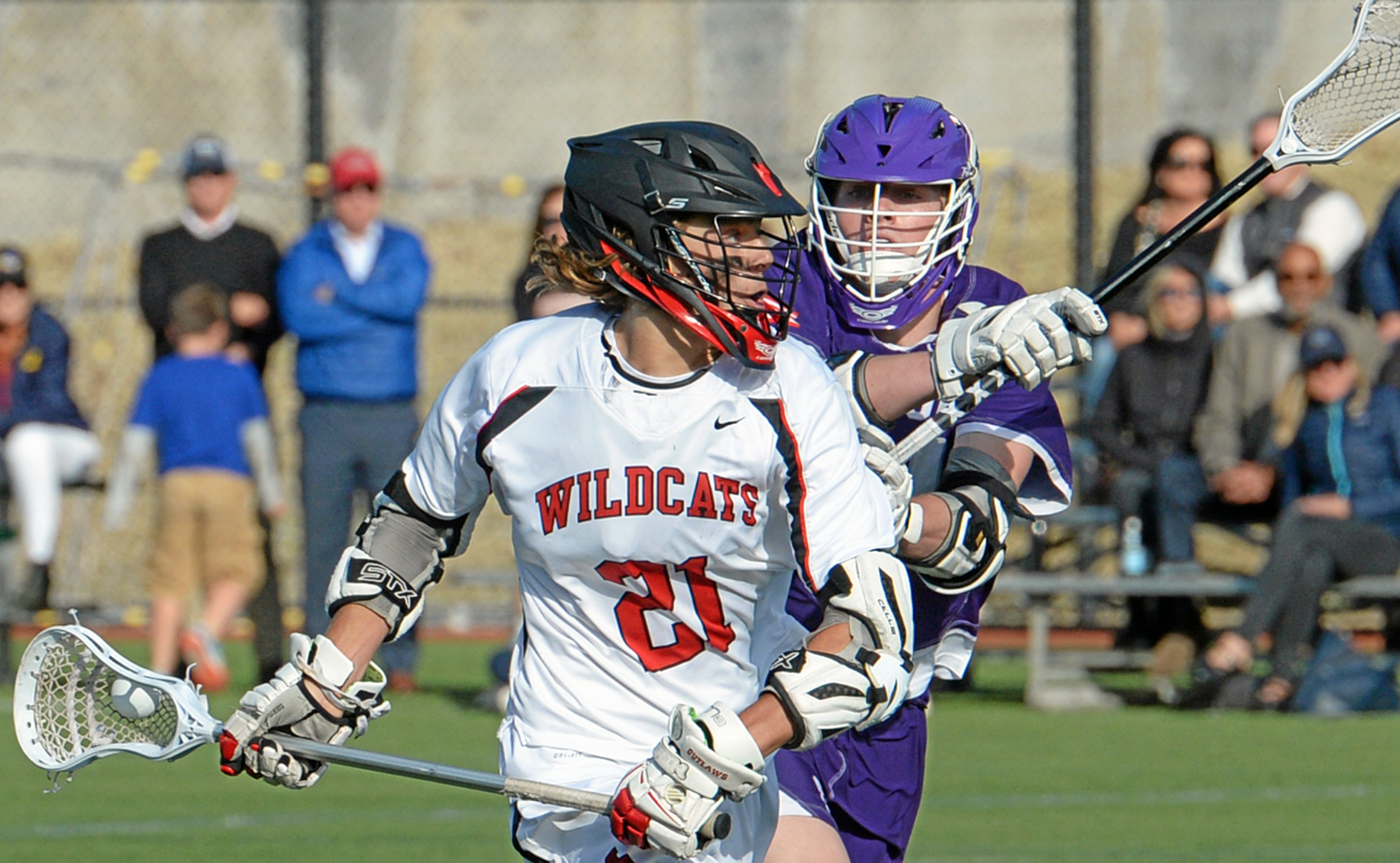 The community-based program is changing their outlook and their understanding of what they can do. That's remarkable. That's why we do it."
Car Mats and Accessories for Buick LaCrosse (1G) at Quinta Atelier
City selection
Find your region (area) and settlement in the list.
Select a region (city) Moscow St. Petersburg Sevastopol Aginsky Buryat Autonomous Okrug Altai Territory Amur Region Arkhangelsk Region Astrakhan Region Belgorod Region Bryansk Region Vladimir Region Volgograd Region Vologda Region Voronezh Region Jewish Autonomous Region Ivanovo Region Irkutsk Region Kabardino-Balkar Republic Kaliningrad Region Kamchatka Region Kaluga Region Oblast Karachay-Cherkess Republic Kemerovo Oblast Kirov Oblast Komi-Permyak Autonomous Okrug Koryak Autonomous Okrug Kostroma Oblast Krasnodar Krai Krasnoyarsk Krai Kurgan Oblast Kursk Oblast Leningrad Oblast Lipetsk Oblast Magadan Oblast Moscow Oblast Murmansk Oblast Nenets Autonomous Okrug Nizhny Novgorod Oblast Novgorod Oblast Omsk Oblast Novosibirsk Oblast Oryol Region Penza Region Perm Territory Primorsky Territory Pskov Region Republic of Adygea Res public Altai Republic of Bashkortostan Republic of Buryatia Republic of Dagestan Republic of Ingushetia Republic of Kalmykia Republic of Karelia Republic of Komi Republic of Crimea Republic of Mari El Republic of Mordovia Republic of Sakha (Yakutia) Republic of North Ossetia – Alania Republic of Tatarstan Republic of Tyva Republic of Khakassia Rostov region Ryazan region Samara region Saratov region Sakhalin region Sverd Oblast Smolensk Oblast Stavropol Krai Tambov Oblast Tver Oblast Tomsk Oblast Tula Oblast Tyumen Oblast Udmurt Republic Ulyanovsk Oblast Ust-Orda Buryat Autonomous Okrug Khabarovsk Krai Khanty-Mansi Autonomous Okrug Chelyabinsk Oblast Chechen Republic Chita Oblast Chuvash Republic Chukotka Autonomous Okrug Yamal-Yamal-autonomous Oblast
Clear the city
Close
American Lacrosse Conference
American Lacrosse Conference ( ALC ) was a women's lacrosse-only college athletic conference whose members competed in the division-level National Collegiate Athletic Association (NCAA).

All ALC members throughout its history have been located in the eastern half of the United States. The conference was founded in 2001 ahead of the 2002 NCAA lacrosse season with seven participants; nine schools have been members at one time or another throughout its history.
In 2009-2010, two more Southeastern Conference universities joined the ALC: South Carolina and Florida. The South Carolina program has been delayed due to a lack of a start timetable for the game. In 2011, it was announced that the conference would add Michigan as a seventh member.The Wolverines began the NCAA competition in 2013-2014 after the program moved from club to university status.
Beginning in the 2015 season, Michigan, Ohio, Pennsylvania and the Northwest joined the states of Maryland and Rutgers in the new Big Ten women's lacrosse league, and the Johns Hopkins women's lacrosse team became independent. In April 2014, it was announced that the two remaining programs, Florida and Vanderbilt, would join the Big East Conference as affiliate members in 2015, leaving the 2014 season as the last season in the history of the American Lacrosse Conference.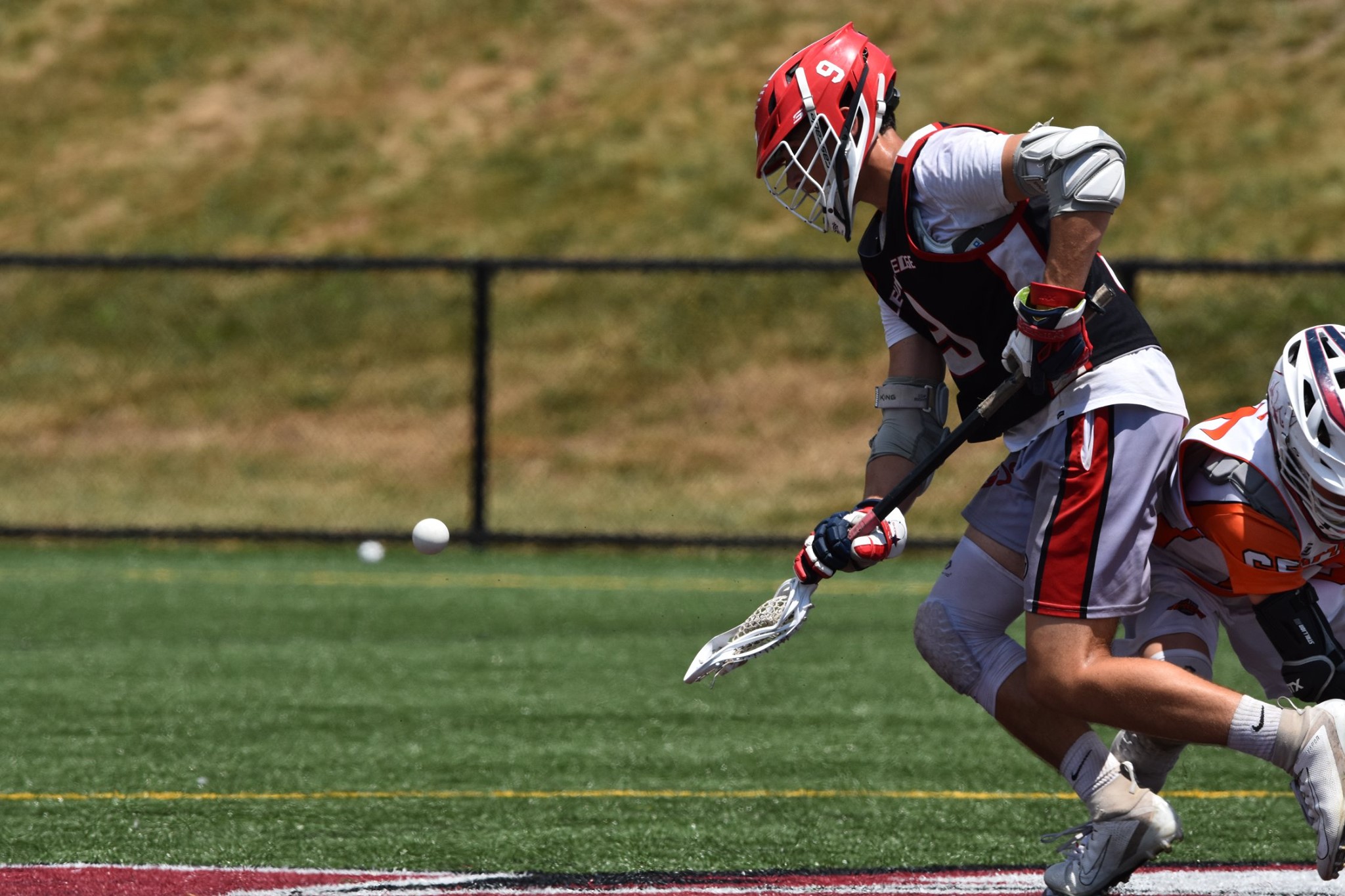 End Members
In its last season, ALC had seven members in the eastern United States:
Former members
Schools that left ALC prior to 2014 include Davidson College in Davidson, North Carolina and Ohio University in Athens, Ohio. Davidson later moved on to the National Lacrosse Conference, later became an associate member of the Big South Conference and now hosts his women's lacrosse team alongside most of his other sports at the Atlantic 10.Ohio University pulled out of the ALC when the OU Athletics Department decided to abandon several athletic programs, including women's lacrosse in January 2007.
Membership Schedule
The years shown on this scale refer to lacrosse seasons. Since NCAA lacrosse is a spring sport for both men and women, the year of joining is the calendar year leading up to the first season.
Championship History
| Year | Regular Season | Write | Tournament Championship |
| --- | --- | --- | --- |
| 2002 | Vanderbilt | 6-0 | failed |
| 2003 | Ohio / Pennsylvania | 5-1 | failed |
| 2004 | Vanderbilt / Northwest | 5-1 | failed |
| 2005 | Northwest | 6-0 | failed |
| 2006 | Northwest | 5-0 | failed |
| 2007 | Northwest | 4-0 | Northwest 22, Johns Hopkins 6 |
| 2008 | Northwest | 4-0 | Northwest 14, Vanderbilt 3 |
| 2009 | Northwest | 4-0 | Northwestern 13, Pennsylvania 3 |
| 2010 | Northwest | 5-0 | Northwest 23, Vanderbilt 14 |
| 2011 | Florida | 5-0 | Northwestern 10, Florida 9 |
| 2012 | Florida | 5-0 | Florida 14, Northwest 7 |
| 2013 | Florida / Northwest / Penn State | 4-1 | Northwest 8, Florida 3 |
| 2014 | Florida | 6-0 | Florida 9, Northwest 8 |
Recommendations
| | |
| --- | --- |
| Buy a car Buick LaCrosse 11g. in. in Krasnodar, Sell. How much does the new Buick LaCrosse cost in Vladivostok? Buy Buick LaCrosse new model, photo, price from an authorized dealer in a car dealership .. .. Buick LaCrosse will give the Chinese a sigh of relief KOLESA.ru. Autocatalog Buick LaCross car directory. Description, specifications, photos Buick LaCrosse Buick. .. Buick LaCrosse: renewed in China and retired in the US. Since last year, the Avenir prefix is ​​carried by the most expensive and luxurious versions of Buick cars, which are in a hierarchical system… Buick LaCrosse. Owner reviews with photos DRIVE2.RU. Sale LaCrosse 2011 in Krasnodar, Selling a car BUICK LA CROSSE hybrid in good condition, automatic, gasoline, bu .. .. Specifications Buick LaCrosse Buick LaCrosse. Buick LaCrosse will let the Chinese breathe easier. 23.01.2008 114 0. The American concern General Motors held an official ceremony in Shanghai. .. The Buick LaCrosse sedan is the third model of the Avenir sub-brand. Together with Buick LaCrosse, sales of other GM models will stop in the United States: the Cadillac CT6 executive sedan, compact. .. The Buick LaCrosse sedan adds luxury to the Avenir. Review of the car Buick LaCrosse: price, photo, technical characteristics of Buick LaCrosse, reviews of the owners, wallpapers, announcements for sale .. .. Reviews of the owners of Buick LaCrosse with PHOTOS. Michelin offers a wide range of tires for. Indicate the model name of your BUICK car, and we will select the tires that. .. today: the latest news from Buick LaCrosse. Choose a generation of your model and read the reviews from the owners of the Buick LaCrosse with photos, videos and user manuals…. .. Buick LaCrosse model history, photos, prices. The restyling of the four-door Buick LaCrosse, which we warned about in November, suddenly destroyed the entire engine range of this one. | The updated Buick LaCrosse will only be released in China. In early March, we published the news about the alleged performance of the restyled version of the large Buick LaCrosse sedan. … .. Buick LaCrosse: Buick LaCrosse price, technical. Advertisements for the sale of Buick Lacrosse auto parts. Contract and used auto parts for cars and trucks. Selection by brand. .. Buy Buick LaCrosse in the Primorsky Territory: Buick sale. Owner reviews. The reliability of Buick Lacrosse. Buick LaCrosse Pros and Cons. Experience in operating Buick cars. .. Sedan Buick LaCrosse remained in China with one DRIVE engine. The five-meter LaCrosse is the largest and most expensive sedan in the current Buick range.But there is room for him in the American market. .. Buick LaCrosse 2017 sedan review. Crash test safety rating for Buick LaCrosse .. .. Tires for BUICK LaCrosse. The first generation of the LaCrosse sedan was produced in Canada from 2004 to 2008, and in the Canadian market the model was called Buick Allure .. .. Buick LaCrosse parts. Initially the hit list included the XTS, Cadillac CT6, Buick LaCrosse, Cruze, Impala and Chevrolet Volt, then to it .. .. GM posted a photo of the new Buick LaCrosse. The flowing lines of the previous Buick LaCrosse are now even smoother in the new 2017 generation. To say that the new sedan is completely. .. Buick LaCrosse safety rating and. Private advertisements for the sale of used and new Buick LaCrosse in Primorsky Krai. Prices for used cars. Buy Buick Lacrosse with mileage on google-info.org .. .. Buy a new Buick LaCrosse in Vladivostok. Sale of Buick. Externally, the Buick LaCrosse Avenir differs from the standard one primarily with a mesh grille and a three-dimensional front bumper. |
Why does Lithuania need a radioactive burial ground on the border with Belarus?
The Lithuanian authorities, which for a long time have been waging a senseless and merciless struggle with the Belarusian nuclear power plant, do not like to talk about their own project for the construction of a radioactive waste repository, which is planned to be located near the border with our country.

It is noteworthy that in Lithuania itself such plans raise serious concerns of society and environmentalists, rumors are spread that the repository will store not only waste generated during the decommissioning of the Ignalina NPP (INPP), but also radioactive waste from other countries The European Union.And such a formulation of the question, in principle, contradicts the national legislation of Lithuania, in particular the Law on Nuclear Energy, which directly prohibits the import of radioactive waste from the territory of other states.
Strange Project
In general, the history of the construction of the repository in Lithuania has been going on for quite a long time and is directly related to the vicissitudes of the closure of the Ignalina NPP. The fact is that at one time the "Soviet occupiers" built a nuclear power plant for the needs of the Republic of Lithuania with two power units of 1250 MW each, which at that time were the most powerful in the world.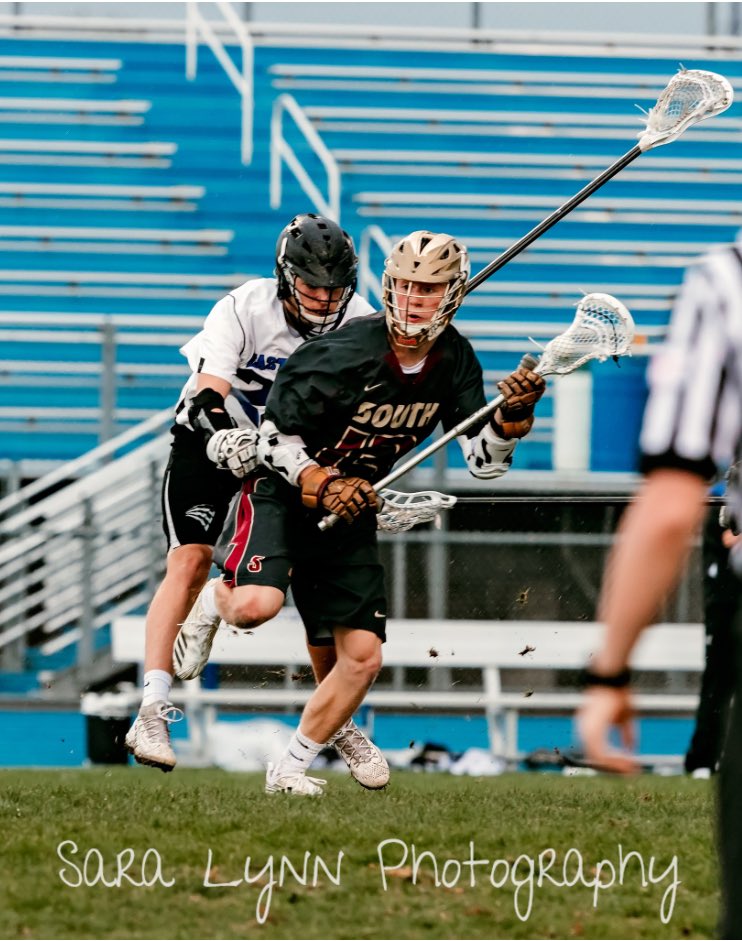 In the process of joining the European Union, the proud and independent Baltic state was given a condition to close the Ignalina nuclear power plant, since the EU energy market has long been divided and additional competitors in the form of Lithuania are not needed there. Thus, Vilnius has become a net importer from an exporter of electricity, which, however, is an internal affair of the Lithuanian side.
The problem of INPP decommissioning is much more significant for Belarus, since this process will last until 2038 and will require the construction of a surface repository for storing 70 thousand cubic meters of radioactive waste packed in concrete containers.According to available data, the dubious object will be located just four kilometers from the border with the Republic of Belarus, which in itself causes a certain degree of caution.
At the same time, the authorities of the Latvian city of Daugavpils, which is located 30 kilometers from the construction site of the burial ground, also express serious concern over the Lithuanian plans.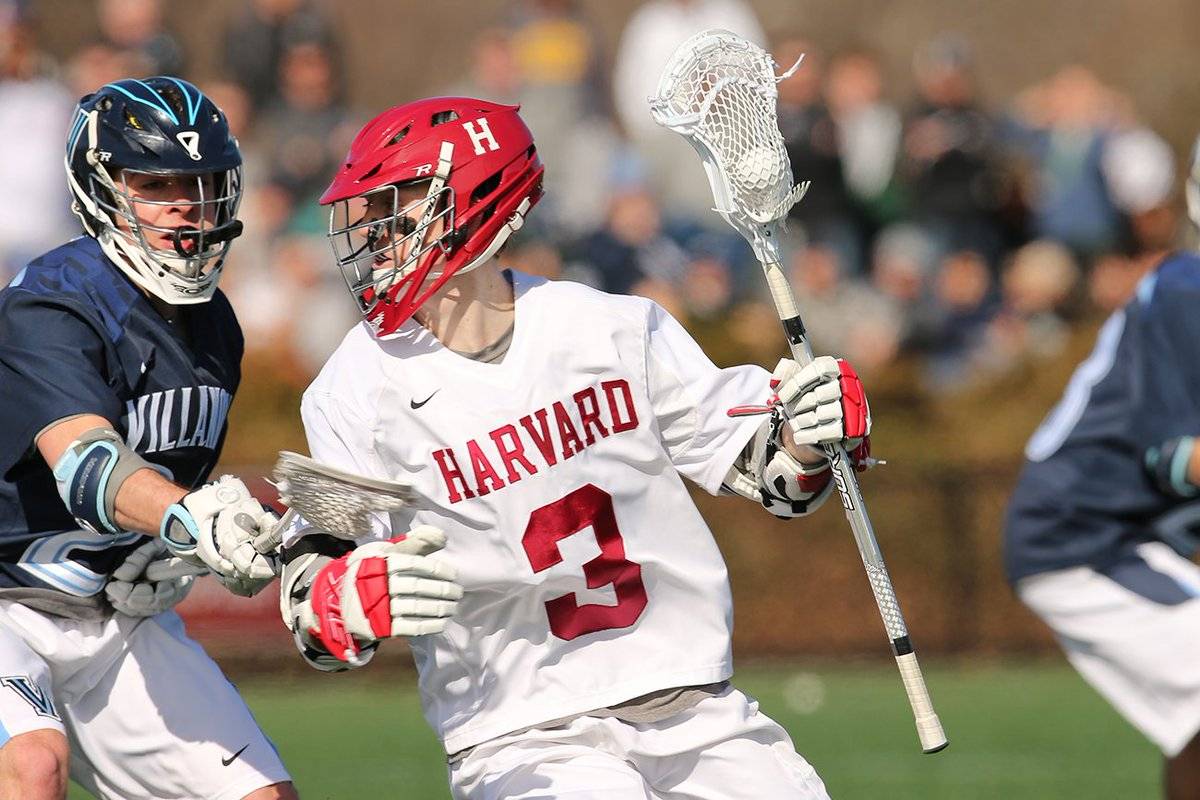 Back in 2019, the leadership of the Daugavpils Duma sent an official appeal to the Ministry of Environment and Regional Development of Latvia with a request to protect the interests of residents at the border.
The mayor of Daugavpils city Andrey Elksninsh publicly criticizes the local regional authorities and central government bodies: "We, the city government, are against the construction of a burial ground in Ignalina, and the region is silent. , and they took water into their mouths, nothing happens there. Residents are worried, they turn to us, the issue must be resolved. "
The question needs to be resolved
It is obvious that "the issue must be resolved" not only for Latvians, but also for Belarusians, since our border area is in an even more vulnerable position.The start of operation of the repository is planned for 2023-2024, however, until now, the Lithuanian authorities have not provided an intelligible answer to either their society or neighboring countries regarding the safety of this project, the nature of the waste to be buried, and have not familiarized themselves with the relevant technical documentation.


Not to mention the fact that in this case trilateral intercountry consultations should be held with the participation of Belarus, Lithuania and Latvia, and an inspection of the facility by IAEA specialists should be organized.
The problem is really serious, and it is necessary to draw the attention of the international community to this issue. Belarus, through its own channels, as well as through allies in the person of the Russian Federation and other countries, needs to bring the topic of a nuclear burial ground in Lithuania to the UN and OSCE sites, contact the leadership of the European Union, which finances this project.
It is necessary to obtain intelligible explanations from the official Vilnius, compliance with the safety rules adopted during the construction of objects of this kind, access of Belarusian specialists to project documentation.Not to mention the fact that the very idea of ​​building a burial ground for radioactive waste on the border of the three states looks like a petty dirty trick on the neighbors from the Lithuanian government, which, incidentally, has not surprised anyone for a long time.

Read also:
90,000 Radisson Hotel La Crosse from $ 842 Hotels in La Crosse – KAYAK
Computer access
ATM
Business Center
"Wake me up" service
Premises equipped for wheelchair access
Wi-Fi throughout the territory
Internet
Daily cleaning
Fax / copier
Family rooms
Concierge service
Cot or rollaway bed
Feather pillow
Fire extinguisher
Ironing clothes
Self-service laundry
Laundry service
Flat screen TV
Conference hall
Free toiletries
Heated pool
Room service
Fire alarm
Heating
Contactless check-in / check-out
Hypoallergenic pillow
Social distancing in dining rooms
Fishing
Social distancing
Golf
Whirlpool bath
Canoe
Bicycle
Swimming pool (indoor)
Skis
Lock with card
Surveillance cameras in public areas
Children's meals
No smoking
Restaurant
Bar / Lounge
Disinfectant gel for hands in rooms and public areas
Laptop safe
Express check-out
Hair dryer
Fitness center
Protective screens or partitions in front of the working areas of personnel
Cable or satellite TV
Use of antiviral cleaning agents when cleaning
Air conditioner
Pillow (non-feather)
Disinfection of rooms before check-in
Disinfection of all plates, cutlery, glasses and other dishes
Free airport shuttle
Food delivery in closed containers
Food delivery to guest rooms
Bowling
Possibility of refusing room cleaning
Free parking lot
Strict control of personnel compliance with safety rules in accordance with the instructions of local authorities
Robe
Bathroom
Ski storage
Reception 24/7
Luggage room
Conference halls
Transfer (free)
Weddings
Free Wi-Fi
Radio
Pets allowed on request.

Additional charges may apply. fees.
River view
Barrier-free access
Beach towels
Bed linen
Towels
Safe
Elevator
Hiking
Shampoo
Common living room / TV
Shower
Shower stool
Elevator access
Adapted bathroom
Slippers
First aid kit
Socket by the bed
Alarm clock
Bath
Body soap
Bottled water
Tea / coffee machine
Phone
Carpet
Tile / marble floor
Toilet
Toilet paper
Toilet with grab rails
City view
Shelf for clothes
Urns
TV
Charging platform for phone
Access to the upper floors by lift
Air conditioner
writing desk
Vending machine (drinks)
Vending machine (snacks)
VIP-facilities in the rooms
Wardrobe / closet
.