Pro lacrosse teams: THE PREMIER LACROSSE LEAGUE AND MAJOR LEAGUE LACROSSE ANNOUNCE MERGER
THE PREMIER LACROSSE LEAGUE AND MAJOR LEAGUE LACROSSE ANNOUNCE MERGER
LOS ANGELES (December 16, 2020) – The Premier Lacrosse League ("PLL") and Major League Lacrosse ("MLL") have merged with subsequent season operations and activities to formally exist under the Premier Lacrosse League.
As part of the merger, the PLL will immediately expand to include the Boston Cannons as the PLL's eighth team, under the rebranded name Cannons Lacrosse Club. The Cannons Lacrosse Club roster will be entirely selected through an Expansion Draft in 2021. Additionally, the PLL will retain the rights to all of the former MLL teams for future expansion considerations.
The PLL and MLL have created an internal team that will oversee the success of the transition, including: front office, team and player orientation; the 2021 season schedule, which will include former MLL team markets; and a long-term plan to develop youth lacrosse players in historical MLL communities.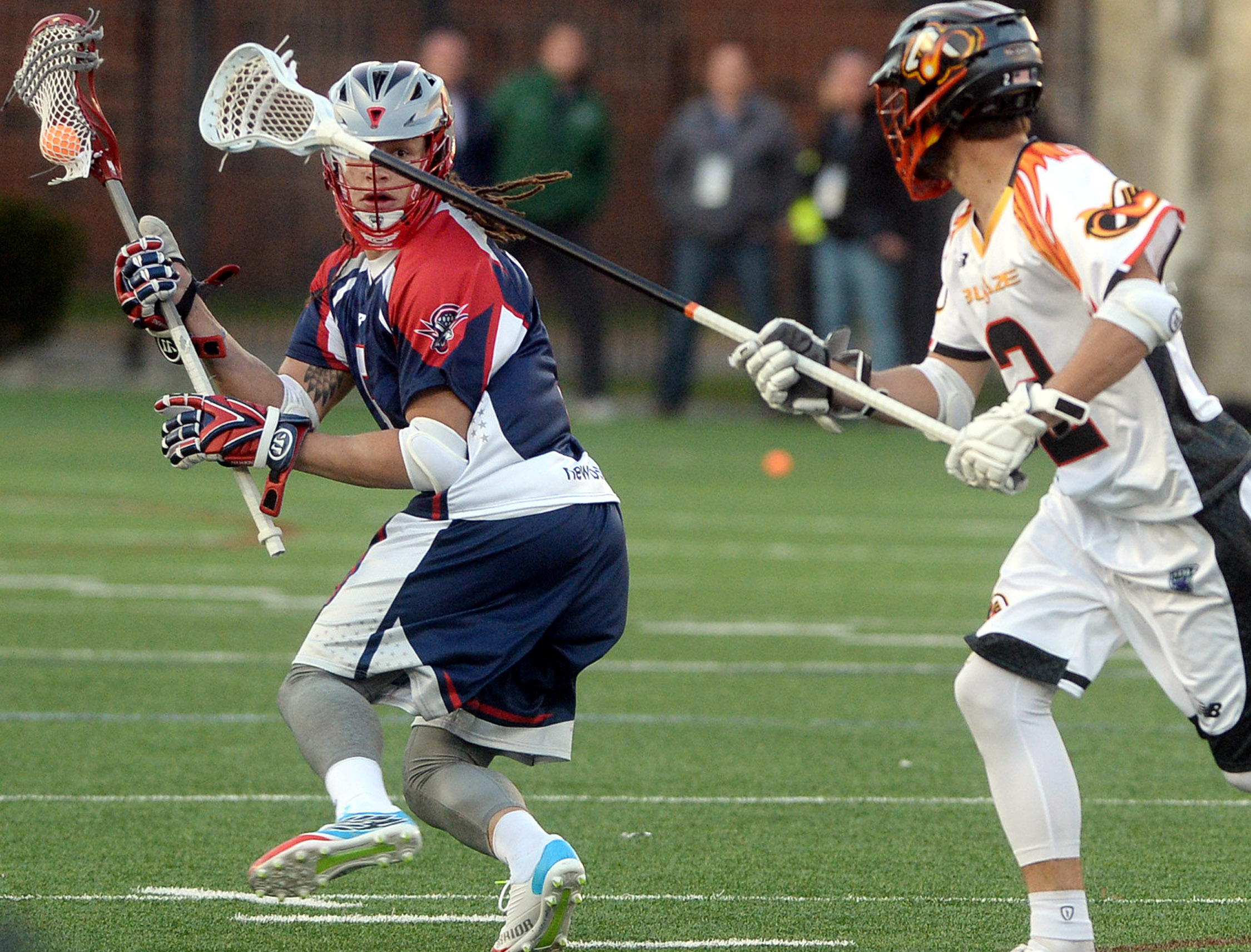 In the coming months, details will be announced regarding the 2021 Expansion Draft, as well as more information on how transitioning MLL players may enter the PLL Player Pool.
MLL Commissioner, Sandy Brown, explained, "this merger only benefits the future of the game, for it combines the history of professional lacrosse with an innovative approach that has already accelerated the game's growth. Further, the major market commercial opportunities are at their infancy. The runway for a combined effort is robust."
PLL co-founder and CEO, Mike Rabil, responded saying, "the unification of PLL and MLL puts the game first by providing our athletes and fans a single destination for the best lacrosse in the world, across every medium, coming this Summer 2021 on NBC Sports. I can't think of anything better and more exciting for the sport."
PLL co-founder and CMO, Paul Rabil, stated, "the PLL and MLL partnership is a massive step forward for professional lacrosse. Merging the two organizations and removing some of the challenges that athletes, sponsors and fans faced will undoubtedly advance the game forward.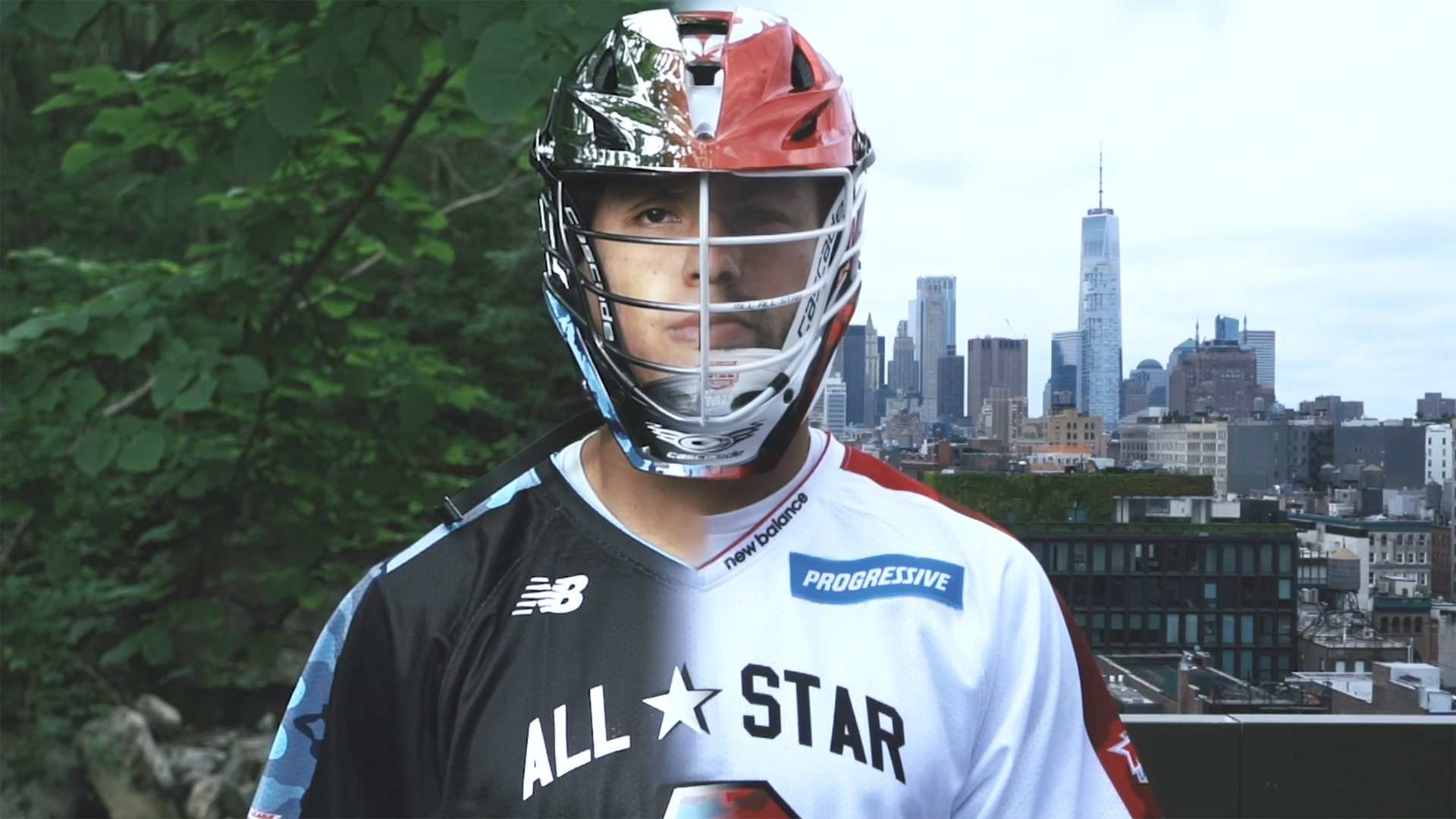 This one's particularly nostalgic for me and a number of PLL players given that we began our careers and played in championship games with MLL prior to the PLL's launch. Today and forever we share in that history and continue to build the future of pro lacrosse together."
About PLL
The Premier Lacrosse League is a men's professional lacrosse league in North America, composed of 7 teams rostered with the best players in the world. Co-founded by lacrosse superstar and investor, Paul Rabil, and his brother, serial entrepreneur and investor, Mike Rabil, the Premier Lacrosse League is backed by an investment group composed of Joe Tsai Sports, Brett Jefferson Holdings, The Raine Group, Creative Artists Agency (CAA), and other top investors in sports and media. The PLL was named Sports Breakthrough of the Year in 2020 by the Sports Business Journal and is distributed through an exclusive media-rights agreement with NBC Sports Group.
For more information, visit PremierLacrosseLeague.
com, and follow on social media:
Instagram: @PLL
Tik Tok: @PLL
Twitter: @PremierLacrosse
Facebook: @PremierLacrosseLeague
YouTube: YouTube.com/PLL
About Major League Lacrosse
Major League Lacrosse (MLL), based in Boston, has led lacrosse's growth into the mainstream of competitive team sports since 2001. In the spring of 2018, MLL entered into new leadership for the first time in 17 years when it selected Alexander Brown as the Commissioner. Since that time, MLL has been on an aggressive path towards sustainably developing and growing the league. In the last year, MLL has welcomed ten (10) new partners to the league and introduced a creative and sophisticated digital team (generating 194% growth in social traffic, 122% growth in social engagement and 393% growth in web traffic). 2020 was Major League Lacrosse's twentieth-anniversary season. Learn more about MLL's twenty (20) years of professional lacrosse on majorleaguelacrosse.com.
Additional League Info
Website: majorleaguelacrosse.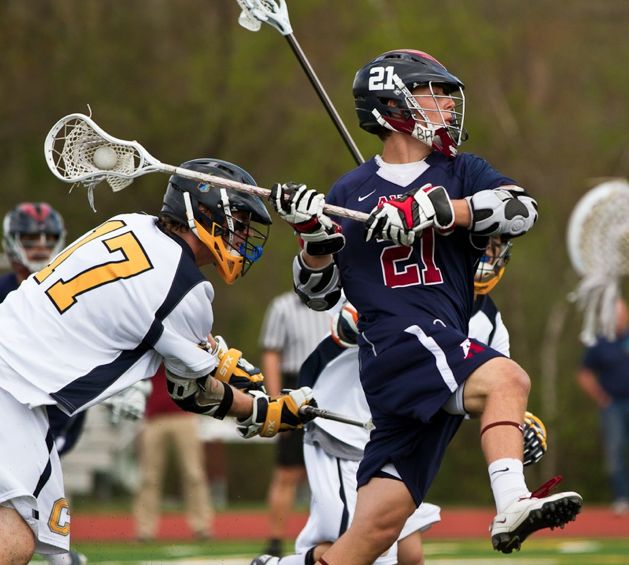 com
Instagram: instagram.com/majorleaguelax

Twitter: twitter.com/MLL_Lacrosse
Premier Lacrosse League to Play in 11 Cities in 2021 – SportsTravel
The Premier Lacrosse League will return to in-market events after conducting a bubble season in 2020 in Herriman, Utah. The 2021 season will begin June 4 with the PLL Championships set for September 19. In total, the professional league will host game weekends in 11 cities, including an All-Star weekend and a three-weekend playoff structure.
2021 PLL Season
June 4 – 6 • Boston, MA (Gillette Stadium)
June 11 – 13 • Atlanta, GA (Fifth Third Bank Stadium at Kennesaw State University)
June 25 – June 27 • Baltimore, MD (Homewood Field)
July 2 – July 4 • Long Island, NY (Shuart Stadium)

July 9 – 11
• Minneapolis, MN (TCO Stadium)
July 18
• San Jose, CA (PayPal Park)
July 30 – August 1
• Colorado Springs, CO (Weidner Field)
August 13 – 15
• Albany, NY (Tom & Mary Casey Stadium)
August 20 – 21
• Salt Lake City, UT (Rio Tinto Stadium) (Quarterfinals)
September 10
• Philadelphia, PA (Subaru Park) (Semifinals)
September 19
• Washington, D.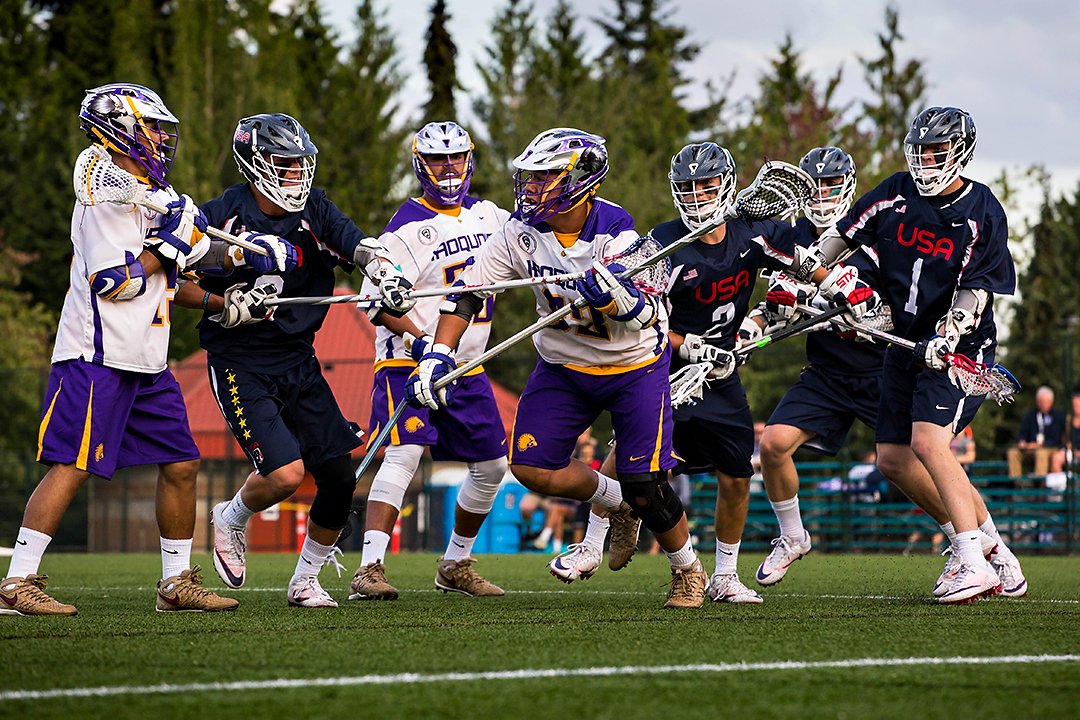 C. (Audi Field) (Championship)
"We could not be more excited to welcome fans back to PLL games this summer," said CEO and Co-Founder

Mike Rabil. "We have been working diligently with our venue partners and the PLL's committee of medical professionals to ensure a safe return for fans, players and staff. After executing a successful bubble season in 2020, with zero positive cases on site, we are confident we can proceed with a tour-based season while maintaining proper COVID protocol."
Games during the 2021 season will be staged in Boston, Atlanta, Baltimore, Long Island, San Jose, Colorado Springs, Albany, Salt Lake City, Philadelphia, and Washington, D.C. Some of those markets were home to teams in Major League Lacrosse, which announced a merger with PLL during the offseason. The league also has a title partnership with Ticketmaster.
"The front office, coaches and players are fired up and ready to play," said PLL Co-Founder and Cannons Lacrosse Club midfielder Paul Rabil.

"Our inaugural season in 2019 introduced a new version of professional lacrosse to the world, and we only grew interest during our 2020 Championship Series on NBC. Heading into 2021, competing at both new and familiar venues, coupled by an offseason merger with Major League Lacrosse, we're anticipating greater momentum and aggregate attention to the fastest game on two feet."
The PLL intends to work with its venue partners to maintain compliance with local and state governance regarding health and safety best practices. Those measures are expected to include seating pods, social distancing, enhanced venue cleaning, mobile ticketing, hand sanitation stations and staff and attendee mask requirements.
302 Lacrosse

Dillon Walker
Salesianum
D1 Marist
Thomas Aloe
Caesar Rodney
D1 University of Delaware
Dan Lantz
Wilmington Charter

D1 University of Virginia
Troy Reeder
Salesianum
D1 North Carolina 
Kyle Gangemi
Salesianum
D1 Loyola

Ryan Mcquaide

Tommy Bloom
Chas Robino

D.  Stevenson

Dover

Sanford
Tower Hill

Caesar Rodney

D1 Yale

D1 University of Delaware 
D1 UMass

D1 Rutgers 

Rhett Schweizer 
Luke Kelly
St. Marks
Wilmington Charter
D1 University of Delaware 
D1 Cornell
Brett Tracy
Wilmington Friends
D1 Towson

Paul Wolfe

Ian Allender

DMA

Archmere Academy

D1 University of Delaware

D1 Penn State

Brendan Fabian
Avon Grove
D1 Drexel
Sean Giampietro
Salesianum
D1 Ohio State
Matt DePietro 
Trip Ashley
St Marks
Tower Hill
D1 Sacred Heart 
D1 University Of Delaware

Ryne Johnson

J.  Trowbridge 

Ceasar Rodney

Garnet Valley

D1 Mt St Mary's

D1 Siena 

Ryan Walters
Archmere Academy
D1 Providence
Will Mette
A. Michalowski 
Tower Hill
Charter
D1 Colgate
D1 Army
Kip Taviano
Haverford School
D1 Furman

Kevin Sheahan
Julian Espina

Phil Ventresca

Jackson Phillips 

Caesar Rodney
Garnet Valley

Wilm Christian

Caesar Rodney

D1 University of Delaware
D1 Drexel 

D1 Jacksonville

D1 Mt St Mary's 

Kevin Barrow
Avon Grove HS
D1 St Joe's
Jake Graham
Tower Hill
D1 Holy Cross

Mike Pettit

Robbie Baxter

Tower Hill

Archmere Academy

D1 Siena College

D1 Manhattan 

Stone Lieberman
Tower Hill
D1 Vermont 
Jackson Keeler
Tatnall
D1 University of Delaware
Alden Clapp
Caesar Rodney
D1 Mt St Mary's
Trevor Hornby
Avon Grove HS
D1 Penn State
Sean Kirkpatrick
Wilmington Friends
D1 Holy Cross
Dan Rogers
Salesianum
D1 Drexel
Matt Masko
Caesar Rodney
D1 University of Delaware
Brooks Johnson
Caesar Rodney
D1 Mount St. Mary's
Jake Shriner
Chase Cowan
Caravel
Salesianum
D1 Loyola 
D1 Colgate
Beau Jones
Wilmington Charter
D1 University of Delaware
Dougie McCoy
Tower Hill
D1 Furman

Spencer Urban

Davis Russell 

Logan Falconetti
Eric Lunburg 

TJ Logue 

Connor Garrison

Jamie Spruance

Garrett Cannon

ÃÆ'ƒƒƒƒƒÃƒƒƒƒƒƒƒƒƒƒƒƒƒƒƒƒƒƒƒƒƒƒƒƒƒƒƒƒƒƒƒƒƒƒƒƒƒƒƒƒƒÃƒƒƒƒƒƒƒƒƒƒƒƒƒƒƒƒƒƒƒƒƒƒƒƒƒƒƒƒƒƒƒƒƒƒƒƒƒƒƒ†'ƒƒƒ†'ƒƒƒÃƒƒƒƒƒƒƒƒƒƒƒƒƒƒƒƒƒƒƒƒƒƒƒƒƒƒƒƒƒƒƒƒƒƒƒƒƒƒƒƒƒÃƒƒƒƒƒƒƒƒƒƒƒƒƒƒƒƒƒƒƒƒƒƒƒƒƒƒƒƒƒƒƒƒƒƒƒƒƒƒƒ†'ƒƒƒƒƒÃƒƒƒƒƒƒƒƒƒƒƒƒƒƒƒƒƒƒƒƒƒƒƒƒƒƒƒƒƒƒƒƒƒƒƒƒƒƒƒƒƒÃƒƒƒƒƒƒƒƒƒƒƒƒƒƒƒƒƒƒƒƒƒƒƒƒƒƒƒƒƒƒƒƒƒƒƒƒƒƒƒ†'ƒƒƒ†'ƒ†'ƒƒƒƒƒƒƒƒƒƒÃƒƒƒƒƒƒƒƒƒƒƒƒƒƒƒƒƒƒƒƒƒƒƒƒƒƒƒƒƒƒƒƒƒƒƒƒƒƒƒƒƒÃƒƒƒƒƒƒƒƒƒƒƒƒƒƒƒƒƒƒƒƒƒƒƒƒƒƒƒƒƒƒƒƒƒƒƒƒƒƒƒ†'ƒƒƒƒƒÃƒƒƒƒƒƒƒƒƒƒƒƒƒƒƒƒƒƒƒƒƒƒƒƒƒƒƒƒƒƒƒƒƒƒƒƒƒƒƒƒƒÃƒƒƒƒƒƒƒƒƒƒƒƒƒƒƒƒƒƒƒƒƒƒƒƒƒƒƒƒƒƒƒƒƒƒƒƒƒƒƒ†'ƒƒƒ†'ƒƒƒÃƒƒƒƒƒƒƒƒƒƒƒƒƒƒƒƒƒƒƒƒƒƒƒƒƒƒƒƒƒƒƒƒƒƒƒƒƒƒƒƒƒÃƒƒƒƒƒƒƒƒƒƒƒƒƒƒƒƒƒƒƒƒƒƒƒƒƒƒƒƒƒƒƒƒƒƒƒƒƒƒƒ†'ƒƒƒƒƒÃƒƒƒƒƒƒƒƒƒƒƒƒƒƒƒƒƒƒƒƒƒƒƒƒƒƒƒƒƒƒƒƒƒƒƒƒƒƒƒƒƒÃƒƒƒƒƒƒƒƒƒƒƒƒƒƒƒƒƒƒƒƒƒƒƒƒƒƒƒƒƒƒƒƒƒƒƒƒƒƒƒ†'ƒƒƒ†'ƒ†'ƒƒƒƒƒƒƒƒ'¯»¿Salesianum

Archmere 

Salesianum

Sanford

Salesianum

Appoquinimink

Tower Hill

 Salesianum

D1 Mount St Mary's

D1 St Joe's

D1 Lehigh

D3 Lynchburg
D3 Salisbury 

D3 Washington College

D3 Franklin & Marshall

D3 Washington & Lee

Hunter Schaeffer

Nate Ruoss

Evan Trizonis

Caesar Rodney

Tatnall

Garnet Valley

D3 Salisbury 

D3 Middlebury

D3 Cabrini College

Gray McKee

Max Kelly

Jakob Buxton

Mitch Meckley

Garnet Valley

Unionville

Caesar Rodney

Appoquinimink

D3 Stevenson 

D3 Lynchburg

D3 Bridgewater 

D3 Frostburg

Kevin Louie

Jacob Davis

Jamison Young

Noah Longest

Brooks Buck 

Michael Togo

B. Kuzminski

Concord

Polytech

Caravel

Caesar Rodney

Cape Henlopen 

Tower Hill

Salesianum

D3 Stevens

D3 Messiah 

D3 Roanoke

D3 McDaniel

D3 Ursinus 

D3 Goucher

D3 Arcadia

Sumner Crosby
Wilmington Friends
D3 Colorado College

Jake Walsh

River Harper

St Marks

Friends

D3 Lynchburg

D3 Cabrini College

Eric Waibel

Matt Waibel 

Avon Grove

Avon Grove

D3 Eastern U.

D3 Delaware Valley

Joe O'Connell

Noah Thomas

Beau Neff

Max Grimes

Liam Zolper

Christian Flamini 

C. Garrison 

Archmere Academy

Tower Hill

Tatnall

Friends

Cape Henlopen 

Salesianum 

Appoquinimink

D3 Gwynedd Mercy

D3 Ursinus

D3 DeSales

D3 Washington College

D3 Lynchburg 

D3 Stevens 

D3 Widener

Damian Sobieski

E Goliaszewski

Luke LoPresto

Brett Wilkinson 

Avon Grove

Charter

Tome 

Tatnall

D3 Cabrini College

D3 DeSales

D3 McDaniel

D3 Ursinus

Sam Ash

Chris Thomson

Delmar

Archmere Academy

D3  Susquehanna 

D3 Swarthmore

Thomas Bailey
Anthony DiNenno
Poly Tech HS
Avon Grove
D3 Goucher
D3 Cabrini College
Austin Newman
Avon Grove
D3 Eastern University
Hunter Witmer
Wilmington Friends
D3 Haverford
Ryan Davidson
Kingsway
D3 Randolph Macon

Andrew Tourlitis

N. Brockmeyer

Kai Taylor

Sean MacLeish 

Matt Vattilana

Paul Army

Garnet Valley

Caesar Rodney 

Charter

Caesar Rodney

Brandywine

Appoquinimink

D3 Ursinus

D3 Catholic U.

D3 DeSales

D3 Bridgewater 

D3 Gwynedd Mercy

D3 Ursinus

Scott Humphreys
Sanford
D3 Drew University
Will Cowan
Salesianum
D3 Washington College

Kyle Gillam 
Austin Aguilar 

Bucky Pierce

Cole Palmer

Sun Valley
Lake Forest

St Andrews

Dover

D3 Eastern U.
D3 Bridgewater

D3 Middlebury

D3 Susquehanna

Dylan Handel

Ryan Castellon

Dover 

Caesar Rodney

D3 Marymount 

D3 Washington College

Brad Freeman
Tatnall
D3 Kenyon
Phillip Drexler
Tatnall
D3 Haverford
Evan DeDominicis
Tower Hill
D3 Williams College

Kyle Oberle

A. Middleman

Matt Frey

Andrew Brown

J. Harrington

Sanford

Garnet  Valley

Avon Grove

St Marks

Salesianum

D3 Elizabethtown

D3 Ursinus 

D3 Elizabethtown 

D3 Widener

D3 Bridgewater 

Eric Kelley
Wilmington Friends
D3 Williams

Morgan Madonna

TJ Magnani

Jake Vitone

Josh Gilbert

Pat Matsko

St Marks

St Marks

Avon Grove

DMA

Caesar Rodney

D3  Misericordia

D3 Ursinus

D3 Eastern U

D3 Hartwick

D3 Christopher Newport 

T.  Paranzino 

Reed Salmons

 Salesianum 

Wilmington Friends

D3 Rhodes

D3 Dickinson

Brett Humphreys
Robert Amanto

Jack Munro

Nick Saparito 

Jake Pangle

John Blackwell 

Tyler Gross

Jamie Kite

Jeremy Eisele

Jake Brown

Mason Griffith

Ashton Pelton

Tre Tillman

Corbin Brumfield

Jim Blaszcow

Luke Rankin

Aaron Trowbridge

Riley Harker
Riley Piper

Myles Lawrence

Carson Salvo

Cam Thomas 

Sanford
Avon Grove

St Marks

Kingsway

Caesar Rodney

Wilmington Friends

Caesar Rodney

Dover

Kennett HS 

Cape Henlopen

Caesar Rodney

Smyrna

MOT Charter

Tatnall

Salesianum 

Caesar Rodney

Garnet Valley

Kingsway

Unionville

Ceasar Rodney

Salesianum 

Avon Grove 

D3 Hood University
D3 Centenary

D3 Goucher

D3 Cabrini 

D3 Bridgewater

D3 Connecticut College

D3 Susquehanna

D3 Eastern University 

D3 Marian 

D3 Chatham

D3 Salisbury

D3 Bridgewater

D3 Ursinus

D3 Susquehanna

D2 Merimack

D2 Colorado Mesa

D2 Adelphi

D2 Chestnut Hill

D2 Tampa

D2 St Leo University 

D2 St Leo University 

D2 Wilmington U.  

Quin Savant

Ethan Gaz 

Tim Froelich

Zach Trabaudo

Unionville

Salesianum 

Salesianum 

St Andrews

D2 Tennessee Wesleyan

D2 Tampa

D2 Lynn University 

D2 Rollins College

Shane Tompkins
William Penn
D2 Florida Southern

Tyler Schuele 

Bobby Benditt

T. Whitaker

Cherokee HS NJ

Avon Grove HS

DMA

D2 Wheeling Jesuit 

D2 Tampa

D2 Alberson Broaddus

Jeff Todd
North East
D2 Pfeiffer University

Mark Cyron

Ian Noonan

Sam Slater 

Gabe Rupert

Salesianum

St Marks

Polytech

Appoquinimink

D2 Merrimack /Eastern

D2 Tampa

D2 Chestnut Hill

 Wilmington U.  

Anthony Cardile 

Greg Boyce 

Gehrig Johnson

Adem Tekman 

Jake Mottola

Dave Apruzzese

ÃÆ'ƒƒƒƒƒÃƒƒƒƒƒƒƒƒƒƒƒƒƒƒƒƒƒƒƒƒƒƒƒƒƒƒƒƒƒƒƒƒƒƒƒƒƒƒƒƒƒÃƒƒƒƒƒƒƒƒƒƒƒƒƒƒƒƒƒƒƒƒƒƒƒƒƒƒƒƒƒƒƒƒƒƒƒƒƒƒƒ†'ƒƒƒ†'ƒƒƒÃƒƒƒƒƒƒƒƒƒƒƒƒƒƒƒƒƒƒƒƒƒƒƒƒƒƒƒƒƒƒƒƒƒƒƒƒƒƒƒƒƒÃƒƒƒƒƒƒƒƒƒƒƒƒƒƒƒƒƒƒƒƒƒƒƒƒƒƒƒƒƒƒƒƒƒƒƒƒƒƒƒ†'ƒƒƒƒƒÃƒƒƒƒƒƒƒƒƒƒƒƒƒƒƒƒƒƒƒƒƒƒƒƒƒƒƒƒƒƒƒƒƒƒƒƒƒƒƒƒƒÃƒƒƒƒƒƒƒƒƒƒƒƒƒƒƒƒƒƒƒƒƒƒƒƒƒƒƒƒƒƒƒƒƒƒƒƒƒƒƒ†'ƒƒƒ†'ƒ†'ƒƒƒƒƒƒƒƒƒƒÃƒƒƒƒƒƒƒƒƒƒƒƒƒƒƒƒƒƒƒƒƒƒƒƒƒƒƒƒƒƒƒƒƒƒƒƒƒƒƒƒƒÃƒƒƒƒƒƒƒƒƒƒƒƒƒƒƒƒƒƒƒƒƒƒƒƒƒƒƒƒƒƒƒƒƒƒƒƒƒƒƒ†'ƒƒƒƒƒÃƒƒƒƒƒƒƒƒƒƒƒƒƒƒƒƒƒƒƒƒƒƒƒƒƒƒƒƒƒƒƒƒƒƒƒƒƒƒƒƒƒÃƒƒƒƒƒƒƒƒƒƒƒƒƒƒƒƒƒƒƒƒƒƒƒƒƒƒƒƒƒƒƒƒƒƒƒƒƒƒƒ†'ƒƒƒ†'ƒƒƒÃƒƒƒƒƒƒƒƒƒƒƒƒƒƒƒƒƒƒƒƒƒƒƒƒƒƒƒƒƒƒƒƒƒƒƒƒƒƒƒƒƒÃƒƒƒƒƒƒƒƒƒƒƒƒƒƒƒƒƒƒƒƒƒƒƒƒƒƒƒƒƒƒƒƒƒƒƒƒƒƒƒ†'ƒƒƒƒƒÃƒƒƒƒƒƒƒƒƒƒƒƒƒƒƒƒƒƒƒƒƒƒƒƒƒƒƒƒƒƒƒƒƒƒƒƒƒƒƒƒƒÃƒƒƒƒƒƒƒƒƒƒƒƒƒƒƒƒƒƒƒƒƒƒƒƒƒƒƒƒƒƒƒƒƒƒƒƒƒƒƒ†'ƒƒƒ†'ƒ†'ƒƒƒƒƒƒƒƒ†'ƒƒƒƒƒ¯»¿ÃƒƒƒƒƒƒƒƒƒƒƒƒƒƒƒƒƒƒƒƒƒƒƒƒƒƒƒƒƒƒƒƒƒƒƒƒƒƒƒƒƒÃƒƒƒƒƒƒƒƒƒƒƒƒƒƒƒƒƒƒƒƒƒƒƒƒƒƒƒƒƒƒƒƒƒƒƒƒƒƒƒ†'ƒƒƒƒƒÃƒƒƒƒƒƒƒƒƒƒƒƒƒƒƒƒƒƒƒƒƒƒƒƒƒƒƒƒƒƒƒƒƒƒƒƒƒƒƒƒƒÃƒƒƒƒƒƒƒƒƒƒƒƒƒƒƒƒƒƒƒƒƒƒƒƒƒƒƒƒƒƒƒƒƒƒƒƒƒƒƒ†'ƒƒƒ†'ƒƒƒÃƒƒƒƒƒƒƒƒƒƒƒƒƒƒƒƒƒƒƒƒƒƒƒƒƒƒƒƒƒƒƒƒƒƒƒƒƒƒƒƒƒÃƒƒƒƒƒƒƒƒƒƒƒƒƒƒƒƒƒƒƒƒƒƒƒƒƒƒƒƒƒƒƒƒƒƒƒƒƒƒƒ†'ƒƒƒƒƒÃƒƒƒƒƒƒƒƒƒƒƒƒƒƒƒƒƒƒƒƒƒƒƒƒƒƒƒƒƒƒƒƒƒƒƒƒƒƒƒƒƒÃƒƒƒƒƒƒƒƒƒƒƒƒƒƒƒƒƒƒƒƒƒƒƒƒƒƒƒƒƒƒƒƒƒƒƒƒƒƒƒ†'ƒƒƒ†'ƒ†'ƒƒƒƒƒƒƒƒƒƒÃƒƒƒƒƒƒƒƒƒƒƒƒƒƒƒƒƒƒƒƒƒƒƒƒƒƒƒƒƒƒƒƒƒƒƒƒƒƒƒƒƒÃƒƒƒƒƒƒƒƒƒƒƒƒƒƒƒƒƒƒƒƒƒƒƒƒƒƒƒƒƒƒƒƒƒƒƒƒƒƒƒ†'ƒƒƒƒƒÃƒƒƒƒƒƒƒƒƒƒƒƒƒƒƒƒƒƒƒƒƒƒƒƒƒƒƒƒƒƒƒƒƒƒƒƒƒƒƒƒƒÃƒƒƒƒƒƒƒƒƒƒƒƒƒƒƒƒƒƒƒƒƒƒƒƒƒƒƒƒƒƒƒƒƒƒƒƒƒƒƒ†'ƒƒƒ†'ƒƒƒÃƒƒƒƒƒƒƒƒƒƒƒƒƒƒƒƒƒƒƒƒƒƒƒƒƒƒƒƒƒƒƒƒƒƒƒƒƒƒƒƒƒÃƒƒƒƒƒƒƒƒƒƒƒƒƒƒƒƒƒƒƒƒƒƒƒƒƒƒƒƒƒƒƒƒƒƒƒƒƒƒƒ†'ƒƒƒƒƒÃƒƒƒƒƒƒƒƒƒƒƒƒƒƒƒƒƒƒƒƒƒƒƒƒƒƒƒƒƒƒƒƒƒƒƒƒƒƒƒƒƒÃƒƒƒƒƒƒƒƒƒƒƒƒƒƒƒƒƒƒƒƒƒƒƒƒƒƒƒƒƒƒƒƒƒƒƒƒƒƒƒ†'ƒƒƒ†'ƒ†'ƒƒƒƒƒƒƒƒ†'ƒƒƒƒ¯»¿Avon Grove HS

Cape Henlopen 

Ceasar Rodney

Cape Henlopen 

Archmere

Unionville

ÃÆ'ƒƒƒƒƒÃƒƒƒƒƒƒƒƒƒƒƒƒƒƒƒƒƒƒƒƒƒƒƒƒƒƒƒƒƒƒƒƒƒƒƒƒƒƒƒƒƒÃƒƒƒƒƒƒƒƒƒƒƒƒƒƒƒƒƒƒƒƒƒƒƒƒƒƒƒƒƒƒƒƒƒƒƒƒƒƒƒ†'ƒƒƒ†'ƒƒƒÃƒƒƒƒƒƒƒƒƒƒƒƒƒƒƒƒƒƒƒƒƒƒƒƒƒƒƒƒƒƒƒƒƒƒƒƒƒƒƒƒƒÃƒƒƒƒƒƒƒƒƒƒƒƒƒƒƒƒƒƒƒƒƒƒƒƒƒƒƒƒƒƒƒƒƒƒƒƒƒƒƒ†'ƒƒƒƒƒÃƒƒƒƒƒƒƒƒƒƒƒƒƒƒƒƒƒƒƒƒƒƒƒƒƒƒƒƒƒƒƒƒƒƒƒƒƒƒƒƒƒÃƒƒƒƒƒƒƒƒƒƒƒƒƒƒƒƒƒƒƒƒƒƒƒƒƒƒƒƒƒƒƒƒƒƒƒƒƒƒƒ†'ƒƒƒ†'ƒ†'ƒƒƒƒƒƒƒƒƒƒÃƒƒƒƒƒƒƒƒƒƒƒƒƒƒƒƒƒƒƒƒƒƒƒƒƒƒƒƒƒƒƒƒƒƒƒƒƒƒƒƒƒÃƒƒƒƒƒƒƒƒƒƒƒƒƒƒƒƒƒƒƒƒƒƒƒƒƒƒƒƒƒƒƒƒƒƒƒƒƒƒƒ†'ƒƒƒƒƒÃƒƒƒƒƒƒƒƒƒƒƒƒƒƒƒƒƒƒƒƒƒƒƒƒƒƒƒƒƒƒƒƒƒƒƒƒƒƒƒƒƒÃƒƒƒƒƒƒƒƒƒƒƒƒƒƒƒƒƒƒƒƒƒƒƒƒƒƒƒƒƒƒƒƒƒƒƒƒƒƒƒ†'ƒƒƒ†'ƒƒƒÃƒƒƒƒƒƒƒƒƒƒƒƒƒƒƒƒƒƒƒƒƒƒƒƒƒƒƒƒƒƒƒƒƒƒƒƒƒƒƒƒƒÃƒƒƒƒƒƒƒƒƒƒƒƒƒƒƒƒƒƒƒƒƒƒƒƒƒƒƒƒƒƒƒƒƒƒƒƒƒƒƒ†'ƒƒƒƒƒÃƒƒƒƒƒƒƒƒƒƒƒƒƒƒƒƒƒƒƒƒƒƒƒƒƒƒƒƒƒƒƒƒƒƒƒƒƒƒƒƒƒÃƒƒƒƒƒƒƒƒƒƒƒƒƒƒƒƒƒƒƒƒƒƒƒƒƒƒƒƒƒƒƒƒƒƒƒƒƒƒƒ†'ƒƒƒ†'ƒ†'ƒƒƒƒƒƒƒƒ†'ƒƒƒƒƒ¯»¿ÃƒƒƒƒƒƒƒƒƒƒƒƒƒƒƒƒƒƒƒƒƒƒƒƒƒƒƒƒƒƒƒƒƒƒƒƒƒƒƒƒƒÃƒƒƒƒƒƒƒƒƒƒƒƒƒƒƒƒƒƒƒƒƒƒƒƒƒƒƒƒƒƒƒƒƒƒƒƒƒƒƒ†'ƒƒƒƒƒÃƒƒƒƒƒƒƒƒƒƒƒƒƒƒƒƒƒƒƒƒƒƒƒƒƒƒƒƒƒƒƒƒƒƒƒƒƒƒƒƒƒÃƒƒƒƒƒƒƒƒƒƒƒƒƒƒƒƒƒƒƒƒƒƒƒƒƒƒƒƒƒƒƒƒƒƒƒƒƒƒƒ†'ƒƒƒ†'ƒƒƒÃƒƒƒƒƒƒƒƒƒƒƒƒƒƒƒƒƒƒƒƒƒƒƒƒƒƒƒƒƒƒƒƒƒƒƒƒƒƒƒƒƒÃƒƒƒƒƒƒƒƒƒƒƒƒƒƒƒƒƒƒƒƒƒƒƒƒƒƒƒƒƒƒƒƒƒƒƒƒƒƒƒ†'ƒƒƒƒƒÃƒƒƒƒƒƒƒƒƒƒƒƒƒƒƒƒƒƒƒƒƒƒƒƒƒƒƒƒƒƒƒƒƒƒƒƒƒƒƒƒƒÃƒƒƒƒƒƒƒƒƒƒƒƒƒƒƒƒƒƒƒƒƒƒƒƒƒƒƒƒƒƒƒƒƒƒƒƒƒƒƒ†'ƒƒƒ†'ƒ†'ƒƒƒƒƒƒƒƒƒƒÃƒƒƒƒƒƒƒƒƒƒƒƒƒƒƒƒƒƒƒƒƒƒƒƒƒƒƒƒƒƒƒƒƒƒƒƒƒƒƒƒƒÃƒƒƒƒƒƒƒƒƒƒƒƒƒƒƒƒƒƒƒƒƒƒƒƒƒƒƒƒƒƒƒƒƒƒƒƒƒƒƒ†'ƒƒƒƒƒÃƒƒƒƒƒƒƒƒƒƒƒƒƒƒƒƒƒƒƒƒƒƒƒƒƒƒƒƒƒƒƒƒƒƒƒƒƒƒƒƒƒÃƒƒƒƒƒƒƒƒƒƒƒƒƒƒƒƒƒƒƒƒƒƒƒƒƒƒƒƒƒƒƒƒƒƒƒƒƒƒƒ†'ƒƒƒ†'ƒƒƒÃƒƒƒƒƒƒƒƒƒƒƒƒƒƒƒƒƒƒƒƒƒƒƒƒƒƒƒƒƒƒƒƒƒƒƒƒƒƒƒƒƒÃƒƒƒƒƒƒƒƒƒƒƒƒƒƒƒƒƒƒƒƒƒƒƒƒƒƒƒƒƒƒƒƒƒƒƒƒƒƒƒ†'ƒƒƒƒƒÃƒƒƒƒƒƒƒƒƒƒƒƒƒƒƒƒƒƒƒƒƒƒƒƒƒƒƒƒƒƒƒƒƒƒƒƒƒƒƒƒƒÃƒƒƒƒƒƒƒƒƒƒƒƒƒƒƒƒƒƒƒƒƒƒƒƒƒƒƒƒƒƒƒƒƒƒƒƒƒƒƒ†'ƒƒƒ†'ƒ†'ƒƒƒƒƒƒƒƒ†'ƒƒƒƒ¯»¿JUCO Delaware Tech

JUCO Howard 

JUCO Delaware Tech

JUCO Howard 

NCLL Loyola 

MCLA Chapman

Dom Di Biaggio
Unionville 
MCLA Texas A&M
My hypothetical locations for a 20 team pro lacrosse league : lacrosse
I chose 20 because any fewer and I feel like it wouldn't satisfactorily cover the massive geographic spread of the US and Canada and any more you just wouldn't have enough money and talented players.
I had to make some very tough choices here since there are probably 36 or so deserving markets in my opinion but sadly they can't all be satisfied. I decided to exclude my home state of Missouri for this to remove any emotional bias (so no Kansas City or St. Louis). I broke it down into 4 divisions of 5. I'm also going to put expansion targets for each division if my hypothetical league grows. Let me know what you think or what your hypothetical league is!
Northeast
Boston – pretty obvious
Long Island – obvious choice. I went with LI since it would be easier to find a space for a stadium here than New York City proper. Ask MLS how hard that is.
Philadelphia – very obvious
Baltimore – very obvious
Washington DC – very obvious
Expansion targets – New Jersey, Connecticut, Montreal, second Washington DC team (maybe one in Virginia or Maryland suburb, opposite of the first team)
Great Lakes
Syracuse – I think this could be the PLL's version of the Green Bay Packers.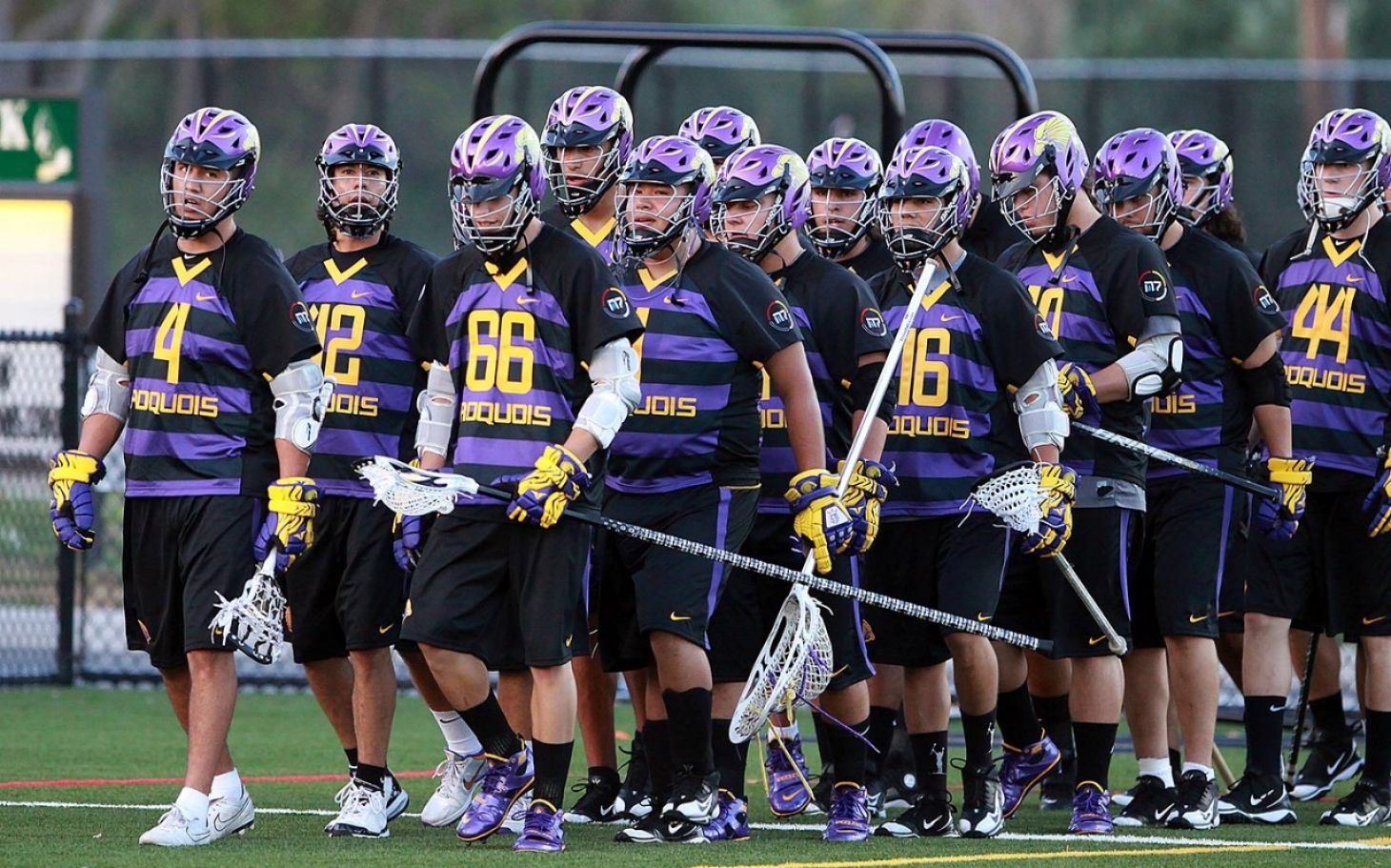 Small market, lacrosse heartland.
Toronto – Huge Canadian city. and lacrosse is the summer sport of Canada.
Detroit – I think Detroit would be a great market. It's 15th I think in metro population in the US.
Columbus – has shown to be a lacrosse hotbead.
Chicago – just a massive market. A necessary one in my opinion.
Expansion Targets – Minnesota, second team in Toronto area, Cleveland, Indianapolis, Cincinnati, Pittsburgh
South
Charlotte – I think North Carolina is a necessity. Charlotte is a bigger market than Raleigh.
Atlanta – Their attendance will be trash but it's a huge market plus important culturally for the south. Necessity (I like that word okay)
Orlando – having a Florida presence would be a good idea. I went Orlando over Tampa and Miami for no real reason as I don't know much about it.
Dallas – a market with some lacrosse recent lacrosse history. A tad bit larger than Houston I think when throwing in Forth Worth.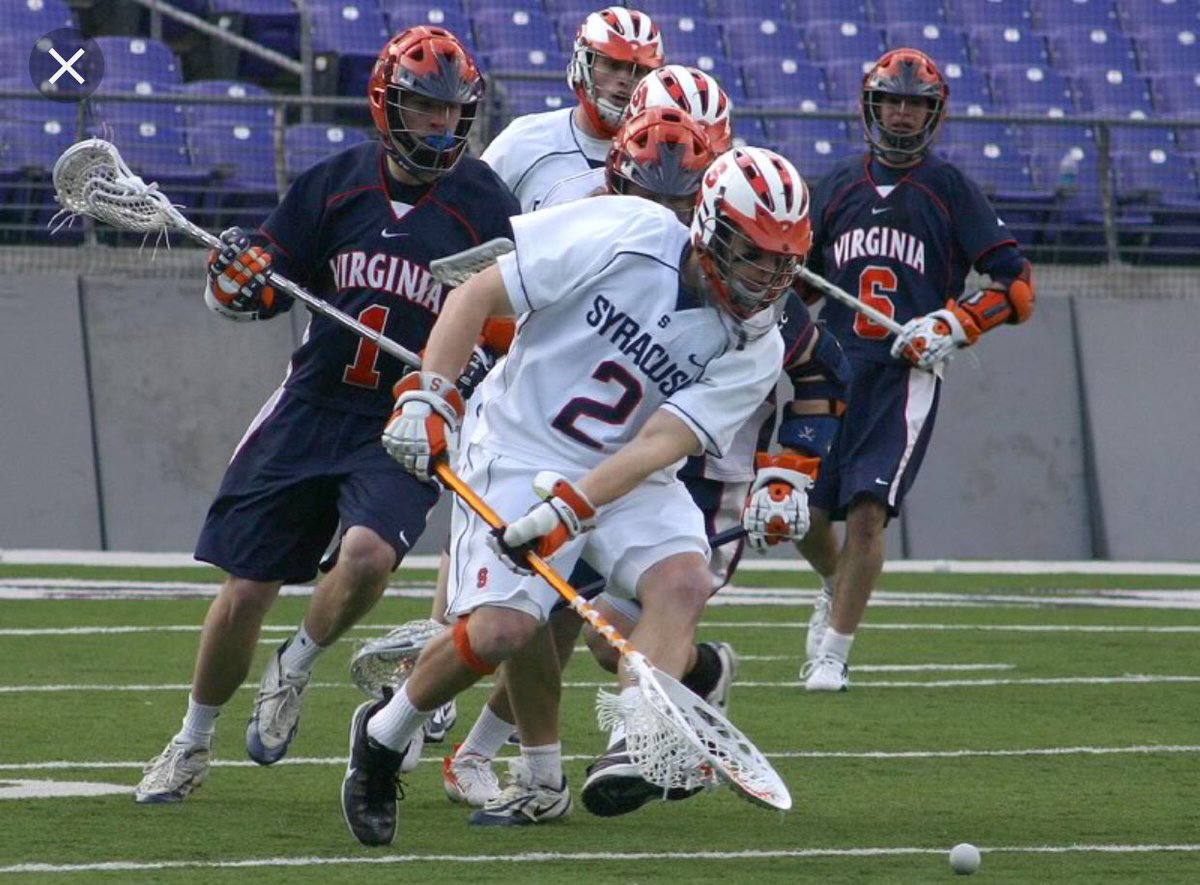 Nashville – This one is due to decreased sports competition. No NBA to compete with.
Expansion targets – Miami, Houston, Austin, Virginia Beach
West
Los Angeles – PLL is headquarted here. Also, ya know, it's Los Angeles.
San Francisco – Another iconic market on the west coast.
San Diego – Small sports competition here. Plus Joseph Tsai could bankroll it.
Denver – Lacrosse oasis in the desert called west of the Appalachians.
Salt Lake City – another strong lacrosse area, though mainly for college. I debated this one A LOT between places like Phoenix, Vegas, Portland, Seattle but I figured the PNW should come in as one (having Seattle and Vancouver together) and Phoenix and Vegas are too fucking hot.
Expansion targets – Seattle/Vancouver, Portland, Vegas, Phoenix
Billionaire businessman, current owner of NBA Brooklyn Nets to own new Las Vegas pro Lacrosse team
LAS VEGAS (KTNV) — Las Vegas is getting a professional lacrosse team.

The National Lacrosse League, or NLL, sent out a tweet on Wednesday confirming the announcement.
pic.twitter.com/pGovgVPz76

— NLL (@NLL) May 26, 2021
The league also said more information will be released in the coming months.
The new owner, Joe Tsai, is a Taiwanese billionaire with significant sports experience.
Tsai is the current owner of the NBA Brooklyn Nets as well as ownership stakes in the W-NBA New York Liberty, NBA G-league and the National Lacrosse League's San Diego Seals.
The NLL is comprised of 14 teams in the United States and Canada.
The new, currently unnamed team, will become the 15th expansion organization in Las Vegas.
The current Lacrosse landscape is small in Nevada but there is major potential for growth.
"It is not big and it's a very niche market," said Max Schmidt, who founded Lacrosse Force in 2014.
"It's very small currently, that's why we're so excited about the NLL coming into Vegas because we know that high tides raise all boats, we're going to get more kids playing the sport because there is a professional sport for them to see," said Schmidt.
Schmidt says the organization focuses on developing players beginning around 5th grade.
The sport is not sanctioned in Nevada, which means most schools do not recognize teams but rather club organizations.
Bishop Gorman and Faith Lutheran both have organized teams, however.
"Currently, the sport, I would say, needs some type of push forward and this is just what could do it," explained Schmidt.
Schmidt adds the recent success of the Vegas Golden Knights and the team's impact on interest and involvement with the community could mean a professional lacrosse team could catapult local interest.
"We are very excited, as you know, with the success of the Golden Knights had in year one, that's not normal, but what was great, we saw was just the influx of hockey fans in general when the Knights came to Vegas and we hope that has a similar effect with the NLL coming to Vegas," added Schmidt.
There are several unanswered questions still lingering, including where the team may play.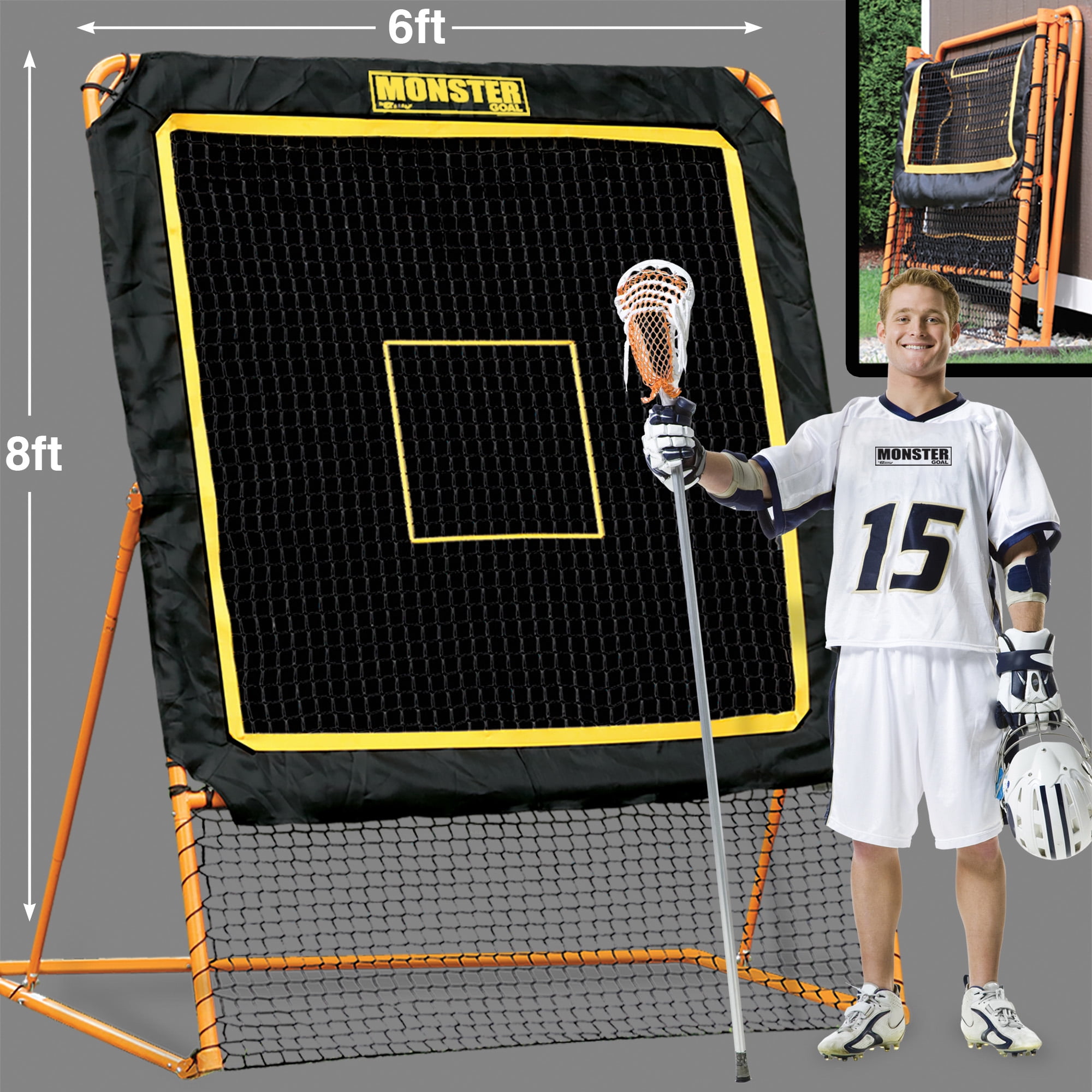 "The game is played on a similar arena like a basketball or a hockey arena, there is kind of endless options to where this could be held," explained Schmidt.
Schmidt says the professionals play indoors in five-on-five with goalies.
A shot clock, similar to basketball, keeps the pace extremely fast.
"It's a very high-scoring game, contact driven, there's contact allowed on the ball and off the ball, within reason, much like hockey, fighting is allowed, I think that draws a lot of fans," said Schmidt.
Schmidt says a typical NLL game will have more goals than a traditional hockey game.
"We're on the doorstep of something really big," said Nate Peterson, a Lacrosse organizer at Pinecrest Academy in Henderson.
"I've lived in Las Vegas for almost 20 years and I've watched [the city] grow, the grass we're standing on right now was dirt two years ago and now we're out here playing lacrosse," added Peterson.
Peterson's son Ryland, 11, is a goalie.
"What we're learning is, when the kids get on the field and they get a stick in their hand and they give it a try they don't wanna put it down it's almost like they're instantly hooked," said Peterson.
Peterson says the interest in lacrosse has grown tremendously and hopes it continues.
"Last year, we had the San Diego Seals here in town, there was a lot of people that got exposed to the sport at the Orleans and we had kids that went out and checked out the sport and the next thing you know, the phone is ringing and we're getting kids in the door that have been exposed to the game finally for the first time," said Peterson.
The new Las Vegas team is expected to be ready to play in the 2022 season.
Wayne Gretzky, Steve Nash, Dustin Johnson among owners of new Las Vegas pro lacrosse team
The National Lacrosse League has announced that the league's 15th franchise will be coming to Las Vegas, beginning in the fall of 2022.
Among the team's investors will be Hockey Hall of Famer Wayne Gretzky, 2020 Masters champion Dustin Johnson, as well as Brooklyn Nets coach Steve Nash and Nets owner Joe Tsai, who also owns the NLL's San Diego Seals.

Tsai requested special approval from the league to own multiple teams, which was granted. The Pegula family also fall under this category, currently owning the Buffalo and Rochester franchises.
Nets executive Mark Fine will serve as the Las Vegas team's chief executive officer.
The team will play at MGM Resorts International's Michelob Ultra Arena, which is also the home of the Las Vegas Aces.
"It is an honor and privilege to work together to bring the game of box lacrosse to the Las Vegas community," the team owners said in a joint statement. "The people of Las Vegas have proven how passionate and supportive they are of professional sports franchises they can call their own. We look forward to making a difference here on the floor and in the community — and becoming a franchise that fans in Las Vegas will be truly proud to cheer for."
While the franchise does not yet have a name, the team plans to hold an official kickoff Monday at 4 p.m. ET.
"We are very proud to welcome Las Vegas NLL as our 15th franchise, led by an elite group of businesspeople and accomplished current and former athletes," NLL commissioner Nick Sakiewicz said.
"It all started two years ago with a meeting and an idea, and here we are today. When our industry looks back years from now on the growth of box lacrosse as a sport and Las Vegas as a home of a first-class franchise, we believe this will be one of the seminal days in NLL history. The people in this community are going to be in for a treat both on the floor and in the community."
The investors involved in the franchise are no strangers to investing in sports franchises: Nash is also a co-owner of the Vancouver Whitecaps in MLS and RCD Mallorca in La Liga. Gretzky has been involved with ownership of the Arizona Coyotes and the Toronto Argonauts of the Canadian Football League. Tsai also has ownership interest in the New York Liberty and has investment in the Premier Lacrosse League, a field lacrosse league formed in 2019.
Las Vegas joins nine teams in the United States and five teams in Canada that currently compete in the league, which was launched in 1987.
Joe Tsai buys pro lacrosse expansion team in Las Vegas at reported price of $10 million
Joe Tsai may own the Brooklyn and Long Island Nets and the New York Liberty but his first love has always been lacrosse which he played at Lawrenceville School in New Jersey and at Yale.

He has owned the San Diego Seals in the National Lacrosse League, the indoor league, since 2017 and has an investment as well in the Premier Lacrosse League, the outdoor league. His daughter, Alex, plays for the Hong Kong national team and Stanford.
Now, Sportico reports that Tsai is buying a second franchise in the NLL, an expansion club in Las Vegas. The NLL permits dual ownership of its teams. Scott Soshnick and Eben Novy-Williams of Sportico reported Tuesday.
The club, which doesn't yet have a name or a home venue, will be the NLL's 15th franchise when it debuts in the 2022-23 season. Though financial terms weren't released, Tsai said that the all-in cost, including the expansion fee and operational runway, will be in line with the recent price for the Saskatchewan Rush. That club, according to people familiar with the matter, sold for more than $10 million.
The NLL, a so-called "box league" ranks third in average attendance for pro indoor sports worldwide, behind only the NHL and NBA.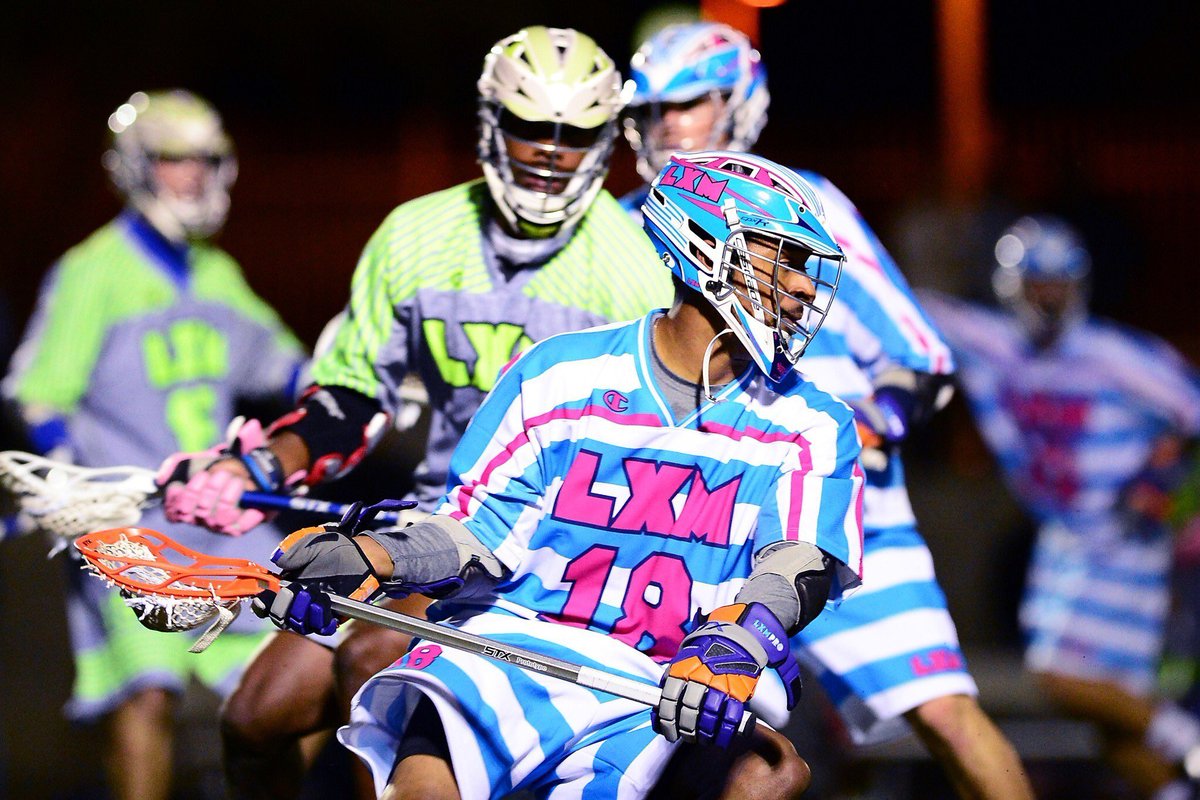 The league will have 15 franchise once Las Vegas fields a team. Tsai told Sportico that the NLL is hoping for a national media deal as well as other collective revenue opportunities.
"There's a galvanized group of owners who feel very good about the league's next five to 10 years," he said. "The league is looking for a major media deal. We can take the league to the next level in terms of national sponsorship. Crypto, sports betting—there are a lot of commercial opportunities the league can expand into."
In the past, NLL franchises have been seen as local businesses, but Tsai now seems ready to push a model more in tune with his basketball teams. In addition to his basketball and lacrosse investments, Tsai also owns a small piece of the L.A.F.C. of the MLS.
Putting a team in Las Vegas used to be risky, but sports betting and other drivers has made it a popular sports destination. As Sportico reports, it added an NHL team in 2017, and the NFL's Raiders moved to town last year.
Las Vegas is also a potential venue for NBA and MLS expansion as well as a possible landing spot for baseball's Oakland Athletics.
90,000 Sports in Colorado – Wikipedia
Share
Pin
Tweet
Send
Share
Send
Sports in Colorado includes professional teams, college sports, and individual sports from the Denver Metropolitan Area and other cities.
Professional sports teams
Colorado is the least populous state with a franchise in each of the major professional sports leagues. The state is able to support teams because it has a large city area with a higher population than any other city within 550 miles (885 km).Therefore, many residents of nearby states support teams in Denver, as evidenced by the coverage of the Broncos radio network. [1]
Former professional sports teams
Club
Sports
League
Aurora Cavalry
Basketball
International Basketball League
Colorado 14ers (won the championship in their last season 2008–09; moved to Frisco, TX, took hiatus in 2009–10 and resumed playing 2010–11 as Texas Legends)
Basketball
NBA Development League [a]
Colorado Chill (stacked with NWBL)
Basketball
National Women's Basketball League
Colorado Crossover
Basketball
International Basketball League
Colorado league)
Arena football
Football league Arena
Colorado Rapids U23
Football
Premier Development League USL
Colorado Raptors
Rugby Union
Major Rugby League
Colorado Rockies (NHL) (moved to East Rutherford, NJ and became the New Jersey Devils)
Ice Hockey
National Hockey League
Colorado Xplosion (won the Western Conference Championship in season one)
Women's Basketball
American Basketball League (1996– 1998)
Colorado Springs Blizzard
Football
Premier Development League USL
Colorado Springs Sky Sox (moved to San Antonio after 2018 season as Mission San Antonio)
Baseball
Pacific League Coast (Triple-A, Minor League Baseball)
Denver Grizzlies (moved to Salt Lake City, Utah, later moved to Cleveland, Ohio, and became Lake Erie / Cleveland Monsters)
Ice Hockey
International Hockey League (1945-2001)
Denver Spurs (moved to Ottawa, Ontario and became the Ottawa Seawicks at all the rest of the team's existence)
Ice Hockey
World Hockey Association / Central Hockey League / Western Hockey League
Denver Thugs
Ice Hockey
Central Hockey League
Denver member AF
closed after four seasons)
Arena Football
Arena Football League
Denver Gold (Member of the US Football League, 1983-1985. Now known as the NBA G League.

Athletics

Colorado is home to five NCAA Division I schools, plus a number of additional schools competing at lower levels. One school that competes at the lowest NCAA level, Division III, operates two Division I teams.

Other Sports

The Unser family includes Al Unser, Al Unser Jr., Bobby Anser, Robbie Anser and Louis Anser, and won the Indianapolis 500 among other motorsport events.

The International Pikes Peak Hill Climb is a major motorsport event held at Pikes Peak Road.Notable drivers include Mario Andretti, Michelle Mouton, Walter Röhrl, Ari Vatanen, Nobuhiro Tajima, Stig Blomqvist, Sebastian Loeb and Romain Dumas in addition to the Unsers.

Meanwhile, Pikes Peak International Raceway has hosted motorsport events including IndyCar Series, NASCAR Busch Series, NASCAR Truck Series, AMA Superbike Championship and USAC Silver Crown.

Cherry Hills Country Club has hosted professional golf tournaments such as the US Open, US Open, US Women's Open and PGA Championship.

See also

Recommendations

external link

Share

Pin

Tweet

Send

Share

Send

Lacrosse – translation into Russian | English-Russian

Translate.vc EnglishespañolFrançaisPortuguêsRussianTürkçe

349 parallel translation

My, er … My lacrosse coach used to say, "There's no'l ', in T-E-A-M."

My coach always told me, the word" team "doesn't have the letter" I. "

What was that your lacrosse coach said?

So what did your coach say there? and coed naked lacrosse T-shirts … power-chugging watered-down Meisterchau … regurgitating on the glue – matted floors. ll be the lacrosse team.

Go to La Crosse.

She's on the lacrosse team and the golf team.

And she's also on the lacrosse team and the golf team.

– with your lacrosse stick or something?

– with your lacrosse stick? – Oh, of course.

It's like, "Oz, he's just this kick-ass lacrosse player."

Just enjoying my first exhilarating lacrosse experience.

Just enjoying my first cheerleader experience in Lacrosse.

I saw you making fun of me with your lacrosse buddies.

I saw you laughing at me at the match.

State's got a good business school, and I could probably walk-on to the lacrosse team.

The state has a good business school where I can continue my lacrosse training.

I mean, business is okay, and lacrosse is awesome, but … what am I gonna be, a professional lacrosse player?

I think business is good and lacrosse is great, but … who am I going to become, a professional lacrosse player?

I've got this lacrosse game.

I have to go to this game.

Well, they … they went to lacrosse camp together, and Kevin was the one who introduced Bob to Debbie.

They went to the same golf club. It was Kevin who introduced Bob to Debbie.

Lacrosse camp?

Golf Club?

All-state lacrosse two years in a row.

State Champion for three consecutive years.

Half the lacrosse team?

Squad lacrosse?

I SMELL A VARSITY LACROSSE PLAYER.

I smell the student team player …

– Lacrosse, man.

– Lacrosse.

Sarah, your suspension from lacrosse for excessive force has been lifted.

Sarah, your punishment is over. You can participate in lacrosse again.

So I got drummed out of the lacrosse team for that.

So I kicked out the lacrosse teams for that.

I'll always remember lacrosse champions.

I'll never forget the lacrosse championship.

I spent four years tutoring lacrosse players to pay for it, so nobody touches my camera but me.

I spent four years teaching lacrosse players to pay for it, so no one touches the camera except me.

Haven't had this many big strapping men at my bedside … since that night with the varsity lacrosse team.

Never have so many big strong men beside my bed since that night with the varsity lacrosse team.

There was trauma; I got hit in the head during a lacrosse game.

There was an injury, I got a blow to the head while playing lacrosse.

No, he thought he was on his lacrosse field.

No, he thought he was in his lacrosse field.

He was on the roof thinking he was on the lacrosse field, conscious, and therefore not a night terror.

He was on the roof, thinking he was on to play lacrosse, conscious, and therefore not a nightmare.

– lf you'd said lacrosse, of course …

– If You Said Lacrosse …

They need a model to demonstrate the new Buick LaCrosse at the Fairview Mall.

Need a model to showcase the new Buick LaCross at Fairview Mall.

Ladies and gentleman, I present to you the fabulous Buick LaCrosse.

Ladies and Gentlemen, I present the stunning Buick LaCrosse.

So, listen, I have a lacrosse game . .. but I was wondering if you wanted to meet me and my friends at Lemon Hill afterwards.

Listen, I have a game right now, but I wanted to ask if you would like to meet me and friends at Lemon Hill afterwards?

Ok, what is the lacrosse team doing on our field? – The school cut our team.

So, what is Lacrosse doing in our field?

A.K., it's a lacrosse piece.

A.K., this is an excerpt about lacrosse.

Well, I'm sorry I can't give you more feedback, but until five minutes ago, I didn't even know Yale had a lacrosse team.

Well, I wish I could give a more detailed review, but 5 minutes ago I didn't even know there was a lacrosse team at Yale.

Finally a hot meal for the lacrosse team.

Finally, the lacrosse team is eating well.

Michael Sonner, lacrosse player who spent the day parasailing.

Michael Sonner, athlete. Spent the day parachuting behind the boat. And then?

And Miranda coaches the women's lacrosse team at Ole Miss.

A Miranda is the coach of the university women's cross country team.

– You're a lacrosse coach?

– Are you a lacrosse coach?

The Hitachees invented women's lacrosse… soft luggage ….

* – * – "Ќ √ '" Ћƒ – "… ћЌќ √ ќЌј ÷" ќЌјЋ No. Ќџ … ÷ ≈ Ќ "- *' Itachi invented women's field hockey,

… the winning of the prize most renowned, The Pemberton Lacrosse Shield.

… The Pemberton Grand Prize was won!

OH, AND YOU WILL BE HAPPY TO KNOW THAT THE ENTIRE UNITY LACROSSE TEAM RSVP'd!

Oh, and you'll be happy to know that the entire Unity Lacrosse team will be at the party!

MAYBE HIS LACROSSE STICK ISN'T THE ONLY THING HE LIKES TO PLAY WITH.

Maybe his lacrosse bat isn't the only thing he likes to play with.

So, anyway, I hear you're trying out for lacrosse team.

And by the way, I heard you want to be on the lacrosse team.

Uh, I, uh, just had some lacrosse stuff to do.

Ah, um, I had lacrosse cases.

See, that's exactly why I hate lacrosse, ethan.

This is why I hate lacrosse.

Keke, he played lacrosse so, you know, I ouought if I played… what?

Well, he was playing lacrosse, so I thought that if I would … What?

Pali hi lacrosse team did this?

Did the Palisides lacrosse team do it?

– I love lacrosse. – No.

I love lacrosse.

I love lacrosse.

I love lacrosse.

Can we go to you car and check out your lacrosse stick together?

Can we go to your car and check your lacrosse stick together?

These pigs rere wearing west beverly lacrosse jerseys.

No. These pigs were wearing our school's lacrosse team jerseys.

90,000 Karpin, Berdyev and Kuntz are on the short list of the RFU, the new motto of the Olympic Games, Milwaukee and Yannis took the title in the NBA, Kokorin's goal, Bale remains in Real and other news of the morning – Football

1. Short On the RFU list, there are three candidates left for the post of coach of the Russian national team – Stefan Kuntz, Valery Karpin and Kurban Berdyev. At the same time, the coach of the German youth national team is the favorite, and Berdyev is the backup option.Karpin agrees to lead the Russian national team only on condition of combining with work in "Rostov", the RFU does not like this alignment.

2.NBA. Yannis Adetokumbo scored 50 points in the 6th match of the final against Phoenix and brought Milwaukee their 2nd ever title (the first was exactly 50 years ago!). His was recognized as the MVP of the decisive series.

3. Barcelona canceled the contract with H&M in order not to spoil relations with China.

4.Red Bull hired lawyer to investigate the clash between Verstappen and Hamilton at Silverstone.

5. Manchester United and England defender Luke Shaw played with broken ribs against Ukraine, Denmark and Italy. He scored in the Euro final.

6. "Faster, higher, stronger – together" : The IOC has adopted a new slogan for the Olympic Games.

7. 18-year-old defender Logan Maila was fined for posting a photo of intercourse with a woman.11 NHL clubs abandoned him before the draft, and decided to withdraw from . However, he can still be chosen – the refusal to participate in is not provided for by the rules .

8. Zenit fan arrested for 10 days . He threw a fire at a Loko fan ahead of the Super Cup.

9. Alexander Usik and Anthony Joshua will fight on September 25 in London at Tottenham Stadium.

By the way, the wrestler Bohdan Gritsai, who called Usik to a duel last spring, said that he was fired from his job , deprived of his home and sent to serve in the army: "The Cabinet did everything to make the Russian world settle in the capital of Ukraine."

10. The organizers of the 2020 Olympics in Tokyo are considering the option of canceling the Games in the event of a worsening situation with the coronavirus. At the same time, it became known that Japan spent 90,445 $ 15.4 billion 90,446 to organize the Olympics, 900 million went to create a safe environment.

11. The KHL may host regular season matches in the UAE.

12. Transfer news. Khvicha is interesting for Borussia Gladbakh. The transfer is estimated at 15-20 million euros.Griezmann could put pressure on Barcelona so that his exchange at Atlético for Saul will still take place. The Madrid club, by the way, does not consider that the Saul – Griezmann exchange fell through. The club thinks that Barça will return to the question. And in France they write that Barça turned to Juve about the exchange of Griezmann for Dybala . Manchester United offered 30 million euros for Koulibaly. Napoli refused. Bale will remain at Real Madrid. He refused to go to the MLS this year.

13. Serie A clubs are leaning to cut the league to 18 teams . They were convinced by the economic benefit report.

14. IOC recognized international federations for cheerleading, sambo, kickboxing, lacrosse, muay thai and ice stocksport.

15. Holtby, Giordano, Bailey, Johansen, Dadonov and Gourde joined Seattle according to NHL website .

16. Alexander Kokorin scored a goal pass to in Fiorentina's match against a club from the 8th German division.The day before, he scored a goal in training, , and signed autographs after it.

17. Barcelona legends lost to Real Madrid legends in an exhibition match – 2: 3. Ronaldinho scored from the penalty spot.

Quotes of the day.

Slutsky on the conflict with Kandelaki: " Guberniev crap in general all . And now he says: this is unethical "

Kanchelskis on the naturalization of Zhigo: "He will help, but is death with a scythe on the grave of our football . We will put ourselves on the needle like this "

Rugby player Artemiev: " The artistry of football players looks comical . Probably, this is ridiculous to watch for everyone involved in sports "

Kandelaki on the Premier League and La Liga: "Image purchases. Until now we have not heard that this is a successful business case "

Obukhov, disqualified for doping: "In" Torpedo "we were injected with 4 injections and were given about 15 pills before the game "

Lion Kalentiev: " In Holland it is believed that there is a lot of racism among Russians .I explain that this is no longer the case. People often ask about Putin "

Yaponist Alexander Raevsky: " For the Japanese, Russia is a country where they wear earflaps, make borsch, everyone loves Putin , and there is also a beautiful figure skater Zagitova"

The average salary of a professional lacrosse player is

Lacrosse is considered the fastest growing sport in America. But unlike professional soccer, basketball, and baseball players, professional lacrosse players do not have lucrative sports contracts.In fact, most professional lacrosse players work in other jobs to make ends meet.

Tips

Most professional lacrosse players earn between $ 10,000 and $ 25,000 a year in 2018, although the top stars can be as high as six figures.

Job Description

Lacrosse is a fast-paced team sport played on a field with long sticks topped with baskets.Sticks are used for shooting, carrying, catching and passing the ball. Teams consist of 10 players, including the goalkeeper. Professional lacrosse players play 14 to 18 regular season games per year. They also attend team training, train regularly and spend time traveling to away games. Professional lacrosse players have reached the highest level in their sport by earning money to play in one or both of the professional lacrosse leagues in North America.

Education Requirements

Although there are technically no educational requirements to become a professional lacrosse player, as with many other sports, athletes start playing lacrosse as early as elementary school, starting in high school and college.Many are invited to professional leagues after playing college-level lacrosse. To reach a professional level, players must have a deep understanding of the rules of the game and be able to perform various challenging games that their coaches have designed.

Industry

There are a limited number of positions available to professional lacrosse players, employing only 20 teams from North America. Major League Lacrosse, a professional outdoor league founded in 1999, is made up of nine U.S. teams: Boston Cannons, Chesapeake Hawks, New York Lizards, Dallas Rattlesnakes, Denver Outlaws, Charlotte Hounds, Ohio Cars, Florida Launch, and Atlanta Blaze.

Some athletes also play in the National Lacrosse League, a closed league of 11 teams in the United States and Canada. The league consists of Buffalo Bandits, Roy Georgia, New England Black Wolves, Rochester Knight Hawks, Toronto Rocks, Calgary Rocknex, Colorado Mammoth, Saskatchewan Peak, Vancouver Stealth, Philadelphia Wings and San Diego Seals,

On average, professional lacrosse players make between $ 90,445 10,000 and $ 90,445 $ 25,000 per year, making freshmen $ 90,445 $ 7,000 at $ 90,445 $ 9,000 per year.Many athletes have full-time jobs in addition to playing lacrosse, or they negotiate brand endorsements in addition to their salaries. Paul Rabil, who plays for the New York Lizards, reportedly makes over $ 1 million a year from endorsements and sponsorship deals. But some professional lacrosse players aren't paid at all. For example, Major League Lacrosse pays 19 players for its active squad, although a team can have anywhere from 21 to 26 athletes.

years of experience

Lacrosse players are generally not paid a higher salary as they advance in their careers. However, their many years of experience in sports can help them earn a spot on a professional team in the first place. In addition, lacrosse is a physically challenging sport that requires athletes to be in good physical shape and health. Because of this, many players retire after playing professionally for 10-15 years.

Employment growth trend

The number of Lacrosse participants has grown steadily over the past decade. This growth is reflected at the professional level, as both leagues have added teams in recent years and set plans for further expansion. If this trend continues, there may be additional professional positions for lacrosse in the future.

Lacrosse

Many do not even know about such a sports game as lyacrosse.This sport includes elements of two directions at once: hockey and football. Sticks are used for the game. The bottom line is that the players must hit the ball into the opponent's goal.

What is lyacrosse?

There are two teams participating in the game. The number of players can be 6 or 10 people. Each player has a net with which you can catch or throw the ball, this club is called a stick. Players are divided into defenders, forwards, midfielders and goalkeepers.Each team member is assigned a certain place on the field, just like in football. The midfielder is allowed to play in any area of ​​the field. Sometimes midfielders are divided into defenders and attackers, usually this is done in large clubs. The judges are represented by three people.

The history of the appearance of lyacross

This game was also played by the Indians who inhabited North America. The name of the game translates as "hockey stick". First of all, it was not a game, but a way of training warriors.The tribes also resolved disputes by playing lyacrosse. The truth remained on the side of the winners. However, earlier in the composition of one team could include more than a hundred people, and the size of the playing field reached several kilometers.

As a professional game, lyacross became popular in Canada in 1867. Then, in the city of Montreal, the first lyacross team was formed, which later grew into a club. The first lyacrosse match took place in the same year. Twice, at the beginning of the last century, lacrosse was played at the Olympic Games, both times the Canadians won.Over the next years, lyacrosse was used as demonstration performances. Experts do not recognize lyacrosse as a sport.

Rules of the Game
Lacrosse is most widespread in the USA and Canada, but in recent years, more and more interest in this game appears in Europe. In lyacrosse, there are several rules that must be followed when playing:

The team that scored the most goals in a given time wins. The referees will only count a goal when it is scored from within the circle outlined around the goal;
The ball is thrown into the field of play after a goal has been scored or at the start of a new quarter.The ball belongs to one team exactly until the moment when the opponents took possession of it. In addition, the attackers are strictly prohibited from entering the circle around the goal of the other team;
Unlike other sports games, lyacrosse does not have a limit on the number of innings before the ball must be scored. There is also no minimum team possession time;
There are time limits, for example, when the ball hits the goalkeeper, he has 4 seconds to get the ball out of the goal area.If the goalkeeper did not manage to do this within the allotted time, then the ball automatically goes to the other team. The ball must not stay in the defenders' zone for more than 20 seconds. Defenders need to pass the ball to another zone;
When the ball is out of bounds, it goes to the team closer to the side of the field;
The minimum penalty time for a player is a minute. Fouls include player kicks, trips and much more.

Teams
There are male and female lyacross teams.