New york university lacrosse: NYU Club Lacrosse Remains Popular
NYU Club Lacrosse Remains Popular
Story Links
While New York University Club Sports are not currently meeting due to Covid-19 restrictions, the Department of Athletics continues to feature and provide insight into our various offerings. Today, we highlight NYU's Men's and Women's Lacrosse Clubs. Previously, the Figure Skating Club, Table Tennis Club and Latin and Ballroom Dance Club have been featured.   

New York University's Women's and Men's Club Lacrosse teams have grown throughout the years, providing a popular option for those who want to continue their playing careers. Both former and current players have found that it enhances their overall college experience. 
Grace Del Buono joined the women's team as a sophomore. Her brother Joseph (NYU '19) was an All-American as a member of NYU's varsity swimming & diving team.
"It was a disappointment for all of us when last season got shut down, but that's just making me more excited to come back and play again as a senior next year," Del Buono explained.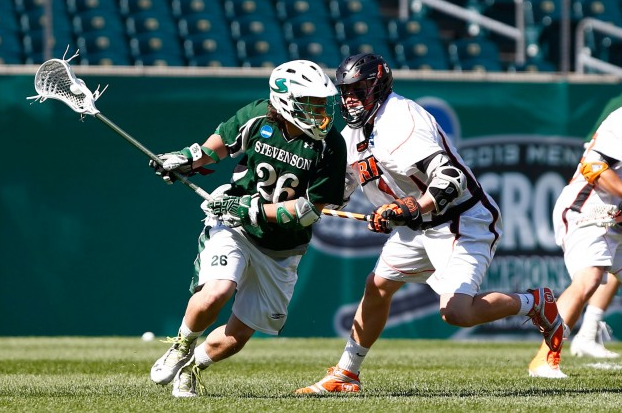 "While I chose NYU for the academics, I knew I wanted my athletic career to continue and having lacrosse here gave me that opportunity."
Head Coach Briar DeTommaso of the women's team remembers what it was like to play as an undergrad. A 2018 Steinhardt graduate, she is now in her second year at the helm. 
"My decision to come to NYU was mainly based on the academics, but the fact that there was a club team where I could continue my career was super pivotal," explained DeTammaso, who played on NYU's club team for 3-1/2 years, serving as a two-time captain. "We had a decent team when I played, but the commitment level was low. We had a lot of first-time players then. Now, our roster size has grown to as many as 30 players and we're getting people who played in high school. That's a big plus."
The team competes in the New England Women's Lacrosse League (NEWLL), facing teams in the tri-state area such as Fordham University, University at Stony Brook, Yale University, and Hofstra University.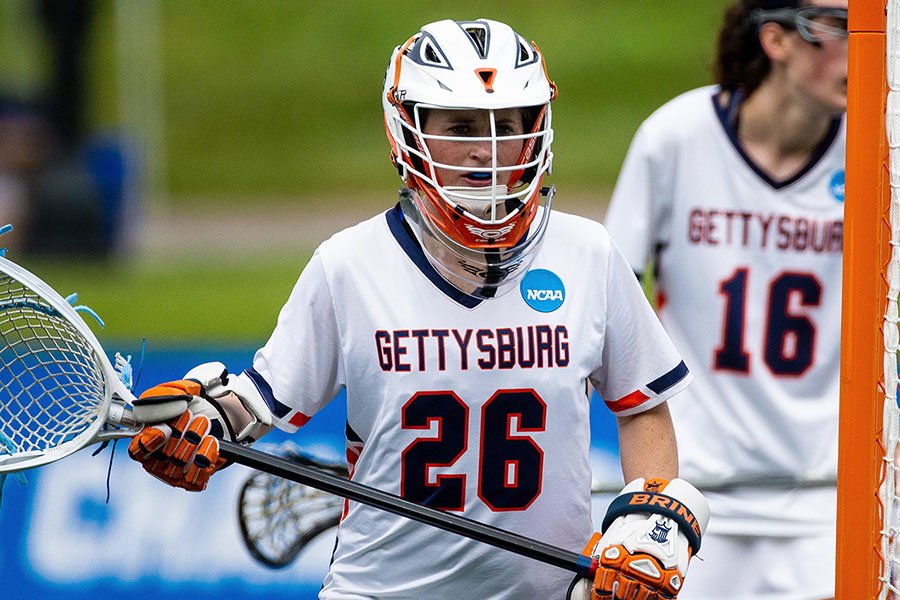 The squad got off to a fast start in spring 2020, winning both of its games (vs. Stony Brook and Hofstra) before the season shut down due to the Covid-19 pandemic. Top players on the squad include junior midfielders Ailis DeTammaso (the coach's sister), Jordan Russo and Del Buono. 
"Our last game of the season at Hofstra was our first game truly coming together as a team," DeTammaso revealed. "The majority of our players were underclassmen, and with me being a new coach, there is of course a given period of getting to know everyone and how best to work together. I was always so impressed by how the team was able to dive into any playing scenario, and against Hofstra we really hit our stride." 
Both NYU's women's and men's teams do not have a home field and do not actively recruit its players, other than at the University's Annual Club Fair. Yet, it has become a popular sport at the University.
"I get a lot of inquiries from high school players who are interested in continuing to play, but not on a varsity level," said DeTammaso, who honed her talent at Southside High School in Rockville Center.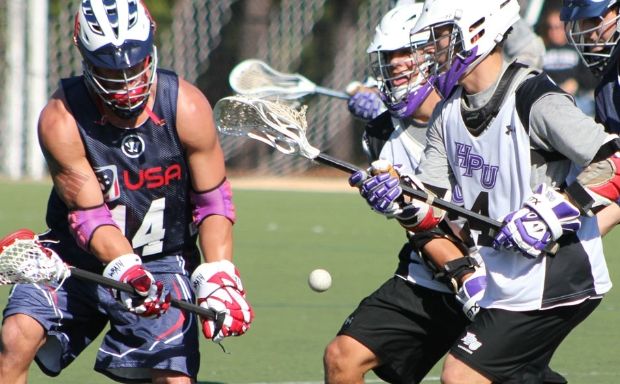 "We have a great community here." 
Manny Enamorado is a senior midfielder on the men's team. 
"Even though we're a club sport there is a lot of commitment from the guys who show up to play," Enamorado added. "Most are commuters like myself, but we practice hard and try to have fun." 
Rudi Martinez is in his third season as the men's head coach. He is a member of the Mexican National Team and has played in the World Lacrosse Games in Manchester, England, and in the World Box Games in British Columbia, Canada.   
"When I started at NYU there had only been eight to 10 players here the year before," Martinez recalled. "Last year, I had 43 players sign up. I don't make cuts, even if they have no experience, because I feel I can help make them better."
The men compete in the National College Lacrosse League (NCLL), playing club teams throughout the Northeast. Among NYU's opponents are local Division I teams from Columbia University and Hofstra, as well as Division III-rival Stevens Institute of Technology.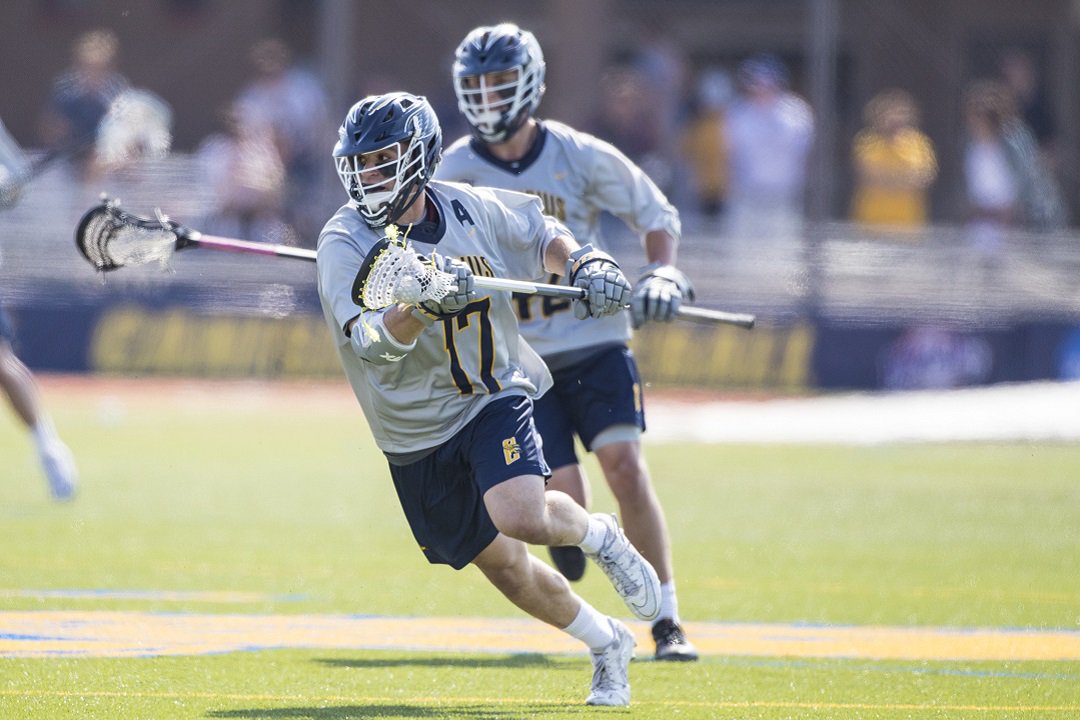 "I have seen our team getting better and better, growing and getting more and more wins," Martinez said. "Beating Columbia last year was a big highlight."
Top players include Enamorado, fellow senior goalie Alec Cohen-Schisler and junior William Moses Pinto on defense. Enamorado, who is in his third year as a team member, actually played for Martinez (who was as assistant coach) at Midwood H.S. in Brooklyn.
"I have a lot of respect for his knowledge of the sport," Enamorado said. "He pretty much taught me the game. I'm so glad I had the opportunity to play for him again at NYU."
Both teams have remained popular despite the nomadic status of not having a home field. They practice at venues such as East River Park, Riverside Park and Pier 40 in Manhattan, and McCarron Park in Williamsburg, Brooklyn.  
It is a tribute to all involved that the lack of available space has not deterred the enthusiasm of the coaches or the players.
"While I like to think of myself as a 'win at all costs" type of coach, I realize that with limited facilities it's more about 'let's just have fun' and see our players improve and do their best every time out," Martinez surmised.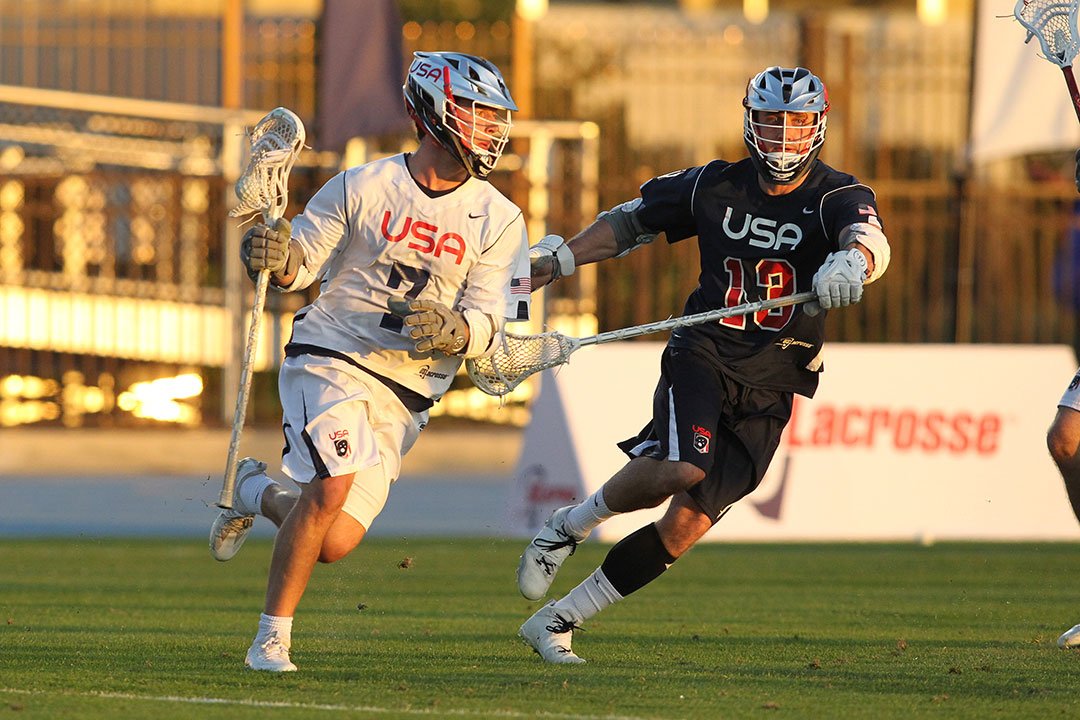 "We do that, and it's something we can all be proud of."  
The History of Lacrosse at NYU
Lexi Echelman (GSAS '19)
Lacrosse at New York University was established in 1878, when the relationship between sports and college life as we know it today was a relatively uncommon phenomenon. Albert Warren Ferris, a class of 1878 medical student and lacrosse player, reflected in his 1922 essay "Inception of La Crosse at N.Y.U" that
"The College Idea was a modest affair. Absolute essentials of today's college life were not even imagined in the dreams of the undergraduate. His demands were fewer, his appreciation of himself was less expansive. With small libraries and limited apparatus he achieved: for his prime aims were self-development and the acquirement of education. He was eager to toil and cared more to burn the midnight oil than to consume the midday meal."
According to Ferris, students at that time were almost exclusively focused on their education, as opposed to social or athletic pursuits.

While student life did exist in the form of literary debate societies, none of these satisfied Ferris' need for "muscular activities." It was this need that led to the establishment of the Athletic Association of the Class of '78 by senior Louis C. Whiton. Early "field meets" were held at Prospect Park in Brooklyn, according to Ferris' article. Then, a monumental change happened to the NYU's Athletic Association; the class of 1878 had a chance to play a team comprised of Indigenous Peoples from Canada (who Ferris referred to as Caughnawaugha Indians). The Canadian businessman Erastmus Wiman (who Ferris spells as "Wyman") brought these lacrosse players to New York to play exhibition games at the original Madison Square Garden (then known as Gilmore's Garden) against local amateur teams. He also secured a Canadian coach for the newly formed NYU team. The NYU team was one of three clubs that participated in the tournament, despite playing fewer than a dozen games previously.
Adorned with violet bands on the neck and sleeves of their jerseys, NYU played the Canadian team during their second sojourn to New York.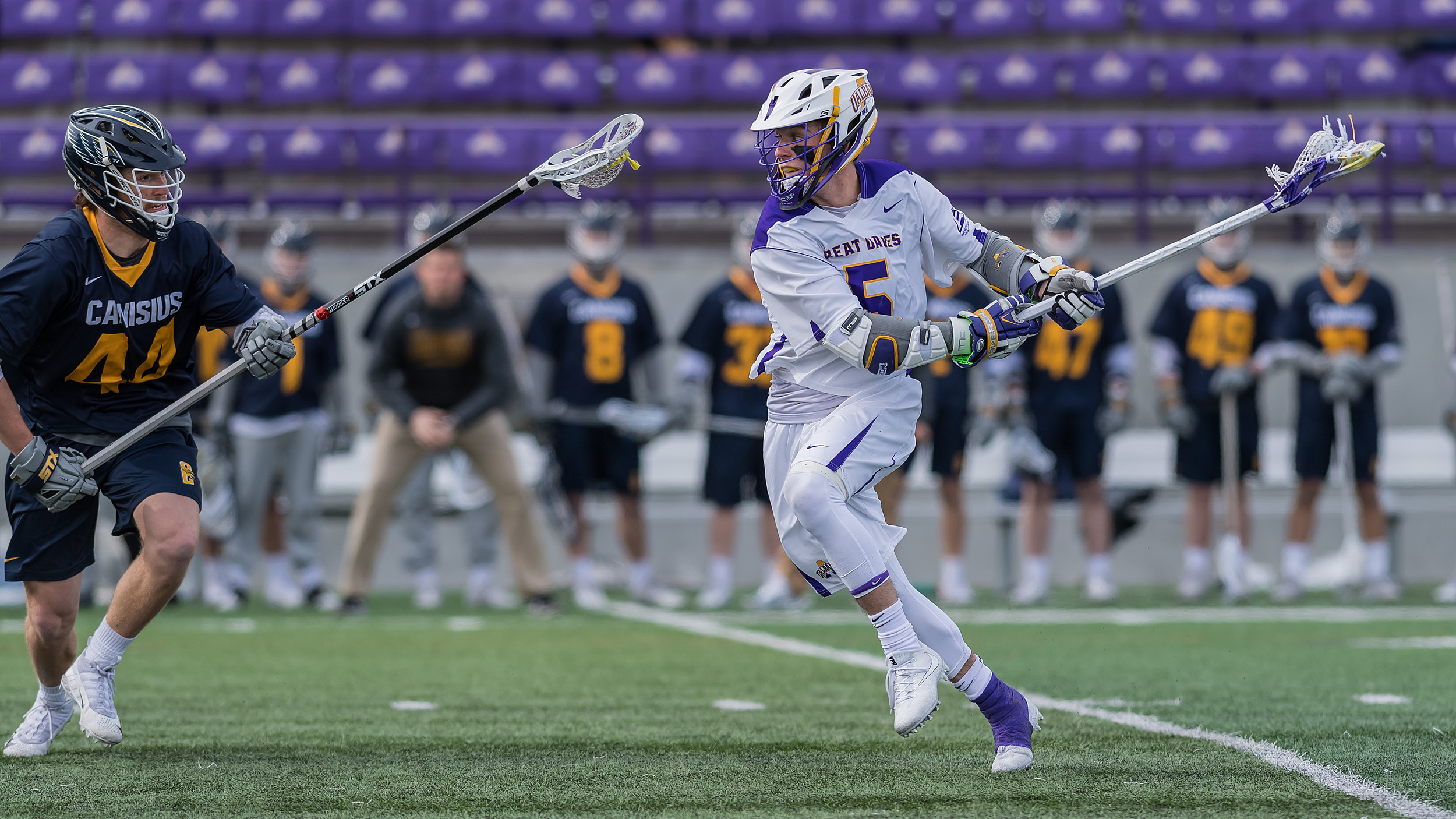 The NYU team lost, but nonetheless, lacrosse had become firmly established at the University.
Indeed, there was growing interest in athletics at New York University in the late nineteenth century. The May 1885 University Quarterly was one of the many publications advocating for different pedagogical theories than those favoring intelligence alone. Writers like the athlete Frank N. Zabriskie argued that a complete education requires critical thinking, practicality, astute moral habits, and well-intentioned motives. The focus was on a well-rounded education, and this was what student athletes argued in the May 1885 University Quarterly when they demanded a gymnasium for the university: "The co-operation of the Faculty is counted on in this matter [of acquiring a gymnasium], as it is needless to remind them that 'all work and no play makes Jack a dull boy.'" The Athletic Association, however, would not attain their own gymnasium until the opening of the University Heights campus in the Bronx and the establishment of Ohio Field there in 1891.

Despite the lack of a gym, the New York University lacrosse team continued to thrive. The July 1881 edition of the University Quarterly reported that the lacrosse team traveled to Baltimore to play teams from Columbia University, Staten Island, Canada, and more. After these skirmishes, the team opened up a "subscription list" in order to procure funds for more of their games. The team was entirely dependent upon funds from the student body and alumni. These funds allowed the team to secure spaces to play and travel to out-of-town competitions.
Lacrosse in the nineteenth century had a ten-year lifespan, which was impressive for a sport that was entirely student run and organized. Not much is said for the end of lacrosse at NYU; a writer from The University in 1887 only notes that "the enthusiasm of men who were willing to undergo personal sacrifice for the sake of the Lacrosse team has cooled." Perhaps the flame of lacrosse went away, but the enthusiasm for creating a college life and activities for New York University students was an enduring legacy of the lacrosse team.


It is something that can be felt in the sports teams that play today.
Adelphi University Nike Girls Lacrosse Camp
Dates and details for 2022 will be added to this page as soon as they are confirmed. Make sure your child is first in line to register after the new year by joining the Priority Registration List at no cost! Priority List members will be the first to know when our 2022 summer camp registration officially opens!
At the Nike Girls Lacrosse Camp at Adelphi University, our goal is to provide campers the fundamental skills, position specific training and in-game tactical knowledge needed to enhance your game. Over the course of camp, your enthusiasm and self-confidence will grow along with your skills. This year Adelphi is offering one session of overnight with a commuter (8:45 AM to 4:30 PM) option available.
• Lunch
• Reversible Nike practice jersey
• Camp hours: MON 1:00PM-4:30PM, TUES-WED 8:45AM-4:30PM, THURS 8:45AM-11:30AM
A detailed camper registration packet containing check-in location, health/release forms, emergency contact info, and a list of things to bring will be emailed to all registered campers prior to camp.

Our health and release forms do not require a doctor's signature and they will be collected on the first day of camp.
Overnight Camp
Check-in takes place between 12:00-1:00pm on Monday, July 19th.
There will be a closing ceremony on Thursday, July 22nd at 11:30am with departure following.
HOUSING & ROOMMATES
Campers stay 2 or 3-per room. Roommates are assigned by age and roommate request.
DORM: Residence Hall B
BATHROOMS: shared
LINENS: Not Provided
AIR CONDITIONING: Yes | Dorm has AC – No fan needed

SUGGESTED SPENDING MONEY: $40
MEDICAL FACILITY: a certified trainer will be on staff at all times
SUPERVISION
The staff live in the dormitories with the campers and participate in all activities. Drugs, alcohol and tobacco are strictly prohibited, and constitute, along with general misconduct, grounds for dismissal from camp without a refund.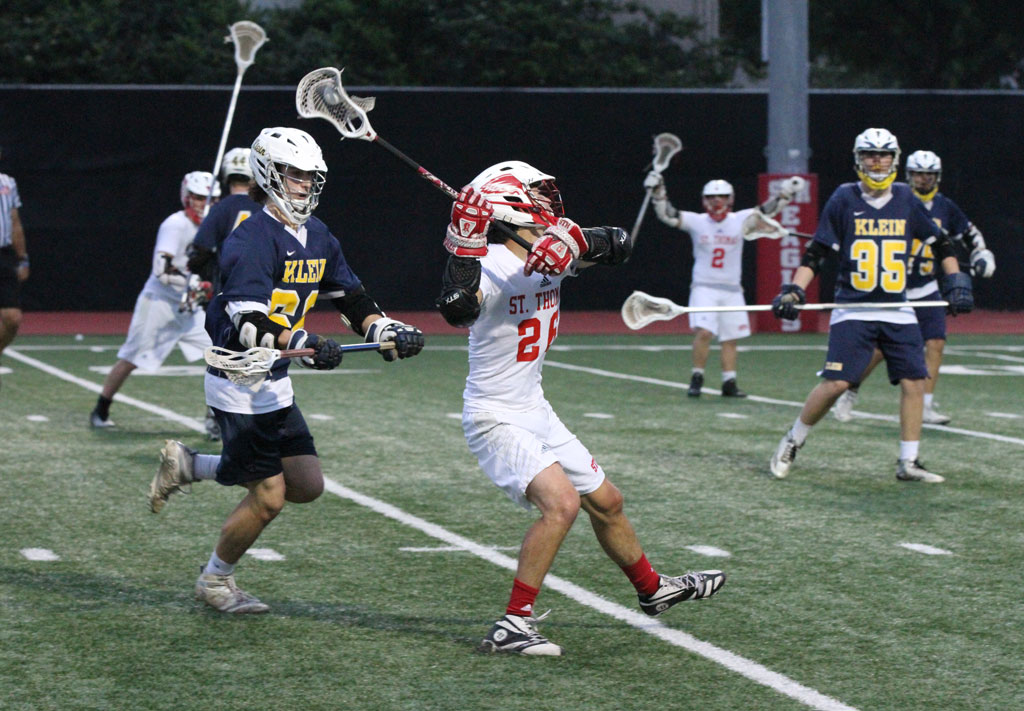 Commuter Camp
Monday: Check-in on Monday is between 1:00-1:30pm; come dressed and ready to play. Hours on first day for commuters are 1:00-4:30pm
Tuesday: Commuter campers should arrive at the field at 8:45am, lunch is provided, and depart at 4:30pm
Wednesday: Commuter campers should arrive at the field at 8:45am, lunch is provided, and depart at 4:30pm
Thursday: Commuter campers should arrive at the field at 8:45am and depart from the field after the morning session at 11:30am.
Schedule: MON 1:00PM-4:30PM, TUES-WED 8:45AM-4:30PM, THURS 8:45AM-11:30AM
DISCOUNTS AVAILABLE
TEAM DISCOUNT: If five or more campers register together, each camper is eligible for a $25 discount. Please have a team contact reach out directly to the USSC office at 1-800-645-3226 to receive a discount code to identify your group. Campers may then register through the website at their convenience and apply the coupon code during check-out.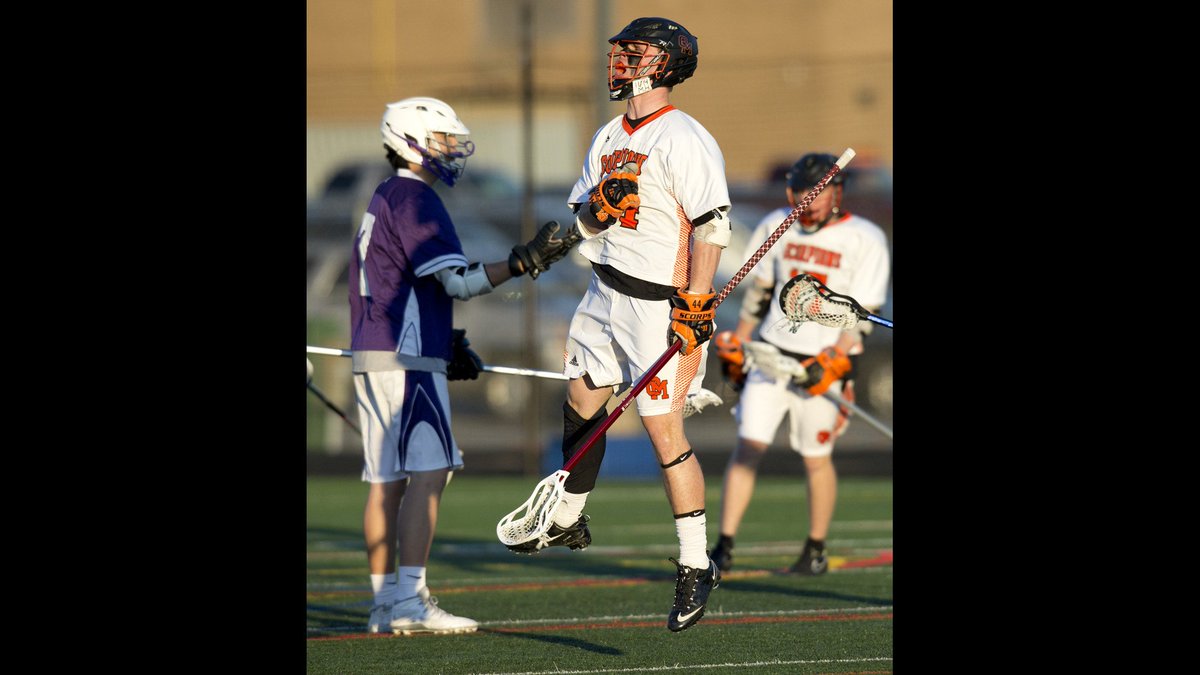 GOALIE DISCOUNT: To ensure each session has enough goalies for drills and scrimmages, all goalies automatically qualify for a special $50 discount. You can call 1-800-645-3226 to receive the goalie discount over the phone or you can indicate that you are eligible for the goalie discount in the "comments" field when registering via our secure website. Goalie discount cannot be combined with any other discount.
Sample Daily Schedule
7:30 AM
Breakfast (Overnighters)
8:45 AM
Commuter Campers arrive
9:00 AM
Stretching and Conditioning
9:30 AM
Line Drills and Stations
10:30 AM
Position Work
Noon
Lunch and rest
1:30 PM
1v1, 2v2, and fastbreaks
3:00 PM
Drill stations and scrimmaging
4:30 PM
Commuter Campers depart
5:00 PM
Dinner and supervised free time
6:30 PM
Back to field for games
10:00 PM
Overnight Campers to rooms; Lights out!
Adelphi University
Located near Long Island's parks and beaches, the 75-acre Adelphi University campus is only 45 minutes from New York City, offering a safe, suburban campus environment for our camp.

New York University in the USA (New York) | Conditions of admission, terms and cost of training
New York University is an elite private university with campuses in New York, Shanghai and Abu Dhabi. But the history of NYU began in Manhattan, in the Greenwich Village quarter, in 1831.
In 2018 NYU entered the top 30 best universities in the world, according to the prestigious ARWU, Times Higher Education and U.S. rankings. News & World Report. On the lists of the best departments of U.S. News & World Report ranked NYU School of Law 6th in the country, as did the School of Education and School of Public Policy. The School of Medicine and Research was ranked 3rd in the United States. 37 Nobel laureates studied and taught here.
This is one of the largest private universities in the United States. Today, over 50 thousand students study on all NYU campuses. Talented young people from 133 countries of the world come here.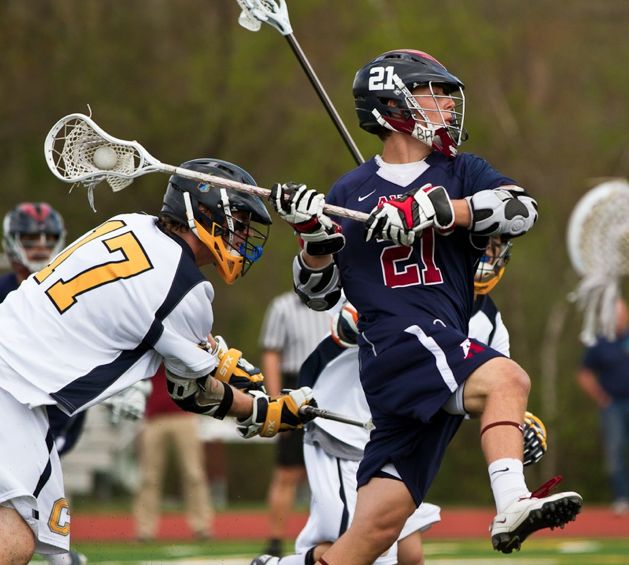 In 2019, the university received almost 84.5 thousand applications from applicants – more than any other private university in America.NYU has been setting records for the number of applications for 12 consecutive years!
There are 11 schools in NYU in New York. They specialize in arts and sciences, dentistry, individual research, business, humanities, nursing, culture, education and development, social work, engineering and the arts. There is also a school for professional courses. Courses are taught here in 230 fields of science.
Each NYU school provides fundamental education with a strong, practical focus.So, dentist students monitor the condition of patients in the round-the-clock dentistry of the university, and future journalists undergo practical training in real editions of well-known media. The university has a well-developed research work, and the projects include not only masters, but also bachelors. Each year NYU hosts the Undergraduate Student Research Conference, where young scientists talk about their success in the study of glucose regulation in diabetics and free will in the Iliad.


NYU students play soccer and basketball, golf and softball, tennis and volleyball, wrestling and athletics, swimming and diving, fencing and cross-country.In addition, sports such as fencing, triathlon, cycling, hockey, lacrosse, martial arts, rugby, squash and frisbee can be learned on the New York campus. Students train at several sports centers and playing fields throughout Manhattan. Now the university is building its own sports complex with a swimming pool, basketball courts, treadmills and other sports grounds.
NYU is a truly international university. In addition to two overseas campuses in China and the UAE, it has 12 academic centers in Accra, Berlin, Buenos Aires, Florence, London, Los Angeles, Madrid, Paris, Prague, Sydney, Tel Aviv and Washington DC.But the main campus – with academic buildings, administrative buildings and research laboratories – is in the center of New York. Students live in 23 residence halls, most of which are located in Greenwich Village.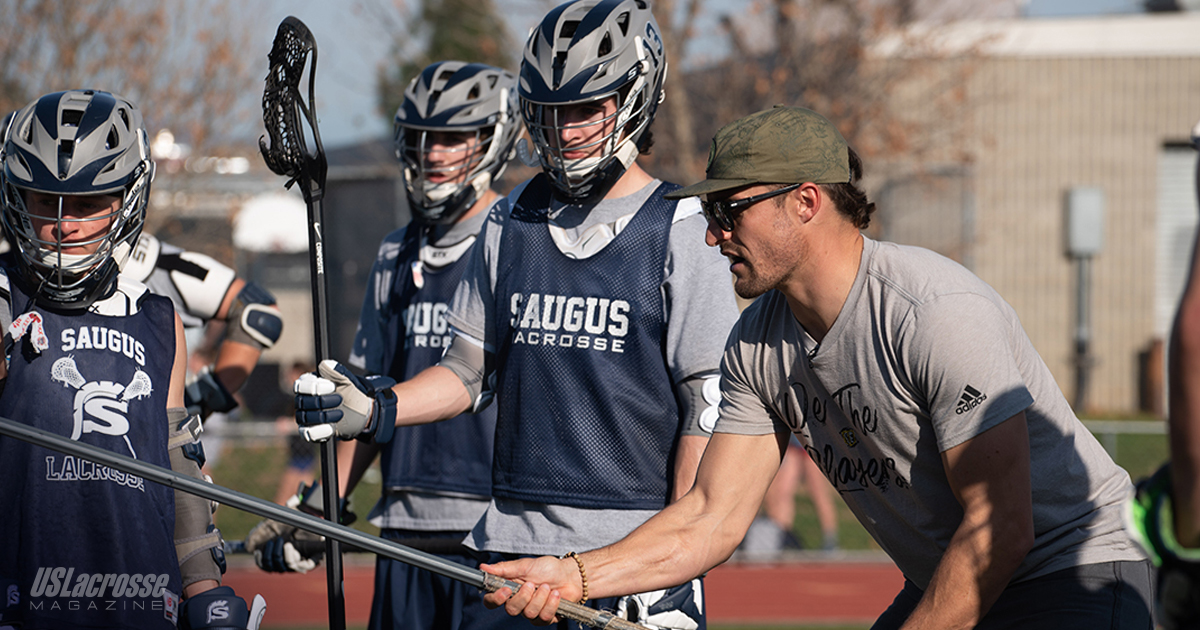 New York University
New York University
Address: 27 West Fourth Street New York, NY 10003
NYU Description
NYU History
NYU Graduates
NYU Colleges and Faculties
NYU Bachelor's Degree
NYU Bachelor's Degrees and Programs
NYU Master's Degree NYU
NYU Majors and Programs
NYU Tuition Fees 2018 – 2019
NYU Financial Aid, Grants and Scholarships
NYU Admission Requirements
English Language Requirements for NYU Admission
NYU Application Deadline
New York University Description
Founded in 1831, New York University is currently one of the largest private universities in the United States.Of more than 3,000 colleges and universities in America, New York University is one of 60 member institutions of the distinguished Association of American Universities. From 158 students during NYU's very first semester, enrollment has grown to over 50,000 students across three degree-granting campuses in New York, Abu Dhabi and Shanghai, as well as study locations in Africa, Asia.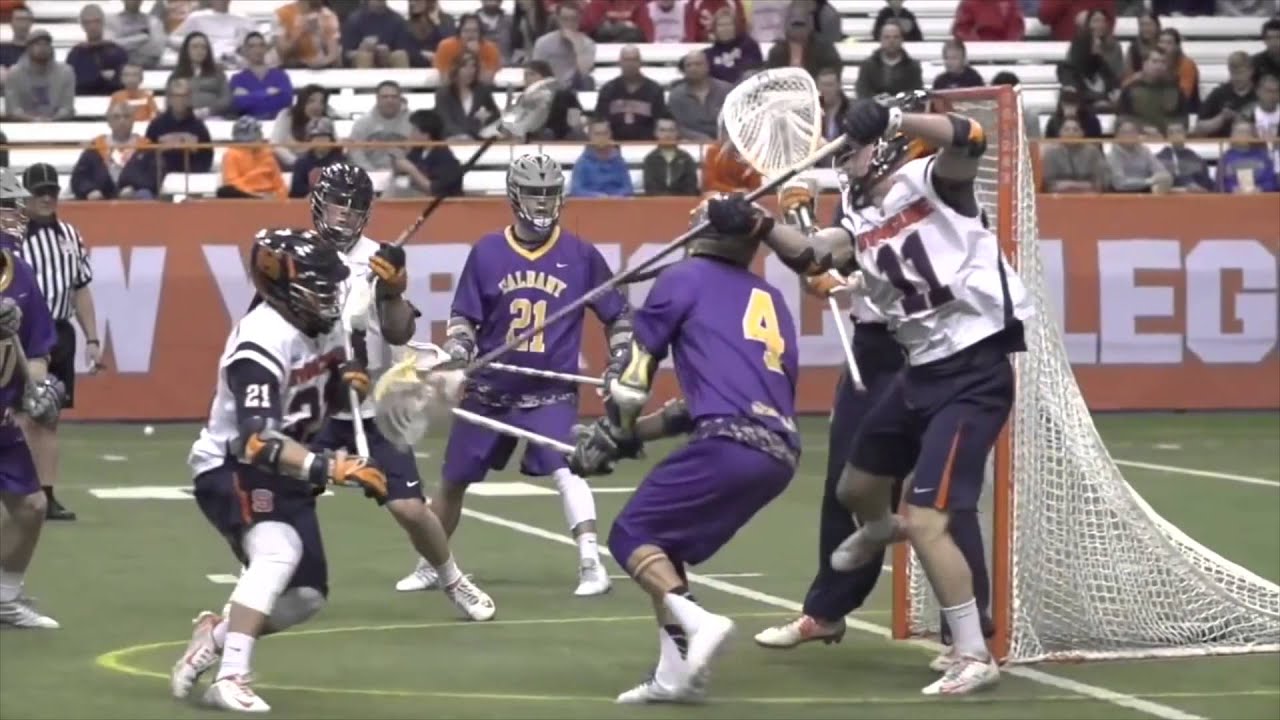 Australia, Europe, North and South America. Today, students come to the university from all states and from 133 foreign countries.The faculty, which originally consisted of 14 professors and lecturers (among them the artist and inventor Samuel FB Morse), now has over 3,000 full-time faculty members.
While adherence to original ideals remains unchanged, in many ways Albert Gallatin is unlikely to recognize New York University today. Great cities are engines of creativity, and New York University takes its name and spirit from one of the busiest, most diverse and dynamic cities in the world.The university is located in New York and other major cities, from Abu Dhabi to Shanghai, from Paris to Prague, from Sydney to Buenos Aires – all of them are magnets for talented, ambitious people. New York University is one of the world's most branched and extensive platforms for learning, teaching, research, accumulation of knowledge and finding new ways to solve the problems of humanity. Its students, faculty and alumni are inspired by the stimulating influence of mental and cultural experiences, mastering academic disciplines, expressing themselves in the arts and in ambitious professions.

The official color of the university: purple, nickname: Violets, Mascot: Bobcat (lynx). 10 New York University libraries hold more than 5.9 million volumes, and the Bobst Library has up to 10,500 visits daily. NYU is associated with 4 Nobel Prizes and 5 Pulitzer Prizes.
NYU's mission is to remain a high quality international center for teaching and research. This includes retaining and recruiting outstanding faculty members who are leaders in their respective fields, encouraging them to create programs that attract outstanding students, and providing an intellectually rich environment.
History of New York University
In 1831, Albert Gallatin, a distinguished statesman who was Secretary of the Treasury under Presidents Thomas Jefferson and James Madison, announced his intention to create "in this huge and rapidly growing city … a system of rational and practical education suitable to all and graciously open to all. "At the time, most students in American colleges and universities were members of privileged classes.

Gallatin and the university's founding fathers planned New York University as a center of higher education that would be open to everyone, regardless of national origin, religious belief, or
social origin. For 186 years, the university has witnessed a changing world and major turning points in history. In 1832, the first classes are held at Clinton Hill, near City Hall in Lower Manhattan. A law school is established in three years. A medical school was founded in 1841.In 1894, the university building was demolished, and the construction of the main building began, later renamed the Silver Center. In 1917, the United States entered World War I, the number of students at the university was reduced and the budget was limited. Chancellor Brown creates branches of the student army training corps during the war, helping to save the school from financial ruin. In 1929, the stock market crashes on Black Tuesday and the Great Depression begins. In the years that followed, Chancellor Chase founded the Department of Continuing Education, the Center for Research and Graduate Studies, and the School of Public Service to continue teaching at the university despite the dire economic situation.

The September 11, 2001 attack on the World Trade Center caused shock at the university, which since 1998 has occupied several downtown buildings as dormitories.
New York University alumni
Rudolph William Louis Giuliani (1968 Law School) was an American politician, lawyer, businessman and speaker who served as the 107th Mayor of New York from 1994 to 2001.
Dorothy Irene Haig fought for civil and women's rights, focusing on African American women's issues, including unemployment, illiteracy.
New York University colleges and departments
The Arts & Science Division includes:
* College of Arts & Science
* Graduate School of Arts & Science
* Liberal Studies
These colleges offer degrees in a wide range of arts, sciences, social sciences, foreign languages ​​and literature.The Graduate School offers master's and Ph.D. degrees in most areas of the humanities, social sciences, and natural sciences. Schools also offer bachelor's and master's degrees.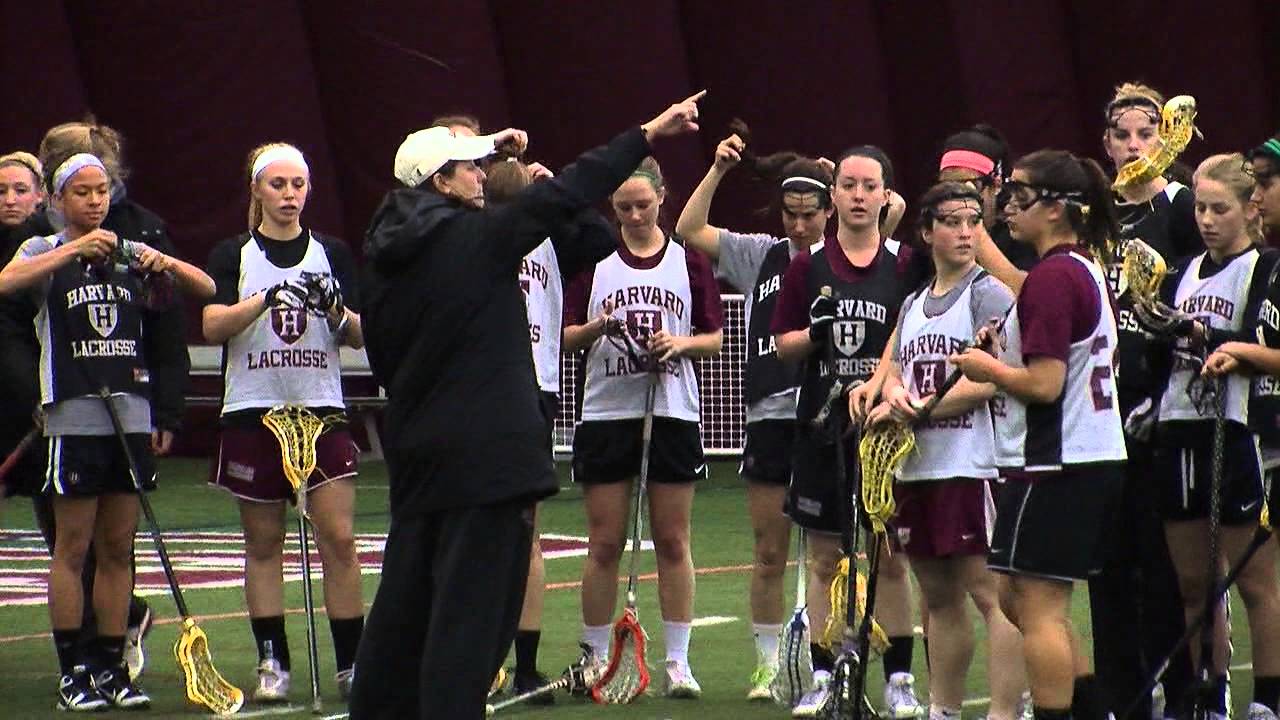 The College of Dentistry offers a program leading to the degree of Doctor of Dental Surgery, as well as continuing education programs in dental specialties and a related program in dental hygiene. The college offers undergraduate and graduate programs.
The College of Global Public Health prepares a new generation of public health pioneers with the critical thinking, quick-witted and entrepreneurial skills needed to rethink the public health paradigm. Crossing disciplinary boundaries to tackle the world's most pressing health challenges and leveraging the resources of NYU schools, the college provides truly interdisciplinary public health education at the undergraduate, graduate and doctoral levels, and supports cutting-edge collaborative research on public health issues in all over the world.
The Courant Institute comprises the Department of Mathematics and Computer Science at New York University and a number of sponsored research studies. The institute offers a Master of Science and Science and a PhD in Mathematics and Computer Science.

The Courant Institute is also responsible for NYU's undergraduate programs in computer science and mathematics.
Gallatin School of Individualized Study offers bachelor's and master's degrees in individualized study programs.Gallatin provides an innovative and student-centered liberal arts education in which students create and hone their own study plans under the guidance of faculty advisors.
The Institute of Fine Arts provides opportunities for study programs in art history, archeology, and art conservation technology. The institute offers master's and Ph.D. degrees in conservation of historical and artistic works and master's degrees in art history and archeology.
The Institute for the Study of the Ancient World is a center of advanced research and postgraduate education dedicated to advancing comparative studies of the ancient world.
School of Business. The Leonard N. Stern School of Business offers undergraduate, graduate and doctoral programs in business.

Students can specialize in accounting, economics, finance, information systems, international business, management, marketing, operations management, and statistics.
Graduate School of Public Service. The Robert F. Wagner Graduate School of Public Service offers curricula covering domestic and international politics, including nonprofit governance, financial management, public policy analysis, urban policy research, urban planning and management, and health policy. The school offers bachelor's, master's and Ph.D. degrees, and Ph.D. degrees.
Rory Meyers College of Nursing offers a Bachelor of Science degree in Nursing; MSc and Ph.D. in research theory and Ph.D. in nursing. The school is a strategic choice for nursing education in the 21st century.
School of Professional Studies includes:
* Jonathan M.The Jonathan M. Tisch Center for Hospitality and Tourism * Schack Institute of Real Estate * Center for Global Affairs * Preston Robert Tisch Institute for Global Sport
The school draws on the expertise of key sectors in which New York leads the world: real estate (through the Shack Institute), hospitality, tourism, sports management (through the Preston Robert Tisch Center), global affairs, philanthropy, media, publishing , digital art, design, business, marketing, finance and art.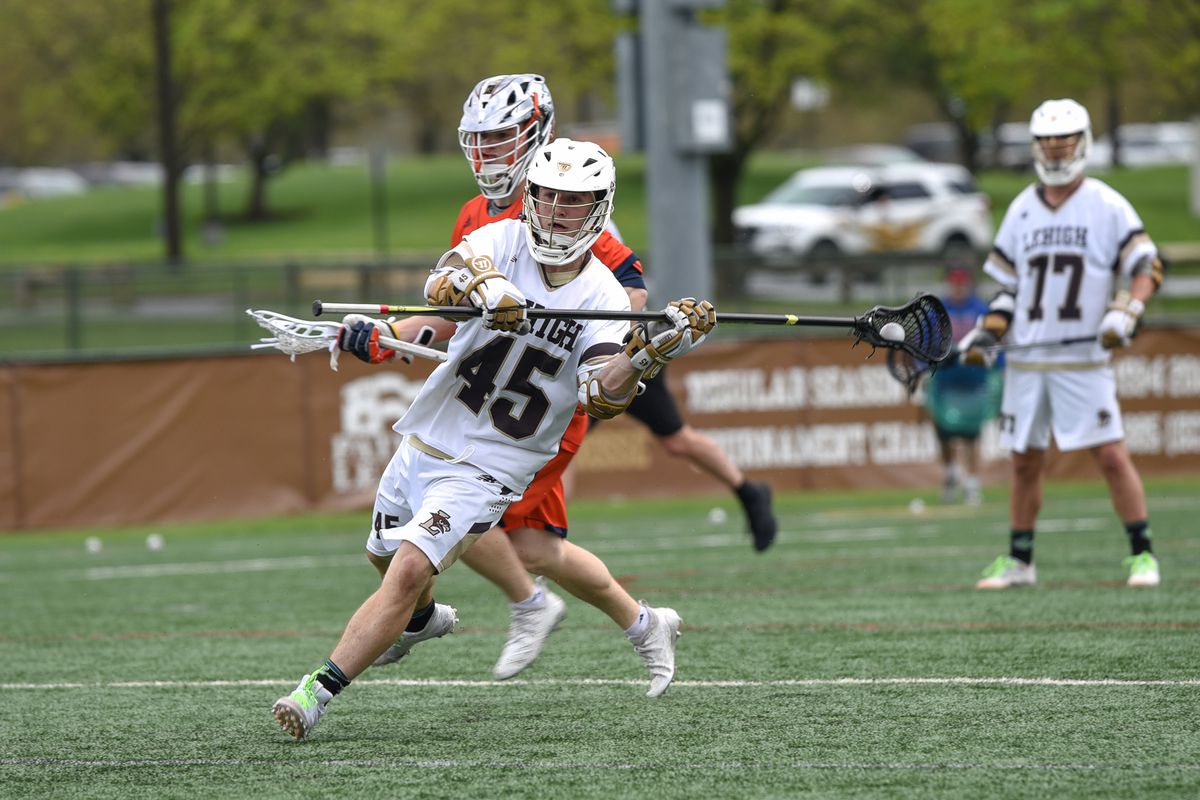 The school attracts full-time undergraduate and graduate students and working professionals to pursue their education in 14 graduate programs.
The School of Law is one of the oldest law schools in the United States. Yes. It offers a comprehensive professional program leading to a Doctor of Laws degree and a graduate study program leading to Master of Laws, Master of Comparative Law and Doctor of Laws degrees.
The NYU School of Medicine and Post-Graduate Medical School offers M.D. and Ph.D. degrees and accreditation courses designed to meet the needs of medical scientists and physicians in practice. The school is renowned for its brilliant basic and clinical research programs, as well as its family medicine practice.
The Silver School of Social Work provides a supportive learning environment for professional social workers, offering programs at the undergraduate, graduate and doctoral levels.The school also serves as a major postgraduate training center for hundreds of practicing social workers in the New York City area.

Through its research centers and other projects, the school is a key source of research and publications aimed at improving social work practice.
School of Culture, Education and Human Development. Steinhardt School of Culture, Education, and Human Development offers undergraduate, graduate, continuing education and doctoral programs in applied psychology, visual and performing arts, education, health care and media.Undergraduate programs combine the study of the humanities and natural sciences, mastery of a specific field of study, global learning and applied learning, internship and field experience gain. Many master's programs are interdisciplinary and include unique learning and research opportunities.
The NYU Tandon School of Engineering is located in downtown Brooklyn. The School of Engineering is one of the nation's most comprehensive institutes of engineering, applied sciences, and technology, and is the second oldest in the United States.Protection of the text.

Students can enroll in school directly or study engineering through a joint program with the College of Science and Humanities.
The Tisch School of the Arts offers bachelor's and master's degrees in archiving and preservation of moving images, and master's degrees in cinematography. Departments and programs offering professional training are acting, dance, design, drama, performance, film and television, motion pictures, photography and imaging, drama, musical writing, music recording and interactive telecommunications.
New York University also has two overseas campuses (in Shanghai and Abu Dhabi).
NYU Bachelor
NYU Undergraduate Studies offer over 230 academic disciplines and 2,700 courses. From the very beginning of higher education, students acquire a solid humanitarian foundation and then use it to obtain an academic or professional degree. The university's schools and colleges adhere to the highest standards of academic teaching.New York University – a leading research institution and a truly global university – is working to become the future of thought capital.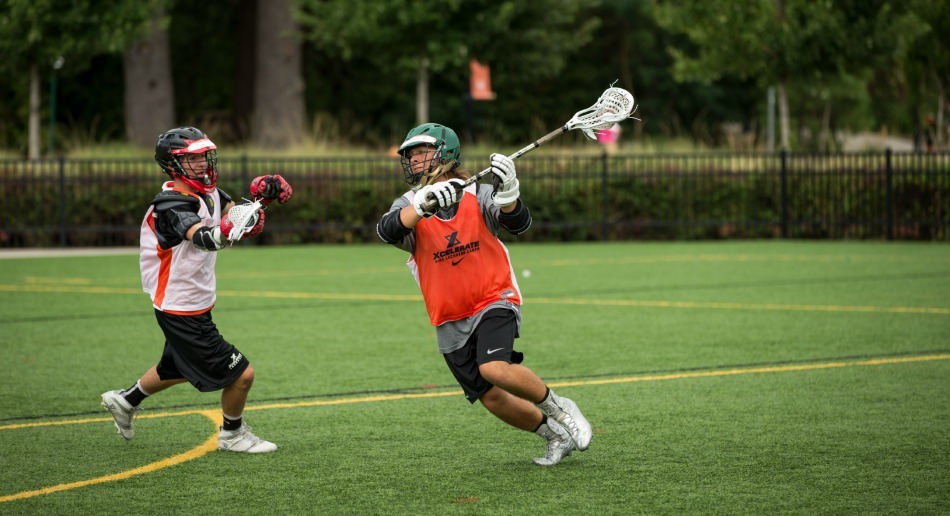 Thus, a wide range of undergraduate, graduate, doctoral and other specialized programs are offered at university schools, colleges and diploma centers. Only the best students and faculty are attracted to the university to be part of the unique intellectual and creative potential.NYU students gain a truly global university experience that is based in New York City but has branches around the world.
Specialties and undergraduate programs at New York University
College of Arts and Science majors / Major majors in the College of Arts and Sciences
Anthropology / Anthropology
Anthropology and Linguistics
Art History
Art History- Urban Design and Architecture Studies /
Biology / Ecology / Biology / Ecology
Chemistry
Biochemistry
Cinema Studies
Literature
Computer Science
Dramatic Literature
Economics and Math / Economics and Mathematics
Economics and Computer Science / Economics and Informatics
English and American Literature
Environmental Studies
French and Linguistics
German Literature and Culture
History Accelerated BA / MA Teacher Education Program
History
Italian Culture and Society
Journalism
Linguistics
Mathematics
Medieval and Renaissance Studies / Medieval and Renaissance
Music / Music
Neural Science / Research of brain functions
Philosophy
Physics
International Relations
Politics / Politics
Psychology
Religious Studies
Romance Languages: French and Portugese, Spanish, Italian
Social and Cultural Analysis
Sociology / Sociology
School of Professional Studies
Applied Data Analytics and Visualization
Business / Business
Digital Communications and Media
Web and Mobile Devices
Health Administration
Healthcare Management
Community Health / Healthcare Advocacy
Information Systems Management
Leadership and Management Studies
Human Resources Management
International Business and Global Management
Marketing, Advertising, and Public Relations / Marketing, Advertising and Public Relations
Organizational Management and Development
Marketing Analytics / Marketing Analysis
Real Estate / Real Estate
Anthropology and History
Economics / Economics
History
Politics / Politics
Psychology
Sociology / Sociology
Hotel and Tourism Management / Management in the hotel business and tourism
Sports Management
Sports Law
The Silver School of Social Work
Social Work
School of Culture, Education and Human Development.Steinhardt School of Culture, Education, and Human Development
Applied Psychology
Global Public Health
Studio Art
Communicative Sciences and Disorders
Educational Theater
Music Business
Music Education
Music Technology
Vocal Performance / Vocal
Nutrition and Dietetics
Early Childhood Ed / Early Childhood Special Ed / Primary Education
Teaching English / Teaching English Language and Literature
Teaching Mathematics
Teaching Biology
Teaching Chemistry
Teaching Physics
The NYU Tandon School of Engineering
Applied Physics
Physics and Mathematics
Biotechnology
Chemical and Biomolecular Engineering / Chemical and Biomolecular Engineering
Civil Engineering
Construction Management
Computer Science and Engineering
Mechanical Engineering
Science and Technology Studies / natural sciences and technology
Sustainable Urban Environments
The Tisch School of the Arts
Cinema Studies
Dance
Drama / Drama
Photography and Imaging / Photography and Imaging
Game Design
Film and Television
Master at New York University
NYU provides a wide range of master's degrees in a wide variety of academic disciplines, as well as in a variety of interdisciplinary fields.Teachers and professors strive to help achieve the academic interests of each graduate student, not only within one discipline, but also in academic and professional growth in general.
Specialties and Master's programs at New York University
College of Global Public Health
Master of Public Health: Biostatistics, Epidemiology, Community Health Science and Practice, Nutrition,
Global Health, Social and Behavioral Sciences / Master of Public Health: Biostatistics, Epidemiology, Public Health, Behavior
College of Dentistry
Clinical Research
Biomaterial Science
Graduate School of Arts & Science
Animal Studies
Art History
Biology
Applied Recombinant DNA Technology
Chemistry
Cinema Studies
Comparative Literature
Computer Science
Economics / Economics
English and American Literature
Occupational and Environmental Hygiene
Environmental Toxicology Effects
History
World History
International Relations
International Politics and International Business
Journalism
Linguistics
Mathematics
Mathematics in Finance
Museum Studies
Philosophy
Physics
Politics / Politics
Political Philosophy and Theory
American Politics
Political Economy
Comparative Politics
Psychology
Religious Studies
Sociology / Sociology
The Silver School of Social Work
Social Work
School of Professional Studies
Human Rights and International Law
International Relations / Global Futures / International Relations
Human Resource Management and Development
Organizational Effectiveness
Integrated Marketing
Marketing Analysis
Management and Systems
Enterprise Risk Management
Strategy and Leadership
Public Relations Management
Construction Management
Real Estate / Real Estate
Finance and Investment
Tourism Management
Media, and Business, Sports Business / Media and business, sports business
The NYU Tandon School of Engineering
Applied Physics
Chemical Engineering
Transportation Management, Planning and Engineering / Transportation Management, Planning and Engineering
Electrical and Computer Engineering
Electrical Engineering
Financial Engineering
Mechanical and Aerospace Engineering
NYU Tuition Fees 2018 – 2019
The provisional budget is roughly the same as the cost of tuition per academic year in US dollars for a student living on campus:
Tuition fees and mandatory contributions – $ 51 828
Accommodation and meals – $ 18,156
Total "direct costs" – $ 69,984 (Direct costs are institutional costs billed to you by NYU).
Textbooks and other consumables – $ 824
Directions – $ 1 110
Personal expenses – $ 2,758
Total "Indirect Costs" – $ 4,692 (Indirect Costs are an estimate of costs that may be associated with attendance, but usually not university fees).
Financial aid, grants and scholarships from New York University
Financial assistance is provided in three forms:
* Scholarships and grants – non-refundable funds
* Loans – funds that the student must repay with interest
* Internship Grants – Funds that allow a student to work at a university in exchange for payment
Most of the financial aid awarded by NYU depends on the needs of the student.To pass the test for most scholarships that are based on a combination of financial need and academic performance, the student must apply for financial aid within the specified deadline. All students will automatically be considered for a merit-only scholarship upon successful application for admission. In order to apply for financial aid, applicants who need it must complete an online profile through the scholarship service (CSS / Financial Aid Profile) when applying to the university, where the financial information of the applicant and his parents must be submitted.
Requirements for admission to New York University through StudyUSA.ru
New York University is home to the largest international student population in the United States, with over 17,000 international students and academics from over 140 different countries.
NYU adheres to the same admission standards and international students generally follow the same steps when applying as US citizens.
* International applicants are eligible to apply if they have completed secondary education that corresponds to 12 years of education in the United States
* All students can apply using the Common Application website
* Provide a certificate of secondary education and its transcript.The applicant must provide the contact information of his electronic application for the school counselor or other school representative who will enter your general school report and submit an official transcript (transcript) of subjects and grades in your name
* Letter of recommendation (e-mail) from one or two high school teachers to post on the website
* Pay $ 80 non-refundable registration fee
* Submit SAT (Scholastic Assessment Test) or ACT (American College Testing) results
* Provide results of national tests in the country of residence or "predicted results" if they are not yet officially published
* If English is not a native language, then you must submit the results of one of the following exams in English: TOEFL iBT (test of English as a foreign language on the Internet), IELTS Academic (International English Testing System), PTE Academic (test Pearson's in English), C1 Advanced or C2 Professional (Cambridge Exam), MELAB (Michigan English Assessment), iTEP (International English Proficiency Test)
* Provide grades for the first half of the graduating class.The school counselor must submit the report by March 1 to the "general application" website addressed to the candidate
* Only original or school-stamped copies signed by an authorized school official are required. An English translation is required if the document is not in English. The translation can be done by a school official or a translation agency accredited in the country of the institution
New York University English Language Requirements
The admissions office recommends the following minimum grades for a successful application:
TOEFL iBT internet version – 100 and higher
IELTS academic version – 7.5 and higher
PTE academic version – 70 and higher
Cambridge Exam – 191 and above
MELAB – 84 and above
iTEP – 4.5 and higher
New York University Application Deadline
The application process for Early Admission Decision-1 must be completed by November 1st. The results of the decision will be communicated to the applicant by December 15th. To make an early decision-2 before January 1. Results will be announced by February 15th.
To make a decision within the usual time frame, the application process must be completed by January 1st. Results will be announced by April 1st.
Issue
(c) This text has been prepared, translated and is the property of StudyUSA.ru and any copying, part or all of the text, is possible only with written permission or with a link to www.StudyUSA.ru
90,000 NYU is … What is NYU?
New York University (eng. New York University, NYU ) is a private US research university located in New York.
The University is the largest non-profit private research university in the United States.There are 39 408 students enrolled in it (as of autumn 2004).
New York University is a member of the Association of American Universities, which unites leading research universities in North America since 1900.
New York University consists of 16 schools, institutes and colleges.
The main campus of the university is located in Greenwich Village in Manhattan, New York.
Alumni and faculty members of the university include 31 Nobel laureates, 3 Abel laureates, 16 Pulitzer Prize winners, 19 Academy Award winners, Emmy, Grammy and Tony winners, as well as MacArthur and Guggenheim Fellows and members of the US National Academy of Sciences.
New York University has one of the largest graduate numbers in the world. At the end of 2004, it was 350,000 people, of which 17,000 were overseas students.
History
New York University was founded on April 21, 1831 by a group of influential New Yorkers, including former US Treasury Secretary Albert Gallatin, considered the founding father of the university. In contrast to the East Coast universities, it had to be accessible to all classes, especially the working class, and all religious denominations.The universities of Paris, Vienna and University College London served as a model. The concept of education assumed, in contrast to the accepted classical concept, the presence of new educational courses, for example, economic policy, history and modern languages. The university has retained this position today. Nepotism and heredity in the teaching staff, as well as the distribution of high marks to wealthy students are not familiar to this educational institution.
For the first two years, the university rented premises in Clinton Hall, then in 1833 it acquired land in Washington Square.Intensive construction began. In 1835, the School of Law, the first professional school of the university, was opened.
In 1894, a second university building appeared in the Bronx, next to Columbia University. The College of Arts and Sciences was moved here, as well as the School of Engineering.
The original name of the City University of New York was changed in 1896 to New York University.
In the early 1970s, the university was on the verge of bankruptcy, but managed to cope with difficulties.Today, the university is the third largest owner of real estate in New York after the city hall and the Catholic Church.
During the 1960s and 1970s, New York University students took an active part in protests, first against black students and then the Vietnam War.
Educational institutions within the university
Undergraduate:
College of Arts and Sciences – College of Arts and Science (1832)
School of Individualized Study – Gallatin School of Individualized Study (1972)
School of the Arts – Tisch School of Arts (1965)
School of Culture, Education and Human Evolution – Steinhardt School of Culture, Education and Human Development (1890)
School of Social Work – Ehrenkranz School of Social Work (1960)
School of Business – Leonard N.Stern School of Business (1900)
Polytechnic Institute – Polytechnic Institute of NYU (1973)
New York University Abu Dhabi – New York University Abu Dhabi (NYUAD) – eng. (2010)
Some of these schools also offer postgraduate studies.
Master:
Institute of Mathematical Sciences – Courant Institute of Mathematical Sciences (1934)
School of Medicine – School of Medicine (1841)
School of Public Service – Wagner Graduate School of Public Service (1938)
School of Law – School of Law (1835)
Institute of Fine Arts – Institute of Fine Arts (1922)
School of Continuing and Professional Studies – School of Continuing and Professional Studies (1934)
College of Dentistry – College of Dentistry (1865).
School of Arts and Sciences – Graduate School of Arts and Sciences (1886)
College of Medicine – College of Nursing
Institute for the Study of the Ancient World – Institute for the Study of the Ancient World
Mount Sinai School of Medicine – Mount Sinai School of Medicine
New York University has branches in Europe:
New York University in Florence,
New York University London,
New York University in Paris,
and branches in Madrid, Berlin, Acre, Shanghai, Buenos Aires, Tel Aviv and Singapore (School of the Arts).
University campus
French house
The main building of the university is located in Greenwich Village, one of the oldest neighborhoods in New York in Washington Square. It consists of the Elmer Horms Bobst Library, Silver Building (main building), Brown Building, Eudson Hall Block ( Block Judson Hall ), Vanderbilt Hall ( Vanderbilt Hall ) and Townhouse Row ( Townhouse Row ). Kaufman Management Center ( Kaufman Management Center ) and Torch-Klaba ( Torch Club ).
Behind Washington Square there is a campus, consisting of houses for the teaching staff and the so-called "international houses" – student residences (for example, German House – Das Deutsche Haus, French House – La Maison Francaise, Italian House – Casa Italiana and others ).
Several more buildings have appeared in recent years:
The Kimmel Center is the main center for all student activities. All major university events, awards and premieres take place here.With 2,200 seats, the Skorball Center is one of the largest theaters in New York City.
Furman Hall was named after university graduate Jay Furman. There are auditoriums, reading rooms, the clinical base of the School of Law Sciences, as well as teaching staff apartments.
Bobst Library – library for 2000 places. It is visited by 6800 readers daily, and gives out about a million books annually.
Bobst Library
University library
The Elmer Horms Bobst Library, built in 1967-1972, is the largest university library and one of the largest research libraries in the United States.
The library fund contains 4.5 million books, 20,000 magazines, more than 3.5 million microfilms and several thousand other media.
The library, with a capacity of 2,000, is visited daily by more than 6,800 people, and almost a million books are lent out a year.
The library has one of the largest audio and video centers in the world, where students and scientists use more than 95,000 audio and video recordings annually.
Tackle
The enrollment of students at the university, regardless of the faculty, is carried out very selectively.According to surveys among applicants, the university was named "the number one dream university", and in 2004 and 2005 it received the largest number of applications for admission in America.
The number of foreign students at the university is also the largest in the country: about 4,000 students from more than one hundred countries of the world.
Student life
University mascot
The university has more than 350 student clubs and organizations, as well as sports teams, scientific associations and creative groups.
The University publishes several publications: the daily newspaper Washington Square News, the comic magazine Playg, literary magazines Washington Square Review and Minetta Review, as well as about 100 books annually
The university also maintains student traditions. At the beginning of the 20th century, a tradition of initiation into students emerged. So, in the building in the Bronx, freshmen were caught and dipped in a drinking bowl for horses. The student who was first dipped there with his head was unanimously recognized as a "fountain of knowledge."This kind of initiation existed until the 70s. Nowadays, freshmen take part in the University Open Doors Week event. In addition, the university traditionally hosts Apple Festival (themed folk festival), Purple Ball (dancing in the library atrium), Strawberry Festival (culminating in the longest strawberry pie in New York) and twice a year Midnight breakfast before the start of the session.
The sports teams of the university are called "Violets" (or "Violet", depending on the translation).
Famous teachers
Nobel laureates:
Bellow, Saul (1915-2005) – 1976 Nobel Prize for Literature
Benaserraf, Baruch (b. 1920) – immunologist, 1980 Nobel Prize in Physiology or Medicine
Gershko, Avram (born 1937) – chemist, Nobel Prize in Chemistry 2004
Ingle, Robert (b.1942) – Economist, 2003 Nobel Prize in Economics
Leontiev, Vasily Vasilievich (1905-1999) – economist, 1973 Nobel Prize in Economics
Loewy, Otto (1873-1961) – physician, 1936 Nobel Prize in Physiology or Medicine
Mulliken, Robert Sanderson (1896-1986) – chemist, 1966 Nobel Prize in Chemistry
Ochoa, Severo (1905-1993) – Physician, 1959 Nobel Prize in Physiology or Medicine
Others:
Baumol, William (1922) – economist
Block, Ned (1942) – philosopher
Gromov, Mikhail Leonidovich (1943) – mathematician
Doctorow, Edgar Lawrence (1931) – writer
Drucker, Peter Ferdinand (1909-2005) – Economist
Jovanovic, Boyan (1951) – economist
Cantor, Norman (1929-2004) – historian
Courant, Richard (1888-1972) – mathematician
Mises, Ludwig von (1881-1973) – economist
Samuel Morse (1791-1872) – inventor and artist
Nagel, Thomas (1937) – philosopher
Pnueli, Amir (1941) – computer scientist
Sargent, Thomas (1943) – economist
Fromm, Erich (1900-1980) – psychologist
Notable alumni
Nobel laureates:
Axelrod, Julius (1912-2004) – biochemist, 1970 Nobel Prize in Physiology or Medicine
Mohammed al-Baradei (b.1942) – Lawyer, 2005 Nobel Peace Prize
Elion, Gertrude (1918-1999) – chemist, 1988 Nobel Prize in Chemistry
Kandel, Eric (born 1929) – physician, Nobel Prize in Physiology or Medicine 2005
Reines, Frederick (1918-1998) – physicist, 1995 Nobel Prize in Physics
Ruth, Elihu (1845-1937) – US Secretary of State for Foreign Affairs, 1912 Nobel Peace Prize
Schall, Clifford (1915-2001) – physicist, 1994 Nobel Prize in Physics
Wald, George (1906-1997) – Physician, 1967 Nobel Prize in Physiology or Medicine
Academy Awards:
Woody Allen (1935) – director, actor
Jolie, Angelina (1975) – actress
Cohen, Joel – director, producer
Stone, William Oliver (1946) – director
Whoopi Goldberg (1955) – actress, producer, screenwriter, TV host
Harden, Marsha Gay (1959) – actress
Tomei, Marisa (1964) – actress
Herrmann, Bernard (1911-1975) – film composer
Others:
Film industry:
Bai Ling (1966) – actress
Barta, Justin (1978) – actor, director, producer
Benz, Julie – actress
Bliss Carmen (1861-1929) – Canadian poet
Baldwin, Alec (1958) – actor (did not complete his studies)
Bledel, Alexis (1981) – actress (did not complete her studies)
Blair, Selma (1972) – actress
Diana Gaidry (1964) – actress, producer, psychologist
Delpy, Julie (1969) – actress, director
Jarmusch, Jim (1953) – director
Kim, Daniel Day (1968) – actor
Columbus, Chris (1958) – filmmaker
Kramer, Stanley (1913-2001) – producer
Crystal, Billy (1948) – comedian
Loktev, Julia (1969) – film director
Messing, Debra (1968) – actress
Mulgrew, Kate (1985) – actress
Meg Ryan (1961) – actress
O'Connell, Jerry (1974) – actor
Olsen Ashley and Mary-Kate are actresses
Scorsese, Martin (1942) – director
Spike, Lee (1957) – actor and director
Sandler, Adam (1966) – actor
Hathaway, Anne (1982) – actress
Hoffman, Philip Seymour (1967) – actor
Shyamalan, M.