Mark mcneill lacrosse: Mark McNeill – Men's Lacrosse
Mark McNeill – Men's Lacrosse
Also a member of the UNC lacrosse team.
2013 – Junior Season
Appeared in all 13 games at wide receiver and on special teams • Finished with six catches for 107 yards • Had one catch for eight yards in the East Carolina game • Caught two passes for 75 yards, including a career-long 59-yard reception, in the win over Middle Tennessee • Finished with three catches for 24 yards in the season opener at No. 6 South Carolina.
2012 – Sophomore Season
Appeared in eight games and caught 10 passes for 71 yards • Started the first two games of the season at wide receiver • Pulled down a 14-yard reception in the Georgia Tech game • Had single receptions against Idaho and East Carolina • Caught five passes for 38 yards in his first career start at Wake Forest • Finished with two catches for eight yards, his first career receptions, in the season opener against Elon.
At Carolina
Played in nine games in 2011 on special teams and as a reserve wide receiver • Joined the football team in 2010 • Midfielder on the UNC lacrosse team • Appeared in 15 games for the lacrosse team, scoring two goals and dishing out an assist • Also had 20 ground balls.
St. Mary's High School
Played midfield at St. Mary's High School in Annapolis, Md., for coach Matt Hogan • A 2010 Under Armour All-America selection • An All-Anne Arundel County selection • Named to 2009 Tewaaraton High School Team • Ranked as the No. 3 Top Gun Rising Senior by Inside Lacrosse Magazine in 2009 • Annapolis Capital/Gazette Athlete of the Year and All-County choice in 2009 • Tapped for Baltimore Sun All-Metro Team kudos in 2009 • Led St. Mary's to a 15-2 record and the MIAA semifinals in 2009 as well as No. 13 Inside Lacrosse national ranking • Competed for Baltimore Lacrosse Club from 2006-09, leading team to a 24-1 mark and victories in every tournament it competed in save one • Academic honor roll member.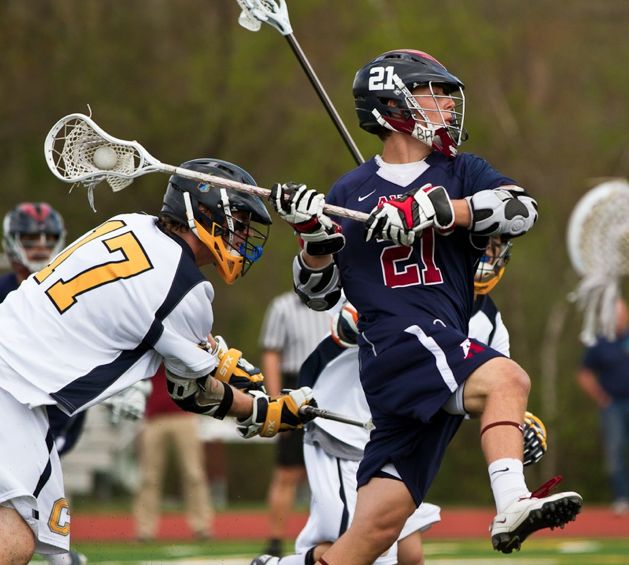 Personal
Mark Christopher McNeill is the son of Kenneth and Charleretta McNeill • Born July 11, 1992 in Annapolis, Md. • Has an older brother, Braxton • Communications and management and society double major.
PLL releases protected lists ahead of 2021 Expansion Draft — Lacrosse Flash
Chrome
At first, I was a bit surprised to see Matt Gaudet unprotected, but then, I saw that Jesse King was listed as an attackman. If they truly do want to use the Ohio State product up front, he's an absolute weapon and someone who will be the perfect compliment to two fantastic players in Justin Guterding and Jordan Wolf. He's going to have an even bigger year in 2021 if he's able to find the soft spots in the defence when those two draw slides.
The midfield was where Chrome was best last year. Jordan MacIntosh, Ned Crotty, and John Ranagan are all back, as is Will Haus, who was very steady in his own end while providing some punch on the offensive end as well.
Depending on what they do during the various drafts, they could also slide King back into the midfield during the game to give defences different looks.
On the defensive side, Chrome did, in fact, make me eat my words. Mike Manley and Joel White are both protected, which signals to me that both are good to go for the 2021 campaign. If there was any uncertainty there, I doubt Tim Soudan would've used a protected slot for either.
Manley proved that he was still one of the best close defenders in the league in 2020, going toe-to-toe with some of the best in the league. White is an even bigger addition back into the fold. The veteran LSM had a ridiculous 46 ground balls to go along with seven caused turnovers in 2019. He's a vacuum when it comes to loosies and that'll only serve to benefit a Chrome side that was in the bottom half of the league in that respect during the Championship Series.
As a result, Jake Pulver and Reece Eddy — two individuals we had protected in our projections — are free to be scooped up.
I can't imagine that Chrome get both individuals back.
With White is Eli Salama, and those two are a deadly pairing as LSMs. Both can push the ball from their own end and create offence. The RIT product could also learn from White in the process.
Tom Rigney is a very good choice that I honestly forgot about when we were doing our projections. The Army product was the fourth overall pick in the 2020 College Draft, but he opted to play 2020 in the MLL with the Denver Outlaws. Now, they've managed to add an impact piece to their already strong defensive corps.
John Galloway was the only goalie on the roster, so he was protected — he would've been the man sticking around had there still been two goalies though.
Likely candidates for expansion on this squad would be Eddy and Pulver, with Duggan and Gaudet also having shots at being scooped by the Cannons.
Unprotected: Matt Gaudet (A), Brendan Kavanagh (A), Simon Mathias (A), Sam Duggan (M), Donny Moss (SSDM), John Moderski (LSM), Reece Eddy (D), Jake Pulver (D), James Barclay (D), Foster Huggins (D)
Cannons LC Mock Expansion Draft
Last week, Premier League Lacrosse and Major League Lacrosse merged, turning the Boston Cannons into Cannons Lacrosse Club as the eighth PLL outfit and casting tons of questions around the professional field lacrosse world.
There is plenty of dust to settle before the PLL can start its first season as the sole face of pro field lacrosse. An expansion draft has already been declared for 2021, and a plan is coming for how now-former MLL players can enter the PLL. How the PLL looked in 2020 is very different from how it will look in 2021 and beyond.
All this week, we will release our five-part series predicting how it will all shake out, from expansion protections to a mock merger draft and more. It's every lacrosse's nerd big opportunity – let's play GM.
Mock Cannons LC Expansion Draft Setup
Yesterday, we determined who's available from the current seven PLL squads for Cannons LC to select to build the league's eighth roster. Now, it's time for Cannons to pick its players from the field.
I'm going to assume here that the team will settle its initial roster from the PLL guys, and then all eight teams will be allowed to draft from the ex-MLL players at the same time to avoid giving Cannons a huge advantage.

That means we will first draft out Cannons LC from current PLL athletes, then get out friends from MLL involved.
A reminder on rules: Cannons LC will be choosing 18 players. No more than four players can be taken from any given team. Active military members and rookie holdouts (i.e. guys like Matt Landis and Pat Spencer) do not have to be protected. For the sake of the exercise, we'll make three picks at a time, take some time to explain them, and then continue onward until we hit 18 players.
Available Players
As determined yesterday, here is the pool is players we are assuming to be available to Cannons LC in its expansion draft:
Archers: Curtis Corley, Jack Rapine, Brendan Fowler, Stephen Kelly, Drew Adams, Mike Simon, Joey Sankey, Tyler Pfister, Josh Currier, Mark McNeill, Ian MacKay.
Atlas: Chris Cloutier, Callum Robinson, Austin Pifani, Scott Rodgers, Craig Chick, Kyle Hartzell, Kevin Unterstein, John Crawley, Joel Tinney, Jeremy Thompson, Jake Richard.

Chaos: Miles Thompson, Connor Fields, Dan Coates, Jason Noble, Thomas Kelly, Dillon Ward, Matt Rees, Troy Reh, Eric Scott, Patrick Resch, Mark Glinci. 
Chrome: Brendan Kavanagh, Donny Moss, James Barclay, Jake Pulver, Michael Manley, Hunter Forbes, Brett Queener, Eli Salama, Justin Turri, Sam Duggan. 
Redwoods: Clarke Patterson, Brendan Gleason, Finn Sullivan, Greg Puskuldjian, Peyton Smith, Gunnar Waldt, John Sexton, Hugh Crance, Tyler Dunn, Kyle Harrison, Joe Walters, Nick Ossello.
Waterdogs: Wes Berg, Ben Reeves, Noah Richard, Chris Sabia, Matt DeLuca, Patrick Foley, Drew Simoneau, Charlie Cipriano, Dan Eipp, Steven DeNapoli, Kyle McClancey.
Whipsnakes: Brad Smith, Jay Carlson, Brett Schmidt, Tim Muller, Jacob Stover, Isaac Paparo, Max Tuttle, Jeremy Sieverts, TJ Comizio, Joseph McCallion. 
Expansion Draft
Rounds 1-3: Cannons LC select Dillon Ward (G, Chaos) Finn Sullivan (D, Redwoods) and Connor Fields (A, Chaos)
To lead off their expansion draft, Cannons secure one of the (in my opinion) three best goalies in the world, benefitting from Chaos leaving Dillon Ward unprotected.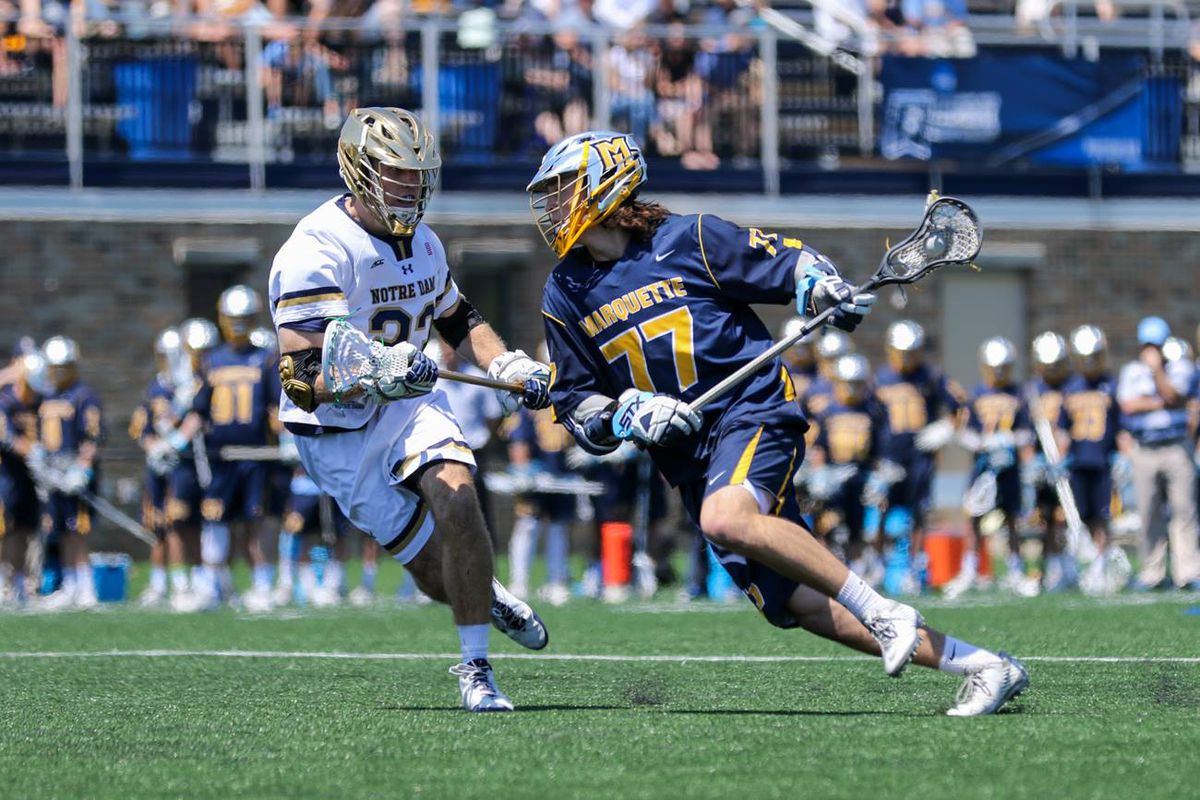 Pairing him with Finn Sullivan, a great team defender left open by Redwoods, gives the Cannons a solid base on defense. On the offensive side of the ball, the team takes a chance on Connor Fields, who was a top five player in the league in 2019 before being benched at the end of group play in 2020. Fields, should he bounce back, becomes the face of the franchise.
Rounds 4-6: Cannons LC select Chris Cloutier (A/M, Atlas) John Sexton (LSM, Redwoods) and Brad Smith (A/M, Whipsnakes) 
We're putting an emphasis on positionless, malleable offensive players for Cannons, allowing the team to rotate guys through multiple positions and add a little box flair, sort of like Chaos did in its playoff run.
Chris Cloutier and Brad Smith were both underappreciated members of their teams last year, and both can take runs at attack or middie. To continue building up the defense, Cannons once again robs Redwoods and selects Sexton to be its primary LSM.
Rounds 7-9: Cannons LC select Josh Currier (M, Archers), Drew Simoneau (FOS, Waterdogs) and Jay Carlson (A, Whipsnakes) 
Currier should fit in perfectly with the offense we're building for Cannons, and he's a great do-it-all player to have around. After finishing fourth in the PLL in faceoff percentage in 2020, Drew Simoneau gets a chance to be a top option as he's taken to lead the faceoff unit for Cannons. Finally, the expansion team will raid the remainder of the Whipsnakes' unprotected attackmen to select Jay Carlson, who is a ground ball vacuum and great finisher.
Rounds 10-12: Cannons LC select Jesse King (M, Chrome), Tim Muller (D, Whipsnakes) and Joe Walters (M, Redwoods) 
Cannons continues to build out a strong midfield unit with the addition of Walters and King, both of whom can also offer some minutes at attack in a pinch. Walters is both a great shooter and great passer, and King provides a good outside shooter with a stronger dodger. Meanwhile, Muller becomes another part of a surprisingly strong defensive unit, moving over from Whipsnakes to help protect Ward. 
Rounds 13-15: Cannons LC select Chris Sabia (D, Waterdogs), Kyle Harrison (M, Redwoods) and Curtis Corley (D, Archers) 
Sabia was an extremely underrated defenseman in 2020, and combining him with Sullivan and Muller means the Cannons instantly have a top-four defense in the PLL, which will be big for the new kids on the block.

Adding Kyle Harrison is just a fun move that gives this team another social media star, a great leader for some of the younger guys, and brings Harrison back to a once-MLL franchise, which is fun considering his history there. Finally, Curtis Corley adds defensive depth and can compete for a starting D spot.
Rounds 16-18: Cannons LC select Miles Thompson (A, Chaos), Mark McNeill (M, Archers) and Mark Glinci (M, Chaos). 
To finish off its expansion draft, Cannons take Miles Thompson to round out its offense and claim two high-quality SSDMs to help out that defense in McNeill and Glinci. Glinci is also a fantastic teammate and should instantly be a leader on this team.