Man to man lacrosse defense: Lacrosse 101: Man to Man Defense
Lacrosse Defense
The importance of a strong defense to a lacrosse team's success cannot be overstated. Each team in a lacrosse game will spend some or most of the playing time on defense. When the opposing team is in possession of the ball, all players on the field are collectively considered to be the defense. The main objective of the defense, including the goalie, defenders and defensive midfielders, is to earn shutouts. Defending is both an individual effort and a coordinated team effort that requires clear communication and field vision to anticipate plays and provide help to teammates that may be struggling to contain their assigned attacker.In this article, we will cover the defense types. These are tactics that the coach and defensive coordinator will deploy throughout the game and adjust depending on the flow of play and individual player matchups. This article will explain the differences between man-to-man and zone defense and discuss the nuances of defensive strategies in field lacrosse versus indoor lacrosse.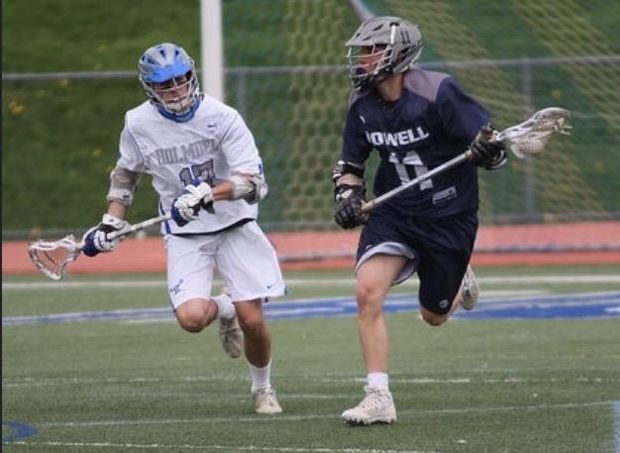 ---
List of Defense Types
Man to Man Defense
Zone Defense
2-3 Zone
Double Team
Slough
Box and One
Indoor Defense
Man to Man Defense
A man-to-man defense in lacrosse is a defensive strategy where each defenseman covers a single attacker. Individual matchups occur throughout the field, not just in the defensive half. In a settled offensive situation, or even strength situation, there are six attackers and six defenders. Man-to-man defense cannot be used in a man-down defense, such as a six on five scenario. In a man-down situation, teams employ a zone defense, discussed below.
Often in transitions through the midfield, two players on opposing teams find themselves in a one-on-one situation. Therefore, it is important for all players to understand proper footwork, body positioning and checking techniques.Man-to-man defense relies on tight marking and requires strong communication to call for slides and switches.

A slide is when an off-ball defender adjacent to the on-ball defender rushes to help cover an attacker who has beaten their defender. The defense should communicate slides so that the second slide or backup slide is ready to help the attacker who is now open. A switch is when a pair of defenders exchange places. A defensive switch is an effective tactic to defend against a pick and roll or screen play. Defenders will communicate this action by verbally calling out "switch."
Zone Defense
The zone defense in lacrosse is a strategy used to protect zones of the field instead of man to man marking. If an attacker enters a zone area, the defenseman covering that zone will go mark them. Zones are especially effective in a man down situation. A man-down defense in lacrosse is a defense that is playing with one fewer defender because a teammate is serving a penalty.
There are several common zone tactics in field lacrosse:
2-3 Zone
Double Team
Slough
Box and One
2-3 Zone
The 2-3 zone in lacrosse is a man-down defensive formation with two defensemen positioned closer to the restraining line and three defensemen covering players closer to the goal.

This zone allows the defense to take away plays near the arc close to goal and force the offense to take a low-percentage outside shot.
Double Team
Although it is not its own form of zone defense, a double team is often seen within a zone set-up. A double team is a situation with two defenders marking one player from the opposing team. A double team may be used against an attacker with the ball or against an attacker who is off-ball. The double team is effective in causing turnovers or preventing a star player from receiving passes.
Slough
The slough in lacrosse is a defensive action to drop back from playing the wings and the perimeter and defend closer to the critical goal scoring area. It is a variation on a zone defense.
Box and One
The box and one in lacrosse is a type of defensive set up often used in a man down scenario. Four defenders form a box-shaped zone close to the goal, while the one extra defender plays man to man against the attacker with the ball.
When the offense passes the ball, the formation can shift allowing a player in the four-person box to become the free player.
Indoor Lacrosse Defense
Because all five players on each team play both defense and offense in indoor lacrosse, zone formations are positioned slightly differently. For example, the diamond man short formation in lacrosse is a defensive strategy used in indoor lacrosse when the defense is in a man down situation. Four defenders make a diamond shape, with three defensemen playing against the cornermen and the pointman, and one defender splitting the two creasemen. The defense requires quick slides and interceptions on passes in to the crease.
Developing an Offense to Beat a Man-to-Man Defense – Lacrosse –
with Brooke Eubanks,
University of California-Berkeley Head Women's Lacrosse Coach;
former Stanford University Assistant Women's Lacrosse Coach;
3x member of the Canadian National Team; scored 12 goals for the 3rd place 2009 World Cup Tournament team
As most coaches know, if you can't score you can't win games, and if you don't have players that are confident with the ball in their sticks in the 8/crease then you don't have confident shooters.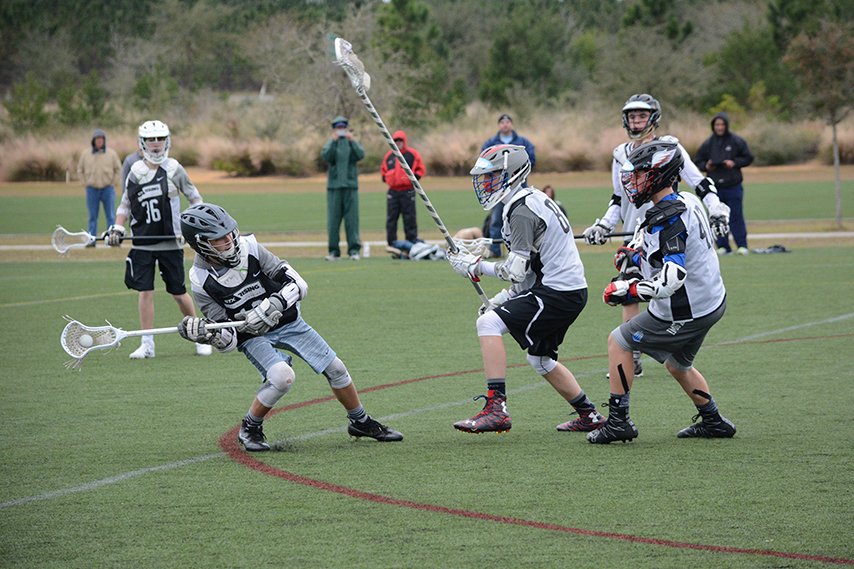 Additionally, if you have an offense that is stagnant and not free flowing/thinking then it will be easy to defend.
Brook Eubanks uses a white board to diagram the various aspects of her offense, which helps to clarify points brought up on the field in practice. She breaks down the offense by starting small and building to full field play. She offers up pointers on her offensive philosophy and how to introduce a new offense to your team.
You'll see seven drills in this video. The drills start small, with stick work in specific areas of the offensive end, and progressively build into live 7v7 play.
Developing the Offense – A Philosophy
Coach Eubanks breaks down offensive movement training in stages: stick work, through 2v2 on half, 3v3 behind, and finally to live 7v7. Once the players have gained confidence with their sticks and with where they are supposed to be on the field, then the addition of defense is not as big of a deal.
Eubanks does a great job in practice sessions of reinforcing proper technique and form.
During the flow of the drill, Coach Eubanks does a great job of speaking to what could be the natural progression of the drill, such as changing it from a continuous drill to a shooting drill.
Stickwork on the Offensive End
On the offensive end, players need to be able to handle the ball in tight spaces and have a general idea of movement in order to have a successful offense. By breaking things down into segments of the field (behind, right side of the 8, left side of the 8), Eubanks creates a fertile, easy to grasp learning environment. She shows natural progression of the offense, which helps players learn to recognize game-like situation opportunities and learn sound decision -making skills (like drive or pass to an open teammate).
2 v 2 – Half the 8 Meter / 3 v 3 behind
By breaking things down onto half the meter and behind, and incorporating defense, Eubanks' drill makes it more game-like and causes players to start thinking 'outside the box' and make decisions for themselves.
It also allows players to see things in a smaller space, which is sometimes easier for the players to learn.
Coach Eubanks does a great job of creating a practice environment to allow skill reinforcement, situation training and 'lacrosse IQ' development so your players will be game-ready the next time they face man defense!
70 minutes. 2018.
Sixteen Lacrosse Defense Tips to Shut Down Your Opponent – Toms River Lacrosse Club
By One Stop Lacrosse 07/12/18
How is your defensive game? Do attackers with quick feet blow by you? Are you losing time on the field because you just can not seem to be effective enough in the back?
Defense is tremendously hard. It seems like in any sport you play, whether it's lacrosse or not, playing defense is a grind.
For example, if you do your job and shut the other team down, that is what is expected of you. Good job. But, if you mess up, your mistakes are highlighted by a scoring opportunity for you opponent or worse, a goal.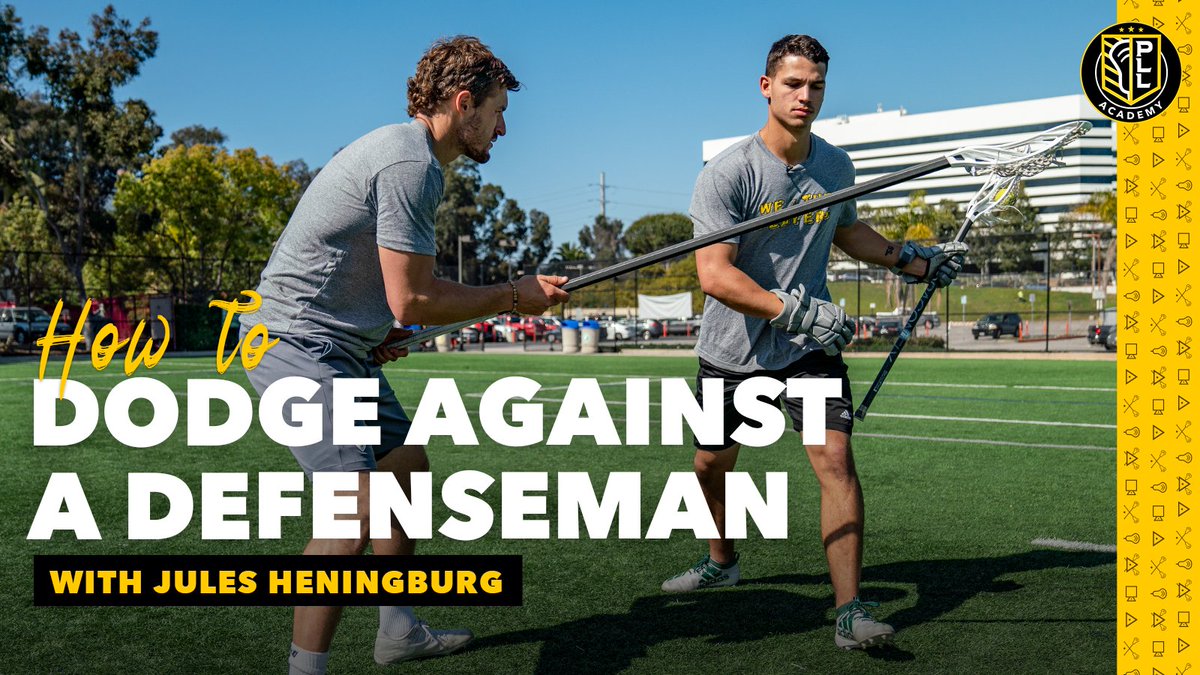 Making a mistake on the defensive end is tremendously costly and terribly embarrassing.
We here at "OneStopLacrosse" want to take this opportunity to ELIMINATE your defensive mistakes as much as possible.
If you take the advice from even one of the tips/points we give you here, we are confident that you could immensely transform your defensive game.
Shut down your opponent, protect your goal, give your team the chance to WIN MORE GAMES.
That's all that really matters right? Of course.
Let's take a look at the 10 Best "on-field" and "off-field" tips we could come up with.
"OFF THE FIELD" LACROSSE DEFENSE TIPS: 
1. GET QUICKER FEET!
Defense is hugely influenced by your ability to respond to the offensive player. Your goal is to keep your offensive player in front of you, as far away from the goal as possible.
This becomes a great deal more difficult with SLOW FEET.
Maybe you can recognize what move your opponent is about to make, but your brain thinks faster than your feet can move, and your opponent is screaming past you with an opportunity at the goal.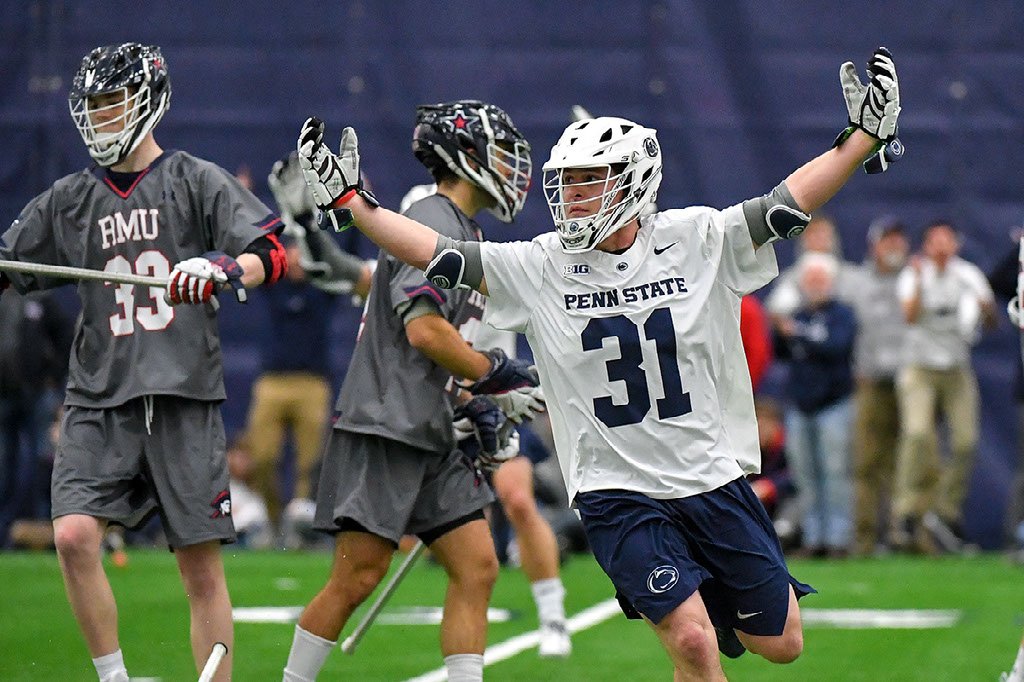 Your ability to move your body and stay in the most advantageous position to match the attackers moves will determine to a large extent how successful you will be in doing your job as a defender.
ACTIONABLE TIPS TO GETTING QUICKER FEET –
Jump Rope More – Jump roping is one of the most effective exercises to improve your coordination, agility and as well explosiveness in your vertical leap.
Run Stairs – Stair running is a brutal workout. However, finding a killer set of stairs, and knocking out 10 sets on it once a week will improve your quickness greatly.

Remember to focus on getting each foot to touch each stair. This becomes harder and harder the more tired you get.

Bonus: Running stairs is a great practice to train your focus too.
Pay Attention to Your Flexibility – Having greater range of motion with your muscles can greatly influence your ability to make explosive moves on the field.
2. BE FITTER THAN THE OFFENSIVE PLAYER
This should not need to be explained all too much. If you are a fitter player, you will have a greater chance to keep up with your opponent EVEN IF YOU MESS UP.
Play for play, playing on the defensive side myself, I feel it takes more energy to play offense than defense. If you are fitter than your match up, your job just became 100% easier.
Important Note! All of these points are connected. If you are fit but have terrible feet, attackers will still get the best of you. If you have great feet but are gasping for air, a few plays into a game and the attacker is making you look foolish
ACTIONABLE STEPS TO GET FITTER:
Do Sprints! – Yes, we did not say go for a run. Turns out sprints are a safer, and MORE EFFECTIVE form of training for your body. 

Longer distance running breaks down muscle
Sprints promote muscle growth

Sprinting connects us back to our ancestors! We were not meant to run long distances!

Watch what you are eating!

If you want to perform your best, you need to fuel your body with the best stuff you can get your hands on.
We are not going to get into detail on nutrition in this article, however, a couple of sites to get you started on performance nutrition if you are interested…
3. STICK SKILLS. STICK SKILLS. STICK SKILLS.
You cannot underestimate how much stick skill a defender needs to have in the back.
The more stick skill you have yourself, the wiser you will be to matching up with attackers who have a high level of stick skill themselves.
Having more skill with your lacrosse stick makes you a more threatening defender. It is not a secret that some of the best takeaway defenders are those who can as well handle the ball well on the other side.
Take the time to get confident with your stick!
ACTIONABLE STEPS TO INCREASING YOUR STICK SKILL
Play More Wall Ball – Wall ball is one of the most accessible but still the most effective methods for increasing stick skill. Spend some serious time getting comfortable with your throws, catches and scoops. Better yet, get yourself a lacrosse rebounder to put in your backyard.

Don't have a good wall at home? As well as a rebounder, check out your own goal for more convenience with your training.
Make Sure You Are Comfortable With Your Stick – It's extremely important to feel comfortable with your stick. Your stick is your greatest tool on the field, plain and simple.
4. STUDY THE GAME. STUDY THE PLAYERS
 It's difficult to know exactly how to play good defense in lacrosse if you have never really seen what good defense looks like.
VIDEO HERE!
Take every opportunity to get to watch players that are better than you at something. That is the number one way to learn the game. WATCH THE GAME.
ACTIONABLE STEPS TO LEARN THE GAME:
Watch high level lax games (college, professional)
Occasionally take some notes from what sort of things you notice these high level players doing on the defensive side of the field.
"ON THE FIELD" LACROSSE DEFENSE TIPS:
 Okay, now that we have given you some suggestions for things to work on "off the field", let's talk about in the game strategies and techniques that you can put into use "on the field".
These tips are going to be a bit more "rapid fire" than our "off the field" tips.
Let's get started.
5. TALK WITH YOUR TEAM! –
Communication is one of the most important aspects of playing good defense. If you team is more aware of what you are doing, what the other team is doing, they will have a better image of the whole field in their head.

Having everyone on the defensive side on the same page can make the difference between a an attacker sneaking in for a goal, or your team smashing an attack and heading the other way.
6. KEEP YOUR STICK ON THE ATTACKER – 
This is one of those things that really good defenders do religiously. Keep your stick on your attacker and they feel they have less room to make a play, or make a move themselves.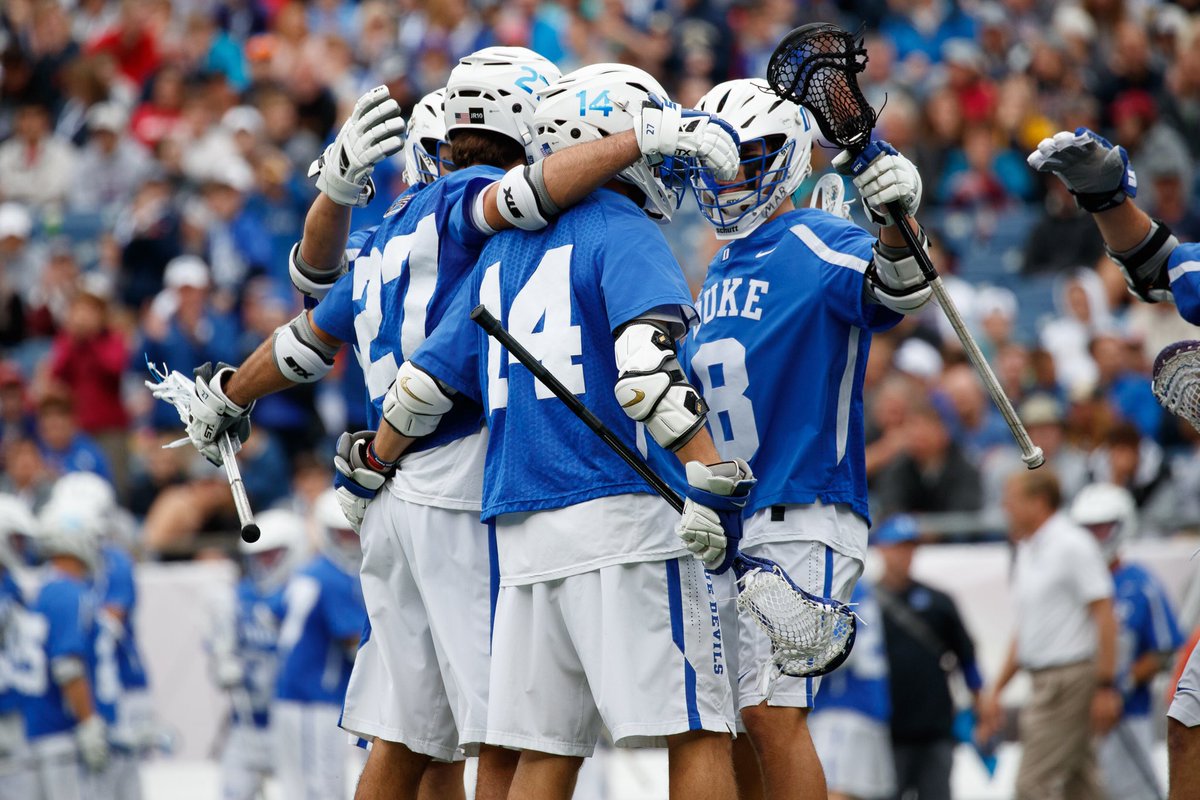 It's also a terrible nuisance. That in part is your job as a defender. Be annoying
7. GO AFTER GROUND BALLS. ALWAYS! 
–
When the ball is on the ground during play, this often means things are a bit disorganized. Often times out of this disorganization, the attacking side can win the ground ball and catch the defense out of position.
Winning the ground balls can tremendously alter the course of the game. If you keep your defense from ever feeling out of position, there will be less scoring opportunities for the other side.
Important Note! – Remember when we talked about stick skills? Yeah, this connects right back to that. Work on scooping up ground balls!
8. KEEP YOUR STICK RAISED 
–
This is another one of those "nuisance" type tactics. By keeping your stick raised, keeping it in passing lanes, you can limit the offensive side's vision of the field.
Playing on the offensive side of the field and feeling that the field looks small is HORRIFYING.
9. BE AWARE OF YOUR SPACE BETWEEN YOU AND YOUR MAN –  
You must be extremely careful with how close you get to the attacker. With the right amount of space between you and the attacker, there is less chance of you buying a dodge, and them making a pass/taking a shot.
If you are too close to your attacker, with one quick move they may leave you behind. We don't want that happening.
10. ALWAYS KNOW WHERE THE BALL IS –
If your man is off the ball, you must be well aware of both him, and where the ball is.
The object of the game is to get the ball into the net right? If your man does not have the ball he remains to be very important, but not more important than the position of the ball.
Be aware of what is developing elsewhere on the field. You will be of more help to the rest of your defense.
11. NEVER CROSS YOUR FEET ON DEFENSE –
Crossing your feet on defense can cost you.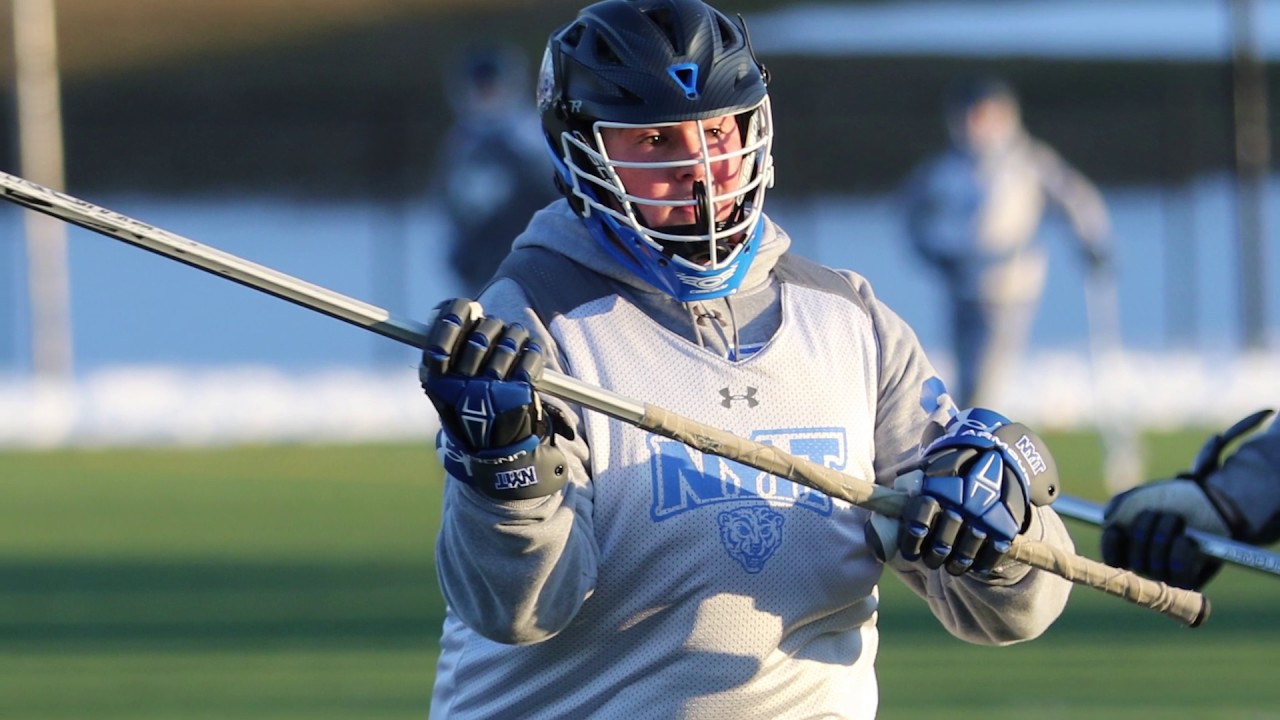 When your feet are crossed you are in a extremely less mobile position.
12. WHEN CLEARING, FOCUS ON EVERY PASS –
Making passes in the back is dicey business. If you make a mistake with the ball in the back, the other team may be coming down your throat.
Stick skills anyone? Making good passes out of the back can be a vital step as well for the first motion of attack.
13. TRY AND LEARN YOUR ATTACKER'S GAME –
Pay attention to all the details of the attacker's game. Is he right or left hand dominant? Which foot does he like to lead with? Is he in good shape? Is he weak/strong?
All this information you gather can be vital as the game progresses. The more you learn about your opponent, the more likely you will be to know what he is going to do before he does. Trippy.
14. MOVE TO COVER YOUR MAN WHEN THE BALL IS IN THE AIR –
If your man is playing "off the ball" then you should allow him some space.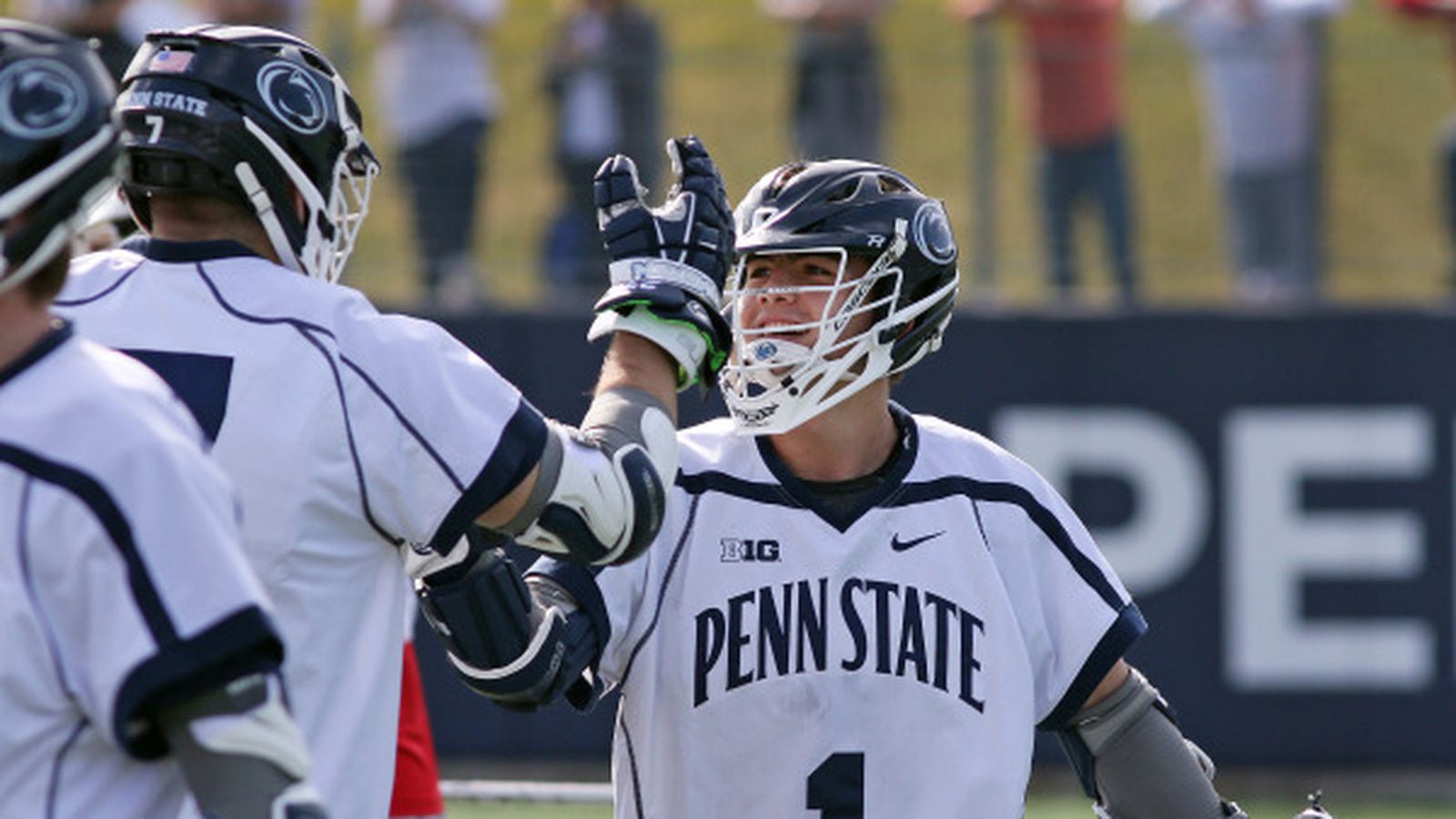 However, if your man is about to receive a pass, you should be to him right as he is catching it.
The more time your attacker has with the ball while you are out of position, the more opportunity he has to make you look foolish.
15. BE CONFIDENT 
–
It may sound a bit cheesy, but your confidence level plays a huge role in your ability to perform on the field, offense or defense.
If you are lacking confidence, a good attacker will sense that and they will go at you all game long.
Do your best to be confident. Or at least, you can act confident, until you become it.
16. BE PREPARED TO GO INTO "NEXT-PLAY MODE" –
If you do happen to make a mistake and cost your team a goal, don't sweat it. That stuff happens all the time.
A greater determiner of a good player is how they respond to their failures and mistakes rather than anything else.
Always be prepared to turn your "next-play mode" goggles on, be positive, and get after the next opportunity you have to protect your goal.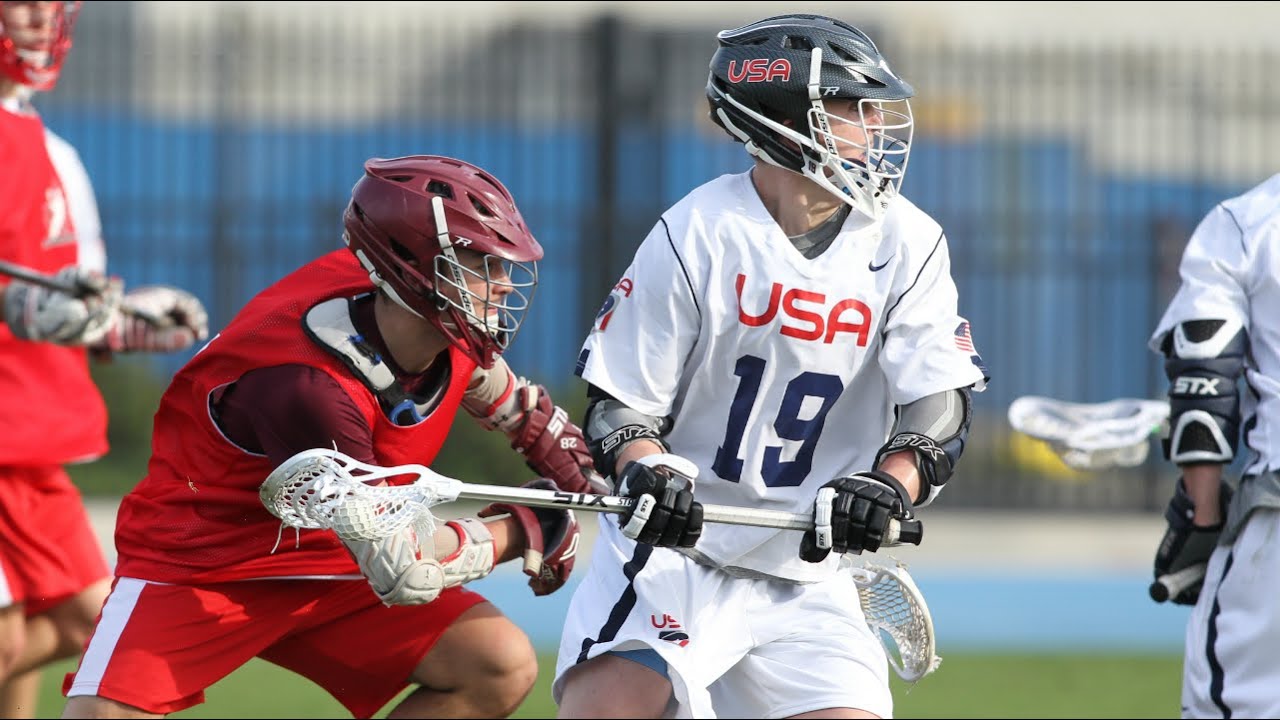 CONCLUSION:
There you have it Laxers, 16 of the best lacrosse defense tips we could come up with for you.
If you feel like there was something we missed, please leave a comment or send an email letting us know! We always want to improve the info we give out to the community!
Can a zone defense help Syracuse bounce back?
Get the latest Syracuse news delivered right to your inbox.
Subscribe to our sports newsletter here.
A voice rang out from the Syracuse sideline, yelling "recover" to Max Rosa, who had just switched off Notre Dame midfielder Morrison Mirer. Peter Dearth came over and prevented the dodge, but as Mirer swung the ball away, Rosa put his hands out and looked around in confusion.
ACC Network
Rosa's uncertainty didn't lead to any issues on that possession, but the sequence served as a premonition of the disastrous second quarter that followed.
"The experience of the rest of the defense that's out there, we got to communicate with them, tell them where to go," SU head coach John Desko said postgame.
"We had to slide to them a few times … and the recovery's important."
Advertisement
No. 9 Syracuse (6-5, 2-4 Atlantic Coast) gave up a season-high 22 goals on Saturday against Notre Dame (7-3, 3-3). The 22-8 loss came at the tailend of a downward spiral in conference play this season. In three total meetings against UND and North Carolina this year, SU has let in a season-high in goals each time.
With starting close defender Nick DiPietro out with an injury for the rest of the season, a moving timetable on the injury to short-stick defensive midfielder Brandon Aviles and Dami Oladunmoye's recent absence, SU needs to tinker with its defensive sets to hide the inexperience within the current defense.
Defensive coordinator Lelan Rogers went to a zone at times on Saturday. While the set may not consistently work against top ACC talent, it's a plan that may come in use to stem runs. The zone can also help cover for SU's messy slides and recoveries when playing man-to-man that also were prevalent in the loss.
The struggles began early, with Mitch Wykoff (No. 17) and Rosa's (No. 10) awkward handling of a screen for Pat Kavanagh (No. 51) behind the net.
As Kavanagh crosses the goal line extended, Grant Murphy (No. 90), seeing Wykoff a step behind, scrambles over to help. This leaves Cole Horan (No. 15) in an impossible two-on-one situation in front of the net. Kavanagh makes SU pay for that.
ACC Network
Toward the end of the first quarter, Brett Barlow's (No. 41) confusion almost leads to another UND goal. With his eyes focused on Mirer (No. 12) dodging on Dearth (No. 9), Barlow shuffles over to try and help. But when Mirer swings the ball behind the cage, Barlow can't find Wheaton Jackoboice (No. 55), who slyly relocated away from Horan.
ACC Network
Playing zone can also help alleviate the overall pressure on the short-sticks to defend one-on-one. Especially without the athleticism of Aviles and Oladunmoye, it can lead to easy goals such as this one, where Reilly Gray (No.

17) easily drives around Spencer Small (No. 25).
ACC Network
In a potential first-round NCAA Tournament matchup against Rutgers, which features two dangerous scorers in Connor Kirst and Adam Charalambides, those one-on-one mishaps could be decisive. Even with Oladunmoye and Aviles back, a zone could be critical for an SU defense that hasn't quite figured things out yet.
After Notre Dame goes on a 7-1 run, Syracuse flashes the zone late in the second quarter. With Kavanagh behind the net, UND immediately strikes with Will Yorke's (No. 99) little curl in front of the goal.
ACC Network
For the Orange to play in a zone, they'll have to be a little more flexible and recognize dangerous cuts similar to Yorke's. Brett Kennedy (No. 11) needs to drop deeper and keep his stick on Yorke like he started to do.
Here's another moment when Syracuse needs to be more concrete on how it wants to play the zone. When the ball goes to Kavanagh (No. 51), Quinn McCahon (No.

15) darts toward the near-post. Saam Olexo (No. 48) doesn't fully commit to following the run, most likely because he's worried about Eric Dobson (No. 8) getting the ball right back. Four defenders instead surround Yorke (No. 99) in front of the goal, including Kennedy (No. 11), who was closest originally to McCahon.
ACC Network
The idea to shut off Yorke is good. Kavanagh looks in front of the goal to try and hit Yorke before he swivels his head and finds McCahon. But the question becomes how to limit Yorke while also covering the near-post. Either Olexo needs full commitment to stopping McCahon, or Barlow (No. 41) needs to recognize the threat of Yorke and drop deeper, leaving Kennedy free to cover the near-post.
The zone that Syracuse played against Notre Dame needs cleaning up and a better understanding of roles within the system, but it can work. For an SU defense that's struggled all season, the zone could be the late-season bandage that holds this team together for a tournament run.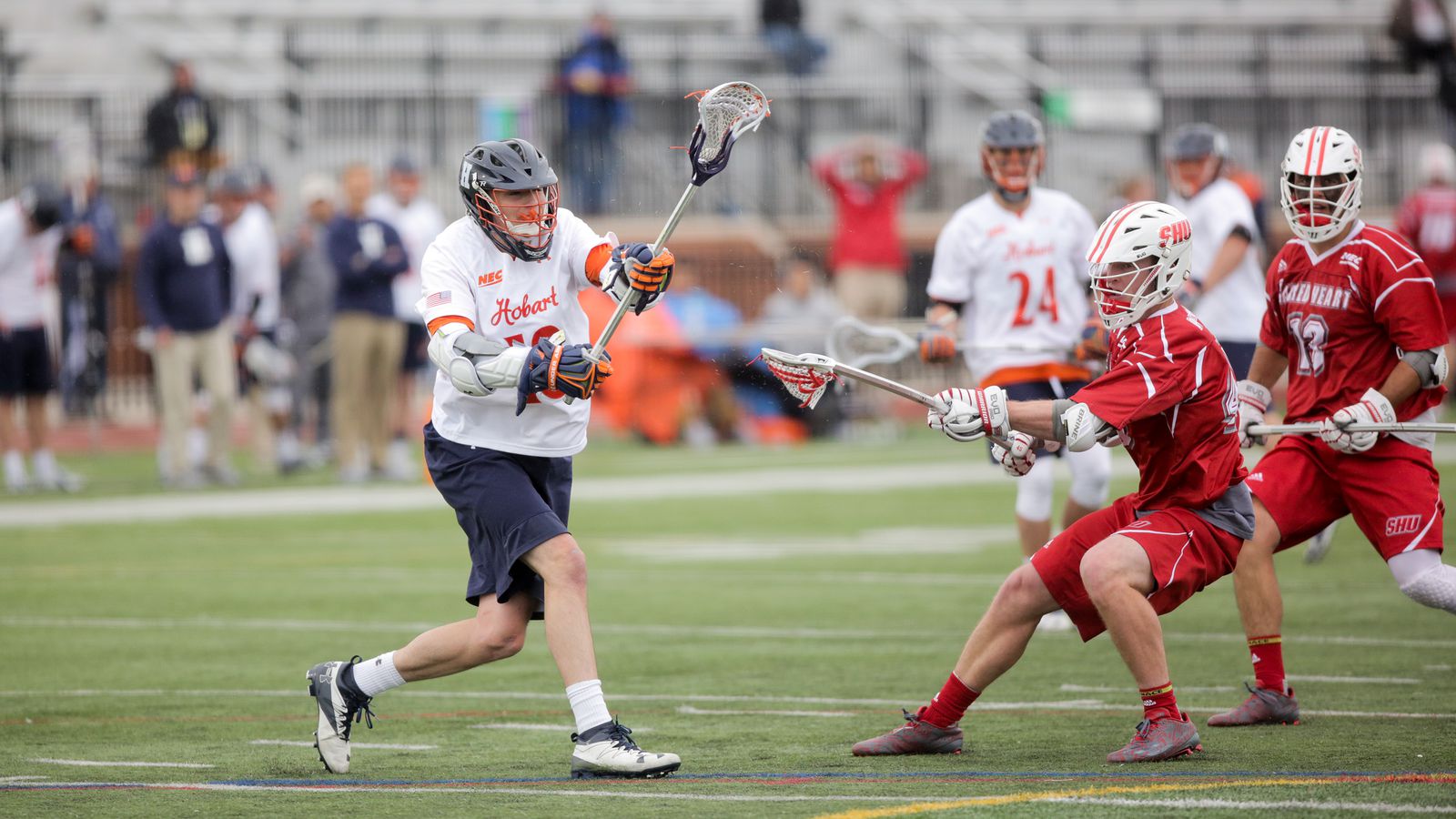 Published on May 3, 2021 at 10:18 pm
Contact Arabdho: [email protected] | @aromajumder
DEFENSE LEADS MEN'S LACROSSE PAST ST. BONAVENTURE
Story Links
Box Score (PDF)
Photo Gallery
Next Game:
at Manhattan
5/8/2021 | 1 PM
FINAL SCORE
#2 Monmouth 12 (7-2) 
#6 St. Bonaventure 5 (5-5)
WEST LONG BRANCH, NJ – The Monmouth University men's lacrosse team held St. Bonaventure to one goal after the first quarter in an eventual 12-5 victory for the Hawks in the MAAC Semifinal on Wednesday afternoon at Kessler Stadium.

Monmouth's win secures a spot in Saturday's MAAC Men's Lacrosse Championship game against the winner of Manhattan and Canisius. 
Following a high-scoring opening 15 minutes that ended with the Bonnies holding a 4-3 lead, Monmouth took over and scored five straight and nine of the next 10 goals to win going away. 
Connor Macrae scored a hat trick and assisted on another goal, Matt Soutar won 17-of-21 faceoffs and Noah Lode stood tall with nine saves in Monmouth's best performance of the season.  
NOTES & QUOTES
"The staff and I are so happy for the guys and that we were able to earn a victory today and give ourselves a chance for a championship this Saturday. To win in the postseason you have to have guys step up and not only play well but also at a high-level and we had a number of those guys come through for us this afternoon. We'll enjoy this win tonight but also on a quick turnaround we will look to clean up a few things, get healthy and prepare for another challenge this Saturday.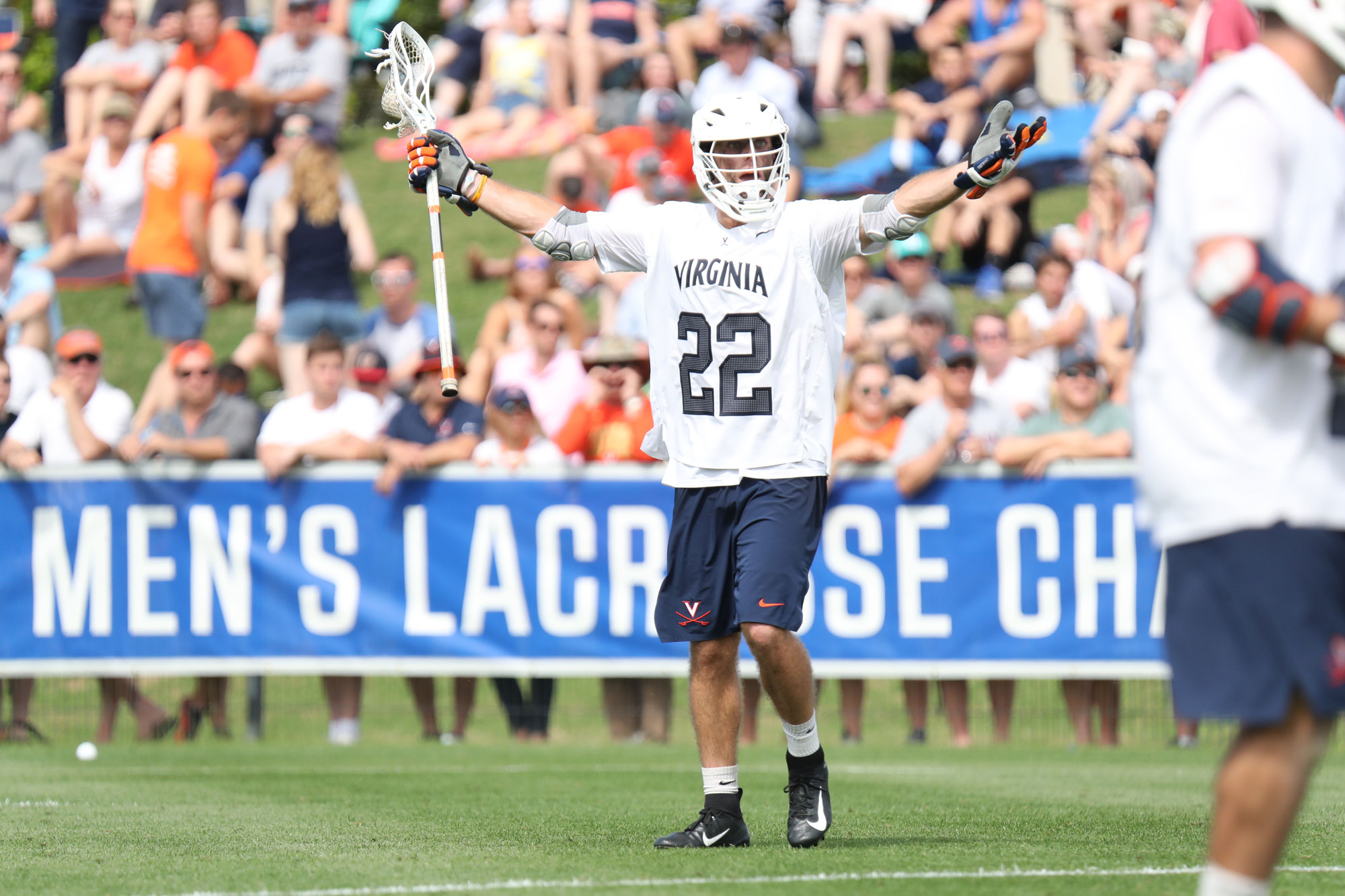 "
– Head Coach Brian Fisher
"We had great efforts on both sides of the ball today and Noah Lode had an unbelievable game for us in goal. We are celebrating the win for now and look forward to finding out who we will play in the Championship on Saturday."
– Senior Captain Chris Hervada
– The Hawks improved to 7-2 on the year, their best nine game start in program history. 
– The Hawks are now 6-0 at home in 2021. The 6-0 home record matches the 2017 season and team record.
– Monmouth improved to 4-3 all-time in the MAAC Tournament and 2-1 at Kessler Stadium.
– Monmouth will make its second appearance all-time in the MAAC Championship.
– The Hawks improved to 6-2 all-time when wearing their white helmets with white jerseys and white shorts.
– Monmouth leads the all-time series with St. Bonaventure, 3-0.
– The game was the first postseason meeting between the two sides.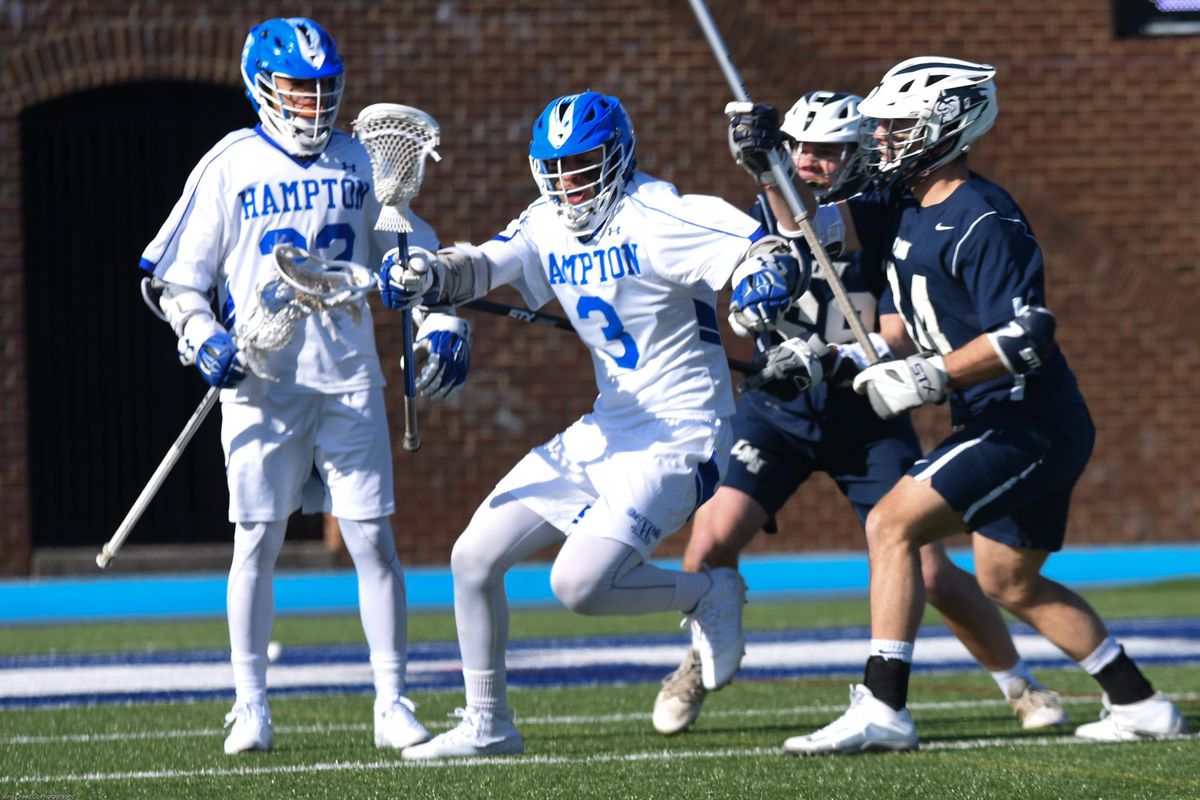 NUMBERS CRUNCH
– Monmouth's defense held an opponent to five goals for the second time this season.
– Monmouth improved to 2-0 in 2021 and 18-2 all-time when allowing five goals or less.
– Dillon Smart led Monmouth with three caused turnovers and added five ground balls in the win. 
– Smart became Monmouth's all-time leader with 122 career ground balls, passing Dylan Schulte '18.
– Matt Soutar was excellent at the faceoff X, winning 17-of-21. Soutar also led the team with nine ground balls.
– Noah Lode made nine saves in goal for Monmouth and only allowed one goal in the final 45 minutes.
– Connor Macrae led Monmouth with four points, including his second hat trick of the 2021 season.
– Macrae has 17 points and 12 goals this year, including three man-up goals.
– Zach Clemente also had a four-point afternoon, with a pair of goals.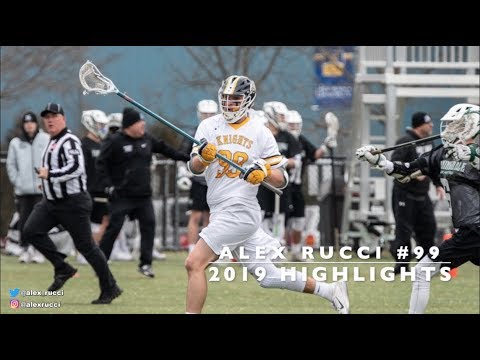 Clemente has 10 goals this year and 39 for his career and is Monmouth's active leader with 49 career points. 
– Cade Stratton leads Monmouth with 23 points on the year (14 G, 9 A) and increased his career points total to 48 (29 G, 19 A) after scoring twice and contributing one assist. 
– Dwayne Mattushik also had two goals and an assist, giving him nine goals and 12 points in 2021.
– Max Brooks had a goal and an assist to extend his point streak to 10 games. Brooks is second on the team with 18 points on the year (11 G, 7 A) and has 37 for his career (22 G, 15 A).
– David Cormack had one goal and one assist in the game. Cormack has five goals and eight assists this year and 14 goals and 10 assists for his career.
– Andrew Duswalt scored his fifth goal of 2021 and has four goals in the last five games.
UP NEXT
Monmouth will play the winner of tonight's Manhattan/Canisius game.

If Manhattan advances, the Hawks and Jaspers will play on Saturday in Riverdale, NY. If Canisius wins, Monmouth will host the MAAC Championship game. 
 
 
Defense Leads as Men's Lacrosse Stops Widener
Next Game:
at Stevenson University
4/10/2021 | 7:00 PM
ST. DAVIDS, Pa.– Eastern University Men's Lacrosse turned in a stellar defensive performance to critical 12-7 MAC Commonwealth win over a Widener University Pride team that entered with just one loss. Chris Durning finished with 13 ground balls, six caused turnovers, and a goal to lead a dominant effort in front of first-year goalie Ethan Myers who finished with 14 saves.
The Pride (6-2, 2-2 MAC Commonwealth) came into the game averaging nearly 19 goals per game. Though the Pride grabbed a 1-0 lead five minutes into the game, the pace of the game was exactly what the Eastern coaching staff wanted.
"We did not want to get into a run-and-gun game with them," Head Coach Kevin Wallace said. "We felt that 6-on-6, our poles could go to work and that we would be able to find enough offense to earn the win. Its still early, but this is an important game in the league as we fight for seeding in the tournament."
Kyle Fanelli scored his first goal of the day off a nice skip from Kyle Mulrane to tie the game at 1-1 heading to the second quarter. Kyle Fanelli made it 2-1 on a highlight-reel goal three minutes into the second.
A Widener player was offside on the play, so there were seven defenders in front of the goalie and a flag down when the ball went to Nicholas Fanelli at X. The younger Fanelli saw his brother cutting toward the crease and fed his right hand, but  a Widener defender was there to take away a right-handed shot.

Undeterred, Kyle went behind his head and under the bar to put the Eagles up.
After a long Eastern possession, the Pride equalized on another highlight goal. Junior goalie Carter Landry stole a feed in front of the crease nad ran upfield on the clear. As Eastern defenders took away options, Landry kept moving toward goal. his bounce-shot beat Myers to tie the game.
David Thomas scored on a pass from Connor Killion and Nicholas Fanelli added his only goal of the game to close out the half and send the teams to the locker rooms with Eastern leading 4-2. With the help of his wings, Anthony Firmani won 7-of-8 faceoffs in the first half. Both Myers and Landry made seven stops and Eastern had a 21-15 edge in shots.
Despite a solo effort to goal by Ryker LaFranchi in the early going in the third, Widener was able to tie the game at 5-5 with 25 minutes to play in the game.
The Eagles got a goal from Kyle Fanelli at the end of a long possession to grab the lead for good.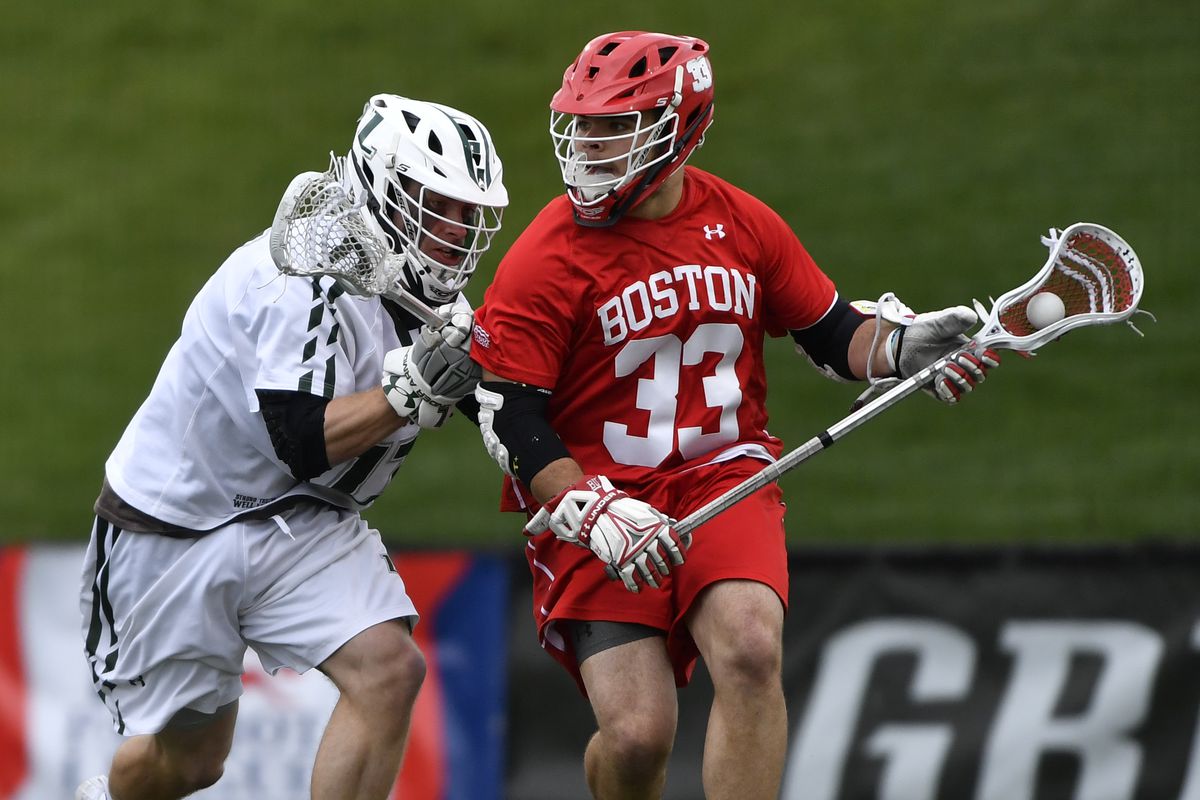 Avery Porter had the assist on the play. The Eagles took advantage of their first extra-man opportunity to double the lead. Mulrane went low-to-high on a good feed from Nicholas Fanelli. Eastern was 2-for-2 on EMO's on the day.
Widener scored the first goal of the fourth quarter, but the Eagles got two goals from long-poles to build a short-lived three-goal edge. Josh Green scored his first of the year on a feed from Nate Hawkins in transition after a save from Myers. Then Kyran Baker knifed a ball loose for Durning who looked like he wanted to go coast-to-coast and rip a hard shot, but instead flipped a ball to an attackman on the wing. Instead of sprinting of the field, Durning slipped undetected into the area in front of the crease. Porter saw his LSM in space and fed him for a dunk under the bar.
The Pride won the next faceoff and scored five seconds to reestablish contact before Durning picked  up another ground ball on a faceoff and the Eagles went man-up for the second time.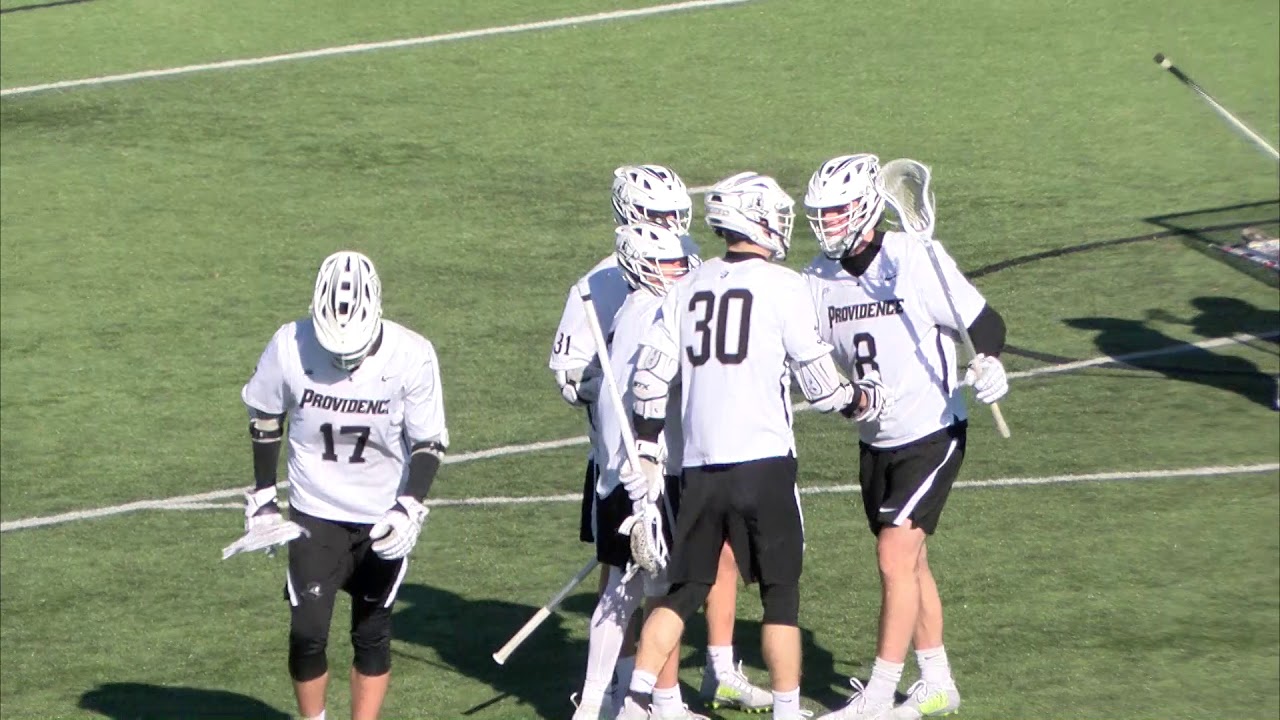 The Fanelli-Fanelli combination again unlocked the Widener defense as Kyle put away his fourth of the day for a 10-7 lead with seven minutes left.
Killion and Patrick McClain added the final two goals for the Eagles.
"Our defense was outstanding today," Wallace said. "Ethan was strong in goal, and Kyran, Ian Kalb, and Cole Millard were just tough. Chris had a tremendous day, and our defensive midfielders were solid. I think we are realizing who we are and how we need to play. This was the second really good defensive performance in a row. Our offense was able to give us long possessions and take advantage of transition opportunities when they were there. We will have a test on Saturday at Stevenson."
With his six caused turnovers on the day, Durning moves into a tie with Jordan Norris for the program record in that category with 109. Millard has 99 for his career. Durning has 385 career ground balls. The program record is held by Brian Miller '03 with 395.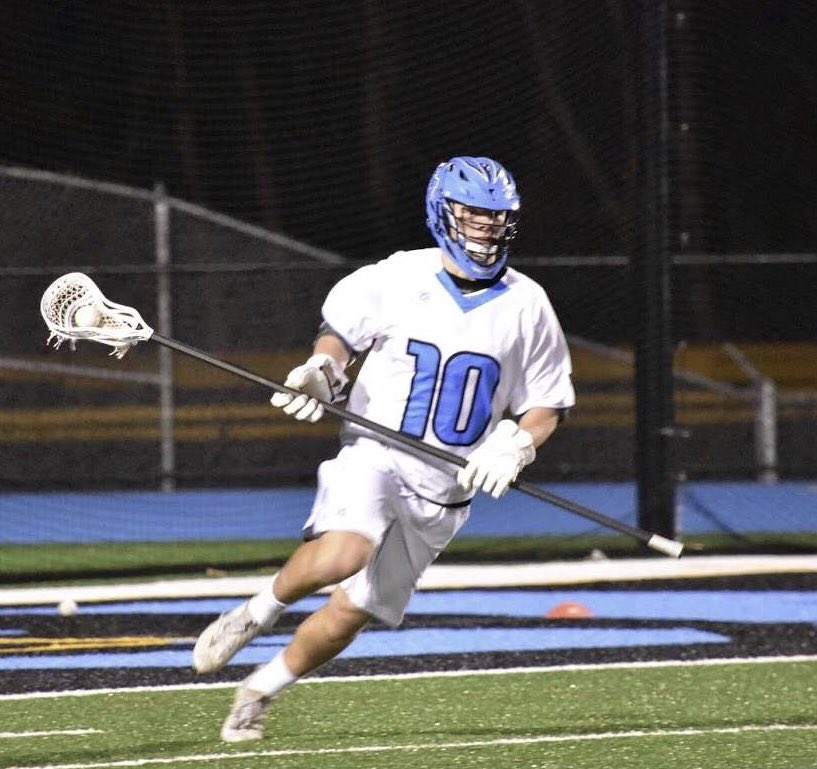 The Eagles are at No. 11  Stevenson on Saturday night. The Mustangs improved to 3-0 with a 17-5 win at Lebanon Valley today.
Stevenson's current spectator policy can be found here .
Stout defense bolsters UNC men's lacrosse to dominant victory over Jacksonville
The rain came down hard as the No. 4 North Carolina men's lacrosse team hosted Jacksonville on Saturday evening in Chapel Hill, but that didn't seem to alter the Tar Heels' dominant early season play.
The Tar Heels beat Jacksonville 18-7 after an impressive win in their season opener against Denver. The Tar Heels are now 2-0 on the season and ranked No. 2 in ACC play behind only Duke, with preseason favorite Syracuse not having begun its season yet.
"I was really, really pleased with the energy we brought to the table," head coach Joe Breschi said.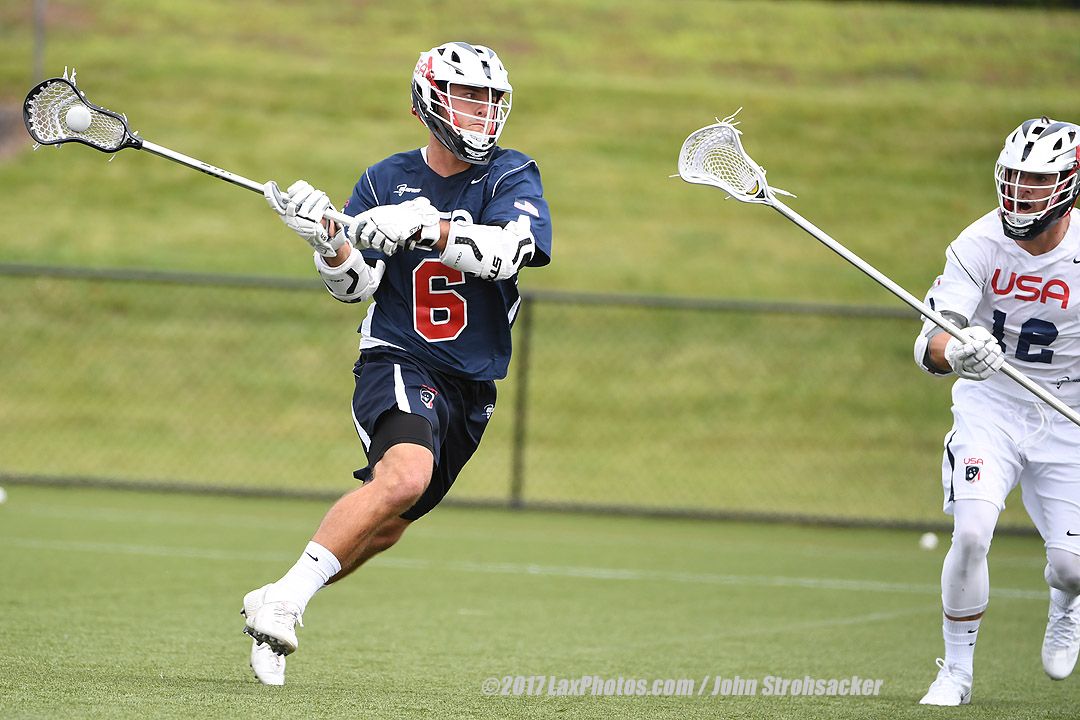 "We knew they were a pretty emotional team, so for us, (our goal) was to match that emotion or bring even more."
The Dolphins did not let the Tar Heels run away with a dramatic lead in the first half, closely trailing behind them at halftime, 9-5. Although UNC undeniably has more offensive depth, Jacksonville plays with a midfield-driven offense that likes to run, so the Tar Heels had to make some adjustments defensively. 
"Our defense did a great job settling in and not letting them get easy transition goals" senior midfielder William Perry said.
Perry carried UNC's offensive effort after halftime, scoring a quick goal in the first 15 seconds of the third quarter and securing a hat trick in the game's final minutes. The Tar Heels outscored the Dolphins 9-2 in the second half and outshot them 53-24 throughout the whole game.
"Just being able to move the ball around and be confident in the other five guys like they are with me and the other guys out there as well is what drove that scoring stretch," Perry said.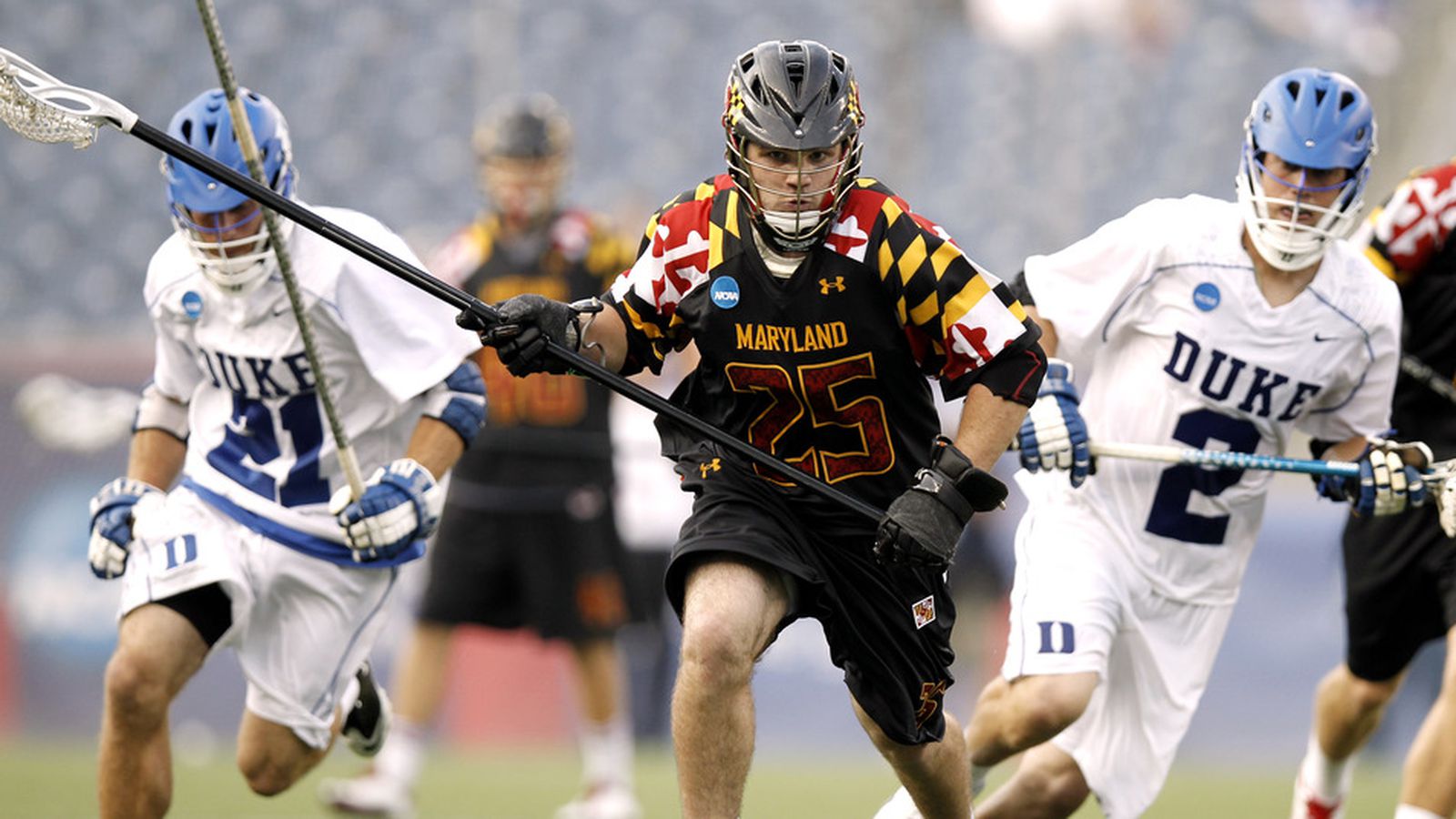 Chris Gray, the Tar Heels' senior attackman who was named the ACC Men's Lacrosse Offensive Player of the Week prior to the game, led the team with four goals and three assists. Senior Tanner Cook and  juniors Nicky Solomon, Brian Cameron and Jacob Kelly each finished with two goals, while senior Alex Trippi and sophomore Andrew Tyeryar each added one. First-year goalkeeper Collin Krieg made seven saves in goal.
A notable part of UNC's performance was its ability to lock down defensively while experiencing player deficits. At one point in the second half, a stick violation closely followed by a pushing penalty forced the Tar Heels into a man-down situation. But UNC did not let Jacksonville capitalize on that advantage, still managing to outscore them 1-0 during this time.
Although North Carolina is stacked with offensive and defensive threats, Breschi believes the team still needs to work on putting together a full game of solid lacrosse.

"We talked about closing games and closing our opportunities," Breschi said. "The fourth quarter was not great for the defense last week, and the fourth quarter was not great for the offense this week."
Looking ahead, the Tar Heels are focusing on themselves, drowning out any doubts other people may have about their abilities and taking the season one game at a time. 
"We think we are the best team in the country," Perry said. "We don't really care about the standings, so we are just focused on the next game."
@dthsports | [email protected]
90,000 Lacrosse. Types and play. Rules and Competitions. Features
Surely many have seen in the movies an incomprehensible game where men in protective equipment hold nets in their hands, but they do not catch butterflies with them, but try to drive a small hard ball into the gates of their opponents.

This fight looks comical only at first, and then it captures with dynamism and entertainment. It is amazing how masterly movements can be performed in so many equipment. This is lacrosse – the oldest American sport, although the name was coined by the French (De La Cross – "playing on a stick").
Historical Background
Lacrosse was a traditional game of the American Indians. They called him "the brother of a little war" and it was no coincidence: the duel could not be called entertainment, he was a real combat training. Several hundred soldiers took part in it, therefore the site took more than one kilometer. However, the meaning of the game is similar to the modern one. It was necessary to lead the ball to a certain area on the court, which was vigilantly guarded by the enemy. This event could last a couple of days and was often timed to coincide with religious celebrations and ritual sacrifices.It was in this form that Jean de Breeuf, a Frenchman who was one of the first to visit the New World, saw the game, still unknown to Europe.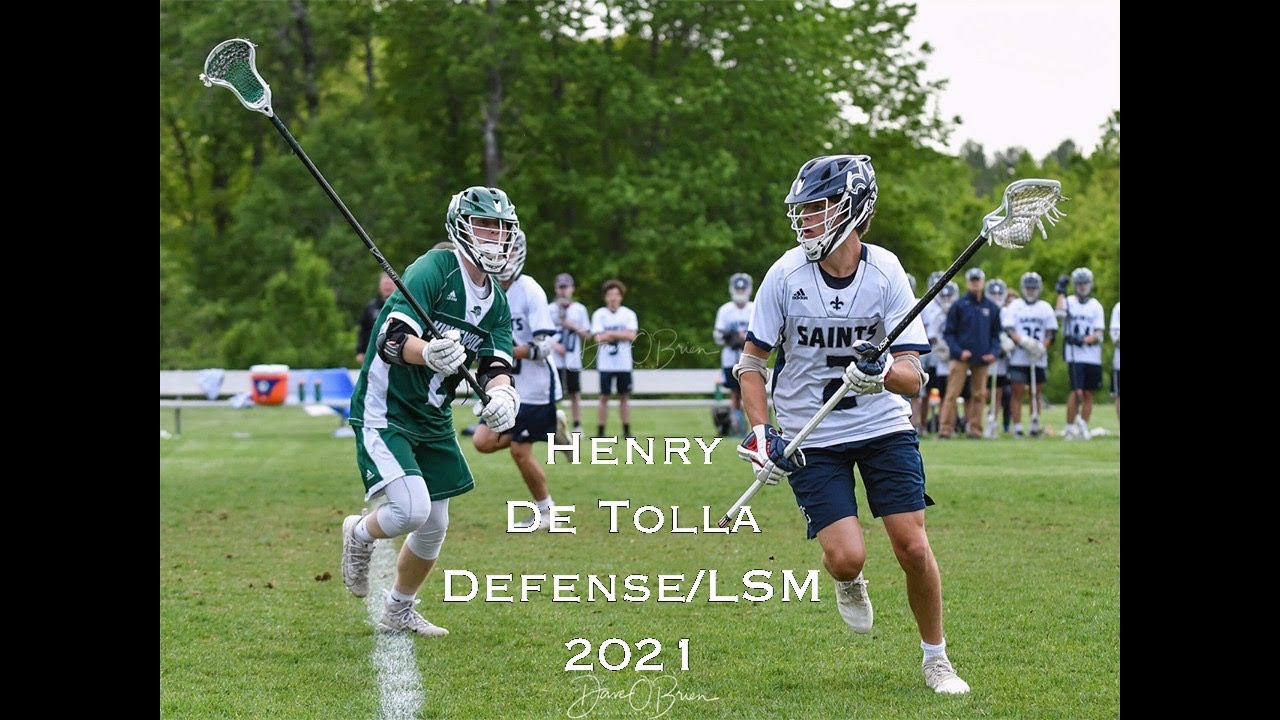 He also gave her the name – "la crosse", because the equipment for the game reminded the Frenchman of a staff. Over time, the Indians disappeared from America, and the game continued to exist and gain popularity not only in France, but also in Canada.
In 1855, Canadian dentist William George Bierce established a lacrosse club called the Montreal Lacrosse Club. However, unified rules were developed by him only 12 years later.Compared to the original game, the matches are now significantly shorter, and the size of each team was 12 athletes. But before that, in 1844, a game took place that went down in history. The Canadian team played against the Native American team.
Similar competitions were held after, and therefore it became necessary to create a sports association that would develop discipline, organize tournaments and improve the rules. This is how the Canadian Lacrosse Association was born.She approved the rules that still apply today.
In 1904 and 1908, lacrosse was introduced to the Olympics.

He was represented by the Canadian, American and English teams. But it never entered the games program on a permanent basis, although in 1928 and 1932 it appeared there again as a demonstration.
In 2001, the Professional Men's Lacrosse League was established in the United States. Initially, there were only 3 teams in it, and now there are as many as 9 clubs located in the main cities of the States.
Lacrosse has recently appeared in Russia. It was brought by foreigners who work for us, as well as our citizens traveling abroad. The game has not yet received an official sports status in our country, but small amateur competitions are held 2 times a year (in spring and autumn), which are called the Cup of Capitals. Only 2 teams participate in it – from St. Petersburg and Moscow.
Modern lacrosse
The rules of the game involve a competition between two teams, each of which has from 6 to 10 participants.All team members are conditionally divided into 4 groups:
Forwards.
Defenders.
Midfielders
Goalkeeper.
A player in a group is responsible for a specific area on the field. And only midfielders can move around the entire court and perform a function, depending on the situation, either as a striker or as a defender.
The lacrosse field has different parameters depending on who is playing – men or women. On the two short sides of the field, in a special circle called a fold, the goal areas are located.
The main equipment for the game is a cross (cross or stick) and a ball. A cross is a special stick, the striking part of which (head) is equipped with a net. This device is designed to catch and hold the ball.
The cross consists of three parts:
Heads – the upper part made of plastic and designed to control the ball.
Nets or lacing – the rope inside the head, with which the projectile can be carried, caught or thrown.
Handles – the part for which the athlete holds the stick. Previously, the material for the manufacture of handles was wood, but today metal alloys are used for these purposes.
The ball is only 6.3-6.5 cm in diameter and weighs no more than 147 g. It is made of rubber. The color of the projectile is not fundamental, but in the classic version it should be white – this is the color that contrasts with the grassy surface of the playing area.
The panel of judges consists of 3 members.
Throwing in the ball is similar to what is done in hockey. The difference is the position of the players – the emphasis on the hands and knees, and the sticks are parallel to each other. At the referee's whistle, they start fighting for the projectile.
The task of the teams is to catch the ball in a cross and throw it into the opponents' goal. At the same time, the opponents' defenders and the goalkeeper are doing their best to prevent this. You can score goals not only with cross, but also with your feet.

And the cross is also used to make accurate passes to teammates.The ball that enters the goal by the goalkeeper is worth 1 point. After that, the projectile is re-introduced into the game from the middle of the field.
The attackers are prohibited from stepping over the line that limits the opponent's goal area (fold). If this rule is violated, the team will lose possession of the ball.
Ball movement is governed by three rules:
The goalkeeper who caught the ball must pass or move the ball out of the fold within 4 seconds. If this condition is not met, the ball is passed to the opponents.
A defensive player in possession of the ball must within 20 seconds. transfer to a partner or send a projectile into the territory of opponents.
As soon as the projectile has entered the enemy's territory, the defenders are given 10 seconds to direct it into the attack zone (a large square, indicated by marking lines).
Lacrosse permits physical contact between players.
It is allowed to push the opponent and try to knock the ball from him with a cross. Therefore, to prevent injury, athletes must wear helmets.
Violations
They can be divided into 2 groups:
Personal (sweeps, trips, strikes of the opponent with the stick, pushing in the back). Punished with 1-3 penalty minutes (suspension). Particularly gross personal violations may result in removal from the field.
Technical (stepping behind the lines, capturing and holding the enemy, etc.) – entail passing the ball to the opponents.
Varieties and features of lacrosse
The modern game exists in several variants, the rules of each of which are slightly different from each other.First of all, the differences relate to the parameters of the field and the number of players in the national teams.
The traditional version is men's lacrosse on grass. The field measures 100 x 55 m and is always outdoors. The gate areas are located at a distance of 75 m from each other. The match consists of 4 periods, each of which lasts 15 minutes. 10 players from each team enter the field, who are required to wear a helmet with a mask, seals, shoulder and leg protection. Before the game, a check for sticking of the ball to the hands is mandatory.
The next look is Mini Lacrosse . Another name is the game "in a box". The grounds for it are equipped in closed halls, and the number of athletes in each team is only 6.
Women's lacrosse also has its own characteristics. The size of the field is similar to the men's game, but the distance between the gates is different – 92 m. The match has only 2 periods of 25 minutes each. everyone. Athletes enter the field without a helmet, but must wear safety glasses and a mouth guard (jaw protection). The only exception is the goalkeeper, who has a special padding made from a helmet, shin guards and chest pads.Another difference in women's lacrosse is that contact between players is prohibited.
Beginners
Those who are just learning to play lacrosse should not immediately purchase expensive equipment. The best option would be to ask someone you know. It should be remembered that cross-country crosses for women and men differ from each other.
Right-handers should hold the stick in the following way: the left hand is at the bottom of the handle, and the right hand is closer to the head.Lefties just need to swap their hands.
Stick swinging is like dribbling in basketball. The person in possession of the ball swings the stick from side to side so that the opponent cannot knock the ball out. Swinging is done by turning the wrist.
Passing is crucial. Thus, the projectile moves between teammates to the opponent's goal, intercepts, etc. Therefore, it is important to correctly pass. The best practice is to throw the ball into a brick wall.To do this, you need to stand a few steps from the wall and throw a ball at it, and when you rebound, catch it with a cross.

Getting the ball right on the move requires good coordination. In this case, the dominant upper limb should be located at the head of the cross, and when the ball hits the net, do not swing the stick.

Lacrosse can be won or lost by a projectile on the ground. Therefore, it is important to learn how to work with the ball not only in the air, but also on the surface of the field.
To score a goal, it is important to learn how to throw the ball correctly. To do this, firstly, aim at the corner of the goal, since it will be more difficult for the goalkeeper to catch the ball in this case. Secondly, you need to learn how to make rebound shots – when the ball bounces off the ground before hitting the goal. This is the most difficult move for a goalkeeper.
It is important to learn how to work with two hands, namely to pass and catch the ball, swing the stick, and execute throws. It won't be easy to learn quickly, but it will greatly improve your lacrosse skills.
Defense is just as important as offense. The defender is required to take the ball from the opponent and prevent a goal. There are several ways to do this:
– Hit the opponent's cross, taking into account the rules, until the ball falls out.
– Push the opponent with your body.
– Intercept a pass in the air or shoot down a flying ball.
In addition, the game must constantly monitor all the players on the field, even those who do not have the ball. After all, at any time you may need to protect the player in possession of the ball, make room for a pass, or receive a pass from a team-mate.
Related topics:
Why a long vacation does not save you from burnout at work
There are not so many companies in which the duration of paid vacation is limited only by the employee's desire, but their number is growing. These companies include Glassdoor, Netflix, and Twitter, for example. Employers expect this to reduce the risk of burnout for their employees, and besides, this policy does not imply payments for unused leave upon dismissal.
Unlimited vacation for employees, in theory, provides more freedom.Before Kronos, a human resources software company, adopted this policy, corporate communications manager Indrani Rae-Gozal had to save up unused vacation time for two years in order to allow himself an extended visit to his relatives in India. To do this, she had to sacrifice time that she could spend with her children during the holidays. "It was a compromise," Ray-Gozal recalls. Until 2016, when Kronos introduced the practice of unlimited vacations, Rei-Gozal took about three weeks of rest.Now she takes three and a half weeks – and she no longer has to choose between children and relatives overseas.
However, experts point out that long vacations not limited to two weeks are not the best solution to the problem of work overload. People may be less willing to take vacations if they have the opportunity to do so at any time and for any length of time.
Kyle Bergman, who heads the men's clothing business at online company Birchbox, combines a full-time job with playing for the Israel national lacrosse team.He uses his right to unlimited travel to tournaments. In July, Bergman spent 16 days in Finland taking part in the European Lacrosse Championship. However, even there, he often thought about work and regularly checked his e-mail. "Leaving work for two weeks is anxiety-provoking," he says.
This is a common problem and part of the reason why Americans do not take full advantage of their vacation. Project Project: Time Off by the U.S. Travel Association in 2017surveyed 7,000 workers in the United States and found that in more than half of the cases, managers do not want to let go of employees or respond to such a request ambiguously. In 2016, the average American earned the right to 22.6 days of vacation, but used only 16.8 days, this study found.
"If you're the only person in a department who uses up to one vacation day, it can feel like you're not dedicated enough or just shirking," says trainer and consultant Maura Thomas.In her opinion, providing employees with additional leave does not help. Employees will not take a vacation if top managers of the company do not take it or if their immediate boss does not respond favorably to a request for a vacation, she is sure.
Translated by Nadezhda Belichenko
Andrey Muravyov: what is lacrosse?
Lacrosse is a relatively unpopular team game that is gaining popularity every year. The main goal of each of the two teams is to hammer a small rubber ball into the opponent's goal.In this case, you can use both a special stick and legs. As for Russia and the Russian lacrosse championship, one of the most famous players is Andrey Muravyov.
Interestingly, this sports entertainment was invented by the American Indians, who used it exclusively to prepare warriors for the upcoming campaign. Despite this, lacrosse was also used to peacefully resolve some of the conflicts that periodically arose between tribes.After the match between the two teams, the people, who were once considered wild and uneducated by the conquerors, managed to come to a common denominator and dot the i's in this or that dispute.
They first started playing lacrosse in Russia in 2007 under the guidance of American coach David Diamonon. Despite the fact that this sport is not supported by the Olympic Committee, there are many enthusiasts in our country who like it. Today, teams playing lacrosse are positioned mainly in such large cities as Moscow, St. Petersburg and others.Andrey Muravyov, for example, plays for Nizhny Novgorod Kristall.
Of course, for the most part, lacrosse is widespread in their homeland – in the USA and Canada, but many teams are positioned in England, Australia, Japan, New Zealand, South Korea. There are also independent associations for this sport in India and China. Despite the fact that lacrosse is an exclusively male game, women are showing more and more interest in it.
It is relatively safe to play lacrosse if you are wearing appropriate gear.It consists of a variety of shields and other devices designed to protect the body from injury. It is reliably known that among the players, which included American Indians, after the end of the match there were not only wounded, but also killed. That is why only strong and resilient men can play lacrosse.
By the way, an interesting fact is that in the United States there is still one team formed from native Indians. They play in a more civilized manner, guided by modern rules.
China massage ball double peanut ball Manufacturers
Product Description
Sciatica from piriformis pain, pain in the buttocks or back of the thigh, neck or shoulders, arches of the foot (plantar fasciitis). All these troubles are an active body that can be soothed by applying different levels of pressure between the peanut shaped ball massager and your body. Ideal for fitness, therapy, point release, relieve tension with double lacrosse balls massage kit.Just place your weight on the ball and roll it back and forth on the floor or wall. The acupressure ball rollers are an excellent gym accessory and make the perfect gift for those who have started regular workouts and feel it long after they finish their workout workout. Quickly recover from injuries by increasing blood flow to the affected area. Includes Lifetime Manufacturer's Warranty, and 100% Guarantee. WE WILL RETURN YOUR MONEY if you don't think this is the best massage therapy ball you have ever used.
Product Features:
1. Self-massage , provides effective pain relief and reduces inflammation, stiffness and muscle soreness
2. Durable construction, dense natural rubber double lacrosse balls will not crack or crack and does not leave marks
3 .Comfortable, nylon gear bag makes commuting to the gym or office convenient and easy
4.Improved mobility, increases flexibility and increases range of motion, ideal for pre or post workout
5.Reusable, ideal for myofascial release, acupressure, deep tissue massage and correction therapy
6. Included with your purchase:
KSONE double lacrosse massage balls
Nylon travel bag
Teaching insert
Detail Product
Our company
Fayyou Sports Co.Ltd., Zhuhai Kesai Branch Co., Ltd. founded in 1997, specializes in the production and marketing of sports products including lacrosse, ice hockey, crossfit and massage products.
Kesai has professional experience in manufacturing, marketing and delivery, providing various services. Fayyou Sport was established in 2015 due to the increase in the volume of the sports business.
Payment Term
Shipping
Packaging
Lacrosse – Protective Training
Defensive lacrosse training is designed to help your team reduce the number of goals scored while also improving the fundamentals.While some defensive training is individual, others focus on interacting with defensive teammates to make games.
Pok-Check
This poke test helps improve the players' ability to poke the ball with a penalty to an attacking player. Have a group of defenders line up in a straight line. With their sticks in an attacking attack position and you are at the end, step forward so that you are face to face with one of the first players in the line.On the whistle, throw your stick up and towards the player's stick. Do this twice before moving on to the next players, making your poke checks until you make one for each player in the line.
Leg Positioning Training
Continuous footwork helps the defender stay with the offensive player when he tries to throw off a step or throw. Line up in front of the attacker, knees slightly bent, and keep at an angle. Stand with the top leg up and face to the back of the attacker.At the whistle of your coach, the attacker should try to turn and twist to dodge you. When he rolls, take a step on his back foot to hide him and block his path to the goal. Repeat until tired.
Play Keepaway
Along with testing your fitness, takeaway exercises improve your ability to prevent attacking players from attacking when your defenses are down. Start by marking a 10 by 10 yard box with cones. Have three forwards line up at three of the four corners of the pitch.With one extra protector, stand in the center of the box. On your coach's whistle, try to intercept the passes as they go between the three attacking players. Continue the exercise until the passage is successfully intercepted.
Defensive pressure
Protective pressure can lead to theft and change of ownership. Have the four attacking players form a diamond formation. Four defenders stand in the middle of the diamond. On your coach's whistle, three of the four defenders attack the player in the diamond with the ball.As you run towards the ball, one defender retreats while the other stays in the middle of the diamond. When an attacking player tries to pass the ball, try to block it with a stick. If the ball hits the attacking defenders, have the other defenders try to intercept the pass.
90,000 Whoever is not with us is under us! (Or not?): Galka_zheglova – LiveJournal
A year and a half ago, my friend Lenya went to the French side, where he was awaited by advanced training courses. On the road, the far-sighted bosses arranged for Lena a detailed educational program: where you can and where you can't open your mouth in an international team in Europe, which was already in full swing from the extremes of tolerance.Lenin's favorite self-laughing jokes "Who is sad is a transvestite", "Do not be sad, otherwise the chest will not grow" and even a song from the children's cartoon "Blue-Blue, we do not want to play with you" were included in the list of forbidden phrases during his stay in Paris.
Source: Social networks
We laughed heartily over such scrupulousness and sent our comrade over the hill. And when, six months later, he returned, possessing qualifications raised to the skies, he talked about a fascinating skating rink called the culture of cancellation, under which anyone who has the imprudence to blurt out something objectionable to the hyping majority can fall.
The phenomenon of the culture of cancellation dates back to 1991. In the New Jack City movie, Wesley Snipes' character says "Cancel this bitch, I'll buy a new one" to his girlfriend. Already in the 2000s on Twitter * where I strongly advise against meddling with pregnant and lactating people with weak psychological defense mechanisms * the phrase "you're canceled" began to appear.
Cancellation is a public whipping of a person in a social space using the classic means of an aggressive boycott with an admixture of the most dastardly forms of bullying.In the course there is a refusal of support, denial of achievements and rudeness, rudeness, rudeness. They don't just keep up with the canceled ones: they are constantly p * ted, poking at a bad act, an inconvenient statement, or even an untimely like of someone else's post. Moreover, this hairpin can be pricked both for the case * in the case of Hollywood fat boss Harvey Weinstein *, and for a third-party market, which has nothing to do with you personally.
Source: Social networks
Don't believe me? This is the form of cancellation culture that my favorite Liverpool cuddler Jodie Comer faced this summer.Twitter users began to massively insult and "cancel" her when one of the fans hacked into Jody's insta, searched the information and found her boyfriend's account. It turned out to be an American lacrosse player James Burke, a supporter of the Republican Party. After wiggling one and a half gyrus, the fans concluded that Burke supported Trump's policies, which means that Jody also supported Trump. The Emmy award winner, a good actress and an unstarred person began to run into serious cabbage soup, insult and hate wildly for the fact that she dared to fucking fall in love with a republican man.
Source: Social networks
The Russian fan community stood up for Jodie on Twitter, launching the hashtag #IStandWithJodieComer – "I support Jodie Comer" and raising him in trends. English publicist Douglas Murray also successfully commented on the attempt to "undo" Jody: "An army of overgrown children, confident that everyone should think like them, invades our bedrooms." As they say, he did not piss and spoke out.
The long-suffering Mom Ro * who, in my opinion, just got * made * was so much persecuted that they began to bury her in her lifetime, burn books, flood her handprints with paint and even raise a buch so that the authorship of "Harry Potter" was transferred … Guess, to whom? That's right – to Daniel Radcliffe.Okhuyet 'cho proiskhodit!
Source: Social networks
On Twitter, Joan often made jokes on the verge of being bullied, apparently considering herself an example of English wit. And she made a joke – she got a tweet for the cabbage soup, whose author called women "people who menstruate" so that trans women would not be offended, because men who have changed their sex are deprived of menstruation. * And yes, if you don't understand that transgender women are women, then I'm definitely sorry for you.You are a dense, completely unenlightened person who should be ashamed of your level of cultural development. * Joan got scared over the wording and went on to write a book about Cormoran Strike, which was not sold until Rowling's authorship was revealed. * I read these detective stories and I will say that it was not in vain that they were not sold. If it were not for my interest in the author, I would have read such shit. *
Source: Social networks
J.K. Rowling loves grandmothers very much and for the sake of them he can rewrite his own canon – this is a fact and a blow to fan feelings.But is it so zealous to refuse it and poke at an unsuccessful statement, because it is in trend? Clever, cute Emma Watson should have recalled that it was Joan who at one time approved her candidacy for the role of Hermione, and if it were not for Rowling, then Watson would hardly have such a successful start in the cinema, even if she had parents who were pretentious lawyers.
Mom Roe even too zealously flirted with the LGBT community, declaring Dumbledore gay, and Hermione black, spitting on her own words in books where it is written in black and white that Miss Granger blushes or turns pale.Does anyone really want to blame Rowling for transphobia and intolerance? You would be ashamed.
As a "man who menstruates", I will say that I consider all this bastard insanity and a way of flawed, mediocre and deceitful nonentities to show off, at the expense of a recognized writer who gave all of humanity a whole magical universe. Citizens, offended by the "transphobka Ro", you go where I am menstruating.
Source: Social networks
JK Rowling's voice was decisive in choosing an actor for the role of Gellert Grindelwald in the Fantastic Beasts and Where to Find Them franchise: she personally endorsed Johnny Depp.
Mr. Depp got into the washstand like a dick, because at one time he decided to act like an honest man and marry Amber Heard. The latter accused him of domestic violence, which * recently! * Is considered almost the worst sin in the West. From the moment of the divorce, an exhausting legal battle has been going on between the spouses.
Source: Social networks
On April 27, 2018, The Sun newspaper published an article "How can J.K. Rowling be" truly happy "by adopting his wife-beater Johnny Depp in the new Fantastic Beasts?".
Johnny did not endure and rolled out a claim for 50 million to the tabloid. And he lost it miserably, as it became known the other day after the announcement of the decision of the judge Nicole, who led the process. * Nicole is a man's surname. So-so last name. *
Source: Social networks
During the trial, so much shit * including the real one * surfaced that the yellow rags were choking with happiness, printing more and more sheets. Amber continued to blame Depp: he hit her for a joke about his tattoo; hit for a picture that her ex painted; threatened, called a lesbian; grabbed by the throat, threw glasses, tried to push her and her sister down the stairs.In total, they counted 14 cases of violence, 12 of which were officially confirmed by a judge's decision.
Although the aforementioned sister Heard and even her former personal assistant took the side of Depp in court, recognizing outbreaks of uncontrollable aggression for Amber. Anyway, Miss Heard, as it turned out, is far from a saint. It turned out that the girls still do not poop with butterflies – a photo of Amber's pile of shit, which she left in Depp's bed, has been walking on the Web for a long time. * I saw this photo. It would be better if I hadn't seen it.* Plus, a recording of a conversation appeared, during which Heard admitted to her craving for violence and anger and asked Depp not to make decisions about divorce, to which he replies that he cannot live with her while there is such hatred and tension in their family …
Source: Social networks
Vanessa Paradis and Winona Ryder made official statements defending Depp, although both risked their careers and reputations if he lost.
Immediately following the announcement of Judge Nicole's decision, Warner Bros.refused Depp's services and threw him out of Fantastic Beasts, although Johnny managed to star in one scene as Grindelwald. And he will still receive a fee of $ 10 million, since the contract with the studio was signed on a pay-or-play basis. * Trifle, but nice. * People from "Pirates of the Caribbean" once again announced that they would not take Depp for the role of Captain Jack Sparrow, apparently wanting to finally finish off the sinking franchise. According to the latest information from Warner Bros. are already in talks with Mads Mikkelsen, who will have to replace Johnny in "Beasts".* For all my love for Depp, this is not a bad option. Let Mikkelsen date on health. *
Source: Social networks
Lawyer Mark Stevens issued a statement according to which Depp's Hollywood career is coming to an end. The culture of cancellation was about to unfold its tentacles, but the studio fat bosses and pseudo-feminist girlfriends Heard missed one small detail: they forgot that Johnny was Captain Jack Sparrow. And so easy to crush him will not work.
But the huge fan audience didn't forget it. A petition demanding to fire Heard from Aquaman has garnered over a million signatures. Petition demanding Johnny's return to Fantastic Beasts – over 180,000 signatures. * Both are signed by your humble servant, in case that. * The web is full of posts tagged with #JohnnyDeppDeservesJustice * Johnny Depp Deserves Justice *, #JusticeForJohnnyDepp * Fairness for Johnny Depp *, #JohnnyDeppIsInnocent * Johnny Depp is innocent.In this situation, an SUDDEN realization arose that violence has no gender, and that even a fragile lady with the face of a forest nymph can be an abuser in a relationship.
Johnny's colleagues were in no hurry to throw shit at the fan, deciding to stand up for the truth. Actress Laurie Holden, star of The Walking Dead, spoke on Twitter, where she expressed regret about the situation and made it clear that she supports Depp's side.
Source: Social networks
Greg Ellis, with whom Johnny worked on the set of Pirates, also supported him, and there was a very pleasant moment in Ellis's tweet: "I hope that more filmmakers, directors and companies who will benefit from working with him will give him more public support. ".
Source: Social networks
From November 10, information began to appear, according to which Tim Burton, director and longtime friend of Johnny, decided to twirl on the bolt the prophecies about the death of Depp's career and will shoot the series "The Addams Family", in which Johnny and Burton's ex-wife Helena Bonham will play the main roles -Carter. The latter also recently expressed support for Depp, the godfather of her children: "This man is by no means stupid. He wouldn't have gone this far if he hadn't thought he was right. "
Source: Social networks
Johnny posted a video on his Instagram showing the process of writing a letter to his fans:
"Hello everyone!
I just wanted to thank you all again for your continued and dedicated support throughout the many long and interesting episodes of my life …
I am here only because of you – and I am here only for you !!!
Thank you all and love,
Johnny Depp ".
Such a bastard, I even shed a tear.
In Johnny's case, the cancellation culture has every chance to go fuck, and this is a unique situation because he is accused of serious things. Moreover, Depp was never distinguished by his docile nature: he smashed a hotel room after a quarrel with his then sweetheart Kate Moss, ran with a log after a journalist who was trying to photograph a pregnant Vanessa Paradis. But he also dumped more than $ 60,000 on jackets for all five hundred crew members of Pirates of the Caribbean: On Stranger Tides when he realized the weather was dire and people were uncomfortable.He regularly visits hospitals, where he entertains sick children in the form of Captain Jack. Despite the news of the death of his beloved mother, Johnny decided not to let the team down and participate in the promotion of the film "Alice Through the Looking Glass". Although Amber filed for divorce and accused him of violence on the same day that Depp's mother passed away.
Source: Social networks
I don't want to whitewash Johnny Depp just because he's Johnny fucking Depp. But Helena Bonham-Carter said correctly: if he knew that he was guilty, he would try to hush up the case, shut up Amber with money * which her lawyers demanded even at the first hearings immediately after the divorce – they asked to leave Heard penthouse and appoint content *, and not would wage such a war of attrition.
Source: Social networks
It is interesting that in Our Immense one can officially be a man who beat his wives or harassed women, and nothing will happen to you. On the air of the NTV channel, Marat Basharov, when asked by Lera Kudryavtseva about violence against his wives, answered: "Of course he beat me. Why lie? ", And when asked why he beat them, he modestly replied:" That's another question. " Basharov is still a handshake person in Russian cinema and continues to work.The former director of Mosfilm, the now deceased Ivan Pyriev, according to the testimony of many Soviet actresses, can be considered the predecessor of Harvey Weinstein, but his services to the domestic cinema * which I do not beg * somehow serve as a shield for attempts to tell the truth.
Source: Social networks
Sati Casanova announced that her charitable foundation will not deal with "sick, oblique, crooked, forgive me God, children." And she did not experience any, even the most benign sanctions, continuing her career.
But Regina Todorenko got the long tongue. Only Regina, although at the time of the video interview, her husband, Vlad Topalov, was sitting next to her, on whose career the wife's statement did not affect in any way. Having lost multimillion-dollar contracts, Regina hastened to justify herself and even handed the statuette "Woman of the Year" to Margarita Gracheva, a victim of violence from her husband, who cut off her both hands. Margarita was perplexed and appreciated more the panda costumes that Regina gave her sons. The gesture is truly strange, because the magazine "Glamor" took away the title "Woman of the Year" from Todorenko.Fast and petty.
Source: Social networks
All this ugly shit with Regina was needed only so that the suffering hens could shit on their Instagram with accusatory comments about Todorenko, her husband, and even * some really went down to this * their little son. Canceled, canceled, and then dispersed – tired. Nobody drew any conclusions. And the result was a recent award, in which the magazine "OK!" named Regina "Hero of the Five Years", endowing with a commemorative statuette.It is believed that Regina received the award thanks to her friendship with the owner of the Russian "OK!" Emin Agalarov.
Source: Social networks
This means that in reality there is no transformation of values, that in fact the majority do not drown for equality and brotherhood. For many, the culture of cancellation is a legal way to insult, humiliate, take out their anger and moral impairment on a comfortable person. * Being a shit, while not being a shit. Schrödinger's culture is kind of fucking shit.* If a person speaks out against trend events, he is immediately imputed with guilt and is branded an outcast. Looks more like a teenage bull than a modern society, where the "principle of freedom of speech" operates.
And, believe me, in the near future everything will be like in the good old Scoop. Homophobes, transphobes, husbands and misogynists, supporters of violence * if they are not fucking extinct yet! * Will continue to stick to their points of view. But they will be discussed quietly in a circle of like-minded people in the kitchenette under a tea or a litrushechka, and in public they will start drowning for acceptable and convenient values.This "culture" will not bring any revolutionary changes. But it will produce two-faced bastards, which, as for me, are more than enough today.
Source: Social networks
P.S.
I will put in a word about the girl Katya…. [ Click to read ] If I have already started, I will share the story of Lenin's colleague in the Paris company where he worked. Sobsna, thanks to her, Leonid felt this very culture, which did not give him a little.In short, when Lenya plowed in France for five and a half months out of six, a conflict arose between the two employees. On the one hand was the Russian girl Katya, who discovered several fair mistakes in the work of the English girl Monica. Instead of recognizing the shoals, Monica remembered her Anglo-Portuguese-Algerian origins and before her superiors called Katya a racist, who was just waiting to get to her on ethnic grounds. The accusation of homophobia flew in pursuit, because Monica turned out to be not a woman, but a continuous tolerant combo – she was also a lesbian.And in the end, the whole department announced a powerful boycott to Katya, stopped answering her questions, they did not want to sit at the same table with her during breaks * and these are all people, fuck, 30 and older! *. When Lenya, out of the kindness of his soul, harnessed himself to Katya, they ran into him on a political issue, they remembered Donbas, the Skripals case and the Seven Deadly Sins, for which he is to blame because he is Russian. Timid Lenin squeaks that such speeches, in fact, also racism, did not find a response, and he returned home not salty, having lost all the friends he had acquired in six months of work.And Katya did not meet the deadline at all and refused the internship, having also fallen on the grandmother because of the forfeit.
About how tenth graders canceled Pushkin and Mayakovsky . [ Click to read ] I had a friend named Alyona, who refused to read Pushkin in serious cabbage soup after the news that he fucked high society girls and kept the Don Juan list. Fu, how ugly! Then Mayakovsky fell under the distribution, crap Pushkin as a poet. Alena did not endure Mayakovsky's collision with Nashe Vse and refused to learn Volodka's verse, for which she got a B in literature.Where is the logic, I don't even know. But this is something – when the little boy seriously gives out that Pushkin / Mayakovsky / Tolstoy for her "died as a creator." They say the truth – fools in Russia have a hundred more years in store …
About how they tried to cancel Galya. [ Click to read ] It was at the university when I refused to support the sabotage against our headman. Anya immediately said that she would not make a deal with her conscience and would honestly put absenteeism. But in the second year, one adzip * read the other way around * decided to raise the flag of the revolution and complain about Anya, thanks to which our group very successfully got out by attendance at some kind of review, where the dean was suddenly present – we all came out of harm's way and somehow eyelids have not lost.All the "party meeting" where they tried to sand Anya, I kept silent, not saying a word against her. And after the unsuccessful spanking they took me into the ring, where five girls, shaking unwashed hair, furiously asked why I was silent. Yes, they put enki for me, yes, I skipped and bagpiped with the delivery of coursework. Anya recorded all this in the journal, because this is her duty as the headman. Is it fair? Fair enough. I take responsibility for my actions, and do not blame everyone for natural laziness. The fucking message of those chicks was disorienting, and the next day I was boycotted.They turned away, did not say hello, did not sit next to me, and Anya didn't get into all this, although I didn't expect any thanks from her. In the end, my willpower won out, and I perfectly learned to do without the unnecessary jamb of people around.
About the fact that women cannot be beaten. Even if they are finished … [ Click to read ] My friend Seryoga grew up as a kind and sympathetic boy from childhood. And he also had a mulk to pull homeless cats and dogs home, treat them and attach them to good owners.Therefore, when already an adult Seryoga met a flawed village cattle Marina, his reflex worked, and he sheltered this animal. The human female warmed up, fledged, dragged him to the registry office, lambed twice, and then said that they were too different people. Now Seryoga lives in a rented one-room apartment, and an unemployed female with her cubs – in a three-ruble note, the mortgage for which is paid by the same Seryoga. Even the seasoned intelligent Faya once asked why Serge did not drag Marina out into the frost by her glued hair, while counting the steps with her frail asshole.To which Seryoga replied: "I will never mess with a woman." And believe me, it was not a sucker who said this, but a kind-hearted man, a loving father, a caring son, a loyal friend and a pro in his work. He just understood a simple truth: violence is the bottom of any relationship.
Chessboxing and 8 more unusual sports (video)
PHOTOS – http://blog.betsafe.com
On November 28, Moscow will host the first ever world championship in a perilous sport – chessboxing.
In connection with this event Sovsport.ru tells about the most unusual, funniest, most extraordinary sports.
Underwater Rugby
Underwater rugby competition is held underwater in a pool with two teams of athletes, each of which consists of 12 players, equipped with fins, masks and snorkels.
The goal of the competition is to score a ball with negative buoyancy into the opponent's basket located at the bottom of the pool.
The size of the playing field is 10-12 meters wide 15-18 meters long and the depth varies from 3.5 to 5 meters.The ball is filled with saline and has negative buoyancy. There are 12 people in the team, of which 6 are directly in the water, and the rest are on the so-called "volatile replacement" pool set.
Competitions have been held since the end of the 70s of the last century. Since 1978 – European championships, since 1980 – World championships.
Slamball
Slamball is a team sport based on basketball.Points in it are also credited after the ball hits the opposing team's basket, but the system for scoring them has been changed. The main difference is in the coverage: instead of parquet, trampolines are used to help athletes gain the necessary height for slamdanks. The rules allow for a certain power contact, teams consist of 4 players …
This game was invented by Mason Gordon, who wanted to create a combination of different sports, so that the result of real sports matches the level of video games.
The first slamball court was built in a warehouse in North Los Angeles.Five streetball players were invited to play. These players were included in the first two teams: the Los Angeles Rumble and the Chicago Mob, which played in 2001 the first match that had the status of a show
Since there is no world sling federation, the rules are currently are not stable.
There are eight trampolines in total on the site, four at the rings in both halves. Slambol points are awarded when the ball enters the opposing team's basket. The team with the most points at the end of the game wins.If the player does not touch the rim of the ring, then his successful throw is estimated at 2 points, if it is a slamdunk – then at 3. Also, the throw due to the 3-point line is estimated at 3 points.
The game consists of four five-minute quarters.
Lacrosse
Lacrosse is a team game in which two teams try to hit the opponent's goal with a rubber ball, using their legs and a projectile, which is something in between a club and a racket.
The game was invented by the American Indians, who used it to train warriors and peacefully resolve conflicts between tribes.According to archaeological research, a prototype of lacrosse was known in the territory of modern-day Canada as early as the early fifteenth century. Teams at that time often consisted of several hundred people, and the length of the field for the game ranged from several hundred meters to several kilometers.
Lacrosse was twice included in the program of the Summer Olympic Games – in 1904 and 1908.
Currently there are several varieties of lacrosse, differing in field size, number of players and rules.
Korfball
Korfball is a sports game similar to netball and basketball, most common in the Netherlands and Belgium.
Teams consist of eight people: 4 men and 4 women. Teams are also divided into attack and defense (two players for men and women). The duration of the game is 2 halves of 30 minutes each. The object of the game is to throw the ball into the basket. The basket is placed on a pole at a height of 3.5 m, has a height of 25 cm and a diameter of approximately 40 cm.The size of the field for korfball outdoors – 30×60 m, indoors – 20×40 m.
Brumbol
Brumbol is a winter sports team game held on an ice field with the participation of two teams consisting of five field players and a goalkeeper. It looks like a symbiosis of ice hockey and floorball, the main differences between ice hockey are expressed in the inventory: the ball instead of the puck; a stick with a symmetrical plastic tip instead of a hockey stick; shoes with a grippy rubber sole instead of skates.
As in hockey, the team consists of a performer, two defenders, a center-forward and two wingers. If the match takes place on a significantly smaller hockey court, then there are fewer players. Goal hockey or larger, about the size of futsal. Field players are equipped with a stick with a symmetrical plastic tip, a broom with which they control a broom ball. The throw-in of the ball into the game is similar to the hockey throw-in of the puck. The players are wearing shoes with a grippy rubber sole.For better grip, the ice is not brought to such a smooth state as in hockey, but players still cannot change direction as quickly as on non-ice surfaces, so contactless falls are also common. For protection, equipment similar to hockey is used, including a helmet. The goalkeeper, in addition to compacted equipment, is obliged to wear a cage mask, he has a trap similar to a hockey one. In some types of broomball, the goalkeeper has a stick and can play standing upright; in others there is no club, but he must play on his knees.The match consists of two or three periods, usually 20 minutes each. In the event of a tie, overtime is awarded and usually the teams play without a goalkeeper; the team that scores the most goals in overtime wins, rather than the first team to score. The game is served by two ice judges, signaling a violation of the rules by raising their hand up with a red band. Depending on the level, the match can also be served by the timekeepers, the secretary, the goal officials. Broomball is a contact sport and is considered less aggressive than ice hockey.
Cronum
Cronum is a sports team ball game that was invented in 2008 by Bill Gibson. Includes elements of football, basketball and handball. Crown is played by two teams, each of which consists of ten players. The goal of each team is to score the ball into the goal or to throw the ball into the rings with their hands and score the maximum points.The professional kronum league is located in Philadelphia (USA).
Each team consists of 10 players. In the game the team goes through a cycle between the stages of defense and attack. In the defense stage, 4 players are goalkeepers (wedgeback), in the attack stage, all players are field players. The game consists of 3 periods of 20 minutes each. The ball must be scored against a goal that resembles a handball goal, or any of the 5 extra 50 cm circles in the top goal bar, depending on the zone from which the goal was scored, similar to basketball.In case of hitting the circle, the points are doubled. The game allows physical contact between players, similar to rugby. On average, the number of points per game ranges from 60 to 120.
Footvolley
Footvolly is a sport that combines the qualities of beach volleyball and football.
Footvolay was invented in Brazil by Octavio de Moraes in 1965 in Rio de Janeiro on Copacabana beach.Football was banned at the time and players played the ball on the volleyball court through a volleyball net to avoid violations. Footvolley began in Rio de Janeiro, however, cities such as Recife, Salvador, Brasilia, Goiania, Santos and Florianópolis have players who played footvolly in the 1970s.
Initially, there were five people in each team. However, due to the level of skill of the athletes, the ball rarely fell to the ground, the players began to reduce the number of players on each side and, finally, settled on the format of two players per team, which is still used today.
In recent years, professional footballers have taken up the promotion of footwear. They periodically participate in star matches. List of Brazilian footballers who played footwolly: Romario, Edmundo, Ronaldo, Ronaldinho, Junior, Edino. Usain Bolt also played footvolley.
Tennisball
Football or tennisball is a team sport where you play a soccer ball over a tennis net on a court the size of a volleyball court.Football tennis originated in Czechoslovakia in the 1920s.
Football tennis competitions are held among men, women, veterans and juniors. The 2007 European Championship took place on November 16-18 in Trencin, Slovakia.
In 1922 the members of the Slavia Prague football club played "football on a rope", later replaced by a net. This new game has rules similar to volleyball, but the hands are not played. The first official rules were written in 1936. The first football tennis cup was played in 1940.Until 1962, football was considered a recreational sport. In the same year, the Czech League was founded, but only in Prague, and in 1987 – the International Football Tennis Association. European championships have been held since 1993, world championships since 1996.
Chessboxing
Chessboxing is a hybrid sport, a combination of chess and boxing in alternating rounds.Chessboxing fights have been officially held since 2003.
The concept of chess boxing first appeared in Enki Bilal's comic book Froid-Équateur. Dutch performance artist Ipe Rubing, inspired by this comic novel, brought the idea to life.
A fight consists of 11 rounds, odd rounds – chess (more precisely, "rapid chess"), even – boxing. Between rounds – a pause of 1 minute. Time control in a chess game – 12 minutes per player. One chess round lasts 4 minutes, one boxing round lasted 2 minutes in the original version.Before the 2007 World Cup, the duration of the boxing rounds was increased to 3 minutes, as most of the previous matches were decided by the chess board.
Victory is achieved by knockout, technical knockout, checkmate, surrender by the opponent of a chess game or delay in chess time. If the chess game ends in a draw, and a knockout is achieved in boxing, the victory decides step by step in the boxing rounds. If, at the same time, a draw is awarded in boxing, the victory is awarded to the player who played with black pieces.
If a fighter does not make a move in chess for a long time, he receives a warning from the chess referee. The second warning leads to disqualification.
.