Long sticks lacrosse: Lacrosse Long Stick Middies – Instructions & Tips – Beginner Lacrosse
Cutting Down Longsticks – What's Up With That?
Cutting down longsticks always makes for an interesting topic of discussion. We got a great request for some thought on this topic, so here it is. You asked for, you get it. As long as it's a good question, and this was one is GOOD!
Whether we're talking about shaving a couple inches off a six foot pole for an adult, or hacking away a foot more or for kids, the debate between the Full-Length Stick fans and proponents of Cutting Down Longsticks is always a good one. Each side has some valid points!
First we need to address the cost issue, and remove as much of the concern here as we can. Cutting down longsticks can be expensive, but not because it costs much money to cut a stick down. It can be expensive because if you cut a stick down too much, there is no way to re-lengthen the shaft. If you just dropped big bucks on a shaft, the worry about ruining it will often be in the forefront of your mind.
And that's totally fair. Who wants to run a brand new piece of equipment? No one, that's who.
So my advice here is simple: If you are going to cut down your longstick, just go slow, and start by chopping off 3-4 inches at most. Then, after you've tried the slightly shorter stick, you can cut it down a LITTLE bit more, maybe another 2-3 inches, if you want to. You can repeat that process until you reach a point where the stick now feels comfortable in your hands. Ok, now I've gone too far. Let's get back to answering the basic question that we first asked: Should you even consider cutting down your longstick?
The PROS – Cutting Down Longsticks
I am an adult male. I cut down my longstick. I didn't always do this, but whenever I play pole now, I play with a shorter stick. Even though I stand 6'1″, my longstick is only about 5'6″. In college, I spent four years as a longstick, and never once cut down my shaft. Looking back, I kind of wish I had. I was stronger 12 years (a lot stronger), but wielding a full six foot stick definitely required my full strength at times.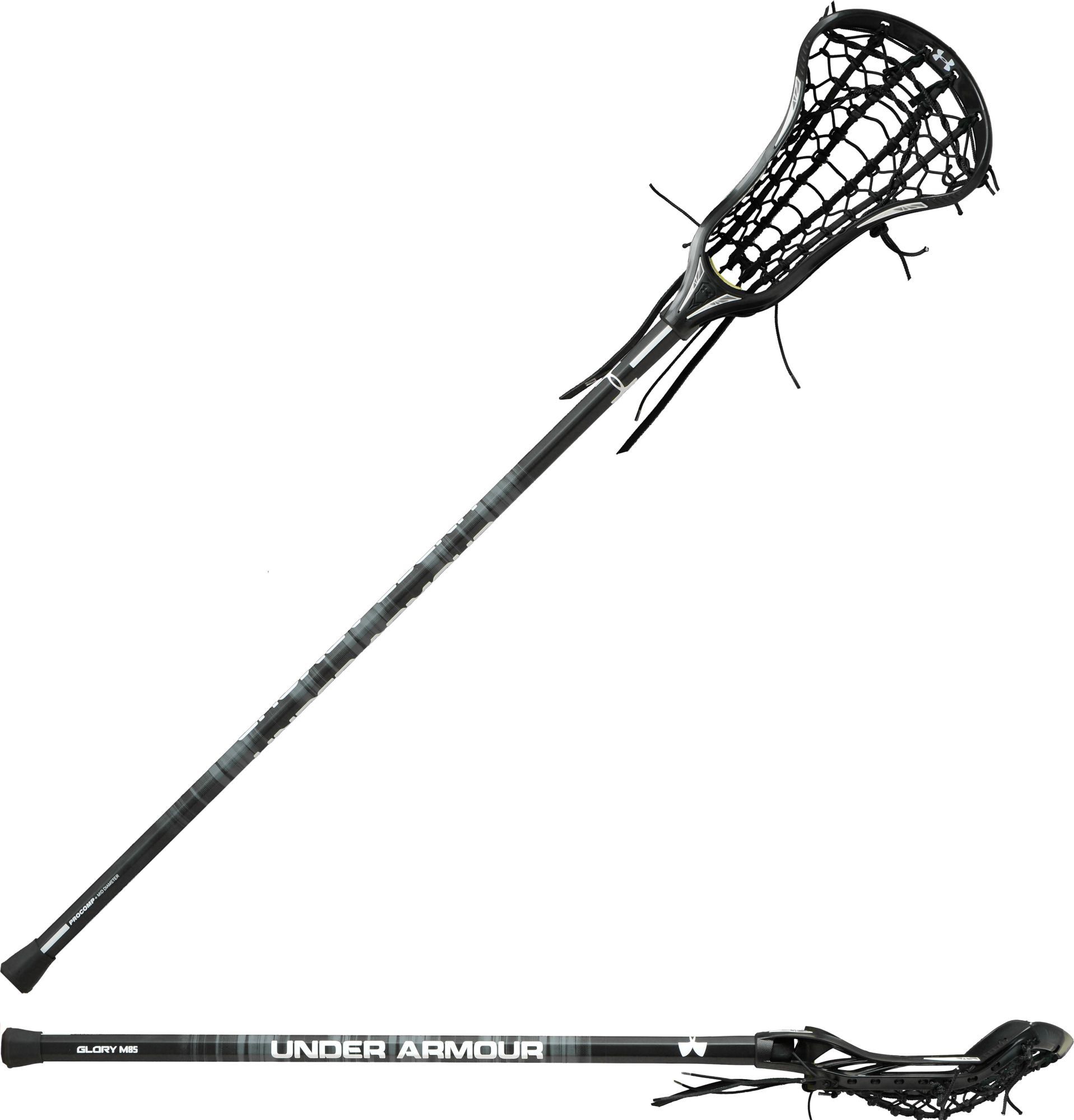 Sticks have gotten lighter in recent years, but even big poles can find a longstick to be an unwieldy item, especially if they have less experience with it. And this is where the majority of the rationale for cutting down longsticks comes from.
A shorter stick is easier to manage. This is true for me, and it's true for people smaller than me. Checks can be thrown with a little more ease, and you lose the unwieldy nature of the stick when defending. I also find that I don't overextend as much on defense when I use a cut down longstick. I'm more realistic about the checks I can throw, and I use my feet more to play defense. My approach is better, and I am more aware of my man off-ball, because I don't have that full six-foot reach at my disposal. Some of this is because of the stick being shorter, and some of it is probably just my mind playing tricks on me. But hey, if it works for me…
Another aspect of a shorter stick being easier to manage really only applies to kids. Typically, kids are not as strong as adults.

Sure, there are some strong kids out there, but most in high school or below are still developing, and smaller on average than they will be later in life. A high school or youth football is a different size than a pro ball. A youth baseball bat is lighter and smaller than a college bat. Soccer goals are different sizes for kids in many places. Youth hockey players use much shorter sticks than their high school counterparts. Many lacrosse-playing 12 year olds don't wear size 13″ gloves, so why should they be expected to use a full-size longstick? Smaller stuff for kids, many of whom are smaller, makes sense. As a child grows, you get him bigger cleats, larger shirts, and a longer pole.
A shorter stick also tends to make stick handling, ground balls in traffic, and evading opposing players while in possession of the ball easier. While it's not a short stick, it does help to have 6-12 less inches of shaft for attackers to swing at. For younger players, who are often less sure of their stick skills, this can really help, but I find a lot of poles benefit from this, while still retaining most of the defensive benefits of a full-size stick.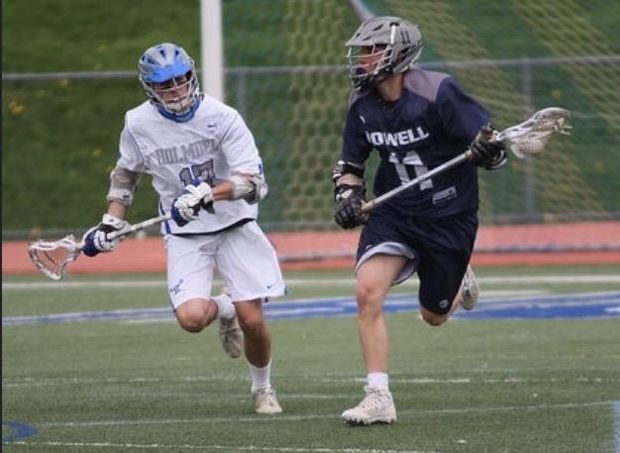 The cut down longstick can also let you throw better checks in close, whereas a full six foot stick can get caught up in tight.
For those that argue that players need to get used to a six foot pole, I have two answers. 1) There is no rule that players at any level HAVE to use full six foot sticks. Players in high school, college, and even post-collegiate, can cut their sticks down if they want. 2) To me, a 5′ tall kid using a 5′ tall stick actually prepares them BETTER to use a 6′ stick when they are 6′ tall. The proportions stay the same, reach increases as size and speed increases, and when the player is stronger, a larger stick is more manageable. That's a progression that actually makes sense.
[fvplayer src="https://youtube.com/watch?v=BxIznkdwlfo" splash="https://i.ytimg.com/vi/BxIznkdwlfo/hqdefault.jpg" caption="How To Cut A Lacrosse Shaft – #LaxHacks"]
Check out the LaxAllStars YouTube Channel for more great lacrosse video!
The CONS – Cutting Down Longsticks
I covered cost as well as I could, but it comes up here, simply because it's a risk.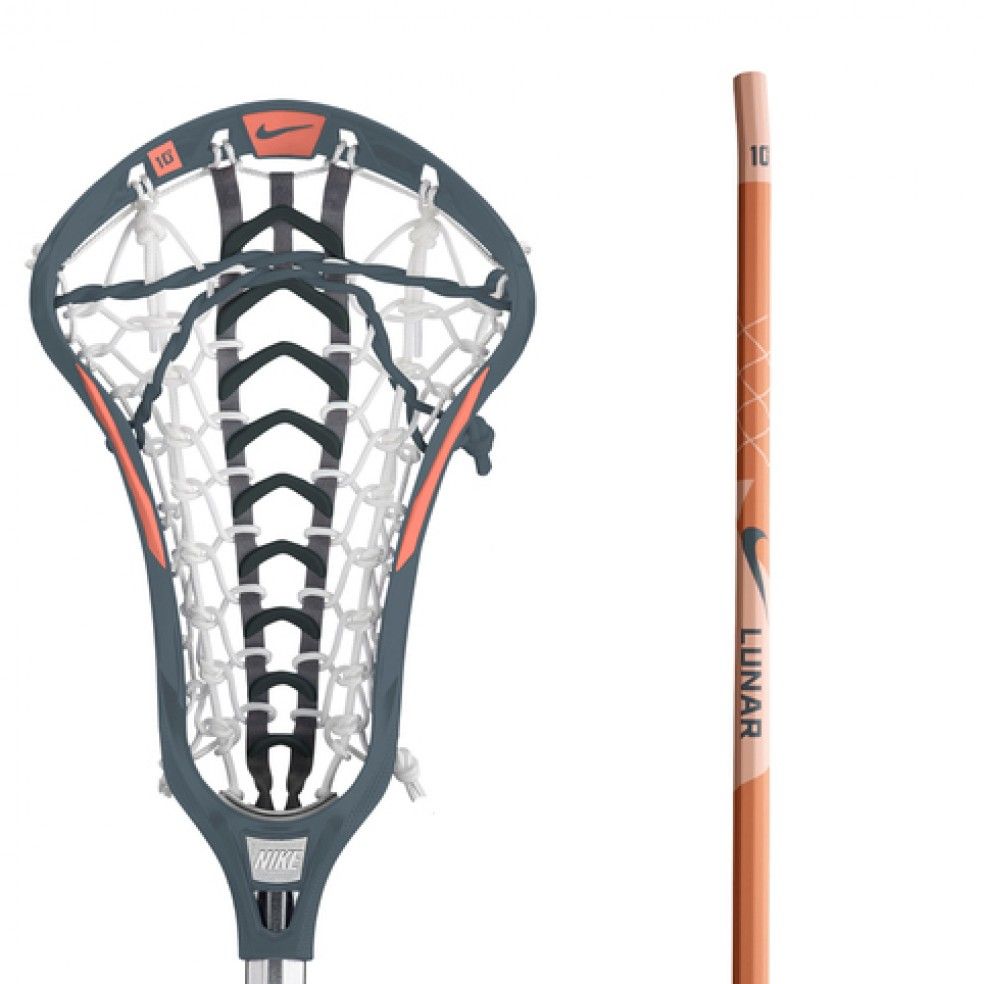 So if you are going to cut down your pole, PLEASE go slowly, only a couple inches at a time. Worst case scenario is you go too far and have a fancy new short stick. Still, do your best to avoid this. Whoever pays for your gear will not be happy if you ruin a good piece of equipment by rushing.
An on-field negative is losing some of your reach. I cut six inches off one of my poles, and the first time I used it, I felt like I had lost my reach. Checks I used to just land were now missing by what seemed like a large distance. Thankfully, those were terrible checks I shouldn't have been throwing in the first place. So for me, this loss of reach was a positive. But if you're playing well now with a full-size pole, and you land good checks and don't throw bad checks, then losing some of your current reach could hurt you. If you find the longstick a bit unwieldy, that probably means you do throw some bad checks. That's ok, it's why we're here.
With a longer stick you can also throw passes over and around opposing players, and you can grab ground balls a little further away.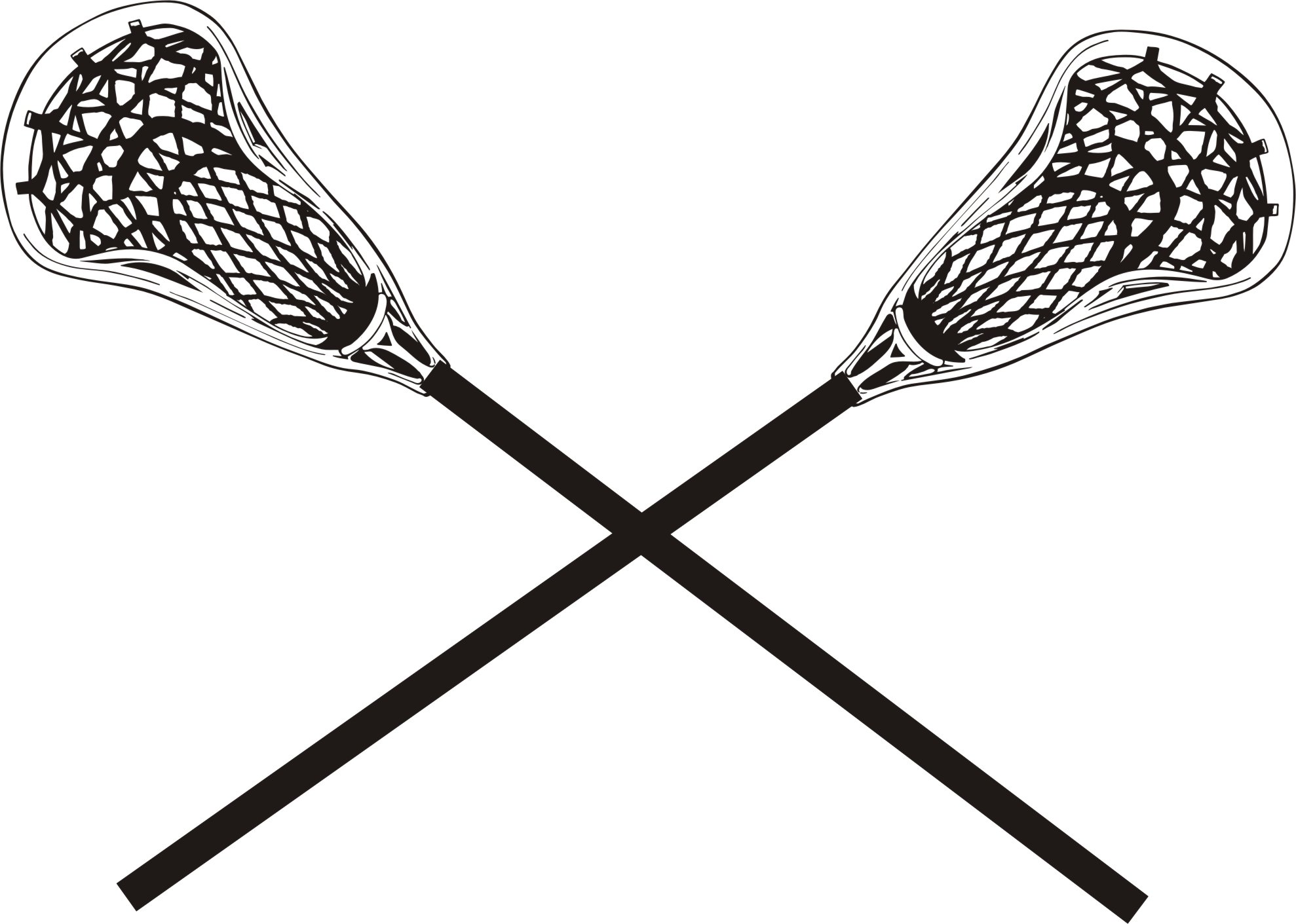 The full six feet give a great cushion if you can throw a great poke check and already play perfect position defense. It also allows you to throw more outlandish checks, and if you truly are gifted with a pole, the full six feet are terrifying. And finally, if you knock down a lot of passes, you might want the full six feet. It can a great tool if you're good with it, so certain players might like it for that reason.
So What Should I DO?
You're going to hate this answer as much as you love it. You need to do what's right for you. So think about your game, and how your stick functions for you. Do you throw a lot of poke checks? Are you as tall as your stick or taller? Do you pick off a lot of passes? Can you easily pick up a ground ball without choking up on the stick? Can you do 25 push ups in a row? Are you older than 12? If you answered yes to most of the questions above, you might be good to go with your current 6'pole. If you answered no to a couple, you might want to consider playing with something just a little shorter.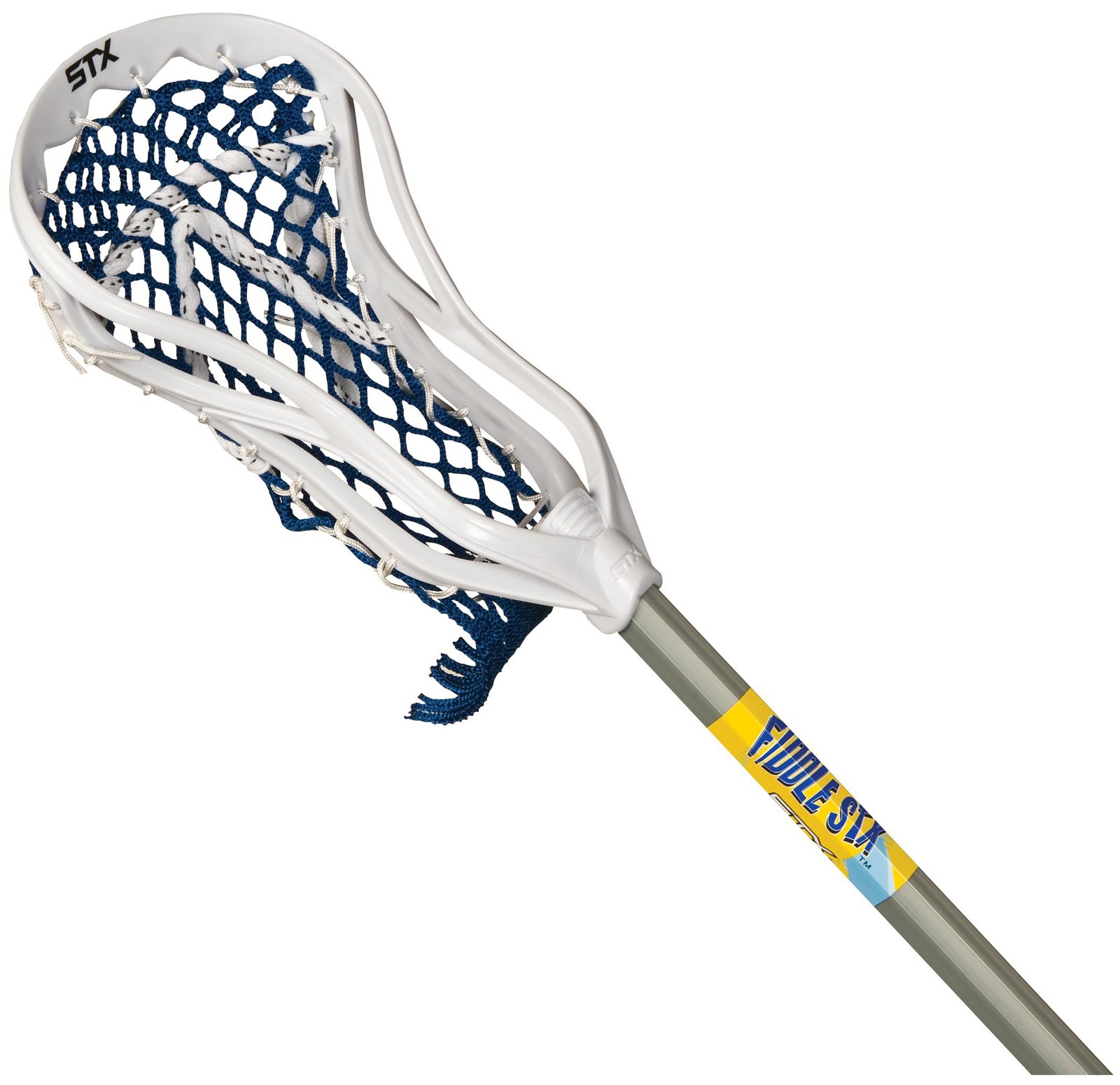 Try a six foot pole for a while, and then borrow a friend's 5'6″ pole for a couple days and try it out. If you like it, cut your stick down 2-3 inches and use it like that for a couple weeks. If you want go shorter at that point, go a little shorter. Unless rules say otherwise, the shortest I would go is about 8 inches below the player's height. If the kid is 5'8″, a 5′ pole is about as short as I would go.
Could a 5′ tall kid play with a six foot pole? Possibly! I can't rule that out. I played with a guy in college who was 5'7″ and he was way better than I was with that crazy old six footer. He threw a mean can opener with it and it worked for him. So all I'm saying is try some new things, keep an open mind, and find what works FOR YOU. It doesn't matter about what is perceived as cool or normal in this situation… what's cool is being good at lacrosse, and who wants to be normal?
Players have been cutting down their longsticks (and not cutting them down) for decades.
Neither is right or wrong for full grown players, but younger kids will definitely benefit from using a shorter stick.
Lacrosse Sticks, Complete LAX Sticks for Beginner's
You're not just looking for a lacrosse stick, you're looking for a new best friend. Because let's face it, you and your stick are about to spend some serious time together.
Your stick is there for you when you're streaking down the field preparing to fire a game winner. It's in the faceoff circle with you, helping you win an important draw. It knows the hours of work you put in perfecting your cradle, improving your shot and making your feeds more precise. It will be with you every step of the way – and it rarely lets you down. Most importantly, it's your own.
Find the best lacrosse sticks for men, women and youth players right here at Sports Unlimited. Choose from a variety of top brands including Brine, STX, Warrior, Harrow and Under Armour.
Choose wisely because your new friend will be with you for a long time.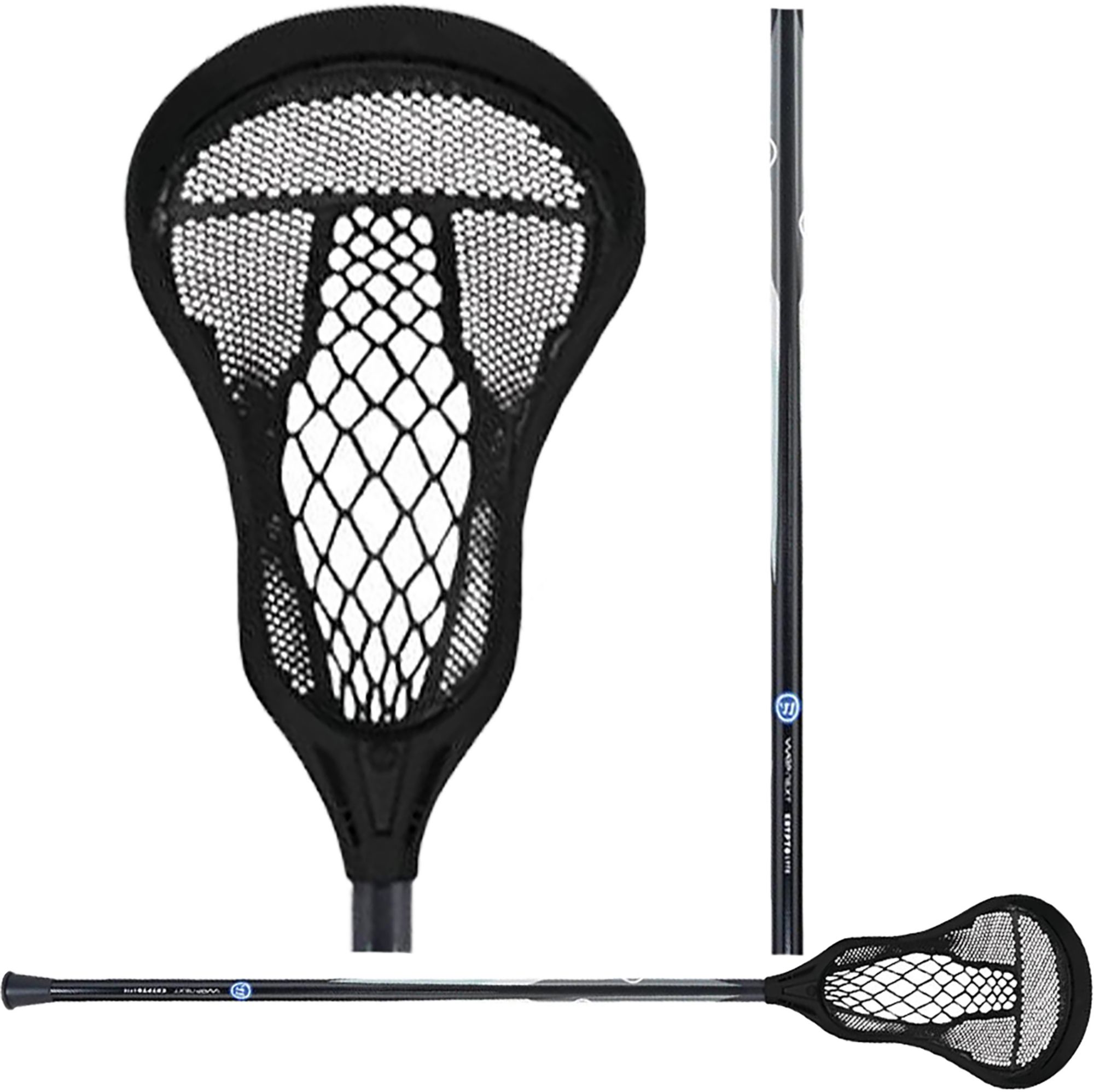 It will live in your closet, the backseat of your car and your locker; but when called upon, your lacrosse stick will be ready for action.
Choose with confidence knowing that when you order from Sports Unlimited, you'll have your stick before you can finish a fast break.
For one of the most innovative and revolutionary companies in the game, take a look at our line from STX. Founded in 1970, the company has been a leader in lacrosse sticks from the beginning.
Popular among professional and amateur players everywhere, Brine is one of the most trusted manufacturers in the game today. Their full line of sticks for women, men and beginners will turn you into an immediate threat.
If you're looking for a stick endorsed by Paul Rabil, one of the top players in the game with one of the fastest shots, check out our selection from Warrior.
You're about to embark on a season unlike any other. Make this year your year with a stick that's willing to go the distance with you.

Practice after practice; game after game; goal after goal the road to a championship starts with the perfect stick. And the perfect stick is here for you at Sports Unlimited.
The ground balls are waiting. Scoop up a new lacrosse stick now.
Sticks go a long way on defense
Mark Znidar, The Columbus Dispatch  |  The Columbus Dispatch
Jackson Pfister experienced one of the rites of passage for a lacrosse defenseman when his parents purchased his first long stick as he entered the seventh grade.
The stick, or "pole" as most players call it, was taller than the boy, measuring 72 inches (6 feet).
In a way, it resembled a swimming pool skimmer with its nylon netting on one end. Pfister, though, knew he officially had joined the arms race in the sport.
"I said, 'Wow, I get all of this to hit someone with,'?" he said. "I couldn't wait to use the longer stick in a real game."
Lacrosse is rough-and-tumble, and one doesn't have to look far to see where it got that reputation.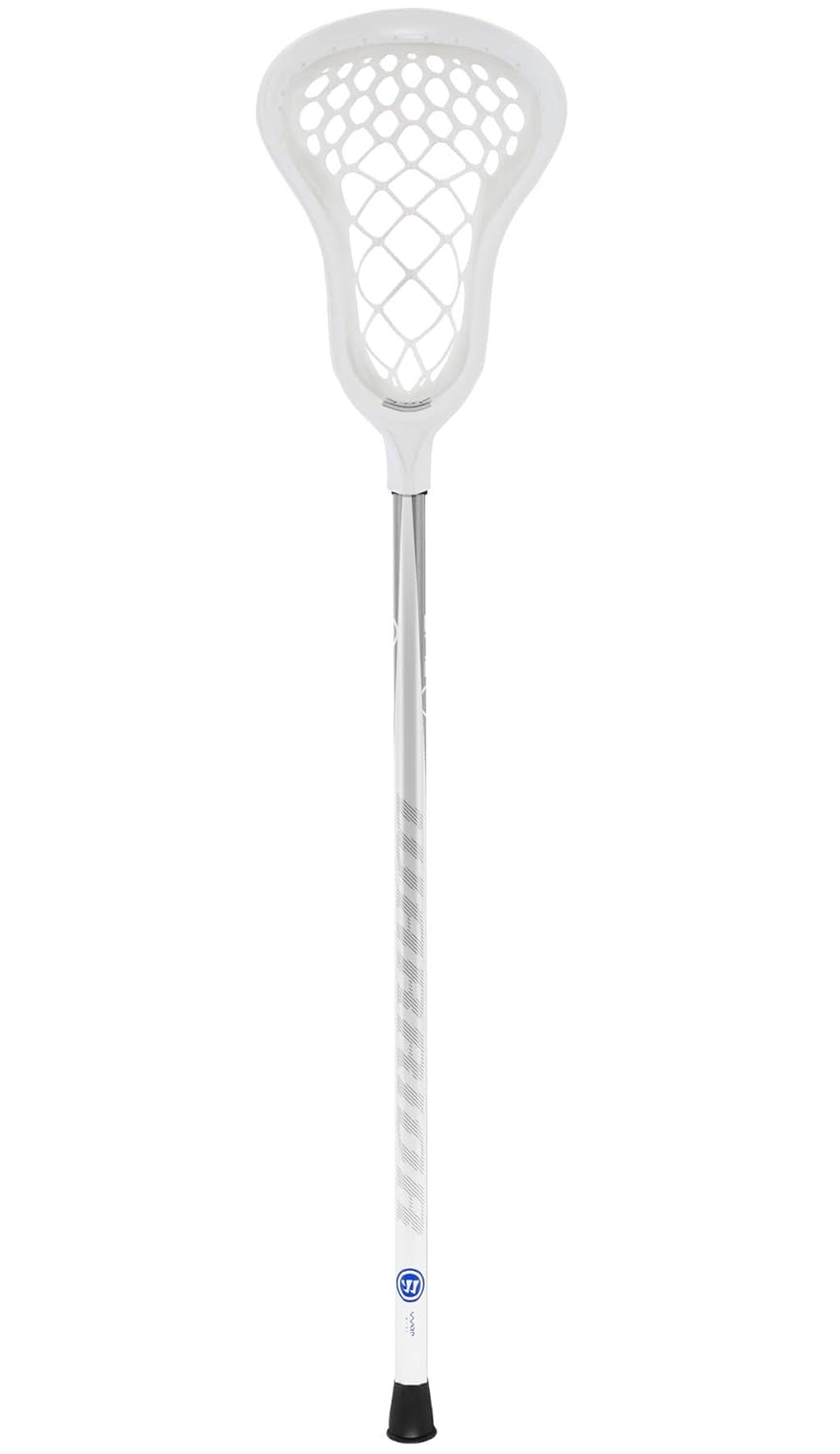 The "long sticks" — like Pfister, now a senior at Upper Arlington — are the last line of defense in front of the goalkeeper.
Defensemen routinely employ tactics that border on illegal use of their sticks. Those who are too aggressive, however, often receive a slashing penalty.
But they often don't hold back. They chop down hard on an opponent's stick or hands in an attempt to dislodge the ball; check the opponent on the back, arms and chest; jab and poke; and even hold the pole at arm's length in the opponent's chest.
The action can be chaotic in front of the net. Offensive players dodge and use head fakes while attempting to get to the goal with or without the ball. They come from all sides, including from behind the net.
"You have to be annoying, even get them mad," Dublin Coffman junior defenseman Reece Partridge said. "If you don't play the body, they will go right by you."
DeSales senior Ben Hippler said the key is to read in the first quarter how closely the officials will call the game.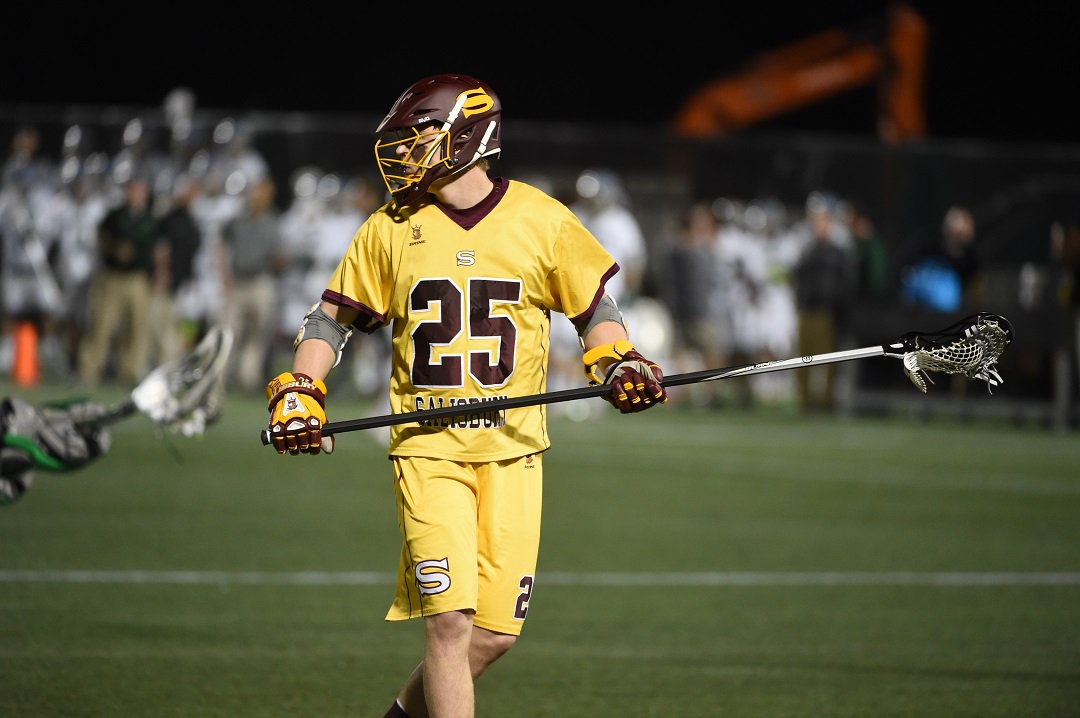 "If they are stingy, I back off," he said. "I don't want to be in the penalty box. I'll tell you, it's quite the advantage having that 6-foot pole in your hands."
What a piece of equipment it is.
The Ohio High School Lacrosse Association follows National Federation of State High School Associations rules with regard to stick length. Long sticks must be at least 52 inches but no longer than 72. Goalkeeper sticks must be from 40 and 72 inches, and offensive sticks 40 to 42 inches.
A long stick looks unwieldy, but it is light enough to be held with two fingers. The shafts are composed of aluminum, titanium, scandium or carbon fiber, and are octagonal so players can grip them easier. The head is flexible plastic with a mesh "basket." High-end sticks and heads — most are sold separately — can cost as much as $350.
The long stick is of little use if the defenseman doesn't have quick feet and strong hands, be a little nasty and have a short memory when the ball goes into the net.
"A good defenseman likes the challenge of the one-on-one matchup," said UA coach Ted Wolford, who has led the Golden Bears to 15 Division I state championships, including the past three.
"Really, the defenseman must be like a linebacker (in football) or a guard in basketball. The technique is the same. You are backpedaling a lot, you are changing directions and you are reacting. You can't get caught up with a head fake. You watch the hips."
Communication among the goalkeeper and defensemen is critical. In Coffman's 16-6 victory over Hilliard Bradley on Friday, the Shamrocks were calling out picks, which opponent was cutting to the goal and when the ball was on the ground, among other things.
"It helps when everybody is talking, especially when somebody gets beaten," Coffman defenseman Jared Febus said. "You are trying to create havoc with your stick and playing on the edge, but you have to be ready to slide over and help a teammate."
DeSales freshman Jack DeSantis once thought there was nothing better than scoring a goal.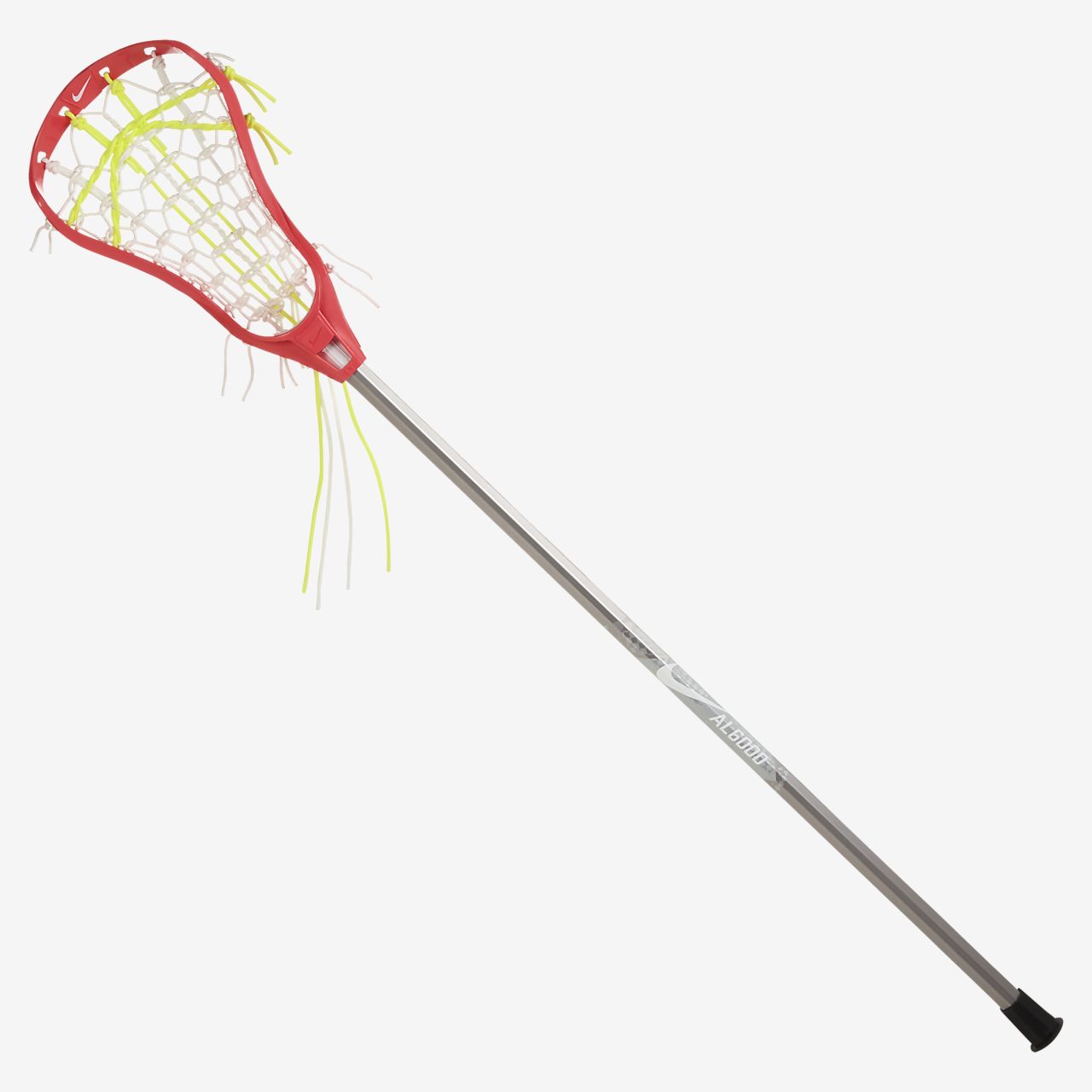 Then he picked up a long stick last summer during a prospects camp.
"A college scout saw me, and I got an invitation to the 3D Blue Chip camp in Orlando, Fla.," DeSantis said. "Picking up that long stick that day was a good accident."
The University of Maryland offered him scholarship money after the camp.
"I love to shoot the ball, but the long pole has become my passion," DeSantis said. "I'm never going back to offense."
@MarkZnidar
How to (well) choose your hangers
For some, trekking poles are a must. They provide great stability and great support when driving over any terrain.
They are also great for distributing loads from a bag to a heavier one, which is especially useful on long trips.
Our guide will help you determine which type of milestone is best for you.
Where do you start to choose the right trail running poles?
If you find it difficult to make a decision, in addition to our guide, we have prepared a comparison of the best trail milestones to date.
Two sticks
For trail running you need 2 sticks. You can do a great job with a stick while hiking, so you will see tourists only take one.
You should be aware that trail running is a different discipline and that due to the speed of the race, a second club is needed for several reasons:
Keep your balance on the slopes
Help yourself to the top
Help keep the balance
Help progress the race overall
Ideal length
This depends on what you will be using them for.There is something for hiking, trail running, Nordic walking and skiing that can help. There is no magic length for a trail, but there is an almost magic formula of . When you take the stick alone and place it with the tip on the ground, your elbow should form a right angle (90 degrees) with your hand.
You should then try the pole and make sure it is comfortable and suitable for your runs. It is most important.
On the uphill, remember that you will need a shorter pole, and on the descent, a longer one.
Since trail poles designed for work are usually not adjustable, be sure to think about the type of terrain you will be riding on most.
Folding, telescopic or fixed?
Trailer stands are available in folding, telescopic or fixed.
Foldable – These uprights are usually lightweight, fold into 3 or 4 sections and are not adjustable. They are not the most durable, as they are lightweight and have several sections. However, when folded, they are small and easier to store than others.They are specially designed for trail running and are most popular with runners.
Telescopic – The main appeal of these poles is that they are terrain-adjustable in length and also more durable. They are closed by screwing, like a jar of marmalade, using a lever mechanism or a button. They take longer to store and sometimes react poorly to rain, snow and ice. They are suitable for skiing and hiking.
Foldable & Telescopic – These sticks combine the features of both types. They are heavier than folding, but less telescopic. They are also suitable for other activities.
Corrections – These sticks are one piece. They are lighter, more reliable and more convenient. If you no longer need them during the race … well, there is nothing you can do about it! You must hold them in your hands as they will not fit in your bag. They are only suitable if you don't think you need to store them, or even in less technical terrain.
Photo by Trevor Hayes
Trail Pole Features
Material – Aluminum poles are the most durable and cheapest.They are also heavier. Carbon or composite sticks are lighter and more efficient. On the other hand, they are less durable and more expensive.
Point – It is best to use a point that cuts well into the ground to avoid slipping. After all, you are running, so your stick holds better.
Handles – These are usually made of cork, rubber or foam. Cork is best for wet environments or if you sweat a lot. Rubber is better suited for low temperatures, but otherwise not very attractive.The foam is comfortable and wicks away moisture from water or sweat.
Weight – If you are looking for performance, choose a lighter stick. Then think about storage. If you don't want them to be on hand for the duration of your runs, foldable poles will be more interesting for you. They are still lightweight and will fit perfectly into or on your bag.
Adjustable straps – Most poles have adjustable straps. Adjust them for your hand and use them. Wrist straps allow you to more comfortably hold the pole.
How good is trail running?
It's not very difficult, but it's not that simple either. Pole running may not be for everyone. You can run as usual and use your normal hand movements to nudge yourself lightly with the sticks. Think of skiers and reproduce their movements, albeit less pronounced as skiers have longer poles. This Solomon's Guide, a link to trail running shoes, explains this in more detail.

Uphill – You can use your arms and poles to push you up the hill.You can even do this by using both poles at the same time, rather than alternating arms. It will be more convenient this way.
Downhill – Sticks are a way of leaning on something to balance you. However, be careful not to rely only on the poles, most of the work should be done with your feet!
Poles are not always needed, or you may not use them in certain conditions, such as when the terrain becomes difficult and requires hands. If so, store them in your bag. Most travel bags have a system for storing or securing them.
If you've never run with poles before, take some time to get used to and learn to tame this new technique.
It's yours!
Trail poles are optional for everyone, but they are very helpful. I stopped using them without even knowing why. I recently broke my knee and it took much longer than expected to recover. I started walking with sticks again and honestly don't know why I stopped! There are many benefits, both in terms of safety and performance and comfort.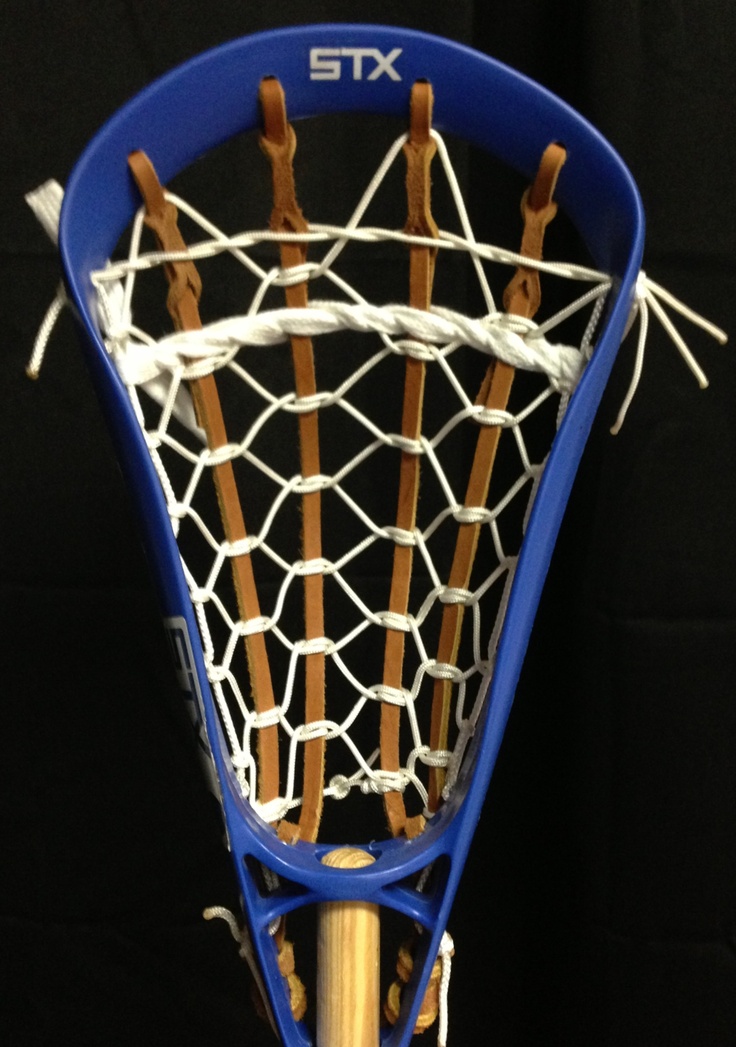 I won't give them up again, that's for sure.
We hope you enjoyed the article. Be sure to read our guide to the best trail poles from the moment. Feel free to share the article or leave your comments!
Winnipeg doomed to win in St. Louis?
In the series "Winnipeg" – "St. Louis" everything is thin. In general, everything!
Even the second goal, which was scored by Braden Shann in the 54th minute, equalizing the score in the fifth match – 2: 2. After all, at first the judges showed that this puck did not count.Jets defender Dustin Baflin pushed Oscar Sundqvist hard to knock down the goal. And at that moment Schwartz sent the puck into the net. In slow motion, it was clear that the frame had already moved, going to the left.
I am sure that in some other league aimed at canceling the pucks and pedantic studying the moments under the microscope, digging to the point and fluttering the nerves of the fans, this goal would definitely be canceled.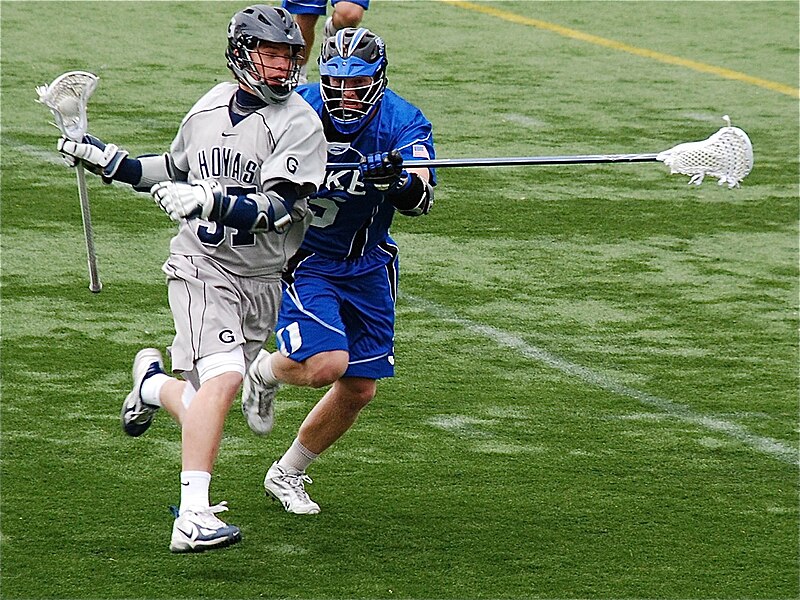 But not in the NHL. The league explained: the operational headquarters learned that the puck crossed the line so that if the goal was standing normally, it would be a goal.Besides, it was Baflin who was pushing Sundqvist. Nice goal from St. Louis.
Video: WIN-STL, match # 5: Shann scored 2: 2
And NHL.com/ru columnist Ilya Bryzgalov explained this nuance: places for any reason, and besides, goals are canceled. And in the NHL, the goal is put on long pins, and you can't just move the frame. There must be a good reason for canceling a goal. "
Either way, the Blues leveled the score and, 15 seconds before the end of the third period, they were lucky enough to score the winning puck when Tyler Bozak passed from the boards to Jaden Schwartz.Fans in Winnipeg covered their faces with white towels in grief, and people streamed from the stadium en masse.
This victory for St. Louis only underlined the surprising tendency that teams win only away games in this streak.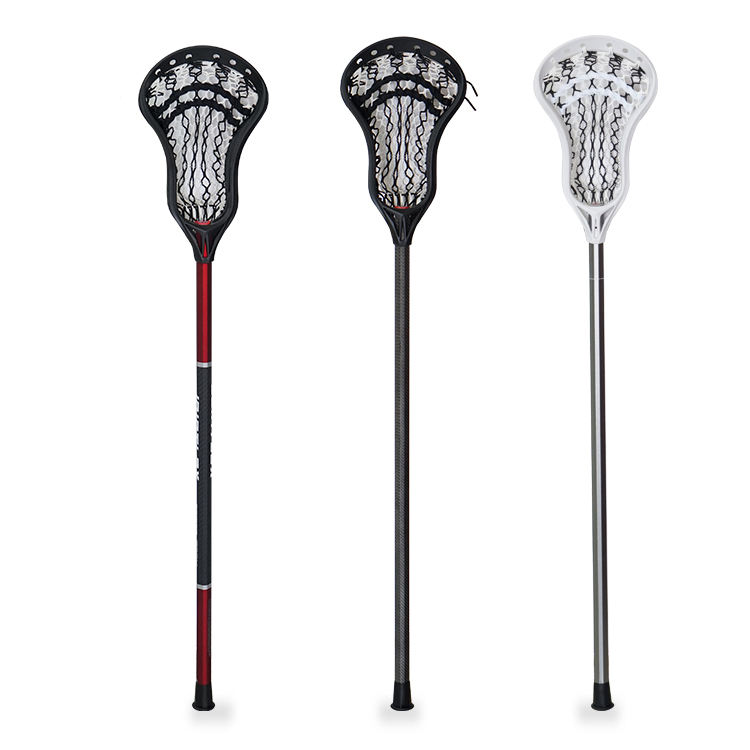 And so already five times! When was this in the NHL? No further than last season, when Columbus won twice in Washington and then suffered two home defeats to the Capitals. However, the fifth match remained with the hosts, when Niklas Backstrom scored in overtime.And there, too, everything was thin.
The same scenario – four victories on the road – was in the series "Tampa" – "Washington". And before – Anaheim with Edmonton (2017), Nashville with Anaheim (2016), Los Angeles with Anaheim (2014), Boston with Montreal ( 2011) … Yes, somehow the "ducks" are especially fond of such adventures. But after the fourth victory, the hosts won. This Blues dragged on to their fifth away win, making the streak unique. But it all ends someday.And even according to the theory of probability, there is a chance that St. Louis will win after all, "St. Louis".
[All Winnipeg – St. Louis Story]
"A very emotional match, especially judging by how it started," says guest captain Alex Pietrangelo.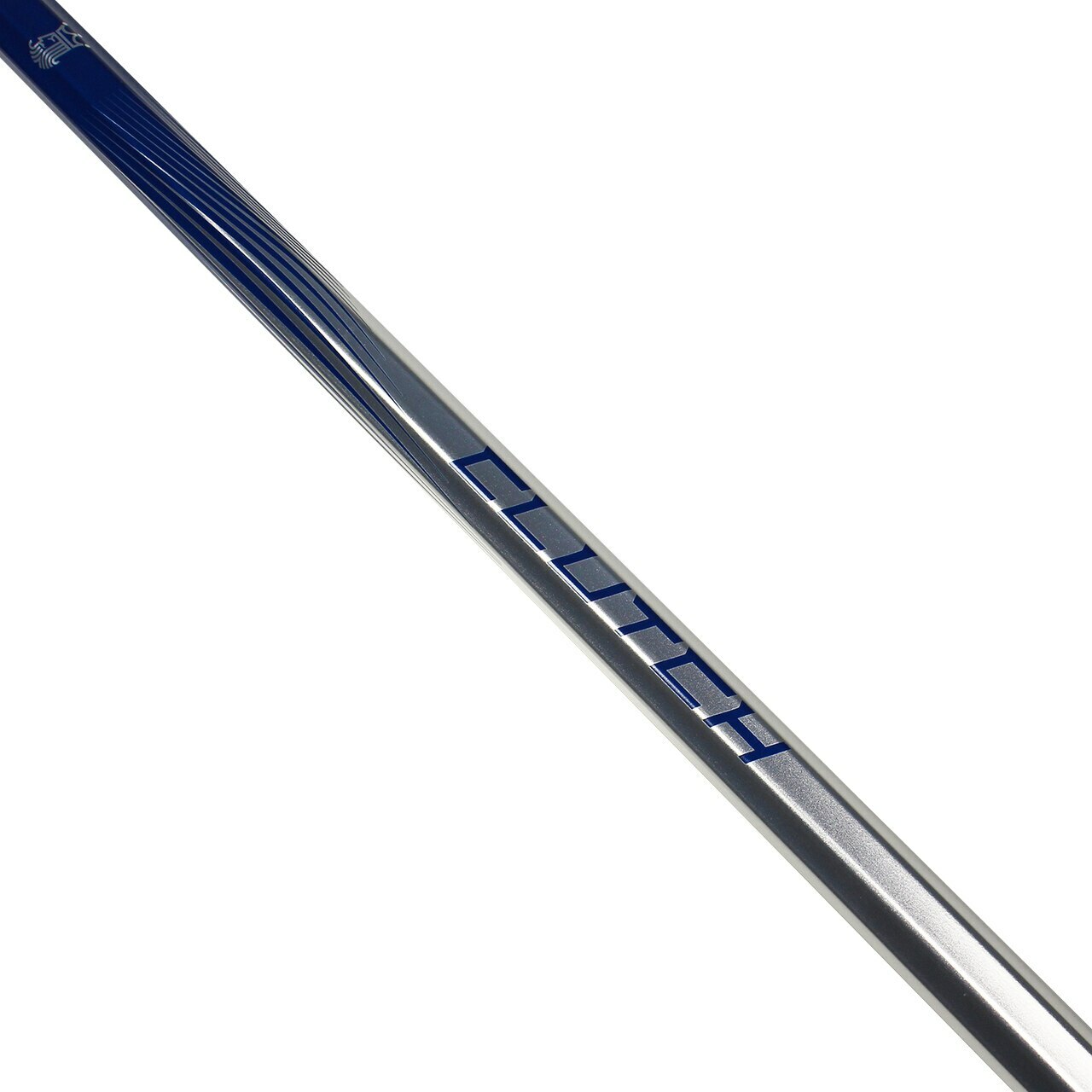 You start the game with a score of 0: 2. But I can list many interviews in which even the reporters themselves said that "St. Louis" this season is characterized by character and stability.We have proved this today. An excellent example! "
But it is too early to write off Winnipeg. Jets players find optimism even in the most hopeless of situations." We are now pressed against the wall. If we lose, then we fly out, – says forward Kevin Hayes. – This is enough motivation to fight for victory in the sixth match. We have to show our best hockey. "
And if you also remember that Winnipeg won their last four games in St. Louis … It is definitely too early to make a clear bet on the Blues.But all these away victories once again prove a simple truth: all teams in the NHL are equal, and there is crazy competition in the league. "It's tough to win the Stanley Cup. It's tough!" – gasped after the last match of the season, forward of "Pittsburgh" Yevgeny Malkin, who went through this difficult path three times.
Okay, this is how the second and third teams of the Central Division are fighting. But look what the favorites were given by the clubs that made it to the playoffs thanks to the Wild Card! Columbus destroyed Tampa in four games.Carolina beat Washington twice to equalize the streak (2-2). Dallas put a spoke in the wheels of Nashville (2-2). "Colorado" put Calgary on the brink (3-1).
Amazing! That's why we love the league.
Pavel Lysenkov is a Match TV columnist and a regular contributor to NHL.com/ru.
My equipment for shooting a subject
Softbox umbrellas came to me today and I decided to make a small overview of my equipment, which I use to shoot a subject, besides the camera with lenses.

So, softboxes take up very little space, they are quickly brought to a state of readiness, but they also have disadvantages – the knitting needles are not as strong as we would like (it seems to me that when the thread is bent) and the softbox cannot be tilted down too much because for design features.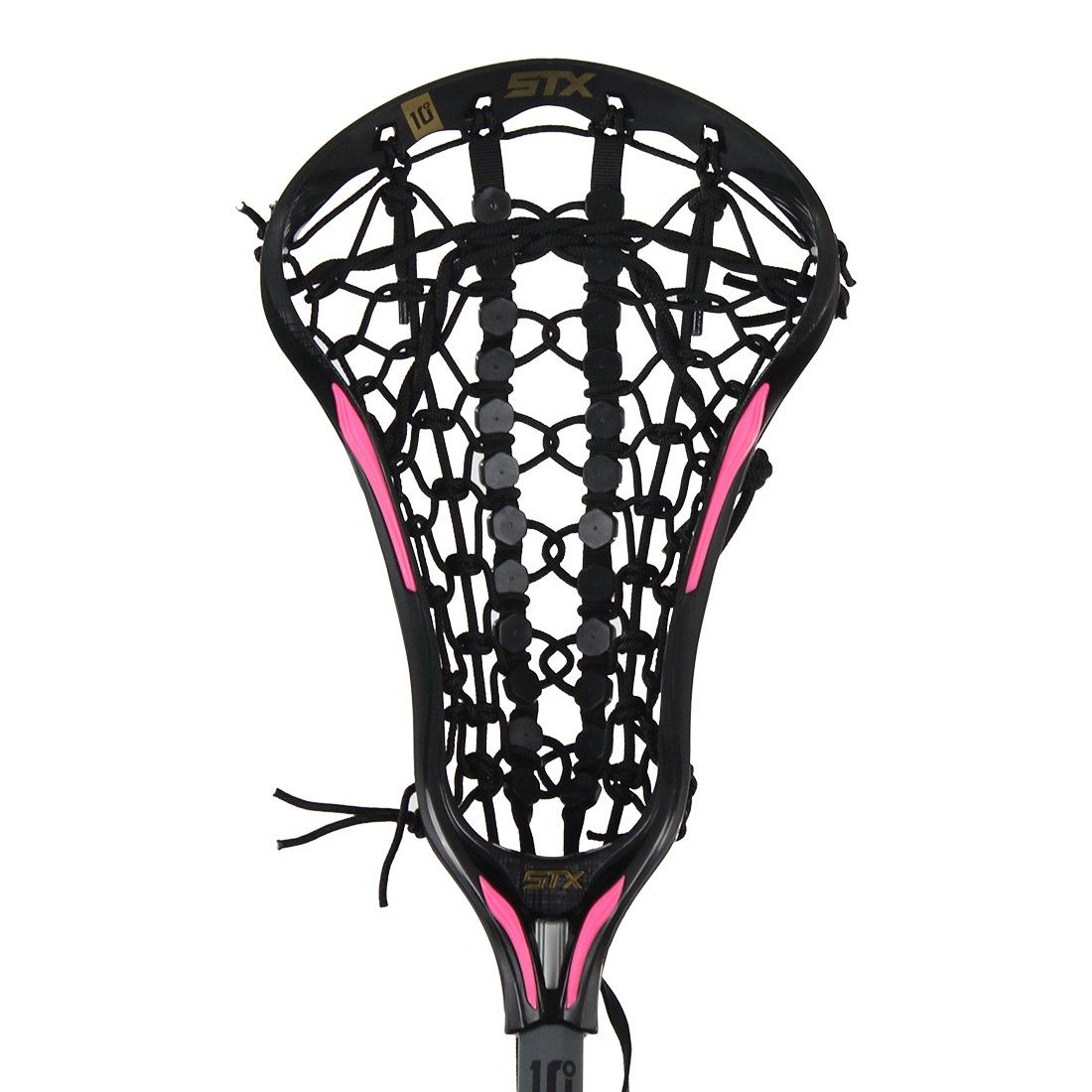 Inside, everything looks like this: the flash hits a silver reflector, which directs the light onto the diffusing fabric. The first photo shows why you can't tilt the softbox down. Although if the umbrella is pushed more into the bracket, the structure will tilt slightly, however, the degree of light diffusion will suffer.

I also use flash units with synchronizers (Yongnuo RF-602) and a remote control. And several dozen batteries. The best ones are the energizer.


I also use a stick in my work, with which you can take the light source away from the stand. But a serious counterweight is needed.
I also use brackets from Search-Photos. They are heavy, durable and not very ergonomic – it hurts to tighten them to keep everything in place, and then you have to spin them back and forth.
I also have five racks, three of which when folded take up little space, and their legs are long.
On the right, two black sticks are folded softbox umbrellas.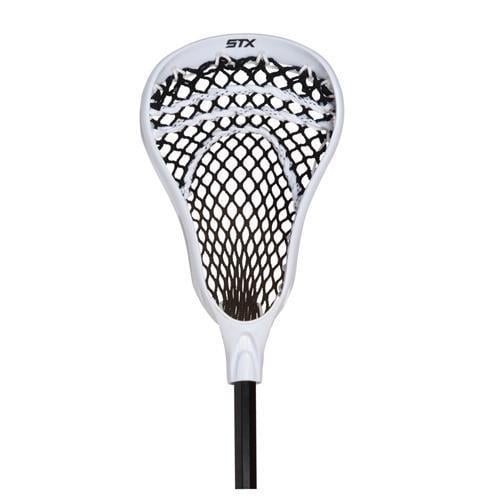 And this I use for reporting 🙂 Harry Fong's light sphere and a butblock for the flash.


Sometimes you have to take out the puff on an outstretched hand 🙂


More about the diffusers. Previously, I used sun umbrellas, as they diffuse light better and take up less space.Sometimes I also had to use reflective umbrellas. The disadvantage of umbrellas is that glare in the form of umbrellas is visible on well-reflecting surfaces, through which the knitting needles appear, and this is not very beautiful.


And I also have a 60 * 60 softbox. I use it for the same subject, and sometimes for outdoor photo shoots, since it is not blown away by the wind (blows off umbrellas).

These are my cool AA battery chargers. The left one is called La Crosse BC-700 and it can charge batteries up to 700mA.The main reason why I bought it is the battery recovery function. In this mode, it makes the batteries charge / discharge cycles until the capacity stops increasing.