Lacrosse vs. hockey: Is Lacrosse And Field Hockey The Same? (Field Hockey Vs Lacrosse)
Is Lacrosse And Field Hockey The Same? (Field Hockey Vs Lacrosse)
Lacrosse and field hockey is often confused with being the same sport. While the two do have similarities, they are not the same and cannot be used interchangeably. However, this confusion is quite common, so we're going to aim to clear it up!
To understand how lacrosse and field hockey are not the same, you must know how each game is played. In lacrosse, players use sticks with small attached nets to toss the ball to each other, with the ultimate aim to throw the ball into the goal. Field hockey also aims to get the ball into the goal, but players use curved sticks to push the ball to each other. 
This is how the two games are played and is also the fundamental difference between the two. It seems easy to see how the two games are different now, so then why are they often confused to be the same? Keep reading to find out!
How Are Lacrosse And Field Hockey Similar?
Lacrosse and field hockey are often thought to be the same sport due to the similarities between the two sports.
We've listed these down for you below!
Fast-Paced Games: Both lacrosse and field hockey are fast-paced games that involve a lot of running on the field. For this reason, athletes of both sports need to have considerable strength and endurance. 
Field: The most obvious similarity, and the one most responsible for people confusing the two sports, is that they're both played on a field. 
In the goal: Both sports also have the same aim: getting the ball in the goal. In lacrosse and field hockey, teams aim to shoot the ball into their opposing team's goal. Thus, both sports also have goalkeepers. 
How Are Lacrosse And Field Hockey Different?
There's no denying that the two sports have some similarities. Nonetheless, they're more different than they are similar. We've listed the differences between the two sports for you below.
Mode of play: The most significant difference is the one we already mentioned. In lacrosse, the ball is thrown between players, while in field hockey, the ball is passed between players and remains firmly on the ground. 
Ball Size: Because lacrosse involves the tossing of balls, the ball used in lacrosse is smaller than the ball used in field hockey. 
Protective Gear: Due to the different way the two games are played, the players' protective gear is also different. In lacrosse, players must wear mouth guards and eye protection since the ball is being tossed in the air. On the other hand, field hockey players wear mouth guards and shin guards since the ball remains near the ground. 
Playing Season: Both sports are also played at a different time during the year. While lacrosse is played throughout the spring and summer, field hockey is only played during the fall. 
Team Size: Lacrosse consists of 10 players per team. On the contrary, field hockey has 15 players per team, out of which 11 are on the field at a time.
Timing: Field hockey matches are 70 minutes long, divided into two halves of 35 minutes each. Lacrosse is 60 minutes long, divided into 4 quarters of 15 minutes each. 
Female Dominance: Field hockey, at least in the US, is majorly dominated by women. You're likely to find all-women teams, and in some areas, it's an entirely all-female sport. Lacrosse, on the other hand, has more gender equality. You'll be able to find teams that are all men, all women, or a combination.
Olympic Sport: Okay, this isn't a significant difference, but it is worth noting that field hockey is an Olympic sport, while lacrosse is not. 
Is Lacrosse Older Than Field Hockey? 
Yes! Lacrosse is much older than hockey. However, many people assume that field hockey is the older sport since it is more well-known. Historians estimate that lacrosse originated around the year 1100, whereas hockey came about in the 1800s.
This makes lacrosse roughly 700 years older than hockey. 
Of course, when lacrosse first emerged, it wasn't known as lacrosse. Even though Lacrosse is Canada's national sport, it actually originated in North America. Back then, lacrosse was known as stickball and was actually wildly popular. It wasn't until 1636 that the sport was given the name lacrosse by Jean de Brebeuf. 
Is Lacrosse Good For Field Hockey? 
Even though the lacrosse and field hockey are two different sports, playing lacrosse may actually be able to improve your field hockey abilities! Since the two games have different seasons, athletes can easily play them both. Due to their similarities, field hockey players can easily pick up lacrosse too.
So, how does lacrosse help field hockey players? In a vast variety of ways, such as:
Improving agility 
Building stamina
Improving hand-eye coordination
Helps develop offensive and defensive play strategies
You may be surprised to know that many National Hockey League (NHL) athletes are also avid lacrosse players.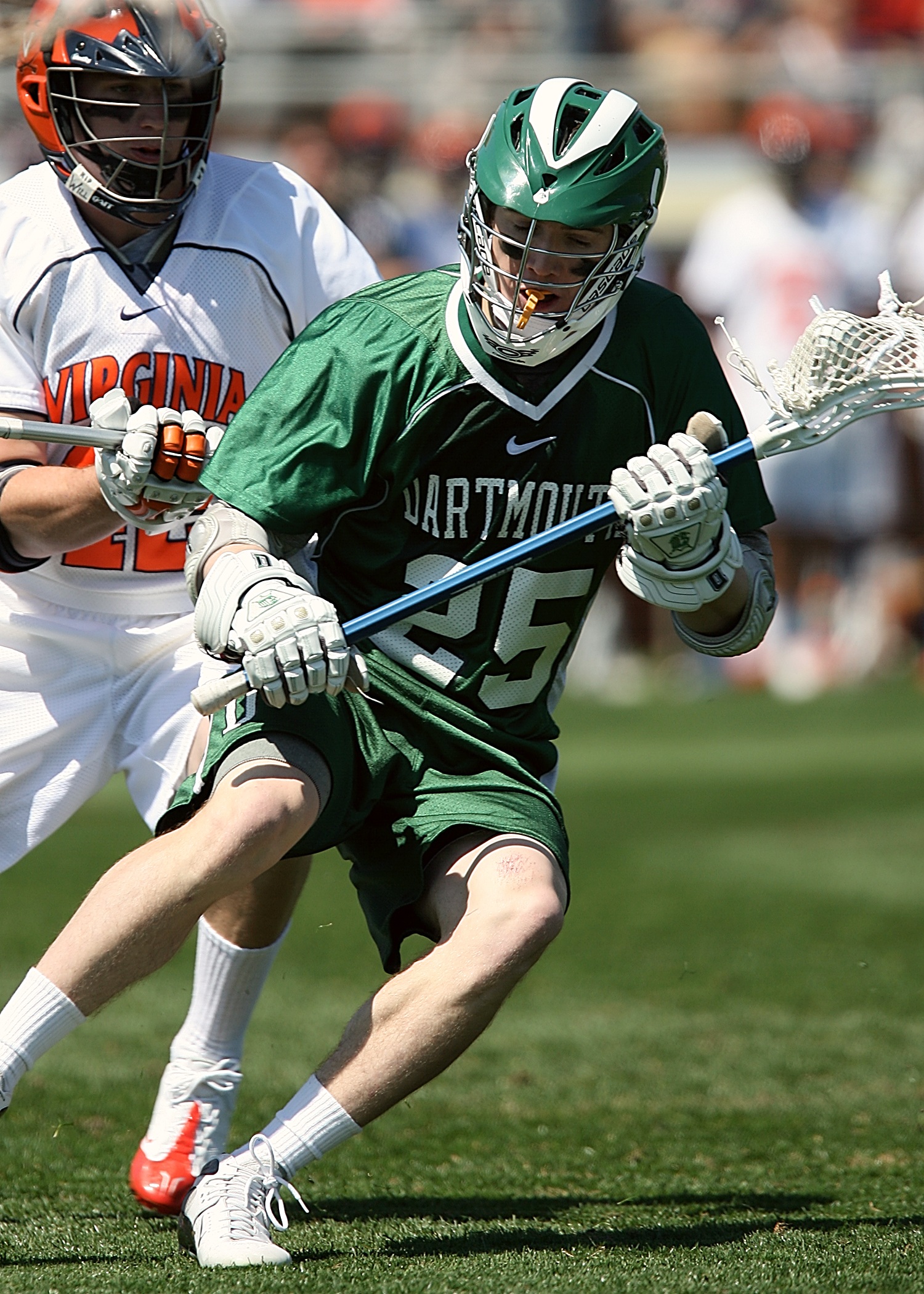 This includes players such as Bobby Orr, Sam Gagne, Steve Larmer, and Brian Bellows. 
Is Lacrosse Similar To Other Sports? 
Now that we know how lacrosse is similar to field hockey, you may be wondering if there are any other sports that lacrosse is similar to. The answer is there are! Lacrosse is also similar to two very famous sports: basketball and football.
1. Basketball
In lacrosse and football, players are set up to best allow them to advance the ball into the goal. Both sports aim to get the ball in the net but the strategies employed by players in different positions are quite similar. 
Lacrosse and basketball players on the defense need to guard the ball and hold off their opponents. Similarly, if you're on the offense, you need to advance the ball to the goal. Offensive strategies in basketball and lacrosse are very similar. 
However, lacrosse is a faster game than basketball. Primarily, this is because a lacrosse fielder is bigger than the basketball court.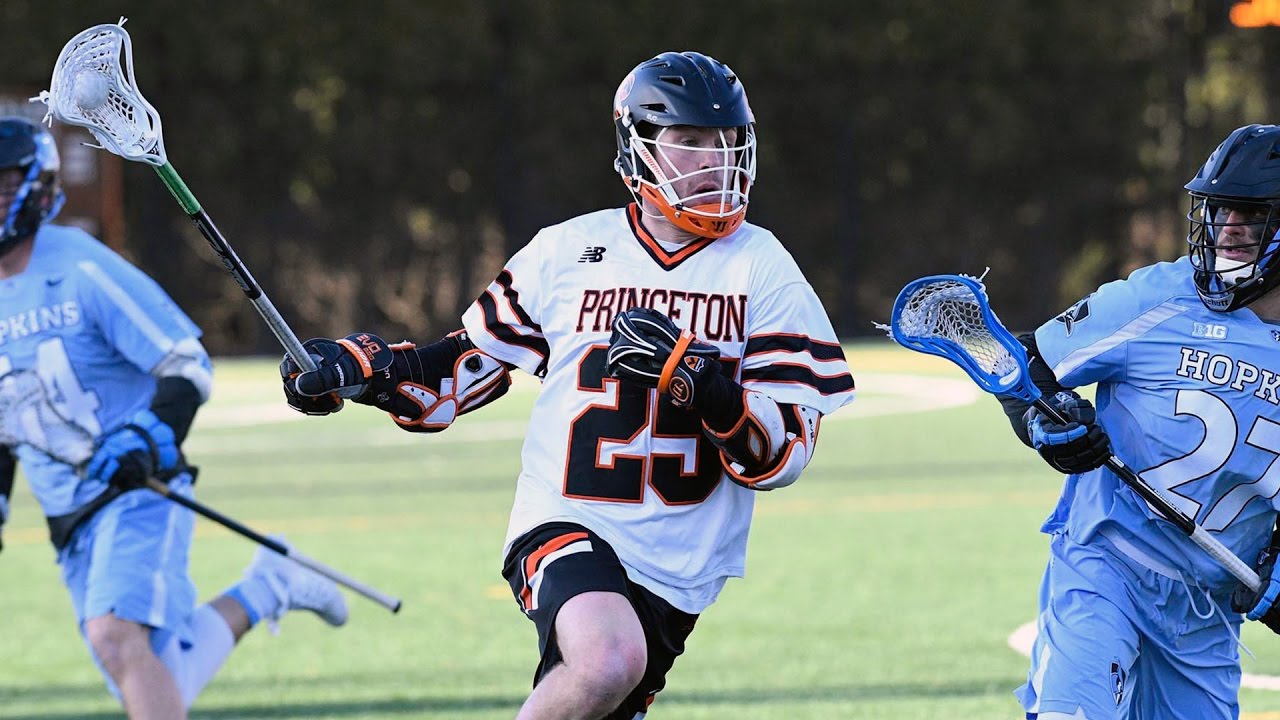 Hence, players need to be able to move faster. 
The primary reason football and lacrosse are similar is the heavy contact involved in both sports. This makes both sports intense and leaves room for player injuries too. However, how the games are rough is different. In football, players block and tackle each other head-on. In lacrosse, however, players must dodge getting hit by other players' sticks. 
Because both lacrosse and football are full-contact sports, players also have to wear similar protective gear. A lacrosse field and football field are also similar, but a lacrosse field is bigger in size than a football one. 
This means that there's a lot more running involved in lacrosse than in football. Hence, lacrosse is a much more physically demanding sport compared to football. It's also much faster, with few breaks given to players in between quarters. 
Conclusion
Lacrosse has a rich history, having originated nearly 900 years ago. However, it remains relatively less popular than other similar sports, so it's often confused to be the same as field hockey.
With this article, you can rest assured that field hockey and lacrosse are different sports that share some commonalities. 
What Sport is Lacrosse Most Like? Your Lacrosse Questions Answered – LaxWeekly
Lacrosse is a unique and fun game to play, and many players and fans try to draw similarities between lacrosse and other sports. 
Today I want to break down exactly which sports lacrosse is most like, and why. Let's do this!
#1: Hockey
When you watch a hockey game, you will quickly see the parallels between it and lacrosse. In fact, a popular version of lacrosse called "box lacrosse" is played on a hockey rink filled with turf. 
Both sports involve sticks, which help you in keeping possession of the ball or puck. These sticks are very unique and differentiate the sport from baseball, basketball or football. 
In addition, both sports allow you to go behind the goal which is very unique to each sport. In basketball or soccer, you are always in front of the goal, but much of lacrosse is actually played behind the net, or as lacrosse players call it, the "X".
The substitutions in lacrosse and hockey are also virtually the same thing. Instead of having a set time to substitute players in like soccer or basketball, lacrosse and hockey use substitution on the fly. 
There are many lacrosse players who are also hockey players and vice versa. Canada considers Hockey and Lacrosse to be its two national sports. 
#2: Basketball
If you are a lacrosse film geek (like me), you will quickly see patterns between lacrosse and basketball. The motion of both the offense and defense in basketball is almost identical to that in basketball. 
For example, pic and rolls are very common in basketball, and it's the same with lacrosse. 
Lacrosse dodging is very similar to lacrosse dribble moves. For example, the crossover in basketball is similar to a split dodge in lacrosse. Post players in basketball use rockers and inside rolls, just like lacrosse players would use them in a game. 
On defense, many basketball teams use a zone defense, and that is the same with lacrosse.

Pat Spencer, one of the greatest college lacrosse players ever, has transitioned to becoming a professional basketball player. If you watch him play lacrosse, it's easy to see the parallels between lacrosse and basketball. 
The only reason why basketball is not #1 is because of the major difference in gear. Obviously basketball players do not use sticks or wear pads, which makes the games "feel" a lot different than they actually are. 
#3: Soccer
Many lacrosse players have a soccer background, and it's no secret why. The sports are very similar in some ways. 
First of all, the positions in soccer and lacrosse are essentially the same. In soccer you have forwards, in lacrosse you have attackmen. In soccer you have midfielders and defenders, and in lacrosse you have the same thing. There are also each 10 players on the field at once for both sports. 
When you go into the actual strategies of the game, the sports start to feel quite different.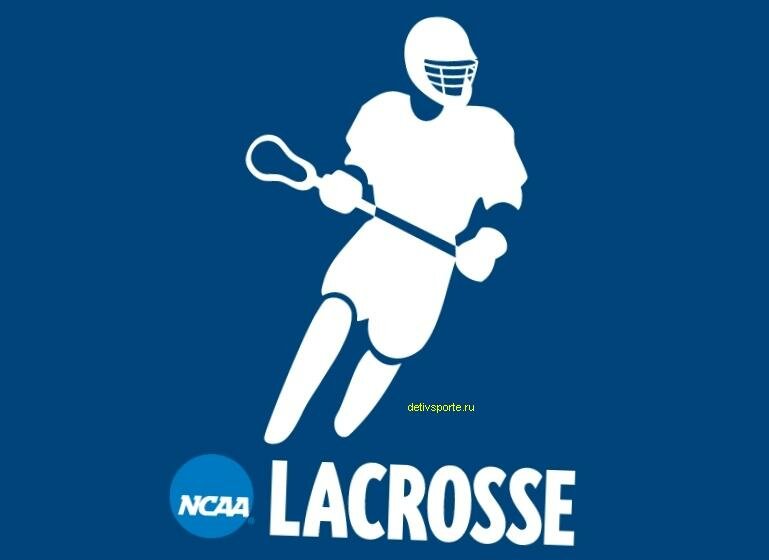 There are definitely some similarities in the offense and defense, but based on the talks I have had with my soccer friends, the two sports are relatively different in how they operate on the field. 
#4: Football
Football in lacrosse might seem different at first glance, but when you start to look at each sport closer, there are certainly some similarities.
The main parallel I see in each sport is the physicality. In lacrosse, you can't tackle a player, but you do use many of the principles that football players use to hit another player. 
Defensemen in lacrosse also utilize angles like cornerbacks in football, and offensive lacrosse players use cuts like wide receivers in football. 
Both sports use heavy protective gear and are split up similarly into quarters and halves. 
#5: Wrestling
At this point, you're probably thinking: "Jake, have you gone crazy?"
Trust me, there are tons of lacrosse players that have a wrestling background, specifically in the face off position.
In the lacrosse face off, players have to get down really low to the ground, which is very similar to how wrestlers wrestle with each other. 
#6: Golf/Baseball
Once again, I promise I am not crazy. 
The factor that ties golf/baseball and lacrosse together is the swing. In lacrosse, the motion of shooting is very similar to swinging motion in baseball or golf. All of these athletes must generate power in their core and legs to forcefully launch the ball. 
Conclusion
After reading this article, I hope you start to see that lacrosse is very similar to other sports. That's what makes it such a great game in my opinion; it uses all the best pieces from different games and puts them all into one. 
A bonus tip for you – PLAY MULTIPLE SPORTS! If you have dreams of playing lacrosse at a high level, make sure you play more than just lacrosse. College coaches would love to see a running back who also plays lacrosse, or an all-state tennis player who also plays lacrosse.

Learning from different sports will help you in lacrosse, trust me. Have a great day!
Hockey vs Lacrosse – What's the difference?
hockey | lacrosse |
As nouns the difference between
hockey and lacrosse
is that hockey is hockey (family of sports) while lacrosse is lacrosse.
Etymology 1

Unknown origin, 16th century, possibly related to hook due to the curvature of the stick.

Noun

(–)

(North America) Ice hockey, a game on ice in which two teams of six players skate and try to score by shooting a puck into the opposing team's net, using their sticks.
(British) Field hockey, a team sport played on a pitch on solid ground where players have to hit a ball into a net using a hockey stick.
A variation of hockey, such as roller hockey, street hockey, or shinny.

Synonyms

* ice hockey
* field hockey
* (Canada) shinny, shinny hockey

Derived terms

(terms derived from "hockey")
* air hockey
* cosom hockey
* field hockey
* floor hockey
* foot hockey
* hockey arena
* hockey bag
* hockey club
* hockey cushion
* hockey dad
* hockey glove
* hockey hair
* hockey jacket
* hockey mask
* hockey mom, hockey mother
* hockey pants
* hockey puck
* hockey rink
* hockey skate
* hockey socks
* hockey stick
* hockey tape
* ice hockey
* inline hockey
* mini hockey
* pick-up hockey, pickup hockey
* pond hockey
* quad hockey
* road hockey
* roller hockey
* shinny hockey
* skater hockey
* sledge hockey
* sled hockey
* street hockey
* table hockey
* underwater hockey
* wheelchair hockey

Etymology 2

Noun

(en noun)

(darts)
* 1985 , Keith Turner, Darts (page 22)

Small bars would tend to produce short hockeys ; the tiny fishing pubs of Yarmouth gave rise to 6ft marks

References

*

Noun

(–)

(sports) A sport played on a field between two opposing teams using sticks (crosses ) and a ball, whereby one team defeats the other by achieving a higher score by scoring goals within the allotted time.

Derived terms

* lacrosse stick
* lacrosse ball
* lacrosse helmet
* lacrosse player
* indoor lacrosse
* box lacrosse
* field lacrosse

Anagrams

*
—-
Lacrosse, Ice Hockey, and Growth Notes
There was an interesting piece in the Star Tribune the other day. The story was built around the potential for college hockey to expand its footprint given Arizona State's recent decision to sponsor varsity men's hockey and Penn State's instant success on the ice in the Big Ten:
The success in Pennsylvania and Arizona have observers and fans wondering: Which school is the next Arizona State? The answer could impact Big Ten hockey, the two-year-old conference that is already eager to expand beyond its current six-team footprint. At least three Big Ten schools are considering, quietly in most cases, adding hockey, and the conference has had talks with Arizona State about a hockey-only alliance.

"What has been most exciting is, since the Arizona State announcement, the number of people that have contacted us … about what needs to be done to have [hockey] happen at 'our school,' " said Mike Snee, executive director of College Hockey Inc., a company funded by USA Hockey and a grant from the NHL with a mission to promote the sport. "There is enough percolating out there to keep us motivated and believing that we can make this contagious if it isn't already."

Leaders from the NHL, USA Hockey and college hockey have formed The Campus Effect committee built of 12 influential individuals, including Bill Daly (NHL deputy commissioner), Tod Leiweke (Tampa Bay Lightning CEO), Joel Maturi (former Gophers athletic director), Jamie Spencer (Wild vice president) and Joe Battista (Buffalo Sabres VP and brainchild behind Penn State's program). The committee believes the profile of college hockey has never been higher, with sold-out Frozen Fours and a graduation rate of 85 percent.
The vibe in the piece is that men's ice hockey is on the verge of exploding; men's ice hockey is the kind of virus that people want to catch. Many similar sentiments have been issued on the men's lacrosse side of things: Lacrosse has the kind of momentum that athletic departments want on their sponsorship rolls. This raised a simple question: Which sport has been growing more prominently at the Division I level?
Looking at the NCAA's most recent Sports Sponsorship and Participation Rates Report, men's lacrosse has been outpacing men's ice hockey in terms of growth in the examined periods, and if history is an indication of where each sport is going, lacrosse's growth trajectory is more likely to attract new participants than ice hockey:
MEN'S LACROSSE AND MEN'S ICE HOCKEY: GROWTH NOTES (DIVISION I)

| | | |
| --- | --- | --- |
| METRIC | ICE HOCKEY | LACROSSE |
| Number of teams: 1981-1982 | 48. 00 | 50.00 |
| Number of teams: 2013-2014 | 59.00 | 67.00 |
| Percent growth: 1981-1982 through 2013-2014 | 22.92% | 34.00% |
| Standard deviation: number of teams (1981-1982 through 2013-2014) | 4.36 | 4.53 |
| Number of teams dropped: 1988-1989 through 2013-2014 | 10.00 | 11.00 |
| Average number of teams dropped per season (1988-1989 through 2013-2014) | 0.38 | 0.42 |
| Number of teams added: 1988-1989 through 2013-2014 | 6.00 | 21.00 |
| Average number of teams added per season (1988-1989 through 2013-2014) | 0.23 | 0.81 |
| Net change in sponsorship: 1988-1989 through 2013-2014 | -4.00 | +10.00 |
| Average net change in sponsorship per season (1988-1989 through 2013-2014) | -0. 15 | +0.38 |
Some brief notes on this:
Lacrosse has been growing at a rate that pretty significantly exceeds that of ice hockey. Lacrosse has been adding around a team per season over the last 26 years while ice hockey is adding a Division I program about once every four years in the same time span. Lacrosse's surge has preceded any push from ice hockey, and if ice hockey is going to grow like men's lacrosse at the Division I level it may need to experience the kind of push that lacrosse has received over the last few seasons (men's lacrosse added seven teams between 2011 and 2014, the largest growth spurt for the sport over any of the examined periods). Even if ice hockey does create the kind of energy that men's lacrosse did over the last few years, men's lacrosse was still adding more teams per season between 1988-1989 and 2010-2011 (0.60) than ice hockey was over the same period (0.22).

Of the 59 teams men's ice hockey teams that were part of the 2013-2014 cohort, 24 sponsor a Division I men's lacrosse program (40. 68 percent) while another nine programs sponsor a men's lacrosse program at the Division II or Division III level (about 55 percent of Division I men's hockey teams have a varsity men's lacrosse team at one of the three NCAA levels). There is overlap between the two sports, but it isn't a perfect mirror. Somewhat interestingly, of the 24 schools with both a Division I men's hockey team and a Division I men's lacrosse team, only seven also sponsor FBS football. Division I hockey-lacrosse schools are predominantly non-FBS members (almost 71 percent of those schools either don't play football or play football at the FCS level). This is an interesting fact that is worth tracking both in terms of ice hockey's growth and lacrosse's development.

It would be interesting to see how much scholarship limits impact each sport's growth trajectory. Men's ice hockey has an 18 scholarship limit while lacrosse has a 12.6 scholarship cap, even though men's lacrosse was carrying about 20 more members on an average squad than men's ice hockey in the 2013-2014 cohort. The men's lacrosse scholarship limit means that more players are contributing to the tuition pot than men's ice hockey, which is probably fun for emotionless bean counters in the bursar's office of lacrosse schools (it's also an additional expense than men's ice hockey schools need to absorb compared to men's lacrosse).
Box vs Field | Universal Lacrosse Blog
 What's The Difference Between Box and Field Lacrosse?
There is one obvious between box and field lacrosse. Box is usually played indoors while field is almost always outside. Besides that there are also a couple more key differences. A big one is the size of the field. In box lacrosse you play in what is usually a converted hockey rink or something similar. It's a lot smaller than a standard outdoor field and also the rinks walls are in play. This makes everything more congested and fast paced for a completely different game style. The pieces of equipment that the box players use are also different as well.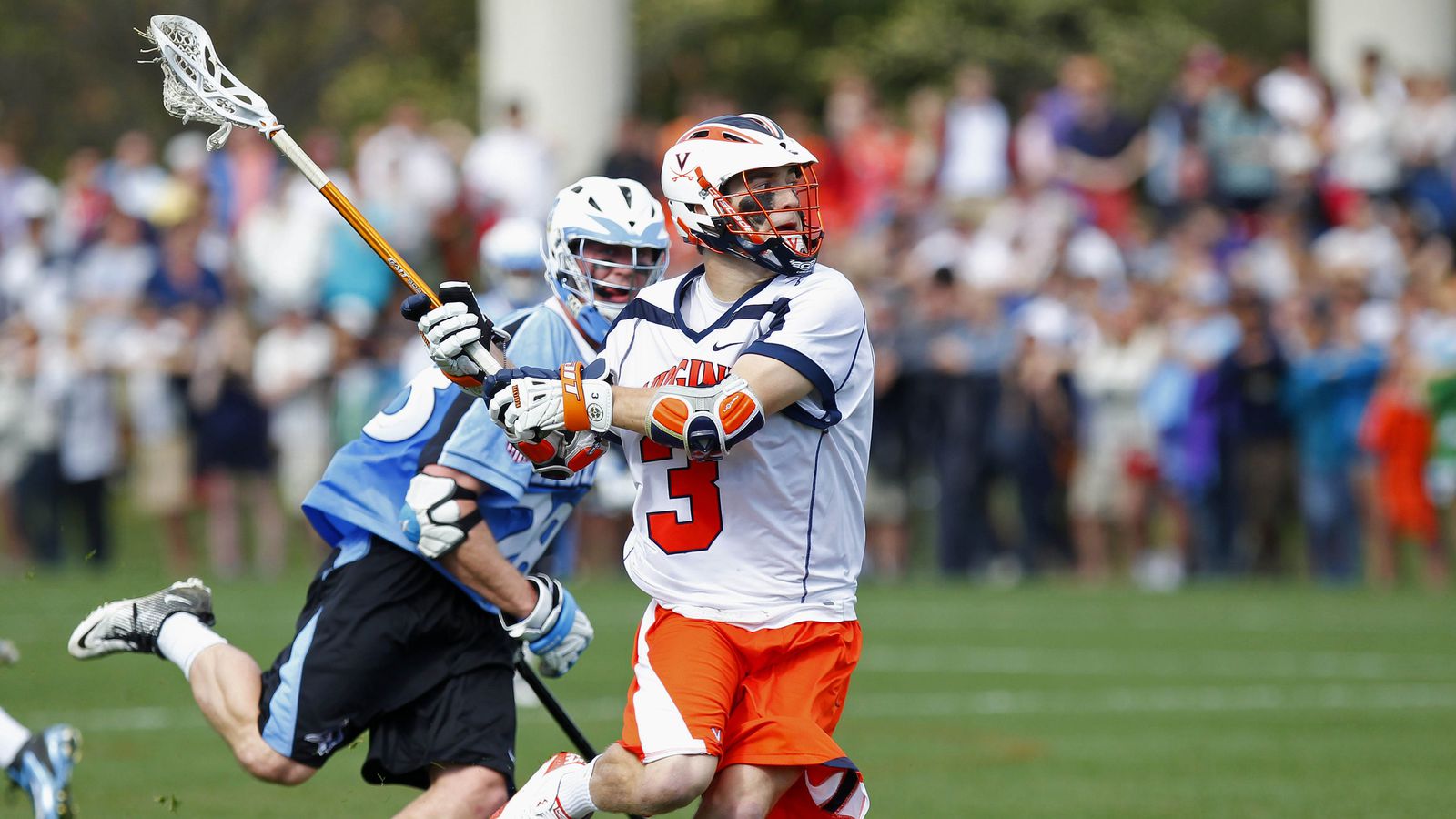 The sticks, helmets, pads, and even the player's jerseys are different from field lacrosse.
Let's start with the sticks.
In box lacrosse the players tend to use a more pinched head. This helps them hold on to the ball better in the tight situations that are so common in box lacrosse. Also the stringing styles they use are primarily designed to give them more hold on usually less whip so they can keep the ball nice and tight and still be able to get off really quick passes. The shafts they use are normally a little on the heavy side because they need them to be more durable due to all the hard checks they throw and have to endure.
Helmets and Padding.
The helmets that are used in box lacrosse are completely different than field lacrosse. They use Hockey helmets with a box lacrosse facemask. Different from a field helmet, like a Cascade R or Warrior Regulator, these helmets are shaped smaller around the head so they are a little lighter. The field of vision with these helmets is slightly greater as well which is great since box is played in such compact conditions.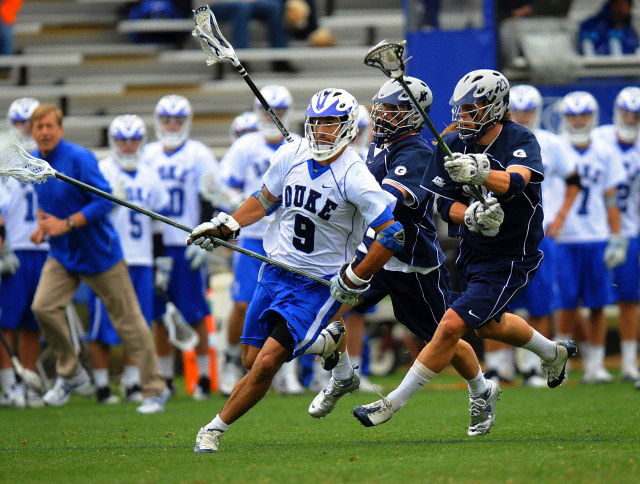 The padding in box is a lot bulkier the field. Cross-checks are legal so everyone wears ribs pads for extra protection. The players generally all wear larger arm guards as well to keep them safe. STX has a great box pad line called the Cell X. Since you play on carpet turf in box lacrosse the players wear basketball shoes for better grip since cleats are not allowed. The jerseys the players wear are similar to hockey jerseys where they go down the full length of the arms.
I played in a winter box lacrosse league in NYC a couple years ago and I instantly fell in love with it. It was a crazy transition to go from a college level field team to playing in a hockey rink. The pace of play really shocked me and it was a nice new look on our awesome sport. If you ever have the chance to play some box I would definitely recommend it!
NHL Rules on Legality of Lacrosse-Style Goals, High Sticks
Back in 1996, University of Michigan forward Mike Legg famously pulled off a lacrosse-style goal in a tournament game against Minnesota, en route to a National Championship.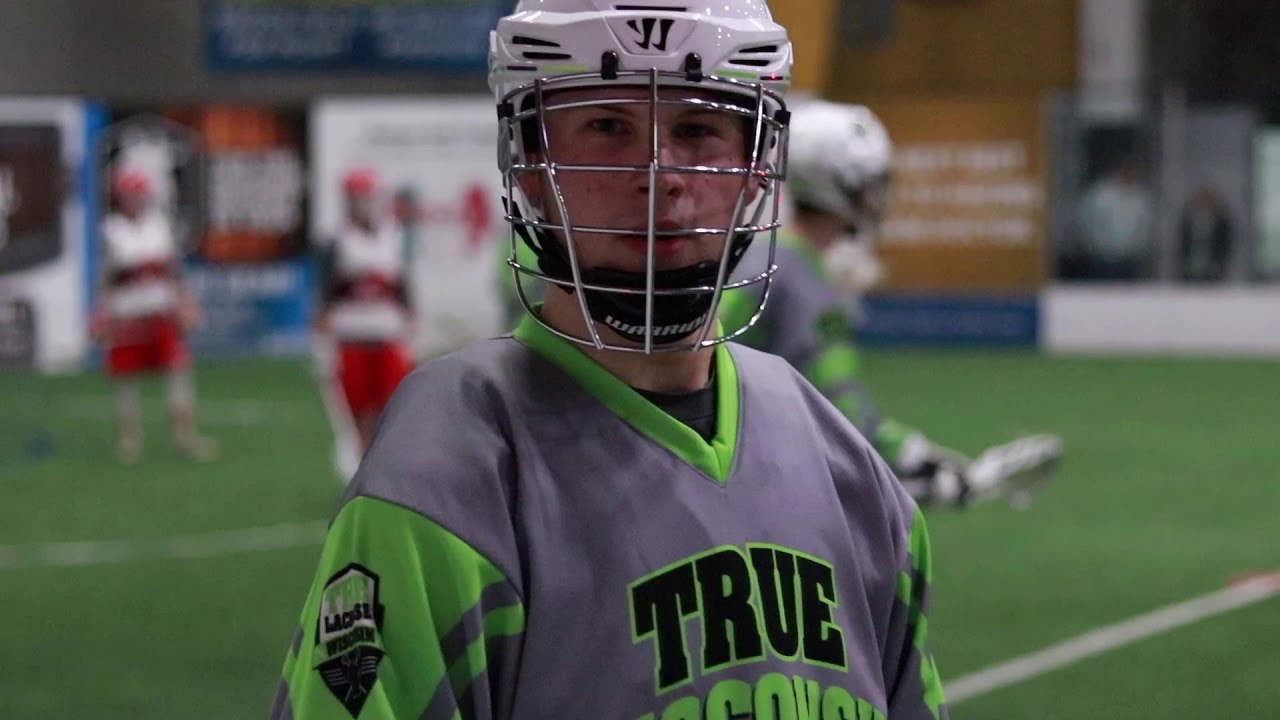 Though Legg never made it to the NHL, the move he popularized eventually did. Carolina Hurricanes forward Andrei Svechnikov scored with the move against the Calgary Flames on October 29. He duplicated the feat on December 17 against the Winnipeg Jets.  Nashville's Filip Forsberg become the second player to successfully execute the maneuver when he scored against the Oilers in January.
Some questioned the legality of the play – even going to far as to question whether the league might consider banning lacrosse-style goals.
"It's not a high stick – it's a skill play," said Calgary Flames goaltender Cam Talbot. "There's nothing illegal about it right now. … I don't see any reason to take it out of the game – it makes it exciting."
Under the current NHL rulebook, the goals are perfectly legal, provided the player plays the puck with a stick below shoulder height and scores with a stick below the crossbar.
  With more lacrosse-style attempts likely on the way, the NHL recently sent a reminder to its officials on the legality of the plays.
From Elliotte Friedman's 31 Thoughts:
The league sent a memo to its officials about the "Michigan"/"Svechnikov" lacrosse-style goal reminding officials that any goal scorer must have his stick below shoulder level when possessing the puck and below the crossbar when putting it home. Otherwise, the stick is in an illegal position.
The tricky part is that you have two different rules for two different parts of the play.  Players must play the puck with a stick below shoulder height, but can only score a goal when the puck is contacted below the height of the crossbar.
Rule 24.2, under penalty shots, specifically addresses the move in the context of penalty shots and shootouts, though the same principles apply.
The lacrosse-like move whereby the puck is picked up on the blade of the stick and "whipped" into the net shall be permitted provided the puck is not raised above the height of the shoulders at any time and when released, is not carried higher than the crossbar.
They're legal, if they're done right.  Of course, that won't always be the case.  Here's how lacrosse-style goals are addressed in the National Hockey League rule book.
Pucks Played With A High Stick
Rule 80.1 addresses pucks played with a high stick. The guideline for this rule is shoulder height.
Batting the puck above the normal height of the shoulders with a stick is prohibited. When a puck is struck with a high stick and subsequently comes into the possession and control
of a player from the offending team (including the player who made contact with the puck), either directly or deflected off any player or official, there shall be a whistle.

Cradling the puck on the blade of the stick (like lacrosse) above the normal height of the shoulders shall be prohibited and a stoppage of play shall result.
Keep that puck below shoulder height, and you're in the clear.
Goals Scored With A High Stick
High-stick goals are covered in a few different sections of the rule book.
Rule 80 covers high-sticking on goal-scoring plays.  From 80.3:
When an attacking player causes the puck to enter the opponent's goal by contacting the puck above the height of the crossbar, either directly or deflected off any player or official, the goal shall not be allowed. The determining factor is where the puck makes contact with the stick. If the puck makes contact with the stick at or below the level of the crossbar and enters the goal, this goal shall be allowed.
Rule 78.5 calls for goals to be disallowed when "the puck has entered the net after making contact with an attacking player's stick that is above the height of the crossbar. Where the puck makes contact with the stick is the determining factor."
High-sticking penalties are handled in Rule 60, which also includes 60.5 on high-stick goals.
An apparent goal scored by an attacking player who strikes the puck with his stick carried above the height of the crossbar of the goal frame shall not be allowed. The determining factor is where the puck makes contact with the stick. If the puck makes contact with the stick at or below the level of the crossbar and enters the goal, this goal shall be allowed.
All three rules are consistent in their application and in their standard: goals must be scored by a stick below the crossbar, and it's where the stick contacts the puck that matters.
Reviewing Lacrosse-Style Goals
Ah yes, video review.  Like all goals, those scored lacrosse-style are subject to review, but it gets a little tricky depending on where the potential high stick occurred.
For pucks played with a high stick (e.g. cradled above shoulder height), those would be considered missed stoppages under Rule 80.1.  Those would be eligible for a Coach's Challenge.
Where goals are scored with a high stick (e.g. above the crossbar), those reviews would have to come from the league.  Coaches are not able to challenge a high stick on a goal.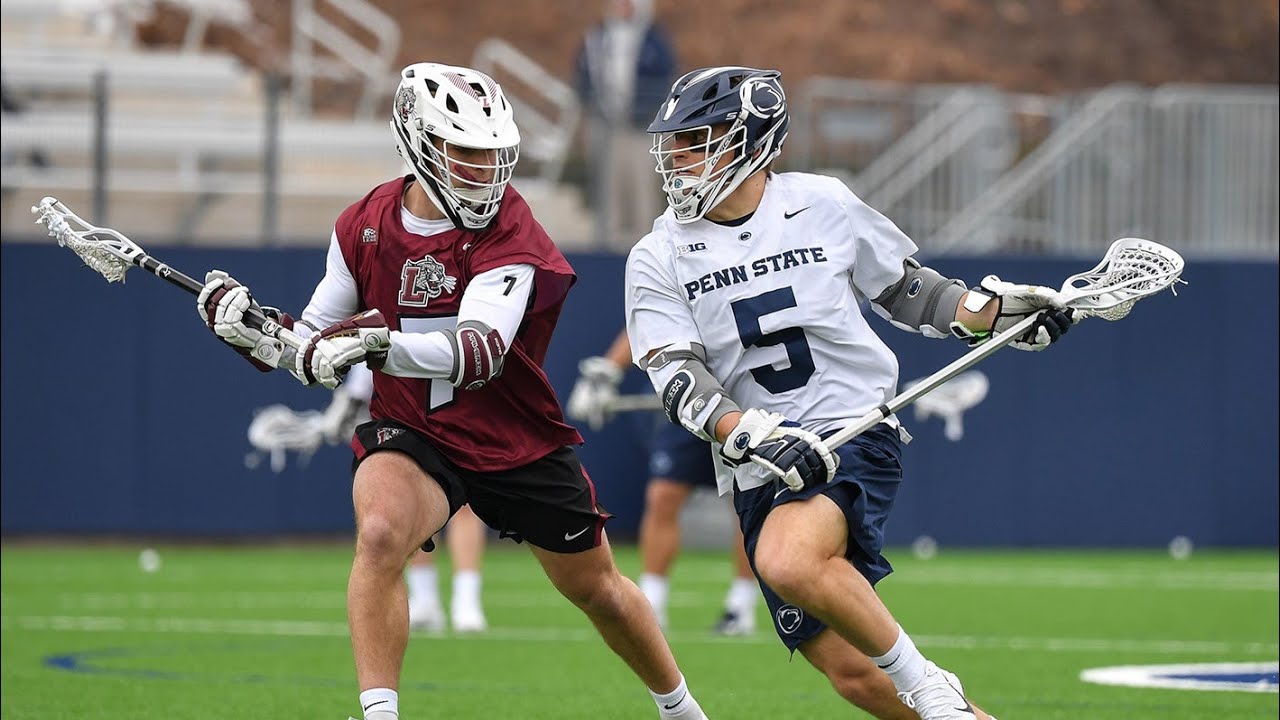 Of course, lacrosse-style goals happen in one fluid motion, where the puck is lifted, played, and tucked in.  The challenging part – no pun intended – will come when a lacrosse-style goal is disputed for being scored with a high stick.  Working backwards on the rules around review and challenges, here's how it breaks down:
Coaches can only challenge if the puck was played above the shoulders. If the concern is around the scoring – release of the puck relative to the crossbar – that's a league review.  Coaches cannot challenge the goal being scored above crossbar height.
We haven't seen the last of lacrosse-style goals in the NHL.
We also haven't yet seen them overturned, either by the league or via coach's challenge.
Svechnikov may have been the first to score one.  It's just a matter of time until one is overturned.
Box Lacrosse Vs Field Lacrosse? How Are They Different?
Although we have briefly touched on this, there are some significant differences to box vs field lacrosse games that can impact your decision on which to play.
In fact, there are so many changes to the game that may actually make you believe that box lacrosse is more like basketball.
So, to help you understand the differences of box vs field lacrosse, the team here at The Hobby Kraze have gathered together a few of the key differences:
The Number of Players is Different
One of the most obvious differences between box lacrosse and field lacrosse is the number of players. For obvious reasons, box lacrosse has fewer players because the game play zone is smaller. From 10 players per team in field lacrosse (including the goalie), box lacrosse brings the total down to just 6 players.
Much like with basketball, these six players are five field members and one goalie. And, due to this decrease in team players, the game strategy is played without defense when playing on the offense. Which, when you think about it, is quite like basketball and hockey games which are also played using indoor gyms.
The Goalie Is Different
Even though both goalies in the box vs field lacrosse games must be ready to defend and block a large flying ball heading their way, the size restrictions of the venue for box lacrosse has meant that box lacrosse is more physical and dangerous.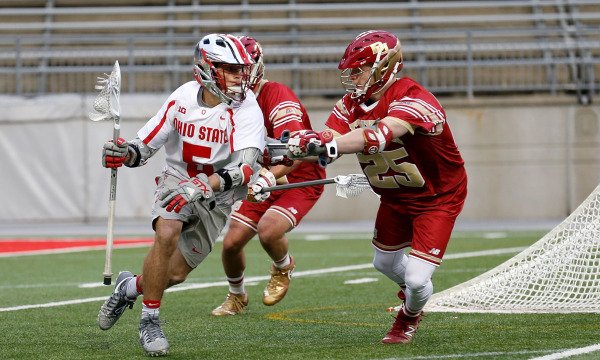 With that, there have been changes to the goalie protection outfit to increase their chances.
Here's the list of protection gear a goalie would wear in field lacrosse:
Chest Protector
Gloves
Helmet
Throat Guard
Here's the list of protection gear a goalie would wear in box lacrosse:
Chest Protector
Gloves
Helmet
Throat Guard
Shoulder Pads
Leg Pads
Thigh Pads
Extra Chest Protector
Good Luck Charm
Your Tools and Equipment will be Different
Not only is the equipment different for a goalie, but the tools needed for the players change in the box vs field lacrosse variances.
In a game of field lacrosse, there are two stick lengths. The first sticks, for defenders, are long to account for large field defending and passing. These sticks can be up to 72-inches in length. Then, the second type of field lacrosse stick is for the attackers. And, averaging around 42-inches in length, these sticks are much shorter when attacking the opponent's game strategy.
However, in box lacrosse, the area for play is much smaller. Meaning everything else must be reduced in size to compensate. As well as this, another difference between the box vs field lacrosse sticks is that there are no size differences. As box lacrosse does not incorporate defense players, there is only one stick size: short. The size of the stick will only depend on the player's height and can range from 40 to 46-inches.
Even the Venue Size is Changed
As we've mentioned, the venue changes. From being an outdoor playing pitch the size of a football field to an indoor court the size of an ice rink. Box vs field lacrosse has its differences because of this one feature. And, while it allows for year-round game play no matter the location, it can cause quite a stir between box vs field lacrosse players. There will be a learning curve to adjust to if you've only ever played field lacrosse, especially if you've only played defense.
Your Rules on Engaging in Physical Contact will Differ
Both lacrosse games are physical games, but when it comes to finding which play between box vs field lacrosse is more physical-contact-based, it is box lacrosse.

With the playing field being highly reduced, even the limited number of players can't help being closer together and more likely to come into contact. And, with that, it is understandable that box lacrosse is commonly compared to indoor hockey games.
It must be noted that specific rules can change depending on which league you're playing in and whether it's men's or women's. However, there are some general rules of the lacrosse gameplay that change, too.
To be specific, in box lacrosse, you can make contact during two events. The first is when a player has possession of the ball and the second is when a player is in an offensive zone. Meaning if your opponent is in the offensive zone but doesn't have the ball, physical contact is still allowed.
And, in terms of contact with the goalie, a field lacrosse game would not allow it. But, in a box lacrosse game, you can hit the goalie if they are in control of the ball and are outside of the crease.
The Accessibility Between the Games is Increased
The accessibility of box vs field lacrosse has changed for the better.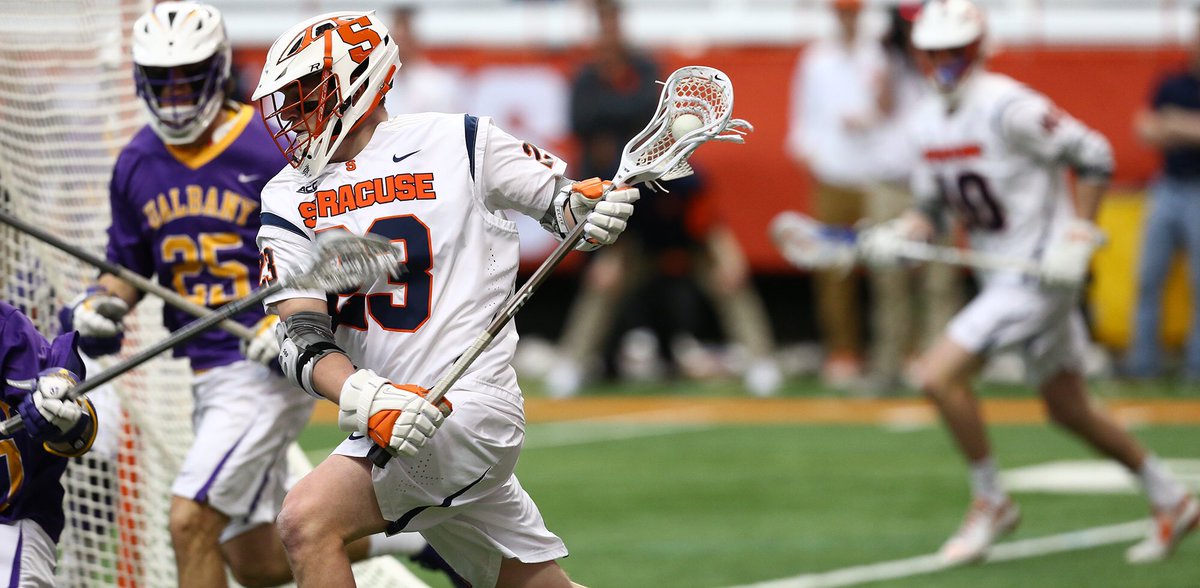 While there are limitations to the game, box lacrosse can be played at any time of the year and in any location. So, if it's too sunny, the air-conditioned indoor arena can help you out. Or, if the pitch is too icy and snowy, you'll be covered in the indoor arena.
Often, even field lacrosse players will switch to playing box lacrosse when the weather doesn't allow for field lacrosse games. Which is one of the reasons we wanted to discuss the box vs field lacrosse debate here at The Hobby Kraze: we want you to be able to enjoy your hobby all the time. Yet, the only downsize would be to make sure the indoor arena has a cover over the ice and isn't in use.
90,000 Forward of the Russian national team Michkov was recognized as the best player of the day at the YWCHM in hockey
16-year-old hockey player Matvey Michkov scored four goals against the German national team, which allowed Russia to win a crushing victory and advance to the quarterfinals of the junior world championship, and the Germans were doomed to be eliminated from the tournament.
The fans recognized Michkov as the best player of the day, and the striker himself admitted that he was proud to wear the 17th number of the national team, under which Valery Kharlamov and Ilya Kovalchuk played.
Quarter-finalists of the World Championship
The Russian national team won a crushing victory over Germany (6: 1) at the group stage of the Junior World Ice Hockey Championship.Danila Yurov and Ilya Kvochko scored on a goal, and the rest of the difference in the score was created by one person – 16-year-old child prodigy from the SKA system Matvey Michkov.
This young man has already broken the record for goals in the Youth Hockey League (MHL) for players under 17, which previously belonged to NHL star Nikita Kucherov and lasted 11 years. Now Michkov scores at the highest international level as well. His benefit performance allowed the Russian national team to score three points for the victory and six in total after three matches, which guaranteed Krasnoy Machine access to the quarterfinals of the tournament.

At the moment, Albert Leshchev's charges are in first place in Group B and in one remaining match of the group stage they will definitely not fall to the fifth line, which leads to a departure from the tournament.
The departing teams are already known – these are Germany and Latvia, which have suffered three defeats each in their groups and have no chance to rise even to fourth place. Thus, the full list of the quarter-finalists of the YChM was determined – these are Russia, the USA, Canada, Sweden, Finland, Switzerland, the Czech Republic and Belarus.
The last round of the group stage, which will take place on the weekend, will form the final table of groups A and B and distribute the opponents in pairs of the quarter-finals according to the following principle:
first place in group A – fourth team in group B;
first place in group B – fourth team in group A;
second place in group A – third team in group B;
second place in group B – third team in group A.
In the standings, Group A is now locked and loaded for the quarter-finals, while Group B remains to be set.# U18Worlds pic.twitter.com/XySLgXVY4z

– IIHF (@IIHFHockey) April 30, 2021
The Germans are delighted with Michkov's performance
At this World Championship, the Russian national team amazes first of all with the individual skill of its players.
So, in the first match of the group stage against the USA, in which the young "Red Machine" made an amazing comeback with a score of 1: 5 and won the final victory in overtime (7: 6), two players scored twice – Ivan Miroshnichenko and Matvey Michkov.Nikita Chibrikov was also very close to this achievement, but one of the goals scored after his throw was transferred to Vsevolod Gaydamak, believing that the puck ricocheted into the goal from him.
In the second match – against Finland, in which Russia lost 3: 4 in shootouts, Fedor Svechkov scored a double.
In the third meeting of the YUCHM group stage – with Germany – the star of 16-year-old Matvey Michkov flashed brightest of all, who designed poker (scored four goals) and was very close to a pent-trick (five goals).
However, one of the goals, which was recorded for Michkov for a long time, was eventually given by the organizers to Ilya Kvochko, the striker who made his debut at the World Championship in this match. Kvochko threw the puck onto a nickle, after which Michkov rushed to finish, however, due to a tight fight with three defenders and the goalkeeper, it was very difficult to see who eventually brought the puck into the goal. After some time, the leading statistics of the YChM decided to rewrite the goal on the one who created this dangerous moment – that is, on Kvochko.
The official Twitter account of the International Ice Hockey Federation (IIHF) initially congratulated Michkov on the goal, and he did it in a very pretentious style, since the puck could already become the fourth for the Russian in the match.
"This is Michkov's world, and we only live in it. Add Matvey to the list of players you follow ",
– said in the IIHF post.
It's Michkov's world and we're just living in it.

Add Matvei Michkov to your players to watch list.# U18worlds @russiahockey pic.twitter.com/TWP0BlVPJs

– IIHF (@IIHFHockey) April 29, 2021
Then I had to add that the goal was rewritten to Kvochko. So now the debutant of the World Cup can be officially congratulated on the first goal, and Michkov was not particularly upset. At the end of the match, he still scored his fourth goal and achieved poker.
In addition, the 16-year-old child prodigy scored his first three goals in just 15 minutes, not allowing anyone else to excel in this interval of the meeting – this is called a natural hat-trick.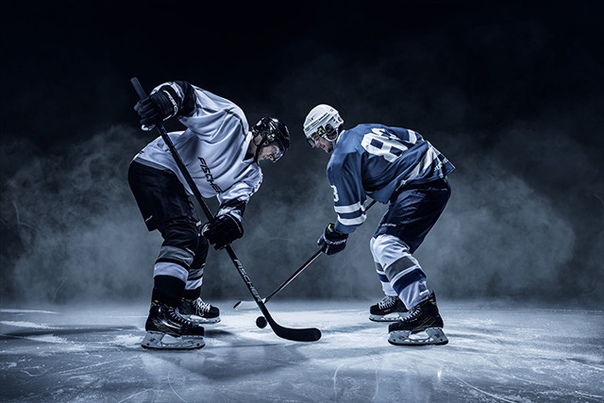 The talented junior pleases not only with the number of his pucks, but also with their beauty. So, he scored the first goal in the match against Germany in an exquisite and even mocking style: he found himself outside the goal, calmly put the puck on the hook of the stick and threw it by the collar of the goalkeeper in such a way as if he was throwing coal into the stove.
Another lacrosse style goal! @russiahockey Matvei Michkov brings the puck up and over to put Russia up 2-0! @deb_teams # U18Worlds pic.twitter.com/NxEZOi7eyR

– IIHF (@IIHFHockey) April 29, 2021
The so-called lacrosse goal of the young striker was appreciated by his partner Fyodor Svechkov: "When I saw this goal performed by Michkov, I thought I couldn't do that."
Germany striker Connor Korte also admired a strong rival – the author of his team's only goal in the match.
Michkov is a very talented player. Still very young, but he played a perfect match against us. Of course, we didn't want to let this happen, but I take off my hat to him. An excellent match, he scored beautiful goals ",
– quoted by Corte "Championship".
The head coach of the German team, Steffen Zische, called Michkov "special".
"The Russian national team played very well, and we had serious difficulties in order to restrain their speed, to play with them on the same level.As a result, we made too many mistakes in our zone and lost the puck very often. Russia is incredibly good offensively, this team doesn't need a lot of chances to score. And that's what they did.
Michkov is a special player, very high quality. Today we could not stop him, and this did not make our task easier ",
– the specialist admitted.
The 16-year-old player himself admitted that he was not even aware of the fact that he came out on top in the sniper race of the World Championship.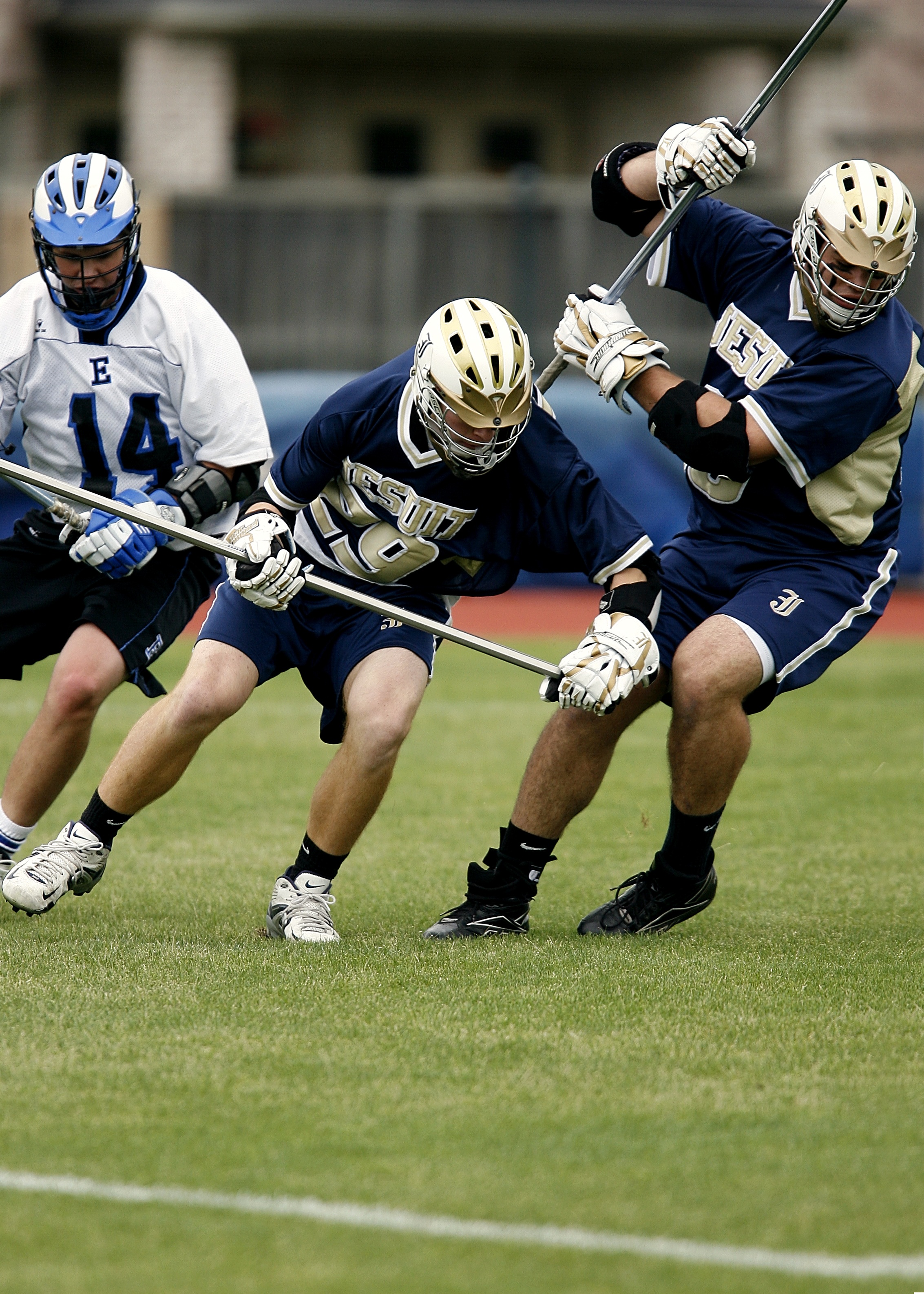 Michkov currently has six goals, and he shares the leading position in this respect with the Belarusian striker Danila Klimovich, who also scored six times in three matches.
"The sensations from the heads are the most common. The main thing is that the team won, because the team's interests are above all, – Michkov said after the game. – The next matches will be more important and more serious, we need to prepare for them already. I didn't even know I was in the lead in goals. The most important thing is that I bring value to the team, and personal indicators fade into the background.Lacrosse goal? Tried doing this before. It happened that it worked. "
The striker also stressed that it is a great honor for him to play for the national team under the 17th number. This number was once worn by Valery Kharlamov and Ilya Kovalchuk.
The fans voted Michkov the best player on the fourth day of the World Championship in an online vote. It was probably the easiest choice of the entire tournament.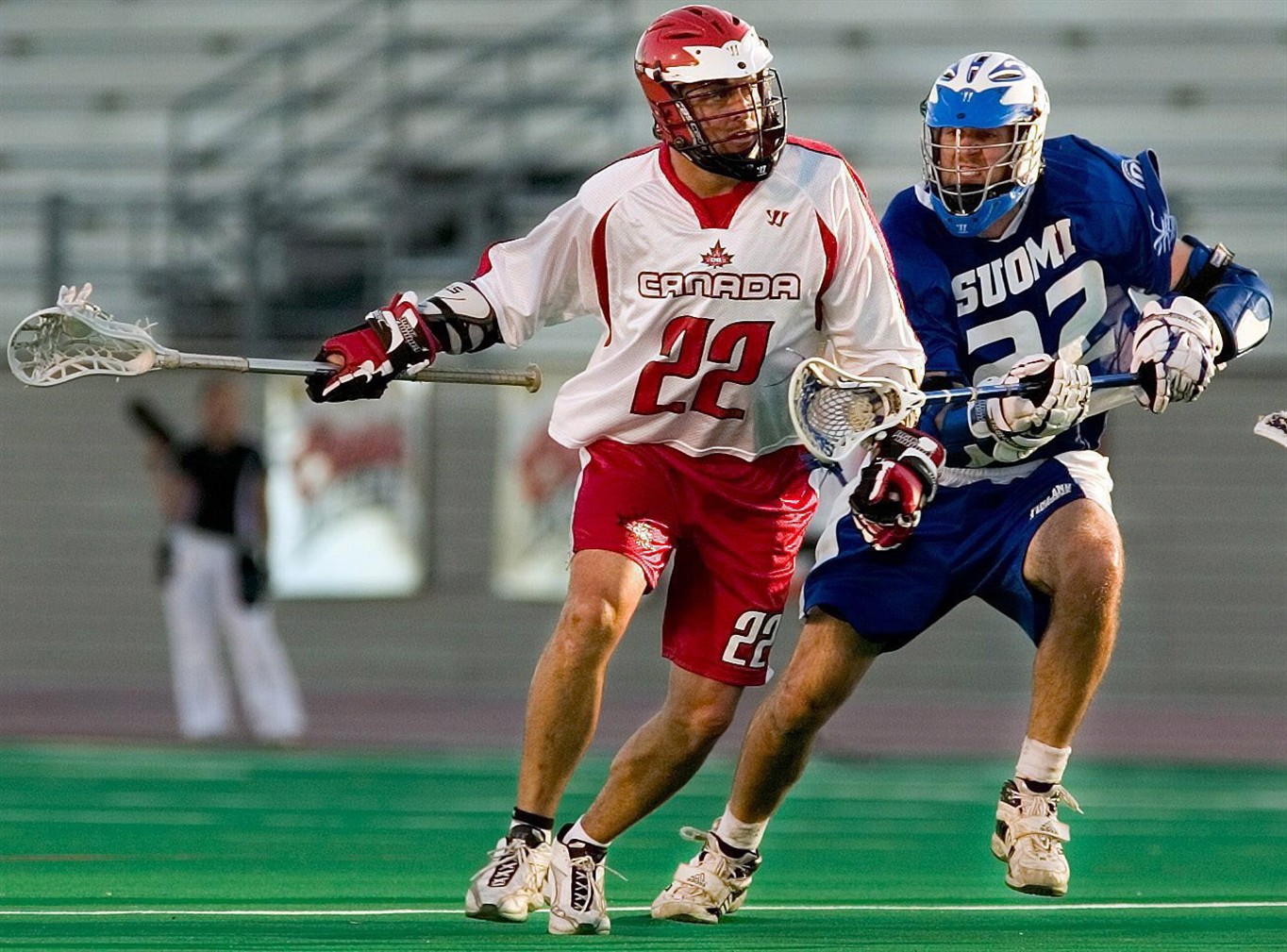 With the landslide vote, Matvei Michkov is your # U18Worlds Player of the Day! @Russiahockey pic.twitter.com/vIFq8m2q68

– IIHF (@IIHFHockey) April 30, 2021
The head coach of the Russian national team, Albert Leshchev, tried to protect Michkov from copper pipes and stressed at a press conference that a player's poker is a well-coordinated work of the entire team.
"Matvey adds with every game, I want to congratulate him on poker. This is the merit of the whole team: she worked for Matvey, which resulted in his four goals.
The guys followed the instructions we gave before the match. Congratulations to the team on a victory and a good game. Errors? They are always present, for this there is an analysis of the game. We sorted out the defeat with the Finns and today we made fewer mistakes, "the specialist summed up.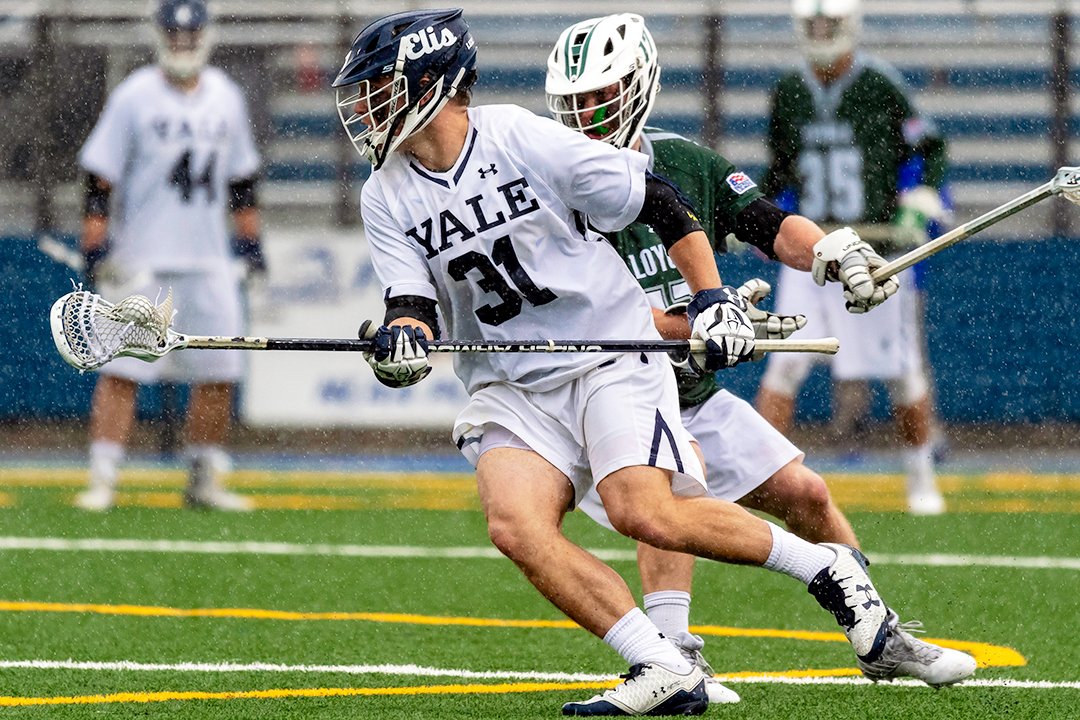 The Russian national team will play the final match of the group stage against the Czech Republic on the night from Saturday to Sunday, May 2, at 00.00 Moscow time.
90,000 The most incredible puck in NHL history: Russian
Nineteen-year-old Russian hockey player Andrei Svechnikov scored the most incredible goal in NHL history.There has never been such a puck in the more than 100-year history of the National Hockey League, says Dmitry Kalugin, a sports commentator for MIR 24.
This technique is often referred to as the "lacrosse goal" or "Granlund goal". The Finnish forward thus hit the gates of the Russian national team at the 2011 World Cup and was immediately immortalized on a Finnish postage stamp. Svechnikov became the first author of such a masterpiece in the NHL, but Andrey did not stop there in the match against Calgary. He has a double, which brought him a 2: 1 victory to Carolina.
"Actually, I trained such a goal in the morning warm-up.
It's great. I dreamed that someday I could score such a goal. Of course, when you shoot the puck, things become much easier. It's incredible, "Svechnikov said. Coaches confirm that Svechnikov has been training this trick every day for two years now. Andrey had an attempt to throw such a puck last season, but then it hit the crossbar.
In Russia, such goals are often called by the name of Mikael Granlund, and in North America such a throw has a completely different name – "Michigan".All thanks to University of Michigan student team player Mike Legg. After that, almost all hockey players in the American and Canadian youth leagues began to learn the memorable feint.
Goals from behind the goal are perhaps the most unexpected for goalkeepers. However, even if such situations do occur, the puck is often sent low. By the way, this attack also has its own name – "Bobrov-style goal", in honor of the legend of Soviet hockey Vsevolod Bobrov. Now such washers are no longer a rarity.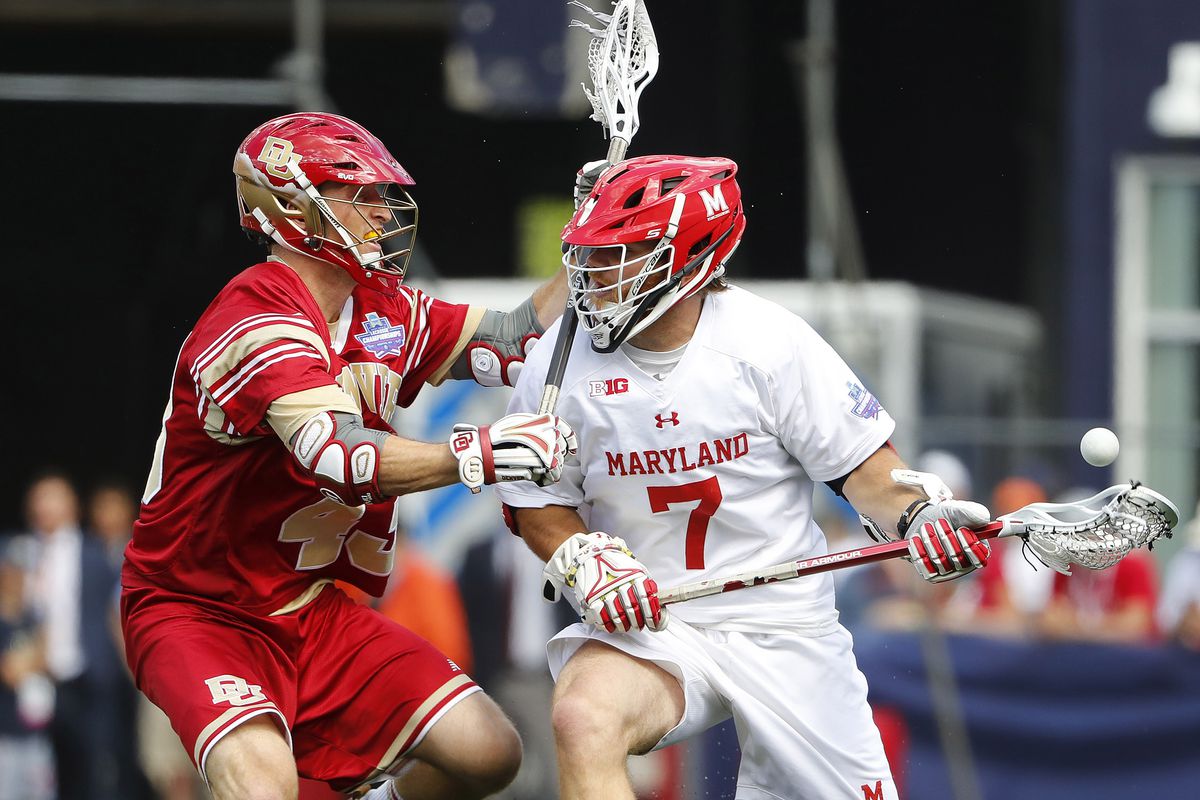 However, each time is considered a decoration of any match.Svechnikov's goal is already the main contender for the title of the most beautiful of the season.
90,000 America's Student Sports: Trending Baseball, Lacrosse, Softball – Studentsport.ru
The editor-in-chief of the radio "Zenith" Fyodor Pogorelov continues to talk about life in America.Now that the FIFA World Cup is in full swing, it's time to speculate about sports.
"Last week I talked about how I played football in America. Now I want to discuss what's with other sports. And focus not on professional sports, but on student sports. Yes, the main discovery of this year is in America in sports that we, citizens of the Old World, do not care about at all: American football, Lacrosse (especially popular on the East Coast).
Baseball, of course, I've written about this before. Softball. I tried to understand what was the matter: well, guys, why are you, there is football, real old-regime football, why do you need this devilry. A friend of mine, also a sports journalist from Utah, explained this phenomenon to me over a plastic glass of bourbon as follows: "Look, this is the history of our country.
We separated with blood from England. Became an independent country. And from that moment on, we deliberately tried to be different from those in Europe. You drink tea – we drink coffee.You play football – we have transformed ridiculous British rugby into the most popular American football. Through baseball and its girls version, softball, we have helped millions of migrants become Americans. " And I think that DJ, that is the name of my friend from Salt Lake City, is right in many ways.
Take, for example, lacrosse : this is a game where a special ball is thrown through the air with trap clubs, played 11 on 11, the task is the same – to score a goal.

In the male version, they play defense and are allowed to shove.In principle, very interesting. Especially when, during a time-out, players leave clubs on the field where the whistle caught them, and you need to return to the field to the same place where you left your trap. The main component of the success of lacrosse is that it is originally a game of Indians, or in a tolerant way, nativeAmericans. Those. By playing lacrosse, you not only get a scholarship to study at the university, you also make amends for karmic guilt in front of thousands of Iroquois, Delaware and Sioux who died during the development of a new continent.
Frankly, this incredible, simply unimaginable interest in student sports really hurts. Fir-trees, sticks, only in St. Petersburg and Dagestan there are sold out games for football, basketball and hockey are rarely watched in full stands, but here … Look, Syracuse – 135 thousand people. This season, a record was set: 35 thousand people came to the student match – and there was never a professional one here – the Syracuse University basketball team.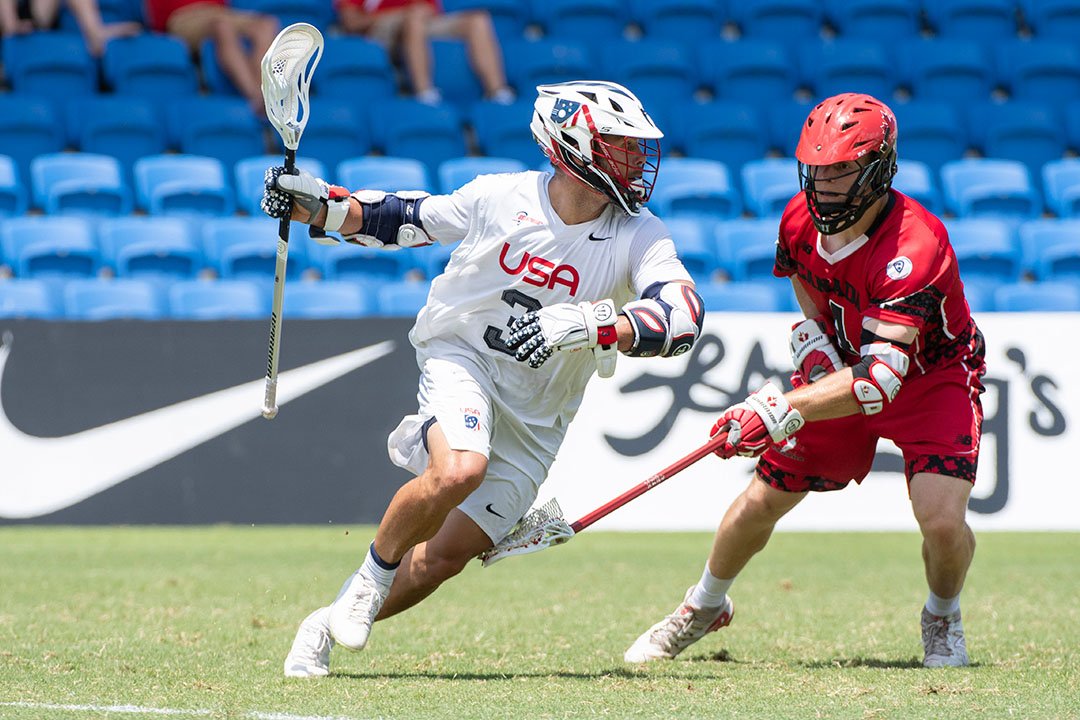 Used and more came, there were no places.Subscriptions are sold out a lot in advance, and I have never been able to get a ticket, I just watched it on TV. Ticket prices went up to $ 1,000 for mediocre seats. People were flying to the match from New York.
The same parsley with American football, without sky-high records, but also 25 thousand came. Lacrosse, softball, football or hockey have their own niche but impressive audience. At some point, I realized why. Americans' sympathies for professional teams can change: this year LeBron plays here, I root for "here", then he returned to the conditional Cleveland, I began to root for Cleveland.The team that I rooted for as a child moved from Brooklyn to Los Angeles for financial reasons, then I will cheer for another team from New York. But at the student level, attachment is like in England: Supportyourlocalclub, and this support remains for life.
People living in Syracuse acquire their identity as a citizen, not through the realization of "ohh, I live in a snow hole and I'll die right there," but through passionate support for local student teams.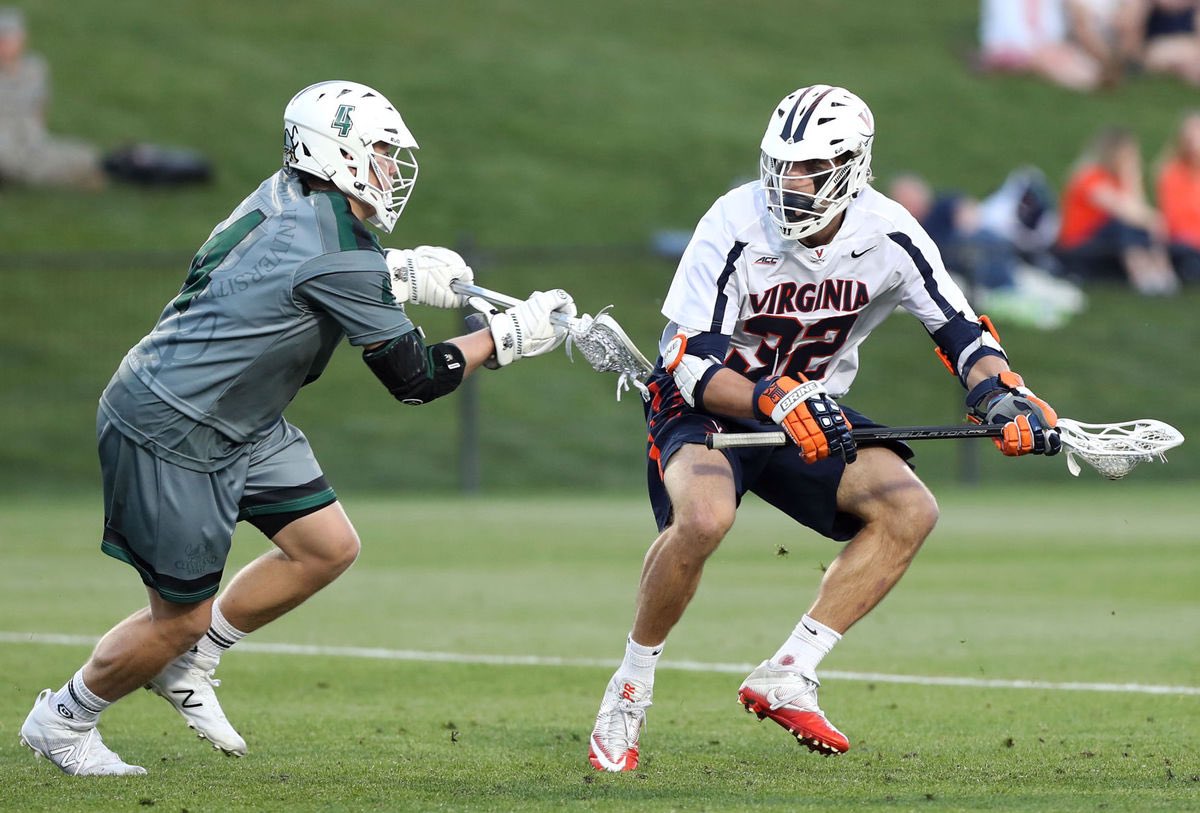 All the guys who studied in Syracuse for a long time, before leaving for American cities and towns, wrote on social networks: thanks, see you and Iwillalwaysbleedorange.Those. there will always be orange blood flowing in my veins, blood the color of Syracuse University .
Source: mr7.ru
90,000 More football and roller skates, and take away golf, surfing and judo: how to modernize the Olympics
Several new sports appeared in the Olympic program at once,
which took place in Tokyo. Tele-sport.ru after
the end of the Games assesses the low spectator interest in individual competitions and suggests sports that can increase the attractiveness of the Olympic Games.
games.
What kinds of sports
it is worth adding
Billiards
Why add :
Unlike chess, billiards is not a board game in the literal sense of this
the words.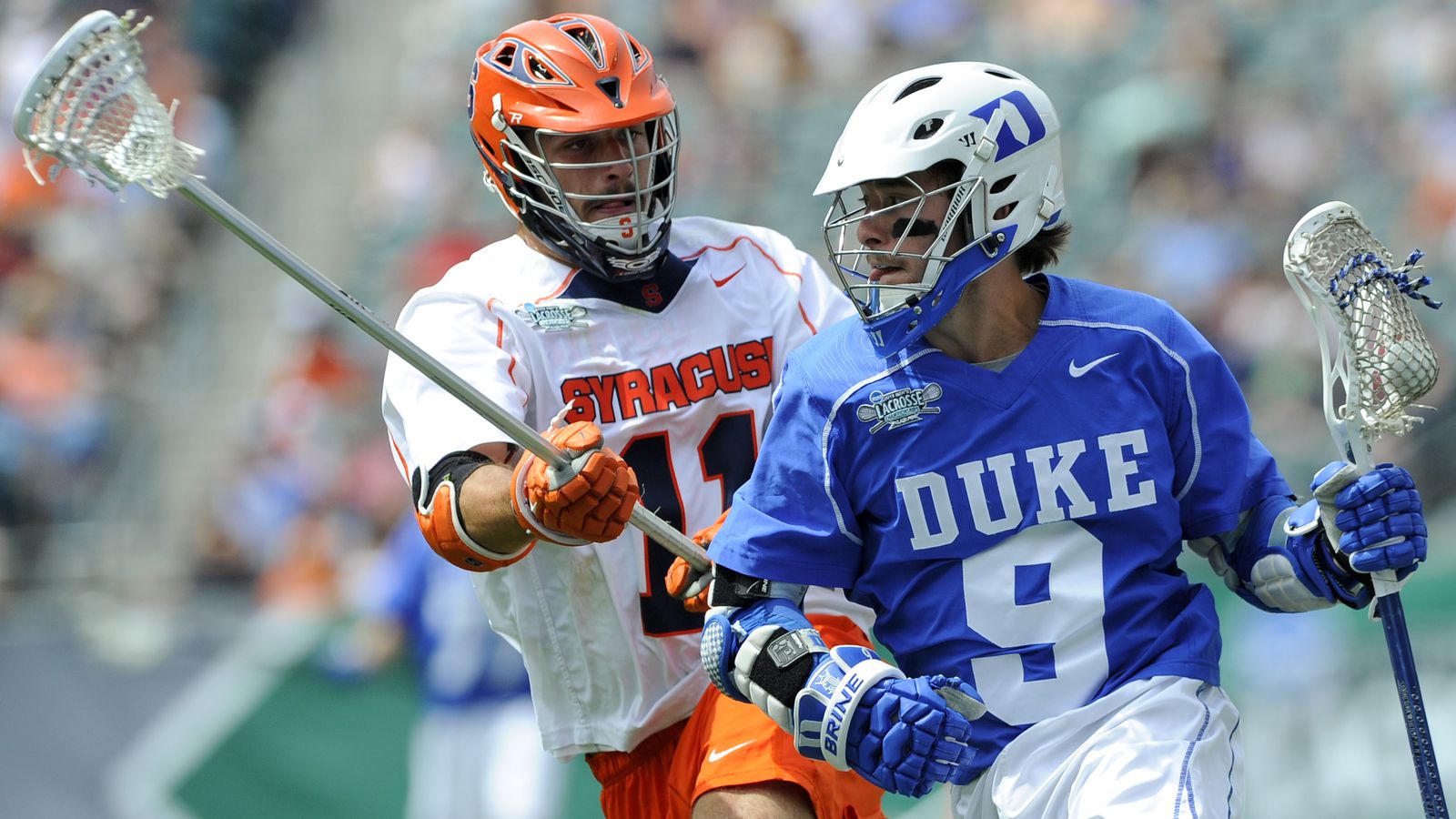 It has athletic qualities – the ability to strike accurately, with the necessary strength and twist. These are purely sporting elements that
have been training for years.
It is clear that billiards itself has many different disciplines,
which are radically different from each other: pyramid, pool, snooker, carom,
therefore, for a start, you can stop at one thing to check
attractiveness of the competition. The favorites in this regard are snooker and pool,
which are often broadcast on TV.
Billiards claimed to be included in the program of the Olympic Games
in Tokyo in 2020. But it was not possible to get recognition from the IOC.
Switch-on probability
(in the next ten years) : 50%
Combat Sambo
Why it is worth adding : There is talk only in Russia about including combat sambo in the program of the Olympic Games.
This sport was officially recognized by the IOC this year, but is not included in the program of the Olympics. As well as other recognized sports like lacrosse,
cheerleading or ice stock.The problem is that SAMBO is widespread only in Europe, but already outside the CIS countries it is not popular,
therefore, for Russia, this sport is an easy opportunity to obtain
gold awards. The IOC will not include SAMBO due to the interests of only one country (if it is not the United States).
Sambo must first become popular on all continents.
Probability of inclusion :
0%
Mini-football
Why add :
Mini-football has already become a fairly popular sport, and given that
big football tournaments often look like a profanity, where they gather
third-rate national teams, it is completely unclear by what criteria
futsal does not like the IOC.
After all, everyone would definitely go to this tournament
the strongest athletes.
Mini-football could be presented at the 2016 Games in Rio. but
everything was limited to his inclusion in the program of the Youth Olympic Games. Apparently, the next attempt should be expected after 2024.
Probability of inclusion : 20%
Beach soccer
Why add :
Beach soccer is even stranger.There is entertainment in it, understandable
a format that fits seamlessly into television broadcasts. Besides the beach
volleyball is already included in the Summer Games program. But football on the sand does not add up to getting to the Olympics. Perhaps it will still be possible to show up for the Games in Paris. FIFA has long been trying to achieve this goal with beach soccer and futsal.
Probability of inclusion :
50%
Inline skates
Why add :
Inline skates (the official name for speed skating) – direct analogue
speed skating or short track speed skating, which have long been in the Winter
Olympic Games.True, with the recognition of roller skating, there are still
difficulties. In 2018, speed skating was included in the youth program
Olympic Games, but things did not go further.
Probability of inclusion : 30%
Power extreme
Why add :
Power extreme is a competition of the most powerful people on the planet. At the Olympics there are
only one analogue to this sport is weightlifting, which is noticeably
inferior to power extreme in terms of entertainment, because they compete
not only in lifting weights, but also in moving it to a certain
distance, as well as the speed of repetitions.However, weightlifting is
a real headache for the IOC, because doping is widely used in it. What
to speak of extreme power, which does not obey WADA at all.
Probability of inclusion : 0%
Squash
Why add :
All kinds of racket sports are massively represented in the Olympic
program – from mass tennis to table tennis, where all the awards
go straight to China.
For a long time, the main problem was that for squash
four walls are needed, so it is simply uncomfortable for spectators to watch the competition. This issue was resolved when the walls were made transparent. Now
squash is played in 150 countries of the world, and the number of players is 50
million.
Probability of inclusion :
30%
What kinds of sports
it is worth removing
Boxing
All fights of boxer Albert Batyrgaziev at the 2020 Olympics
Why it is worth excluding :
Boxing was already as close as possible to exclusion from the Tokyo Olympics, but managed
maintain its presence through the incredible efforts of the IOC, which removed from the organization
AIBA competition.As a result, boxing competitions for the first time in several
decades have passed without referee scandals. However, the tournament lost Val's trophy
Barker, but this is not such a big loss, given that there was not a single "paper" champion in Tokyo.
Exception probability :
30%
Judo
2020 Olympics. Judo (women). Duel for 3rd place. Madina Taymazova (ROC) – Barbara Matic (Croatia).Full video
Why exclude :
Naturally, after the unsuccessful performance of Russian judokas who could not
win a single gold medal, for the fans "suddenly" discovered that judo is a very boring discipline. And especially if the fights are delayed in extra time – Golden Score,
where the athletes themselves are constantly playing for time, and the actions that bring points,
need to be examined under a microscope in video replays.But judo remains too
a mass sport to be on the verge of being excluded from the program
Olympiads.
Exception probability :
10%
Golf
2020 Olympics. Golf (women). Final round. Video moments
Why exclude :
Golf was in the Olympic Games program in 1900 and 1904, but was later
excluded for a hundred years and reappeared only in 2016.And frankly
you can't say that he attracted a lot of attention, and the names of the Olympic
golf champions are well known. The thing is, it's purely American
a product in which of the eight prize-winning sets played in history, five are gone
to American golfers.
Exception probability :
20%
Surfing
Why exclude :
It was very interesting to see this sport, which was known only from American films, where surfing was presented as
spectacular and beautiful art.In fact, this sport turned out to be typical American
a product with an extremely low content of action. Athletes waited for a minimum wave
20 minutes each, so the broadcasts of the surfing competitions caused melancholy. In modern
the world, when the viewer is accustomed to the dynamics, the very inclusion of surfing in the competition program
puzzling.
Exception probability :
50%
Modern pentathlon
2020 Olympics.Modern pentathlon (husband). Swimming. Fencing. Show jumping. Video moments
Why exclude :
Pentathlon consists of show jumping, fencing, shooting, running and swimming competitions. The inclusion of exactly five different sports in one whole is associated with the history of the Argonauts, who needed comprehensive military training. But as a species, modern pentathlon does not correspond to modernity. There is hardly a spectator who will watch fencing and show jumping with equal interest.The pentathlon has low audience interest, and its own efforts
athletes are broken about the desire of horses, which at a crucial moment can substitute an athlete by refusing to go the distance. This is exactly what happened to the German Annika Schlee, who was in the lead after four stages, and because of the obstinate
the horses received zero points and were left without medals.
Exception probability :
10%
Race walking
2020 Olympics.Athletics (women). Walking. The final. Video moments
Why exclude :
Even at a time when Russian athletes dominated this sport,
even before Valery Borchin, Sergei Kirdyapkin,
Elena Lashmanova and Olga Kaniskina and their coach Viktor Chegin received disqualifications
for the use of doping, all spectators, without exception, had questions. What is it
for a sport in which you need to walk fast, but you can't run? In what
meaning? Why is constant contact with the ground necessary? In what situation skills
walking sports can come in handy in life? No entertainment in yourself
race walking does not carry.
Exception probability :
10%
Weightlifting
2020 Olympics. Weightlifting (husband). Over 109 kg. Moments of speeches. Video
Why exclude :
Weight categories have changed many times in weightlifting. The goal of change is always
was the same – most of the records in this sport were achieved by
the use of prohibited drugs.By the time of the Tokyo Olympics, weightlifters could
remain without competition, since the IOC in all seriousness planned to exclude
this kind of program. In Russia alone this year was disqualified
20 weightlifters. According to the investigation, the former President of the IWF Hungarian Tamas Ayan received
more than ten million dollars in kickbacks for concealing positive
doping tests. The impression still remains that in weightlifting, athletes
are divided into two groups: those who have found doping, and those who still have it
do.