Lacrosse prep: Top Lacrosse Boarding Schools (2021)
LacrossePrep.com
Meet the Experts Powering LacrossePrep
Don Betterton, Financial Aid and College Admissions
With respect to college planning and financial aid, there are few people with more experience and knowledge than Don Betterton. Don served as the director of financial aid at Princeton University for 30 years where he was the architect of Princeton's innovative no-loan program and gained recognition a national leader in his profession. During Don's time at Princeton, undergraduate financial aid/scholarship awards increased from an aggregate $3.4 million in 1973-74 to $65 million in 2005-06.
Don's career in college planning and financial aid has been distinguished with multiple achievements. He is the author of two books (and numerous articles) on financial aid and has given many in-person presentations to groups both large and small. Don served as a trustee of the College Board, chaired the policy committee for an association of the country's most selective colleges, and was recently named to the College Scholarship Service Hall of Fame for outstanding contributions to the aid profession. As an expert on enrollment management (the interplay of admissions and financial aid), Don has been a consultant to more than 30 colleges. He also served on Princeton's admission committee and is familiar with college admissions from policy level discussions to the evaluation of student credentials. For his leadership of the financial aid office, as well as his service to the Princeton University as a whole, Don has received the Alumni Council Award for Service and the Bressler Award for outstanding support of Princeton athletics. He is also an honorary member of the Classes of 1960 and 2005.
Actively involved in Princeton soccer for many years, Don was head coach of the men's freshman and junior varsity teams, started the women's program, and for 18 years an assistant coach of the men's varsity squad.

Don is a magna cum laude graduate of Dartmouth College, where he was a regional All-American in soccer. He received a M.A. from Rutgers in 1974. Before arriving at Princeton, he served on active duty as a Naval Aviator, eventually retiring with the rank of Captain.
Don is currently a Certified College Planner.
Karl Schellscheidt, Test Prep
Karl is President, CEO and a co-founder of ePrep, Inc. Based on 25+ years of teaching and private tutoring experience, he led the development of ePrep's unique video-based platform that uses the internet to deliver expert video instruction to students around the world. Karl graduated from Princeton University in 1990 with a BSE in Civil Engineering and from Seton Hall University in 1993 with a master's degree in Secondary Education. After graduate school, Karl served as an Environmental Science Instructor for the Office of Continuing Education at Rutgers University. Karl also taught, coached, and served as a dorm parent at The Hun School of Princeton from 1994 to 1997. In 2000, Karl earned a law degree from the University of Pennsylvania Law School. He worked as a corporate lawyer for Dechert LLP until 2002. He lives in Rocky Hill, New Jersey, with his wife and three children.
Prep Schools Lacrosse News – New England Lacrosse Journal
Editor's note: This story appears in the March-April issue of New England Lacrosse Journal. With 13 seniors committed to Division 1 programs, and seven more…Read More
Phillips Academy Andover senior Kennedy Everson has always had the physical talents to excel as a goalie. It's the leaps and bounds she's made mentally…
The last time there was a boys lacrosse season in the Independent School League, nobody could beat St. Sebastian's. The Arrows ran the table in…
Simultaneously one of the most underrated and celebrated prep school conferences in New England, the eight teams of the Lakes Region League have rosters filled…
Steve Moreland played at UMass for legendary coach Dick Garber in the 1980s and was a team captain, one facet of a wonderful experience for…
The girls at Milton Academy piled into a caravan and delivered roses.
The players at Noble and Greenough held Zoom meetings with some of the…
The Independent School League is back in action. Not all of the league's 16 boys teams are on the practice field yet after a year…
Fifty-one weeks ago, college and pro sports — almost across the board — began getting cancelled due to the novel coronavirus. Teams in the 16-team…
From her position in the Phillips Exeter Academy goal, Tia Reaman enjoys a great view of what should be one of New England's best defenses…
Westminster School boys lacrosse coach Ryan Curtis summed up a few weeks ago what likely all his colleagues in the Founders League were thinking: "I…
Caroline Kagan (Ipswich, Mass.) hasn't had what one would call a typical postgraduate year at Phillips Exeter Academy. For one, she won't set foot on…
The coaching star of Ryan Curtis was still ascending when he stepped down as the head man at the University of Vermont in 2016, two…
Thirteen high school seniors from the region were recognized as among the best players in the country when Corrigan Sports Enterprises announced its Under Armour…
Finding the "Right" Prep School
The process of selecting an independent (prep) school can be a positive growth process. With the right frame of mind and the use of abundant and easily accessible resources, the outcome will be successful. There is no doubt that schools want students (and student-athletes) who are aspirational and hard working. The fact that you play for a school or club lacrosse team means that you are goal oriented. As a lacrosse player you will have a passion and a talent that will add another layer of connection and expectation with the school you attend.
Know that, ultimately, the "best" school will be the "right" school for you academically. This is how a successful admissions process is defined.
Let's go into this discussion with a few basic assumptions.

The admissions candidate has at least one compelling reason to begin the search for something more in their educational experience. And, every independent school is a good school…a school that has an academic focus, a capable college office, connection with parents, an inclusive and safe culture, smaller classes and a commitment to socio-economic diversity. School admissions offices want to be partners with you in optimizing a candidate's chances for success. We are not "gatekeepers." We are educators.
How does one differentiate schools? This can be a challenge given that many school mission statements appear similar.
Start with your goals. Parents, what do you want for your child? Then frame the discussion. Students, what is the optimal environment for your academic, athletic and personal development? For example, are you an independent learner or do you need more structure and support?
Quantifiable factors in school selection:
Enrollment size
Day or Boarding/Day (and the % of boarding students)

Coed or single-gender
Facilities (not just the lacrosse fields)
Course offerings and programs of distinction
Learning support, if needed
Location or proximity to home
Athletic requirements (multi-sport athlete or specialization)
Art, music, drama offerings
Club offerings
Tuition Cost: It would be easy to dismiss the independent school discussion because of tuition costs. No doubt, every family has to make a decision regarding how to spend their discretionary income…sometimes at a sacrifice of something else. Schools recognize this. Therefore, never let cost deter you from applying. Schools have financial aid officers who are there to help you navigate the process and who reinforce the mission for a socio-economically diverse school. Good admissions candidates who are self-advocates will always have options. Of note, secondary schools do not offer athletic scholarships; financial aid is allocated based on a family's need.
Some schools do offer merit based aid.
The Importance of the Campus Visit: The campus visit will be one of the qualitative parts of the school selection process. A family can start by joining an Open House or Preview Day and get a "gut feeling" for a school. Typically, a campus tour and interview lasts about two hours. Go when school is in session so that you can get a true sense for the school life and culture. Trust that we want your visit(s) to be positive!
Questions to ask schools:
What are the admissions deadlines? Do you have rolling admissions?
What type of student flourishes at your school?
What skills does a student need to have before enrolling?
How would you define a successful experience for your students?
What programs of distinction do you have?
How does the school communicate with parents?
What is the importance of standardized test scores in the admissions process?
Of note, if financial assistance is going to be a factor in the process, bring it up during the school visit. Ask about the financial aid application process.
Finally, the lacrosse (or any other skill or passion) discussion: Because lacrosse is really important to you, request to meet with one of the coaches. At some point, this will be an important factor in the school you ultimately select. Will the coach stay for your years at that school? Is there a tradition of program success or will you be joining an up-and-coming team? What is the philosophy of the JV program? Where have graduates gone and been successful? Ask yourself, what do I want? Do I need to get playing time on the varsity immediately or do I view my lacrosse experience with a growth mindset?
To all, do your research, have an open mind, do not rely on other people's opinions (remember, every student-athlete has his or her own unique needs and goals), and trust that there will be a positive outcome as the result of your good work.
A prep school experience can be transformational.

 
Peter Gilbert
Salisbury School
National Prep Championship | Victory Event Series
National Prep Championship 2021
Welcome to the National Prep Championship, the first and only true high school national invitational championship featuring the top private school lacrosse programs from across North America. 2019 witnessed Culver Military Academy winning in dramatic fashion. The following teams were slated to compete in the 2020 Championship, which was cancelled due to the spread of COVID-19:
*2020 Teams below – accepting nominations for 2021
Academy of the New Church Schools | Bryn Athyn, PA
Culver Academies | Culver, IN
Hill School | Pottstown, PA
Hun School | Princeton, NJ
IMG Academy | Bradenton, FL
Kiski School | Saltsburg, PA
Lawrenceville School | Lawrenceville, NJ
Shipley School | Bryn Mawr, PA
Schedule of Events
The 2021 National Prep Championship & Mid-Atlantic Prep Championships have been cancelled due to COVID-19 policies at participating institutions and host venues.
Ticket Pricing

| | | | |
| --- | --- | --- | --- |
| | Adults (18+) | Students (13-18) | Kids (12 & Under) |
| Quarterfinals | $10 | $7 | $5 |
| Semifinals | $10 | $7 | $5 |
| Finals | $10 | $7 | $5 |
Live Stream
The National Prep Championship is pleased to partner with the LAX SPORTS NETWORK, which aired the semifinals and finals online.
The Lax Sports Network is the premiere multi-platform, digital OTT sports network devoted to the sport of lacrosse, available on iOS, Android, Apple TV, Amazon Fire, Roku, Chromecast, Xbox and desktop.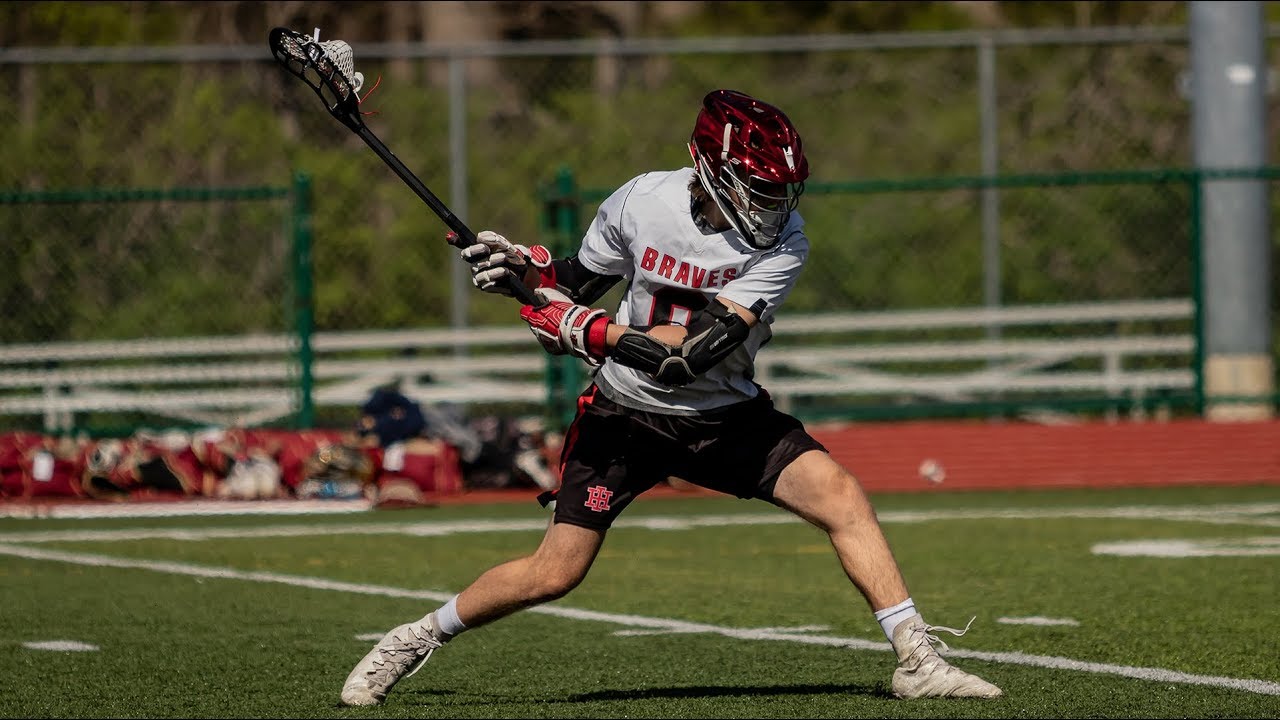 Live and On Demand lacrosse games, programming, news, highlights and analysis.
Watch Archived 2019 Games!
Tickets
National Prep and TicketLeap partner every year to provide fans with online ticket purchasing at their fingertips!
2020 Bracketology
Recruiting – College Coaches Attended in 2019
Air Force
Army
Binghamton
Bucknell
Cleveland State
Colgate
Delaware
Denver
Drexel
Fairfield
Furman
High Point
Hofstra
Johns Hopkins
Lafayette
Lehigh
Manhattan
Marquette
Michigan
NJIT
North Carolina
Penn
Princeton
Rutgers
Sacred Heart
Siena
St. Joe's
St. John's
Villanova
Chestnut Hill
Walsh
Elmira
Franklin & Marshall
Haverford
Middlebury
Nazareth
Roanoke
Salisbury
Scranton
US Merchant Marine Academy
Ursinus
Washington College
Widener
If you're a college coach interested in recruiting, click here to complete the pre-registration. Coaches who register to recruit using the above link will receive:
Both Digital & Hard Copy Coaches Packets
VIP Parking
Access to post-event game film
Participating Institutions
Academy of the New Church
Location: 2815 Benade Circle, PO Box 707, Bryn Athyn, PA 19009
Head Coach: Rob Forster
Website: School | Lacrosse
The character of the ANC Boys Lacrosse Team was marked by brotherhood and resiliency.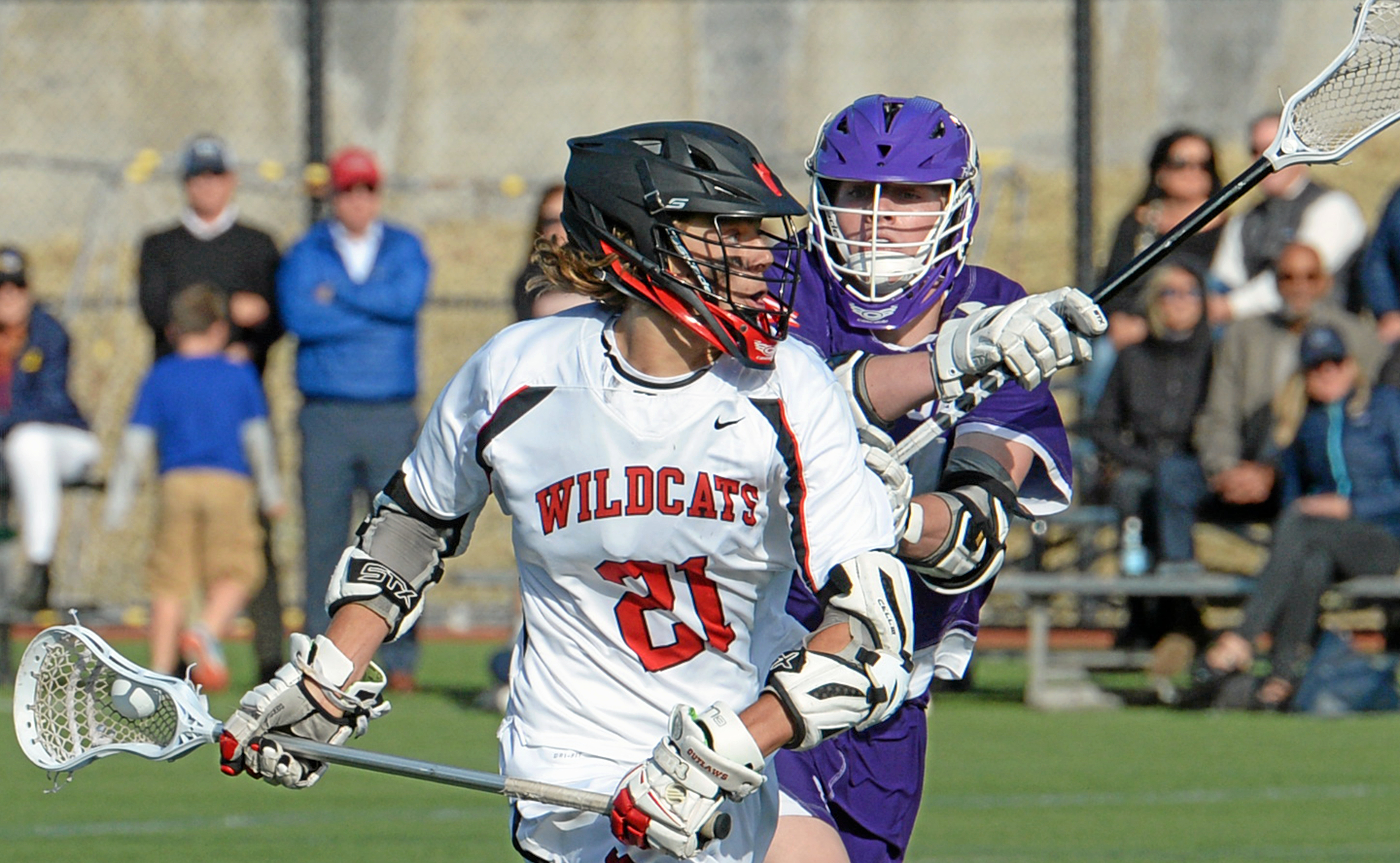 Beginning with off-season workouts and continuing throughout the season, athletes grew into teammates, honed technical skills, and learned to put the team before self. The seniors and captains held their teammates responsible for bringing an intense, disciplined approach everyday to improve as lacrosse players and young men while parents and the ANC Boys Lacrosse faithful never failed to show their support.
Culver Academies
Location: 1300 Academy Road, Culver, IN 46511
Head Coach: Jon Posner
Website: School | Lacrosse
Established in 1982, Culver's boys lacrosse program has set a standard for excellence that few high school programs can match. A perennial national power, the Culver prep lacrosse team was named the No. 1 team in the country in 2017 by USA Today. The Eagles' capped off its season with its second Inter-Ac Invitational championship and the inaugural Midwest Lacrosse Classic title. Click here to continue reading.
Hun School
Location: 176 Edgerstoune Rd, Princeton, NJ 08540
Head Coach: Jeffrey Snow
Website: School | Lacrosse
Hun is proud of its world-renowned athletics program — but, success is broadly defined. Competition and winning are important aspects of any program, but do not control the scope of our athletic philosophy. The measurement of success will not be judged by the tangible evidence of victory or defeat, but in the intangible personal development and shared memories that make the effort and experience worthwhile.
Click here to continue reading.
The Hill School
Location: 860 Beech St., Pottstown, PA 19464
Co-Head Coaches: Ned Ide & Chris Chirieleison
Website: School | Lacrosse
The Hill School Boys Lacrosse program seeks to provide student-athletes with support in every facet of the sport of lacrosse. Developing young talent at the junior varsity level through helping assist impact varsity players with the college recruiting process are all part of the Hill Lacrosse experience.
Virtually all of our varsity lacrosse players find themselves on another varsity team during the fall and winter, proving the multi-sport athlete is alive and well at The Hill School.
Click here to continue reading.
IMG Academy

Location: 5650 Bollettieri Blvd., Bradenton, FL 34210
Head Coach: Spencer Wright
Website: School | Lacrosse
IMG Academy's boys lacrosse rivals the nation's best with its training methodology, the rigor of a nationally-acclaimed schedule, its college placement and planning process, and the accolades within and arising from the program. Our student-athletes graduate with the technical skills, game-level IQ, and the strategic awareness that is so essential to succeeding at the next level. With academics to match the highest level of competition, we ensure ample time both in the classroom and on the field. By training like a collegiate program, IMG Academy's graduates enter their next arena with qualifications and a foundation built unlike anywhere else.
IMG Lacrosse Academy has earned a top-10 national ranking each of the last three years. They have 15 current D-1 commits and 14 All-Americans since 2012 and 38 D-1 Commits since 2013.
Kiski School
Location: 1888 Brett Ln., Saltsburg, PA 15681
Head Coach: Christopher Spahn
Website: School | Lacrosse
The Cougars are 45-24 over the past three seasons and have been highly ranked in the final Pennsylvania poll. The team finished the 2013 season with a 21-4 record and ended the season ranked sixth in Pennsylvania, while the 2014 team finished with a 20-5 record and ranked fourth in the state. Kiski will once again play a schedule that provides maximum exposure for our student-athletes.
Head Coach Chris Spahn, Elmira '92, is in his fifteenth year at Kiski, and has compiled a record of 198 wins and 111 losses.   Coach Spahn has over thirty years of experience playing and coaching lacrosse.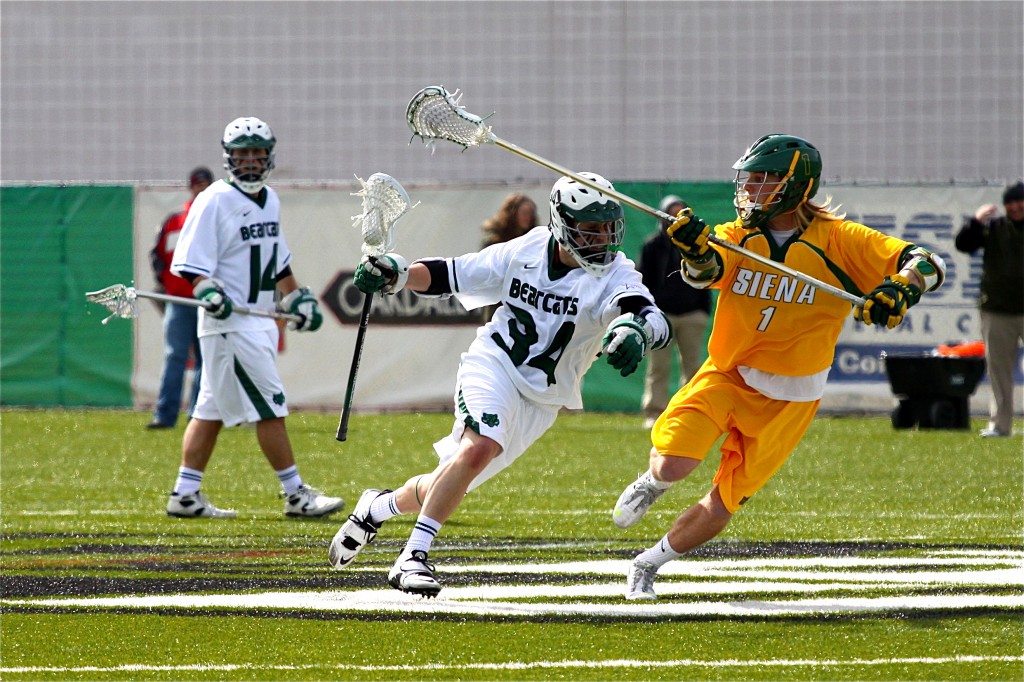 He was a four year starter and senior captain of his Elmira College Lacrosse team.
Lawrenceville School
Location: 2500 Main Street, Lawrenceville, NJ 08648
Head Coach: Josh Frechette
Website: School | Lacrosse
The athletic experience is integral to a Lawrenceville education. Through interscholastic and intramural competition, lifetime sports and activities, and a comprehensive fitness program, the school seeks to build character, to instill team values, and to advocate a life-long commitment to positive physical and emotional habits. On the playing field, as in the classroom, Lawrenceville promotes citizenship and leadership, teaches sportsmanship and fair play, and aims to inspire a passionate pursuit of excellence.
The Shipley School
Location: 814 Yarrow Street, Bryn Mawr, PA 19010
Head Coach: Mark Duncan
Website: School | Lacrosse
The 2019 Shipley School squad looks to continue the success the program has enjoyed over the past several seasons. The team has advanced to the Friends School League championship game in 10 of the last 11 seasons, and has won 6 of the last 13 league championships.
Lawrenceville
QUARTERFINALS | MAY 19, 2021
Lawrenceville School
2500 Main Street
Lawrenceville, NJ 08648
The Lawrenceville School is a coeducational, independent college preparatory boarding school for students in ninth through twelfth grades as well as a post-graduate year. The school is located on 700 acres in historic Lawrenceville, NJ.
LaxFit | US Lacrosse
What is LaxFit?
LaxFit is a standardized, comprehensive exercise and strengthening program designed to increase performance, reduce injuries, and promote healthy long-term athlete development.
The full LaxFit program will eventually have five components, addressing different muscle groups and body areas for lacrosse athletes.

The first of these focuses on lower extremities, and is an updated version of the LaxPrep exercise routine.
LaxFit's stage 1 initiative is a research-based warm-up and exercise program designed to decrease an athlete's risk of a lower extremity injury. The program emphasizes core strength, balance, and proper landing techniques, including a dynamic warm-up for each of its three phases. This easy-to-execute program was developed by MedStar Sports Medicine for US Lacrosse. 
The training: The lower extremity program offers an online tutorial course that explains how to successfully implement all phases of the injury prevention program with lacrosse athletes. Participants in this course will learn the exercises and how to administer the cycles of the program safely and efficiently.
Who is it for? With the training, anyone can implement the LaxFit program (coach, athletic trainer, team captain, volunteer, etc.)
How does it work? The entire lower extremity online training takes 45-60 minutes to complete. This includes the Intro, the Dynamic Warm Up, Phase 1, Phase 2, Phase 3, and the Conclusion. The dynamic warm up is a critical element before each phase that prepares the body for exercise. Each phase features a series of 9-10 exercises that are to be practiced 2-3 times per week for a period of 3-6 weeks.
What coaches need: Access to the online tutorial course and the purchase of a therapy power band (green resistance bands) for each member of the team. Information on how to purchase these bands can also be found in the resources section of the online course.
How do coaches access it: The full LaxFit training course will be hosted online at learning.uslacrosse.org (search LaxFit). A login is required. The first component about lower extremity injuries is available now.
Cost: The online tutorial is FREE to US Lacrosse members; $50.00 for non-members.
Upper School Lacrosse Boys | Concordia Preparatory School
2021 Varsity Boys' Lacrosse Schedule
Day
Date
Opponent
Location
Time
Score
Thursday
March 25
Gerstell
Gerstell
4:00 pm
 
Monday
March 29
Chapelgate
Chapelgate
4:00 pm
 
Wednesday
March 31
FCA
CPS
4:00 pm
 
Tuesday
April 6
Indian Creek
(scrimmage)
Indian Creek
4:30 pm
 
Friday
April 9
Jemicy
CPS
4:00 pm
 
Tuesday
April 13
Cristo Rey
CPS
4:00 pm
 
Thursday
April 15
St. Johns CP
SJCP
4:00 pm
 
Saturday
April 17
St. Maria Goretti
CPS
1:00 pm
 
Tuesday
April 20
Jemicy
Jemicy
4:00 pm
 
Friday
April 23
Key
CPS
4:00 pm
 
Tuesday
April 27
Pallotti
CPS
4:00 pm
 
Friday
April 30
Mt. Carmel
Mt. Carmel
4:00 pm
 
Tuesday
May 5
Chapelgate
CPS
(Senior Game)
4:00 pm
 
Friday
May 7
Beth Tifloh
Beth Tifloh
4:00 pm
 
Friday
May 14
MIAA Quarter-finals
 
 
 
Tuesday
May 18
MIAA Semi-finals
 
 
 
Thursday
May 20
Championship
 
 
 
About Coach Mr.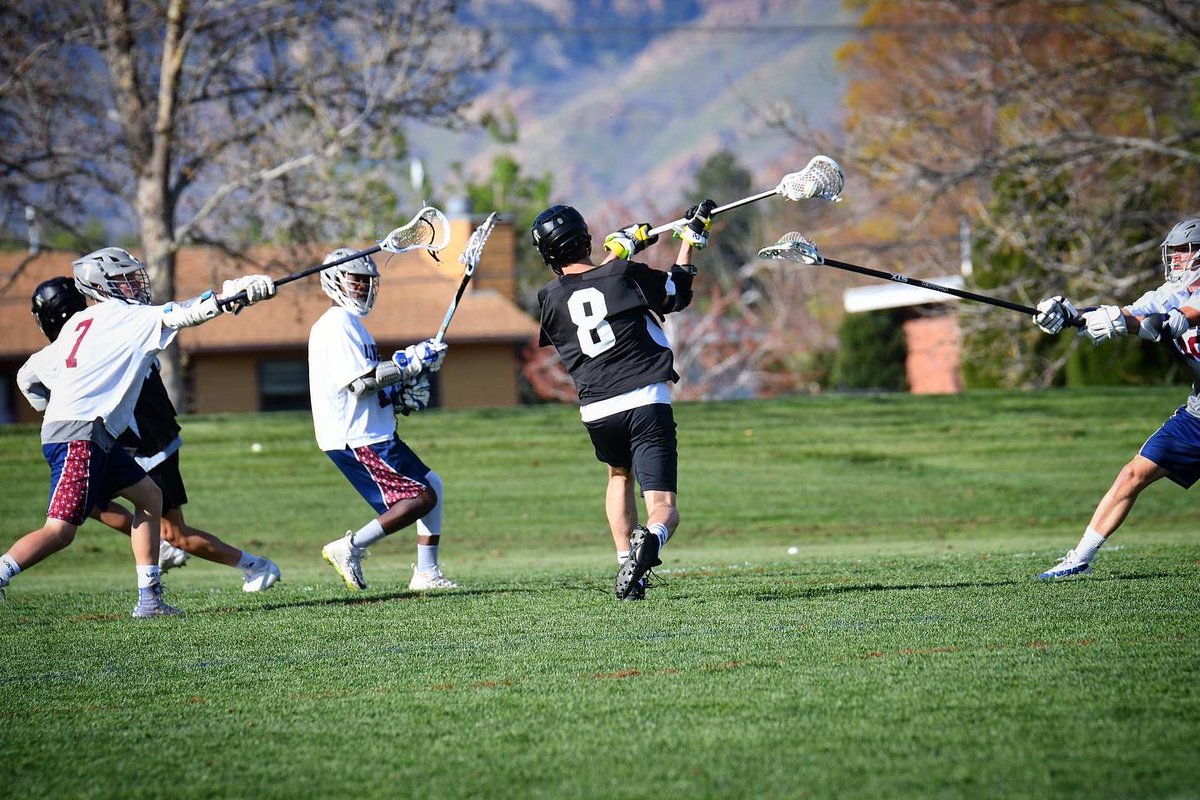 Stephen Berger
Under the heading "Non-Olympic Panorama" we talked about one of the oldest North American sports – lacrosse.
This game appeared on the continent long before Columbus and was used by the Indians not only to train warriors, but also as a peaceful way to resolve conflicts between tribes.
Well, modern lacrosse has become one of the most popular student sports in the United States and Canada.
Lacrosse stick length – 110 to 180 centimeters
Lacrosse in French means "staff", although the main attribute of this game looks more like a club with a net attached to it.They have to catch a heavy ball made of molded rubber, which, when thrown, develops a speed of up to 140 kilometers per hour. Therefore, players wear helmets and gloves, and protect their shoulders, chest and back – just like in American football.
"I have a lot of stories about how lacrosse changed the lives of my players, because we, the coaches, make them think, and the game itself, too. The guys often tell me that in basketball they lack contact wrestling, in football – complex tactical schemes, in hockey, the playground is too small.And we do not have these shortcomings. In addition, in the United States, lacrosse players have an image of strong, athletic and, most importantly, smart guys.
The size of the lacrosse field – 100×55 meters
In modern lacrosse, there are 10 players on the field, and during the match each team can make as many as 9 substitutions, which allows you to maintain a high pace. The game lasts four halves of 15 minutes. According to the rules, the enemy can only be attacked into the corps. It is forbidden to push in the back, hit on the helmet and do the pegs.And the most important thing is that you cannot touch the ball with your hands.

Fouls are punished by sending them off the field for a maximum of 120 seconds.
"I've been in lacrosse for 20 years and first picked up a club when I was 12. Some people consider me one of the best players in the world. Of course, sometimes it's a shame that we're not as popular as the NBA or NHL stars, but I'm sure lacrosse has a great future. Thanks to new sponsors and platforms, there are more and more professionals – people for whom this game is the main means of earning money. "
Russia is a member of the International Lacrosse Federation since 2011
World Lacrosse Championships have been held every four years for the past 50 years. The current winners and the most decorated team in history is the USA. The Russian national team took part in the last two world championships, but did not achieve much success, both times being in the third ten teams.
Moscow needs a student league for lacrosse – Studentsport.ru
Whether the development of lacrosse in our country is connected with the appointment of Charles Coplin to the position of producer of sports broadcasts of Match TV or not, but the fact remains: in recent years Russia has been overwhelmed by the fashion for American sports.What is lacrosse and how is this sport developing in college sports, we will try to figure it out with the help of the player of the Moscow lacrosse team Arthur Wentzel.
Lacrosse – 10×10 team game. Its goal is to throw a small rubber ball into the opponent's goal using a stick (a special stick with a net at the end). A popular sport in the States was brought to Moscow in 2007 by the American David Diamonon, who was able to interest him so much that now 99% of Russian players are in Moscow lacrosse.At the same time in St. Petersburg, St. Petersburg State University student Dmitry Petrov put together a team, which consists mainly of foreigners. The teams of the two cities meet at different venues and determine the strongest in the "Cup of Capitals", the winner is recognized as the champion of Russia in lacrosse.
"The idea of ​​starting a student team has been around for a long time," said Artur Wenzel. – The fact is that in America lacrosse is developed precisely at universities, within the NCAA league. And it is from there that athletes get into the Major League of Lacrosse (MLL) and the national team.Lacrosse in America is not played on the street, like football in our country, it is considered to be something like an "elite" sport. Here (as well as in the rest of Europe) we are developing the amateur level more. A player with any level of training can come to us, we are waiting for everyone. We created the RUDN Dragons team thanks to the efforts of our children's lacrosse coach Dmitry Khamin and RUDN enthusiast Dmitry Karev. They were able to rally a team around themselves, tell the guys about the game and ignite their enthusiasm. As a result, a year later, we have a large number of students who play on equal terms in the Moscow Lacrosse League – a winter tournament in which 4 mixed teams compete to keep fit and prepare for the season in the spring.Also, the student team in October played at the "Cup of Capitals", having played a 3: 3 effective draw with the second line-up of the Moscow lacrosse club, which shows their high level and motivation. By the beginning of the next season, we want to see a team of students capable of fighting on equal terms for victory not in the "Cup of Capitals", but in a full-fledged championship of Russia. And of course, we are planning to create a student league. We have a number of institutions with which we have established contacts. Already at the beginning of next year, we want to organize a test match between several institutions.I am sure that this will serve as a huge impetus for the development of student lacrosse! "
Danila IGNATOV
Photo by Anastasia KLETKINA
90,000 Yan Guru. ? Lacrosse
The ancestor of this sport was considered a ritual of bravery and glory among Indian warriors.
The French from Quebec turned it into a sport and called it "lacrosse"; today it is Canada's national game.
Lacrosse ( also "lacrosse" ) resembles both field hockey and badminton.You can play it everywhere, even without special playgrounds, as long as there is a field, a net and a net. During the game, two teams try to hit the opponent's goal with a small ball using a "stick" – a stick with a net.
There are different types of lacrosse, the main ones being: grass lacrosse, boxing lacrosse and women's lacrosse. Each lacrosse style has its own rules, ranging from field size, minimum number of players, and other situations. The team is conventionally divided into four types of players: forwards and defenders, midfielders and goalkeepers; each has its own zone on the field.
Lacrosse is good because it has few physical limitations. For example, a short player will not get into professional basketball. In lacrosse it is completely different: if you are not the most powerful, you can be the fastest, or the best with the club, or shoot well.
Lacrosse is a very effective means of health promotion, physical development and education. Team play helps to strengthen the musculoskeletal system, the development of speed, strength, endurance, agility, flexibility.Often considered a tough contact sport, lacrosse is much less likely to be injured than in American football and other contact sports. The contra / indications for practicing lacrosse are the same as for field hockey.
Lacrosse is gaining more and more popularity in the world, major competitions are held, including the European and World Championships, international tournaments for children, adolescents and youth. This sport has been developing in our country thanks to the efforts of enthusiasts since 2007. Now in all of Russia about a hundred people play lacrosse, almost all are non-professional athletes.Competitions are regularly held between teams from Moscow ("Moscow Lacrosse Club"), St.
Petersburg ("White Knights") and Yaroslavl ("Golden Ring Warriors").
Unfortunately, lacrosse is not supported by our state in any way and does not attract sponsors. Players train, rent fields and buy ammunition at their own expense. The Moscow team is coached by a former professional American student league player Yevgeny Arkhipov, who not only created the first full-fledged Russian team, but also inspired the rest by his example: two of his students decided to teach lacrosse to children.
90,000 Moscow coach is ready to contribute to the development of the lacrosse team in Vologda
Coach of one of the country's oldest lacrosse teams " Moscow lacrosse club " Valentin Sosnov expressed his readiness to come to Vologda and teach the local team the basics of this sport.
Lacrosse is a contact American team ball and stick game.In Russia, the mention of lacrosse is rare: you can count on one hand the teams that play this game professionally – one male team in Moscow and St. Petersburg. And it is important for the Lacrosse Federation in Russia to promote this sport: its representatives regularly travel to other cities with all the equipment, their own gates and teach lacrosse to new teams for free.
Master classes have already been held in Yaroslavl, Perm, St. Petersburg, Zhukovsky and other cities. The mentor of the Moscow lacrosse club team and member of the Council of the Russian Lacrosse Federation Valentin Sosnov told the Vologda.RF "that after such master classes the coaches follow the further development of new teams, help them, invite them to competitions, which are mainly held abroad. For example, the next championship will be held in Serbia.
At such master classes, athletes are taught how to use a stick, handle the ball, and make passes. Usually mentors, often Valentin Sosnov himself and Yevgeny Arkhipov, president of the Lacrosse Federation in Russia, come for 1-2 days off.

Classes can be periodic: for example, if the training process requires it, mentors will come once a month.
Valentin Sosnov expressed his readiness to come to our city, if we recruit a team of initiative young people (the team can be women, men, children) interested in the development of lacrosse in Vologda. You can start training with a team of 4 people from the age of six. For classes, a gym or field and equipment are required: in the initial stages, only a ball and a club.
"We will come and show everything. We will bring equipment, but we will not be able to leave it.The International Lacrosse Federation sent us a huge number of clubs and balls, but they are now stuck in Latvia due to the coronavirus pandemic, and until the borders are opened, we will not be able to take all of this. But if by the time the inventory is at our disposal, there are interested persons in Vologda, we will be able to send them, for example, 10 clubs and balls, "says Valentin Sosnov.
The coach notes that the beginning of classes does not require a high level of physical fitness, but it develops the back muscle corset well.The Vologda City Administration notes that the development of lacrosse in the regional capital can have a positive effect on the level of involvement of Vologda residents in sports.
"To form a lacrosse team in Vologda is an interesting initiative anyway. And any new or, more precisely, not quite popular sports, at least deserve to be presented to the residents of our city. The main thing is that according to the results there are like-minded people who are ready to contribute to the development of lacrosse or another sport in our city.On the other hand, Russian President Vladimir Putin set a task: by 2024, 55% of the country's residents should go in for sports. The more opportunities Vologda residents have for doing sports, the better ", – commented Dmitry Zhobakas, Head of the Department of Physical Culture and Mass Sports of Vologda.

We will add that representatives of the Russian Lacrosse Federation come to Vologda with a master class, the initiative group needs to gather a team of those who wish, find a gym or other training ground and write about this to Valentina Sosnov on the social network.
LACROSS NET | MODELIST-DESIGNER
Every day we use a huge number of things and have almost ceased to notice them. But it turns out that the production of seemingly insignificant things contains a lot of interesting and cognitive things. The entertainment program "MK Conveyor" will reveal the secrets of making the things that seem simple at first glance. Today in the program: LACROSS NET .
Lacrosse is a team game in which the team's goal is to score a rubber ball into the opponent's goal using their legs and a sports equipment, somewhat similar to a stick.
Lacrosse literally translates from French "la crosse" as "hockey stick". And the game itself was invented by the American Indians, who used it as training warriors, as well as for the peaceful resolution of tribal conflicts.
Native Americans call this sport nothing but "brother of a little war" – this game provided such excellent military training. Archaeological evidence suggests that the predecessor of lacrosse was popular in the early 15th century in what is now Canada.The teams in those days often included hundreds of people, and the length of the field used for the game stretched for hundreds of meters, or even several kilometers.
Settlers from the Old World first learned about this game in the 17th century, and already with the onset of the 19th century, lacrosse began to spread widely among the inhabitants of the French colony of Canada. The first official lacrosse game took place there, in 1867.

At the Olympic Games, medals in this sport were played only twice – in 1904 and 1908.After that, lacrosse was canceled and was included in the program of the three Olympics only as a demonstration performance.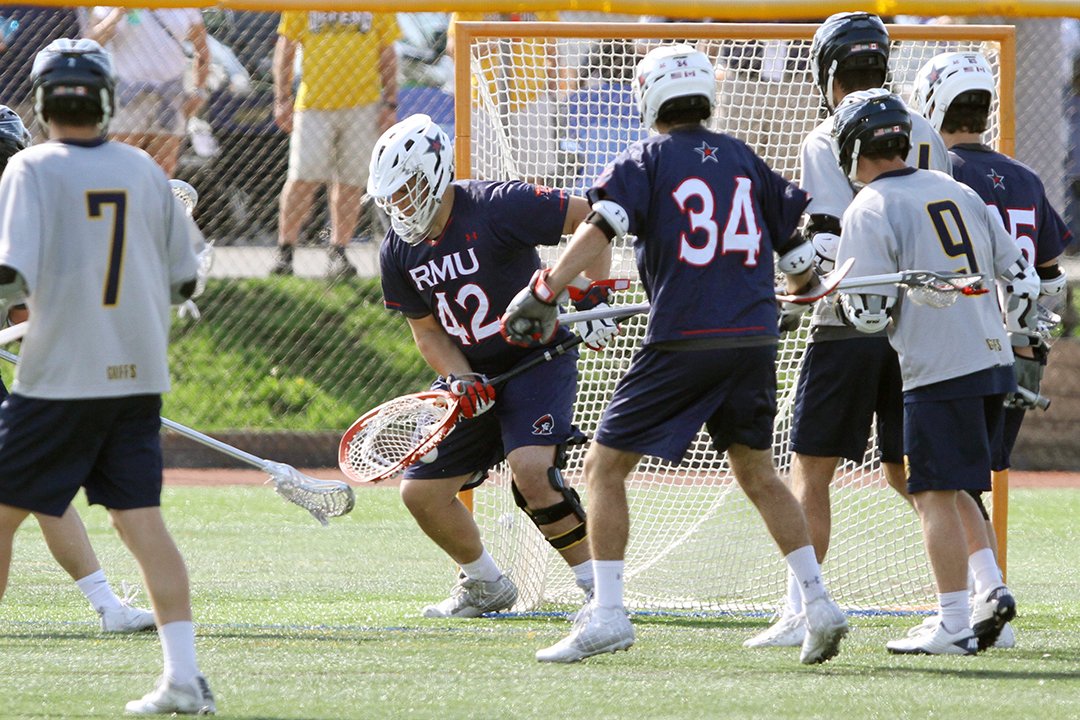 Both times, when this game was considered an Olympic discipline, the Canadian team won the Olympic gold. For the first time, 36 athletes from 2 countries participated in the lacrosse competition, divided among themselves into three teams, two of which were Canadian, and one team was from the United States. The Mohawk Indians played in one of the national teams of Canada.
Two teams were represented at the next competition, one each from Canada and the United Kingdom.Only one match has been played, in which the Canadians have won gold medals for the second and last time in lacrosse history.
Lacrosse is currently not included in the list of sports recognized by the IOC. But since 1974, world championships in this sport have been regularly held, in which, in addition to the usual national teams of various countries, the Indian tribe of the Iroquois participates.
B ideo:
Recommended reading
GARDEN'S DREAM
What do a bicycle and a shovel have in common? Yes, the fact that they can be invented endlessly! And each Kulibin will have his own, the best version.Don't believe me? We offer another design sent …
PIONEER MOTORBLOCK
Which exhibit of the exhibition is the most interesting? Obviously, the one with the most visitors, which is most often pointed by camera lenses. Such an exhibit on Moskovskaya …
Navigation records
? Shumakov again scored a lacrosse goal – now this is his chip. He did this even before Svechnikov – About the KHL – Blogs
On the second try of the season.
Avangard Omsk on Monday celebrated Bob Hartley's birthday with a confident home victory over Amur – 8: 2.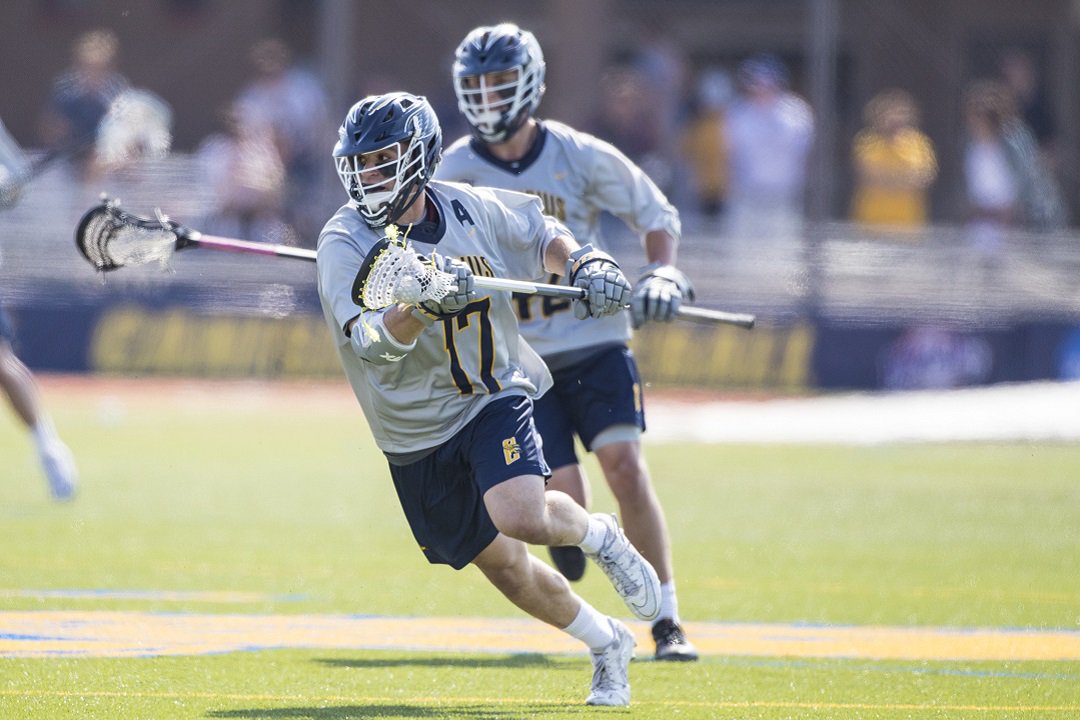 The Far Easterners collapsed in the second period – and so they could not get together anymore.
In 5 minutes in the middle of the match, Omsk scored 4 goals and increased the score difference to +5. Striker Sergei Shumakov was the most active in this segment.
At the 33rd minute, he was the fastest to orient on finishing. And on the 36th he already performed his favorite feint – the lacrosse goal.
Not that the Amur hockey players are obliged to know all of Shumakov's favorite tricks, but when preparing for the game with Avangard, the coaches had to point out the possibility of such a technique. Even in the last match – against Dynamo Moscow – Sergey tried to score with lacrosse.
Goalkeeper Ivan Bocharov and defender Mikhail Grigoriev played competently there – the forward of Avangard failed to throw.
After that match, he told R-Sport: "I have already scored lacrosse goals, and I am confident that I will score some more.I try, it doesn't always work like today, but we will do it ". But in Amur, no one from the field has read the fresh press – and in fact the goalkeeper Evgeny Alikin as a whole correctly blocked the upper corner.
It seems that it's time to call this trick on the territory of the KHL Shumakov's throw – Andrei Svechnikov began to indulge in this trick much later than Sergei. The first attempts at the current leader of the Hawks began in the 2015/16 season – then the 15-year-old future leader of Karolina played in the Ak Bars system.
Formally, this goal in the KHL should be called Luchinkin's goal (he was the first in the league to score that way, only there is no video) or Indrashis (the first who scored that way after Granlund's goal at the 2011 World Cup), but Shumakov simply uses this technique much more often – more often he scores .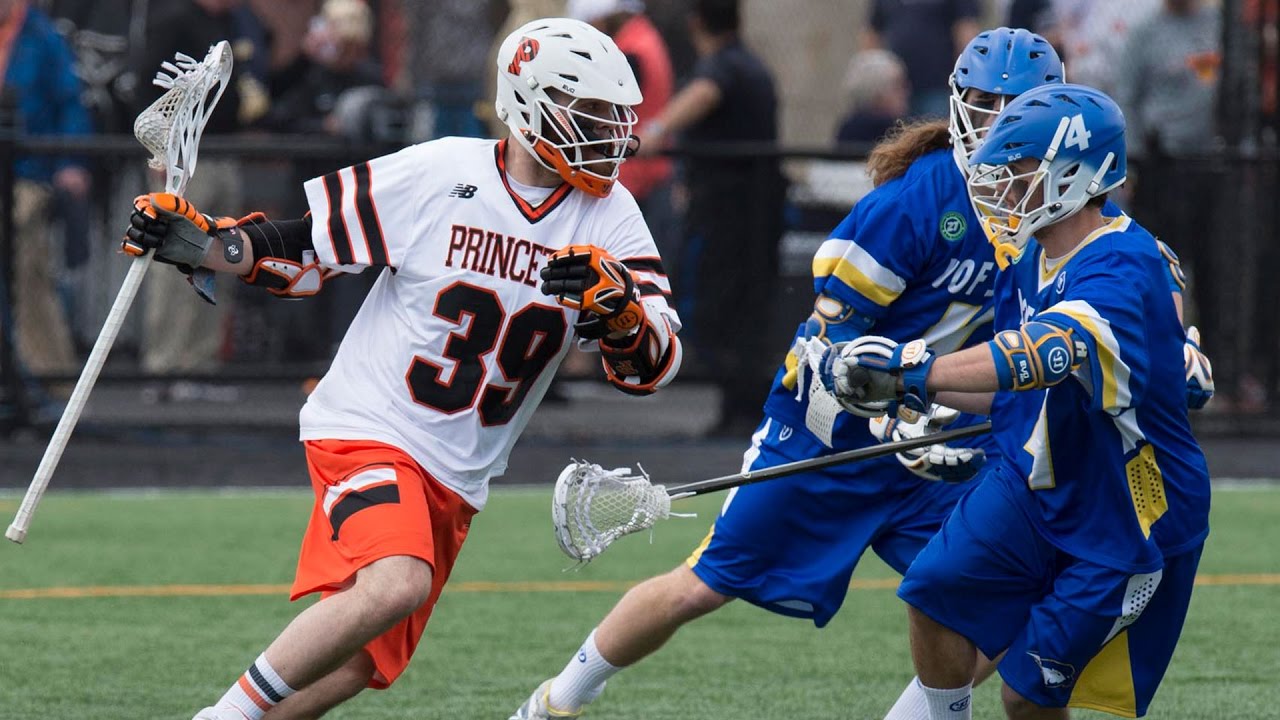 ..
What's in the regular season for outsiders:
What's in the playoffs defending champion:
"When there is confidence, such thoughts creep into my head: maybe I should try [feint]. [If it works], it nails the opposing team: they immediately start to get nervous, beat on the hands.
Actually, I think everyone can repeat this trick. You just have to make up your mind and choose a moment so that you don't have time to knock it out.And it also depends on the time – the beginning of the period or the end. In the beginning, the stick is dry, it's easier for you to lift it, and when the end it's all wet, in the snow, it's already heavier, "Shumakov said in an interview with the Melnitsa show this summer.
So far, Sergei has a 50% realization of this trick this season. Although he is probably worried about other numbers: 3 + 1 in three games – he shares the lead in goals and points in Avangard with Reed Bush, the American also has 3 + 1.
KHL
Regular season
Photo: hawk.ru
Lacrosse – Moscow Lacrosse Club
considered the oldest North American sport. One of the main tasks of lacrosse is to develop the strong, strong and brave men, and develop spiritual qualities. Native Americans call this sport "brother of a little war", as it was considered excellent military training. The team consisted of hundreds and even thousands of players, often the whole village or tribe, on a field of several kilometers and the game could last for several days.played an important role in the social and religious life of the tribes of the continent for many years.