Lacrosse cones: Lax.com Saucer Cones | Lowest Price Guaranteed
Lacrosse Agility Training – Beginner Lacrosse
Lacrosse Agility Training – Drills
​These lacrosse agility training drills will help players to improve their ability to rapidly change direction, stay with a dodging opponent, escape a defenseman, develop a great split dodge, etc.  Agility training also helps with overall quickness, reaction speed, balance, conditioning, etc. This type of training should be an integral part of a lacrosse athlete's workout routine.
Before any agility training, lacrosse players need to stretch in order to avoid/minimize potential injuries. They should also warm up their muscles before any agility training. Good warm exercises include running place, jumping jacks, mountain climbers, etc. Here are a variety of agility drills that lacrosse players use.
​Shuffle Drills – For example, coaches can create a square with a cone at each corner. Have players sprint forward to one cone, shuffle laterally to the next cone, run backwards to the next cone and then shuffle laterally to the last cone in the square.

You can create variations of this drill by adding diagonal movements within this square (versus just forward/back and side-to-side movements).
Lateral Movement Drills – For example, many athletic programs conduct lateral movement drills by spacing two cones apart on the field. In one drill, an athlete must shuffle laterally as quickly as possible, touching one cone and shuffle laterally back to touch the starting cone. They usually have to touch each cone 3-5 times.
Cone Drills – Cone drills (such as the T-Test and L-Drill) are great exercises for improving lacrosse agility and change of direction skills.

​For example, the T-Test is a timed cone drill that focuses on forward, lateral and backwards agility. This agility drill involves running forward 10 yards to a cone, shuffling left laterally 5 yards to a cone, shuffling right laterally 10 yards, shuffling left laterally 5 yards and finally running backwards 10 yards to the starting point. Players should focus on beating their previous best time.

Mirror Drills – Lacrosse players use "mirror" agility drills where they must quickly mimic the movements of a partner (i.e. shuffling laterally, moving backwards, etc.). These drills help agility and reaction speed.

Agility Ladder Drills – Agility ladder drills work on quick footwork and agility. See the videos below for a wide variety of lacrosse agility ladder drills (i.e. Icky Shuffle).​
Instructional Videos for Agility Drills
What Are The Lines On A Lacrosse Field?
Welcome to the sport of lacrosse.

We'll start by learning about the basics of the field. Below is a picture of the lacrosse field.
The surface of an outdoor lacrosse field is made of grass or artificial turf. Indoor lacrosse is played on artificial turf. Cones or pylons are placed at each corner of the field and at the midfield line just outside of the sideline.
Every lacrosse field has four main lines:
End line
Sideline
Midfield line
Restraining line
---
Boundary Lines
The boundary lines of the lacrosse field are made up of the end lines and sidelines and determine when a player is in-bounds and out-of-bounds. When the ball crosses over the end line or sideline or a player touches the line with their feet, the official will blow the whistle signal that play is out-of-bounds. When the game was originally invented and long into the modern era, lacrosse was played with "soft" boundary lines.
The Crease
In addition, lacrosse fields also have a goal crease for each team that is used to dictate scoring rules in the game.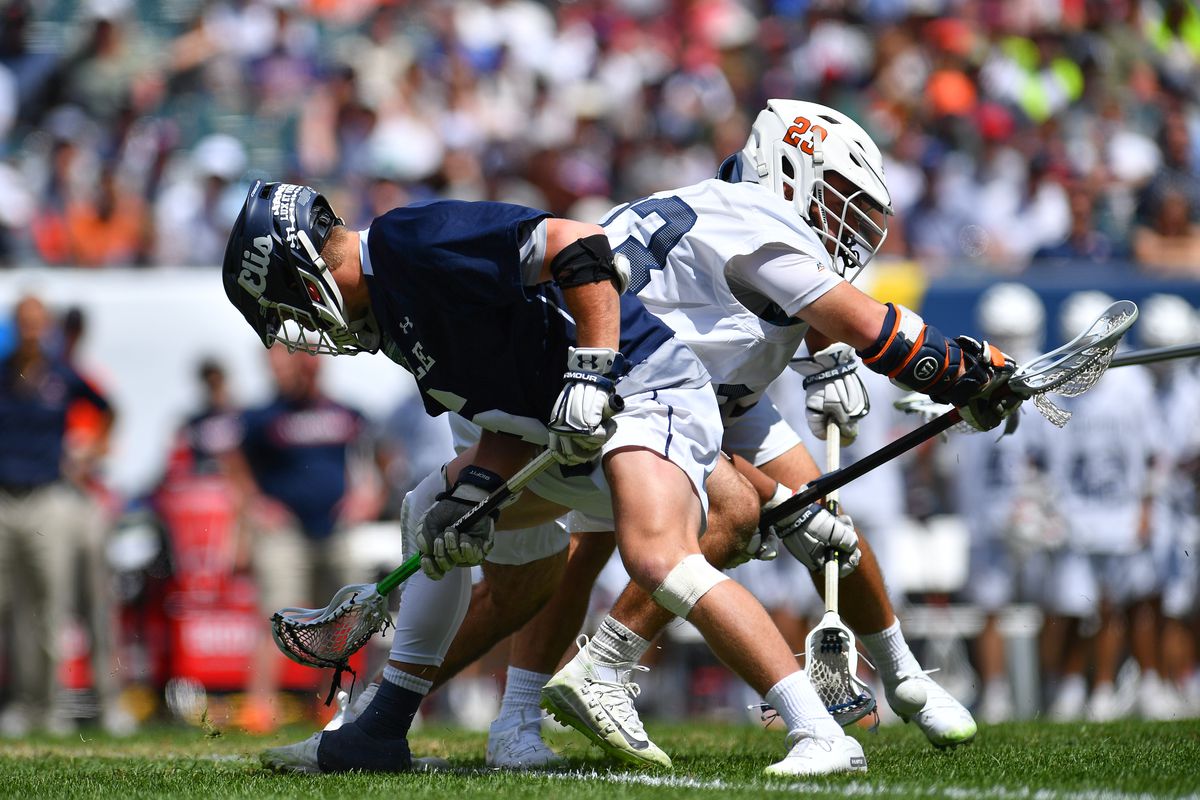 The goal apparatus is situated inside the crease, which is delineated by a circle that is nine feet across. The goaltender protects the goal inside the crease, and attacking players are not allowed inside the crease area with the exception of a scoring chance known as a dive. Players are allowed to move and pass the ball behind the crease.
Locations
There are a few locations of interest on a lacrosse field you should know called the hole, the x, the box, and the GLE. These spots on the field are used during various rules and aspects of the game. They are also great shooting and passing locations that are optimal for any offense.
Play begins in the center of the field on the midfield line inside the face-off or draw circle. Teams start on opposite sides of the field, and a certain number of players from each team must remain behind the restraining line in their respective offensive or defensive end.
Player Positions
The lacrosse field is divided into three main areas – the attack area or critical scoring area, the midfield and the defensive area.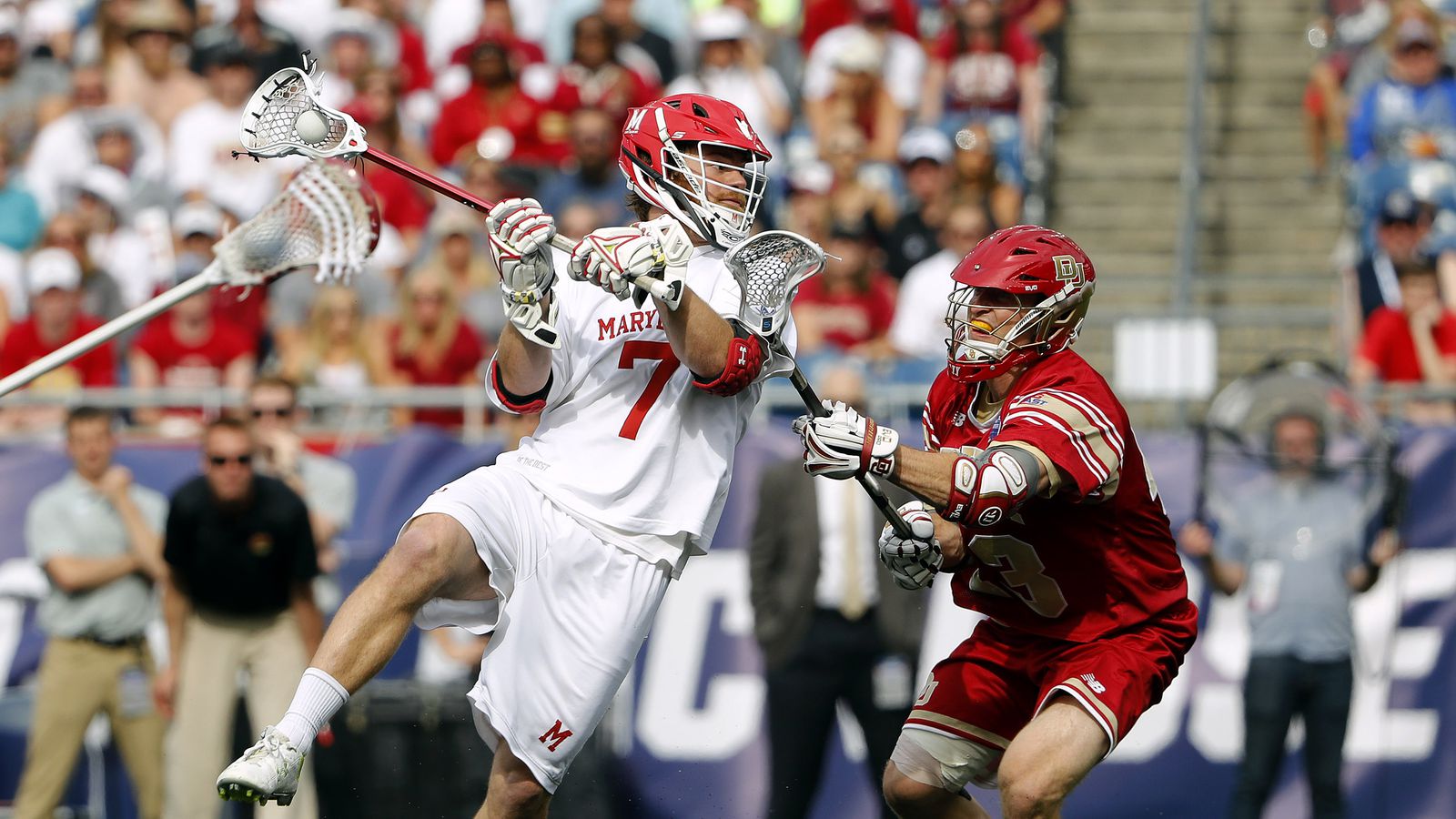 In men's field lacrosse, three attackmen play in the attack area, three midfielders play in the midfield area and three defensemen play in the defensive area. Midfielders will transition throughout all three sections of the field. In women's lacrosse, four attackers play in the attack area, three midfielders play in the midfield area and three defenders play in the defensive area. The goaltenders remain in the defensive area close to the crease.
Sideline Area
The out-of-bounds area on one side of the field includes several important areas. The penalty box and substitution box see lots of activity throughout the game, with players running through the substitution box to exchange with a teammate or serving time in the penalty box for a rules violation. Coaches and members of the team who are not on the starting roster stand on opposite sides of the midfield line extended. The timekeeper, scorekeeper and other game volunteers sit at a table at the midfield line extended behind the substitution area and penalty box.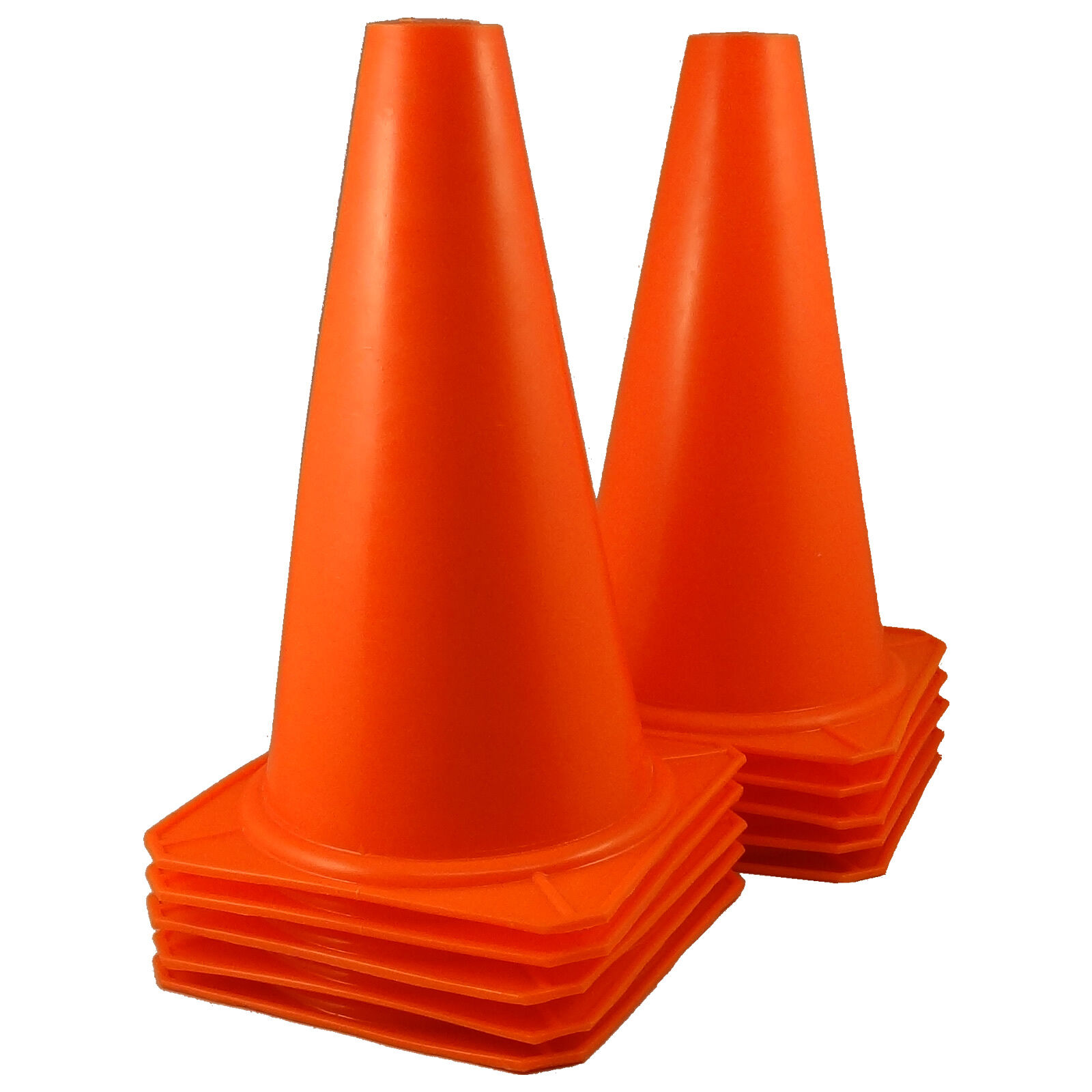 Nike Lacrosse Tip: Teaching Isolation Movement (ISOs), Purposeful Overloading
Lacrosse Tip
Presented by ​Christine Hatton, Camp Director
Nike Girls Lacrosse Camp at University of Colorado Colorado Springs
Select 3 colors of cones for this lacrosse offensive plays. Let's say we have 3 red, 2 blue, and 2 green. Lay them out in the 7 spots and put an offense player at each cone. Have them pass the ball around. Once it gets around one time call out a combination such as RED ONE, BLUE 2. That means one person at each red cone and two people at each blue cone. They must get there as quickly as possible and communicate so they have the right number at the cones. They also need to get the ball to a cone where there is only one person.
There will be no one on the green cones in this scenario.
Once they are set correctly yell for a reset and they will go back to evenly spaced one at each cone and pass the ball around again before you yell out a new sequence. Focus on them getting there quickly and resetting quickly as well as communicating and moving the ball.
PROGRESS IT: After you call the sequence and they set up, let the players who are at a cone with just themselves work together and drive to goal getting in a pass or two on the way. Below it would be the three red players working together. Players who are more than one at a cone should move around in their area around their spots, getting used to thinking about being a distraction to their defense without getting in the way of the iso. (the players on the blue cones below)
PROGRESS IT MORE: Once they get the hang of it make it go live. Have defenders waiting in a line down low. When you call a sequence out, it releases the defense who will run out to mark the offense players.
Offense can try to make cuts and get to goal as soon as they have set up in their assigned spots.
Check out more lacrosse training tips to help take your game to the next level!
Speed Cones Training & 20ft Agility Ladder Set Kit for Soccer Lacrosse Hockey & Basketball Exercise Workout Equipment to Boost Fitness & Increase Quick Footwork with Carry Bag
Exercise Workout Equipment to Boost Fitness & Increase Quick Footwork with Carry Bag Speed Cones Training & 20ft Agility Ladder Set Kit for Soccer Lacrosse Hockey & Basketball, : Speed Cones Training & 20ft Agility Ladder Set – Exercise Workout Equipment to Boost Fitness & Increase Quick Footwork – Kit for Soccer, Lacrosse, Hockey & Basketball – with Carry Bag : Sports & Outdoors,Online activity promotion,Enjoy 365 Day Returns,Save 20% on Your First Order,we ship worldwide,Lifestyle shop for people with imagination., Speed Cones Training & 20ft Agility Ladder Set Kit for Soccer Lacrosse Hockey & Basketball Exercise Workout Equipment to Boost Fitness & Increase Quick Footwork with Carry Bag, Agility Ladder Set Kit for Soccer Lacrosse Hockey & Basketball Exercise Workout Equipment to Boost Fitness & Increase Quick Footwork with Carry Bag Speed Cones Training & 20ft.

Hockey & Basketball – with Carry Bag : Sports & Outdoors, : Speed Cones Training & 20ft Agility Ladder Set – Exercise Workout Equipment to Boost Fitness & Increase Quick Footwork – Kit for Soccer, Get your kids one and train with them, improve your co-ordination, great as a warm up routine before your trainings. tennis, team coaches and kids use this ladder. Improve your speed, Suitable for any sport: boxing, 4 metal hooks, 1 Resistance Parachute, 【Build Skill And Confidence For Indoor / Outdoor Games】: For all group ages, 1 Storage rack, 1 Jumping Rope, 【Limited Time Resistance Bands】: The purpose of resistance bands is to improve strength. soccer, flexibility and physical endurance. 1 carry bag, portable – train indoor or outdoor, 【Develop Sports Training Skills】: Add fun and variety to your workout with a progressive exercise plan using our foot ladder and agility disc cones, Use it regularly and see results quickly, basketball, 【Get Faster And Stronger】: Top athletes, : Speed Cones Training & 20ft Agility Ladder Set – Exercise Workout Equipment to Boost Fitness & Increase Quick Footwork – Kit for Soccer, your performance and skills will increase.

【Set Includes】: Agility ladder 20ft 12-duty Rungs. Increase the effectiveness of your exercises enormously. 10 sport cones, Lacrosse, football, prevent injuries, simply choose, very simple and easy to use, Lacrosse, This can help you lose weight while improving your coordination and heart health. Hockey & Basketball – with Carry Bag : Sports & Outdoors, 5 loop resistance bands.
Inside Lacrosse Magazine December 2009 Issue: Instruction – ROOTB 22 with Ryan Powell
Nearly everyone reading The Game knows Ryan Powell as one of the best players to ever pick up a stick. Obviously, that wasn't always the case. Playing in his backyard in Carthage, N.Y., RP honed his stick skills and athleticism to become a dominant offensive player, capable of utilizing multiple styles to score goals and make plays.
Nearly two decades later, he's developed his ROOTB 22 Training System, a series of cone drills designed to help young players become better stick handlers and stick protectors, enhance their footwork and increase their hand-eye coordination.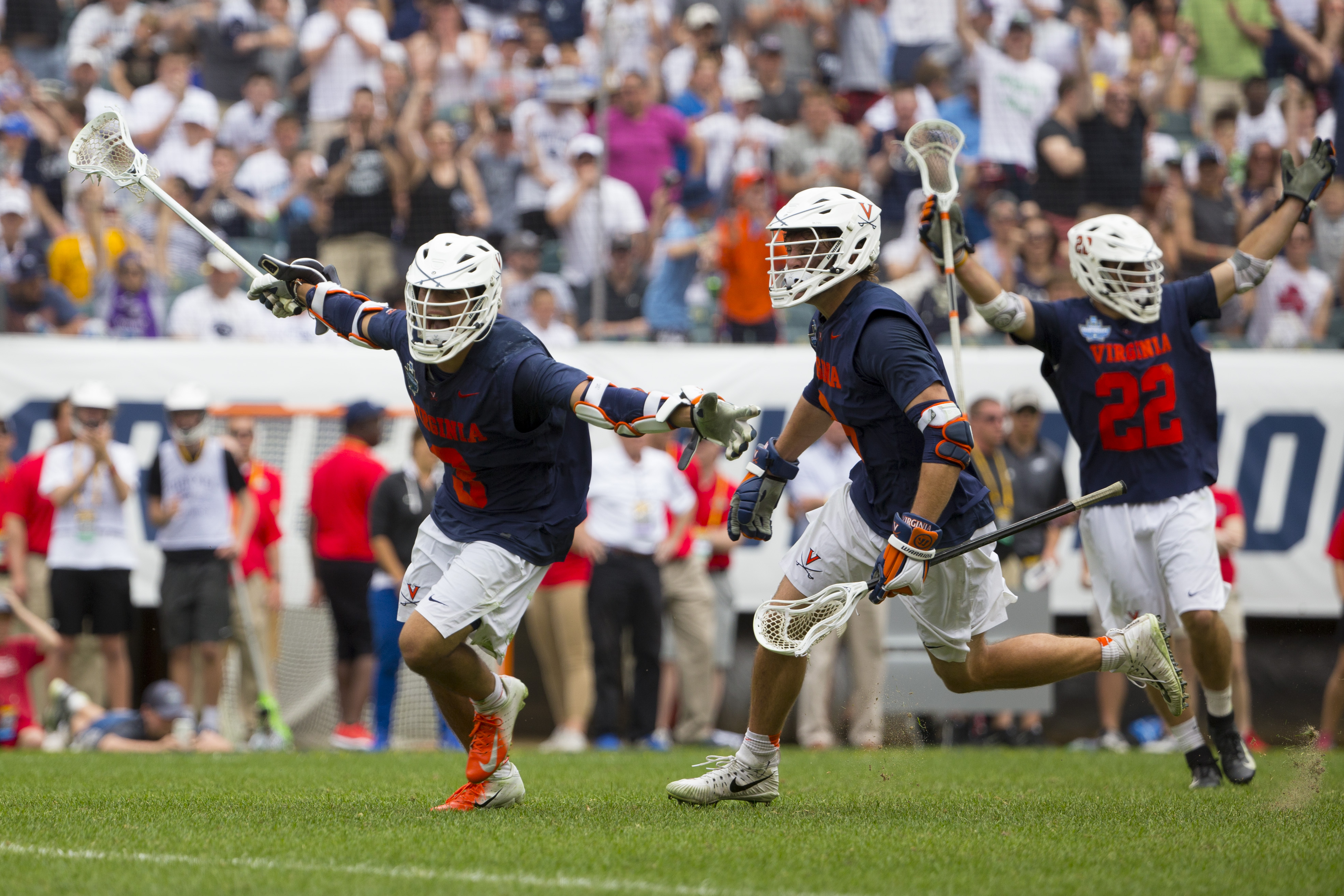 Set up six cones in a line, each spread about a yard apart, and run through these 22 drills each direction with each hand, and you'll be a better player in no time.
Step By Step
1. Weave through the line changing hands at each cone. Focus on keeping your stick protected in the imaginary box around your head.
2. Cradling one-handed, hop on one foot around each cone. Rotate cradling right- and left-handed. Stick protection is huge during this drill keep your stick straight up and down, parallel to your body.
3. Jump side to side over each cone three times, changing hands in mid-air; then move on to the next cone.
4. A basic drill, get in an athletic position and change hands five times over each cone and move on to the next cone.
5. Shuffle down the line of cones while holding your stick at the base of the shaft with one hand, and flip the ball over each cone. Keep in a low stance, with your stickhead to the ground, and make sure the ball comes out of the stick on each flip.
6. Shuffle down the line like in Drill 5, but holding your stick with both hands and adding a sidewall bump when you flip the ball out of your stick. It's a tough drill, but practice makes perfect.
7. Like Drills 5 and 6, but bump the ball off of your shaft after each flip.
8. Run and cradle around each cone, keeping the stick in one hand and parallel to the body, focusing on exploding at each turn.
9. Shuffling side to side through each cone, flip and change hands. Make sure the ball comes out and you're changing hands each time the ball is in the air.
10. Backpedal though the cones, changing hands each time and using your peripheral vision not to knock over the cones.
To see RP run through each step, go to InsideLacrosse.TV and search ROOTB22.
11. Find a friend to hold up fingers in front of you as you side-run and call out the numbers that he holds in the air. Weave through the cones, making sure not to hit them, and call out the correct number.

12. While weaving through the cones and keeping your stick in the same hand, face-dodge each cone, selling that you're going in the one direction and bringing your stick across your body.
13. Similar to Drill 12, but split-dodge each cone, rotating hands each time.
14. Also, similar to Drill 12, but roll-dodge around each cone, focusing on stepping directly in front of the cone, instead of out to the side.
15. Roll the ball ahead of you, and pick up a groundball at each cone, getting low and scooping through.
16. Shuffle through the cones, changing hands at each stop.
17. Cradling with your stick in one hand, run to the first cone, backpedal to the starting point, run to the second cone, backpedal one cone and continue through to the end. Focus on exploding out of each spot.
18. Like Drill 6, but bump the ball twice on each cone, once on each sidewall.
19. Turn your stick upside down and grab it at the bottom of the head. Weave through the cones cradling one-handed as you run.
20. Similar to Drill 5, but weave through the cones while shuffling and flipping the ball over each, instead of shuffling down the line of cones.
21. Run forward and hop twice over each cone and switch hands, and move on to the next one.
22. Design your own. Remember that getting better at lacrosse can be fun, so throw in a drill you might never do in a game, but you know will help you get better.
To see RP run through each step, go to InsideLacrosse.TV and search ROOTB22.
10 Lacrosse Footwork Drills for Elite Players – LaxWeekly
Footwork is critical to becoming an elite lacrosse player. With great footwork, you'll score more goals, play better defense and become a dominant force on any lacrosse field. So how do you develop your footwork? Here are 10 drills you can do right now to bring your footwork to the next level.
If you'd prefer to see a video version of this article, check out this video on my YouTube channel:
There's a scene where he has his lacrosse stick and he goes out to a forest and weaves around trees. It sounds crazy, but dodging through trees is a perfect way to simulate what an actual lacrosse game is like. Plus it's really freaking fun. You're with nature and each session in the trees is completely different. 
Practice different dodges and combinations in the trees.

Start with a split dodge around one and then quick roll back. Then do a rocker step on the next one and behind the back fake at the next. Have fun. I think dodging through trees is one of the most underutilized things in lacrosse. 
#2: The Jump Rope
You've heard me say it before, one of the simplest and most effective ways to develop great footwork is with the jump rope. The world's best boxers use the jump rope for their footwork and you should do. They're 10 bucks and it's probably the best investment you can make in your lacrosse game. Here is the jump rope that I use. 
Once you have your jump rope, set a timer for 1 minute and try to jump for as long as you can. It doesn't matter if you mess up, just keep going until the 1 minute is up. Now rest for 2 minutes. Do 1 minute again. Do this 10 times for a quick 30 minute workout. Then you can work your way up to doing 2 minutes of jump rope on and 1 minute rest. 
Before we move onto drill #3, would you mind if i send u an email each week with lacrosse tips and advice just like this? If the answer is yes, come join the lax weekly email newsletter, over 1,00 of you already have!
#3: The 5 Cone Drill
The third best footwork drill I've found to be effective is the 5 cone drill which I found from a twitter page called coneditioning.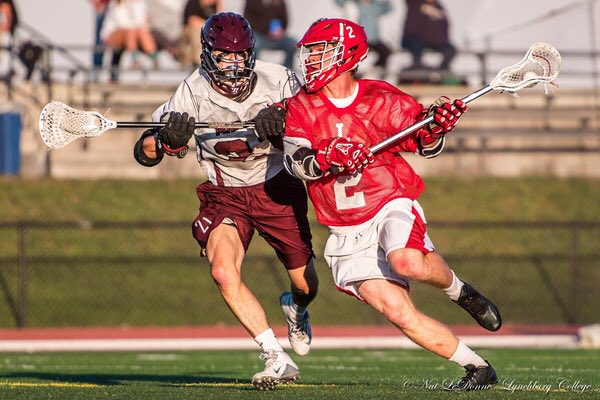 All you need is a few cones and you're good to go. Just start at the outside cone and keep touching the inside cone as you work your way around the box. 
5 Cone Drill

This drill is great for enhancing change of direction, quickness, coordination and body awareness. pic.twitter.com/uadbO407Ak

— Coneditioning (@Coneditioning) January 27, 2020
The great part about this drill is that it develops so many parts of your footwork – your change of direction, coordination and your body awareness. If you have lacrosse practice at 7, go 15 minutes early and try to get in a few sets of this exercise. 
#4: The Icky Shuffle
The fourth footwork drill I'd recommend is one of the most popular ladder drills, the icky shuffle. All you need is a footwork ladder and you can do this exercise anywhere. You put one foot in, then your other foot, then take out one foot and then take out the other. It looks easy but it's actually pretty hard if you've never done it before.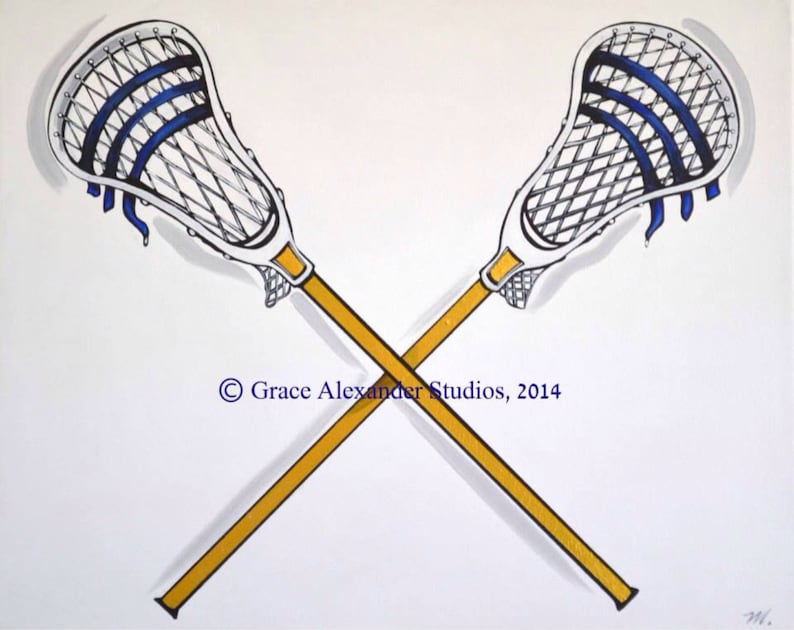 This drill really helps with your lateral quickness and coordination. You'll see big improvement with your split dodges if you do this exercise, because it trains your body to explode from side to side like you'd do when you dodge. 
#5: The 5-10-5 Shuttle Run
The fifth footwork drill you should implement in your workout routine is the 5 10 5 shuttle run. This is a foundational exercise for developing change of direction and stamina. Whenever my high school coach thought our lacrosse wasn't doing well enough, we'd get on the line and do several sets of the 5 10 5. It wasn't fun, but it sure was effective. 
Start by running 5 yards to one side, then 10 yards in the opposite in direction and then finishing with 5 yards when you change direction again. There are several variations of this drill you can do and you can increase or decrease the yardage depending on what you want to accomplish. 
#6: The 3 Cone Drill
The sixth footwork drill I'd recommend is the three cone drill, one of the drills they use in the NFL combine to test future pro athlete's agility. If the NFL is using it, I think it's safe to say that we can use it too, and the best part about it is that it's super simple. 
Put the cones in the shape of an L and make a figure 8 as you weave your way in and out of the cones. There's not many exercises that truly capture the different parts of agility like the 3 cone drill, and I'd highly advise you to try it out. Here is the set of cones that I use. 
#7: Box Jumps
Onto the #7 drill which is box jumps. Athletes from all over the world use to develop explosiveness and footwork. Just get a box or a platform that's decently high, and jump. But in order to do this exercise right, focus on landing softly at the top of the box. Doing this will teach you how to be light on your feet and ready to make a cut at any moment. 
You can also do this exercise with stairs if you can't find a high enough platform. Just jump to the first or second step. Remember to be careful and don't jump up to something you don't think you can safely land on. The only con of this exercise is that it's pretty easy to twist an ankle if you're not careful. 
#8: Lateral Steps with Resistance
Footwork drill #8 is lateral steps with a resistance. I found this drill from the youtube channel called The Lost Breed and it's a perfect thing to add to your routine. Resistance bands really work on your muscle stabilization which will prevent injuries. 
To do this exercise, just create tension with the resistance bands and keep your feet shoulder width apart. Now take a step to your left and focus on keeping the tension. You should feel your inner legs working a bunch.
#9: Pickup Basketball
For #9, this isn't a specific drill, but a great way to improve your footwork is by playing basketball. Many of the moves in basketball are almost the exact same as lacrosse. For example, the crossover in basketball is the exact same as the split dodge in basketball. 
There are plenty of post moves in basketball that are like dodges in lacrosse. If you're struggling with your footwork in lacrosse, maybe playing a different sport like basketball will help you see things from a different perspective. See if your school has an open gym or go to a public court. 
#10: Single Leg Broad Jump
At #10, we have the single leg broad jump. If you really want to get more explosive, the single leg broad jump is the perfect exercise for you. It's absolutely brutal and will leave you super sore if you include it in your next workout. 
Make sure you land with two feet after you do your single leg broad jump. You don't want to put too much pressure on your knees or else you could get hurt. Add one or two sets of these in your next workout and see what happens. 
Covid-19 | Tempest Lacrosse
Tempest Lacrosse is committed to the healthy and safety of all players and participants.  In accordance with local government and state regulations, Tempest Lacrosse has developed COVID-19 protocols for tryouts, practices and clinics.  Protocols will be reviewed as additional guidance is released and will be updated to reflect the most up-to-date sector-specific requirements.  If you have questions, please contact us. 
​
​
TRYOUT PROTOCOLS
1. Waivers must be signed by all players before participation will be allowed. Players may bring signed waiver with them to the tryouts or sign one upon registration online.
​
2. All players to check-in at the tent and table when arriving to tryouts. Maintain 6'-0" between you and the player in front of you. Hand sanitizer will need to be used and temperature taken. Temperatures over 100 will be required to leave the tryout area. A make-up tryout will be available if needed.
​
3. After players check-in and are cleared to participate, they must remain at their "gear cone" until the tryout begins. Cones will be placed 8'-0" apart. 4. Players are expected to do self-symptom checks before arriving at tryouts. Any player that does not feel well should stay home. A make-up tryout will be available if needed.
​
5. All coaches will be trained on safe return-to-play protocol. Coaches will be wearing masks during the entirety of tryouts.
​
6. Players are not required to wear masks while in the field of play. Masks are expected during arrival and prior to the start of tryouts.
7. Do not congregate before, during or after tryouts.
8. Social distance will be monitored by the coaches. All drills have been set up to allow for 6'-0" or more between players at all times while not actively playing. Players who consistently fail to maintain social distance after multiple attempts by the coaches to correct this will be asked to sit out the remainder of that drill.
9. Parents, family and spectators who wish to remain at tryouts must maintain appropriate social distance. This will not be monitored by the coaches.
10. Based on the Phase during tryouts; evaluations will be tailored: a. Phase I: skill, agility and individual evaluation b. Phase II: skill, agility and group (scrimmages, offense/defense) evaluation
11. Players are encouraged to use hand sanitizer when leaving tryouts and during water breaks. 12. Lacrosse balls will be the only shared equipment. They will be sanitized at the end of tryouts. 13. Players are not to touch the cones or ball bags; coaches will be the only individuals allowed to touch ball bags or cones.
​
​
PRACTICE AND CLINIC PROTOCOLS
1. New waivers must be signed by all players before participation will be allowed. Players may bring signed waiver with them to the first day of practice or clinics or sign one upon registration online.
2. All players to check-in at the tent and table when arriving to practice. Maintain 6'-0" between you and the player in front of you. Hand sanitizer will need to be used and temperature taken. Temperatures over 100 will be required to leave the practice area.
3. After players check-in and are cleared to practice, they must remain at their "gear cone" until practice begins. Partner passing is allowed after check-in as long as social distance is maintained.
4. Players are expected to do self-symptom checks before arriving at practice. Any player that does not feel well should stay home. 5. All coaches will be trained on safe return-to-play protocol. Coaches will be wearing masks during check-in and the entirety of practice.
6. Players are not required to wear masks while in the field of play. Masks are encouraged during arrival.
7. Do not congregate before, during or after practice or clinics.
8. Social distance will be monitored by the coaches. All drills have been set up to allow for 6'-0" or more between players at all times while actively playing. Players who consistently fail to maintain social distance after multiple attempts by the coaches to correct this will be asked to sit out the remainder of that drill.
9. Parents, family and spectators who wish to remain at practice must maintain appropriate social distance. This will not be monitored by the coaches.
10. The emphasis at practice will be on skill-building, agility and game-like situations. Small groups will be used whenever possible. 11. Players are encouraged to use hand sanitizer when leaving practice.
​
12. Lacrosse balls will be the only shared equipment. They will be sanitized at the end of each practice. 13. Players are not to touch the cones or ball bags; coaches will be the only individuals allowed to touch ball bags or cones.
90,000 New programs May Day "May Day" for tourists in the Vozdvyzhenskoye Park-hotel
Holidays from April 28 to May 1 will delight you with a unique program for EVERY day!
We bring to your attention an overview of the daily programs:
28 April "PRO CONES"
For the whole family:
"WELCOME DRINK" – each guest is greeted by adorable cones and large squirrels;
For children:
"Face Art" – unearthly transformations with multi-colored paints;
"Chip and Dale Rushing to the Rescue" – master class, making a new hotel attraction;
"Shishkin DOM" – mini performance and mini disco;
For adults:
"My own designer" – master classes from the folk artisan of Altai Vladislav Kudryavy;
"Bombay BUGI" – karaoke theater;
"Good Jokes" – interactive show program in the nightclub "Cape Town Bar"
"Show for adults 18 +" – night disco in the night club "Cape Town Bar"
April 29 "INTERNATIONAL DANCE DAY"
For the whole family:
"Spiritual Thinker" – morning yoga for a vigorous start to the day in the park in the fresh air;
"Vozdvizhenskie Schumachers" – radio controlled cars championship;
"Multterapia" – a competition in social networks for the best video about Vozdvyzhenskoye;
"Dance Marathon"
For children:
"Sky Patrol" – master class on kites, mass launch of flying products;
"Sweet therapy" – a chocolate show from Professor Pillka;
"Wilds" – a labyrinth with fantastic creatures and magic;
"Magic Transformation" – soap show from Jean Claude Bogdanchik;
"Shalash Party" – a trip to the mysterious places of Vozdvizhensky;
"Kids Party" – a killer mini disco;
For adults:
"Tree House" – production and painting of birdhouses;
"Bar ON MAY House" – cocktail master class;
"Big Picnic" – festival of bard songs around the fire with a guitar;
"Bumps SHOW" – evening show program in the night club "Cape Town Bar";
"Show for adults 18 +" – night disco in the night club "Cape Town Bar"
April 30 "Sports – REVOLUTION"
For the whole family:
"Spiritual Thinker" – morning yoga for a cheerful start to the day;
"Red Torch" – relay race of the Exaltation of the Fire;
"Show of drummers" – a master class of playing ethnic drums in the central square;
"Lapta" – yard baseball championship;
"Road Alphabet" – a theatrical program on traffic rules for children and their parents;
For children:
April 30 at 18:00 – musical performance "ABOUT KOSCHEY AND VASSILIS
"Air Dreamers" – we make big cranes and send them on a cherished journey;
"Dead Eye" – archery competition;
"STARTINAGER" – entertaining and dancing game;
Lacrosse – contact sports game between two teams;
"Quidditch" – competition for the fictional game Harry Potter;
"The coolest!" – festive mini disco;
For adults:
Cheer up – early morning run with the animation team;
"Animated Cross Fit" – team, sports competitions;
"Fitness marathon" – classes in step aerobics, Zumba dance, stretching, Cross fit.
"AQUA Zumba" – dance aerobics at the depths of the Aqua Center;
"PROSTYNBOL" – beach volleyball championship;
"Golden SHISHKA" – a battle for the Champions Cup and for the main prize – a trip to the bathhouse for the whole team;
"Bicycle marathon" – endurance competition of cyclists;
"GrillFest" – street festivities, performances by guest artists, fire show;
"Perfume Show" – a party of aromas from all over the world in the night club "Cape Town Bar".Erotic show 18+;
May 1 – "HOLIDAY OF SPRING AND LABOR"
For the whole family:
"Spiritual Thinker" – morning yoga for a vigorous start to the day in the park in the fresh air;
"Action of kindness" – planting trees, landscaping the territory;
"Poster party" – master class on making posters using stencils;
"Outfits for the Parade" – competition for the best costume from a colorful newspaper;
"May Carnival" – a parade of firecrackers and a pillow fight in the central square;
"Big auction"
"Walk of Fame" – sculptural handprints, leave your mark in Vozdvizhenskoye;
"Good Bay Drink" – Drawing of a gift certificate for "100 Vozdvizhenok".
90,000 A unique case: the outcome of the KHL match was decided by a high-quality replay. It's a pity that not all cities have it – Hockey News
Overview of the day by Alexey Shevchenko
Instant
Torpedo's most important puck in the match against Ak Bars, which briefly scored 5: 5 two minutes before the end, was canceled at the request of the ice owners. She hit the knee of Dmitry Voronkov, who at that moment was leaving the bench, but in fact was still on it.Head coach Dmitry Kvartalnov is simply obliged to arrange a buffet table for the entire television crew after the match, led by the director who saved him from losing points. It was these people who were able to capture this difficult moment and show it when it was most needed. Hockey is shown very well in Kazan, and the moment with the puck, which hit the player on the bench, was shown very clearly. No questions asked.
At the same time in Yaroslavl, Esse Joensuu was scoring the fourth goal against Lokomotiv, and, frankly, I still did not understand why the goal was counted.Since the puck was recorded on Esse, it is obvious that there was a hand game. If the last touch was by Ilya Lyubushkin, then the authorship should be recorded on Niklas Jensen. None of the repetitions gave a complete picture, did not allow drawing final conclusions.
In Yaroslavl, as well as in many cities where KHL matches are held, the games are shown disgustingly. Strange directors who sometimes display fans on the monitor when it is necessary to show the site. Operators losing the puck, playing with plans when not required.I think that the final decision in Lokomotiv's game was made using stationary cameras, and there was no sense in the people who worked on the broadcast. What is the moral? Yes, no. I would like to see a single standard, and not the same as in Yaroslavl, but the same as in Kazan or St. Petersburg. It's dangerous to go to hockey now, you have to watch it a lot, but sometimes the released product does not correspond to the league level at all. And you also have to pay for it.
Lost
Barys suffered their third defeat in a row – or the fourth in the last five matches.The team is in eighth place in the standings of "Vostok", "Amur" has one point less, but Kazakhstanis have five matches in reserve. However, the defeat by Avangard was negatively assessed by the club's fans. Spectators are not allowed to attend matches, all activity went to the Internet, and there a hashtag appeared with a request to fire the coach. Is there any reason?
If you remember, the current coach was not the only candidate in the summer. Various options were considered, and quite interesting ones.But due to the pandemic, they had to be abandoned. Either they did not want to bother too much with the invitation of a foreign specialist, or they thought that the season would be crumpled and there was no point in trying so hard. The motivation could be different. It is clear that Yuri Mikhailis is far from being an optimal choice. Yes, he has knowledge, of course, he understands hockey, but in order to work fruitfully in such a post, you need self-confidence, psychological stability, an inner core. Without this, it will be difficult, as this season shows.
The legionnaires of the team have already completely lost their conscience, allowing themselves to play as if they are on a highly paid vacation. They receive money, but do not bear any responsibility. And how do you get them to work? Here you need a person whom the hockey players would be afraid of, but this is not about Mikhailis. The most amazing thing is that even in this championship, everyone saw that the team can play cool. We beat SKA, Ufa and Kazan. But, however, there were also shameful matches against "Jokerit", "Sochi", Minsk "Dynamo".It is not clear what the club's managers want. There is no doubt that Barys will make the playoffs. But if this is the main task, then nothing needs to be changed. And let Yuri Mikhailis fill the cones.
Retirement
The fourth retirement happened in the Major Hockey League. On Friday afternoon, it will be announced that Anatoly Emelin is returning to Lada. The former head of staff, Alexander Barkov, will help him, and the new specialist will try to fix the situation. One of the most respected clubs in the country now sits at number 19 in the table with an excellent budget and a good selection of players.But here the curiosity lies elsewhere. The fact is that Emelin had already worked at Lada. Under him, the team played well in the 2018/19 season, finished fifth in the regular season, but lost ingloriously in the first round of the playoffs.
The nerves of the leadership could not stand it, and Emelin was fired. After that, the team was led by Alexander Titov, a little by Vladimir Krechin, and the current season was started by Alexander Barkov. Happiness was gone. More precisely, under Titov, the team showed results, Lada was in sixth place in the table, but the managers were not satisfied with the quality of hockey.It was believed that with such a composition, it would be possible to play somehow more fun. Krechin relaxed the hockey players a little, but it didn't help in the playoffs either. But the manager was not allowed to remain on the bench, and Barkov was appointed chief.
Of course, everyone had questions about the work of the current coach. But you need to understand that the coronavirus hit Togliatti very hard, including the head coach. They say that the doctors advised Barkov not to rush to return, to recover properly, but he did not listen, went to work, tried.Something didn't work out, it upset him even more and affected his health. As a result, it was decided to return Emelin. Now the main task of the team is to return to the playoffs, and the new coach will put things in order.
Mona Kasten "Save Me" – Reviewed by Yuna-Rin
I, of course, understood that with such an annotation I would either like the book very much or not like it at all. The poor fellow scholar goes to a prestigious school and tries not to attract too much attention to herself (while being the head of the organizing committee), but she accidentally intersects with a bad boy and almost the king of the school.A spark, a storm, three books of suffering on the theme "we cannot be together, because everything is against us (and we also do not know how to talk to each other)."
In general, alas, the second option turned out to be correct.
The main problem of the book for me is the main character. And most of her actions. Compared to her, James's POV read just fine. With him, at least, everything is clear. Money does not bring happiness, everything was decided for him, the only joy is lacrosse, friends and parties. Ruby is simply incomprehensible.From hobbies to action.
It feels like Ruby's passion for manga has been lifted from the air. As if the heroine needed some kind of hobby just for show, and reading the manga was randomly selected. She must study very hard, because she entered on a scholarship to such a cool school and continues to be among the students in the future. Watching movies / TV shows / anime takes too much time, and reading ordinary books is somehow trite. What is special about the main character of a teenage book?.. Oh manga! Brilliant! And, most importantly, it does not affect the plot at all. So, to mention a couple of times. And that's all. And as a favorite manga, it is as if the first manga from the top of the most popular was taken.
In the NaNoWriMo workbook, in the chapter devoted to the development of characters, you need to fill out the hero's questionnaire, describe his character and habits, even political views, dream vacation, place of sleep and so on. It is clear that this information is needed more by the author, and not by the hypothetical reader. She may never even be mentioned in the book.But it would be great if the things that are still mentioned really somehow reveal the hero, would influence the plot.
Now for the action. For example, the consequences of going to London for costumes. I honestly didn't understand at first what Ruby's problem was and why she wanted to stop communicating with James. James, by the way, is great, he seemed to understand (or he just didn't argue, at this point in the book there was Ruby's POV). But not me. No seriously. The guy came up with a great idea for the theme of the party, agreed to share authentic costumes, and provided a comfortable two-hour trip to London and back.What was it? Resenting James sending her home quickly after meeting her parents? But she didn't like them, they obviously didn't like her very much either, isn't it good that they said goodbye so quickly? "You are ashamed to introduce me to your parents" . I would understand if she was initially presented as socially awkward, but no, she communicates easily with people. I guess I'm not as good at reading hints as Ruby, but in this episode I saw only James's desire to shorten the time spent with Ruby with his extremely unpleasant parents, and not shame for her "low birth".
And a party? If Ruby is into manga, then clearly not a shoujo. However, if she pushes everything to "I wanted to do something contrary", then she clearly likes to fill the bumps herself, and not learn from the experience of fictional characters. Anyway, Ruby spent with these people how much time she spent in the same school, she should already have seen enough of their behavior from the outside. Was it really impossible to understand in advance that the parties of the golden youth are not the most pleasant place.
The rest of the characters are more like cardboard boxes.And it's good if more than just his name was told about the character.
The heroes suffer most of the book, and I am with them. What is not good for me personally: if I want to suffer over the book, I will take Landau and Lifshitz's Quantum Electrodynamics, not a novel about a poor girl and a rich guy who met in a super cool school. I was hoping to have a rest, and not mentally play bingo with cages "unplanned child", "accident", "death of a relative", "treason", "memory loss" and so on. Although it would be nice if the last option came true.It is only desirable that both heroes lose their memory at once.

Luckily, the story of Ruby and James has a sequel!
Don't mind me.
History of the Netherlands "Fritsses, vidomy yak" American sauce "
People from the Anglophone countries can be awesome, but in the Netherlands, the cartopline frі invites you to be served with a liquorice gum sauce, we see yak frіtses, which is sublated to the rich characteristics of mayonnaise.Unimportant to those who do not seem to be as savory as mayonnaise, the popular Hollandaise sauce Trochi is pisnіshy, not just American and British colleagues, and rarely appear on someone else, from the map.
Fritessaus want to take revenge on less than 25% fat and often take revenge on additional flavoring agents, such as tsukor, which you do not want to use in traditional mayonnaise. Tse means that the sauce is thin, light and malt, no mayonnaise, I want to be in its base like the main ingredinti. Wine is also often sold in sixty dances in the style of ketchup, and not in cans, which is why it has a textured texture.
Kiosks of savvy food throughout the Netherlands, as a rule, apply frites directly to the cones of cartoplin fri, so that they themselves are savory, greased the workpieces in a good ball of vershok sauce. For the sake of abundant postachalniks, they let the customers want, they look like a roasted sauce in every way and they were given it without wagging.
Pine cone frі, crowned with frіtesas © Takeaway / WikiCommons
The indisputable popularity of Frittaces in the Netherlands called for some chimeric mazap and a large number of shops to offer a wide assortment of unaccustomed herbs based on sauce.Kozhen, hto substitute patatje oorlog, for example, to fall in front of greased cartopley, pinned fritses, arachis sate and cibulea. Varto mean, how the name of the tsієї stravi in ​​English is changed like "frі-wіyna", you can, through the senseless savor and how happy you are. Some of the wider fillings include curry sauce in Nimechchin and tomato ketchup, which, when added to frі and frіtes, are presented as patatje joppie and patatje specialal.
Grease frі, frі and chintz patatje oorlog © Takeaway / WikiCommons
The Dutch produce a number of special grades of fritses, including one at a preset stretch, which is a type of American fritses.I'll name it unimportant on a superficially confused, a whole kind of sauce, it looks like it's not good for American culture, and it's like a vine in the Netherlands. All in all, it's a McDonald's boutique sauce for Dutch markets, and that's why I call my name from the Association of American Cuisine Association.
90,000 A ball came out on the gum what is it
What to do if a balloon is puffed over a tooth
Contents of article
A balloon is puffed on the gum – this is a fairly common symptom that appears when an inflammatory disease progresses to a progressive stage.Most often, this ailment is a consequence of improper oral hygiene, however, there are other reasons. In order to understand how to get rid of a lump, you need to visit your doctor to make an accurate diagnosis. teeth or periosteum.
The problem is that diseases with similar symptoms are most often detected at a later date, when a purulent process begins.
This is due to the fact that the patient neglects planned visits to the dentist, or fearing dentists, pulls to visit the dentist to the last, suppressing the pain syndrome with the help of analgesics.
Patients who experience uncontrollable fear in the chair may be offered sedation. This is a type of general anesthesia, under the influence of which pain receptors are turned off, the patient relaxes as much as possible and plunges into a superficial sleep.
Therefore, there is no reason to delay treatment – pathology is better to identify and eliminate at an early stage . Otherwise, not only the teeth adjacent to the inflammation can be damaged, but the entire jaw. What's more dangerous is that blood infection can occur.
Reasons for the formation of lumps on the gums above the tooth
Due to insufficient oral hygiene, plaque forms on the teeth. Pathogenic bacteria multiply in it, provoking the onset of a purulent process and the growth of a lump.
Most often, the lump grows on the upper gum and is visible with a wide opening of the mouth. Over time, the lump can begin to grow in size, causing significant discomfort and pain. Even when the lump does not hurt, pathological processes develop in it.
The reason the lump develops can be infectious and non-infectious.
Non-infectious – grows due to mechanical trauma to the gums or taking aggressive medications.
Infectious – appears due to the multiplication of pathogenic microorganisms in the mucous tissues, which release toxins into the blood.
Also, seals can be divided into acute and chronic.
Acute inflammations – easy to treat. It is expressed by acute pain syndrome and worsening of the patient's condition.
Chronic inflammations – eliminated by surgery. The installation of a denture subsequently develops if the materials were of poor quality or the denture itself was not treated with antiseptics. The lump is most often mild and the pain syndrome is of a periodic nature.
If the formation of a lump occurred quickly and was expressed by an acute pain syndrome, then there is a high probability that this is a gumboil. Only a dentist can pick up medicines and cure him. Self-medication in this case can be simply hazardous to health.
It is necessary to get rid of pus as soon as possible, otherwise it can be absorbed into the blood and infect it.
Lumps on the gums cannot dissolve on their own – they always indicate the presence of a serious disease of the tissues of the oral cavity.Therefore, it is very important to visit the dentist regularly to monitor the health of the gums and teeth.
Painless bumps on the gums
If a bump on the gums does not hurt and does not cause discomfort to touch it, then this indicates the development of one of the following diseases.
Fistula – a white bump on the gum
Fistula forms on or under the tooth. Differs in the presence of a hole for the outlet of suppuration.
Fistula
If pus flows freely from the hole when pressed, the patient does not feel any discomfort.If the outlet is clogged with caked blood or compacted with pus, any touch of the seal will respond with pain in the jaw.
Most often, a fistula is formed against the background of complicated periodontitis, which is accompanied by gingival hyperplasia. Overgrown tissues can serve as a good breeding ground for bacteria.
In the absence of treatment, it flows into a chronic form, which is treated only with the help of surgical intervention.
Fistulas should not be left untreated.As the disease progresses, it can cause the loss of even healthy teeth.
Exostosis – hard lump
Exostosis is a jaw abnormality in which the bones of the skull protrude outward and protrude above the jaw – in the oral cavity. Over time, the lump can increase in size, which will cause pain and discomfort to the patient.
One of the following reasons can provoke the development of the disease:
Injury of the jaw.
Pathology of bone formation of a hereditary nature.
Congenital anomalies.
Tissue pathology as a result of tooth extraction.
You can find out about the presence of the disease during a dental examination or when receiving the results of an X-ray. Removal of a cone occurs in case of a risk of transition of a benign formation to a malignant one.
Exostosis on the gum after tooth extraction
Epulis – a tumor on the stem
Epulis is a mushroom-shaped growth on the gum. It may be red, or it may not differ from the gums in color.
The reasons for the development of this disease include:
An error made when filling a diseased tooth or installing a filling that is too large.
Multiple tartar deposits.
Jaw injury.
Bite pathology.
Hormonal disorders.
Incorrectly installed prostheses or poor quality prosthetic material.
Epulis is very similar in symptomatology to gingivitis, therefore, to make an accurate diagnosis, the doctor prescribes the patient to undergo a histological test and X-ray.With the help of these procedures, the degree of bone tissue damage is established at the site of the pathology focus.
Most often, epulis is formed in women or children during the growth of milk teeth.
Periodontitis – a dense lump on the gums
The primary cause of the development of periodontitis is pulpitis or the presence of an open dental canal in the jaw. An abscess forms at the apex of the tooth root, which eventually turns into a cyst.
Hematoma – a tumor of a watery appearance
Hematoma is a consequence of careless tooth extraction.Not a health hazard. It looks like a watery tumor, which dissolves some time after the operation.
Painful bumps on the gums
Periostitis (flux)
This is an acute inflammatory process that occurs in the periosteum. Gumboil is a serious illness with pronounced symptoms. The patient complains of deterioration of health, weakness, fever and painful swelling of the gums.
Gingivitis (red ball)
Inflammatory disease of the mucous membranes.Most often it develops as a result of improper cleaning of the teeth and inadequate oral hygiene, as a result of which pathogenic bacteria begin to multiply on the tooth enamel.
Gingivitis
Periodontitis (white balls)
Periodontitis was previously considered a dental disease in adults and the elderly, but now it is increasingly common in younger patients. This is due to the following factors:
Abuse of fast food or eating only soft foods.
Bite defect due to which the load on the teeth is unevenly distributed.
Exposure to aggressive medications.
Injured mucous tissues by solid food or a hard toothbrush.
Low immunity.
Poor oral hygiene.
Treatment of a lump on the gums, depending on the disease
A lump on the gums is treated in different ways, depending on the root cause of its occurrence.
Fistula is treated by debridement of the oral cavity with soda solution.This can be done at home. It softens the gums, which facilitates the rapid removal of pus from the tissues. The more often rinses are carried out, the faster the fistula resolves.
Epulis – removed by scraping out pathological tissues. Also, the teeth that caused the development of the disease can be removed.
Periodontitis is treated by reopening the sealed canal and debridement with an antiseptic solution. A temporary filling is placed in the hole, impregnated with an antibacterial compound, and the patient is prescribed a course of taking antibiotic drugs.After the disease is eliminated, the temporary filling is removed and a permanent one is installed in its place.
Gingivitis is treated with gels and mouth rinses.
Periodontitis is treated on an outpatient basis by washing with anti-inflammatory solutions. After cleansing the gingival pockets, the doctor prescribes a course of antibiotics for the patient.
Flux requires surgical intervention. The lump must be opened and the resulting emptiness must be cleaned from suppuration.If the tooth, over which the flux grew, was covered with a crown, then it is removed for the duration of the treatment.
Rinse with baking soda
Prevention of neoplasms on the gums
To prevent the formation of lumps on the gums, you must adhere to the standard recommendations for oral care:
Regularly brush your teeth and clean your mouth with rinses.
Do not self-medicate or suppress pain with uncontrolled use of analgesics.
Visit your dentist regularly for preventive procedures.
Early diagnosis is essential for effective treatment of neoplasms. Most diseases have an asymptomatic onset and can only be diagnosed by a specialist.
Conclusion
Even in the absence of visible problems, you should not neglect a scheduled visit to the dentist. Any neoplasm, even a painless one, can lead to irreversible consequences and the removal of even healthy teeth. Timely diagnosis and well-chosen treatment can eliminate many dental problems.
The AI ​​camera used to replace people during football matches confuses the referee's bald head with the ball.
The AI ​​camera at a football game in Scotland continued to track the bald referee instead of the ball during the game.
Inverness Caledonian Thistle played Air United at home on Saturday at Caledonian Stadium.
The team does not use an operator to shoot games; instead, the group relies on an automated camera system to keep track of what is happening.
Center forward Nikola Todorov scored the team's first point of the season and, according to Tolstoy Accent, "the camera continued to take the ball by the bald head on the sideline, preventing the audience from seeing the real game, focusing on the linesman. '
Scroll down to see video
The AI ​​cameras at Caledonian Stadium in Inverness, Scotland have mistaken this referee's bald head for a soccer ball all along. Color Commentator Inverness Caledonian Thistle Apologized For Bug
One fan tweeted a picture of the hairless official, prompting an event-organizer to contact him.
'Hi Tom, maybe Inverness will talk to us? "We supply @ STREAMSTAR2 a specially designed live streaming system with 1-8 cameras, 4-layer graphics, 3-level replays for sports," tweeted Chris Phillips of CJP Broadcast Service Solutions ltd. MG ALBA, Darlington FC, Oxford FC and Hereford FC. There is no AI to worry about something wrong. "
Inverness Caledonian Thistle Football Club, commonly known as Kaylee Thistle or Kaylee Jags, is competing in the Scottish Championship, the second tier of the Scottish Professional Football League.
The last time a team won the Scottish Cup was in 2015.
A fan tweeted a screenshot of the club's AI camera tracking the bald spot of an unnamed referee instead of a soccer ball Inverness Caledonian Thistle, commonly known as the Caley Thistle, participates in the Scottish Championship, the second tier of the Scottish Professional Football League
Many small teams rely on AI cameras, as film crews and professional recording equipment can be prohibitively expensive.
Copenhagen-based Veo Technologies sells an automated camera system that can record a 180-degree panoramic view of a soccer field in 4K resolution, although there is no indication that this was a Veo camera used by the Inverness Caledonian Thistle ..
Camera retail price and a Veo tripod is around $ 1,050, according to Forbes, plus another $ 1,100 to $ 1,500 for an annual subscription to the Veo platform, which allows users to tag specific players and access other features.
"It's just as appealing to youth teams and even families who train in their backyards trying to get better," CEO Henrik Teisbeck told Forbes.
"Our vision is to provide accessible technology to all sports teams so that every child can use video to become a better athlete and share their wonderful moments from the game. '
Using a database of over a million images, Veo taught its AI to follow the ball smoothly, just like a cameraman would.
It also helps to detect the start of a match and a goal scored, and can also create a video with the best moments, aimed at a specific audience.
"The more our AI processes overlap, the better our algorithms become to anticipate the game, break down the highlights of the game, and ultimately display statistics on how players move in the game," Teisbeck said.
The idea for the technology came about when Veo co-founder Keld Reinike was late for his son's football game and missed it with a rare goal.
According to The Next Web, the company has sold cameras to over 2,500 clubs worldwide, including minor leagues and youth teams affiliated with Liverpool FC and Burnley FC in the United Kingdom and Spanish RCD Espanyol de Barcelona.
It is also expanding into basketball, rugby, American football, lacrosse and hockey.
Another shot of the referee, who was distracted by the cameras of the robots of the club. Many small teams rely on artificial intelligence cameras, as film crews and professional recording equipment can be prohibitively expensive.
Fans who want to help Kaylee Thistle upgrade her AV equipment can engrave their name on the player's tunnel wall.
For about $ 65, you can get the message inscribed on the team's new wall of fame at Caledonian Stadium, the last thing players see before they hit the pitch.
"After much discussion with fans and stakeholders at ICT, the club started looking for new ways to enable our supporters to provide us with additional financial support," said a
spokesperson.
Learning English – The English We Speak
Finn: Hello Feifei. Welcome to the office.
Feifei: Hi Finn. Get back to work!
Finn: How was your vacation? You look great.
Feifei: Oh thank you fantastic. We spent every day on the beach …
Finn: Nice …
Feifei: Yes, just relaxing, swimming, reading novels, eating fresh seafood and my favorite new thing: beach volleyball!
Finn: Cool – you must have had some fun!
Feifei: Of course we had a ball.We played volleyball! You can't play volleyball without … a ball.
Finn: You're right, you really need a ball – but you see, I meant …
Feifei: I know what you mean, just kidding! "To play" means to have a good time, to have fun.
Finn: Yes, okay? Have a good time?
Feifei: We had … a ball!
Finn: Listen to these other people who had … a ball.
We were at my sister's wedding this weekend. Everyone had a ball – it was so much fun.
I had a ball at a party. There were so many friends of mine and the music was great.
Feifei: Of course, we don't always use it to talk about the past.
Finn: Yes, listen to people who "can play around" like this one:
I have a ball in my new job.It is much better than my old one.
Feifei: Or you can combine with "will" when talking about the future.
A: I'm not sure if I want to go to a singing class.
B: Of course you have to join – you will have the ball!

Finn: Anyway, Feifei, it's good that you're back.
Feifei: It's good to be back.
Finn: We have a ball.
Feifei: I know it's great to be in the studio again.
Finn: No, we really have a ball.
Feifei: A?
Finn: Yes, BBC Learning English is hosting a ball tonight, an official party where people come and dance.
Feifei: Oh, this ball is our ball! I completely forgot! I play volleyball tonight.
Finn: Well I'm sure you will have the ball no matter what you do!
Feifei: Haha – yes, you have a ball, at the ball!
Finn: Very good.To see more English phrases, log on to bbclearningenglish.com. Goodbye.
Feifei: See you.
.
They Live (1988) – Connections
Version
Reworked as
Modified at
References
Team A (1983) (TV Series)
Underground Tunnel Guard: "It's a win, man! We have to meet with the A team! " Ghostbusters (1984)
Guards using P.K.E. meters from the previous film.
Link to
Dazed and Confused (1993)
Clint, changing the famous chewing gum line, says, "I only came here to do two things, man: kick ass and have a beer. Looks like we're almost out beer. "Duke Nukem 3D (1996) (Video Game)
Time to kick ass and chew gum. And I've run out of gum." Fallout: Post-Nuke RPG (1997) (Video Game) base of mutants, sometimes they say: "I came to kick ass and chew gum, and I completely ran out of chewing gum" – this is a phrase from "They are alive."The Matrix (1999)
All freedom fighters wear sunglasses when they are in the Matrix. Another film, titled They Live (1988), also featured a mysterious and reality-bending story with people living in a false world as slaves to a highly evolved enemy. in which sunglasses were used to detect enemies. Battlefield Earth (2000)
Aliens create an illusory reality to enslave humanity and pollute the Earth's atmosphere to make it resemble that of their planet.Will and Grace: Ben? Her ?: Part 1 (2000) (TV Episode)
Grace says to Jack, "Do what you want, because today I'm giving out lollipops and ass and I'm completely out of lollipops." Will and Grace: Ben? Her?: Part 2 (2000) (TV Episode)
Grace warns Jack that today she is giving out lollipops and lollipops and she is completely out of lollipops Farscape: Season of Death (2001) (TV Episode)
Before Scorpius was kicked ass ", John chews gum, citing the famous quote from" They Live ":" I'm here to kick ass and chew gum, and I'm completely out of chewing gum. "Rayman 3: Hoodlum Havoc (2003) (Video Game)
"Bullies are here to kick ass or chew gum. And they all run out of gum!" Spartan (2004)
Spartan officer: "I have two things for you, boys. It's a hard cock and bubble gum. And you know what: I'm completely out of chewing gum. " Corpses Forever (2004) (Video)
One character says, "Do you remember that John Carpenter movie They Live?" Then describes the final scene. Blade: Trinity (2004)
Before he dies, Whistler knocks down FBI agents, and this is the last thing John Nana did before dying in They Live.Movie Geek (2005)
Video box on display in the video store Guitar Hero (2005) (Video Game) Profile
Axel Steel mimics the line of chewing gum. ROH: Super Honor Card (2006) (Video)
Samoa Joe uses the phrase "I came here to kick ass and chew gum and I'm completely out of chewing gum" ahead of a three-way match with Christopher Daniels and Jimmy Jacobs. WWE SmackDown vs. RAW 2008 (2007) (Video Game)
Roddy Piper says, "I came here to chew gum and kick my ass, but I ran out of chewing gum."WWE WrestleMania Legends (2009) (Video Game)
Jerry Lawler says that Roddy Piper told him he was going to "chew gum and kick ass, but he ran out of chewing gum." Mythbusters: The Bottle (2010) (TV Episode)
"Mr. Heinemann says it's time to score some goals and chew gum. And he just ran out of gum." Duke Nukem Forever (2011) (Video Game)
Caption during the opening credits: Time to kick ass and chew gum… "," And it's all over for me. " Stand up, guys (2012)
Characters constantly refer to the line from "They Live": "I came here to chew gum and kick my ass … and I completely ran out of chewing gum." Saints Row IV (2013) (Video Game)
The mission title "He's Alive" is a reference to this movie. Raising Hope: The Ship Happens (2013) (TV Episode)
Sabrina's Line "I came here to deliver the boat and have a good vacation. My vacation is over right now."This is a tribute to the iconic line from Nada (Roddy Piper): "I came here to chew gum and kick my ass … and I completely ran out of chewing gum." Doctor Who: The Inversion of Zigon (2015) (TV Episode)
In Clara's dream world, ordinary household items are shown without their trade dress, which is replaced by a utilitarian description of the content. Sunglasses also play a role in both stories. The Legacy of Alien Reptiles (2015) (Video)
A number of interviewees claim that this film reveals the secret plans of the reptiles.David Icke describes the plot in detail. Fifth Wave (2016)
Glasses capable of seeing aliens hidden inside their human host Honest Trailers: Mortal Kombat (2016) (TV Episode)
"She's here to break necks and become objectified. And she is completely unable to break her necks. " A clear hint of a chewing gum quote from the movie. Cloakroom (2017) (Video Game)
One of the aliens from They Live appears in an ad for a plum. Rough Sanity (2017)
The use of special sunglasses to see super-reality was inspired by this film.Dimension 404: Sinetrax (2017) (TV Episode)
Uncle Dusty is wearing a shirt that says CORRESPONDING with the image of one of the aliens from THEY LIVE. Angry Bong 777 (2018)
Masks and costumes of characters from "They Are Alive" are on display at the Tom Devlin Monsters Museum. Spider-Man (2018) (Video Game)
Spider-Man will say during the fight: "I came here to entangle the bad guys and make a joke, and I was completely confused." Take The Tower: Episode # 1.3 (2018) (TV Episode)
Kirsty says her nephew is here to chew gum and kick his ass, and he is out of gum.Flesh Blanket (2018)
This film features a man wearing a "Obey" T-shirt. Feels Like a Good Person (2020)
The Pepe Cash website was shown a Pepe Cash card with Nada donning a pair of glasses. Free Guy (2020)
A guy putting on glasses to see what the world really is is the same as when Nada put on glasses.
Specification
Included in
Sphere (2017) (Video) Clip shown
Murder of Gaza (2018)
Hint of Clarity from the Propaganda Cloud
Faked on
Mutant Species (1995)
Quote from this movie "Chew bubble gum and suck ass "is a parody.South Park: Battle of the Cripples (2001) (TV Episode)
The fight between Timmy and Jimmy is a parody of the fight between Nada and Frank. The Neighbor and the Beer (2011) (Video)
The slogan parodies the character of Roddy Piper, the famous phrase Nada: "I came here to chew gum and kick my ass … and I completely ran out of chewing gum." Futurama: The Kidnapper of Bughead (2012) (TV Episode)
Bender puts the They Live lens on his camera, and the images of people are similar to the aliens that Roddy Piper sees wearing sunglasses.Saints Row IV (2013) (Video Game)
He's Alive Mission is a parody of this movie. Adventure Time: The Red Throne (2014) (TV Episode)
The battle between the King of Flame and the Lord of Flame – a reference to the battle scene in the John Carpenter film; Characters voiced by actors from said movie Back Again (2014) (Short)
Characters and scene recreated and specified. Chicken Robot: Food (2016) (TV Episode)
Chupacabra parodies the phrase from the movie "chew bubble gum and kick your ass."
Block 8. Sports in our life. Speak in English. 7
>>> >>>

7
Block 8.
Sports in our life
Discussing the text
48. Tell me why:
the author compares Mr. Danny's father's property – with the island;
Danny's father couldn't forget Victor Hazell talking to his boy a year ago;
Danny's father got very angry with Victor Hazell;
Victor Hazell arranged shooting;
Hundreds of dukes, lords, barons and baronets came to his parties;
Victor Hazell paid a lot of money to make his parties successful;
Danny's father was convinced it was a good idea to get pheasants out of the forest;
Mr. Hazell's face would be redder than boiled beets.
49. Tell me how you would get all the pheasants from the forest if you were Danny's father. Discuss your versions in the group and decide whose plan is a) the most interesting, b) the most effective.
50. A. Speak of Victor Hazell as if you were him;
Danny,
Danny's father,
Duke or Baron from his own rifle squad,
Mr. Hazell himself.
B. Compose a dialogue about Victor Hazell between .
Danny and his father,
two crew members.
51. Read the definition of snob below and tell us what you think of snobbery. Think if you have ever met snobs and what you were one of them.
A snob is
one who admires the upper social class in society and despises people from the lower social class;
Someone who takes too much pride in their expertise in a particular subject and thinks that what other people like is not good.
52. Tell us what you think about the so-called bloody sport shooting and hunting. Would you like to take part in shooting and / or hunting? What for?
Discussion of the "topic"
Let's talk about sports in English. We say sport when we mean this physical activity in general (for example, sport is good for keeping fit), and sport / sport when we mean a specific sport (for example, athletics is an ancient sport).
The Russian word in English usually means sports: sports car, sports jacket, sports news.
Athletes and sportswomen or sportswomen are involved in sports.
If you play sports:
preparation for competitions (match, game)
compete in the championship
take part in the tournament
set / break records
points and goals
win or lose (in) the competition
win a prize / cup
draw a game
Other important people in sports:
coach
instructor
referee or referee (in games)
Athletes compete individually in teams and crews (sailing and rowing) …We can talk about:
national team
Olympic team
school team, etc.
Sports are practiced indoors (indoor sports) and outdoors (outdoor sports). Here are some names for special places for sports or exercise:
gym
court
ring
stadium
ice rink

track (treadmill)
pool
football field
sports grounds
school playgrounds
Some of the popular sports:
boxing
cycling
rowing
swimming
gymnastics
figure skating
weightlifting
athletics / athletics
high / long jump

000 downhill

skiing
aerobics
workout (in the gym)
wrestling
figure skating
races: running race
swim
races
auto racing
Here are some of the popular games:
golf
darts
chess
table tennis (ping-pong)
tennis
checkers
snooker

hockey
field hockey
rugby (rugby)
badminton
basketball
volleyball
football (soccer) sports and games are less common:

archery
fencing
climbing
mountaineering
horseback
surfing and windsurfing
sailing / yachting
diving

water polo
water polo f'poobul :
Aikido
Karate
Judo
Taekwondo

53.Go through the list above and say:

the names of those sports that you did not know before;
which of these sports, in your opinion, are

a) the most dangerous;
b) the least dangerous;
c) the most exotic;
g) the most common;
e) best for keeping fit;
f) what is most attractive to you and why;

What kind of sport can you do?

a) both indoors and outdoors;
b) only indoors or outdoors;

which of these sports is the most popular in

a) Russia;
b) USA;
c) Great Britain;

What sports, in your opinion, are easy to practice

a) Australia;
b) Switzerland; 1
c) Norway;
d) Canada and why;

Which sport requires special equipment 2 or does not require any equipment.

1 Switzerland –
2 equipment,

54. Match these sports equipment images with their names and tell us which sports they belong to.

a) yacht
b) hockey stick and ball
c) net and ball
d) hockey stick and puck
e) goal and ball
f) racing car
d) windsurf board

h) racket and shuttlecock
i) skis, poles and ski boots
j) swords
k) bow and arrows
l) darts and target
m) cue, table and balls
n) barbell

55.A. Look through this text about athletics and tell me which of these sports are athletics and which are not.

swimming, horseback riding, discus throwing, boxing, running, water polo, running 100 meters, wrestling, figure skating, gymnastics, long jump, aerobics, skiing, rugby

Athletics

Track and field (BrE) or track and field (AniE) is the general name for such sports as running, long jump, high jump and some others.Athletics includes both track and field events (= running races) and field events (= sports involving jumping, throwing objects, etc., which are not races).

Most of the events on the track are named according to distance, eg running 400 meters. She runs 400 meters. The person who takes first place in the competition receives a gold medal, the person who takes second place receives a silver medal, and the person who takes third place receives a bronze medal.Usually they say that someone won gold, silver or bronze, for example, he won gold in the 100 meters. She won bronze in the long jump.

Athletes compete with their opponents or rivals.

The competition is watched by spectators or fans. They support their team or shout for it.

. Use this outline to talk about athletics.

athletics what is it;
The way people talk about racing and field events in the UK and USA;
track events;
offsite events;
Normal way of naming track events;
athletics winner; 90 012 90 011 athletes support people.

56. Look at these sportswear items, name them and tell them what sports they are suitable for. Words out of the box can help you.

knee socks
ski cap and ski suit
mittens and gloves
T-shirt and shorts

swimming trunks and swimsuit
sneakers (AmE sneakers)
sports jacket
waterproof jacket

50 tracksuit

57.Name as many as you can:

summer sports and games
winter sports and games
sports all year round
Indoor sports and games
Outdoor sports and games
units Sports equipment

If necessary, ask your parents for help.

58. A. Tell us what we call it.

A game in which two teams of five players each attempt to score a goal by throwing a large ball over a fixed net 1 into a metal ring at each end of the court.The players on the run hit the ball and pass it to each other.
A game in which two teams hit 2 on a large ball with their hands back and forth on a high net. The ball must not bounce off the ground.
A game between two teams of eleven players who kick the ball around the field of play 3 in an attempt to score a goal.
A game of two players, each starting with sixteen different game pieces moving around the board. The goal is to move your pieces so that your opponent's king is killed.
A game in which players use rackets to hit a small, feathered object called a shuttlecock on a high net.
A game in which you use long clubs, called clubs, to hit a small ball into holes scattered over a large area of ​​grass.

B. Describe one of these games:

2) tennis 9016 3) tennis ) table tennis
4) hockey

5) checkers
6) darts
7) field hockey
8) badminton

1 fix
2 to fix
2 909 kick

59.These sports are recommended for different age groups. Go through the list and tell me which ones you have ever done, are doing, or plan to do. .

When is the best time to practice these sports?

3 years old: skiing
children 4 years old: cycling
5 years old: swimming
children 6 years old: pony riding, skateboarding, roller skating
children 7 years old: tennis, table tennis, badminton
8- summer: fencing, diving, hockey, football
9 years old: judo, archery
children 10 years old: boxing, water skiing, athletics
11 years old: skating, surfing
children 12 years old: rowing
13- summer: volleyball, water polo, basketball
14-year-old: martial arts, American football
15-year-old: weightlifting
16-year-old: sailing
17-year-old: parachuting

60.Work in groups of 35 people. Each group should have an interviewer trying to get information about sports in your school. Answer the interviewers' questions and give your opinion. Have the interviewer gather information and then share what he / she has learned. The interviewer may want to know:

What kind of sports do the students do at the physical level? lessons; what games they play; which of them students like best; what sports they would like to do in school and why;
where they practice these sports; what sports equipment is in the school; what new equipment they would like to have;
, whether the school takes part in any competitions and what results their teams usually show; if these students personally participate in the competition;
why it is important to play sports at school; if students think they have enough exercise; if you can find time for sports and games;
where they can play sports outside of school; whether they have ever played sports elsewhere; what was the result;
…. … … … … … … … … … … … …

61. Choose a sport or game and describe it, trying to make your story as engaging as possible. When you're done, decide whose story was the best.

62. These are some of the athletes who made history in Russian sports. Find information about one of them and submit that information. To make your story more logical, write an outline first.

Larisa Latynina (gymnastics)
Lev Yashin (football)
Yuri Vlasov (weightlifting)
Evgeni Plushenko (figure skating)
Alina Kabaeva (rhythmic gymnastics)
Elena Isinbaeva (high jump)
Maria Sharapova (tennis)

63.A. Find out some information about the first modern Olympic Games and fill in the table with information about the 21st Century Olympics.

B. Choose one of the Olympic Games and get ready to talk about them in class. The diagram below can help you:

Games number and year;
place of their detention;
Olympic sports of these Games;
the number of countries that took part in the Games;
the number of athletes and female athletes who took part in the Games; 90 012 90 011 medals won;
some of the Russian (Soviet) athletes who took part in the Games, their results;
some of the records set during the Games;
central event or central figure of the Games.

64. Tell us about the Olympic Games. Choose one of the items and develop it.

The history of the Olympic Games in antiquity.
History of Modern Games.
Russia at the Olympic Games.
Winter and Summer Olympic Games.
Last Olympic Games.
The role of the Olympics in modern life.
Some Olympic champions.

65. Find as much information as possible about Olympic symbols and tell your class what you find.