Jr lacrosse: Youth Lacrosse | US Lacrosse
Home
Nov 15, 2021

Player Evaluation for Girls U13 …

Jr. Knights will play through North Fulton United
Jul 26, 2021

Fall registration is now open!

Registration for Fall season is now open!
Apr 17, 2021

Junior Knights Night at CHS Girl…

Come on out to the Centennial Fortress Friday, April 23 at 6:00 p.m. for Junior Knights night at the CHS Knights Girls Lacrosse game! FREE admission for any player wearing their Junior Knights or North Fulton United jersey.
Jan 27, 2021

Last chance to register for spri…

Coaches will reach out with information about practice and games dates once registration closes and rosters are finalized.
Dec 19, 2020

Register now

Spring registration is now open!
Mar 13, 2020

Games/Practices Canceled Until F.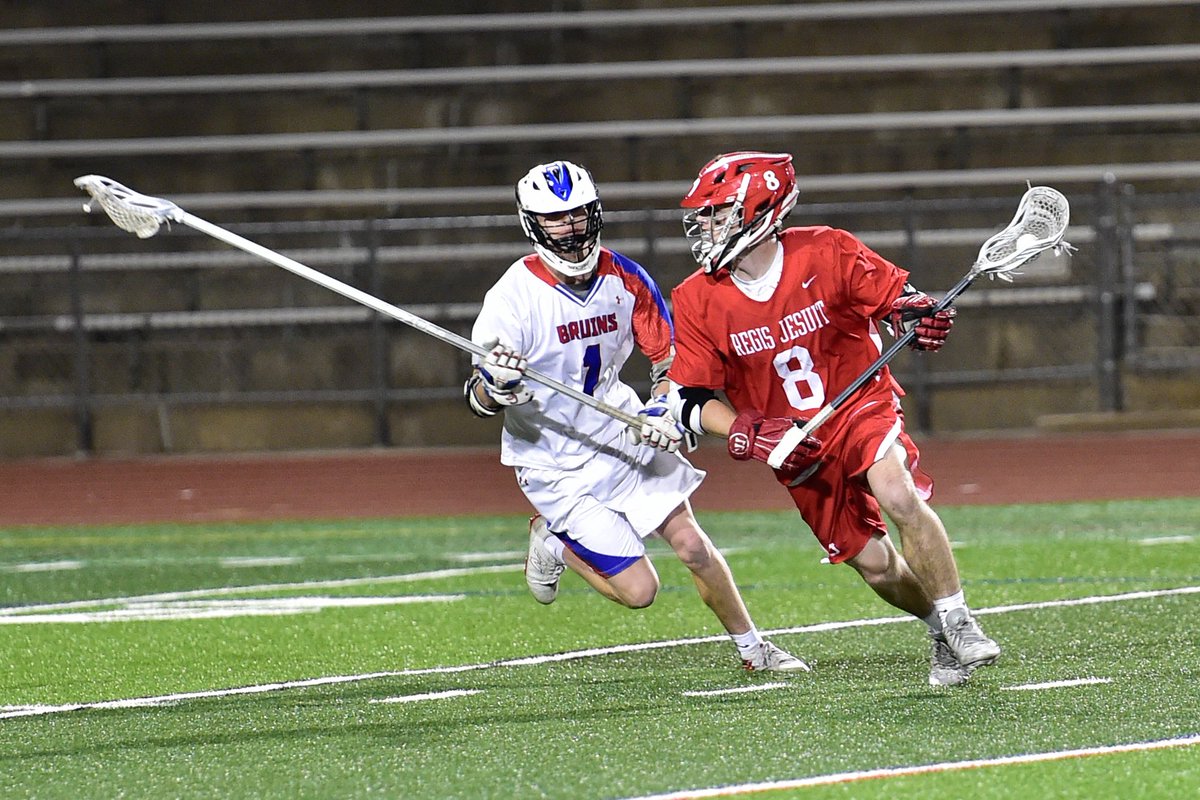 ..

Due to the growing concerns over the COVID-19/Coronavirus, all Junior Knights games and practices are canceled until further notice.  Once restrictions are lifted, we will reevaluate the season and determine if practices…
Mar 09, 2020

COVID-19/Coronavirus Update

The Junior Knights Lacrosse Club has been monitoring the COVID-19/Coronavirus situation closely.  The health and safety of our players, coaches, and families are our highest priority.  Practice and game closings follow g…
Jan 28, 2020

Registration Now Open!

Registration for all spring teams is now available!
Jan 09, 2020

Free Girls Lacrosse Clinic

FREE lacrosse clinic from Centennial High School Girls Lacrosse for girls in grades 2-8
Dec 15, 2019

Girls' Skills Clinics and Select.
..

Girls' Clinics and Select Tryouts for Spring 2020 will take place January 5 for Girls in Middle School (6-8 grades)
Dec 09, 2019

Burn Boot Camp Youth Conditioning

Junior Knights Lacrosse is excited to partner with Burn Boot Camp to offer youth conditioning camps for boys and girls in grades 5-8.  Camps are offered Tuesdays and Thursdays from December 10 – March 5.  You can attend …
Sep 25, 2019

Centennial Fundraiser to help su…

Uknighted We Fight! Let's work together to support those in the biggest fight of their life.
Sep 05, 2019

GAMES BEGIN

First season lax games begin this weekend! Check with your coaches for your team's schedule. Go Jr. Knights!
Jul 19, 2019

You are Invited to Dinner

Support Centennial Lacrosse (Boys), Football, Baseball, and Cheer!
Jul 18, 2019

Fall registration is now open!

Registration for Fall season is now open!
Madison Jr.

Lacrosse
WINTER 2021-2022 Training Information with Christian Scarpello
12 Training sessions $215 ($18 a session) I wont say its manditory, but close….We made it as affordable as possible with the hopes player can make it when they can if not every session.
December Friday's  (12/3, 12/10, 12/17) Grades 4,5,6 (4-5:30 pm), Grades 7,8 (5:30-7)
January Monday's (1/3, 1/10, 1/17, 1/24, 1/31) Grades 4,5,6 (4-5 pm), Grades 7,8 (8-9pm)
February Monday's (2/7, 2/14, 2/21, 2/28) Grades 4,5,6 (4-5 pm), Grades 7,8 (8-9pm)
Sign up Link:
http://morristown.centercourtacademy.com/events/2696499-blax—madison-youth-team-training-2122
 Friday nights youth league – Centercourt Gillette Bubble Grades 4-8
This league is much more based on Fun than winning and we have participated a few times over the years. Christian and the centercourt staff will run small sided fast paced games (7v7) against other town programs.
Fridays starting January 7th through February 22. 5-8pm 9 games.
Times: Grade 4 (5-6pm) Grades5/6 (6-7pm), Grades 7/8 (7-8 pm).  
Madison Jr. Lacrosse players will receive a 30% discount. Cost: $147
http://gillette.centercourtacademy.com/leagues/boys-lacrosse/2640192-blax—fnl-youth-league
**Use discount code: MadLax  
Additional Training and clinics for Younger players:
Little Laxers:
This is for beginners and does not require full pads
K-3 program – Centercourt Gillette 4 classes
Cost: $175
4:30-5:30 Tuesdays
Session 1: 11/30, 12/7, 12/14, 12/21
Session 2: 1/4, 1/11, 1/18, 1/25
http://gillette.centercourtacademy.com/events/2683275-little-laxers
Darien Youth Lacrosse Association

 

 

Weather permitting, 3rd – 8th grade boys and girls season starts 3/5/22
Blue Wave Buddies (1st/2nd grade boys and girls) begins 3/26/22
The House League season will end with a jamboree and BBQ on 5/22/22

Registration Dates*:

Regular Registration: 11/8/21 – 1/11/22

$50 Late Fee Window: 1/12/22 – 3/4/22
$100 Late Fee: Begins 3/5/22

* Darien Youth Lacrosse does not waive late fees so please register on time

2022 Travel Tryouts Dates

7th & 8th grade boys and girls: 3/5/22 – 3/10/22

7th and 8th graders who do not try out will automatically be rostered on the blue or white senior team

5th & 6th grade boys and girls: 3/12/22 – 3/17/22

5th and 6th graders who do not try out will automatically be rostered on a house team
All 5th and 6th graders (including travel players) participate in the house program 

Please always check the web site for date, time, and location of practices and tryouts as they can change due to weather and other events that are beyond our control.

 

Travel Tryouts and Private School Break

Every year we receive questions about the conflict between private school breaks and the tryout schedule. As a program, we strive to maximize the length of the season and make decisions with consideration of all 1,300 players. We do our best to communicate the tryout schedule in advance so that families with children in private school can have an opportunity to attend tryouts and still get away if they choose. We encourage all players to make as many tryouts as they can. We reserve the right to "pull-up" a player who may have been overlooked in tryouts. We also reserve the right, without explanation, to not move any players after rosters are announced.



Chris Pickel Jr.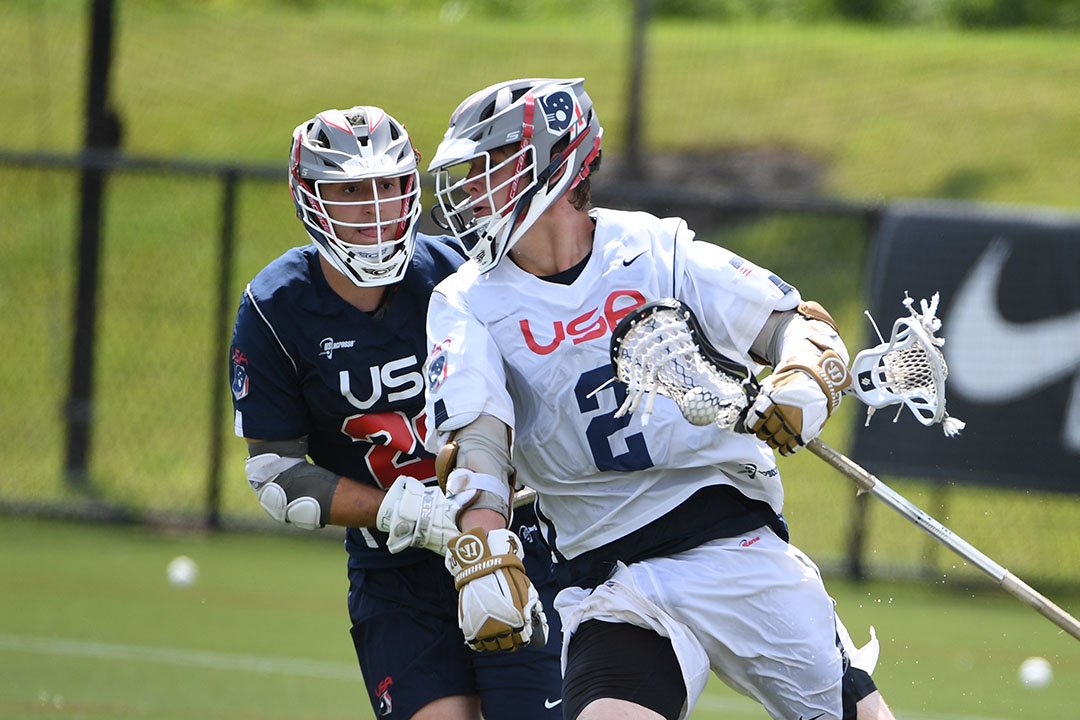 – Men's Lacrosse
2021:
Second-team All-America East … Selected to USILA Senior All-Star Game … Tallied three straight second-quarter goals after Binghamton had closed within one goal on April 16 … Captain … Appeared in 14 games (five starts), tallying 21 goals and 12 assists.
2020: Earned bachelor's degree in health science in May … Earned Undergraduate Recognition Award for Outstanding Achievement in Leadership … USILA Scholar All-American … America East Commissioner's Honor Roll … Selected captain … Played in all seven games … Scored seven goals with three assists … Netted a pair of goals in the season-opening OT victory over St. John's on Feb. 11.
2019: First-team All-America East…Played in all 15 games off the bench and netted 23 goals, the second most on the team…Recorded eight multi-goal games that included five three-goal games.
..Posted three goals against Sacred Heart, the win over UMBC, the victory at St. John's, the win over UMass Lowell and a victory over UAlbany…Added three assists in the win over UMass Lowell.
2018: Played in all 15 games … Was second on the team in scoring with 21 goals … Scored a goal in the season opener against Sacred Heart … Tallied a hat trick at No. 16 Penn State … Put away two goals against Brown and Hofstra … Had a goal and an assist against No. 9 Virginia … Scored a goal against Hartford and at No. 1 Albany … Buried two goals against St. John's and at Princeton … Scored the overtime game-winner against No. 16 Vermont … Put away two goals, including the go-ahead goal against UMass Lowell … Was named America East Offensive Player of the Week for his play against the River Hawks … Closed out the season with a goal at Binghamton and against Vermont in the America East semifinal game.
2017: Played in 11 games … Scored a goal in his collegiate debut at St.

John's … Had an assist in the win at Hartford … Scored a goal against No. 8 Albany … Caused a turnover and picked up a ground ball in the overtime win at UMass Lowell … Scored a goal against Binghamton. 
High School: A 2016 graduate from Bayport-Blue Point High School … Four-year letterwinner for the Phantoms … As a senior was named US lacrosse All-American, Newsday All-Long Island second team, S.C.L.C.A. most outstanding midfielder, Newsday top 100 players to watch, and was the eighth leading scorer in Suffolk County … Also garnered All-County and All-League honors … Named team captain in 2016 … Was a two-year letterwinner in football and earned All-Division and All-Academic in 2015 … Graduated with honors.
Personal: Born September 8, 1998 in Stony Brook, New York … Son of Chris and Marianne Pickel … Brother of Meghan Pickel … Father played football at Rutgers … Uncle Bill Pickel played football for the Los Angeles Raiders and New York Jets .
.. Uncle Kevin played football for the New York Giants … Pursuing advanced graduate certificate in coaching.
JUNIOR BUCS LACROSSE – Allatoona Athletics
Players will need to provide their own equipment; however, Bucs Lax has options for you!  Veteran players often sell or give away equipment on sites like Craigslist or through word of mouth. The Jr. Bucs have youth donation, loan and a rental program that grows each season that can possibly help some players get started. Play It Again Sports type stores are a great resource. Also, many of the online retailers have complete startup kits for Girls and Boys that you can purchase for very reasonable prices and be ready to go on day one. Dick's, Lacrosse Monkey and a quick Google search can net you some great deals. From our experience with K-3rd grade players, these first pieces of equipment will stay with your child for three seasons or more based on an average rate of growth. That makes Lacrosse a very economical sport in the long run.

After those first couple seasons, you'll typically only buy items as they grow out of them and not all at once like in the beginning. This helps a great deal with budgeting. We here at Bucs Lax understand that buying equipment can seem daunting when trying to figure out if Lax might be right for your player. Quite often we hear "What if my player doesn't like the sport, and I've bought all the equipment?" Honestly, we just don't see kids turn away and dislike the sport very often. However, keep in mind that if that does occur, you will very easily be able to re-sell that equipment to someone else coming in to the next season, and we will certainly assist you with matching up players in need.
*For boys, expect to spend between $130 and $200 on NEW equipment, including a lacrosse helmet, a mouthpiece, shoulder pads, arm pads, gloves, and a Boys LAX stick. Used equipment will cost less.
*For girls, expect to spend between $45 and $100 on a NEW lacrosse stick, protective goggles and a mouth guard.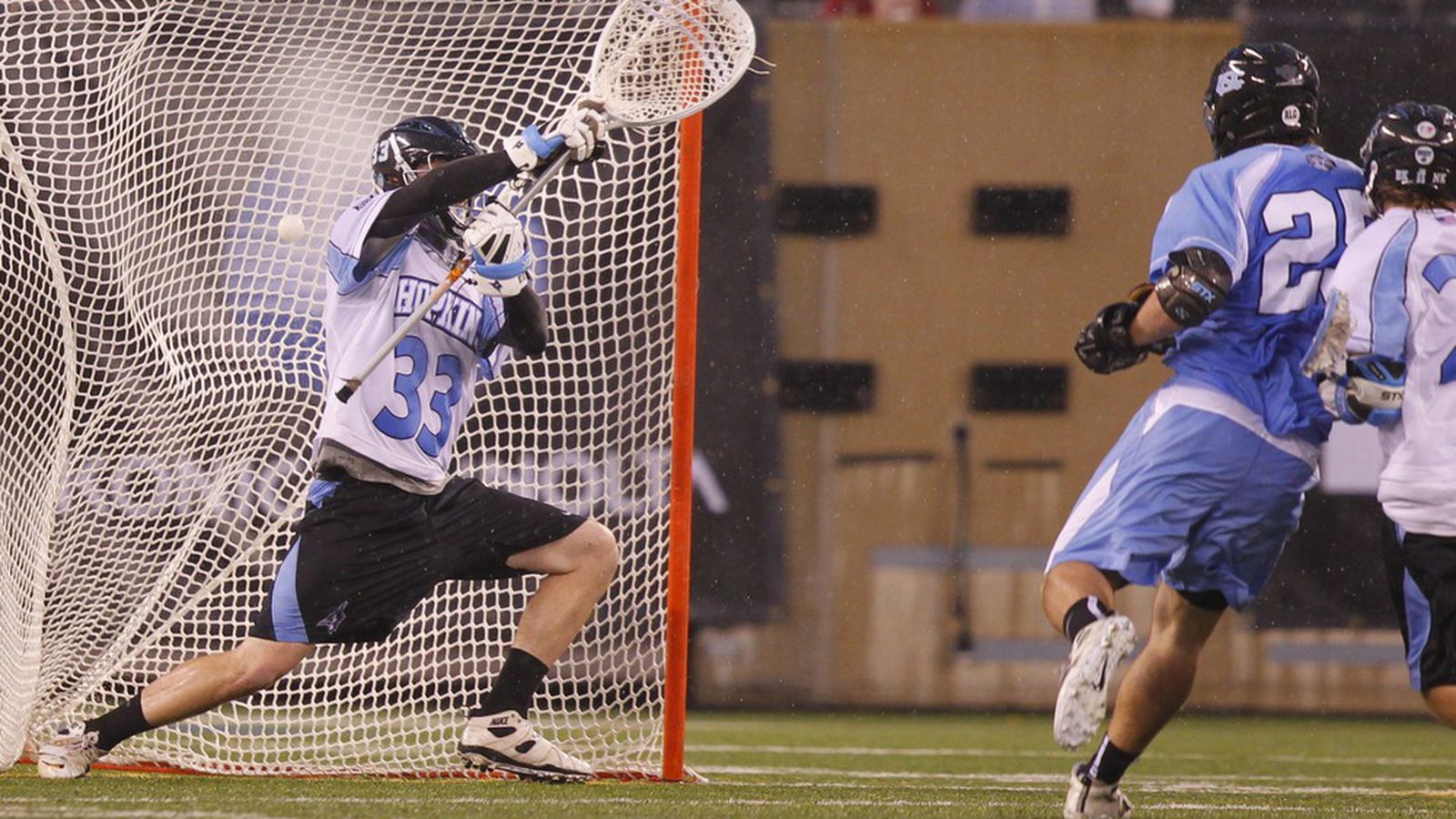 Helmet is optional. Again, used equipment can be more economical.
GOOGLE:  Lacrosse starter sets
Spencerport Youth Lacrosse
 Winter training/practice sessions – In progress! 
If you wish to join late, please email:
Boys – Kelly Kaye ([email protected])
Girls – Nikki Morgan ([email protected])
This consists of 13 weeks of practice at Salmon Creek.  Each group practices once a week and it is a great way to try lacrosse if you are new, or to sharpen your skills and get ready for the Spring season! 
Practices start November 1st.  Registration is open (BOYS & GIRLS)
Boys K-2 & Girls K-2 will be Monday night
Boys 3/4 & Boys 5/6 will be Tuesday night
Girls 3/4 & Girls 5/6 will be Wednesday night
Scroll down to see equipment requirements and our rental policy.
Spring Season
Our Spring season will start in March.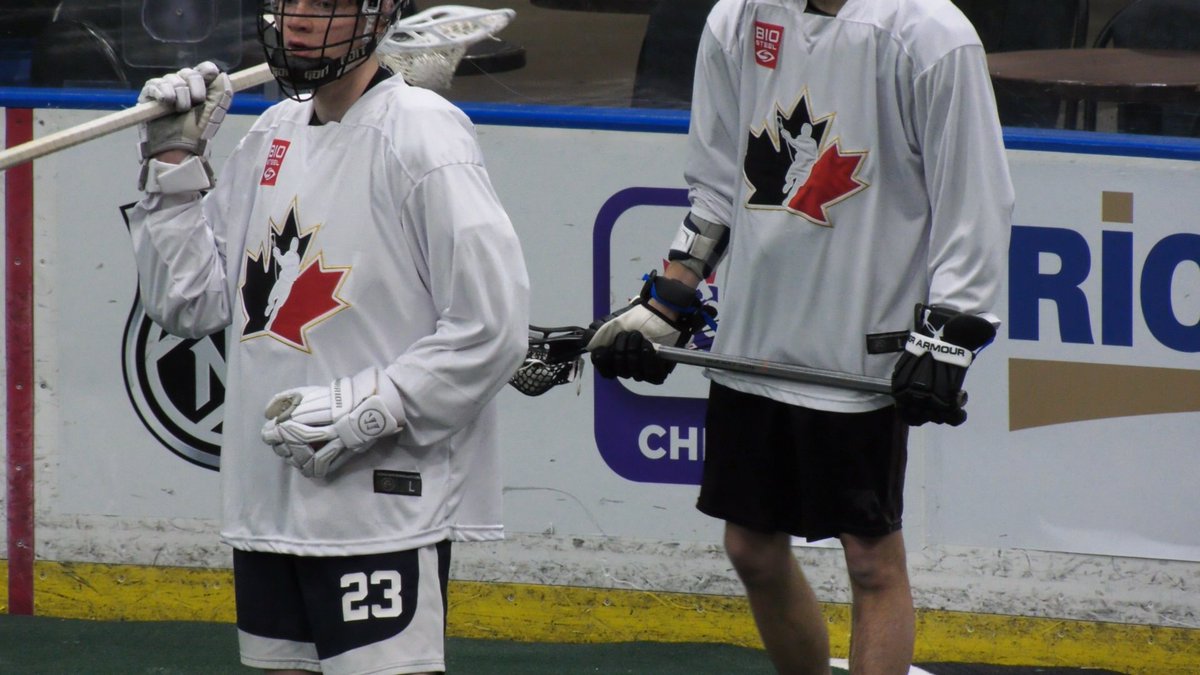 We will have registration open by December 1.
Spring season consists of weekly practices from March – End of May.  
We practice indoors once a week until we can get outside onto the Pineway Ponds fields (usually mid-April).  
Once we get outside we practice twice a week. 
We play games with local towns in Monroe County starting at the end of April.  We like to attend a tournament in the Spring. 
The season is complete by the end of May.  
Financial Support
We offer financial support if needed.  An application is posted in "Documents" to the left.  
SYL Board
We have elected our new board for 2021-2022.  
Thank you to our volunteers for their commitment to our program and children!  
Allison Brown
Bill Buttaro
Rob Corredine
Kristin Gollnitz
Kelly Kaye
Meghan Mack
Karen Moberly
Nikki Morgan
Jen Rivers
Alicia Valerie
If you have any questions, please review our FAQ section (to the left) or contact:
Boys – Kelly Kaye ([email protected].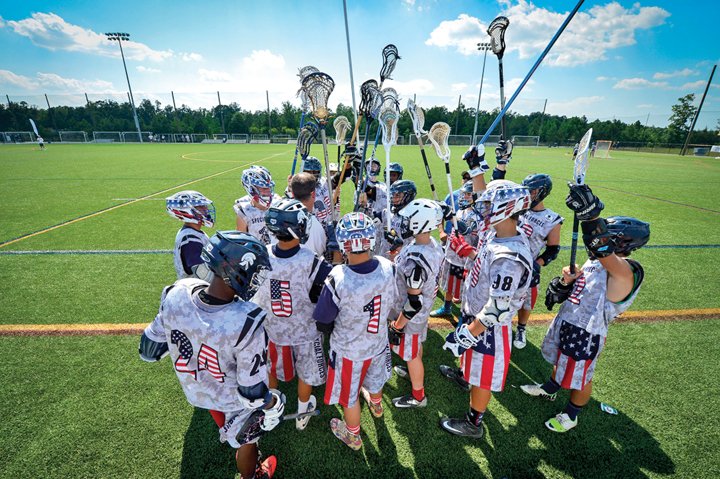 com)
Girls – Nikki Morgan ([email protected])
.  
Girls Equipment
Parents must provide a girls lacrosse stick, goggles & mouth guard 
Boys Equipment
We offer the option to rent equipment to allow boys the ability to try the sport without the large commitment.  
If you are new to lacrosse, your first season to rent is free.  After that, we charge $40 for a full set (see below) or $25 for a helmet only.  
Rental fee will be collected in Spring registration.  
Any new renters will need to provide a undated check for $150 that is used as a security deposit.  We don't cash this check – only if we can not get our equipment back.  
PLEASE NOTE:  Our equipment is used.  
Helmets – We invest in the best helmets for our players and most SYL players rent our helmets until they are ready to make the investment.

Elbow pads – We recommend that if you have been in the program for a few seasons and know you will continue, that you purchase your own set.  This will allow us to focus on getting new players into the program.  However, we can continue to rent if you prefer.     
Gloves – We can offer gloves for first time players but we do ask that you consider purchasing your own for sanitary purposes and they tend to wear quickly.  
Shoulder pads – Starting in 2022 there will be changes to the certifications required for boys lacrosse chest pads.  They will need to be certified with NOCSEA who verifies additional chest protection.  More info at the link below.  This is a significant burden for a small non-profit org such as ours.  We have so many chest pads that we will continue to rent until the end of 2021 to allow our players to try lacrosse with a lower committment.  However, starting in 2022 these pads will no longer be certified.

 Our goal has always been to loan to new players and for those that are returning and can, purchase their own pads.  Please note that as you move onto the scholastic level you will need to have your own pads.  
We will start to purchase new certified chest pads to rent, but we will be limited.  We are asking returning families to invest in your own chest pad if possible.  
https://www.usalacrosse.com/lacrosse-chest-protector-faq
Parents must provide
Full size lacrosse stick (no mini or fiddle sticks)
Mouth Guard
Athletic cup
World Junior Lacrosse Championship Will Be Broadcast on TSN
Lacrosse is coming back to TSN in Canada. Yes, you've already heard that with the National Lacrosse League's announcement that Canada's Sports Leader will be broadcasting NLL games this winter. But before that, TSN will be the home of the 2021 IIJL World Junior Lacrosse Championship.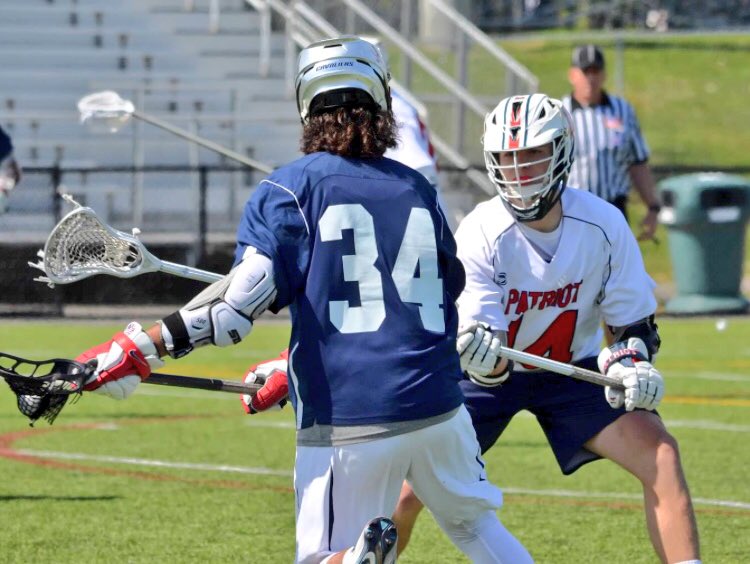 The WJLC announced today that the tournament, being held in Winnipeg this August 12-14, will be live on TSN. The tournament, which recently announced that because of Covid-19 impacts it will this year include just Canada East and West playing a three-game series for gold, will be distributed via TSN Direct and some or all of the games may also be aired on traditional television. 
The sites for the tournament for the next four years were also recently announced. The WJLC will return to Winnipeg with a full slate of nine teams in 2022, heads outside of Canadian borders for the first time in 2023 when it goes to the United States, spreads its wings even further with a host site to be selected in Europe for 2024, then will celebrate its 10th anniversary when the 2025 tournament is hosted by the Haudenosaunee Dehontsigwaehs.
CLL Press Release:

The Canadian Lacrosse League (CLL), Canada's major junior lacrosse league, is pleased to announce that the 2021 IIJL World Junior Lacrosse Championship (WJLC) will broadcast live on TSN, Canada's Sports Leader, to TSN Direct subscribers through its live streaming digital platforms, TSN.
ca and the TSN app.
The broadcast partnership between the CLL and TSN includes the exclusive Canadian distribution rights of the 2021 IIJL World Junior Lacrosse Championship, taking place August 12-14, 2021 at Canada Life Centre in Winnipeg, MB, with the ability for TSN to air games live on traditional linear television. 
"We are very excited for the opportunity to reintroduce lacrosse to Canadian sports fans through a familiar championship that is distinctly player-centric," said Chris Fox, President, CLL. "Broadcasts will also serve as a platform for the Nations who could not be in Winnipeg this summer, specifically the Haudenosaunee, whose communities have been deeply impacted by the pandemic having faced stricter lockdowns and prolonged isolation."
ABOUT 2021 IIJL WORLD JUNIOR LACROSSE CHAMPIONSHIP
Coming out of the COVID-19 global pandemic the 2021 IIJL World Junior Championship will feature a three (3) game cumulative series between Canada East and Canada West at Canada Life Centre in Winnipeg, MB from August 12-14, 2021.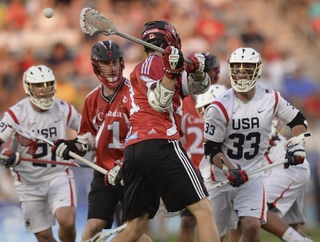 The IIJL World Junior Lacrosse Championship will return to a full schedule with nine (9) Nations in 2022. For more information visit the IIJL World Junior Lacrosse Championship website www.2021WJLC.com and follow on social media at Facebook, Instagram, and Twitter.
90,000 Howard Long Jr [2021 Update]: Raiders, Football & Net Worth
Athlete
Howard Long Jr. American businessman and football agent Oakland Raiders. However, he is better known as the youngest son of NFL defensive end player, actor and ESPN analyst Howie Long .
Howard played football in high school and college and was an exceptional player; however, he decided not to follow the career path of his father and brothers. Both of his older siblings have played in the National Football League for prestigious professional teams.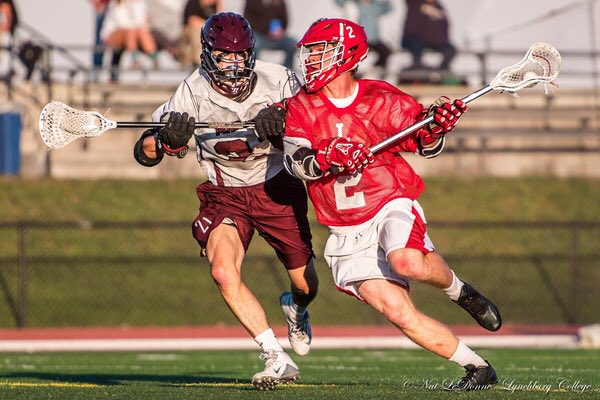 Young Howard Long Junior
Junior's older brother Chris played in NFL with teams like St. Louis Rams , New England Patriots adel8, and FazelMoreover, he is a two-time Super Cup Champion. Once with the Patriots in 2016 season and another time with B Eagles in 2017 season.
Howard's second older brother and middle child, Kyle, also a former security guard Chicago Bears who retired 2020. Unlike his older brother Chris , he is three times Super Bowl Champion with bears for three years in a row from 2013 to 2015 Kyle was also in 100 Greatest Bears of All Time .
Before going into details about the former footballer and famous son, I will give a few brief facts from his life.
Quick Facts
Full Name
Howard Long Jr.
Birthday
1990
Birthplace
Santa Monica, CA
Nick
Howie Jr
Religion
Roman Catholic
Nationality
American
Ethnicity
White
Education
University of Virginia
Horoscope
Unavailable
Name
Howard Matthew Moses Long
Mother's name
Diane Addonizio
Siblings
Two; Chris & Kyle Long
Age
31 Years
Altitude
6ft
Weight
185 Lbs
Hair Color
Blacken
Eye Color
Brown
Build
Sports
Profession
Operative, businessman, intelligence assistant
Current team
Nobody
Position
Defender
Active years
Inactive
Marital status
Single
Wife
Nobody
Children
Nobody
Net Worth
Undefined
Last Updated
July 2021
Howard Long Jr | Early life, family and education
Howard Long Jr.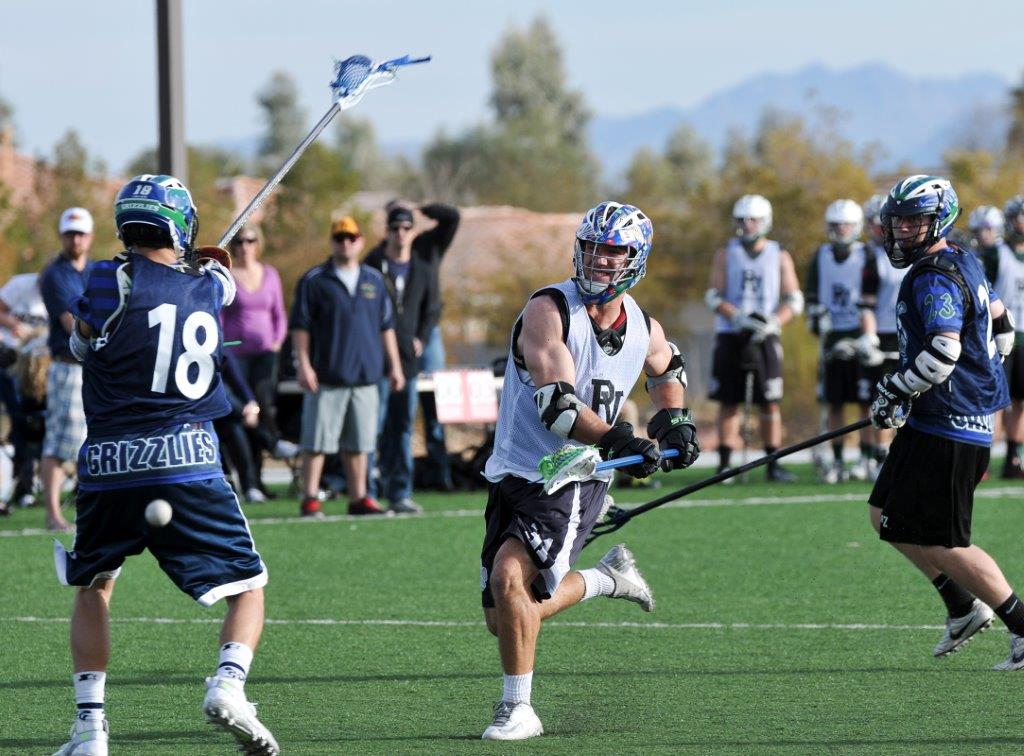 was born in 1990 to defensive end NFL player Howie Long and lawyer and businesswoman Diane Addonizio. He is the youngest of the three sons of a former NFL player. Howie was still part of Oakland Raiders when his youngest was born.
Junior's mother is an attorney, before marrying Howie, she worked as a lawyer.She also briefly worked as a business woman. However, she decided to focus more on raising children and supporting her husband and became a full-fledged mother.
Long Family
All three of Long's children grew up in love and respect for football and played for St Anne's School-Belfield . Their father's hard work and fantastic career with the Raiders have inspired three boys who are passionate about the sport.
Moreover, they were involved in almost all kinds of sports.Besides football, they played basketball, baseball and lacrosse.
Since the apple is not far from the apple tree, all three boys are involved in a professional football field.
After school, Howard followed in the footsteps of his older brother Chris and joined the University of Virginia . However, unlike his father and brothers, he chose to play lacrosse and received a scholarship from Virginia. However, he still played college football.
Parenting History Brief (Howie & Diane)
Howard Long, Jr.'s parents seem to have first met while working at Villanova University in Pennsylvania.Not to mention, their love story is like a classic romantic movie in which they've been together for decades.
In fact, they started dating back in their student years. After college, Howard made a career as a professional and thus took a step forward in a year. However, they took the oath in June 1982.
Apparently, their wedding was small and attended by members of their families, relatives and close friends. At the same time, today they are gaining momentum.

Howard Long Jr. | Age, Height and Weight
Raider Operative was born 1990 and is 26 years old as of 2021. . Howie Jr. weighs 185 pounds, which is approximately 84 kg and is 6 feet tall.
Howard Long Jr. | Career and profession
Football career in school and college
Howard attended St Anne's School-Belfield . He was very active in sports thanks to his father's genes.The scouting assistant played baseball and lacrosse along with football at school. Since he was more interested in lacrosse, he took it up in college. He went on to attend the University of Virginia on a lacrosse scholarship.
If you are interested in buying T-shirts, click here >>
He graduated from the same school with his two older brothers. Chris served as a defensive link for the team and later went on to play in NFL. Kyle also played football at school, among other sports.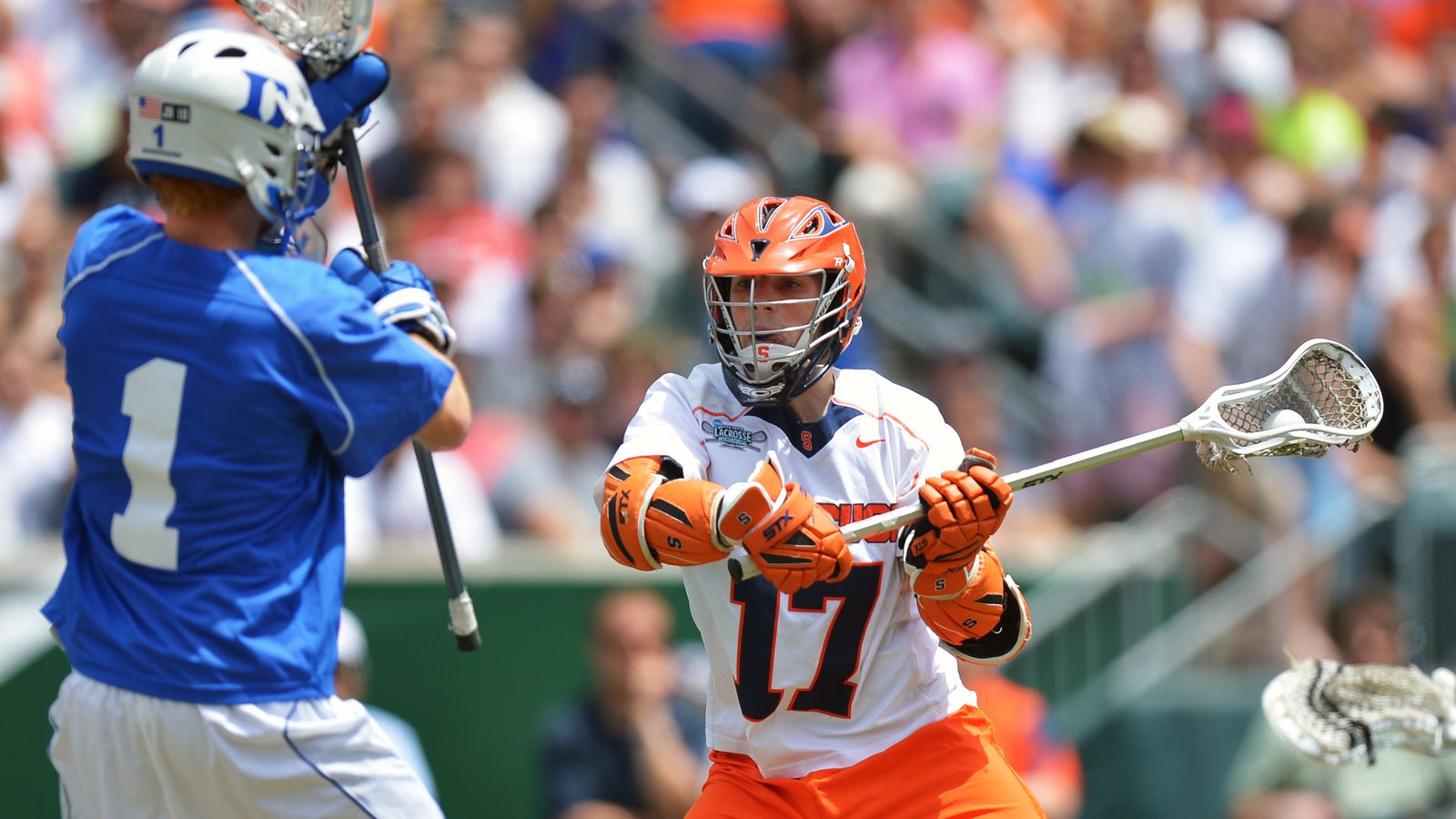 The Chicago Sox even challenged him to play in Major League Baseball . But he decided to go to college and later played with Bears in NFL.
Howard Jr. plays lacrosse at the University of Virginia
Howard was almost a versatile person like his father. Howie Long also played basketball and ran at school on tracks other than football. In addition, he also boxed in college and was North American Heavyweight Boxing Champion .
why Russell Wilson divorced his wife
Operational career with the Oakland Raiders
Despite being good at football, he chose not to do the obvious, expected things, but instead opted to work as an operative and became more interested in the business aspect of the sport.
Howard became an Assistant Scout on his father's former team of the Oakland Raiders, as well as Assistant Personnel for the Raiders.
He is also a premium sales consultant for a stadium in Las Vegas, NV called Las Vegas Legends Stadium .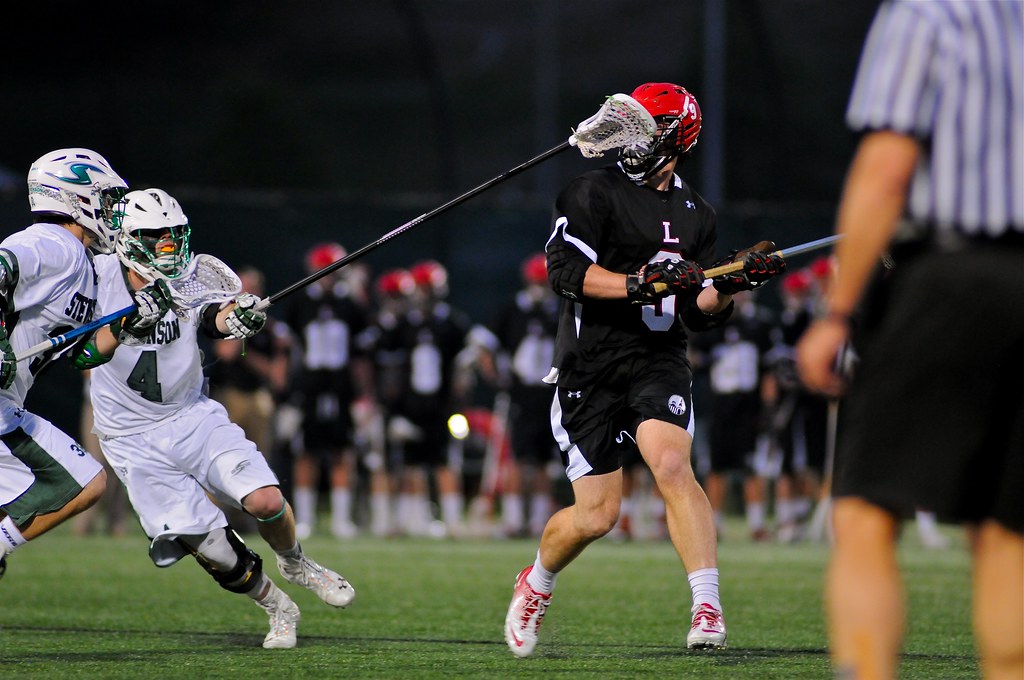 His father, Howie, after his NFL career, served as an analyst for FOX Sports.
Besides former football legends, it hosts guests such as Terry Bradshaw, Michael Strahan , and Jimmy Johnson . Moreover, he won Emmy in the Outstanding Sports Personality category for his exceptional analytical skills.
Also note the former raider, Desmond Howard Biography: Age, Career, NFL, Wife, ESPN, Equity, IG Wiki >>>
Howard Long Jr | Marriage and relationships
Howard Jr. is a relatively private person, and his life is not in the spotlight like the rest of his family.There is very little information about his personal life. However, there were false rumors that he was dating some fans, but he did not reach out to any of them. Since he maintains such a low profile, there is no definite conclusion about whether he has a significant someone in his life.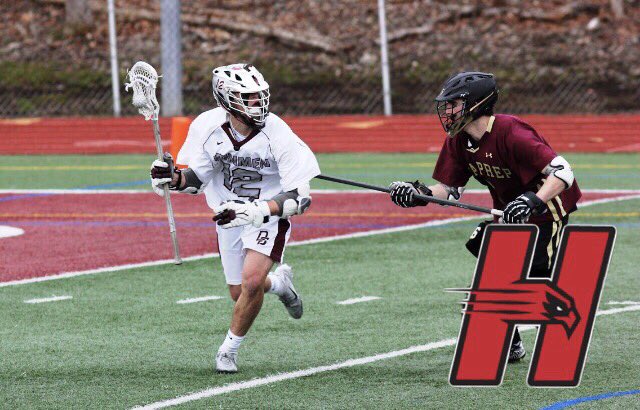 However, his older brother Chris is married to Megan O'Malley. The couple met in college and have been together ever since. Meghan is a former member of the Virginia lacrosse team. The duo has two adorable sons, namely Waylon James Long, is four years old, and Luke Redding Long, who is almost two years old.
Howard Long Jr. | Net Worth & Salary
Since Howard Jr. is very private, there is not much information on his salary and net worth. However, the average salary of an intelligence assistant NFL team fluctuates between 45,000 US $ to 95,000 US $ .
Scouting assistant with his brothers Chris and Kyle
Moreover, experienced assistants can even make money somewhere. 275 000 USD without bonuses. As the son of a soccer star and former footballer, we can only assume he is doing his job well. On top of that, both of his brothers, including his father, are millionaires and have an impressive net worth.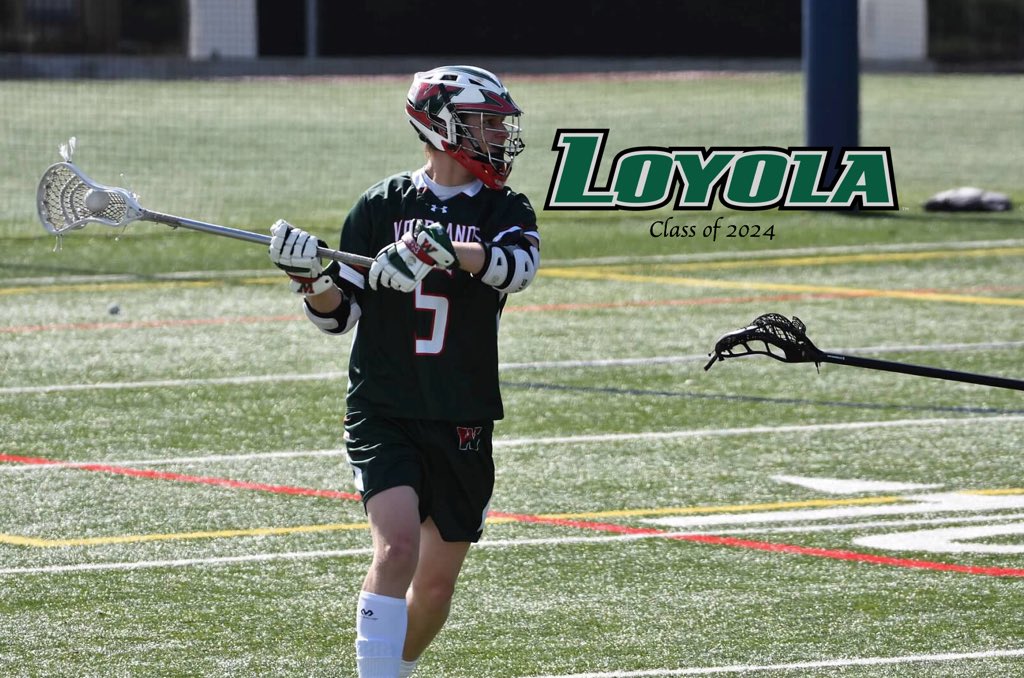 If you are interested in buying soccer shoes, click here >>
As of 2021 , Chris Long has a net worth of $ 40M and has his own podcast.In addition, he runs a charitable organization to provide everyone with clean water. By comparison, his younger brother Kyle has a net worth of $ 25 million and partially owns sports team Motorsport Mode in the eNASCAR Coca-Cola iRacing Series.
In addition, he is also the studio analyst for This is another pre-game show on CBS Sports Network. Also, Howie Long has a net worth of $ 16M and earns around $ $ 4M annually as a sports analyst for FOX Sports .
Howard Long Jr. | Social media presence
Like his father, Howie Jr. is not active on social media. The former athlete respects and values ​​his privacy very much, which is why he does not have an Instagram or Twitter account.

At , 30-year-old likes to be low-key and dislikes fans or media attention. Consequently, he leads a simple and peaceful life away from the public eye.
On the other hand, his brothers are well known in the world of social media.Chris is almost 90,005 415 thousand followers and more than a thousand posts on Instagram (@ laflamablanca95). The former Eagles player frequently shares his football experience, interviews with podcasts, projects, and his adorable kids and family.
View this post on Instagram

A post posted by Chris Long ️ (@ laflamablanca95)
Also on Twitter (@ Joel9ONE) with almost 9.0006.650k subscribers since he joined 2013. He is followed by celebrities and former footballers. He writes a lot about football and his podcast. Right after his brother Kyle, there are almost 90,005,155,000 Instagram followers (@ kylelong75) with over a thousand posts.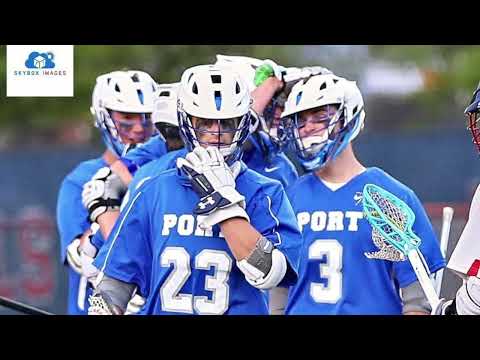 However, his account is quite subtle, with several videos and photographs of him playing golf. 90,003 9,0002 The middle child also has a Twitter account (@ Ky1eLong) with nearly 90,005,348,000 followers 90,006 since he joined 2012. Bear is very familiar with social networks and tweets, shares a lot about football and interviews.
You might be interested in former raider coach John Gruden Biography: Age, Career, Wife, Children, Equity, Contract Wiki >>>
General Inquiries:
What does Howard Long Jr do?
Howard Long Jr. works as an operative and intelligence and personnel assistant for his father's former team. Oakland Raiders .In addition, he is also a premium sales consultant at Legends Las Vegas Stadium .
Who is Howie Long Jr. playing for?
The youngest child, Long, played football, basketball, lacrosse and baseball at St Anne's, Belfield. After that, he was offered a scholarship and played lacrosse at the University of Virginia.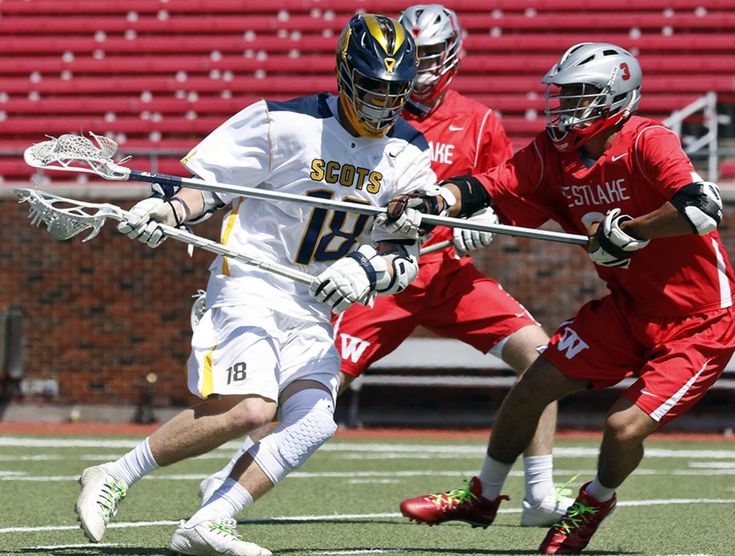 Like his father and brothers, he did not make a career in NFL or any other major leagues.
Who is Howie Long's son?
NFL defensive end, analyst and actor Howie Long has three sons, namely his first child Chris Long, who was born 1985; his middle child Kyle Long, who was born in 1988; and finally, his last son Howard Long Jr., born 1990.
Howie Long Sons
Each of his two oldest children has won the Super Bowl more than once and made a phenomenal career in the National Football League. As of 2020, both retired; however, they remain in close contact with sports and NFL World. His youngest son also made a career in NFL with his former Raiders team, where he serves as a scout and personnel assistant.
90,000 Tennis. Australian Open. Hewitt did not live up to the expectations of his fans :: Tennis :: RBK Sport
Melbourne, Australia.
Australian Open. Singles. Men. Second round
Chela (Argentina) – Hewitt (Australia, 3) – 6: 4, 6: 4, 6: 7 (8:10), 6: 2
Ferrero (Spain, 15) – Tipsarevic (Serbia and Montenegro) – 6: 3, 3: 6, 5: 7, 6: 3, 6: 2
Kiefer (Germany, 21) – Pashanski (Serbia and Montenegro) – 4: 6, 6: 1, 6: 4, 6: 1
Healy (Australia) – Delitzsch (USA) – 6: 4, 6: 7 (4: 7), 6: 3, 6: 4
Mathieu (France) – Bogomolov Jr. (USA) – 6: 0, 7: 6 (7: 5), 6: 2
Haas (Germany) – Goldstein (USA) – 6: 0, 6: 1, 6: 2
Read us at
news news
Melbourne, Australia.Australian Open. Singles. Men. Second round
Chela (Argentina) – Hewitt (Australia, 3) – 6: 4, 6: 4, 6: 7 (8:10), 6: 2
Ferrero (Spain, 15) – Tipsarevic (Serbia and Montenegro) – 6: 3, 3: 6, 5: 7, 6: 3, 6: 2
Kiefer (Germany, 21) – Pashanski (Serbia and Montenegro) – 4: 6, 6: 1, 6: 4, 6: 1
Healy (Australia) – Delitzsch (USA) – 6: 4, 6: 7 (4: 7), 6: 3, 6: 4
Mathieu (France) – Bogomolov Jr.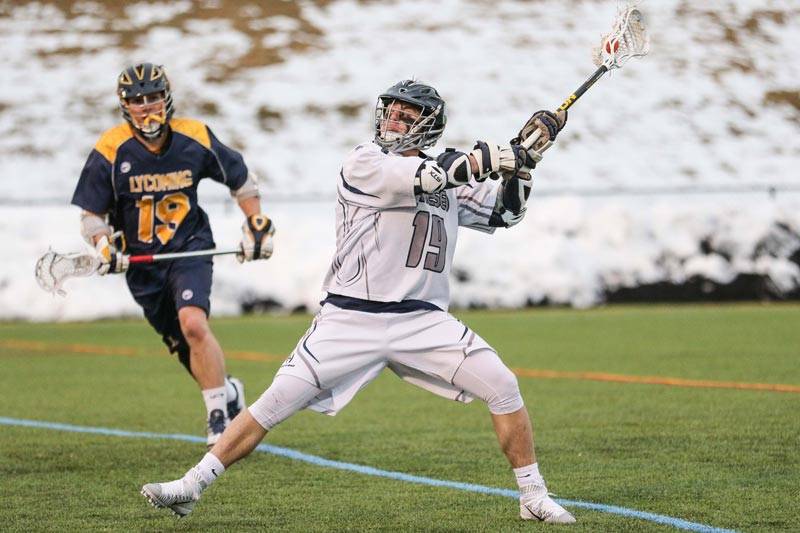 (USA) – 6: 0, 7: 6 (7: 5), 6: 2
Haas (Germany) – Goldstein (USA) – 6: 0, 6: 1, 6: 2
"ml.l. " – slova365.ru – decryption of any abbreviations!
Explanation of abbreviation:
"ml.l."
mile
booby-trap
rook
Moscow – Leningrad
junior lieutenant
"Leninist"
Marshal
liberal
summer
"Young Leninist"
luminescent microscope
person
Head of Passenger Service Passenger Service
London
Lebedyansky L.WITH.; steam locomotive of this series
"The world of people"
lamp
mechanical shovel
summer
forest
junior
easy landing
cast steel
lysozyme
flax thresher
Luhansk, produced by Luhansk diesel locomotive plant
light
liter
linear
stairs
easy
literature
magnetic tape
milliliter
sheet
brass
material
ribbon microphone
left
Leningrad
Muslim League
winch
Transcription of abbreviations: Medical Language Lab
translation: Medical Language Laboratories
minimal lead level
translation: minimum lead level
My Little Lich
translation: My Little Lich
Mid Level Library
translation: Intermediate Library
Manchester like language
translation: Manchester as a language
Moraine Lake Lodge
translation: Moraine Lake Lodge
Mech Lord League
translation: Sword of the Lord League
Minimum level of learning
translation: Minimum training level
Myeloid Lymphoid Leukemia
translation: Leukemia Lymphoid Leukemia
Money Losing Lacrosse
translation: Money To Lose Lacrosse
My Living London
translation: Life In London
My Lady Lark
translation: My Lady Lark
Medusa Mining Limited
translation: Meduza Mining Limited
Major Lacrosse League
translation: Major League Lacrosse
Multilayer Laue Lens
translation: Laue Multilayer Lenses
Medium Level Language
translations: Intermediate Language Level
Modern Languages ​​and Literatures
translation: Modern languages ​​and literatures
MDM (Manipulator Deployment Mechanism) Launch Left
translation: MDM (manipulator deployment mechanism)
left to launch
Transliteration: ml.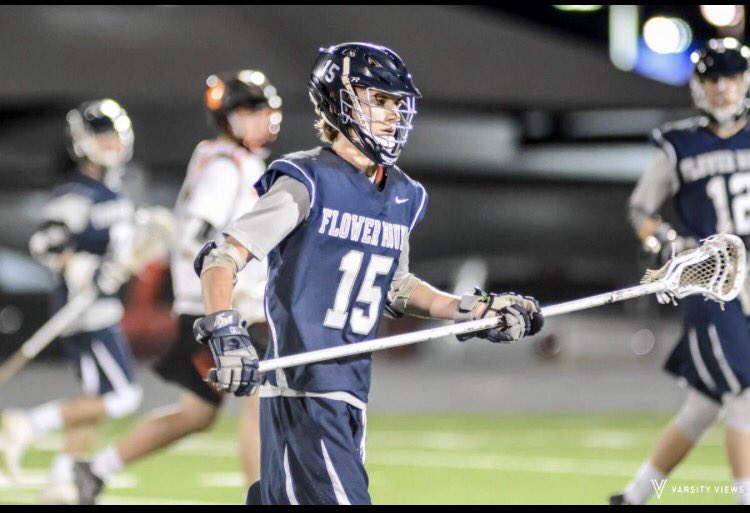 l.
Major League Lacrosse
translation: Major League Lacrosse
Mixed Lineage Leukemia
translation: Mixed Linear Leukemia
Marshall, Alaska USA
translation: Marshall, Alaska, USA
Mobile Learning Lab
translation: Mobile Training Laboratory
Department of Modern Languages ​​and Literatures
translation: Chairs of Modern Languages ​​and Literatures
Modify Lot Location
translation: Change Lot Place
Multiplicative Linear Logic
translation: Multiplicative Linear Logic
90,000% d0% b4% d0% b6% d0% b5% d0% ba% d0% b5% d1% 82 – from all languages ​​to all languages ​​
All yazykiRusskiyAngliyskiyIspanskiy────────Aynsky yazykAkanAlbanskiyAltayskiyArabskiyAragonskiyArmyanskiyArumynskiyAsturiyskiyAfrikaansBagoboBaskskiyBashkirskiyBelorusskiyBolgarskiyBuryatskiyValliyskiyVarayskiyVengerskiyVepsskiyVerhneluzhitskiyVetnamskiyGaityanskiyGrecheskiyGruzinskiyGuaraniGelskiyDatskiyDolganskiyDrevnerussky yazykIvritIdishIngushskiyIndoneziyskiyInupiakIrlandskiyIslandskiyItalyanskiyYorubaKazahskiyKarachaevskiyKatalanskiyKvenyaKechuaKirgizskiyKitayskiyKlingonskiyKomiKomiKoreyskiyKriKrymskotatarskiyKumykskiyKurdskiyKhmerskiyLatinskiyLatyshskiyLingalaLitovskiyLyuksemburgskiyMayyaMakedonskiyMalayskiyManchzhurskiyMaoriMariyskiyMikenskiyMokshanskiyMongolskiyNauatlNemetskiyNiderlandskiyNogayskiyNorvezhskiyOrokskiyOsetinskiyOsmanskiyPaliPapyamentoPendzhabskiyPersidskiyPolskiyPortugalskiyRumynsky, MoldavskiySanskritSevernosaamskiySerbskiySefardskiySilezskiySlovatskiySlovenskiySuahiliTagalskiyTadzhikskiyTayskiyTatarskiyTviTibetskiyTofalarskiyTuvinskiyTuretskiyTurkmenskiyUdmurdskiyUzbeksky UyghurUkrainianUrduUrumanFaroeseFinnishFrenchHindiCroatianChurch Slavic (Old Church Slavonic) CircassianCherokeeChechenCzechChuvashCheyenneSwedishShoorSumerianEvenkyElsassianErzyanEsperantoJapanese3000
All yazykiRusskiyAngliyskiyIspanskiy────────AymaraAynsky yazykAlbanskiyAltayskiyArabskiyArmyanskiyAfrikaansBaskskiyBashkirskiyBelorusskiyBolgarskiyVengerskiyVepsskiyVodskiyVetnamskiyGaityanskiyGalisiyskiyGrecheskiyGruzinskiyDatskiyDrevnerussky yazykIvritIdishIzhorskiyIngushskiyIndoneziyskiyIrlandskiyIslandskiyItalyanskiyYorubaKazahskiyKarachaevskiyKatalanskiyKvenyaKechuaKitayskiyKlingonskiyKoreyskiyKrymskotatarskiyKumykskiyKurdskiyKhmerskiyLatinskiyLatyshskiyLingalaLitovskiyLozhbanMayyaMakedonskiyMalayskiyMaltiyskiyMaoriMariyskiyMokshanskiyMongolskiyNemetskiyNiderlandskiyNorvezhskiyOsetinskiyPaliPapyamentoPendzhabskiyPersidskiyPolskiyPortugalskiyPushtuRumynsky, MoldavskiySerbskiySlovatskiySlovenskiySuahiliTagalskiyTadzhikskiyTayskiyTamilskiyTatarskiyTuretskiyTurkmenskiyUdmurdskiyUzbekskiyUygurskiyUkrainskiyUrduUrumskiyFarerskiyFinskiyFrantsuzskiyHindiHorvatskiyTserkovnoslavyansky (Old Church Slavonic) ChamorroCherokiChechenskiyCheshskiyChuvashskiyShvedskiyShorskiyEvenkiyskiyElzasskiyErzyanskiyEsperantoEstonskiyYakut skyjapanese
90,000 Kadyrov threatens Budanov, the federal center and all nationalists except Chechen Posted by Russian Observer on Wed, 04/02/2009 – 14:30.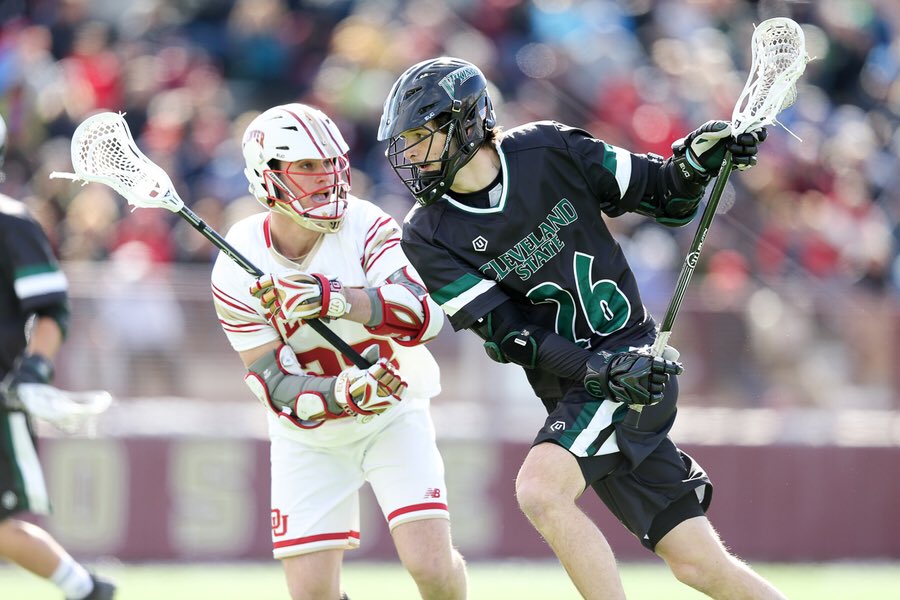 Chechen President Ramzan Kadyrov erupted with another batch of insults in address of former Colonel Yuri Budanov, sentenced to 10 years in prison for the murder of a Chechen woman Elza Kungaeva and a person released on parole conclusions. In addition, the Chechen leader said that nationalism in Russia must be equated with terrorism.
"Budanov is a schizophrenic and a murderer, a recognized enemy of the Chechen people," announced Kadyrov. – He insulted our people. Every man, woman and child believes that while Budanov exists, the shame has not been removed from us. "
In addition, Kadyrov, who at one time fought against the Russian army, considered himself entitled to accuse Budanov of insulting the honor of the Russians officers.
"How can you protect him? the Chechen president asked. – What kind of judge could release him? Behind him dozens of human lives. I think, the federal center will make the right decision – his life place in prison. Life the term will ease our suffering a little.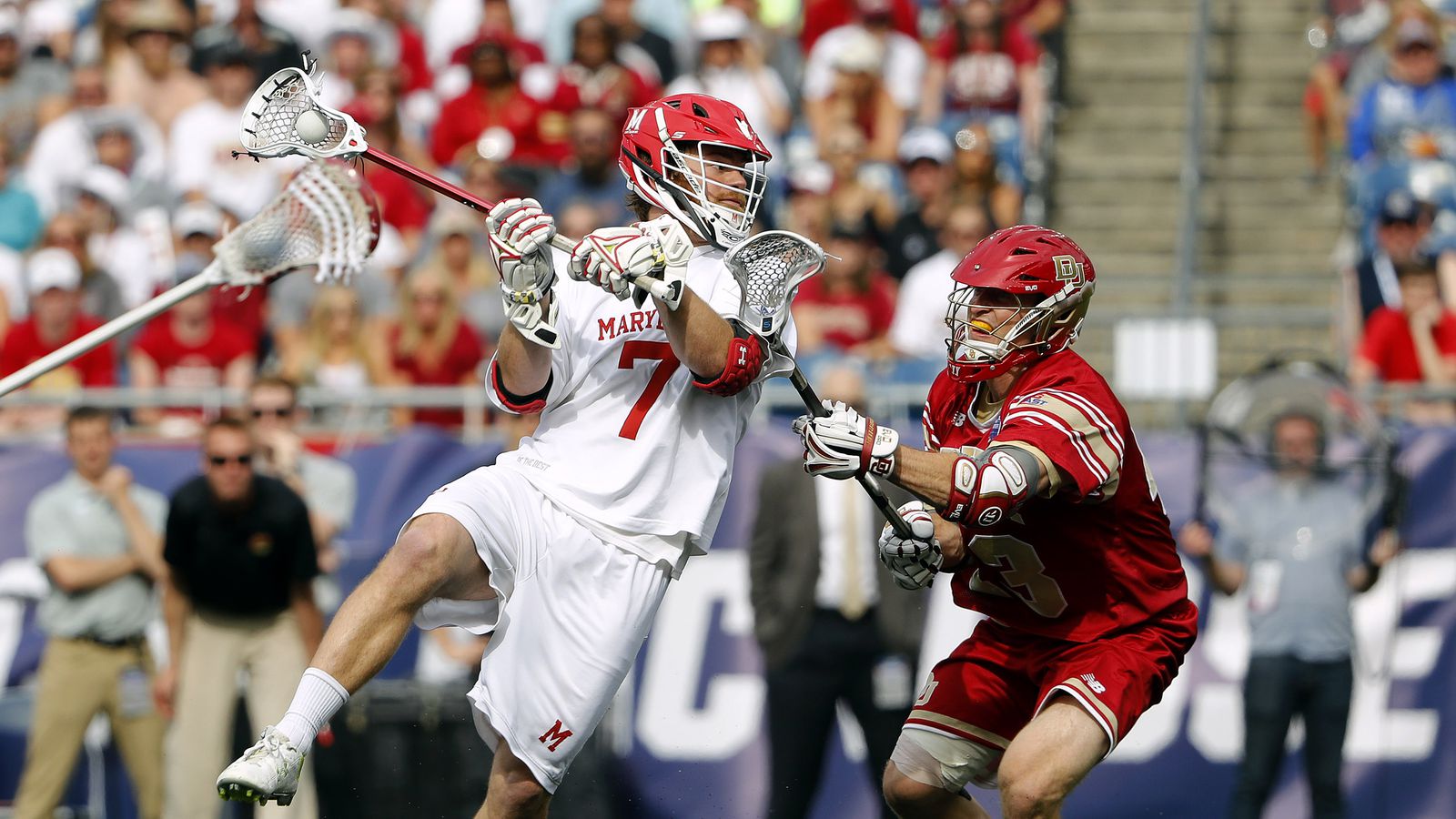 We do not tolerate insult. If the decision is not taken, the consequences will be bad. "
I wonder what decision Kadyrov expects from the federal center? Chapter words the republics rather sound like a provocation, calculated on the fact that the Chechens, crushed by the nationalist propaganda of their leaders, will expect from the Russian leadership that it will replace the court and will take any punitive measures against Budanov. Otherwise, warns Kadyrov, the federal center will not seem a little …
Recall that at the end of December, two large-scale actions were held in Grozny in protest against Yury Budanov's parole.The protesters demanded to cancel court decision on the parole of the former commander of the 160th tank regiment, as well as to investigate other crimes, allegedly committed in Chechnya by Budanov.
Among other things, the well-known "internationalist" Kadyrov angrily denounced nationalists.
"There should be no nationalists in Russia, which is a multinational the state.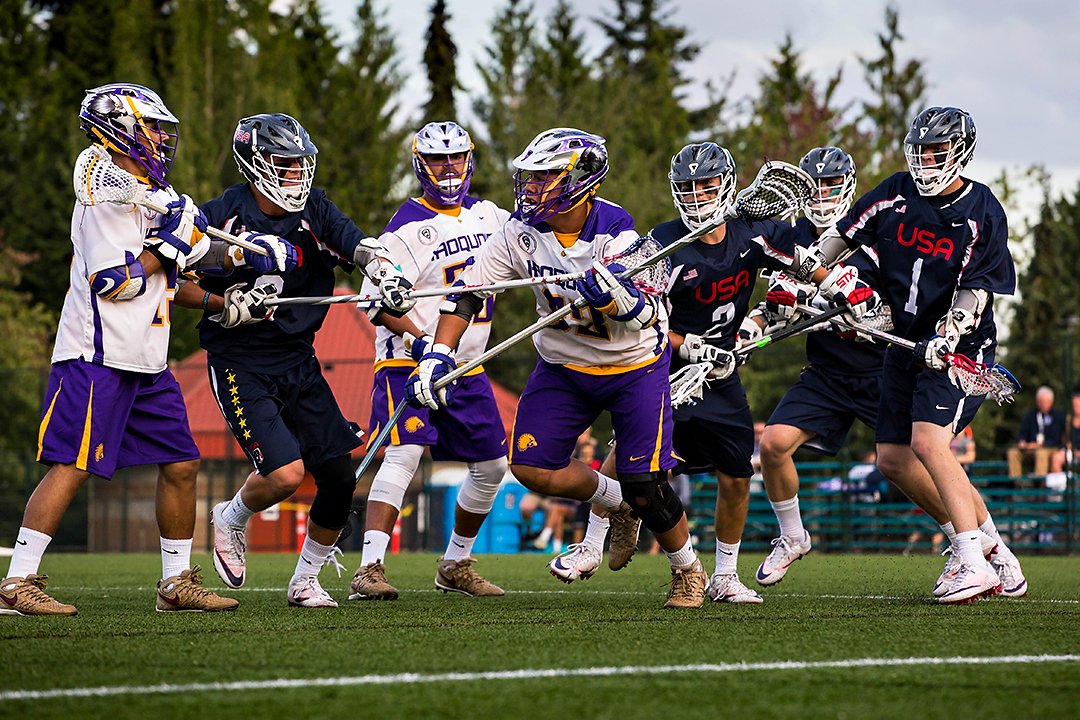 If I were the head of state, I would have passed the law in State Duma, which would equate nationalists with terrorists.With them it is necessary to work hard and fight hard, "the Chechen leader said.
Obviously, Kadyrov believes that in the republic entrusted to him there is not even a trace of Chechen nationalism, and the Chechen diasporas seeking to establish their own order in Russian cities outside Chechnya, they are simply trying to convey to the Russians "the achievements of the Chechen culture ".
Loading …
Like it? – Support us! 90,072 50 rubles, 100 rubles – any, even the smallest amount, will help us to continue working and develop the project.Do not hesitate to donate a little – we will be grateful for any transfer))))
Yandex Money: 410011479359141
WebMoney: R212708041842, Z279486862642
Sberbank card: 4272 9000 1164 5382

How else can you help the site

Receipt reports
.