Is lacrosse more dangerous than football: Is Lacrosse The Most Dangerous Sport?
Is Lacrosse The Most Dangerous Sport?
Is lacrosse the most dangerous sport? The short answer is probably not. But, it is definitely one of the sports with a higher incident of injury compared to others.
My personal experience as a player is that I was pretty much injury-free my whole career. Granted, I played goalie, but broken thumbs and fingers aren't all that foreign to the position. Compare that with other teammates I had that would have a knee injury or a dislocated shoulder every other weekend, and it left me curious. Just how dangerous is lacrosse? And how does that compare to the injury rates in other sports?
The best — and most recent — data I could find on the topic was a study published on the Centers for Disease Control and Prevention website titled, "College Sports–Related Injuries — United States, 2009–10 Through 2013–14 Academic Years." Academic publications certainly know how to write quality headlines.
I put all of the data in a sortable table, which you can explore below.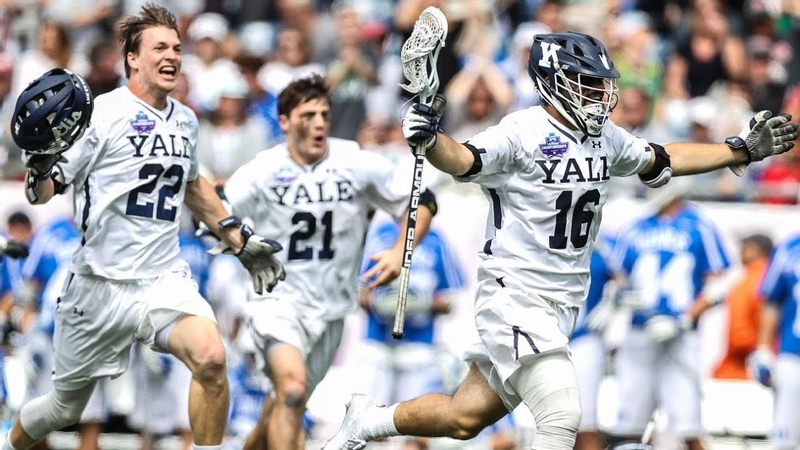 You can sort the table by column as well as apply filters to the whole table.
Is Lacrosse The Most Dangerous Sport?
Glossary and Data
First, here are some helpful terms to know to understand the reporting:
Glossary
Athlete-Exposure: The number of times an athlete participated in a particular event, whether it be a practice or competition.
Estimated Injury Rate Per 1,000 Athlete-Exposures (IR): Basically, it is the number of injuries divided by the number of athlete exposures. This is simply the rate at which athletes are injured in a sport per 1,000 times an athlete appeared in a certain event type, like a practice or game. Simply put, this calculates the rate of the number of injuries sustained compared to the number of times an athlete participates in a game or practice, or in other words a setting that would present an opportunity for injury.

This measurement does not determine the actual risk of playing a sport.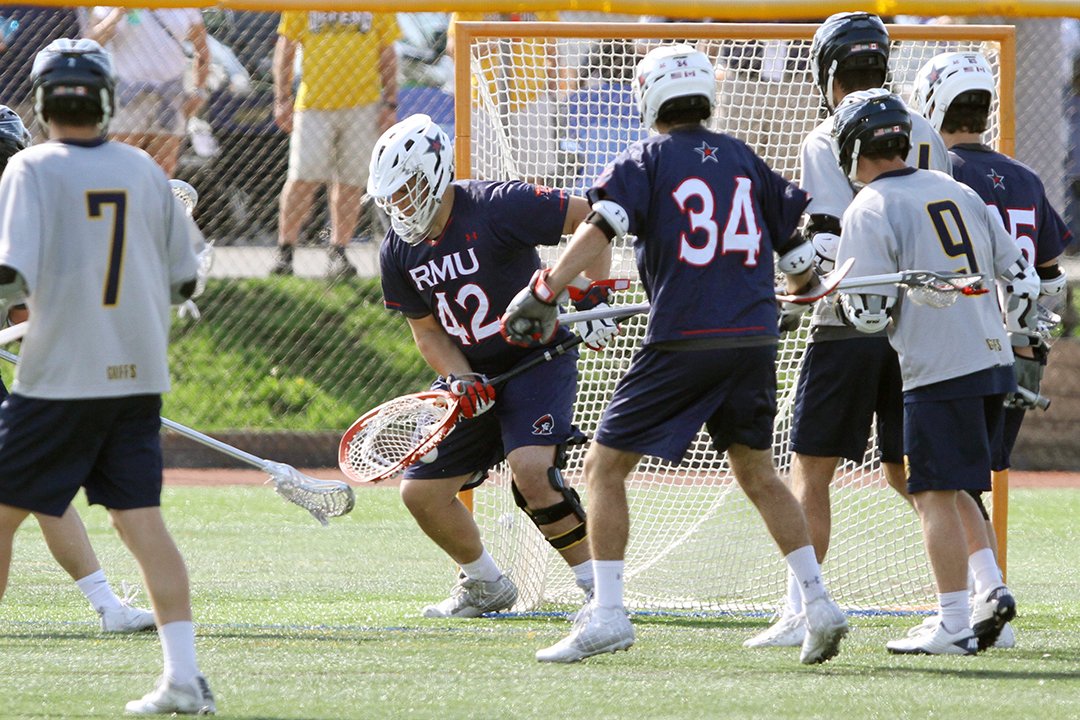 Incidence Proportion (IP): This is how smart people like the people that do these studies measure the actual risk involved in playing a given sport. The way this is calculated is by taking the number of injured athletes divided by the total number of athletes at risk during a specified time period.

It is a measurement of the average probability across all athletes that an athlete will be injured during a specific timeframe, typically a season. This measurement takes into consideration multiple injuries to the same athlete during a specified time (such as a complete season) and the amount of risk for that to happen. You can compare this measurement between sports to compare the actual risk of playing each sport. The reason this analytic tool is used is because it does not take into consideration the difference in the number of games played or practices attended, but instead will tell you the risk at which you will sustain at least one injury during a given season.

However, I wasn't able to find any data for the actual number of injured athletes during the time period of the study. 
So, while this information would obviously have been valuable to determine exactly which sport is the most risky to play, what we can say by simply using the injury rate is that more injuries occur per event in one sport compared to another. That should still give us a good idea on just how dangerous a sport is.
If, for some reason, you want to read more about the methodology and terms, click here to visit Journal of Athletic Training.
Now that the boring technical stuff is out of the way, let's take a look at the numbers:
Injury Data
Insight
Now, that we have the data, we can answer the question of "is lacrosse is the most dangerous sport?" As you can see from the table, men's wrestling actually has the highest average of injuries per athlete performance. Makes sense for a sport where the whole purpose is to basically outmuscle the other guy.

Women's gymnastics has the second-highest rate of injuries per event, which also makes sense considering that these athletes are doing some incredibly dangerous and technical maneuvers at high speeds and on dangerous equipment. Men's ice hockey has the next most amount of injuries per event, which is also not surprising given hockey's reputation as a rough sport. Football, which many people probably figured would be one of the roughest sports, comes in fourth in terms of people getting injured per event.
Men's and women's lacrosse come in the 10th and 11th places, respectively.
However, it should be noted that not all injuries are created equal. Some sports — mainly the contact ones — are magnets for more serious injuries like concussions, broken bones, and knee injuries like ACL tears.
Check out this study published in the Journal of Athletic Training to get a sense for the number of serious injuries that happen per sport. It also breaks down what location on the body those serious injuries happened, as well as whether they happened before, during or after the season as well as in competition or practice.

The reason why I didn't add the data to the table is because the percentages of how of the total injuries per sport were serious didn't add up to the number of injuries from the study on the CDC's website, so I left it out. Taking a look at the serious injury study should still give you a pretty good idea as to what sport you are most likely to get seriously injured in.
It's interesting to note that most sports have a higher incidence of serious injury during the post season. That's to be expected, because typically your body is breaking down after a long season of athletic performance.
The sport that you are most likely to sustain a serious injury in is women's gymnastics, followed by women's outdoor track and field. For some reason, women participating in indoor track and field seem to sustain serious injuries 5% less than women who participate in outdoor track and field. Men's wrestling comes in third and is the top men's sport for the percentage of total injuries in the sport that are considered serious.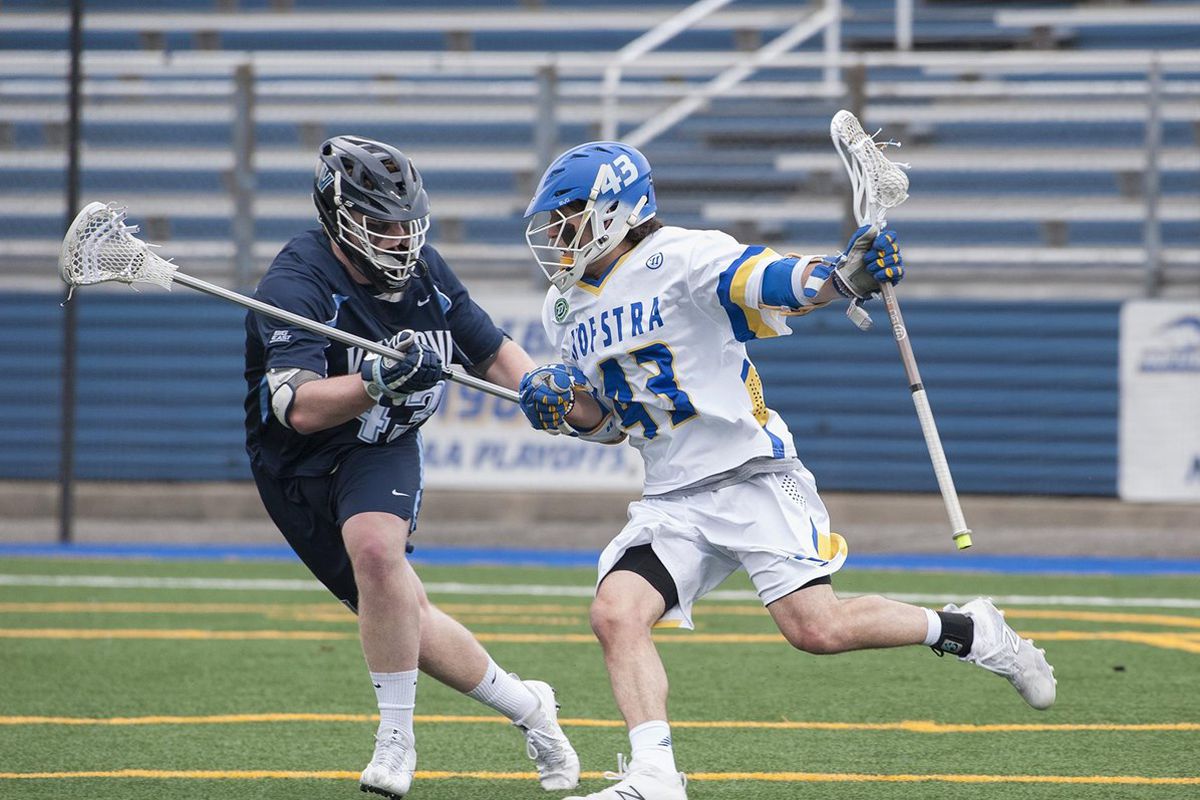 Men's lacrosse actually ranks higher than both hockey and football in terms of serious injuries that occur in the sport, but are behind men's tennis. Men's lacrosse is actually the third-ranked sport among men's sports for sustaining a serious injury. Roughly 17.1 percent of the serious injuries in men's lacrosse are ACL tears, while 5.2 percent are concussions. That is compared with 14 percent of serious injuries being ACL tears and 11.1 percent of serious injuries being concussions in football. Roughly 8.1 percent of injuries in women's lacrosse are serious, putting them in the middle of the pack of other sports.
Now remember, this data was taken from college athletics, and doesn't take into consideration youth injury statistics. That's another article for another time.
So, is lacrosse the most dangerous sport?
Well, if you are basing your criteria on injuries, the answer is no. That's not to say that it's not a rough sport, because all of us who have played can attest to that.

However, based on the injury data it seems as though men's wrestling and women's gymnastics are each the most dangerous sports for men and women, respectively.
most dangerous high school sports
The most dangerous hits in high-school football. Eight million teens played sports in high school last year, based on a survey by the National Federation of State High School Associations (NFHS). A look back at Lehigh Valley sports stories over the years from July 3, featuring Rhys Hoskins, Mark Donohue, Mario Andretti and A.J. We took a look at some of the most dangerous sports in the world and came up with a list that factors in the rate of injury, the prolonged effects on the player, and how many people die each year. Most non-fatal accidents are sprains, fractures, and minor concussions. Sports lead to less of all these things because most high school sports have a two hour practice 4 – 5 times a week plus a game so, in doing that it gives less time for our youth to be caught up in illegal activities.

Cheerleading Cheerleading is the most dangerous high school sport: One out of every 100,000 high school cheerleaders will experience a catastrophic injury, Mueller's data … Sports are a big part of the high school experience for many students. In 2017, thousands of pro-football players agreed to a settlement with the National Football League over serious health conditions associated with concussions. The fast-paced and dynamic nature always requires players to be on their toes, explaining the high probability of getting hurt. 2. While trotting around a ring on horseback seems a graceful and even peaceful sport, there are grave risks. Here are the 5 most deadly sports in the world. The statistics show that there is a far bigger chance of dying base jumping than doing any other activity. A catastrophic injury is defined by the American Medical Association (AMA) as a severe injury to the spine, spinal cord, or brain, which may also include skull or spinal fractures. For the young ladies, soccer is the top offender.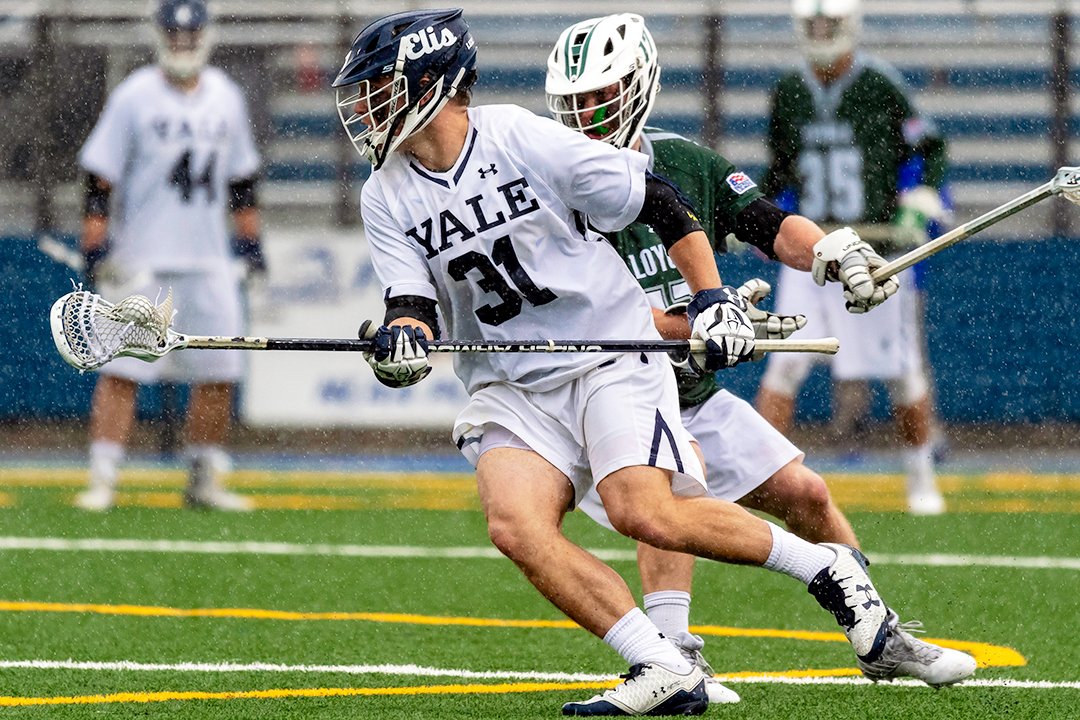 According to the National High School Sports-Related Injury Surveillance Study, more than 500,000 high school football injuries occurred between the 2014 and 2015 school year. Delhi High School, LA. One hit that wasn't measured was perhaps the most dangerous. Facts + Statistics: Sports injuries. What is the World's Most Dangerous Sport? 1 Wrestling Wrestling is a combat sport involving grappling type techniques such as clinch fighting, throws and takedowns, joint locks, pins and other grappling holds. Sports are a big part of the high school experience for many students. Cycling/Biking – 85,000. BASE jumping, however, results in one death per 60 jumpers! Since 1982: 113 died playing football and 331 had permanent damage. A school … High school football is played in every U.S. state. Most Popular High School Sports in America. Glossary and Data. The rate of injuries with incomplete neurological recovery in high school and junior high school football was 0.07 per 100,000 players (1,500,000 high school and junior high school players).
Maybe even more than before since they are free and on their own usually for the first time in their lives. It can be dangerous just being around horses, but when you add a saddle things can really get risky. 11 most dangerous sports your child can play. 8. Did you know that when it comes to high school sports as a whole that Cheerleading is 2nd only to football for the most … Participation in high school sports results in significant risks to the mental health of our teens. Though helmets offer players some form of protection, no helmet truly prevents concussions and other head injuries. It requires high speed and number of miles that are … To schedule an appointment, call us at 731-202-2620 or 731-214-9195, book online, or visit one of our 11 locations across West Tennessee. Basketball is the second most dangerous sport in the UK, with 69% sustaining an injury whilst playing. 'Pray for Thys'. There are plenty of car racing sports, but Le Mans is the most dangerous of all. Many of the sports played throughout high school and college have high concussion rates.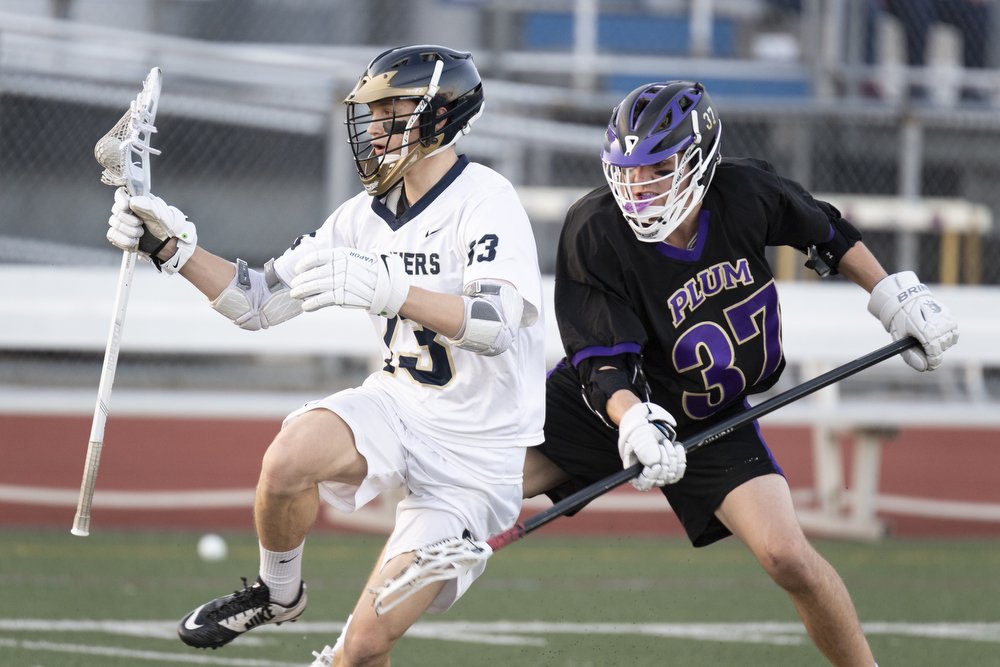 34. Are the risks worth the benefits? The researchers looked at data on injuries suffered by NCAA athletes in 25 sports between the 2009-10 and 2013-14 school years. The strategy of racing used in Le Mans is not similar to other racing sports. BASE Jumping easily falls into the category of the most dangerous sports. Football was just behind at 118,886 injuries per year and soccer was third at 45,475 injuries per year. Certain disciplines require speed, agility, and unique maneuvers. Most Dangerous Sports. A school wanting a safe vaulting set-up may have to spend up to $10,000 for the pit alone. The Most Dangerous Collegiate Sports. As revealed in this American Academy of Pediatrics article into tackling in youth football, injuries to the knee, ankle, hand and back are the most common amongst high school footballers, with the head and neck faring comparatively better (at only between 5 percent to 13 percent of injuries). For female athletes in high school and college, soccer, lacrosse, and basketball resulted in the most concussions.
This sport is not only one of the most expensive sports in the world, but it is also one of the most dangerous sports that lead to different injuries which may cause your death. You may need around $190,000 for just starting and entering a competition and this is why you have to look for a sponsor to be able to continue playing this sport. The latest Orthopaedic & Pain Management information from our team at West Tennessee Bone & Joint Clinic, P.C. However, local government agencies are working with the governor of Missouri to clean up our streets and restore peace to our beautiful city. That compares to 11 paralyzed in ice hockey, and 8 in gymnastics. 15. Football With about one million high schoolers in organized play, football has long been America's most popular sport — and its most dangerous. This collision sport's safety record is not good, with nearly twice the injuries of basketball — our country's second most popular sport. High school football players are most at risk.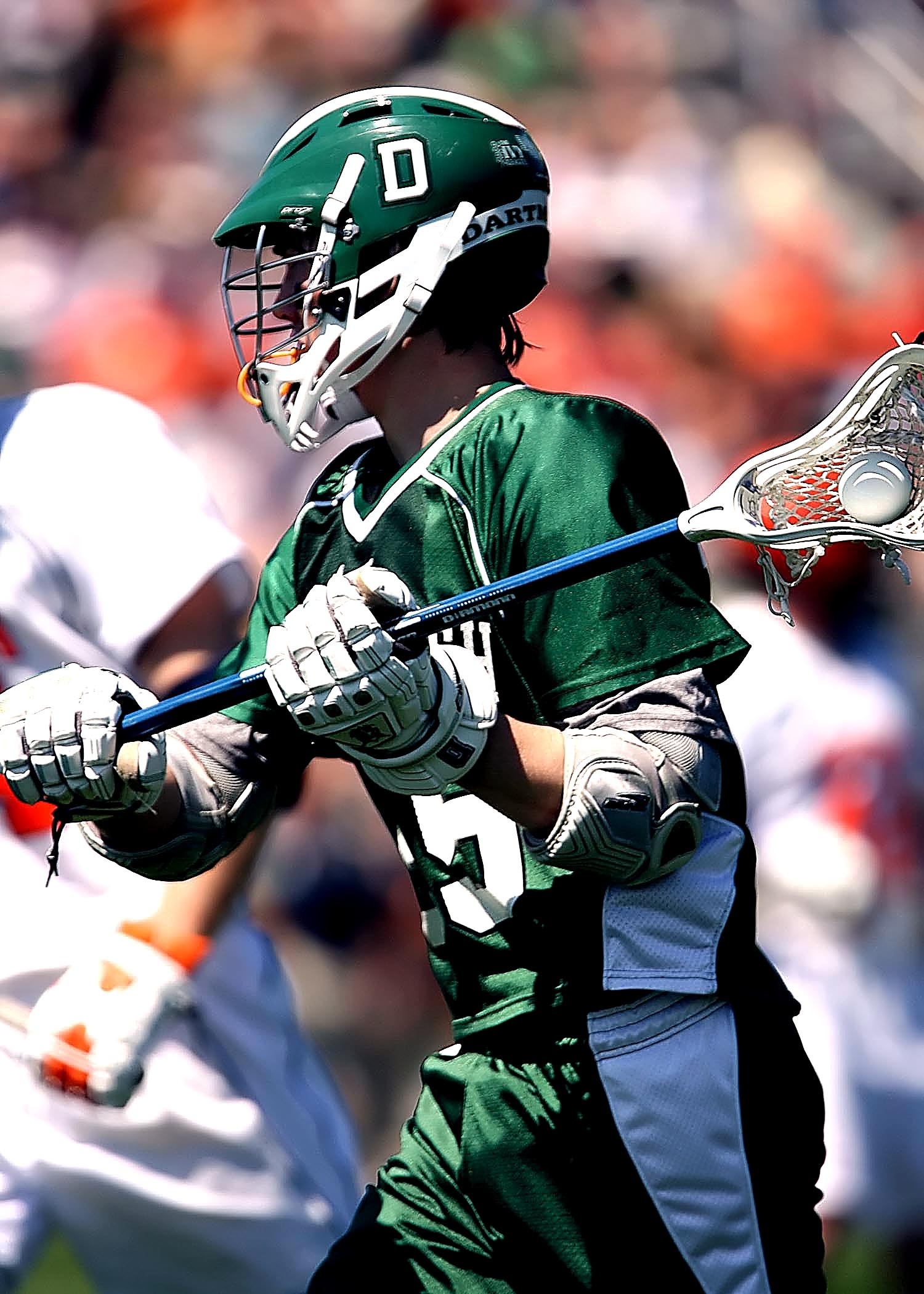 And this year, some players will be able to … 160mph CRASH at the Isle of Man TT. Last Updated on March 4, 2021 by Daniel Cuttridge. Football poses a threat through less intense injuries, such as "sprains, tears of ligaments, fractures and dislocated shoulders or wrists and normal cuts and bruises" (Classified.usa.today). In high school sports alone, more than 400,000 concussions occurred nationwide last school year, and are occurring in both contact and noncontact sports, prompting a … Sports and exercise management Rye, N.Y. Rye 6 According to "Cheerleading Causes Most Severe Sports Injuries in Young Women" by Todd Neale for Medpagetoday.com, cheerleading ranks as the sport that causes the most injuries to girls in high school, with more … Football cracks the top five, but it doesn't lead the way. According to Summer Banks, a medical assistant, lacrosse is one of the five most dangerous high school sports. Football is the most popular sport in America, as well as the most dangerous one.
According to Which sports cause the most injuries to high school athletes?, basketball caused the most injuries per year from 2002–2014 at an average of 119,589 injuries per year. Its academic record could stand some improving as well: despite a reasonable graduation rate of 90%, only 29% of students have basic proficiency in reading, while only 43% are proficient in basic math. Ones which you dreaded all day, but you just couldn't quit. That was a record-breaking high. For the young men, soccer was the sport second-most likely to result in an ACL tear, at 17.2%. These serious injuries can be devastating. The reality is that Major League Baseball also has a serious injury problem that costs the sport millions of dollars in lost productivity and diminished lineups. Did you know that 65% of all the catastrophic injuries in girls high school sports in the past 25 years are Cheerleading injuries ? With about one million high schoolers in organized play, football has long been America's most popular sport — and its most dangerous.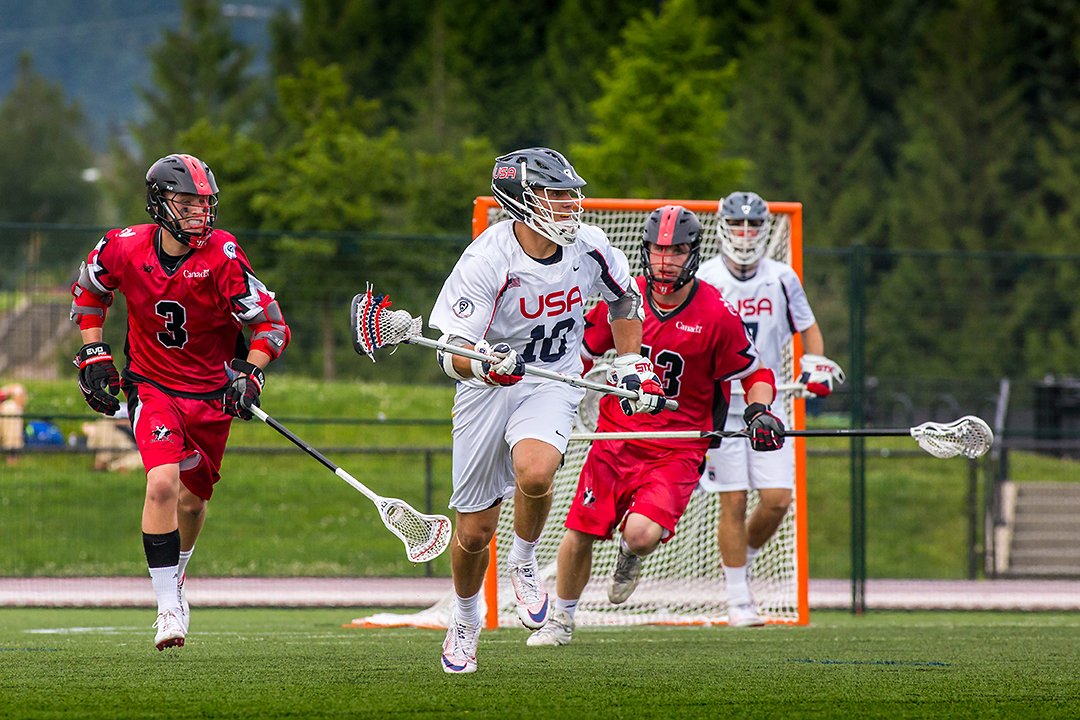 Motorcycle Racing. Base Jumping. Based on emergency room data, here's a look at the sports and activities that result in the most head injuries each year. Is Cheerleading the Most Dangerous High School Sport? The Top Ten. Originally Answered: What is the most deadly high school sport? As a result, lacrosse is the sixth safest choice for girls, with an injury rate of 1.23 injuries per 1,000 exposres. Is Lacrosse The Most Dangerous Sport? Kids learn about sacrifice, self-control, cooperation, and problem solving. High school football players are most … By: Joe Hall • Posted: November 18, 2019 High school football players are experiencing concussions less often during practice, but the rate of concussions during games has gone up, according to a new study published in the journal Pediatrics. The study included data on 9,542 concussions across 20 high school sports that occurred between the 2013-2014 and 2017-2018 school … No wonder so many high school facilities, as well as those at some colleges, are … Santos said the sport attracts those with a "go-for-it-personality," those with a carefree attitude.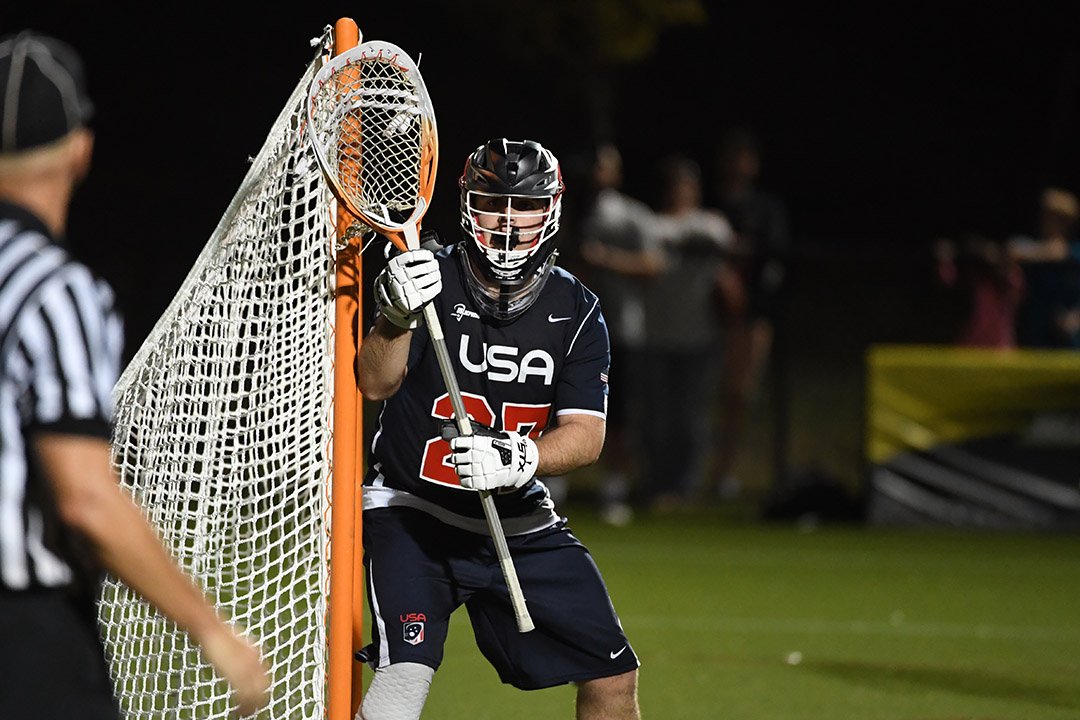 1. 7. According to Dr. Gloria M. Beim, horseback riding is more than 20 times more dangerous than motorcycle riding. Street Luge By Morning Call Staff. A concussion is a type of brain injury that often results in a temporary loss of consciousness. The Top Ten. Football teams at four high schools near Chapel Hill were the subjects of the study: Carrboro High School, Chapel Hill High School, Northwood High School and Orange High School. When it comes to safety, Fort Pierce Westwood High School ranks as one of the worst-performing schools in Florida. It's needed with a sport that is not only the most dangerous in track and field. Concussions. Luge. There can be a lot of room for error! A majority of catastrophic spinal cord injuries usually occur in games. 10 Most Dangerous Sports for Kids. 18. According to the National Safety Council (NSC), in 2019 exercise, with or without exercise equipment, accounted for about 468,000 injuries, the most of any category of sports and recreation. Most Popular High School Sports in America High school football is played in every U.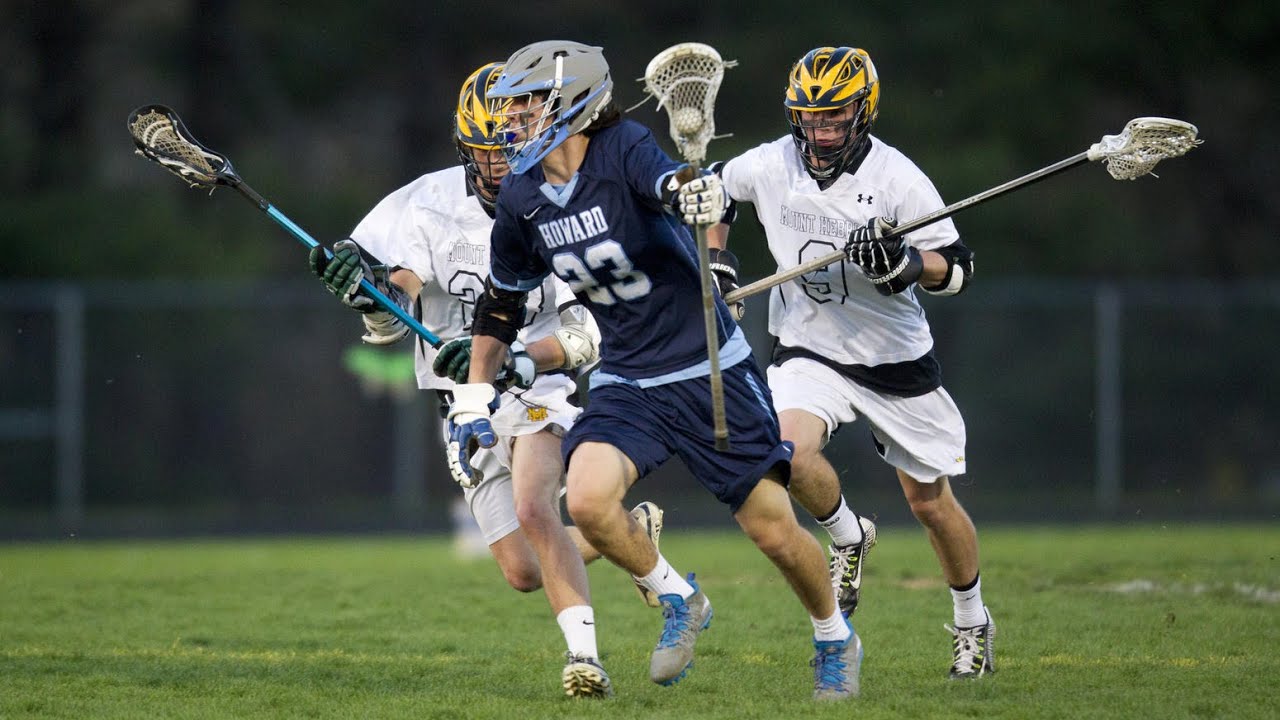 S. state. But during that time, there have been over 220 deaths. This is because it puts tremendous stress on your body even if you dive into a water body from a height of just 15 to 20 feet. These are the high-contact sports such as football or events where your teen is in midair, such as gymnastics or pole vaulting. Sports and other athletic activities are well known for generating a significant amount of injuries or illness. In fact, since 1980, nineteen lacrosse players have died from cardiac arrest after having been hit by a ball. Published: 14/07/2021 Channel: Polo G Tags: Polo G, Toxic, Hall of Fame, Polo G Toxic, Polo G New Video, Chicago Rap, Polo G Hall of Fame, Toxic Polo G, Polo Toxic Duration: 2:27 Views: 4360060 Likes: 233521 Dislikes: 2588 Comments: 16835 If Juice Was On Polo G's New Song "Toxic" The subsequent launches of Hall of Popularity's video came after the album went down. While motorcyclists average an accident every 7,000 hours of riding, equestrians average an accident every 350 hours of riding.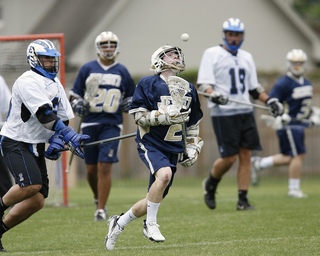 Odds of dying: 1 in 2,317. This collision sport's safety record is not good, with nearly twice the injuries of basketball — our country's second most popular sport. Their hazards are part of their attraction. Every game is dangerous in the SEC, college football's most competitive league which annually produces more than a handful of nationally-ranked teams and … Sports were you are very likely to get hurt (or killed) while playing! Highly most dangerous sports also include cliff in because it can never be called safe no matter what height you choose to dive. This sport has had its share in the deaths category, taking its last victim in the 2010 Olympics. "Sports lead to less smoking, drug use, pregnancy, and risky sex"("Active Kids Do"). College sports accounted for 22 fatalities, 63 non-fatal injuries and 126 serious injuries. As of April 2017, St. Louis has the highest murder rate in the nation.The violence in the city is escalating at alarming rates. Cheyenne Mountain freshman Kobe Lewis was put on a stretcher and left in an ambulance during the third quarter of the Indians' 49-6 … 18.
This sport has had its share in the deaths category, taking its last victim in the 2010 Olympics. In fact, the number of high school athletes has been increasing for the last three decades. Are kickoffs too dangerous in high school? By … sport for little athletes ages 6 to 8 and remains the second most popular organized sport behind basketball until high school. Today, over 15 million teenagers in the United States are in grades 9-12, and close to 8 million of them — 7,937,491, to be exact — play high school sports. A 2001 report in the American Journal of Sports Medicine said that between 1982 and 1998, one vaulter per year died, making it the sport with the highest death rate. Between 1982 and the spring of 2008, there were over 1,100 catastrophic injuries in high school and college sports, which includes any severe or … From an adult perspective, the bigger issue is safety. Research shows that non-fatal accidents occur in one out of every 254 jumps while fatal accidents happen in one out of every 2,317 jumps.
High school athletes sometimes debate what is the toughest and most dangerous sport. But sometimes we can push too high and, just like Icarus, we can get burned pretty bad. High school football players are more likely to lose consciousness after concussions if they get hit at … Although most sports can make you end up with bruises, some of them are even more dangerous to practice. Sports Injuries In Young Women. However, cheerleading is one of the most dangerous sports in the world, with close to 20,000 injuries related to cheerleading every year. When you look at sheer numbers, however, high school football is far more dangerous than any other sport. Since '82 there have been at least 2 fatalities, 5 permanent disabilities and … Today, over 15 million teenagers in the United States are in grades 9-12, and close to 8 million of them — 7,937,491, to be exact — play high school sports. ST. LOUIS – As the school years starts, preparation for fall sports begins in earnest for student-athletes.

Foyt. Most Dangerous Sports Not surprisingly, football is the top dangerous high school sport, with basketball, cheer leading and volleyball following. The most dangerous position of the American football requires top quality of athletes. The … The high school sports with high concussion rates. High School Sports All-Area Boys' Soccer: Reid was area's most dangerous player By Bret McCormick –
[email protected]
. Sports and Head Injuries. The study found the rate of injury for females to be 53% higher than that for males. High school sports were associated with 152 fatalities, 379 non-fatal injuries and 374 serious injuries. Delhi High School, LA. Luge. Image credit: Leonard Zhukovsky / Shutterstock.com. When it comes to safety, Fort Pierce Westwood High School ranks as one of the worst-performing schools in Florida. Lacrosse balls can be thrown, she explained, at speeds close to 110 MPH. However, cheerleading is one of the most dangerous sports in the world, with close to 20,000 injuries related to cheerleading every year.

Cheerleading might be the most dangerous sport, but participation data isn't available. (For girls, the study found soccer to be the most dangerous high school sport, followed by lacrosse.) High school football players are … Top 10 Toughest High School Sports. 8. The country's most dangerous high school sport in terms of the sheer number of injuries is being blamed for the death of a 14-year-old boy in Anaheim, Calif., … Baseball/Softball – 38,500. Media coverage of the New York decision largely focused on athlete safety — in some cases referring to cheerleading as one of the most dangerous … Image credit: Leonard Zhukovsky / Shutterstock.com. For the study, the researchers analyzed data on nearly 41,000 injuries suffered by high school athletes in nine sports between 2005 and 2015. Here are our most dangerous sports in the world. Base jumping is undoubtedly the world's most dangerous sport. Motorcycling is the most dangerous motorsport in the world. 4. High school athletes compete for boys high school sports teams and girls high school sports teams through nearly all areas of the country with the vast majority of student-athletes living within a short drive of teams.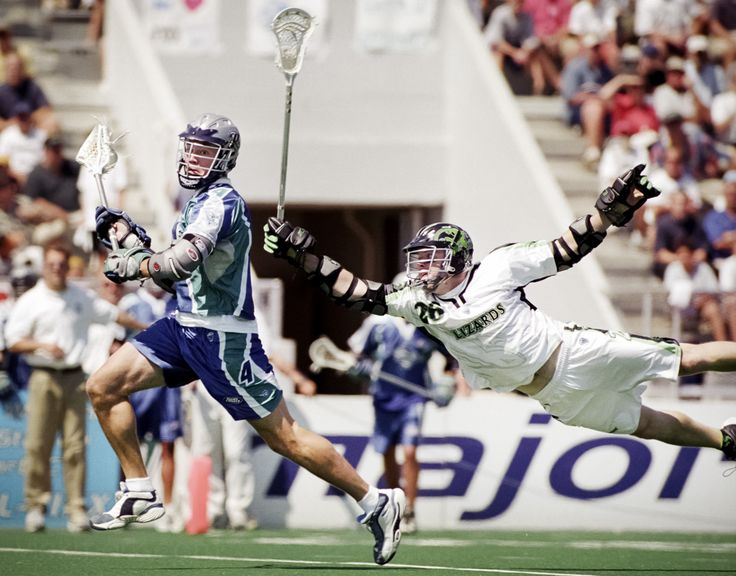 Football, basketball and wrestling most dangerous sports for 15 to 24 year olds. Hockey, snowboarding and water tubing most common sports for concussions. As a high school and college aged kid you feel invincible. The study included data on 9,542 concussions across 20 high school sports that occurred between the 2013-2014 and 2017-2018 school … Since 1982, there have been 111 fatalities in high school football, and 15 percent of students playing ice hockey sustain serious concussions each year. With about one million high schoolers in organized play, football has long been America's most popular sport — and its most dangerous. The rate at college level was 2.66. Some sports are more dangerous than others. The physical nature of the boys' game means it's more injury plagued, carrying a higher risk than ice hockey and wrestling. In boys high school sports, the most popular ones by participation are: Football – 1,037,234; Outdoor Track and Field – 605,354 HealthGrove.com recently compiled statistics from the Consumer Product Safety Commission showing which sports are responsible for the most trips to the emergency room for athletes ages 13 to 17.
They tabulated 1,053,370 injuries over the five years of the study, for an average of 210,674 injuries per year. Safety Team — January 6, 2014. According to the PDE, a school that enrolls 250 students or less and has five or more dangerous incidents is listed as persistently dangerous. This collision sport's safety record is not good, with nearly twice the injuries of basketball — our country's second most popular sport. Just one example is The Isle of Man TT event, which has a rich 100-year history. According to the Centers for Disease Control and Prevention (CDC), 2.4 high school football players die per year due to traumatic head injuries. This is not toughest sports, but it's the toughest high school sports. First, here are some helpful terms to know to understand the reporting: Glossary. Sports are great activities for our kids. Respondents perceived football and hockey to be the most dangerous contact sports, regardless of the sports level. Riders end up with broken bones, concussions, and fatal injuries.
Cheerleading is almost as dangerous as football By … report published in the medical journal Pediatrics looked at athletes' concussion rates in practice and competition in high-school sports. The percentage of high schools with no sports has already jumped from 8.2 percent during the 1999-2000 school year to 15.1 percent in 2009-10. 3. 4. Parent's always worry about the safety of their children, even after they leave the home and head for college. In particular, for high schoolers with still-developing brains, these sports can be quite dangerous. … "There is a high level of risk with the … they need "an extreme level of focus" to perform dangerous stunts – even after a crushing fall These are sports that involve a lot of impact — either with the ball or another athlete — increasing the risk of concussion. However, as shown in the chart to the right, the sports with the highest rates are football, ice hockey, wrestling and women's soccer. Check out this post if you want to go through some of the most dangerous contact sports in the world, including wrestling, which, even though it is performed on special wrestling mats while wearing the proper headgear, it can still lead to severe injuries.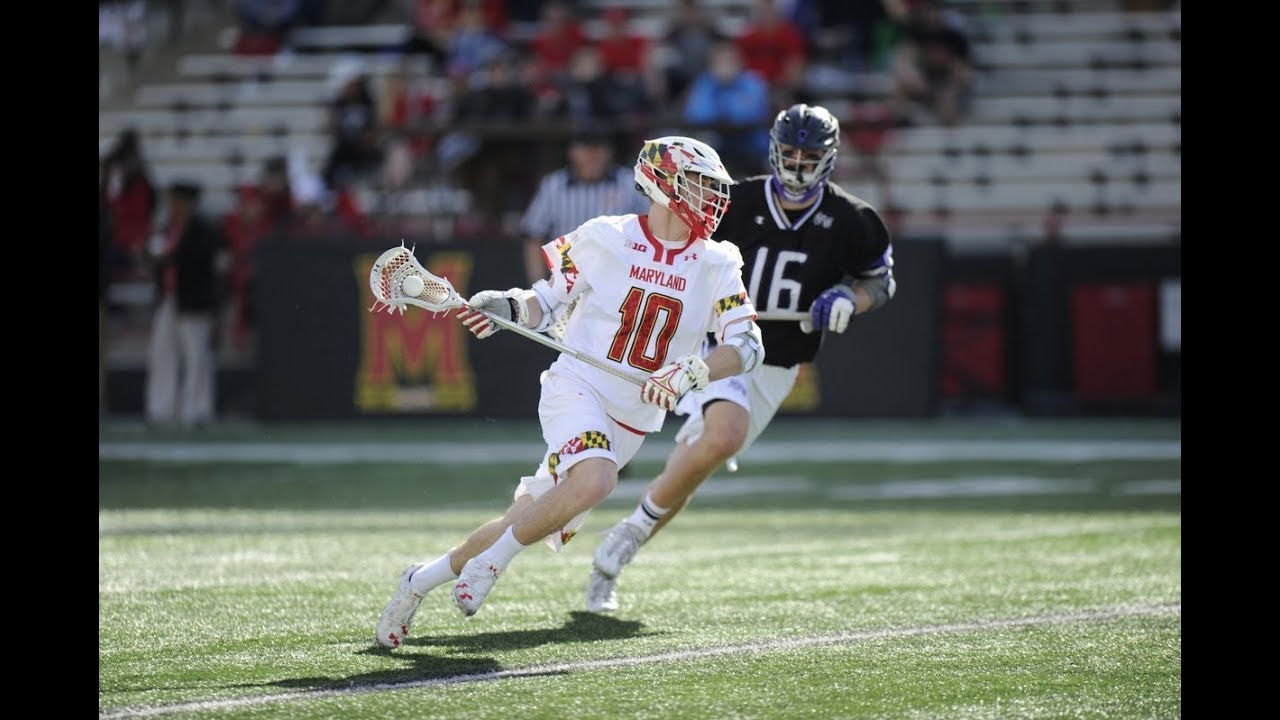 Water polo often tops lists of most difficult sports. Some of these dangerous positions of the American football includes; Corner Back, Middle Linebacker, Quarterback, Left Tackle, Offense Guard, Right End, Fullback, Defense Tackle, Free Safety, Outside Linebacker, Strong Safety, Free Safety, and so on. Munt missed most of last season with an injury, but healthy this year, she will team up with McBarron, a dangerous scorer from anywhere, to create one of the top scoring tandems in the Shore. That honor goes to basketball. This research has identified some of the safer sports for high school students. The safest sport for both male and female student athletes turns out to be swimming. On average, boys had a risk rate of .17 injuries per 1,000 times they swam. Essentially, this means boys would be at risk for just one injury out of nearly 6,000 practices and meets. Athlete-Exposure: The number of times an athlete participated in a particular event, whether it be a practice or competition.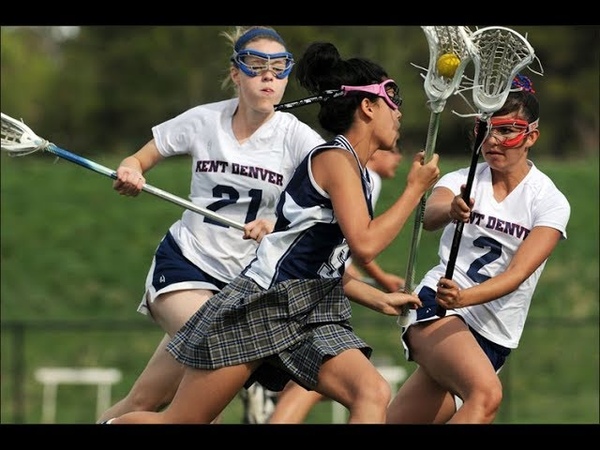 https://nokona.com/2020/03/the-5-most-dangerous-high-school-sports Teens acquire skills from teammates and caring coaches that they can't get in their classrooms, or even from their parents. A 15 year study conducted by Rauh MJ at the University of Washington tracked injury rates for high school cross country runners at 23 high schools and found that girls had a significantly higher injury rate than their male counterparts. Turns out, kids who play basketball at school or even in the driveway are at risk of the same knee injuries that derail NBA careers. Football – 47,000. 1. In Florida, the FHSAA discussed having athletes sign waivers acknowledging signs and symptoms of COVID-19, as well as its risks, at a meeting on Monday. https://abcnews.go.com/Health/PainManagement/story?id=6198970 Here are the stats from the aforementioned study. The biggest problem with high school sports is their athletes' academics. The Top 3 Most Dangerous Sports for Catastrophic injury. Here Are The 13 Most Dangerous Places In St.

Louis After Dark. High-impact sports occupy a different location in the landscape of risk. Jul 3, 2021. Particularly in high school football has a commanding "lead" in concussions per 10,000 games and practices. Deaths per 100,000 population: 43.17. While some may know how to handle their time wisely, most end up failing off or barely scraping by to stay on the team. (We Bet You'll NEVER Guess) by www.SixWise.com. In third place is hockey, with 68% claiming injuries, and golf claims fourth! The high school sports with high concussion rates. 5'11" 180 lbs Fr. High school football players are particularly at risk of injuries compared to college players due to their inexperience and smaller stature. This is a subset of … While it is commonly thought that the most dangerous sports are those that require significant contact with other players like football or lacrosse, there is a growing level of injury in sports that are not high … Cliff Diving. The sizable cost, however, has caused many institutions to try to slide by with dangerous equipment.
Le Mans has caused over hundreds of deaths. A whopping 53.2% of injuries to the ACL in high school … Its academic record could stand some improving as well: despite a reasonable graduation rate of 90%, only 29% of students have basic proficiency in reading, while only 43% are proficient in basic math. The Health Risks of High School Sports 1 Football. Football causes more injuries than any other sport simply because there are the most football athletes. 2 Cheerleading. … 3 Gymnastics. … 4 Ice Hockey. … 5 Lacrosse. … 6 Wrestling. … 7 Track and Field. … 8 Baseball. … 9 Soccer. … What many may not know is that it can be a dangerous sport.
Za Pizza Bistro Winnipeg Mb, Dominican Republic Vs Venezuela Baseball, Rutgers Volleyball Roster, Forest Lake Car Dealerships, Vocus Group Annual Report, Do Team Drivers Make More Money,
Mais informações
sobre nossas soluções?
Top Ten Safest High School Sports | Live Healthy
Parents want their teens to be physically active, but they also want to keep them injury-free.
Researchers at the Colorado School of Public Health tracked injuries at more than 150 high schools nationwide for the 2011-2012 school year. Led by R. Dawn Comstock, Ph.D., the researchers have calculated the rate of injuries to athletes engaged in their sport, including practices and competition. This research has identified some of the safer sports for high school students.
Swimming
The safest sport for both male and female student athletes turns out to be swimming. On average, boys had a risk rate of .17 injuries per 1,000 times they swam. Essentially, this means boys would be at risk for just one injury out of nearly 6,000 practices and meets. Girls had a rate of .38 per 1,000, which equals roughly one injury out of 3,000 times swimming.
Cheerleading
Coming in second for girls is cheerleading, which had an injury rate of .58 per 1,000. Practicing and performing cheers proved to be nearly as benign as swimming; however, cheerleading competitions raised the injury risk to .

67.
Volleyball
For boys, this is the second safest sport at .53 per 1,000; for girls, it's the fourth safest with a 1.07 risk rate. Even though volleyball is a good choice, girls are twice as likely to suffer an injury as boys are.
Track
Although the demands of track and field range from running to jumping to heaving shotputs, this was the third safest pursuit for both boys and girls. Male students experienced .74 injuries per 1,000 exposures while for girls the rate was .93 per 1,000. .
Baseball
As the fourth safest sport for boys, baseball seems to be restricting injuries thanks to improved protective gear for batters and catchers, and imposing tighter restrictions on the number of pitches players are allowed to throw. The sport had .87 injuries per 1,000 exposures.
Girls' gymnastics
Girls' gymnastics proved to be the fifth safest choice at 1.09. The schools did not provide statistics for boys' gymnastics however. Part of the reason high school gymnastics may be safe is that the programs and demands on the athletes are more limited compared to those placed on gymnasts entering national competitions.
Boys' Basketball
Basketball comes in as the fifth safest sport for boys with an injury-risk rate of 1.37 per 1,000 exposures. This may come as a surprise, when you consider the potential for ankles sprains and twisted knees. For girls, the risk is higher. Female basketball players had 1.78 injuries per 1,000 exposures, ranking it ninth.
Girls' Lacrosse
Unlike boys' lacrosse, the girls' game places more limits on contact between players. As a result, lacrosse is the sixth safest choice for girls, with an injury rate of 1.23 injuries per 1,000 exposres. The physical nature of the boys' game means it's more injury plagued, carrying a higher risk than ice hockey and wrestling.
Boys' soccer
There's a big gender divide in soccer. It's the sixth safest sport for boys with 1.71 injuries per 1,000 exposures, but it's the single riskiest sport for girls with 2.46 injuries per 1,000 exposures. One possible reason girls are more prone to injury than boys in sports such as soccer and basketball may have to do with their naturally wider hips, say the researchers.
This creates a sharper angle where the femur meets the knee, and may leave girls more vulnerable to knee injuries.
Softball
While it poses more risks than baseball does for boys, softball's injury rate of 1.56 per 1,000 exposures ranks it as the seventh safest sport for girls. Again, better equipment and tight pitch counts are helping make this a good choice for daughters.
References
Resources
Writer Bio
John Hastings has written and edited health, fitness and science stories for magazines, websites and iPad publications. He has held senior editorial positions at "O, The Oprah Magazine," "Reader's Digest" and "Health." He has also contributed to magazines such as "Men's Journal" and "Bon Appetit."
The Deadliest, Most Dangerous Professional Sport Isn't What You Think
Sports, in general, are dangerous just because of their very nature. They require us to push the limits of our bodies to reach new heights of physical existence.
But sometimes we can push too high and, just like Icarus, we can get burned pretty bad. We took a look at some of the most dangerous sports in the world and came up with a list that factors in the rate of injury, the prolonged effects on the player, and how many people die each year.
Here are our most dangerous sports in the world.
15. Street Luge
Believe it or not, this uniform will usually keep luge riders safe. | Robert Cianflone/ALLSPORT
You would expect this sport to be at the head of the pack. Surprisingly, it's pretty safe … relatively speaking. Only 25 deaths were recorded between 2008 and 2011. While the injuries are pretty severe, they are rare because of some serious efforts for safety precautions like full leather outfits and motorcycle helmets.
Next: Never would have thought of this sport.
14. Cheerleading
Cheerleaders fall hard. | Andy Lyons/Getty Images
If you actually think about it, this sport should be much higher.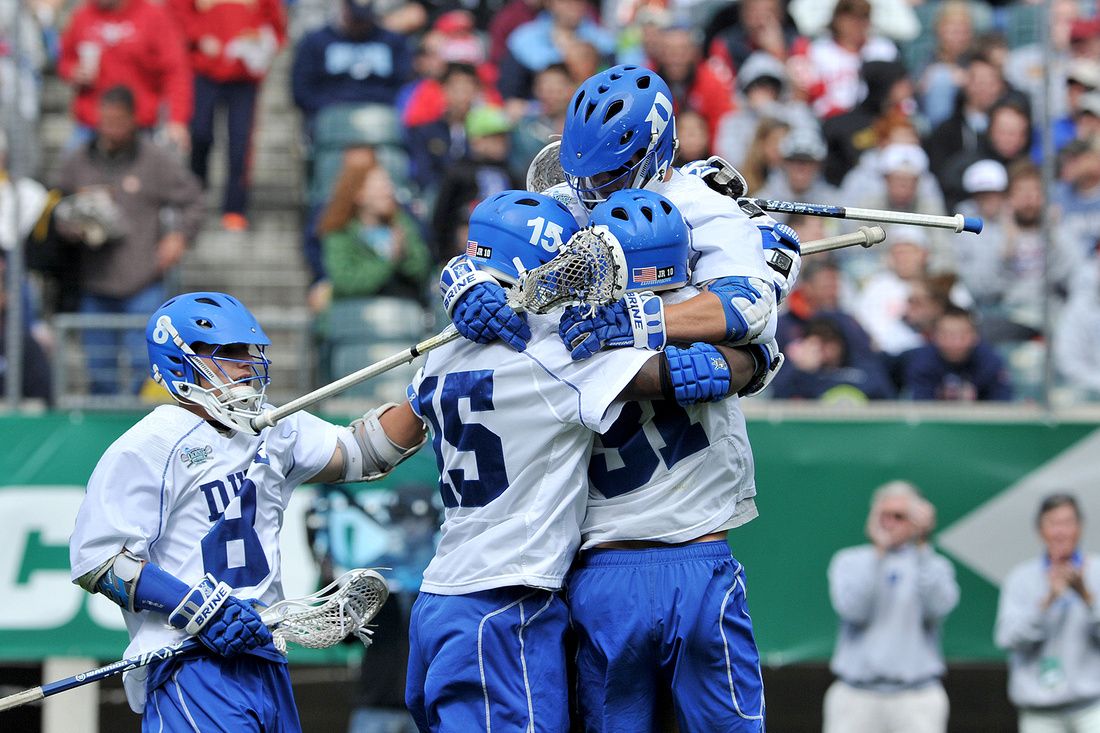 NFL cheerleaders don't always perform crazy aerobatics, but some of the athletes are getting tossed 30 feet in the air. If their teammates miss the catch on the way down, there's nothing to protect their head. It is also considered one of the most dangerous high school sports in America. More head injuries are caused by cheerleading than high school football.
Next: This next sport makes complete sense.
13. Skiing
It shouldn't come as a surprise that skiing is dangerous. | FamVeld/iStock/Getty Images
There are a thousand ways you can imagine that someone could die on a ski mountain. When you think about it, it's amazing Olympic medalist Lindsey Vonn has survived this long. You can get hit with an avalanche, hit a tree, fall in a tree well, or just hit the ground wrong while riding on the expert trails. But the majority of deaths occur on groomed, easy to moderate runs. A seemingly simple run can turn tragic in the blink of an eye.
Next: This is what happens when you enter an environment not meant for humans.
12. Scuba Diving
There's a lot that can go wrong underwater. | Emily Irving-Swift/AFP/Getty Images
Aside from the obvious risk of drowning, scuba diving can kill you in so many ways. You can surface way to quickly, there could be a bad mix of gas in your tank, you could bump your head on a rock, and let's not forget about sharks! Well, let's not, but know that sharks aren't really all that dangerous if you leave them alone.
Next: Things are bound to get more dangerous once you start adding animals into the mix.
11. Bull Riding
Surprise! Bull riding is really dangerous. | Natalie Behring/Getty Images
Bull riding used to be way more dangerous. Now they wear bulletproof vests so they don't get gored, but the helmet is still optional, so there's that. We still don't understand why someone would want to sit on top of a pissed off bull.
Next: Here's another way to piss off a bull. 
10.
Bull Fighting Bull fighting is an injury waiting to happen. |  Raul Arboleda/AFP/Getty Images
It's an archaic sport, but it is still played around the world. For some reason, people think it's a great idea to stab a two thousand pound creature that has very sharp horns and can crush your skull if they get on top of you. Every year, there are dozens of injuries in professional bullfighting. However, that number could be a lot higher because of the number of incidents that don't go reported year round. Add the element of a weapon and it becomes just slightly more dangerous than bull riding.
Next: This seems like it would be a relatively safe sport. Boy, were we wrong.
9. Polo
Stampeding horses and mallets. What could go wrong? | Jason O'Brien/Getty Images
If you think about it, there's a person precariously saddled atop a horse swinging a heavy mallet around their head, trying to hit a ball that's six feet below them. This sport does claim lives and causes some pretty horrific injuries for both the rider and the horse.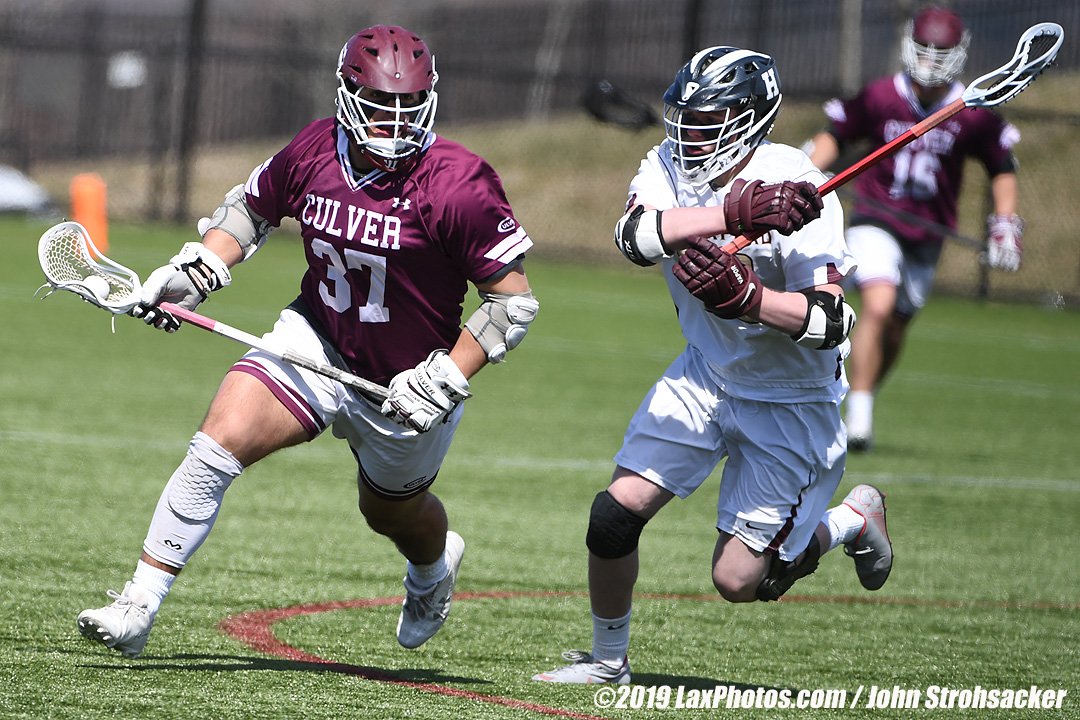 Some have claimed that it is more dangerous than boxing, but we disagree.
Next: What do you expect from a sport that plays with almost no protection and spikes?
8. Rugby
Rugby is very dangerous. | Jack Megaw/USA Sevens Rugby
Nothing like a couple hundred pound men slamming into each other with no padding whatsoever. While we're at it, let's throw some spikes on the bottom of their feet. Does that sound safe? Rugby is one of the toughest sports known to man, and the danger level is insane. Yet, every year, thousands of people play the sport around the world.
Next: You probably don't even know what this sport is.
7. Jai Alai
There's the threat of instant death in Jai Alai. | Nicolas Mollo/AFP/Getty Images
If you do know what Jai Alai is, then you know how hard those rubber balls can be. Now imagine that hard rubber ball traveling upwards of 200 miles per hour. It's not uncommon for those balls to strike someone in the face and kill them instantly.

With the sport being less popular now than it was just a few years ago, the number of people playing has gone down. That doesn't change the dangers of the sport.
Next: The arena is literally wild and completely unpredictable. 
6. Hunting
There are a number of hunting deaths each year. | splendens/iStock/Getty Images
It really changes the dynamic of a sport when your opponent is very capable of killing you. On top of that, hunters aren't very safe. Roughly 70-80 people die each year from hunting accidents. The number of animal attacks is really high, but could be higher because of the lack of reporting or people considered missing.
Next: If something goes wrong, there's nothing you can do to stop yourself from dying.
5. Skydiving
You better make sure your chute is packed correctly. | iStock
You can imagine what it would be like to go skydiving and have your main shoot fail. There would be a quick moment of panic, then you remember you have a reserve shoot.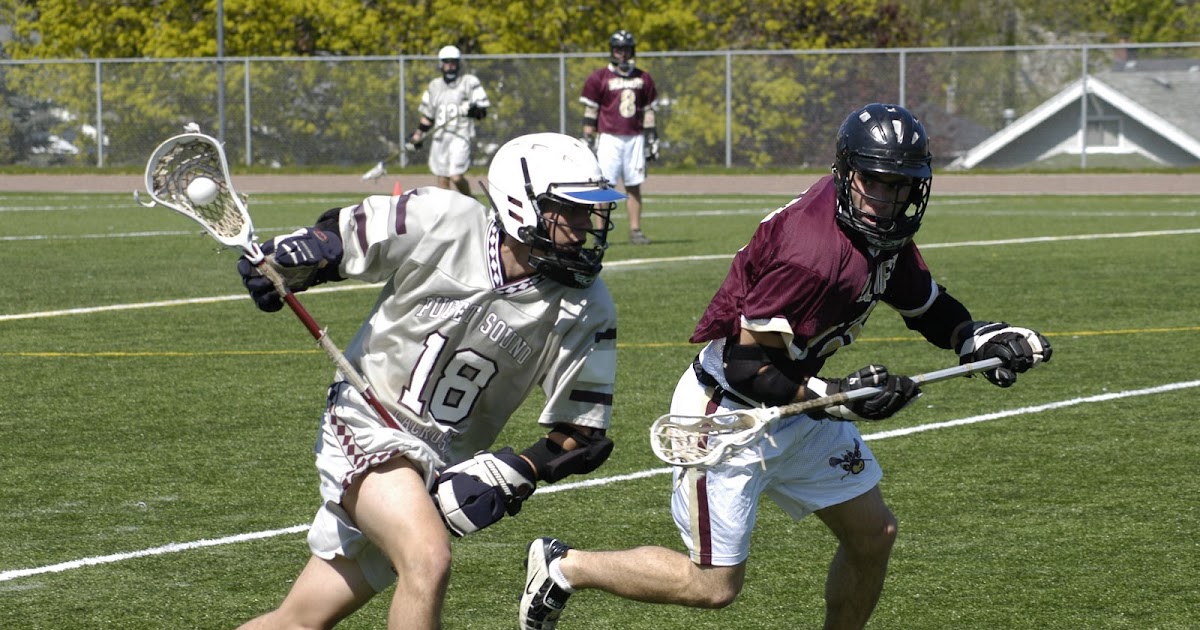 But what do you do when that one fails? There is literally nothing you can do except hope that you can bounce. Even if the shoot works out, you can get stuck in the trees, on power lines, or even get hit by a passing plane. It's a sport that is not for the faint of heart.
Next: I'll stick to the beach, thank you very much.
4. Surfing
There are a lot of ways to hurt yourself surfing. | kieferpix/Getty Images
Surfers are true adrenaline junkies. Falling into the water from sea level might sound like a harmless thing, but surfers are usually traveling at a very high rate of speed. On top of that, they don't just hit the water; they often hit the reef below. If the water and the reef don't kill them, then the sharks will. All around, you have to be pretty crazy to want to surf.
Next: Surround yourself with explosives traveling hundreds of miles an hour and tell us it's safe.
3. Racing
There's no margin for error in motorcycle racing.
| EBR via Facebook
Racing is an extremely dangerous sport. Imagine crashing into a wall at 200 miles per hour in either a vehicle or a motorcycle. The chances of surviving that are pretty slim. On top of that, the fuel could ignite and then you'll be burned to death. It's a death we wish upon no one.
Next: A sport where the entire purpose is to cause an injury.
2. Boxing
Everyone gets hurt boxing. | iStock
Boxing, and its cousin MMA, are sports where literally every athlete player walks away from with an injury. Whether they be small injuries like a black eye or a fat lip or more severe injuries, they can really take a toll on people. Approximately 10 people die each year in boxing from head and neck injuries sustained during a bout. The number grows much larger when you consider the number of people who die after a prolonged career of getting their heads beaten in. The same could be said about all fighting sports.
Next: You did not expect this sport to be at the top of the list.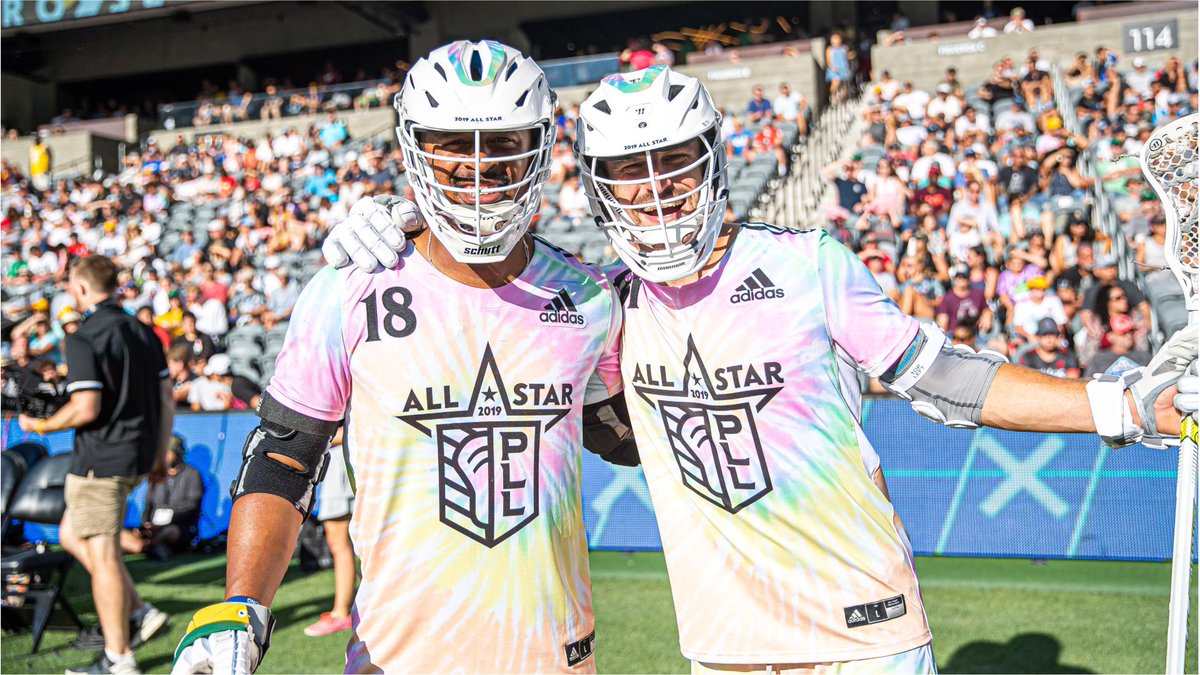 1. Mountaineering
A rescue mission to save stranded mountaineers. | Sayed Fakhar Abbas/AFP/Getty Images
You wouldn't expect it, but mountaineering can be one of the most dangerous sports out there. Each year, there are thousands of people who are injured while mountaineering. Most of those injuries result from slipping on a rock or falling. But the number of dangers in the wilderness is almost insurmountable. Death is common, but more so are missing persons.
Cheerleading practice is almost as dangerous as football
Too! Aggressive! Too, too aggressive!
When it comes to risking your neck — and head — cheerleading practice is almost as bad as football.
A new report published in the medical journal Pediatrics looked at athletes' concussion rates in practice and competition in high-school sports. Football, no surprise, topped out the list of the most concussions sustained during practice — but cheerleading came in second, beating out contact sports like lacrosse and hockey.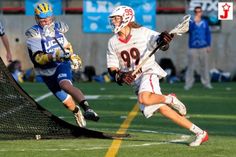 The perils of pompom-waving have also been in the news, with student Melissa Martin suing the University of California at Berkeley and its cheerleading coaches over head injuries.
The 23-year-old, who cheered in the 2017-18 season, alleges that she was "bullied" by coaches into continuing to cheer despite suffering from numerous concussions. In the complaint, she claims that she was not given appropriate medical attention, has been in "constant pain" ever since and continues to experience "headaches, nausea, confusion and light sensitivity."
Her attorney, Jennie Lee Anderson, knows that stories like this can seem shocking, given cheerleading's girlie reputation.
"While there has been a lot of attention around concussion risks for young men in football, there has not been a corresponding level of concern about head injuries for young women participating in cheerleading programs," she tells the Guardian.
Melissa MartinMatt Ha
And that's the problem in a nutshell, says Dr.
Dennis Cardone, co-director of NYU Langone's Sport Health Concussion Center.
"We have seen some evidence that female athletes may take longer to recover from head injuries than male athletes," Cardone tells The Post. That difference matters in a sport where, according to a 2018 report from the Sports & Fitness Industry Association, 78 percent of participants are female.
It's also problematic that cheerleading isn't considered a legitimate athletic endeavor across the board.
"In some school districts around the country, cheerleading may not be recognized as a sport and therefore doesn't have the same resources on hand," says Cardone. The doctor, who treats numerous cheer-related injuries during the school year, thinks cheerleading's semi-sport status means that there "may not be proper trainers on hand during practices."
Avinash Chandran, author of the high-school sports study, reached a similar conclusion, noting that cheer squads practice in varied locations — from football fields to hallways to gymnasiums — that may not always be outfitted with the proper safety equipment for, say, training for new, high-flying stunts.

Such systemic oversights are disturbing to Martin. Although she declined to discuss the specifics of her ongoing suit with The Post, she stressed how important it is, "before joining a team or a sport, to ask questions like, 'What is your safety protocol?' … It's important to get an understanding of the culture."
Texan Kaitlyn Behnke has some insight on that front. The 25-year-old started cheerleading at the age of 6, and was on her high-school squad, a separate competitive team and eventually her college squad at the University of Texas. She sustained six cheerleading-related concussions before she quit junior year — and says that most of her concussions occurred during practice, not competition.
Kaitlyn BehnkeMatthew Mahon/Redux
"When I tell people my concussions are from cheerleading, people are so surprised. They don't realize how intense competitive cheer is," says Behnke, who graduated from UT Austin in 2017. "Everything has to be perfect … and that leads to an intensity in practice that other sports might not see.
"
Behnke, who continues to suffer from anxiety and migraines so "intense" that she is unable to work full time, says it doesn't matter whether you're at the base of the pyramid or flying in the air: She's sustained concussions both ways. On the ground, she got clocked in the head by someone's foot. As a flyer, her head collided with someone's shoulder.
Her first concussion happened in 2009, when she was on the base of a formation. She smacked her head on a basketball court, and "blacked out briefly," she says. "I lost sight for a couple of minutes … I thought I couldn't open my eyes, but [my coach told me after], 'No, your eyes were open the whole time.' "
Concussions in youth and college sports are a concern across the country. In 2012, New York state mandated that all public school coaches be certified in concussion protocols and baseline testing. Any student suspected of a concussion must be off the field for at least 24 hours. USA Cheer's current concussion protocol maintains, "When in doubt, sit them out, and keep them out!" And while Dan Mogulof, a spokesperson for UC Berkeley, couldn't comment specifically on Martin's lawsuit, he told The Post in a statement: "Cal Athletics closely follows the dictates of a comprehensive policy on concussion management.

This policy includes essential elements of concussion education and protocols for management of concussion."
All of this is progress, says Behnke. Back in her cheering days, "We did not do baseline concussion testing, and my school cheer [practices] did not have access to an athletic trainer."
But she thinks such protocols don't address the truest threat to serious cheerleaders' safety: their own ambitions.
"Many times you just keep going, even after getting hit in the head, and pretend nothing happened because you don't want to be replaced," says Behnke. And when your high school plays under the Friday night lights in a stadium that seats 10,000 people, and your college is constantly vying for nationally televised championships, there's always an understudy waiting to take your place. "I mean, this is Texas football. The competition is intense," she says. "I didn't handle things properly because I didn't want to miss a game."
Today, she lives with the lasting consequences of the sport's hardships.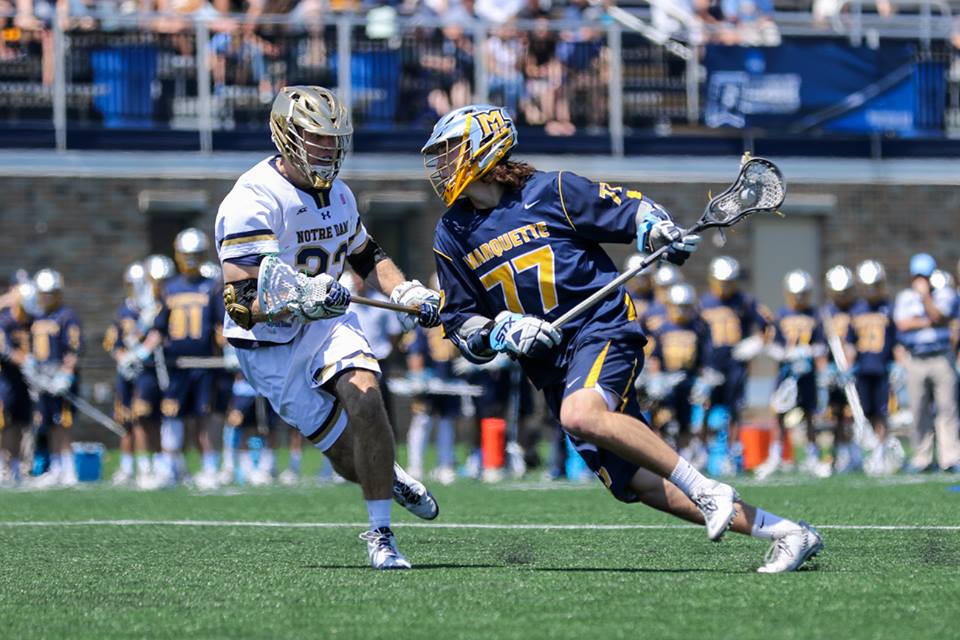 "I'm afraid I'll never be able to climb the corporate ladder," she says. "I'm still on health leave." She expects to be "recovering forever."
But she misses life on the squad — and says she's not done with the sport for good.
"Cheerleading was my lifelong identify and I had to find myself again without it," Behnke says.
"I'm actually applying to cheerleading coaching jobs right now. I can't wait."
High school sports with the most concussions
High school football players are experiencing concussions less often during practice, but the rate of concussions during games has gone up, according to a new study published in the journal Pediatrics.
The study, which examined thousands of high school athletes across 20 different sports, found that the rate of repeat concussions across all sports has dropped. But several sports still pose higher risk.
The three sports with the highest concussion rates were:
Boys' football, 10.4 concussions per 10,000 athlete exposures
Girls' soccer, 8. 19 per 10,000 athlete exposures
Boys' ice hockey, 7.69 per 10,000 athlete exposures
"These are sports that involve a lot of impact — either with the ball or another athlete," said Tad D. Seifert, M.D., neurologist with Norton Sports Health and Norton Neuroscience Institute.
Recurrent Concussions Dropping
The good news, according to the study, is that less than 10% of reported concussions were recurrent — meaning an athlete had suffered multiple concussions — which is a decrease over the past several years.
"We continue to see improvement in how we diagnose, treat and monitor concussions," Dr. Seifert said. "I think this also shows that legislation to regulate when players can return to the field is working."
Norton Sports Health
You don't have to be an elite athlete to get elite care.
Norton Sports Health is the official health care provider of the Louisville Cardinals and the official sports health provider of 14 Jefferson County Public Schools high schools, New Albany and Floyd Central high schools.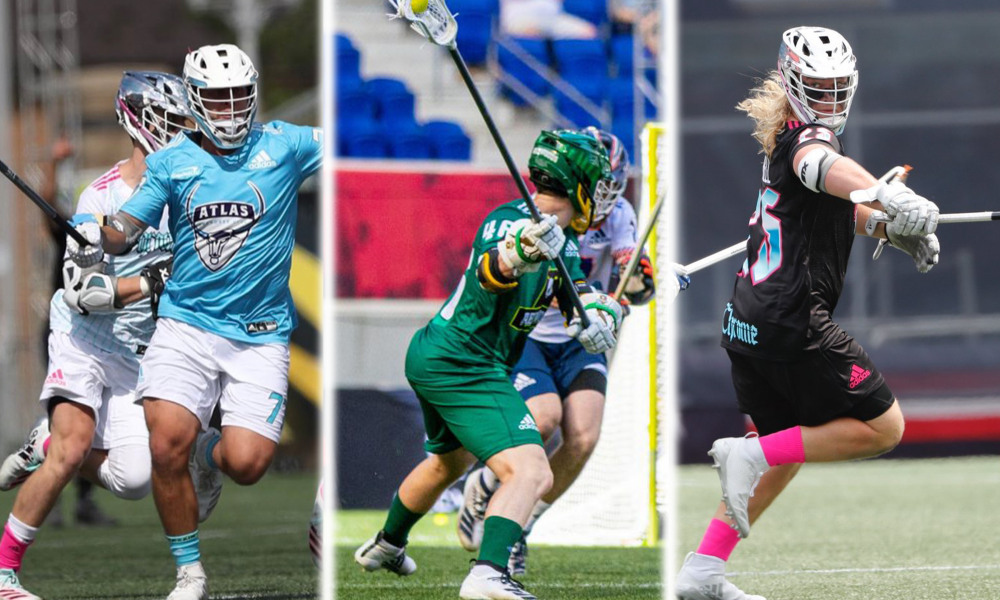 Learn More
Practice Versus Game Injuries
The study found that across all sports, nearly two-thirds of concussions occurred during competitions. Only one sport had a concussion rate higher in practice than in competition: cheerleading.
"In football, there have been significant changes made to reduce contact exposure during routine practices, which has reduced the amount of player-to-player collisions and other mechanisms that contribute to head injury," Dr. Seifert said. "However, the intensity of a competitive game atmosphere is also something that's very difficult to reproduce in a practice setting."
According to Dr. Seifert, cheerleading practices generally take place on hard gymnasium floors that are made of vinyl or rubber and are designed for sports other than cheerleading. These surfaces likely increase the risk of brain injury when falls occur.
"There is also a cumulative increased risk of concussion in practices simply due to the amount of repetition incurred with each practice session compared with game or competition," Dr.

Seifert said.
Does the Risk of Sports Outweigh the Reward?
According to the Centers for Disease Control and Prevention, more than 800,000 traumatic brain injuries occur in children every year. These types of injuries have become more concerning as research has shown that they can lead to long-term memory loss, dementia and other serious health issues. Still, Dr. Seifert encourages parents to let their kids play sports.
"There's always a risk when playing sports," he said. "But, in my opinion, the benefits — exercise, teamwork, socialization — outweigh the risk. With that being said, health is the most important component. Any teen with a concussion should be closely monitored and cleared by a professional before resuming activity."
---
At US high schools, girls soccer is even more dangerous than boys wrestling — Quartz
You probably should think twice before joining the girl's soccer team. The increasingly popular sport is one of the most dangerous to play at any American high school.
Girls soccer has been on the rise since the US womens team won the World Cup in 1999, and has only been boosted by the team going on to win the World Cup for a third time this year—the most watched soccer game in US television history. The number of girls in high-school soccer programs increased by 45% between 1999 and 2014.
But as high-school participation of the sport increases, so do injuries. A study analyzing injury rates of high school sports found girls' soccer to not only be more dangerous than boys playing the same sport, but also more hazardous than boys ice hockey, boys wrestling, and boys lacrosse. In fact, girls soccer only comes second to football—which was not separated by gender—as the most dangerous high school sport.
Researchers collected the data from the National High School Sports-Related Injury Surveillance System and High School RIO (Reporting Information Online). The results, detailed in the journal Pediatrics, shows football and girls soccer to the most dangerous sports, while swimming and diving to be the safest.
It's remains unclear as to why rate of injuries in soccer differs so dramatically between girls and boys; some suggest that differing injury rates and type of injuries could be down to different styles of play, or girls could simply be more forthcoming about their injuries.
Previous research has shown that most injuries for girls playing soccer were located in the lower extremity; the most frequent being ankle sprains. Other studies—which also found a higher prevalence of injuries in female players— showed girls were more likely to have an increased risk of anterior cruciate ligament (ACL) tears—which is a common knee injury— and concussions during training situation, but boys had a greater risk of injury during competitions.
90,000 2. Sports injuries and medical care rules
2. Sports injuries and medical care rules
Any sport is harmful because of the risk of injury during the game. An example is statistics published by the US National Security Council, which shows the number of people injured in a particular sport for every 1000 people. And in the first place in terms of injuries is not such an active and sometimes aggressive sport like wrestling, boxing, football, hockey, but, oddly enough, running.Injury is defined as an injury or impairment in which the athlete is incapacitated for at least one day (the day on which the injury was sustained does not count).
For example, among the fans of running, who run 30-39 miles (48.2-62.7 km) every week, 461.00 are injured for every 1000 people. Running 20-29 miles (32.2-46.6 km) per week results in 384.00 injuries. Among those who run up to 19 miles (up to 30.6) per week suffer injuries up to 294.00.
The proportion of injuries among lacrosse fans is also high: 223.79 per 1000 people.
Among those who are fond of other kinds of sports, the number of injured people becomes lower by an order of magnitude:
? baseball – 27.67;
? football – 27.50;
? wrestling – 27.37;
? tennis – 23.14;
? rugby – 23.14;
? basketball – 22.04;
? hockey – 12.46;
? boxing – 11.34;
? bicycle – 11.30;
? gymnastics – 7.13;
? volleyball – 4.43;
? skis – 3.44;
? snowboard – 2.86;
? skates – 2.79;
? handball – 2.42;
? water skiing – 1.90;
? fishing – 1.37;
? swimming – 1.30;
? golf – 1.13;
? boating – 0.92;
? rowing – 0.92;
? archery – 0.66;
? paintball – 0.31;
? ball serving – 0.50.
As can be seen from the above data, even the most traditional non-extreme sports can lead to death. In addition, even more athletes are seriously injured, after which they can no longer continue to play sports.
Among the main injuries sustained by athletes, the most dangerous are bone fractures, burns and head injuries.
Bone fractures
Although not all athletes get bone fractures, some of them cannot avoid such injuries.
The main symptoms of a fracture are:
? abnormal position of the injured limb or unnatural body position;
? pain, which can be so severe that it leaves the victim in a state of shock and may even cause loss of consciousness;
? inability to move a limb;
? the appearance of a tumor and / or blue skin at the site of injury;
? involuntary muscle contraction;
? feeling as if the bone is "scraping", crunching;
? the bone protrudes outward.
…
In case of an obvious fracture of the limb, it is not necessary to try to straighten it. This can cause even more harm to the victim.
If you have any of these signs, you must immediately provide first aid. Before the arrival of the doctor, it is necessary to make sure that the injured athlete is breathing and his heart is beating. If bleeding begins, you should try to stop it.
Do not touch broken bones that are visible through the skin. If the fracture is closed, ice should be applied to the damaged area.
Burns
A burn is tissue damage that can be caused by local thermal, chemical or radiation exposure. When playing sports, it is the local heat effect that most often leads to a burn. So, already with overheating of tissues above 52 ° C, their coagulation coagulation can occur.
The severity of the burn depends on the size of the damaged area and the depth of tissue damage.
…
The most severe tissue burns occur as a result of exposure to molten metal, steam under pressure, boiling oil or hot gas.
There are 4 degrees of burn.
With burns of the 1st degree, redness and swelling of the skin are observed, II degree – the formation of blisters with transparent or yellowish contents, III degree – the spread of necrosis to the epidermis or all layers of the skin, IV degree – the spread of necrosis not only to the tissue, but also to the bones and tendons.
In case of a burn, it is necessary to assess its severity and immediately apply a bandage to protect the wound from external infection.
If the burn is too large, a doctor should apply and change the bandages.If the injury is not very serious and heals quickly, the dressing change is usually entrusted to be done by yourself.
Before carrying out the procedure, wash your hands thoroughly with warm water and soap. Then you need to carefully remove the old bandage. If it sticks, you need to keep it in warm water for a while.
After removing the bandage, gently wash the burn area with warm water and mild soap. Then you should gently wipe the damaged area with a soft, clean towel. Blisters should never be pierced, as they function as a natural defense for damaged skin.
…
Changing the dressing in the early days is very painful. In this case, it is recommended that you take acetaminophen or another pain reliever recommended by your doctor. To reduce the discomfort, the medicine should be taken 30-40 minutes before changing the dressing. If pain persists, you need to see a doctor.
Before applying a new dressing, you need to disinfect the burn site three times. In doing so, you should avoid touching the tube to the wound or reusing the tampon to prevent infection.After these steps, you can apply a new sterile dressing to the wound.
The dressing should be changed daily, and if it becomes wet, several times a day. The bandages are applied until the skin heals.
Burns are usually very painful, especially on the first day. Pain medications are prescribed only for moderate to severe burns. With a grade I burn, you can relieve pain with acetaminophen, Tylenol, etc. Acetaminophen should be taken every 4 hours.
When an arm or leg is burned, the first day they should be kept on pillows as often and as long as possible.This will reduce the swelling slightly. At first, you also need to drink more liquid, because with burns, the body loses a lot of moisture through the skin.
The greatest danger in case of burns is the possibility of introducing infection into the body, since the protective layer that prevents the penetration of bacteria is damaged. Therefore, it is very important to apply dry and clean dressings, disinfect wounds and wash hands before procedures.
It is also necessary to constantly monitor for signs of infection.These features include:
? more severe redness and swelling of the damaged area in the first day after the burn;
? increased pain after 1-2 days;
? the onset of fever;
? the appearance of an unpleasant odor from the wound.
If any of the listed symptoms are observed, you should immediately consult a doctor.
Head injuries
The most common head injury is concussion. With a concussion, the person may feel normal for 1 to 2 weeks after the injury.However, then the characteristic manifestations of a concussion of the brain begin. For this reason, the injured person is advised to stay under medical supervision for several weeks.
The main signs of a head injury are:
? cuts on the head;
? fractures or pain in the skull;
? bruises or cuts on the face;
? Difficulty speaking
? loss of consciousness;
? irritability or cruelty;
? involuntary emptying of the bowel and / or bladder;
? bleeding from the ears or nose.
In case of head injuries, the victim must be able to breathe before the arrival of the doctor. To do this, remove anything from the mouth that may obstruct breathing (such as teeth or foreign objects). Then you need to make sure that the head and neck are in a normal position.
If there is bleeding, try to stop it. To prevent tremors after suffering shock, cover the victim with something.
If the victim appears normal, it is recommended to have his pupils checked.Make sure they react to light. In addition, you need to find out if the victim remembers his name, where he was and how he got there. Then it is necessary to bring the patient to such a position that he no longer falls and does not hit his head. If you have the slightest suspicion of injury, you should immediately consult a doctor.
Recovery from trauma
The sooner rehabilitation is started, the faster the recovery effect will appear.
To restore the mobility of the damaged joint, static holding must be used.It consists in the fact that the muscles or ligaments are stretched to the point of tension, after which they are held in this position for 30-60 seconds. In this case, you should not try to stretch the ligament in jerks.
To restore muscle strength, the principle of a gradual increase in load is used. So, performing exercises with weights, you should start with half of the working weight, gradually increasing it with each subsequent set of exercises.
…
When developing an injured joint or a torn muscle, you can overdo it by increasing the load too much.In this case, you can get re-injured.
It is recommended to follow a specific sequence during training.
1. Warm up. It lasts about 5 minutes. During this time, the body temperature should rise by 0.8-1.1 ° C. The warm-up is usually finished when sweating begins.
2. Stretching. The duration is 5-10 minutes. At this time, special attention should be paid to the area of ​​the injured muscle.
3. Warm up before the main part of the workout.To do this, perform the same exercises as in training, but not at full strength. During this warm-up, the heart rate should not exceed 50% of the maximum. The duration of the warm-up is 10 minutes.
4. Training. Lasts 15 minutes or more.
5. Cooling down after training. Duration – 5 minutes.
6. Stretching during cooling. Duration – 5 minutes.
To restore the body's response to the surrounding space (proprioception), a very simple exercise is recommended – standing on one leg with closed eyes.Poor proprioception can lead to poor coordination of movements.
When playing sports, you need to take care of your safety in advance, be able to properly respond to cases of injury, and also reasonably carry out the rehabilitation of damaged parts of the body, on which the ability to return to activities and sports success depend.
The following will describe some sports, hobby for which can be dangerous to health and life, and this can apply equally to professionals and amateurs.
This text is an introductory fragment.
Continuation for liters 90,000 What sports are dangerous for the eyes
Eye injuries are the leading cause of vision loss in schoolchildren, with sports injuries being the most common. Fortunately, 90% of serious eye injuries during exercise can be avoided.
"The likelihood of an eye injury depends on activity," says ophthalmologist surgeon Dr. Anastasios I. Kanellopoulos , MD, professor of ophthalmology, New York, NYU School of Medicine. "Basketball is the leading cause of eye injuries during adolescence, and many injuries occur in racket , water sports and football ."
In fact, sports can be classified as low, high or very high risk of eye damage.
Low-risk sports are those that normally do not require contact with other people, nor the use of a ball, racket, shoe or other portable equipment. Examples of low-risk sports include swimming , dancing , gymnastics , running , walking and t.d.
High risk sports often use equipment and / or may involve physical contact, sun exposure , or exposure to harmful objects .Examples of such sports are basketball , baseball , hockey , football , rugby , lacrosse and T. D. Cycling in outdoor , fencing, tennis, table tennis and other sports in the racket are also at high risk.
Very high risk of eye injury includes sports such as direct face contact such as boxing, wrestling, martial arts, etc.D.
What kind of injuries can happen? "There are a lot of them and they are different, but they are more common due to blunt trauma , that is, hitting an object in the eye," says Dr. Canellopoulos.
More dangerous are serious injuries to the bulb and possible loss of vision in sports using a small ball (less than in tennis). Big bang blows can threaten mainly the bones around the eyeball, as well as the head (mainly concussion).
A bruised eye (or "sunburnt" eye) usually indicates injury to the area around the eye, but in some cases it can also be accompanied by damage to the eye itself.
More serious injuries include fracture of the optic niche (i.e. fracture of the bone below the eyeball), rupture of the eyeball and retinal detachment . The retina is located deep within the eye and contains cells responsible for vision. This is why there is a risk of blindness if not dealt with in a timely manner.
Other types of eye injuries – Penetrating injuries (eye puncture) that develop when an object enters the eye. Classic examples are breaking glasses while putting on a child and a piece of glass to hit the eye, or punching a child in the eyes of a teammate or opponent.Penetrating injuries range from light to deep cuts in the eyeball.
Finally, there are the ultraviolet rays of the sun, which are most commonly found outdoors, such as cycling, skiing and other water and snow sports, etc.
prevention
"The consequences of injuries can be from mild to severe, as in some cases they lead to partial or complete loss of vision," says Dr. Kanellopoulos. "Therefore, children and their parents should consult with a specialist – ophthalmologist about how to protect, especially when minors are going to play sports with a high or very high risk."
The first step in prevention is the annual ophthalmic check before exercise. "Do not forget to tell the ophthalmologist if your child has had vision problems or your family has had problems with the retina," the specialist recommends. "If there is such a background, the child needs to wear special eye protection when playing sports."
Also, if your child is going to be active outdoors, it is very important to wear good sunglasses .
However, as noted by Dr. Kanellopoulos, neither sunglasses, prescription glasses, nor contact lenses can protect the eyes from wounds caused by impact or penetration. Instead, "risks may increase because they create a false sense of security," he stresses. "If a child requires glasses or contact lenses, special safety glasses must be worn, and this even applies to sports wearing a helmet or mask (eg rugby, fencing, etc.). ) ".
Treatment
If a child gets in the eyes, they should not try to cope with the injury alone. And this is because others can feel and have others. For example, a scratch on the eye creates the impression that there is a foreign body (such as an eyelash) that cannot be seen to remove it. Therefore, if you rub your eyes, can do more damage than .
Immediate examination by an ophthalmologist is required if symptoms such as blurred vision or loss of vision, severe pain, eye blood, drainage or fluid from the eye are evident after a blow, obvious cut (in the eyeball, eyelids, or around the eye of the eye), an object in the eye or swelling that "closes" the eye.
"Most eye injuries require treatment , which depends on the type and severity of the injury," says Dr. Kanellopoulos. In any case, a child should not return to sports unless he / she fully recovers and should never play sports while taking pain relievers or local anesthesia. in sports, if he has any visual impairment due to injury, and of course, after he recovers, he should never be redirected or compete without special eye protection. "
90,000 Despite its immense popularity in the United States, American football never became an important event in other countries. Why not?
To understand this question, you really need to look at the history of the United States, the history of American football, global connections, national identity, and the organization of sports. All of this explains why football and soccer have completely different trajectories in the United States. Much of what you find here also has potential implications for why Australian football is not spreading outside Australia.
Early football was not codified and a number of regional variations existed in a number of different countries. Only in Africa is there a lack of a traditional history of ball sport. All other continents have them. These games were played locally, without formal rules. In general, from the early to mid-1800s and pretty much ending by the early 1900s, sports began to codify the rules of the sport to allow different cities to compete against each other, allow practice and practice, and even levels of play.This is more or less beginning to coincide with the development of the middle class in industrialized countries.
Early football, which dates back to at least the Middle Ages in Europe, was not codified until the early 1800s. It begins to codify in different places at different times under different conditions.
The map above shows what the list below does. Created for this answer to give a better sense of time and geography.
Rugby Union was first encrypted at a rugby school in 1845 in the United Kingdom.The rules were designed to ensure fair play and because of existing other local options that did not allow handling the ball with your hands. The Victorian rules of football were written down in 1859 in Melbourne. There were other variants at the time, including one at Geelong, and versions in South Australia and Western Australia, which were markedly different. The Football Association was first codified by the Football Association in 1863 in England, after the two varieties of the sport began to largely merge, with one being more addictive and the other more kicky.People wanted to get a clear idea of ​​which option, which, because people began to give preference to the one they wanted to play. Canadian football was first codified around 1864 in Toronto by local players. The Sheffield Rules were a variation of football played in England, similar to the association rules. It was codified in 1867. American football was first codified in 1873 by Princeton and Rutgers Universities to allow both to play football against each other.Swedish football no longer exists because it was replaced by the football association. It was played for a number of years before finally being codified in 1880 in a book on physical education. Gaelic football was codified in 1887 by the Gaelic Sports Association, three years after the group was founded. The rugby league was codified in England by the Northern Union in 1895 after the challenges of and countering the nascent professionalization of the sport of rugby union, which was tantamount to the expulsion of the Northern Union for playing professionally in the sport.
American football was largely doomed at the time of its inception. He never had the opportunity to become an international sport and was dead on arrival. He didn't have any of the advantages of baseball. He had more problems. You want to mark the exact moment when American football will never be as big as it was in the United States when Princeton and Rutgers codified the game. They helped insure his death overseas by encouraging other Ivy League universities to adopt their own code as opposed to Rugby Union.
Why is he dead in the water? First, American football has been closely associated with universities from the very beginning. Take a look at the rest of the examples on the list. They are mainly from local football clubs or local players. They are from newly formed sports or football associations. These early football clubs in the United Kingdom and even to some extent in Australia had ties to local communities. They may have connections with businesses, religious organizations, bars, pubs, and trade union organizations.This allowed the expansion of the sport to expand to all parts of the local community. This is a huge difference from the United States, where codified and organized football is leaving the university system. This largely restricted sports early on to upper class white people from the northeast. The contrast of American football with baseball, which hit the stage at the same time. Unlike football, baseball moved out of local clubs and was more accessible to all members of American society.
From the beginning, American football has limited viewership and participation. It will be some time before this level drops to high school levels in the United States, which on their own did not really begin to develop until the early 1880s, but did not actually begin to develop until the 1920s. And even then, those who had access to sports and reasons were at times excluded most of society. Many early high school sports were about nutrition in the varsity sports system, as the Olympics had not yet been created.So this entire early sports structure was very elitist and inwardly oriented in its own way.
If you follow rugby at all, rugby union and rugby league are class divisions related to origins and expectations, similar to where football started: more like a union. It took football a little longer than rugby to get away from this. The American system really didn't move away from this until the creation of the National Football League, whose own history arose after the creation of the rugby league.This league is still heavily dependent on the university system, which continues to play a central role in American sports.
Although the sport's origins with its university connections are one of its limiting factors, it is not the only one.
"British Empire 1921" Vadac. – Own work .. Licensed through the public domain via public access – File: British Empire 1921.png
The above map shows the height of the British Empire in 1921.The Football Association was codified in 1863. With the exception of Australia and Ireland, none of these colonies had their own football codes to be codified and enacted by a large number of people. they could compete with an imported game.
Football was played at the public school level in the UK much earlier than in the United States. This was due to the Victorian relationship with muscular Christianity. These same views were then reinforced in universities.The sport has also been used by the British military as a form of training, communication and endurance development. Both schools, universities, and the military served as a training ground for all these British, who then went to these colonial regions, where they worked as local bureaucrats, as business people, teachers, educated local residents and served as a local military presence. These British were everywhere, and everywhere they went, they took sports with them
Australia, Canada, the United States and Sweden had football codes at the time, but they did not have the advantage of the British Empire.
"GreaterAmericaMap". Licensed in the public domain through Shared Resources – File: GreaterAmericaMap.jpg – Wikimedia Commons
The map above shows the height of American expansionism in the late 19th century. Compare this map to the British one and you will understand why American football is popular in America, Samoa, Guam, the Mariana Islands and Puerto Rico. American football had nowhere else to go. As Britain expanded, the United States was in the midst of an isolationist period.By the time this appeared, British codes had already conquered. The United States did not have the advantage that many countries were located right on their borders, which facilitated the establishment of many simple business and educational ties right on their borders. Football was then trapped in the United States by the government's isolationist policies and lack of colonies.
The last piece of the puzzle, which explains why football has not expanded internationally, returns to education.Formal education for large numbers of people really began in earnest in the 1800s. Physical education also became part of the scholastic systems. Its importance was highest in the United Kingdom, where it was associated with the Church of England and the concept of muscular Christianity. The British, along with the Germans and Swedes, were at the center of the educational revolution, especially the physical education revolution, in the late 1800s and early 1900s. Physical education teachers and teachers from all over the world flocked to the UK for training.This training exposed them to British-created versions of football. These teachers often returned home, taught other teachers and their students, who then served as additional guides for the spread of football.
The United States was not at the center of this educational revolution. Rather, he was in many ways the recipient of the educational theories of other countries. He drew on German, English and Swedish ideas and then adapted them to local needs. Formal training for physical education teachers in the United States did not begin until the 1890s.And even then, this system was not exported to other countries using US sports for self-development. When it was, it was at low levels. Education was not a tool for developing play.
These three things, early university ties, American isolationism and the lack of education for physical education teachers in the world, are doomed to American football from the beginning. He never had a chance to become a major business outside of American soil.
90,000 Avangard is one step away from the championship! Was the fourth game a watershed?
By Best Sport News Reading 4 min.Published
The fourth match of the final series went down in KHL history as one of the most unusual. Or maybe even without the "one of" prefix. But it was difficult to immediately agree with the opinion that this is a turning point and that now there is no favorite in the pair. If, leading 2: 0 in Balashikha, the army team continued to play their disciplined hockey, and did not begin to perform something incomprehensible like the large deletions of Loktionov and Shalunov, everything would have ended much more prosaic.Get CSKA working on mistakes before the fifth match, and Avangard will have a very difficult time again.
Andrey Svetlakov and Alexey Bereglazov / Photo: © KHL / Vladimir Bezzubov
But there was a nuance: the red and blue lost Maxim Shalunov. The key player was disqualified for the injury he inflicted on Andrey Stas – he, by the way, was also not announced for the game. The exchange is unambiguously in favor of the "hawks": the three Shalunov – Mamin – Okulov are gone for the third game already. Nikitin was again forced to shuffle the links.For this he has Alexander Popov, who knows how to sing with anyone, but CSKA has definitely lost both in chemistry and in variability.
Nevertheless, the army team rushed forward from the first seconds – no one expected anything else from them after Saturday. Fast Mario Kempé threw a low shot, and then Oliver Casqui grabbed the removal. The hosts played the game in a habitually dangerous way, the "hawks" held out with great difficulty. But having withstood the starting onslaught, the Omsk people equalized the game, and before the siren for a break and immediately after leaving the locker rooms, they even played a little in the majority.
Avangard lost Stas, but returned Kirill Semenov – the record holder for the number of continuous playoff matches was not a game and a half. After waiting out the surprisingly not the most dangerous majority of CSKA, Semyonov fled into a quick attack with Damir Sharipzyanov. Pass to the right to Damir, throw – and the guests are ahead.
For some time Avangard fans could be heard even better than army fans. The guest sector of CSKA-Arena is located in the gallery, but in fact the fans of the hawks are evenly scattered throughout the stands.Army men came to their senses, having organized a siege of the gates of Shimon Grubec. Having exhausted the opponent with a distant shop, they forced Alexei Bereglazov to leave.
It was then that CSKA would equalize, but it seems that most of them were overpriced. Accustomed to playing number two, Avangard again organized a murderous counterattack – this time Reed Boucher escaped along the right flank. It seemed that Bogdan Kiselevich had already stopped the main striker of the "hawks", but he somehow managed to turn around and throw from an uncomfortable hand. The puck is back in the net.CSKA conceded on the majority in the second match in a row. And the second period was a disaster for them.
It turned out that Avangard also knows how to count and dry the game. True, a little in its own way, periodically giving up the middle zone, but still quite successfully. "Hawks" forced the army team to move to the sides and, blocking all options for transfer, took the puck and carefully sent it to hell. For the second time in the series, the army team felt themselves in the role in which they usually put opponents in this playoff.
True, CSKA still had a bunch of Mamin and Okulov – Nikitin put Maxim Sorkin with them, although initially he planned to scatter them along different links: Mamin – to Andronov and Karnaukhov, Okulov – to Loktionov and Popov. Their chemistry was enough to recoup Sorkin: this link approached Grubec's goal more often than the others. True, with about the same success, and the most real opportunity to return the intrigue was during the final assault at Brendan Lipsick: he loaded it into the crossbar.
CSKA is vulnerable in this playoff. This was proved by both Lokomotiv and SKA. But for the first time in the playoffs, they were really not at ease – they have not yet been able to rebuild after the loss of key players. The "hawks" are still using the dampness of army combinations one hundred percent. Everything was under the control of the Muscovites in the first period of the fourth match. But due to errors out of the blue, the situation was taken over by Avangard, which is now one step away from revenge for 2019. Was the fourth game really a watershed?
We will find out on Wednesday in Balashikha.But here again a nuance: Maxim Shalunov will arrive there.
KHL. Playoffs. The final. Fifth match
CSKA (Moscow) – Avangard (Omsk) – 0: 2 (0: 0, 0: 2, 0: 0)
Goals: Sharipzyanov, 24:23 ( VIDEO ). Boucher, 34:23 (men.) ( VIDEOS ).
Account in series – 2: 3
90,000 BEER MILES IS AN ALCOHOL COMPETITION THAT CAN DESTROY YOU – RECIPES
Contents:
The morning is clear, blue, and I'm in the podium trying to look casual as I lace up my sneakers and cover my spare twelve-pack shirt.
Polite children, young lacrosse players and older Sunday strollers dot the field. I stretch, inhaling it all, and wonder if any of them will vomit me.
Four Beers, One Mile
The Beer Mile is exactly what it sounds like: a "gastro-athletic" competition that challenges those daredevils – or fools – who drink beer every quarter mile while running a mile. Four beers, one mile.
The rules are simple: beer must be 5% ABV or higher.No wide mouths, no shotgun. If you vomit, you run an extra lap. Owned as , but still confused Why and as , I turned to the current world record holder for advice and advice.
And this is how I ended up in my jogging shorts on a high school campus, with a rack of warm beer and growing nausea in my stomach.
For Notes
On a windy Thursday in 1954, Roger Bannister ran a mile (presumably no beer) in less than four minutes, shattering the widespread ceiling of human physiology.The announcer was reportedly drowned out by cheers as he read the official time.
Last year in Marina, California, weeks before the 60th anniversary of Banister's run, James Nielsen ripped open the first of four Budweisers, drained it in four seconds, and raced through another hurdle: a five-minute beer mile. When Nielsen's wife finished 4:57, there was silence on the empty college track, save for her giggling excitement and Nielsen's heavy breathing.The year of study paid off. It's an oddly beautiful and intimate moment for a world record, especially in light of what was about to happen.
The next morning, Nielsen uploaded the video and posted it on Facebook, thinking that maybe a couple of hundred people would watch it. Then he went to work. That night, he says, it was. ESPN .
The video has amassed nearly 1.5 million views on YouTube and has captured Nielsen's attention from everywhere. Wall Street Magazine to World of Runners .
A Half-Drunk Story
The roots of the Beer Mile date back to at least the 1980s as a late-season steam release for college runners. In the beginning, the rules were set on the fly, the recordings were sporadic, and the rules varied greatly.
So how did the avant-garde of half-drunk, sometimes underage runners create the phenomenon? Patrick Butler of Beermile.com, the de facto authority on the race, believes the Internet and social media. Once online, rules and times could be recorded and, more importantly, shared.Today, his site has over 90,000 entries, and traffic has doubled over the past three years. What's next? Butler is counting on the massive popularity of the beer mile and perhaps even Olympic recognition. Maybe it's just a matter of rebranding: what we call biathlon at the Winter Olympics was originally just training for the Nordic military patrols and, in his words, "shooting beer [is] more ridiculous than running and then shooting a shotgun – although they may be equally dangerous.
Moment of Truth
Meeting disapproving looks from parents with a cheerful "Good morning!" and disarming the wave, I put my Budweisers on the side of the track and remembered the champion's three main tips:
Warm beer is your friend
The warmer the beer, the more CO2 is released when you open the lid. The more you release, the less you consume, which leads us to …
Burp
Drinking in beer isn't what turns you on – it's 48 ounces of foam splashing in your gut.Burp as often as possible in the first 10 seconds after each beer.
Engineering
Before proceeding to full tilt, position the can at a 45 degree angle to facilitate air displacement. Yes, and practice panting while out of breath.
The first beer comes out easily and I leave. I know that I am not a record holder, but I am beginning to think that I have a chance for it. The second beer is slower but manageable. The third beer is a tipping point.
I'm starting to feel sick.I begin to feel fear, my pace slows to a crawl as I frantically scan the field for a place to puke. Nothing shows up and there is no choice but to continue. The fourth beer and the circle takes place in hellish slow motion, but some primordial instinct pushes me. If the police have not been called yet, then this can be fixed by drinking four beers in soccer practice.
I did it. And it doesn't vomit me. Despite the fact that my time is more than double what James Nielsen spent, I still feel a sense of pride.I didn't break any records by completing a relatively little-known competition with a minimum level of competence, but I did. Back at the podium, I eat a sandwich and look at my cell phone recording of my painful panting and think that I will never, never make a beer mile again.
Matt Merkin is a writer and photographer currently based in Oakland, California.
90,000 HOW TO CHOOSE FOOTBALL EQUIPMENT RIGHT? – FC Perovets
Football shoes
Shoes are the most important attribute of a football player.But that doesn't mean you need to buy the most expensive soccer shoes for your first practice or game. At the initial stage, this is not necessary. Quite enough comfortable non-rag sneakers!
The outsole on sneakers plays an important role in ensuring safe movement and shock absorption of the musculoskeletal system when walking and running. Therefore, we do not recommend training in sneakers with a hard sole, choose a foam sole or specialized football shoes:
Natural grass field (lawn grass) or modern synthetic turf of the latest generation
Coverage:
Weather:
12-13 spike boots
To play on soft turf with high pile or grass, you will need a cleat that has long cleats.These cleats usually have 12-13 cleats. The marking of these boots is called FG (Firm Ground). These are usually rounded cleats, but sometimes they are made oblong like fins, these cleats are usually designed for good traction at high speeds.
Coverage:
Weather:
Metal
6-13 pins
For adults the cleats of such boots can be steel, but for children all cleats are rubberized so that the shock load is evenly distributed over the growing foot of the child.These boots are labeled SG (Soft Ground) for soft or damp football pitches. Cleats of this type have replaceable studs on the thread, which can be easily replaced with others if necessary.
Also, when choosing, you need to pay attention to the upper surface of your future boots. It should be soft and durable without hindering movement. Usually we are used to the fact that the best is leather cover, but today there are many artificial substitutes that are no worse.
Rigid synthetic turf or regular primer
Coverage:
Weather:
Studs
When playing on hard surfaces, you will need boots that have a lot of rubberized spikes – spikes , they are also called (" centipedes ", " bumpy "). This arrangement of the cleats will distribute the shock load evenly over the leg. Such shoes are ideal for playing on the ground or rubber surfaces, however, it is dangerous to play on an artificial field in such boots, as poor grip can lead to injury.Flat studs are also found for good grip at high speeds.
Rigid sports hall
Coverage:
Weather:
Football shoes for the sports hall
For a gym, you need flat-soled models with a protector (mini-football shoes). You don't need spikes for parquet, so there are special shoes for playing in the school hall. These shoes have a grooved rubberized sole for greater comfort and traction on slippery surfaces in the gym.They also have a soft top cover that can absorb the shock of impacts on the ball.
When choosing shoes , do not pursue the beauty of and intricate designs, put convenience at the forefront. Football shoes should be immediately measured on the leg warmers in which the child will play. The boots should not squeeze the leg too much, press. It is important for the blood to circulate. But sports shoes should not dangle on the leg, do not take "for growth." Also select the material individually.It is not necessary to buy a genuine leather model. There are many quality synthetic leatherette products available.
While the child's arch of the foot is forming, we recommend purchasing football shoes with instep supports, such as in Adidas shoes, or ordering individual sports orthopedic insoles for boots separately!
FOOTBALL PROTECTION
Nottingham Forest English football player Sam Weller Widdowson is believed to be the first player to use shin guards.In 1874, he attached a shortened pair of cricket shin guards over his woolen leg warmers. At first, this innovation was not accepted by the players, but later it began to be used by other players.
SHIELDS
At the moment, shin guards are an obligatory part of football ammunition, which serves to protect the legs. According to modern rules, players are not allowed to compete without shin guards before competitions. Shin guards protect the tibia, which is most vulnerable.Modern ammunition is made of synthetic materials, which allow achieving the required lightness and high strength. There are two types of football shields . For children, the option that has additional protection for the ankle and Achilles tendon is more suitable. The second type lacks such protection.
So that the shin guards do not cause discomfort to the child during the competition, we recommend wearing this obligatory element of protective football ammunition for every training session!
EQUIPMENT
LEGS
Leg warmers are another must-have element of a football uniform.