How to coach lacrosse defense: The Basics of Lacrosse Team Defense: Man on Man
The Basics of Lacrosse Team Defense: Man on Man
As goalies we are the last line of defense. However defense is a team game and the stronger your lacrosse team defense operates as a unit the less the team will need to rely on the goalie making hero save after hero save.
As a leader of the defense the goalie has the responsibly to always understand what the opposing offense is doing and how the defense needs to react given the offensive set, position of the ball, and all the other factors going on in the game.
In a sense, goalies need to know where every defenseman should be and when. You can't be the quarterback of the defense without knowing the plays.
Understanding team defense is also going to help aid in goalie communication and general team defense communication as you'll always know what each defender should be doing in every moment.
I've already written a guide for goalies on how their defenders should play individual defense.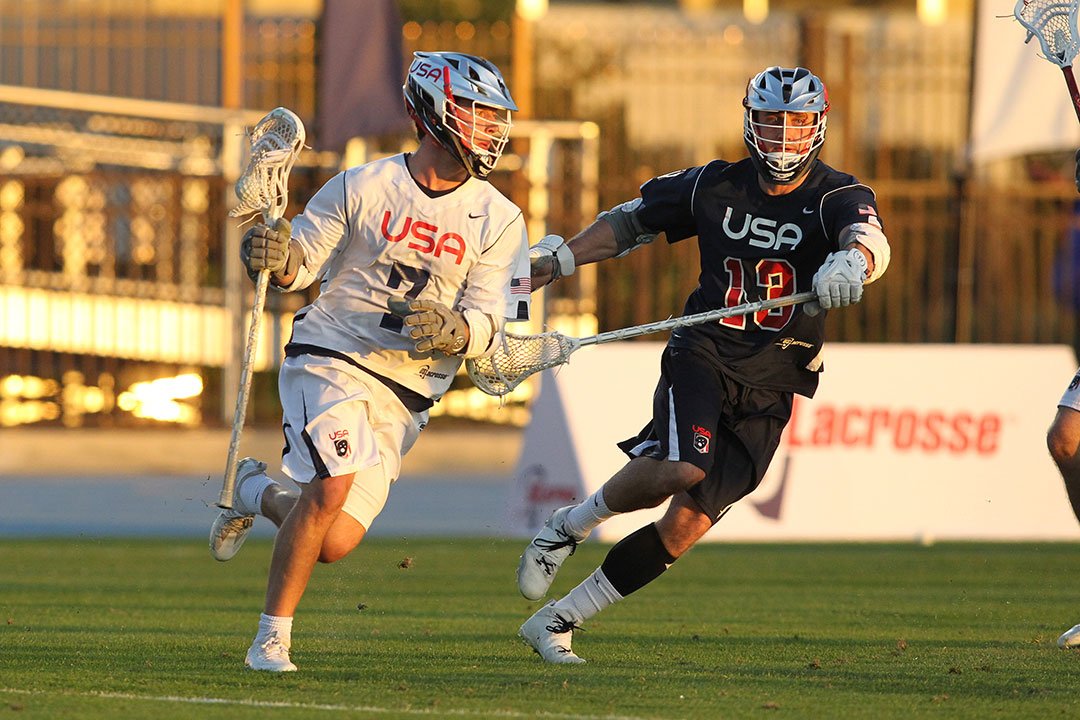 That is going to cover individual 1×1 play on the ball.
Today's post is everything a lacrosse goalie needs to know about how to play team defense. This guide covers a basic man-to-man, slide and recover defense. This does not cover zone defense which I can cover in another post if you're interested.
First rule of lacrosse team defense: Do not get beat over the top when playing on-ball defense.
The slide packages that I'm going to describe in a little bit are all based on this one premise: that the on-ball defender does not get beat over the top.
Defenders should cheat and position themselves such that they never get beat top side.
D-men should also position their sticks top side to persuade the attackman or middie to dodge where they want them to.
Here's what that looks like for dodges from different points on the field.
We never want to get beat top side:
For ally dodges, this means forcing the attack man down the side of the field, not towards the center.
For wing dodges, this means forcing the attack man towards goal line extended.
For dodges from X, this means you force an inside roll.
As a goalie you'll have a better view of whether a defender is setup in the right position on the field to force his attackman down the side and avoid getting beat over the top.
If you notice a defender is out of position, speak up! Or if he's in fine position, speak up! Either way, speak up.
SHIFT LEFT or SHIFT RIGHT – Will let defenseman know he needs to move his position left or right.
YOU'RE GOOD – Will let defenseman know his positioning is perfect.
And as you're going through practice and drills with your team always remind defenders – thou shalt not get beat top side.
Guarding an attackman or middie 1×1 in the sport of lacrosse is a hard task. So we're going to assume that

defenders will get beat and will need help. That's a basic principle of lacrosse team defense.

This help comes in the form of a slide.
If a defender is in the crease area, the primary slide will come from the crease, appropriately called a "Crease Slide".
You'll want to imagine a circular area directly in front of the goal (dark green in image below) that is also the size of the crease. If a defender is in this area covering an attackman, the slide will come from the crease.
In practice you can setup cones to simulate this area and help the defense get accustomed to it.
Same idea applies to wing dodges and dodges from X. If a defender is in the dark green area, the slide comes from the crease.
As a goalie, it is your responsibility to recognize where the slide should be coming from and ensure the responsible defender is aware he is the slide.
The goalie will also want to understand the matchup to determine when to send the slide. If its a strong attackman vs. a rookie defender, the slides comes earlier. And the slide can wait just a second longer if its a All-Star defenseman on a rookie attackman.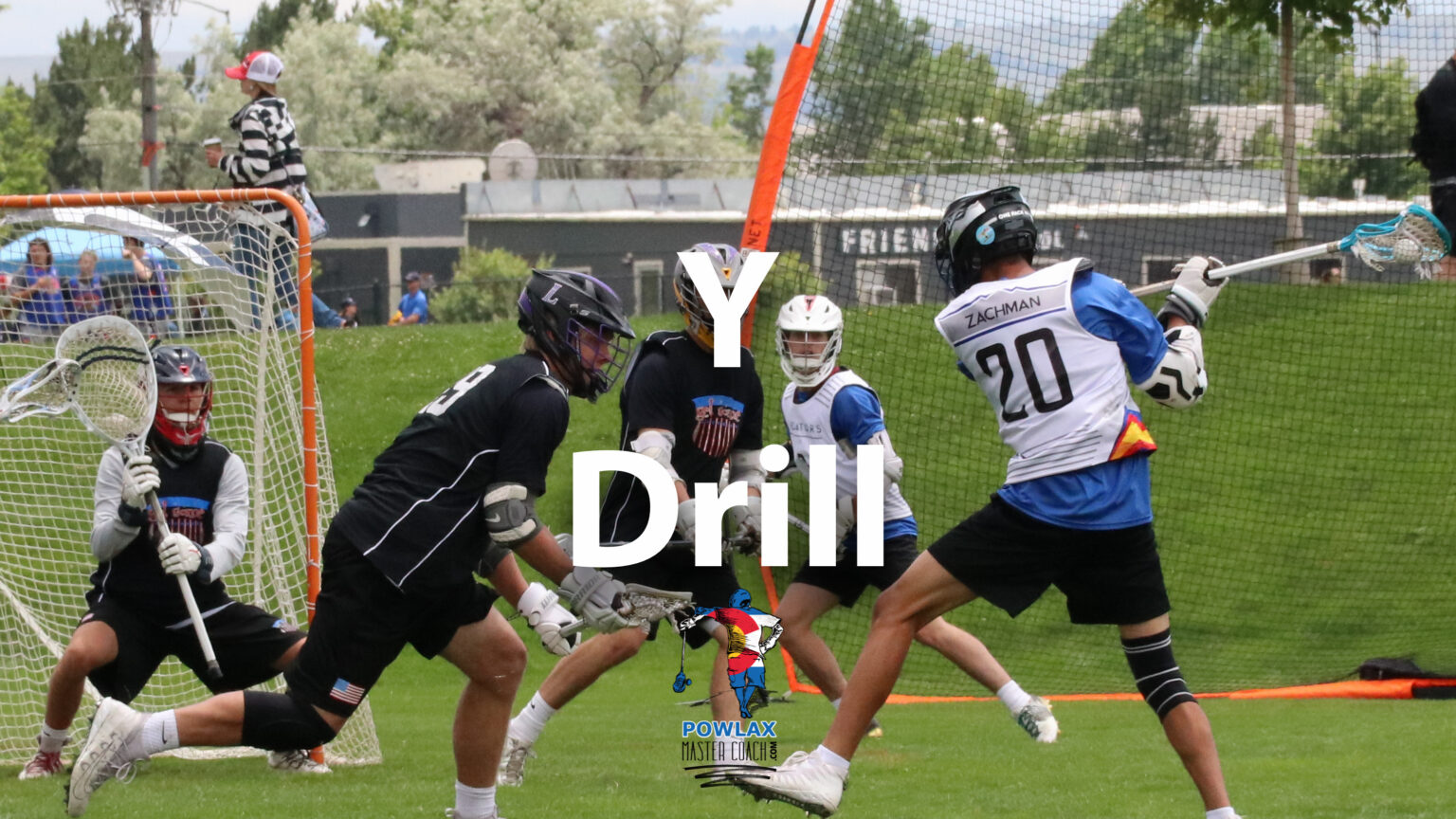 If there is no defender in that designated area, sending a slide from the crease is too difficult as the defender doing the slide will have to travel a long distance to arrive at the right spot before a shot is taken.
In this case, the defense will use another strategy.
So what if there is no crease defender? How does this effect our slide package?
In the absence of a crease defender, the slide will come from an adjacent defender, also called an "Adjacent" or "Near Man" slide.
It is the defense's responsibility, and especially the goalie's, to understand what slide package the team will use. That package should be clearly and loudly called out so that every defender knows his role.
In the case of a wing dodge, the defense has a few options depending on where defenders are setup when guarding their assigned attackman.
Again, this is why defensive communication is so important. The team must be communicating as to who will be the slide.

During an offensive set, a defender could start out as the primary slide but then be moved out of position when his attackman moves to another spot on the field.
He should yell – "I'm off". The teammate with the new responsibility should yell "I've got the go" (or whatever defensive terminology your team uses).
This way the defense communicates immediately as who then is the primary and secondary slides.
In the image below, the slide could come from a player below the crease (righthand side) or above the crease (lefthand side).
In the case of a dodge from X the near man typically comes in the from of a coma slide where the defender sprints in front of the goal to stop the attackman and provide help.
Notice that the defender who is responsible for the coma slide must cheat off of his assigned man to be properly positioned to arrive on time.
Cheating in this way is perfectly fine because as the ball carrier starts to drive that attackman isn't really a threat.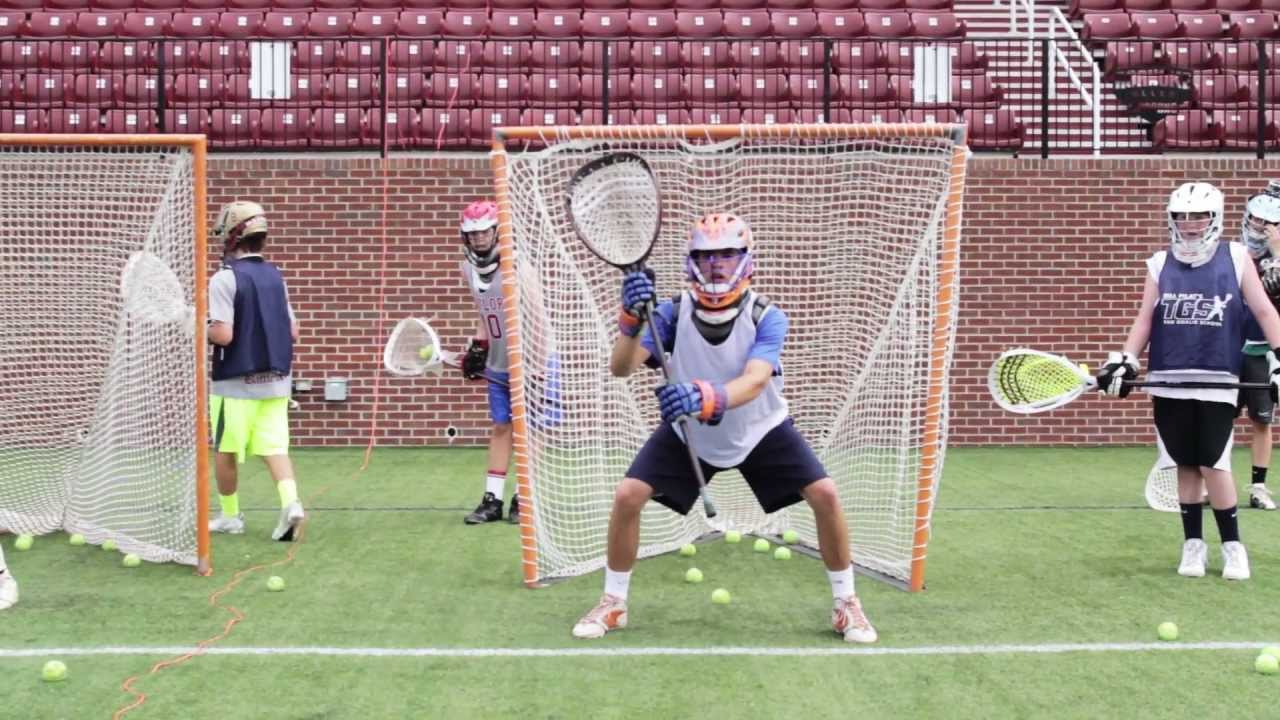 If the driving attackman stops and moves back towards X the primary slide can recover and get closer to the player he's guarding.
So far we've covered the primary or 1st slide. Another important element of team defense is the "second slide" or the 2.
The primary slide will leave an open attackman and thus we need another slide to pickup this open man or fill the open space. This is called the 2nd slide.
In all the images above I've only shown the primary slide. Now let me add a few more players to demonstrate what a 2nd slide should look like.
Here the offense is in a basic 1-3-2 set. D1 is the primary slide and D2 is the second slide.
D2 will cheat off of his assigned man to be in good position to help guard the crease attackman when the slide occurs. This is known as "splitting two".
When splitting two you'll keep your head on a swivel and/or use peripheral vision to see both the man you're responsible for guarding and the man that the primary slide is responsible for.
The dimensions of this picture are off a little but this should give you a general idea of how the second slide fills the space left by the primary slide.
It's really important that all defenders especially the 2 slide keep their sticks in the passing lanes to intercept or deflect any potential through passes.
As a goalie you want to not only ensure the team knows who is the primary slide, but also knows who is the 2nd slide?
Who's the 2?
That way when its time to initiate the slide the team is moving as a fluid unit.
For those defenders not involved in the primary or secondary slides and not guarding an attackman adjacent to the ball, they'll want cheat off of their man towards the crease to help protect the open space left from sliding teammates.
Regardless of where the slide comes from, defenders need to slide the right way.
How many times have you seen an attackman simply blow by a sliding defender and score 1×1 with the goalie? When a defender initiates a slide, he needs to do it using the proper technique.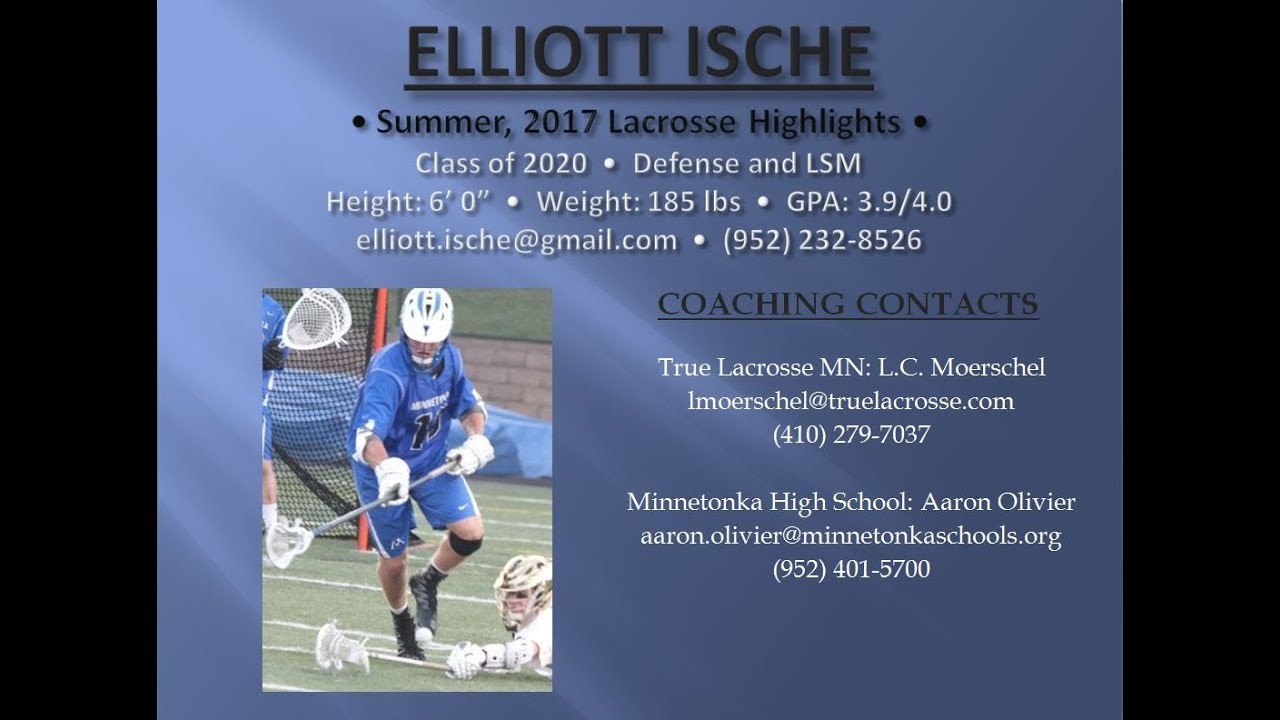 That proper technique consists of these 5 rules:
Slide to where he's going, not where he's been
Defenders should anticipate the path of the driving attackman and slide to where he's going to cut off his path and engage the ball carrier.
So always slide to where the offensive player is going, not where he's been.
Breakdown on arrival
When a sliding defender arrives at the ball carrier he needs to "break down" to be ready to play solid defense.
Breaking down means getting into a solid defensive stance that's taught in 1×1 lacrosse defense — knees bent, back straight, balls of feet.
This technique takes a lot of practice as its very difficult to go from a sprint to this defensive position but its what all elite defenders know how to do.
Stay In Front of the Attacker
Remember that if the on-ball defender is playing defense the right way, he'll be forcing the ball carrier down the side of the field.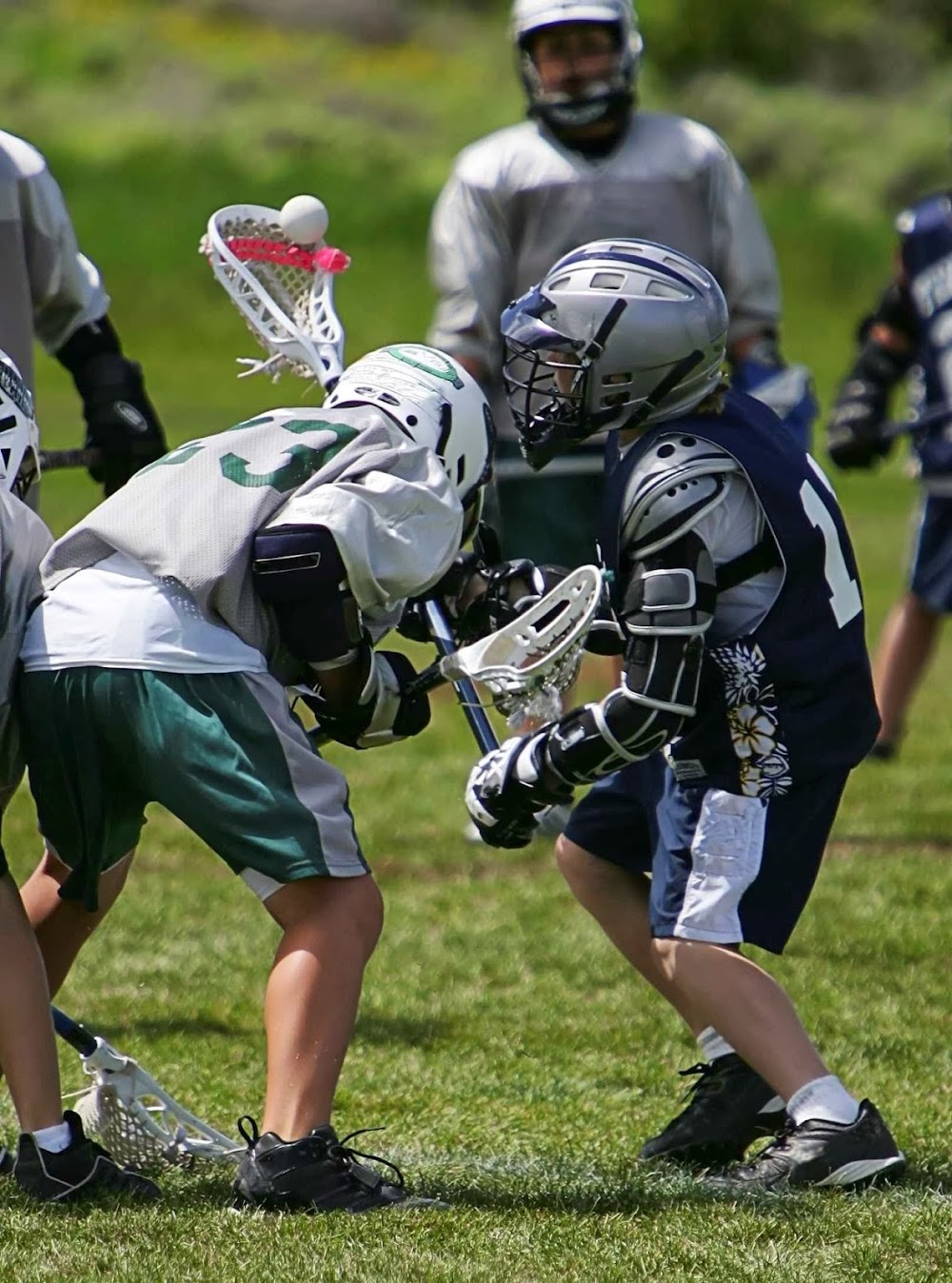 So as a slider its important to consider this as you take your angle of attack.
If you stay in front of the ball carrier, you can often get a double team and a takeaway before the original on-ball defender must peel away and recover.
Slide Man Stays on the Ball 
Once a defender initiates the slide, he must go.
And once he goes, he is now responsible for guarding the attackman with the ball.
The original on-ball defender will peel back to the crease and pickup an open offensive player.
Original On-Ball Defender Retreats to the Crease to pickup Open man
If the ball carrier peels away from the slide or passes the ball, the original on-ball defender should retreat back to the crease to pickup the open man.
This is where communication is going to help the defense as his teammates should be helping him find the open man.
Remember as I mentioned above the primary slide stays on the ball carrier.
If the opportunity presents itself the original on-ball defender can stay engaged and attempt to double team the ball carrier.
However if this isn't possible because the attacker peels back or passes the ball to a teammate, the original on-ball defender recovers back to the crease, picks up the open man and the team is right back in the same defensive strategy.
Lead with the stick, follow with the body 
In the event that the slide comes very close to the goal, i.e. the coma slide, the defender will want to immediately body check the ball carrier as opposed to breaking down.
When you slide with intent to body check, always lead with your stick. Long poles can reach the ball carrier 6 feet away so use this to your advantage.
After leading with the stick, you'll follow through with your body lowering the shoulder to make contact.
It's important to keep your head up and see what you are hitting. This will avoid injury and penalties.
Here's the guide from US Lacrosse on body checking:
There are of course many different strategies for playing team defense in lacrosse. However the 1×1, slide and recover strategy I outline in this guide is by far the most common.
This is the defensive system that I teach with my youth teams and the one most college teams run today.
If you play summer league where you've never played with any of the players, by learning this defense you'll have a base that everyone can default to and understand.
When executed properly it makes the shots that us goalies have to face a lot easier to save. Also by understanding how to play lacrosse team defense the goalie can feel much more confident and be the leader that lax goalies are supposed to be.
Until next time! Coach Damon
Any questions on how to play lacrosse team defense? Let me know in the comments.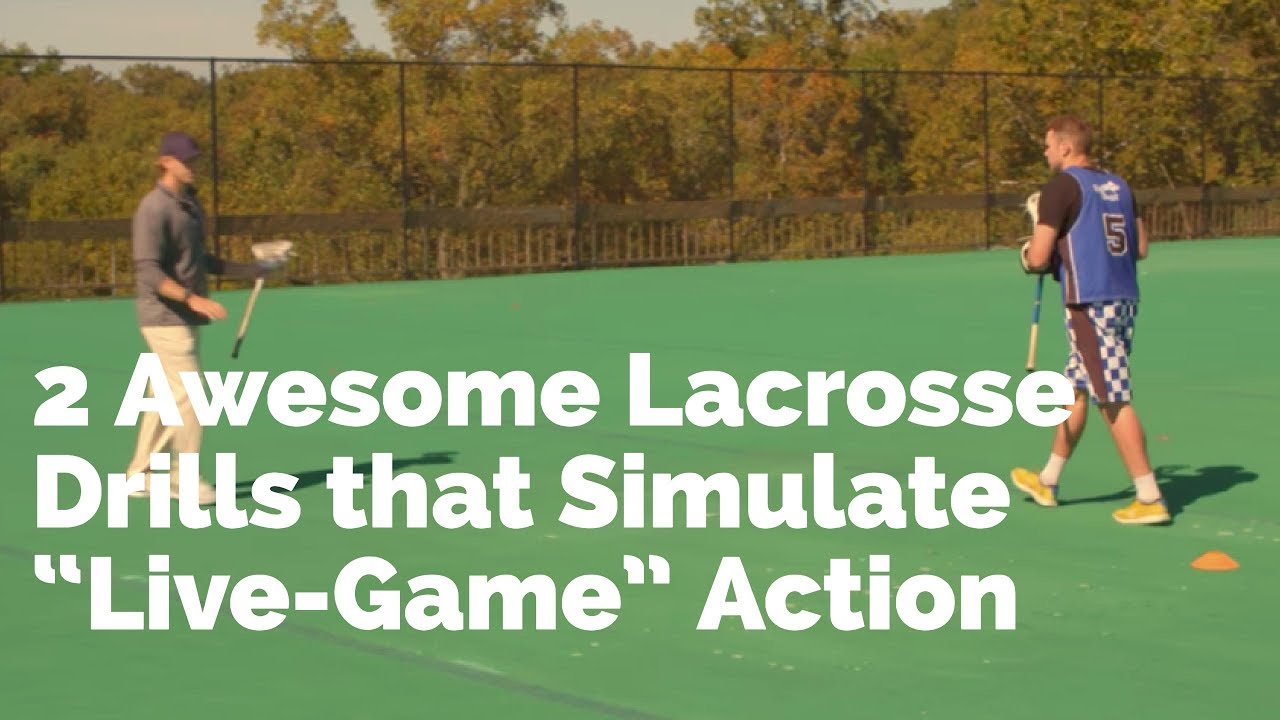 Disciplined Defense – LAXPlaybook
This article really stems from my recent interview with a great young Coach, Jake Coons, and Head Coach at RIT. He really made me re-think how we coach defense lacrosse drills in lacrosse practice. I want to hit on his key points of how many of us as coaches focus on team defense, or slides, or transition defense but perhaps not as much on individual defensive skills. Especially in the critical areas of coaching Checks vs. Position, Recovery, Angles, and coaching how to react to picks even with 'match-ups' in mind.
Checks
I cringe when I am refereeing games with young players all the way up through good high school varsity teams and I hear coaches screaming 'poke check!!' OK, here you go, the facts are: that very few if any great lacrosse coaches are coaching checks on a regular basis anymore. The simple truth is that with a big step on a check, the defensive player is out of position, and more importantly, even with hard contact on the check, the ball does not come out.

We first discussed this with Coach Bill Tierney and his comment that "The best check, — might be a no check." Coach Shriver at Boys Latin suggested to us that "Even a good check goes unrewarded."
Position, angles, the attack position for defenders are so much more important. The goal is to keep them from scoring, not to take away the ball, when it usually does not come out of the stick anyway. "Don't get Beat," is so much better than "Take it Away." More and more coaches focus on position, pushing, and a small lift on the bottom hand when the offensive player goes to shoot or pass.
I loved Coach Coon's philosophy and coaching points, "Back Pedal, Drop Step then Squeeze…" And get physical in the 'War Zone' his description of a parallel line from GLE to the top of the crease, going across the offensive zone in tight to the cage.
Slides and Recovery
I know at least for me we spend a lot of time in practice on transition drills in practice. It is a fun way to practice, fast paced, and helps to intuitively teach players to slide.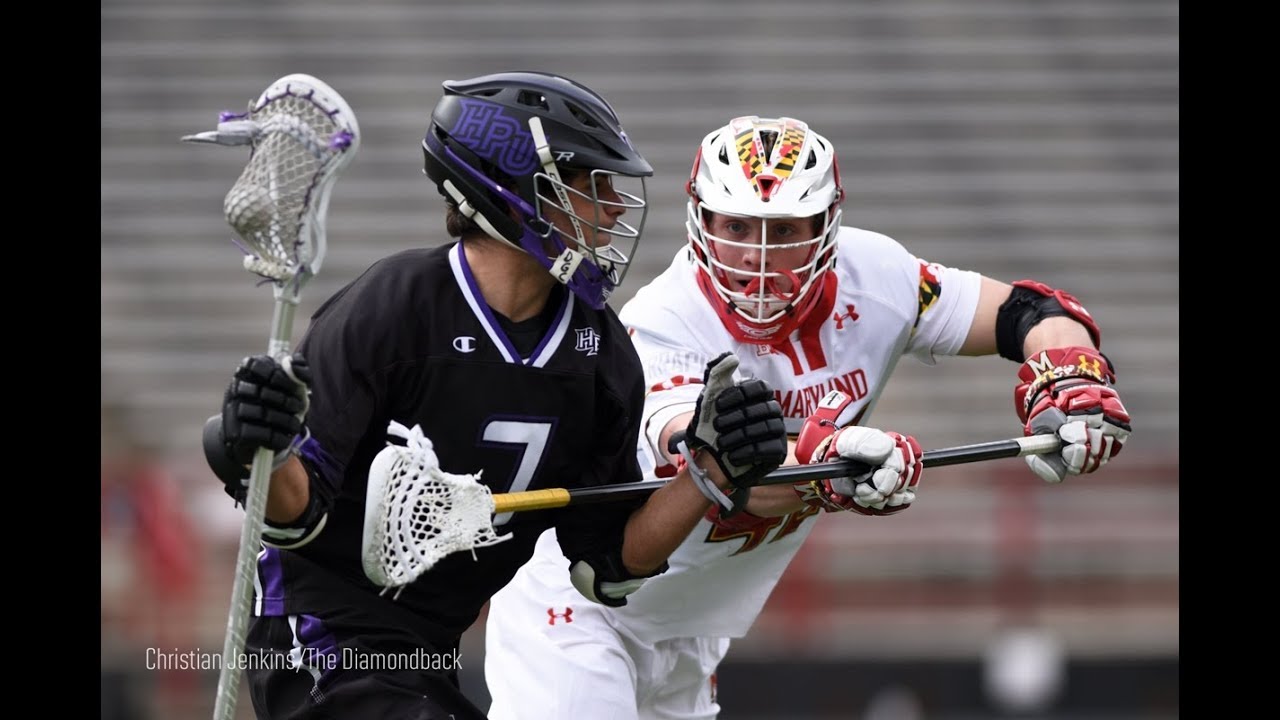 What I am learning from all the great coaches we interview is that the majority of the focus needs to shift from the actual slide itself to the slide and recovery. In the words of Coach Coon, calling slides is easy, recovery is critical.
We have a couple of great drills to reinforce this, check out the Garber 1-2-3 Drill in the article section, or run more 3V2 in practice to teach the fundamentals. In drills that are 3V2 there is no confusion for the players, we either are sliding to the ball, or recovering to the hole, when the player we were covering then passes the ball. The focus here is effort, the recovery is critical, footwork, open to the inside and get your stick in the passing lane.
Angles and Position
If we want to begin to really reinforce positioning as a defensive fundamental, then we need to talk first about attack position. Many of our players want to slide hard, and then either lunge at the ball, or try and run over somebody. Coach a balance, and keeping the pole out front for the cushion position after we have slide hard for five yards is the key.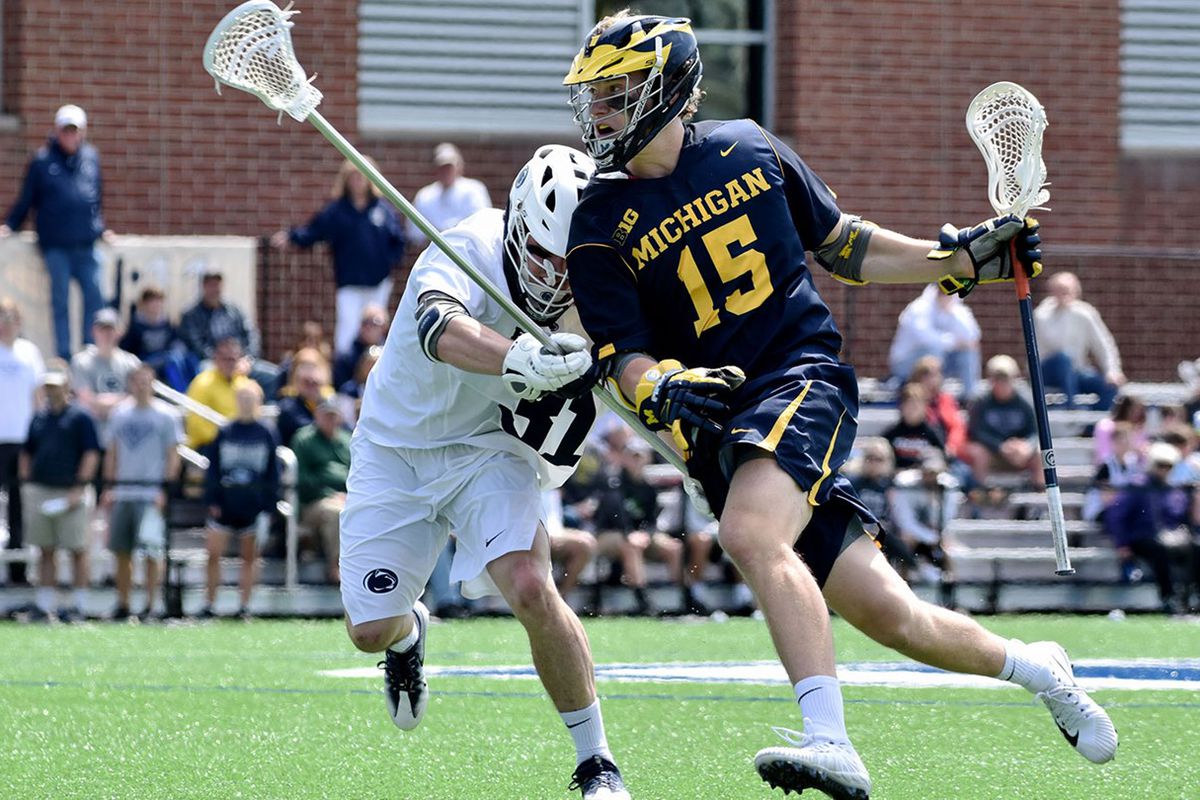 For drills, running skeleton (no offense) slide drills concentrating on a 1) hard slide, 2) balanced strong attack position upon arrival, and 3) quick recovery on and off ball will help build these skills. These can be found in our articles or samples from Coach Daly, (Tufts) and Coach Sowell (when he was at Stony Brook) in our site.
Coach also described a great drill where we play 1V1 on the side of the field in the alley, running north and south. The lines from the box and the sideline are the borders, and we start at one end as the offensive player advances and we are really focusing the defensive players on foot position, stick position, and angles.
Coach Defense Through Picks
Stronger offensive teams at all levels are becoming enamored with the advent of the popular 2-Man games found so popular at the NCAA level in 2010 and 2011. Coaching our kids how to deal with the increase in picks and especially the 'Pick and Slip' are now critical. And at least for me, I have not stressed nearly enough in my practice plans.
Coach Coon recommends focusing first on teaching the player guarding the pick to step back and allow the defensive player on ball to go through. This makes so much sense to all of us, but do we run it in drills and make it a priority. It is especially critical if you have scouted specific match-ups that we want to maintain. If our kids are always in the 'Switch' mode, it is easy to get out of the match-ups we want defensively as a coach. It also opens the door to potentially get a 'little' on an attack player, where we really want one of our poles, or a specific pole. Coach suggests that we really want to make 'Going Through' a priority rather than a switch with one possible exception.
Defend the Pick and Slip
Especially against quality teams we are beginning to see the 'Pick and Slip' so much more and frankly, it is giving us problems. In the Pick and Slip, the offensive player who sets the pick, actually slips away from the set up, before the player with the ball gets there.
Teams do this primarily at 'X' but if you watched Syracuse, it can also be effective up top with middies. And often, against even the best defenders can be open to drive or force a slide. With good offensive teams, and the advent of the Canadian offensive philosophies, and teams that can make four to five yard quick accurate passes it can be a challenge.
Coach Coon suggested that first we need to drill it, and really get our defenders accustomed to the new wrinkle on picks, but in this case he is more likely top have his defenders, switch. They might back off, and then recover.
Again, I guess that maybe it is not really new at all. It is just a renewed focus on the smaller bits that make up the whole team defense. We have to drill it in practice, rather than constantly just discuss it. And as always a real focus on the little fundamentals, will put the kids in a much better place o be successful, and that is what it is all about!!
Lacrosse Defense – Instructions – Beginner Lacrosse
Lacrosse Defense – Tips, Videos, Instructions, etc.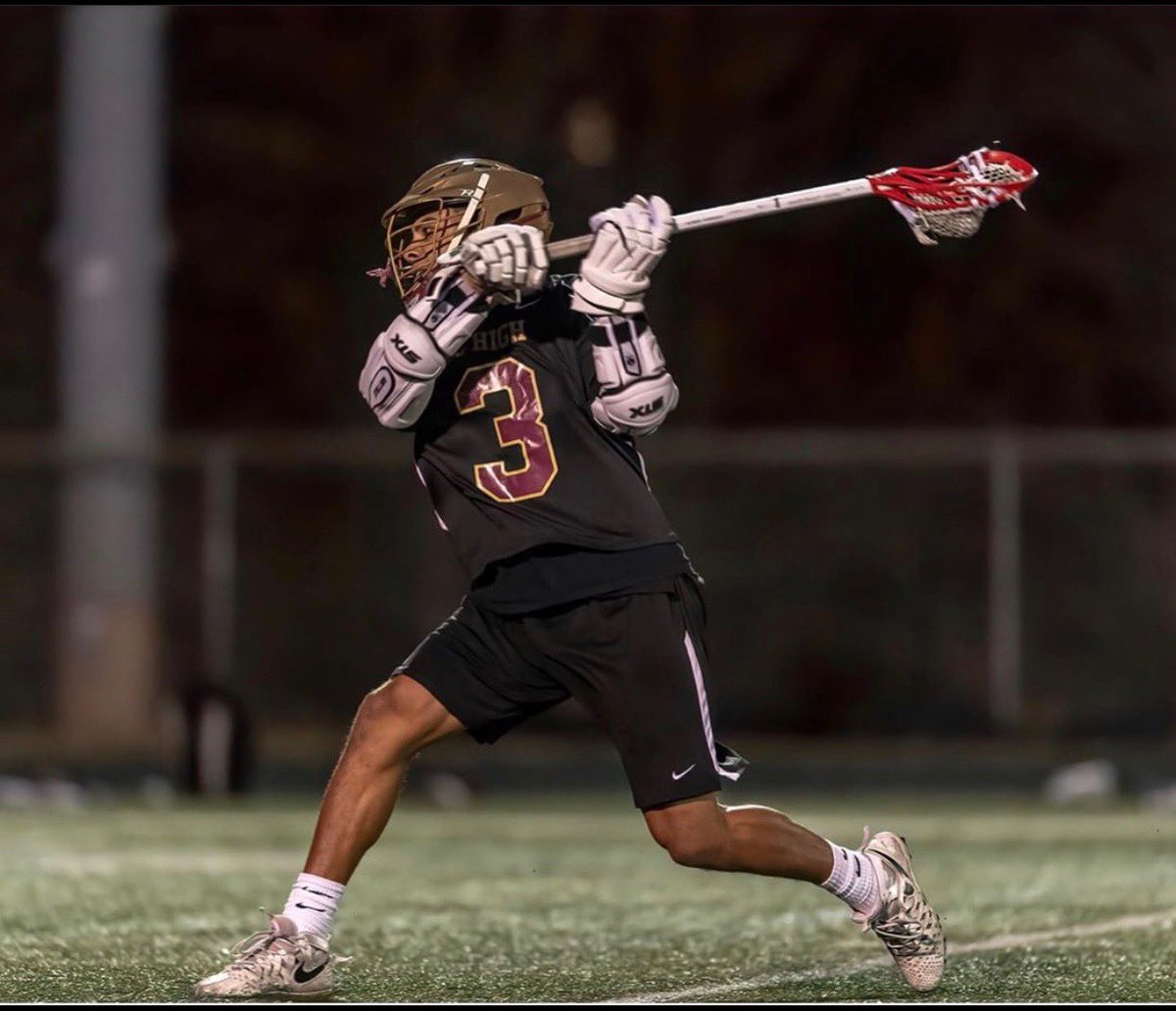 ​This page focuses on how to become a strong lacrosse defender. It examines lacrosse subjects such as stick checks, clears, slides, zone defense and much more. This defense information is important for close defenders and long stick middies (LSMs).
​Sections for Defenders – Click on the sections below for instructions, videos, etc.
​Tips for Lacrosse Defenders
Focus on poke checks versus slap checks, over-the-head checks, etc. They are effective in disrupting an opponent and less likely to be called for a slashing penalty.
Overplay your opponent's strong side. Make them shoot or pass with their weak hand.
Move your feet versus relying only on your long pole. The best defenders can move backwards quickly while, at the same time, harassing their opponent with stick checks.
Many good defenders act as a moving wall and keep their opponent from getting a clear shot. They constantly put themselves between the opponent and the goal. They do not gamble for a takeaway. Instead, they force their opponent to pass because they can not get open.
Takeaways are exciting. However, they often result in a defender being burnt as they over commit and allow the opponent to get past them. Focus on fundamental defense first.
Be aggressive going after ground balls. Many transition goals are a result of a defender getting a ground ball and quickly moving it up field to an open teammate. You will often hear a coach shouting "That is your goal!" to the defender who started the successful attack.
Defenders need to practice their stick skills and dodging in order to succeed at lacrosse clears. A defender who can confidently catch a goalie clear and either pass or run with the ball under pressure is a great asset for a team.
Defenders & LSMs should occasionally work on their long pole shooting. On a goalie clear, they might have an opportunity to score if no one picks them up as they cross the midfield line.
Lacrosse Stubbies – Cut down an old lacrosse stick until it is about 2 feet in length. Use it as your "stick" when you practice one-on-one defense. This extremely short stubby will help you to focus on moving your feet during lacrosse drills versus relying on your long pole.
Useful Articles for Lacrosse Defenders
Instructional Videos for Lacrosse Defense Techniques
Lacrosse Coaching – Tips – Beginner Lacrosse
Lacrosse Coaching – Tips, Videos, Instructions, etc.
​This page provides basic lacrosse coaching tips & instructions. Beyond the ability to teach lacrosse basics (i.e. shooting techniques) to their players, lacrosse coaches need to develop offensive & defensive strategies to meet their style of play and the abilities of their players. Unfortunately, lacrosse coaches often have very limited practice time. Therefore, they must decide how to split their time between team concepts, individual skill work and athletic conditioning.
Drills – This section looks a wide variety of lacrosse drills that coaches can use to improve individual skills and team fundamentals.
Clears – Lacrosse coaches will find that they must diligently practice lacrosse clears. Even advanced teams can have trouble with clears against aggressive opponents.
Face-Off Wing Play – Coaches need to pick aggressive ball hawks for their face-off wing players and practice face-off wing play because it is critical to win a face-off possession. Face-off units must also practice how to counter an opponent's FOGO in case the opposing team is winning a high percentage of the face-offs.
Fast Breaks & Fast Break Defense – Many lacrosse goals are scored during fast break opportunities. Coaches should practice lacrosse fast break drills in order to maximize this scoring opportunity. Smart lacrosse coaches also work on practicing how to defend fast breaks.
Man-Down – Strategies to use when your team is down a man due to a penalty on your team.
Man-Up – Strategies to use when your team is up a man due to a penalty on the opposing team.
Offensive Formations – This section looks at basic lacrosse offensive formations (i.e. the 2-3-1 formation).
Slides – Lacrosse coaches will need to teach their defenders how to slide (i.e. cover a teammate who has been burnt by an opponent) in order to have an effective defense. They also need to teach the remaining defenders how to do "two" (second) slides in order to cover the initial sliding defender's man, etc.
Zone Defense – Coaches often use a man-to-man defense where defenders stay with their man on defense. However, they also need to know how to use a zone defense where lacrosse defenders stay in a certain "zone" while on defense. Zone defense is often used when defenders are not athletic enough to stay up with their opponents during a game or when they want to confuse an opponent.
Instructional Books for Lacrosse Coaches – These books are perfect for beginning lacrosse coaches as well as lacrosse parents who want to teach more advanced lacrosse concepts to their children.
Instructional Videos for Lacrosse Coaches
Six Drills Every Lacrosse Defensemen MUST Be Doing
Editor's Note: A former two-sport DI athlete at Fairfield University, Kelly has dedicated his life to building better lacrosse athletes, on and off of the field.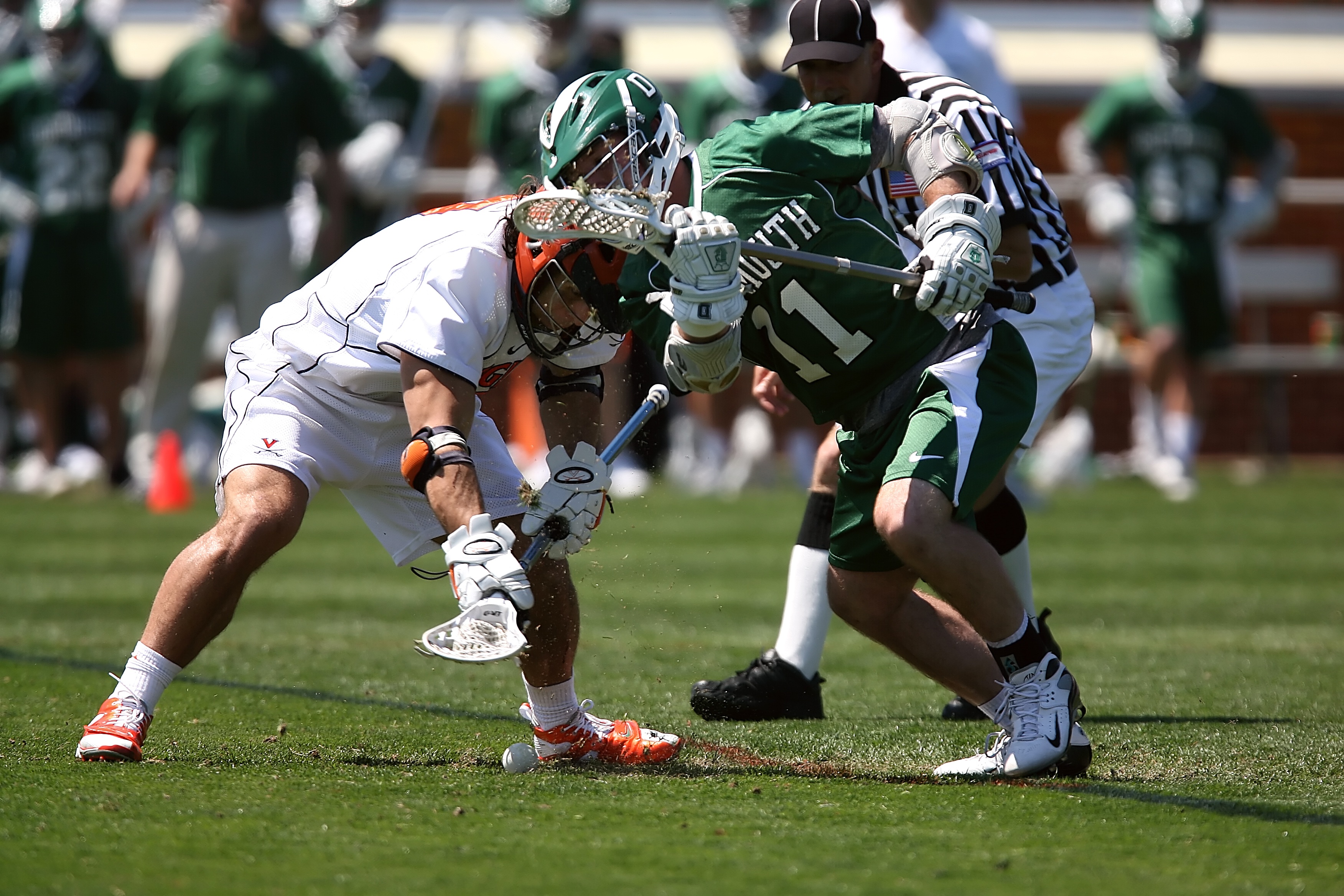 Sean contributes regularly from his state-of-the-art Sports and Mental Preparation Facility in New Jersey. Take it from here, Sean!
[mks_separator style="solid" height="2″]
Being big and strong as a defenseman certainly helps when playing the game of lacrosse.  However the one skill that is mandatory for excellence as lacrosse defensemen is footwork.
Parents often ask me what skills young defensemen should be working on to improve? Just like any other player on the lacrosse field, the higher the lacrosse IQ and the better the defenseman's stick skills, the easier it will be for them to perform at a high level.
However, when it comes to defense, there is NOTHING that is more important than footwork and positioning.
Ignoring the Obvious
The key to good on ball defense is being able to dictate where the offensive player is going to go. This can only be done well if your footwork and technique are good.
As a coach, I am amazed at how many young players actually ignore this part of playing defense.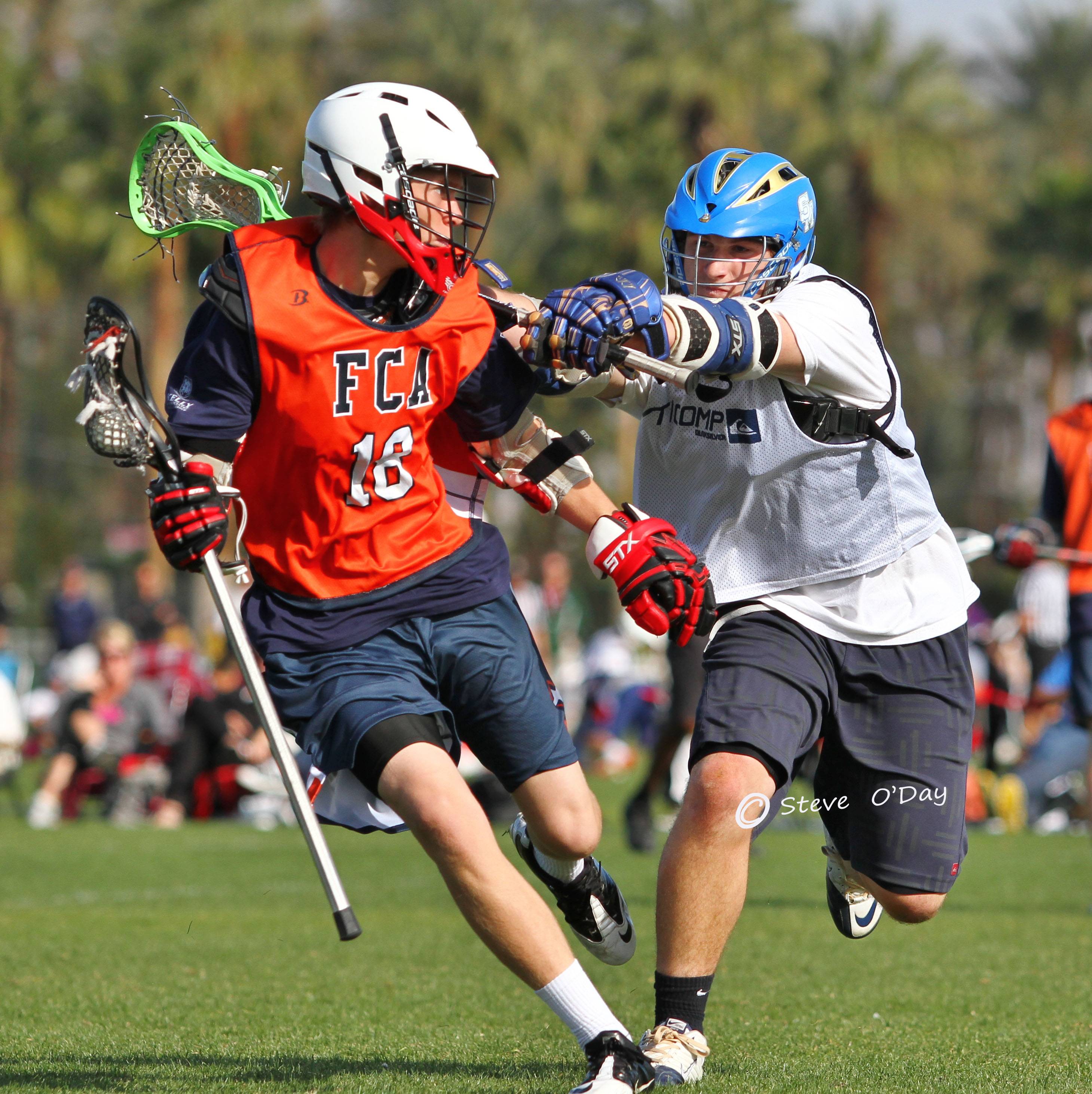 I see a lot of young players who work really hard at getting stronger, play wall ball constantly, and watch lacrosse every chance they get.
Those things are all great areas of the game to work on, but nothing should come before trying to perfect your footwork.
Analyzing the Position
When playing defense in lacrosse, you will spend a lot of time in a breakdown position, with your stick out, trying to force your man to a predetermined area of the field. Why would you not practice this?
How can you possibly expect to master the drop step, sideways run, or top side approach if you do not practice it? That would be similar to a wide receiver not practicing his routes? Sounds silly doesn't it.
You need to understand angles of pursuit and body position to succeed at this position. This is a skill that needs to be practiced, just like everything else.
6 Footwork Drills for Lacrosse Defensemen
Zig Zag 1 on 1
Hawk Drill (Sideways Variation)
Drop Step Drill
Defensive Stance
Consider adding each of these drills to your workout and be amazed how your footwork will improve.
Also try using a weighted stick to improve your muscle memory, endurance and strength!
I always enjoy hearing your feedback in the comments section below. Ask me any questions and be sure to let me know how your game as a lacrosse defensemen has improved using these drills.
Off-Ball Defense – Lacrosse Tips
Lacrosse Video Tip   | Tagged: Defense
Presented by Brian Lalley, Camp Director
Baldwin Wallace University – Boys Lacrosse Overnight & Day Camp
OFF-BALL DEFENSE
Xcelerate Nike Lacrosse National Program Director, Brian Lalley, discusses Off-Ball Defense:
Most of what we do in lacrosse is without possession of the ball.

There are twenty players on the field and one lacrosse ball. As a defender, most of your time will be spent playing off the ball as part of a team defensive scheme. Whatever that defense is there will be one commonality and that is, see your man, see the ball.
Ball-You-Man Triangle
The first most important step of both seeing your man and seeing the ball is body position. As an off-ball defender, you want to avoid being in a straight line between your man and the ball carrier. This will force you to turn your head completely side to side. If you step off that straight line, you will activate your peripheral vision and create a situation where you can turn your head much less to continually see your man and see the ball.
Head on a Swivel
Seeing your man and seeing the ball must be continuous. We teach offensive players to get to the blind spot of their defender and then cut. Being in a good athletic position to react to quick cuts while constantly seeing the ball and seeing your man is crucial to participating in team defense while maintaining responsibility of your man off the ball.
Stick in the Passing Lanes
It is much easier to keep your stick to your side, which is why a lot of players do it. For the most part, the offensive player two passes away is most open as that defender is generally helping in the crease area. If the offense is able to skip the ball through the defense to that player, he's generally able to get a very good shot off. As an off-ball defender, we want to take these opportunities for the offense away by keeping our stick in the lane.
Communication
As with anything defensively, communication is key. Know your roles within the defense both on ball and off the ball and communicate that to your teammates. Many defensive coaches are looking for their defenders yell their responsibility with purpose and some anger to try and get the opposing offense to be uncomfortable or intimidated. Performance is rooted in confidence, so if you're able to rattle an offense by being loud, why not get loud?
Xcelerate Nike Lacrosse Camps
Explore Programs, select a location, and get into lacrosse camp today!

Nike Lacrosse Tip: Girls Offensive/Defensive Hammer Drill
Lacrosse Video Tip
Presented by ​​Brittni Hall, Camp Director
Nike Girls Lacrosse Camp at Berry College
/
What is the use of a hit trainer?
To begin with, it should be noted the advantages of fighting against the background of other percussion trainers:
Safe for the athlete;
Small size allows you to carry it wherever you like;
Workout is varied and never gets boring.
The following are the benefits that you will receive during the training process:
A lot of calories are expended, which allows you to lose weight and get the body in shape;
Constant training keeps the body in good shape, which allows you to feel vigorous and not get tired for a long time;
Endurance is improved;
An ideal opportunity to throw out your negative energy accumulated throughout the day.
In our online store you can buy fightballs at good prices! We can be sure about the exercise machines for practicing strikes, we guarantee the quality and durability of use!
Train with us! Go in for sports and be always in good shape! Burya Shop is the main assistant in everything related to sports!
Back to the list of publications
Lacrosse in Kiev.Catalogs, information and tools • SportGuide
Lacrosse is a national Canadian sport. This is a team game: 22 people on each side (although there are several varieties of lacrosse, differing in field size, number of players and rules) run at the ready with "nets" that look like a cross between a club and a racket. The goal is to throw a rubber ball into the opponent's goal. The game was invented by Indian tribes, who, with its help, trained warriors and resolved conflicts, sometimes even military ones.
The first French settlers liked the game so much that they immediately named it "la crosse". lacrosse, because the shape of the clubs reminded them of a bishop's staff. Until 1930, the rules were the same for both the female and male versions. Now only men can beat each other with clubs. Women are not allowed to fight, they play without a helmet or protection. Lacrosse was included in the Olympic Games three times. In general, it is considered an "elite" sport. It is played by pupils of private schools in England and students of prestigious US universities.
Lacrosse is in great demand today and is growing in popularity around the world. A unique combination of speed, skill, agility, grace, endurance, agility, makes Lacrosse the best of all possible field games. If you are interested in
lacrosse trainings in Kiev
– select the "Trainings" tab at the top of the page. It provides full information about classes in schools, sections and lacrosse clubs in Kiev.
In the same place, on other tabs, you will find:
shops
equipment, repair shops
,
rental points
, etc.; premises,
grounds and halls
,
rented for lacrosse practice;
competitions and announcements of
thematic events in Kiev; organizational
instruments
; thematic
information
and
references
.
Lacrosse in Kiev. Schools and sections
Looking for lacrosse training in Kiev? At your service is a complete list of the capital's coaches, sections and clubs where this team sport is taught.In it you will find classes for both children and adults; both in groups and individually; both on the Right Bank and on the Left. For convenience, use the catalog search or the appropriate filters.
Lacrosse in Kiev. Goods and services
Looking for where to buy equipment or equipment for lacrosse in Kiev? Where to repair or rent equipment for this sport? Perhaps you need organizers or producers? At your service is a list of metropolitan companies that provide goods and services in the field of lacrosse.For convenience, use the catalog search or the appropriate filters.
Errea is sports equipment that combines stylish, comfortable and technological materials that are ideal for supporting athletes of all sports and all levels.
Our products are sports equipment for various sports such as: football, futsal, volleyball, beach volleyball, handball, basketball, rugby, hockey, running and others.
Errea is the first and only teamwear company in Europe to be certified by Oeko-TexStandard, a leading international research and testing institute for sustainable fabrics.
Errea also achieved another significant success: the production of technical products that are absolutely unique and innovative based on nanotechnology.


Address in Kiev: s. Svyatopetrovskoe
GPS: 50.373527 30.320638
Phone number: (067) 230-23-98, (063) 829-91-98
Type of service: Goods

District:
Svyatoshinsky Solomensky

"Errea Ukraine"

Sports pharmacy MedSport – bathe sports and functional food with a vigode!
Medsport is an exclusive distributor of products of the following companies: EthicSport, Sigma-Tau, VidaPharm, Cramer, Fit & Shape.
We offer you a wide assortment of sports food products, dietary supplements, pharmacological preparations, as well as a wide range of sports accessories from provincial food brands.
At our place, you may know the comrades of the most popular categories: protein, weight gain, amino acid complexes, vitamin-mineral complexes, creatine supplements, protein bars, sports drinks, complex sports drugs for orthopedic compounds, ready to drink for an instant replenishment of energy and richness.


Nearest metro: University, Ploshcha Lva Tolstoy
Address in Kiev: st. Tarasovskaya 6
Phone number: (044) 223-79-97, (093) 491-79-97, (098) 791-79-97, (099) 495-79-97
Type of services: Goods

District:
Shevchenkovsky

"MedSport"

The Swedish company HAGS produces mobile sports playgrounds, playgrounds, play surfaces, children's sports complexes, equipment for sports and fitness aydor.Our products are distinguished by their reliability and high quality. Park equipment and playgrounds specially developed by specialists and designers will easily fit into the surroundings and will delight visitors.


Nearest metro: Chernigovskaya
Address in Kiev: per. Magnitogorsk 3
Phone number: 507-27-27, 507-27-28
Service type: Goods

District:
Dniprovsky

HAGS
Lacrosse in Kiev.Rent of fields and grounds
Looking for a lacrosse course in Kiev? Or do you want to find a competition site? At your service is a list of properties that can be rented for various lacrosse events. For convenience, use the catalog search or the appropriate filters.
The Avangard Sports Complex provides a gymnasium for hourly rent (equipped with the most popular gymnastic apparatus – rings, parallel bars, horizontal bars, etc.).including a trampoline), gyms for playing basketball, volleyball, mini football, tennis or use for other types of sports training. 2 parking lots, changing rooms with shower and sanitary facilities. knot.


Nearest metro: Dorogozhychi
Address in Kiev: st. Melnikov 48
Phone number: 483-24-97, 483-34-88, (067) 231-57-26


District:
Shevchenkovsky

SC "Avangard"

On the basis of the complex, there is a stadium with two football fields, three tennis courts, a swimming pool, sports grounds, gyms, game rooms, an aerobics hall, a boxing hall, and a martial arts hall.Under the guidance of leading coaches, there are sections for such sports as: swimming, boxing, football, badminton, athletics, athletic gymnastics, basketball, volleyball, sports aerobics, rugby, aikido, pilates, table tennis, rollerball sports.


Nearest metro: Beresteyskaya, Shulyavskaya
Address in Kiev: st. Eugene Potier 18, 62b Victory Ave.
Phone number: 456-71-96, 371-62-44


District:
Shevchenkovsky

FSK "Economist"


Kiev lacrosse announcements
Interested in spending your free time attending a lacrosse competition? Or find out about useful promotions in Kiev shops and clubs? Here are the announcements of events and events taking place in Kiev in the field of lacrosse: competitions, tournaments, promotions, presentations, master classes, etc.
16/02 Recruitment to the "Kiev Lacrosse Club"
Kiev Lacrosse Club is looking for players of any level
Cooperation with the Turkish team
If there are Ukrainian teams wishing to develop the direction of lacrosse at the level of international competitions – please contact
Lacrosse competition in Kiev
Do you want to try yourself at a new level and take part in lacrosse competitions in Kiev? This section contains information about regular championships, championships, tournaments and leagues of the capital, both professional and amateur.For children and adults. Also here you will find the calendars of competitions of the All-Ukrainian and Kiev Lacrosse Federations.
Articles about lacrosse
Lacrosse – the younger brother of war
The title of the official national sport of Canada is not only hockey, as one might expect, but also lacrosse – an exciting ancient game of North American Indians
Lacrosse and Baggataway
The modern American game lacrosse, or, as they called its Cherokee Indians, who lived in the Midwest of the United States, baggataway
7 interesting facts about Lacrosse
Like football initially, Lacrosse did not have any special rules and several hundred residents of the settlements played in teams.The field could have dimensions of one hundred meters and a kilometer or even 2 kilometers. The game could last for two or three days
section search
About
Cooperation
Contacts
Add info
Reviews
Statistics
Other
90,000 About lacrosse for the uninitiated🧑‍🦯 | invme
North American Indians have played lacrosse since the 11th century – this is how they resolved military conflicts.Then they competed for several days, and the playing field occupied up to several square kilometers. Now lacrosse is called "the fastest game on two legs." Well, if you are interested in unusual sports, read our material on Japanese training "Tabata" .
North American Indians have played lacrosse since the 11th century - this is how they resolved military conflicts
What are we talking about?
Fast and brutal attacks replace each other, it takes a few seconds for a goal, the ball is constantly moving.The player must hit this ball into the opponent's goal, throwing it with a pole with a net at the end – a stick.
There are two varieties of lacrosse – on the grass and in the box. Two teams of 10 people play on the grass, 110×55 meters on the field. "Box" is the territory of a hockey rink. Since it is smaller than the field "on the grass", in this variation the teams play 6 by 6.
Do they play here?
Lacrosse used to be an exclusively North American sport, now it is gaining popularity all over the planet.In Russia today there are 3 lacrosse teams – Moscow Lacrosse Club (Moscow), St. Petersburg White Knights (St. Petersburg), Golden Ring Warriors (Yaroslavl).
Who is on the team?
There are four positions in the game: midfielder, attacker, defender, goalkeeper. The attackers only attack (except for the "ride" situation, when the defense kicks the ball out and the attackers interfere with them), the defenders only defend (except for the "clear" situation, when they kick the ball out), the goalkeeper defends the goal, the midfielders play in any part of the field, as in defense and in attack.
What do you need to play?
Play with two types of sticks – attacking sticks up to 110 cm long, and defensive sticks up to 180 cm long. In addition to them, you need protective equipment – shoulder protection, gloves and a helmet.
Why go there?
If the Americans popularize lacrosse so much that it becomes an Olympic sport, then the stubborn amateur has a chance to get into the first Russian Olympic lacrosse team. After all, there are very few players so far. It's also fun.
Where to start training?
Order sticks and balls from the States. Unpack the package, throw the ball against the wall and catch it with the stick. This is how both beginners and professionals train, and the latter bang the ball on bricks or concrete for 3-4 hours in a row. How to properly handle the ball is best watched on YouTube.
When catching is more or less successful, learn to run properly. To prevent the ball from jumping out of the net while running, swing the stick from side to side on the move – centrifugal force will prevent the ball from leaving the net.Hold the handle with one or both hands. Stick-wielding interval running is a good way to practice this skill.
What about group training?
When you find at least three more who want to play, watch basketball together and disassemble the tactics and combinations that you see. Everything is similar there, but it's easier to figure it out – much fewer people are running around the site at the same time. For example, both there and there are picken rolls, zone and personal defense, positional and gradual attack.After watching, go and work out the schemes. By the way, if you still do not know when to practice – in the morning or in the evening, read our material about it.

At first, try not to push and do not allow to push you – first you need to develop playing skills. And to do this, if you constantly fall, is not easy. And don't forget to drink! It is very important to do this during any sport activity.
Women's League
Women can make the history of this sport if they create their own team.This is because there are no women's lacrosse teams in Russia yet, and few enthusiasts train and play with men.
Team play is always drive, and lacrosse is drive squared. If you are looking for something really fast-paced then this game is for you.
Moscow coach is ready to contribute to the development of the lacrosse team in Vologda
Coach of one of the country's oldest lacrosse teams " Moscow lacrosse club " Valentin Sosnov expressed his readiness to come to Vologda and teach the local team the basics of this sport.
Lacrosse is a contact American team ball and stick game. In Russia, the mention of lacrosse is rare: you can count the teams professionally playing this game on one hand – one male team in Moscow and St. Petersburg. And it is important for the Lacrosse Federation in Russia to promote this sport: its representatives regularly travel to other cities with all the equipment, their own gates and teach new lacrosse teams for free.
Master classes have already been held in Yaroslavl, Perm, St. Petersburg, Zhukovsky and other cities.The mentor of the Moscow lacrosse club team and a member of the Council of the Russian Lacrosse Federation Valentin Sosnov told the Vologda.RF correspondent that after such master classes, the coaches follow the further development of new teams, help them, invite them to competitions that are mostly held Abroad. For example, the next championship will be held in Serbia.
At such master classes, athletes are taught how to use a stick, handle the ball, and make passes. Usually mentors, often Valentin Sosnov himself and Yevgeny Arkhipov, president of the Lacrosse Federation in Russia, come for 1-2 days off.Classes can be periodic: for example, if the training process requires it, mentors will come once a month.
Valentin Sosnov expressed his readiness to come to our city, if we recruit a team of initiative young people (the team can be women, men, children) interested in the development of lacrosse in Vologda. You can start training with a team of 4 people from the age of six. For classes, a gym or field and equipment are required: at the initial stages, only a ball and a club.
"We will come and show everything. We will bring equipment, but we will not be able to leave it. The International Lacrosse Federation sent us a huge number of clubs and balls, but they are now stuck in Latvia due to the coronavirus pandemic, and until the borders are opened, we will not be able to take all of this. But if by the time the inventory is at our disposal, there are interested persons in Vologda, we will be able to send them, for example, 10 clubs and balls, "says Valentin Sosnov.
The trainer notes that the beginning of classes does not require a high level of physical fitness, but it develops the back muscle corset well. The Vologda City Administration notes that the development of lacrosse in the regional capital can have a positive effect on the level of involvement of Vologda residents in sports.
"To form a lacrosse team in Vologda – and initiative is interesting anyway. And any new or, more precisely, not very popular sports, at least deserve to be presented to the residents of our city.The main thing is that according to the results there are like-minded people who are ready to contribute to the development of lacrosse or another sport in our city. On the other hand, Russian President Vladimir Putin set a task: by 2024, 55% of the country's residents should go in for sports. The more opportunities Vologda residents have for doing sports, the better , "commented Dmitry Zhobakas, Head of the Department of Physical Culture and Mass Sports of Vologda.
We will add that representatives of the Russian Lacrosse Federation come to Vologda with a master class, the initiative group needs to gather a team of those who wish, find a gym or other training ground and write about this to Valentina Sosnov on the social network.
Senior Lacrosse Player Career Profile Ben Rosenberg Essay
Senior lacrosse player Ben Rosenberg has been a reliable scorer and varsity team leader since his sophomore year. During his school career, he scored twenty-three goals and received over seventeen assists, mainly playing in midfield and attacking. With a calling to serve and talent on the field next year, he will find him in Connecticut, where he plays lacrosse for the Coast Guard Academy.
During the summer and fall, Rosenberg played for the Maryland Xtreme Lacrosse, an elite club team that competes in major events across the Bay Area. "Ben worked really hard during the offseason," commented university lacrosse coach Stephen Poohl, who also coached Rosenberg on the Xtreme team. "As a player, Ben stands out for his ability to score goals and he is usually one of the first to arrive and the last to leave training."
"I try to put all my energy and time into lifting, training, hitting the wall and training," Rosenberg said."I like to think I'm leaving RM as a light legend." As captain, he helps young players and supports the team when it comes to additional training, coaching and morale boost. "Ben is a great captain," said varsity player and junior Ben Fishman. "He walks, he puts in double the work, and you can see it on the field."
Rosenberg frequently assists Coach Poole in various clinics and middle school programs, contacting the cluster's four elementary schools and Julius West High School."Ben was a big supporter of the program, helping young players," said Coach Poole. Through coaching in clinics and hiring high school players, their work has resulted in significant differences in the current freshman class. "Coach Poole is definitely improving the program. I work closely with him to try and improve our lacrosse team, "said Rosenberg. "We're pretty close, me and Chubby."
With additional training, coaching and the Xtreme team, he was admitted in November to the Coast Guard Academy, the smallest of five military schools with nine hundred students and eight majors.Consequently, the Academy is extremely selective, including aptitude test and recommendations from local politicians as part of the recruitment process. "Once you enter a service academy, it's hard to get into in the first place," commented Rosenberg. "I'm honored to have the chance to get a free education and play lacrosse for another four years. This is a great deal. "
"You are undergoing military training," he added. "You are focused on that and getting good grades. This is a very professional environment. "Despite the limited specialization, each student is guaranteed five years of employment after graduation. There are a number of specific career options, from technician to shooter and damage control. Rosenberg hopes to get one of the more specialized positions: a position in TACLET or tactical law enforcement teams.
Compared to Navy SEALs, TACLETs are special operations whose primary mission is to protect the US maritime border, conduct maritime law enforcement, and intercept enemy forces and assets."I knew I wanted to be in the army from childhood," Rosenberg said. "I have always had a calling to serve."
Acquiring a TACLET-related position will require hard work and leadership that has already been demonstrated throughout his lacrosse career.