How to coach lacrosse: 5 Crucial Tips for New Lacrosse Coaches
5 Crucial Tips for New Lacrosse Coaches
You took the opportunity to get into coaching lacrosse! You are excited, you are enthusiastic, you are ready for the challenge. But where should new lacrosse coaches start?
The goals you set are high, and the expectations to be great each day like your old coach used to say keeps creeping into the back of your mind.  What offense are we going to run? What is the clear going to look like? Do we 10-man ride?  Do we play, dare I say it…zone defense? My answer to these questions is to pause, take a deep breath, and evaluate the level you are coaching, the skill set, and the competitiveness of the league.  Here are five tips to help the first-time lacrosse coach get on track!
5 Crucial Tips for New Lacrosse Coaches
Learn the Game's History
The late Chief Irving Powless Jr brings up an important point that resonates with the efforts of all Indigenous people when trying to educate others.

"You know who we are, you know our name but you don't know about us." #NativeAmericanHeritageMonth
(Cont.) pic.twitter.com/8wPIavIvYF

Get Early Access

"*" indicates required fields

— Turtle Island Lacrosse (@turtleislandlax) November 24, 2020
Understand the game and where it comes from. It's an Indigenous game that was given to us by the Creator. It is a medicine game that has been played across the Haudenosaunee for centuries, if not longer. 
The game means more than just the score. Do your homework first. It is truly a blessing to coach lacrosse.
Stickwork Is Essential
Before you start to implement your fancy man-up play or motion offense, start with the essentials: passing, catching, shooting, and GBs. Work drills that maximize touches and keep the players moving. Three-man GBs,four-man two ball, 4v3 and/or 5v4 keep away are just some, to name a few.
Defensive Posture
Take time to teach defense! 
Stick out, approaches, smart checks, when and where to throw them, and proper rotations.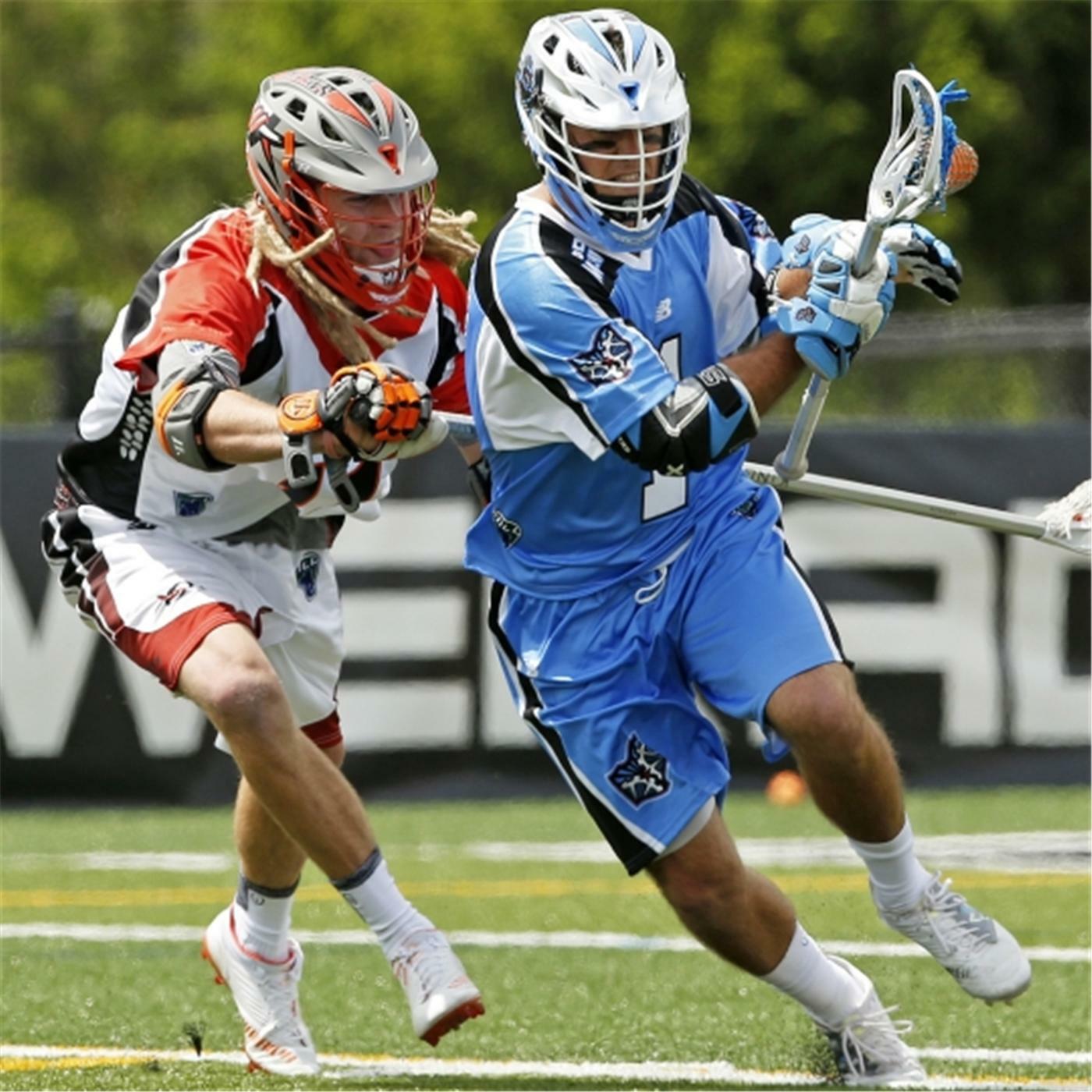 You can teach defense in every drill you do. Emphasize midfielders also playing defense and getting up and down the field. Work on your defenders' abilities to handle GBs in pressure and get the ball up the field. Also, teach them to shoot! It will make them more confident, they will have better sticks, and you'll be a happier lacrosse coach.
Goalies & Faceoffs
At the youth level, every player should try goalie or faceoff for a practice. I didn't start playing goalie full time until I was 14 but had opportunities at practice growing up. You never know who the best faceoff or goalie is going to be until everyone gives it a go at some point. Once you have established these positions, take 15 to 20 minutes each lacrosse practice to coach them one-on-one. Trust me, it will make a difference.
Small-Sided Drills
Implement as many small-sided drills as you can into your practice. Make a point to not just emphasize 6v6. 3v2, 4v3, 5v4, 6v5, 3v3, 4v4, and 5v5 drills are all staples in our college practices, because they create decision making, which in turn develops your players' IQs to just play the game. Players also maximize touches and scoring chances during these drills. Scrimmage often if you are able to. You can do some of your best teaching in a scramble scrimmage.
I hope these five tips help you get on your way to building your team's lacrosse IQ and decision-making capabilities. Have fun coaching the game of lacrosse and enjoy your time spent on the field. Check sticks!
Lacrosse Coaching 101 – Coaching Lacrosse and youth lacrosse drills.
Coaching Lacrosse and youth lacrosse drills.

Lacrosse coaching info, drills for lacrosse and more.
Designed for lacrosse coaching. It's easy to navigate, printable youth lacrosse drills, and no memberships fees. No lectures here. Have fun and make it a terrific season
Lacrosse Coaching Sandwich

Example – "Nice pass Timmy. Next time . ……… That was great hustle".
The player will never know you corrected them.


What is the impact of the Coronavirus on youth sports?

Aspen Project Play weighs in. Click Here

Are youth sports safe duing the Coronavirs pandemic? Sports Illustrated interviews a pediatrition and sports specialist. Click Here

Looking for some coaching ideas? Duke Lacrosse has an archive of some of thier clinics. Click Here


THE GOLDEN

COACHING RULE
AVOID THE 3 L'S
LINES, LAPS, AND LECTURES
How would it feel being the twelfth kid in a line.
No laps. Train sport specific.
The kids came to play lacrosse. Not to hear a lecture.
New Blank In-House Lacrosse Tryout Player Evaluation form. Tryout Form
Lacrosse News
Inside Lacrosse – News articles, game scores, polls, and more.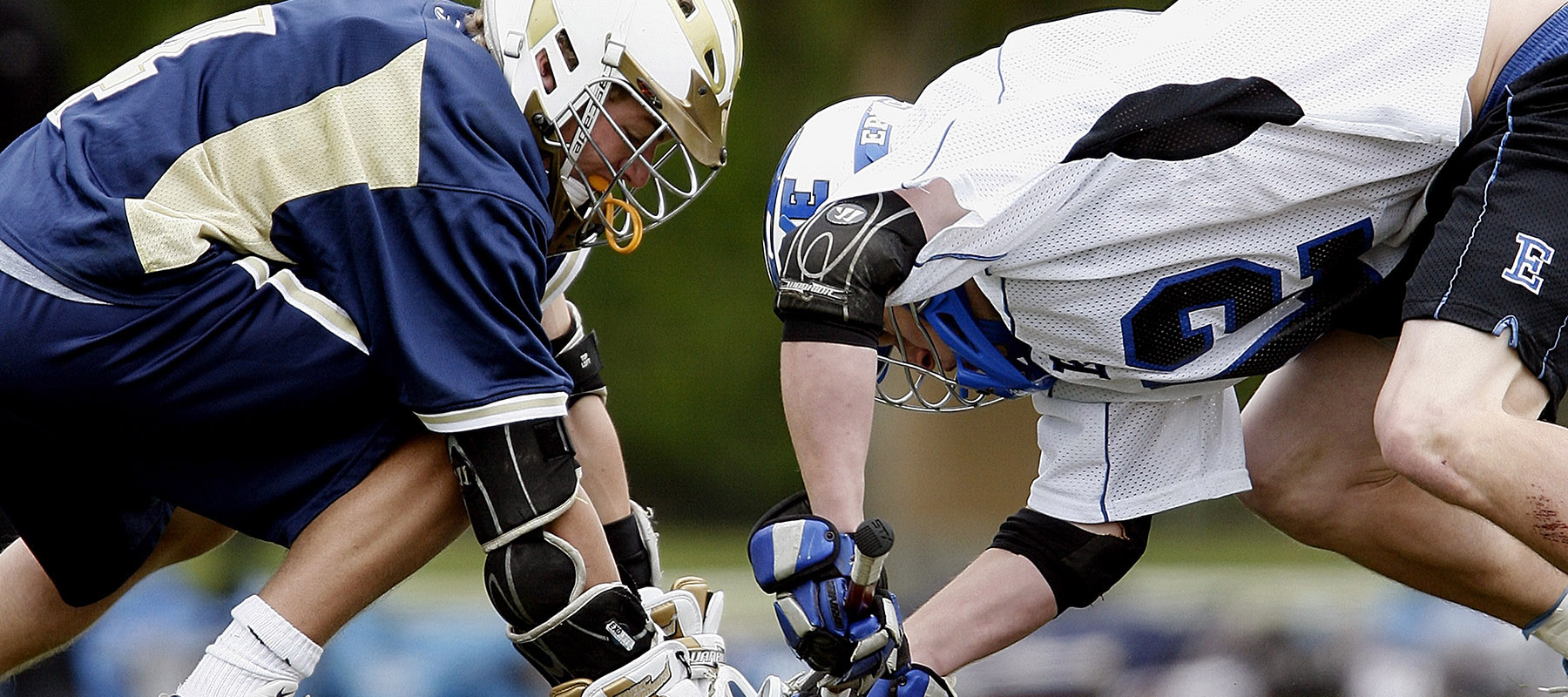 LaxMagazine – Flagship publication of US Lacrosse.
LaxPower – College and high school scores. Forums.
ESPN Lacrosse – Scores, highlights, podcast.
"Tell me and I will forget, show me and I may remember, involve me and I will understand."


More lacrosse coaching quotes submitted by readers Coach Quotes.
3d Lacrosse Boys Coaches | 3d Lacrosse
3D LACROSSE BOYS COACHES
All of our markets are seeking experienced boys lacrosse coaches.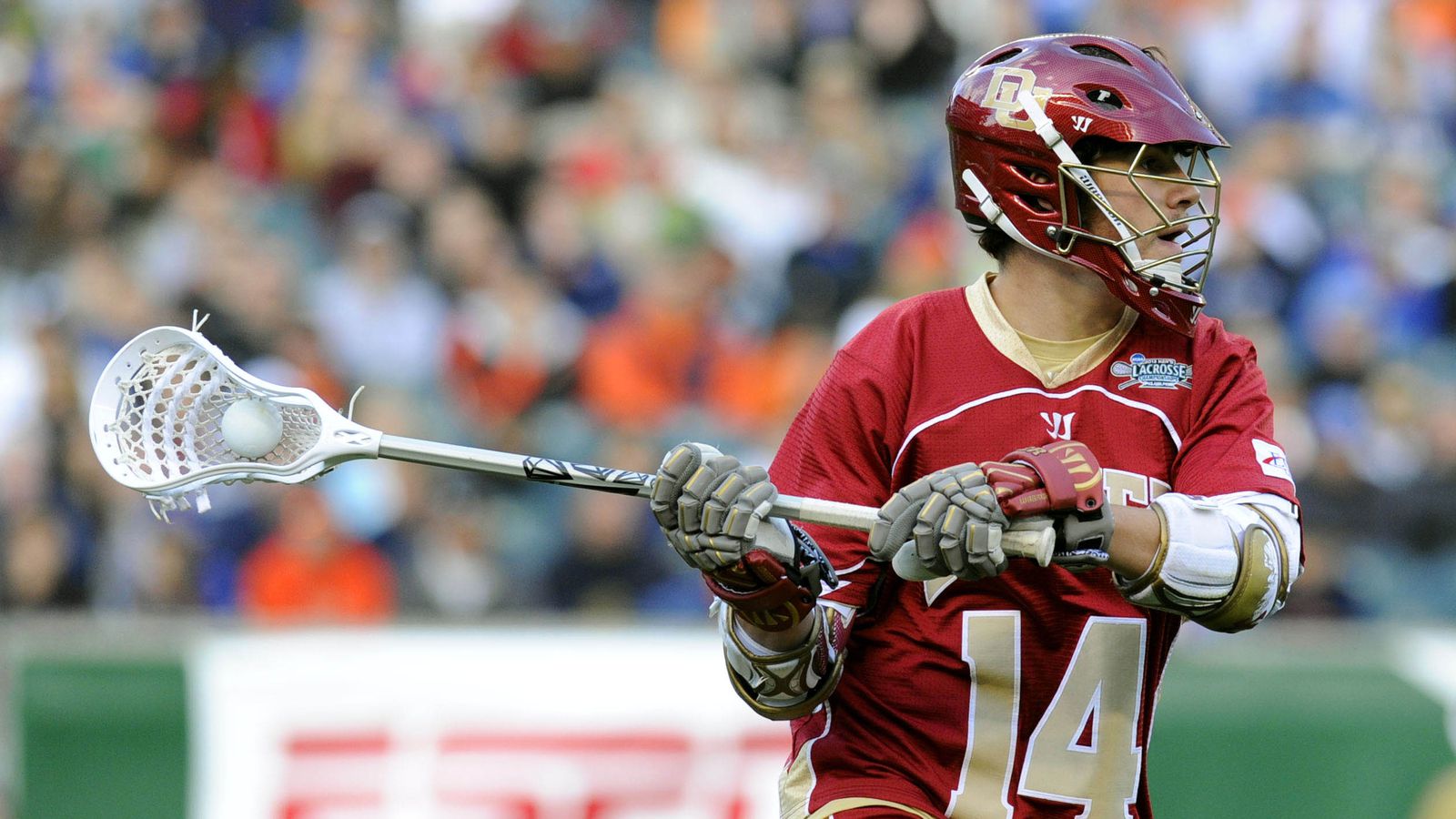 Markets include: Colorado, Dallas, Georgia, Houston, Mid-Atlantic, New England, New England South, NorCal, Oregon, San Diego, Southland (LA/OC), Tri-State and Upstate. 
3d Lacrosse (3d) is a lacrosse services company that offers innovative training, premier events, select travel teams, recruiting showcases and leagues for many levels of organized competition. What makes 3d Lacrosse is the individual attention, detailed instruction, and the fine attention to the even smallest details by our coaching staff.
3d currently has several coaching positions available in our boys lacrosse programs. 
We are looking for coaches to work closely with the boys managers. This will entail a hands-on role creating and developing year-round youth lacrosse programs, camps, events, scheduling competitive events and assisting with promoting 3d in the community. The individuals in this position must take great pride in coaching, adhere to the 3d Methodology training, set a good example for all players and build strong relationships with 3d's customers.

EXPERIENCE
2 to 3 years coaching (high school and/or college).
Train and develop boys to prepare them for competition.
Worked independently with minimal guidance.
Developed practice plans and coaching strategies.
SKILLS
Excellent planner and organizer.
Creative problem solver in an ever-changing environment.
Able to analyze boys lacrosse performance.
Encourage boys academic success.
REQUIRED
Must maintain current Concussion, CPR, and SafeSport Certifications.
Willing and able to travel frequently.
Willing to work evenings and weekends to support lacrosse events and/or special projects.
As always, 3d coaches receive our methodology training and access to our Methodology Library. The library contains several components: philosophy, terminology, team drill library, individual and small group library, practice plans – preset and they have the ability to create new plans, game clips, and other options.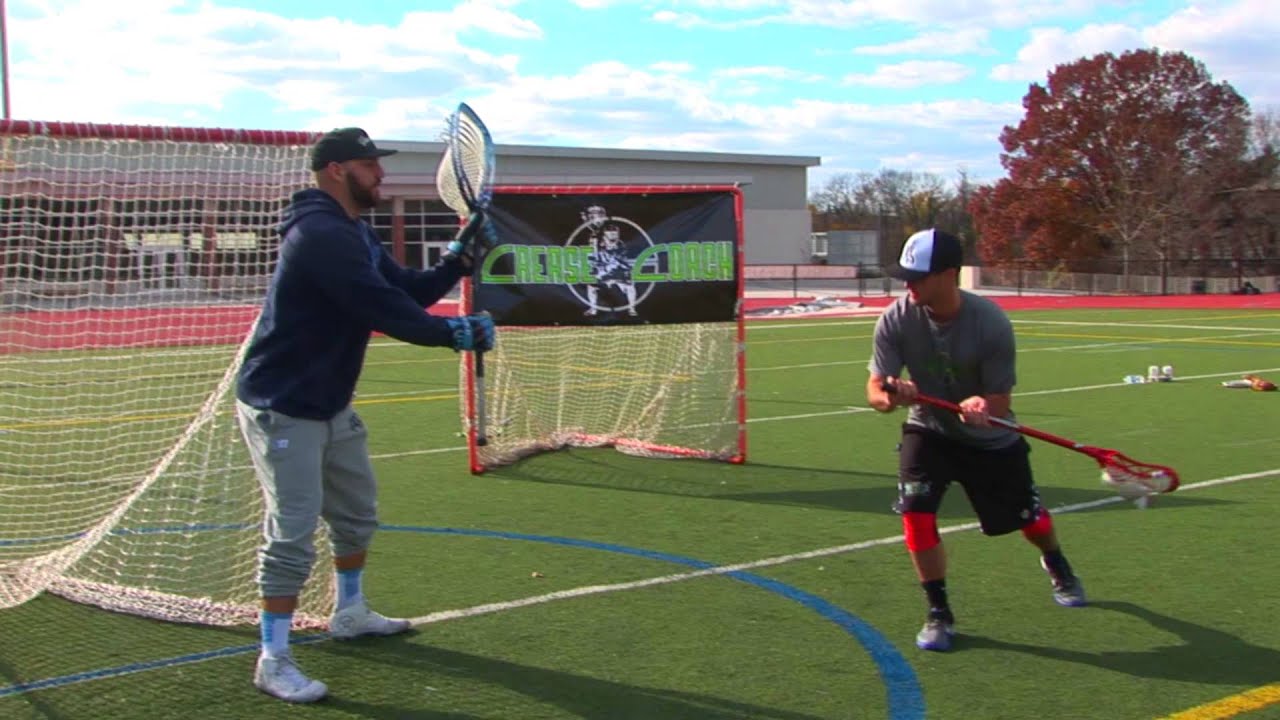 It also compliments our on-field "coaching of coaches" through our 3d Alliance program or our custom workshops. This is the only way to gain access to this library.
If you are interested in becoming part of our 3d Lacrosse team, please send your resume to [email protected]
No phone calls please.
Amanda Belichick – Head Coach – Women's Lacrosse Coaches
Amanda Belichick is currently in her sixth season at Holy Cross as the head coach of the women's lacrosse program in 2020-21. She is the sixth head coach in program history.
In the 2020 season, Belichick coached Grace Flink to rank third nationally in save percentage (.553) and a team save percentage to rank first nationally (.555).
Belichick coached Connors to her second All-Patriot League honor and led the team to its fourth-consecutive IWLCA Academic Honor Squad in the 2019 season. 
In the 2018 season, Belichick coached the Crusaders to their first Patriot League playoff appearance since the 2015 season.

The Crusaders finished in sixth place in the league after being picked ninth in the preseason poll. Belichick coached Connors to a first team All-Patriot League selection and placed 30 student-athletes on the 2018 Patriot League Academic Honor Roll, which was the second most in the league. That same season, Belichick saw Connors shatter the single-season draw control record with 93.  
Belichick coached Tess Mackay and Anna Johnson to second team All-Patriot League honors. In Belichick's first season, the Crusaders defeated Navy for only the second time in program history with a 7-6 victory. Anna Johnson earned second team All-Patriot League accolades, while the team posted 19 student-athletes to the 2016 Patriot League Academic Honor Roll, which were tied for the third most in the league.
During the 2014 and 2015 seasons, Belichick served as the head coach at her alma mater, Wesleyan University. She helped the Cardinals improve their national computer ranking from No. 49 in 2013 to as high as No.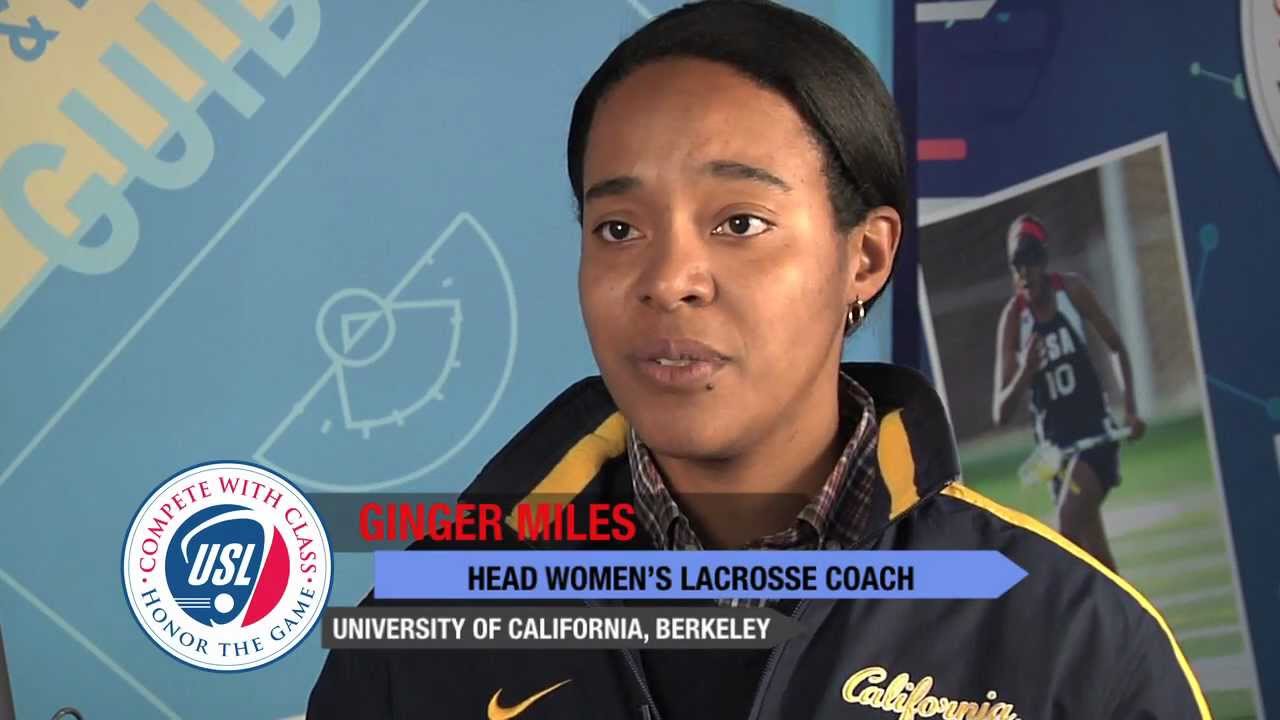 17 in 2014, while facing schedules ranked in the top 20 in the nation in both 2014 and 2015.
Prior to her time at Wesleyan, Belichick spent three seasons as an assistant coach at Ohio State, where she served as the recruiting coordinator and offensive coordinator. The Buckeyes were consistently ranked in the top 20 throughout her tenure, reaching a high ranking of No. 10 twice during her time in Columbus. She coached three Tewaaraton Award nominees, four IWLCA All-Americans and 11 All-American Lacrosse Conference players. The Buckeyes were ranked No. 19 in the nation in scoring offense with 219 goals and 2.88 goals per game in 2012. Also in 2012 she coach Alayna Markwordt, who ranked third in the nation in points per game (5.29) and fifth in assists per game (2.88).
Previously, Belichick spent the 2010 season as an assistant coach at UMass, helping the Minutewomen win the Atlantic 10 Championship. She coached one U.S. National Team member, two IWLCA All-Americans and five All-Atlantic 10 players.
She joined the UMass program after serving as head varsity girls' lacrosse coach at Choate Rosemary Hall for two years.
Belichick earned a degree in history from Wesleyan in 2007. She was a four-year letterwinner on the Cardinals' lacrosse team and was a team captain as a senior. Belichick tallied 47 goals and 25 assists for 72 points during her career, including a 52-point season in 2006.
Belichick is the daughter of New England Patriots head coach Bill Belichick.
Lacrosse Coach Checklist – PRO TIPS by DICK'S Sporting Goods
Coaching lacrosse can be fun and rewarding in its own right, but being prepared with the right equipment can make it even better. For example, it could mean the difference between a difficult, unfocused practice and an exciting, productive one.
APPAREL & EQUIPMENT
Because most lacrosse practices begin in the early spring, it's hard to know exactly what Mother Nature's going to throw your way. So, it's best to come prepared with cold weather gear and raingear in case you need it.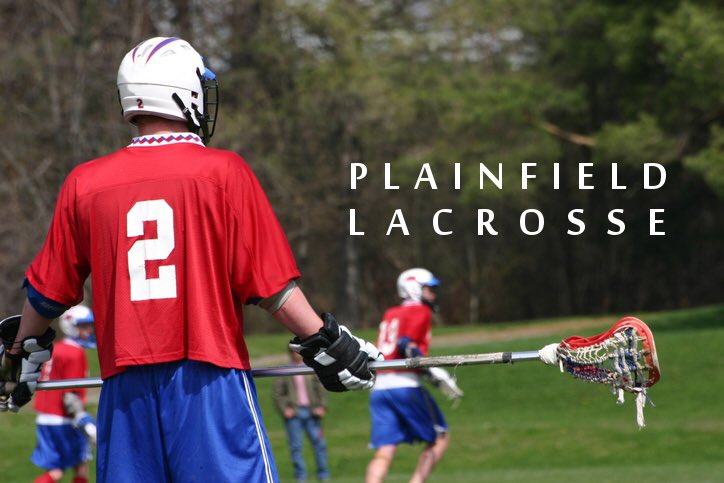 Also, wear comfortable, breathable athletic wear and athletic shoes or turf shoes to keep up with your players or if you need to demonstrate important techniques.
Of course, players will sometimes forget some items at home, so make sure you have extras of basic gear like gloves and goggles.
Also, in leagues with younger players, no player permanently plays as goalie, and so they won't have much goalie gear. Bring along a set of gear to games and practices so that you can rotate players in the crease, giving everyone a chance to try their hand at blocking balls.
TRAINING & DRILL GEAR
It's a good idea to have more lacrosse balls than you think you may need. Bring a bucket of balls to practice so there's enough for drills or, if you split the players up, to work on solo skills training.
Cones, training balls and a whistle are also needed to run drills. You can even bring two different colored pinnies to split your team up for scrimmages.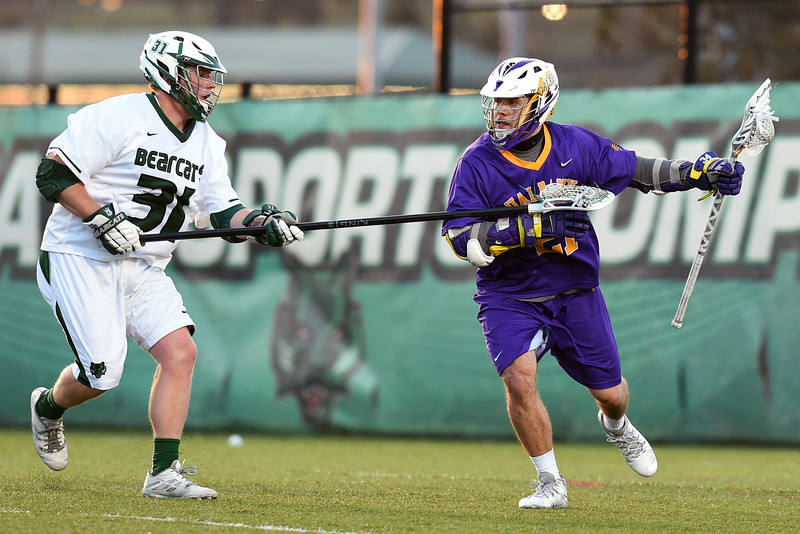 It can also be helpful to have agility ladders for working on footwork and speed, and goal shooting targets to help your players work on accuracy.
Bring printouts of your drills and the skills they build to help you prepare for practice and capitalize teaching moments.
GAMEDAY NEEDS
On gameday, your needs are much simpler. Show up ready to address your players. It's their big moment.
You can bring along a scorebook to keep track of your team's progress, and a clipboard or white board with a diagram of the field. This visual aid can help guide your players through plays, concoct new strategies or keep lists of reminders.
You'll be running support for the length of the game, so be sure to have all the fixings. Bottles of water are essential and extras like bug spray and sunscreen can really come in handy.
In case of emergency, make sure you have a fully charged cellphone, a fully-stocked first-aid kit and all of your players' emergency contact and medical information.

Coaching can be invigorating, enjoyable and fulfilling, especially when you're prepared with the right tools. Stay on top of your team's needs from the very beginning with the essentials needed, and you'll be on your way to a productive and successful season.
*Click to enlarge and print.
RMU Tabs Craig McDonald Head Men's Lacrosse Coach
Story Links
Moon Township, Pa. –
RMU Vice President and Director of Athletics Chris King '94 announced Monday that Craig McDonald has been named men's lacrosse head coach.  
"Today is an exciting day for RMU Athletics and the men's lacrosse program," King said. "Selecting Craig McDonald as our new head coach sets the course for a new era of success in all phases of our program. He's been part of championship-level lacrosse at UMass, and he will bring that kind of competitiveness to RMU lacrosse.  
"When we started this search, we were looking for a coach that was energized by the challenge of competing for and winning ASUN and NCAA Tournament championships and also understood the importance of building upon the history of the RMU men's lacrosse program," King said.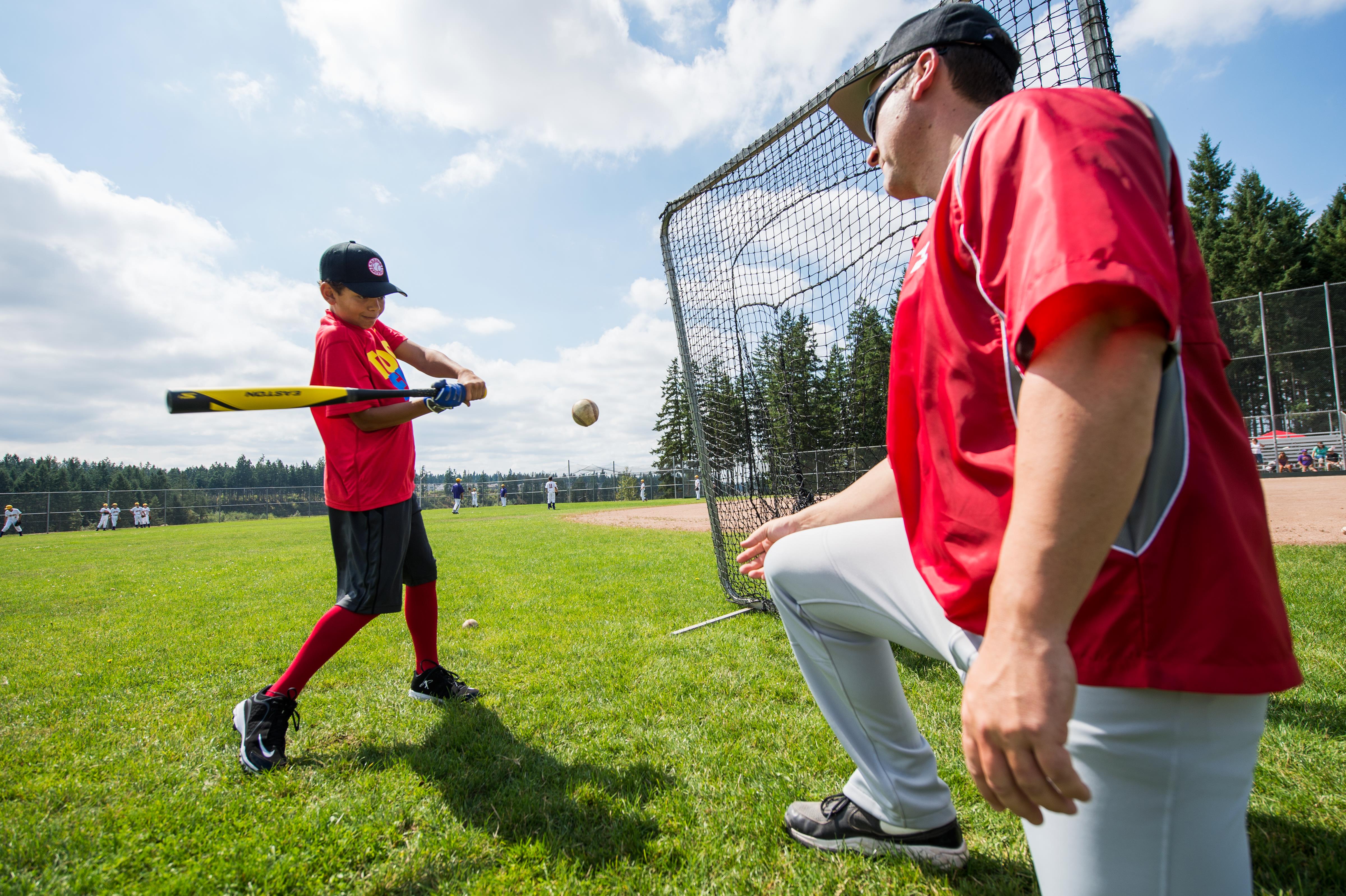 "After speaking with several of the top head coaches in college lacrosse, it became clear that Coach McDonald has a strong ability to recruit, lead, inspire, communicate and develop meaningful and long-lasting relationships with student-athletes. His philosophies on the student-athlete experience align with the vision, core values, purpose and culture of our department and the men's lacrosse program. We are thrilled to welcome Craig, his wife, Maggie, and son, Conor, to the RMU family."  
McDonald comes to RMU after spending the last seven years at UMass, where he started as an assistant coach before being promoted to Associate Head Coach in 2018. While with the Minutemen, McDonald served as both defensive coordinator, working with the goaltenders while assisting with the faceoff unit, and recruiting coordinator.  
During his time at UMass, the Minutemen appeared in three Colonial Athletic Association (CAA) championship games, winning the 2018 CAA tournament crown and advancing to the NCAA Tournament.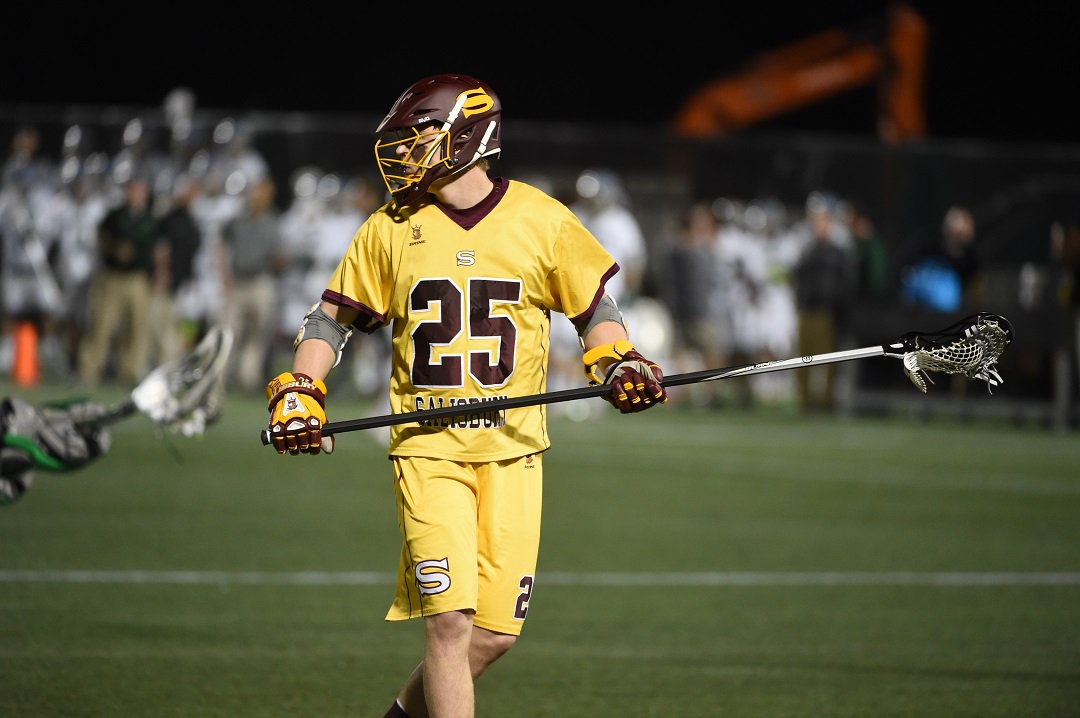 In 2019, UMass advanced to the CAA Tournament semifinals behind a defense tutored by McDonald that ranked third in the country in scoring defense. Over the last four seasons with McDonald on the coaching staff, the Minutemen compiled an overall record of 31-18 (.633).  
"My family and I are very humbled and thankful for the opportunity to join the Robert Morris University family," McDonald said. "I would like to thank Vice President and Director of Athletics Chris King for this great opportunity and his belief and confidence in me to lead the RMU men's lacrosse program forward as we move into the ASUN Conference. I'm excited to get started and look forward to building on the foundation and tradition that was established by Bear Davis and Andrew McMinn, as well as all the student-athletes that have come through this great program. I'm extremely honored with this great opportunity and can't wait to meet with the current players and alumni and get to work."  
During a 2020 campaign that was shortened due to COVID-19, UMass ranked in the top 20 nationally and finished with a 5-2 (.714) mark behind a defense led by McDonald that allowed just 9.60 goals per game in its five victories. The Minutemen posted a landmark win during the year, a 13-10 triumph over No. 1 Yale (2/29), the program's first victory over a top-ranked team in the country. Earlier that season UMass also went on the road and knocked off No. 12 Ohio State (2/15), 9-7.  
In 2019, McDonald guided a UMass defense that allowed just 8.87 goals per game, which ranked third in NCAA Division I. That defense was anchored by defenseman Isaac Paparo and goalie Sean Sconone, both which were named
Inside Lacrosse
First Team All-Americans as the Minutemen compiled an overall record of 10-5 (.667) and claimed the 2019 CAA regular-season championship. Sconone was tabbed the 2019 CAA Defensive Player of the Year, while Paparo garnered United States Intercollegiate Lacrosse Association (USILA) Scholar All-America accolades.  
In 2018, UMass earned a 12-8 victory over Towson (5/5) to claim the CAA Tournament crown and a berth in the NCAA Tournament. McDonald helped the Minutemen record an overall record of 12-5 (.706) in 2018, with Papano being selected the CAA Player of the Year, while attack Chris Connolly garnered CAA Rookie of the Year honors. Overall during his tenure at UMass, McDonald helped tutor a Tewaaraton Award nominee, two Academic All-Americans, eight All-Americans and 35 All-CAA honorees.
"Searching for a head coach can be a long and difficult process, but we were able to accomplish our goals in three weeks," King said. "That would not have been possible without the tireless efforts, counsel and leadership of our lacrosse sport administrator Marty Galosi, deputy athletic director Kim Graham and head women's lacrosse coach Katrina Silva during this national search. I would also like to give a shout out to our men's lacrosse student-athletes and their role during campus interviews. Their involvement, dedication and commitment to the process was extremely impressive, and their transparent and honest feedback was greatly appreciated and is reflected directly in today's hire of Coach McDonald."
 
Prior to UMass, McDonald was an assistant coach at Rutgers, serving as defensive coordinator, goalie coach and recruiting coordinator from 2011-14. McDonald also was an assistant coach at Siena (2010-11) and began his collegiate coaching career at Union College (2008-10).
 
A 2008 graduate of the University at Albany with a Bachelor of Arts degree in sociology with a minor in education, McDonald was a four-year letterwinner with the Great Danes on defense. He helped guide Albany to the NCAA Tournament in both 2005 and 2007 and was a three-time All-America East honoree, garnering second team accolades in 2006 and first team plaudits in 2007 and 2008.
 
McDonald, a native of Geneva, N.Y., and his wife, Maggie, have one son, Conor.
 
WHAT THEY'RE SAYING ABOUT CRAIG McDONALD
 
Brian Brecht, Rutgers Head Coach
"I am very excited and happy for Coach McDonald today. Great hire! I had the pleasure of working with Coach McDonald at both Siena and here at Rutgers, and he will be a great leader for the Robert Morris program and student-athletes in the locker room. With his experience both on the field and with recruiting, he will bring a great deal of detail, intensity and passion to the players and program. All the best wishes for him and his family." 
Greg Cannella, UMass Head Coach
"We all here at UMass lacrosse are happy for Mac. Robert Morris is getting a great coach and a better person. Craig will lead the team with integrity, loyalty and a tremendous amount of energy. We appreciate all of what Craig has done for us here. We wish him the best!"
 
Scott Marr, Albany Head Coach
"I met Craig as a high school junior and our connection was immediate. As he's made his way through life three things will always hold true when referring to Craig: Driven, intense competitor and a man of high character. RMU is very fortunate to have a man like Craig lead their program. Congrats to both RMU and the entire McDonald family."
Isaac Paparo, UMass Student-Athlete (2016-19), Former PLL Whipsnakes
"It comes as no surprise that Craig McDonald will be RMU's next head coach. He is exactly the man you want leading your program. His work ethic is unparalleled and his knowledge of the game is profound. More importantly, he is a man of authentic character and one you look up to and strive to emulate. I can't thank Craig enough for the impact he's had on my life over the past six years."
Sean Sconone, UMass Student-Athlete (2016-19), PLL Chrome LC
"Coach Mac is one of the best coaches in the country. I was very fortunate enough to have him coach the defense for my four years at UMass. As a goalie, watching him coach and being able to learn from him was an incredible experience. His knowledge of the game is right up there with the best coaches in the world. His energy and passion for the game of lacrosse doesn't compare to anybody else. Robert Morris got a great one in Coach Mac!"
Jackson Suboch, UMass Student-Athlete (2017-21), NLL Philadelphia Wings
"Coach Mac is one of the realest, honorable and authentic individuals I have ever met in my life. He sets a tremendous example for kids playing under him on how to develop into true men as well as great leaders. I hold him in only the highest regards. I credit everything I have become to coaches like Mac. If one thing is certain it is that Coach Mac will hold you accountable. It doesn't matter if you've played zero games or 50. He's a perfect blend of old school, no nonsense 'tough but fair' and 'modern with the times' in terms of his coaching style. Robert Morris just got a tremendous new look for the program with a guy that has a plethora of experience under his belt. I can't wait to see what Mac does for Bobby Mo!"
Follow The Colonials: Facebook | Twitter | Instagram | YouTube
Tweet #BobbyMo
 
Massage roller Lacrosse Duo Ball Qmed
Lacrosse Duo Ball – mini rehabilitation massage roller
Provides an effective massage for the back, arms and legs.
Reduces muscle pain and tension
Reduces the feeling of fatigue
Easy to use and very user-friendly
For use before and after training
This is a specially designed massage roller in the form of two balls joined together.The unique shape of the product guarantees a deep massage of the paraspinal muscles while relaxing individual structures. It relieves tension in muscle plexuses, trigger points and fascia. It is a simple and very useful tool for mobilizing the spine and increasing its flexibility. Recommended for people with back pain (neck, chest), sedentary work and lifestyle, as well as people involved in various sports. It can be used in physiotherapy for people with discopathy and increased tension of the paraspinal muscles.The product is easy to clean, made of high-hardness foam rubber. Its convenient shape makes it ideal for use at home, at work or during rehabilitation sessions.
Readings:
Pain conditions associated with the implementation of various types of training
States of muscle tension requiring relaxation
Conditions requiring improvement in the ability to concentrate in children with ADHD
Doctor's recommendations for remedial gymnastics and stretching exercises and general development exercises
Conditions requiring increased flexibility of the hamstrings
Conditions requiring reduction of arterial stiffness and improvement of vascular endothelial function
Contraindications:
Occurrence of pain during training
conditions immediately after sprains or bone fractures
incomplete fusion of bones
inflammation of the joints and periarticular tissues
swelling
fresh postoperative scars or other wounds
Stop any exercise that is overly demanding or uncomfortable, such as dizziness, poor circulation, or other physiological abnormalities, and consult a doctor.
Care: After use, wash the product under running water and a mild detergent. Dry away from sources of artificial heat.
Composition: 100% silicone.
Size: 12 x 6 cm.
Internet for fitness, buy fitness equipment
About traininn
Welcome to Traininn, your fitness store . Whether you are building your dream home gym or simply choosing a treadmill for your basement, you will find all the equipment you need at unbeatable prices.We believe that fitness is much more than just physical activity – it is a way of life. Here you will find a wide variety of fitness equipment and trackers, weight tracking equipment, running, yoga, fitness clothing and accessories. We are here to support your active lifestyle, no matter if your home is not fit for fitness. Here you will find hundreds of models of fitness products such as stationary bikes, treadmills, exercise equipment, elliptical bike, benches, exercise equipment, even if you want to make a gym at home.All multi trainers are here! Our team of fitness experts for men and women can help you quickly find fitness equipment for a variety of disciplines such as aerobics, fitness classes and outdoor workouts. Looking to update your fitness kit? When starting out in fitness, it is very important to choose comfortable and appropriate clothing for the discipline you have chosen for yourself. For example, Pilates, Spinning and Zumba are different disciplines and different and correct fitness equipment must be purchased.With our Best Price Guarantee, you can select fitness apparel and accessories from renowned sports brands such as Under Armor, Adidas, Reebok, Nike 2XU, Casall, Lonsdale, Saucony, Skins and more with just a few clicks. Choose what suits your preferences. Above all, do not neglect your diet and nutrition in our catalog, browse all shakers, shakes and protein supplements, you must consume all the nutrients to get the energy you need for your exercise.True fitness starts with the right equipment, and Traininn will also help you, tell you what you need to maximize your performance and achieve your sports goals. We truly believe that every athlete, from beginner to pro, should have easy and complete access to expert advice and the best equipment, and nothing makes us happier than helping you achieve your records as well as your sport goals. Learn more
90,000 "I often practice Lacrosse in training": News: Kontinental Hockey League (KHL)
Players and coaches shared their impressions of the results of the matches of the day.
Parimatch Sochi Hockey Open
Sochi – Russian Olympic team U20 – 0: 6
Rodion Amirov, forward of the Russian Olympic team :
– In training, I often practice lacrosse, I'm glad that everything worked out today. What do we call it? Sometimes "Svechnikov's goal", I say "lacrosse", the guys after the game said: "Amirov's goal".
Igor Larionov, head coach of the Russian Olympic team:
– The main task of our team is not to look at who and when we play, but to look at how we play.I immediately told the guys about it. The question is not about the opponent, but about us. It is necessary to tune in the same way for the Sochi youth team, and for the national teams of Sweden and Canada. Tune in to show your hockey. We want the guys to surprise us, sometimes with some brave moves, such as Rodion Amirov did today.
If we talk about the organization of the tournament, everything is just top class. I am very pleased with the conditions that have been created for us here. We are isolated from everyone, we live at the base.Food, halls, stadium, sea – everything is gorgeous. The traffic was a bit disappointing today. We got to the stadium for an hour and a half. When we were traveling, they talked about the fact that we might become the first team in the world to get to the match on a yacht. It seems to me that it will be faster this way.
Leonid Beresnev, head coach of MHC Sochi:
– For young guys, such matches are an invaluable help in career development. Often in training, you try to convey to the guys the idea that you need to work at different speeds, think faster, giving the gear – this often goes on deaf ears.And in games like today, all the flaws come out. Today we tuned in and tried. There were, of course, outsiders on the ice. Although, initially they set a goal that there were no outsiders. How did you know that we are participating in the tournament? During training. I'll tell you a secret – we trained in vests, with weights, with loads. So, they took off their vests and went to the airport.
SKA (St. Petersburg) – Lokomotiv (Yaroslavl) – 6: 0
Andrey Skabelka, head coach of Lokomotiv:
– Our game didn't work out after long training camps.Probably, only in the first and second periods there were good chances. But in general SKA played faster, it was difficult for us to keep up with the opponent. We thought a lot about what to do. Now we are introducing new moments, it is far from automatism, hence the result.
Andrey Kozyrev, SKA coach:
– The first game after a long break. We did a great job in Novogorsk, it was interesting how the guys would get into the rhythm of the game, how they would feel. We perfectly understand that the next game will turn out differently, we are already preparing for it.There were no deletions? This is due to good physical fitness. The players were in time, were mobile, were not inferior in martial arts, respectively, did not foul.
Emil Galimov, SKA forward:
– It was hard after such a long preseason. We were given a significant load at the training camp, so it's good that we managed to win convincingly. Everyone wanted to show themselves in the same way, everyone missed hockey. If we talk about our interaction in the flight, we only skate for three days in this combination.Yes, they acted well, but there is no euphoria about this.
.