High school lacrosse rules for dummies: Lacrosse For Dummies Cheat Sheet
Let's learn about UHSAA's newest sport: Lacrosse
By Catherine Garrett | [email protected]
Editor's note: Since the inaugural season of high school lacrosse ended after two weeks due to the pandemic, the City Journals wanted to give readers a refresher. Here is the story originally published in March 2020 as a primer for the upcoming lacrosse season. 
Utah high schools are welcoming boys and girls lacrosse to their sanctioned sports this spring season. This traditionally "East Coast" sport is not as familiar to sports fans here so we thought we'd ask some experts in the area to give us all a "Lacrosse for Dummies" lesson.
The sport itself has plenty of differences between the boys and girls games so let's look first at this individually.
Things you need to know about boys lacrosse
We asked Collin Madsen, boys program coordinator for Intermountain Lacrosse, to help explain the sport from the high school boys perspective.
There are 10 players on each side of the field – three attackers, three midfielders, three defenders and one goalie.

Among its midfielders, teams can use a faceoff specialist, who may come right to the sidelines after faceoffs, and a long stick midfielder, who plays with a longer stick.
Faceoffs, where one player from each team crouch down and fight for control of the ball, start all quarters and also happen after each goal is scored.
Lacrosse sticks are allowed to be deeper for the boys than the girls and the string can be mesh or traditional leather. 
During play, the attackers need to stay on the offensive side of the field while the defenders stay on the defensive side. The midfielders can be mobile all over the field.

Players can body-check another player that has the ball with referees allowing body contact from the shoulders down to the waist. Boys are required to wear full protective gear, including helmets, shoulder pads, elbow pads, rib pads, gloves and mouth guards.
Fields measure 110 yards long by 60 yards wide – that is marked with a midfield line, two restraining boxes and two creases around the goal.
High school games are four 12-minute stopped time quarters.
Madsen said approximately 5,500 boys play lacrosse in Utah with 2,000 of those of high school age. "I'd hope and expect both of those numbers to increase slightly this year with sanctioning and definitely see a sizeable amount of growth at both youth and high school over the next three to five years and beyond," he said.
Things you need to know about girls lacrosse
Maddie Ferguson, the girls program director for Intermountain Lacrosse helped us understand the differences between the high school girls game and the boys.
There are 12 players on each side of the field – three attackers, five midfielders, three defenders and one goalie.
Games are started with a draw where centers from each team stand facing each other with the ball being placed between the heads of both player's sticks. At the whistle, both players try and push or pull the ball high enough in the air that it clears the shoulders of both players.

After a "fair" start, they can either get the ball from the air or the ground. The other midfielders are waiting outside the center circle until the draw is clear or a penalty is assessed and possession is given to the other team. Draws are used after each goal as well as at the beginning of the second half.
Lacrosse sticks have a traditional pocket and the material of that pocket can be different.
During play, no more than seven players can be below the restraining line on their offensive side of the field. On the defensive side, eight are allowed including the goalkeeper.

The top of the ball must be above the sidewall when it's in the pocket.
No body-to-body or stick-to-body contact is allowed. An immediate yellow card is assessed if a player's stick hits another player above the shoulders and a two-minute non-replaceable penalty is given (like the hockey penalty box). Two yellow cards equal a red card and players are subject to automatic removal from the game. Players are only allowed to make contact with their stick when the ball carrier is holding their stick below their shoulder. Girls are required to wear a mouth guard and goggles. 

Goalies remain in the goal circle, or defensive area. The three defenders are in their restraining area and typically use a square or diamond setup while the three attackers do the same in their restraining area. The five midfielders are the only players that can be in the center section of the field for the draw with the center midfielder designated to take the draw.
Typically, players use a tight cradle motion between the ear and the shoulder when possessing the ball.
Fields measure 120 yards long by 70 yards wide and contain a midfield line, two creases, an arc at eight meters and an arc at 12 meters.
High school games are two 25-minute halves. 
"The growth here has been amazing," Ferguson, a New Jersey native, said. "There are more girls high school teams than ever and it's growing at a massive pace.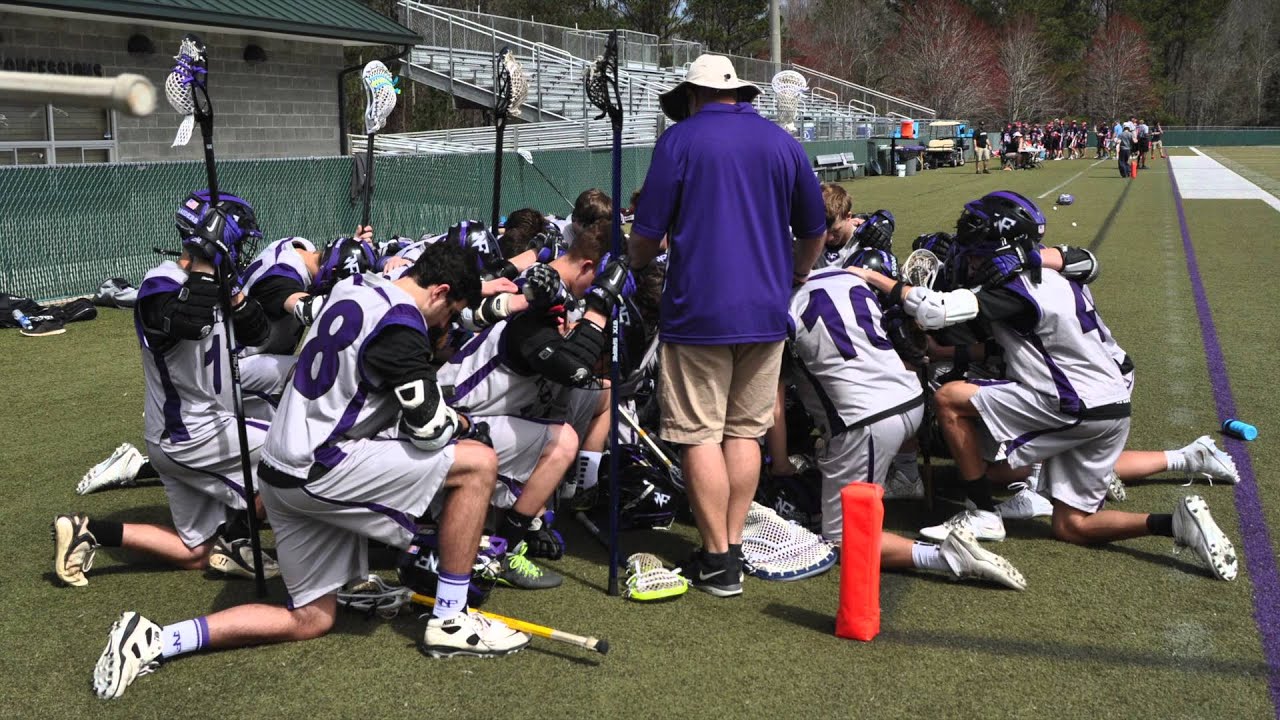 " She noted that nearly 40 teams have been added since UHSAA's announcement that the sport would be sanctioned. Also, Utah now has its own U17 national team where previously they had been combined with Idaho and Montana and with that increased presence, more All-American players are being recognized from the state and moving on to play collegiately.
Where the boys and girls games are the same
When a team shoots and misses the goal, possession is awarded to the team that is closest to the ball when and where it exits the field of play. So the offense can take multiple shots in a possession that miss the goal, and still retain possession.

An offsides penalty is assessed when too many field players are over the restraining line. The maximum is seven.
Only goalies are allowed in the crease or goal circle unless the goalie is not in that area. In that case, a field player can run through to pick up the ball, but no defense can be made against shots on goal since they are not wearing the appropriate gear.

A rule of "shooting space" protects players to ensure safe play. When players are on the attack and typically around the goal area, defenders must come in from an angle – not head on – to align their bodies to defend safely. "Shooting space" penalties result in an 8-meter shot (think penalty kicks in soccer). The "dangerous propel" rule puts the responsibility on an attacking player to refrain from shooting if a defender comes at them head on until the official makes the "shooting space" call. Otherwise, the penalties offset. "Those two rules are super, super complicated to observe as they are happening, to administrate as an official, and to put into action as a player," Collins said. "So, I would say that shooting space is one of the most common penalties in the game and generally the least understood."

Yellow and red cards typically are handed out for safety and sportsmanship violations and other penalties result in change of possessions or penalty shots, depending on where on the field the fouls occurred.
Whether it's boys or girls lacrosse, the most basic movement on the field is a cradle which keeps the ball securely in a player's net. The use of an effective cradle leads to the best possible scenarios for a shot attempt or a pass.
When the ball is scooped off the ground, it's called a ground ball. In a battle for that ball, players cannot hit the other's stick if they don't have possession of the ball. That is called an empty check and is basically a turnover, handing possession to the other team.

Defensemen use "d-pole" long sticks which are six feet long and designed for players to try and check and dislodge the ball from attackers from a distance. (Teams are only allowed to use up to four long poles on the field at one time while the other six players have a standard lacrosse stick that is required to be between 40-42 inches in length. These sticks allow for easier movement and protection.
Goalies wear full protective gear and have sticks with a much larger head than the field sticks.
"The inclusion of lacrosse as a UHSAA-sanctioned sport is huge for the sport," Madsen said. "I think that overall it is going to have a massive impact on the sport here in the state. It is something that the Utah lacrosse community has been talking about and hoping would happen for many years, and it has finally come to fruition. I think it brings additional credibility, awareness and interest to the sport that will continue in growing the sport both in participation and performance."
"Lacrosse is an amazing sport and it's also an extremely different sport than many others," Ferguson said. 
"Oftentimes there is a quick love for the game because there is a spot on the field for every kind of athlete. It's also an amazing off-season training sport for other sports, so anyone focused on basketball has the footwork to be an amazing defender, if you love to run, well, you're a great midfielder and football players get the physical aspect of men's lacrosse."
Lacrosse: A Health and Safety Guide (UPDATE: 2020)
There are so many great ways to stay active and fit.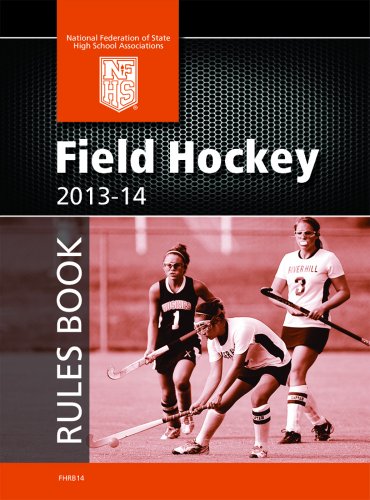 Kids and adults both benefit from participating in sports activities. One of the fastest growing team sports in the United States is Lacrosse. In this article, we will take a look at the fascinating history of Lacrosse, explore elements of the sport, and discuss safety and Lacrosse.
What is Lacrosse?
Lacrosse is a high-energy team sport, played with a lacrosse ball and a stick, which is the "crosse". The head of the lacrosse stick is used by players to move the ball around. Moving the ball includes passing, carrying, catching and shooting the ball into the goal.
Four Types of Lacrosse
There are four ways to play lacrosse,  each with its own set of rules and equipment. The four versions of lacrosse are:
While all of these versions of lacrosse include the use of the lacrosse stick and lacrosse ball, there are some significant differences as well.
Field Lacrosse
Field lacrosse is an outdoor game played by a team of 10 men. The first set of rules for this game were outlined in 1867.
The object of field lacrosse is to use the lacrosse stick, the crosse, to score by catching, carrying, passing and ultimately shooting the lacrosse ball into the other team's goal. Opposing teams work to keep each other from scoring, and this includes a lot of body contact.
The lacrosse stick holds and passes the ball by way of a loose net, located on the triangular head of the stick. The lacrosse ball is solid rubber, usually white, and about 8" in diameter.
Players of field lacrosse wear a good bit of protective equipment, as protection from the body contact and stick-to-body contact.
Here is a basic list of field lacrosse rules 
Women's/Girl's Lacrosse
Women's lacrosse is played with 12 players, and the rules differ a bit from field (men's) lacrosse.
However, the method of scoring is the same. Players use the lacrosse stick to move the ball around the field, attempting to shoot the lacrosse ball into the opposing team's goal.
Women's lacrosse is a non-contact sport, and players use body position and stick positioning to block opposing team players.

Because there is no body contact, protective gear is minimal. Women wear a mouth guard and protective eyewear.
Here is a basic list of women's lacrosse rules 
Box Lacrosse
Box lacrosse is played indoors, usually on an ice hockey rink after the ice has been removed.
Teams consist of 5 players and one goalie. The playing area is referred to as a "box", as opposed to the open field of field lacrosse.
Other than that, box lacrosse and field lacrosse are quite similar and include collision-style body contact.
Box lacrosse has traditionally been a man's sport, but women's box lacrosse teams have recently been formed.
Intercrosse
Intercrosse is also called
Soft stick lacrosse
Softcrosse
Modcrosse
Popcrosse
Intercrosse is a form of non-contact lacrosse that uses modified equipment, including the stick and ball. The intercrosse stick is softer and made of plastic, and the intercrosse ball is larger.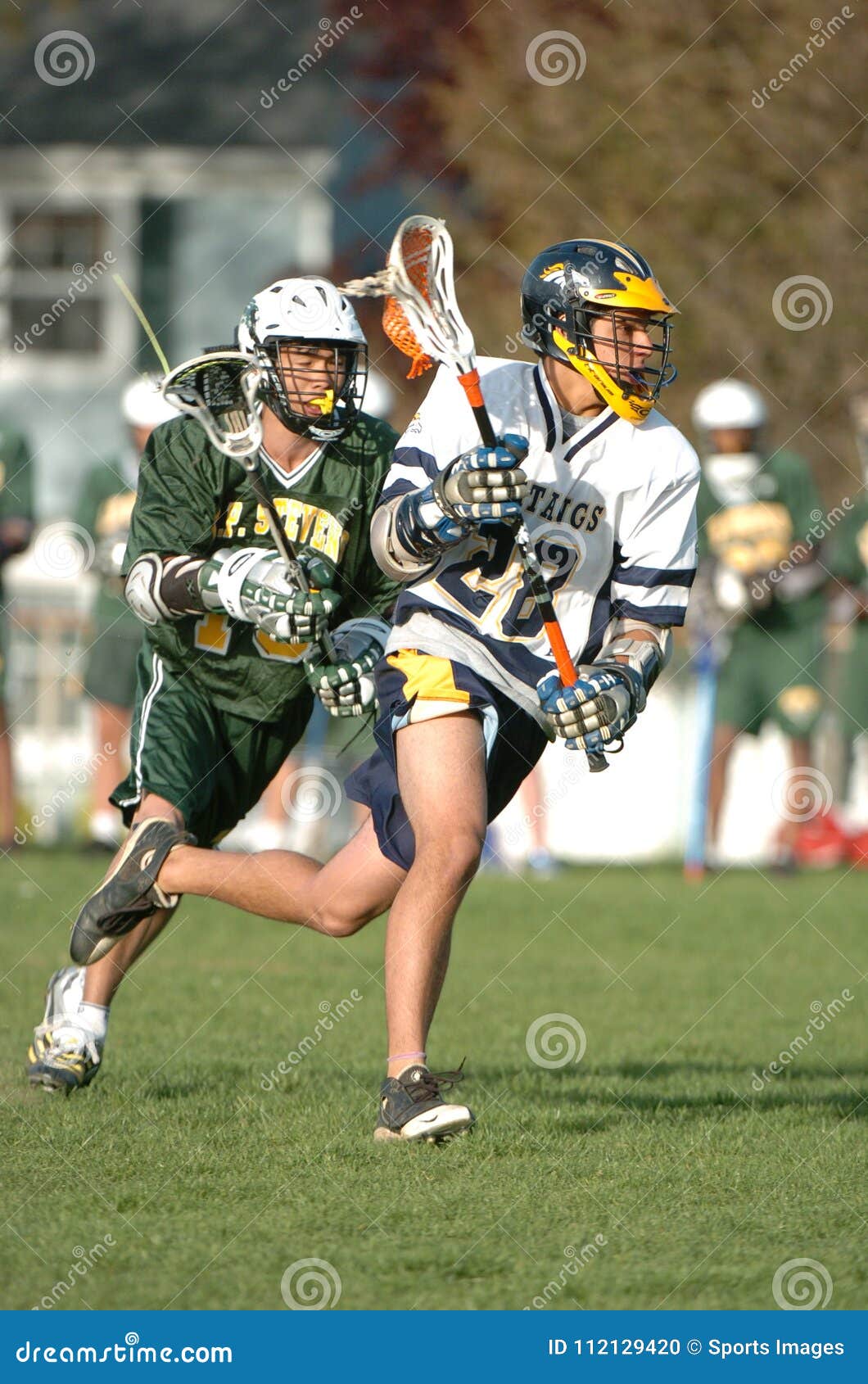 The ball is hollow inside as well, making it softer.
Intercrosse is non-gender specific and is a great way to introduce children to the sport.
Here is a basic list of intercrosse rules
History of Lacrosse
Lacrosse is just one of the field sport games originally played by Native Americans. These games were recreational but also had more serious roles as well. Lacrosse and other stick-and-ball games were played for:
The game of women's field lacrosse remains the style of lacrosse most similar to the Native American original version.
The Eastern Native American tribes used a stick that is most similar to modern-day lacrosse sticks, and balls were generally made from animal hide filled with hair.
The game was steeped in Native American spirituality, and players were considered warriors who cleansed and purified themselves prior to matches. Shamans assisted with training these warriors, offering incantations and other ceremonies to increase the potential for victory.

More on the history of lacrosse:
Benefits of Playing Lacrosse
Why play lacrosse as opposed to the many team sports available today? Let's take a look
10 Reasons to Play Lacrosse offers some great points about the sport. Among them are:
Lacrosse is FAST. It moves up and down the field at breakneck speed, giving players a serious adrenaline rush
You don't have to be BIG to play. Unlike other sports, where weight or height offer the best advantages, lacrosse players depend on agility and speed
Lacrosse is SAFE when compared to many other team sports.
We will take a look at lacrosse safety next.
Is Lacrosse Safe?
Lacrosse is quickly becoming a sport of choice in U.S. high schools. In 2014 it was estimated that over 170,000 students were playing lacrosse.
Chron listed girl's lacrosse as one of the top 10 safest sports for kids
This data is based on reports from the Colorado School of Public Health.
Researchers collected data from over 150 high schools nationwide. Here is the list of 10 safest sports:
Swimming
Cheerleading
Volleyball
Track
Baseball
Girls' gymnastics
Boys' basketball
Girls' lacrosse
Boys' soccer
Softball
Nationwide Children's published an article citing the risk of injury among young lacrosse players.  Both boys' and girls' high school lacrosse players sustained injuries- 1,406 injuries from 2008 through 2012.
Boys had a higher percentage of the injuries: 67% higher than girls. Injuries included:
Strains
Sprains
Concussions
Most of the boy's injuries came from person-to-person contact. The girl's injuries were caused mainly by contact with playing equipment.
The article offers tips on lacrosse safety, including:
Follow all rules closely
Learn to detect signs of concussion
Warm up prior to playing, and cool down afterward
Make sure protective gear fits properly and is always worn
Have a good emergency plan in place
Teens Health offers this list to keep kids safe when playing lacrosse
Stop Sports Injuries offers these tips on preventing lacrosse injuries
A few additional resources on lacrosse and safety:
Why Play Sports?
With the risk of so many possible injuries from lacrosse and other sports, you might be asking yourself if you should allow your kids to play sports at all.
Playing sports has a wide range of benefits that last for your child's lifetime.
The Huffington Post published this article, 10 Reasons Kids Should Play Sports. The article is written by a mom and gymnast. A few of her points are:
Many kids love sports
Kids learn how to lose gracefully
Sports can offer unique opportunities such as travel
Playing a sport is a healthy way to spend free time
Playing sports may lead to college scholarships
Teammates and coaches offer close relationships
Need more reasons for playing sports? Check these out:
Benefits of Playing Sports
We all know that exercise and a good, clean diet are critical to maintaining our health. Participating in sports can be the exercise we need to stay strong.
The US Department of Health and Human Services lists many benefits of sports participation for kids, adolescents, and adults.
The article insists that although there is a risk of injury with any sport or physical activity, the benefits far outweigh the potential risks.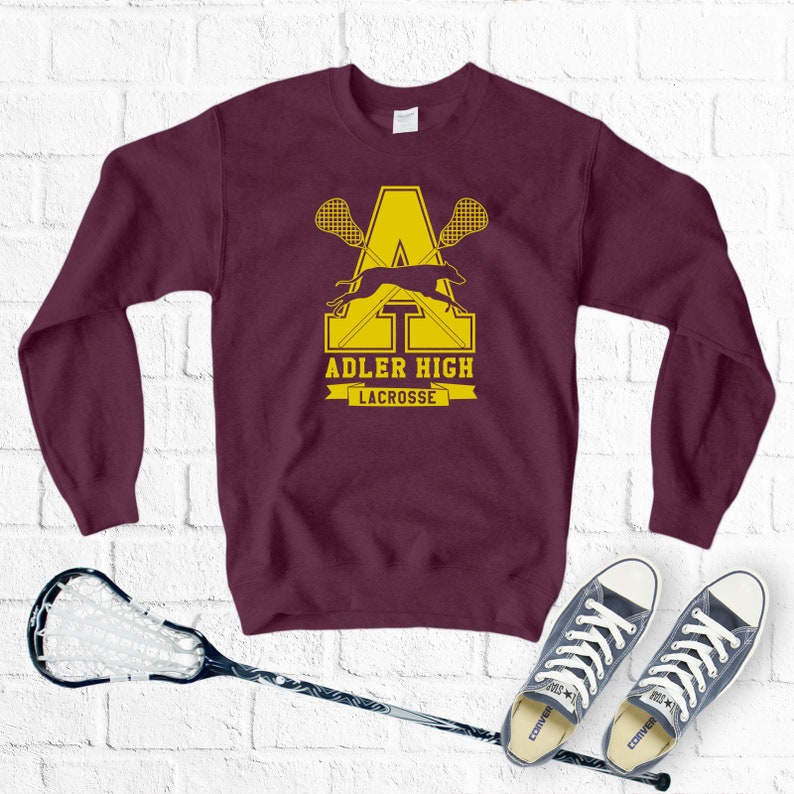 But that's not where the benefits end. In addition to good physical health, there are a few more reasons to play sports. Let's take a closer look.
Social Benefits
Studies report that kids who play sports are less likely to use drugs and smoke cigarettes. Pregnancy rates among female athletes are lower, as well.
Academic Benefits
Various studies show that student athletes have higher grade point averages, perform better on standardized tests, have a better attendance record, and are more likely to attend college.
Work and Career Benefits
95% of Fortune 500 company Executive VPs participated in school sports. Playing team sports teaches discipline, cooperation, and confidence- all character traits that make up good leadership skills.
Want to read even more about the positive benefits of participating in sports?
The benefits of playing sports are numerous. Take a look at these articles:
Is Lacrosse Expensive?
According to TurboTax, youth sports is a 5 billion dollar a year industry.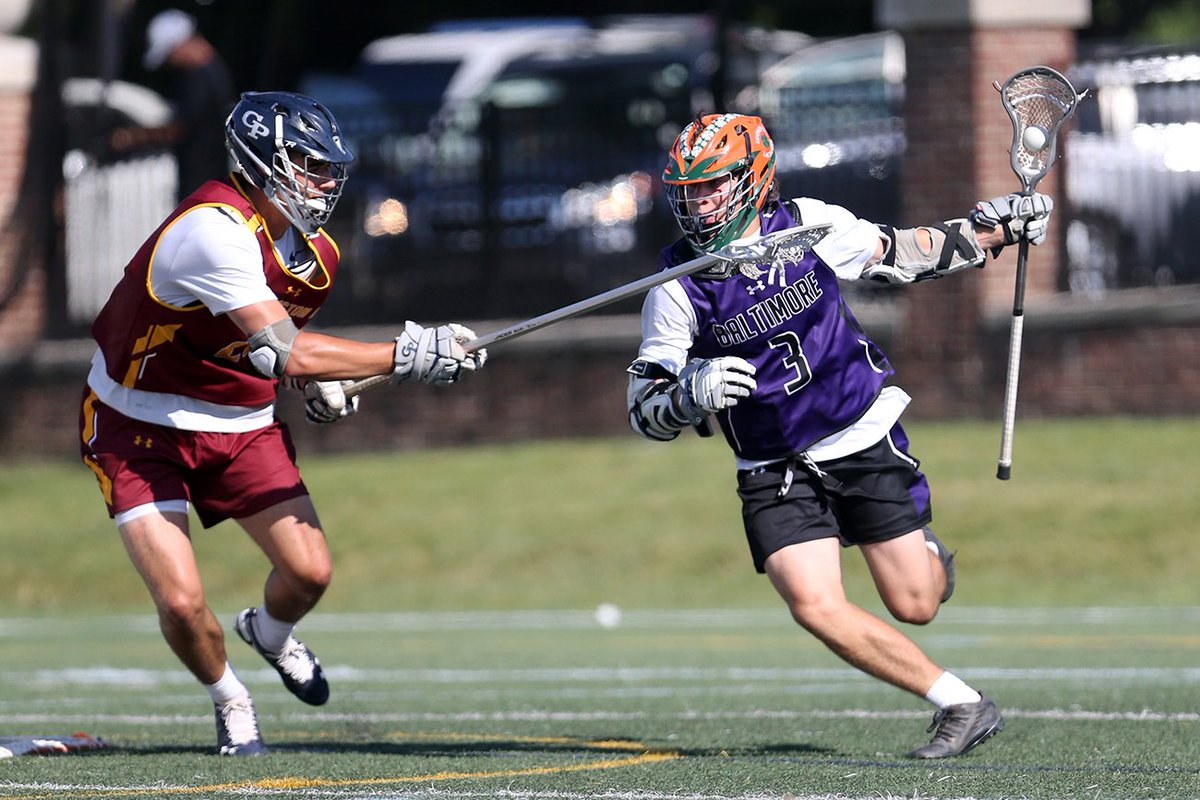 It seems that all sports activities will pinch your wallet to some degree, so where does lacrosse stack up?
Sports expenses can include the cost of:
Uniforms
Equipment
Travel expenses
Fundraising costs
Meals when out at sporting events
Gas costs to get kids to practice & matches
So which sports are at the top of the list for expenses?
Moms Team has rated the top five most expensive sports for kids as follows, and yes indeed, lacrosse has made that list.
Ice Hockey: Around $600
Boys' lacrosse: $565
Football: $558
Baseball: $385
Field hockey: $275
What about adult lacrosse? LAX World has broken down the list of equipment costs for men's lacrosse. The results are:
The Stick
The lacrosse stick is the primary piece of gear for the lacrosse player. A low-end complete stick, with the head and shaft combined, can be purchased for as little as $40.
Most lacrosse players customize their stick by purchasing the head and the shaft separately. This increases the cost a bit. Head costs range from $35 to $100, and the shaft will set you back another $60 to $100.
A Helmet
Helmets are required for mens' lacrosse, and optional for womens' lacrosse. This is the most expensive piece of lacrosse equipment, with even the cheapest costing over $100. A top of the line helmet will cost you just over $200.
Padding & Gloves
These items are also necessary and should be purchased specifically designed for lacrosse.
Gloves cost between $50 and $100 bucks- depending on the quality desired. A less expensive pair will offer less flexibility than a higher quality pair of lacrosse gloves.
Padding is not mandatory for womens' lacrosse, but cannot be excluded from the mens' game. Padding is used on the arms, which cost around $45, and the shoulders, setting you back another $80 or thereabouts.
Footwear
Most lacrosse players wear shoes with cleats, and sharing shoes between soccer, football and lacrosse will work just fine. If you want shoes designed specifically for lacrosse, expect to pay between $40 and $100.
Other Expenses
Here is a short list of other expenses to consider when opting to play lacrosse
Mouthguard
Eye protection
Rib pads
Equipment bags
Want even more details on the costs associated with playing lacrosse? Here you go:
Beginner Guide to Lacrosse
All the forms of lacrosse depend on good stick skills. Good stick skills require lots of practice. Here are a few articles to get you started on lacrosse:
Skills Needed for Lacrosse
Every activity has a specific set of basic required skills, and lacrosse is no different. Here is a list of skills that are required to play lacrosse:
Strength: Lacrosse players should expect to have good strength and endurance in the entire body. Many lacrosse coaches suggest strength training for those who wish to play lacrosse
Foot work: Lacrosse has long been known as 'the fastest game on two feet'. Players need to move their feet continuously while passing and catching with the lacrosse stick
Dodging Basics: Dodging is a skill that makes your opponent think you are going to do one thing, while you plan to do another.
Pass, shoot, and catch: These are three primary ways of moving the lacrosse ball with the lacrosse stick
There are more specific skill sets required for lacrosse as well, and we have gathered several articles to get you up to speed with this fast-paced game:
Not all the skills necessary for lacrosse are physical skills. To play the best game of lacrosse, some mental strength will be necessary as well. Let's discuss these skills as well:
Player Attitude
Those wishing to play lacrosse well must have the correct attitude. Willingness to learn and listen is critical to success with lacrosse.
Coaches insist that a good attitude creates faster improvement of physical skills as well.
Willingness to Work
Work ethic is defined by Merriam-Webster as "a belief in work as a moral good: a set of values centered on the importance of doing work and reflected especially in a desire or determination to work hard."  Lacrosse coaches state that a good work ethic begins with consistent, hard practice.
Players who practice harder, show up at each practice and stay focused show the greatest overall improvement at lacrosse.
Understanding the Game
Seems a no-brainer, right? Not really, coaches insist. Learning about lacrosse, or any team sport is a never-ending process.
Players definitely need to have a deep understanding of the rules, but it doesn't stop there.
The top players also watch and learn from other players, teams, and coaches. Watching, analyzing, and understanding lacrosse games and matches can greatly improve both team and individual performance.
Communication Skills
Every good relationship depends on communicating well, and this applies to all team sports.
Being able to think quickly and communicate that thought process is a great skill to hone.
Communication between team members is vital- but don't forget the coach. Asking questions results in better learning.
Acceptance of Criticism
Improvement in any area means knowing what you could do better. Constructive criticism is part of any learning process, and coaches suggest that the path to improvement is acceptance of critique.
Players may get annoyed or frustrated when corrected, but accepting the criticism and moving on is best.
Offering critique is not easy, and is a sign that coaches want to help.
Need more?
The Bottom Line on Lacrosse
Lacrosse is a fast-paced team sport with a fascinating history.
The game of lacrosse comes in several versions, which make it accessible to everyone. Players don't need to be big or tall to excel- lacrosse focuses on speed and agility.
Lacrosse appears near the top of the heap when considering both safety issues and expenses, something to consider prior to getting involved. However, lacrosse appears to be less dangerous and expensive than football and may be a good alternative.
Like all team sports, lacrosse improves health, promotes good communication skills, encourages personal discipline, and creates close friendships. These are basics that last a lifetime.
Lacrosse Rules and Basics | mgoblog
Michigan kicks off it's 2012 season on Sunday.  So, I figured it was worth a short post to explain the basic rules and set up of a lacrosse field.  If you grew up playing the game or around the game, this post will seem boring and really rudimentary, but hopefully you'll find some of the later posts more interesting and helpful.  If you're new to the game and want to have a sense of what's going on this spring, then my hope is that you find this really helpful.
Note: everything below is for the men's game.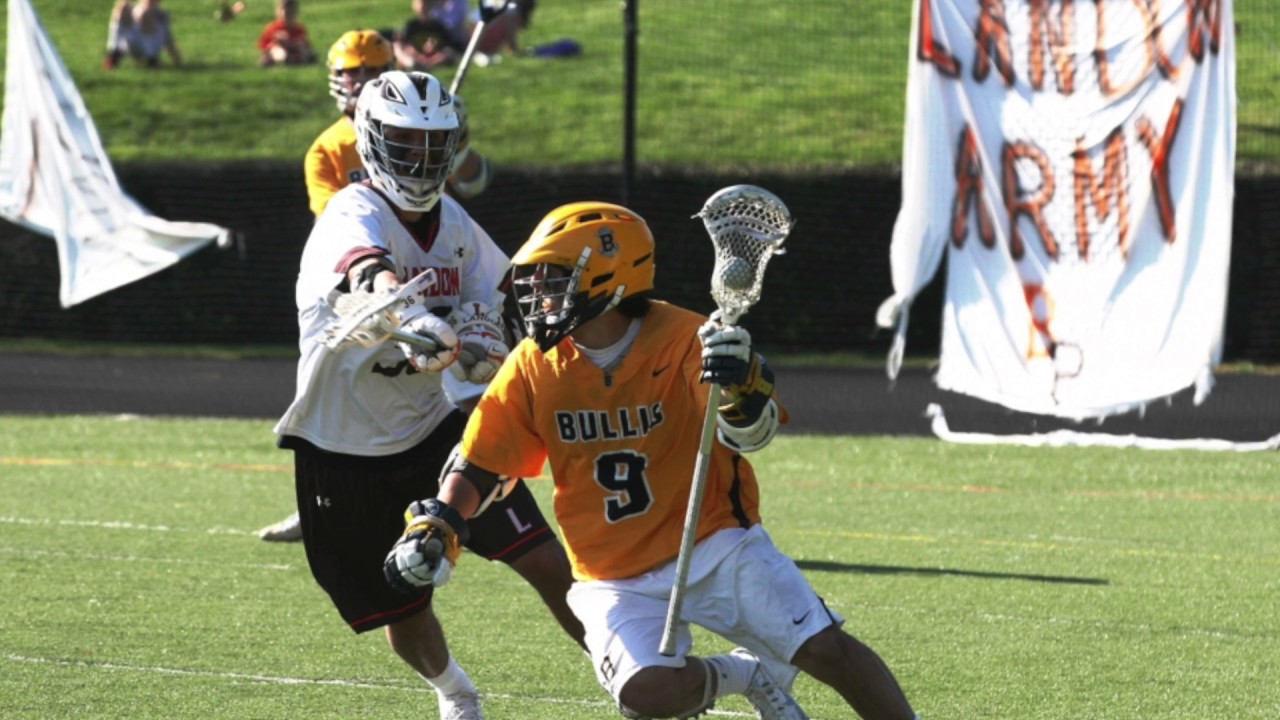 If people have questions about the basics of the women's game I'd be more than happy to address those as well, but since the men's team goes varsity in 2012 I figured I would start with men's basics.
The Field
Here is a link to what a field looks like and its dimensions.  The field is roughly the same size as a football field and just slightly smaller than a college soccer field (110 yards by 60 yards).  In terms of rules and what to think about when you're looking at the field, the easiest correlation is to a hockey rink.  View the midline in lacrosse as the red line in hockey, and the two restraining lines as the two blue lines.  You have an offensive and defensive half of the field on either side of the midline, but in actuality your offensive and defensive zone go from the restraining line (hockey blue line) to the endline.
Like ice hockey, you can also take the ball and play offense/defense behind the goal.  There is a lot more room behind cage in lacrosse, so you'll see a lot of offenses set up their plays and formations from behind the cage.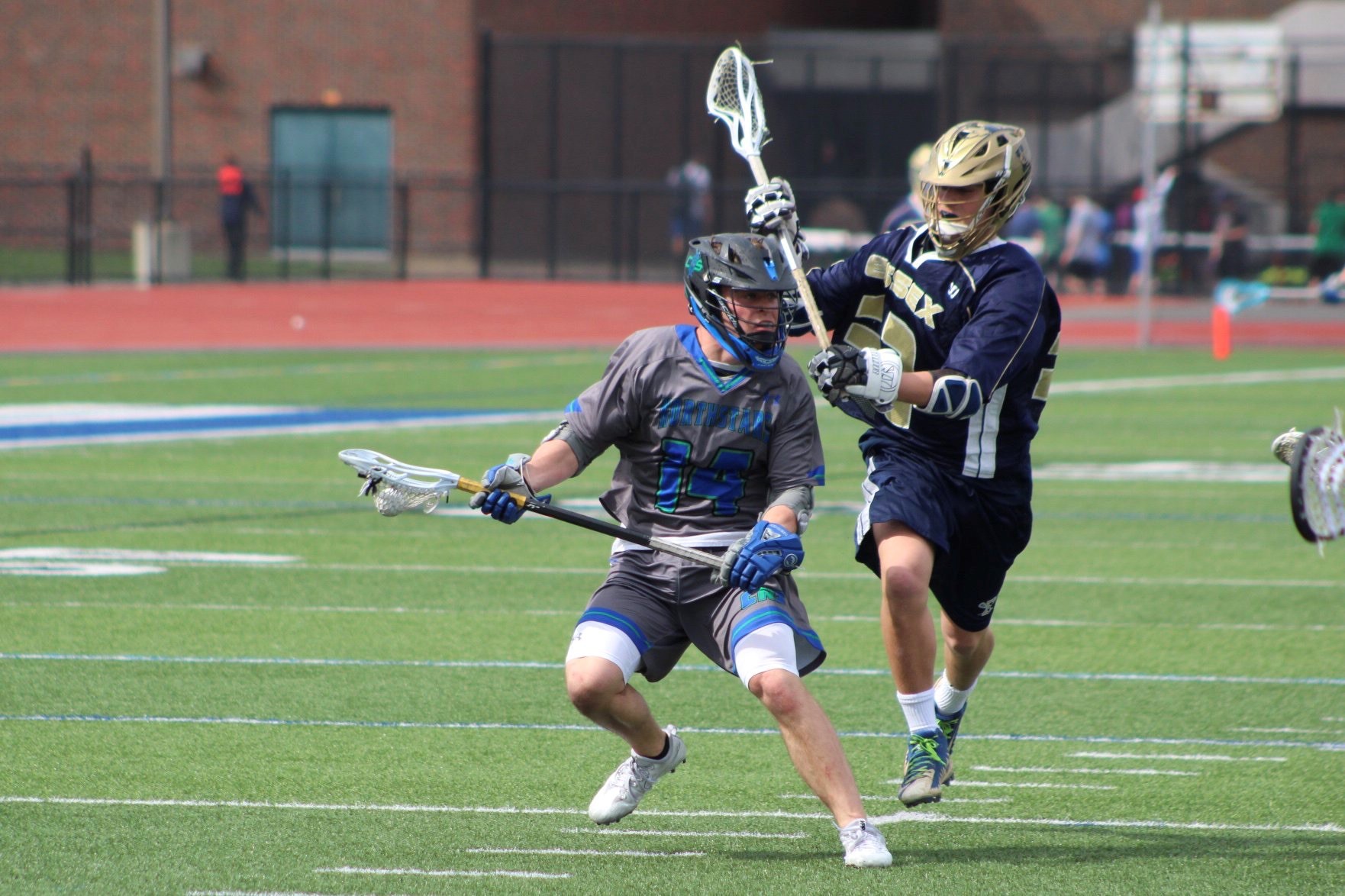 Each goal is surrounded by a crease.  The goal is 6 ft x 6 ft, and the crease has a diameter of 18 feet.  The defense is allowed to pass through their goalie's crease, but offensive players are not allowed to step into the crease during play.  If an offensive player does step in the crease, it's an automatic change in possession.  Their sticks and arms, however, can break the airspace of the crease.  Sometimes you will see an offensive player steps into the crease and no call is made.  This means the referees determined 1 of 2 things occurred on the play: either a) the offensive player was pushed into the crease by a defensive player, therefore it was not his fault he stepped in or 2) there was a goal on the play and the player stepped in the crease after the ball crossed the goal line.  Since the play was over once the ball crossed the line, the offensive player could enter the crease.
Players
Basics: Each team has 10 players on the field at any given time: 1 goalie, 3 defensemen, 3 midfielders, and 3 attack.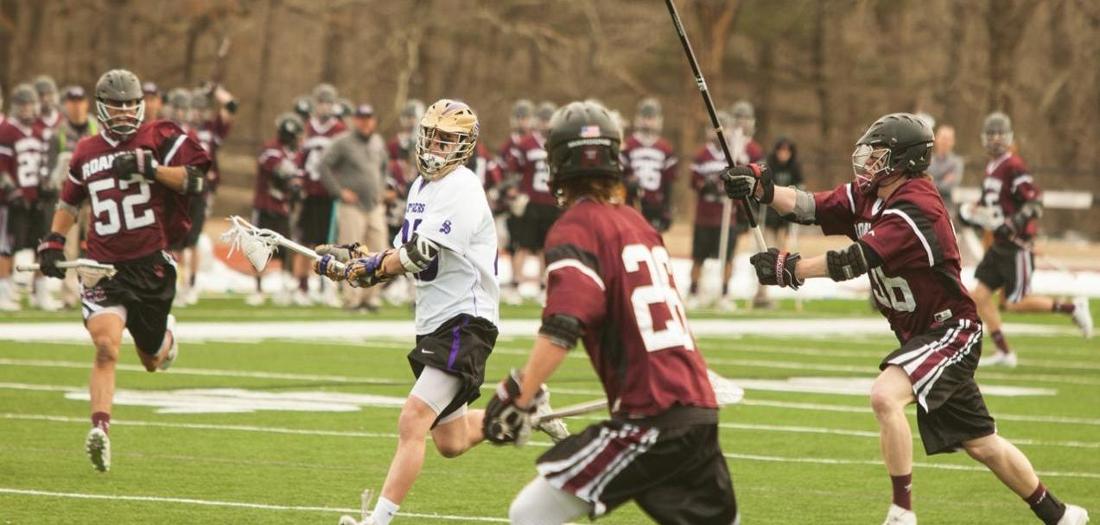 You can normally tell which player is which based on what stick they have. 
Goalies (in addition to normally being around, you know, the goal) have a stick with the biggest pocket (net).  It's around the size of the net that you'd see a pool cleaner use or that you would use fishing
Defense are also called "long poles" (easy on the jokes, people, lacrosse provides plenty of "that's what she said" moments) because they have the biggest sticks on the field (settle down).  Their stick is just under 6 feet long (ok, have at it)
Midfielders and Attack have the short sticks.  If you've noticed the neighborhood youths in front of your coffee shop have traded in their hacky sacks for lacrosse sticks, they are normally middie/attack sticks.
Now that you know who's on the field, let's talk about who goes where.  On defense, you must have at least 4 players on your defensive half of the field (behind the midline) at all times.  Normally, these are your 3 defensemen and your goalie.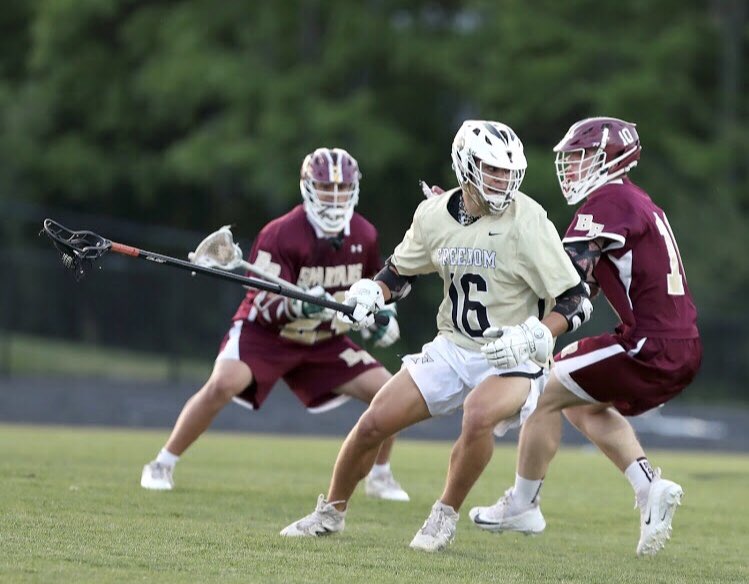 On offense, you must always have 3 players on your offensive half of the field (again, behind the midline).  You normally have your 3 attack stay on the offensive side of the field at all times.  That leaves the 3 midfielders who, like in soccer, run the entire length of the field and play both offense and defense.  If you are ever caught with the wrong number of players on either half the field, it's a penalty—if you have the ball you lose possession, if the other team has the ball you will be called for a 30 second penalty (more on those later).
This means that while the game is technically 10v10, the majority of time is often actually played 6 v 6: the offensive team's 3 attack and 3 middies (since their team's 3 defense and goalie are behind the midline) vs. the defensive team's 3 defensemen and 3 middies (since their team's 3 attack are behind the midline).
One other thing you'll notice is that teams talk about their "LSM," which is an abbreviation for "Long Stick Middie.
"  Each team is allowed a maximum of four long poles on the field at any given time.  So, when a team is on defense they will try to sub out one of their midfielders for an extra defender.  This brings us to:
Substitutions:
Substitutions in lacrosse are also very similar to ice hockey.  You'll see a lot of teams will do most of their substitutions "on the fly" or during the flow of the game.  So, while your offense is passing the ball around, you may bring in a new group of midfielders onto the field.  The second one player is off the field, you can bring another one on to ensure no one ever has more than 10 players on the field at a time.  Many teams will try to get a group of 3 defensive middies on the field (an LSM and 2 midfielders who specialize in defense), and then will sub them out for 3 offensive middies (players who specialize in offense.  Wait, sorry, that was probably pretty obvious).
The other situation for substitutions is called a "horn.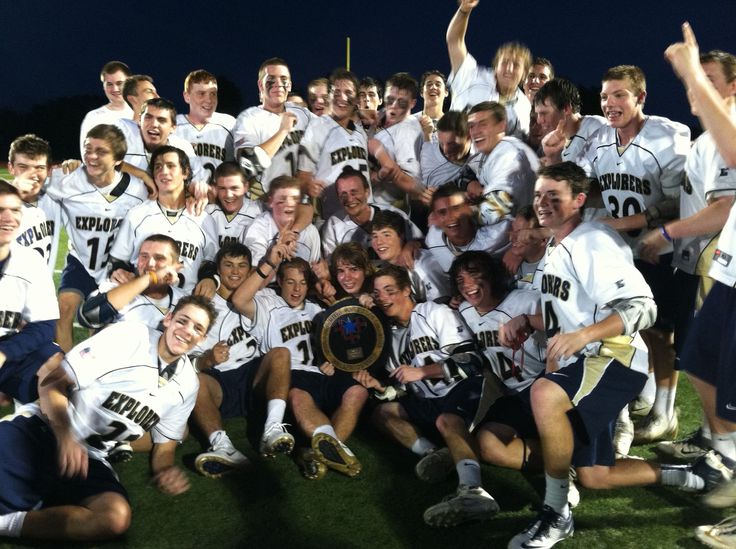 "  If the ball goes out of bounds along the sideline only, either coach is allowed to ask for a horn, which stops play and allows both teams to make as many substitutions as they need.  On a horn, you could theoretically sub out all 10 players without risk because the ref will not re-start play until both teams are done substituting.
Finally, after a goal, time out or a penalty that results in a man-up or man-down situation, both teams are also allowed to make as many substitutions as they need and referees will stop play until both teams complete their subs.
Face Offs
At the start of each quarter and after every goal, there is a faceoff.  During a faceoff, only the three midfielders from each team are allowed to run in between the restraining lines.
This is also why having a good faceoff guy is so important.  If you consistently win the faceoff, lacrosse almost becomes "make it-take it."  You never have to let the other team touch the ball.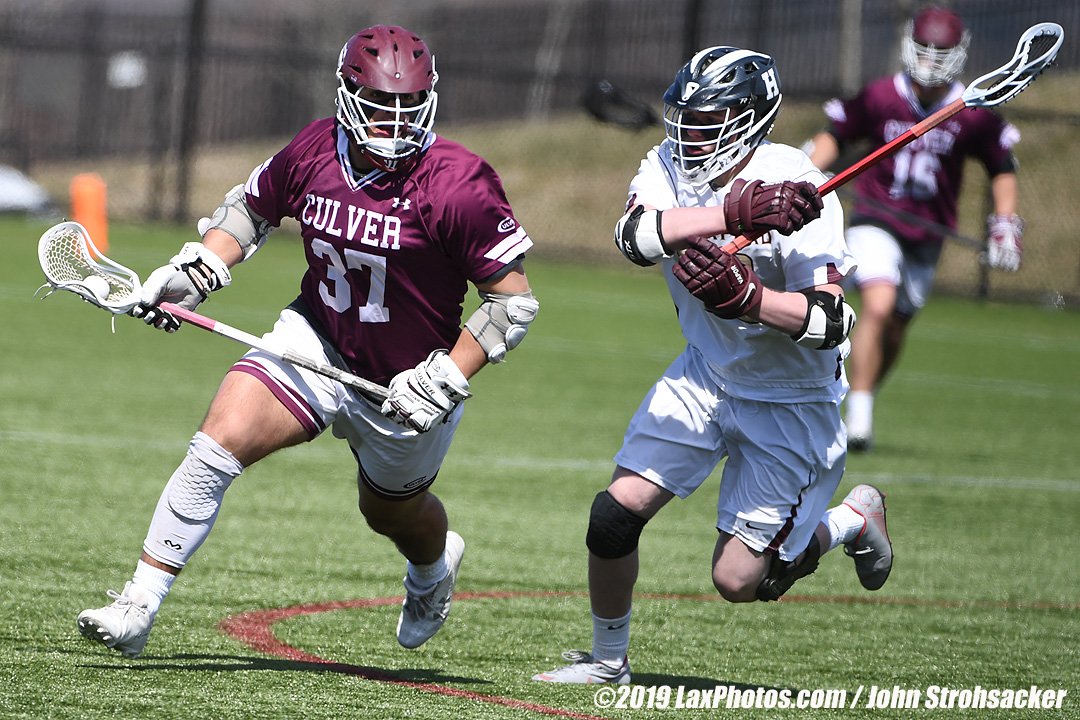 Or, if you give up a goal, a good faceoff guy gets you possession so your offense can get you back into the game and your defense take a breather.
When the Ball Goes Out of Bounds
This is where lacrosse confuses most people.  If the ball goes out of bounds on a pass, it's just like any sport—whoever touched the ball last loses possession of the ball.
On a shot, however, whichever team is closest to the ball when it goes out of bounds gains possession of the ball.  As a result, most teams will keep one offensive player behind the net at all times.  While it gives them one less shooter for the defense to account for, it means that they always have a player right on the goal line to keep possession after every shot.
Penalties
Finally, penalties are very similar between ice hockey and lacrosse.  Even the penalties you'll hear called are very similar: offsides, slashing, push(check) from behind, tripping, illegal body check, etc.

  Rather than go through every single penalty individually, here's the basic rule of thumb: you can do whatever you want to an opponent as long as it isn't to their head, from behind, or below the waist.  Other than that, most things are fair game.
In the event of a penalty, one of two things will happen.  If neither team has possession of the ball when the penalty occurs, it's considered a "loose ball" and the ref will stop play almost immediately.  Some refs will allow for a "play on" if the victimized team has an advantage in play like in soccer, but that is not very common.  If you commit a loose ball penalty, the other team is given possession of the ball (there is not stoppage in play for substitutions in the event of a loose ball penalty).
If a penalty does occur when a team has possession, the refs will throw the same flag that you see in a football game, but like in ice hockey they will let play continue until the next whistle.  Like ice hockey, after the whistle blows the player who committed the penalty sits in the penalty box and the team plays one player short for either 30 seconds (for technical fouls like push from behind or offsides) or 60 seconds (for personal fouls like slashing or illegal body check).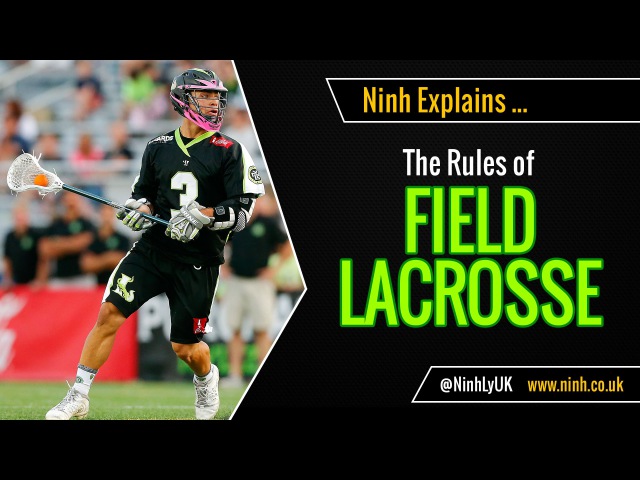 These situations are also called "EMO" or "extra man opportunities."  The offense gets to then play against a defense 6v5 rather than 6v6 until the penalty ends.  With almost all penalties, if the team playing man-down gives up a goal then the penalty automatically ends and the player is again allowed back onto the field.
If you have any other questions about basic rules, please ask them in the comments and I'll do my best to answer (or any of the other readers who have as much experience, if not more so, than me with the game).  My next post is going to be about the basics of offensive and defensive strategies and what Michigan will most likely run based on their the coaching staff's past.  As always, also let me know if there's anything specifically you'd like me to cover.
New Hampshire Youth Lacrosse
Welcome to NHYLA
New Hampshire Youth Lacrosse Association
The New Hampshire Youth Lacrosse Association (NHYLA) was formed in 1994 and has grown as the vehicle for New Hampshire towns and programs to learn about the game of lacrosse, receive help launching lacrosse programs, and act as the guardian of the youth lacrosse game in New Hampshire.
As a chapter of the national governing body, US Lacrosse, we adhere to its recommendations for organization and safety.
 
Since its inception the NHYLA has promoted and supported boys and girls lacrosse with members increasing in number each year in both areas. We currently have over 36 towns/programs participating in the NHYLA with approximately 310 teams (approximately 35% girls teams and 65% boys teams) from the ages of 7 through 15 years old.
 
NHYLA P.O. Box 812, Hampstead, NH 03841
---
HEADLINES  
To all interested in becoming a Youth Lacrosse Official
To All Interested in Becoming a Youth Lacrosse Official
Registration Opens on October 27 2021
BOYS:
To become a Boy's youth lacrosse official you must be at least 15 years old by April 1, 2022 (adults are welcome) and be prepared to complete the following items:
Register with US Lacrosse as an official (in the past this has required a phone call to US Lacrosse membership department at 410-235-6882 X102.
Take the following on-line official's introductory course before the classroom sessions begin. Bring completion certificate to the 1st class. This is found on the US Lacrosse web site at uslacrosse.org then Officials, Officials Certification, Junior Officials Certification, then choose Boys Lacrosse Rules On-line Course.
Attend one of the 2 classroom sessions. The first is scheduled for February 3, 10, 17, & 24, 2022. These classes will begin at 6:00pm and end at 8:00pm. These classes will be held at the Seacoast School of Technology in Exeter, NH.
The second classroom option will be held in Wolfeboro, NH on March 6 and March 13, 2022. The classes will begin at 9am on both Sundays and go through 1:00pm. Attendees must attend all 4 classroom sessions in Exeter or both classroom sessions in Wolfeboro. You cannot mix and match and mandatory attendance is required.
Take the 2 on-line, open book, exams and pass with an 85% or better. Exams are found at uslacrosse.org then Officials, Officials Certification, Junior Officials Certification, then choose Annual On-line Rules Exams, log in using the UN & PW you created when registering with US Lacrosse, then choose Catalog, Officials, then Men's game. The two exams are Boys – NFHS Boys Exam & Youth Boys Exam. This will be further explained in class.
On Sunday March 27 and possibly April 3, 2022 the boys we will hold on-field training opportunities at Souhegan High School in Amherst, NH. On-field training will involve new officials working 3 games in a row with experienced lacrosse officials. Completion of the on-field training will enable new officials to begin accepting games. The 2022 season will begin on April 10, 2022. All games during the season will be played on Sundays.
Rule Books and other classroom materials will be provided at the first classroom session.
 Go to www.NHYLA.org, click the Register on-line button on the left under Home, chose the training dates that will work for you and Begin Registration.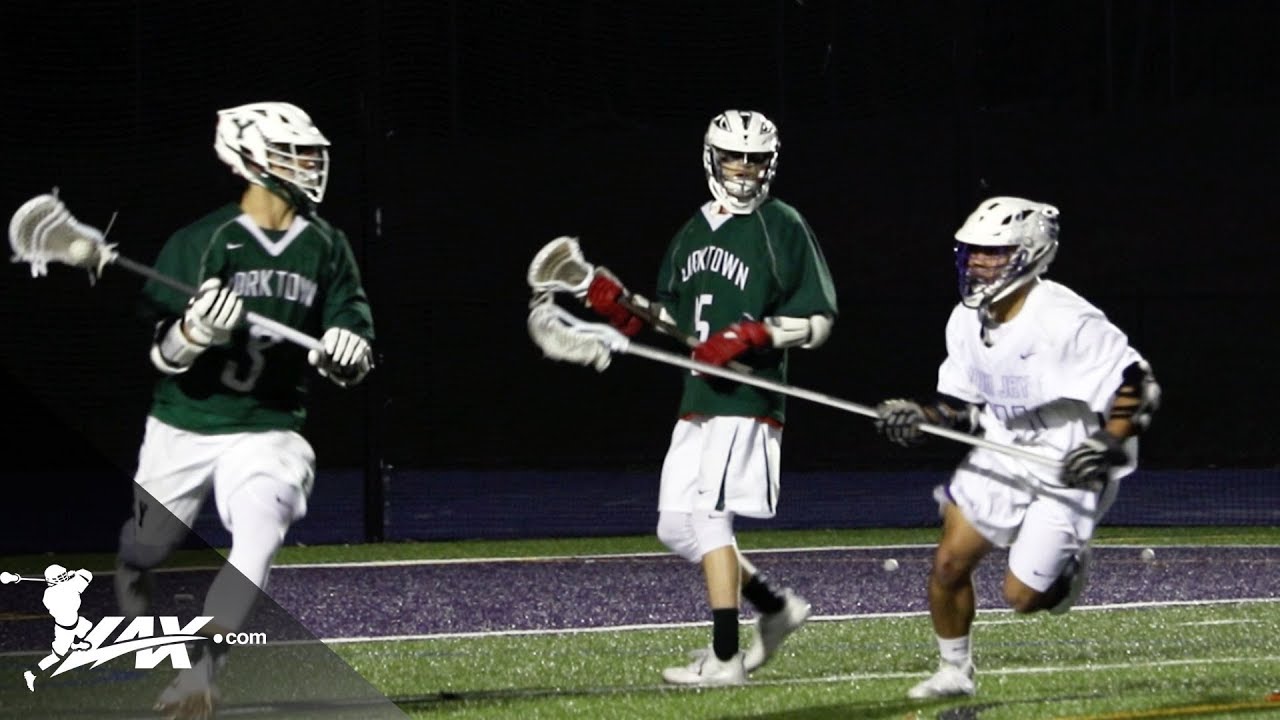 Guardian information will need to be provided for applicants 18 years of age and younger. Class size will be limited to 25 students and must have a minimum of 10 students.

Attendance is mandatory
Additional cost: Must register with US Lacrosse as an "Official" and a full uniform will be required for the on-field training portion which is currently scheduled for Sunday March 27th, 2022. Times to follow.
GIRLS:
To become a Girl's youth lacrosse official you must be at least 15 years old by April 1, 2022 (adults are welcome) and be prepared to complete the following items:
Register with US Lacrosse as an official (in the past this has required a phone call to US Lacrosse membership department at 410-235-6882 X102.
Take the following on-line official's introductory course before the classroom sessions begin. Bring completion certificate to the 1st class. This is found on the US Lacrosse web site at uslacrosse.org then Officials, Officials Certification, Junior Officials Certification, then choose Girls Lacrosse Rules On-line Course.
Attend one of the 2 classroom sessions. The first is scheduled for February 3, 10, 17, & 24, 2022. These classes will begin at 6:00pm and end at 8:00pm. These classes will be held at the Seacoast School of Technology in Exeter, NH.
The second classroom option will be held in Wolfeboro, NH on March 6 and March 13, 2022. The classes will begin at 9am on both Sundays and go through 1:00pm. Attendees must attend all 4 classroom sessions in Exeter or both classroom sessions in Wolfeboro. You cannot mix and match and mandatory attendance is required.
Take the 2 on-line, open book, exams and pass with an 85% or better. Exams are found at uslacrosse.org then Officials, Officials Certification, Junior Officials Certification, then choose Annual On-line Rules Exams, log in using the UN & PW you created when registering with US Lacrosse, then choose Catalog, Officials, then Women's game. The two exams are Girls – NFHS Girls Exam & Youth Girls Exam. This will be further explained in class.
On March 27, 2022 on-field training will be held at To Be Determined. On-field training  involves new officials working 3 games in a row with experienced lacrosse officials. Completion of the on-field training will enable new officials to begin accepting games. The 2022 season will begin on April 10, 2022. All games during the season will be played on Sundays.
Rule Books and other classroom materials will be provided at the first classroom session.
Go to www.NHYLA.org, click the Register on-line button on the left under Home, chose the training dates that will work for you and Begin Registration. Guardian information will need to be provided for applicants 18 years of age and younger. Class size will be limited to 25 students per location and must have a minimum of 10 students.
Attendance is mandatory
Additional cost: Must register with US Lacrosse as an "Official" and a full uniform will be required for the on-field training portion which is currently scheduled for Saturday March 27, 2021.
Times to be announced.
All Returning Youth Officials
RETURNING YOUTH OFFICIALS
 All returning youth officials must attend a rules interpretation update each year in order to be eligible to officiate lacrosse games for the coming season (2022). Returning officials must also take and pass the US Lacrosse (USL) youth rules and National Federation of  High School (NFHS) lacrosse rules exams and pass with an 85% or better.
Boy's rules interpretation update meeting is currently scheduled for Sunday March 20, 2022. The meetings will last for 3 hours and be held on-line. Log in information will be provided to those returning officials who register for the 2022 season on the NHYLA.org web site.
Girl's rules interpretation update meeting is currently scheduled for March 20, 2022. The meeting will last for 3 hours and be held on-line.
Log in information will be provided to those returning officials who register for the 2022 season on the NHYLA.org web site.
New Adaptive Lacrosse Program
Dear Parent:                                                                               October 26, 2021
The New Hampshire Youth Lacrosse Association (NHYLA) and its Board members are pleased to announce the inception of an adaptive lacrosse program in the state of New Hampshire.
It has come to our attention that US Lacrosse, in an effort to expand its diversity and inclusion goals, has developed guidelines for adaptive lacrosse programs. According to US Lacrosse the adaptive lacrosse program is an opportunity for people with physical and/or intellectual disabilities to become involved with the game. Our goal is to become a state "where diversity and inclusion are a fundamental part of the values and culture" of lacrosse in New Hampshire.
The vision for the state, at this early developmental stage, is to field 3 unified coed lacrosse teams.
One team to be located in the Seacoast of New Hampshire with Exeter as its home base, one team to be located in South Central New Hampshire with Amherst as its home base, and a third team to be located in the North Central New Hampshire with Laconia as its home base. This is the first program of its kind in New Hampshire and parents are welcome to register in whichever location is most convenient to them.
Ideally, team size would be 12 to 15 players along with an equal or greater number of youth volunteers from area high schools. Games would take place on Sundays along with the regularly scheduled NHYLA games.
Cost to participating families would be minimal. Each family would have to register their player with US Lacrosse. The current cost for this registration is $35. Equipment would be provided for each team (it would be available at each game/practice). We would be using soft lacrosse balls so helmets and other protective gear would be optional. Cost for uniforms and game officials would be absorbed by the various programs and NHYLA.
The program will be open to participants ages 10-21. This program offers a way for kids with physical and developmental disabilities to enjoy the sport in a non-competitive and adaptive environment. Coaches and organizational participants will emphasize teamwork, sportsmanship, and skill development on an age and ability appropriate basis. The program will be structured to have middle and high school lacrosse players from local community's team up as a "partner" or "mentor" for each adaptive participant. These partner coaches will assist in adapting the skills and teaching methods to the needs of each participant's ability and specific requirements. Equipment and rules will also be modified as necessary to meet participant's needs while maintaining the overall fundamental lacrosse team experience.
 The lacrosse season in New Hampshire begins in early April and ends the 2nd weekend in June with the NHYLA Festival. The Festival hosts over 300 New Hampshire youth lacrosse teams, a little over 7000 lacrosse players, and this would also be the final weekend for the unified teams to play.
Registration will be open on January 1, 2022. To register a player parents can go to NHYLA.org, click on Home, Scroll down to Register Online, and choose the area of play that would be most convenient for the family (i.e. Seacoast, South Central, or North Central). It is my hope that we can recruit enough players to fill three teams in New Hampshire. If we have enough players in various age groups we could field an elementary level team, a middle school level team and a high school age team in each area. This would be an ideal scenario and will be dependent on our ability to interest parents and players in the program.
Anyone who has questions can contact me at . The goal is to begin the season with the other NHYLA teams in early April 2022.
I appreciate your time and I hope to meet many of you on the lacrosse field.
Wayne Demers
603-778-8411
Lacrosse Game Clock Rules
---
Game Clock
The game clock is an essential aspect of the game of lacrosse.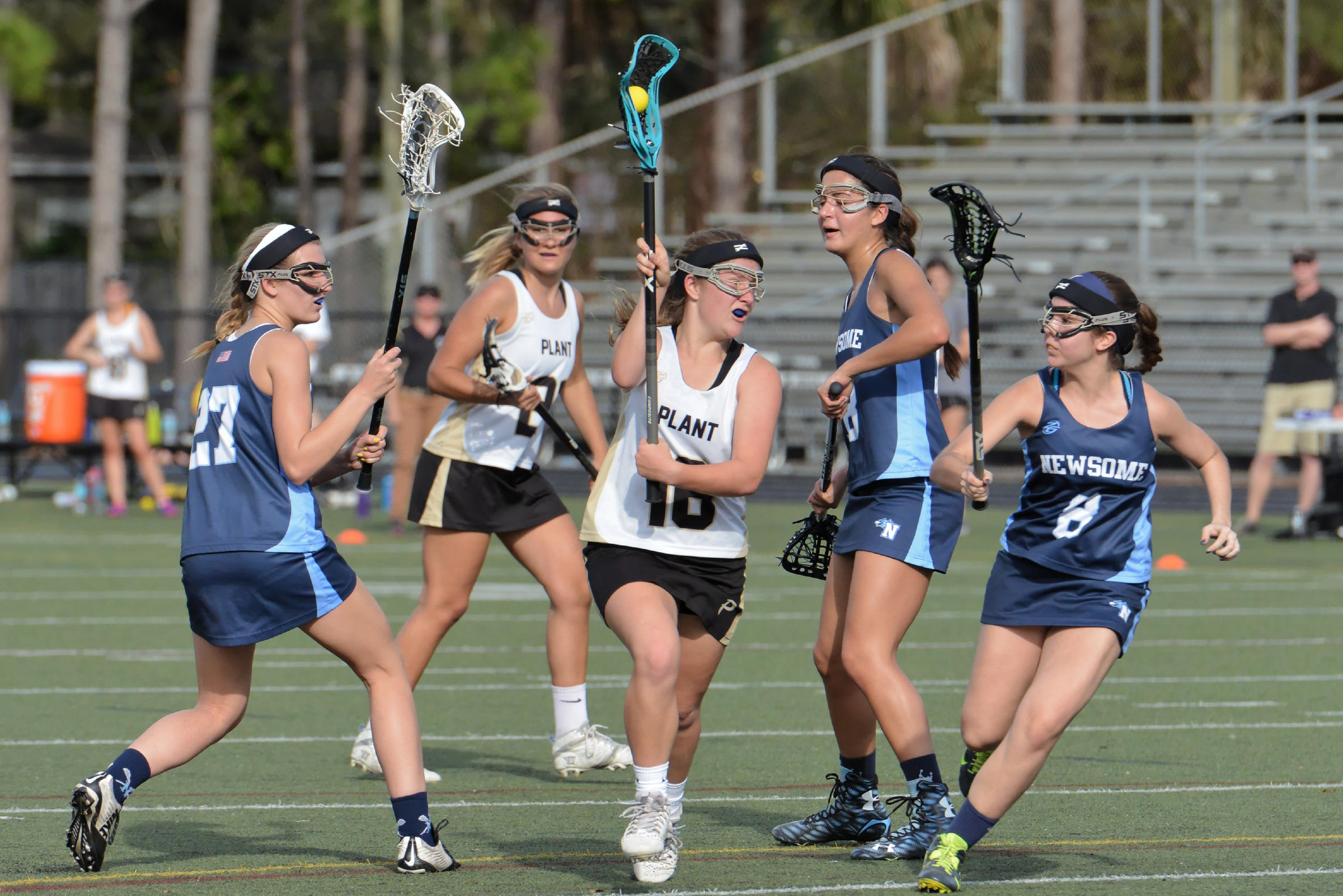 The game clock keeps the length of the game limited to the regulation rules and ensures that the game starts and ends on time. At the high school and collegiate level, a volunteer or neutral party contracted by the home team operates the game clock. At the professional level, the timekeeper is an official member of personnel. In this tutorial, we will learn the rules related to the game clock. Teams use the game clock to their advantage and strategize about time factors. For example, in a penalty kill situation, the defense will work to keep possession until the man down penalty time is over.
Game Clock Setup
The game clock is set up on a table behind the substitution area on the sideline. The game clock must be visible to players on the field and personnel on the bench. In indoor lacrosse, the game clock is located outside the contained playing area. A timekeeper operates the game clock.
Timekeeper Duties
The timekeeper is responsible for tracking the time remaining in the half, as well as starts and stoppages on a digital clock.
To signal the end of a period, the timekeeper blows an air horn. The timekeeper is also responsible for recording the remaining penalty time for non-releasable and releasable penalties and notifying the player in the penalty box when they are permitted to re-enter the field.
Stoppages and Restarts of Play
The game clock starts and stops whenever the official blows their whistle and at the end of each playing period. In certain instances, the official will use a slow whistle to allow the play to continue. A slow whistle in lacrosse is a when the referee withholds making a foul call against the defense to allow an advantageous scoring drive by the offense to continue. To indicate a slow whistle, the referee raises a yellow flag above his or her head.
There are two types of restarts:
Quick Restart
Slow Restart
Quick Restart
A quick restart in lacrosse is when the team granted possession of the ball after a foul or turnover quickly resumes play.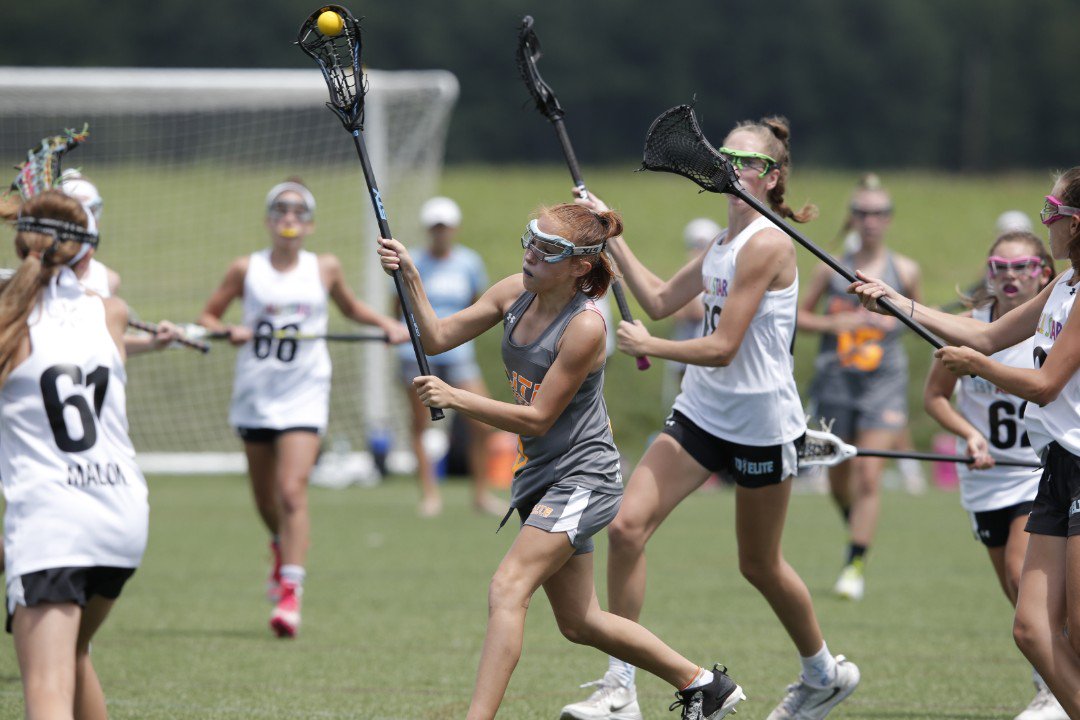 If there is a stoppage of play in the attack area, a quick restart is called. If a penalty is called against the defense inside the attack area, the attack must pass or run the ball outside the attack area before moving on goal.
Slow Restart
A slow restart in lacrosse is when the game clock is stopped and a player is waiting for the official whistle to resume play. Slow restarts occur after a timeout, after a goal is scored and at the end of the period. On a slow restart, the official checks that no player is within five yards of the call carrier and that the field is set. Coaches prefer quick restarts because it does not allow the defense to get set up.
90,000 14. The playing field. Leaders and Followers, or How to Survive in the World of Boys
By the time you realize that you have lost your freedom, it will be too late: you will be drawn in, and you will not be able to get out. Restaurants and trips to the cinema with his wife, trips to distant and exotic countries are all in the past.

From now on, your everyday reality is a stadium bench, aerosol cans with a squeaker and plastic water bottles (filled with anything but water).
Sports. Imagine a newly-made parent with a little son in her arms – and now you inform him that soon he will not find a place for himself, worrying about who is taking snacks.However, before we talk about how to take care of yourself while sitting on the stadium bench, let's remember how it all started – with the ball.
A first grader can be dropped off at school early by running around the playground before class starts. It seems to be a good idea: the child needs to shed excess energy, but in the introduction I wrote: it is at this time that the concept of school is laid in the child's brain. The games themselves consist of power struggles and conflicts. They reveal which of the children is a gifted athlete, law enforcement officer or peacemaker.During the game, the social roles of the Brain, Right Hand, Punching Bag and others begin to appear.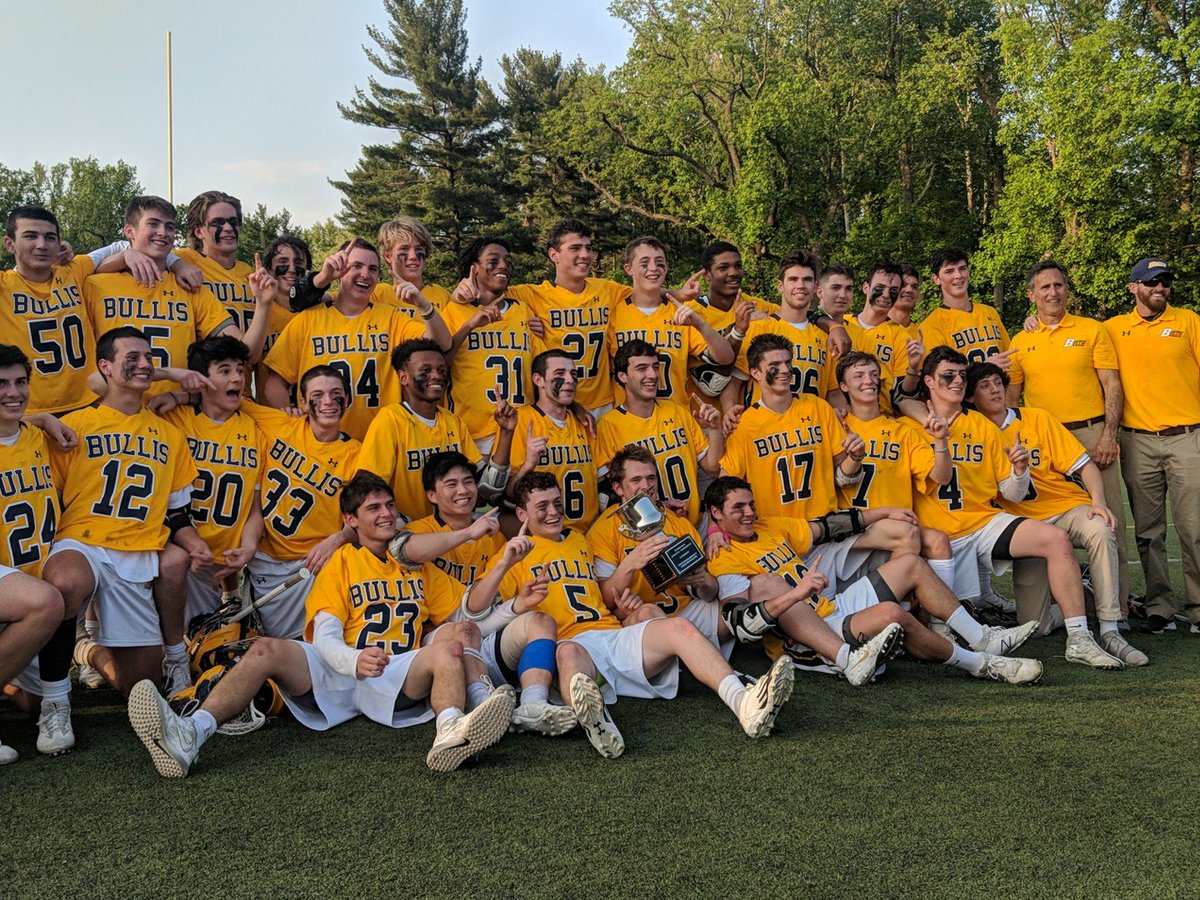 School games teach younger children to interact with older children – when, for example, third graders play football with fifth graders. Here even the most polite change dramatically in the opposite direction: they are rude, they call names. Playing bouncers, they deliberately, in the presence of a teacher, aim at the younger guys in the head. It is worth complaining – and they will lie, they say, they hit you in the head by accident, and the teacher will agree. The same scheme works during recess both in the cafeteria and after school.
…
CAUTION – MINA!
Do not supervise children on the playground! Noticing you, the child will go berserk: they say, you are overprotecting him, invading his personal space. Better take a closer look at how he behaves when you give him a lift to school or take him home: whether he rushes to the court or goes to play on the sidelines.
CHOOSING A TEAM
.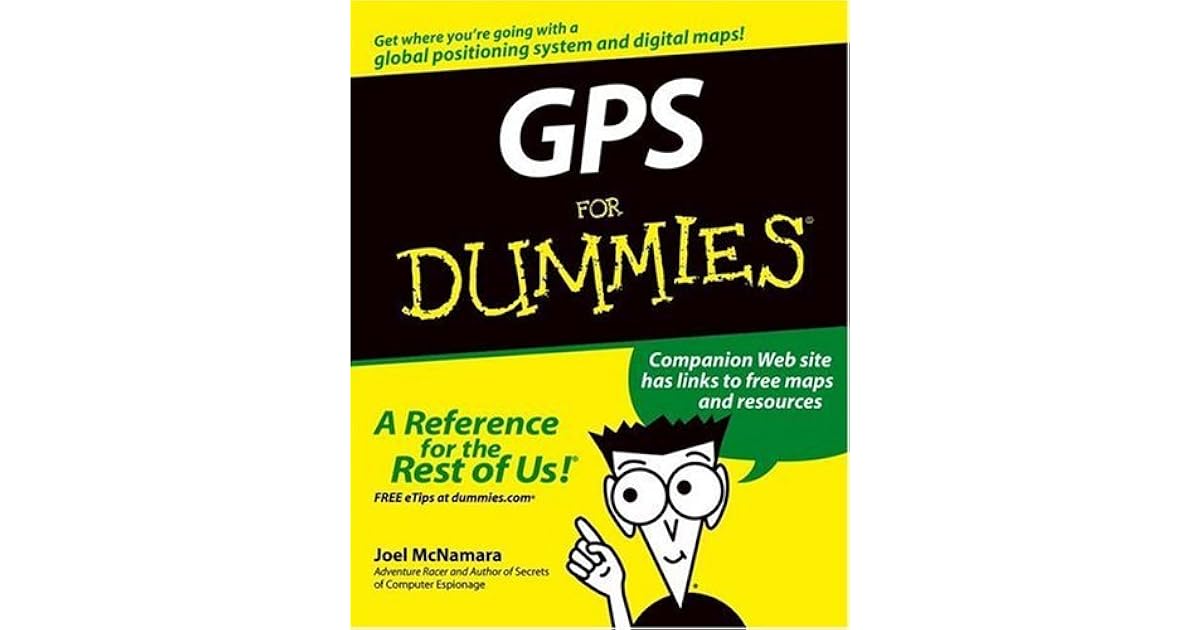 ..
One of the fiercest disputes among friends is who is playing for whose team.No, I do not talk with them on this topic – I am afraid that they will go broke and stop being friends with me.
Already in the elementary grades, some children show a penchant for sports. The reason boys allow the best to build their teams is because separation is necessary. This is one of the unspoken boyish rules. For example, if the guys play touchball, the best one becomes the quarterback and team captain. The second best boy in the sport becomes the captain of the other team, and these two recruit teams for their height, ability, and sometimes friendship.
Captains pick their own teams, you cannot order them here. If your son was not taken to the team, he can still figure it out – you just need to pick up skills. The main thing is not to be laughed at because of poor performance.
Again, it is not your task to divide the guys into teams. Understand this so you know what to interfere with and what not.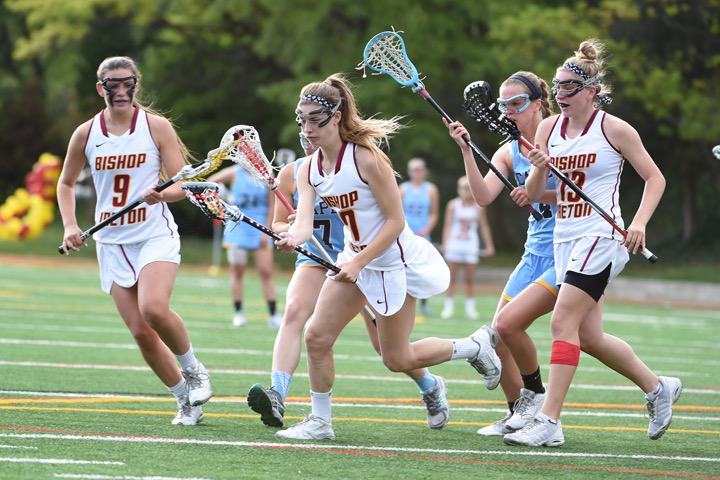 Parents are not allowed to tell their children how to make commands for themselves. Otherwise, those around you will have every right to call you a tyrant. It is worth intervening only when the selection process is used to humiliate.
What should you do if, while walking in the park, you notice how one of the playing boys is being bullied – they are throwing a ball in his head? Call the instigator: if you know him by name – great, if not – just call out: "Hey, guy in a red sweater, come a second!" When he approaches, say something like, "I had a glimpse of you bullying that boy over there. I'm wrong?" The bully mutters indistinctly, and you smile warmly at him: "That's nice, I knew what it seemed to me."
IF YOUR SON IS NOT SPORTY OR DOES NOT LIKE SPORT AS YOU LOVE HIM
Sometimes the guys are determined with a career in the school team already by the beginning of middle school.If your child is not fond of sports, he will simply attend physical education lessons on a schedule, and if the physical education teacher or other guys mistreat him – return for advice to the chapters "Friendly Fire" and "Frontal Attack".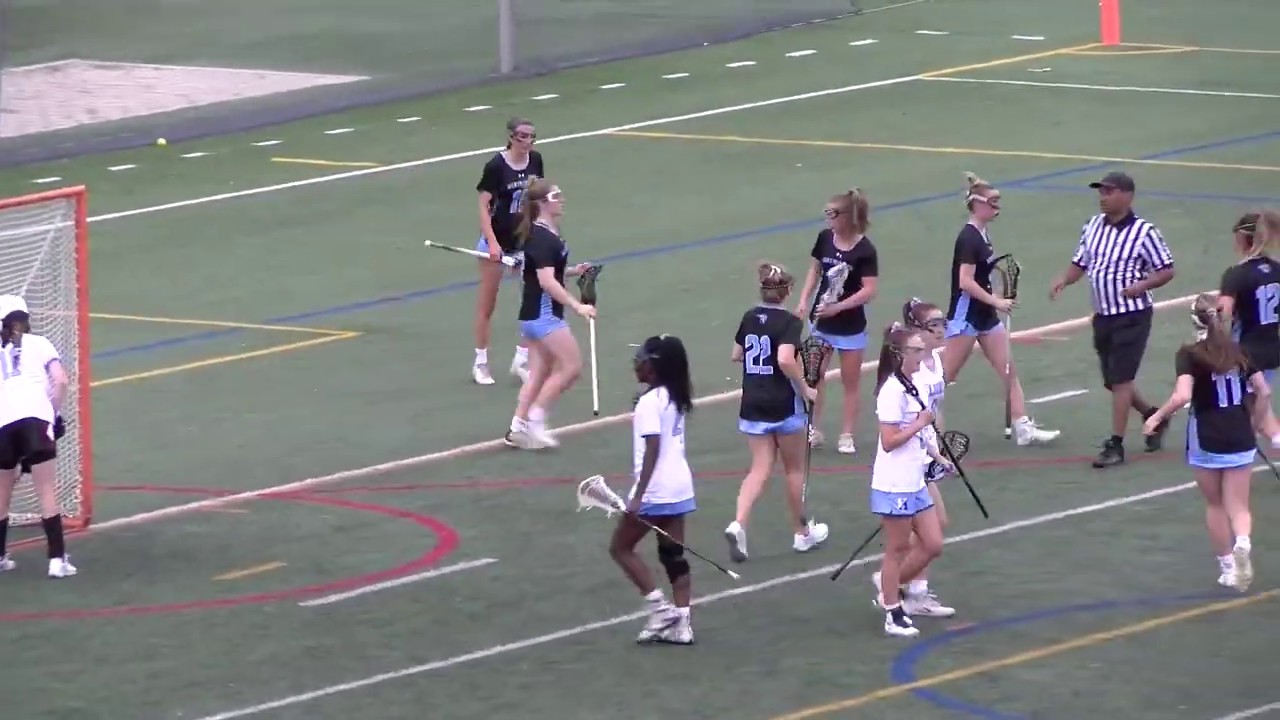 If you are an athlete yourself, it will be especially difficult for you, but you need to control your desires and dreams. If you fail to cope with yourself, nothing good will come of it. Your son will rightly be indignant and reject you, because life is full of other activities in which he can achieve no less success.He can also learn how to work in a group for a common goal or meet different interesting people in his favorite theatrical circle, the school newspaper or the young technician's club. He just needs to find something to his liking, which, sometimes, is not so appreciated in the World of boys as sports. The son may be aware, he just does not want to tell you about it. The only "but": instill in him the idea that sports is a good way to relieve stress and maintain health, and let him choose his favorite activity for himself.
There can be another significant difference between you and your son – motivation.If you had a motive to actively go in for sports, then maybe difficult conditions at home disposed to that and you were looking for a second family in the team? Maybe, when you were growing up, there was no opportunity to get a decent education – and sports became your ticket to a big life? But here you have your children, who no longer have to fight for survival – their conditions are better than those in which you grew up.

Greg Taylor – we studied with him in high school, where he played basketball, – shared his parenting experience:
…
My son does not want to have anything to do with sports, except to take pictures and take pictures the process of the game.I am very glad that he is doing something useful, improving. For me, playing sports was a way to pay for college. A friend of mine said, "Your son just doesn't have to run and jump."
WHY USE IT?
It is not madness to drive children to sports clubs. It seems crazy to get up at six in the morning on Sundays, but sports are very beneficial for children for many reasons. They are:
• Make friends with the same interests without sitting in front of the TV.
• Are using at least some excess energy.
• Develop the skills of collective ethics, regardless of the degree of talent.
• Test their ability, focus and confidence in stressful situations.
• Learn to lose with honor.
• Learn to win with honor.
• Develop patience and the ability to solve difficult problems.
• Sport has become so firmly embedded in our culture that it is part of our way of life to involve children in it.
• Children build lifelong exercise and healthy eating habits.
Adults also win. For every crazy, loud, terrible parent from whom we ourselves strive to get away (and about whom we are in a hurry to write to our friends or tell our spouse upon returning home), we meet a hundred truly great family men. They cheer for our children and console them when they fail. They themselves offer to pick up our guys from the section and give them a lift home. They help them if we are not around.Good coaches become role models – those whom our children are afraid to fail both on and off the court.
It's amazing how an incredibly positive phenomenon can turn into something diametrically opposite. After long meetings with the editorial board, we came to the following conclusion.
In this chapter, I'll write about what many of you will be concerned about (if your children play sports). You may even get a little angry. However, the boy editors just want you not to be naive: if things go wrong, then this "wrong" can turn into something very scary.
Certain sports have received such a high status in our culture (and the rules of the SCMS) that they literally corrupt some boys: their self-esteem and responsibility is replaced by the illusion of permissiveness; they bully the younger ones, become selfish, cheat, forget to develop in other directions, or convince themselves that they are nothing without achievements in sports.
I appeal to your responsibility. No matter how gifted an athlete your son is, you are the very person who should inspire him: talents and social status, bestowed by success, do not excuse him from observing the vowel and unspoken rules of decent treatment of others.You have to show your son that sports are only a part of his life. That he himself is something more.
SCREAMING AND STRINGING We all scold when we are sick. We scold, we scold, do not be fooled. If you don't believe me, ask your spouse or a good friend. It is even better to record the next game of your child, and then look at your beloved from the side. At some point we are all forgotten. And sometimes a cry – God forbid. In this case, there are some simple tips:
• Learn the rules of the game.
• Don't know the rules – ask someone who knows them. Do not shout: "Why do we need a penalty? !!" The judge won't answer.
• Understand that you are making noise for the sake of noise, while boys need meaningful support in times of failure and triumph.
• No personal insults such as "Number 23! Learn to play!"
• Even if you are trying to convey a sensible strategic thought to the child, he will not understand what you are shouting. And if he does, he will most likely not take into account: he will be too angry, because you "do not understand what you advise, and generally try to play yourself."Strategy and tactics are the responsibility of the coach.
Mom, it would be especially great for you to show your enthusiasm! If you are in the subject, engaged in sports at a professional level, take your son and his friends to the game and shout along with the rest of the fans. (This means embarrassing the children in an amicable way, which I wrote about at the beginning of the book.) After the game, some of the children like it if their parents leave, and some – vice versa. You will probably want to leave the stadium as soon as possible, because, sorry, your backside is frozen to the bench. It doesn't matter how the son relates to sports or how the game ended, look into his eyes, as if saying: "I'm still here.If you want me to stay, let me know. "
TIME TO DEVELOP
In one of my previous books, Hive Queens Moms and Boss Dads, I go into great detail on the topic of parents as coaches. I'm not going to do this here; suffice it to say that this situation has its own quirks – as well as a great chance to join the son's life, get to know his friends better. Parents often write to me who, if they don't train themselves, then sit on the bench and see how someone else is mediocrely driving their children across the field.They don't know how to be.
Here is a typical address:
…
I coached my sixth-grader's basketball team, and in my presence another parent-coach yelled at the guys – at their own children. Everyone felt embarrassed and I didn't know what to do. Maybe I should have said something? I was silent, and now I am ashamed. Just at that moment I thought: since these are other people's children, then you should not climb.
As a coach, this imposes certain responsibilities on you as a leader, one of which is maintaining a healthy team environment for both children and adults.You just have to do it skillfully. If one of the adults yells at a child, it is reluctant to communicate with him in public (especially when he is on edge) – he will take reproaches with hostility. And the guys don't need to see more confirmation of the fact that adults sometimes go crazy and behave like little children. In the next break, talk privately to the judge: express your concerns, let him deal with the problem. If the referee refuses to help, then after the game, contact your players and tell us what impression the opposing coach made on you.Ask if the guys would like to discuss this. Do not excuse the behavior of the coach of the opponents, they say, he "just got nervous". Call a spade a spade: he treated children without respect. After the game, send a letter to the management organization: describe your feelings and feelings of the guys. If you are planning another game with this team, first contact the referee: tell us about your previous experience of playing with them and ask what measures will be taken if the incident repeats.
If you are not training a team, but sitting on a stadium bench, you have a chance to take some action.I do not urge you to be openly angry and indignant, because other parents are silent or do not notice something. However, if the opposing coach does not change the line of behavior, talk to your child's coach and let him / her figure it out.
ATTEMPTS The time will come when your son will have to prove that he deserves a place on the team. For certain reasons, he may not achieve success immediately. What should I tell him? Most likely, he will not want to talk to you. Don't bother with questions like, "Are you okay?" or: "Let's talk."Limit yourself to the phrase: "I'm sorry. If you want to talk – contact me. " Let your son know that if he makes the next attempt, you will support him or even work with him. After all, the guy was not just not allowed to play: he, one might say, was deprived of a part of himself or who he would like to become, and he was also separated from his friends. Here's what the guys from the fourth and fifth grades will advise you:
…
Enrages when your parents begin to console you. Talk to your son as briefly as possible.I, frankly, do not care, even if they do not take on the team – if only the guys would continue to be friends with me.
Nick, 10 years
…
Remember how you were not accepted into the team and share your experience. No need to say, like: here the forty on my tail brought the news that you were not taken to the team; now I'm going to figure it out.
Zak, 11 years old
…
Do not say: "You should have passed, you are the best."
Dominic, 11 years old
I repeat: do not project your dreams onto your son.
…
Son was not taken to the golf team, and he was so close to success! I asked him to find something for his liking: something fun. After a couple of months, he joined the bowling team. I was indignant: he didn't have to fight for a place in it! .. I hate bowling alleys! However, I soon met wonderful people, the parents of his comrades; the son made new friends.Now we cheer for him as much as we do on the golf course. True, I had to change my attitude towards bowling.
Sharon
It is difficult to determine when you should still be persistent and take an interest in your son's affairs. It's easy for him to say, "I'm fine," but don't be fooled by that answer. It's okay if the son grieves for a week, and then tries again or switches to something else. Maybe he will join another group or be interested in something else.By the way, keep an eye on him: the boy "in his arms" is undesirable for a large amount of free time.
WHAT TO TELL OTHER PARENTS? If the son did not pass the selection, but his friend passed – congratulate his parents at a personal meeting. They will feel uncomfortable in your presence and may become confused about what to say. It is unlikely that they themselves will come up to you and say: "Hi, my boy passed, and yours – no, sorry." That is, this, in principle, is possible, and in certain situations it is even good, but if they know how upset your son is, it will be much more difficult for them to bring up a sore subject.If you really sympathize with them, communicate with them outside the stadium. You can make great friends, and your kids won't have anything to do with it. Don't miss these opportunities. If you still want to include children, why not take tickets for a student match? It will be more convenient for everyone.
HE PASSED
Naturally, you will be glad for him, but do not forget what it means: joining a team, a boy joins an established culture with his own unspoken rules.Your child will want to be a part of it, both on and off the pitch. If the son's friends are not included in the team, they can cut off ties with him. Know that the time has come for your son to be tested.
There are some aspects of team life that need to be monitored: whether the players respect the captain, whether the captain disposes of power fairly, how hard the team trains, whether your son has signed a pact of dignified behavior, whether you are asked to sign a parental agreement (roughly identical to the one for your son )? Read both documents with your son, and then discuss them.Whatever he thinks about the rules, if he is on the team, he obeys them. Like you.
IF A SON IS BORN ATHLETE
Never tell the parents of other children that your child is on an elite team and is going to a competition in a neighboring state – unless asked. If your child is talented – so much so that he stands out from his peers – you have to explain to him what responsibility such talent imposes. I know that you are aware: leadership in sports does not give the right to humiliate others, but often successes, especially sports, seem to provide carte blanche for unworthy behavior.The son will receive signals from society: they say, do not be shy, because from the corresponding CMS guys, bribes are smooth. Sometimes he is literally encouraged to bestiality.
The very fact that a child is endowed with talent does not yet testify to anything; a worthy man grows only from one who works hard on himself. There are a dime a dozen talented guys, and even if your son is a star in his school, there are hundreds, if not thousands of much more capable athletes in the whole state. You, as a parent, must inspire him: for those who come after, he will serve as a role model only if he can develop his talent by hard work.The best thing is to influence him with your own example: in your person he will receive a powerful incentive to behave modestly and work hard.
IF A NINTH-GRADER GETS INTO THE SCHOOL TEAM
It may be that your son in ninth grade will be on the school team. Of course, this is a reason for pride, but I have met many parents who, rejoicing for their child, do not notice the obvious: their fourteen-year-old son will have to communicate with seventeen- and eighteen-year-olds.If your child is on the team, you can be sure: he will grow up ahead of time, and the process of premature maturation will begin immediately.
If a boy plays sports such as American or European football, his introduction to high school will begin precisely through participation in the team. For example, he probably did not find himself in a locker room with high school students before, but now he is surrounded by mature guys with full-fledged aggregates between his legs. And if he hadn't hung out with someone at a party with drinks and girls before, hadn't driven around the city with a crowd of guys in the car, then he will definitely be new to some episodes that accompany participation in the team and the life of high school students.Add to this his high status among peers and adults. Yes, it's probably worth it, but you should be clear about what you are sending your son to.
If everything goes well, the older guys will look after your child, he will successfully adapt to the new team. However, this adaptation, among other things, will mean the following: your son will ride a car in which there are more passengers than the seat belts are provided for; older girls will stare at him.It is quite possible that there will be guys in the team who will decide to have some fun – give your son a drink or bring him together with a hot girl, and then laugh at him [31].
With less luck, there will be a few guys in the team who consider themselves entitled to punish younger players – this can be scary, humiliating and even dangerous to health. If the captain does not participate in the persecution, but does not stop it, your son has every chance to experience the hard way what it feels like when the leader you were hoping for is letting you down.I don't even stutter about the emotional and psychological damage to the child when the coach turns a blind eye to such bullying or is unable to do anything.
Be able to discern not yet obvious, but real consequences. Your pride may not allow your son to admit what is happening – after all, he does not want to upset or bother you. You just need to be prepared for this turn of events and provide your son with the necessary comfort and support.
Think in this way. Your growing up son will have to decide with whom to communicate, with whom to cooperate.He needs to know how to deal with people who bully him or who simply have more power. Today's experience will determine how he will behave with the "elders" in college, if he does not leave the team, join a club or fraternity. In the workplace, he will apply the same skills to the boss. Help him while he is under your care, so that later it will be easier for him.
LOCKER ROOM
If your son plays a game sport, he spends a lot of time in the locker room.The locker rooms of high school students have their own complex unspoken rules, which, in fact, none of the adults knows. Your son will have to memorize them, while not betraying ignorance. For example, in some teams the players shower together, in others they don't. In any case, for the individual player, this is a daunting process. Boys generally don't like to dress up in front of their peers, which only complicates things if you're a boy who needs to wear shell compression shorts. Many boys change in booths.The reason for this behavior is known to the young men, and that is why they literally see a target painted in red on the backs of the younger members of the team. Guys like to tease shy boys, "What's the matter? You only have one egg, or what? " Some even like to walk in the locker room in what their mother gave birth, some in spite of others achieve an erection. What can comrades say to this? Unless only: "Put your bat down!" Coaches, for the most part, do not go into locker rooms; they may, passing by, come in and report the news or give out a new uniform, but the locker room is the kingdom of boys and young men.
Parents should prepare their son in advance for the sight of other naked guys and teach some kind of dressing room etiquette. So, dads, take your son to the nearest water park or city pool. He doesn't have to undress, let him just get used to the sight of naked guys and join the locker room culture. There is nothing to be afraid of, except that unworthy treatment, but the same – with an equal degree of probability – can happen to him in the school locker room.
IF YOUR SON BECOMES A CAPTAIN OR TEAM LEADER First, congratulate him – because by his behavior he has earned the trust of his teammates: they are confident in him as a reasonable and reliable person.Then talk to your child about what this means to you. Something like this:
…
I've always instilled in you the concept of decent behavior, but now that you are officially the leader of the team, things can get complicated. You are obliged not only to maintain morale in the team, despite victories and defeats. You are responsible for her safety, and sometimes people – even friends – will challenge you. By agreeing to the position, you also agreed to these conditions.
There is no need to explain the details, unless the son asks you to. If problems arise (and any captain has them), he is obliged to resolve the issue with the "difficult" player. If the problem is not resolved, he, as a leader, must ask the elder for help – he, as an unofficial leader, is obliged to support the general ideals of the team.
TRAINERS. GOOD, BAD, EVIL
Today I have a decent experience: my boys have played in all sorts of different teams! The youngest son Rowoon was always lucky to have good coaches.When he was five, he went to European football; they were coached by two enthusiastic fathers who are familiar with the game and attentive to each member of the team. At eight, Rowoon moved to a more serious league: there he worked with a coach who recruited active and gambling guys. He was an honest man who made the children work hard, but they significantly improved their abilities. Rowoon was also lucky with the last transition: the coach is on good terms with the parents of the children, his players work hard and behave decently.Rowoon literally blossomed in class; the boy loves to play football and has developed his abilities to a decent level.
The eldest son Elijah was less fortunate. He also started out in football, where he got two terrible parents as coaches. The first one yelled at children (six years old), not really knowing how to train them, and was rude to parents. The second chose his favorites and encouraged petty mischief in the team. The guys constantly lost, because all the time they strove to substitute each other's legs.
At the end of the year, we sent Elijah to the martial arts section, where he liked it; however, on the court he was still embarrassed to play with his peers, while the youngest happily joined the other guys in the yard.
I myself went in for sports with passion and wanted Elijah to love hard work in a team under the guidance of a good coach. From my own experience, I managed to make sure: it is useful, but I let everything go by itself in the hope that the opportunity will turn up by itself. This fall, Elijah played in a school basketball game, he has a good coach who advised him not to quit. The parents of the other guys in the section helped sign Elijah to play in the local league.
With a new coach, it looks like we hit the jackpot.Experienced, set herself strictly, loves children, trains them, makes them keep a high bar. She immediately made it clear to her parents that she would not tolerate stupidity from us either. During one of the recent games, she snapped at the rivals' coach, but then rushed to write to the parents of the pupils: she expressed regret for her behavior, admitted that she had set a bad example for the boys, and promised to explain to them at the next training session.
Elijah values ​​her respect and is a little afraid. So he will think twice before breaking at least one of the rules set for him by the coach and me.
Let me give you a couple more small but instructive examples of good trainers. Coaches who understand the leverage they have in their hands instill moral values ​​in the team and respect the requirements of each of its members. Steve, coach Andrew, about whom I wrote about in the No Man's Land chapter, shared his experience with me:
…
I have one guy who is the most talented in the team, but every time before the start of games he gets stuck in trouble. I reluctantly leave him on the bench.I do not want to lose players, even if they are seriously mistaken, but the talent does not give privileges. So it won't take long to relax. When the guys "mow", I load them with physical labor – let them earn the right to return. If a guy crosses the line, that is, does not want to change, does not follow the rules, and his actions cause damage to the team, he must leave. This is not an easy decision for me. I am convinced that a lot of bad things will not happen – and would not happen – if coaches instilled moral values ​​in players.
Here's another example.The reason why I like it I will describe later in this chapter – in the part devoted to lacrosse. (By the way, do not be lazy – look for video footage of the games on the Internet.) In August 2012, Mac Breedlove, a lacrosse player who flew with the team on an Air Southwest plane, was forced to make a public apology after in front of the coaches he tried to boarding without a queue. The coaches agreed with the crew of the plane, and Breedlove read the prepared speech over the intercom:
…
I overused airline hospitality during landing. I hope you will find the strength to forgive me, the young man who considered himself the smartest. Enjoy your flight and don't forget to use Air Southwest.
TRAINER: GOOD
A coach is perhaps the only adult who is allowed by parents to raise their voice to their children with impunity. And you have to get used to it.
It is important to be able to distinguish between a tough coach who demands a lot from your offspring, and one who allows himself too much.A good coach knows how to motivate children by appealing to the best in the World of Boys – the burning desire to be recognized for courage and diligence. The coach can be very harsh, but if he is fair (that is, equally demanding of all players), then the guys will more than meet his expectations. In training, he can roll the boys to complete exhaustion, not let the child on the field for some reason, but the benefits of the presence of such a person in your son's life pays off.
COACH: BAD
We hear a lot about bad coaches who insult and humiliate players.But bad coaches and rude players don't come out of nowhere. Even the most eccentric boy will not bully anyone if he is sure that adults will be able to stop his inclinations.
The guys are able to identify a bad coach at the latest – in the eighth grade. Here are his signs:
• He offends individual players and groups of players.
• Turns away when one player insults or hits another.
• Justifies the star's misbehavior on the team because he doesn't want to lose a valuable shot.
• Does not allow taking breaks or drinking during training, risking the health of the children.
• Compares boys who disappointed him to girls.
TRAINER: EVIL
…
The coach constantly bullied one guy, calling him a fagot. We were afraid to argue because we didn't want to be teased as fagots.
Jack, 16 years old
If your son has such a coach, then at first it seems that there are only two ways out: to accept or leave the team.However, there is another option.
You can watch how the coach interacts with the team, this is one of your advantages. For example, you cannot observe the work of the teacher, but the work of the physical education instructor – please. If you do not like his style of work, ask your son if his behavior is burdensome to the coach, is everything as bad as it looks from the outside? In fairness, it is worth noting: it happens that the coach yells at the players during the game, but then, in a more relaxed atmosphere, explains the reasons for the breakdown.You parents will not know this – that is why you should first talk to your son.
If you hear that a coach is behaving inappropriately, talk to him – just as I suggested talking to a bullying teacher (page 263). Ask him to meet at a time convenient for both of you, use the SPORTS method (ideally, you should develop a scenario with your son). Provide the coach with evidence of his guilt and ask: Are you interpreting the facts accurately? Watch his body language and listen not only to what he says , but also what says to whether he is taking you seriously.It doesn't matter how much influence this person has in your community. You only need to meet with him once, and then – if he dismissed you – act around him.
HOW TO MAKE A NECESSARY AND UNPLEASANT CONVERSATION WITH AN EVIL / BAD TRAINER
Orientate:
1. Do not call him for a conversation immediately before, during or after the game. Better write an email.
2. If both parents are safe and sound and will not be fired for a little absenteeism, then they both need to meet with the coach.
3. Try to make an appointment in neutral territory – not in the coach's office.
Explain : Hello, thank you for your time. I already wrote to you that I would like to talk about how my son Brian plays in your team.
Rejection : Well, let's talk.
An awkward silence. You already regret coming.
Explain : Brian really enjoys playing baseball and tries not to disappoint you, but gets angry / upset / tired about the way some of the guys on the team treat him.Some of the boys claim you are covering up for bullies.
Rejection : My team does not offend anyone.
Explain that Brian says he is not being allowed to change calmly in the locker room. And that you are making fun of him.
Rejection : You take everything very seriously. Boys love to have fun. I have a great relationship with the players; guys respect me, they are nice. True, I cannot control their every step.Is that all for you?
Explain : I'm afraid you're not listening to me. My son is trying, he does not want to disappoint you. He also trusts you, waiting for protection and care. I'm not asking you to lisp with him, I'm asking you to save him from being bullied.
Otpor : I don't understand what you mean, but I'll try to figure it out.
Confirm
: Thank you, I am very grateful to you. Brian didn't want me to talk to you, he's afraid you'll get angry with him later. However, I know that you care about the boys, so I decided to talk.
If the coach responds in the manner I described, it means that he does not even have in mind to take your concern seriously. In this situation, it is necessary to document the conversation. By the way, coaches are still sexists, so both parents should show maximum respect for each other in his presence. Mothers are forbidden to cry – no excessive emotionality. Be calm and collected, focus on the goal – to give the impression of a person who is useless to manipulate.
IF THE SON WANTS TO LEAVE THE TEAM
The decision to quit the class does not come suddenly.And it doesn't matter what the child is playing: football, lacrosse, badminton … maybe he does music at all or in a theater club. If a person quits an occupation to which he has devoted years and a lot of effort, he seems to lose part of himself. Adults usually associate this behavior with weakness of character or physical / mental fatigue. It is the bankruptcy accusations that most boys fear. They remember the sacrifices made by their parents and are tormented by it. However, continuing to do the unloved business, they feel even worse.
The difficulty lies in the fact that after the boy decides to quit any activity, the time will inevitably come when he is torn between the desire to leave and stay. The only way to find out what is best for him is to delve deeply into himself and assess the whole situation. The fear of disappointing you keeps you from leaving. When a child leaves the circle / section, the parents see the result of their upbringing: if he quits classes, they are bad, if they stay, they are good. To think so is, of course, a delusion.
Leaving a section often has nothing to do with leaving sports. Boys are not quitting classes because they are running away from extra classes and push-ups. They run from the coach. They run from excessive parental pressure. Fleeing inappropriate team relationships. Boys are slow to admit the reason, and parents make false guesses.
If your son decided to quit the section, ask him the following questions (just not all at once, but gradually):
…
So, you have a good reason to quit classes.Isn't it difficult for you to name her? Are you afraid that I will think of you? Or what do I think of the guys on the team? That I want to deal with them?
Depending on how your son answers, you need to decide: "If he loves sports and hates the team, maybe it is worth changing the school? Maybe he should play in a separate club, and not in a team? "
This is how boys usually inform their parents about leaving the section and how they react to what the parents say.
…
Son: I don't want to do this anymore.
Mom: What are you talking about? What's the matter?
Son: I don't know. I just don't wait.
Mom: Where did you get it? I don't understand anything.
Son: There is nothing to worry about, I'm just tired.
Mom: No, you have to figure out how you feel. You have such potential! You can't leave everything like that, because you tried so much. What if you change your mind later? You can't go back.
Son: Okay, let's go.
There is a silence. The son inserts bananas into his ears and stares out the window.He feels utterly stupid and already regrets that he decided to share with you.
Mom: What's the matter with you?
The son is torn – to confess or keep silent? I want to remain silent because, in his opinion, you will feel guilty if you find out the truth, to speak out – because you are his mom / dad. He turns away again; 90% he wants to remain silent, 10% – to open up. The moment comes when he can no longer keep it to himself – and he confesses. Last Friday, one of the team's players (who was mixed with mud for a whole month) was shaved bald – he, you see, lacks the "team spirit".And your son was among those who kept the unfortunate man. Against my will, but still holding on. He will remember for the rest of his life how the others laughed while the poor fellow knelt on the boat. And the coach was aware and left the locker room in advance.
First of all, forcibly shaving someone's head is disgusting in itself. They put you on your knees, your fate is in the hands of tormentors …
According to the boys, there are three options for the development of events after the confession: 1) the parents will get angry and immediately want to call the school principal, coach, parents of the offended boy, or even all at once; 2) the parents will not like the son's act, but they tell him to keep his mouth shut and let everything go on the brakes; 3) parents simply do not understand why there is no need to be upset, because no one was physically hurt.If the victim's father adheres to the rules of the SCMS, he will most likely blame his own child for weakness and call him a sissy.
Any of the three options are terrible for a boy. If the parents force the director to tell everything, his peers will consider him an informer, and they will also have to admit complicity. If parents are forced to remain silent, he will understand: adults are afraid or do not want to do the right thing. If the parents consider the incident a "cute joke" and dissuade them, they say, the boys need to go crazy, the son will make sure that their behavior is governed by the rules of the SCMS.(He suspected it before, and here it is – iron proof.)
He should be helped. Remind us that there is a fundamental difference between snitching and testimony. They knock if they want to set someone up; testify – to restore justice. The boy got into a quandary due to his teammates and the connivance of the coach. Now he is obliged to testify to a school employee whom he trusts. Using the SPOR method, he must compose a letter: tell where and when the disgusting incident occurred, who was just watching the process and who was directly to blame – including himself.Describe the coach's actions. If the addressee asks for a meeting, do not send the child alone – go with him, he needs support.
If the child does not confess, he will cease to respect himself. The team will also suffer, because true bonds and team spirit are born of trust and love.
This is Brandon Ayyanbadejo, a Baltimore Ravens player; he has a tattoo "NOH8" [32].
The NFL embodies American masculinity and the SCMS rules. Ayyanbadejo is the epitome of the NFL.Is he aggressive? Yes. High? Yes. Attractive? Yes. Straight? Yes. Muscular? Yes. Unless Ayyanbadeho did not allow the rules of the SCMS to make himself a dummy. In high school, he was actively involved in theater and political science circles, lived with his mother in a room on the campus at the University of California at Santa Cruz, surrounded by very different people. And it just so happened that he played American football.
In 2009, Brandon was one of the first American athletes to support gay marriage.That was not easy.
…
"If the guys on the team teased me, I just walked by, not paying attention," says Ayyanbadejo, who is married to a longtime girlfriend; he has two children – a boy of one year old and a girl of six years old. "Nobody wanted to talk to me like a man, face to face."
(New York Times, issue September 14, 2012)
Speak like a man? Exactly. When Ayyanbadejo jokes from other players on the topic of "homosexual" flew in his back, he did this:
…
"I just throw something in their ear. This, perhaps, helps them to take a broader look at the issue and understand that their words hurt. The guys, of course, deny, they say, we didn't want to say that. I answer: "If you didn't want to, don't tell me."
(USA Today, issue of September 12, 2012)
Here it is, the beauty of professional sports! The athlete, whose height and build embody masculine strength, was not afraid to speak out in favor of blue. He showed that people who represent power are capable of undermining the foundations of the SCMS rules (breaking stereotypes from the inside!).
An example from school days. Imagine someone announcing an upcoming meeting of an organization that everyone is brushing off. Who will read the announcement? A girl from a political science circle? Listening to her, you can calmly roll your eyes and mentally switch to something else. Now imagine that instead of her, one of the best athletes in the school performed – a young copy of Brandon Ayyanbadejo. Who is more likely to influence public opinion?
The role of sport in influencing public opinion cannot be overestimated, but people's personal experiences and the culture of sports can be much more ambiguous.It's not about the sport itself, but about the power we ourselves put into the hands of the athletes.
LAXBRO
Now I don't even remember when high school students began to complain to me about laxbro. Around 2007, boys in lacrosse uniforms came up (I'll explain the terminology a little later) and brushed off a sexist "joke." I don't remember when the girls began to complain that they were called "fucking women". But I distinctly remember the first time I went to a lacrosse game between two bitter rivals and saw the players' parents.I remember a fake-breasted mom wearing a skin-tight T-shirt with an embroidered team logo and a khaki miniskirt; she gossiped about girls from her son's school. I remember the fathers of the players gossiping about the "market" while the coach yelled at their sons, calling them useless girls.
If you live somewhere on the East Coast and sent your son to a private school (if it is with a dormitory – generally beautiful) or to a hyped public school, then it may seem that it has been imbued with the spirit of lacrosse for generations.
If you live in the Midwest, you probably didn't have time to blink before lacrosse became the most popular sport. You must have noticed how your son talks about him, and if he himself is a laxbro, he dresses differently than his peers, cuts his hair as if in the latest girlish fashion (which is not true) and uses incomprehensible jargon words. Here are the definitions of Laxbro clothing items (taken from the Urban Dictionary):
1. Headwear: baseball cap, cap with college insignia with a visor back, ridiculous winter hat (with pompom and "headphones").
2. Hair: the longer and wavy the better (so that it sticks out, wriggling, from under the helmet or cap).
3. T-shirts: bright polo, with the symbols of the youth league, sports jerseys "pinny" and "skin".
4. Shorts: long, checkered, made of cotton or seersucker.
5. Shoes of the brands Rainbow, Reef, Turf with black socks.
6. Accessories: hemp bracelets / necklaces, bracelets of string or fishing line for decoration / attaching the net to the golf club; sunglasses Ray Ban, Arnette, Oakley; lacrosse tattoos (crossed clubs on the calves).
Here are some more useful information from the same resource:
…
Each laxbro has a pseudonym like El Diablo, Seabass, etc., etc. If you don't carry a club with you and don't hook on chicks to prove your sex appeal, you are not a true laxbro.
…
They catch all chicks in a row and fuck whoever they want.
…
Lacrosse fan: Hey, you, come on here, let's get fucked.
Girl: I'm already running, you are such a hot and true laxbro.
High school students from middle and high-income families are aware that in the World of Boys Laxbros are inveterate scoundrels. Somehow the once interesting and exciting sport has been vulgarized; the lacrosse subculture was struck by the virus of snobbery, complacency, chauvinism, bullying, arrogance and denial of just reproaches. Plus, laxbro parents (as opposed to the parents of real players) cover up their kids' insolent behavior; they firmly believe that membership of a fraternity is the key to getting into an elite college, getting a job in the financial sector, and high salaries (without the accompanying stress and emotional depression).
However, other sports also give high status to players. For example, in the Midwest and North it is hockey, in the South and Texas (and everywhere else) it is American football. In big cities and some areas of the Midwest, basketball. These sports can also create a sense of permissiveness in athletes, but none of them has spawned such a brazen fan culture.
No parenting community has so quickly become a stereotypical image of desperate "social climbers" for high school students who encourage bad motives in their son, and if their son's tricks go beyond all boundaries, deny his guilt or cover him up.
Lacrosse coaches and players will say: Professional lacrosseurs hate the laxbrough subculture. I spoke with many coaches and players – even those who attend Level I schools – but I promised not to disclose their names. Here's what one of them said:
…
These guys sometimes don't even like to play lacrosse, they are not the color of sports. For them, being part of a team is a social mechanism. Asserting themselves at the expense of our sport, they cast a shadow over the true players.They are like stupid rams that push ahead, without tactics and strategy. They don't get into the essence of the game, but teammates turn a blind eye to it. From the outside, by the way, this is almost invisible.
Unfortunately, this is how the majors from privileged schools understand exclusivity, and when such a worldview is combined with participation in some kind of sport compromised by many white majors, we get a mega-bastard.
Do you understand what the trouble is? The Luxbroughs get carte blanche from their favorite team, but parents know that your son must remain vigilant.If someone says: "This is normal, we always do this", or: "This is a tradition," the son, together with you, should ask the question: "Why?". Why is it okay and acceptable for a laxbro to behave like a pig? Even if your son thinks these guys are stupid and sincerely despises them, but does not interfere with them, then it turns out that he is helping them.
Again, many sports are the same – some players cover others. The only difference is that mostly white majors play lacrosse.Majors, as a rule, have very rich parents who cover up their sons and get them out of trouble – completely deserved.
If your son wants to play lacrosse or is already playing, know what awaits him. He will need certain skills to resist such a frame of mind. At the same time, he is not at all obliged to give up his favorite fashion. If he likes a lettuce-style hairstyle, for heaven's sake, let him go with long hair. The main thing is to have the courage to demand decent behavior from yourself and the team.
IS NOT ONLY AT LAXBRO
The guys from the editorial board are afraid that my house will be bombarded with incendiary bombs. However, it's not just lacrosse: in any sport, athletes are tempted to behave in a bestial manner, but those who are most susceptible to it are those who are most consistent with the rules of the SCMS.
Any athlete can become arrogant under certain circumstances – for example, his abilities were enough to get into the team, but not enough to stand out enough from the "gray mass"; his team is loved and revered at school; the coach stands above the law in the eyes of others, "motivates" the players with humiliation and insults, turns away when they humiliate each other; the team is part of the history and traditions of the school; and / or his parents are so proud of their son that they forgive him for bestial behavior.
Quite recently (a couple of months ago) the players of one of the Californian football teams filed a lawsuit against the coach: they were raped by foreign objects by their teammates, and he, knowing what was happening, did nothing. In Georgia, exactly the same lawsuit is brought against an American football player. In Ohio, football players raped a girl at a party and then videotaped a casual conversation about her; their coaches spoke in the manner that, they say, the girl cannot be trusted.I heard how parents justify the behavior of boys and young men by saying that they are, they say, "kidding."
In such situations, the hypocrisy of adults just rolls over, and this is the most difficult part of my job. Please, believe me: no matter what "decent" school your son goes to – he is not immune from anything. Over the course of my career, I have seen principals, coaches and other influential school workers turn a blind eye to the physical and emotional humiliation of their students. There is no getting away from this.Even the most arrogant and cocky athletes in school will not bait the victim until they are convinced that adults will not want or will not be able to prevent them.
However, such a scenario is optional. In Season of Life, Joe Erman, a retired NFL player and volunteer coach, wrote about how the next season begins for his players.
– Our task? He asks.
– To love us, – the guys answer in a loud chorus.
– What about your task? He shouts.
– Love each other!
– I don't care what you are: pitching or dystrophic, tall or small, team stars or first time on the field – all this does not bother me. You are here, you are part of the team, and we love you. That's it, everything is simple. We'll go through it all together as a team … as a community. Only here you will work together with such different people – different in terms of race, social status, wealth. Being together and working together is great.Enjoy.
Take the best from teamwork, it's yours. The bonds that you find here will remain with you forever, until the end of your life.
This is what your son and any other boy or youth deserves.
The Masters School NY – Masters School, New York Boarding School, USA
Address: 49 Clinton Ave., Dobbs Ferry, NY 10522
Director: Laura Danforth
Established: 1877
School status: coeducation from 10 years old (Grade 5), living in school from 14 years old (Grade 9)
Affiliations: Association of Independent Schools of the State of New York (NYSAIS), Association of Independent Schools of the Greater New York (ISAAGNY), National Association of Independent Schools (NAIS), Association of Boarding Schools (TABS), etc.
Number of students: 438.

Location of The Masters School
The Masters School is located just 30 minutes from New York. It is easily accessible from New York's major airports – Newark, Kennedy and LaGuardia. The school's campus is located on a hilltop in Dobbs Ferry and covers an area of ​​96 acres with parks and lawns.

School The Masters
The Masters School was founded in the fall of 1877 by Eliza Bailey Masters.At first it was a girls' school, and in 1994, boys began to be admitted to high school. Since the fall of 1996, the Harkness teaching method has been used in high school. This teaching method is one of the features of the school. He encourages students to take an active part in the educational process. There are no desks in the school, and all classes in the form of seminars are held at a large oval table. Each student has an equal seat at such a table and gains an interactive learning experience. Harkness teaching is included in most of the academic disciplines at Masters.
The spacious campus boasts a variety of landscapes – park, wooded, and lawns. On its territory there are hostels, educational buildings, a technology center, an arts center, dance studios, sports facilities and playing fields.

Studying at The Masters School
School Enrollment: You must submit ISEE test scores or pass the SSAT entrance exam to be admitted to school.International students for whom English is not their first language must submit TOEFL scores. The minimum TOEFL score must be at least 8103. About 16% of The Masters students are foreigners.
Curriculum: lessons follow a modified block schedule. Basic subjects are taught 220 minutes per week, and additional 110 minutes.
The (Grade 9) 9th Grade Curriculum is preparatory to high school (Grade 10-12).All ninth graders who do not study in ESL are required to complete the current English course (English 9), as well as world history, mathematics, foreign language and science. Two small courses are also required for 9th year students: Freshman Seminar and Humanities. The latter includes the study of arts, music, dance and some components of drama. Students can also choose additional courses from the proposed list, and physical education is compulsory.
Curriculum 10th grade (Grade 10). All tenth graders pass five compulsory subjects: English, mathematics, a foreign language, world history and science, as well as two additional ones: world religions and physical education. Tenth grade is a good year for all arts requirements. All students complete the Preliminary SAT (PSAT) and Preliminary ACT (PLAN) tests during the fall. All students must have passed all of the Physical Education Requirements (ACR) by the end of the 10th year of study.
Curriculum for the 11th year of study (Grade 11). All students study 5 main subjects – English, US history, mathematics, a foreign language and science, as well as additionally engage in physical education. Students are offered a choice of several courses in the visual and performing arts that can be incorporated into major or additional disciplines. If the student's schedule allows, then the subject Public Speaking and Health is added to him.Students take the PSAT in the fall and the SAT and ACT in the spring. During the winter and spring semesters, students begin the university selection process and the first consultations with the school's designated advisor on the matter.
Curriculum for the 12th year of study (Grade 12). All high school students study five main subjects and in addition are engaged in physical education and any other disciplines for which the necessary points have not yet been scored. Among the main courses, English is compulsory, and mathematics, history, science and a foreign language are also highly recommended.Students who study English in the twelfth year of study choose from among several options 2 seminars of duration per semester, which must be completed during the academic year. High school students have the opportunity to choose an elective from several subjects they like.
The process of counseling graduates on the choice of a university continues throughout the fall and winter semesters. In order to receive a high school diploma, high school students must pass exams for all courses taken.Courses in some subjects can be taken at Basic, Regular, Honors, Accelerated, or Advanced (AP) levels.
Honors and accelerated courses in any subject require students to work harder and harder than they do on a regular basis. The AR course is a one-year, university-level course developed by the university. Each course ends in May with an exam that gives students the opportunity to earn university credits.It is not recommended to take more than three subjects in one year at the advanced level. AR courses are characterized by a selective approach and a special curriculum has been developed for them for students who have demonstrated the ability, motivation and ability to study at the university level before the end of the course.
Languages: English, French, Spanish, Latin and Chinese (Mandarin).
After graduation: graduates of the school enter prestigious American and world universities.

The Arts at The Masters School
Students of the Masters School have all the conditions for practicing the arts, for acquiring and developing their creative skills, understanding and self-expression. School teachers identify and help develop students' talents.
The school's proximity to New York City, with its theaters, museums, galleries and other cultural sites, provides additional opportunities for the arts. Masters students often attend New York City Conservatories and Art Studios on Saturdays.
Visual Arts: Masters has a large, two-story, sun-drenched arts center that includes a professionally equipped ceramics studio. The school also has a fully equipped digital media studio, a photo lab, a studio where you can study lighting techniques, and a gallery in the foyer of the Claudia Boettcher Theater that hosts exhibitions of student work. Students have direct contact with professional artists who support them in all forms and means of expression.The arts course includes visits to the Metropolitan Museum of Art, Museum of Modern Art, Whitney Museum and other internationally renowned collections.
Drama: The school's curriculum for this discipline includes acting, directing, design, shooting feature films, and public speaking. The 450-seat Claudia Boettcher Theater is the ideal setting for creative experimentation.Each year, the department of drama staged three performances – a drama in the fall, a musical in winter and in the spring, student one-act productions. Members of the Phoenix Drama Honorary Society put on their own shows throughout the year and perform regularly at various school events. During Friday evenings at Phoenix Coffee House there is an "open microphone" for any performer – poets, musicians, singers.
Music: Masters students can take academic classroom music lessons as well as private instrumental lessons with professional instructors.In their free time, students can use any of the school's musical facilities to practice piano, guitar, drums, and other musical instruments.
The school has a digital music studio with excellent rehearsal facilities and a soundproofed studio. Students have a variety of opportunities to perform on campus, in nearby communities, and in New York City. School bands have traveled to China for concerts and participated in a national chapel conference in Washington.
Other bands have performed at charity concerts such as the Student Advocacy Group, Breast Cancer Research, and others. Individual musicians can perform in a monthly show for seniors. Student performances and recitals are also held on the school's campus – in the student cafe, at the Musical Mondays event. The school employs many instrumental and vocal groups – an orchestra and a jazz ensemble, several singing chapels, etc.(Cabaret troupe, chamber music ensemble, mixed chapel, women's and men's chapels, club of amateur singers, swing and rock groups). The Hudson Valley Singers team conducts internships on the school grounds.
Dancing: dance students work daily with professional dancers / choreographers, and intensive classes are provided by invited professional dancers from internationally renowned ensembles and artists from Broadway. Students can discover talents in ballet, contemporary or jazz dance, step or theater choreography, as well as folk dance, and develop and hone them in a dance studio.Masters students can present their work at the Masters Dance Company and the school's two dance clubs, MUSE and Urban Connection.

Sports at The Masters School
Sports at Masters School is rated as a particularly important aspect of education. Students of the school can practice both individual and team sports: baseball, basketball, cross country running, fencing, ball hockey, golf, lacrosse, football, softball, tennis, volleyball, etc.
The Interscholastic Competition Program provides students with opportunities to connect with students from other schools, help them find new friends and develop teamwork skills.
The school has five sports fields, eight tennis courts, a gym for training and competitions in basketball and volleyball, an artificial turf for baseball, and a fully equipped fitness center with a gym, treadmills, various stationary bicycles and other sports equipment.

School life at The Masters School
School uniform: no school uniform, casual uniform.
The Masters School provides each student with the opportunity to participate in a variety of clubs and activities that seek to promote positive student interaction with all groups and collectives of the school. As a result, students of the school acquire various skills and knowledge that they can immediately apply, as well as learn to defend their interests and make friends.
In addition to those listed above, the school has 30 circles and clubs: a mathematical club, a UN model, an international club, a computer club, Spanish and French clubs, a poetry club, etc.

Accommodation The Masters School
School accommodation from 14 years old (Grade 9). School dormitories are located in the center of the campus – two for boys and three for girls. Boys live in 2-3 people in a room, girls one at a time. In total, they are home to 150 high school students from around the world.
Dormitories are equipped with all amenities and create comfortable conditions for students to study and relax. All rooms have telephones and wireless internet access. Each hostel has washers and dryers, lounges with TVs and kitchens. In addition to students, many employees live in the dormitories of the school.

Discipline at The Masters School
The school has its own system of punishments, which is applied depending on the severity of the violation – deprivation of rewards, abandonment after lessons, suspension from classes.Smoking, alcohol, drugs and hazing are prohibited in school.
90,000 Read "Dare! Charge to Create Great From the Founder of Twitter" – Stone Biz – Page 4
Anyway, Boy Rangers were modeled after Native American tribes. To advance from Pale Face through Native American Child, Brave Man, and Native American Warrior to Hai-Pa-Nak (which sounds like a cholesterol-lowering drug, but is actually a type of clan chief), we had to create our own feather hats, learn tie knots and memorize different tribal phrases.You know, all sorts of cool kid stuff. I was stuck in a fight ranger between my six and ten years, during the most important time, when most of the boys play in Little League Baseball, play children's football and other sports. Not that I was trying very hard to master the skills of a fight ranger, but the leaders of the squad still gave out badges to everyone. Other mothers sewed them on to children's khaki shirts, while mine used to pin them with safety pins.
In her difficult life as a single mother, the main thing my mother did for me, my sister Mandy, and my two half-sisters, Sophia and Samantha, was to keep us in Wellesley, Massachusetts, where she grew up herself.The city grew richer, and public schooling was considered one of the best in the country. My mom went through the Wellesley school system and truly loved her. She was confident that we would have the same positive experience.
All my friends seemed rich to me. They seemed to think that I, too, came from a wealthy family, but at times we had to live on welfare. I think of giant pieces of state cheese. I participated in a school meal program for low-income children.This system had its pros and cons. To get lunch, most of the students bought special green coupons. I didn't have to pay for breakfast. In the office every week, the same beneficiaries like me were given coupons, but in gray. When other kids asked me why my coupons were gray, I joked about the color of their coupons. I think that's when I started practicing my wit and learning to defend my position. It was these qualities that helped me get through this difficult period in my life.I even raided a box of lost belongings to find a Ralph Lauren polo shirt – something different from the jeans and T-shirts that I wore almost without taking off the rest of the time. Most of my socks and underpants were labeled as "bargain". My mom tried her best and she managed to keep us in Wellesley, the best school system that was willing to take my special creative approach.
By the time high school started, all of my friends were obsessed with computers.But I knew from TV and movies that team sports were the best way to expand my social circle. I was naturally athletic. After my years in the fight ranger, I was great at overlapping knots and pegs, but didn't try to play as a team. The basketball court has an insane number of lines. And it seemed that all the other children know where and how long you can stand. And when I tried to play football, so many rules came up! How did they all work? How many attempts did we have? And how was I supposed to know that I was in the wrong half of the field? I was embarrassed and nervous, and this made me even more embarrassed.Before going to play baseball, I decided to do some preliminary research. However, it was impossible to make up for all the lost time. And the visualization technique I used when applying for a job at Blogger wouldn't work here. Even if I knew the rules in advance, I would visualize how I make a thousand home runs, and then I would stand and watch the rest of the children count them. Unsurprisingly, I have not been successful in team sports. Then I decided to take the initiative into my own hands.
After researching the question, I found that there was one sport that my high school didn't offer at the time: lacrosse. If none of the children have had any experience of playing lacrosse, then each of them will be as embarrassed and confused as it happened to me. It will be a homogeneous and competitive environment, a game on an equal footing. So I asked the school administration if we could organize a team if we could find a coach and a team of boys would be recruited. The answer was yes.Then I started to act. After all those times when I showed my obvious disrepair, I turned out to be a worthy lacrosse player, was elected captain, and we became a good team (although I still preferred the company of computer freaks to the company of athletes).
The situation in which my determination led me to create a new sports team taught me an important thing: opportunity is man-made.
In my dictionary, " opportunity " is defined as the set of circumstances in which something can be done.The world convinces us to wait for opportunities, have enough common sense to notice them, and hope that you can strike at the right time. But if opportunity is just a set of circumstances, then why wait for the stars to converge? Rather than waiting and attacking with a high degree of failure, you can go ahead and create your own set of circumstances. If you create an opportunity, you will be first in line to take advantage of it.
Much later, I realized that this is the essence of entrepreneurship – to be the one who makes circumstances work for you.But this applies to all forms of success in all areas of life. People say that success is a combination of work and luck, and luck in this equation is something beyond your control. However, if you create opportunities for yourself, your chances in this lottery increase significantly.
In high school, I learned the satisfaction of creating my own capabilities, and I thought I could do the same in college. I graduated from high school in 1992 and quickly won several local scholarship programs that would have put me through my first year at Northeastern University college.However, realizing that funding would soon run out, I secured an Arts Excellence Fellowship, which enabled me to attend the University of Massachusetts in Boston.
College, however, was not quite what I expected. Each day I drove for an hour from my mother's house to the university campus, a concrete labyrinth rumored to have been designed by builders who specialized in prison construction. The first thing I wanted to do there was to stage The White Rose ( The White Rose , Lillian Garrett-Groeg, 1991), a play based on the events of the early anti-Nazi movement in Germany.But the woman in charge of the theater department said that the only option for me was to attend her classes and participate in her chosen productions. Hmm … Not exactly what I wanted.
I also found a job moving heavy boxes in an old building on Bacon Hill for Little, Brown and Company. I dropped boxes of books from the attic of the house to the lower floor. It was the mid-nineties and publishing was in the midst of a transition from liquid glue to Photoshop. In a small room with no window, they even had their own photostat — a large and expensive machine that does the same job as a scanner for ninety-nine dollars.I knew how to handle a MacBook, and designing the covers seemed interesting to me. So one day, when the entire art department departed for lunch, I looked around and found a cover design brief containing the title, subtitle, author's name, and a short description of what the editorial board wanted to see on the cover. It was Scott Freeman's book Midnight Riders: The Story of the Allman Brothers Band .
I sat down at one of the workplaces and made a cover for her. Against a dark background, I wrote "Midnight Riders" in tall green letters, then found an image of the group, also very dark, that looked good under that heading. When I was finished, I printed it out on matte paper and placed it with the rest of the cover layouts, which were sent to the editorial office and the sales department in the New York office for approval. After that, I continued to move the boxes.
Why are football players popular in high school? (2021)
Related Questions
How many high school soccer teams are there in Canada?
How many players are on the football team in high school?
Do footballers still wear thigh pads?
Do footballers wear tracksuits?
How long is a quarter in high school football?
Why do football players deserve a salary?
Can you start playing football in junior grade?
Which sport is the easiest to get a scholarship?
How many high school football players make it into the NFL?
How many school football teams are there in the country?
How many high school soccer teams are there in Canada?
tscizzle Date of Creation: Oct 27, 2021
900 school teams The popularity and growth of school football in Canada is clear: there are now nearly 900 high school teams.
prosoitos Date of creation: Oct 28, 2021
How many players are on the football team in high school?
maxschlepzig Date of creation: Oct 25, 2021
As a general rule, the smaller the school, the lower the list, but the largest schools can dress 100 players. Most schools have rosters of 40–70 players, depending on the size of the school and whether the coach is cutting the players or not.
Cato Johnston Date of Creation: Oct 27, 2021
Do footballers still wear thigh pads?
alcohol Date of Creation: Oct 14, 2021
From a Times article: "All high school and NCAA players are required to wear hip, hip and knee pads, but NFL rulebooks are only 'recommended'.
Richard Ev Date of Creation: Oct 14, 2021
Do footballers wear tracksuits?
Right leg Date of Creation: Oct 23, 2021
Today, the vast majority of NFL players, as well as college and high school players, no longer wear bandages. And they stopped wearing them at least 15 years ago.Today, the vast majority of NFL players, as well as college and high school players, no longer wear bandages.
Hyperboreus Date of creation: Oct 25, 2021
How long is a quarter in high school football?
Akshay Hegde Date of Creation: Oct 19, 2021
12 minutes Sharing a common origin, the NFHS rules in high school football are very similar to those in college, albeit with some important differences: each of the four quarters is 12 minutes long, as opposed to 15 minutes in college and professional football.
cimmanon Date of Creation: Oct 19, 2021
Why do footballers deserve a salary?
Merlyn Morgan-Graham Date of creation: Oct 22, 2021
Players are paid higher and higher salaries because clubs are earning more than ever. As a result of globalization and technological advances such as the pay TV market, football has become more popular and therefore more profitable.
geekosaur Date of creation: Oct 25, 2021
Can you start playing football in junior grade?
user3188445 Date of creation: Oct 24, 2021
But for most recruits, the high-level D1 programs will start seriously recruiting footballers in their second and junior high school years.
Often they will add to their roster for admission to a class by the end of their junior high school year or the beginning of their final year.
kohske Date of Creation: Oct 27, 2021
Which sport is the easiest to get a scholarship?
Brian Diggs Date of creation: Oct 22, 2021
WHAT MEN'S SPORTS IS EASY TO HAVE A Scholarship? Lacrosse: 111,842 high school lacrosse players and 14,202 competing in college.Hockey: 35,210 high school hockey players and 3,687 people play in colleges. Other items •
bishop Date of creation: Oct 25, 2021
How many high school soccer players make it to the NFL?
JoshBerke Date of Creation: Oct 19, 2021
According to a study, only 0.08% of high school students will be recruited by an NFL team.In other words, eight out of every 10,000 players will end up being named during an NFL draft.
snakecharmerb Date of creation: Oct 20, 2021
How many high school football teams are there in the country?
dippas Date of creation: Oct 30, 2021
But for every one of the 92 professional footballers who made it to the Super Bowl, there are roughly 11,828 students playing high school football in that country.In the 2012-2013 school year, 14,048 US high schools fielded 11-person American football qualifiers on each side.
MikeT Date of creation: Nov 01, 2021
.