High school boys lacrosse rules: Boys' and Men's Rules | USA Lacrosse
Faceoffs, Risk Minimization Areas of Focus for 2022 High School Boys Lacrosse Rules Changes
Story Links
INDIANAPOLIS, IN (August 30, 2021) — Modifications introduced to the faceoff rule in high school boys lacrosse during last season as a result of COVID-19 proved to be a major focal point with changes adopted for the 2022 season. The change coincides with addressing risk minimization for the upcoming season, including the newly added requirement of a protective cup or pelvic protector to limit blunt trauma injuries.
A combined 15 rules changes were proposed by the National Federation of State High School Associations (NFHS)/USA Lacrosse Boys Lacrosse Rules Committee at its virtual rules meeting held July 12-14. All 15 proposals were later approved by the NFHS and USAL Boards of Directors. Due to the COVID-19 pandemic, no rules were proposed or changed for boys lacrosse last year.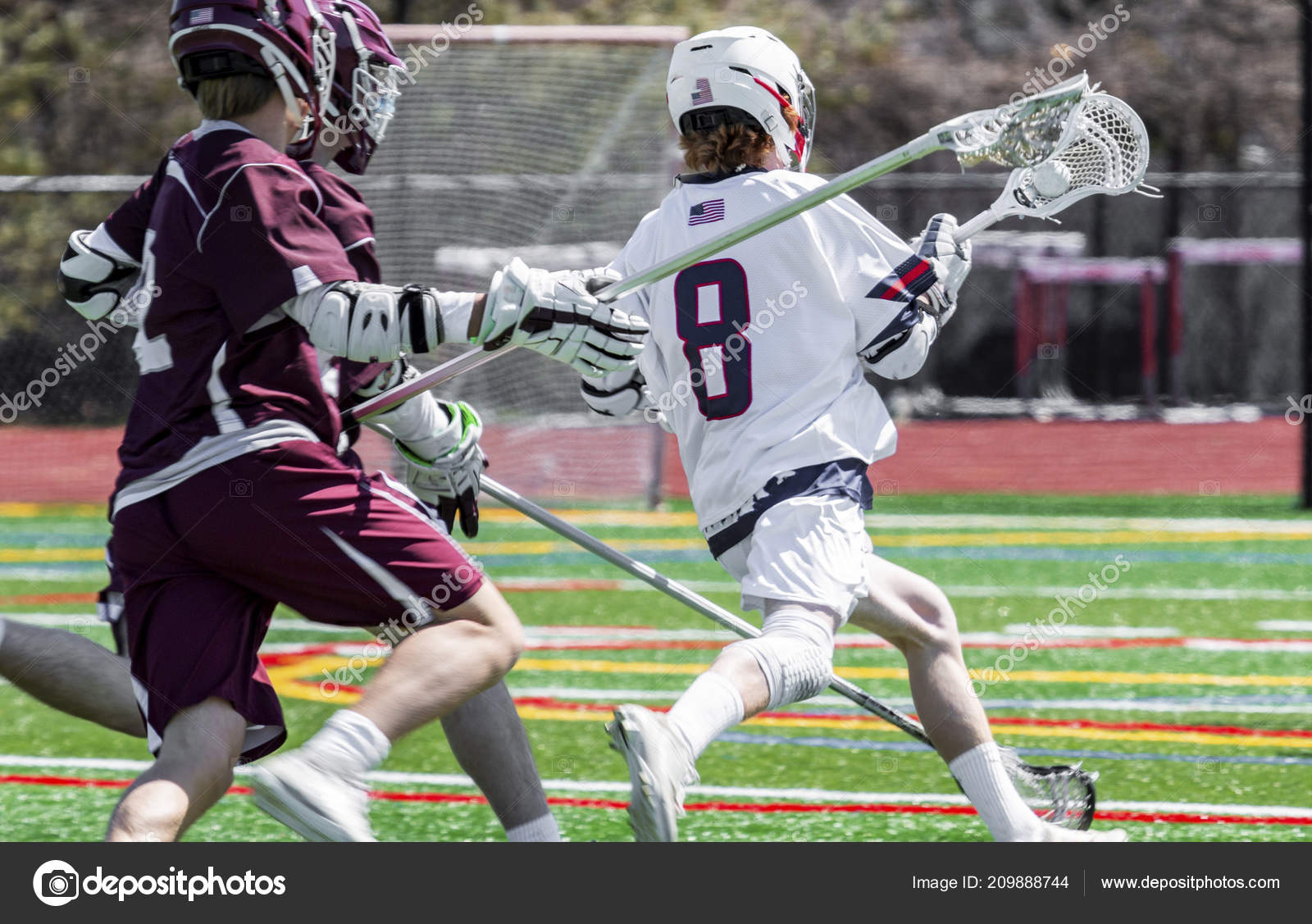 "High school boys lacrosse participation during the COVID-19 pandemic proved to be an eye-opening experience," said James Weaver, NFHS director of sports and liaison to the Boys Lacrosse Rules Committee. "This past season, a COVID-19 modification was implemented for faceoffs to assist with distance between players. Consequently, the committee saw this as a positive change for the sport that ultimately allowed for a fairer and safer faceoff format. That change is evident elsewhere, as many area of the rules addressing faceoffs and player safety have received changes for the betterment of all players and officials."
Changes made to faceoffs by the NFHS Boys Lacrosse Rules Committee most significantly impact Rule 4-3-3. Due to last season's COVID-19 modifications, officials first placed the ball on the ground to indicate placement of the faceoff. 
This rule change, which provides a visible marker for player setup, addresses players standing rather than kneeling. (Rule 4-3-3a, f and g).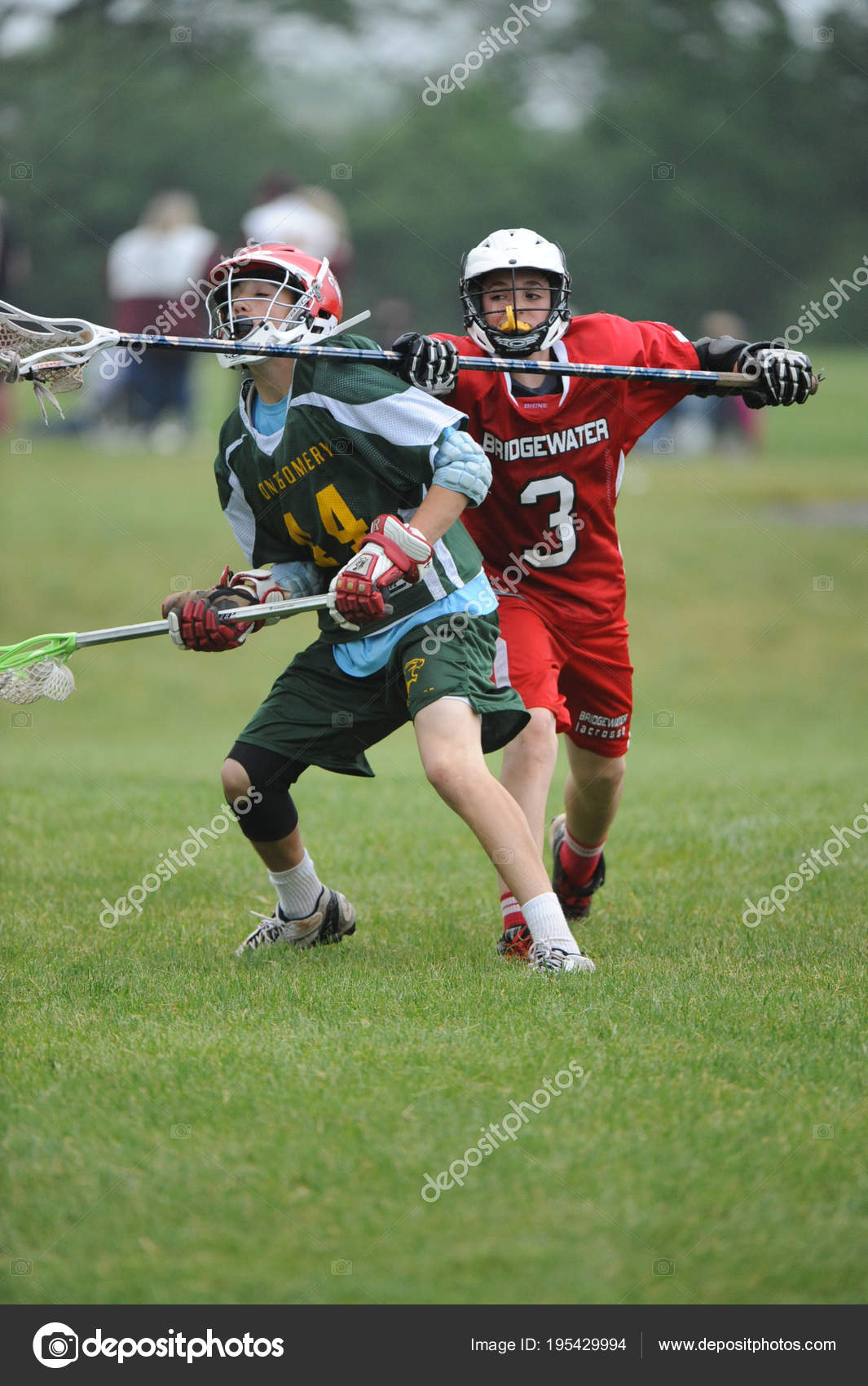 The change also restricts players from using the "moto-grip" to favor a standing neutral grip, creating a fairer and safer faceoff.
As an added effort to also limit extended stalemates, the rules committee adopted new language for Rule 4-3-3. The new Rule 4-3-3i was added to ensure that faceoff players play the ball and prohibit an immediate body-check to their opponent.
"These major changes to the faceoff rule were very well received by the lacrosse community, Weaver said. "They will ultimately serve to keep the faceoff fair, while also reducing the risk of injury during the faceoff."
Two other rules are impacted by the addition of Rule 4-3-3i.  
Faceoff players who are in a potentially vulnerable position are the benefactors of new clarifications to Rule 4-4-2. At the sound of the whistle to start play, when players in wing areas are released, they must avoid body-checking faceoff players who are battling for control of the ball while still in their initial faceoff spot.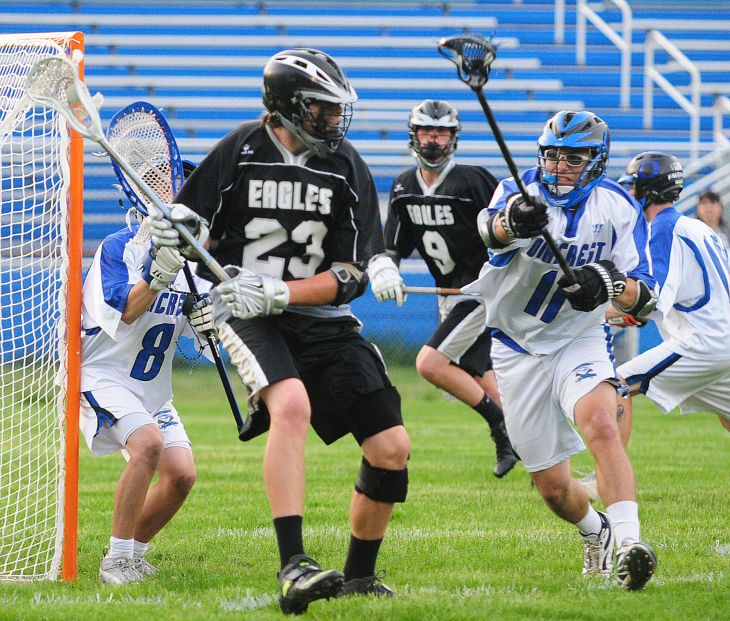 Rule 5-3-3 received new language specifying it is considered an illegal body-check when the opponent has any part of the body other than the feet on the ground, as well as when the player is crouched for a faceoff.
The continued focus on risk minimization impacts Rule 1-9-1f, as the rules committee shifted from recommending a protective cup to now requiring it or a pelvic protector for all players.
"One of the core beliefs of the NFHS is to minimize the inherent risk of sports," Weaver said. "A protective cup helps prevent blunt trauma injuries to the groin area that can cause serious damage, including severe bruising, internal bleeding, testicular fracture or rupture. This can have serious, if not permanent damage to athletes."
With the change to Rule 1-9-1f comes the addition that each player is personally responsibly for wearing the protective cup or pelvic protector. It also shall not be modified from the manufactured state and shall be worn in the manner intended by the manufacturer.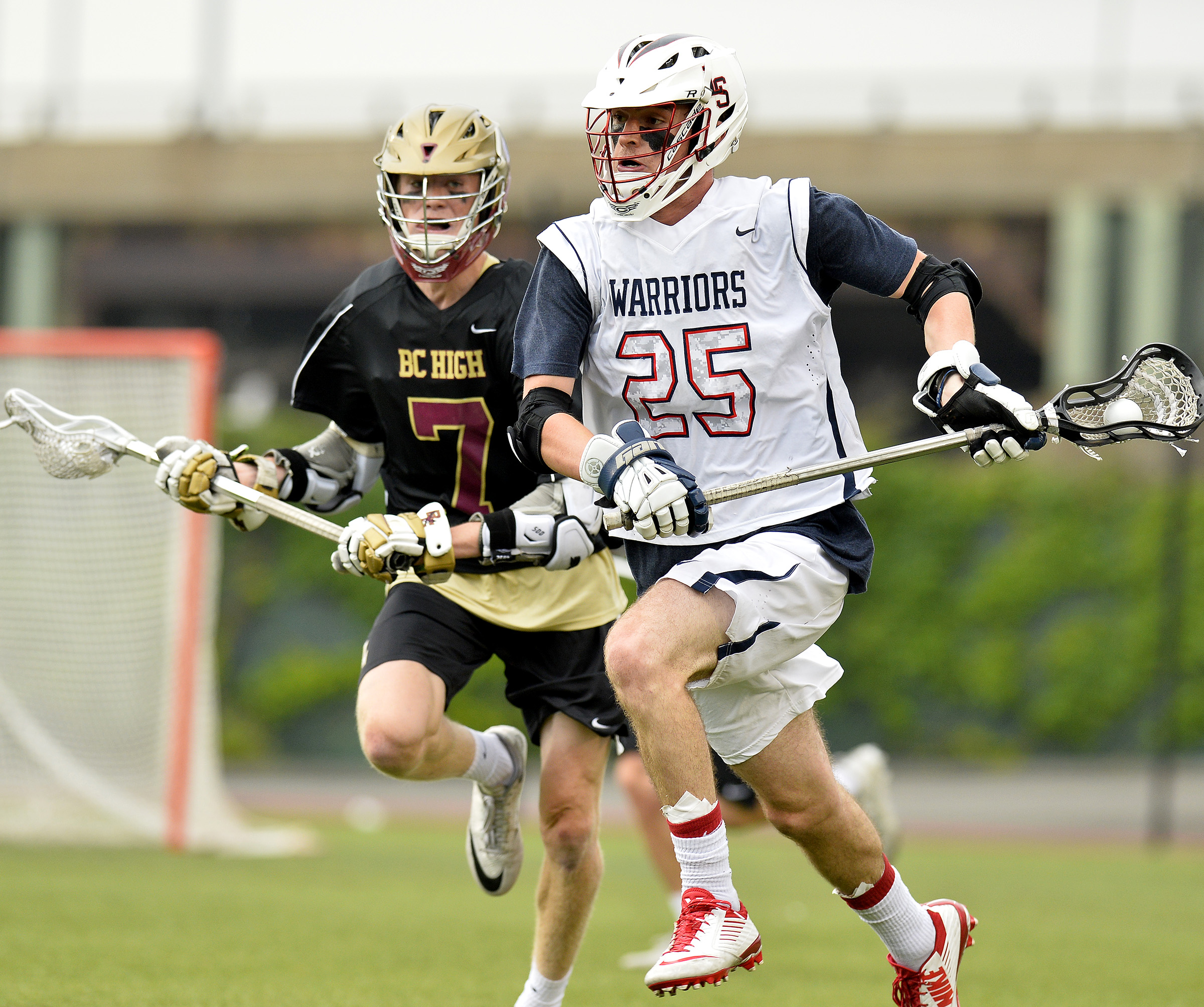 "One of the biggest concerns for opponents to this rule is that officials cannot and should not check to see if a player is wearing a protective cup," Weaver added. "Protective cups should only be verified through the coaches' certification process."
Other risk minimization changes include Rule 5-4-5, which addresses situations in which it is illegal to body-check players in defenseless positions. The newly adopted prohibition specifies that a player shall not body-check the opponent, who is considered a defenseless player, while the player is lying on the ground.
The rules committee also agreed on changes to responsibilities of the timekeeper and table keeper. 
Previously, Rule 2-8-2e included responsibilities for the volunteer table crew that often put them in the role of a game official. Among those duties was sounding the horn twice at the next dead ball when a player not legally in the game enters the field of play, and when a substituting player deliberately delays entry onto the field.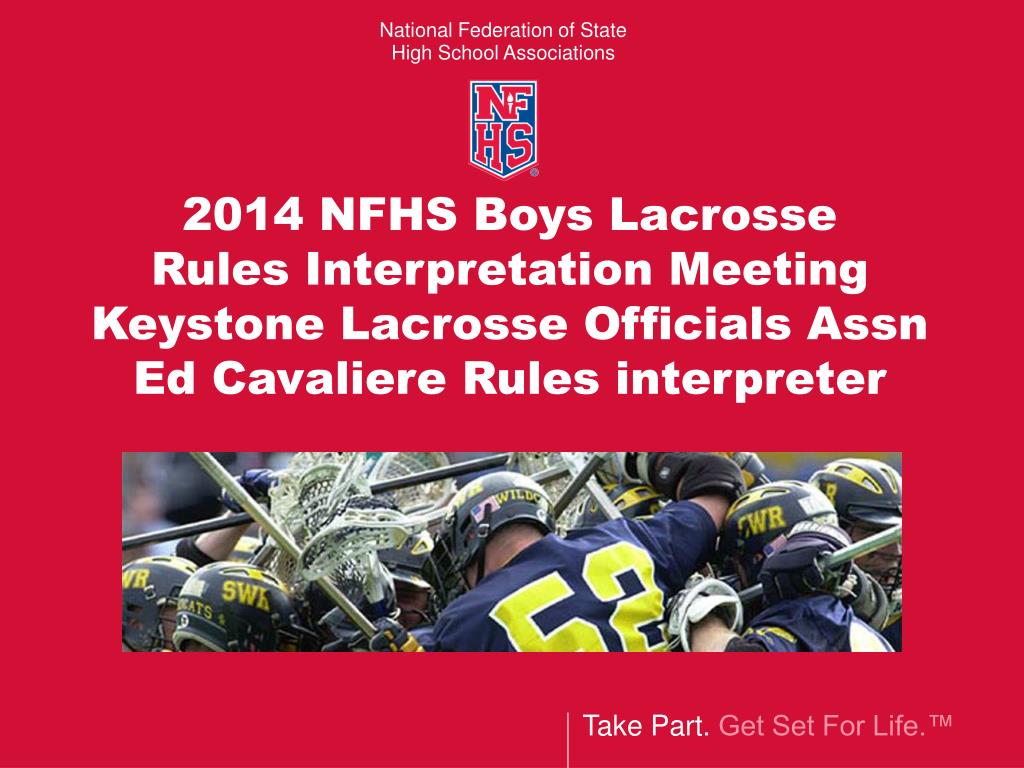 That language and more has since been eliminated, which restructured the rule to put the responsibilities in the hands of trained officials.
"The NFHS Boys Lacrosse Rules Committee continues to make improvements to the health and safety of the student-athletes, while also keeping the game enjoyable to play and watch," Weaver said. "Over the past several years, the committee has been successful in reducing injuries and we hope these changes will continue to allow the sport to grow in popularity." 
For more information on these boys lacrosse rules changes, as well as all changed approved by the committee, a complete listing will be available on the NFHS website at www.nfhs.org. Click on "Activities & Sports" at the top of the home page and select "Lacrosse-Boys."
According to the most recent NFHS High School Athletics Participation Survey, 113,702 boys participate in lacrosse in 3,026 high schools across the country.
 
NFHS Boys Lacrosse Uniform Rules
NFHS Boys Lacrosse Uniform Rules
According to their website, the National Federation of State High School Associations was organized in 1920 and serves high school athletic and extracurricular activity organizations in all 50 states and the District of Columbia, "establishing consistent standards and rules for competition".
Periodically the NFHS updates and publishes rules regarding boys lacrosse uniforms.  The current rules set the guidelines for jersey color, uniform trim, numbers, uniform shorts and manufacturer's logos.  The following is a summary of the boys lacrosse uniform rules.
Boys high school jerseys must be constructed of a single solid color and entirely cover shoulder pads. The opposing teams must wear contrasting color jerseys with the home team in dark-color and the visiting in white or light color.  A rule change adopted in 2018 states that starting in 2022 the home team will wear white and the away team will wear non-white jerseys.
Uniform Trim rules permit contrasting colors for collar, cuffs and waistbands, not to exceed 2 inches in width. Side panels or inserts are permitted from armpit to waist, providing the panels are 3 inches wide or less.  In addition, contrasting piping of not more than 1/8" may also be used in both home and away jerseys.
Numbers are a critical component of jerseys in most sports.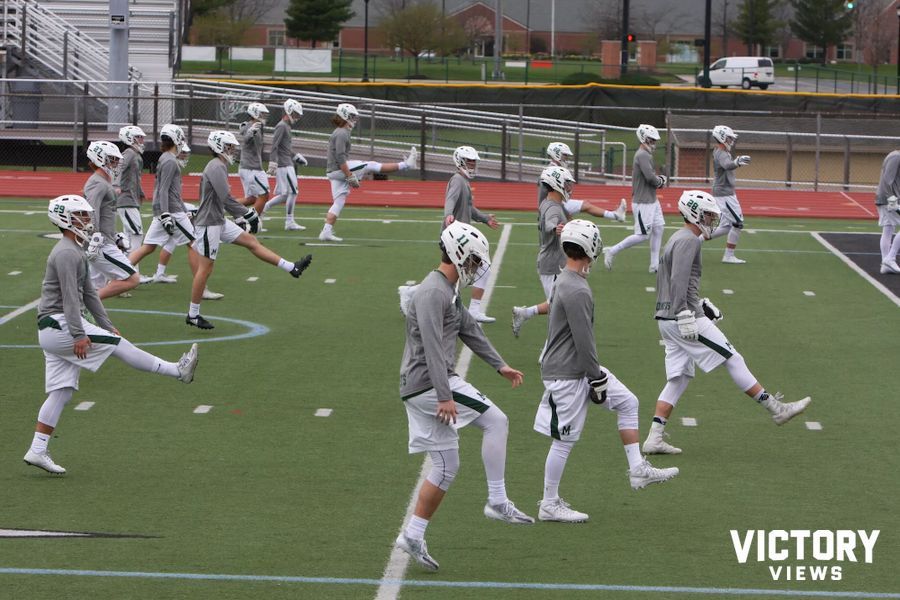 Boys lacrosse jerseys must have both front and back numbers.  Front numbers must be at least 8 inches in height and can be single color or two colors with the outline color no wider than 2 inches.  On the back numbers must, at a minimum, be 12 inches tall and follow the same contrasting trim dimensions as the front numbers.  Under no circumstances are duplicate numbers on the same team allowed.
The rules concerning Lacrosse Shorts are not nearly as strict as the those for Lacrosse Jerseys, simply requiring all plays on the same team to wear shorts "of the same dominant color".
Not more than one visible manufacturer's logo or trademark is permitted on each jersey and each short.  These marks must not be larger than 2.25 square inches total and no more than 2.25 inches "in any direction".
American flags no bigger than 2" x 3" and memorial or commemorative patches up to 4 square inches that do not obstruct jersey numbers are permitted. Team names that do not interfere with the jersey numbers are also permitted.

This information was taken from the NFHS website. We hope this summary of the boys lacrosse uniform rules is helpful. If you have any questions about boys lacrosse jerseys and/or custom team sports apparel and accessories, please contact one of our helpful experts at Wave one Sports, or visit us online at www.waveonesports.com
NFHS shares new boys lacrosse rules, faceoff changes to stay in place
Last year's change to high school boys lacrosse faceoffs will stay in place, one of over a dozen rules changes announced by the National Federation of State High School Associations (NFHS).
The rule firms up the change that a player won't be allowed to use a "motorcycle" grip on a faceoff and instead, on the hand closest to the head of his stick, must have the palm facing up. Players can't kneel at the draw, either.
The rule followed a similar change in college lacrosse.
"I know it brings more people into the faceoff fray.
It's not just a FOGO game," Fairfield Prep coach Graham Niemi said before the season, using the lacrosse acronym for a pure faceoff player: "Face Off, Get Off."
That's exactly what happened in Connecticut, though many top faceoff guys remained top faceoff guys.
Darien football fullback Tighe Cummiskey became an unexpected standout. Some long-stick players got involved; Ridgefield used Kai Prohaszka, the GameTimeCT Player of the Year, as a difference-maker at the X.
The new rules say that players at the X must play the ball before attempting to bodycheck their opponents, and wing players can't bodycheck faceoff players still contesting the draw.
"These major changes to the faceoff rule were very well received by the lacrosse community," James Weaver, NFHS director of sports, said in an article on the NFHS website. "They will ultimately serve to keep the faceoff fair, while also reducing the risk of injury during the faceoff.
"
Among other changes, the NFHS will require players to wear a protective cup or other approved protection for that area. That equipment had been recommended.
Running time in games with a 12-goal differential will continue even if the trailing team cuts the lead below 12.
mfornabaio
@ctpost.com; @fornabaioctp
Rules and Officiating | mitten state lax
Faceoffs, Risk Minimization Areas of Focus for 2022 High School Boys Lacrosse Rules Changes
High School Girls' Lacrosse Rules Changes Announced for 2022 Season
NFHS and US Lacrosse 2021 Boy's Lacrosse COVID Points of Emphasis
2021 Boys High School Lacrosse Rules Interpretations Video
2021 Girls High School Lacrosse Rules Interpretations Video
2021 Boys Youth Lacrosse Rules Interpretations Video
2021 Girls Youth Lacrosse Rules Interpretations Video
US Lacrosse Officials Development YouTube Channel
MHSAA Guidance on Face Coverings
EXECUTIVE ORDER No. 2020-180 Amendment to the Safe Start order
MHSAA Fall Planning – Boys Lacrosse
MHSAA Fall Planning – Girls Lacrosse
Executive Order No. 2020-110 (June 1, 2020)
MHSAA Summer Guidance Update #2
MHSAA Summer Guidance Update #1
MHSAA Updates on Summer Activity & Re-Opening Guidance
US Lacrosse Return-to-Play Recommendations
2020 Girl's NFHS Rules Interpretation Webinar
2020 Girl's Youth Rules Interpretation Webinar
2020 Boy's NFHS Rules Interpretation Webinar
2020 Boy's Youth Rules Interpretation Webinar
Free Movement Approved for US Lacrosse Girls' Youth Rules
2020 HS Boys Rules Changes
2020 HS Girls Rules Changes
MHSAA Playoff Mercy Rule
2019 Youth Boys' Lacrosse Rules Changes – Webinar
2019 NFHS Girls' High School Rules Interpretation Video
2019 NFHS Boy's Lacrosse Rule Changes Video
Boys Lacrosse Rules Corrections – 2019
Boys Lacrosse Points of Emphasis – 2019 – NFHS
Boys Lacrosse Comments on the Rules – 2019 – NFHS
High School Girls' Rules Changes for 2019 Season
2018 Youth Boys Rules Interpretation Video
2018 Youth Girls Rules Interpretation Video
2018 NFHS Boys Rules Interpretation Video
2018 NFHS Girls Rules Interpretation Video
Youth Boys' Penalties Videos
MHSAA Out-of-Season Coaching Regulations
Beginning Aug 1, 2020 – small tweak to summer competition limits
Men's Officials Development Videos
Women's Officials Development Videos
Men's Lacrosse Officials Facebook Page
Women's Lacrosse Officials Facebook Page
Become An Official | Presented by US Lacrosse (YouTube)
US Lacrosse Adopts New Player Segmentation Policy
Risk Minimization Addressed in High School Boys Lacrosse Rules Changes
Top 10 Questions on NFHS Boys Lacrosse Rules
Top 10 Boys Lacrosse Rule Myths: Busted
The Top Three Most Misunderstood Youth Boys Lacrosse Rules
Counting Down the Top Boys' Lacrosse Rules Myths
US Lacrosse Announces Boys Rules Changes for 2018
US Lacrosse Announces Girls Rules Changes for 2018
Boys Lacrosse Points of Emphasis – 2018
Webinar Highlights NFHS Boys' Lacrosse Rule Changes and Points of Emphasis
Men's Officials Development Videos
"You Make the Call" Playlist
Taunton School private school in England | UK
Age: 7 – 13 years old, 13 – 18 years old
Type: joint
City: Taunton | Taunton
Address: Staplegrove Road, Taunton, Somerset TA2 6AD, UK
Phone: +44 1823 703 703
School website: https: // www.tauntonschool.co.uk/
The school was founded in 1847. She only accepted boys. As the school developed, the campus expanded as well. In 1870, land was purchased in the northern part of the city and the construction of new buildings began. So the central tower was erected, 15 meters high, which now rises above all other buildings on the school campus.
In 1971, Taunton School began a partnership with Weirfield School, a girls' school across the street.This is how the first admission of girls for the last two years to Taunton School was made. She became fully joint in 1976. Thus, becoming one of the very first coeducational schools in the history of Great Britain. In 1994, a division took place at the Taunton School, a junior school appeared, which worked in parallel with the senior. The younger students were given their own campus with all the buildings.
Now the school territory occupies 56 acres of land and includes a kindergarten, primary school, middle and high school, and a center for training foreign students.Each school has its own campus, so children don't mix with each other. Also, each school has its own director.
The school functions as a single organism and this is noticeable not only on children who walk around with smiles on their faces, but also on the results of final exams. GCSE – 98% passed the exams; A-level – 68% got A * -B.
Education and Arts
The school has an excellent material base. All classes are well equipped. Laboratories and science classes are especially different.There is so much … Secondary school starts from the 9th grade and ends at the 11th grade – passing exams at the GCSE level. Then the guys enter the last step of education – high school and can choose a program between A-level and IB. The school offers the following subjects for study:
Grade 9:
Compulsory subjects: English, mathematics, history, geography, French / German / Spanish, physics, religious studies, chemistry, biology, art, computer science, physical education.Additional subjects: English as a second language, additional mathematics, business, design technology, drama, Latin, classical civilizations, music. Children can choose one subject from two blocks.
Grades 10-11:
Compulsory subjects for GSCE: English, English Literature, Mathematics, Religious Studies, Biology, Chemistry, Physics and a Second Foreign Language.

Children also need to take one humanities – geography or history; one subject dedicated to creativity – painting, drama, music or design technology.The school also provides a choice of the following subjects: business, classical civilizations, French / German / Latin / Spanish, ICT, economics, physical education, religious studies.
In order to move to the next year of study, the child must pass at least 4 exams for a grade of at least B (good) and at least 2 subjects for a grade of C (satisfactory). The mark must be at least B in the subjects that the child wants to continue to study in the 12th year of study.
12-13 grade (Sixth form): A-level.
In 12th grade, students usually study 4 subjects to choose from, and in 13m – 3. They are given a choice of the following subjects: English literature, history, mathematics, advanced mathematics, political science, physics, ethics, chemistry, biology, economics, French , religious studies and ethics, German, psychology, Spanish, theater studies, Latin, design technology, painting, photography, music, geography, drama, theatrical art, computing, informatics, business, classical civilizations.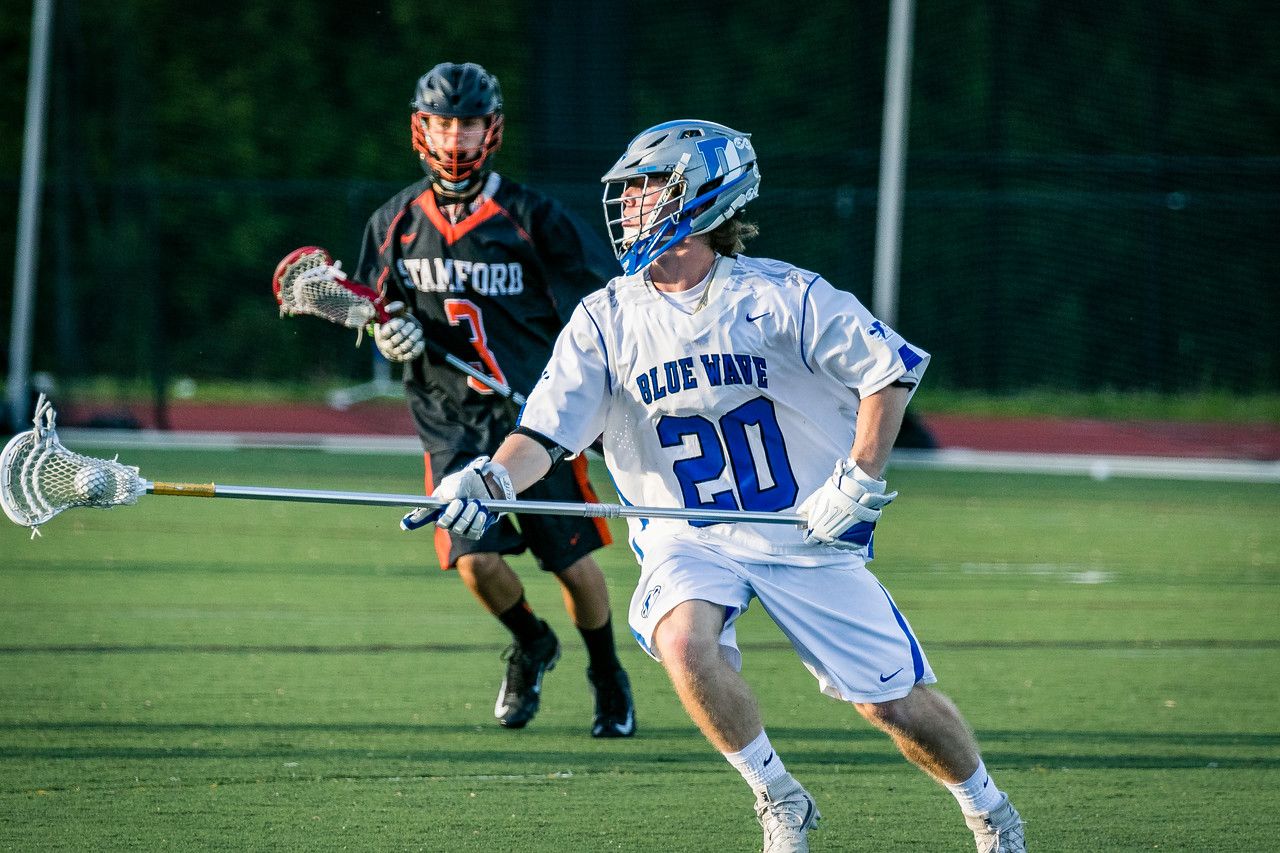 Grade 12-13 (IB):
Those guys who do not see themselves in the A level program and dream only of IB have the opportunity to take this program. The school offers the following subjects:
1. English Literature, German Language and Literature, French Literature, Italian Literature – First Foreign Language
2. English HL&SL, French HL&SL, Spanish HL&SL, German HL&SL, Latin HL&SL, Spanish Beginner level SL, Italian entry level SL – second foreign language.
3. History of HL&SL, Economics of HL&SL, Geography of HL&SL, Philosophy of HL&SL, Psychology of HL&SL.
4. Biology HL&SL, Chemistry HL&SL, Physics HL&SL, Design technology HL&SL.
5. Mathematics HL, Mathematics SL, Mathematical Sciences SL.
6. HL&SL Arts, HL&SL Music.
Compulsory subject – Theory of knowledge. It is imperative to pass the CAS program (creativity, action, help), as well as write the final work.
Accommodation
Children live in the school's residences.
There are 5 residences in the school – 3 for boys (The Fairwater, Will East, Wills West) and 2 (Weirfield, Woodyer) for girls. All residences are not large, for a minimum of 20, for a maximum of 60 children. All residences have their own curator, who also lives here, looks after the children and organizes their leisure time. Rooms in residences for 2-3 people, amenities on the floor. The rooms are bright and spacious enough. The residences have common lounges, mini kitchens, rooms for preparing lessons under the supervision of a teacher.Children eat in the school cafeteria three times a day. On weekends, many children stay at the boarding house, so either sports events or visits to museums or creative activities are organized for them. As a rule, on Sunday, the guys have a rest and prepare for the new school week.
Sports and Leisure
The school has a very diverse range of sports activities. The school tries to involve all children in sports and a healthy lifestyle.
The main program includes compulsory sports.Thanks to the excellent equipment, the school can offer the following sports: squash, tennis, netball, rugby, field hockey, football, basketball, badminton, swimming (own indoor pool), lacrosse, horse riding, table tennis, fitness, dancing, volleyball, rowing , athletics, shooting. In addition to sports as such, children are taught the rules of a healthy lifestyle. Absolutely all children are required to engage in some kind of sport. There is a compulsory program, there are sports to choose from. The school has an excellent fitness center, where the boys go with pleasure.
Tuition fees at Taunton School – a private school in England | UK
Registration Fee – £ 100,
Refundable deposit – the cost of one trimester,
Grades 3 – 4 – 4,750 pounds per term,
Grades 5-6 – £ 6,150 per term,
Grades 7-8 – 8,250 pounds per term,
9th – 13th grades – 10,700 pounds per term,
12th – 13th grades – 11,700 pounds per term,
The school gives a 10% discount for the second child from the same family, provided that both children study at school together.

Get free advice on admission to
Taunton School private school in England | Great Britain
Tel .: +74995798299
e-mail: info@schools-gallery.ru
web site: www.Schools-Gallery.Ru

90,000 Origin stories of famous sports games
Whether you play them or just watch as a spectator, sports games are a significant part of many people's lives. In addition to being a sight to behold, sports games are also linked to the national identity of many countries, being a billion dollar industry.
Have you ever wondered how these sports games originated? Even if you think you know, the most interesting thing is that the origin stories of sports games are filled with myths and legends. Here are the true stories of how these favorite games came to be:

10. Lacrosse
Lacrosse is the oldest team sports game in North America, originating among the Native Americans of East Woodland and some of the Indian tribes of the Great Plains.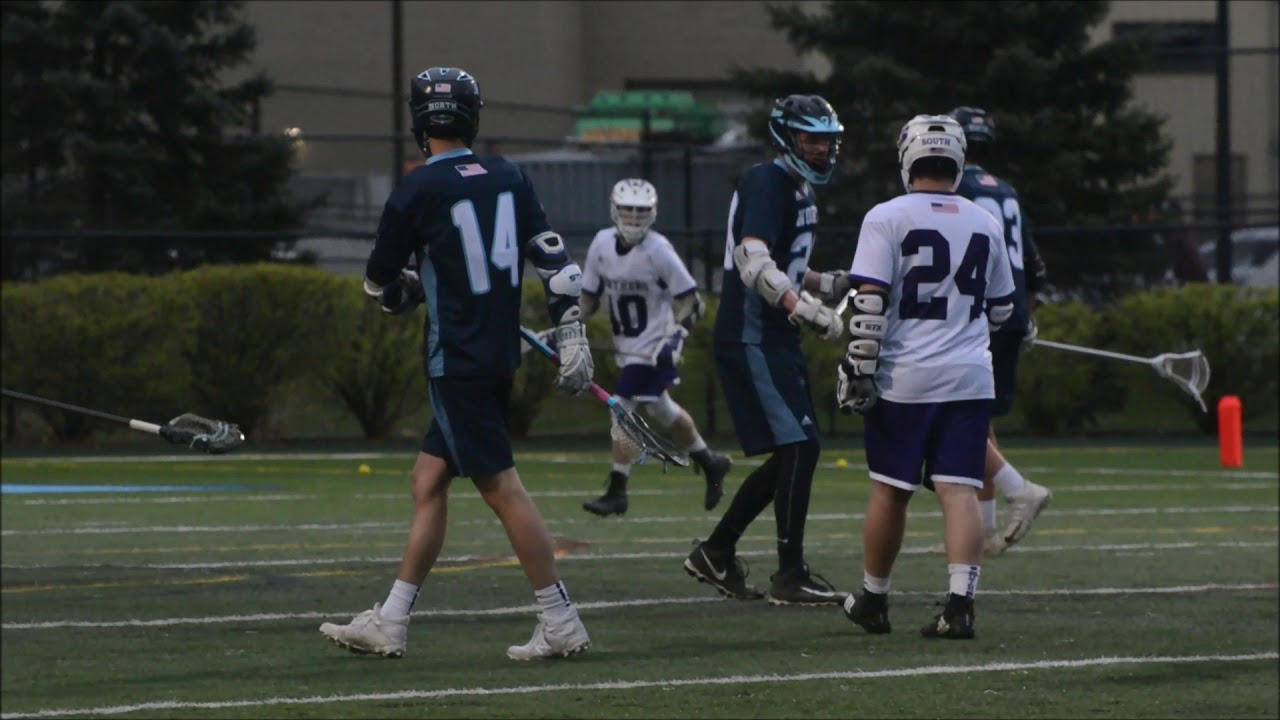 The game was played by the warriors of the tribe to keep fit. Many of the rules were different from modern lacrosse.
In addition to keeping the warriors in good shape, this game was also important to society, helping to strengthen diplomatic alliances and maintaining social conformity. In addition, they used it as a form of worshiping the gods.
In the 1840s, Europeans became interested in the game, and in August 1844 the first match took place between a team from Europe and the Mohawk Indians.
In 1856, the Montreal Lacrosse Club was formed in Quebec, Canada. After a visit to Montreal by the Prince of Wales in August 1860, the popularity of lacrosse increased even more.
A month after the Prince's visit, a dentist named William George Beers wrote the first official rules of the game and instructions and replaced the buckskin ball with a rubber version. Since then, the game has grown in popularity and there are currently two professional lacrosse leagues in North America.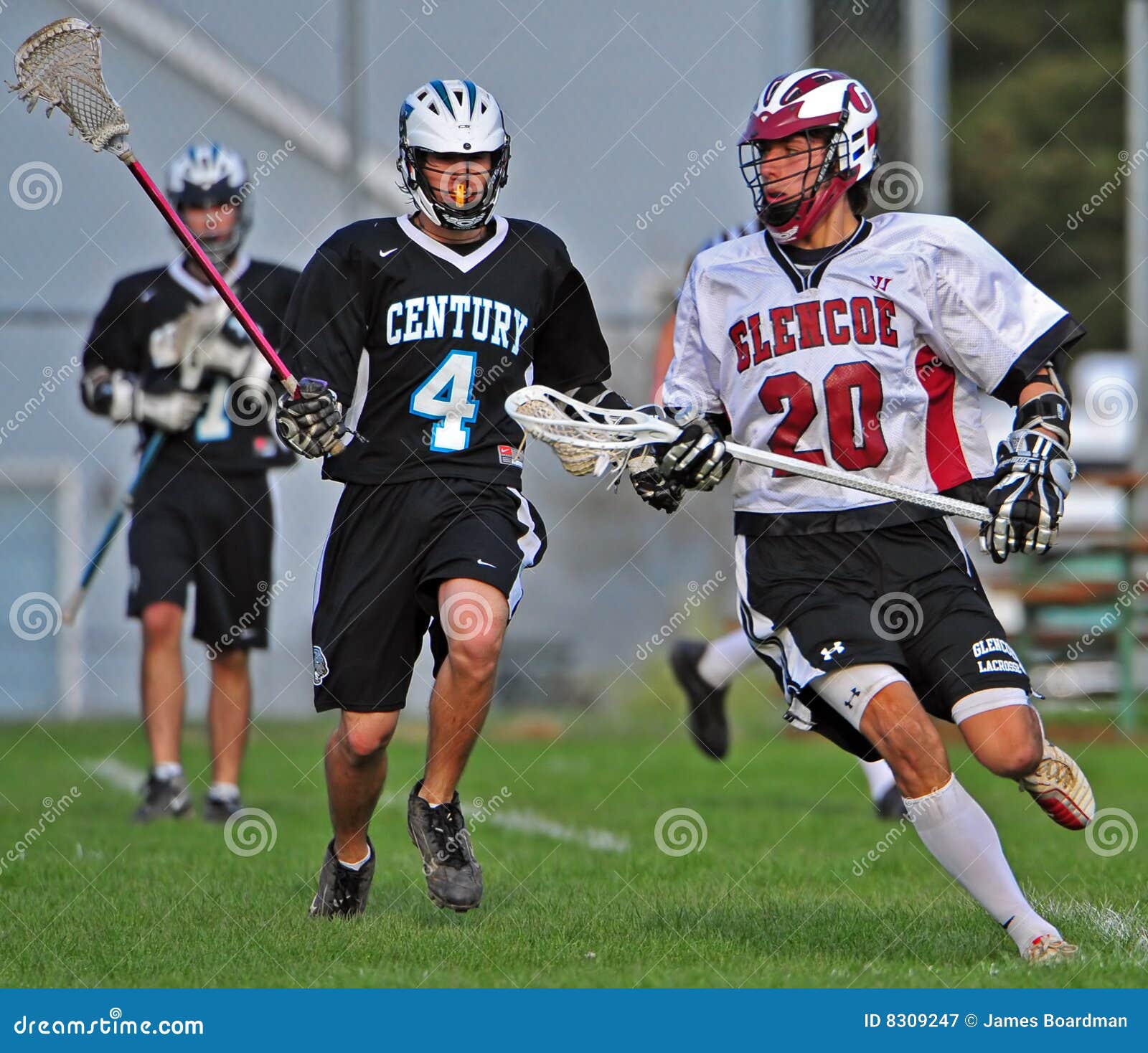 9. Golf
The origins of golf are hotly debated. All the credit is attributed to themselves by the Scots and, I must say, they have a certain right to this. The modern education of the game began in the middle of the 15th century in Scotland. The rules of the time included swinging the club over the ball and moving it from point A to point B, using as few moves as possible.
However, there is evidence that the roots of the game go back to the small town of Loenen aan de Vecht in the Netherlands when the game was played there in 1297.This year was the start of an annual tradition where, on Boxing Day (December 26), the townspeople played a game called "colf". The game consisted of two teams of 4 people who took turns hitting a wooden ball with a wooden stick in the direction of several consecutive targets.
In addition to the 1927 mention of "colph", there is other evidence of golf-like games played throughout the Netherlands centuries before the first mention of golf in Scottish literature in 1636.
However, as stated earlier, there is a heated debate on this issue, and many Scots do not believe that this is true.

8. Ice Hockey
Canadians are generally considered polite and humble people. However, there is one thing that many Canadians can proudly and emotionally boast of, that ice hockey is their national heritage. According to them, this is their game. They are the best at it, and they came up with it.
However, according to one book published in 2014, hockey probably originated in England.There are references to this game dating back to the early 1790s, and furthermore, it remains unclear who exactly invented the game. The game is known to have been popular in England for centuries. Famous people who played hockey include King Edward VII and Charles Darwin.
With regard to why the game was named that way, there is a theory that a cork plug was originally used as a puck. Corks were commonly used as stoppers for beer kegs, and the popular drink of the time was hock ale.

The reason Canada is often associated with hockey is because the first public match was staged in Montreal on March 3, 1875. Before that, this game was just played on the occasion.

7. Rugby
Rugby allegedly got its start in 1876 when 16-year-old William Webb Ellis, playing football at the Rugby School in Warwickshire, England, took the ball in hand and ran with him. Unfortunately, this story cannot be true, because Ellis died in 1872, that is, 4 years before the events that are attributed to him.
In reality, the game actually originated in a school in Rugby, and this was facilitated by the headmaster Thomas Arnold. The rules were first written in 1845 and the game is believed to have grown out of football, but it remains unclear who was the first person to pick up the ball and run with it.
After graduating from school, the students who learned the game wanted to continue playing it as adults. This was how the first inter-county games were organized, leading to the formation of the first clubs, which in turn led to the formation of the International Rugby Football Board in 1884.

6. Cricket
For many North Americans, cricket is a bit mysterious and seems like a rather complicated game. However, cricket is loved in many other countries around the world, attracting billions of spectators. In fact, it is the second most popular sport in the world.
Cricket is believed to have originated in the 13th century in the English countryside, where it was played by shepherds. The goal was the gate of a sheep pen, and a ball made of rags or wool was driven into the target.The opposing player had to use a curved shepherd's cane to hit the ball and prevent it from hitting the target.
The game gained popularity throughout the region and continued to be played for centuries. The first recorded cricket match (with 11 players on each team) took place in 1697 in Sussex. His prize fund was 50 guineas.
Eight years later, the first inter-counties match took place with the teams of Kent and Surrey.Probably, the rules already existed at that time, but the oldest rules of the game, known to experts, date back to 1744.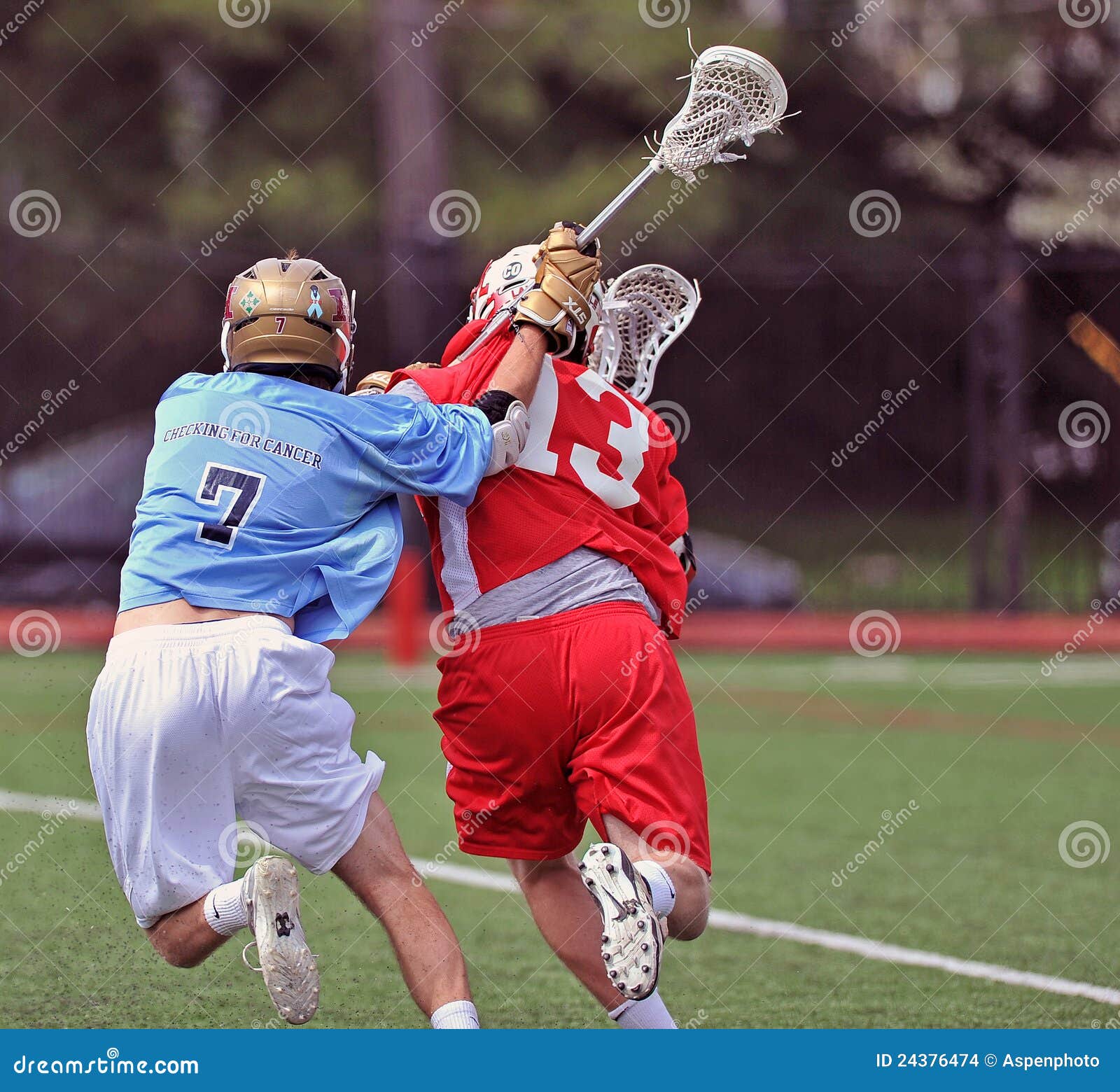 5. Tennis
It is believed that even the ancient Egyptians, Greeks and Romans played a peculiar form of tennis. However, the origins of modern tennis date back to around 1000 AD, when monks began to play it in a French monastery. They played with their hands and a wooden ball, so the game was more like volleyball.
The netting was usually a rope stretched across the courtyard. This is also where the name of this sports game was born. During the game, the monks shouted "shadows" ("tenez"), which in French means "hold!", While throwing the ball.
Over the next two centuries, the game gained popularity throughout Europe, and by the 13th century there were already 1,800 indoor courts. By 1500, wooden racket frames tied with strings of sheep's intestines, as well as balls made of cork, became widespread.
However, this game was significantly different from modern tennis, which appeared in 1873, when the rules of the game were first published.
In 1877, the first tennis tournament was held in Wimbledon, at which a decision was made on the form of refereeing and the tennis method of scoring was adopted.

4. Basketball
We bet it came as no surprise to you that Canadians claim to be the inventors of hockey. However, did you know that Canadians actually invented one of America's most beloved sports games, basketball?
Dr. James Naismith of Almonte, Ontario, was born in 1861.After several years as a lumberjack, he earned a degree in physical education from McGill University in Montreal. After graduation, he moved to the United States, where he got a job at the International YMCA Training School in Springfield, Massachusetts.
There he was instructed to find a suitable occupation for a group of "irreparable". Winters in New England were chilly and the boys were forced to stay indoors: they quickly got bored with indoor games they played all day.Naismith developed basketball from a game called "Duck on a Rock", which he played as a child.
Naismith took two fruit baskets from the janitor, which he hung on opposite sides of the gym, and used a soccer ball.
The first game took place on December 21, 1891 and ended 1-0. In the end, holes were cut at the bottom of the baskets, because the janitor got tired of going up the stairs every time to take out the ball.
Since then, the game has grown in popularity and Naismith lived to see basketball became an Olympic sport in 1936 in Berlin. The creator of this sports game passed away on November 28, 1939.

3. Baseball
The most common legend about baseball's origins is that it was invented in Cooperstown, New York, in the summer of 1839 by Abner Doubleday. Having come up with the game, Doubleday went further and became a hero of the American Civil War.The only problem is that it's not true. In 1839, a man with that name and surname lived in West Point (West Point).
Baseball probably evolved from two English games. The first game, called English rounders, was a children's game that came to New England with the colonists, and the second was cricket.
The founding year of modern baseball is 1845, when a group of New Yorkers formed the New York Knickerbocker Baseball Club.The most influential member of the club was a bank clerk named Alexander Joy Cartwright, who came up with many of the rules that became the foundation of baseball.

2. American Football
The first game, which eventually became American football, was played between Princeton and Rutgers on November 6, 1869. However, it was more of a football match. After the game, the Yale people developed their own sports game and called it "The Boston Game".
It looked a bit like football, but if a player was chased by an opponent, he could pick up an oval ball and run with it, or throw it away, or pass it. If a player from the opposing team did not run after him, then he should have kicked the ball.
On May 14 and 15, 1874, the Yale hosted the McGill University team from Montreal, which also had their own set of rules for football. On the first day, they played the Boston Game. On the second day, they played a "McGill version" of football, which had more rugby elements.Each team had 11 players, they played with an oval ball, and the player could pick up the ball and run with it at any time.
After two games, the Yale team decided they liked the McGill University version better and accepted the rules. Yes, you read that correctly: the fundamentals of American football were developed by a Canadian university.

1. Football
Football is the most popular sports game in the world today, and perhaps because it is an innate part of human life.Games like soccer can be dated back to 2500 BC, when people in ancient Egypt kicked a ball during a fertility festival.
In China from 476 to 221 BC. people played a game called jichu, which roughly translates to kick the ball. The idea of ​​the game was to throw a leather ball stuffed with feathers through a cloth hung between two posts. Players could use any part of their body with the exception of the arms. Warriors played this game to keep fit.
A similar game was also played in ancient Rome. Each team had 27 players, and they only had to make sure that the ball was in the goal of the other team. And since the action took place in ancient Rome, people were often injured and killed while playing, which sounds much more exciting than watching modern football.
Football-like games continued to be played until the Middle Ages, and the modern era of football began in 1863. Then rugby football and football split from each other, and the Football Association was formed in England.This governing body has developed most of the rules and guidelines that gave birth to modern football.
source
If you liked the post, please share it with your friends! 🙂
King's School Canterbury – apply, prices 2021, reviews
The King's School Canterbury is an independent, private coeducational school for boys and girls aged 3-18. The school offers full-time education and boarding.In total, about 800 people study here. The King's School Canterbury is located in the historic town of Cantebury in the county of Kent in the south – east of England, about an hour and a half from London.
The King's School Canterbury also has a Junior King's School for children aged 3-13, located in a separate area in the city of Canterbury.

School The King's School Canterbury was founded by Augustine of Canterbury in 597, making it one of the oldest schools in England.The school was opened as part of a monastery institution. Initially, Benedictine monks were trained here, who devoted their lives to prayer, work and study. In the 16th century, the school got its current name thanks to the English king Henry VIII. The main buildings of the school are located near Canterbury Cathedral and the Abbey of St. Augustine, which are protected by UNESCO and which are included in the World Heritage List. The graceful structures of the 15th century, together with modern buildings, represent a fusion of old and new eras, which complement each other, creating an unforgettable impression.The school territory occupies 80 acres, in the parkland of the city of Canterbury.


The King's School Canterbury consists of three departments: Junior School (Shell Year, Year 9), Middle School (Middle School – Year 10-11) and High School (Sixth Form). The King's School Canterbury curriculum is based on strong balanced programs that are the best in UK independent schooling. The King's School Canterbury quickly responds to the constantly changing requirements of modern education: it adds new subjects, updates teaching methods, constantly informs about changes in the teaching system, selects an individual program that matches the individual needs of students.

The King's School Canterbury is proud of its former graduates, including many politicians and public figures, archbishops, diplomats, scientists, writers and poets, composers. Among these names, the most famous in Russia: Somerset Maugham – a writer and playwright, and Marshal Bernard Montgomery.

The King's School Canterbury's goal is to fully develop the personality, combining traditional values ​​with modern requirements. From the point of view of academic development, this is a focus on the quality of teaching that meets the needs of the time and the encouragement of curious students who demonstrate high results.

In 2017, The King's School Canterbury was inspected by the Independent Schools Inspectorate (ISI), Based on the results of the inspection, The Kings School Canterbury meets all the standards that are put forward for schools in terms of educational process, school leadership, quality of teaching and provision the proper level of education, health, education of students.

The Good Schools Guide, The King's School Canterbury, says: "A thriving school with highly motivated children.As one of the parents said: "Children never stop here, I sometimes wonder how they manage to do so many things in a day, and still find time for relaxation and entertainment." The Church has lost its dominant role in the teaching process, but the traditions laid down by the Benedictine monks are respected to this day. "

The King's School Canterbury accepts children of all faiths and faiths. The official religion at school is Anglicanism.

The British school system is divided into parts, Pre-prep School, Prep School, Secondary School and Sixth Form.Different schools offer one, several or all levels. School departments can be located in the same or different premises, respectively, the school can have one or more addresses.
Extracurricular activities. Sports King's School Canterbury
The King's School Canterbury encourages children to engage in sports that develop team spirit, commitment and patience in children. Children will be offered a choice of different kinds of sports. Also, at The King's School Canterbury, a number of circles, clubs and sections have been created that provide the diversified development of children.Here is a list of the main ones:
badminton
basketball
volleyball
water polo
horse riding
gymnastics
golf
mountain bike
rowing
discussion club
judo
cadet corps
canoe
karate
ceramic
cricket
lacrosse
athletics
literary club
music
sailing
swimming
Science Club
netball
rugby
rock climbing
squash
dancing
theater club
tennis
fencing
photo
football
hockey
chess
school parliament
and much more
King's School Canterbury Equipment
The King's School Canterbury is equipped in accordance with high modern standards and has a developed infrastructure:
large sports hall
indoor 25 meter pool
playing fields
squash courts (six)
medical center
excellent libraries
sports grounds
90 140 equipped auditoriums 90 143
excellent libraries
modern recreation center
Accommodation King's School Canterbury
The King's School Canterbury has 15 comfortable houses, 12 of which accommodate girls and boys living on the school grounds, separately from each other.The three remaining houses are full-time students. Each building has a boarding school director, as well as a team of five educators who help students organize their free time and prepare homework.

Enrollment. Required documents King's School Canterbury
To apply to the school, you must submit the following documents:
School report for the last 2 years
Detailed description from the class teacher
Letter from a child "Why I want to study at your school"
Copies of letters, awards, certificates
and also pass:
Interview
English language test
Entrance exam in mathematics or othersubjects
The Kings School Canterbury admission rules for foreigners are quite flexible, so we ask you to contact the school or our company's specialists for a free consultation.
Academic results King's School Canterbury
A level 2019 Kings Canterbury

| | | |
| --- | --- | --- |
| A rating * | Number of ratings A * – A | Number of ratings A * -B |
| 20% | 59% | 86% |

GCSE 2019
| | | |
| --- | --- | --- |
| A rating * | Number of ratings A * – A | Number of ratings A * -B |
| 48% | 76% | 94% |
Tuition fees King's School Canterbury
* – Prices for different programs differ.For clarification, contact the manager.
Programs and subjects
GCSE
English Literature
English Language
Astronomy
Biology
Geography
Greek Language (Greek)
Informatics and Communication Technology (ICT)
Art & Design
Spanish language (Spanish)
History
Chinese.Mandarin
Classics
Classical Civilization
Mathematics
Music
German language (German)
Latin (Latin)
Religious Studies
Russian Language (Russian)
Drama
Design & Technology
Physics
Physical Education
Photography
French language (French)
Chemistry
---
A Level
English Literature
English Language
Further Mathematics
Biology
Geography
Geology
Greek Language (Greek)
Informatics and Communication Technology (ICT)
Art & Design
Spanish language (Spanish)
History
Art History
Classics
Classical Civilization
Chinese.