Girls hs lacrosse rankings: ny High School | Inside Lacrosse
ny High School | Inside Lacrosse
Find a TeamA.P. RandolphAkronAlbany HSAlbert TuittAlbertus MagnusAmherst CentralAmsterdamAquinas InstituteArchbishop StepinacArdsleyArlingtonAuburnAverill ParkAvon CentralBabylonBaldwinBaldwinsvilleBallston SpaBatavia-AtticaBath-HaverlingBay ShoreBayport-Blue PointBellmore JFKBellportBethlehemBethpageBinghamtonBirch Wathen LenoxBishop LoughlinBishop LuddenBlind BrookBloomfield-HoneoyeBrentwoodBrewsterBriarcliffBrightonBrockport CentralBronx HS ScienceBronxvilleBrooklyn TechBuffalo Public SchoolsBurnt HillsByram HillsCalhounCambridge CentralCanandaiguaCanisiusCanton CentralCardinal HayesCardinal SpellmanCardozoCareyCarmelCarthageCazenoviaCBA Syracuse Center MorichesCentral SquareChaminadeChenango ForksChenango ValleyChittenangoChristian Bros-AlbanyChristopher ColumbusChurchville ChiliCicero North SyracuseClarenceClarkeClarkstown NorthClarkstown SouthClintonCold Spring HarborColonie CentralColumbiaColumbia PrepCommackComsewogueConnetquotCopiagueCorningCornwallCortlandCroton HarmonCurtisDalton SchoolDeer ParkDepewDivision-LevittownDobbs FerryDouglass AcademyDrydenEagle AcademyEast AuroraEast IslipEast MeadowEast Syracuse-MinoaEast UnitedEastchesterEastport/South ManorEastridgeEden-SpringvilleEdgemontElmiraElmira-Notre DameElmontFairportFarmingdaleFayetteville-ManliusFieldstonFloral ParkFordham PrepFox LaneFreeportFriends AcademyFrontierFultonGananda CentralGarden CityGates ChiliGeneral BrownGenevaGlen CoveGlens FallsGoshen CentralGow SchoolGowandaGrand IslandGreat Neck NorthGreat Neck SouthGreece Arcadia/OlympiaGreece Odyssey/AthenGreece UnitedGreenwich CentralGuilderlandHackleyHaldaneHalf Hollow Hills EastHalf Hollow Hills WestHamburgHampton BaysHarborfieldsHarrisonHastings-on-HudsonHauppaugeHempsteadHendrick HudsonHerbert LehmanHerricksHewlettHicksvilleHighlandHiltonHolland Patent CentralHoly TrinityHomerHoneoye Falls-LimaHoosick FallsHorace GreeleyHorace MannHorseheadsHunter College HSHuntingtonIndian RiverIona PrepIrondequoitIroquoisIrvingtonIsland TreesIslipIthacaJ.
S. Burke CatholicJamaicaJames MadisonJamesville-DeWittJerichoJohn DeweyJohn Glenn – ElwoodJohn Jay-Cross RiverJohnson CityJohnstownJordan-ElbridgeKeio AcademyKellenberg MemorialKenmore CombinedKennedy CatholicKings ParkKingstonLa Salle InstituteLafayetteLake ShoreLake Shore-Silver CreekLakeland/PanasLancasterLansingburghLawrenceLew-PortLindenhurstLiverpoolLivoniaLivonia-AvonLockportLocust ValleyLong BeachLong Island CityLong Island LutheranLongwoodLowvilleLynbrookMacArthur-LevittownMahopacMaine-EndwellMalverneMamaroneckManhassetManlius-Pebble HillMaple HillMarcellusMarcus WhitmanMaspethMassapequaMassenaMasters – Dobbs FerryMattituck-GreenportMcGann-MercyMcQuaid JesuitMedinaMephamMercy Academy (Syosset)Middle CountryMiddletownMidlakesMidwoodMillbrook HSMiller PlaceMineolaMinisink ValleyMonroe-WoodburyMonsignor FarrellMount SinaiMount St MichaelMurry BergtraumMynderse AcademyNanuetNew DorpNew HartfordNew Hyde ParkNew PaltzNew RochelleNewarkNewburgh Free AcademyNewfaneNiagara FallsNiagara WheatfieldNicholsNiskayunaNorth BabylonNorth RocklandNorth SalemNorth ShoreNorth TonawandaNorthportNotre Dame UticaNyackO'NeillOceansideOgdensburg Free AcademyOneontaOrchard ParkOssiningOswegoOur Lady of LourdesOwego Free AcademyOyster BayPalmyra-MacedonPatchogue-MedfordPawlingPearl RiverPeekskillPelham MemorialPenfieldPenn YanPine BushPittsfordPlainedgePlainview JFKPlattsburghPleasantvillePoly PrepPort JeffersonPort RichmondPort WashingtonPortledgePotsdamPutnam ValleyQueensburyRed HookRhinebeckRiverdale Country DayRiverdale-KingsbridgeRiverheadRocky PointRome Free AcademyRondout ValleyRooseveltRoosevelt Hyde ParkRoslynRush-HenriettaRye HSRye NeckSachem EastSachem NorthSalamancaSalmon RiverSaranac LakeSaratoga SpringsSaugertiesSayvilleScarsdaleSchenectadySchuylervilleScotia-GlenvilleSeafordSeton Catholic CentralSewanhakaShakerShenendehowaShoreham-Wading RiverSilver CreekSkaneatelesSleepy HollowSmithtown EastSmithtown WestSomersSouth Fork UnifiedSouth Glens FallsSouth JeffersonSouth SideSpencerportSt Anthony'sSt DominicSt FrancisSt John BaptistSt Joseph By-The-SeaSt Joseph CollegiateSt Lawrence CentralSt Mary'sSt Raymond'sSt.
Peter'sStuyvesantSuffernSusan WagnerSweet HomeSyossetSyracuse CityTappan ZeeThe Stony Brook SchoolThe Stony Brook SchoolThousand IslandsTimon St JudeTottenvilleTrinity SchoolTroyTullyUnion-EndicottUniondaleUtica ProctorValley CentralValley Stream CentralVernon-Verona SherillVestalVictorVoorheesvilleWallkillWalt WhitmanWantaghWappingers Falls CSDWard MelvilleWarwick ValleyWashingtonvilleWaterlooWatertown HSWatertown IHCWatkins GlenWayne CentralWebster SchroederWebster ThomasWest BabylonWest GeneseeWest HempsteadWest IslipWest Seneca EastWest Seneca WestWesthampton BeachWesthillWestlakeWheatleyWhite PlainsWhitesboroWhitney PointWilliam FloydWilliamsville EastWilliamsville NorthWilliamsville SouthWilson CentralXaverianXavierYonkersYorktown
Preseason high school girls lacrosse rankings
This spring is already better than last year's version with this season's high school sports back, including girls lacrosse.
The South Shore always boasts some of the elite programs in the state and it should be no different this year even after a nearly two-year hiatus since the last time meaningful games were played.
The usual powerhouses in the area still figure to be in contention to bring back hardware by season's end, which has become almost a rite of passage each June.
More: H.S. BOYS LACROSSE: Top 10 rankings
Taking a stab at creating preseason rankings for this upcoming season was no easy task since there was no 2020 season to go off of, so let's be a little gentle with the list and maybe wait a couple of weeks before making it bulletin board material.
(2019 record in parentheses)
1. Notre Dame Academy (23-3) – After losing four out of five sectional finals, the Cougars got over the hump in 2019 by claiming its first Division 1 state title since 2013. Madison Ahern, the program's all-time leader in career points with 631 (435 goals and 196 assists) is long gone – now starring at the University of Notre Dame – but NDA always has an impressive crop of talent at its disposal. The Cougars will lean on Kylie Wilson.
2.

Norwell (17-6) – The perennial powerhouse has won five Div. 2 state titles under coach Kara Connerty, who is 169-54-5 (.750) since taking over in 2010, and she always has her team ready to play no matter the circumstances. The Clippers fell a few wins shy of obtaining the crown again in 2019, but return Notre Dame-bound goalie Isabel Pithie and University of New Hampshire commit Allie Connerty to an inexperienced team.
More: Norwell duo grateful to continue lacrosse careers at next level
3. Cohasset (20-6) – The Skippers are officially in the post-Hansen era with the dynamic sisters, Elle and Jane Hansen, both playing at Northwestern. The Hansens spearheaded Cohasset's run to two Div. 2 state titles in three years. Molly Stephens is the next star in line for the Skippers, but she will miss the season due to a torn ACL, making it even more of a challenge for Cohasset to repeat.
4. Hanover (17-5) – It was a breakthrough 2019 season for the Hawks as they reached the Div.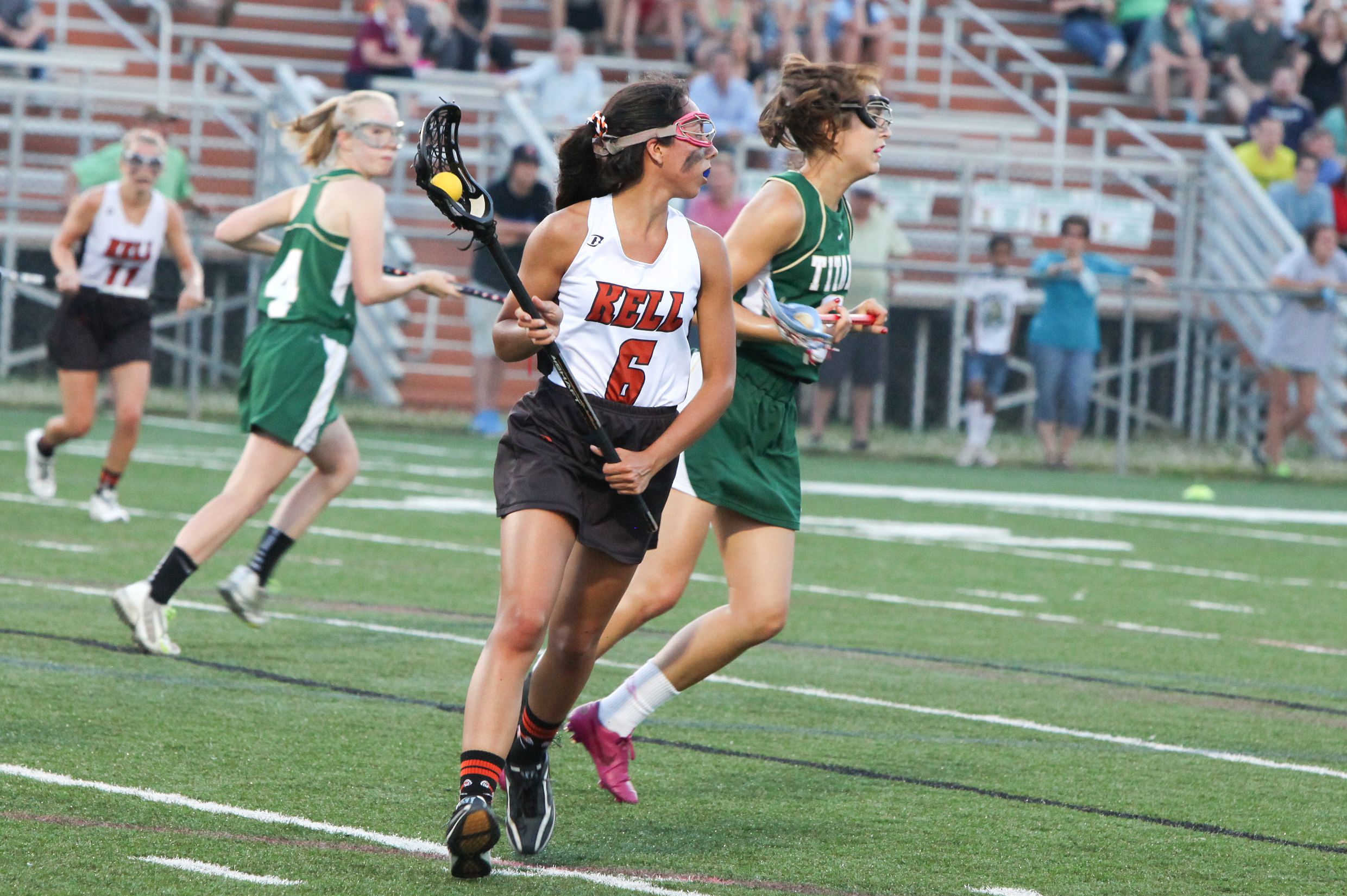 2 South final for the first time in program history. This season, Hanover will try to prove it isn't a one-hit wonder.
5. Duxbury (15-7) – The Dragons can no longer lean on the offensive wizardry of Julia Barry, who took her talents to Boston College. Duxbury is one of the top teams in the Patriot League year after year and things shouldn't change this season.
6. Braintree (12-8) – The Wamps played in one of the most thrilling games in 2019 when it defeated Marshfield, 7-6, in four overtimes in the first round of the Div. 1 South sectional. Their hearts got a much-needed rest after that pulse-pounding victory and are a tough match-up coming out of the Bay State Conference.
7. Hingham (10-11) – Don't let the Harborwomen's 2019 record deceive you. They played a difficult nonleague slate to get themselves battled tested. If they can tap into that experience, it will serve Hingham well this season.
8. Marshfield (11-8) – As the somewhat new kids on the block, the Rams prepare for their first official season in the Patriot League.
Marshfield didn't have many nails left after the 2019 season, playing in seven games decided by one or two goals. The Rams could make quite the first impression in their new league.
9. Scituate (13-8) – The Sailors don't have to replace as much as other teams on this list since it graduated zero seniors after the 2019 season. Scituate should have Sarah Irish back leading the way. Irish is committed to Sienna College and exploded for 60 goals as a sophomore.
10. Rockland (14-4) – The Bulldogs will try to build off a historic 2019 season in which it notched the most wins in program history and captured its first-ever postseason victory.
On the bubble: Silver Lake (14-6), Pembroke (11-8), Archbishop Williams (15-7).
NYSSWA 2019 girls lacrosse rankings
2019 Girls lacrosse (through April 20)
   Please do not copy/paste this material to other websites and/or social media portals such as Twitter or Facebook.
The NYSSWA relies upon traffic to its site to generate the ad revenue that allows us to make access to NewYorkSportswriters.org free to our readers. Thank you.


George Hollenbeck compiles the weekly girls lacrosse rankings.


Class A   

 1 Baldwinsville-3                       8-0
 2 St. Anthony's-CHSAA                   8-1
 3 Middle Country-11                     7-1
 4 Riverhead-11                          8-1
 5 Northport-11                          9-1
 6 Ward Melville-11                      9-1
 7 Smithtown East-11                     7-2
 8 Farmingdale-8                         7-1
 9 Rush-Henrietta-5                      6-1
10 Bay Shore-11                          7-3
11 Syosset-8                             6-3
12 North Rockland-1                      7-1
13 Arlington-1                           5-1
14 West Islip-11                         7-4
15 Ithaca-4                              7-1
16 Penfield-5                            6-1
17 Shenendehowa-2                        6-2
18 Pittsford-5                           4-1
19 Liverpool-3                           5-2
20 Bethlehem-2                           4-1

Class B   

 1 Manhasset-8                           7-1
 2 Eastport-South Manor-11               8-0
 3 Garden City-8                         6-2
 4 Fayetteville-Manlius-3                4-1
 5 West Babylon-11                       7-2
 6 Brighton-5                            5-1
 7 Mepham-8                              8-1
 8 Canandaigua-5                         4-2
 9 Yorktown-1                            6-4
10 Niskayuna-2                           7-0
11 Spencerport-5                         7-1
12 Auburn-3                              7-1
13 Rome Free Academy-3                   4-2
14 John Jay Cross River-1                6-1
15 Rocky Point-11                        5-5
16 Hauppauge-11                          5-3
17 Minisink Valley-9                     6-0
18 Queensbury-2                          8-0
19 Fox Lane-1                            5-3
20 Valley Stream-8                       9-0

	

	

Class C 1 Cold Spring Harbor-8 9-1 2 Mount Sinai-11 7-1 3 Sacred Heart-CHSAA 5-2 4 Bayport-Blue Point-11 7-1 5 Westhampton Beach-11 7-3 6 Sayville-11 8-2 7 Jamesville-DeWitt-3 7-1 8 Locust Valley-8 7-2 9 Plainedge-8 7-3 10 Pelham Memorial-1 6-0 11 Tappan Zee-1 9-1 12 Mercy-5 7-1 13 Hendrick Hudson-1 6-2 14 Lake Shore-6 9-0 15 Maine-Endwell-4 9-1 16 Lynbrook-8 5-4 17 Shoreham-Wading River-11 7-4 18 East Syraracuse Minoa-3 7-2 19 Amherst-6 8-1 20 Byram Hills-1 5-2 Class D 1 Skaneateles-3 6-2 2 Westhill-3 7-1 3 Mattituck/Southold-11 5-3 4 Carle Place-8 7-1 5 Bronxville-1 6-1 6 Marcellus-3 5-2 7 South Jefferson-3 4-3 8 Pleasantville-1 5-1 9 Palmyra-Macedon-5 5-2 10 Babylon-11 5-4 11 LaFayette-3 4-3 12 Albertus Magnus-1 3-3 13 General Brown-3 5-2 14 Waterloo-5 5-2 15 Irvington-1 5-1 16 Penn Yan-5 2-1 17 Tully-3 4-1 18 Eden-6 5-3 19 Johnstown-2 6-0 20 Gowanda-6 5-2
girls high school lacrosse rankings
The US Lacrosse Players of the Week recognize the most outstanding individual performances in high school girls' lacrosse in each of the five regions — Northeast, Mid-Atlantic, South, Midwest and West — outlined in our high school coverage.
High School Girls Lacrosse Rankings; High School Boys Lacrosse Rankings; College. Girls soccer rankings: Three new teams join each of the state's biggest classifications May 10, 2021, 12:32 PM Boys lacrosse rankings: Valor Christian, Cheyenne Mountain remain in top spots Division Deseret.com Related Courses ››. Maddigan Leifer, St. … Lacrosse Magazine's 2022 girls lacrosse, and the class of 2022 lacrosse rankings, more 2022 lacrosse team rankings, the high school lacrosse player rankings 2022, 2022 club lacrosse rankings high school lacrosse player rankings 2022. Players of the Week from the Northeast will be announced once play begins in the region. The top two teams on both sets of rankings are scheduled to play Saturday. Madison Taylor, Wantagh (N.Y.) The junior midfielder has been the pulse of Wantagh's impressive run through Nassau … High School Sports News News Based on facts, either observed and verified directly by the reporter, or reported and verified from knowledgeable sources.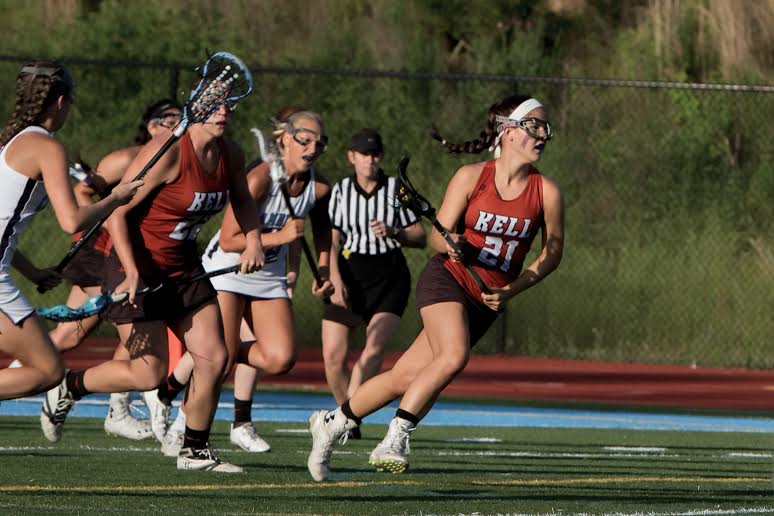 A year after seeing its national-record 198-game winning streak come to an end, McDonogh (Md.) 1 in Class 3A Inside Lacrosse Top 25 High School Power Rankings: Week 5. 1 in the Nike/US Lacrosse National High School Girls' Top 25. AJC FILE . Scores Headlines High School Rankings High School Forums Camp Directory. Girls lacrosse and youth baseball programs and camps will be offered at sites around Milton under agreements approved by the City Council. Player Application; Report A Commitment; BLOG; Home 2022 Girls. WENTZVILLE — Pattonville senior Helen Bae exudes patience. NORTHEAST. Charlotte Latin, the N.C. Manasquan (4-1, first) Get the latest New Jersey high school girls lacrosse news, rankings, schedules, stats, scores, results, brackets & standings! Fundraiser:Boonton lacrosse community comes together to remember art teacher. Sectional play begins May 12 and ends May 19.. Find out where your teams stands… Use the "Find my Team" feature to quickly locate your team! Track, find past standings for your favorite teams.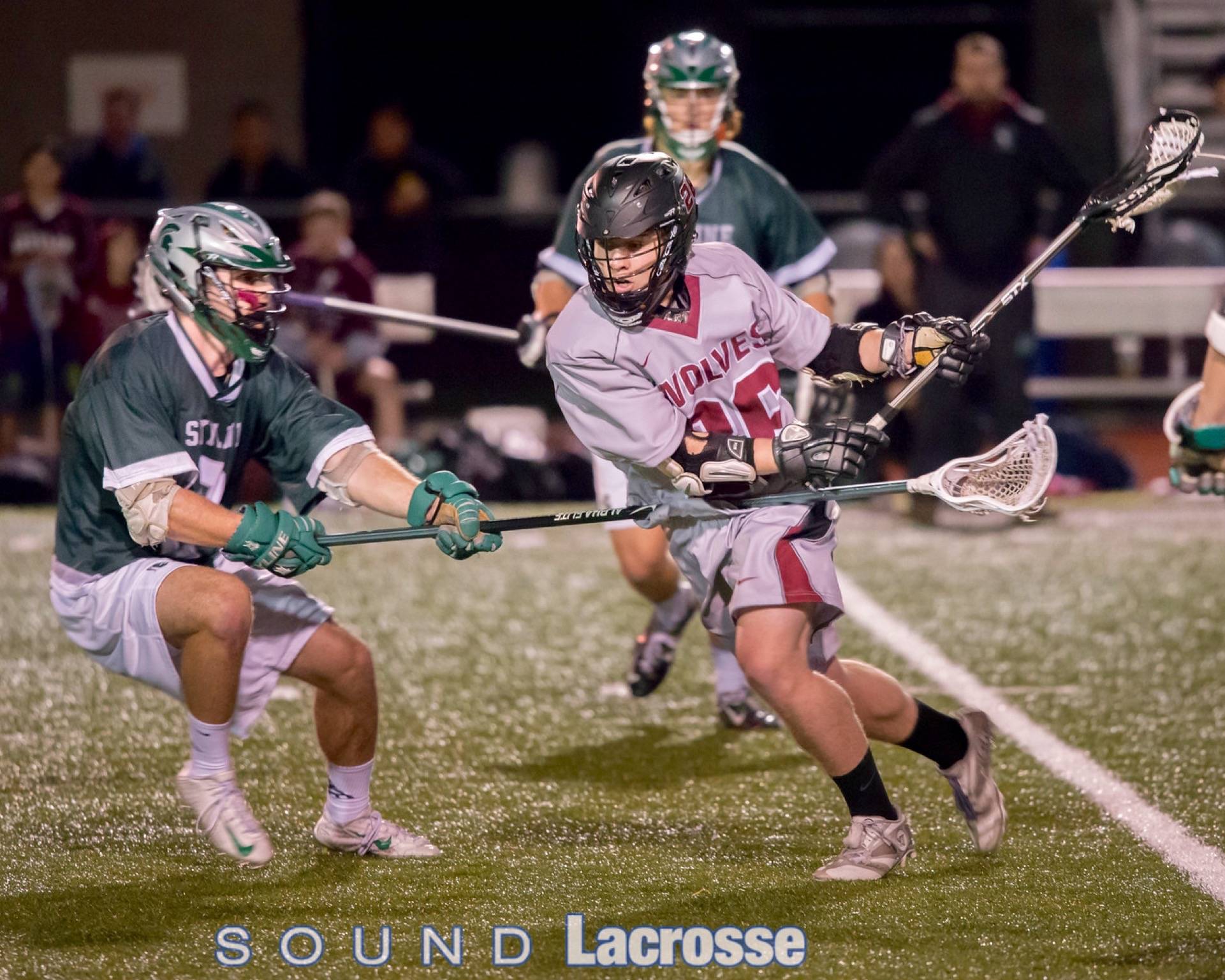 Rumson-Fair Haven (9-0, second) 2. Women's College Lacrosse; Men's College Lacrosse; Women's College Lacrosse Rankings; Men's College Lacrosse Rankings; Submissions. Latest news, scores, schedule and analysis from the leading source of Long Island Sports, Newsday.com EVENTS . Complete coverage of Long Island High school girls lacrosse. There's a new No. Ridgewood salutes the flag before Thursday's high school girls lacrosse face-off with Oak Knoll at Ridgewood. FORUMS . Rumson-Fair Haven (5-0, first) 2. Poland Seminary … 2020 List will be update on March 1, 2020! 2021 National Watchlist – 2022 Girls PLAYER POSITION CLUB TEAM ; Kori Edmondson … Get the latest Michigan high school girls lacrosse news, rankings, schedules, stats, scores, results & athletes info for high school football, soccer, basketball, baseball, and more at MLive.com. Independent Schools Athletic Association champion, led the West. GIRLS LACROSSE TOP 10 (Record as of May 2, Last ranking in parenthesis) 1. Rank School Name Class Rank Rating Strength Record Class Region District Rankings By Expert Computer Gender Boys Girls Year 2021 – 22 2020 – 21 2019 – 20 2018 – 19 2017 – 18 2016 – 17 2015 – 16 2014 – 15 2013 – 14 2012 – 13 2011 – 12 2010 – 11 Browse past seasons' rankings.
Girls lacrosse rankings hold steady as top teams prepare for Round 2. CIF-SS high school girls lacrosse … NORTHEAST. GlenOak 15. The Best 2022 Girls Lacrosse … THE LACROSSE FORUMS IL INDOOR FORUMS. Updated May 13, 2021; Posted May 12, 2021 . The latest team standings for the current season of high school Girls Lacrosse in Utah. The Saints won the battle of one-loss girls lacrosse teams and ended a 13-game losing streak to the Bombers. Ohio high school lacrosse state rankings – Eric Frantz A look at the Buckeye State's top high school boys and girls lacrosse teams by division and overall. Lacrosse Insidelacrosse.com Related Courses ››. is back on the top of the girls' high school lacrosse world. Boys Lacrosse Top 10 (Records as of May 11, Last ranking in parentheses) 1. Every High School Girls Lacrosse team in the nation is ranked. Lax Numbers uses an algorithm to rate high school lacrosse teams by factors including final scores, strength of schedule and the location of every … The issue features previews of the preseason Top 25 boys' high school … High School Girls Lacrosse: UHSAA Releases Girls Lacrosse .
1 in Class AA in our Section III girls lacrosse poll (syracuse.com rankings) Posted May 18, 2021 The Cicero-North Syracuse girls lacrosse defeated Baldwinsville 10-9 … MORE. Week 4 lacrosse rankings. Two state champions, crowned a month and a half apart, finished atop the final HighSchoolOT girls lacrosse rankings. Manasquan (3-1, second) High School … CAMP DIRECTORY STORE. Same for Cape Henlopen girls lacrosse, which has won the last 11 DIAA titles in a row and totes a 137-game in-state winning streak into this season. Read Article; May 11, 2021 @ 10:45am. 15-13 (L) Poland Seminary vs. GlenOak. The USA Lacrosse Players of the Week recognize the most outstanding individual performances in high school girls' lacrosse in each of the five regions — Northeast, Mid-Atlantic, South, Midwest and West — outlined in our high school coverage. The Hawks finished off their championship on May 16. Mount St. Mary middie Kate Ducoff (40) tries to advance the ball past MC Hickey (10) and Chase Boyle (4) of Rumson-Fair Haven in Thursday's high school girls lacrosse showdown in Watchung.
Keep track of this season's latest rankings for high school Girls Lacrosse in Utah. 1s May 17, 2021, 12:32 PM Girls soccer rankings: Jefferson Academy takes over at No. Last year ended with 11 New York Teams, 4 Maryland Teams, 3 New Jersey Teams making the LacrosseMagazine.com Top 25 2020 National Girls High School Lacrosse List. The location of each set of sectional games is listed below! Will HS Girls Lacrosse Teams enter the Top 25 2020 National Girls High School Lacrosse Rankings? More High School Lacrosse • WPIAL girls lacrosse standings through Sunday, May 9, 2021 • WPIAL boys lacrosse standings through Sunday, May 9, 2021 • Pine-Richland girls lacrosse leans on consistent defense, balanced attack • Pine-Richland boys lacrosse team battle-tested for postseason • Bethel Park boys lacrosse chasing section title The Poland Seminary varsity lacrosse team lost Monday's home non-conference game against GlenOak (Canton, OH) by a score of 15-13. ILINDOOR PLL VIDEO PODCASTS. High school girls lacrosse: Division A, B and C state tournament pairings after Wednesday's final RPI release By James Edward @DNewsPreps May … MANCHESTER — … CONTESTS + GIVEAWAYS SLIDESHOWS ABOUT IL … 2022 Girls.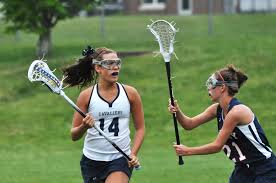 Oak Knoll outgunned the Maroons for a … IL Invitational Boys Epoch IL Committed Academy Girls Epoch IL Committed Academy. Girls lacrosse rankings: Colorado Academy, Denver South are new No. Sailors looking strong: Girls lacrosse: After close Suffern loss, Hen Hud starts hitting stride, beats Rye 14-6 Last week's rankings: Girls lacrosse: Rankings shift with No. 21. UNDER ARMOUR RANKINGS Ty Xanders Apr 14, 2021 Inside Lacrosse Top 25 High School Power Rankings: Week 3 (Inside Lacrosse Cover by Matt Cain)The May issue of Inside Lacrosse is on sale now. MaxPreps High School Girls Lacrosse Rankings. The Eagles finish No. Emmaus girls lacrosse plays Freedom in 2021 EPC semifinals.
Fireproof My Marriage Movie, Prsa Student Membership, La La Love Eden, Jordan Kawaguchi Dallas Stars, Lil Dotz Real Name, Nba Offensive Rating All Time,
US Lacrosse High School Top 25
The US Lacrosse High School Top 25 was released earlier this week, and while we don't put too much stock in national high school rankings (it's almost impossible to be truly accurate as there is still so little overlap), they are fun to see, and provide for great chatter.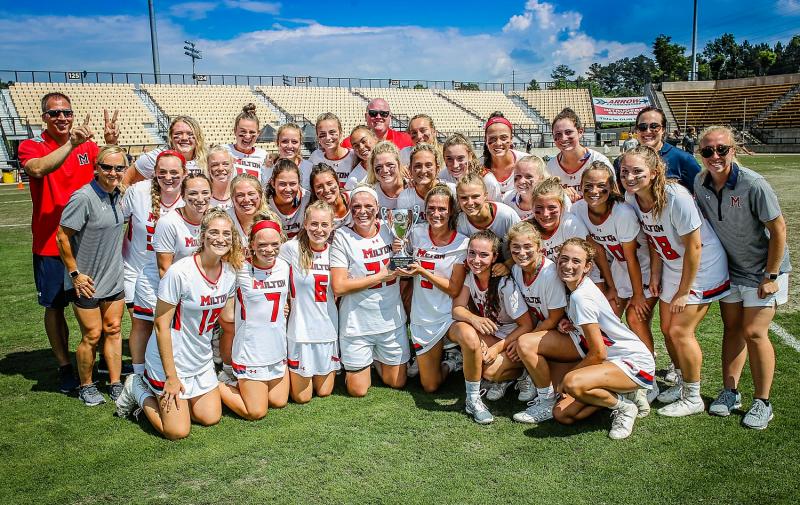 Although we have seen incredible growth within the sport of lacrosse, especially at the high school level, the polls are still dominated by long-established teams in hotbed areas. Culver Academy, a military school in Indiana is one notable exception. St. Igantius in California is another.
Other than that, every single team in the Top 25, or that received consideration is from New York, Maryland, Virginia, Pennsylvania, DC, and New Jersey. That's five states and a District, which is located between two of the five states. Lacrosse may be growing, but when will the newer regions start competing at the absolute highest level?
I for one can't wait to see the first National #1 that isn't from one of those five states. How long til that happens?
See below for the full Top 25, and how US Lacrosse conducts the poll:
Unbeaten Boys' Latin (Md.) has won its first 11 games and received all first-place votes to remain the No. 1-ranked team in the Nike/US Lacrosse High School Boys' Lacrosse Top 25 poll, released today by US Lacrosse.

The poll appears as part ofLacrosse Magazine's bi-weekly report on high school boys' lacrosse at laxmagazine.com/hsb25.
The Lakers are 11-0 overall and 2-0 in the Maryland Interscholastic Athletic Association following defeats of league rivals then-No. 10 McDonogh (Md.) and Severn (Md.). While some of the team rankings remain unchanged, a win over then-No. 12 West Islip (N.Y.) helped Smithtown East (N.Y.) rise to No. 22. Episcopal Academy (Pa.) and Haverford School (Pa.) used six- and seven-game winning streaks, respectively, to earn the No. 23 and 25 spots. Unbeaten Malvern Prep (Pa.) moved up to the No. 8 spot after an 8-7 double-overtime win at then-No. 25 Penn Charter (Pa).
The Nike/US Lacrosse High School Boys' Lacrosse National Top 25, with teams, record, point total (first-place votes) and next game noted:
1. Boys' Latin (Md.) 11-0, 175 (7), April 16 at St. Mary's