Elite 80 lacrosse: Elite 80 Lacrosse Camp
LI Elite 80 sponsored by Igloo Lacrosse: Unprecedented Exposure from Top DI Coaches
To Register, Please Go To http://igloolacrosse.siplay.com/site/ and create an account. Registration is now open!
The LI Elite 80 Event will be led and coached by top DI coaches. These coaches will engage with your son during stations' work and during three very competitive games. The event will be open to everyone regardless of what club or town you play. Only 80 players per grade will participate in this event to keep numbers extremely small and to create four teams per grade. That will allow your son to be directly coached by at least two of the coaches at all times. This will be very different kind of experience in that you will be directly interacting with these coaches.
Coaches Committed So Far:
Denver – Bill Tierney
Notre Dame – Kevin Corrigan
Marquette – Joe Amplo
Hopkins – Dave Pietramala
North Carolina – Joe Breschi
Penn State – Jeff Tambroni
Syracuse – John Desko
Georgetown – Kevin Warne
Fairfield – Andy Copelan

Yale – Andy Shay
Hofstra – Seth Tierney
Villanova – Mike Corrado
Michigan – Kevin Conry
Virginia – Lars Tiffany
Loyola – Charley Toomey
Graduation Years
2020- 4 Teams
2021 – 4 Teams
2022- 4 Teams
2023 – 4 Teams
Each Team Will Consist of The following Positions:
(2) Goalies
(4) Close Defensemen
(4) Attackmen
(2) Fogo
(2) LSM
(6) Two Way Middies
Location:
Cantiague Park
480 W John St,
Hicksville, NY 11801
If you have any questions or concerns please feel free to contact Anthony Alexander at 917-623-6509, or email him at [email protected]
REGISTER NOW
What People Are Saying About The Event


"My son, Matt Chess 2020 goalie, attended your Elite 80 event this past weekend.
Just wanted to let you know that we all thought the event was great. It was really well organized, especially for an inaugural event. The coaches were instructive and engaging with the boys. Coach Tierney's talk to the boys and parents was informative and thought provoking. The Igloo staff could not have been nicer. Thanks again for organizing a really unique and inspiring event for the boys. Hopefully you can retain that quality of coaching for next year." – Dan Chess
"We just wanted to thank you for the awesome experience Chris and all the young men had at the Elite Eighty Camp sponsored by Igloo. I have to say after eight years of youth lacrosse this is one of the most positive experiences that my son has had. As he walked off the field after the last game, he stated, with a big smile on his face, that the event was "Top notch". The competition was first rate and the positive aspects of personal interaction with some of the best Division 1 coaches in the nation during the training stations and games can not be understated.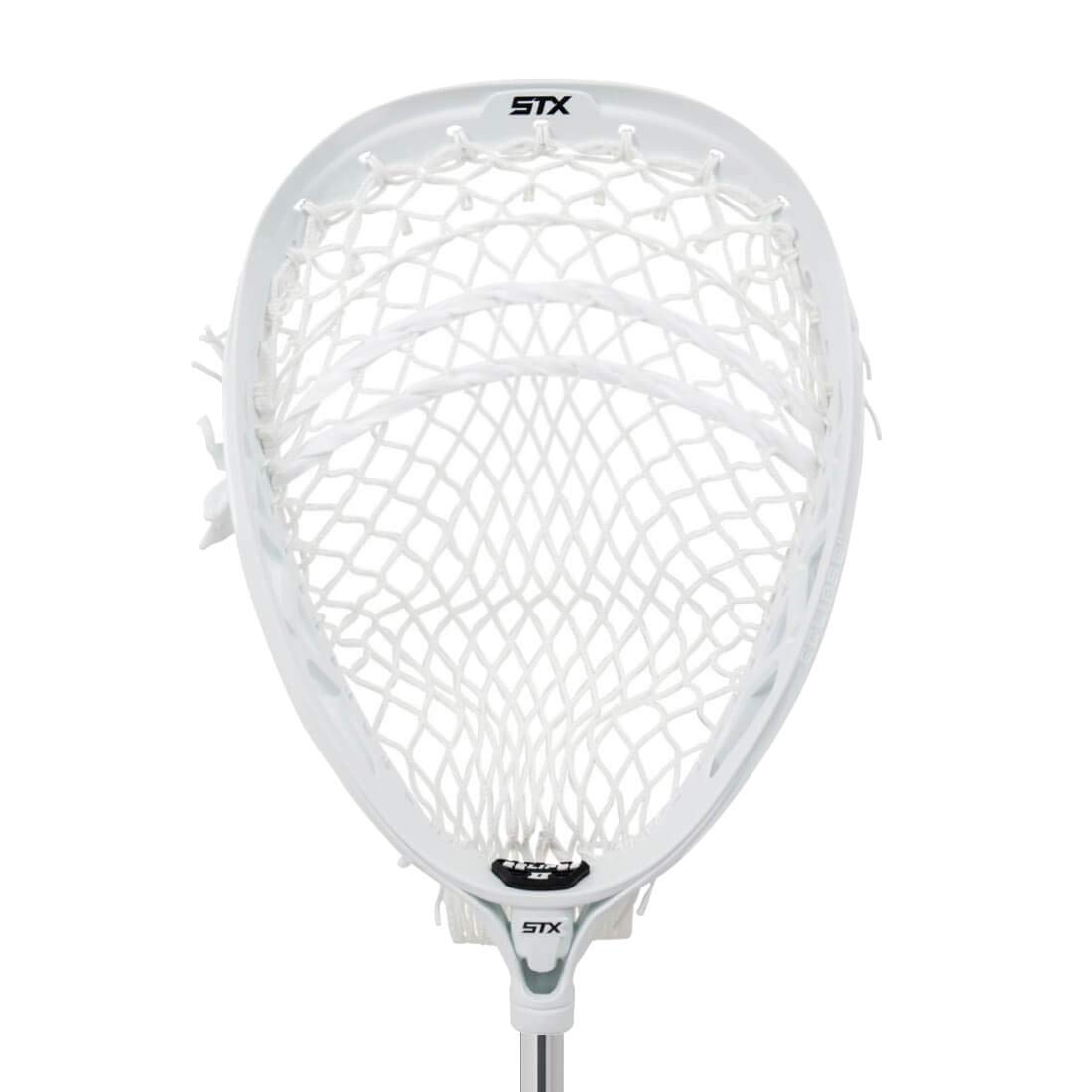 The entire event was tremendously positive and a credit to youth and high school lacrosse. Again, thank you for this professionally run event and thank you for bringing it to Long Island." – The Cappelmanns
"One of the most unique lacrosse experiences to be created. Thank you Team Igloo for making it happen!" – Shaz Panzik
"This past weekend my son Harry (Koopers 2021) had the pleasure to participate in the Igloo Elite 80 event. I will tell you it was by far the best planned, communicated, and executed lacrosse event I have ever been a part of bar none. The players and competition were top notch, the D1 coaches were engaged and a huge inspiration to my son, and the Igloo onsite staff was prepared, helpful, and quick to assist and answer questions. Your team's success on the field is obviously a reflection of the entire Igloo organization. You have a big fan here in Baltimore!" – Rick Deller
"Jojo had an awesome time!! Starstruck with the coaches…extremely excited to meet them and having them coach him!! Thank you Igloo!" – Angela Todaro
Igloo Lacrosse | ConnectLAX
Igloo Lacrosse | ConnectLAX
Microsoft has stopped supporting Internet Explorer in favor of Edge, and thus we've stopped supporting it as well.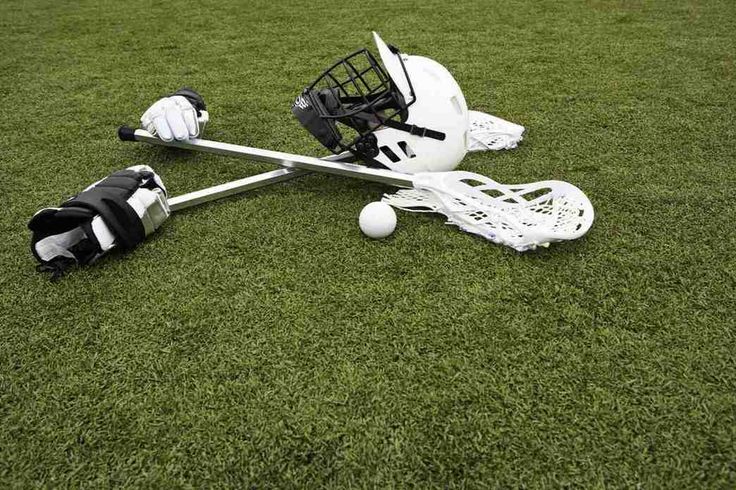 Please use Edge or other browsers such as Chrome, Firefox or Safari to safely access our platform. Thank you.
You may be using an out-of-date browser. Please make sure your browser is up-to-date, and use a supported browser such as Microsoft Edge, Chrome, Firefox, or Safari. Thank you.
Team Igloo is an elite travel club lacrosse organization geared to providing a team oriented approach to learning the game. They say it takes a village to raise a child, and in our case "It takes a team to build a complete player". Team Igloo puts a focus on players learning from other players, coaches, and developing an experience that last 9 quality months of each year. Team Igloo also makes the kids, parents, and their families feel they are apart of something more then just lacrosse. Team Igloo has and will always continue to be about the players.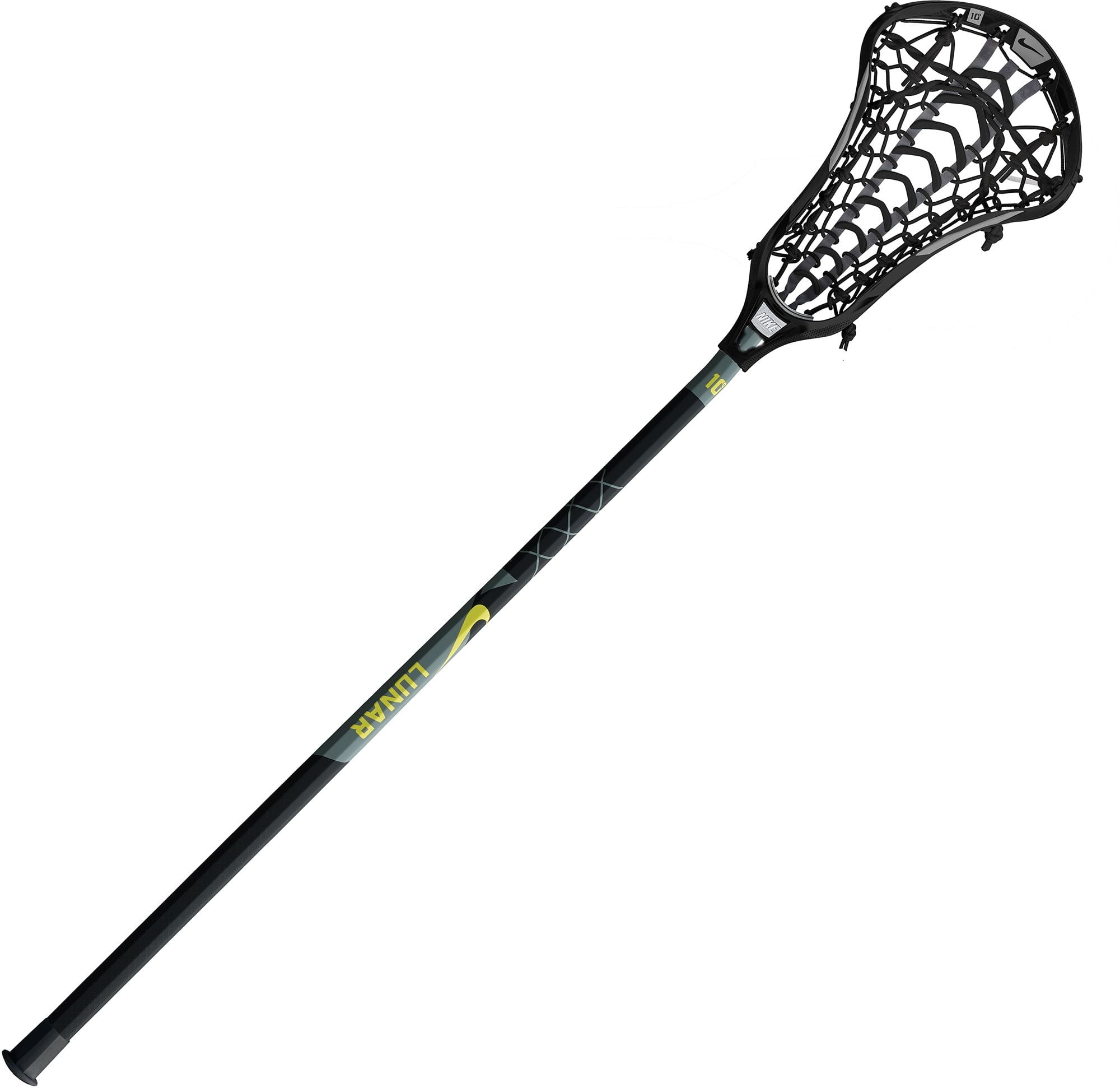 We call Team Igloo the unofficial anti-travel team — travel team. We strive to provide coaching and team environments that build friendships, teamwork, and most importantly young gentlemen and ladies. We are completely transparent with our coaches, players and parents on costs and what each player will receive. Its an all inclusive tuition incorporating the best gear, training, tournaments, leagues, & team building events on and off the field.
7 Players
1 Players
10 Players
5 Players
1 Players
Nov 7 '21
Hicksville, NY
Nov 6 '21
Hicksville, NY
Jul 20-22 '21
Old Brookville, NY
Jul 14-15 '21
Brookville, NY
View @teamigloo on Instagram
Cowboy Cup Elite Showcase | Victory Event Series
Cowboy Cup Elite Showcase
Important Information
Date  |  Friday, November 5, 2021
Location  |  Carpenter Park (Plano, TX)
Price  |  $200
/
Player
Brand-new elite showcase featuring NCAA coaches, the night before Cowboy Cup!
Price includes custom reversible jersey, clinic, and 2 showcase games coached by NCAA coaches!
All Registrations are non-refundable.
Players receive game film and SportsRecruits profile!

Game film sent to all D1 and D2 coaches!
Divisions
Boys Grad Years: 2022, 2023, 2024, 2025
2 games per team
150 Athletes
Timeline
Priorty Registration Deadline: October 21, 2021!
Payment Due at Registration
Showcase Director
Bob Dignazio
Victory Event Series
(484) 321-6183
*protected email*

2020 All-Showcase Team
2020 Cowboy Cup ALL-SHOWCASE TEAM Announced!
| | | | | |
| --- | --- | --- | --- | --- |
| Name | Club Team | Grad Year | Number | Position |
| Charles Fielder | StickStar | 2022 | 3 | Attack |
| Vincent Adams | Legacy Lacrosse | 2022 | 18 | Attack |
| Jameson Lang | Chaos AR | 2024 | 7 | Attack |
| Pierce Dunn | 3D Texas | 2023 | 12 | Attack |
| Cole Seigler | Blackhawks Lacrosse | 2022 | 4 | Attack |
| Nico Barefield | StickStar | 2022 | 16 | Attack |
| | | | | |
| Justin Washington | | 2022 | 61 | Midfield |
| Mason Blair | Texas Venom | 2022 | 73 | Midfield |
| Darius Foster | Blackhawks Lacrosse | 2021 | 68 | Midfield |
| Matthew Hanson | Blackhawks Lacrosse | 2022 | 66 | Midfield |
| Salam Alrawi | Blackhawks Lacrosse | | 79 | Midfield |
| Braden Schalk | Impulse | | 80 | Midfield |
| | | | | |
| Grady Weaver | Blackhawks Lacrosse | 2024 | 70 | Faceoff |
| Will Honeycutt | Prosper | 2022 | 75 | Faceoff |
| | | | | |
| Nayan Paavalar | Caddo Magnet HS | 2022 | 55 | LSM |
| Eddie Ellefson | Oilers | 2024 | 50 | LSM |
| | | | | |
| Mason Baker | Blackhawks Lacrosse | 2024 | 51 | Defense |
| Hunter Holmes | Blackhawks Lacrosse | 2022 | 53 | Defense |
| Reed Peterson | Blackhawks Lacrosse | 2021 | 24 | Defense |
| Logan Savage | Shred Thread | 2021 | 26 | Defense |
| Marcus Lemmon | Blackhawks Lacrosse | 2022 | 52 | Defense |
| James Moore | Caddo Magnet HS | 2021 | 34 | Defense |
| | | | | |
| Max Hove | Blackhawks Lacrosse | 2022 | 45 | Goalie |
| Zachary Archer | Texas Legacy | 2023 | 44 | Goalie |
Showcase Schedule
| | |
| --- | --- |
| Check-In | 5:00 PM |
| Team Clinics | 5:40 PM |
| Team Meetings | 6:30 PM |
| Showcase Games | 6:35-7:25 PM, 7:45-8:35 PM |
| Done | 8:40 PM |
Recruiting
If you're a college coach interested in recruiting, click here to complete the pre-registration.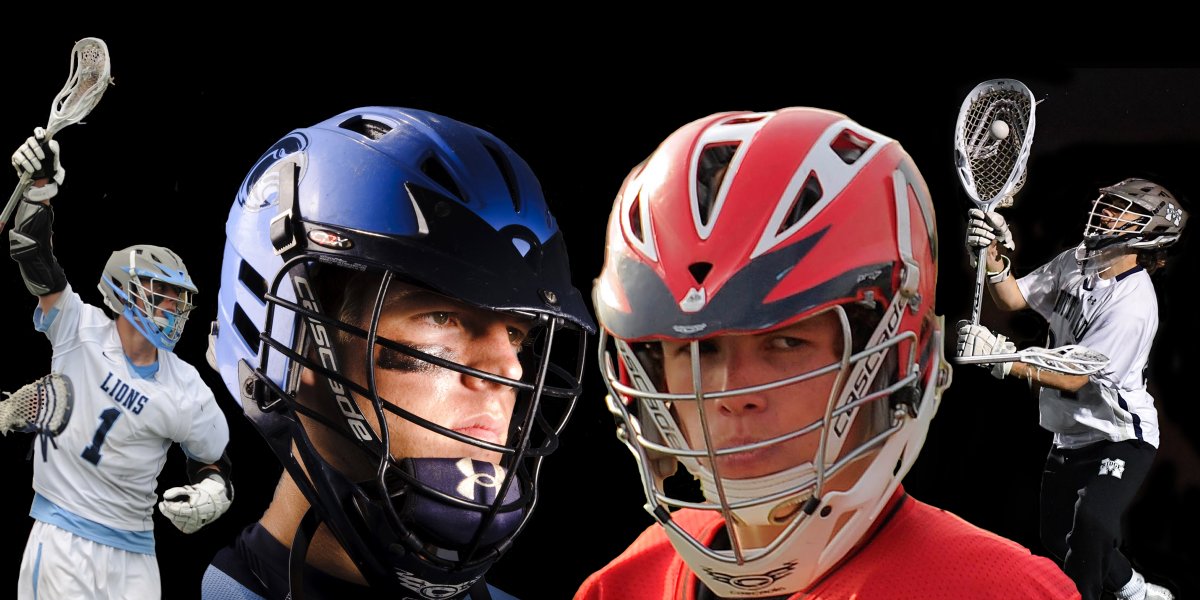 Coaches who register to recruit using the above link will receive:
Both Digital & Hard Copy Coaches Packets
VIP Parking
Catered Lunch
Access to post-event game film
Coach Stipends; first come, first serve.
2021 College Coaches:
 Villanova
 Rutgers
 Johns Hopkins
 Boston University
 Holy Cross
 Bellarmine
 Newberry
 Williams
 Spalding
 TCU
 St. Andrews
 North Greenville
 Carthage
 Concordia
 Centenary (LA)
 Quincy
 Dallas
 Southwestern
 Lincoln Memorial
More to be announced!
Game Film
HD GAME FILM AVAILABLE!
Field Map
Carpenter Park
Plano, TX
Hotels
FLG in 3d Fall Shootout Draws More Than 80 Teams Both Days at Appoquinimink High School
MIDDLETOWN, Del.
— The FLG in 3d Fall Shootout, a large-scale youth and high school lacrosse tournament co-presented by FLG Lacrosse and 3d Lacrosse, drew more than 80 teams both Saturday and Sunday this past weekend to Appoquinimink High School.
Teams from as far away as California, Kentucky, Ohio, Georgia, Florida and Canada traveled to Middletown, where on both days upward of 150 colleges were on hand to take in hundreds of games across four different age divisions.
A partnership now in its fourth year, FLG in 3d was started as a way to give lacrosse teams of any experience level and players of any talent level the chance to compete in front of college recruiters from the ranks of all levels of college play, from NCAA Division I, II and III schools to MCLA programs as well.
"It's pretty incredible to see how much this has grown after it began just as the FLG in 3d Summer Shootout and grew into two events," said Sara Munro, 3d Lacrosse's Director of Events.
"We think the best part is the group of teams we get every year and the massive number of coaches who'll check in either Saturday, Sunday or both days to see the unique, talented players from all over the continent.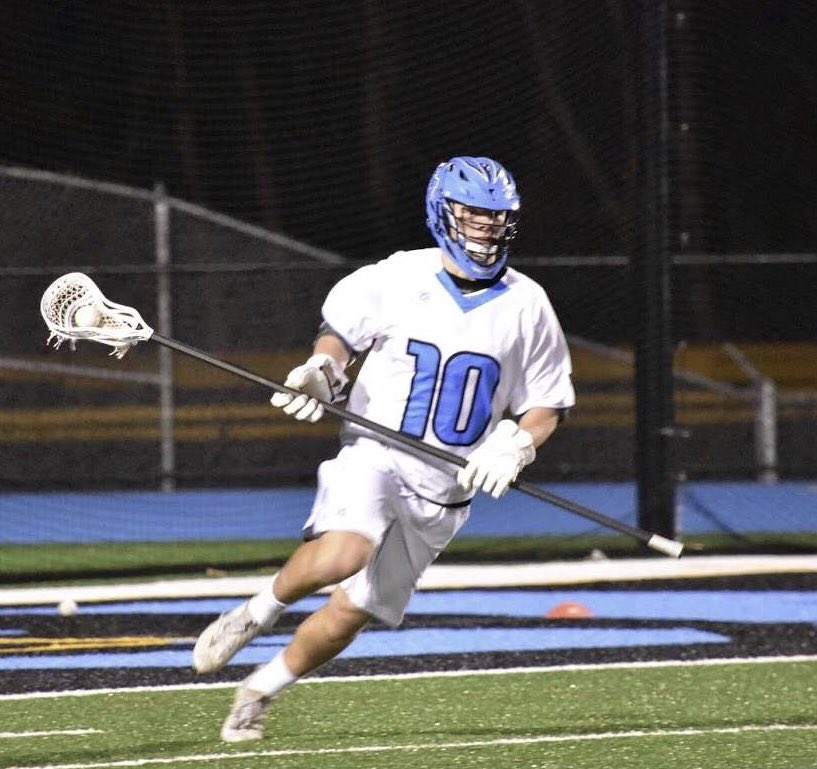 "
Schools on hand this fall came from far and wide as well, with many of the top Division I colleges in attendance, including programs like reigning champion North Carolina, Johns Hopkins University and numerous Ivy League programs. But dozens of Division II, Division III and MCLA schools were in attendance as well, which is what event organizers say makes the tournament so important to the lacrosse community.
"With a lot of the showcases going on, we really like that this still creates a festive, family setting for lacrosse, it unites teams from all over the map and brings an unbelievable mix of coaches to the sidelines," said Mike Winkoff, CEO of FLG, which is a Long Island-based lacrosse organization fielding clubs, offering instruction and hosting events.
"It's a great event for Division I coaches to discover up-and-coming talent, but it's also where coaches from other levels can really hone in on a lot of good prospects. There are a lot of teams here with players who are developing and getting better each time they step on the field.

"
Winkoff said bringing start-up programs from non-traditional areas continues the partnership's goal of growing the game by giving exposure to more players. And that aspect – the diverse collection – is what he believes has kept so many college coaches coming back to the FLG in 3d Fall Shootout.
"Relationships with college coaches are extremely important to us," Winkoff said. "We work hard to make sure the coaches know they can come here and see a great mix of teams, with players from all over the country. And we love working with Sara and her team because we know they do a great job on the back end with all aspects of operations."
STX Lacrosse, 3d's official equipment partner, was on site all weekend allowing players to test new products and participate in mini-stick games in the vendor area.
Munro thanked STX Lacrosse for providing a gift to each of the teams in attendance on Sunday, as well as Lax.com, the onsite retail provider, and official custom apparel supplier Stylax, for helping pull off an event that saw more than 1,200 players take the field.
She also thanked Appoquinimink High School and the school's staff for support all weekend long.
"Every year, we try to make this an enjoyable and welcoming experience for all the teams, the players and their families," Munro said. "We have a great time working with Mike and his team, and we're pretty excited to have such a good thing going with them. They're great people who share the same values as 3d and they're professional. They've made this a great experience on our end as well."
For more information on the FLG in 3d event series, visit 3dLacrosse.com and FLGlacrosse.com. See all of the action from past, and future, FLG in 3d events on social media with the hashtag #FLGin3d.
Check out the big photo gallery from the event on our Facebook page.
About FLG Lacrosse FLG Lacrosse is a New York based lacrosse events, teams, and training company. FLG Lacrosse offers elite training, top-notch events, competitive travel teams, individual and team recruiting showcases, and local clinics for boys and girls 3 years old and up! Founded in 2006, FLG lacrosse has developed thousands of elite athletes, guiding players from youth to High School, and from High School to playing in College.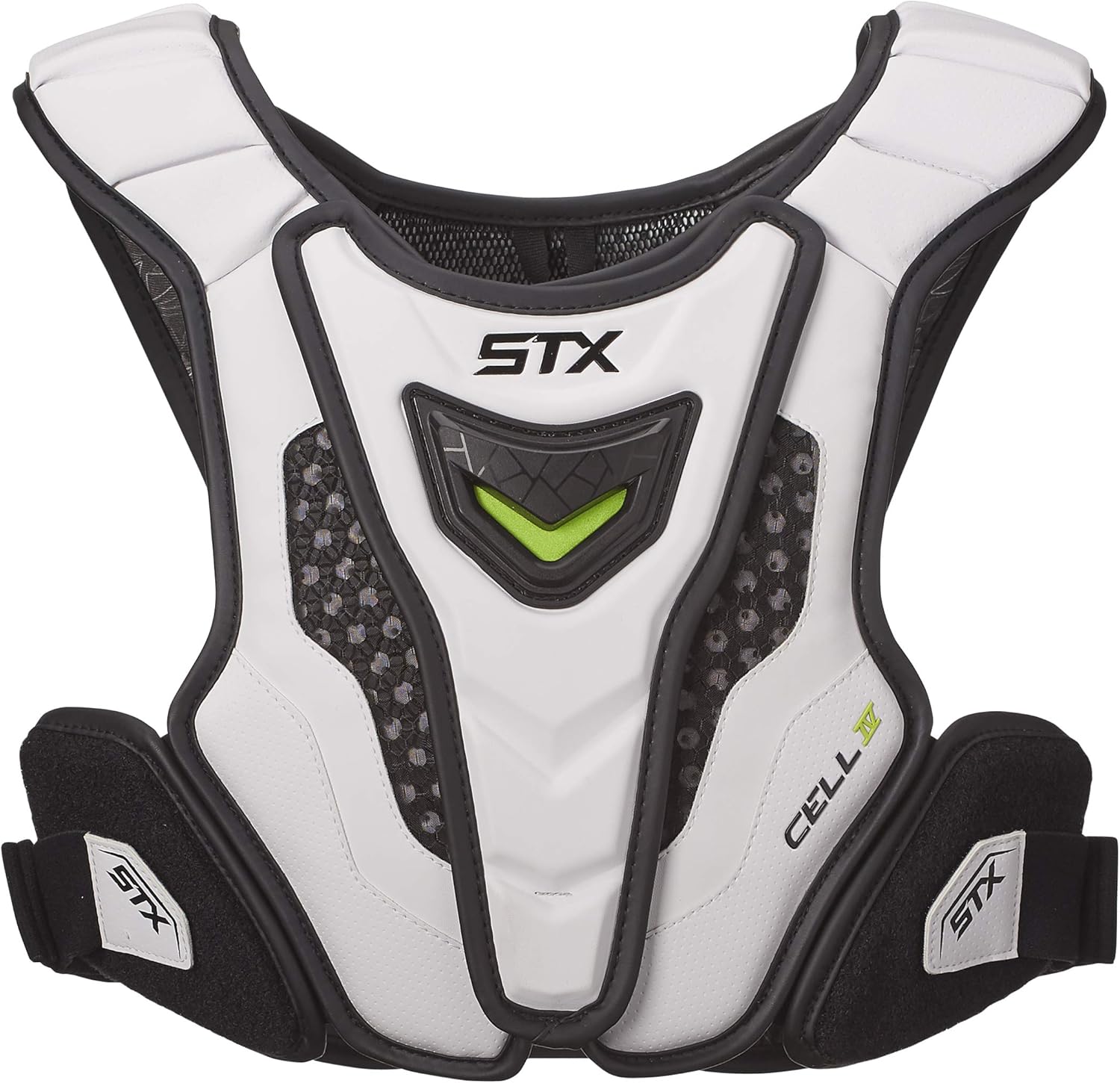 FLG is committed to building well-rounded, studletes who excel on the field, in the classroom, and in their communities. To learn more about FLG, visit www.FLGlacrosse.com
About 3d Lacrosse 3d Lacrosse is the nation's fastest-growing lacrosse services company, offering innovative training, premier events, select travel teams, recruiting showcases and leagues for boys and girls ages six through 18 at all levels of organized competition. Founded in 2009, the Company trains more than 35,000 athletes annually using its proprietary Box-Field Hybrid™ Development System that combines the tight stick-handling and ball control of box lacrosse with the team-based field strategies used in Division I college programs. In addition to lacrosse-specific training, professional coaches help players develop lifelong skills, including dedication, teamwork and critical thinking under pressure. Based in Denver, 3d Lacrosse also has offices in Annapolis, Atlanta, Boston, Dallas, Hartford, Houston, Los Angeles, New York, Portland, San Diego and San Francisco.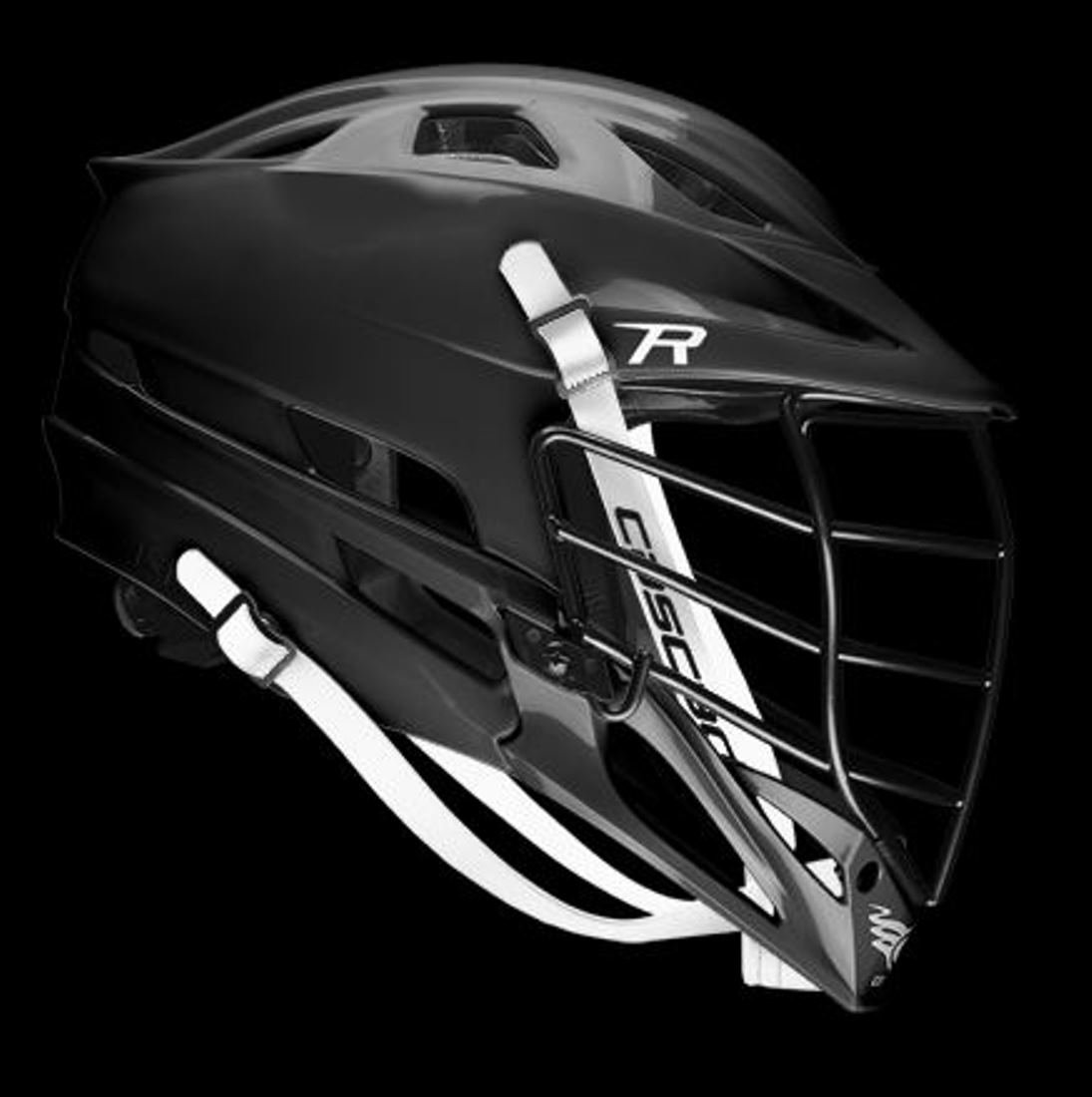 Learn more at www.3dLacrosse.com.
3d Lacrosse on Twitter: Twitter.com/3dlacrosse
3d Events on Twitter: Twitter.com/Events_3d
Instagram: Instagram.com/3dlacrosse
Facebook: Facebook.com/3dlacrosse
Contact:
Brooke Farrell
Director of Marketing
3d Lacrosse
[email protected]
News Post
Piper Conlan '20 Selected to 2018 Maverik National Lacrosse Classic
Posted 07/16/2018 02:19PM
Piper Conlan '20, daughter of Patrick A. and Carol MB Conlan, a rising junior at St. Ursula Academy, has been named as a 2018 Maverik National High School Lacrosse All-American and has been selected to attend the Maverik National Lacrosse Classic to be held July 16-19, 2018 in Frederica, Delaware at the DE Turf Sports Complex. Piper is representing Team Michigan. Piper was also named to Team 2020 for the Cascade NP Elite 80 this July. She will be playing at this National Prospect event also held in Frederica, Delaware.
Piper is a member of the Elite National Travel Team for Triumph Lacrosse, based out of Plymouth, Michigan. The Midfielder/Attack specialist had an outstanding second season for the Arrows. Piper received 1st Team All-Conference and 2nd Team All-Region Honors, for Ohio Division II. She is a 2-year Varsity Letterman at SUA and is also a member of the Tennis Team.
The Maverik National Lacrosse Classic is the first-of-its-kind lacrosse experience created to provide lacrosse athletes with a competitive process to benchmark their skills and athleticism, qualify for selection to represent their State in a national tournament and gain recognition by competing in front of potential college and university lacrosse coaches representing every division in the NCAA.
---
Follow the National Lacrosse Classic – visit http://www.nationallacrosseclassic.com
The event sponsor is LEGACY Global Sports, who is a worldwide leader in sports logistics. With a full range of sporting event logistics and sports management services, we are experts in executing the details of events around the world.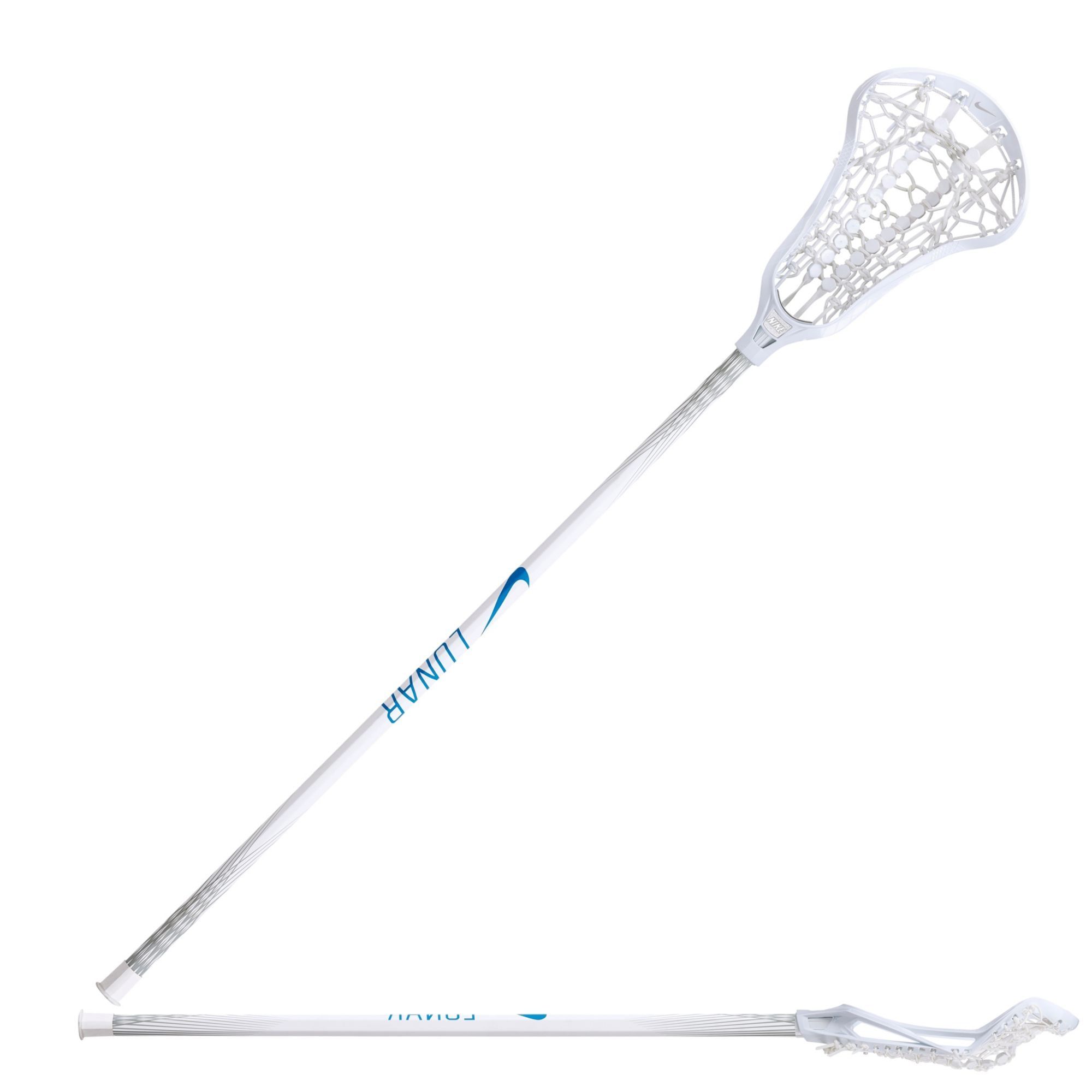 These life-enriching events are geared to enhance athletic development, boost one's potential, and maximize collegiate and professional exposure. LEGACY's relationships include the AAU, Global Premier Soccer, Bayern Munich, Sports4Life Foundation, Howe Foundation, Pro Football Hall of Fame and the Hockey Hall of Fame.
Website: http://www.LGSLacrosse.com
@LGSLacrosse
#LGSLacrosse
@NLCLacrosse
#NLCLacrosse
Dialed In: Your Lacrosse Fix for Thursday, Nov. 11
Good morning. Here's the latest from around the lacrosse world:
1. Women's lacrosse just keeps growing.
The University of South Florida announced Wednesday it would become the 118th school with an NCAA Division I women's lacrosse program. The Bulls are off and running in 2023-24. USF will compete in the American Athletic Conference. There are now four Division I teams in Florida. Florida, Jacksonville and Stetson are the others.
2.
Gear of the Year.
We partnered with Lax.com to identify what products will be top sellers in 2022 and why you should budget for them next season.
3. He a Terp.
Wednesday was National Signing Day, as scores of high school seniors signed national letters of intent confirming their commitment to colleges.
Riley Reese, the son of Maryland women's lacrosse coach Cathy Reese and former professional lacrosse player and coach Brian Reese, notably signed with his parents' alma mater.
The Reese legacy continues in College Park!

Can't wait to see you put on that Maryland jersey Riley #BeTheBest pic.twitter.com/Eo6skH80ci

— Maryland Lacrosse (@TerpsMLax) November 10, 2021
What a great day! Congrats to all the 22's signing today- so much to look forward to! Go Terps!!! pic.twitter.com/gnpX5OCnev

— Cathy Reese (@cathyreese5) November 11, 2021
Riley is the oldest of four Reese children.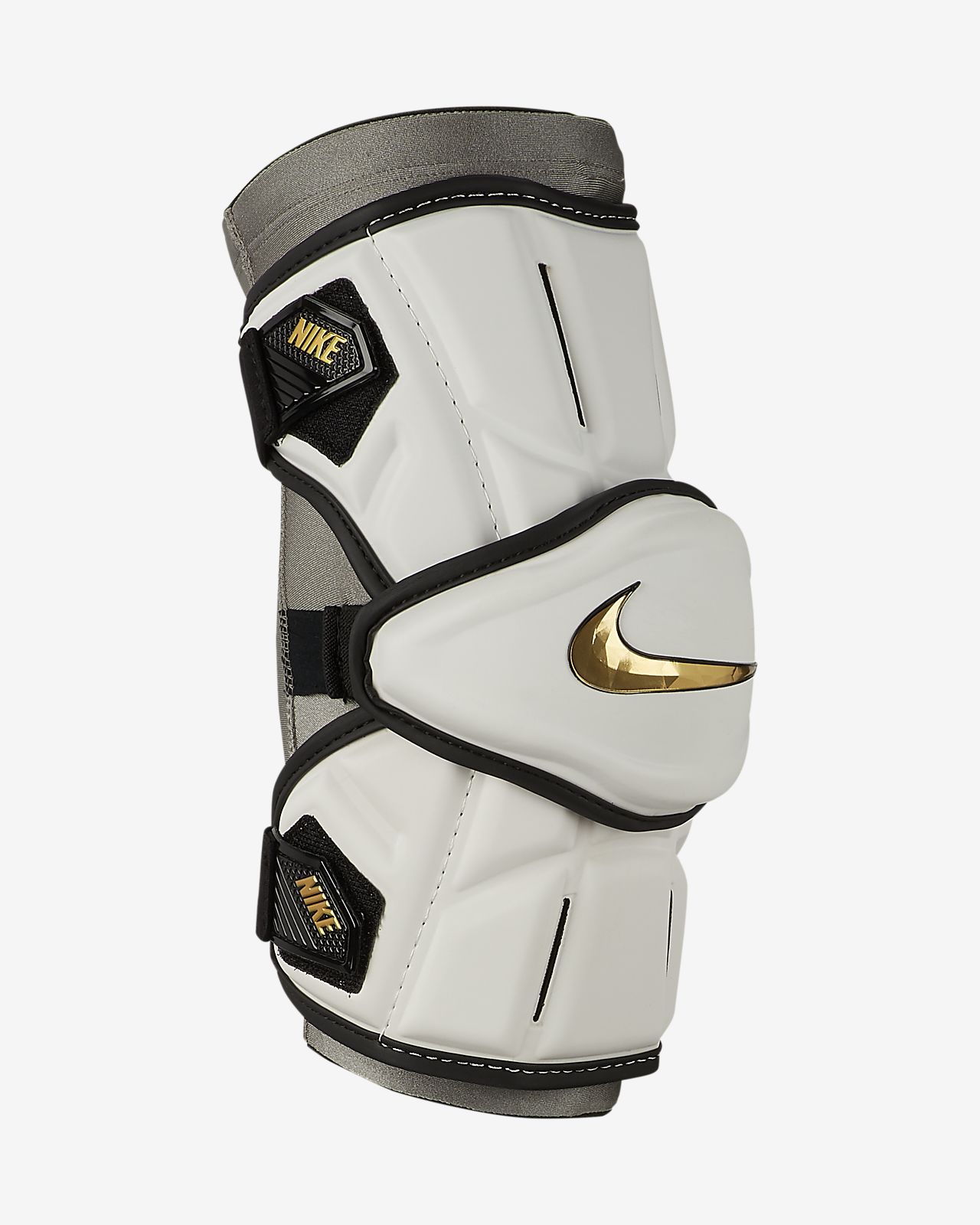 He has Type 1 diabetes. Their chaotic and charming family dynamic was detailed in a 2017 Baltimore Sun article titled, "Doing It All" and a 2013 Washington Post article titled, "How Does She Do It?"
Like his father, Riley Reese is a defenseman. The 6-footer plays for St. Mary's (Md.) and the Maryland Roughriders.
Scenes from a Radford women's lacrosse practice — with breathtaking aerial views.
Adam Norgaard Lacrosse
Biographical & Contact Info
2123 Glenmorrie Lane
Lake Oswego, OR  97034
503-697-0871
Position: Defense
Dominant hand: Right
Height: 6'4″
Weight: 190 lbs
DOB: 5/2/98
High School Lacrosse
Oregon Episcopal School
Head coach: Dennis Sullivan
Junior Year (2015 Season)
Starting varsity defense
1st Team All-Conference
All-State Honorable Mention
Elected Team Captain (Senior year)
Sophomore Year (2014 Season)
Starting varsity defense
2nd Team All-Conference
Team ranked #2 in state of Oregon (LaxPower) at end of season
Team was conference champion and state semi-finalist
Freshman Year (2013 Season)
Varsity letter
Team ranked second in league
Club / Off Season Lacrosse
Upcoming Events
Past Events
Oregon Lacrosse Classic (Black Rhino): July 24-26, 2015, Bend, OR Elite Division Champions
Wesleyan University Lacrosse Prospect Camp: July 23, 2015, Middletown, CT
Vassar Summer Showcase: July 20-22, 2015, Poughkeepsie, NY
New England Top 150:  Session III – July 7-9, 2015, Portsmouth, RI
2015 Celtic Open Boys Under-19 Lacrosse Tournament: July 2-4, 2015, University of Limerick, Limerick, Ireland
Irish Men's Under-19 National Team Tryouts: June 26-28, 2015, University of Limerick, Limerick, Ireland
Elite 180: Keene State College, June 24-26, 2015, Keene, NH
Space Needle Shootout (Oregon Outlaws): Dec 5-7, 2014, Seattle, WA
Valhalla Lacrosse Fall Invitational: Nov 8-9, 2014, Vancouver, WA Tourney Champs!
Adrenaline Seattle Tournament (Oregon Outlaws):  Nov 1-3, 2014, Seattle, WA
Elite 80:  August 5-7, 2014, Starfire Sports, Tukwila, WA
Oregon Lacrosse Classic (Oregon Outlaws): July 25-27, 2014, Bend, OR
Swarthmore Prospect Camp: July 15-16, 2014, Swarthmore College, Swarthmore, PA
Elite 180:  June 25-27, 2014, Keene State College, Keene, NH
Elite 80 Camp: August 7-9, 2013, Starfire Sports, Tukwila, WA
Academics
Oregon Episcopal School
6300 SW Nicol Road
Portland, OR 97223
503-246-7771
High School Transcript and SAT scores available upon request
Copyright © 2015 Adam Norgaard.
All rights reserved.
90,000 Elite Club for Carey Price
MONTREAL – Carey Price won matches one by one. Sometimes the victories were loud, sometimes they went unnoticed. But he gradually overtook the greatest goalkeepers in NHL history.
Price won his 250th career win on Saturday. Montreal Canadiens beat Washington Capitals 2-1 away. Price became the fourth goalkeeper in club history to achieve this result.
It is unlikely that in the fall of 2007, when he became a Montreal player, Price thought that his name would be pronounced along with such Canadiens legends as Jacques Plant, Patrick Roy and Ken Dryden, who also managed to win 250 times.
The Canadiens goal has been defended by 80 goalkeepers since its inception in 1909. There were two other fielders (Sprague Cleghorn and Albert Leduc) who had to replace Georges Vezin and George Hainsworth in 1922 and 1931 for four minutes in total, while the goalkeepers themselves were serving the two-minute penalties they earned.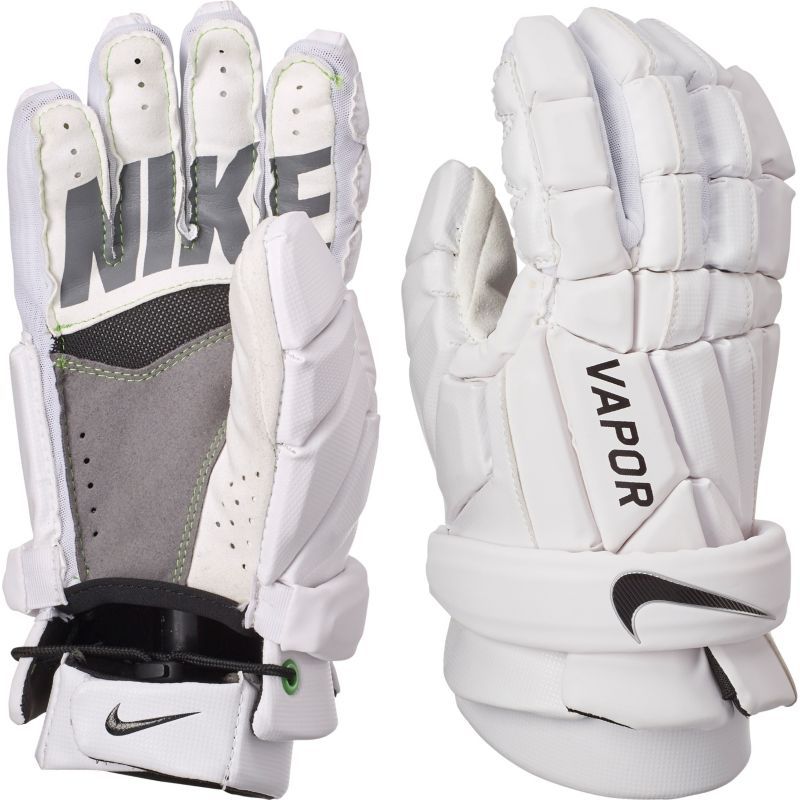 Such were the rules then. It turns out that 82 people played at the Canadiens goal.
Eight Montreal goalkeepers are inducted into the Hockey Hall of Fame. Their portraits can be seen in the dressing rooms of the Bell Center and outside the palace.
Price is the 52nd goaltender in NHL history to win 250 games and second this month, with the Nashville Predators' Pekka Rinne rising to that mark on December 13.
Video: YOUR MON: Price deflected Eller's throw
Cecil Thompson, nicknamed "Tiny", was the first in the history of the league to reach such a height. It happened in the 1938-39 season. In total, he won 284 matches.
At the head of this list is Martin Broder. Hardly anyone will be able to overtake him in the next decade.Or maybe it's not possible at all. On account of his 691 wins, 140 more than the second coming Roy (551). The closest active goalkeeper to Broder is Roberto Luongo of the Florida Panthers. He won 446 matches and is ranked sixth. 447 successful matches for Terry Savchuk.
Plant won 437 victories and is located on the seventh line. He played for Montreal from 1952 to 1963 and won 314 games with the club. This is the best result in the history of the Canadiens. Roy, who defended the colors of Montreal and then the Colorado Avalanche, helped the Canadiens complete 289 matches between 1984 and 1995 in his favor.He is second after Plant. On the third line is Dryden with 258 wins. Dryden played for the Canadiens from 1971 to 1979. In the NHL, he is ranked 47th.
Price – the third in the history of "Montreal" in the number of matches played (469 – data on December 17). Plant has 556 games, Dryden has 551. Price could overtake them next season. He is the fourth in club history for the number of zero matches (38). Ahead of him is Hainsworth (75), Plant (58) and Dryden (46). On average, Price concedes 2.4 goals per game (KN).This is the sixth result in club history among goalkeepers who have played at least 100 games.
Plant won his 250th victory on October 22, 1961 in his 435th game.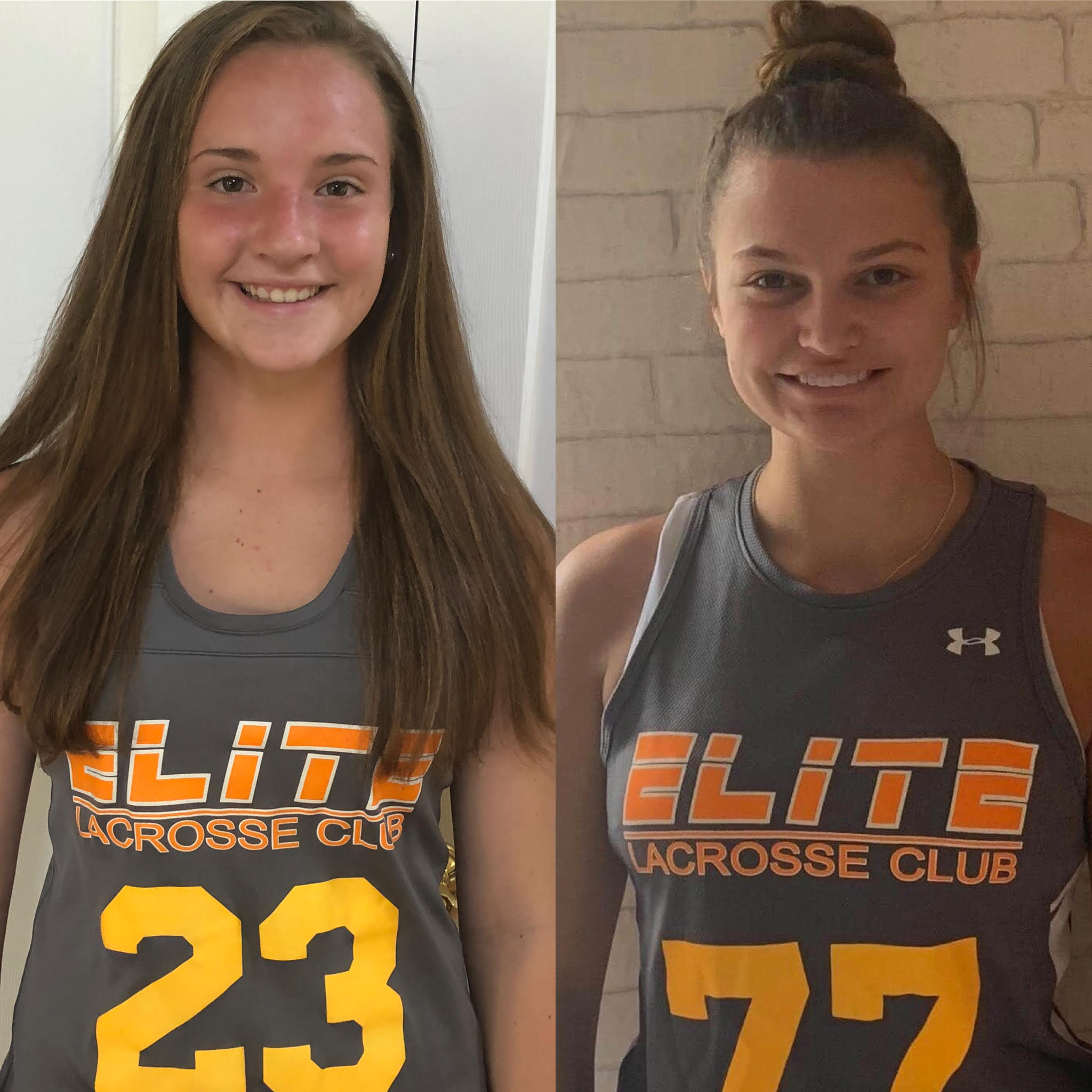 "Montreal" then beat the "Chicago Blackhawks" on the road. It took Dryden 381 games – on January 27, 1979, the Canadiens were 3-1 over Boston. Roy won for the 250th time in his 469th game on February 7, 1994 (away against the Pittsburgh Penguins).
Price played his first NHL game on October 10, 2007 against Pittsburgh.22 years earlier on the same day, Roy had won his first victory in the regular season. In 1985, he saved 23 shots and his team beat the Penguins 5-3 on the road.
Price coped with six shots from Sidney Crosby in his debut match. Crosby was selected first in the 2005 NBA Draft, with Price in fifth.
"Look at the Penguins squad. There are only snipers," Price said after the match in which he parried 26 shots. "But I was not nervous. The team helped me very well."
Dryden played his first game in the same arena in Pittsburgh as Rua and Price. On March 14, 1971, he had to save 35 shots and the Canadiens won 5-1. This happened two months before Dryden led the team to victory in the Stanley Cup and won the Conn Smythe Trophy (Most Valuable Player in the Playoffs).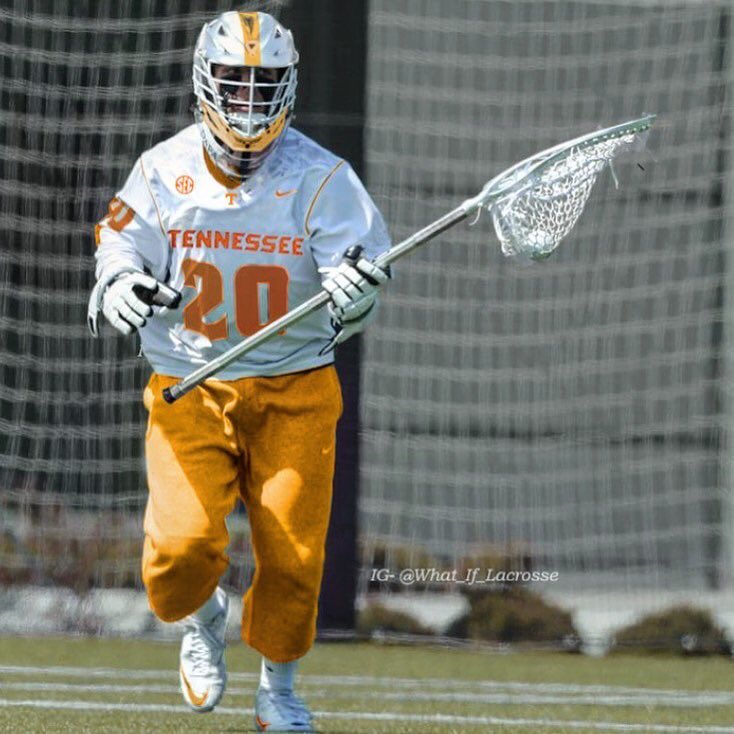 15 years later, Roy will play the same way in the 1985-86 season.
When Plant made his NHL debut, Pittsburgh was not in the league. So he beat New York Rangers 4-1 on the ice of Forum Montreal.It was November 1, 1952. He had to urgently replace injured Canadiens goalkeeper Jerry McNeill. Exactly seven years later, Plant will leave the ice at Madison Square Garden to get stitches: the puck hit him in the face. He returned to the court wearing a mask and forever changed the look of the hockey goalkeeper.
Over the nine seasons of his performance in the NHL, Price has repeatedly depicted Plant, Roy, Dryden on his mask. The 250th victory brought them closer together. They have achieved this result over the years, but they are all members of the same exclusive club.
Matt Little: A Paradigm Shift in Measuring and Monitoring Tennis Players
Matt Little has worked as a strength and fitness coach in elite tennis for over 15 years.
He currently leads Sir Andy Murray's Support Team and manages the monitoring systems used by the three-time Grand Slam title holder.
Elite tennis is an incredibly grueling and brutal sport. Despite the lack of physical contact, the game still involves physical and psychological struggles that last for hours.The last men's singles competition at Wimbledon 2018 focused this attention and prompted me to put my thoughts on paper.
My opinion is not so much about the format of the men's Grand Slam or women's competition, but about how we prepare and heal the bodies of tennis players. As a sport, I believe that tennis should move towards a more responsible and conscious way of training its athletes.
When it comes to monitoring tennis players' load, I would like to ask the following questions:
How consistent are we when we measure the load?
How accurate are we?
Do we really measure the load at all?
After Isner vs.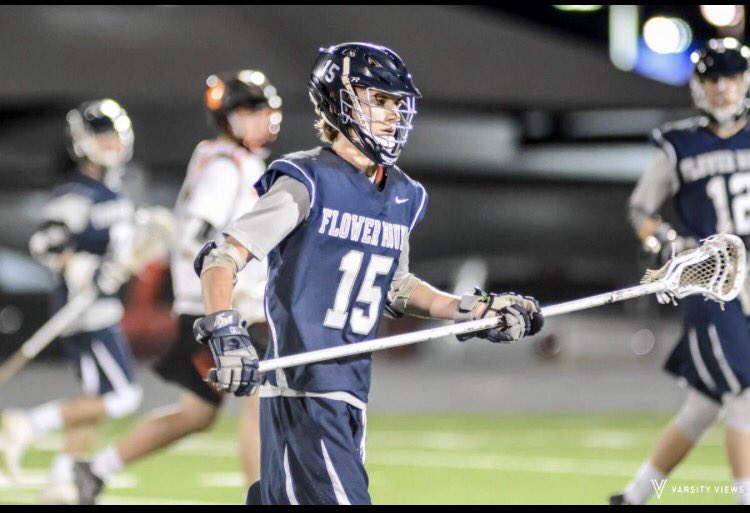 Anderson's marathon match in the Wimbledon semi-finals, there were calls for a fifth set tie-break in the men's Grand Slam matches.This will not only stop matches that are going on for an excessively long time, but it will also provoke physical exhaustion of the players before the next match. That would be a smart move, but I think it's also important to protect players in training and in matches.
It is widely recognized that tennis has evolved over time into a much more athletic and explosive sport, with most male players weighing over 85 kg and moving at speeds up to 8 m / s. Given that 80% of points are less than four shots in length, I passionately believe that training programs (on and off court) should reflect these changing demands, as I'm not sure if they currently reflect them.
In my opinion, overtraining (especially when training on the court) is an epidemic in our sport, and I don't think we are too far from litigation when it comes to training. Sports around the world are beginning to realize that they have a responsibility to take care of their best athletes, and I think the time has come for tennis to catch up.
Wearable technology is evolving at a fast pace, and soon we won't know much about the physical needs of sports.Companies like Catapult are now well established in sports like football and rugby, but their technology is not widely used in tennis. In fact, as the highest level, I've only ever seen Andy, Milos Raonic and Lucas Puil using performance monitoring systems. That doesn't mean others don't use them, but I definitely haven't seen it.
These devices can tell us about the external load exerted on the player by running around the court, jumping, running, twisting and turning.They can also tell us the maximum speed the player has reached and how fast they accelerated and decelerated. This is valuable information, especially when we want to know what is really going on with our players on the court.
I believe that every elite tennis player participating in any training program should have access to wearable technology to control and educate themselves about the physical impact that training has on their body.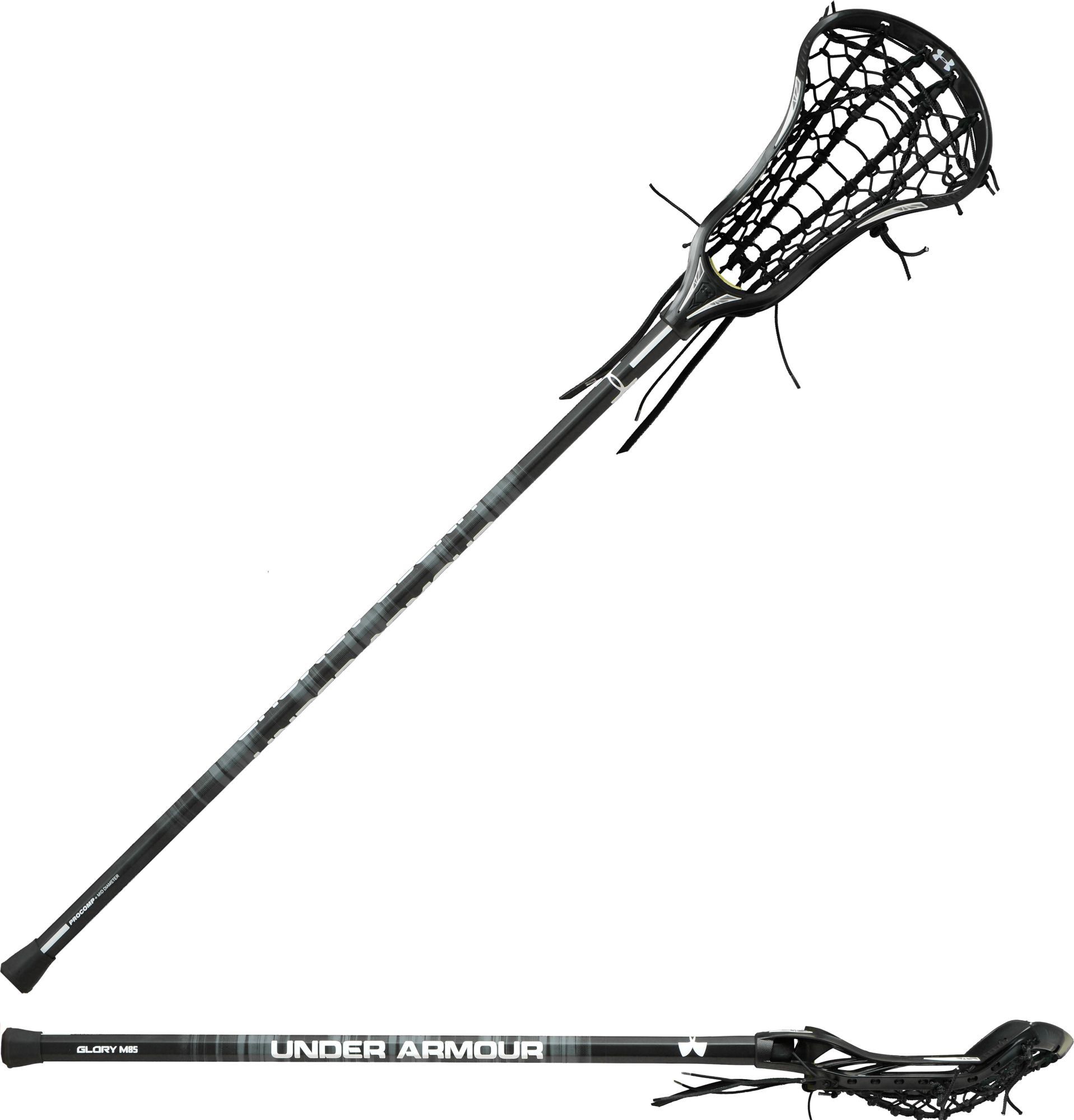 I believe these devices should be allowed to be worn in competition, and I believe there is a lot we can do with the data to learn important lessons about the true needs of tennis matches.
Want to know how Catapult can help your athletes compete? Click here to contact and learn more.
Image: John Fornander / Unsplash
Doping history: "We need victory like air"
Yana Litvinova
BBC Russian Service, London
Photo author, Istock
Photo caption,
Athletes from time immemorial for the sake of success, they used almost any means
Victory in sports of great achievements was always accompanied by material benefits and fame.At the dawn of human civilization, when the norms of morality and ethics were significantly different from modern ones, and the concept of "fair play" meant "anything to win", athletes used every possible means to achieve victory, and did not consider it shameful.
Several millennia later, the overall picture, by and large, has changed very little.
Washington Post sports commentator Sally Jenkins tried to explain back in 2007 why the idea of ​​doping, despite all the restrictions and prohibitions, does not die and takes more and more sophisticated forms: "The harsh truth is that great athletes are fundamentally different from us. you.They are nothing more than a whim of nature, with supernatural coordination of movements or peripheral vision, which they, by a happy coincidence, fished out of the genetic pool. In practice, they are just a different species. In addition, they are often cold representatives of the upper elite, whose moral code has nothing to do with ours. They believe that it is completely unnatural to deliberately ignore any opportunity to improve their physical condition. "
The BBC studied how the history of the development and use of stimulants in sports has evolved from ancient times to the present day.

776 BC – 393 AD
Photo author, istock
Photo caption,
At the Olympiads of antiquity everything was allowed except for the giveaway game
At the ancient Olympiads it was not allowed to agree on the results and play giveaway in advance. Everything else – please. Charles Yezalis, a professor at the University of Pennsylvania in the USA, who studies the history of drugs that improve physical fitness, believes that the ancient Olympians drank special infusions of herbs in wine, took hallucinogens, and also abused meat, which in ancient Greece was not eaten every day, and especially on the hearts and testicles of animals.
"Humanity has never known pure sport," he said.
He was echoed by another sports historian, William Blake Tyrrell, author of The Smell of Sweat: Greek Athletes, the Olympics and Culture: "Victory was everyone! with wine ".
Ancient Rome, 1st century
Photo author, istock
Photo caption,
In ancient Rome, even horses participating in chariot races were treated with doping
Roman gladiators also did not disdain hallucinogens and used strychnine, which in small doses has stimulating effect.
Even the horses participating in chariot races did not escape doping: they were given low-alcohol honey to make them run even faster.
Late 19th century
Photo author, istock
Photo caption,
"Wine Mariani" – a drink made from wine with coca leaves and was called "wine for athletes".
Professor of the American Biotechnical Research Institute The Hastings Center Thomas Murray in his article "The Forced Force of Drugs in Sports" wrote that the modern use of stimulant drugs in sports began at the end of the 19th century: "Mariani wine, widespread at the end of the 19th century in Europe and America" "[a drink made from Bordeaux wine with coca leaves] was called" wine for athletes. "It was used by French cyclists and even, it is said, by members of the lacrosse team. Coca and cocaine were very popular because they helped fight fatigue and stifled hunger caused by vigorous exercise. "
1904-1920
Photo author, istock
Photo caption,
It was a mixture of strychnine, heroin, cocaine and caffeine.

Each athlete set a personal proportion.
The revival of the Olympic movement led to the return of fitness drugs or doping to mainstream sport.
At the 1904 St. Louis Games British American marathon runner Tom Hicks finished second. However, his opponent was disqualified, as he traveled part of the way by car, and Hicks received his gold medal.
At the same time, as Hicks's coach Charles Luc later said, he won with doping. Seven miles to the finish line (about 11 km), Hicks fainted. The coach gave him an injection – one milligram of strychnine sulfate – and gave it all to wash down with a sip of brandy.Hicks ran on, but after three miles he stalled again, and the coach repeated the injection. Hicks somehow finished the distance, after which he immediately went to the hospital.
The author of Performance Enhancers and Drugs, Mark Gold, wrote that the blend of strychnine, heroin, cocaine and caffeine has been widely used by both athletes and their coaches, each developing their own unique formula.

This practice was widespread until the 1920s, when heroin and cocaine were sold exclusively by prescription. "
1928 – The first ban on doping in sports
Photo author, Hulton Archive
Photo caption,
The International Athletics Federation was the first organization to officially impose a doping ban. Olympic Games in Amsterdam in 1928.
A certain irony is that the first international sports federation to ban doping was the IAAF Athletics Federation.
In 1928, the following provisions were added to the federation's rules: "Doping is the use of any stimulant that is not a common means of improving performance in athletics above average.Any person who knowingly takes, or helps to take the aforementioned drugs, will be excluded from any competition subject to these rules, or suspended from further participation in amateur athletics competitions held under the jurisdiction of this federation. "
Despite some confusion and archaism wording, the idea is clear: if you don't play by the rules, you won't play at all.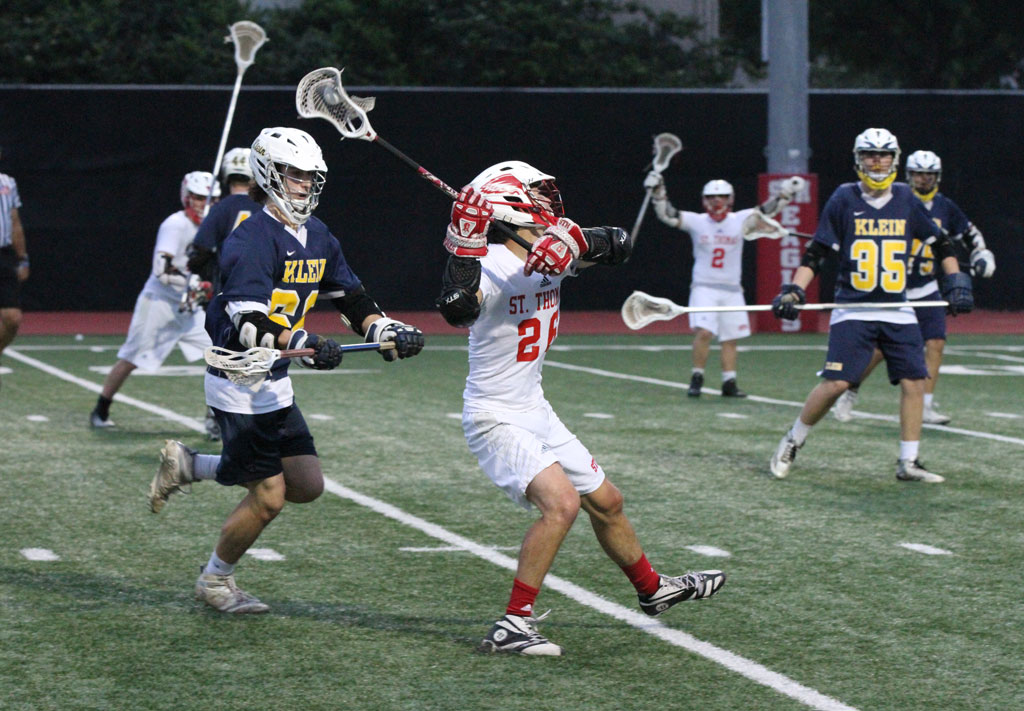 1945-1967
Photo author, istock
Photo caption,
Amphetamines became widespread after World War II
This period is characterized by two processes: the increase in the use of doping in sports, and the expansion of anti-doping measures.
The first effective doping drugs were amphetamines, stimulants of the nervous system, which the armies of the United States, Britain, as well as Germany and Japan supplied their soldiers with during the Second World War.
In the 1950s, their use migrated to sports. Codenamed "la bomba" for Italian cyclists and "atoom" for Dutch cyclists, amphetamines helped to cope with fatigue from heavy exercise.
In 1958, American physician John Vosley Ziegler developed the first anabolic steroid called Dianabol.
Legend has it that in 1954 Ziegler was in Vienna, where he accompanied the American weightlifting team.
There he also met his colleague – the doctor of the Soviet national team. In the process of acquaintance, accompanied by moderate alcohol consumption, the Soviet doctor asked Ziegler several times: "What do you give your guys?" Ziegler did not quite understand what was being asked of him and decided to "return" the question. "What do YOU ​​give to your guys?" – he asked. The Soviet doctor replied that his athletes were receiving testosterone.
Photo author, Hulton Archive
Caption,
Knut Jenssen's death was initially thought to be the result of heatstroke, but in reality it came from amphetamine
Back in the United States, Ziegler tested testosterone on himself and American weightlifters. On the one hand, muscle mass began to grow by leaps and bounds, on the other, side effects appeared.
Then Ziegler set out to synthesize a substance that would have the same positive effect as testosterone, but would not have side effects.This is how the first anabolic steroid was born, the use of which was approved by the FDA – the US Food and Drug Administration.
Later, Ziegler was very sorry for his discovery: "I would like to completely rewrite this chapter of my life."
Photo author, Hulton Archive
Caption,
Amphetamines with cognac – this was the composition of the product that British cyclist Tommy Simpson cheered himself on.
100 km race at the Rome Olympics.An autopsy revealed traces of amphetamine in his blood.
13 July 1967 British cyclist Tommy Simpson died during the 13th leg of the famous Tour de France. Simpson's motto was: "If a dozen [pills, capsules, syringes, doses, underline] kill you, take nine and win!" He encouraged himself with a huge amount of amphetamines, washed down with brandy. In the end, his body simply refused to function further, and Simpson died.
1967-1976
After the tragic death of Simpson, the fight against doping in sports went rapidly:
1980 – 1999
September 27, 1988 Canadian sprinter Ben Johnson was deprived of his gold medal at the Olympic Games in Seoul after a positive anabolic steroid test – stanozolol.

Johnson claimed that someone poured a banned drug into his herbal tea, but the Olympic authorities did not believe him and suspended the athlete from the competition for two years.
Photo author, Getty Images
Photo caption,
Johnson's Golden Race. He was later deprived of this medal
The fall of the communist bloc led to the fact that many unpleasant aspects of socialist reality began to come to light.
In 1991, Michael Janowski, an international New York Times columnist, wrote: "The incredible superiority of the East German women's swimming team for nearly two decades has proven to be based on the systematic use of anabolic steroids by some 20 former coaches.
Their confessions were the most compelling evidence that the sports administration of the communist states has made doping a key part of the training program for the country's elite athletes.
Photo author, Hulton Archive
Photo caption,
Athletes from the GDR dominated swimming and many athletics disciplines for many years
The confessions of East German coaches confirmed what coaches and athletes from competing teams had already known or suspected for years, despite the fact that no East German swimmer has ever been punished for doping.
The International Olympic Committee and other major world sports federations do not retrospectively punish athletes without recognition from the athlete himself. As a result, the athletes involved in this scandal do not risk losing their medals or their records. "
At the 1994 Asian Games in Hiroshima, 11 Chinese athletes, including 7 swimmers, tested positive for doping. athletes were stripped of nine of the 23 gold medals they won.
Photo author, Getty Images
Photo caption,
WADA motto: "Play fair"
On November 10, 1999 the World Anti-Doping Agency WADA was created. The decision to create it was made at the World Conference Against Doping in Sport, which was held in Lausanne in February of the same year. In accordance with the Lausanne Declaration, the agency was supposed to start full-fledged work already at the Sydney Olympic Games in 2000.
2000 – 2015
In 2002, fighters for fair sports got another powerful weapon in their hands: the American biochemist Dr.
Don Kathleen was the first to develop a test that allows synthesized anabolic steroids to be found in the urine of athletes. Before he came up with his technology, athletes using synthesized steroids, as a rule, managed to get out of the water.
Photo author, AFP
Photo caption,
Don Kathleen developed the first successful test for synthesized steroids.
Two years later, in 2004 , the fight against doping was already so widespread and successful that WADA decided to even soften the rules a little and … removed caffeine from the list of prohibited drugs. There were two reasons for this: firstly, it turned out that too much caffeine in the blood negatively affects athletic performance, and secondly, they decided not to punish those athletes whose metabolism processes caffeine at a somewhat non-standard rate.
For four years, from 2009 to 2013 , the Western press wrote a lot about large-scale doping "at the state level" in the GDR.
Last year, the American magazine Newsweek published an article on the training program for athletes in the GDR, which stated: "Between 1964 and 1988, this country [GDR] with less than 17 million inhabitants won 454 medals in the Summer Olympics alone. "doping has been an integral part of the nation's superbly organized athlete training program."
Photo author, AFP
Photo caption,
Lance Armstrong after another victory at the Tour de France.After the doping scandal, he was stripped of the title of the seven-time winner of this cycling race.
In 2012 the biggest doping scandal covered cycling: American cyclist Lance Armstrong was deprived of all his seven Tour de France victories.
In 2015 the International Athletics Federation IAAF and Russia were at the center of the doping charges.
Professor Charles Yezalis of the University of Pennsylvania in the USA explains the ongoing battles on the fields of pharmacological battles.

Photo author, istock
Photo caption,
The main question: are the fans ready to turn off the TV and stop going to the stadiums?
"Our society," he writes in his article "The History of Doping in Sport," "encourages and rewards speed, strength, size, aggression, and above all, victory. The problem of doping, like other drugs, is a demand-driven problem This demand is not limited to athletes 'demand for fitness-enhancing drugs, but also to fans' demand for the highest level of performance doping brings.It can be argued that the behavior of athletes and sports officials is in line with the demands of the "consumers" of big-time sports. This is the main question: how much do sports fans really care about doping in sports? Most likely, most of them do not really approve of doping. But, and most importantly, does their disapproval go so far as to turn off the TV? "
Athlete's News Mika Zibanejad
6 November
15:59 Zybanejad on the game against Edmonton: Rangers need to forget about this defeat and move on "| 4
11 October
18:30 Panarin is one of six Rangers alternate captains | 33
10 October
21:45 Chris Drury: "Zybanejad has become one of the leading players in the NHL.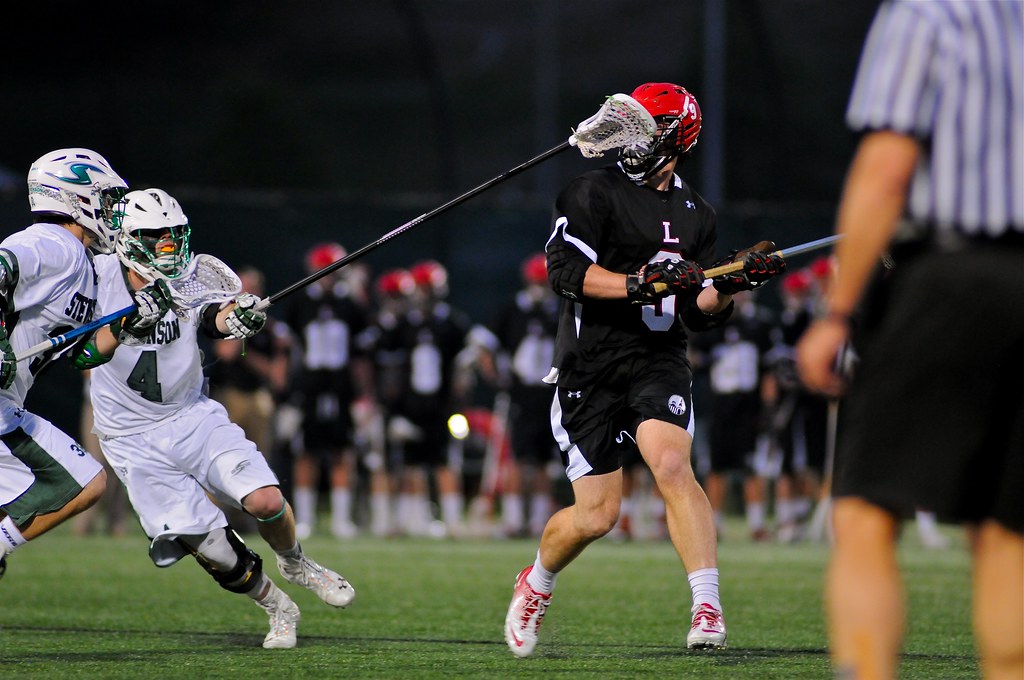 We're lucky to have him playing for the Rangers | 1
18:50 Zibanejad renews his contract with the Rangers for 8 years with a caphit of $ 8.5 million | 116
5 October
08:30 Hedman, Landeskog and Zybanejad are the first players on the Swedish national team at Olympic Games 2022 | 26
26 September
19:09 Panarin about his desire to play with Zybanejad: "He loves playing with Krider more, so they are not broken" | 2
September 4
22:25 Hedman, Backstrom, Erik Karlsson, Zybanejad, Landeskog and Nylander – in Sweden at the Olympic Games-2022 according to The Athletic | 36
31 August
11:55 Kampfer about Buchnevich: "His name was 'Mister Happy'.
In the link with Zybanejad and Krider, he smiled with full mouth, with the others he had the saddest face "| 1
10 August
12:15 Rangers may include Zybanejad in Eikel's swap with Buffalo | 41
25 July
23:40 Zybanejad starts negotiations with Rangers and wants to receive 10 million dollars a year | 128
18 July
17:55 Rangers defend Panarin, Buchnevich and Georgiev against Seattle | 23
9 May
20:39 Mika Zybanejad: The Rangers showed a lot this week.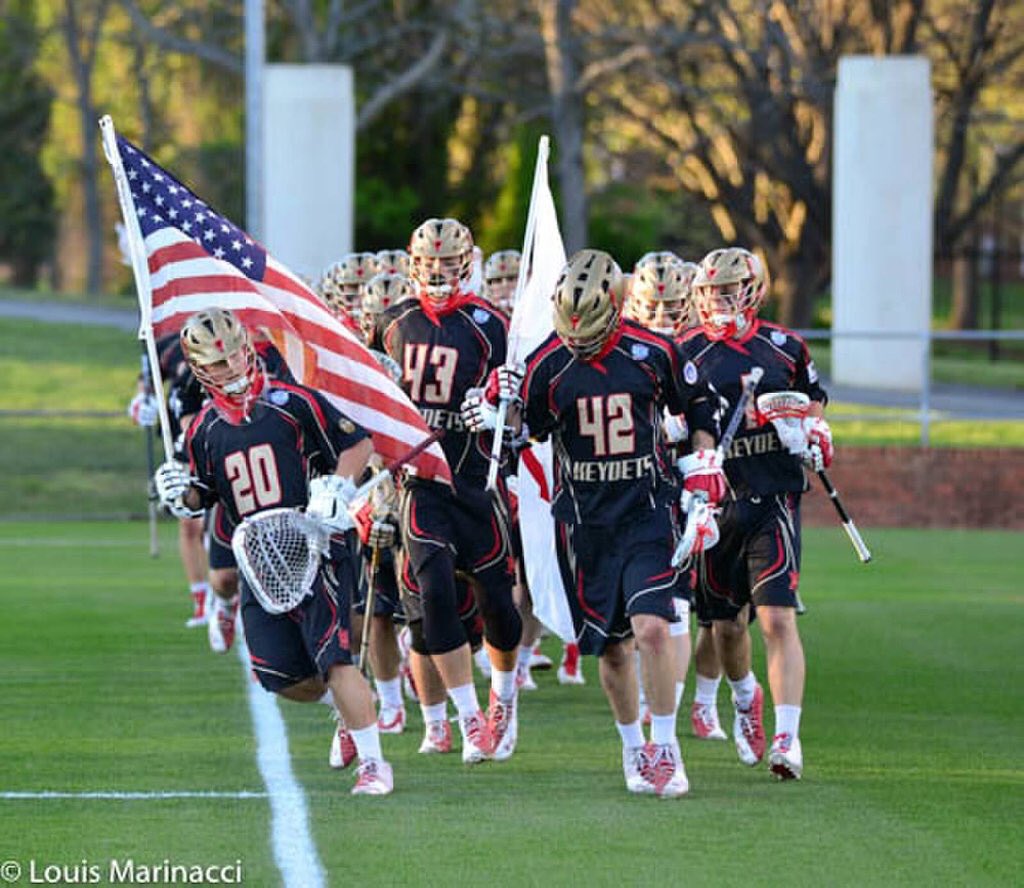 We reacted well and coped with what was happening "| 5
May 4,
13:34 Zybanejad on Wilson's behavior: "It's just awful, no respect. But I don't even know why I'm surprised "| 51
26 April
11:55 Zybanejad on the Rangers' playoff struggle: "We can only try to win.Let's see where it leads "| 3
10:42 Zybanejad, Jerry and Giroud are the stars of the day in the NHL | 3
10:19 Video Zybanejad scored 6th hat-trick for Rangers and finished 3rd in club history | 9
09:50 Alexis Lafreniere: "Buchnevic and Zybanejad are outstanding strikers.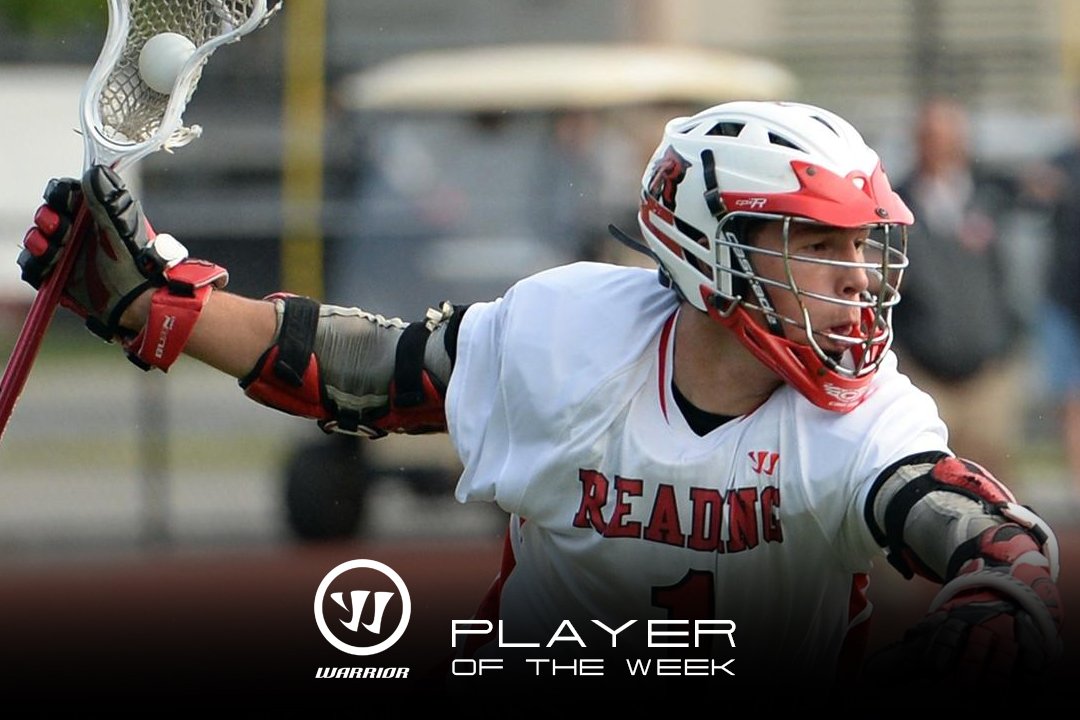 I try to learn from them "| 14
April 24
08:58 Zybanejad has 18 points in 8 games against Philadelphia. Repeated Rangers' record against one opponent since 1967 | 7
18 April
12:35 Zibanejad about Buchnevich: "He became our top forward, he works very hard.Glad to his progress "| 1
26 March
19:57 Mika Zibanejad: "When Panarin returned, the Rangers game took on a different dynamic" | 22
09:46 Zibanejad, Grimaldi and Lankinen are the stars of the day in the NHL | 8
07:10 Video Zybanejad – 1st NHL player in 78 years with 6 points in 2 consecutive matches with one opponent.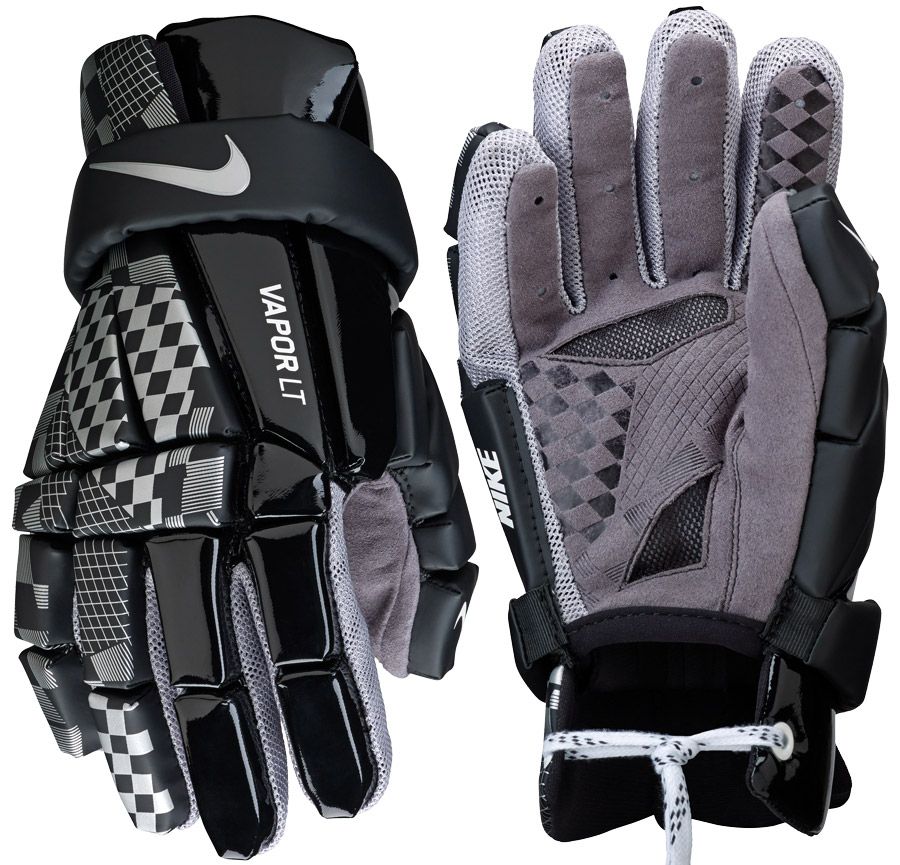 Scored 3 + 3 again against Philadelphia | 49
22 March
20:45 Jerncrook, McDavid & Zybanejad – NHL Stars of the Week | 6
18 March
14:30 Zybanejad, Ehlers and McDavid are the stars of the day in the NHL | 8
11:00 Zybanejad on 6 points v Philadelphia: "I feel like my game has gotten much better lately" | 8
10:40 Video Zibanejad scored 6 points during the period.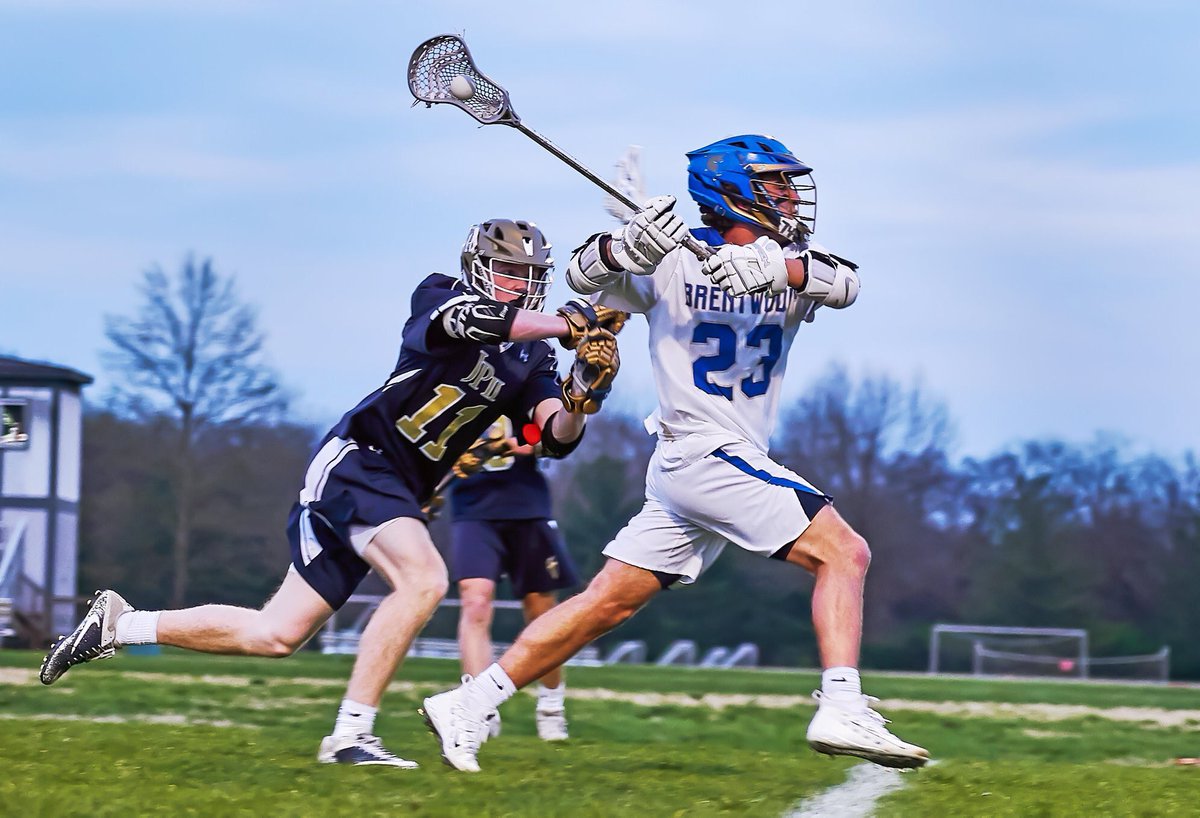 In the NHL, only Trottier has done this before | 43
10:22 Rangers – 8th NHL club in 25 years to score 9+ goals in the first two periods | 6
14 March
11:42 Zybanejad on Panarin: "His return was a big boost for the Rangers, the team really came together" | 2
March 9
21:10 Ovechkin, Malkin, Gusev and Bobrovsky entered the national team of disappointments in the first part of the NHL season (The Athletic) | 88
March 4
09:59 Buchnevich on the link with Zybanejad and Lafreniere: "We are trying to synchronize our actions, we communicate a lot" | 2
21 February
19:34 Artemy Panarin: Rangers are moving in the right direction, we feel more and more self-confidence "| 5
13 February
13:40 Video Marchand and Zybanejad in "rock, paper, scissors" decided who would be the last to leave the ice.
Boston forward lost | 10
12:25 Rangers forward Zybanejad has scored 1 goal in 13 appearances. He got coronavirus before the season | 7
5 February
15:40 Hedman, Karlsson, Nylander, Zybanejad and Landeskog – in the Swedish national team at the Olympic Games 2022 according to LeBrune | 69
25 January
11:45 Zybanejad 2-3 v Pittsburgh: "There's a whole bunch of things the Rangers should do better" | 2
13 January
21:12 Shesterkin to play at Rangers goal against Islanders | 12
22:30 Rangers forward Zybanejad has had coronavirus | 1
21:45 Panarin, Strohm and Kakko made up the second Rangers, Lafreniere trained in the third | 18
10 January
11:26 David Quinn: Buchnevich Has The Best Training Camp I Have With The Rangers | 3
2 December 2020
13:15 McKinnon topped the top 50 NHL players, Panarin – 4th, Kucherov – 10th, Ovechkin – 15th (The Hockey News) | 162
16 November 2020
09:46 Malkin – 8th NHL center now according to NHL Network, McDavid – 1st, Crosby – 4th | 51
1 October 2020
14:59 Zybanejad on the buyout of Lundqvist's contract: "It's very sad.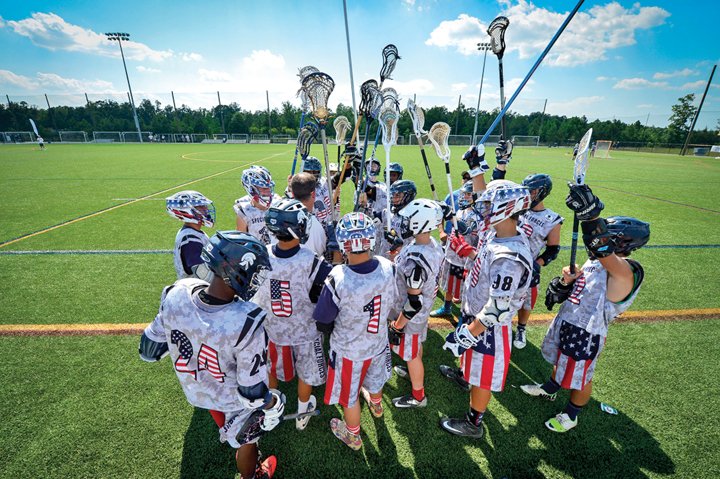 I learned a lot from him "| 3
11 August 2020
18:10 Alexis Lafreniere: "Panarin is one of the best players in the NHL. The Rangers will make great strides in the coming years " | 77
5 August 2020
09:35 Zybanejad on the Rangers' departure: "We did everything the other way around compared to our game before the break" | 13
07:55 Troika of Panarin, Buchnevich and Zibanejad in the 3rd match against Carolina: "-6" and 1: 8 in scoring chances | 182
2 August 2020
10:26 Zybanejad 2: 3 from Carolina: The Rangers never got involved.
We were unable to act in unison "| 7
27 July 2020
10:20 Kravtsov included in the Rangers for the Stanley Cup matches | 10
23 July 2020
15:28 Buchnevich on the link with Krider and Zybanejad: "We have good relations, we try to be on the same wavelength" | 0
08:17 Panarin on the nomination for "Hart Trophy": "I would also call Zibanejad and Kane" | 1
Advertising 18+
22 July 2020
12:08 Malkin – 8th NHL center now, McDavid – 1st, Crosby – 4th (NHL Network) | 40
21 July 2020
09:26 Shay about the series with the Rangers: "We can oppose Panarin and Zybanejad with the ability to play pressure" | 3
17 July 2020
12:58 Mika Zibanejad: "All season I felt that I took a step forward.

In the end it became more noticeable "| 11
08:55 Rangers President on Zybanejad: "He was on fire. Even 80% of this level will suit me in qualifications "| 7
18 June 2020
12:42 Malkin – 6th in the ranking of the best centers in the Stanley Cup, McDavid – 1st, Crosby – 2nd (NHL.com) | 42
2 June 2020
08:45 Mark Messier: "Panarin makes better not only partners, but the whole team.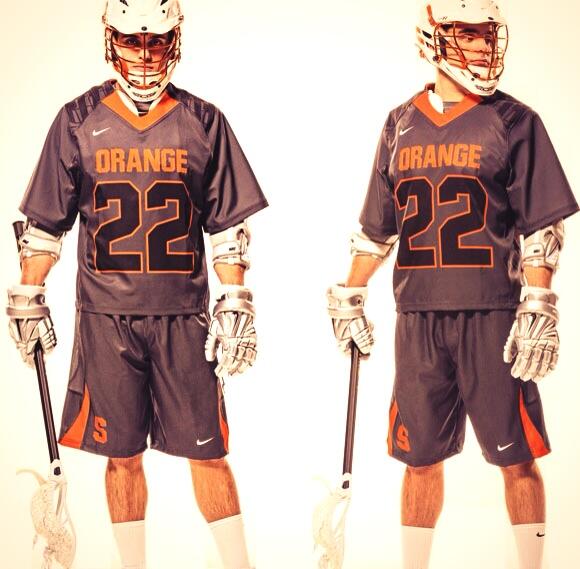 This is a sign of a real superstar "| 13
12 May 2020
18:44 Svechnikov's lacrosse goal is the best moment of the NHL season according to The Score, Ovechkin's 700th puck is in the top 3 | 15
12 April 2020
07:10 Rangers President on New Captain: "The Question Should Be Solved By Itself" | 31
10 April 2020
19:35 Niklas Backstrom: "Zybanejad drags the Rangers, I admire his performance" | 15
16:41 Victor Hedman: "Zybanejad is the best Swede in the NHL at the moment.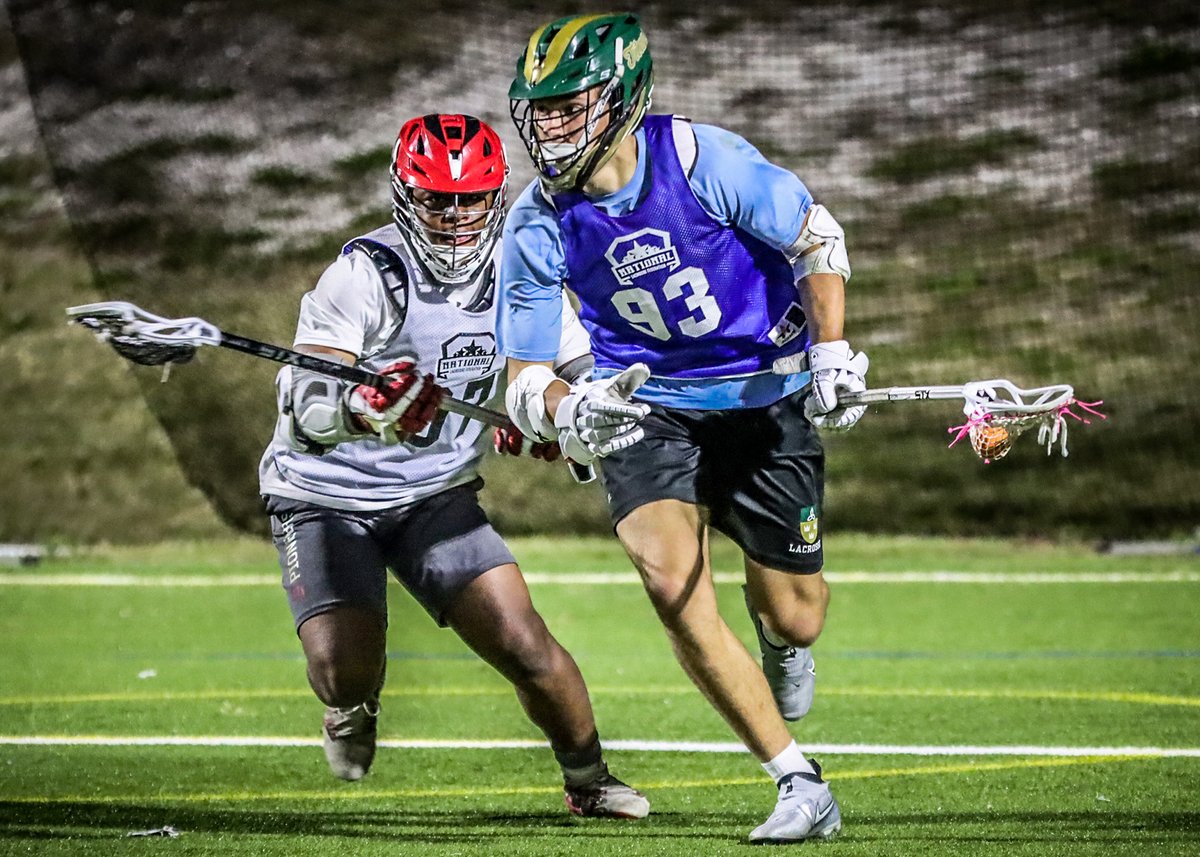 Impressed by his performance "| 18
9 March 2020
19:10 Zybanejad, Landeskog and Dreiseitl – NHL Stars of the Week | 4
6 March 2020
12:14 Zybanejad, Saros & Debrinket – NHL Stars of the Day | 13
11:31 Artemy Panarin: "Zibanejad is an elite player.
I enjoy being on the ice with him "| 12
10:53 Zybanejad on the penta-trick: "I was in the right place at the right time" | 9
09:38 Zybanejad – 7th NHL player in 25 years to score 5 goals in a match | 21
06:38 Zybanejad is third in Rangers history to score 5 goals in a match | 64
March 1, 2020
20:10 Dreiseitl, Zybanejad & Pastrnjak – NHL Stars of the Month | 12
29 February 2020
10:41 Zybanejad on Krider's Injury: "Tough loss, he's a key Rangers player | 3
28 February 2020
11:45 Mika Zibanejad: Panarin's hockey intelligence is above the roof | 37
25 February 2020
14:50 Rangers President on Kryder: "If the agreement were unreasonable, we would be moving in a different direction" | 1
24 February 2020
21:10 Francoz, Zybanejad & Mangypan – NHL Stars of the Week | 5
15 February 2020
10:33 David Quinn: "Buchnevich's defensive play has become much better" | 6
8 January 2020
13:05 Mika Zibanejad: "Shesterkin's confidence charged the whole team" | 6
28 December 2019
10:46 Galak, Zybanejad and Bozak are the stars of the day in the NHL | 9
7 December 2019
10:55 Quinn on Panarin's transfer to Zybanejad: "I want to give them the opportunity to play together" | 8
28 October 2019
11:36 Video Rangers forward Zybanejad injured against Boston | 6
24 October 2019
15:44 Eric Christensen: "Kakko doesn't look like an NHL-ready player yet, he doesn't keep up with the rest" | 9
12:54 Eric Christensen: "Panarin is not to blame for the failure of the Rangers, four goals in seven games is a lot" | 17
23 October 2019
21:21 Panarin was transferred to the second line in Rangers training | 78
21 October 2019
10:32 Zybanejad – 3rd Rangers Player with 11+ Points in 6 Starter Games of the Season | 3
12 October 2019
15″> 22:55 Rangers v Edmonton.

Panarin and Buchnevich scored "-3" | 42
7 October 2019
20:45 Zybanejad, Manta and Matthews – NHL Stars of the Week | 3
20:08 User's news Mika Zibanejad: "Last year I persuaded Panarin to join us" | 18
6 October 2019
23:51 Staal about Buchnevich, Panarin and Zibanejad: "It seems that this link is playing a video game" | 6
19:06 Mika Zibanejad: "When a player of Panarin's caliber comes, you try to rise to his level" | 21
18:25 Buchnevich on Panarin: "A star has appeared in the Rangers.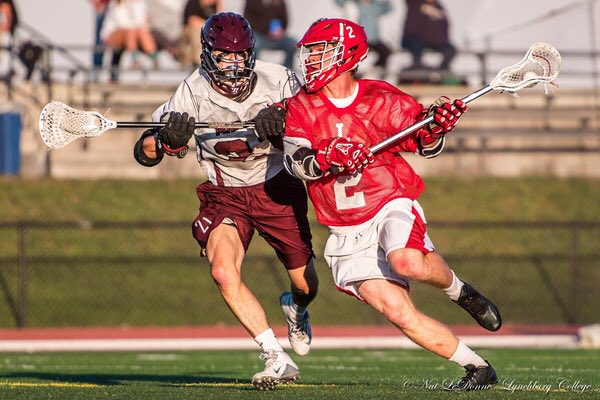 Fells in every game "| 20
13:48 Rangers' Twitter on Panarin and Buchnevich Combination: "Content 18+" | 18
10:14 Zybanejad, Hoffman, Galak – NHL Stars of the Day | 16
08:18 Video Rangers forward Zybanejad scores 4 points in 2nd straight game and leads the top scorers race | 34
October 4, 2019
13:54 Panarin on the game with Buchnevich and Zybanezhad: "While it's messy, sometimes you have to break the rules" | 18
09:49 Zybanejad, Shiri, Hamilton – NHL Stars of the Day | 10
October 3, 2019
12:39 Rangers Uncaptain 2019/20 Season | 36
25 September 2019
10:46 Quinn's video about the Panarin – Zybanejad – Buchnevich trio: "When you release such techies, the game becomes like the tricks of the Harlem Globetrotters" | 14
19 September 2019
11:08 Zybanejad on Panarin's injury: "I don't want to take risks during such matches" | 1
16 September 2019
13:27 Panarin about communicating with Zybanejad: "I continue to deceive that I understand him" | 8
06:49 Rangers coach: "The Panarin – Zibanejad – Buchnevich troika relieves the pressure on other links" | 30
15 September 2019
18:56 Mika Zibanejad: "Panarin is unpredictable, no one knows what he is going to do" | 4
13 September 2019
22:20 Panarin to start training camp with Buchnevich and Zibanejad | 38
8 September 2019
06:32 Mika Zibanejad: The Rangers should be a playoff level team.

I think we are her "| 19
24 August 2019
10:35 Mats Zucarello: "It's crazy that Mika Zybanejad has a higher rating than me in NHL 20" | 0
Advertising 18+
.