Duke girls lacrosse: Kerstin Kimel – Head Coach – Women's Lacrosse Coaches
Kerstin Kimel – Head Coach – Women's Lacrosse Coaches
The only head coach in Duke women's lacrosse history, Kerstin Kimel has led the program from its inception in 1996, molding the Blue Devils into one of the nation's elite teams.
In Kimel's 25 seasons at the helm of Duke women's lacrosse, she has guided the Blue Devils to seven national semifinals, four ACC regular season titles, an ACC Tournament Championship and 19 NCAA Tournament appearances. 
A five-time ACC Coach of the Year, Kimel has overseen 33 All-America selections making up for 101 honors, 85 all-region honorees and 76 All-ACC picks. Seven of her former players have represented their countries on the world's stage, competing at the 2009, 2013 and 2017 World Cups. The Blue Devils have achieved equal success in the classroom during Kimel's tenure, collecting 74 Intercollegiate Women's Lacrosse Coaches Association Academic Honor Roll accolades since 1997.
Kimel recorded her 300th career victory Feb.

7, 2020 in a win over Gardner-Webb. She is one of just eight active Division I head coaches with 300 or more wins.
Kimel was honored with an IWLCA Service Award in November, 2016 for her work as co-chair of the NCAA Division I Legislation Committee to slow down early recruiting within the sport. She was presented with the IWLCA's highest award, the Diane Geppi-Aikens Memorial Award, in November, 2015. 
Duke returned to the NCAA semifinals to punctuate an outstanding 16-5 campaign in 2015. Led by a veteran group of eight seniors, the Blue Devils concluded the season ranked fourth in the final national poll. Attacker Kerrin Maurer became Duke's career assist leader and garnered first team All-America recognition from the IWLCA. Goalkeeper Kelsey Duryea headlined the Blue Devils' three All-America selections in 2016, and concluded an outstanding career as one of just three goalkeepers in ACC history to top 600 saves for her career. She ranked among the nation's leaders in save percentage while anchoring Duke to an 11-9 ledger and a trip to the NCAA second round.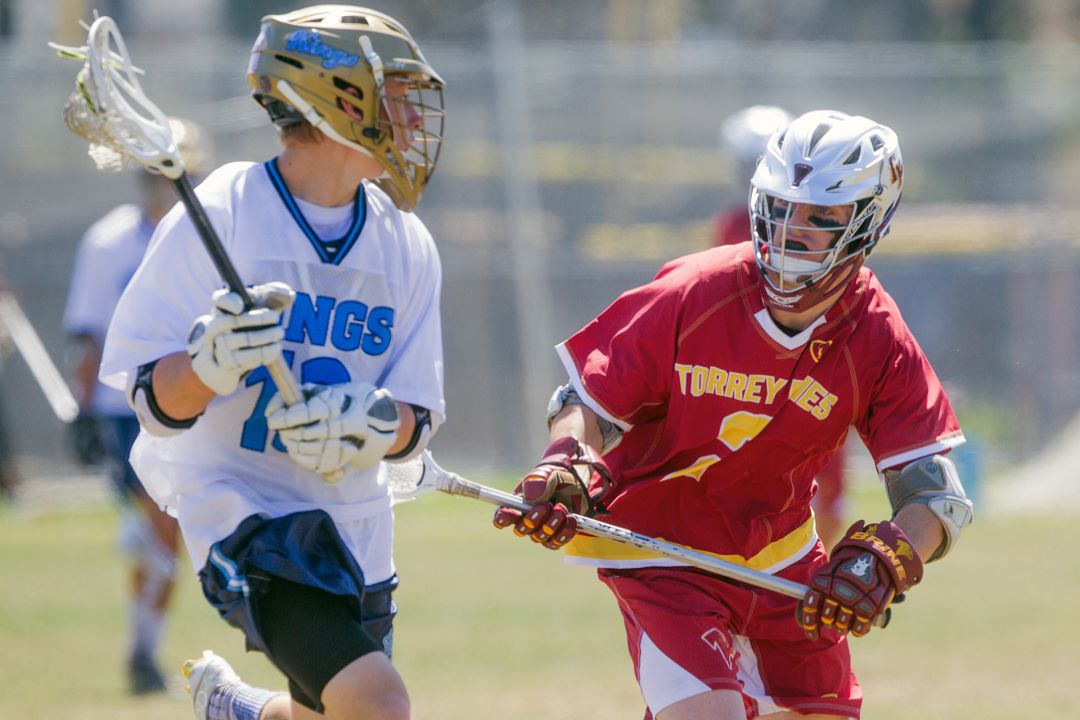 Draw control specialist Olivia Jenner became the program's all-time leader in the category during the 2018 campaign and continued to climb the NCAA record book as a senior, wrapping up her career with 512 draw controls. She also earned second team All-America recognition from the IWLCA in 2019 and helped the Blue Devils lead the nation in draw control percentage.
The Blue Devils recorded 14 or more wins four times from 2009 to 2014, advancing to the national quarterfinals on five occasions and the semifinals in 2011. Under Kimel's watch, Duke produced 13 All-America selections during that time, while Emma Hamm (2011) and Carolyn Davis (2009) were named finalists for the Tewaaraton Trophy. Led by Davis and Caroline Cryer, the 2009 squad rewrote the program's offensive record book, totaling team highs in goals scored (313), assists (150) and points (463). In 2013, Duryea became the first goalkeeper in program history to receive All-America recognition as a rookie, rounding out the season ranked top-10 nationally in save percentage and saves per game.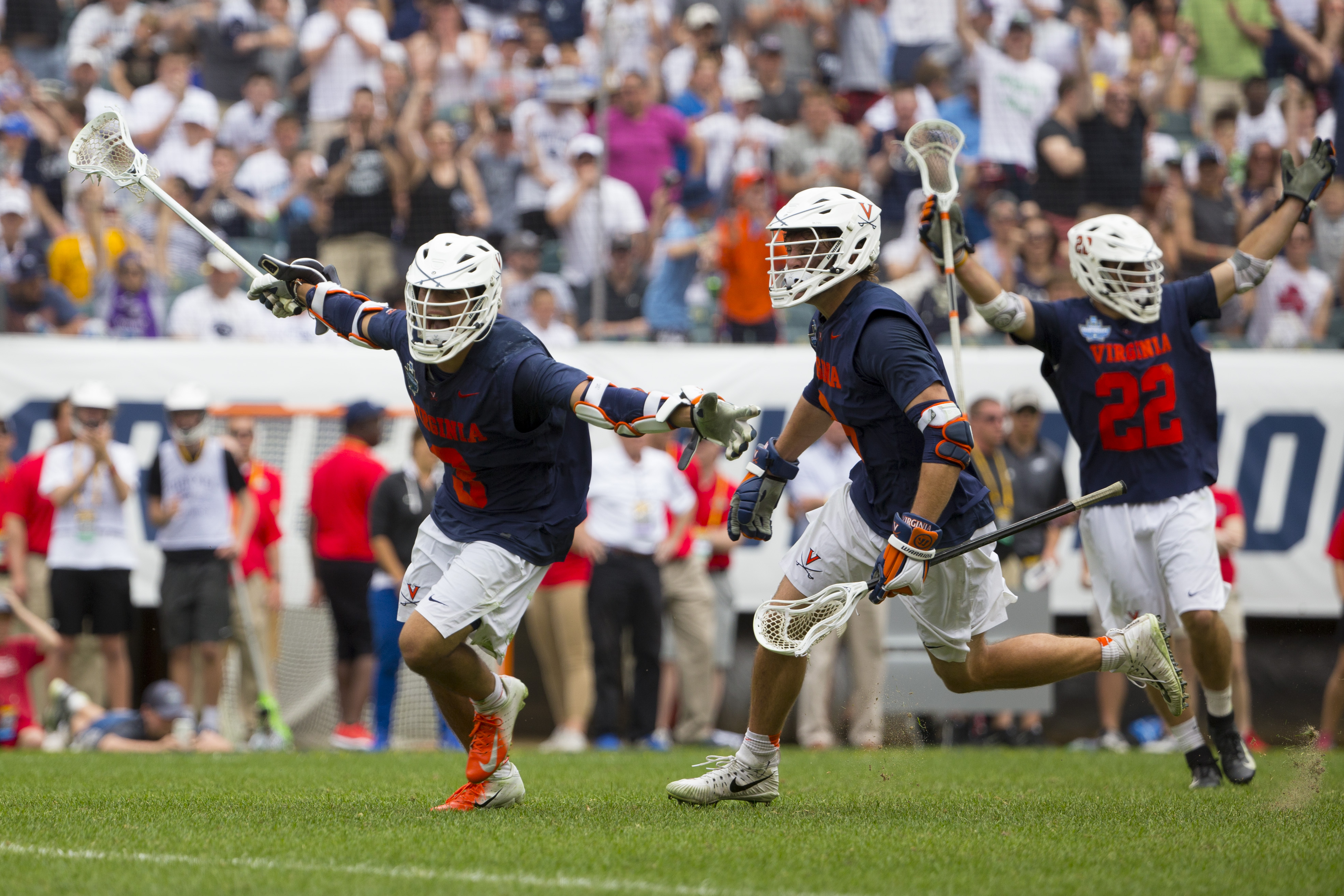 A two-time first team All-American on defense, Taylor Virden wrapped up her senior campaign (2014) ranked second in program history in career draw controls. 
From 2004 to 2008, Duke put together one of the most successful stretches in program history, advancing to four consecutive national semifinals from 2005 to 2008 and earning at least a share of four-straight ACC regular season titles from 2004 to 2007. During that span, the Blue Devils placed 21 players on both All-America and all-region lists, in addition to posting three Tewaaraton finalists. Kimel led Duke to a 13-8 overall record and the Blue Devils' fourth-straight NCAA semifinal appearance in 2008, earning womenslax.com Coach of the Year honors for her efforts.
Led by Tewaaraton Trophy recipient and two-time ACC Player of the Year Katie Chrest, the 2005 and 2006 Duke squads combined for a 35-7 overall record, including a program-best 18 victories in 2006, a 7-2 mark in the ACC and two conference regular season titles.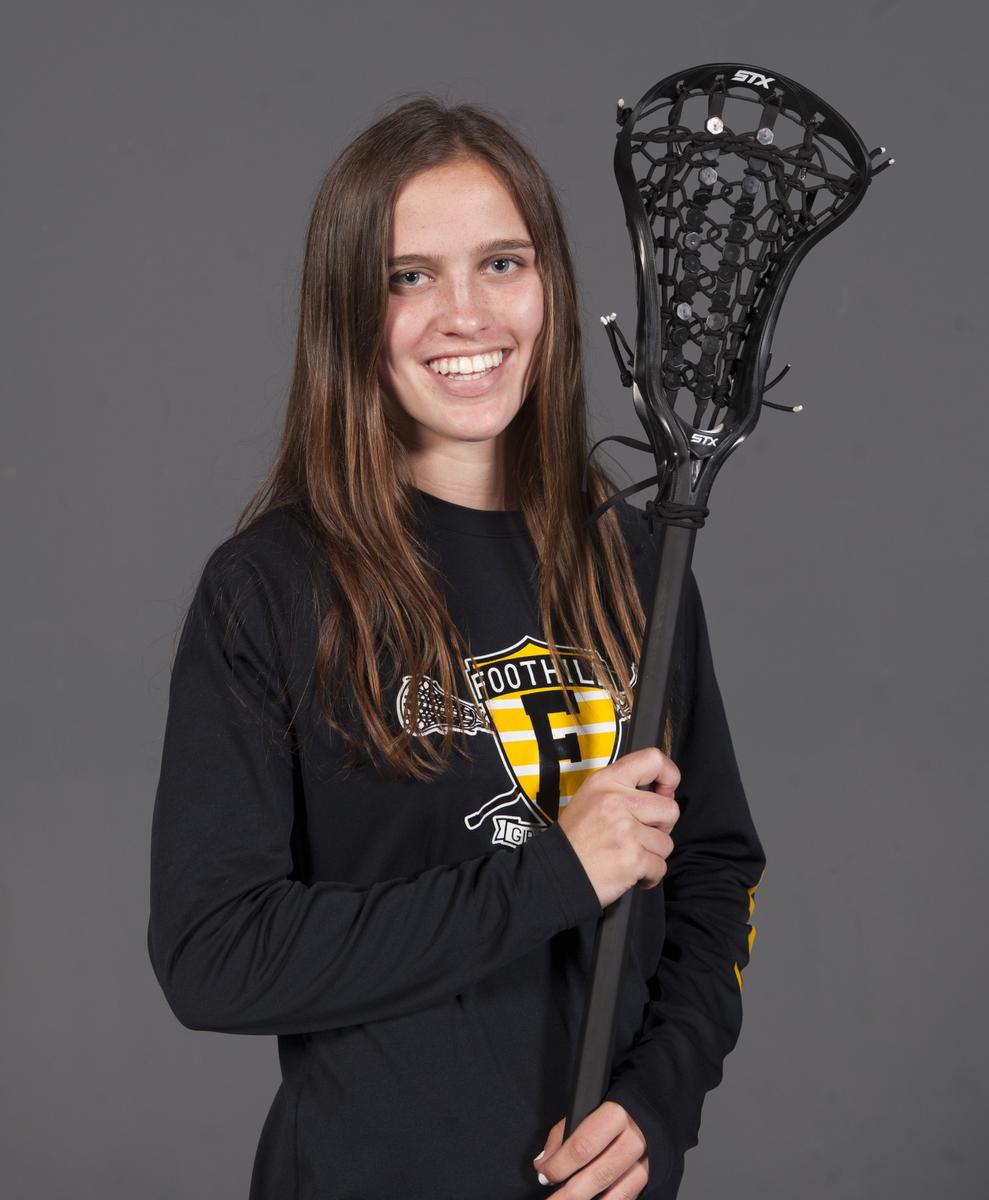 After seven consecutive NCAA Tournaments bids, the 2005 installment earned a trip to the national semifinals for the second time in program history to ignite Duke's string of four straight appearances.
From 2000 to 2002, the Blue Devils advanced to three consecutive NCAA Tournament quarterfinals, and in 2001, made the program's first ACC Championship game. However, success did not always come easy, as Duke's 12th women's varsity program began its inaugural season in 1996 with four-straight losses before earning the Devils' first win — a 10-6 victory over UMBC on March 18, 1996. Duke began its rapid ascension the following season, recording an 8-8 mark before breaking through in 1998 with the program's first NCAA Tournament bid. The 1999 season took Duke to new heights as the Blue Devils achieved the program's first trip to the NCAA semifinals.
Kimel's Early Years
Prior to her arrival at Duke, Kimel was the head coach at Davidson College, leading the newly-created Wildcats program to a 4-8 record in 1994 as one of the nation's youngest head coaches in her first and only season at Davidson.

Kimel was no stranger to NCAA Division I women's lacrosse before her time at Davidson, having played at the University of Maryland from 1990-93. During her career, she led the Terrapins to four consecutive national semifinal appearances and the 1992 NCAA National Championship. The Havertown, Pa., native was a two-time All-America selection and the 1993 NCAA National Defensive Player of the Year, appearing in Sports Illustrated's "Faces in the Crowd." Kimel graduated from Maryland in 1993 with a bachelor's degree in speech communications.
Prior to her collegiate career, Kimel was a standout at Haverford High School, earning first team All-Central League, All-Delaware County and USWLA All-America honors. Her numerous accomplishments have landed her in both the Haverford Hall of Fame and the Pennsylvania Sports Hall of Fame – Delaware County.
Kimel has also been a prominent figure on the international level as a member of the U.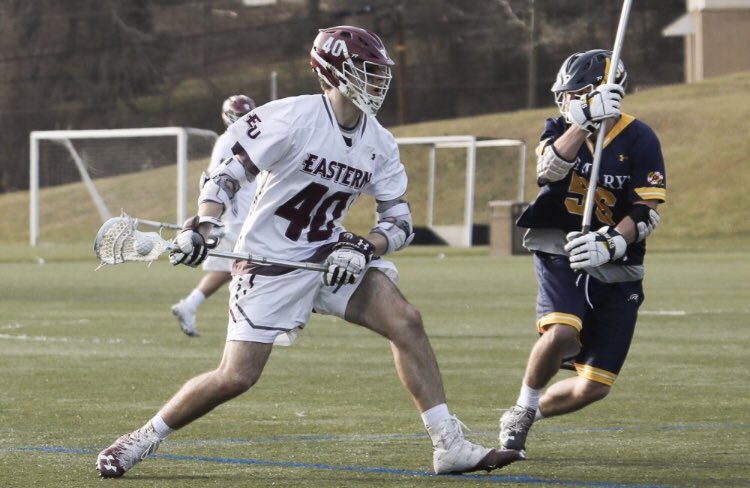 S. Elite Team from 1992-96 and as an alternate for the U.S. national team that captured a gold medal at the 1993 World Cup.
IWLCA Involvement
In addition, Kimel served as chair of the IWLCA Growth Committee from 1999-2000 and as Chair of the NCAA South Region Selection Committee. From 1998-2002, she was on the selection committee for the U.S. Elite/Development squads, also working as an assistant coach for the U.S. Development squad from 2000-03. Kimel has also worked as Chair of the IWLCA/USL Division I All-America committee and completed a four-year term as a member of the NCAA Division I Women's Lacrosse Committee in 2007. In 2006, she became co-chair of the IWLCA External Relations Committee and served on the Tewaaraton award selection committee in 2008. During the summer of 2008, Kimel was elected to the IWLCA Board of Directors and acts as a Division I representative.
Most recently, Kimel served as Co-Chair of the IWLCA Recruiting Issues Committee from 2014-16 and is currently the Chair of the IWLCA Division I Legislative Committee and the South Region FBS representative on the NCAA Division I Women's Lacrosse Committee.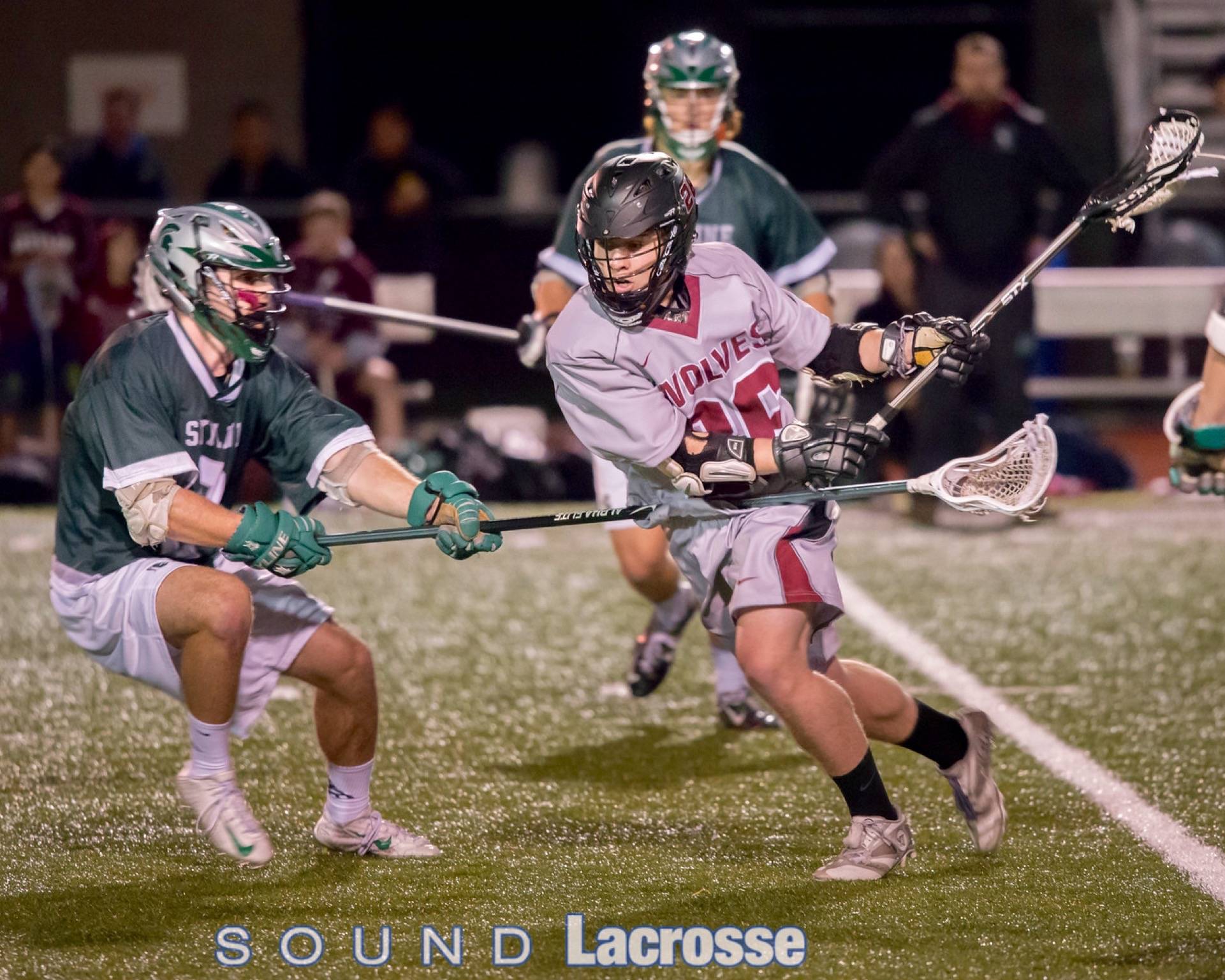 The Kimel Family Tree
Kimel's family tree includes many outstanding athletes, beginning with her father, Mike Manning, who played basketball at West Chester University, and her mother, Sallie Manning, who was a member of the tennis and field hockey squads at West Chester. Both her brother, Mike, and husband, Jack, played baseball at Western Carolina before moving on to play for the Texas Rangers organization, while her sister, Lindsay, played lacrosse at James Madison University and served as an assistant coach for the 2003 and 2007 World Champion U.S. under-19 teams. Her extended family also includes five collegiate basketball players – uncles Ed (Villanova) and Chris Manning (Philadelphia College of Textile) and cousins Alicia Manning (Lafayette), Marissa Manning (Kings College) and Christina Manning (Muhlenberg College) – one collegiate swimmer – uncle John Manning (Villanova) – two baseball players – cousins Brian Manning (Villanova) and Pat Manning (Atlanta Braves minor league) – and one hockey standout – brother-in-law Matt Mulhern (Boston College).

Kimel's eldest daughter, Frances "Caroline", continued the trend of being a collegiate athlete as a member of the East Carolina women's lacrosse team. At East Carolina, Caroline reunited with former Duke assistant coach and East Carolina head coach Amanda Moore. On March 10, 2020, Kerstin was able to see her daughter play collegiate lacrosse for the first time as she coached against her in Duke's game against East Carolina.
Kimel and her husband Jack reside in Durham with their three children – daughters Frances "Caroline" and Claire and son Russell McKinley "Mac."
Kimel Year-by-Year
1994 Davidson: 4-8
1996 Duke: 3-12
1997 Duke: 8-8, 0-3 ACC (4th)
1998 Duke: 10-7, 1-2 ACC (3rd)
1999 Duke: 13-5, 1-2 ACC (3rd)
2000 Duke: 11-6, 1-2 ACC (3rd)
2001 Duke: 15-4, 2-1 ACC (2nd)
2002 Duke: 10-8, 1-2 ACC (3rd)
2003 Duke: 13-5, 2-1 ACC (2nd)
2004 Duke: 13-6, 3-0 ACC (1st)
2005 Duke: 17-4, 3-1 ACC (1st)
2006 Duke: 18-3, 4-1 ACC (t-1st)
2007 Duke: 16-4, 4-1 ACC (t-1st)
2008 Duke: 13-8, 3-2 ACC (3rd)
2009 Duke: 15-6, 3-2 ACC (3rd)
2010 Duke: 14-6, 2-3 ACC (4th)
2011 Duke: 15-5, 4-1 ACC (2nd)
2012 Duke: 12-7, 3-2 ACC (2nd)
2013 Duke: 14-6, 2-3 ACC (4th)
2014 Duke: 11-8, 3-4 ACC (5th)
2015 Duke: 16-5, 5-2 ACC (2nd)
2016 Duke: 11-9, 4-3 ACC (4th)
2017 Duke: 8-9, 1-6 ACC (8th)
2018 Duke: 8-9, 2-5 ACC (6th)
2019 Duke: 11-8, 2-5 ACC (6th)
2020 Duke: 6-3, 1-1 ACC (N/A)*
Kimel Career Record: 305-169 (.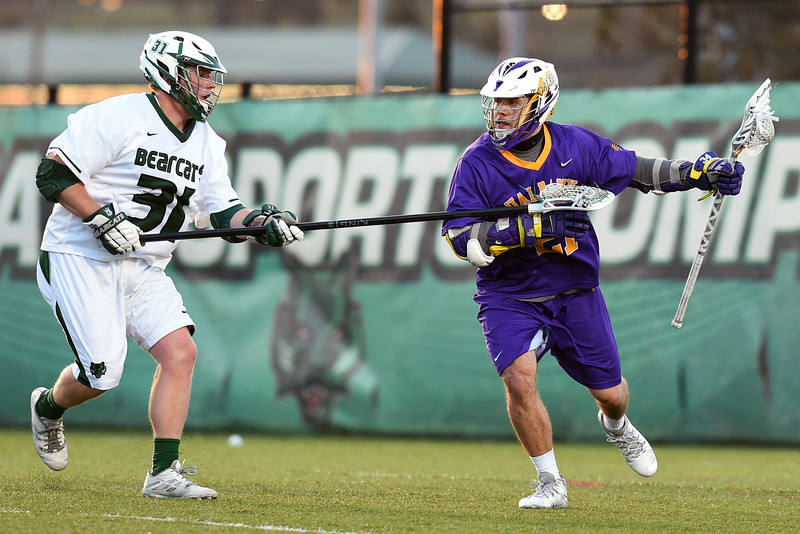 643)
Kimel Duke Record: 301-161 (.652)
*Season cut short due to the COVID-19 pandemic
Duke University Women's D1
Degrees offered by popularity. Type = Bachelor.
Social Sciences (18%)
Engineering (16%)
Biological & Biomedical Sciences (15%)
Econometrics and Quantitative Economics (10%)
Computer & Information Sciences (9%)
Computer Science (9%)
Public Policy Analysis, General (8%)
Human Services, General (8%)
Biology/Biological Sciences, General (8%)
Registered Nursing/Registered Nurse (7%)
Health Services/Allied Health/Health Sciences, General (7%)
Psychology (6%)
Psychology, General (6%)
Computer Engineering, General (5%)
Bioengineering and Biomedical Engineering (5%)
Neuroscience (4%)
Political Science and Government, General (4%)
Mechanical Engineering (3%)
Mathematics & Statistics (3%)
Physical Sciences (2%)
Visual & Performing Arts (2%)
English Language & Literature (2%)
Natural Resources & Conservation (2%)
Environmental Studies (2%)
History, General (1%)
Chemistry, General (1%)
History (1%)
Statistics, General (1%)
Sociology (1%)
Education (1%)
International and Comparative Education (1%)
Anatomy (1%)
Mathematics, General (1%)
English Language and Literature, General (1%)
Civil Engineering, General (1%)
Anthropology (1%)
Ethnic, Cultural & Gender Studies (1%)
Visual and Performing Arts, Other (1%)
Philosophy & Religious Studies (0%)
Foreign Languages (0%)
Area Studies, Other (0%)
Philosophy (0%)
Art History, Criticism and Conservation (0%)
General Literature (0%)
Physics, General (0%)
Women's Studies (0%)
Linguistics (0%)
Foreign Languages and Literatures, General (0%)
Biophysics (0%)
Environmental/Environmental Health Engineering (0%)
Drama and Dramatics/Theatre Arts, General (0%)
Visual and Performing Arts, General (0%)
Geological and Earth Sciences/Geosciences, Other (0%)
Computer and Information Sciences, Other (0%)
Religion/Religious Studies (0%)
African Studies (0%)
Italian Language and Literature (0%)
French Language and Literature (0%)
Spanish Language and Literature (0%)
Multi-/Interdisciplinary Studies, General (0%)
Economics, General (0%)
Biostatistics (0%)
Communication & Journalism (0%)
Mathematics, Other (0%)
Medieval and Renaissance Studies (0%)
Political Communication (0%)
Music, General (0%)
Psychology, Other (0%)
Russian Language and Literature
Environmental Engineering Technology/Environmental Technology
Electrical and Electronics Engineering
German Language and Literature
Journalism, Other
English Language and Literature/Letters, Other
Portuguese Language and Literature
Engineering Technology, General
Romance Languages, Literatures, and Linguistics, Other
History, Other
Philosophy, Other
Family Practice Nurse/Nursing
International Public Health/International Health
Geology/Earth Science, General
Public Policy Analysis, Other
Dance, General
Duke University Women's Lacrosse Scholarships Guide
Thanks for visiting the Duke University Women's Lacrosse scholarship and program info page.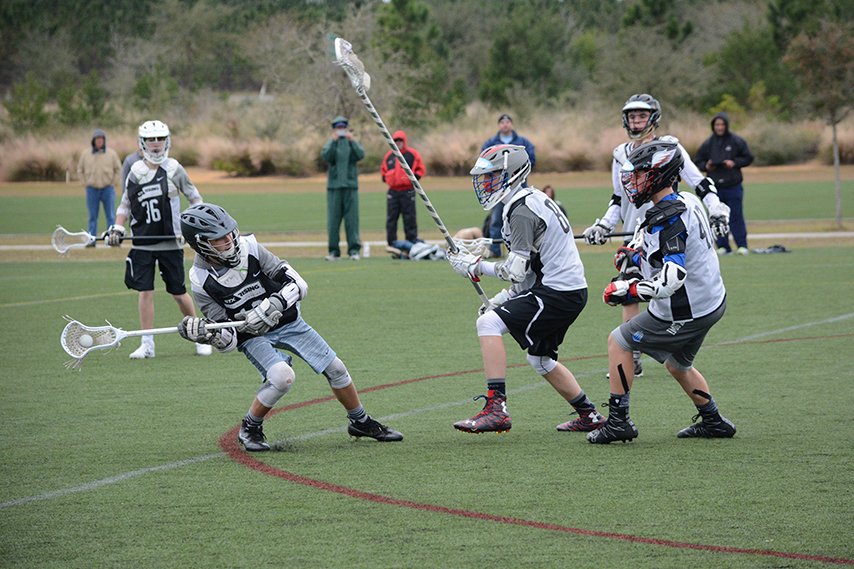 Here you'll get information about the school and details on their Women's Lacrosse program like who to make contact with about recruitment, names of past alumni, what scholarship opportunities are available and ways to begin the recruiting process.
Duke University Women's lacrosse Program Coaching & Recruiting Staff
If you're looking to get recruited it is critical to understand who to talk to – and NCSA provides the details you'll need. The Volunteer Assistant Coach of the Duke University Women's Lacrosse program is Morgan Heisman. Additional major personnel are:



Assistant Coach Brooke Griffin


Head Coach Kerstin Kimel


Assistant Coach Nick Williams


For anybody who is thinking about being a part of the Duke University Women's Lacrosse program these are the individuals you must speak to. You can choose to contact them through email utilizing the link above or call the school to obtain more details about the college and Women's Lacrosse program before deciding on if it's the right fit for you personally.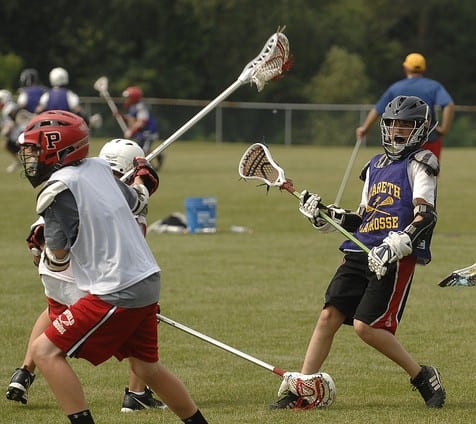 Create a Free NCSA Profile to Start Connecting with Coaches
NCSA offers student high school athletes the tools and information they need to increase their chances of being recruited by a Women's Lacrosse program, whether it's at Duke University or another school. Since 2000, NCSA has been connecting athletes and coaches which is a vital part of the recruiting process. This year on it's own there are 19331 Women's Lacrosse student athletes utilizing the NCSA network, technology and scouting professionals to get their highlights before 1535 coaches at 663 colleges Women's Lacrosse programs across the country.
If you want to join the Duke University Women's Lacrosse program you need to begin to build relationships and a highly-visible, professional quality recruiting profile. Starting that process as early as possible is crucial to your success. So create your free profile to become a confirmed NCSA Women's Lacrosse student athlete and start connecting with coaches at the Duke University Women's Lacrosse program today.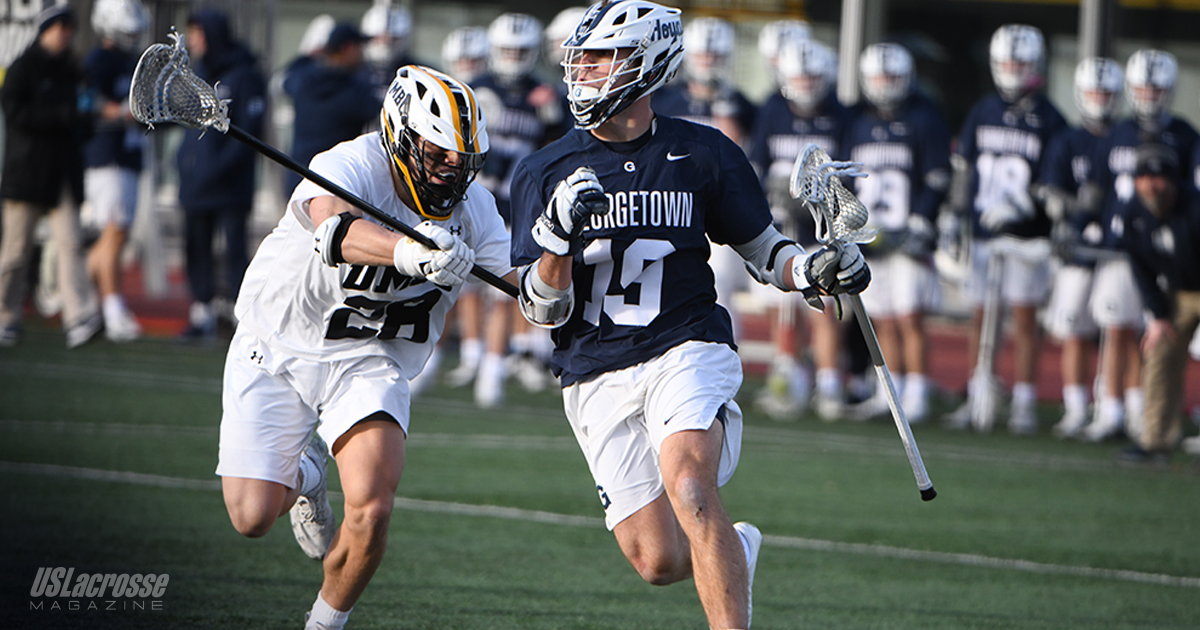 Davidson College Athletics Women's Lacrosse History vs Duke University
Women's Lacrosse History > Duke University
Women's Lacrosse History vs Duke University from Apr 19, 2009 - Feb 12, 2021
Last Matchup
Feb. 12,2021
11
vs.

16
Score By Period

| | | | |
| --- | --- | --- | --- |
| davidson dav | 5 | 6 | 11 |
| duke du | 10 | 6 | 16 |
Longest Win Streak
0 Games
N/A
Longest Losing Streak
7 Games
4/19/2009 – 2/12/2021
Last 7 Matchups
0-7
4/19/2009-2/12/2021
Largest Margin of Victory
N/A
N/A
Smallest Margin of Victory
N/A
N/A
History from Apr 19, 2009 - Feb 12, 2021

| Date | Season | Location | Score | Media |
| --- | --- | --- | --- | --- |
| February 12, 2021 2/12/2021 | 2021 | Home Davidson, N. C. | L 11 - 16 | |
| March 18, 2019 3/18/2019 | 2019 | Away Durham, N.C. | L 8 - 17 | |
| March 31, 2015 3/31/2015 | 2015 | Home Davidson, N.C. | L 6 - 13 | |
| March 13, 2014 3/13/2014 | 2014 | Away Durham, N.C. | L 2 - 21 | |
| April 17, 2013 4/17/2013 | 2013 | Home Davidson, N.C. | L 6 - 14 | |
| April 4, 2010 4/4/2010 | 2010 | Away Durham, N.C. | L 6 - 19 | |
| April 19, 2009 4/19/2009 | 2009 | Home Davidson, N.C. | L 5 - 17 | |
Lacrosse: Previewing Northwestern's quarterfinal matchup vs Duke
After a dominant 19-4 win over Denver last Sunday, No. 2 Northwestern (14-0, 11-0 B1G) will face No. 7 Duke (11-7, 4-6 ACC) in a quarterfinal matchup this Saturday, again hosting at Martin Stadium.
Duke is coming off a narrow escape, beating Maryland 13-12 in their second-round matchup this past weekend. While Maryland is an opponent this Northwestern team knows well, beating them three times this season (including once in the Big Ten Championship), Northwestern has yet to face Duke or any non-conference opponents save for Denver so far this season.
The Blue Devils are one of five ACC teams in the NCAA Tournament, all of which still remain here in the quarterfinals (North Carolina, Syracuse, Boston College and Notre Dame are the other four). The 'Cats beat Duke last season 24-20 in Durham, but since then the Blue Devils have added a talented weapon in Gabby Rosenzweig, a Graduate transfer from the University of Pennsylvania. She has 25 goals on the season, good for third on the team behind Graduate student Catherine Cordrey and her 27, as well as Senior Katie Cronin, who leads Duke with 30 goals total.
Another player to watch is Maddie Jenner — a Junior who has a staggering 180 draw controls on the season. Following their win last week, Northwestern head coach Kelly Amonte Hiller said that knows what to expect with Jenner, having coached her in 2019.
"I had her on my U-19 team, so I'm very familiar with her," she said. "I know a lot of their weapons. We'll be very excited to host them, and to have a chance to play against a really strong opponent."
Jenner should make for an exciting matchup against Northwestern's Jill Girardi, who had a strong showing last week against Denver with 12 draw controls, five caused turnovers and three ground balls.
Northwestern still leads the nation in total offense, averaging 20.50 goals per game, while Duke ranks 26th in this category, scoring 14 goals per game.
Five 'Cats were tabbed in the Intercollegiate Women's Lacrosse Coaches Association's (IWLCA) all-region nominees, with Izzy Scane, Lauren Gilbert, Ally Palermo and Lindsey McKone receiving first-team honors, while Sammy Mueller also was selected to the second-team.
Unsurprisingly, with Scane's eight-goal effort against the Pioneers, she was named the IWLCA's National Player of the Week.
Fans can likely expect another dominant effort from the 'Cats' superstar in a well-fought matchup. Scane is inching closer to a 100-goal season, as she already sits at an impressive mark of 89, breaking the Northwestern single-season scoring title of 86 that was set by Shannon Smith in 2011. Courtney Murphy of Stony Brook currently holds the NCAA single-season goals record at 100, set in 2016 over 21 games. Even more impressively, Scane has managed to reach 89 goals in only 14 games, due to the conference-only regular season.
As per Illinois state guidelines, Martin Field will now be able to hold additional capacity for spectators, including students, for the first time this year. While previously family and friends of players were allowed to request tickets, 100 tickets were made available for general admission for the quarterfinals.
Should Northwestern emerge victorious over Duke this Saturday, they will earn a trip to the Final Four next week in Towson, Maryland, giving them consecutive semifinal appearances in the NCAA Lacrosse Championships, as they were eliminated in the 2019 Final Four by the eventual champions in the Maryland Terrapins.
Maryland women's lacrosse's comeback falls short, defeated by No. 7 Duke, 13-12
Facing its largest deficit of the afternoon, Maryland women's lacrosse had to fight for its season against the No. 7-seeded Duke Blue Devils.
Cue the May sisters, as attackers Catie and Libby contributed on four straight goals, connecting with one another on two of those. Attacker Hannah Leubecker added to the run from the free position, pushing Maryland's run to five.
The Terrapins were able to gain the final possession with 26.8 second left, but it was too little too late, as Maryland's final shot at the net was just poked out by goalkeeper Sophia LeRose to seal the defeat for the Terps, 13-12.
This was a season unlike any other for the Terrapins, as this loss marks the first time since 2008 that they have failed to make it to the Final Four.
"We weren't letting up at all," head coach Cathy Reese said. "To see the fight that this group had and their determination and the heart that they played with was pretty special."
Catie May added, "I'm proud to be a part of a team that fights so hard and worked so hard for each other. This was a tough year and we've overcome a lot. I'm just so proud of everyone for giving our all and working so hard together."
Maryland and Duke renewed its rivalry on Sunday as the fight for a spot in the quarterfinals commenced in Durham.
Although the initial offensive possession did not connect for the Terps, a free position save by goalkeeper Emily Sterling on the other end segued into a transition score.
Off of the ground ball pickup, defender Lizzie Colson darted the length of the field before dishing it to Libby May, who then found attacker Brindi Griffin down low for the opening goal.
A green card by May initiated a woman-up scenario for the Blue Devils, one in which it capitalized on to tie it up. Attackers Katie DeSimone and Anna Callahan then added scores of their own to take an early 3-1 lead.
Maryland's offense was severely lacking in the opening minutes, with midfielder Shaylan Ahearn's free position goal being just the second shot for the team.
After falling behind 4-2, Colson broke up a Duke attack with a picture perfect interception, leading to May taking it strong side for her sixth goal of the weekend.
Another interception by the Tewaaraton finalist — this time being a one-handed pickoff of midfielder Catriona Barry — led to another offensive chance by the Terrapins, one that Leubecker took advantage of to make it a 5-4 ballgame.
Up to four ground balls and three caused turnovers in the opening 15 minutes, Colson kept the Terrapins hanging around despite the limited offensive opportunities.
Still, Maryland couldn't put the early deficit past them. The Terps fell behind by two off of a transition goal from attacker Catherine Cordrey before ceding a seventh score to the sixth different Blue Devil.
Needing a boost on a woman-up scenario, Maryland's offense struggled to penetrate the Blue Devil interior for 82 seconds of its shot clock. That was until Catie May bounced a shot past LeRose, injecting some life into the Terrapins.
The May sisters connected thereafter, as Catie found Libby to make it a one-goal game yet again, but DeSimone responded with her third goal of the afternoon to extend Duke's lead.
Attacker Gabby Rosenzweig added another goal for good measure to drop the Terps back down to a multi-score deficit heading into the half. Maryland just couldn't put together scoring runs and the second half presented a heavy challenge for the defending national champs.
Duke and Maryland had similar counting stats in the first half, but the main difference was the failure to piece together scoring runs. The Terps scored consecutive goals only once, and even then there was a nine minute drought by the Blue Devils that only resulted in two scores from Maryland.
"I thought we were hesitant and didn't respond well to Duke's pressure," Reese said. "Once we kind of settled in, I thought we did a much better job overall … offensively it just took us a while to kick things into gear."
The Terps just didn't cash in on the opportunities and that sudden halt of momentum following the May sisters's goals continued into the second half, as two quick goals by the Blue Devils made it 11-6 off of four-straight scores.
Leubecker thwarted more damage by Duke with a pretty spin move for her 57th score of the season, but the Terps had to rattle off a few scores in a row to try and get back into this one.
Rosenzweig wouldn't let that happen, however, as a quick dodge on Colson opened up the lane for the former Penn standout to bring the lead back up to five. Maryland's defense continued to implode, as Barry found a wide open lane down the middle.
By that point, Maryland faced a six goal deficit, its largest of the game.
Having to put together a comeback in the final 20 minutes, Catie May was the first to answer with her second goal of the day. A minute later, she found her sister Libby for a second goal in a minute.
With just under ten minutes remaining, Maryland scored its third straight goal as the comeback continued to gain some steam. Once again, it was the May's making it happen, with Catie finding Libby for the third time today to cut it to 13-10.
After Colson went down with an injury while taking a charge, Maryland continued to find some rhythm late as Libby May assisted midfielder Grace Griffin. Leubecker added to the late onslaught on the free position, making it a one score game.
With 26.8 seconds left, Libby May was able to get a shot off aimed at the top right corner, but LeRose poked the ball out of the way to hand Maryland its first loss in the NCAA Tournament since May 25, 2018.
"This is definitely a growing experience and it's going to help the team a lot in the future," Catie May said. "Unfortunately today we ran out of time, but we had moments of greatness and I think that [the returnees] can lean back on that and carry that into the future with them."
Three things to know
1. Maryland competed on the draw. Going up against midfielder Maddie Jenner and the second-ranked draw control percentage team in the country, the Terps faced an uphill battle. But Maryland didn't just keep that category respectable, it stuck around with the Blue Devils as the two teams alternated opening possession gains. Attacker Hannah Warther had five, while Ahearn and Colson had four a piece as Maryland and Duke both finished with 13.
2. Katie DeSimone was a force. A major thorn in Maryland's side today was true freshman DeSimone. A top-5 recruit from Bay Shore, New York, DeSimone built off of her four goal debut in the NCAA Tournament versus Mount St. Mary's with another four goal outing in the matchup against the Terrapins. She was extremely efficient too, missing just two shots today after going 4-for-4 in Friday's first round match.
3. The Terrapins will be back. This was a tough year for the Terps. They fell short of expectations after being ranked in the top-10 by Inside Lacrosse in the preseason polls. They had to navigate a conference only schedule amid a global pandemic, resulting in the worst regular season win percentage of Reese's tenure. But Reese is no fan of excuses.
The bright future of the Terrapins — which features Libby May (nine goals scored in the tournament) and Hannah Leubecker (57 goals on the year) — plus a solid foundation of returning seniors should make Maryland a force once again in 2022.
"I'm definitely looking forward to their growth as a unit, but we need to get back to some sense of normalcy so we have that opportunity," Reese said.
Women's Lacrosse: No. 4 Notre Dame Downs No. 7 Duke, 13-9
Bridget Deehan proved Sunday that she's one of the ACC's top goaltenders, stopping 12 shots in a 13-9 Notre Dame victory over Duke in Durham, N.C.
The senior netminder repeatedly stymied Blue Devils attackers, turning away four of Duke's seven first-half attempts, including this gorgeous kick save on a Blue Devils fast break.
Nine different players tallied goals for the No. 4 Irish (5-2, 2-2 ACC), who notched their second road win over a ranked team in one week. The No. 7 Blue Devils (6-4, 2-3 ACC) got 4 points (3 goals, 1 assist) from freshman attack Katie DeSimone in the losing effort.
Notre Dame's ability to win in the draw circle and finish second-chance scoring opportunities helped it stake out an 8-3 halftime lead. After ceding the game's first goal, the Irish scored four in a row. Senior midfielder Andie Aldave, named this offseason to the Tewaaraton Award watch list for best overall player, scored her first goal of the season. Attack Maddie Howe, Aldave's classmate, followed five minutes later with her 14th goal of the year. Graduate attack Jessi Masinko notched her seventh of the season following Deehan's kick save and Aldave added her second to make it 4-1.
Sophomore Madison Ahern earned a yellow card, giving Duke a woman-up advantage. DeSimone capitalized on a free position attempt to make it 4-2, but Hannah Dorney deposited a rebound in the back of the net for the Irish three minutes later.
The Irish had their own woman-up advantage following a Duke yellow card. Sixth-year attack Samantha Lynch capitalized, scoring her team-leading 21st goal. Sophomore attack Jackie Wolak added two goals before half.
At half, the Irish had outshot the Blue Devils 21-9 (16-7 on goal), picked up more ground balls (14 to 8), won more draw controls (8 to 5) and committed fewer fouls (15 to Duke's 18).
The second half was almost the opposite, as junior attack Maddie Jenner began dominating Aldave in the draw control circle. The Blue Devils won 8 of 12 draws, leading to 17 shots in the Irish's end (14 on goal) to the Irish's eight. Notre Dame capitalized on their few opportunities, however, scoring on five of six shots on goal. Three of those came against senior goalie Chase Henriquez, who replaced the injured Julia Rose about halfway through the second frame.
The Irish's second-half goals were scored by sophomore midfielder Kasey Choma (who found the back of the net twice), graduate midfielder Erin McBride, sophomore attack Madison Ahern (off a free position attempt) and a second goal from Lynch during a woman-up opportunity.
Notre Dame will continue its ACC road tour with a noon EDT contest Saturday against Virginia. The Cavaliers are 8-2, having beaten Virginia Tech, Louisville in ACC play, splitting a series with Duke and having lost to Boston College. ACC Network Extra will host a livestream.
90,000 How To Watch ESPN's '30 For 30 'Series About The Duke Of Lacrosse Scandal That Haunts You Today
Located in Durham, North Carolina, Duke University is perhaps best known for its men's basketball program. But in 2006, another men's team caught the country's attention. In March of this year, ESPN covered the Duke men's lacrosse scandal in an episode of its documentary series, 30 of 30 .If you missed it on the air, you can still catch the document in some other way.
List of American dolls for retired girls
Each 30 out of 30 This episode explores some of the highlights in sports history, from college football scandals to professional baseball returns and everything in between. Currently running ESPN's third season 30 of 30 has now taken over the infamous Duke's lacrosse scandal in an episode titled Fantastic Lies .In 2006, three Duke lacrosse players were charged with first-degree violent rape, sex crime and kidnapping after a stripper accused them of rape while performing at one of their parties. After a controversial and highly publicized investigation, the players were acquitted. Fantastic lie. attempts to explain why.
Fantastic Lies Originally aired on ESPN on March 13th. This day marks exactly 10 years since the infamous party took place at the off-campus lacrosse players' home.While it provides an important look at one of the most talked about cases of sexual assault on campus, Fantastic Lies isn't easy to find or watch if you missed its landmark airing.
Sarah Davis / Getty Images News / Getty Images
Unfortunately streaming Fantastic Lies from ESPN is not an option – at least at the time of this writing. However, it can be downloaded from iTunes. The standard definition version will set you back just $ 3, while the high definition version is available for about $ 5.But beware: An episode that is almost one hour and 45 minutes long will take quite a lot of storage space.
It is also possible that the series will soon appear on Netflix. The streaming service offers a large collection of 30 out of 30 90,004 episodes, including from the current season. If you're waiting for Fantastic Lies to show up, you can pass the time by watching I Hate Christian Lettner to 30 of 30 2015 episode, which features the famous (and infamous) former basketball player Duke.
Sarah D. Davis / Getty Images News / Getty Images
After the 2006 case, the Duke men's lacrosse team won three national championships, and its reputation was largely cleared of allegations of sexual assault. At the time, however, this case presented real problems for the players, the university and the city of Durham. The fantastic lie provides a glimpse into what really happened – and what probably didn't.
90,000 Learning outcomes in 2018- Student Profiles
Eloise Groves – Berkhamsted Sixth.
A *, A *, A *, A *, A *, A (English literature, French, art, mathematics)
Eloise, Eldest Girl, passionate lacrosse player, singer and talented entertainer who received the Shine Award for Best Cover Art, is looking forward to reading English at the University of Cambridge.
Eloise chose four A-level subjects that she liked very much and which made her studies during grades 12 and 13 enjoyable and rewarding.However, given that Cambridge has five academically exceptional applications for each job, it takes more than just grades to stand out from the alumni crowd.
"If you use your time efficiently, you can get the most out of Berkhamsted School. Music, sports, DofE, and INC (student magazine) were memorable parts of my Sixth grade life as well as my study. Some of my favorite moments were during many competitions in the House ".
Edmund Wilson – Berkhamsted Sixth.
A *, A *, A *, A *, D1 (equivalent to high A *) (mathematics, politics, history, philosophy) and A * in EPQ.
In June, Edmund also received the highest possible score on the following criteria, Cambridge International Organization for Doctorate and Theology, University of Cambridge.
Edmund acknowledges that securing his place at Cambridge University took years of hard work and was backed by excellent teaching and support from the school community.
He will study the humanities, social and political sciences, achieving impeccable results at the "A" level.
"Berkhamsted has provided us with many opportunities and opportunities for activities, from musical ensembles and exciting theater productions to performances and concerts. Additional lectures and academic opportunities such as extended project qualifications have helped me to unleash my intellectual passions. Now I look forward to the moment when I see where the next exciting stage will lead me.I also look forward to continuing to perform in musical and theatrical performances, as the experience is incredibly rewarding and rewarding. "
Izzy Greene – Berkhamsted Sixth.
A * A * A * A * D1 (equivalent to high A *) (economics, English literature, EPQ, philosophy and theology)
Izzy's impeccable results exceeded even the highest expectations she ever had for herself. Izzy was interested in getting a place in Durham to study English and philosophy.
Performing in the school marching band and choir, winning the school debate competition and participating in the lacrosse networking competitions all happened in parallel with her academic studies.
"I have been at Berkhamsted since I was 4 years old. I took many opportunities this year, Deputy Headmaster, in grade 8 with flute, singer, and I was also involved when the Queen visited the school. I got out of my last exam. feeling that hard work should pay off.Only on the day of results do you understand what you really achieved. It's incredibly enjoyable, I'm proud of myself and proud to have attended school in Berkhamsted. "
Sam Quinn – Berkhamsted Sixth.
A * A * A * A (mathematics, physics, chemistry)
Sam's excellent marks tell only half of the story. He devoted himself entirely to life at Berkhamsted in Sixth grade.
Keeping academic work as his top priority, he managed to win the Duke of Edinburgh's Gold Award and represent the 1st school team in rugby and cricket competitions.He received a place to study chemical physics at the University of Bristol.
"I really enjoyed my education at Berkhamsted and am amazed at the results I have achieved. The trip to Bristol will certainly be a new chapter. I am looking forward to a new learning style and independent living away from home."
Eleanor Bevan 10A *
– Berkhamsted Girls
Eleanor was a fantastic spokesman for kings in her role as captain of the Russell House and took great initiative as head of St. John's Boarding School during her high school years.In 11th grade, Eleanor reached 7th grade LAMDA and expects results in grade 8, as well as a fantastic contribution to school sports, representing Berkhamsted in netball, lacrosse and swimming. In addition, she received her Edinburgh Bronze Duke Award.
"The best thing about Berkhamsted girls is my friendship." The atmosphere here is so friendly and friendly, the teachers really invest in making you feel good and the best thing is that they really want you to get the best results. "Eleanor moves to sixth grade at St. Alban's School.
James Green (12A * including
HPQ)
–
Berkhamstead Boys
James is a talented student who has exploited many opportunities at Berkhamsted. Outstanding Home Captain for Tilman, who also starred in high school dramas, winning the Actor of the Year trophy while in high school. James has also represented the School Debating team in prestigious competitions, including the Oxford and Cambridge Unions.He regularly represented the School in sports, both in the Eaton Fives and in rugby, where he played for the U16A team. In addition to his studies, James graduated from the 11th Edinburgh Bronze Duke and became the driving force behind a successful fundraising event.
"I am very pleased with the results, the hard work has paid off. I hoped to be successful, but never expected it to be so good! Berkhamsted was brilliant, I am very grateful for the opportunities presented and try to make the most of them."There were many memorable events, but I especially liked it on the stage of drama performances and with the choir. It was not easy to find the balance between study and everything else, but it was an incredibly rewarding few years. I will look back with great fondness on my time at the boys' school. "James will join Berkhamsted Six in September.
Emma Savage 10A *
Girls from Berkhamsted.
Emma was an excellent captain of the house, helping found the new girls' school, Stevenson, and leading them to victory in the performing arts competition.She is a talented athlete who has represented the school in many sports, including the one-man st XII Lacrosse game and assisting the tennis team in the Aberdare Cup Final during out-of-school training with the England U19 Lacrosse Team. Emma is currently the high school athletics javelin champion. She was a member of the orchestra in Berkhamsted all her time, not only delighting the audience, but also using her talent as a cellist and singer to raise money for charities including the Teenage Cancer Trust and MIND.
"I am very excited about the results achieved. The hard work has paid off and now I can relax! I really enjoyed being at Berkhamsted Girls and making many friends. I am especially fortunate to be part of the new Girls' House this year, Stevenson, supporting the younger students throughout Home events that were really fun and offered a lot of teamwork. I love it here. " Emma moves to Berkhamsted Six.
Alice Taylor 10A *
(Left) – Berkhamsted Girls
A very strong academic actress, Alice has also represented the School on the equestrian, tennis and lacrosse teams.She excelled in ski jumping, achieving success both in the School team and in the individual competition. Alice successfully received her Edinburgh Bronze Duke Award in 11th grade.
"I was shocked to see the results, but very pleased with them. I really liked the girls from Berkhamsted who provided me with a wide range of opportunities both in and outside the classroom. different people and make many friends. "Alice leaves Berkhamsted to pursue an academic scholarship to rugby school.
Toby Thompson 11.
A * – Berkhamsted Boys
Berkhamsted Academic Fellow, Toby was fully involved in everything school life offered. He has appeared in several school plays and regularly represented Berkhamsted on the hockey and rugby league teams. In the 11th grade of Edinburgh Bronze, Toby completed his studies with the Duke of Edinburgh, while simultaneously studying at various GCSE faculties.
"I am so shocked – although I was hoping for good results, it is amazing. I am so glad. Berkhamsted Boys was great due to the variety of opportunities. Participating in classes in subjects that I really enjoy, as well as participating in many clubs and sports teams, was The Duke of Edinburgh had a lot of fun and volunteering trying new things was fun Going with friends was also a fun challenge and it gave me a good balance to have time away from school.I look forward to continuing my outdoor training at Berkhamsted Sixth. "
Island
Manual 9
A * & A
– Berkhamsted Girls
Isle is an outstanding athlete representing the School in many sports, especially lacrosse and netball. In 11th grade, she was a valued member of the 1st Grade XII lacrosse team, as well as the vice-captain of the U16A Netball team, advanced to the semifinals of the regional round of national schools.This summer, Ostrov represented England U20s Lacrosse in gold medals at the European Championships.
"Today's results were really rewarding – the hard work really paid off. Balancing school with sports was not easy, but it helped me relax away from school. I loved being at Berkhamsted Girls and being friends with me and I look forward to seeing Berkhamsted. 6 September".
Amelia
Harris 9
A * and 7
– Berkhamsted Girls
Amelia is a talented student who has achieved success not only in the classroom, but also on stage, as well as an actor and dancer.She has been a wonderful charity spokesperson, raising money to raise awareness of Cry's charity by organizing a number of events while teaching at her GCSEs. She also received her Edinburgh Bronze Duke Award in the 11th year.
"It was hard work, but the results were worth it. I loved the girls from Berkhamsted and made a lot of friends. It's the people here that make it special. it was necessary to rally girls in groups throughout the year to participate.Many baked cakes, all of which were themed pink or red …. the colors of charity. It was a very rewarding event in which we managed to raise a good amount of money for a very worthy cause. "Amelia will join Berkhamsted on September 6.
Ben Howell 10A *
– Berkhamstead Boys
Ben was the prefect of the house in the 11th grade. He has demonstrated his dedication to testing all that Berkhamsted has to offer by participating in the big band, through his musical ability on the piano and playing the trumpet.Ben also represented the School on the discussion team and was an active team member on the sports field. In the 11th year he completed his studies with the Duke of Edinburgh Bronze.
"I am very pleased with the results, it couldn't have been better." I really liked Berkhamsted Boys thanks to the support I received not only in my studies, but also in music and sports. It's great to be able to leave and do other things outside of the audit. My tour with the Big Band last summer was a culmination as we played some gigs in fantastic locations."Ben will continue his studies at Berkhamsted on September 6.
Eve Sibley 10A *
– Berkhamsted Girls
Eva has demonstrated her strong organizational skills and dedication to everything she does, combining her role as captain of the House of Wolstenholm with her athletic responsibilities. She plays excellent netball and represented the school in 2nd grade. Badge XII lacrosse team in 11th grade. In addition, she received her Edinburgh Bronze Duke Award.
"I am so happy with my results … I didn't expect it to turn out so well! I have been working at Berkhamsted for fourteen years, but I think the best thing is that I have friends here for life. I am also very I enjoyed doing a range of sports that are of great interest to me. I played lacrosse and netball, but I also had the opportunity to play cricket in the summer. Berkhamsted is quite academic in many ways so it was enjoyable to work as a team outside of class.I look forward to seeing you at Berkhamsted on September 6. "
Bella Streule 9A * & Bella Streule 9A * & A A
– Berkhamsted Girls
An exemplary domestic worker in Wolstenholm, Bella had the same enthusiasm and determination for home activities that she demonstrated in the classroom and on the playground. This summer she was selected to the Lacrosse National Development Team and represented England U19 on the road. Thanks to her talents, she was a valuable asset for the 1st XII stage at Lacrosse and was part of the U16A netball team, which advanced to the semifinals of the regional round of national schools.In addition to her excellent academic performance, Bella has also received notice that she has been selected to train with the U19 Lacrosse World Cup training team preparing for the August 2019 tournament in Canada.
"I was very nervous about the results today, but I am so pleased with what I have achieved. I really liked the atmosphere at Berkhamsted Girls, it was very friendly and all the teachers were so kind. This summer, in addition to my studies, I went on a lacrosse tour to USA with a national development team that was nervous but turned out to be a really fun experience.I love sports and Lacrosse really helps keep the balance between study and challenge balanced. I look forward to continuing to play for Berkhamsted in Sixth Grade. "
Scott Roll 9A * and 2A *.
A – Berkhamstead Boys
Scott joined Berkhamsted as a sports scientist. For the past three years, he has played consistently throughout Season 1 of the XI and has had an outstanding season, scoring points at his girl's school of the century. Scott also performed well on the Buckinghamshire Cricket Council.In addition, Scott was a passionate footballer, receiving the U16 Player of the Year award.
"I am very pleased with my results. I enjoy playing sports at Berkhamsted. The experience and friendships it provided are fantastic. The academic pursuits here were also fun and the friendship with them lasted for years thanks to the House system. I really enjoyed playing. for 1. Art XI Cricket and the opportunity to play football for Berkhamsted and look forward to the new season of the sport with Berkhamsted the Sixth.
Tommy Castellani 8A *, 9, 8 – Berkhamstead Boys
Tommy's impressive grades reflect his dedication to education and passion for the subjects he has chosen to study. In addition, he received a second class LAMDA diploma in acting and public speaking.
Along with this, Tommy got involved in school life to maximize opportunities and his contribution to the life of the Berkhamsted community as an eighth grade climber club mentor and high school captain proved invaluable.
"I enjoyed the outdoor activities at school very much. I joined the climbing club in 8th grade and since then I have experienced many trips to Croatia, Stanaj and Swan. I also received the Duke of Edinburgh Bronze Award and I am working on creating my own. With the experience I already have, I can support other students and act as a mentor for younger students. These positions of responsibility are incredibly rewarding. "
Downe House School | Girls' schools
Characteristics of the school
Downe House is one of the most prestigious private boarding schools for girls aged 11-18.The educational institution has been famous for its strong academic traditions and firm Christian principles for over 100 years. The school was founded in 1907 on the former estate of Charles Darwin and moved to its current location in 1921. Olivia Willis was the first Downe House director to head the institution for 40 years. Disillusioned with the education that existed at that time, she dreamed of creating a boarding school for girls of a new type, in which a certain amount of freedom would be present, the natural course of life would be preserved.The director believed that high educational standards, emotionality and a passionate interest in the world around them should become the hallmarks of the new school. Olivia was convinced that educators should not "stand on a pedestal" and that education for girls should be different from education for boys. These foundational principles are of the utmost importance to the work of the school today.
Downe House trains girls from different parts of the UK, as well as foreign students, mainly from European countries.
Location: Downe House is located in the town of Newbury, 90 kilometers from London, 45 minutes from Heathrow Airport. It covers an area of ​​110 acres in a beautiful forested area.
Features of admission: the school is selective. For admission at the age of 11, you must successfully pass the Common Entrance Examination and be tested on the day appointed by the school. To enter the Sixth Form, you must pass at least 7 GCSE / IGCSE exams at a level not lower than "B".
Number and age of students: 560 people aged 11-18, including about 180 Sixth Form students. The number of full-board students: 560. An enviable ratio of teachers and students – 1: 5.4.
School ranking: 25th place in the ranking of the best English private schools for girls in 2012 (based on the results of the A-level exam).
Down House relies on an individual approach, instills traditional values ​​and supports girls in their search for an area in which they can express themselves.As a result, female students of the school are graduated not only with excellent certificates, but also with a clear understanding of the direction in which they can succeed. The educational institution uses all the advantages of a private boarding school. Its main assets are the availability of time and space. Without being bound by the framework of a traditional school day, girls have the opportunity to study each subject in detail and at the same time master the widest possible range of academic disciplines.
But education at Down House is much more than just academic success.The school's leadership sees its goal in bringing up the little girls who came to them at the age of 11 to become true "global citizens of the future". They thoughtfully prepare schoolgirls for a successful international career, instilling in them the necessary flexibility, international thinking, a non-standard approach to problem solving, and open-mindedness.
This is facilitated by the special educational space created at Downe House. Students get an idea not only about language and mathematics, but also about a wide variety of areas of knowledge – from art to computer technology, from car devices to cooking, because the school offers a choice of about 40 academic disciplines, as well as a wide range of extracurricular activities.Concerts, performances, lectures by leading experts in various fields of knowledge are organized almost every day at Down House. From a young age, girls learn to live in the midst of human society, strive to solve its problems, in practice they learn the peculiarities of different countries and peoples. They manage to live for several months in France, implement charitable projects in South Africa, Malaysia and India and tour US cities playing lacrosse. Studying at Downe House is a truly exciting adventure.
Girls leave school with the feeling that there is nothing in life that could not be achieved. Thus, Downe House becomes an excellent springboard that allows you to fly very high – towards a wide world in which graduates feel at home.
Academic training
7-9 years of study: training is based on subjects included in the compulsory state curriculum – National Curriculum: English language and literature, mathematics, biology, physics, chemistry, French, ICT, physical education, music, history, geography, PSHE.Foreign students master the EFL (English as a Foreign Language) course.
At the age of 12, each girl goes to France for an internship for one trimester. Downe House has its own property in the cultural and historical region of France, Périgord Noir. A small cozy estate located in the valley of the Dordogne river among the amazingly beautiful landscapes of the small village of Veyrines de Domme. Downe House is an important part of this community of 200 people, its own town hall, town square and church.Girls get the opportunity not only to improve their French and immerse themselves in the culture of this country. Such an internship gives an unprecedented impetus to the development of each student and remains in their memory for life. Students also learn about the French education system through exchange studies at nearby colleges in Toulouse and Montignac and spend a school day at one of the best culinary schools in France, the Lycee Hotelier, in Quercy-Périgord.
10-11 years of study: compulsory subjects for study – English, mathematics, biology, physics, chemistry.Disciplines to choose from: art, biology, business fundamentals, critical thinking, Chinese, French, German, Greek, Italian, Japanese, Russian, Spanish, Latin, ICT, dance, design and technology, drama and theater studies, economics, English literature, culinary and food technology, higher mathematics, government and politics, history, art history, home economics, geography, music, photography, physical education, religious studies, sports sciences, textiles and fashion.
Sixth Form (12-13 years of study): at the end of school, graduates take, on average, 3-4 exams (A-level or Pre-U). Downe House is convinced that the Pre-U qualification developed at the University of Cambridge is a promising alternative to the A-level. On the one hand, students take exams less often, which allows them to master the subjects more thoroughly. On the other hand, writing your own research project and including the Global Perspectives element makes it much better to prepare girls for university studies.In 2013, Down House School students took Pre-U in 18 subjects. The choice of subjects for obtaining a particular qualification is carried out from the list of academic disciplines listed above (see years 10-11). Schoolgirls are also encouraged to take a 5-month cooking course at the famous Leiths School of food and wine. At any stage, students with difficulties in mastering subjects can be provided with supportive classes on an individual basis (including English for foreign students).
School specialization: education at Downe House is truly university-wide. Here they provide fundamental training not only in the main academic disciplines, but also in the subjects of the aesthetic cycle – music, drama, art. The acting department of the school is considered one of the best in the country. A distinctive feature of the educational institution is the training of each girl according to an individual program, and not only the necessary subjects are selected, but also the teaching method suitable for this particular student.
Study lasts from 9 am to 6 pm (with lunch and tea breaks). Girls study in small classes (from 10 to 22 people, in the Sixth Form – 6-8 students). Each day includes 11 lessons (including homework preparation). After 6 pm it is time for extracurricular activities of choice, dinner, socializing and relaxing with toast and hot chocolate.
100% of graduates go to higher education institutions, with the majority going to Oxford and Cambridge (15%) and other universities of the Russell group (the University of Bristol is especially popular – 16% of those who entered in 2013).Recently, an increasing number of girls are striving to get a place in universities in Ireland and the United States. Students often choose modern foreign languages, natural sciences, English philology, arts, social sciences and politics, economics, medicine and others as specializations. Regardless of which profession the students ultimately choose, Downe House alumni usually achieve a lot.
Academic Performance: 2013 Exam Results from Downe House School:
I \ GCSE – estimates A * -55%, A * -A -87%, A * -B – 98%
A-level – grades A * – 13.8%, A * – A – 50%, A * – B – 75%
Pre-U – D1 scores – 2.6%; D2 – 21.9%; D3 – 31.8%; M1 – 14.6%; M2 – 12%.
School equipment and school activities
School equipment: Downe House has an excellent material and technical base. Modern classrooms are equipped with interactive whiteboards and multimedia equipment. In 2008, a computer linguaphone room was opened for foreign language classes. The school has its own theater, extensive playgrounds that include 6 lacrosse courses, 17 tennis courts, a first-class fitness and dance gym, a 25-meter indoor heated pool, an all-weather playing field and three glazed squash courts.Over the next few years, it is planned to build a new building for an elementary school and dormitories for girls of 11 years old.
Sports: lacrosse (developing especially well), netball, hockey, tennis, swimming, squash, gymnastics, athletics, cross-country, trampoline jumping, sailing, fencing, scuba diving, horse riding, polo, swimming, fitness.
Circles: chamber orchestra, choirs, big band, rock bands and other ensembles; political society; snorkeling; Christian union; debates and public speaking; jewelry making; ballet; society of young entrepreneurs; art club; ceramics; modern dances; step; car service; club of young crossword lovers; scientific society "Phoenix"; Scottish society.
Recreational Activities: Downe House students are actively involved in philanthropy (projects related to helping schools in India, Romania, Malaysia and Africa, as well as local government educational institutions, seniors, people with disabilities). Students travel a lot around the world, attend performances and exhibitions. The girls take part in the production of musicals, concerts of various levels, dance, drama or singing competitions among the hostels. Many senior female students are involved in activities through the Duke of Edinburgh Award, Young Entrepreneurs Scheme or the UN Model.Colorful Scottish (Caledonian) balls are held 2-3 times a year. An anti-stress wellness "Holistic Program" has been developed for the Sixth Form students, in which students attend weekly body balance, Pilates, yoga classes and workshops on aromatherapy, massage and meditation.
Accommodation / Meals
Accommodation: There are 12 hostels on campus. The girls, who entered Downe House at the age of 11, live in one of two cozy Lower School dormitories located in the village of Cold Ash, a short walk (through the park) from the school.This allows young ladies to gently integrate into school life, each time coming to school and leaving "home" – to the boarding school. Younger schoolgirls live for 2-6 people in a room. Their dorms have kitchens and living rooms. There is a playground nearby. At the age of 13, female students move to their assigned homes and live there until they pass their final exams at school. The Sixth Form girls are moving to one of two boarding houses specially adapted for the quality study and autonomous life of older students.The girls have more democratic relationships with mentors, separate bedrooms for 1-2 people and more spacious lounges. They regularly go to the cinema, theater, exhibitions and have the right to freely leave the school grounds on most weekends and during the week. All hostels have their own gardens and are surrounded by forest, which is very convenient for organizing picnics and barbecue parties.
Meals: full board. A wide variety of hot dishes and salads are available. Special diets and hypoallergenic foods are available.Sixth Form students have their own dining room as well as self-catering kitchens.
Individual attention: Each of the houses is headed by a teacher for whom working with children is a vocation. Educators recognize that they have a special privilege to be responsible for the well-being of other people's children. They know the strengths and weaknesses of each pupil, their phobias, attachments and hobbies, and are ready to help "their" girls in any matter 24 hours a day.Thanks to this, the atmosphere in Down House dorms is truly family-like. For each "new" girl, a "friend" is assigned from among the older students, who will help to adapt in the first months of school life and support in the future.
Each girl who is a Sixth Form student is assigned a personal leader (usually a teacher with similar interests) for ongoing support and advice on her studies and university admission.
Down House has a medical center staffed with highly qualified personnel.A nurse is assigned to each boarding house.
Dates of trimesters Dates of trimesters – academic year 2020 – 2021
| Michaelmas term | Holidays | Spring trimester | Holidays | Summer term | Holidays |
| --- | --- | --- | --- | --- | --- |
| 03.09-11.12 | 29.10 – 03.11 | 07.01-27.03 | 14.02 – 23.02 | 23.04-02.07 | 22.05 – 31.05 |
Course Fees Course Fees per Person – Academic Year 2020 – 2021 in GBP
| Trimester | Year |
| --- | --- |
| £ 13,050 | £ 39.150 |
Additional expenses:
registration fee – £ 200
Confirmation deposit – upon receipt of £ 2,000
semester deposit
EFL (English as Foreign Language) lessons for non-English speaking students – £ 1200 per term
testing 20,000 rubles
guardianship agency registration fee
guardianship

"Chancellor" services for travel arrangements
Caterham School boarding school in Britain | Education in England
Caterham was founded in 1811.At that time it was a school for boys from families of priests. The school moved to the current building in 1884 and since 1995 has officially been a coeducational school (until that moment, girls were allowed only in the last two classes of the school).
The school is located in a 200-acre parkland in Surrey in close proximity to London and the main UK airports.
Caterham sees its main goal in fostering a versatile personality, ready for the challenges that await her after graduation in the modern world.At the same time, the school does not forget about the Christian principles of its founders.
Caterham offers 25 A-level subjects. School departments of physics and biology have received special awards. The school teaches Latin, Greek, Spanish, French and German. Much attention is paid to teaching skills that allow you to study well: speed reading, research skills, typing.
Students of the school study in relatively small classes: in the last two grades of the school, the number of students in one class is from 8 to 12.
Caterham is constantly improving the learning environment for its students. Recent developments and investments include refurbishment of the north wing with a new center for the final two grades of the school, a medical center, and the construction of 15 laboratories and studios for performing arts.
Exam results
The high reputation of the school is based primarily on the success of its students.
The exam results speak for themselves: in 2019, 80% of the GCSE exam grades were 9-7 (previously A * – A).In the same year, 86% of the grades on the A-level exams were grades from A * to B.
Extracurricular Activities & Sports
The school invites its students to participate in more than 40 clubs and societies, in the cadet corps and the Duke of Edinburgh program. Every autumn, the faculties of drama and music stage a musical in which up to 80 students participate.
Caterham pays great attention to the physical development of its students. They have at their disposal an indoor swimming pool, a gym, a studio, a playground for sports in any weather.The main sports at the school are lacrosse, netball and tennis (for girls) and football, rugby and cricket (for boys). In total, the school offers 22 sports: from fencing to taekwon-do.